Megan is a really fun girl to be around. She randomly starts singing (like me-but can actually sing!) and has a really positive energy about her.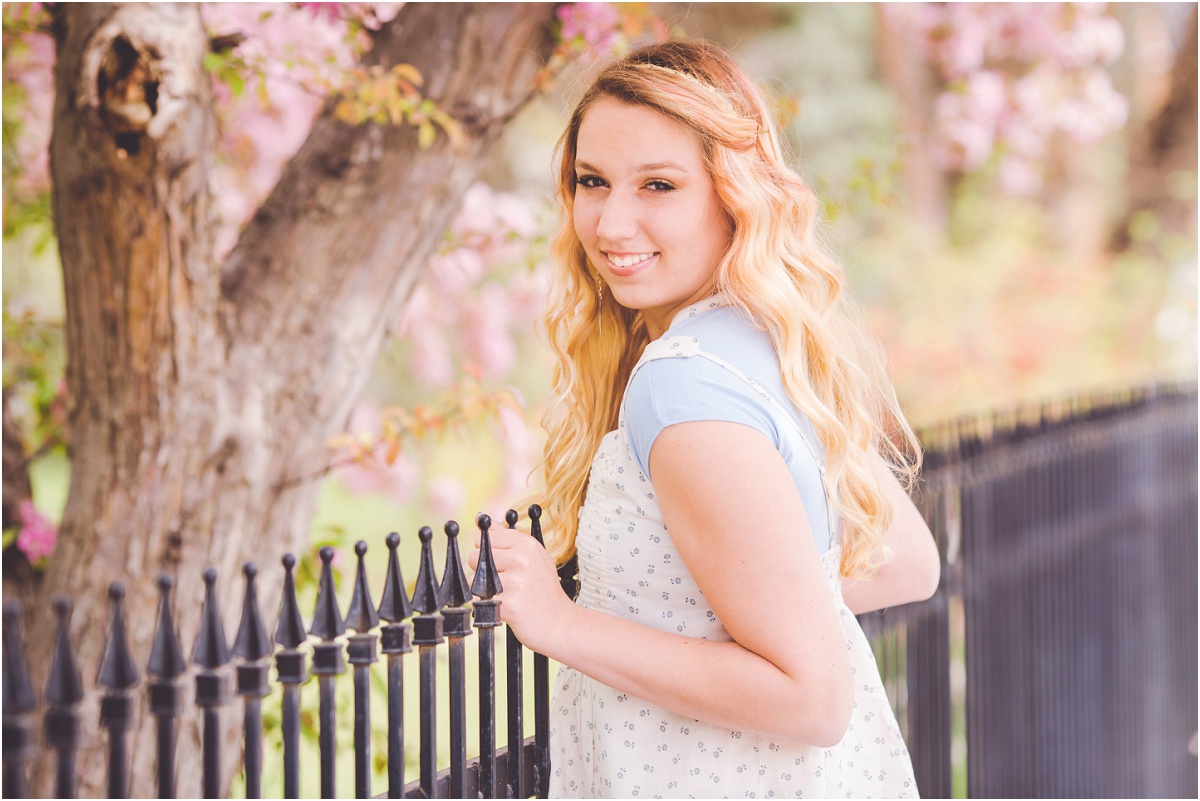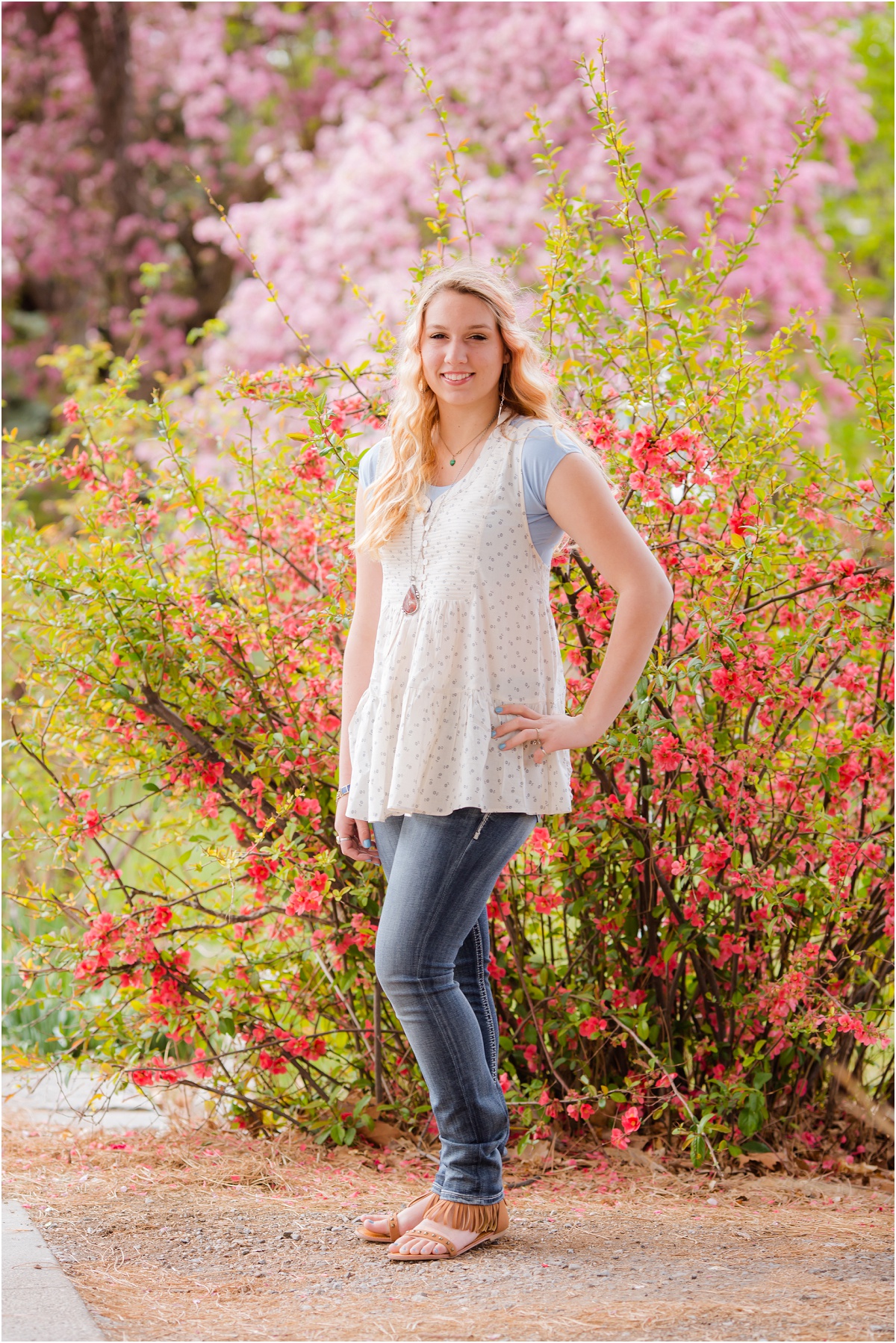 I'm so glad we got to take advantage of the gorgeous blossoms while we still had them.  They left too early this year 🙁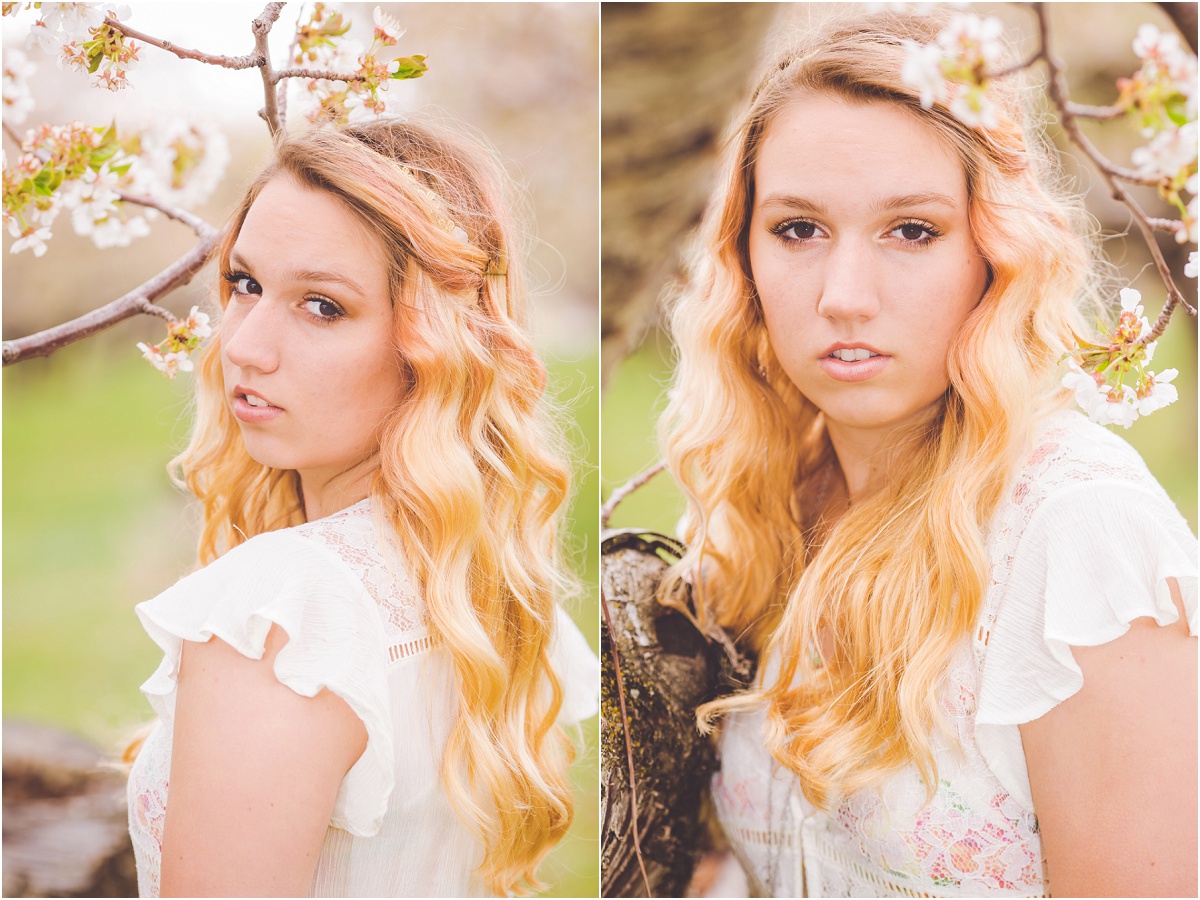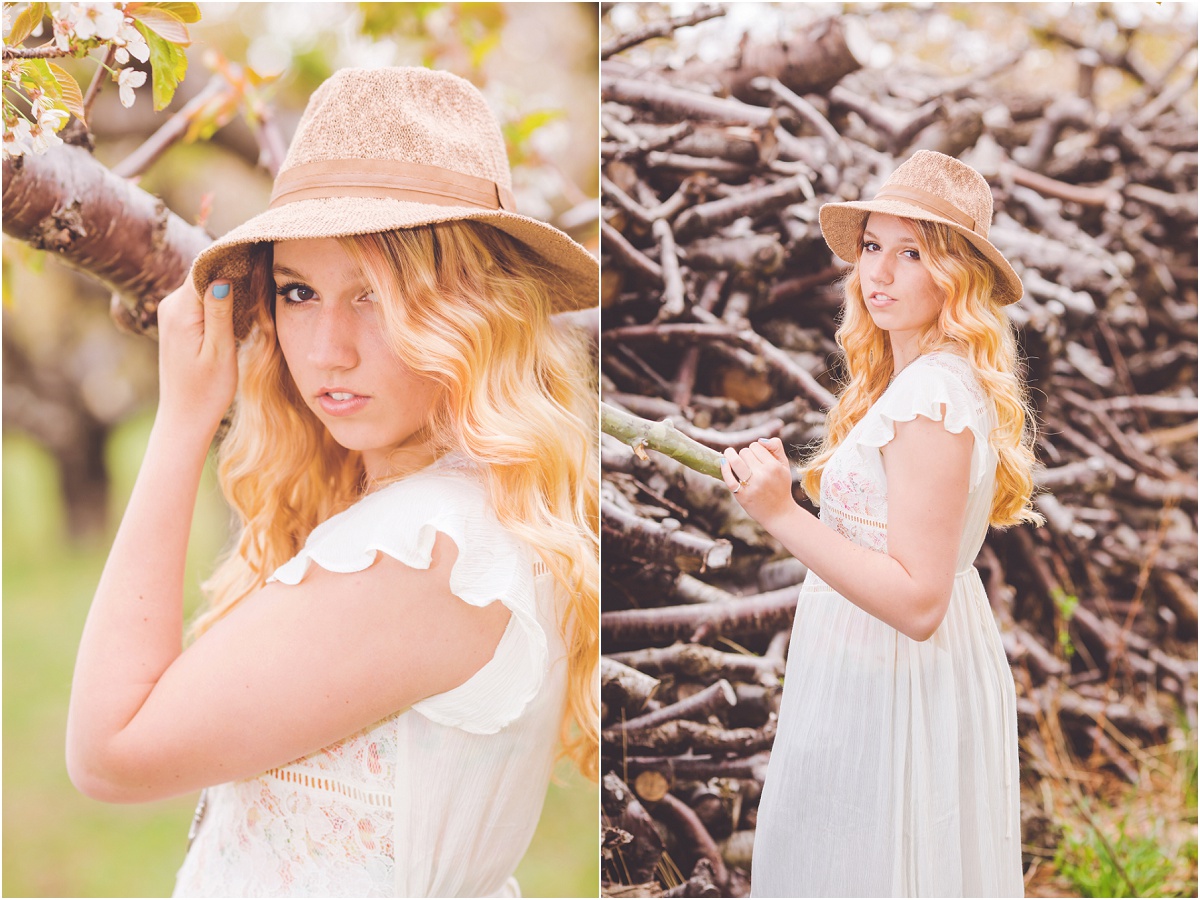 Megan is a tough girl.  She got stung by a bee on her foot and didn't hardly notice it and then when a mouse came out of the wood pile, I about peed my pants and she ran over to it to see the "cute" mouse 😀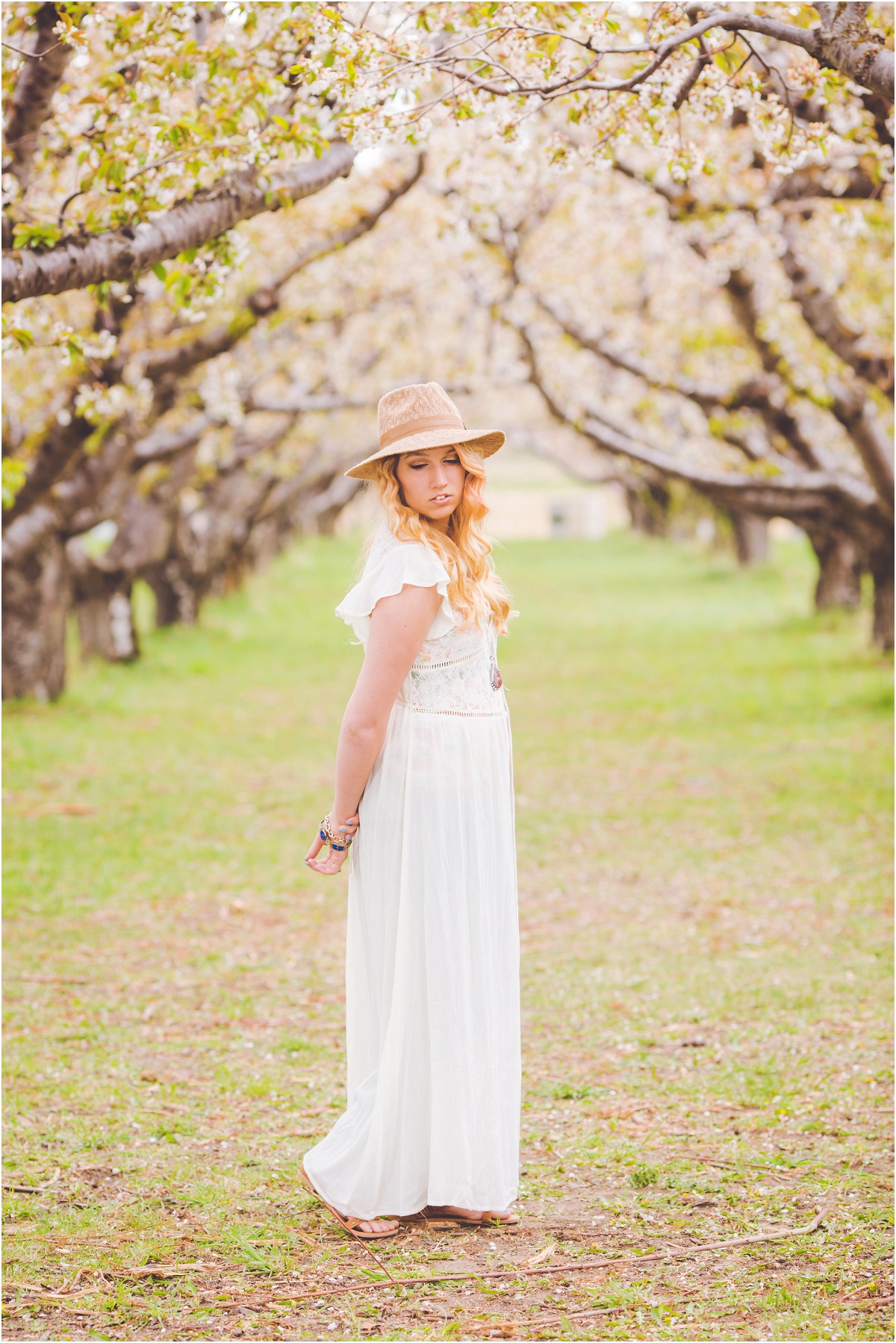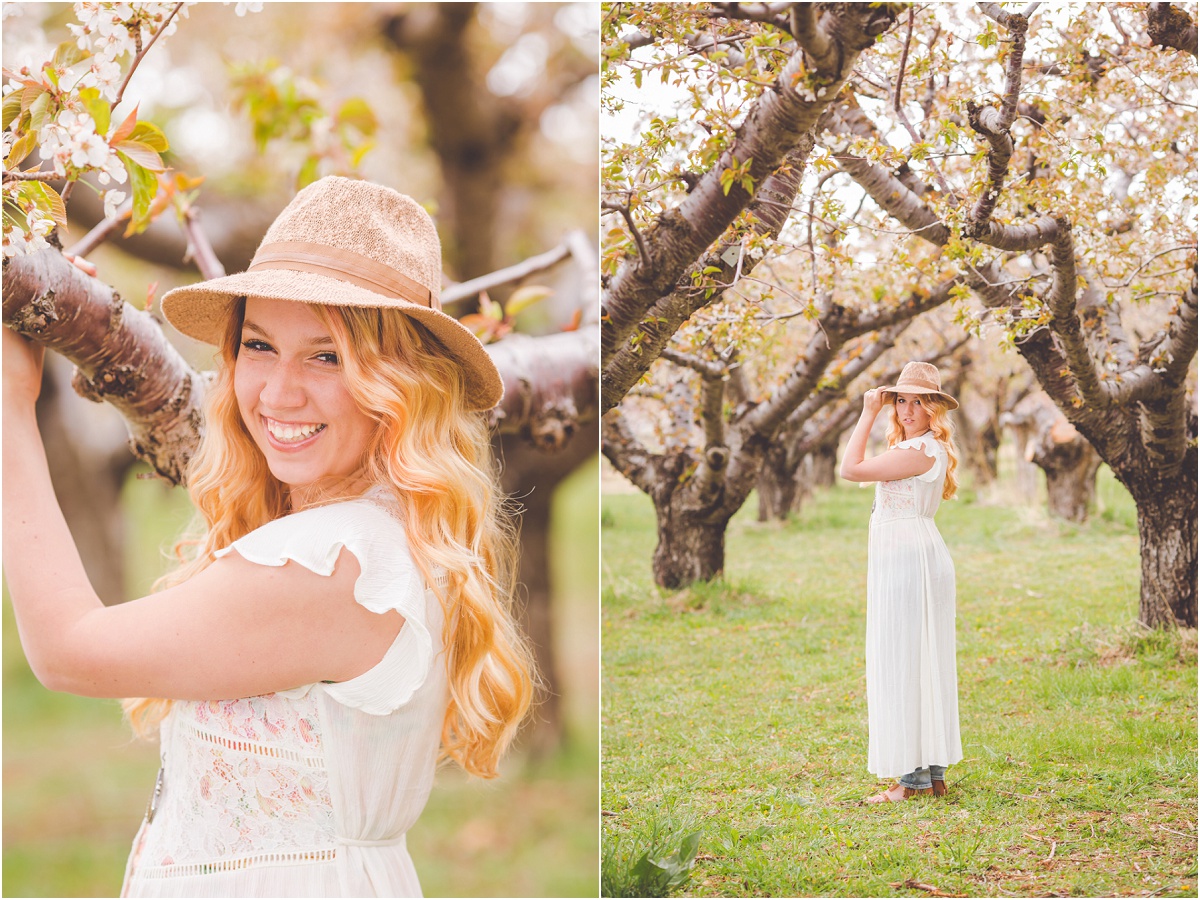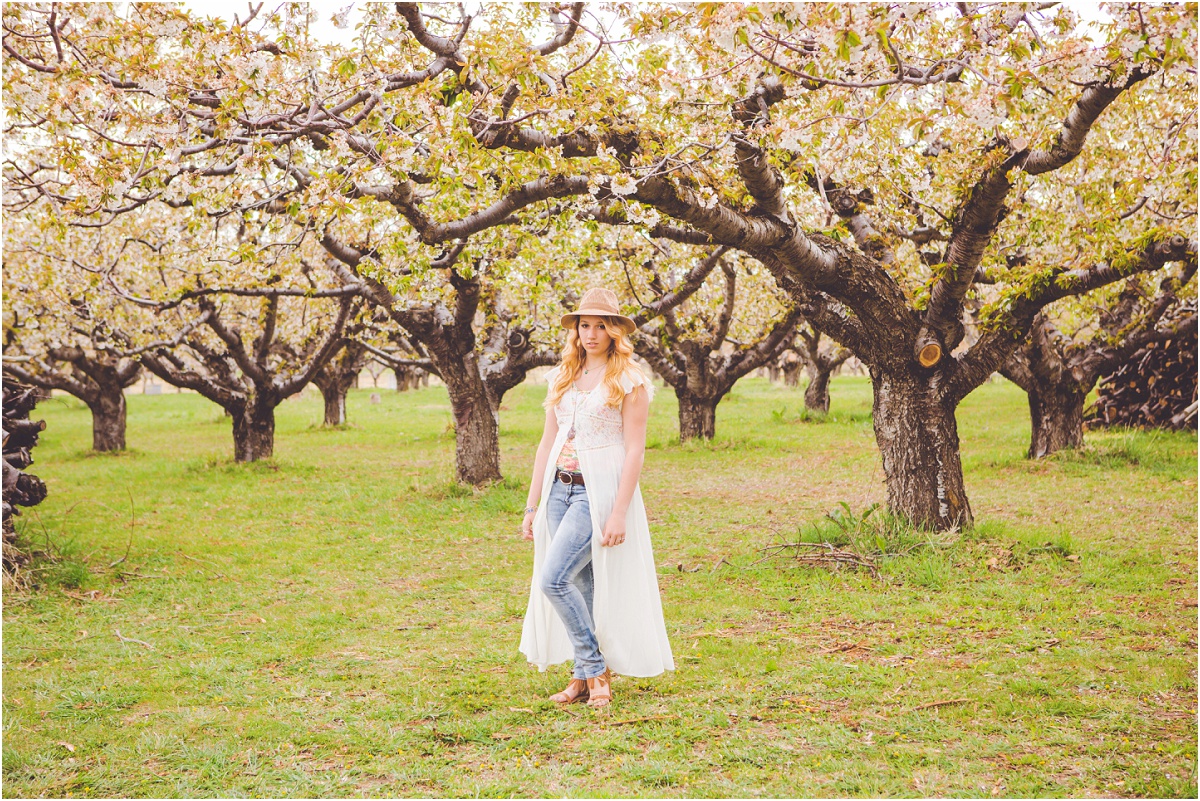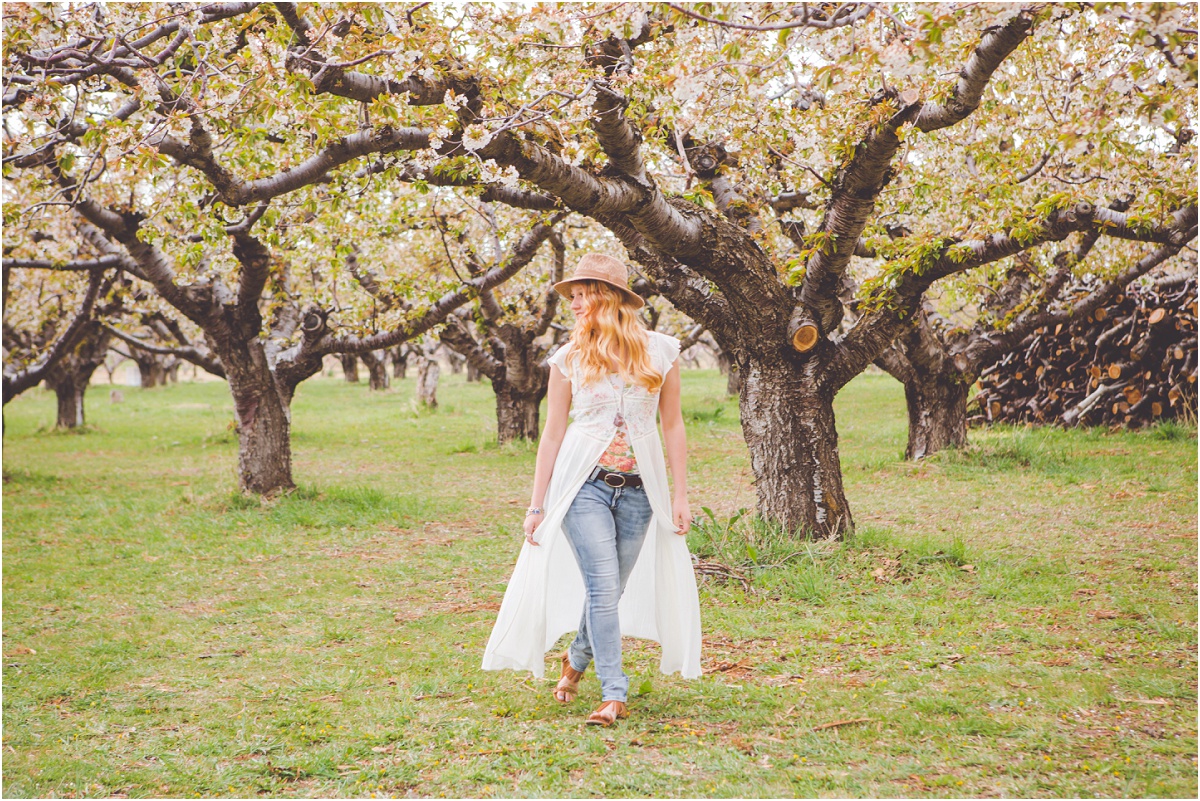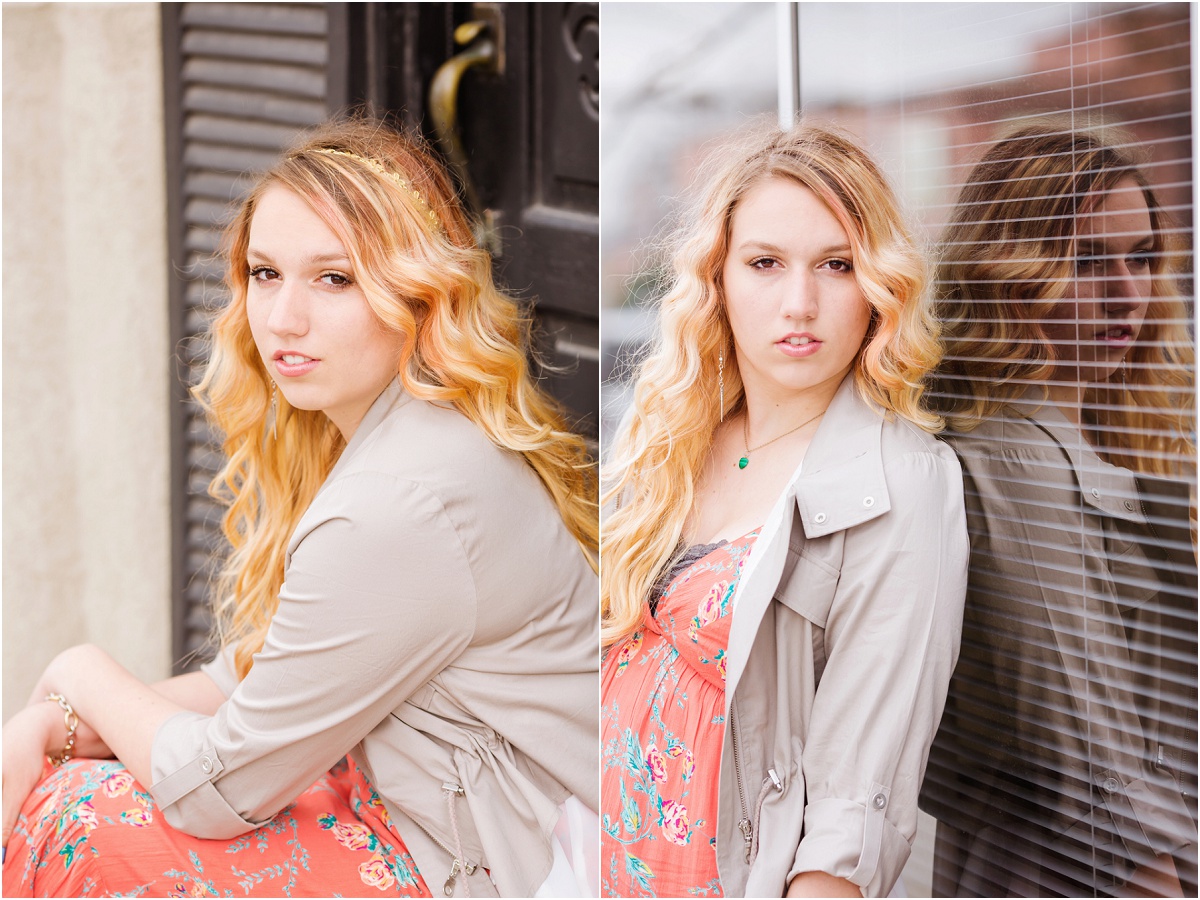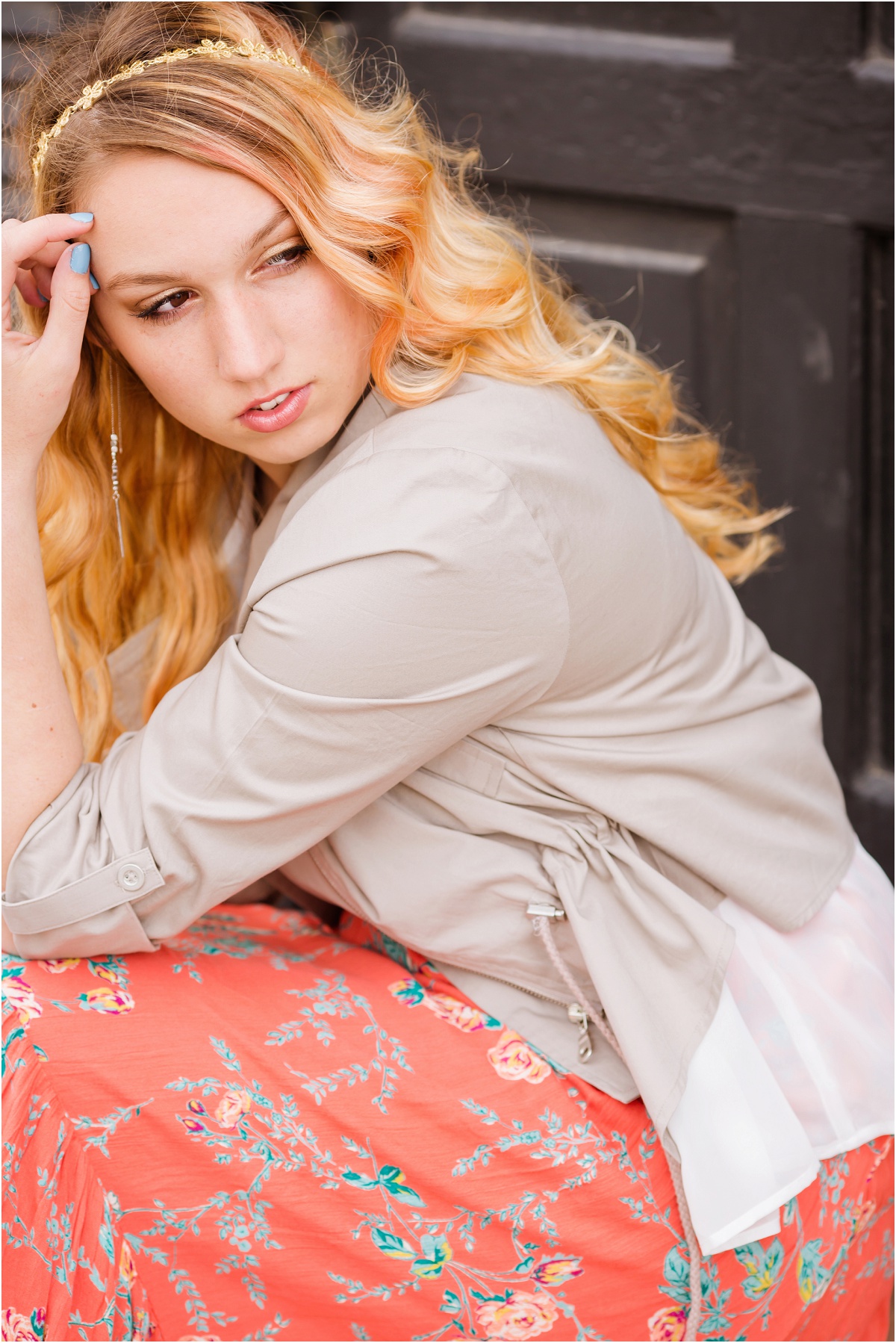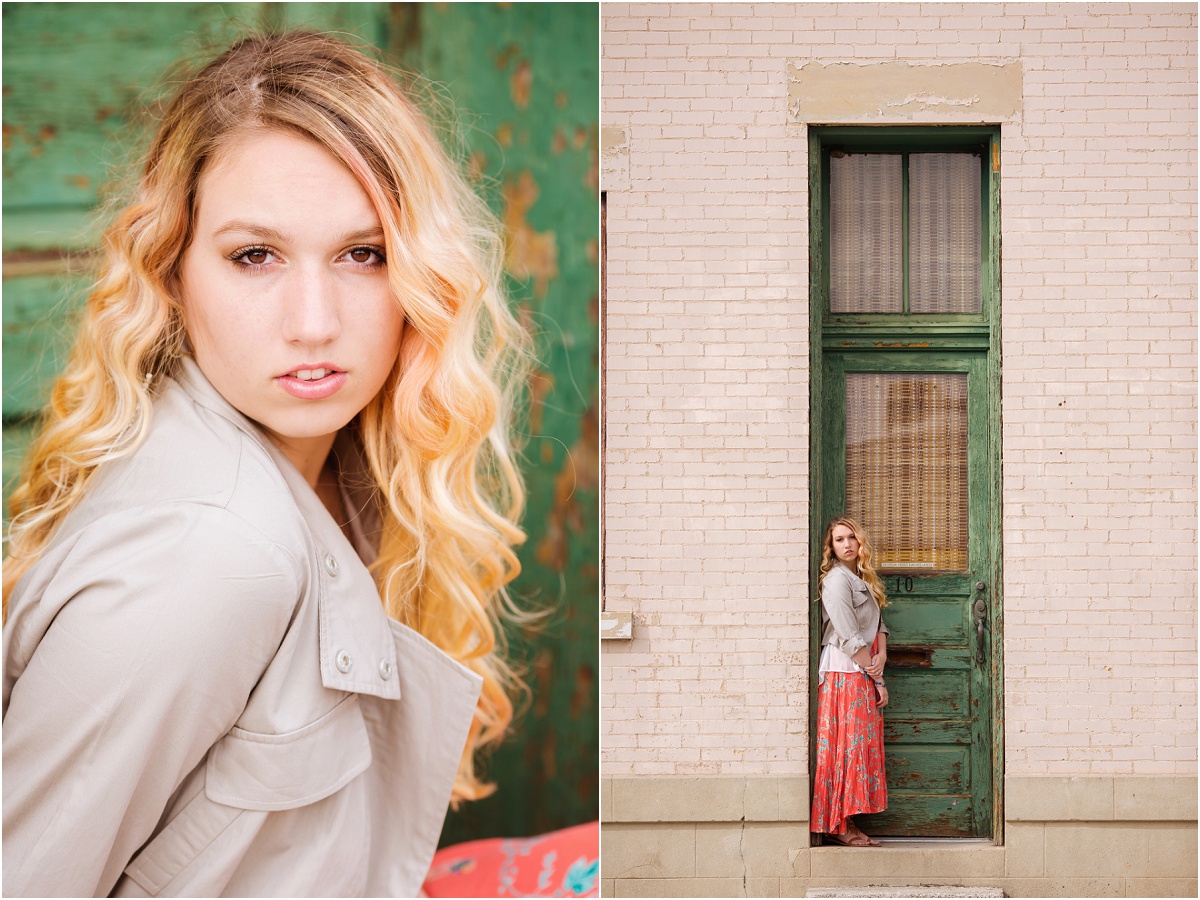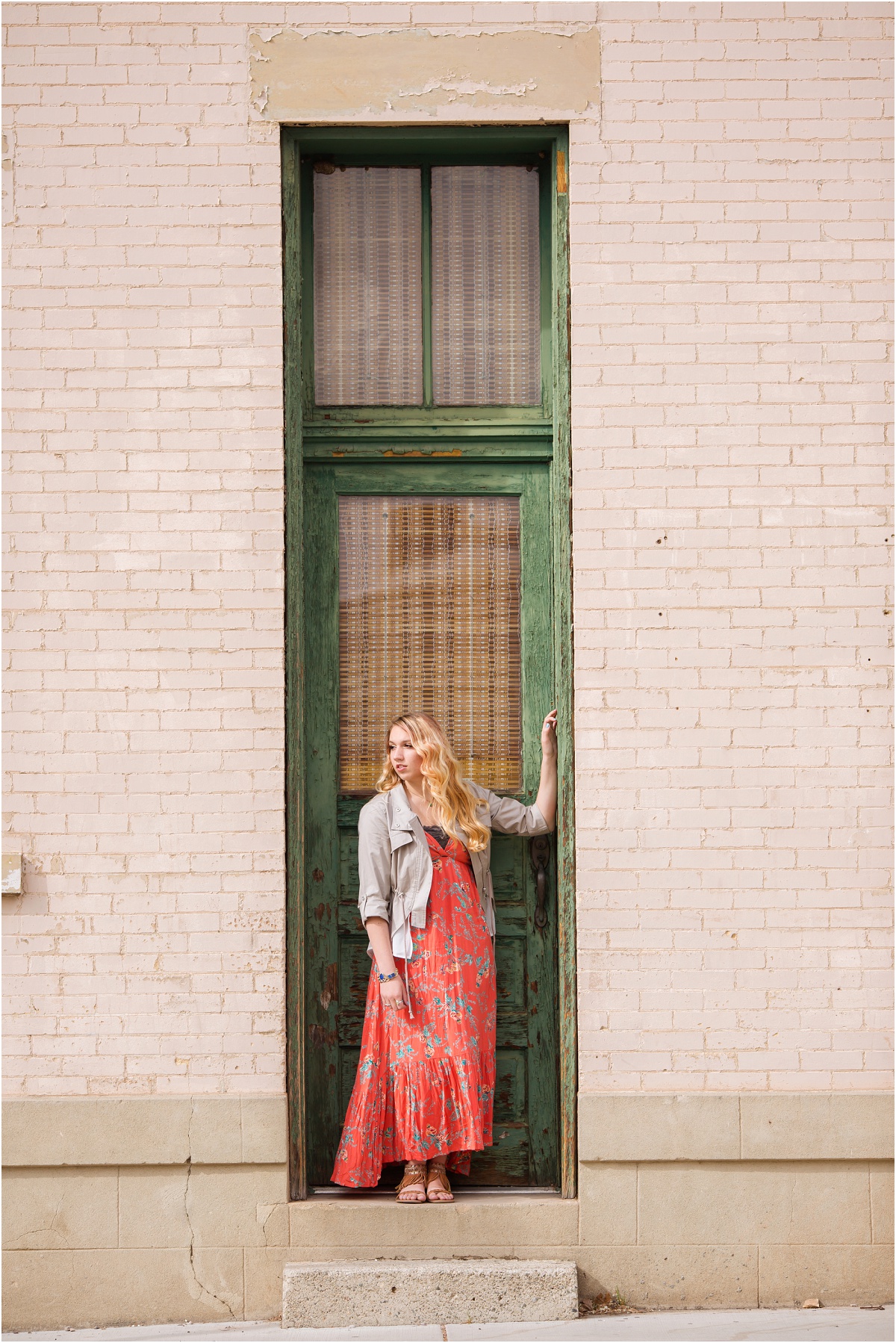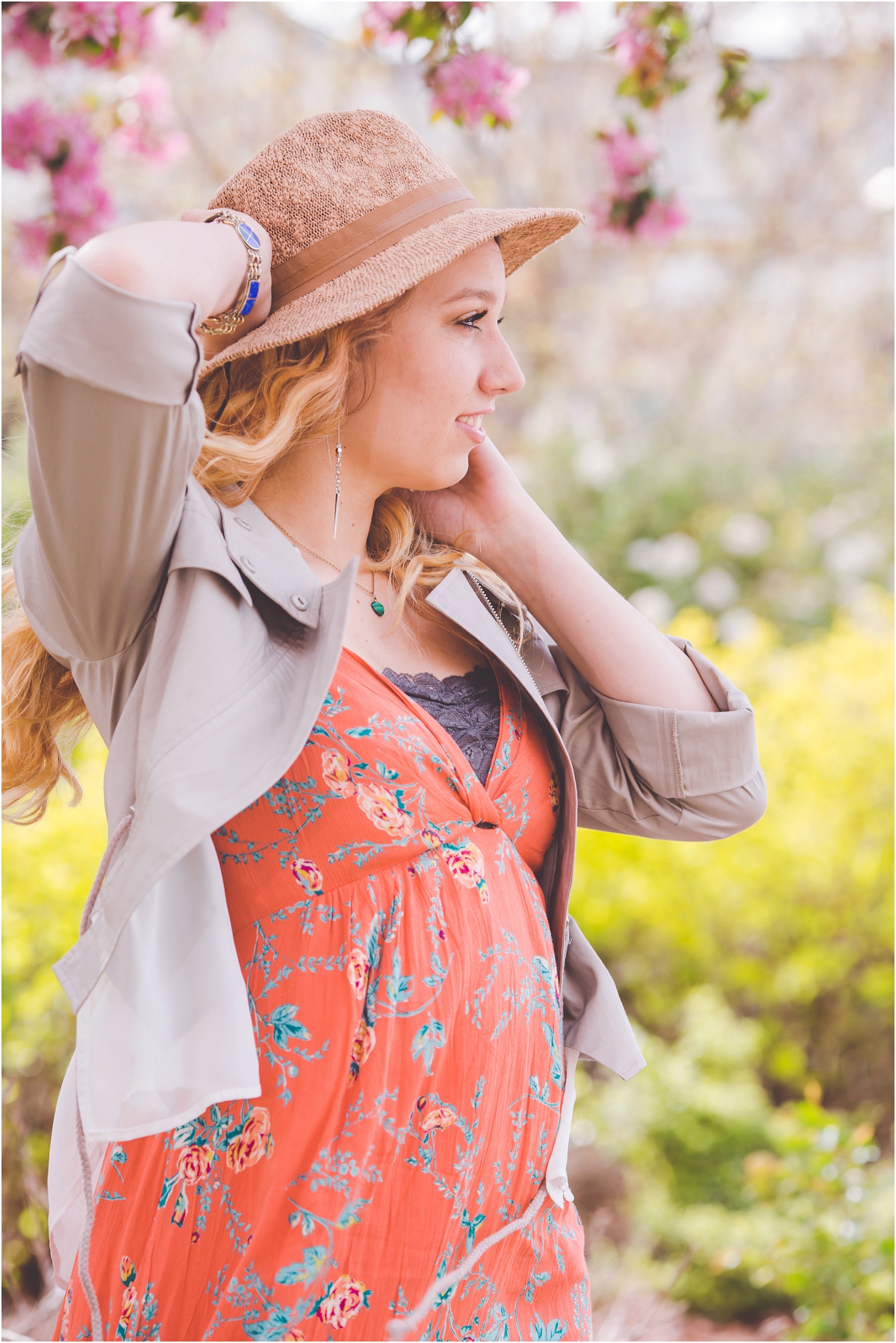 We were in the parking lot and I saw this tree and said, "Too bad the blossoms are so high."  She jumped up in that tree in her dress and said, "Will that help?"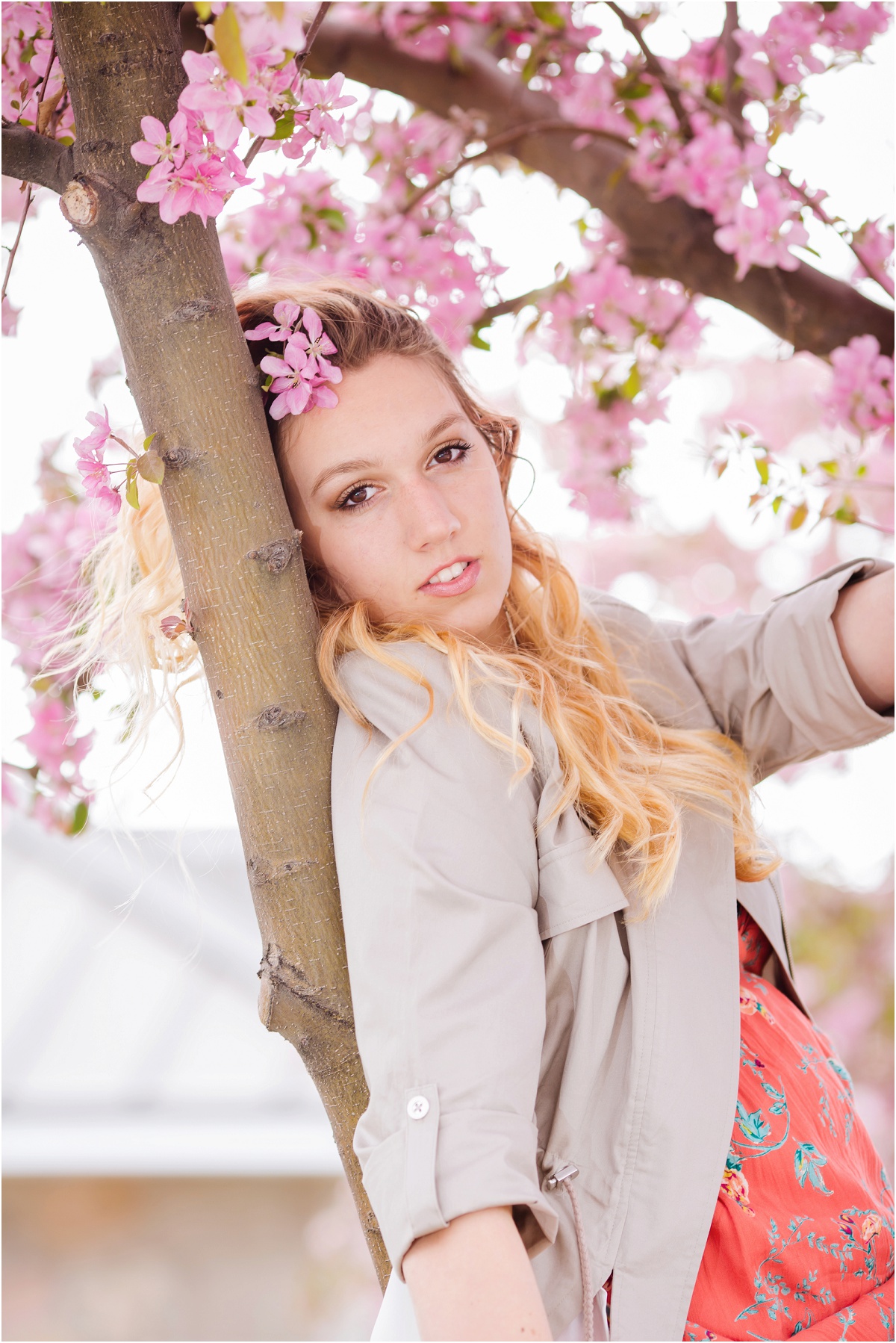 Nothing wrong with a white picket fence and gorgeous cascading blossoms.