So when I saw that Nicole had red hair I was SO excited!  I LOVE photographing red hair!!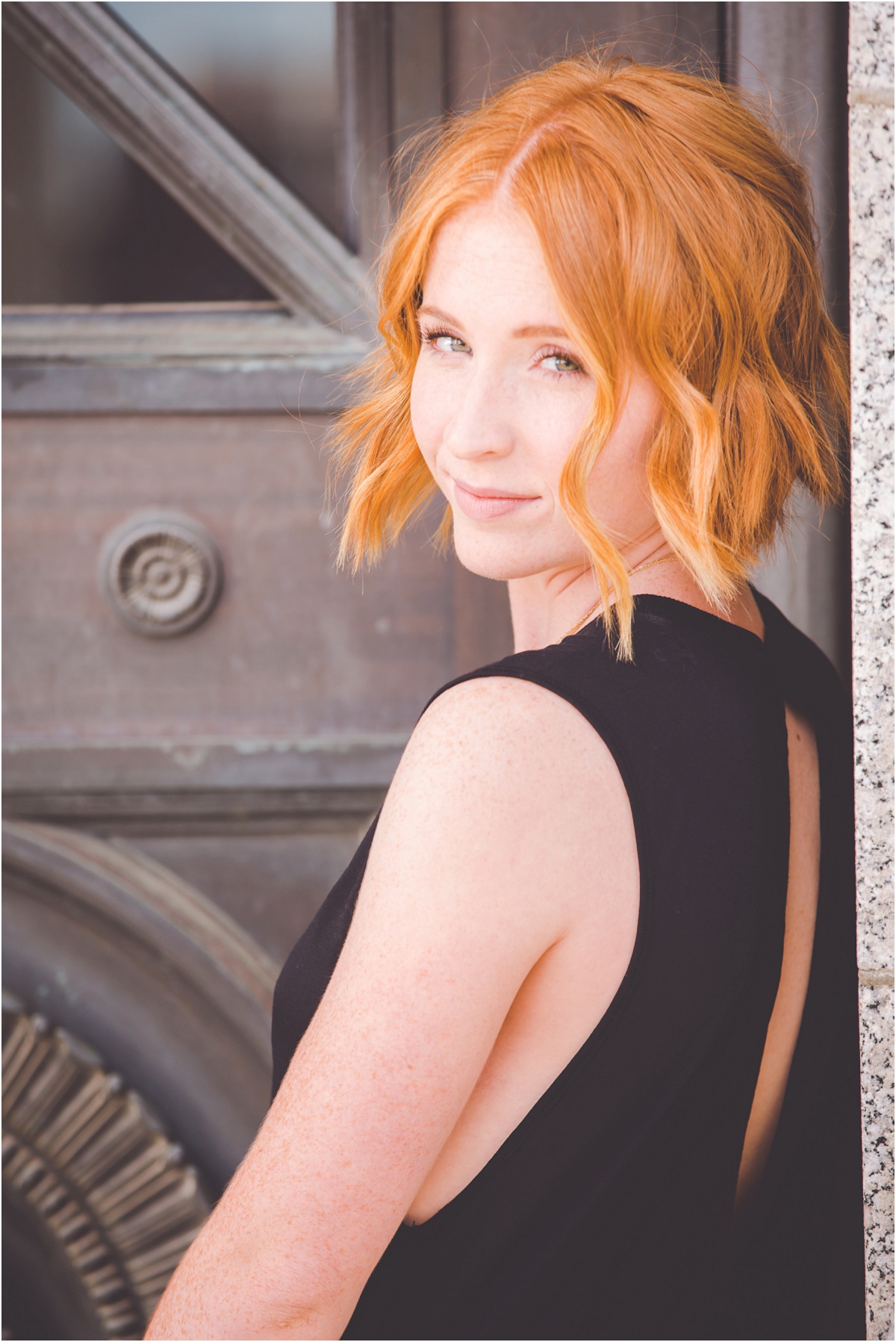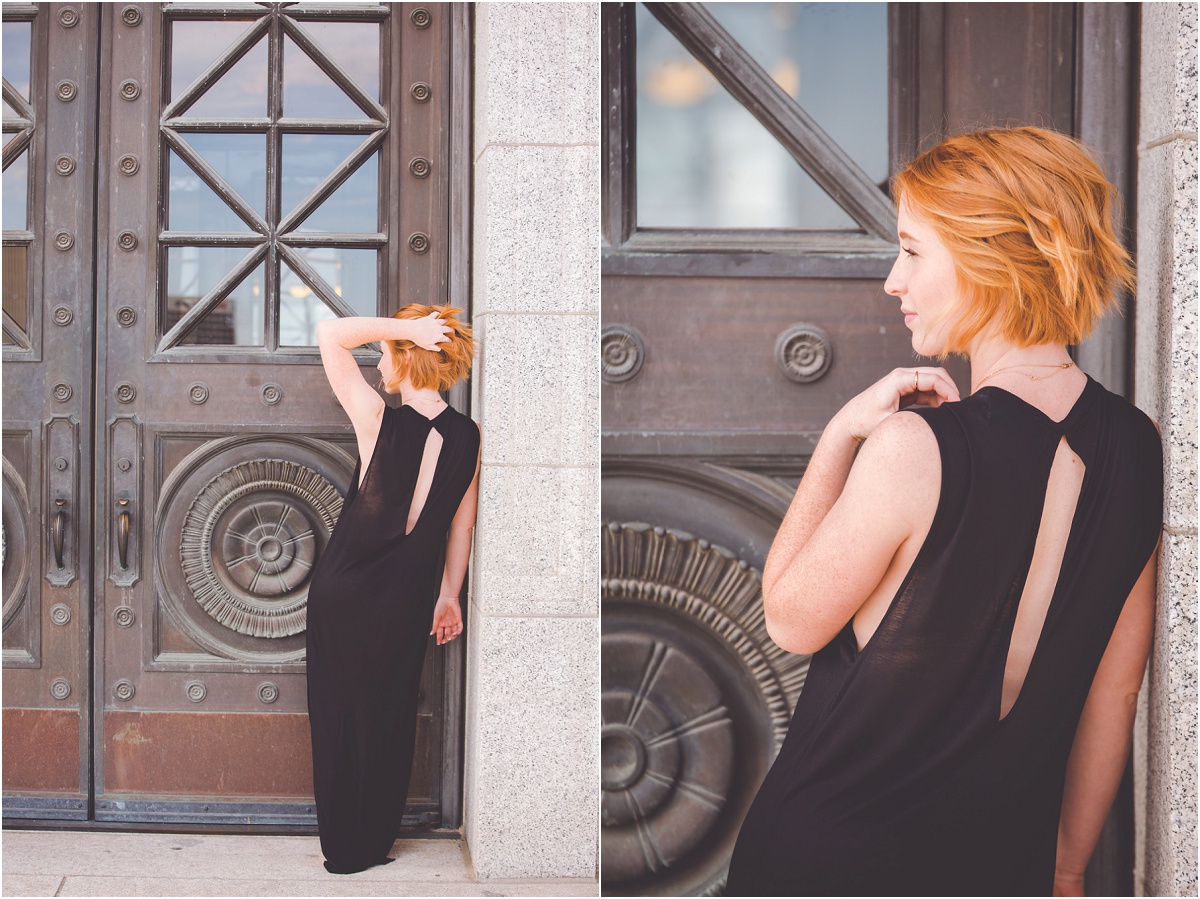 It's almost hard for me to make any of these black and white because of her awesome, but I did anyway 😀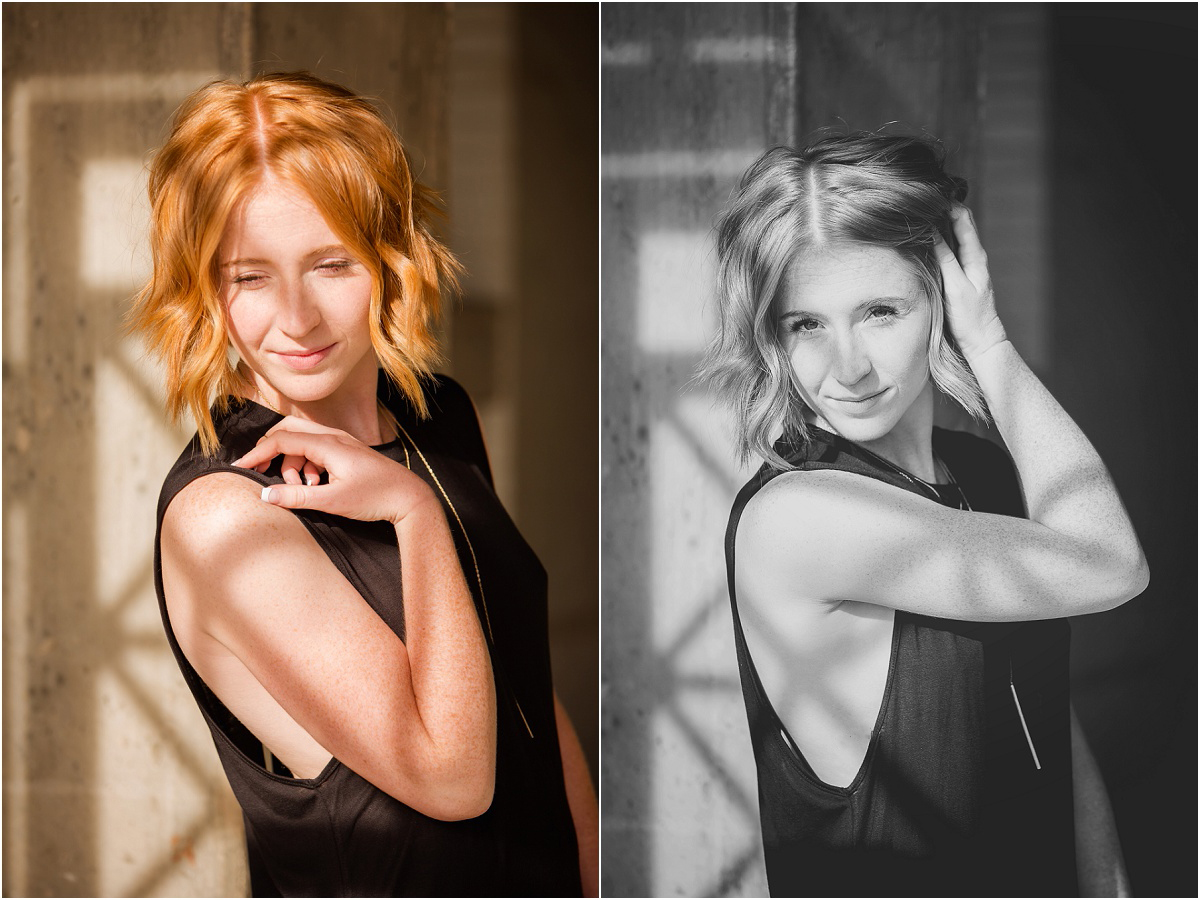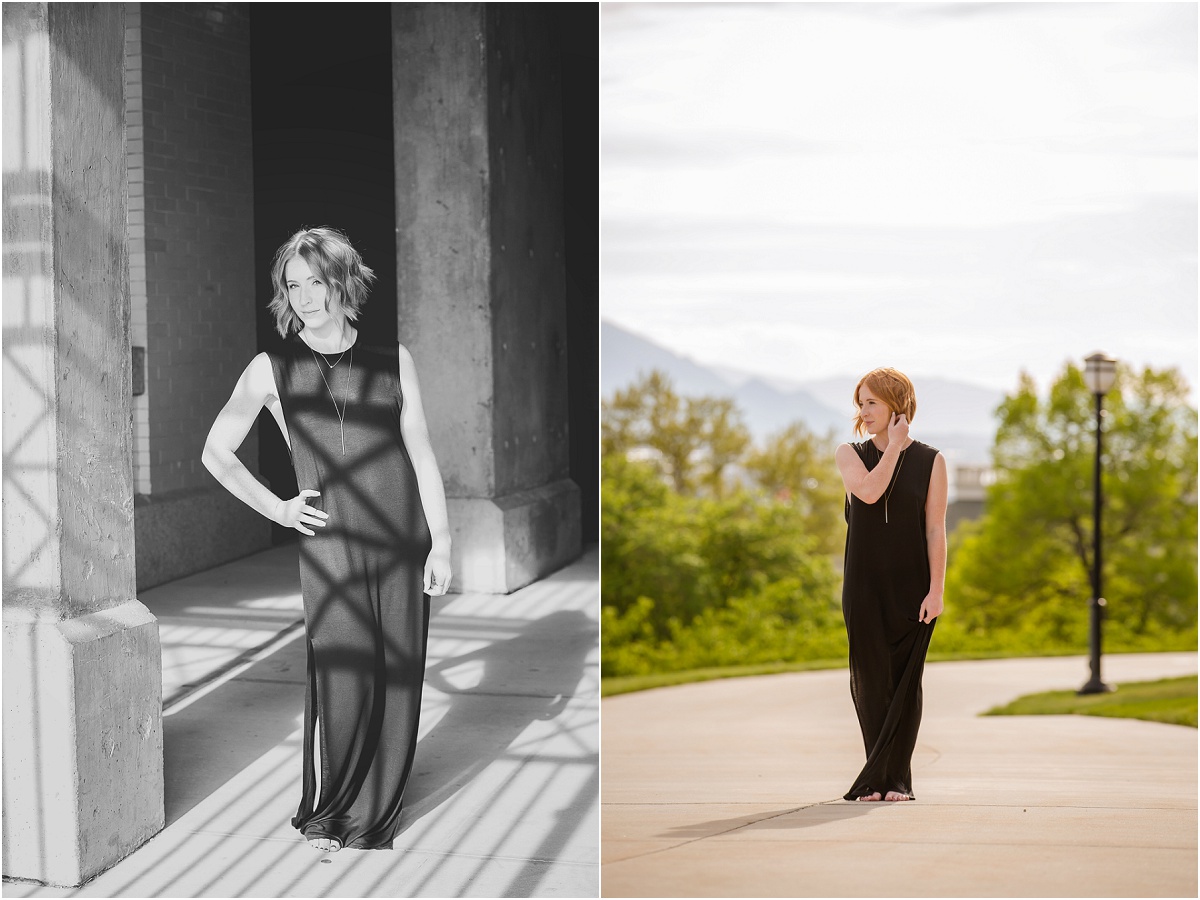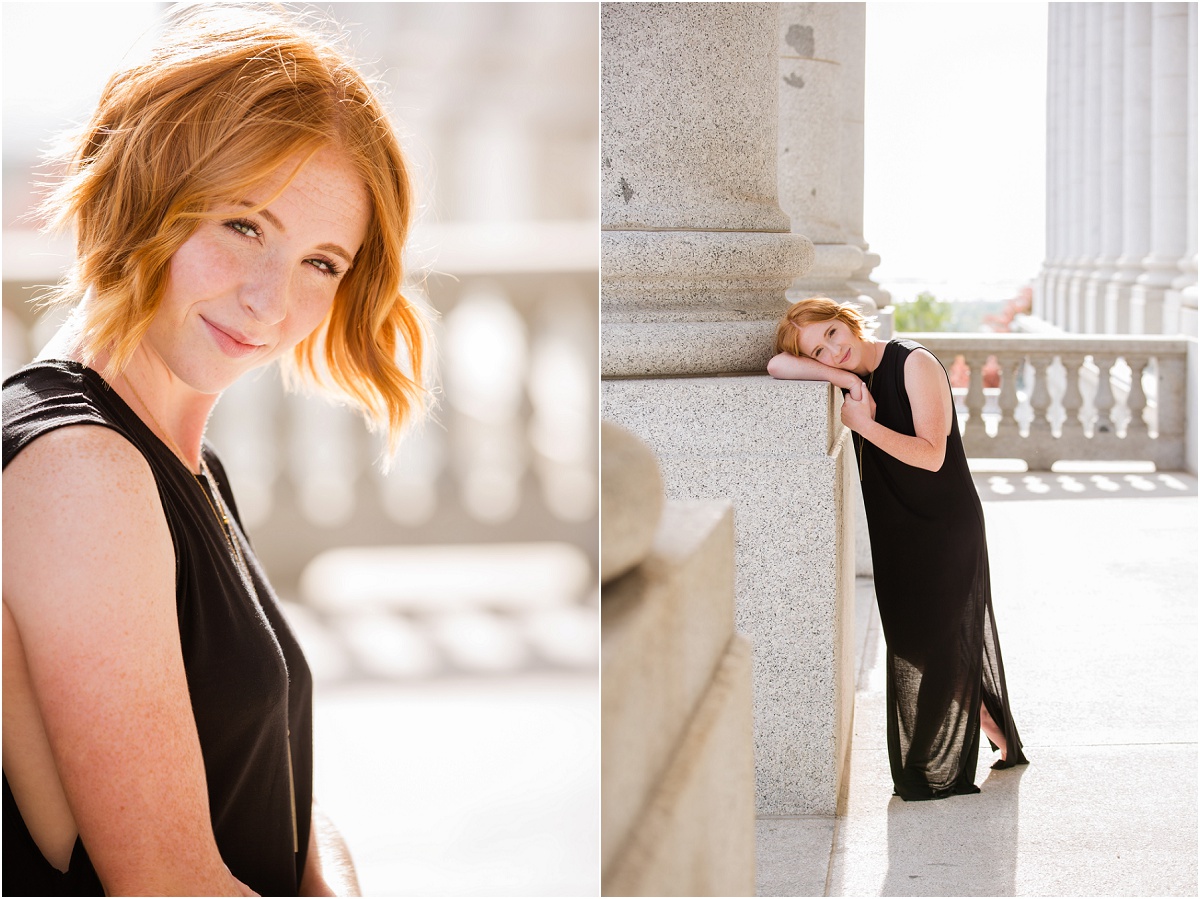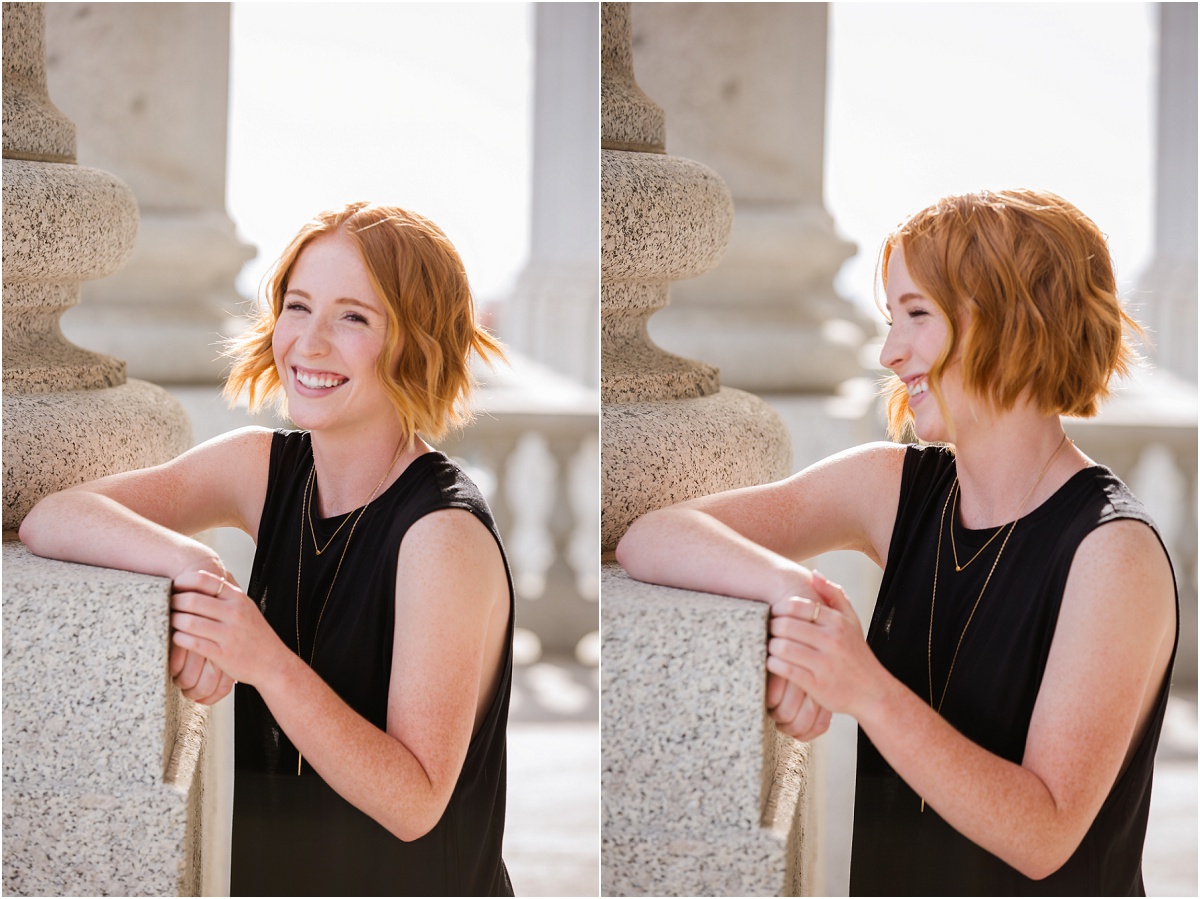 So Nicole was laughing because we had a big group of "men" pass by and let's just say they were acting like teenage boys.  Boys. ;D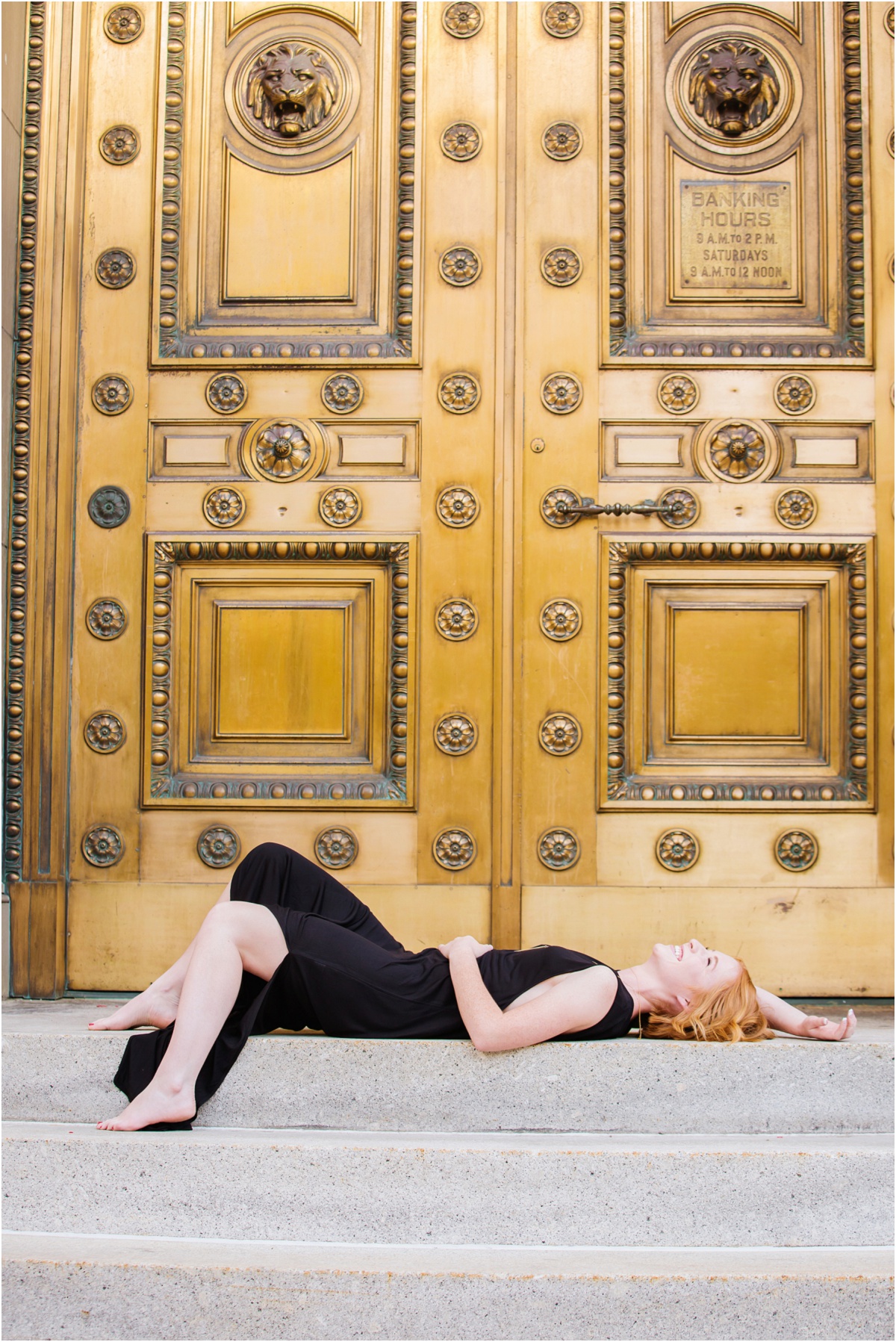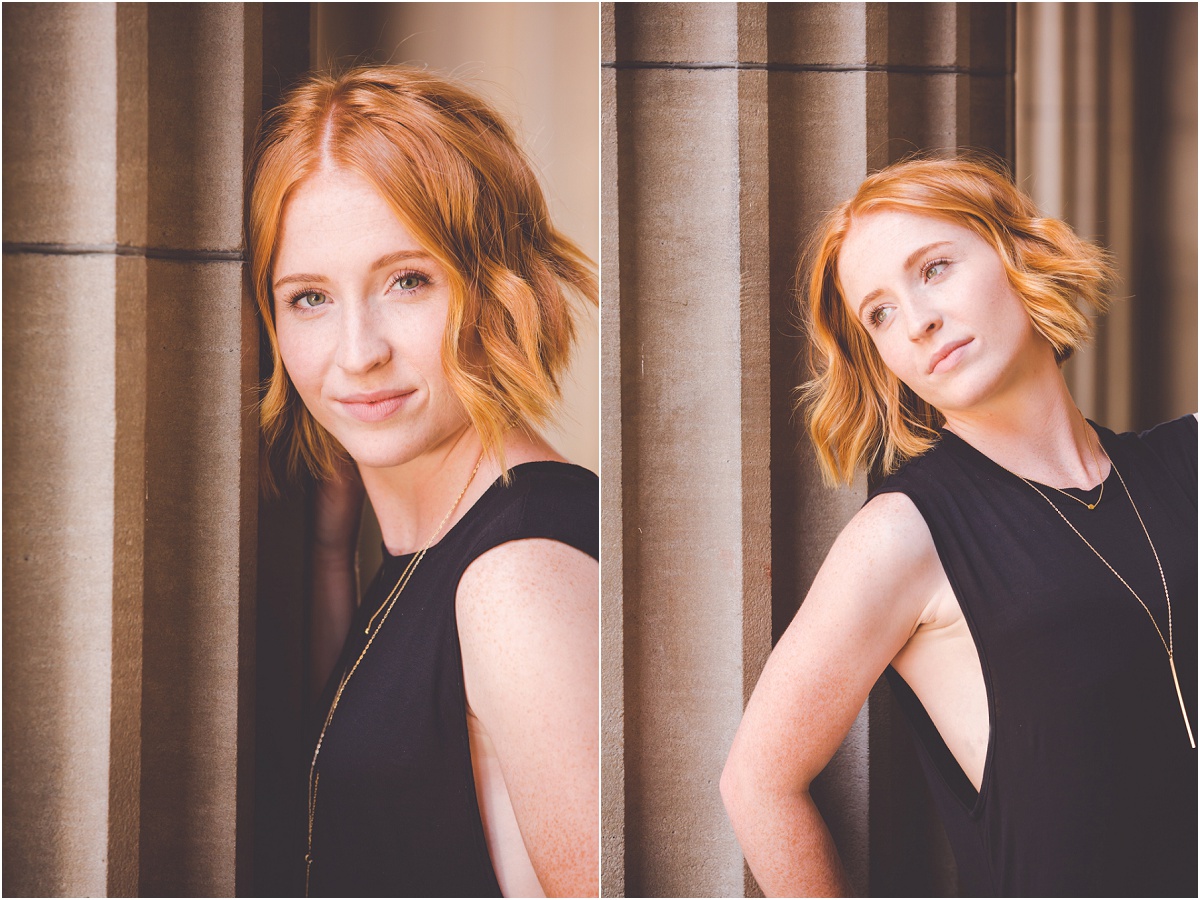 Apparently Nicole's hair used to be down to her belly button.  Let's just take that all in–that much beautiful natural red hair!!  It's super cute short too though!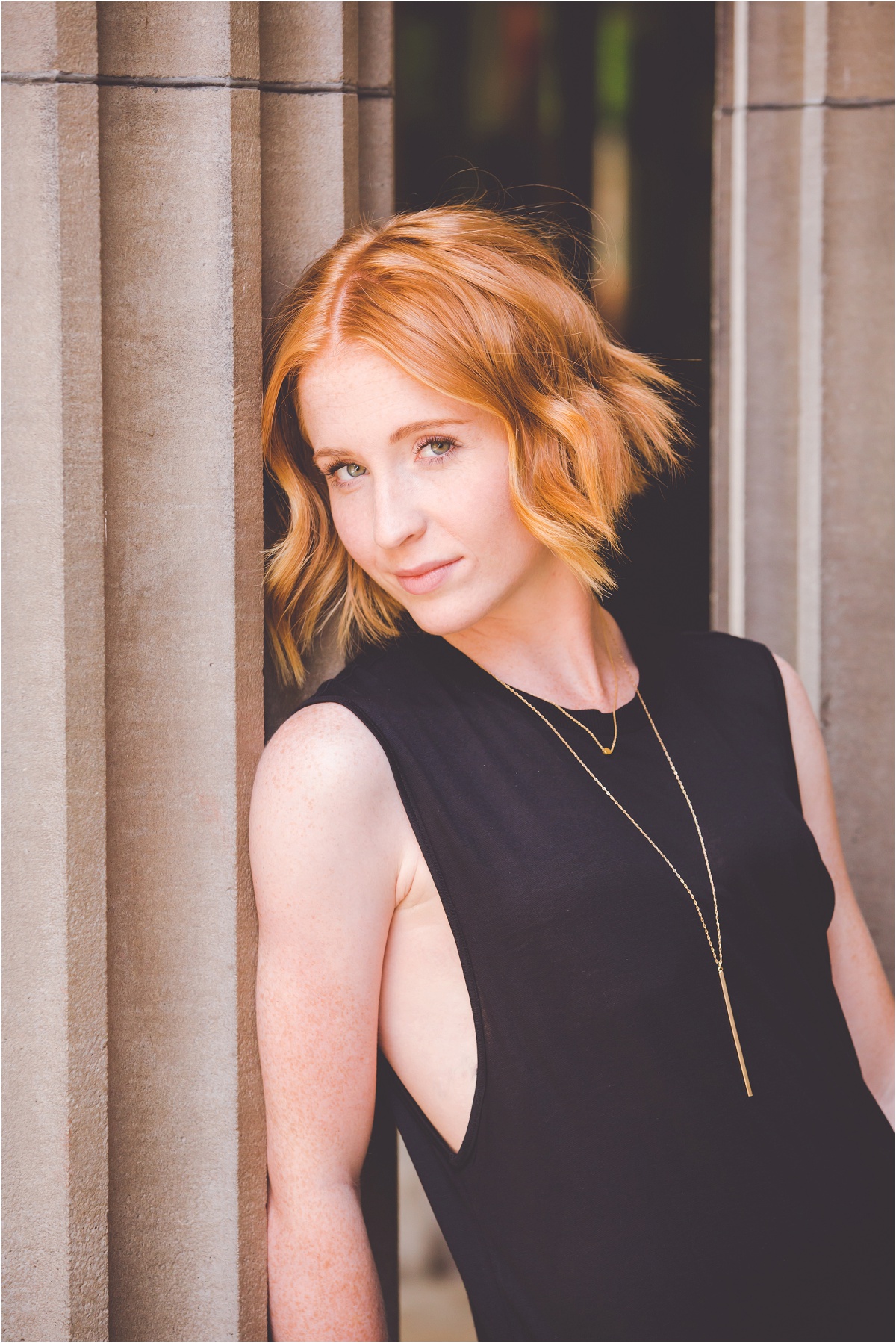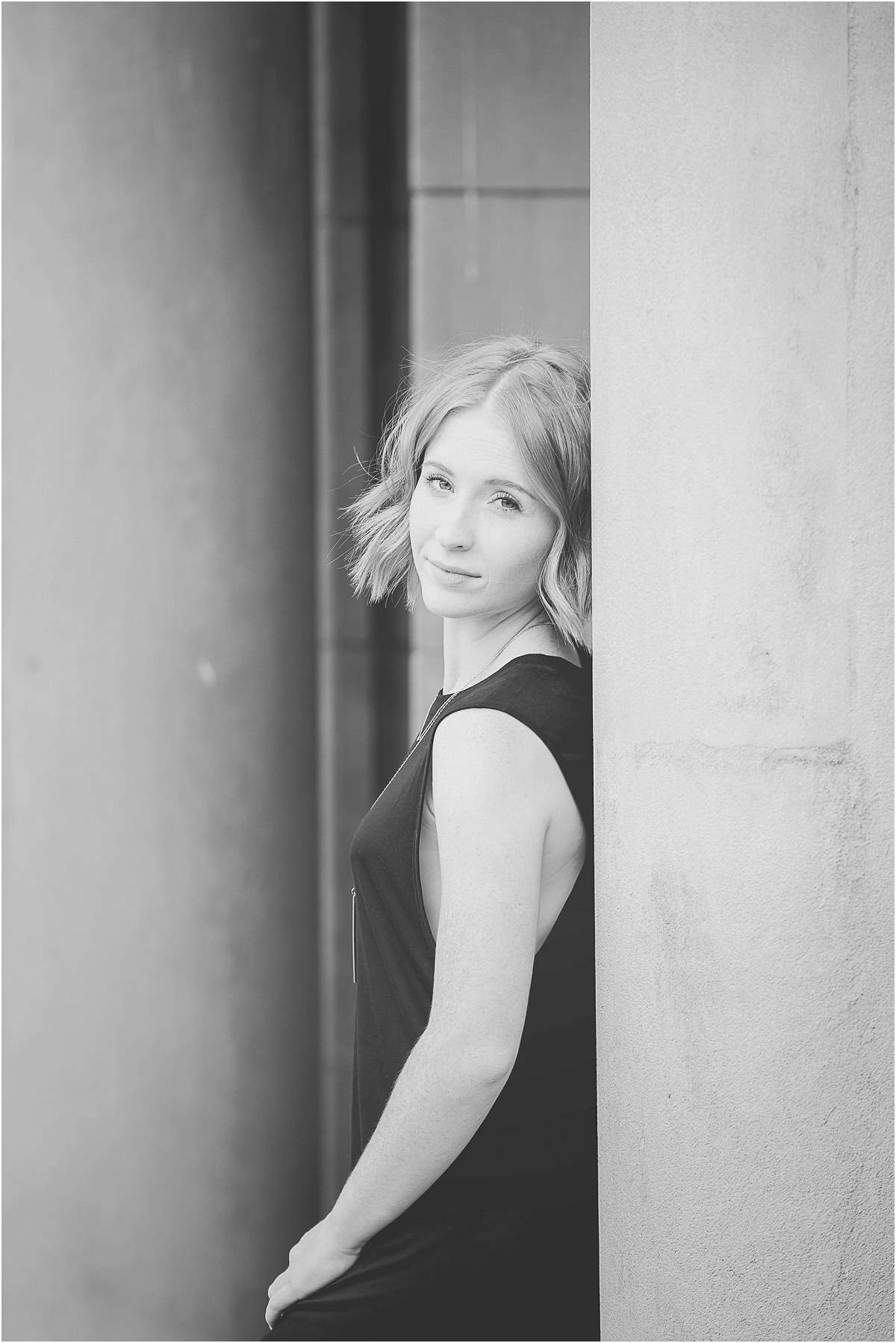 Nicole loves fashion and business and wants to get her MBA and her dream job being a buyer for Marc Jacobs.  I could see that happening!  She is very motivated and knows what she wants!  My kind of girl 😀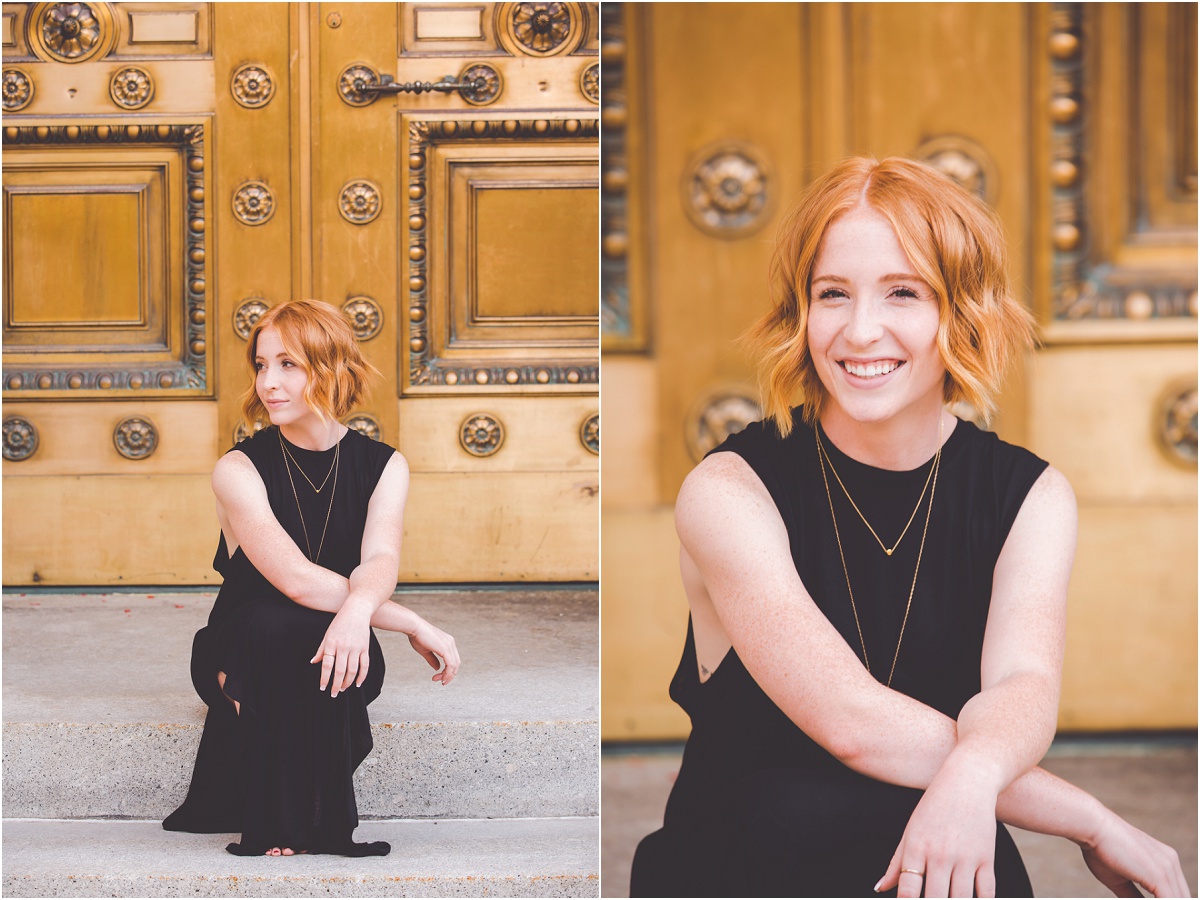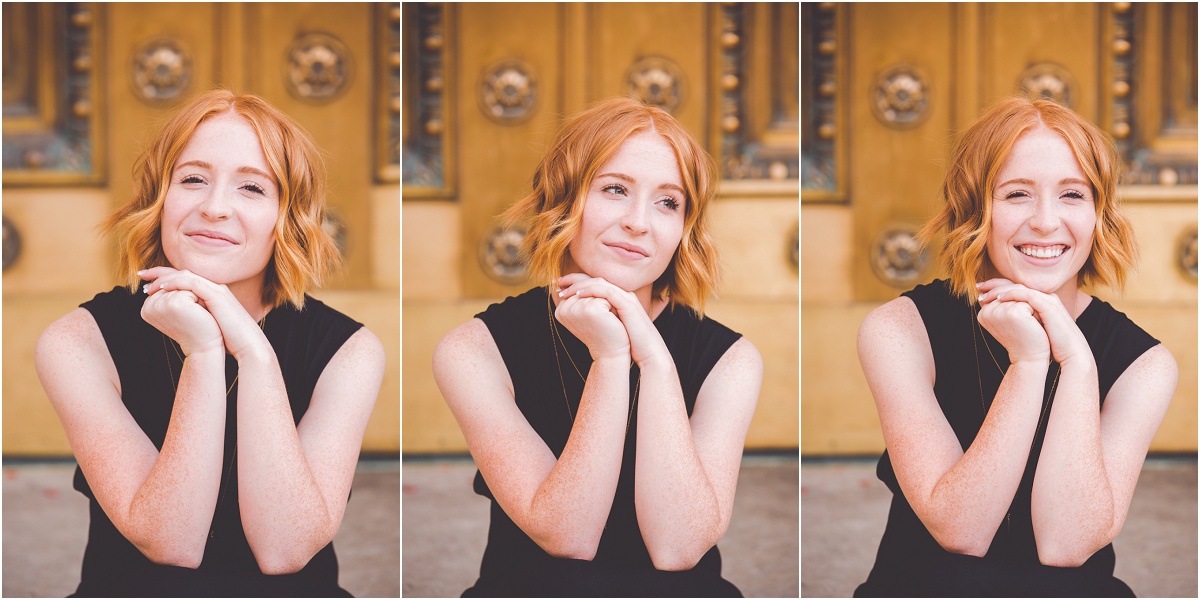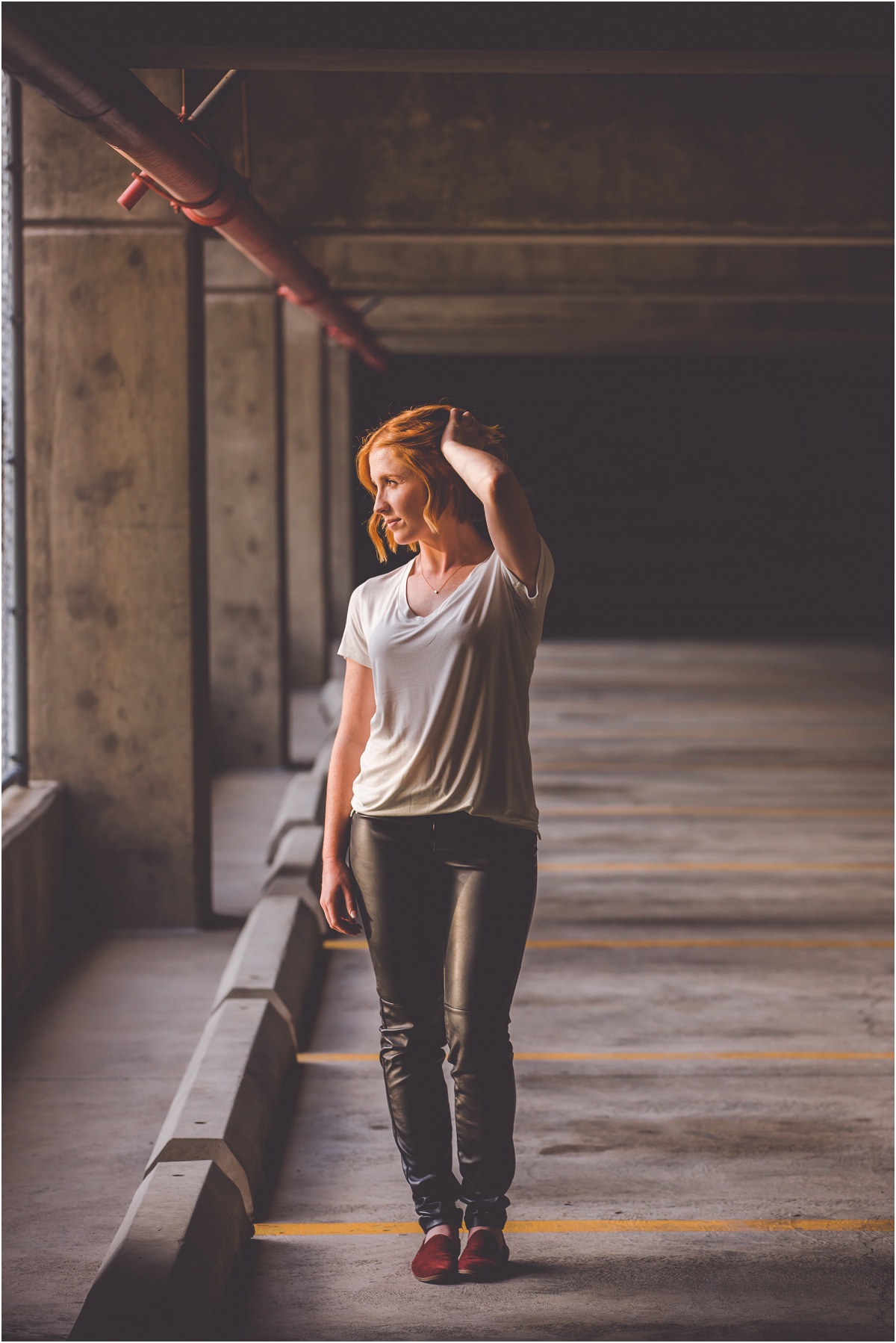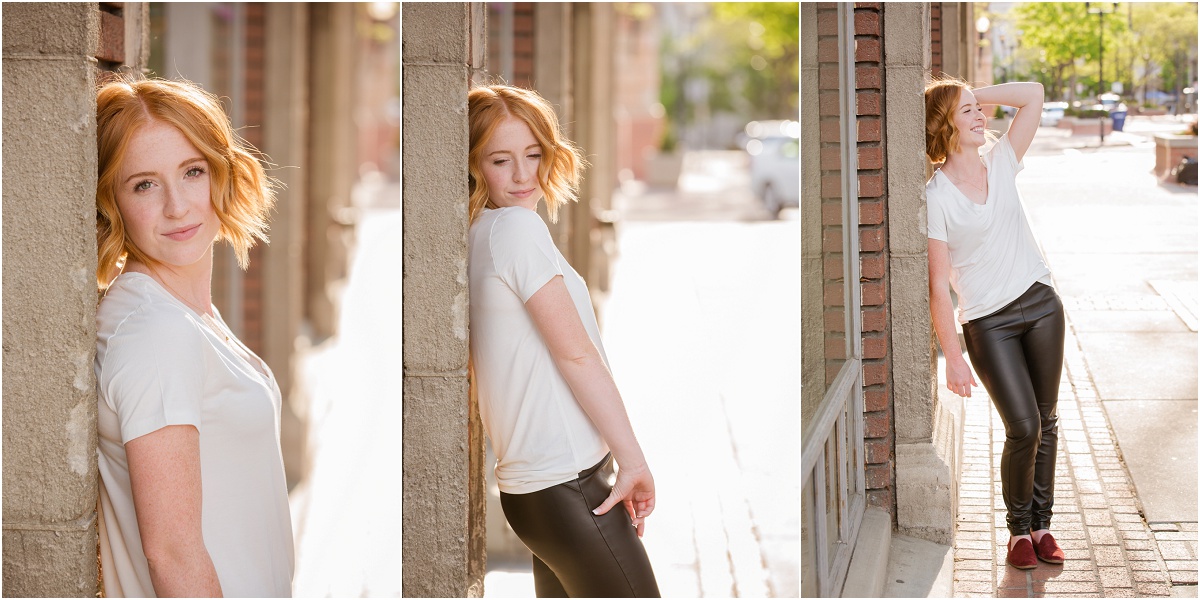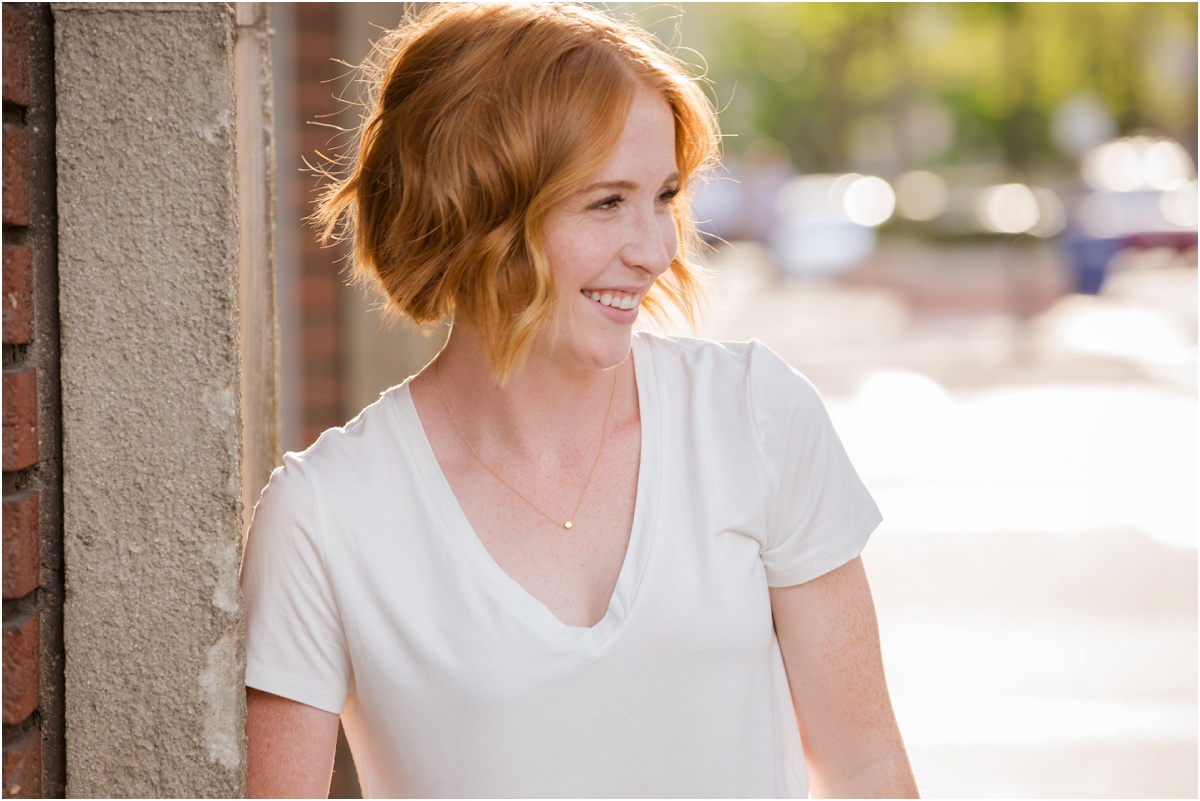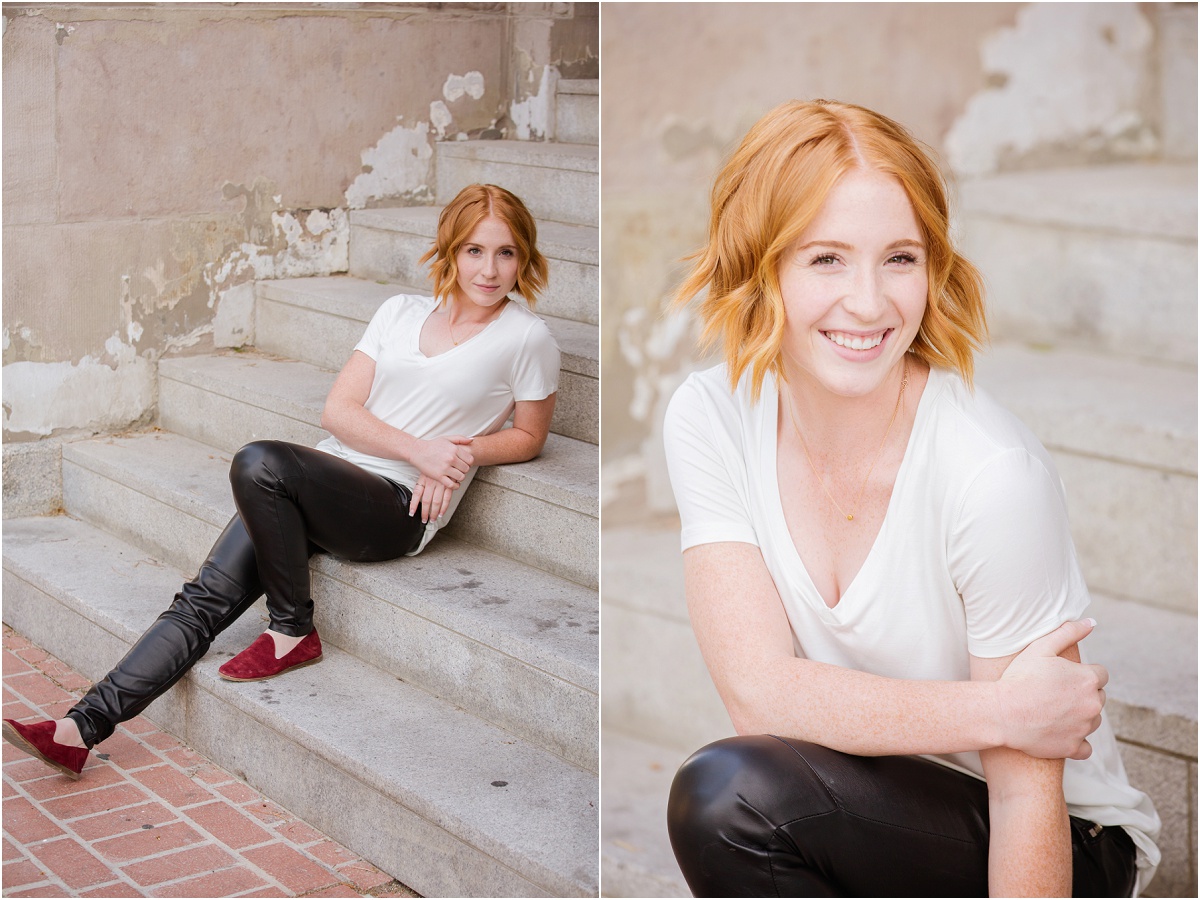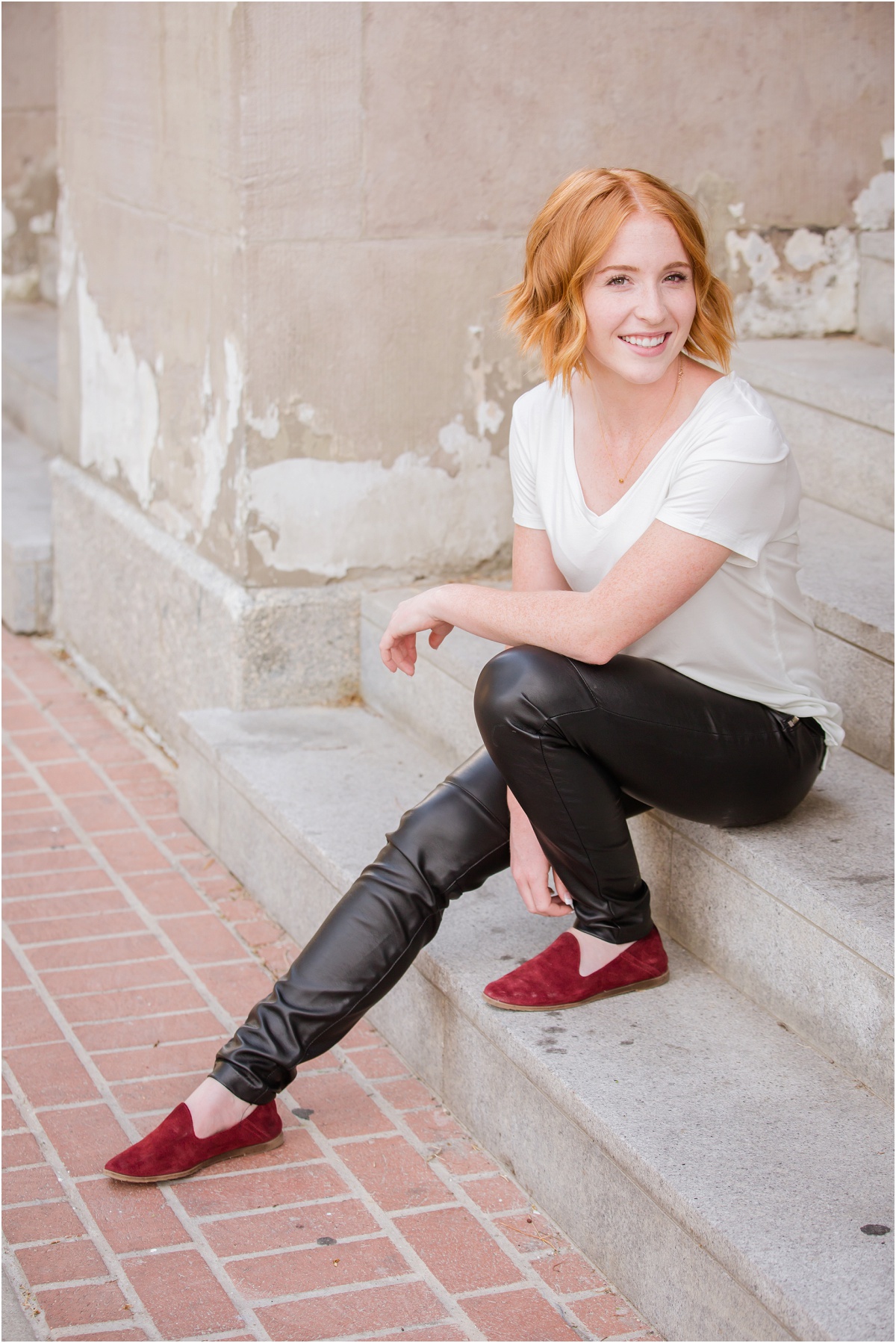 Love the classic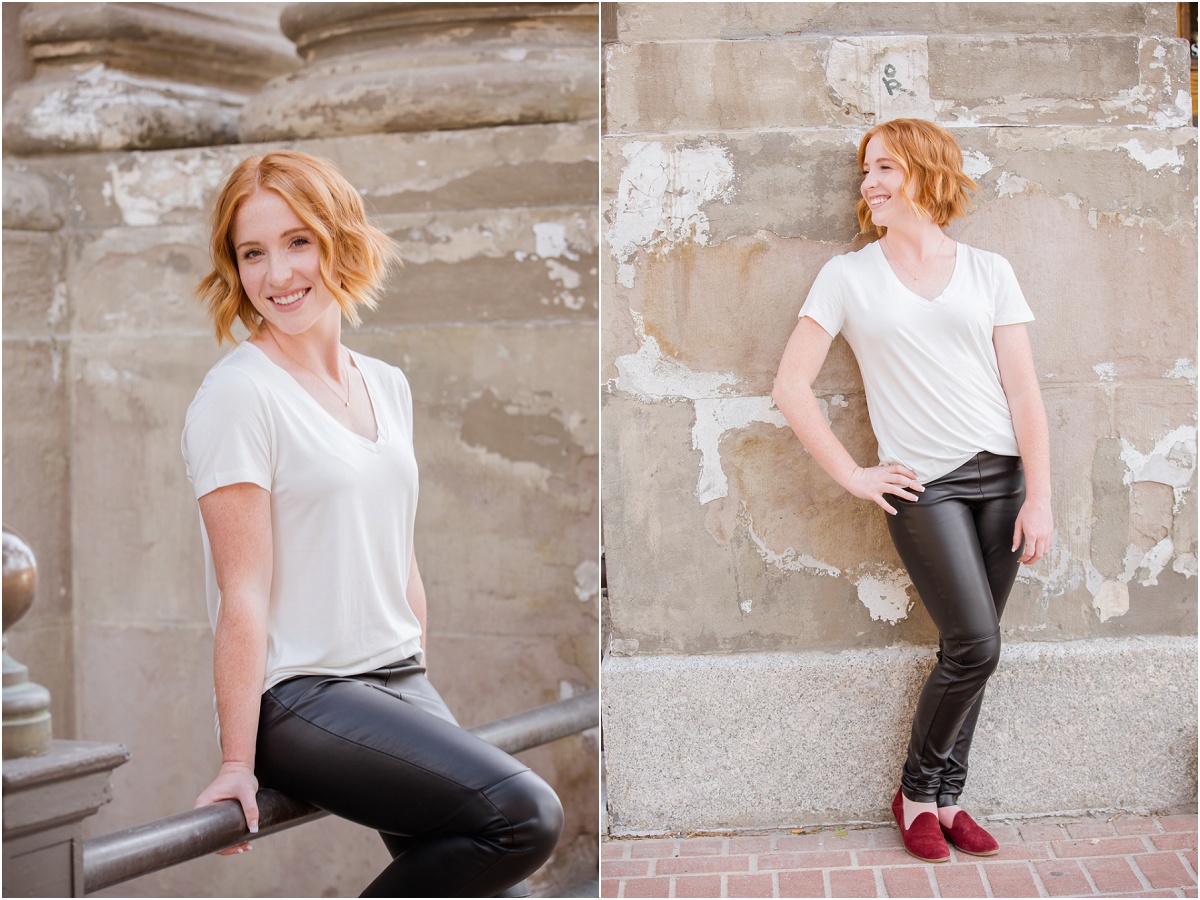 I love the simple white T with leather pants and red shoes.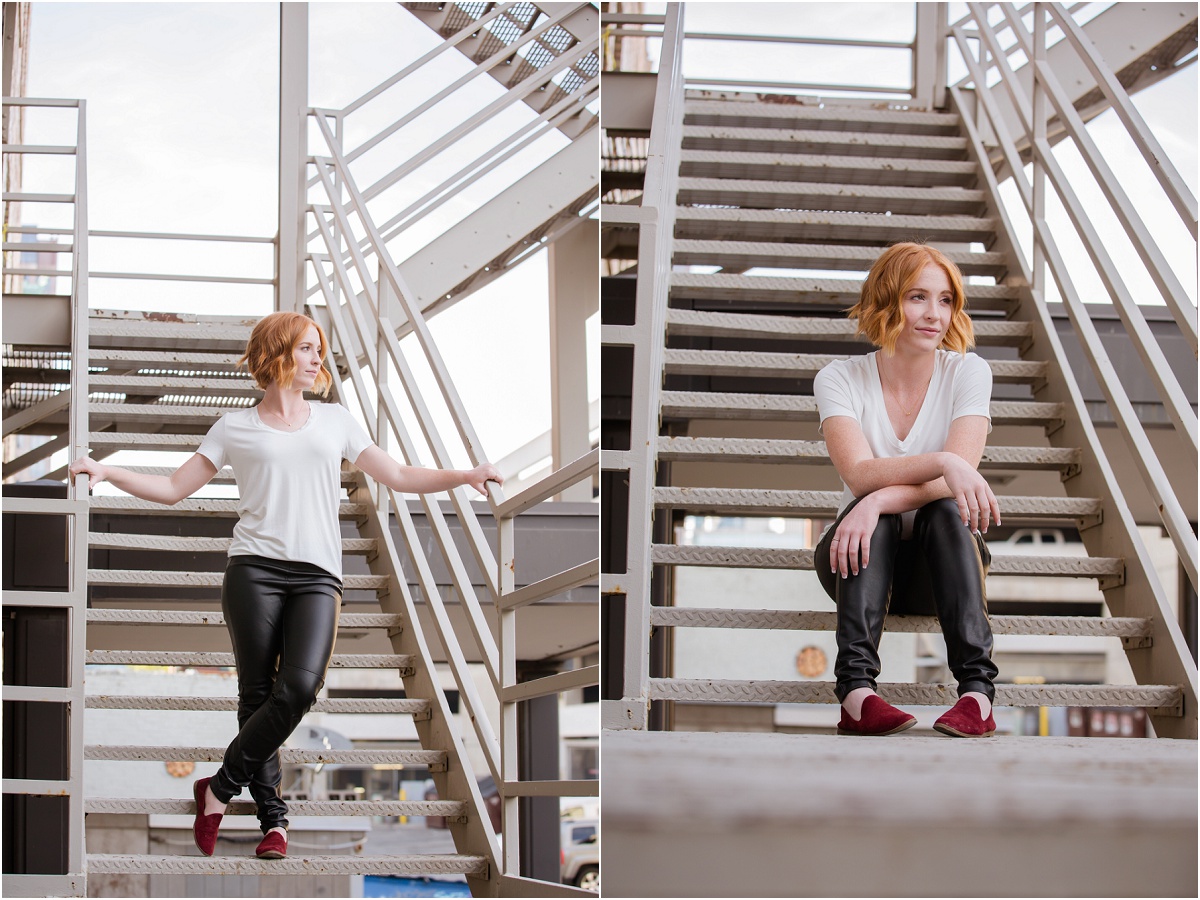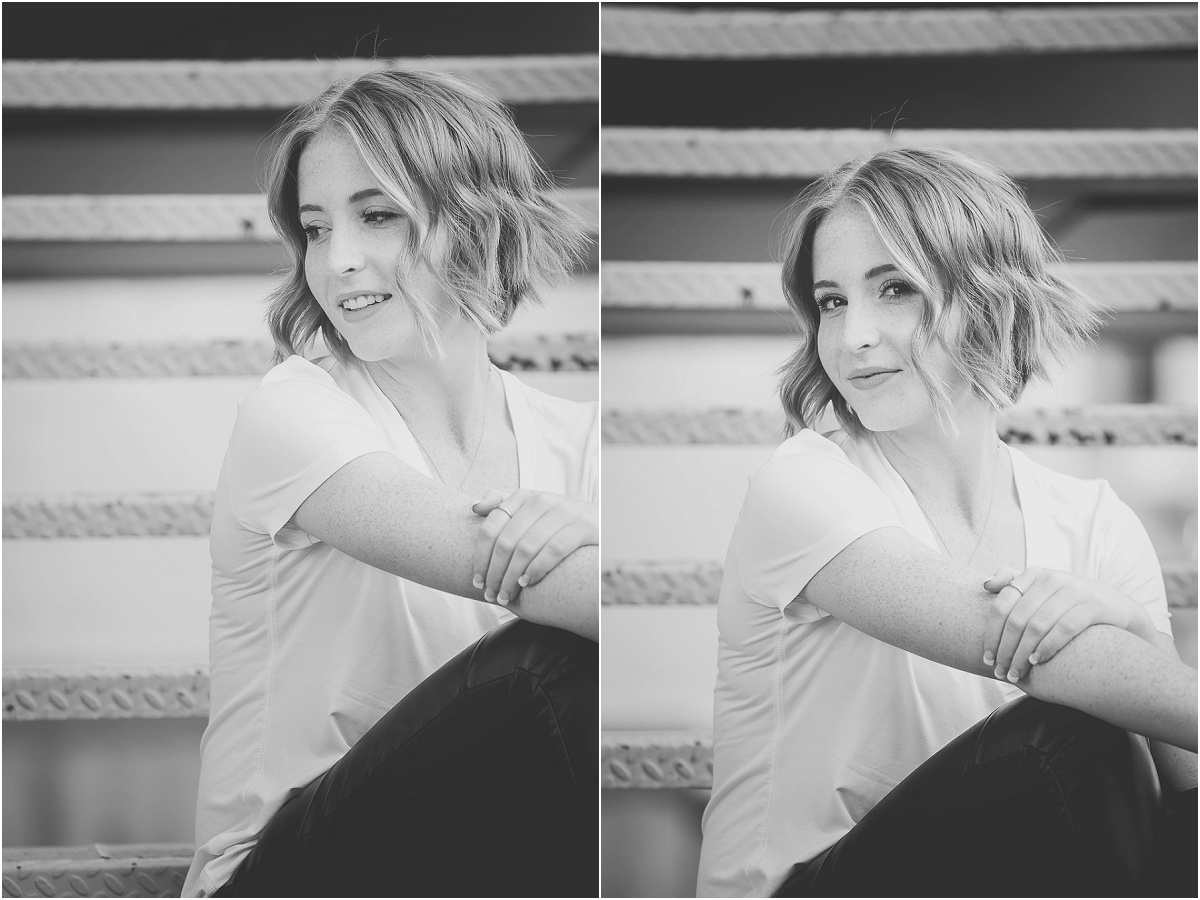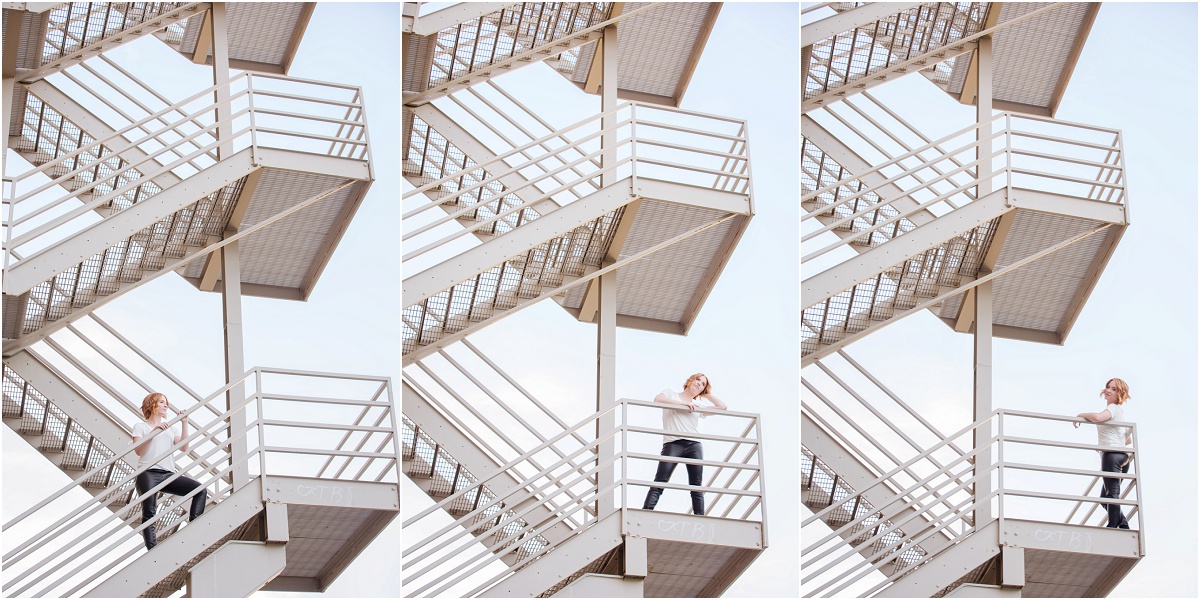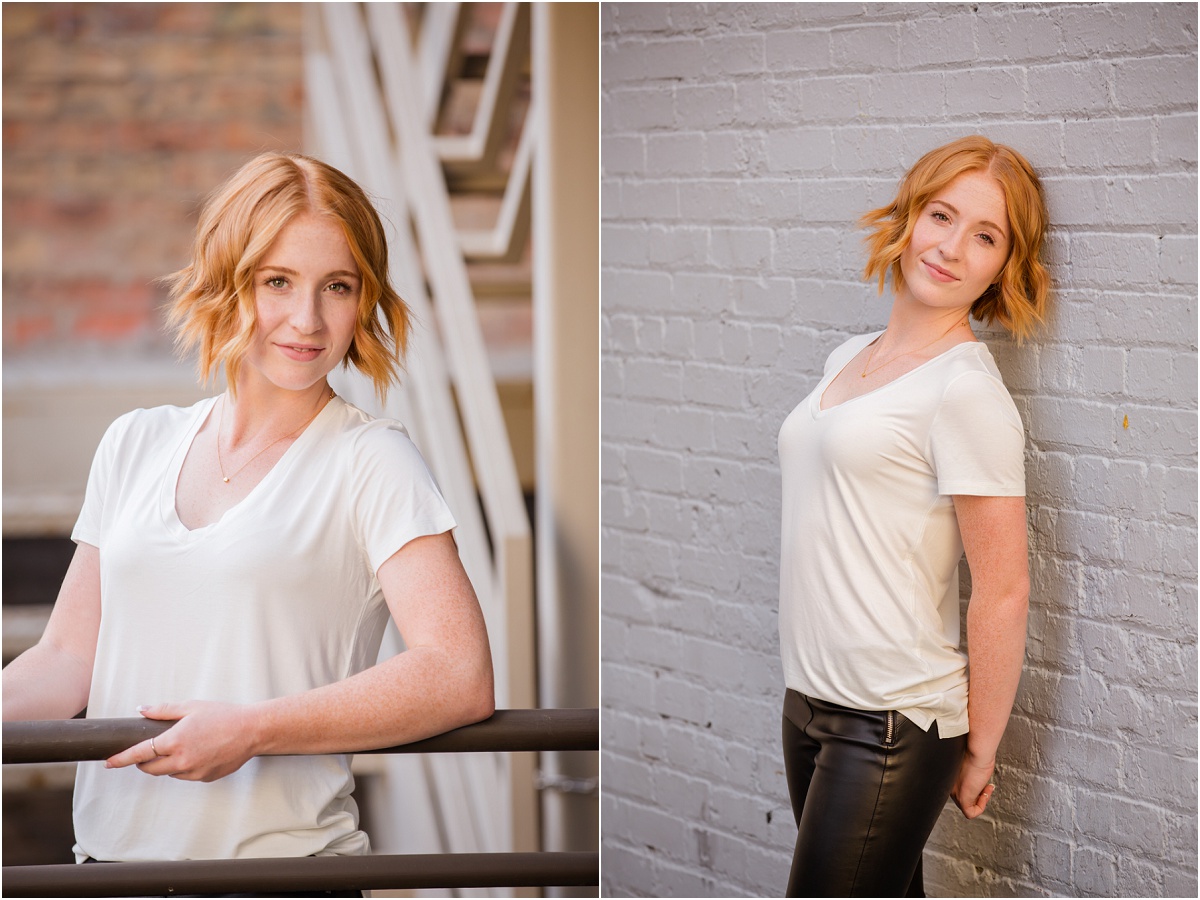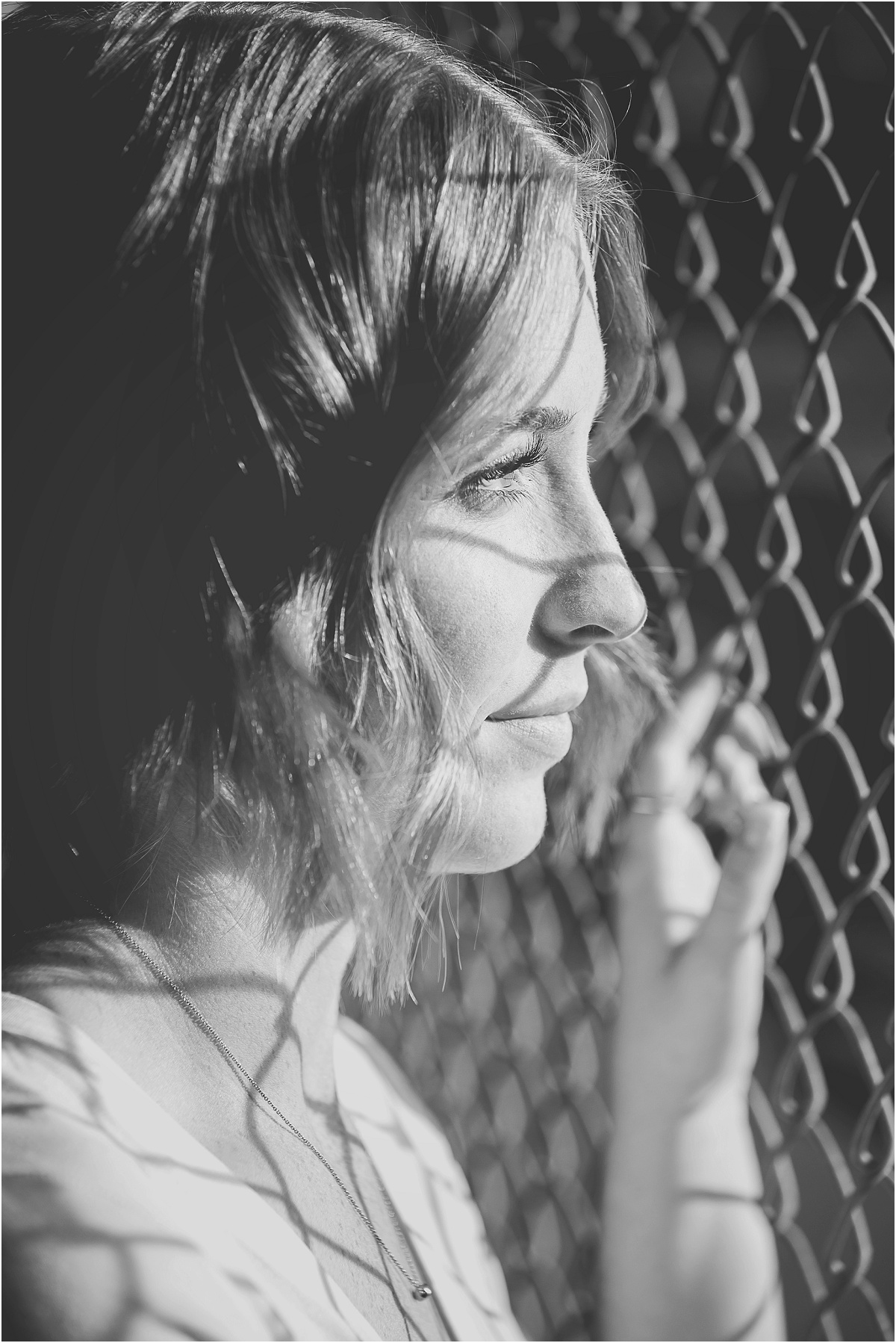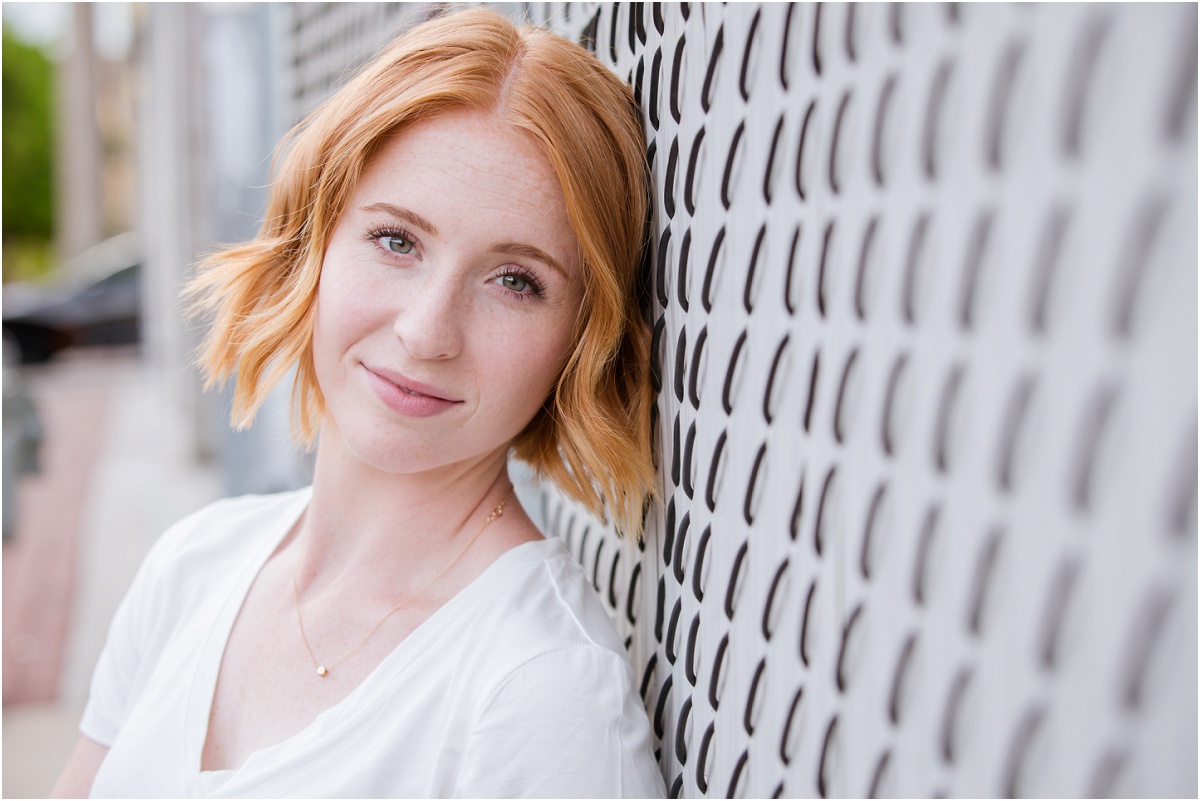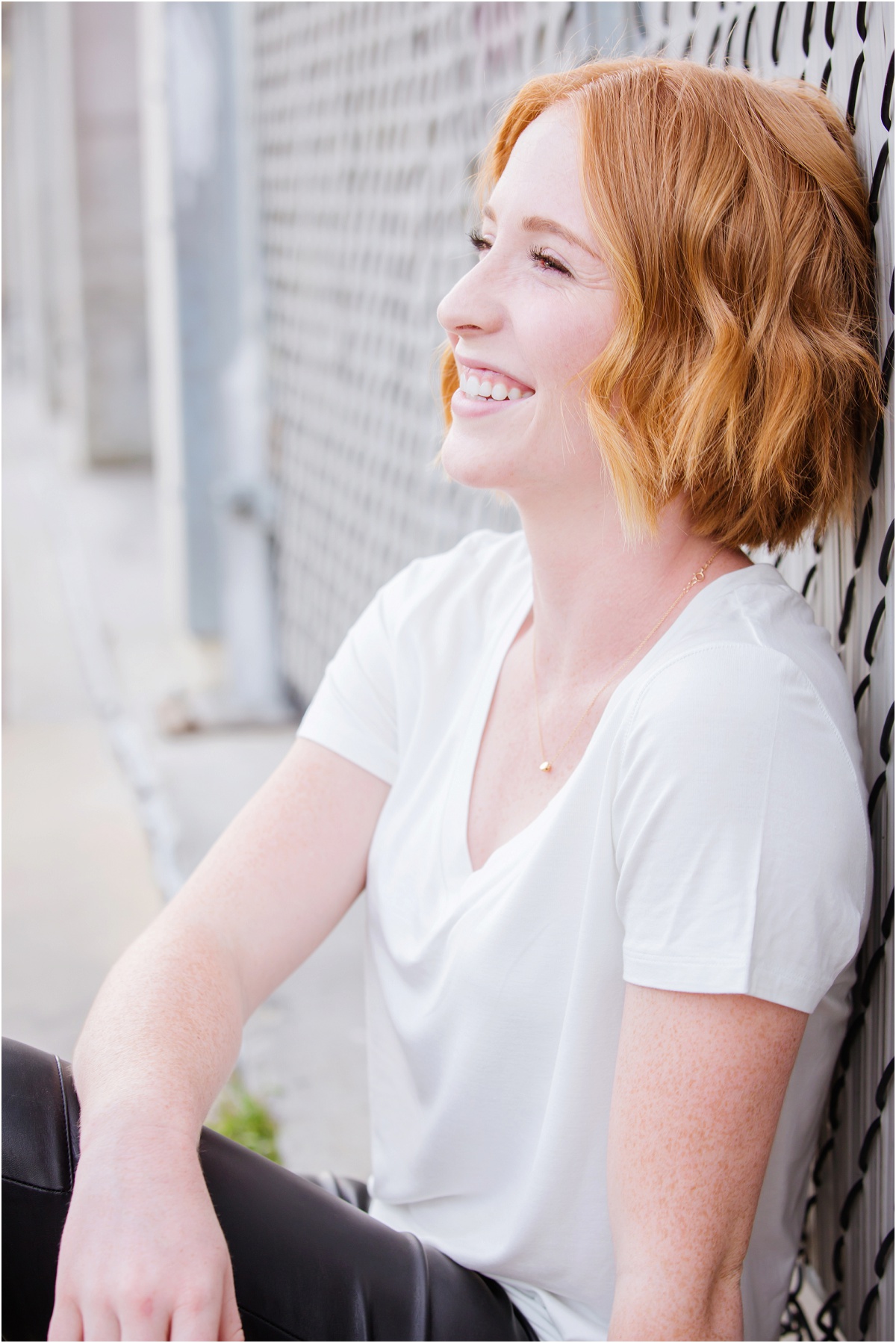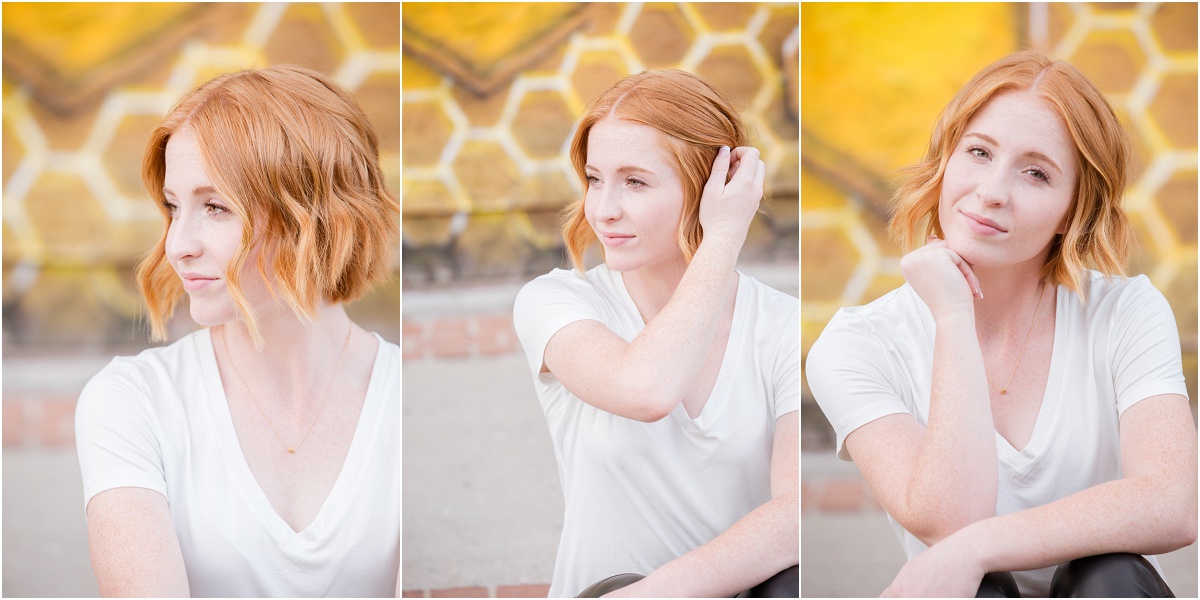 Ah Paris.  Ah Celine.  C'est parfait, n'est pas?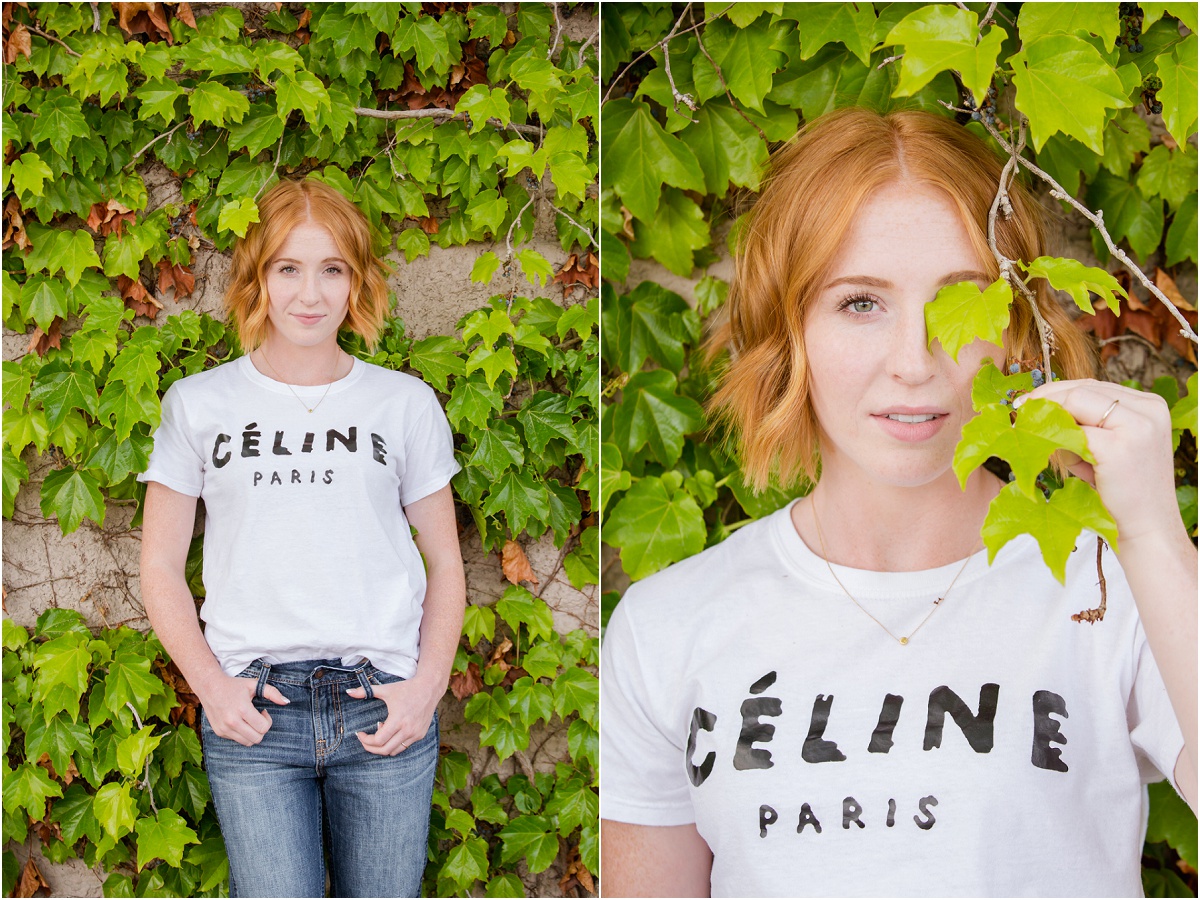 Je ne peux pas attendre pour aller à Paris en Septembre.  Ce sera génial!!!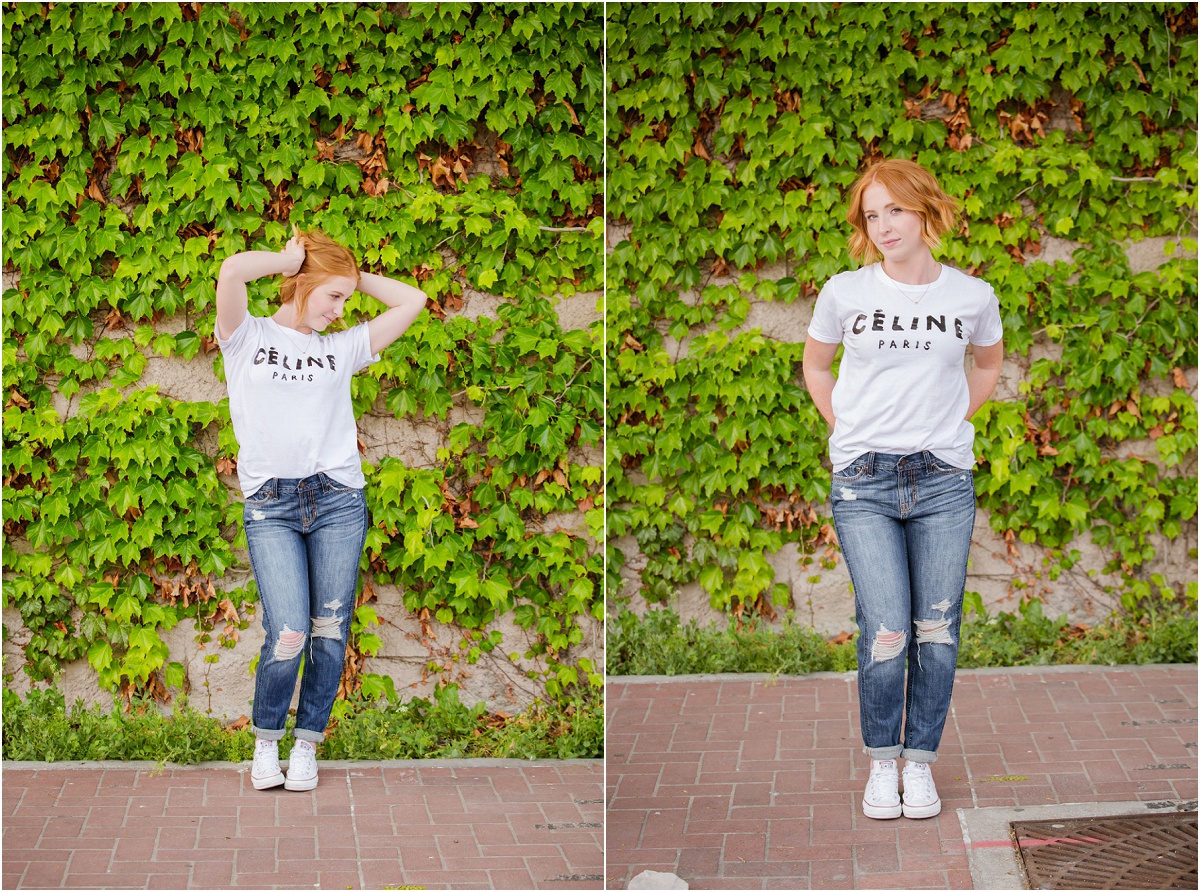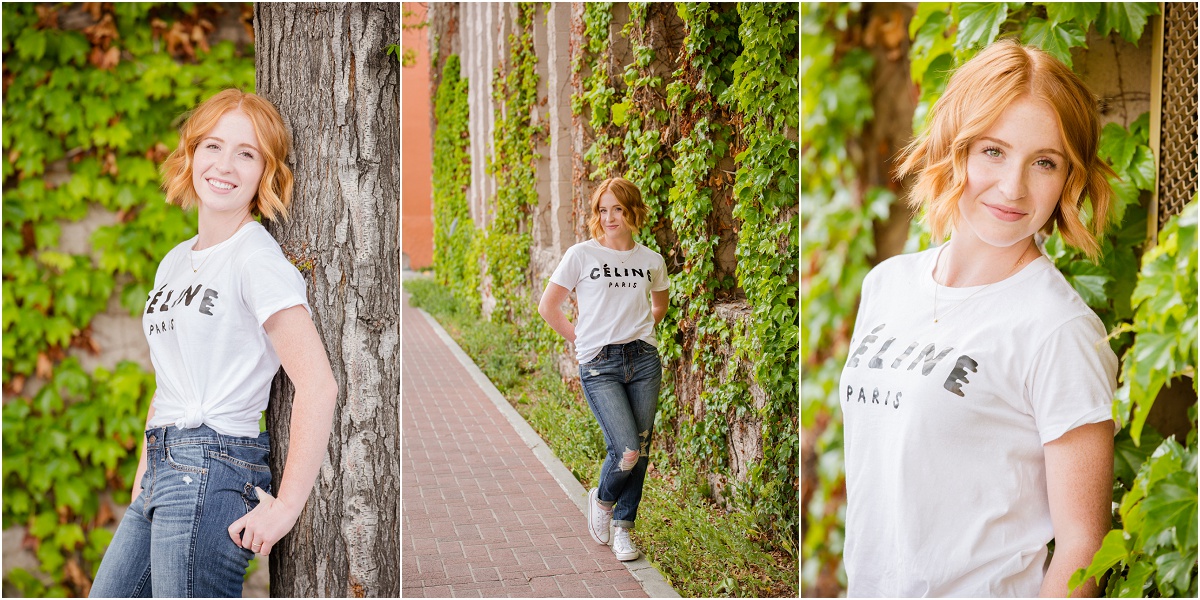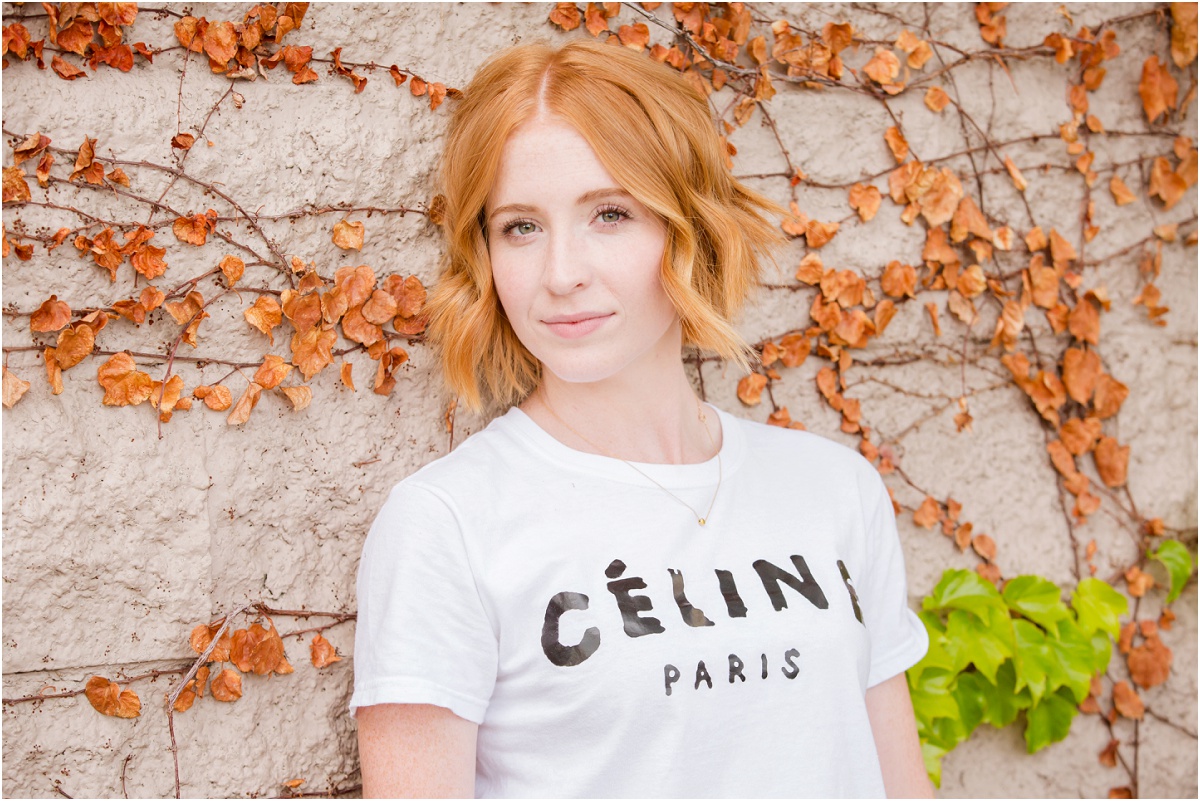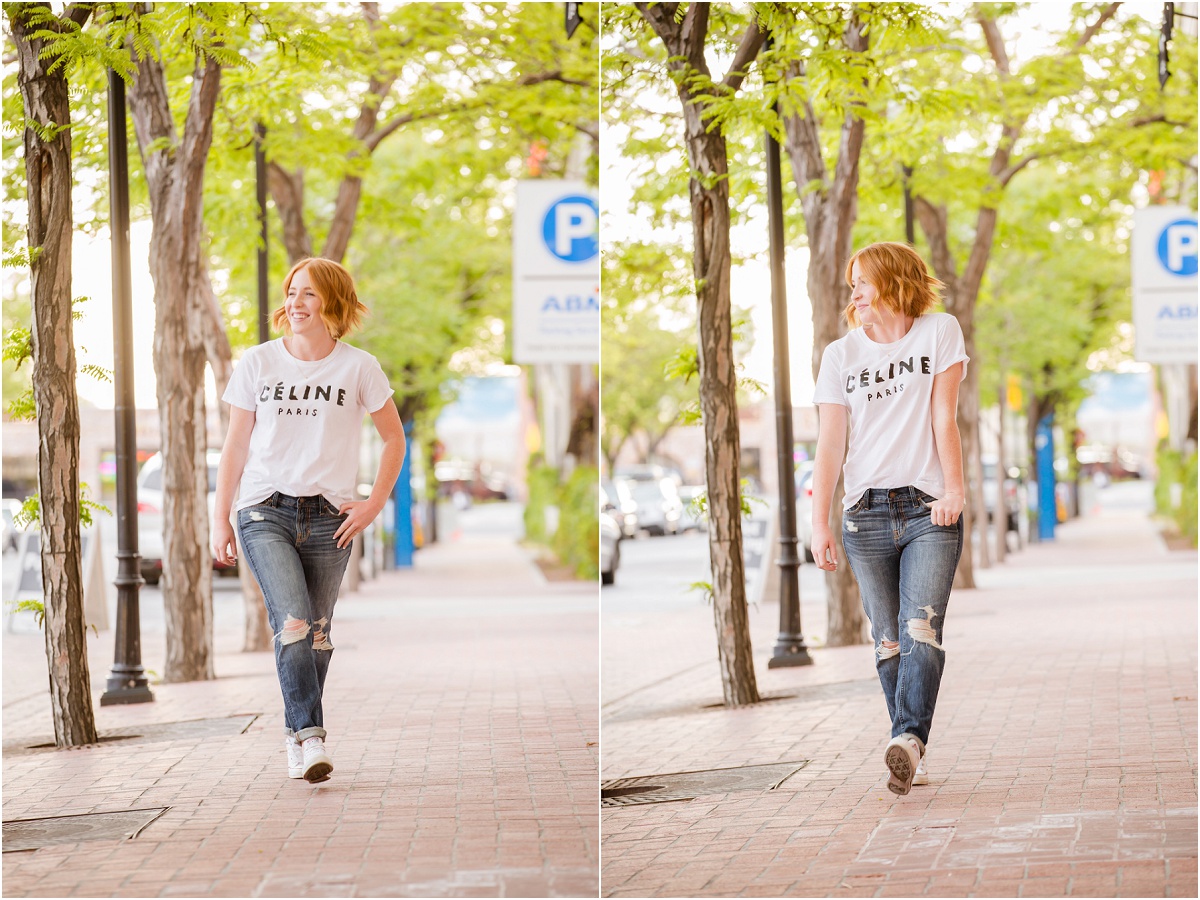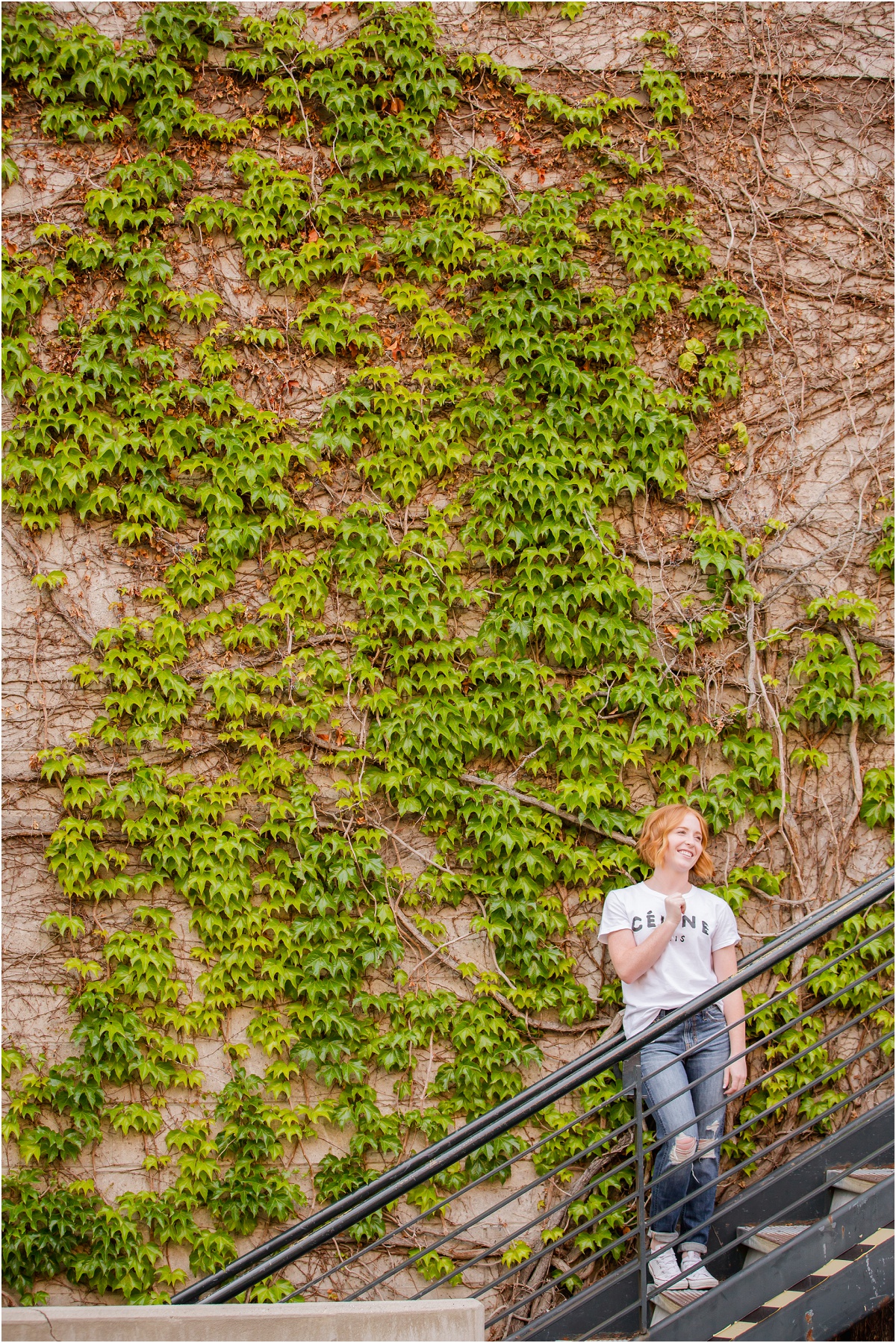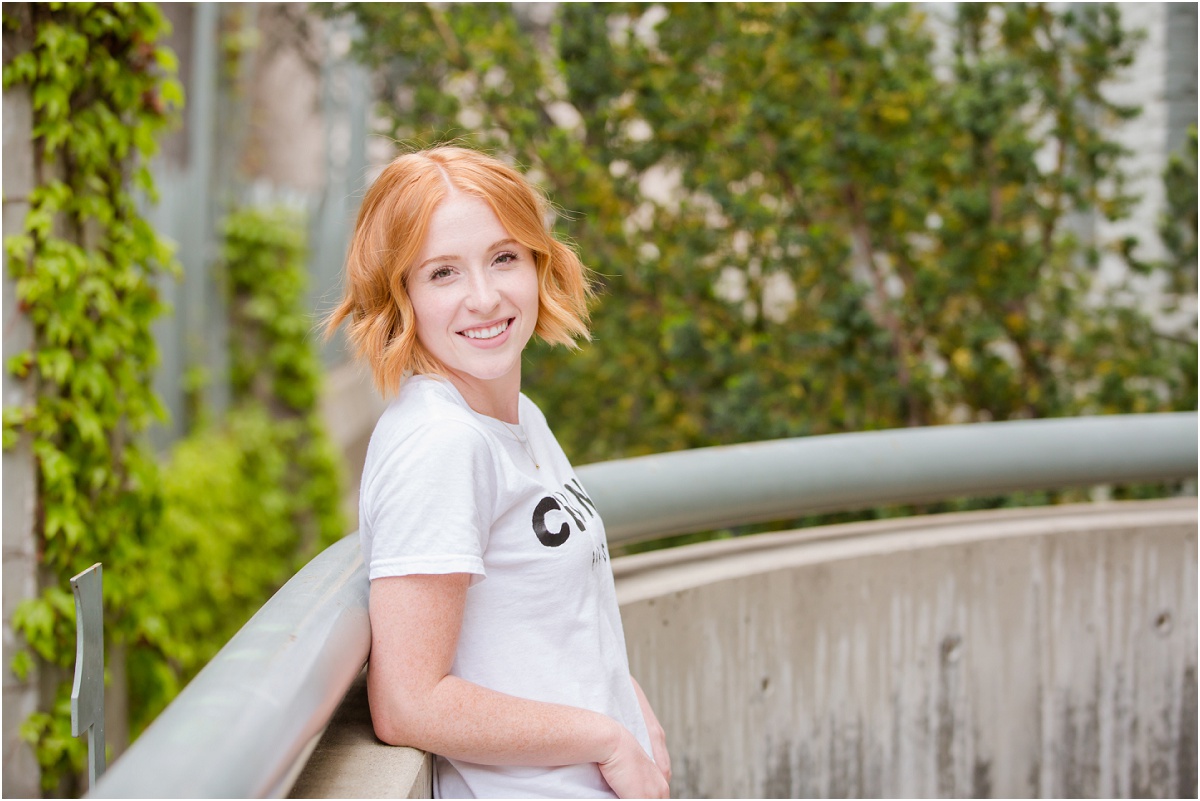 I love reflections 😀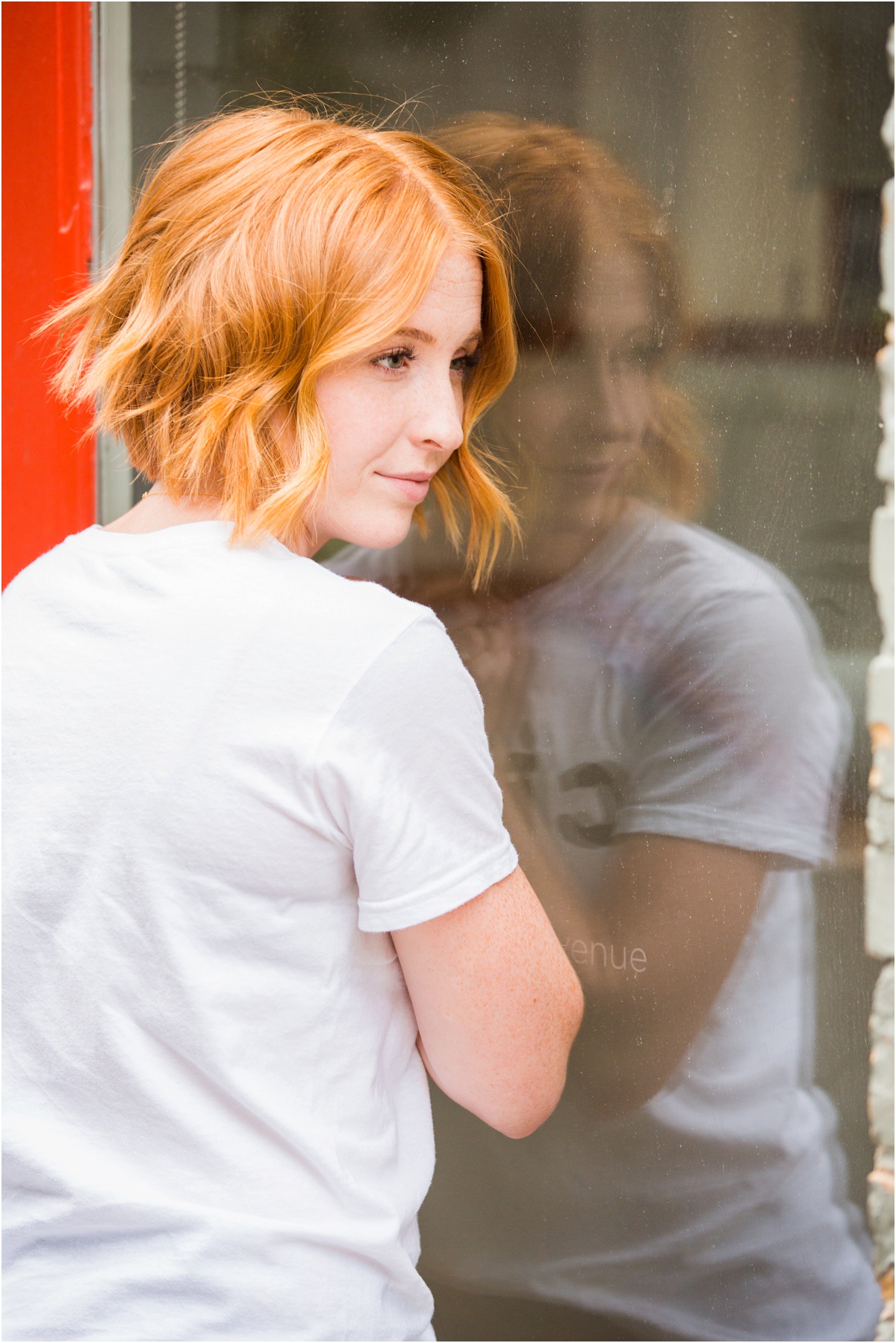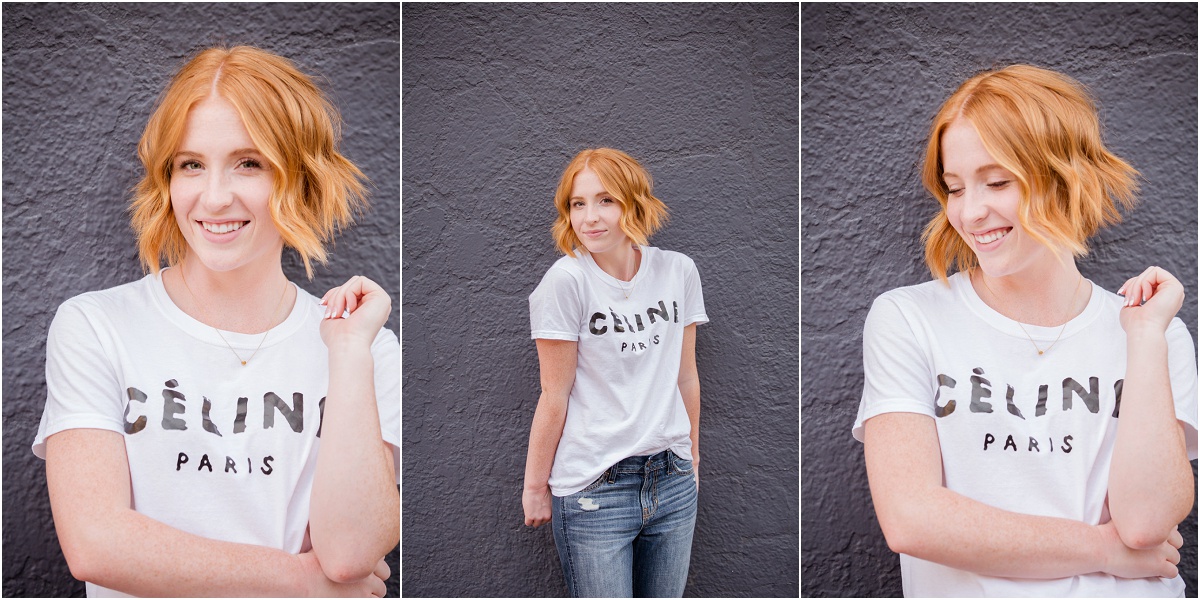 I have so much fun "playing".  Guess girls never grow up either.  Now I just have life size dolls to play with 😀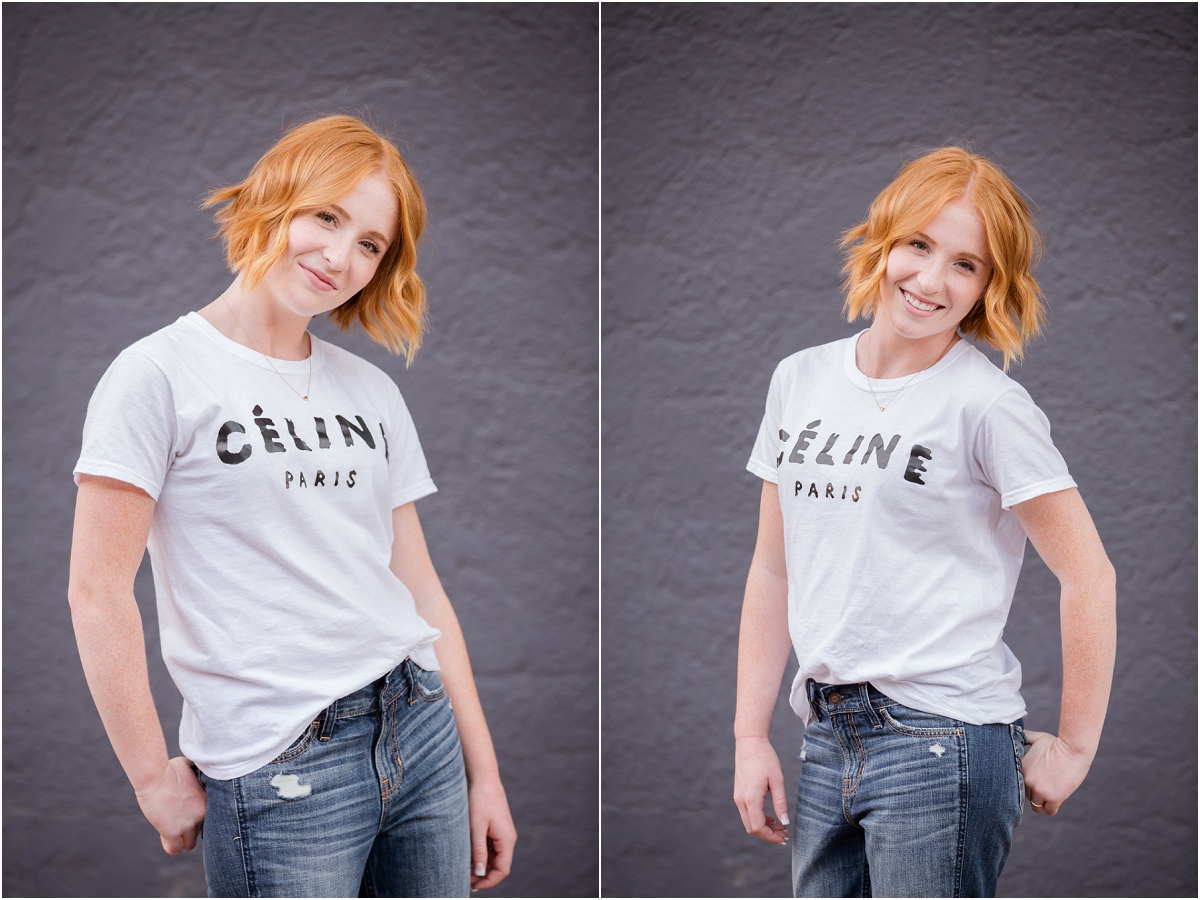 We did a few shots in her cheerleader outfit and played with some shadows while we were at it.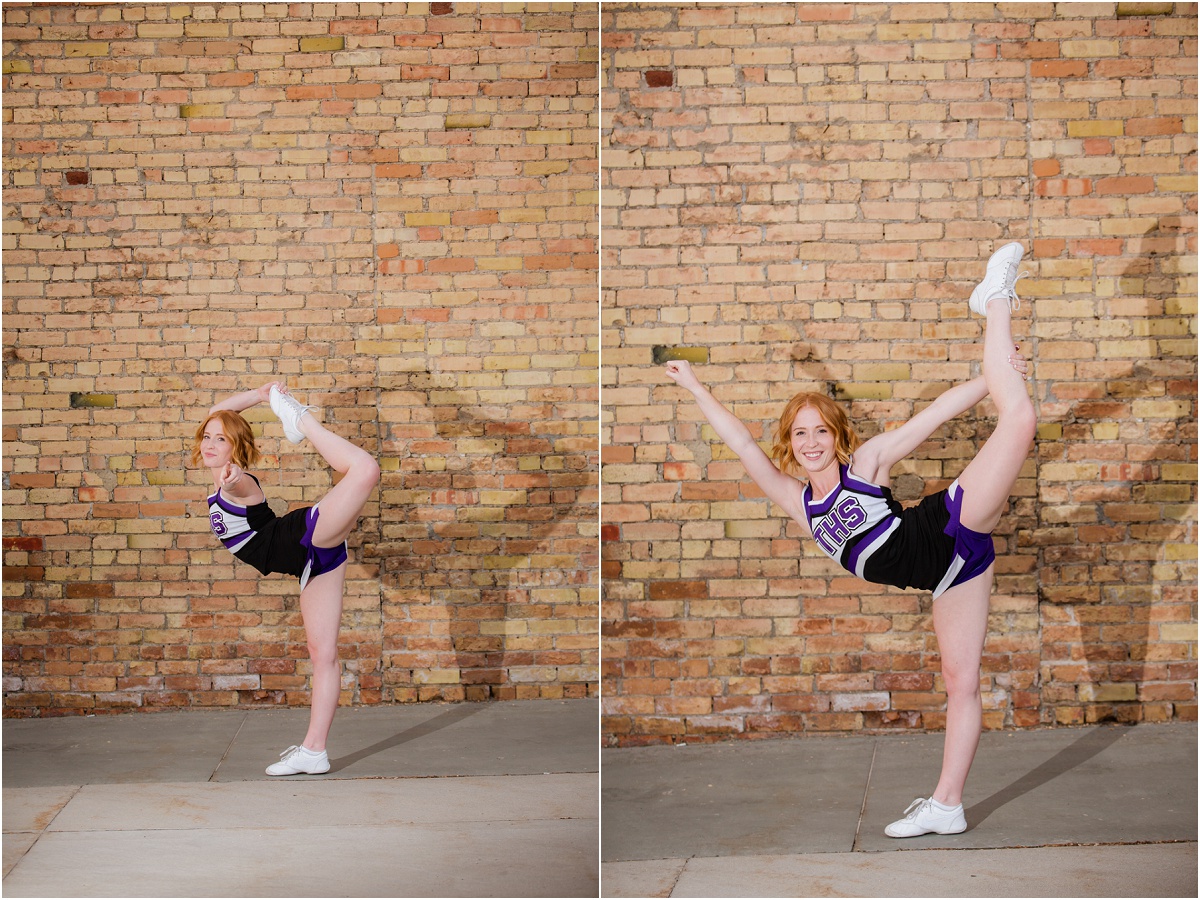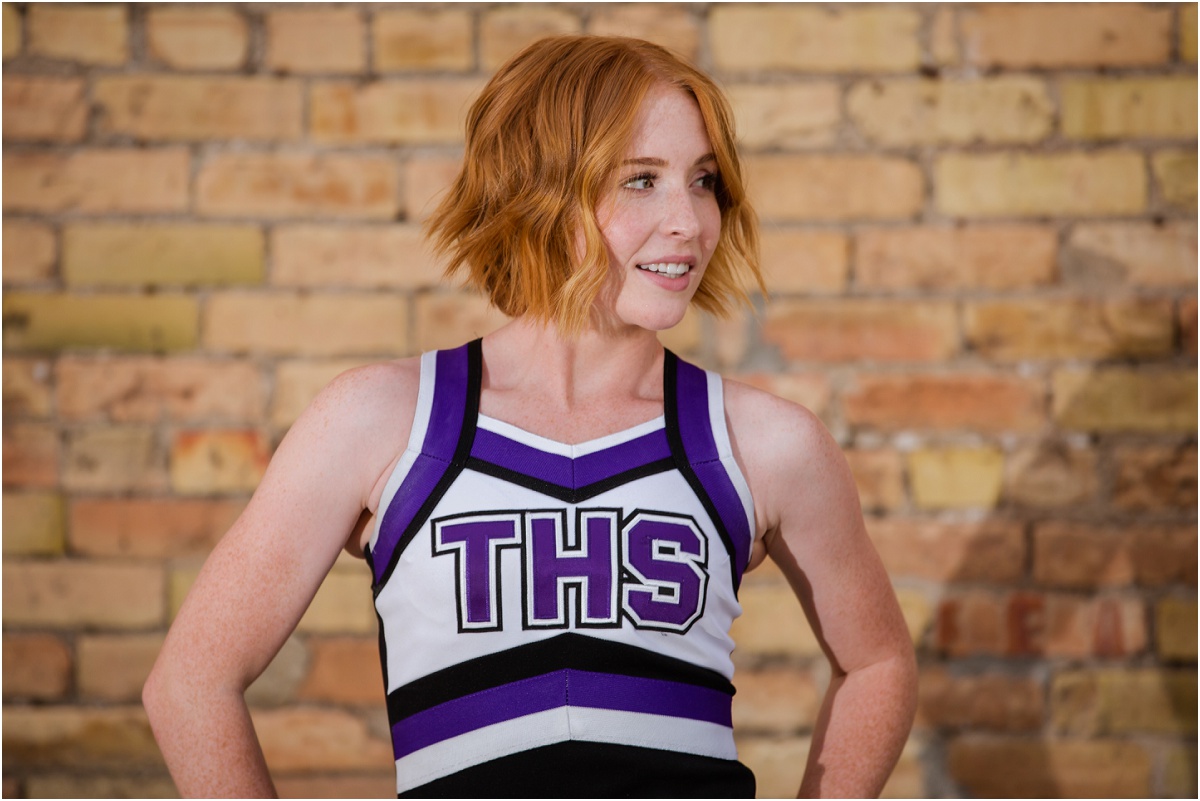 A few obligatory letterman's jacket pictures…. 😀



And then we got to play with her prom dress!  I love that the front was higher than the back so you could see her shoes.  I wish more wedding dresses were like this because no one ever sees my bride's cute shoes!!!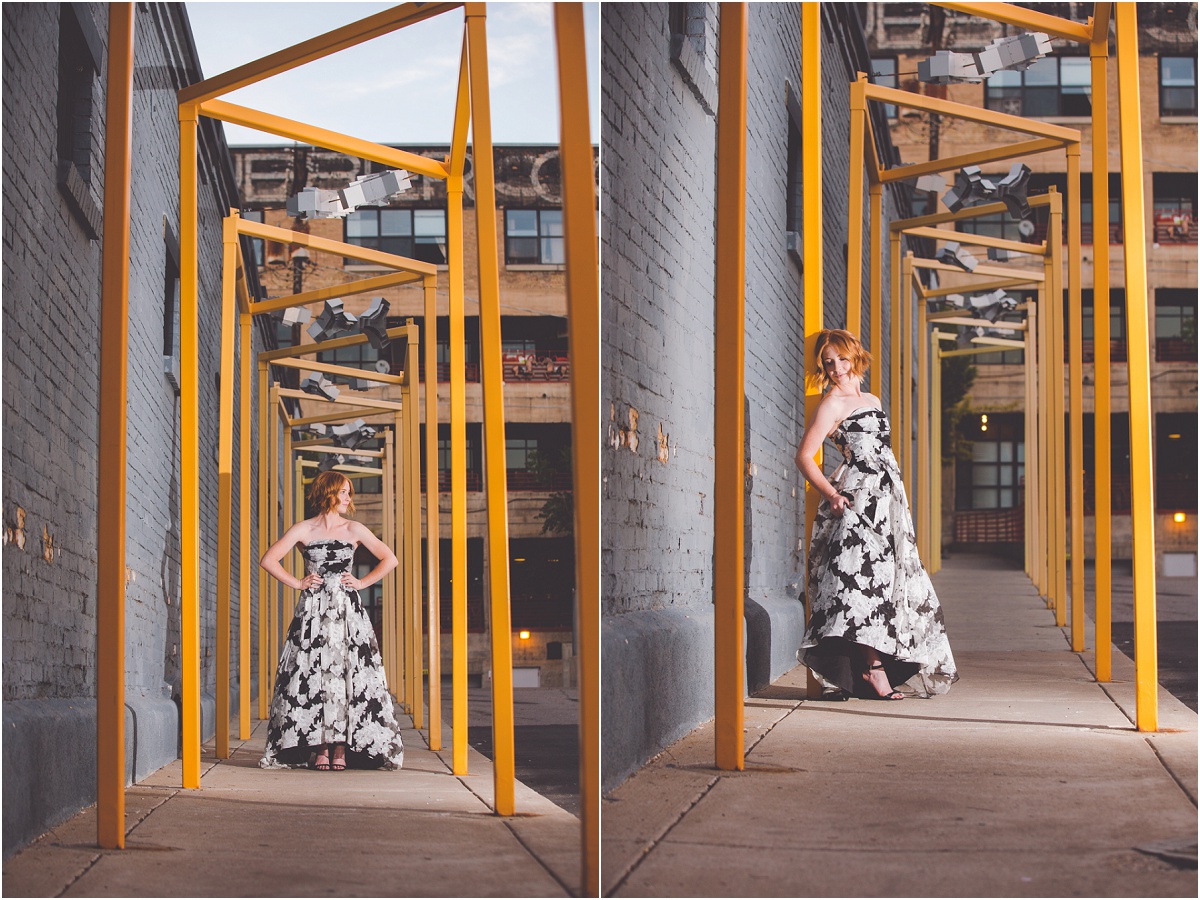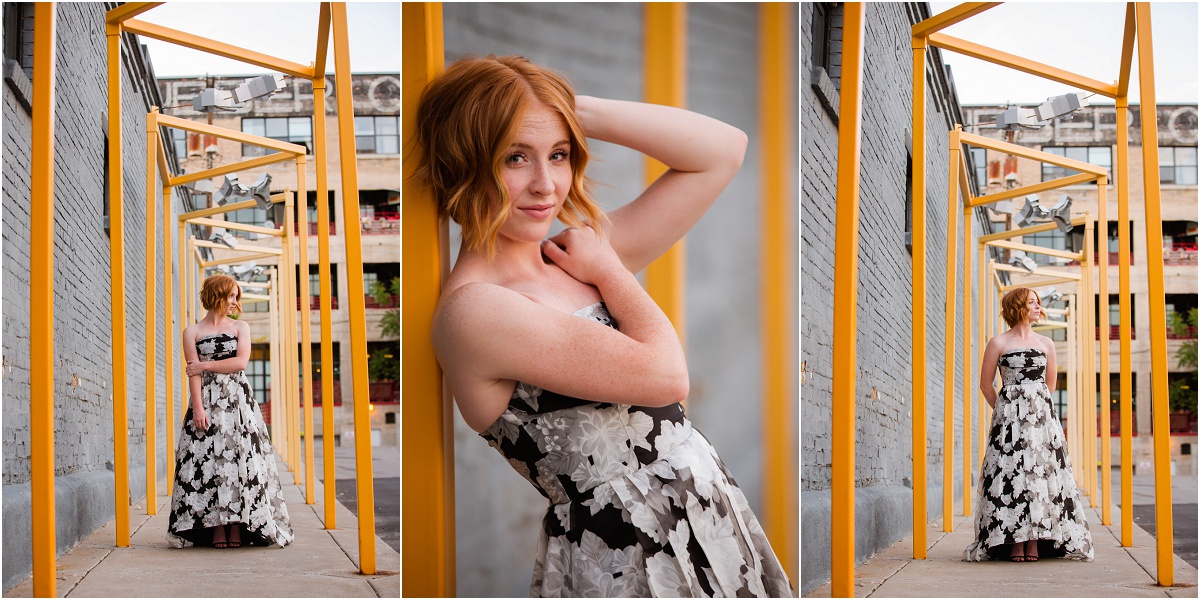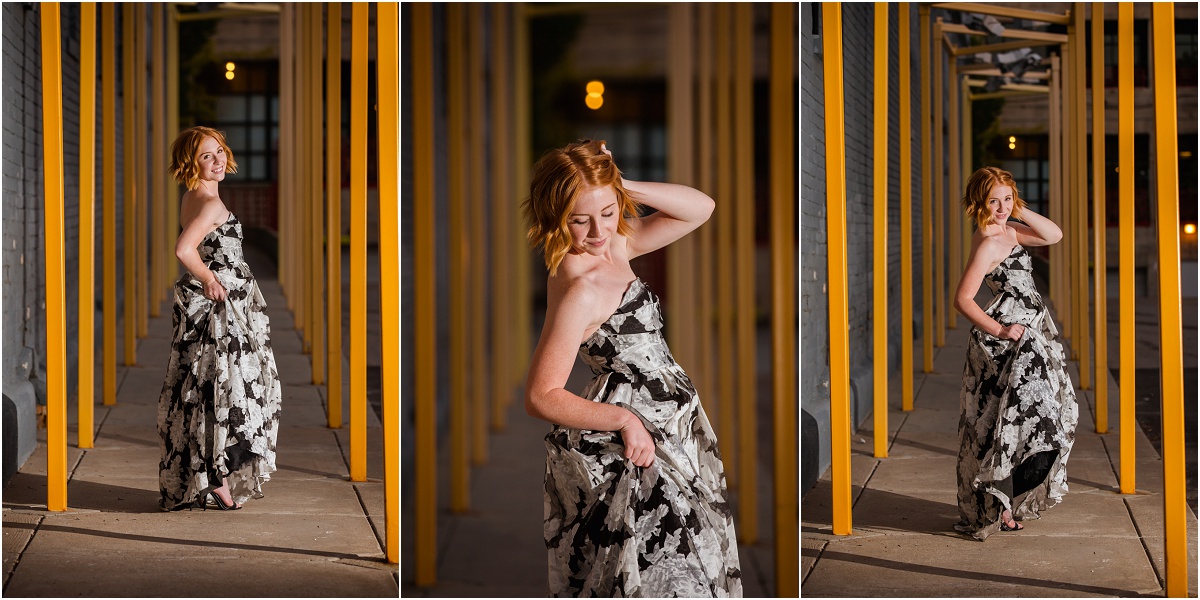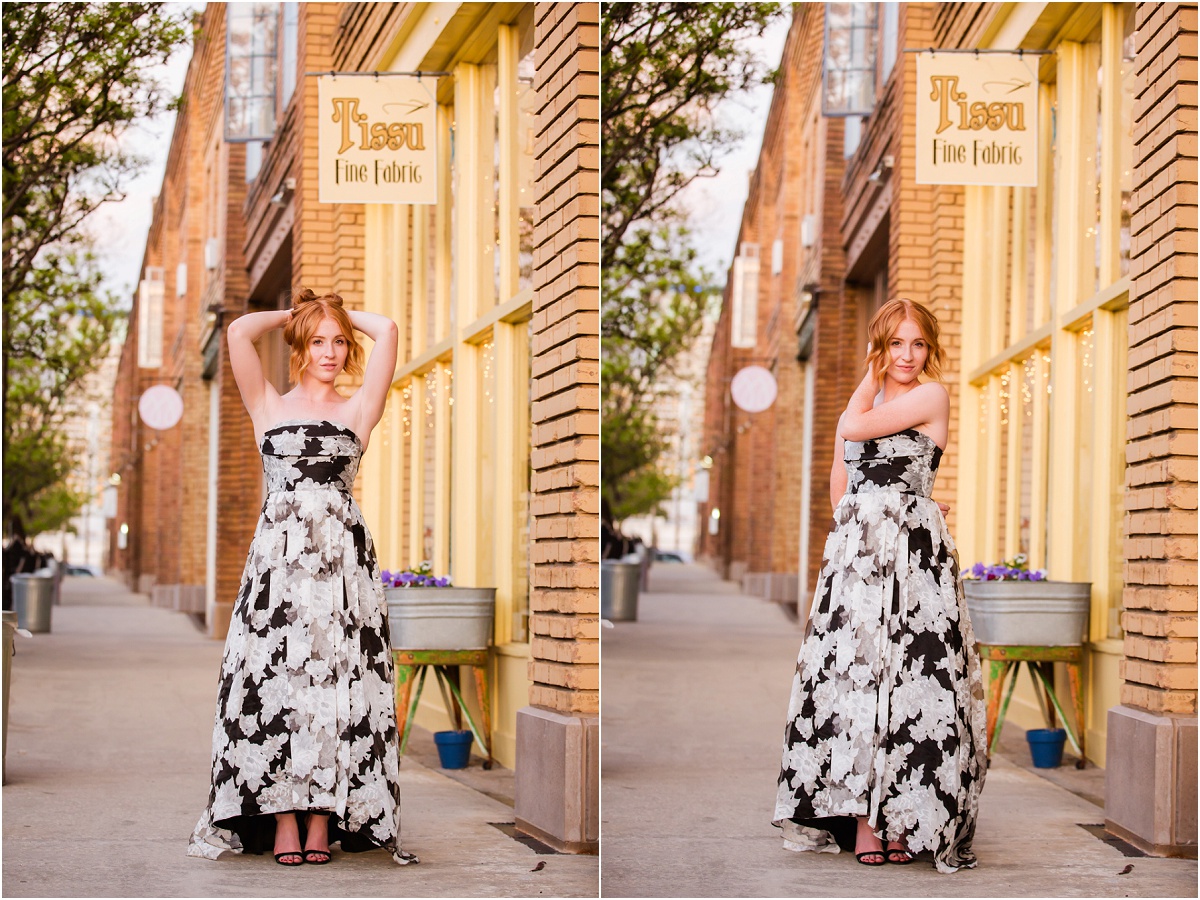 Nicole didn't want any nature/flowery pictures, so of course when I saw these fake flowers I made her stop, haha.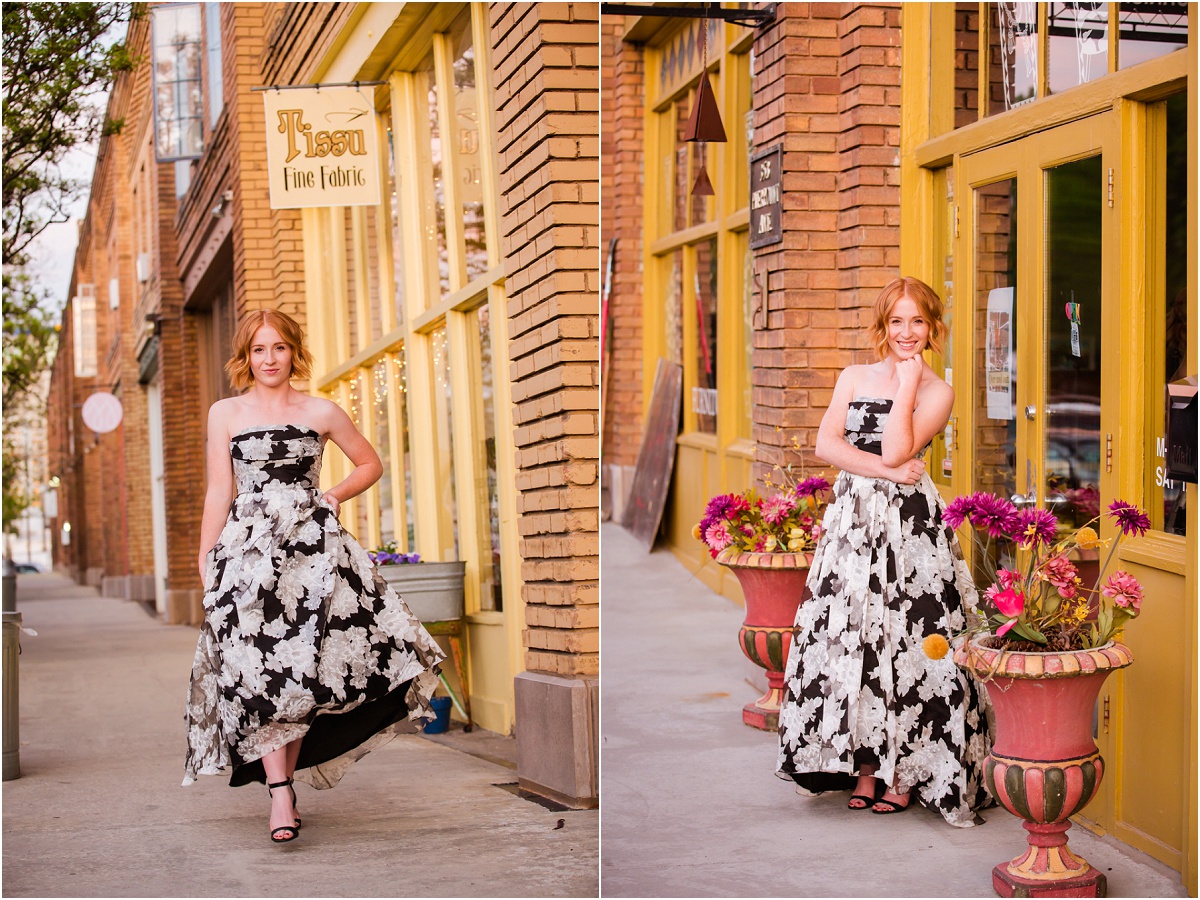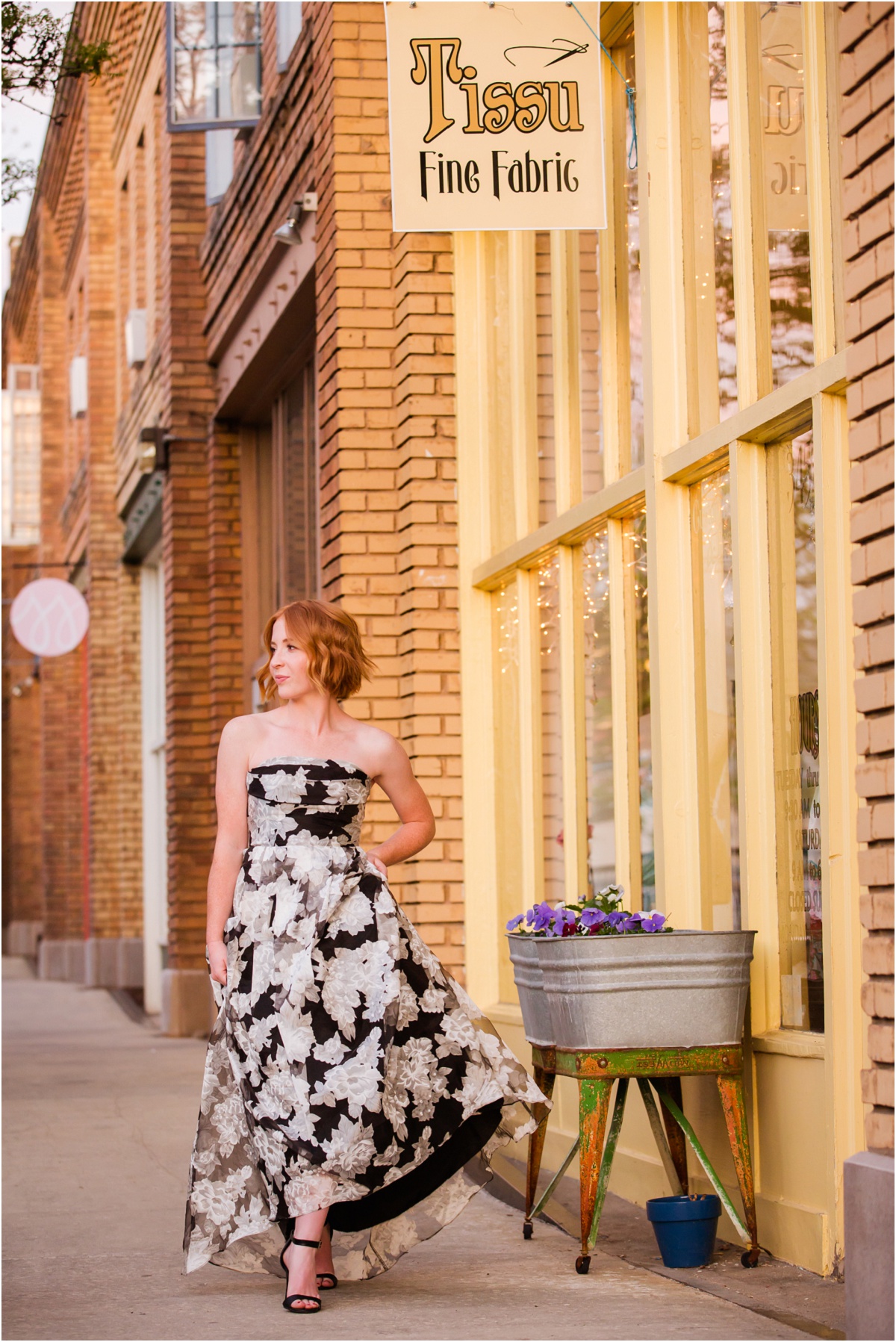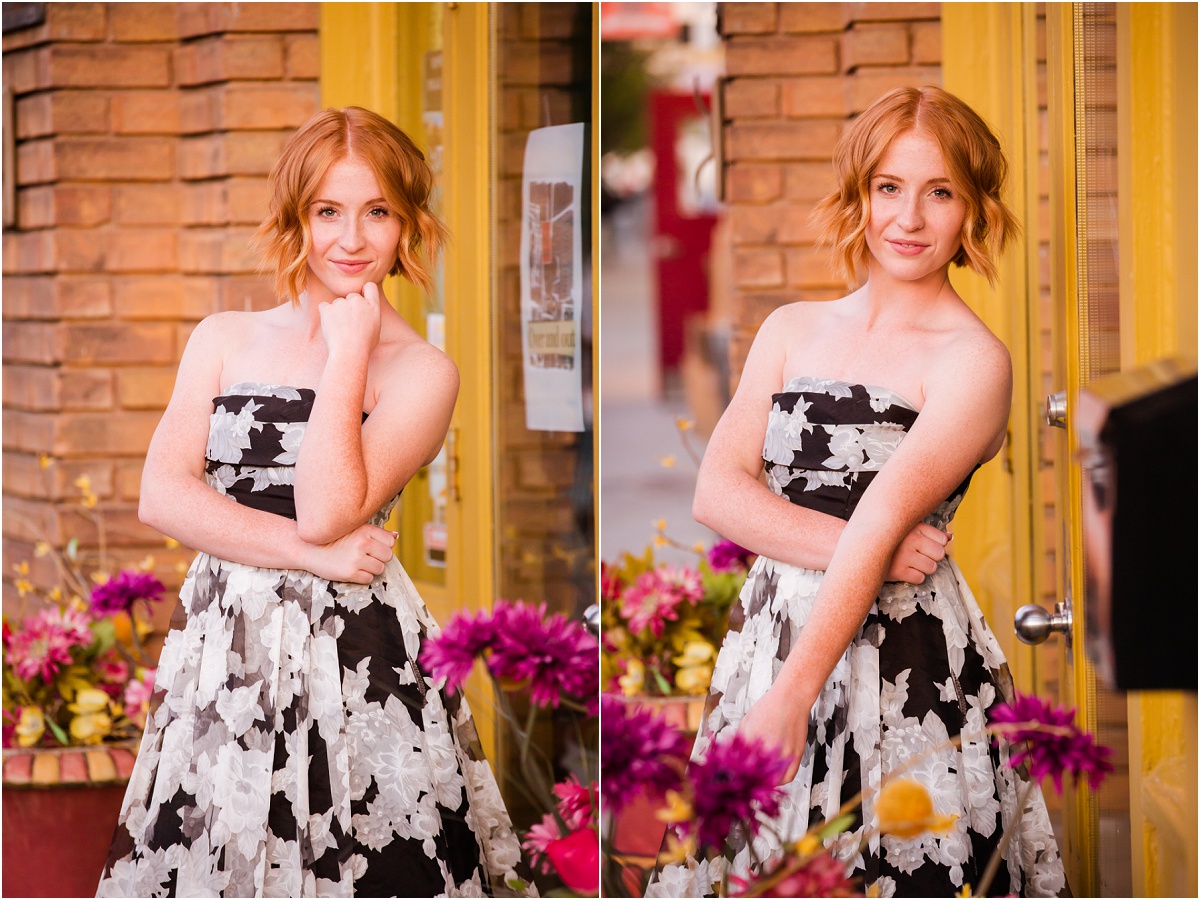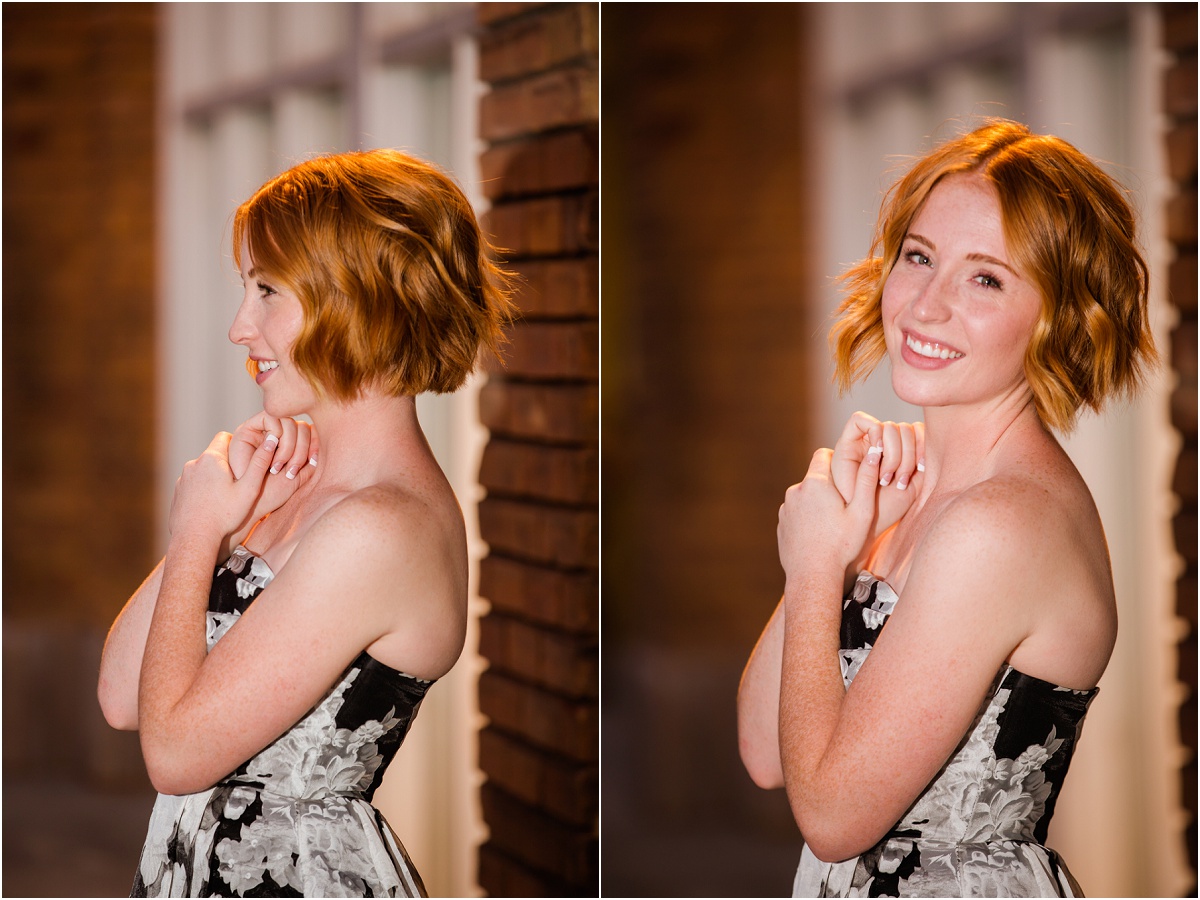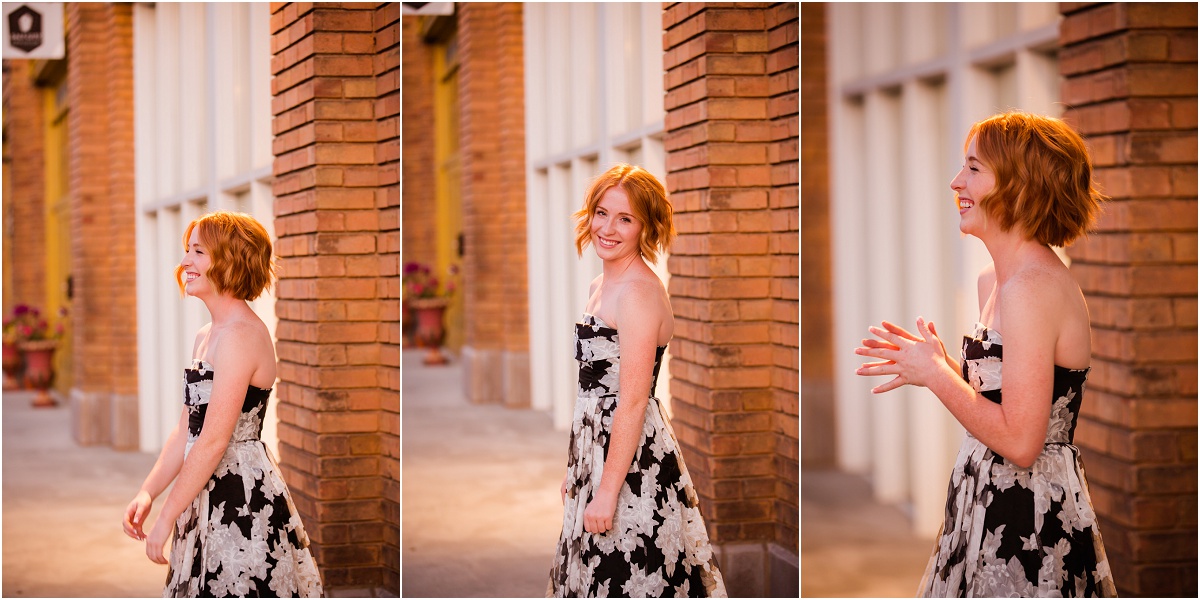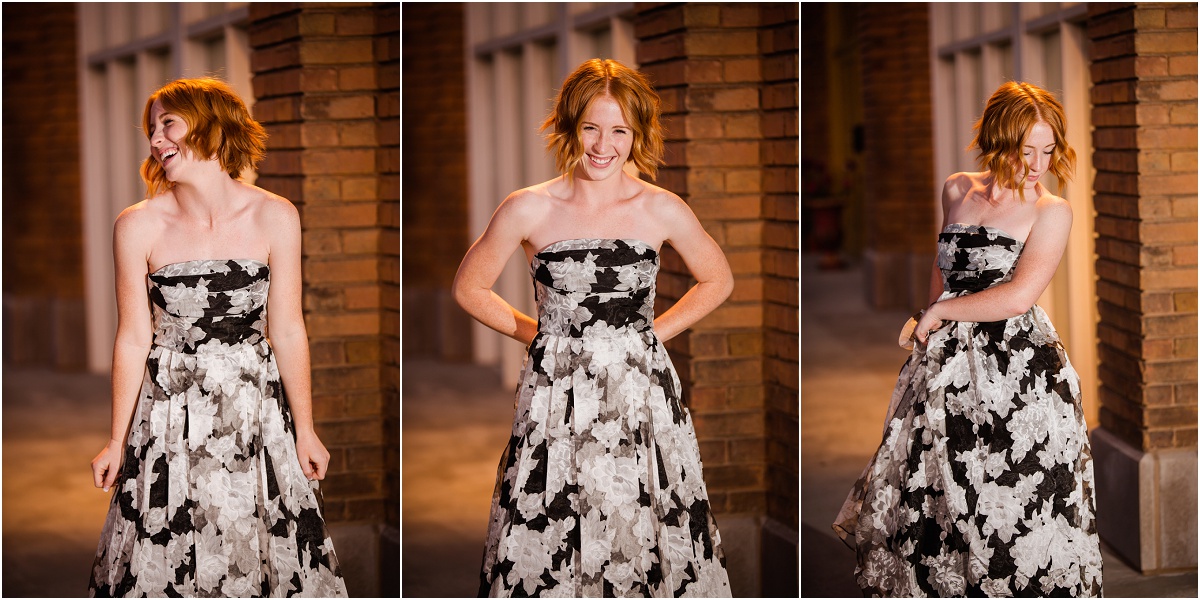 Ending the night with a little Ice Light fun.  Can't wait until my new one comes!!!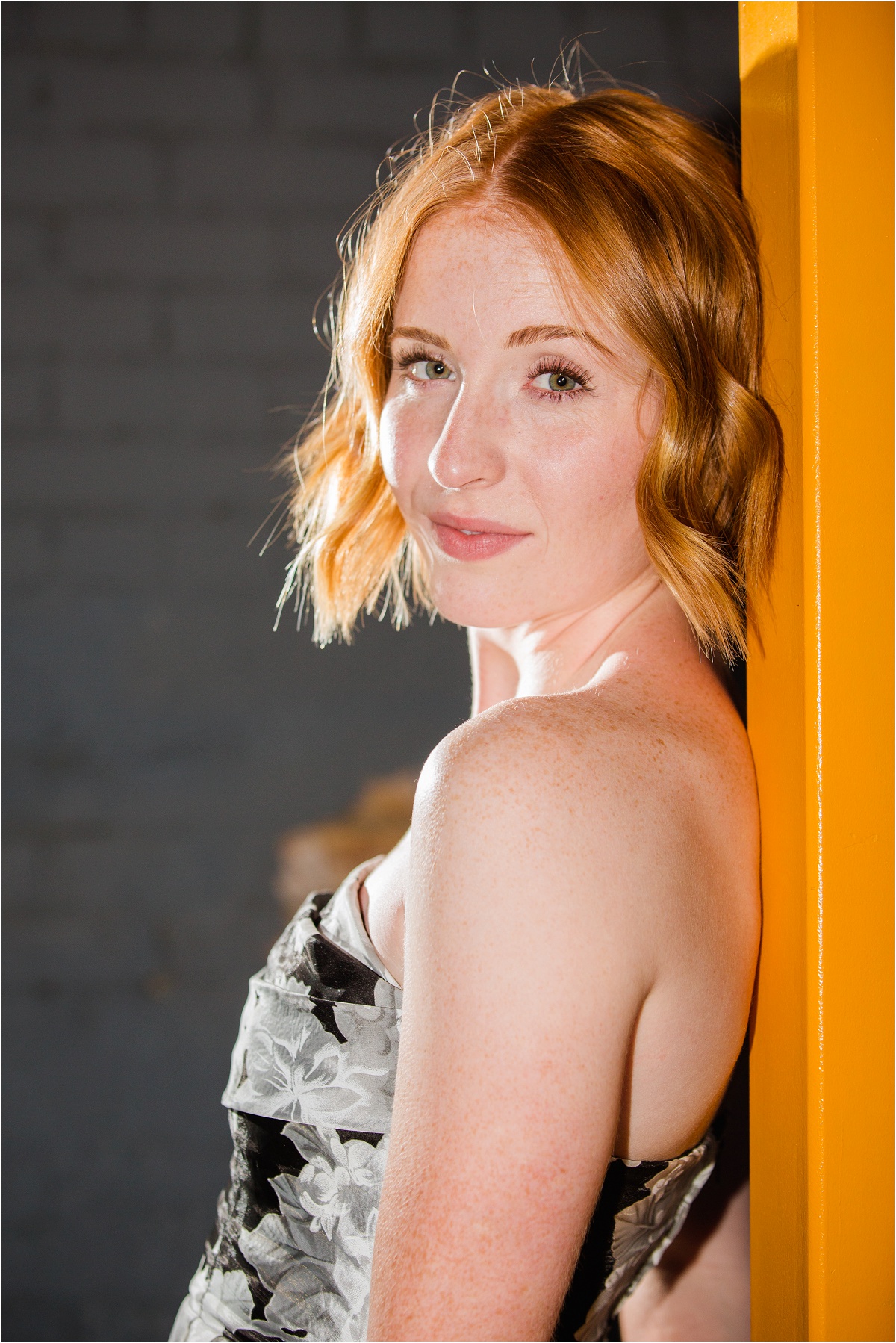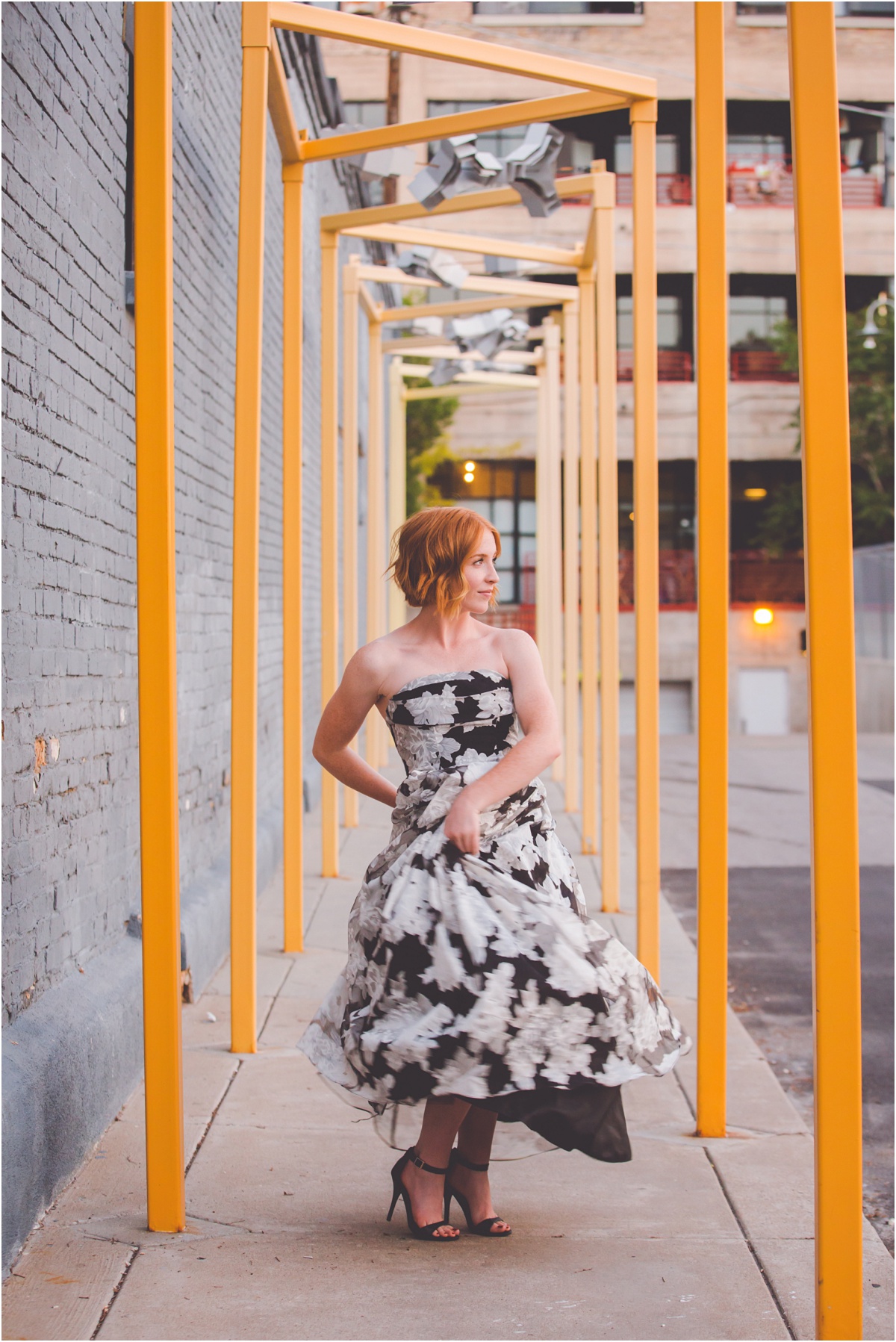 Thanks Nicole and Jennifer for the fun night!!!  I love doing senior pictures 😀