We didn't have much of a winter this year, but the week we did these bridals we sure did.  It was SO SO SO cold up in the canyon and her sisters and I were not prepared for how cold it would be.  Wendi was the bravest of us all and had the least amount of layers on!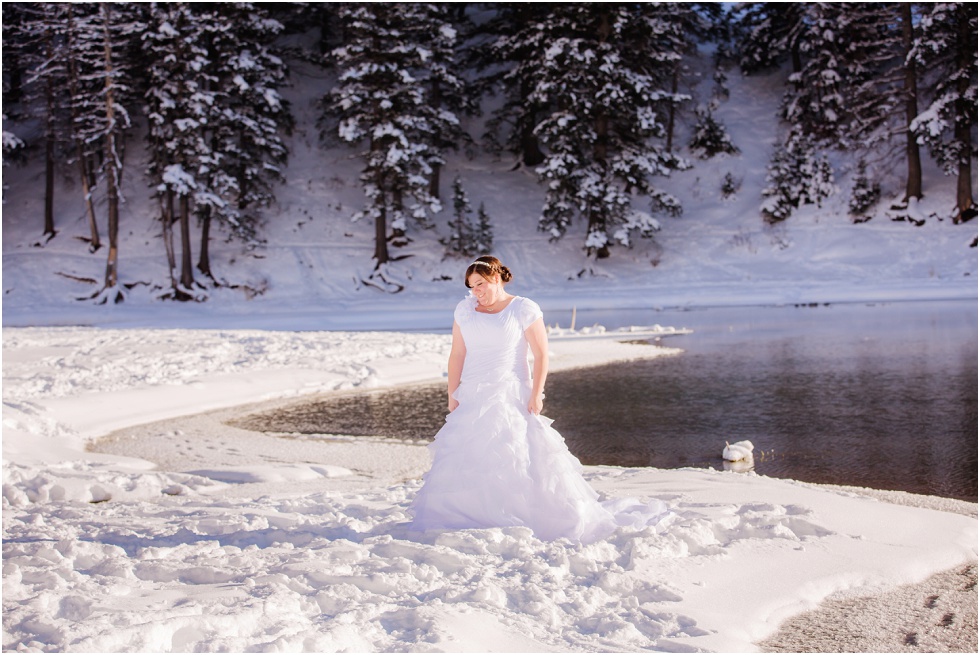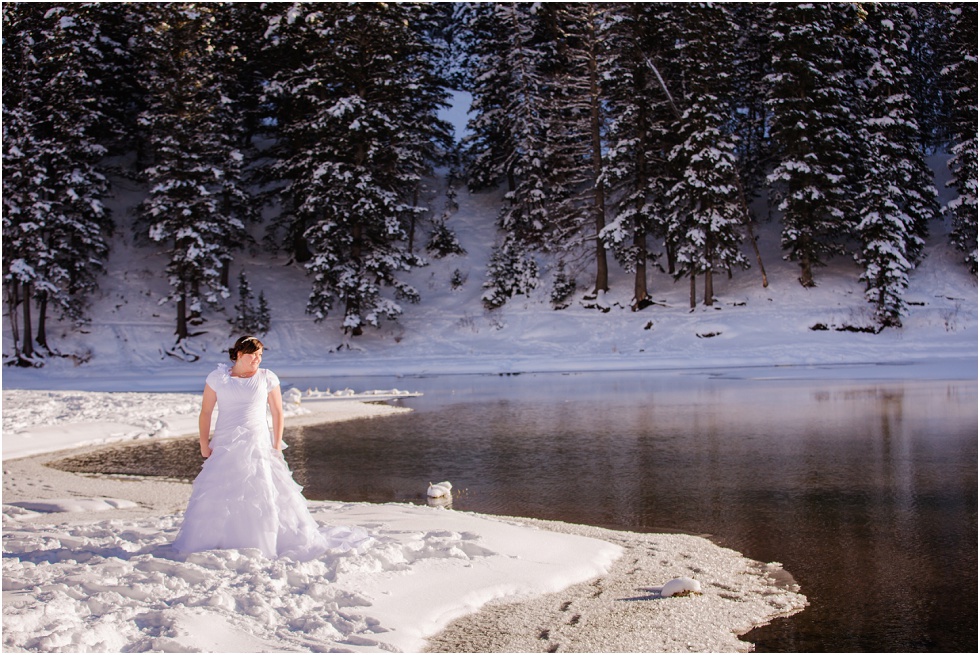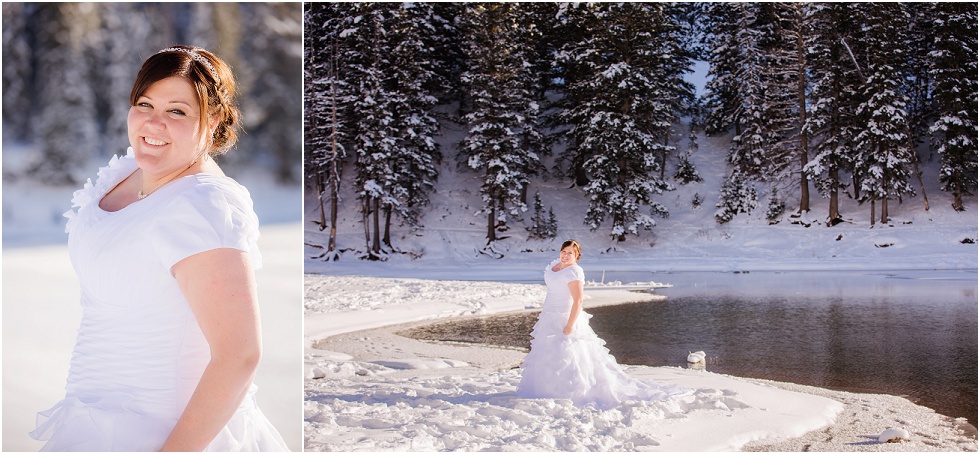 Had to post this picture of the ice.  Isn't it cool?!?!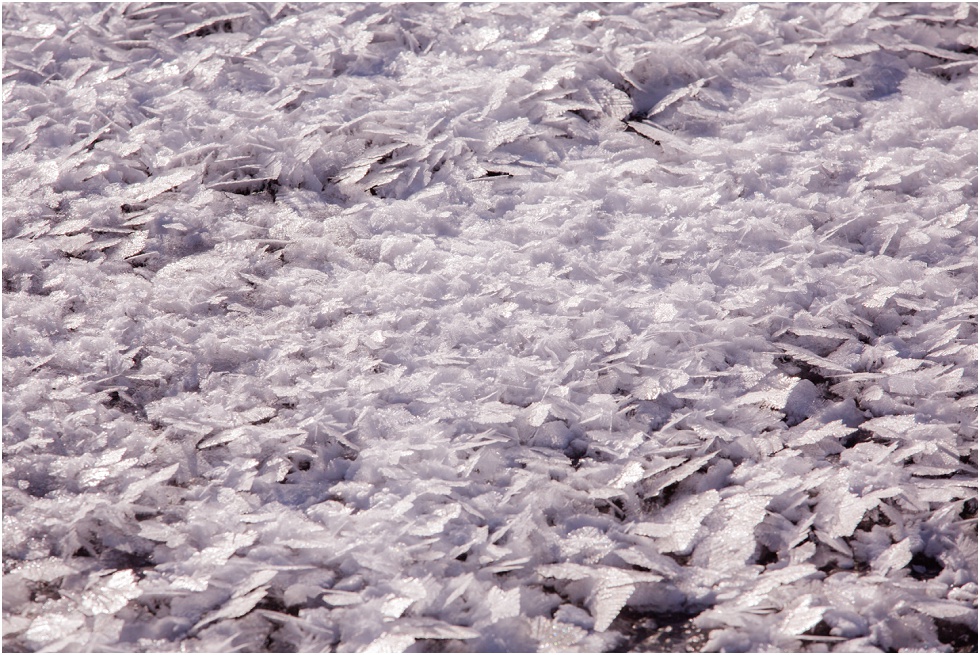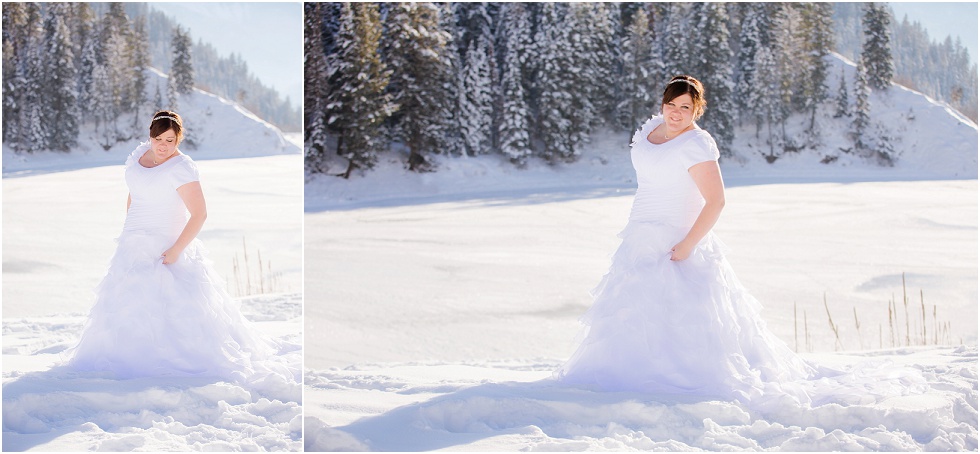 It looks so warm and sunny, but let me assure you, it was not 😀  I love the layers and textures in Wendi's beautiful wedding dress.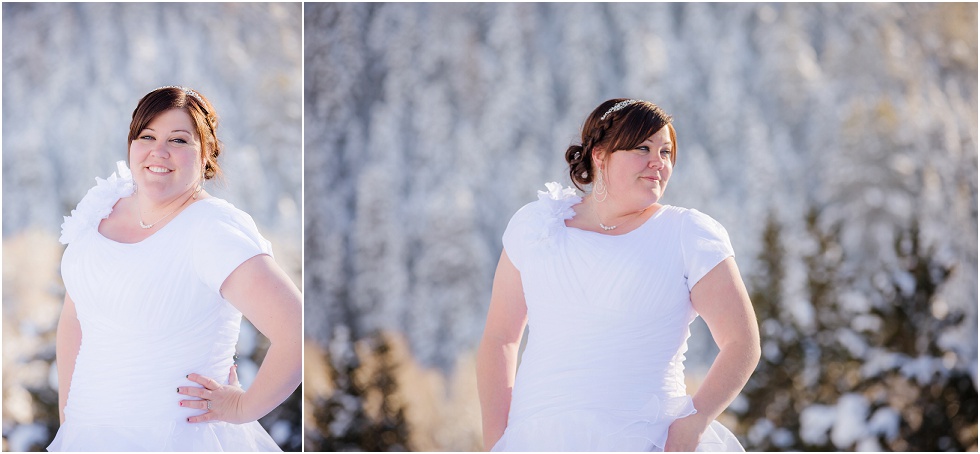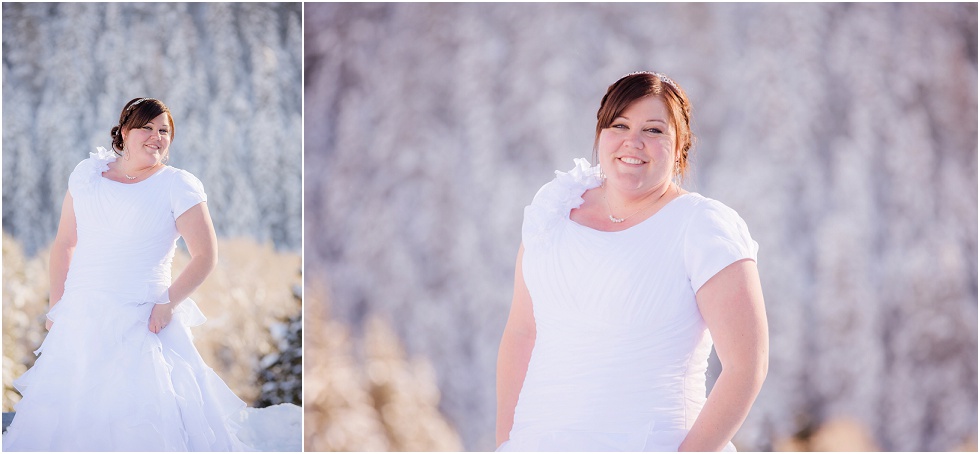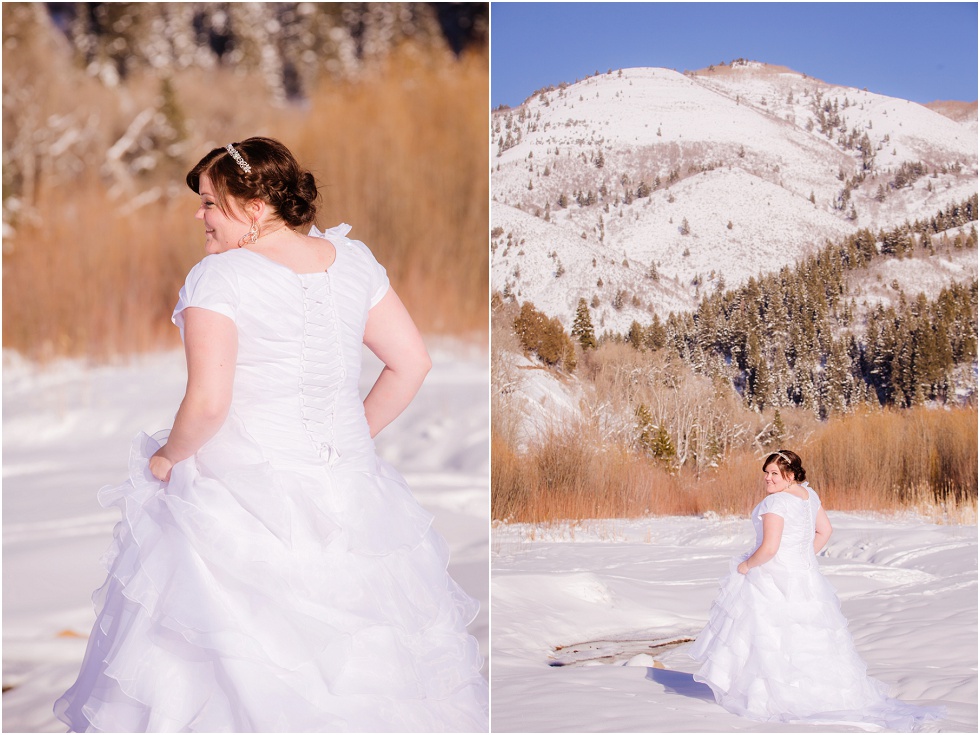 Wendi's sister did her hair and did an amazing job on it!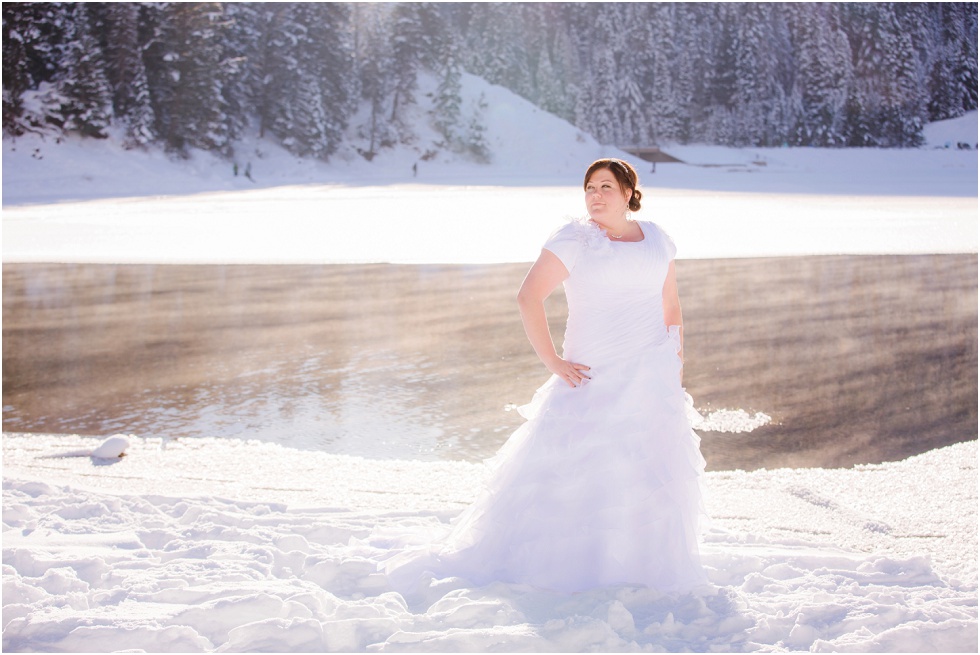 There was steam rising off of the pond….it made it very romantic and dreamy looking, even if it wasn't because it was actually warm 😀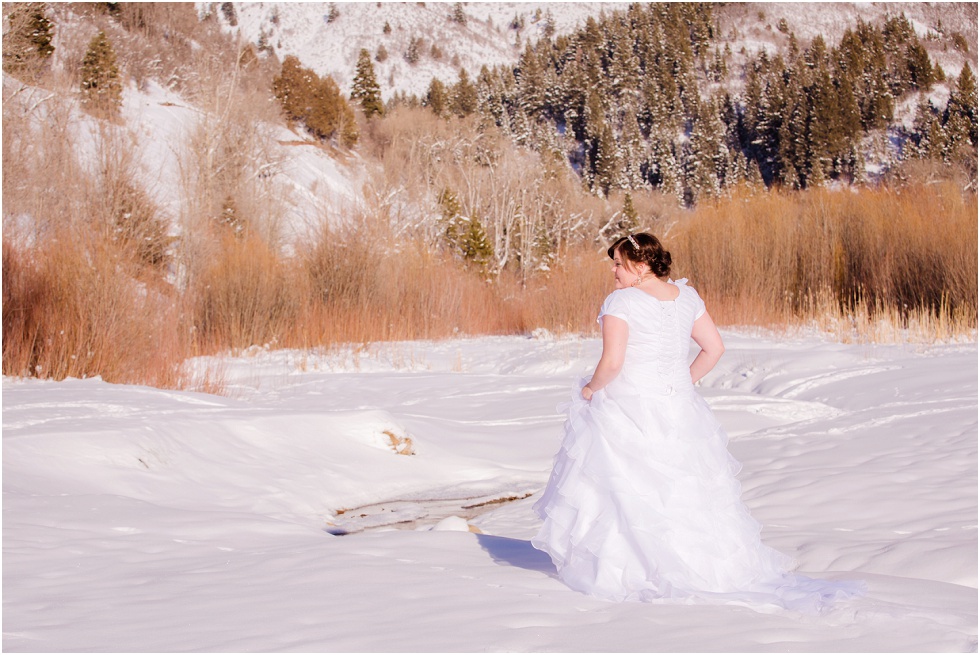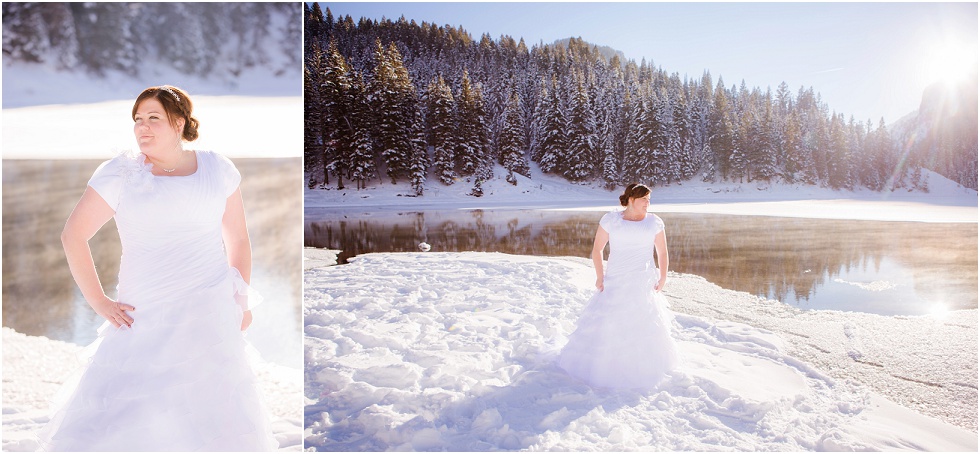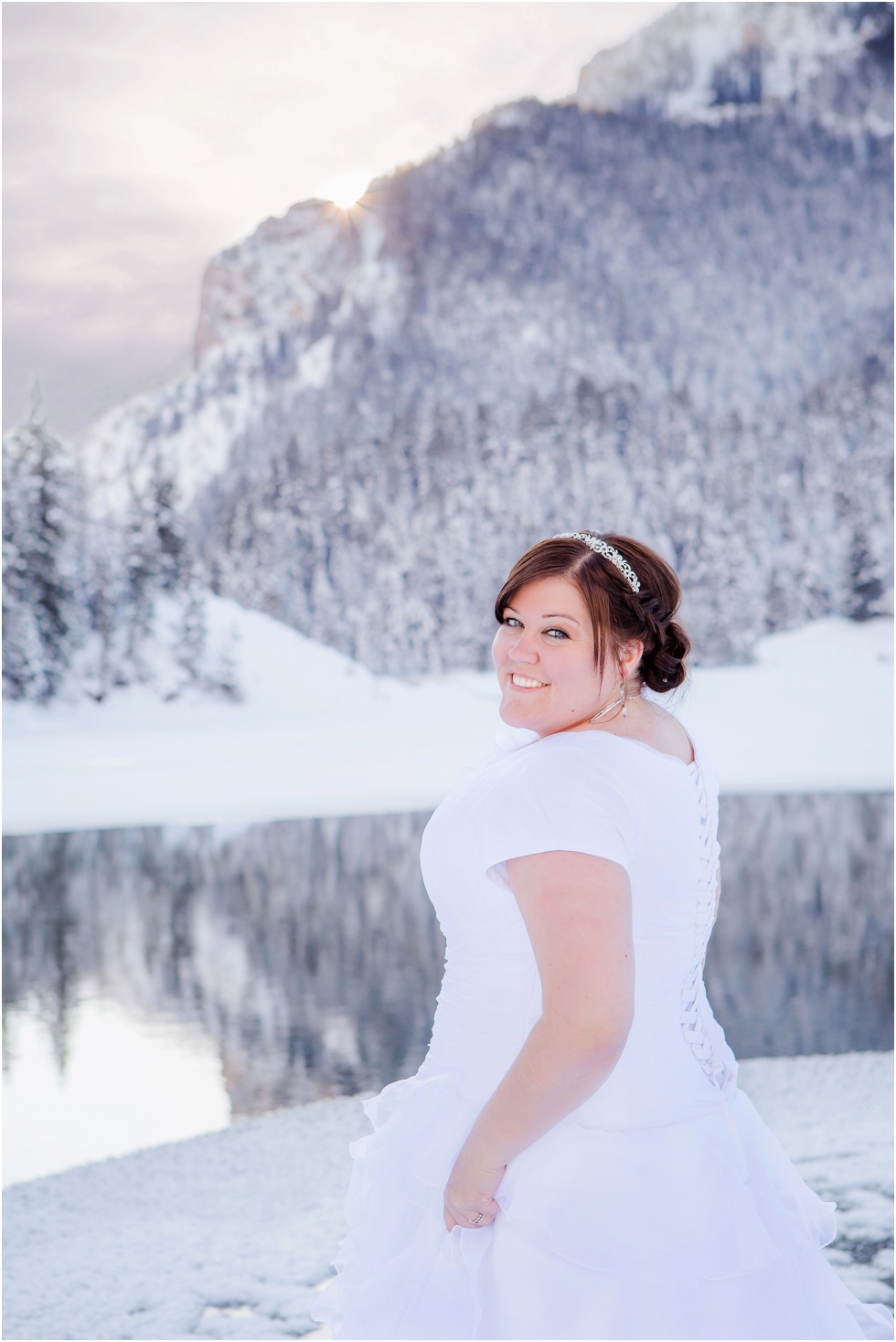 My favorite moment to shoot at this lake is right as the sun starts setting behind the mountains.  That is when the magic happens!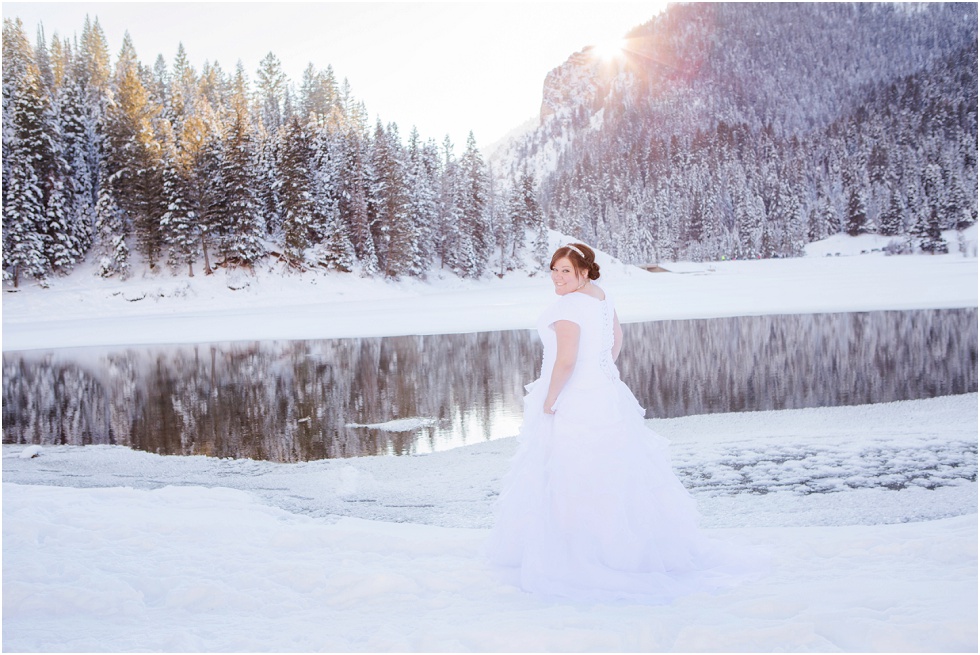 I mean really.  Isn't that gorgeous!??  Can't get more winter wonderland than that!!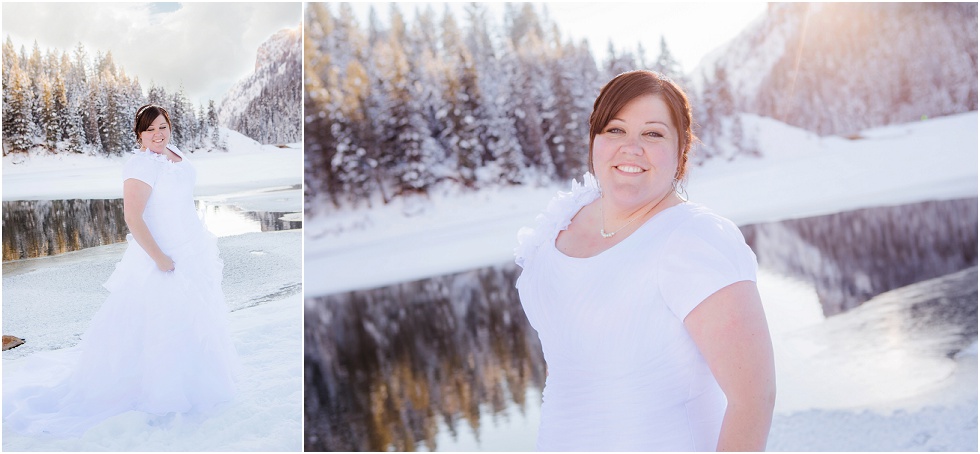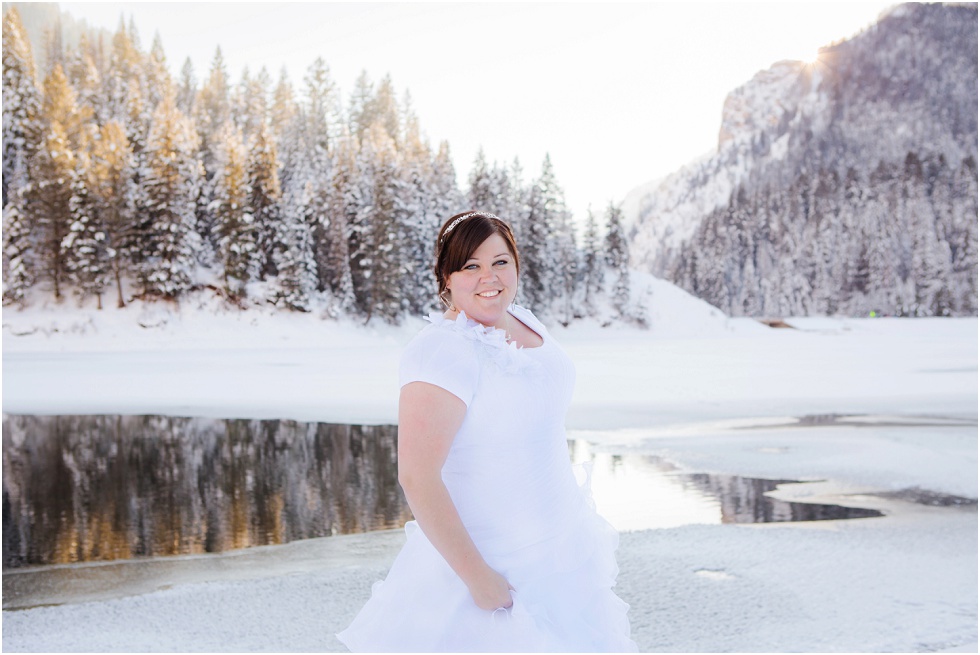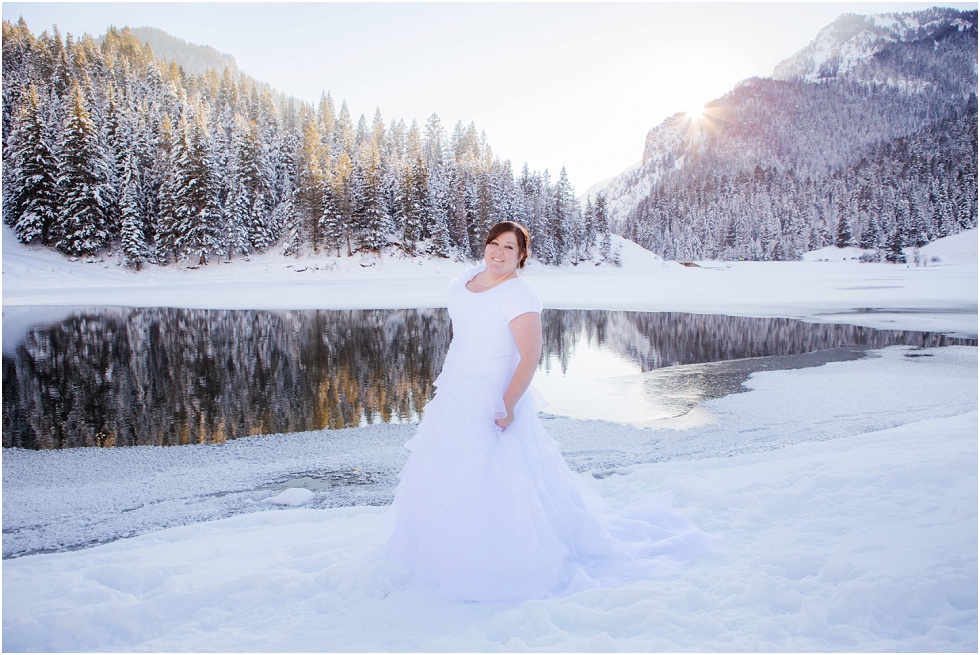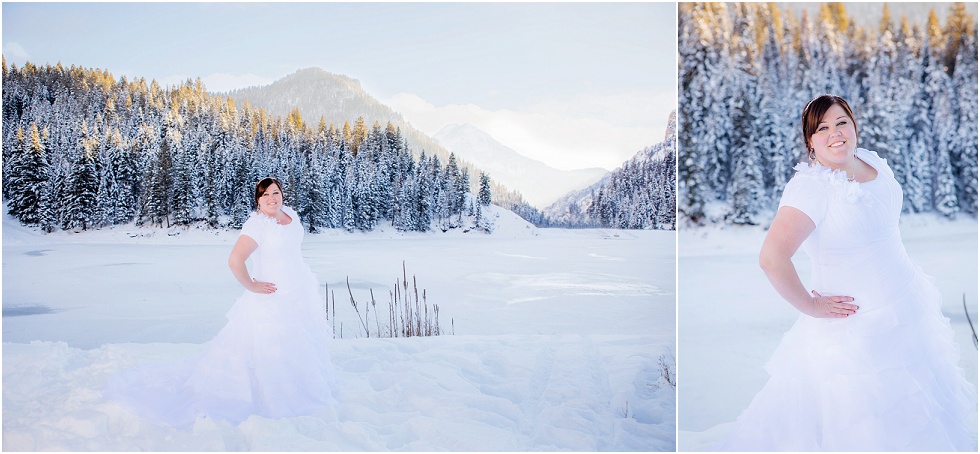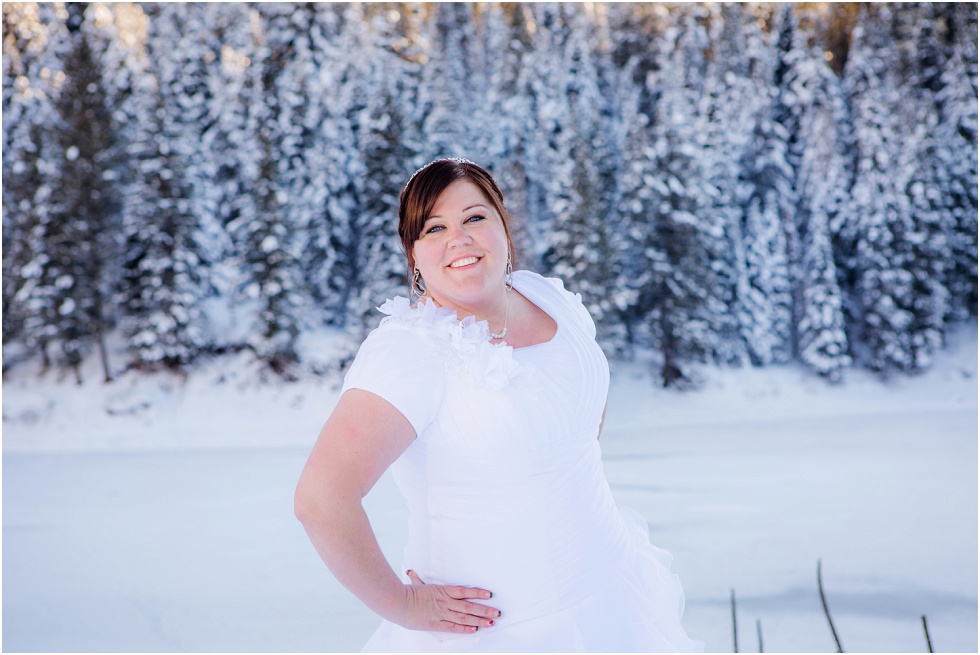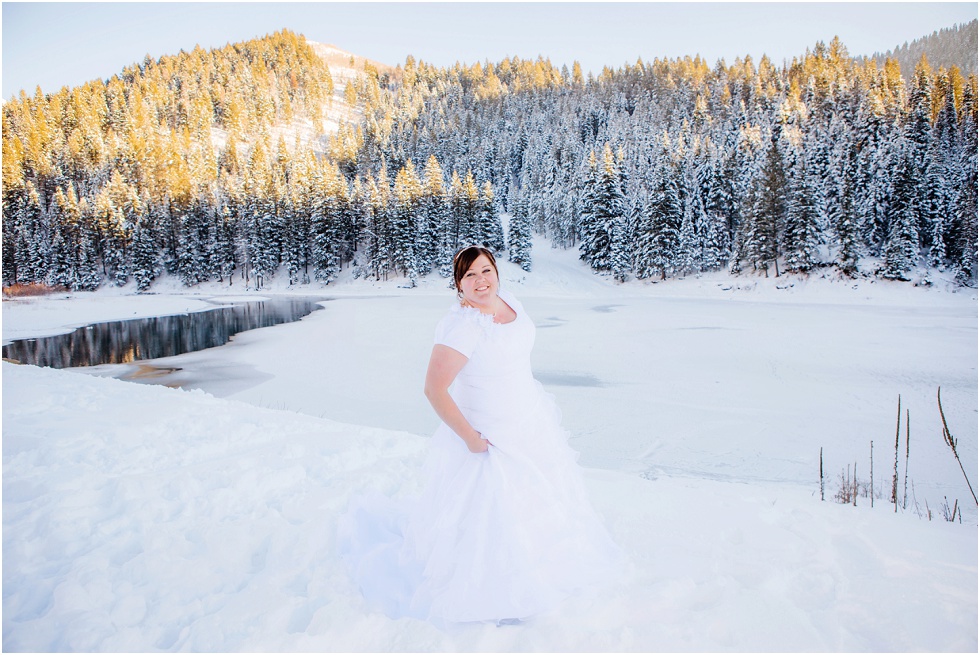 Thanks for freezing with me Mel and Amy and especially Wendi!  I am sure glad summer is on it's way and I don't have to shoot in the cold for at least a few more months!