Katelyn wanted to get her pictures taken before winter hit so there was still color and we got it done just in time.  I really, really love that she wore a tulle skirt with a jean jacket and striped shirt.  I am pretty sure it may be one of the cutest outfits I've ever seen 😀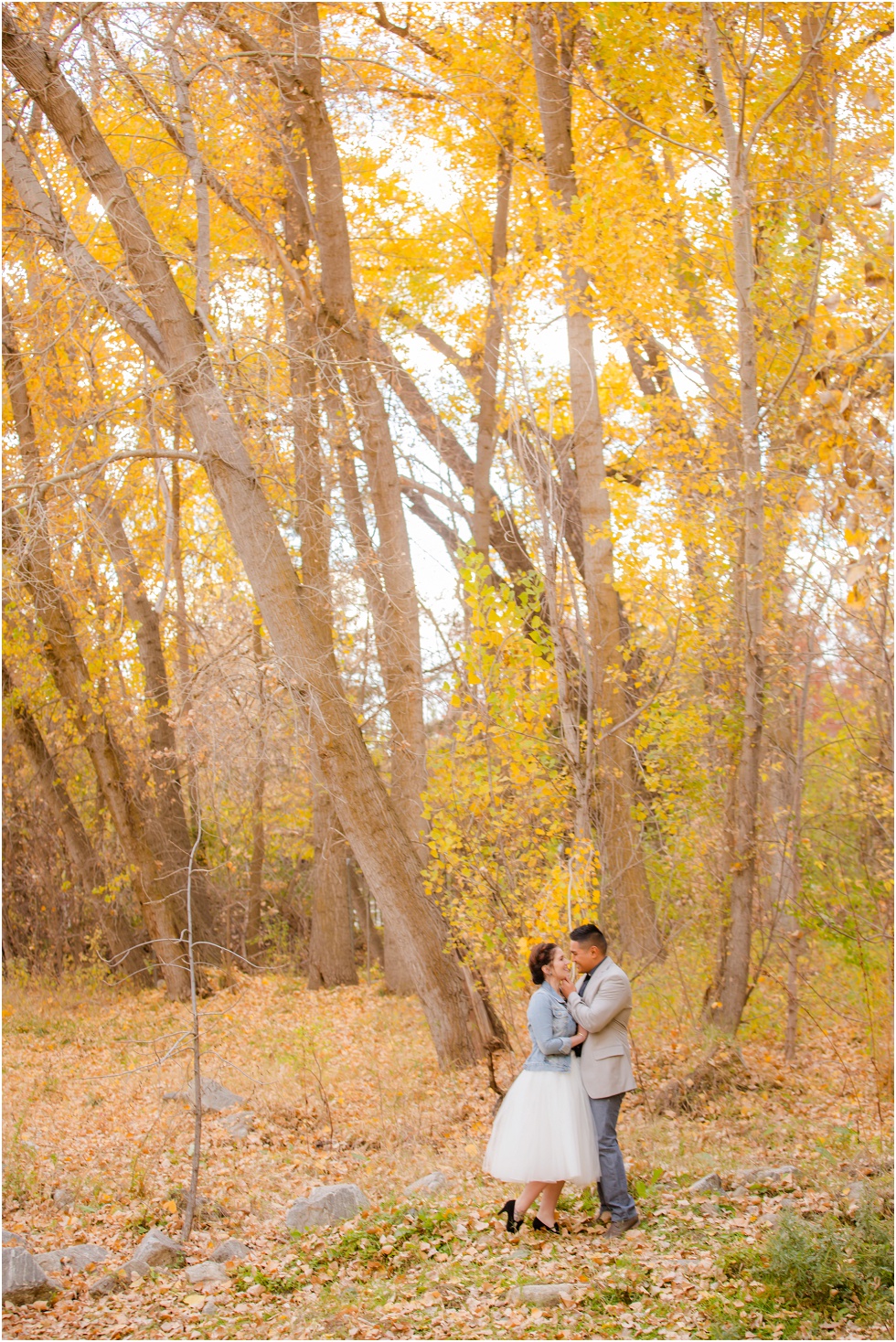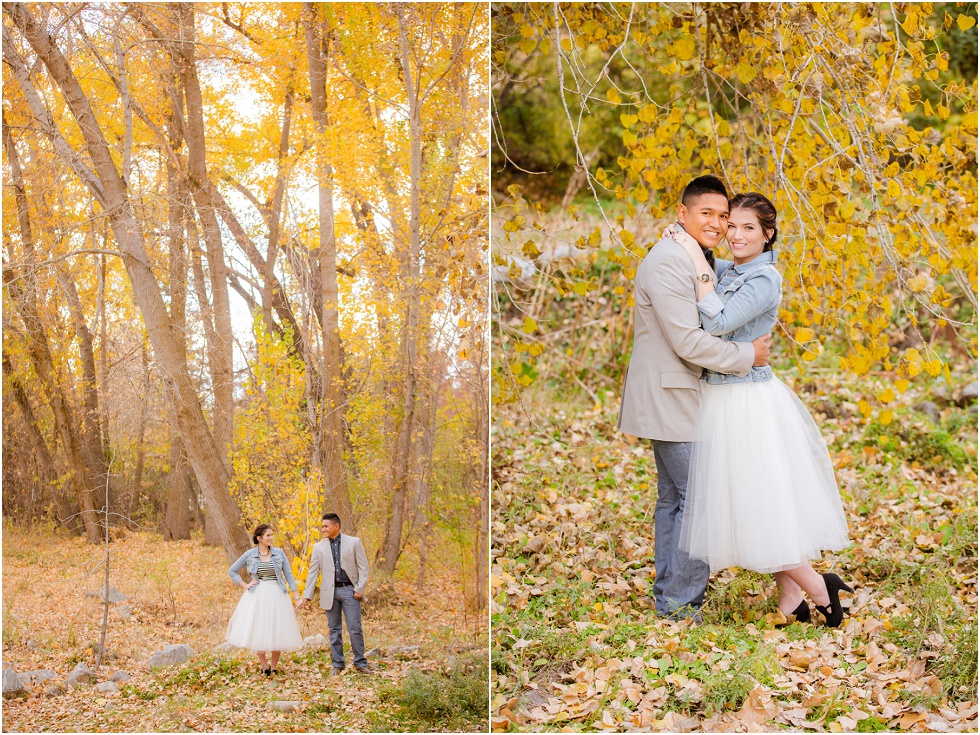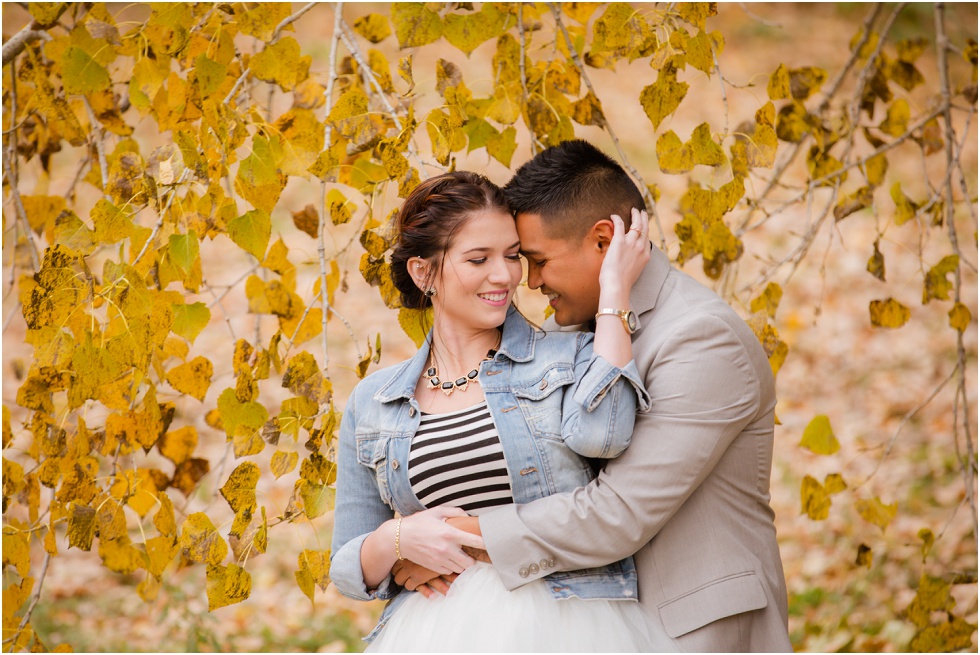 These two were so natural together it made my job super easy.  They were high school sweethearts and are now tying the knot in June.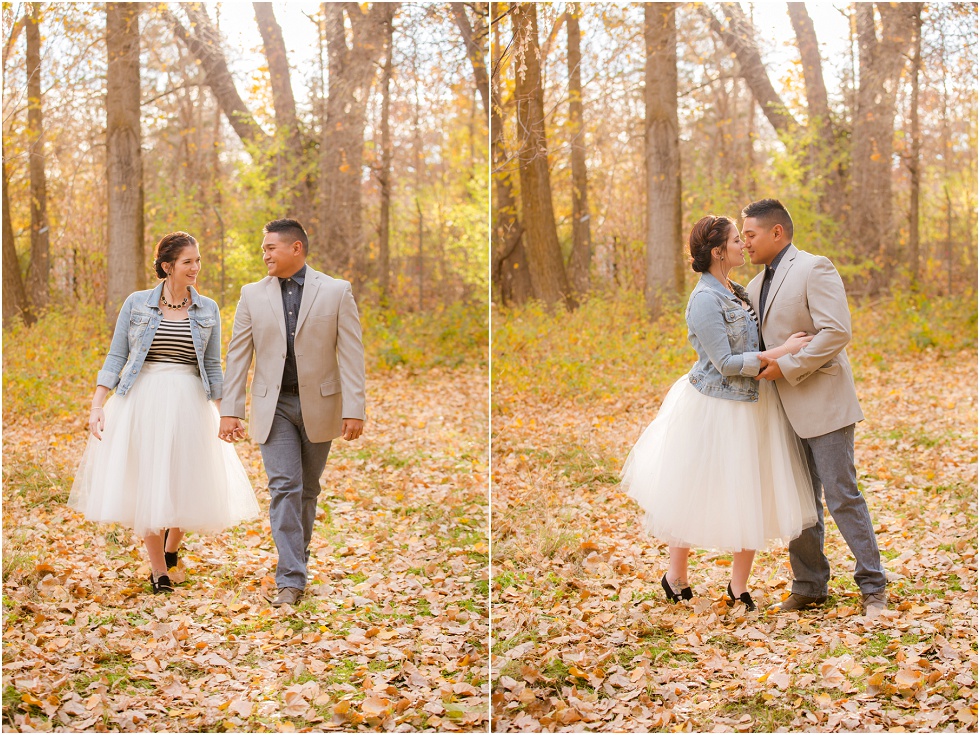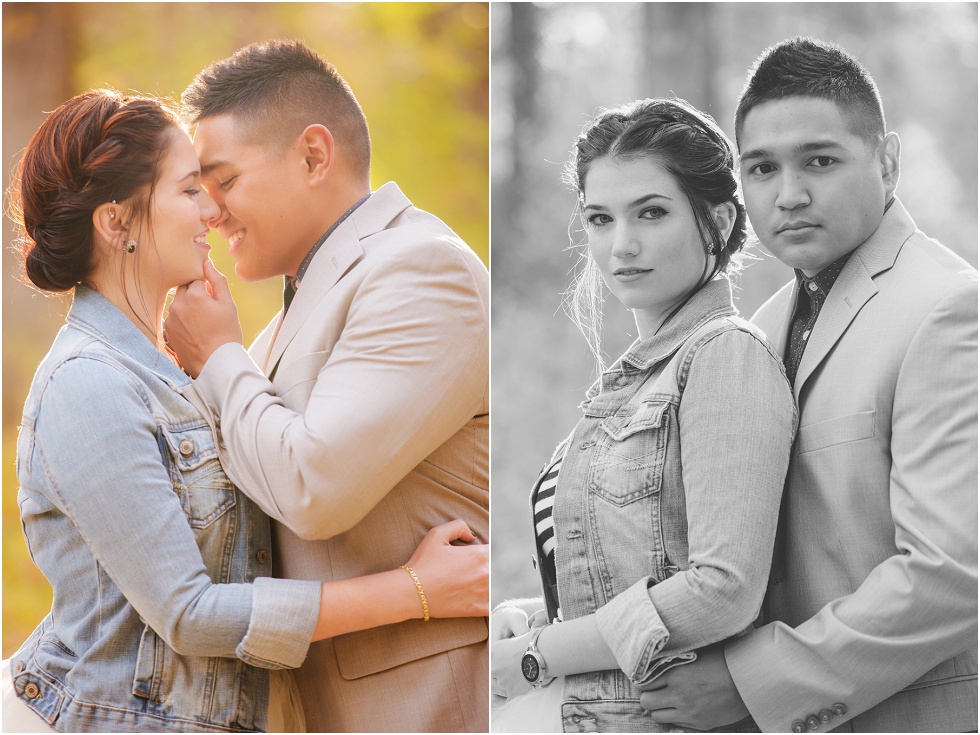 Don't you think that Katelyn looks just like Anna Kendrick?!?!  She gets told that she looks like various movie stars all the time.  She is for sure a natural beauty!  The only celebrity people have told me that I look like was years ago and it was Shelley Long-on multiple occasions.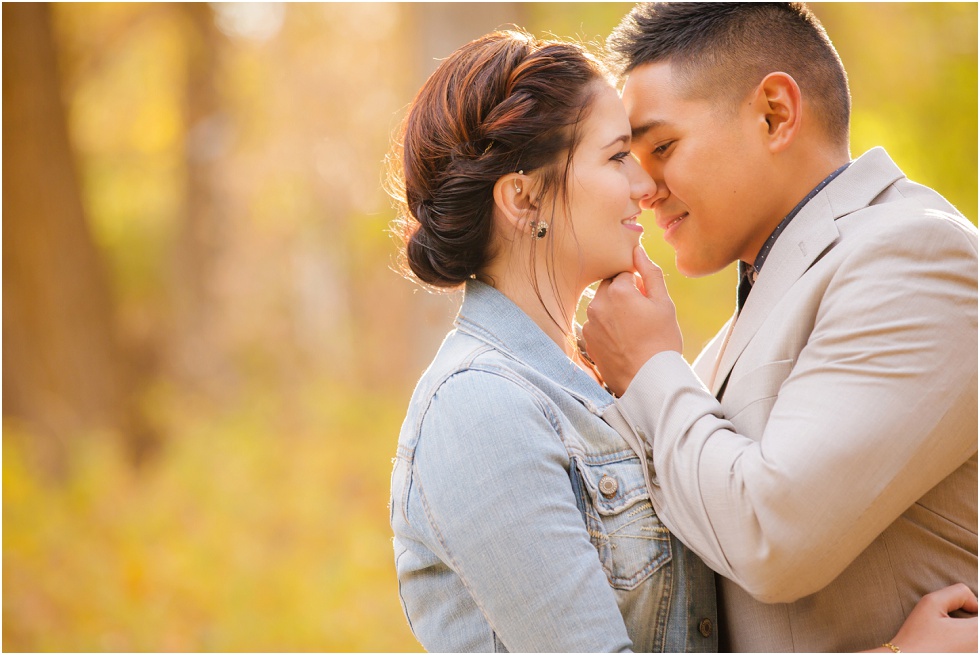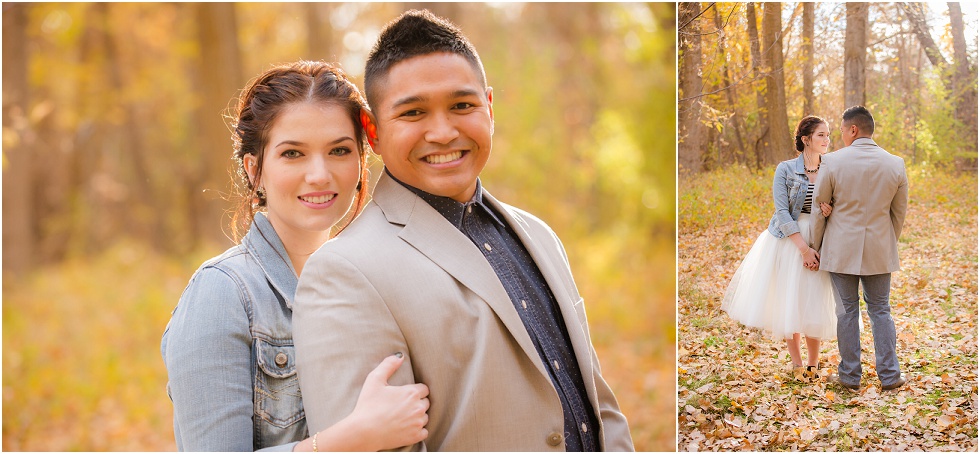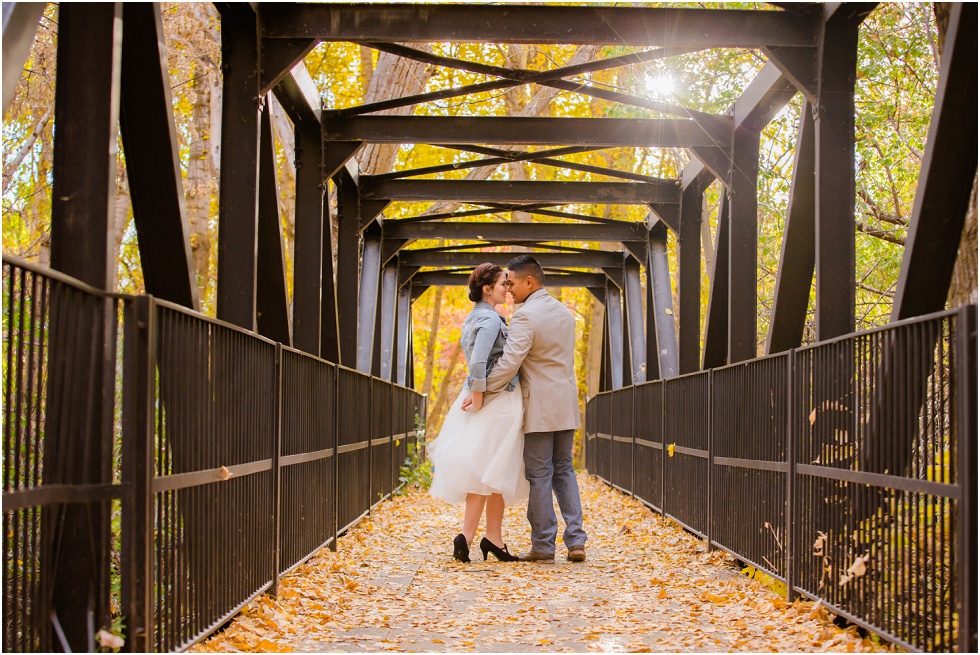 The sun was perfectly placed on this bridge.  Sun flares like this make me so happy!!!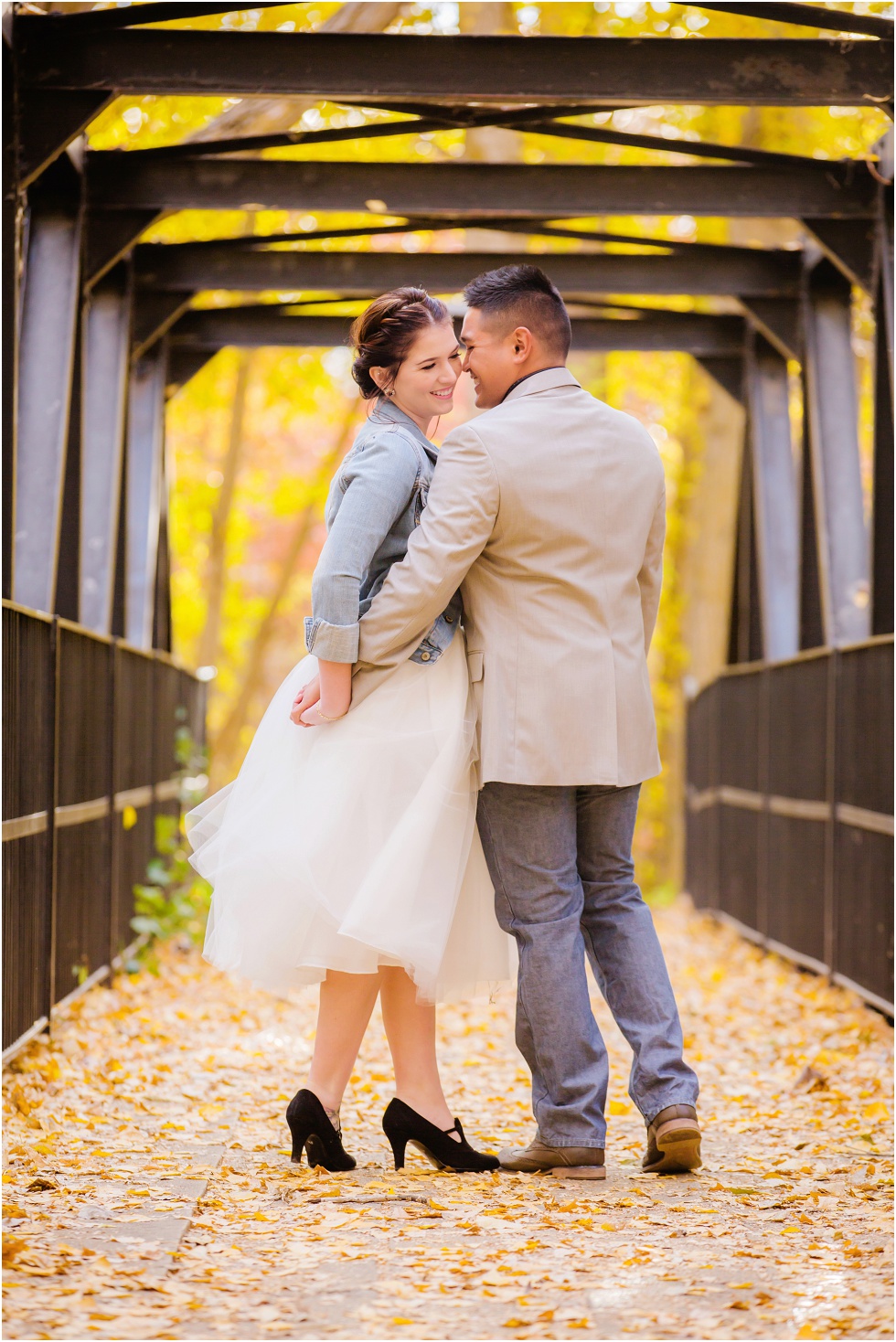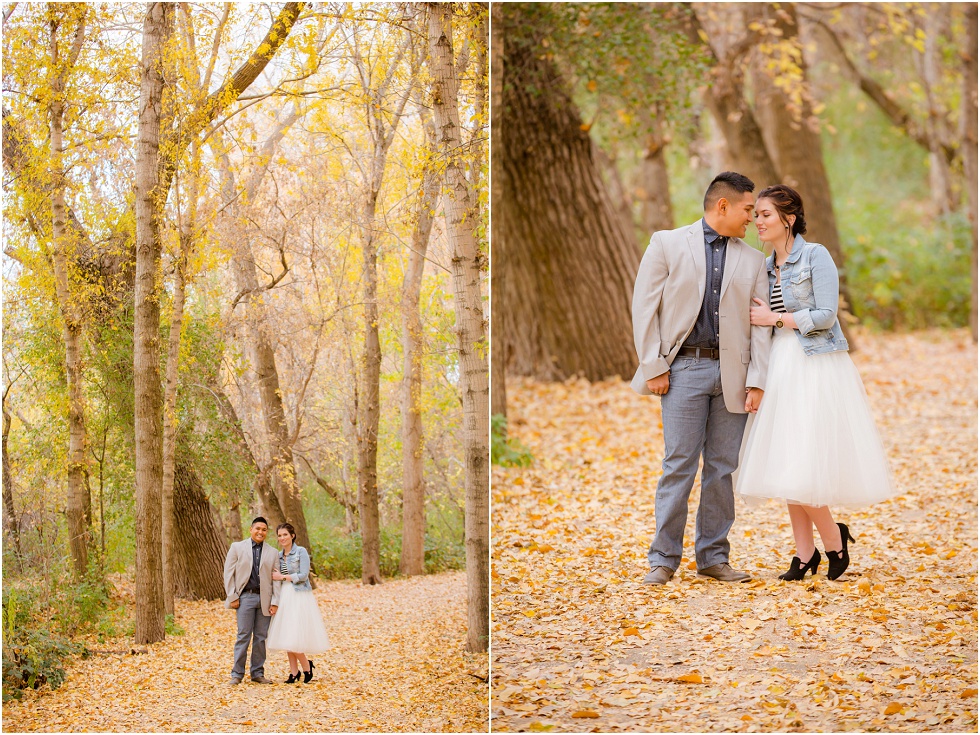 There is something so romantic about a pathway with crunchy leaves all around.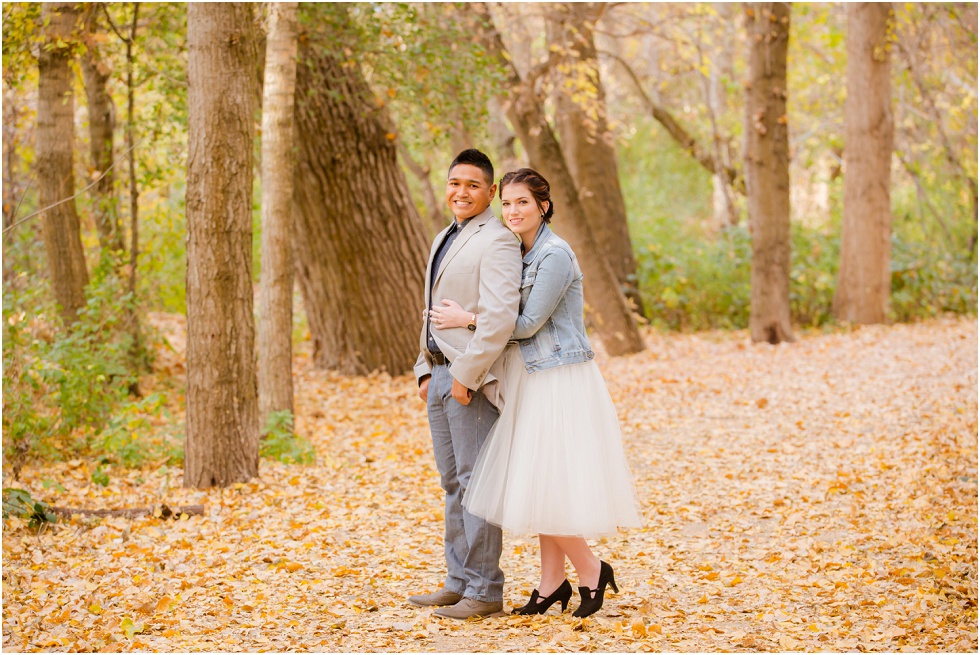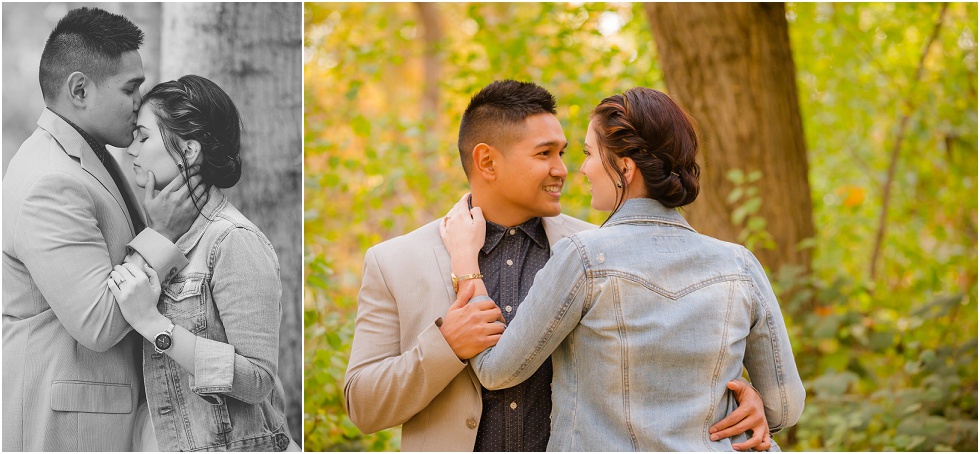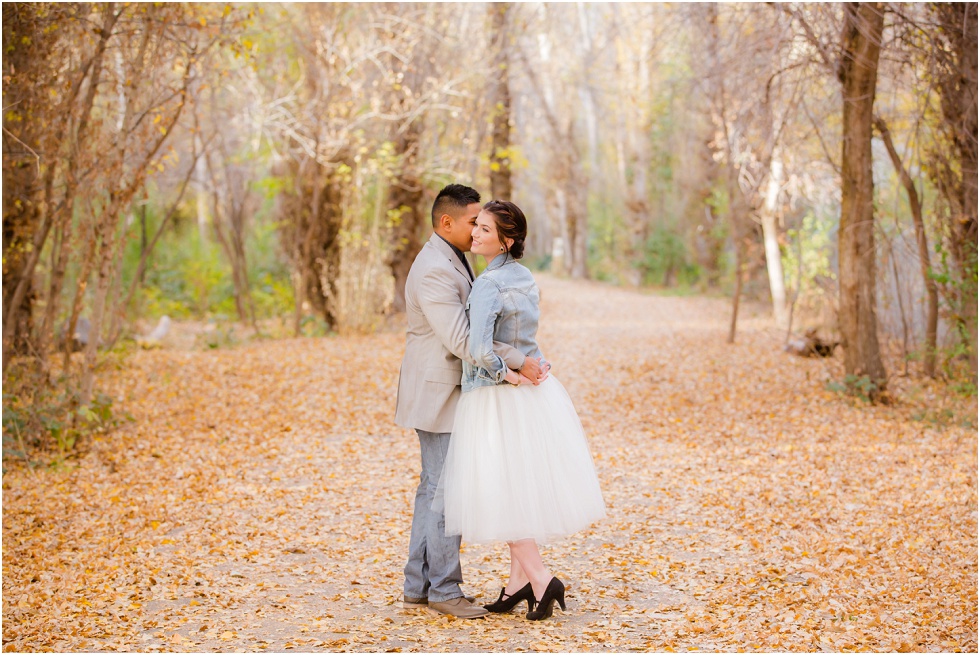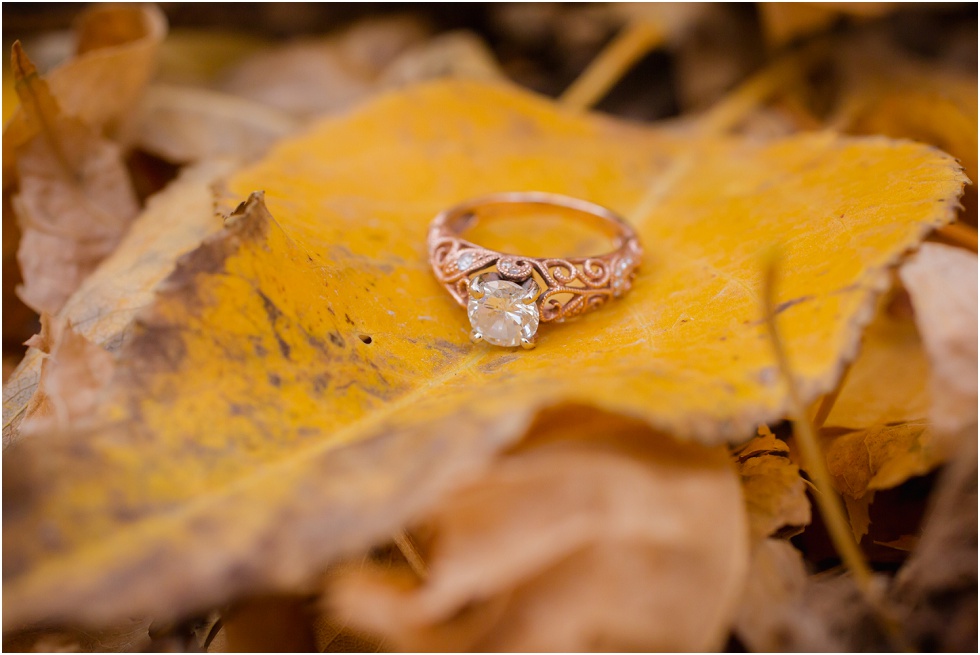 How gorgeous and original is Katelyn's engagement ring?!?!  Love it!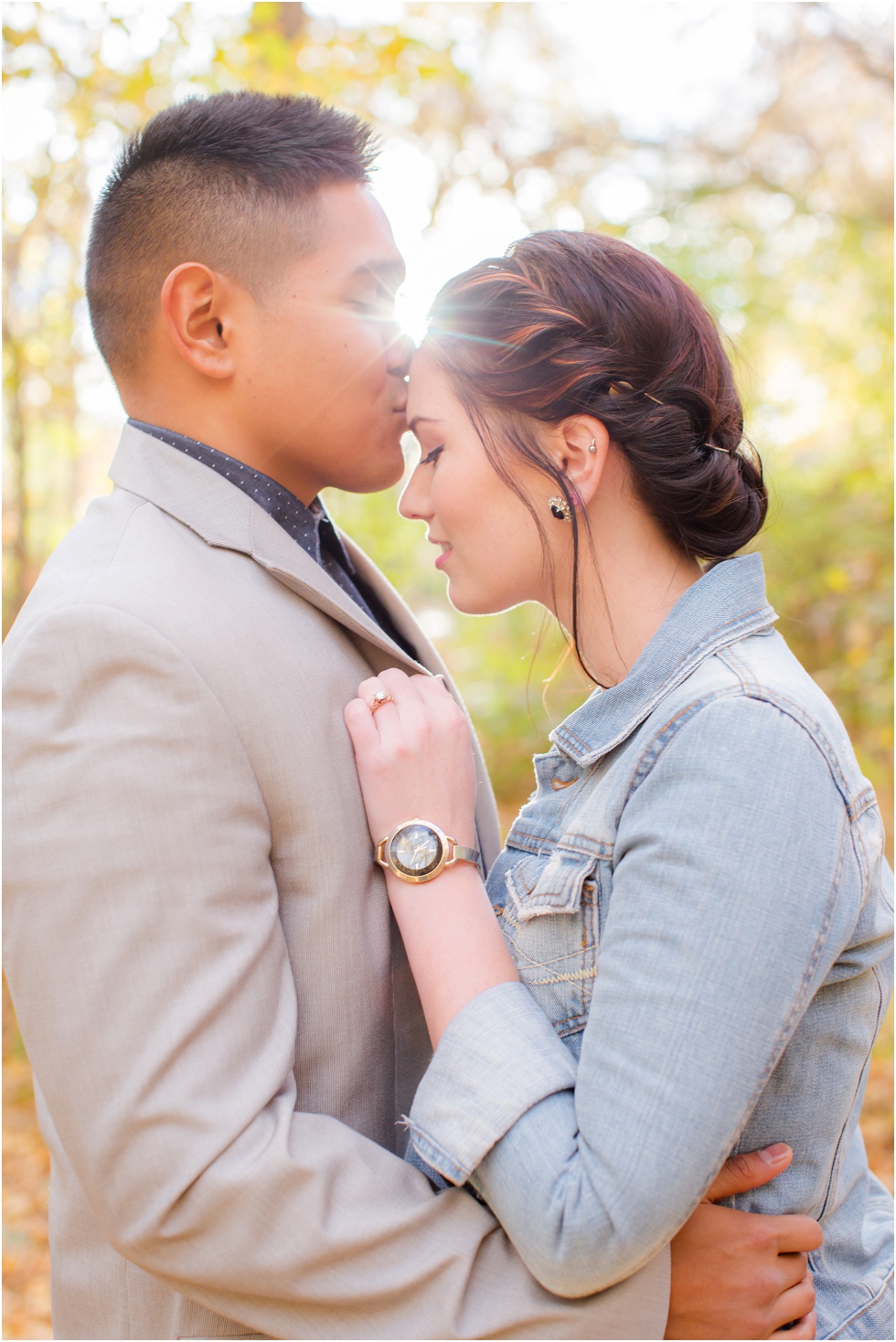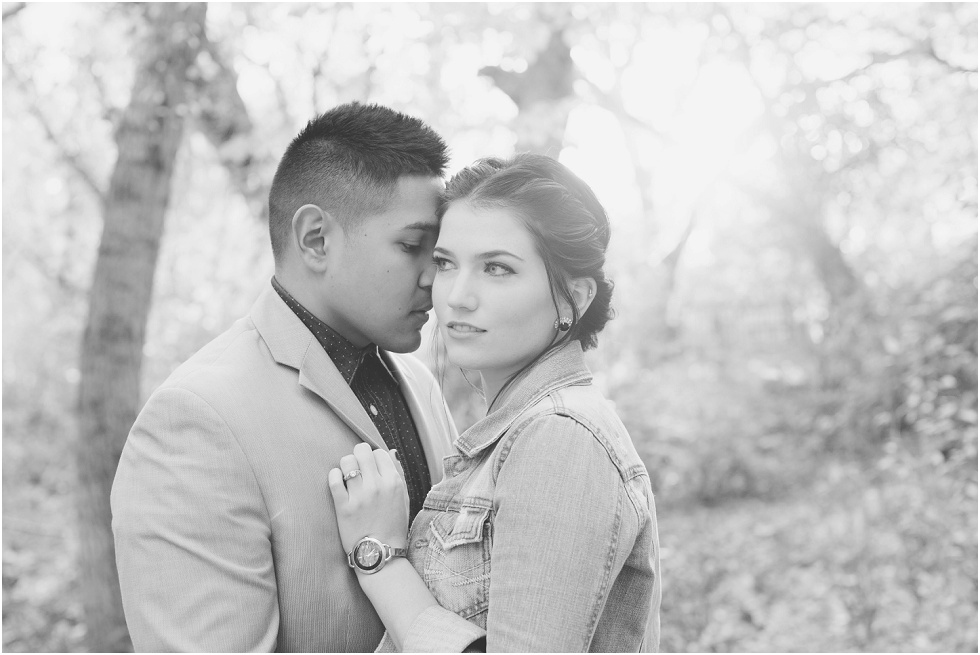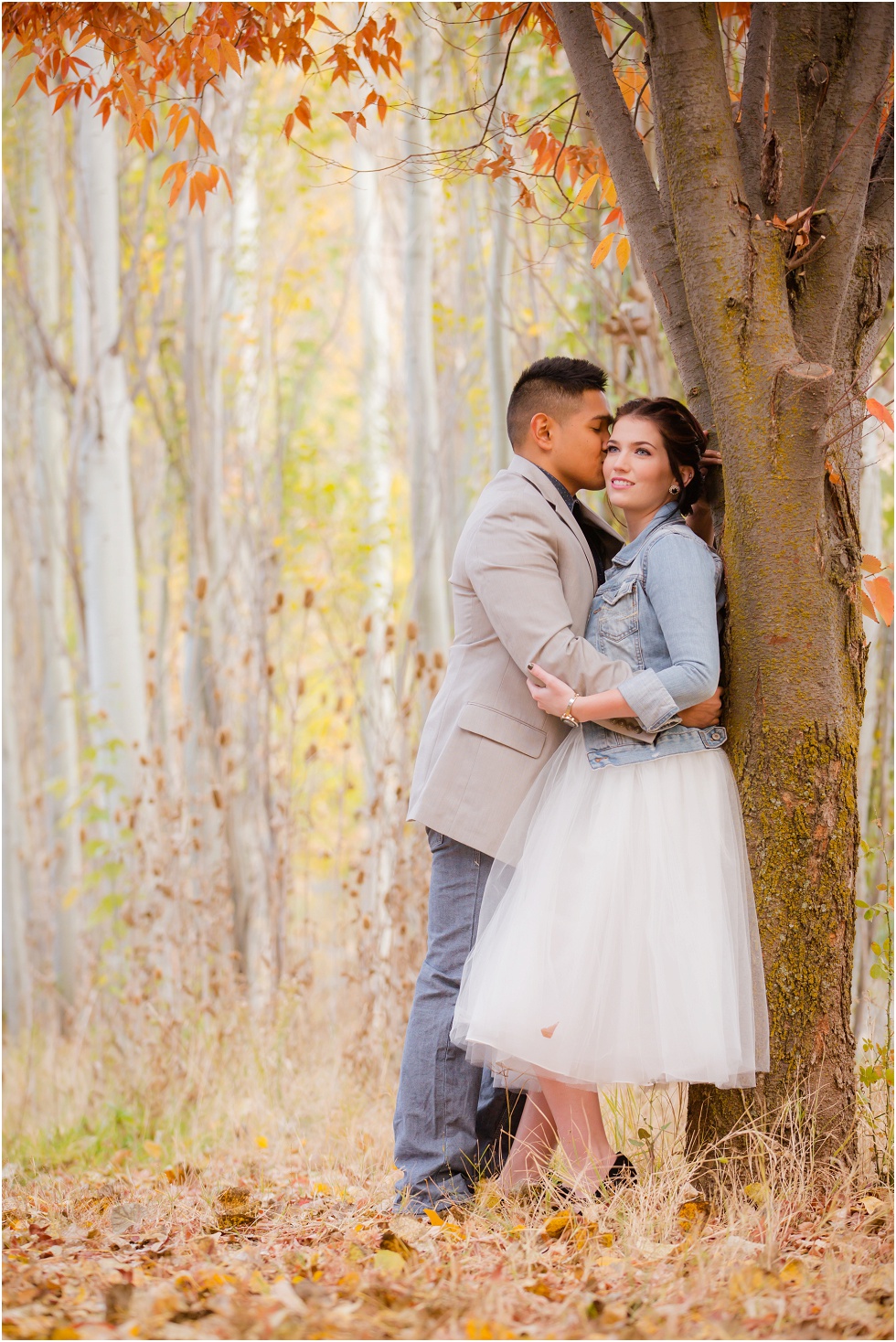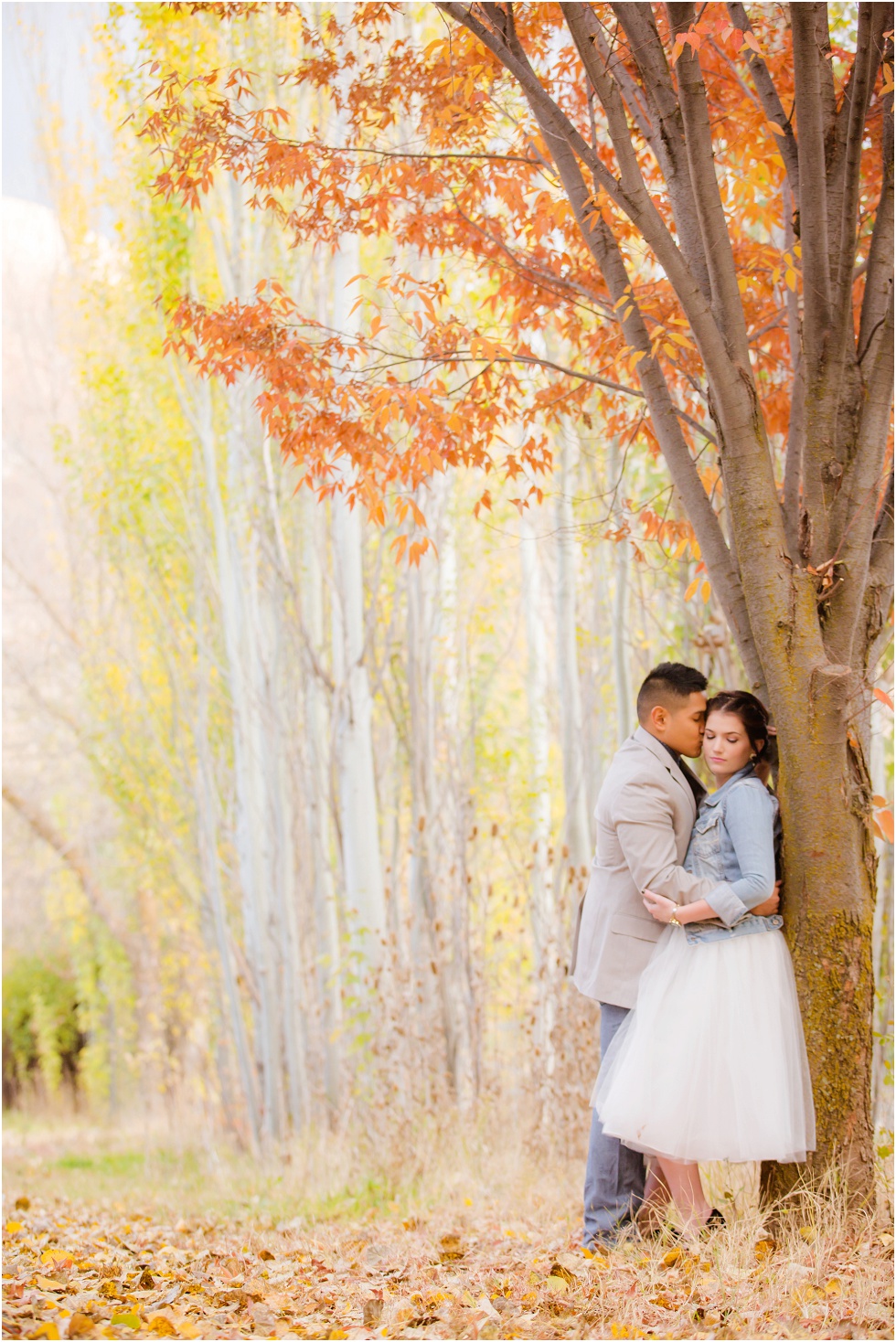 This one.  It makes me so happy.  SO happy.  There was just this orange tree on the side of the road.  That's all you need sometimes is just one to make some magic!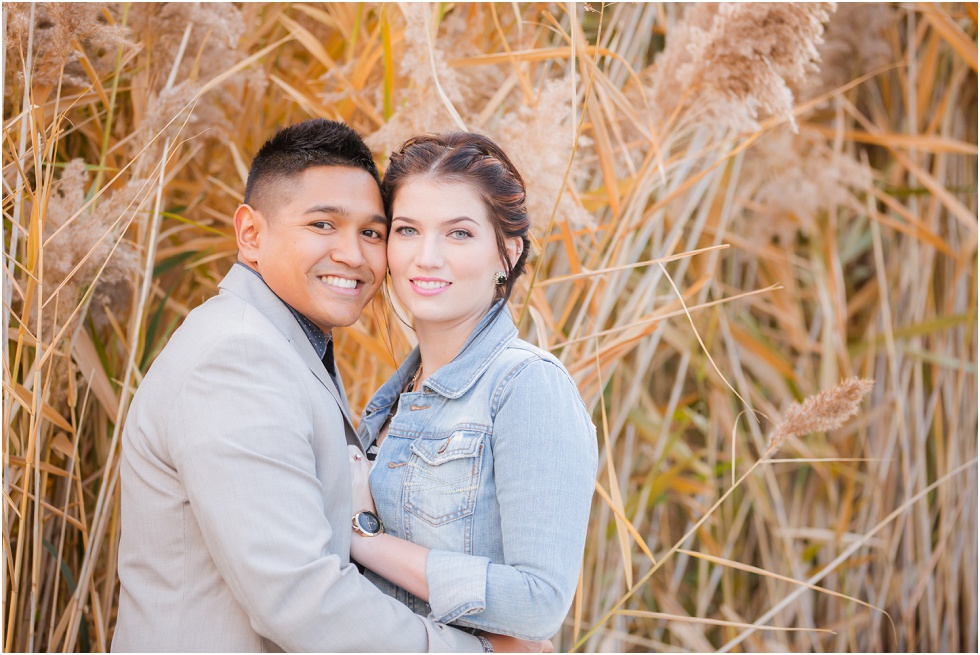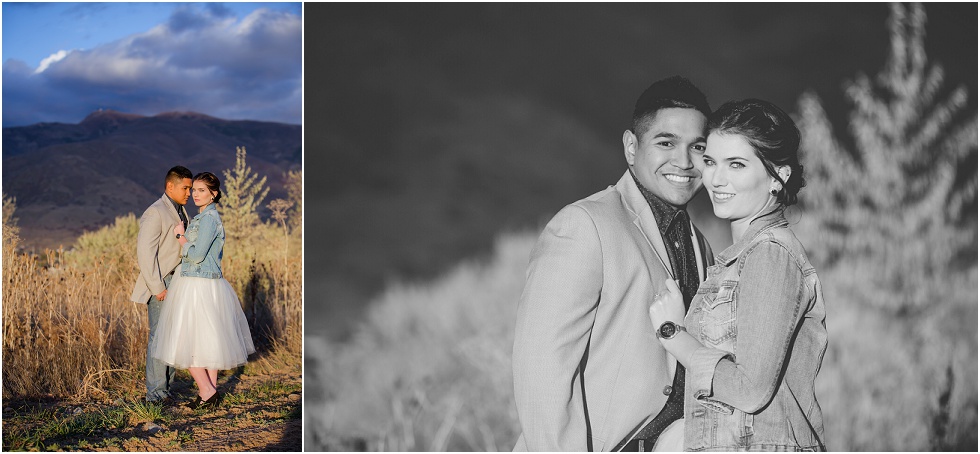 We headed out west to get a few shots as the sun set and there were dark clouds all around which made the contrast of the bright sunset amazing!  Mother nature is amazing!!!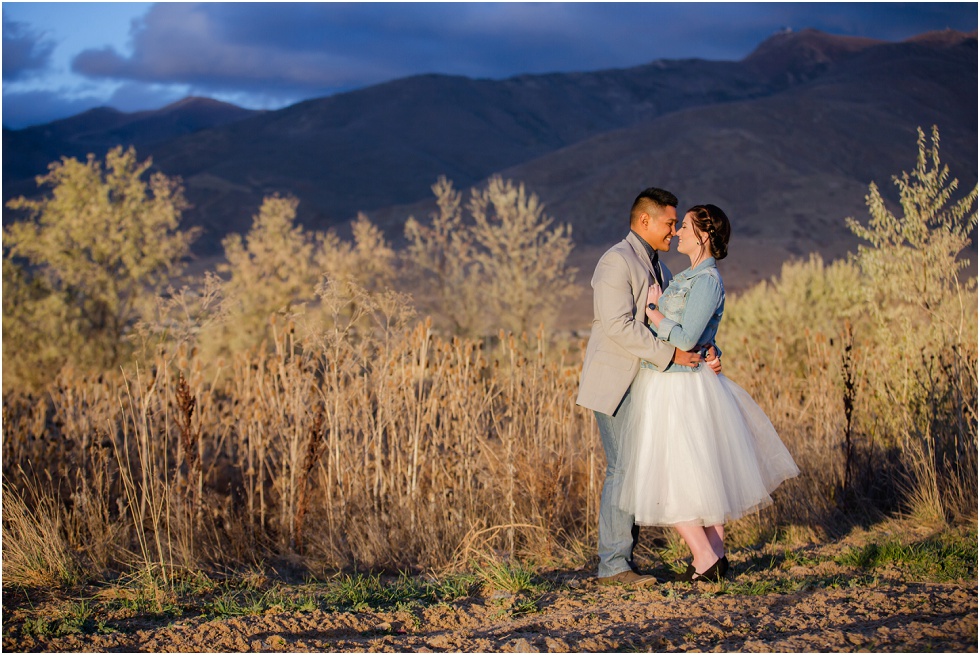 I'm so happy for these two and sad I won't be shooting their wedding (already had a wedding booked on their date) but that Katelyn will be such a beautiful bride and can't wait to see pictures!