This cold Utah weather is making me wish for that beautiful warm weather in Hawaii!  Last October I went there to photography Ashlee & Damian's engagement session.  They met on Oahu and wanted to have their pictures taken there since they were having their wedding here in Utah in December (I know, who would want their wedding in Utah in December, haha-guess they love their family :D).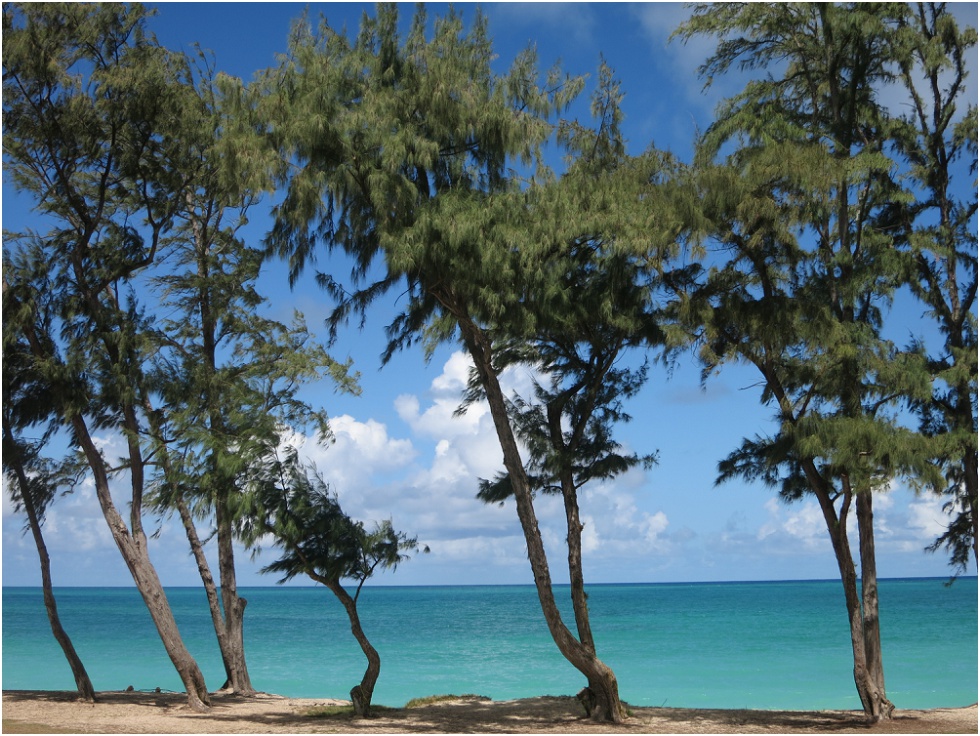 We had decided to shoot for three days to get as much of the island as we could photographed in the time that we were there. We first started at Waimanalo Beach, which if you have been to Oahu, know that it is a gorgeous little corner of the island.  I loved the green foliage all over the dark lava rocks.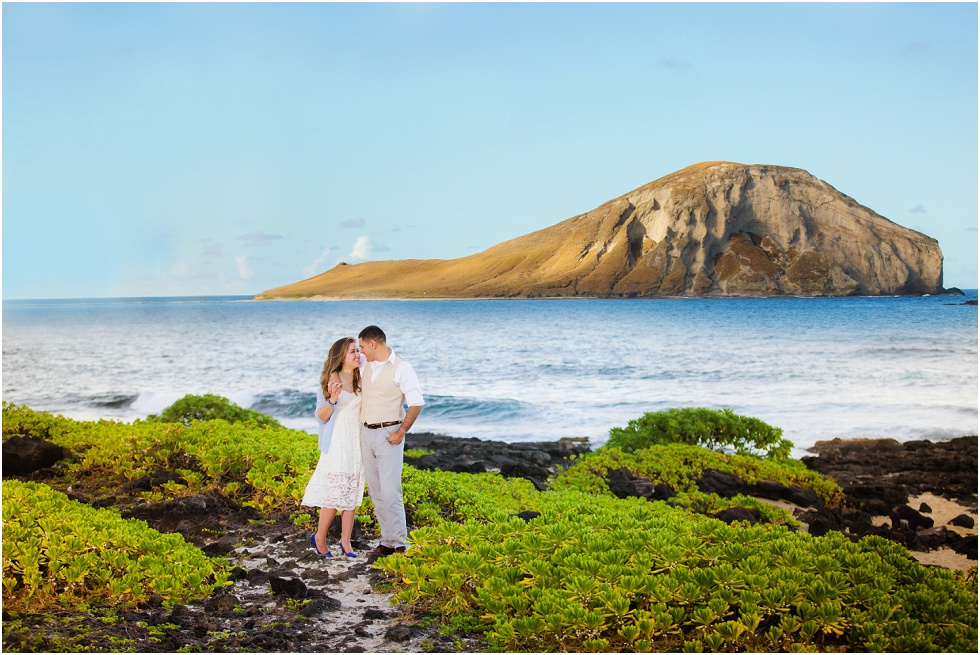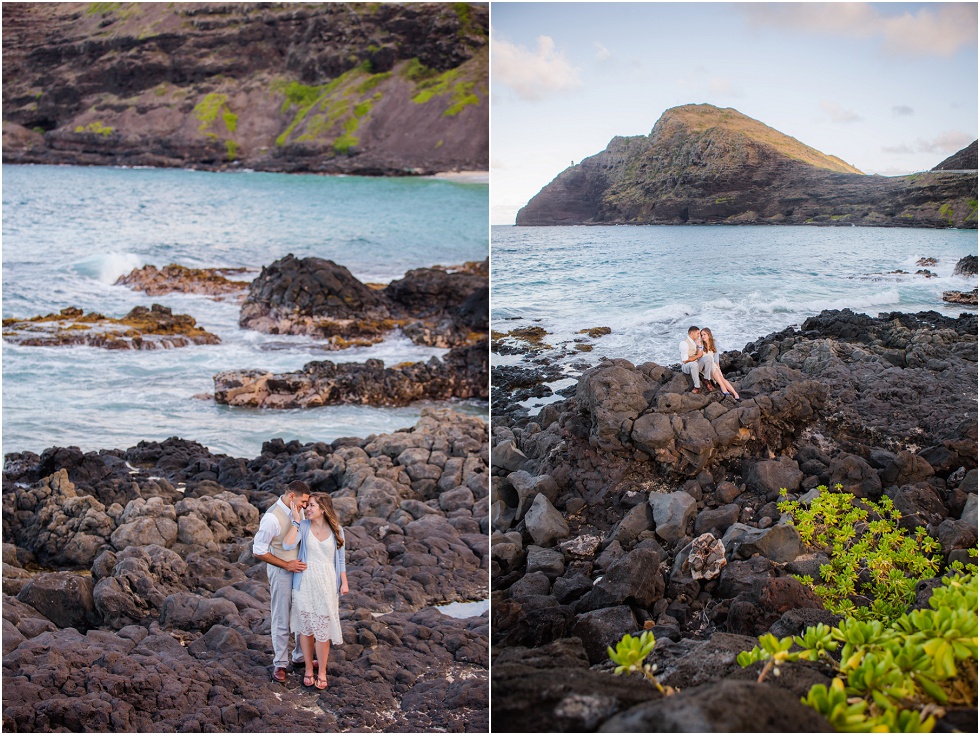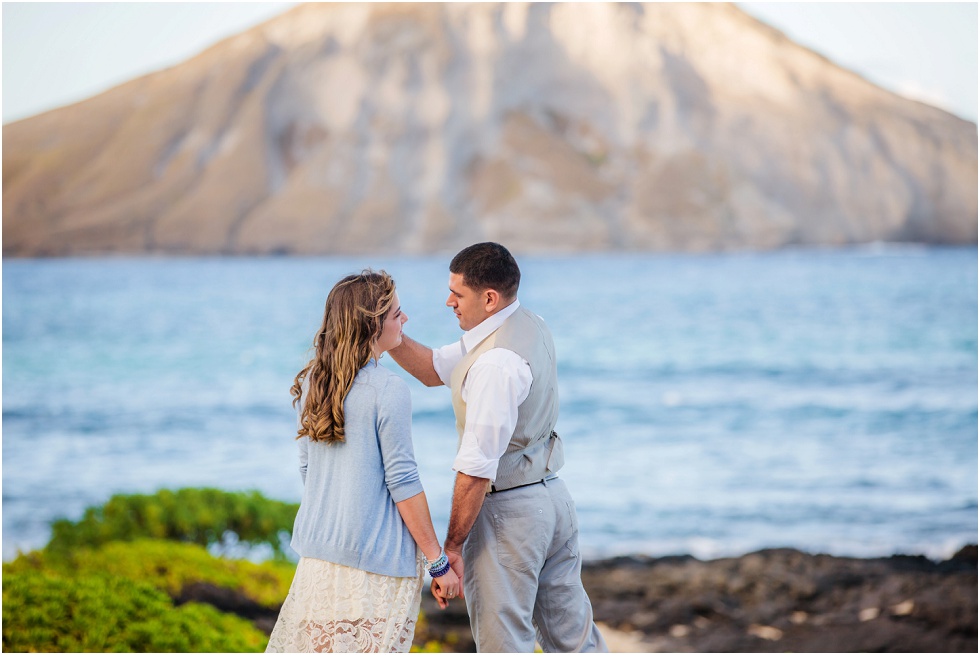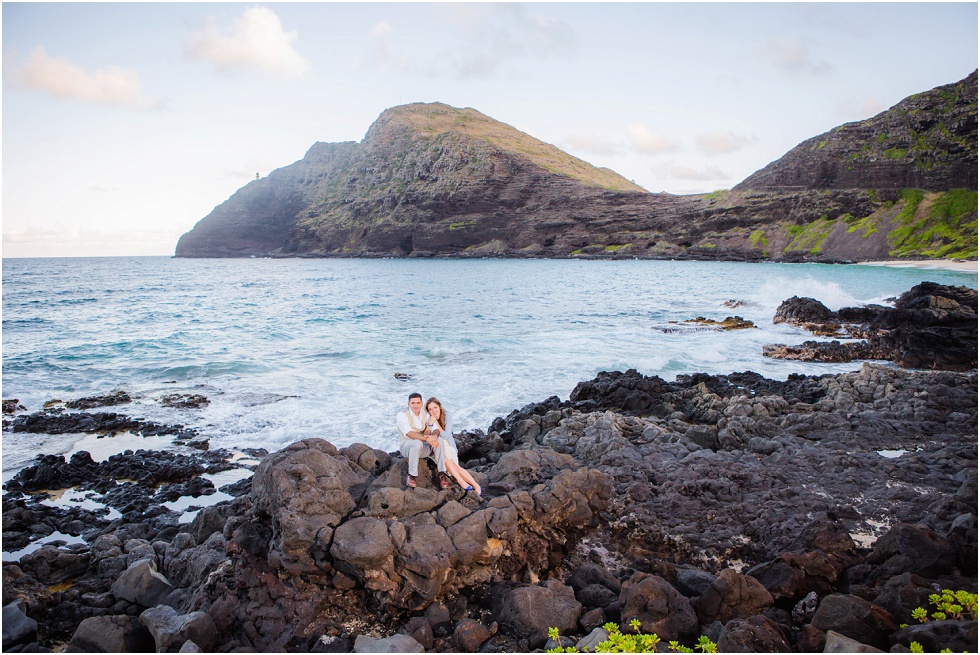 We found out that lava rock is VERY brittle and very sharp.  A piece broke away and Ashlee slipped and cut her leg up pretty bad.  She is so tough though and just kept going!  I felt SO bad!!!  So to anyone shooting on Oahu on the lava rock….be SO careful because the earth literally moves beneath your feet.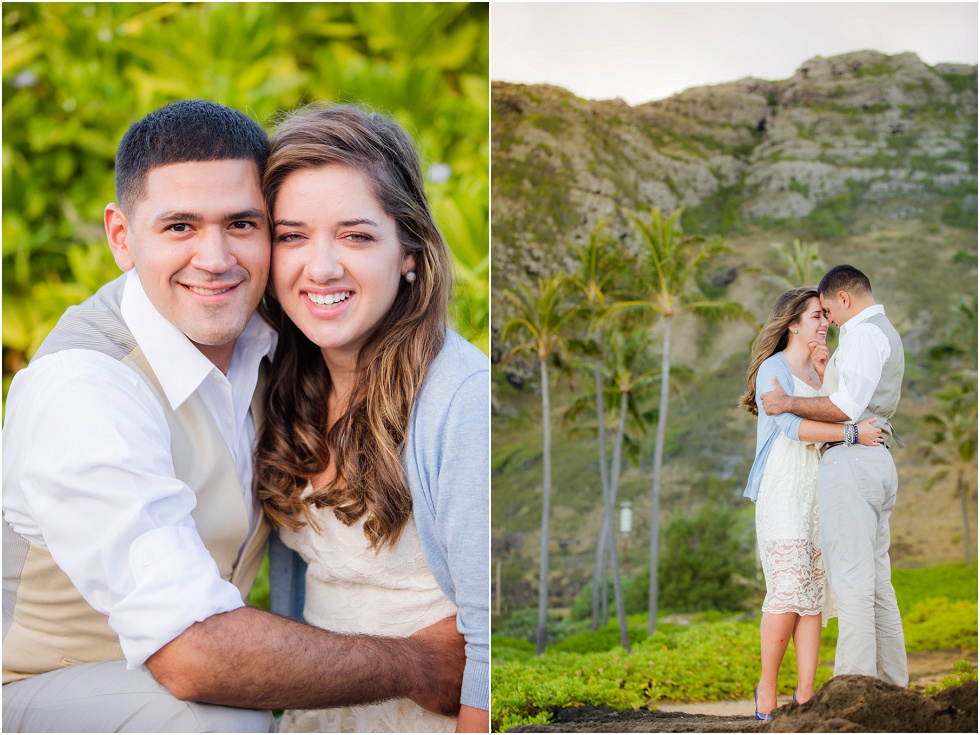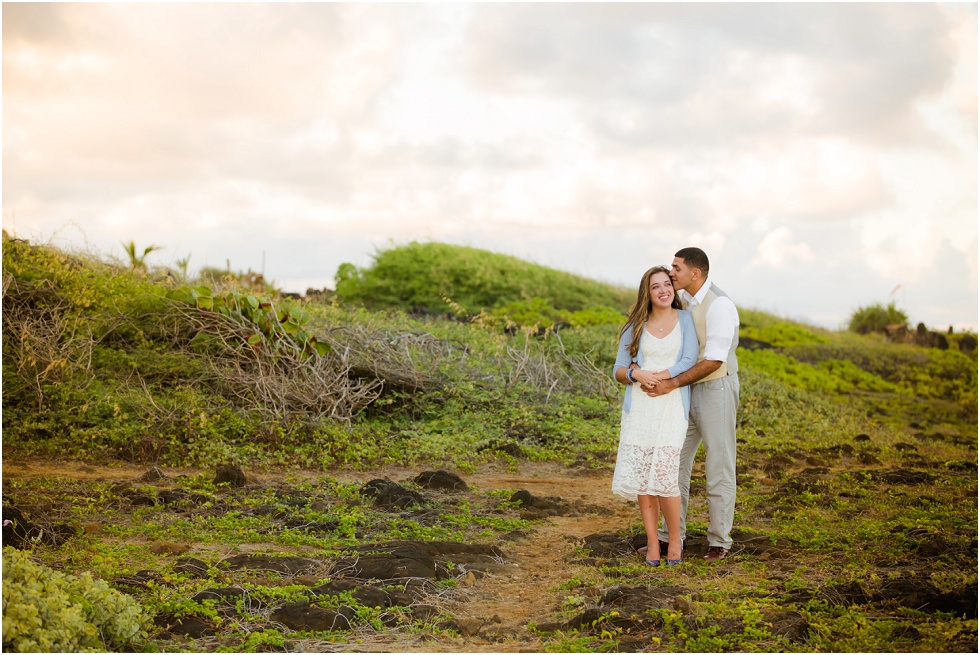 Everything on the windward side of the mountain is so green and beautiful and straight out of a movie…literally.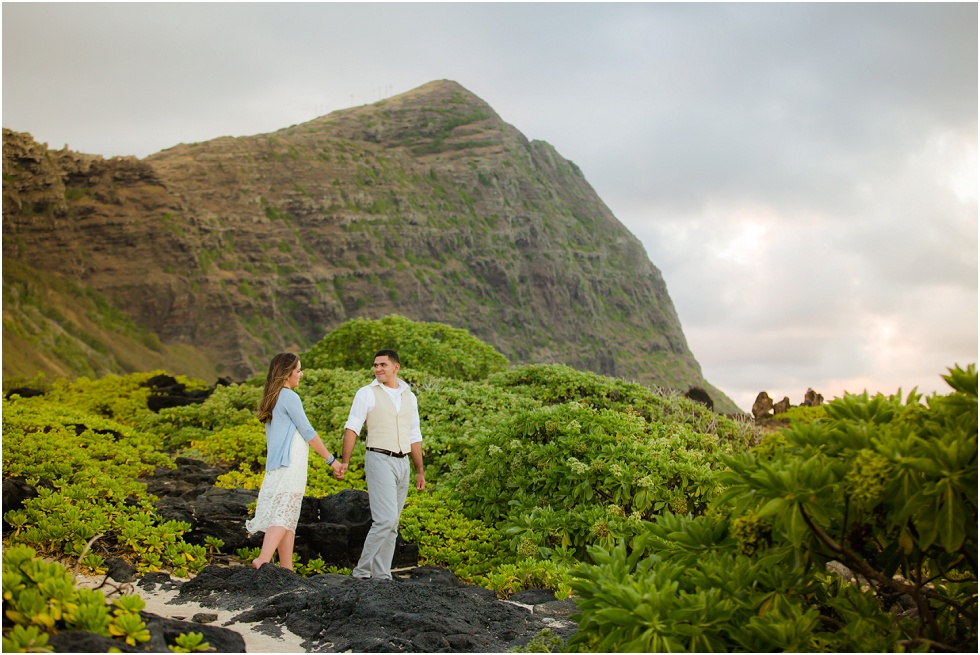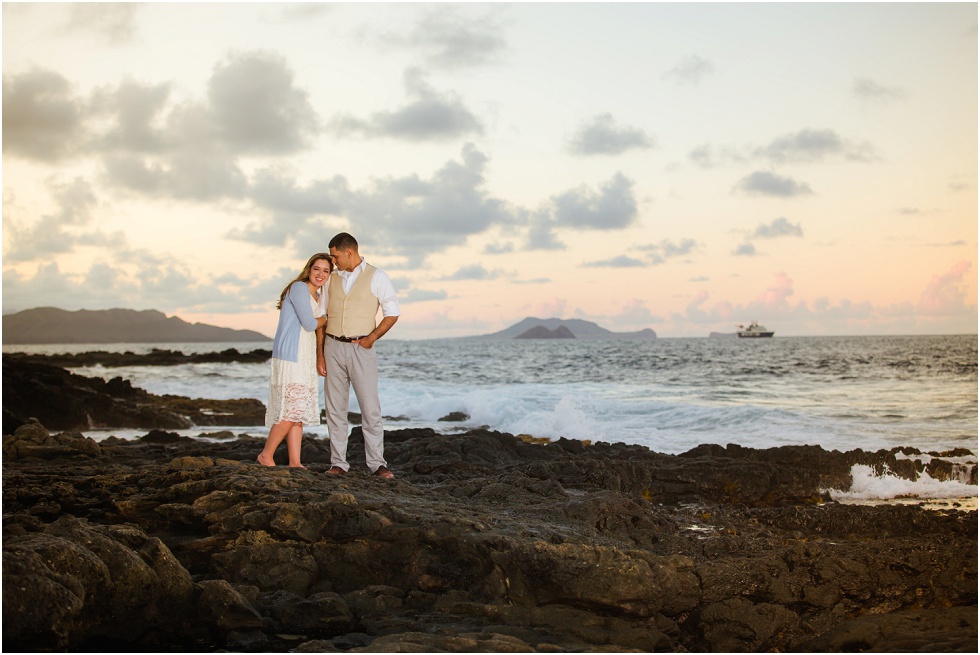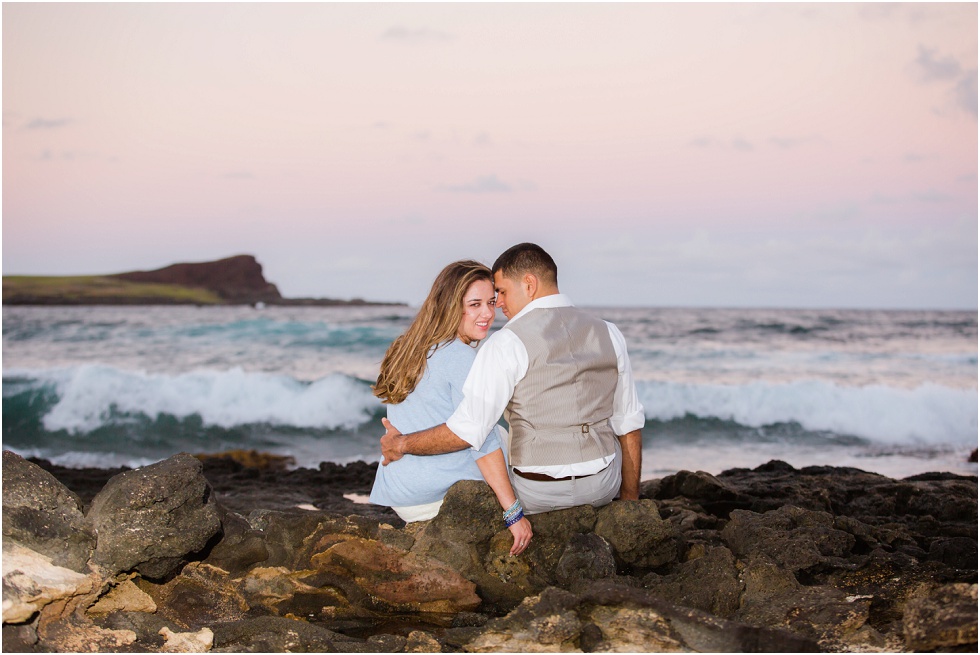 As the sun set on day one a strange triangle shape appeared in the sky.  We weren't sure what it was or how it was formed, but it was pretty cool!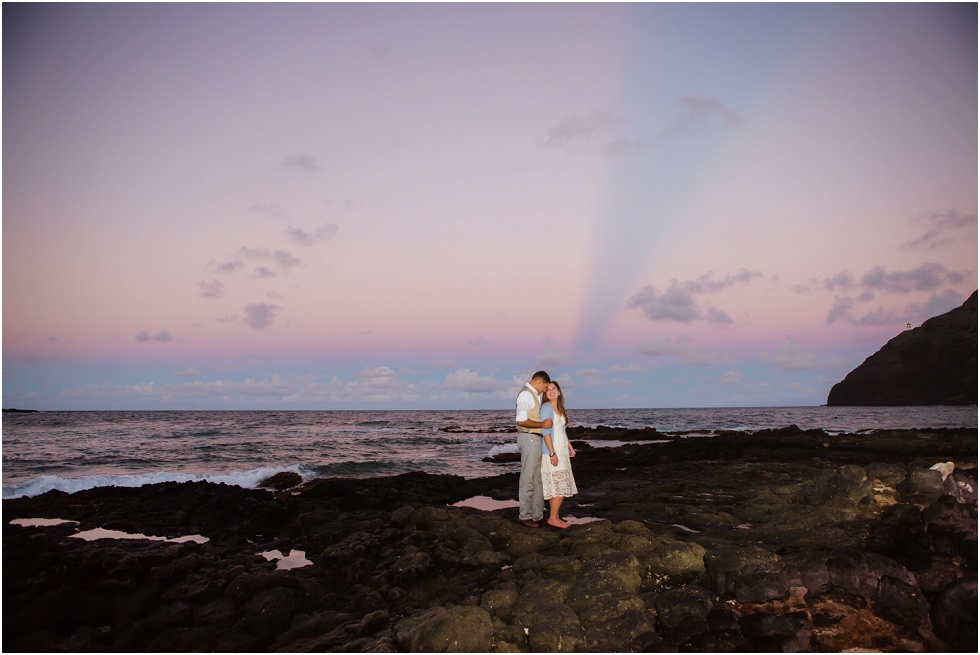 On the second day we started first at the Waimea Valley Botanical Gardens.  It was super hot and humid there, but really beautiful!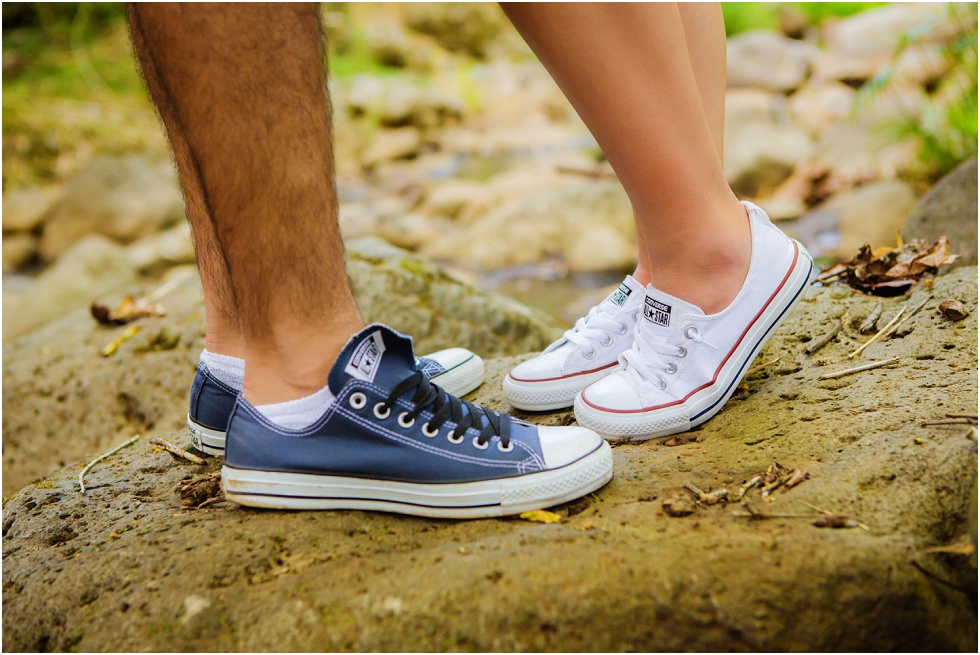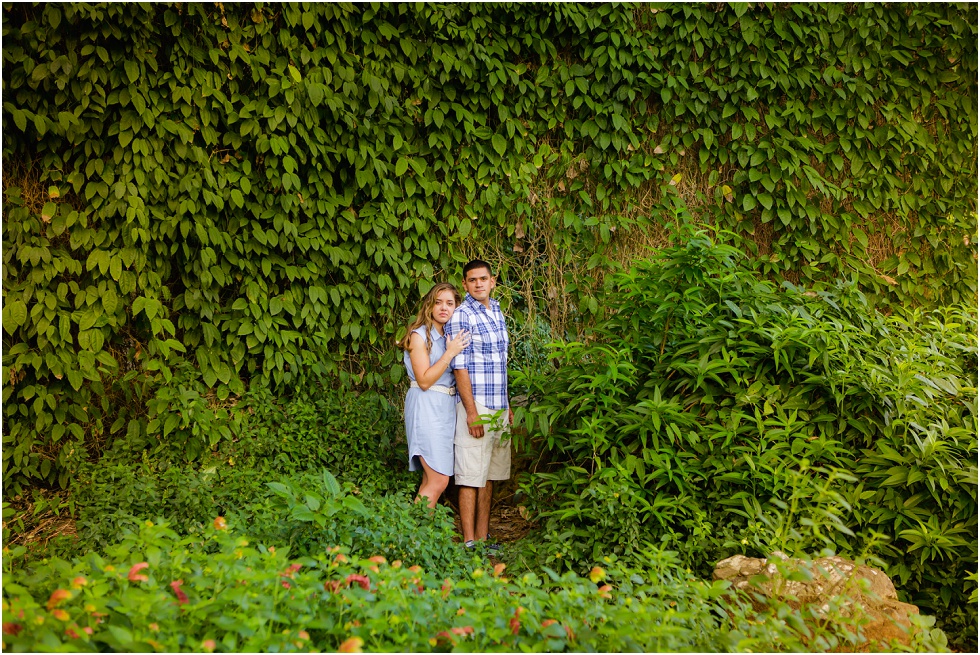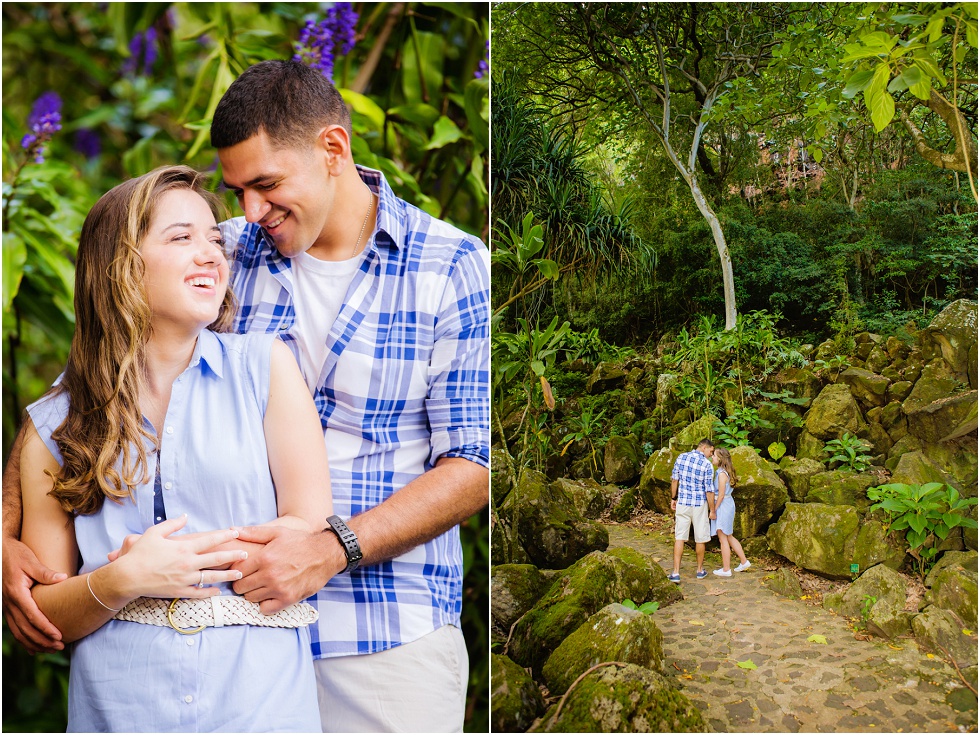 I felt like I was in Indiana Jones and I am pretty sure I started singing the theme song 😀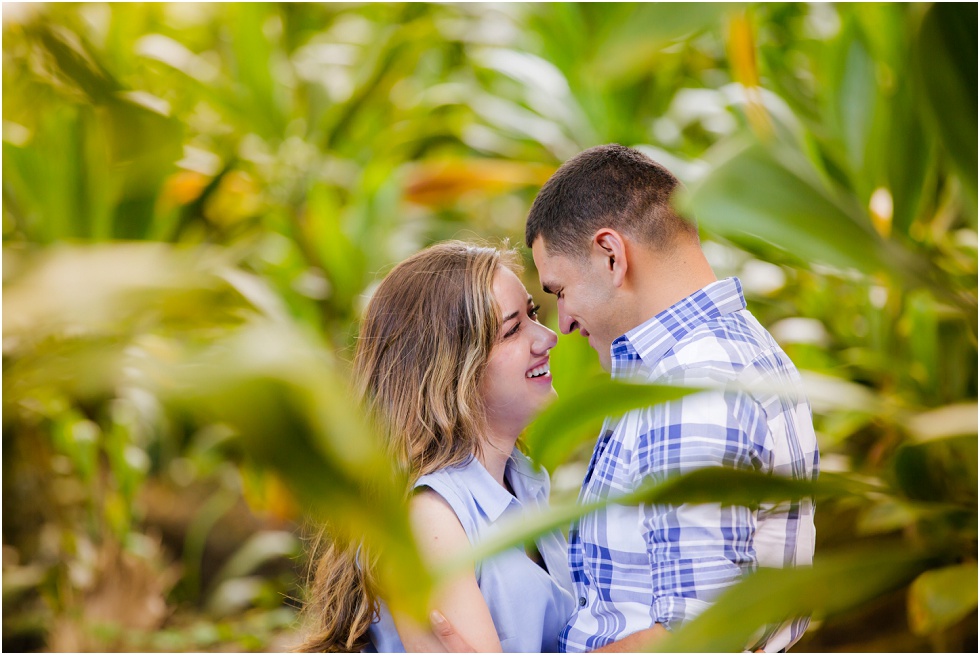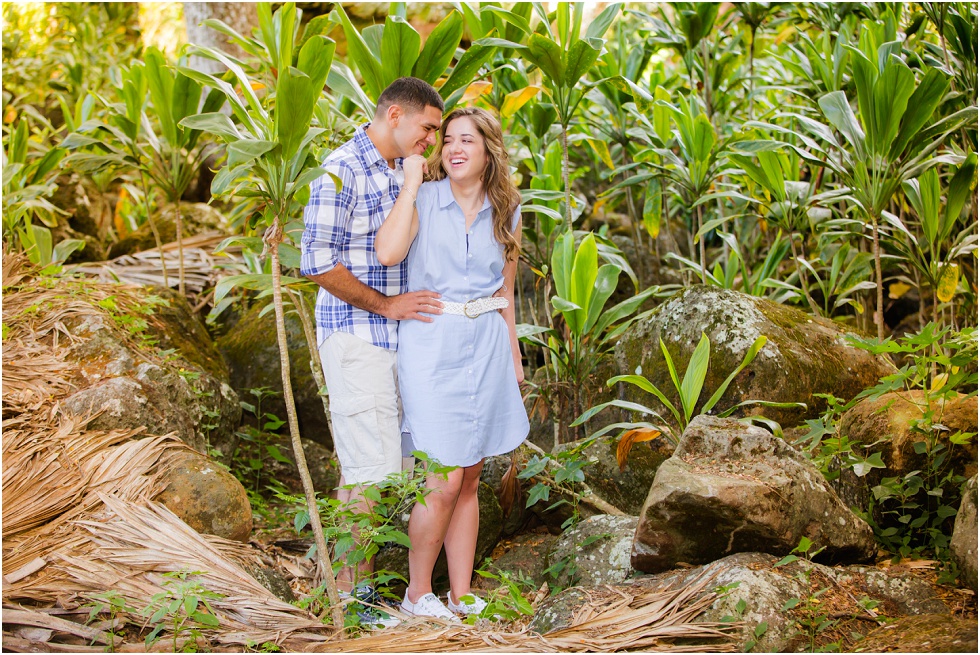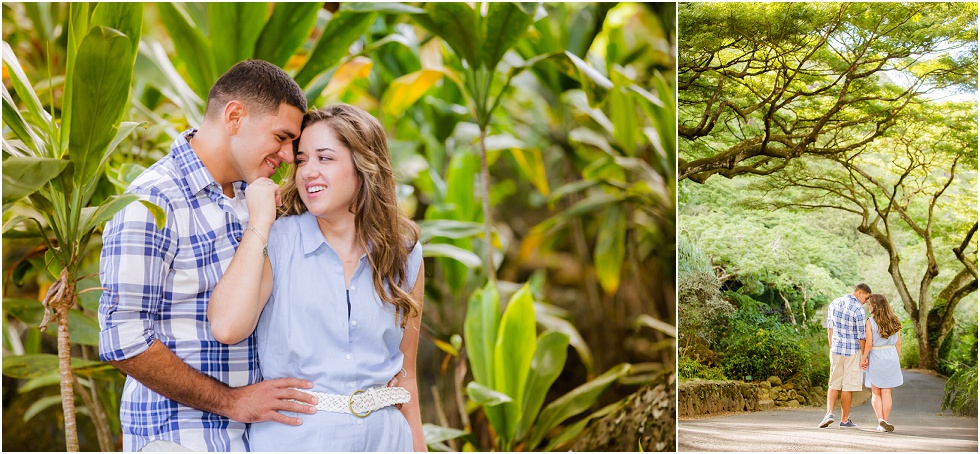 I thought the banana plants were so cool and the bottom part of them kind of creepy….like Little Shop of Horrors creepy 😀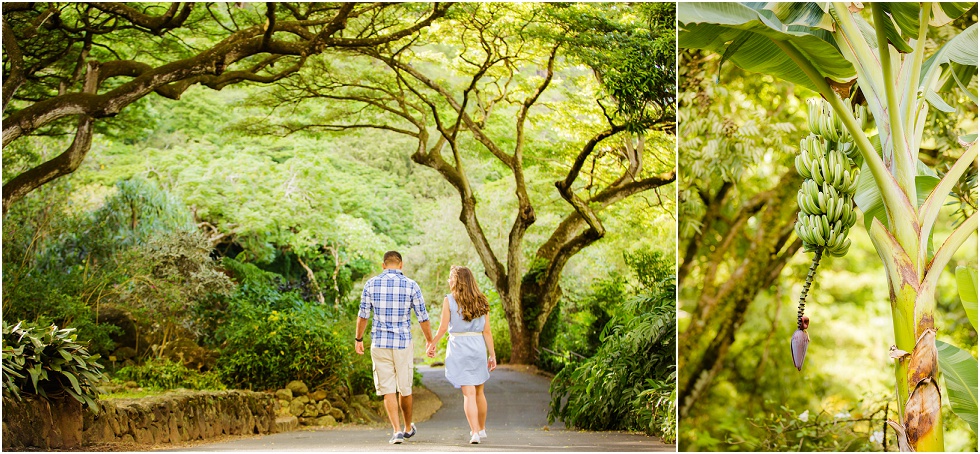 We didn't have a ton of time to shoot because Ashlee was going through the temple that evening, so we headed over to the Oahu LDS Temple grounds and got some shots before she went in.  I loved her red lace dress and how gorgeous it looked against all the greens and blues all around the beautiful white temple.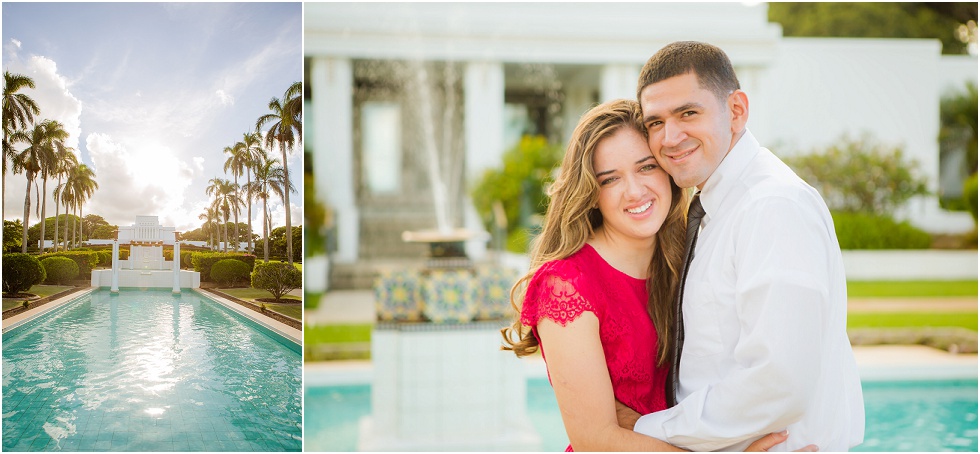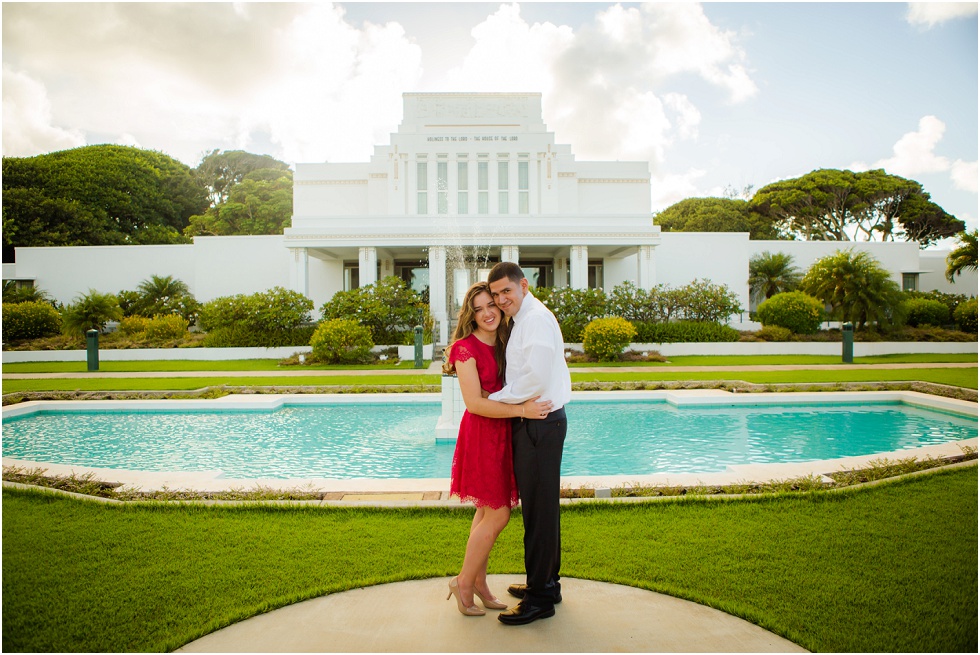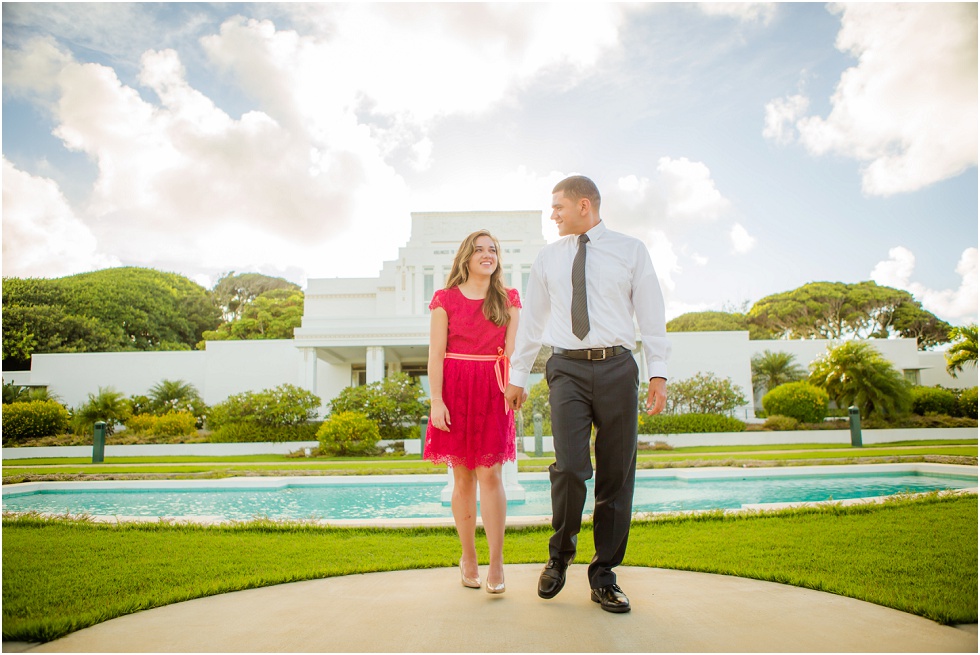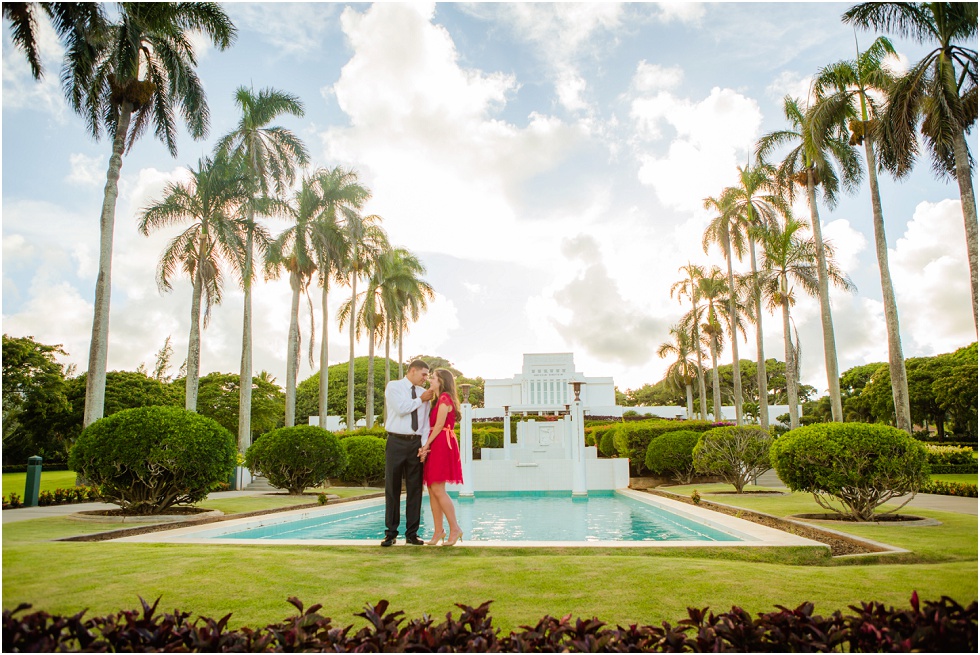 The clouds in Hawaii are amazing and I'm pretty sure they are always near the island.  It seems to rain on some part of the island every day, which made us change our shooting plans sometimes, but the nice thing is that it usually doesn't rain on the WHOLE island, so you can always find a beautiful place to shoot on any given day.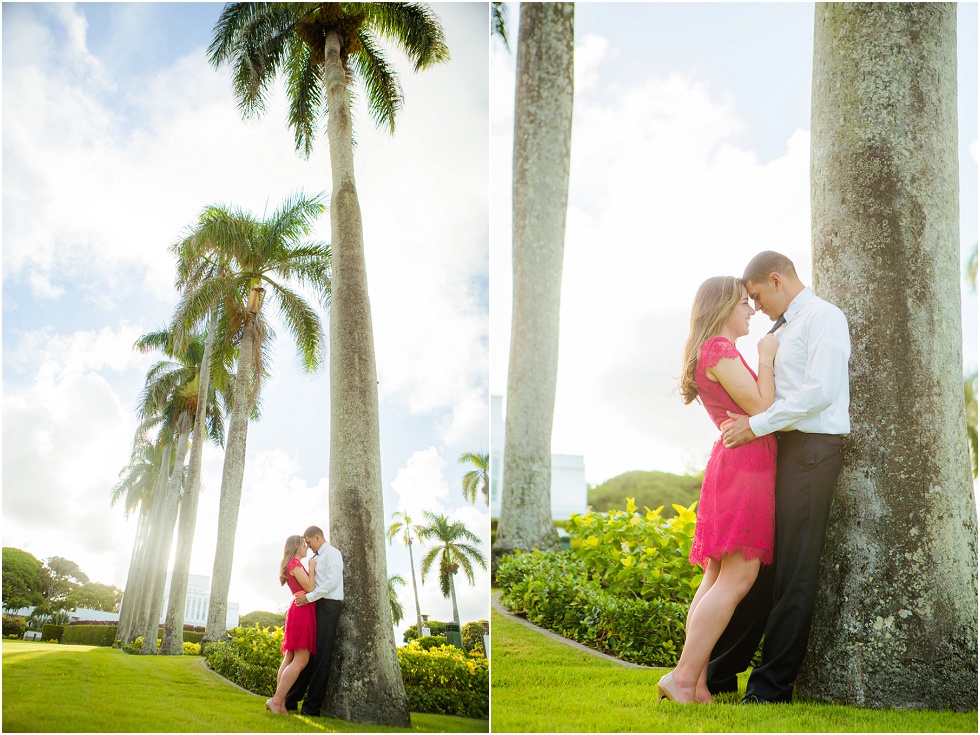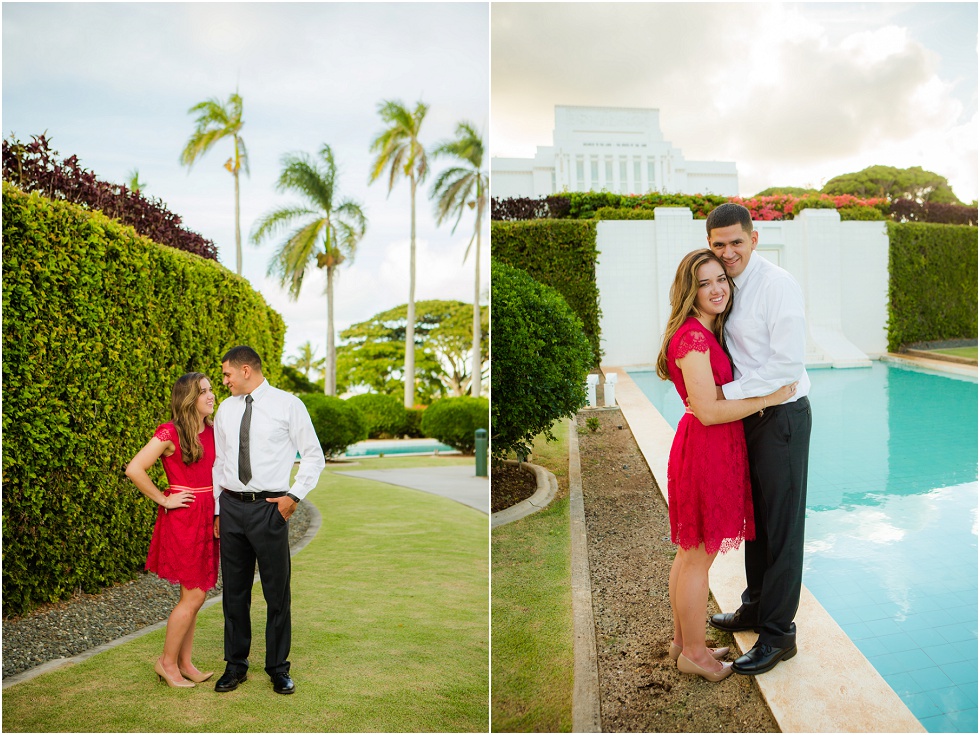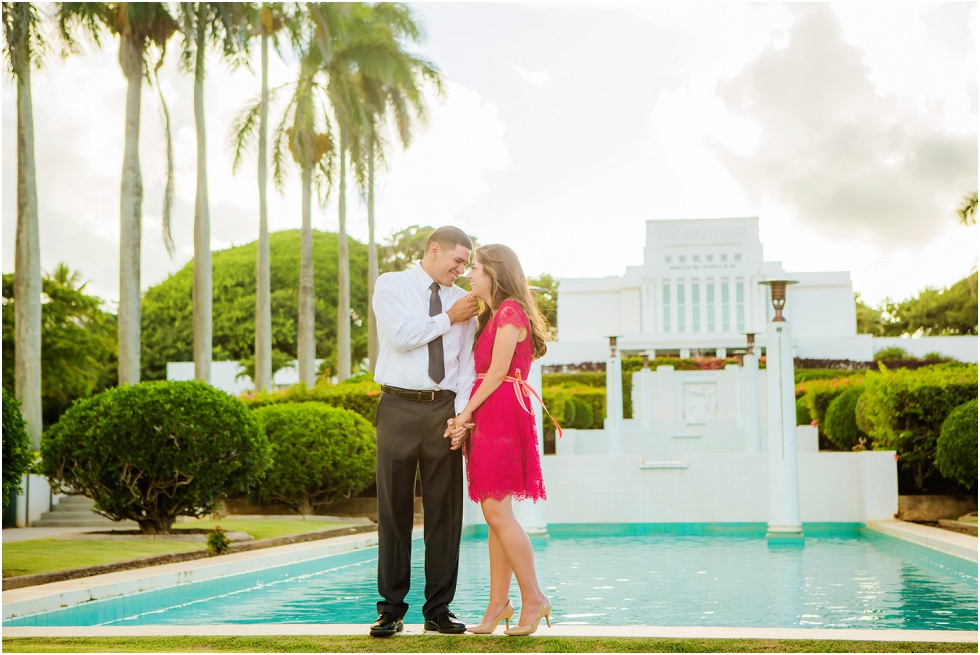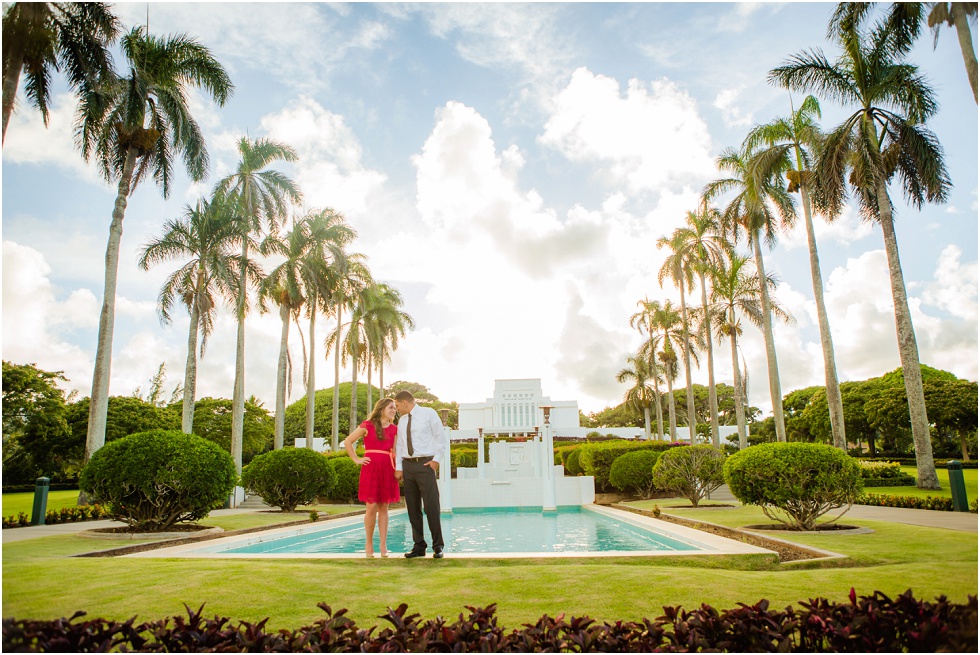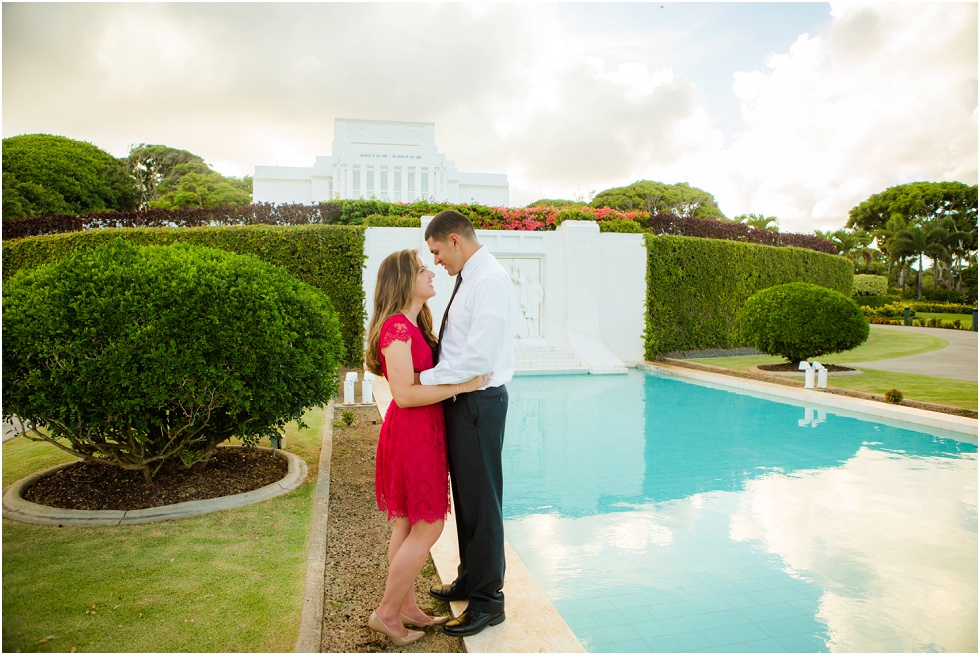 It was fun to create a silhouette before the sun actually was close to setting.  Those clouds.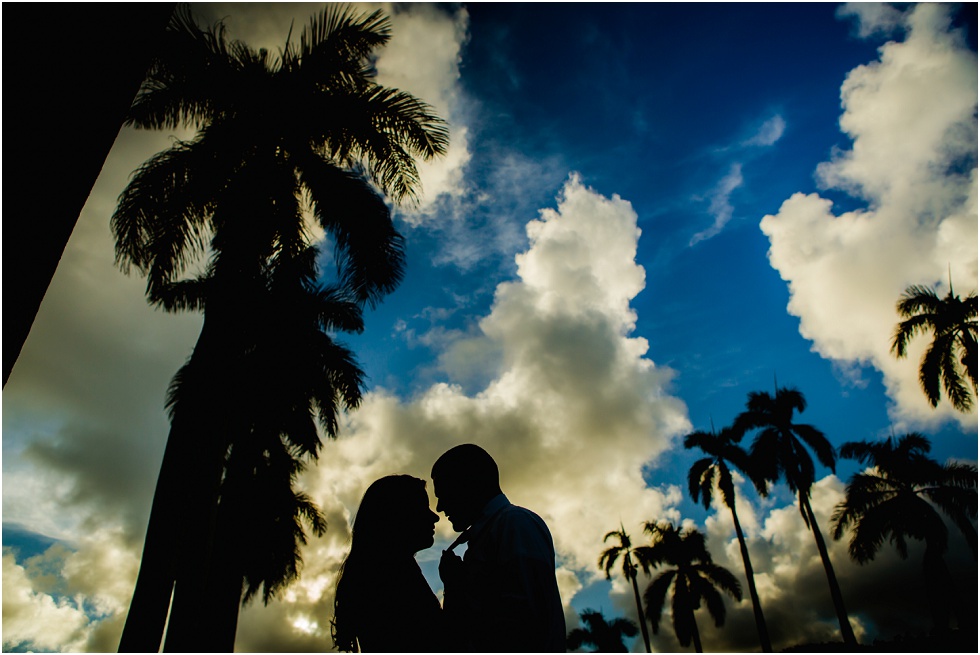 On the last day we headed to the leeward side of the Oahu and it was raining on that side on the northern part we wanted to shoot on.  Luckily it wasn't raining on the southern end, so we headed down that way and found a few fun places to shoot!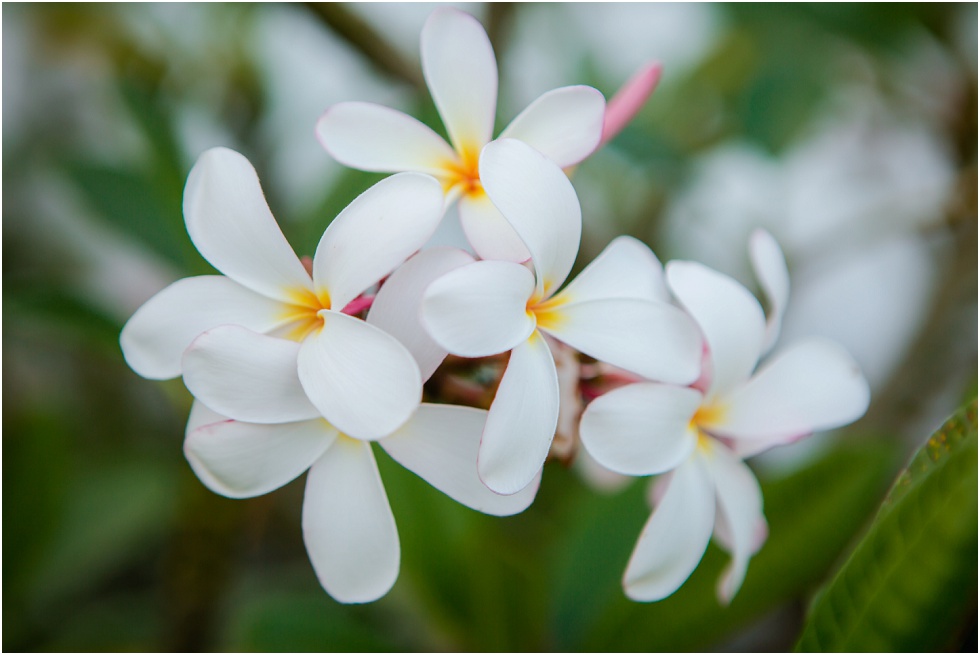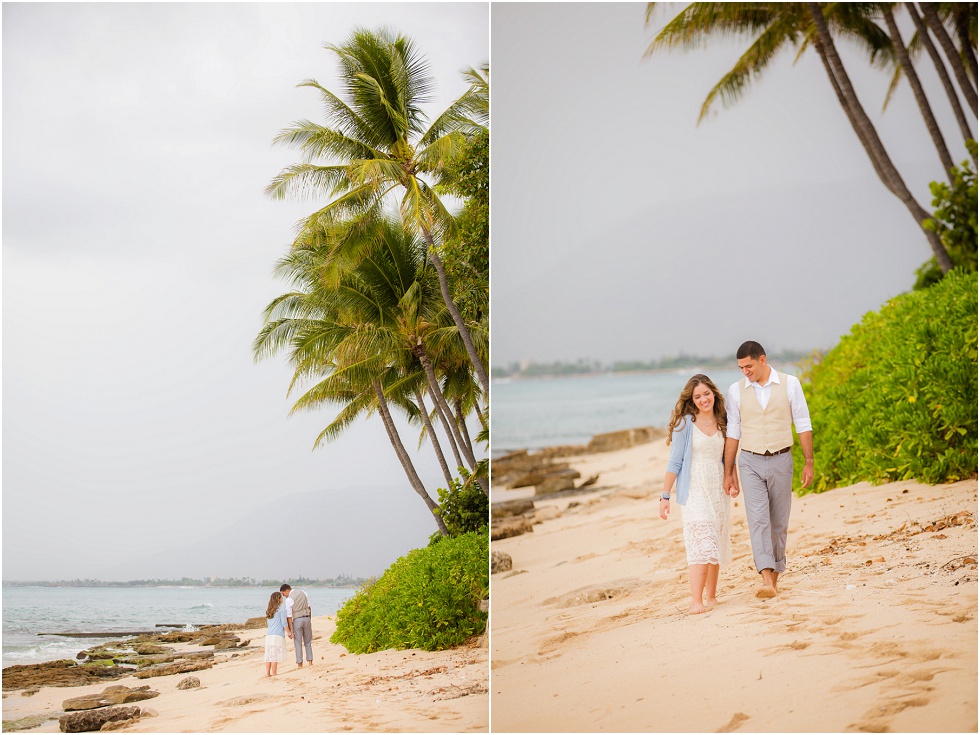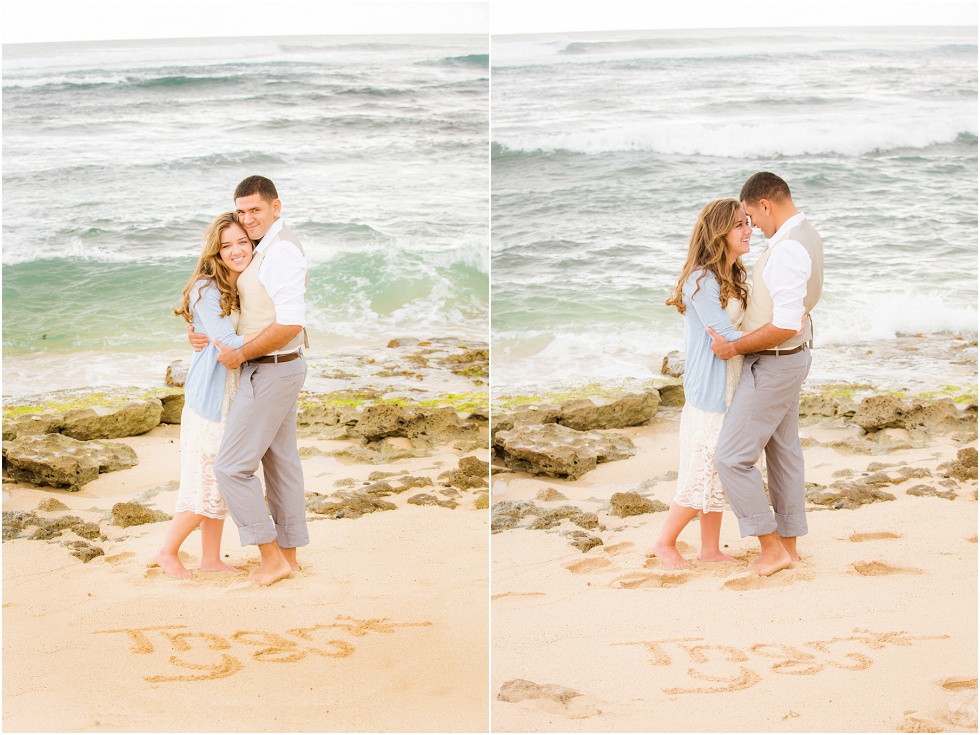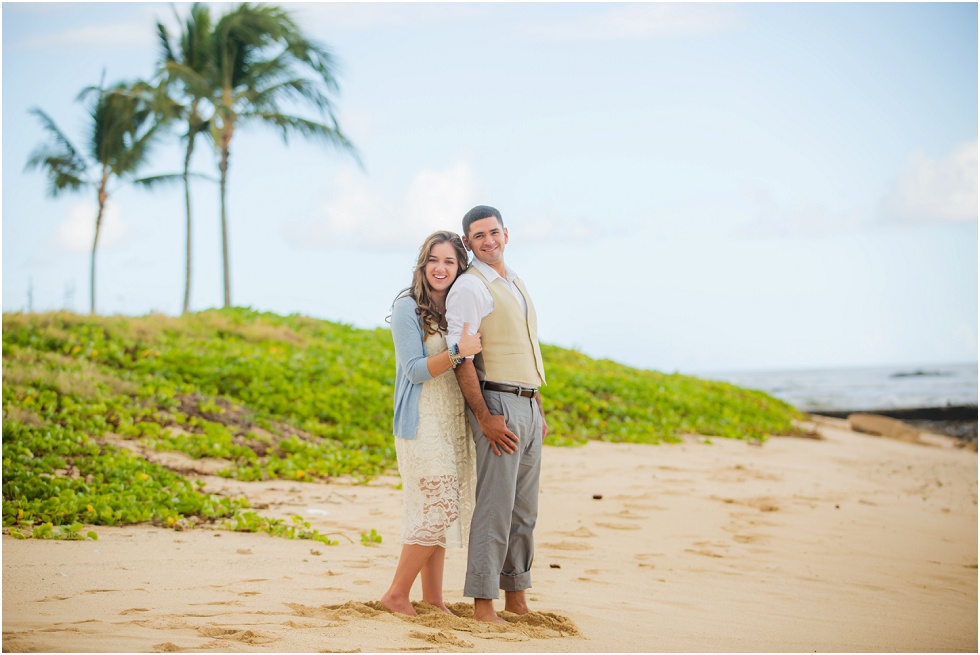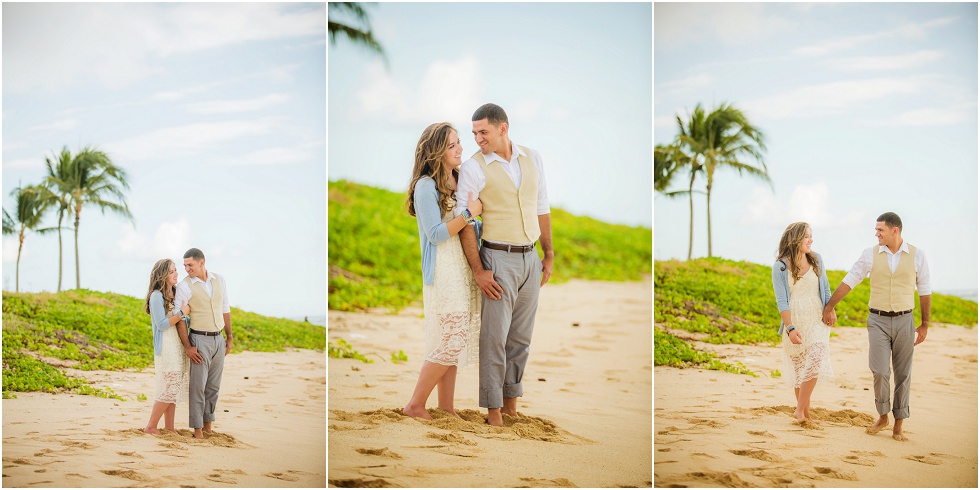 This mountain in the background was so unique and I swear it looks like Jabba the Hutt, don't you think!??!   Whatever it is, I LOVE it.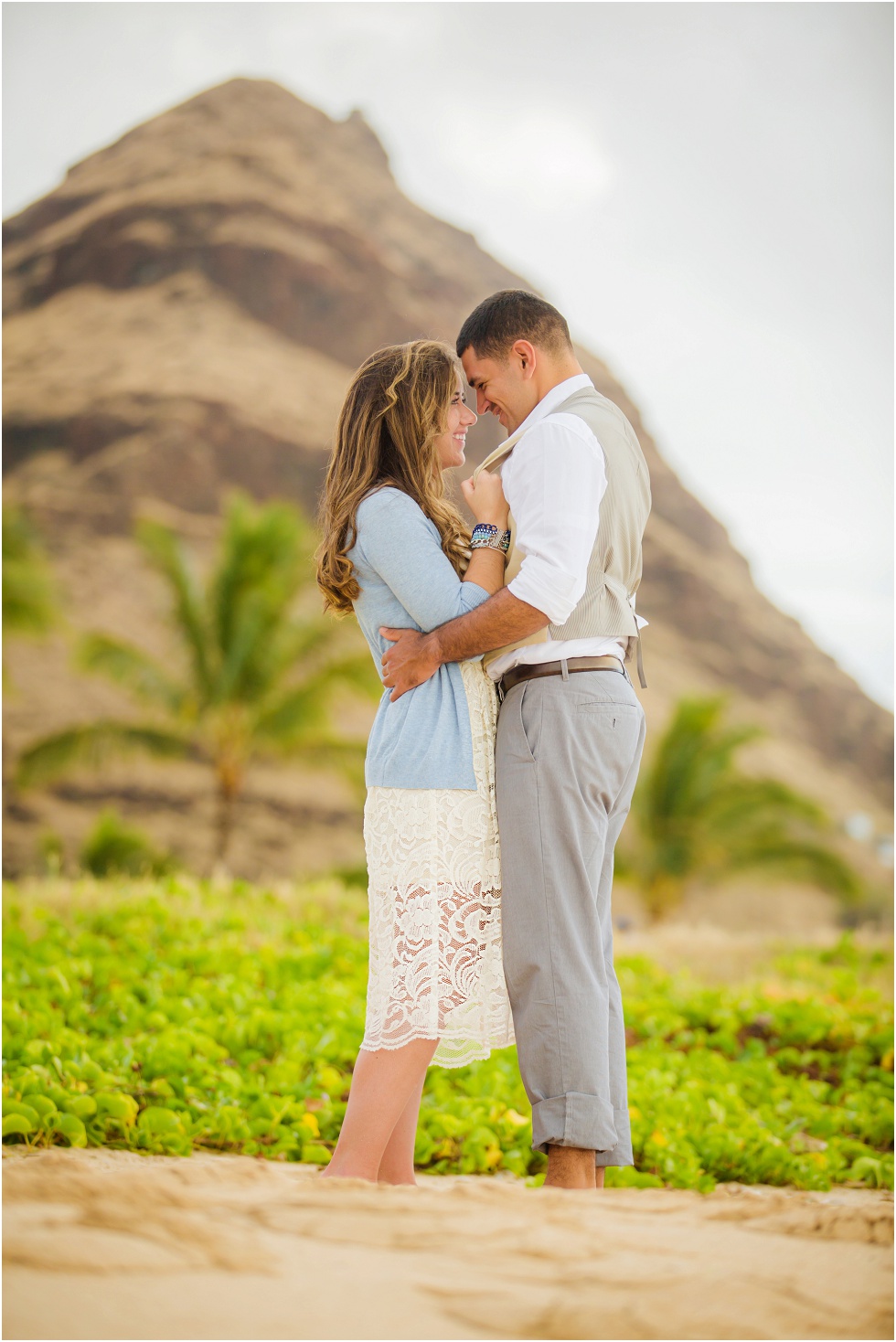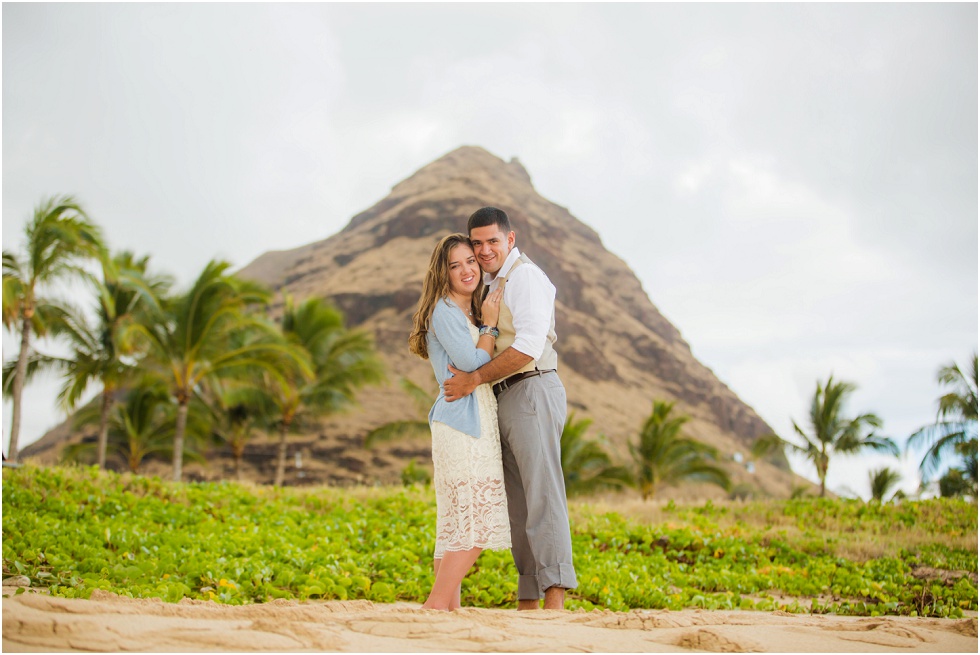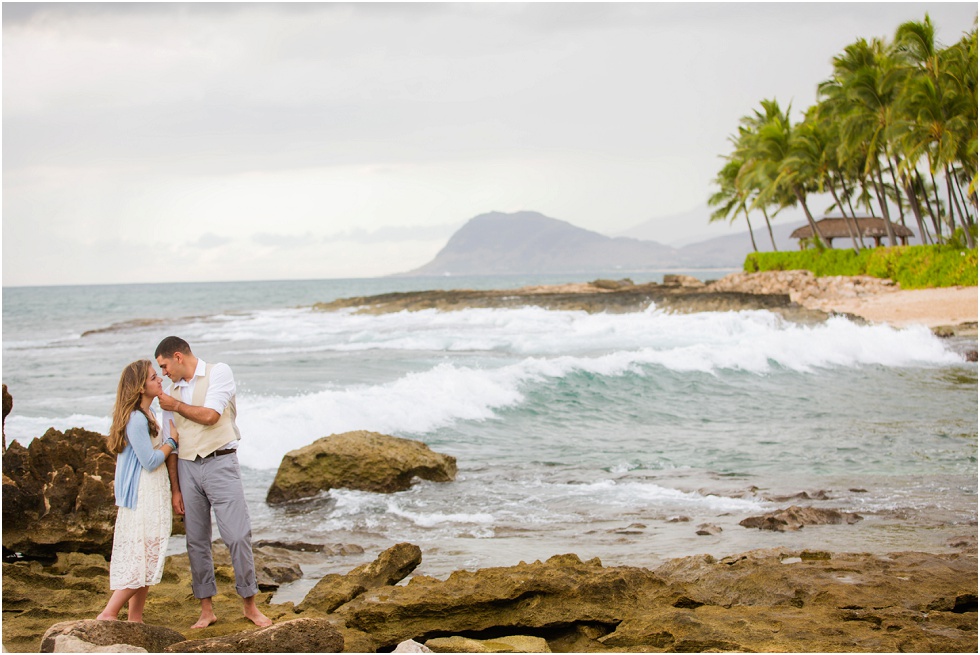 This picture below was on of my favorites because it just looks so HAWAII to me-or at least what I envisioned Hawaii to  look like 😀  Plus Ashlee & Damian look amazing too.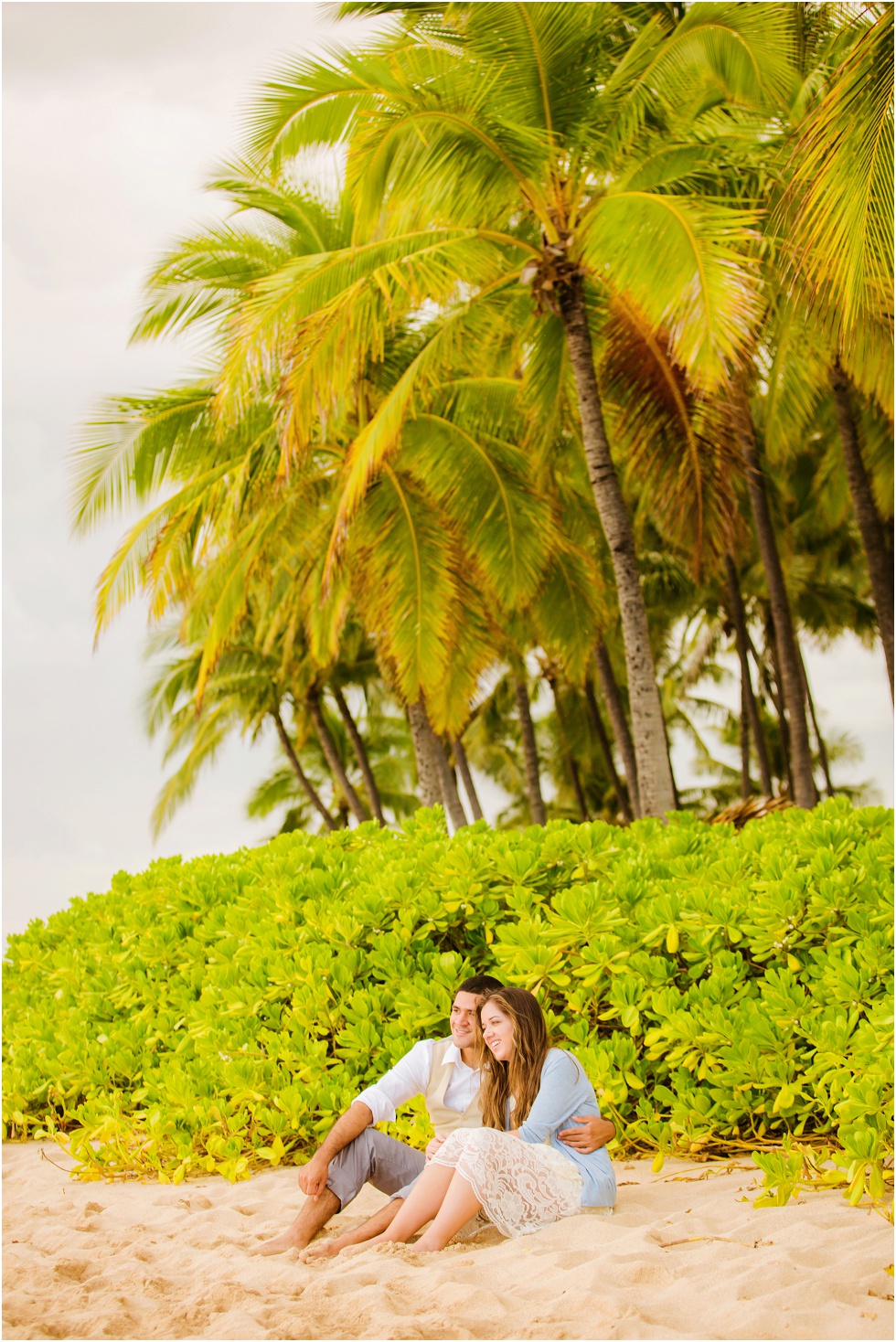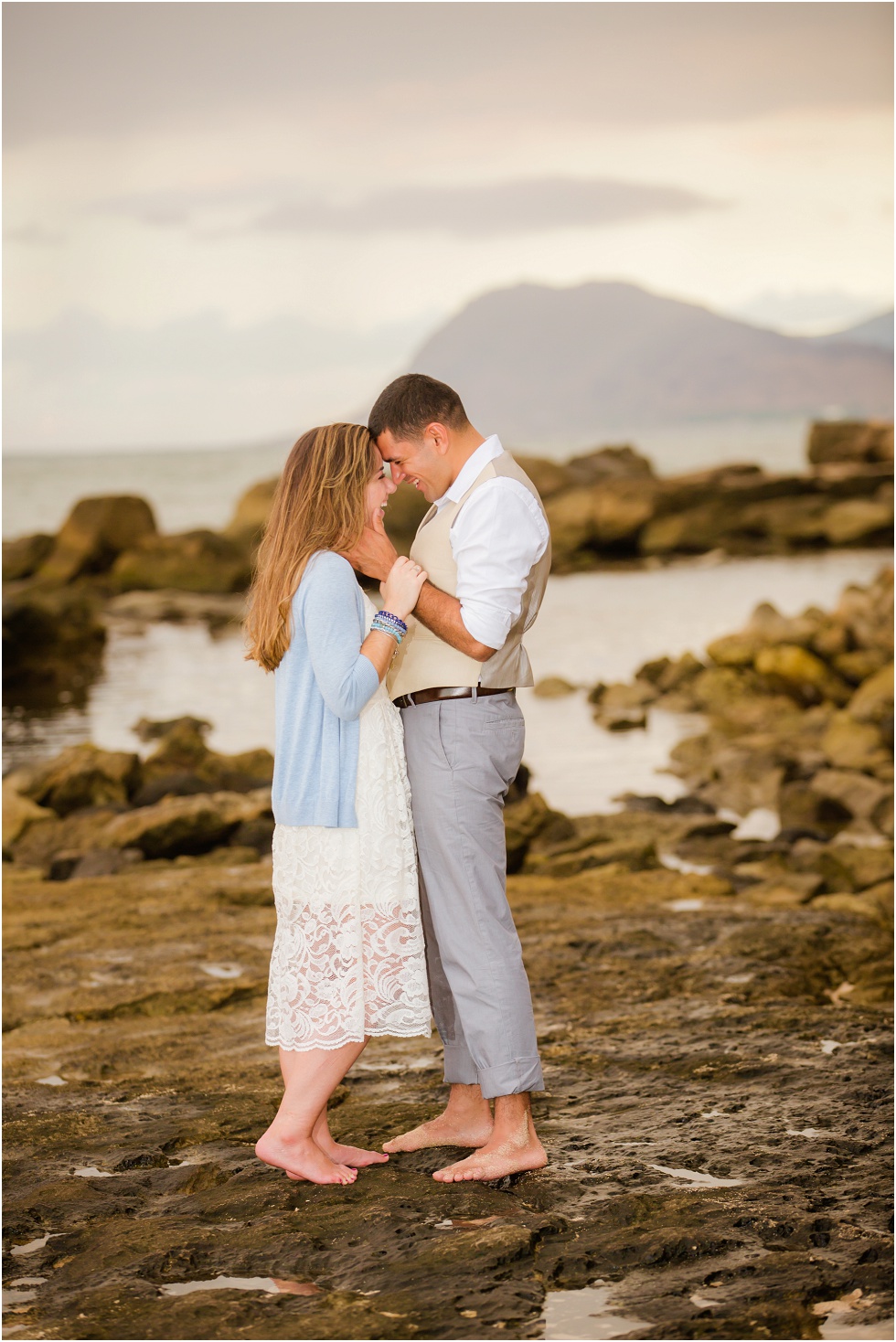 We were hoping for a beautiful sunset and we were not disappointed.  This spot in Ko Olina was pretty popular with photographers there and I can see why.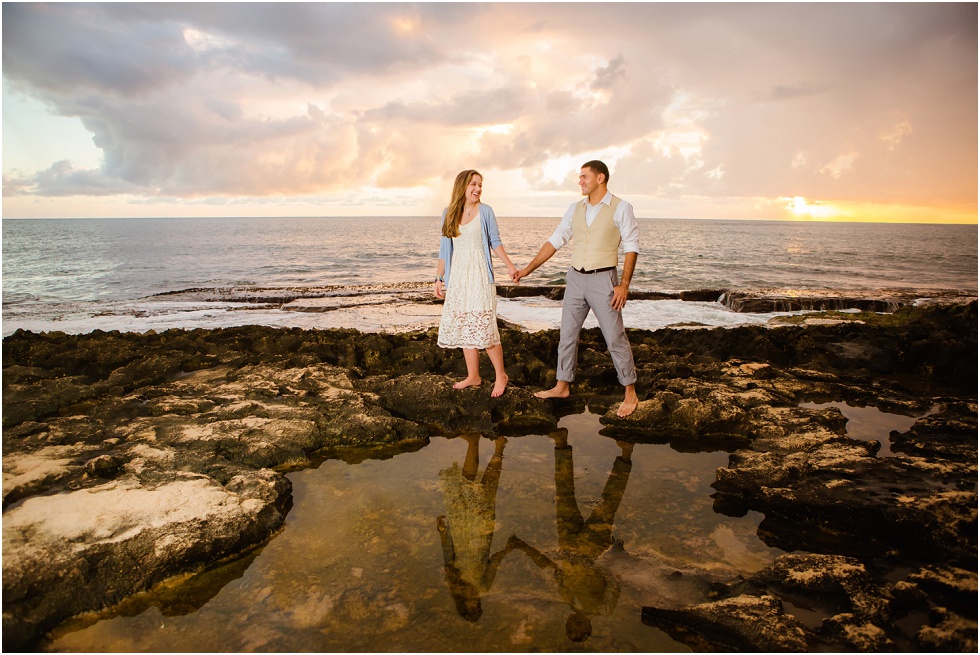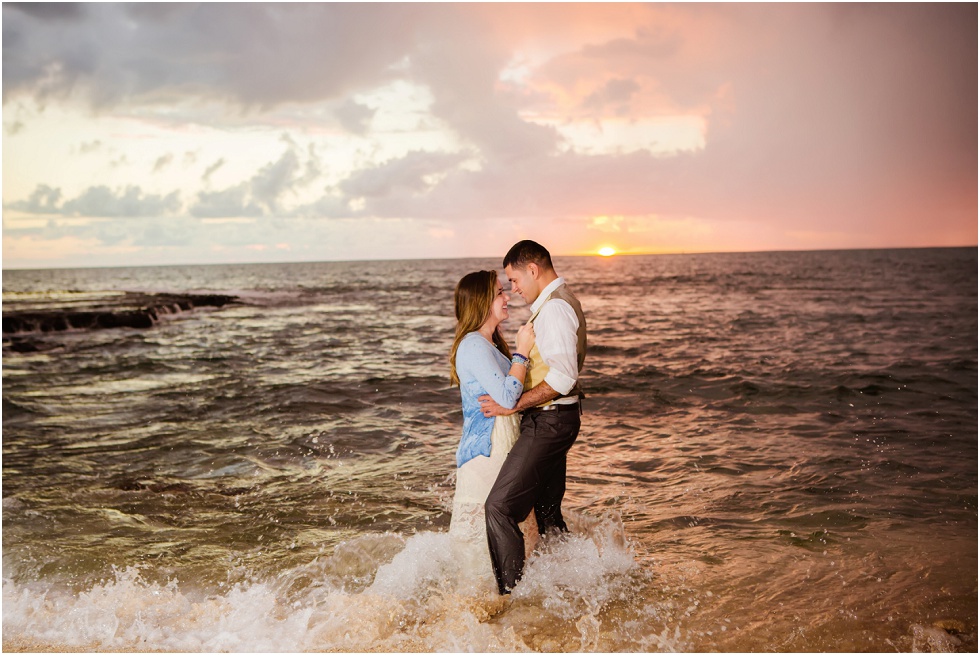 We ended the night playing in the water.  The waves were a lot stronger than they looked and Damian did amazing at holding onto his woman and keeping her from falling in the water.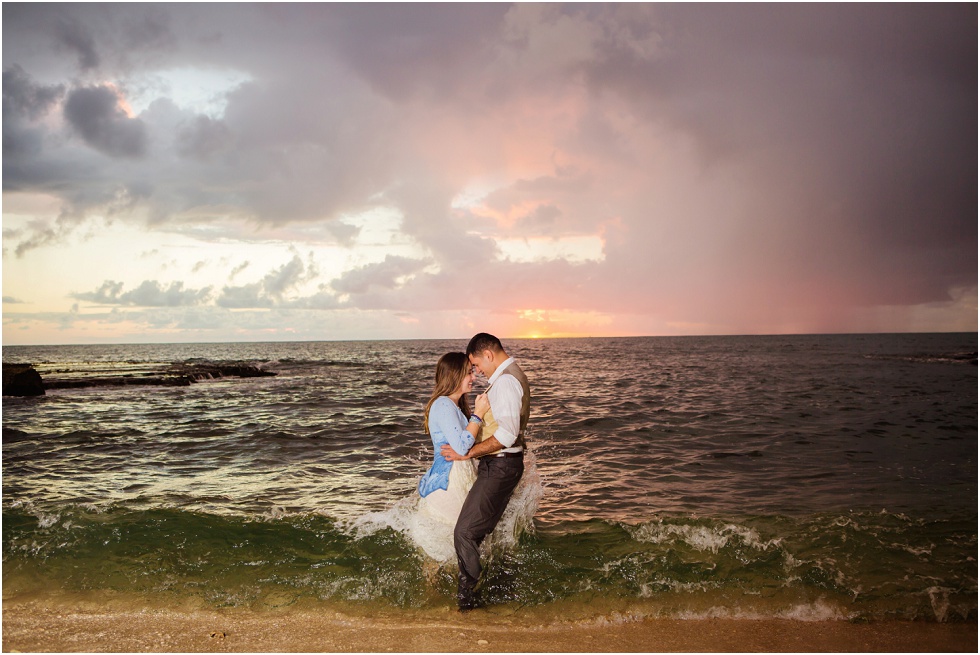 Aloha Oahu…..it was fun…..until next time!!!