Tonight was one of those nights that I will remember forever!  I wanted to create a unique event for children in my community for a few reasons.  I wanted kids of color to be able to see those they look up to as racial mirrors to themselves.   I had so many amazing women volunteer to take time out of their busy lives to come be be a princess for the night.  We had 12 gorgeous princesses and all of them were women of color (well our sweet Alice was a kid of color!) and even Prince Charming came!  When they were all dressed and ready to start I took this picture below and it all hit me at once how beautiful this night was going to be.  I started to cry and had to take a moment to take in all of the beauty that was right in front of me.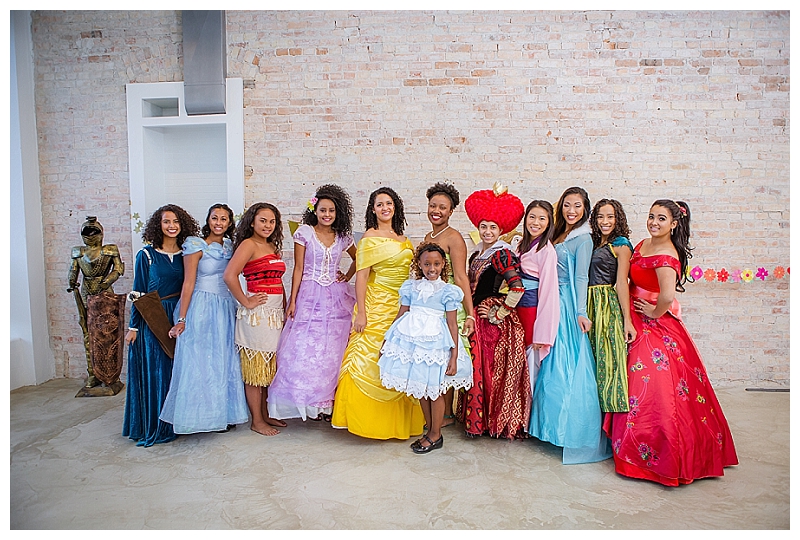 Here is our lovely cast.  I asked them all why this event was important to them.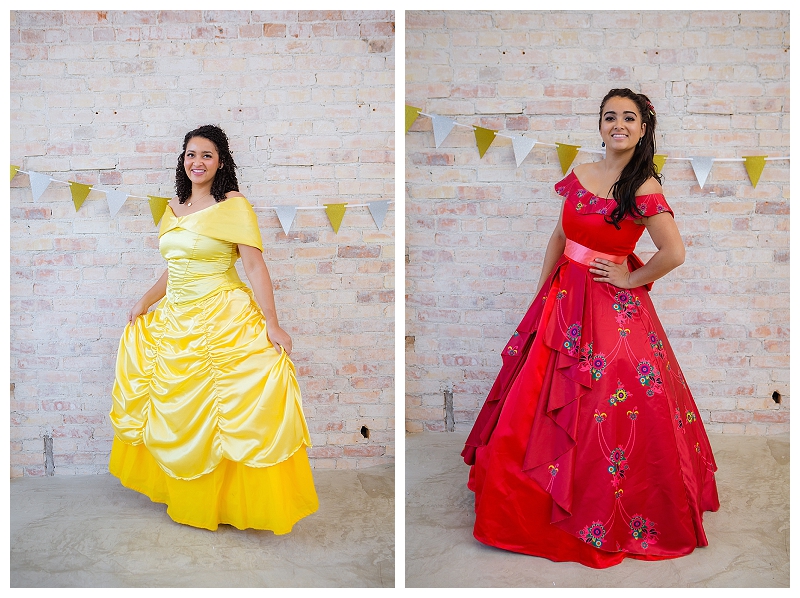 "This event is important to me because growing up, I didn't have a lot of role models (even animated characters or dolls) that remotely resembled me. I have never attended an event like this and I am so excited! I think it is important for children to attend this event to show them that there isn't one kind of beautiful and that we can be who we want to be! This makes me feel so empowered."
– Natasha, Belle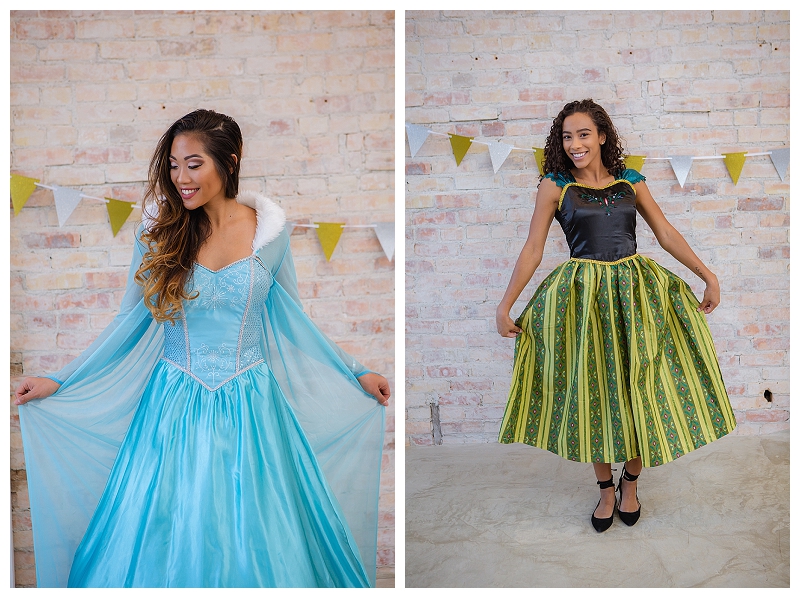 "My daughter benefits when she sees herself reflected. This is important for all children. All children should be able to imagine princesses (and super heroes, and doctors teachers presidents sports figures etc) as people of color and it be a "normal" representation." – Alison, mom of Alice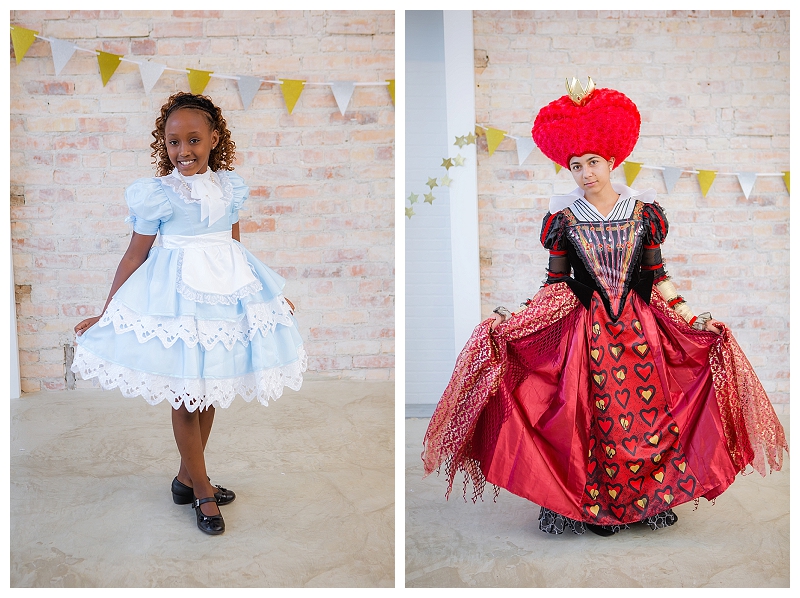 "This event is important because it shows that no matter your skin color, you can be whatever or who ever you want to be. You don't have to limit your imagination based on your skin color, social class, or family dynamic. I have NEVER attended something like this. I'm excited and honored to be a part of this. Children are very impressionable so the more diversity they encounter, the more diverse their thinking will be." – Emm, Queen of Hearts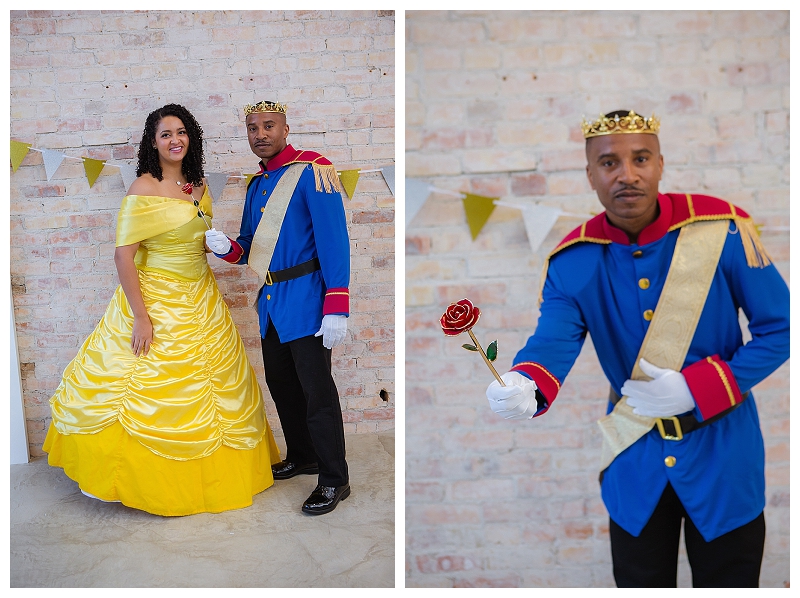 "I was volunteered by my wife to be Prince Charming for an event involving princesses for Black girls.  When I called Terra to get the details, I was pleasantly surprised to learn of the heart-warming reason behind the event.  She didn't realize it at the time, but as she told me of the importance of "racial mirroring' – when the racial makeup of one group is adjusted so as to reflect the predominant racial identity of the second group – I reminisced of all the White cartoon, comic book, and video game heroes I enjoyed growing up.  How everything mainstream and legit around me was white.  Sure, these are the results of living in a majority white country, but add in the ingredients of being the minority in a country with deep historic and current roots in systematic divisiveness and inequality, and you have the perfect recipe for a vulnerable psyche – a psyche especially susceptible to low self-esteem, feeling less than legitimate, abnormal, and isolated.  I grew up in a majority Black environment, so even though I developed elements of the vulnerable psyche, during my conversation with Terra, I could only imagine how much more pronounced the effects on the psyche must be for Black kids – especially girls – in Utah where they are only a 2% representation in the population.  This realization made my volunteer mission that much more dear to my heart, so I gladly confirmed that I would play the Prince Charming role.
As Prince Charming, my responsibility was to greet the girls at the door and announce their arrival to a welcoming applause before they took photos with the selection of unique ethnic Disney princesses. As I announced their names, I saw girls who looked as though they'd never personally met a Black man; girls who were completely unaccustomed to public praise and recognition; and most of all, girls who had never seen a Disney venue that included a non-White Belle or Alice.  For the first 45 minutes, families trickled into the event two and three at a time, but afterward more and more families arrived, forming an impressive line out the door and down the side walk.  Several times we had to delay the introductions to allow time for previous entrants to disperse.  The participation was to the point where I began to worry whether my voice would hold up for the entire night!  Thankfully, my voice lasted through the introductions, the pictures, and the finale – the dance I had with my daughter with all the princesses circling around us. Overall, the event was a resounding success and I'm very glad I could be a part of it." Cliff, Prince Charming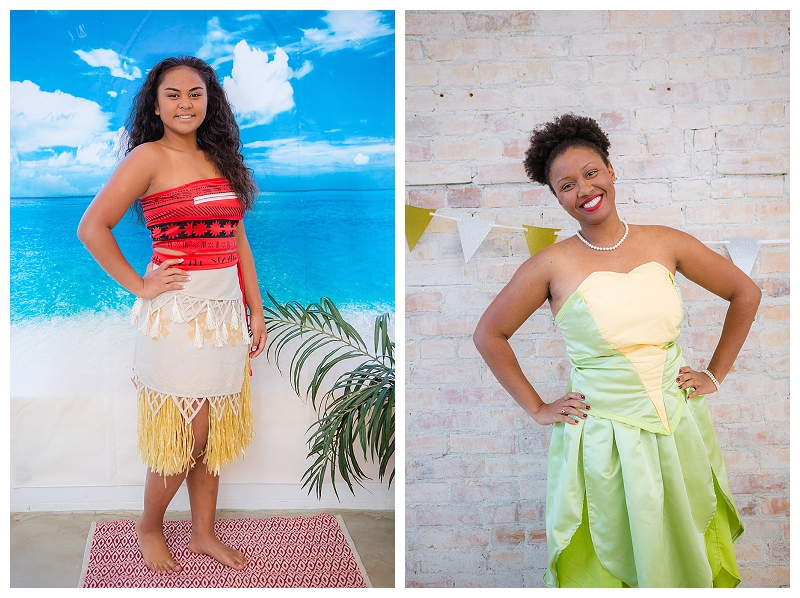 "Its important because everyone deserves to see themselves as a princess. No matter the color or size. Events like this allow me and others to pour ourselves into children of color that may not see themselves many other places in Utah. I think all children need to attend this event because it helps to develop their brains to see black, brown, and yellow people can AND ARE princesses. Representation matters." – Alyssha, Tiana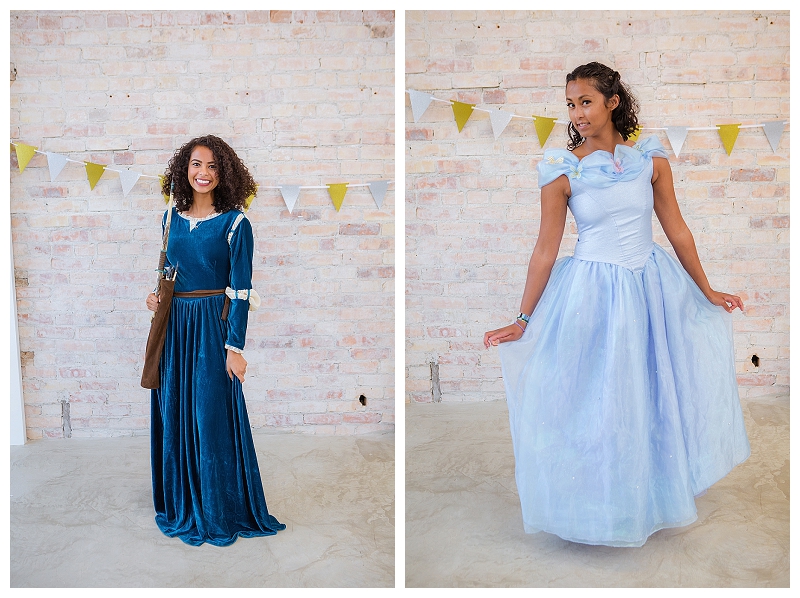 "To me, this is important because I've often felt like an outsider because of the color of my skin, especially in Utah. It's important because I want to show others that women of color can be role models, princesses and anything we want. I've never attended an event like this. I think it's a great idea. I'm super excited!
This is important because little girls need to see that diversity is important and that being women of color shouldn't stop us from going after what we want. That being a woman of color can be empowering. It's important to see more diverse characters in media, and this event is a great way to do it. I want children to be able to identify with these princesses on a different, and more personal, level."  – Nujod, Merida
"Because it gives the option for girls to see life with different color. I hated never being able to related to a character. This gives that option. It shows there is multiple options to fit in. Teaches acceptance." – Kari, Cinderella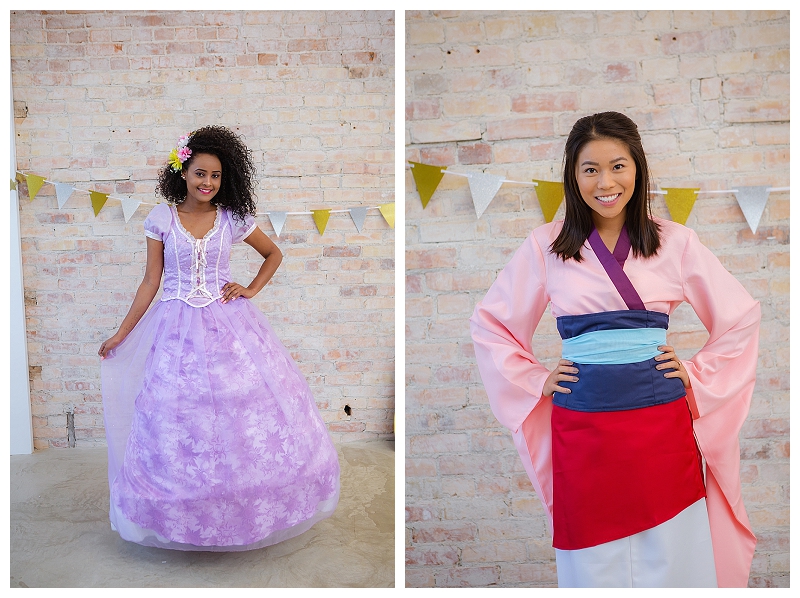 "My dad came to Utah as a refugee and was adopted from a program. I feel like I can relate to this adoption event due to his story. It's important for everyone to see that they can be anything they want to be. That we may come from different countries, or social class but we can all be something great." – Alyson, Mulan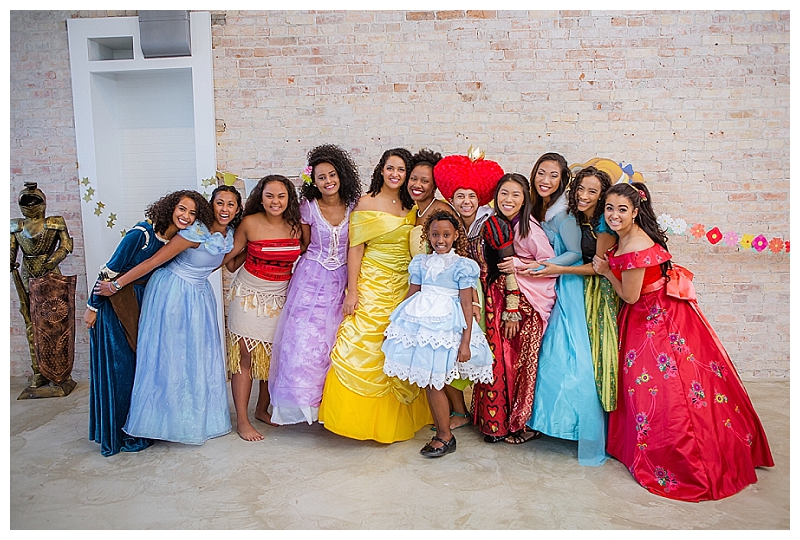 This was the first princess through the door and from here on out….it was so magical!  I loved seeing their faces light up as they saw princesses all around that looked like them!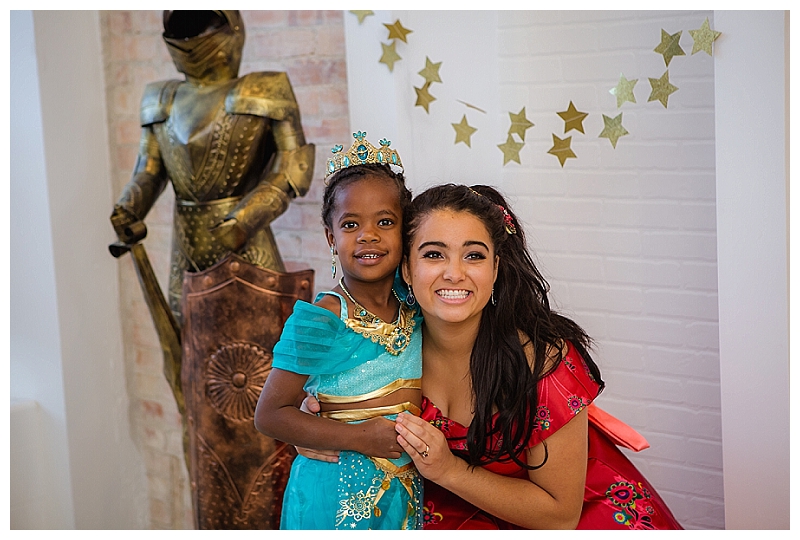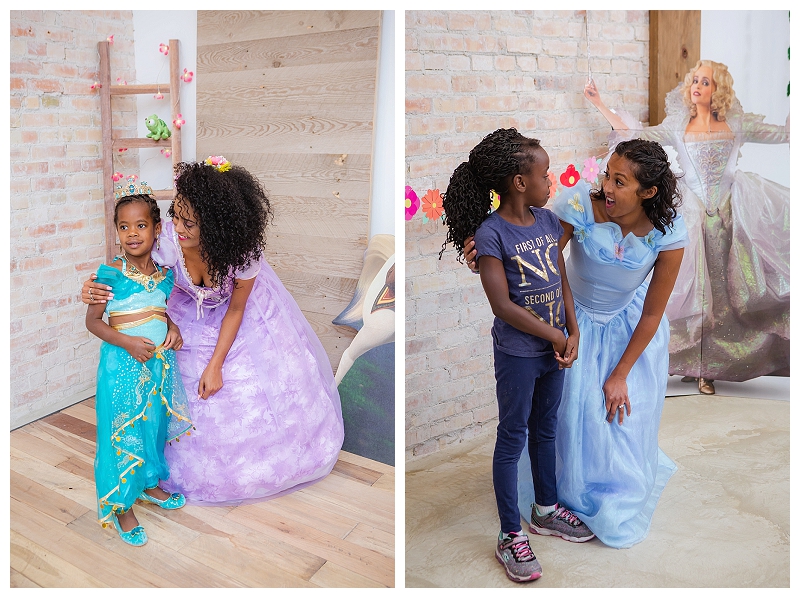 I'm a little biased with this sweet Belle ;D  She talked about this night for the last week and could not wait!  It did not disappoint!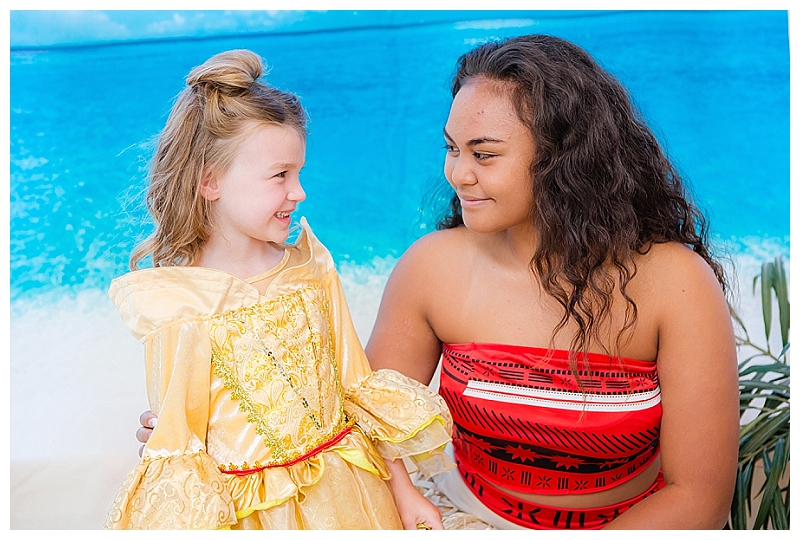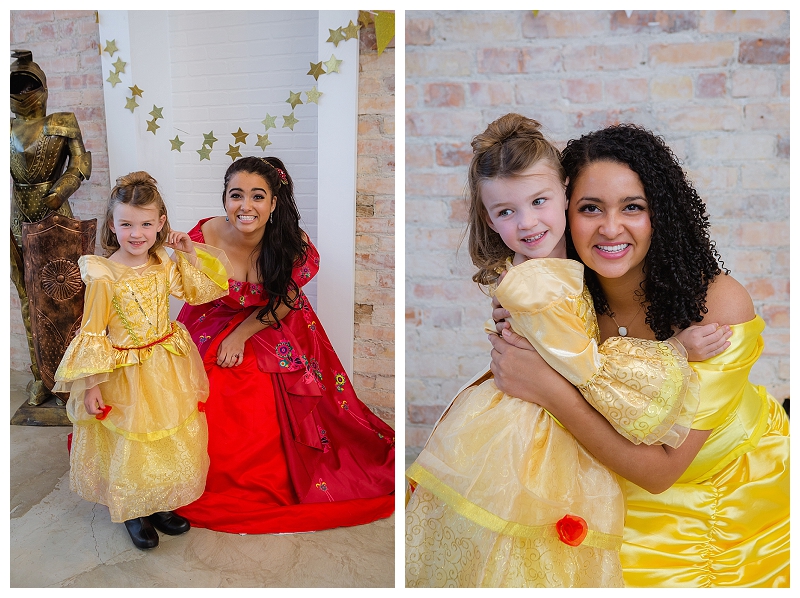 We had the attendees write thank you cards-I'll post some of the quotes from them below.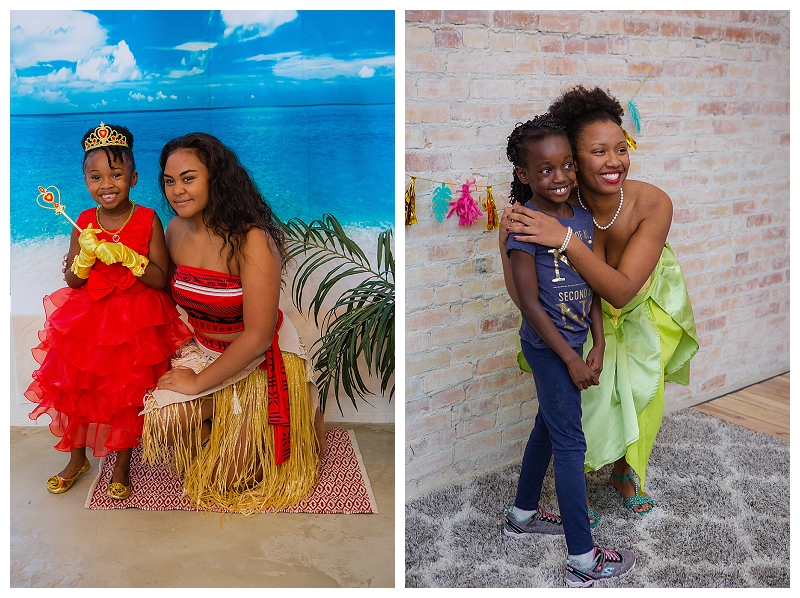 "Dear Cinderella, you are so nice and I love your blue dress.  I drew you a picture on the back."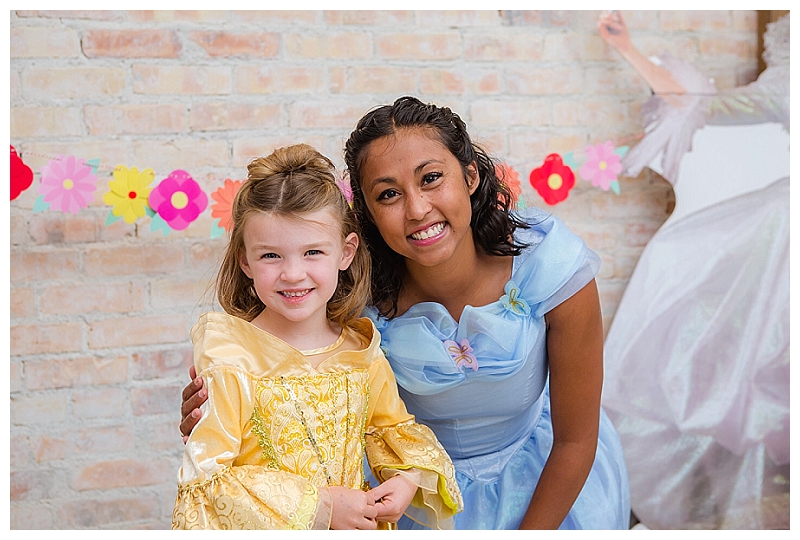 "Prinsec Power!"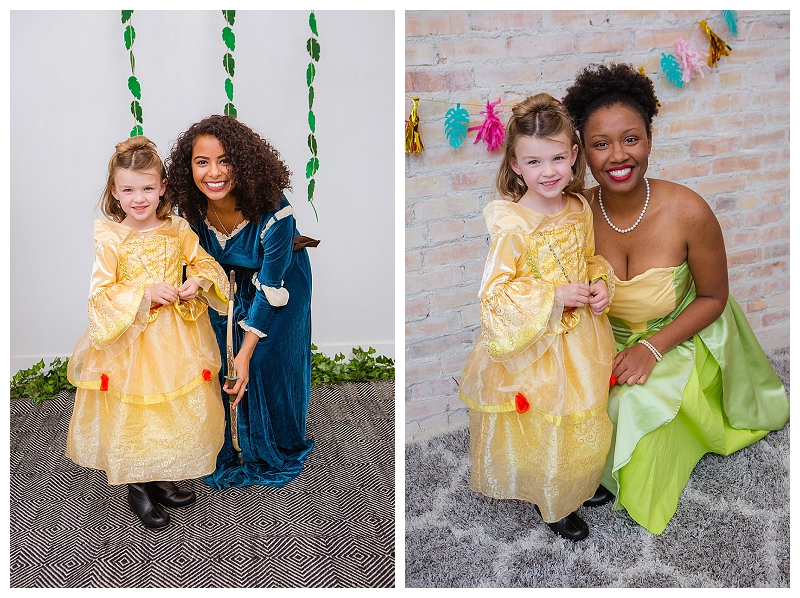 "Thank you we love you!"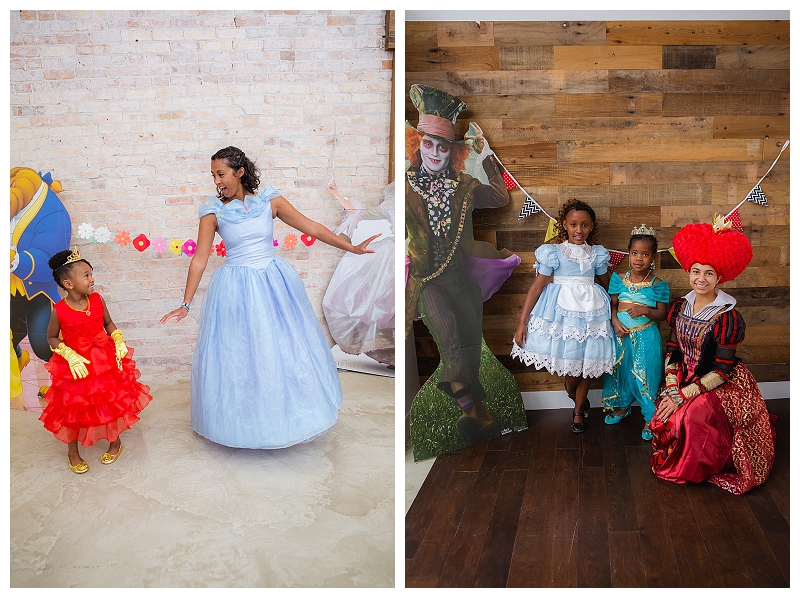 "Dear everybody.  You guys looked great! I love every Princes that was here!  I love you!"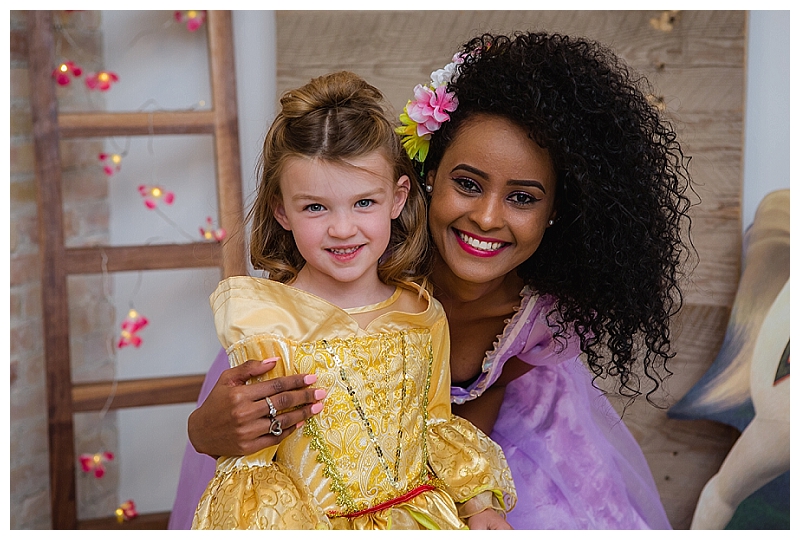 "Thx Moana! I love you!"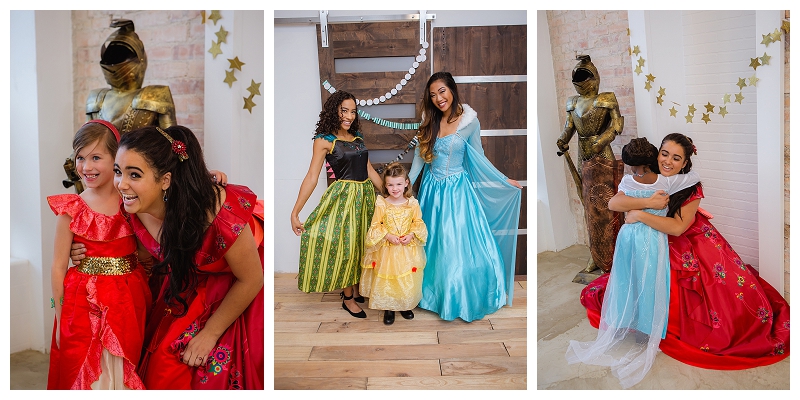 "Tiana, you are a good prises. I was you last Halween!"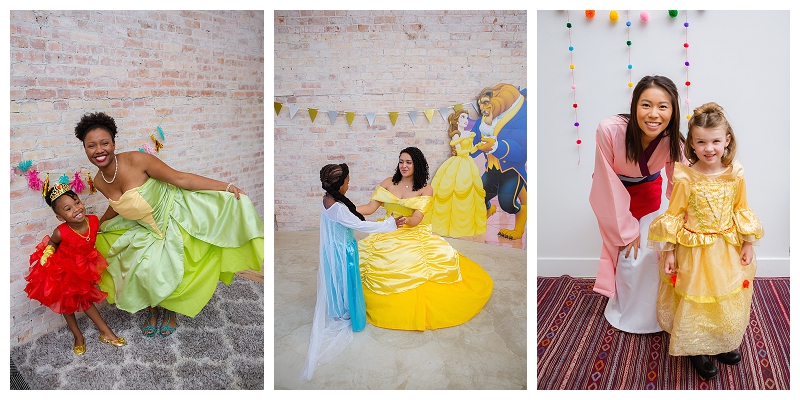 "Thank you for doing this!"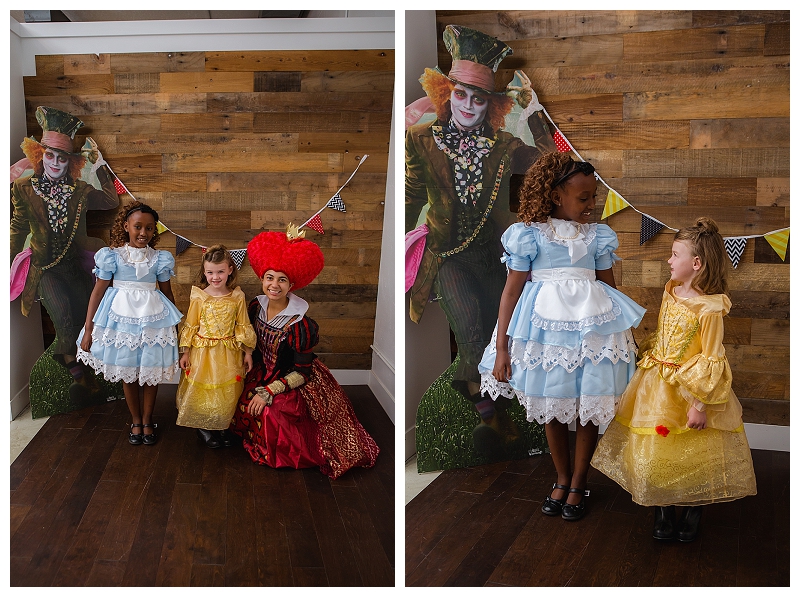 "Dear Mulan, you are the best princess ever!"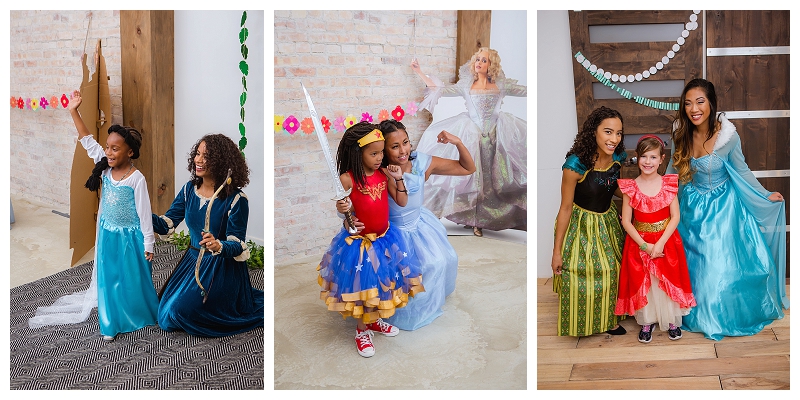 "Dear Prince Charming, I love your outfit!"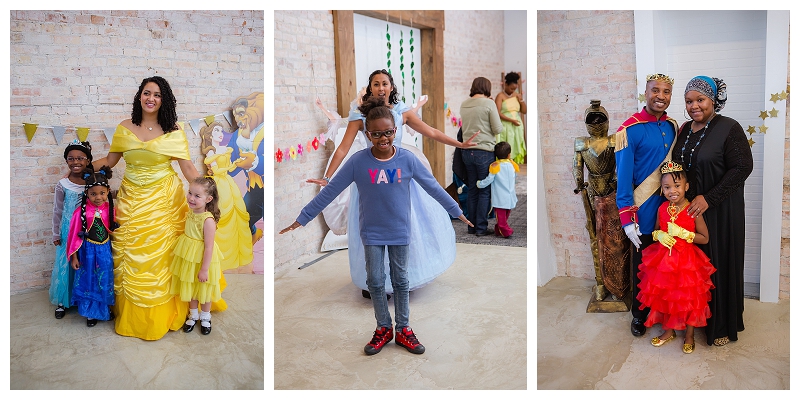 "Dear Prince Charming, Thank you for normalizing Beauty!"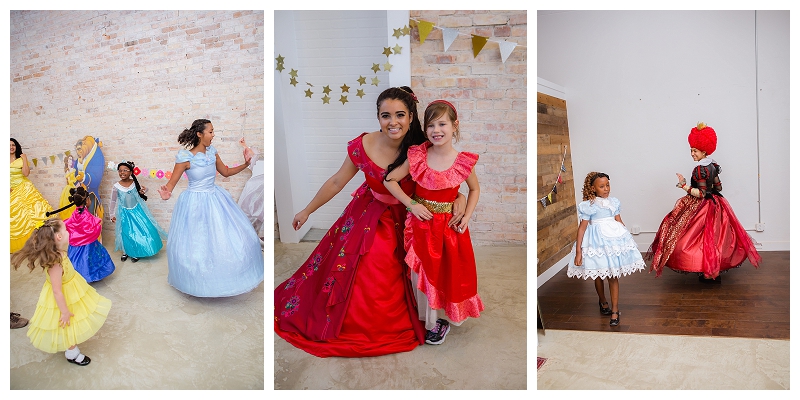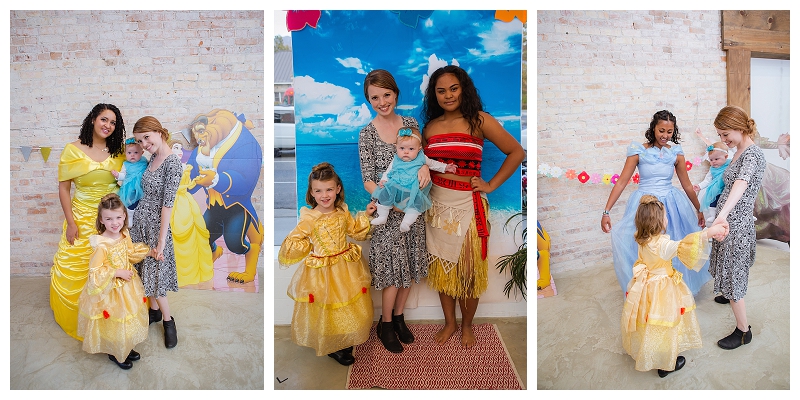 "Your event made my daughter's day.  We'll remember this forever!"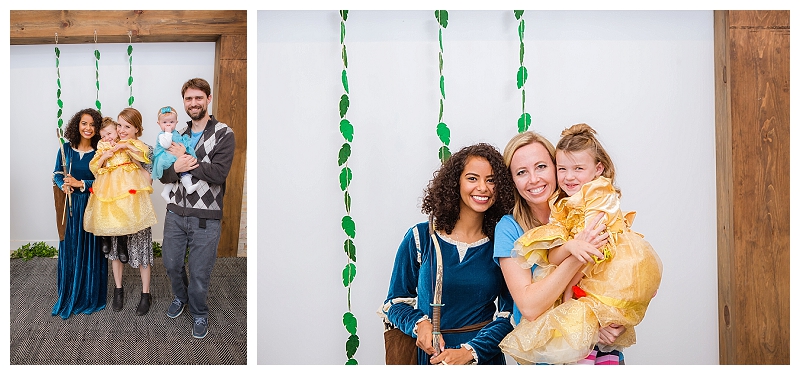 Dear tiana i love you so much"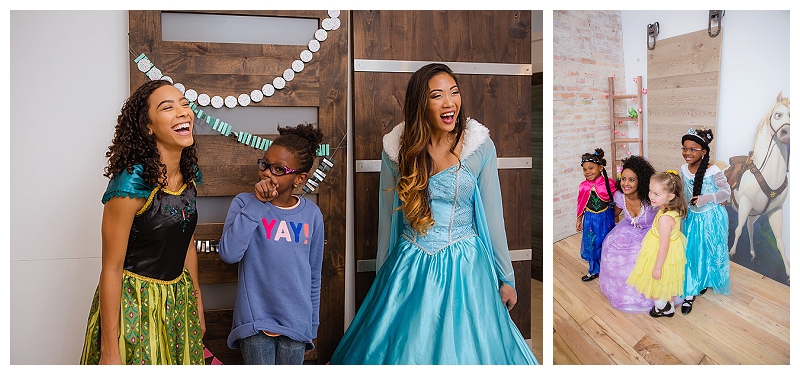 "This was so amazing and means so much to us!  Thank you SO MUCH!"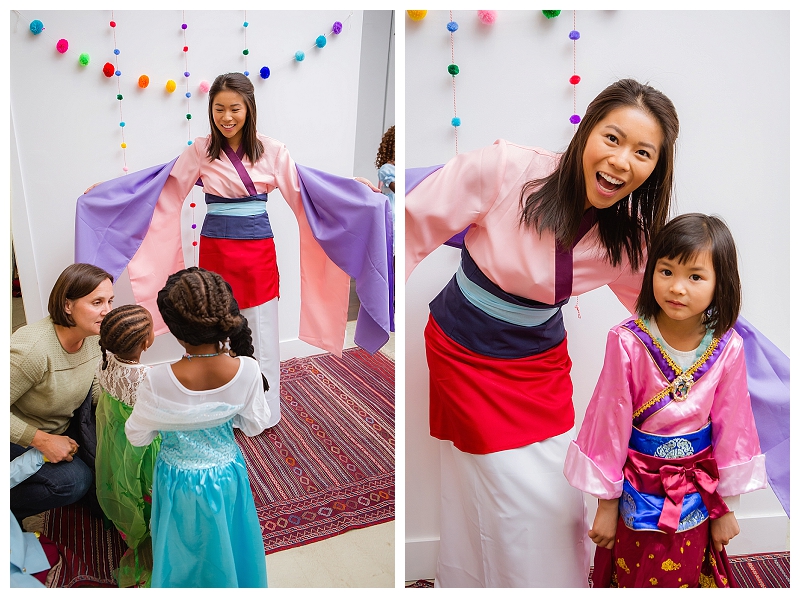 "Thank you so much!  This is so fabulous.  I loved every second!"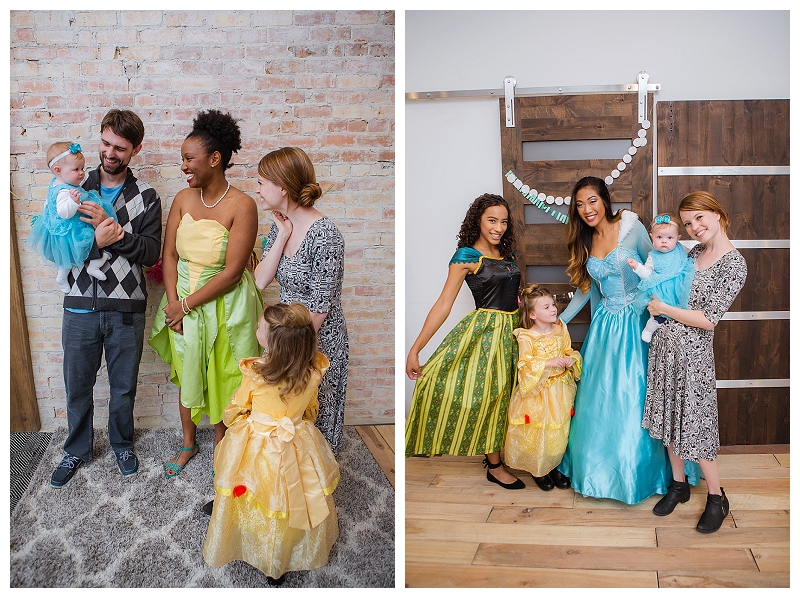 "Tiana, thanks for being you!"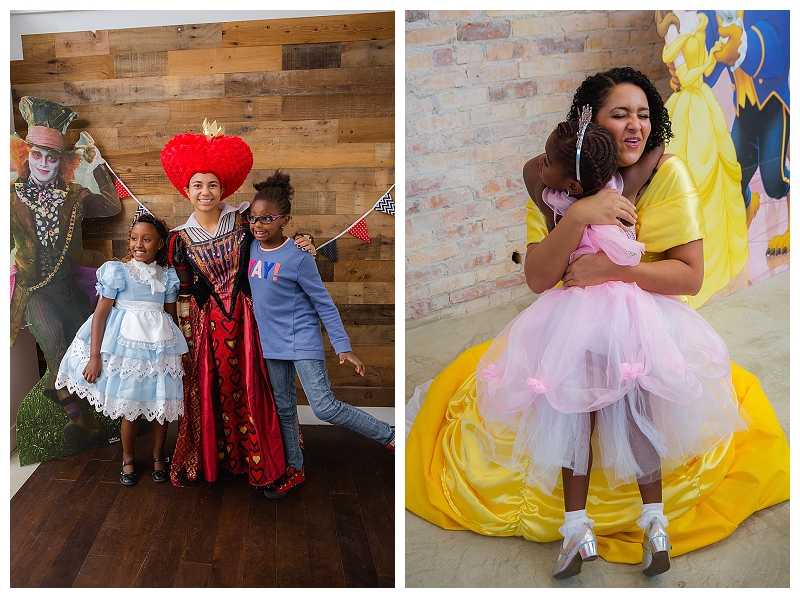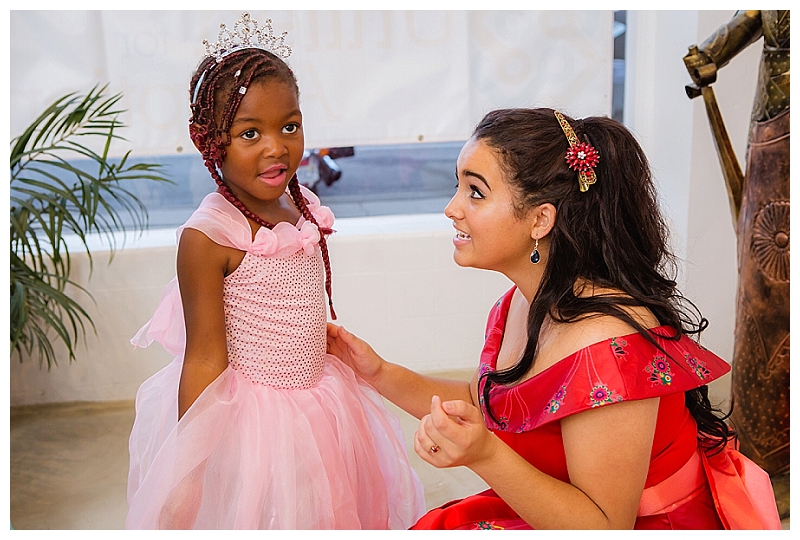 I ran around all night trying to get as many pictures as I could and talk to as many people as I could and I still feel like I missed so much!  I just needed it to go on for hours more!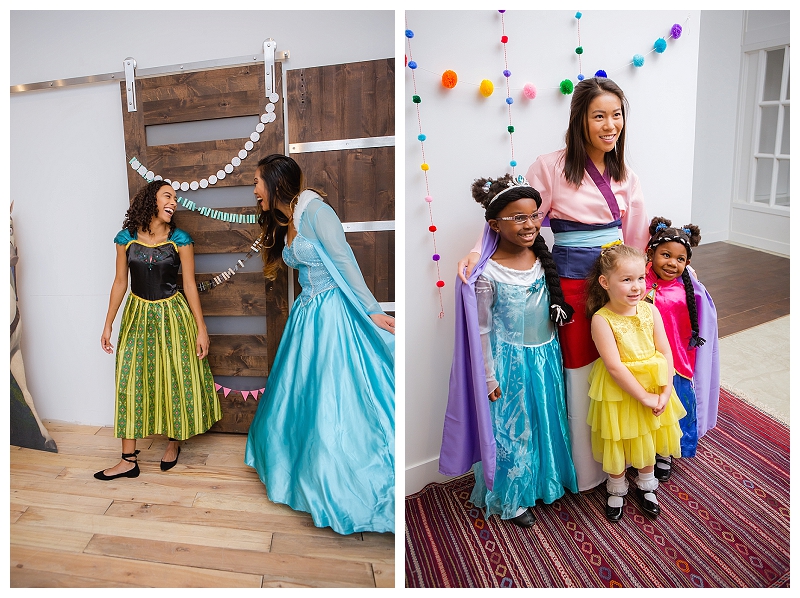 "You are the best!"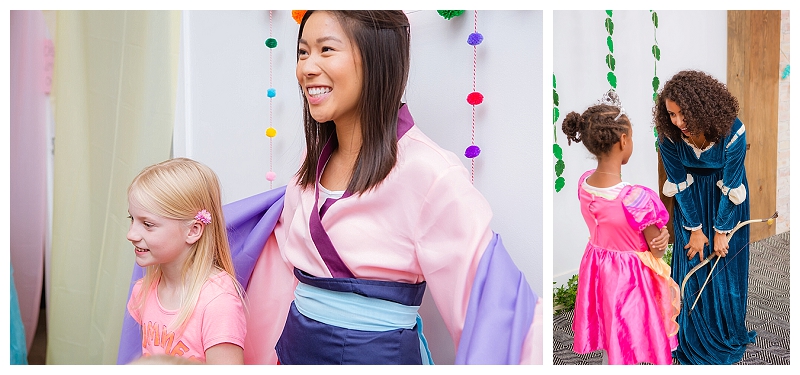 "Dear Tiana, Moana and Mulan.  I love your movies!!"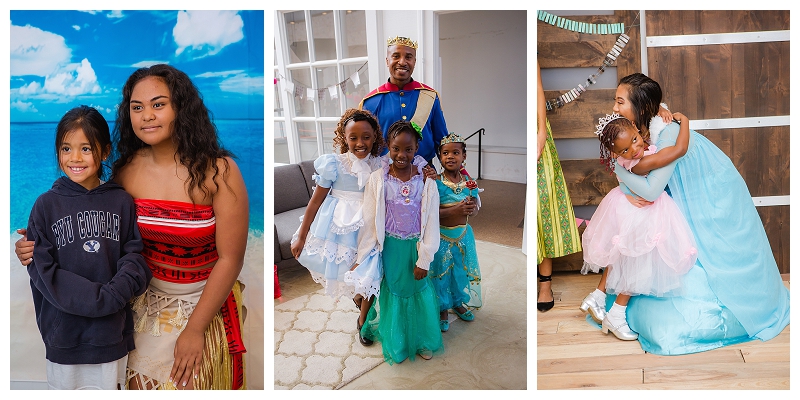 "We LOVED seeing princesses that looked like us!!!"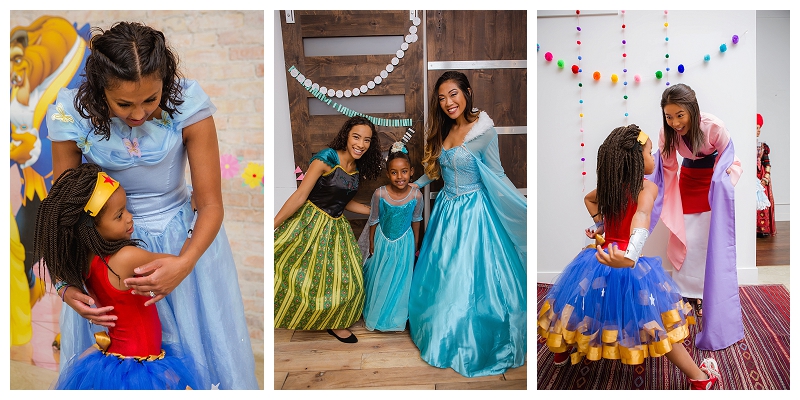 "You are pretty."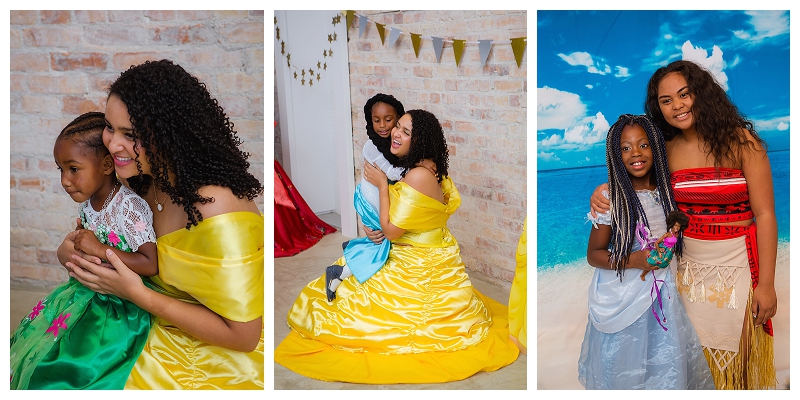 Love this sweet girl!  She was in heaven seeing all of her favorite princesses!!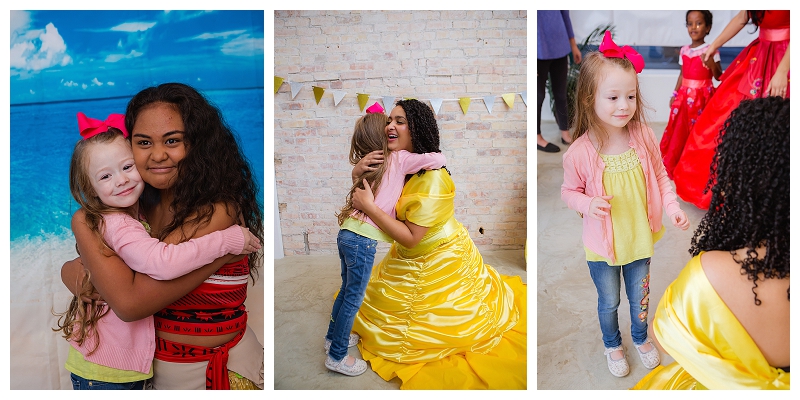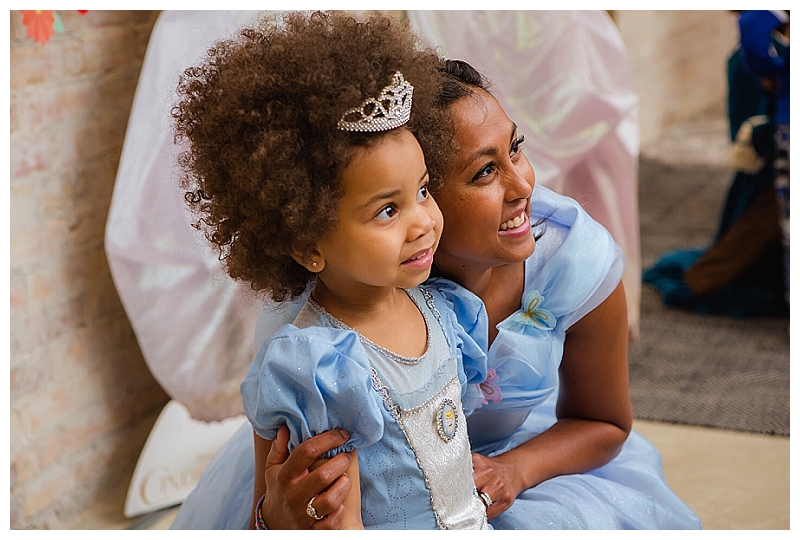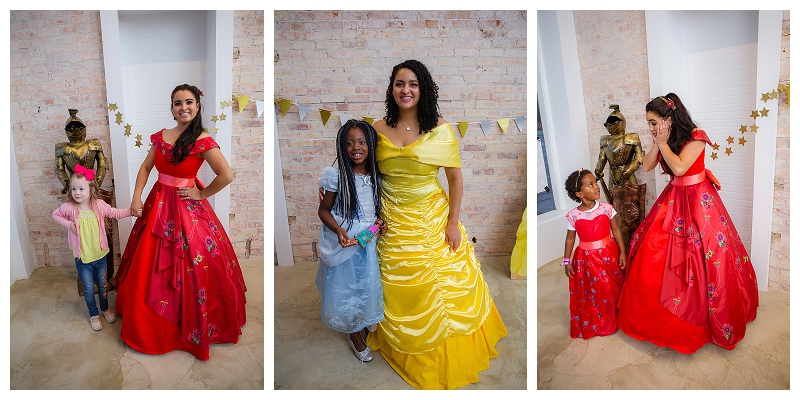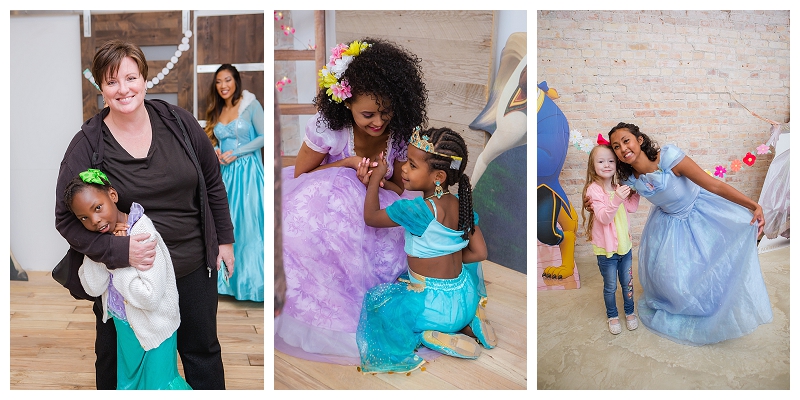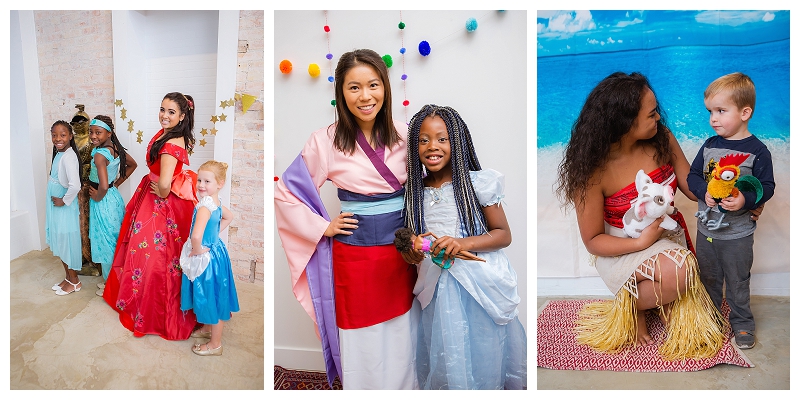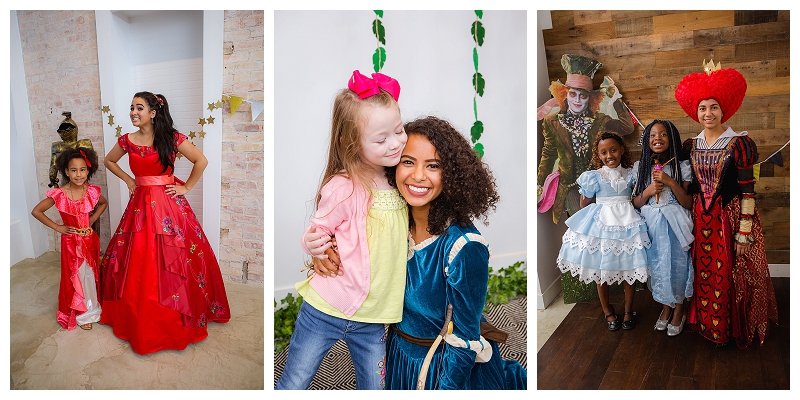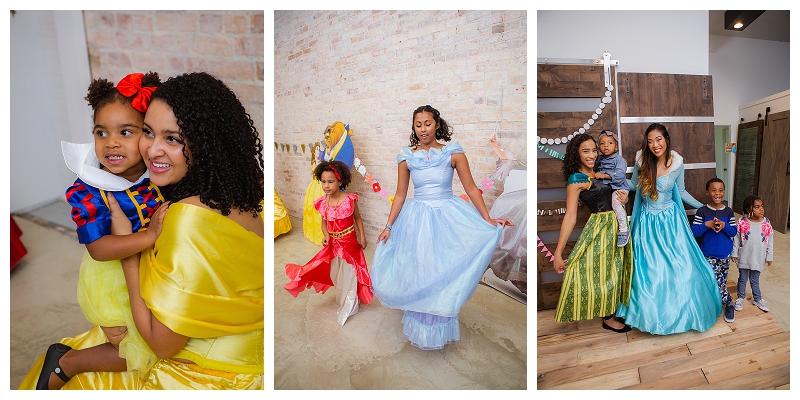 "To all pincesses!  Thank you!"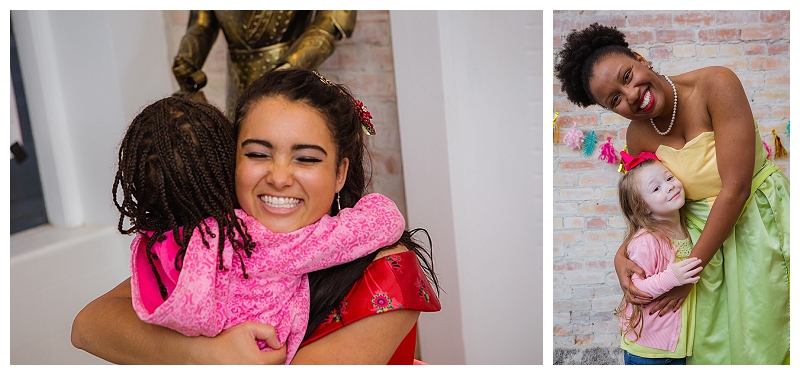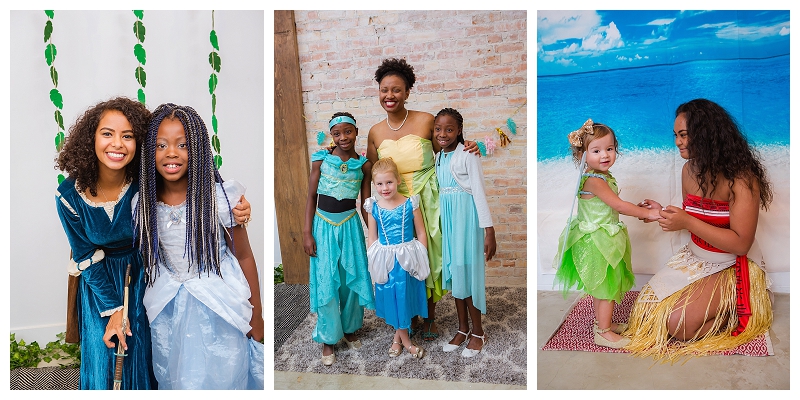 "Tiana, it was so fun to meet you!  I was Tiana too!  I love you!"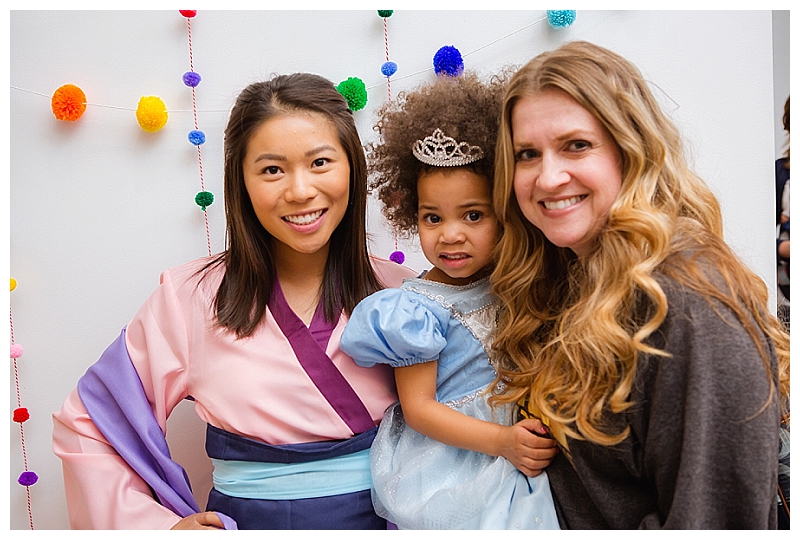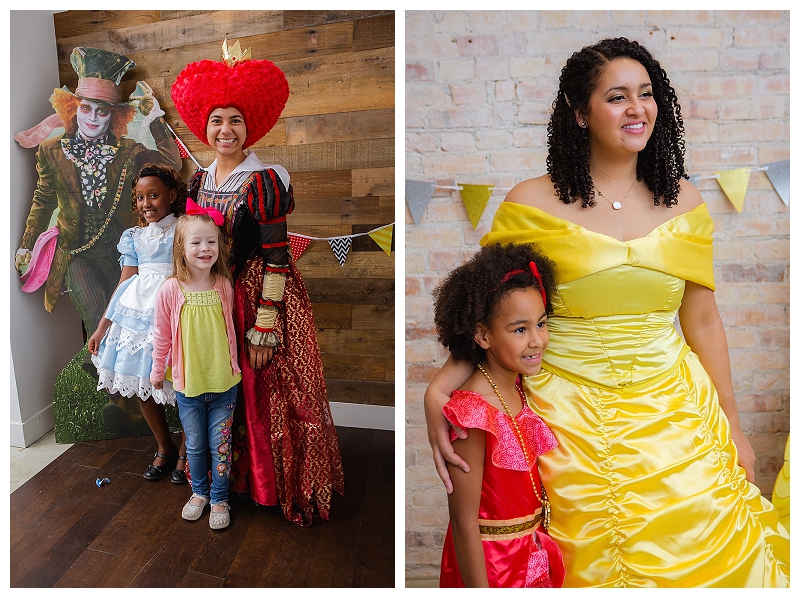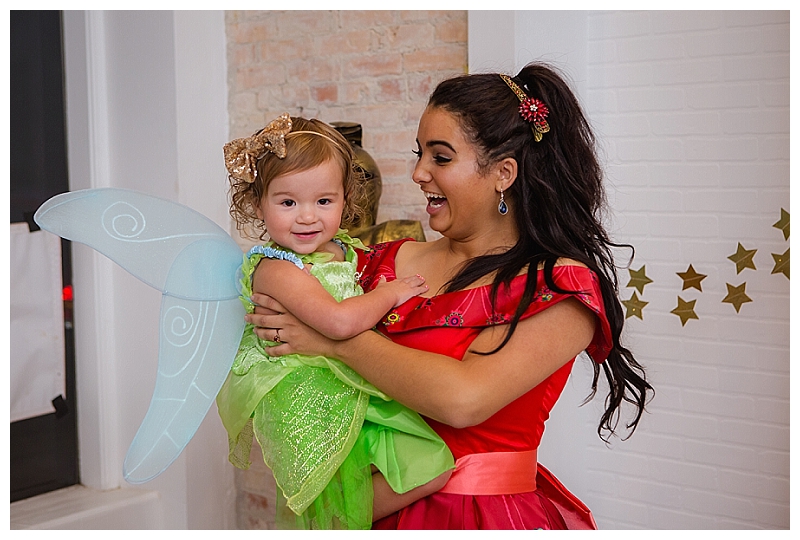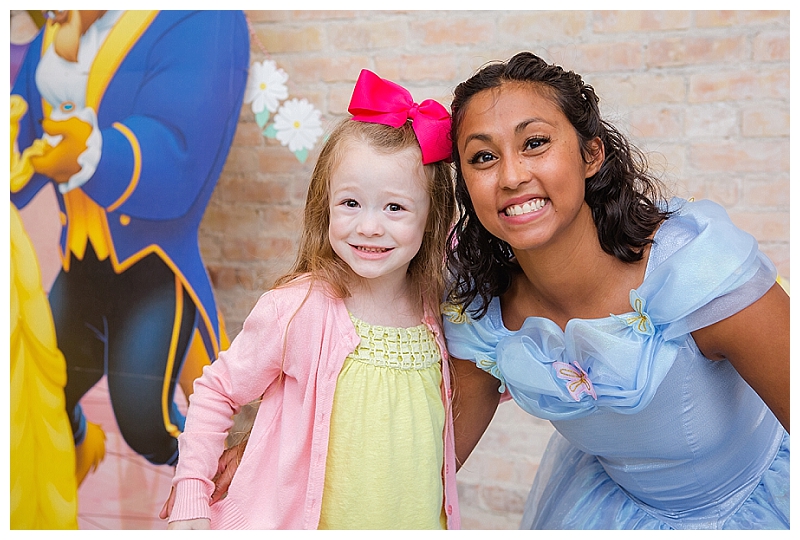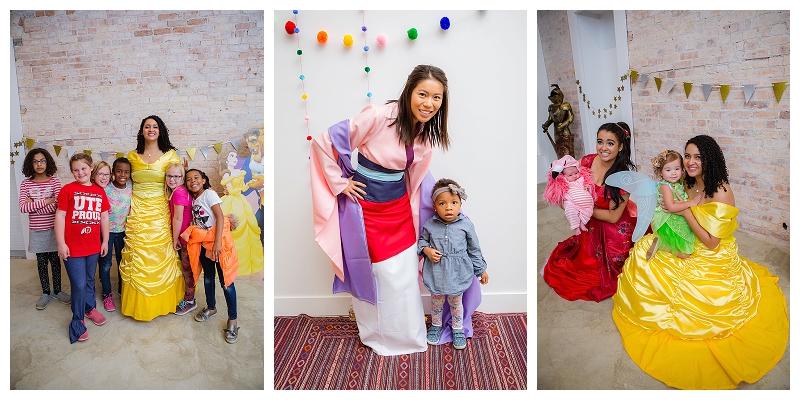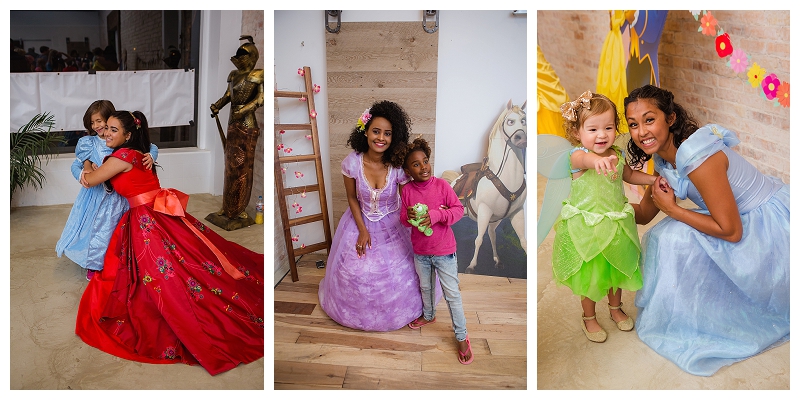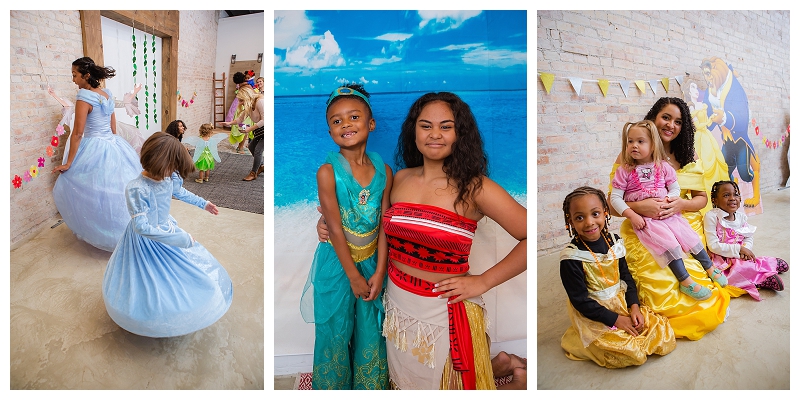 "Dear Princesses, thanks for letting us come.  I got alot of fun pictures!"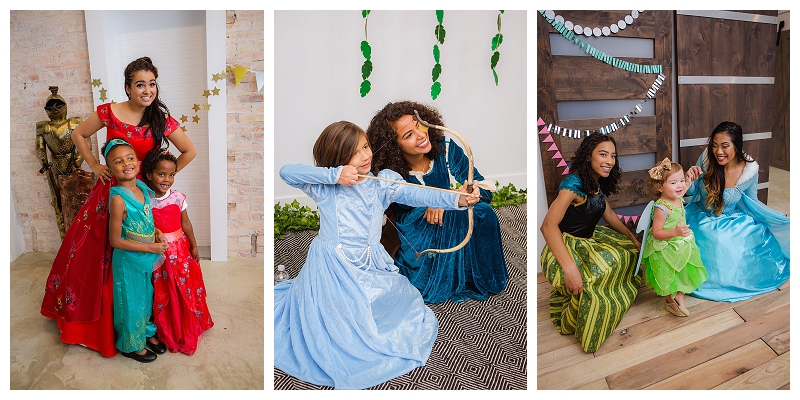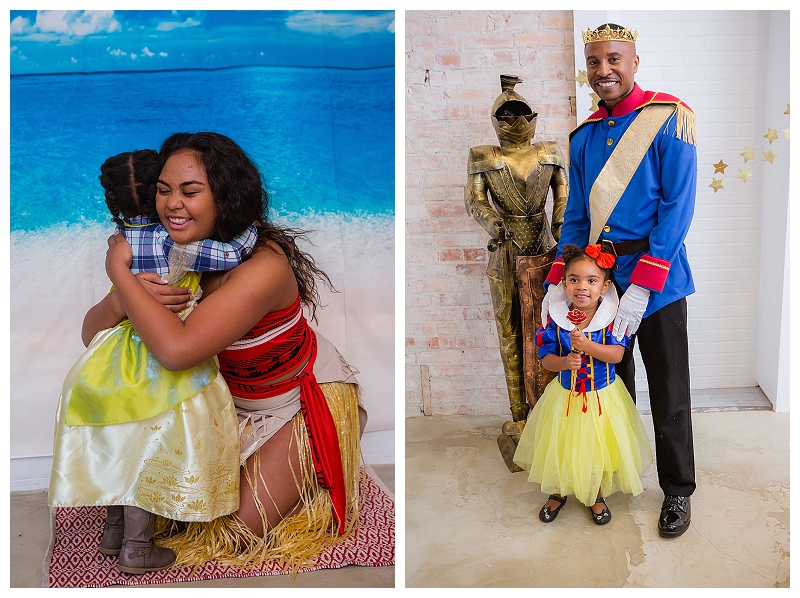 "To Moana, I am so happy to meet you."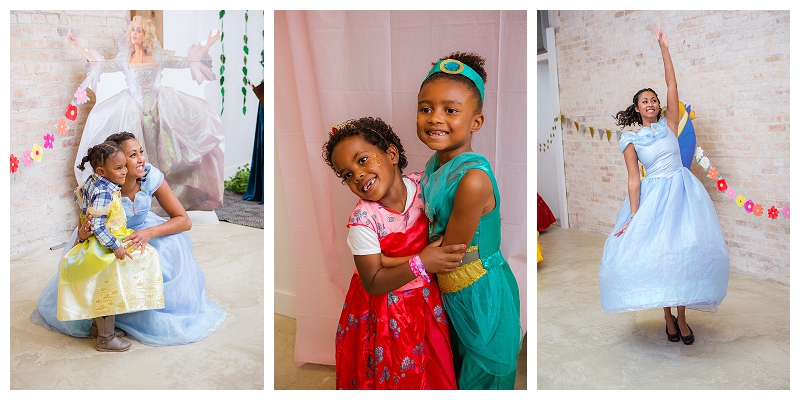 "To Anna and Elsa, You make me happy."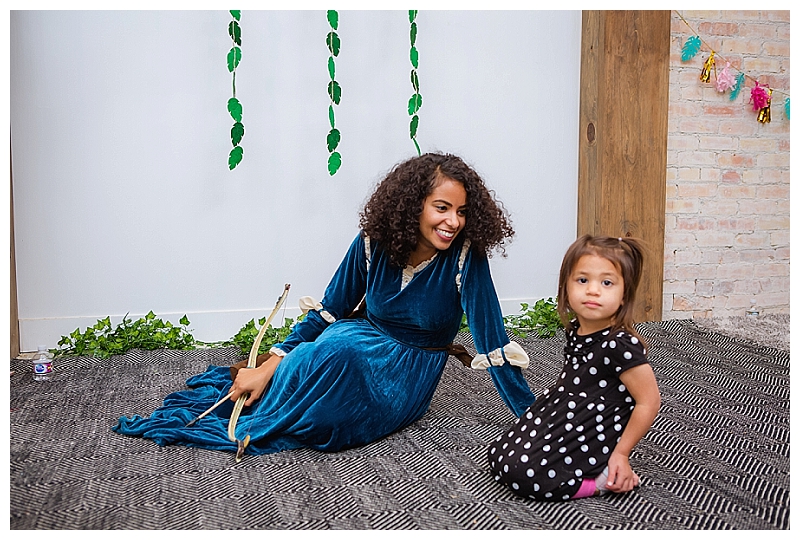 "Dear Merida, you are my favorot. I love you.  See you soon!  Your nice."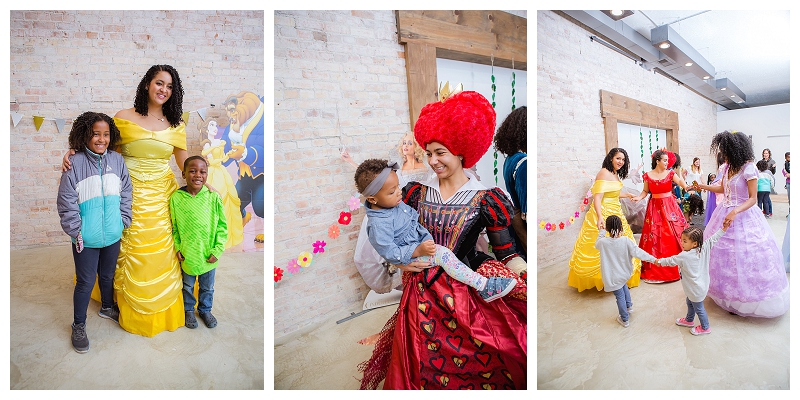 There was just so much love in the air you could feel it!  Also, there was dancing.  We broke out to do a few dancing parties and that was my favorite!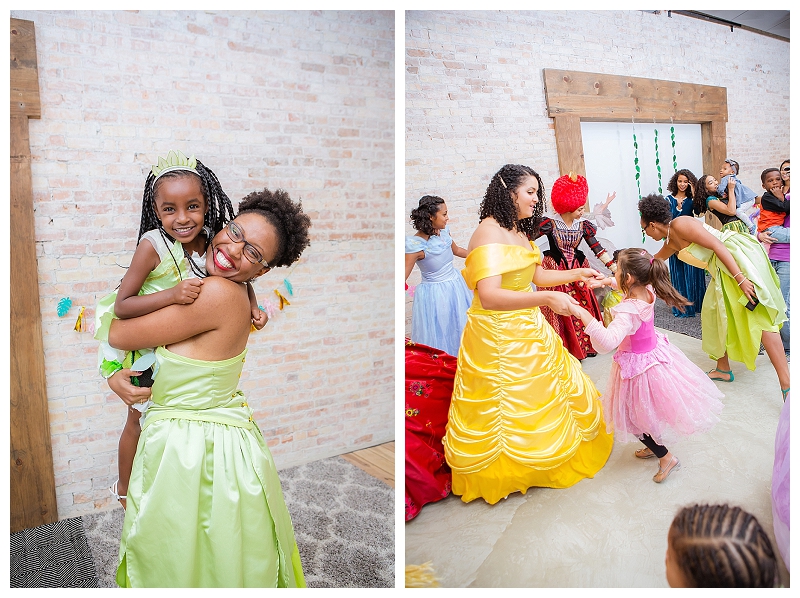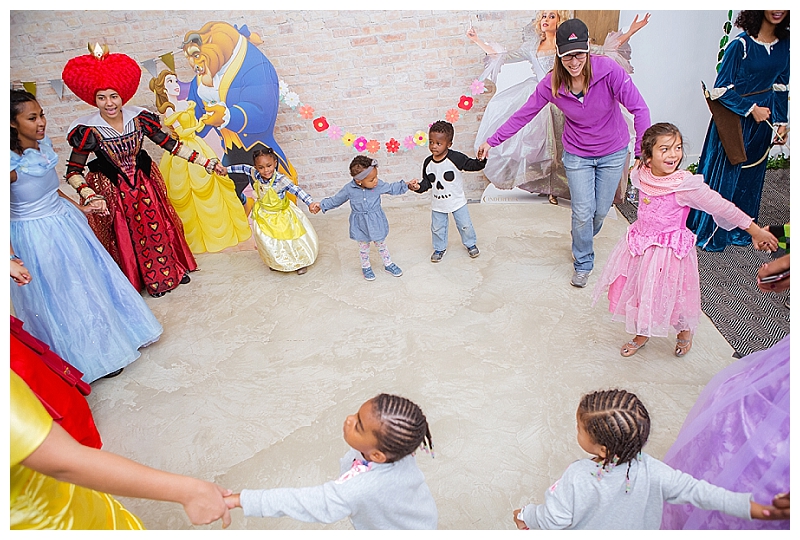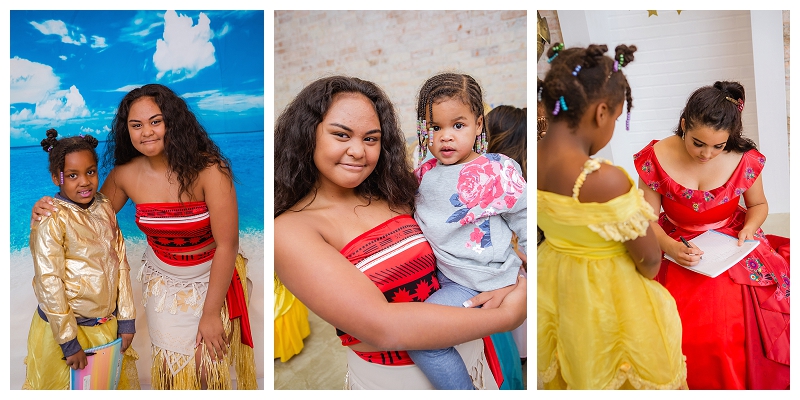 This was from one of the mom's in attendance, "You guys!! This was SO wonderful, SO awesome and has just made our year!  I haven't seen my 5 year old this excited in a long time.  It's been difficult lately and we all just needed this for our souls."  Thank you just isn't enough.  But sincerely from the bottom of my heart, Thank You!!!"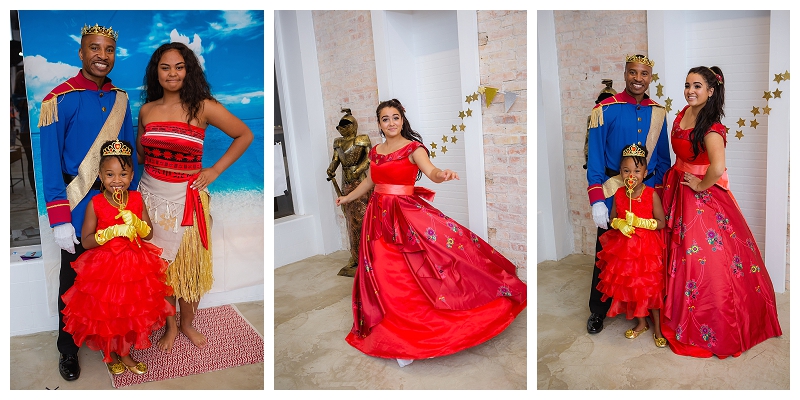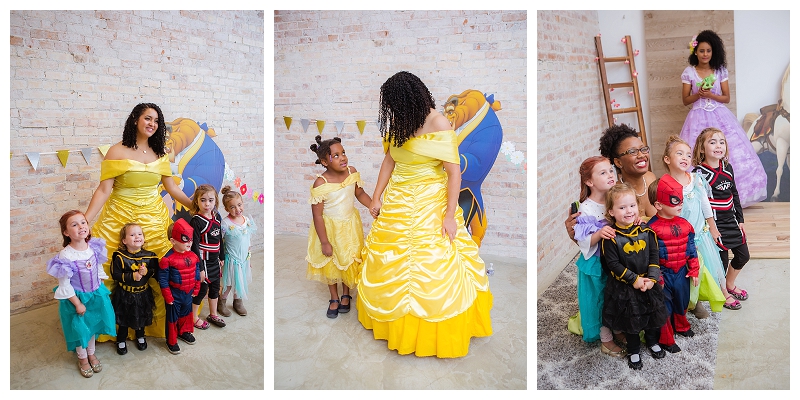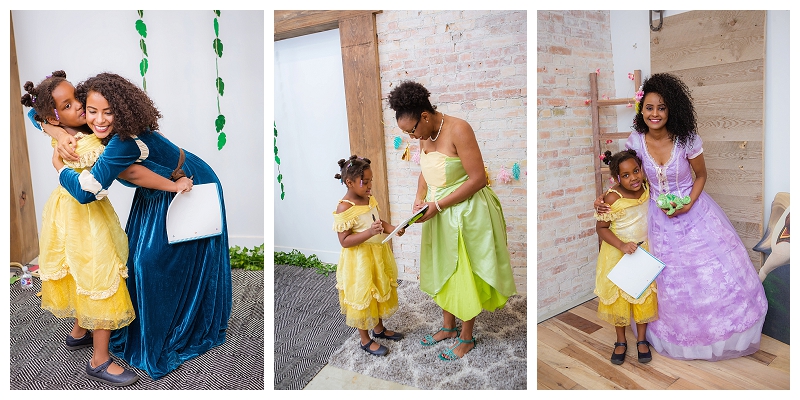 "Dear princessis, thank you so much it was so fun meeting you.  I love you."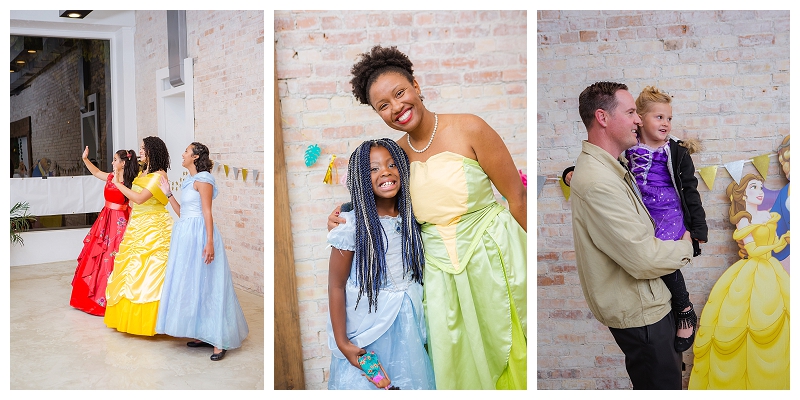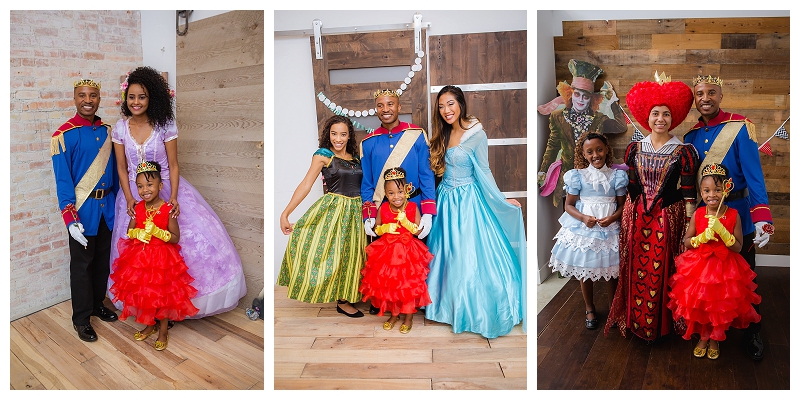 This little princess had her amazing dad there to show her what true royalty looked like!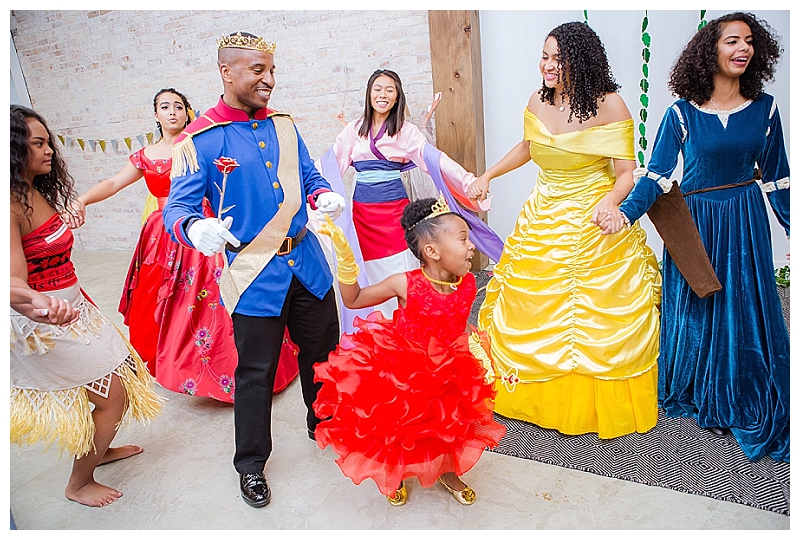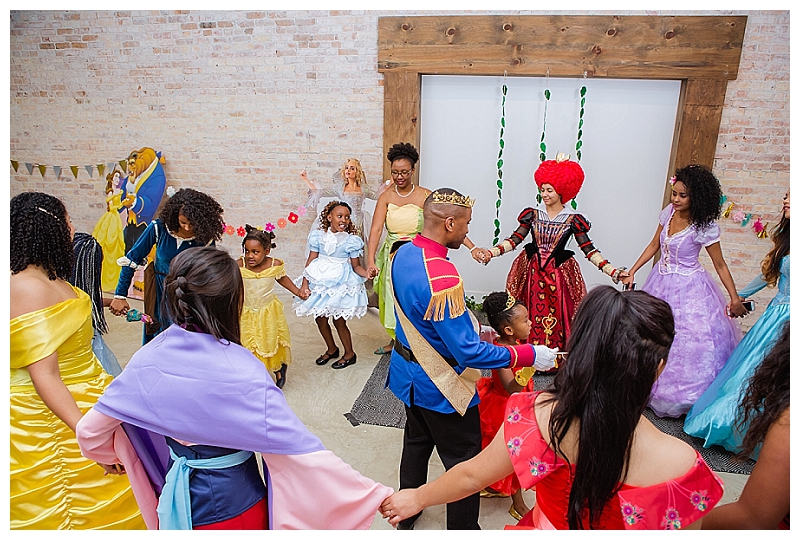 At the end of the night we had to take a group shot!  We still had a few little princesses who wanted to stay all night-I mean, who wouldn't!?!?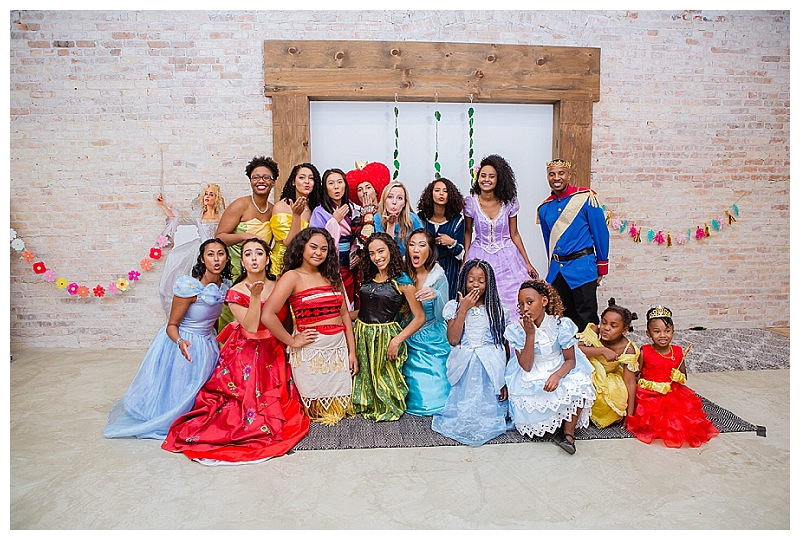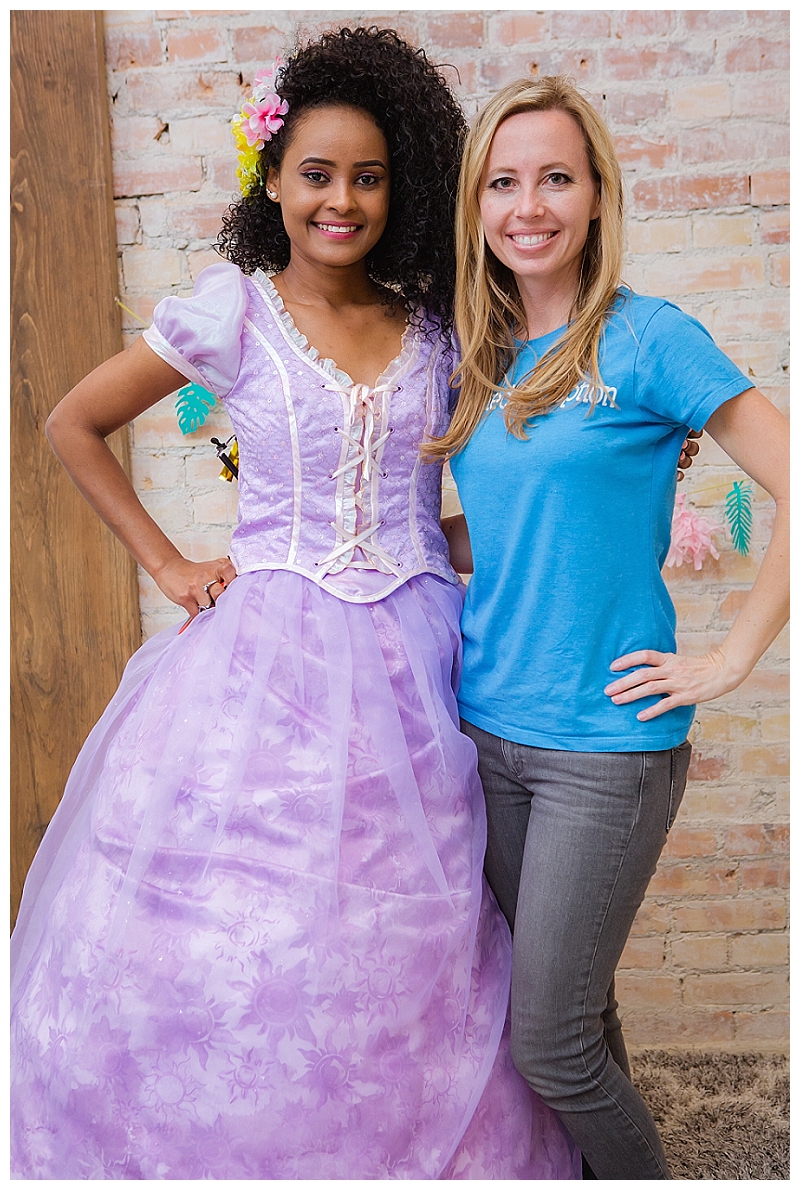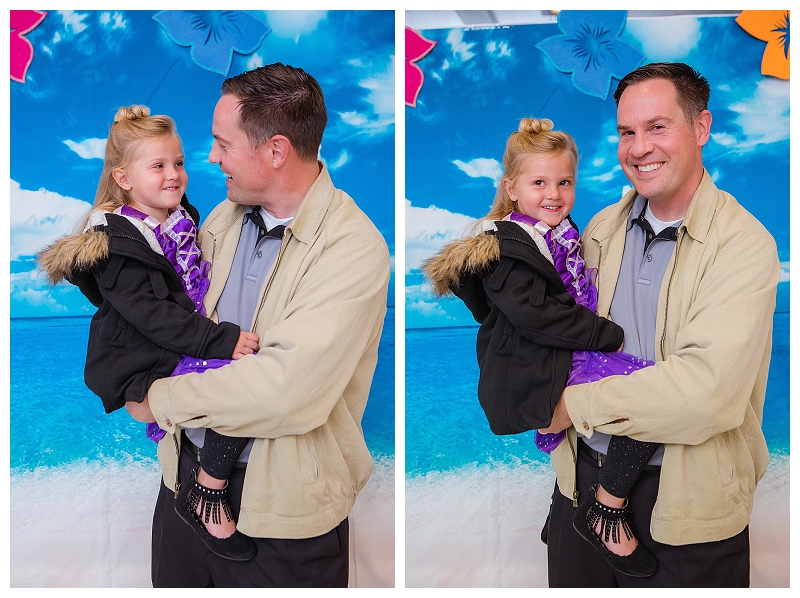 Thank you again to all of you who came and supported us tonight!  Without you, these events wouldn't be possible!
To find out about more events like this, follow United for Adoption on Facebook or Instagram.  You can register for United for Adoption's next event which is our annual adoption conference here
If you were here at our event, please let us know what you thought!