We did these pictures just two days before Ashlee and Damian were married at the Salt Lake Temple.  Damian had just flown in from Hawaii (yes, they live there now, rough life ;D) and only had leave for a few day….you know, to get married and all….so we had to hurry and get them done before they got hitched!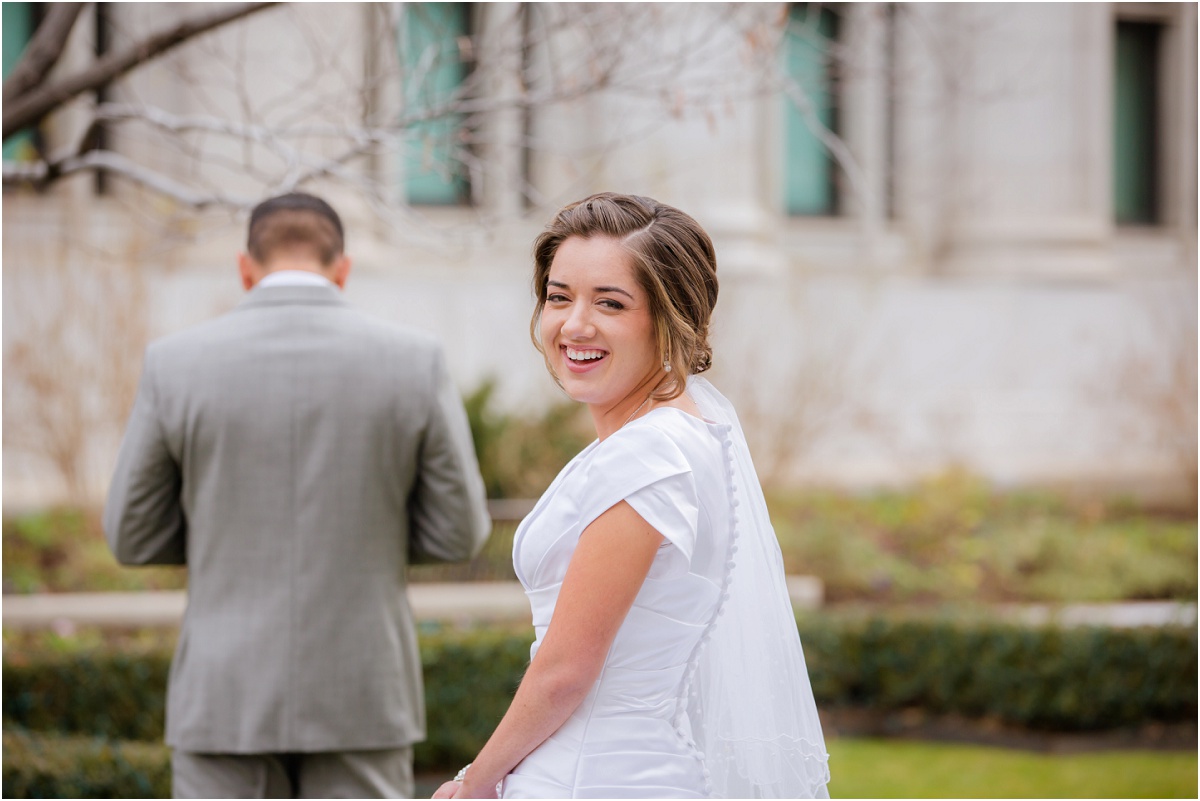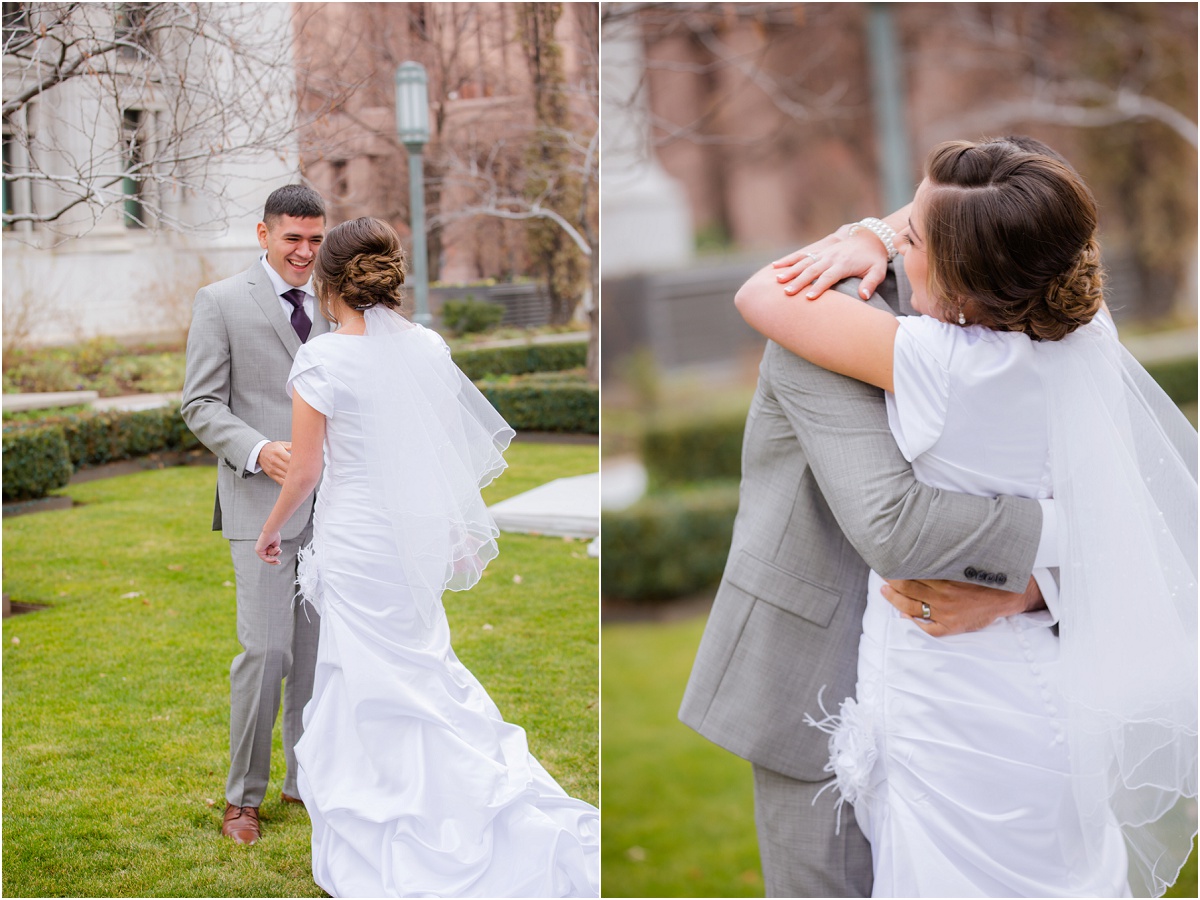 Damian did not disappoint when he turned around.  These two are beyond cute together.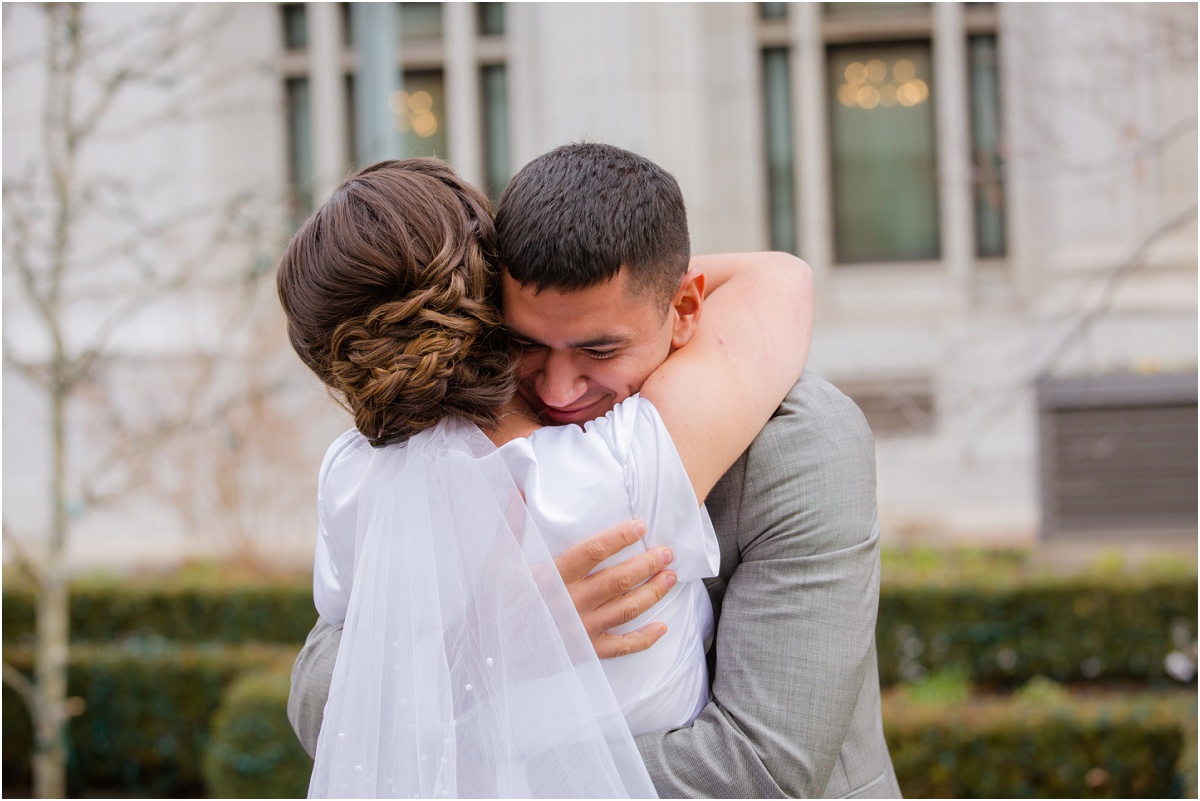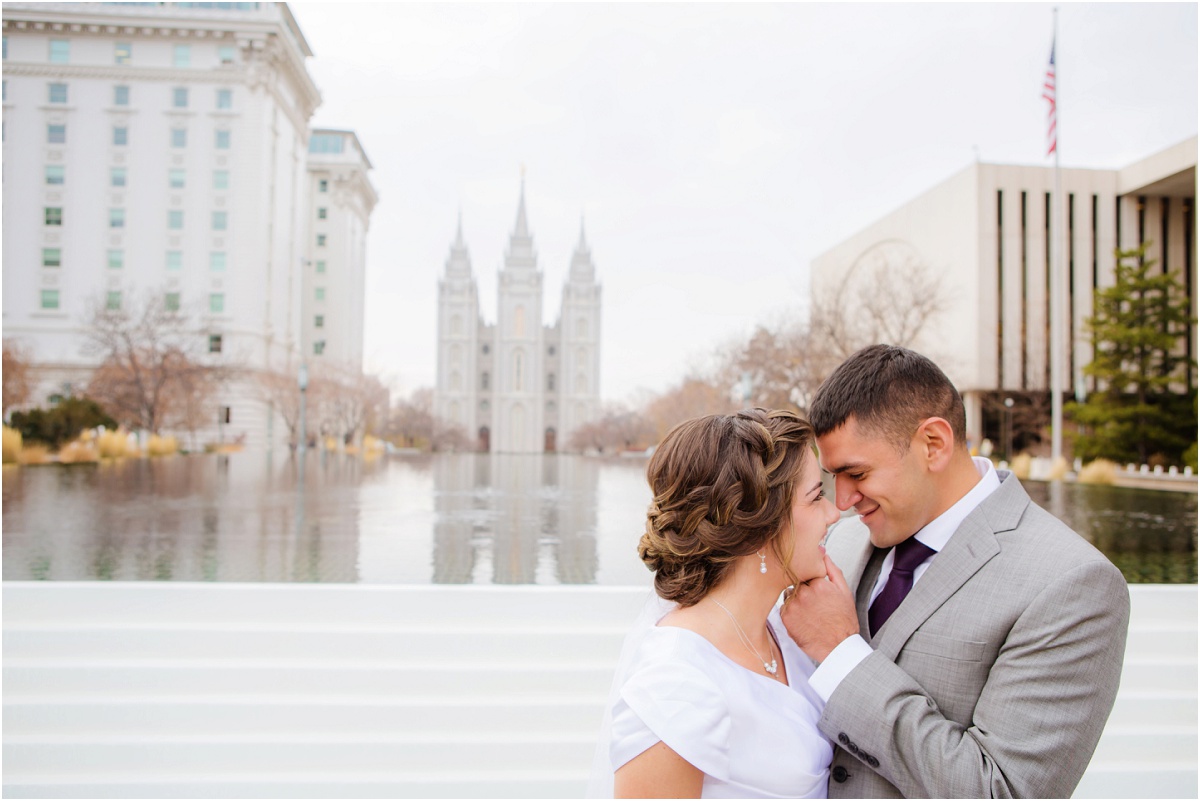 Usually I love the fountains on for this shot, but man, that reflection wasn't too shabby either!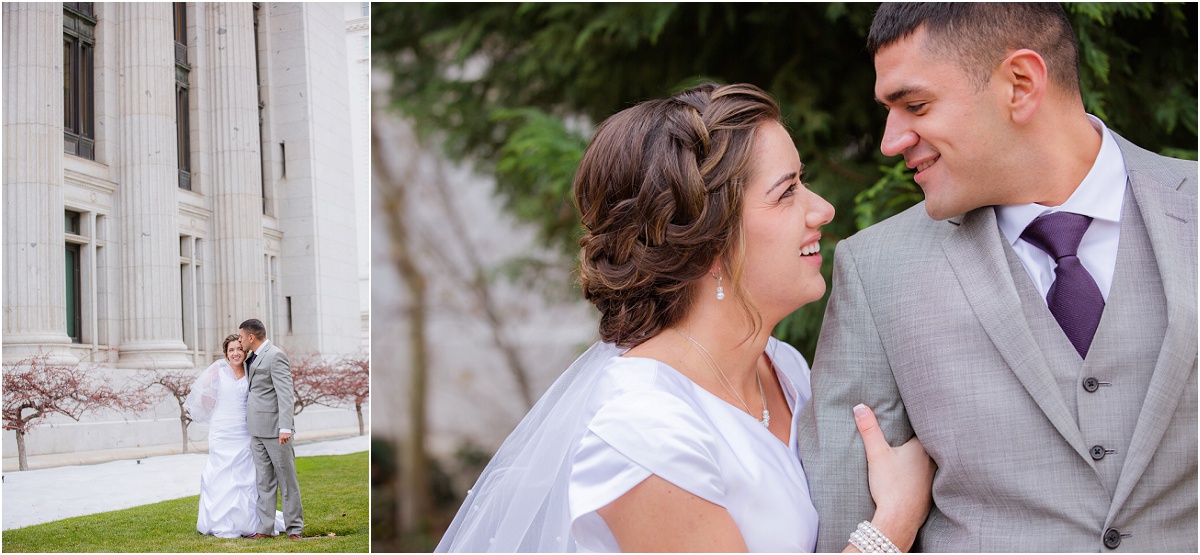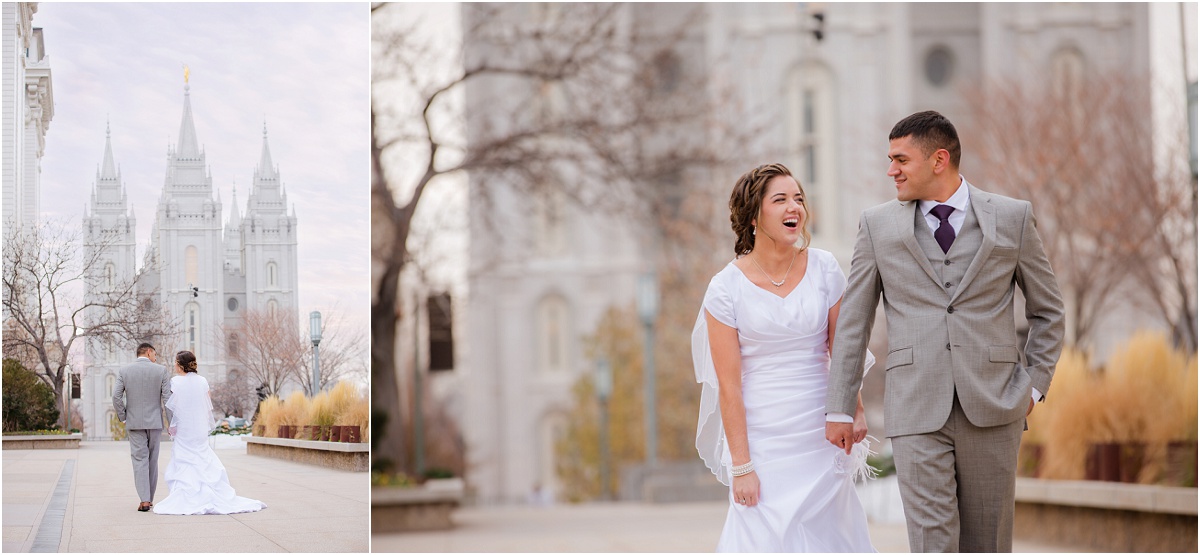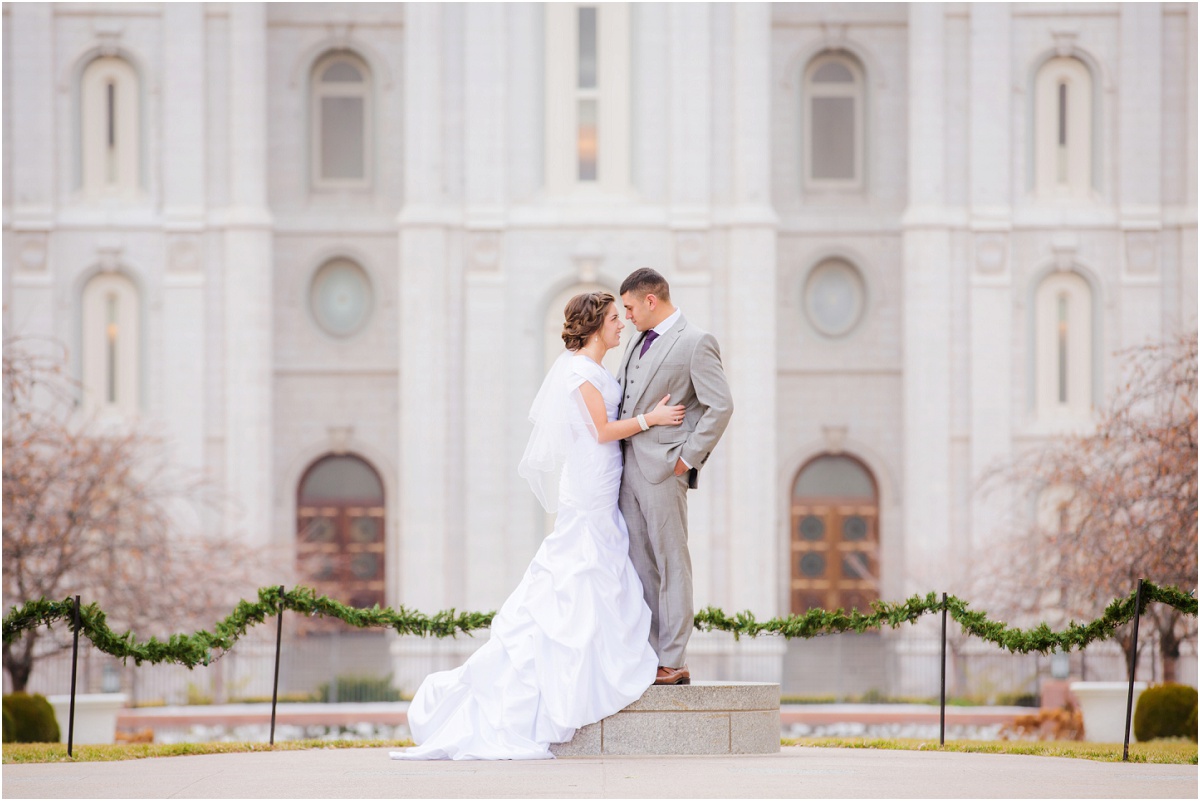 It was December, but we didn't get snow until Christmas Day, so besides the Christmas Decorations around the temple and lack of leaves, it still looked and felt like fall!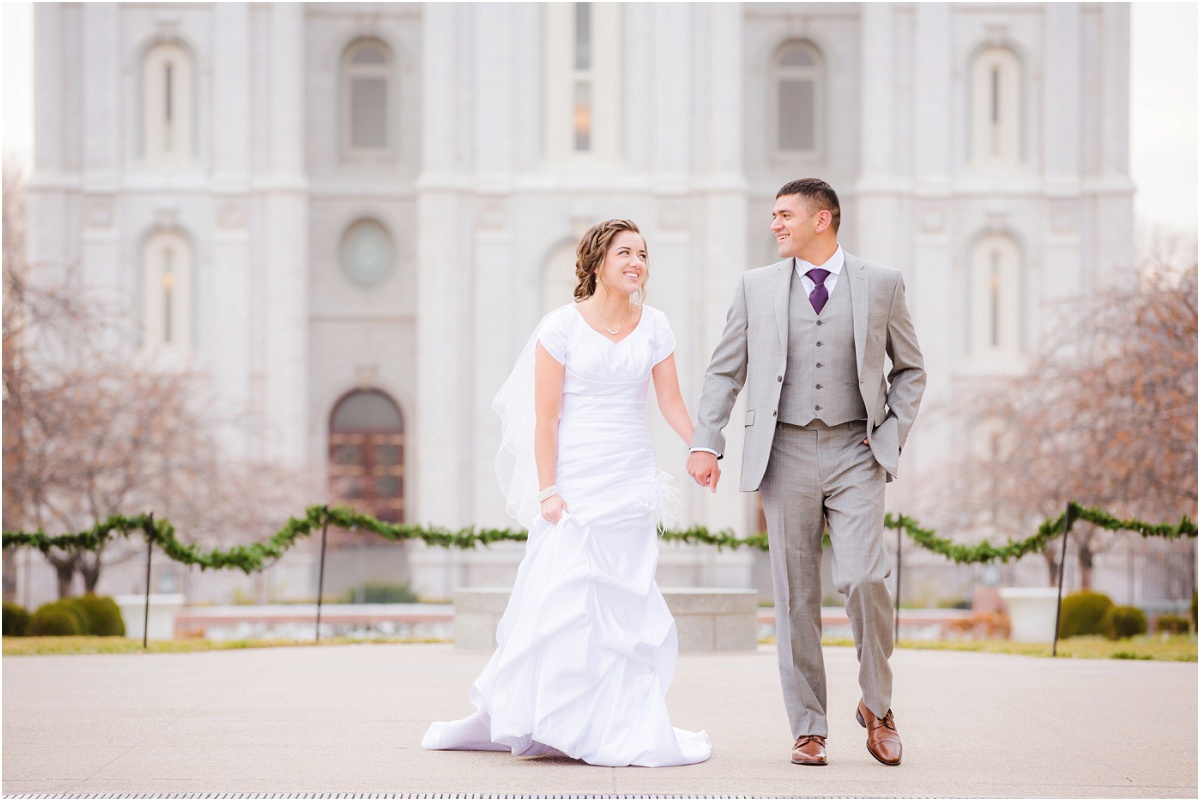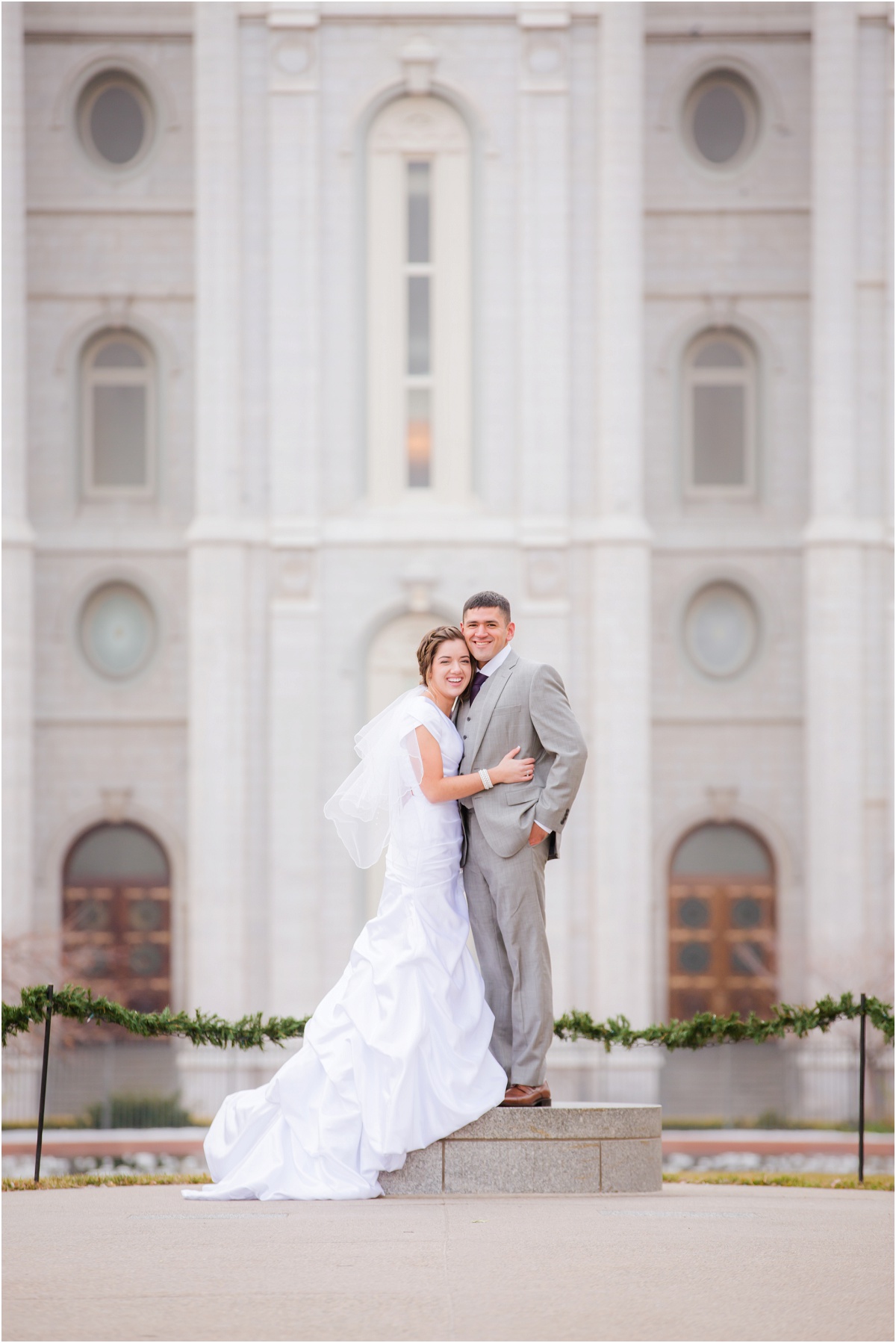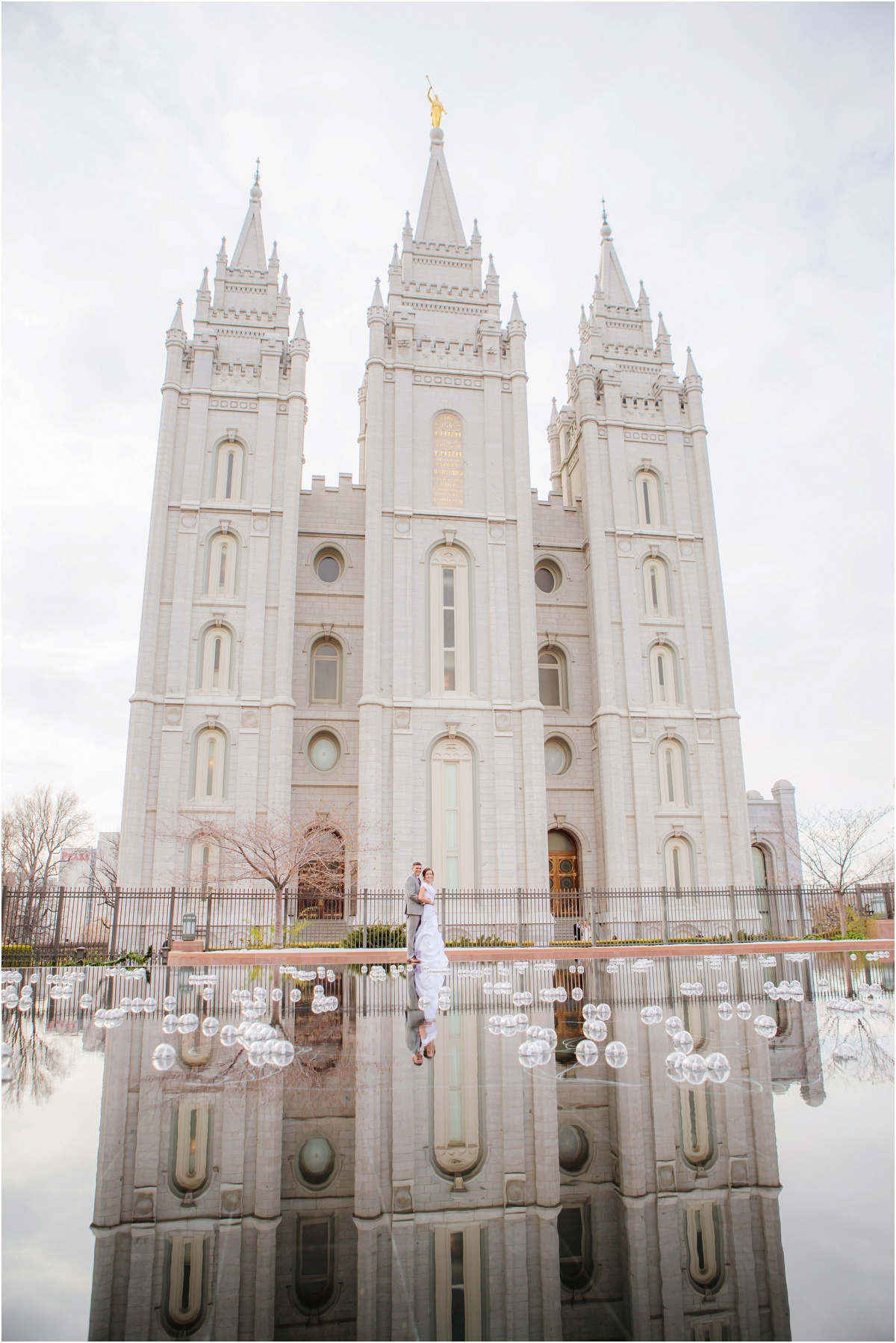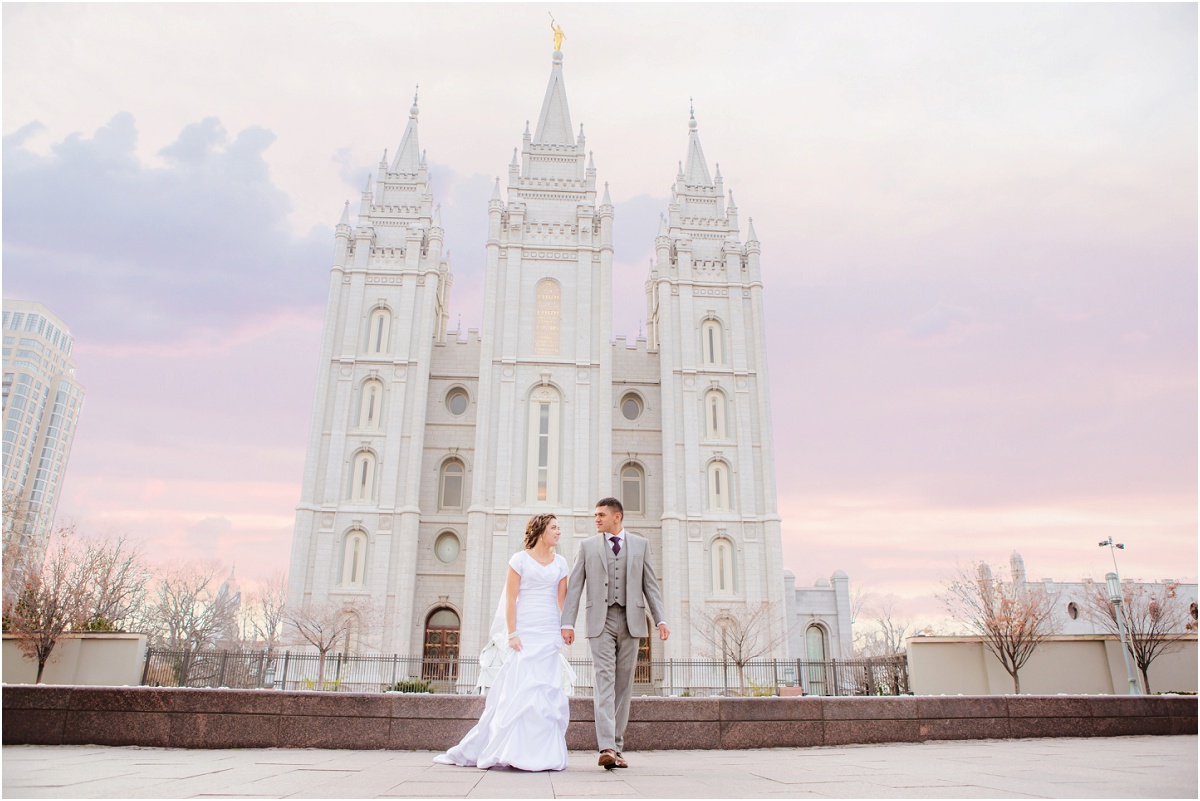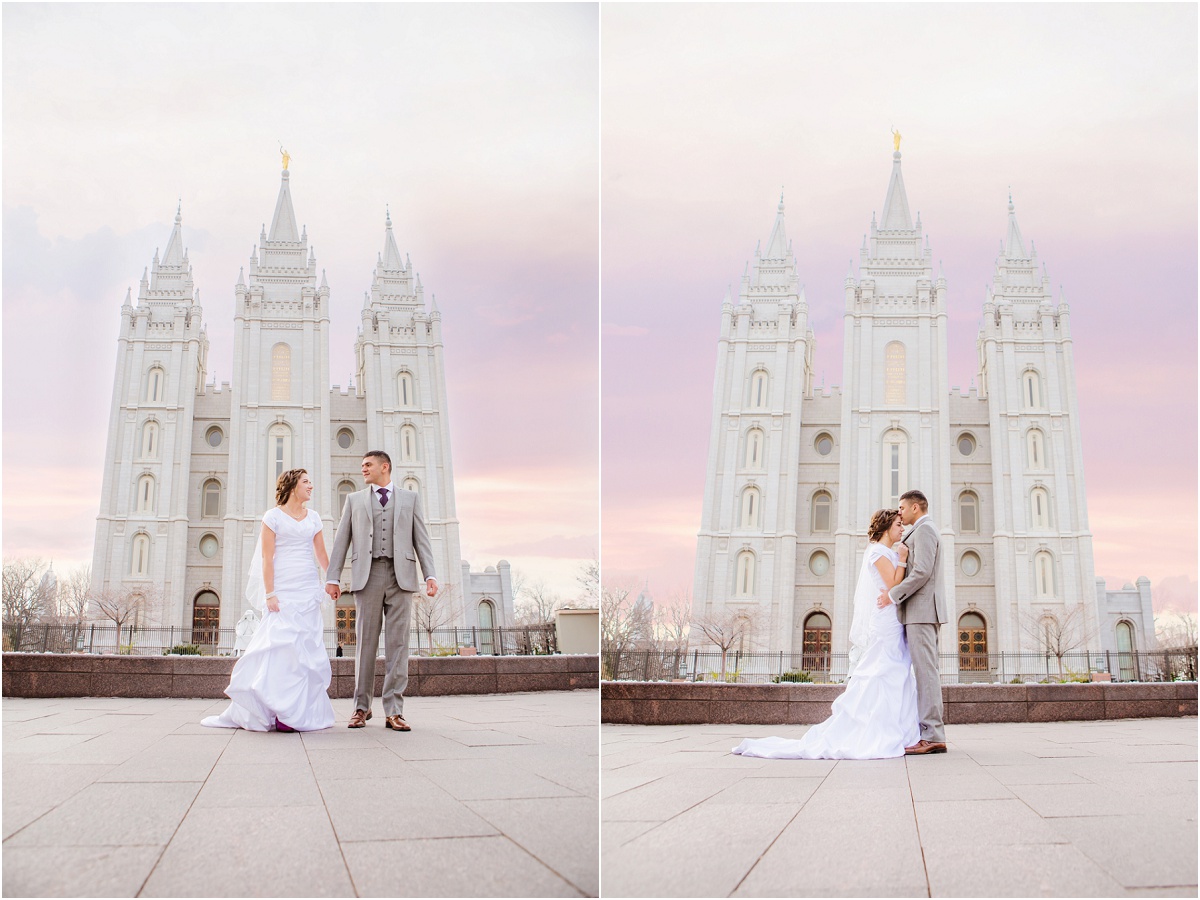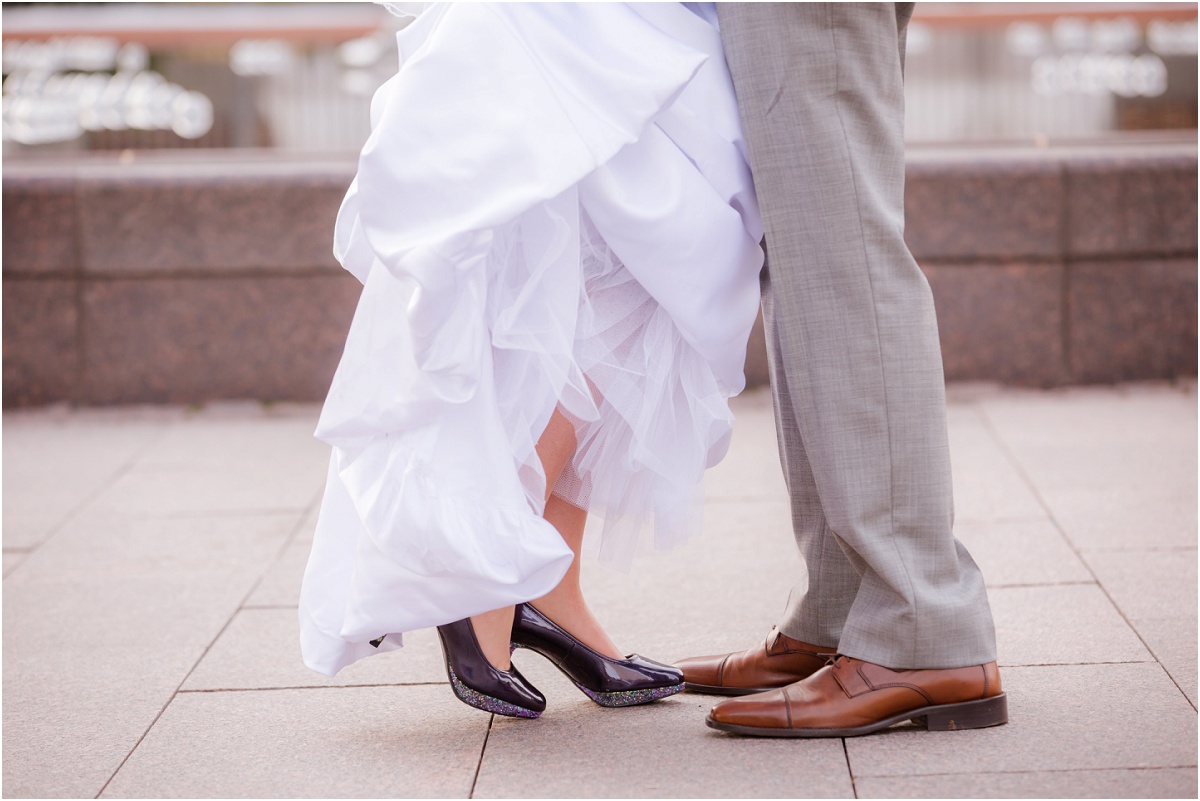 Um her shoes….yep those are awesome.  I love the bling all around the bottom!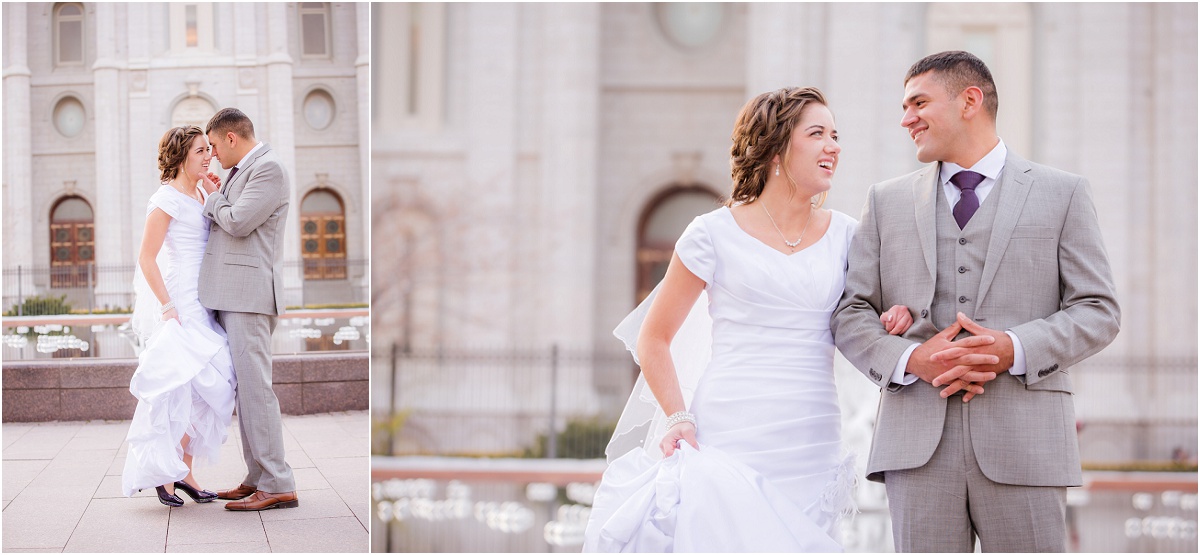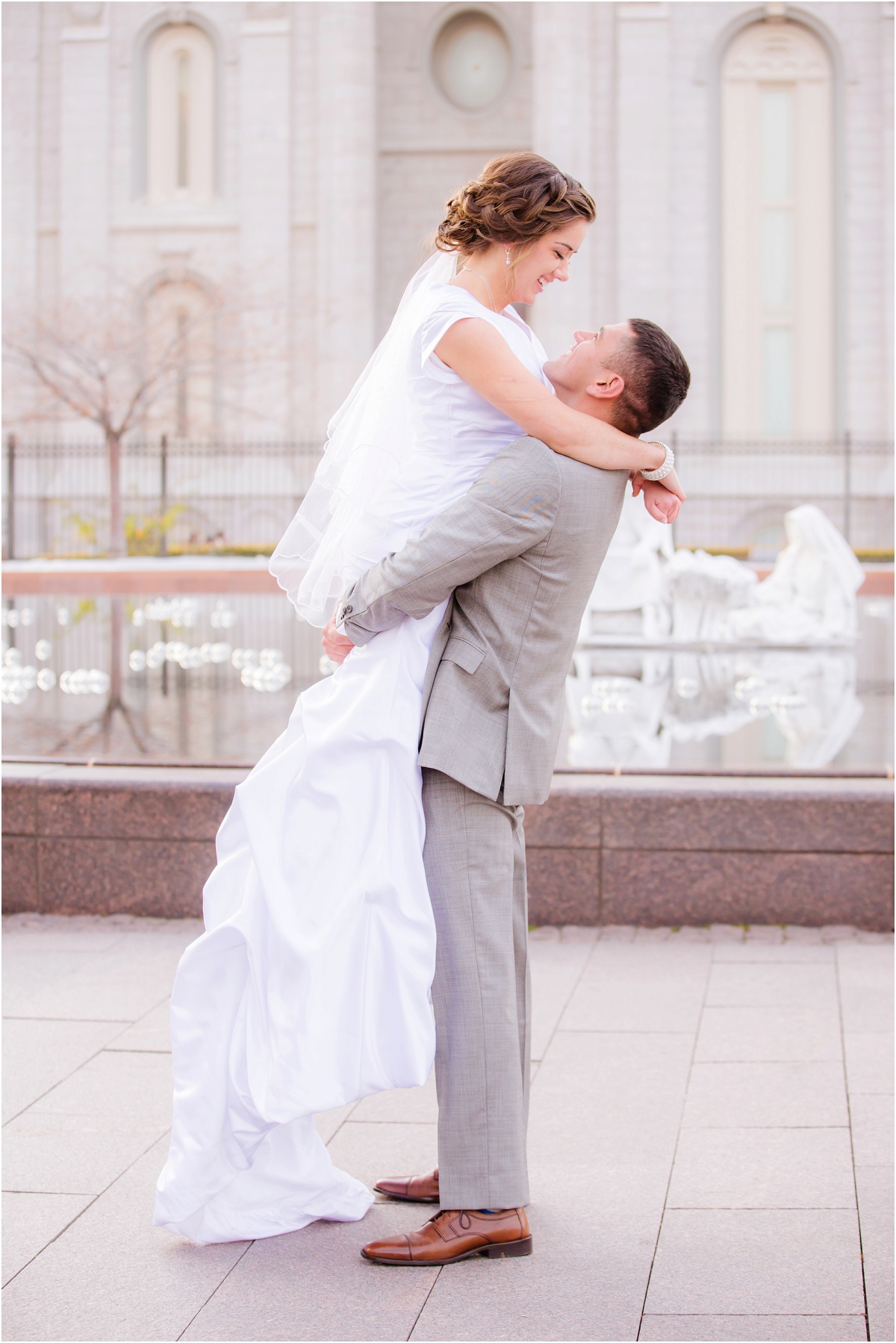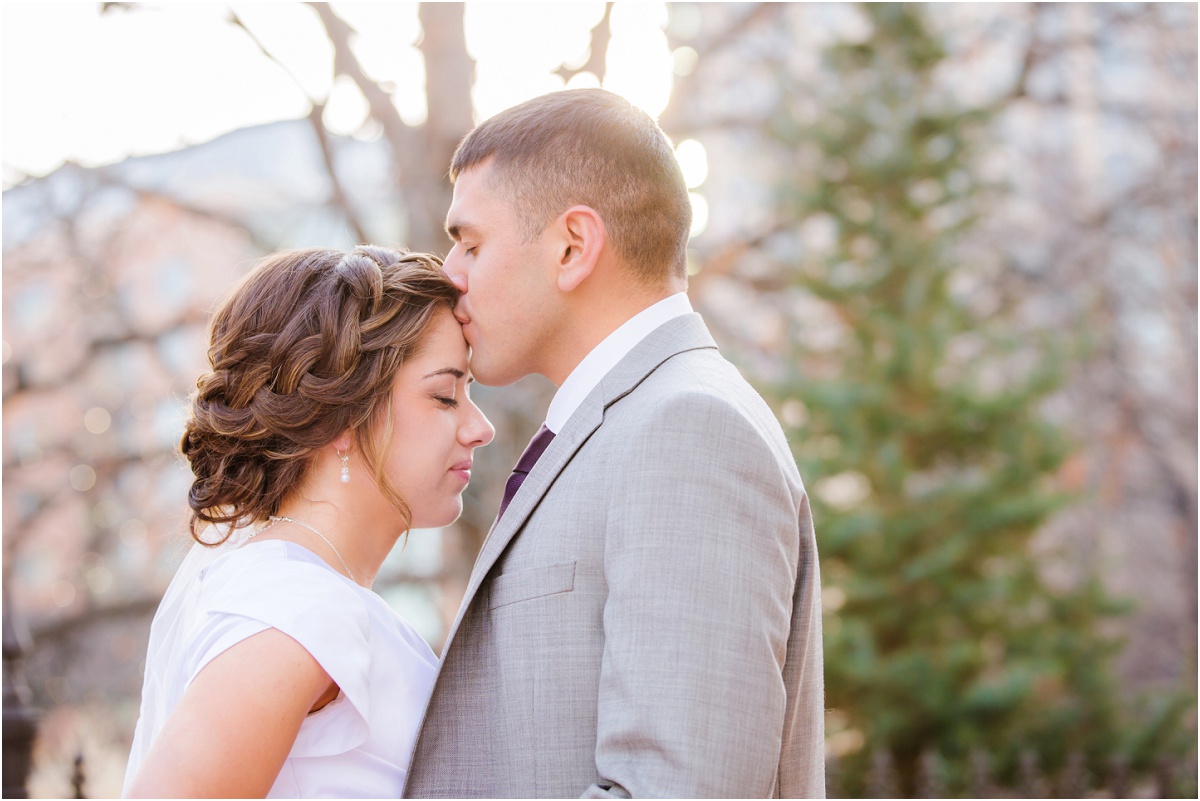 Are you dying over Ashlee's braids in her updo?  I probably have that amount of hair on my whole head as she does in her braid!  That awesomeness is thanks to the fabulous Stephanie Brinkerhoff of Hair and Make Up by Steph.  She is a master of braids/updos.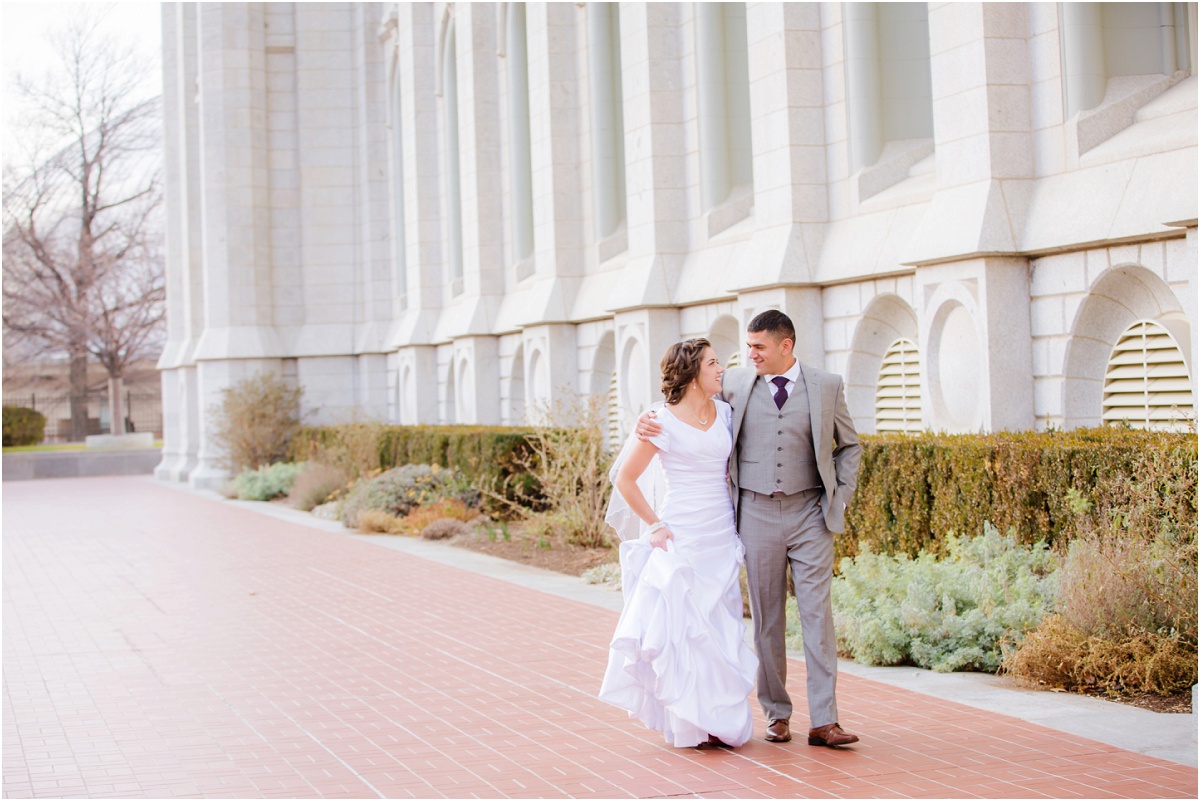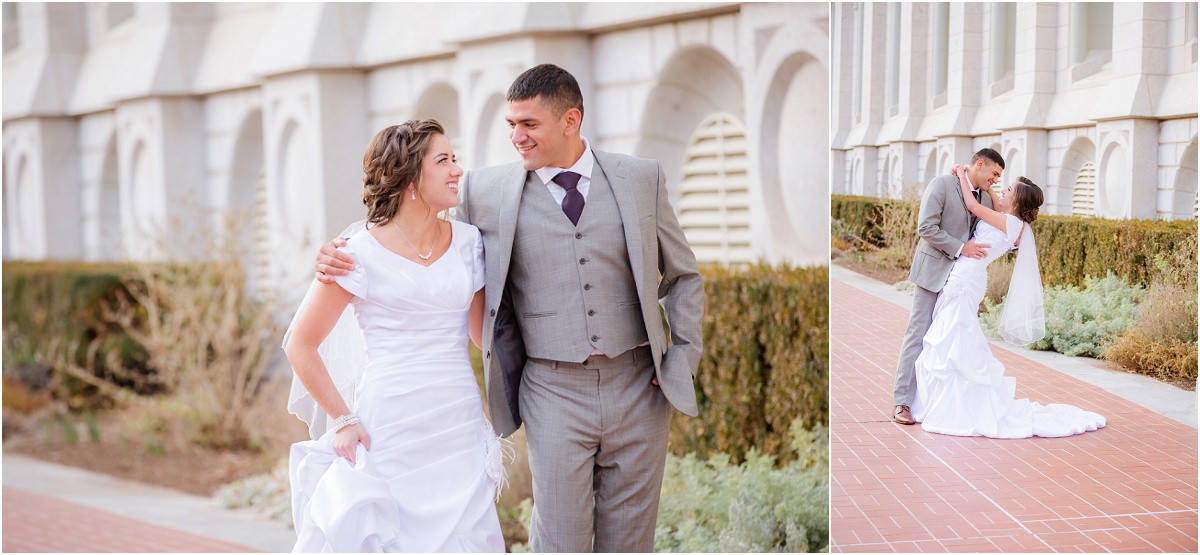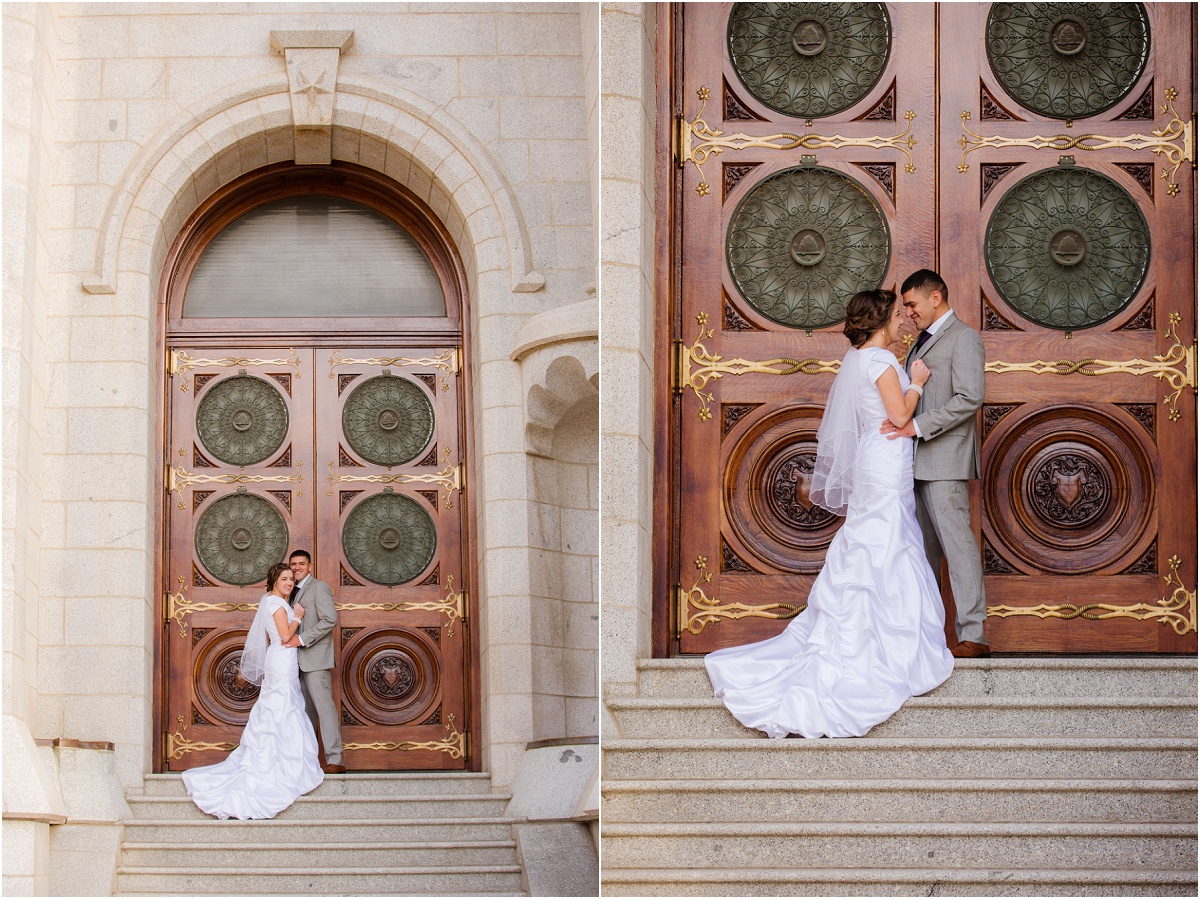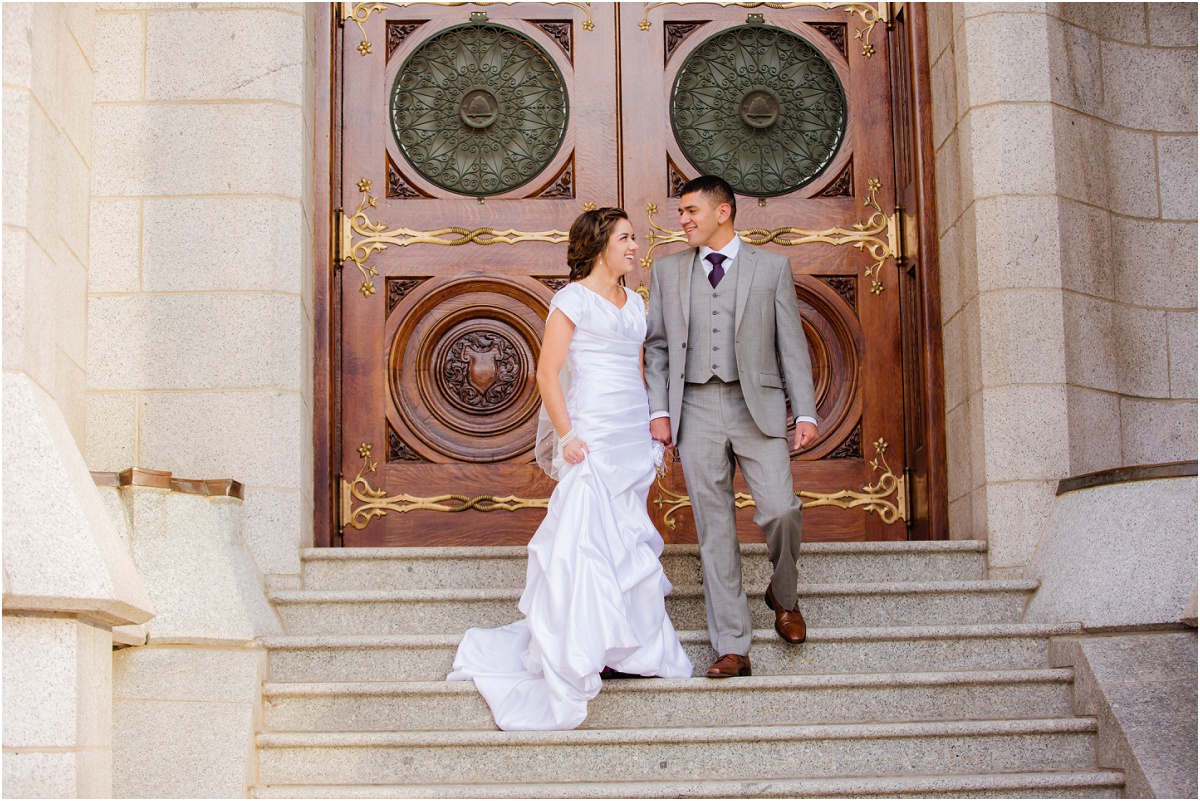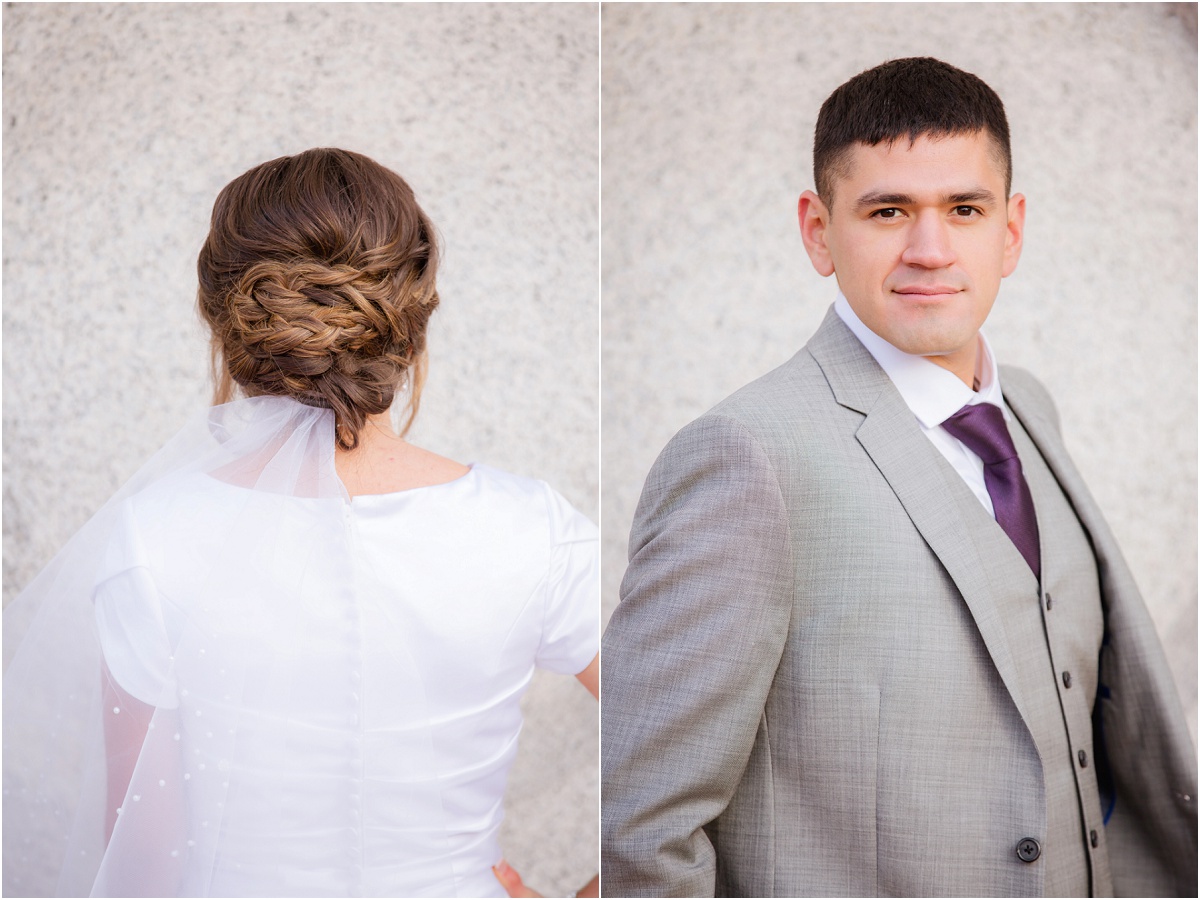 And you thought the side was awesome….check out the back!!!  Amazing.  Steph is amazing.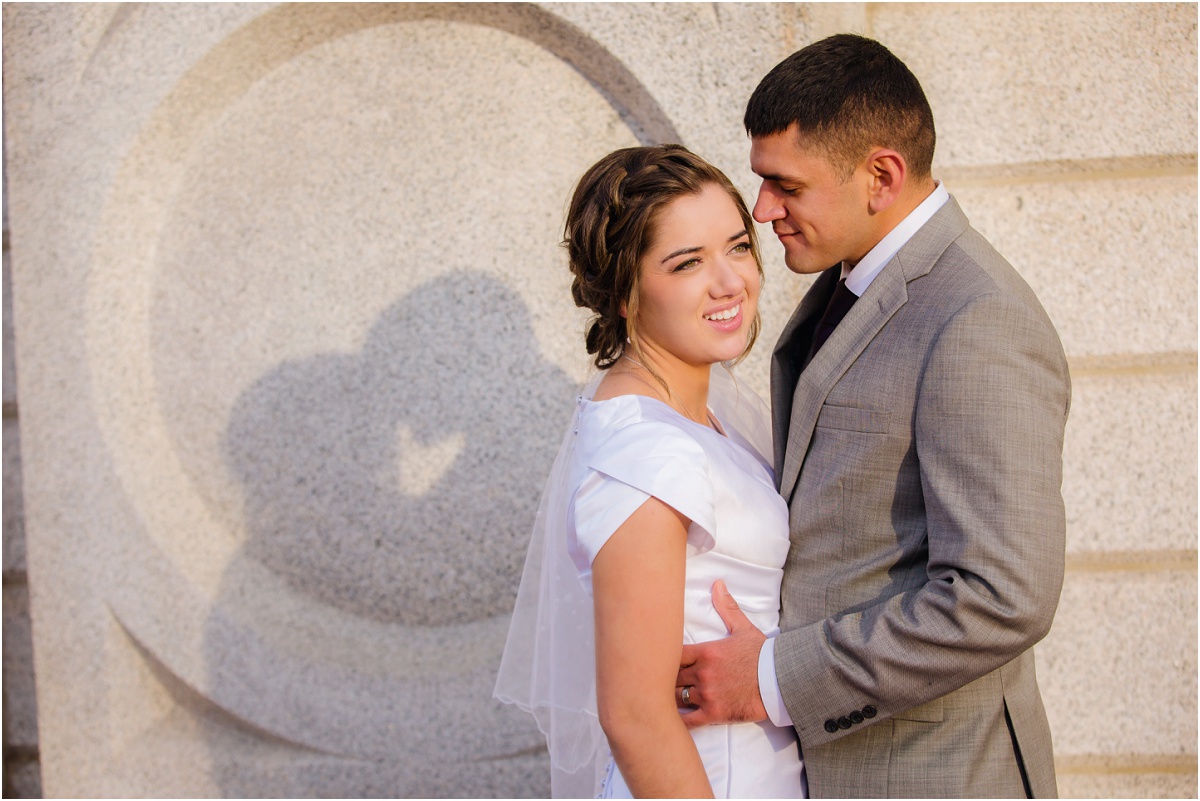 Sometimes you get lucky with the angle of the sun and you get this loveliness.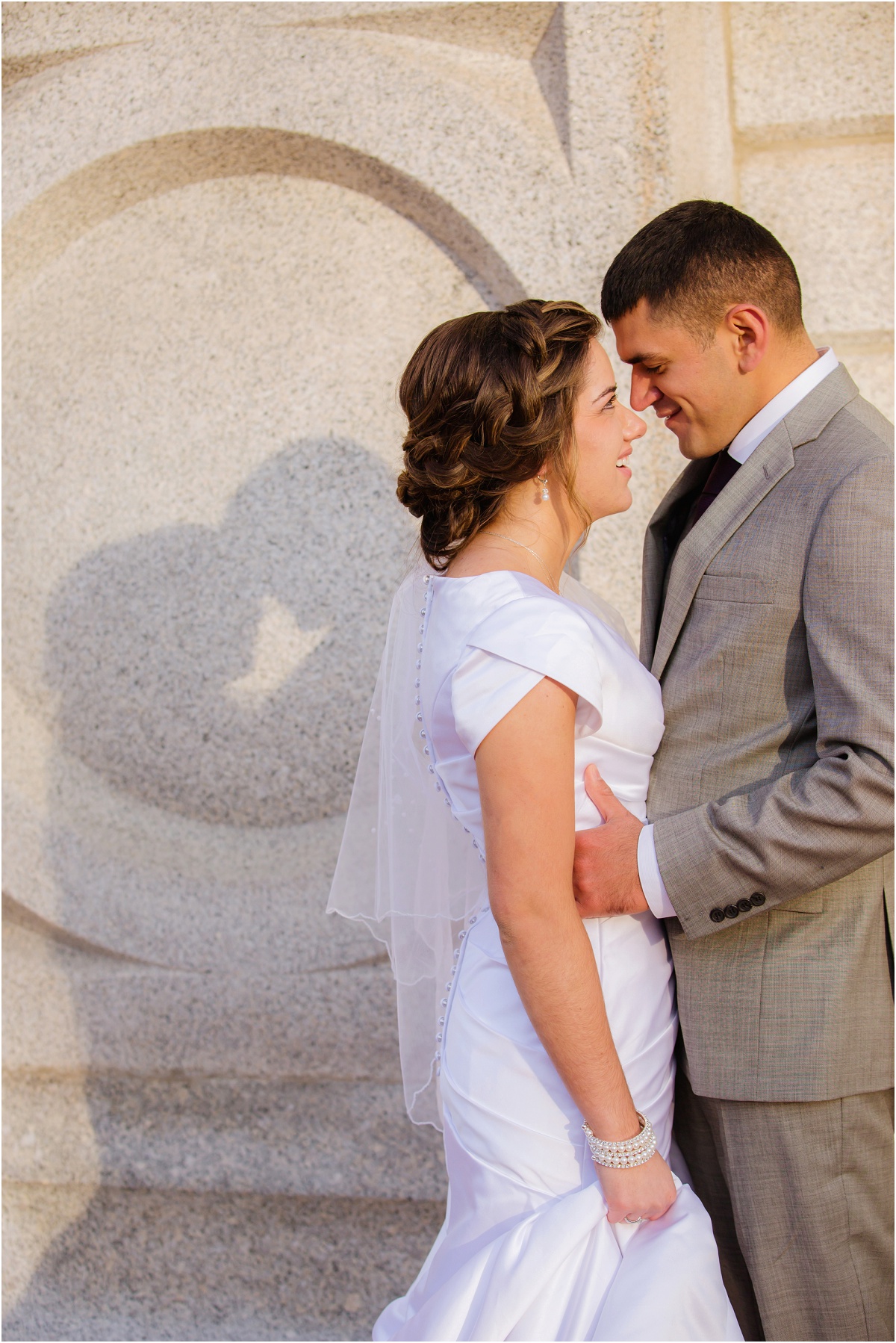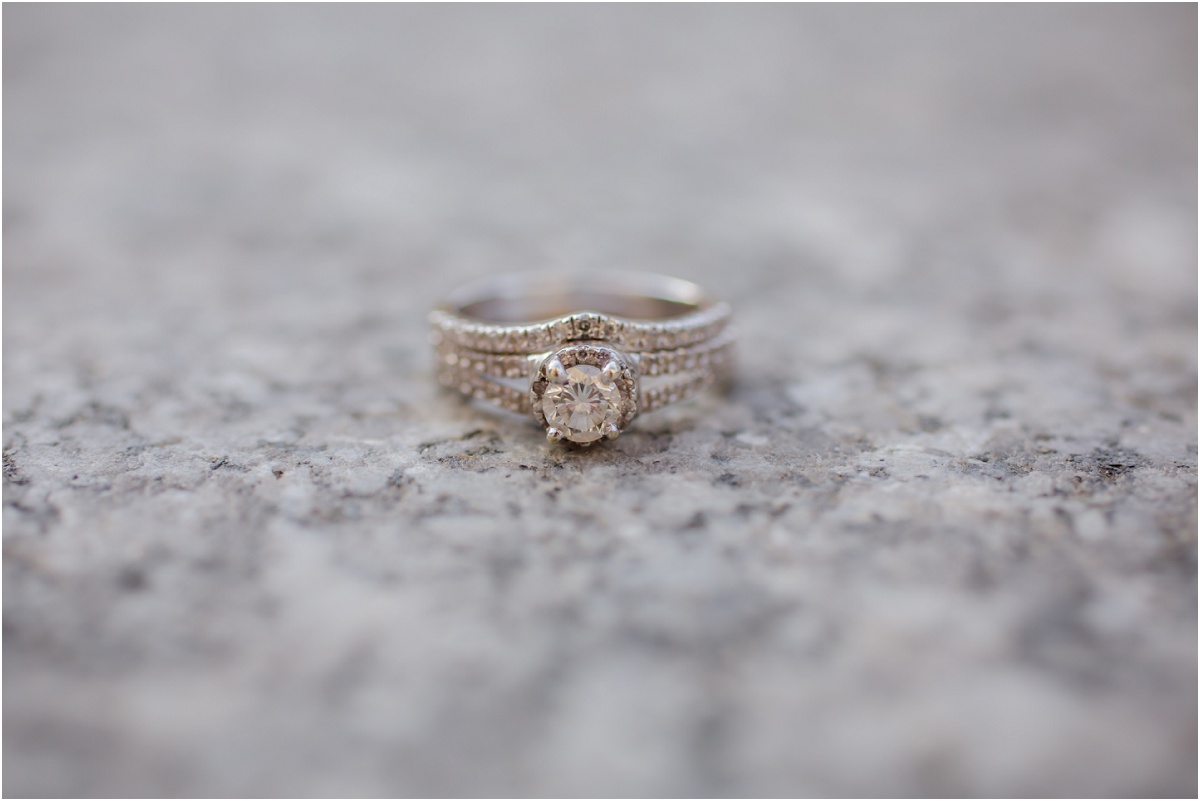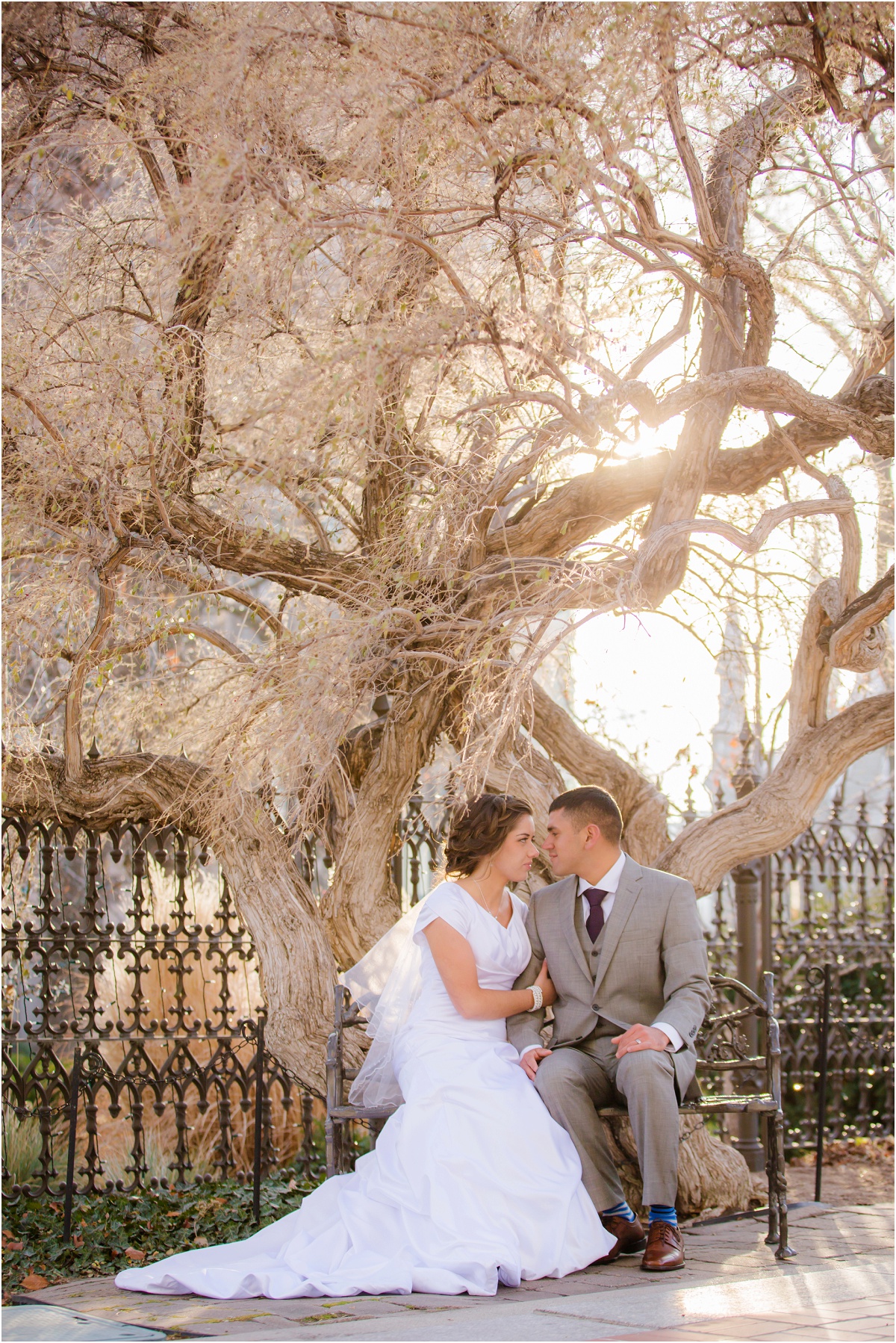 We headed up above the city and tried to get some shots of the mountains/city….but the winter inversion had other ideas.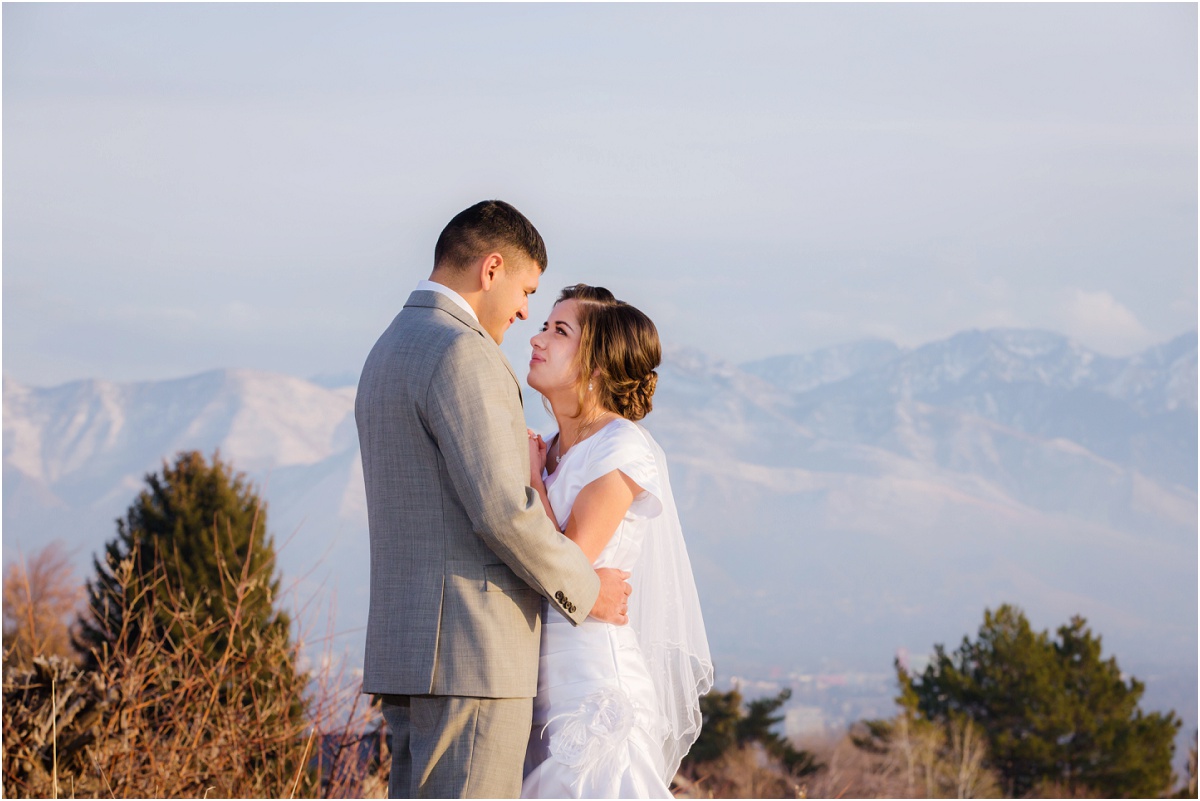 The smog just makes it look dreamy….right?!?! 😀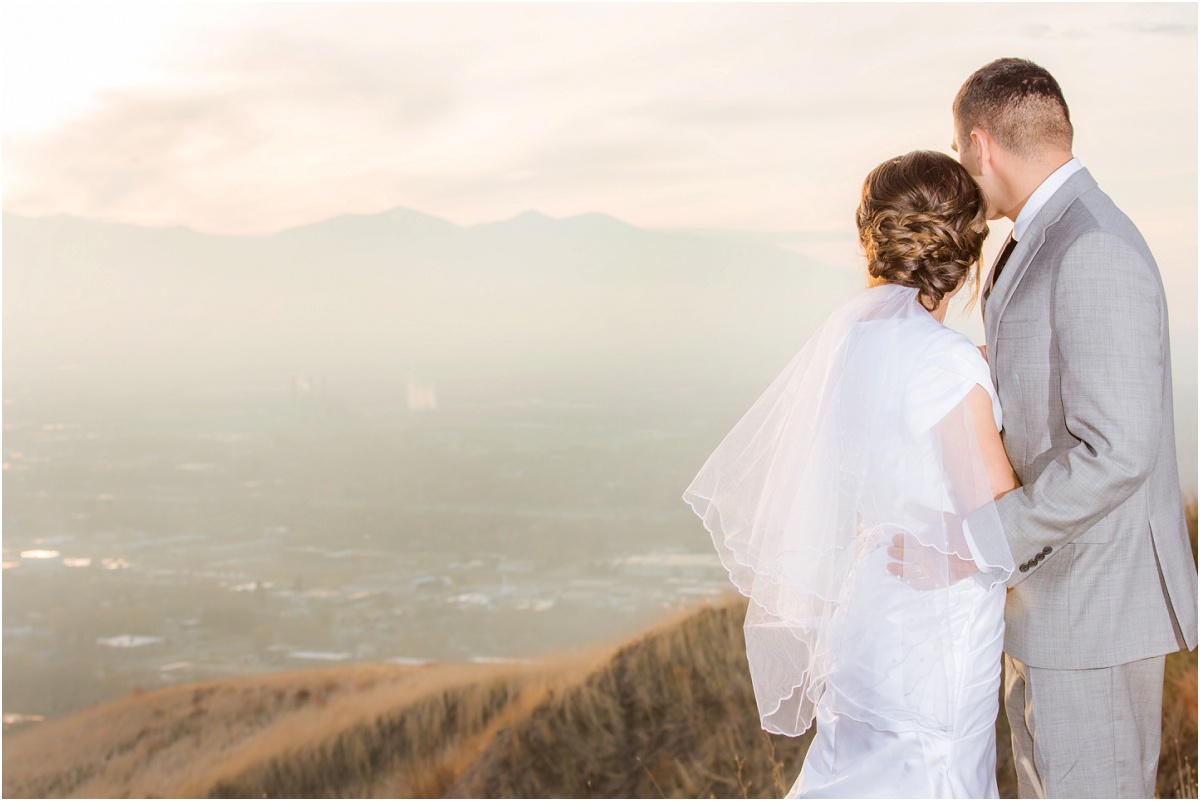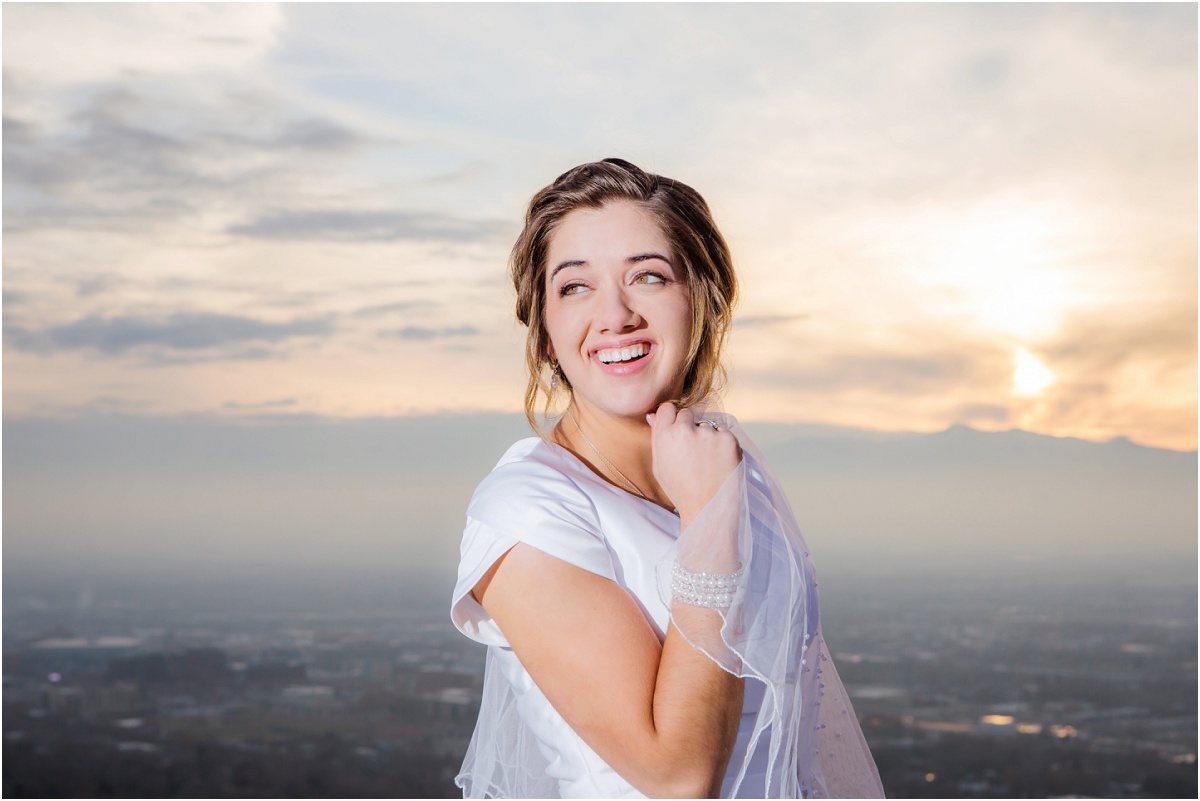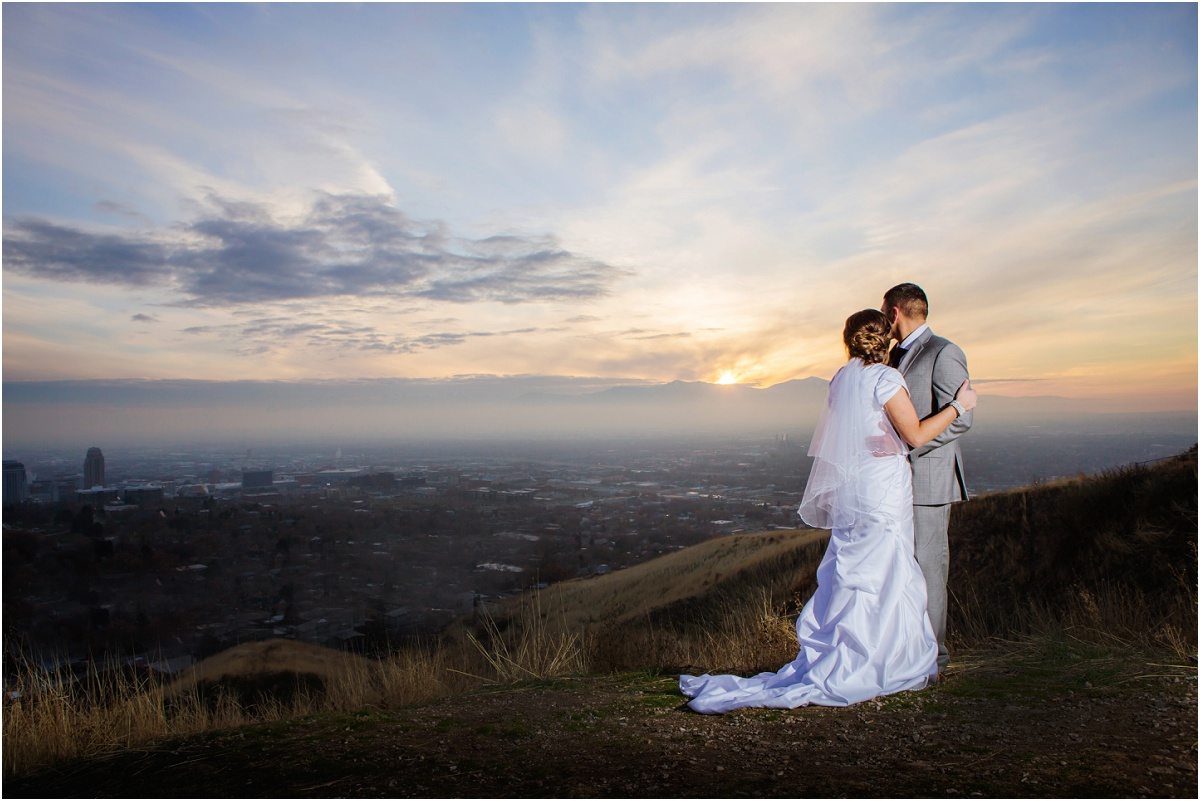 I was so glad I got to see Ashlee and Damian before they headed out to live in paradise and leave us all here in the snow….yes…snow in April.  How's the beach their Ash!!?!  Miss you guys!!!  Hopefully I'll get to see you sooner (there) rather than later! 😀