Today I decided to put together a list of causes that I have been passionate about over the years.  Since I was little I have always been passionate about causes and tend to be involved in at least one all the time.  As Ronald Reagan said, We can't help everyone, but everyone can help someone.  It's time to #goanddo!!!
**I am pretty careful about researching non-profits because I have been taken advantage of in the past, so the ones I list are ones I have actually served in/donated to.  I would always recommend that you check into their financials of all non-profits you donate to.   I would also highly recommend you watch Poverty Inc to learn more about non-profits and how they function.**
Ok here are some of my favorites!!!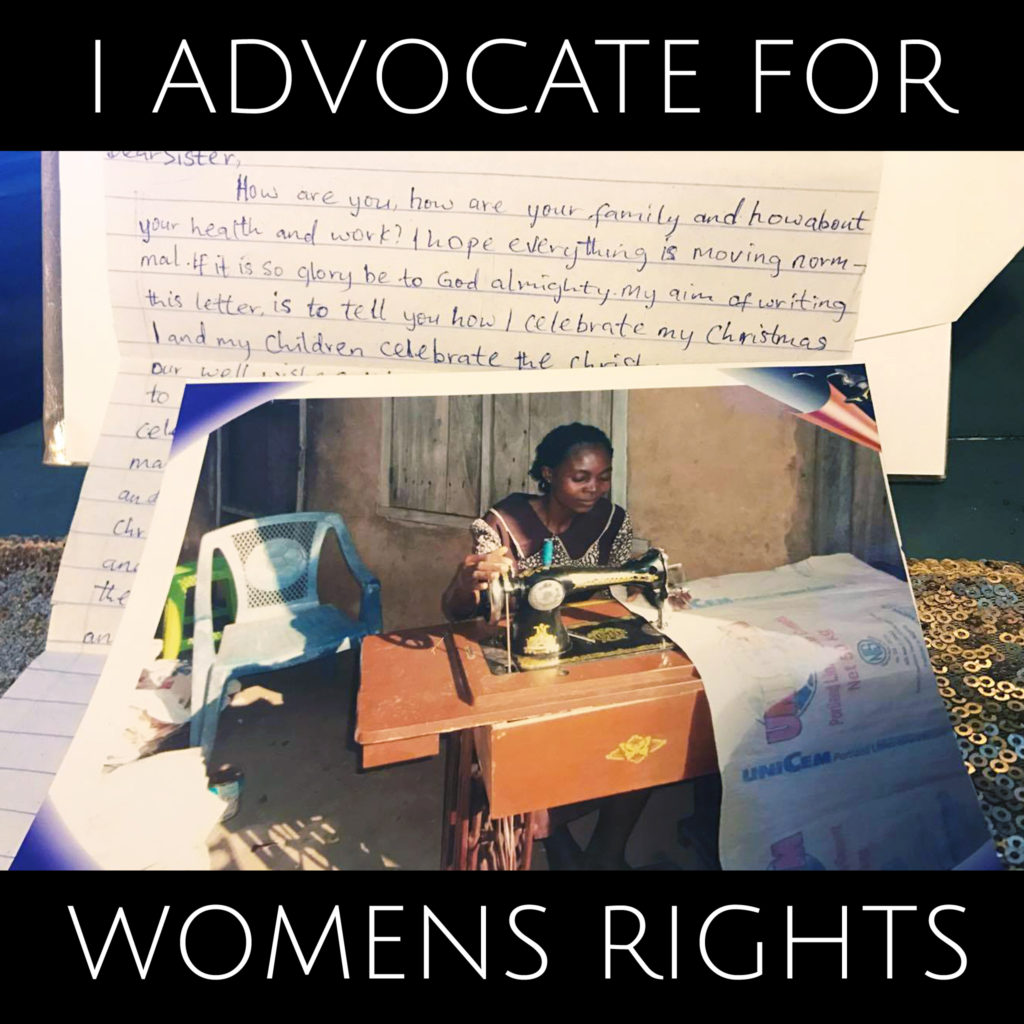 One of the first organizations I got really involved in was one I heard about on Oprah, Women for Women International.  The above picture is a letter and photo of one of the sisters I sponsored in Nigeria.  I also through the years was able to sponsor women in Rwanda, Democratic Republic of the Congo, and Bosnia.  I love this organization because you are able to sponsor a woman for a year and they are given education, job skills, therapy and group support which in turn, goes out to their communities.    Women learn how to manage their health, including reproductive health and stress management, and the importance of good hygiene and nutrition for their families. They are connected with local healthcare providers.  Here is an info graph of what they do:



I love this African Proverb and is really why I believe so strongly in how this organization is set up: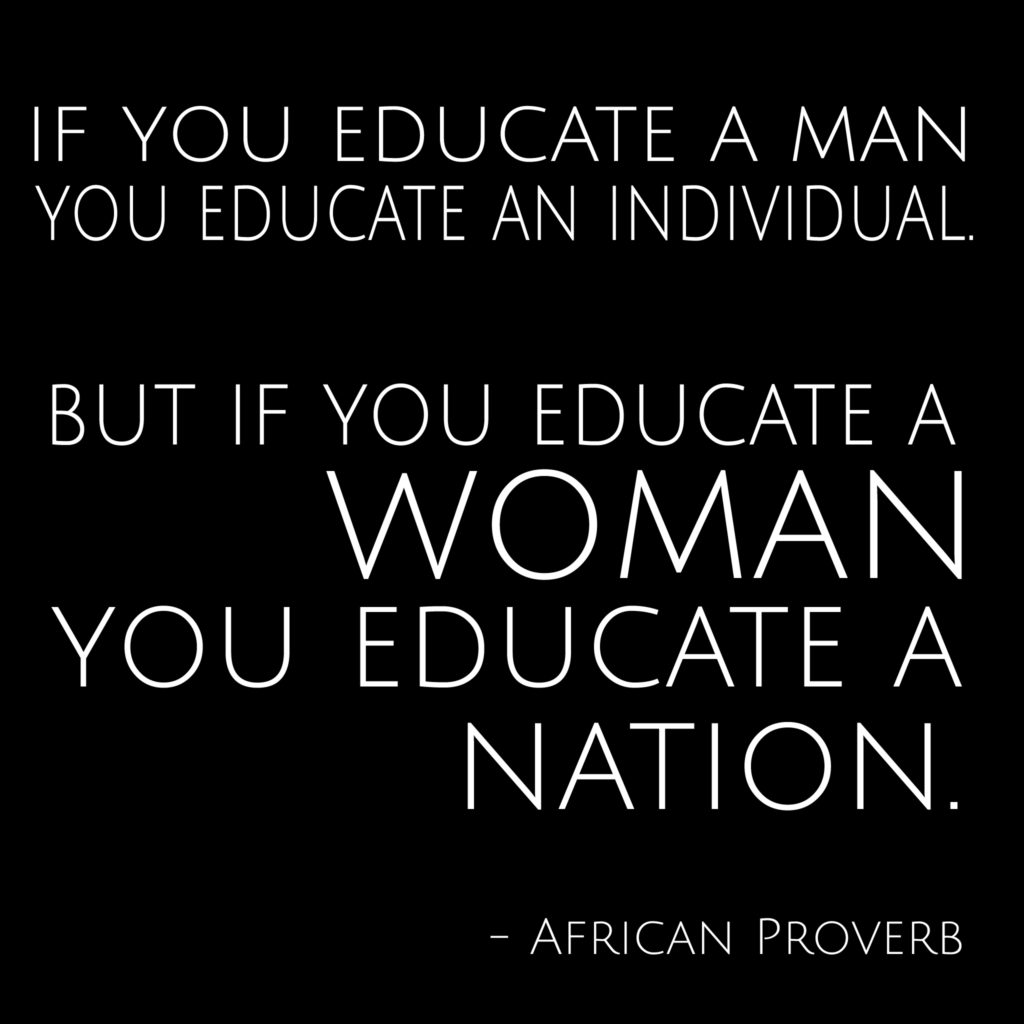 Women for Women is on Amazon Smile, so anytime you use Amazon, some of the proceeds can go to them.  They also sell Fair Trade items made by women in the program here.
Women's rights are Human Rights.  These include access to education, healthcare, access to birth control, clean food and water, access to mental health services, the right to vote, the importance of civic participation and negotiation, and learning job skills to name a few.  These are rights we should all be fighting for for all people around the world.   They also train men to become allies and teach them the importance of empowering women and girls.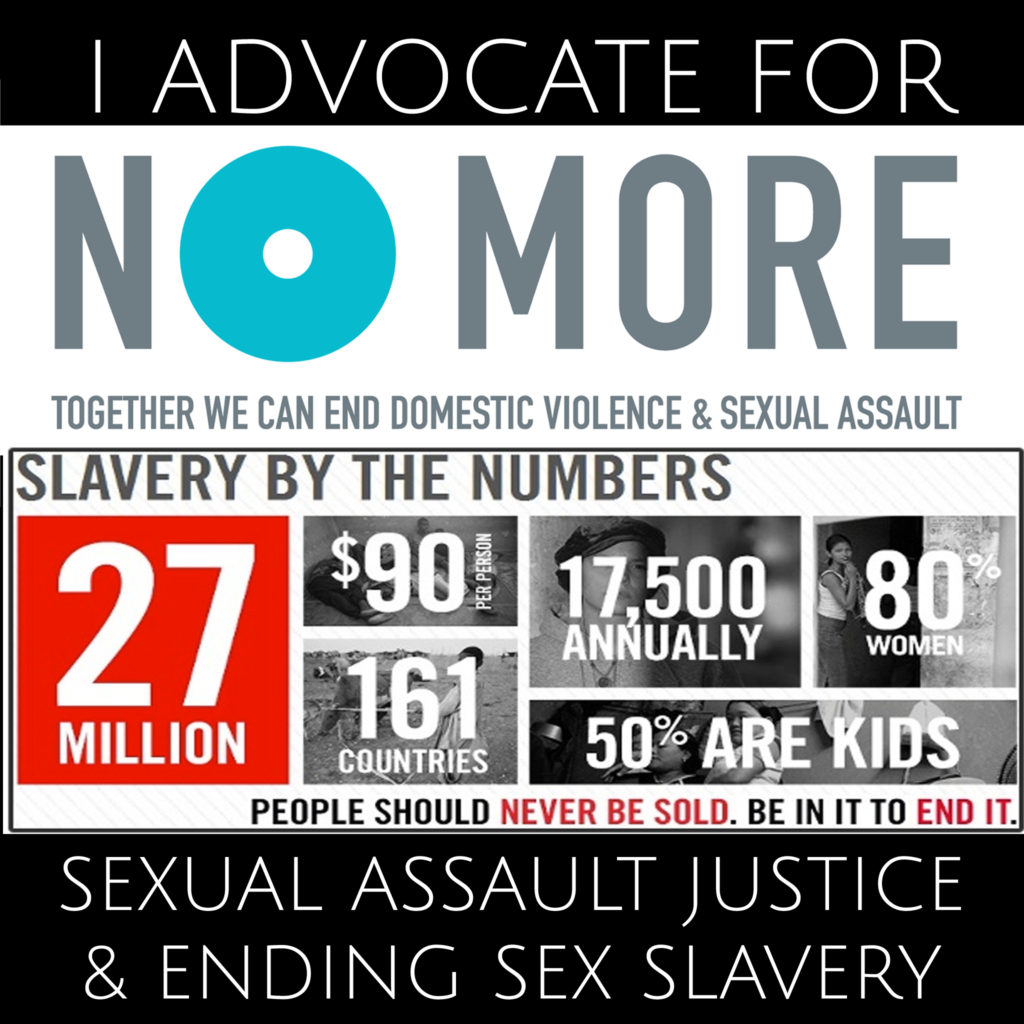 A cause that goes right along with  Women's Rights is Ending Sexual Slavery and getting Justice for Domestic Violence and Sexual Assault Survivors.  These are things that happen more to women and girls, but we cannot forget it happens to men and boys as well.  One of my favorite organizations is the Polaris Project.  Some documentaries I would recommend that you watch on sex trafficking/sexual assault are: Testimony, The Hunting Ground, Finding Home, Daughters of Mother India, and Tricked.  If you have been sexually assaulted, you can call the RAINN confidential line at 1-800-656-HOPE.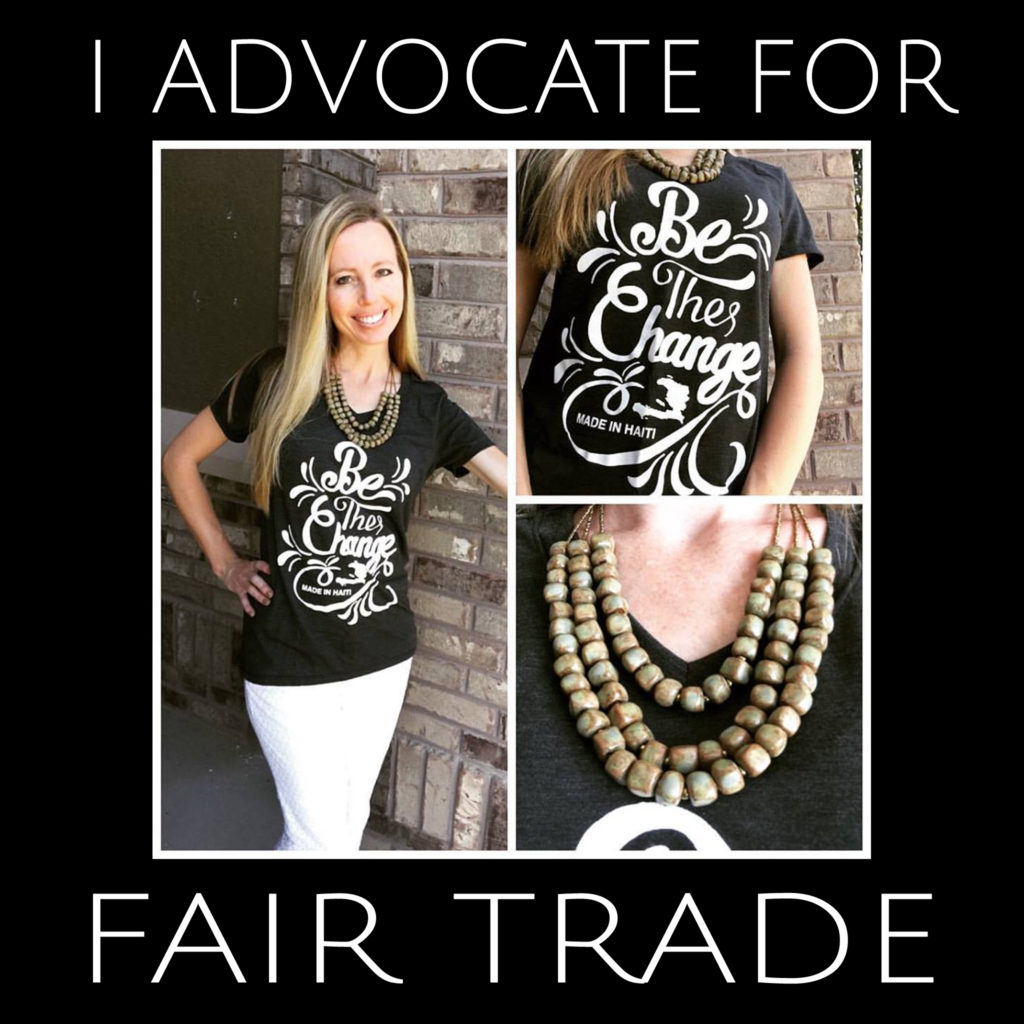 After watching The True Cost and Poverty Inc I knew I needed to change how I shopped, especially for clothes.  One of my favorite organizations I found through Poverty Inc is Papillon Enterprise.  Their motto is Orphan Prevention through Job Creation.  More than 80% of all "orphans" in Haiti actually have living parents.  This organization gives the parents jobs so they are able to care for their children and not put them in an orphanage to get basic needs and education.  I bought the shirt and necklace above on their site and LOVE them!  Another great place to shop is at Ten Thousand Villages.  "From communities throughout the developing world, every inspired design is crafted with love using local materials (usually natural or recycled) and time-honored skills by makers we have known and worked with for years.  Every purchase improves the lives of makers by supporting their craft and providing a fair, stable income."  You can shop online and some cities have stores!  I bought some really great things at the one in San Antonio a few weeks ago.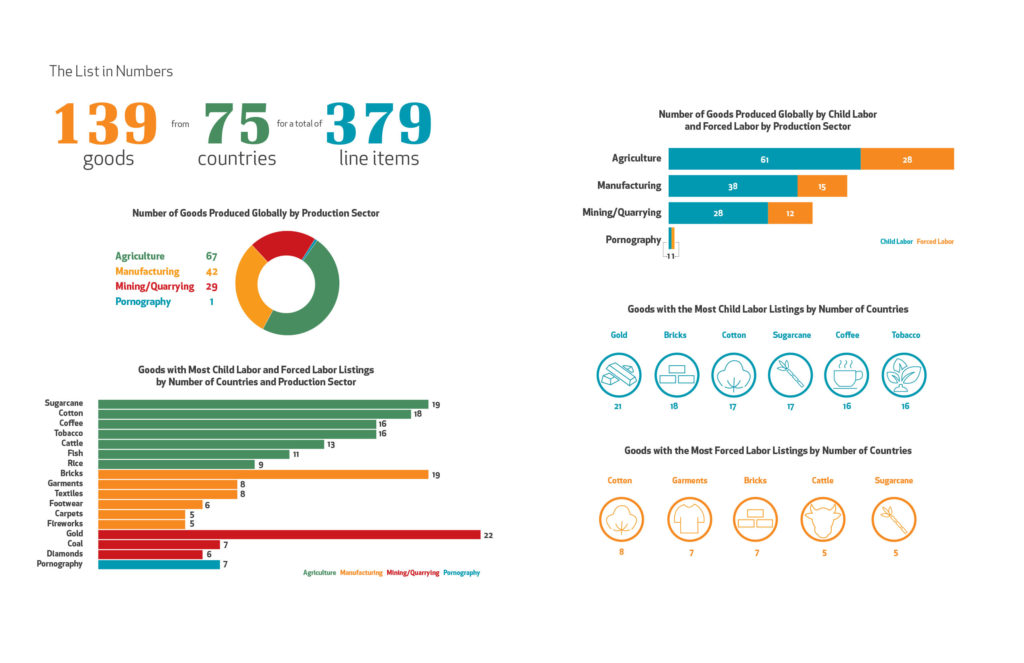 I created a Facebook group that has some great Fair Trade companies for clothing that you can order from and support businesses with ethical work practices.  If you want to join, click here.  Sadly there aren't many children's clothings sites I could find, so if you know of some great ones, please leave the links in the comments below!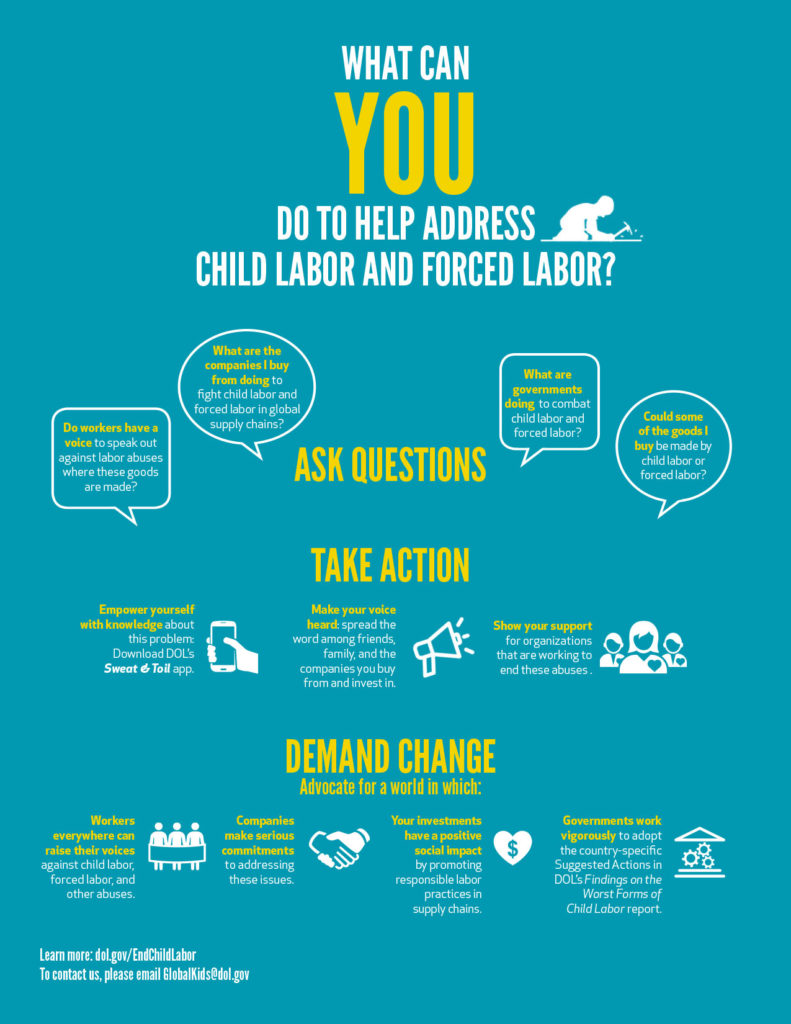 I also found this list from the United States Department of Labor that lists countries and what goods are being made by child labor and forced labor.  You can find companies who only get these goods from fair trade companies or just not buy these products to help reduce child and slave labor.  The best thing you can do is buy less, reuse more and recycle as well!  Buying less and buying from thrift stores also keep clothing out of our landfills.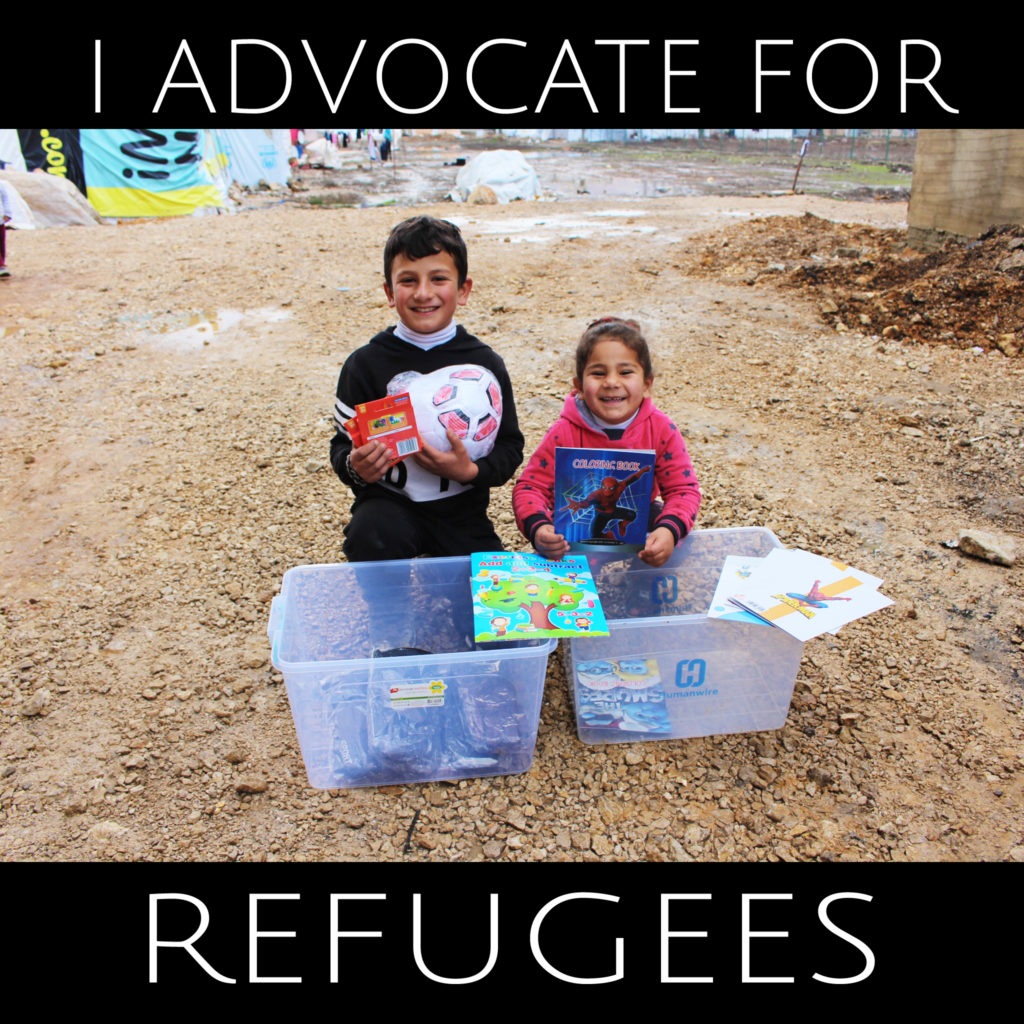 This last year has been one where I have felt so helpless with the refugee crisis that has been going on for years in Syria.  I found a non-profit that was doing some amazing things-then sadly, it went away.  Make sure to stay vigilant checking on any non-profit that you donate to.  Check their financials.  Make sure your money is going where it should.
Another organization I am involved in donating to is the International Rescue Committee.  They have local chapters in many cities, including Salt Lake City.  Right now you can fill out this form to oppose Trump's ban on refugees.  It literally take 30 seconds.  There are many things you can do for your local IRC, including monthly donations, volunteering your time, give gifts and much more!  "The IRC and its partner organizations have responded by rapidly delivering vital lifesaving aid to these crisis areas. In 2015, 23 million people in more than 40 countries and 26 U.S. cities benefited from IRC programs that help restore health, safety, education and economic well-being to those devastated by conflict and disaster."
I also donate to the LDS Humanitarian Fund.  One hundred percent of every dollar donated is used to help those in need without regard to race, religion, or ethnic origin.  Love this quote by Dieter F. Uchtdorf, a former refugee: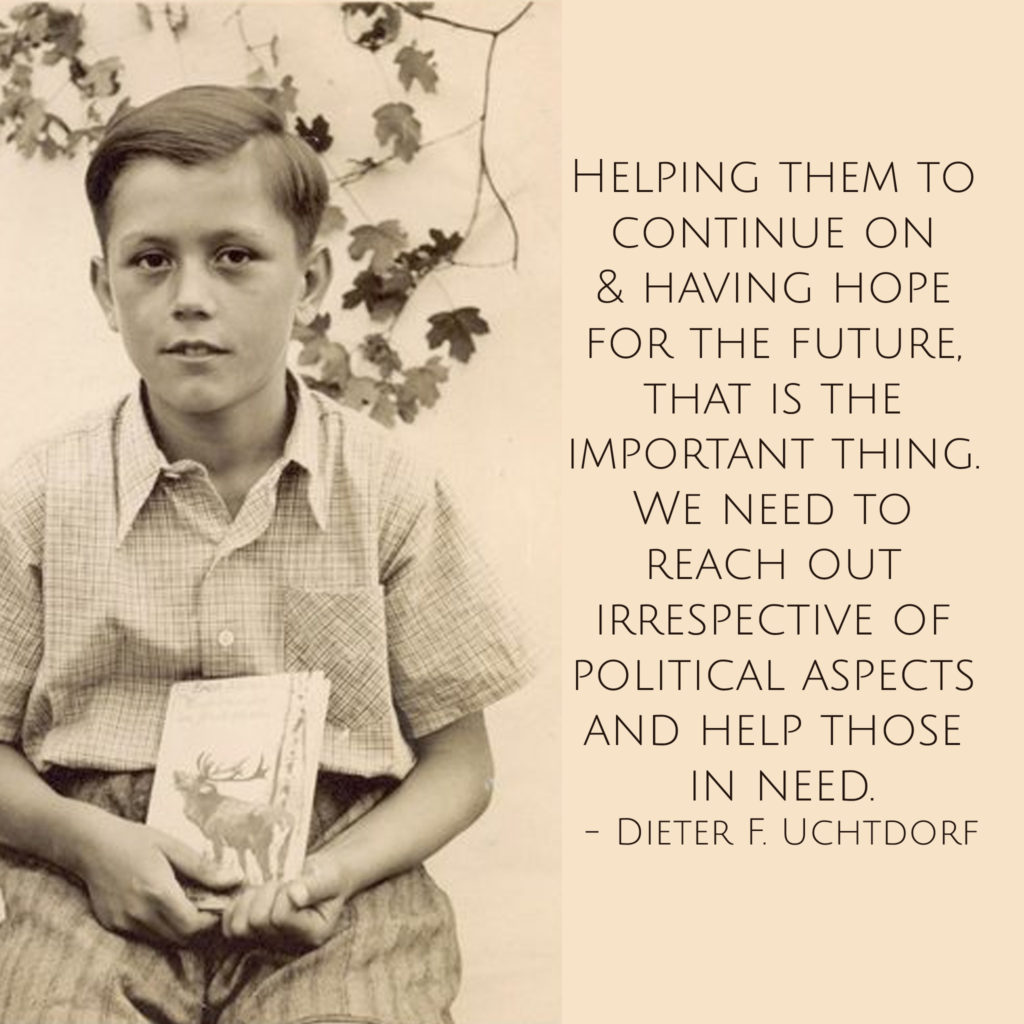 Another great local organization in Utah to help out our local refugees is the Refugee and Immigrant Center in Salt Lake.  They are always looking for volunteers and donations.  The non-profit I chair, United for Adoption, did a diaper and wipe drive for them.  Some of our local refugee families were using just one diaper a day since WIC doesn't include diapers.  A really great resource you can use to get to know more about immediate issues, who to call (your reps) and even what to say is 5 Calls.  Seriously such a time saver!!!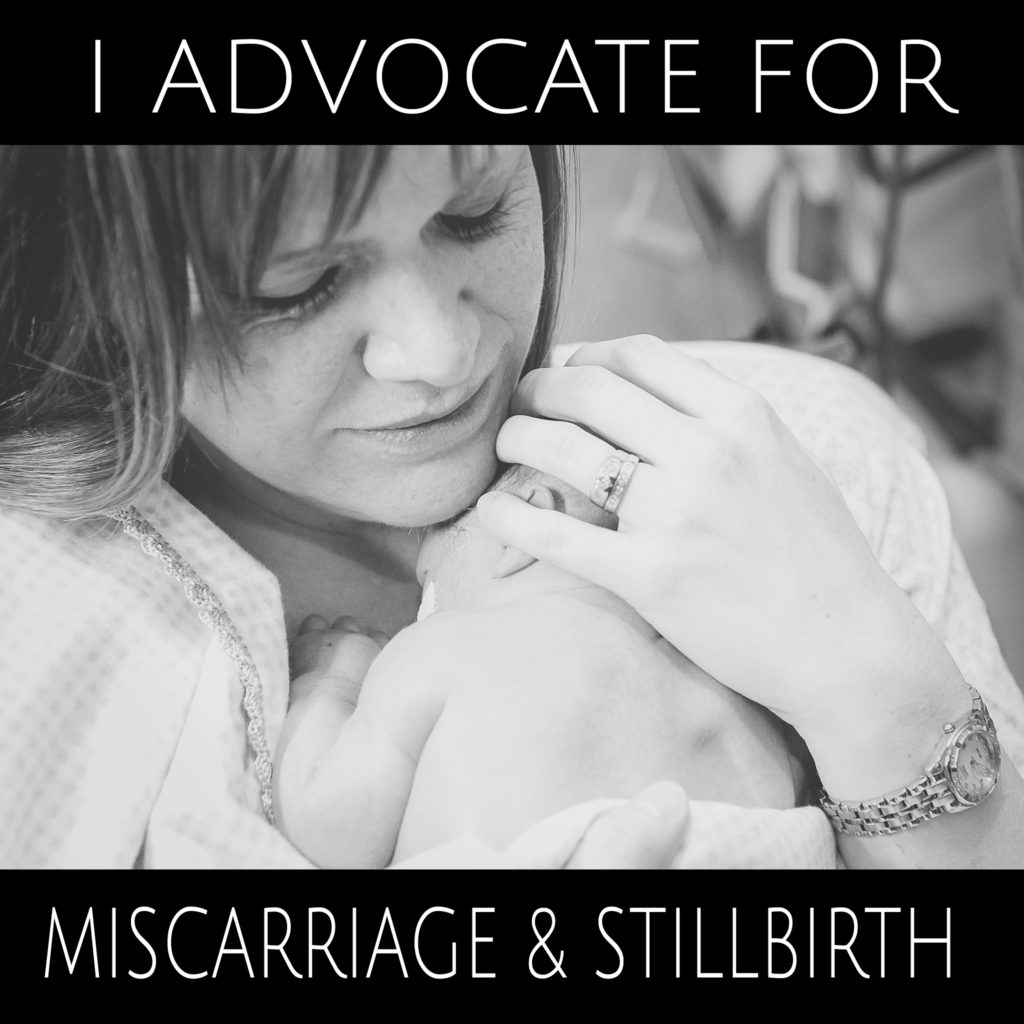 For three years I volunteered in the hospitals taking picture of stillborn babies for their families.  Sometimes I am still able to provide this service and although it is really hard, it is something I am passionate about as these are the only images they will have of their sweet babies.  One in four pregnancies end in miscarriage, stillbirth, or infant loss.  It is a subject that more women need to be able to talk about and I am so happy that to me it seems like over the last few years, this topic has become less taboo.  When you feel like you aren't alone and have support systems through this tragic time, it helps so much.  One of my favorite local organizations that I was able to work along side is Utah Share.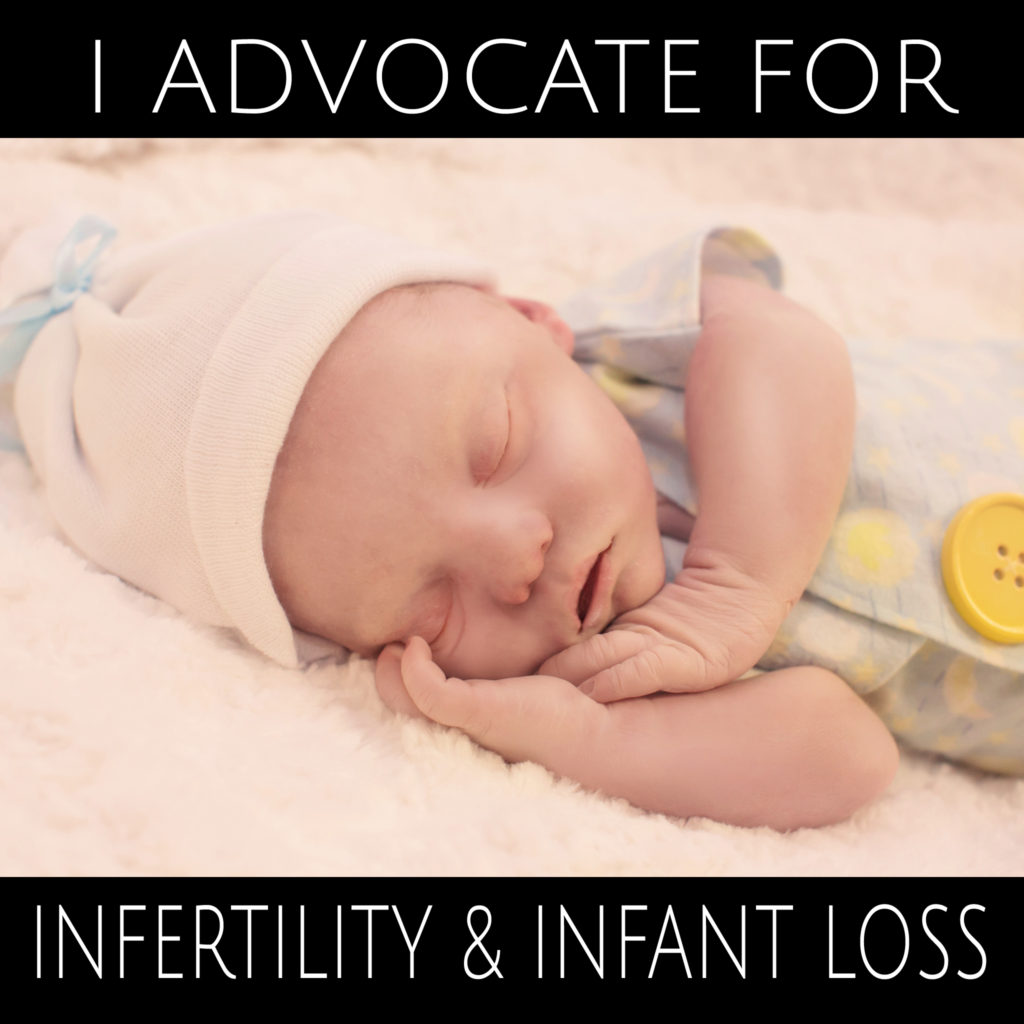 This organization is ran completely by volunteers who have all experienced the loss of their child.  They go to the local hospitals at all hours of the day and night and do footprints, handprints and molds for these families.  They provided memory boxes, clothing, keepsakes and support groups.  They are always in need of donations for their supplies they provide for these families as well as donations like blankets, clothing, and diapers that are made to fit even the tiniest of babies.  If you don't have a Share organization near you, you can contact your local hospital and ask them what they need for their bereavement kits for these babies.  Another great organization to look into is NICU Helping Hands.  As a former NICU mom, the NICU has a special place in my heart.  They do a program called The Angel Gown Program where they sew former wedding gowns into burial clothing for these angel babies.  So many losses happen early and there isn't any clothing that can fit these little babies, so this is a great service you can provide if you can sew!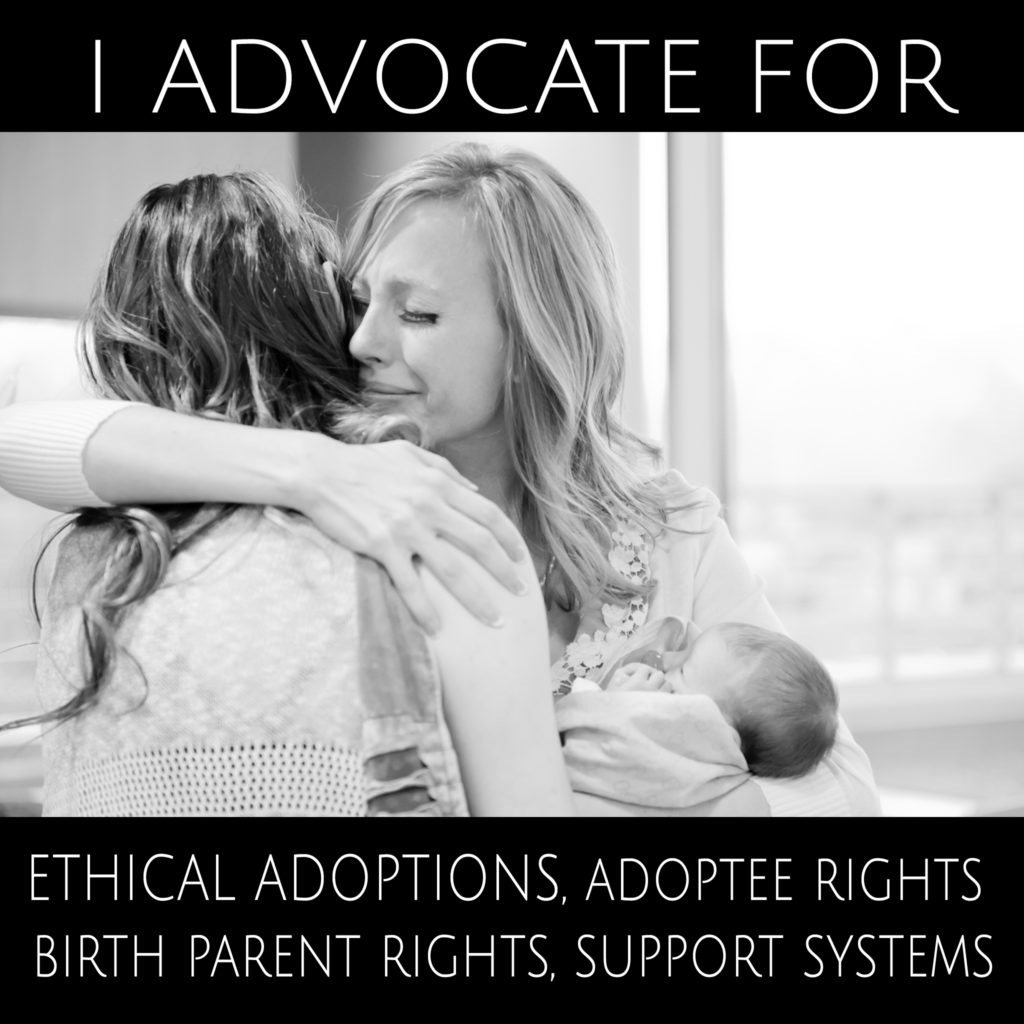 Another issue very close to my heart as an adoptive mom is Adoption Advocacy and Education.  I am the Chair of United for Adoption.  UFA is an organization comprised of adoptive couples, birth parents, adoption professionals, and others who support the ethical practice of adoption. Together, UFA members work diligently to strengthen and promote the institution of adoption.  I love to try to educate as much as I can on this subject because much of the media on it is not realistic.  Birth parents are often portrayed in negative lights and that is far from the truth!  I did a series on Adoption dot com that helps you get to know real life birth mothers-check it out!  I also advocate for ethical adoption practices, especially with adoption laws and agencies.  Some things you can do if you are a birth parent, adoptee or adoptive parent is volunteer in your local high school health/adult roles class and tell them your adoption story.  You can also speak on panels with adoption agencies or even through UFA.  Sharing your story is a great way to educate others on the realities and complexities of adoption.
One very important piece of legislation that needs to get passed ASAP is the Adoption Citizenship Act.  Here is a little about what is going on with that: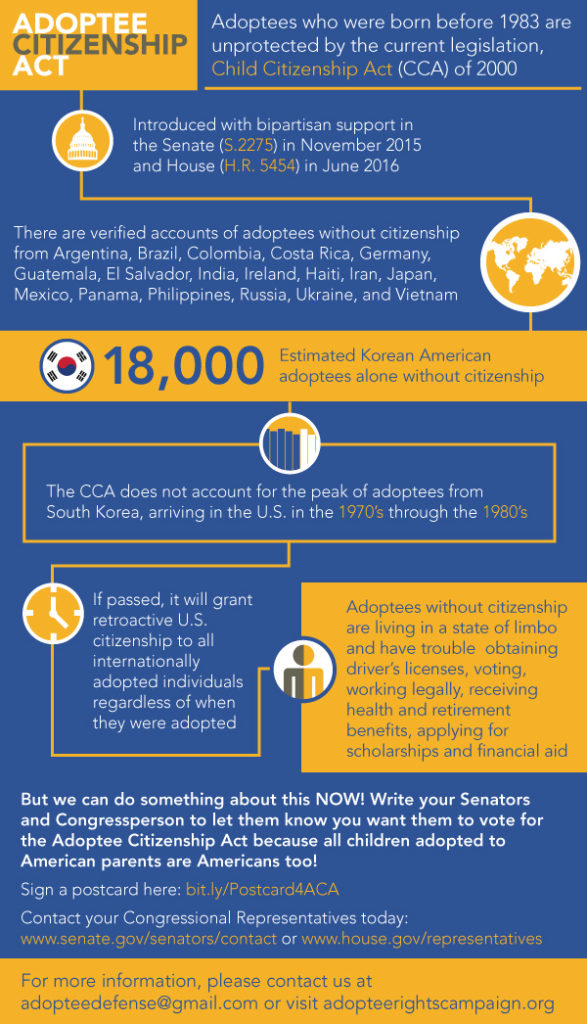 Please contact your local representative RIGHT NOW and please let them know this needs to be passed ASAP so people like Adam Crasper don't get deported because of a technicality in their adoption.
Are you still reading?!?  Just a few more!!!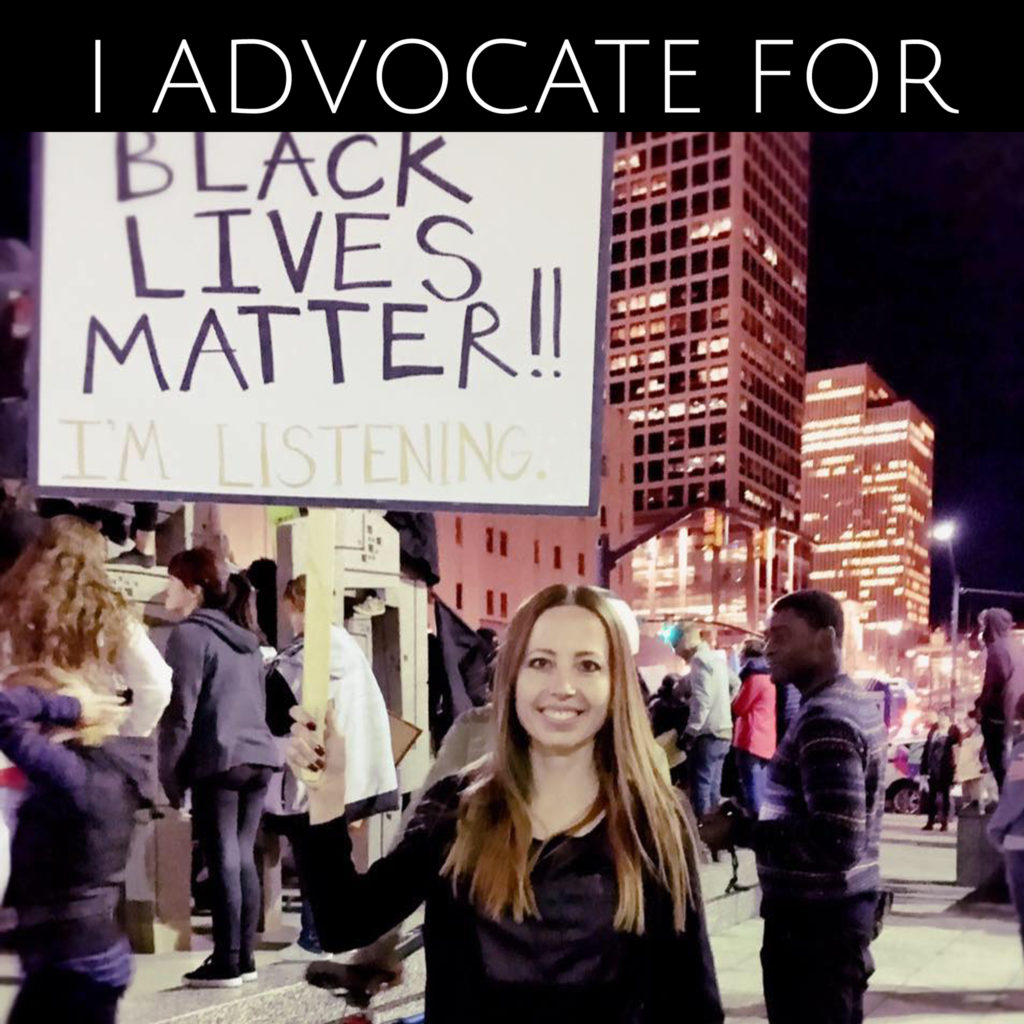 This last year I got quite involved in the Black Live Matter movement.  Now before you stop reading, let me clarify a couple of things that always come up.
This is NOT an anti-police movement.  I am part of the Community Advisory Board for Salt Lake City which is a group of citizens, police officers and city officials that work together on this issue.  I love what our SLCPD is doing  under the direction of Chief Mike Brown and Mayor Jackie Biskupski.  They have hired one of my favorite people ever, Dr. David Parker, as a consultant with the department who is also an educator and Transformational Culture Consultant AND a children's author!  He does implicit bias trainings with the police department and has even done training for Trans Racial Adoption for UFA and really is amazing!  Attending these meetings has been great because I get to see first hand how our police and citizens are working together to bridge the divide.  I would highly recommend contacting your local police department or city to see what you can do to help.  I realize that there are a lot of negative things posted in the media about this movement, but I would suggest you go to your local police and see what is really happening and what they are doing to get more deescalation and implicit biased trainings.  You can also go to educational classes through the police departments to learn more about their job and what to do in situations.
Please don't say ALL LIVES MATTER.  There are so many reasons why this statement is hurtful and counterproductive to healing the divide.  I made this checklist a while ago to help you see how far we all need to come before we really can say All Lives Matter.  We must show by our actions, our purchases and our words that we truly value all life equally before we can truly say that phrase.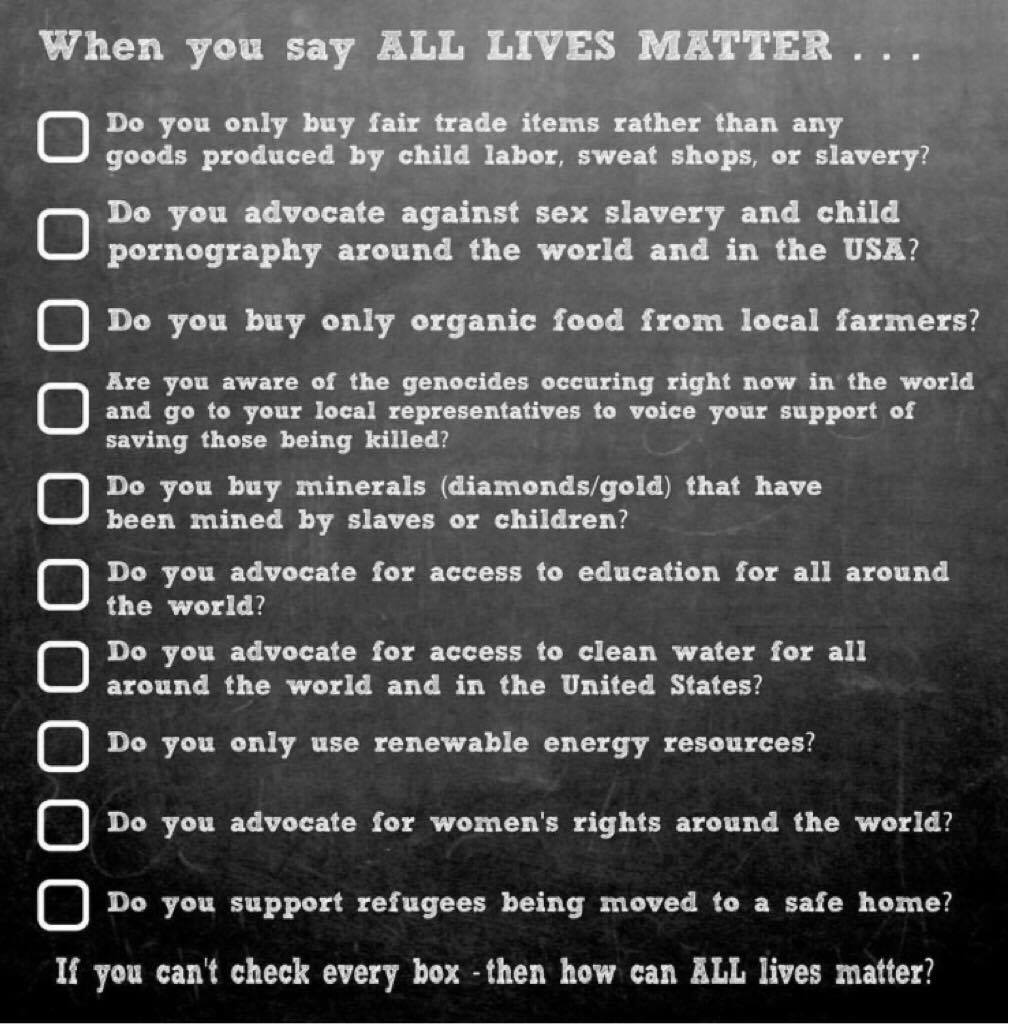 This checklist is also just a great resource of other issues that you can look into advocating for!   Some things I would highly recommend watching are:
What Does it Mean to Be White (also available as a more comprehensive book here).
Pretty much anything from Jane Elliot like this clip, or any of her Angry Eye experiments like this one from Oprah.
Tim Wise is also an excellent resource.  A great book is White Like Me, or some of his lectures like this one or this one.
These are really just the tip of the iceberg, but it will give you a good start on learning how to be a better ally.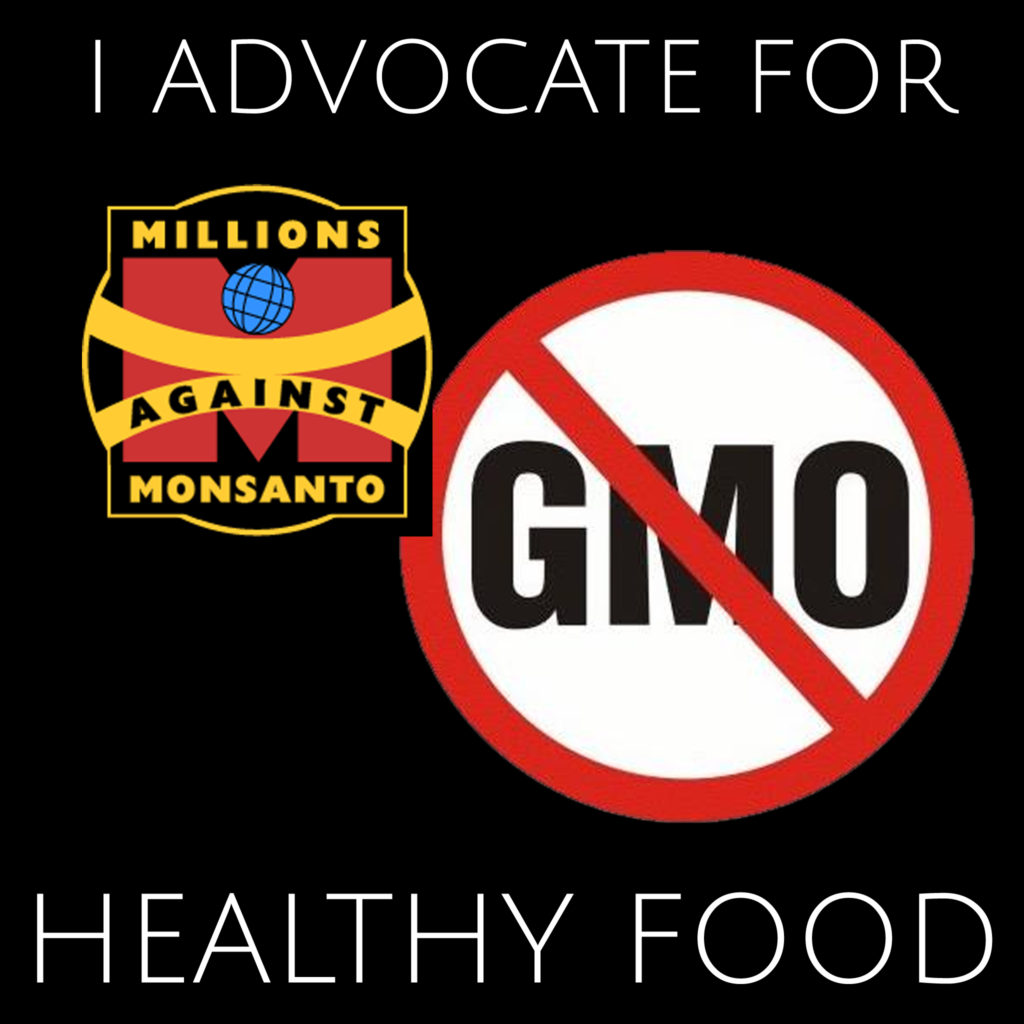 Watching Food Inc a few years ago really changed the way I buy food.  This is something easy that you can do every time you shop!  As much as possible, buy organic, Non-GMO food and support your local farmers.  You vote with your dollar, so make sure what you buy not only supports your local farmers, but is healthy for you and your family!  You can also go and sign the petition to repeal the Monsanto Protection Act.  This company drives local farmers out and controls our food.  Many countries around the world have banned this company and in Hungary, they even destroyed all Monsanto corn fields.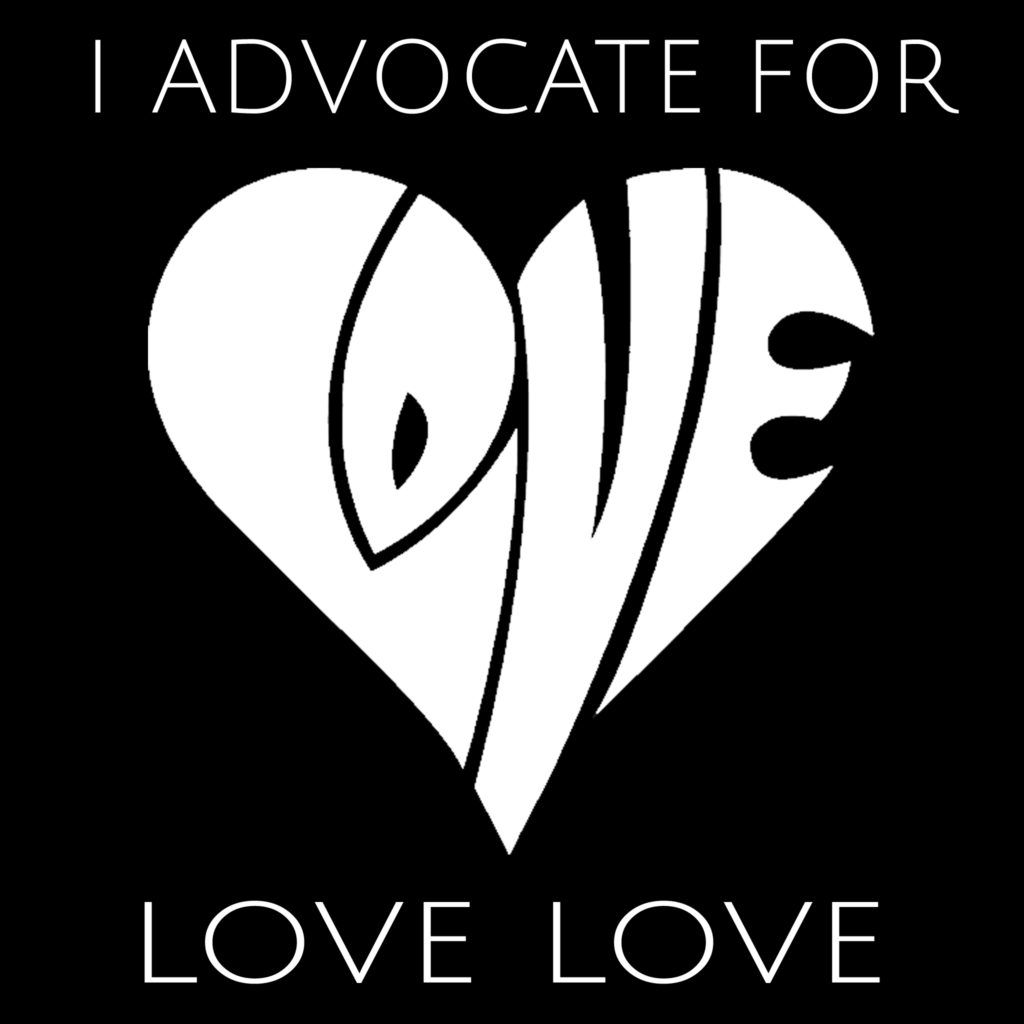 I want to end on LOVE.   If we are looking for ways to love our fellow human beings, you really will change your world.  Everyone deserves to feel loved and of worth.  Quentin L Cook said, "As a Church (LDS/Mormon) nobody should be more loving and compassionate. … Let us be at the forefront in terms of expressing love, compassion, and outreach. Let's not have families exclude or be disrespectful of those who choose a different lifestyle as a result of their feelings about their own gender."  Some organizations that are doing great things in Utah to offer support for the LGBTQ community and their family and friends is Mama Dragons.  This group of moms who celebrate, educate, protect and provide the love and support families in the LGBTQ community need to survive and thrive.  This Christmas my cul-de-sac donated to the Ogden Outreach Resource Center which is a non-profit collection of youth resource centers dedicated to transforming communities and saving lives through comprehensive programming, community advocacy, and training designed to promote positive outcomes for the LGBTQ community.  They have drop centers from Logan to Clearfield and provide housing and services to teens that have no where to go.  They are always in need of supplies like women's sanitary items, food, clothing and other basic needs as many of these teens are homeless or come in with not much besides what they can carry.  We were able to donate some DVD's and board games and they told us they love home cooked food/treats!  You can also volunteer your time at these centers as well!
If you have made it to the bottom of this, THANK YOU!!!  I realize there are SO many causes out there that you can go and spend your time and money on, these are just a few that are close to my heart!  I'd love to hear about your favorites!   Comment below!!
And remember, to #GoAndDO!!!!