This year I decided I wanted to focus on advocacy.  I work with some pretty amazing people and I wanted to be able to share what they are doing in their community to make the world better!   Hopefully by following along you can get some ideas of ways you can implement some of these ideas into your community.  There are so many causes and organizations that you can help, even within your own family.  Helping everyone can get overwhelming, but I like to think of what Ronald Reagan said as good advice to follow.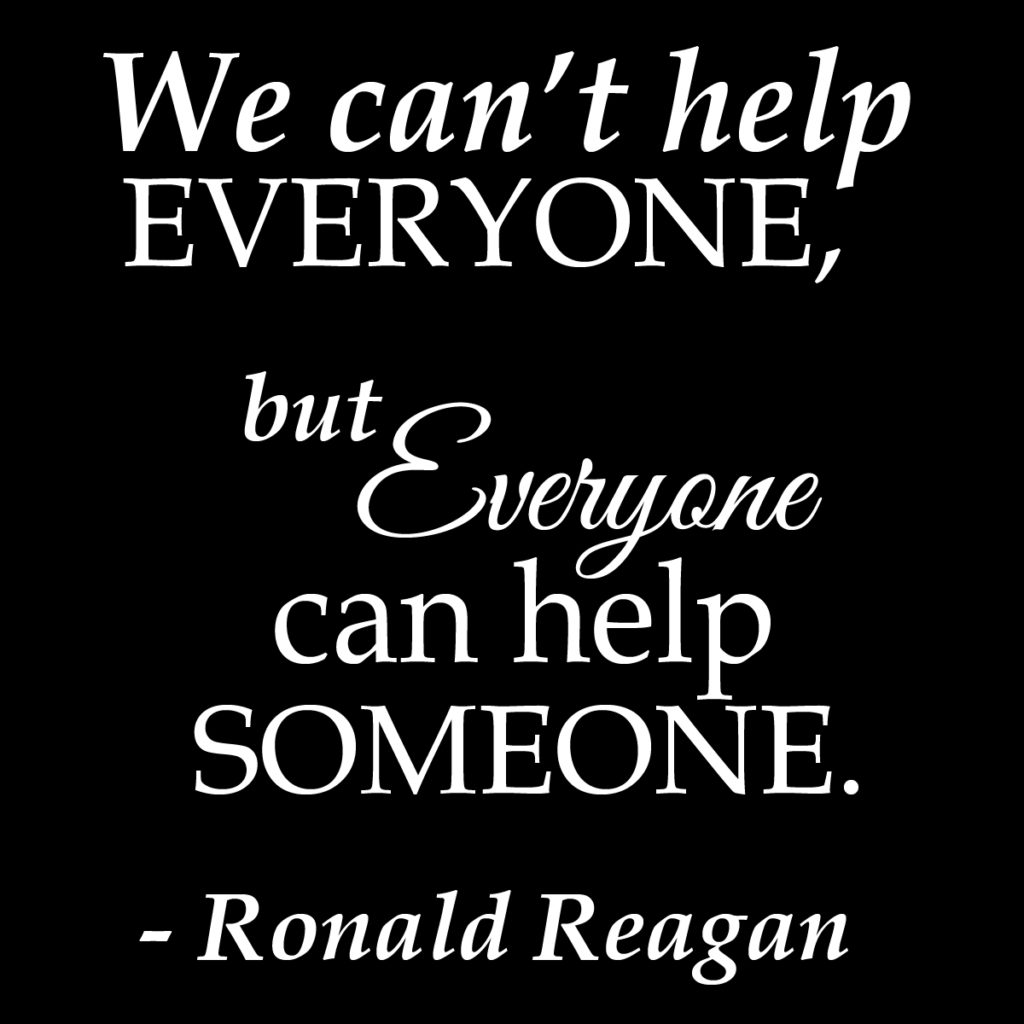 First up is my lovely former bride and friend, Aersta.  This picture was taken last year at her sister in laws wedding that I was so happy to be a part of.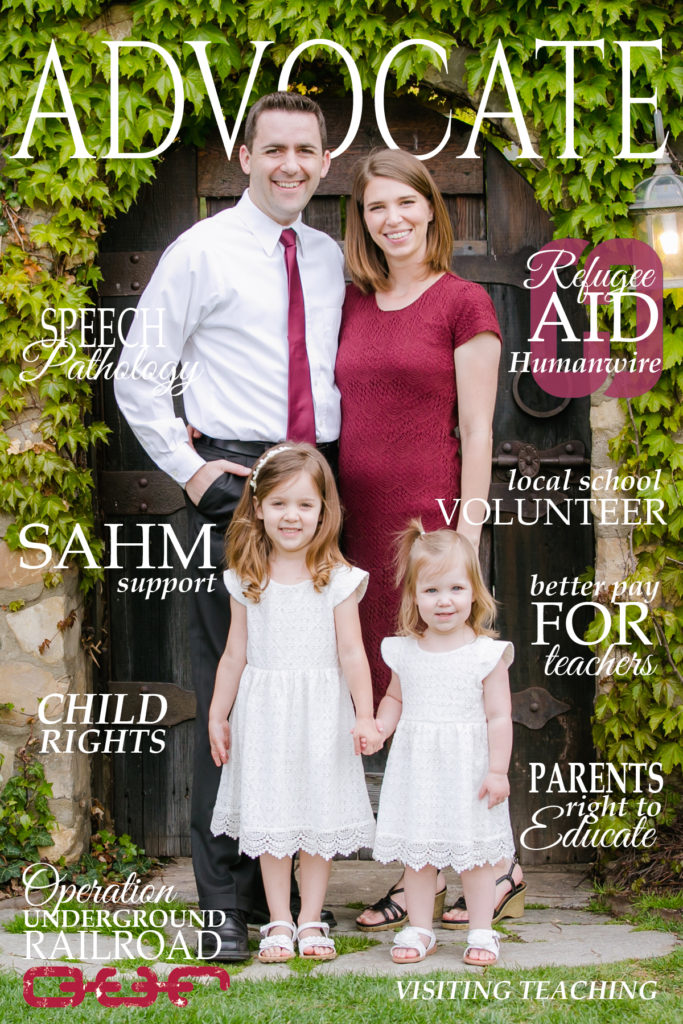 I have had the pleasure of keeping in contact with her family because of my job and to me, that is one of my favorite perks of my job!  Aersta is a Speech Pathologist.  She loves tutoring struggling students and has tutored Kindergarteners in reading and high schoolers in math. As a Speech Language Pathologist, she gives advice to anxious parents about their children's development.  She doesn't think it's much, but to parents, being able to communicate with their children is huge!   She often gives speech and language therapy to family members to help improve their communication skills.  Another thing she loves to do is visiting teaching regularly.  For those that are not familiar with this, in the LDS (Mormon) religion each woman is asked to go with a partner to a couple women in their congregation and visit them once a month.  To some it may not seem like much, but to the people they visit, it could be the only visitor they have that month.  For example, one of her favorite women she visited was an elderly woman at a nursing home.  Even though her mental capacities were not there anymore, all of the people in the home would light up for her visits with her daughters.  They loved seeing the children and were so sweet to them.  Anyone can choose to visit their local nursing homes and give of their time to those that may be lonely and in need of some company.  Aersta is the busy mom of three young girls, 4, 2 and 2 months old.  They take up all of her time, yet she still makes the time to do her monthly visits to the women in her community.
Since time has been of short supply with her three busy girls, she has found some organizations that she is able to give money to to help them in their efforts.  One organization that she is passionate about is Operation Underground Railroad, or OUR.  I saw the documentary, The Abolitionists, about this amazing organization this year and it is a must see.  OUR exists to rescue children from sex trafficking/slavery.  Aersta said of OUR, "I am very passionate about human sex trafficking, especially child sex slavery. Just thinking about it makes my blood boil, which is why I regularly donate to OUR. I'm so amazed at all they do for children."   Their promise to children is, "To the children who we pray for dialy, we say: Your long night is coming to an end.  Hold on.  We are on our way."  If you haven't heard of them, please check them out.  They are doing such amazing things in our world and our country.  If you are wanting to learn more about sex trafficking in the United States, I would recommend watching the documentary, "Tricked" on Netflix.  It changed my perspective on prostitution in America and how so much of it is not by choice.  January is Human Trafficking Awareness Month-find out how you can help at #EndHumanTrafficking.
Another organization she has recently become involved in is Humanwire.  This is one of my favorite organizations and one I think everyone needs to also look into.  Humanwire connects you with refugee families in five different countries.  You are able to sponsor a family or donate to a family items of your choosing.



I currently am sponsoring an amazing Syrian Family.  I have been able to Skype with them twice and through the generous donations of my family and friends, have recently been able to get them into an apartment and out of an abandoned building that had no heat, electricity or water.   You can go on their website and do direct donations and choose from the families wish list what you would like to give to them.  Even a $5 donation goes a long way!   Right now I am 2/3's of the way to our goal for this family, so if you are interested in donating, click here!  This is Mohammed and Lara with some donations that one of my friends sent to them.  Aren't they adorable!?  You can choose items from their wishlist too here.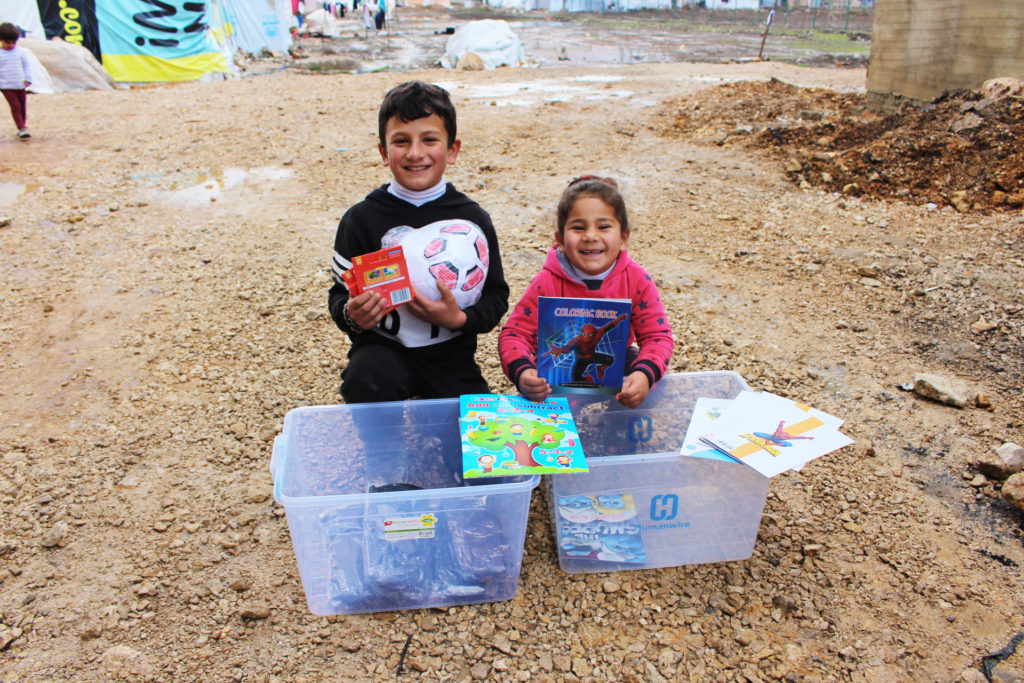 There are many local refugees that are in need of support as well.  A local organization in Utah to help our local refugees is the Refugee and Immigrant Center in Salt Lake City.  They are always looking for volunteers and donations.  One thing Aersta loves to do is befriend everyone she meets.  Being a stay at home mom can get lonely, so she is passionate about reaching out to those in her community and has found how much it has benefitted her.
In the future, Aersta hopes to homeschool her children or be highly involved in her children's school.  She would love to go back to work as a Speech and Language Pathologist or at least volunteer in her local school district as one.  She knows how hardworking teachers are and hopes that she can lighten their workload.  She would also love to get involved in her local government because she believes it is the best way to improve a community.  She wants to keep contributing to organizations she is passionate about, like OUR, Humanwire, LDS Charities/Humanitarian Services and Primary Children's Hospital.  She also is very passionate about education, children's rights, and parent's rights to educate.  She would like to see a larger variety of school choice for kids, smaller class size, developmentally appropriate curriculum, and better paid teachers.  Now those are causes I can get behind!
Thank you so much for being an everyday advocate Aersta!  I am so excited for this project and hope you all are too!  If you are one of my clients and want to be featured, message me!  I'd love to hear what you are doing in your communities, family and world to make it a better place!  I hope that you can find ways to give of your time and talents to those around you-let me know what you do!