This morning I got to spend some time with this awesome kid.  Elijah is full of energy and fun.  I love that in these sessions the kids really warm up to me super fast-I think it is because they are told before I am coming to photography their favorite things and they really get so excited about it!  So first he wanted to show me his awesome karate moves. He is currently a yellow belt and is hoping one day to be a black belt.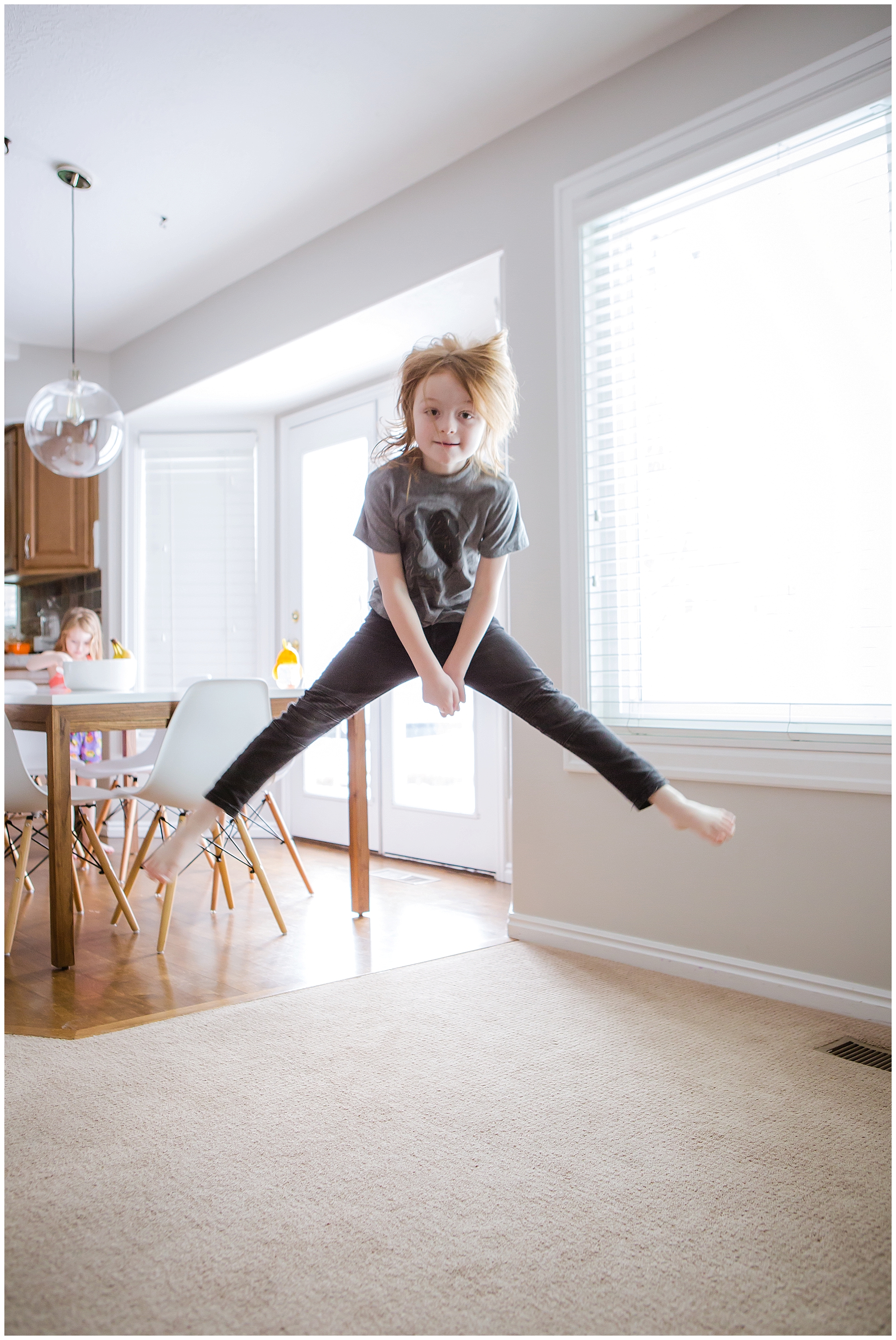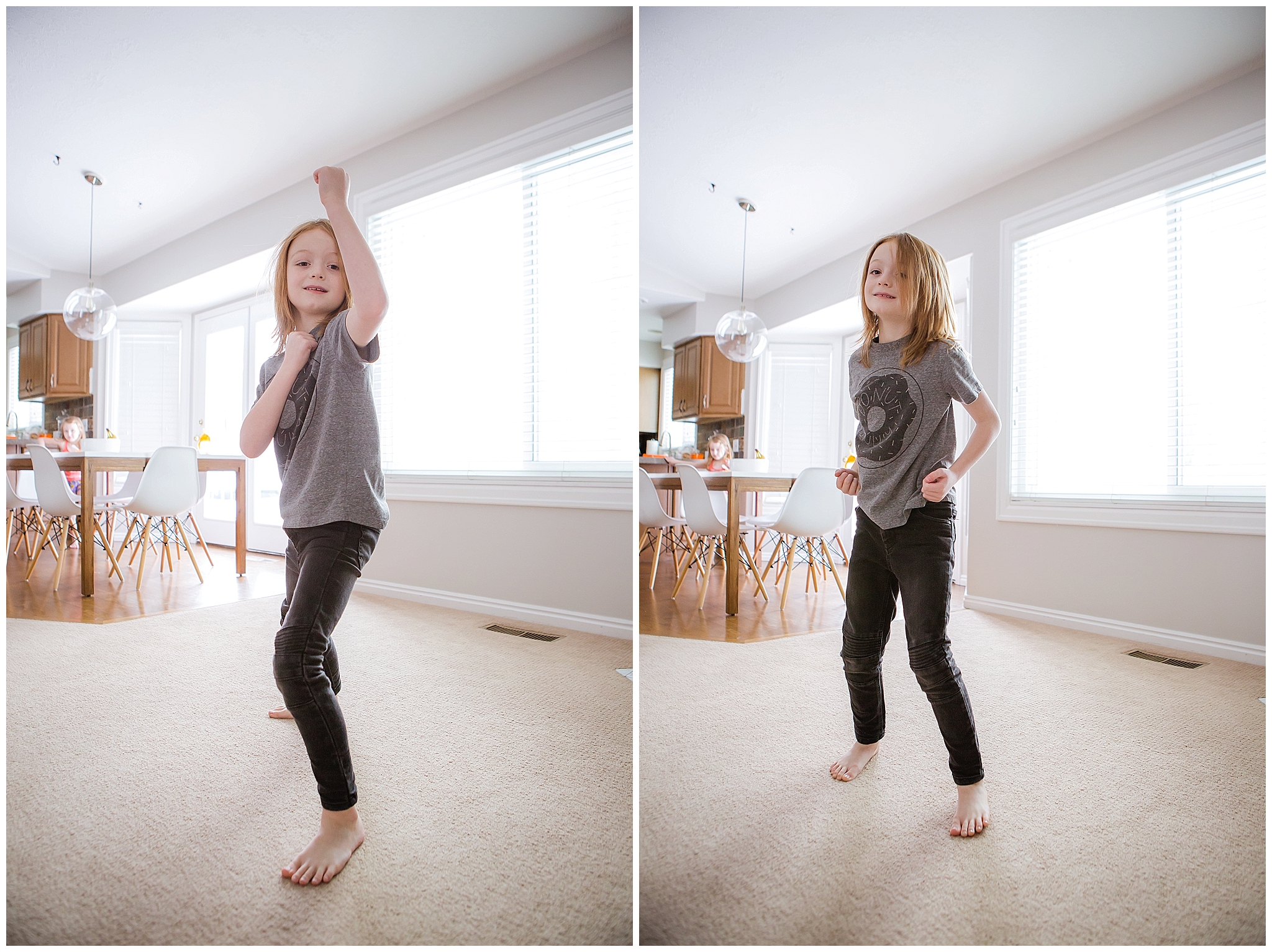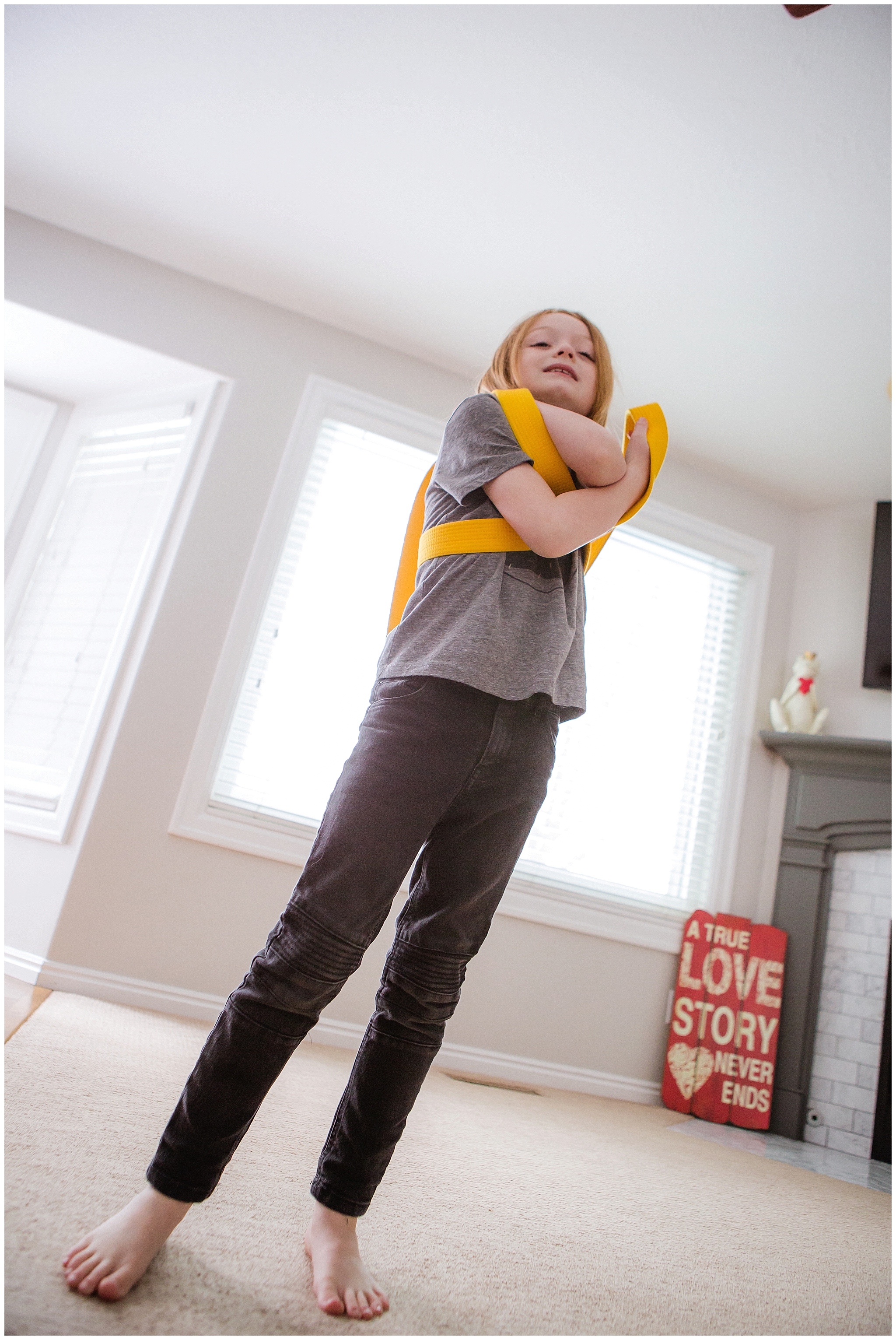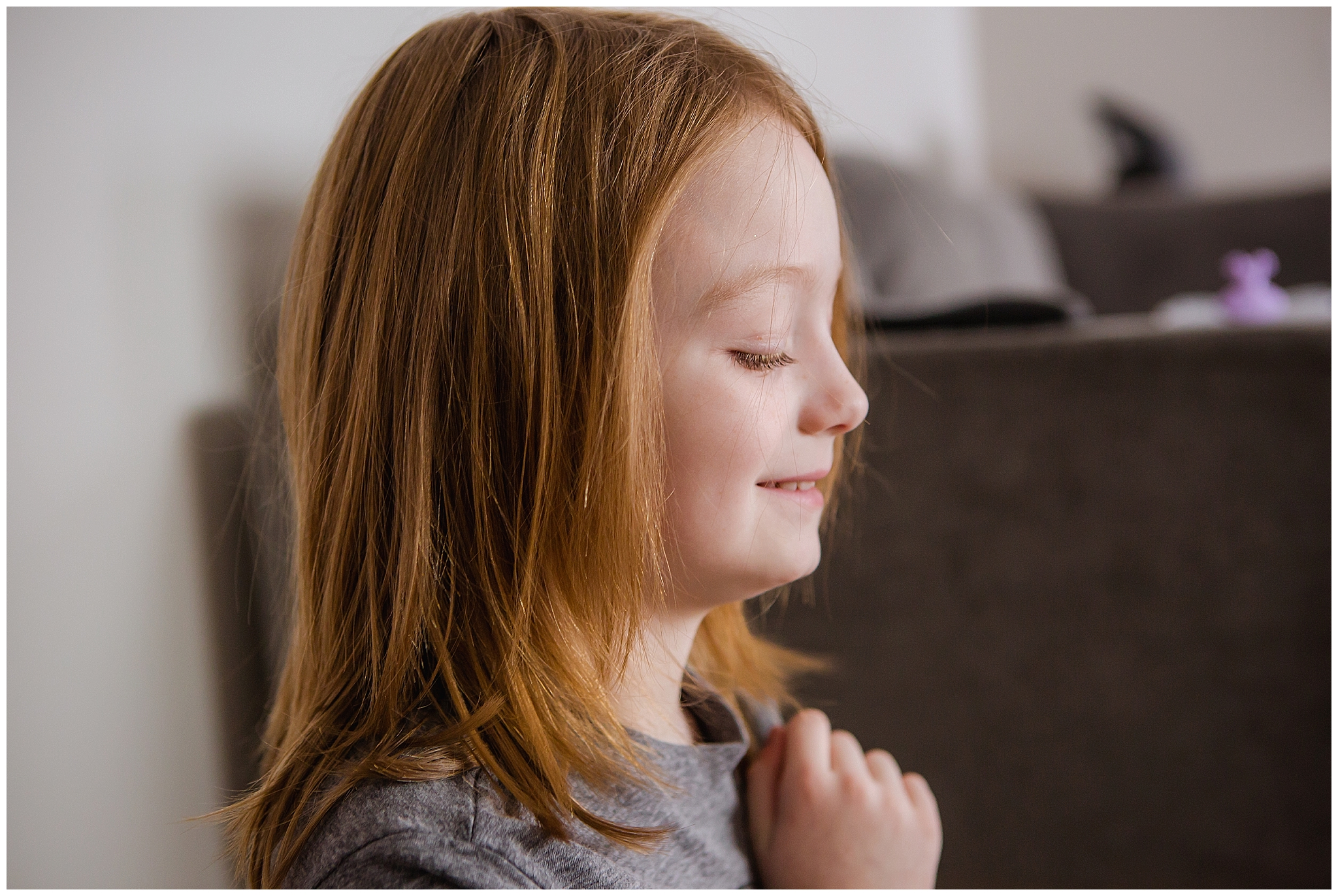 His sister was playing with LOL Surprise Dolls and he wanted to tell me all of their names, which ones had their original outfits on and which ones didn't and all of the accessories that went with each one.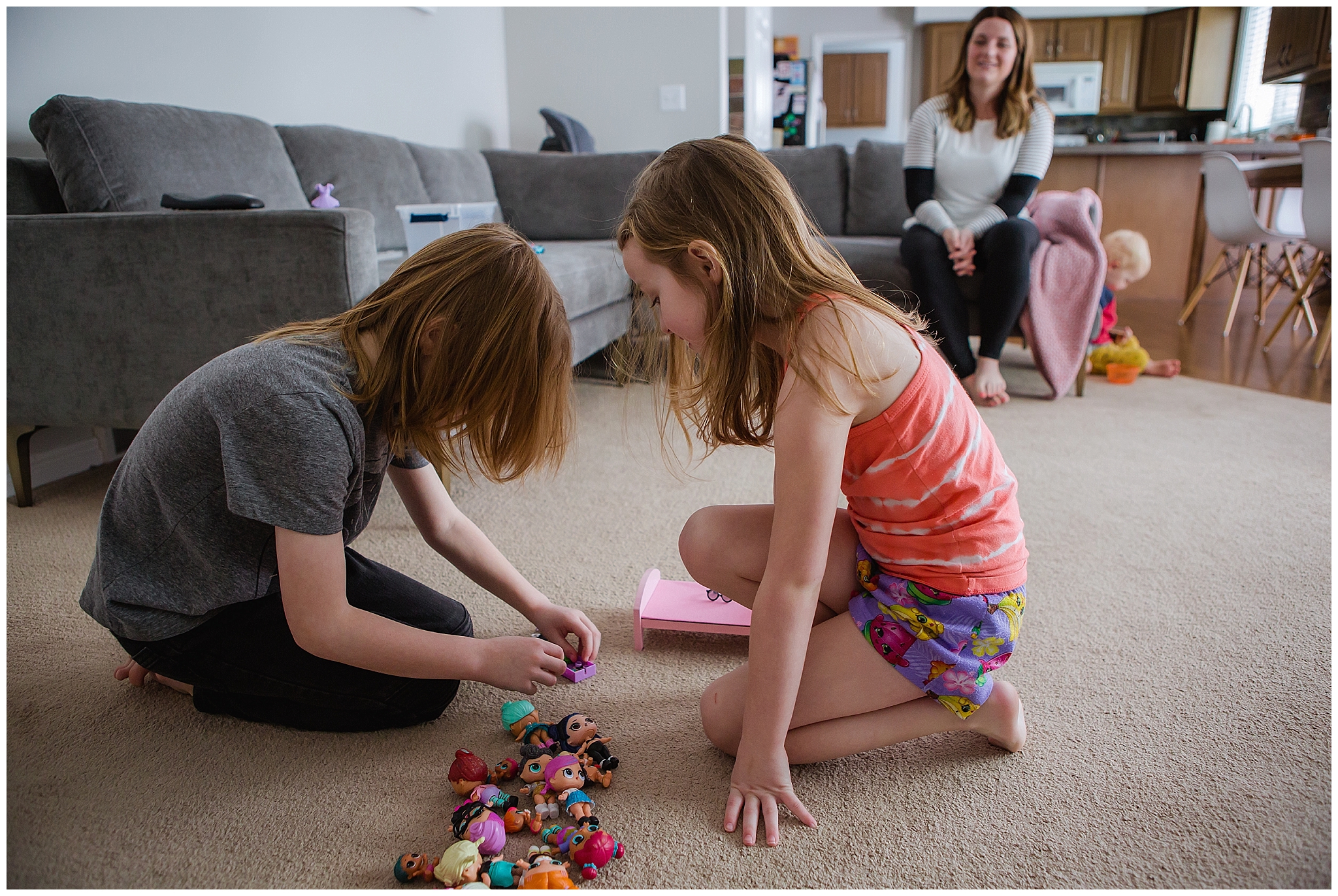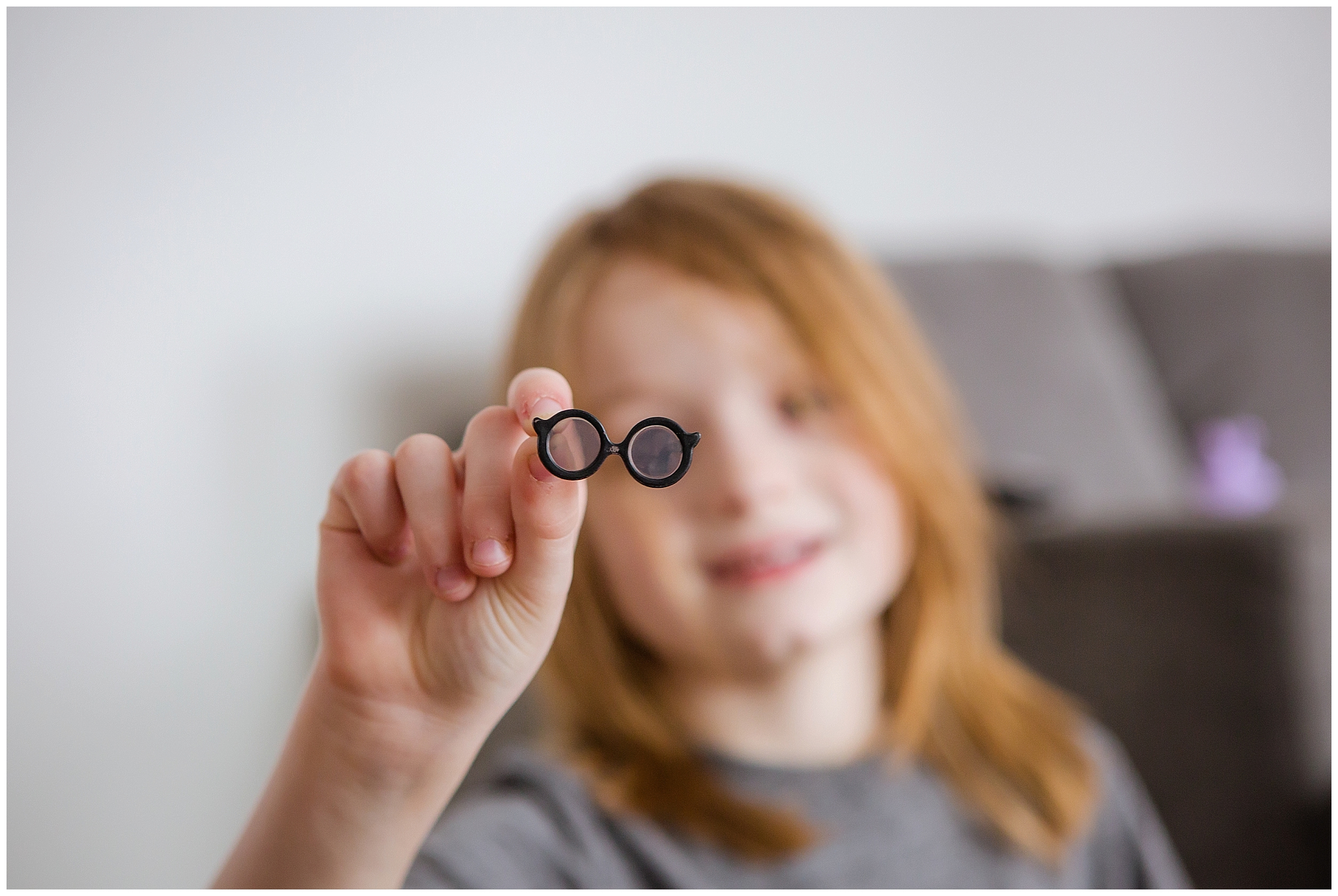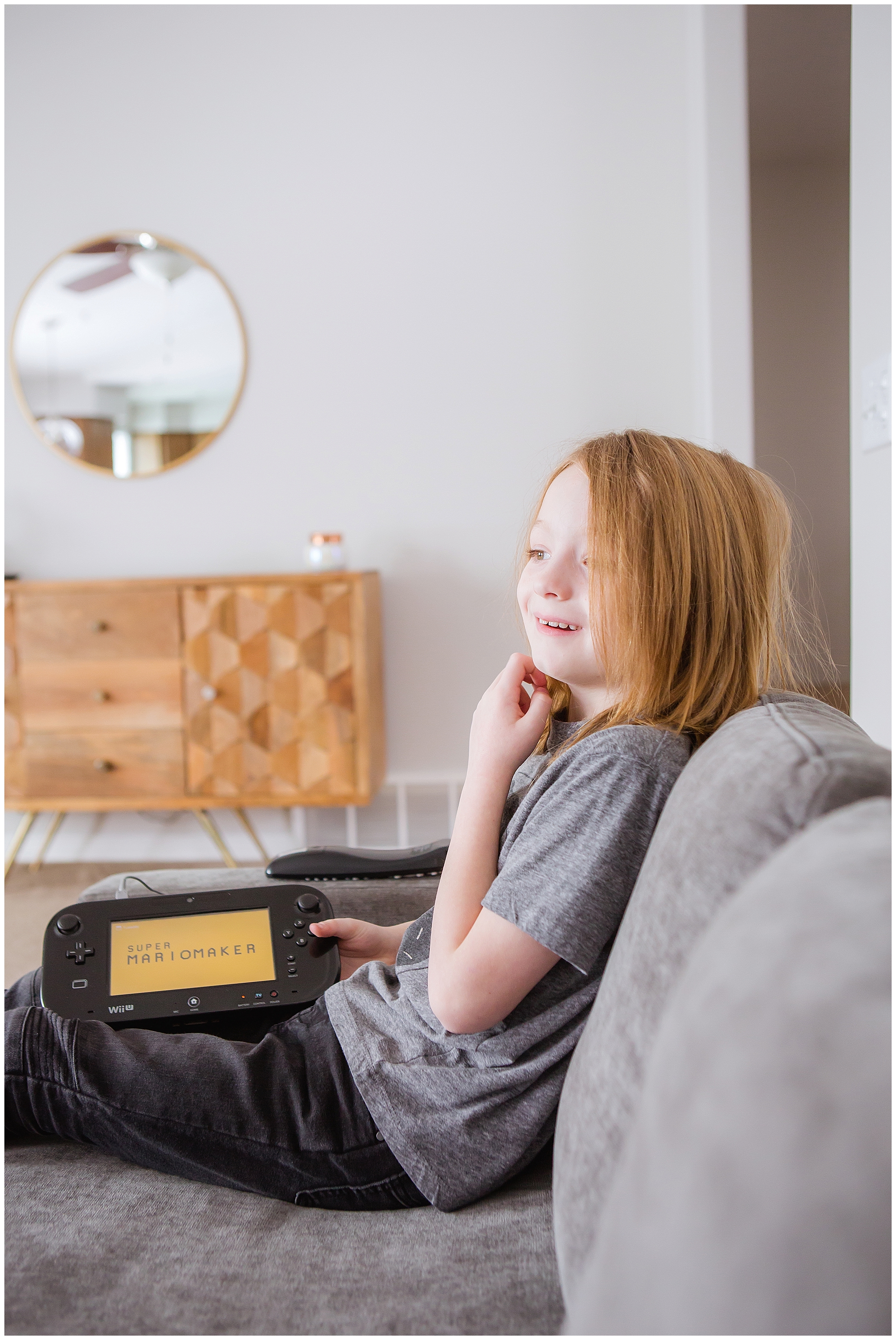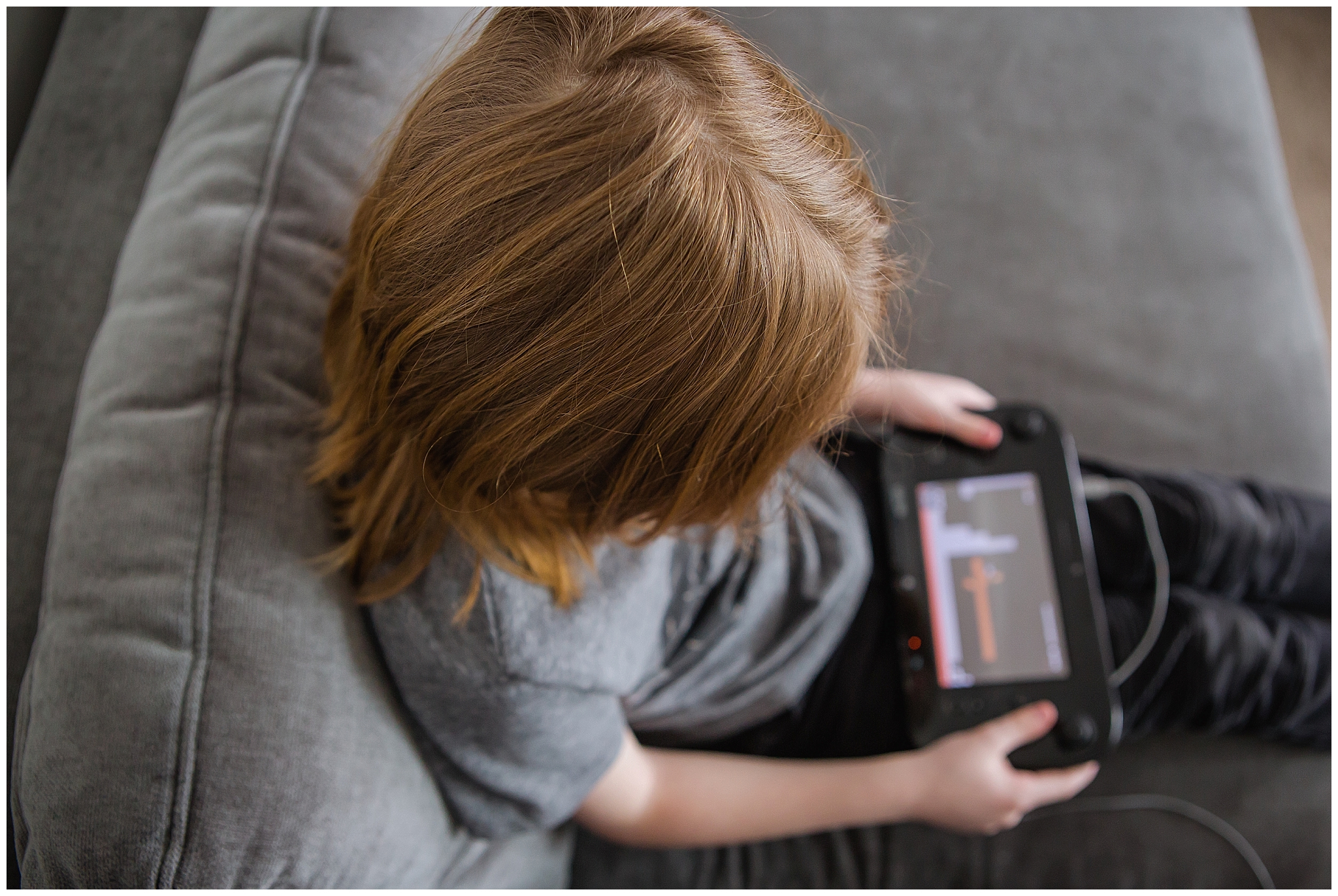 He was showing me his Mario Maker game and looked at me and said "I really think you are interested in this."  What I have found with these sessions is that the kids can really tell if you are interested or not in what they are doing.  I love that I get to learn from each of these kids about so many things and I really am interested!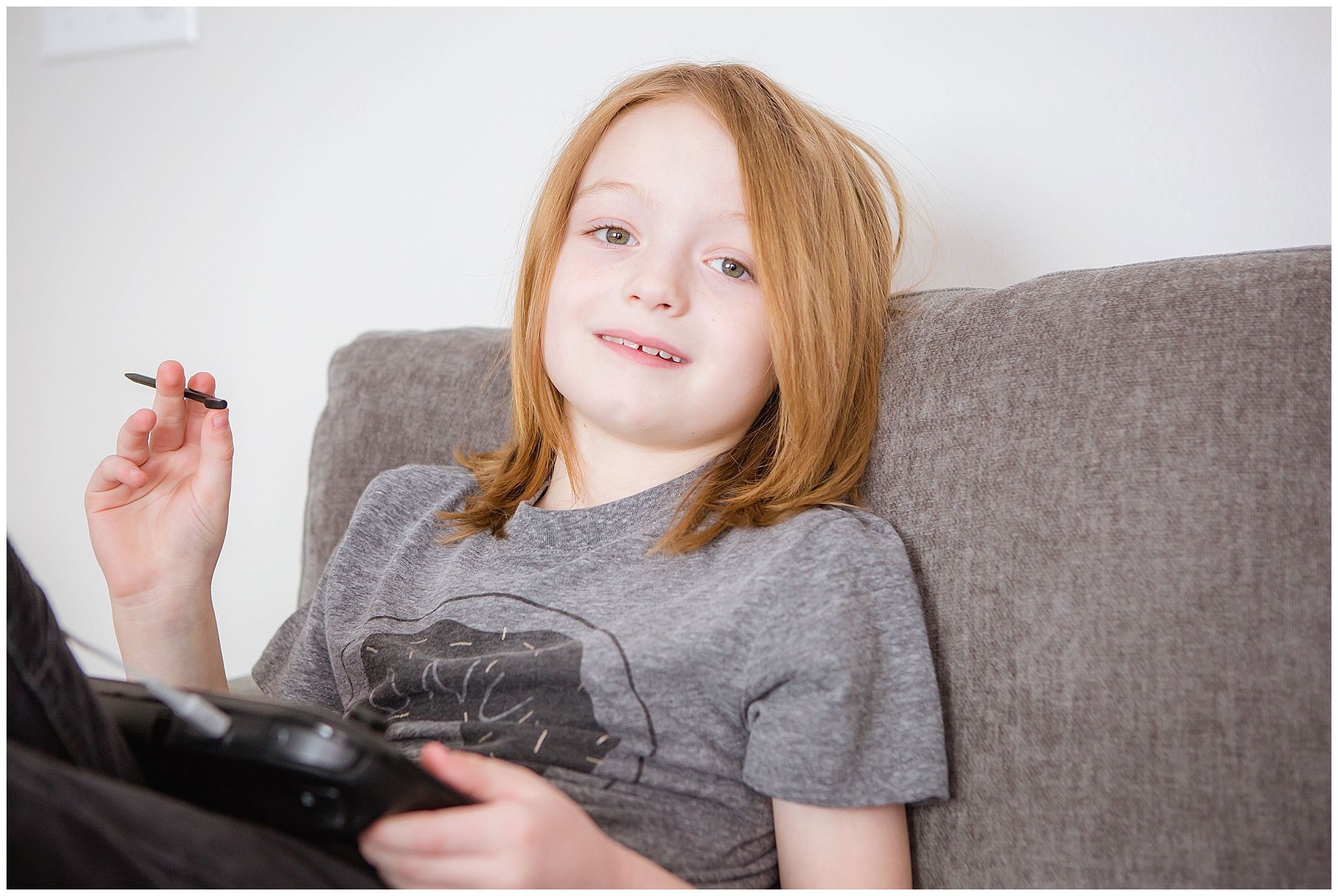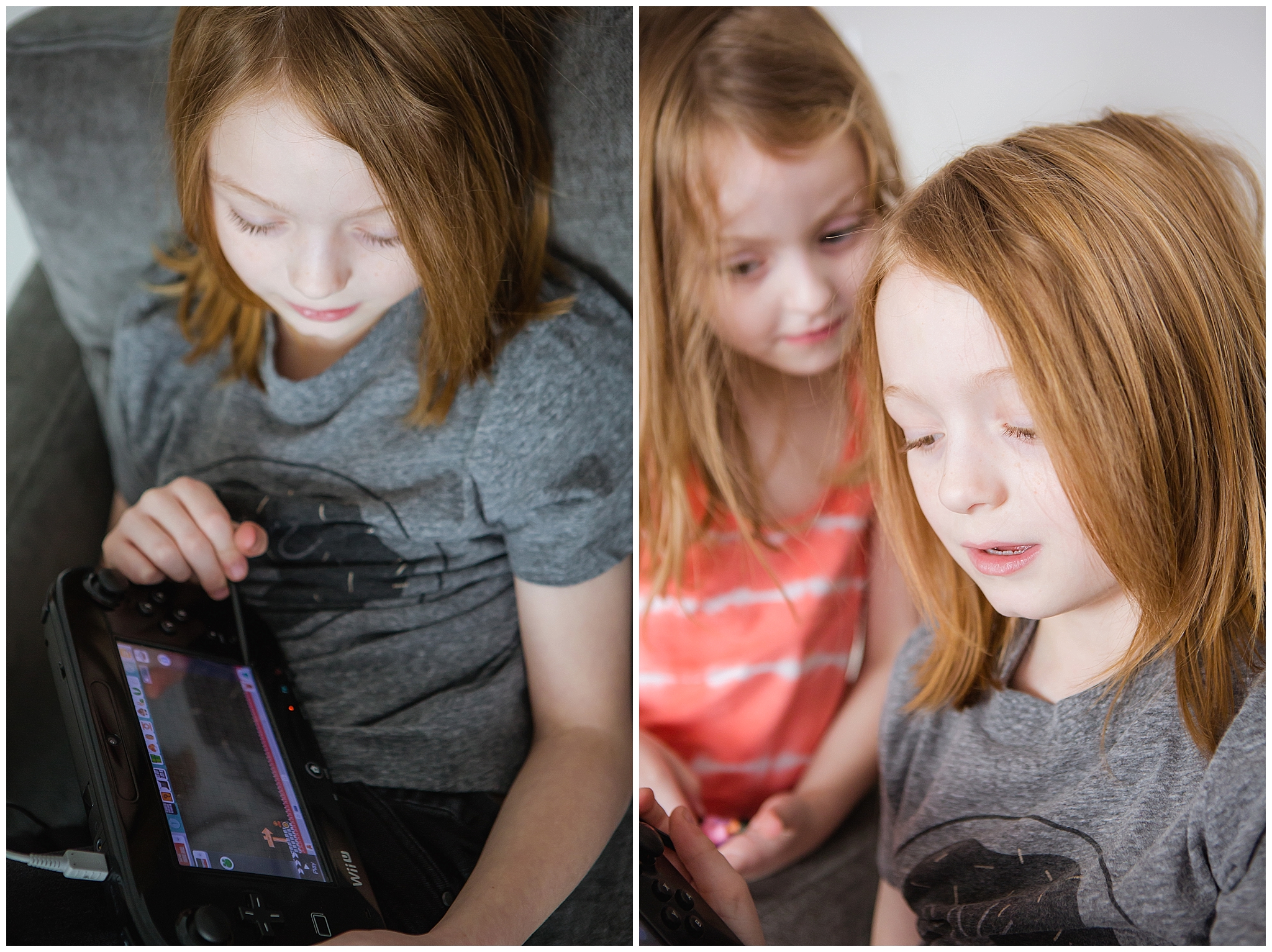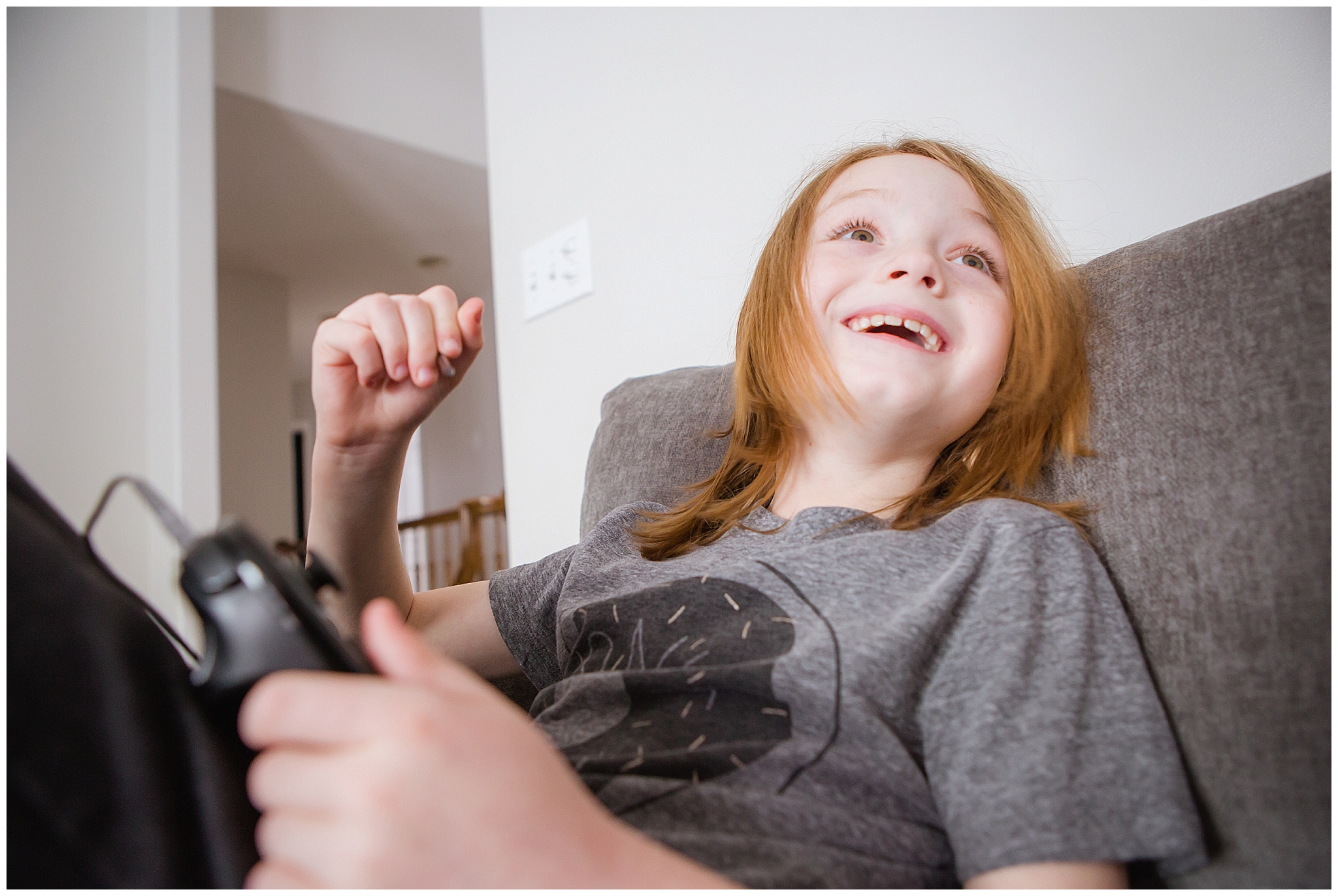 I love that his siblings gravitate towards him.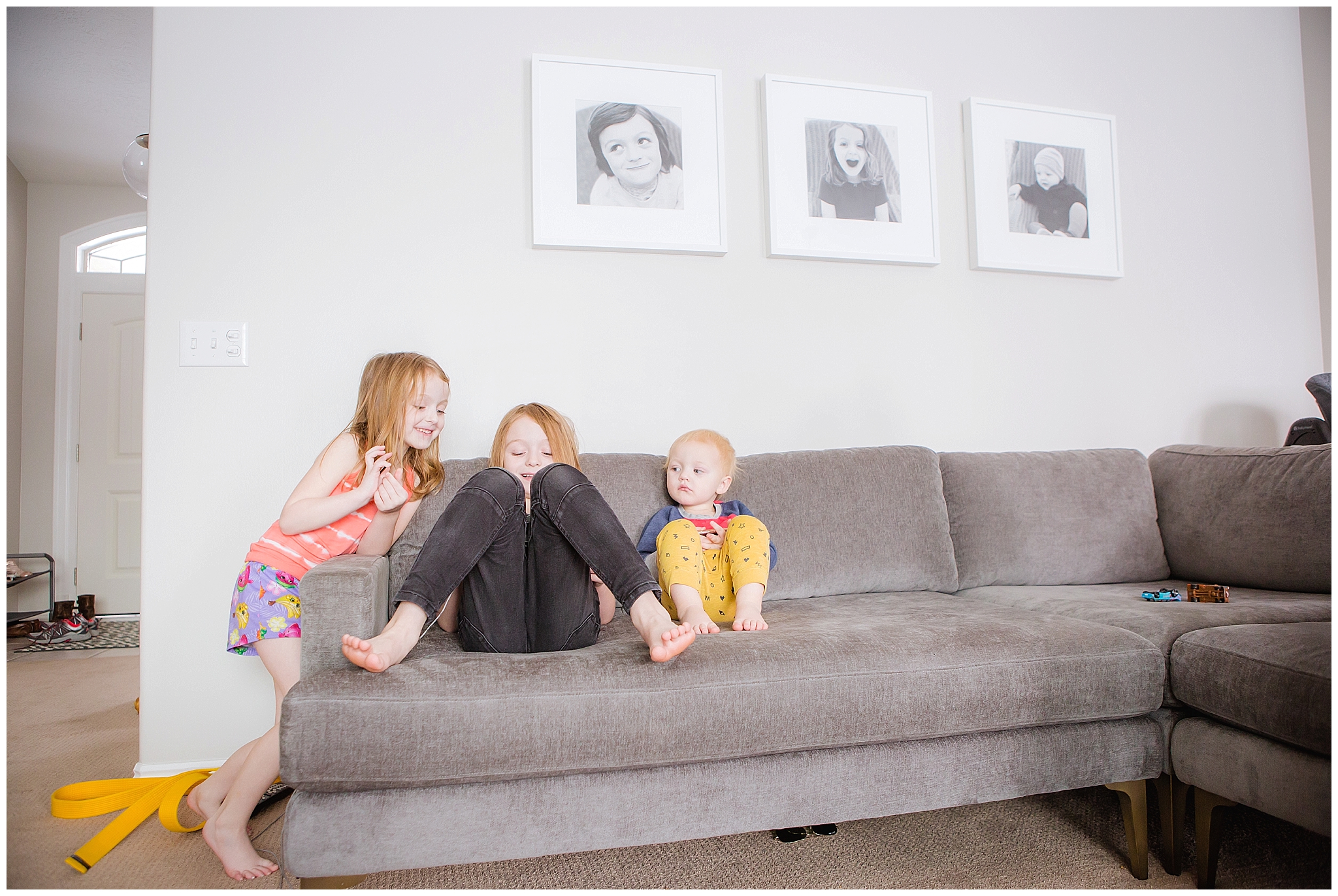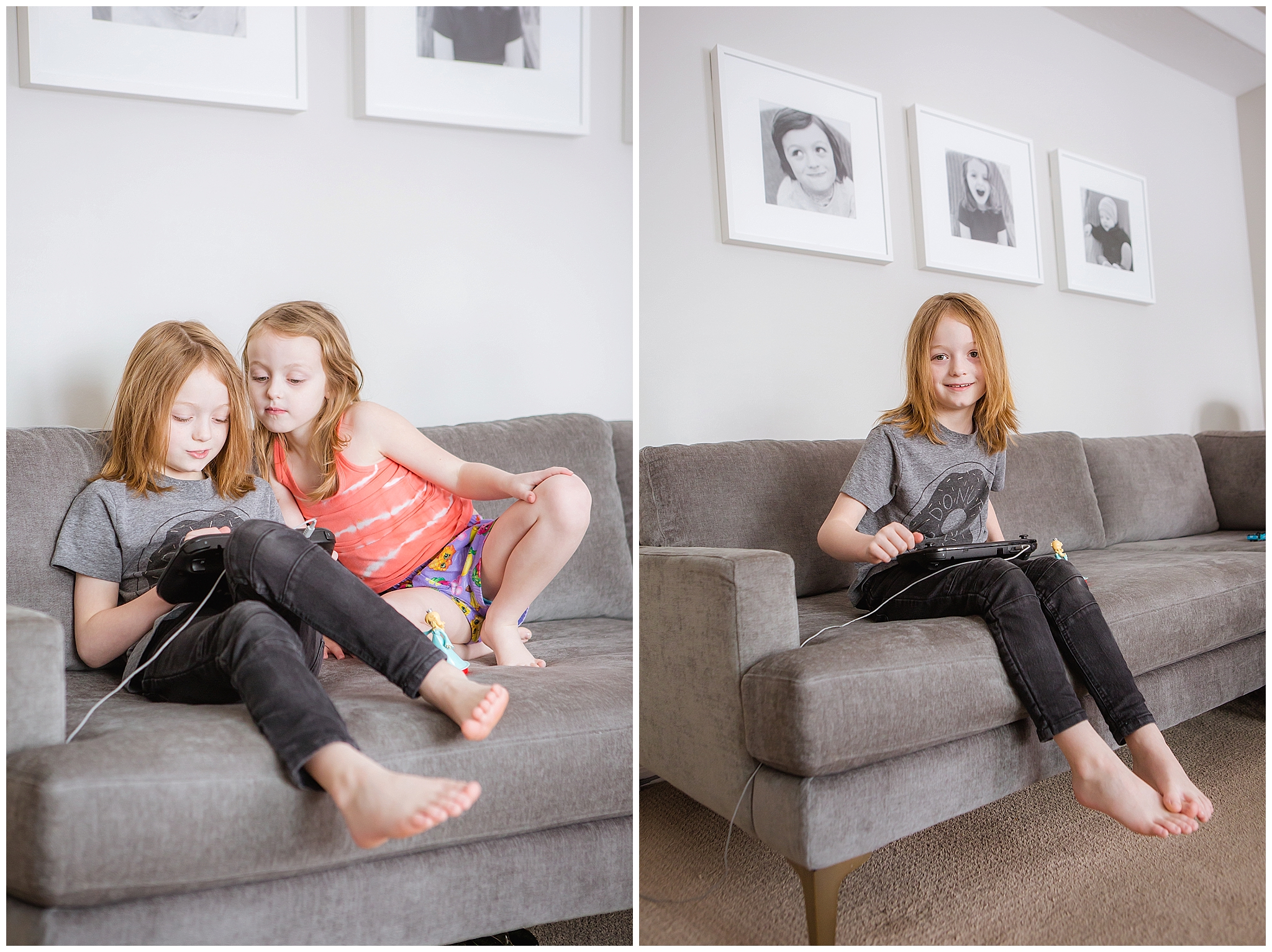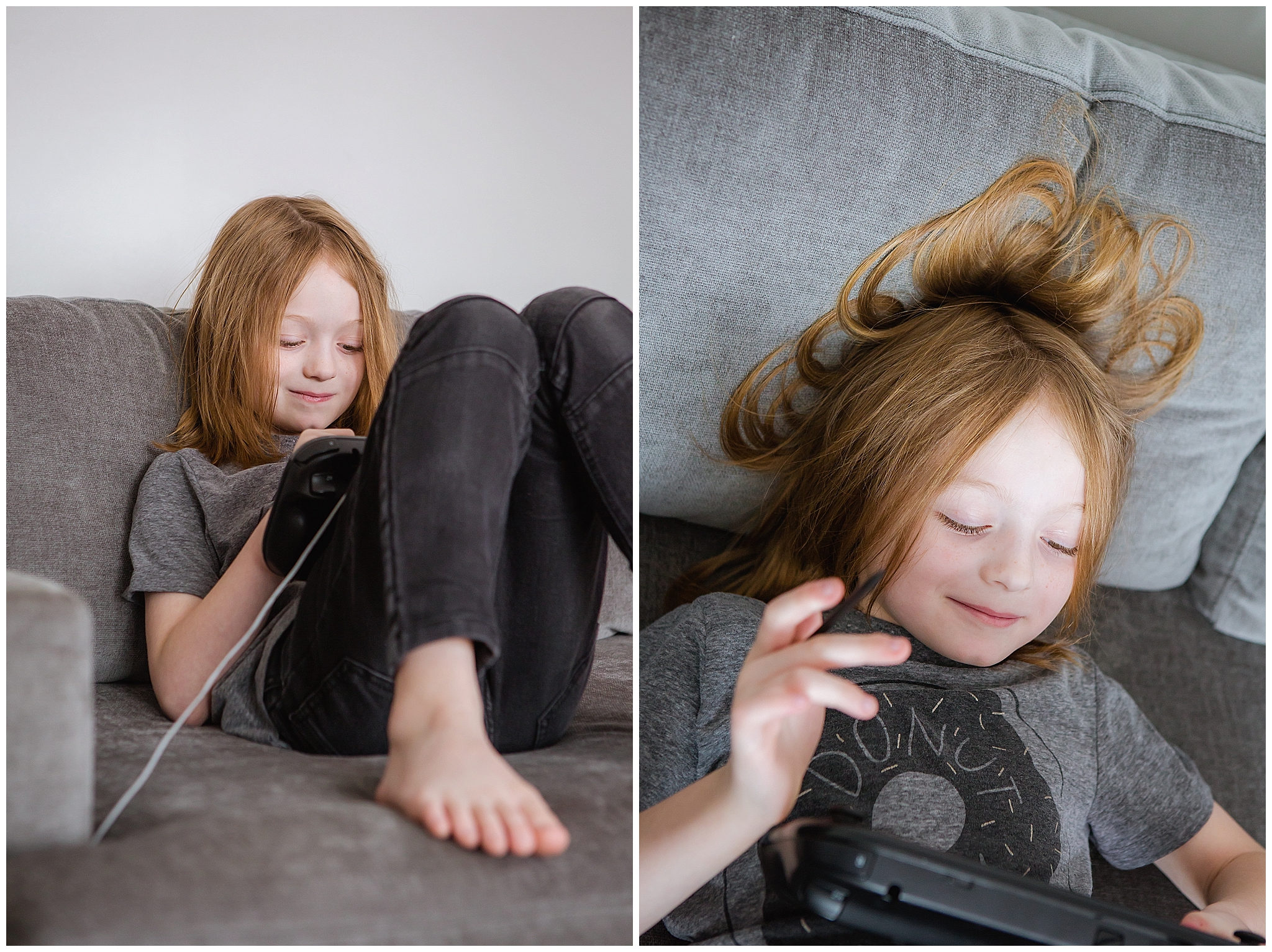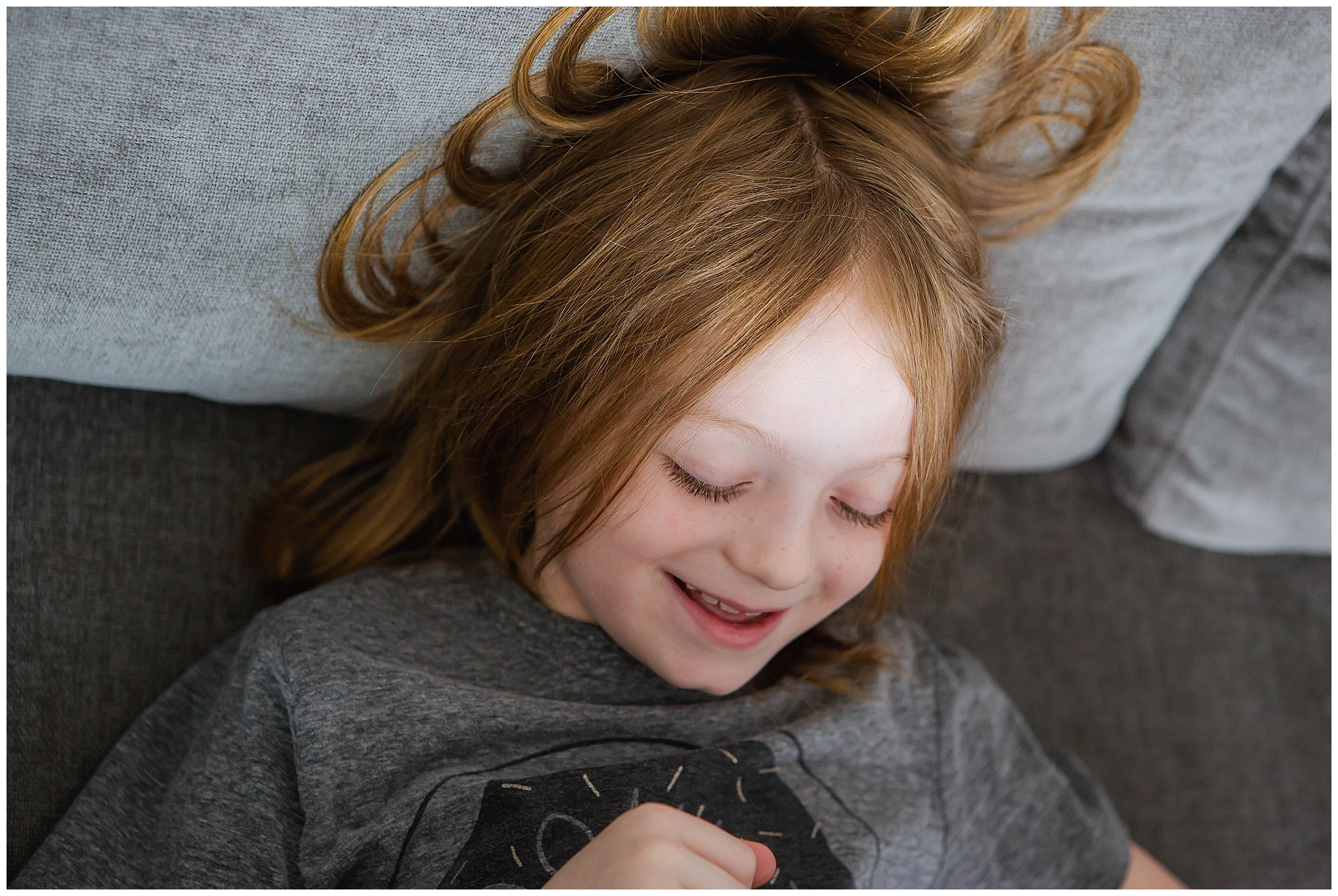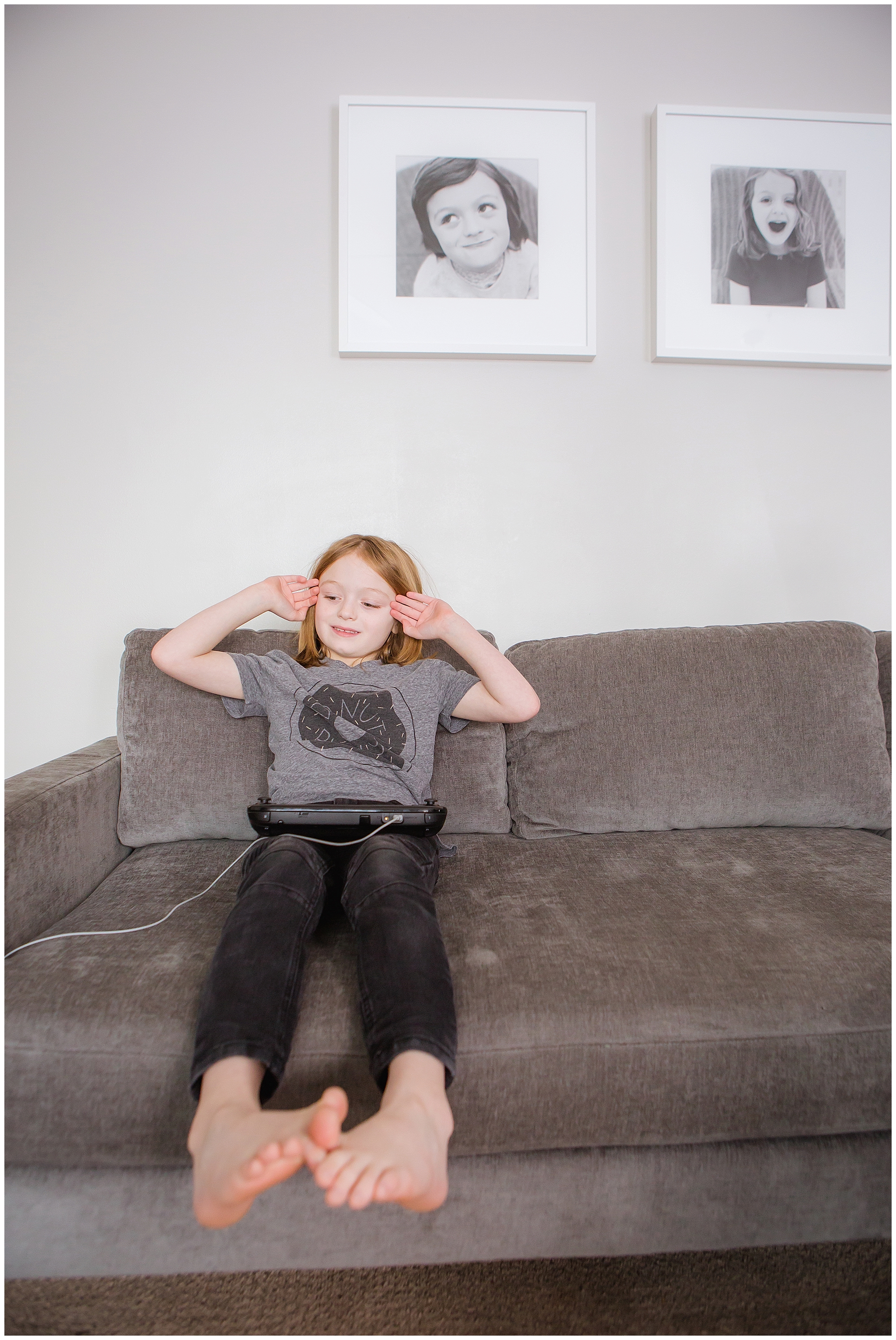 Their cat Loki is adorable.  Loki puts up with a lot of love and is really chill about it all.  I also love that they have the same hair color.  I usually put these pictures in black and white or at least some, but I just can't do that with red hair!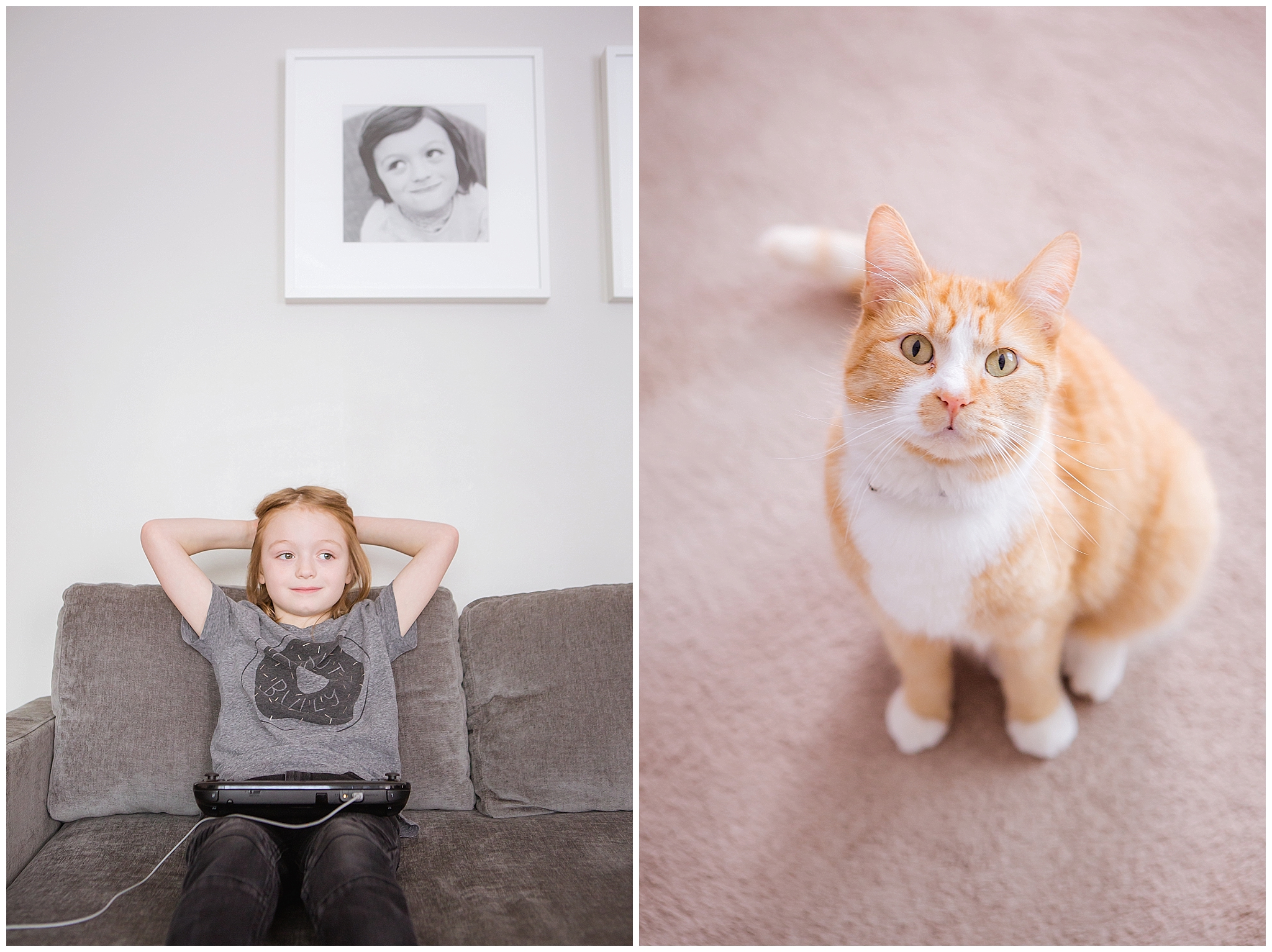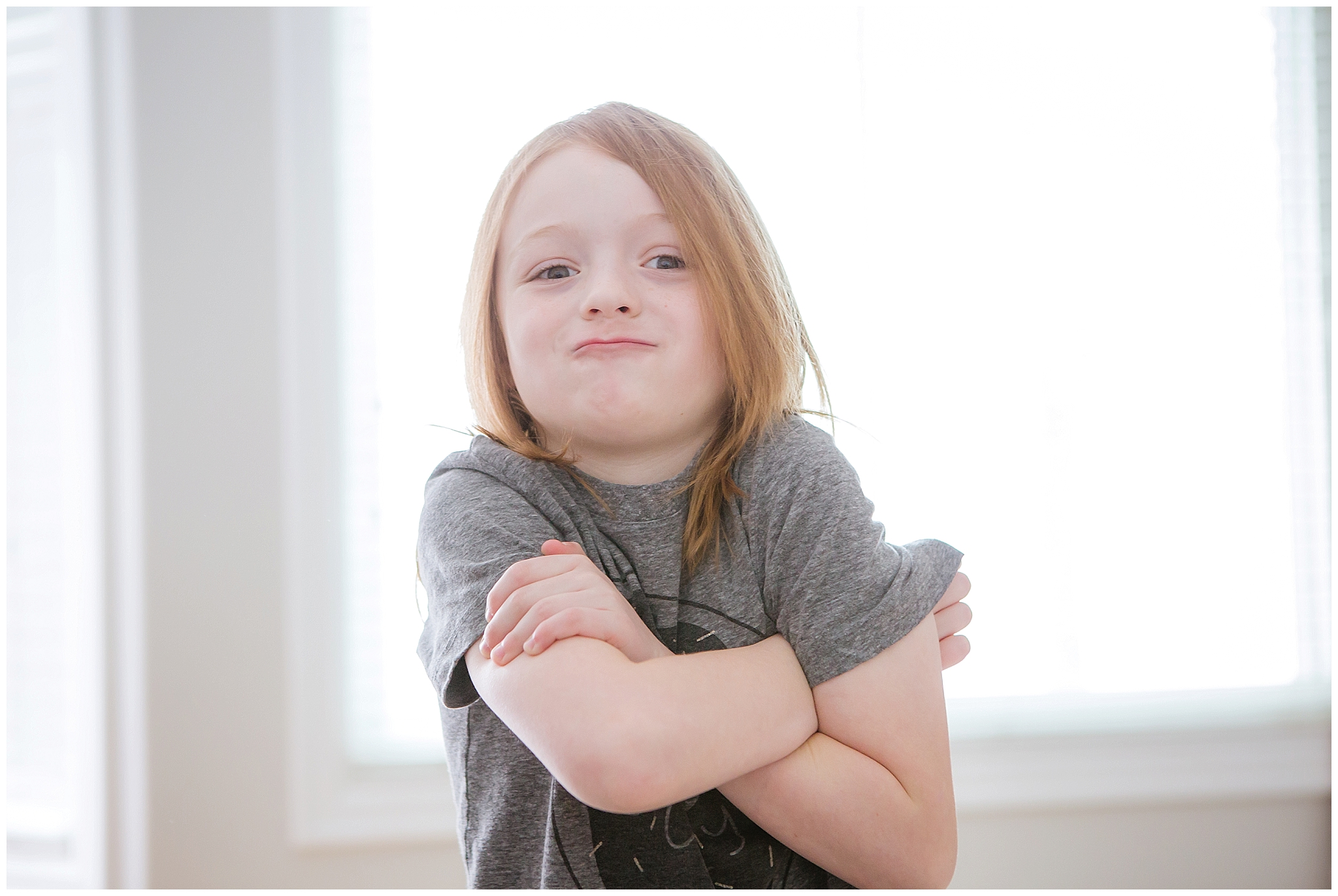 When I asked him what his favorite color was he said, "My favorite or my bestest?"  He explained your bestest color is better than your favorite color.  He loves lots of colors and whispered to me he really likes pink.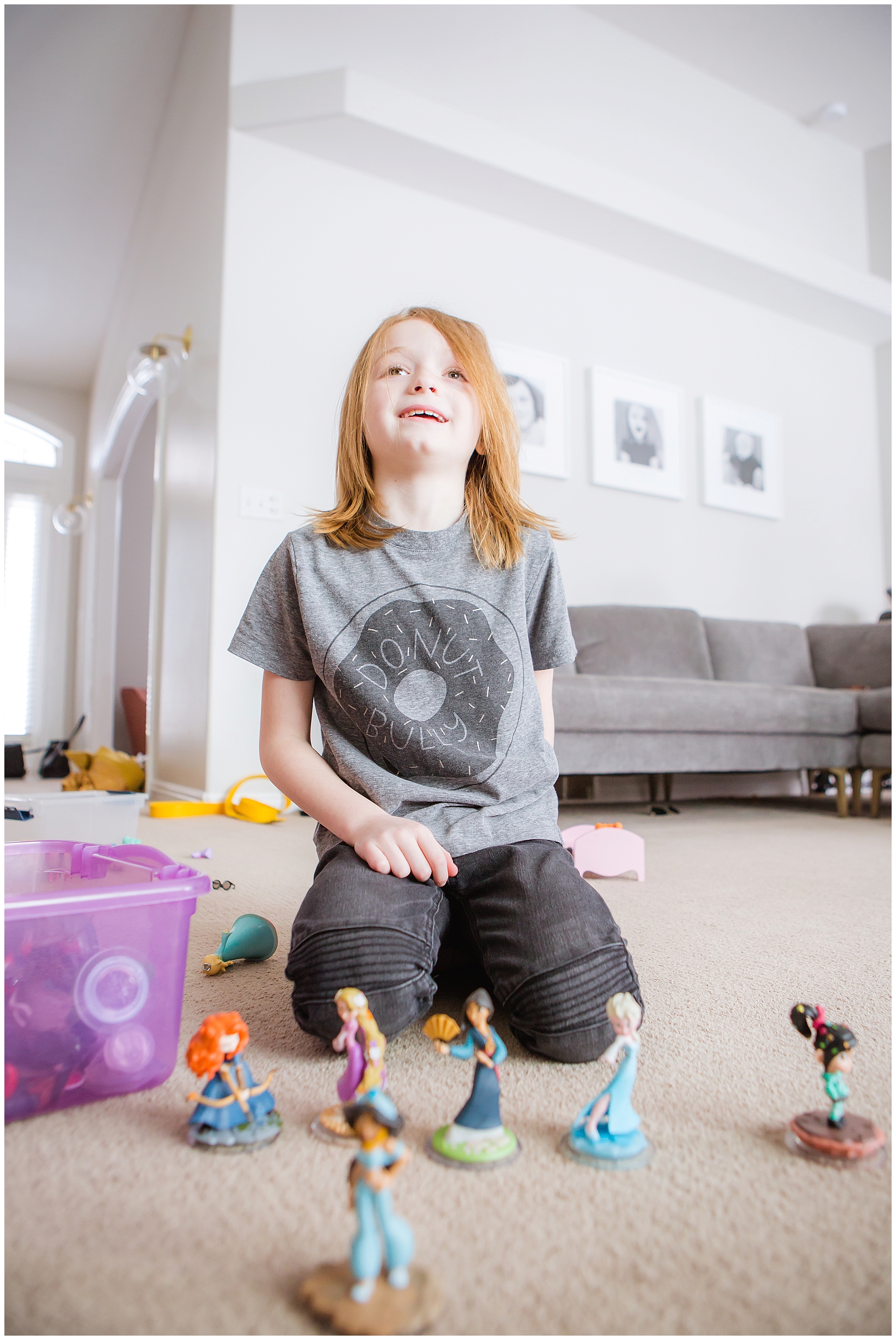 Elijah wanted to take me on a tour of his house.  He was an amazing tour guide and his favorite place in his room is his bed.  It's a pretty awesome bed.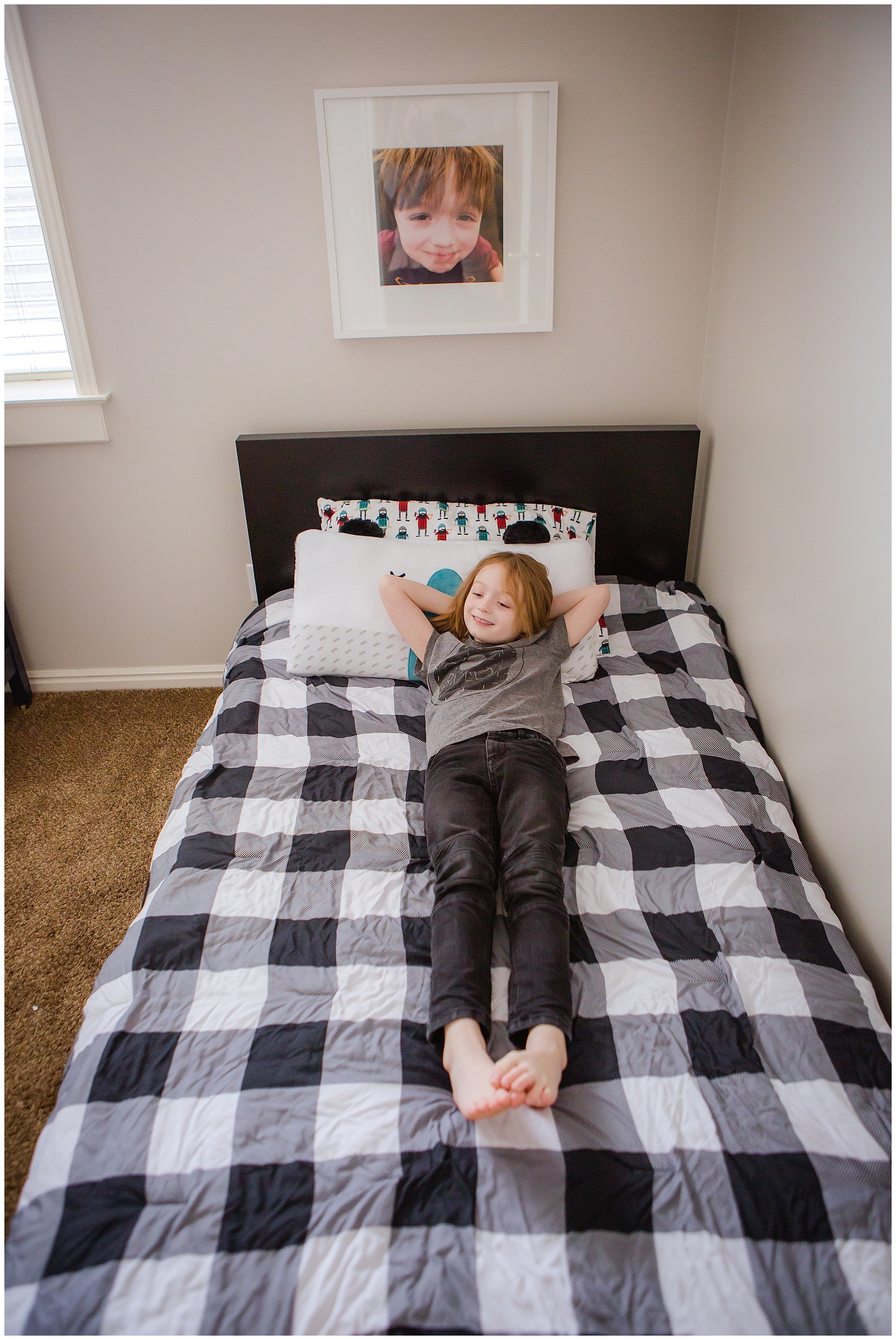 I love this picture in his room.  He was pretty excited about it as well.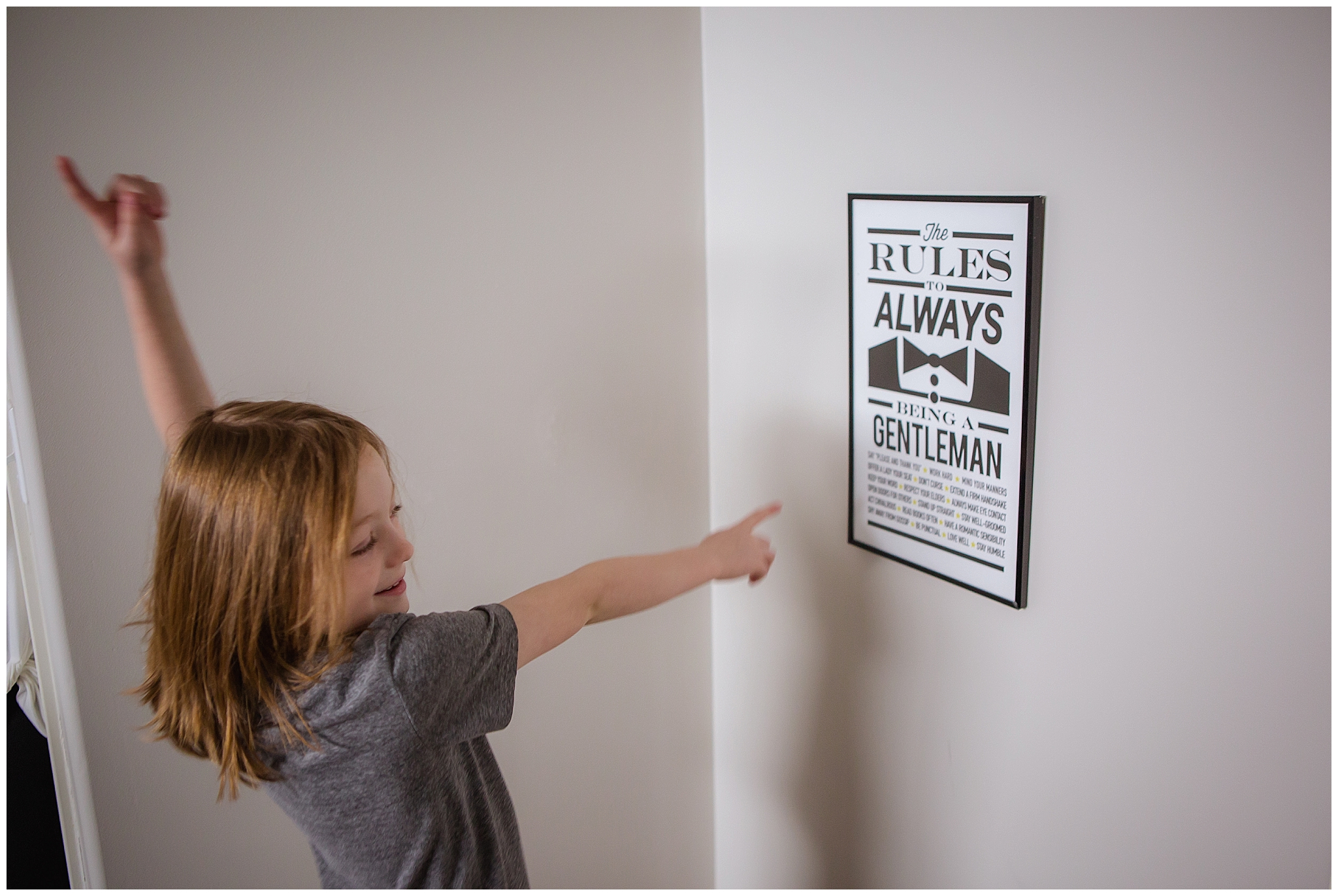 As he was giving me a tour he kept grabbing my hand to hold it for a few seconds to follow him around the house.  It was so sweet.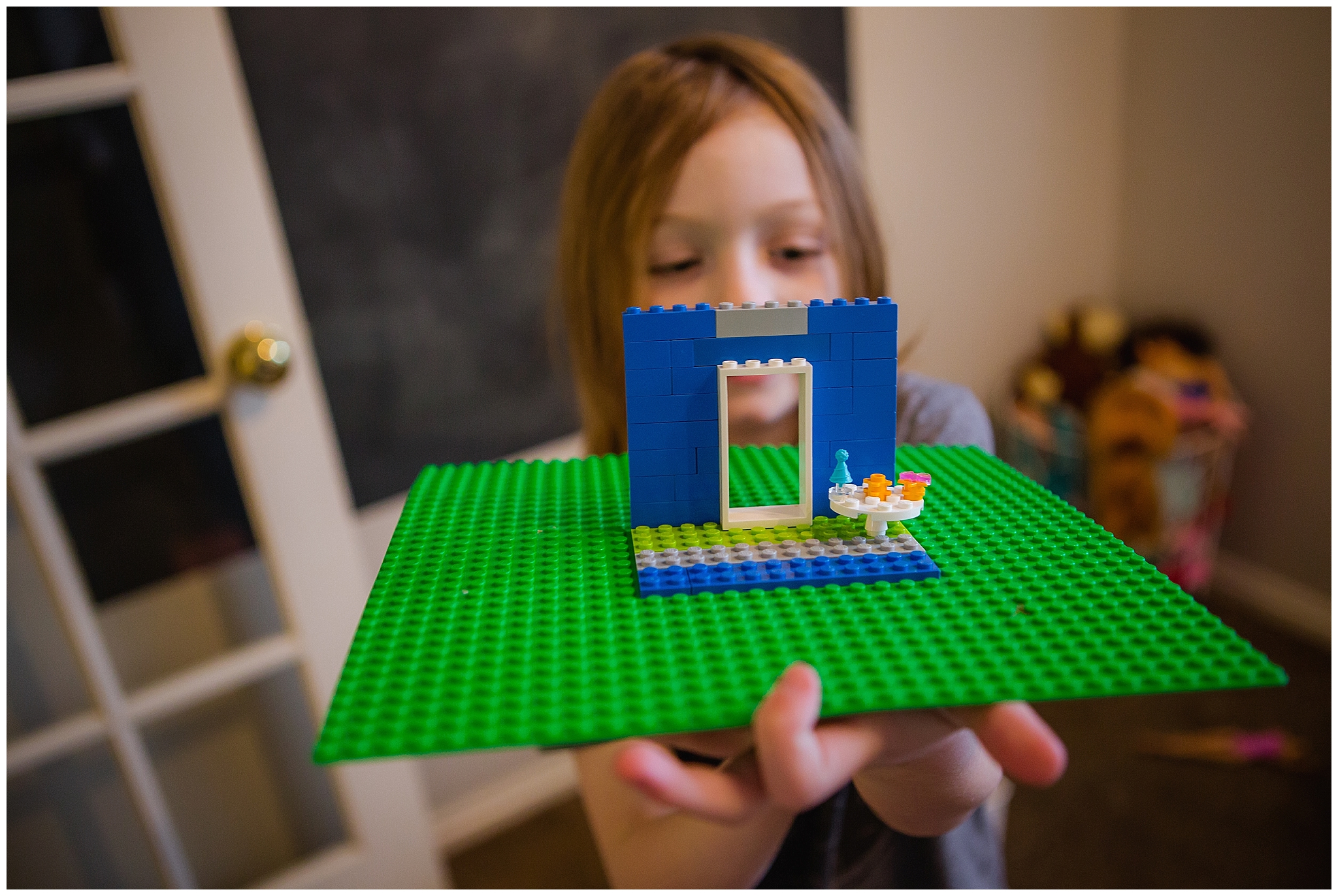 Oh Loki.  So cute!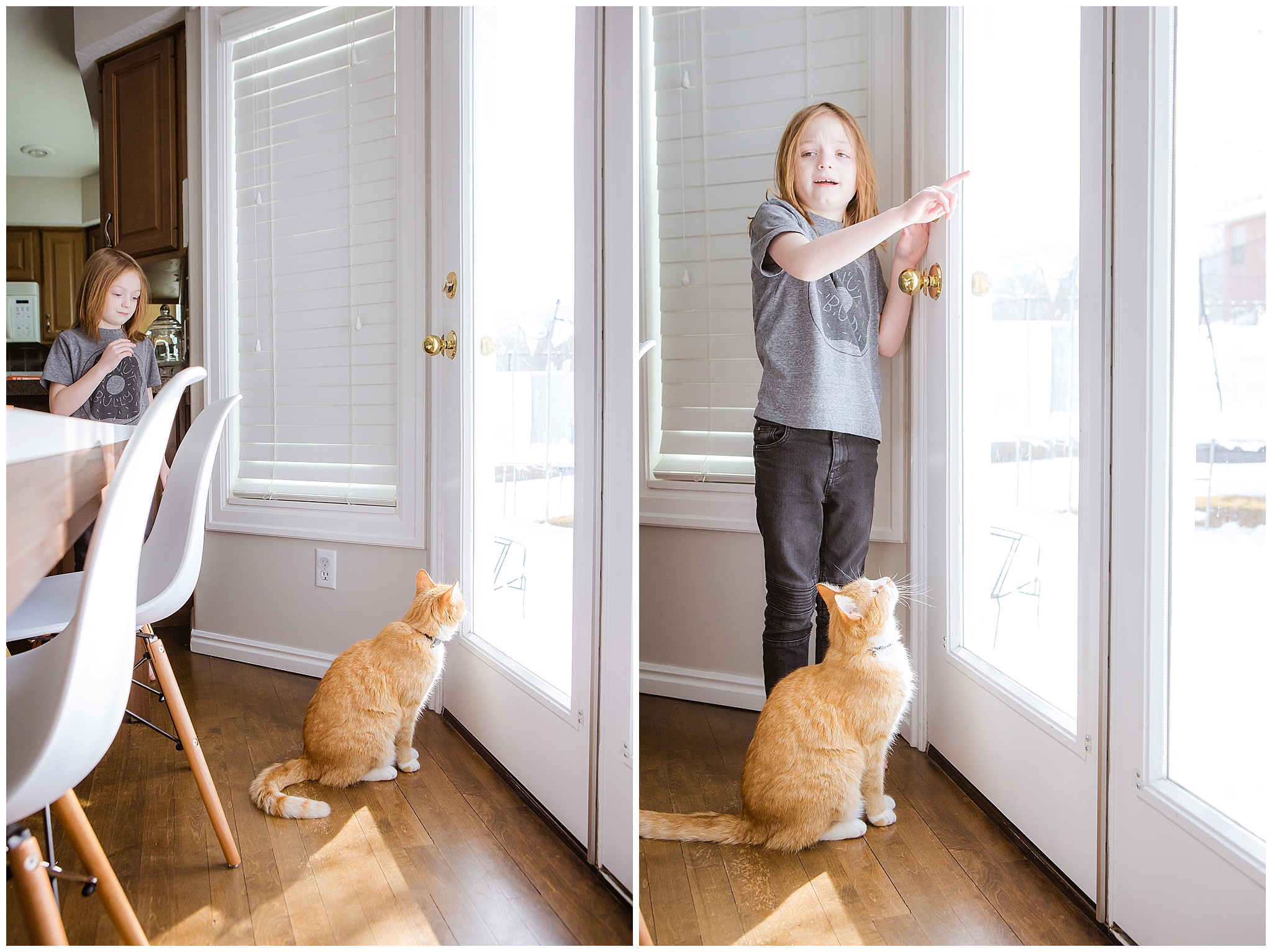 At every session I have done there has been books-and I have loved finding new books that I need to add to my library.  This one was his favorite called "In My Heart" and it went over emotions and used really great words and situations to describe the emotions.  It was fantastic!  I especially loved that Elijah would read each page in the emotion it was describing.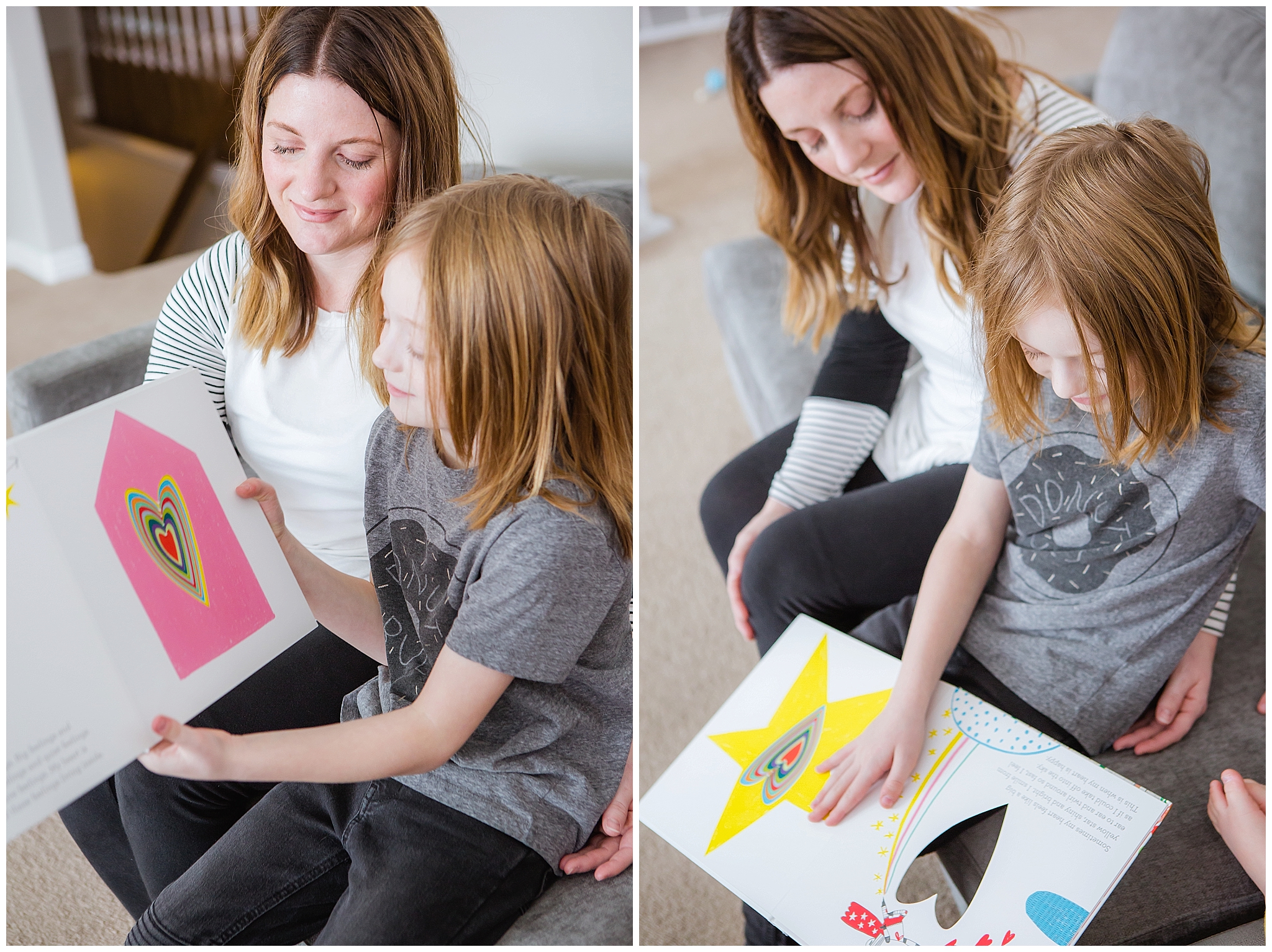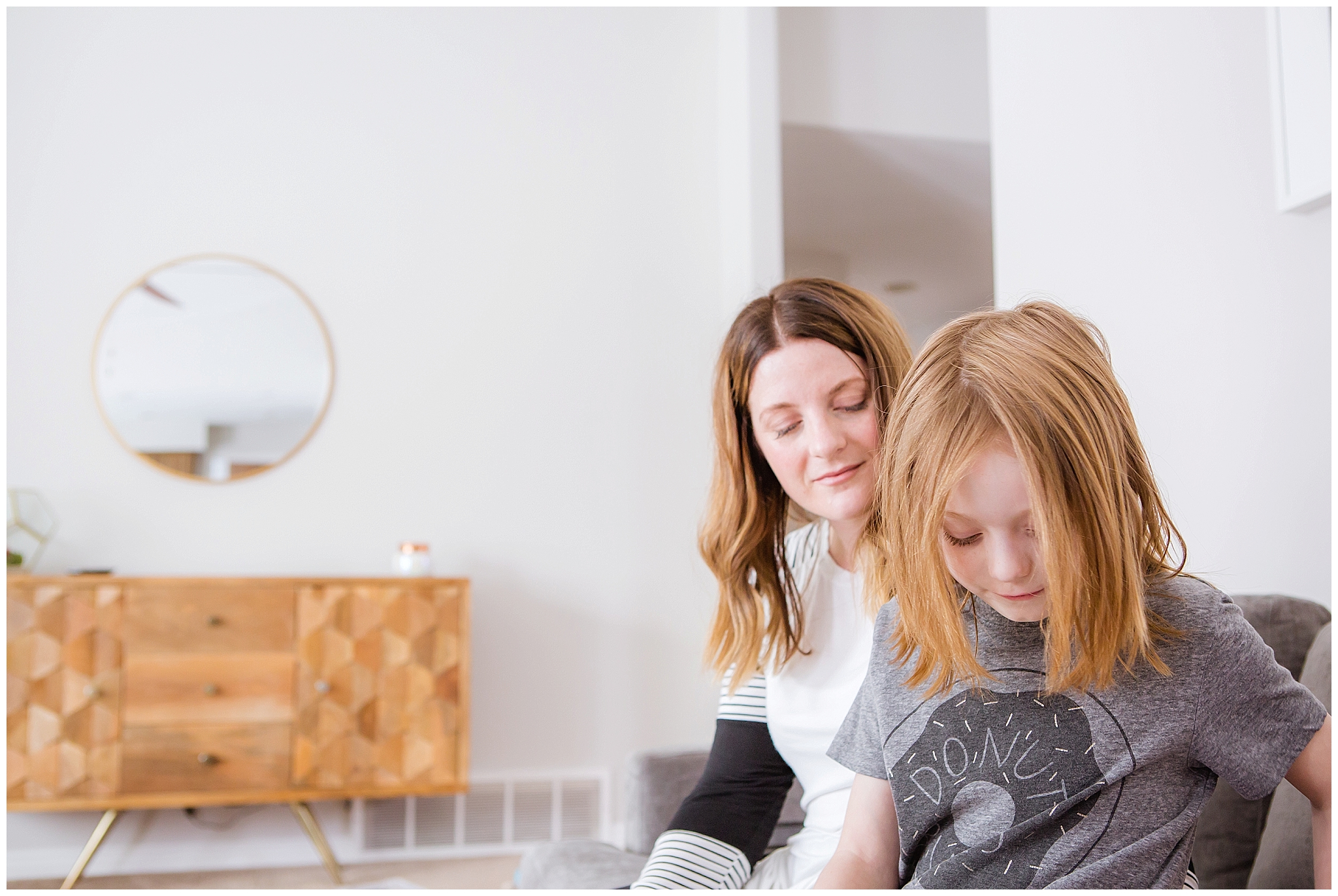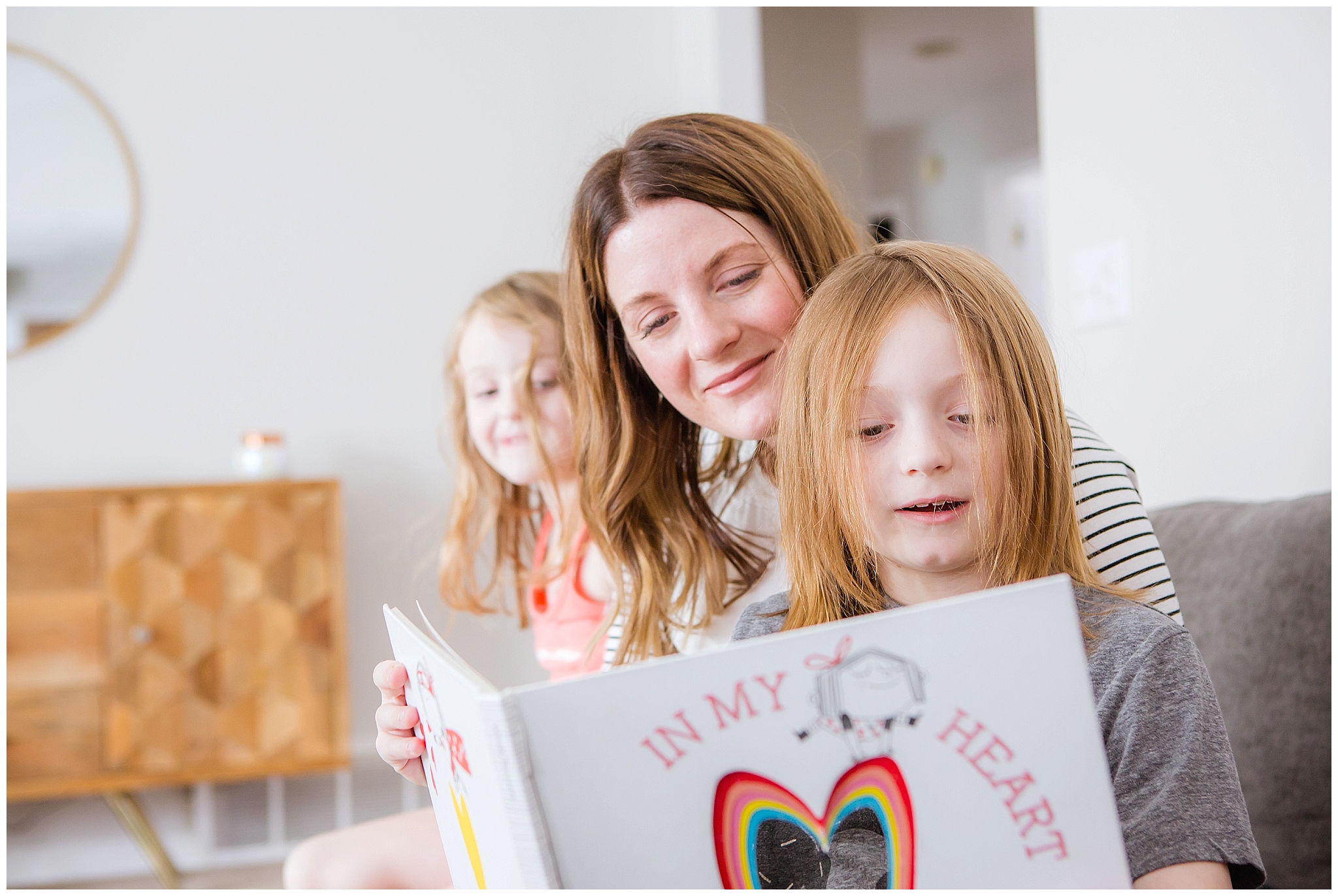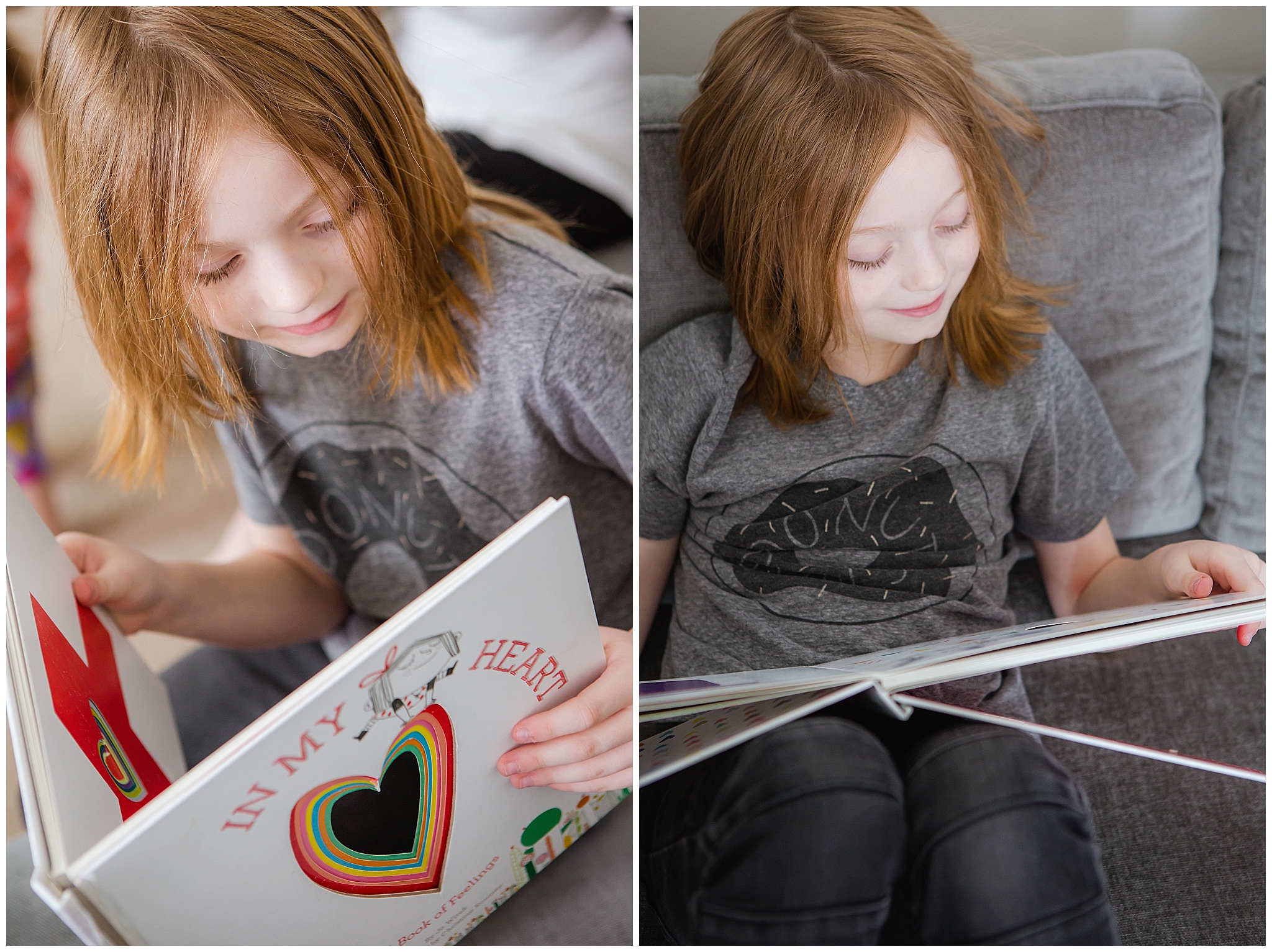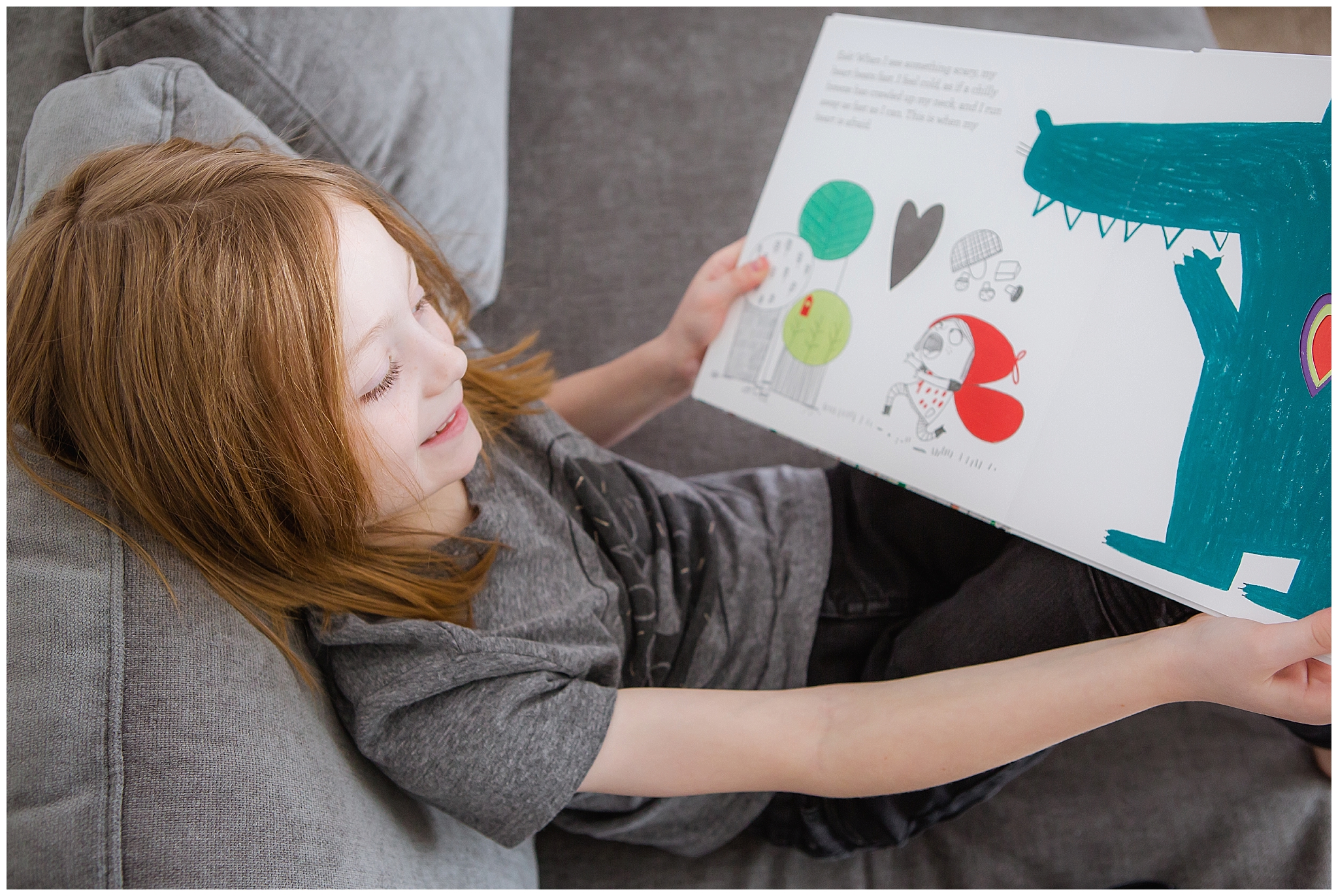 He read the whole book to me and at the end it talks about feeling proud.  He asked me how I was feeling-pretty proud buddy!  Pretty proud 😀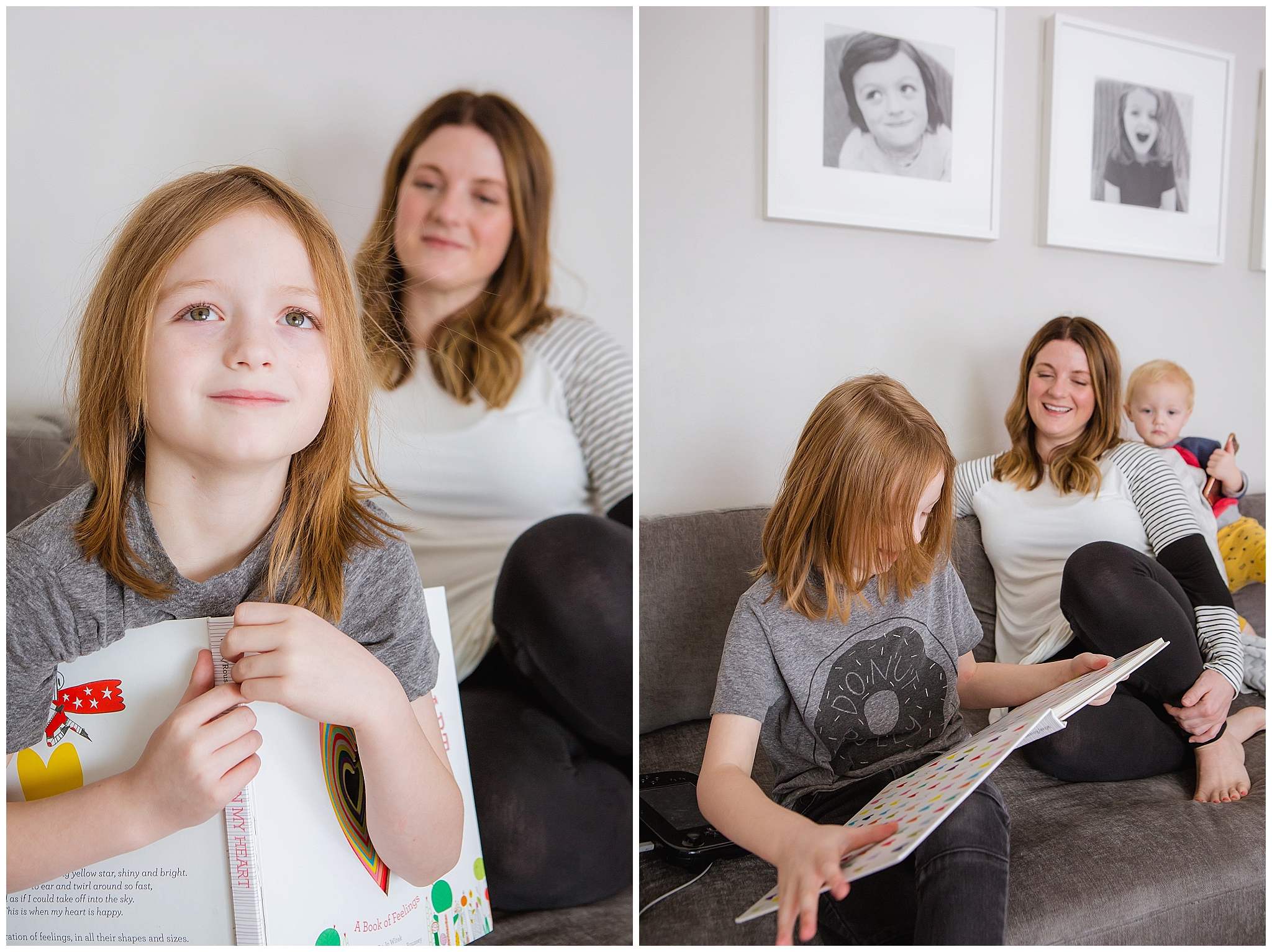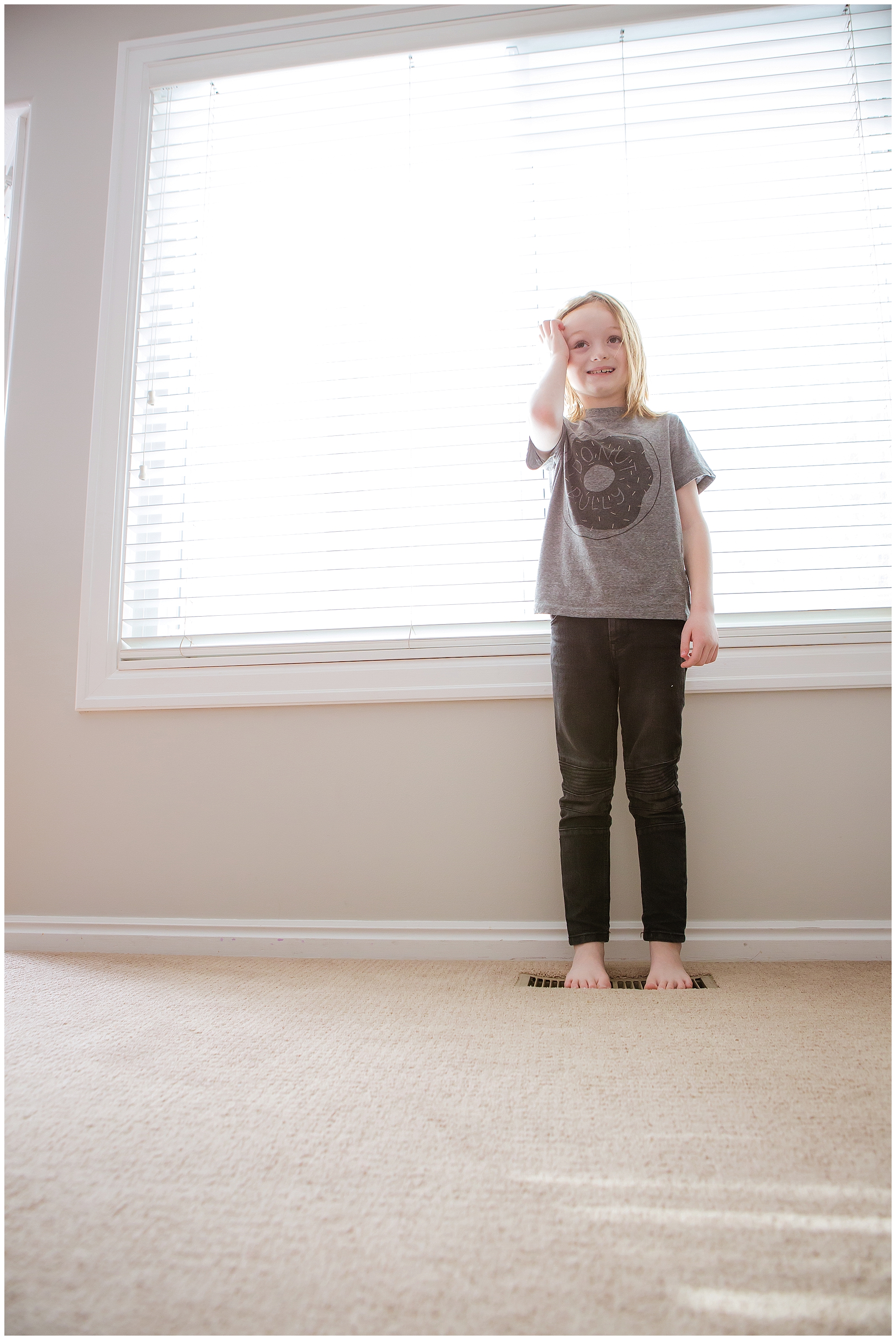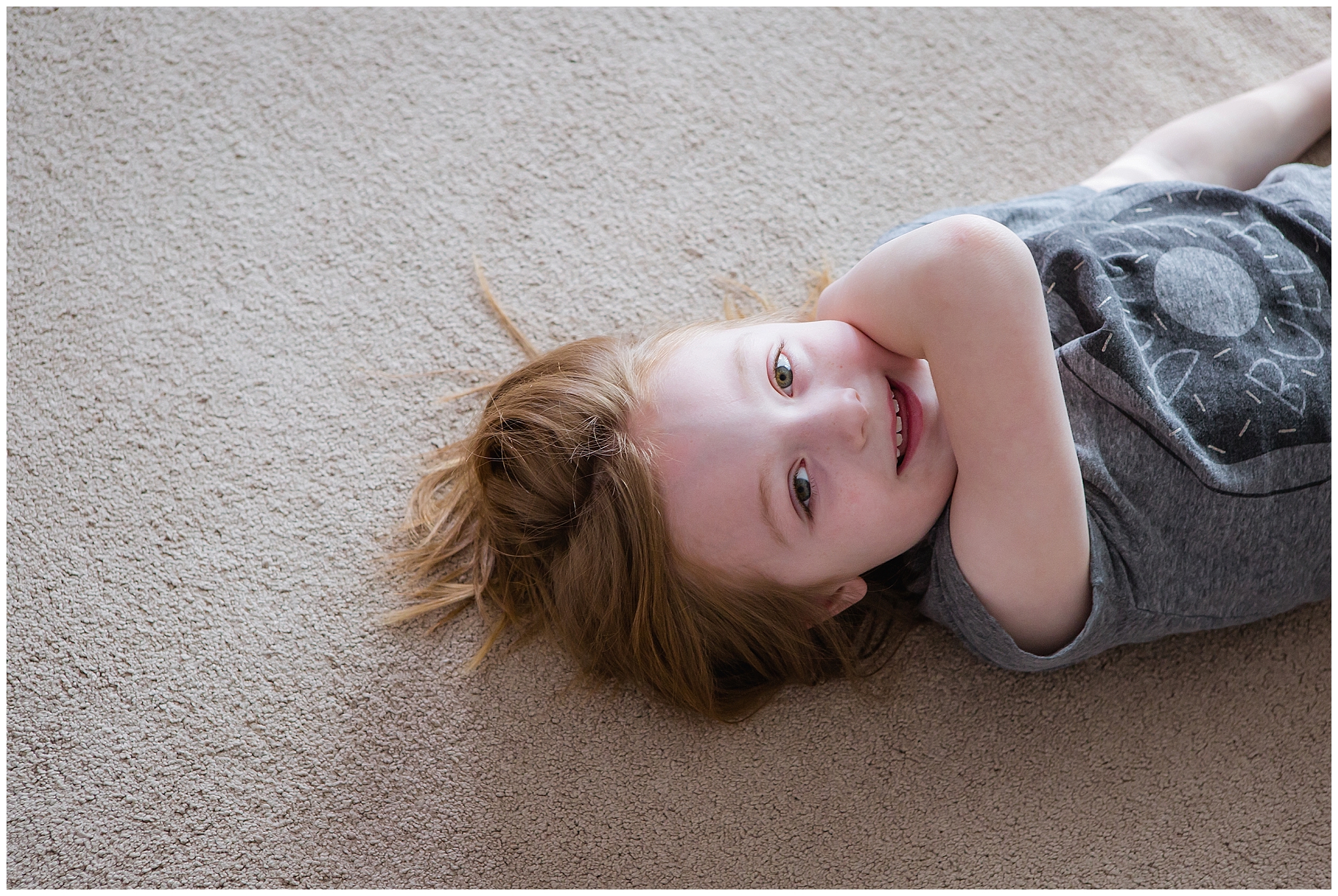 He was singing to me the song from his class play…about how subjects need the right verbs.  Awesome.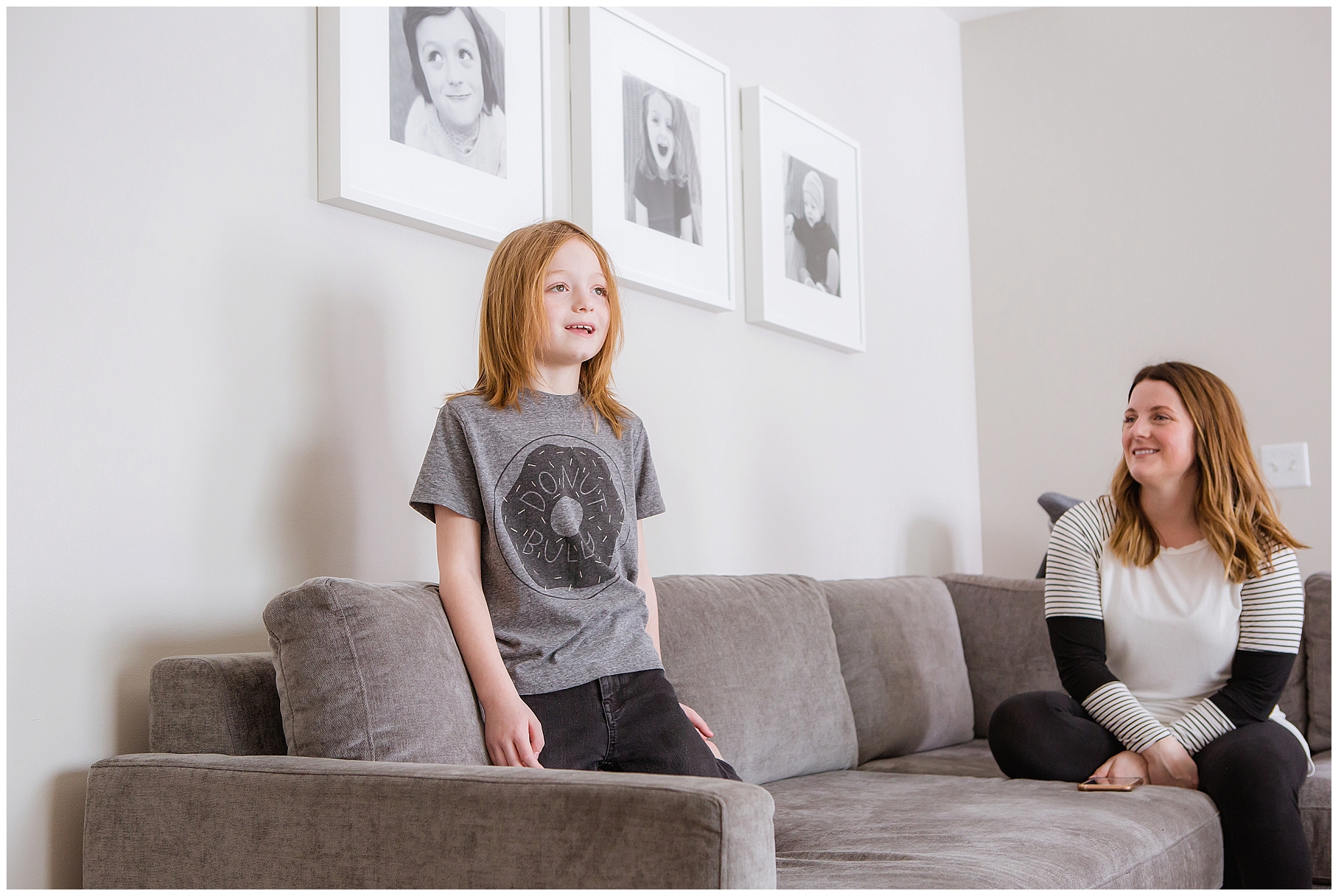 Elijah loves to dance and we put on some music he loves.  he is really a great dancer!  He needs to be in a contemporary program!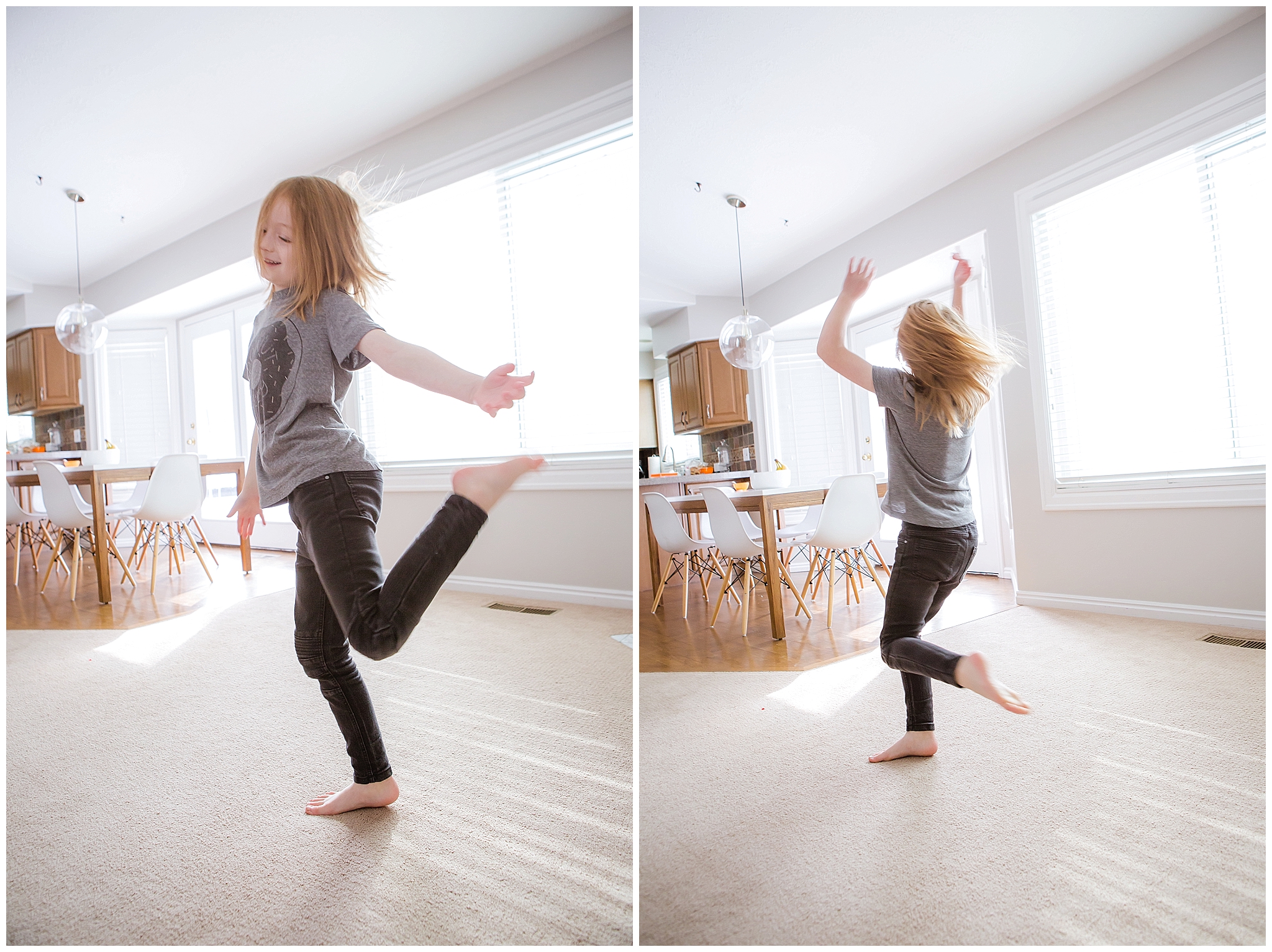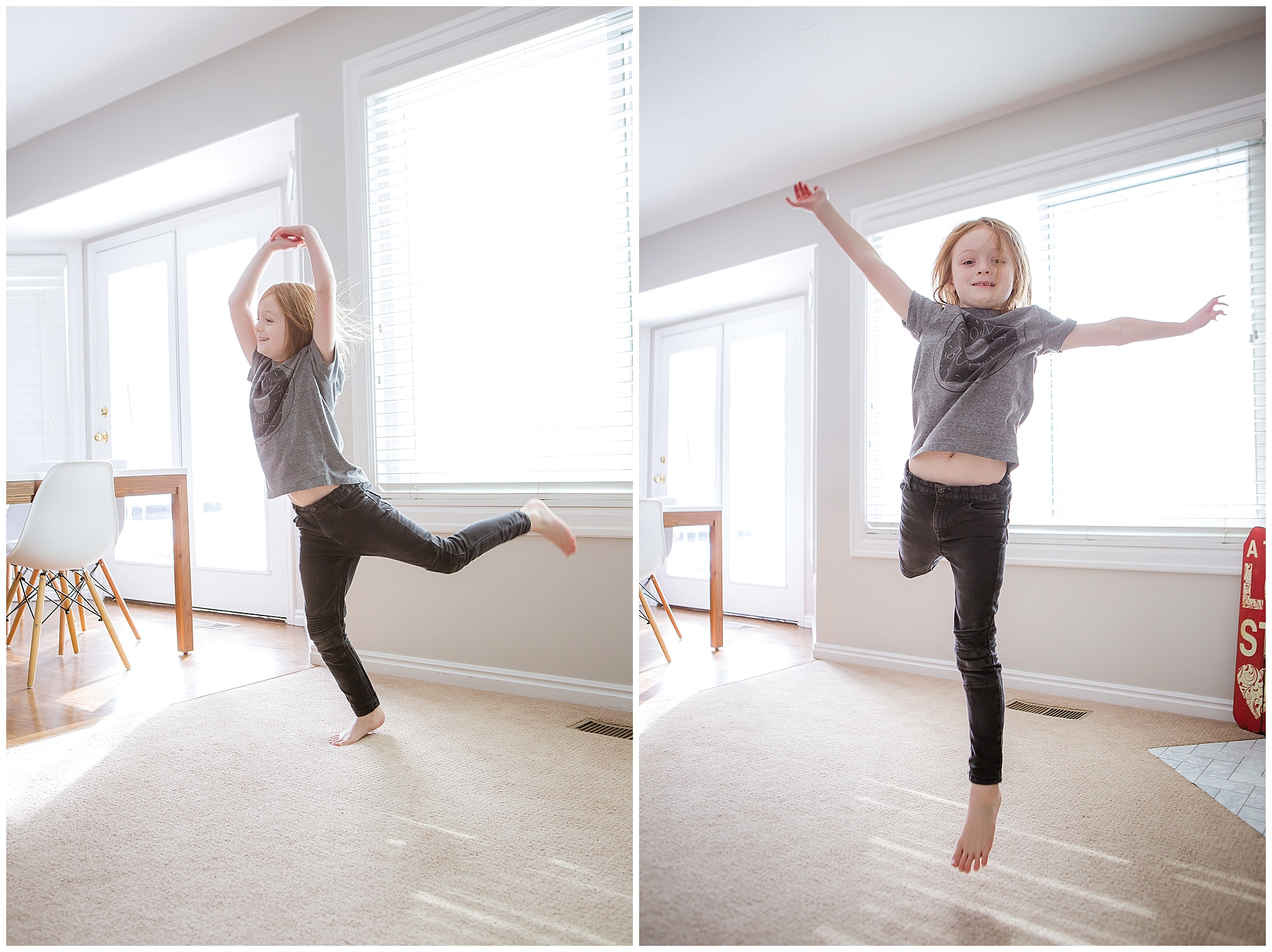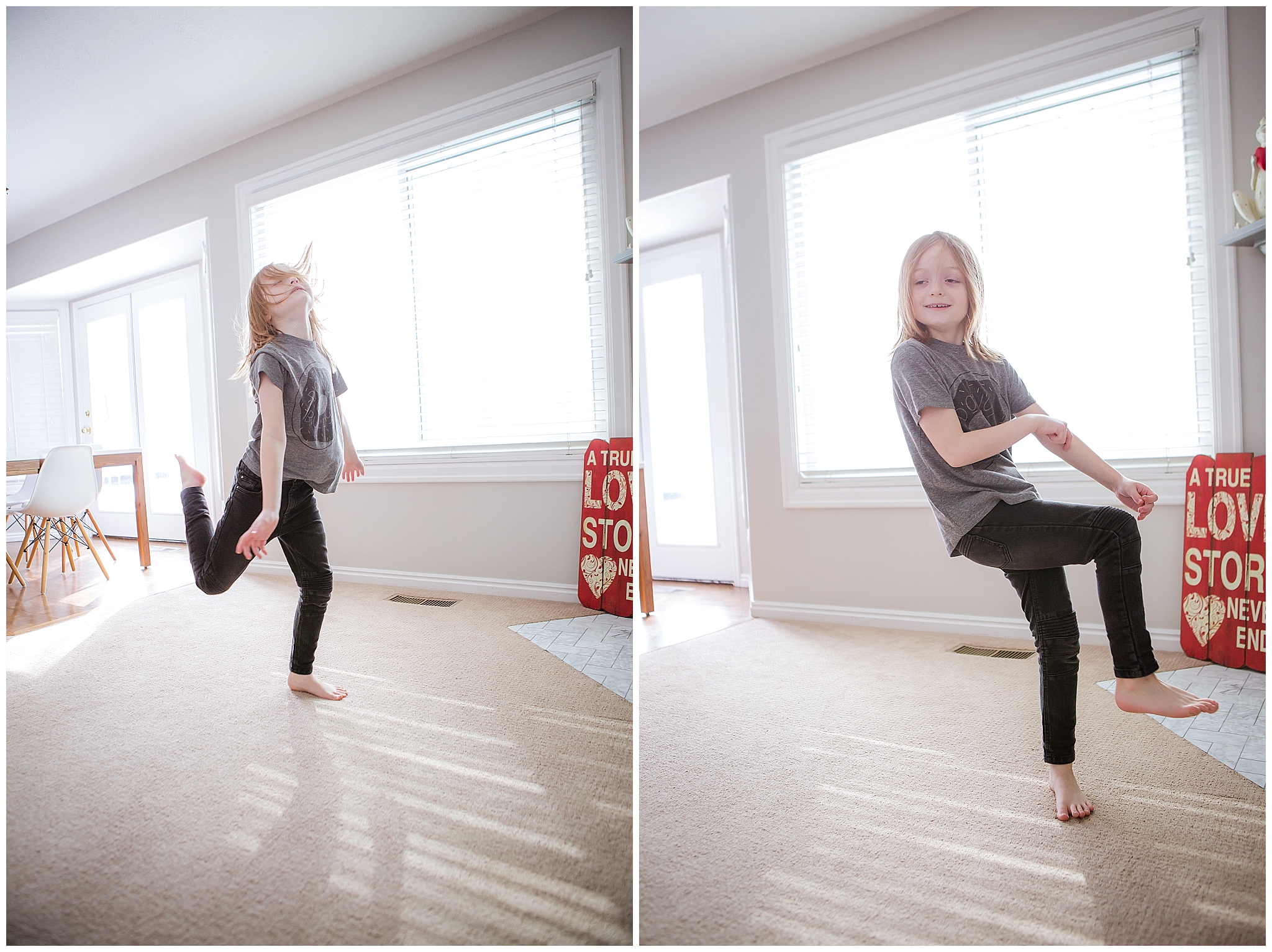 After the first song he was looking through my playlist and saw "Turn Down For What".  I was like "You know that song?!"  He said, "Of course I do!" and started laughing.  Love this kid!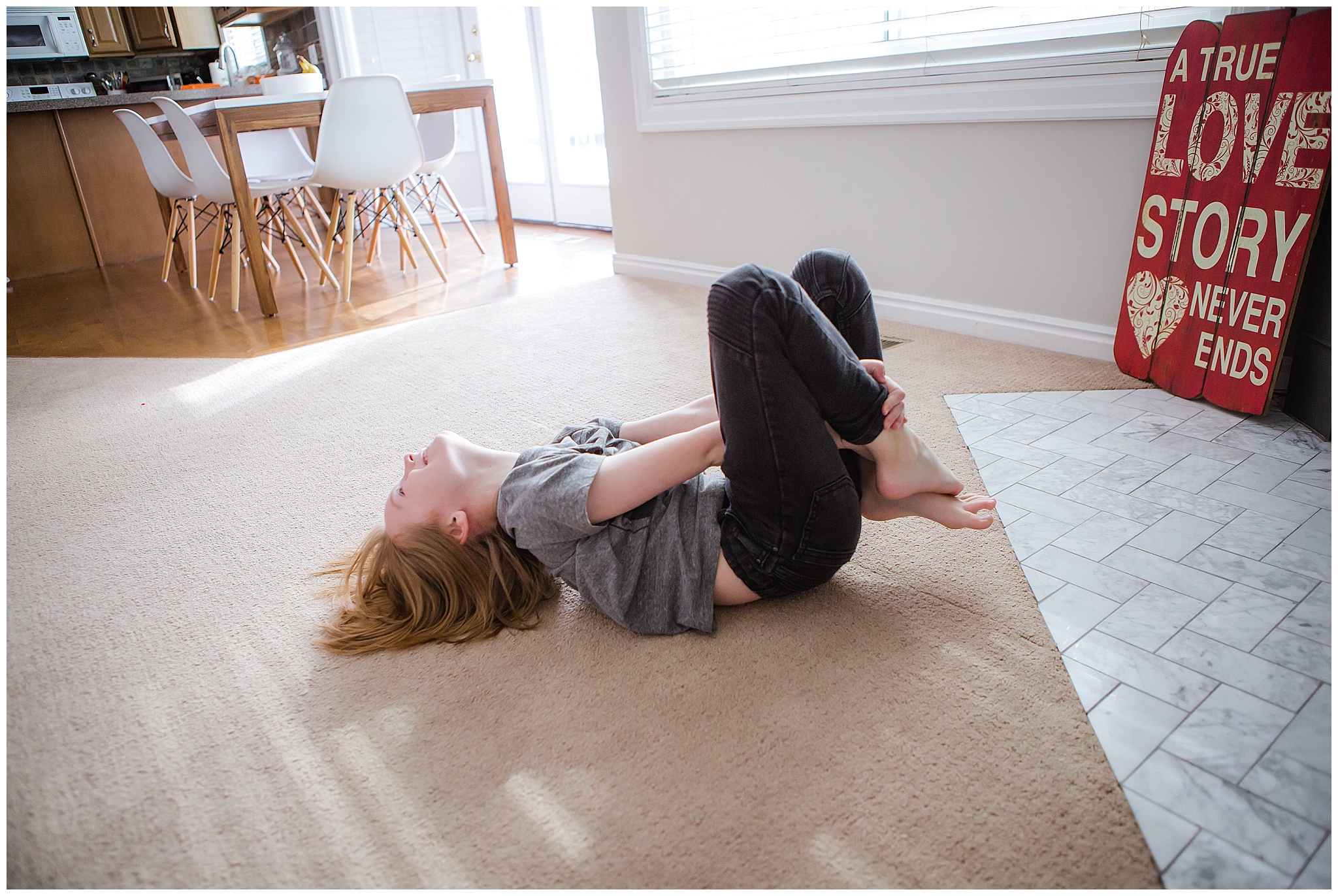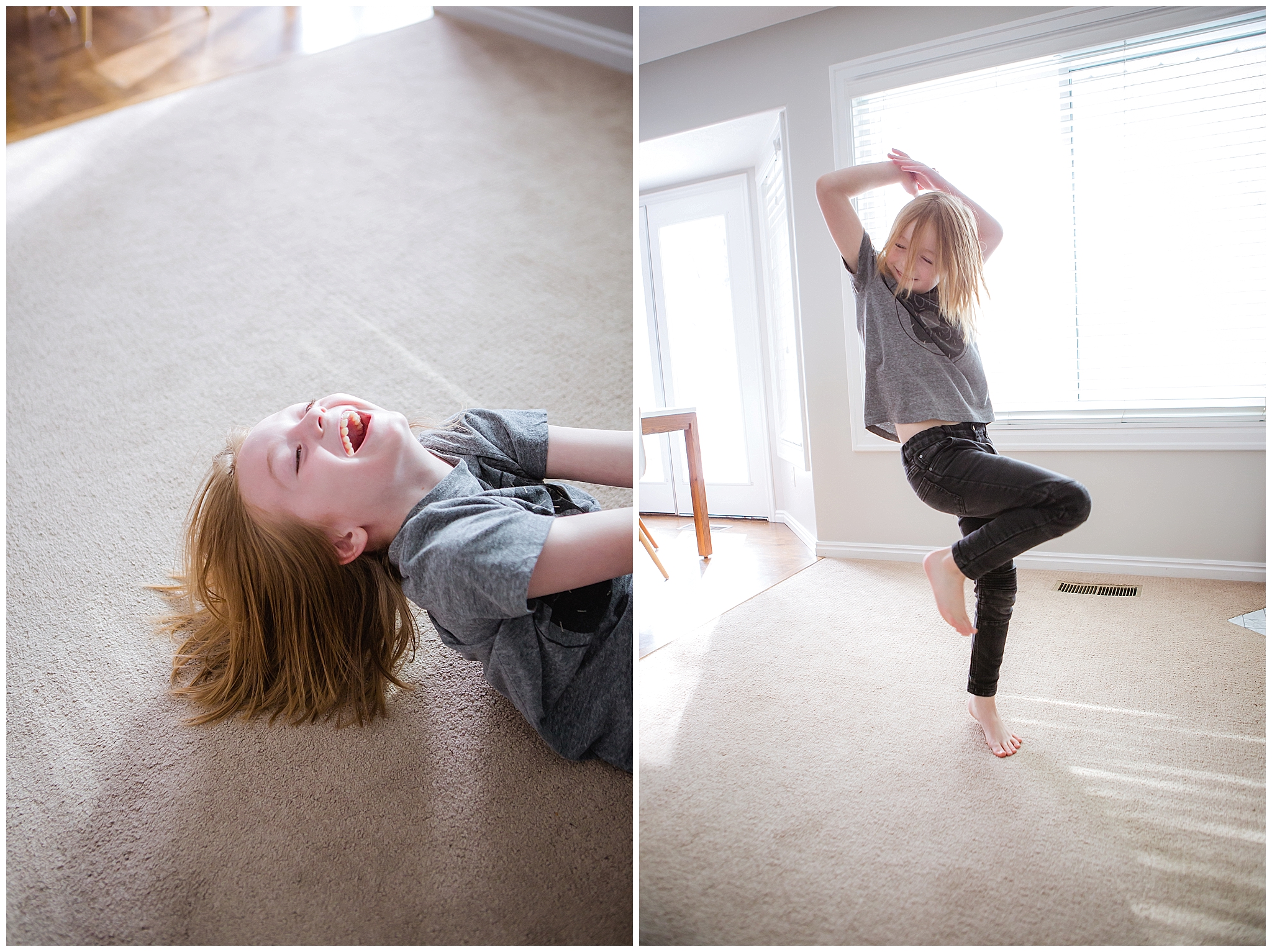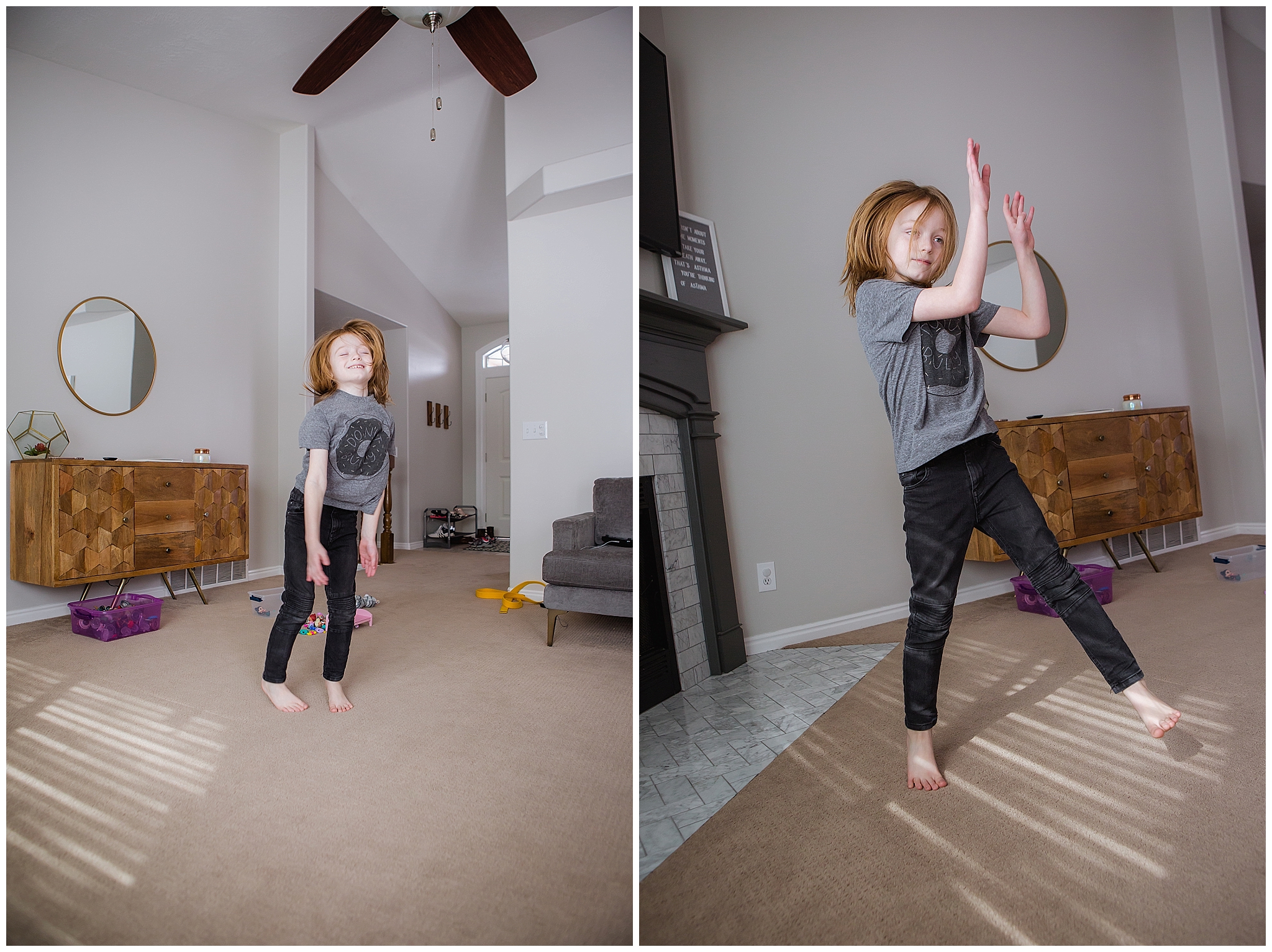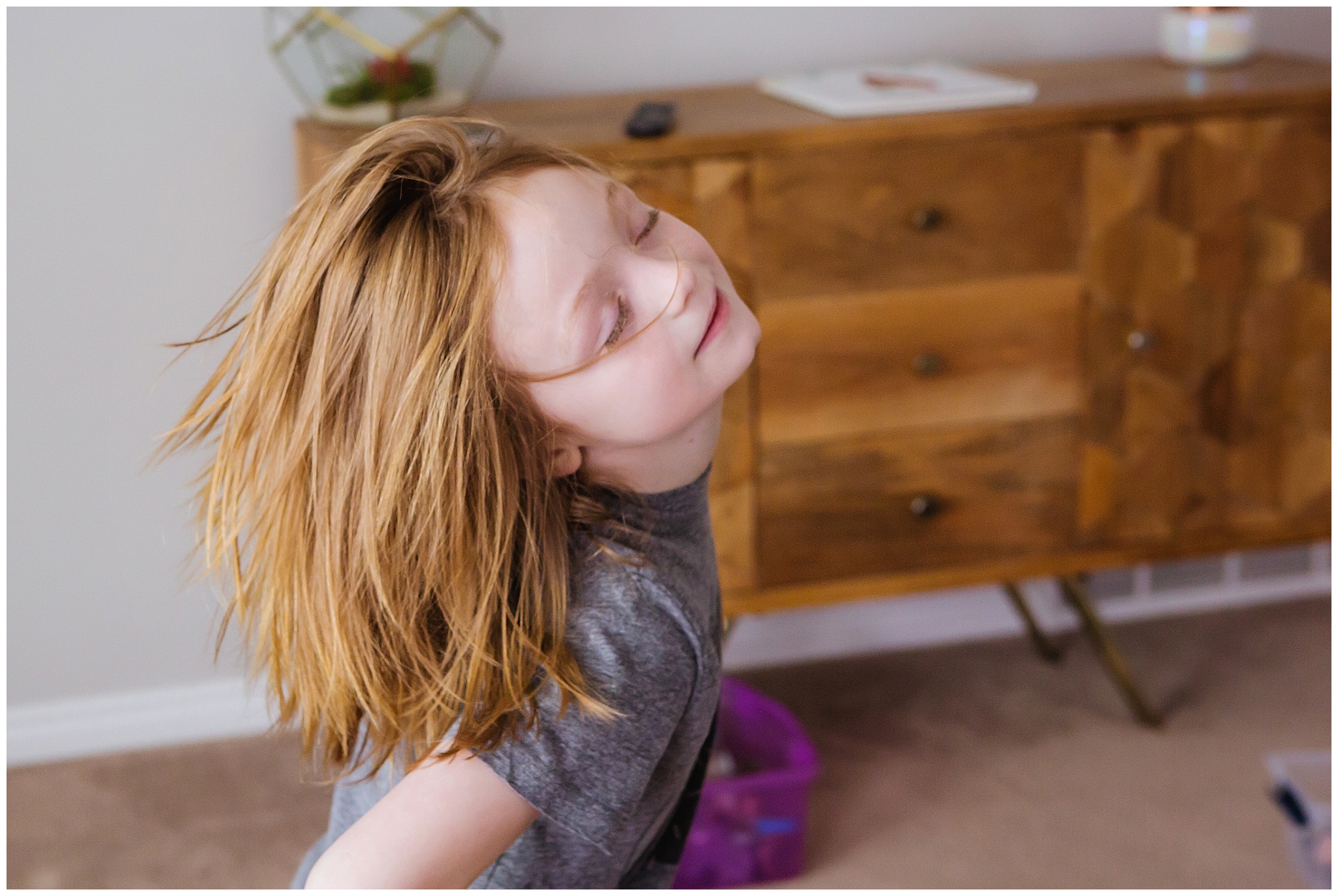 At the end of our visit he wanted for us to do a coloring contest.  He told me to draw a teacup.  Then he drew 6 blank stars on each paper and had us rate each other.  I gave his awesome teacup with shadow included 6 stars.  He gave mine 4.  What I love most about these kids is their honesty.  He kept saying throughout the morning "To tell you the truth" and I told him how much I believed him that he was always telling me the truth.  He looked right at me and said "I don't have any reason to lie-unless I am being silly or telling a joke.  I would never tell a lie."  He then told me "So at first I wasn't excited about you coming today to take pictures.  But now I have decided that it was really fun!"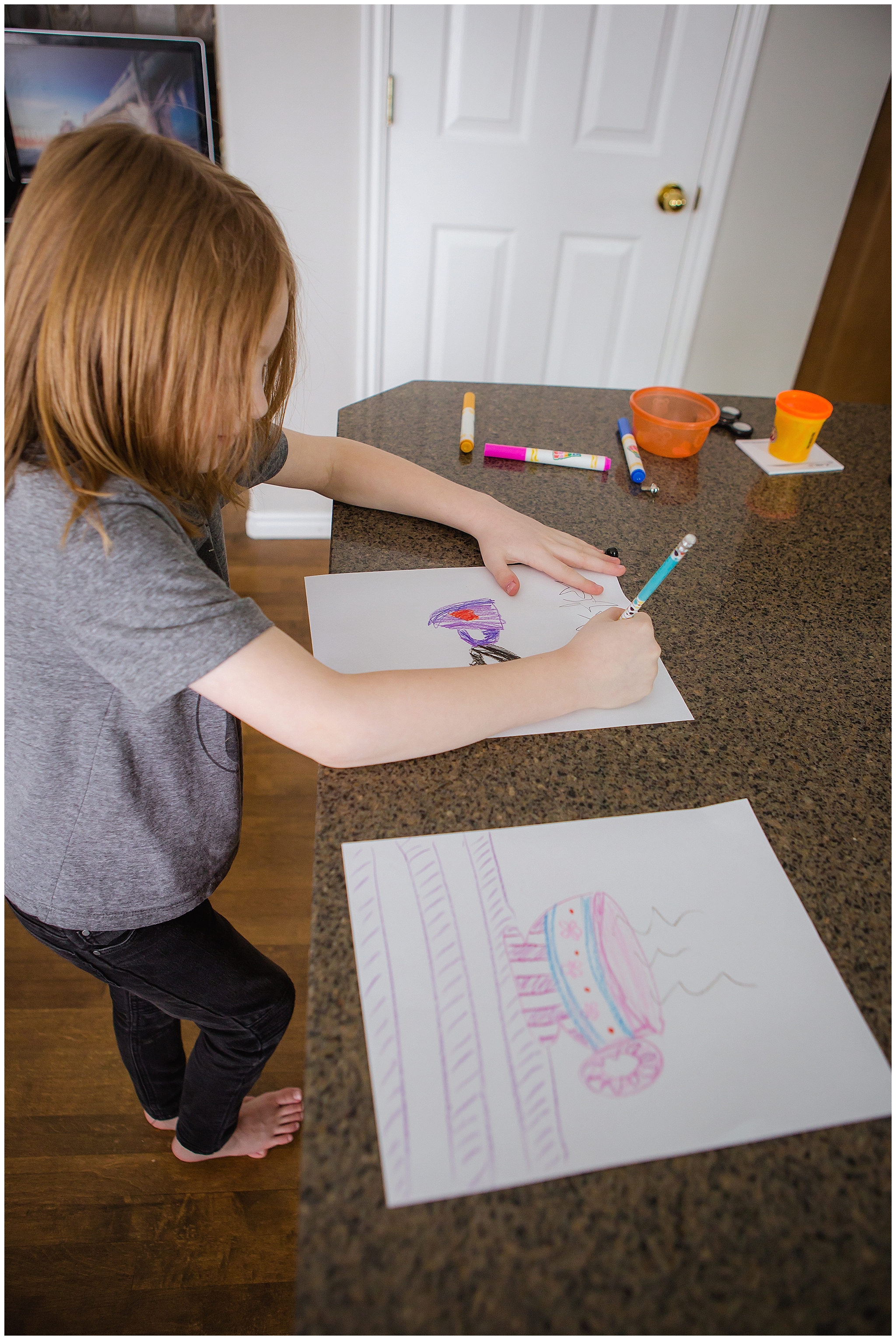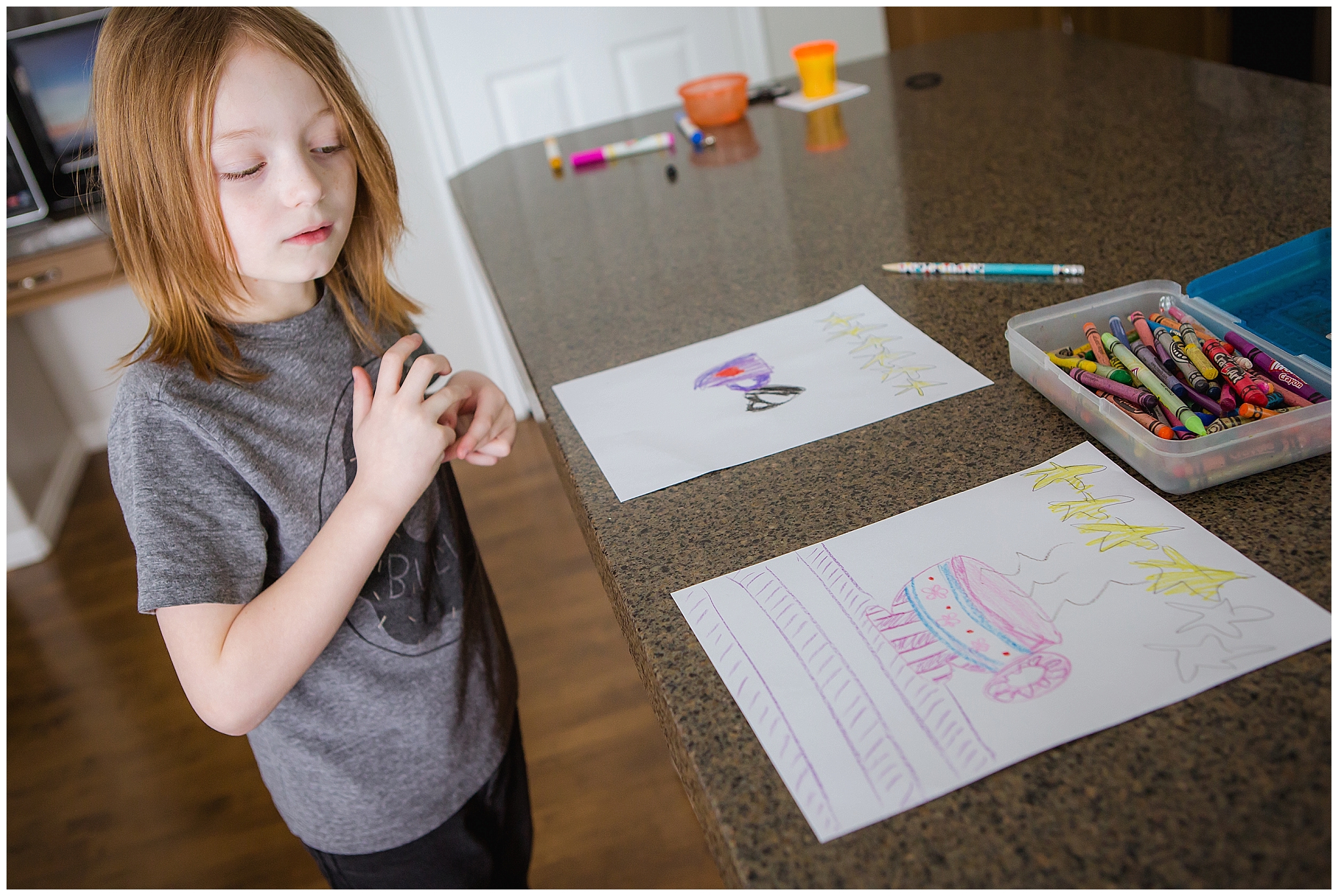 When I was leaving he gave me his teacup picture and kept mine so we had something to remember each other by.  Seriously these kids are killing me with their cuteness y'all!!!  Love this project so much I just may never stop haha.  Check out my other sessions at #LightThroughtheSpectrum.