Anny and Ben were married on a beautiful and rainy spring day.  The blossoms and tulips were gorgeous and it was such a perfect day!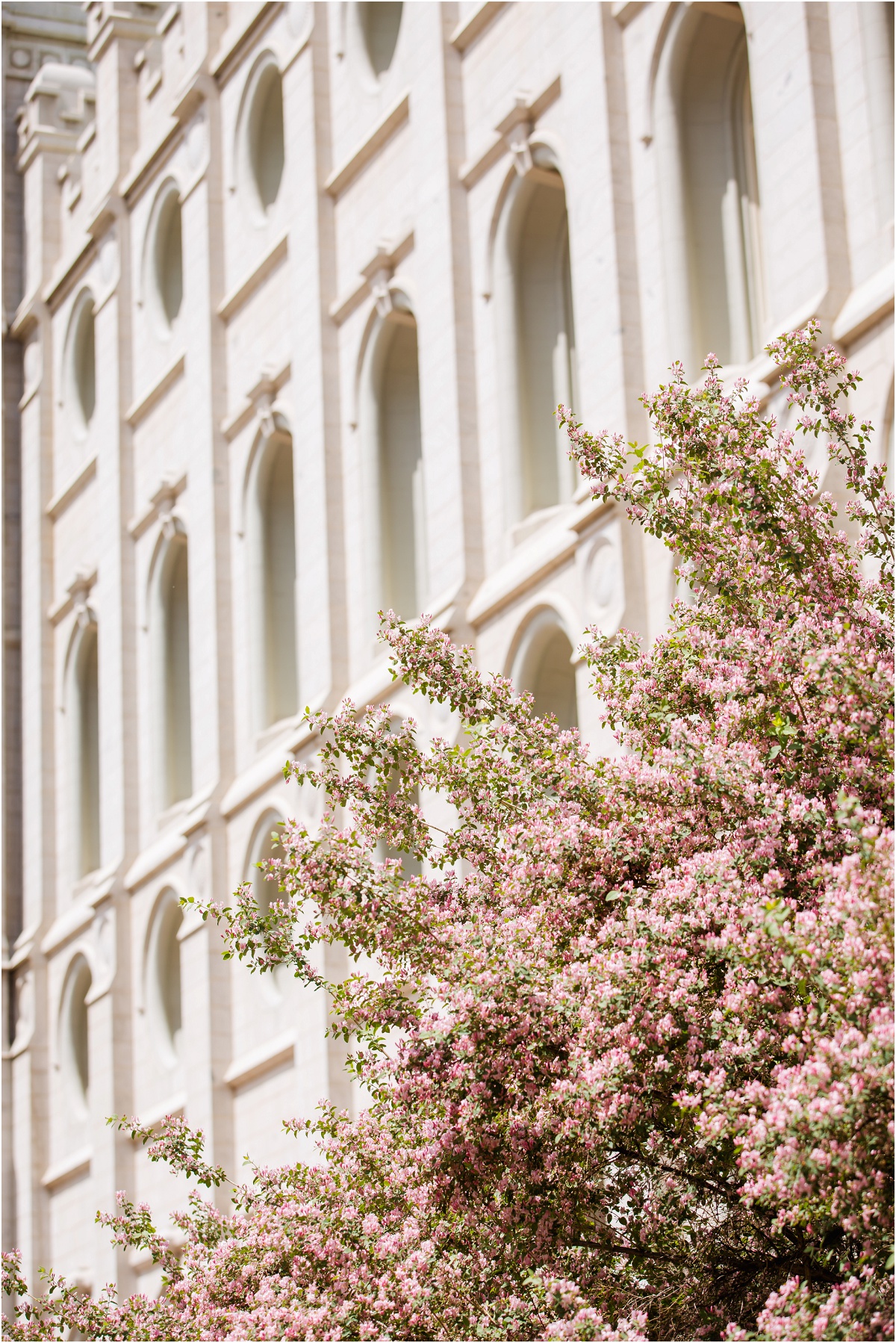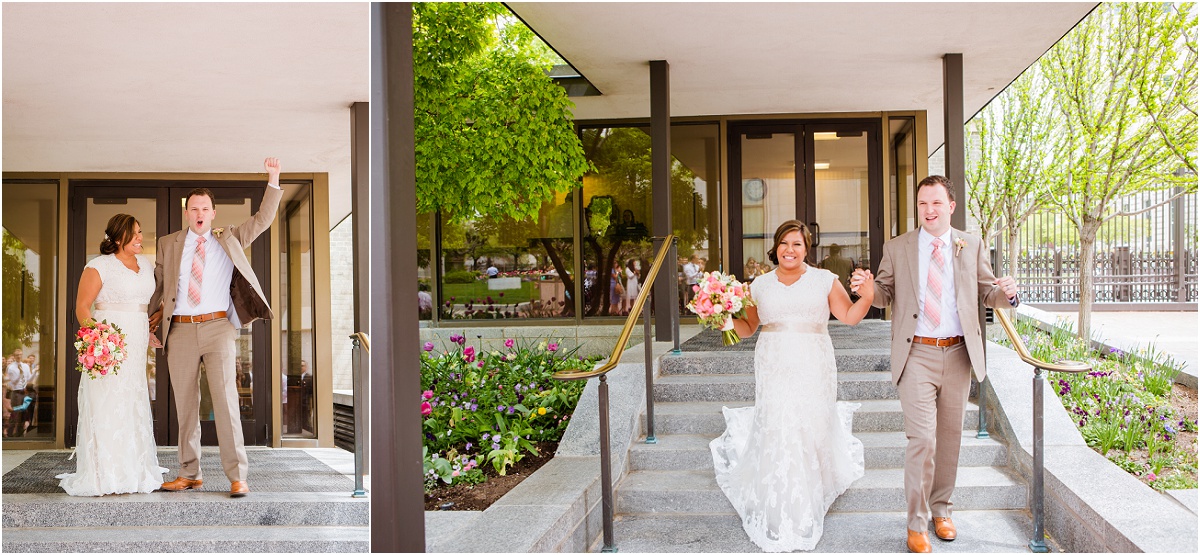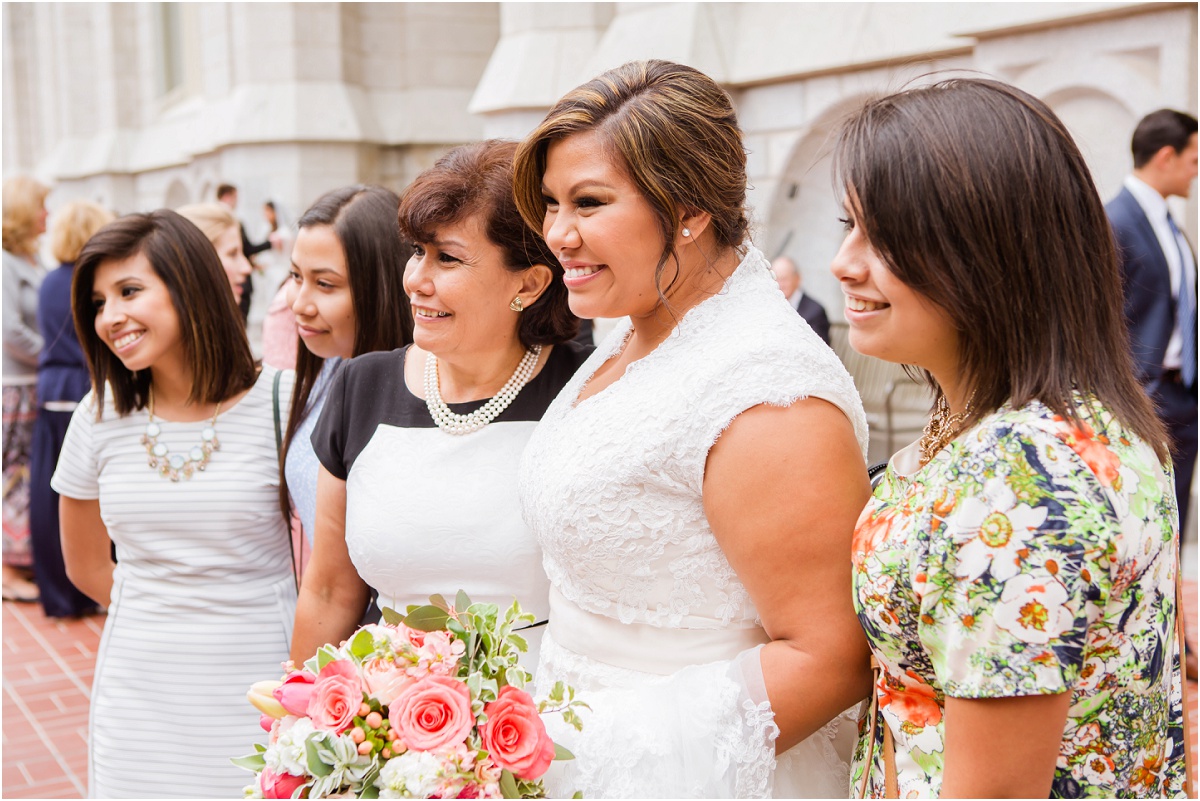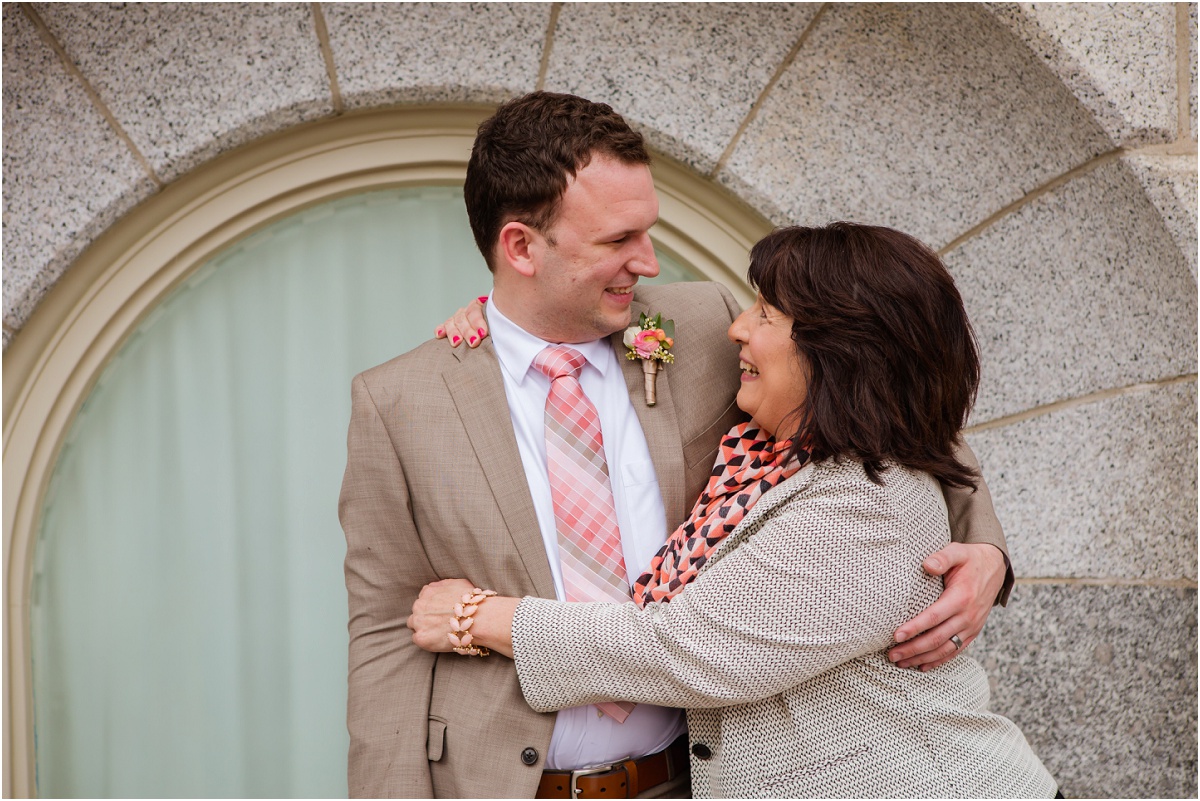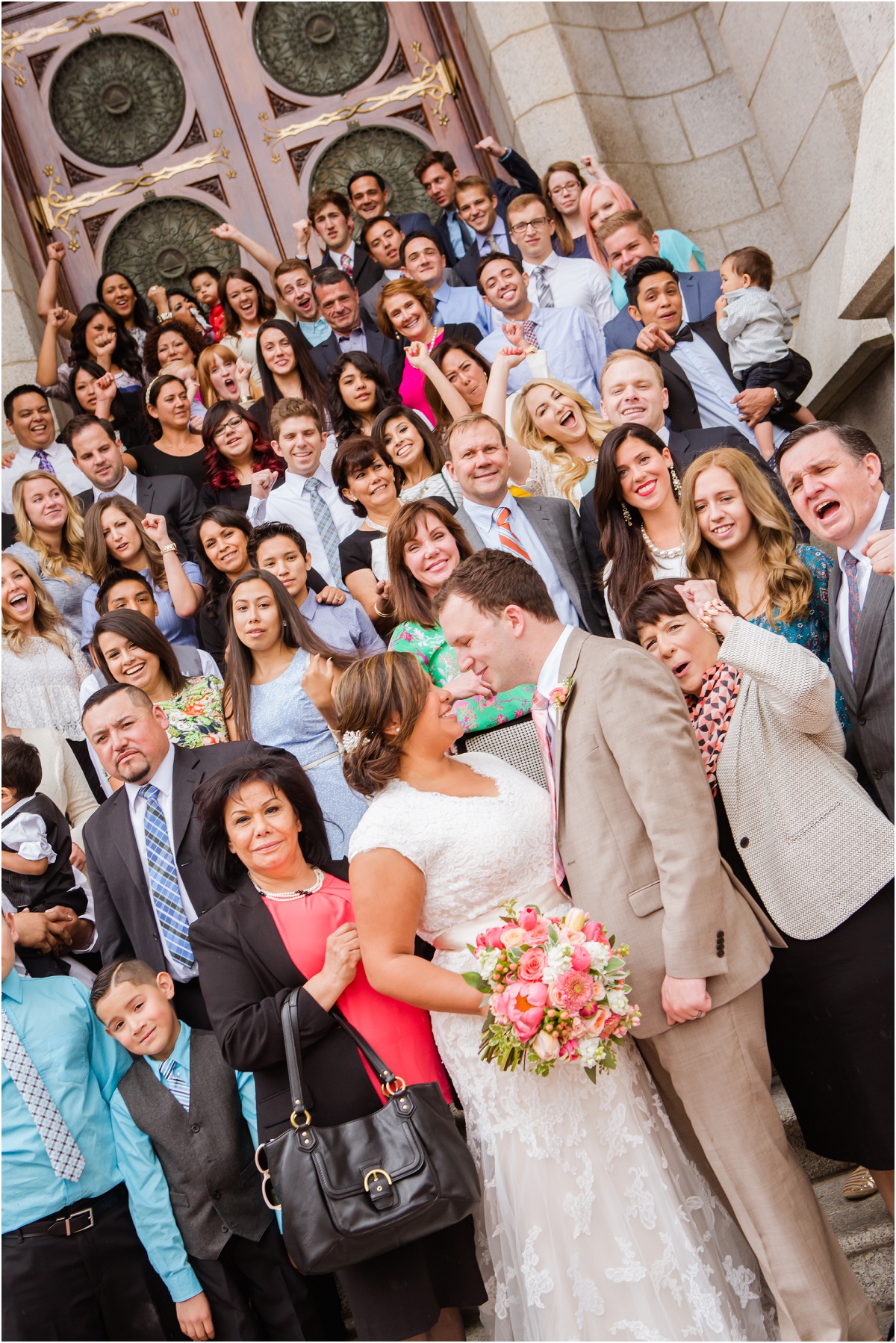 It started to rain on us a bit while we were doing the pictures, but luckily it stopped so we could go and get some more.  I got to hang out with my friend David Perry, so that is always a good day.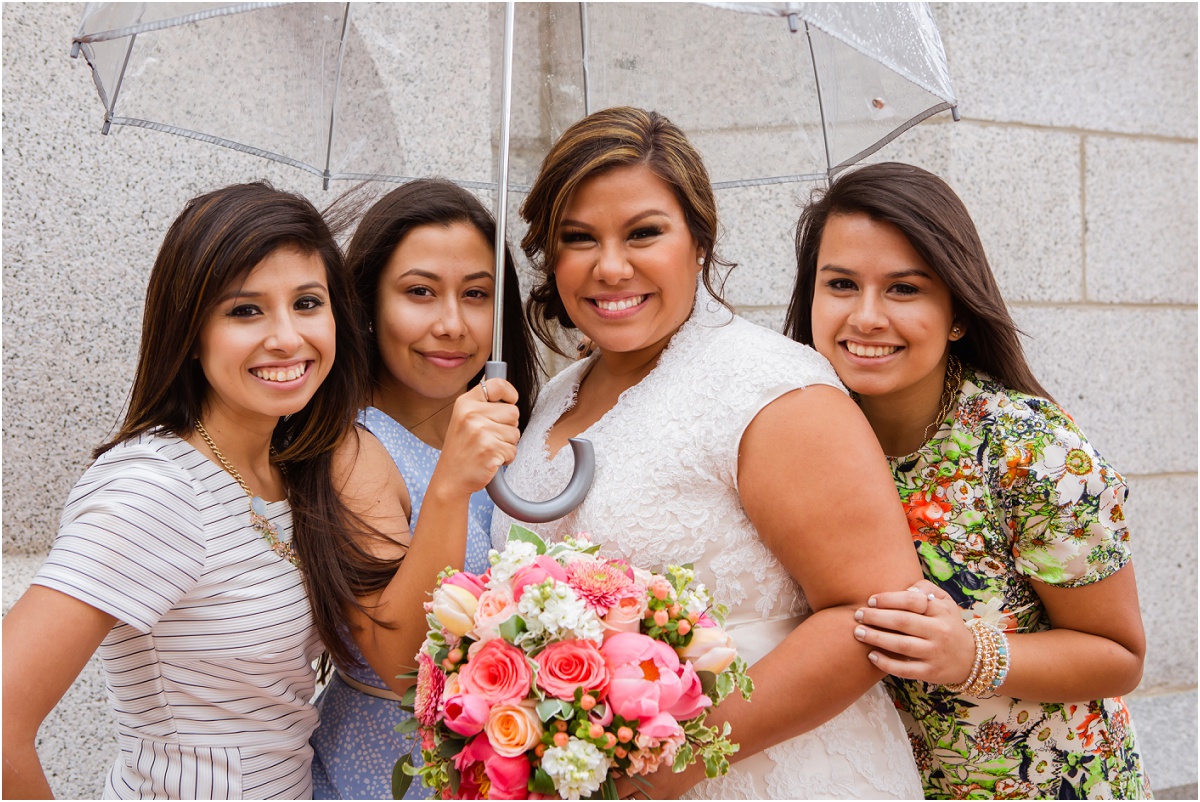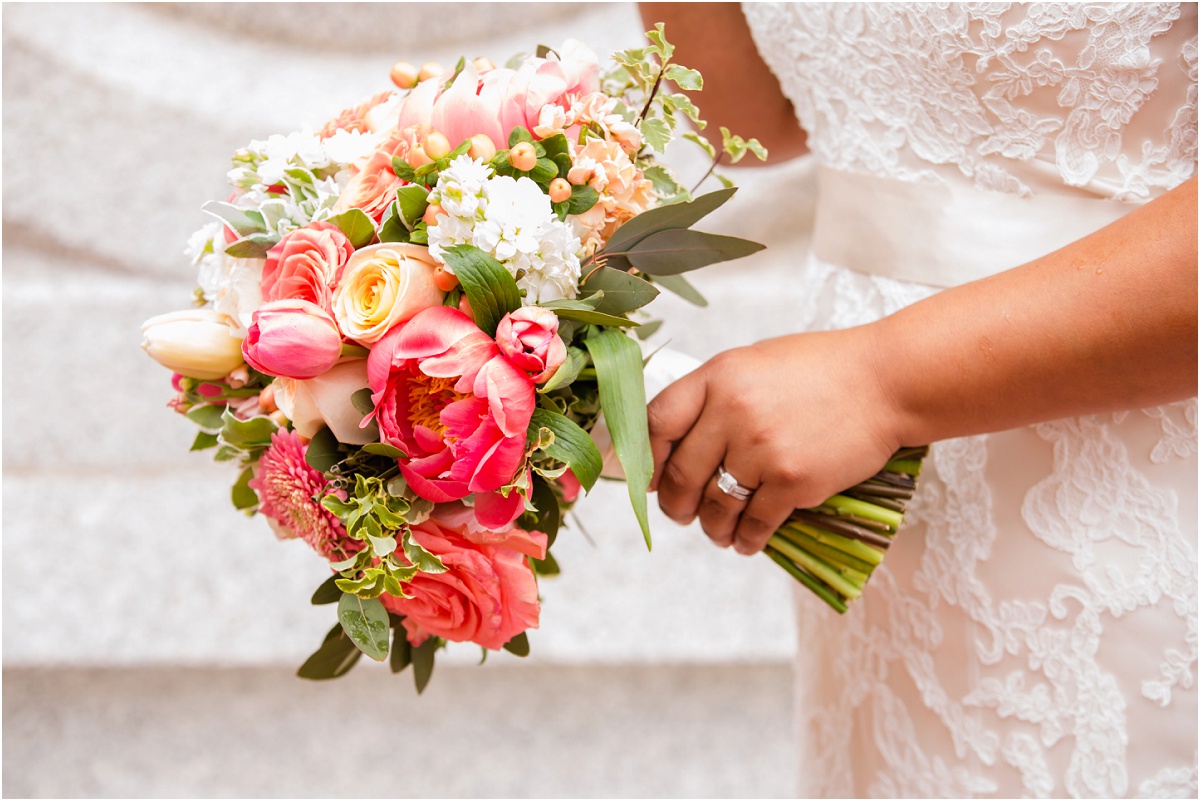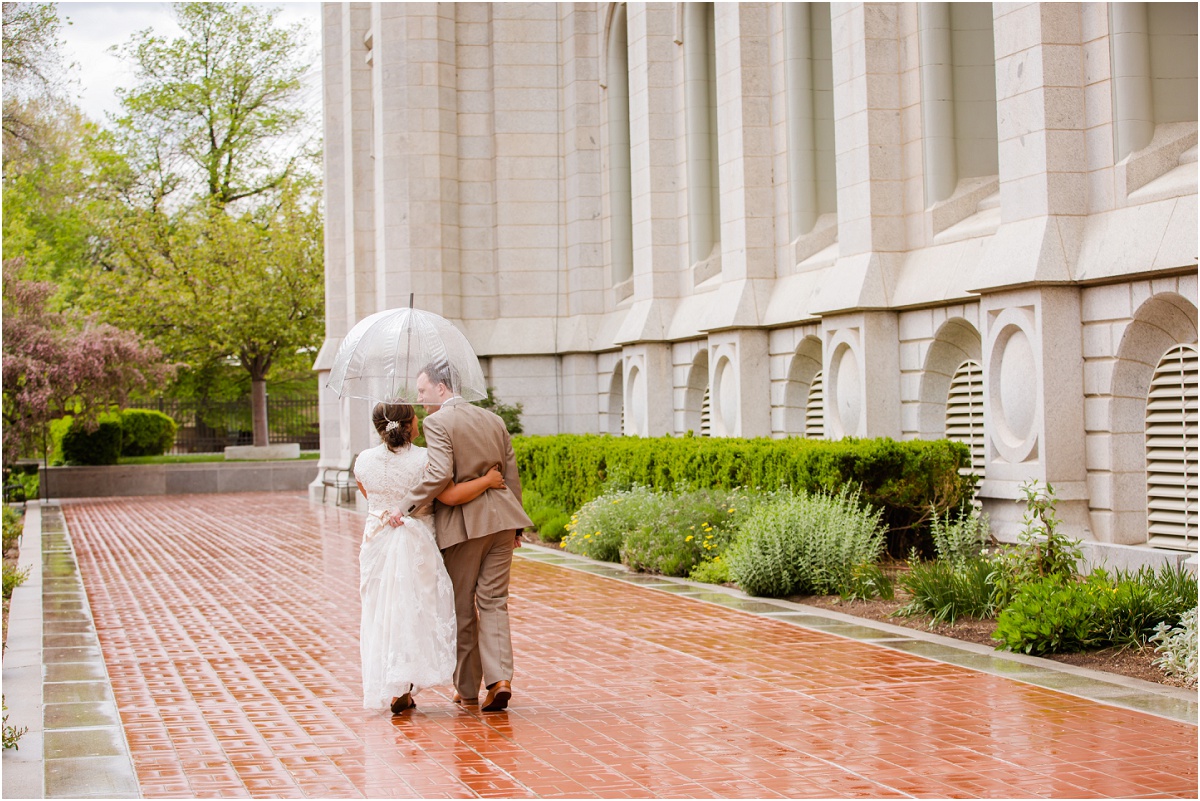 The grounds are so gorgeous when it rains.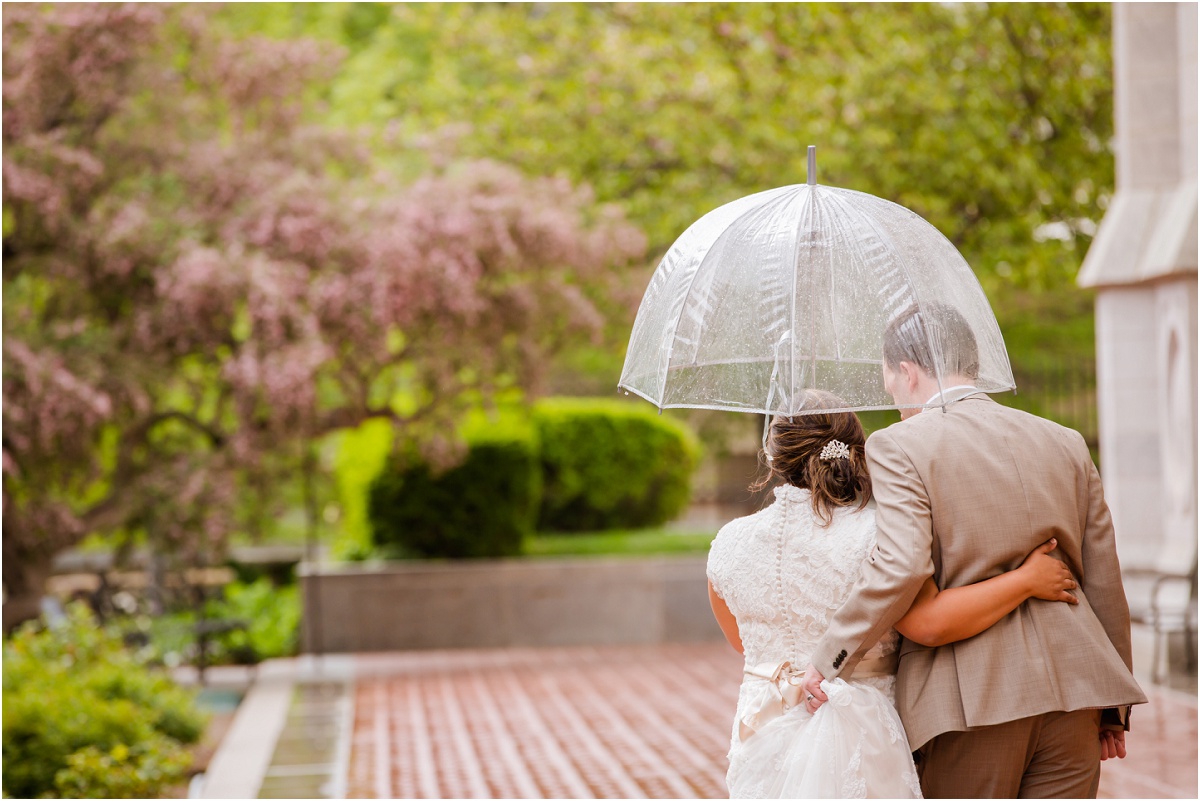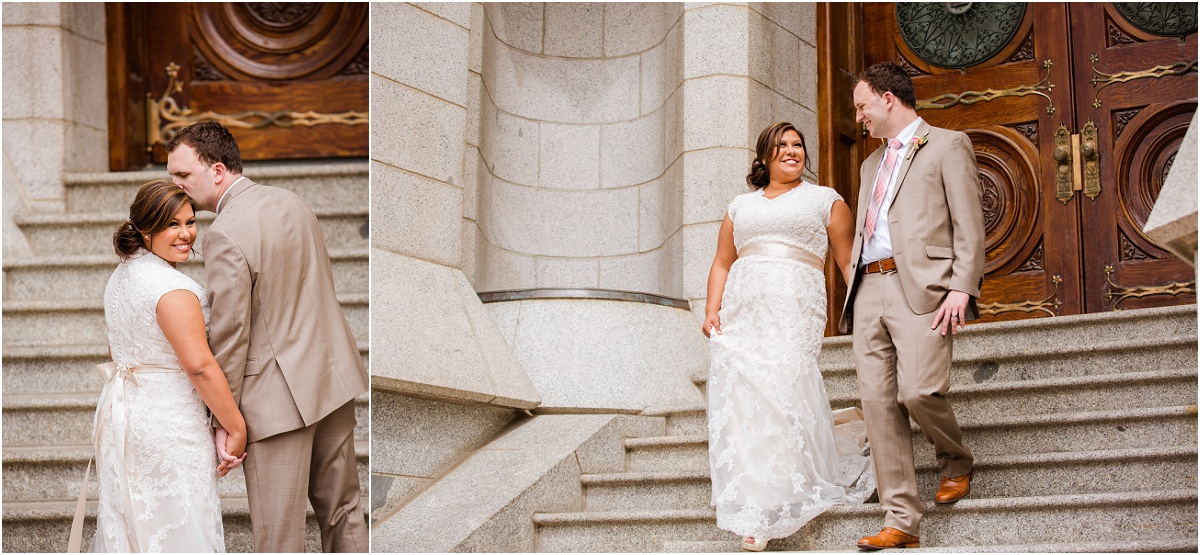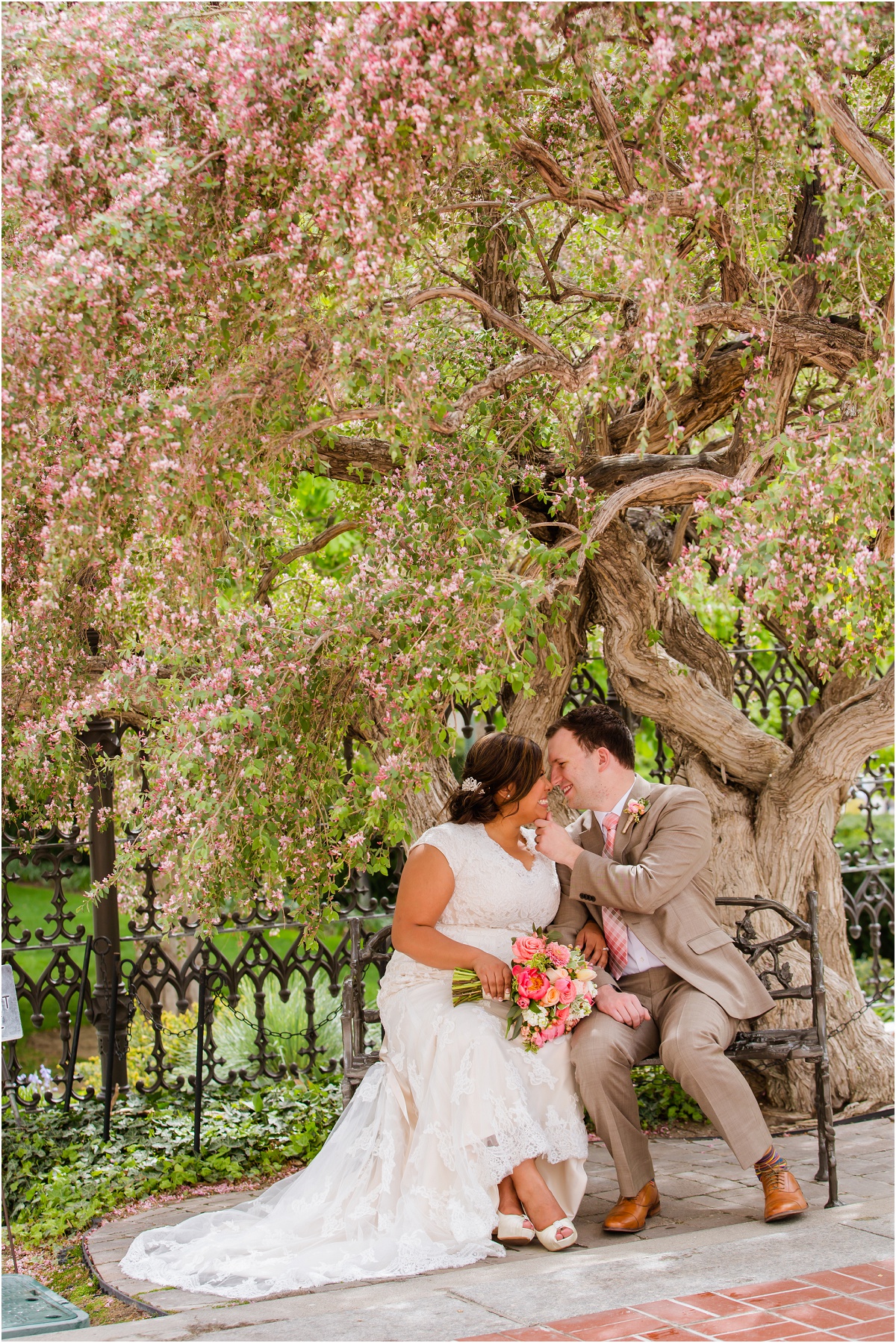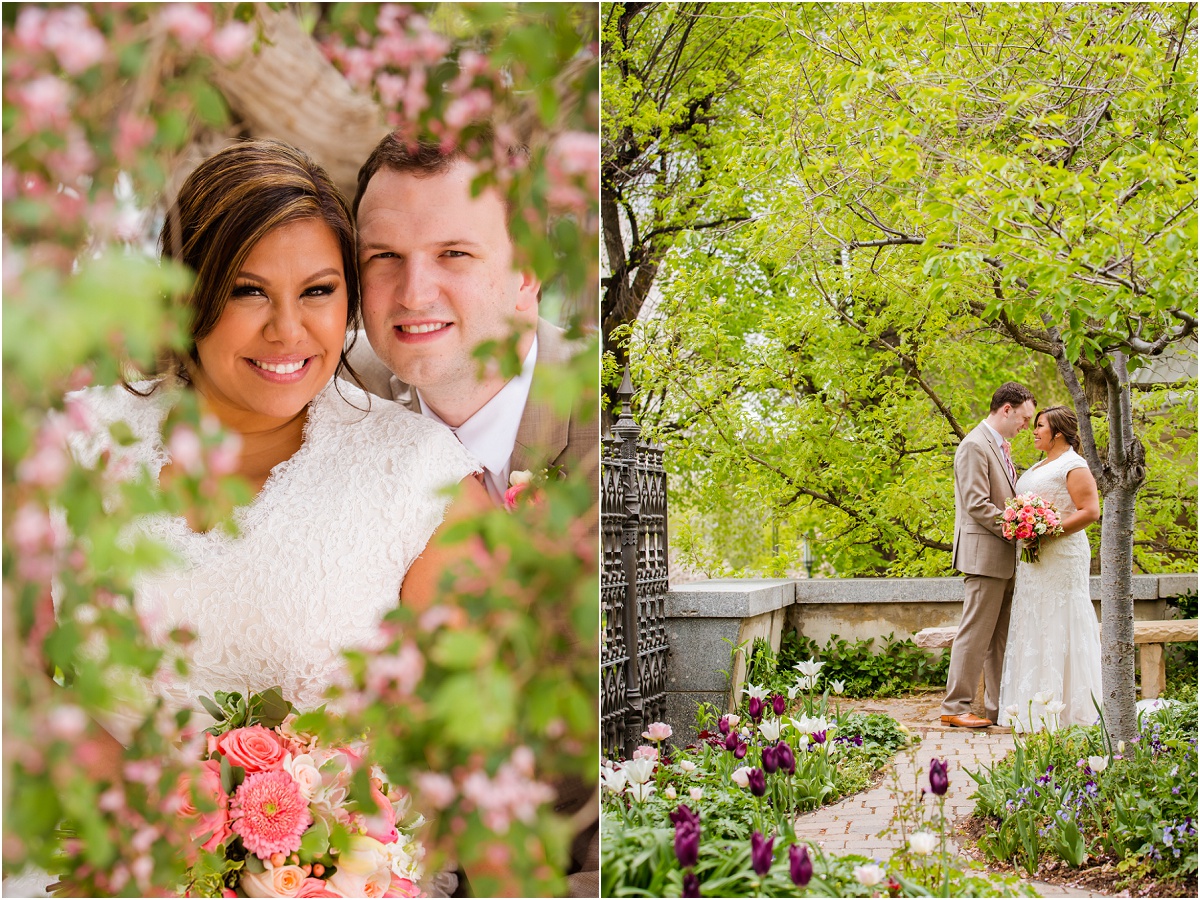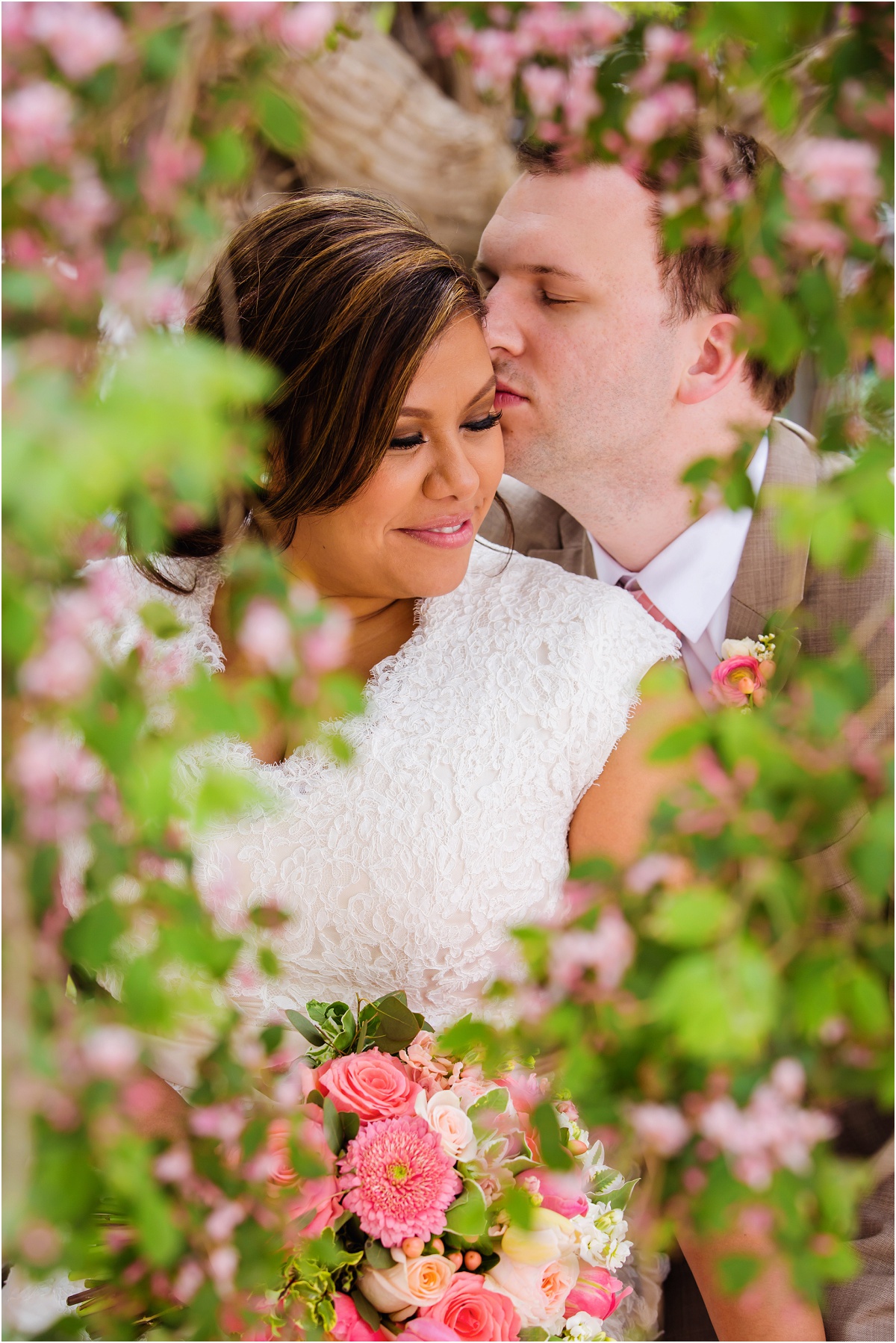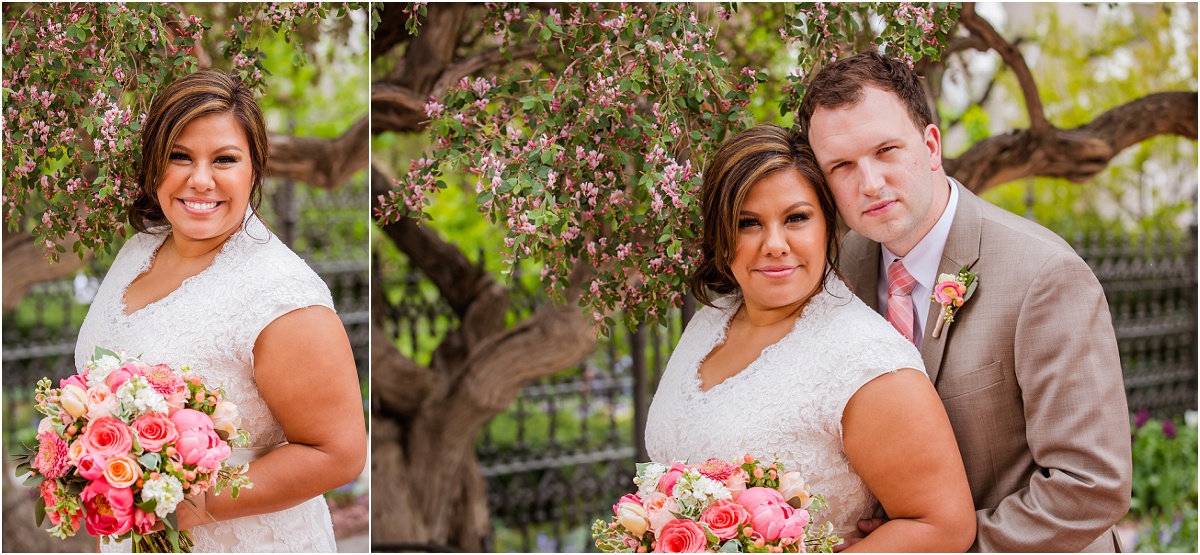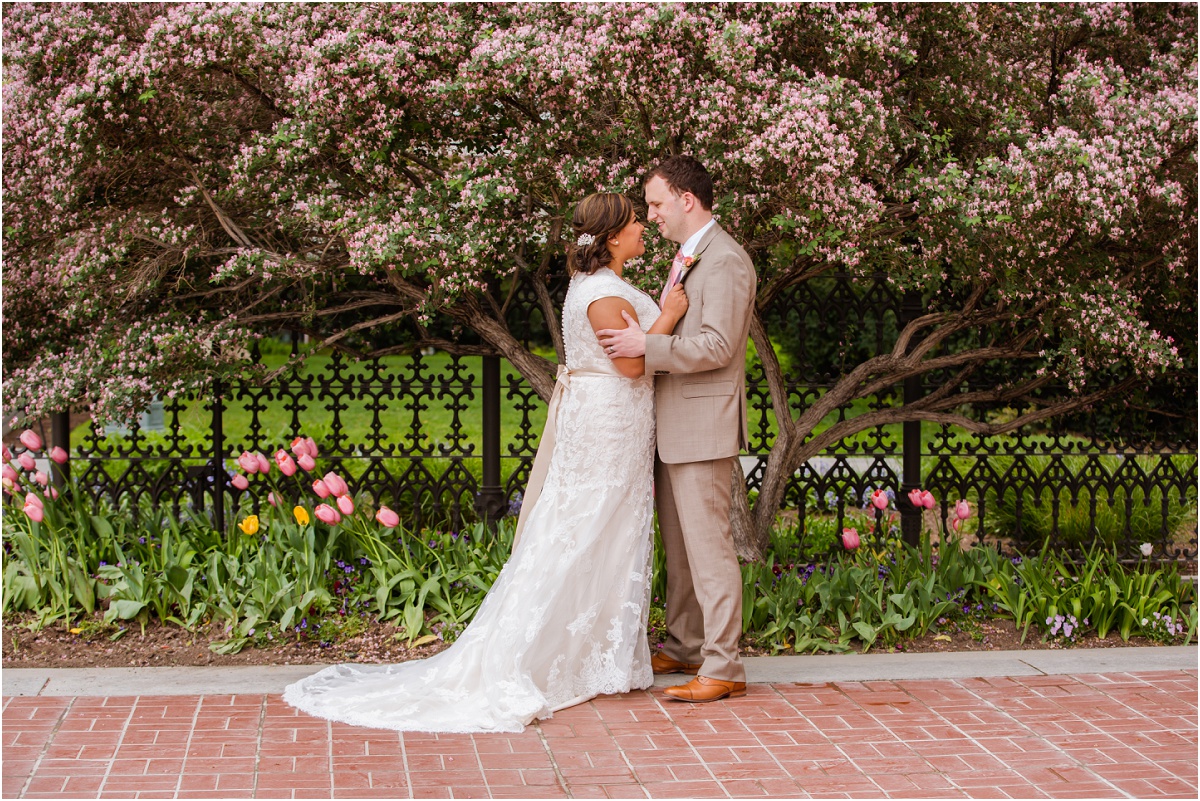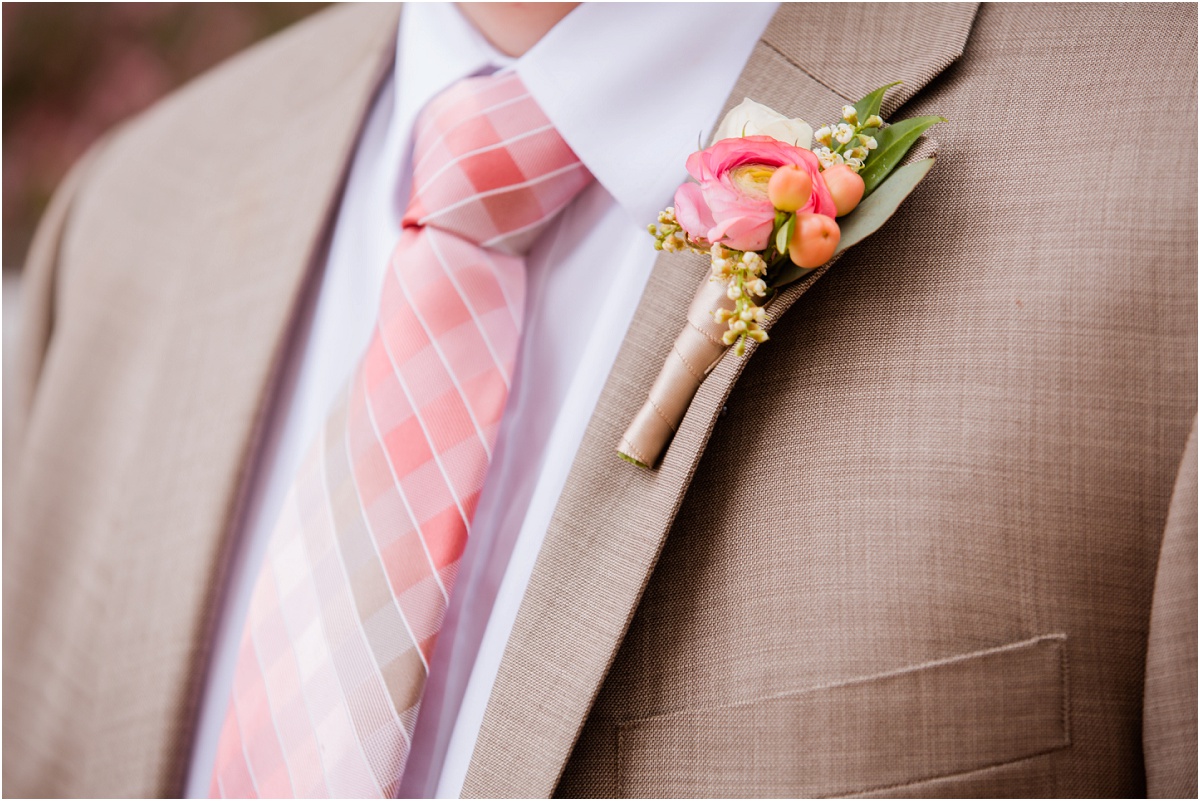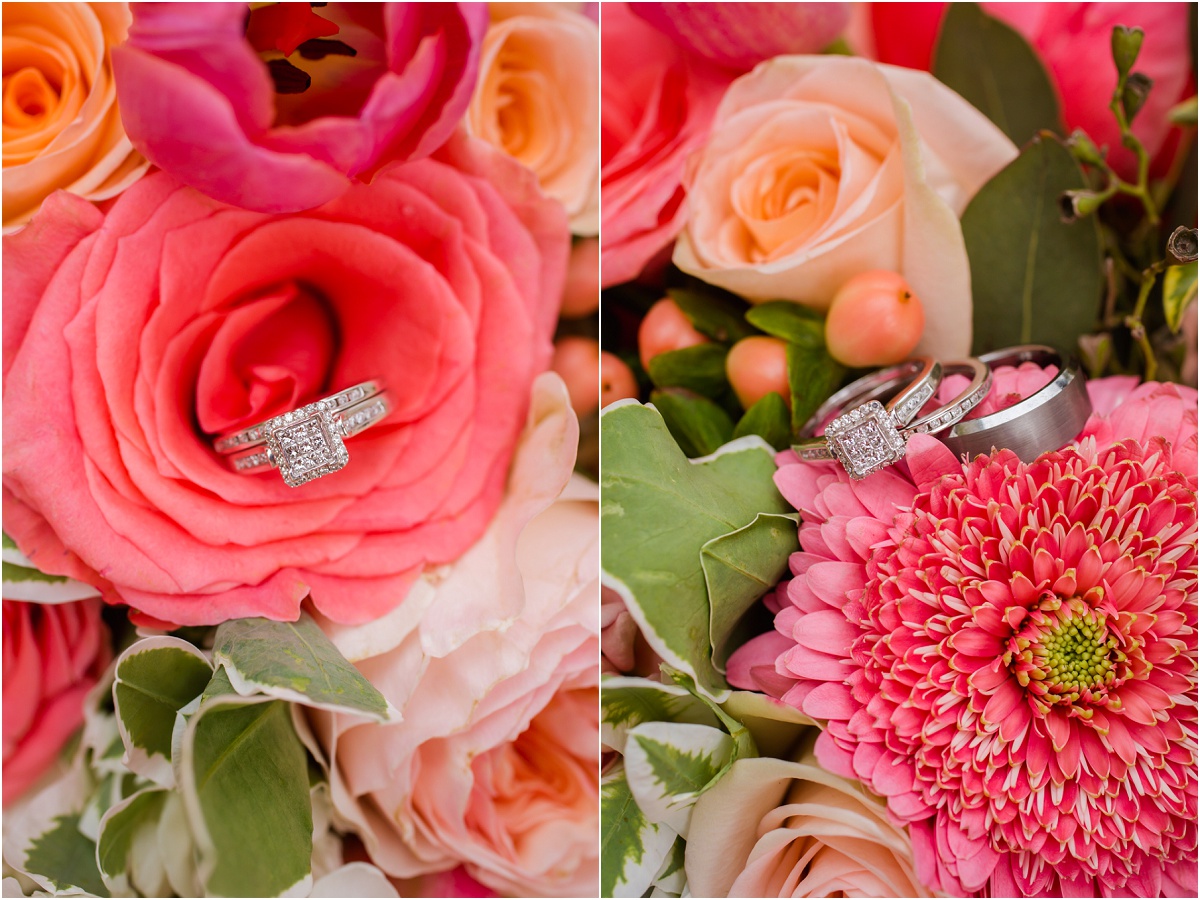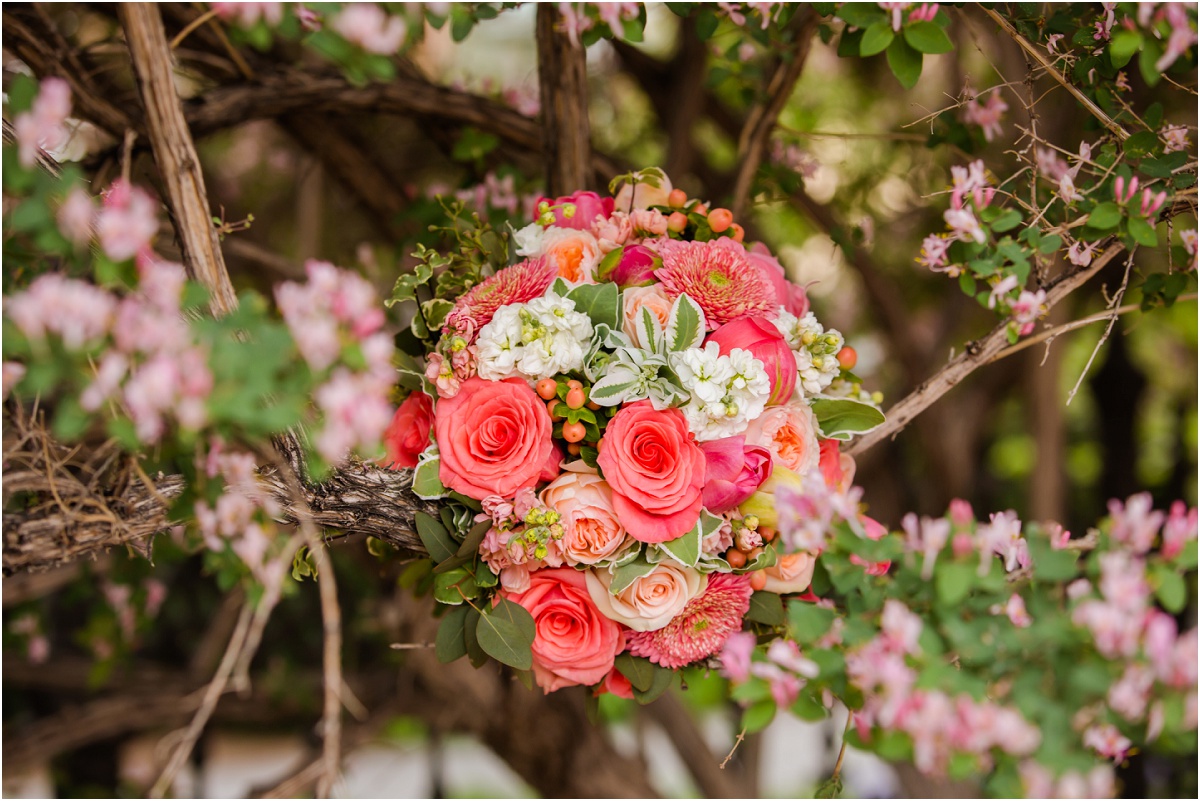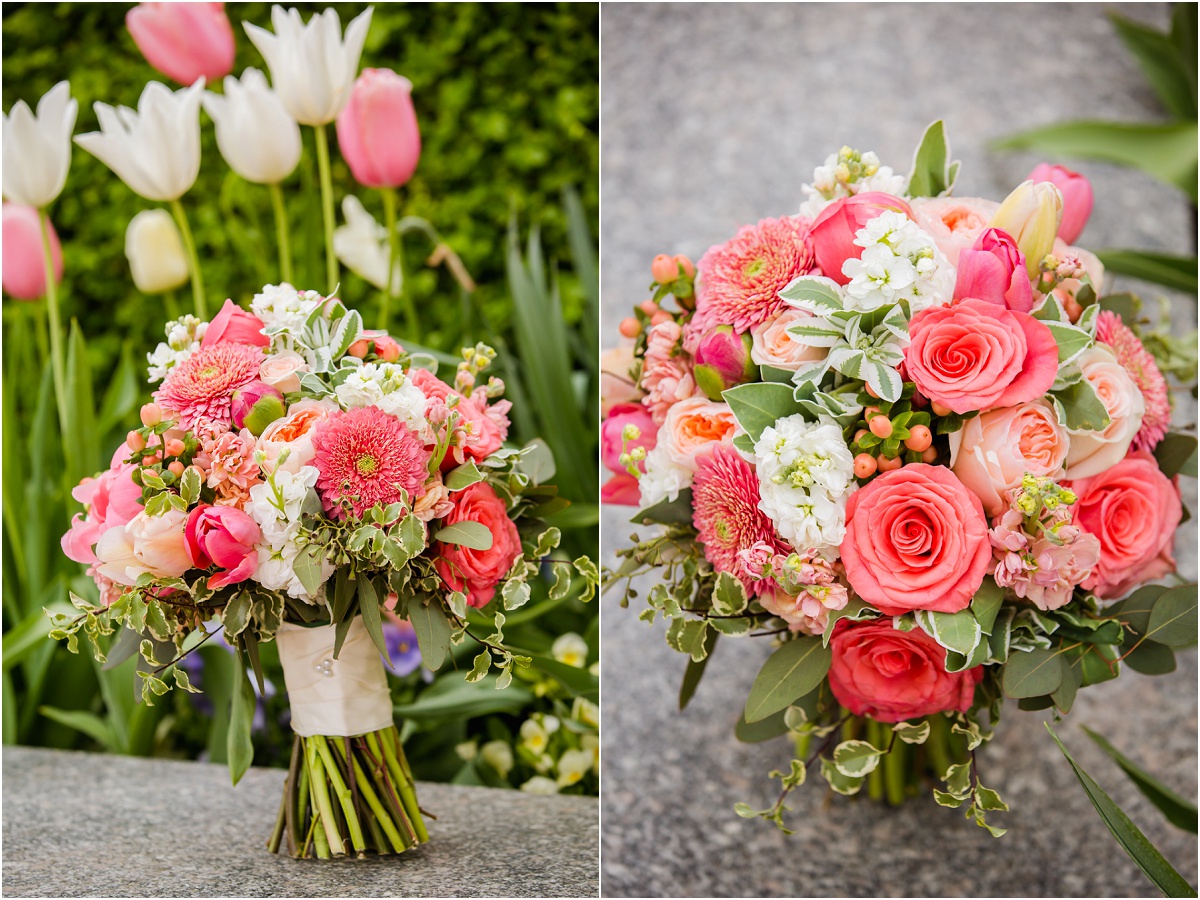 They had their reception at Heritage Gardens.  As soon as we were about to take pictures outside, the rains came down in a flood.  Luckily about halfway through the reception we were able to take a few outside in their pretty gardens.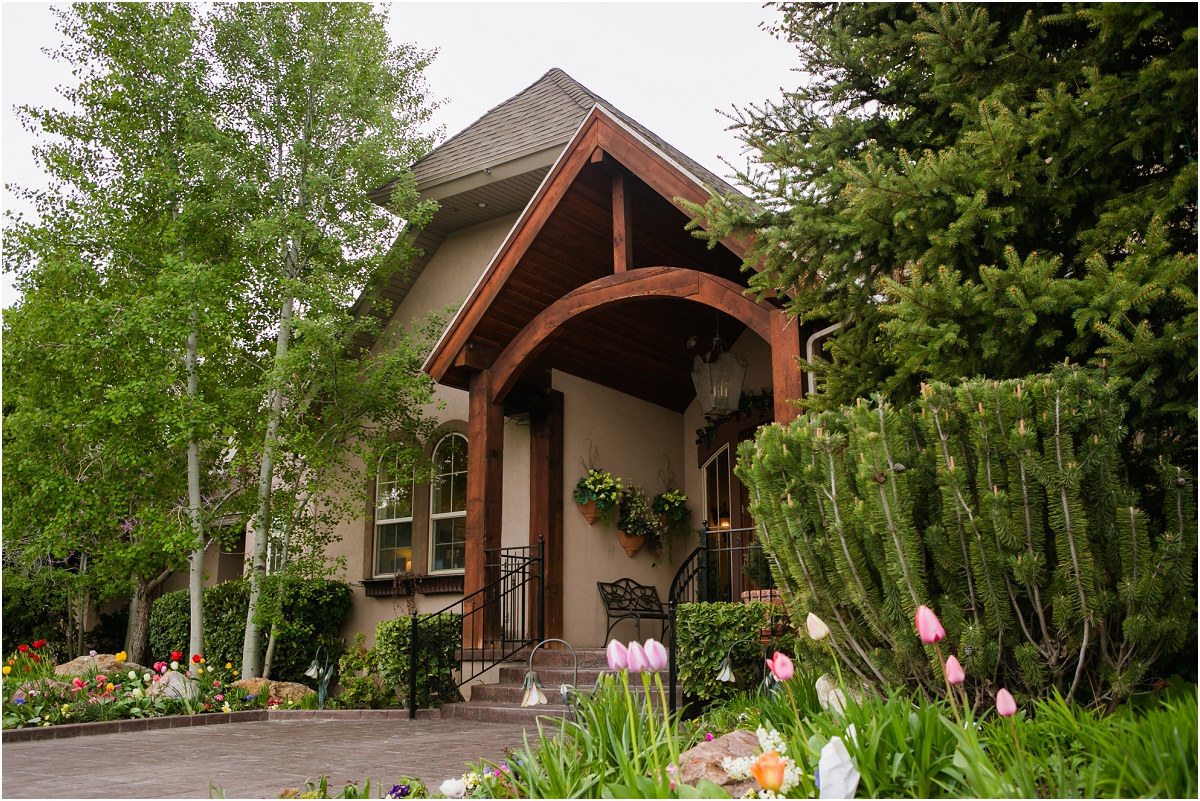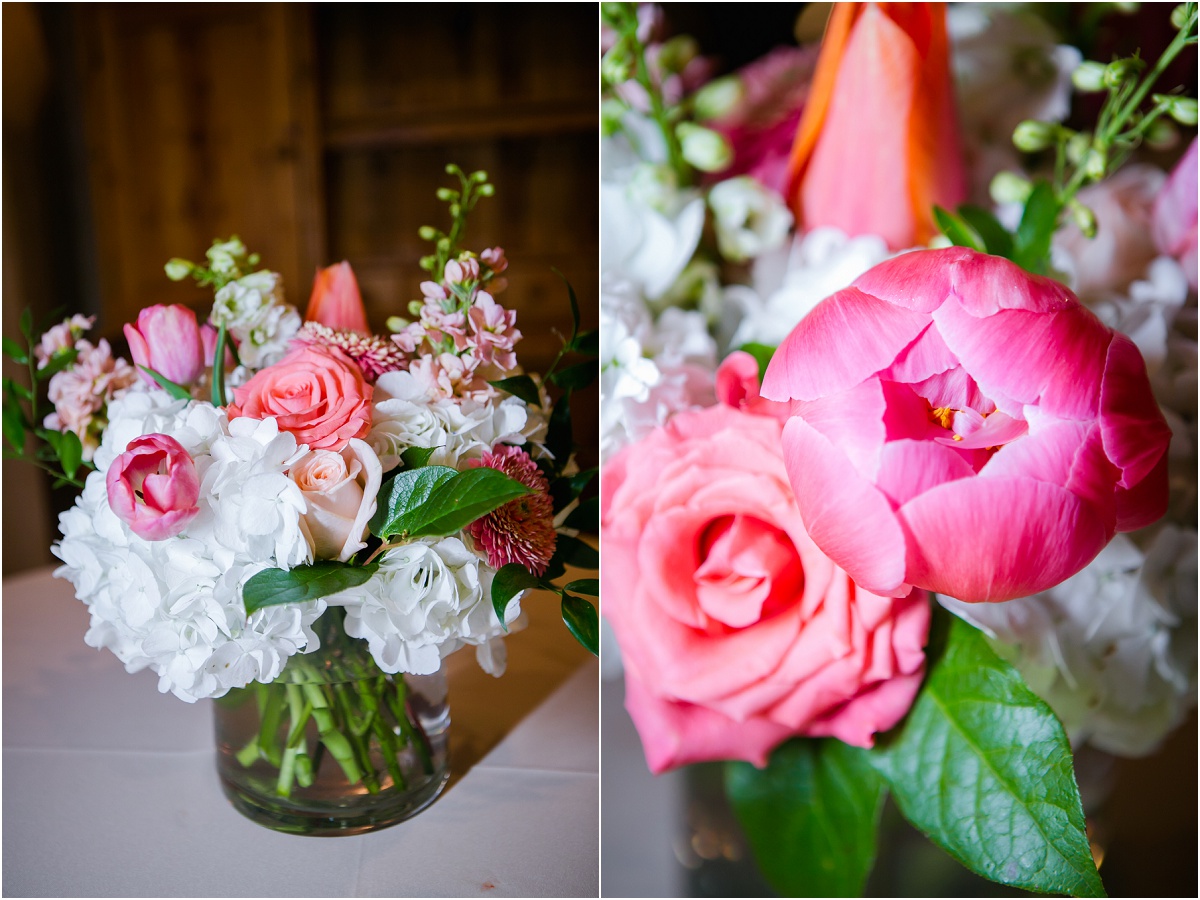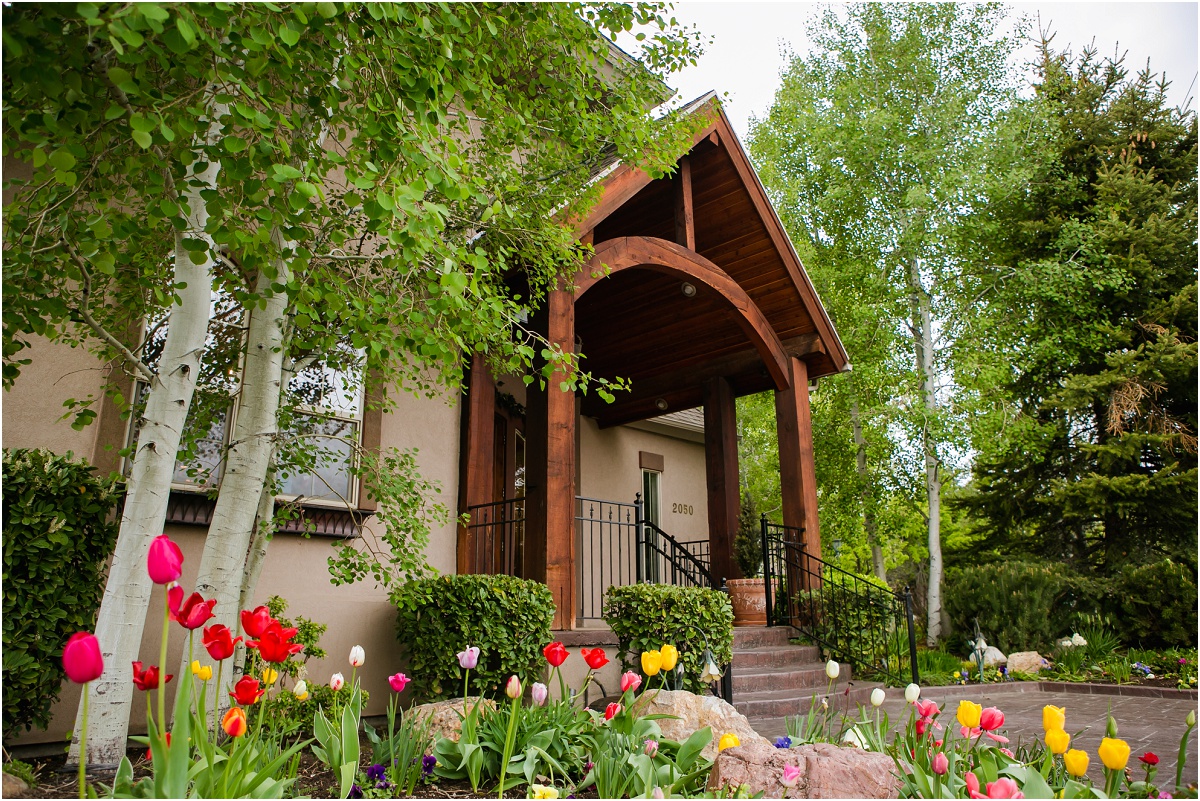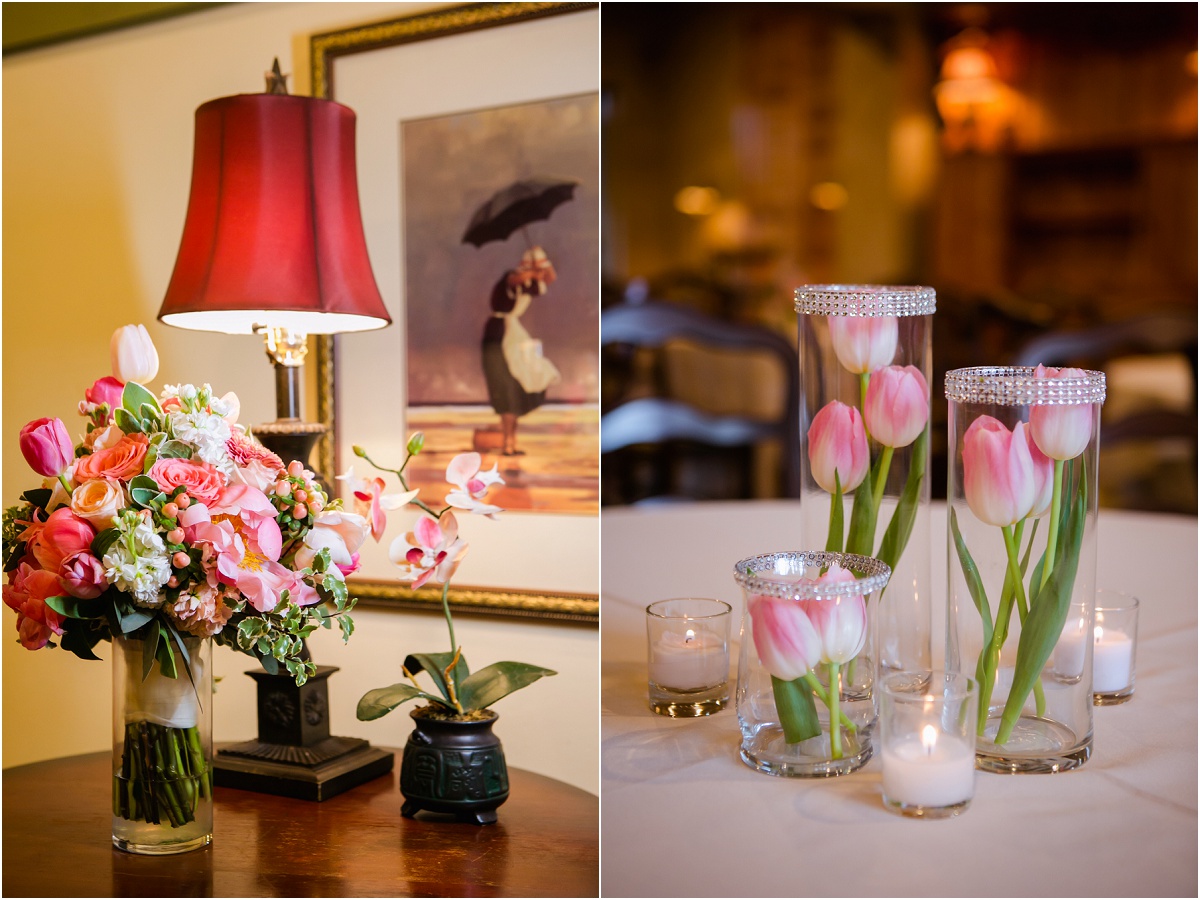 Anny's favorite flowers are tulips and her sister brought a ton of them down from their home town in Washington.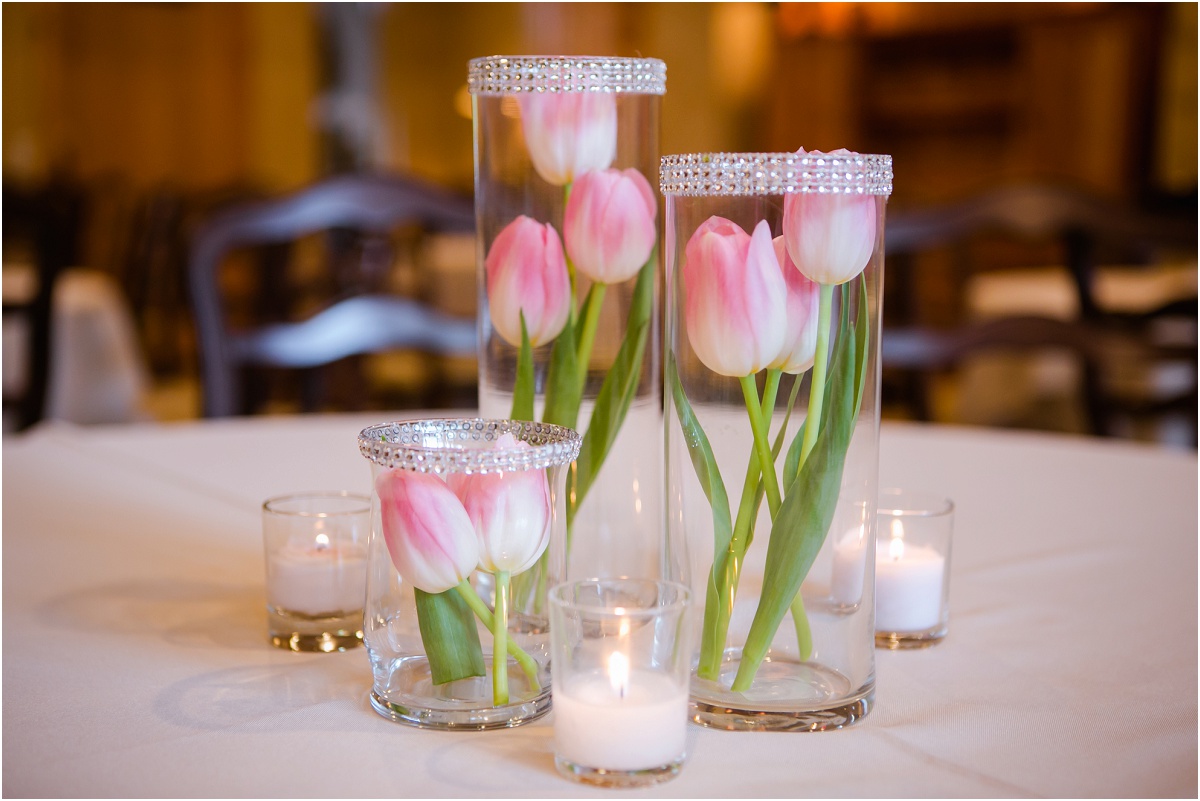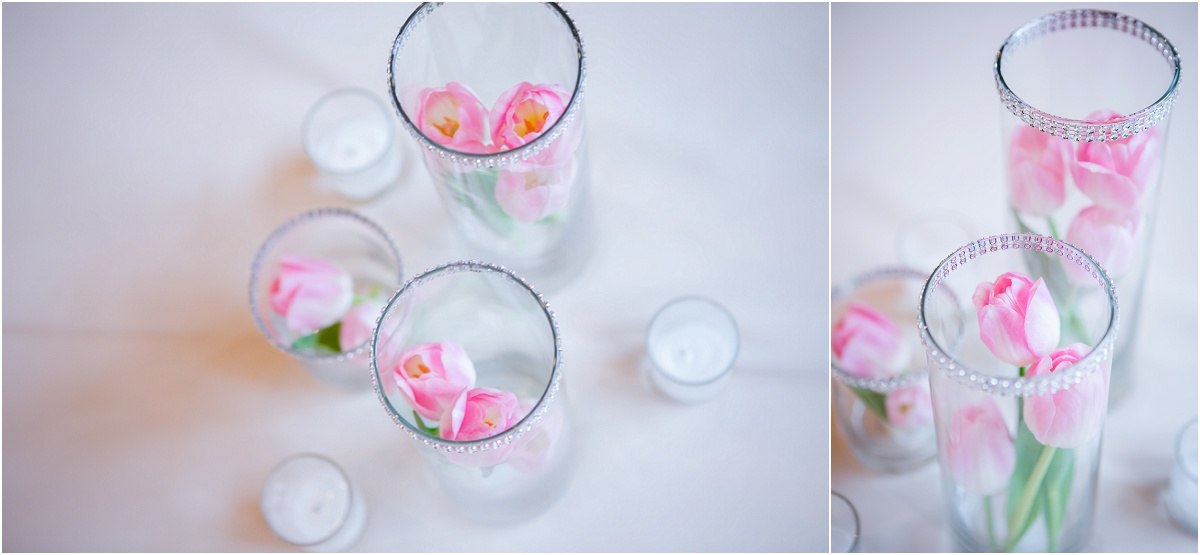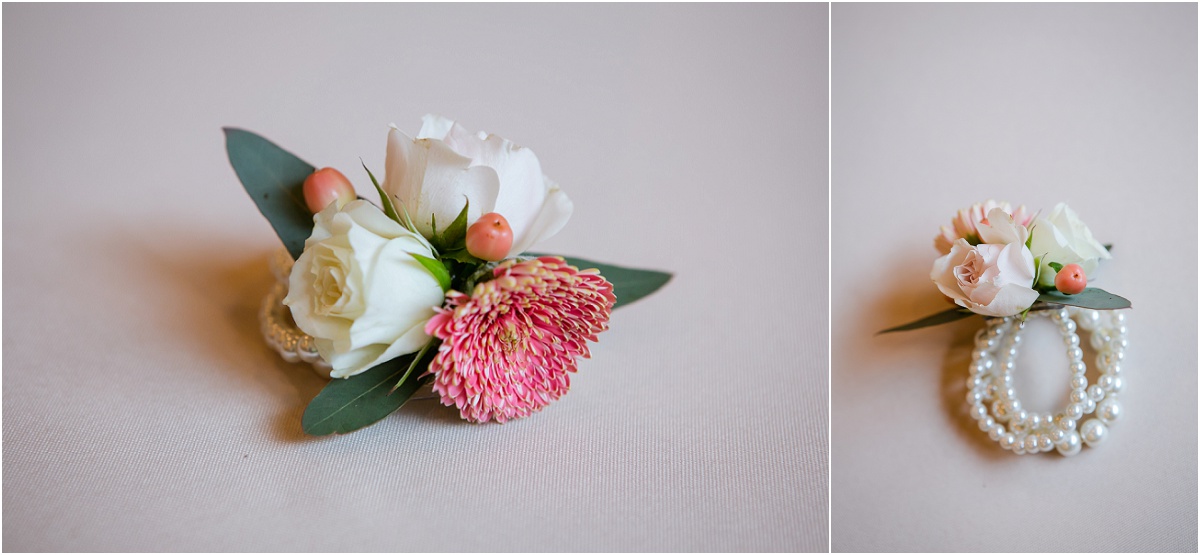 Her niece was so in awe of her.  I love watching little girls look at brides.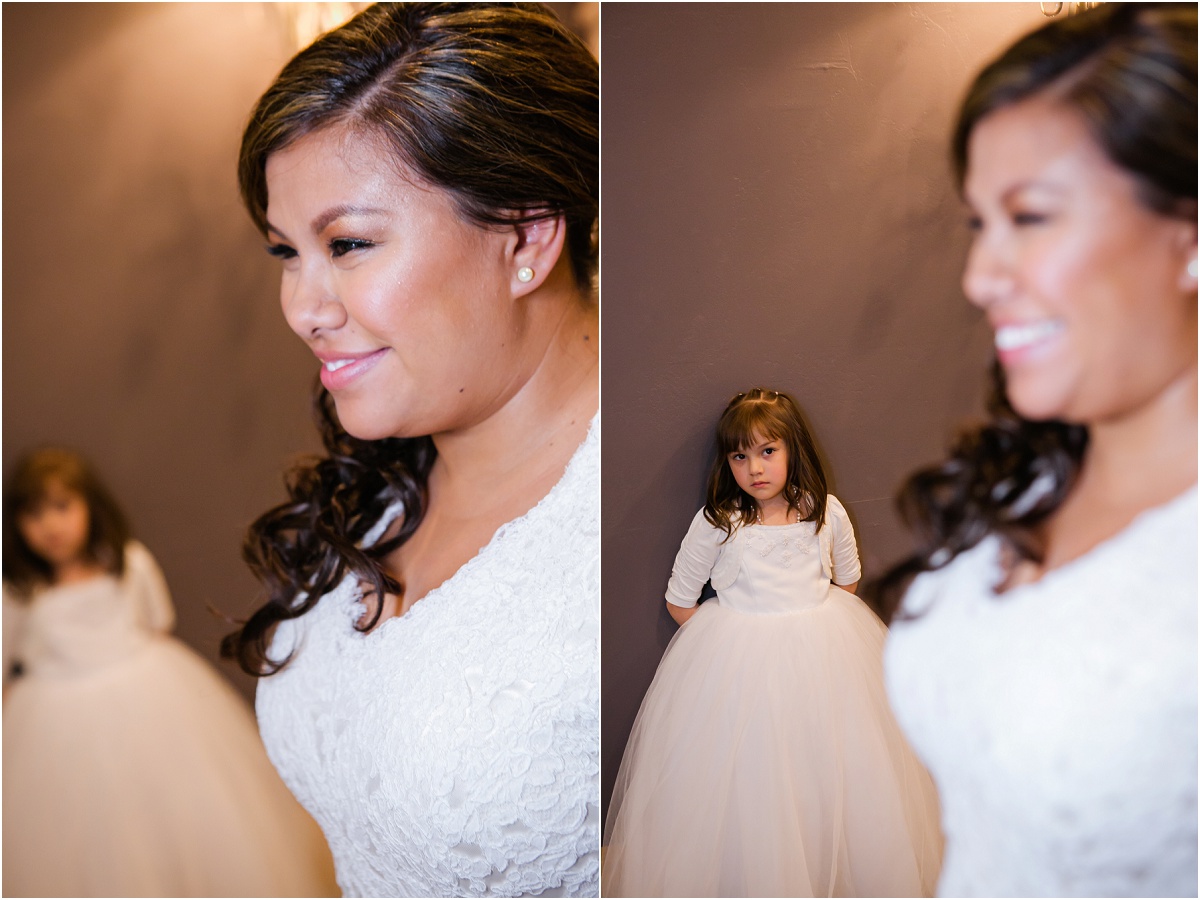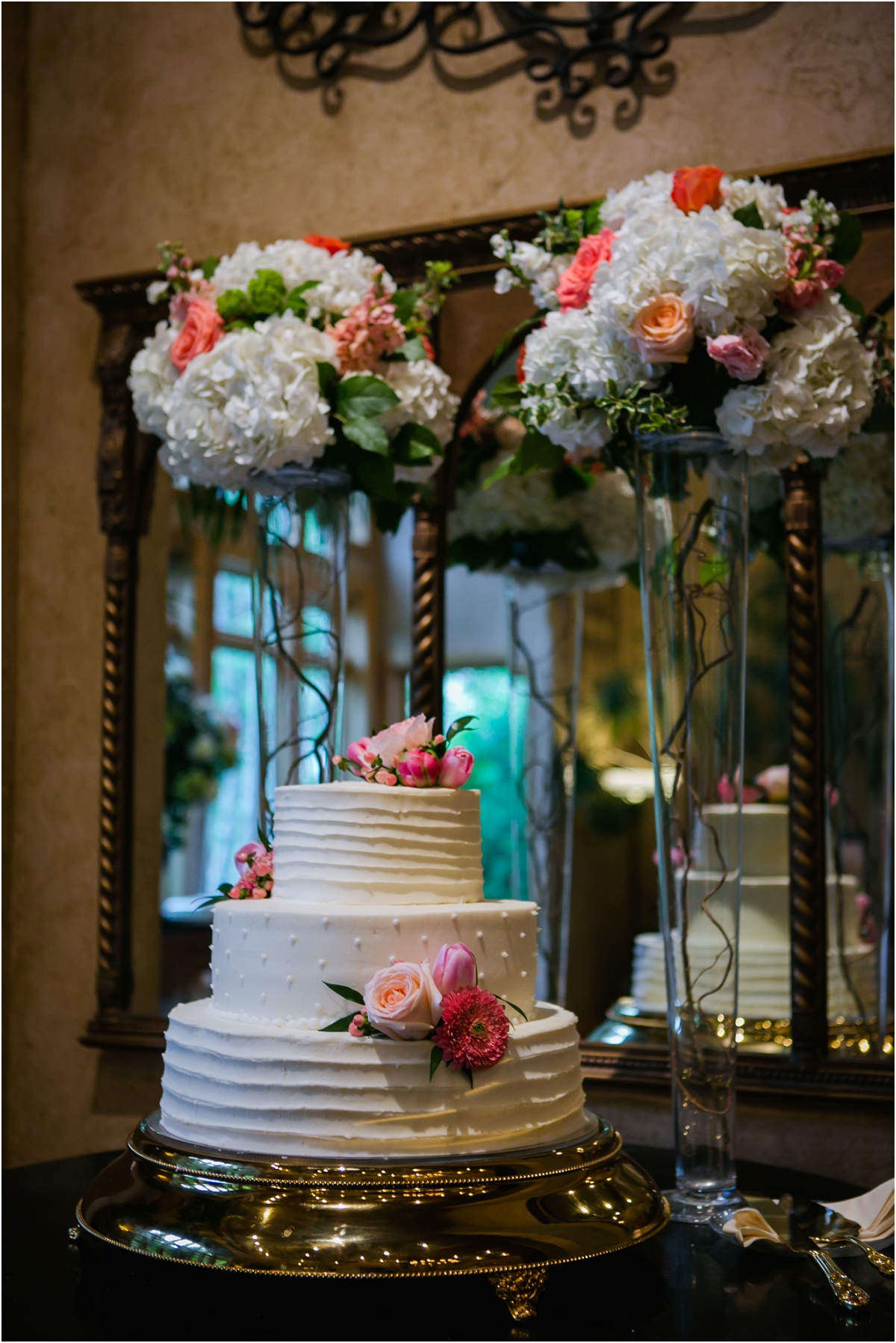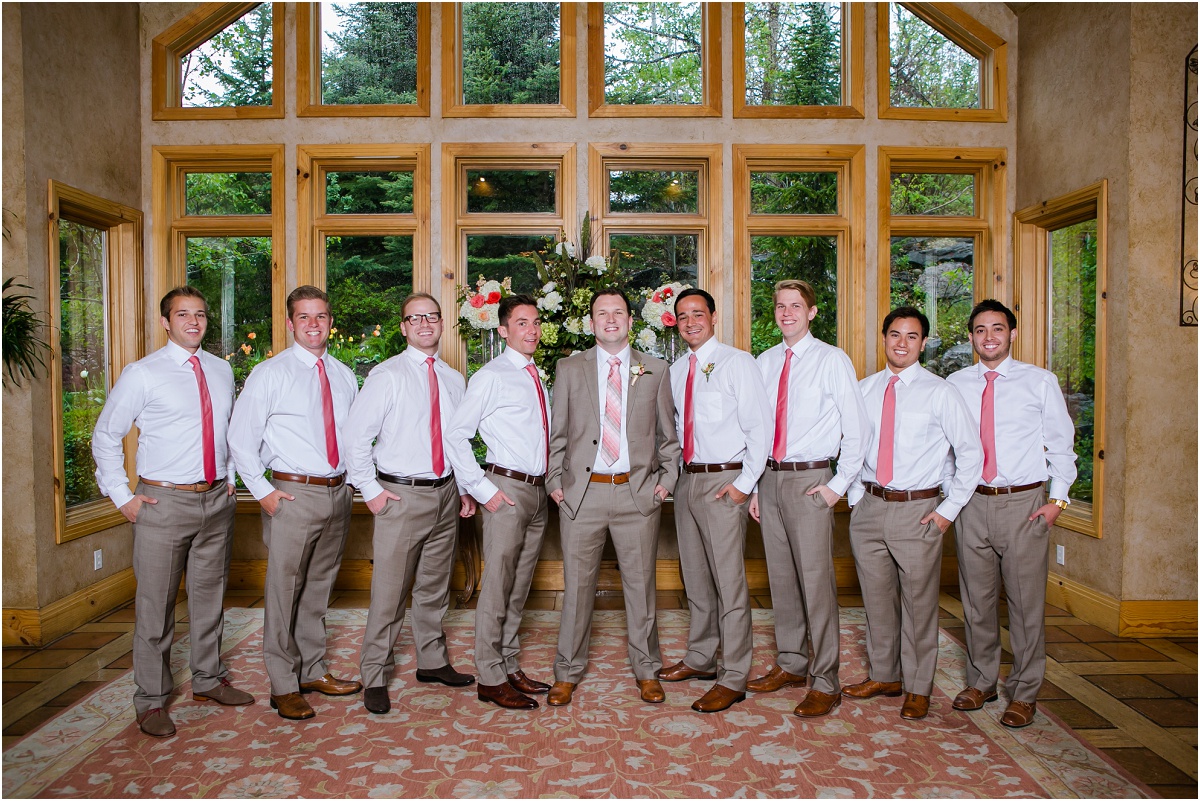 I love all the different bridesmaid dresses in coral.  So gorgeous and perfect for spring!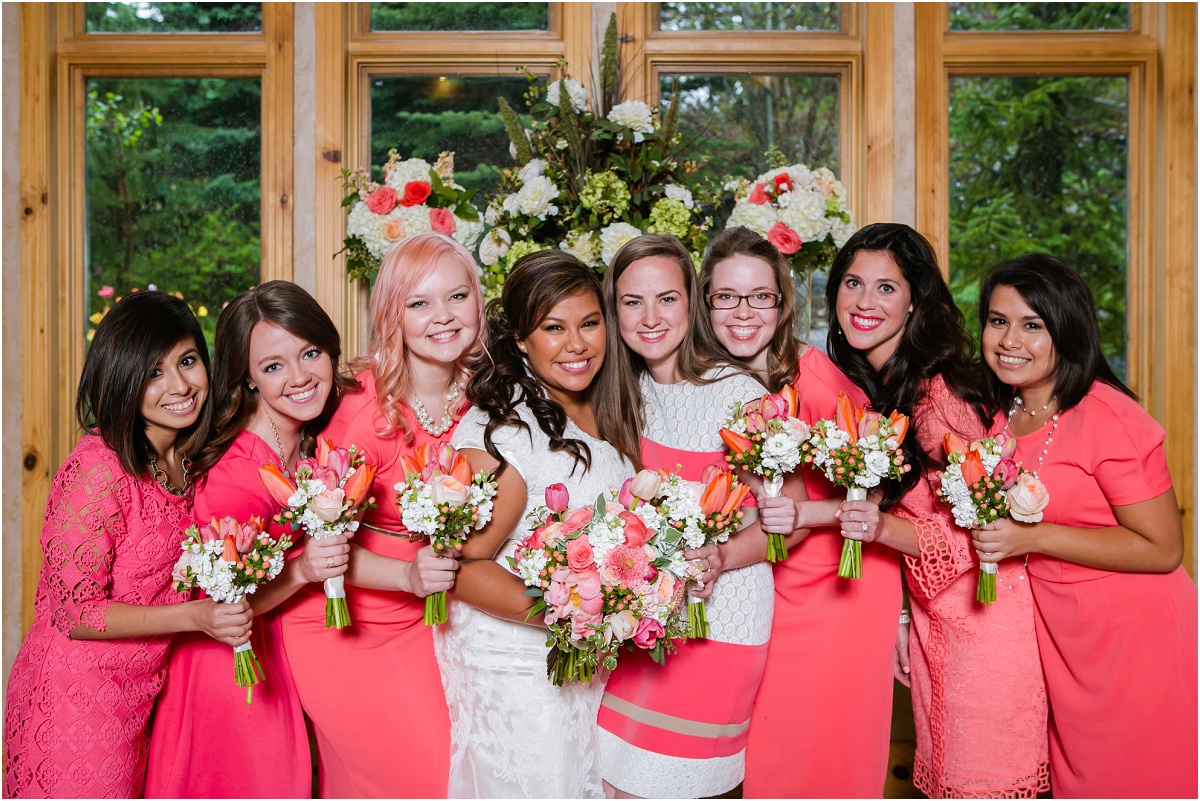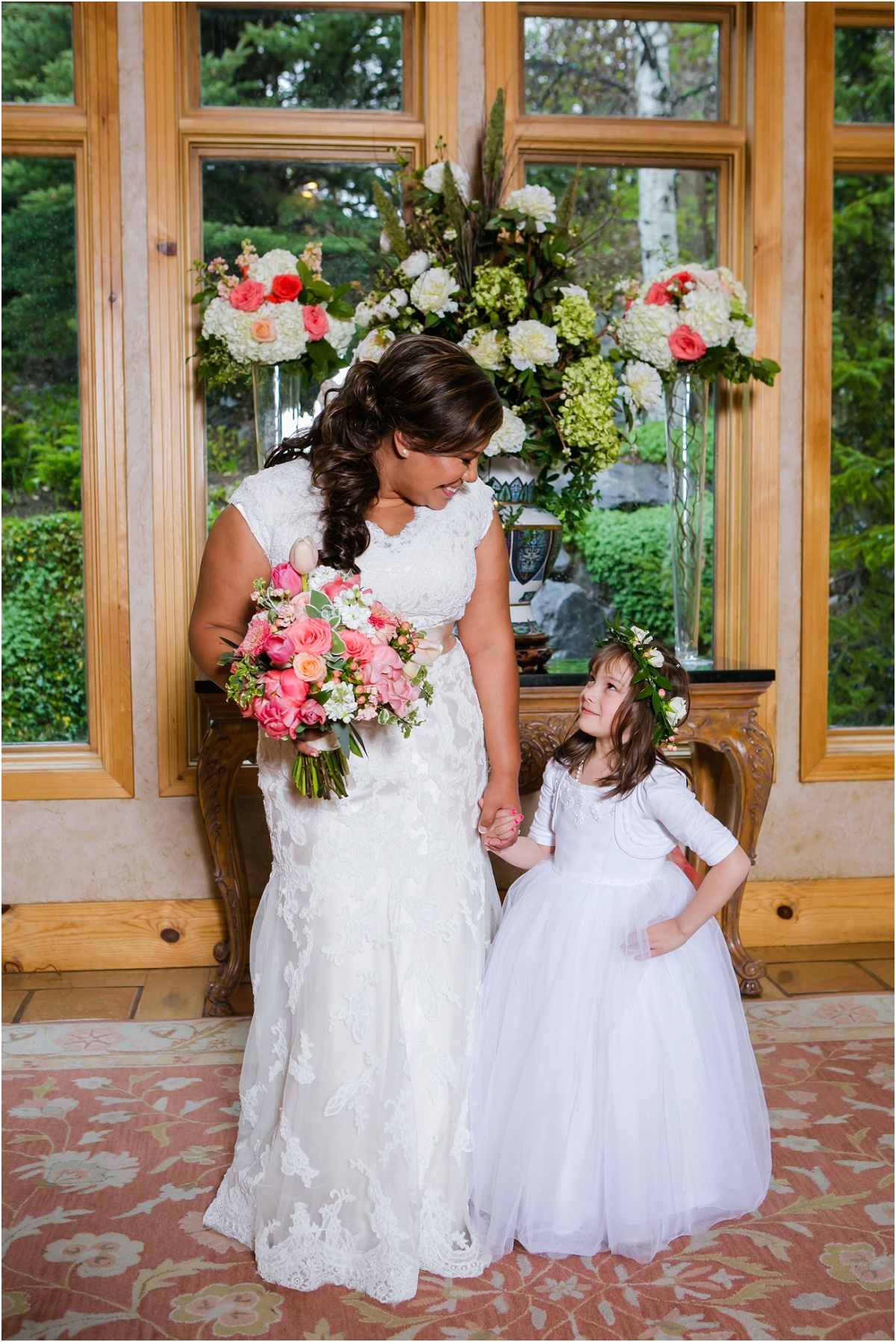 Ok so these potatoes were SO good!  I ate a few….wanted to eat more but stopped myself haha.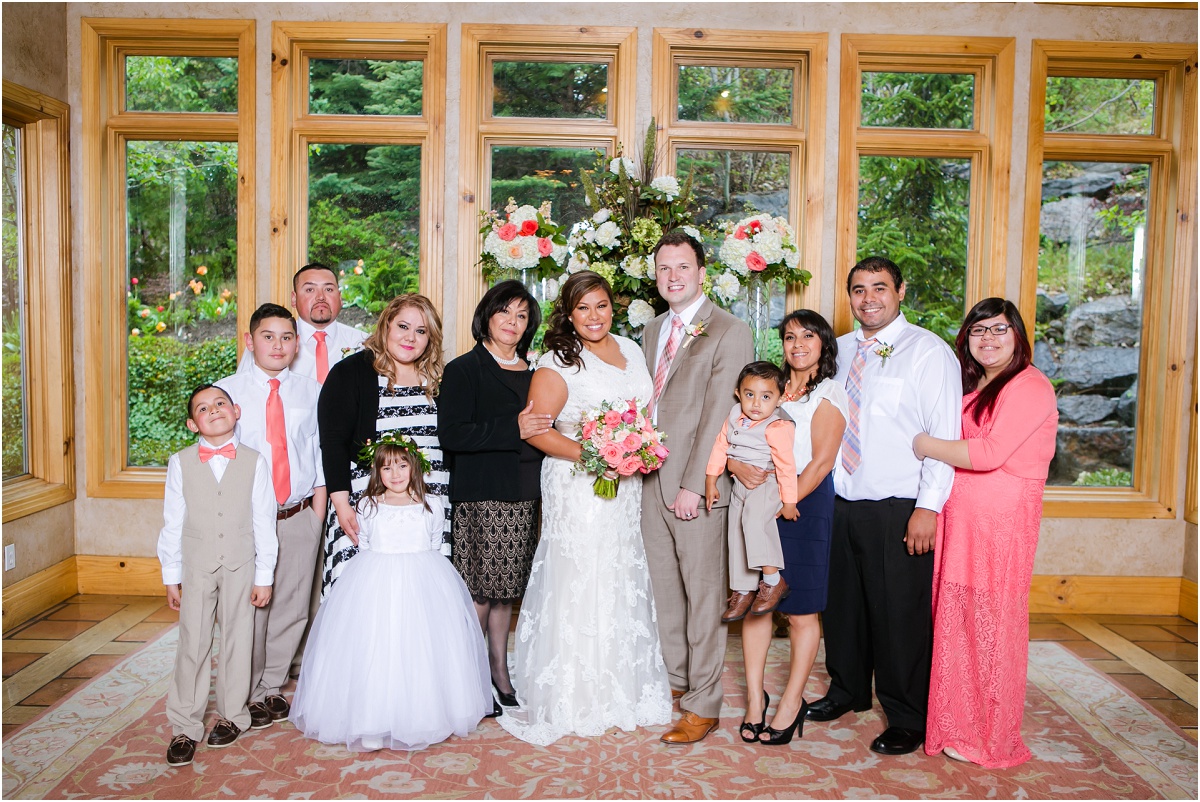 I'm so glad that we got to go outside for a few shots before the rain started again!  I think Anny brought the Seattle rain with her that day 😀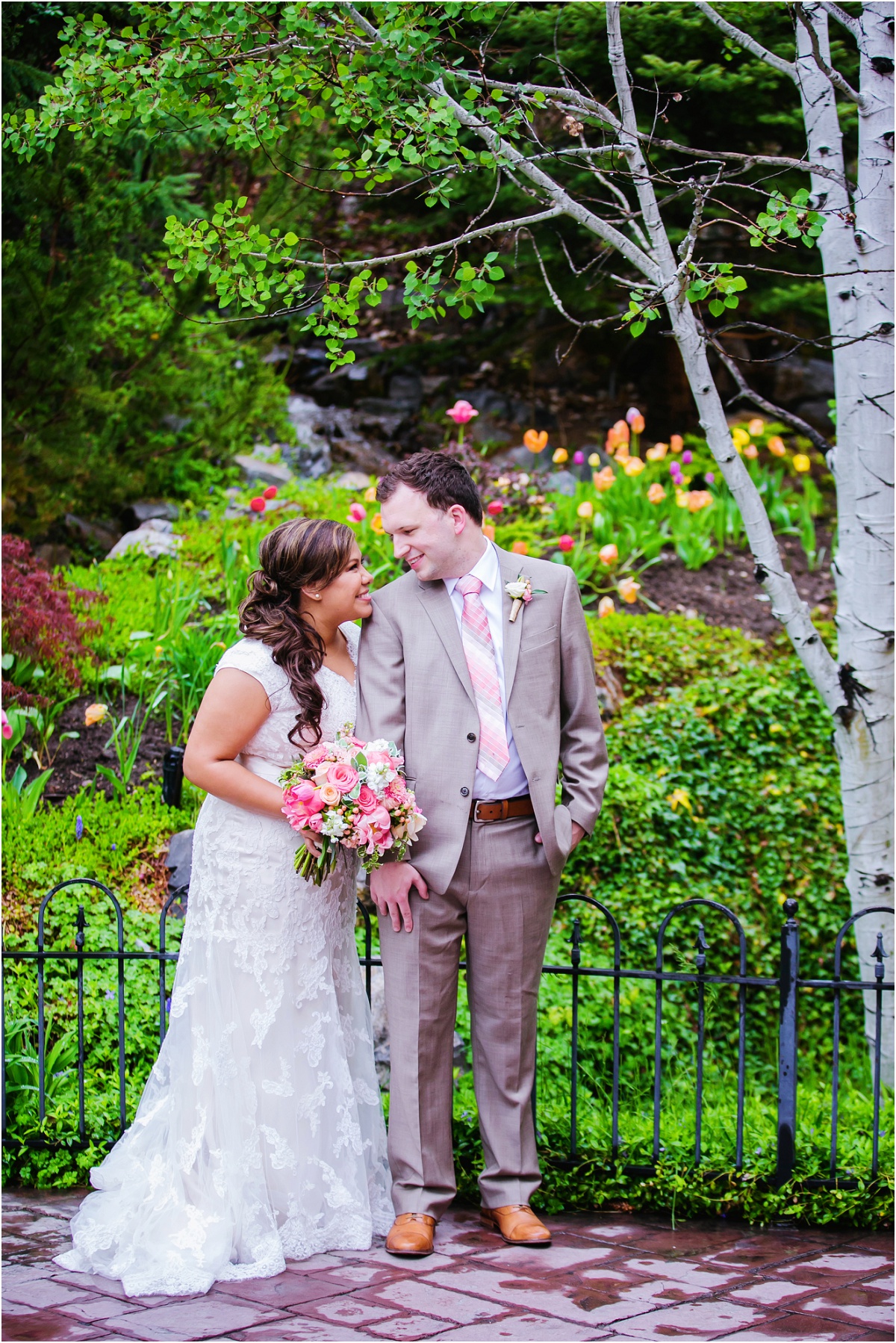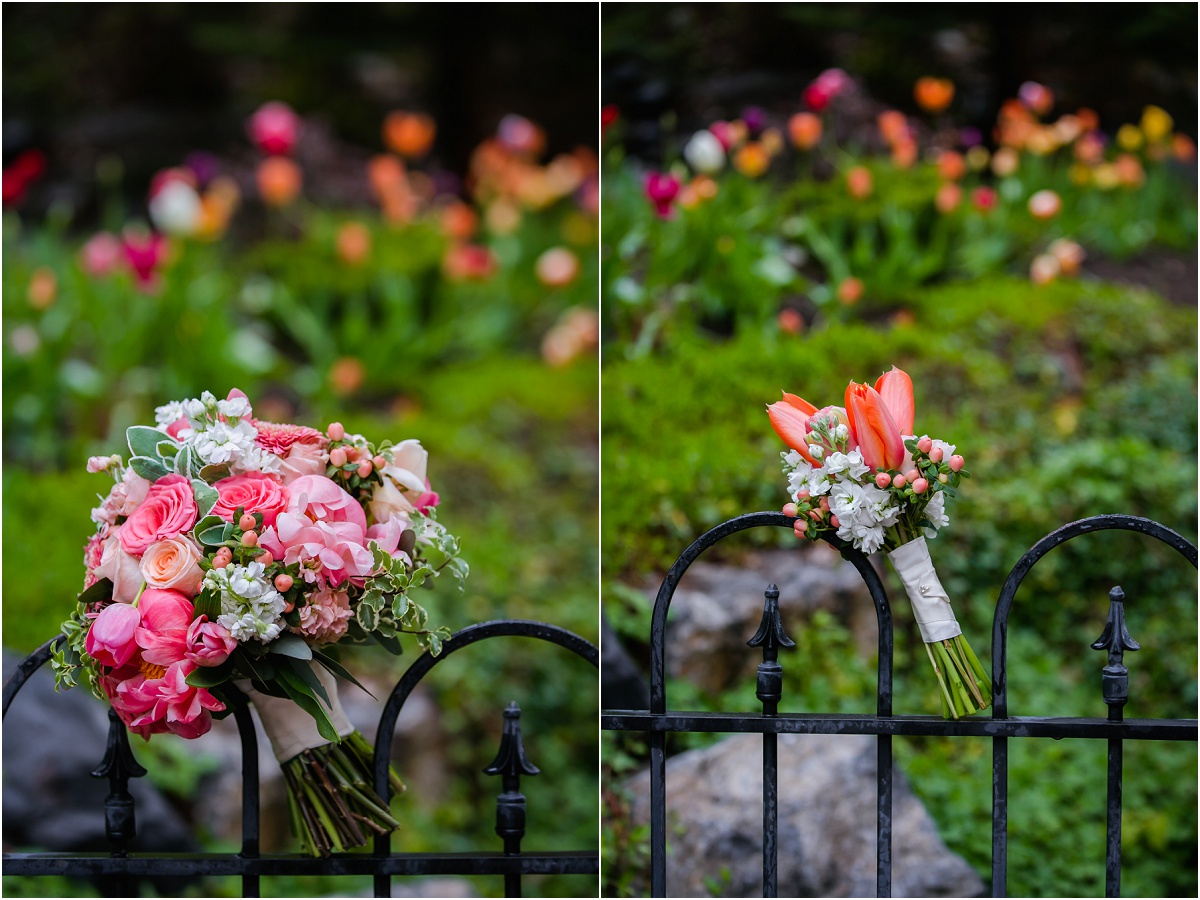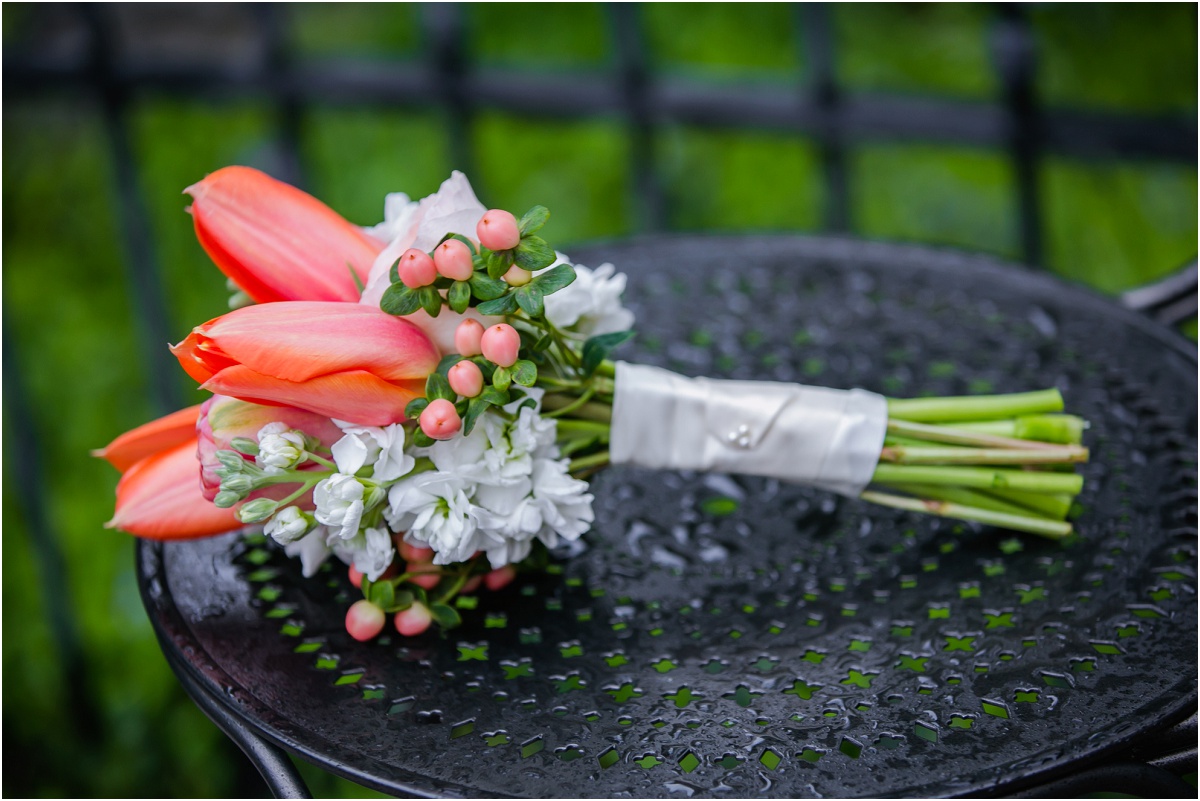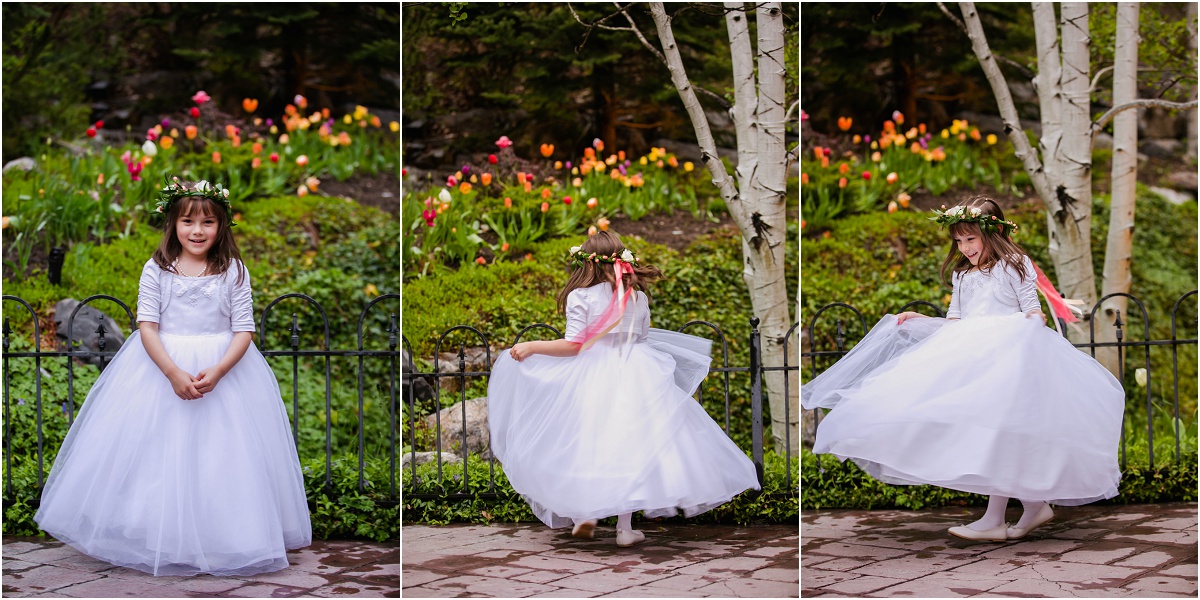 Then it was time to party and her family went all night long!!!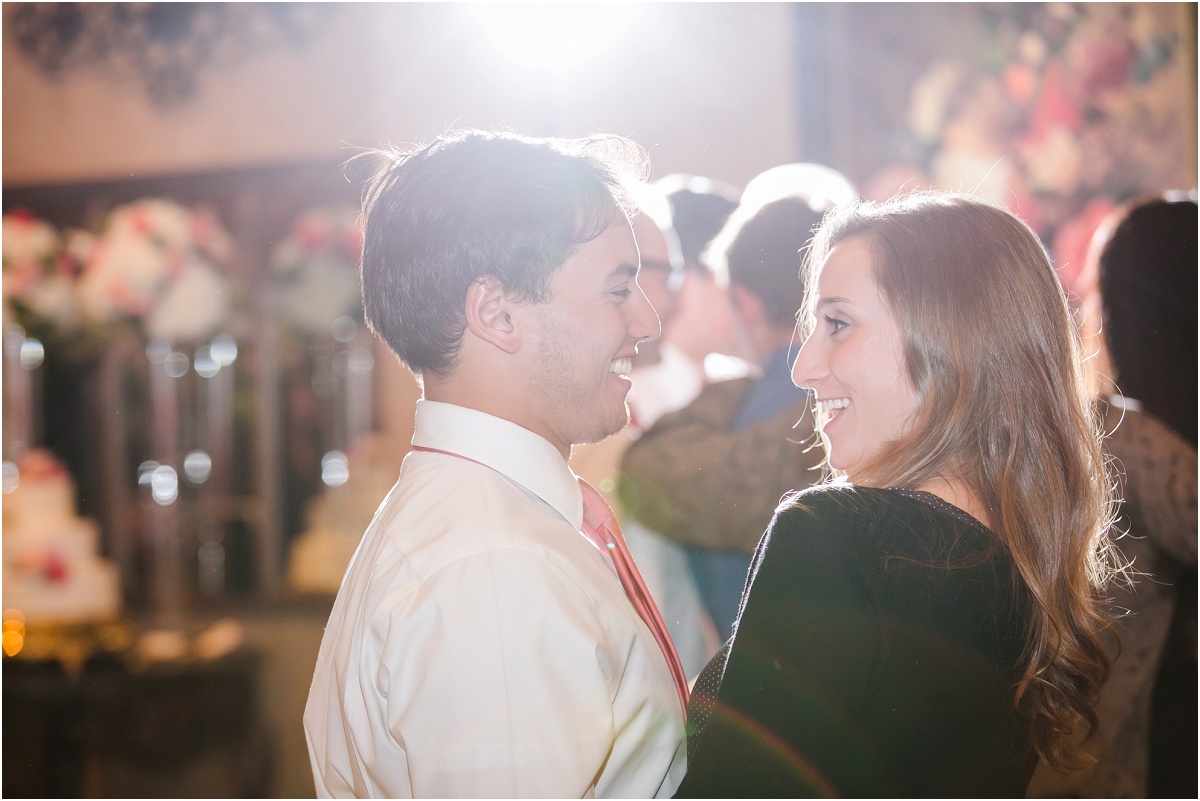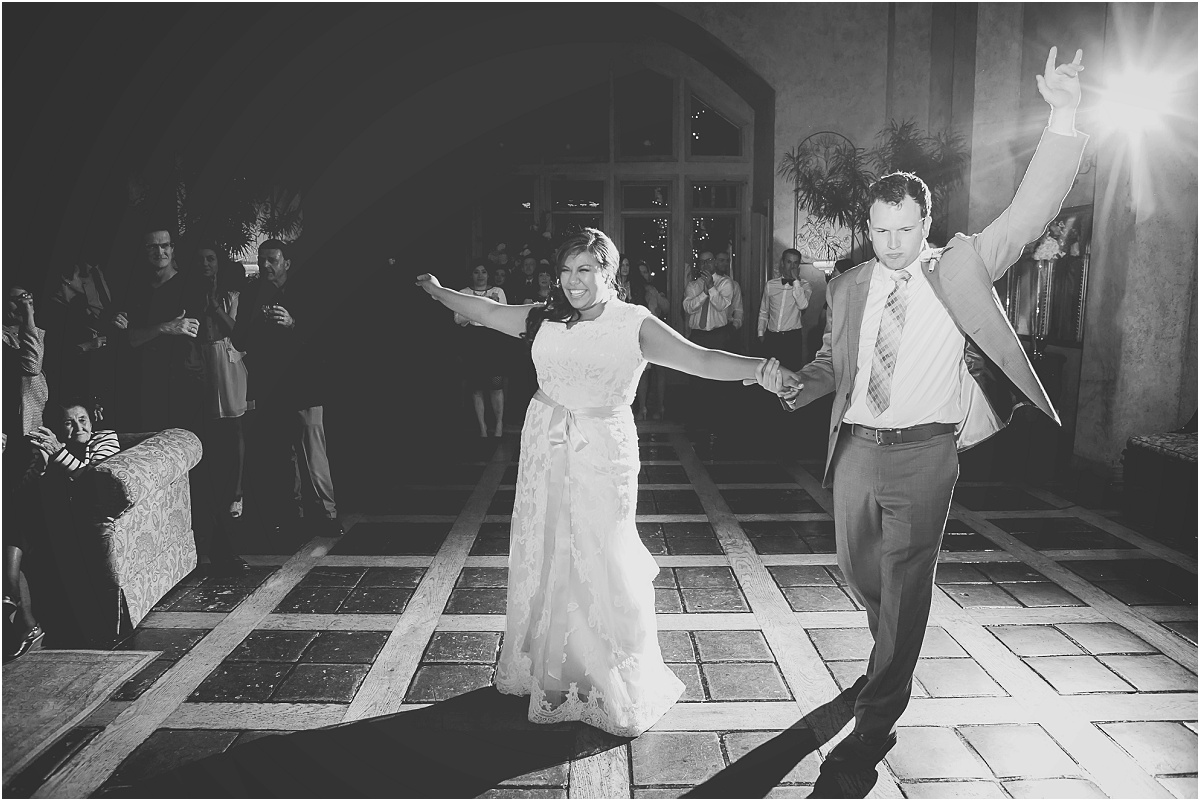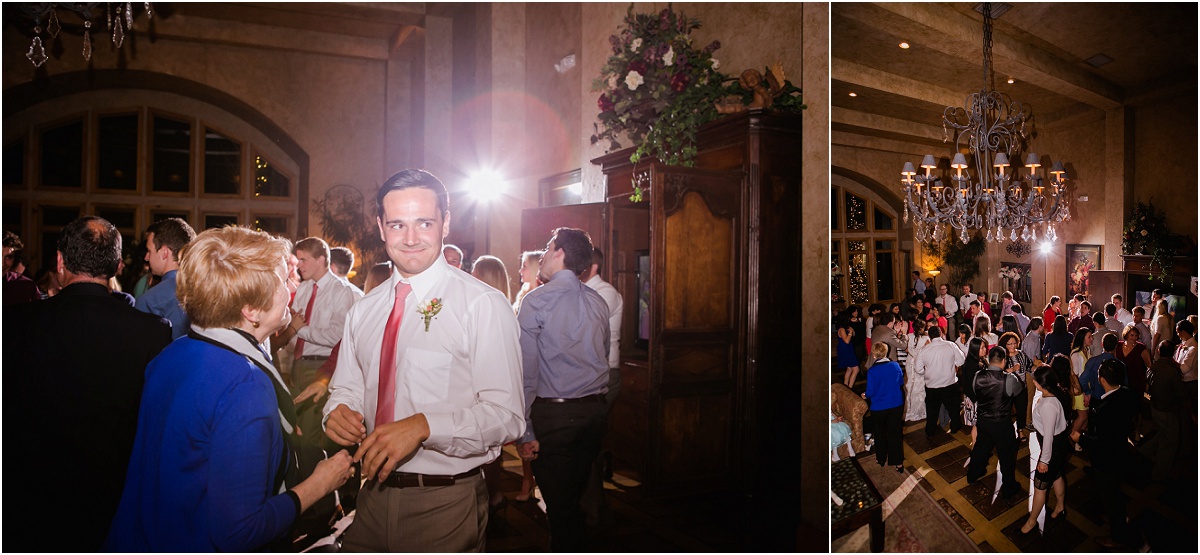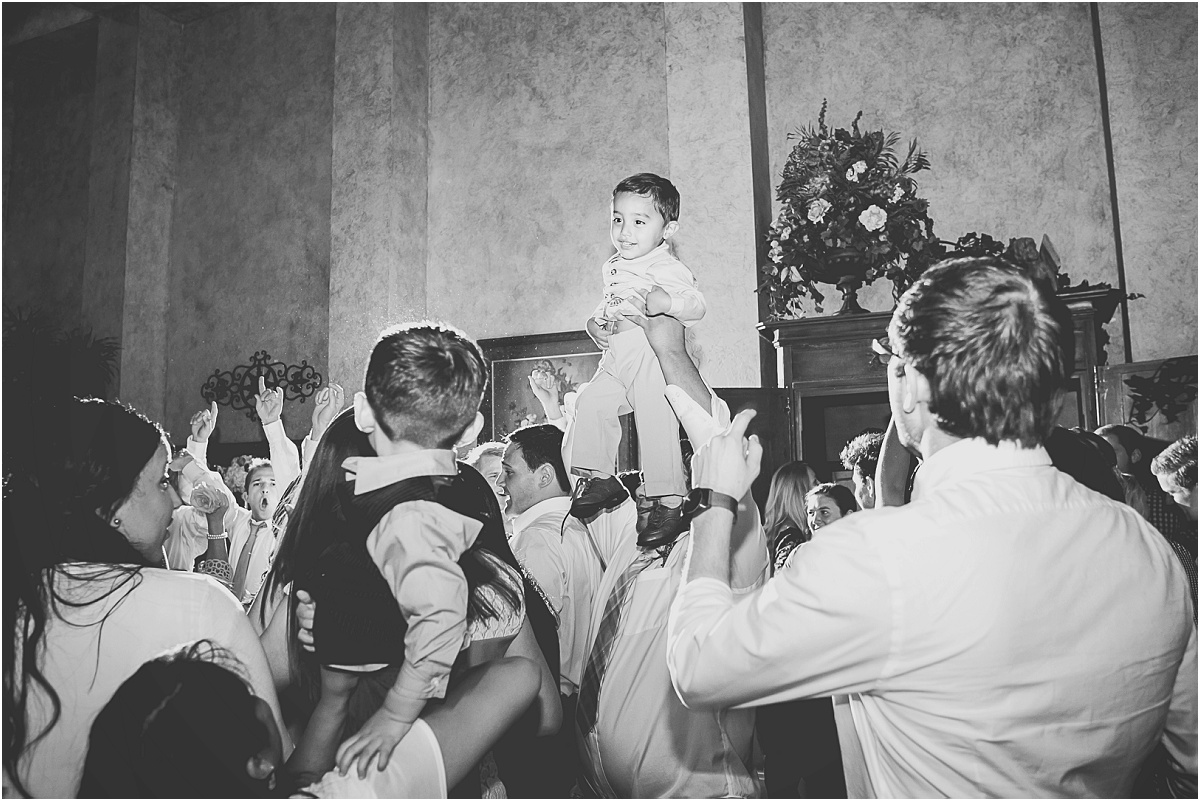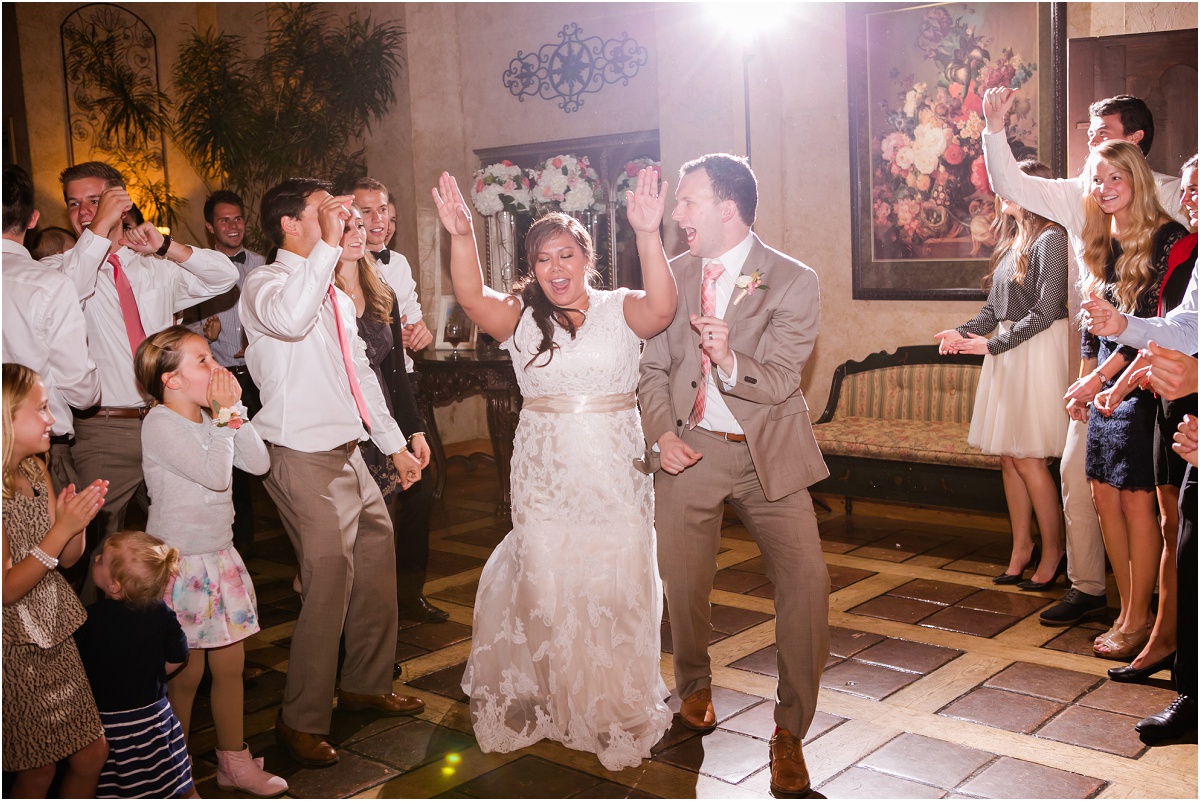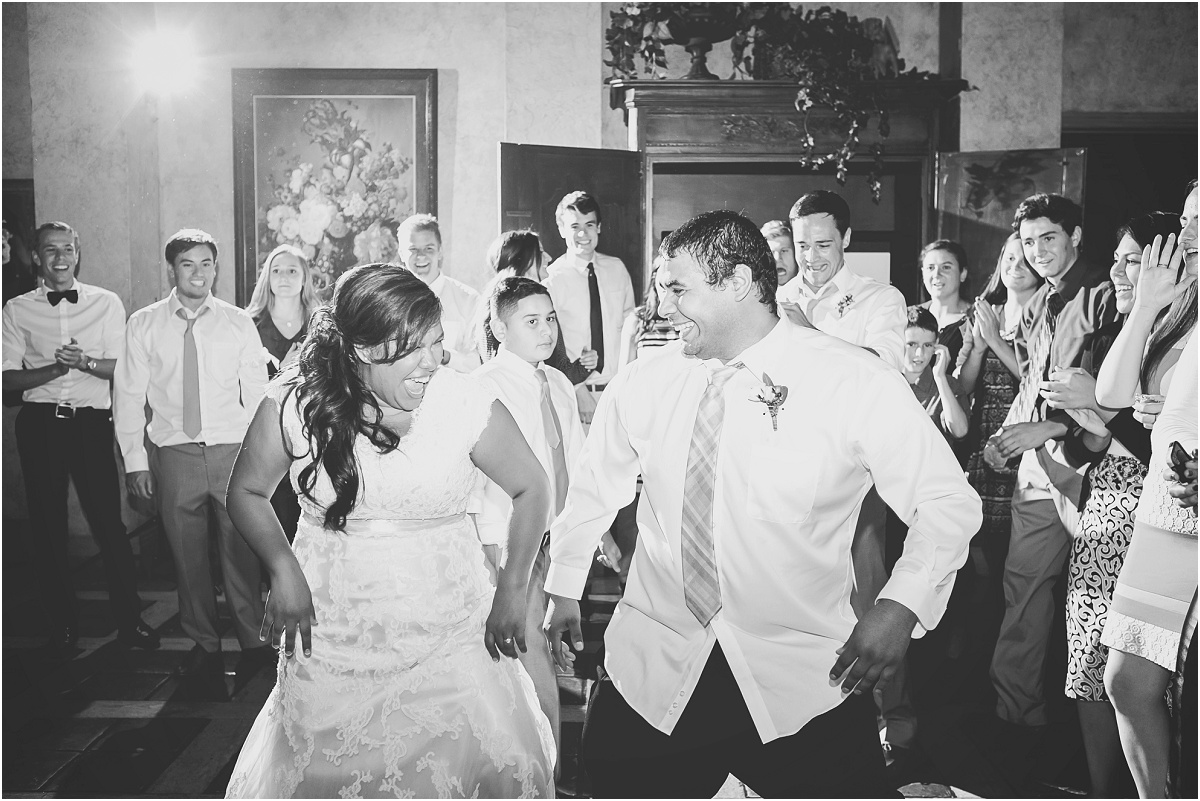 Everyone had such a great time!  I love a good wedding party!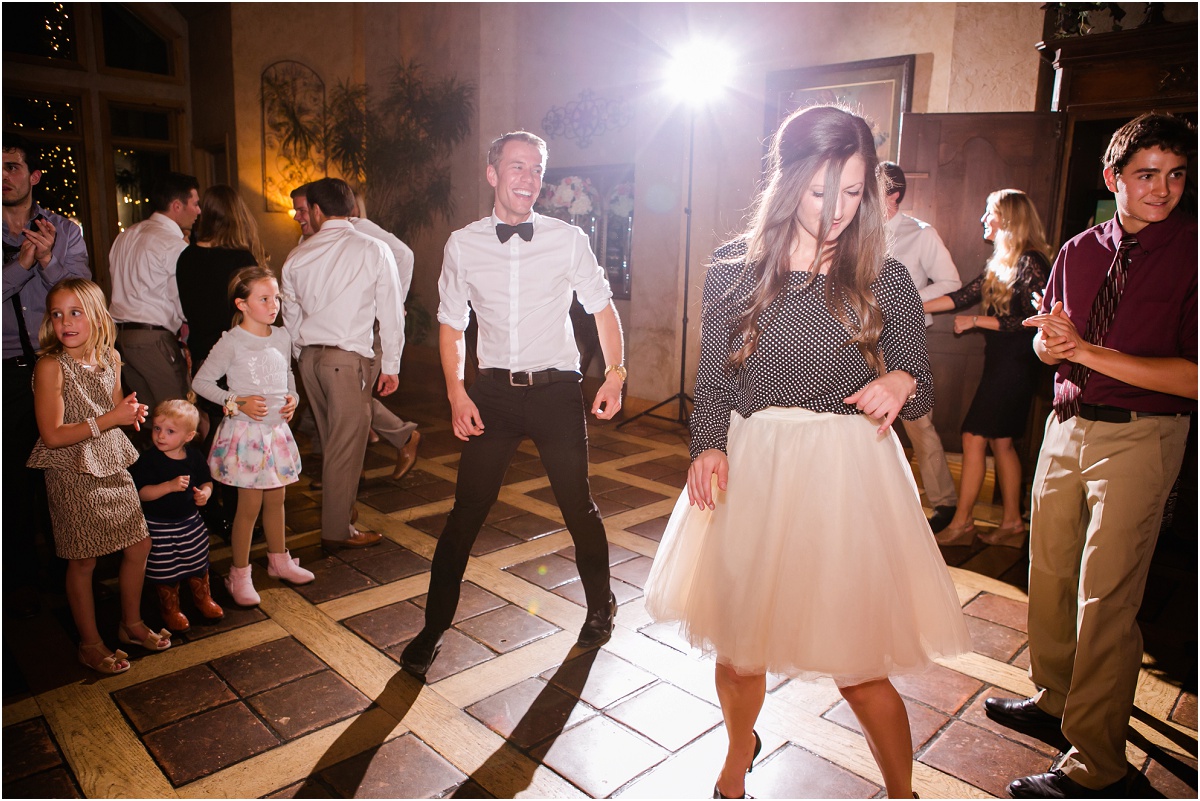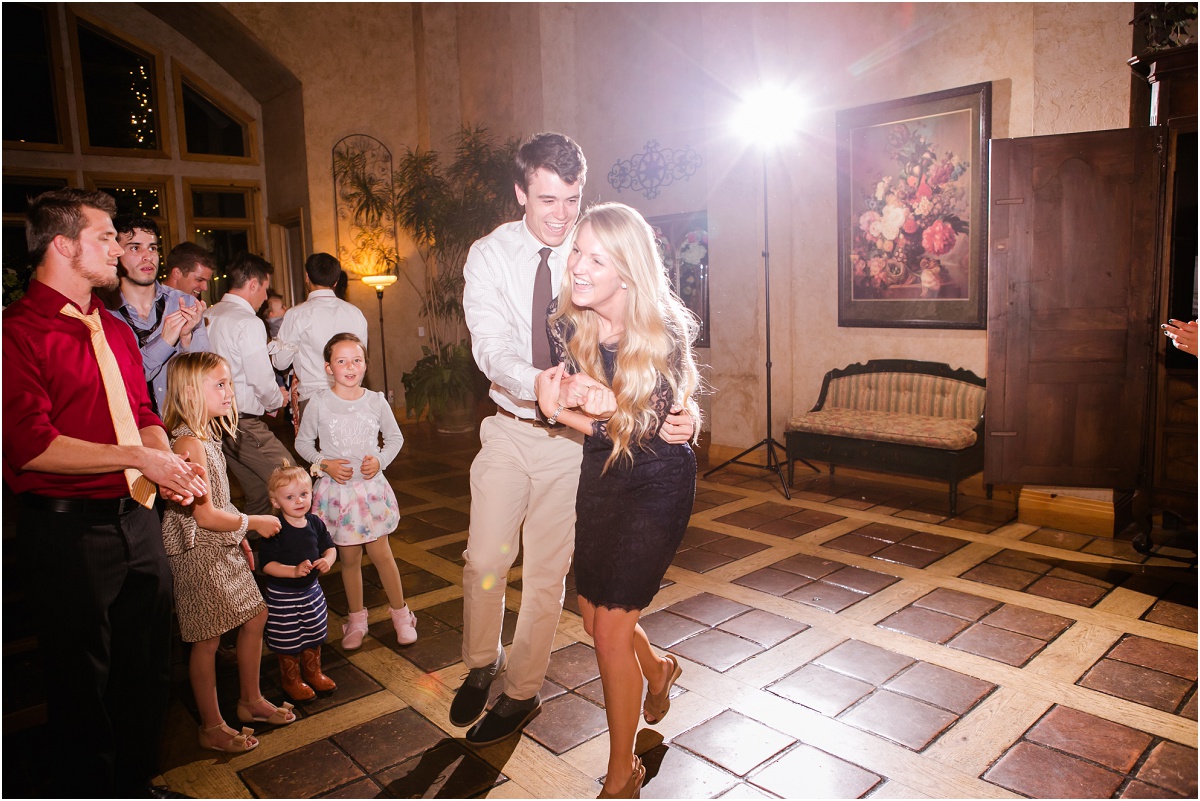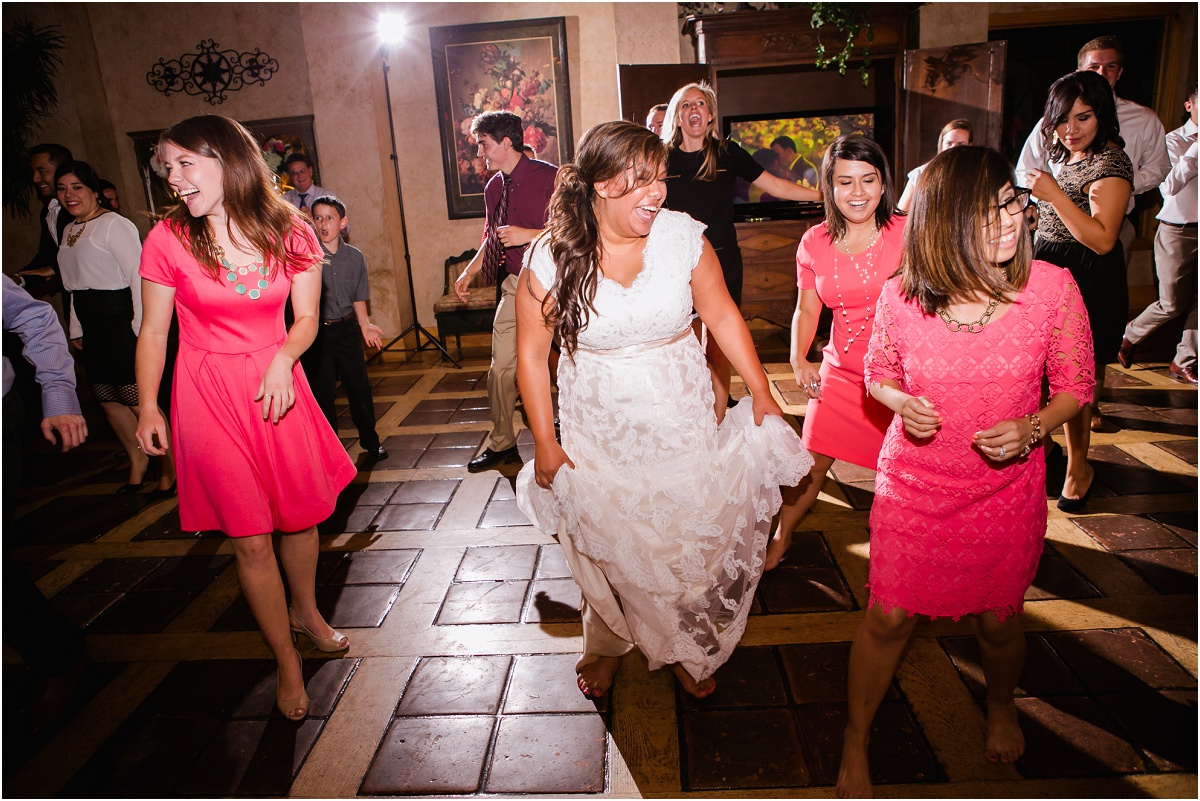 Bride's Dress: Maggie Soterro from Fantasy Bridal
Bridesmaid Dresses: Downeast, Forever 21 and Macy's
Suits: Tommy Hilfiger from Macy's
Rings: Fred Meyer Jewelers
Flowers: May Flowers
Cake, Invites, Catering: Heritage Gardens
Videographer: David Perry Films
Flower girl dress: David's Bridal
Make up: Bride's cousin, Aracelli Ibarra
Hair: Shaley Stevens
Decor: Bride's sister, Brenda Amador