Kimmie and Isaac were married at the Salt Lake Temple in June and man was it a hot one!  Kimmie was one of my former 6th grade students and I have been so lucky to stay friends with her family all of these years.   I taught with her mom and then she taught at my kids school.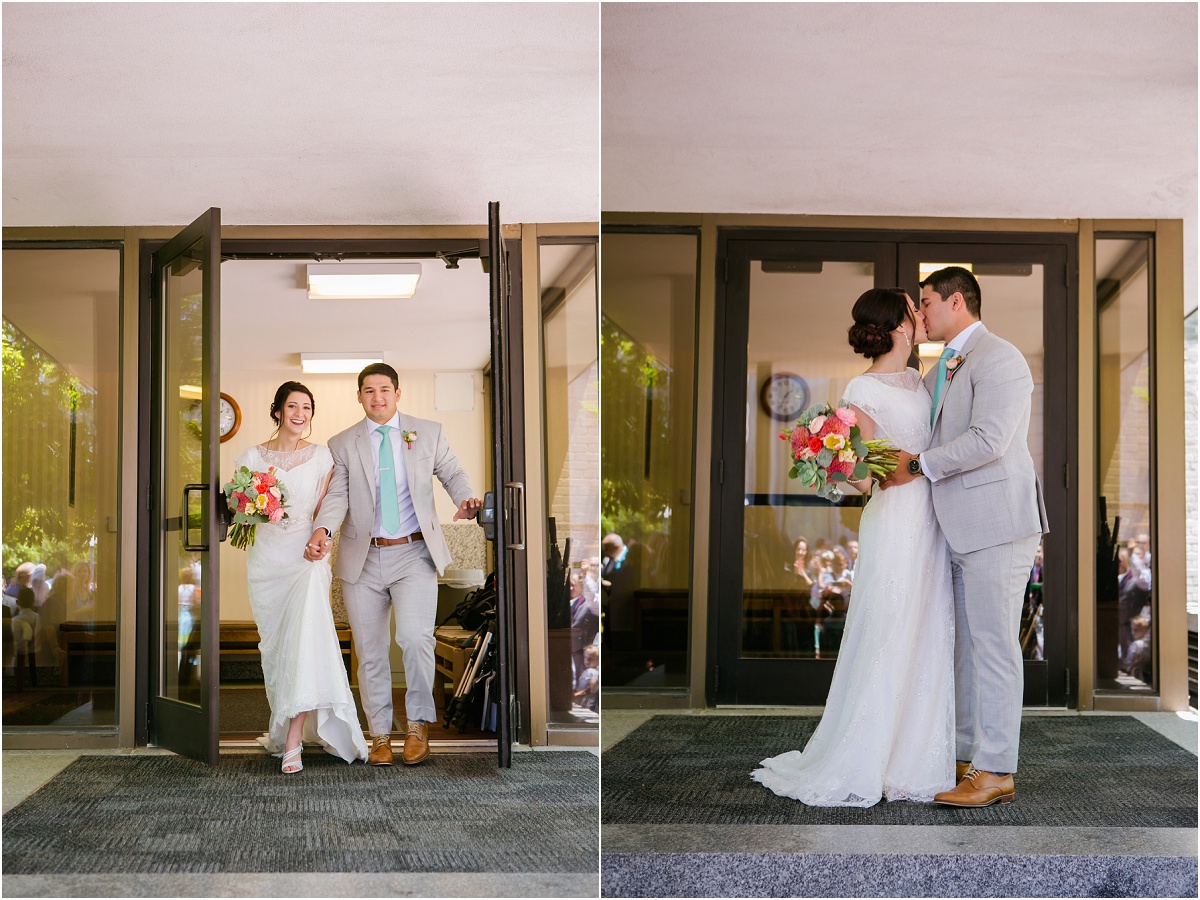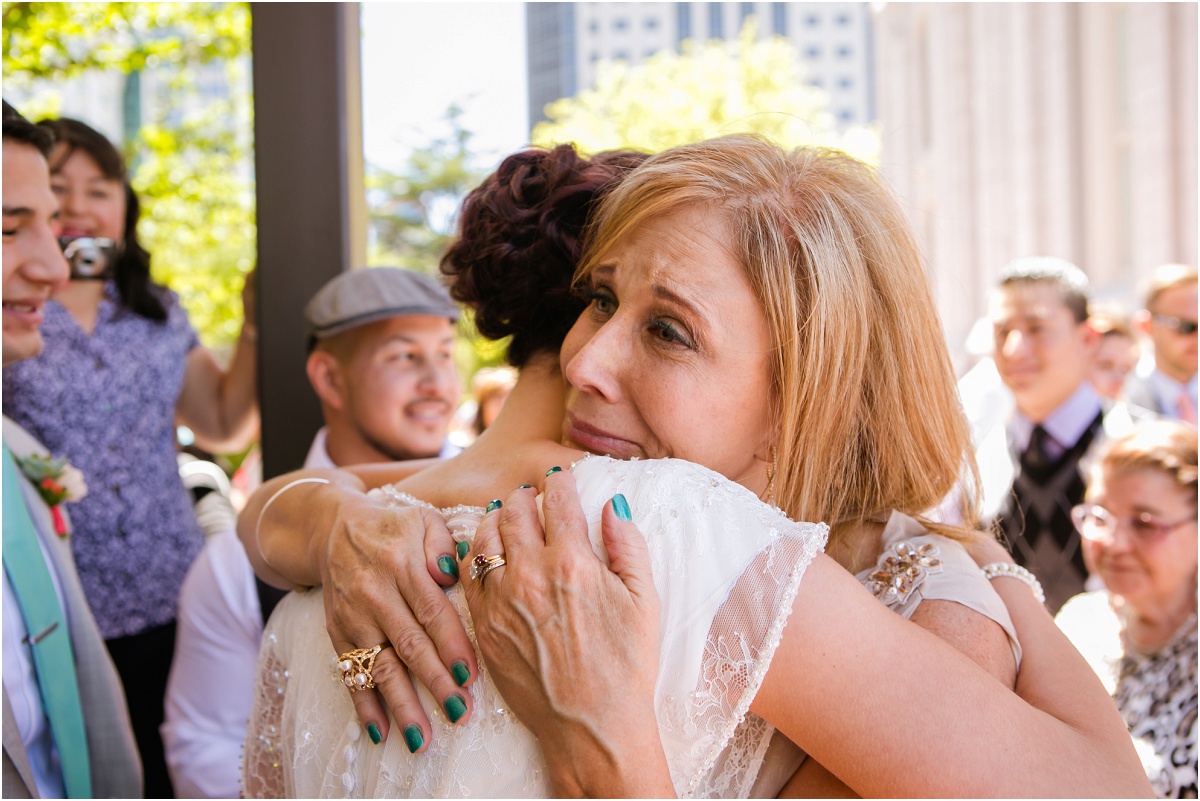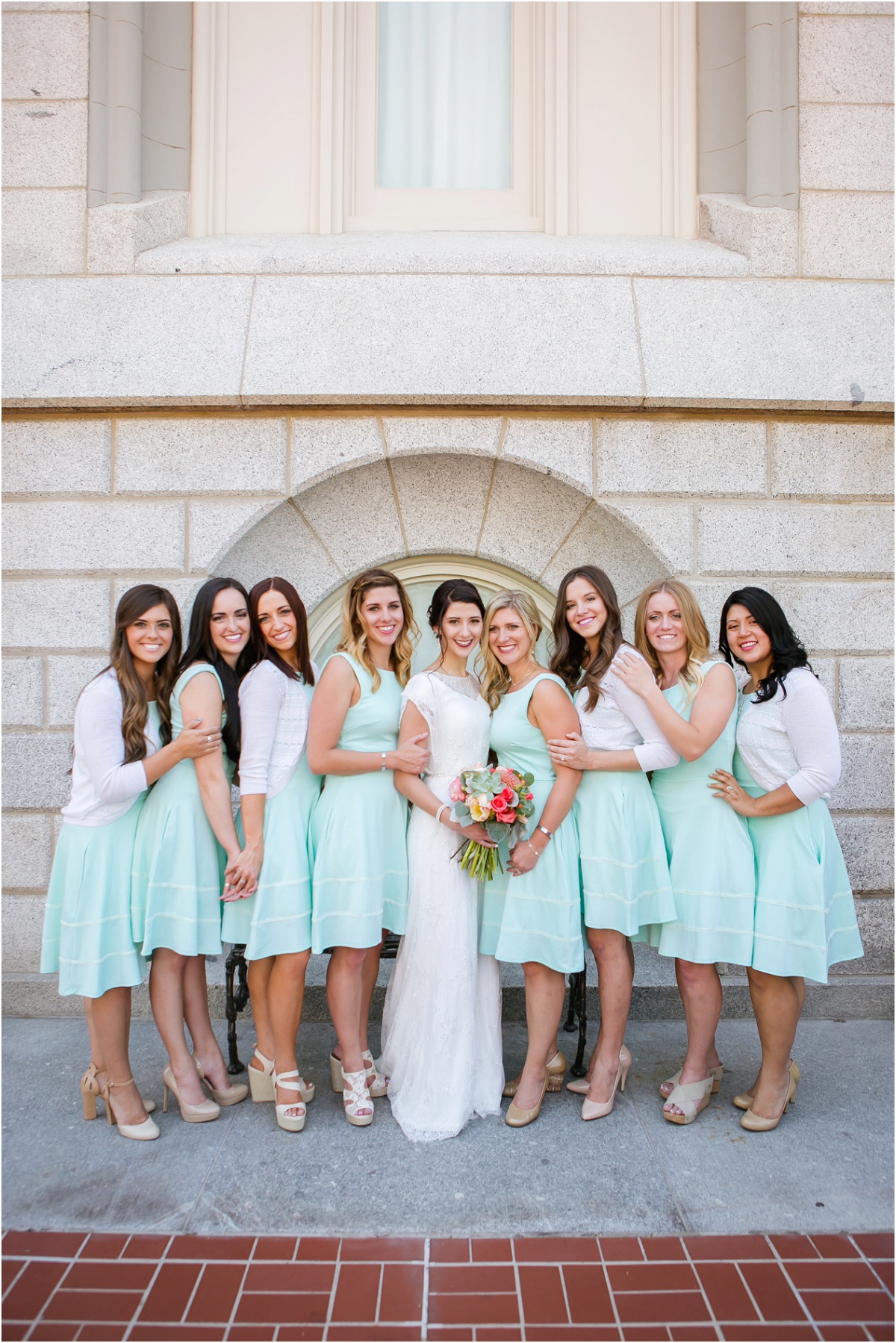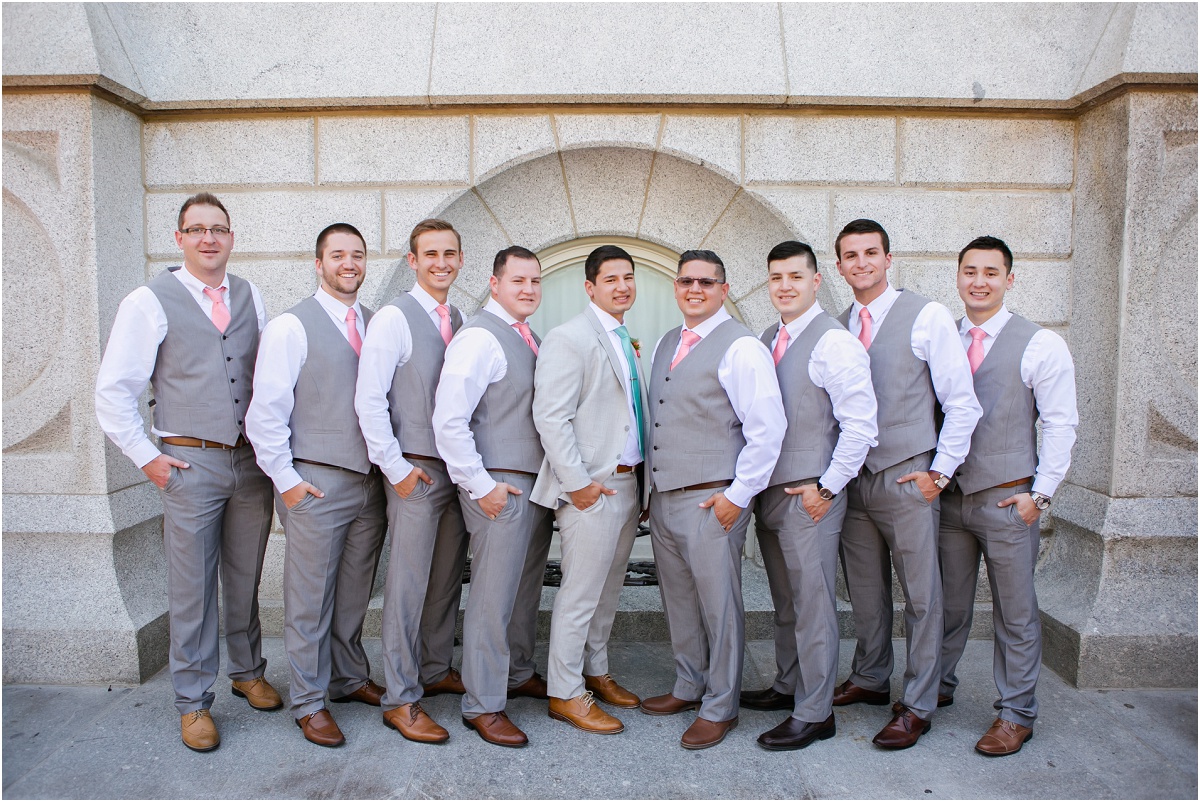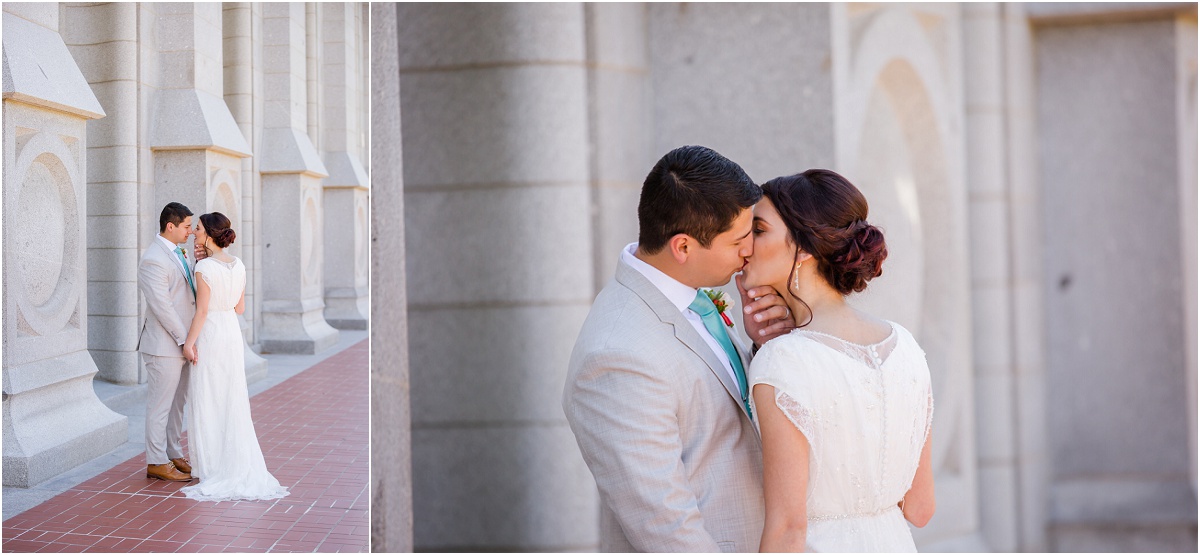 Can we all take a second and just admire that dress?!?!?!  I.LOVE.IT.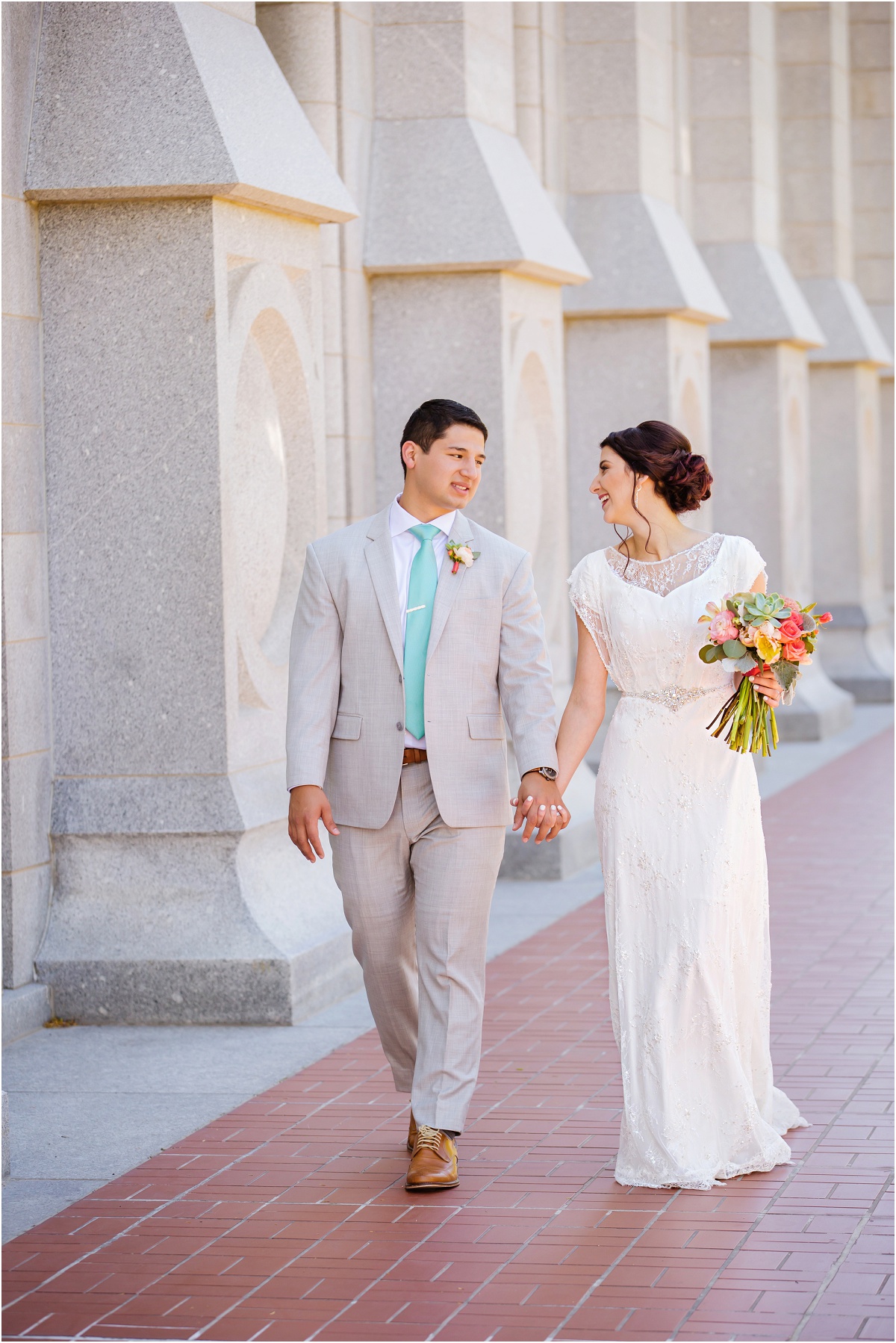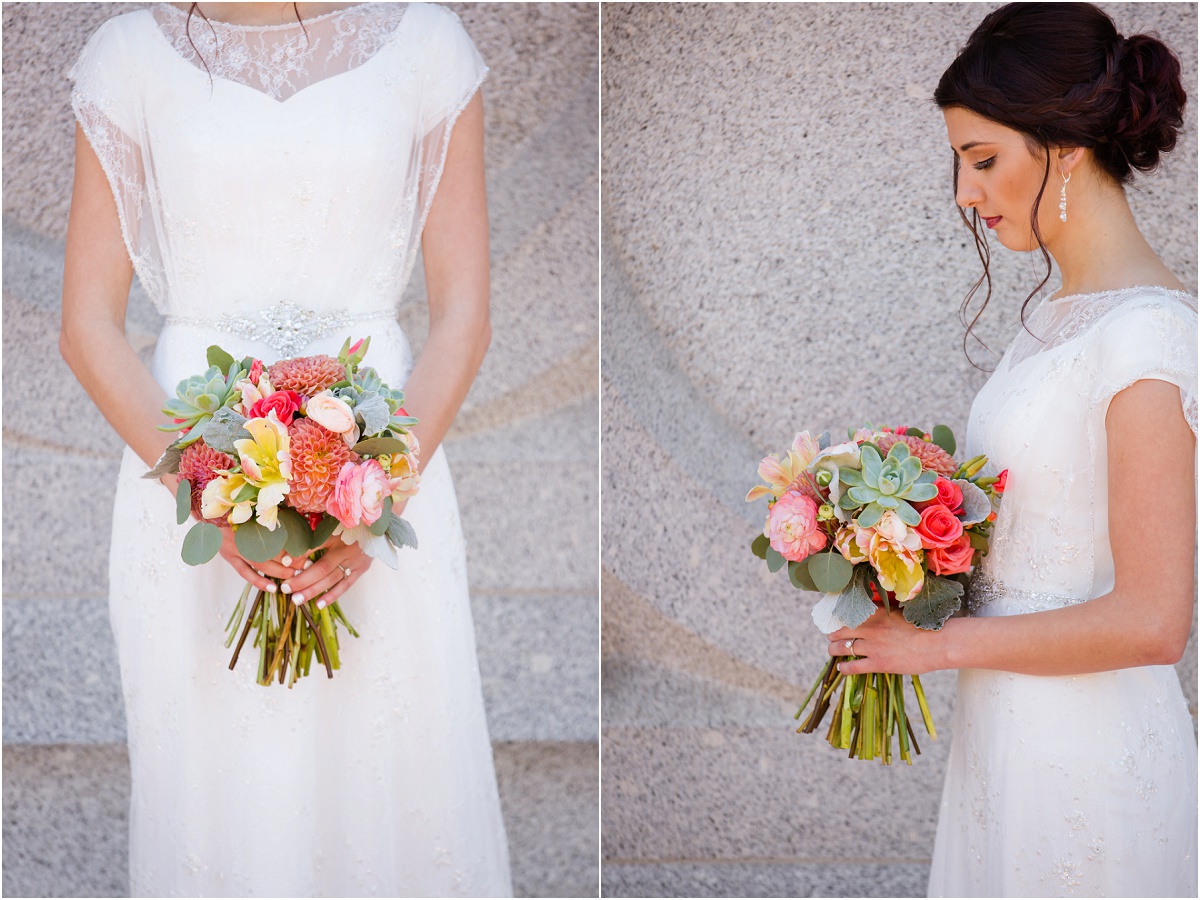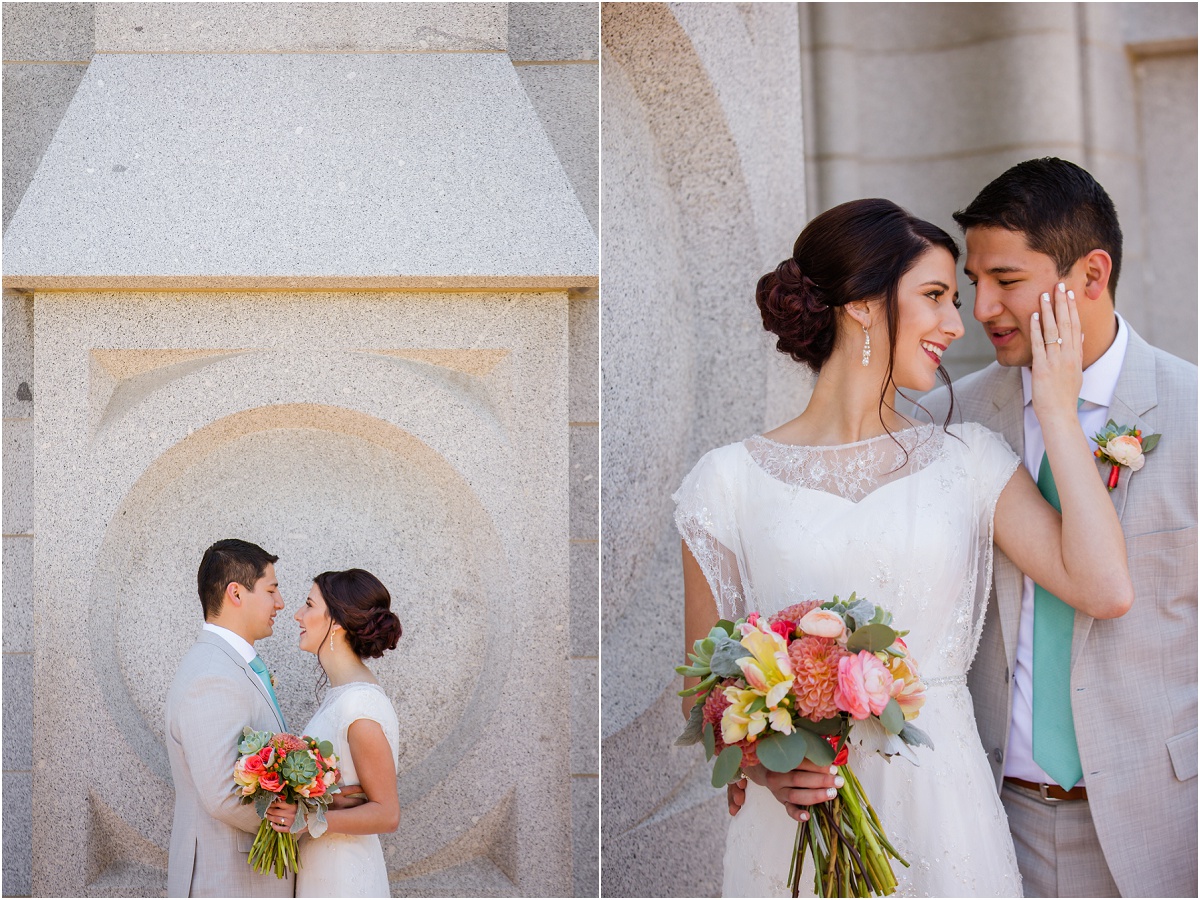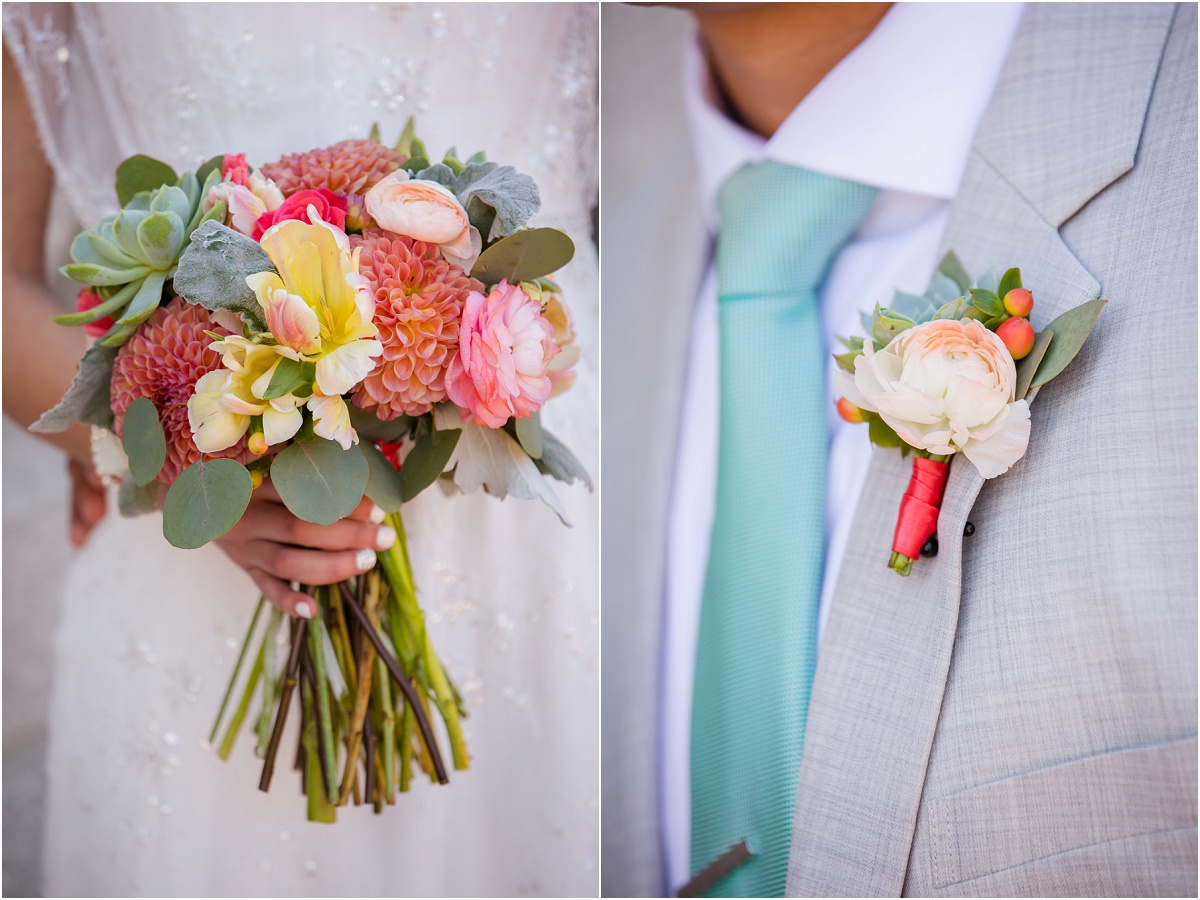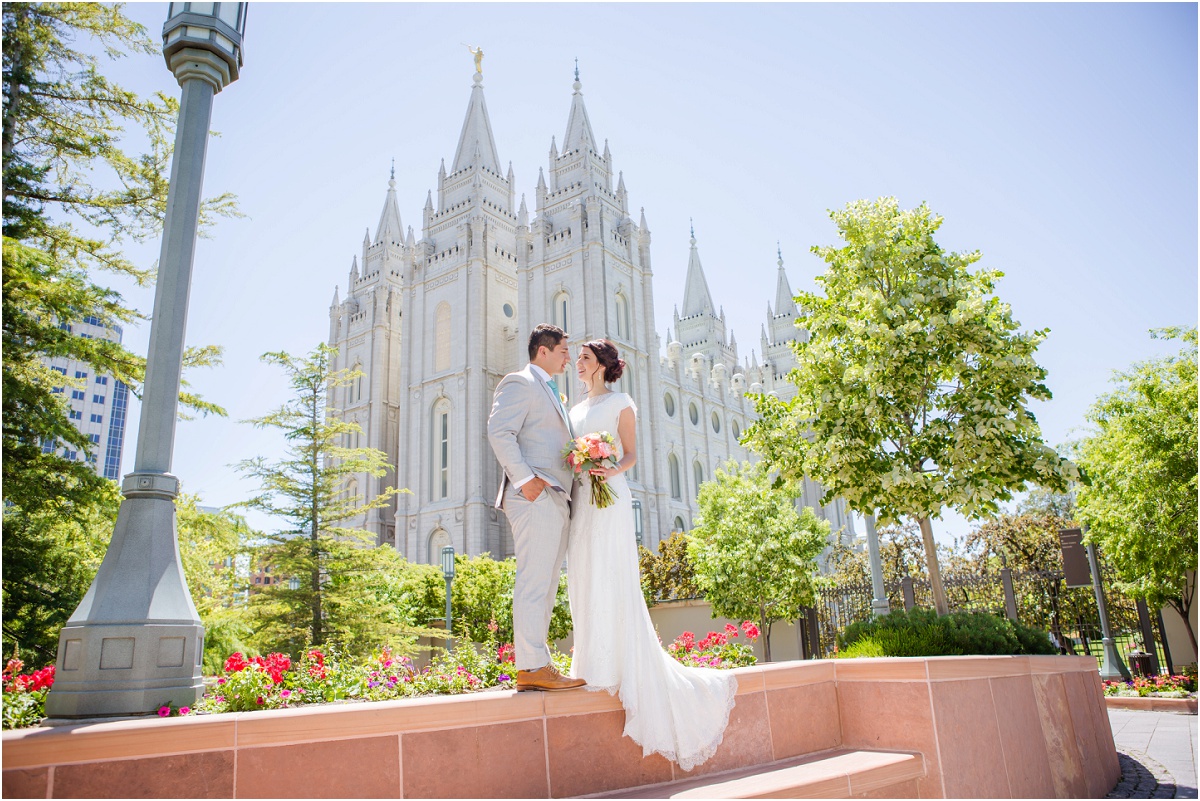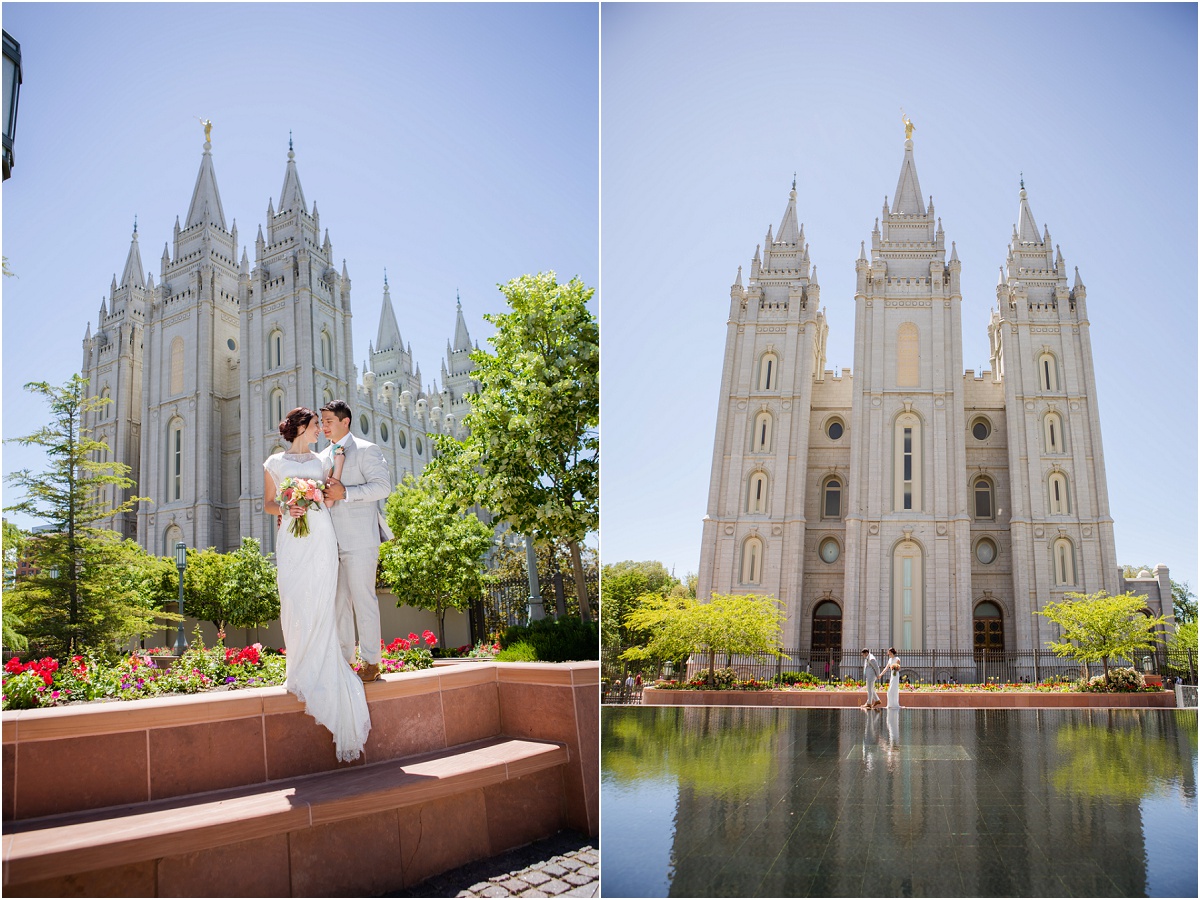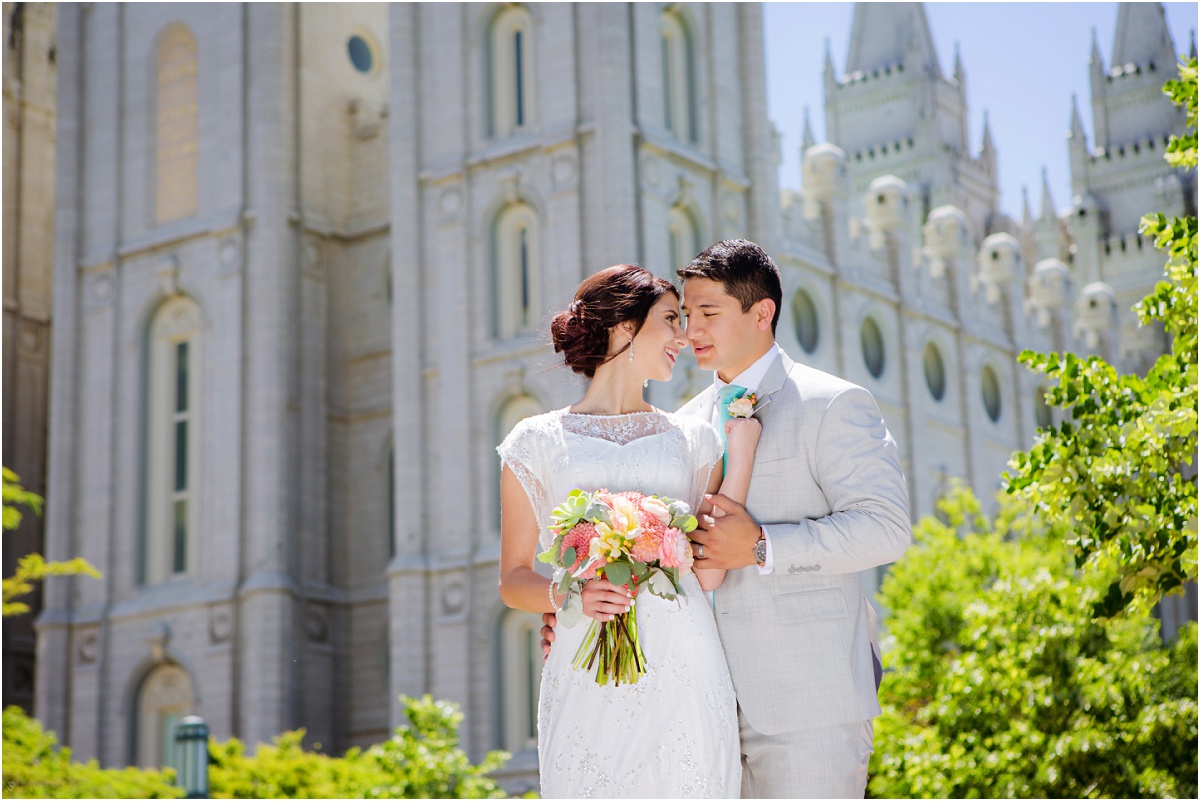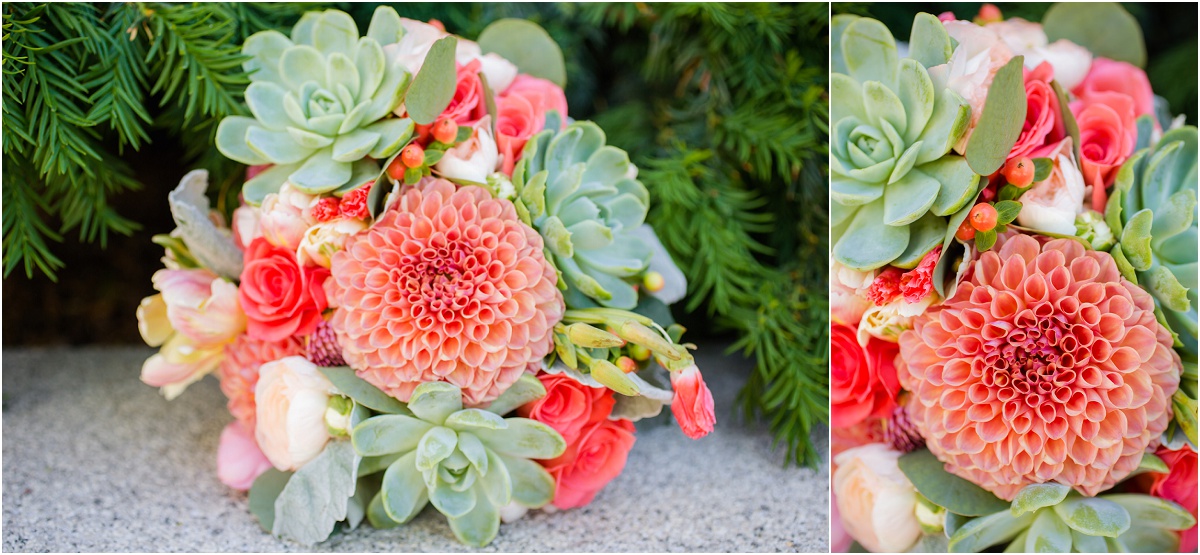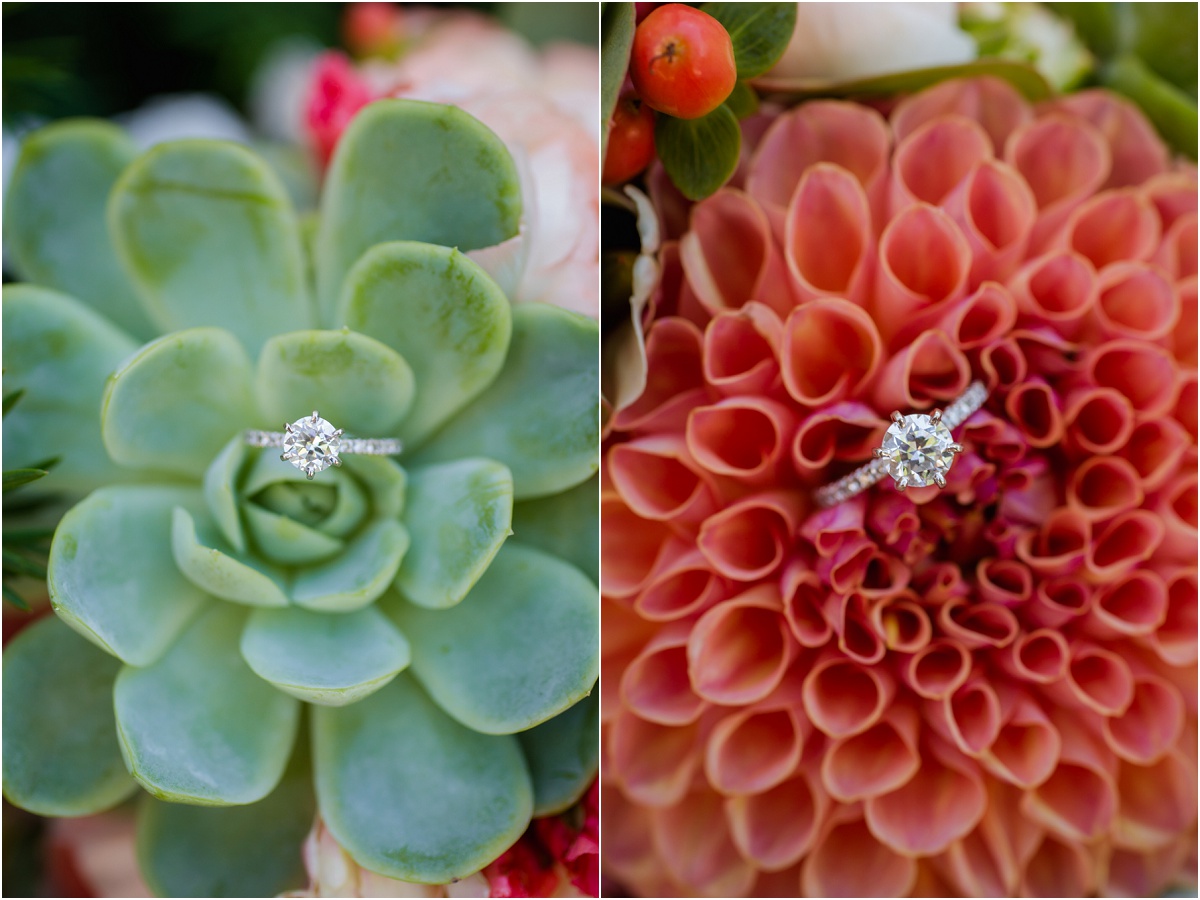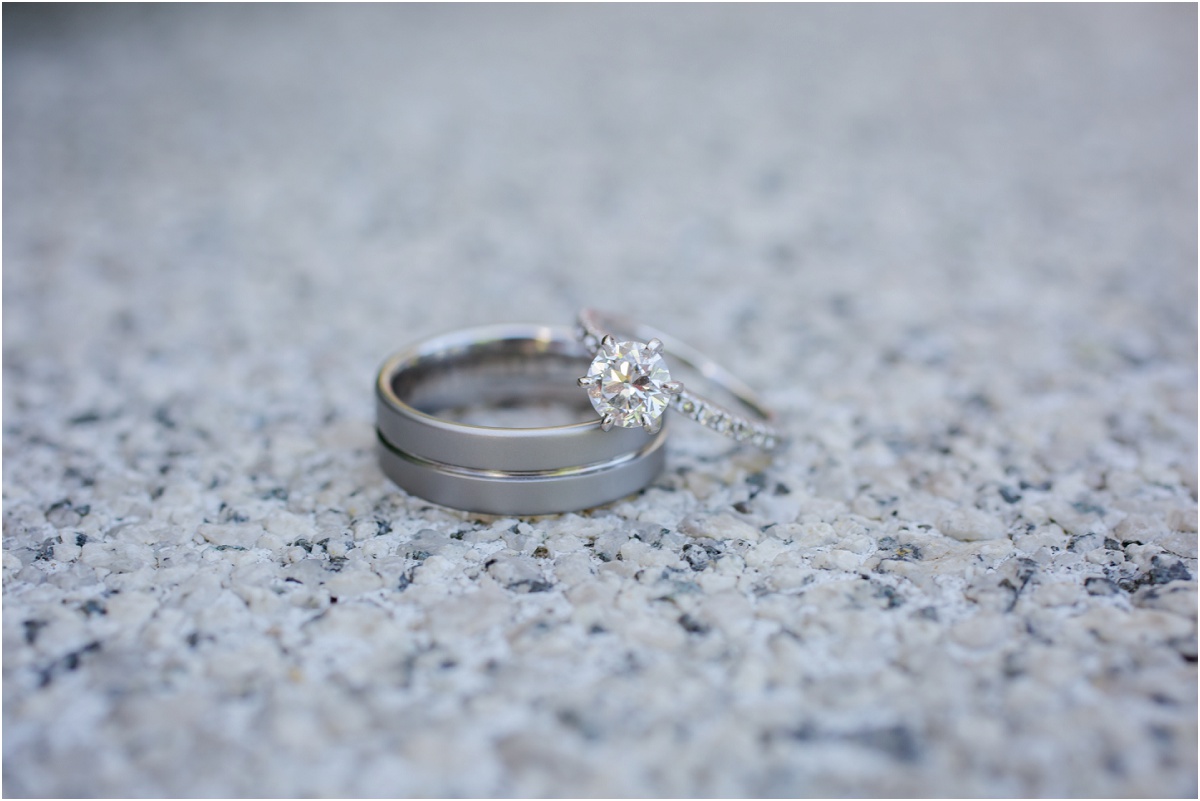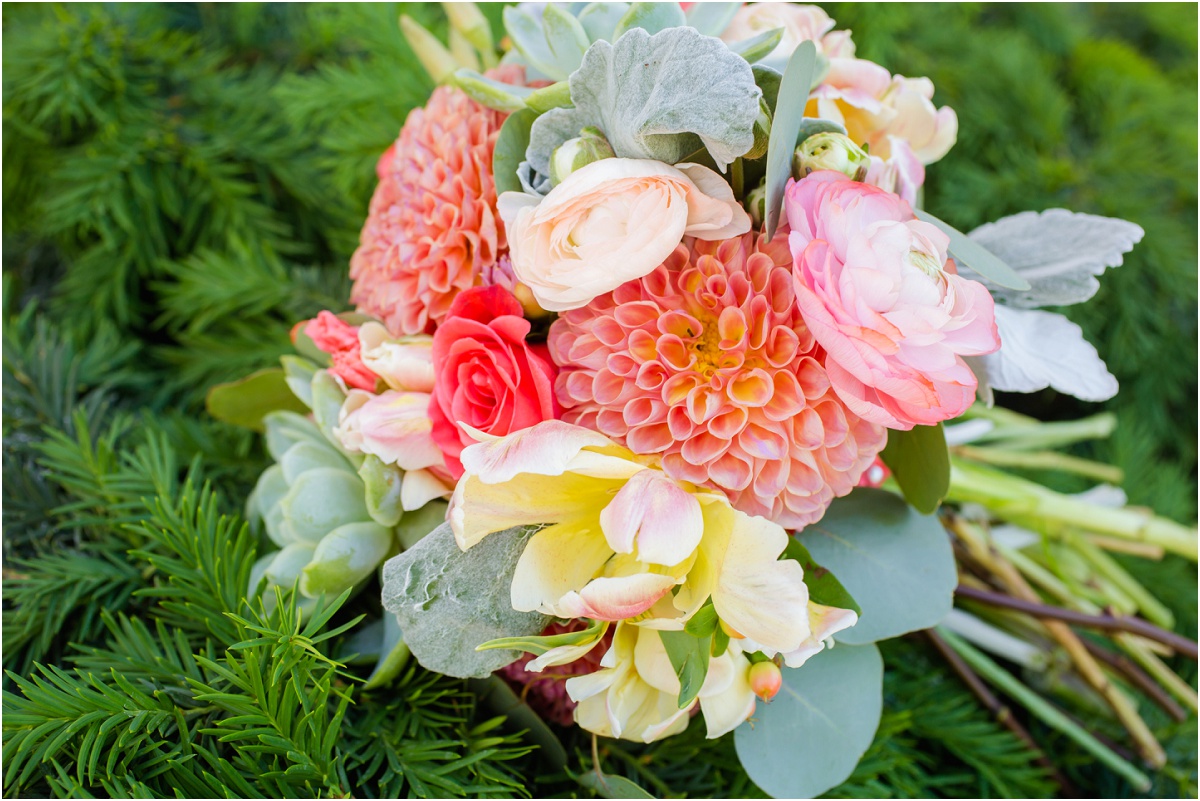 Luckily we had done a pre shoot so we only had to take a few pictures with the temple and we were sure glad because it was REALLY, REALLY hot outside.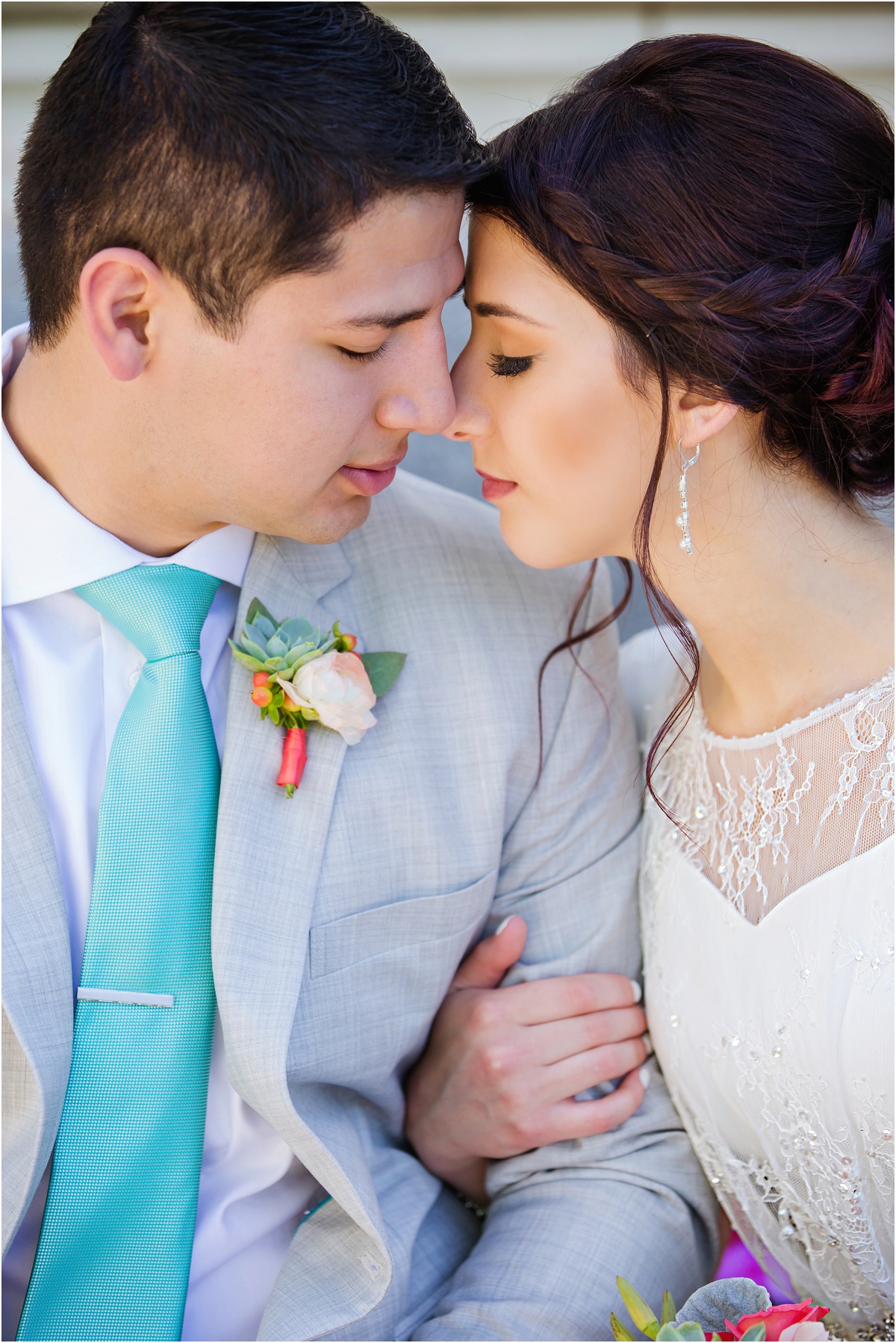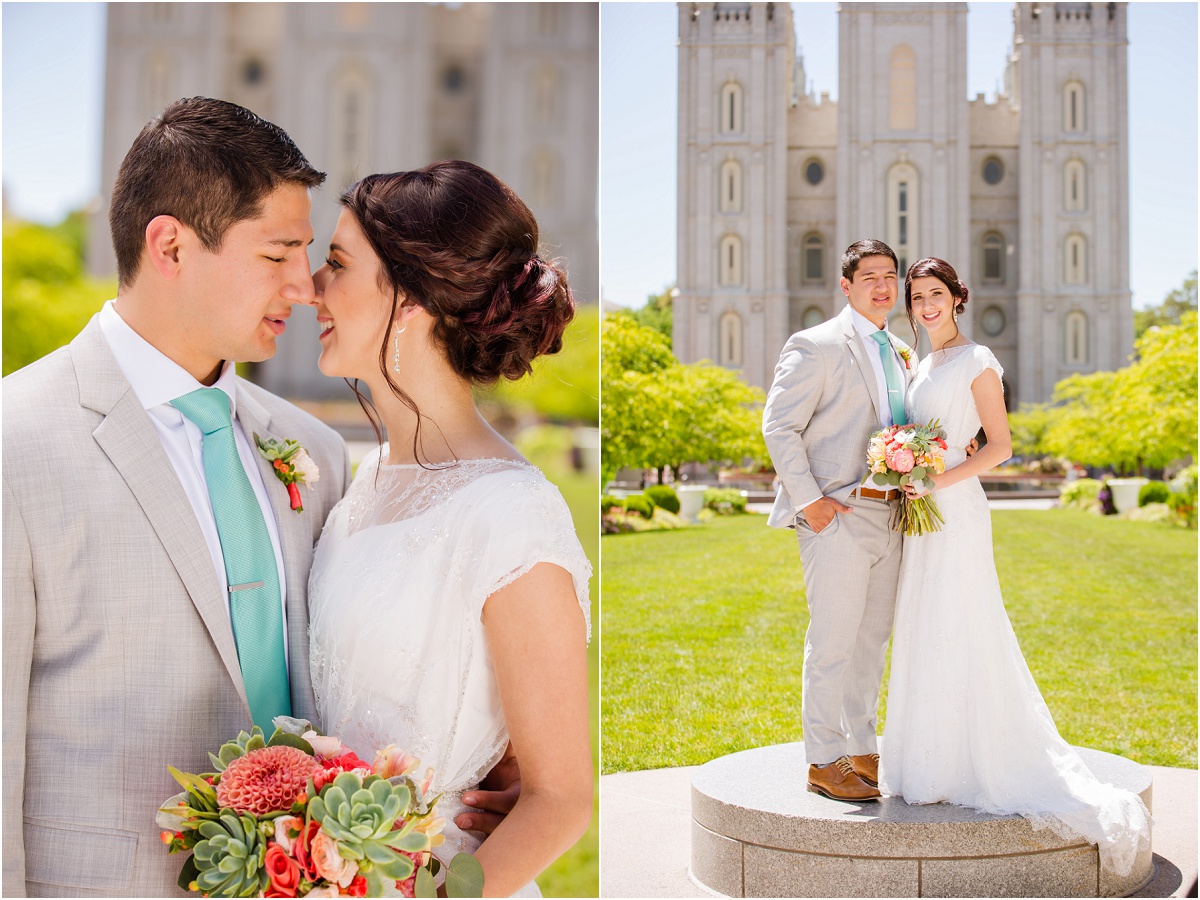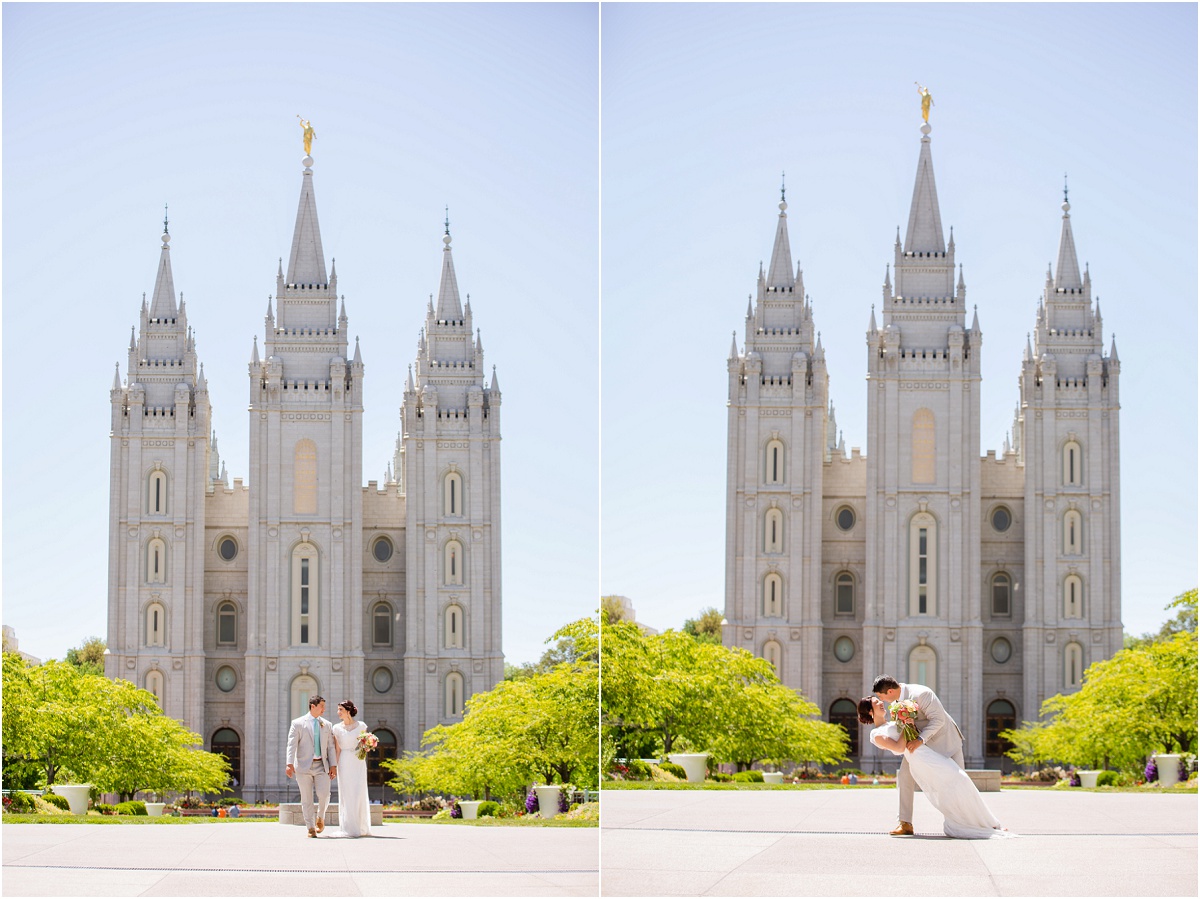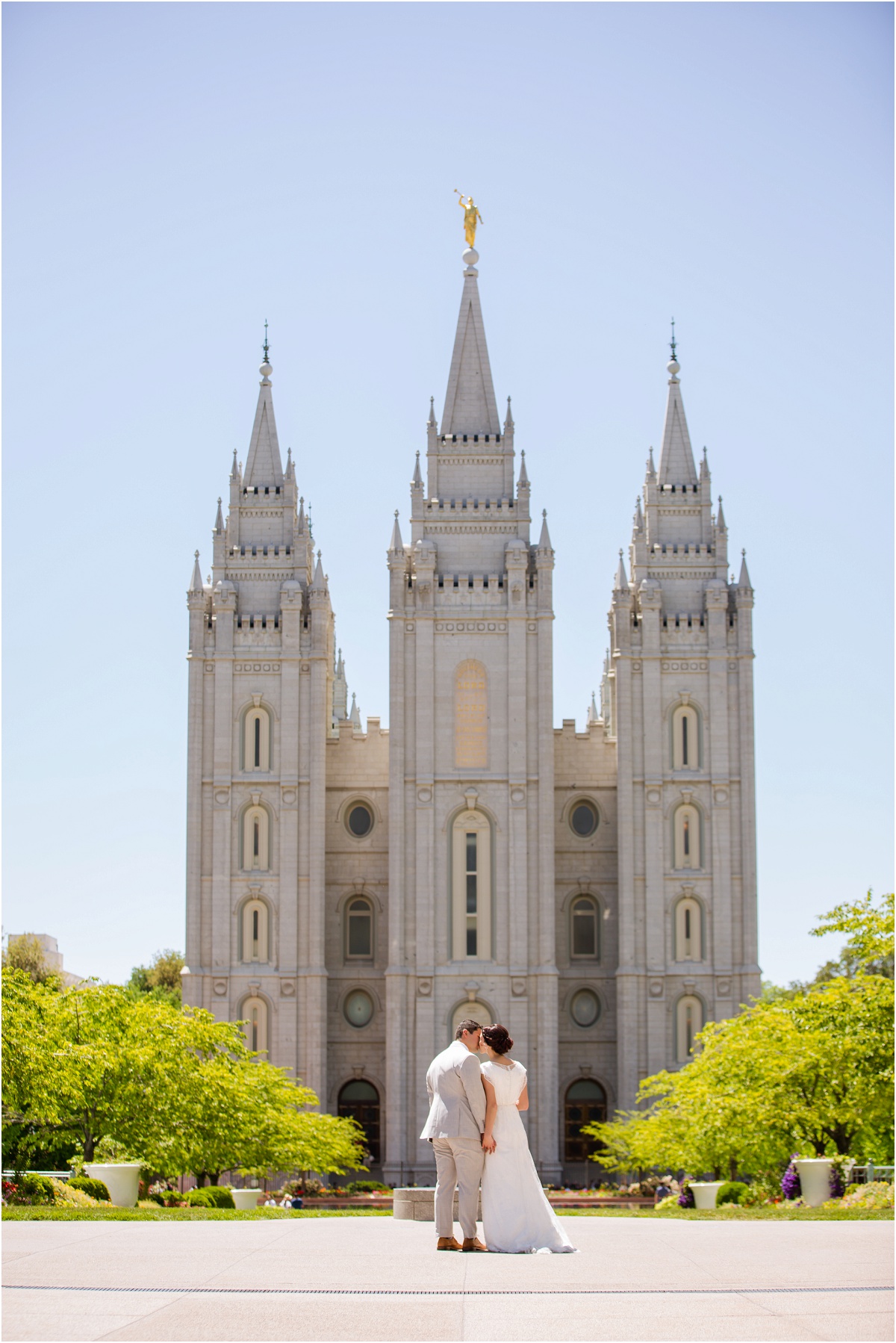 I love when friends/family stick around to hang out and sweat to death with us while we take pictures on the grounds!  These girls were troopers!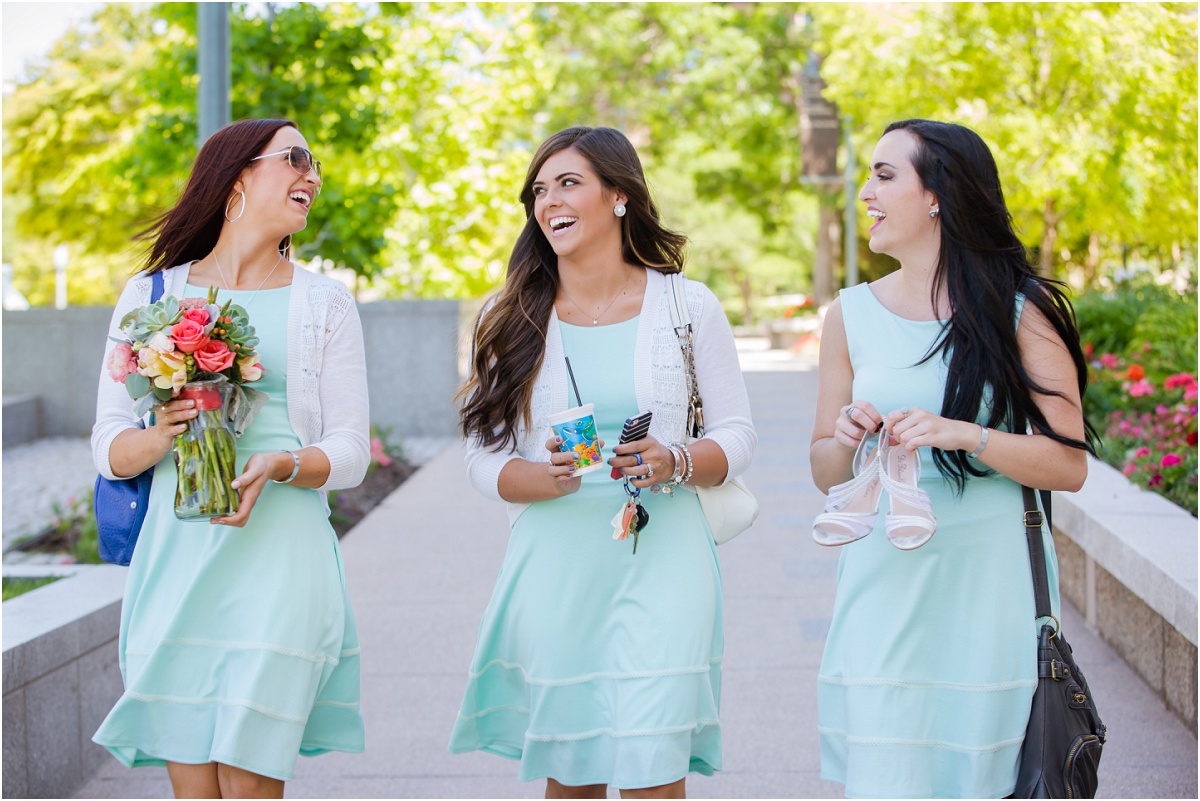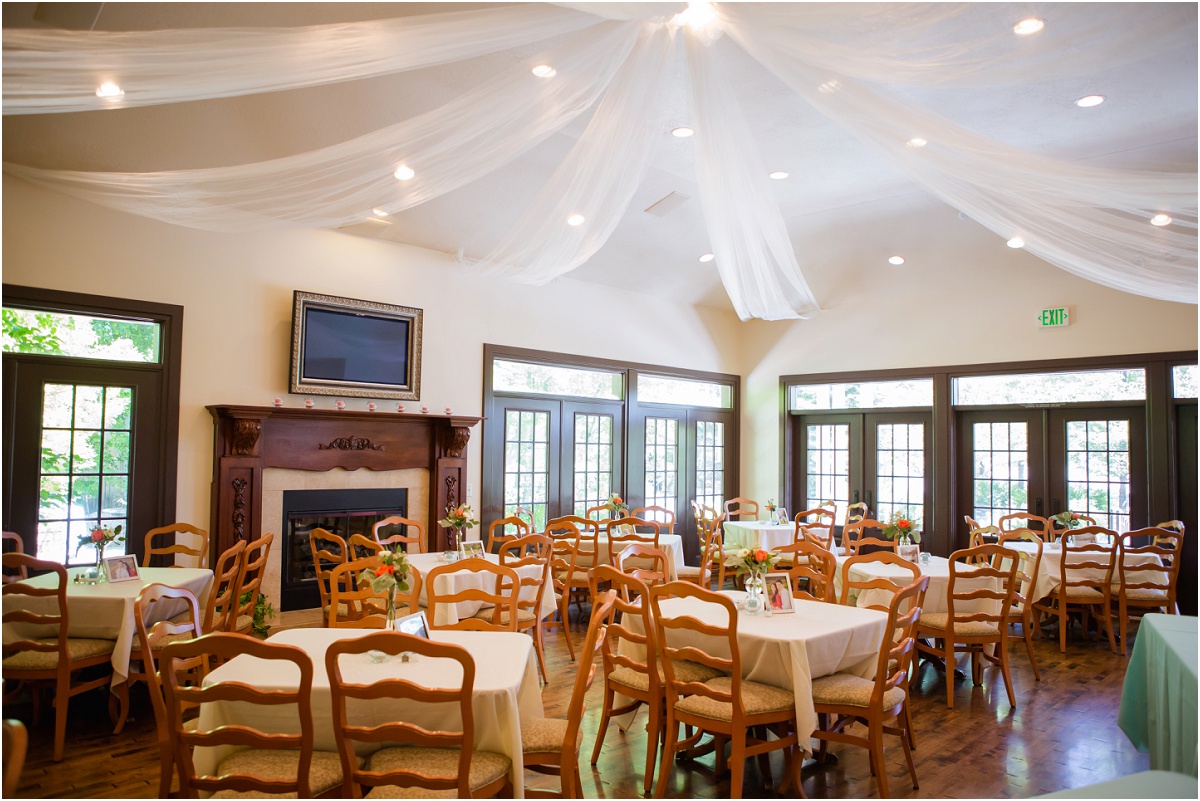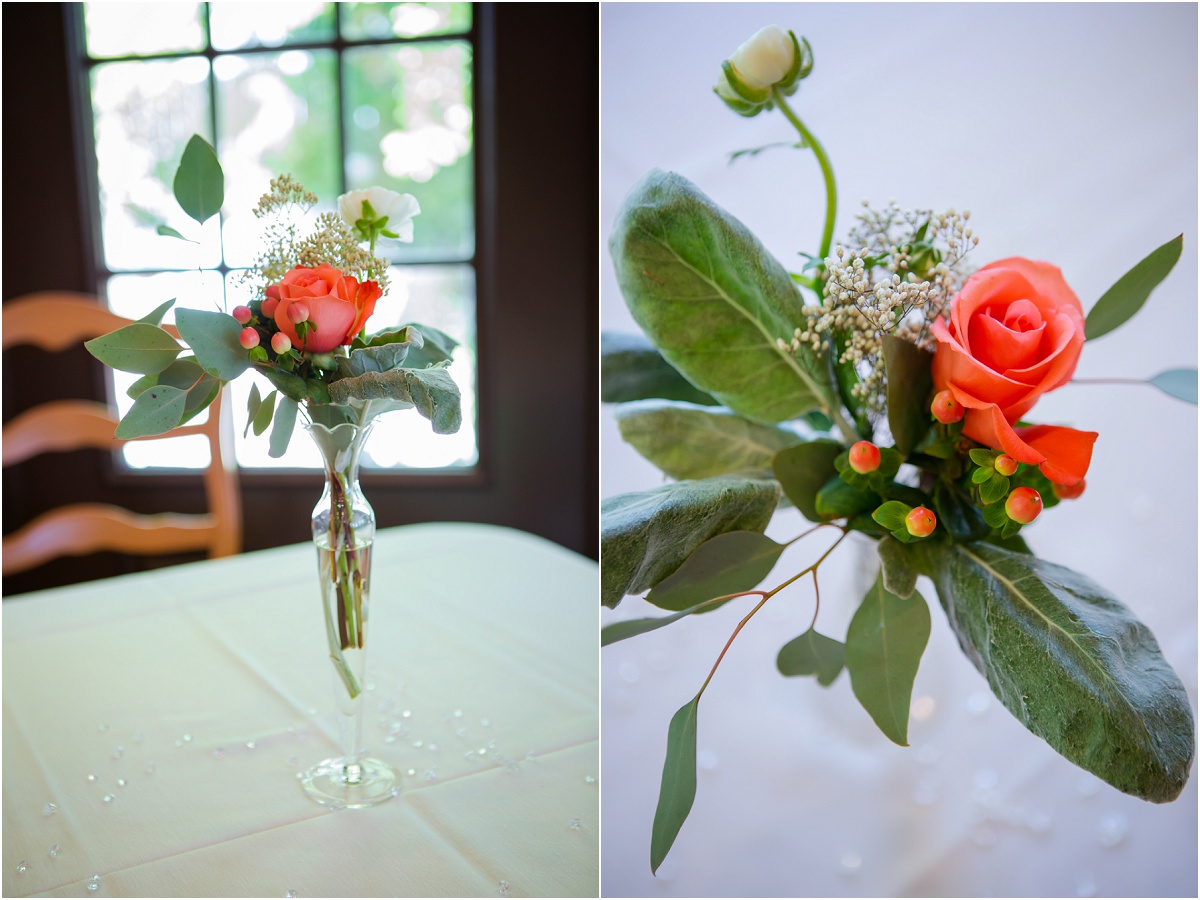 The wedding flowers were gorgeous!  I love summer flowers!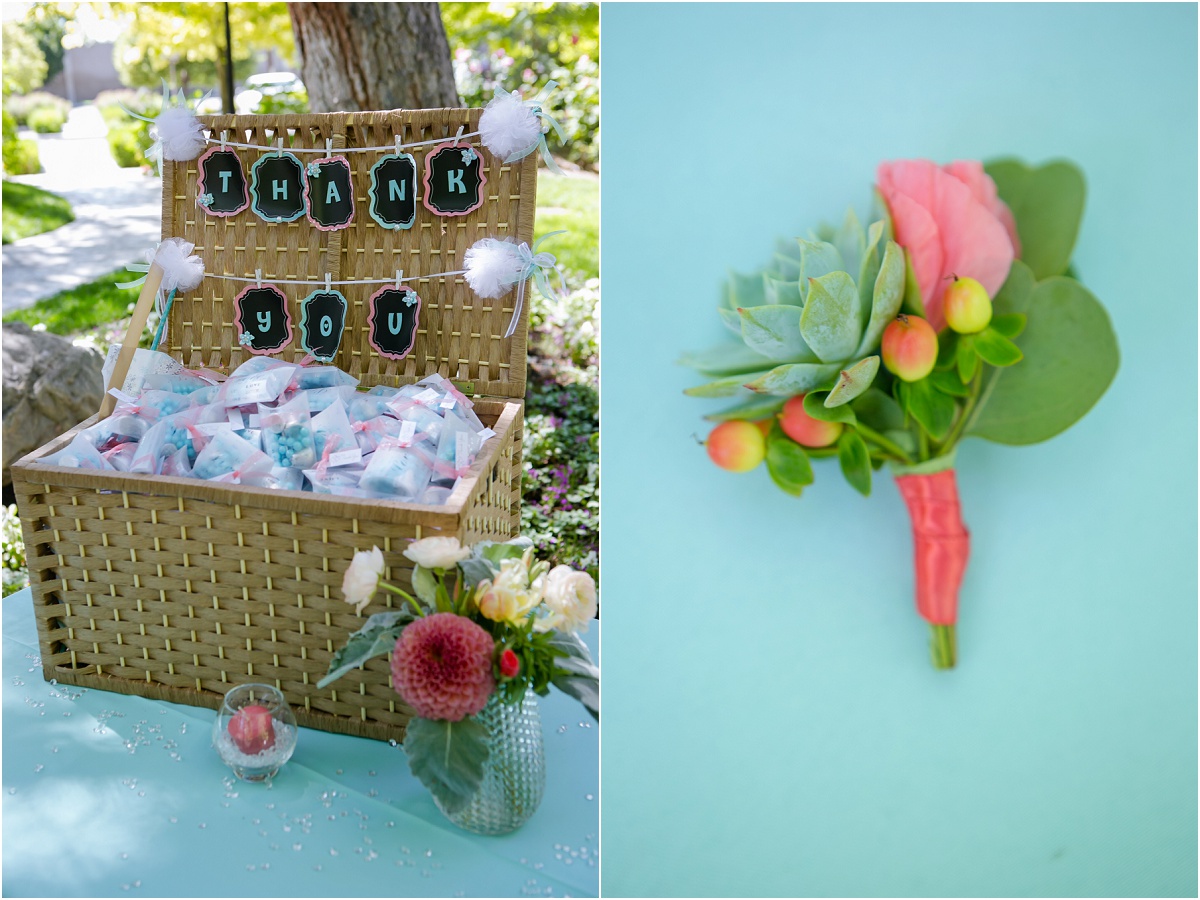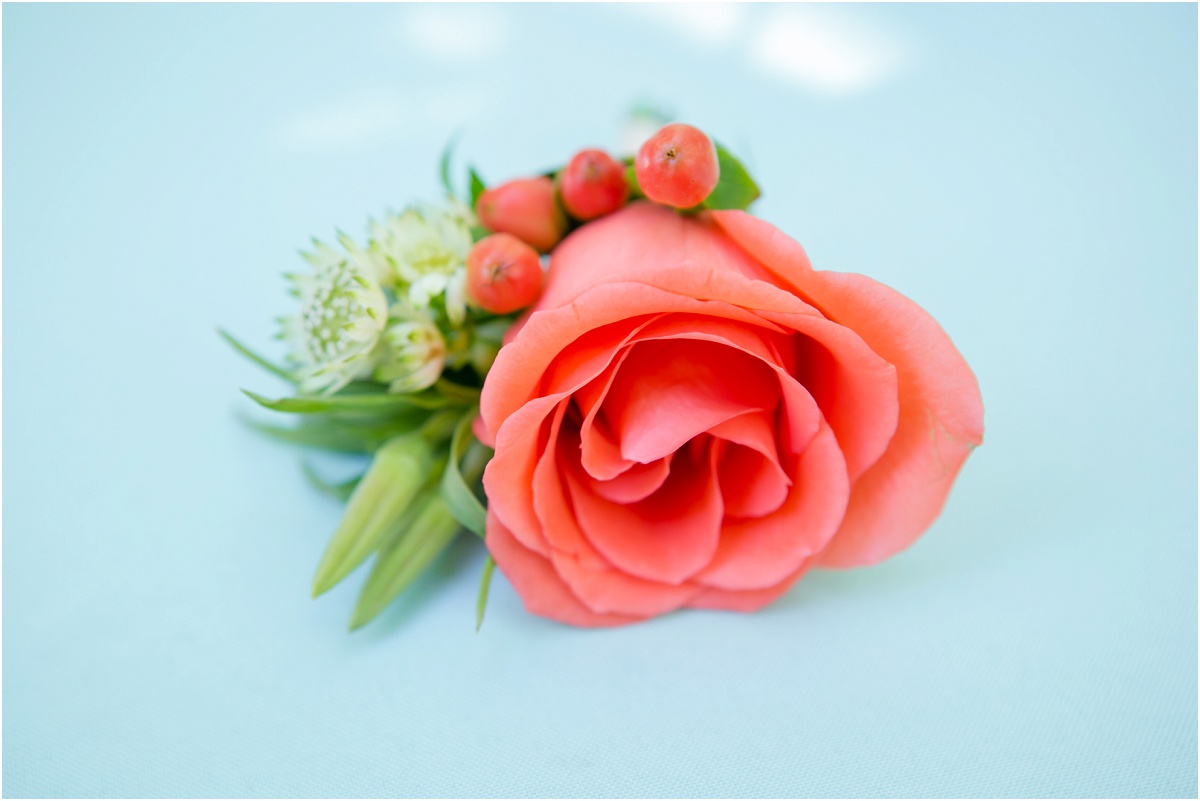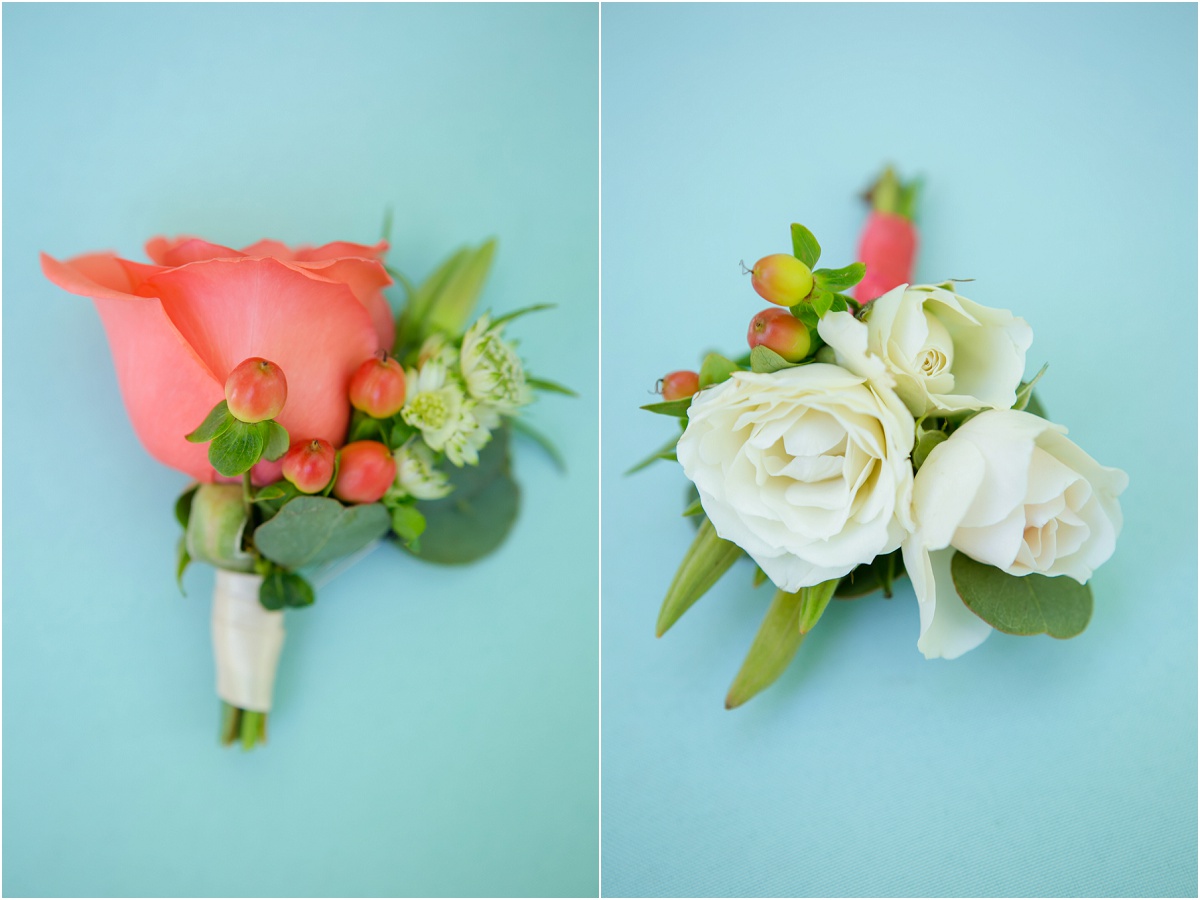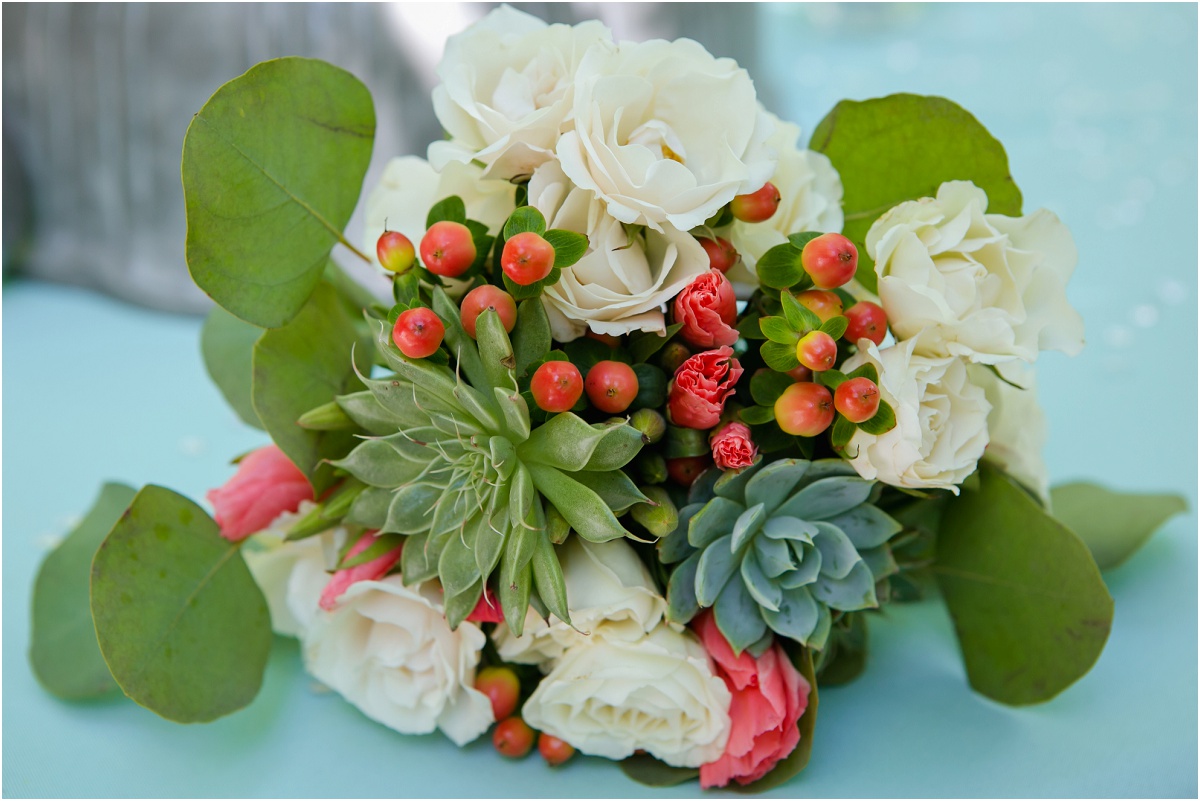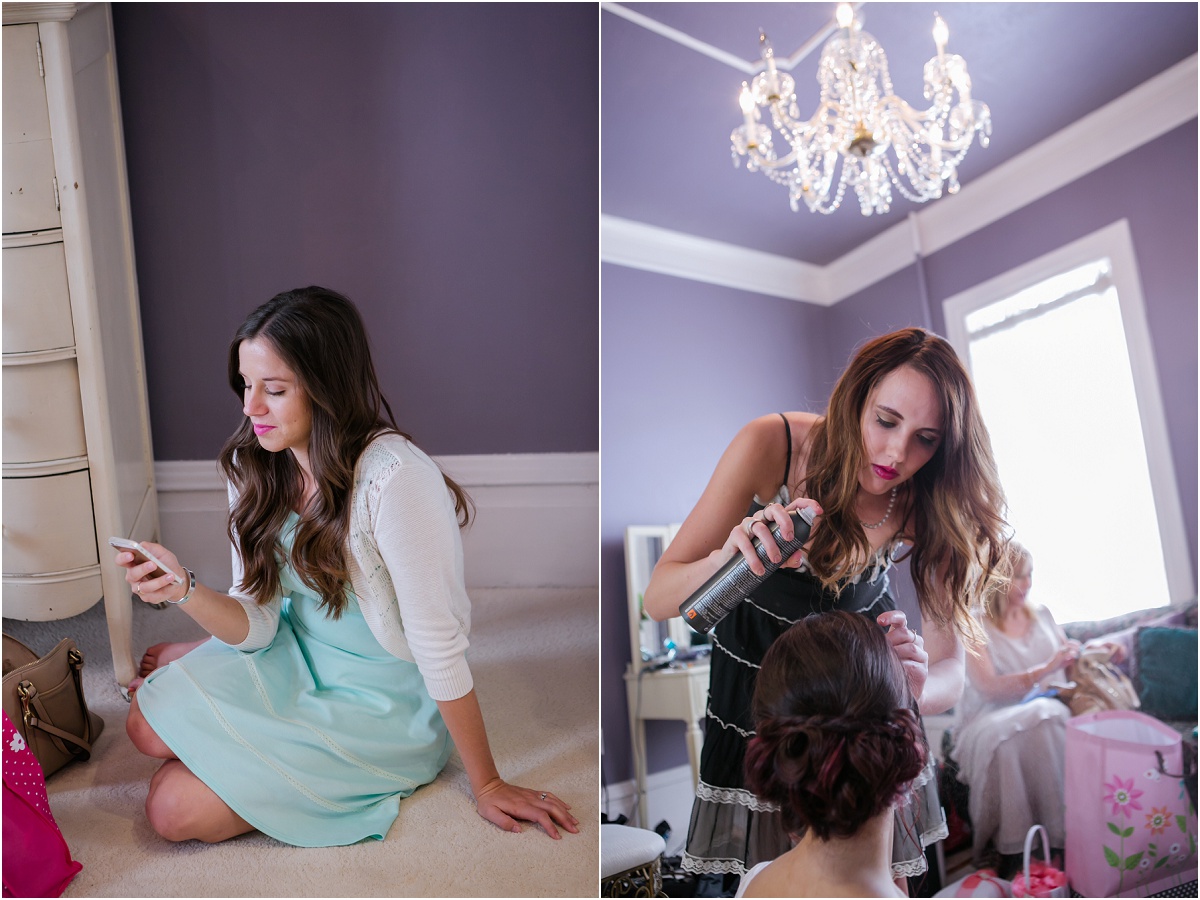 Before the ring ceremony we all hung out in the bride's room and were messing around and just relaxing in the AC.  It was so hot outside!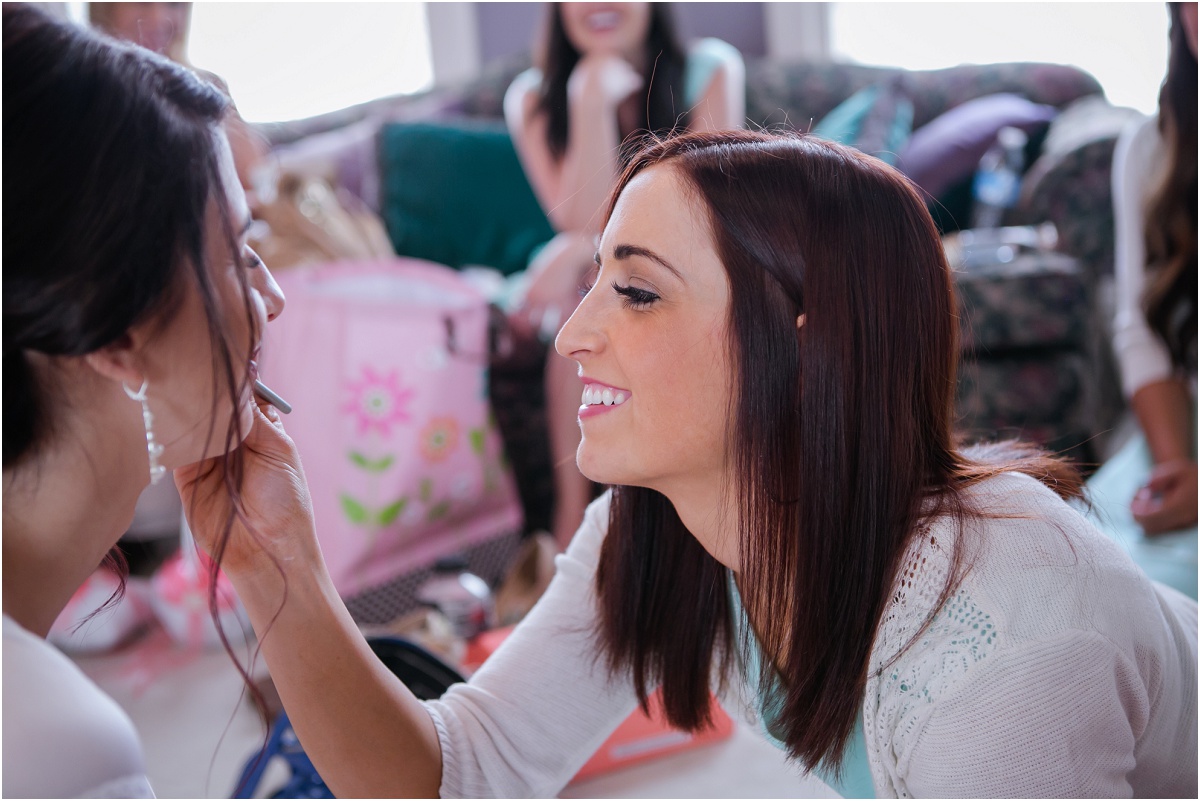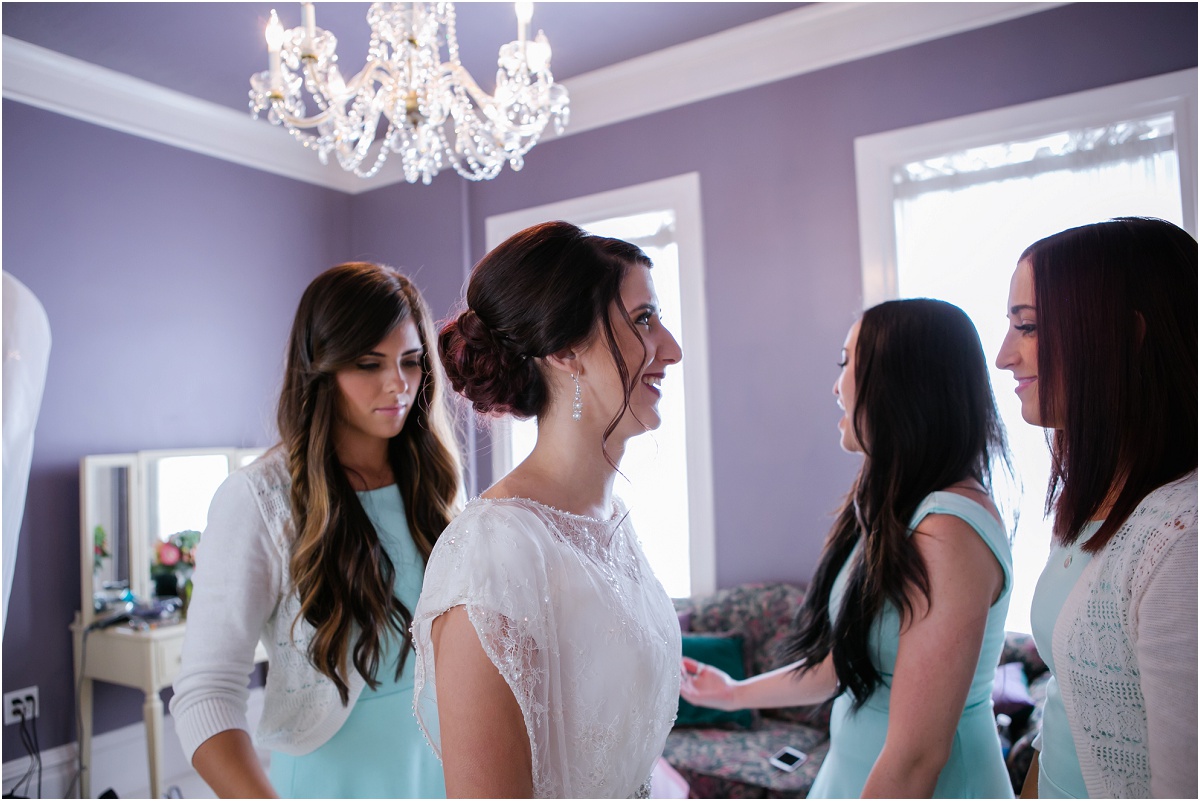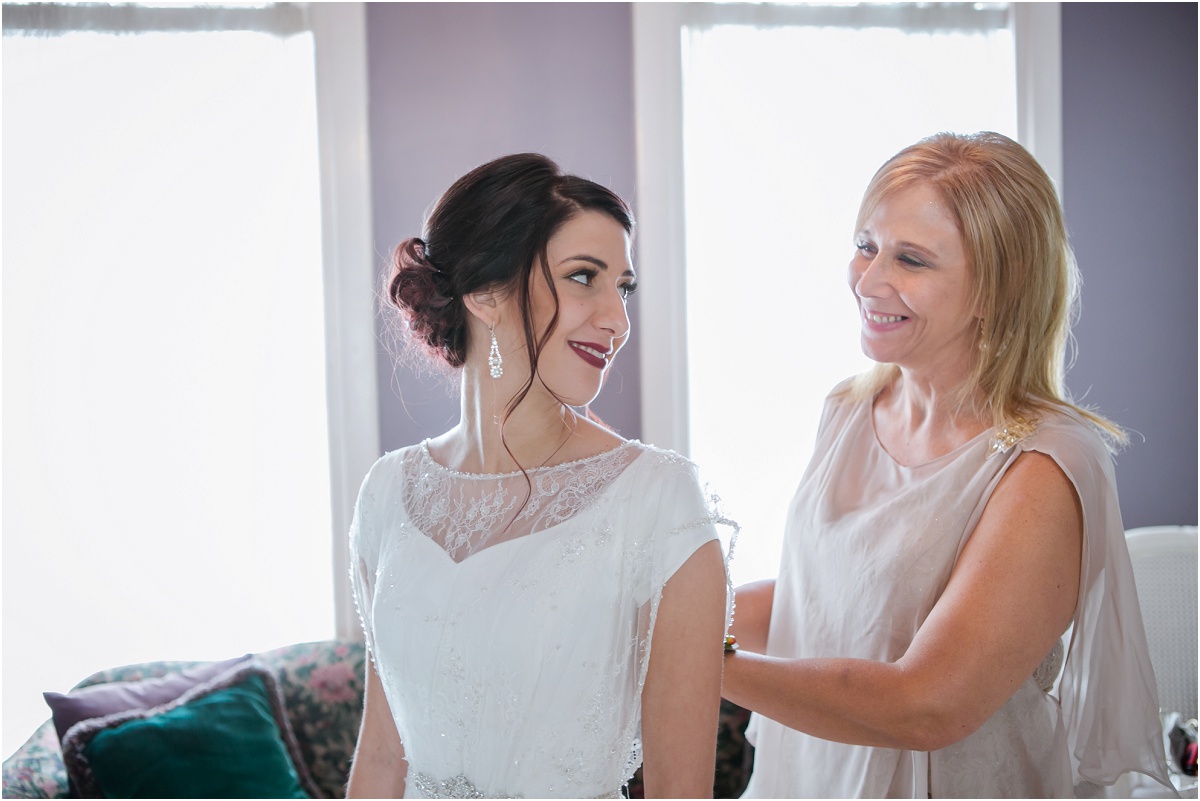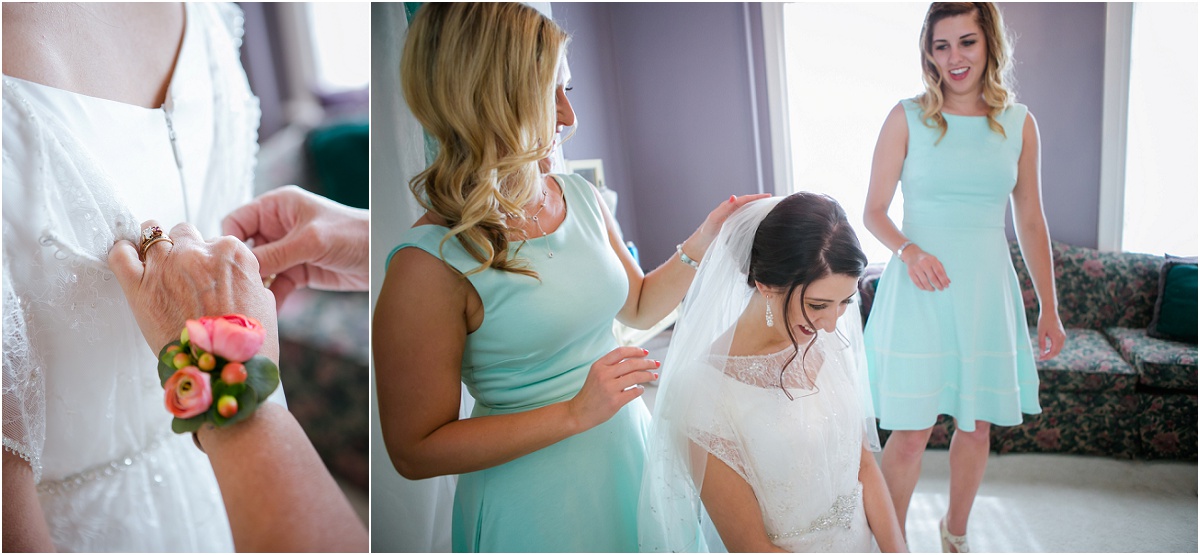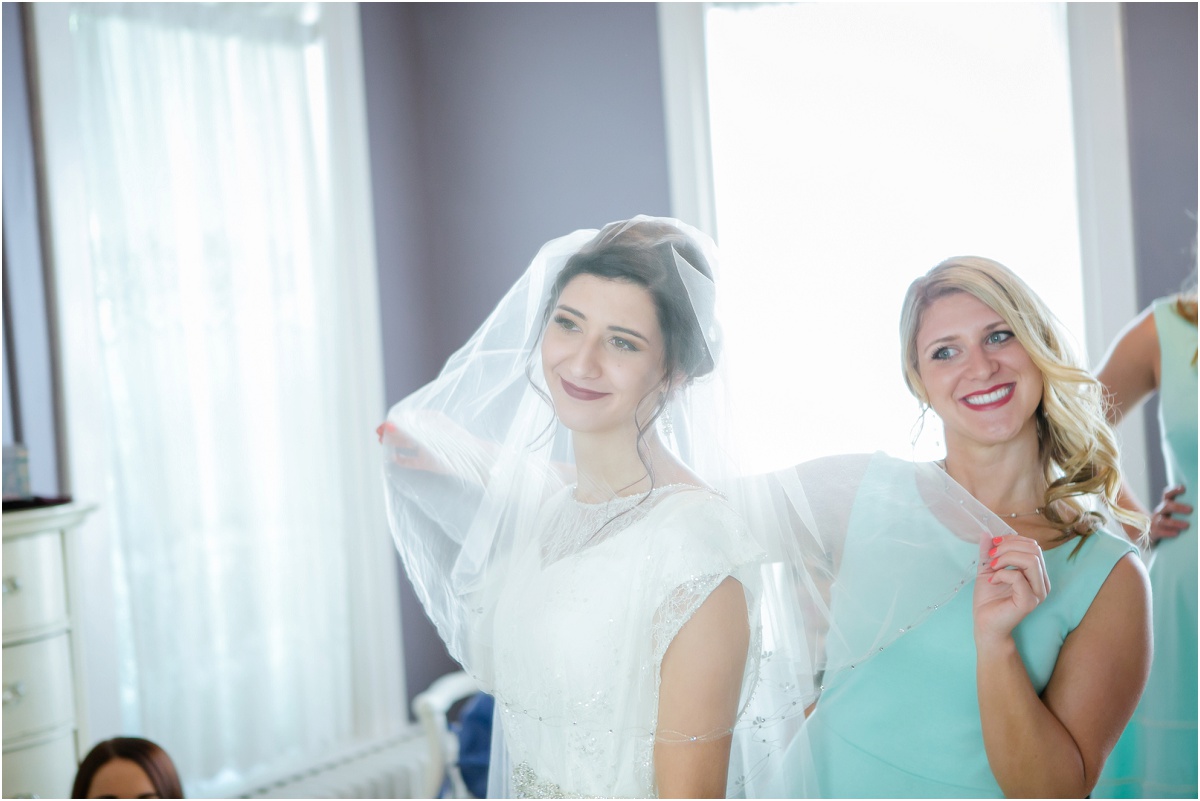 Daddy's girl 😀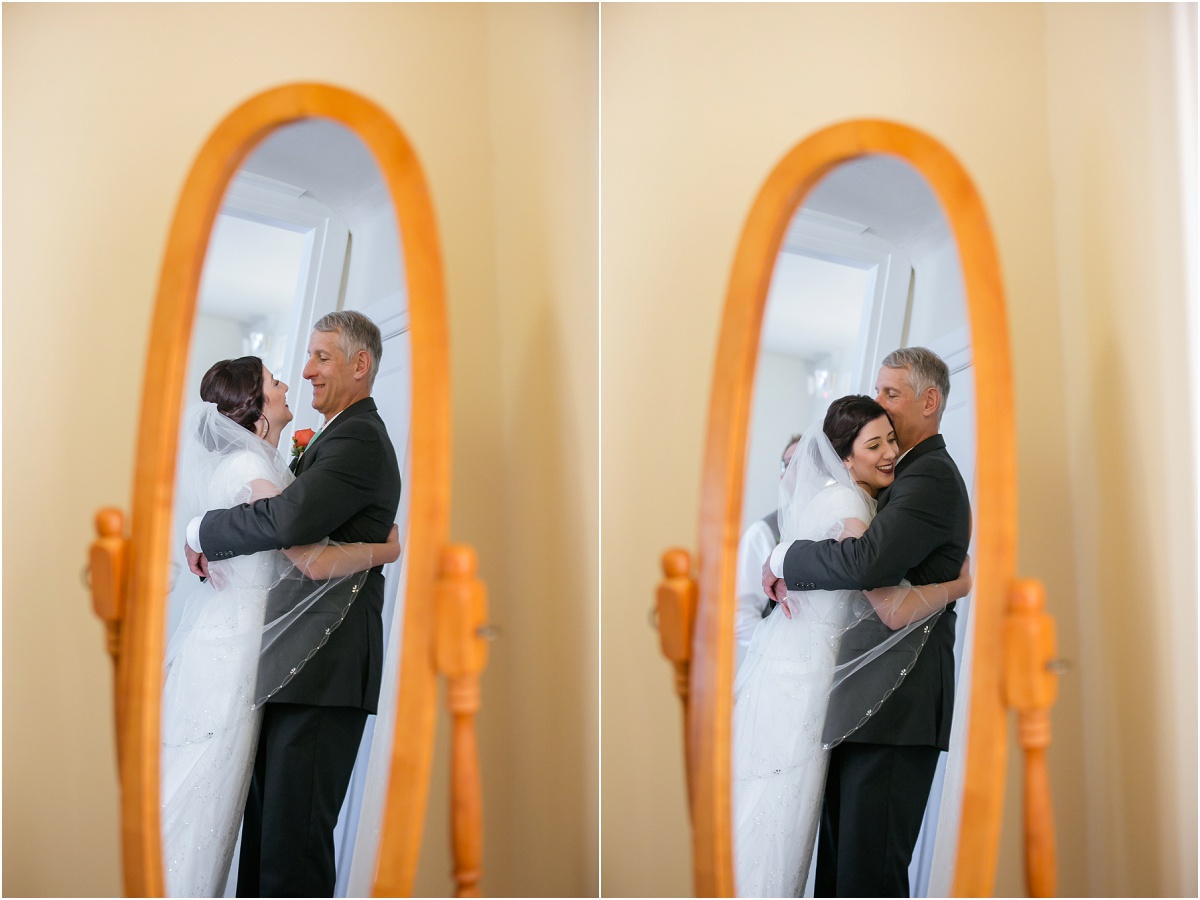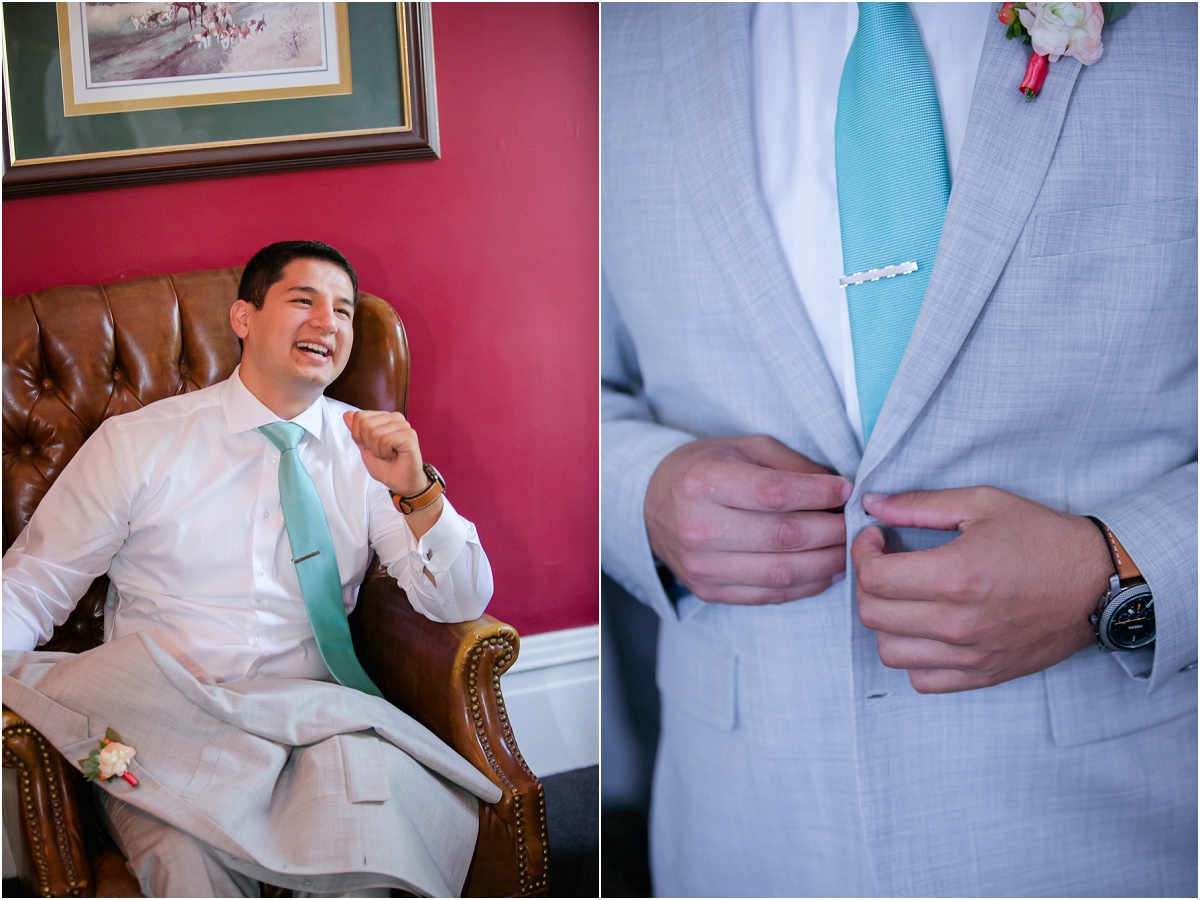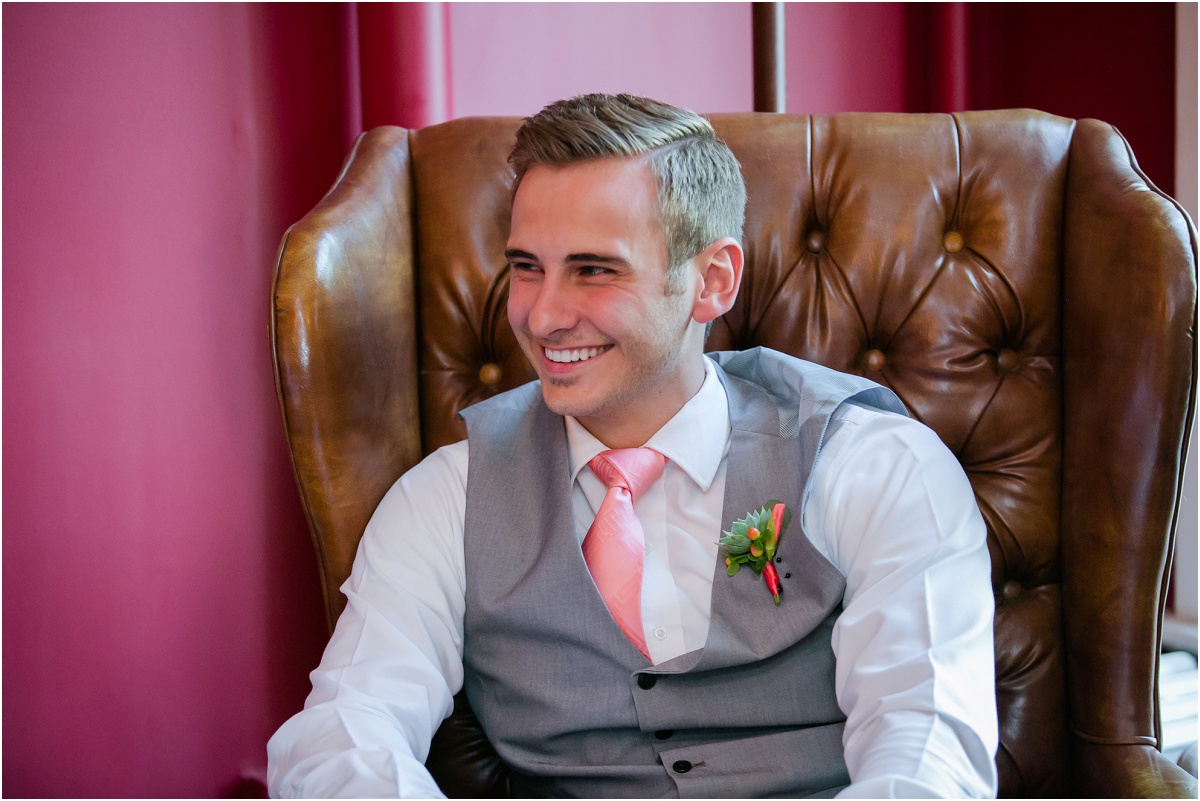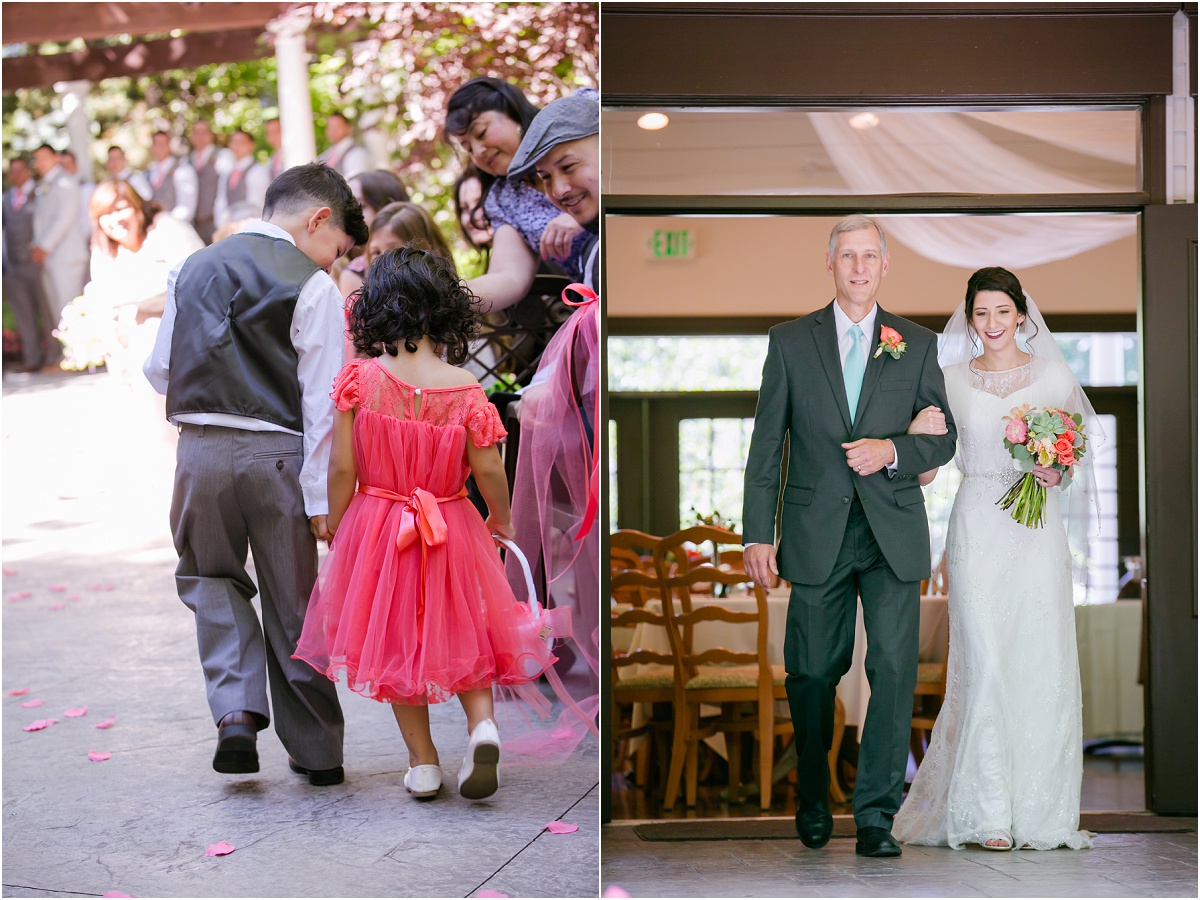 Kimmie and Isaac had a beautiful outdoor ring ceremony after their temple sealing and it was great to see such a big turnout of support for them!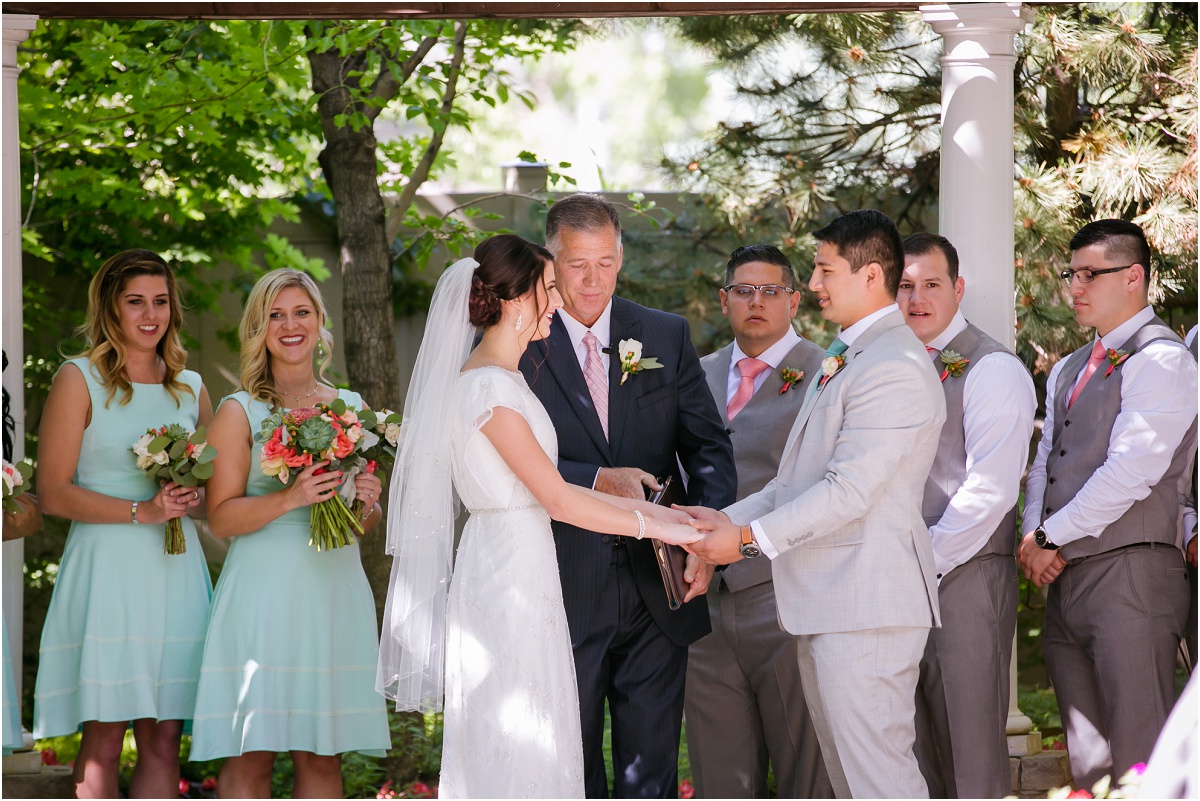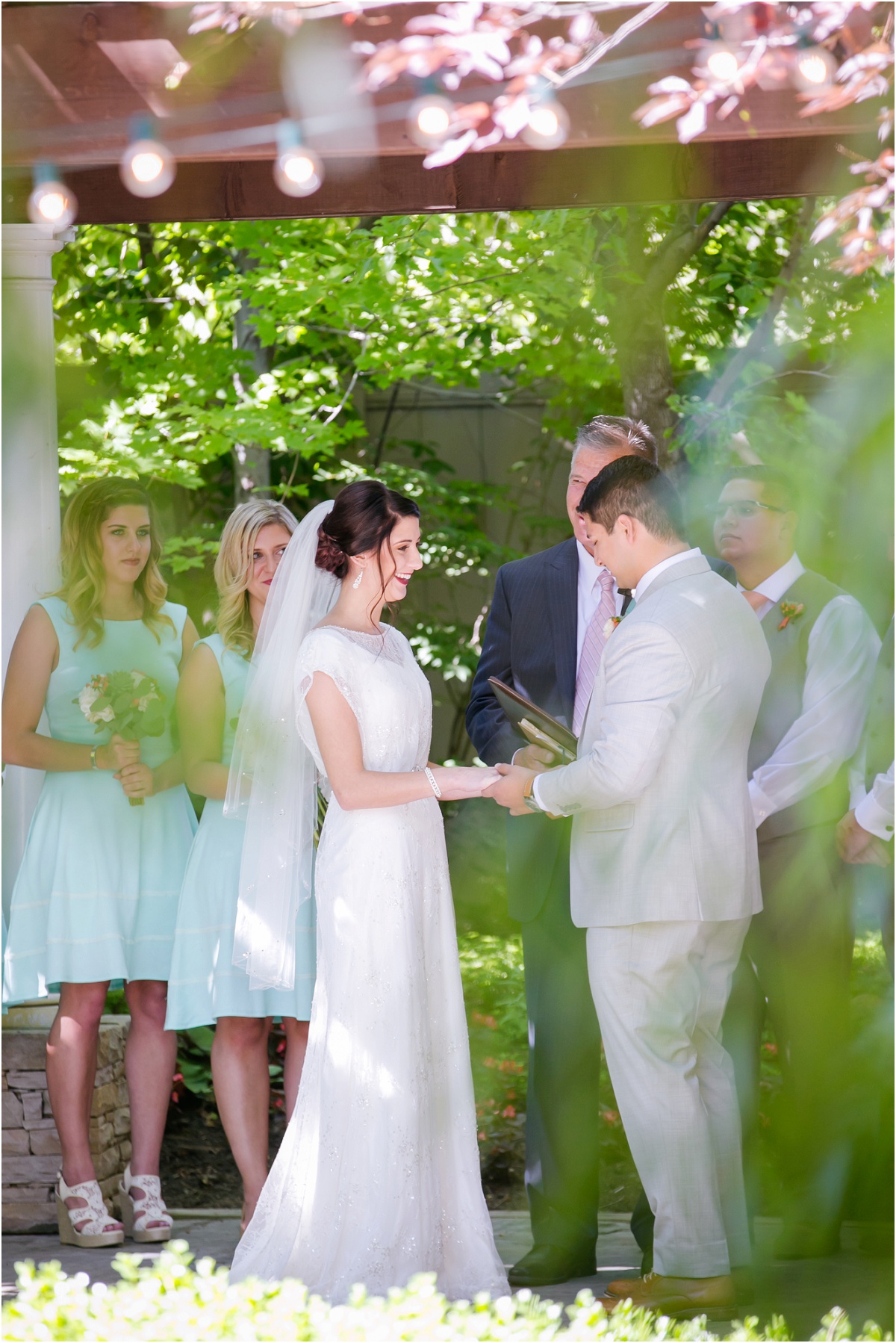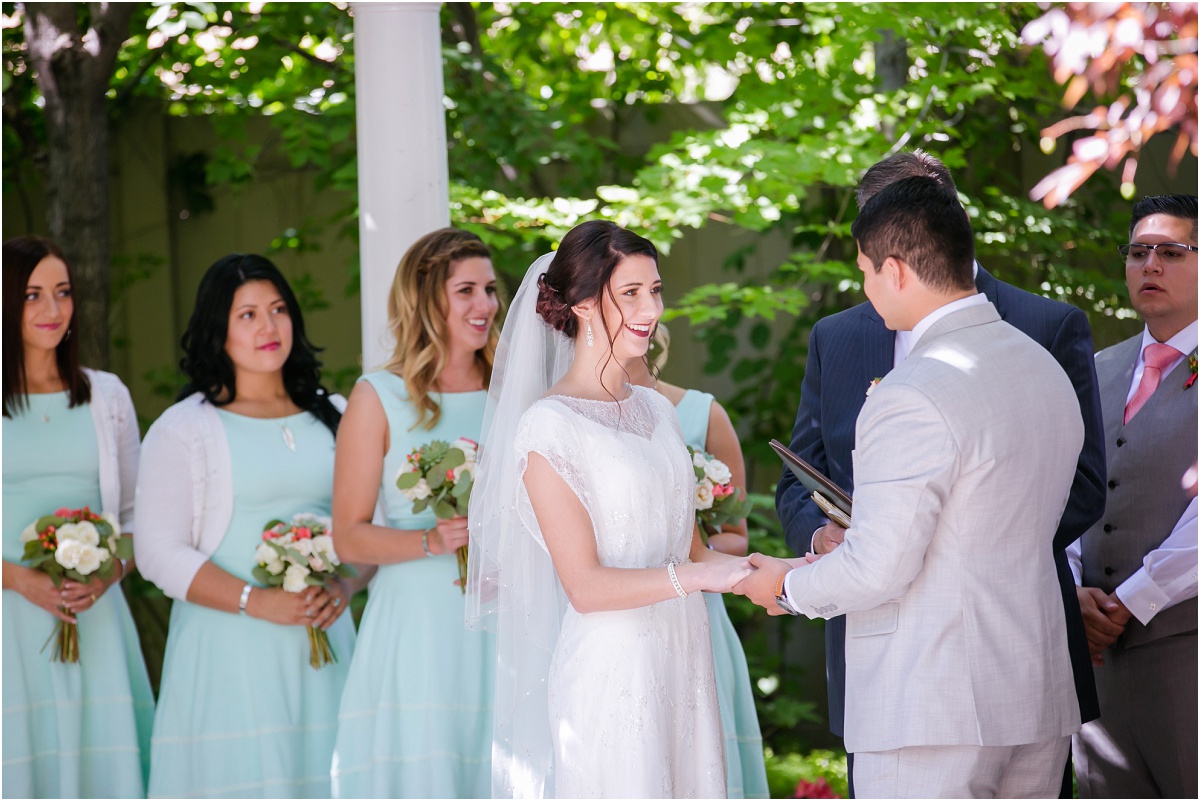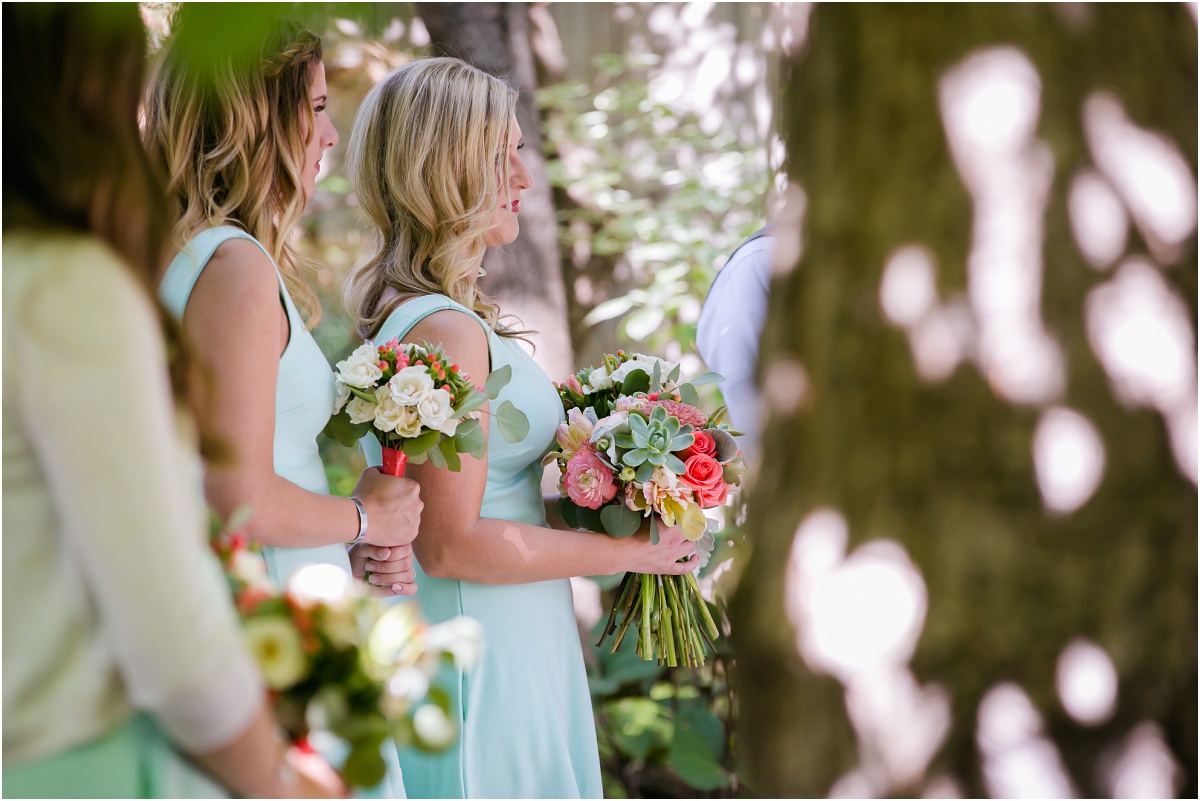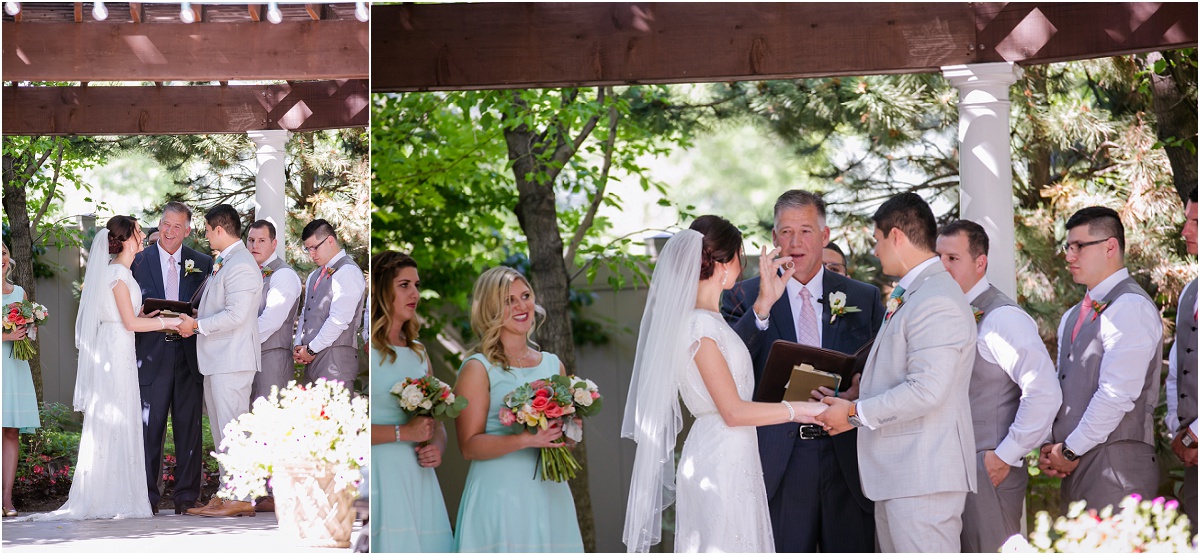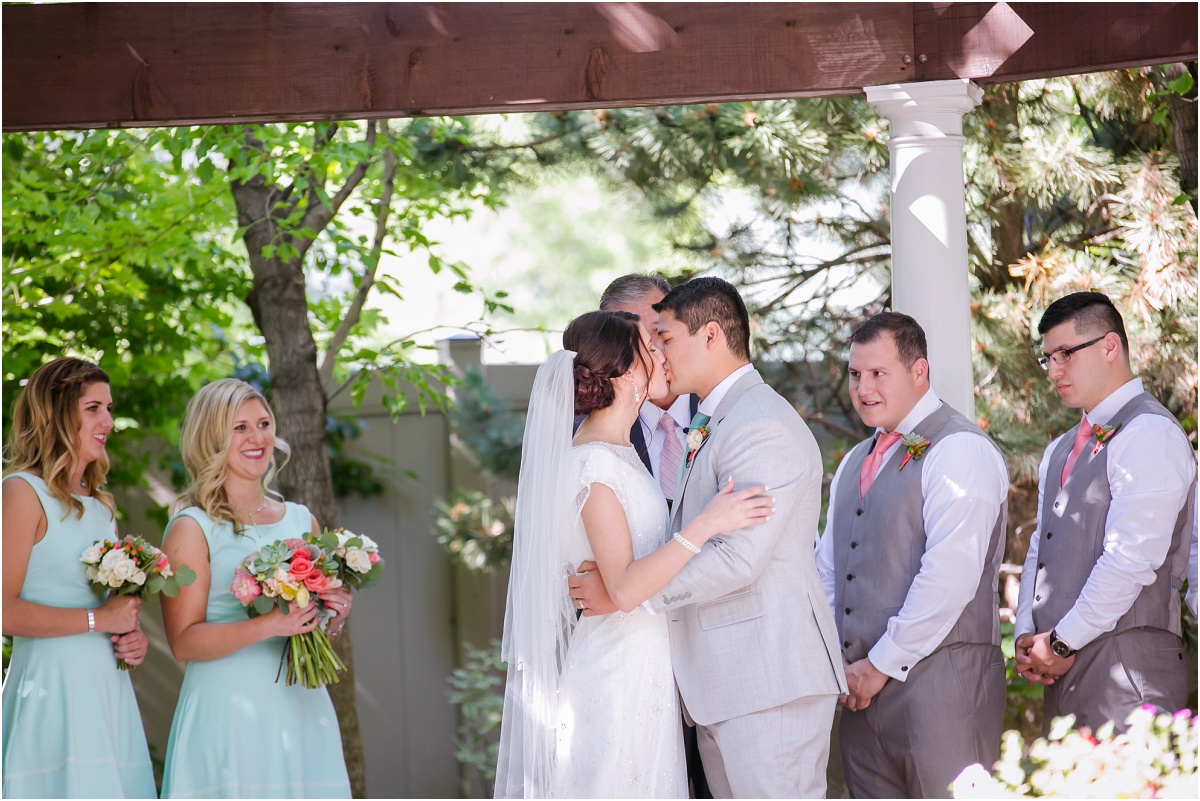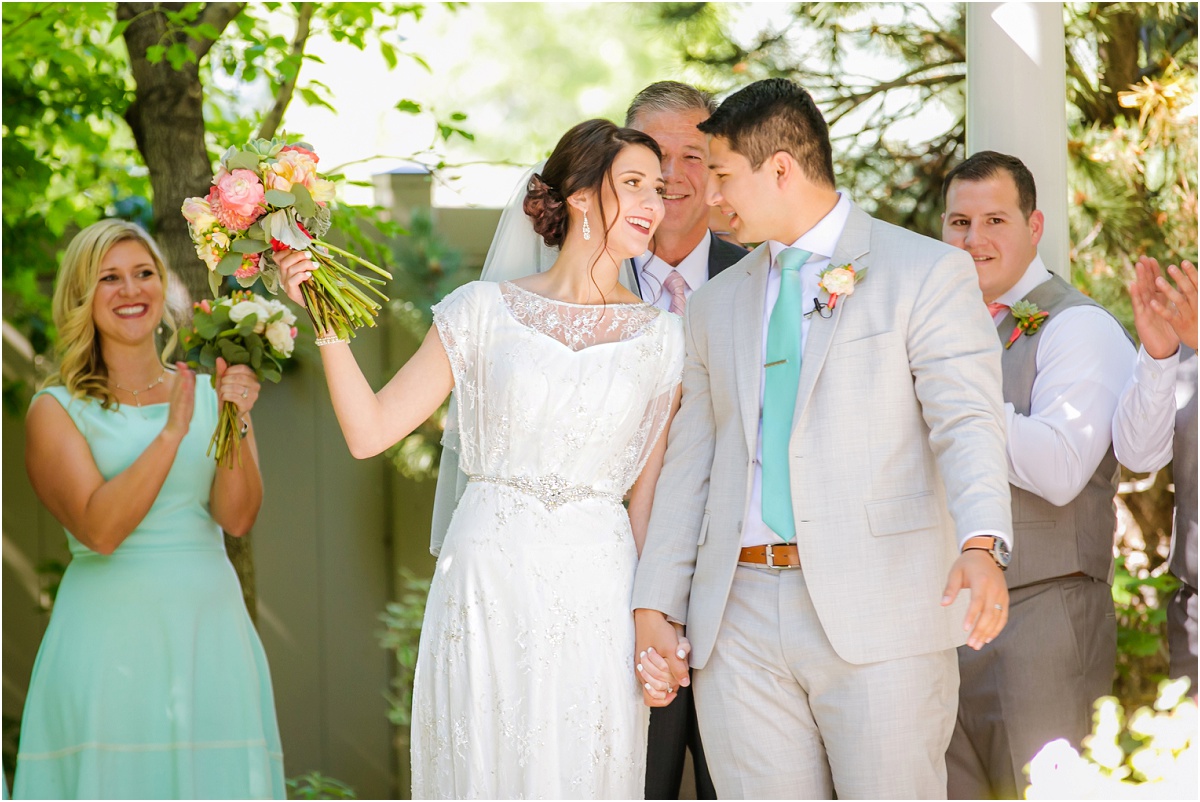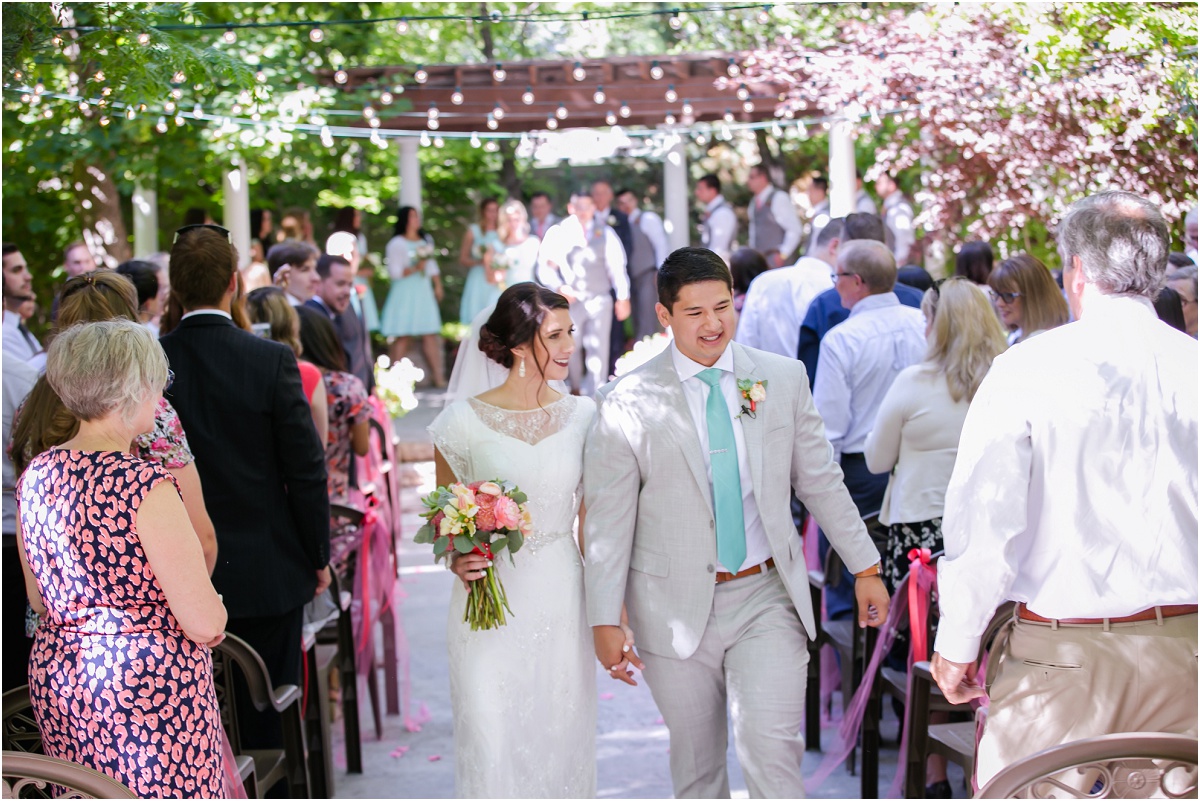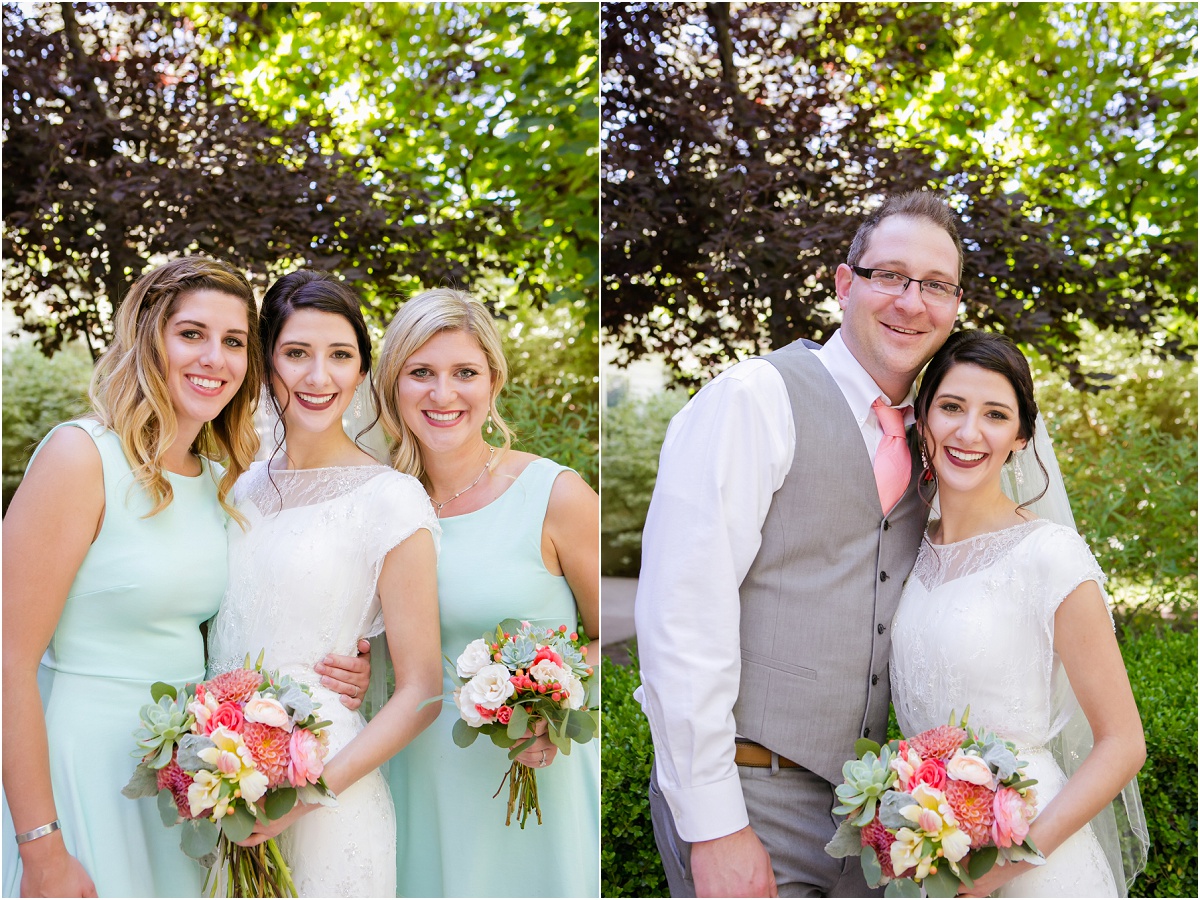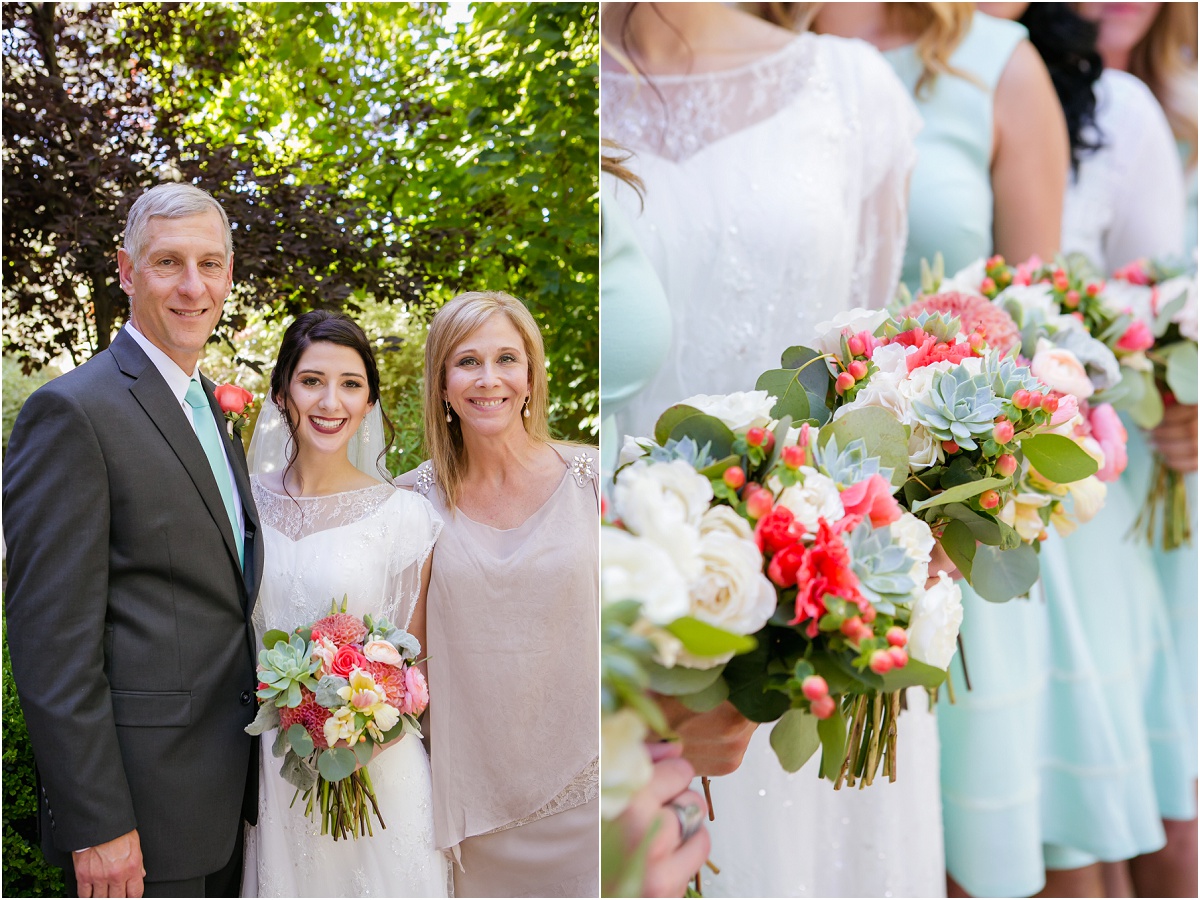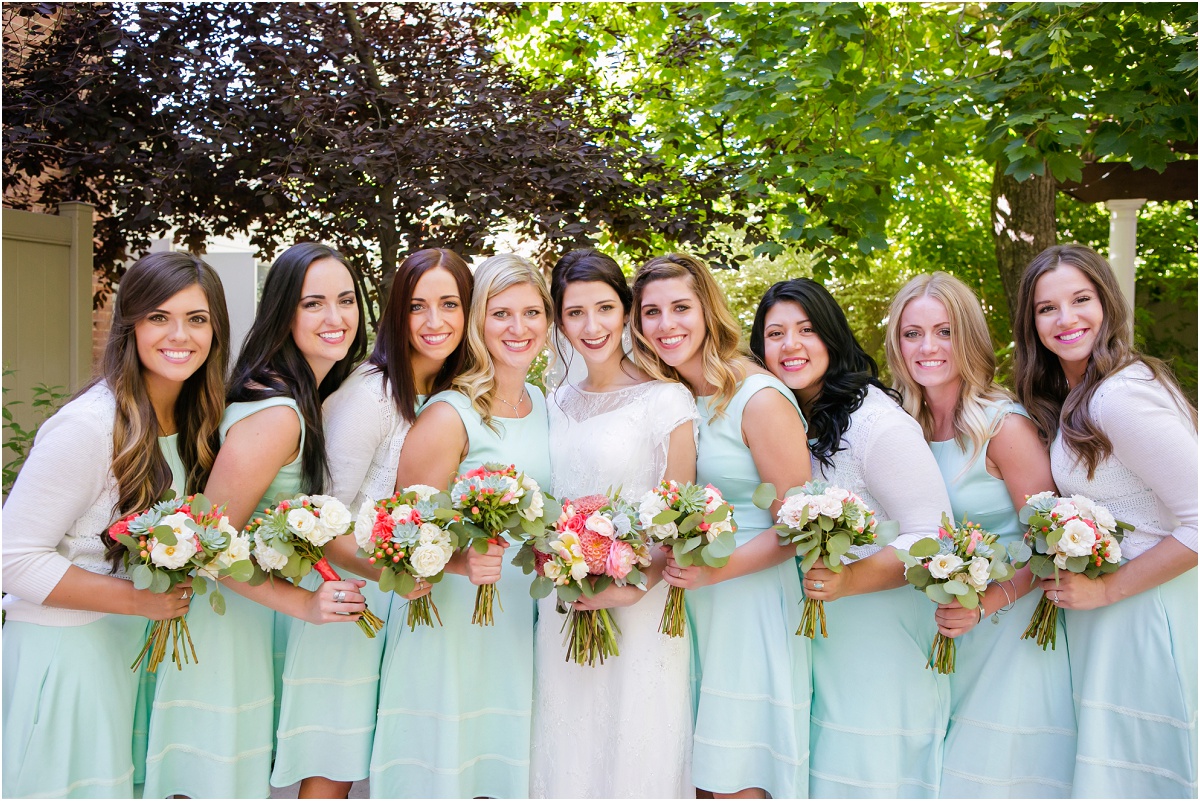 Isn't this color palette gorgeous!?!?  I had to post each bouquet!!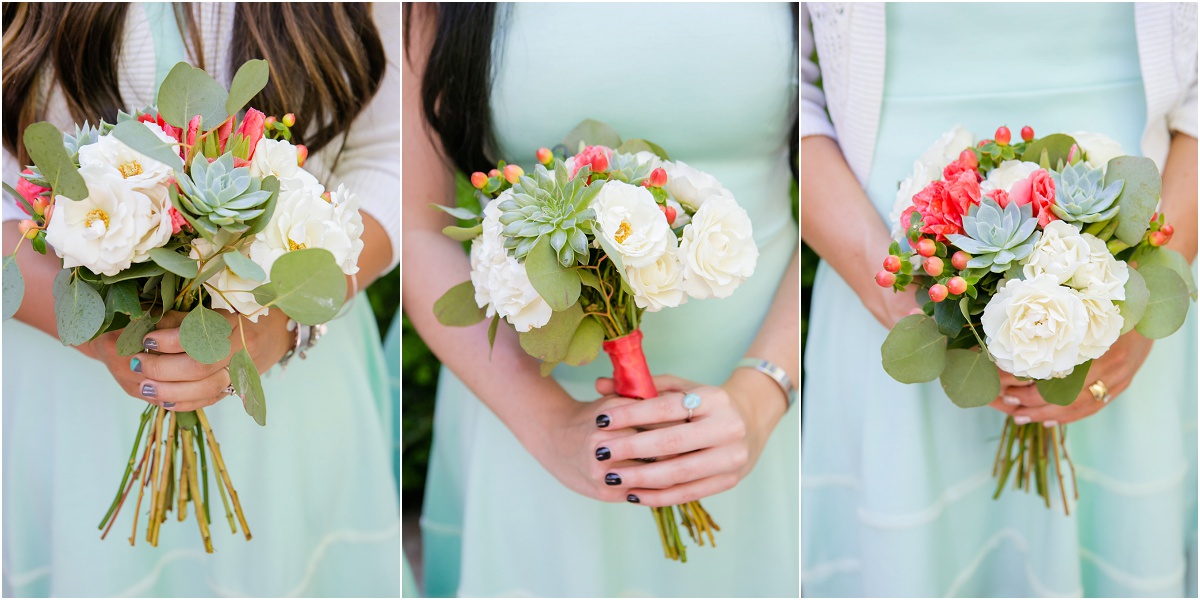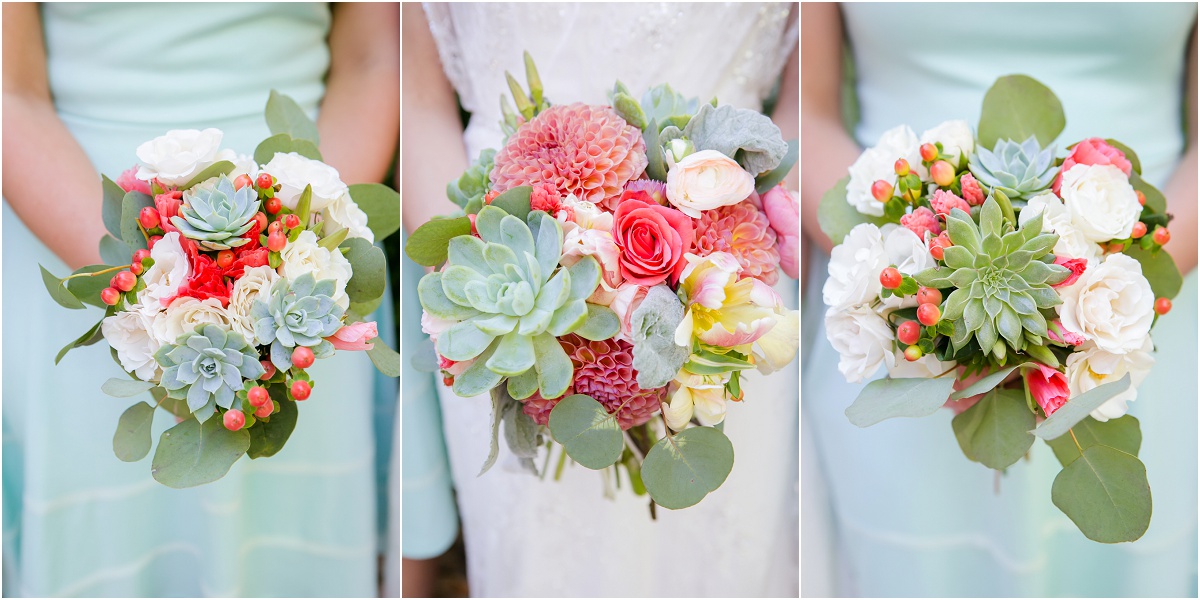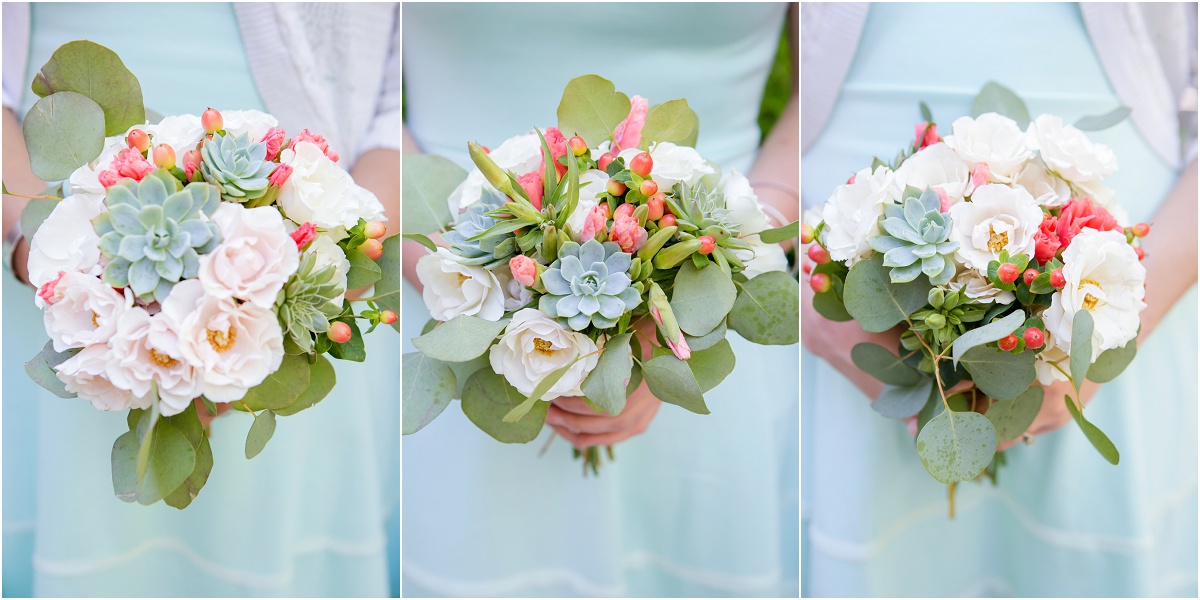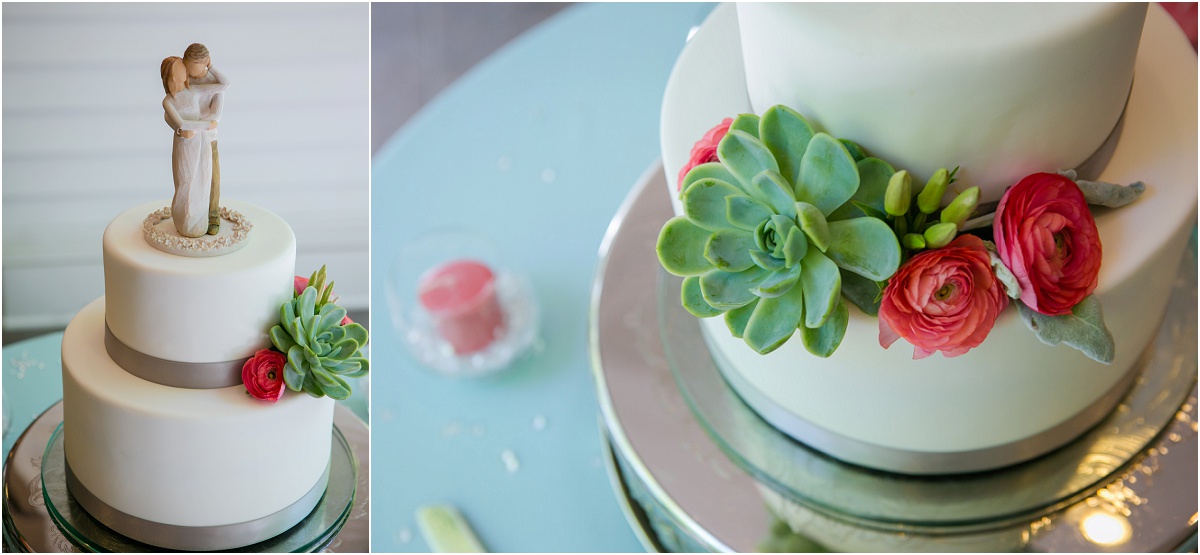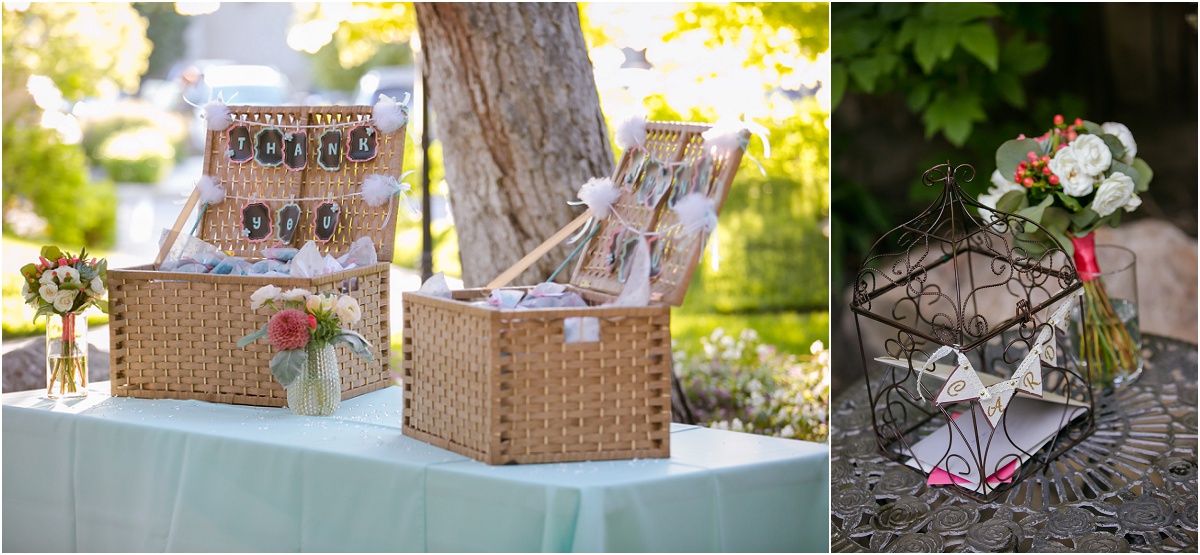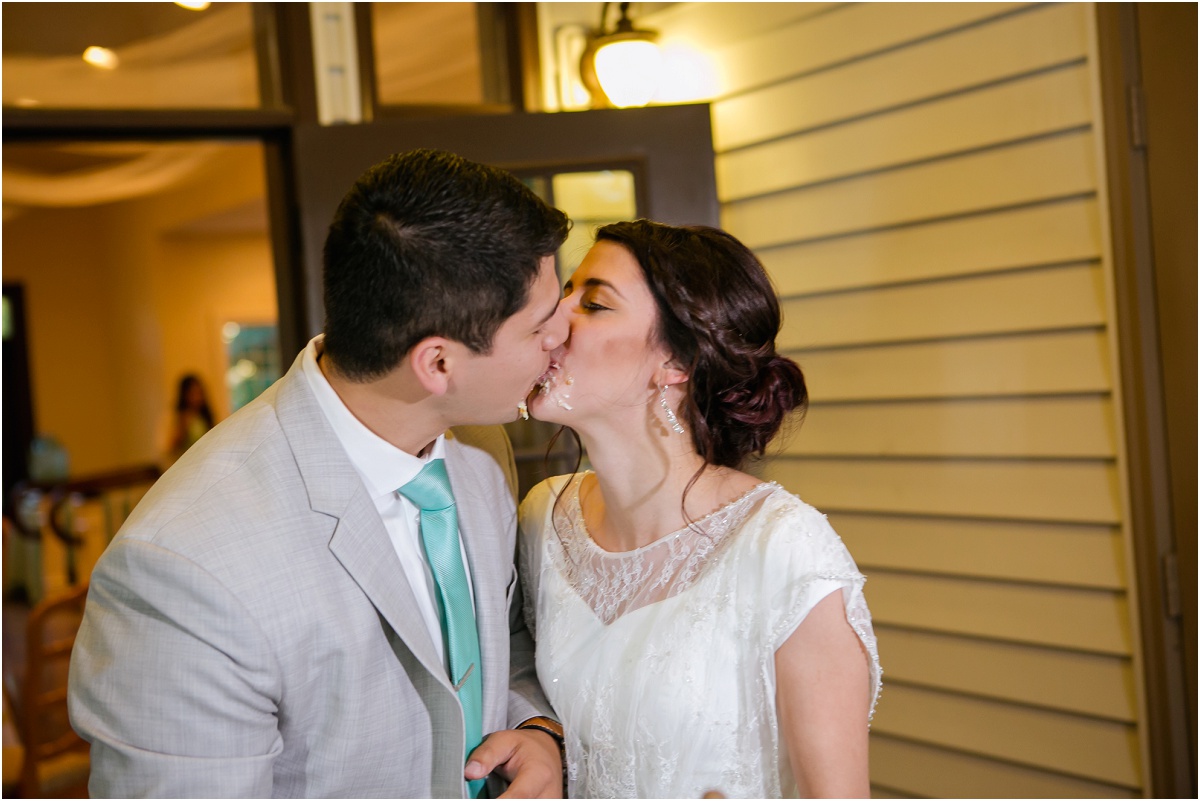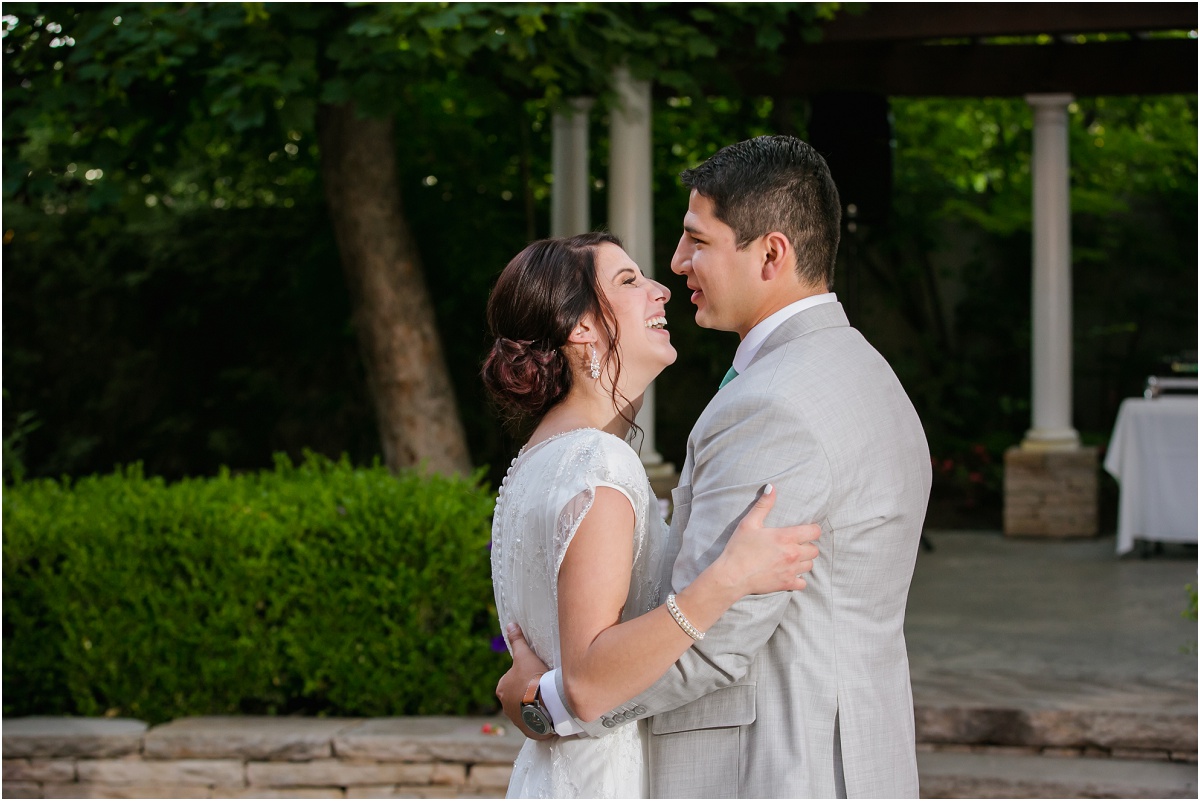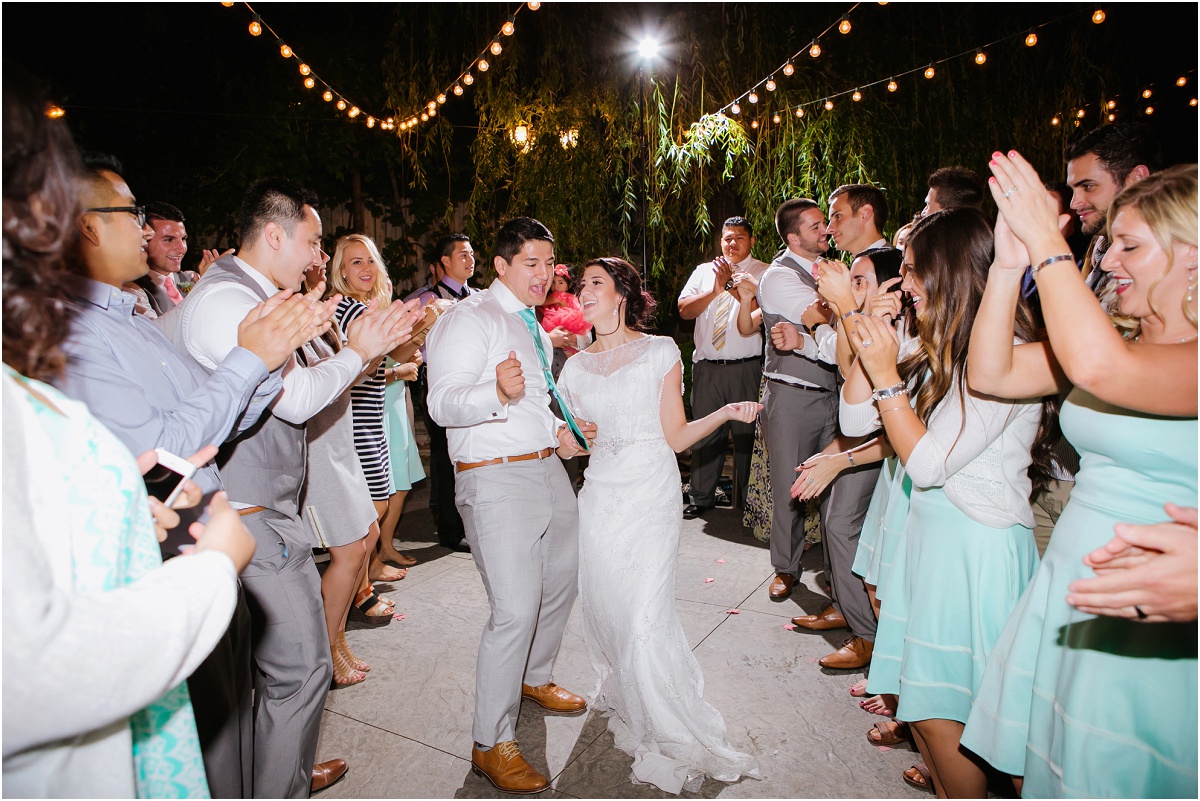 It was fun hanging out with my former students….who are now all adults….and yes I'm old….but still cool haha.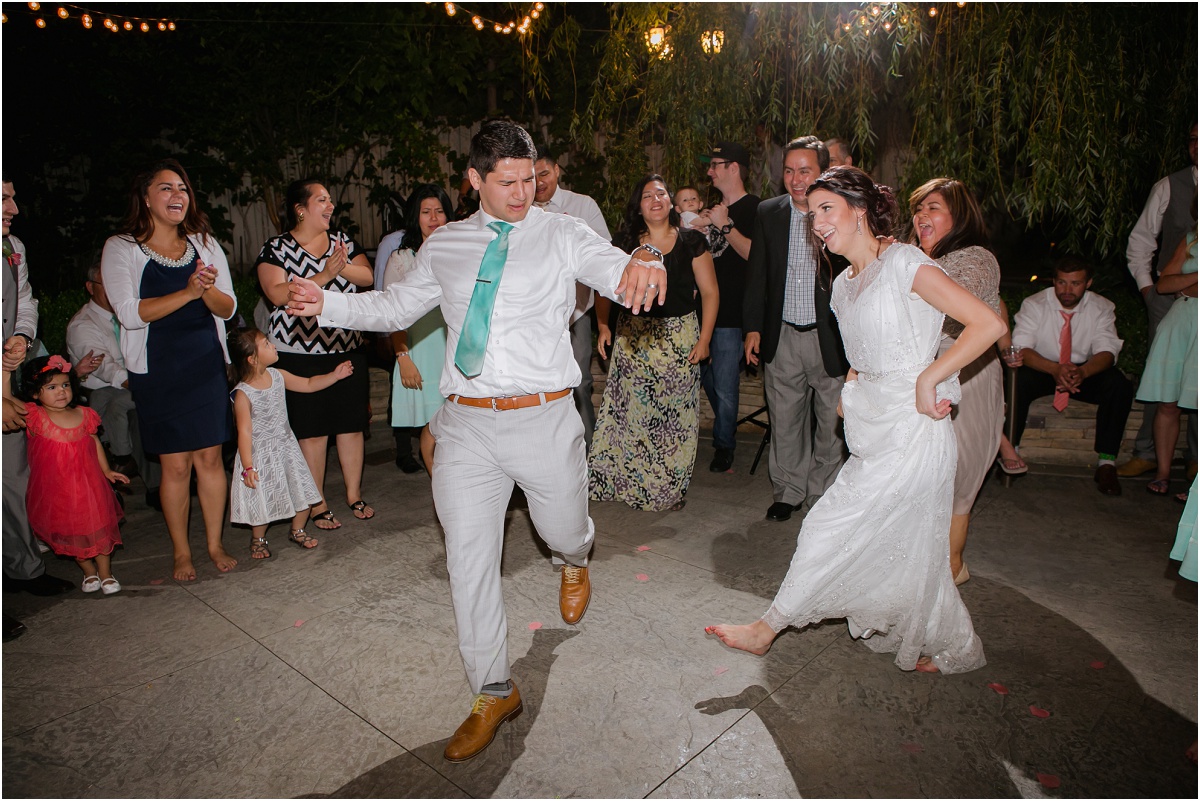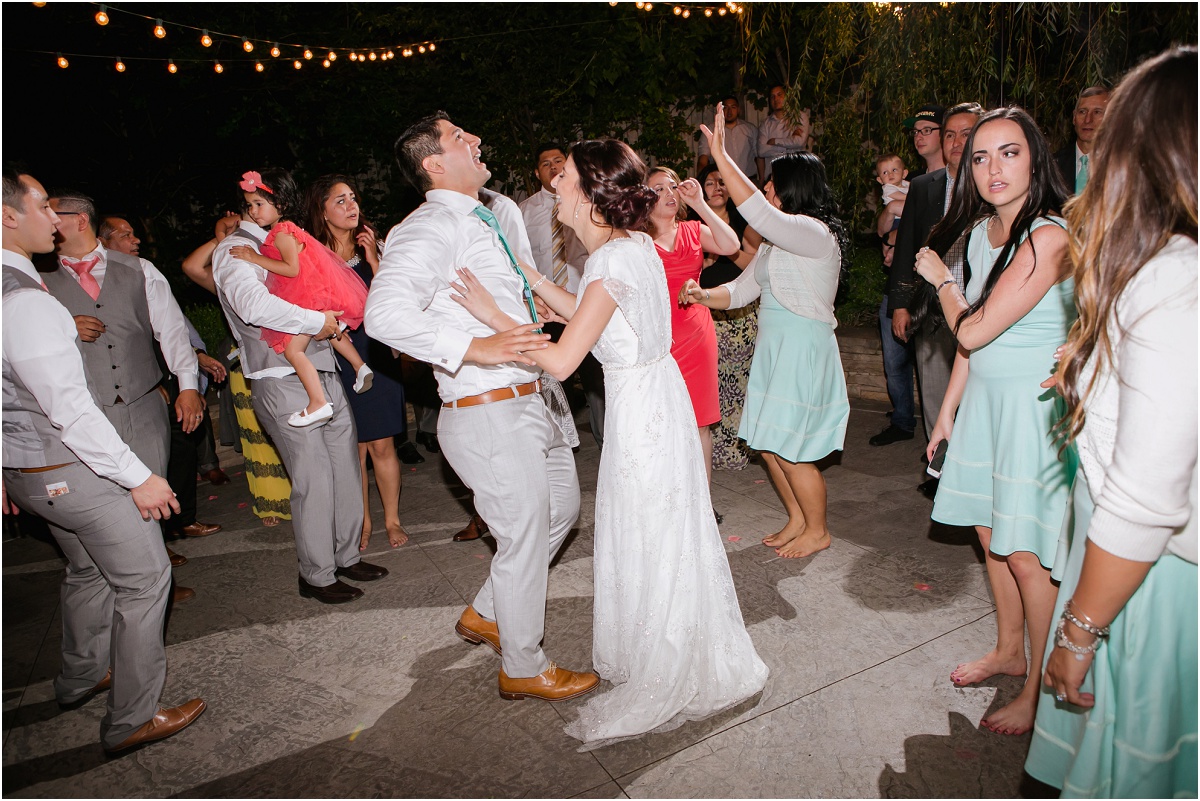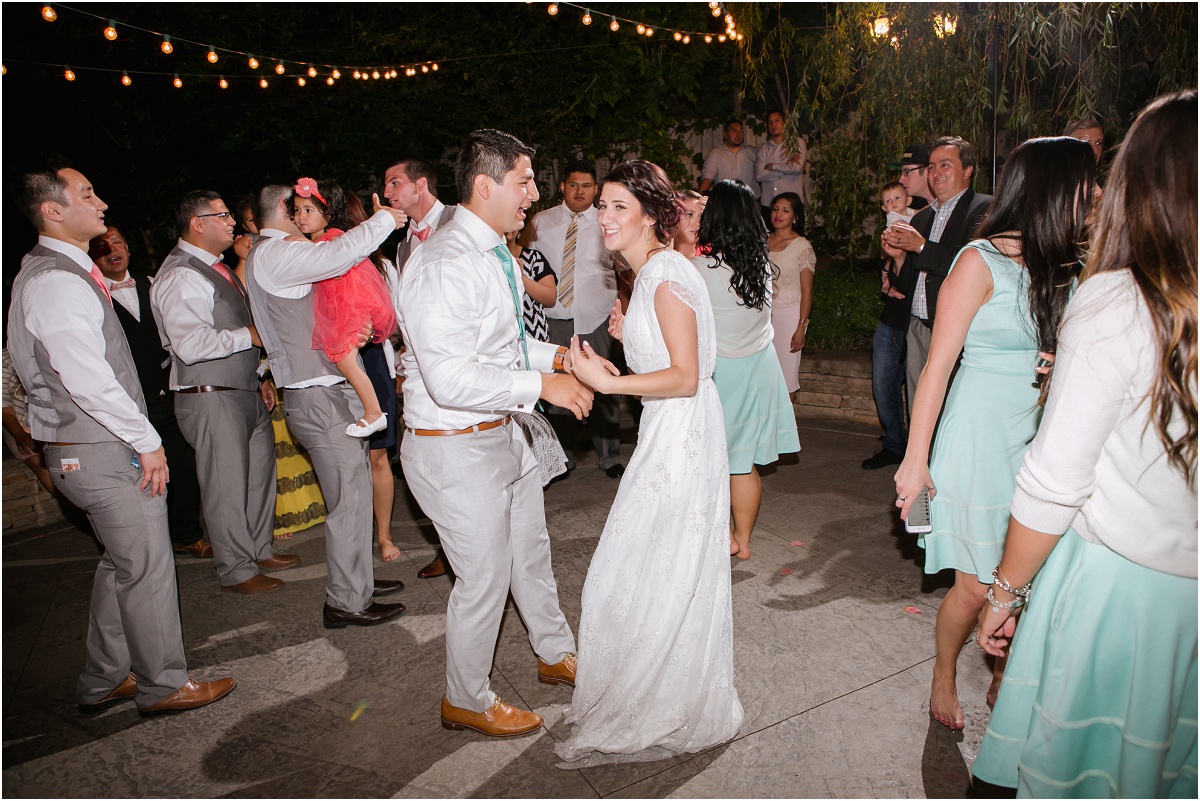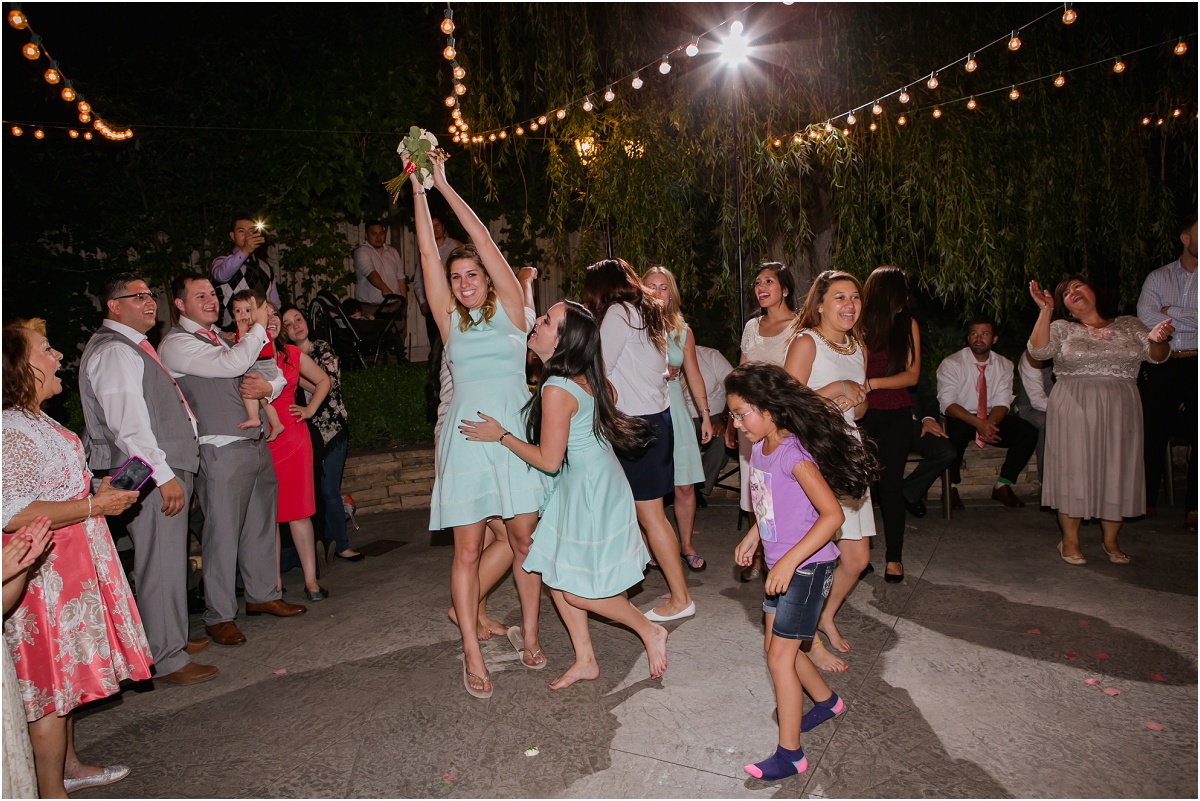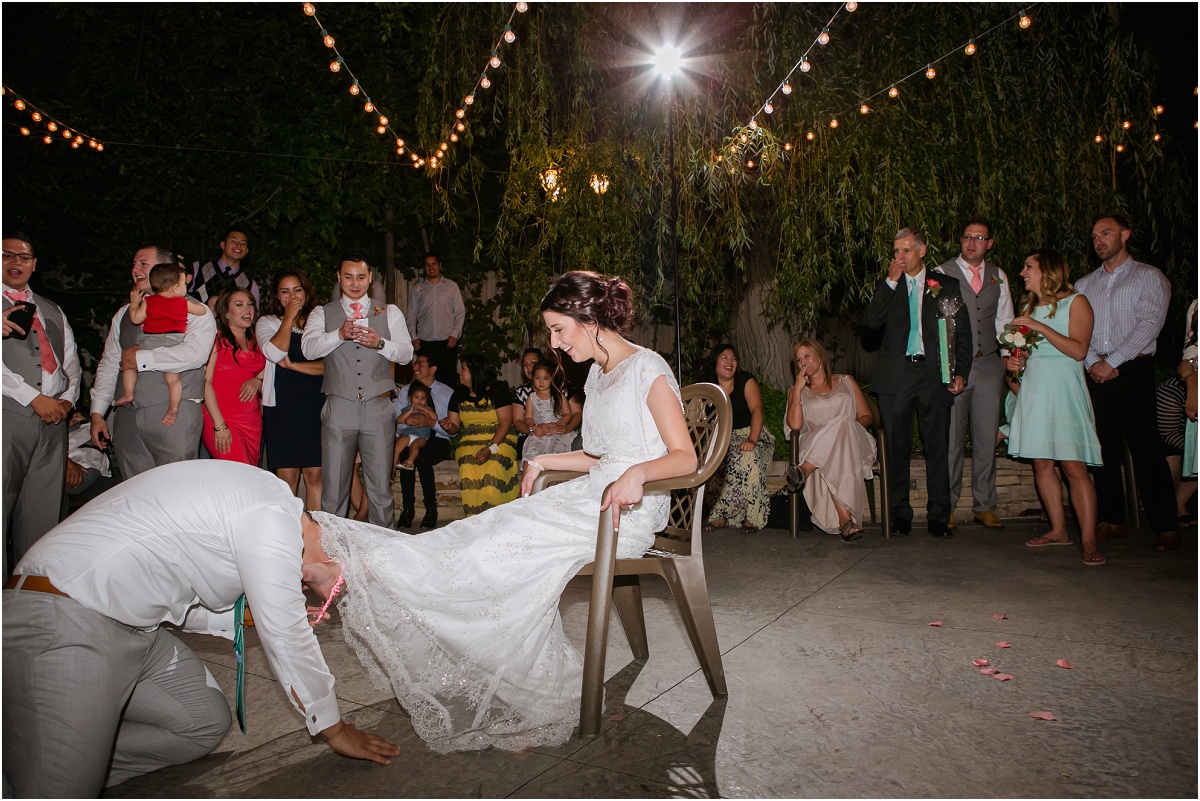 Love these girls!  We had so much fun dancing and just playing around!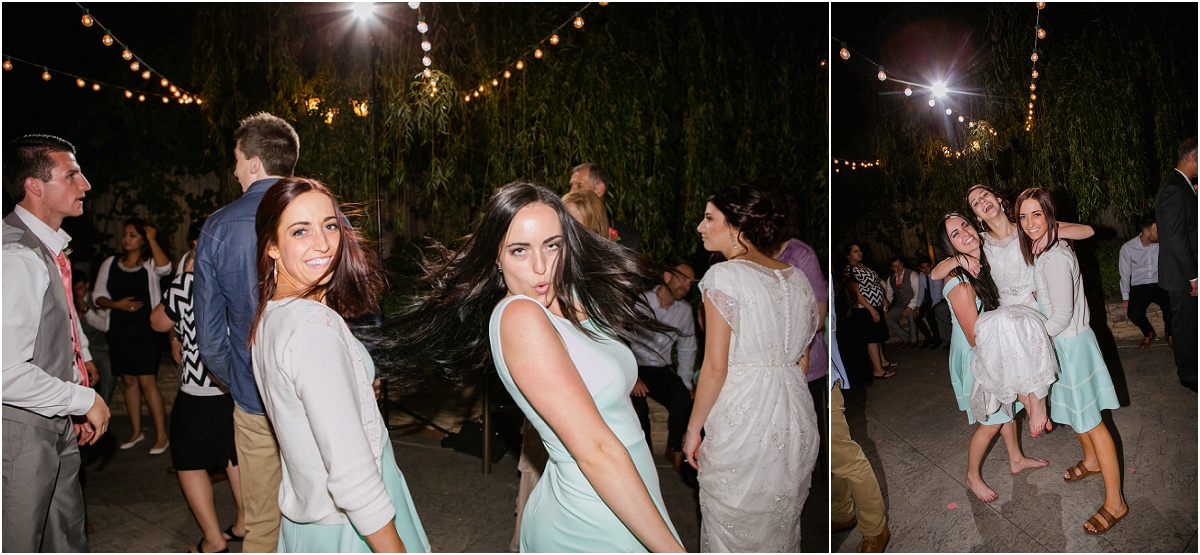 Vendors:
Videographer: Poll Video Productions
Bridal Gown: Gateway Bridal & Prom (Latter Day Bride & Prom)
Florist: La Belle Fleur
Tuxes: H.M. Cole
Bridesmaid Dresses: Etsy
Wedding Rings: Belliston Jewelry
Venue, Catering, Decor, Rentals: Eldredge Manor
Flower Girl Dresses: Etsy
Hair & Make Up Stylist: Karlie Dalton
DJ: DJ Bentley
Photobooth: A Day to Remember Receptions & Events
Watch some of the highlights from the temple from Poll Video Productions here:

Kimmie + Isaac // Wedding Day // Temple Highlights from Brodie Poll on Vimeo.