I shoot at the Salt Lake Temple quite a bit and I never have got tired of it.  There are many reasons why I love it, but one of them is that this was the temple that I was married in.  Although when I was married in it, Main Street was under construction and I wasn't able to get ANY pictures of us in front of the temple.  Because of that I really love to get pictures of other couples in front of this gorgeous temple!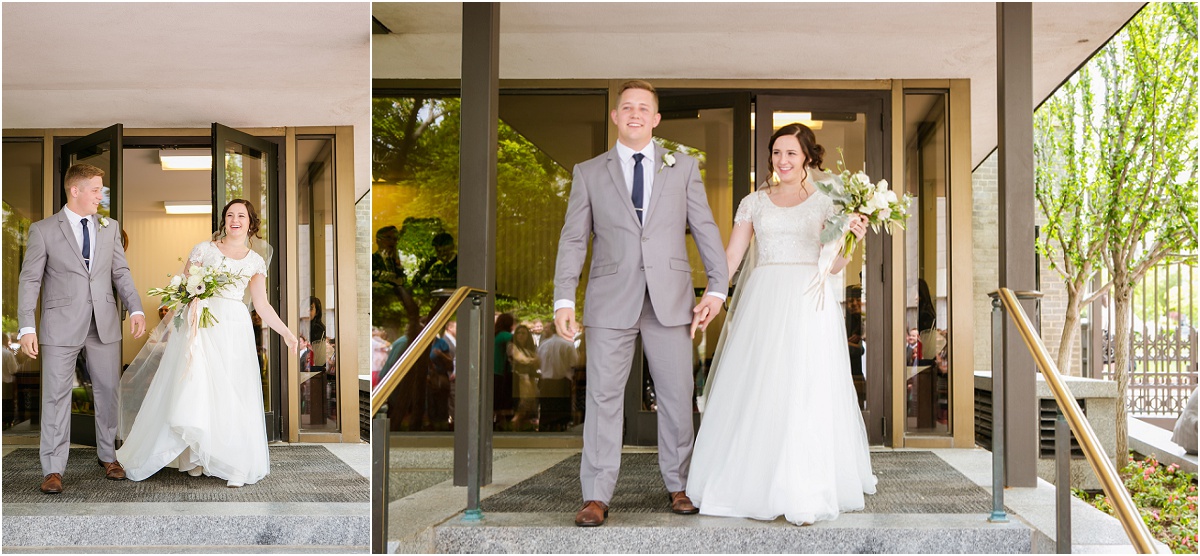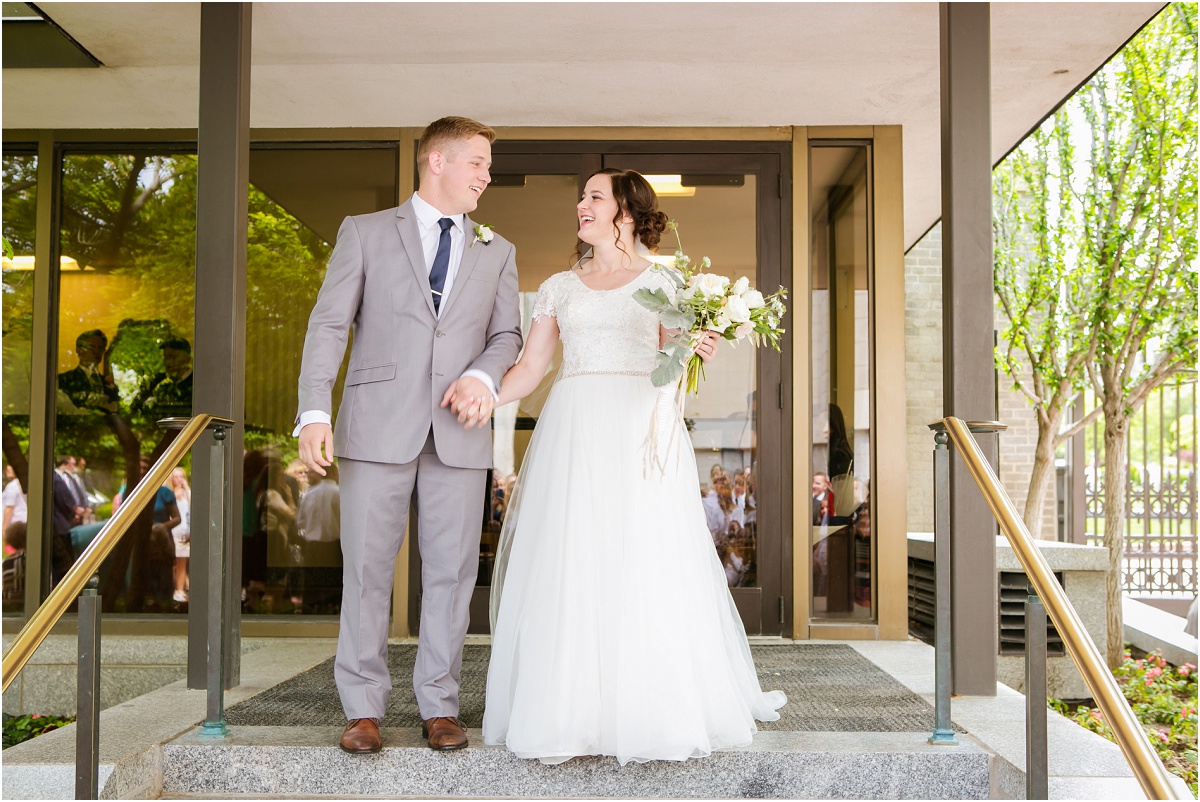 How cute are these girls holding up her dress?!?  They looked at Erika like she was the prettiest princess they have ever seen.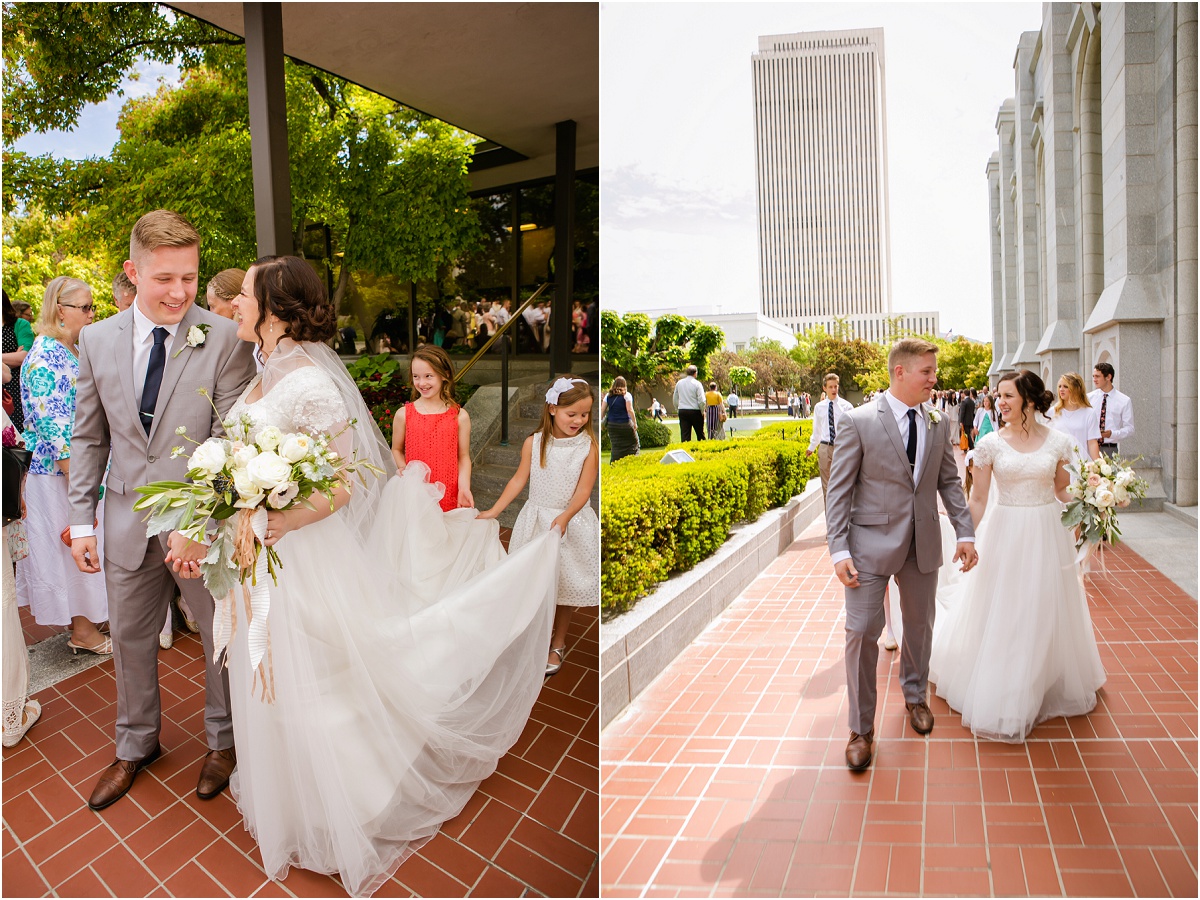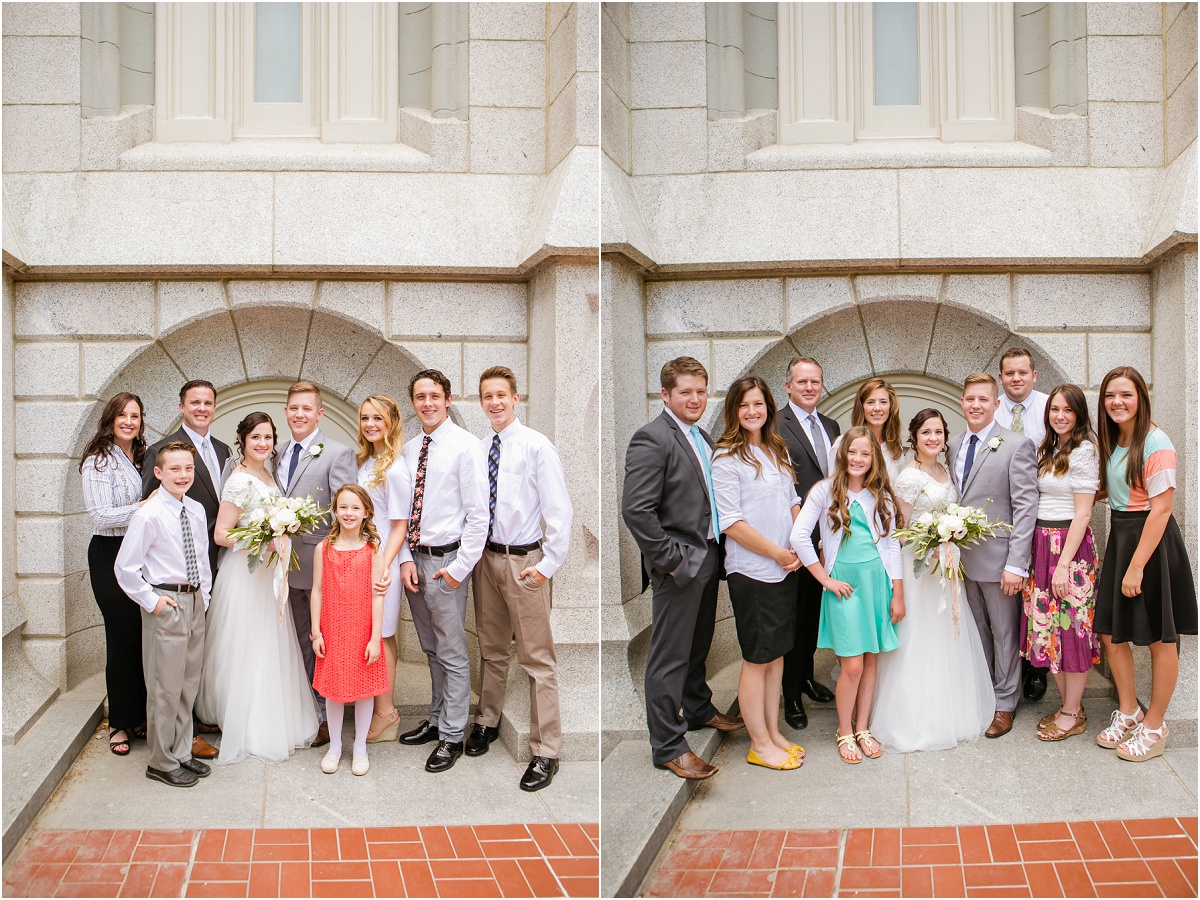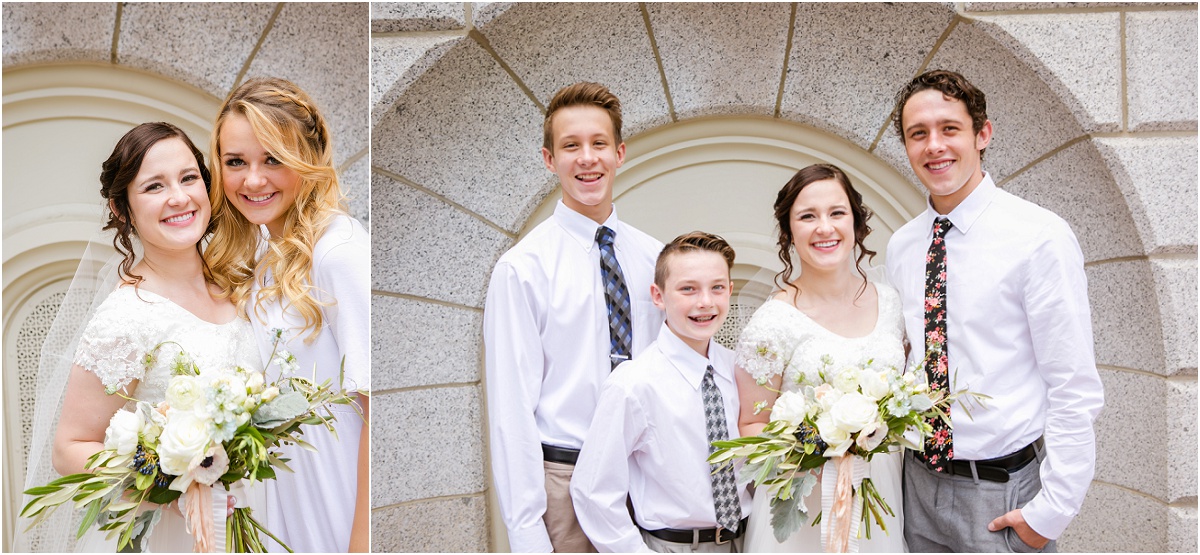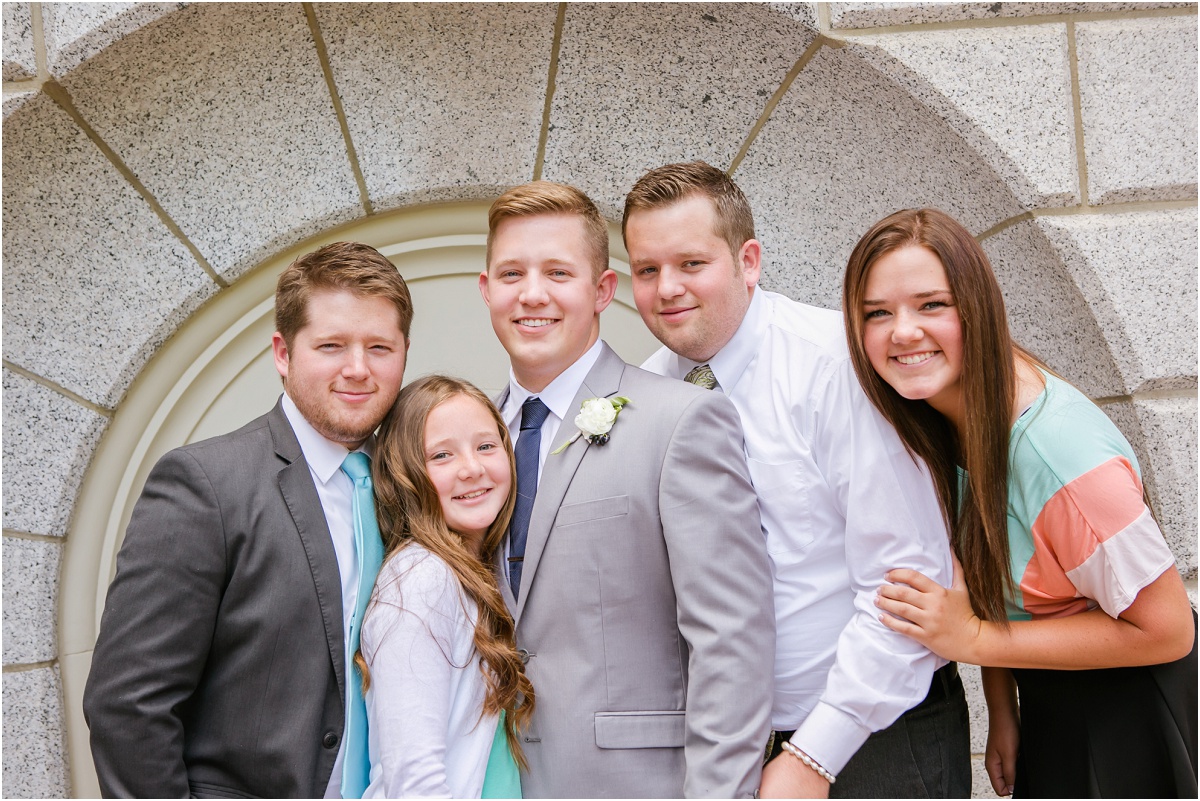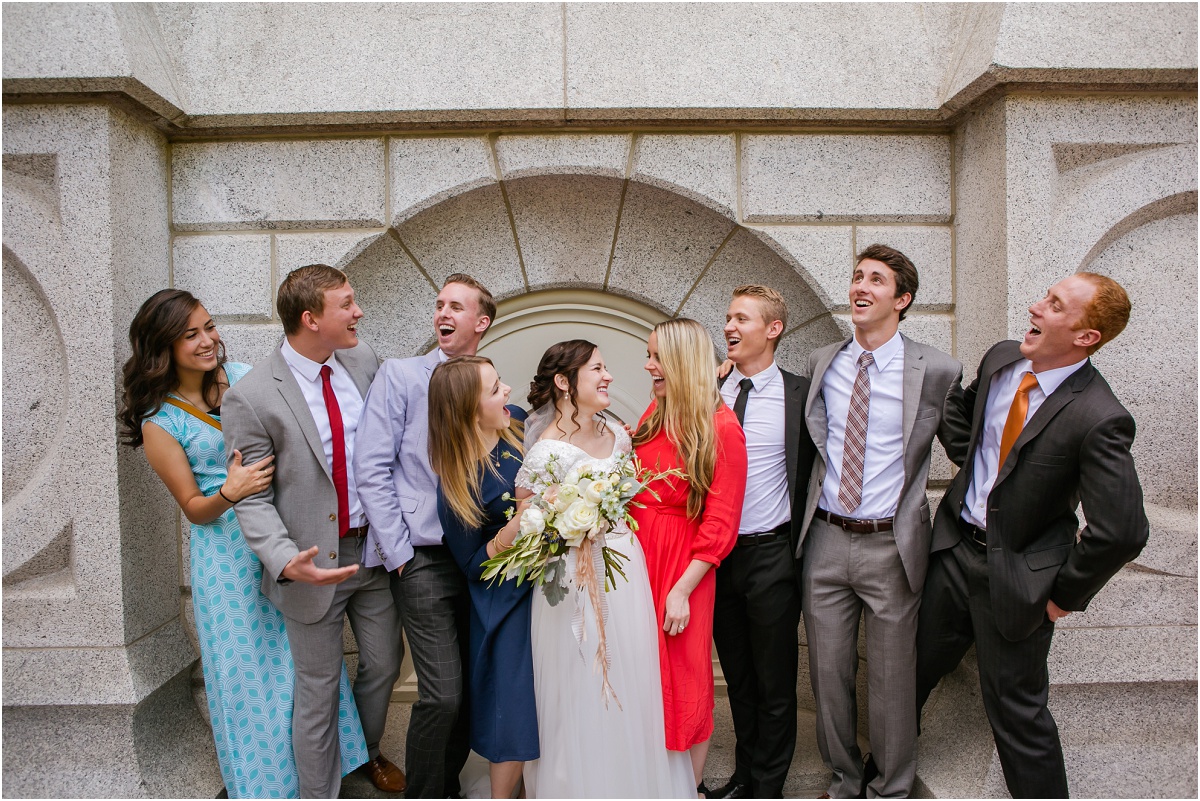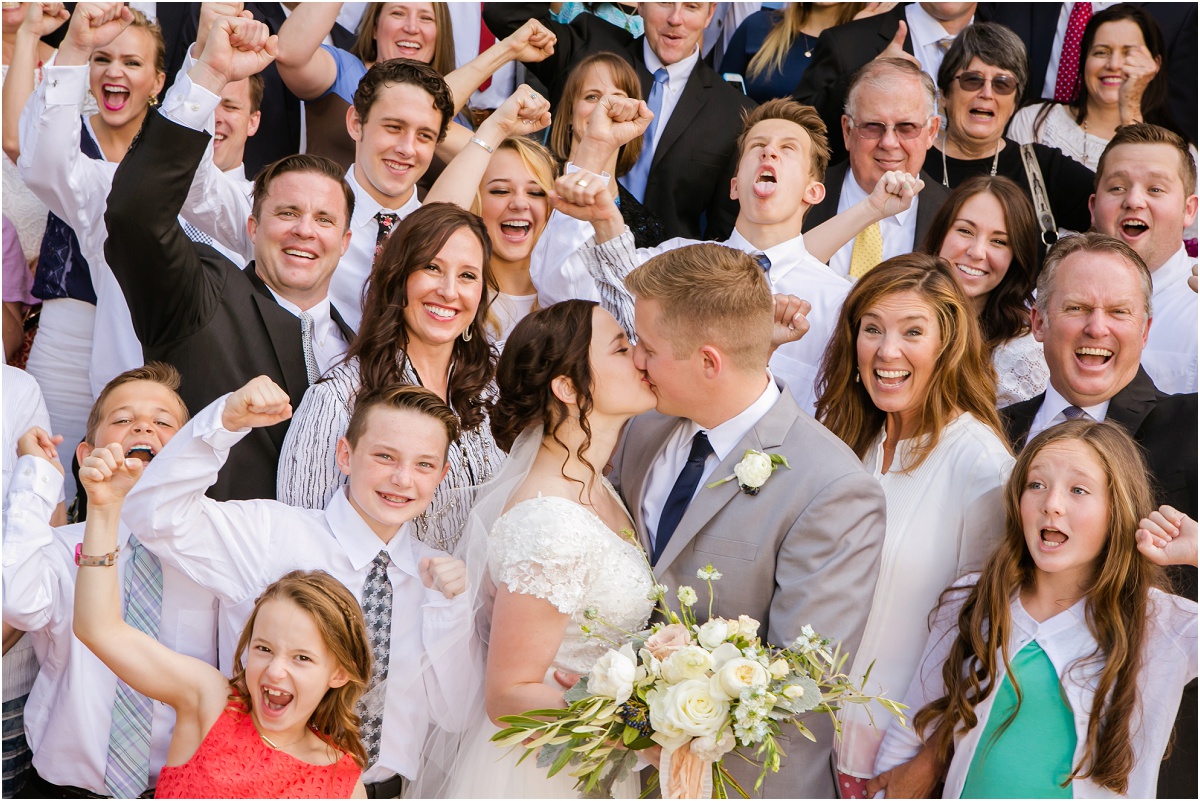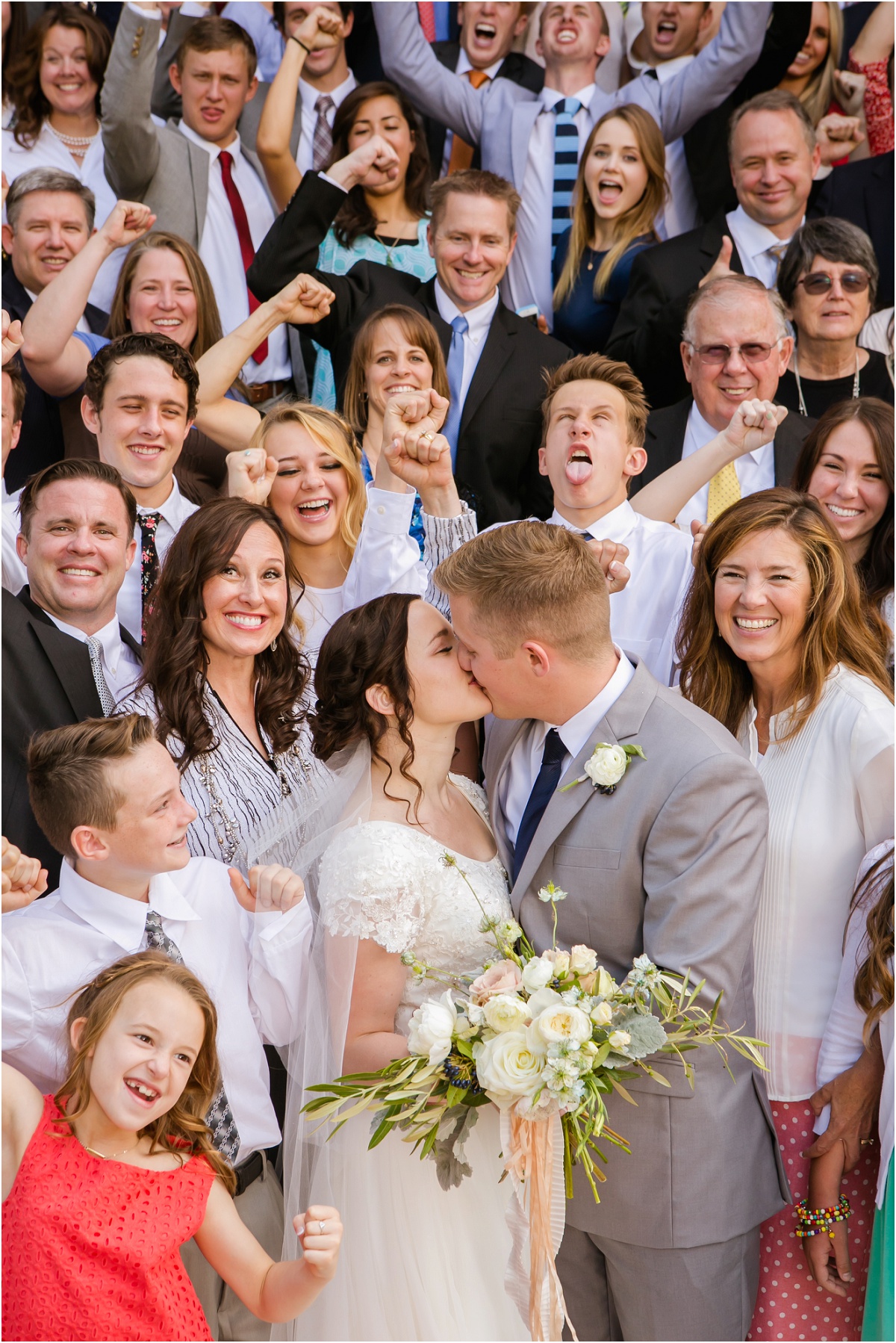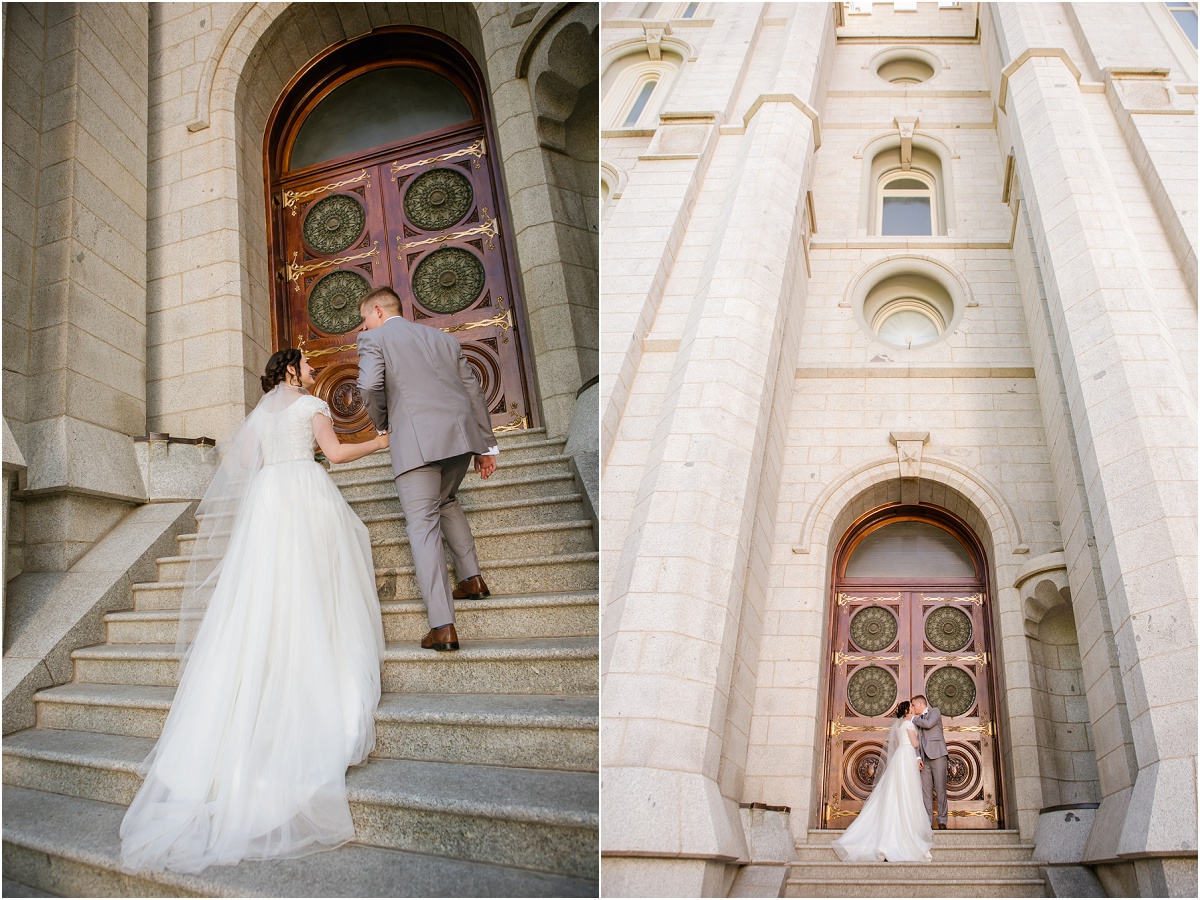 I love the shape of Erika's bridal bouquet.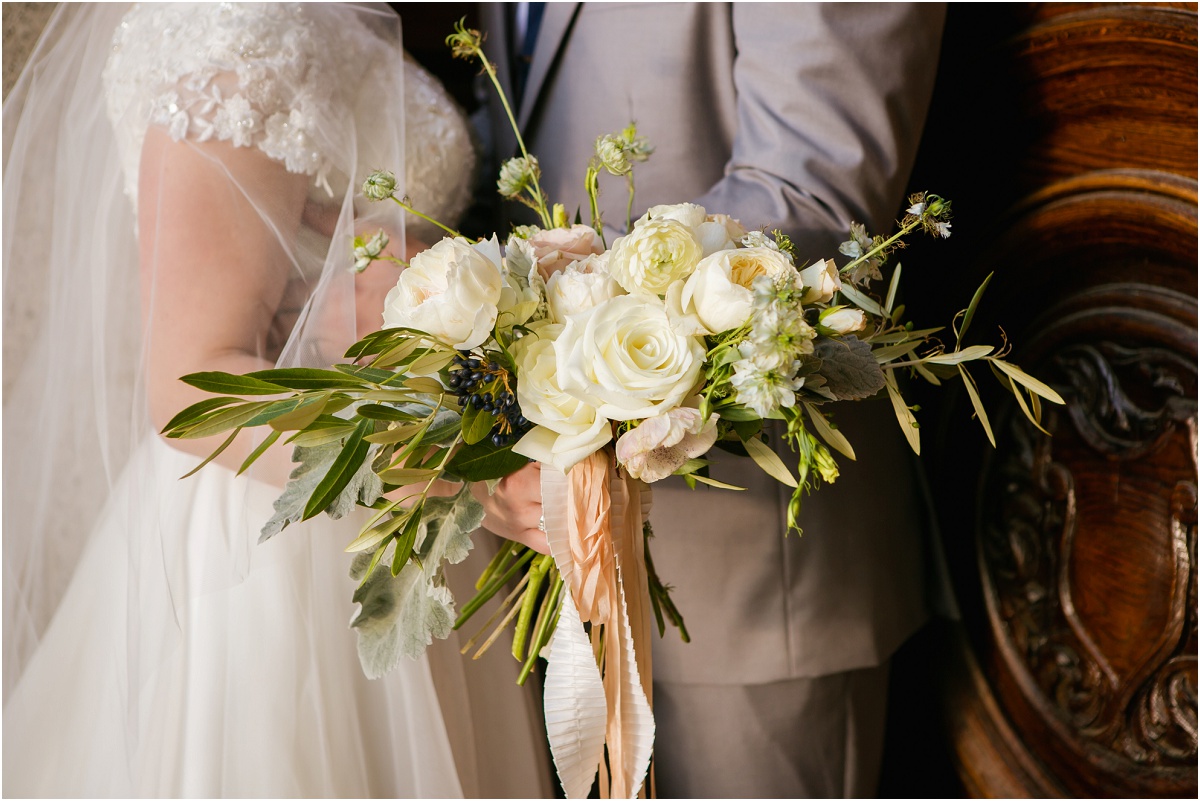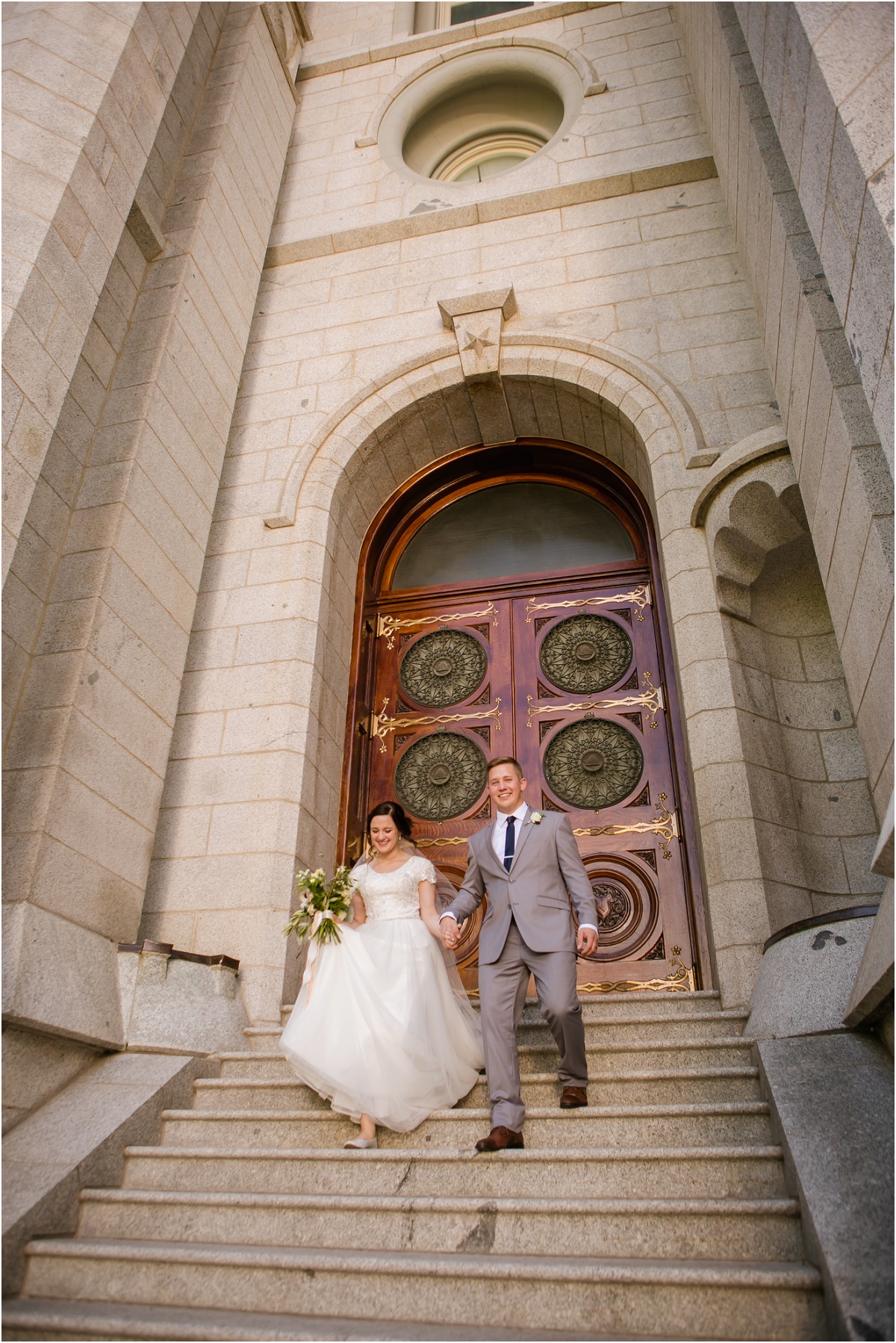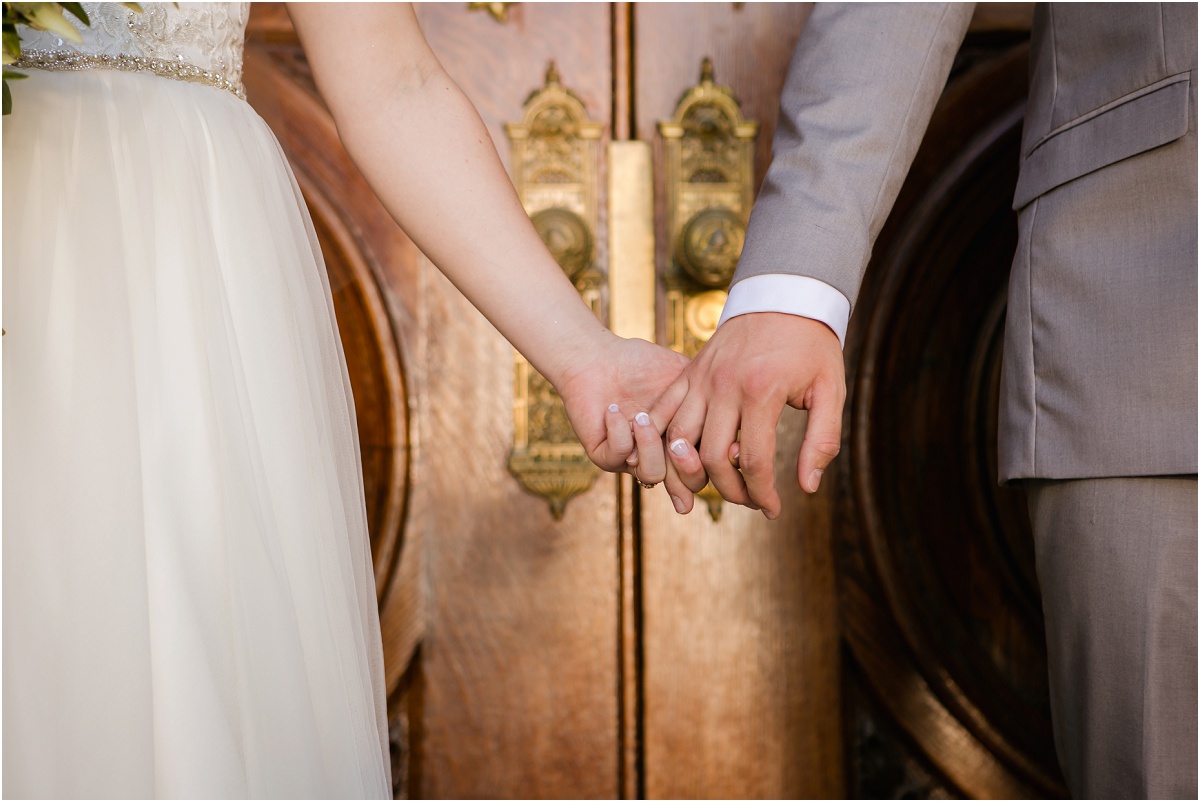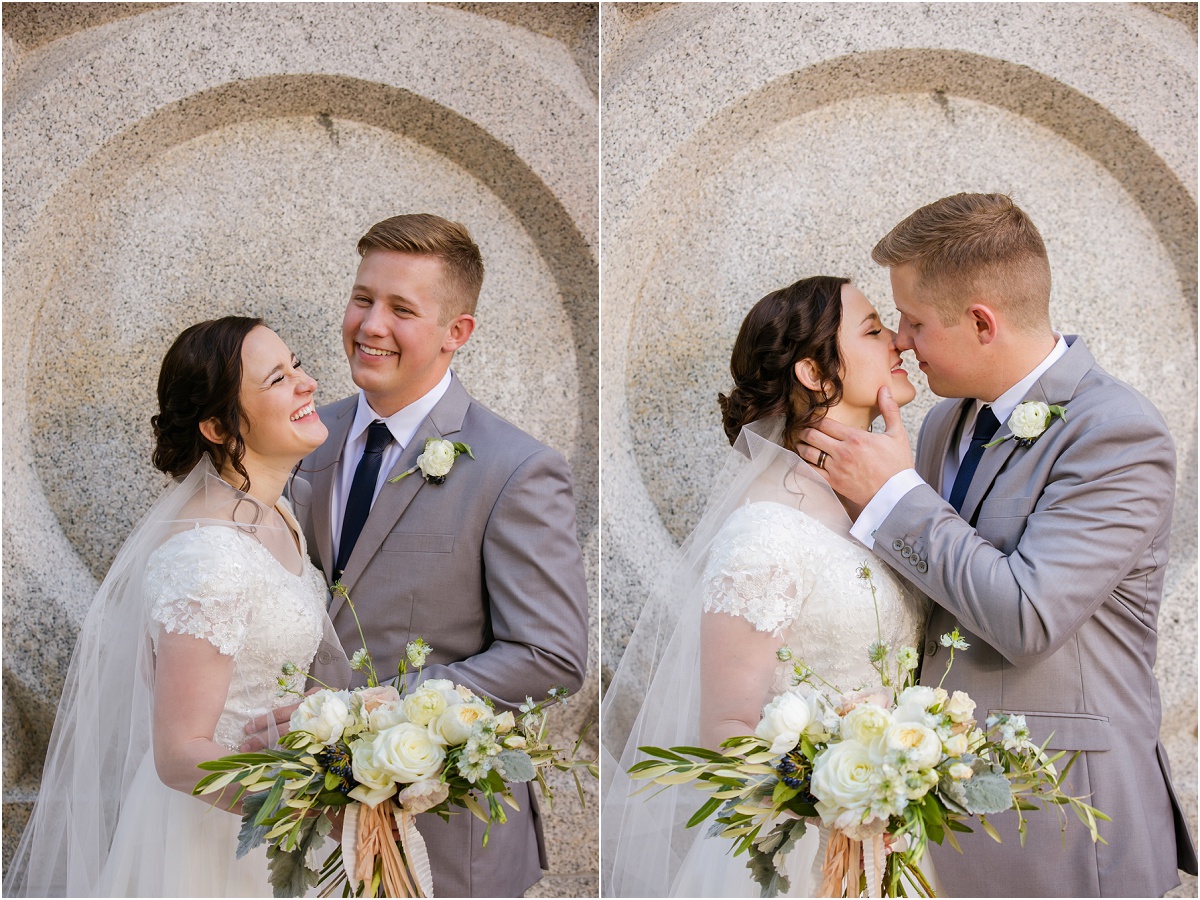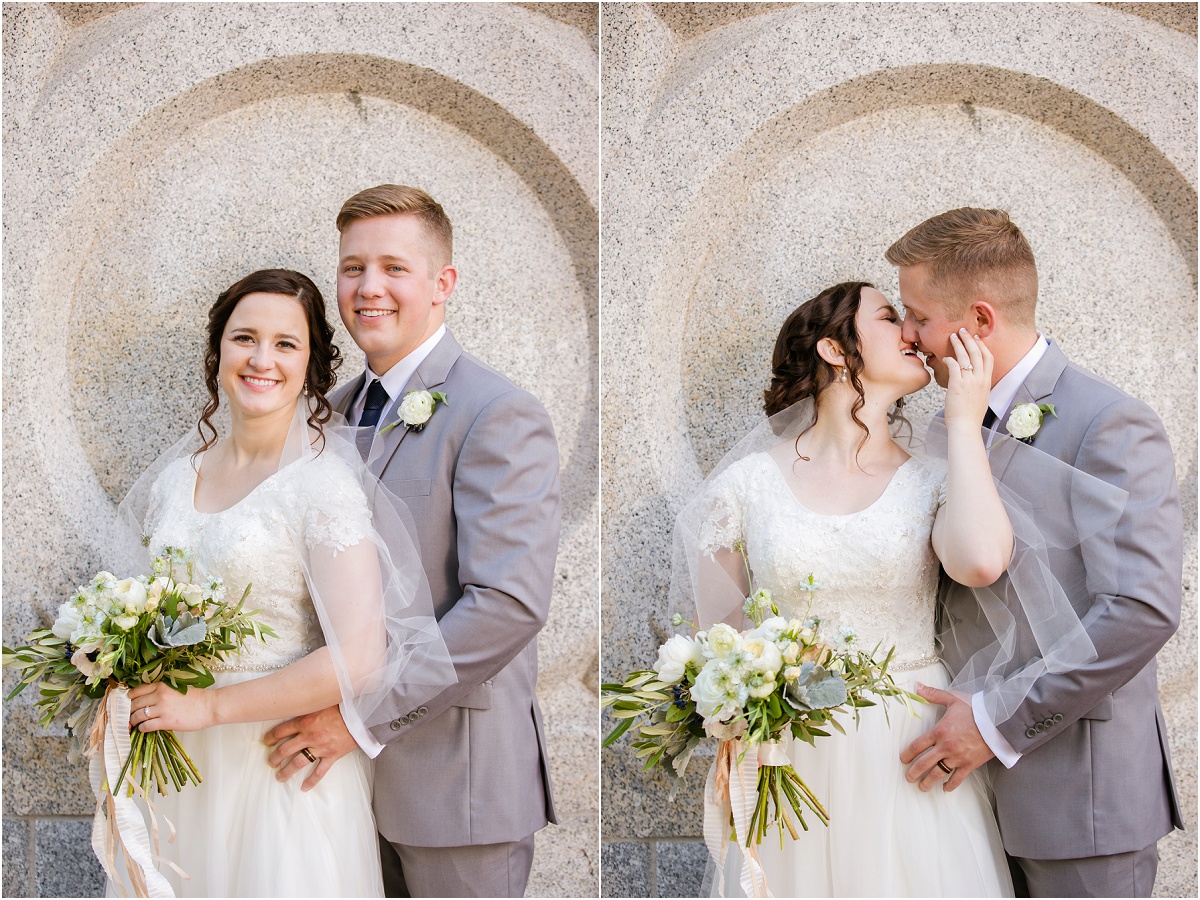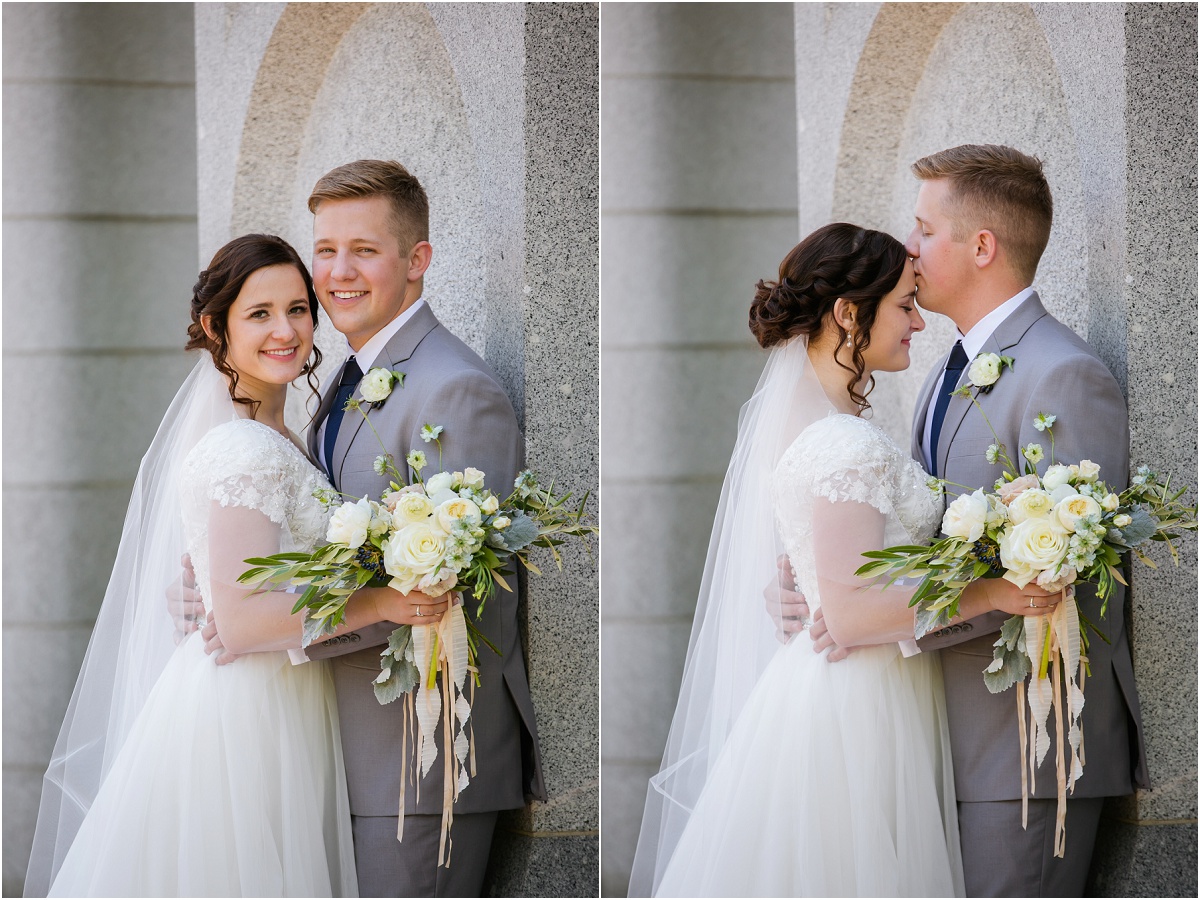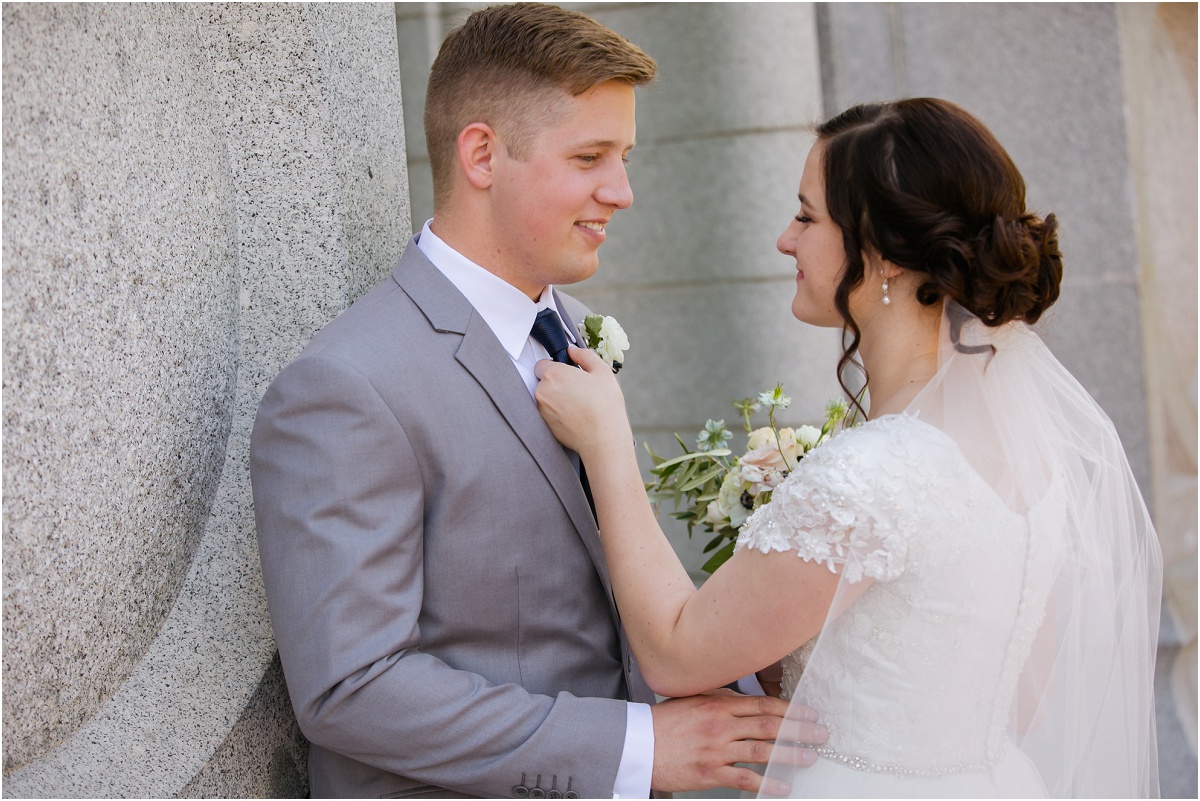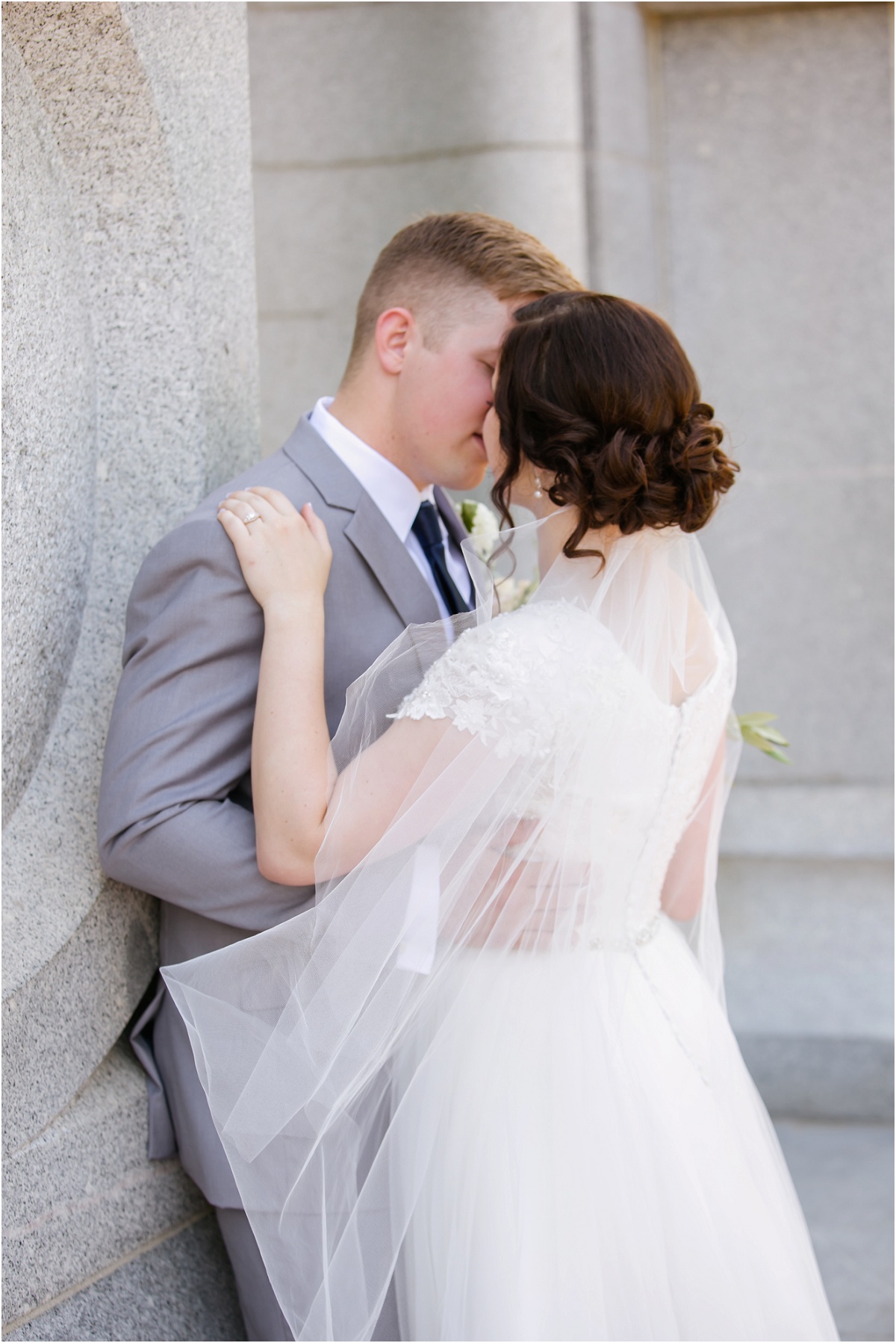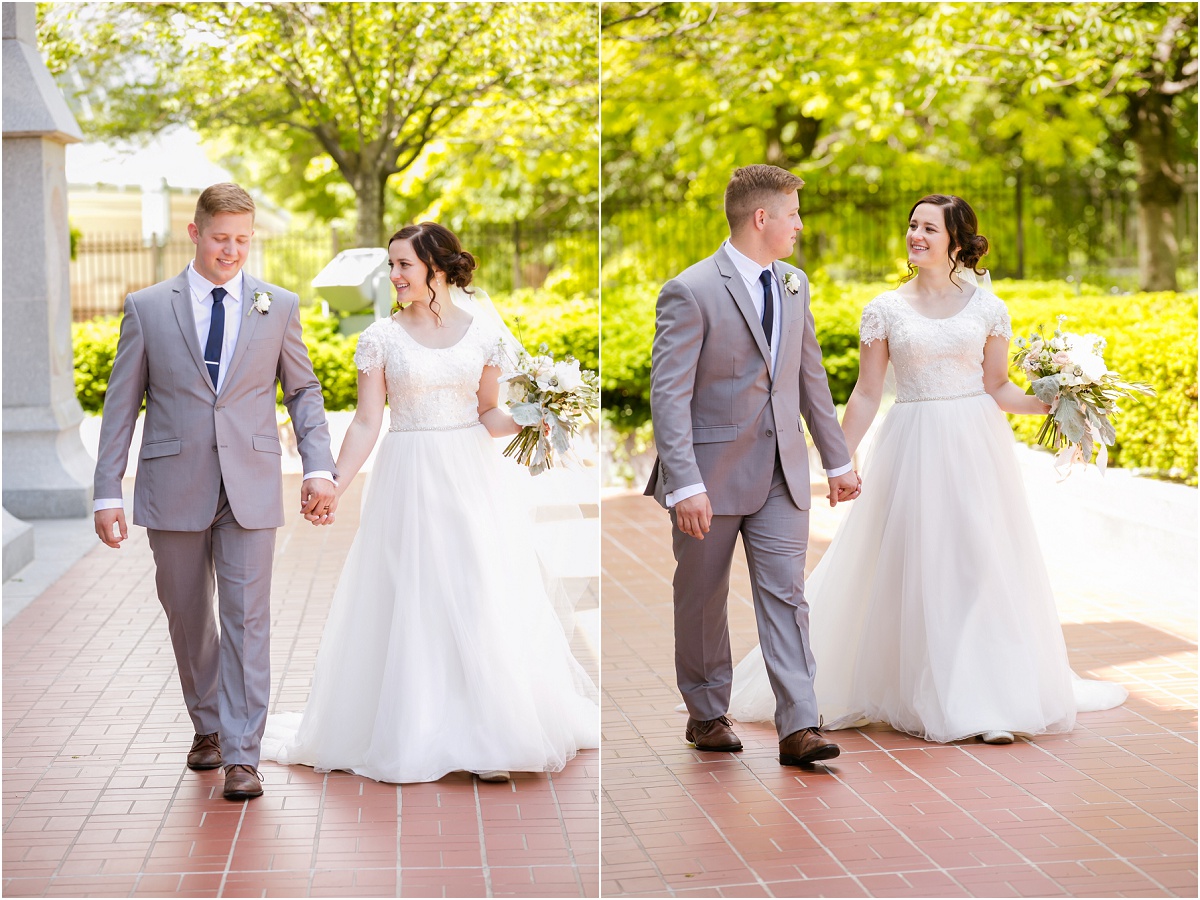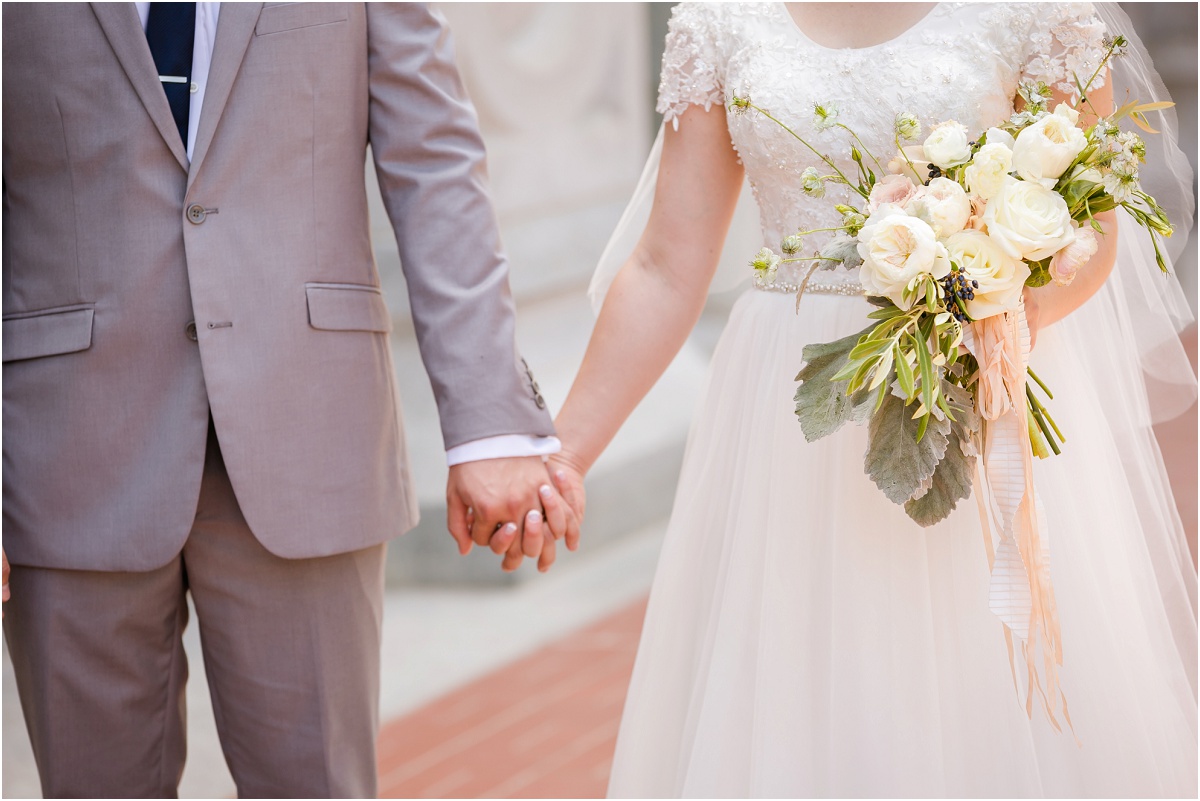 I love her dress-so soft and feminine.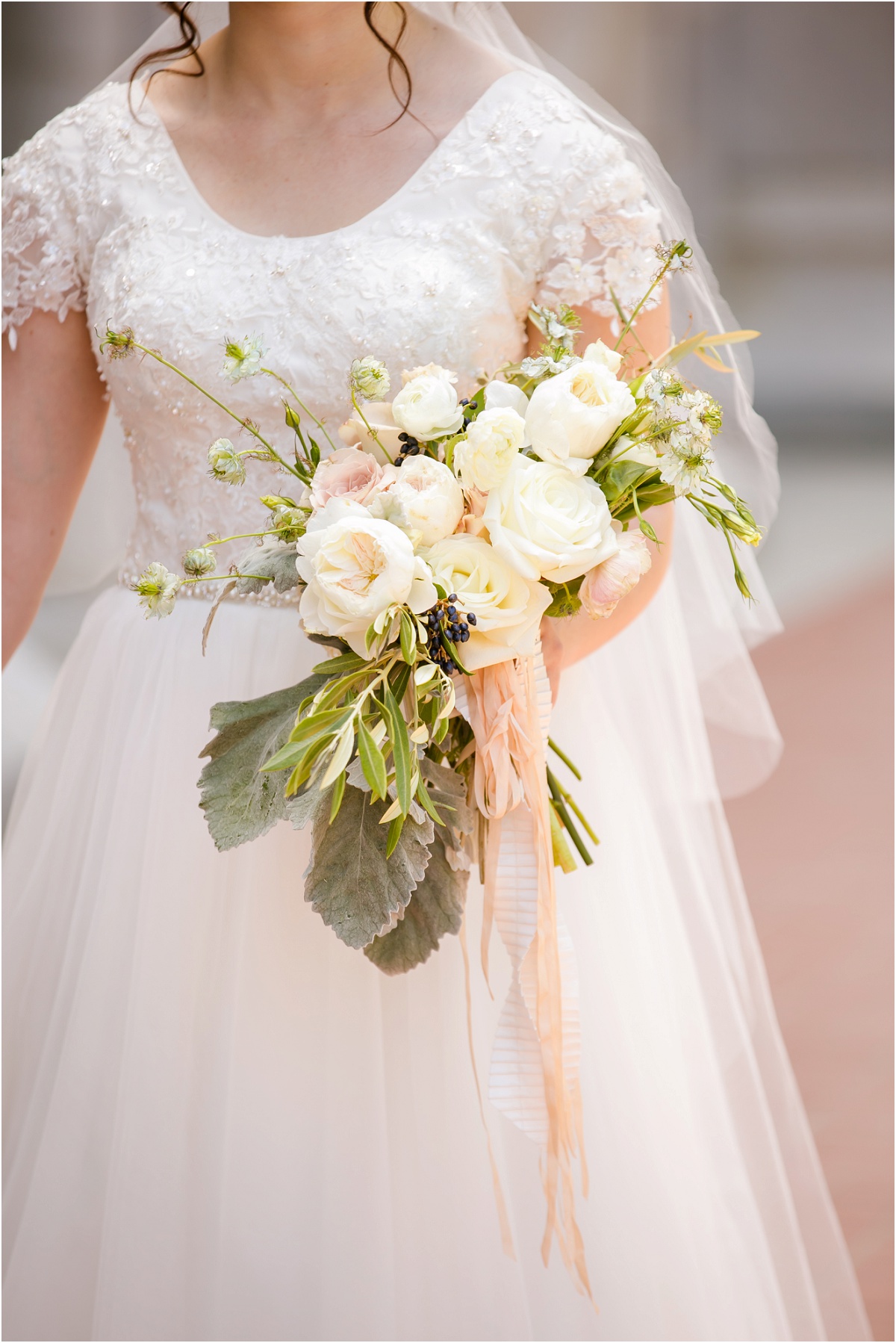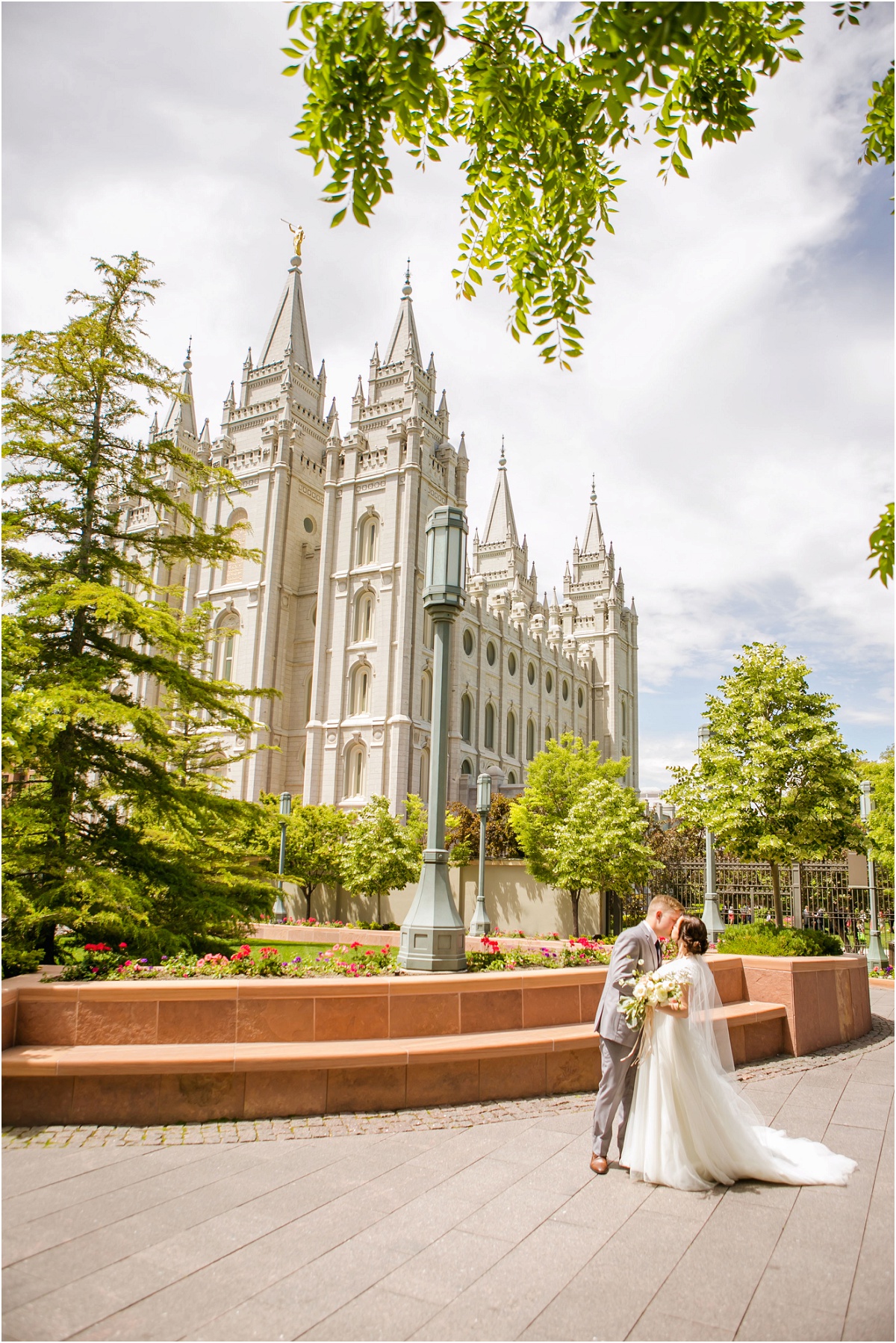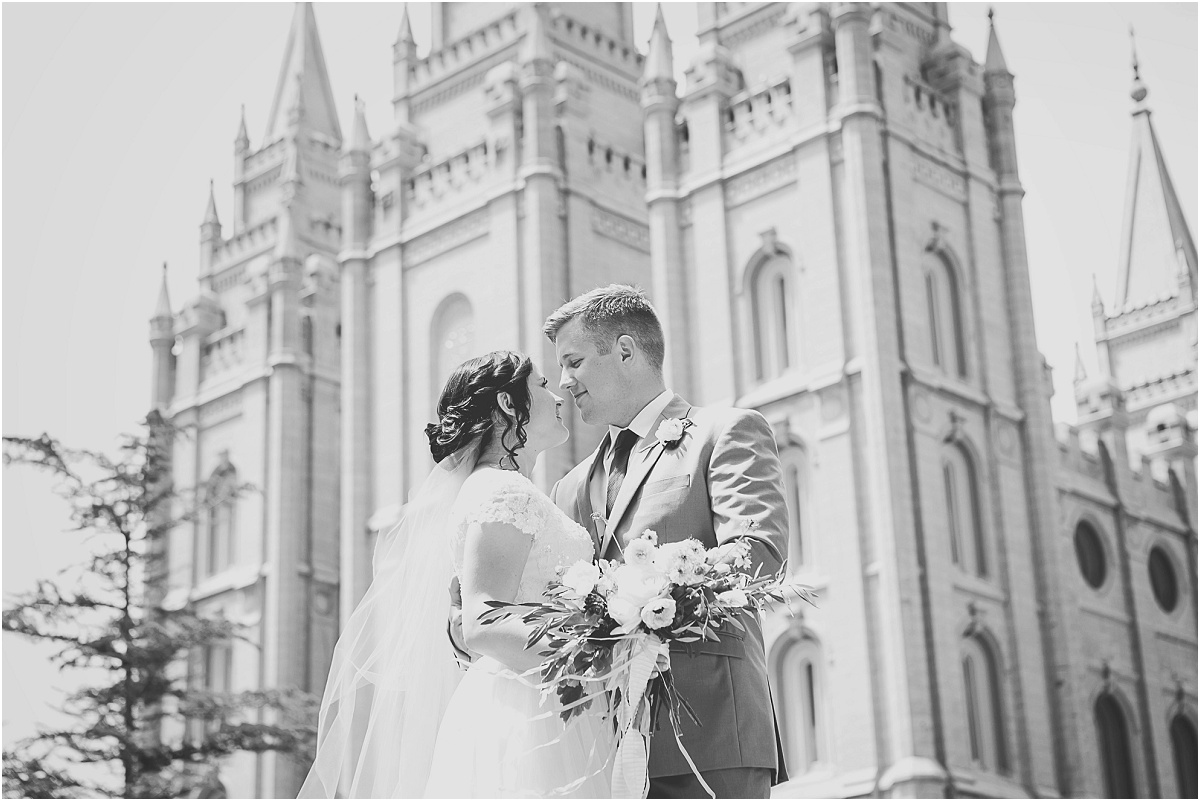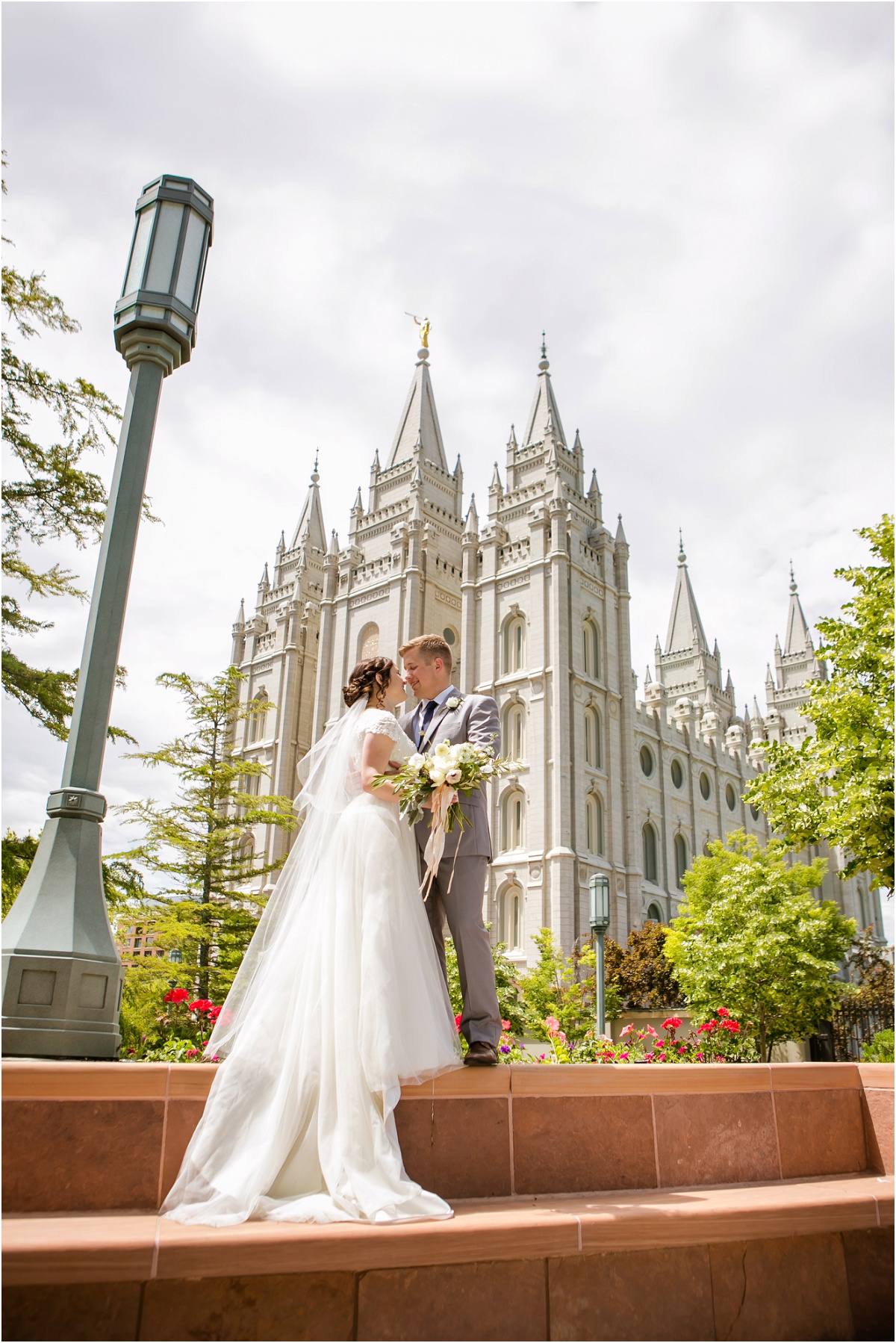 I was so happy we had a few clouds on the bright sunny day!  I remember thinking it was hot that day….man I forgot what summer really feels like.  We are feeling it now!!!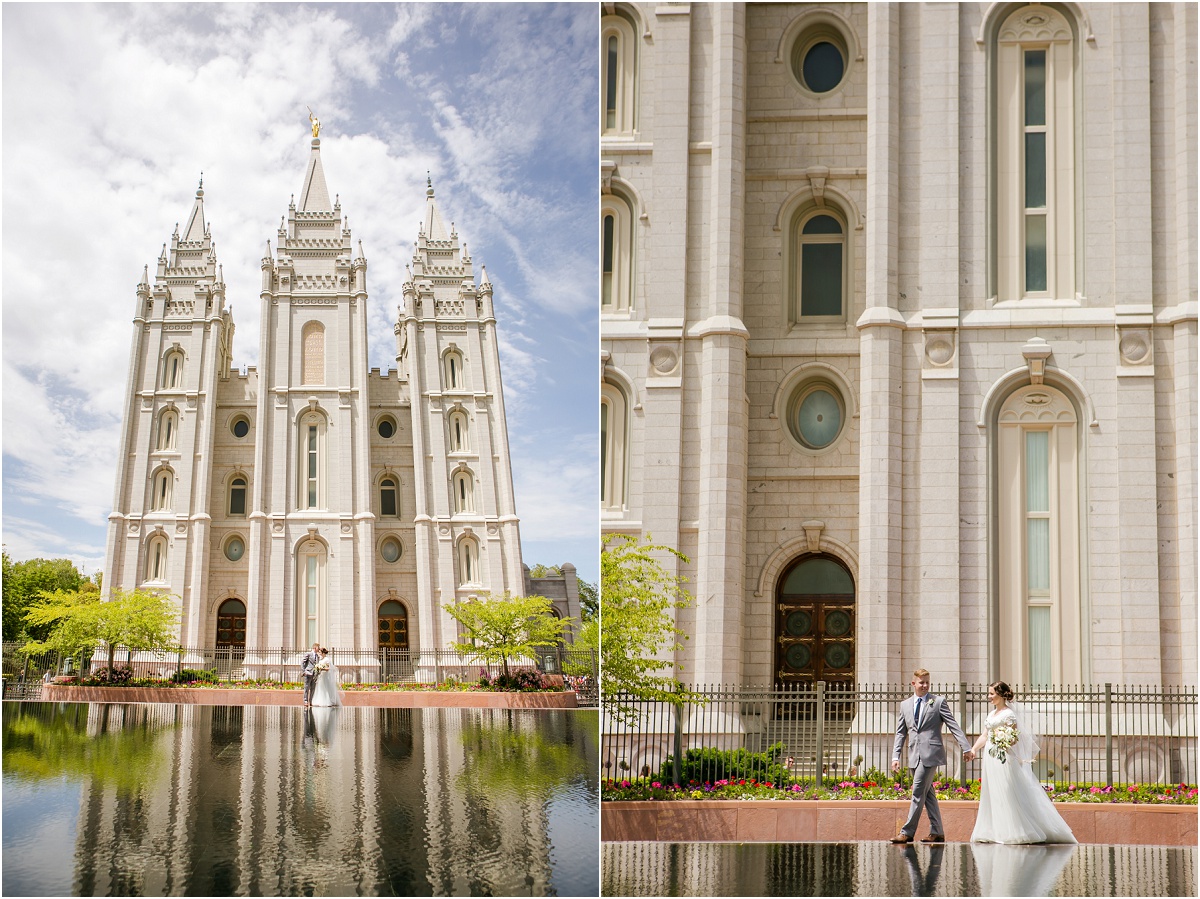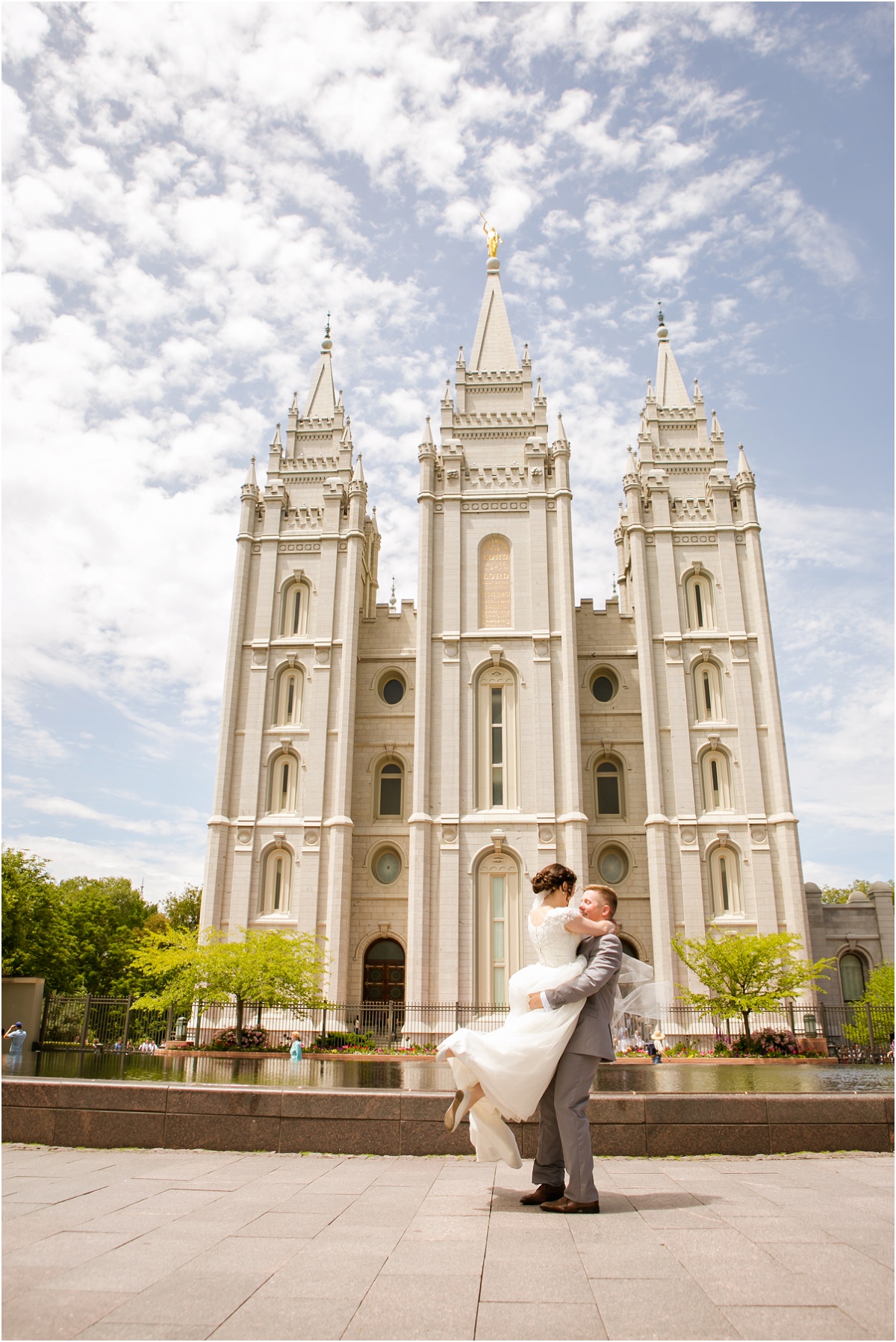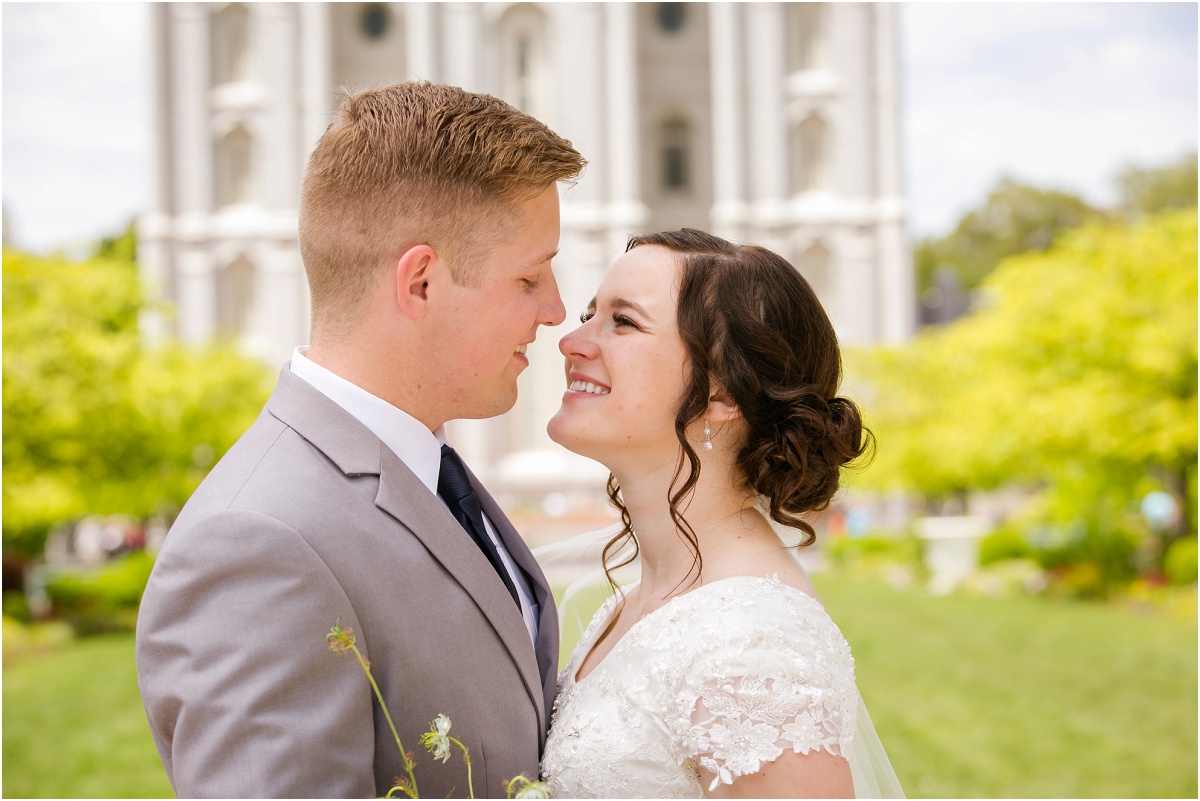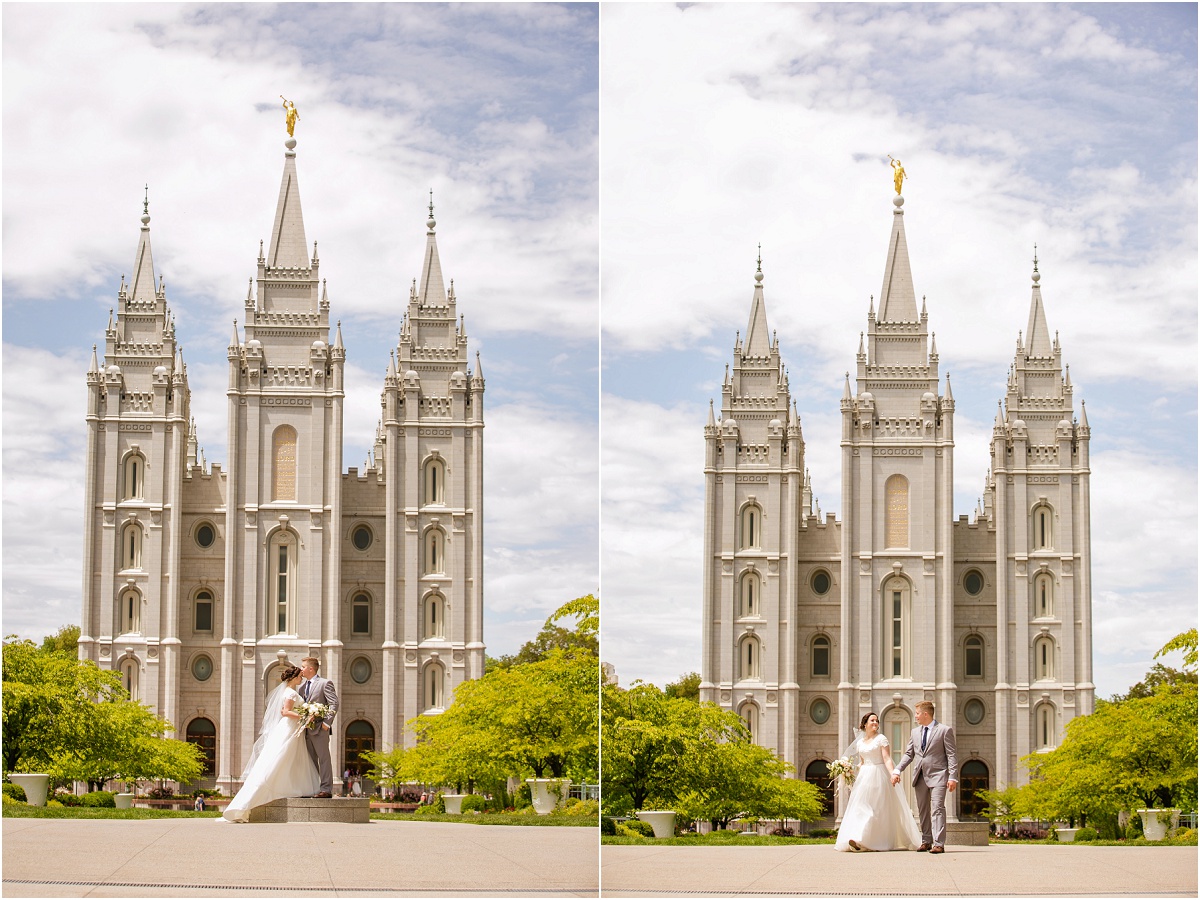 Those that shoot with me know I don't usually do kissing pictures.  For some reason these two just kept kissing and I just kept taking pictures ;D  (I have nothing against kissing-I just like seeing people's faces and kissing takes away some of their face.)  But I guess on your wedding day you should kiss often ;D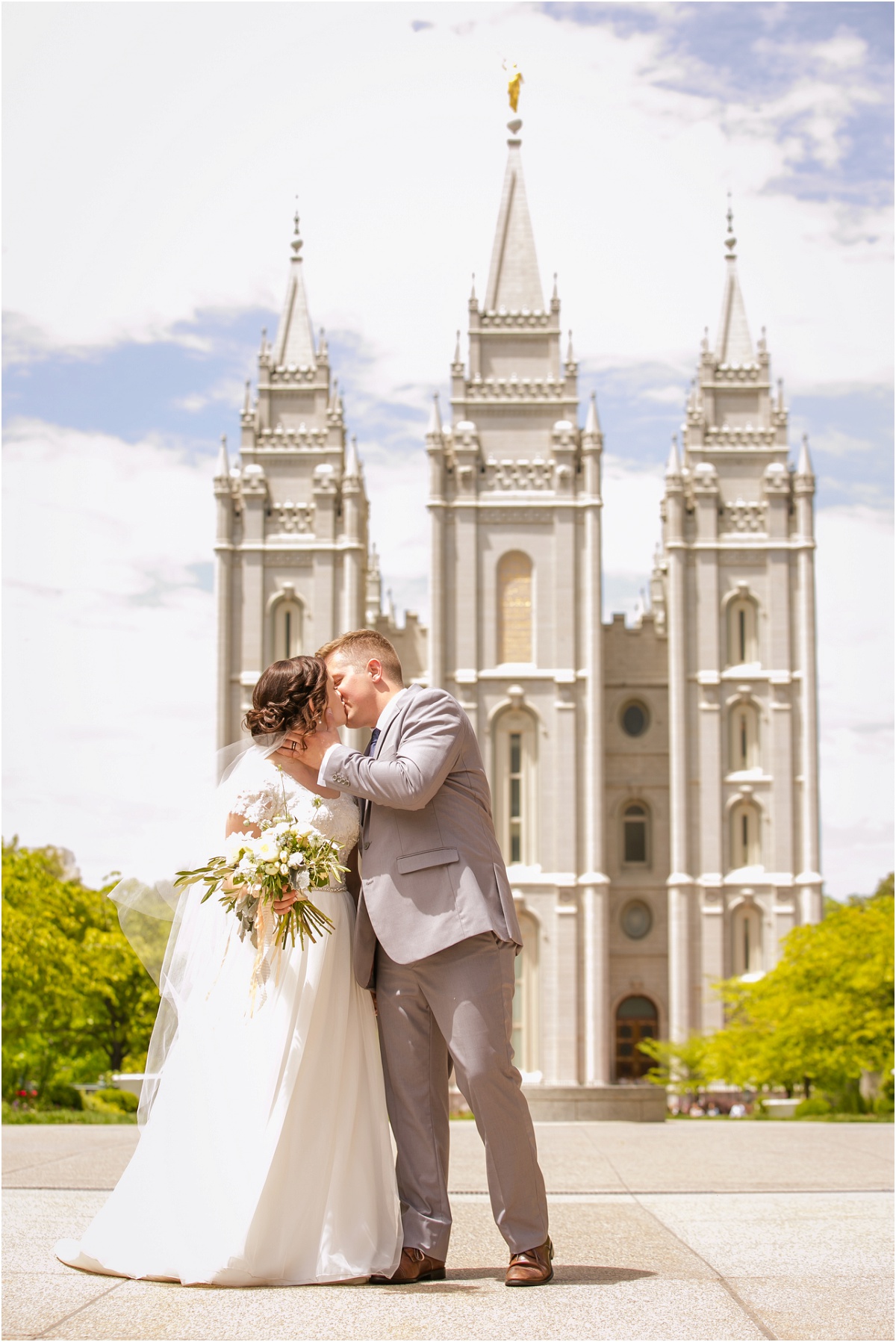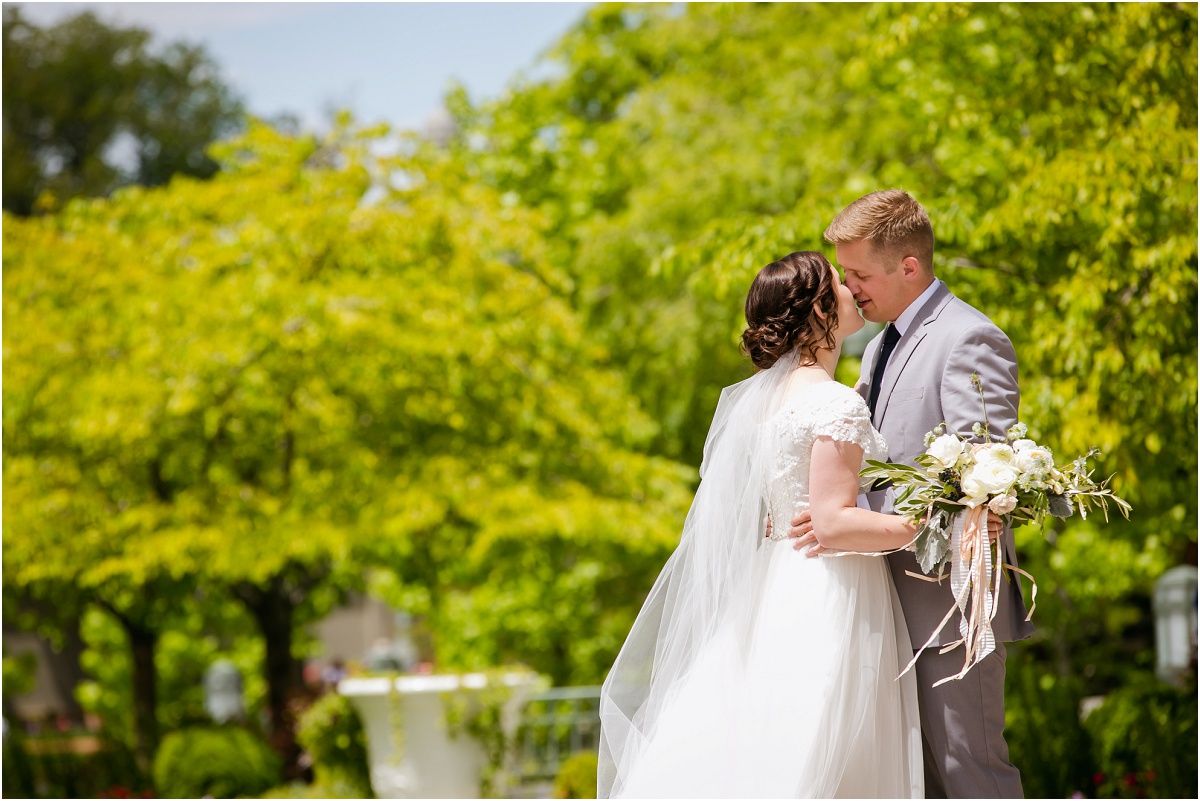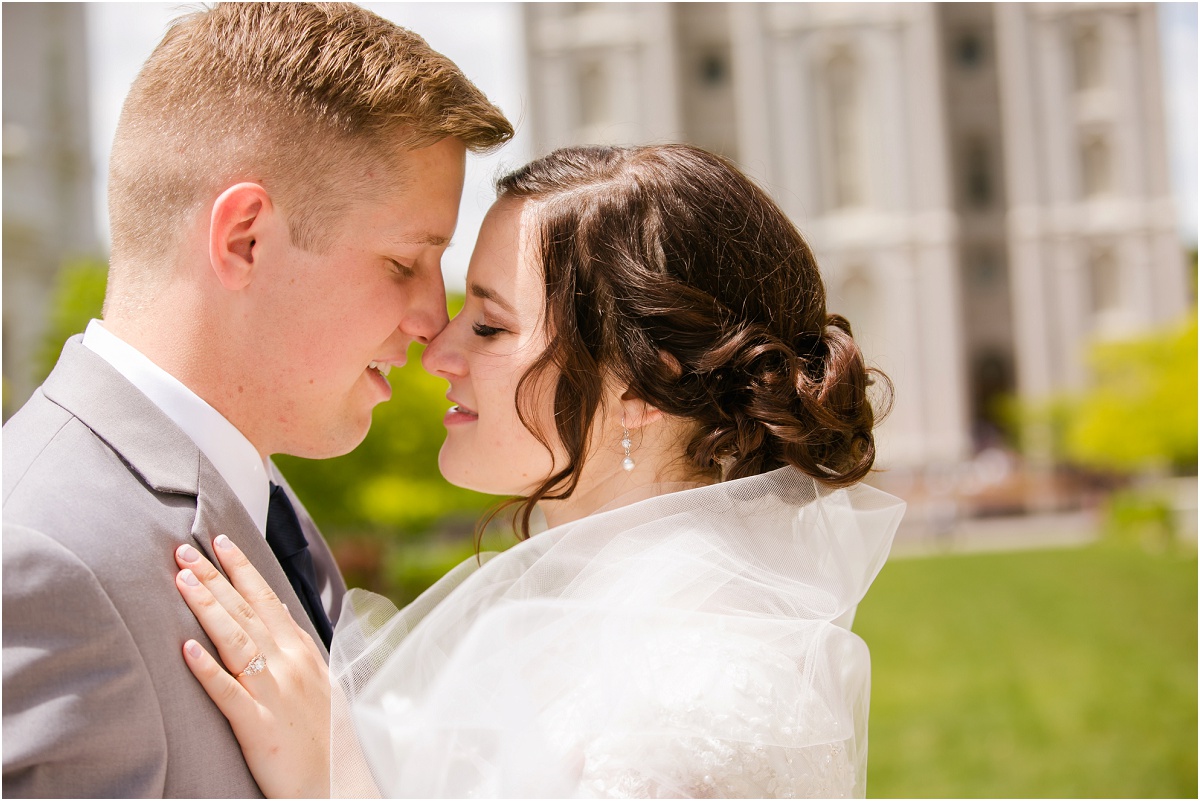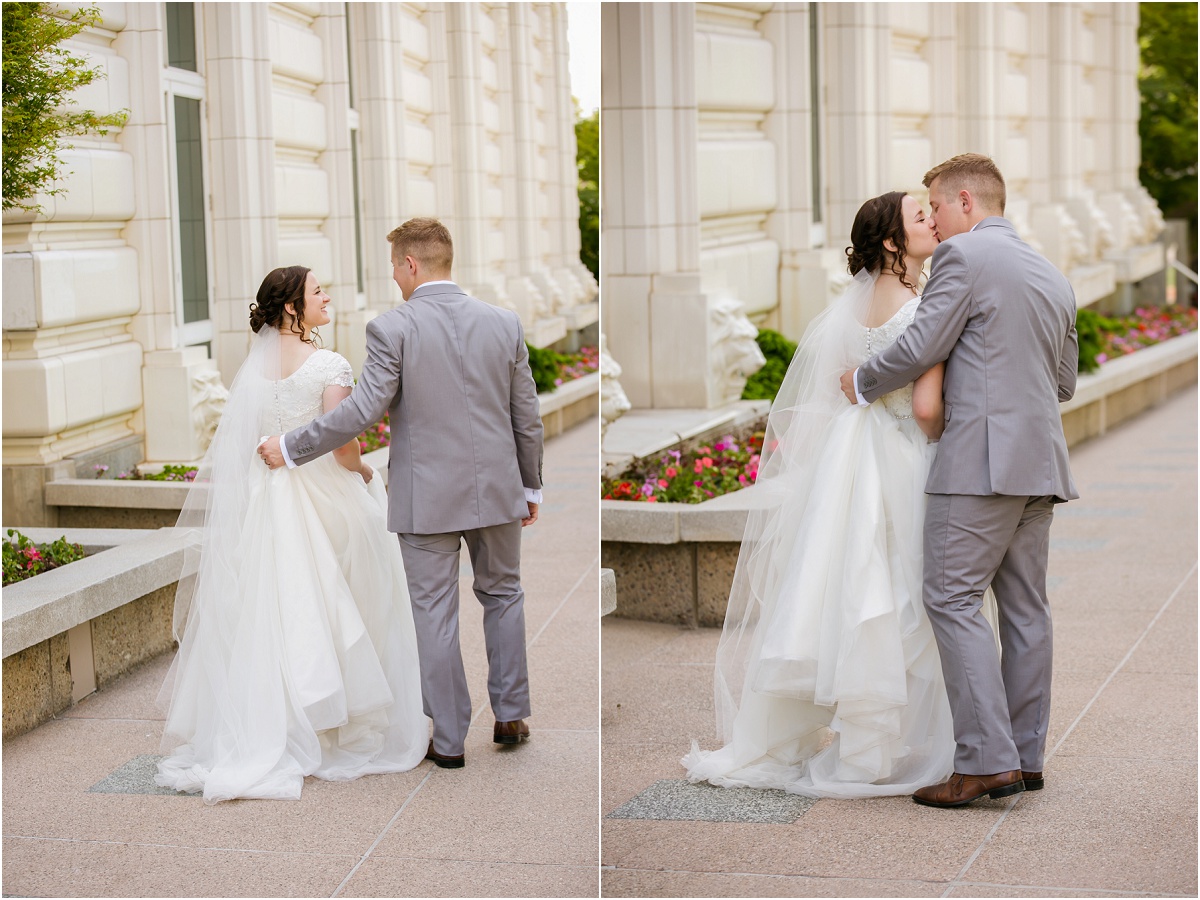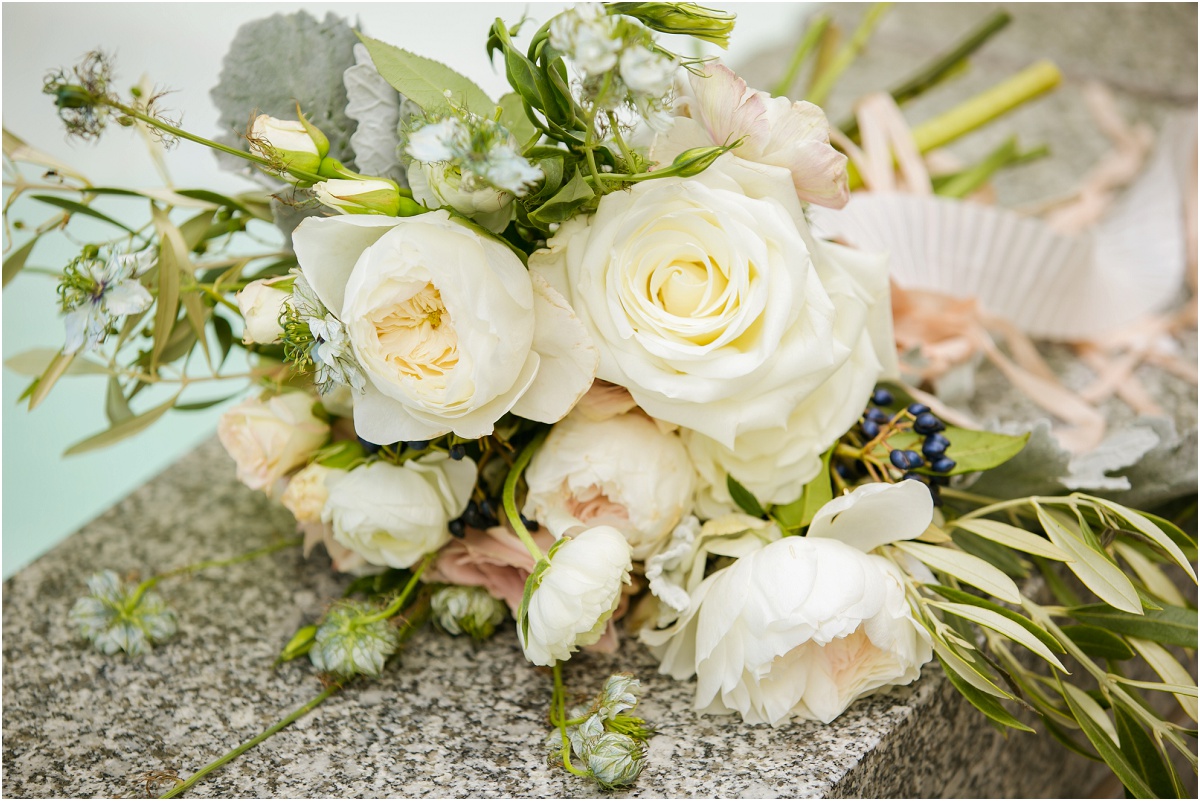 They had their gorgeous reception at Thanksgiving Point Gardens and it turned out so beautiful.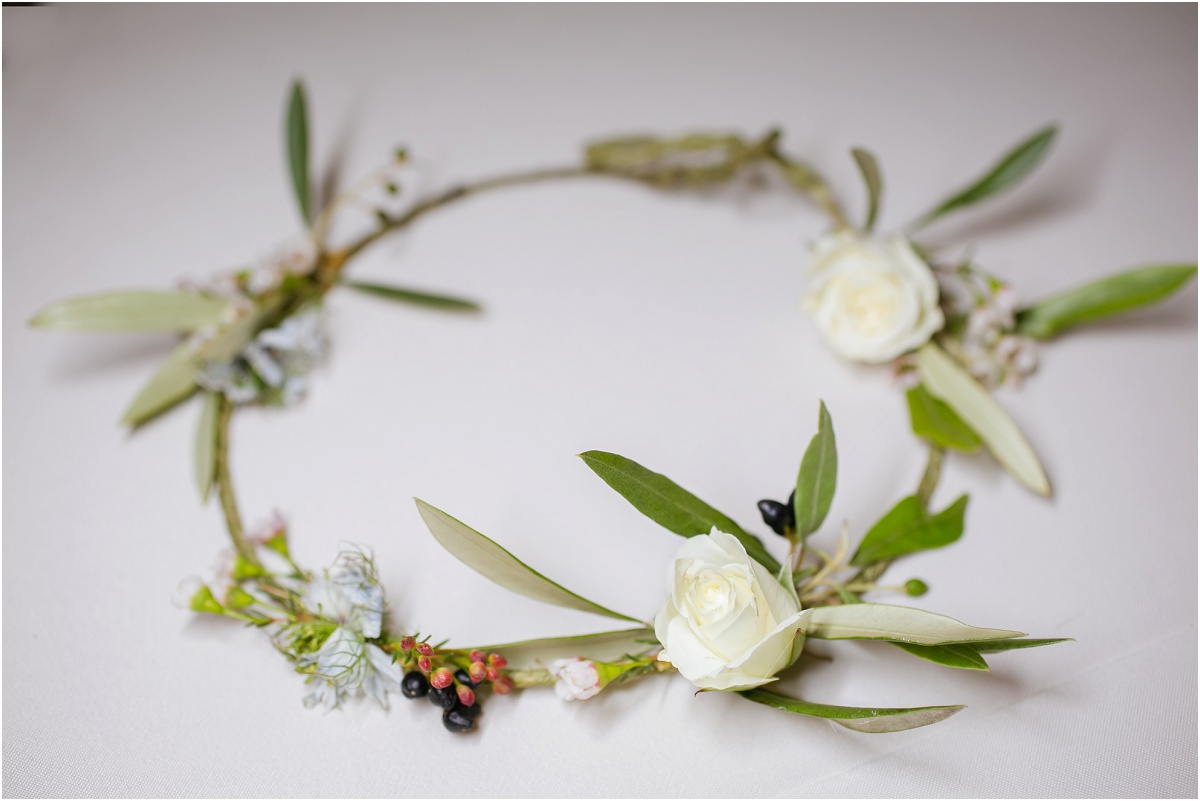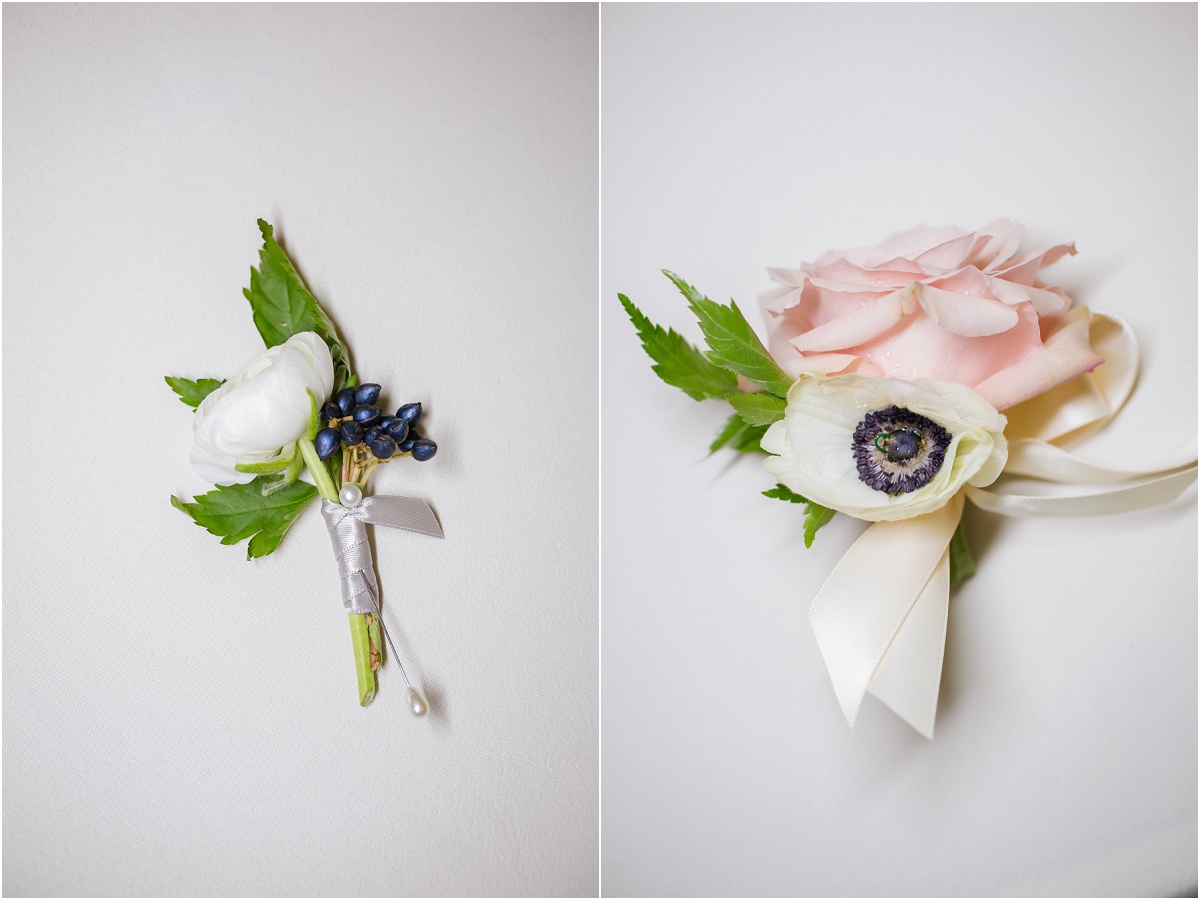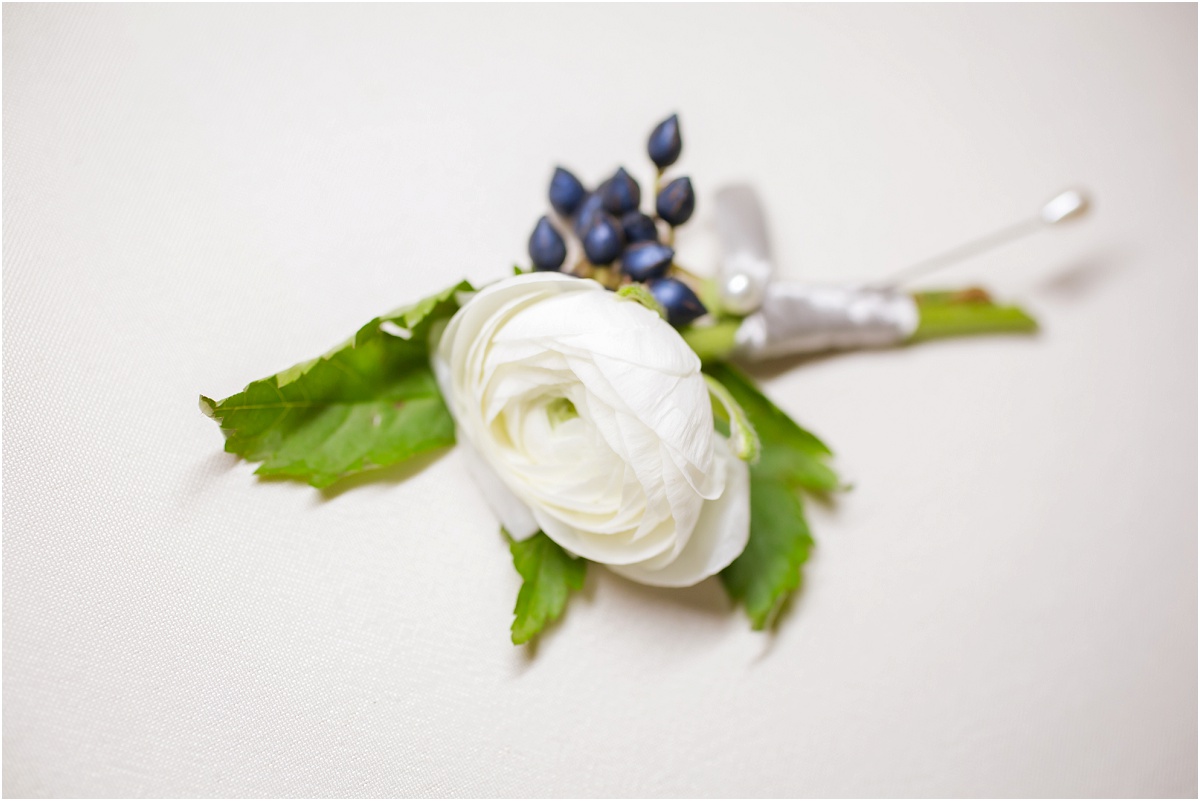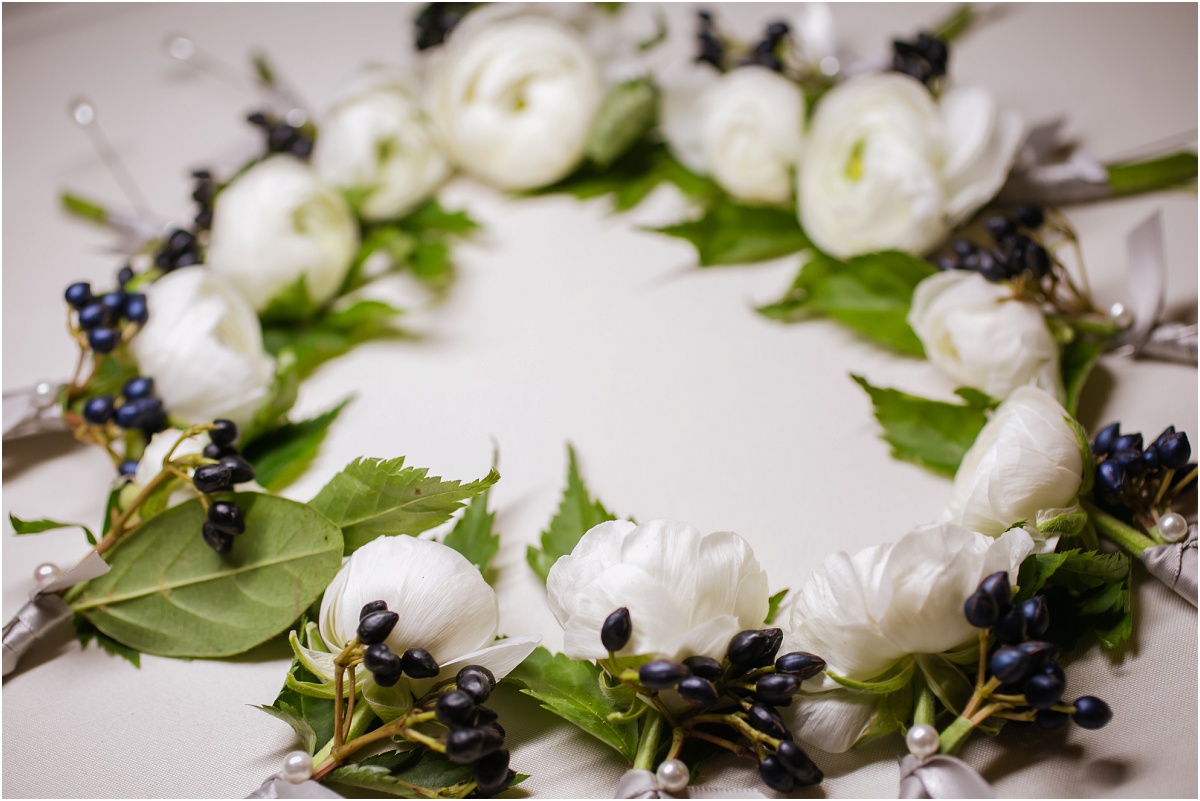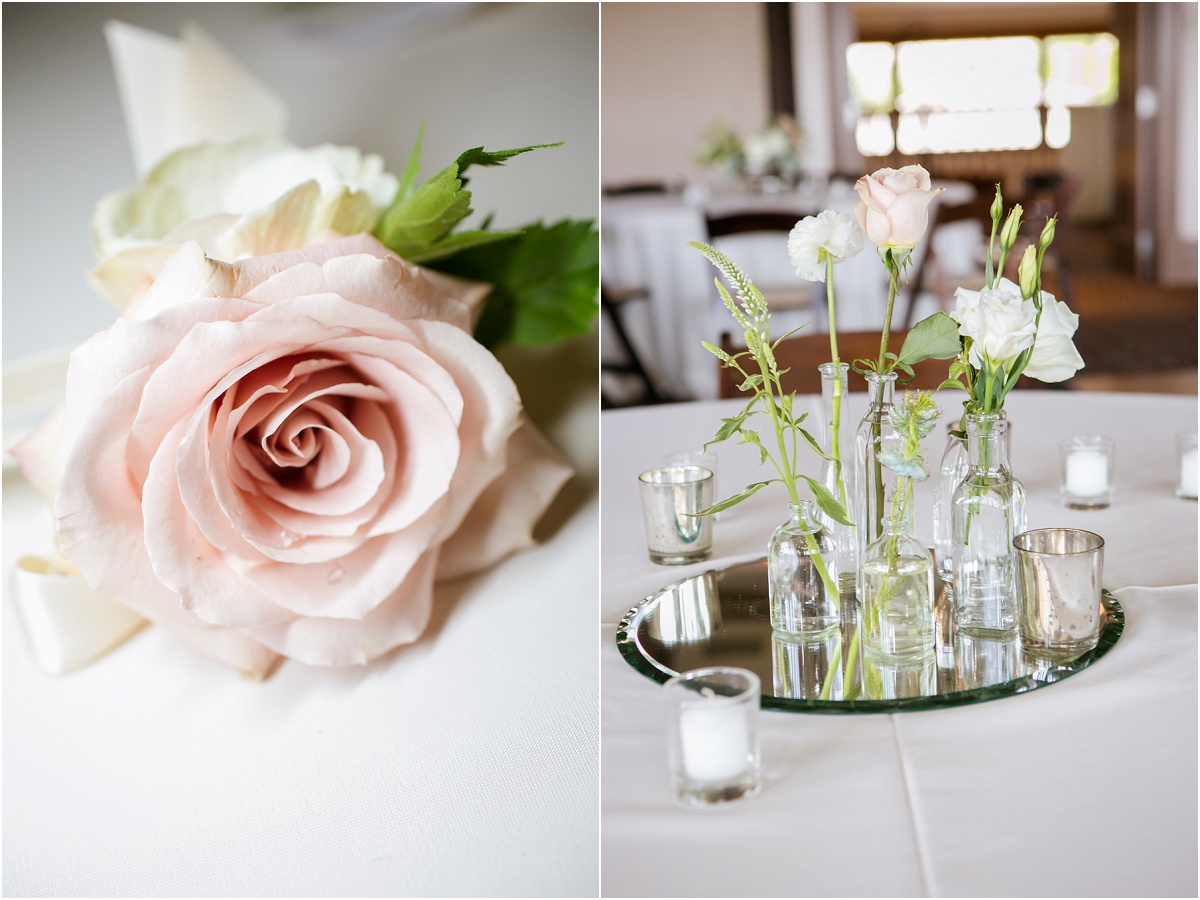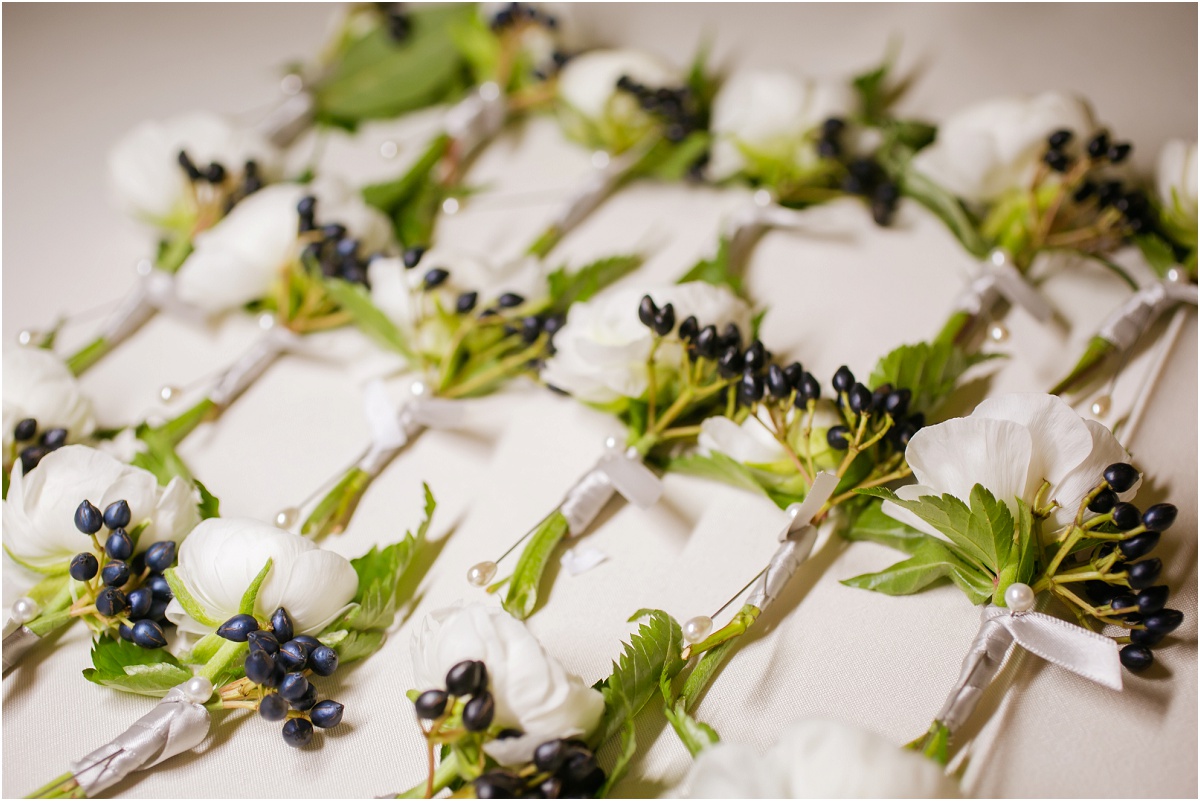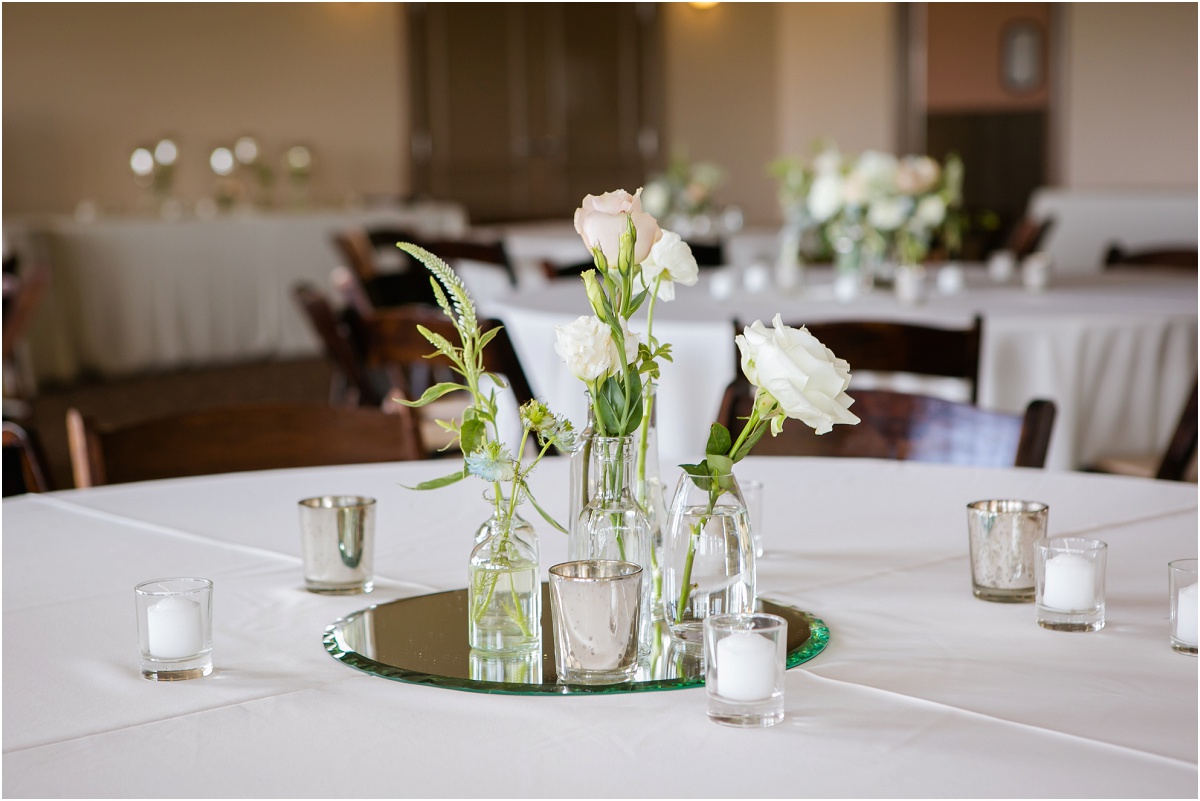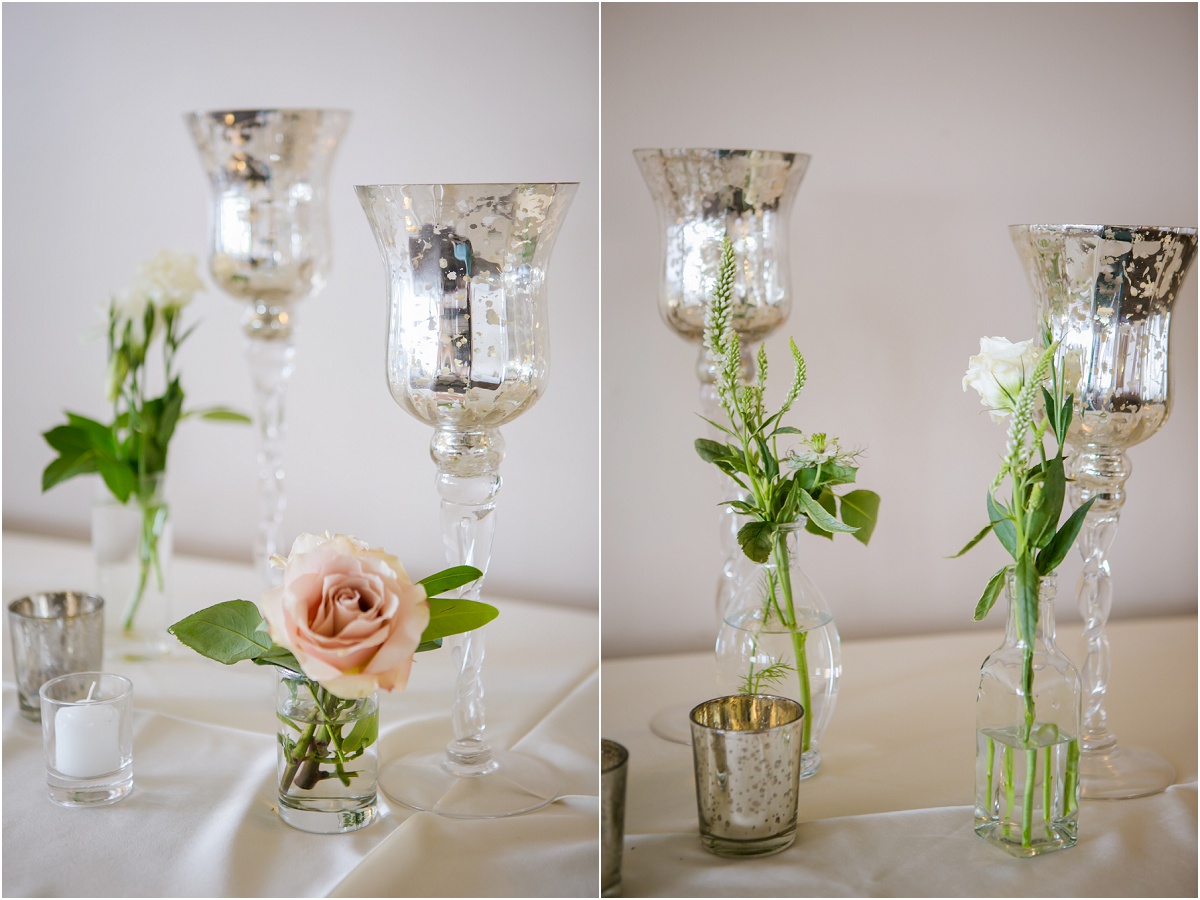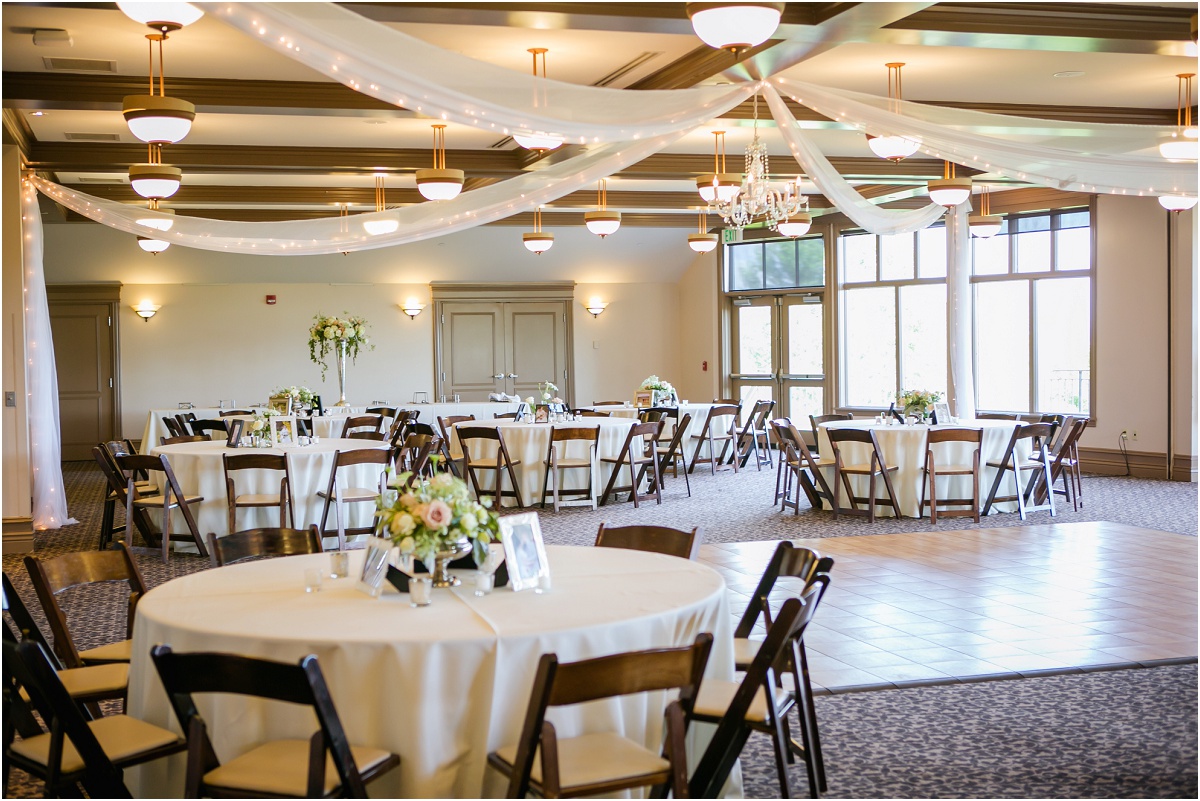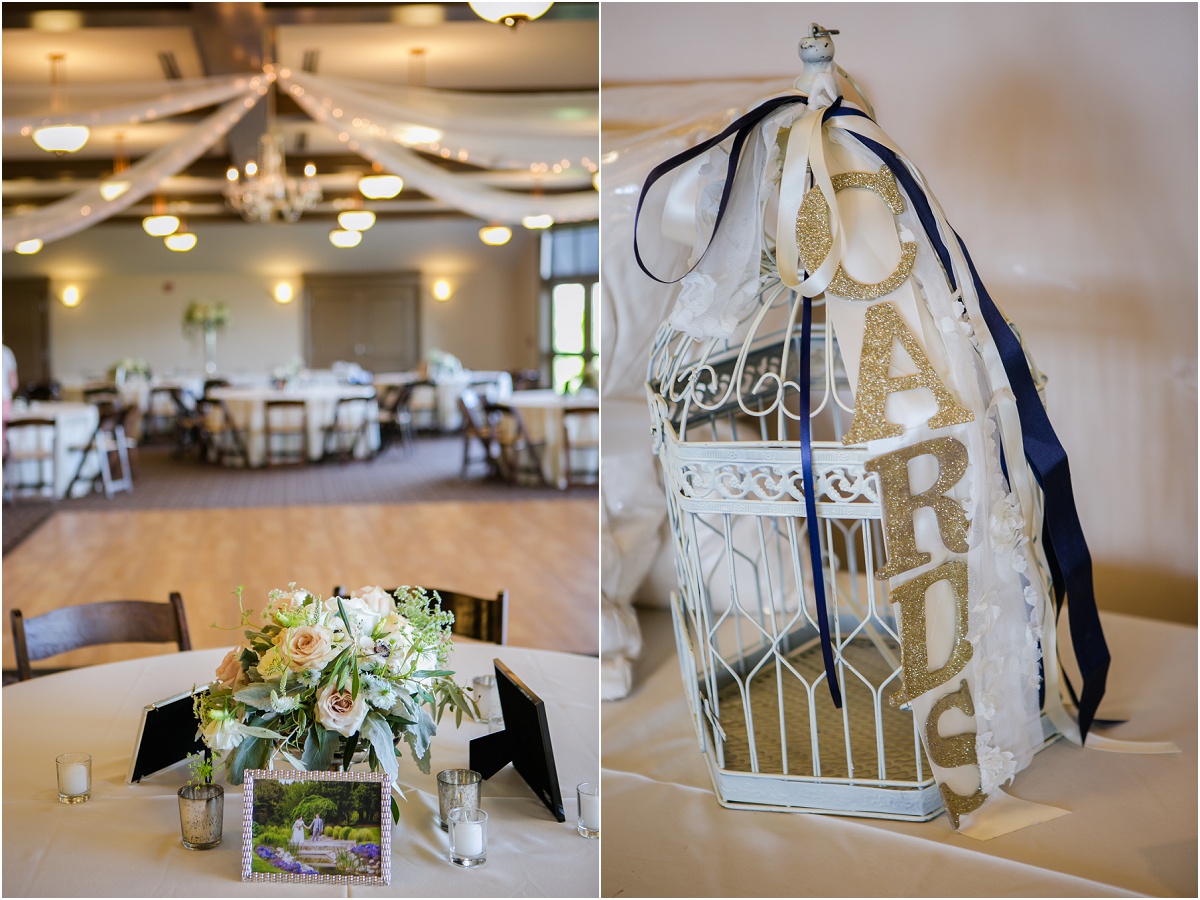 The girls and I snuck down to the gardens to do a few shots before the reception started.  And when I say snuck away I mean ran down the huge hill barefoot into the garden and then not so fast back up ;D  Worth it!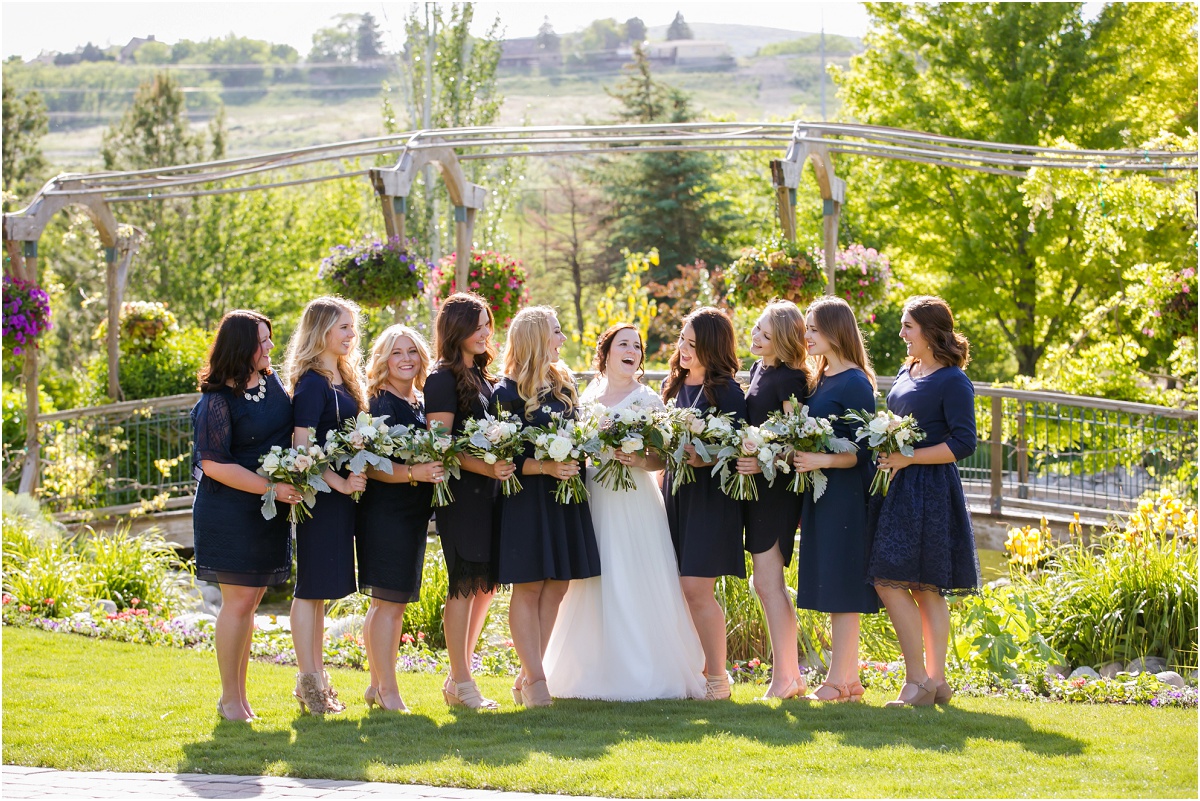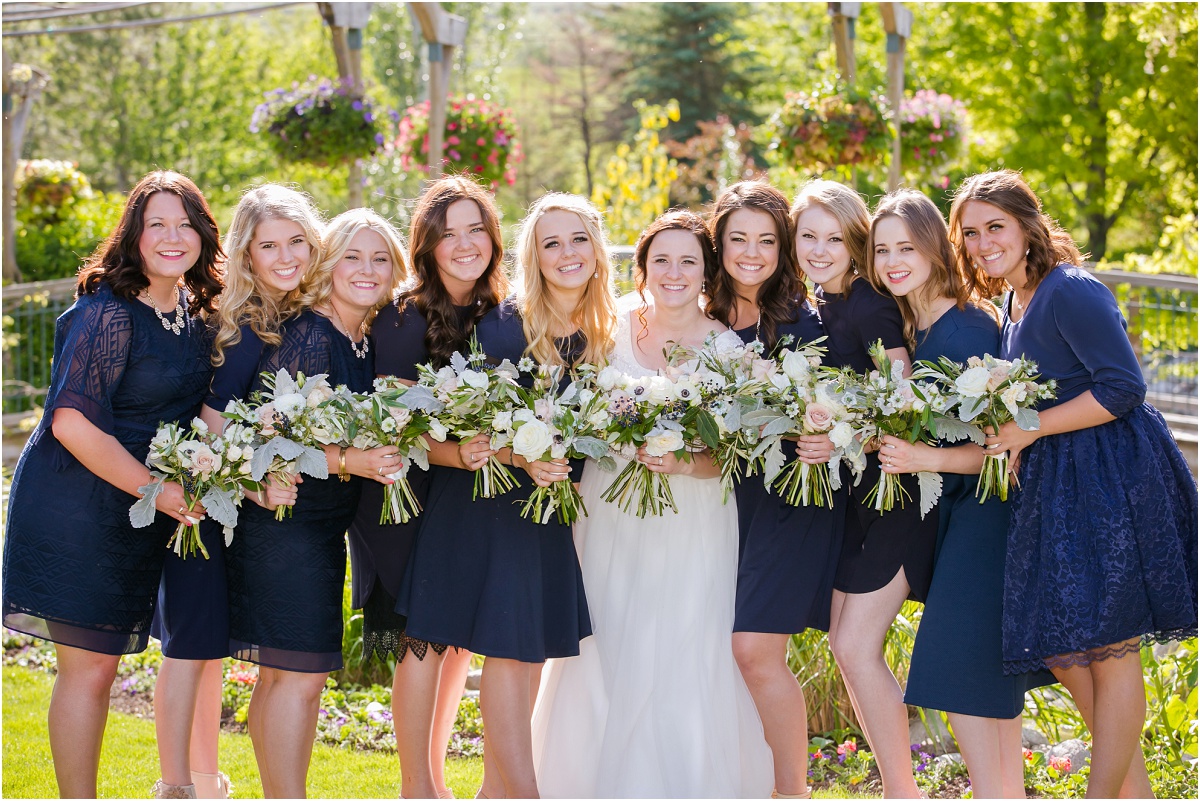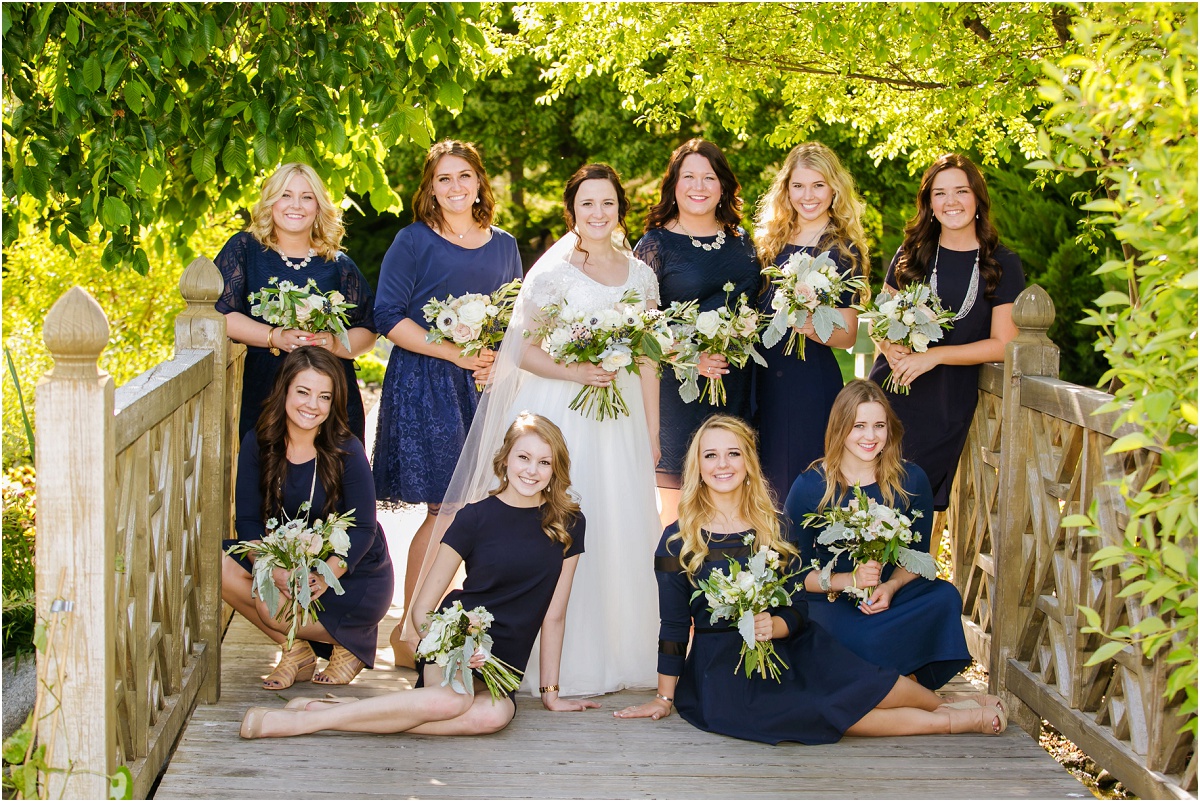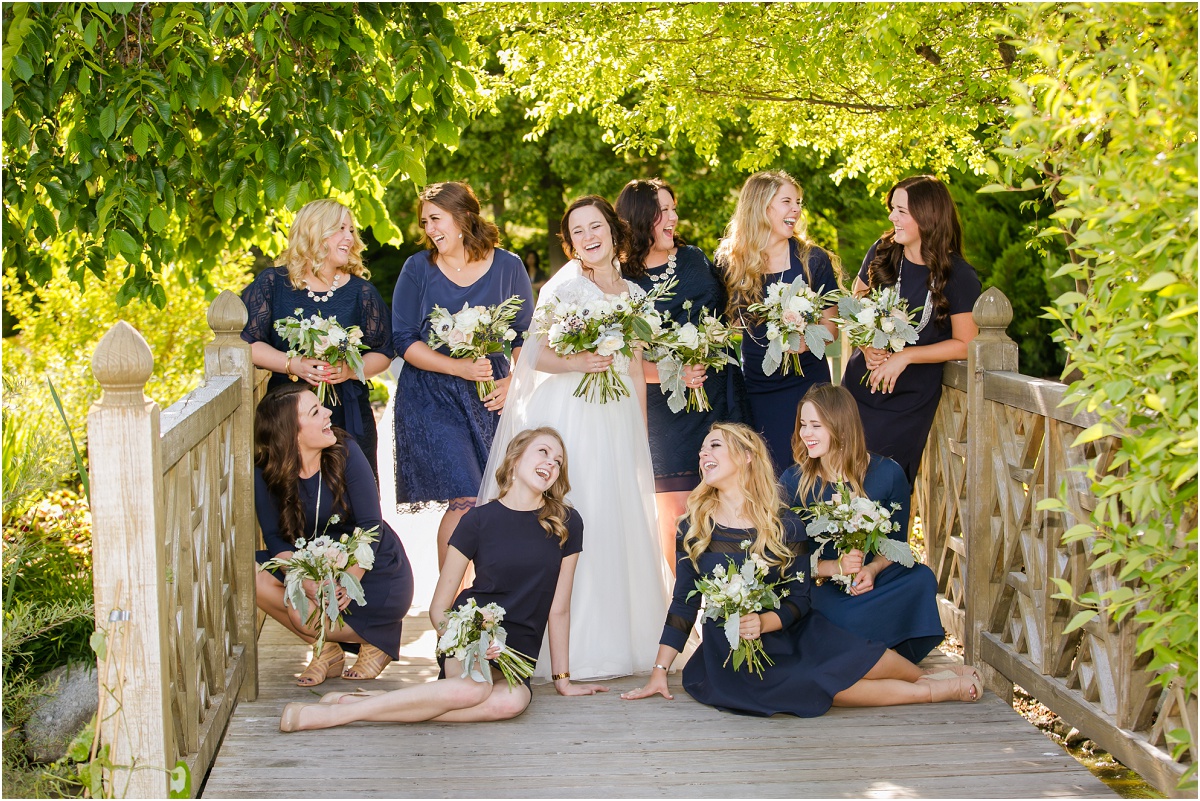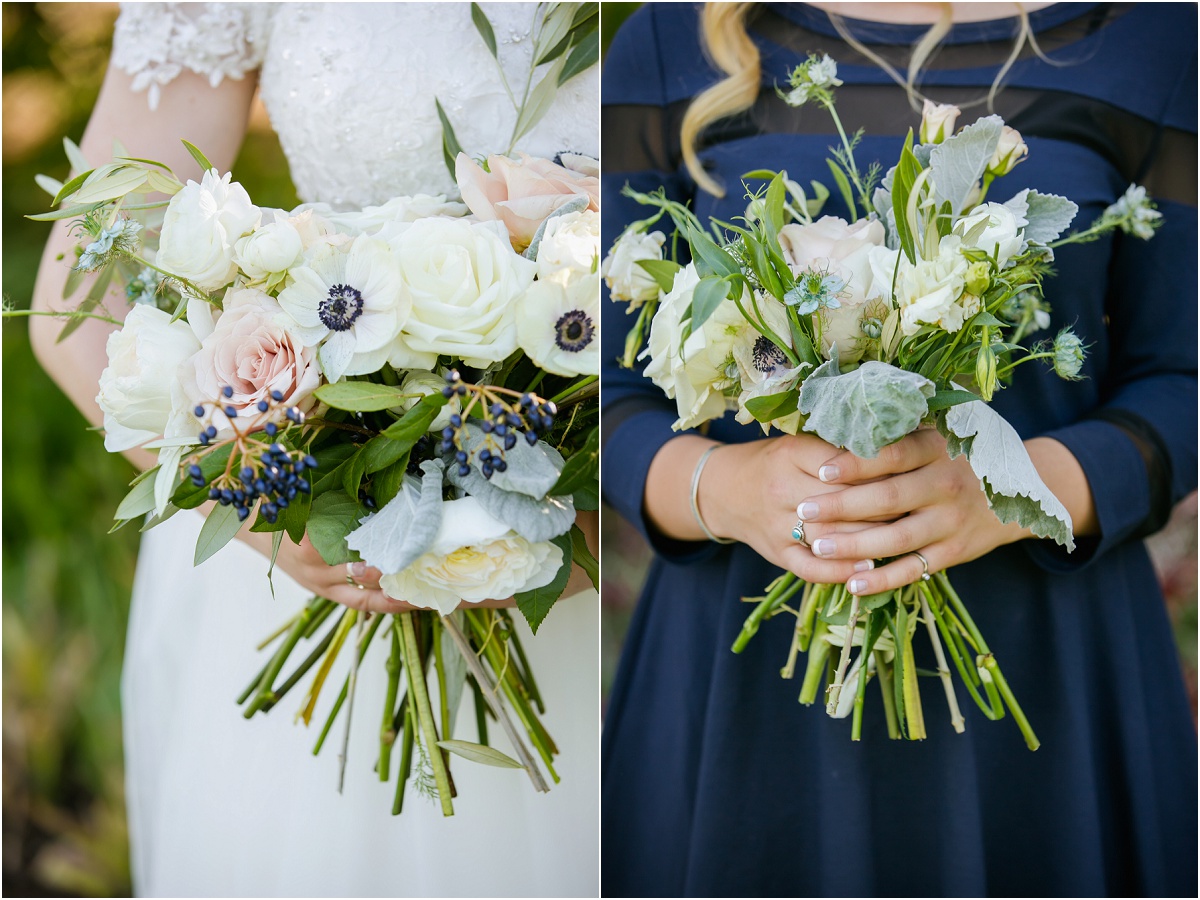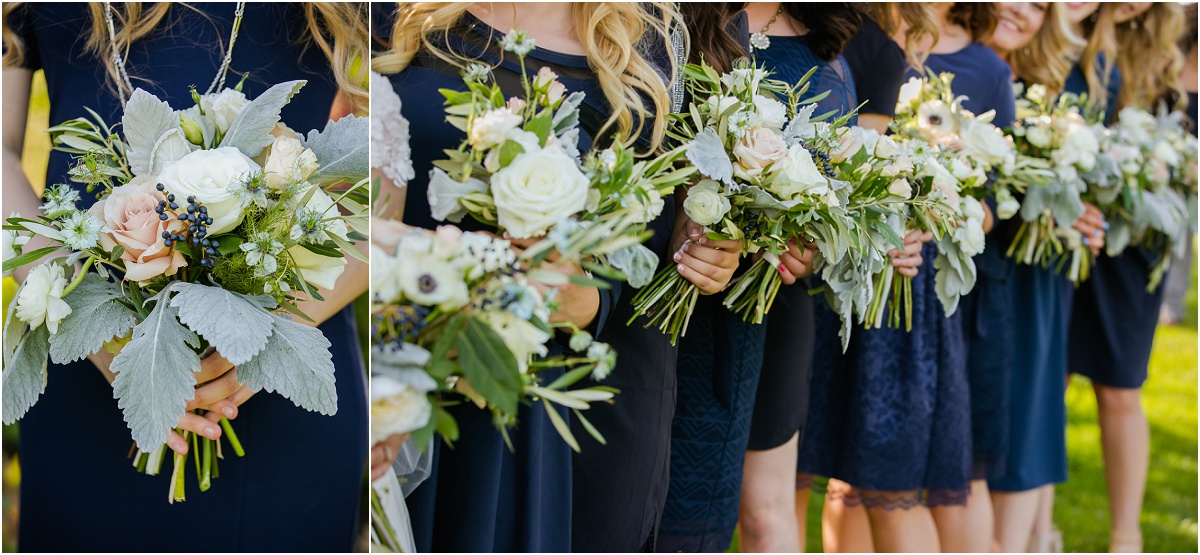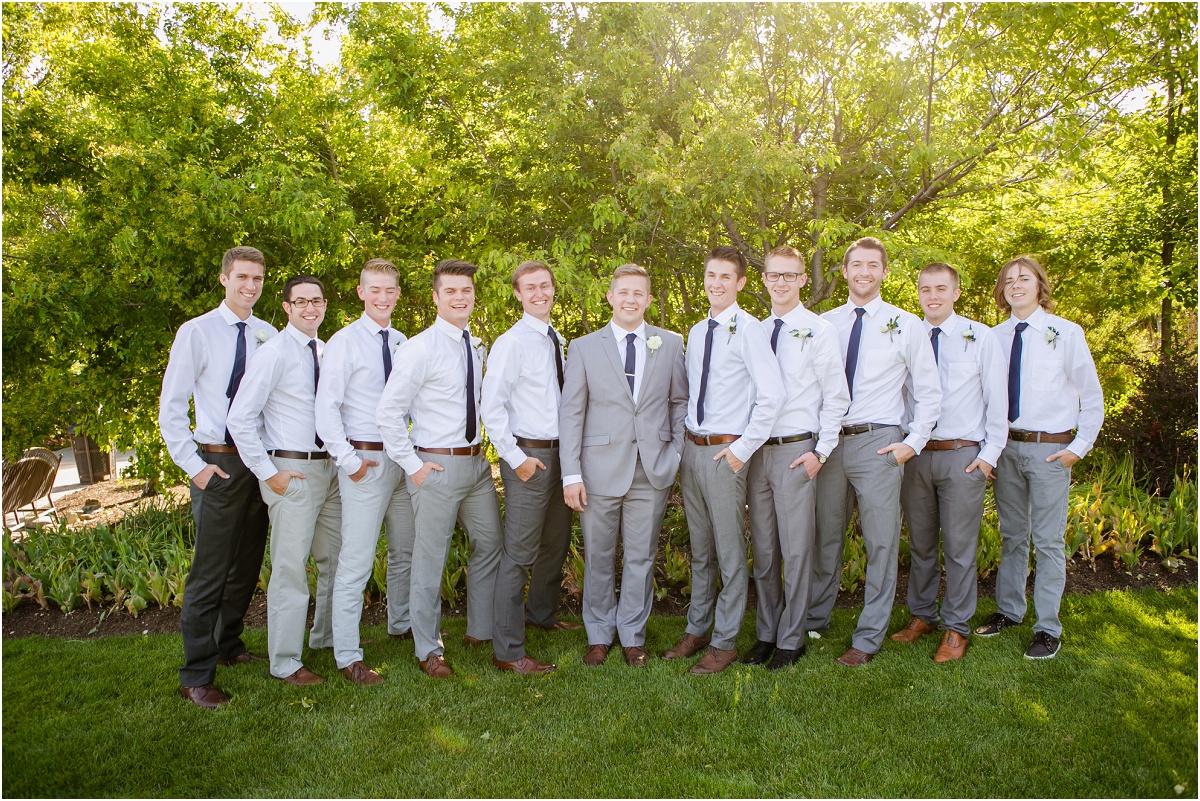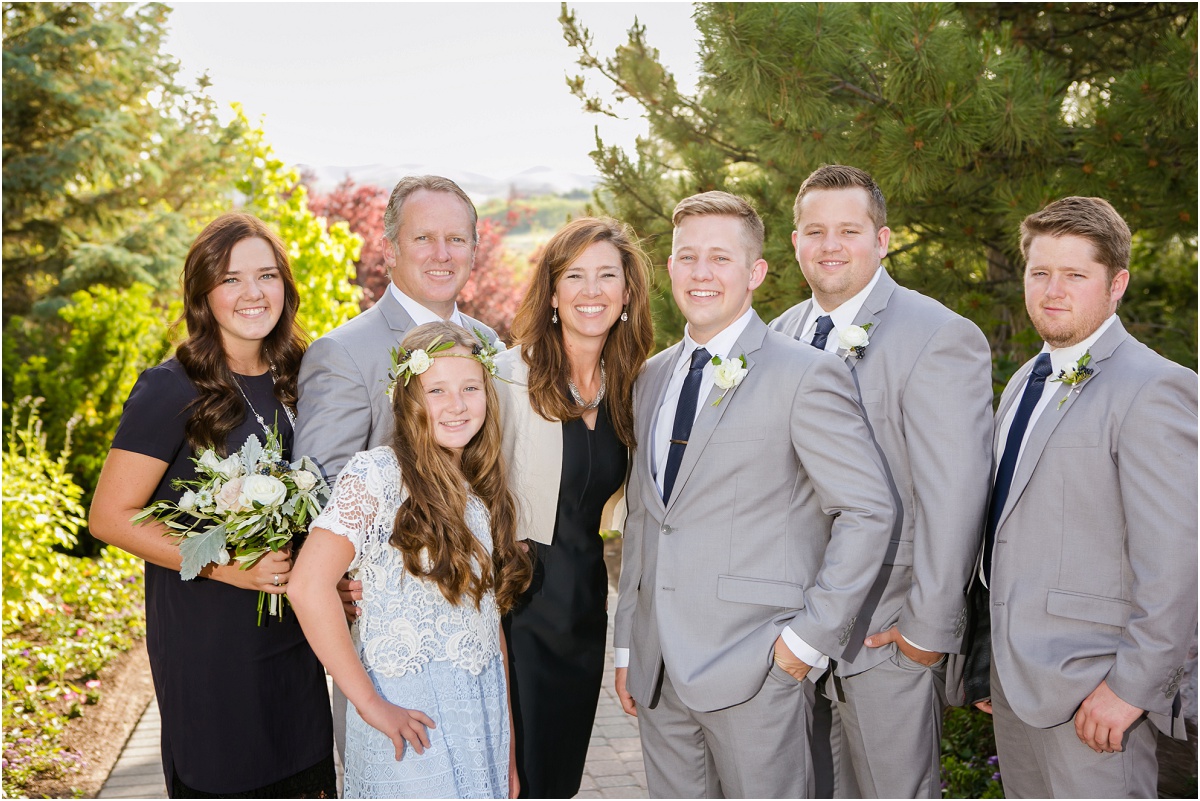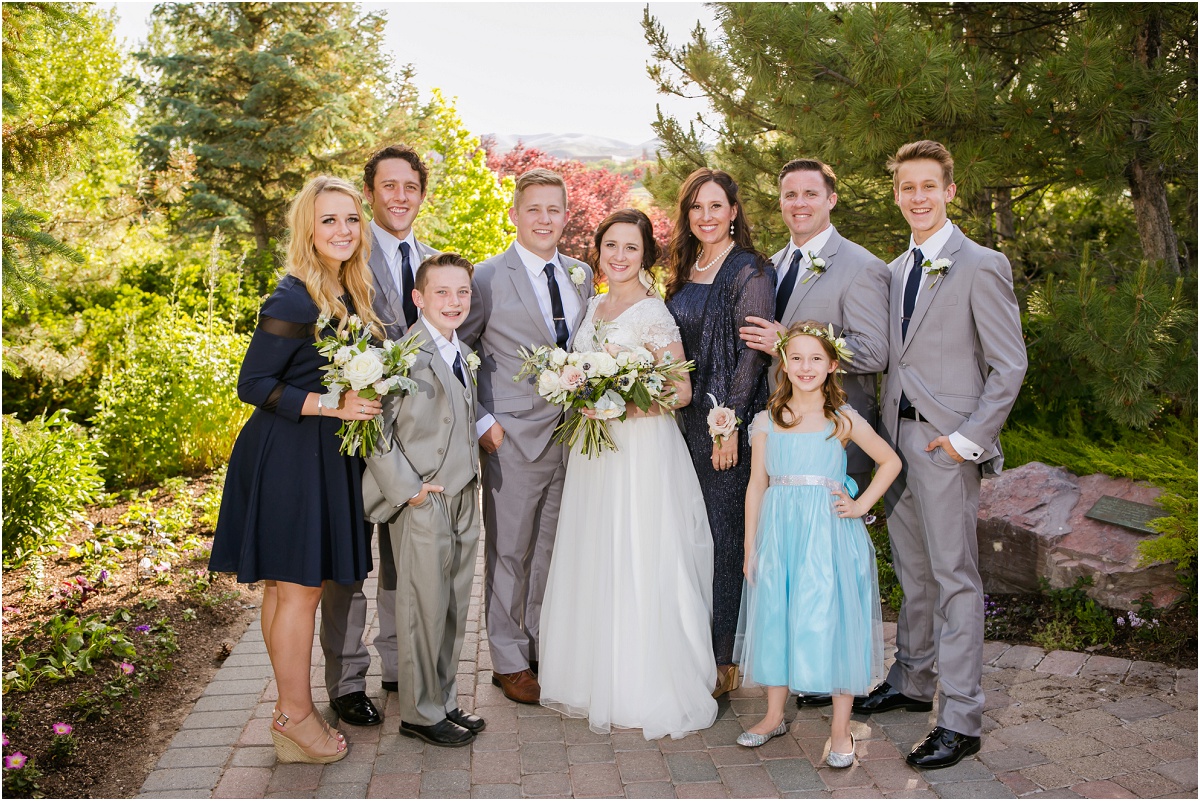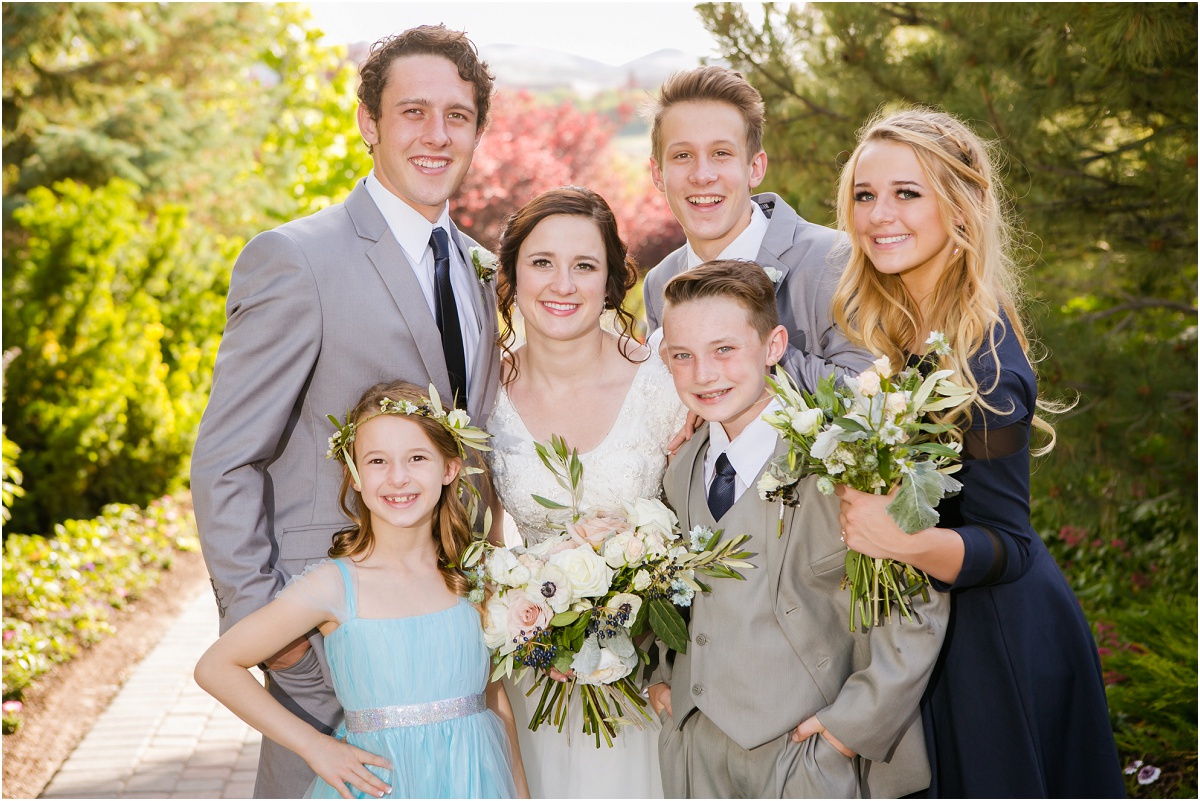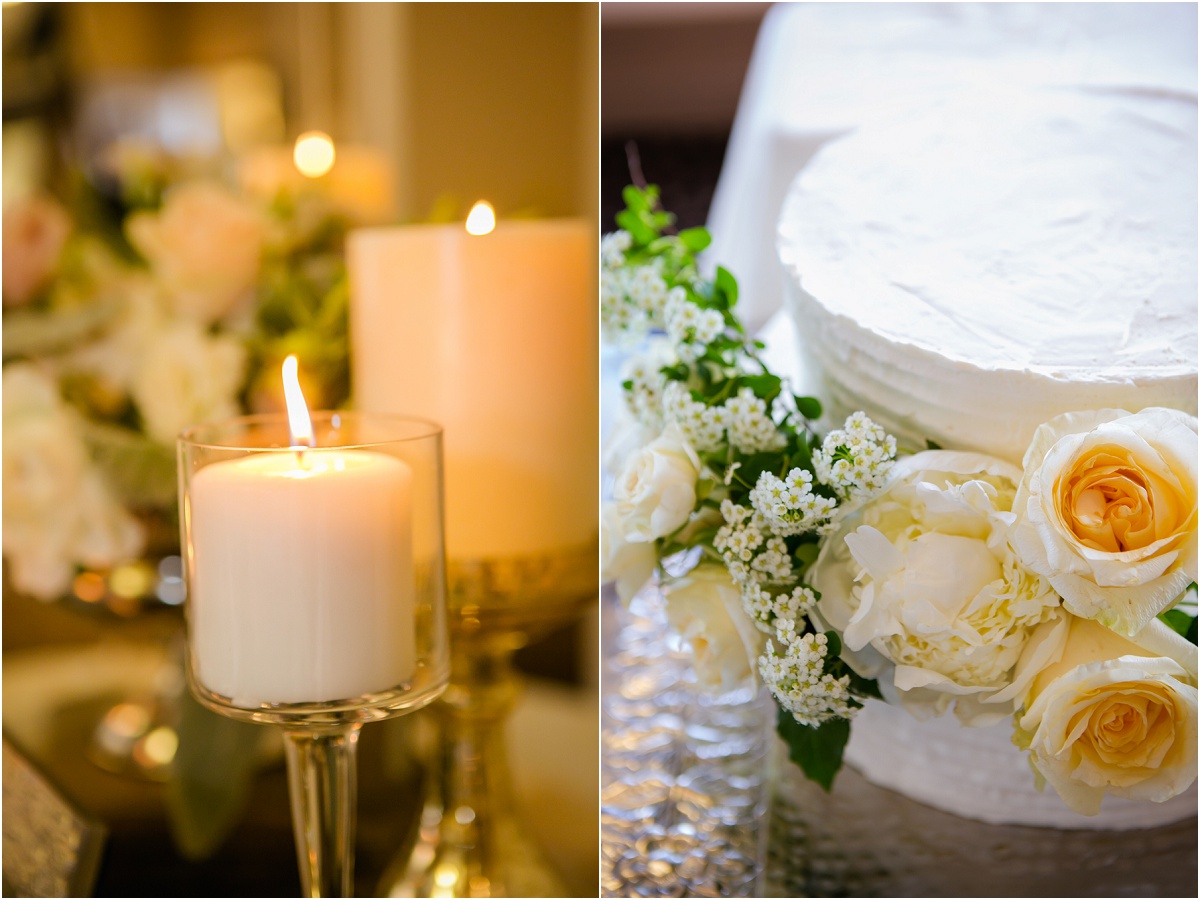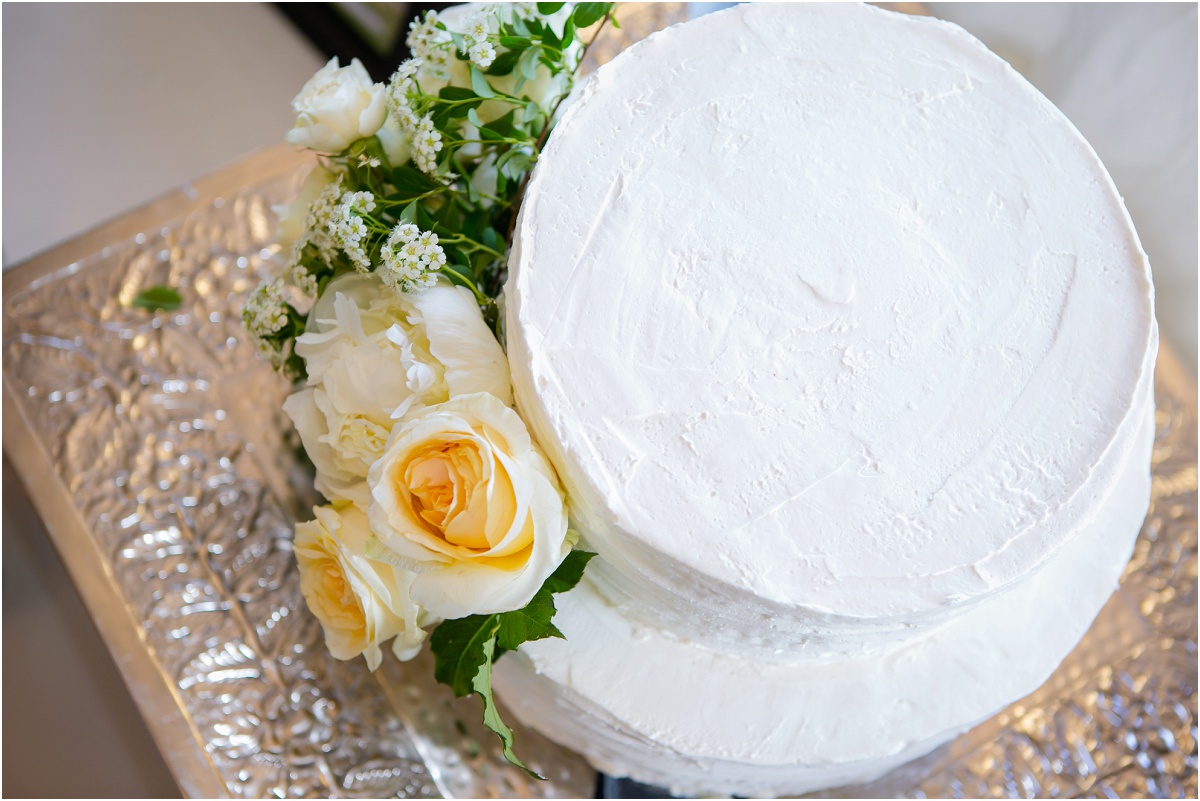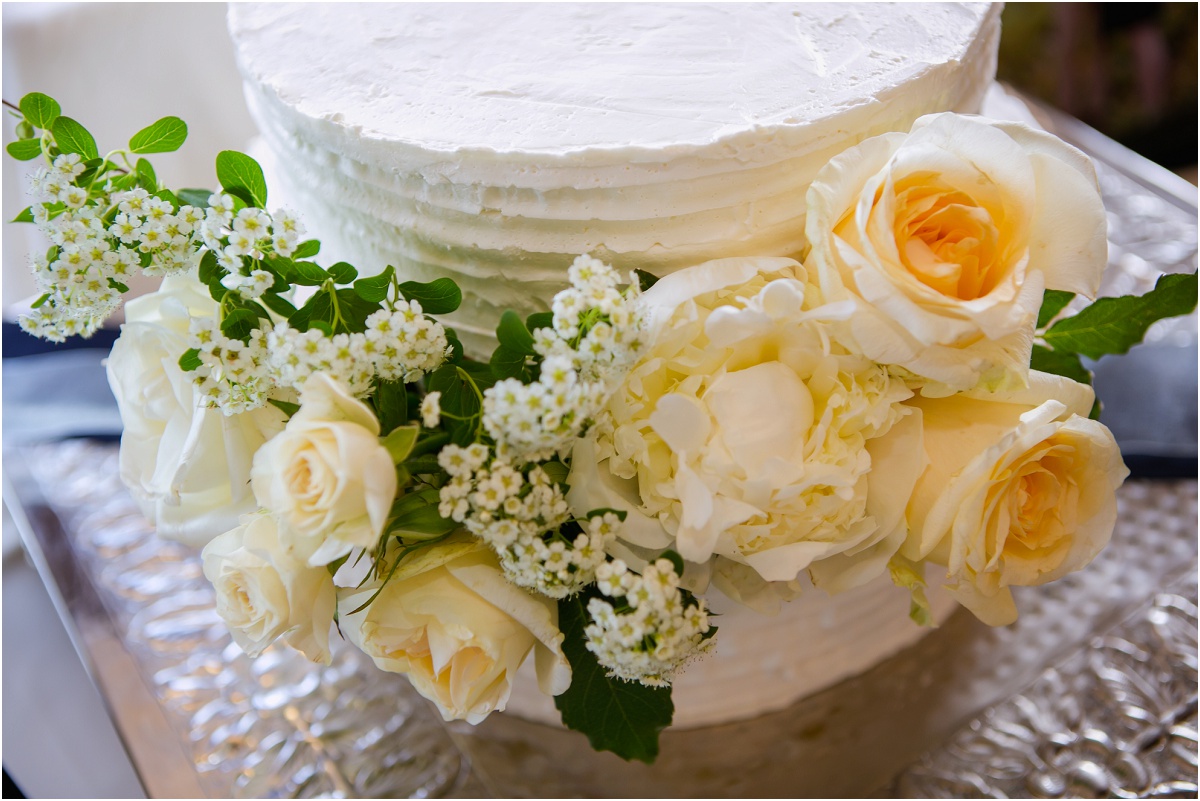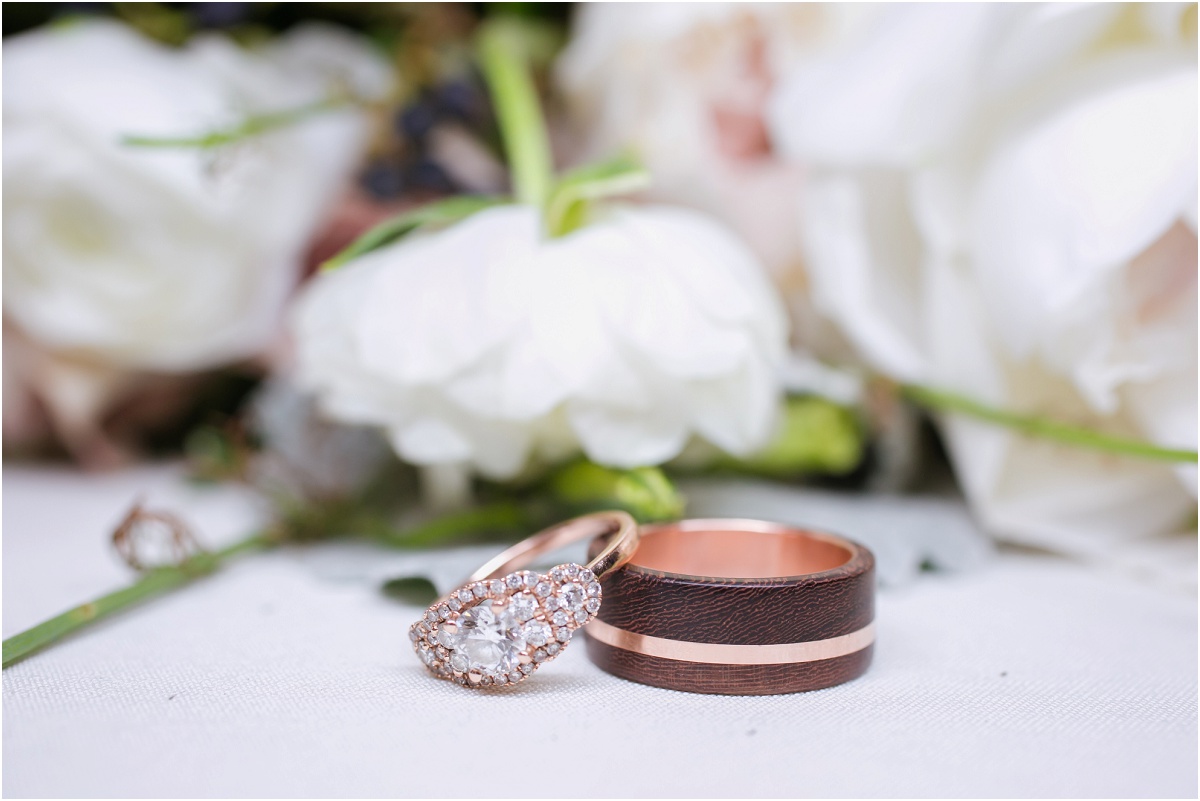 I love their unique rings.  I see a lot of rings and I haven't seen one like hers yet!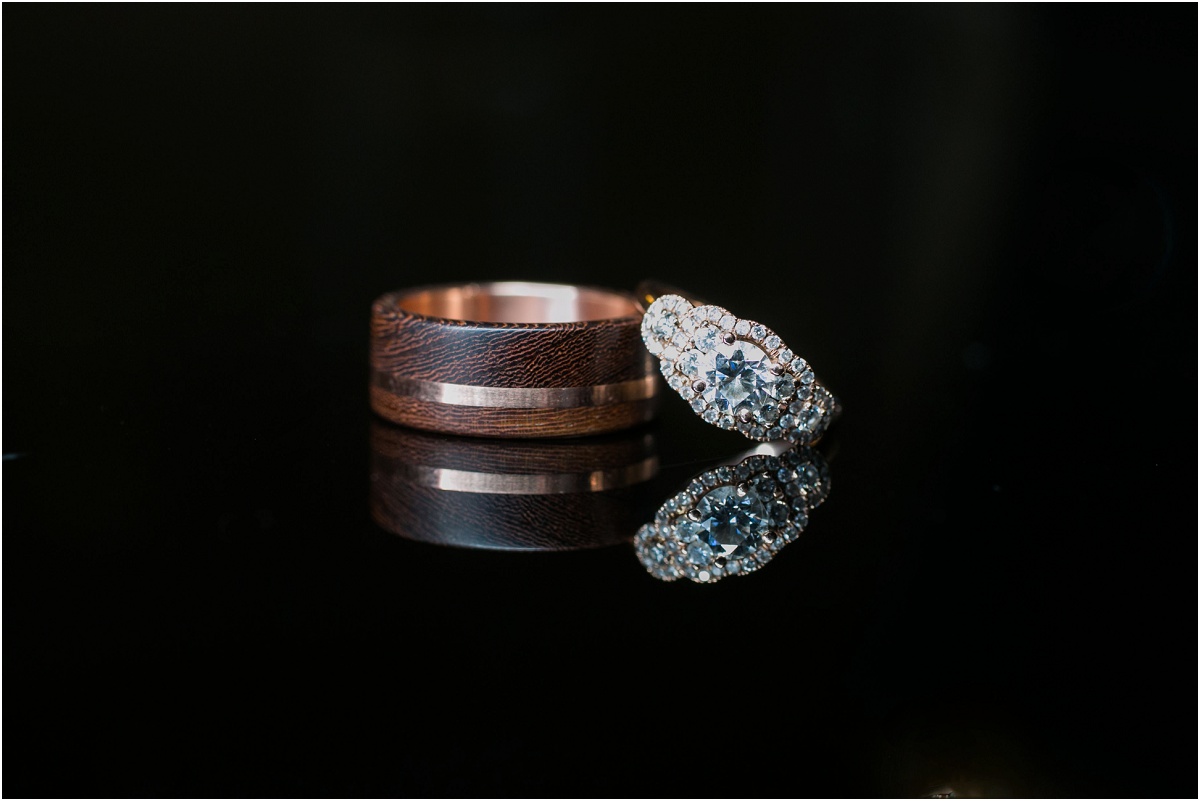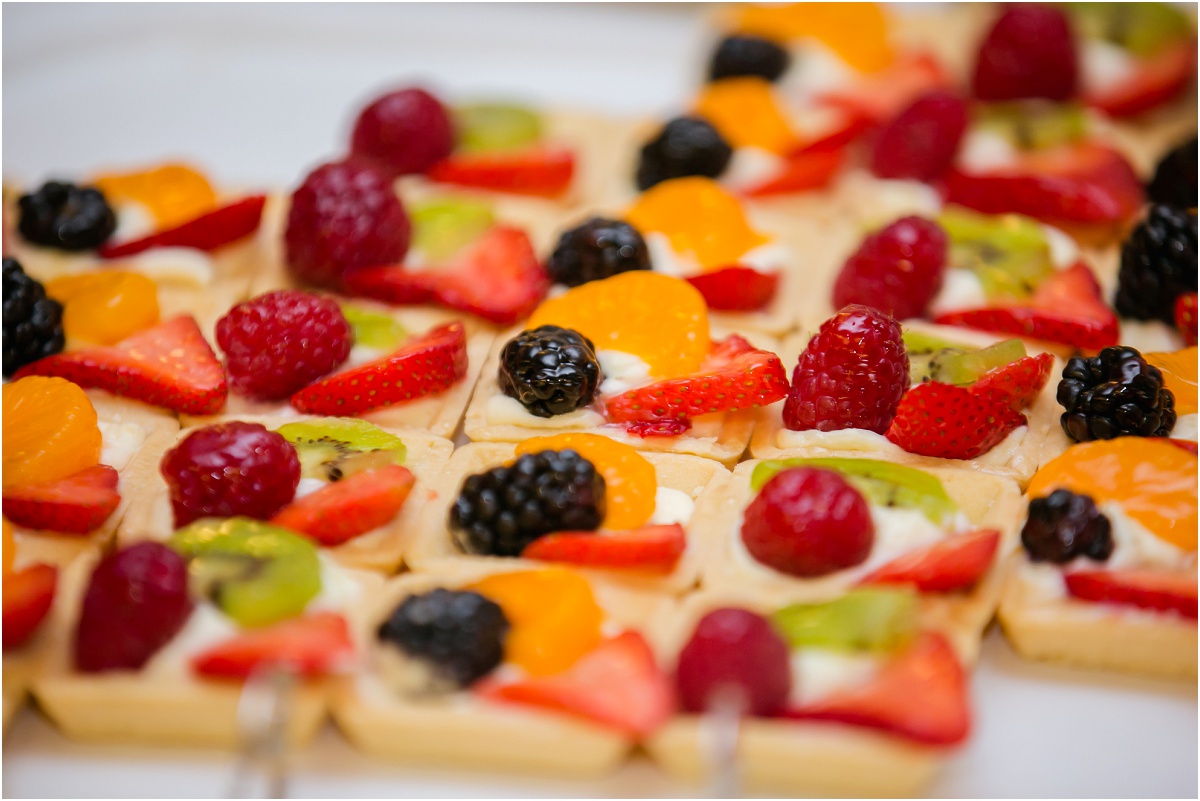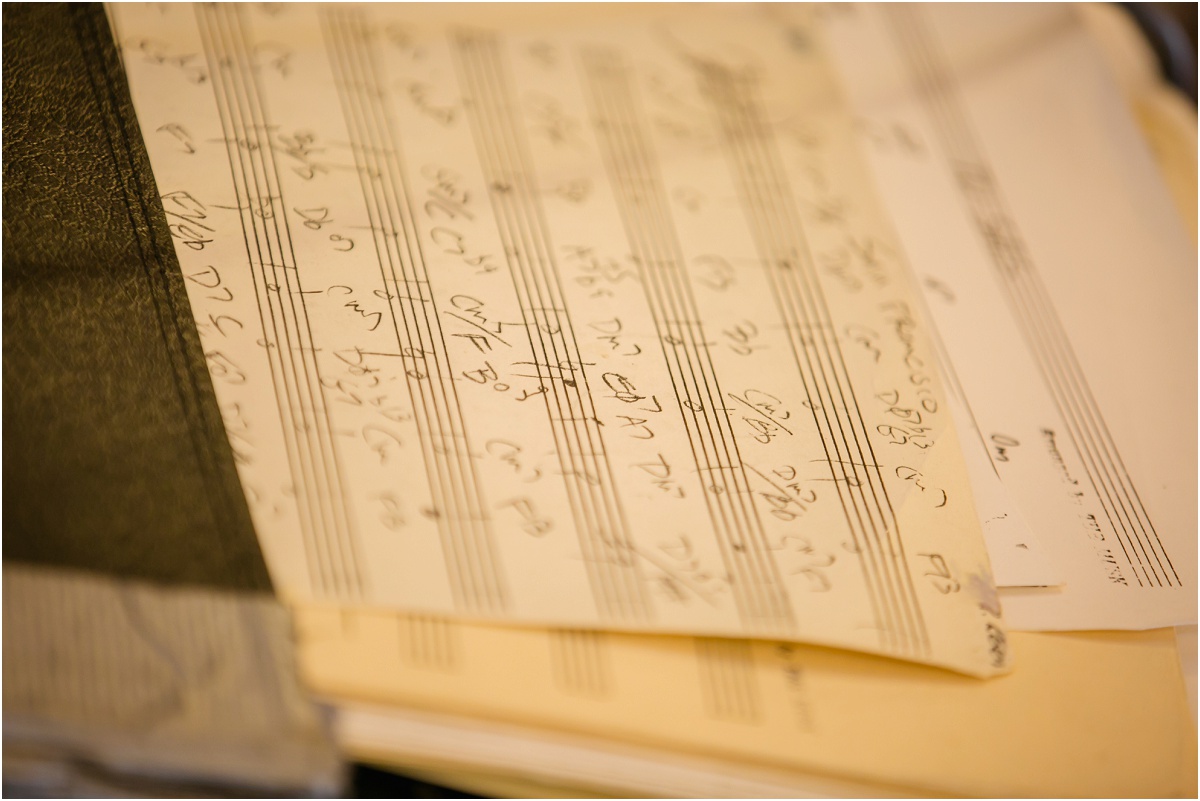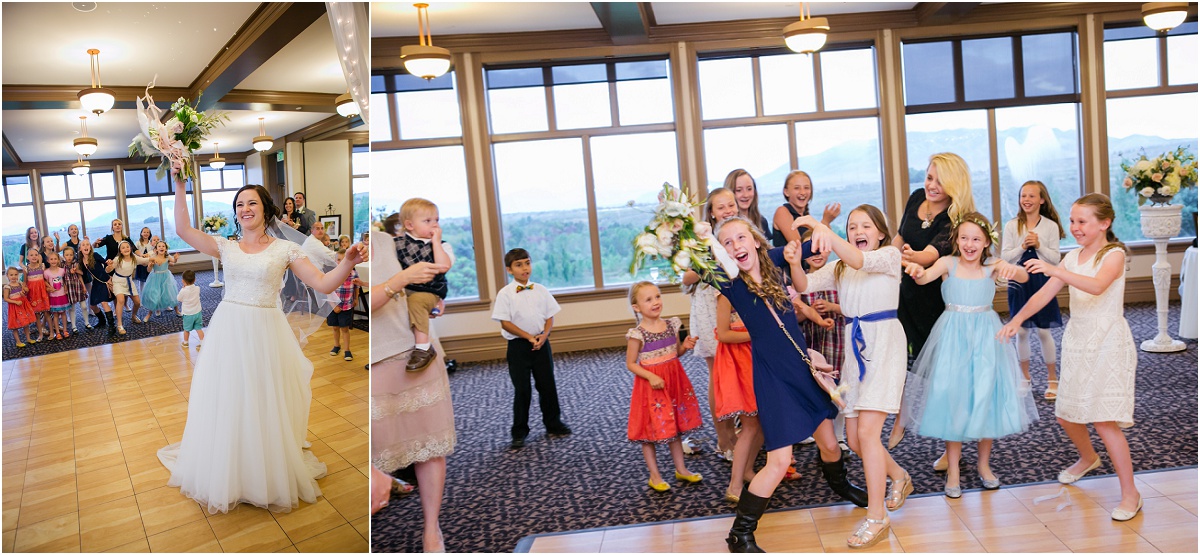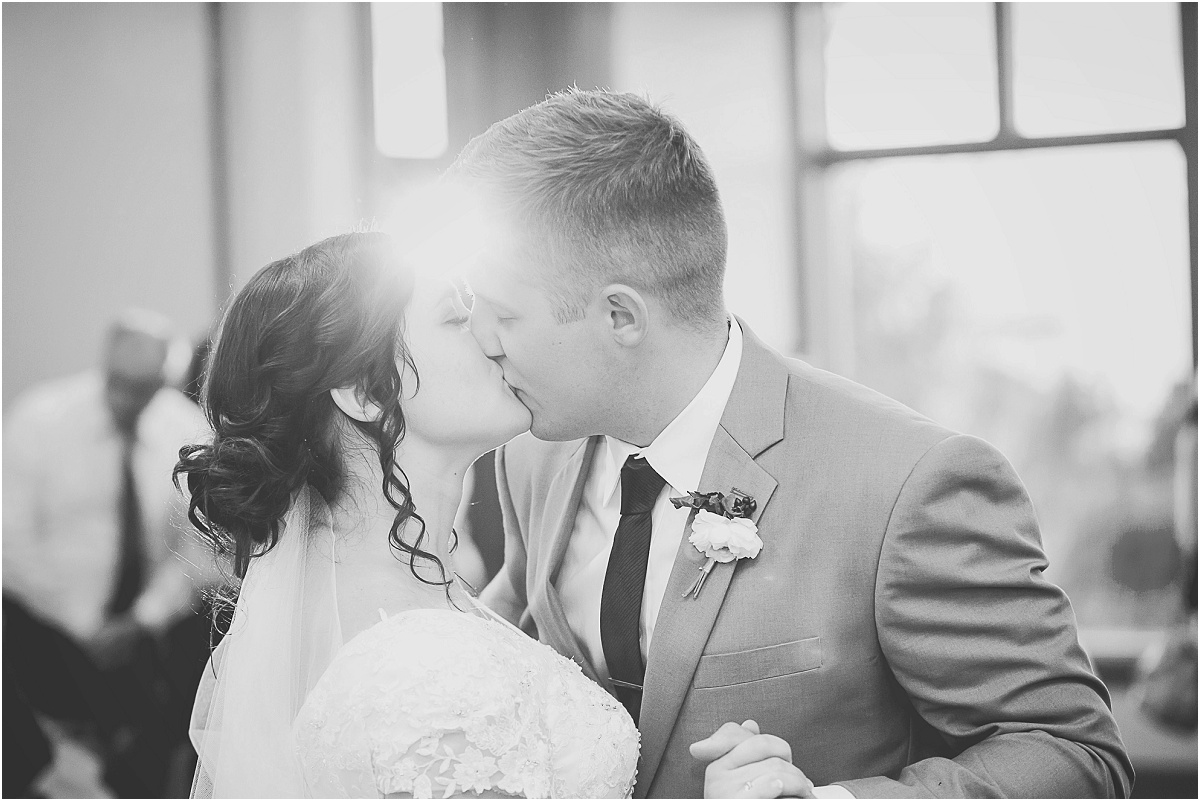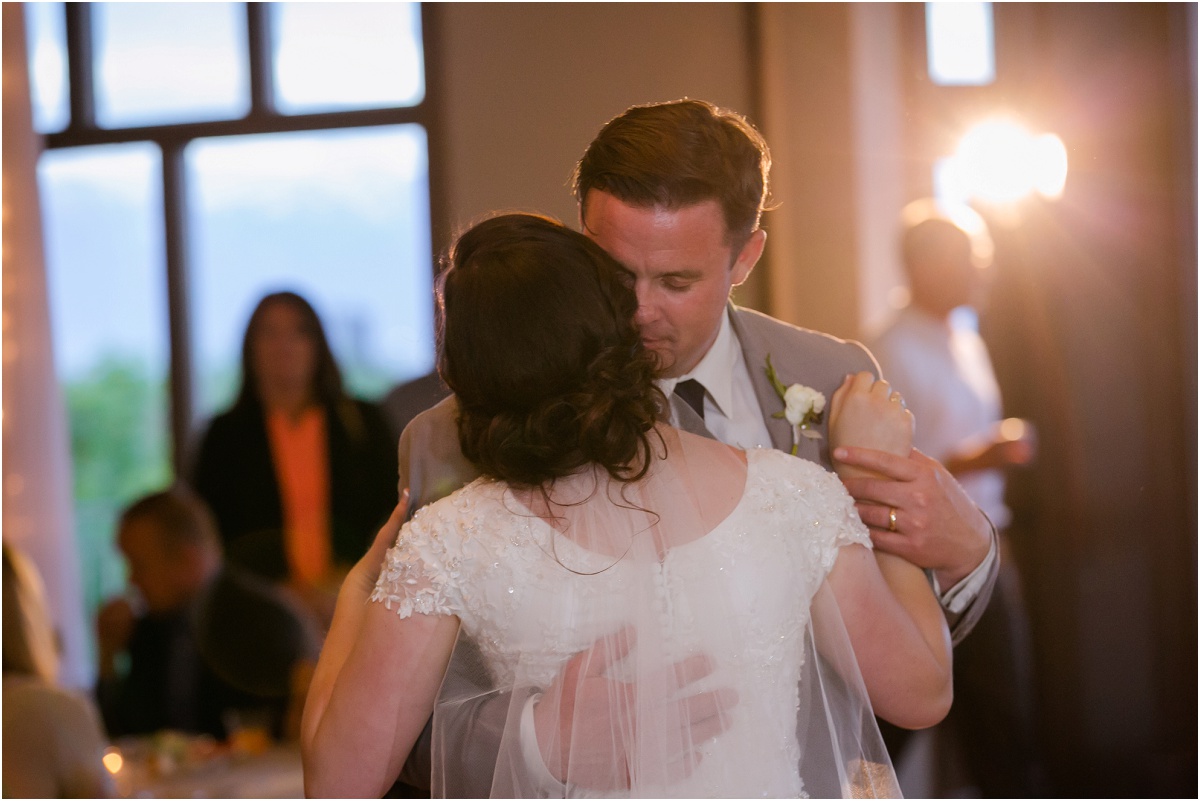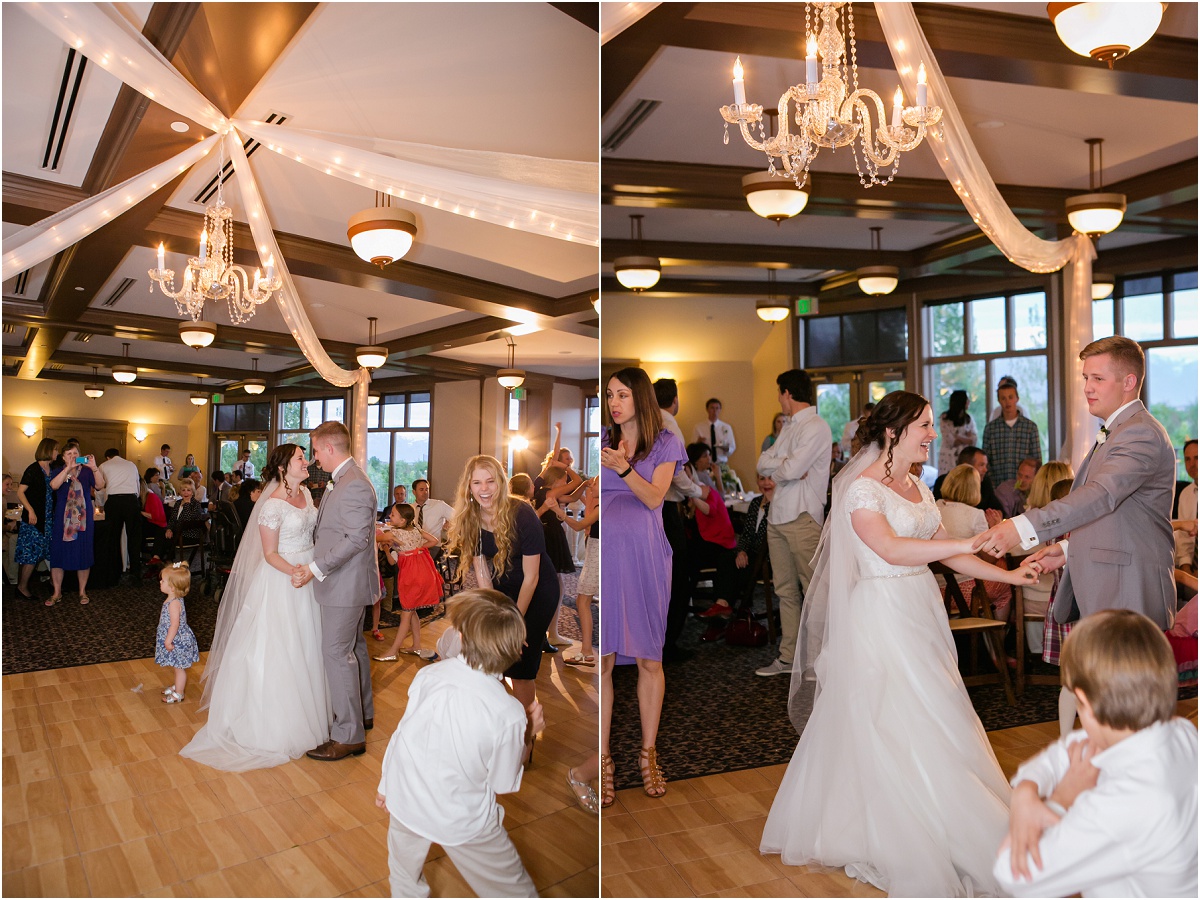 Their family and friends knew how to party for sure!  I love a good dance party.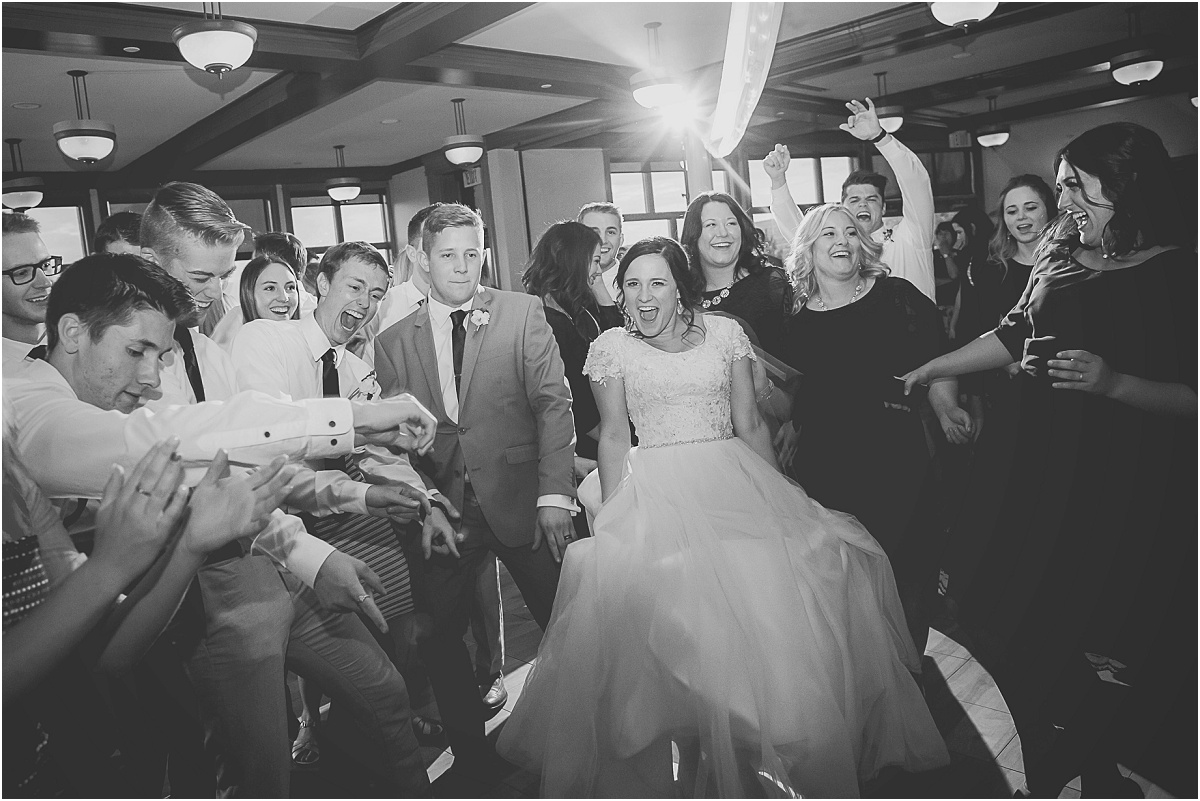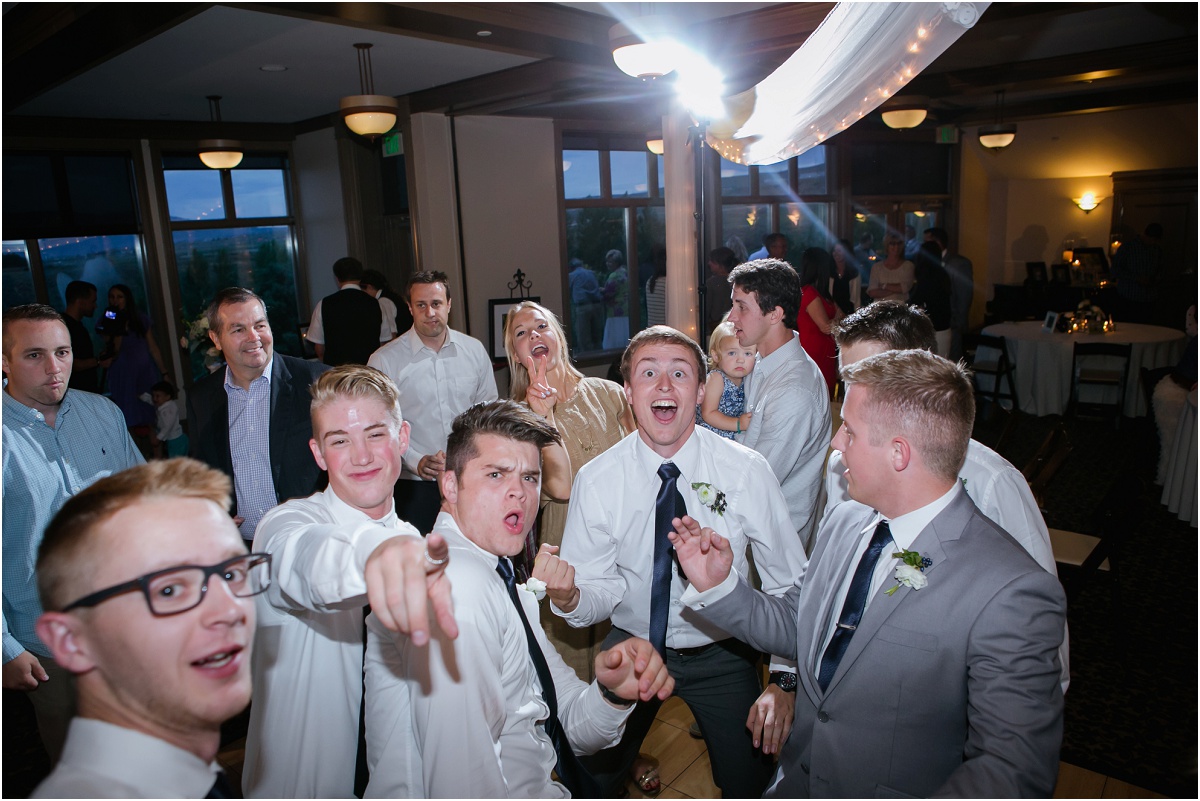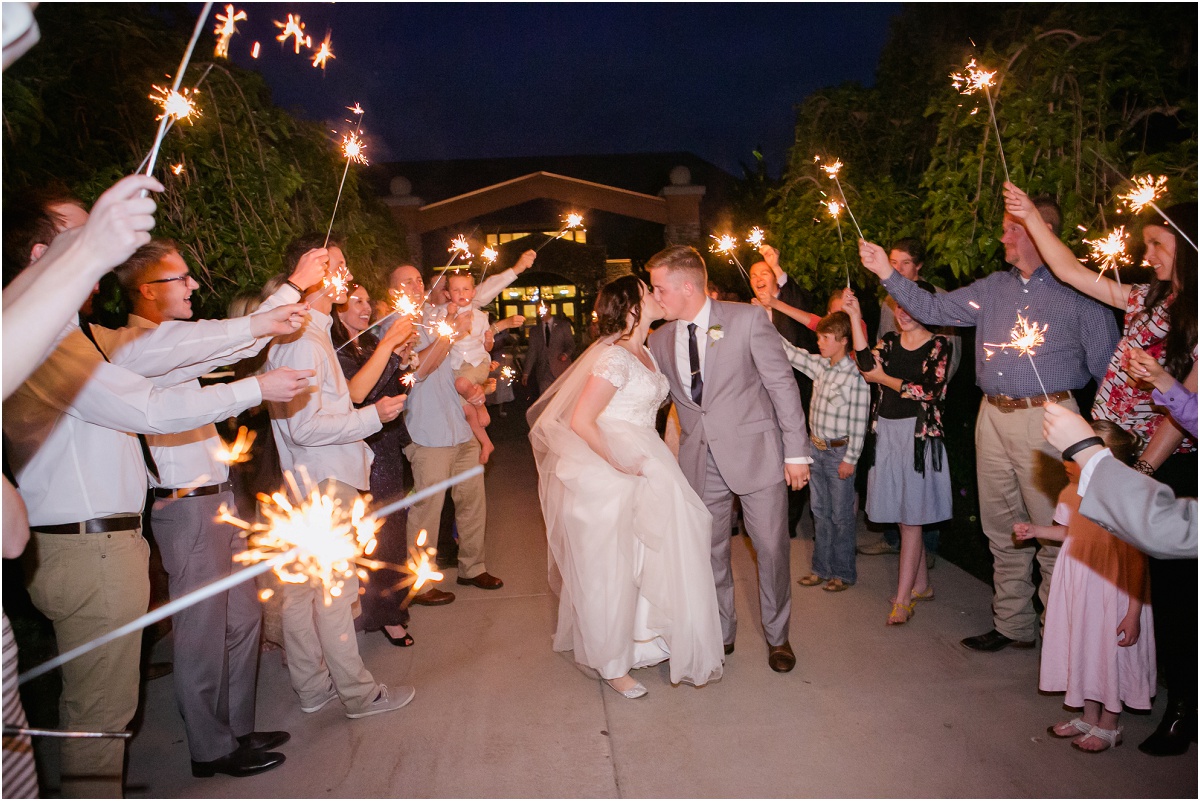 Vendors:
Dress: Avenía Bridal
Tuxes: Allen's Tuxedo
Bridesmaid dresses: They chose their own
Bride's Ring: Custom Ring Design
Groom's Ring: Naturalezca Organic Jewelry
Flowers/Venue/Decor/Catering: Thanksgiving Point 
Cake: Haley Haller (bride's cousin)
Hair/makeup: Melissa from Images Salon
Videographer: Jared Wortley
Flower girl dresses: H&M and Sophia's Boutique
See highlights from the wedding from Jared Wortley's amazing film here:
Caden + Erika // Wedding highlight from Jared Wortley on Vimeo.