You all will have to put up with me for the next few months as I get WAY too excited for our Disneyworld/Universal trip.  I was looking through our pictures of our last trip (8 years ago) to Disneyworld and it made me tear up seeing how little Caleb was and how grown up he is now!  These pictures below were of my favorite moment at Disneyworld.  Caleb at the time was OBSESSED with Woody and Buzz.  He slept with both characters every night.  He LOVED them.  Well at the Woody's Roundup parade they pulled Caleb out of the audience and brought him up to each character to meet them all.  I seriously started crying.  I was probably more excited for him than he was, but it was seriously one of my favorite moments.  There is something magic about Disney and I love seeing my kids light up while we are there!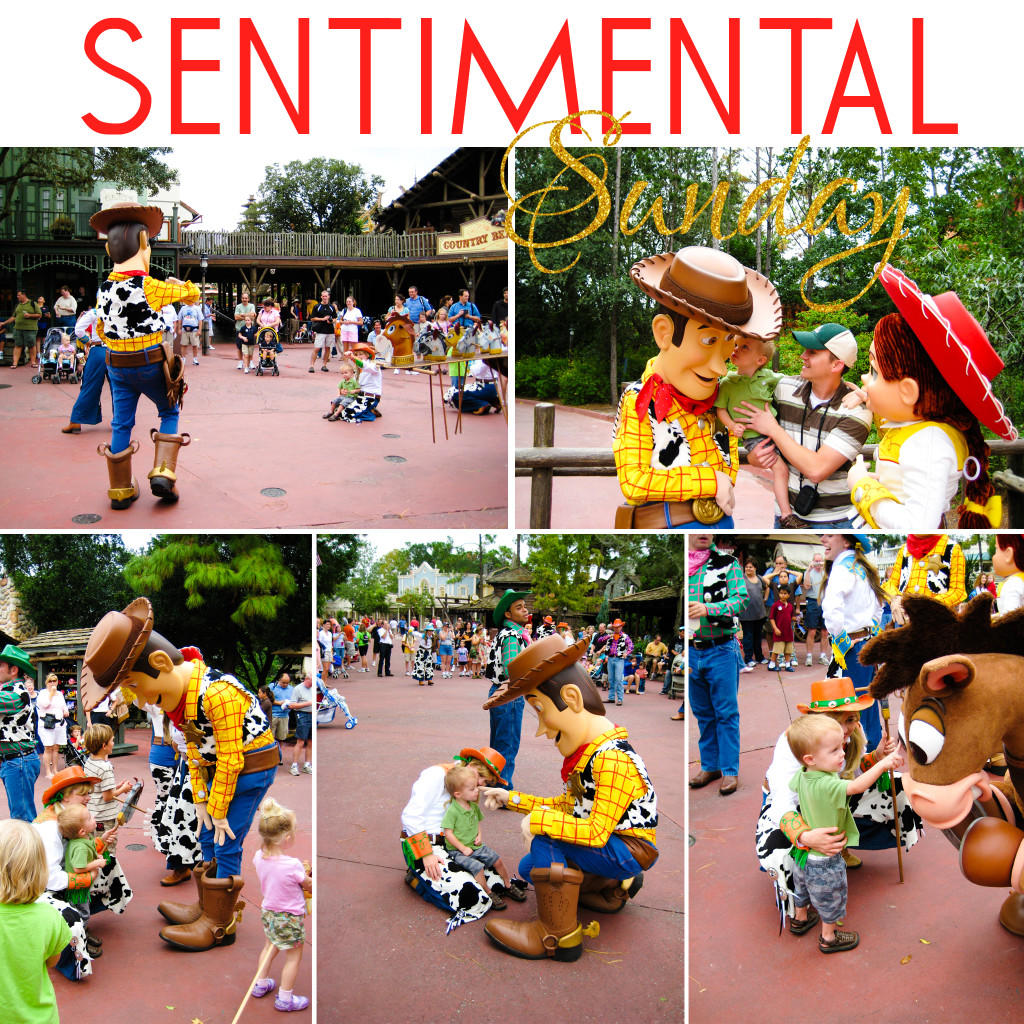 I've been asking on Facebook for the last month suggestions of YOUR favorite things, but it is such a pain to go back and find them, so PLEASE leave all of your favorite
* places to eat
* rides
* any other tips!
BELOW.  Thanks so much friends!  I seriously can't wait!!!!!