We started our evening in the gorgeous aspens-my favorite trees to take pictures in!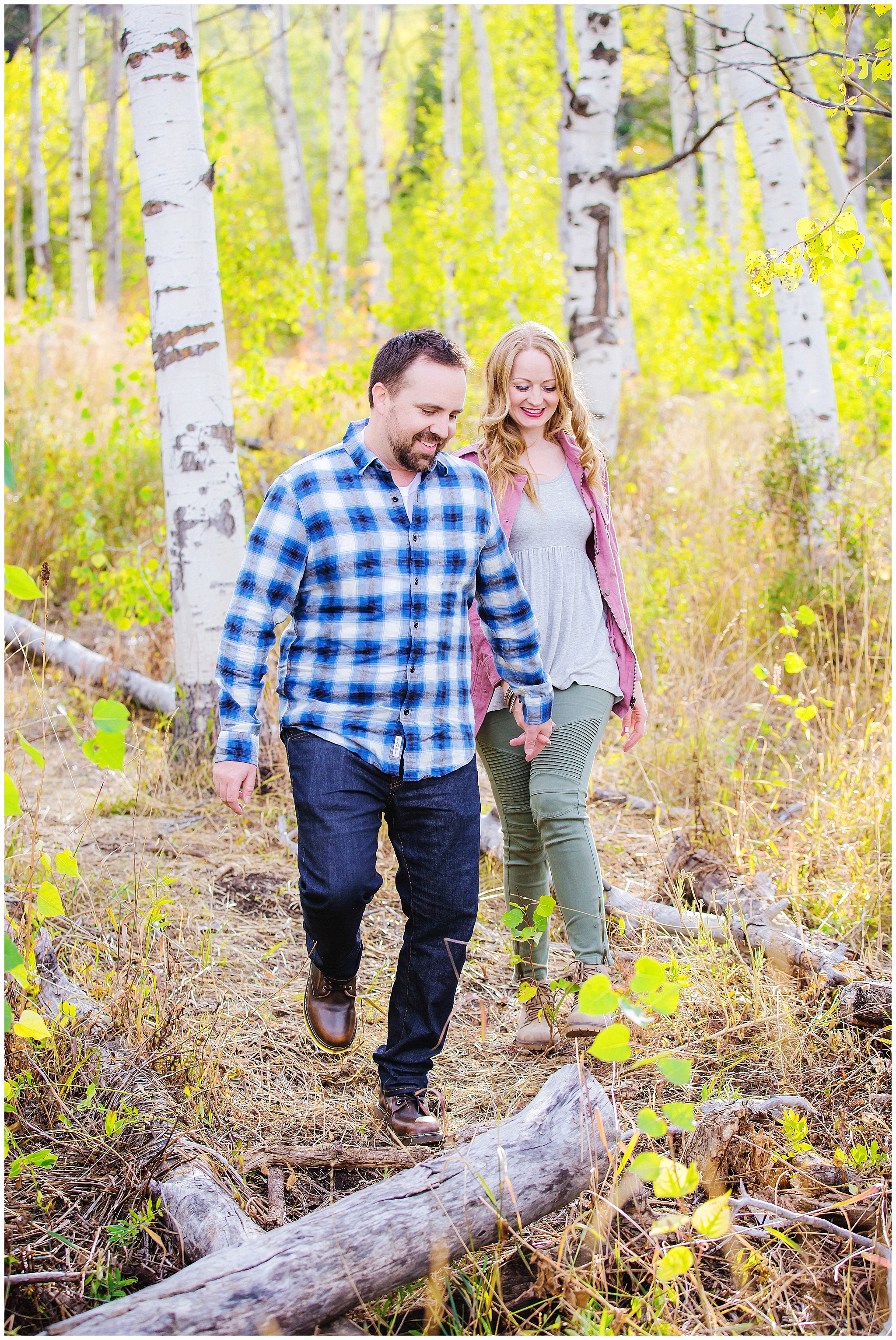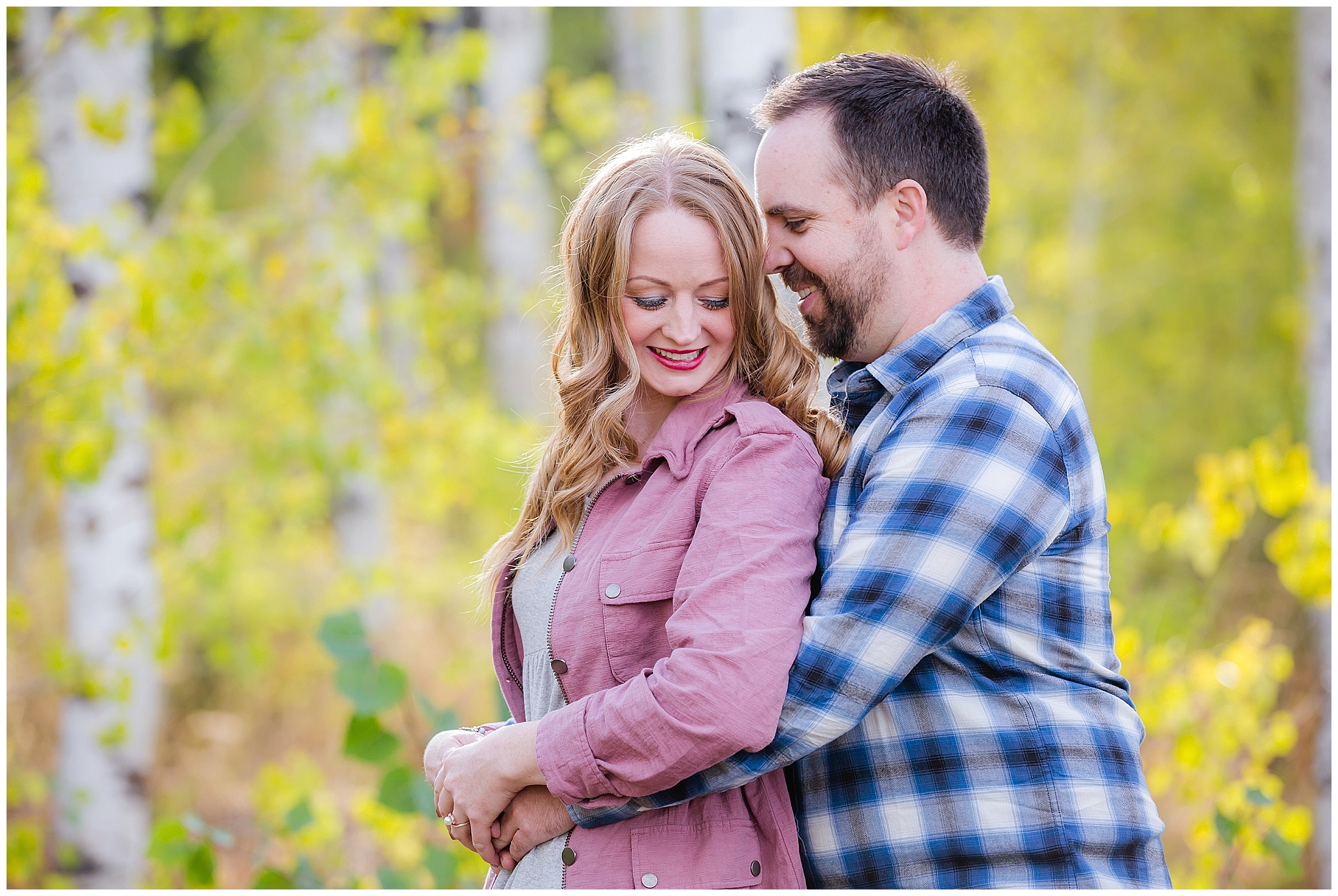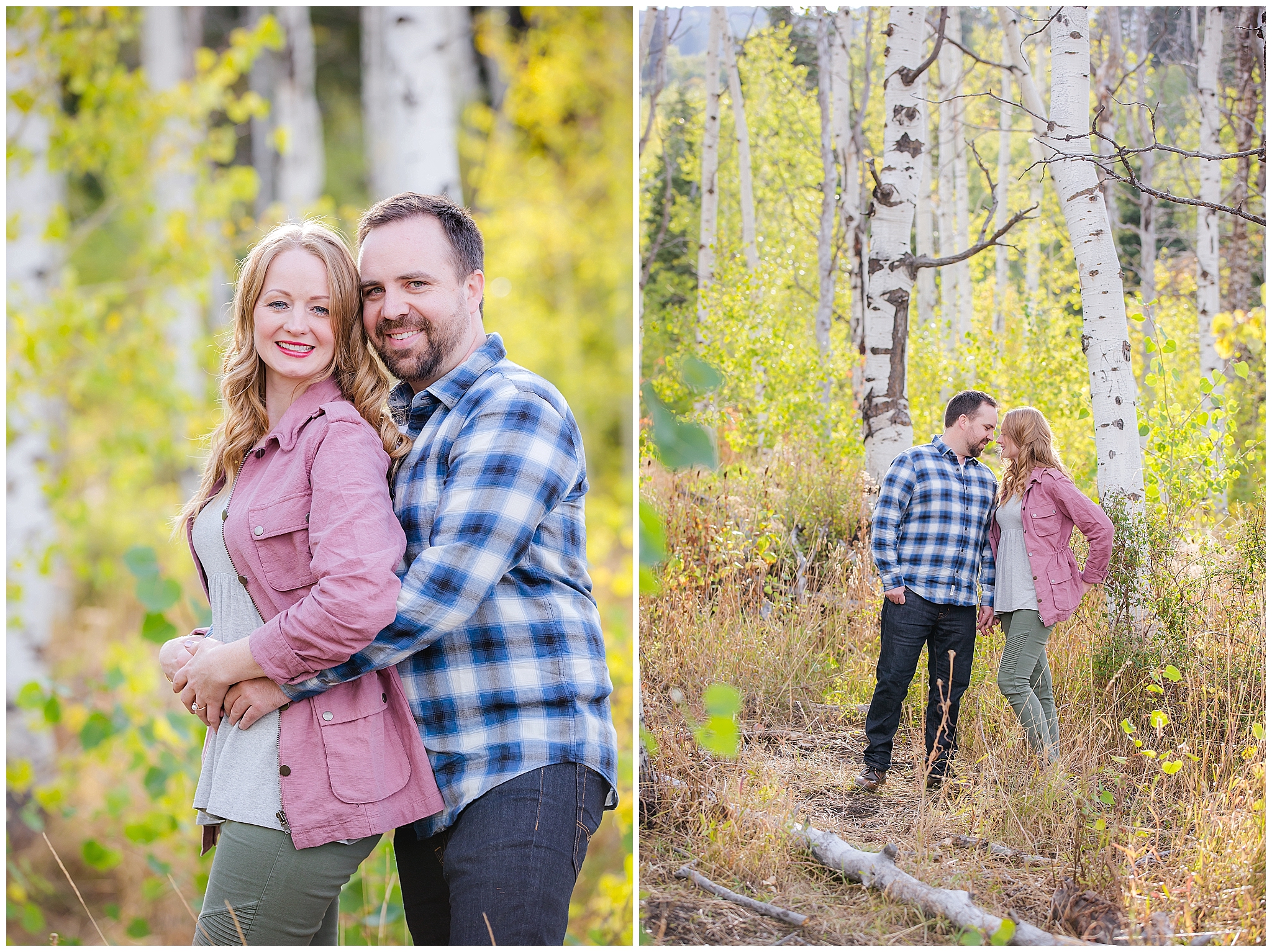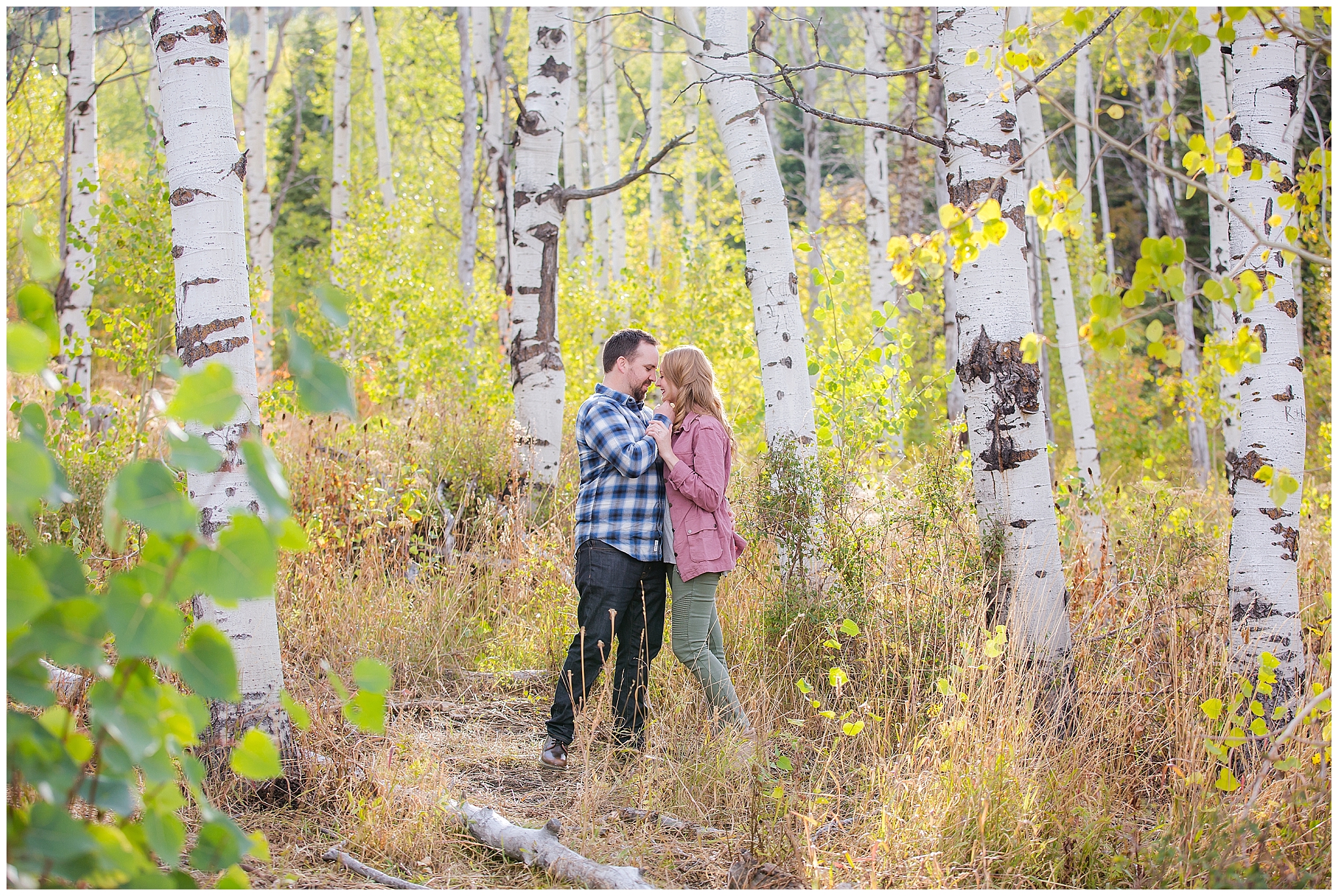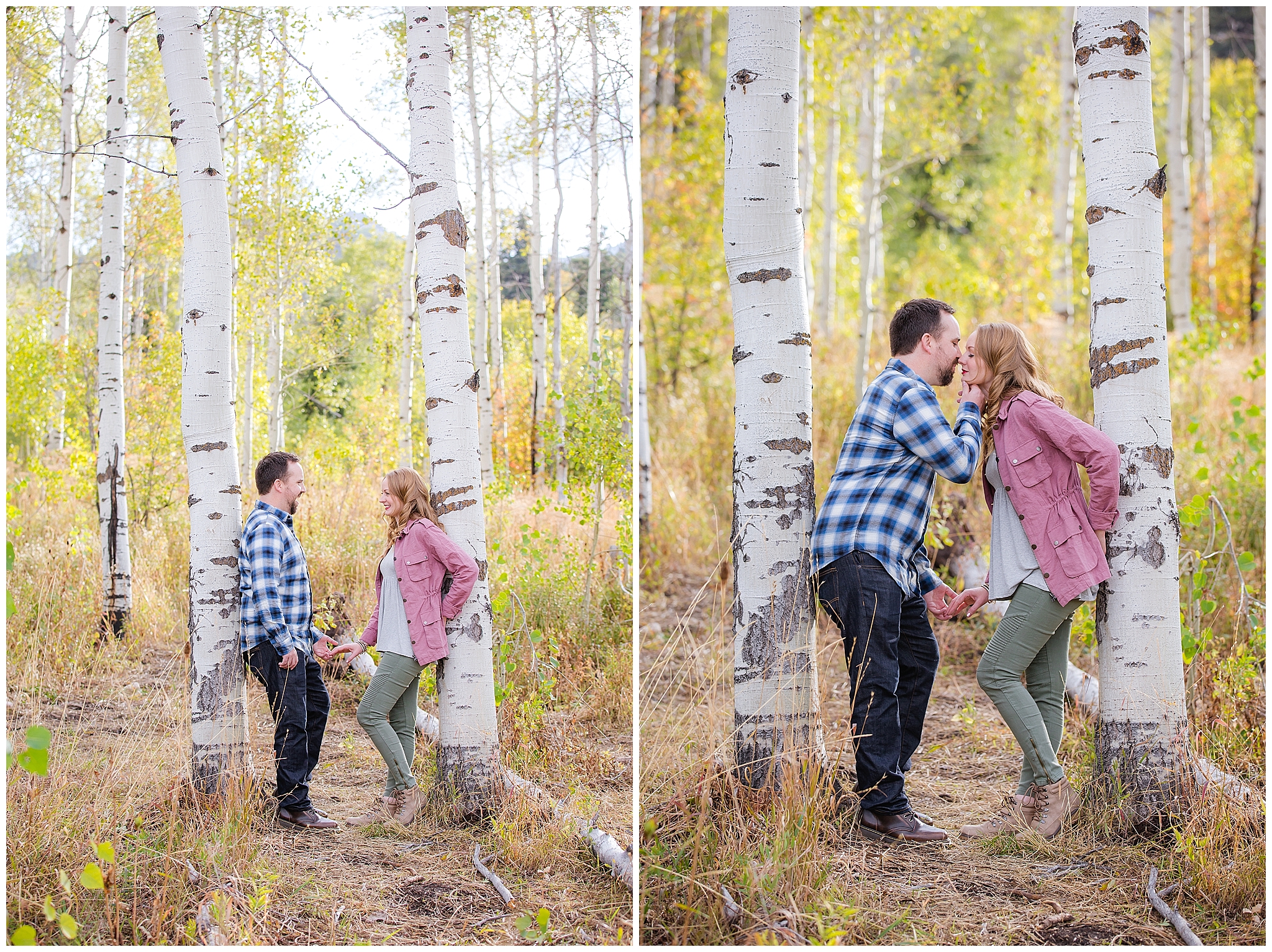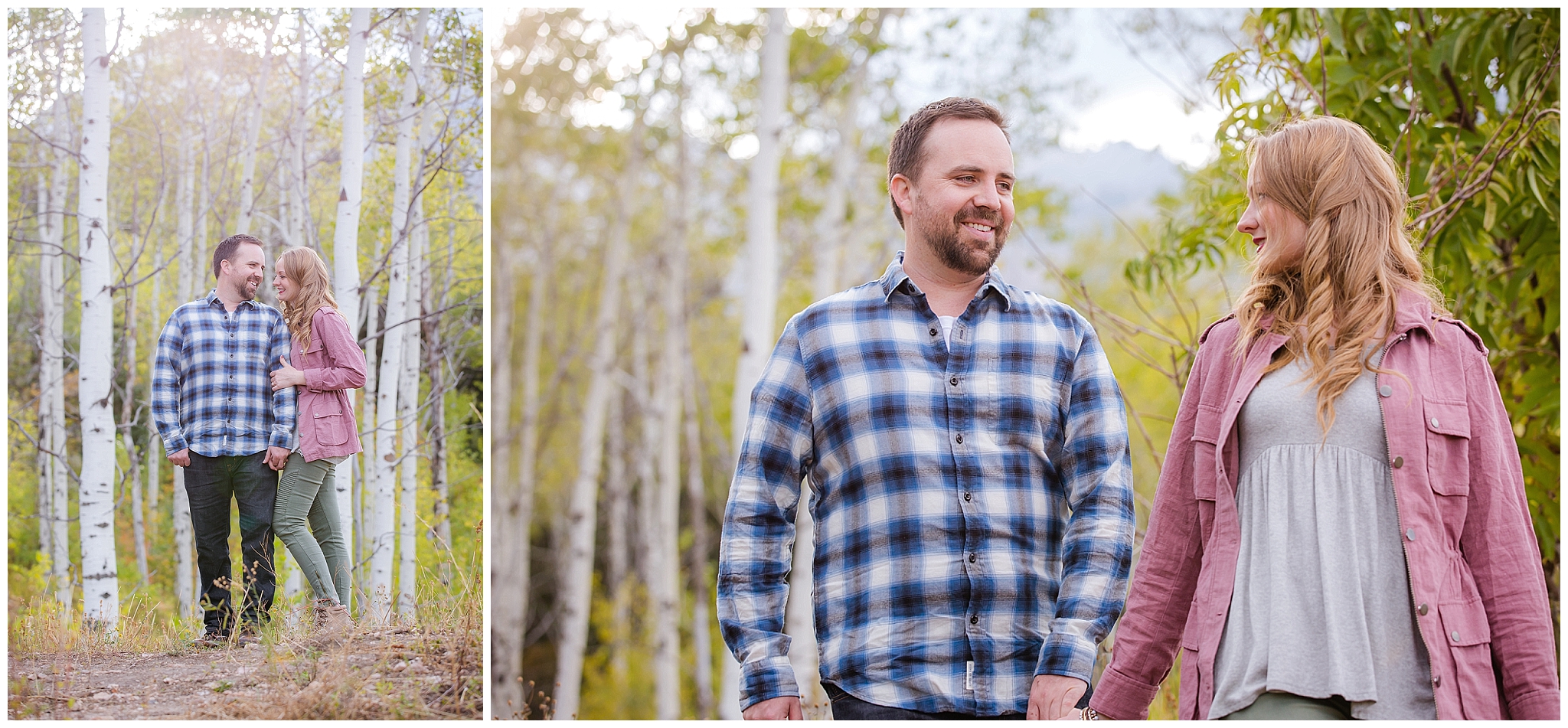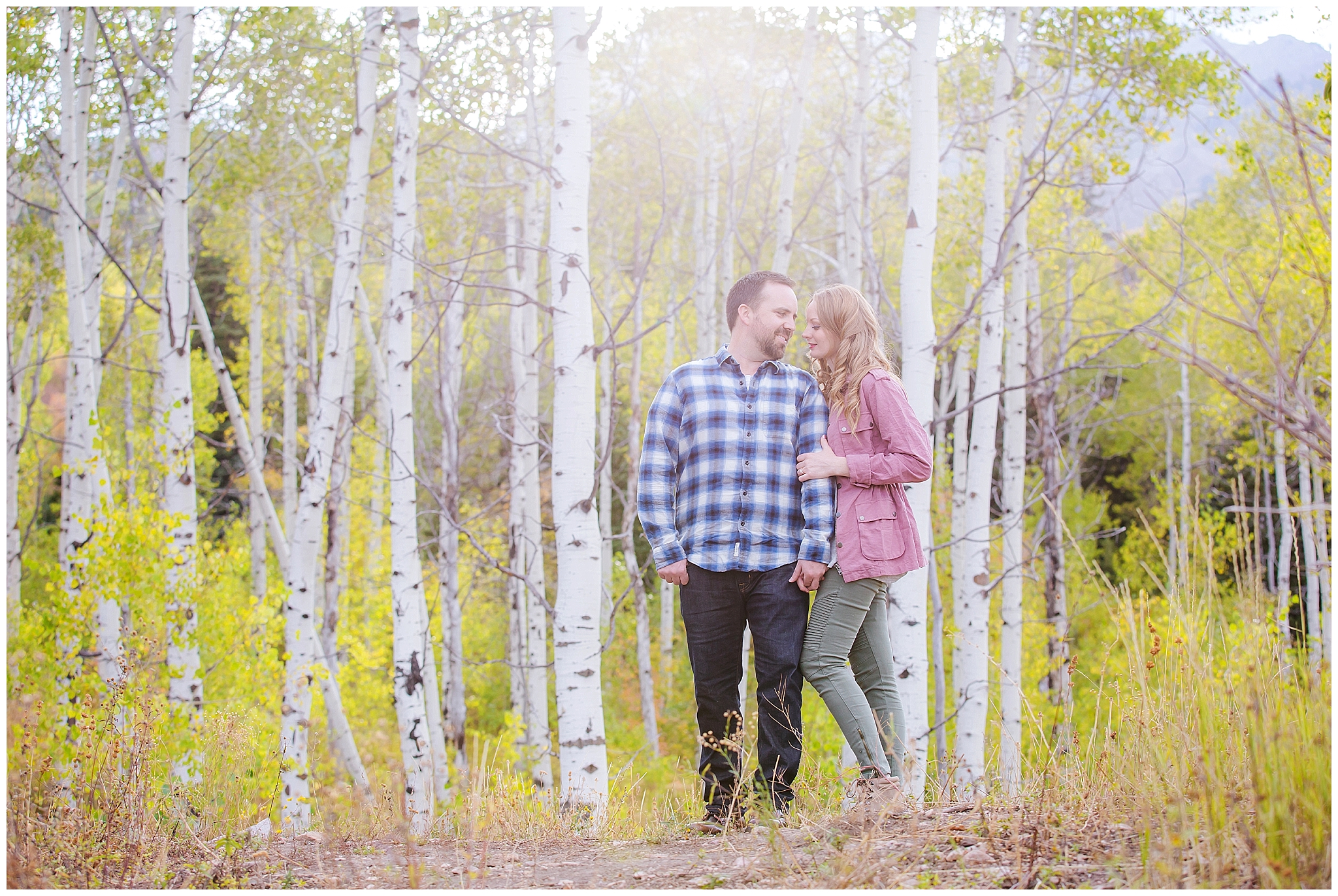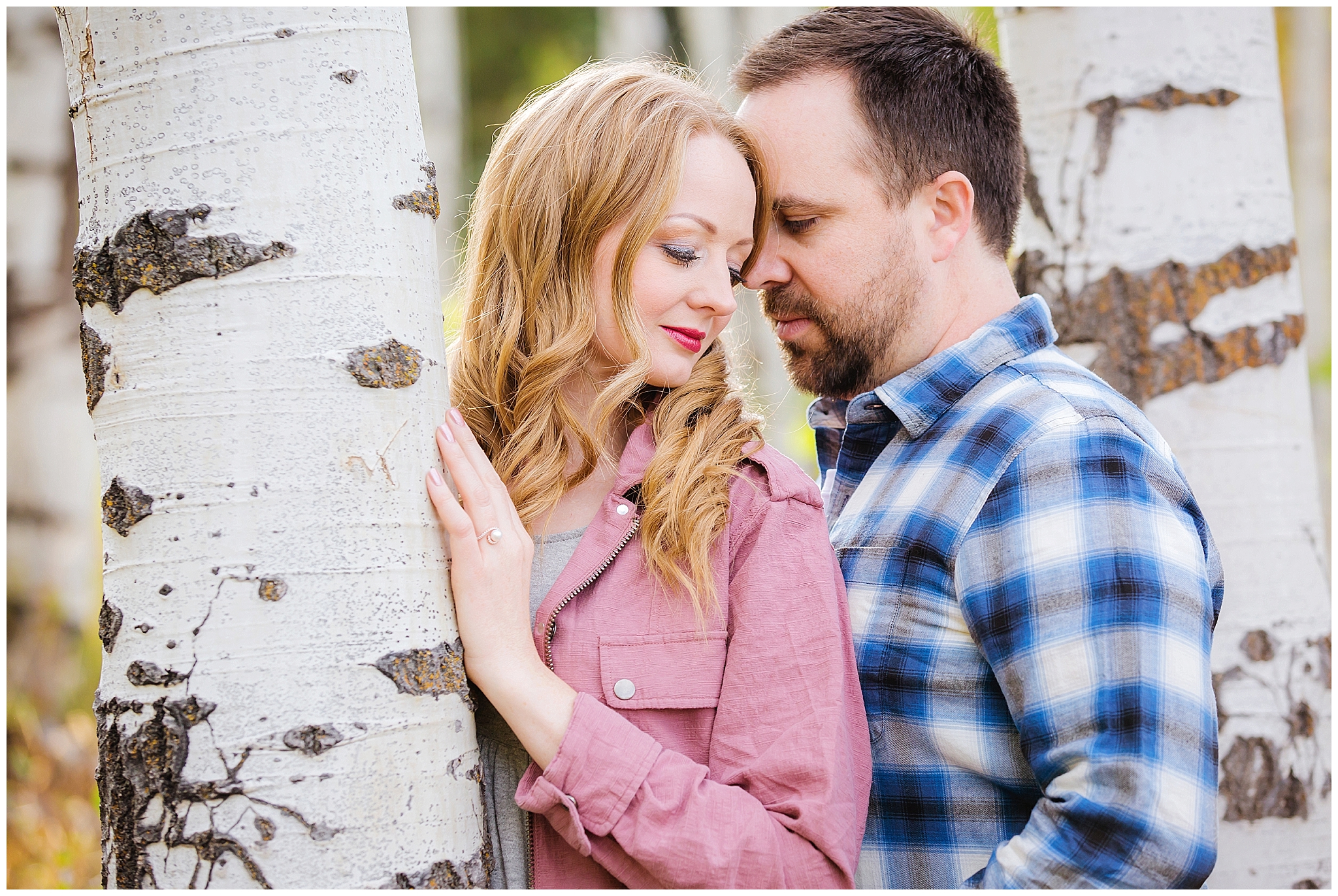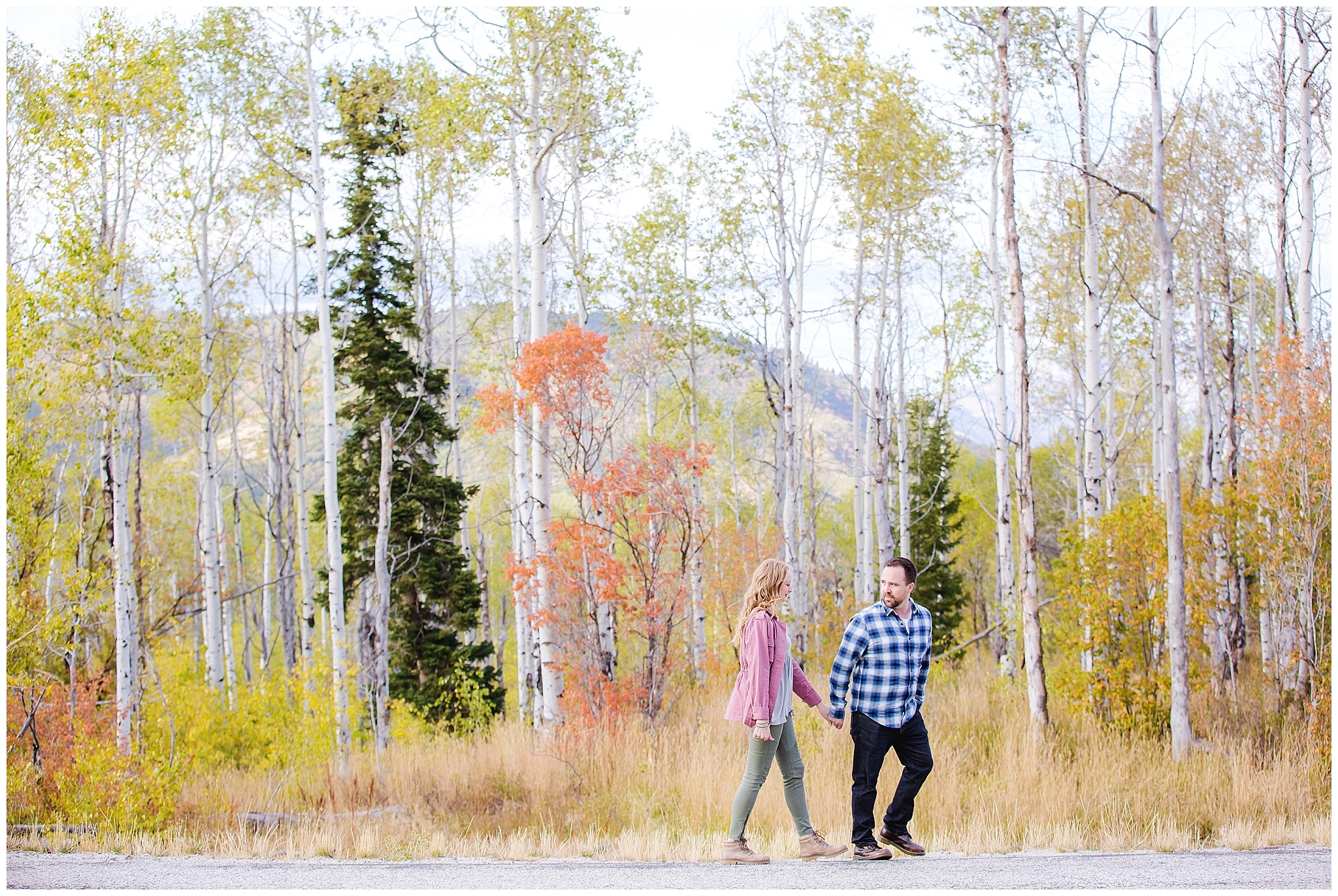 Then we headed down the mountain to one of my favorite spots for some more pictures.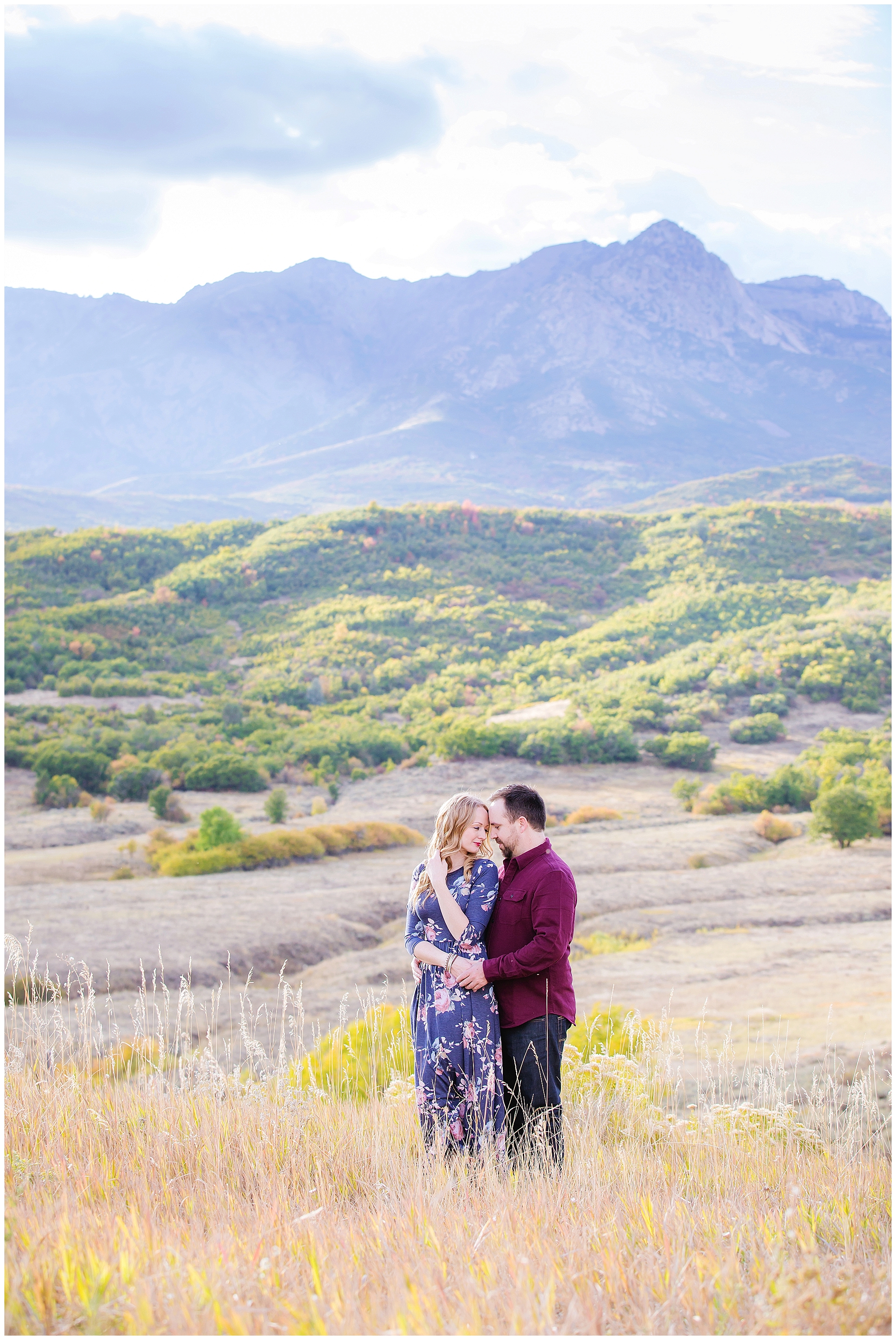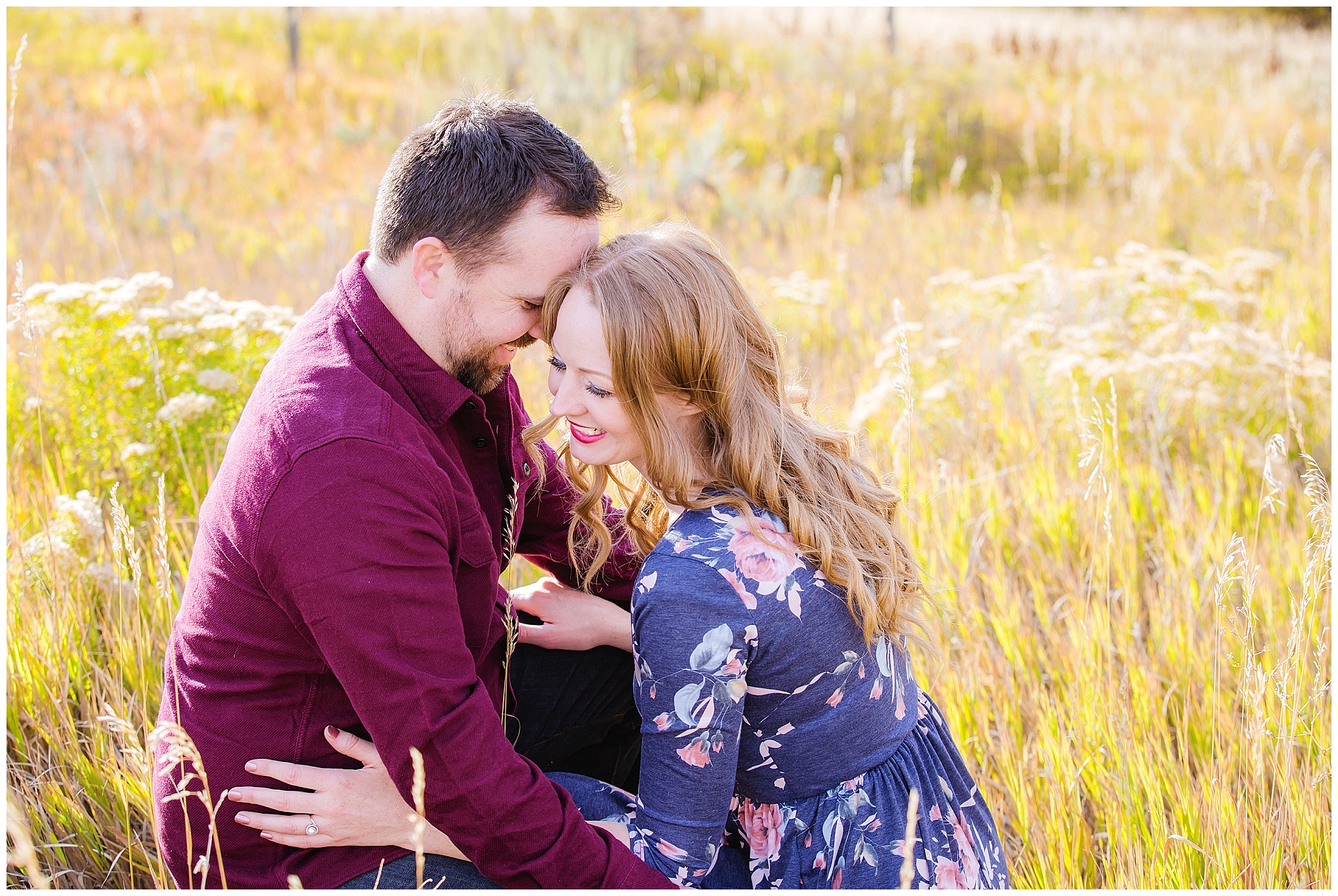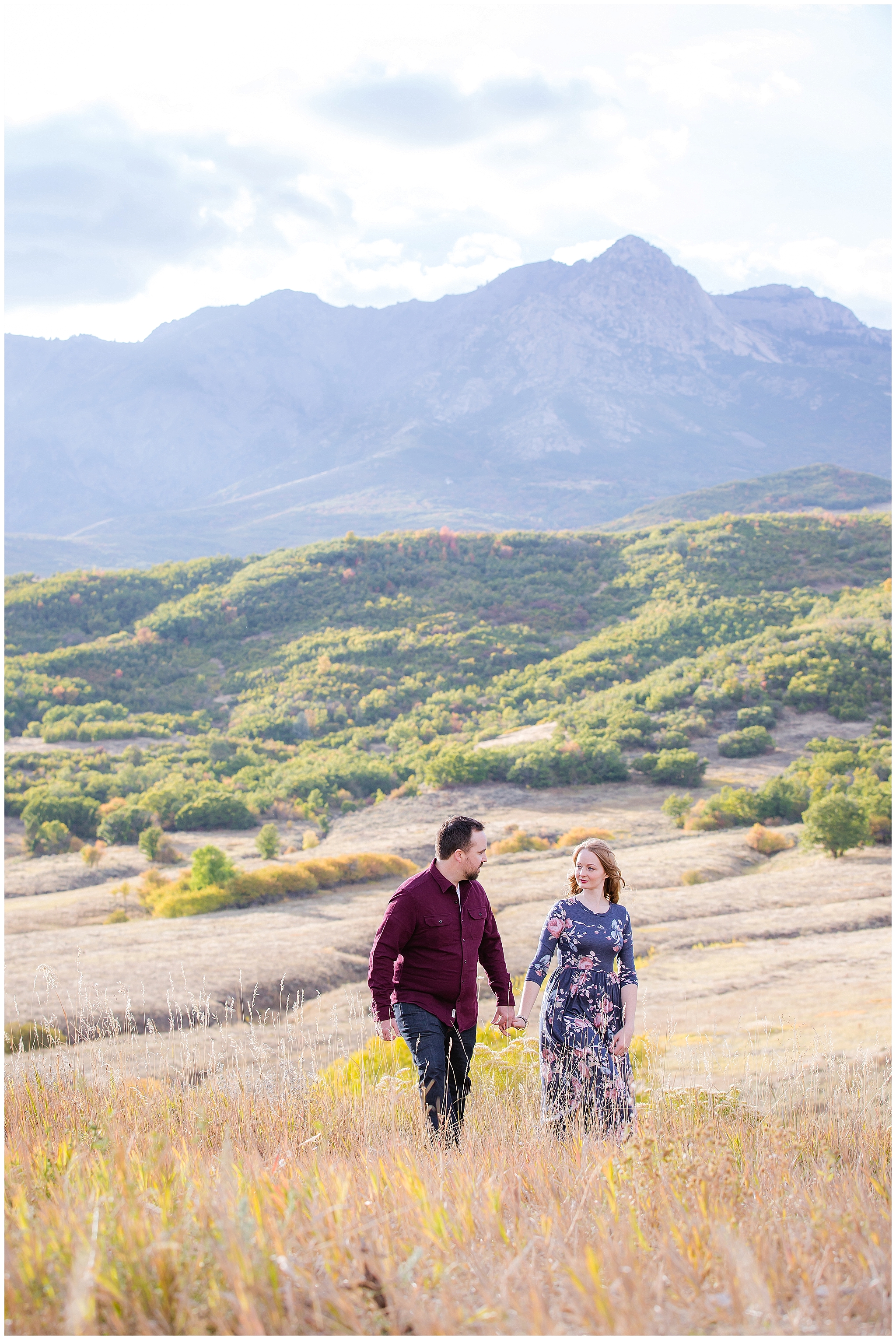 Joe got out his guitar and started to play some Bush and I about died.  If you know me, you know that was a very good choice ;D  I mean have you heard Alien?!?!  Amazing.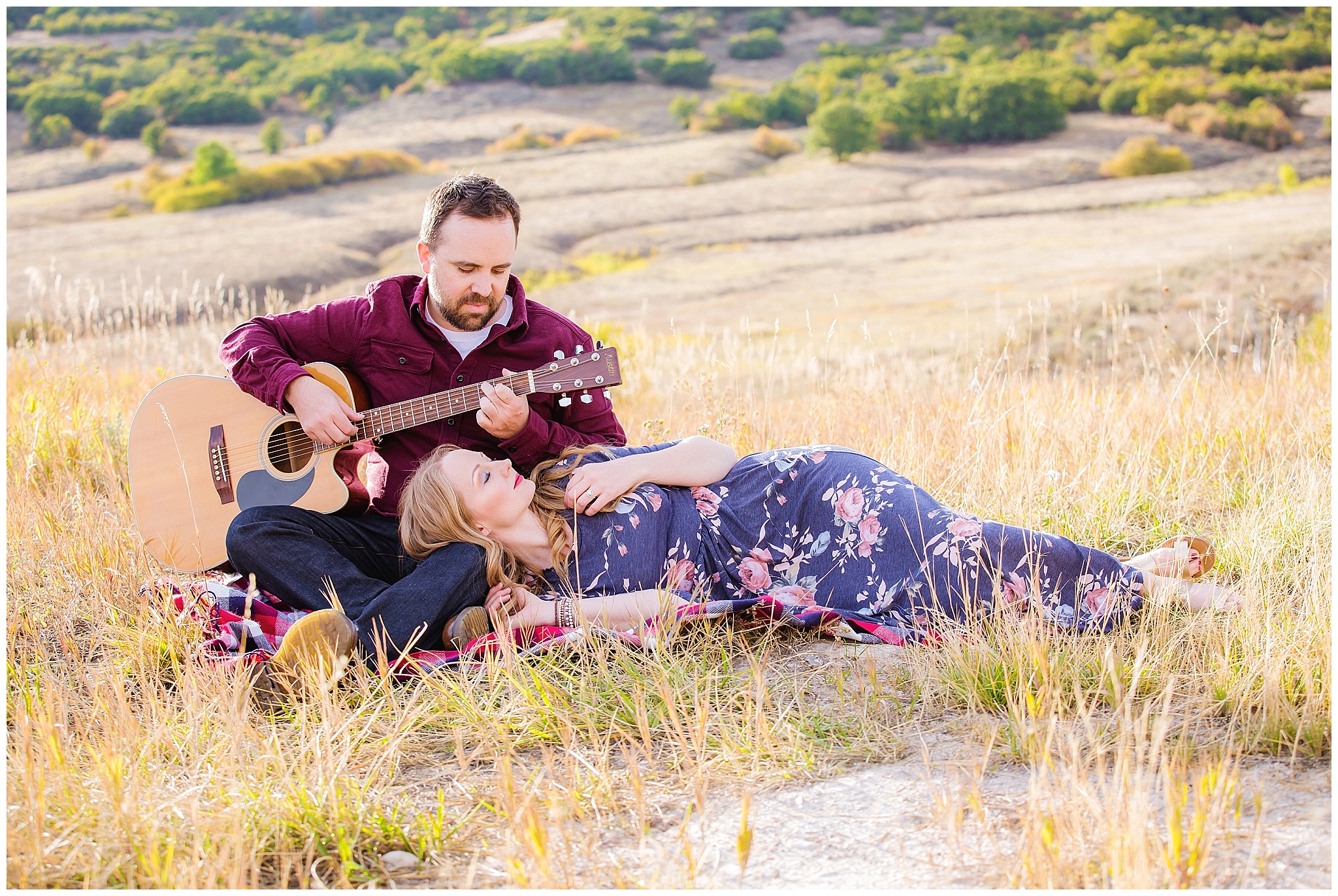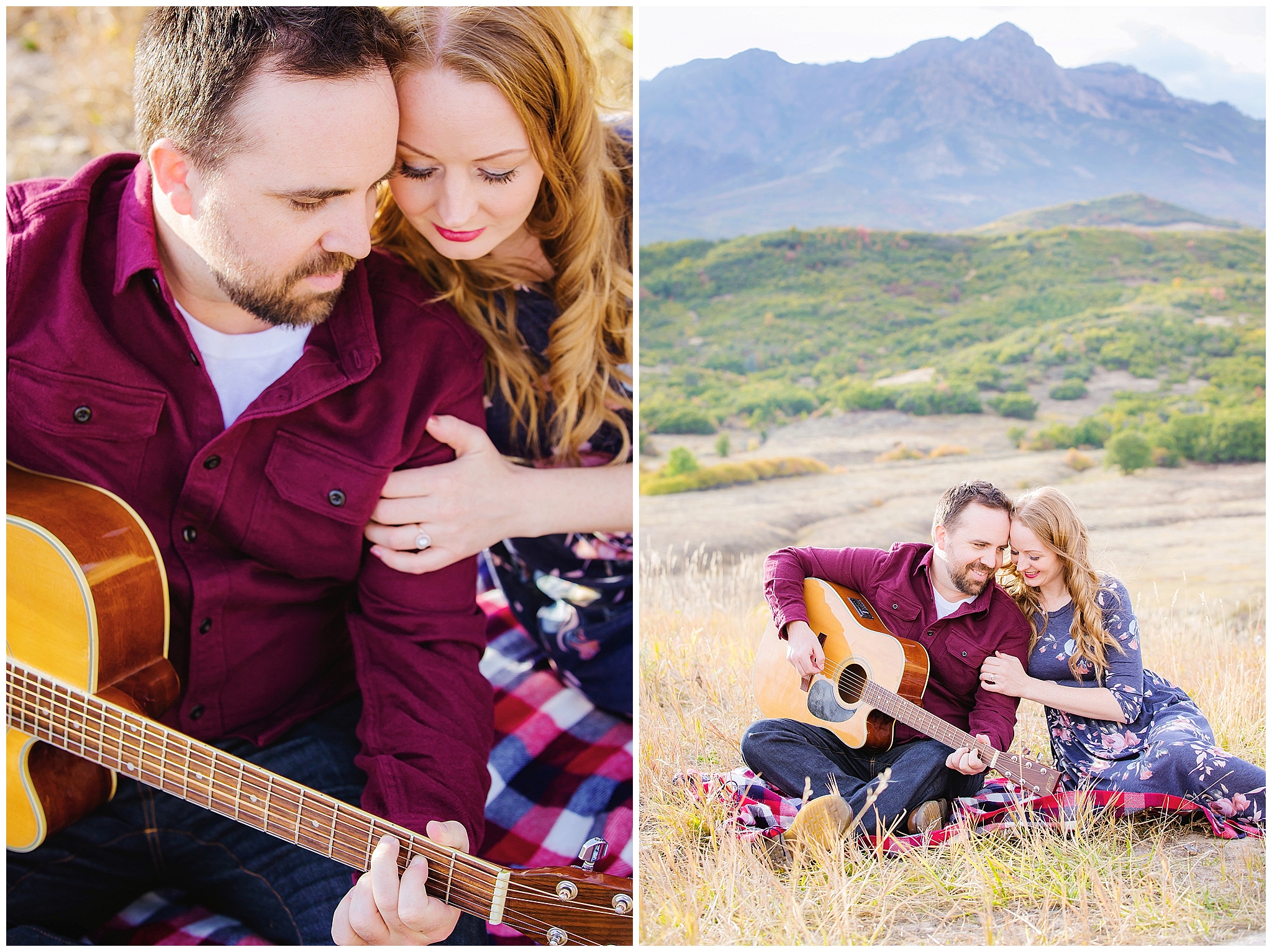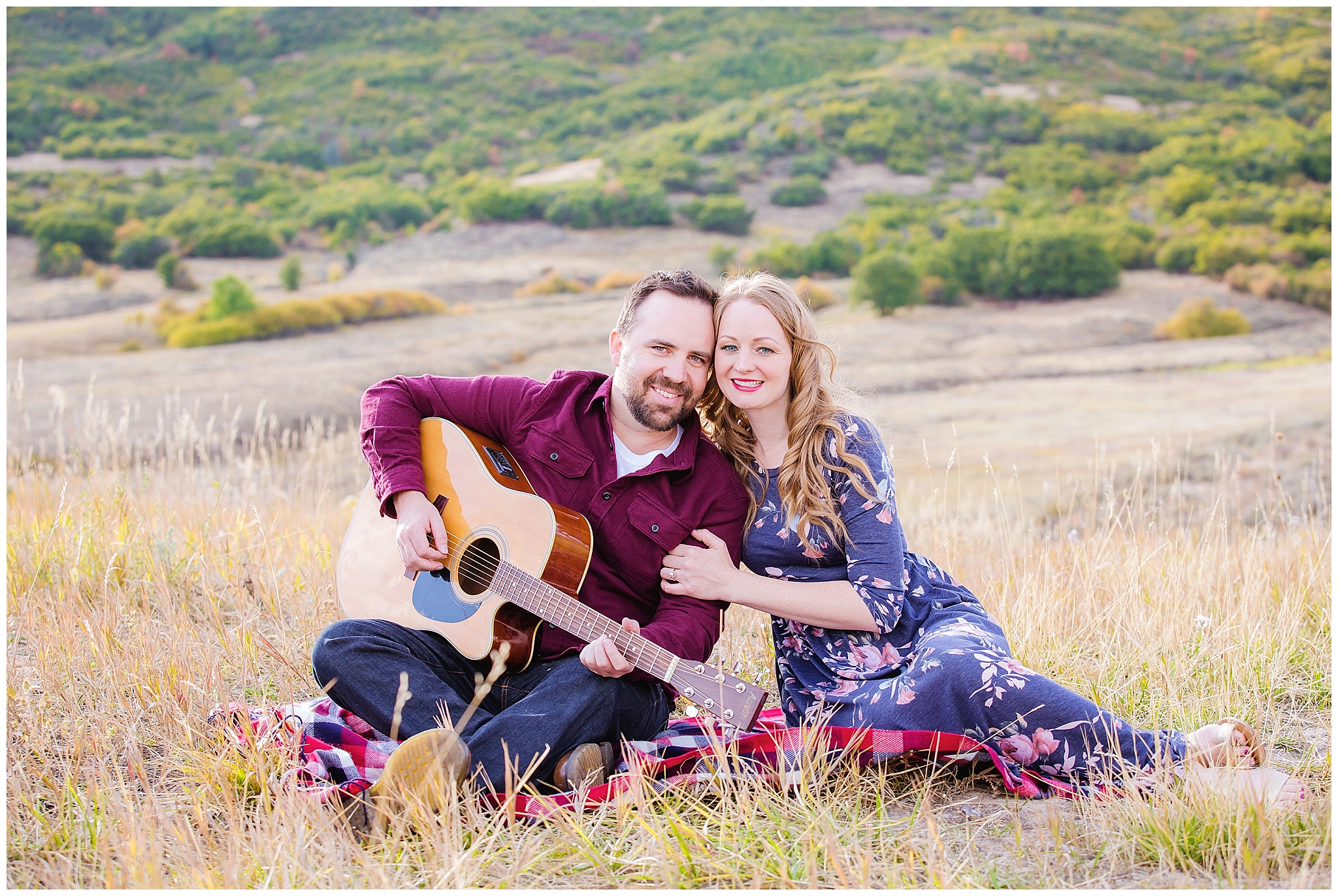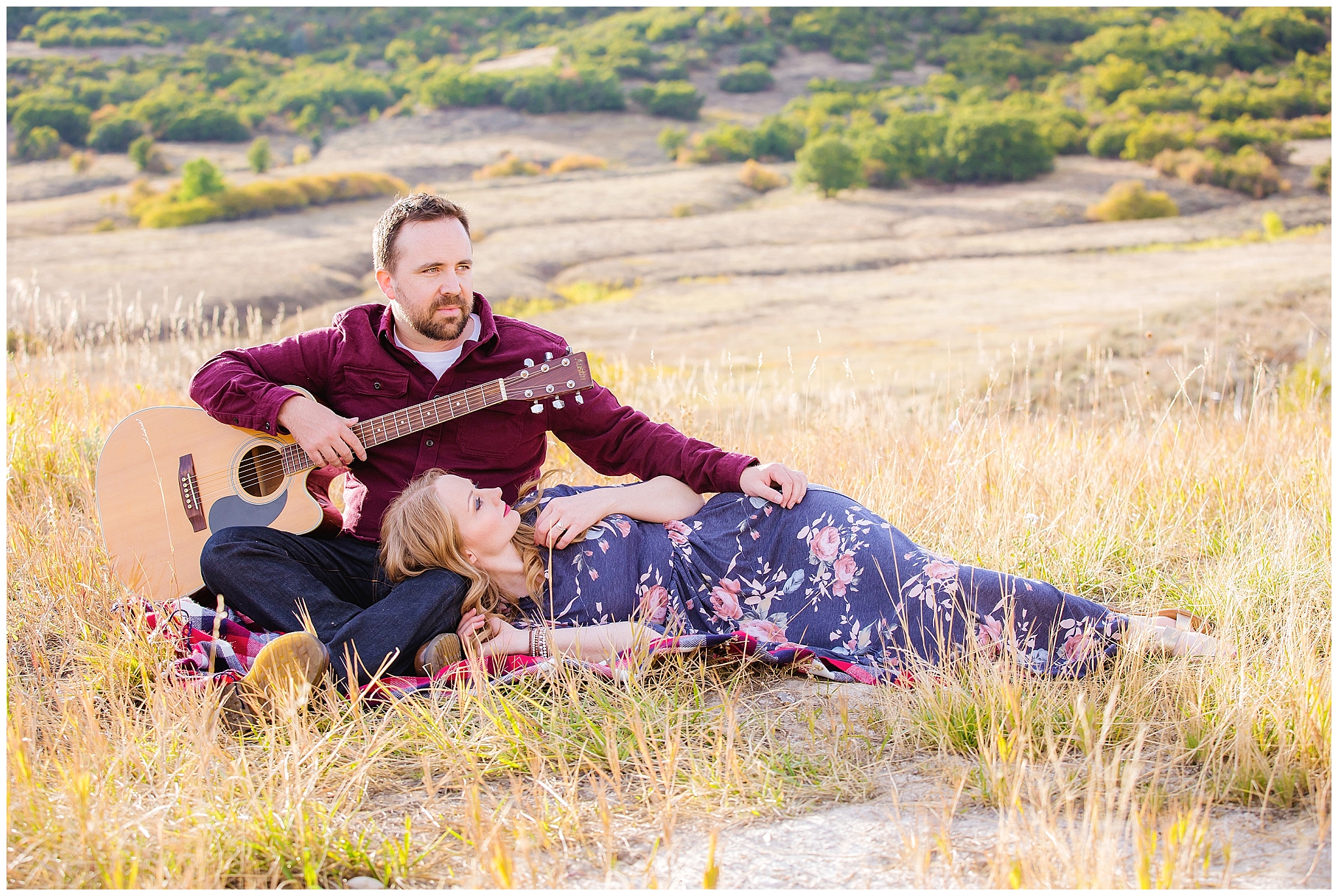 It was getting chilly so good thing they had a cute blanket to snuggle in.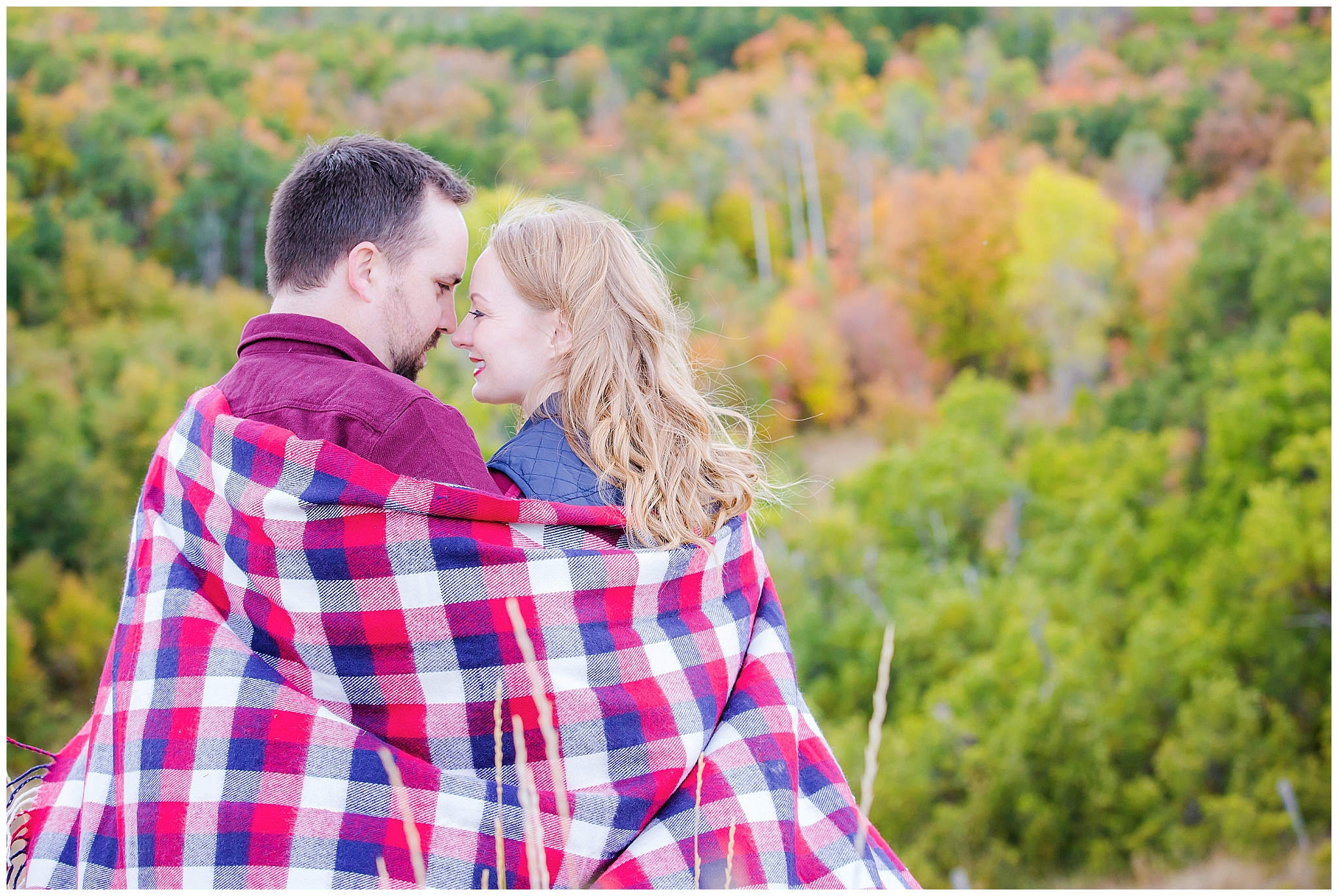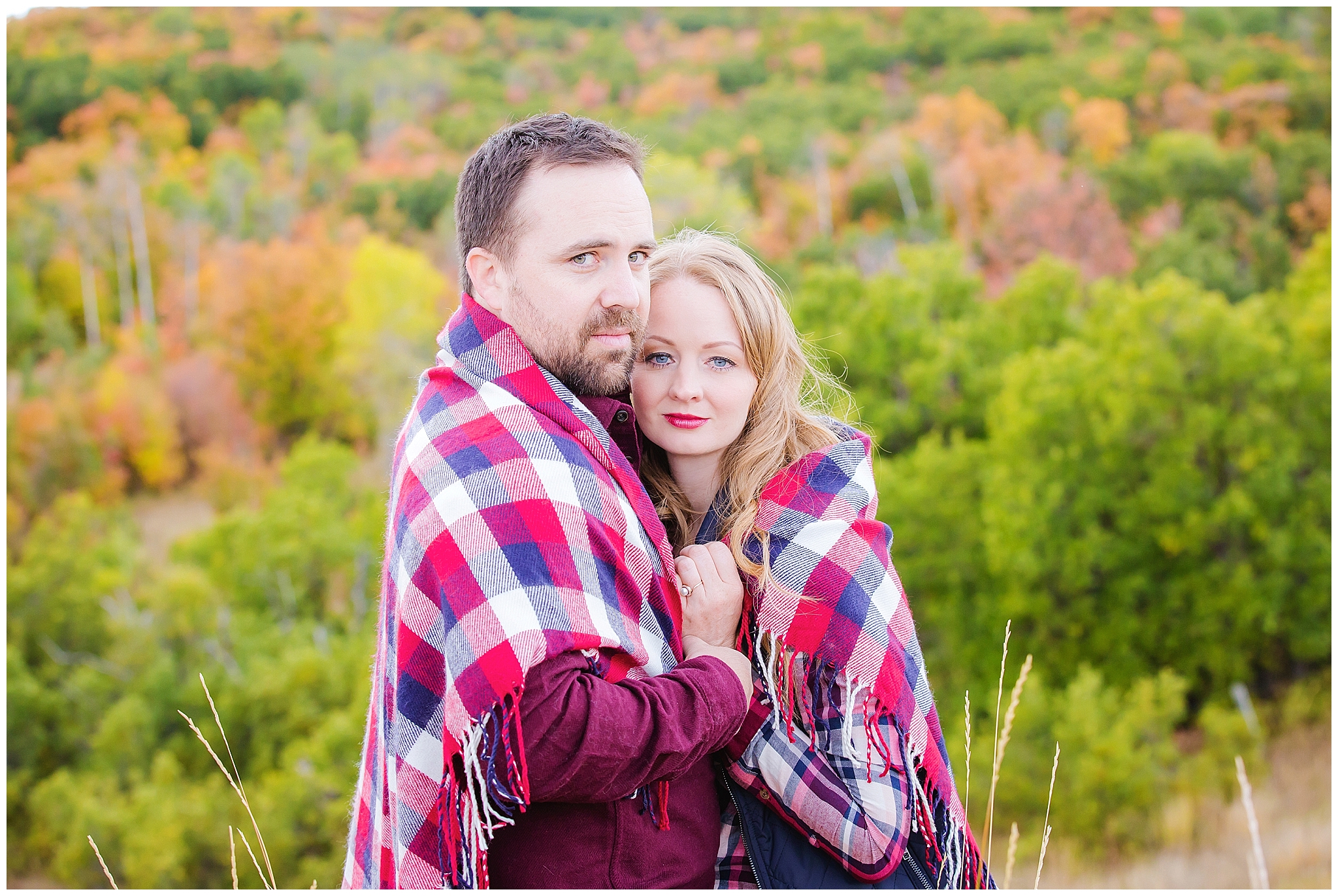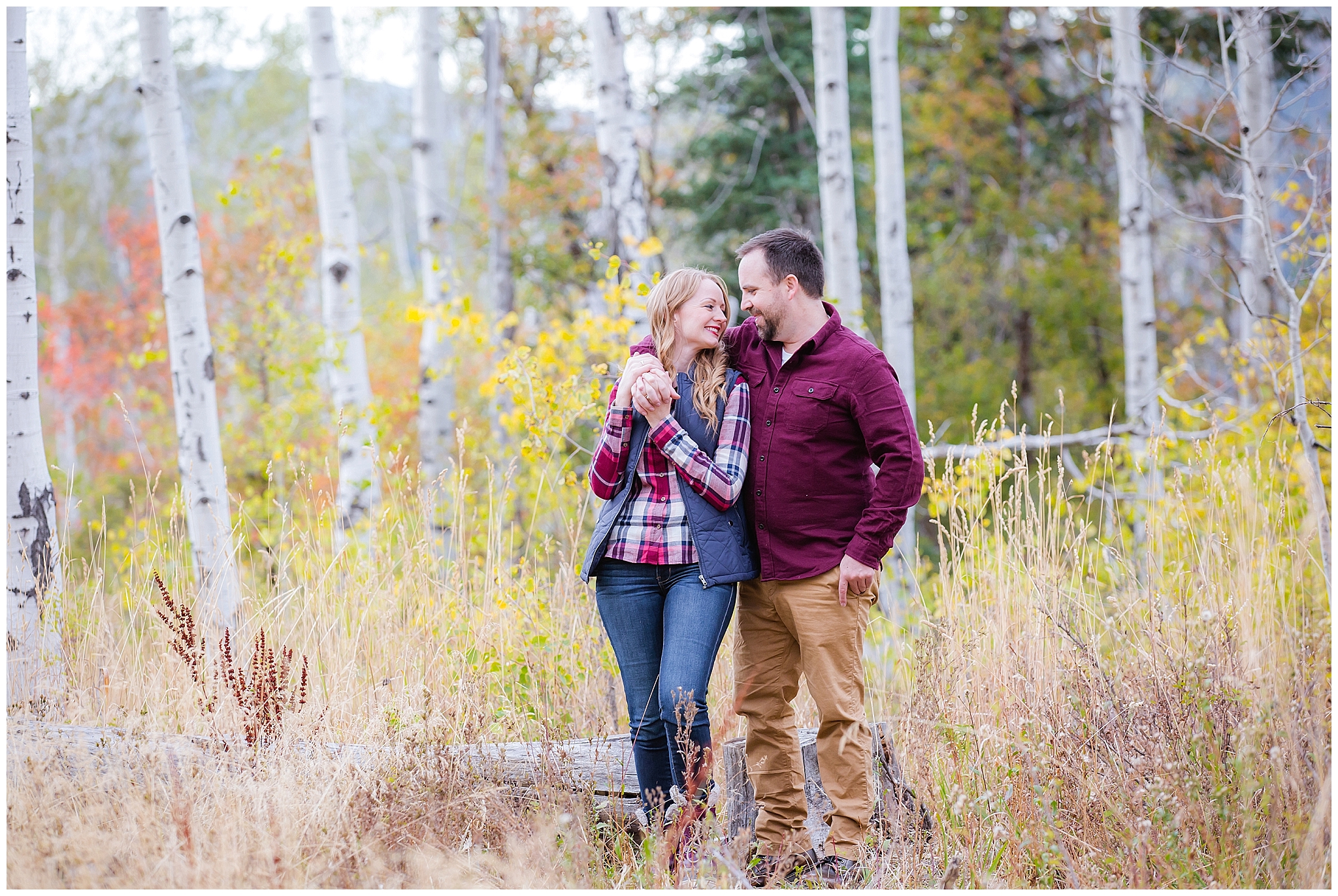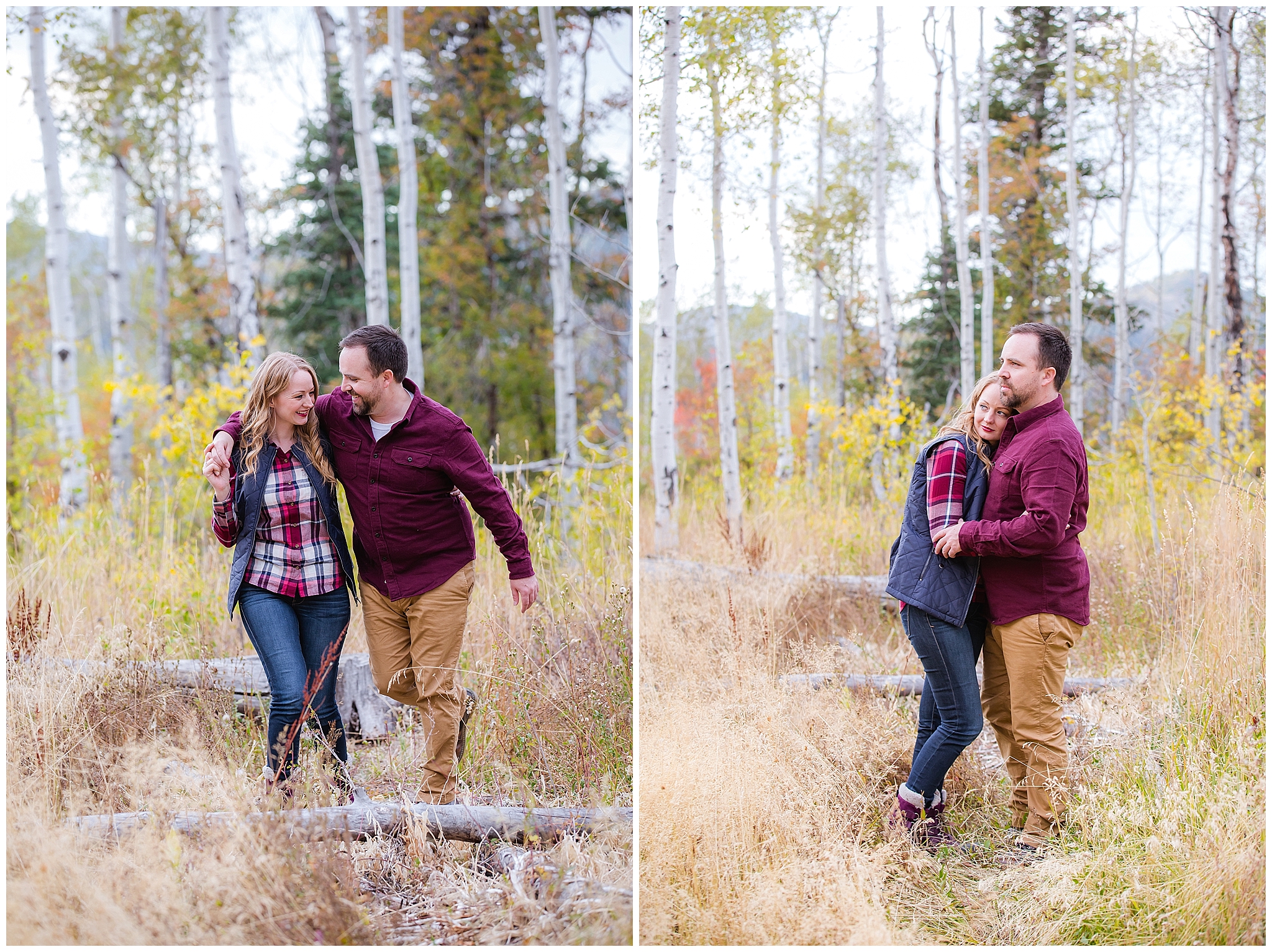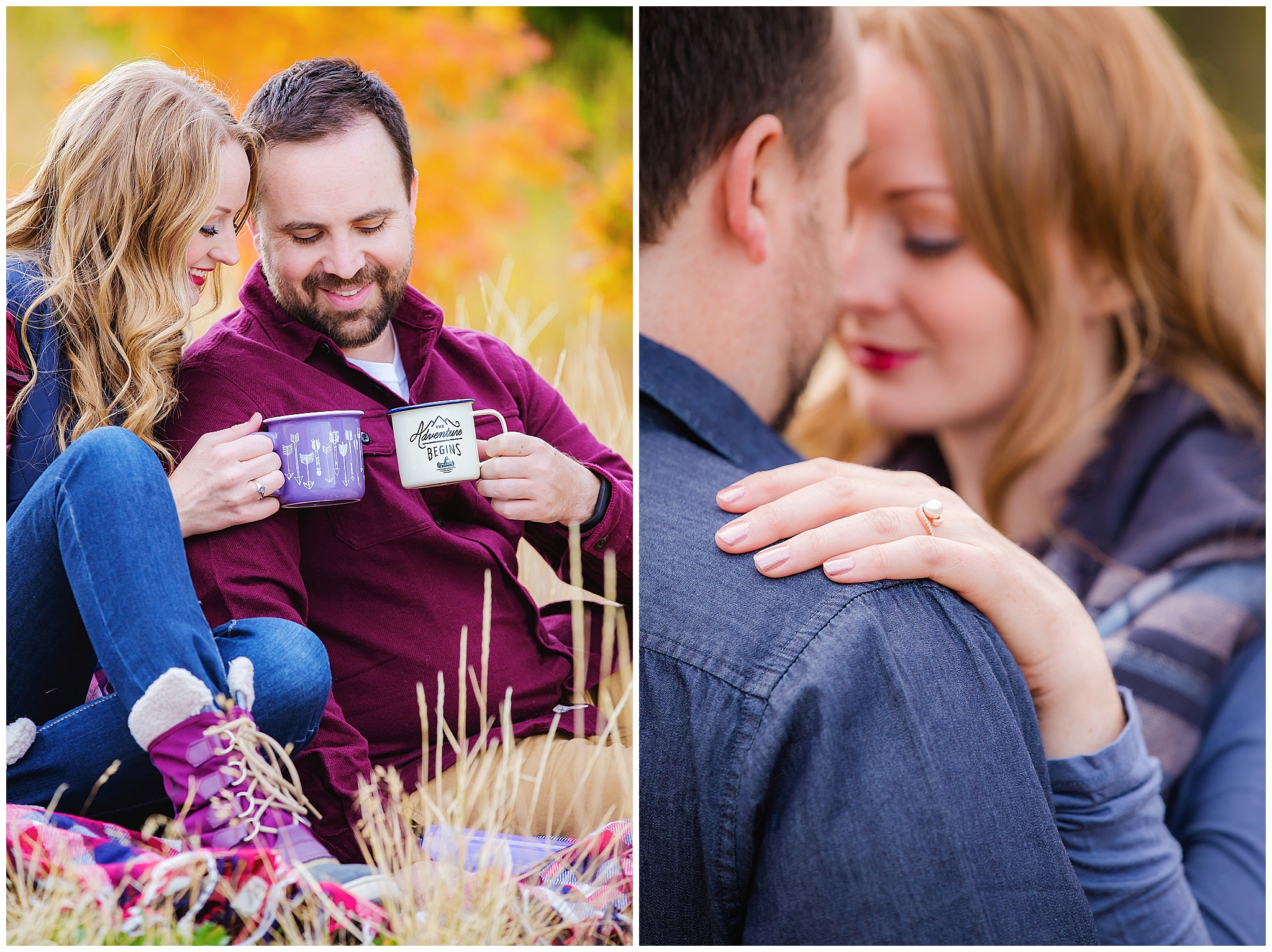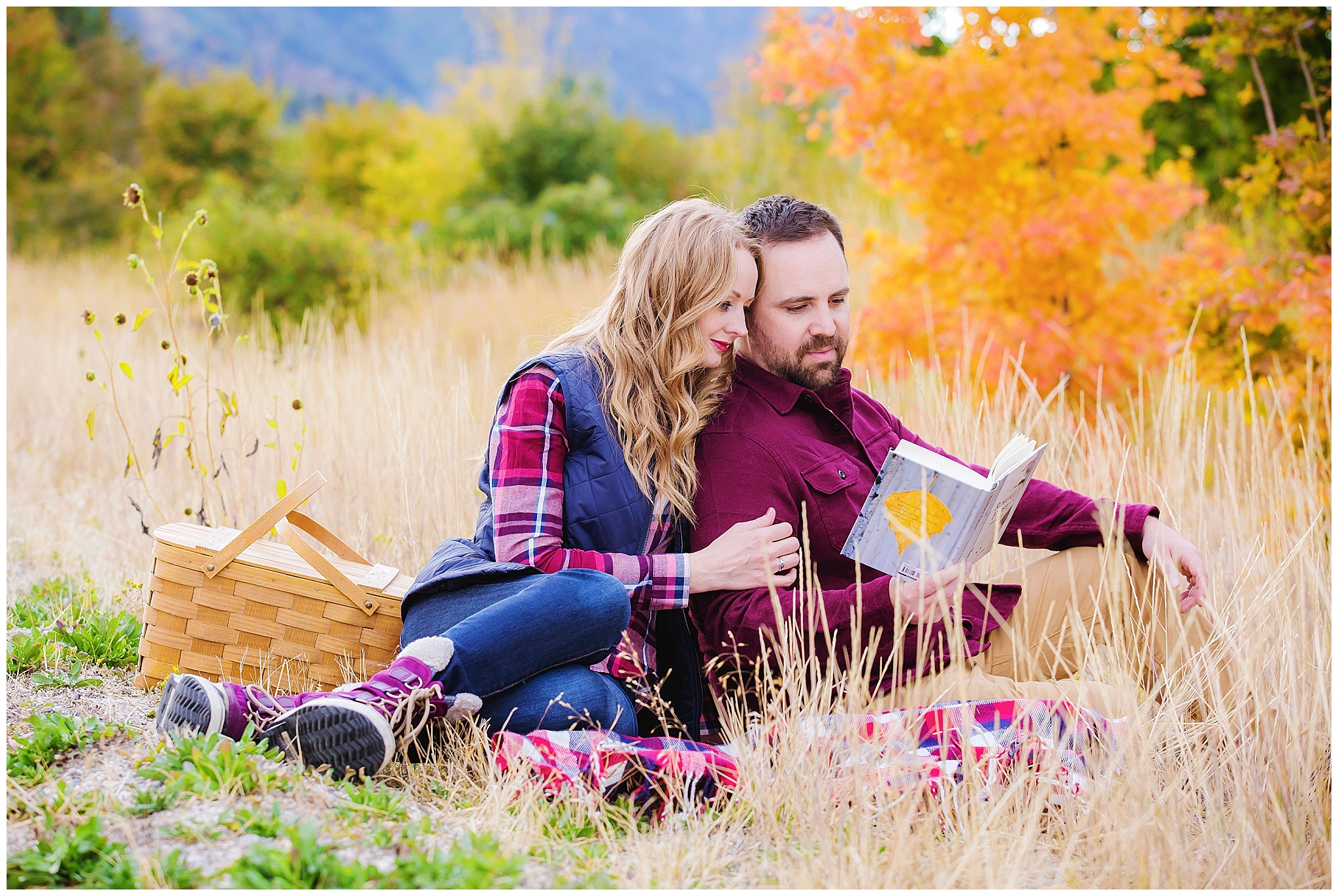 Katie is a girl after my own heart-she loves Jane Austen probably even more than I do!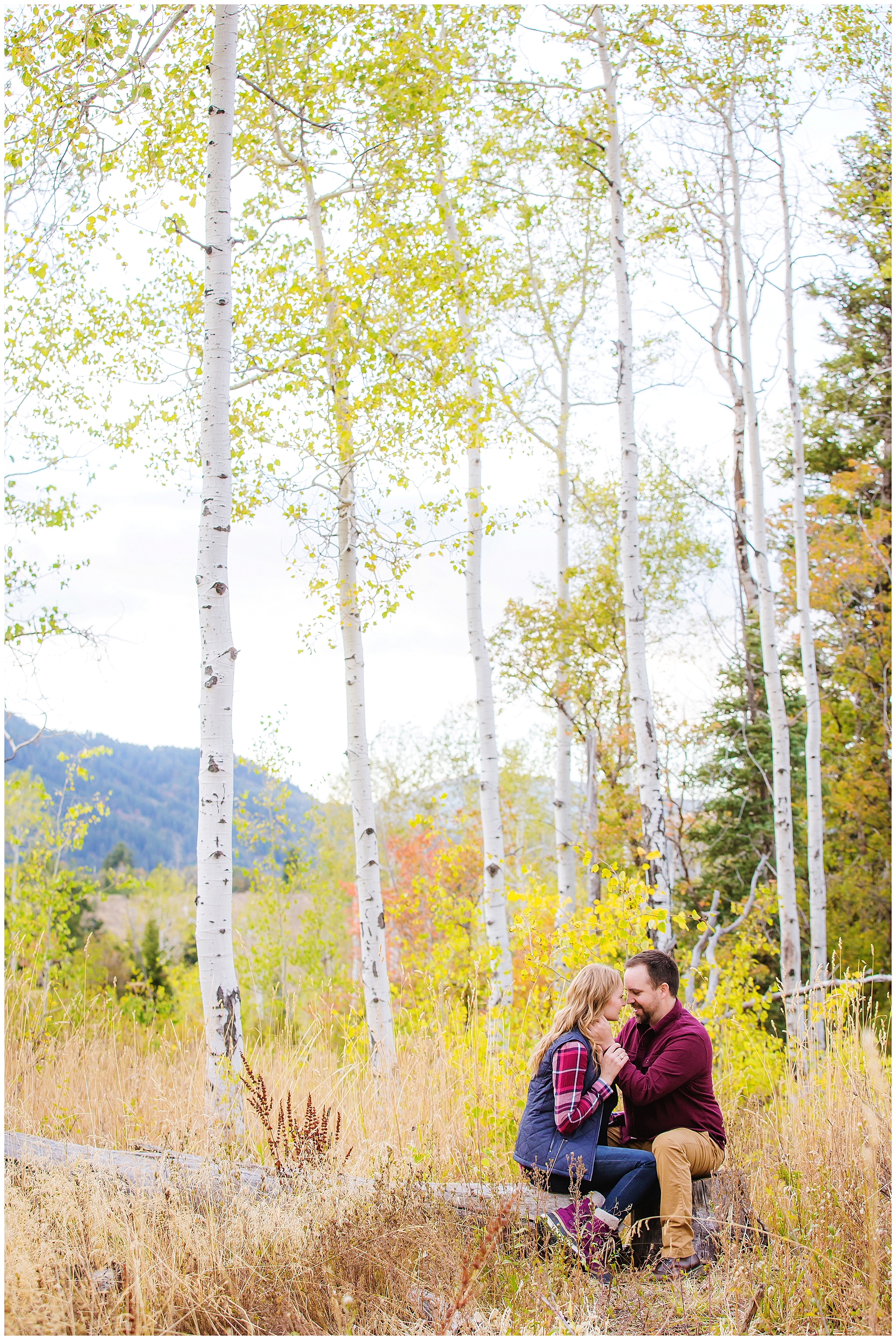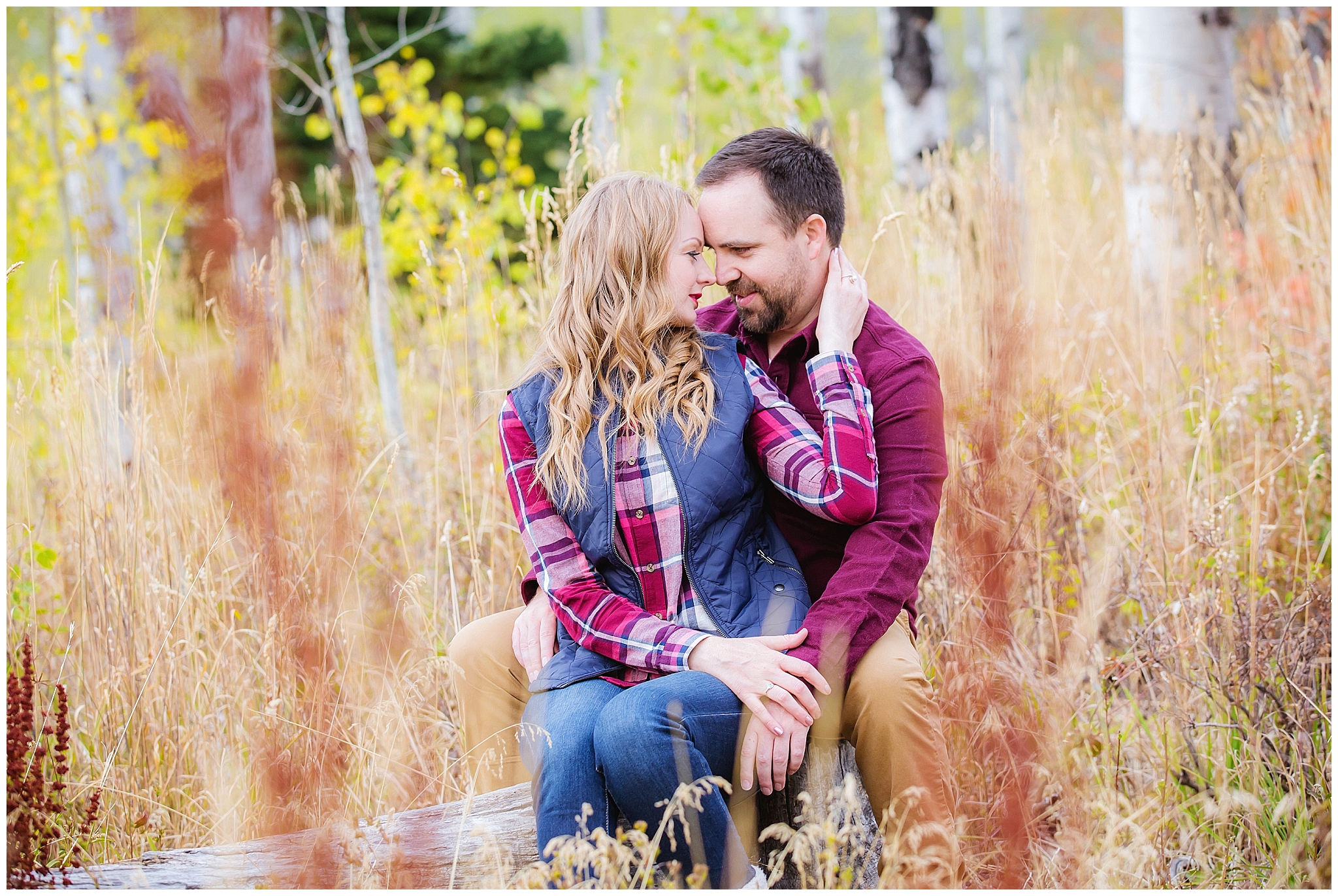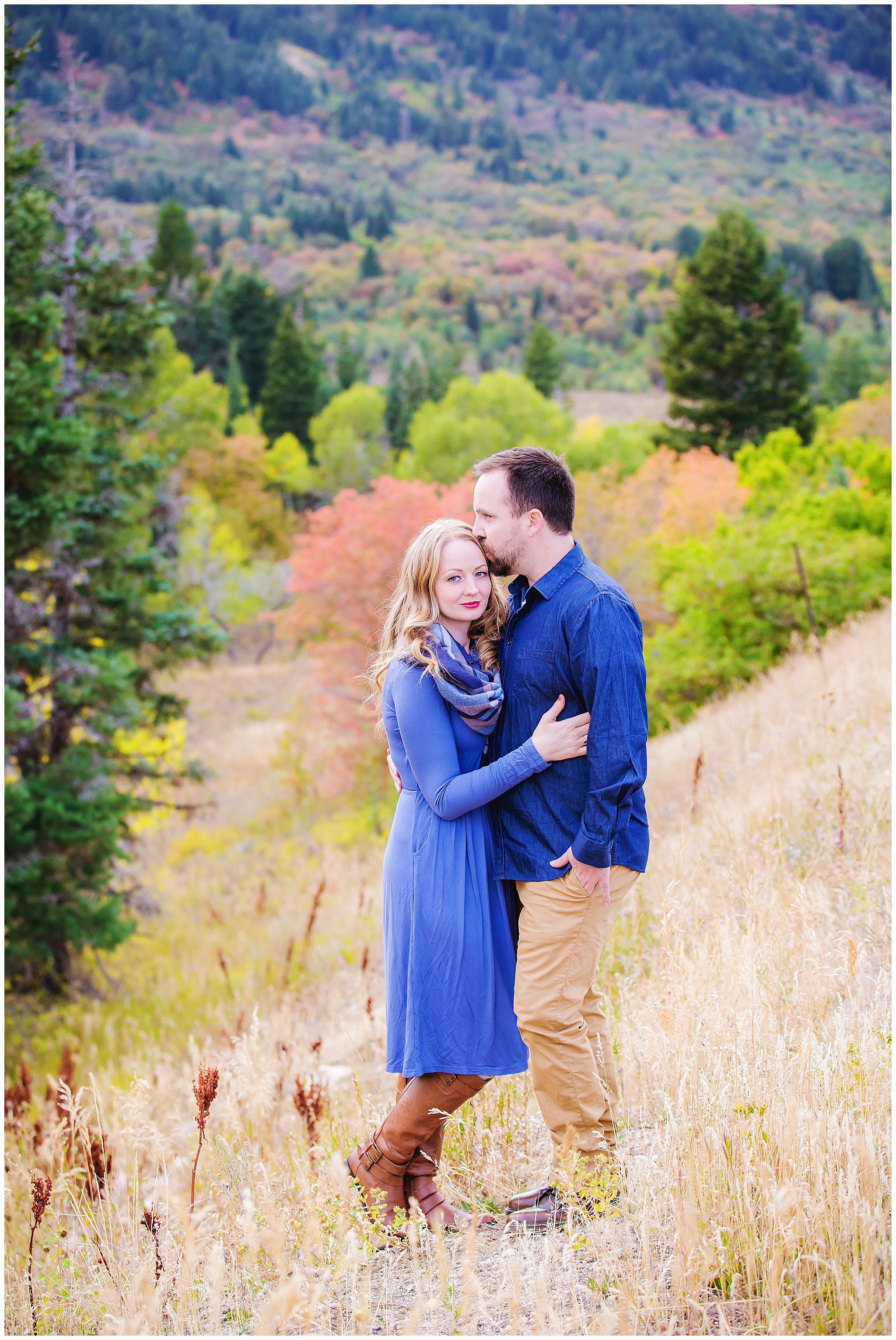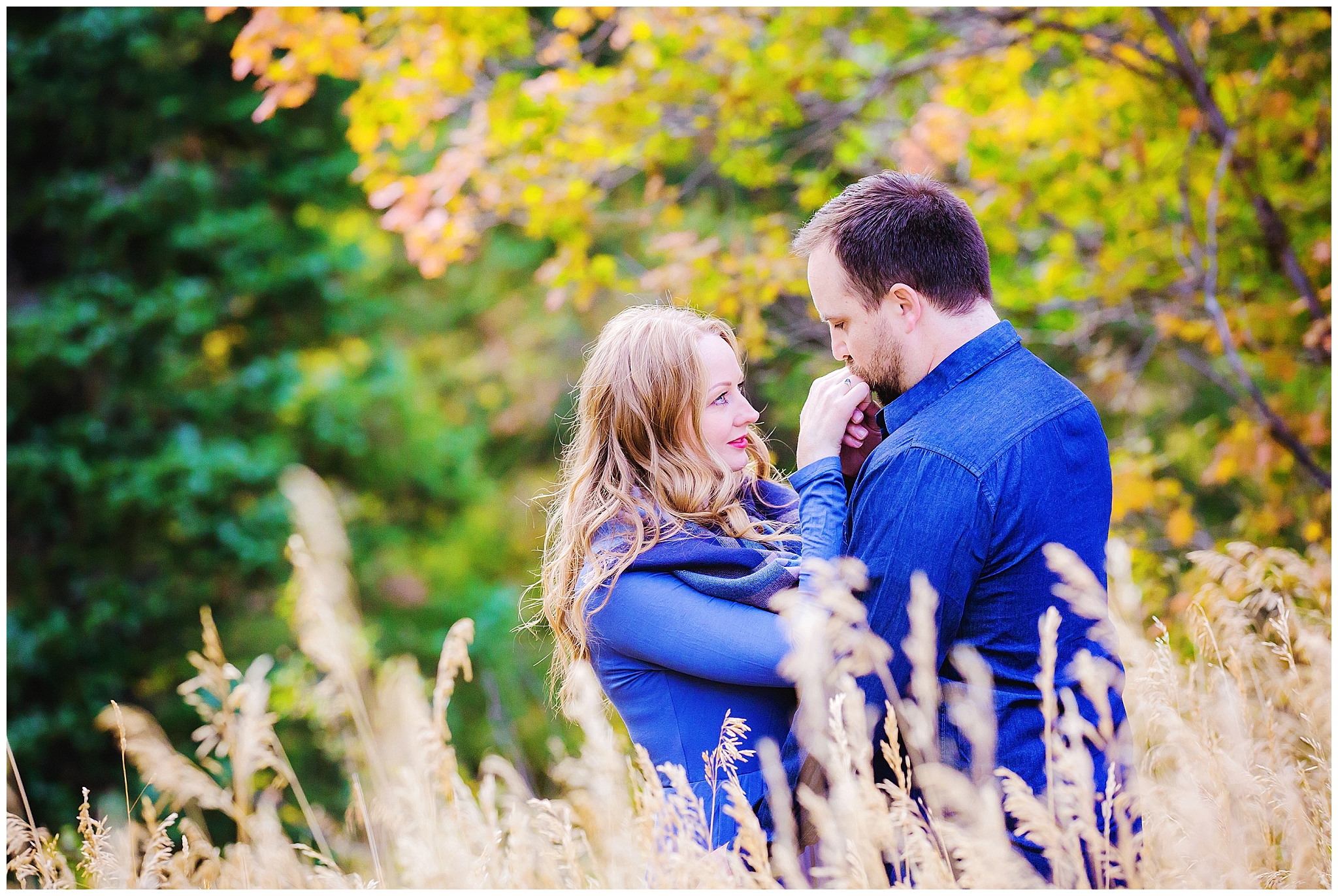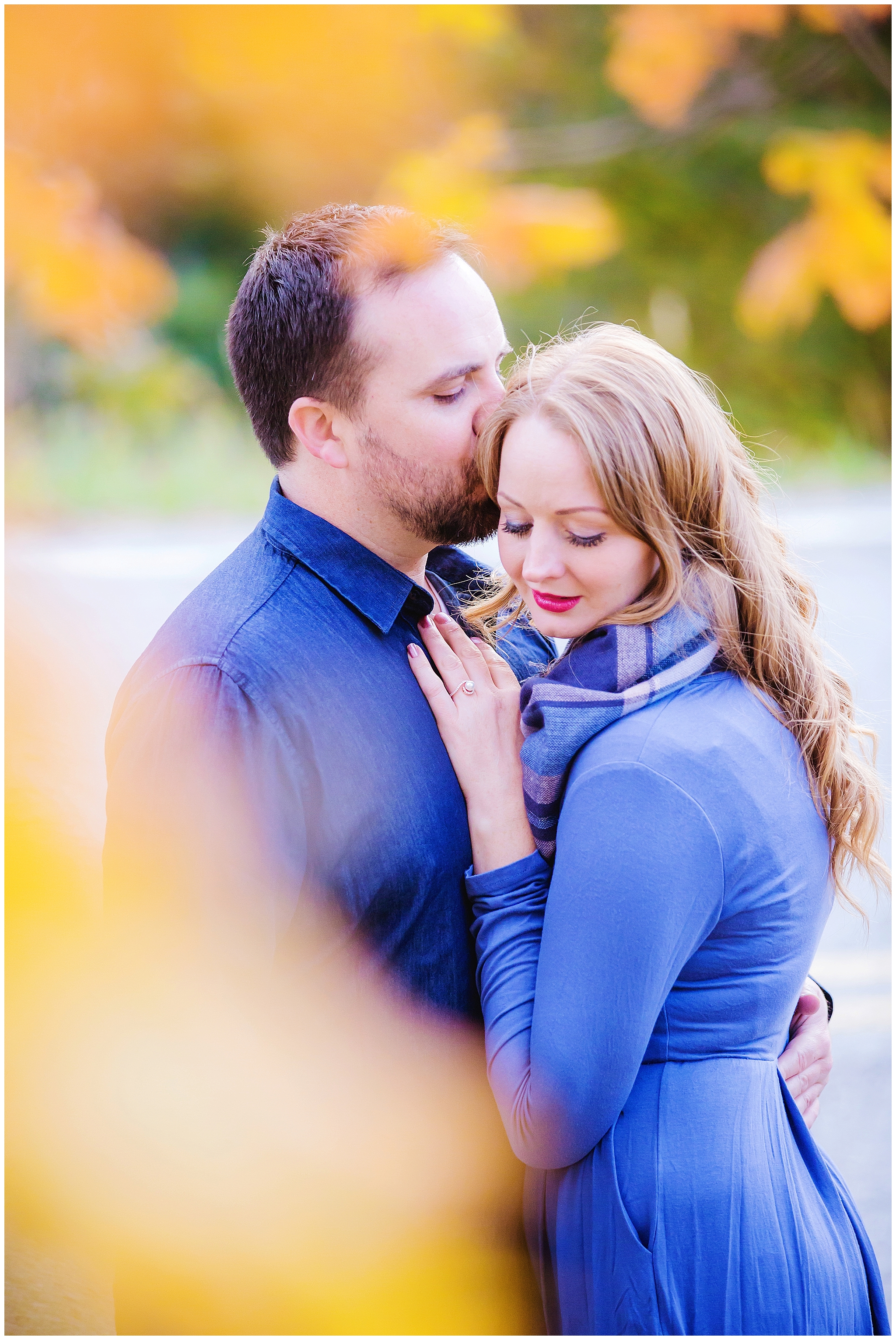 We thought we were done until we saw this amazing sunset and literally stopped the car to get a few shots while it lasted!