Elopements are seriously becoming one of my favorite things ever!  There were a few more guests at this one and when one surprise guest came, Hillary was so touched she was able to make it!
.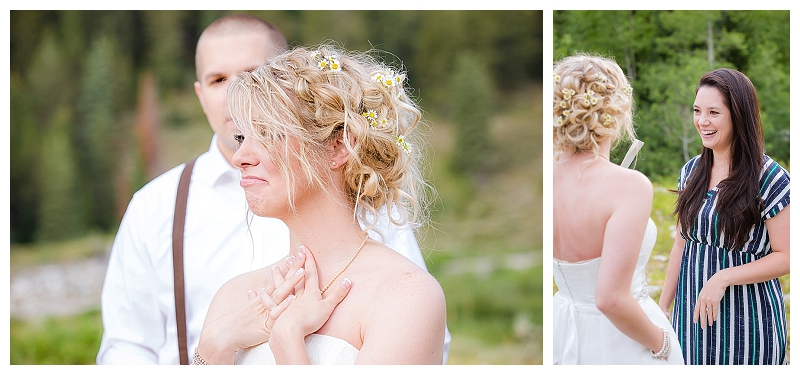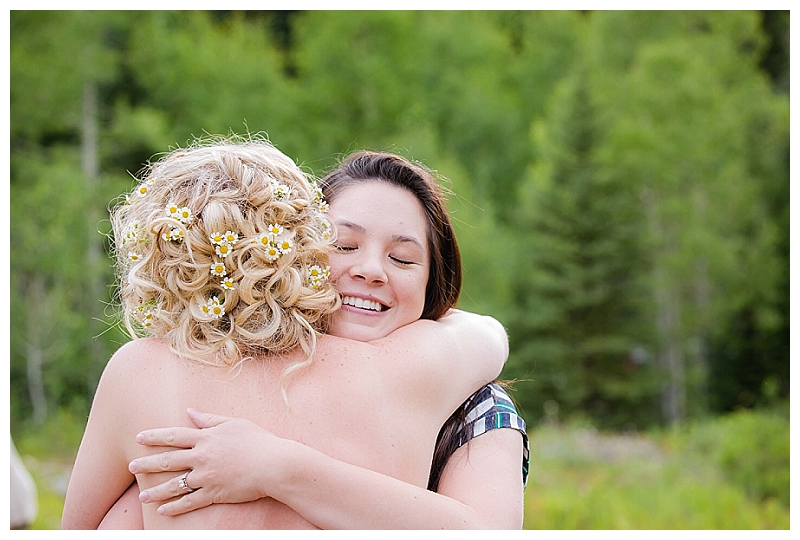 Another surprise guest made an appearance and everyone was so happy to see him!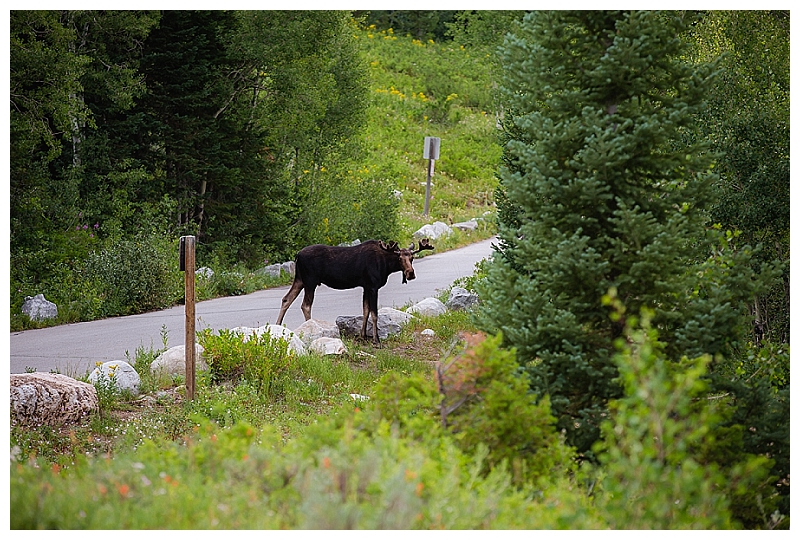 Hillary wanted a barefoot ceremony and so they headed to their spot in nature to get married with their feet literally firmly planted on the ground.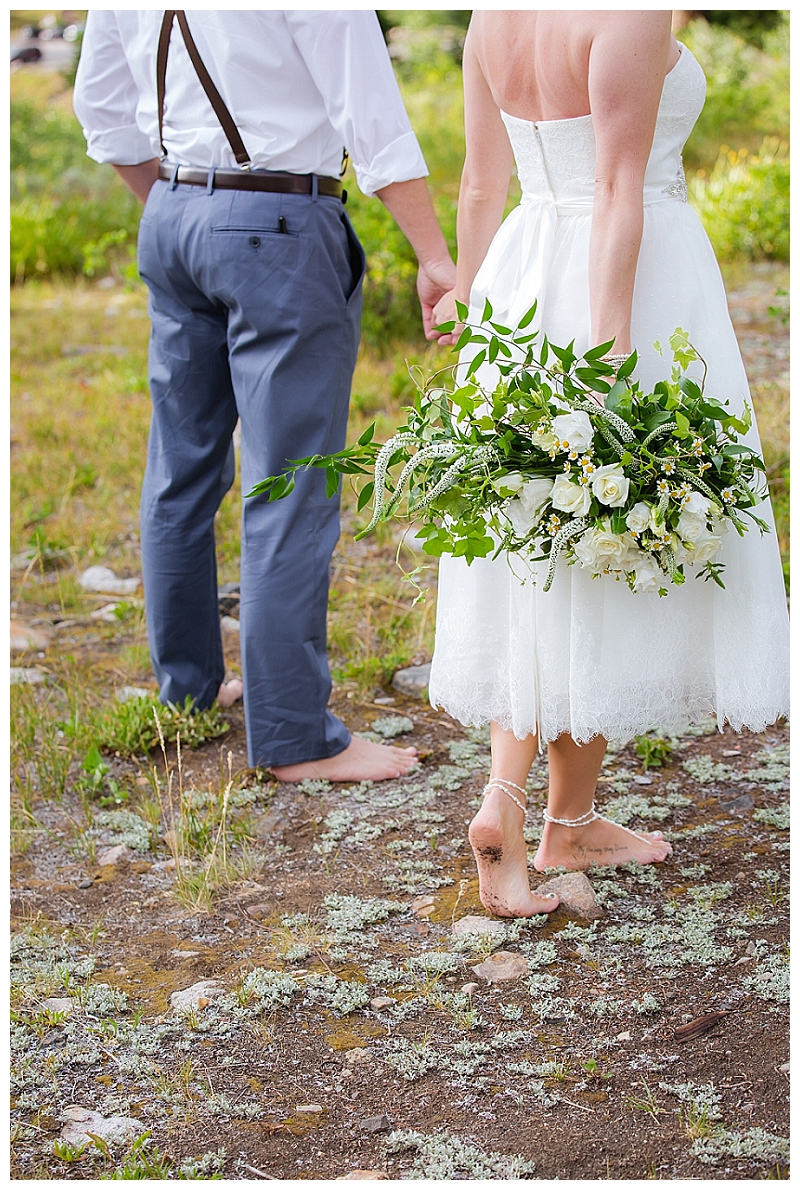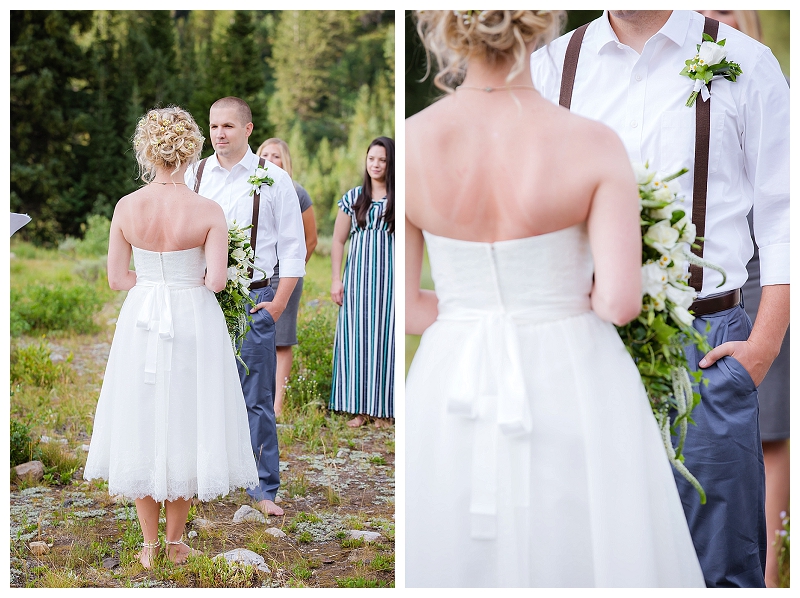 Hillary had one of her close friends marry them and he did an amazing job!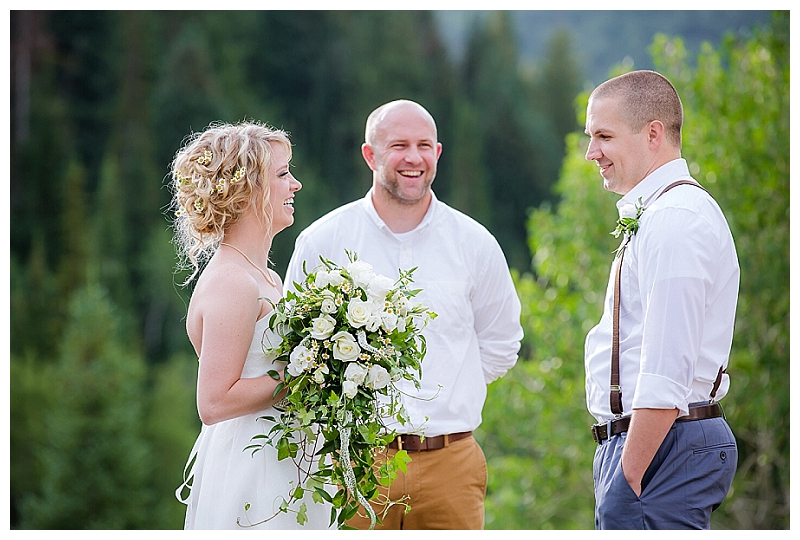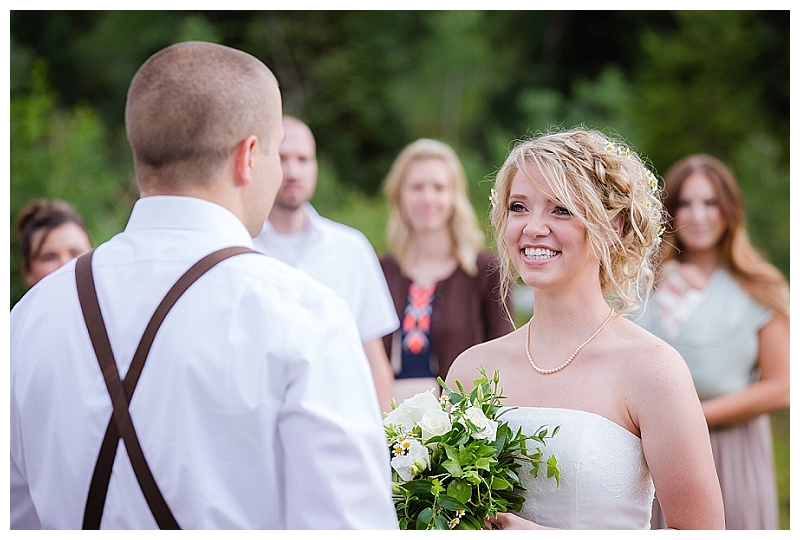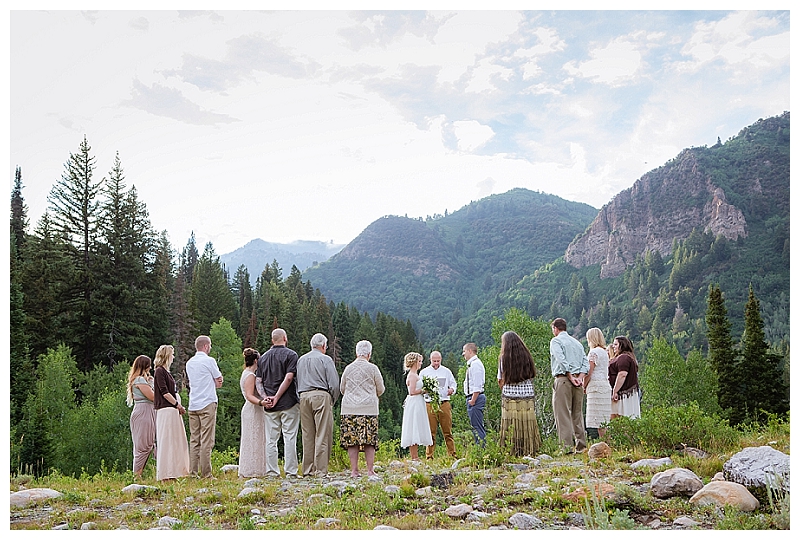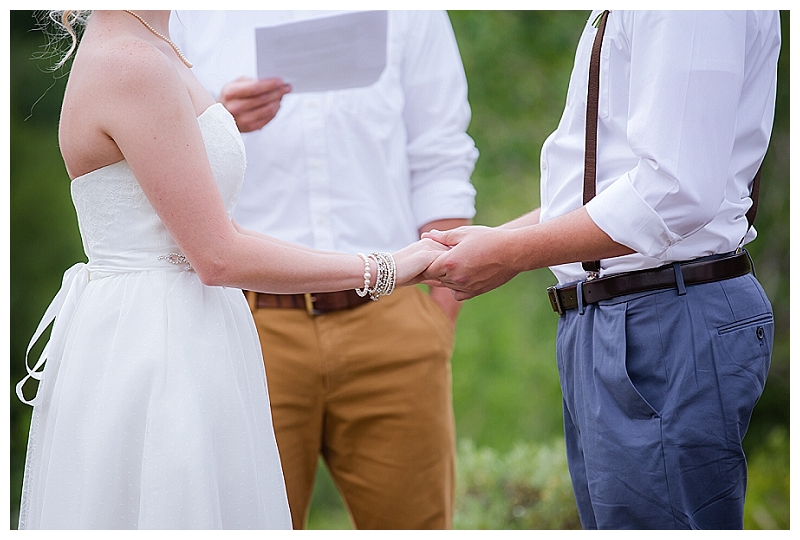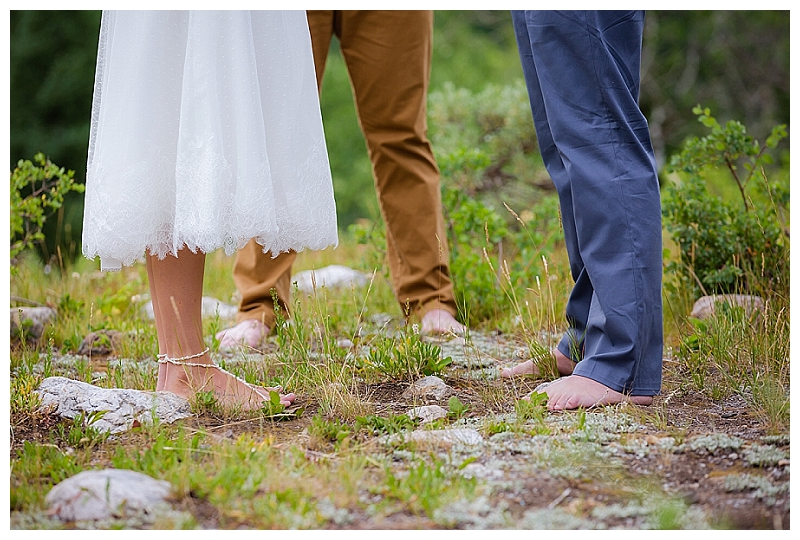 Even the guests were barefoot 😀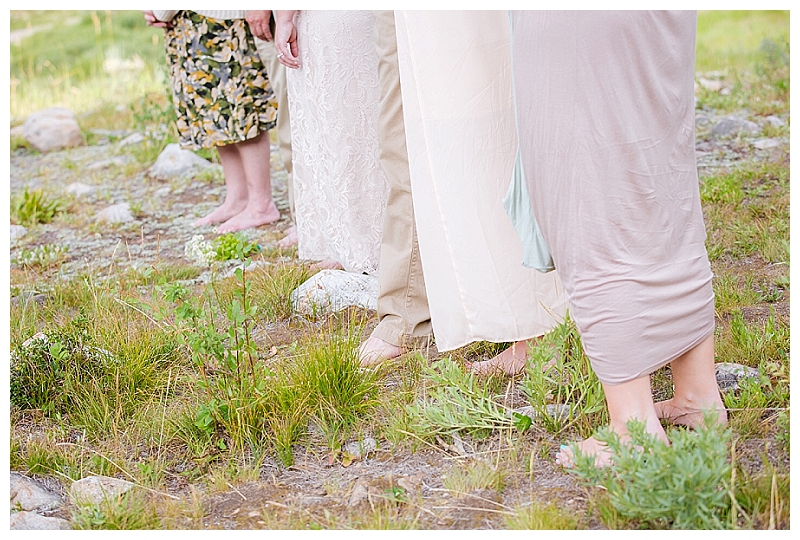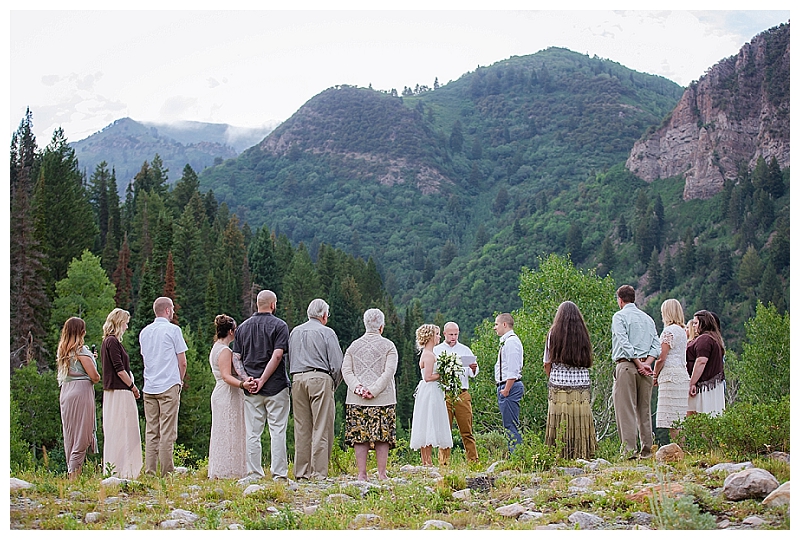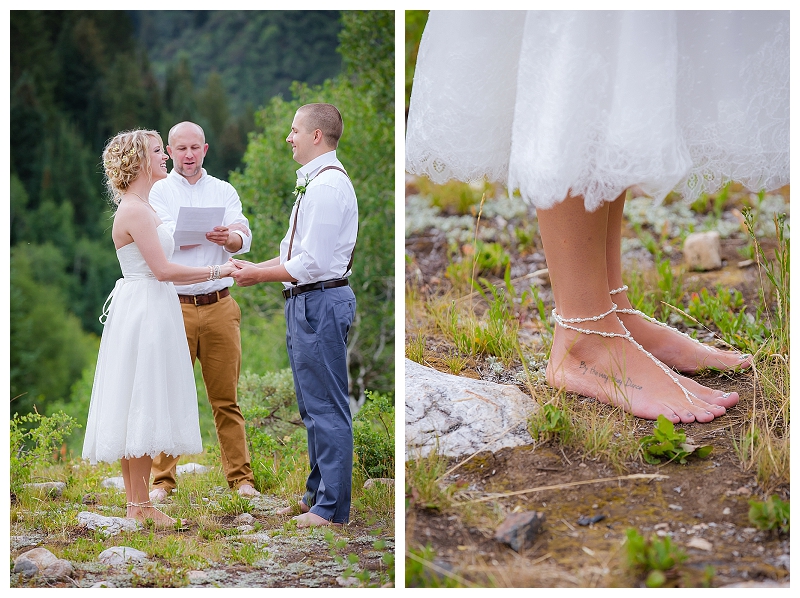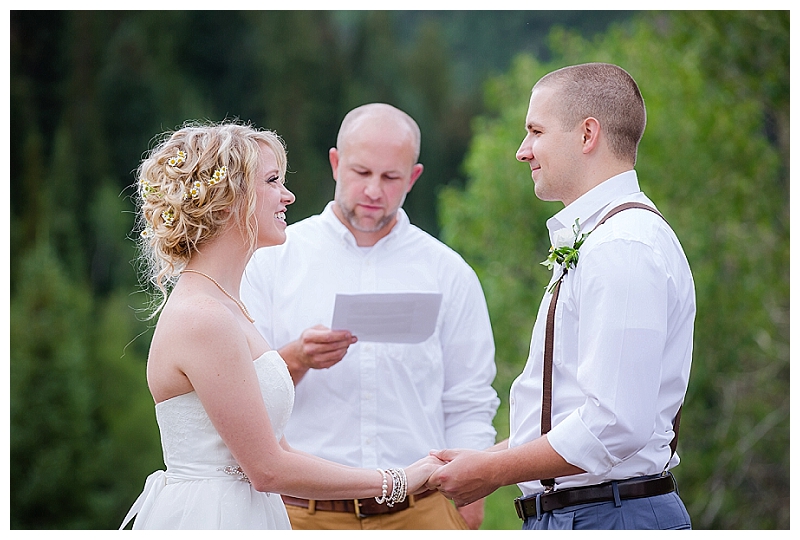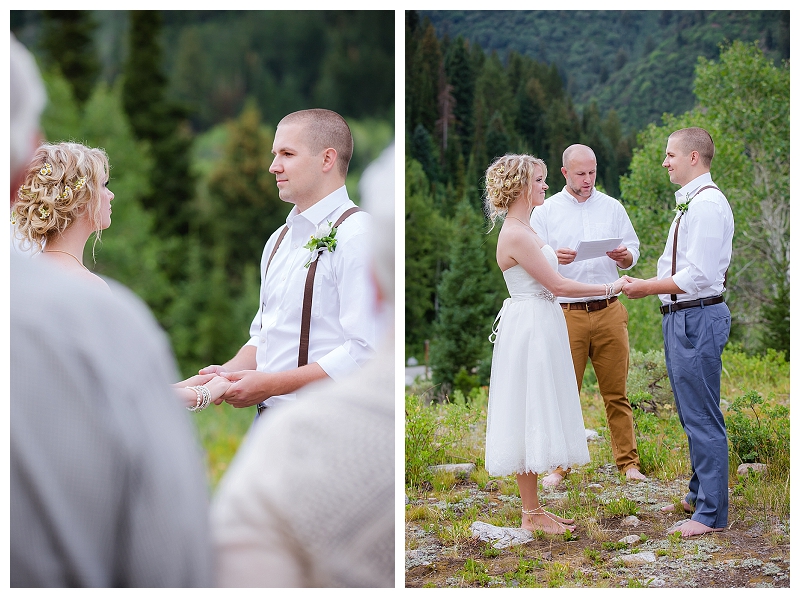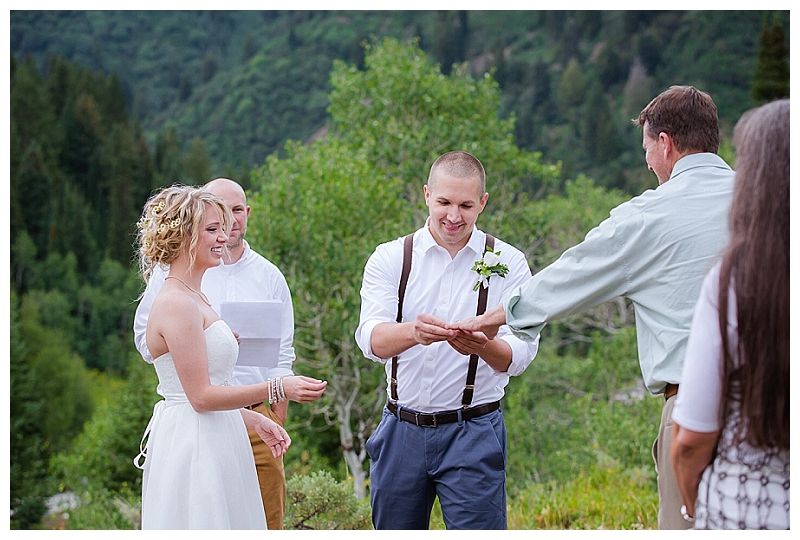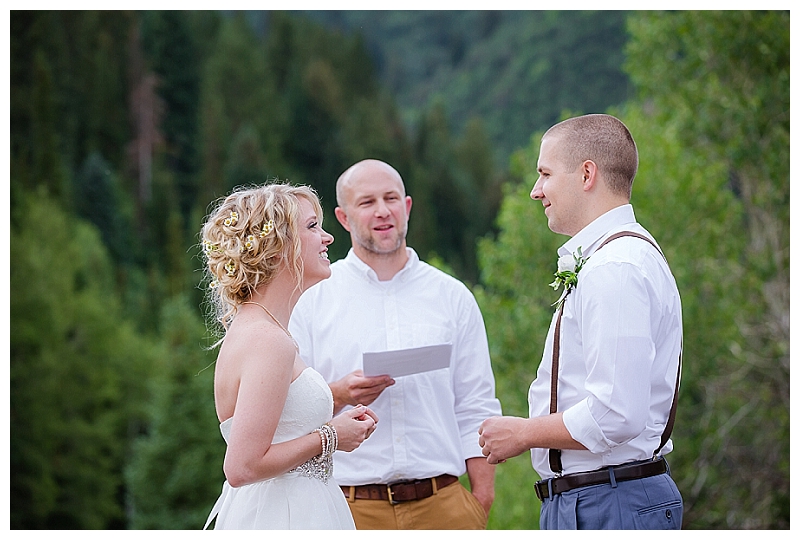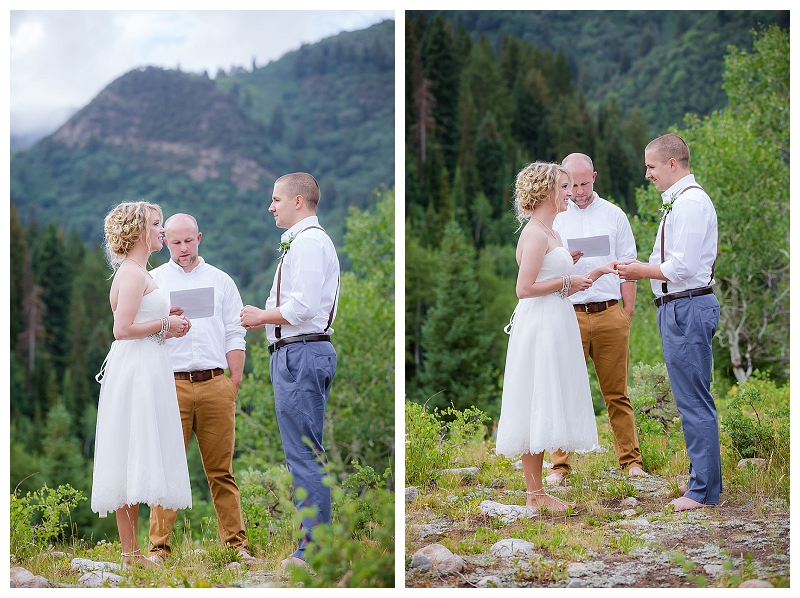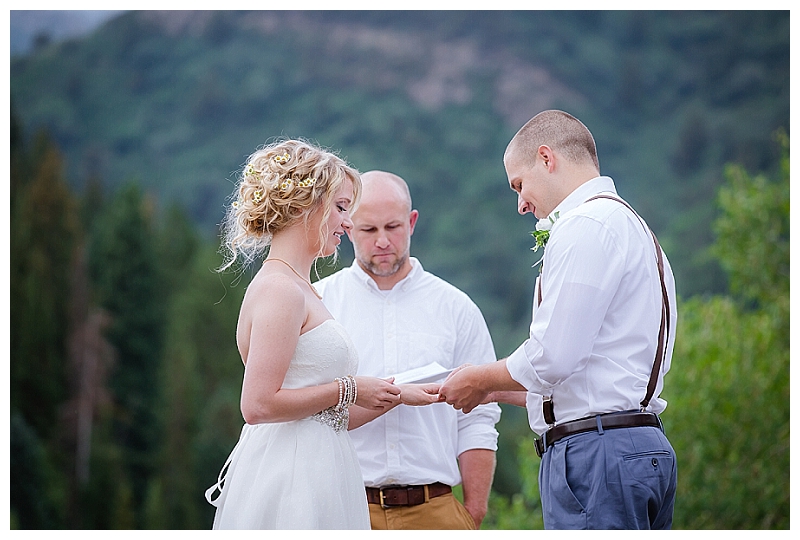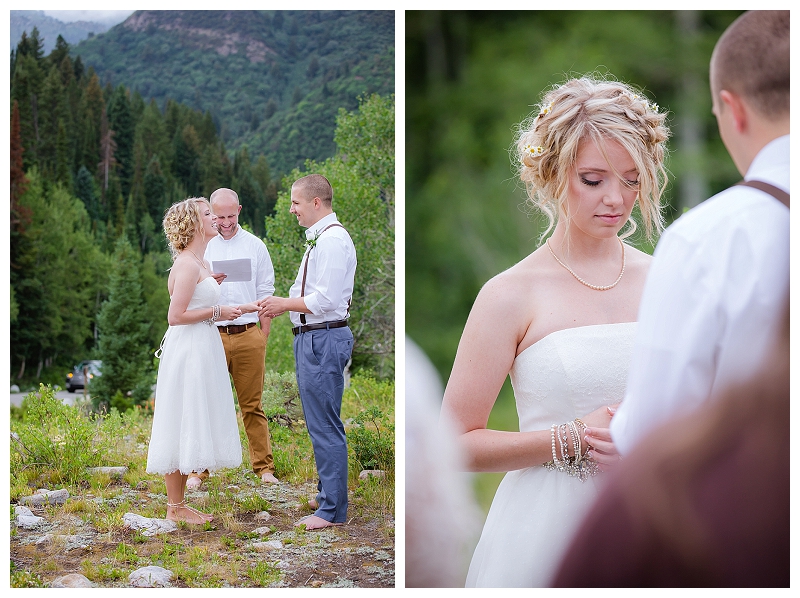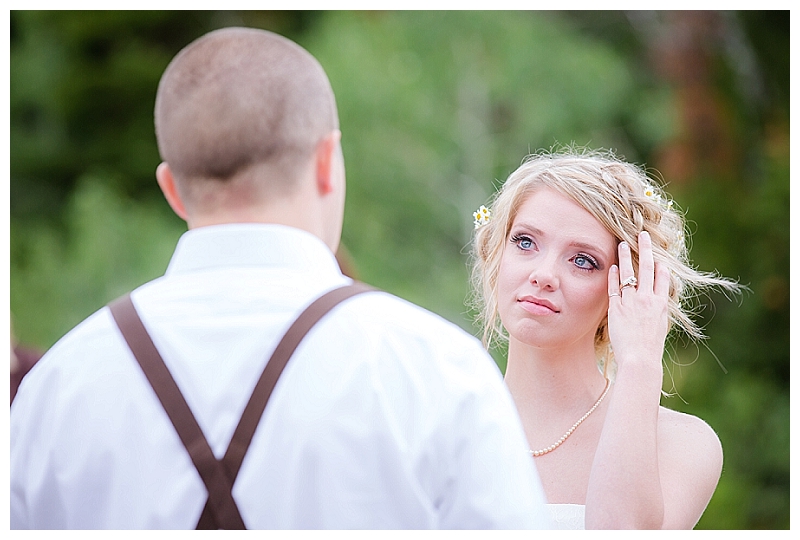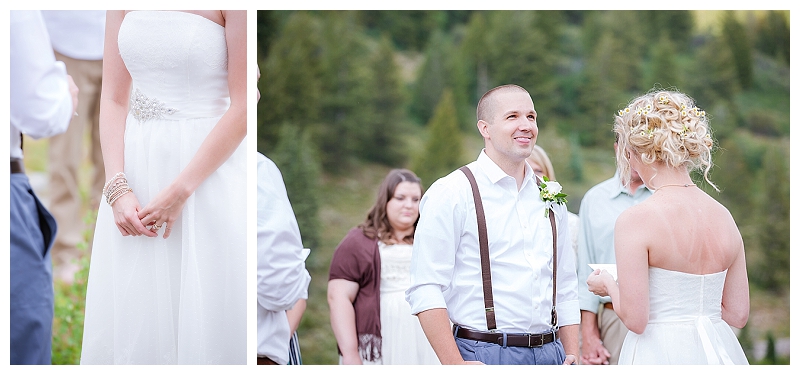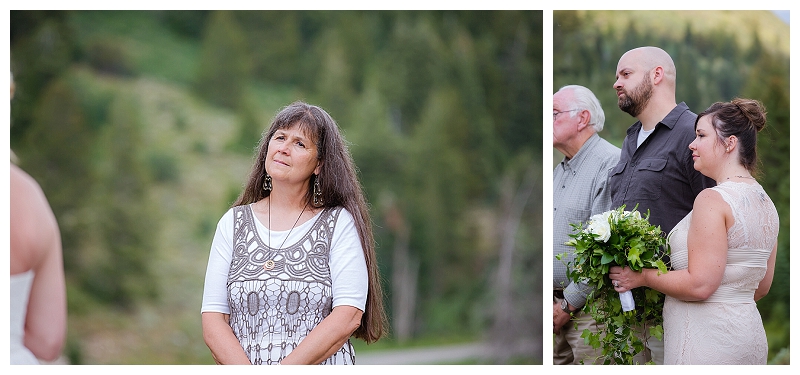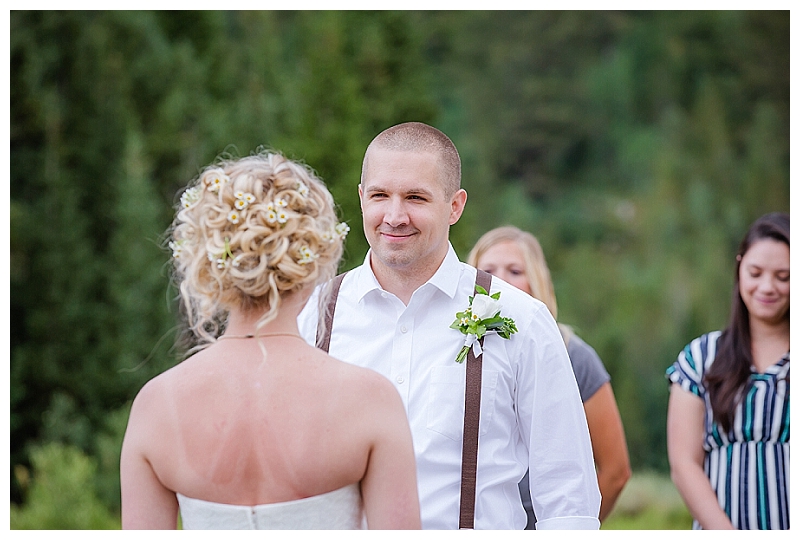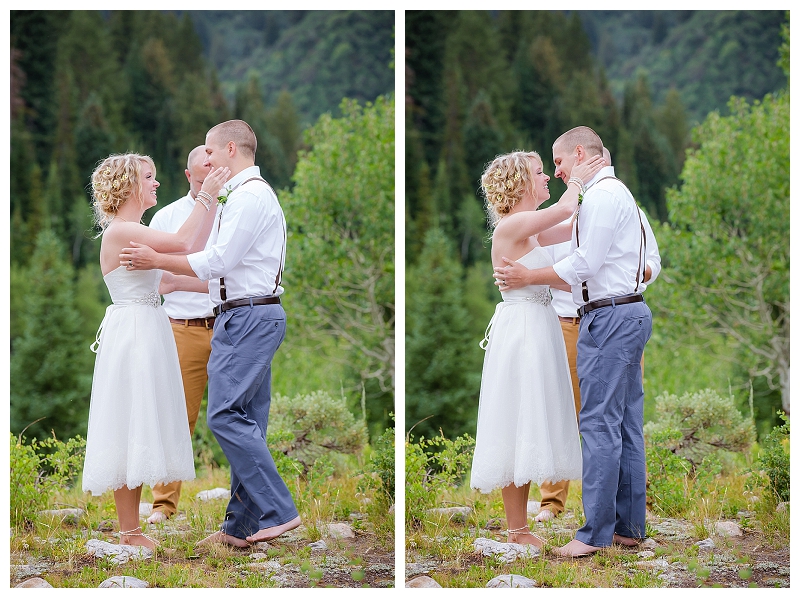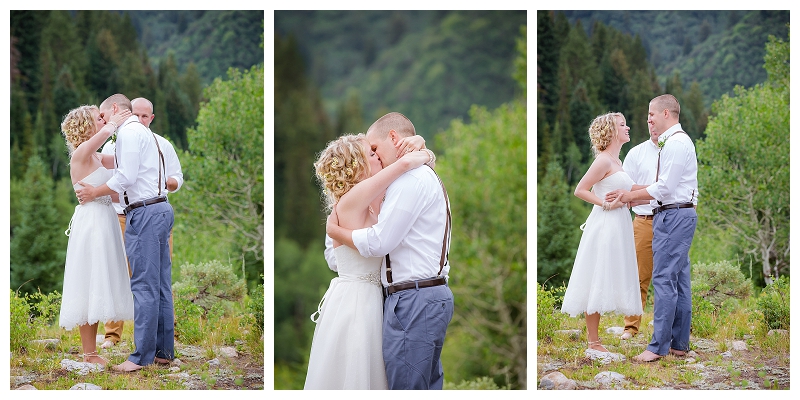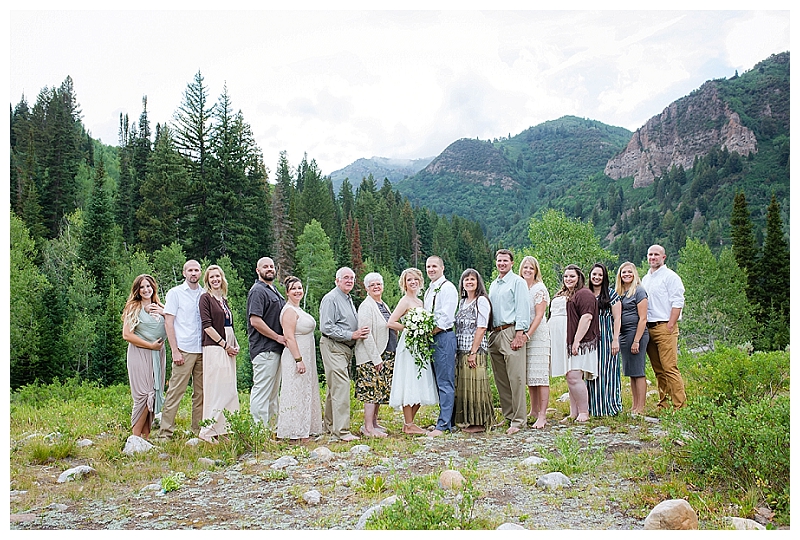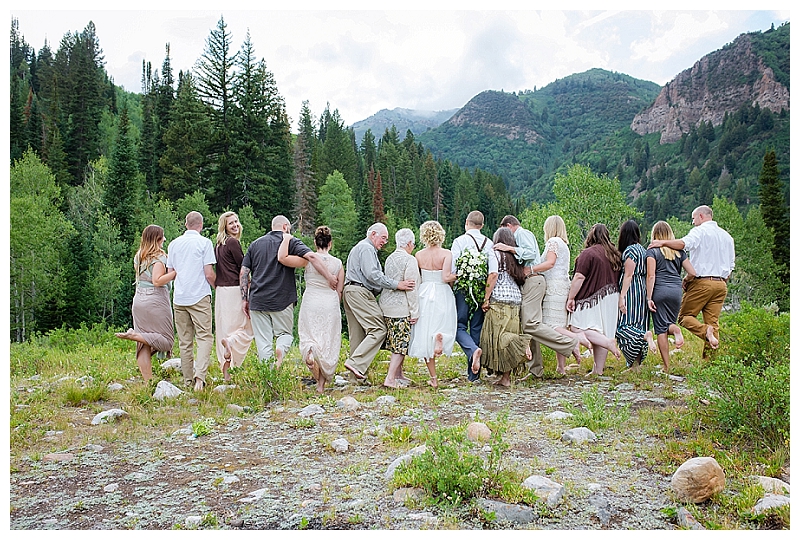 While I was taking picture of her grandfather and her, Mr. Moose wanted to make another appearance so I snapped a few of him too.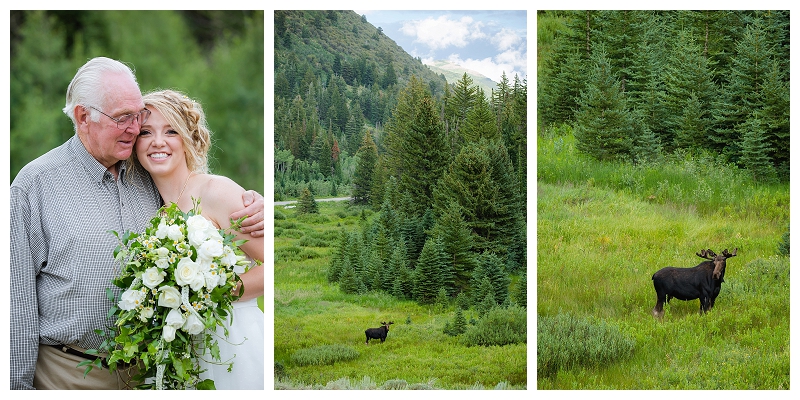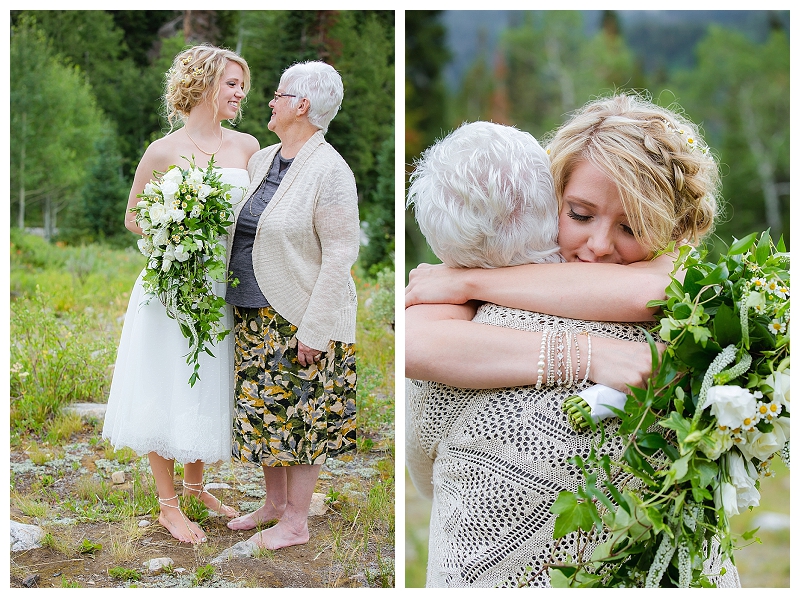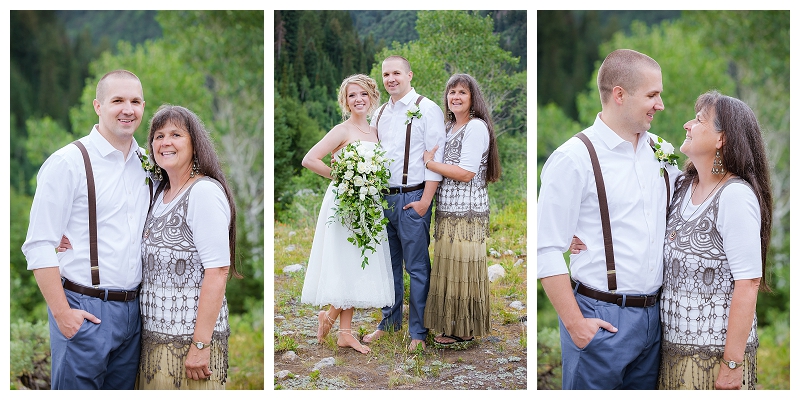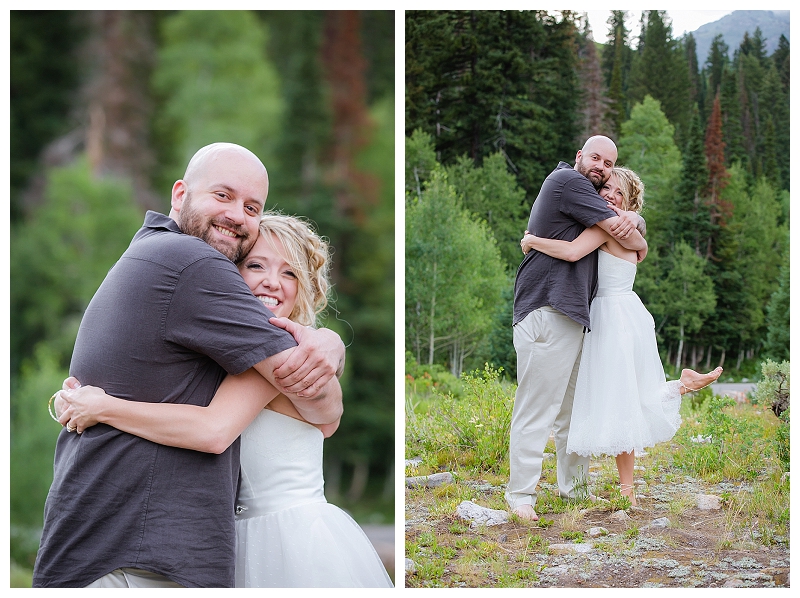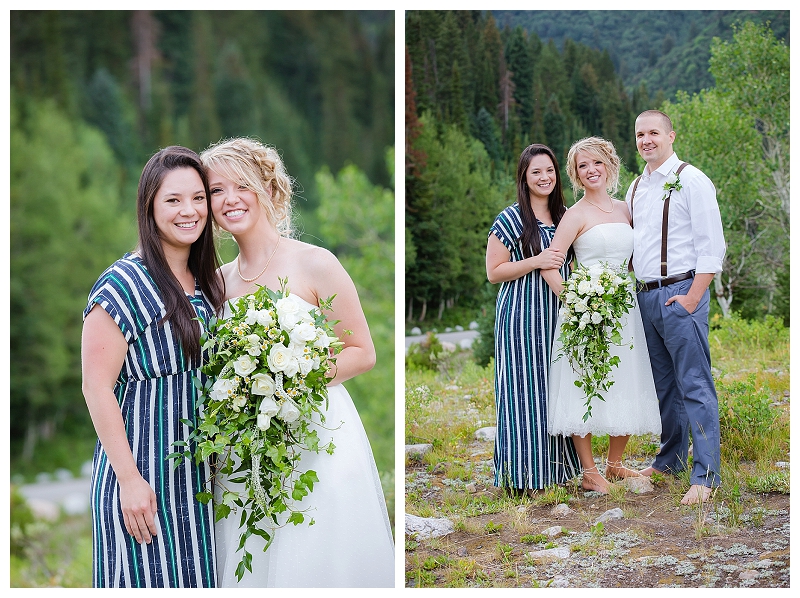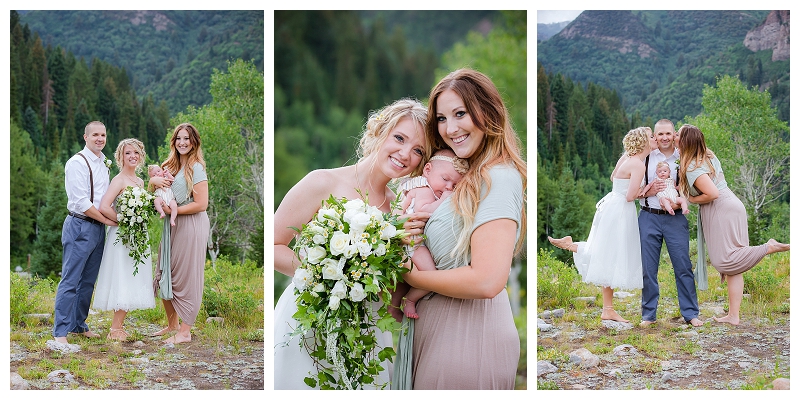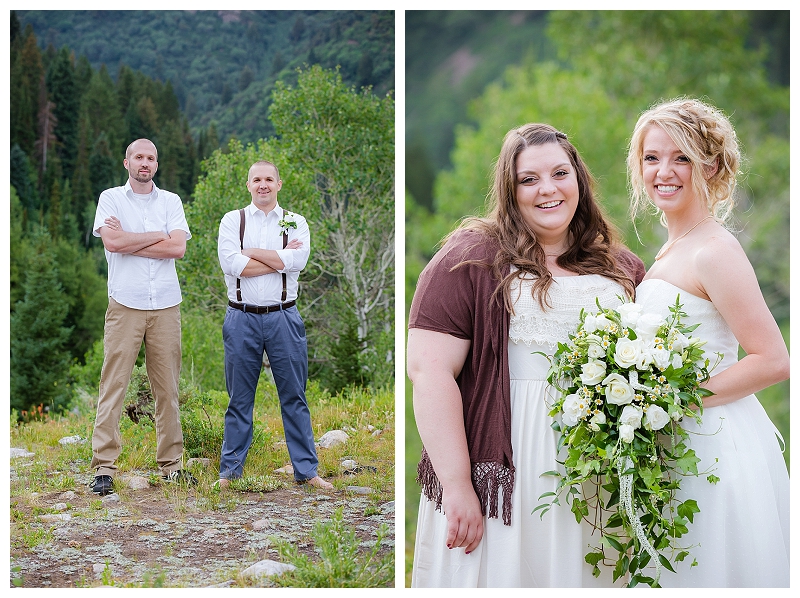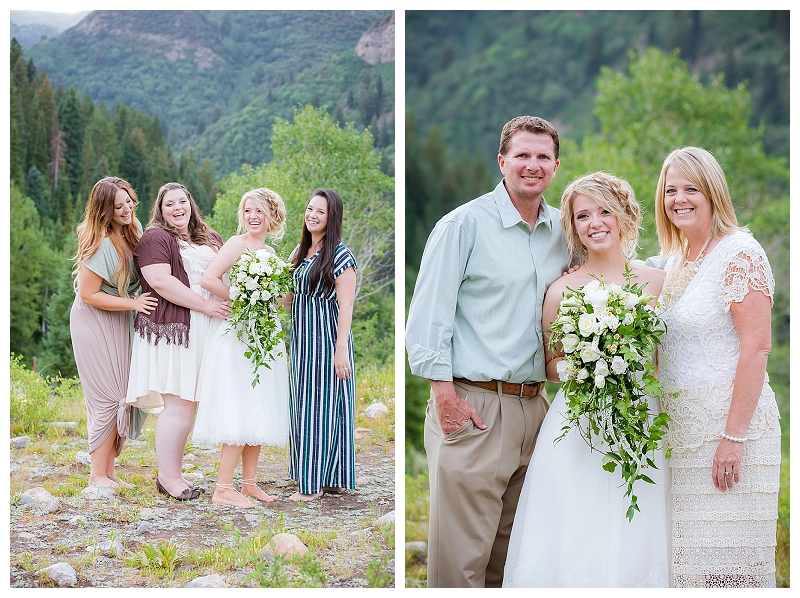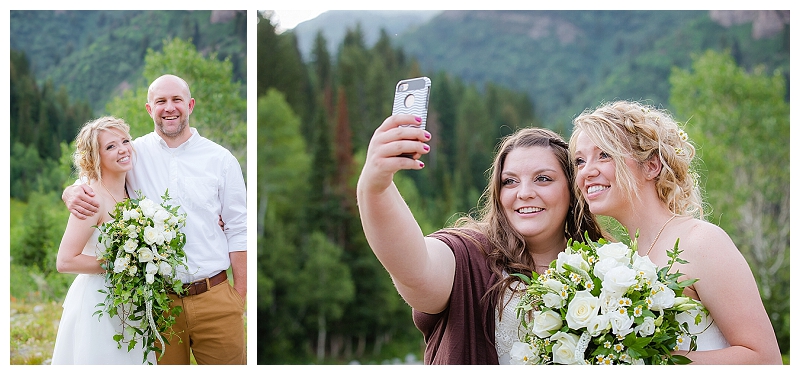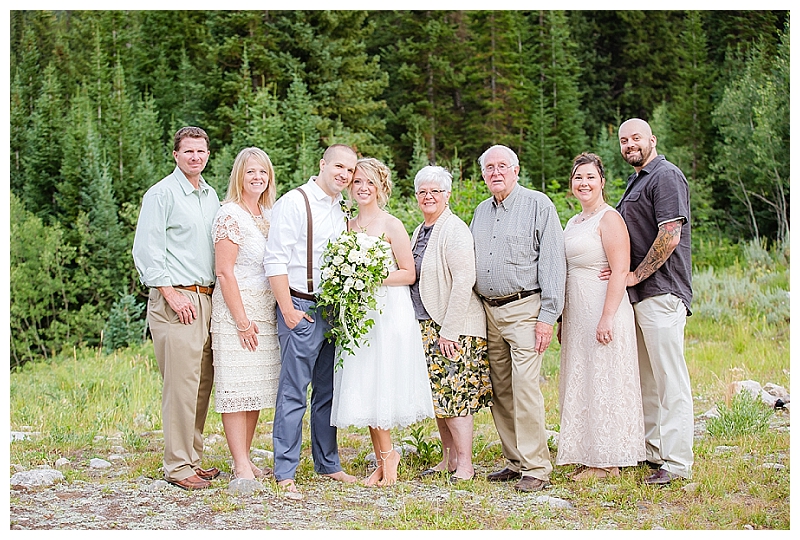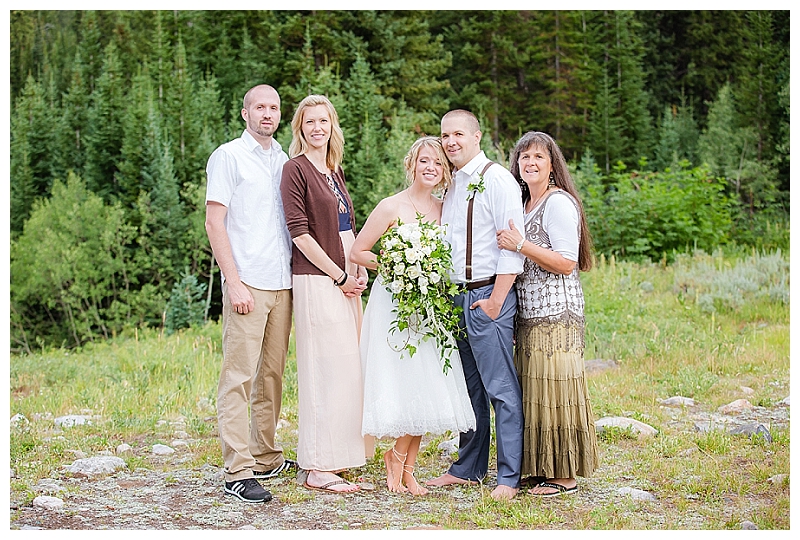 Her aunt made her this adorable donut cake since they were married at Donut Falls.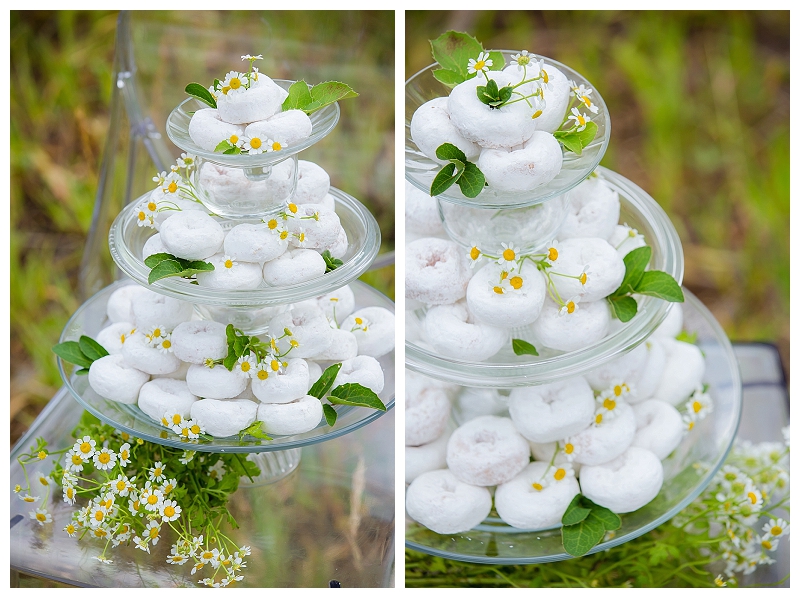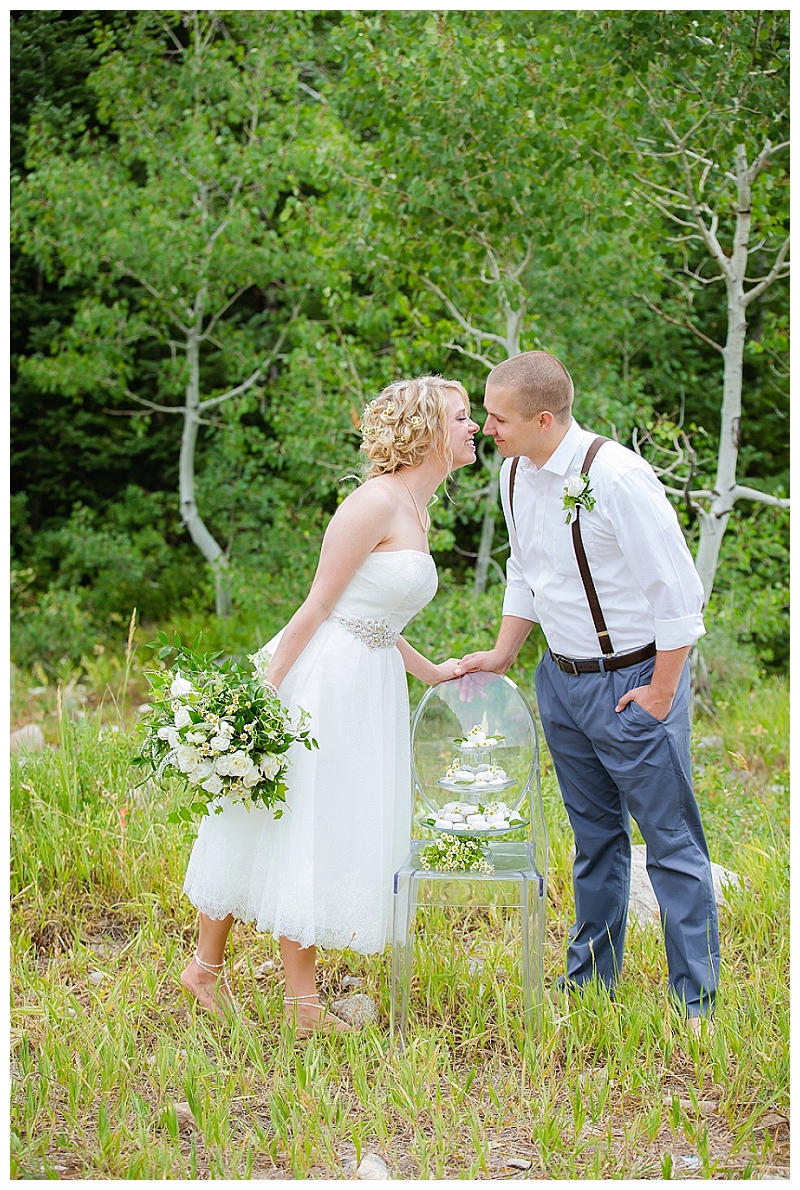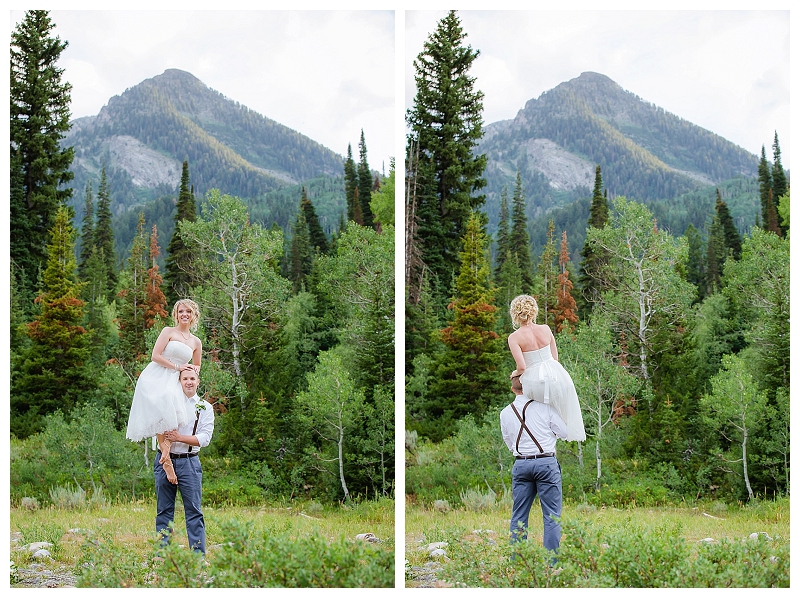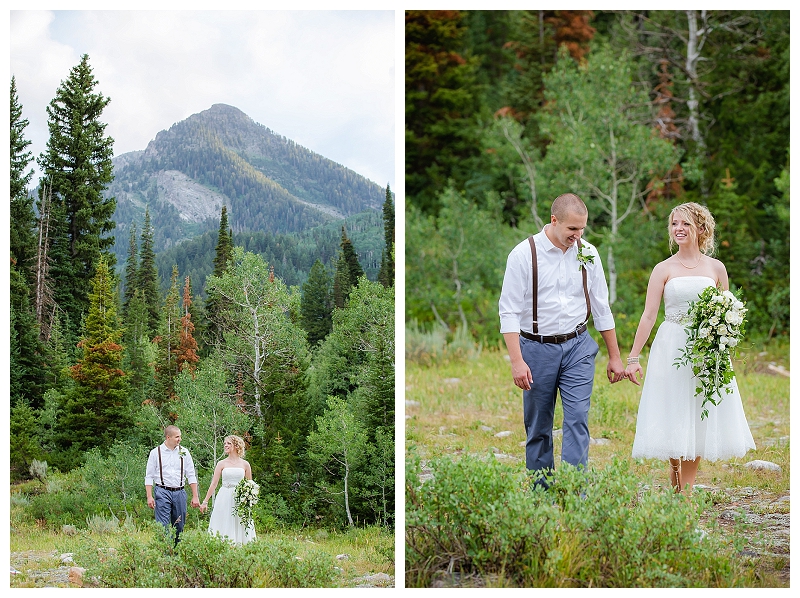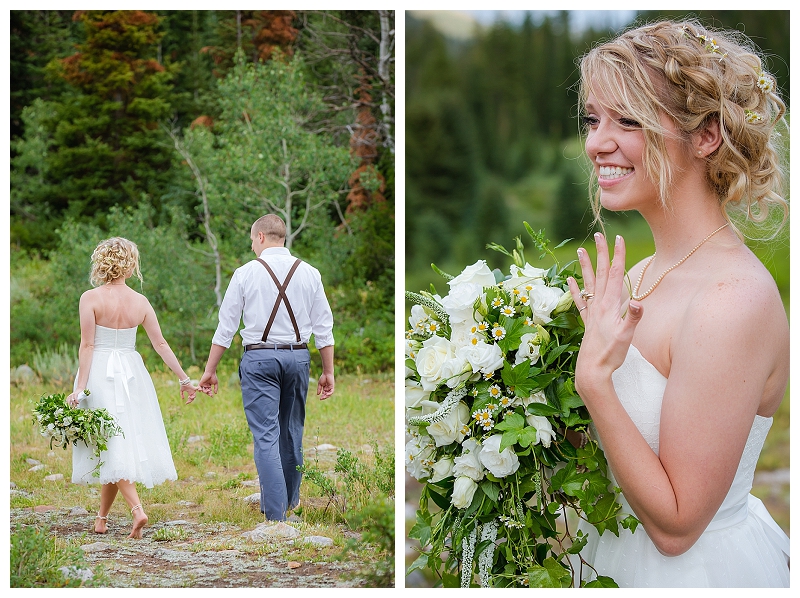 Hillary got her gorgeous dress at David's Bridal and her ring was her mother's.  LOVE LOVE LOVE that.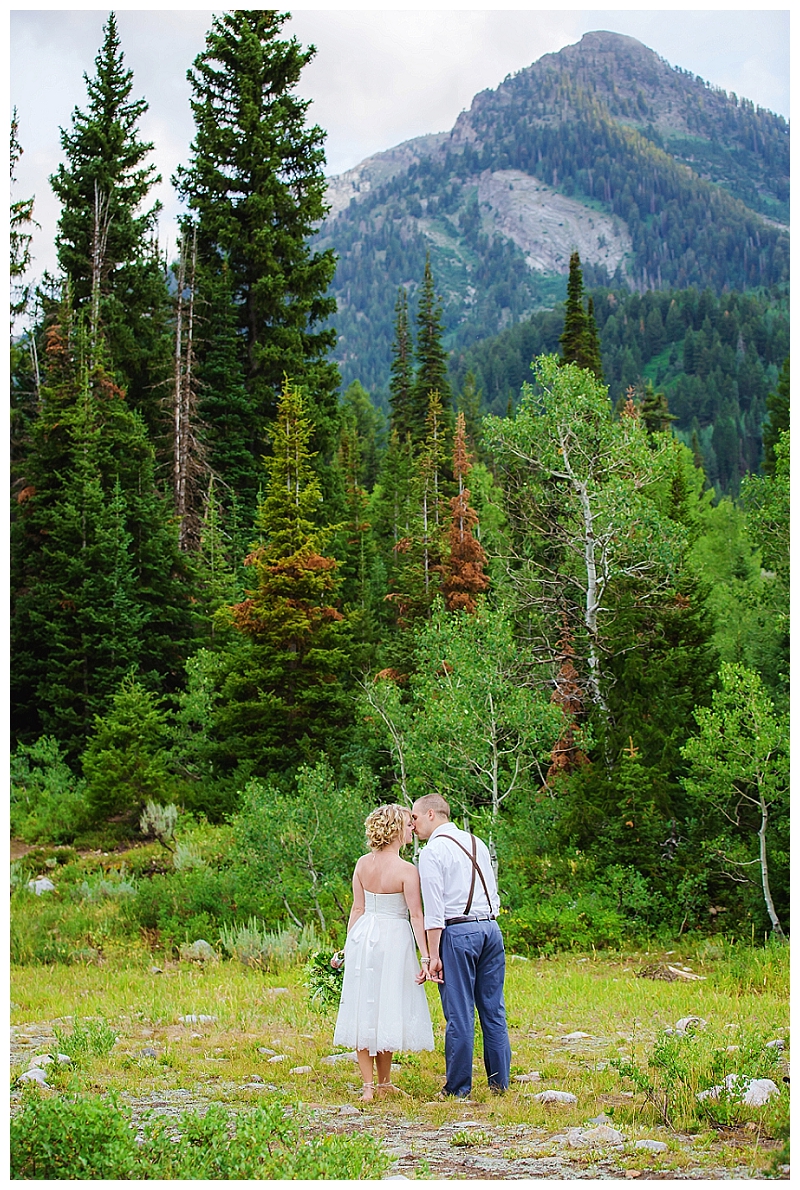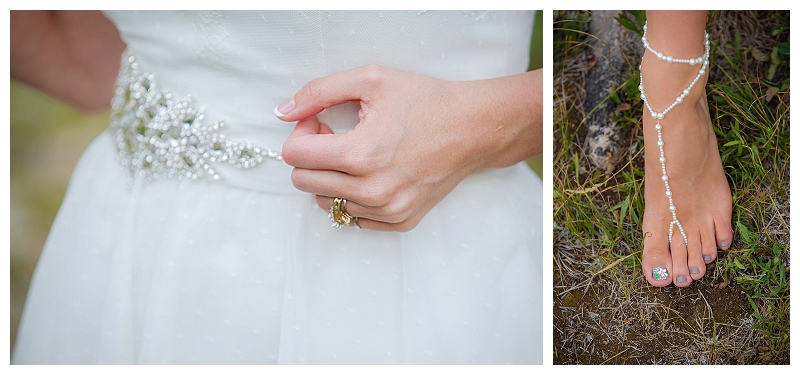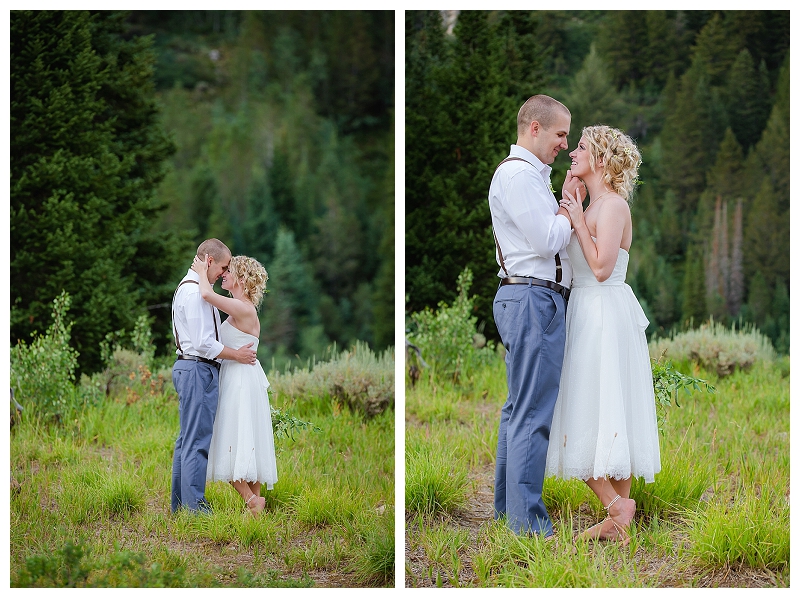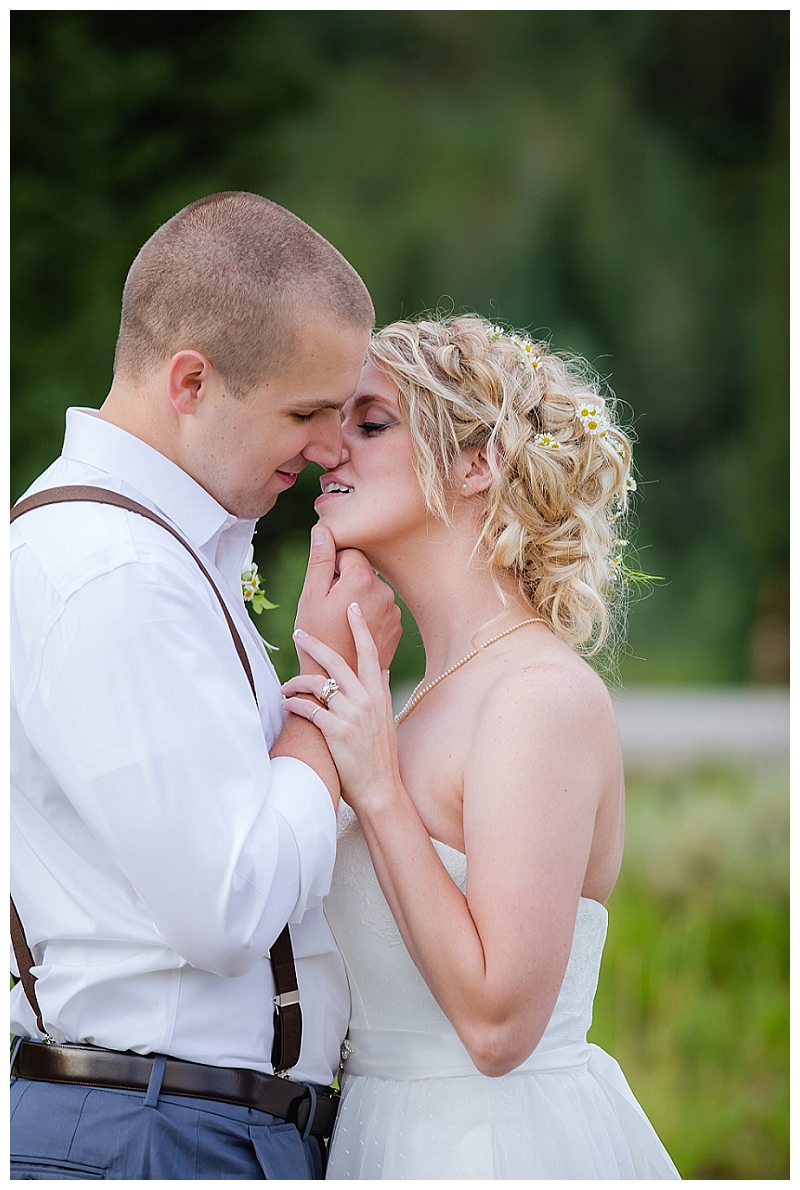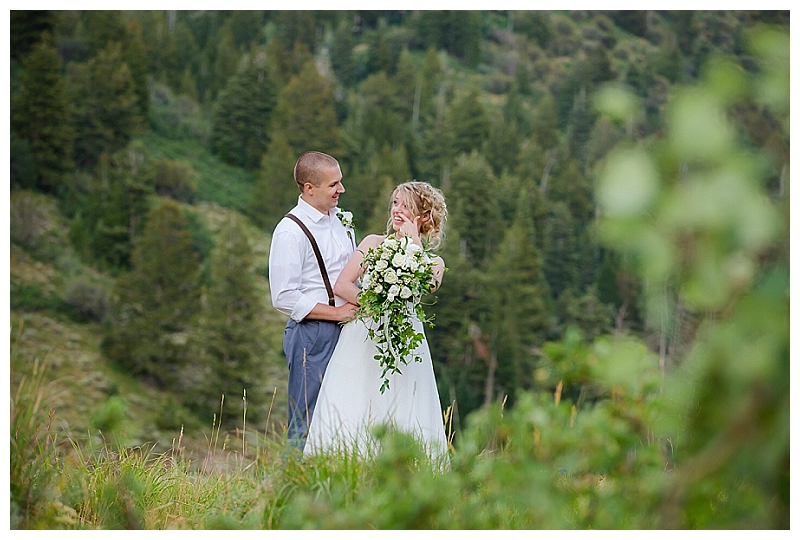 They got a little silly and I loved it!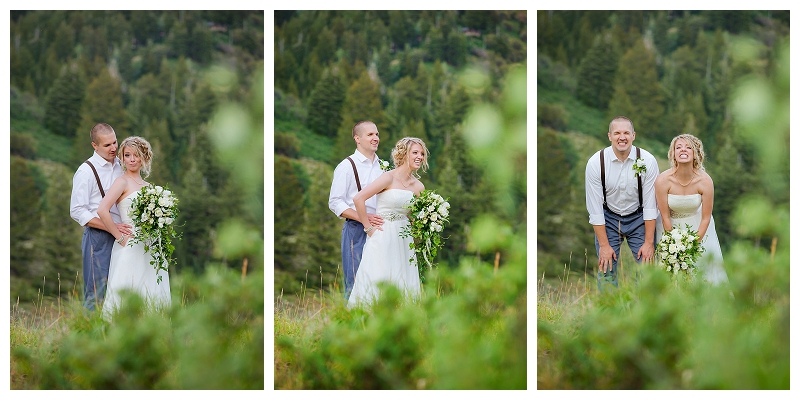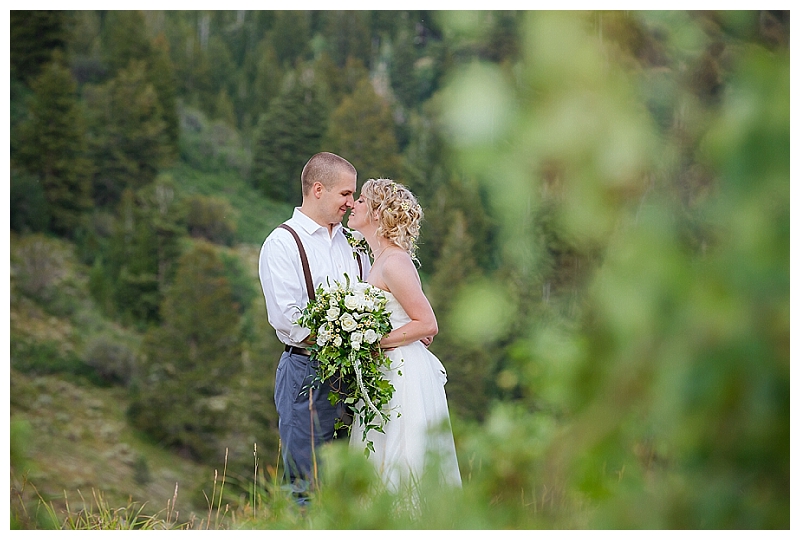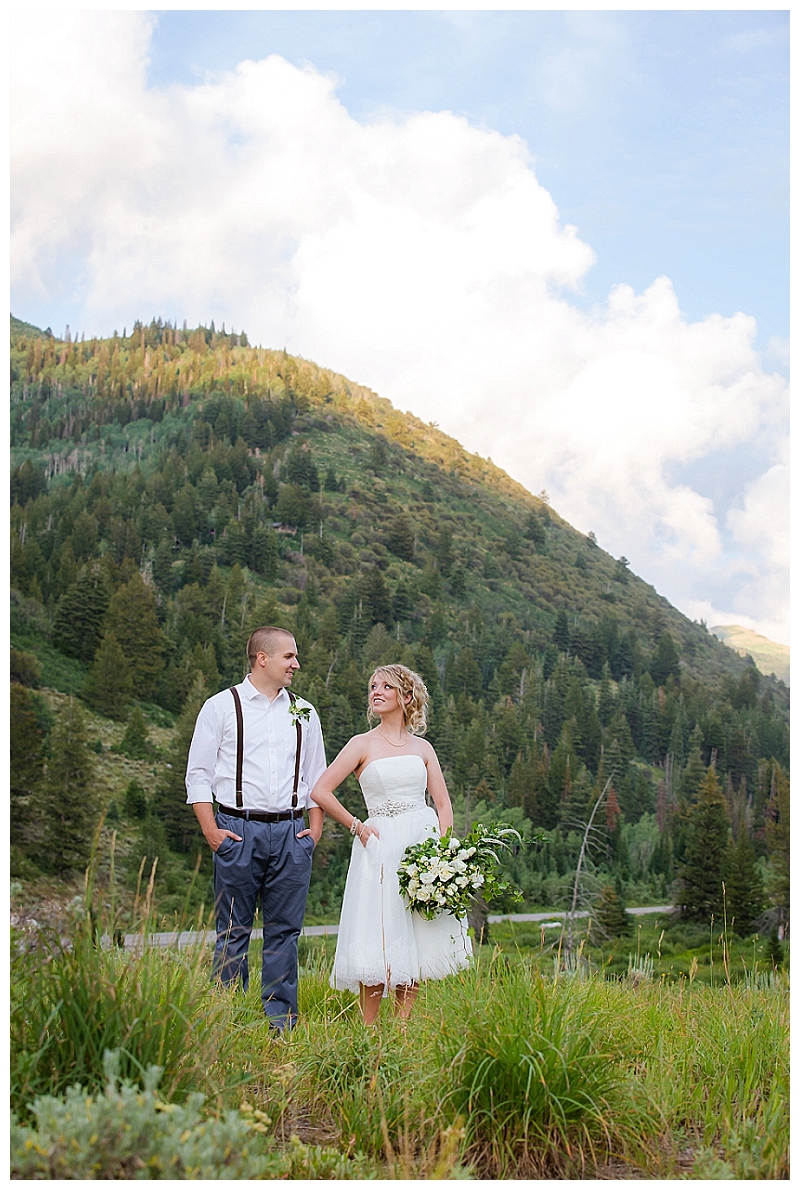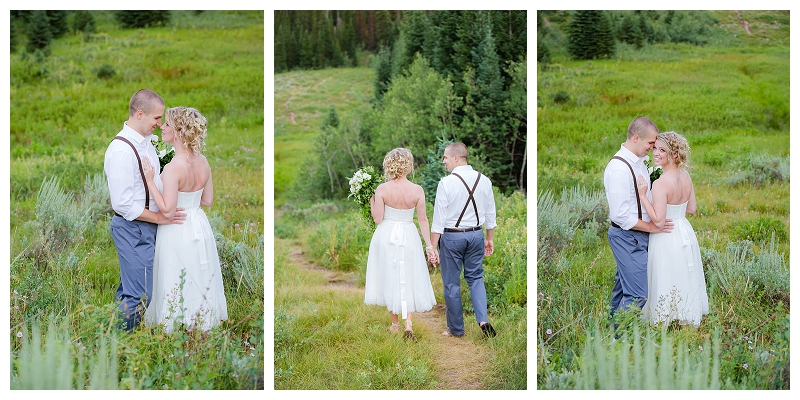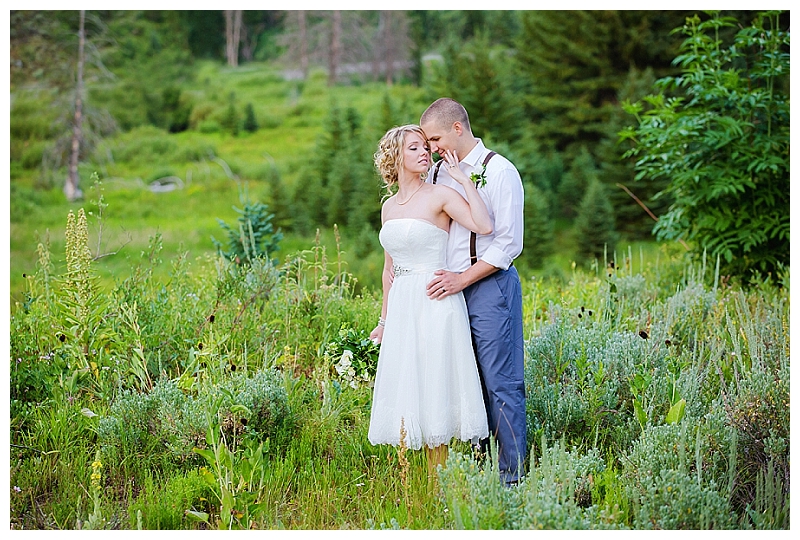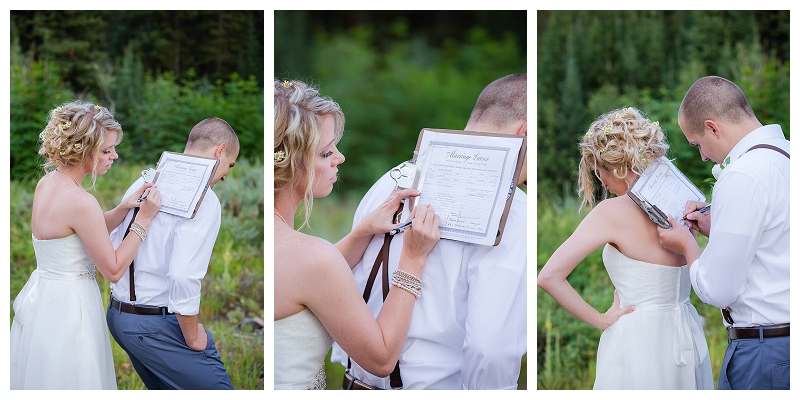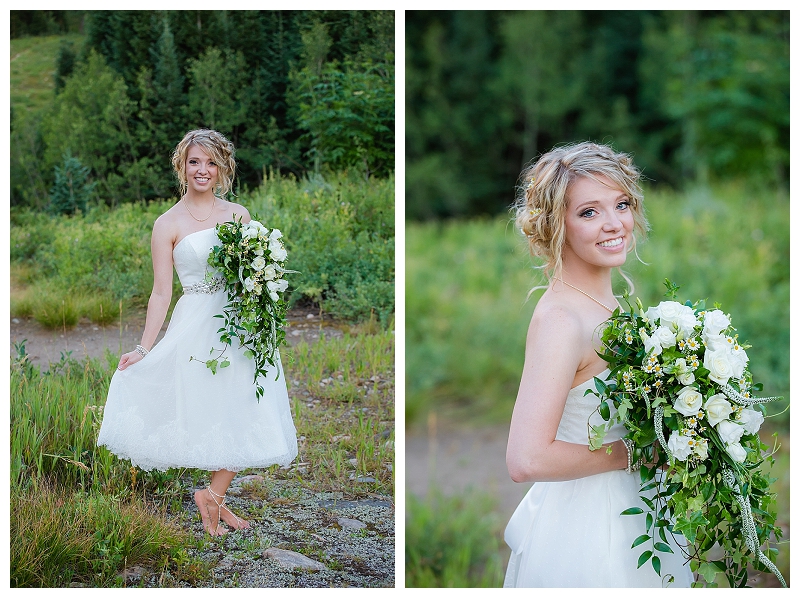 Well that's a ballerina bride if I ever saw one!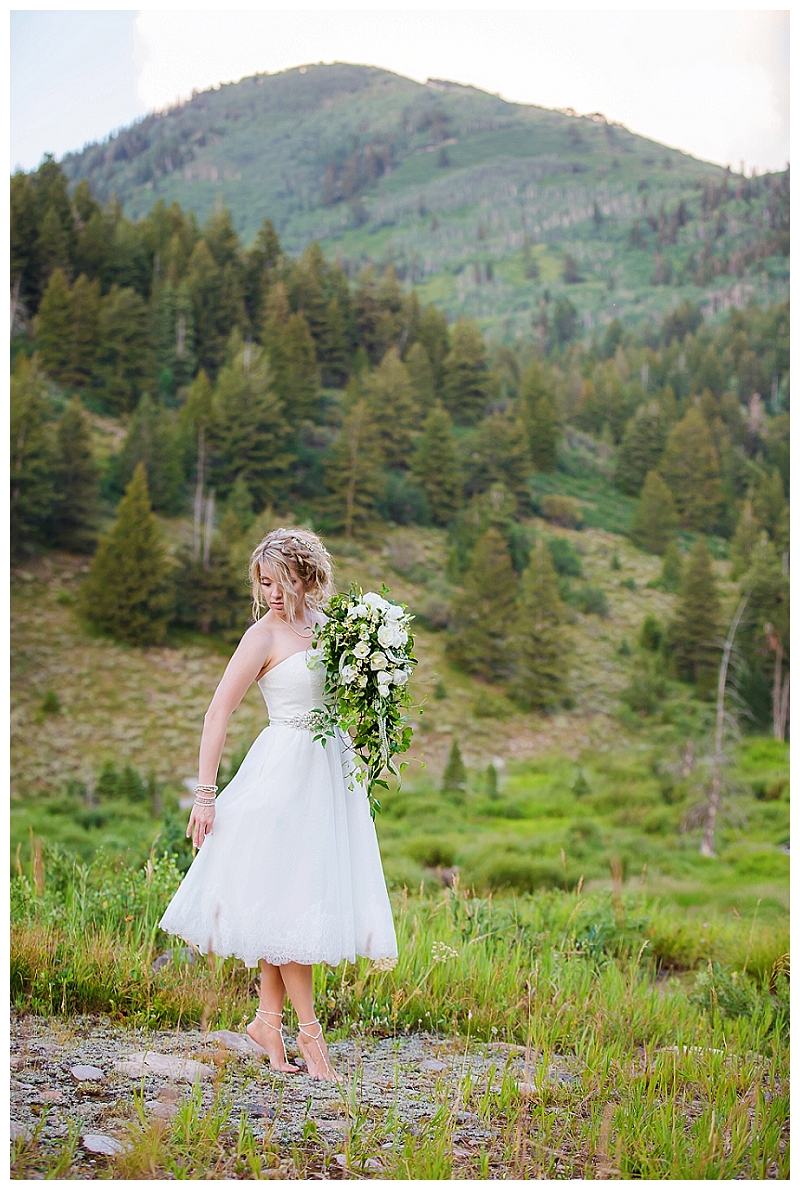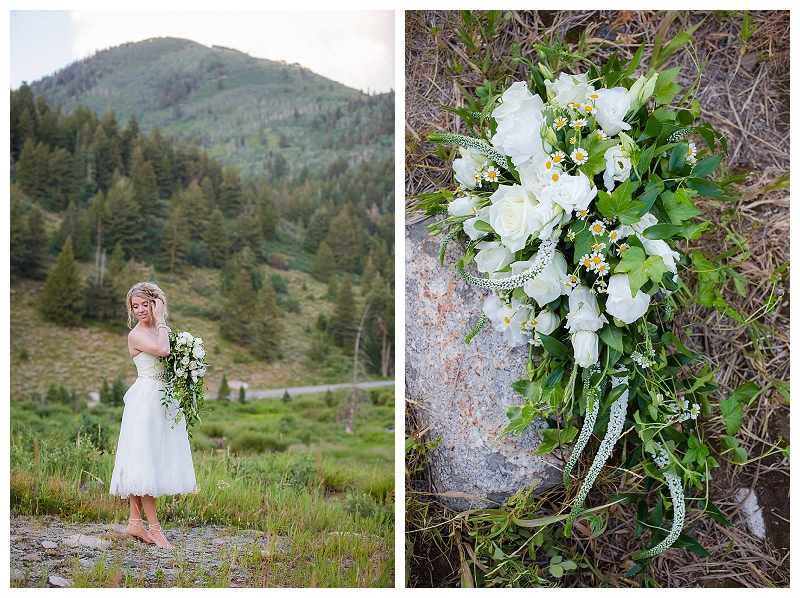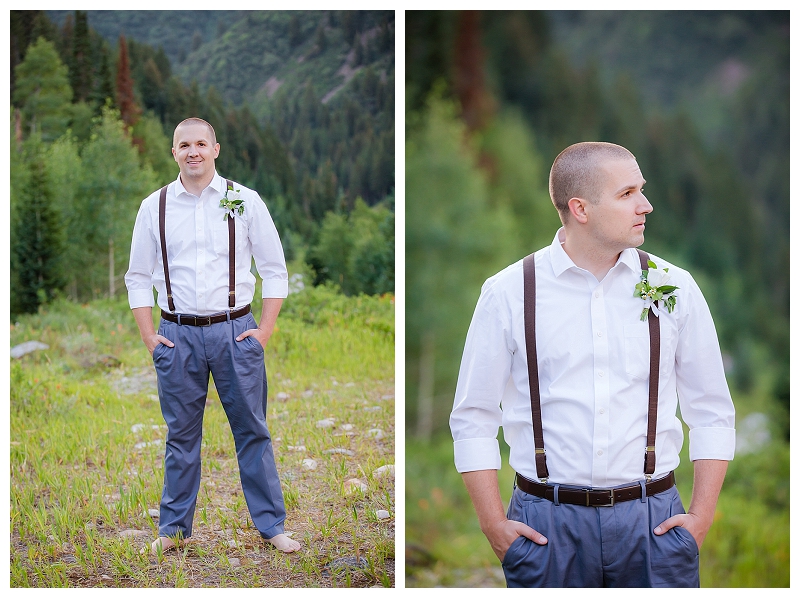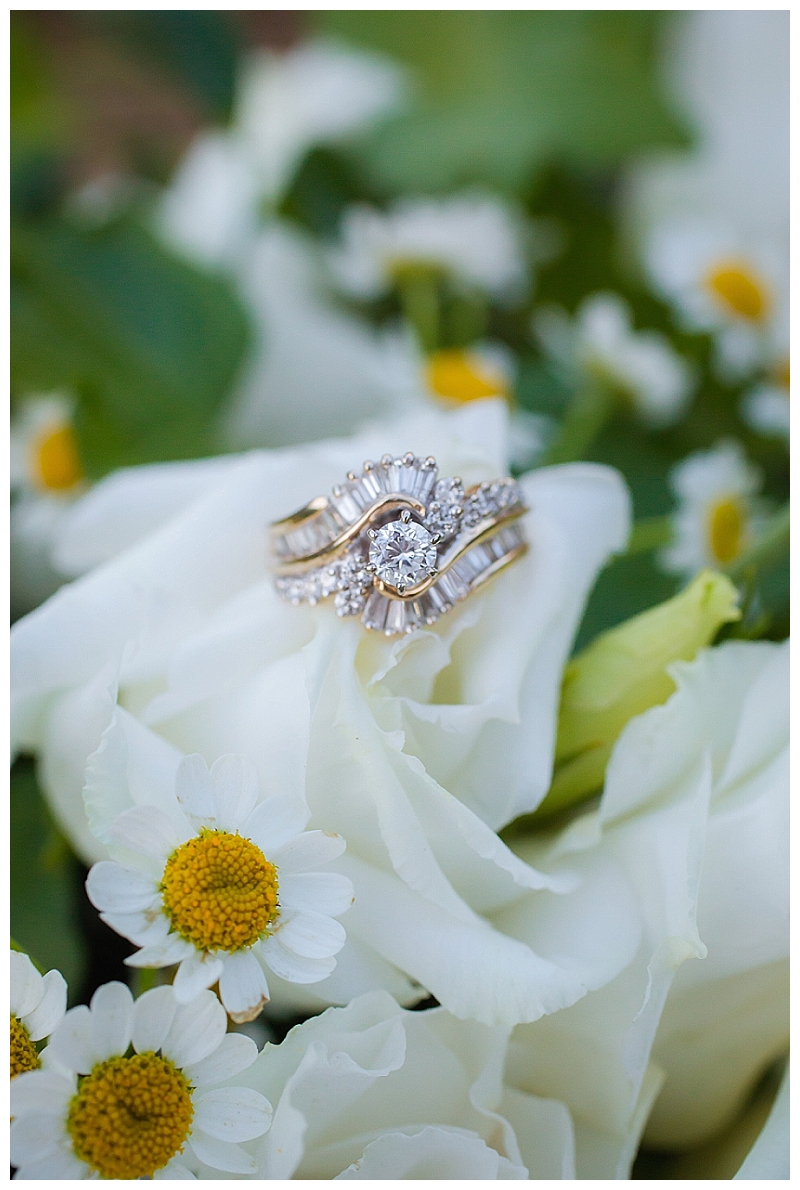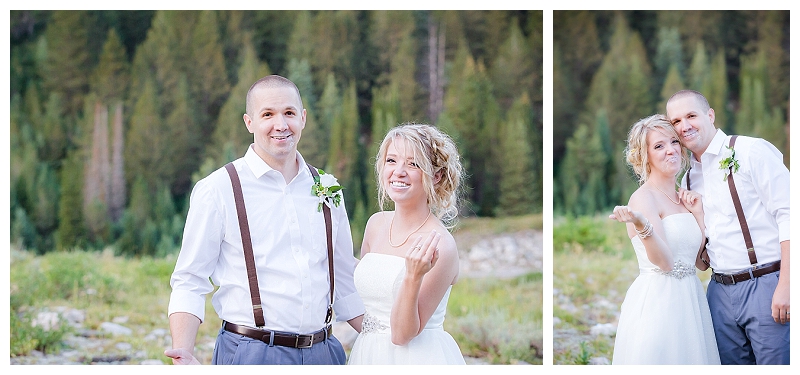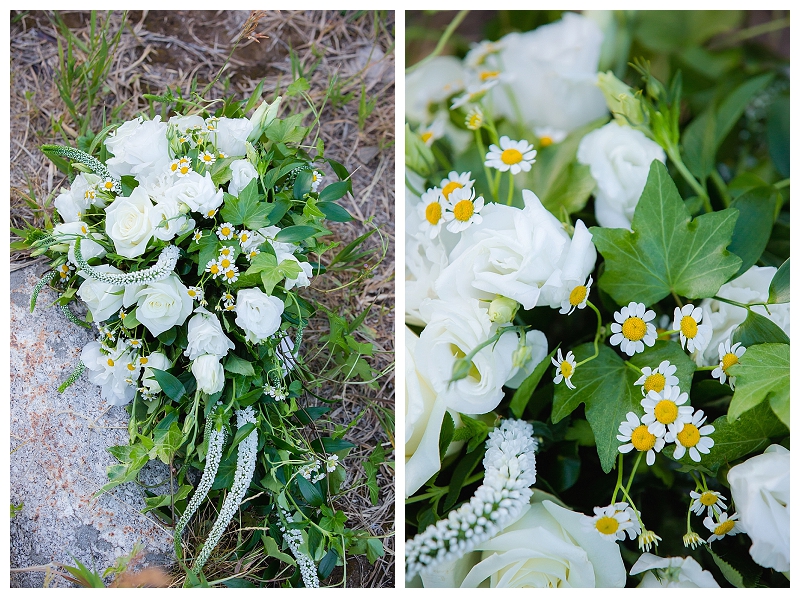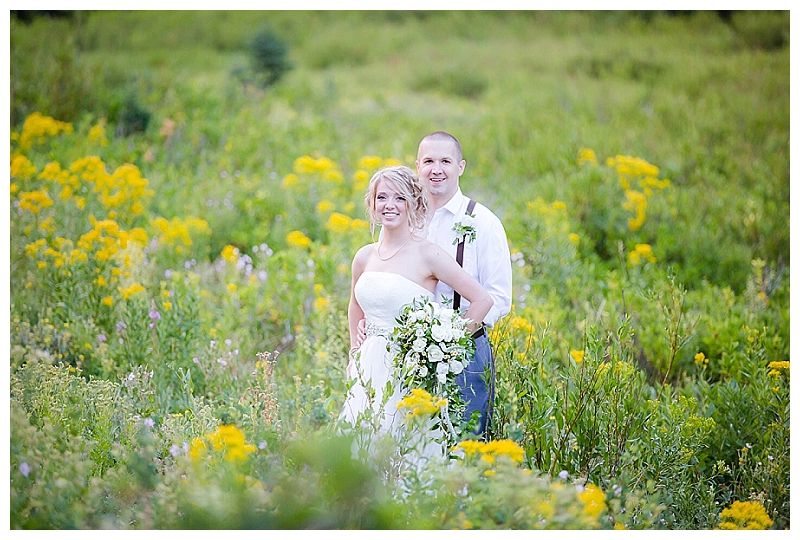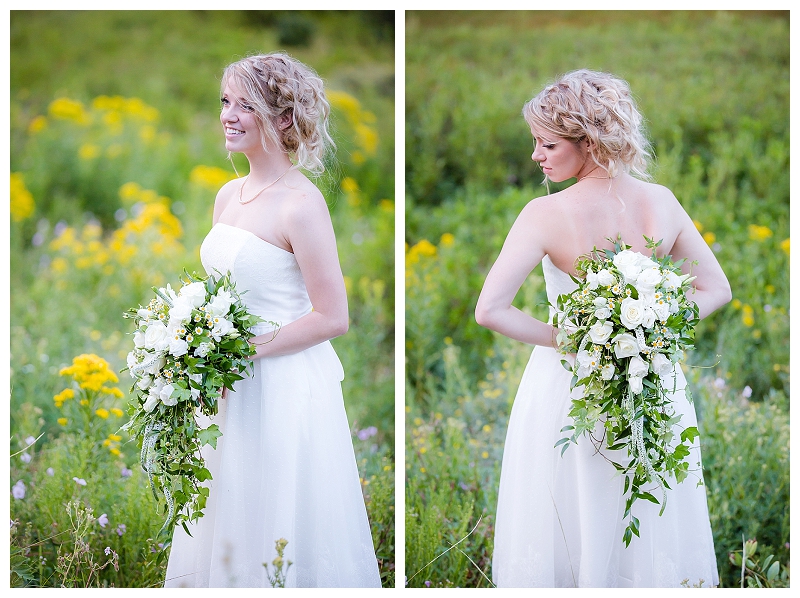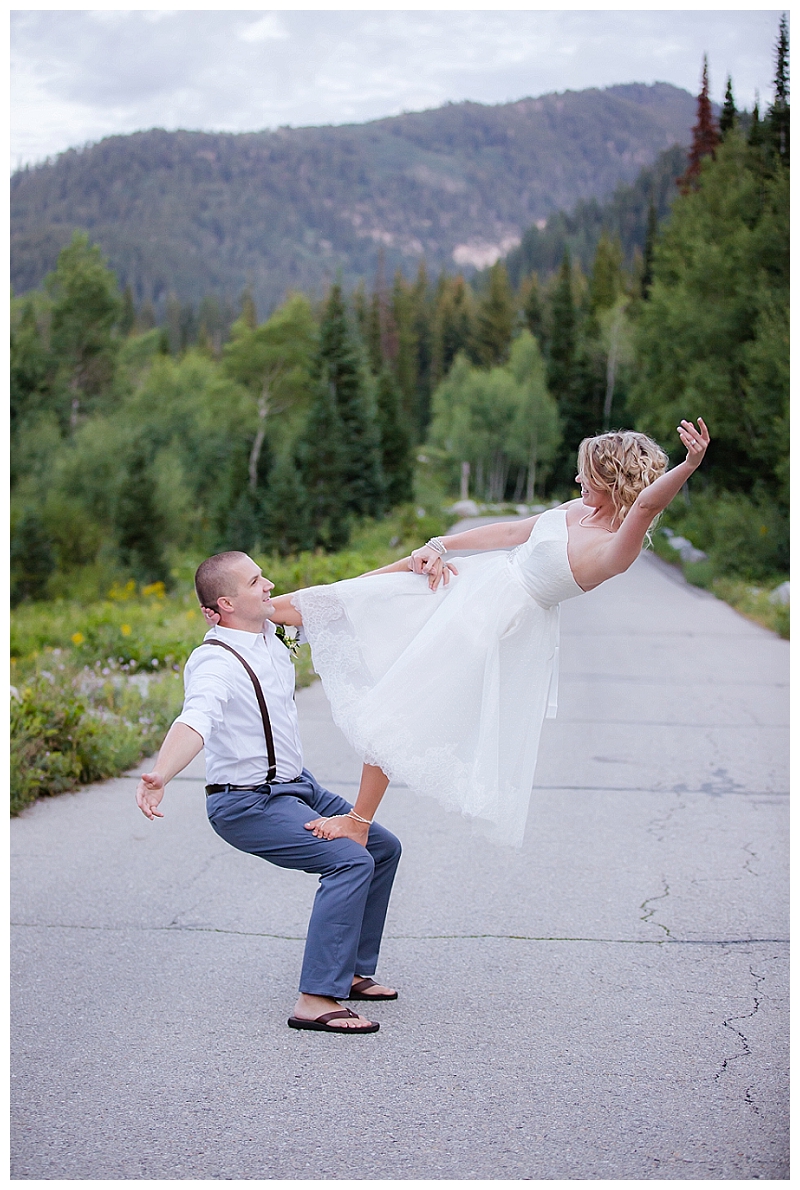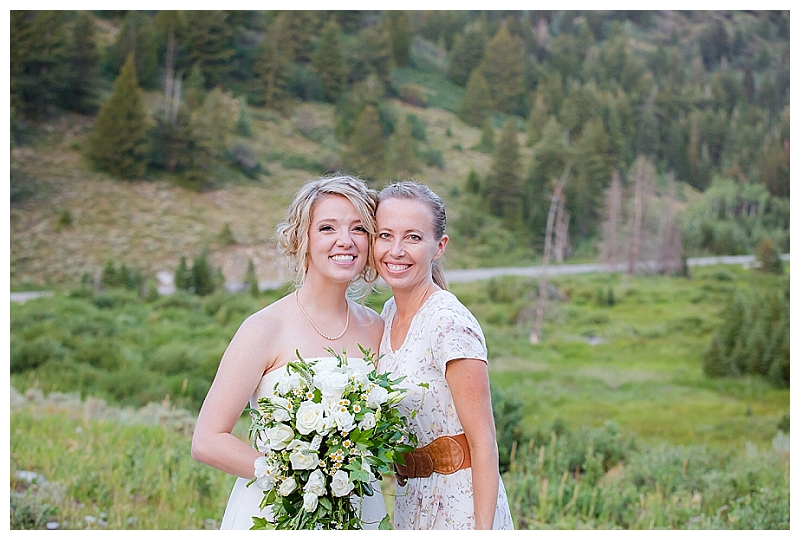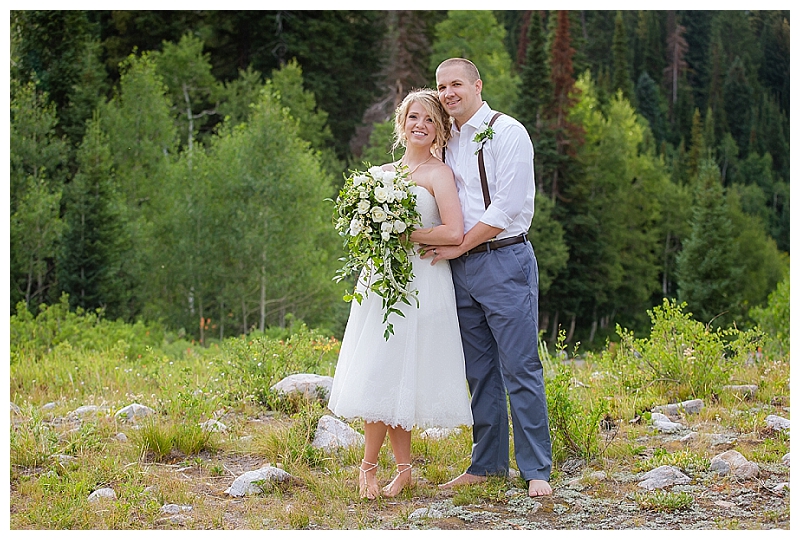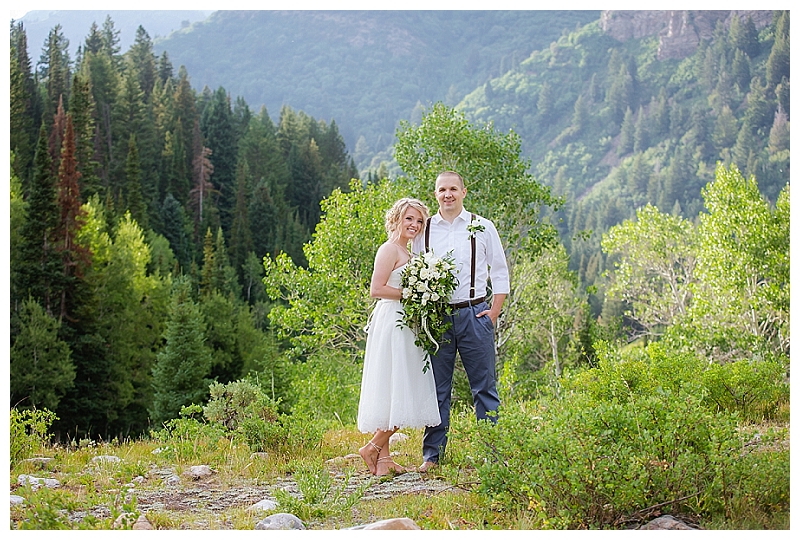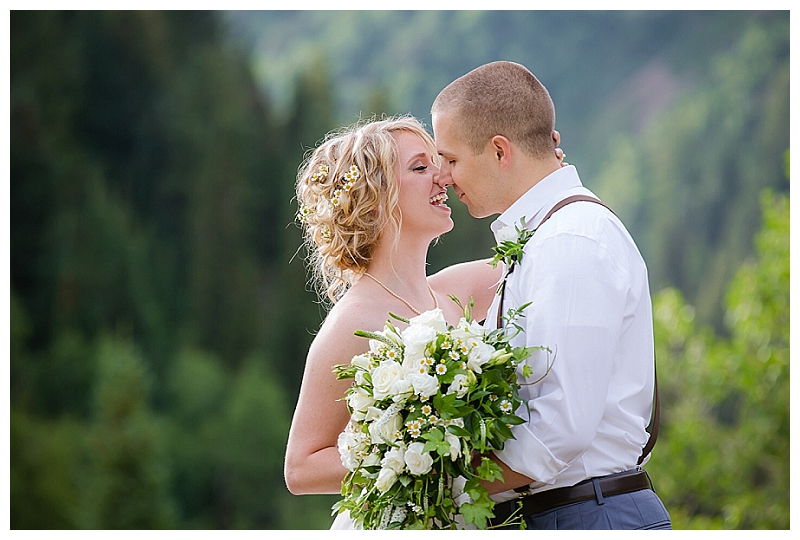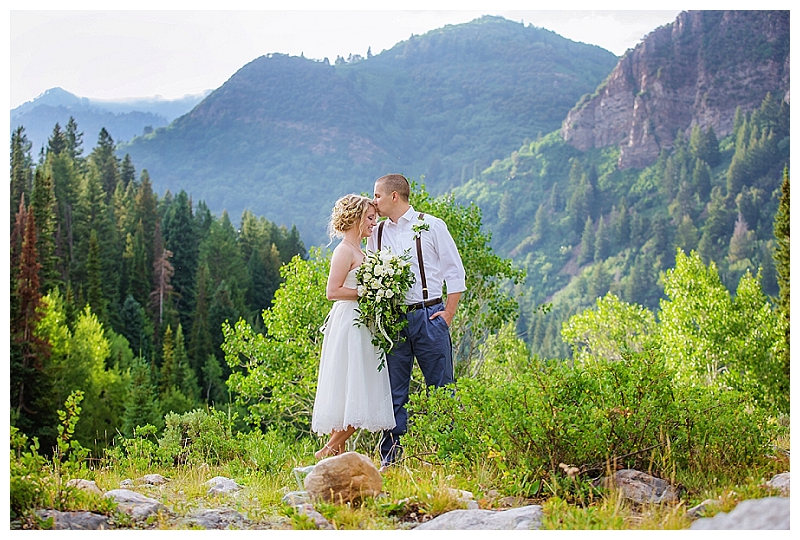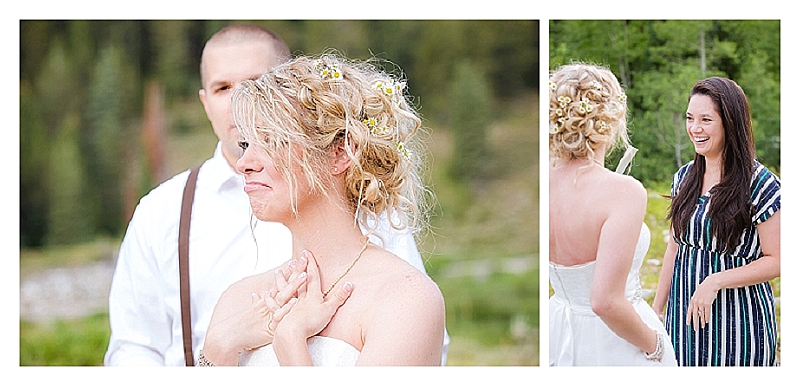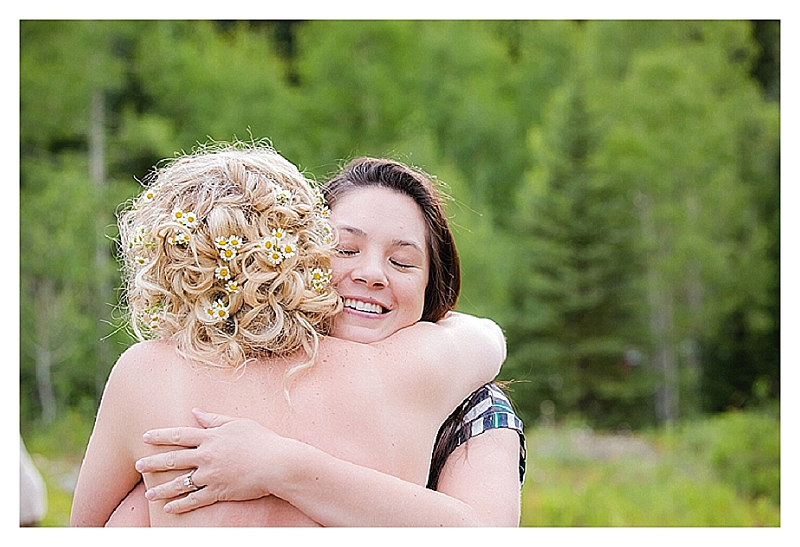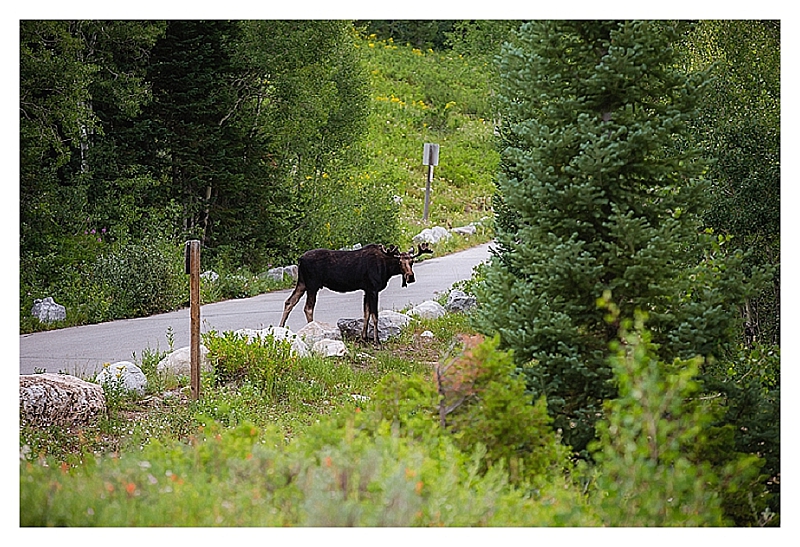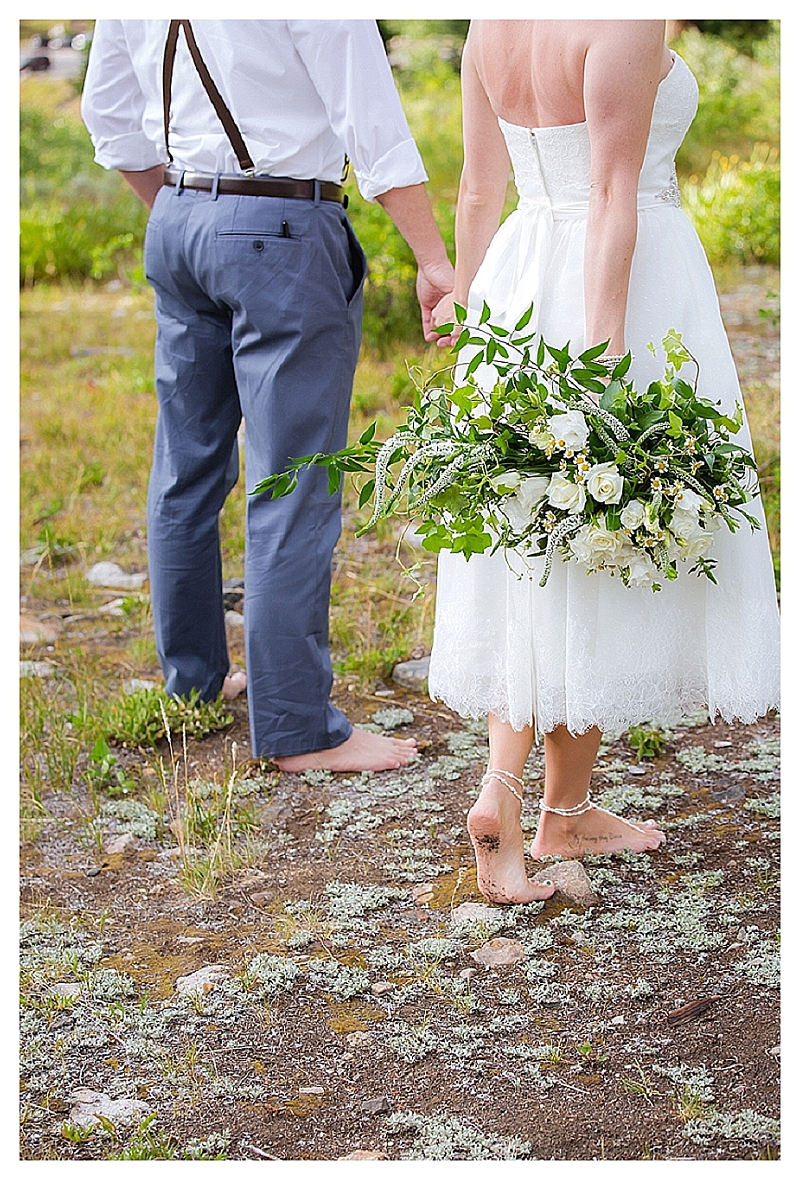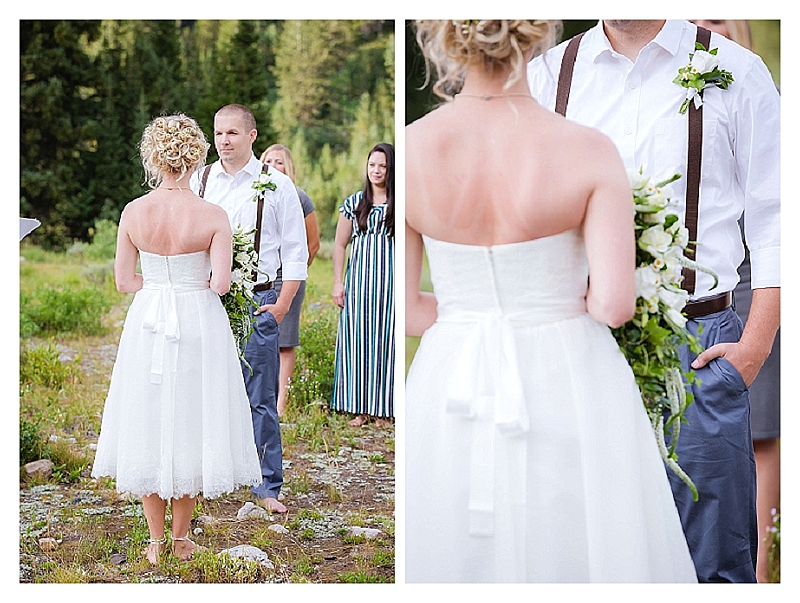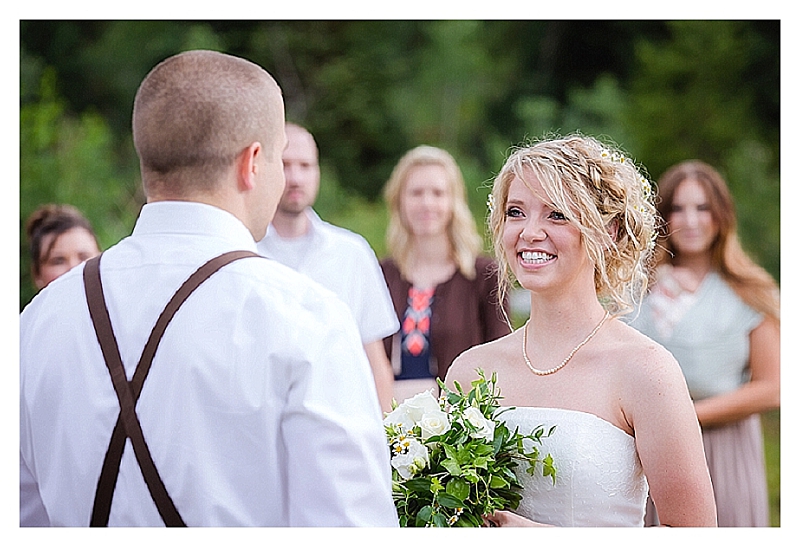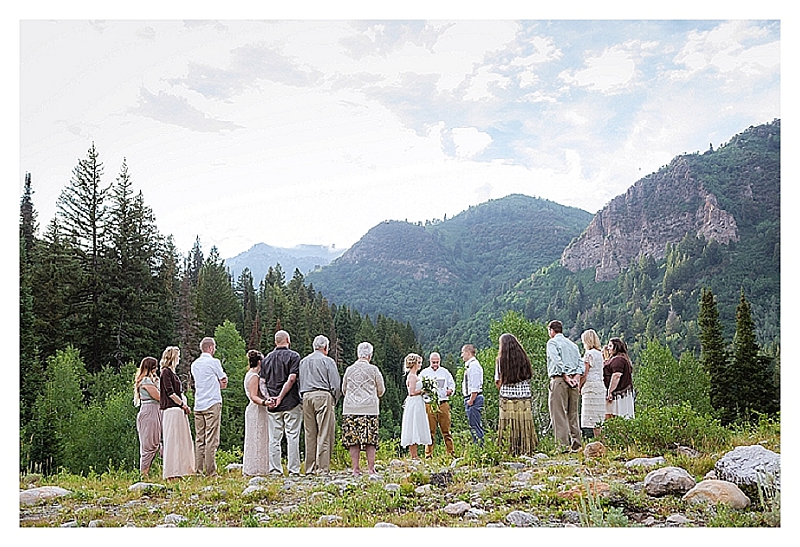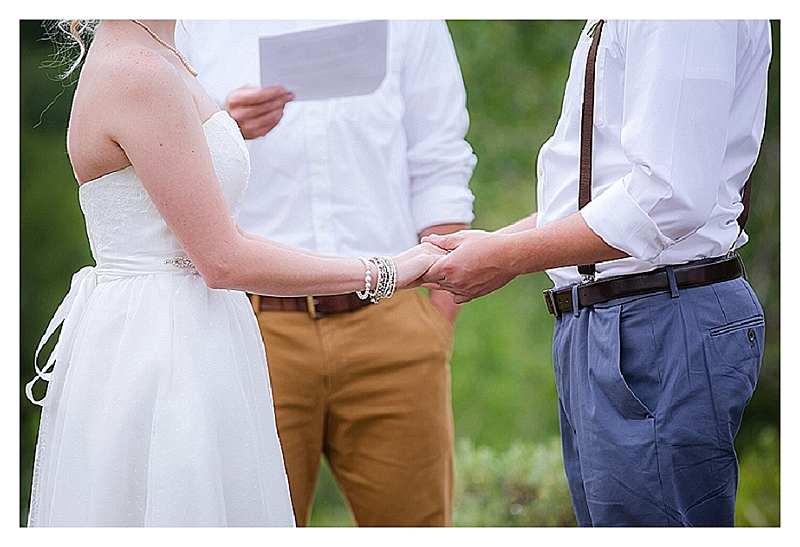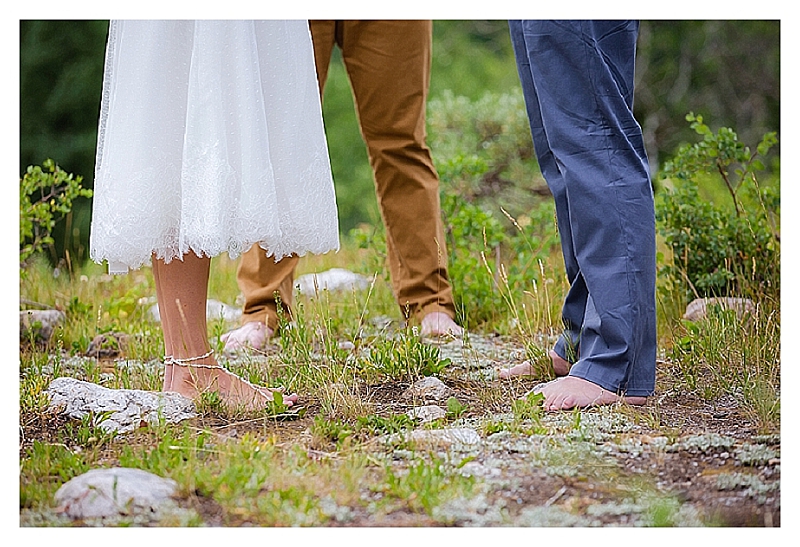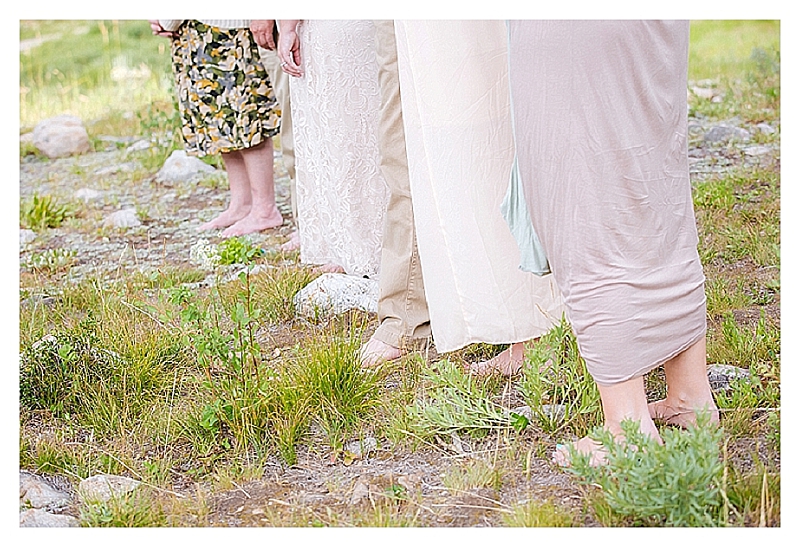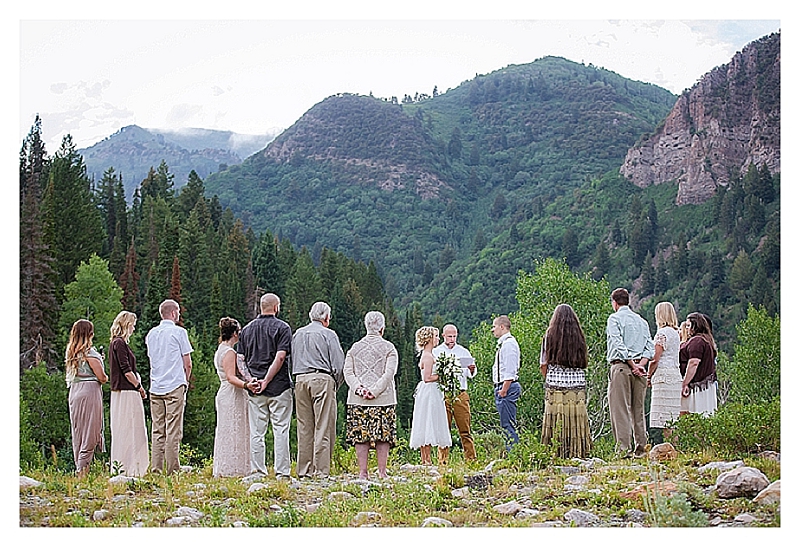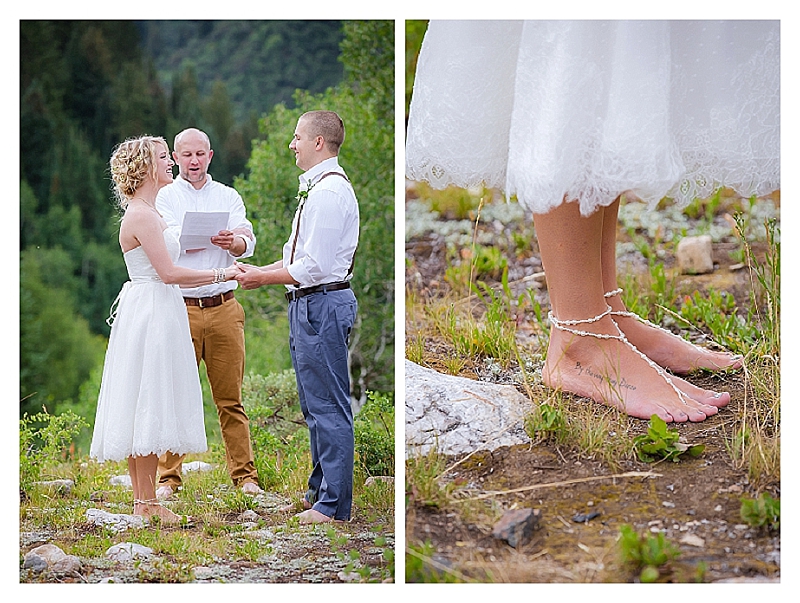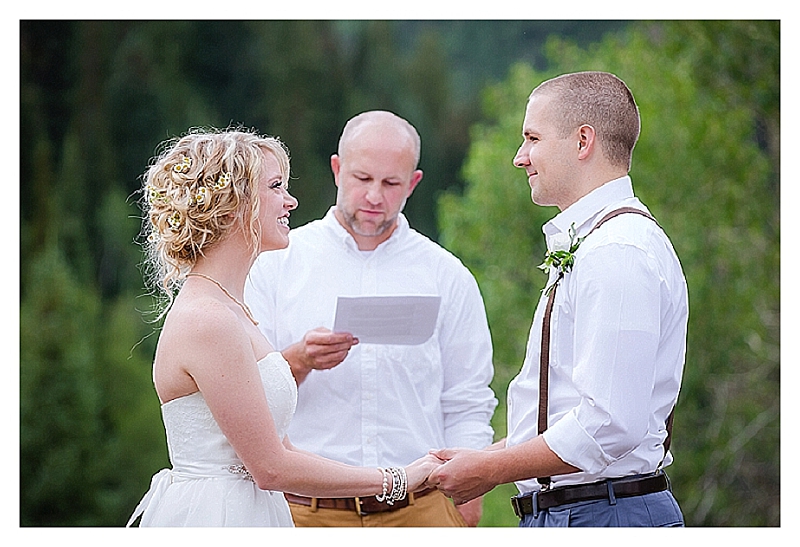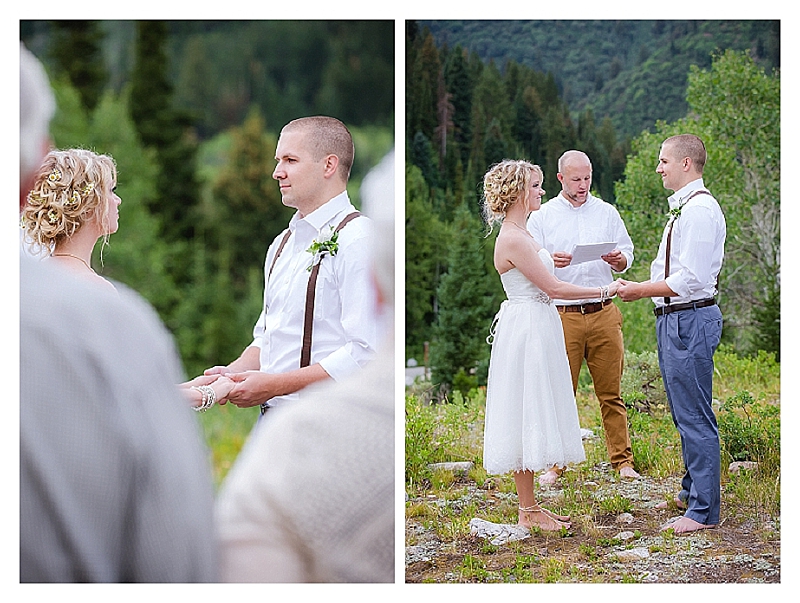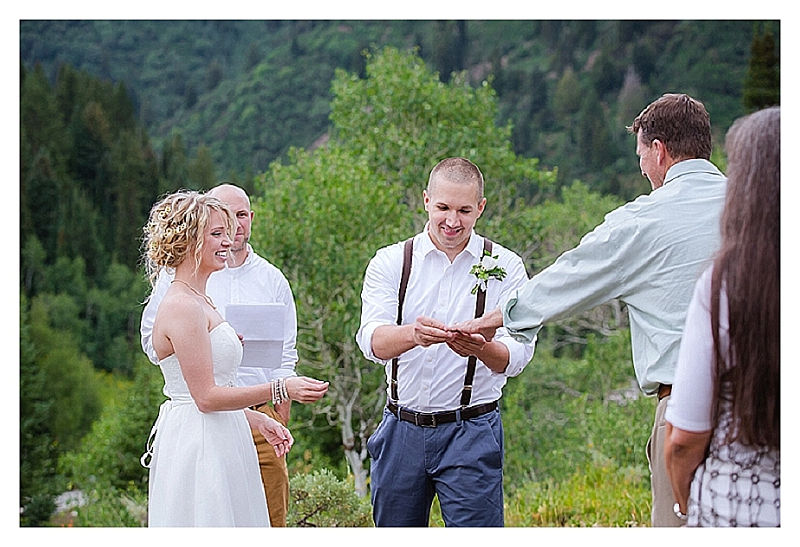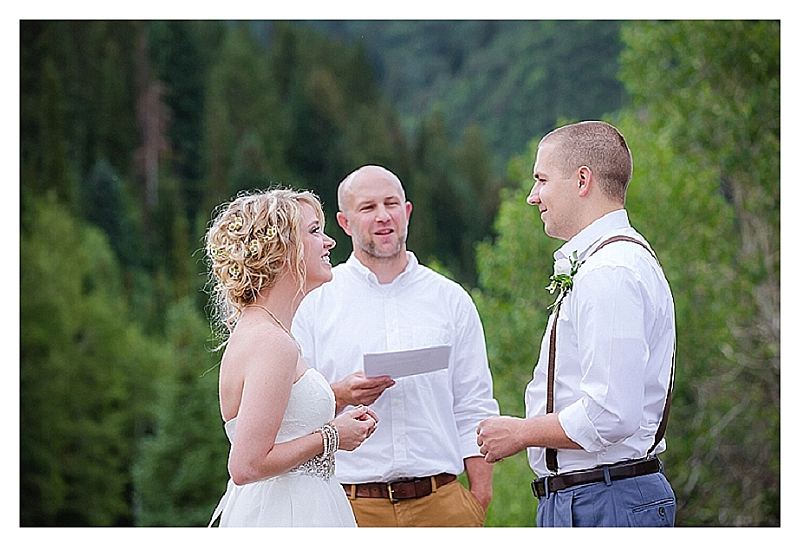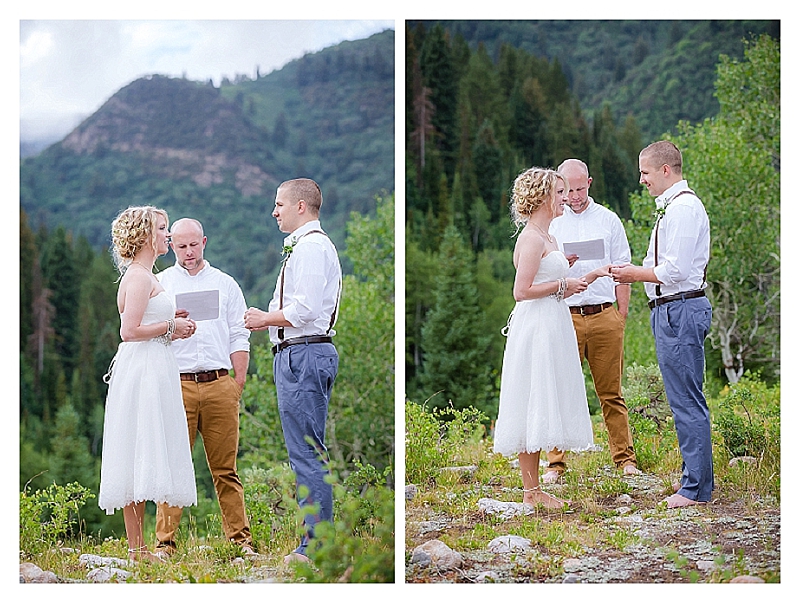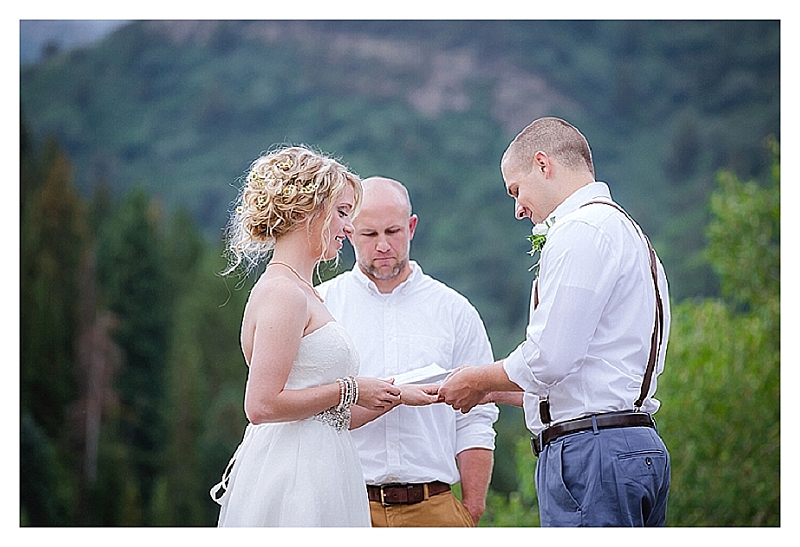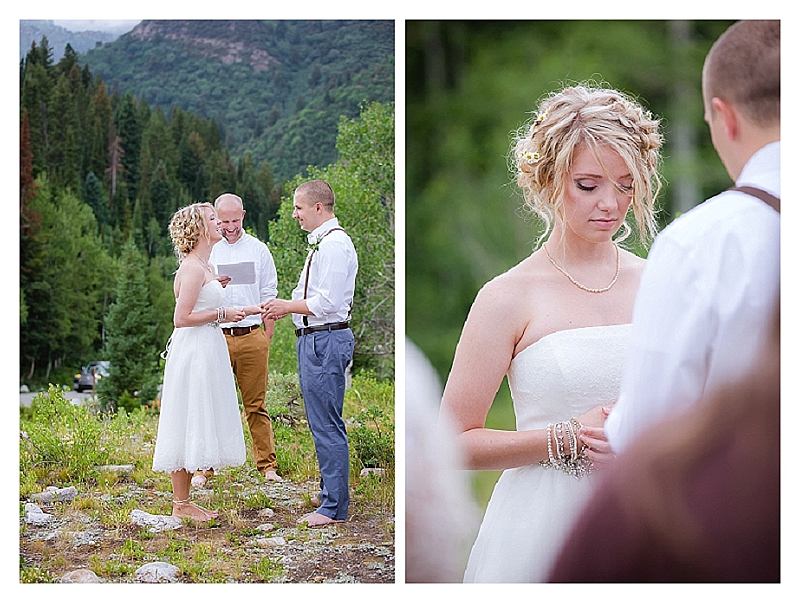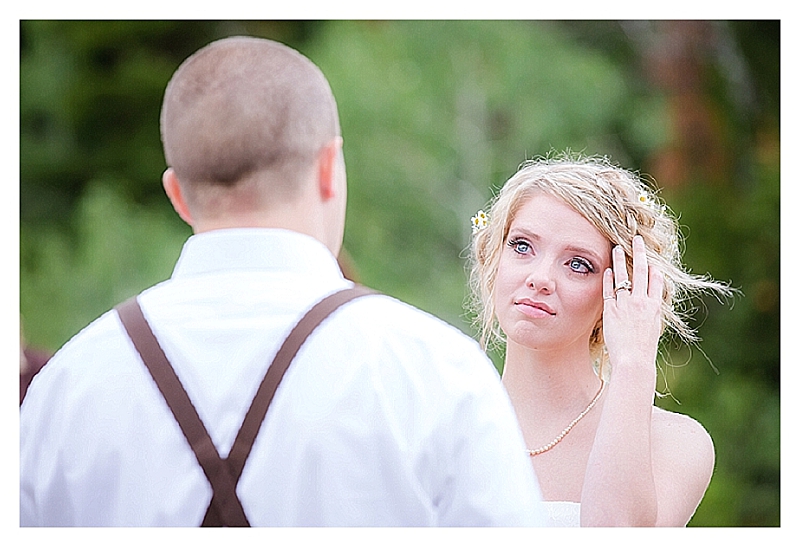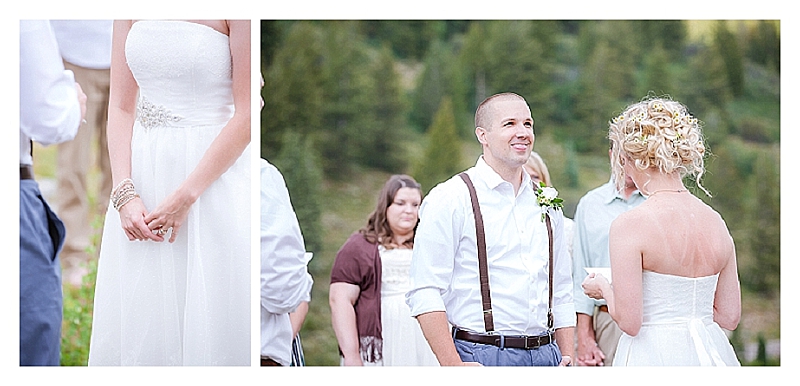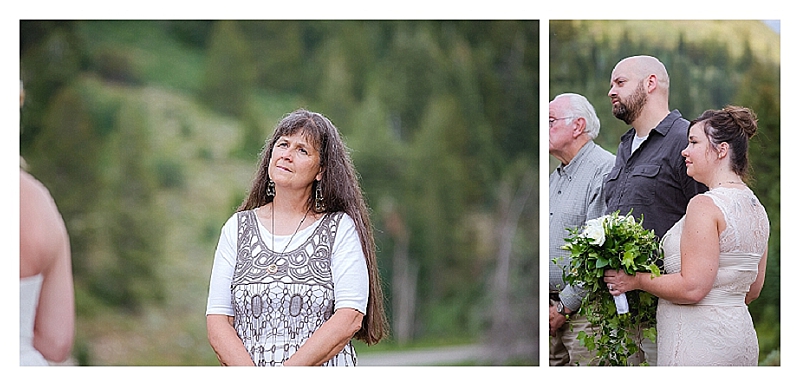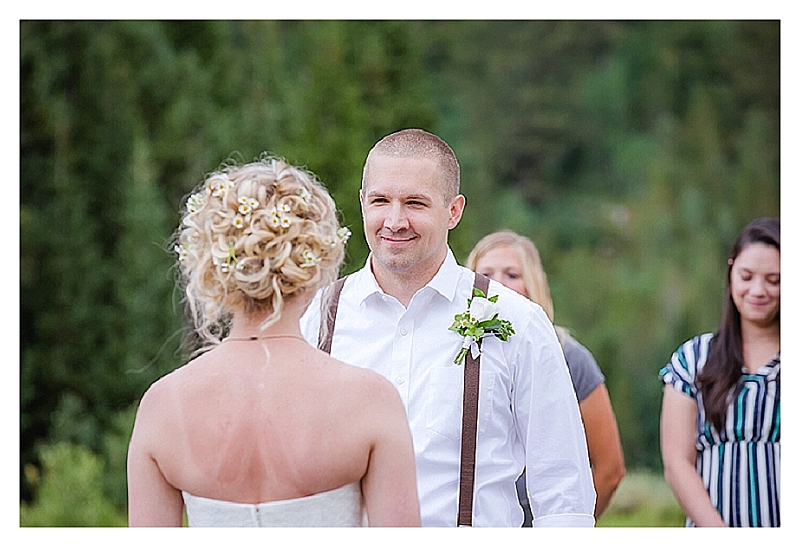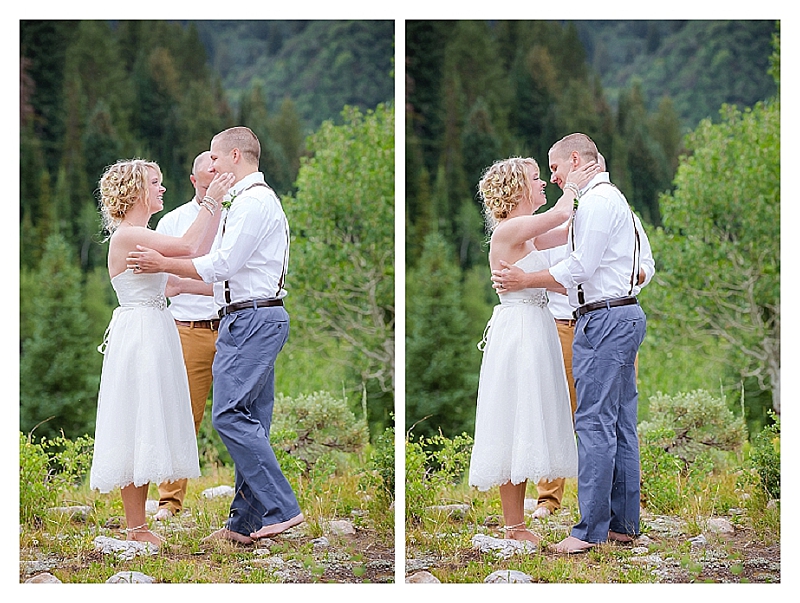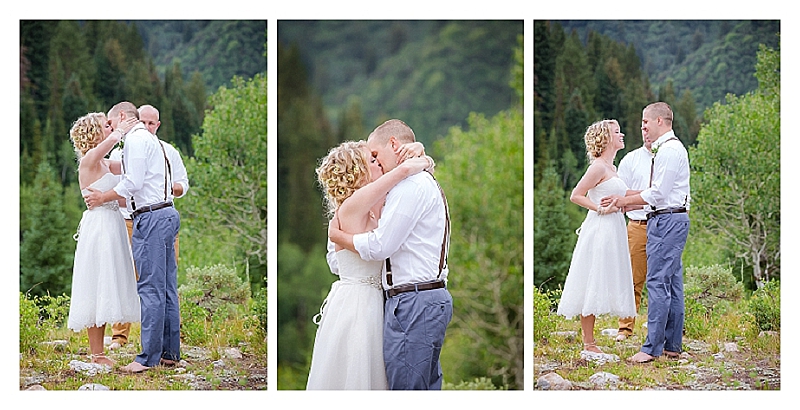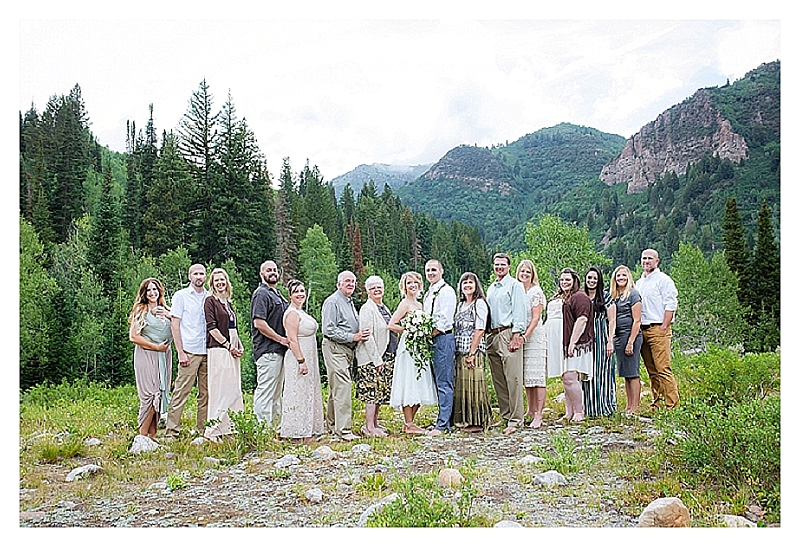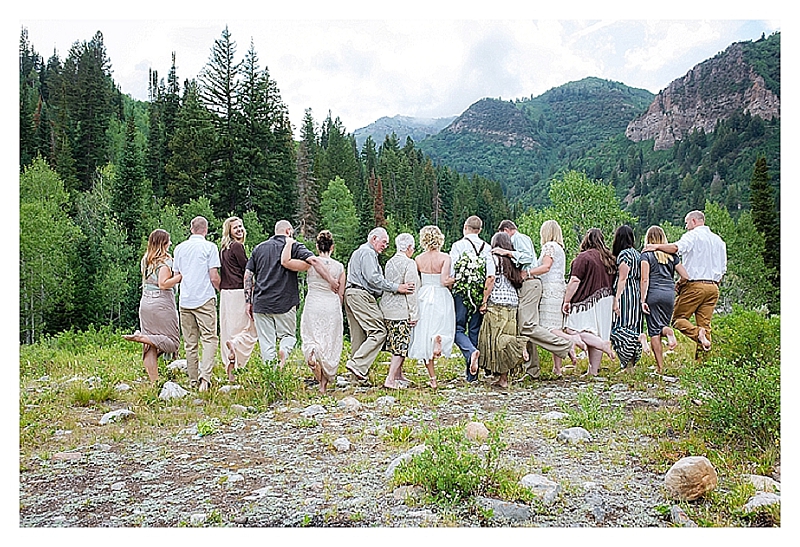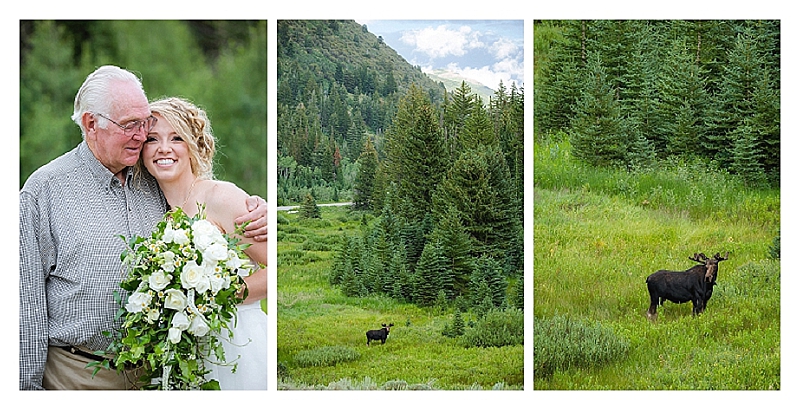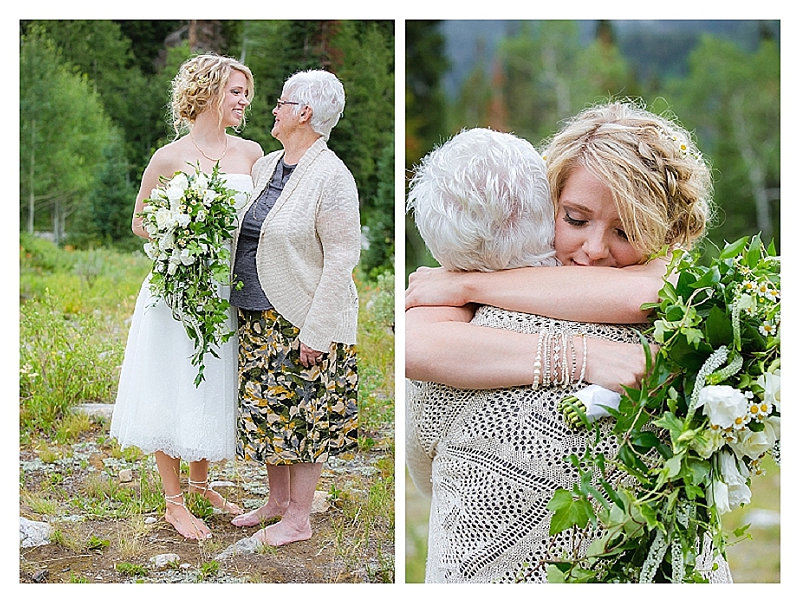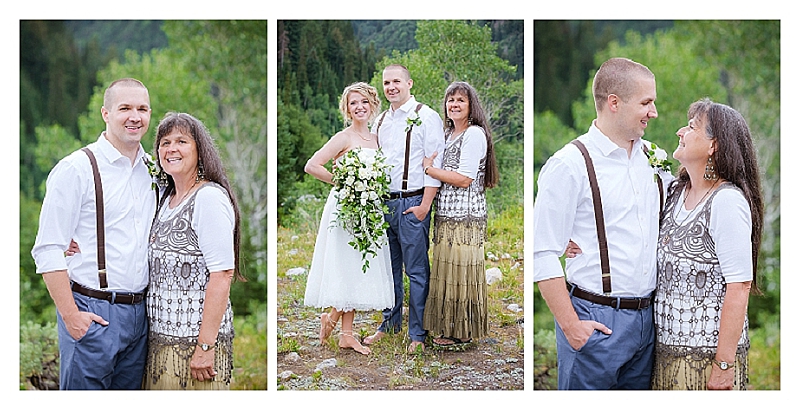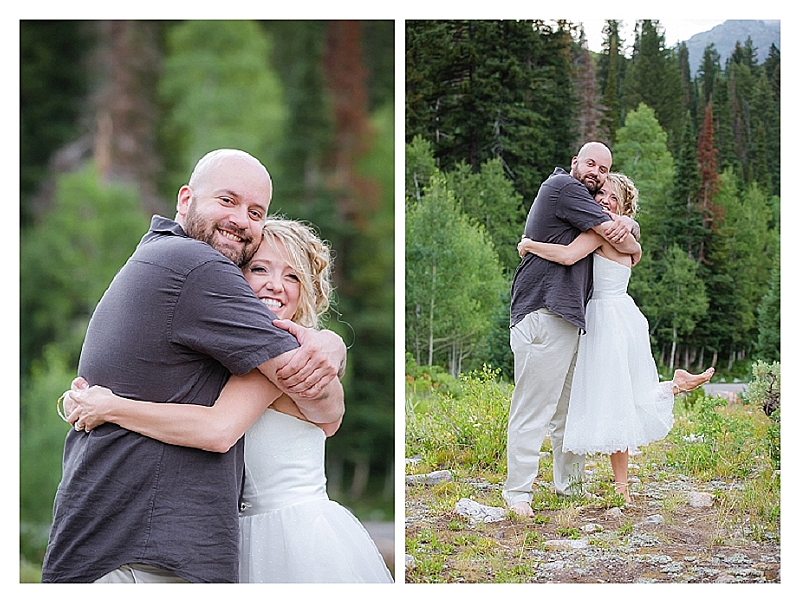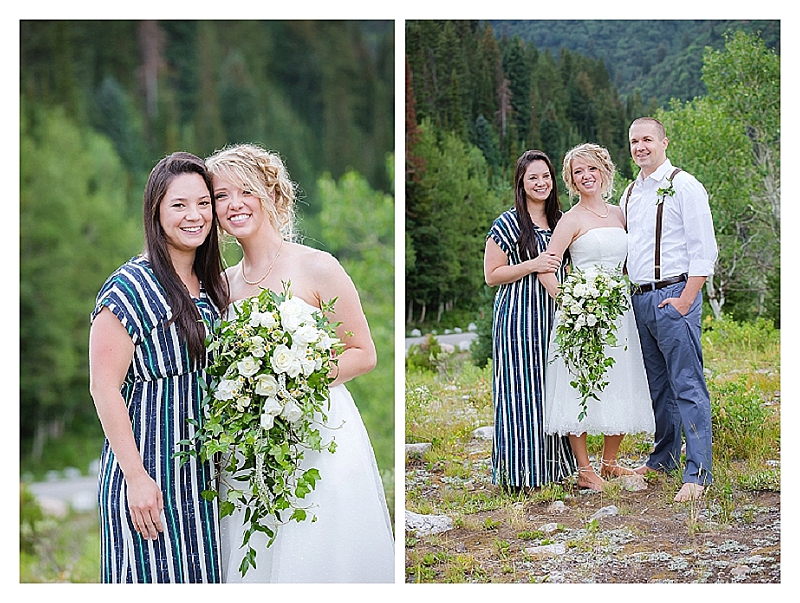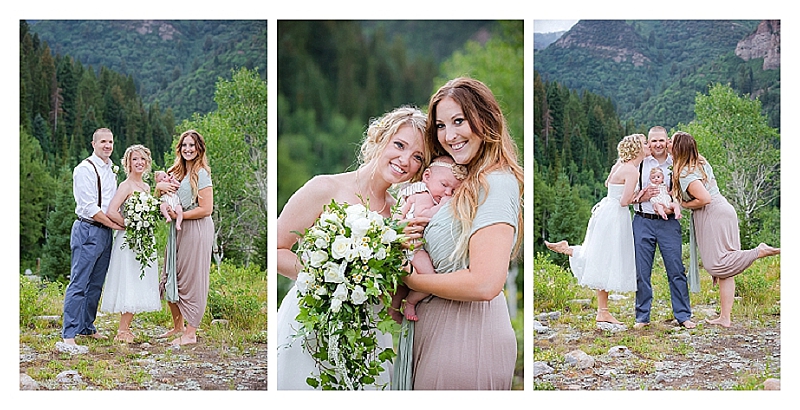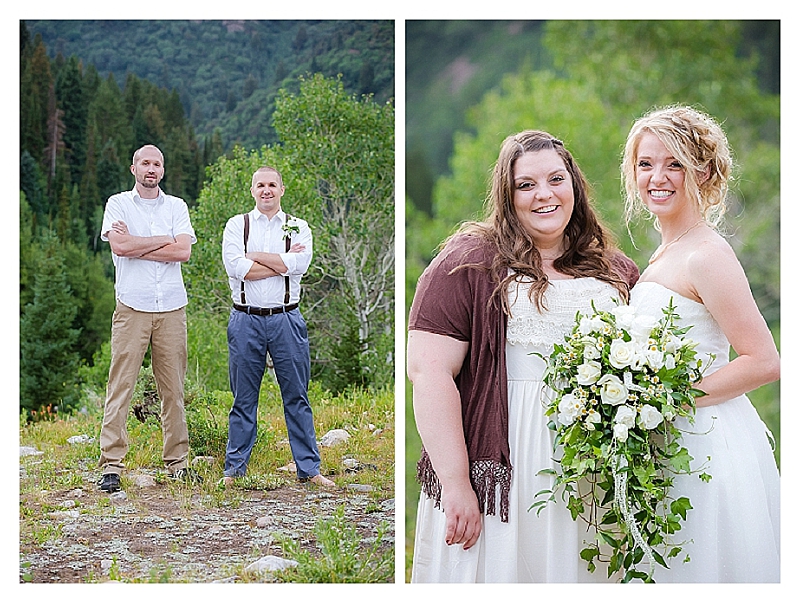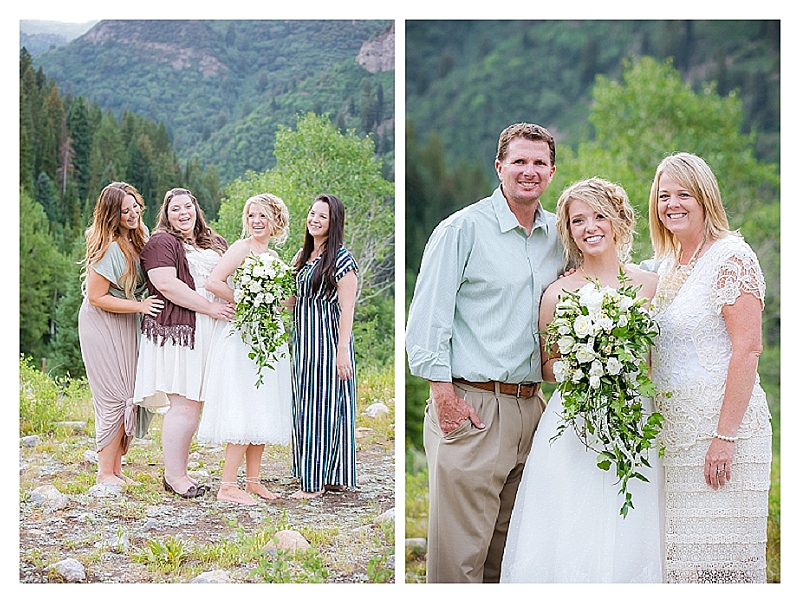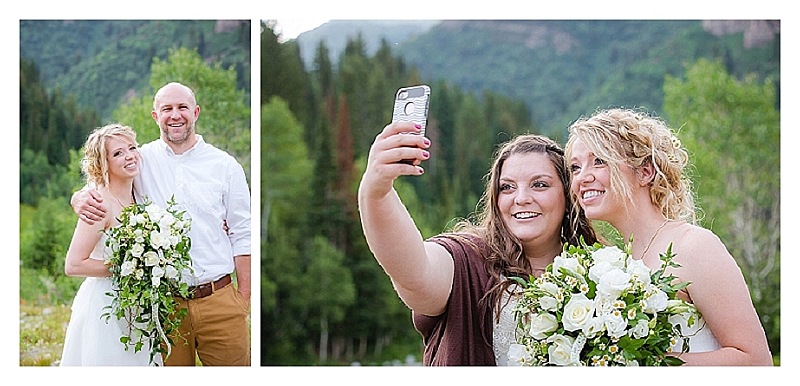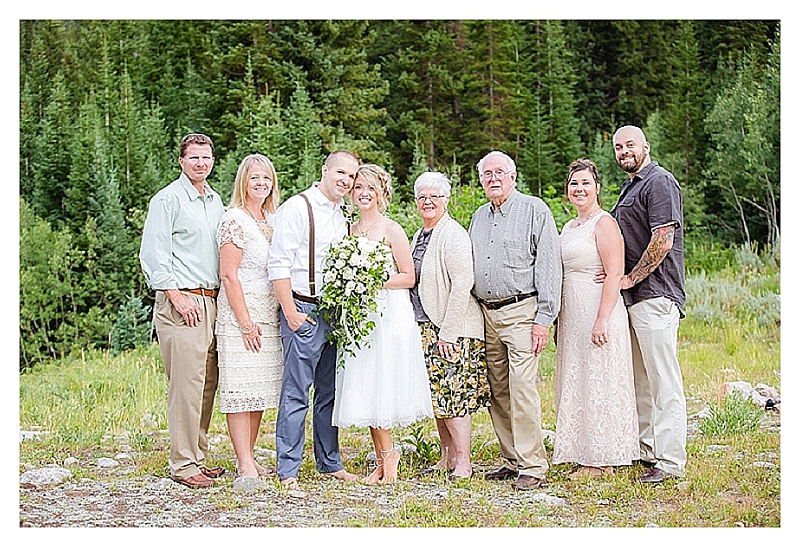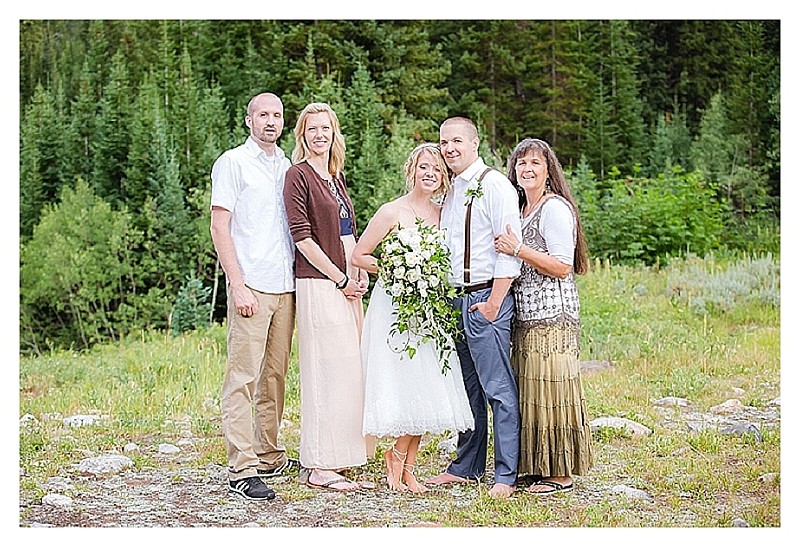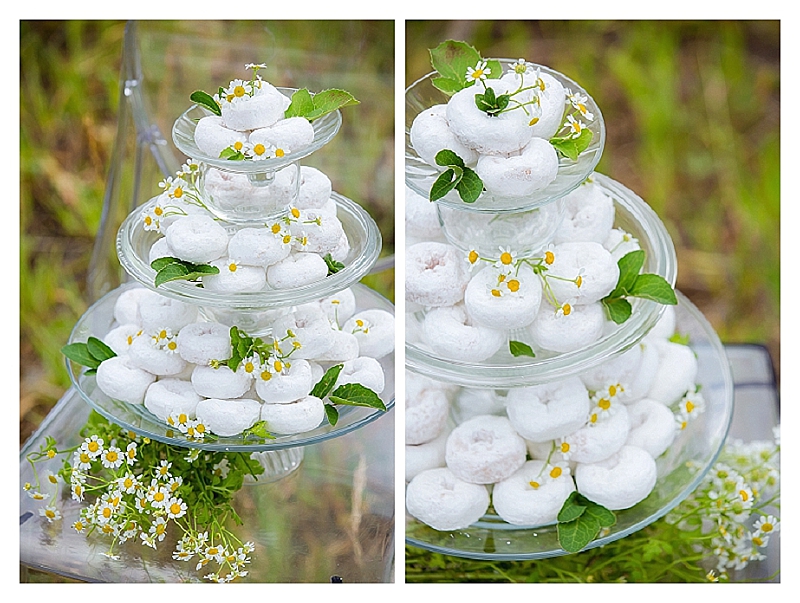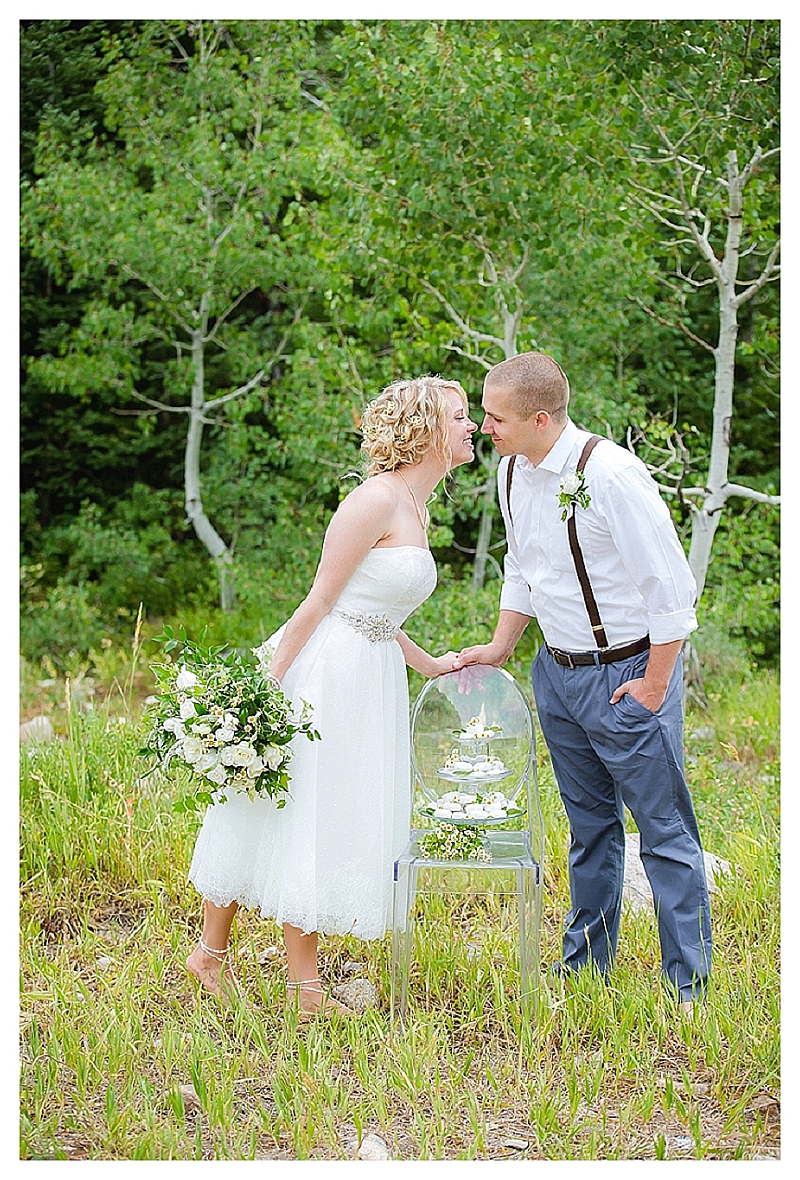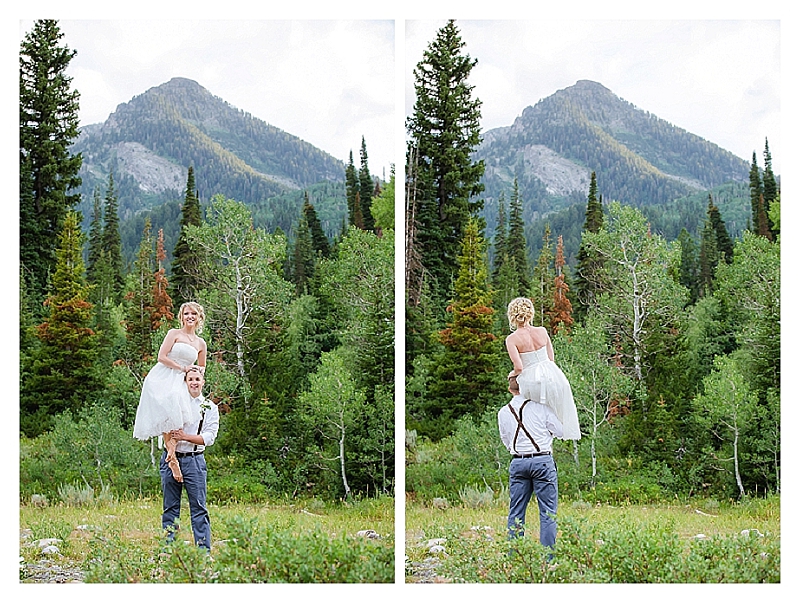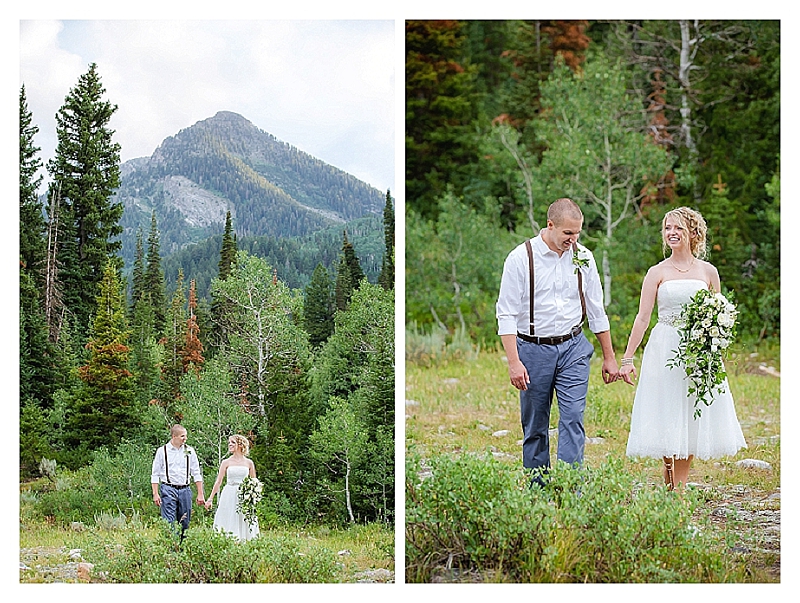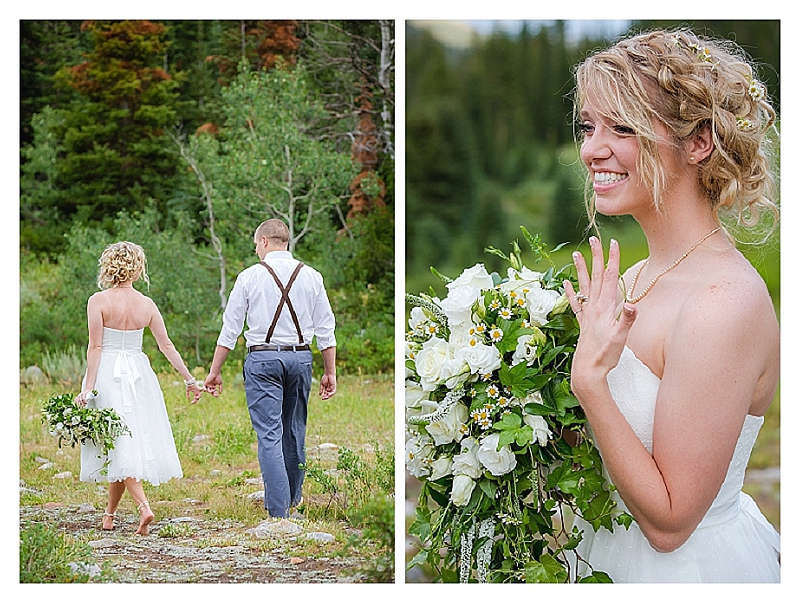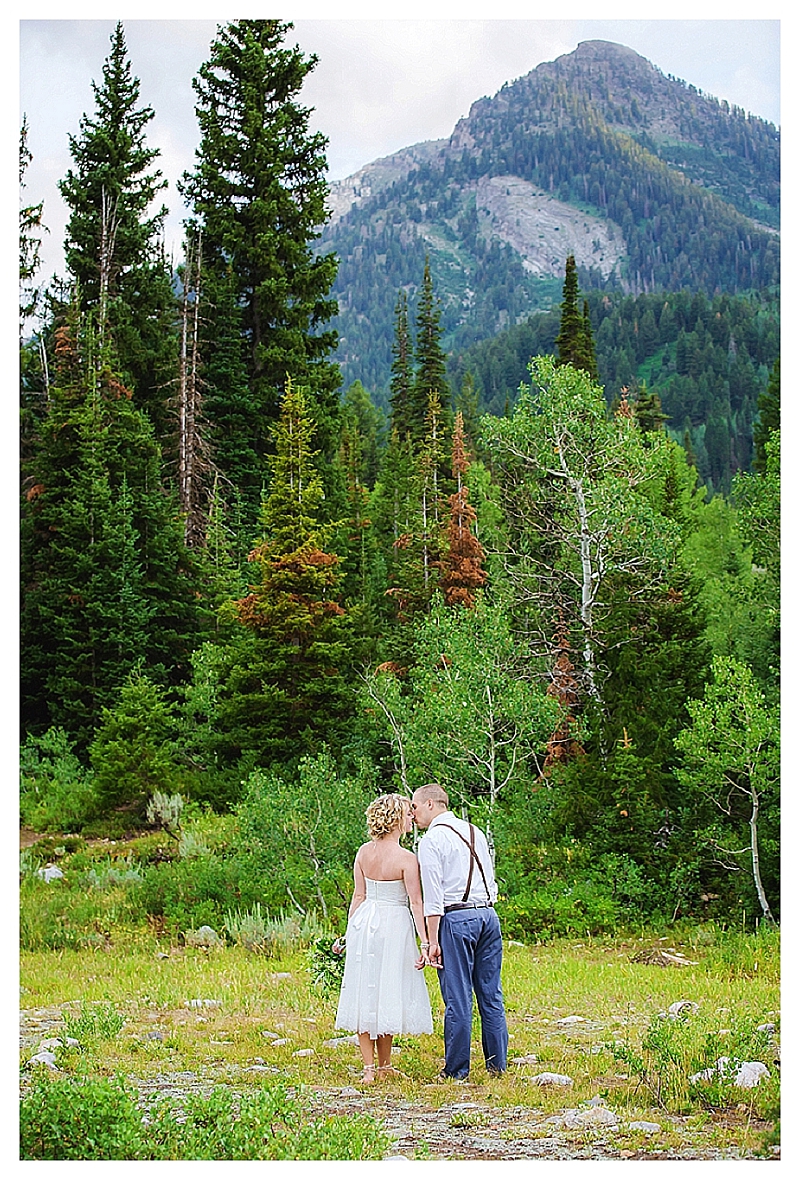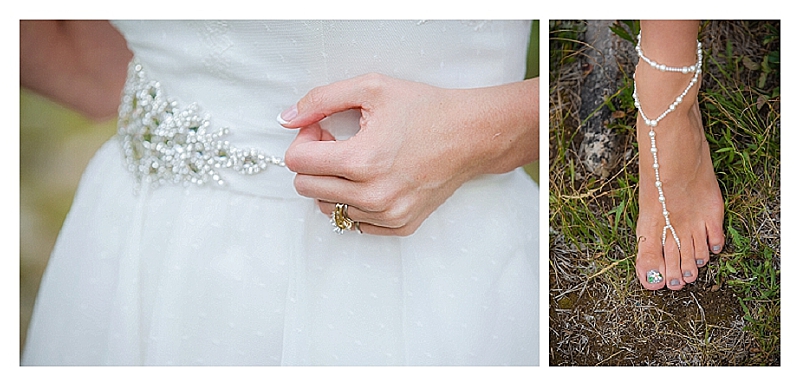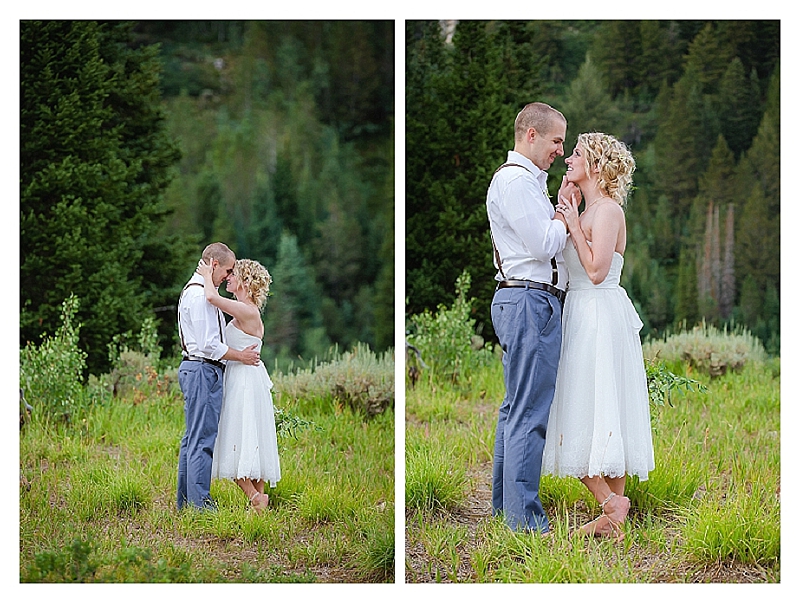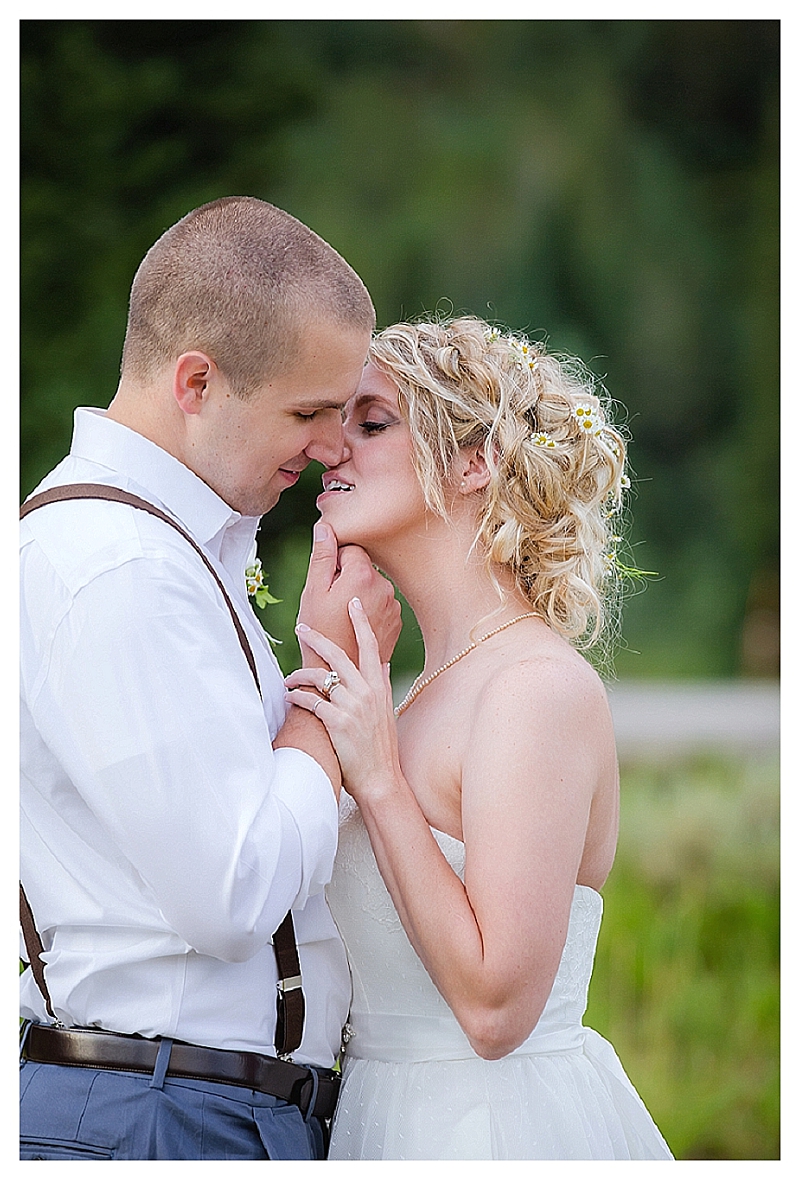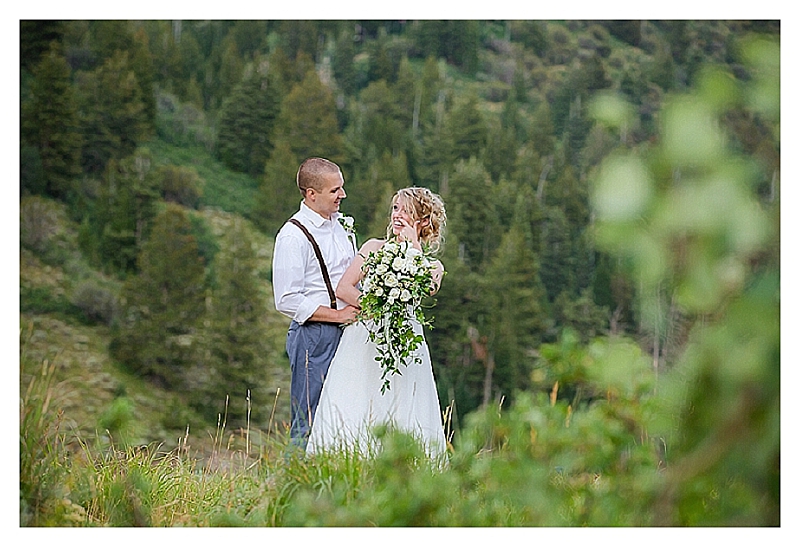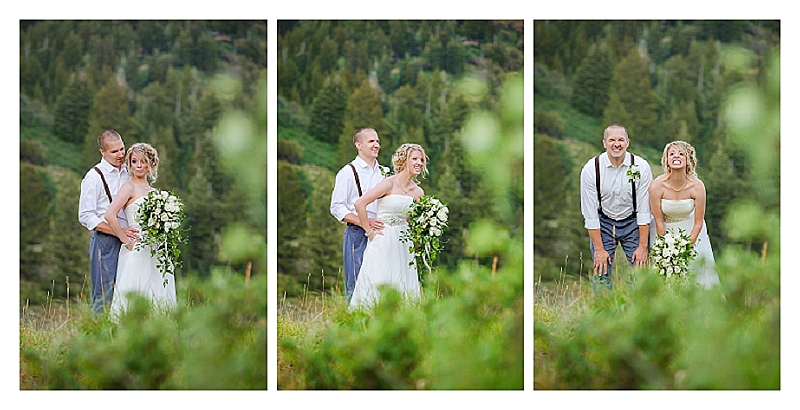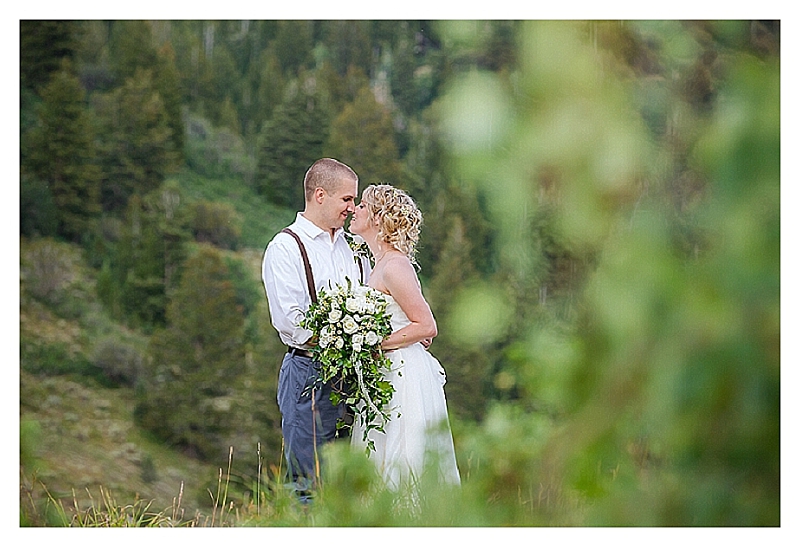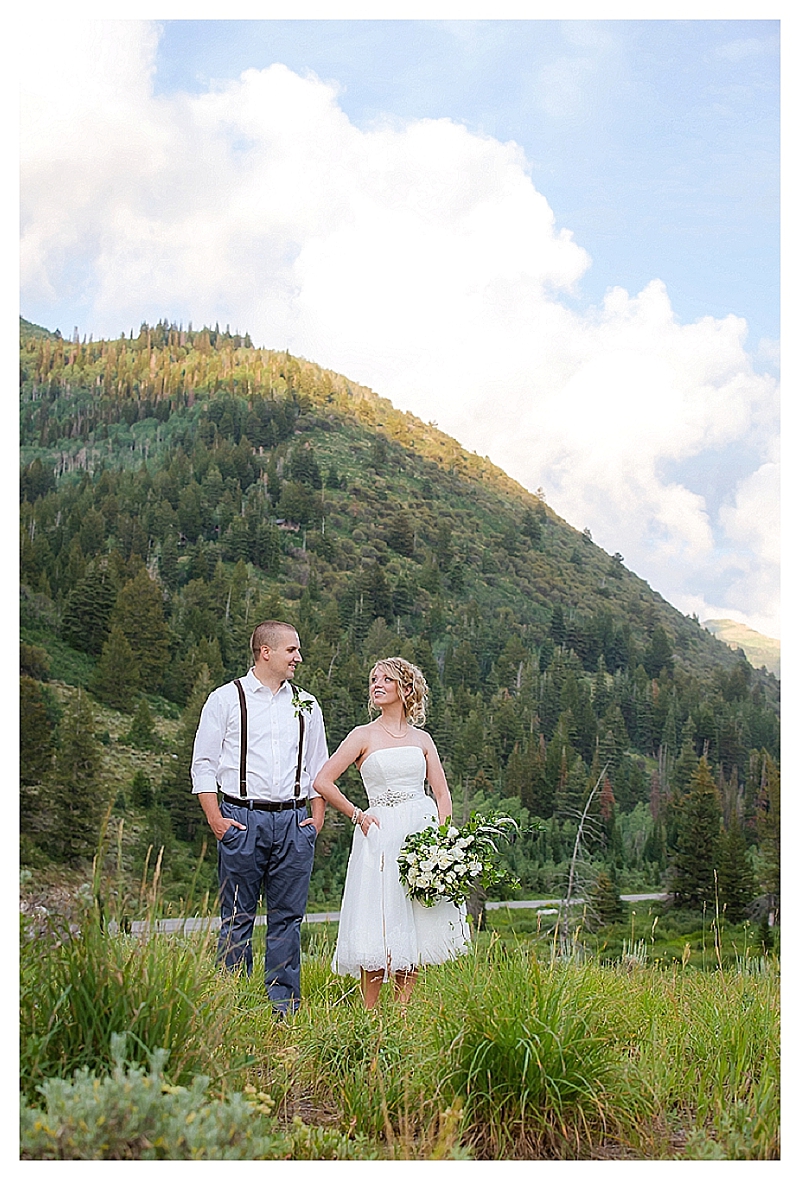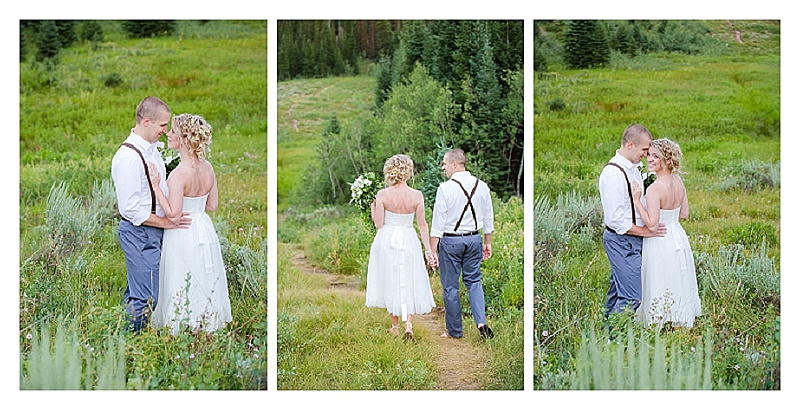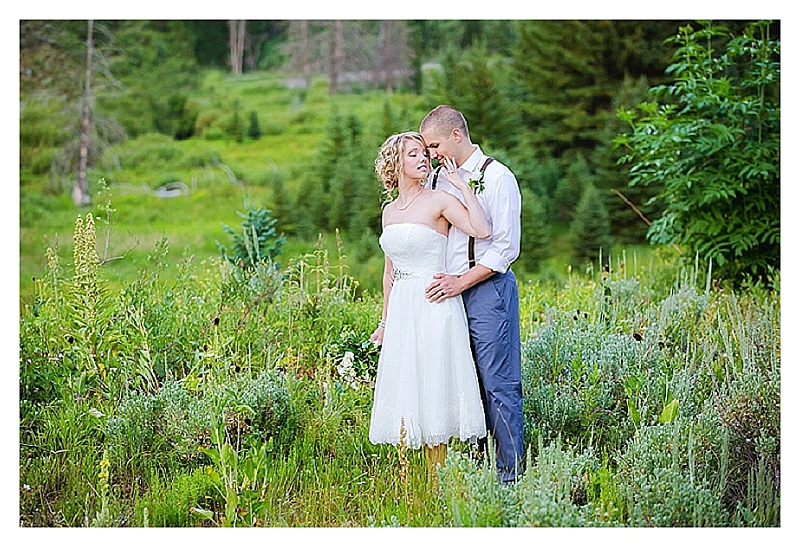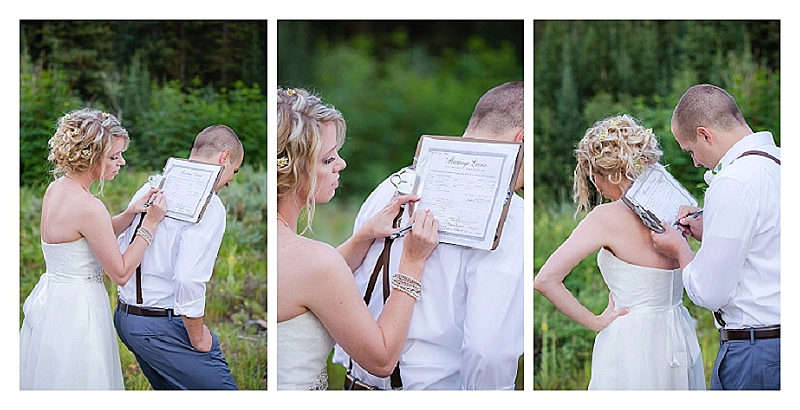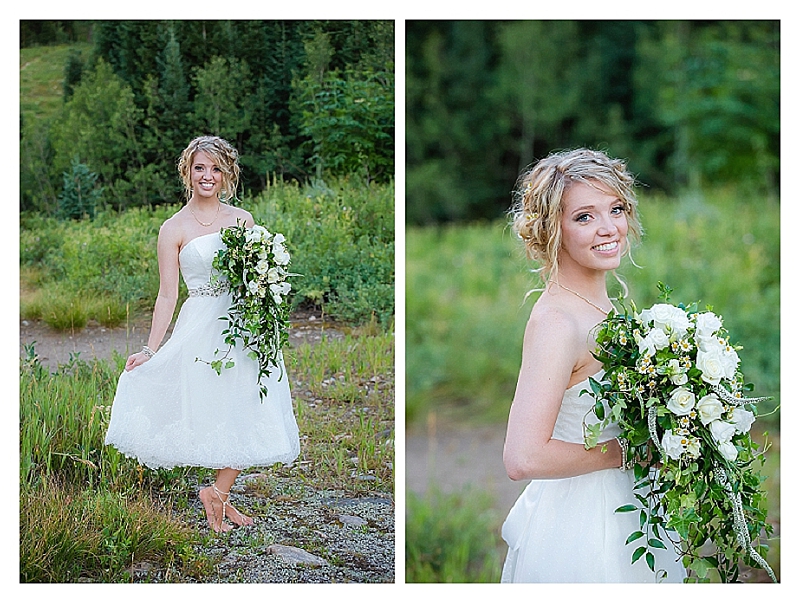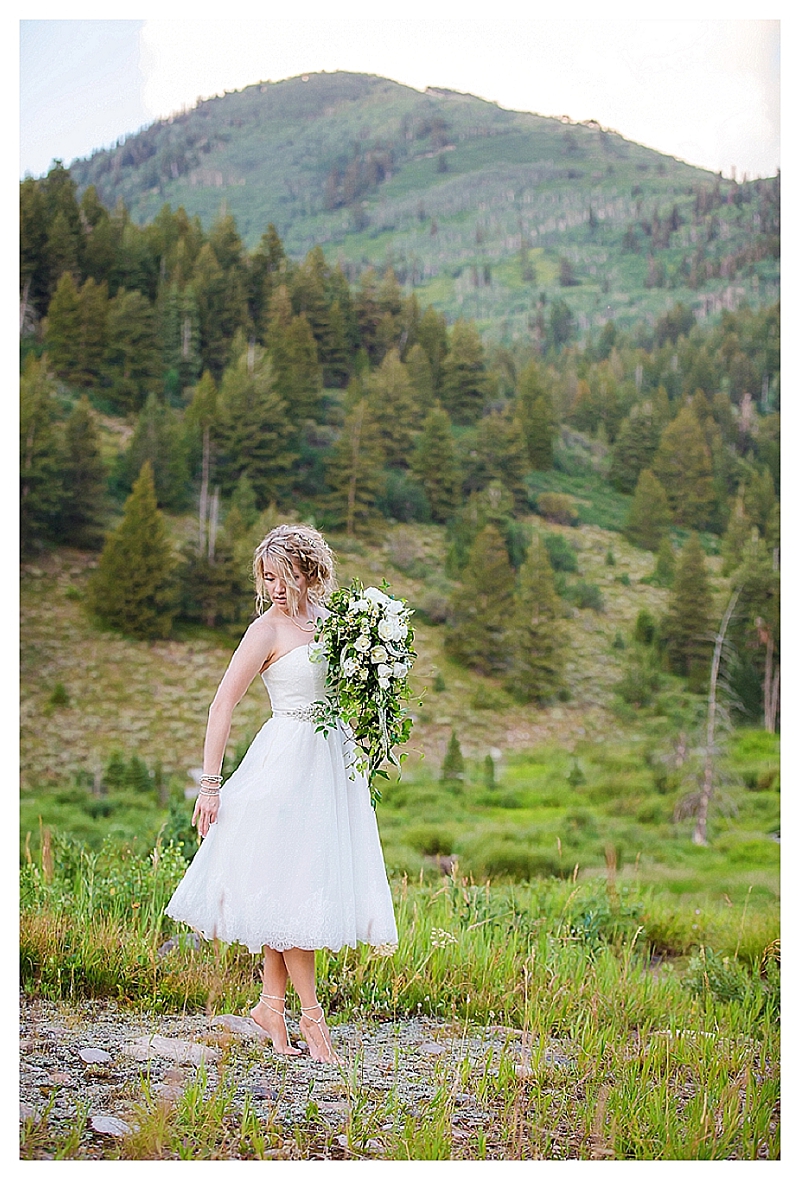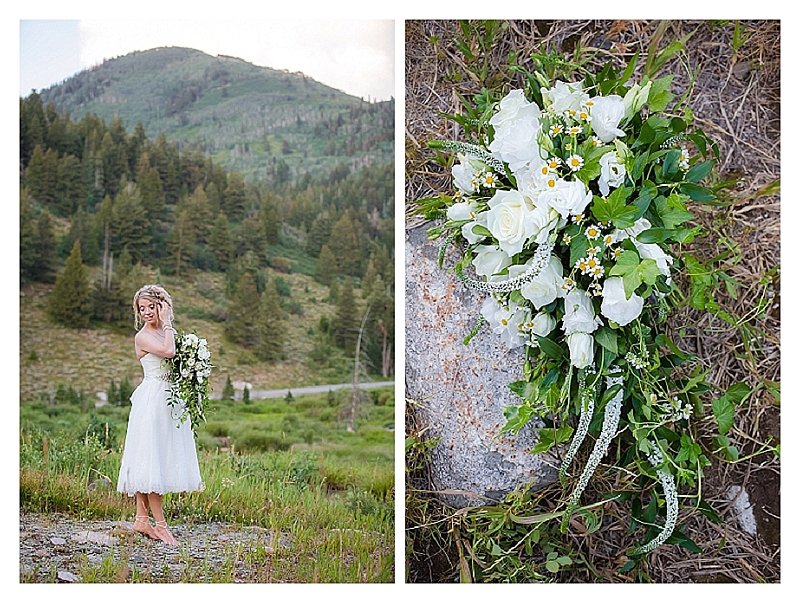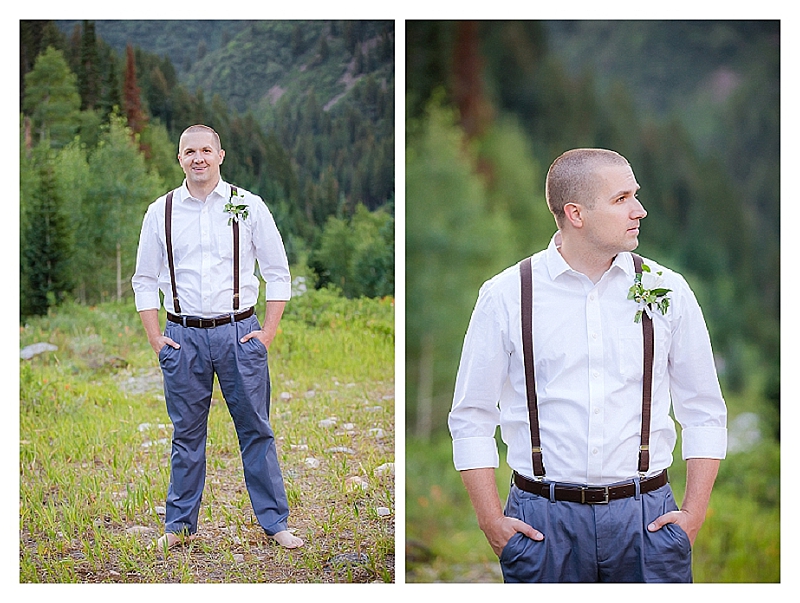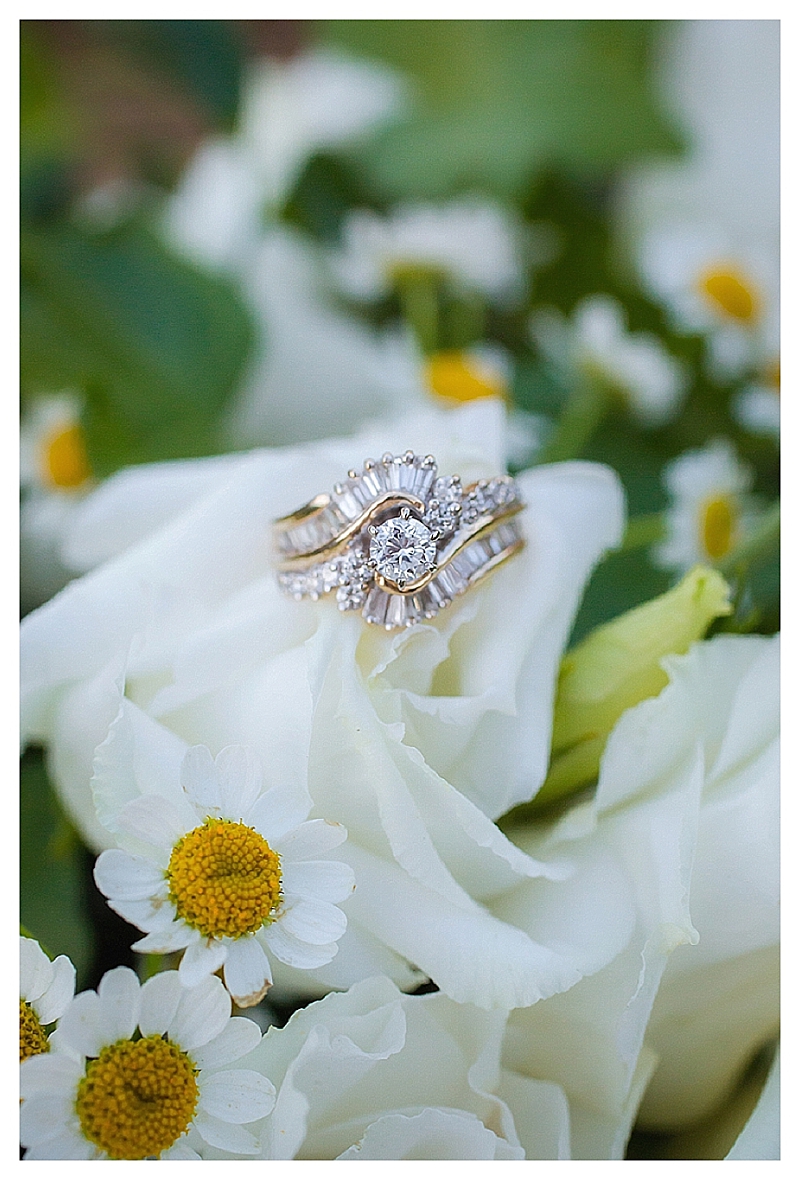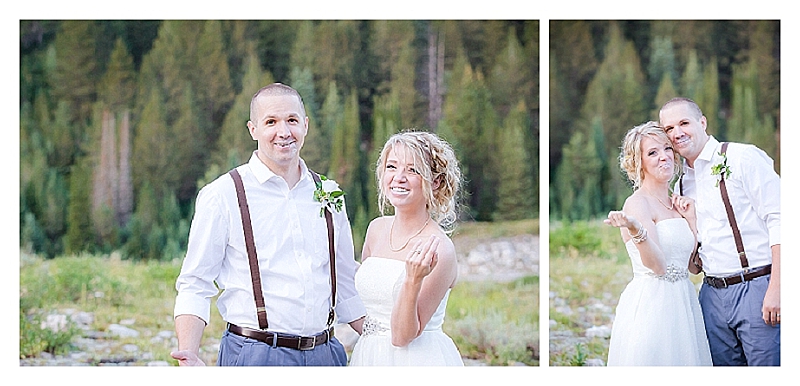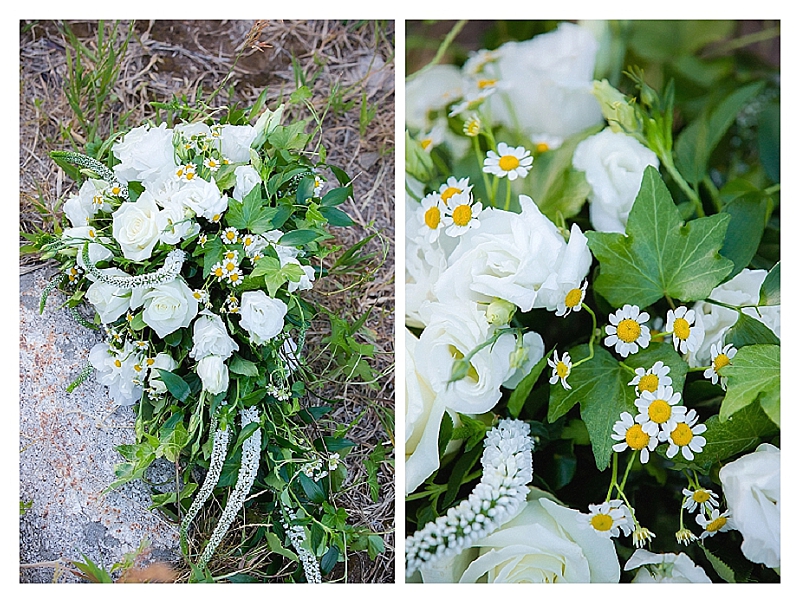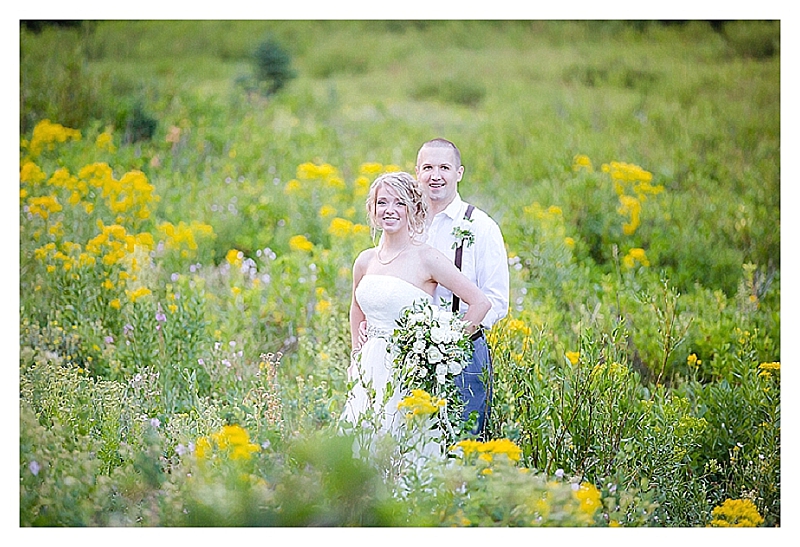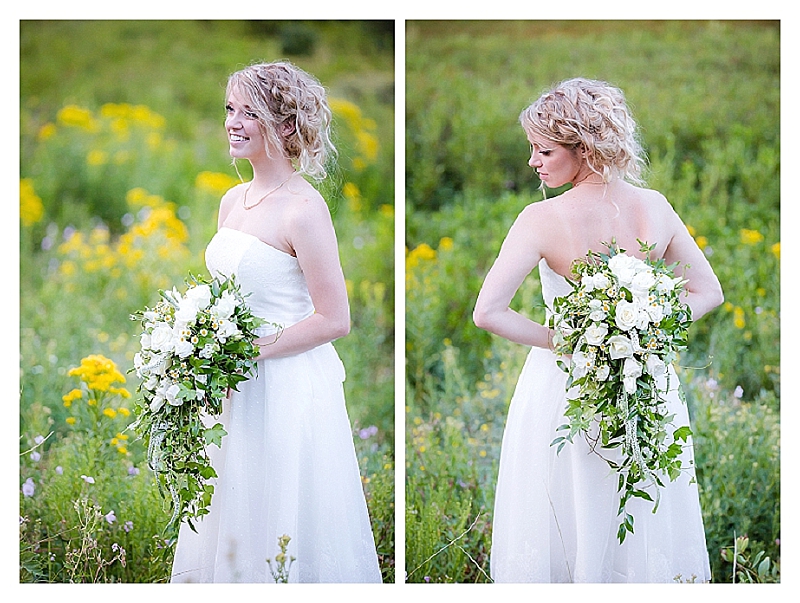 Did I mention they do yoga and are amazing!?!?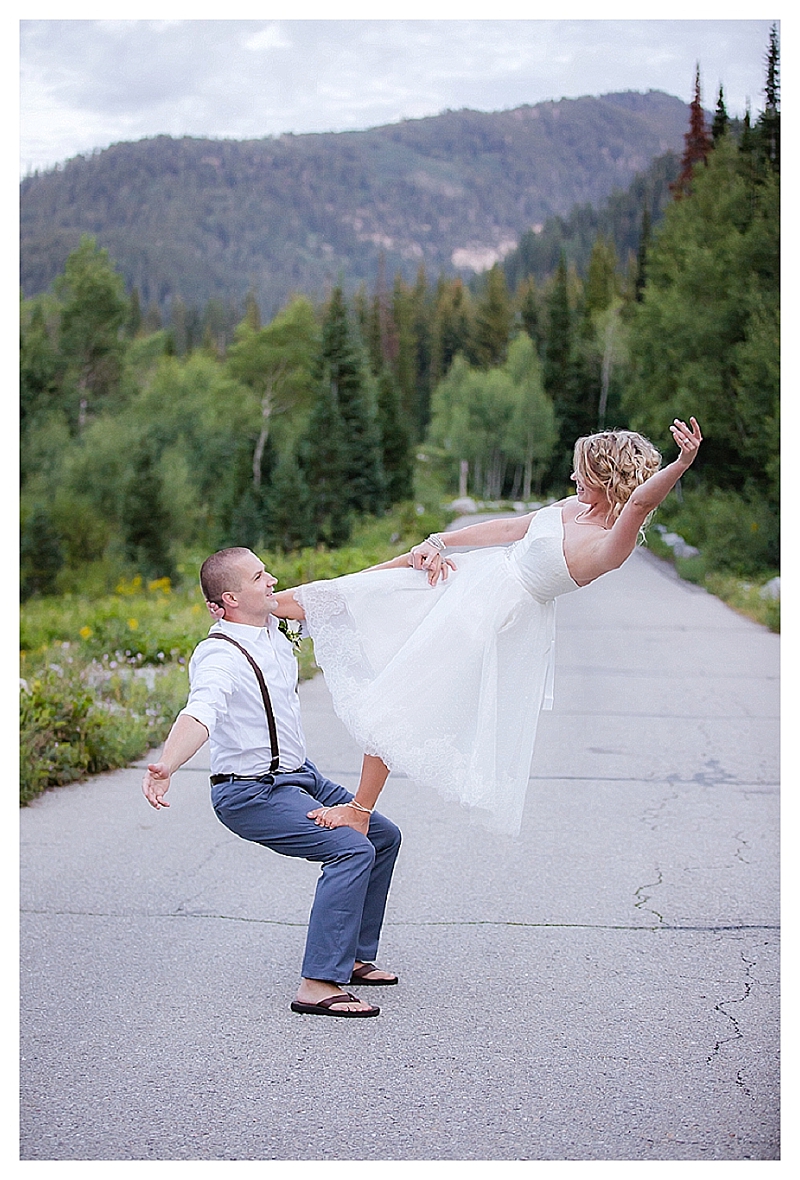 I'm so glad I got a picture with this sweet girl!  She said she has been waiting 8 years for me to be her wedding photographer and she was just a dream to photograph!!!  So happy I was able to be a part of her day.