My husband and I are trying to do more things in our own state this year and we decided to head out to the Spiral Jetty. There was a TV show about where to take your ATV's and it was on it, then I saw it on a list of things to see in Utah, so I felt it was a sign to go see it!
I didn't tell my husband where we were going and we almost got there before he saw the ONE sign that said Spiral Jetty on it. I kept making him close his eyes when a sign came up and I totally missed the ONE sign that it actually had it's name on it.
My first piece of advice for anyone heading out there is DO NOT TRUST YOUR GPS! Stay on the maintained dirt road. Do not turn left onto an ATV "road". Your vehicle will get muddy, scratched and possible stuck in the mud! Luckily we figured out we were for sure on the wrong road and only almost got really stuck once.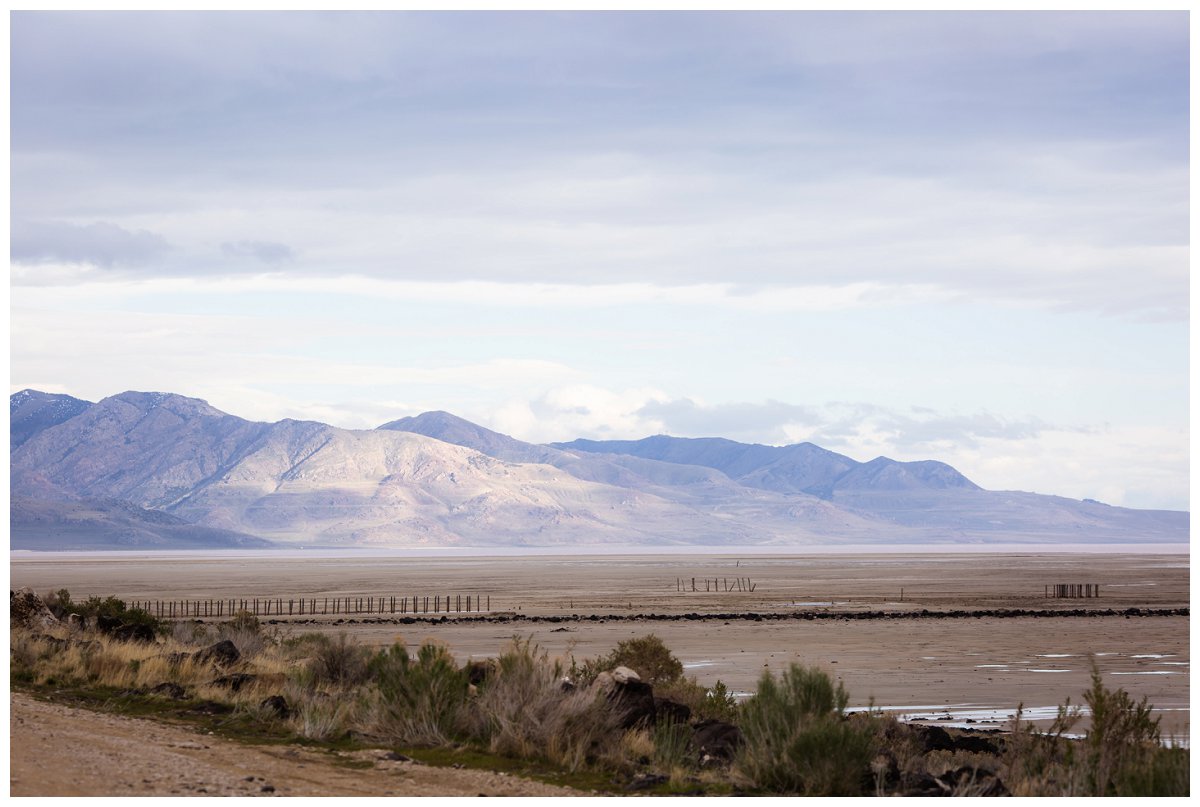 You will come to this first-the rock causeway threw us off for a minute, but just around the corner is the Spiral Jetty.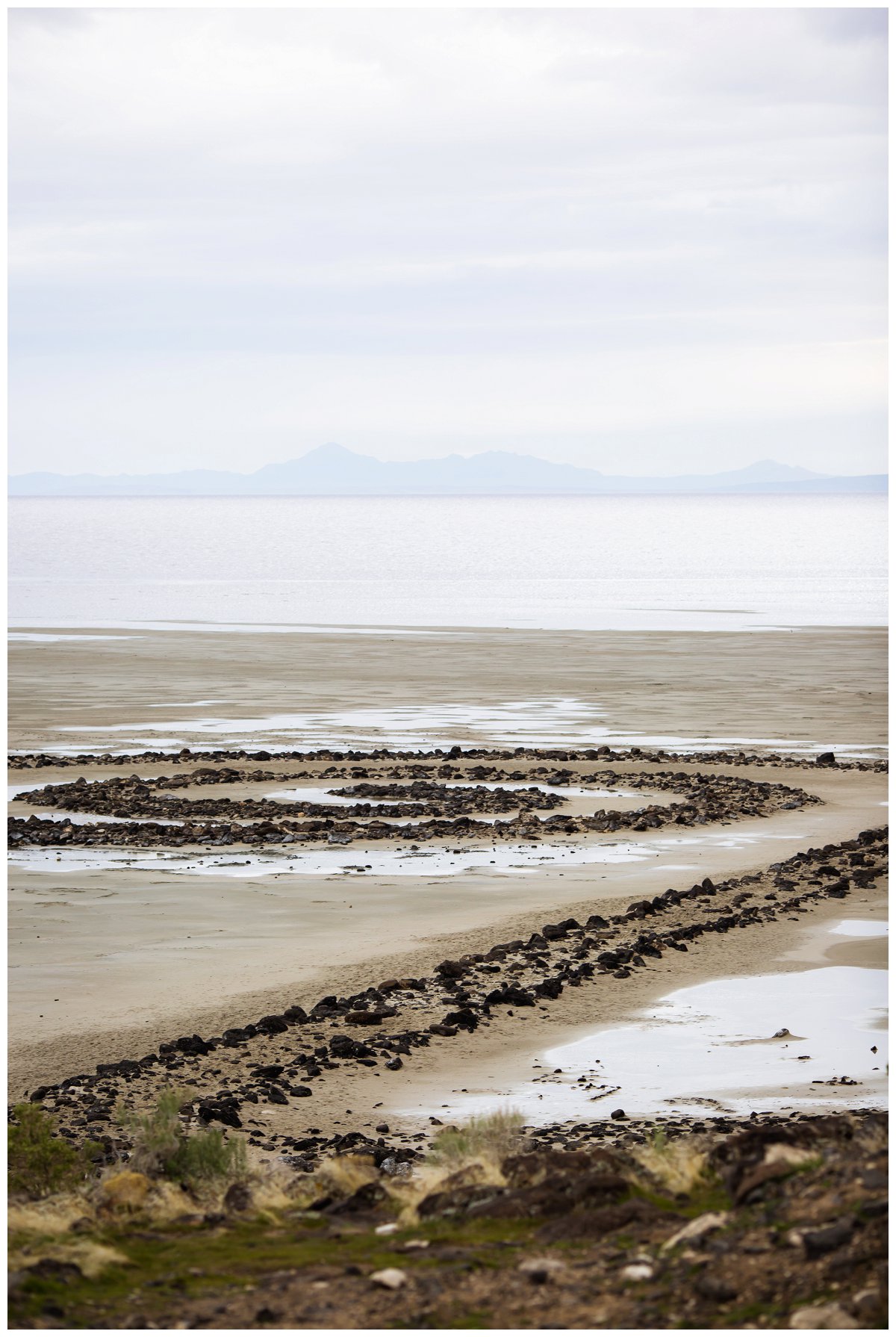 And there it was!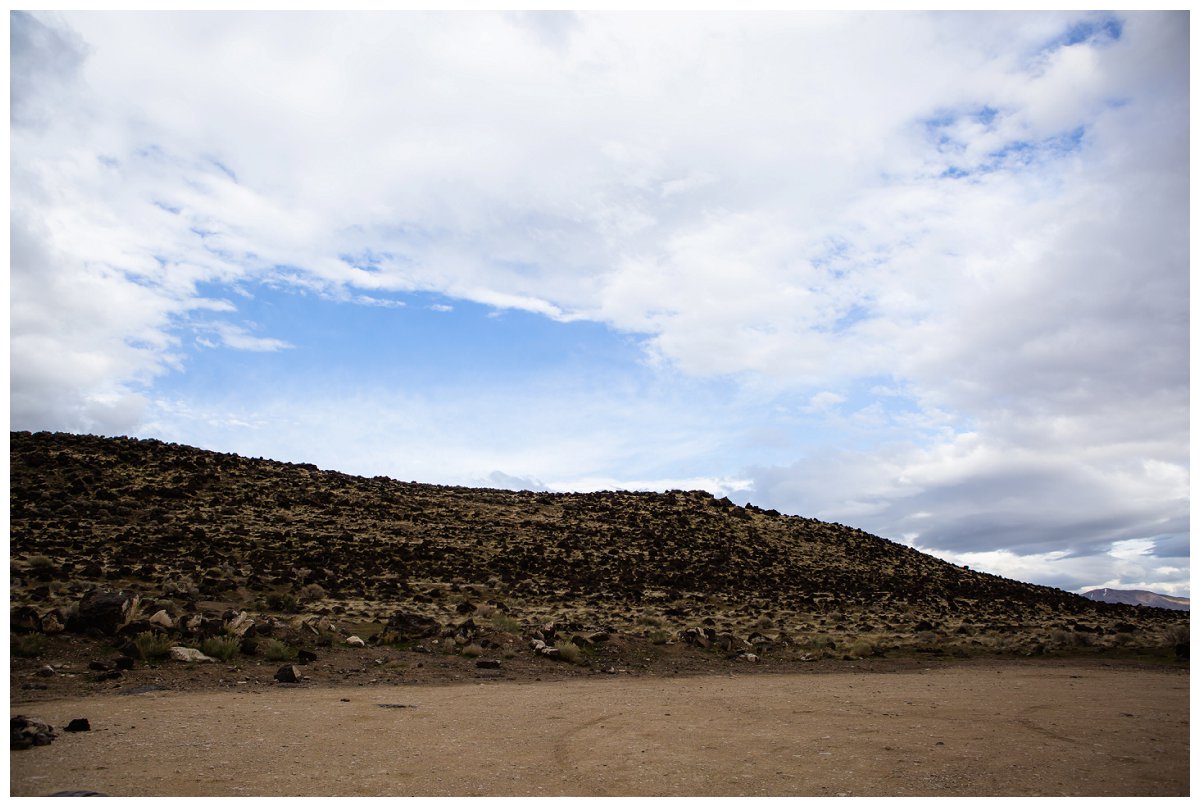 Behind it is this mountain covered in black rocks used to make the Spiral Jetty.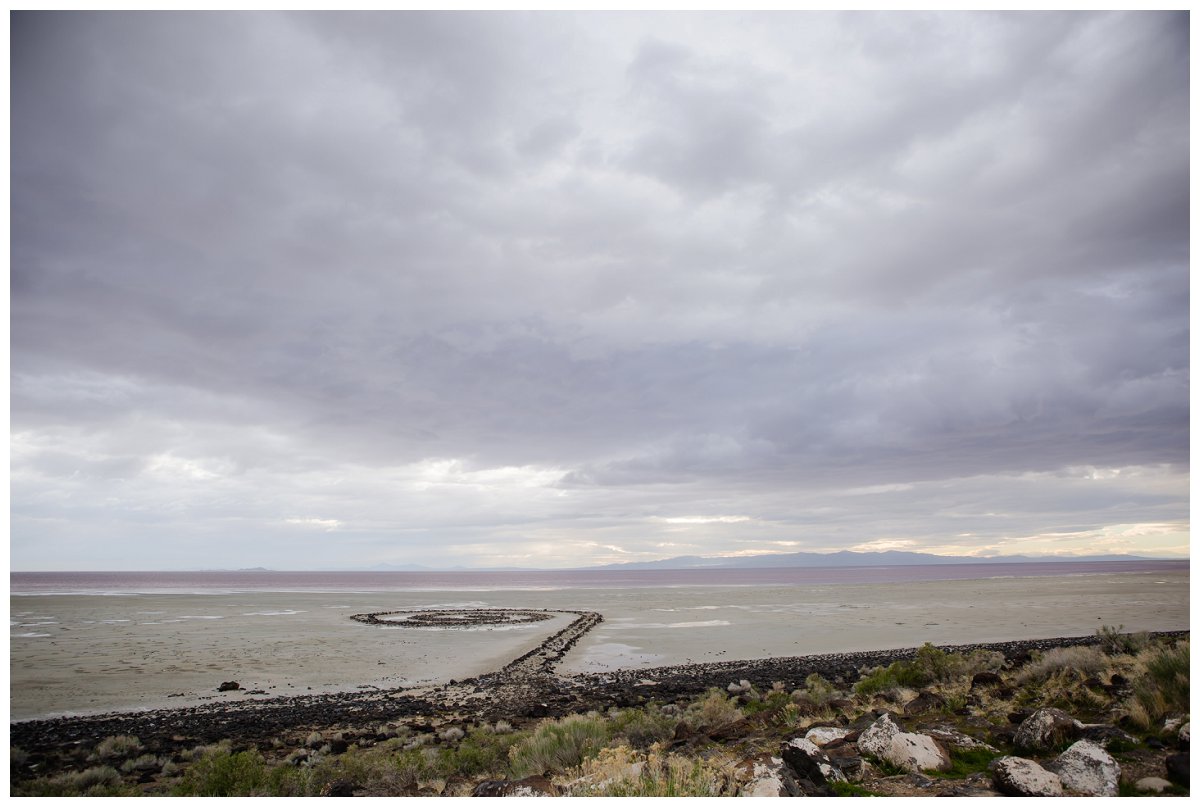 The lake looked purple!  Not sure if it was the clouds or what is in the water, but it looked SO purple!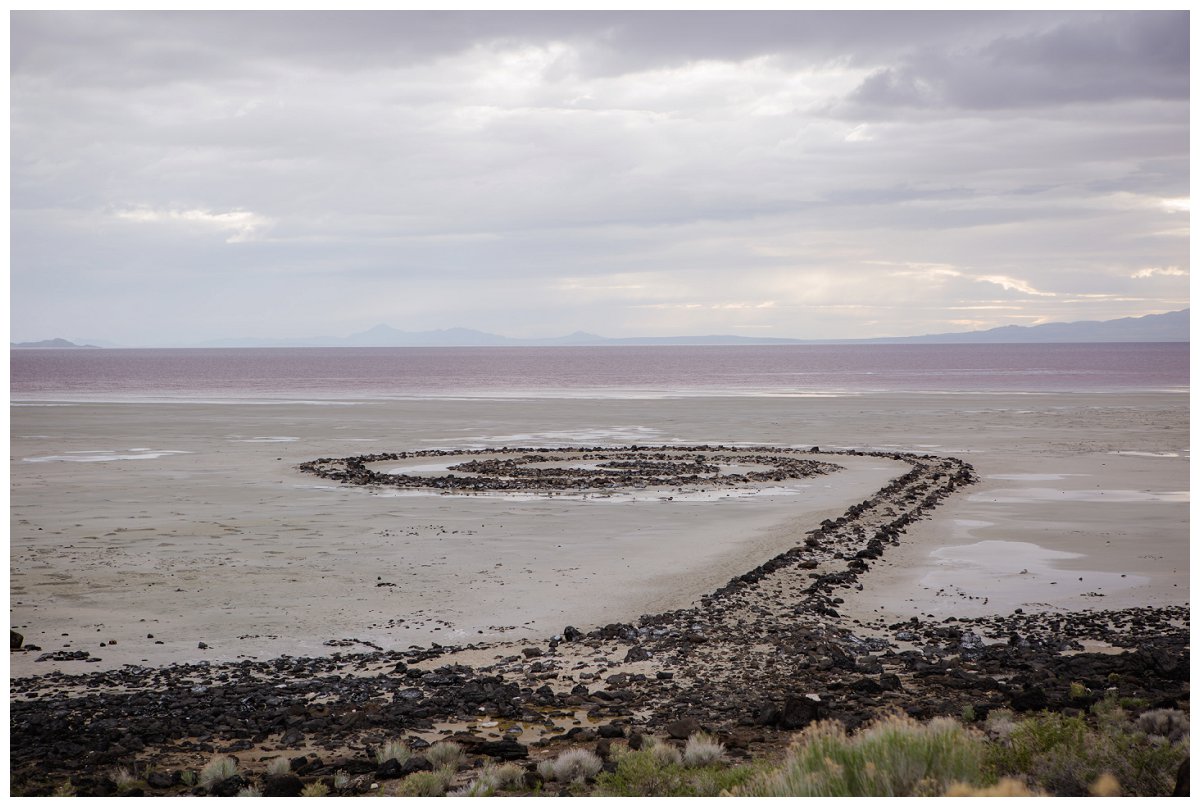 Everywhere you looked was a different landscape.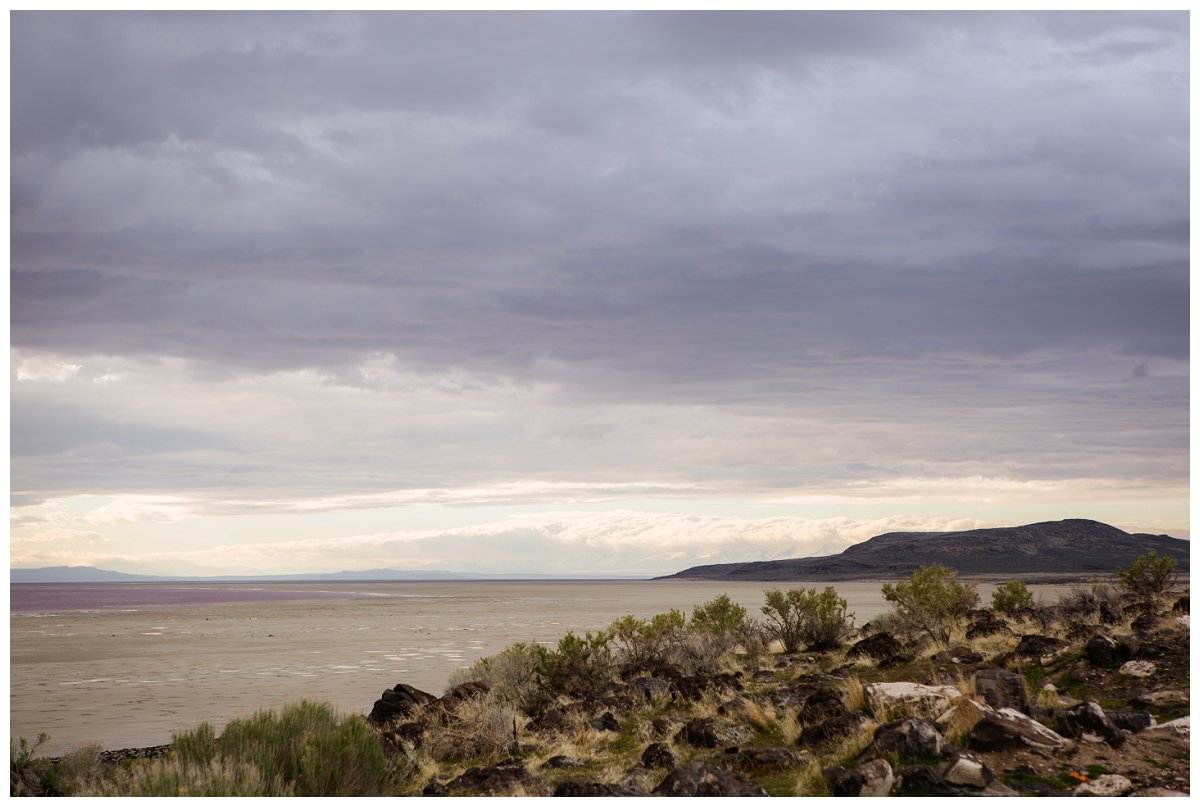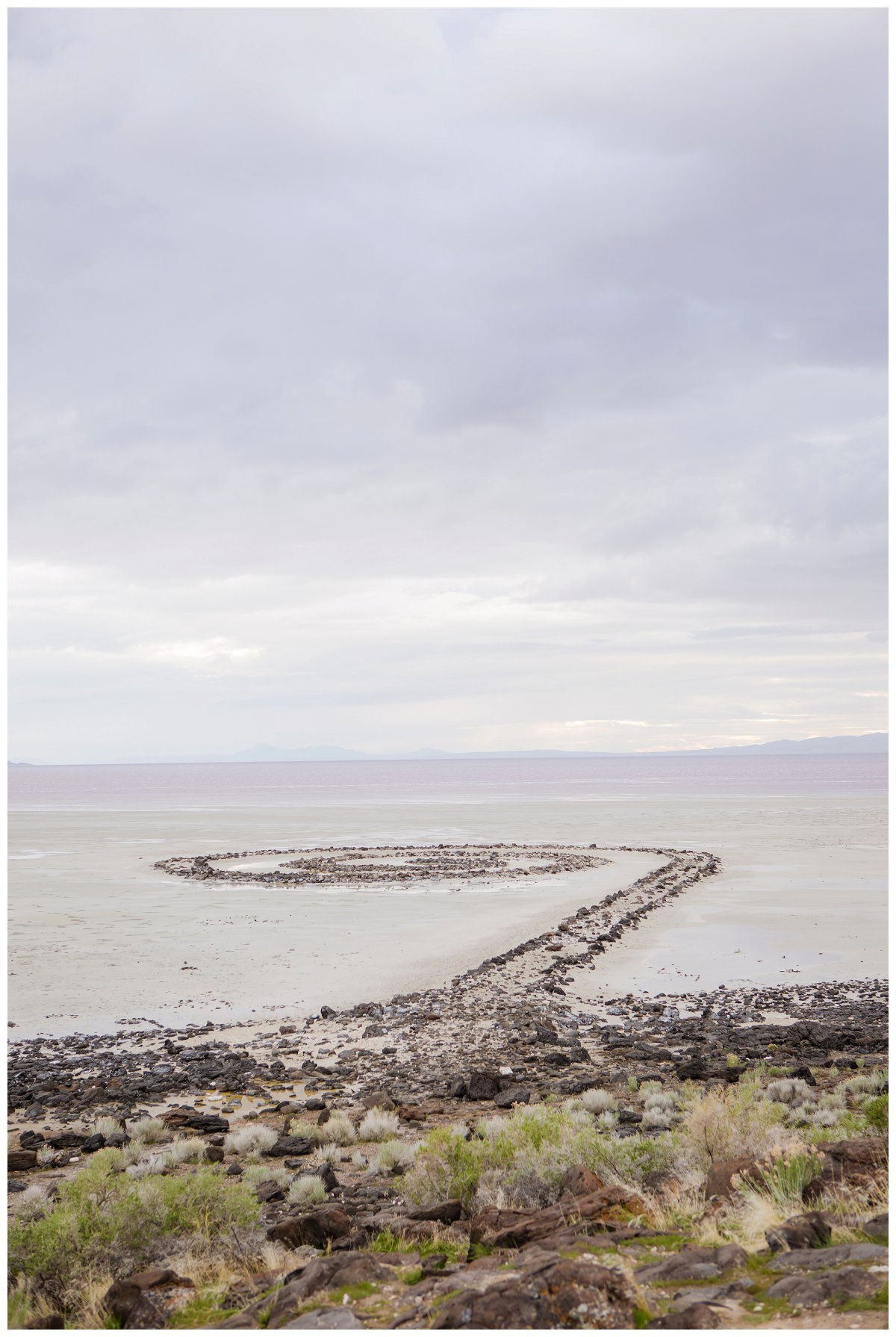 It was super windy-but of course I needed a few shots of us with the Spiral Jetty.  I also surprised my husband with my theme of "Ratoutoille on the Spiral Jetty".  I bought fruit, nuts, cheeses, breads, two flavored vinegars, crisps and chocolate to try out new flavors together.  We had a picnic in the car because it was freezing outside.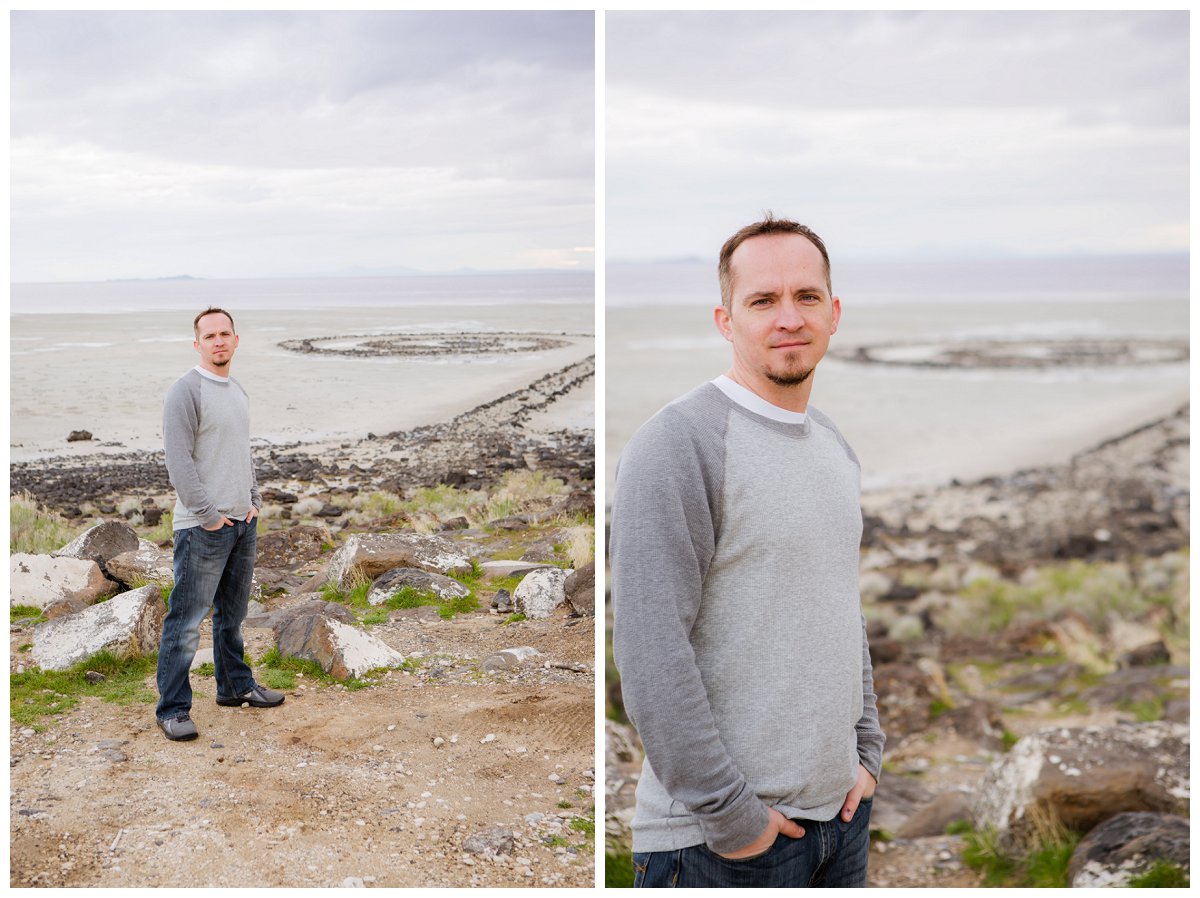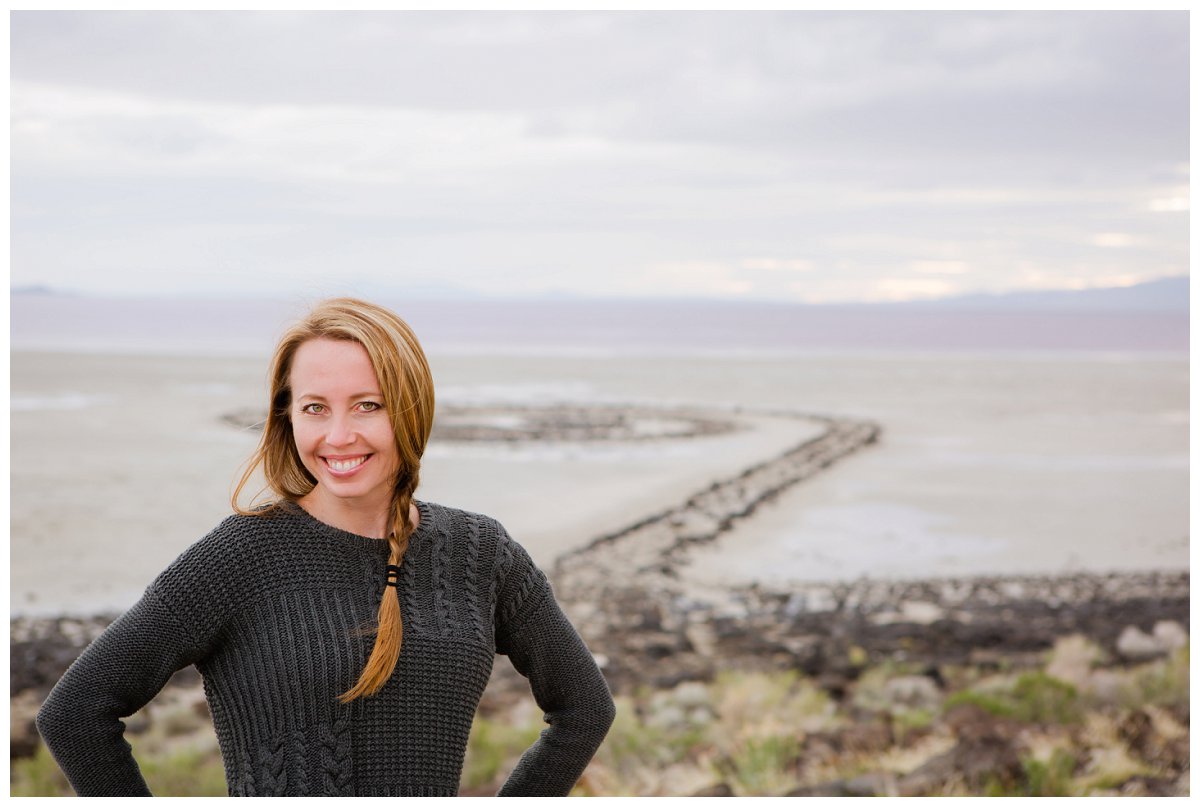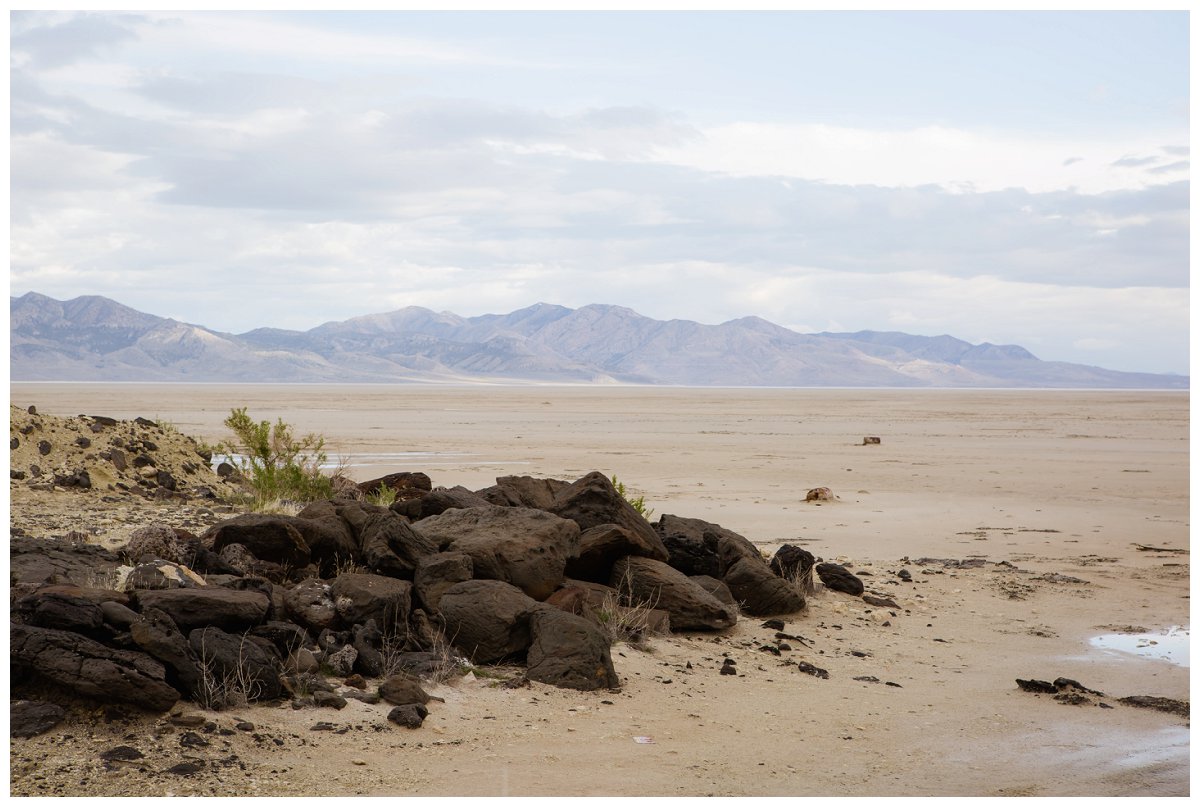 We drove back to what I assume was old docks maybe and took some pictures.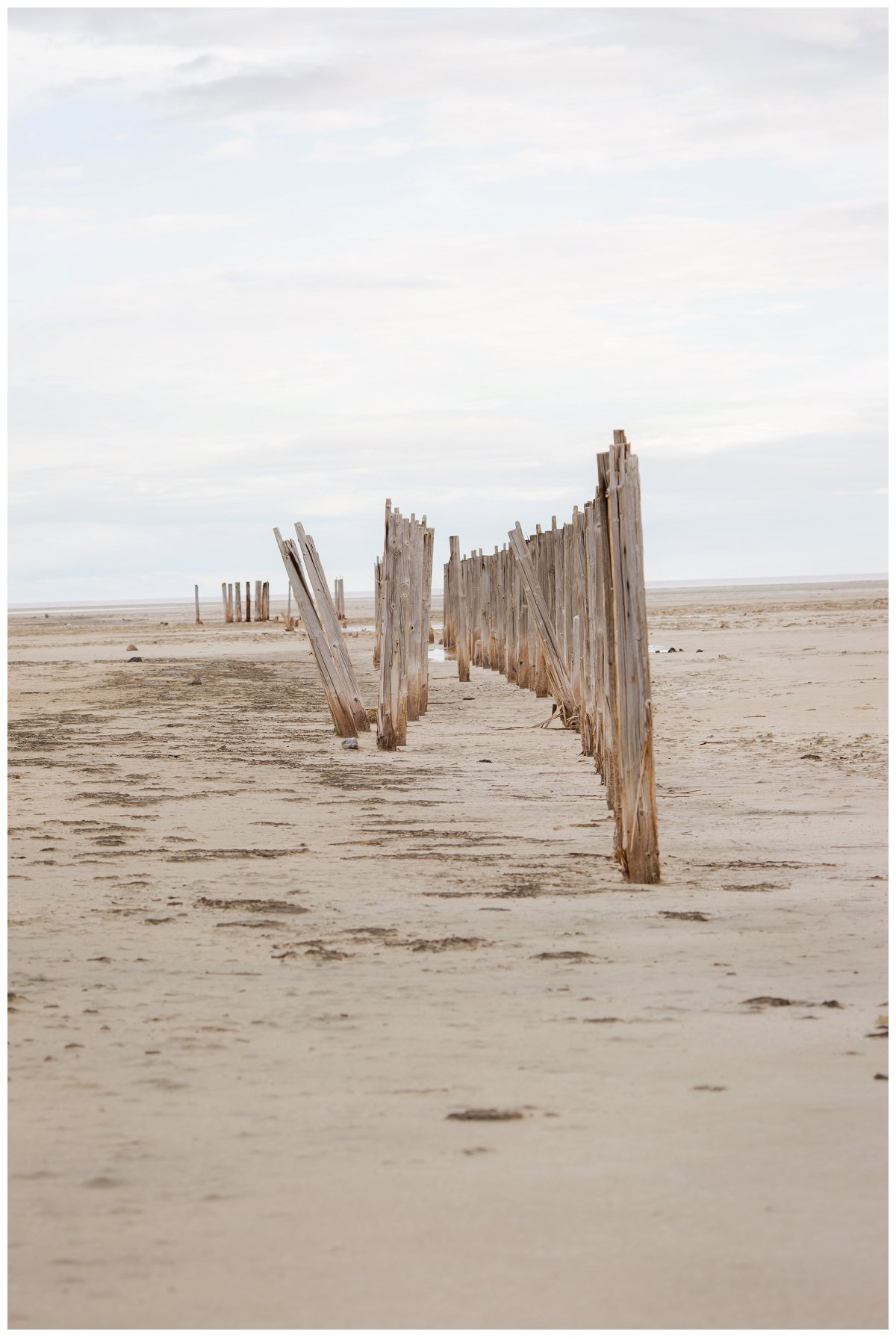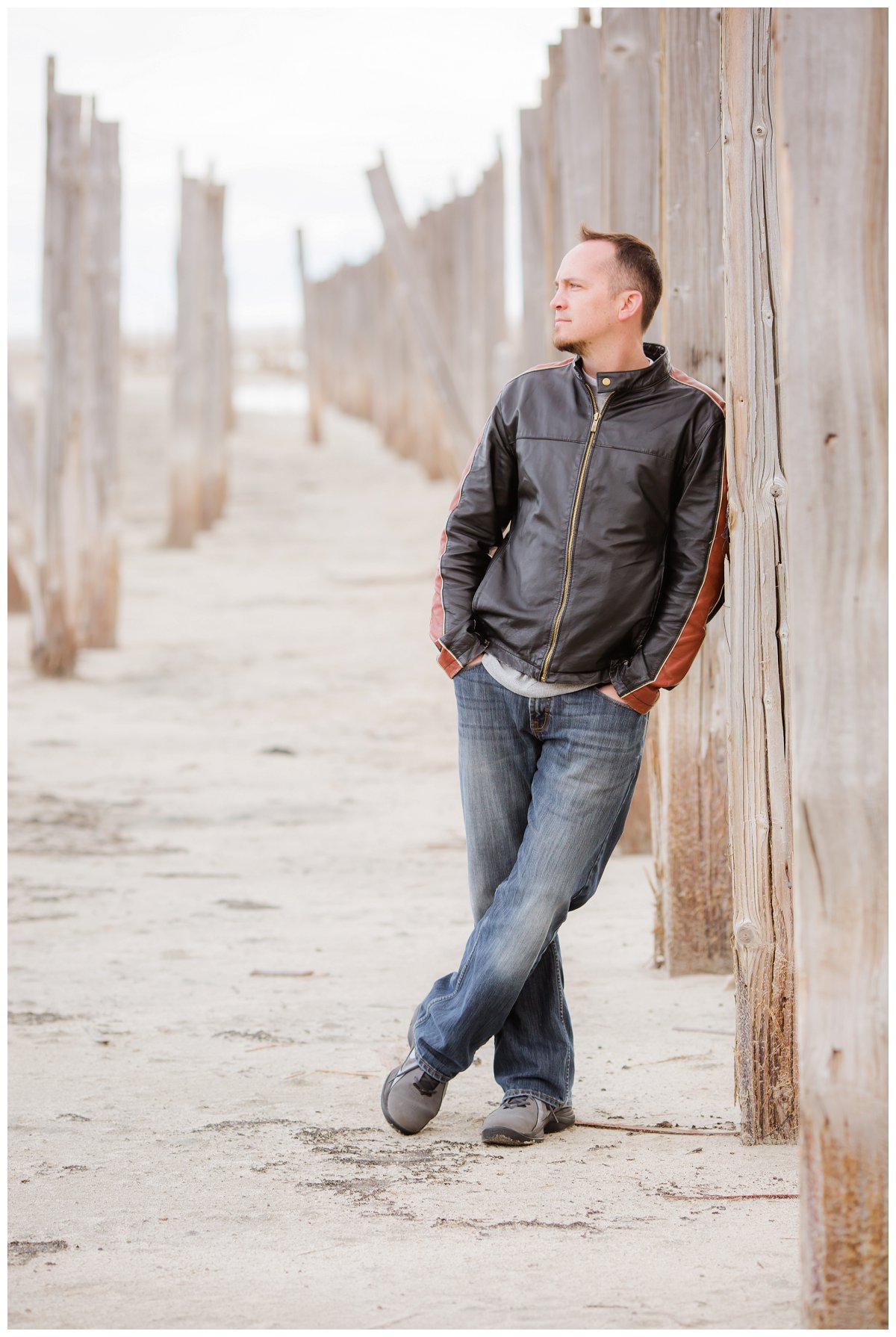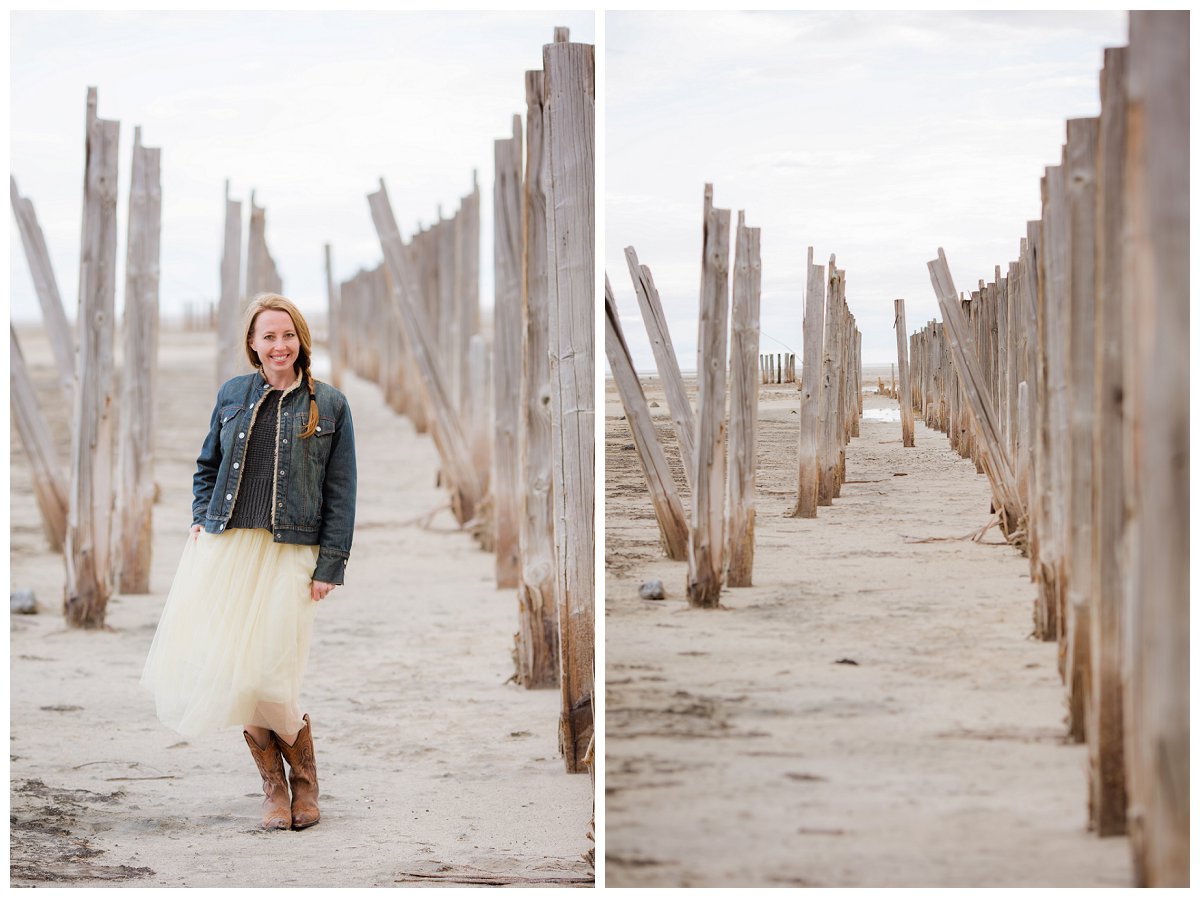 We couldn't figure out what this one below was used for.  Anyone know?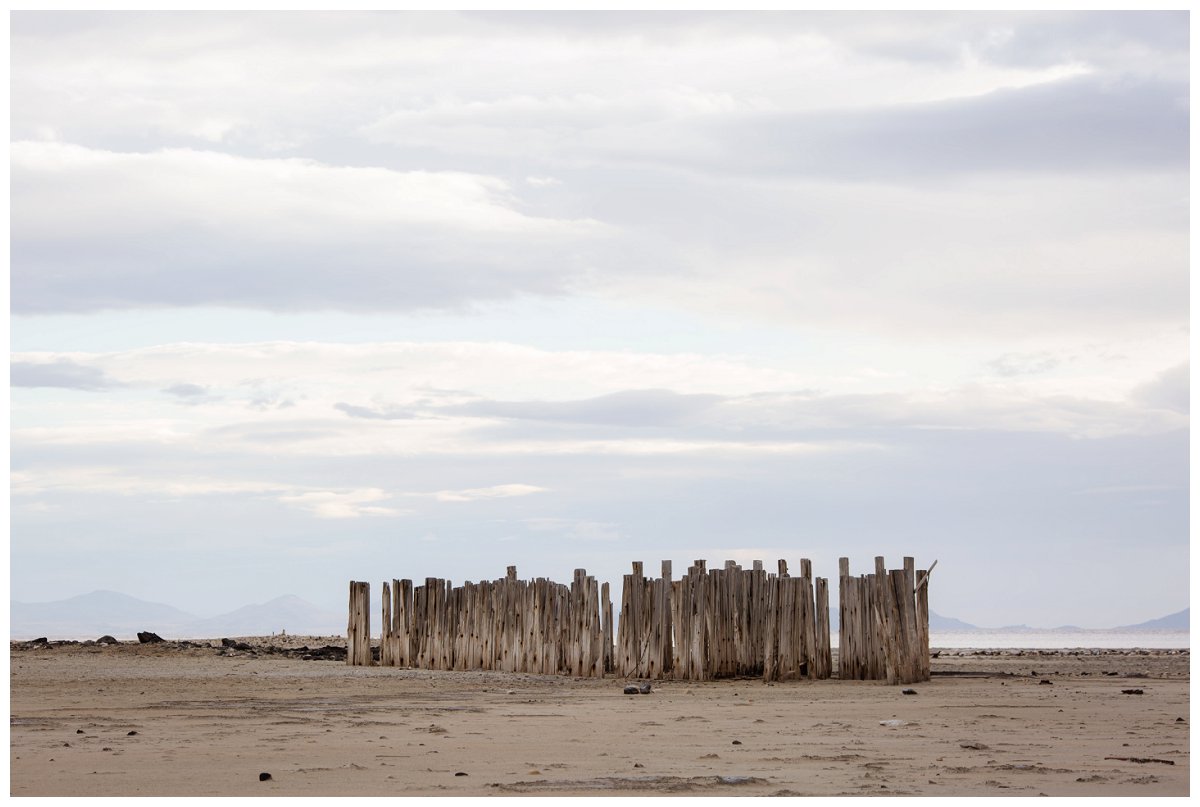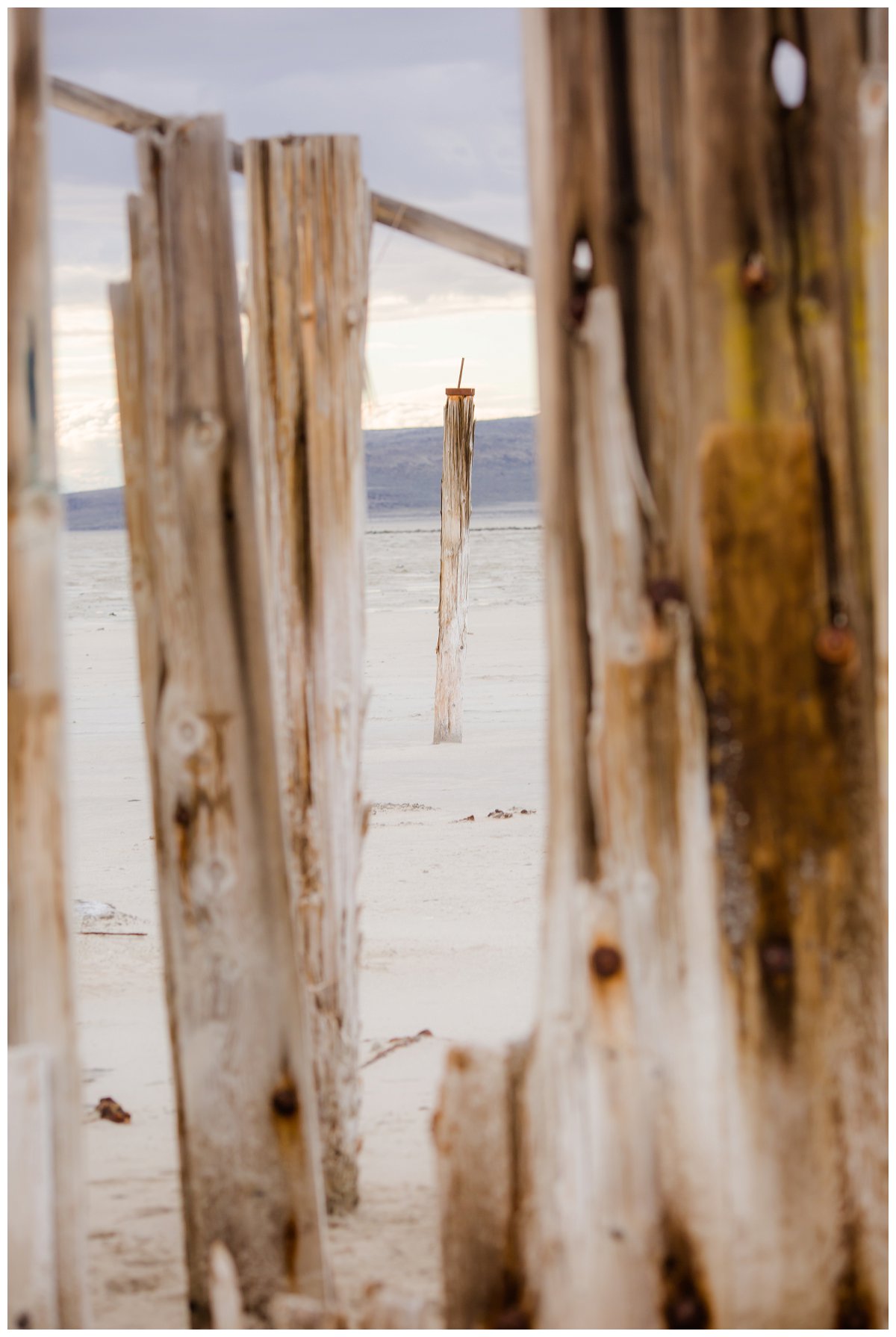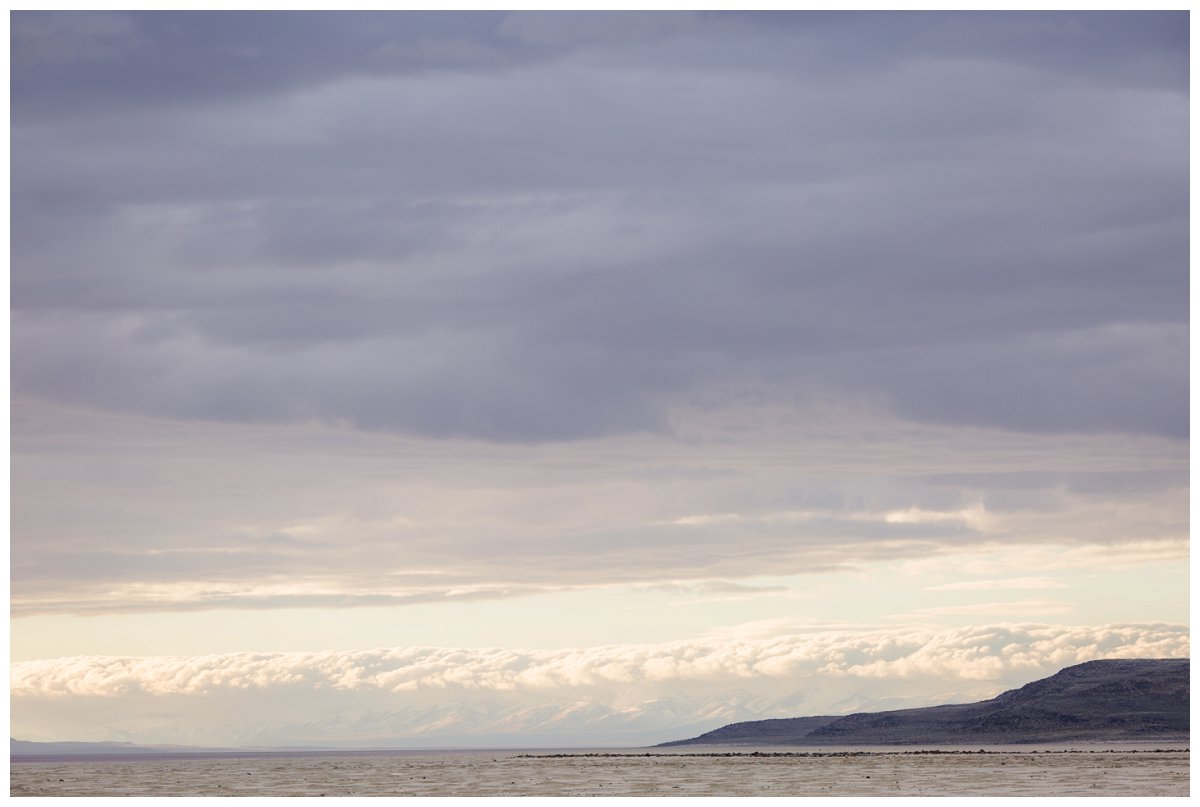 We didn't wait for the sunset because we wanted to get back to paved roads before dark (there are tons of cows everywhere and some of them seem to think the road is a good place to have a stand off ;D) but we did get to see the sun peak over and shine on these gorgeous mountains so I stopped to get this shot and one with the reflection before the sun went totally down.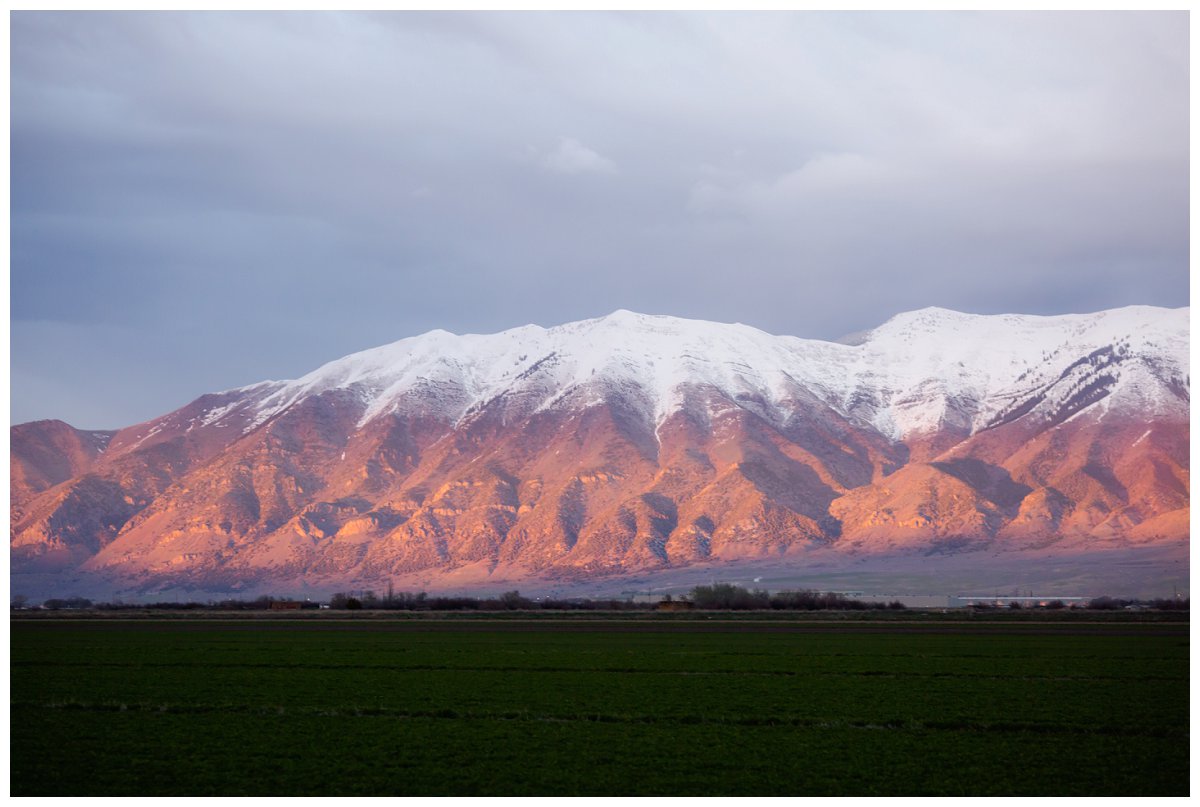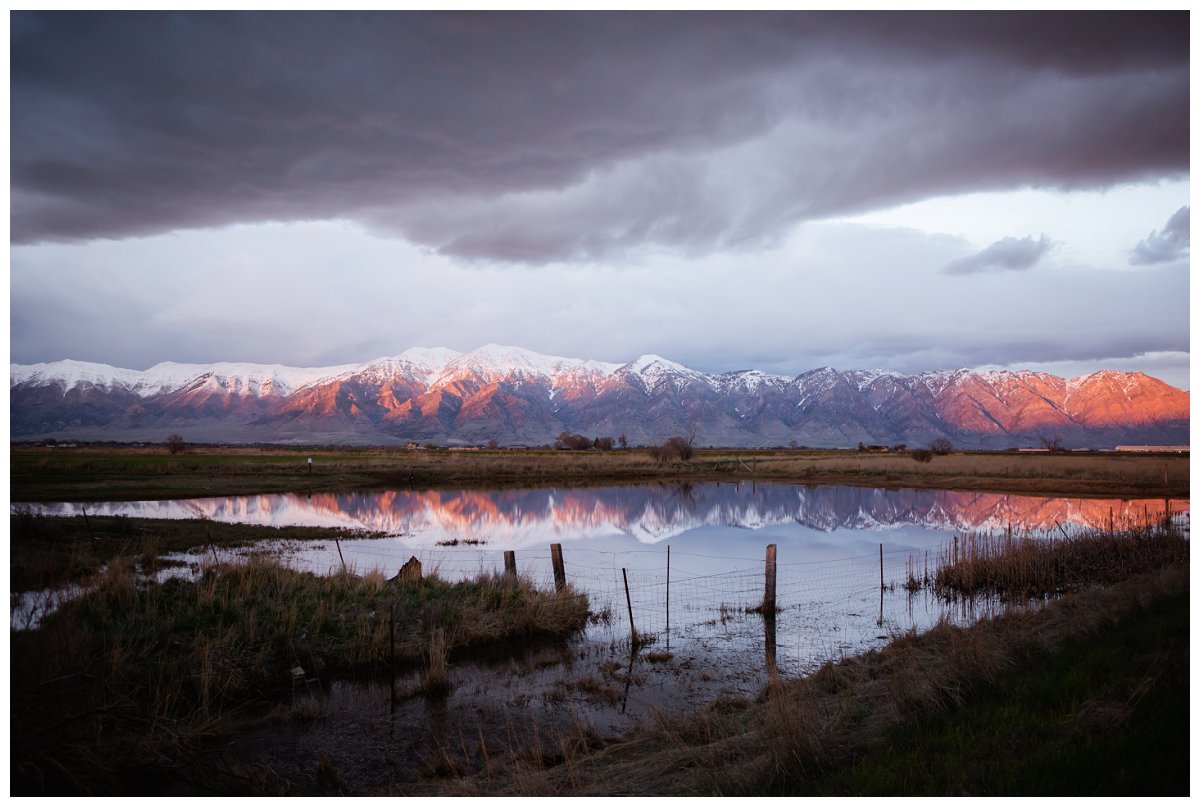 It was cool to go out there!  Not sure I will head out there again, but make sure you have food, water, stay on the road, dress in layers and tell someone where you are because there is NO service well before you get there!!!