We started our evening on Carson's family's property near Coalville. It was super hot, but the horses were great and distracted us from the dripping heat!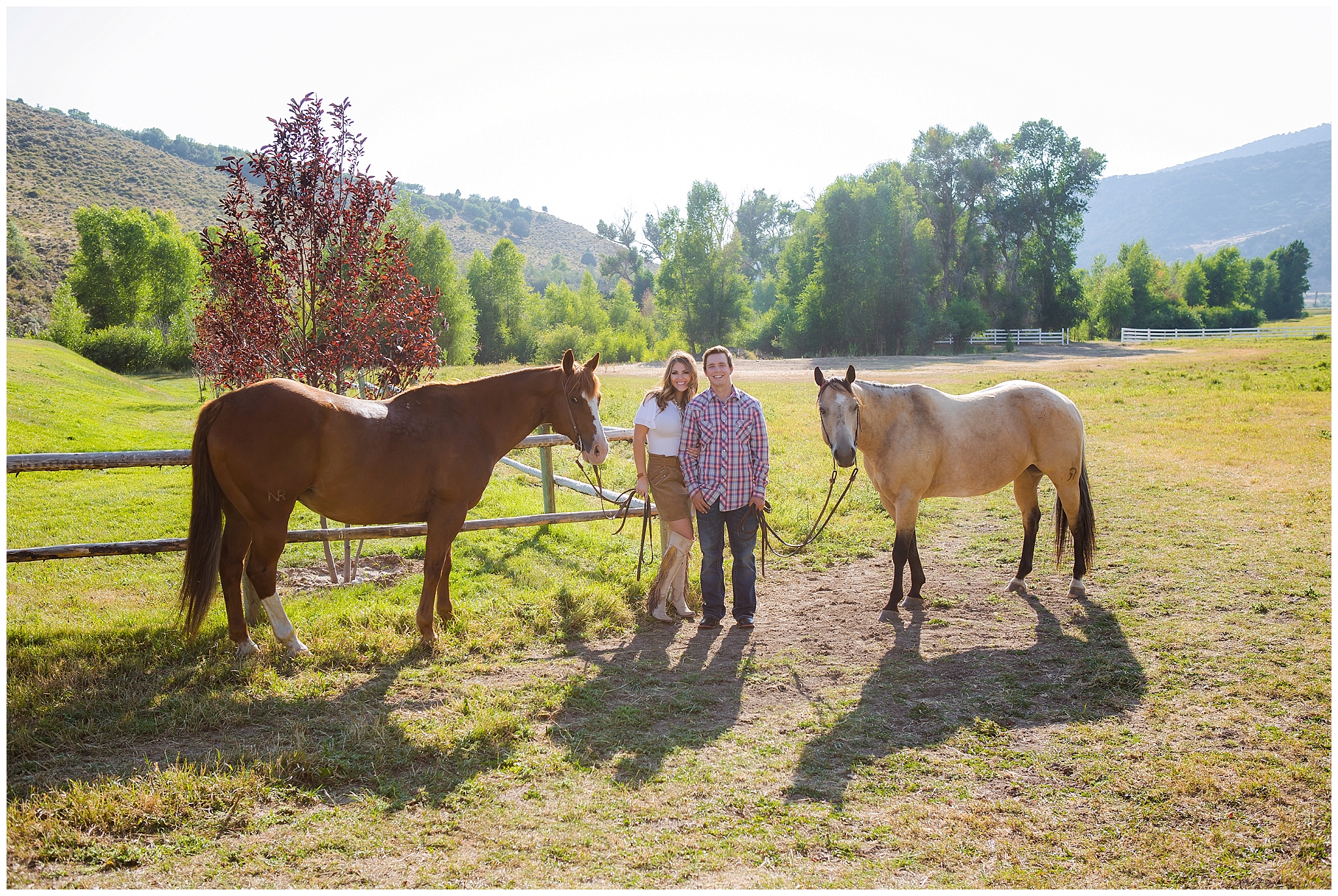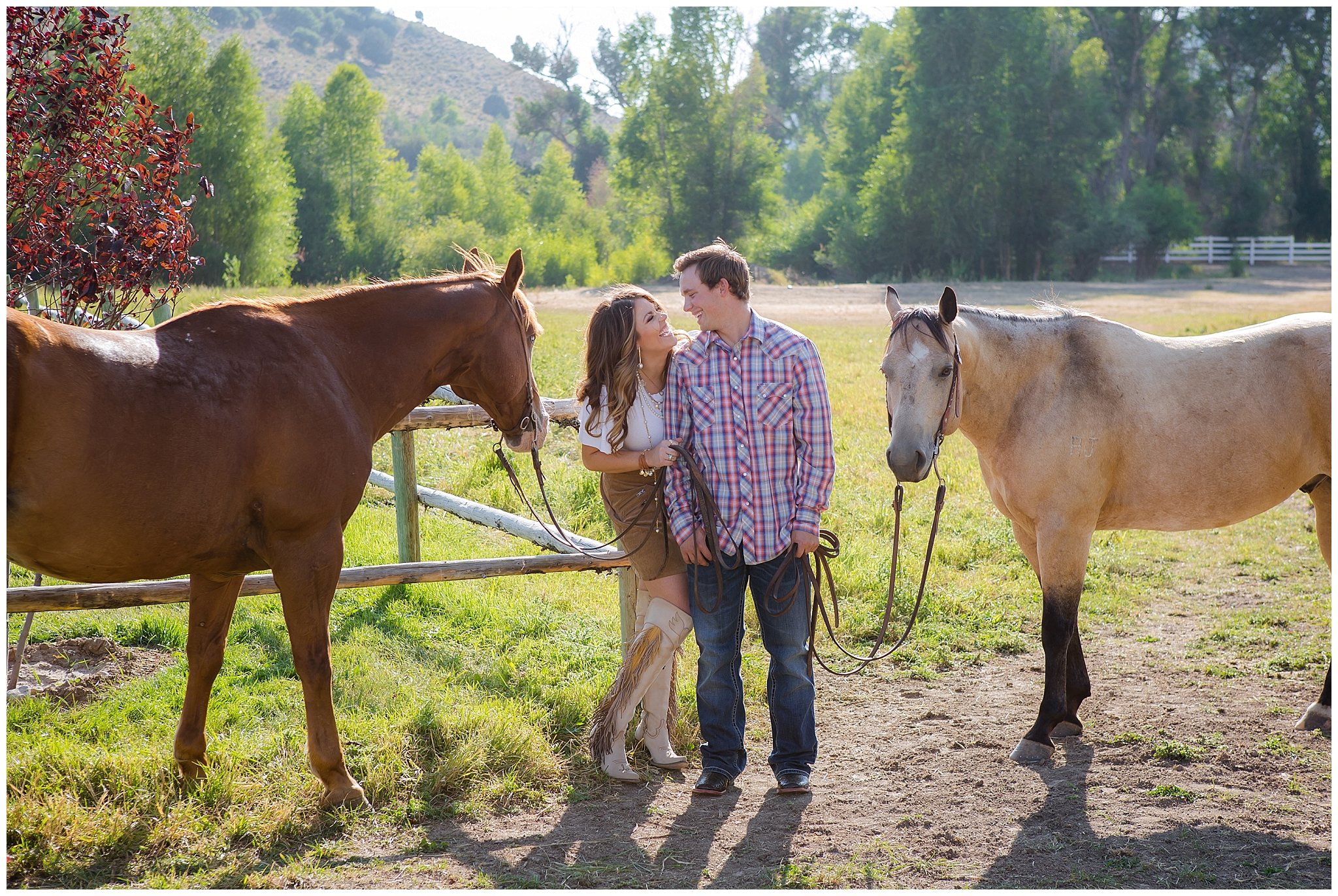 They came running when they saw us pull in. Horses remind me so much of dogs sometimes!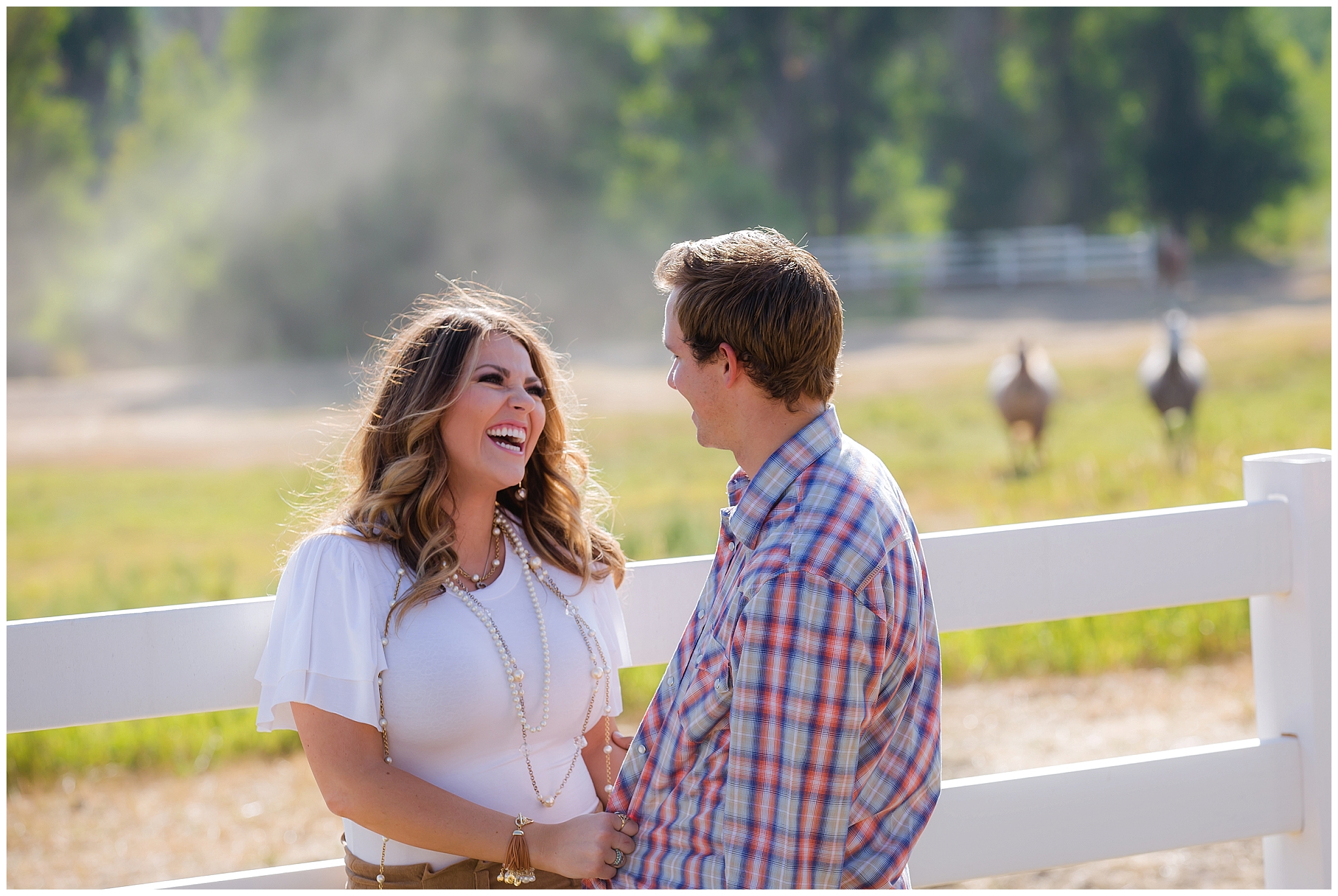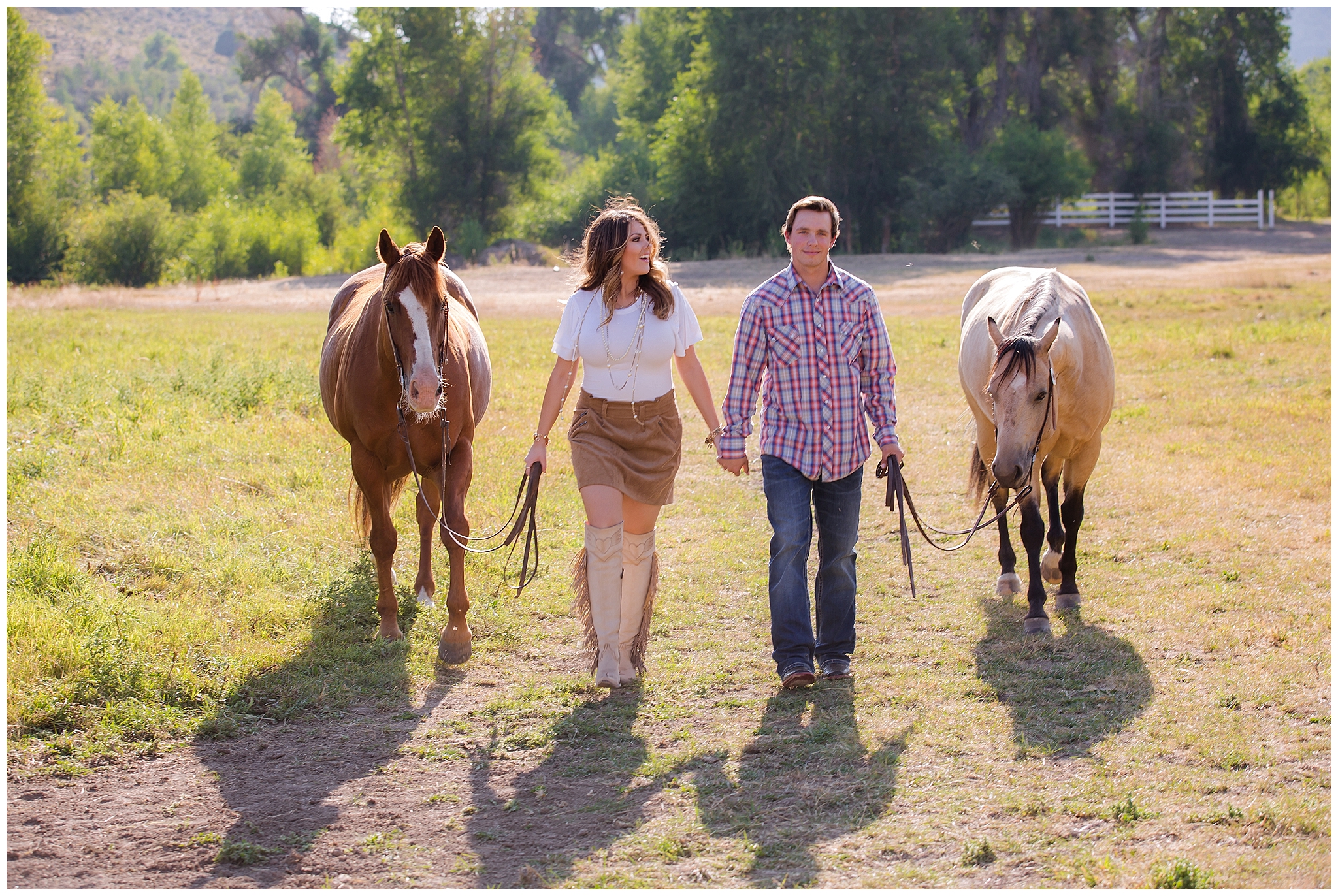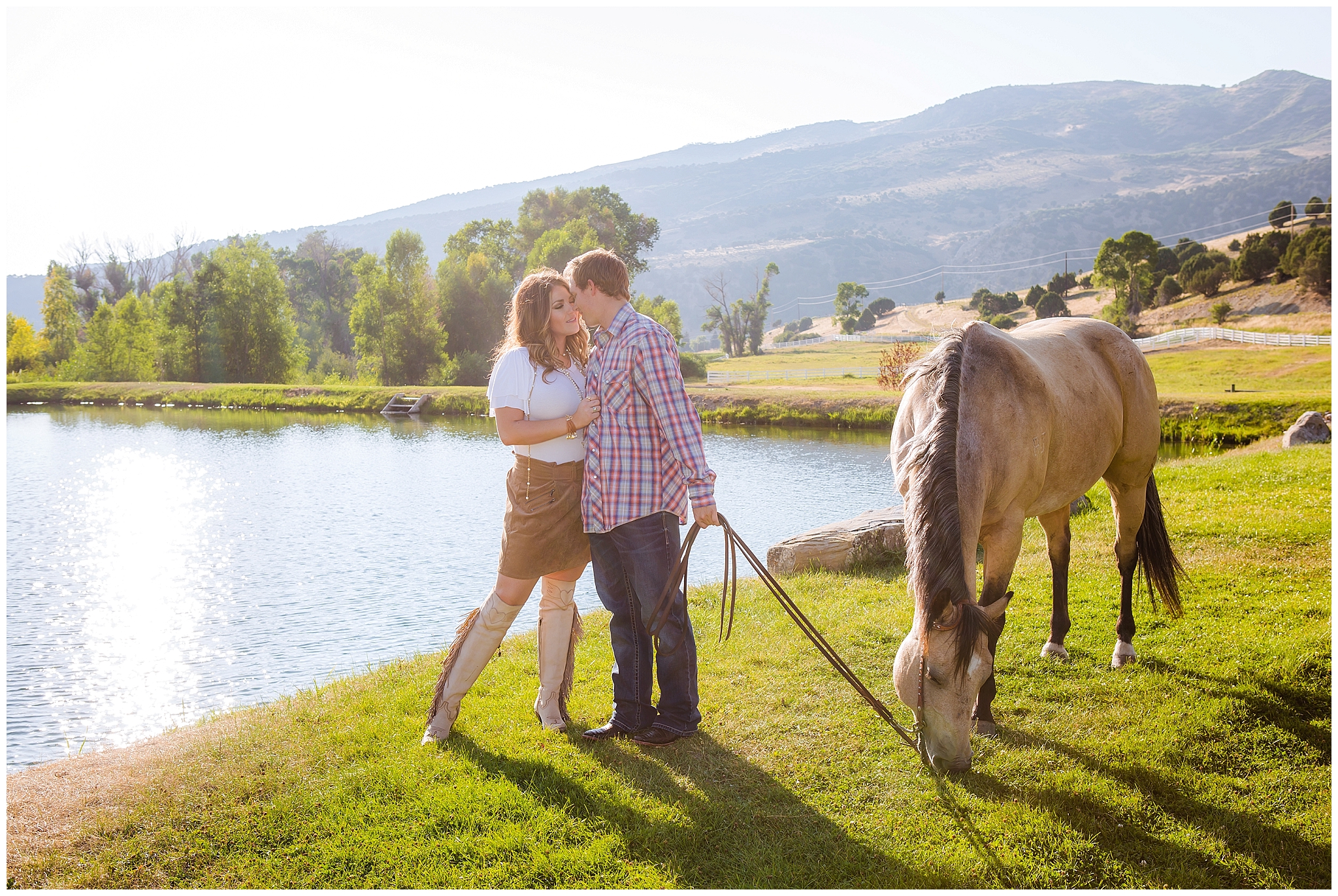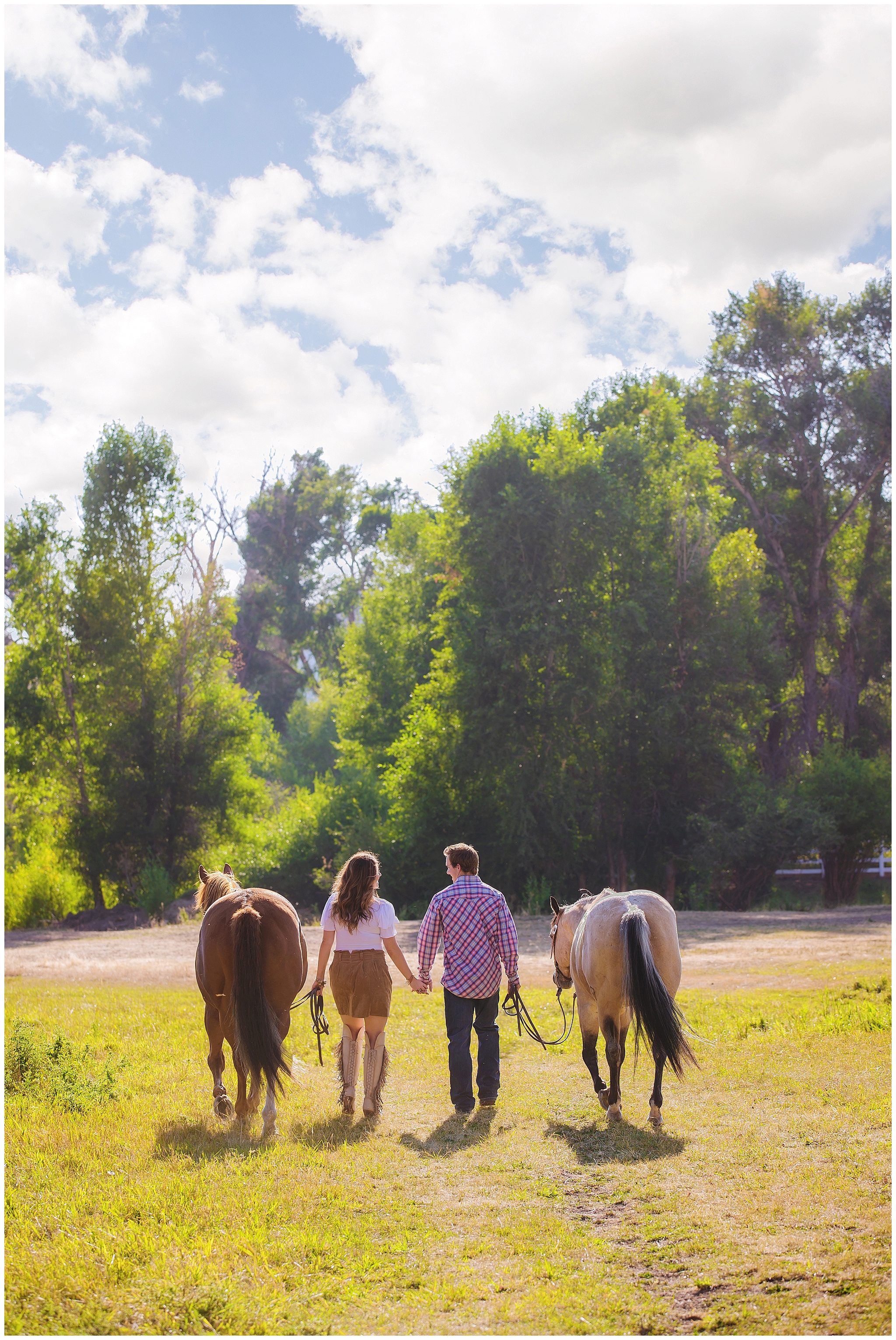 THOSE BOOTS!!!!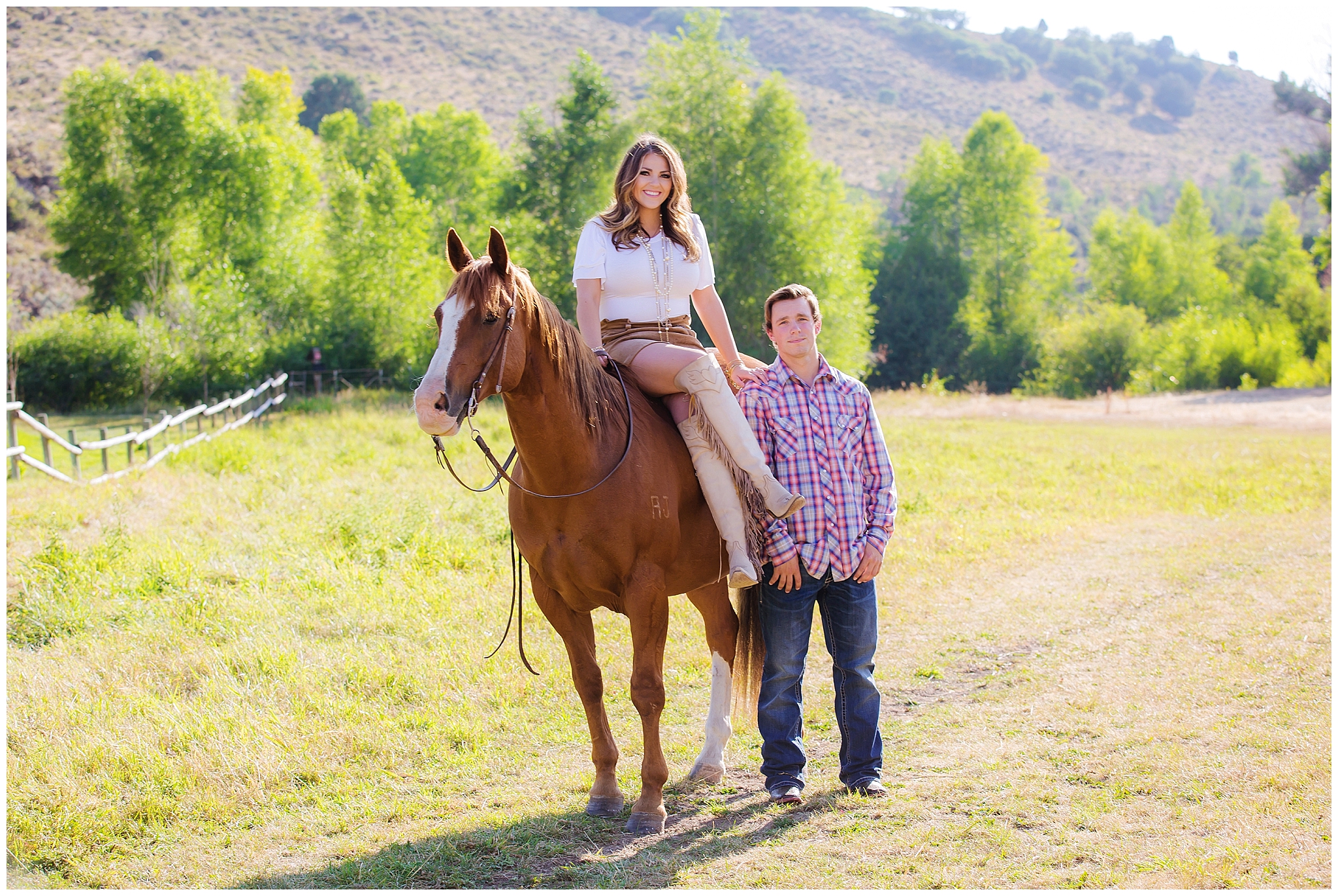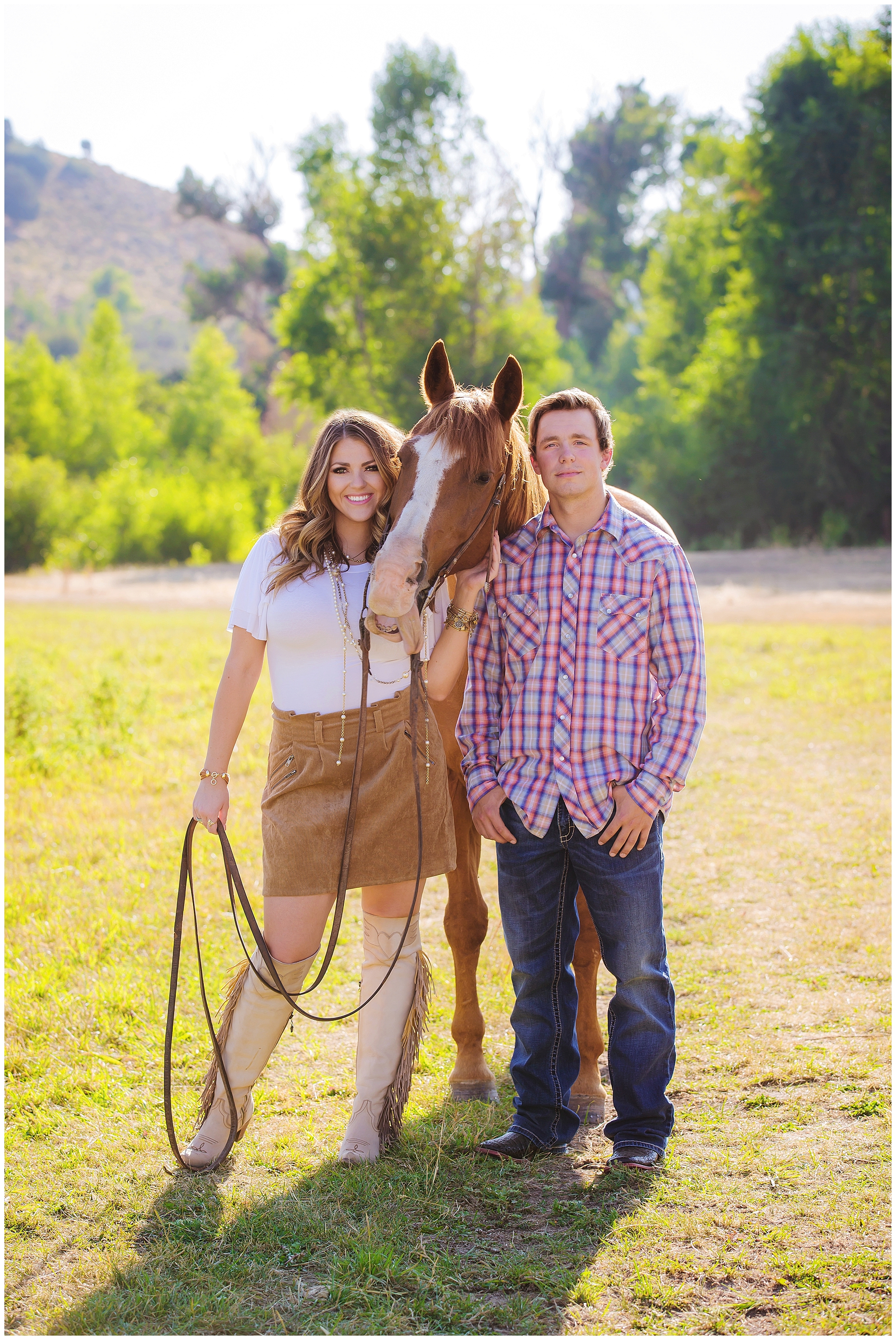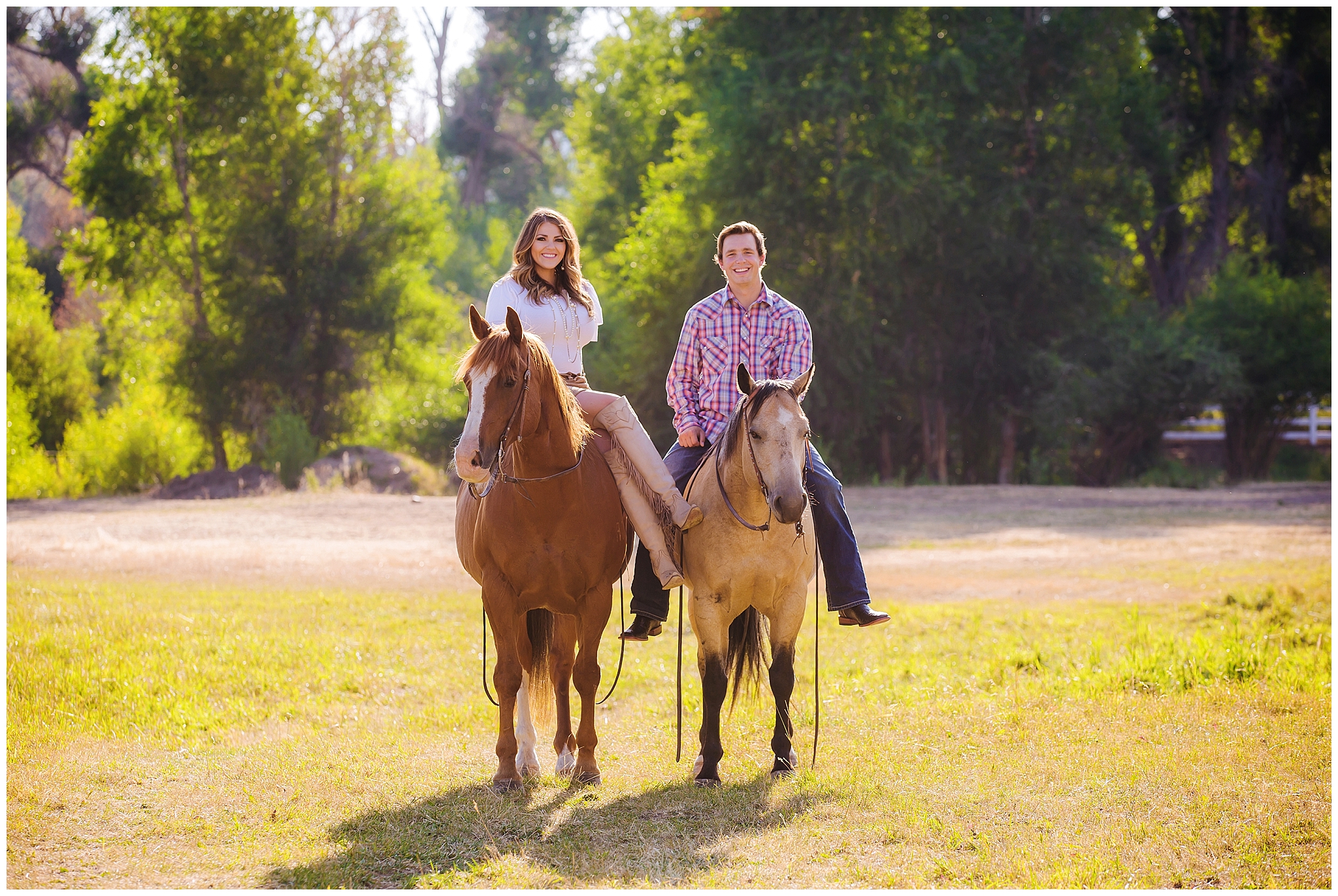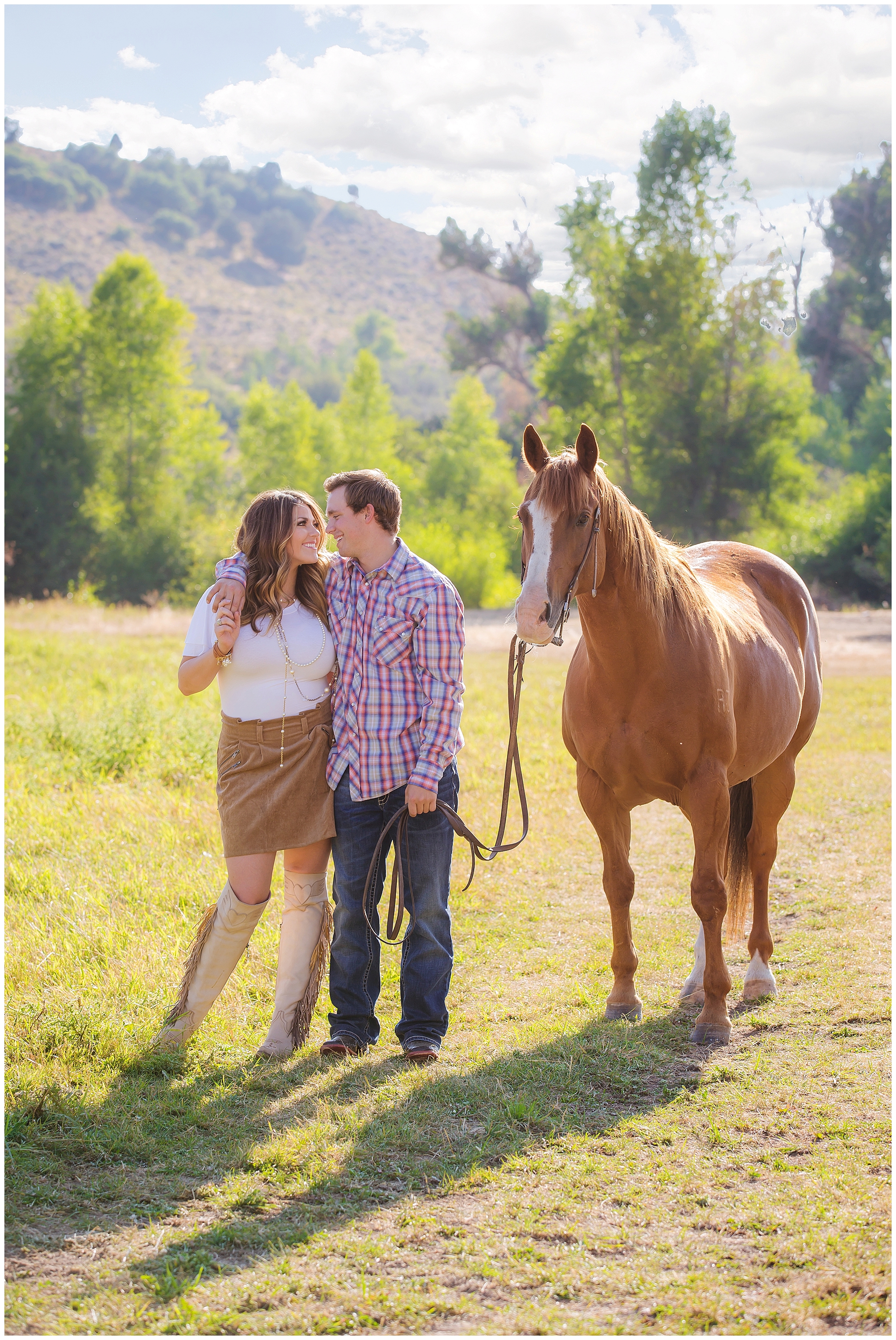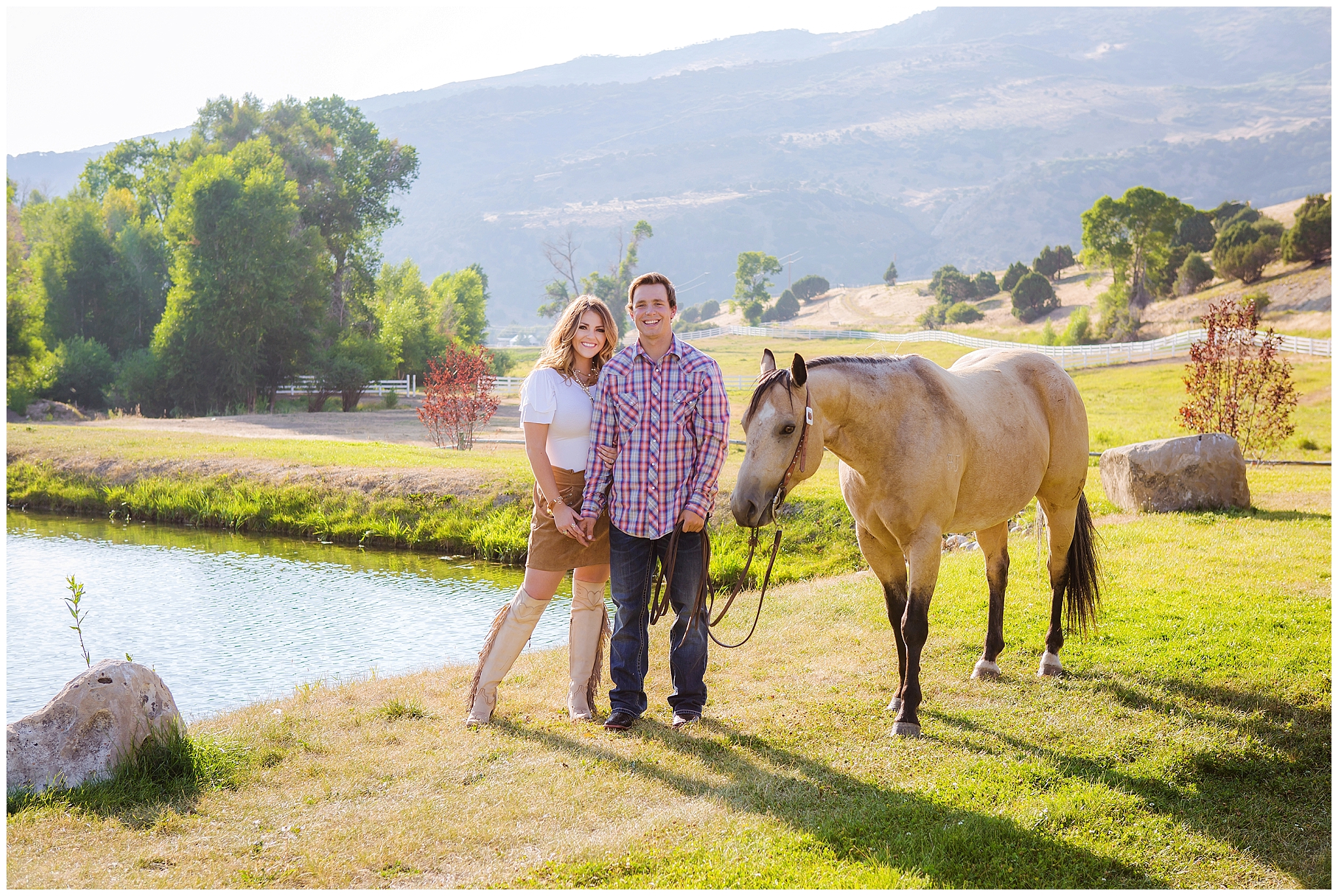 The chemistry of these two is about as hot as it was outside!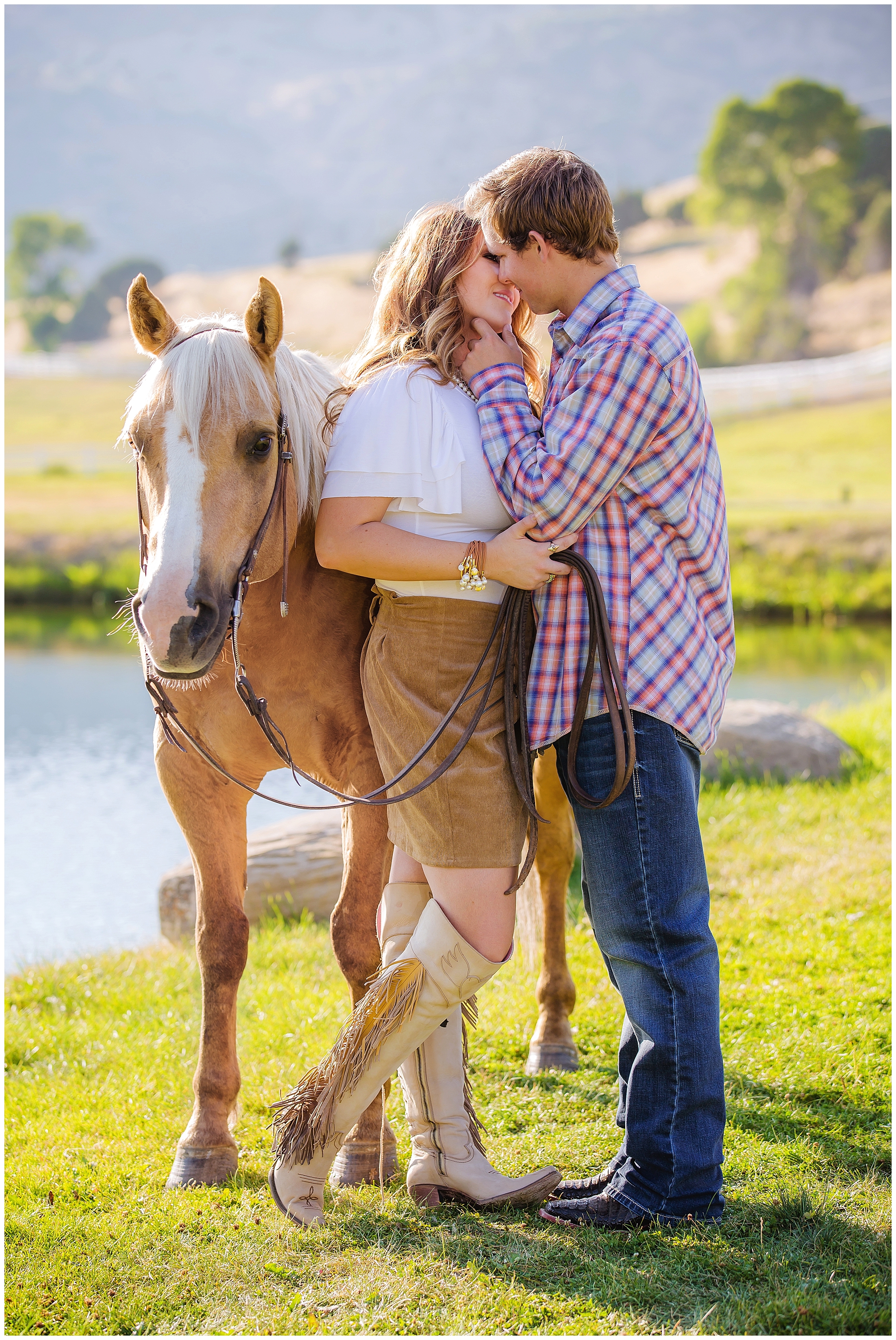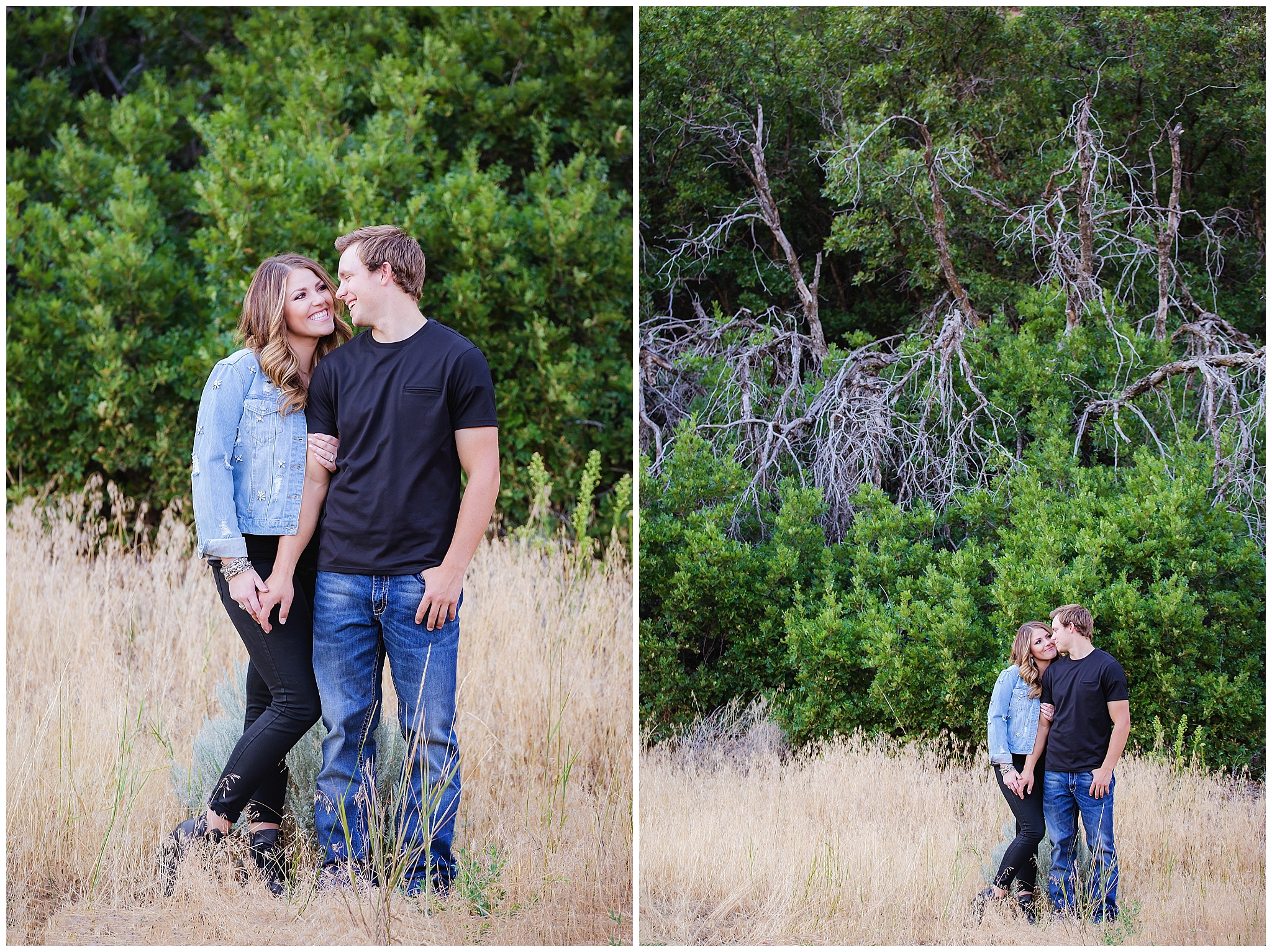 Love that we can go from green mountains to red rocks in twenty minutes. Utah is awesome.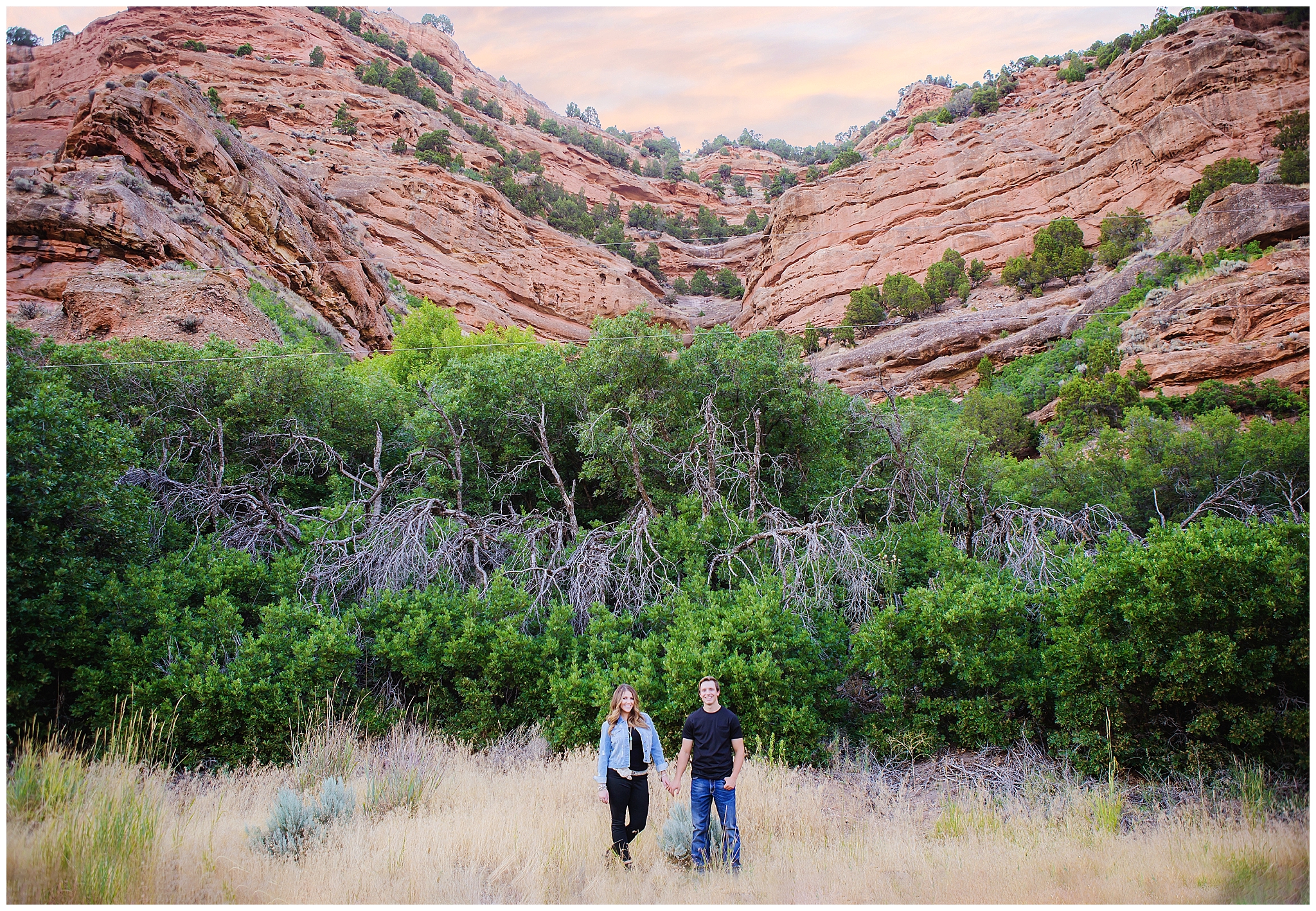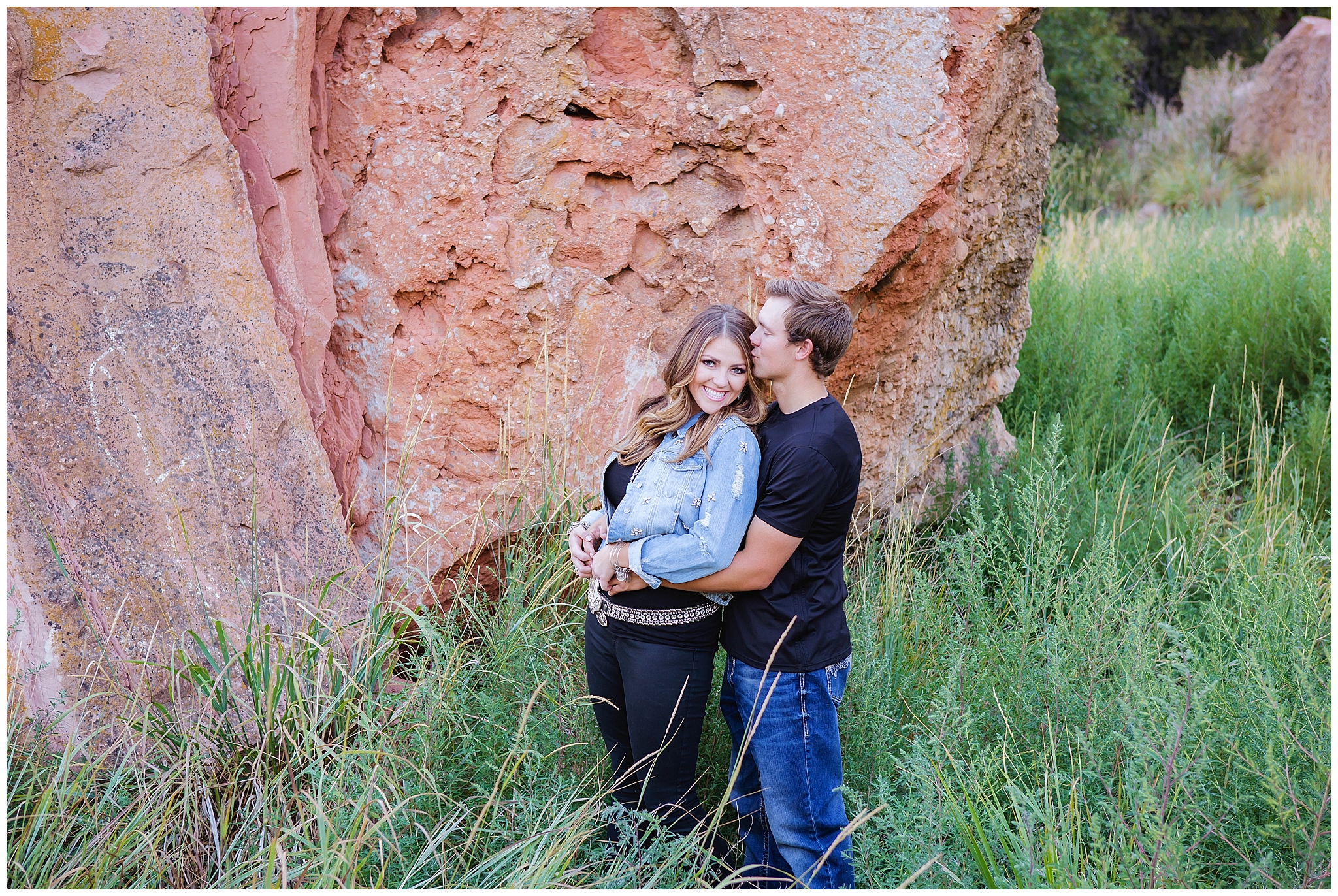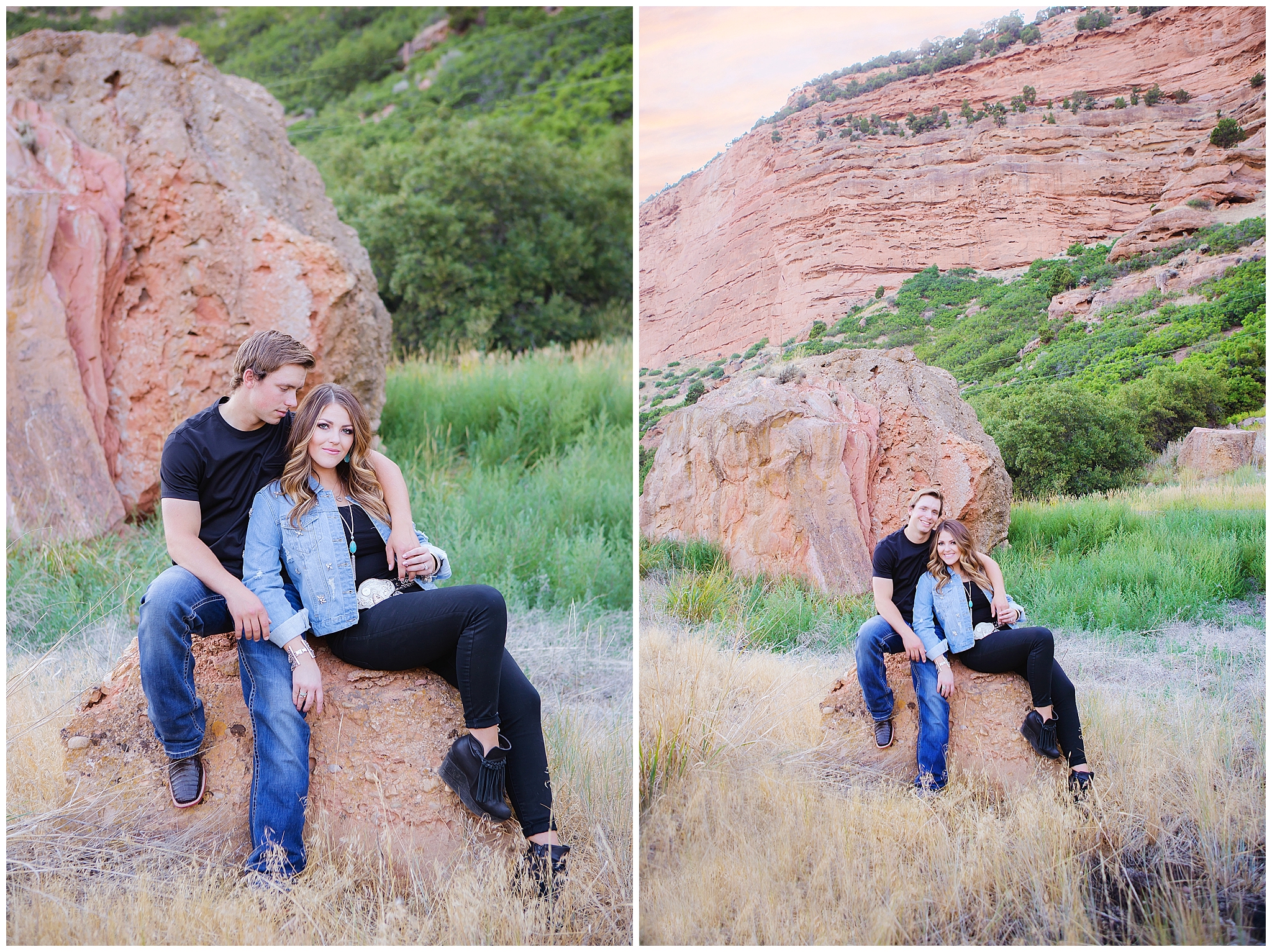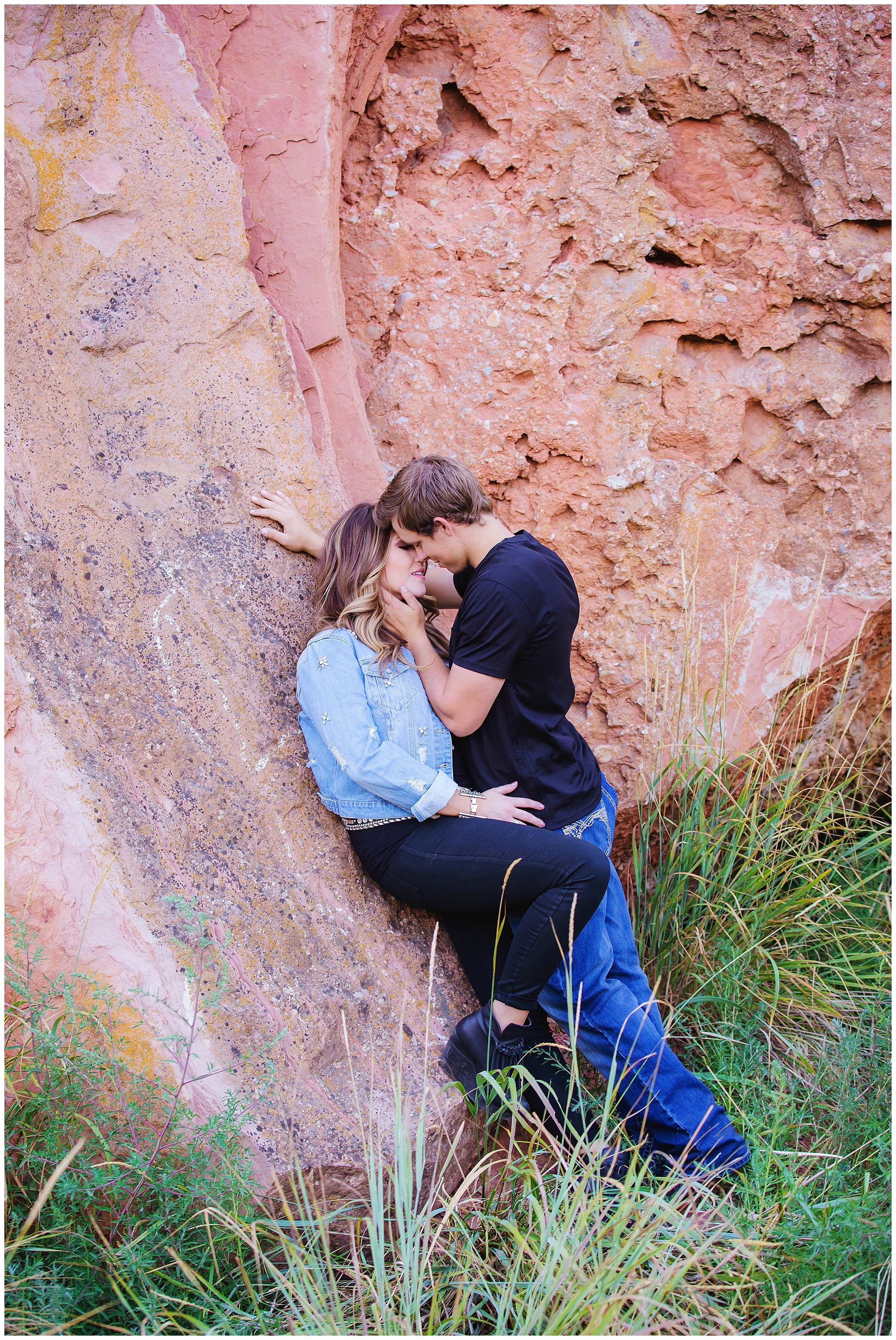 How gorgeous is her ring?!!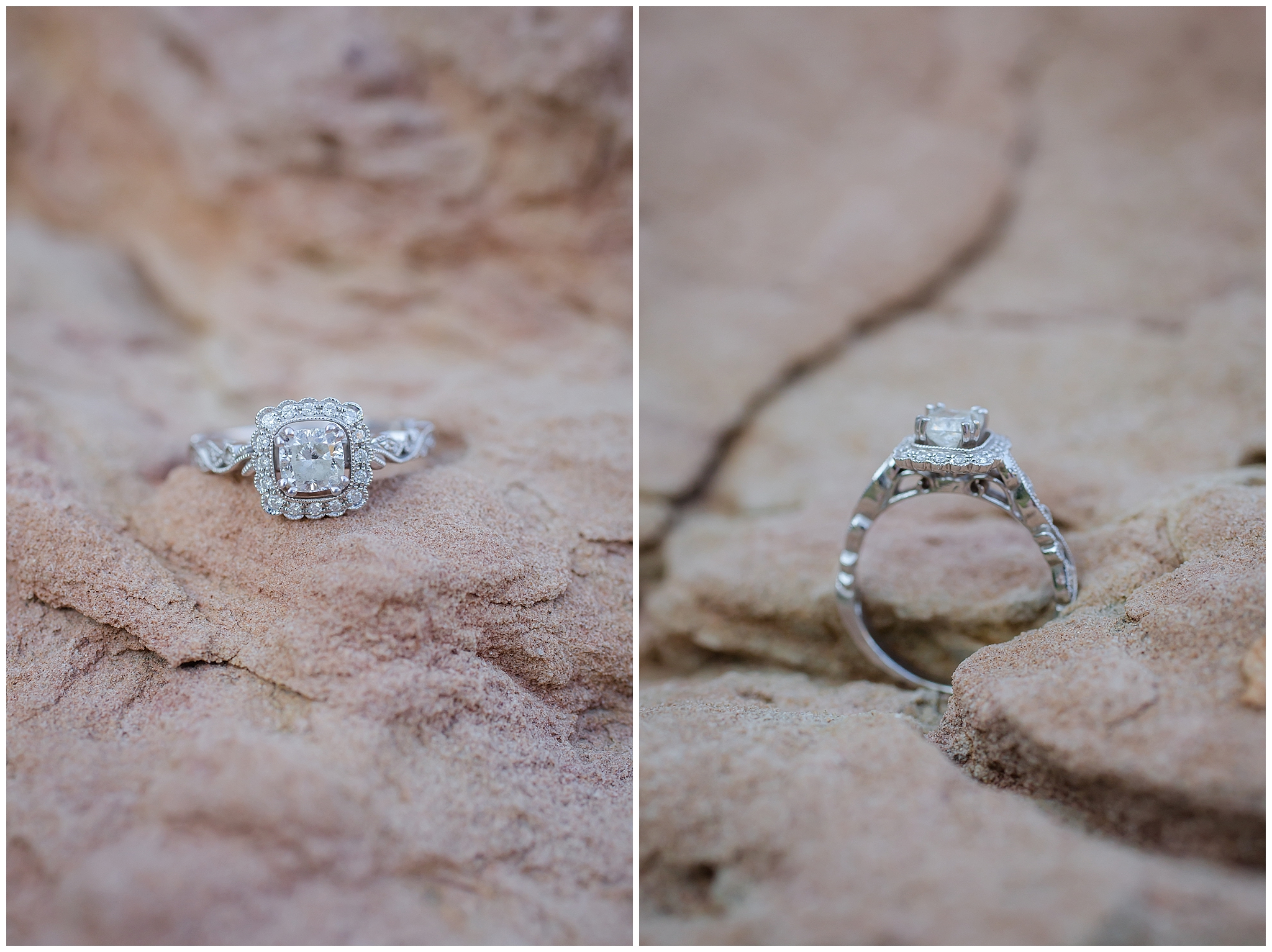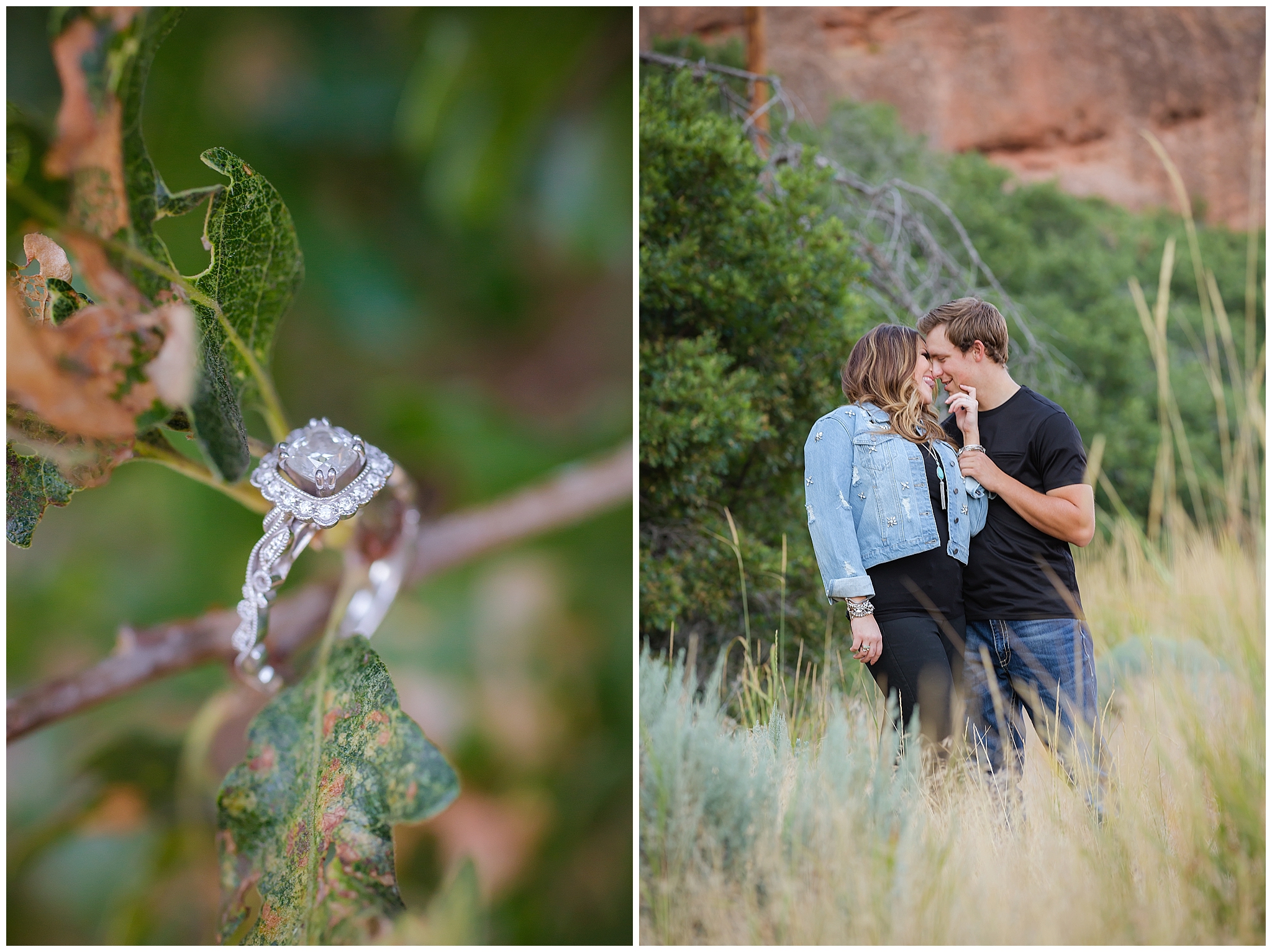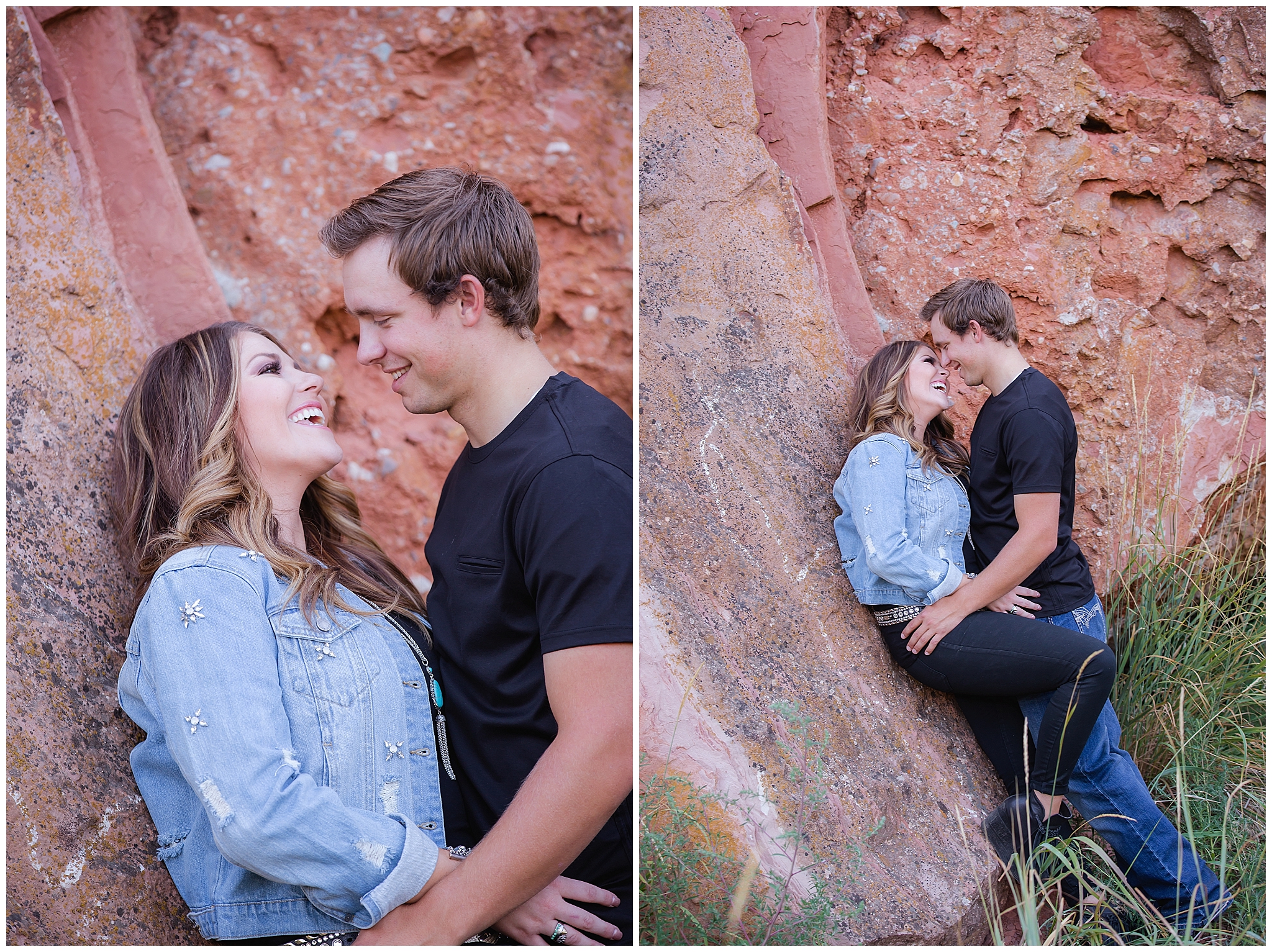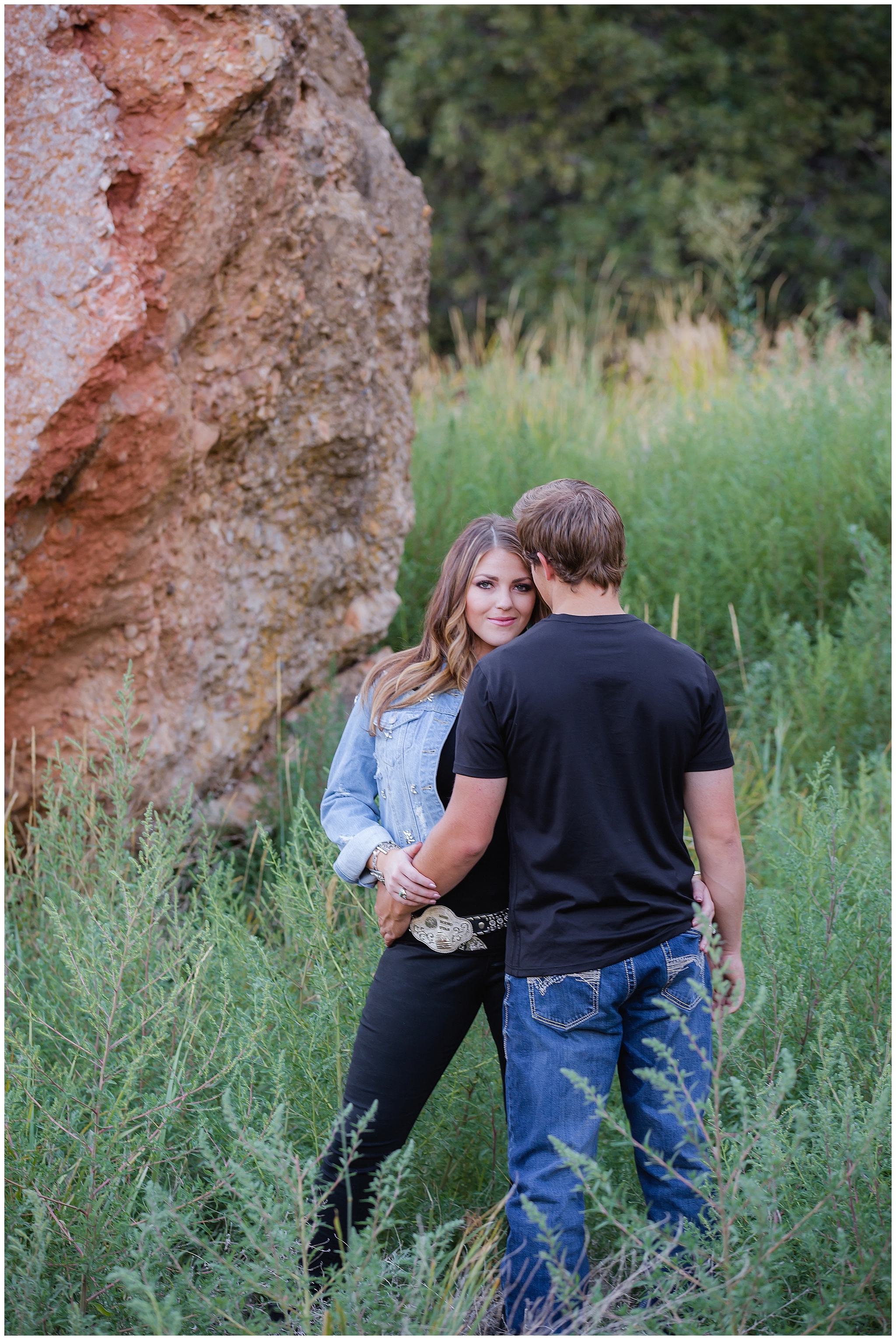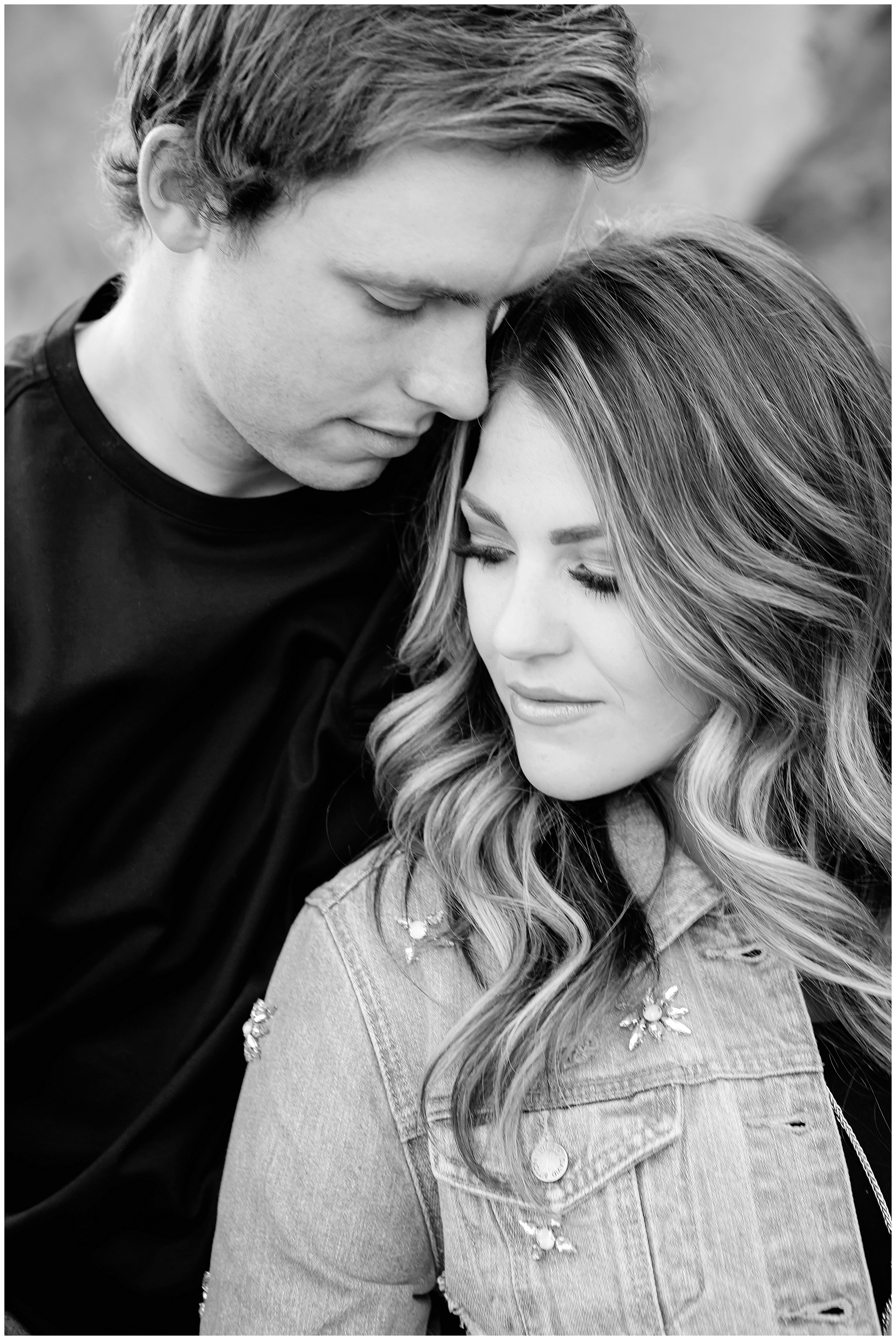 Last up was my favorite mountain view. I love where I live and I love this couple! I was pretty much laughing most of our night-Cassidy is seriously a bubble of sunshine.