For all of you Harry Potter fans out there-this is for you.  I was SO excited to tour the Harry Potter Studios near London and it did not disappoint.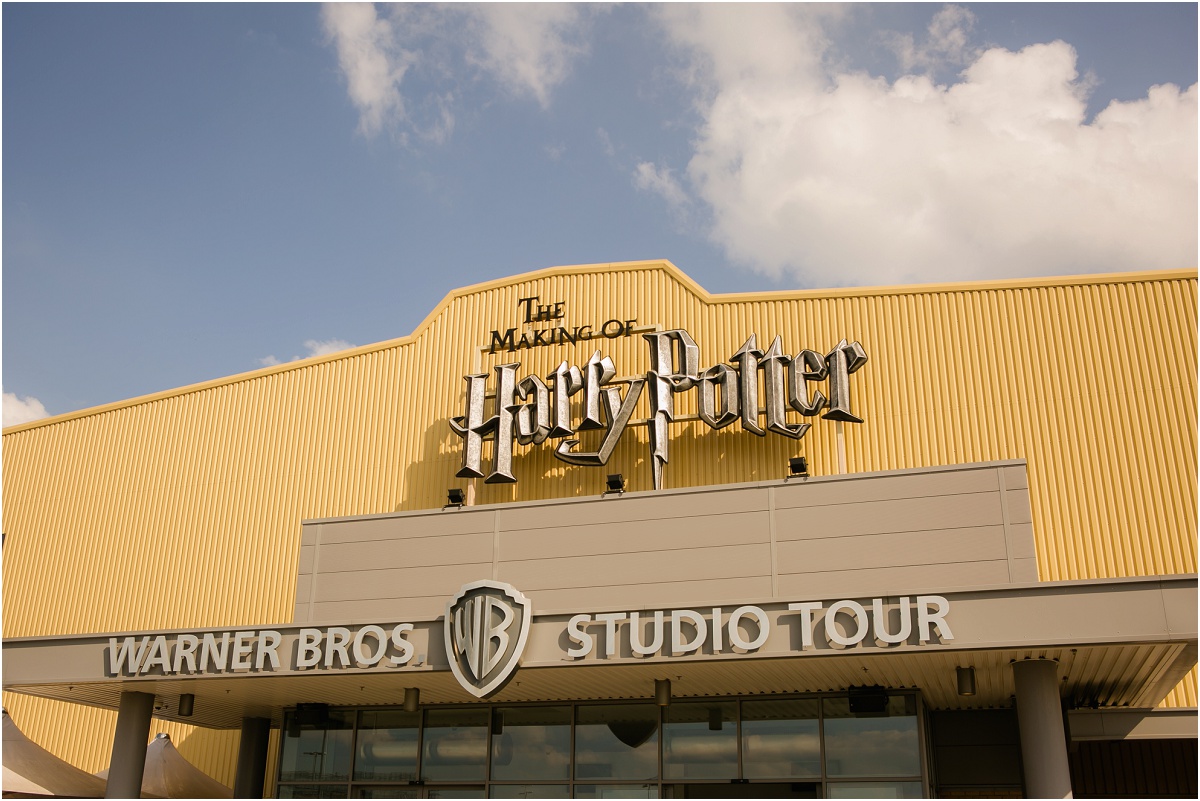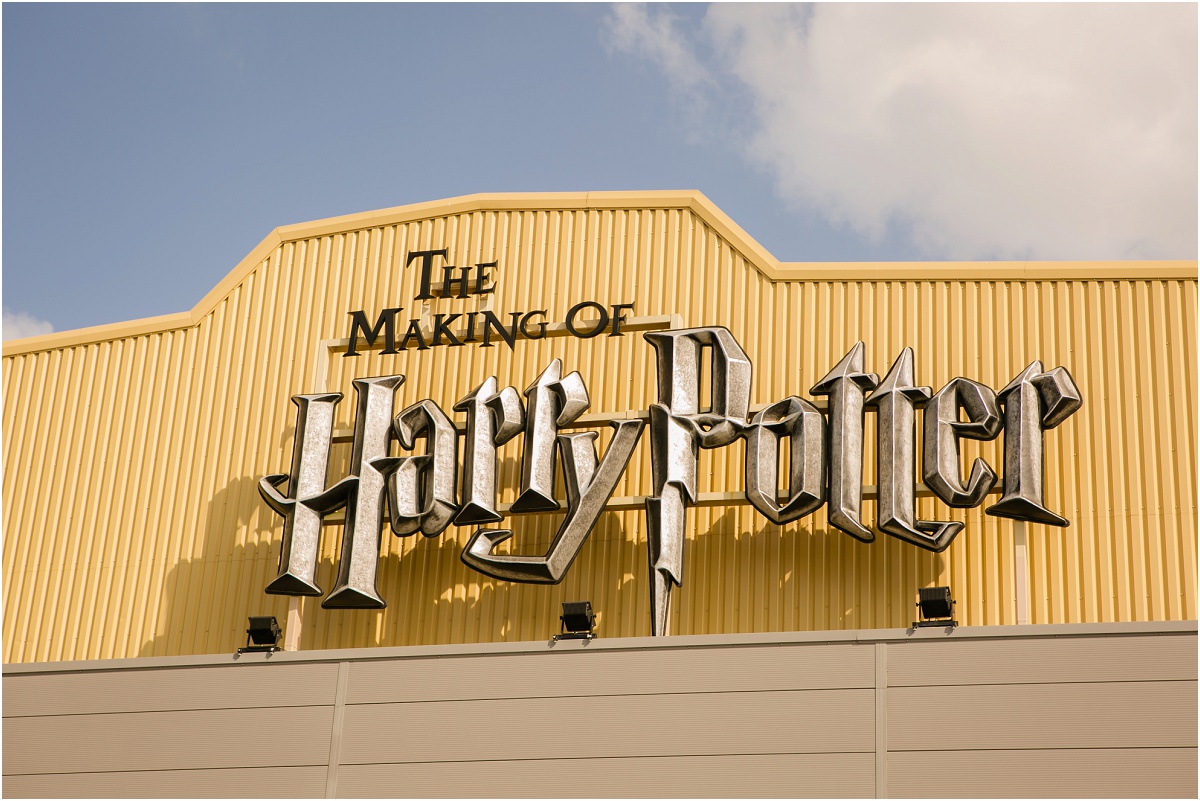 We first walked in and the gift shop was amazing.  It was good I had no room in my suitcase for much because it would have been so easy to get way too many cool things in there!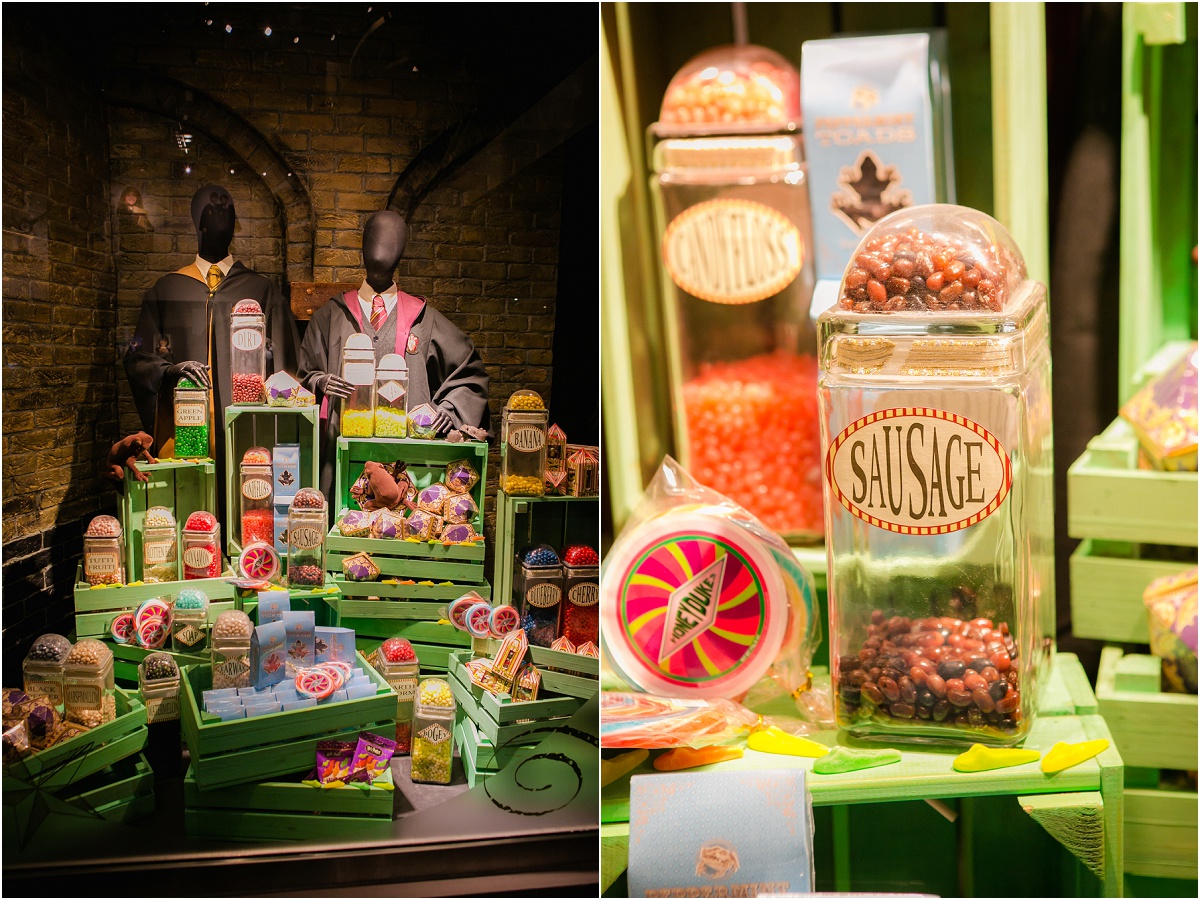 These are actual bookcases from the library in the movie-they cut them down to fit into the gift shop.  I did get a couple of books because, well, books 😀  This was a window from the set as well.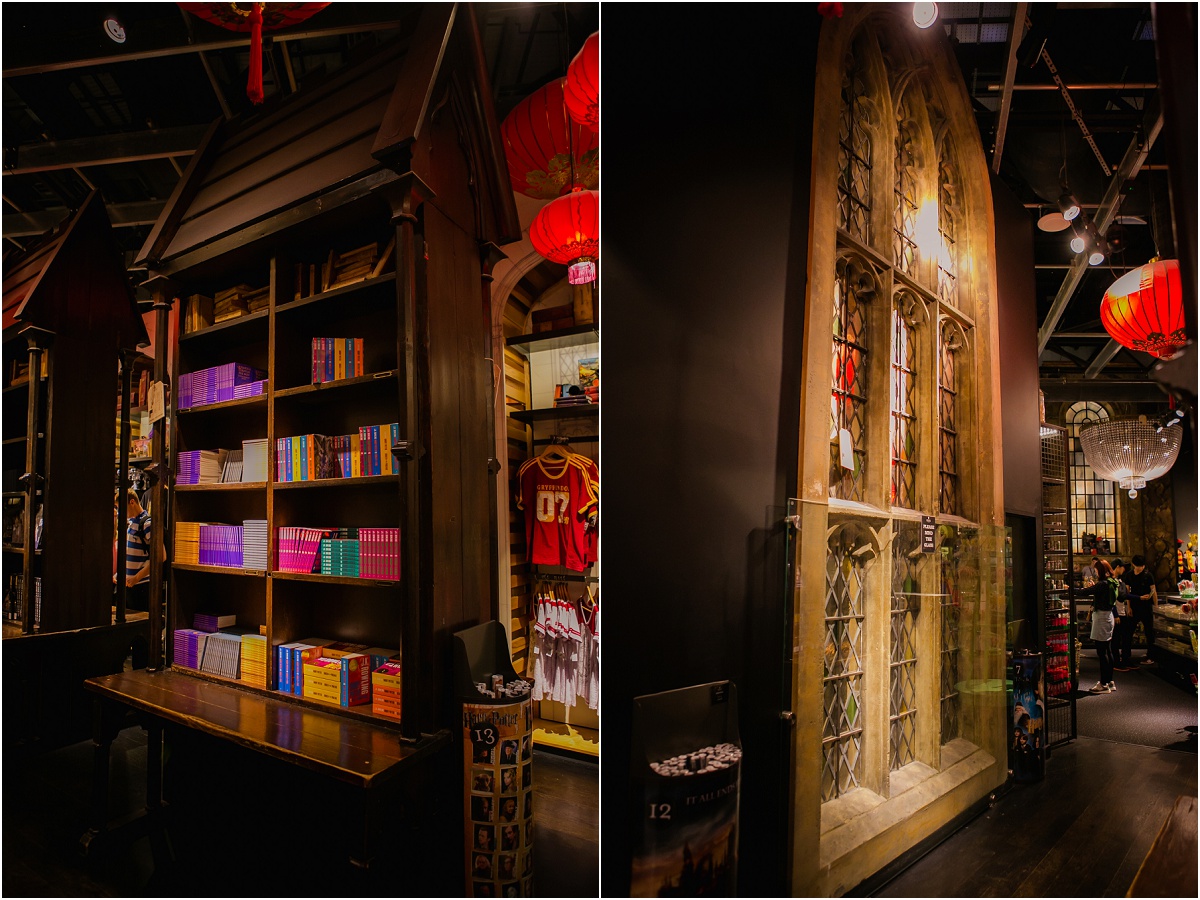 Wands on the top shelves were from the movie.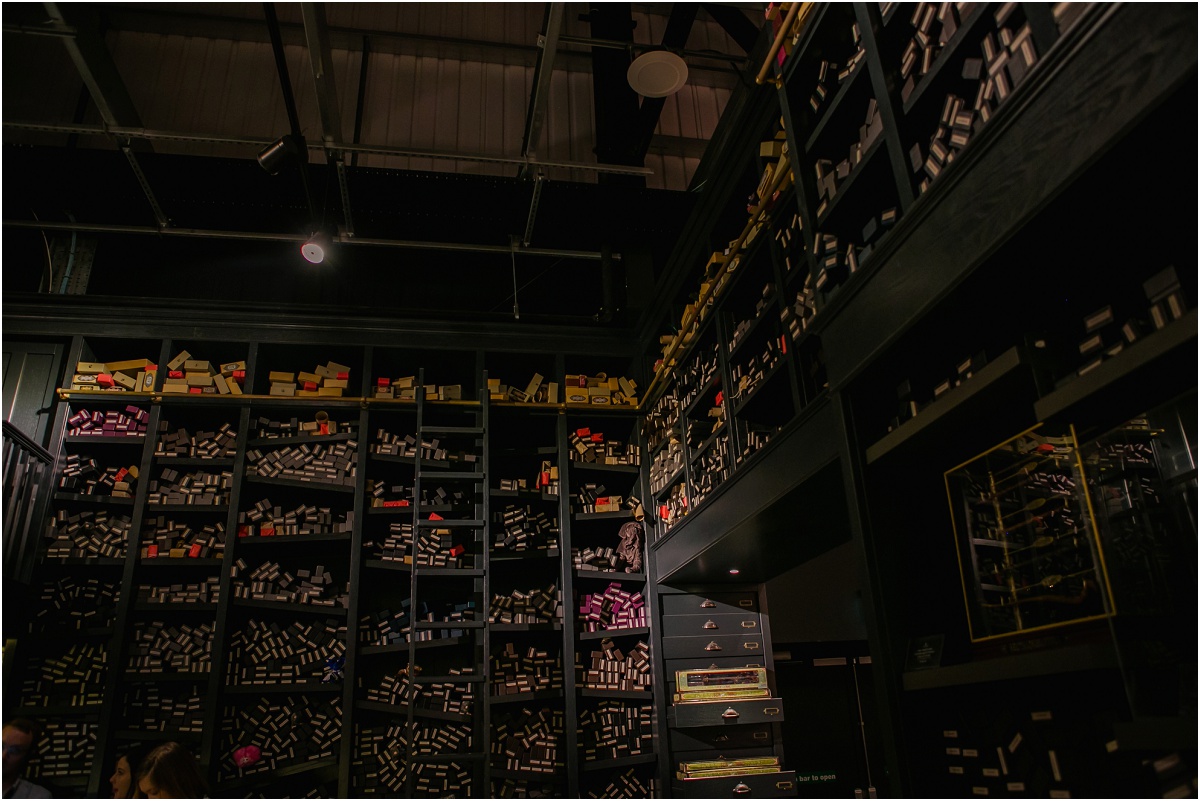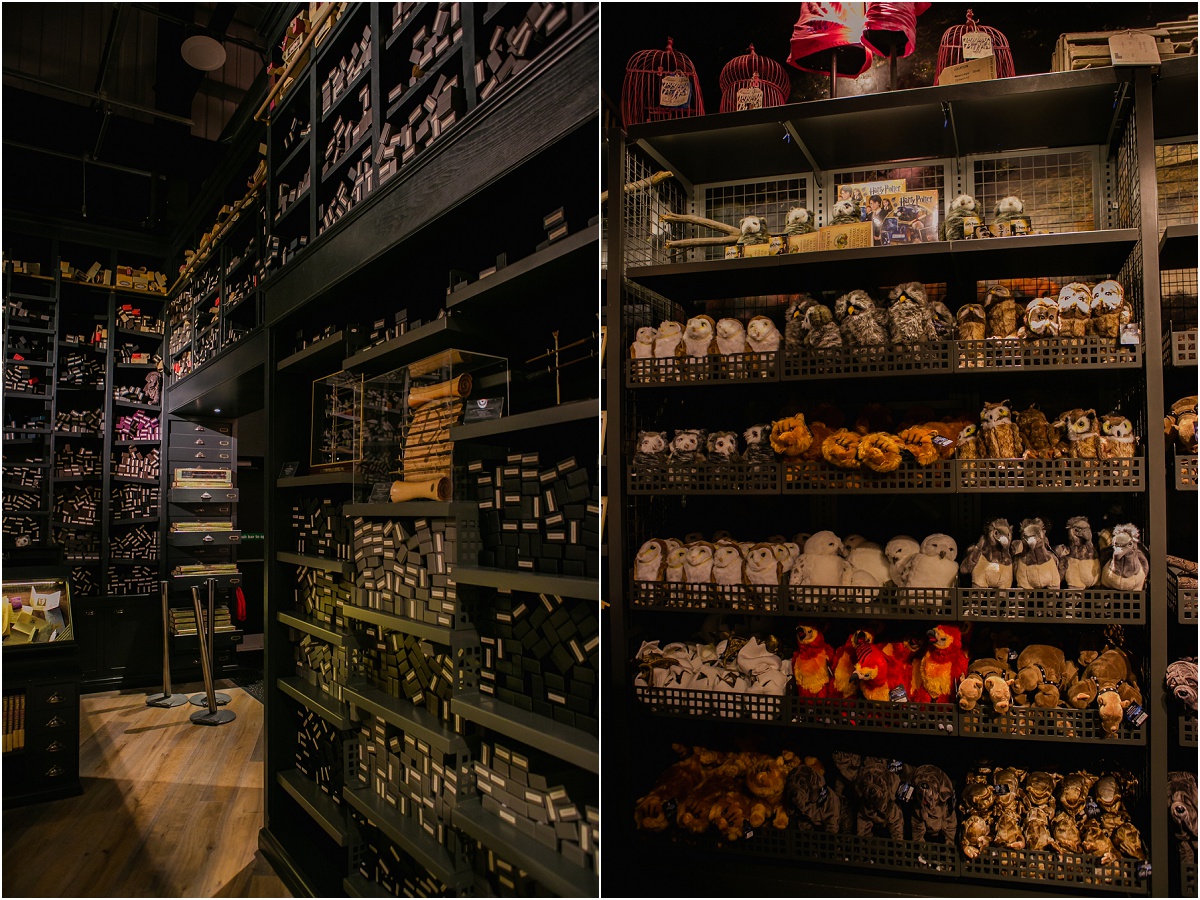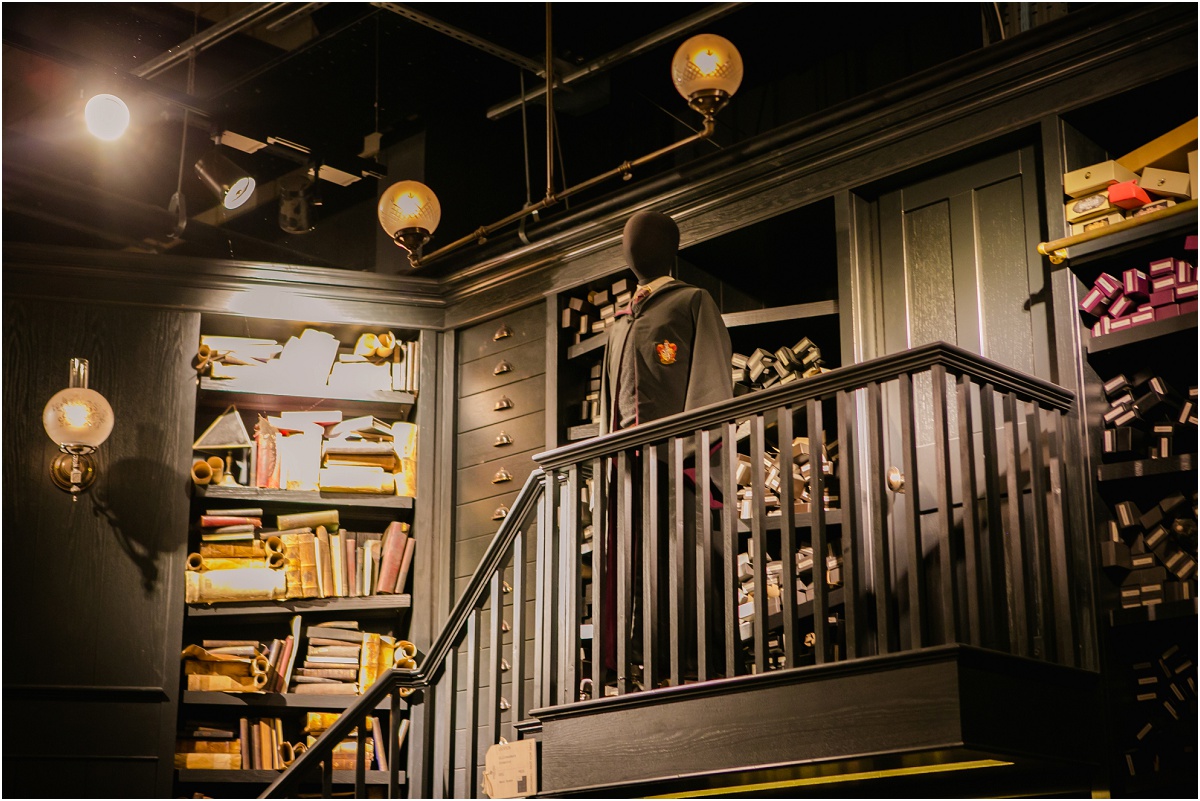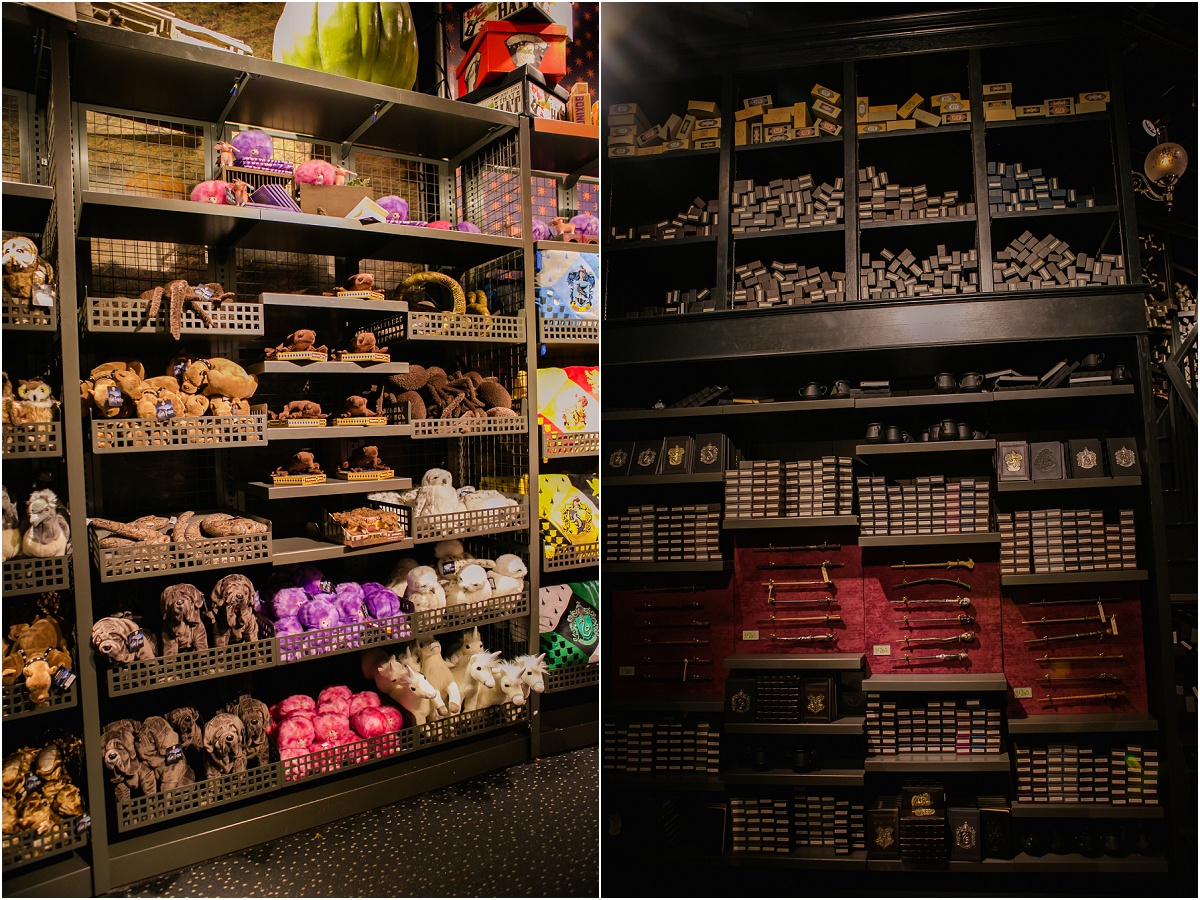 Anything that had a tag attached to it like the one below was an actual prop from the movies.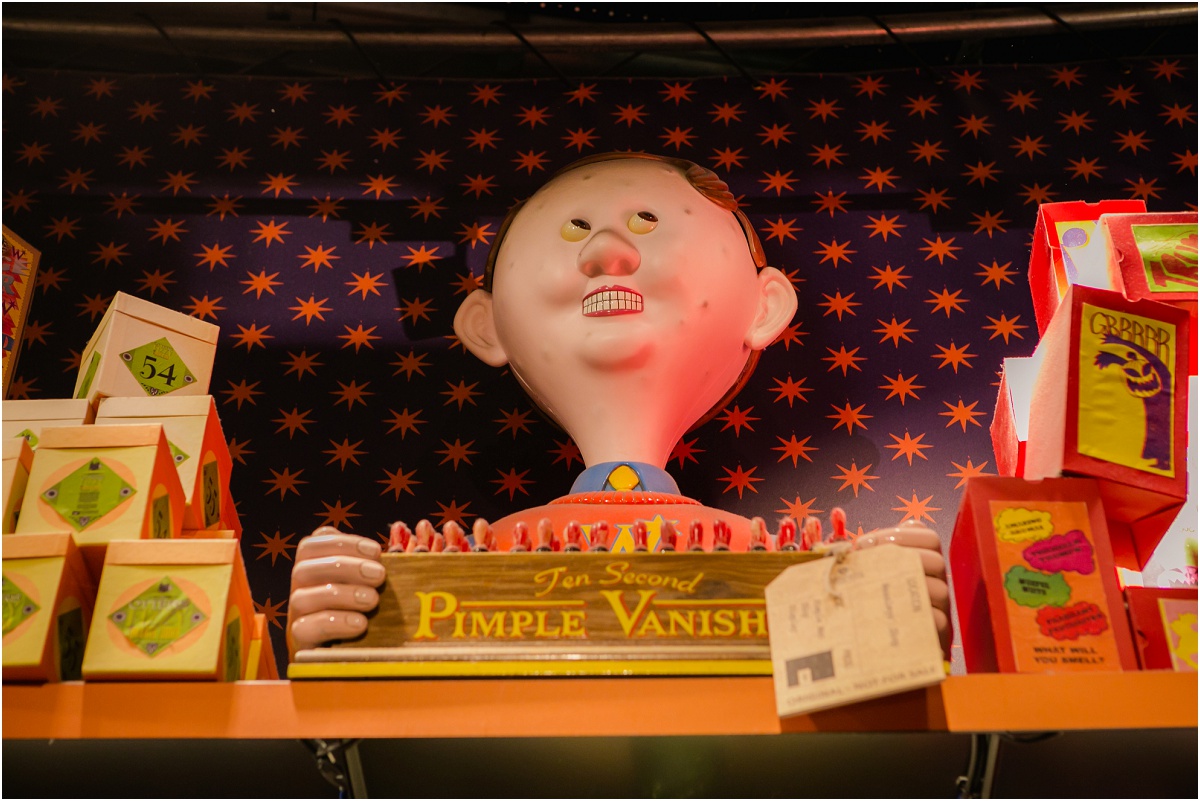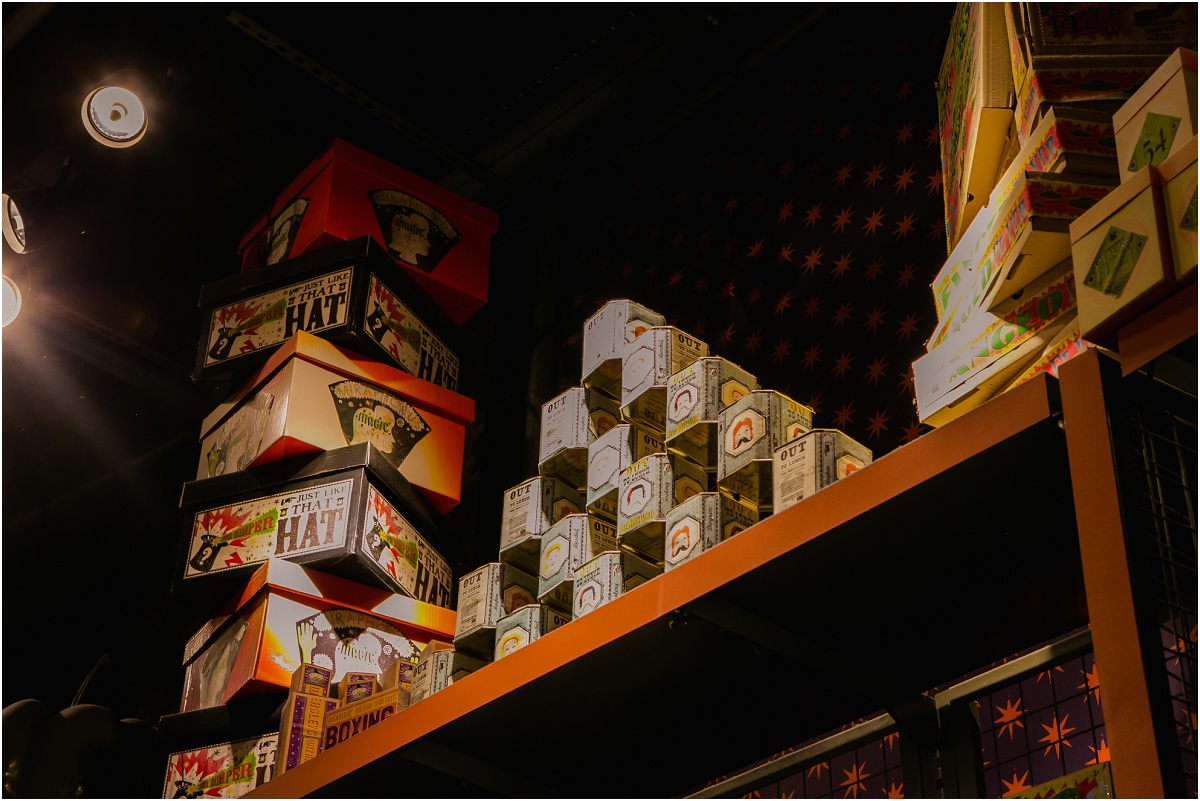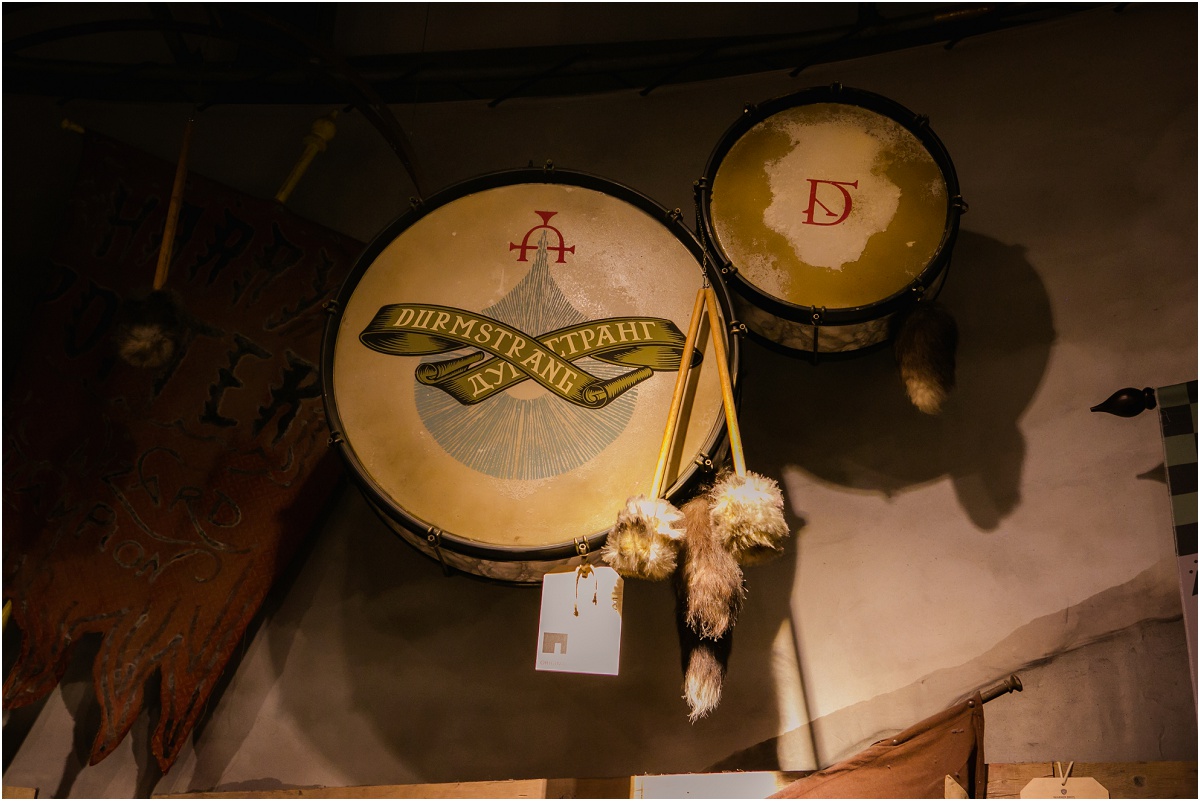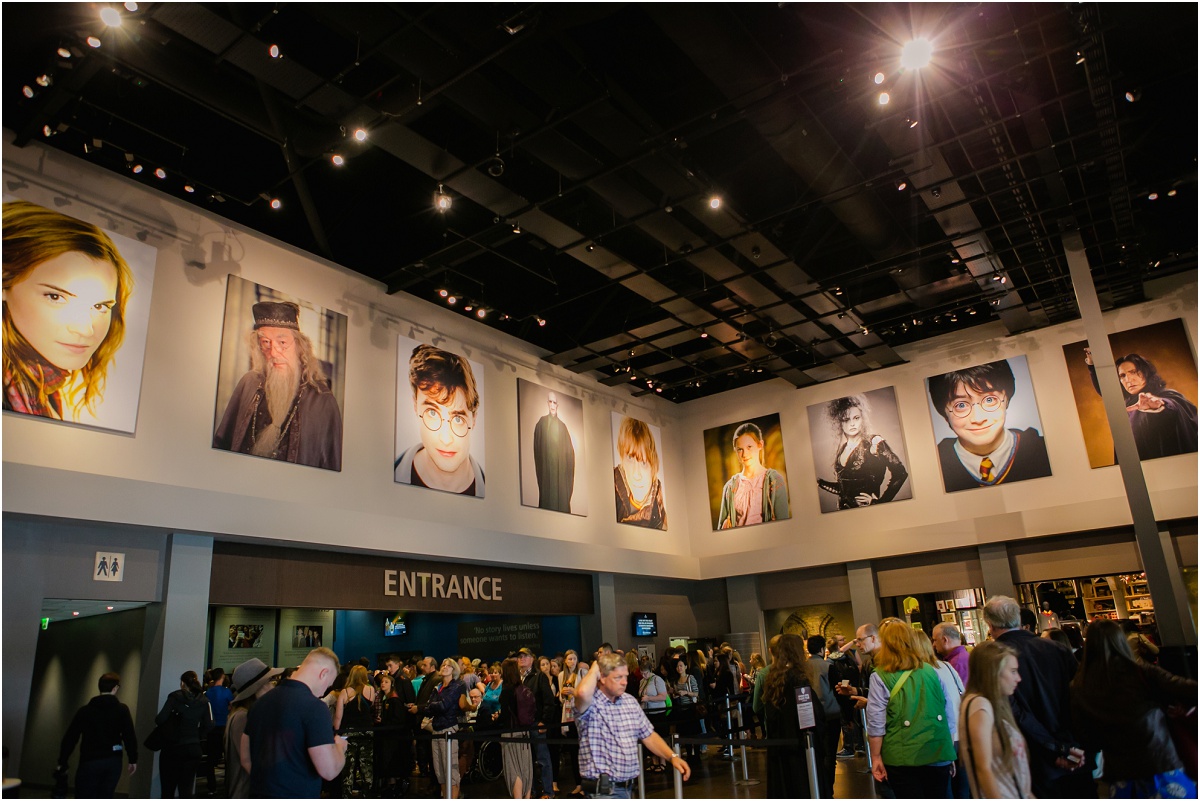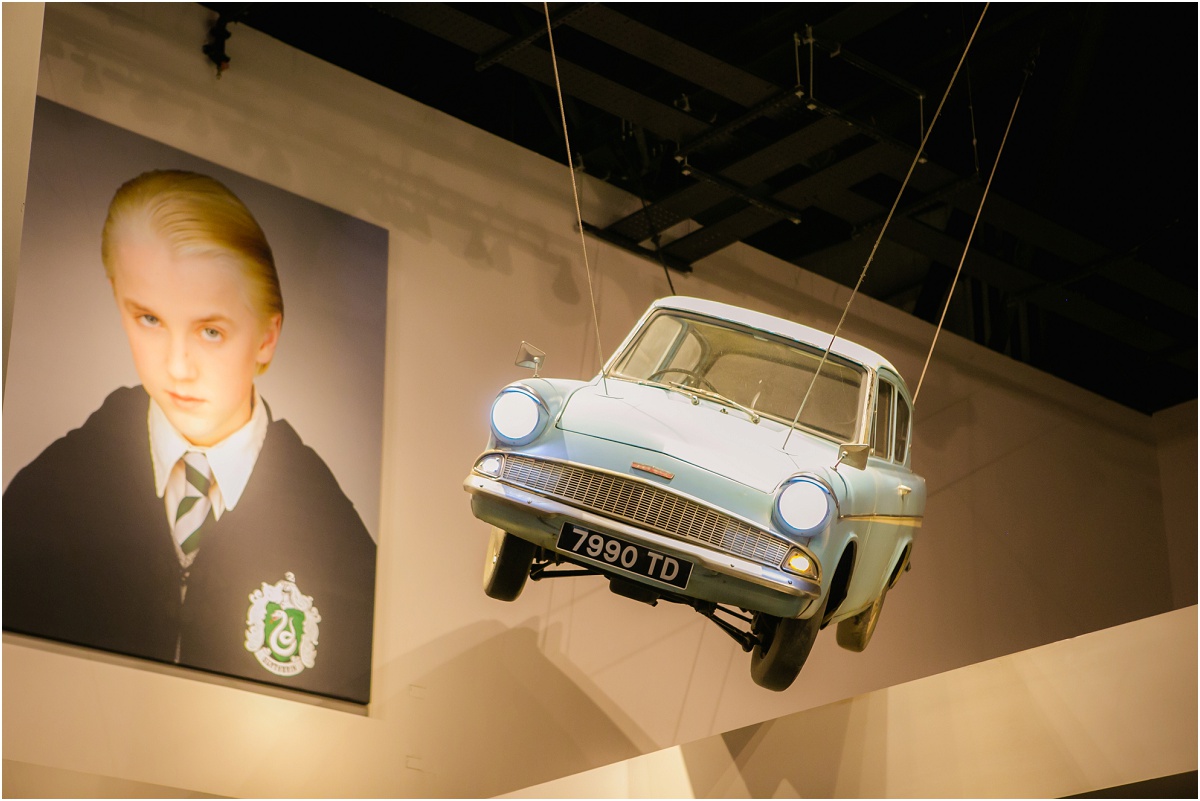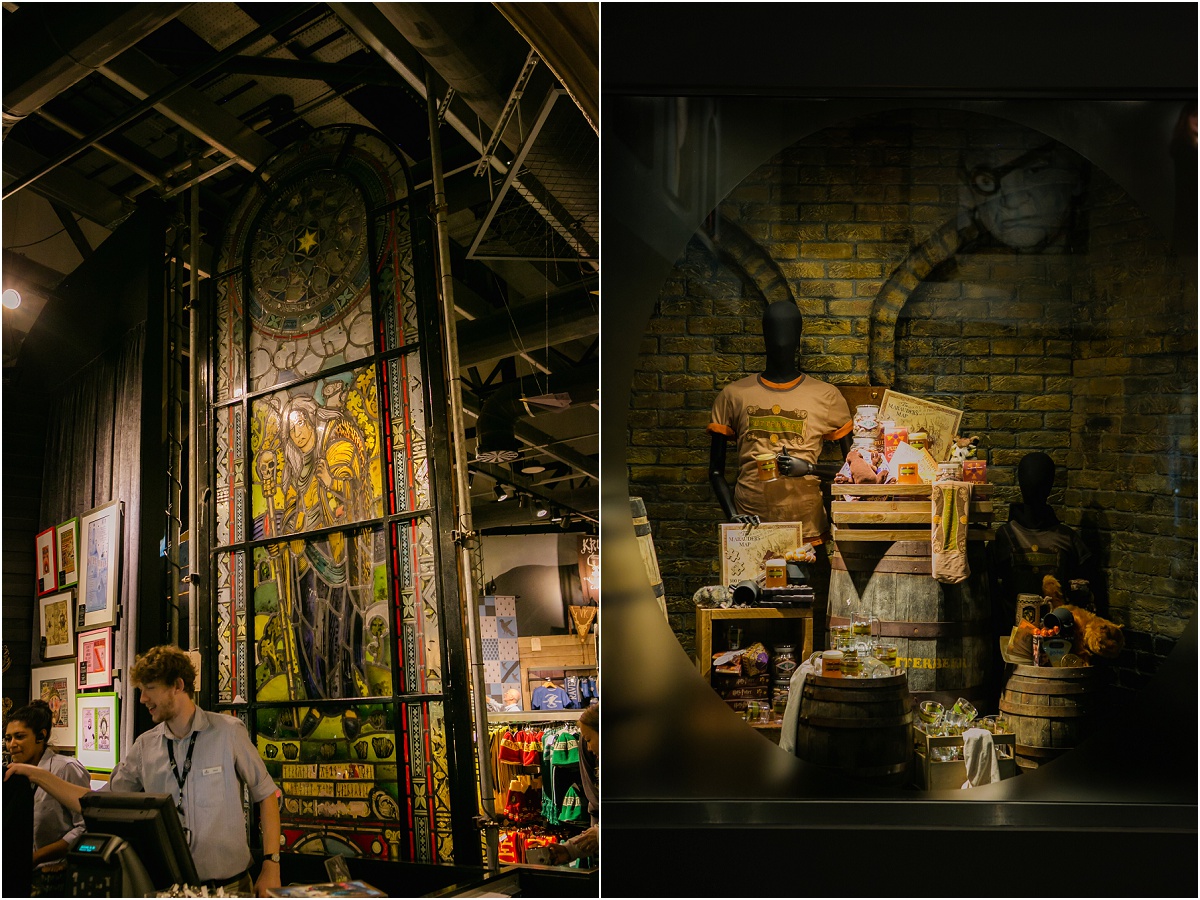 While you wait in line to go in, you get to look at the cupboard under the stairs set.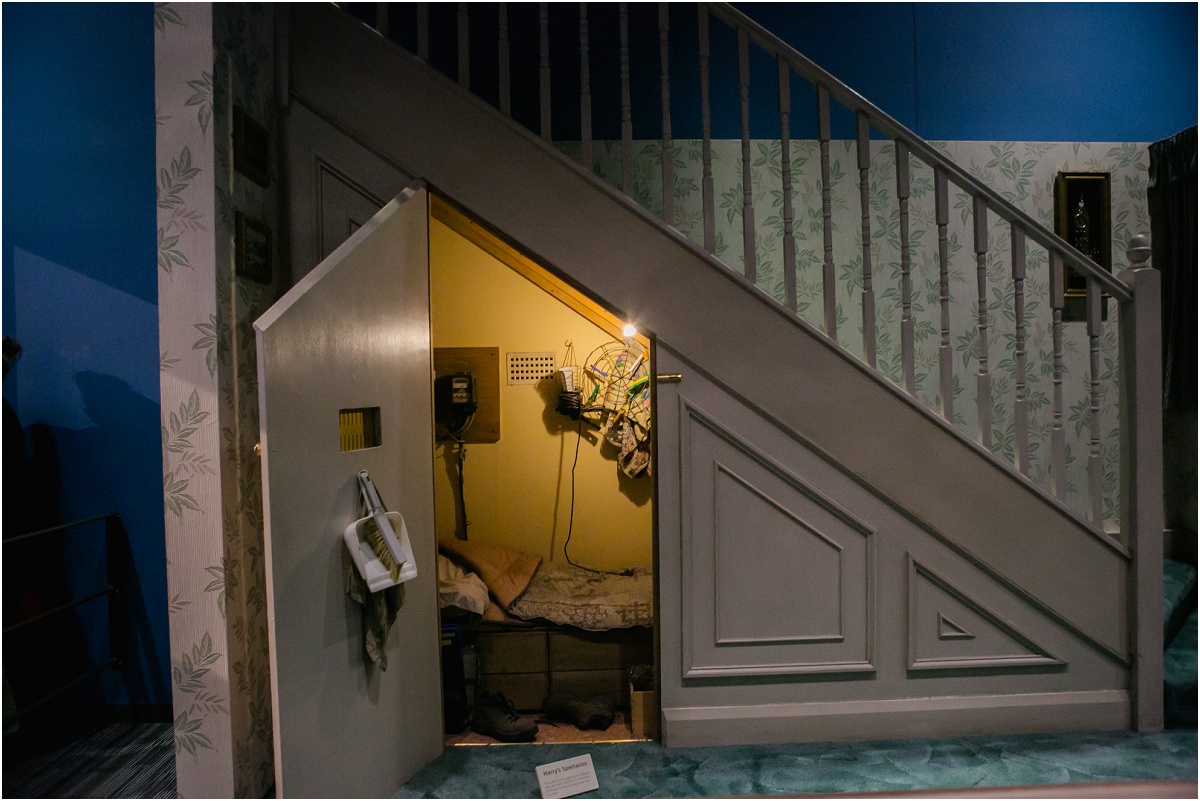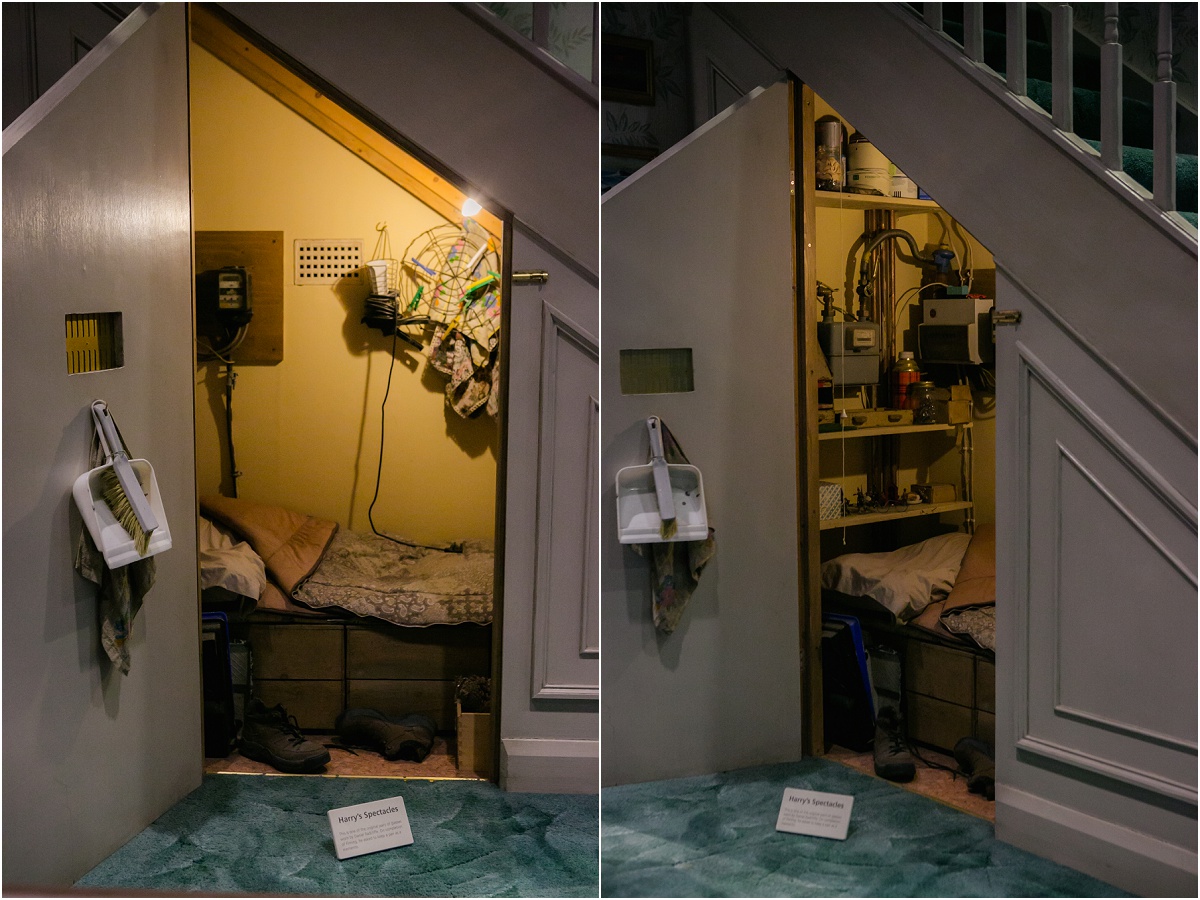 They take you into a room where you watch a short film about the movies and the books and you are all sentimental after watching it all….and then they open the doors to the…..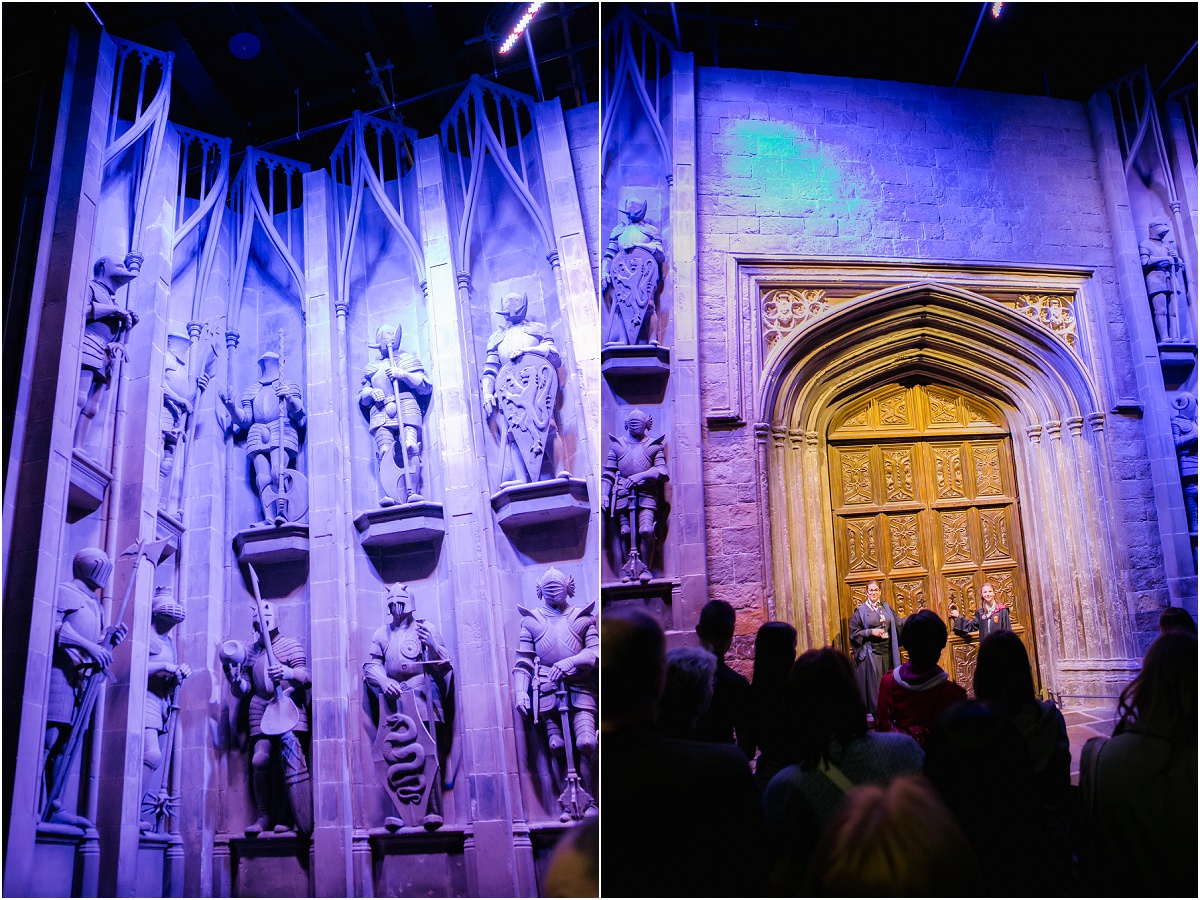 Great Hall!!!  And that is where you start to cry….ok well I did tear up.  How could you not!??!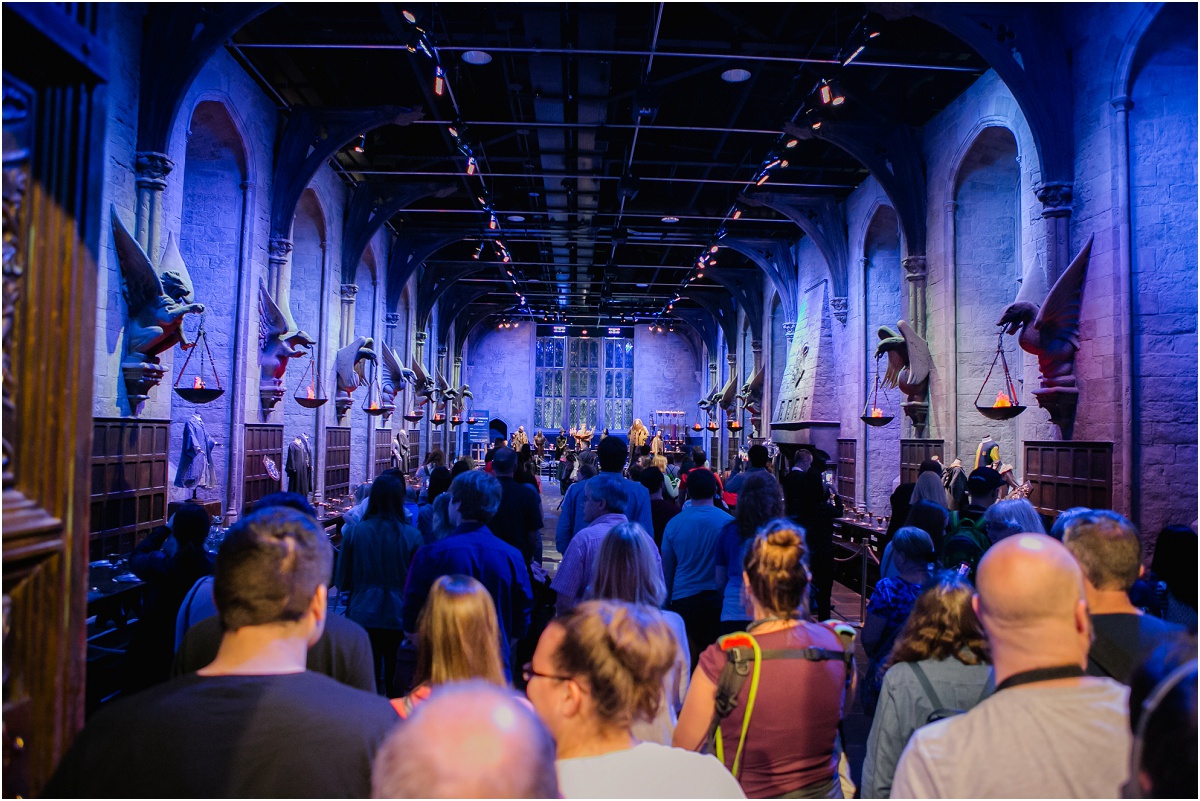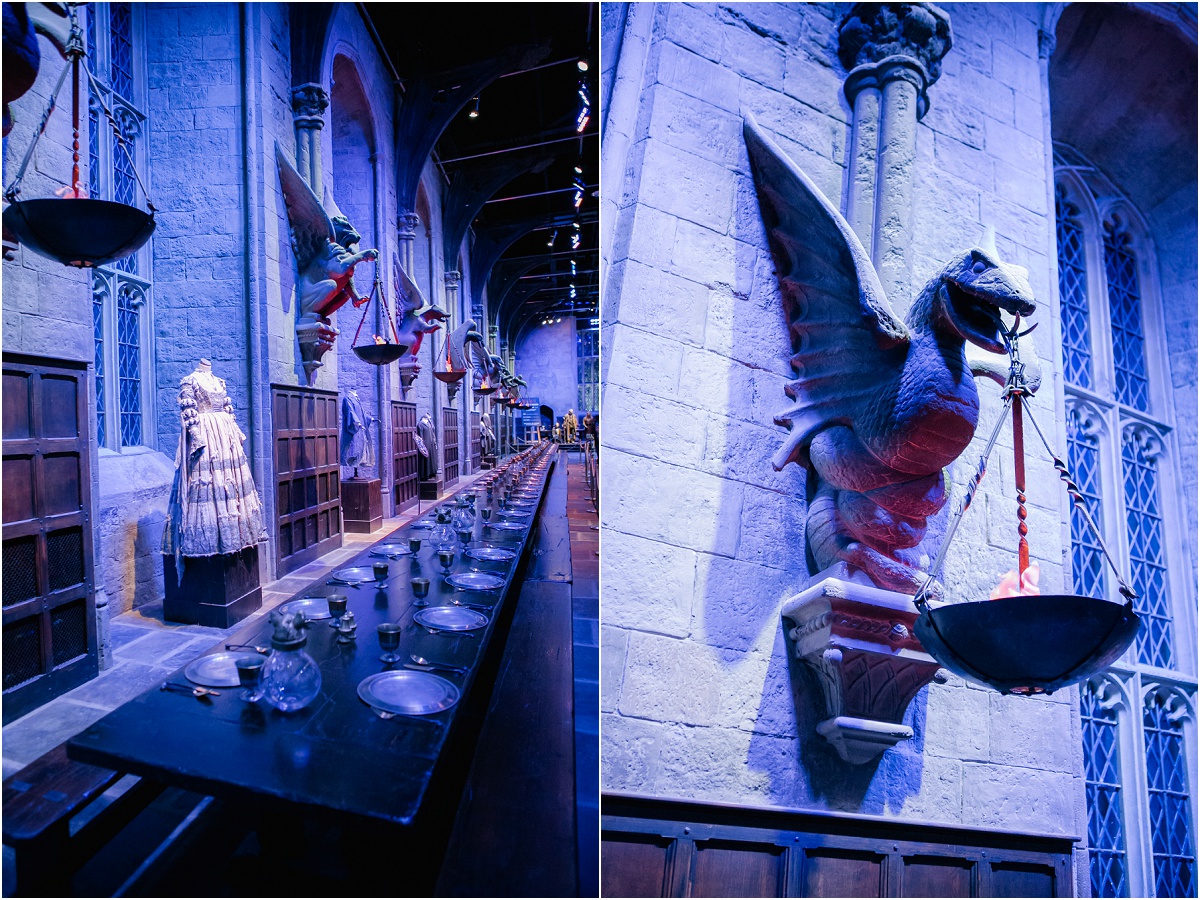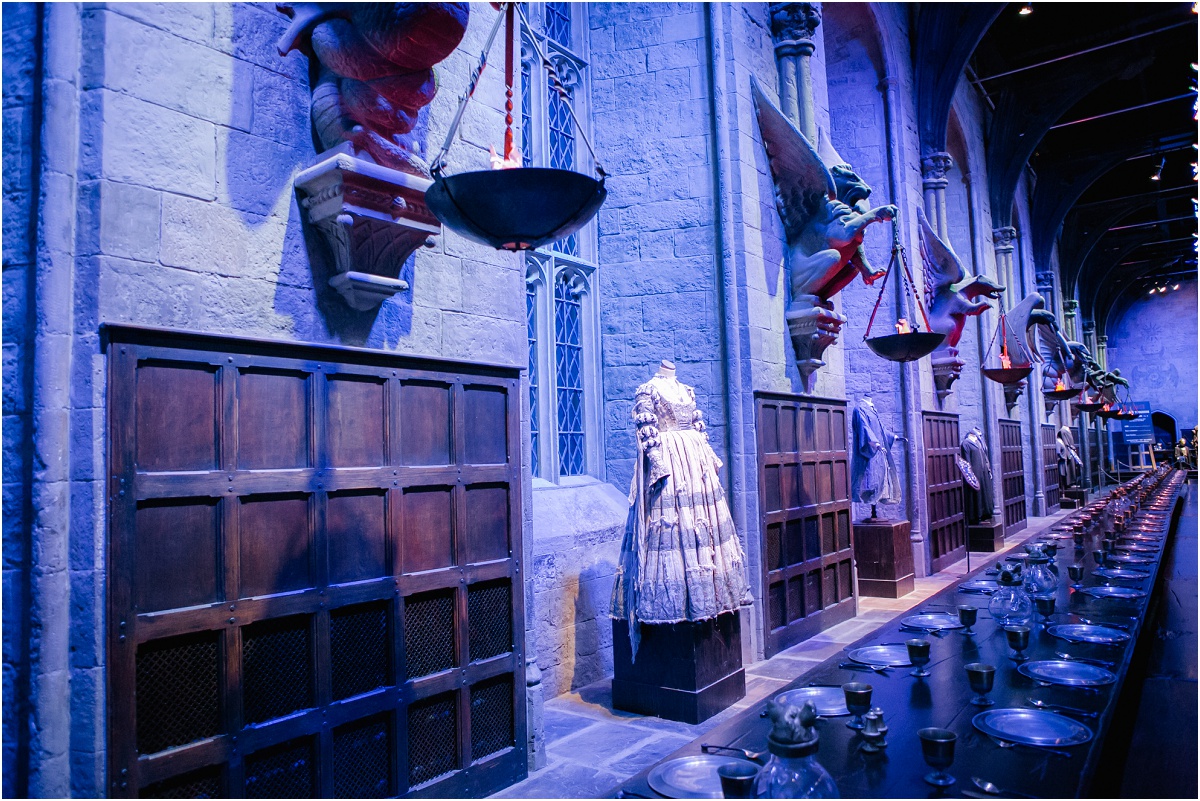 From here you enter rooms filled with actual sets, costumes, props and so much more.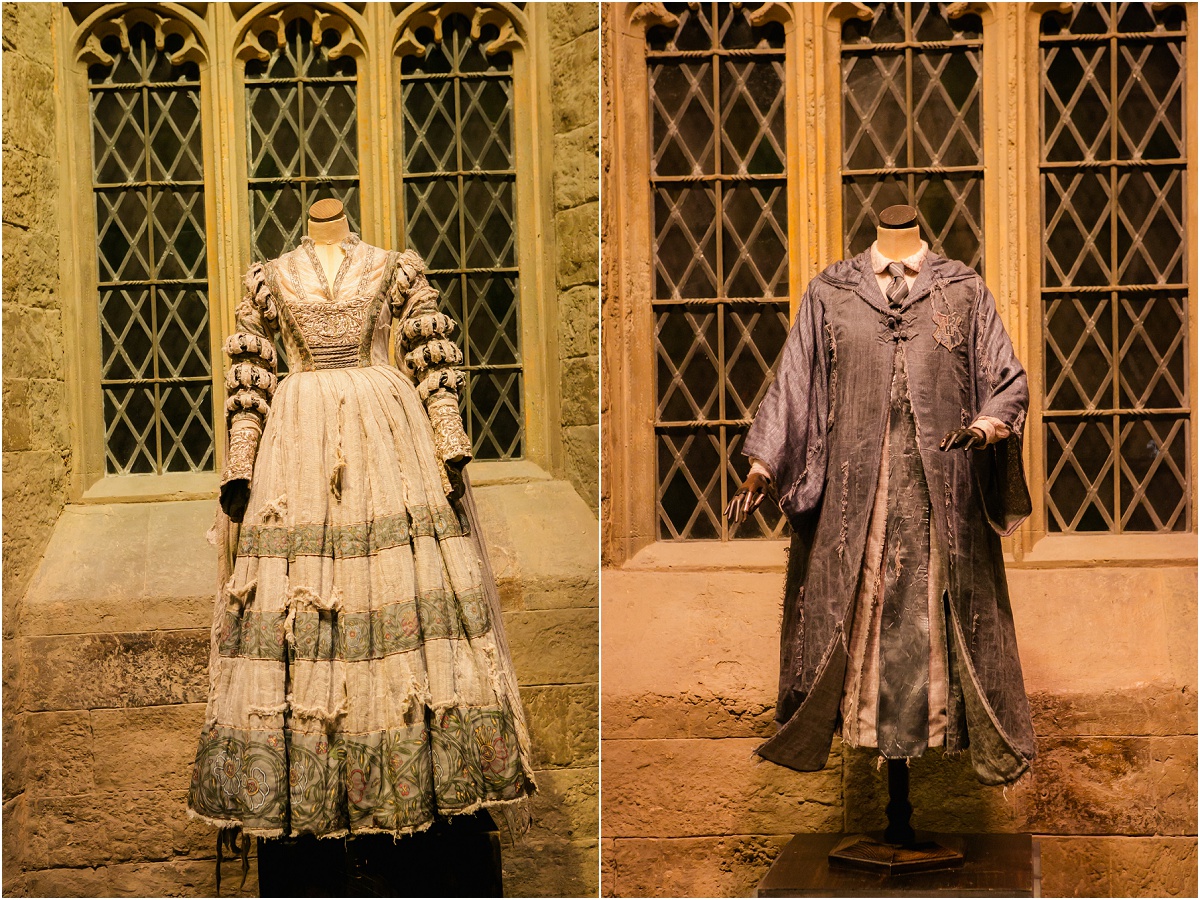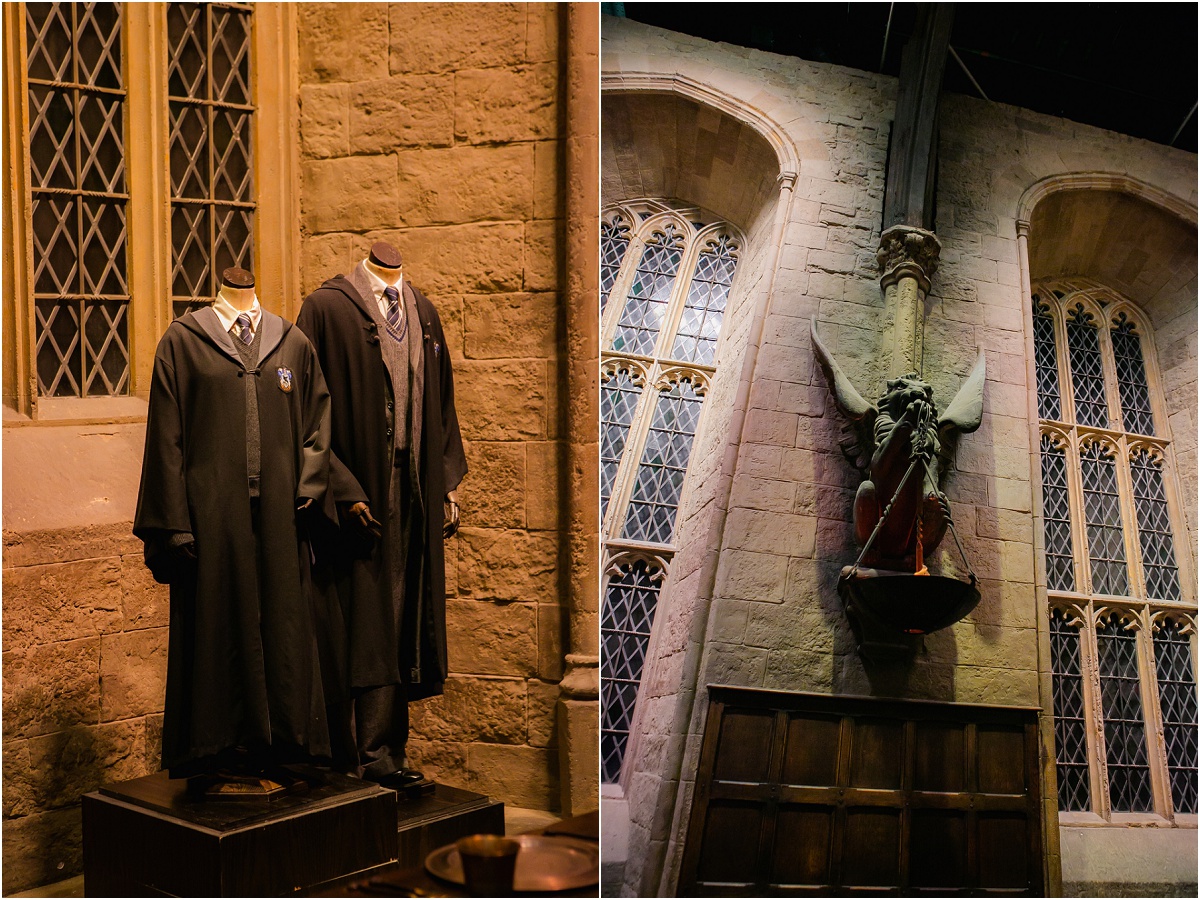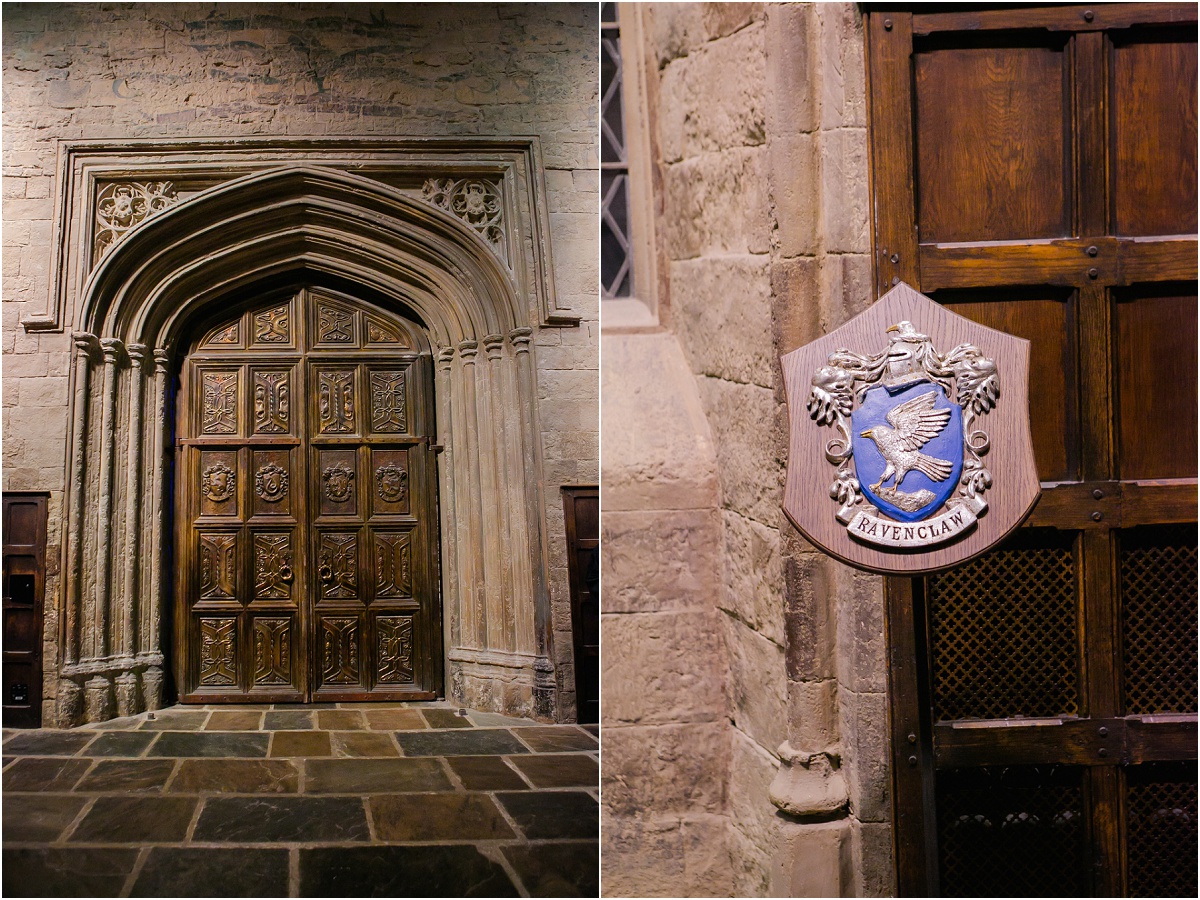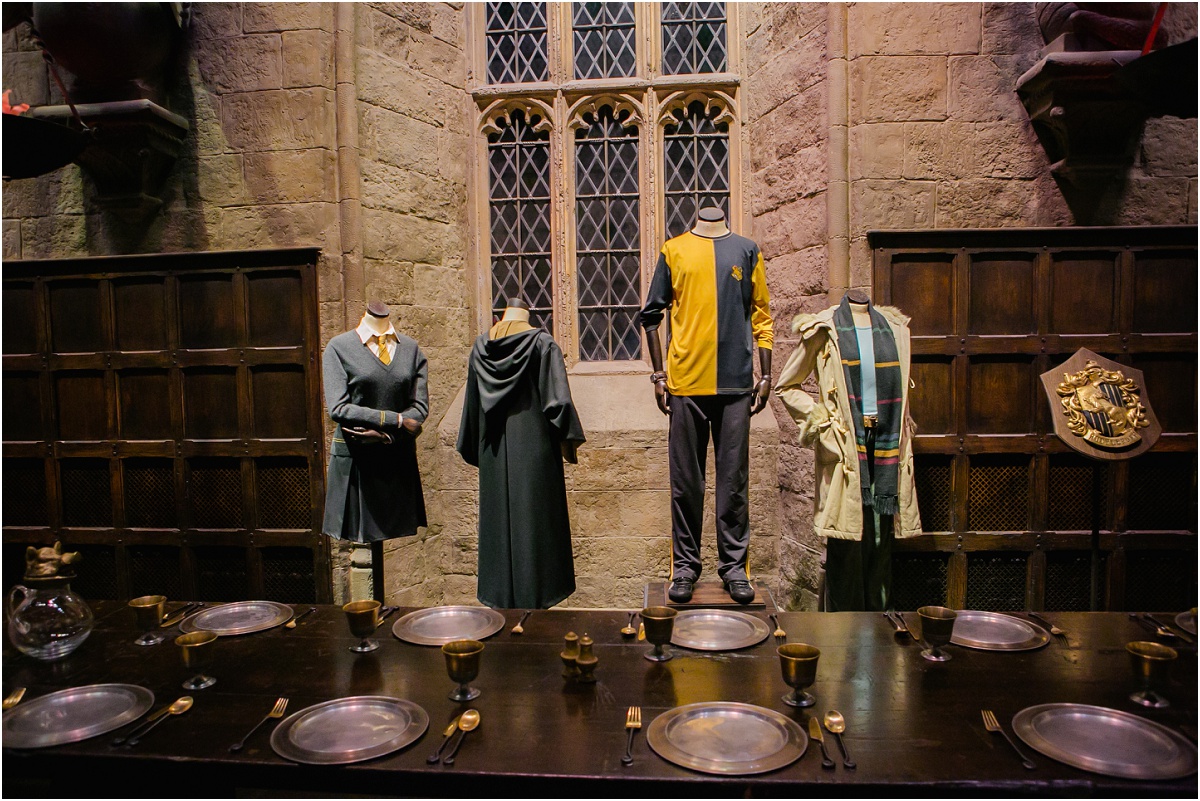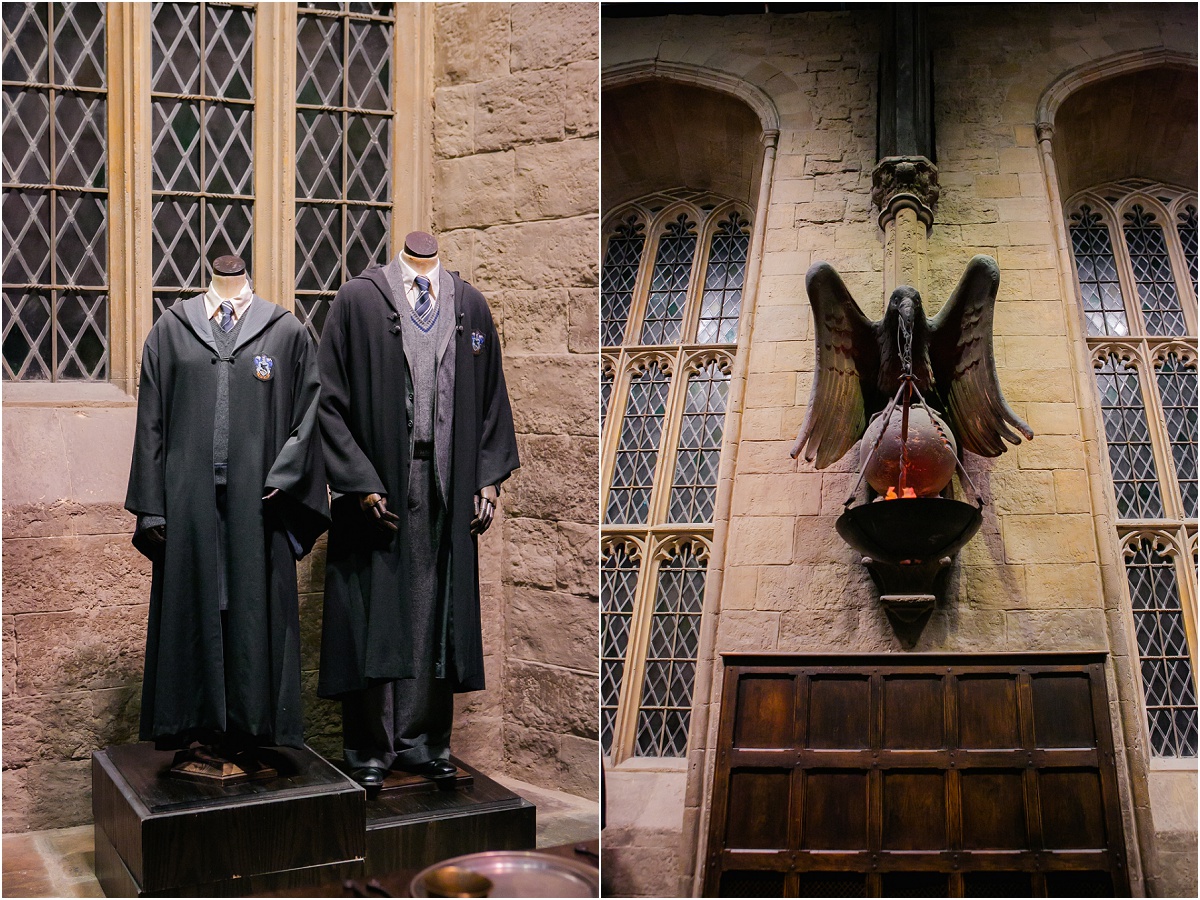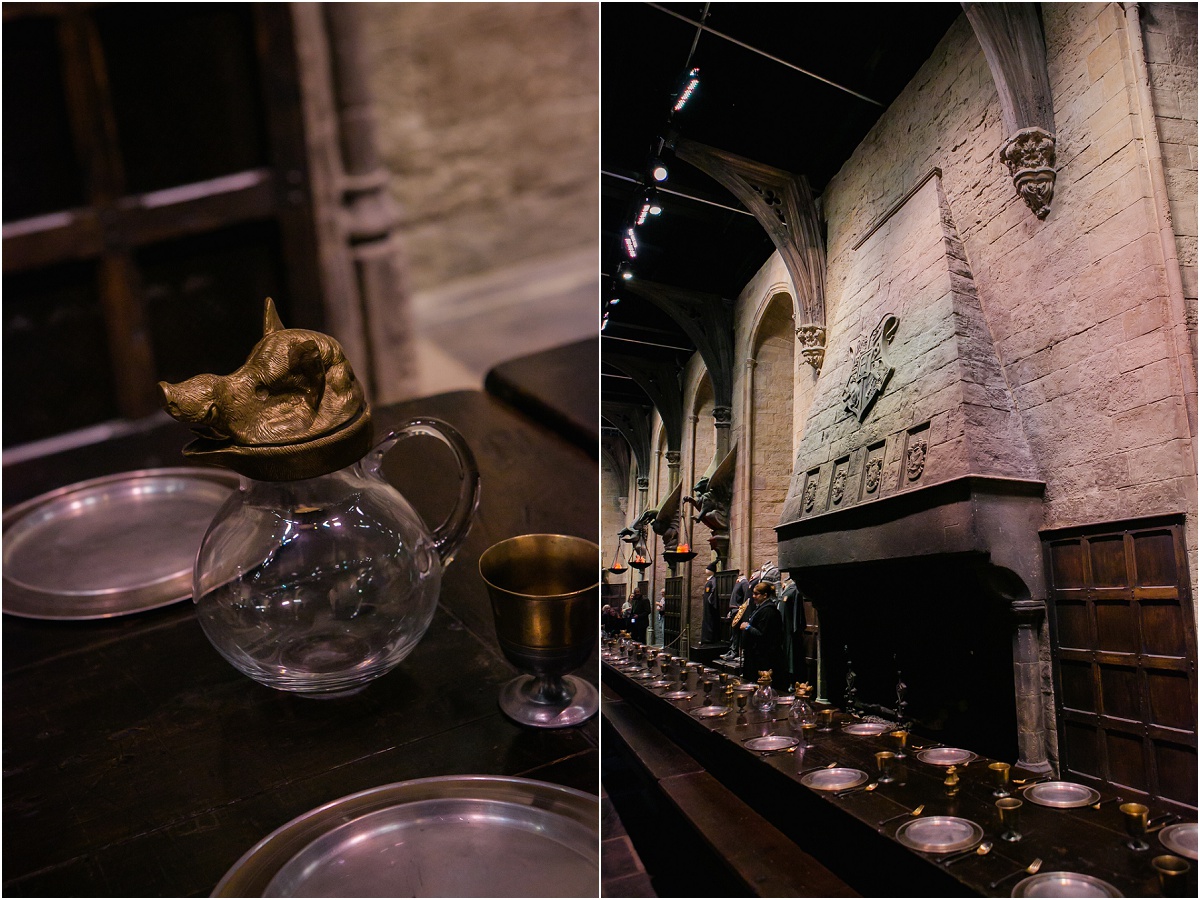 Why yes that's me in the Great Hall.  Yep I was totally geeking out.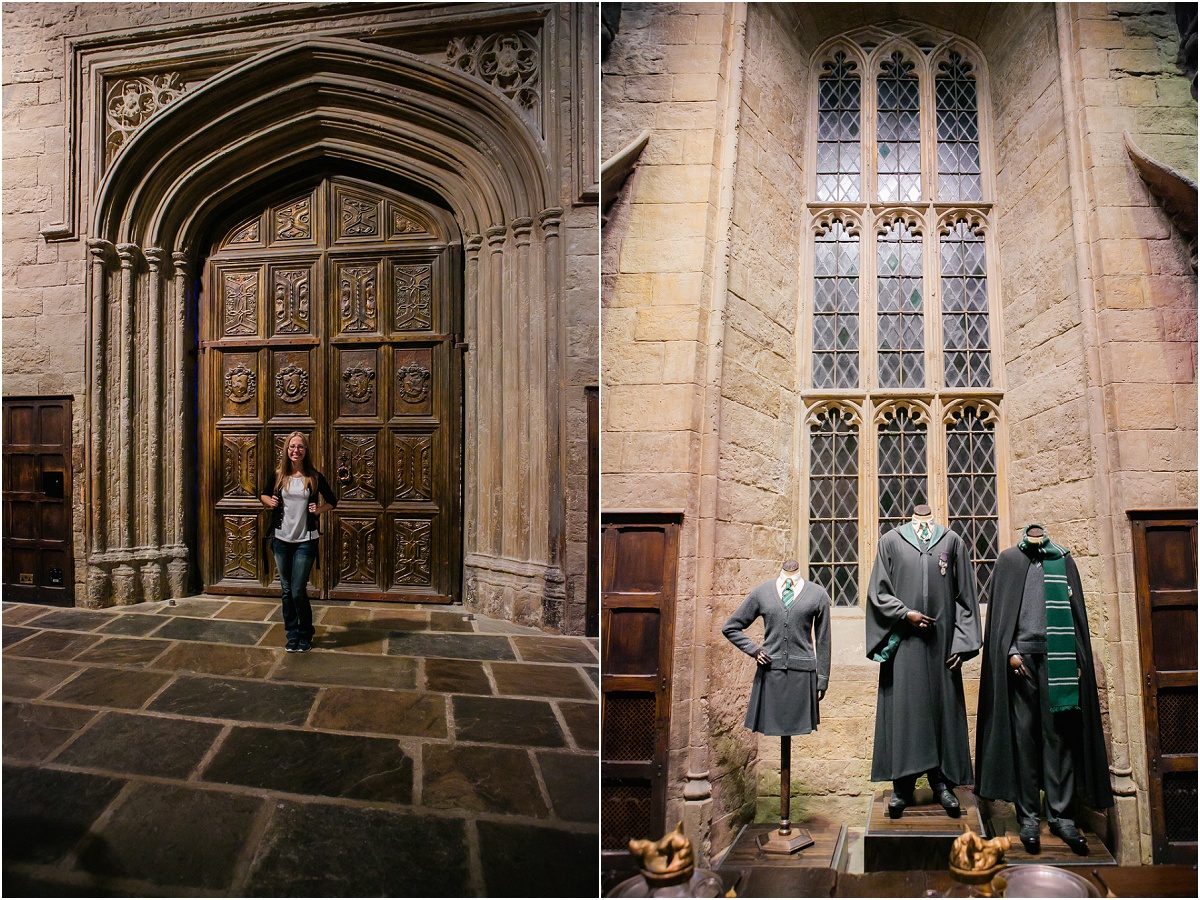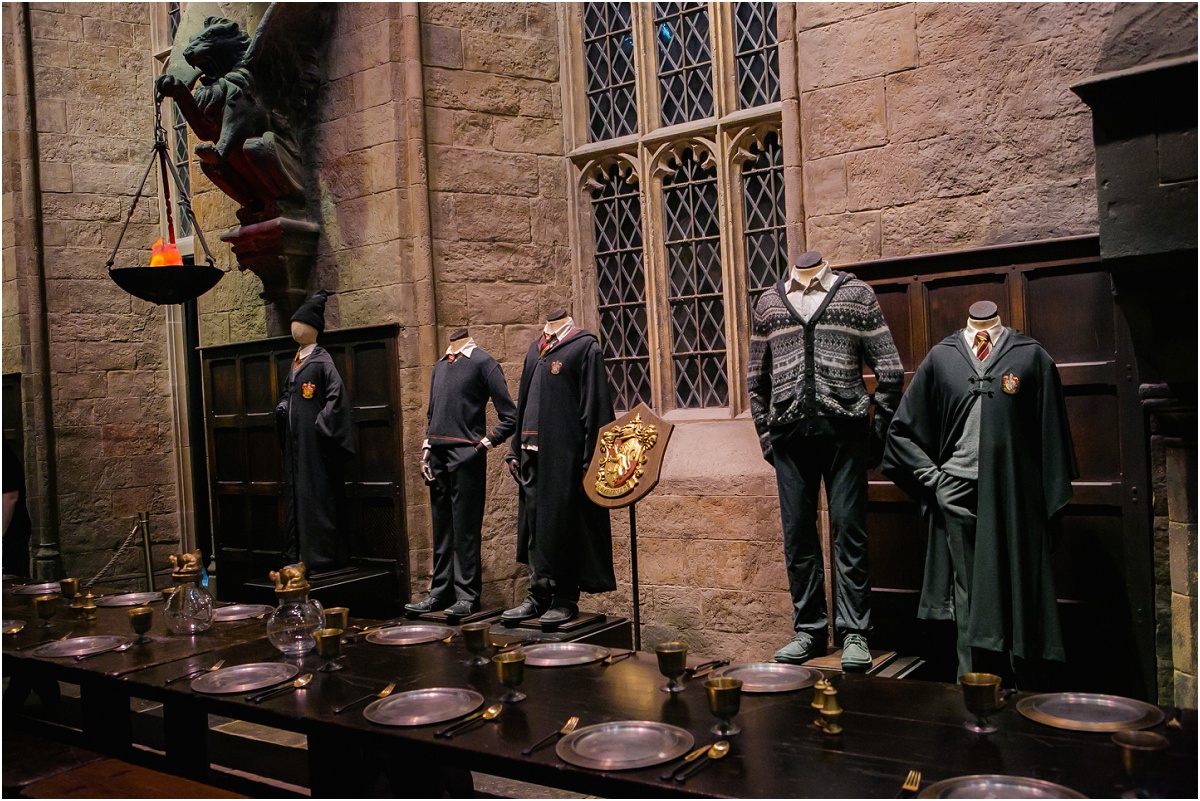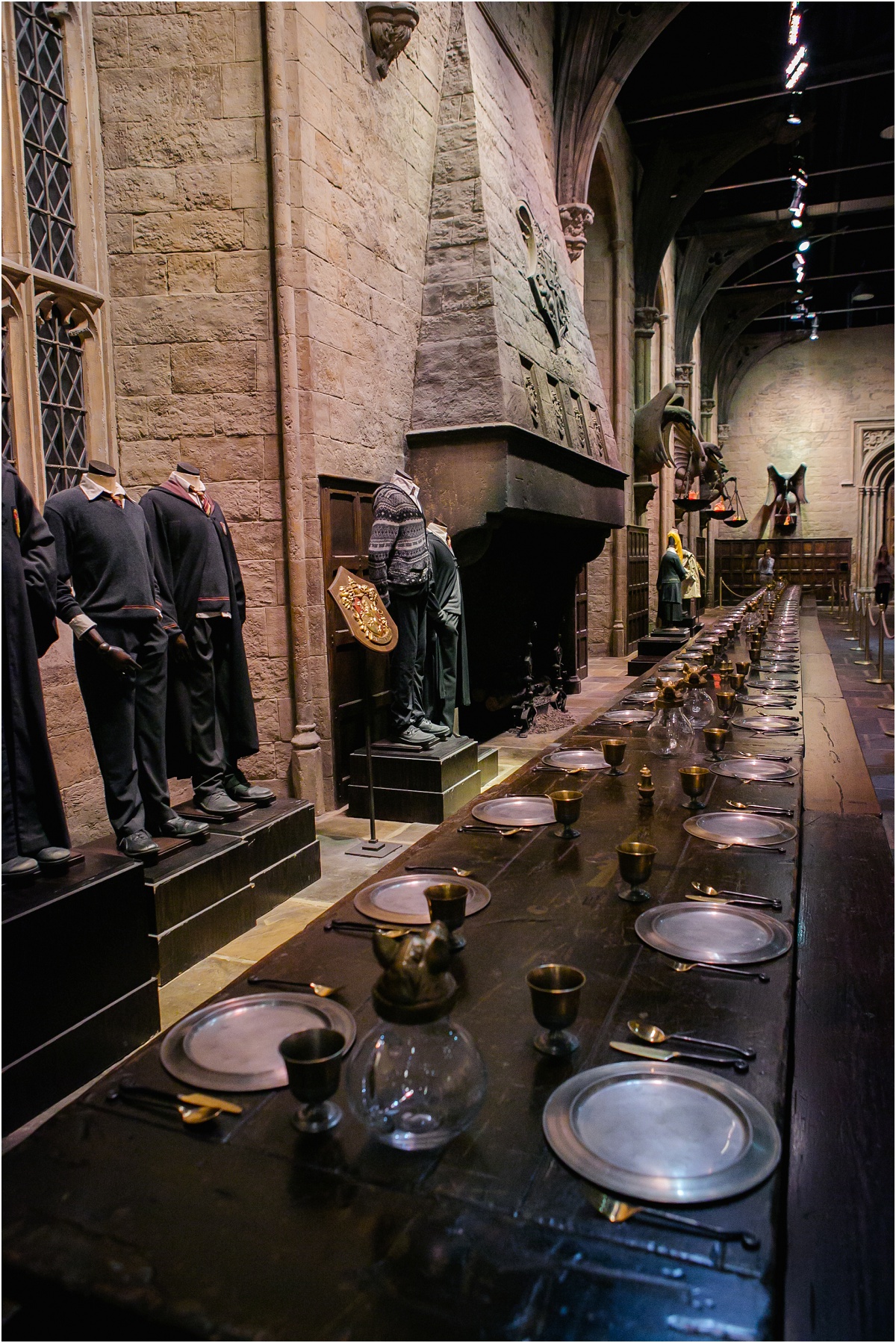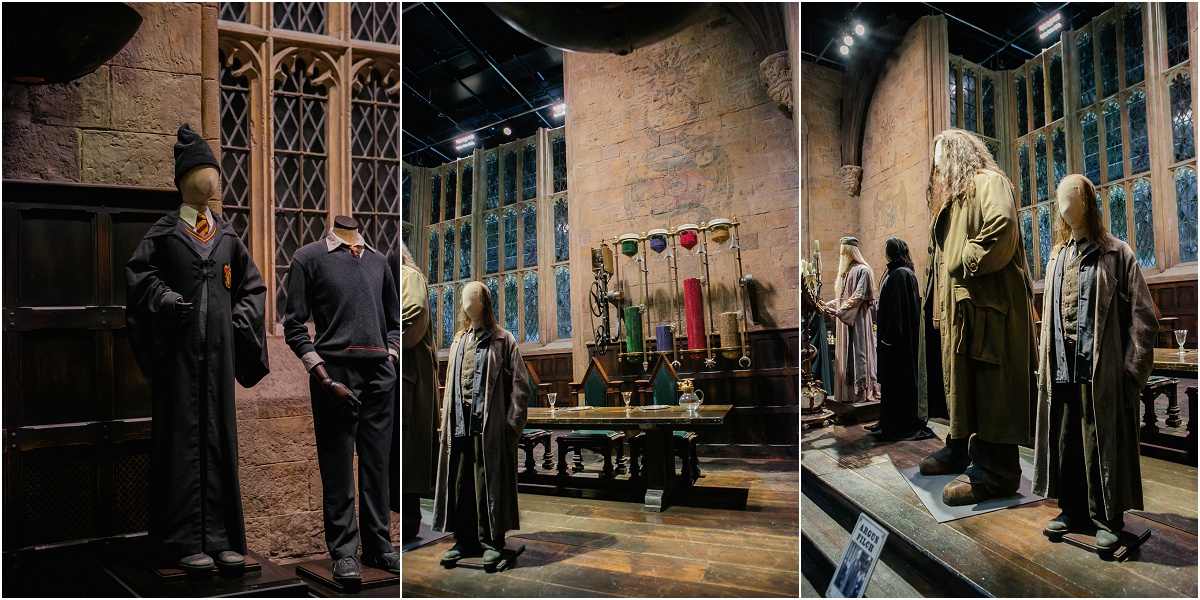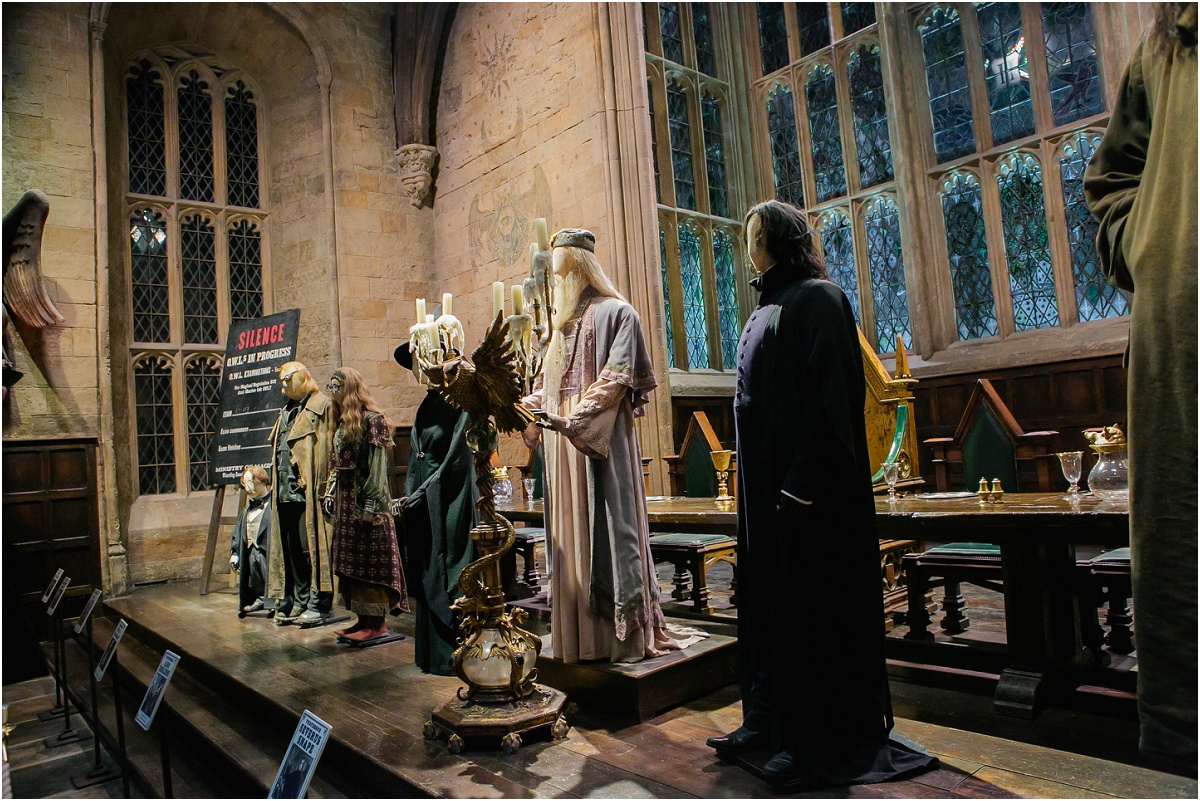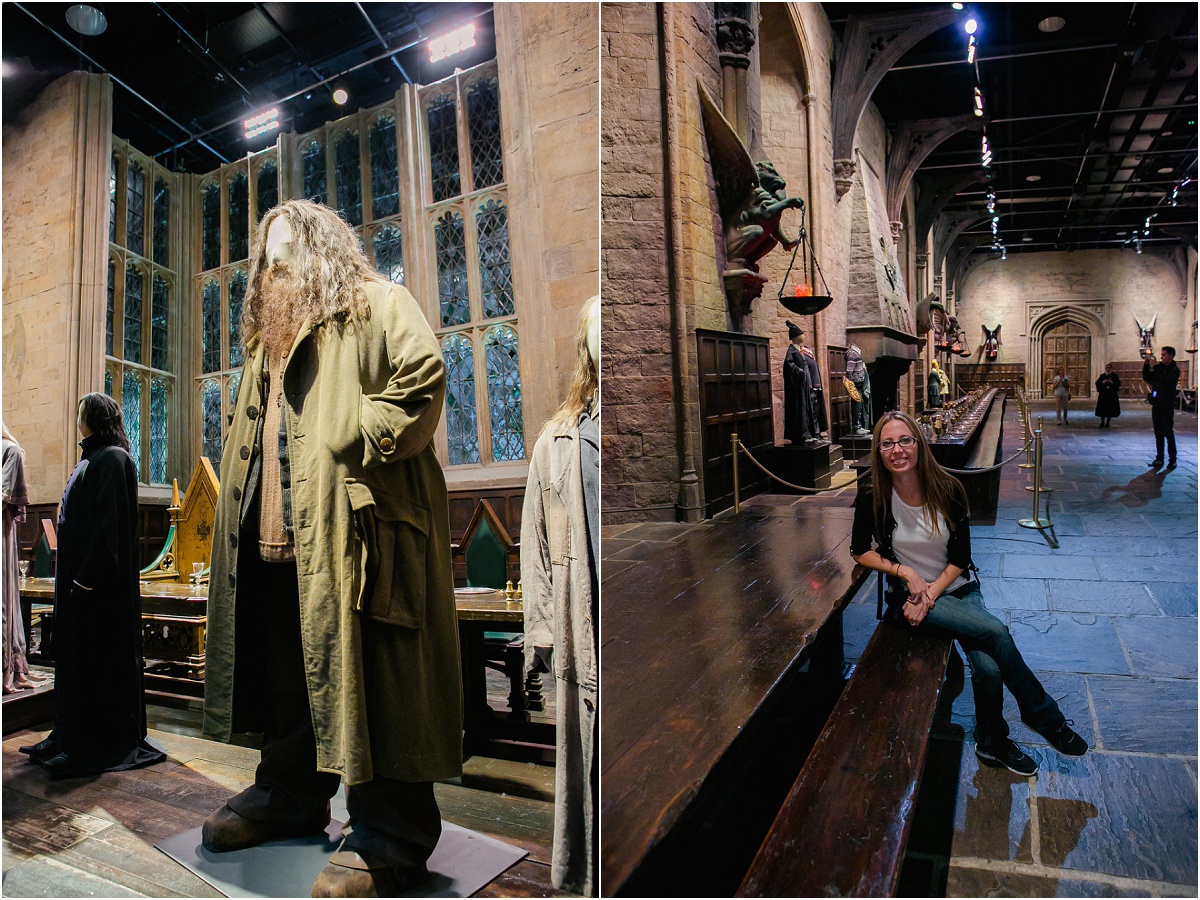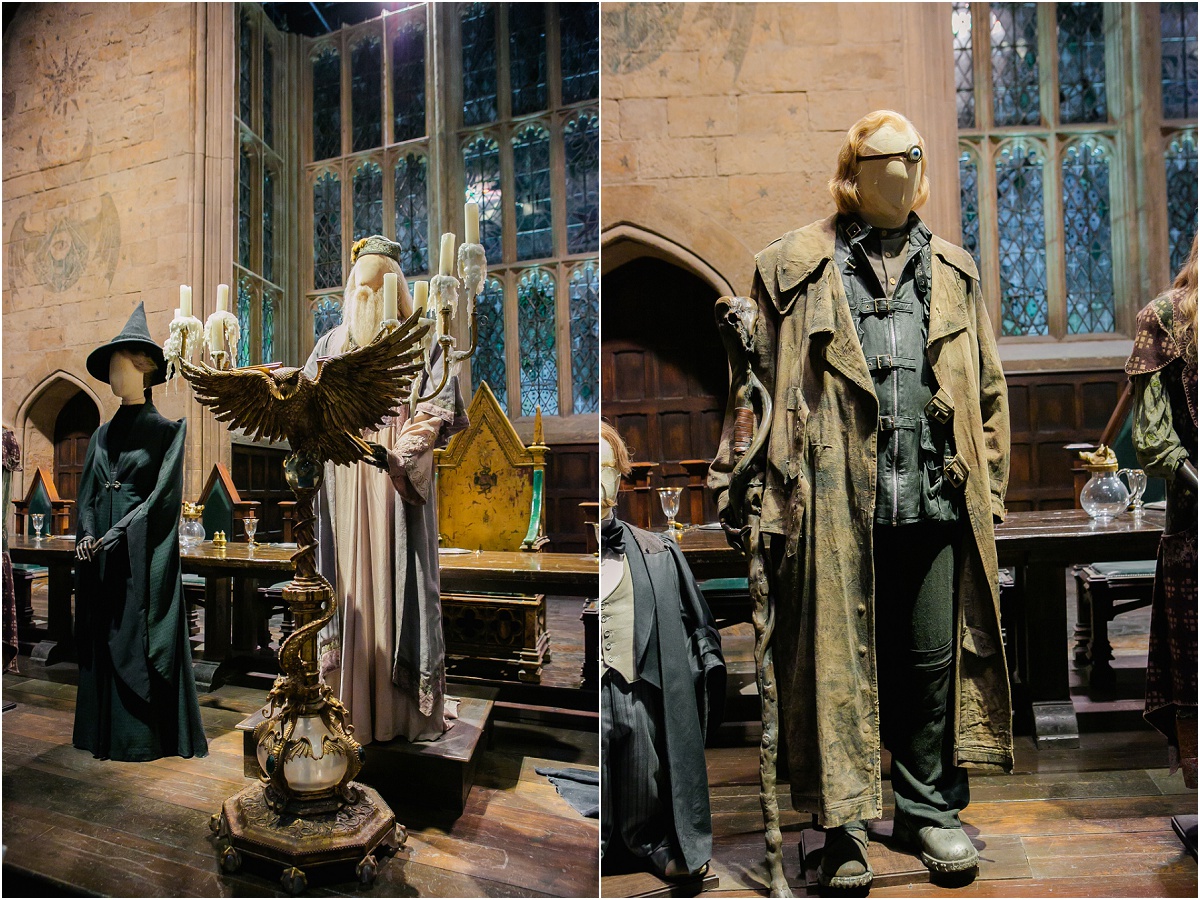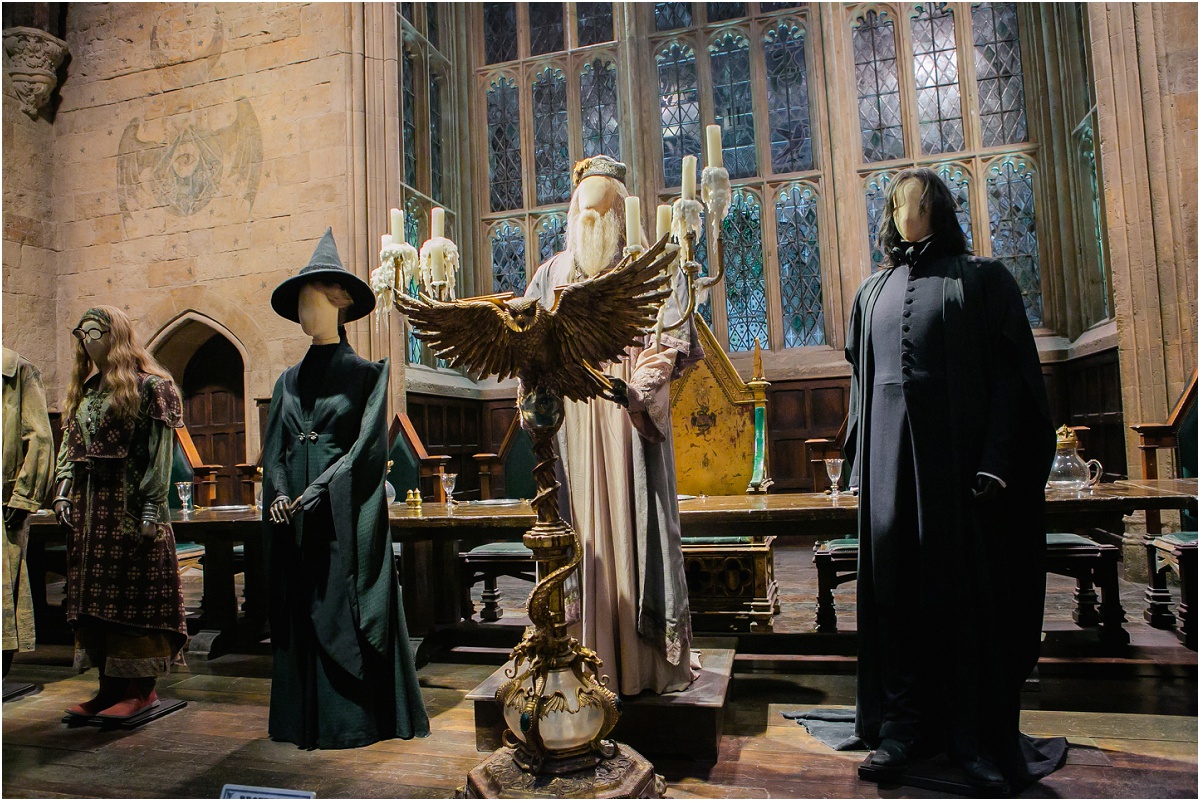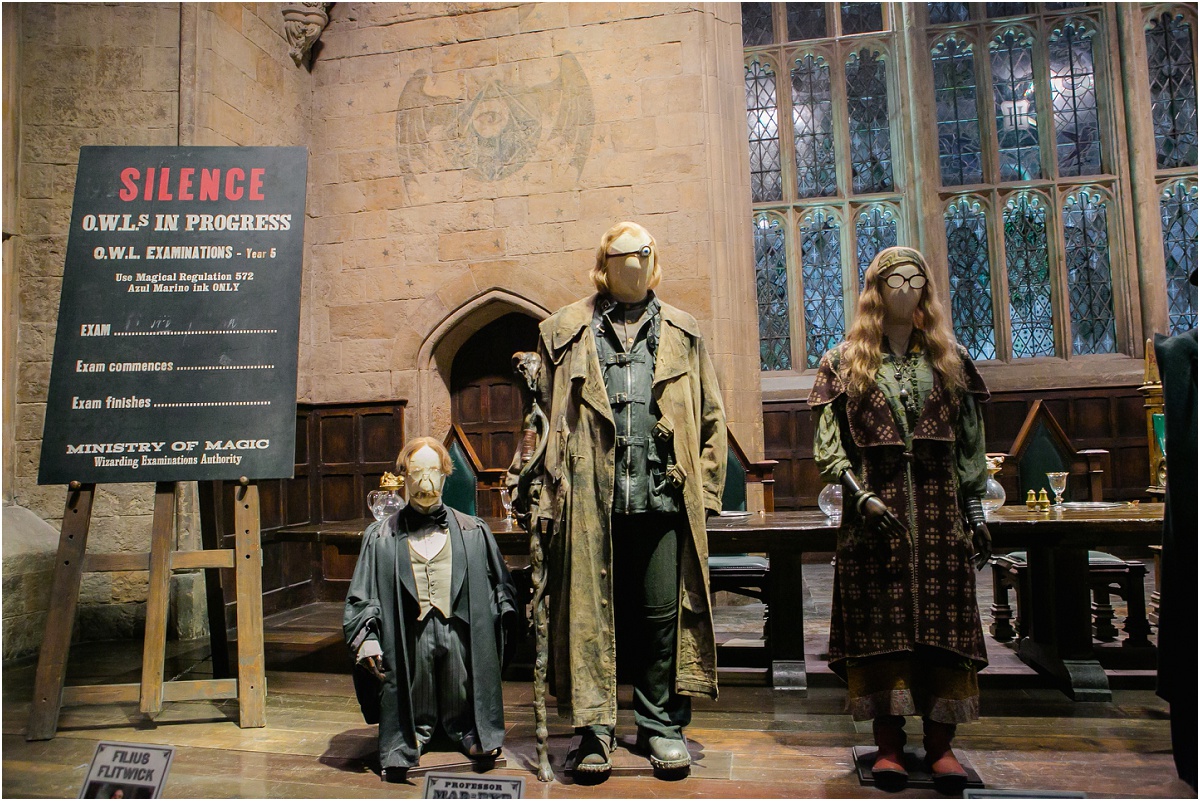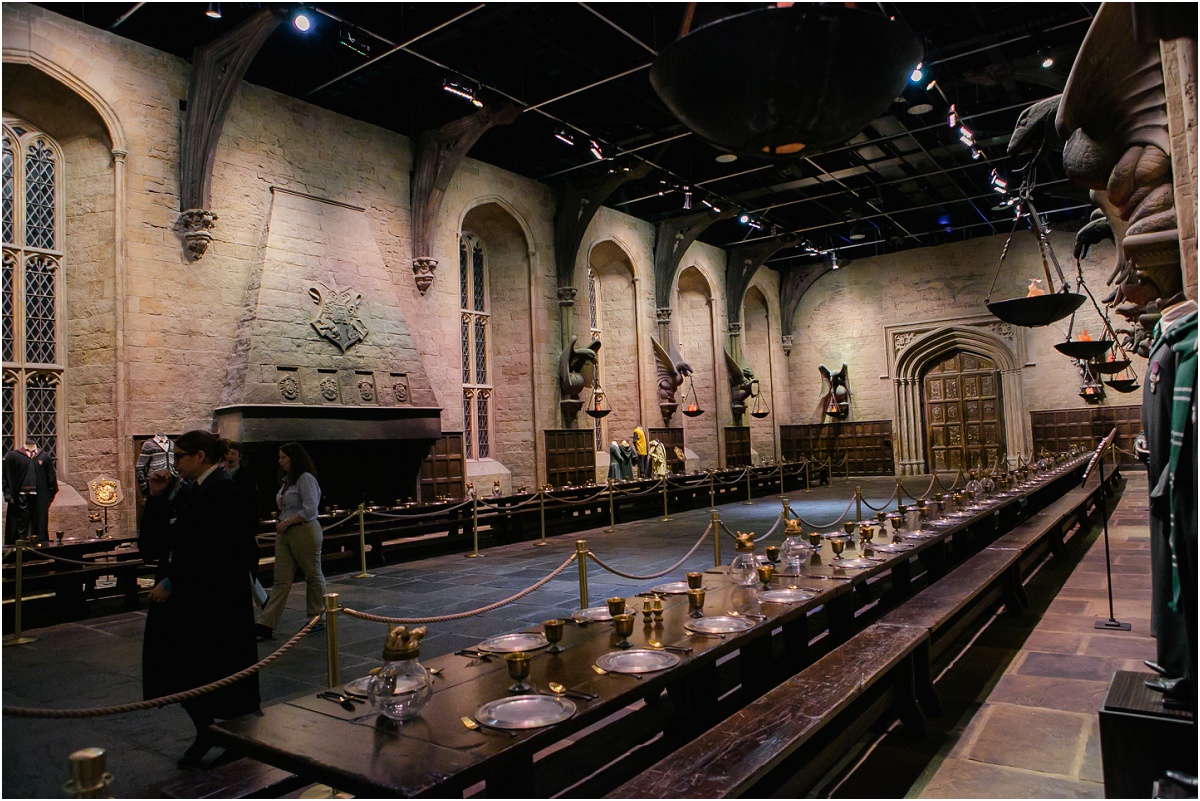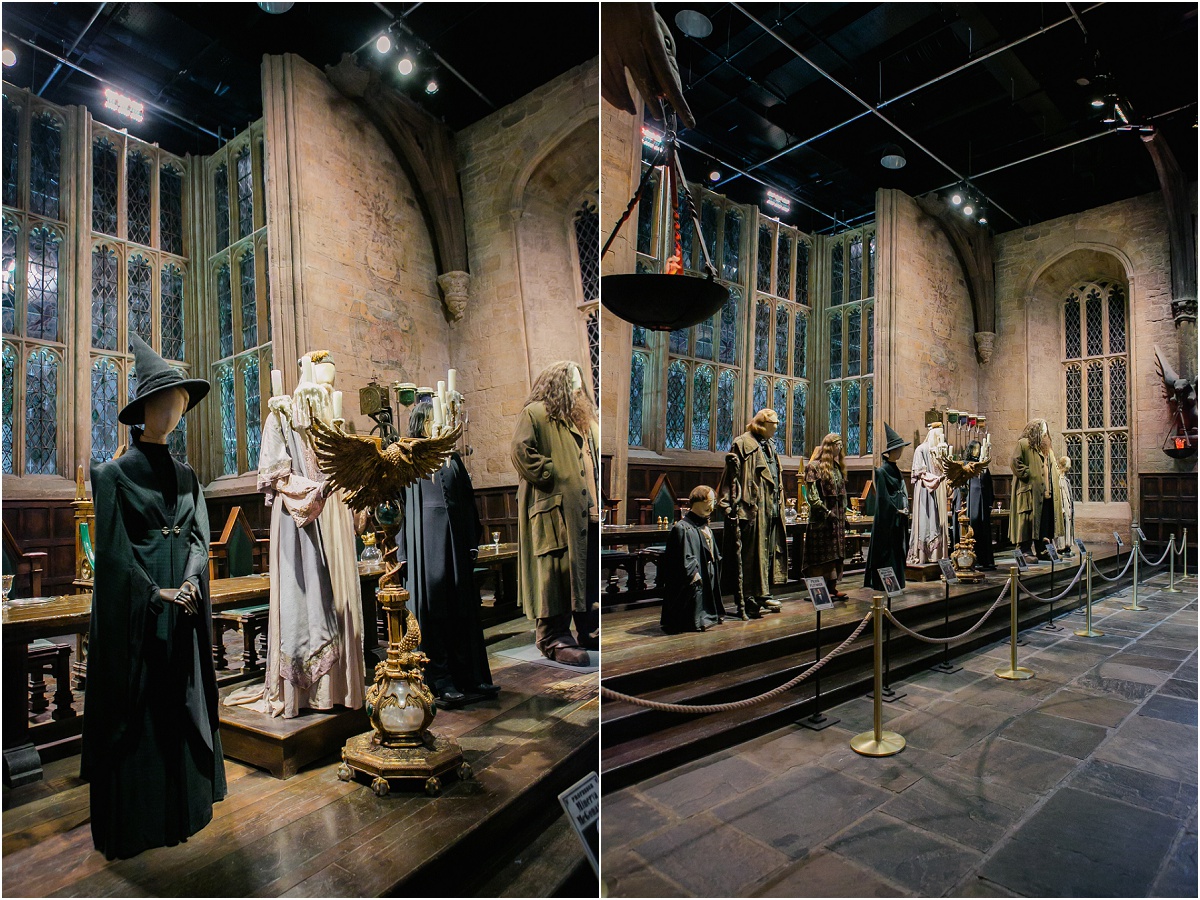 It's crazy to think that the actual movies were filmed in this room.  Love all the movie magic they added to it as well!  The details in everything were really amazing and the artistry that went into these movies is overwhelming to look at!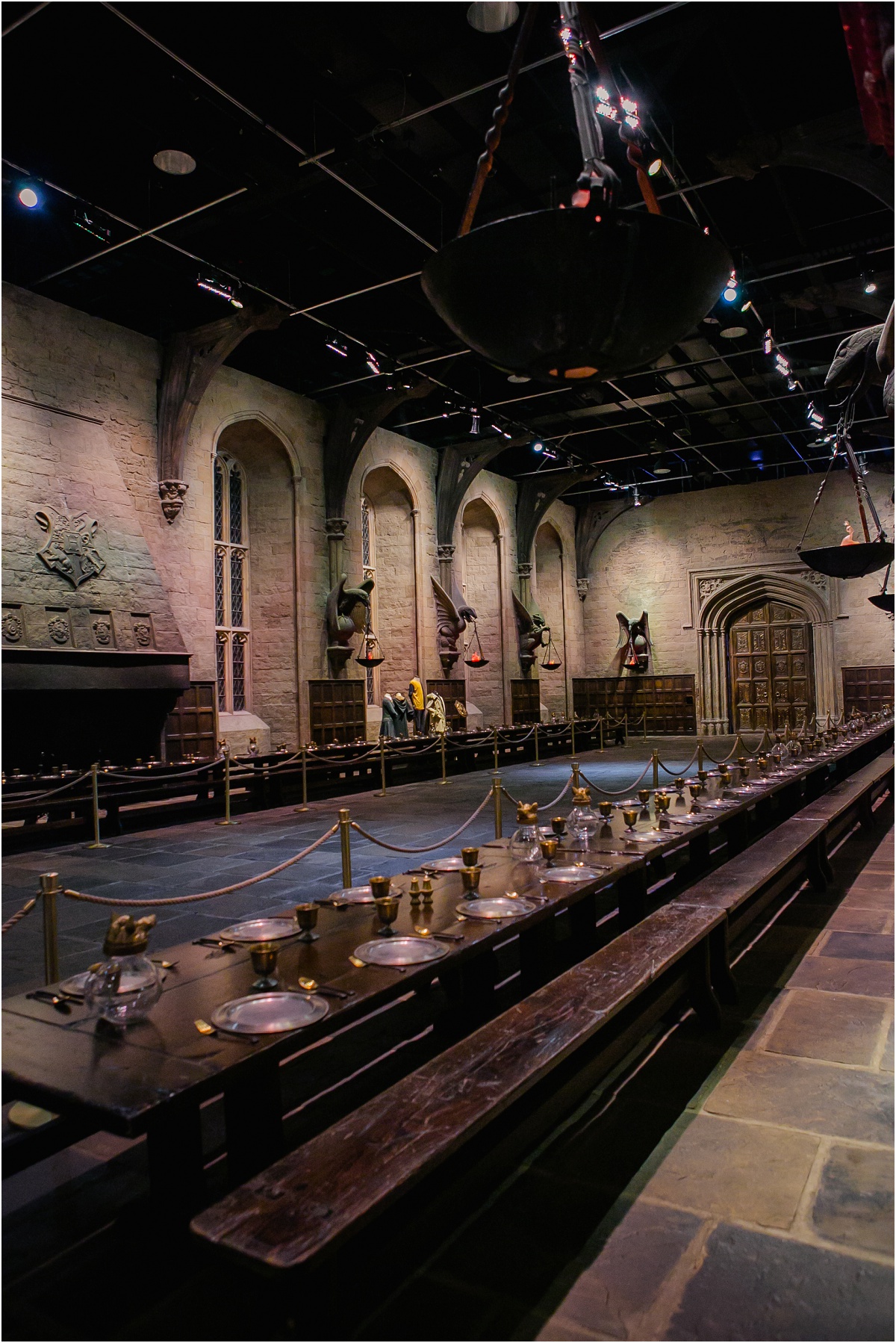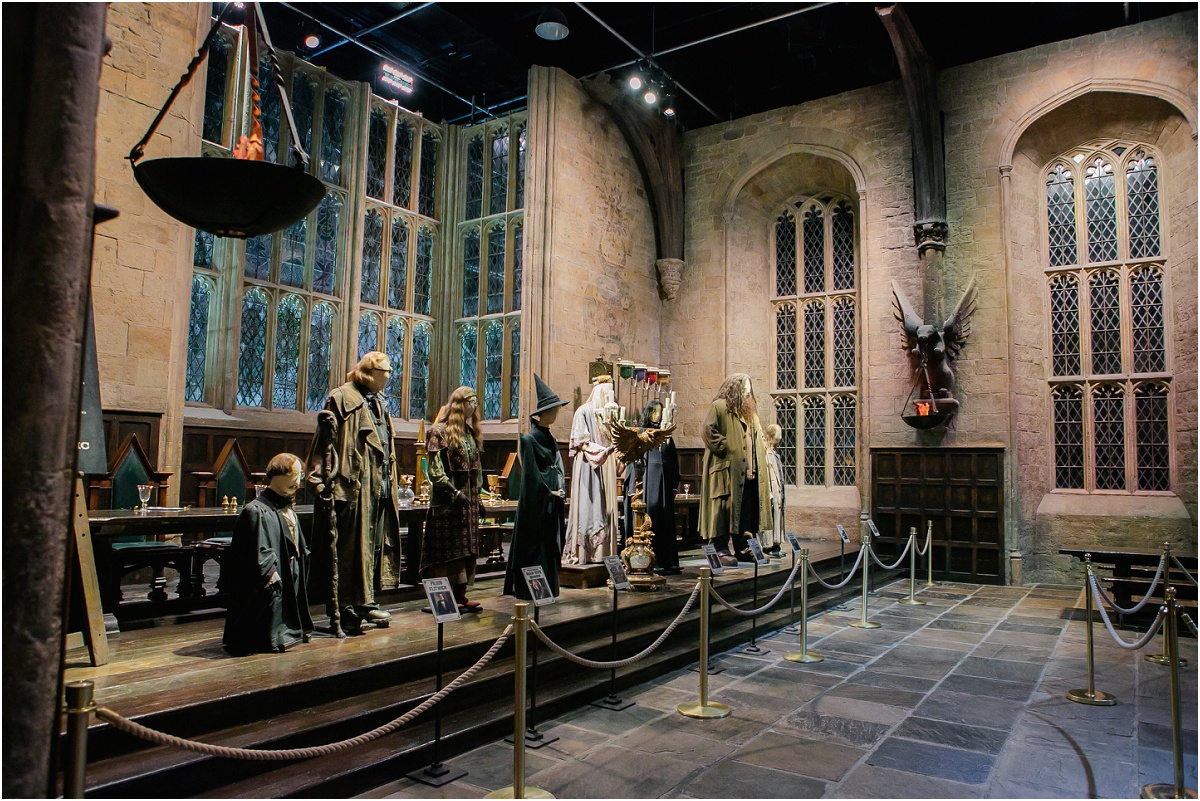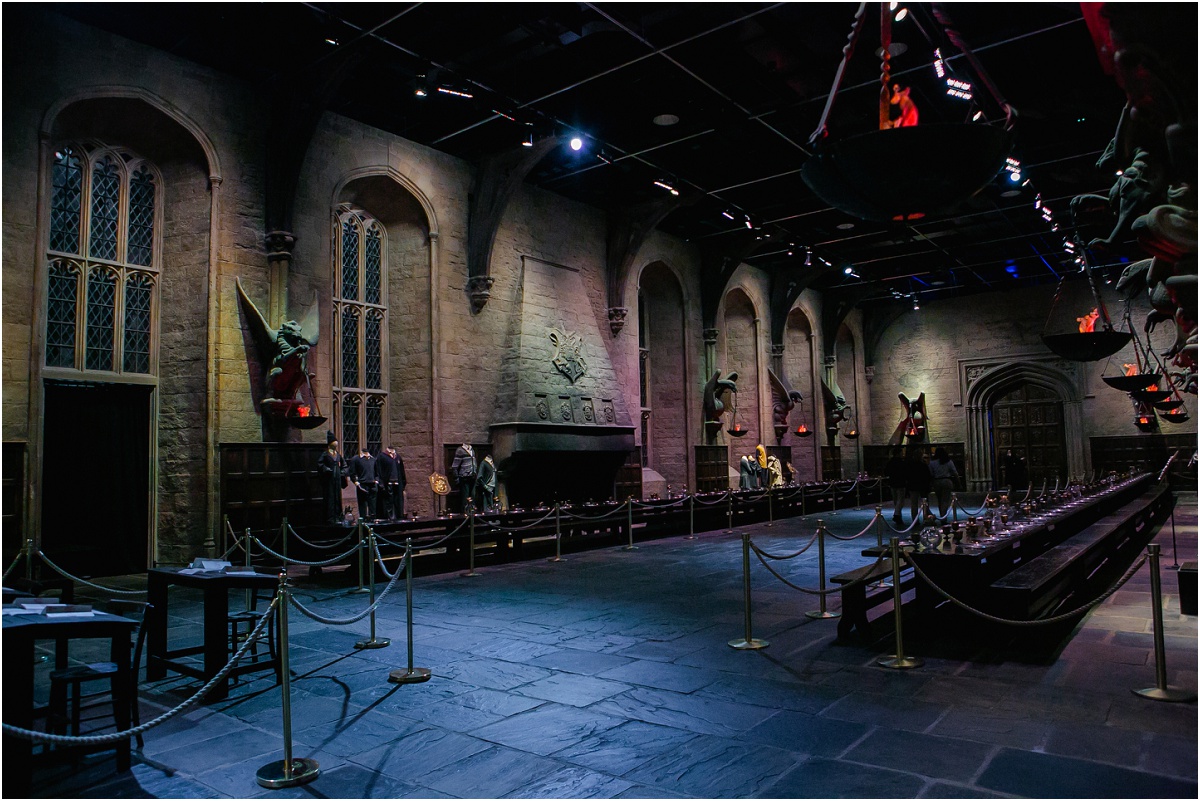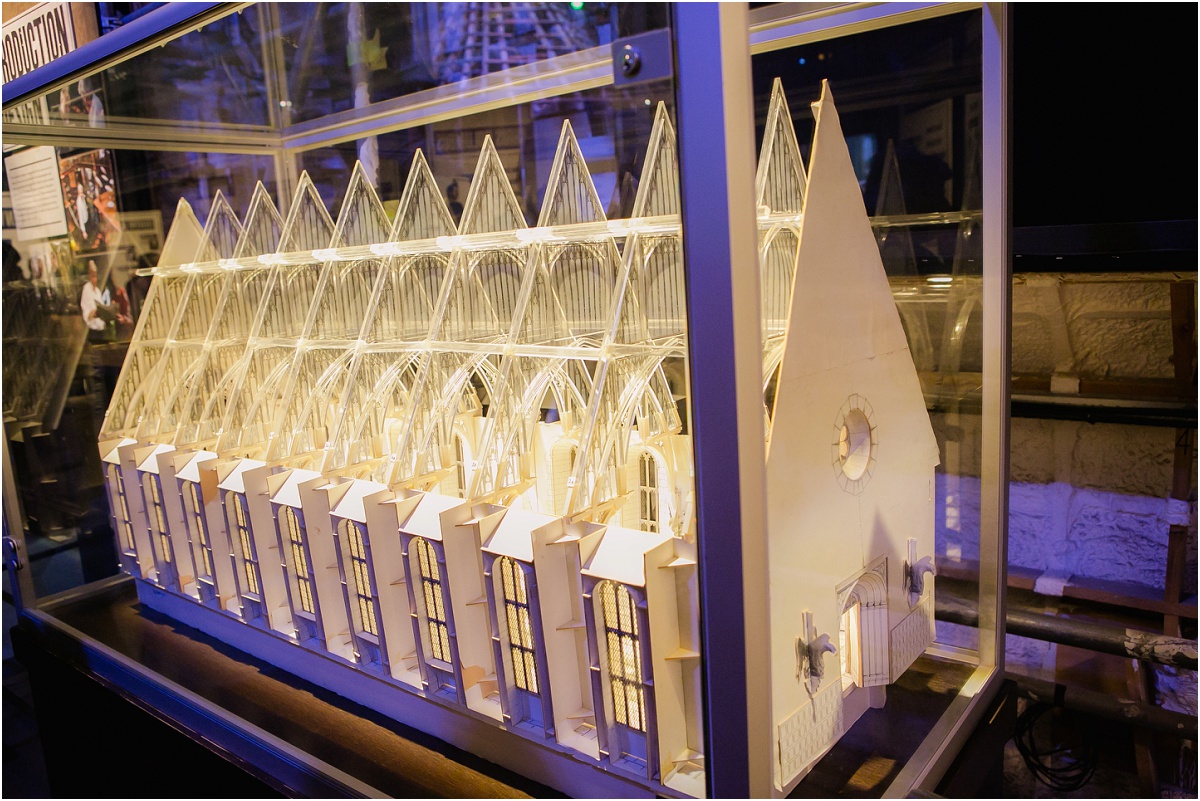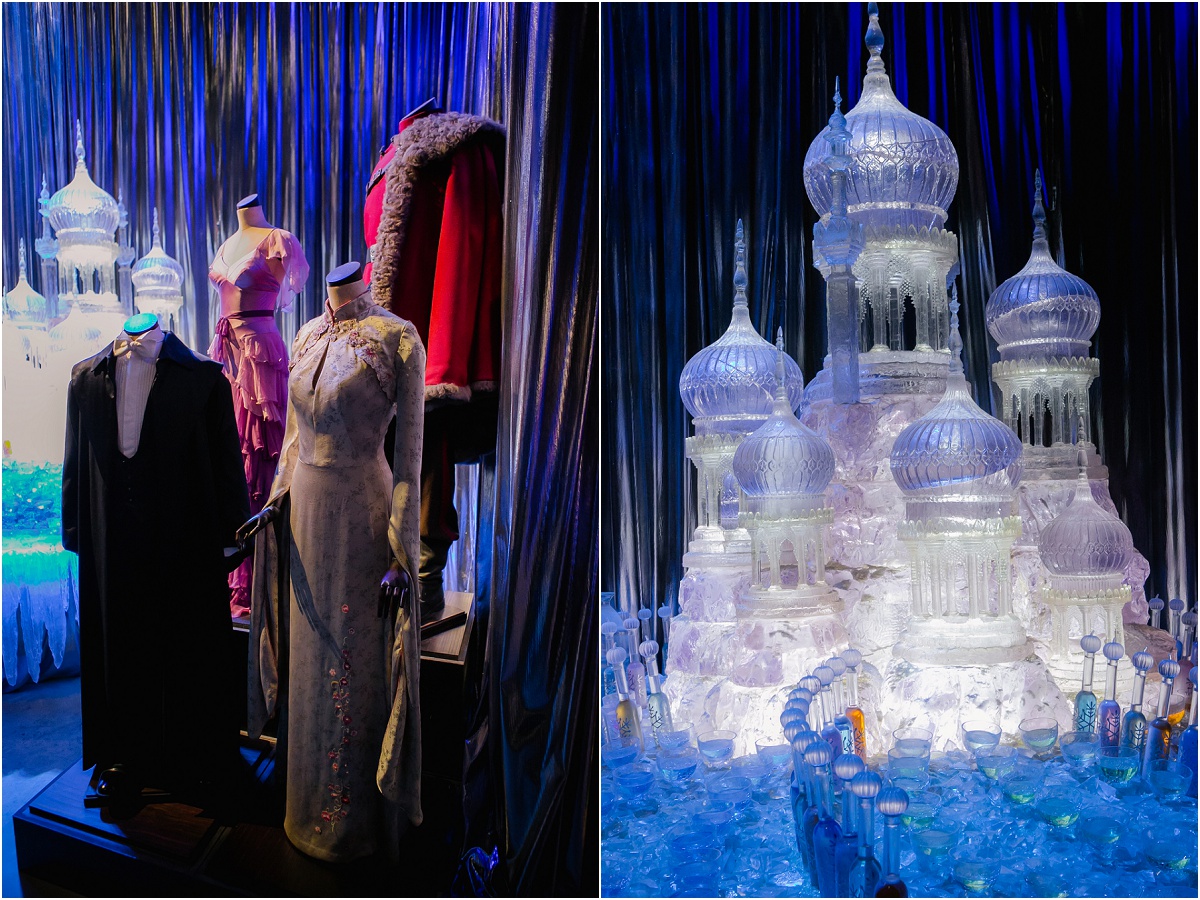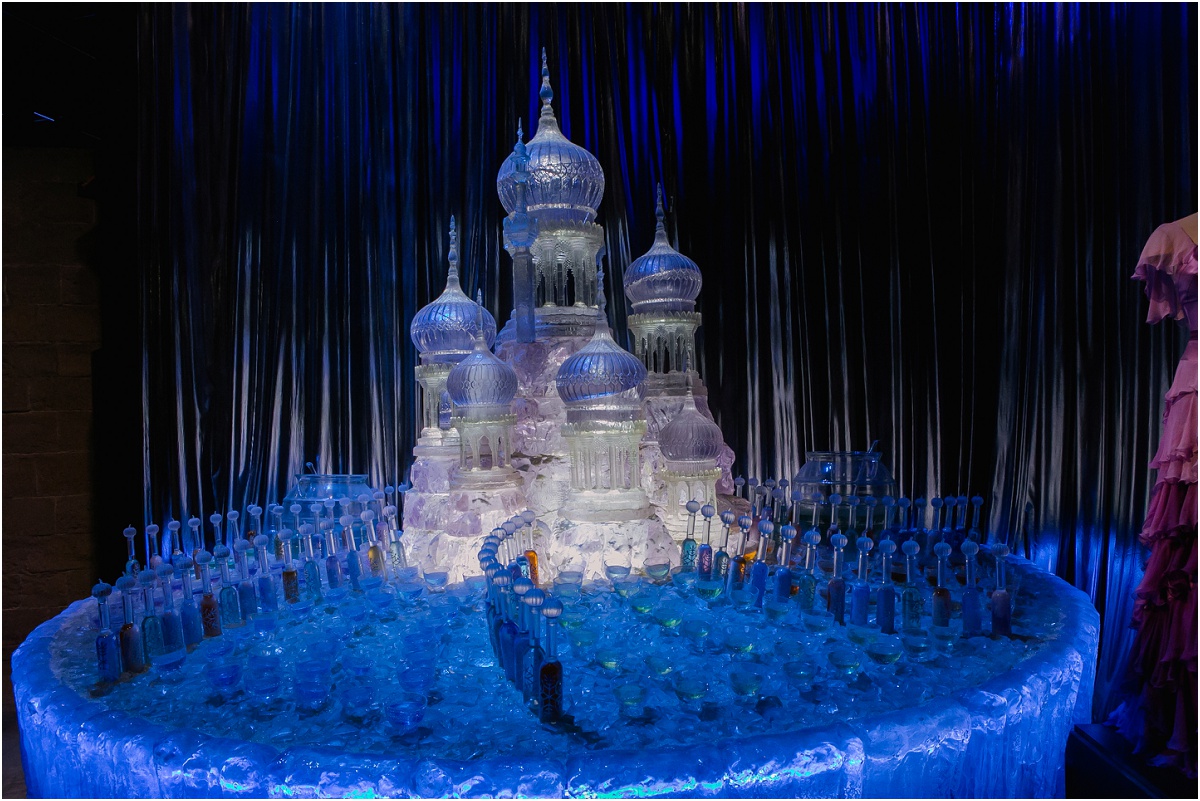 Some of the pieces on this table are actual chocolate, including the Phoenix.  They are still in tact!!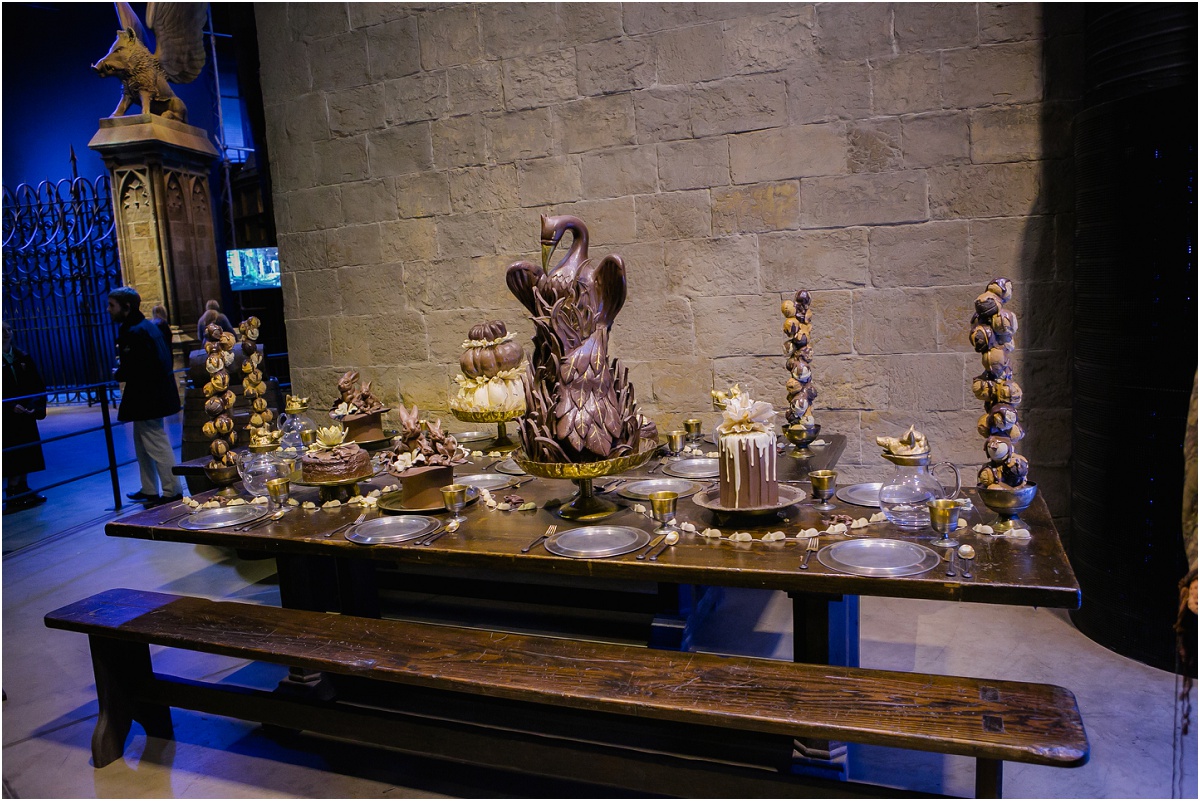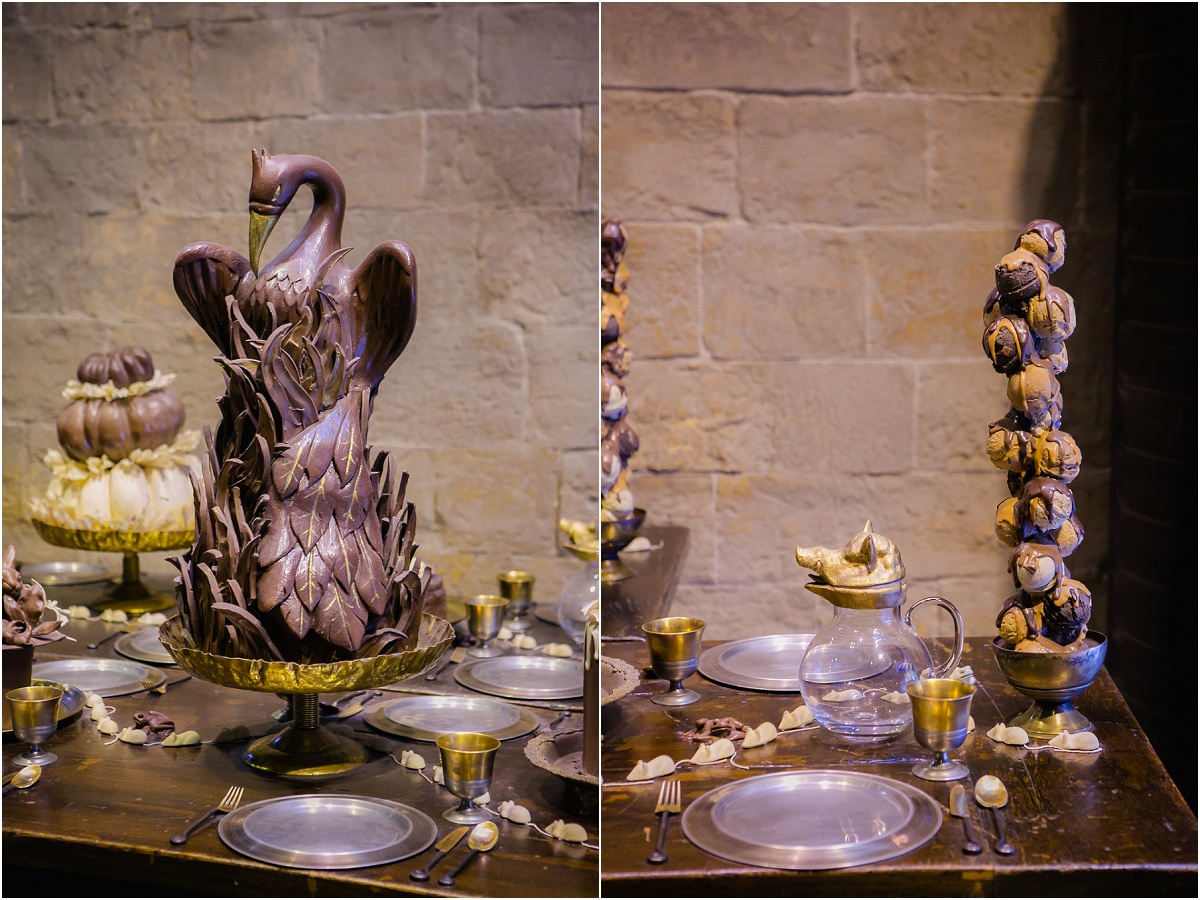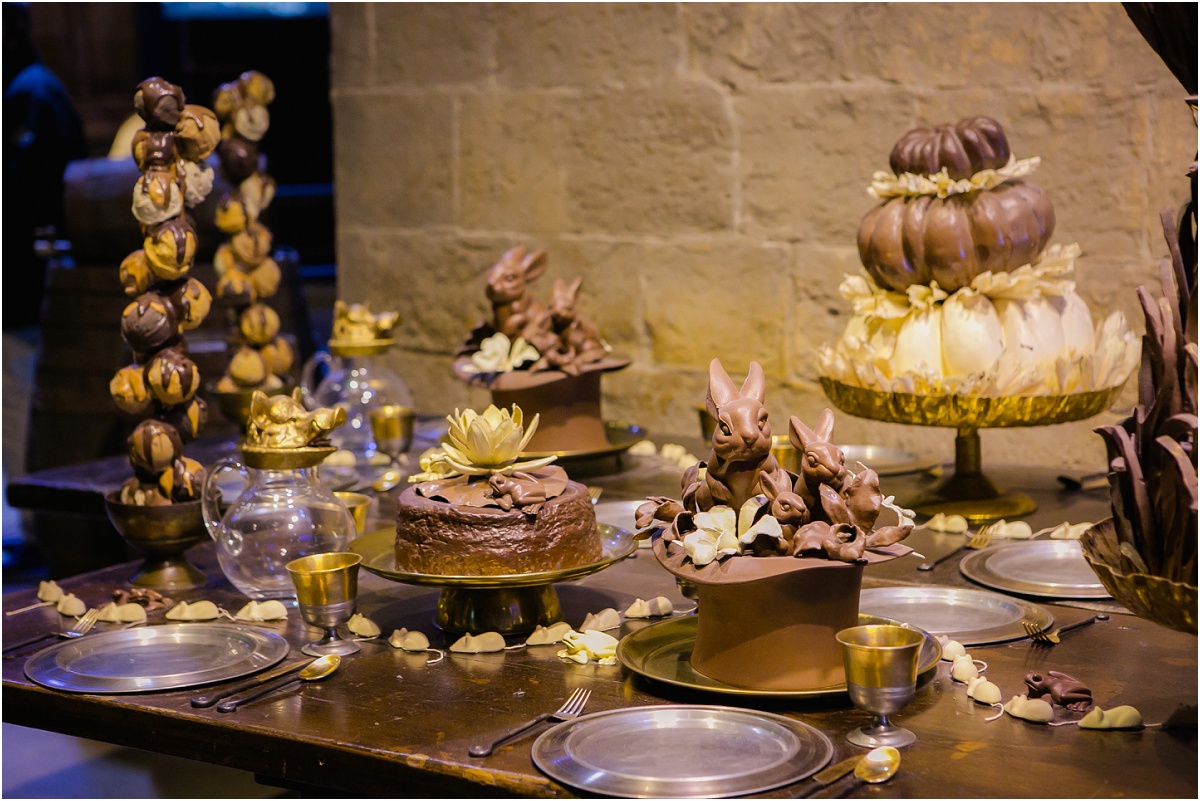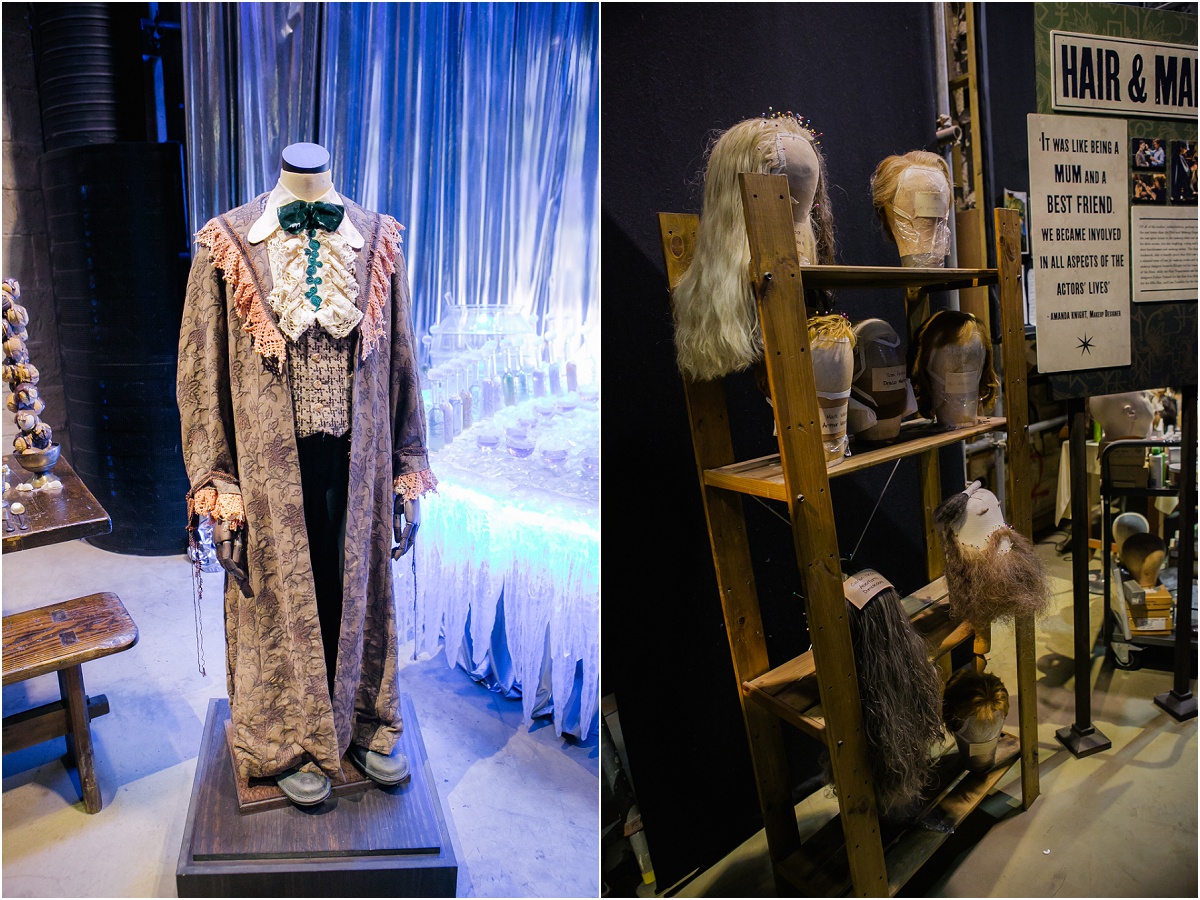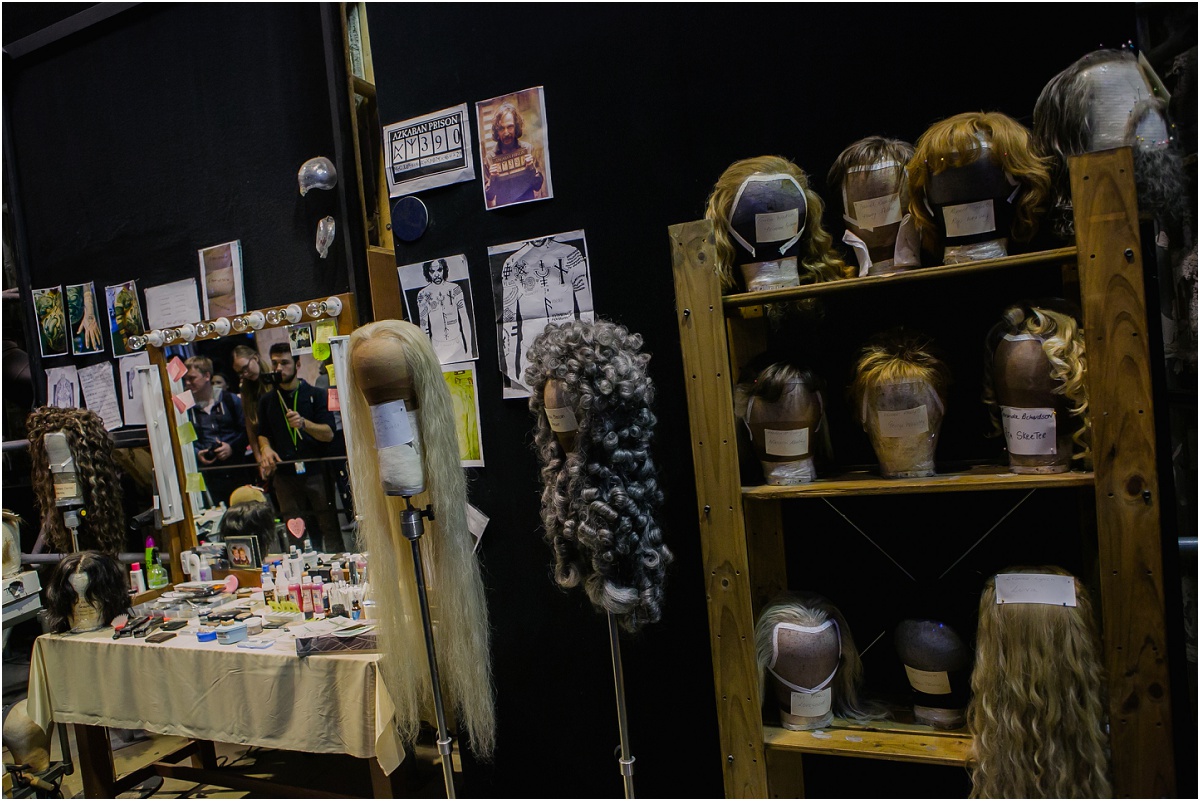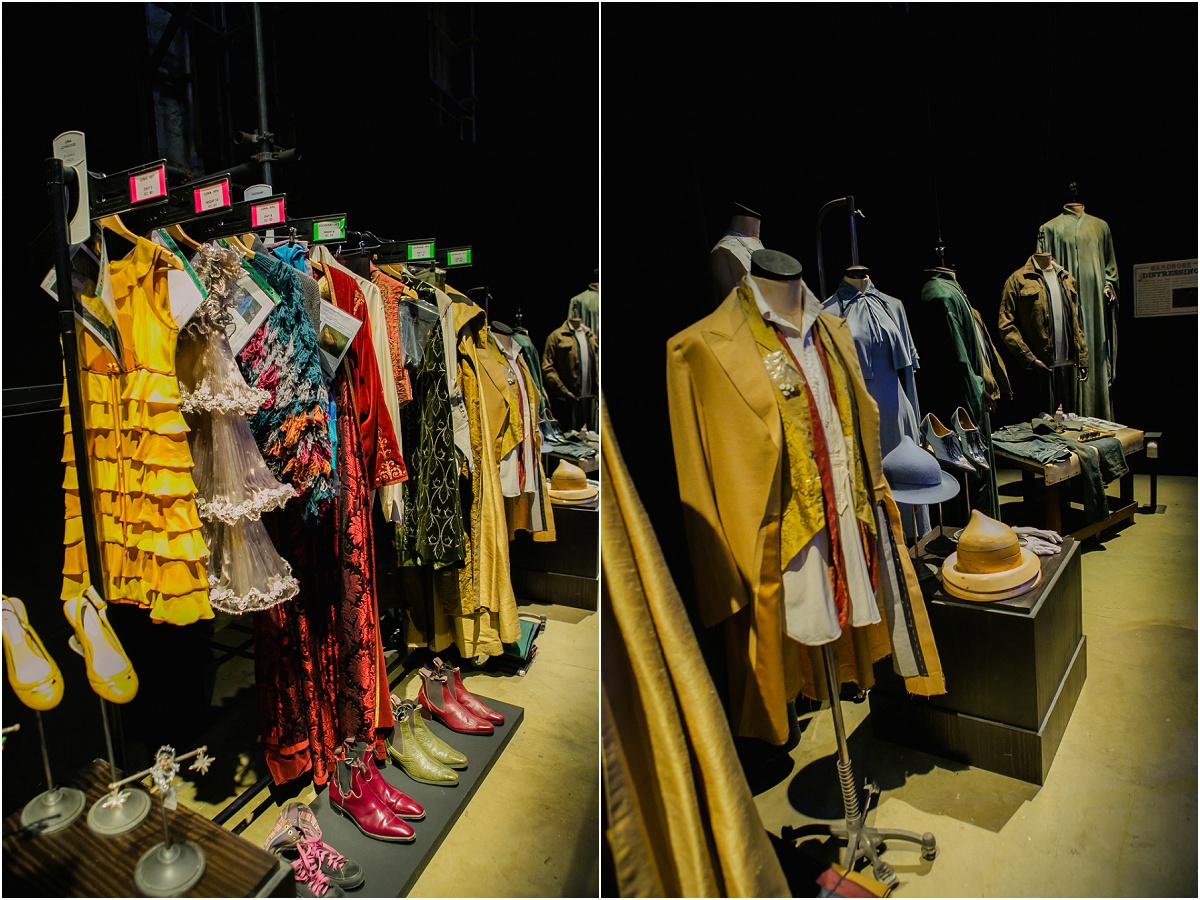 I think I really, really need this Fleur costume.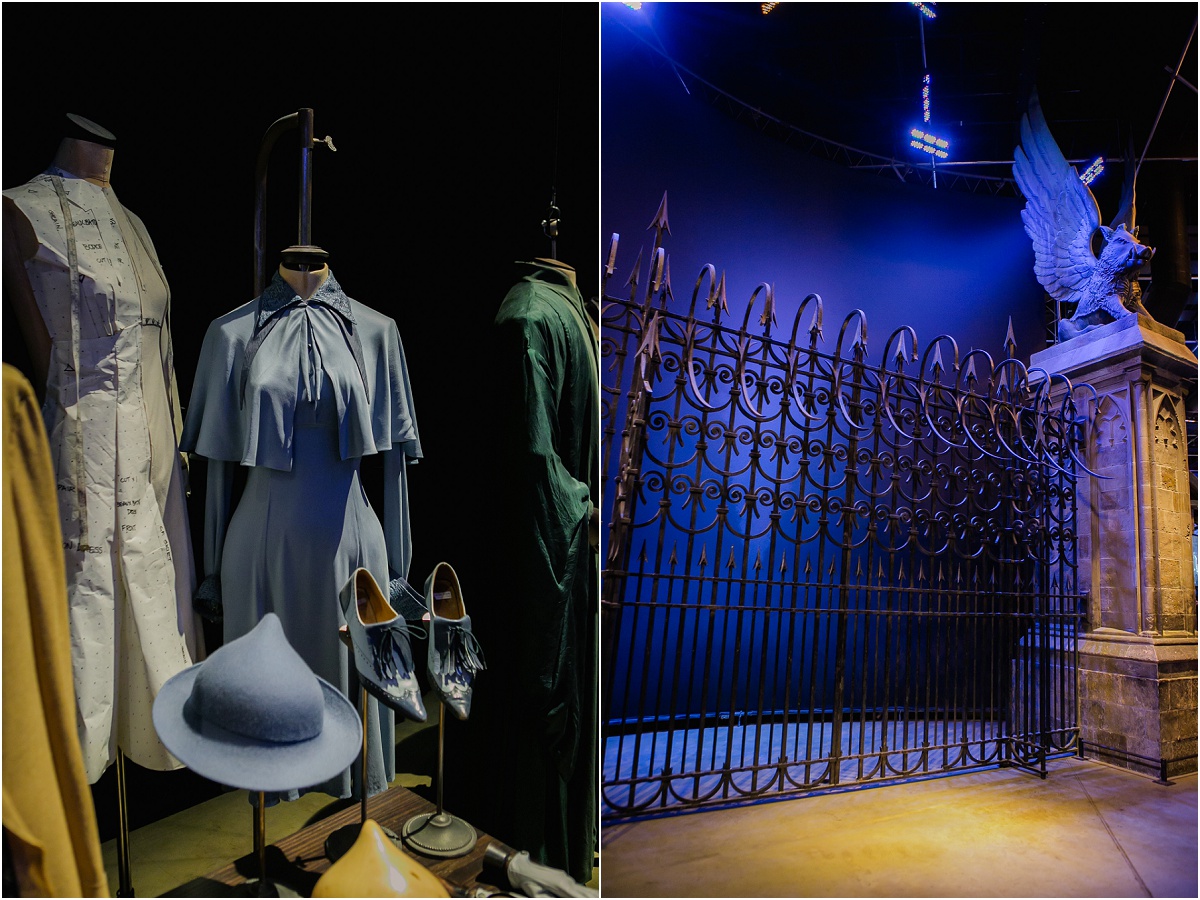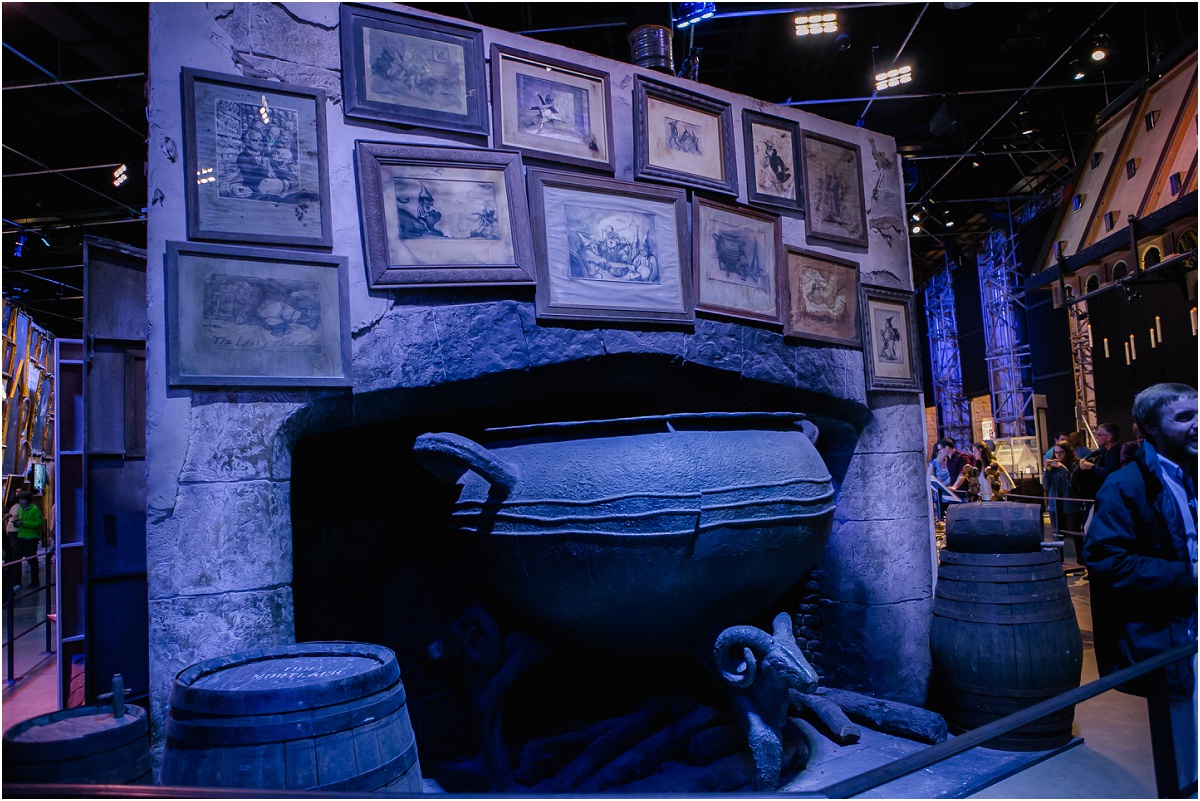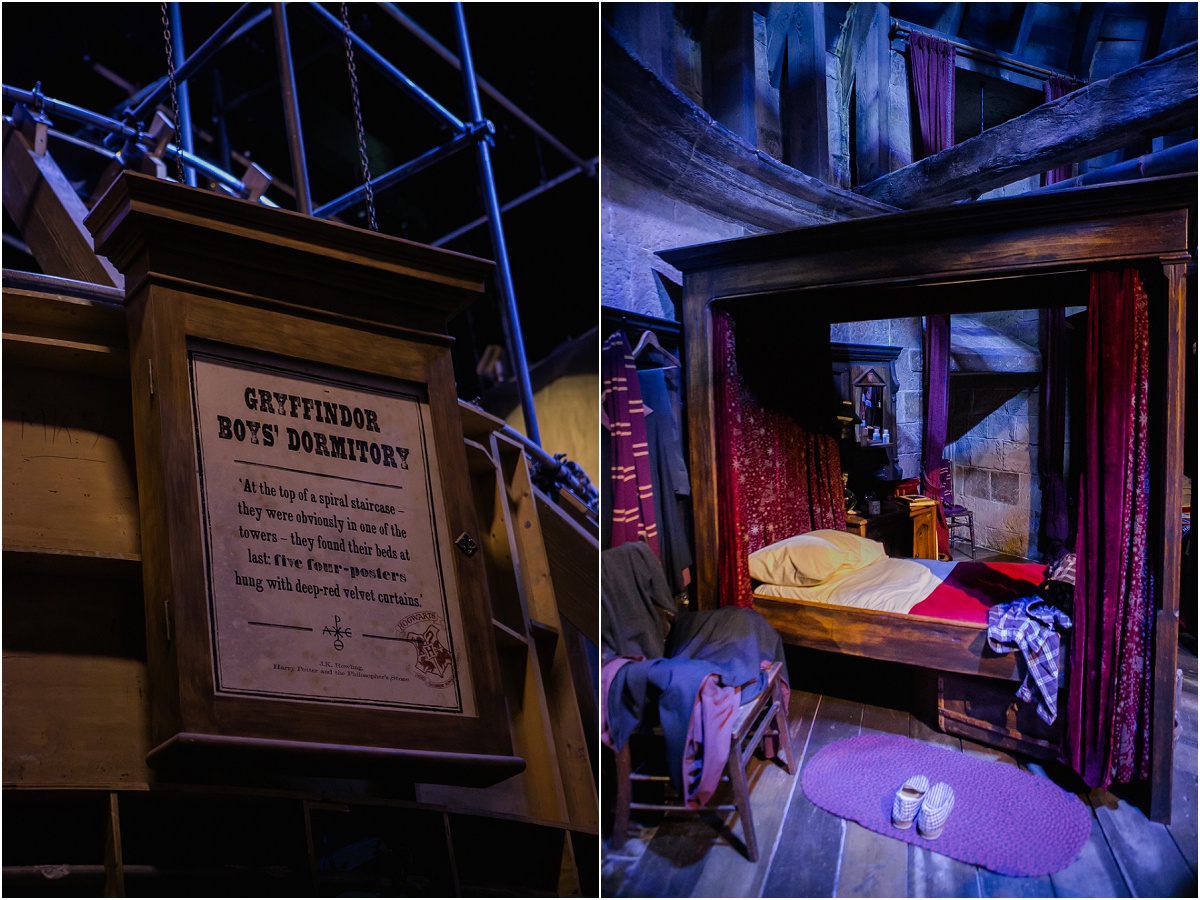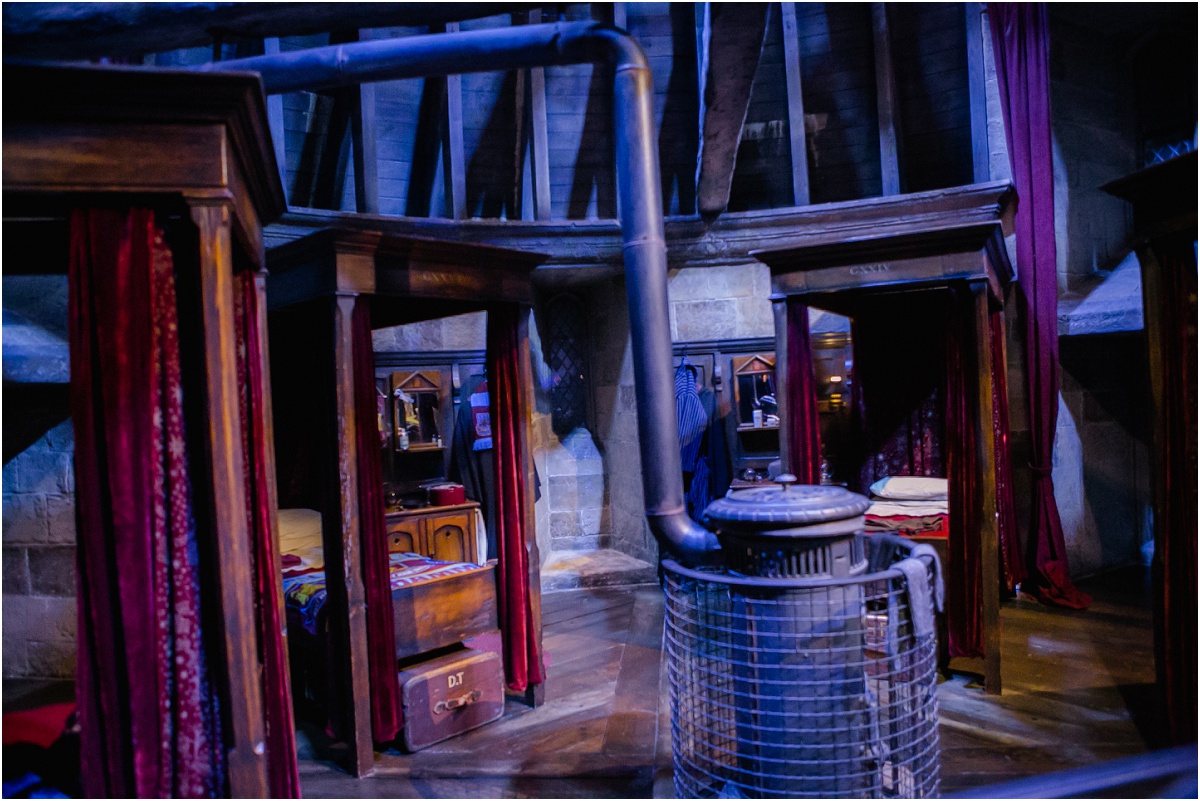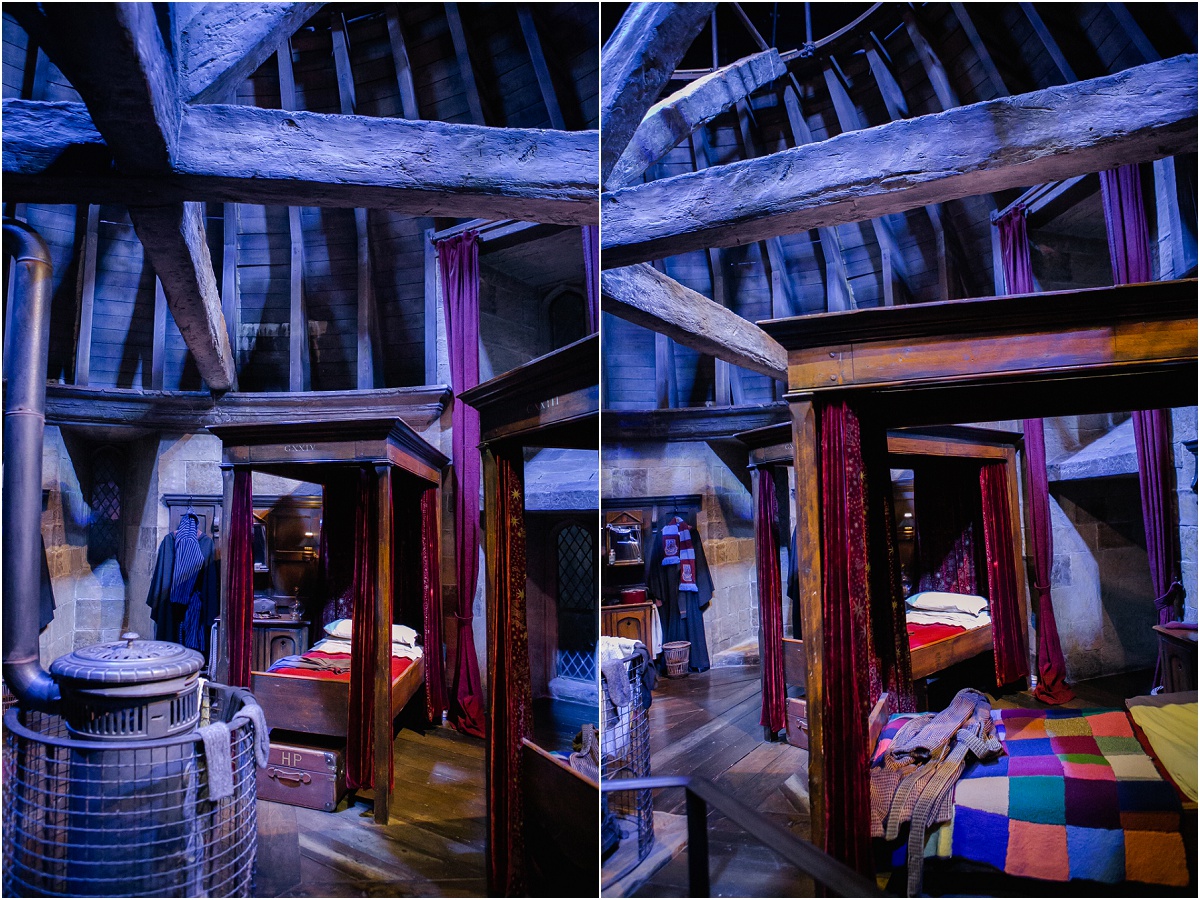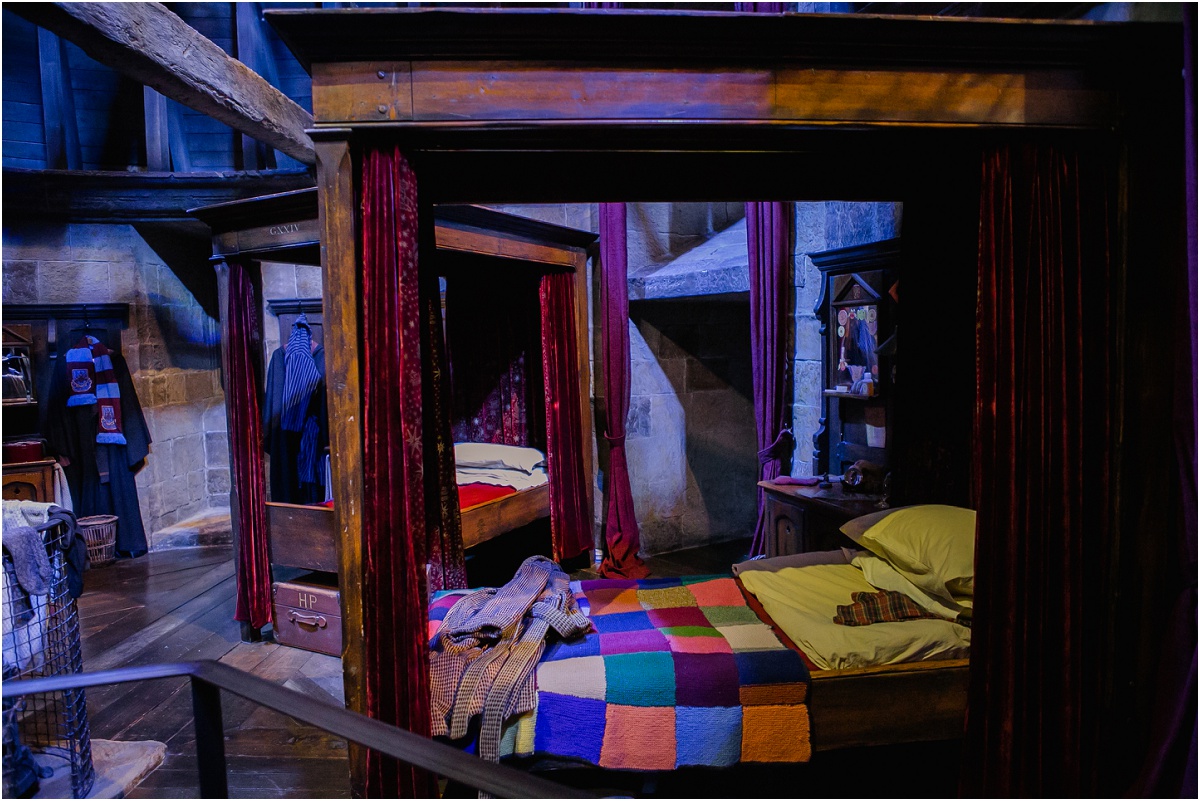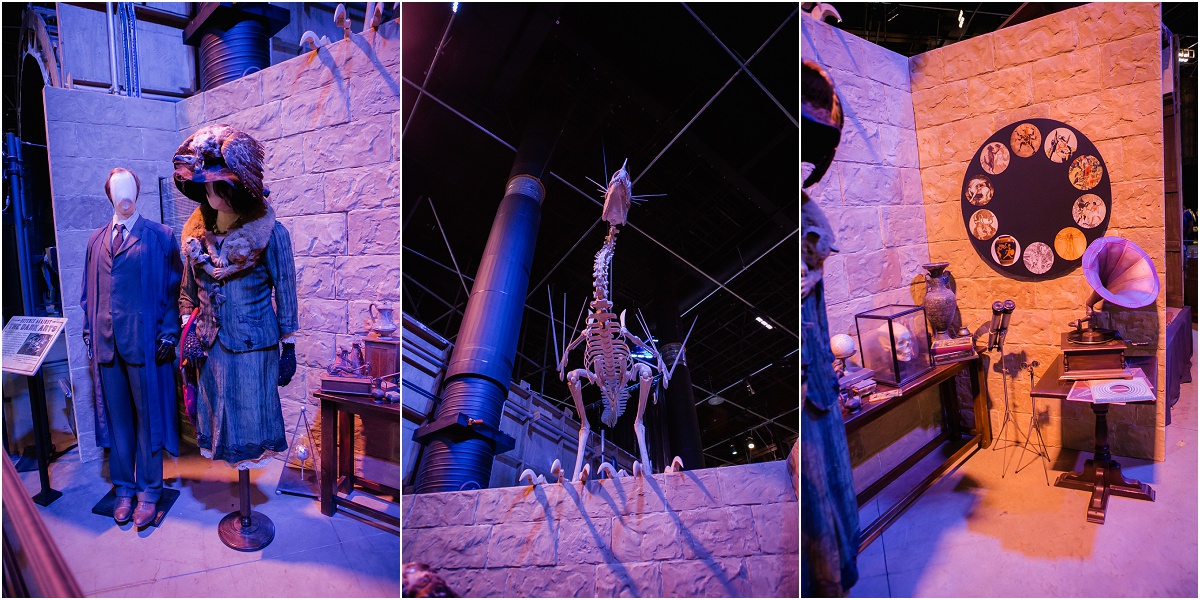 This set was built and used as an optical illusion while filming to look like the hallway was much longer than it was.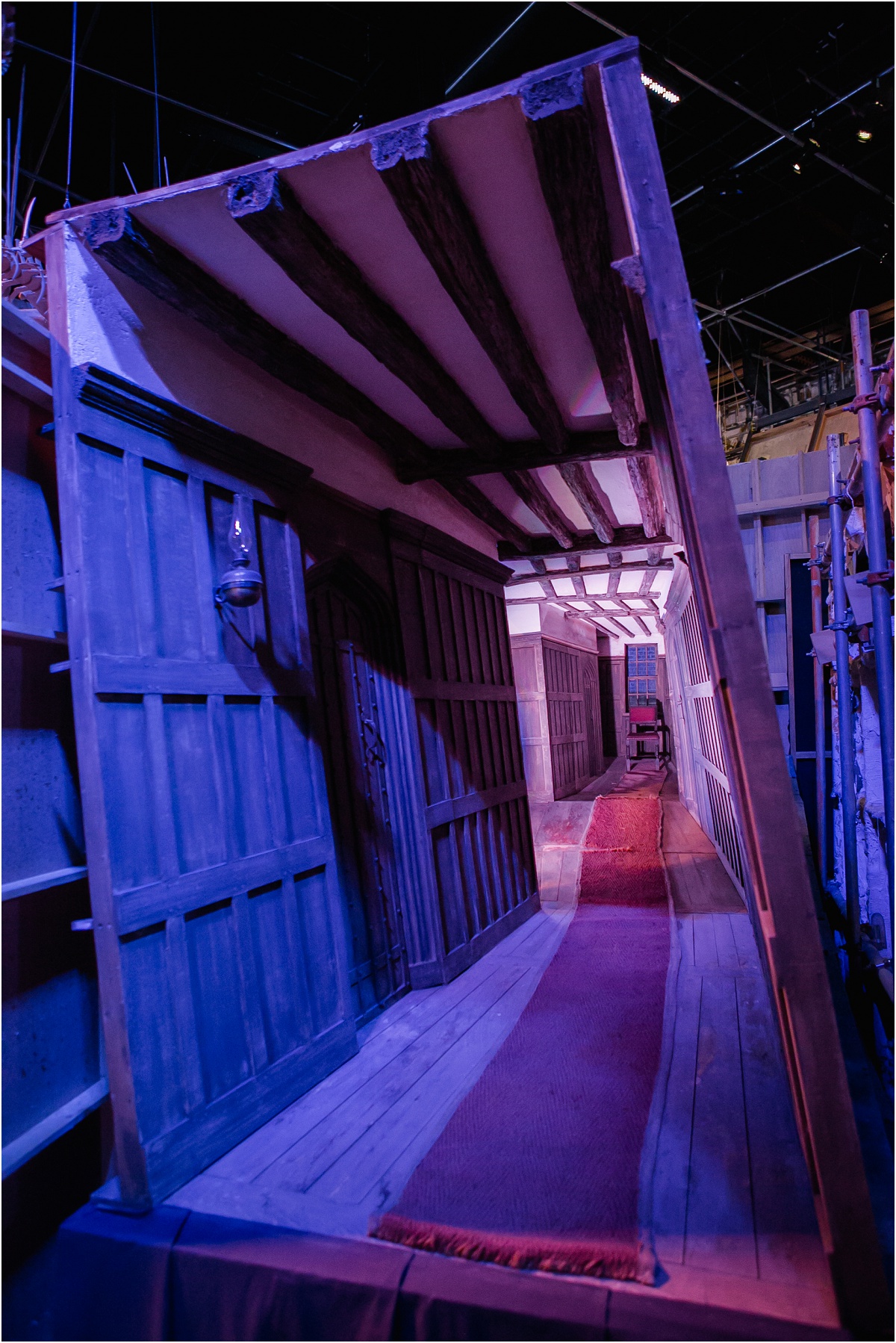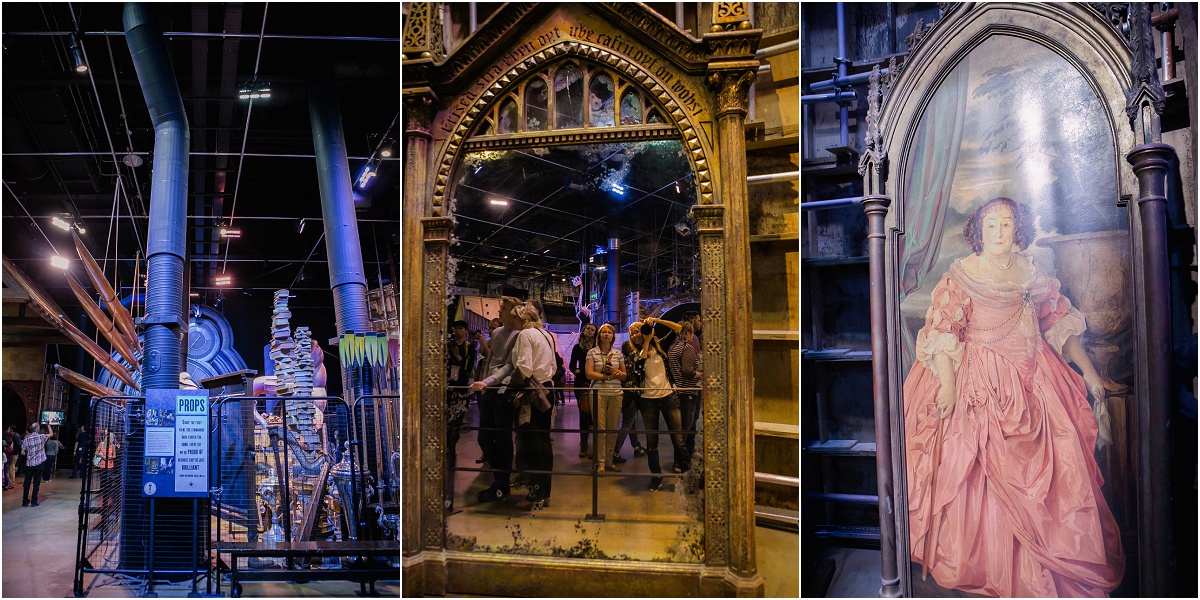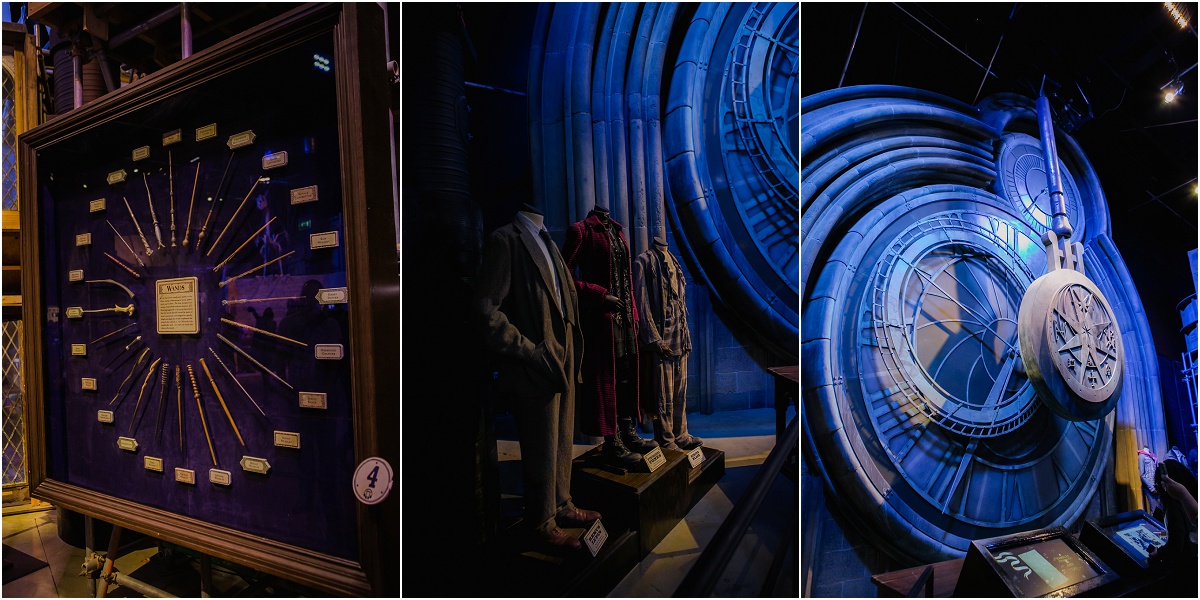 There was a fenced off area in the middle filled with props-many from the Room of Requirement.  It's amazing how many REAL things are in the movies that I assumed were CG.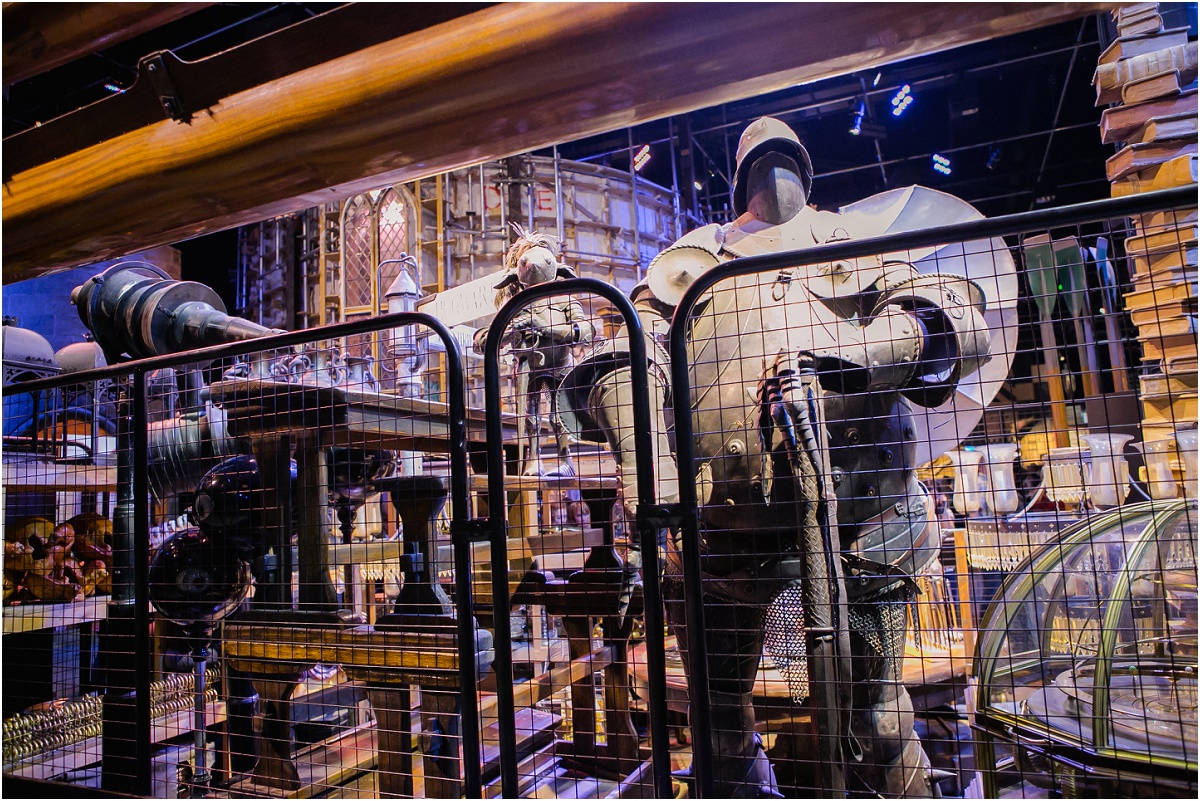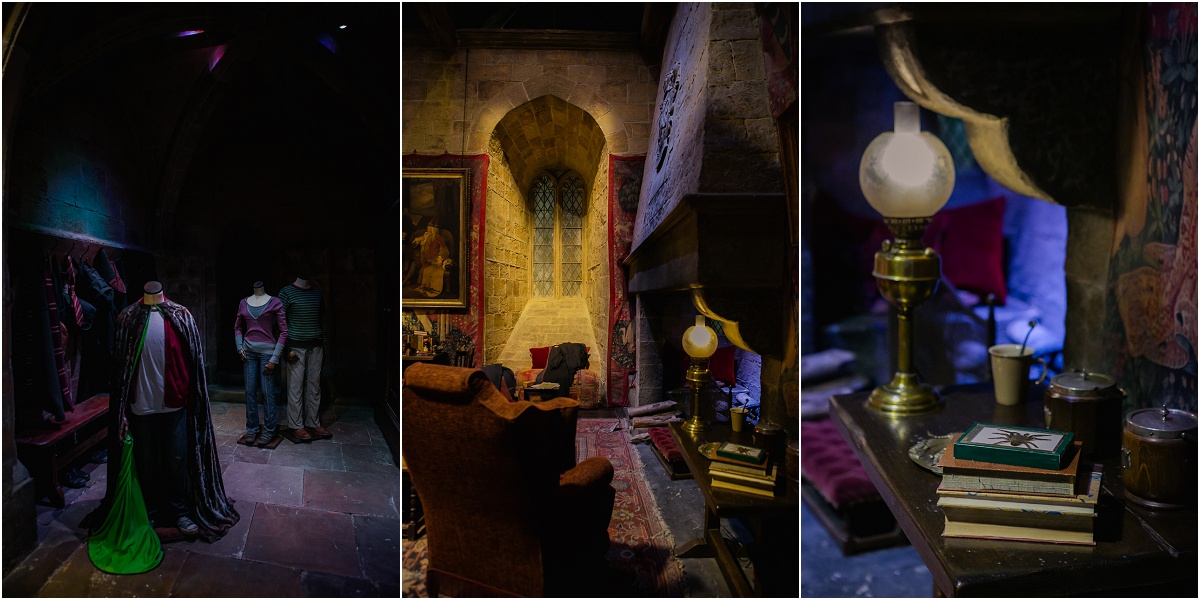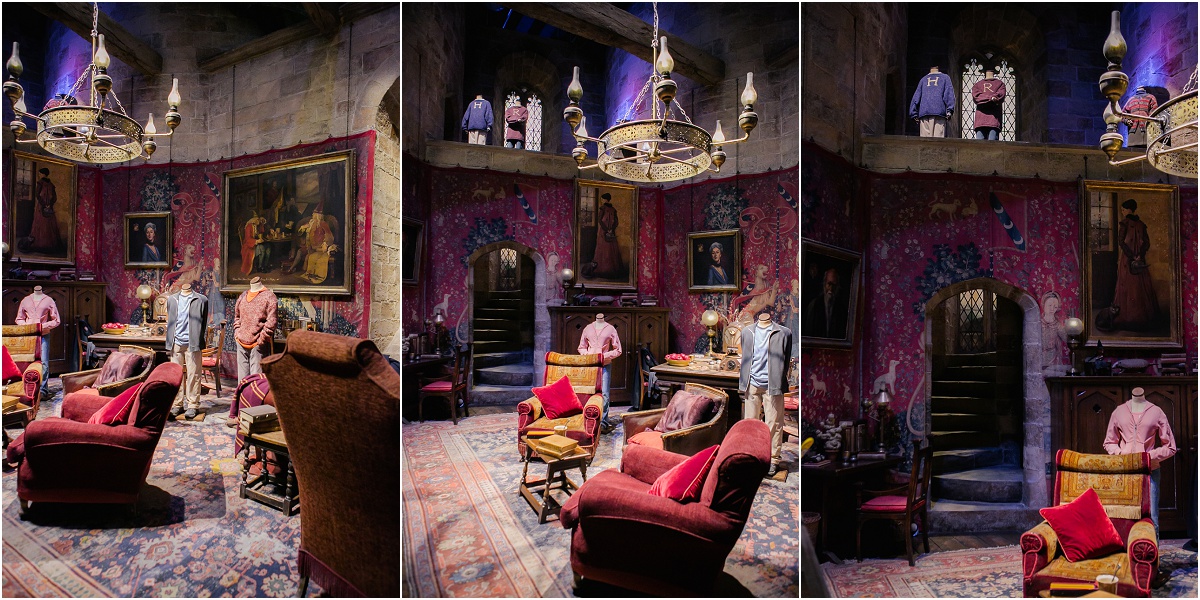 This is a portrait of a young Professor McGonagall.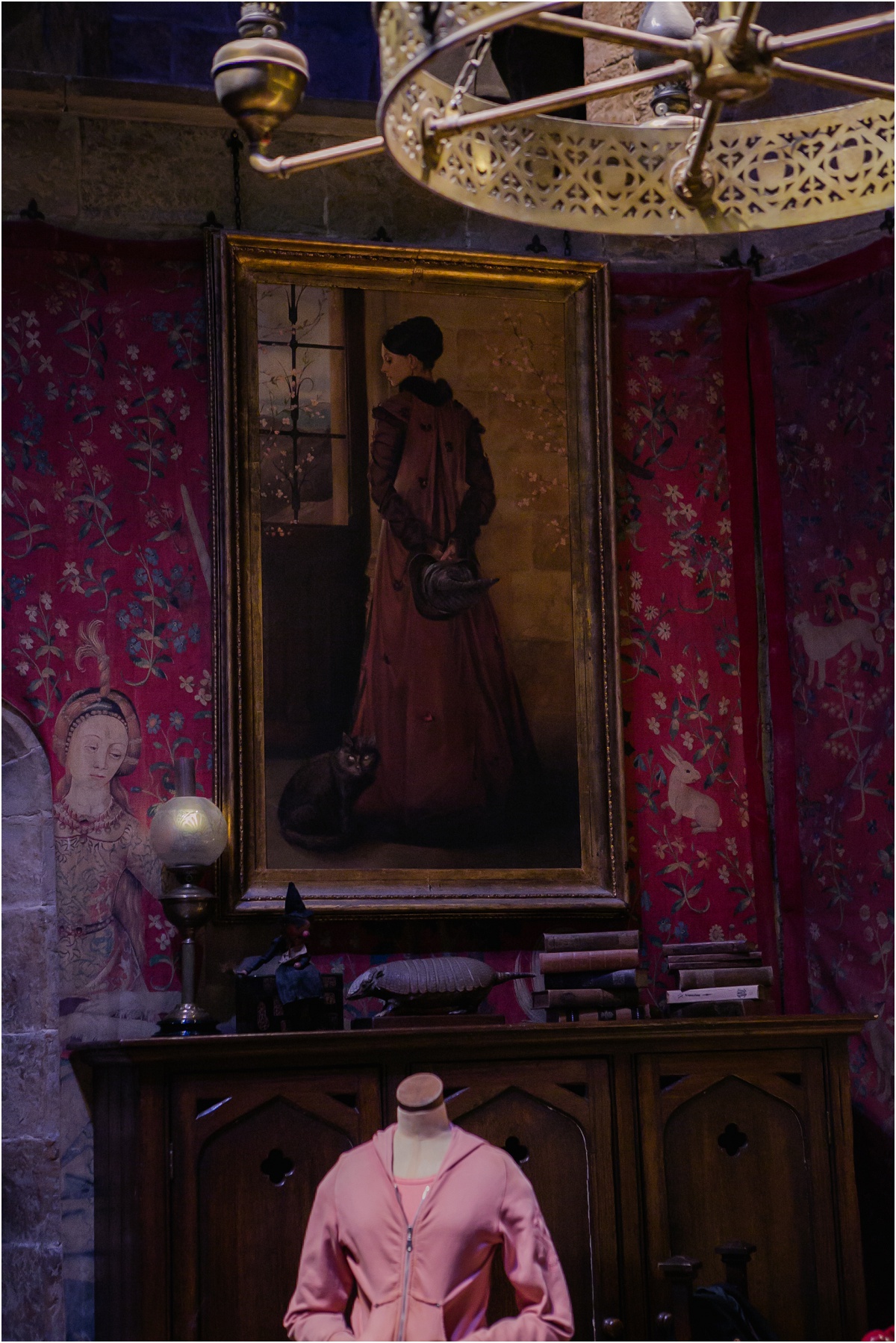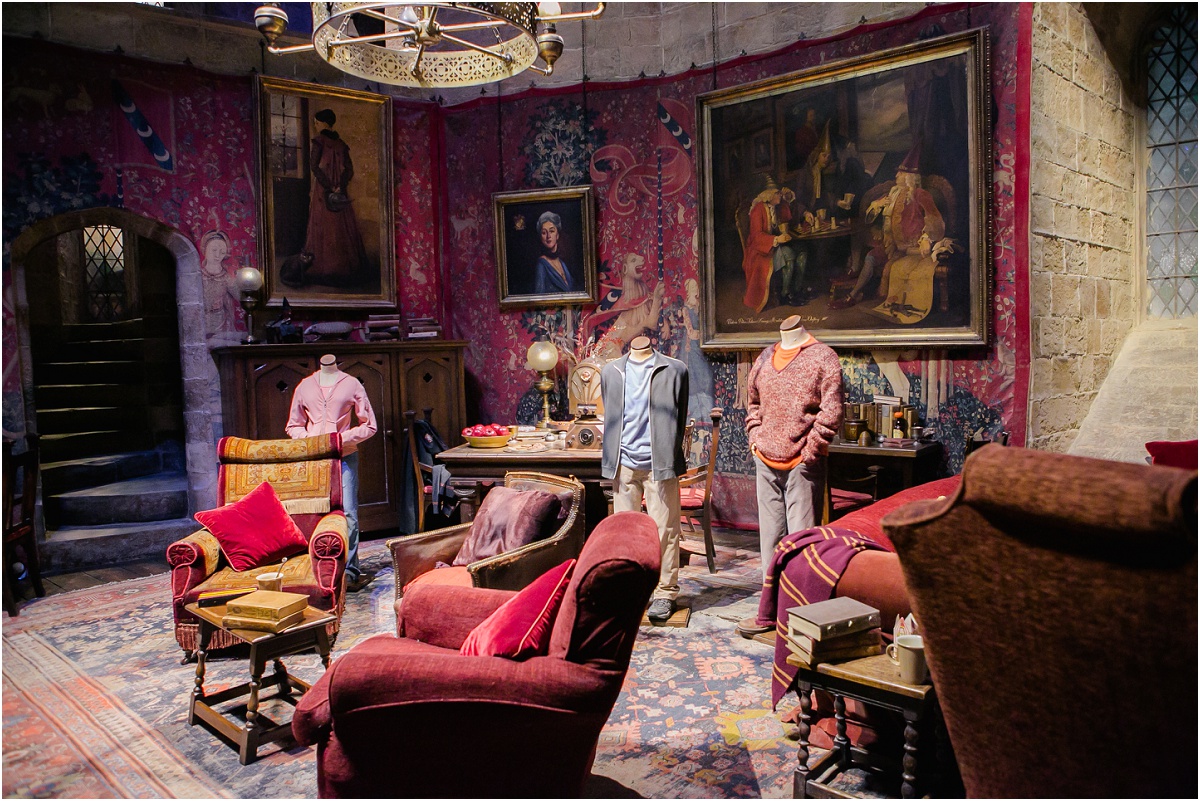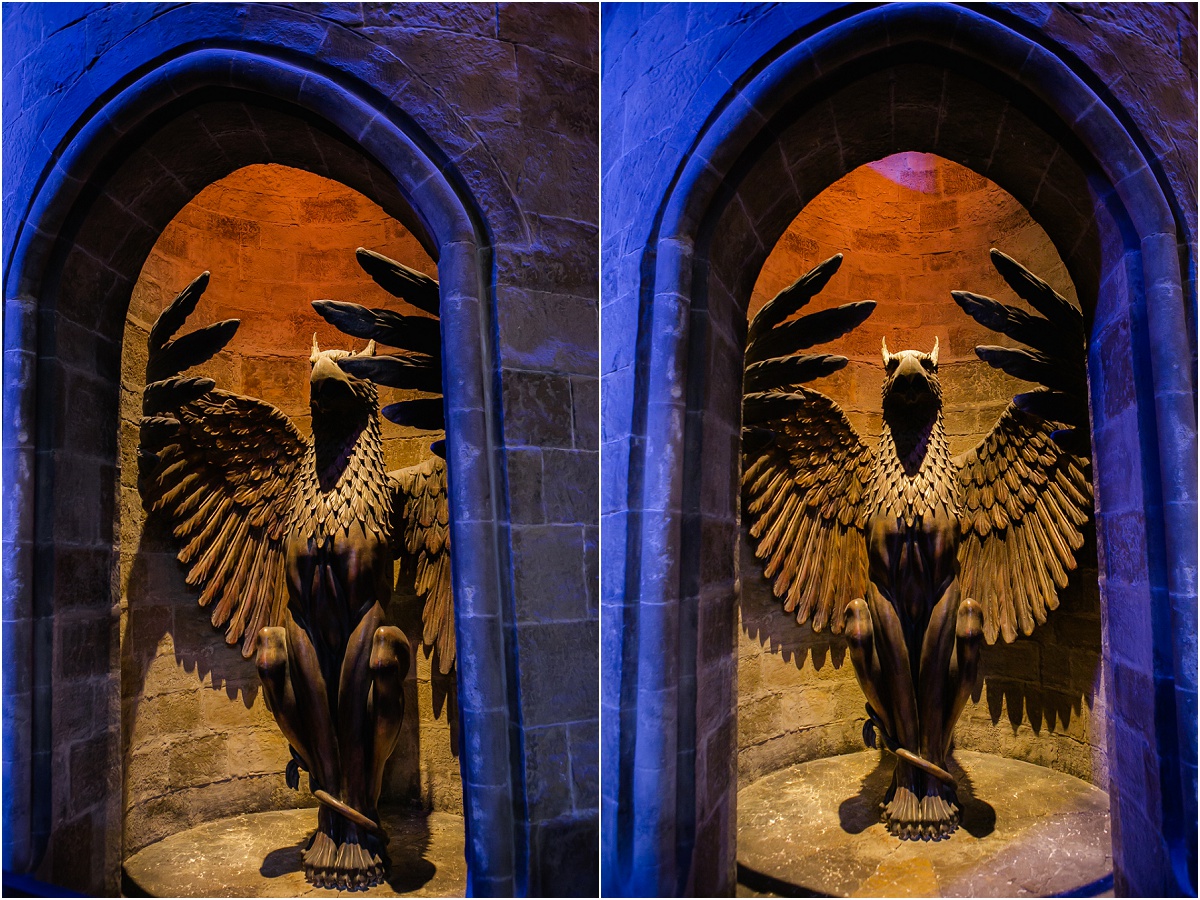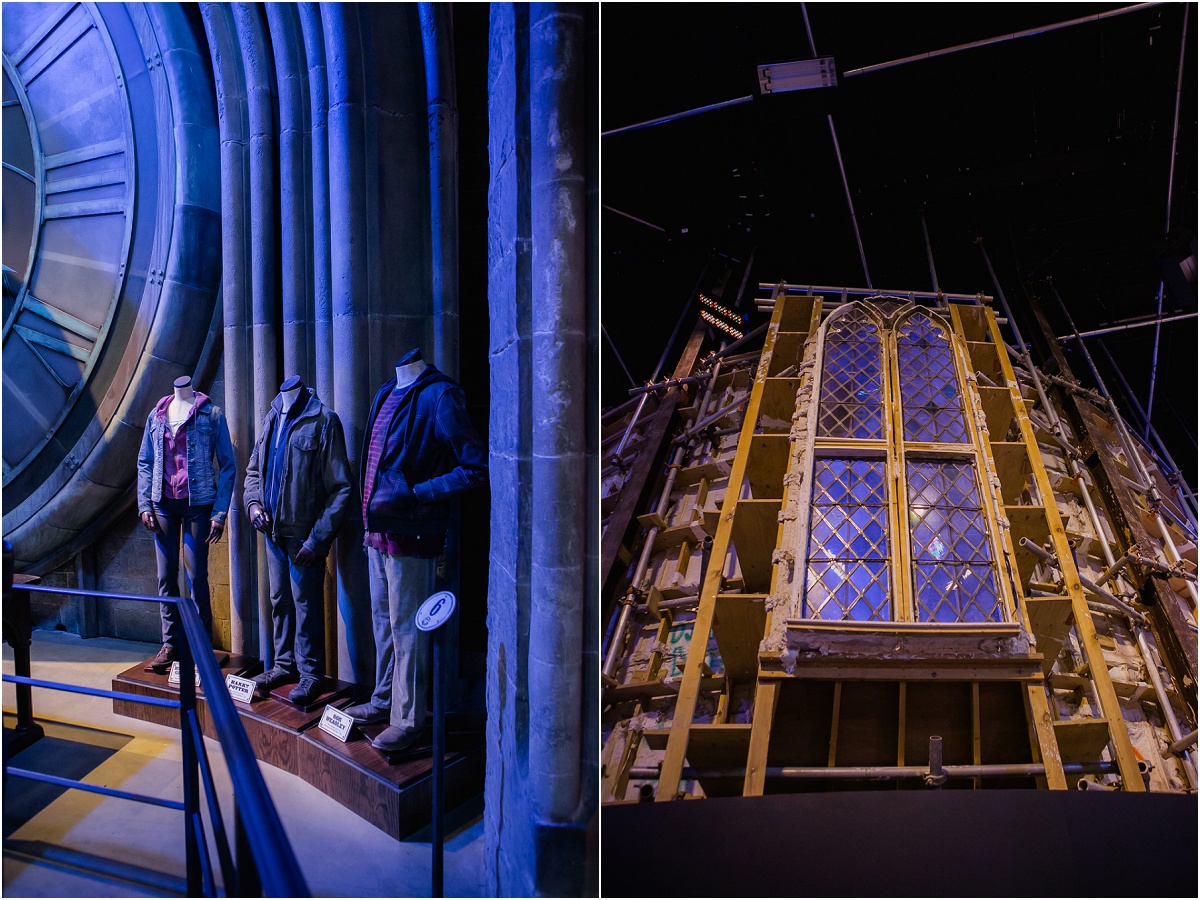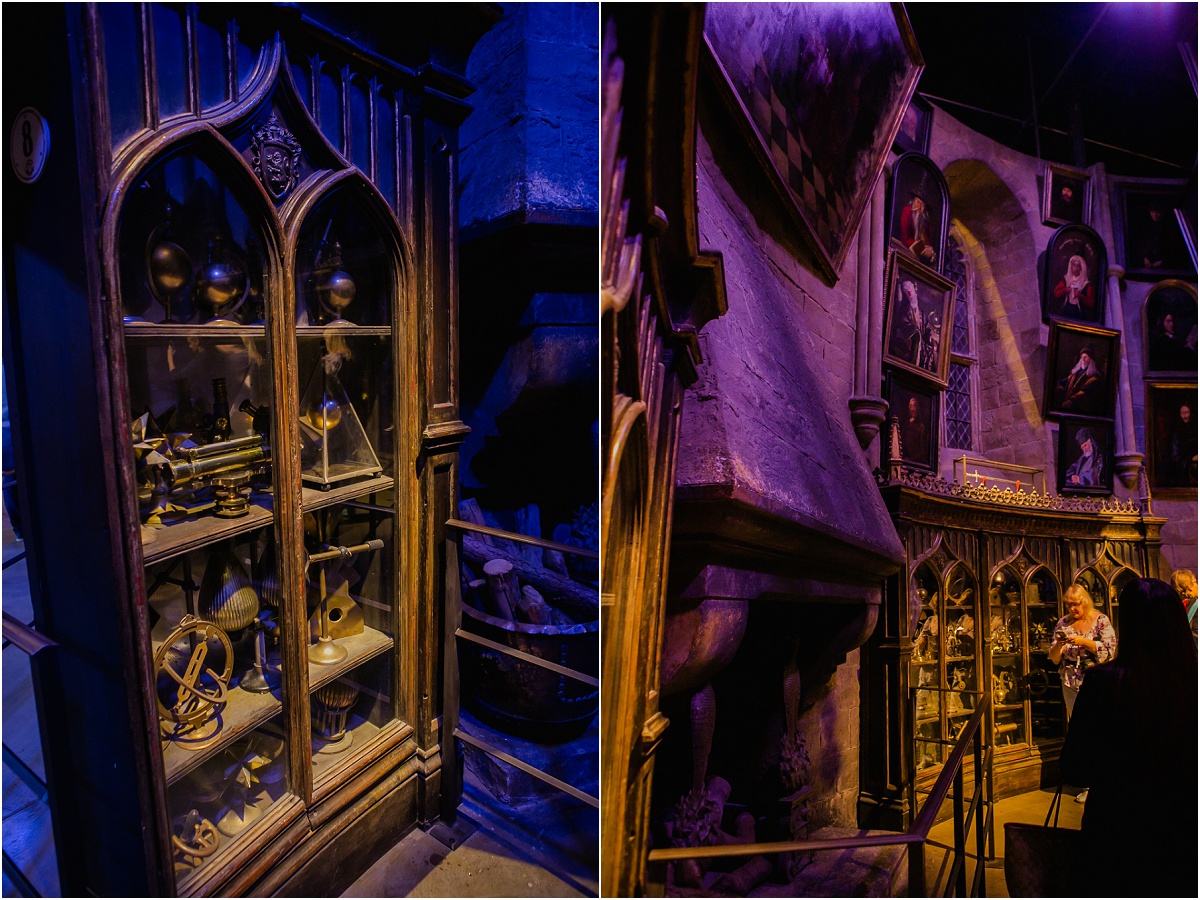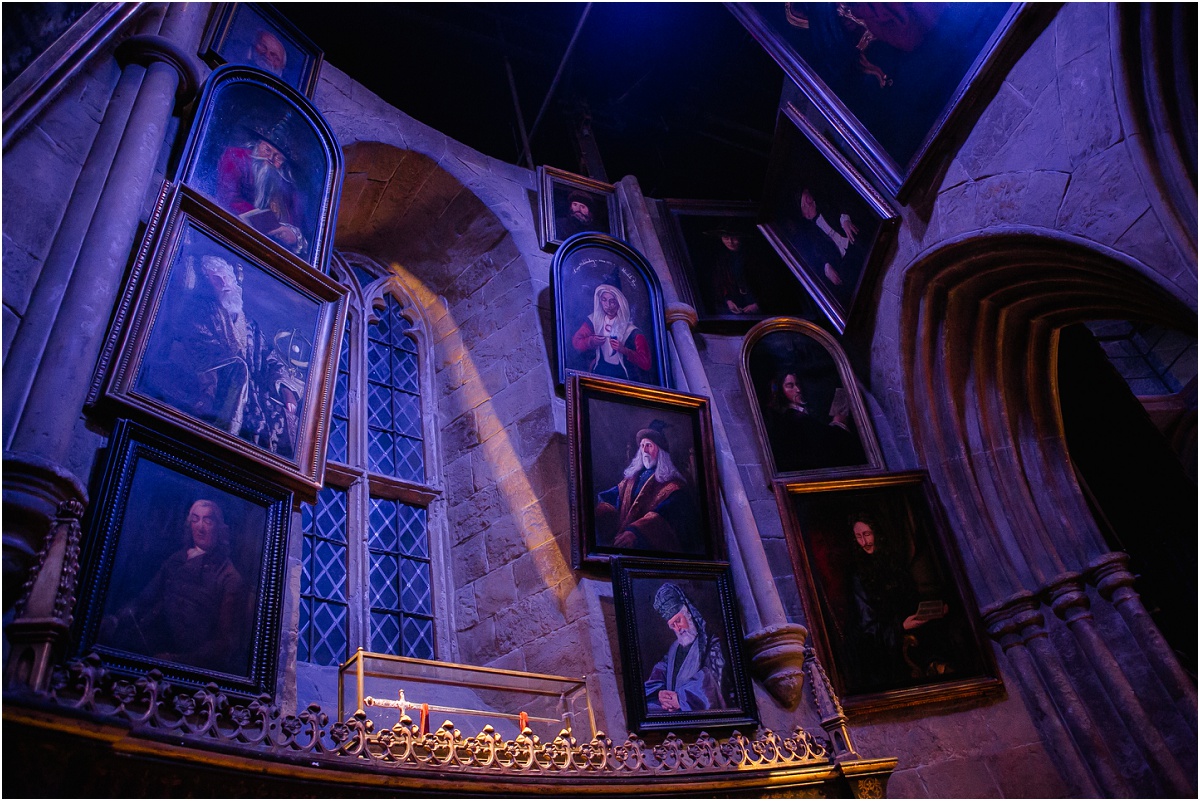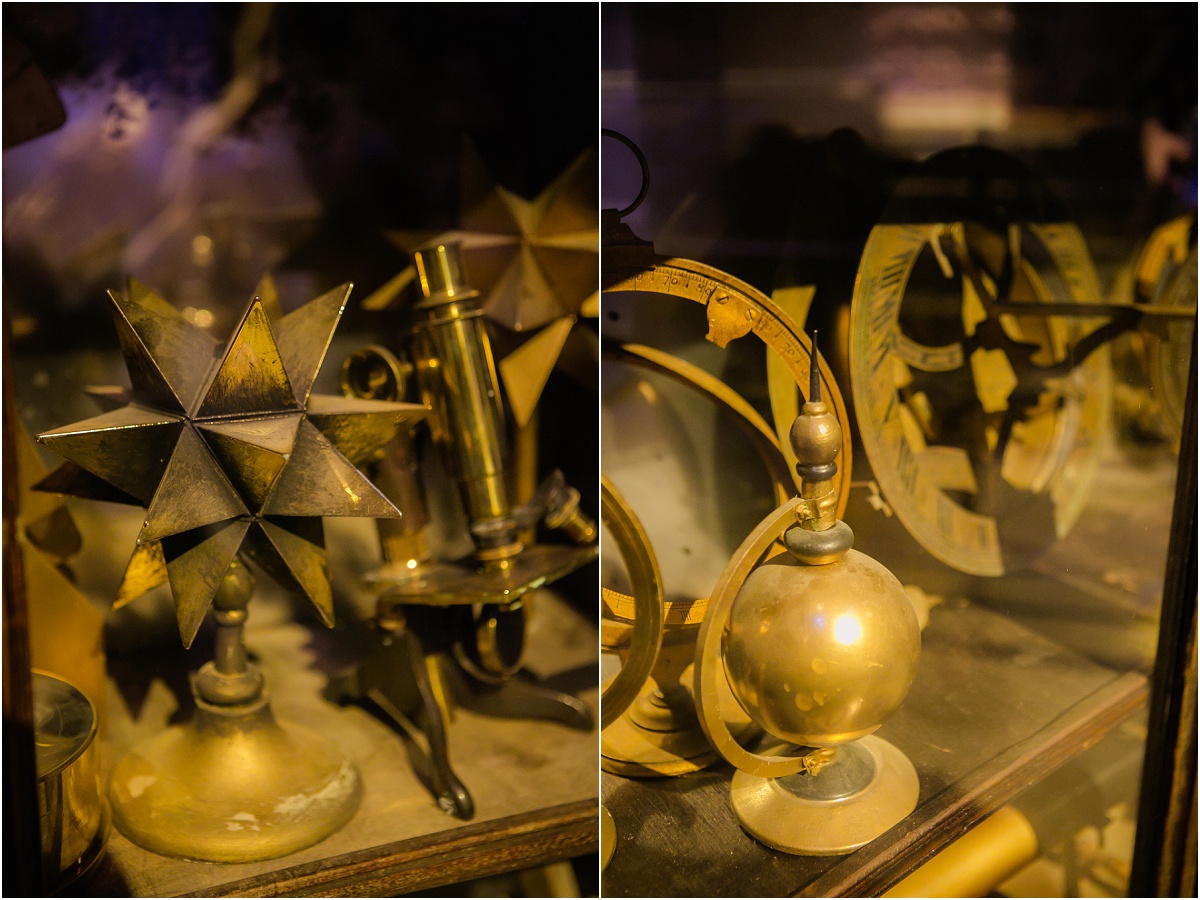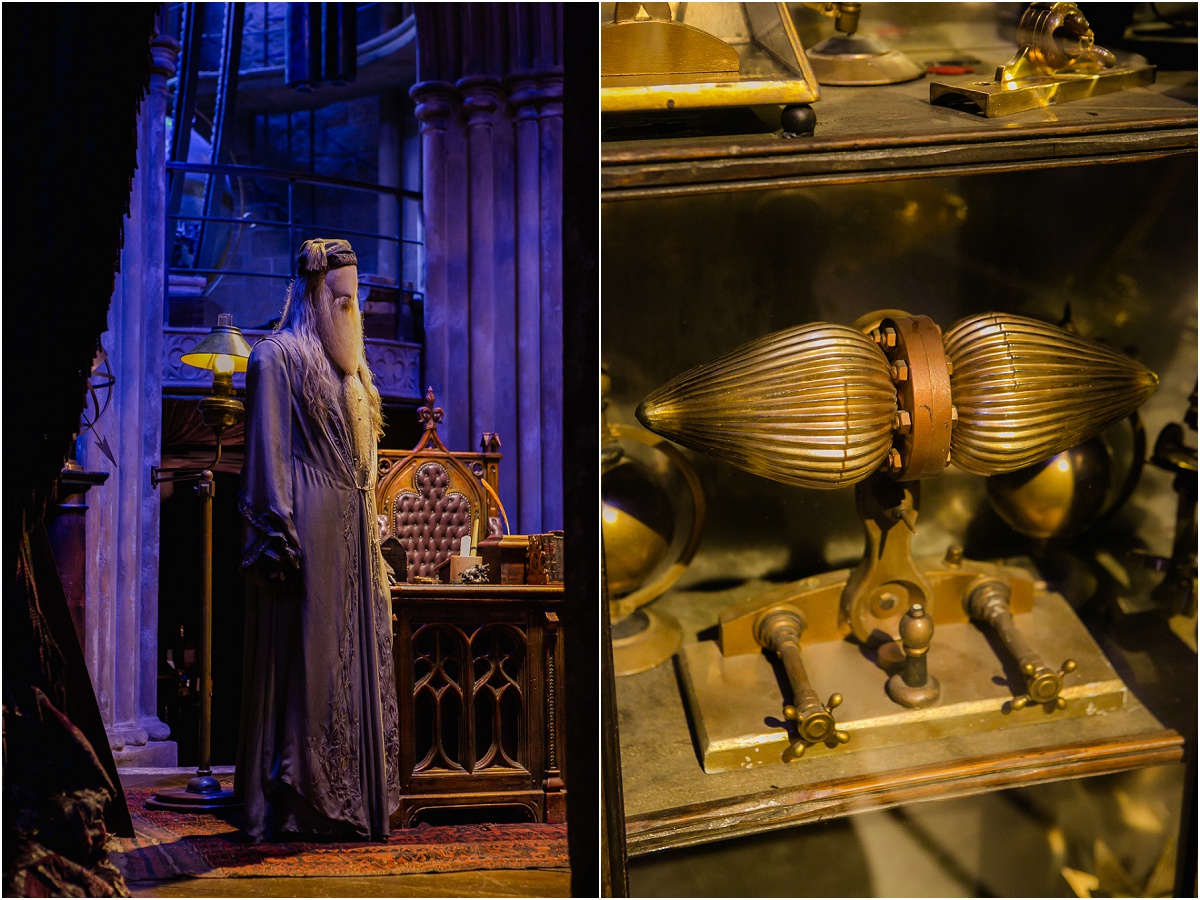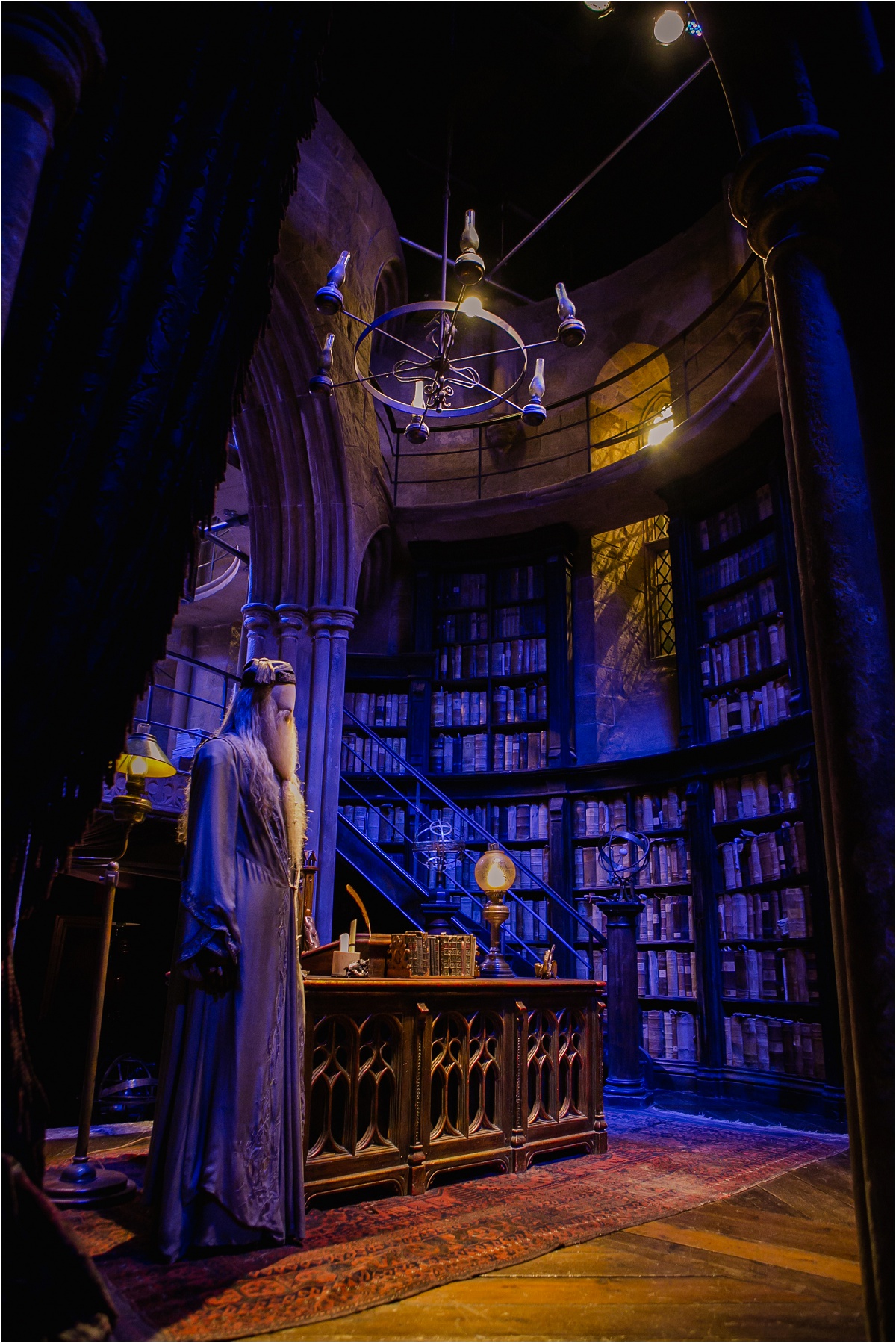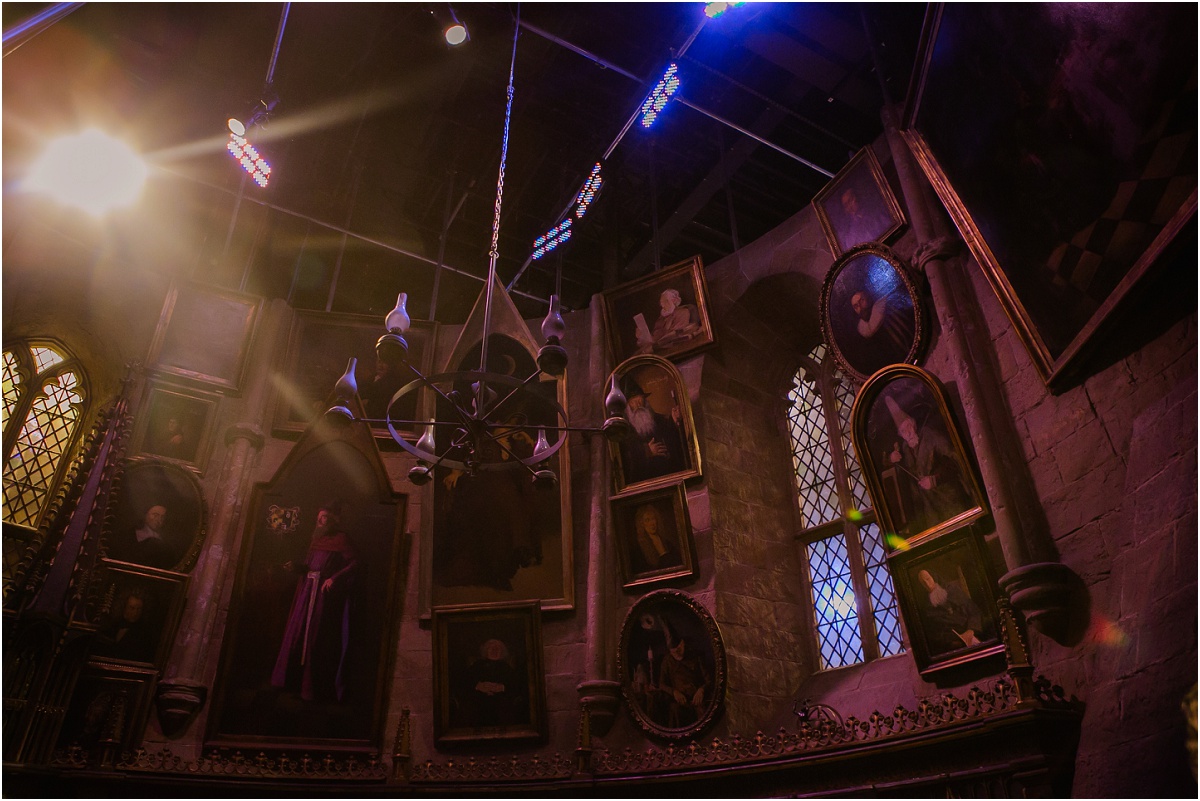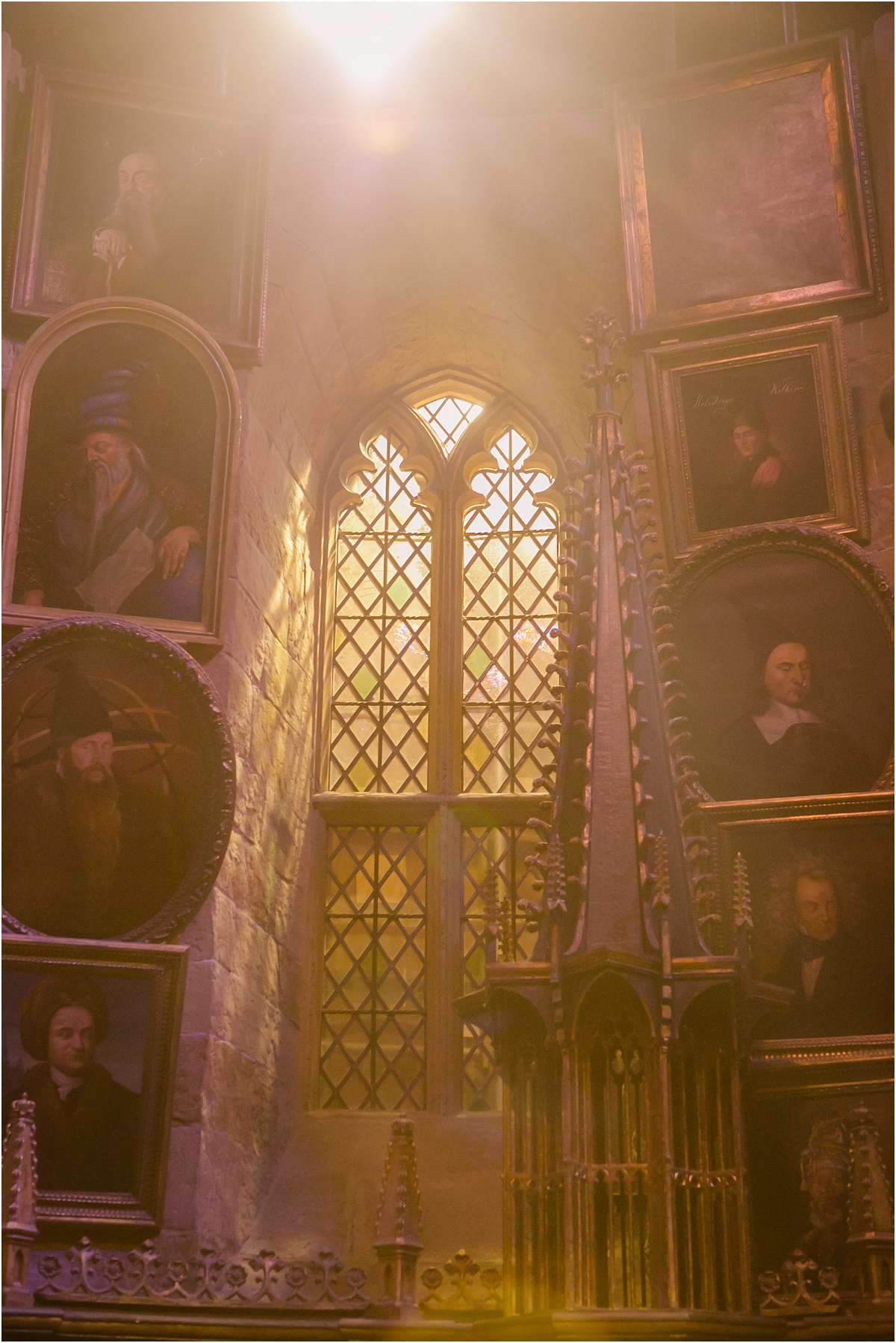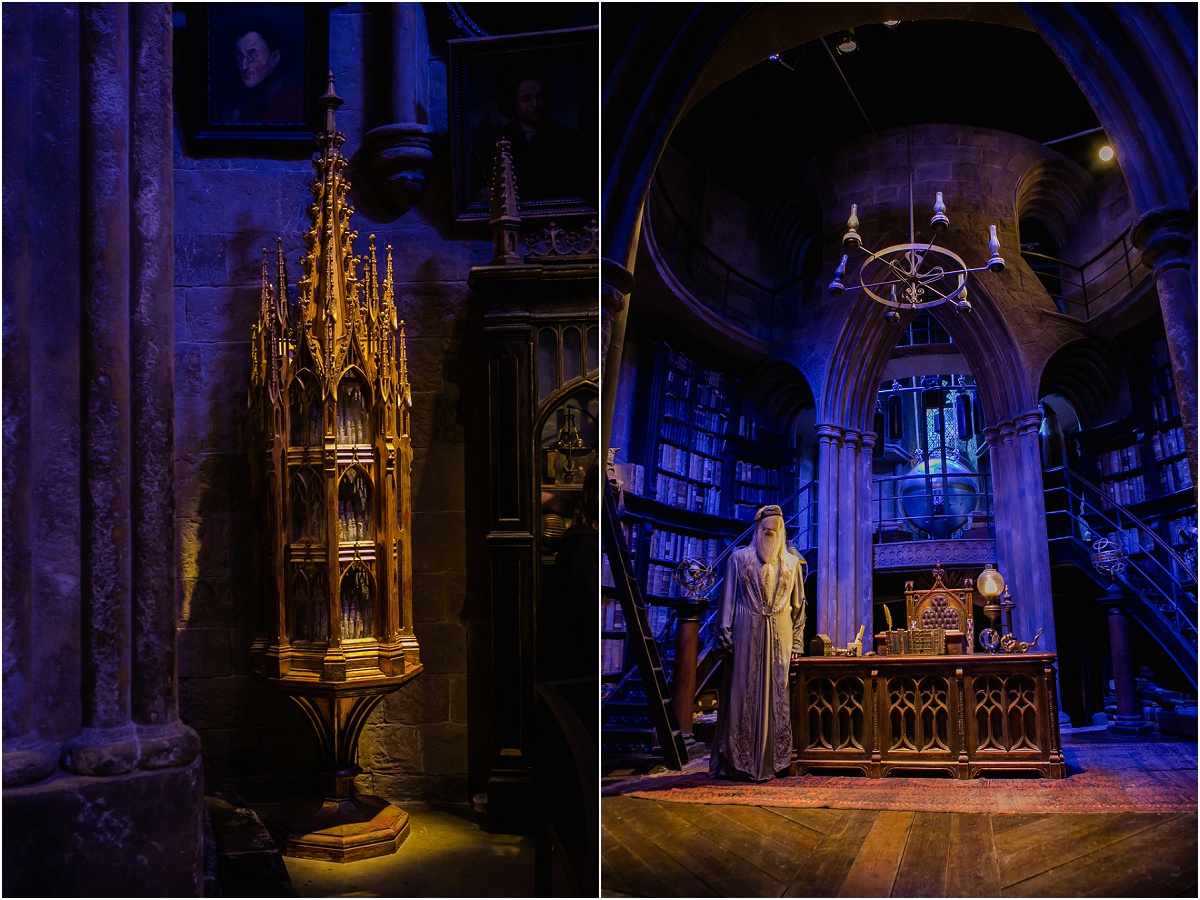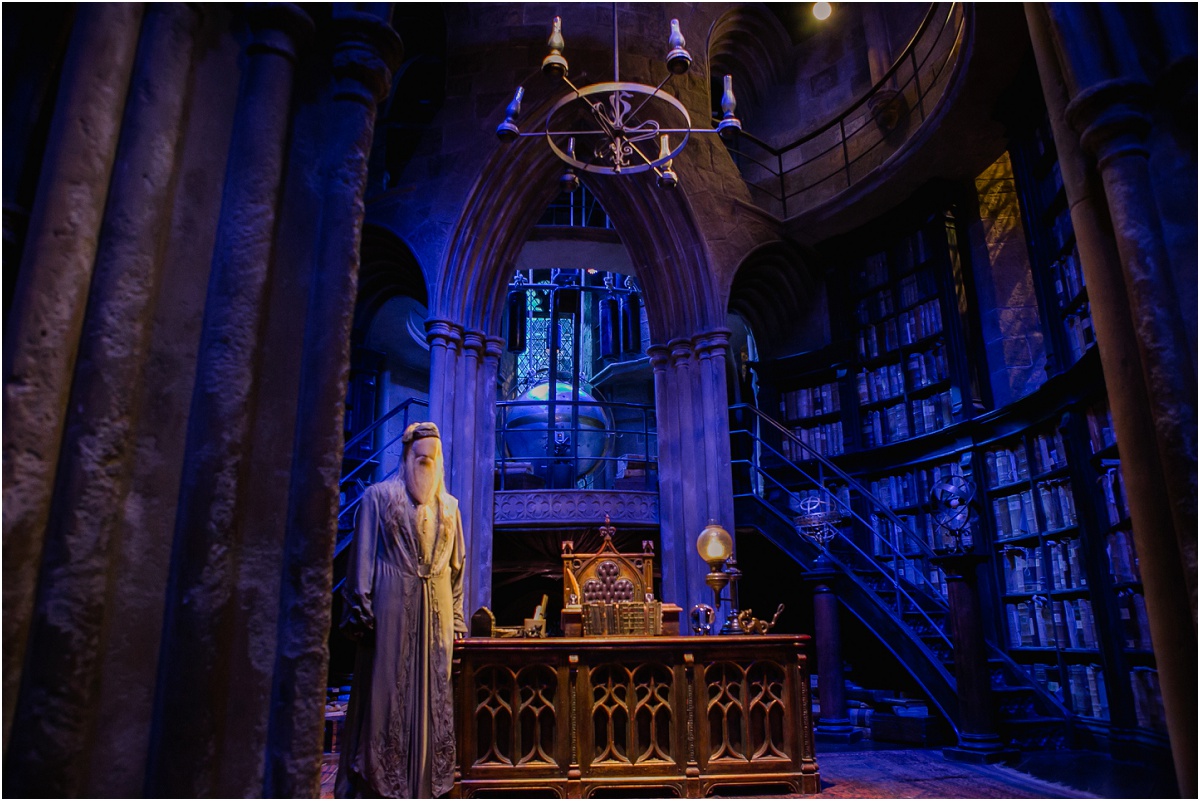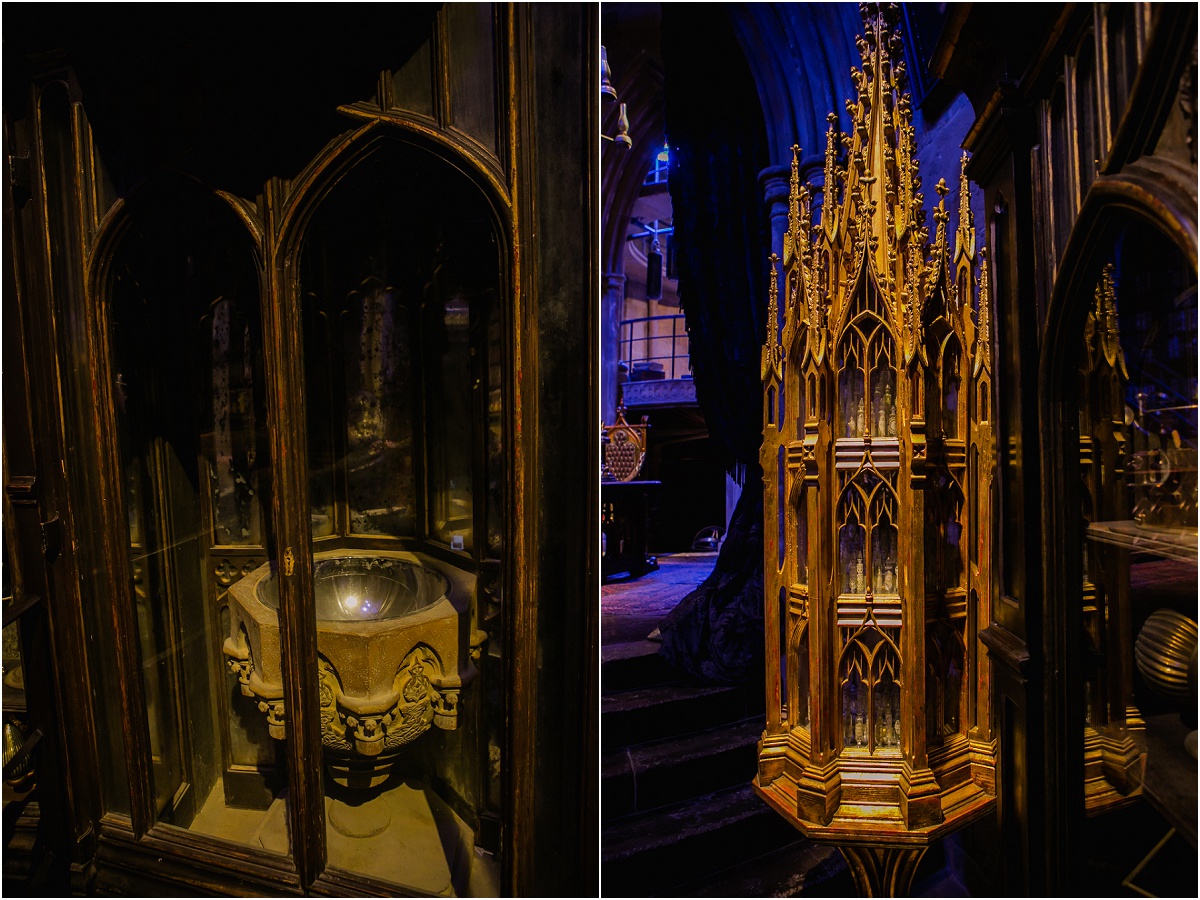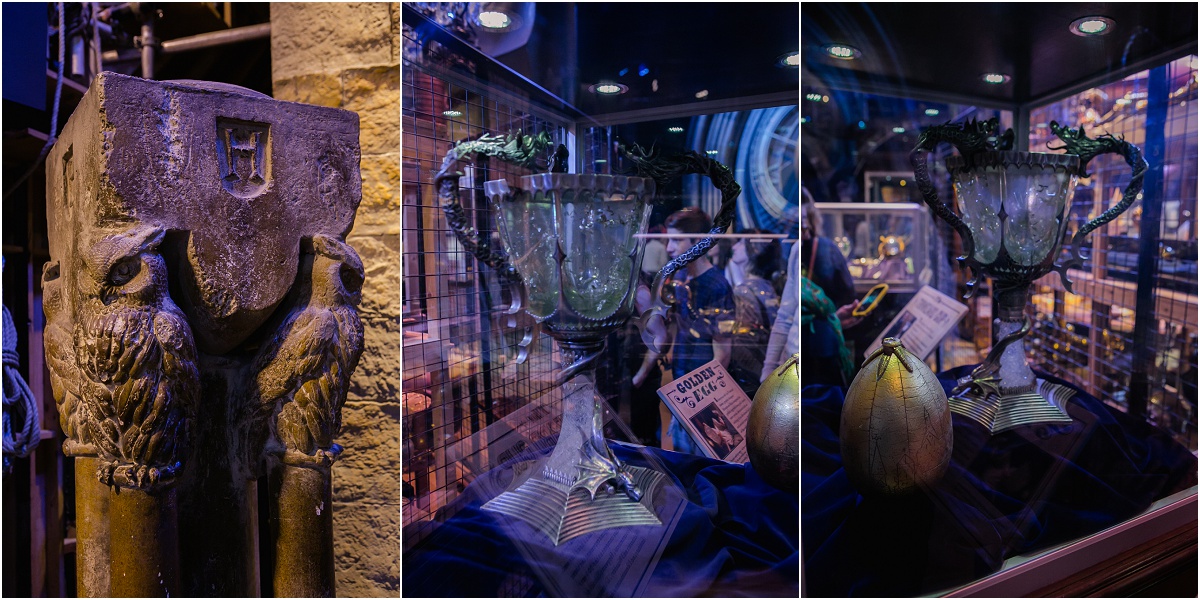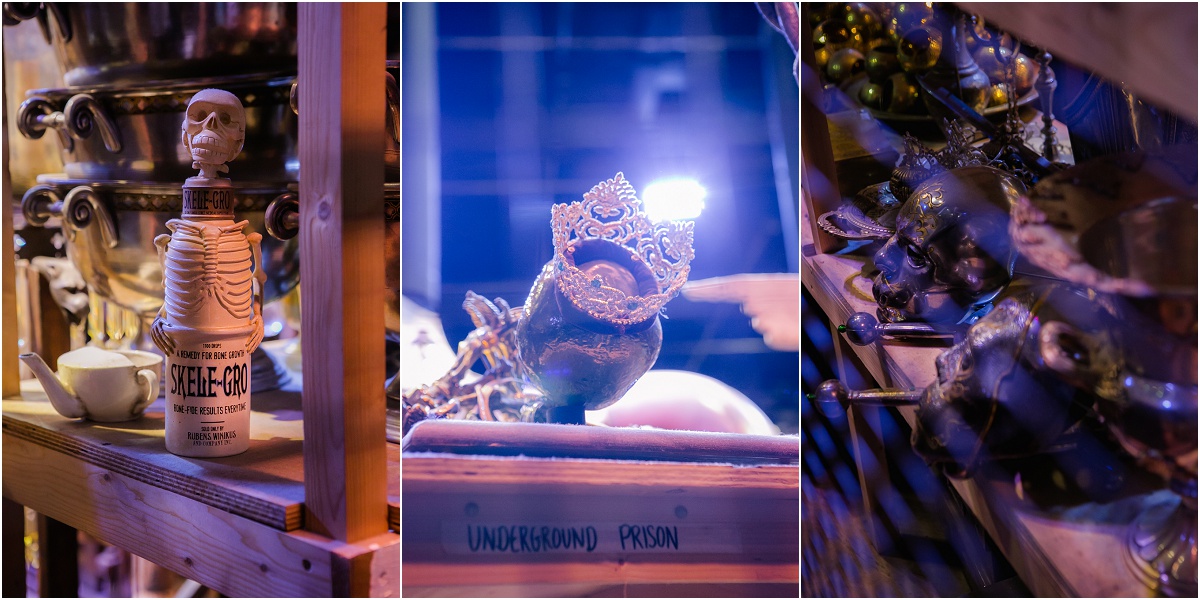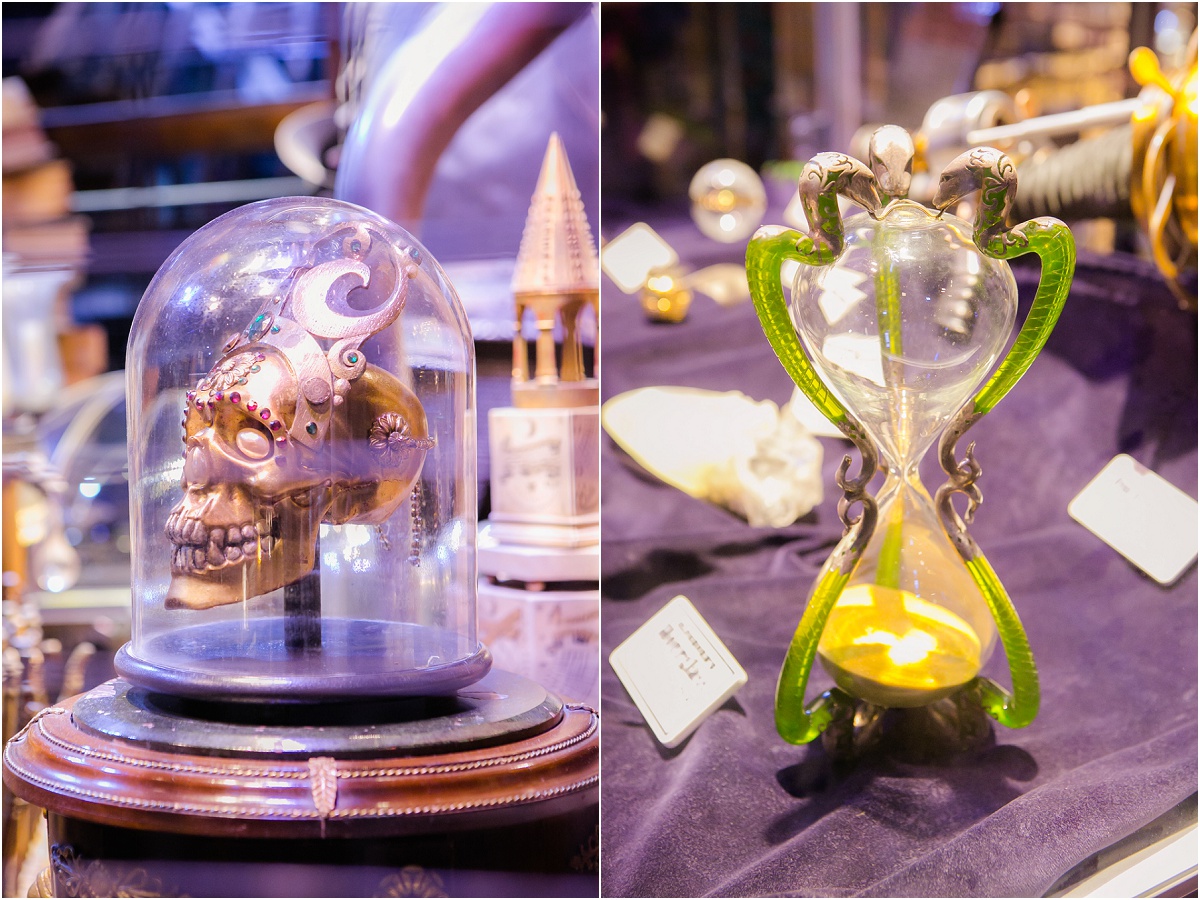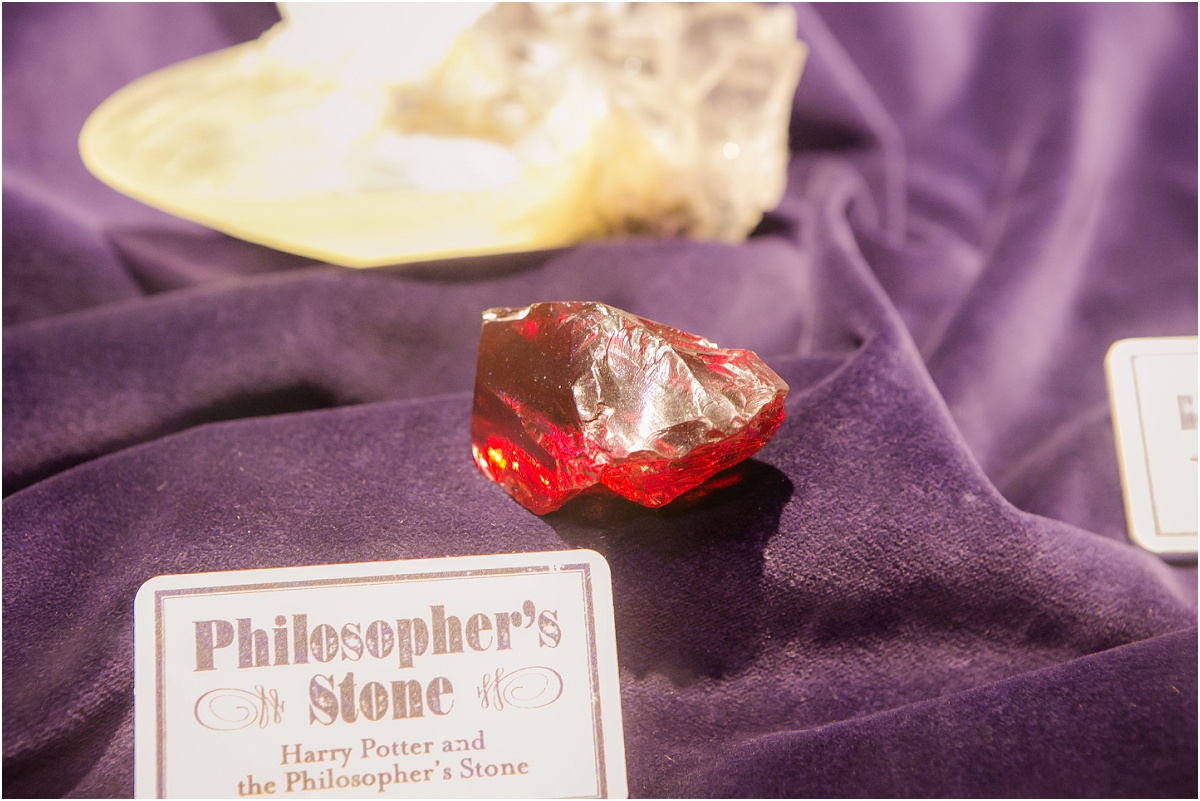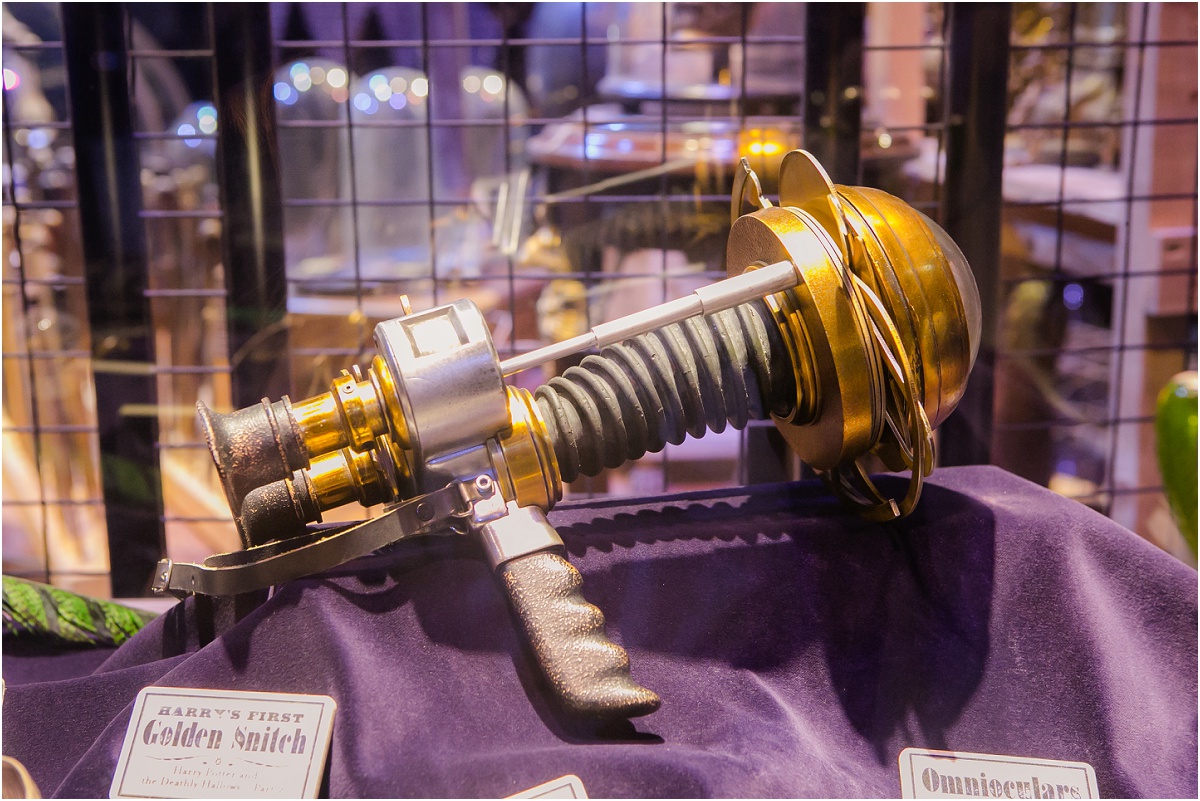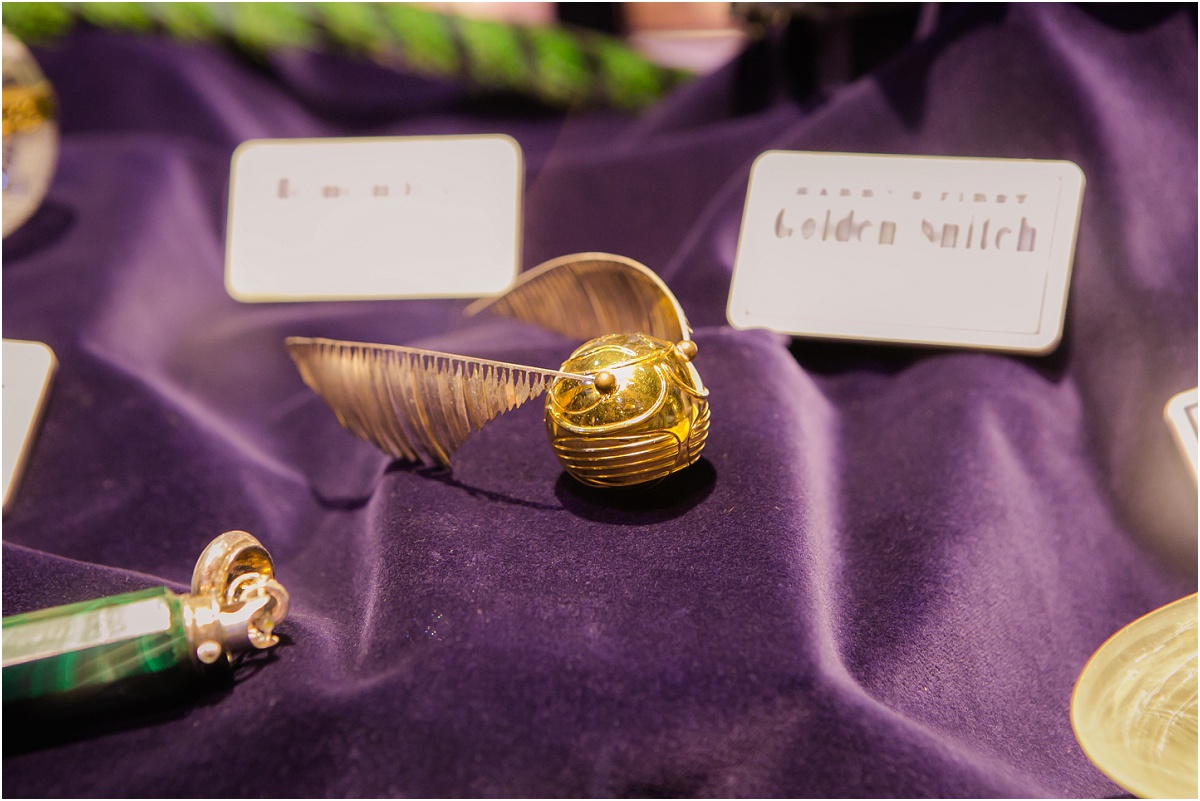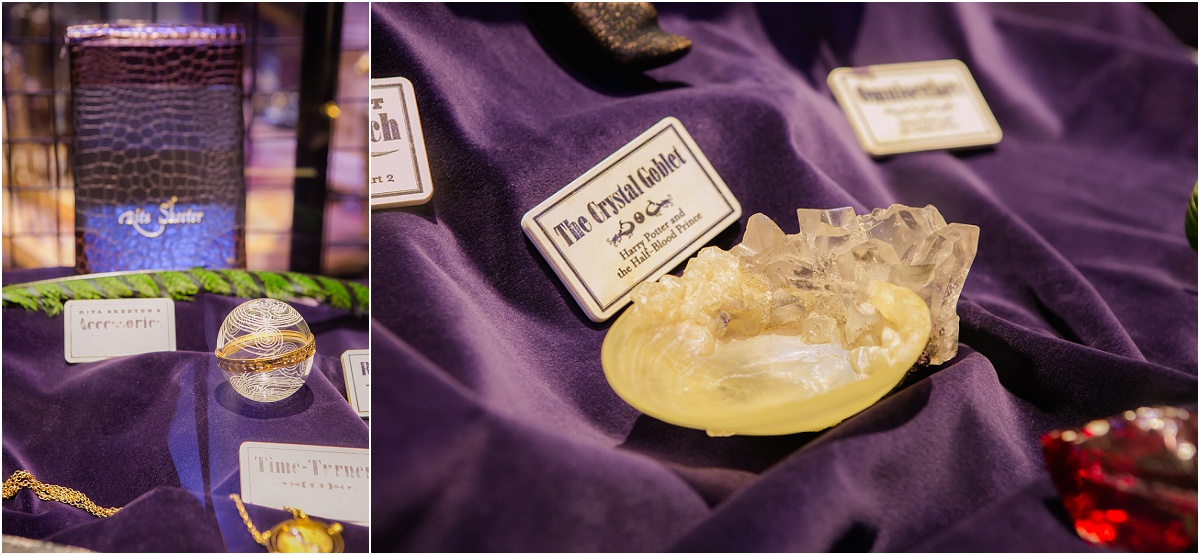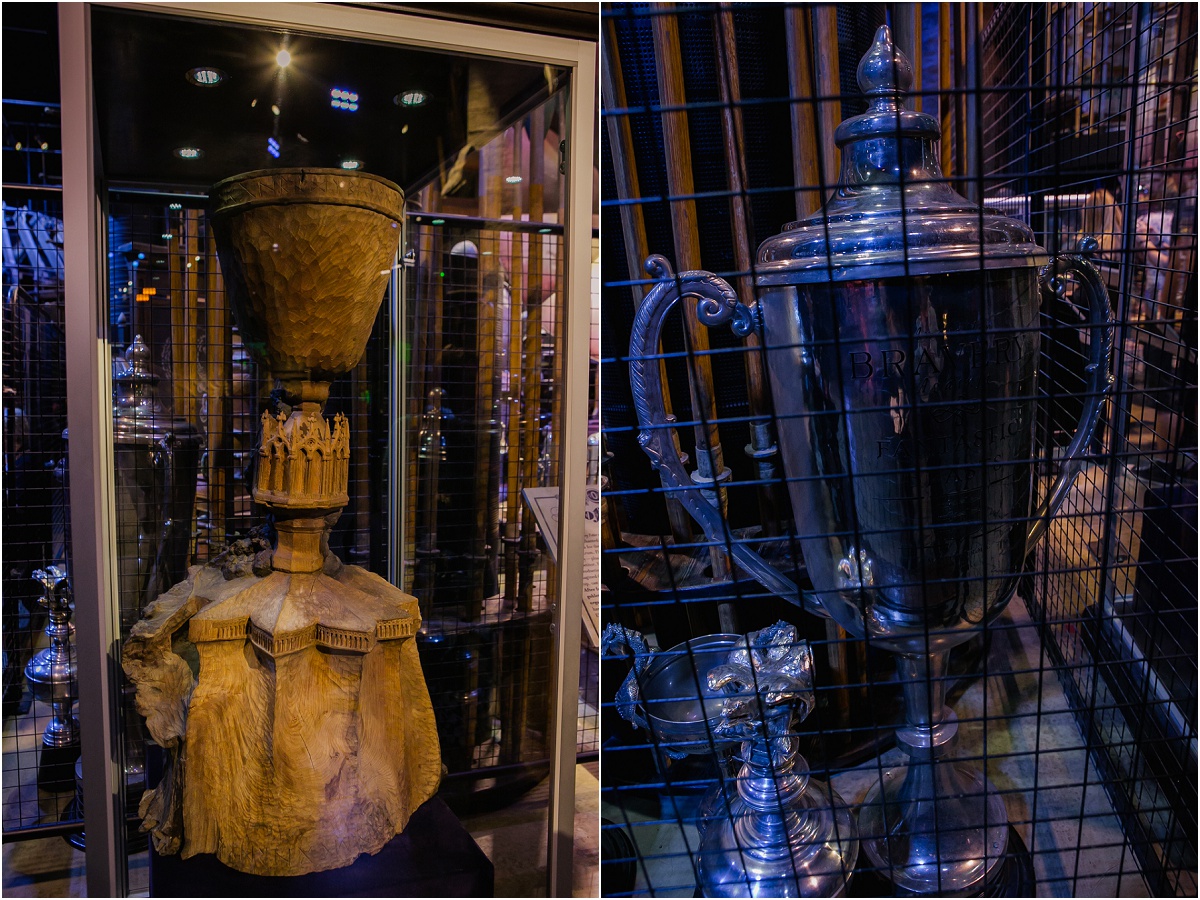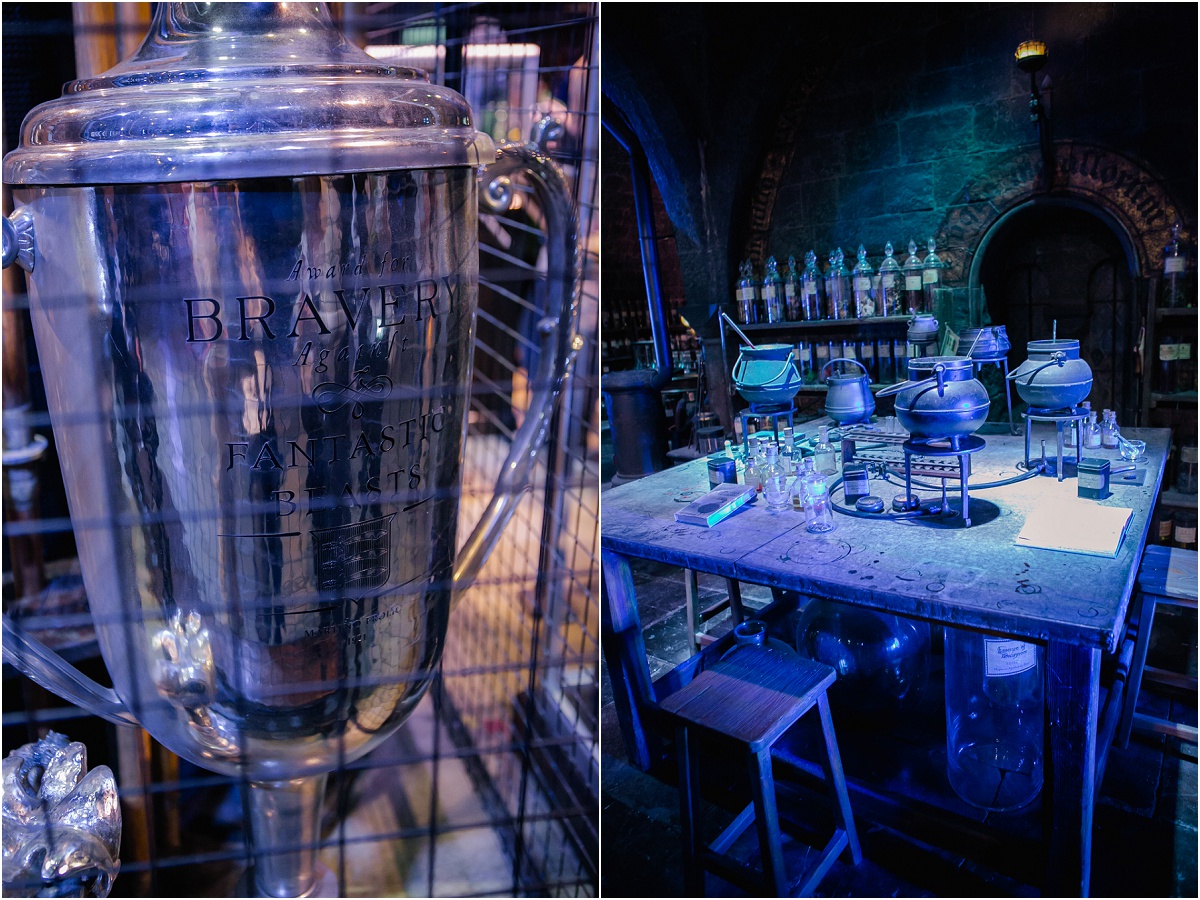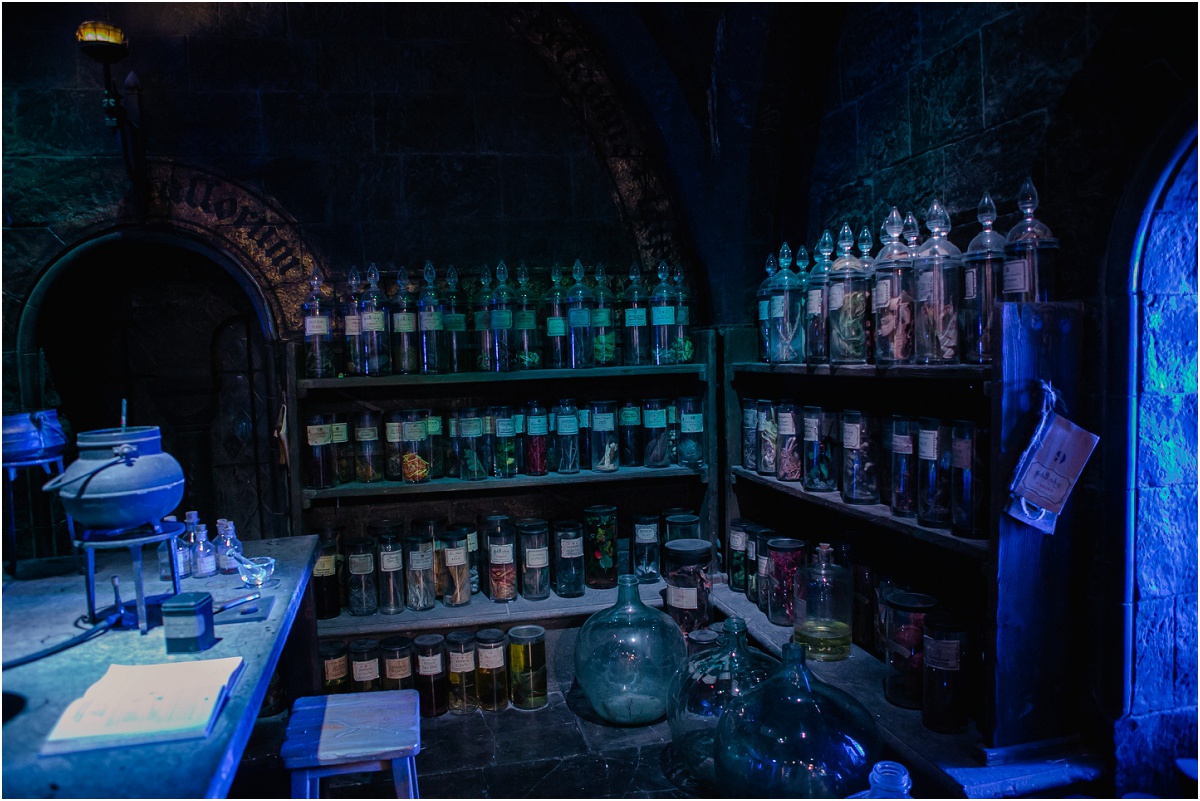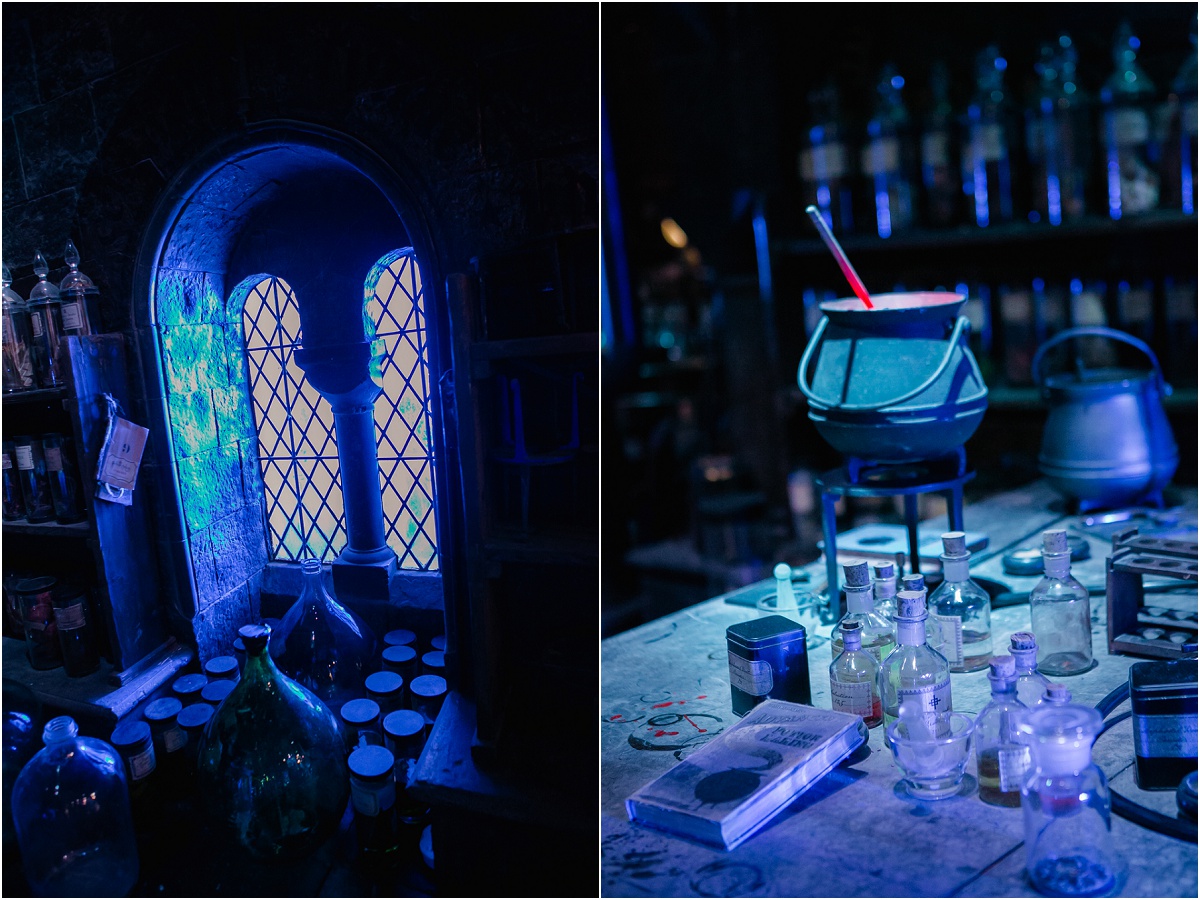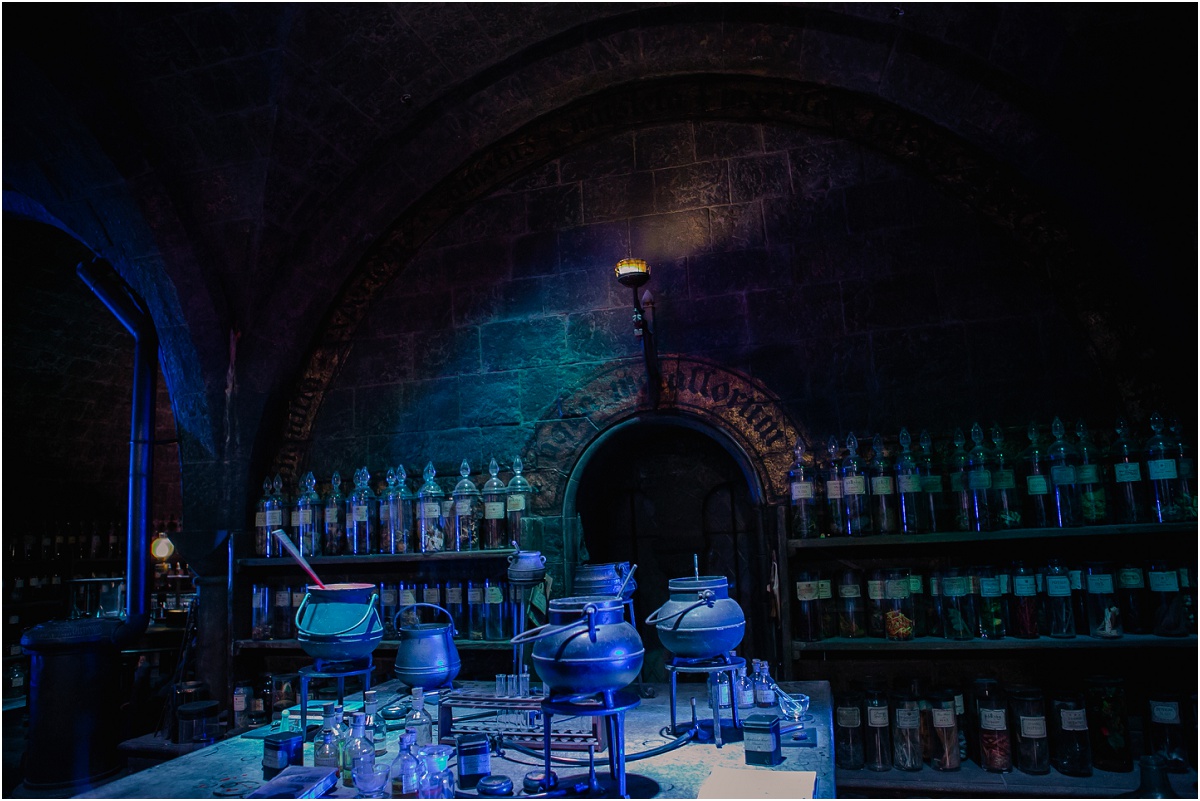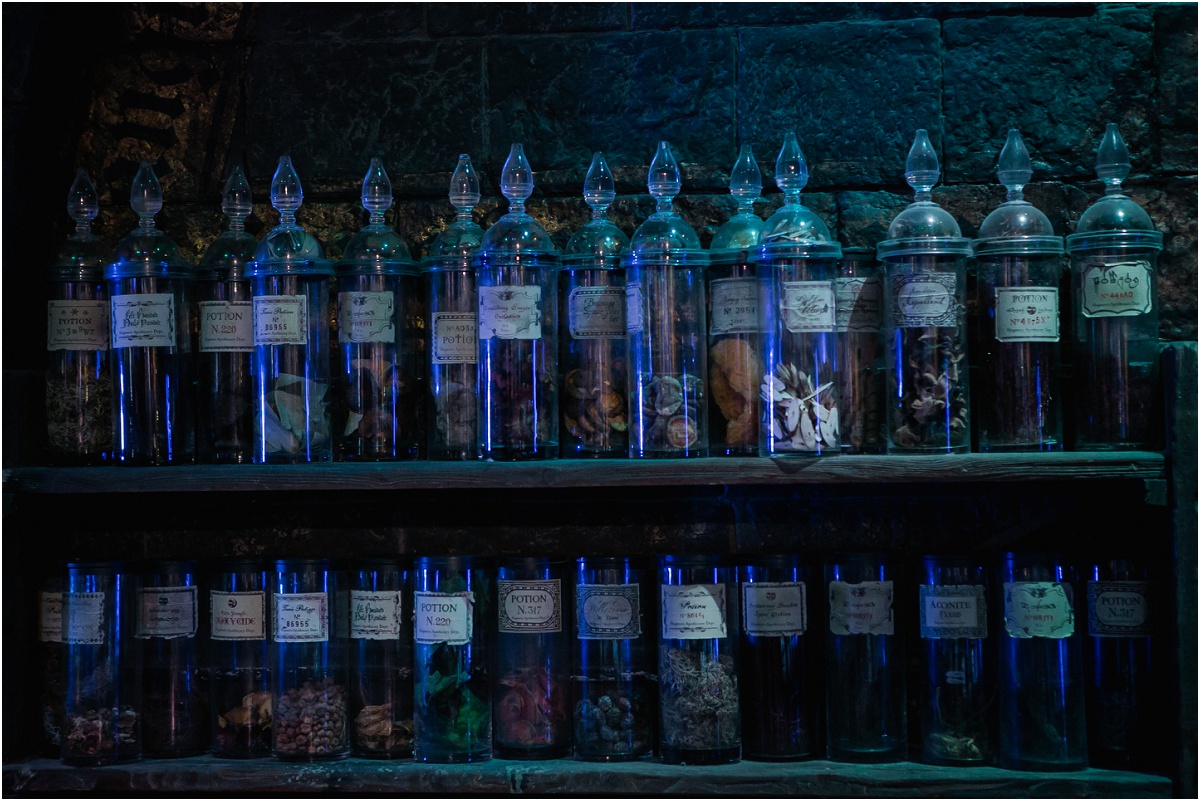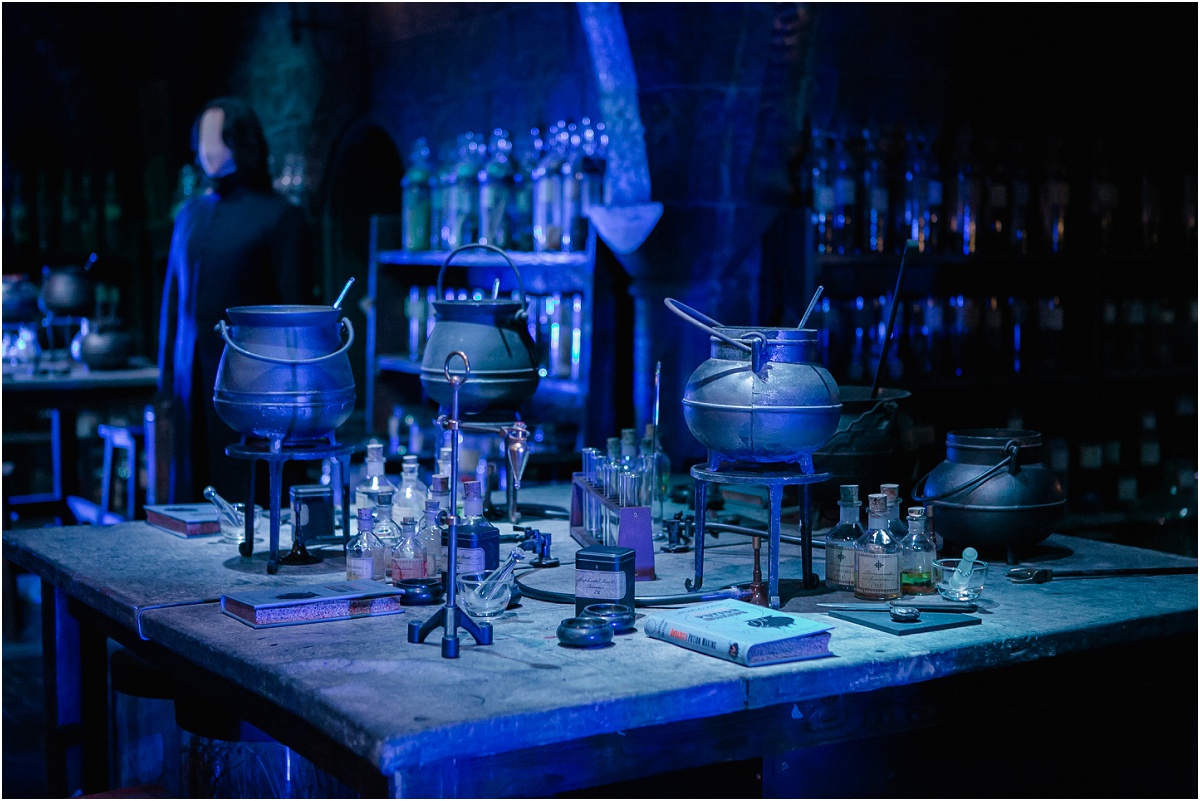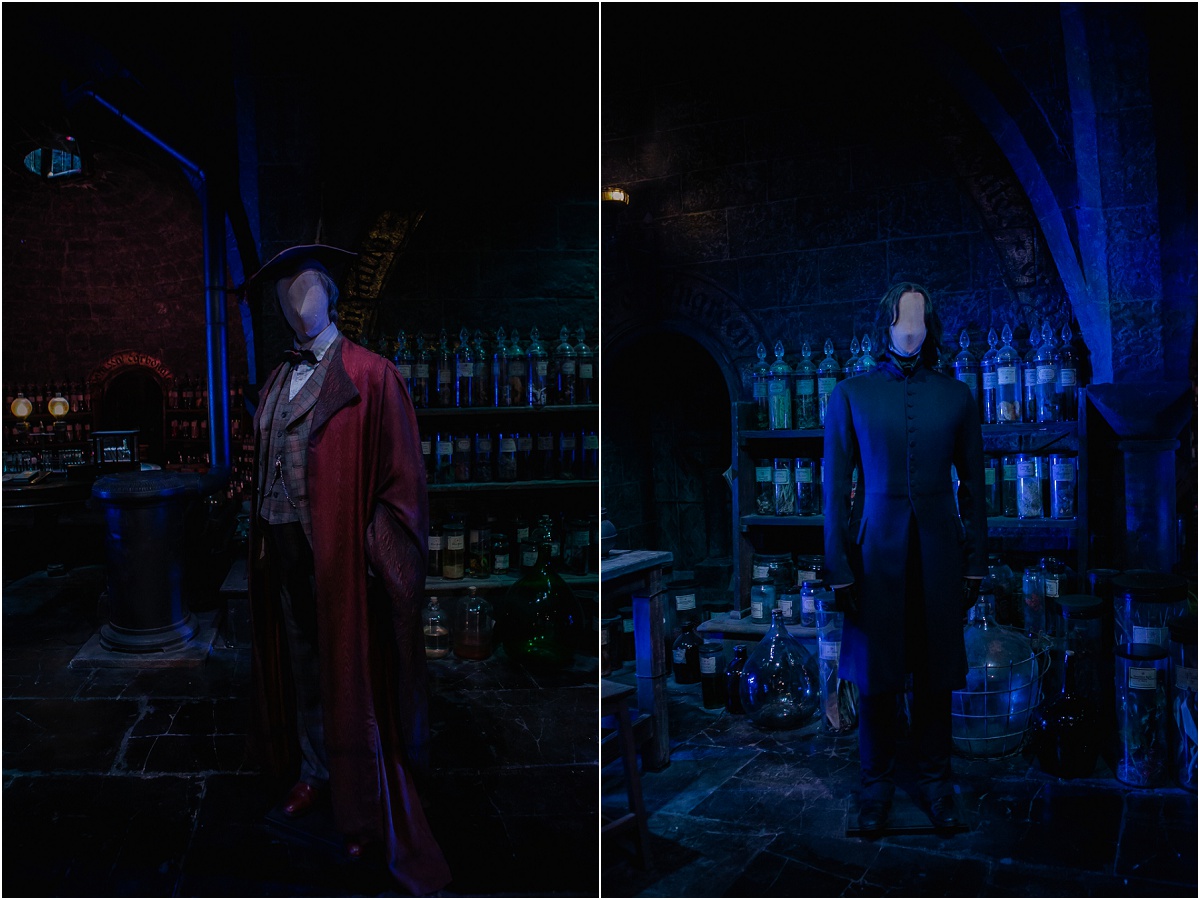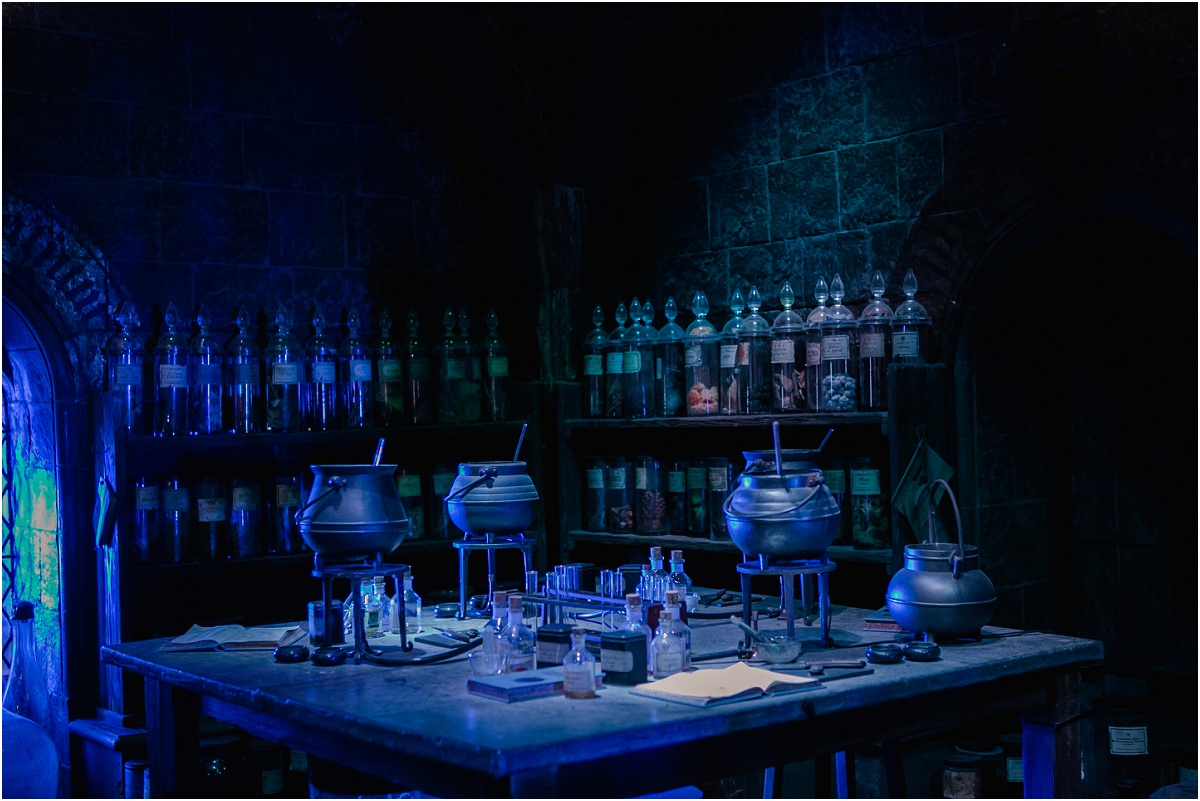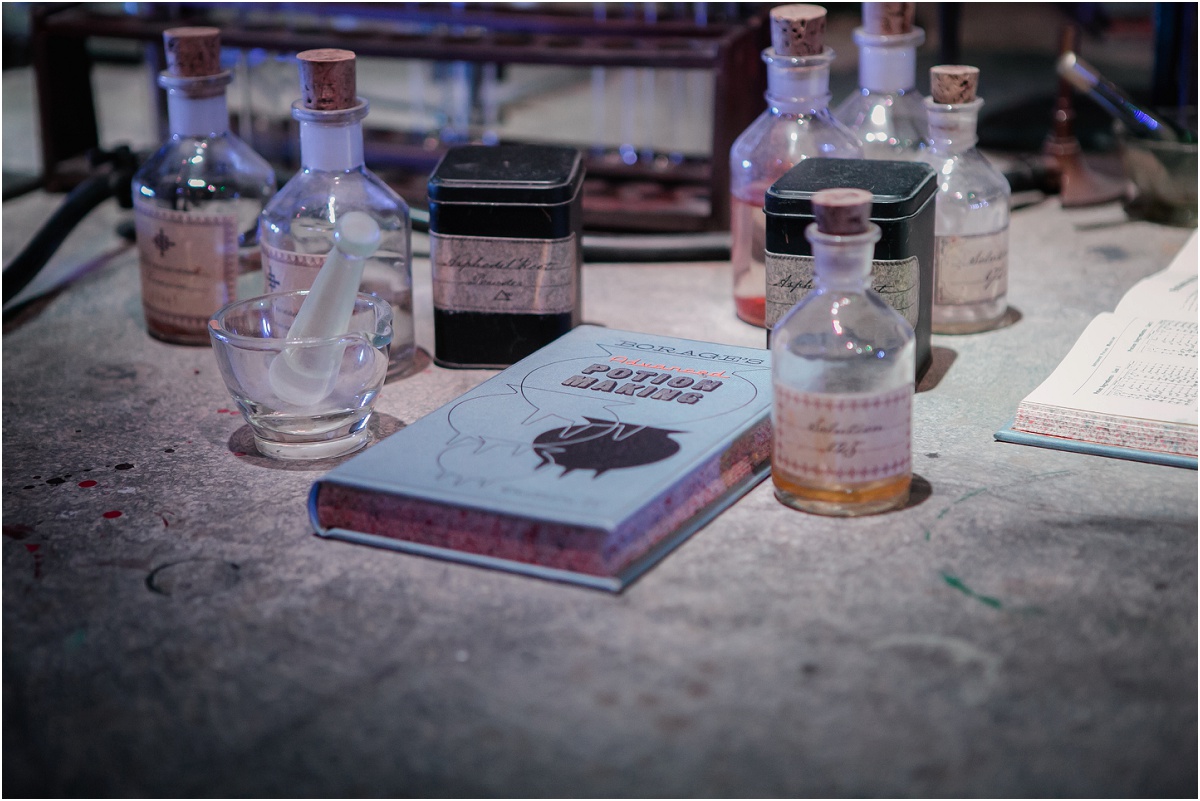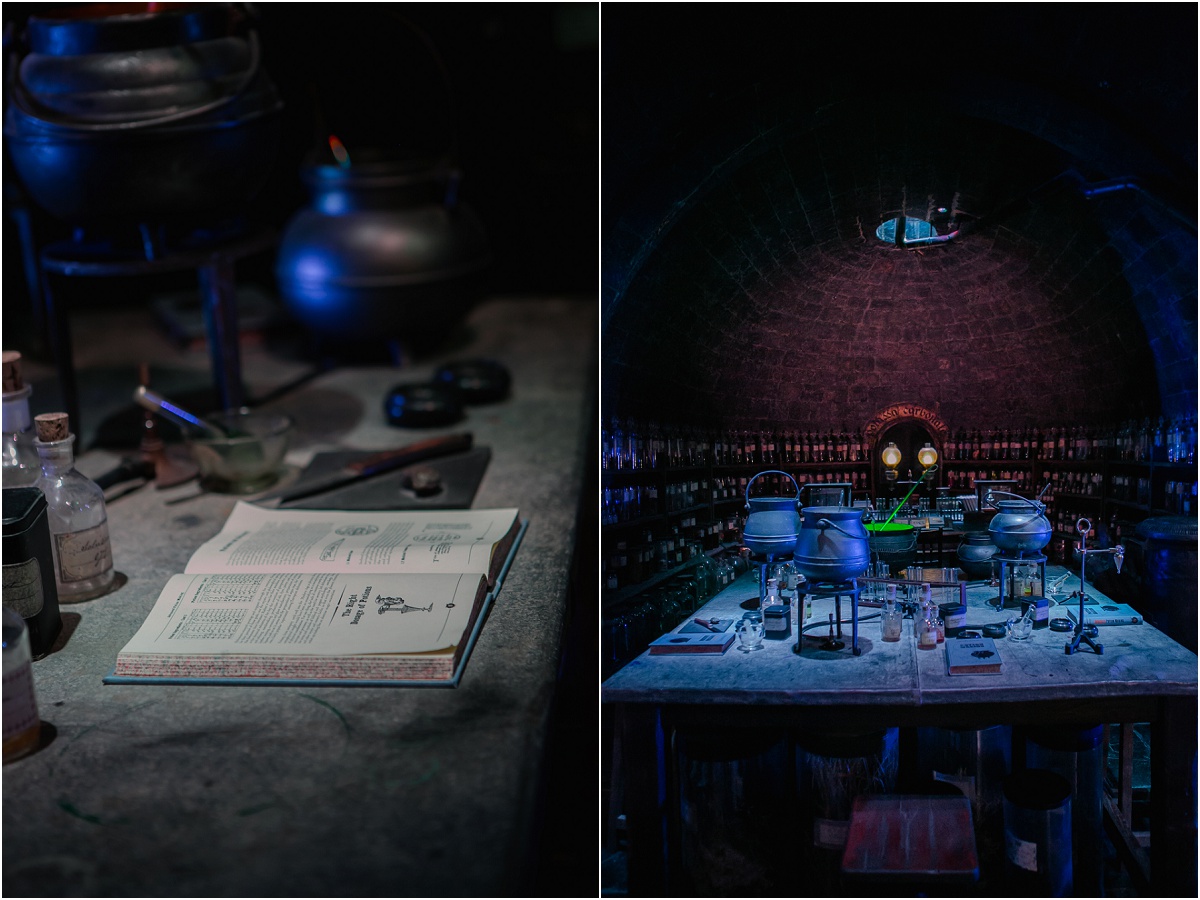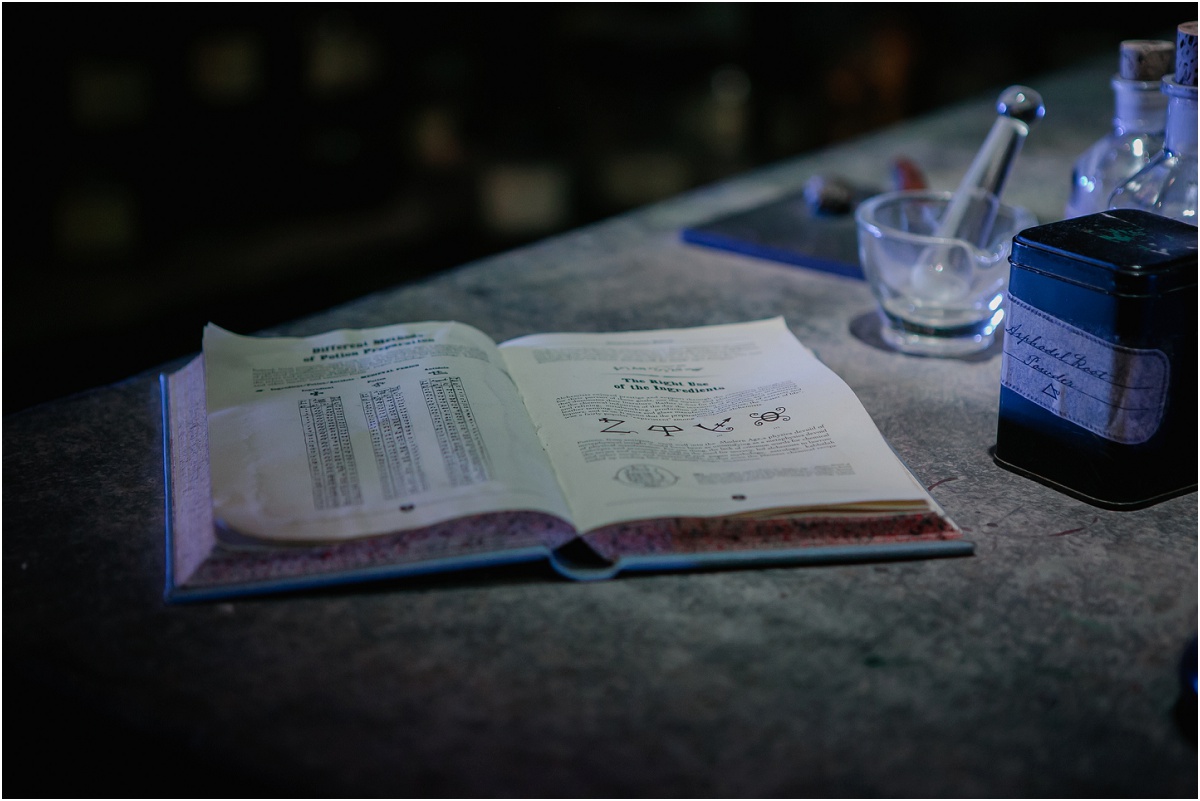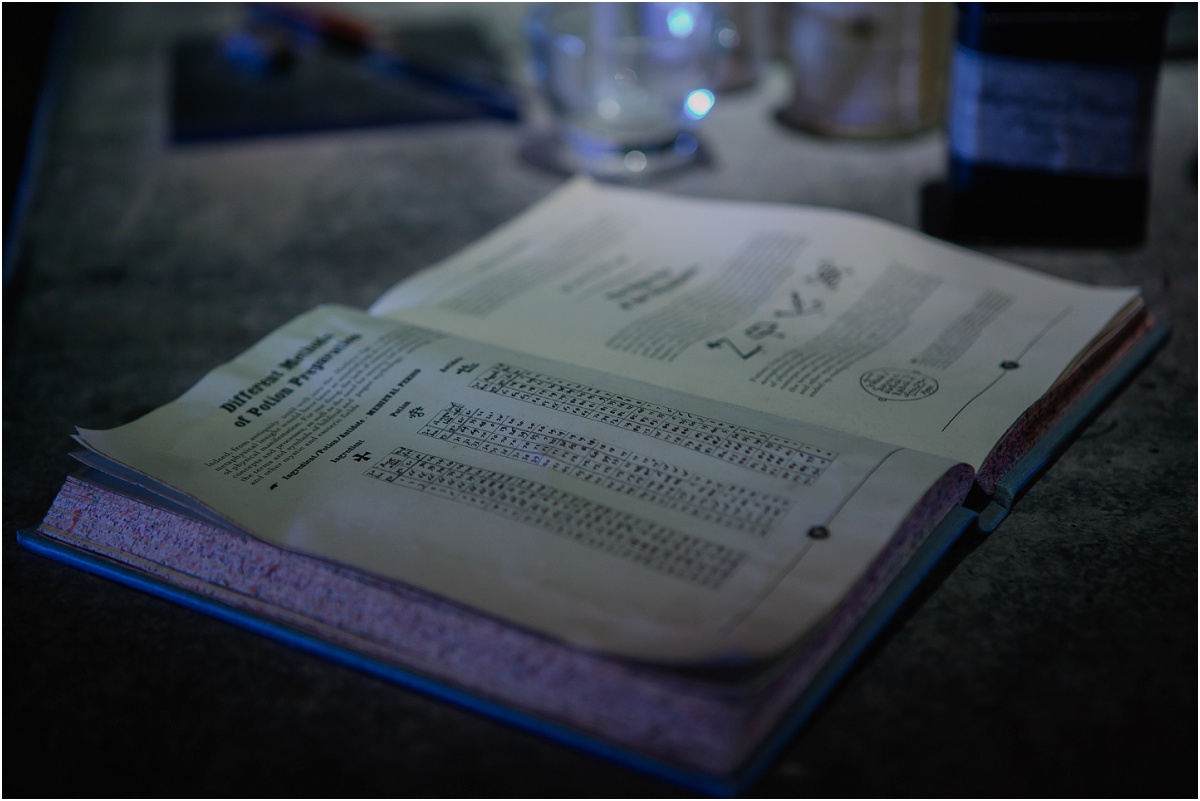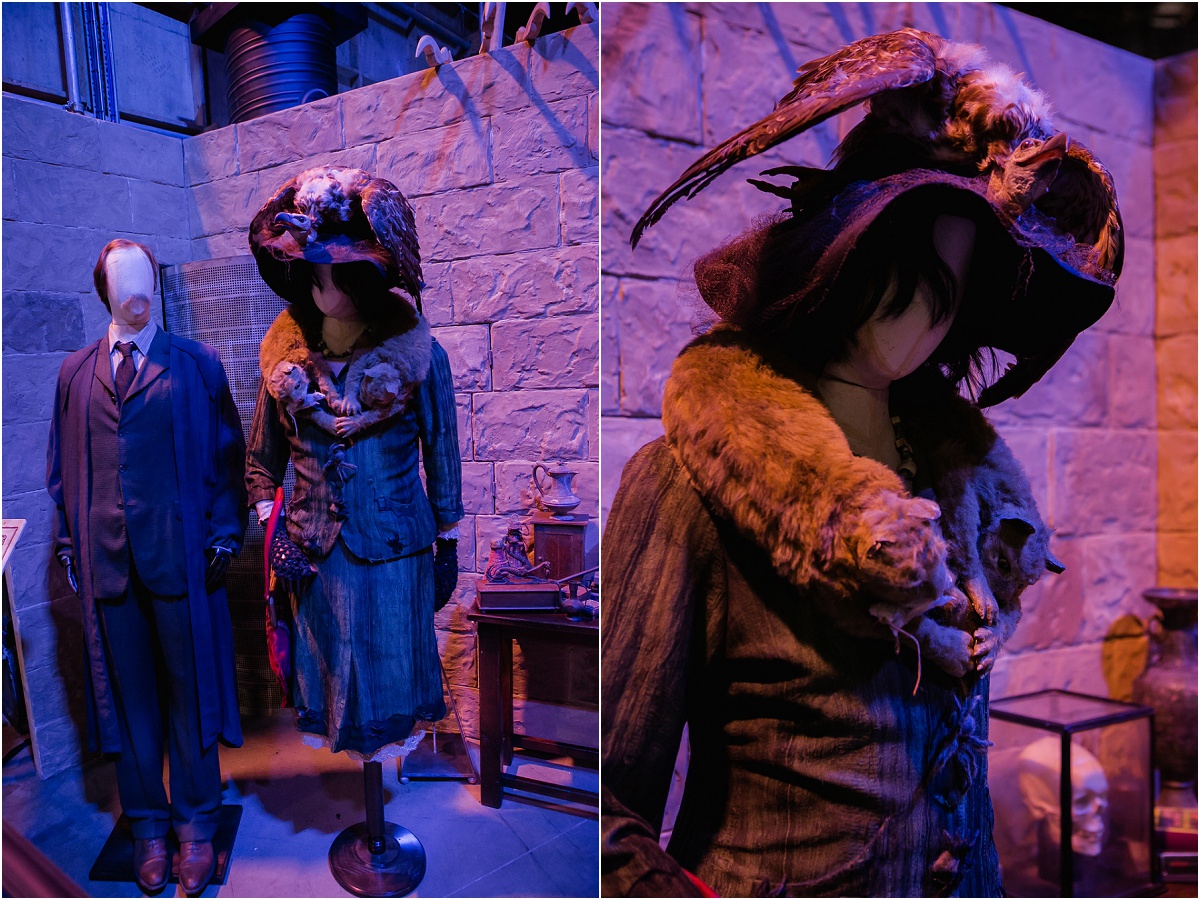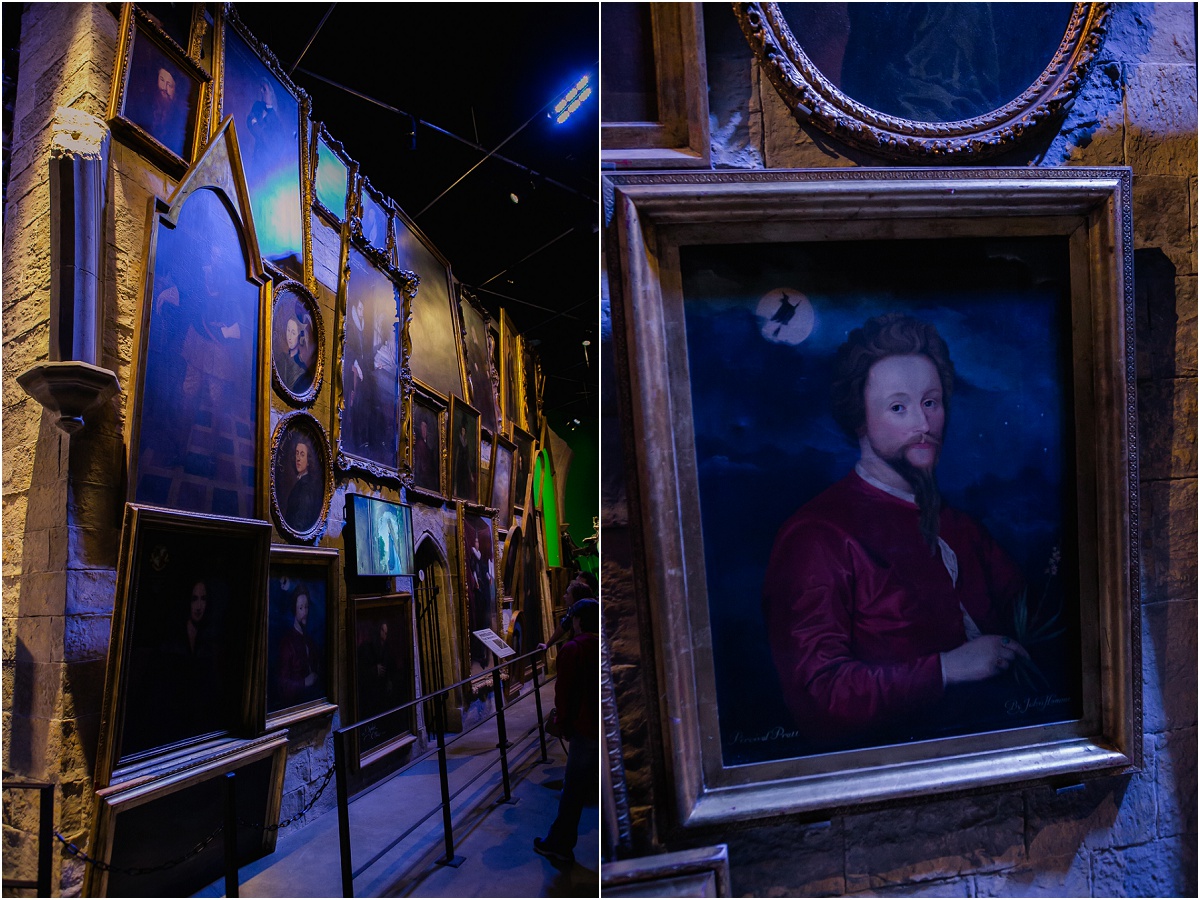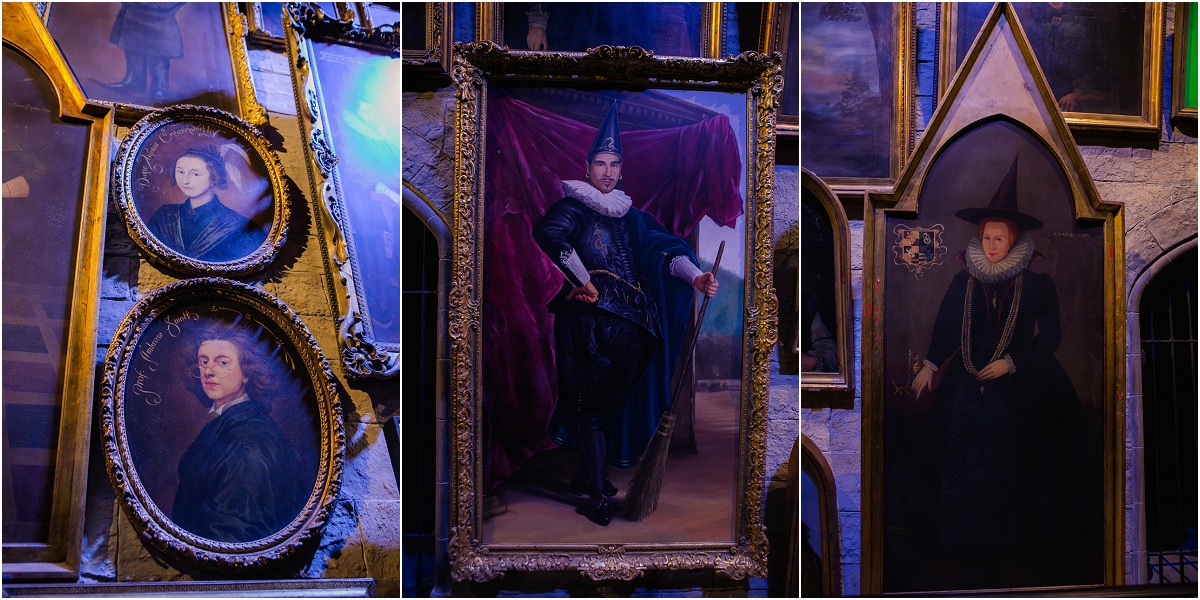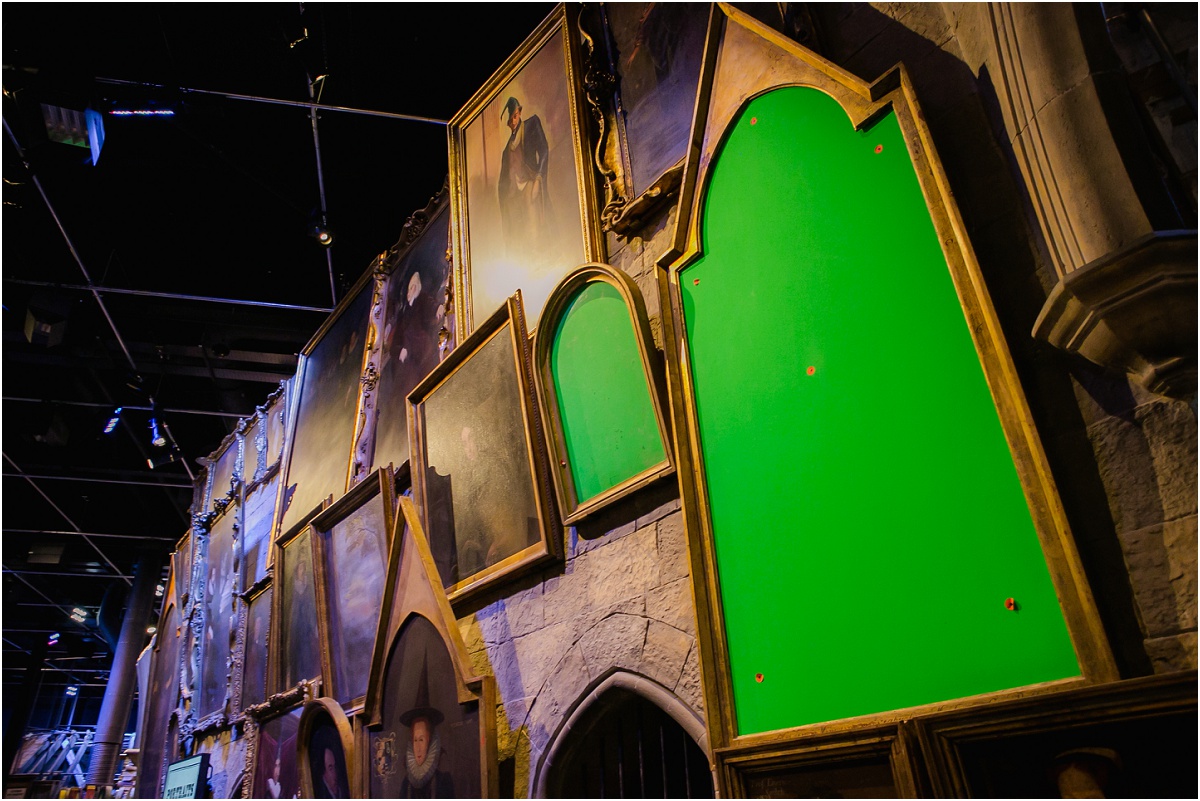 The door to the Chamber of Secrets was made to have actual moving parts!  So not all of it was CG.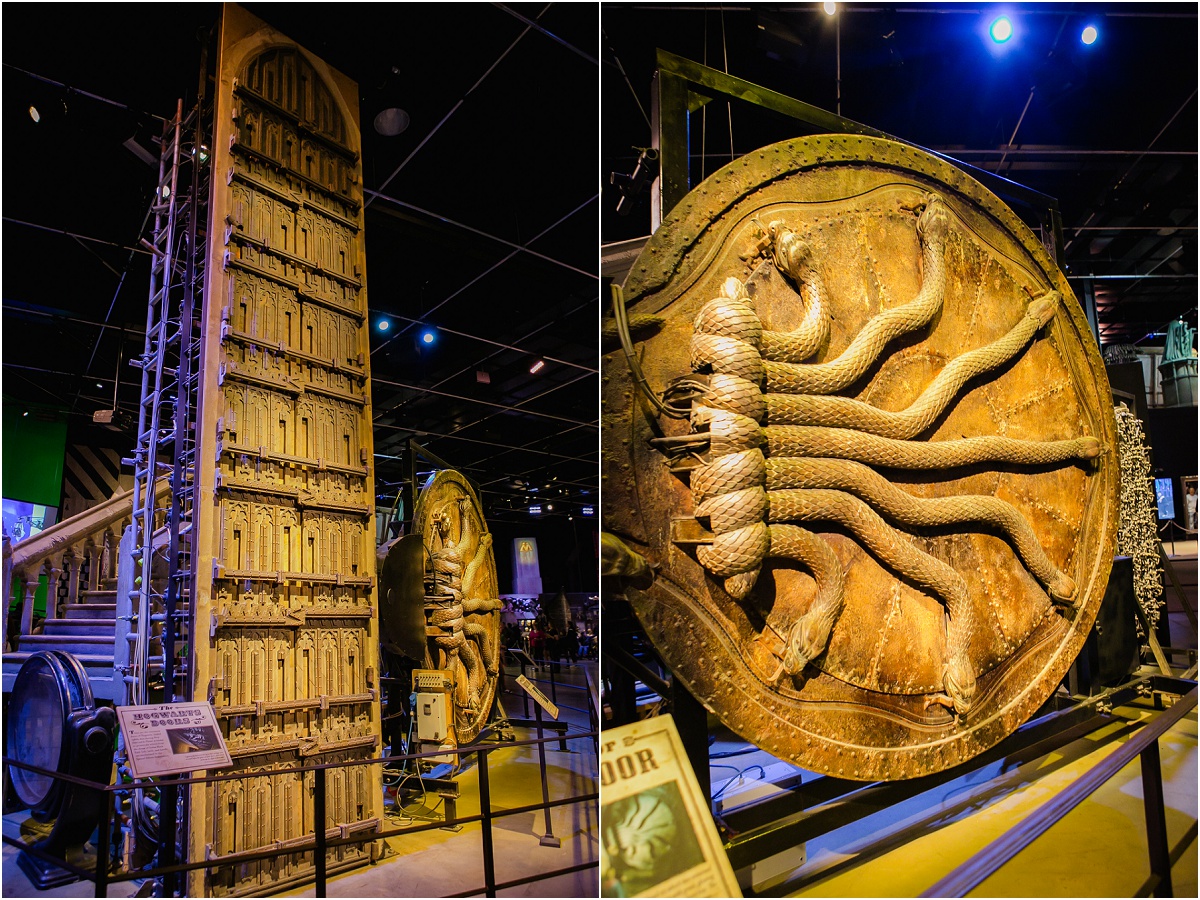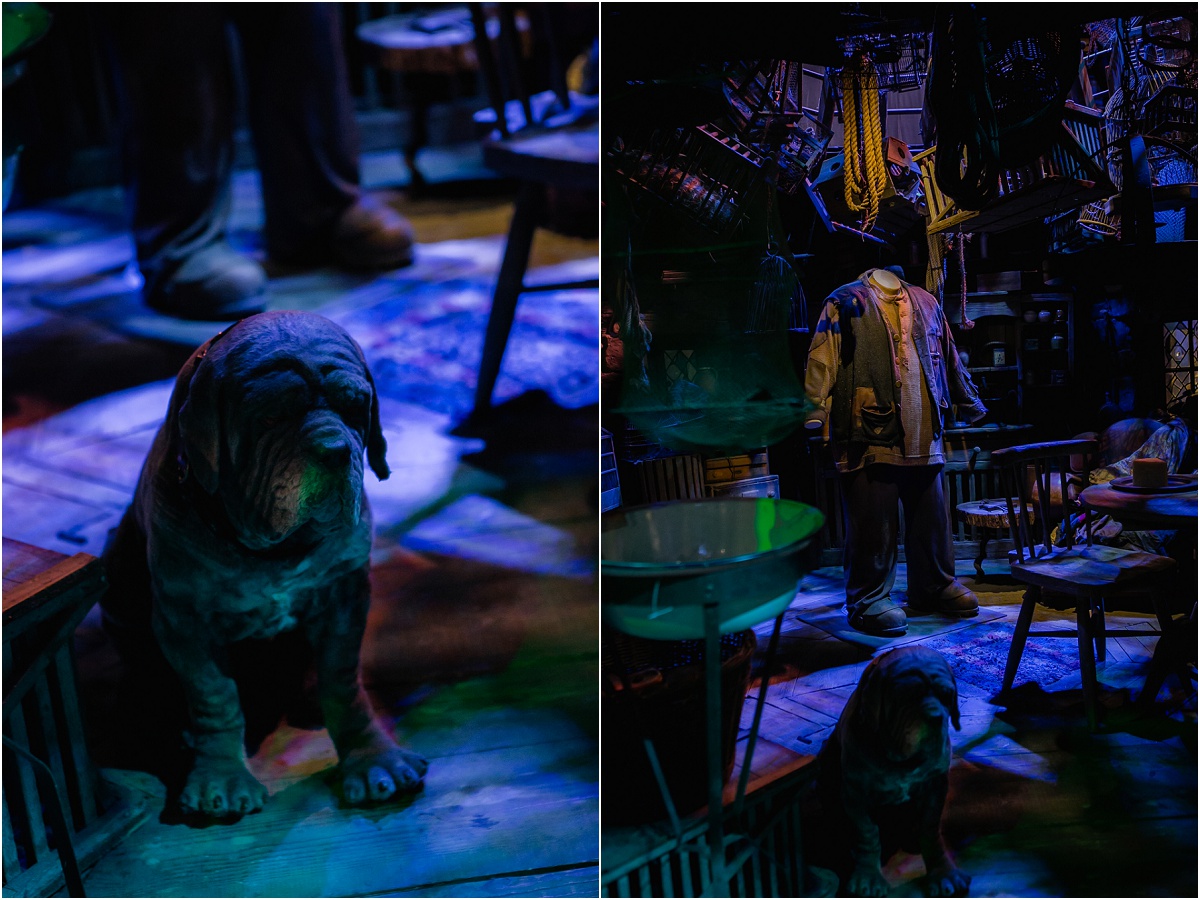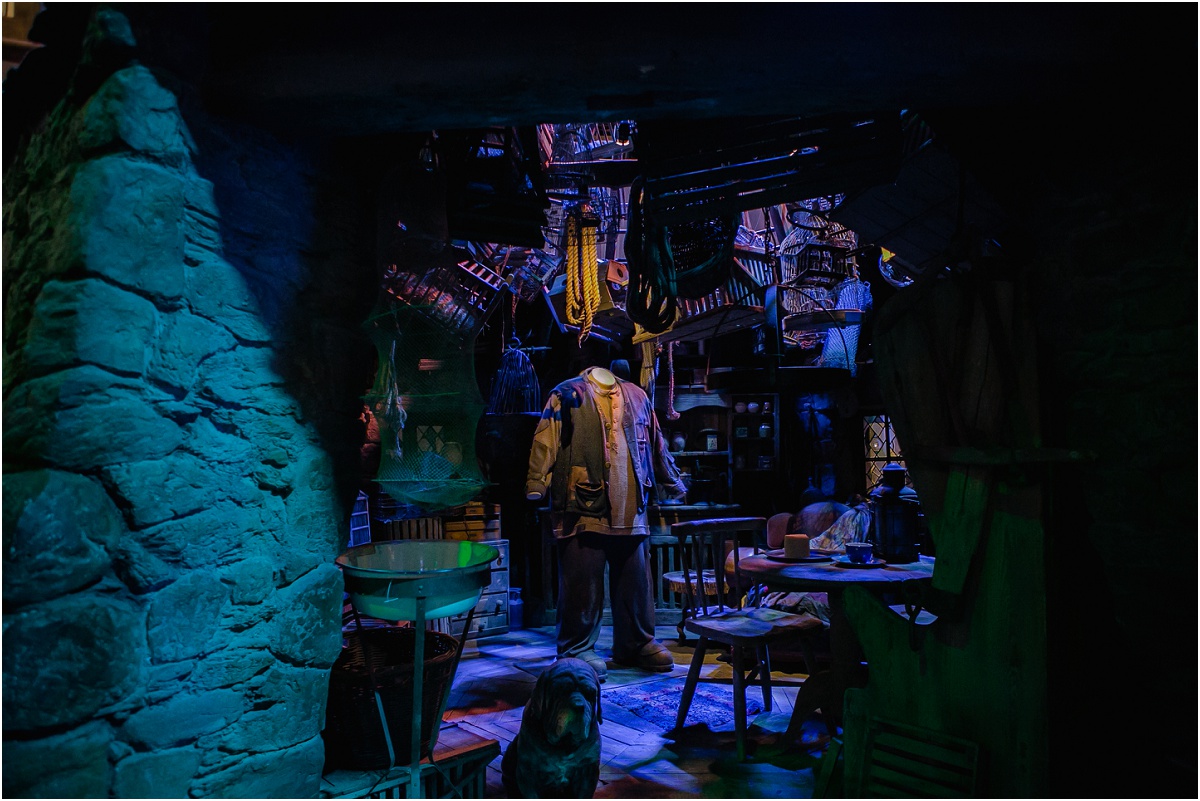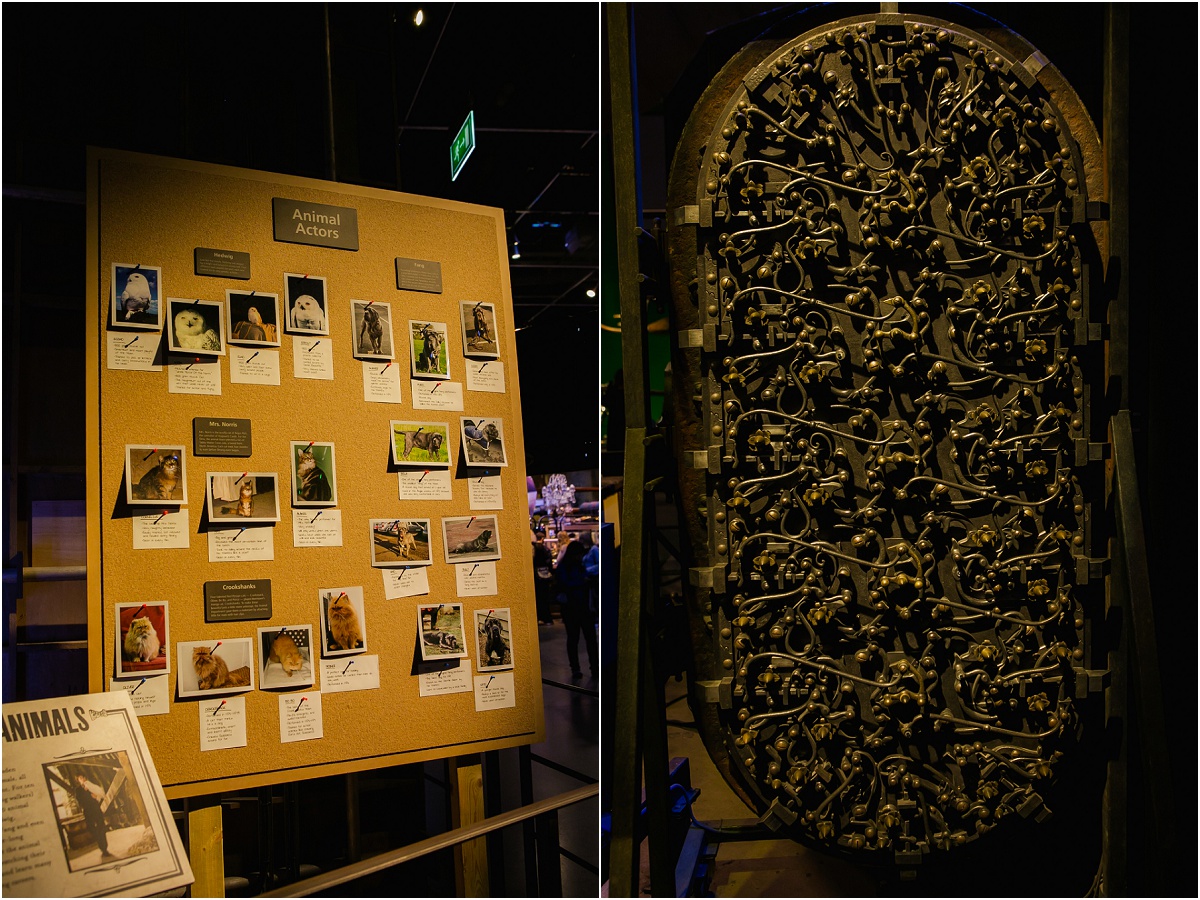 The moving parts of the Weasley kitchen (like the iron, knife and knitting) wasn't CG but things on pullies, etc.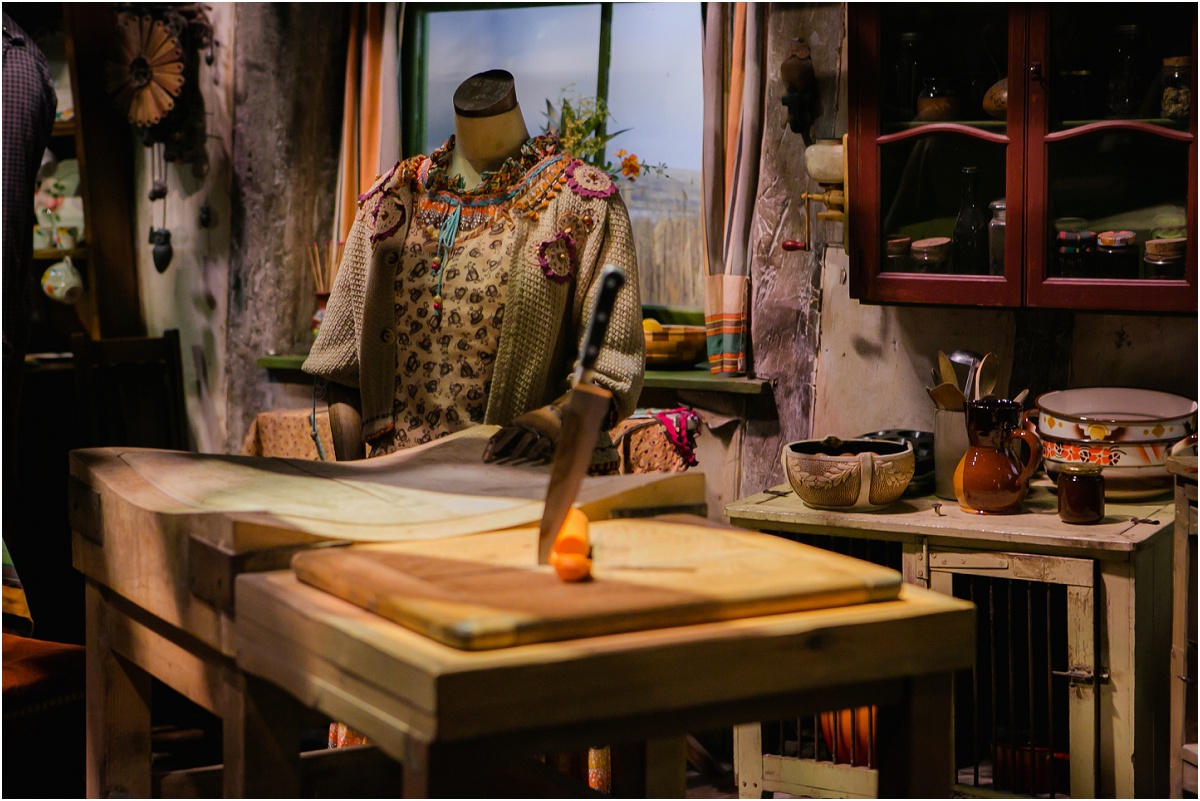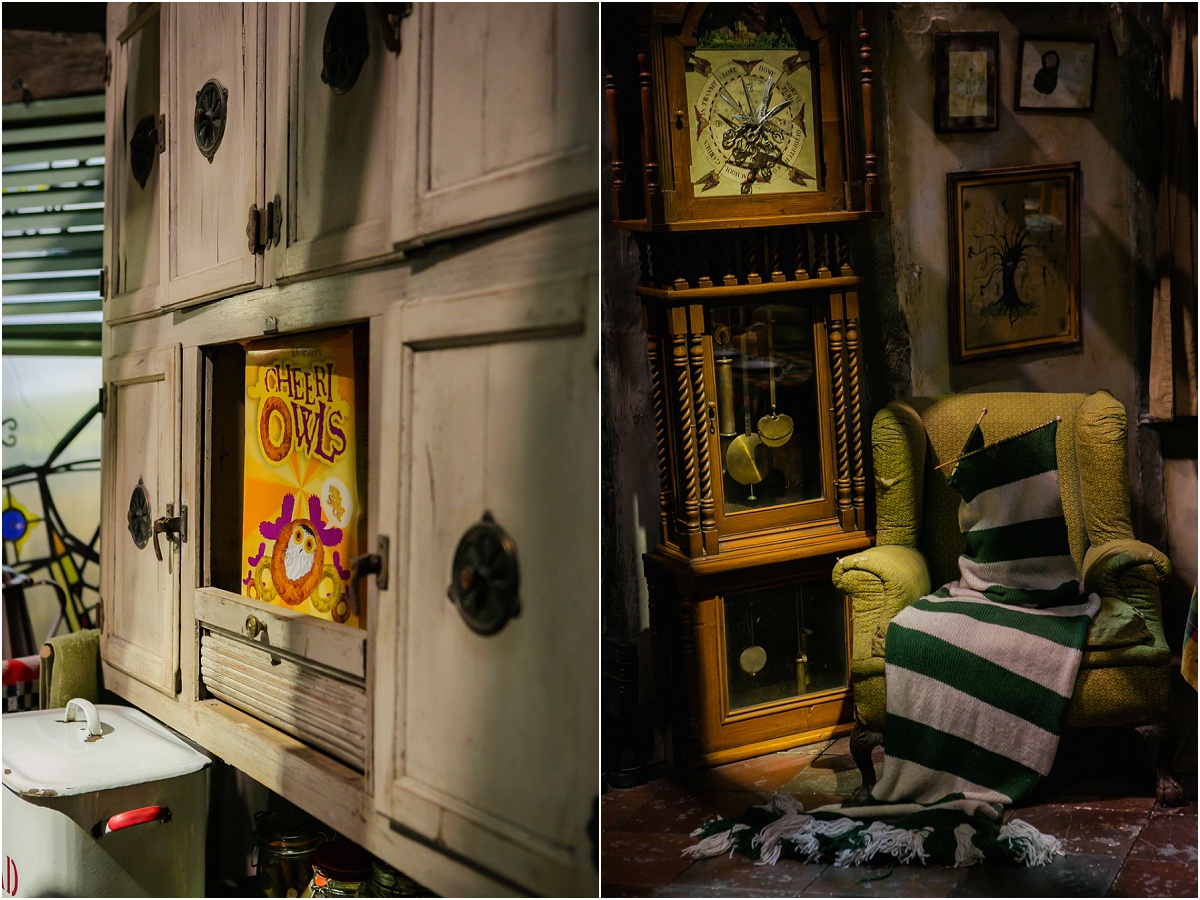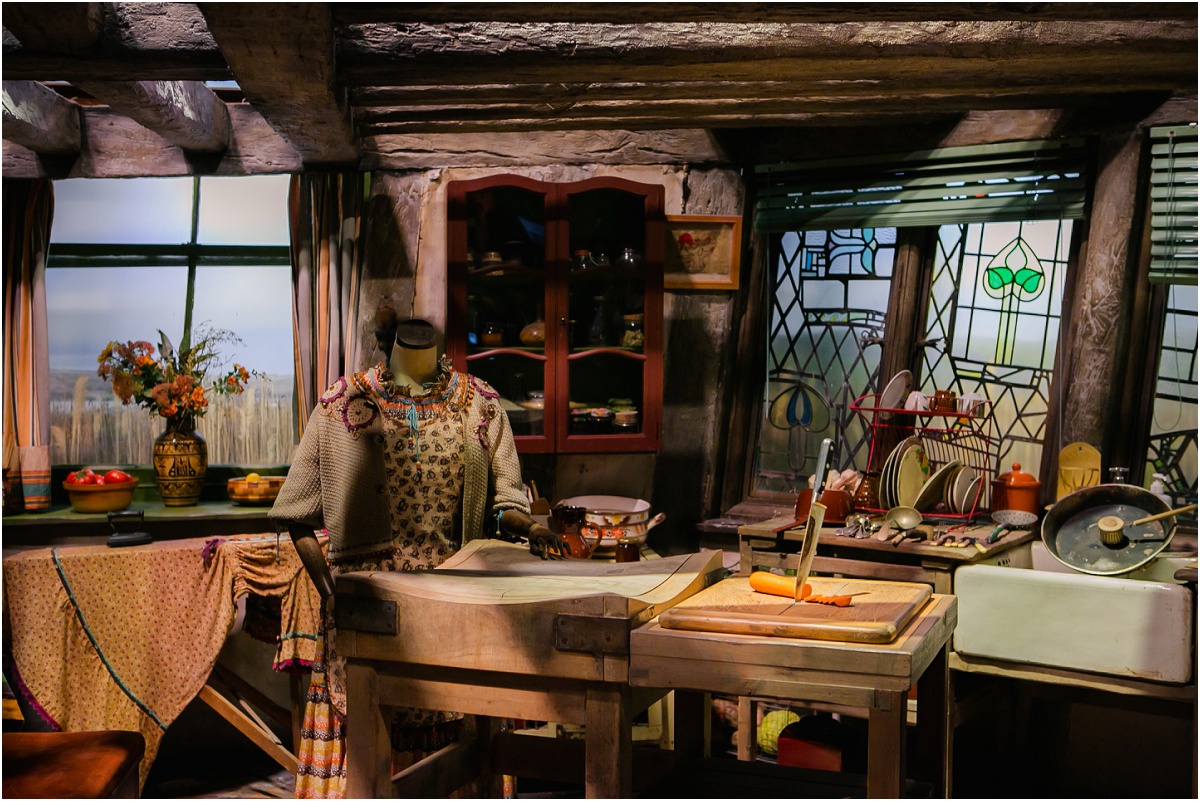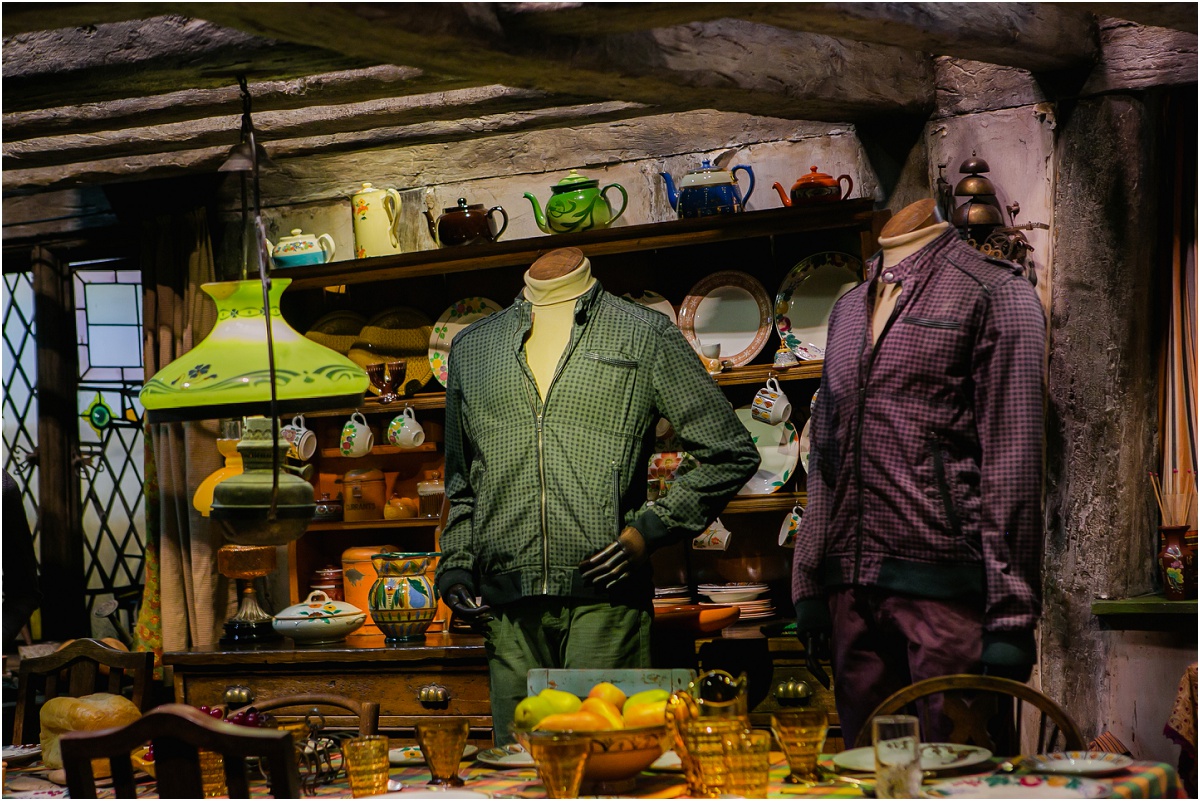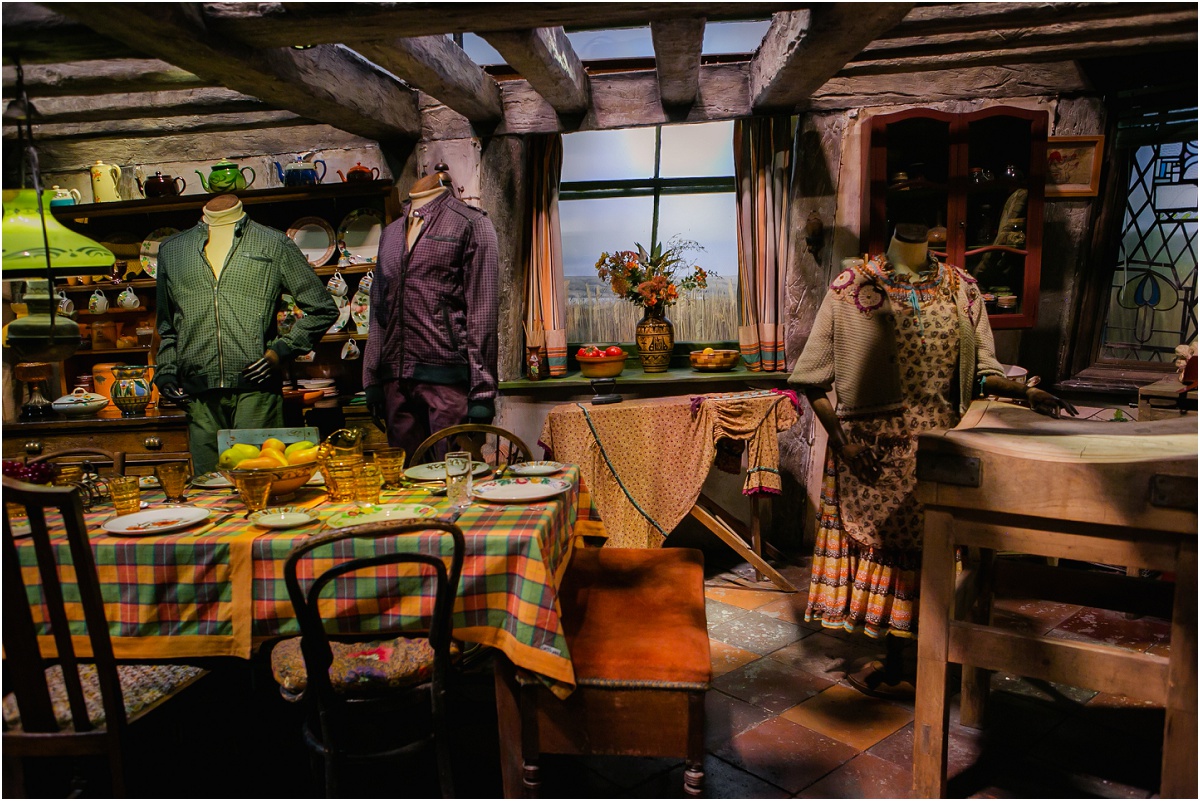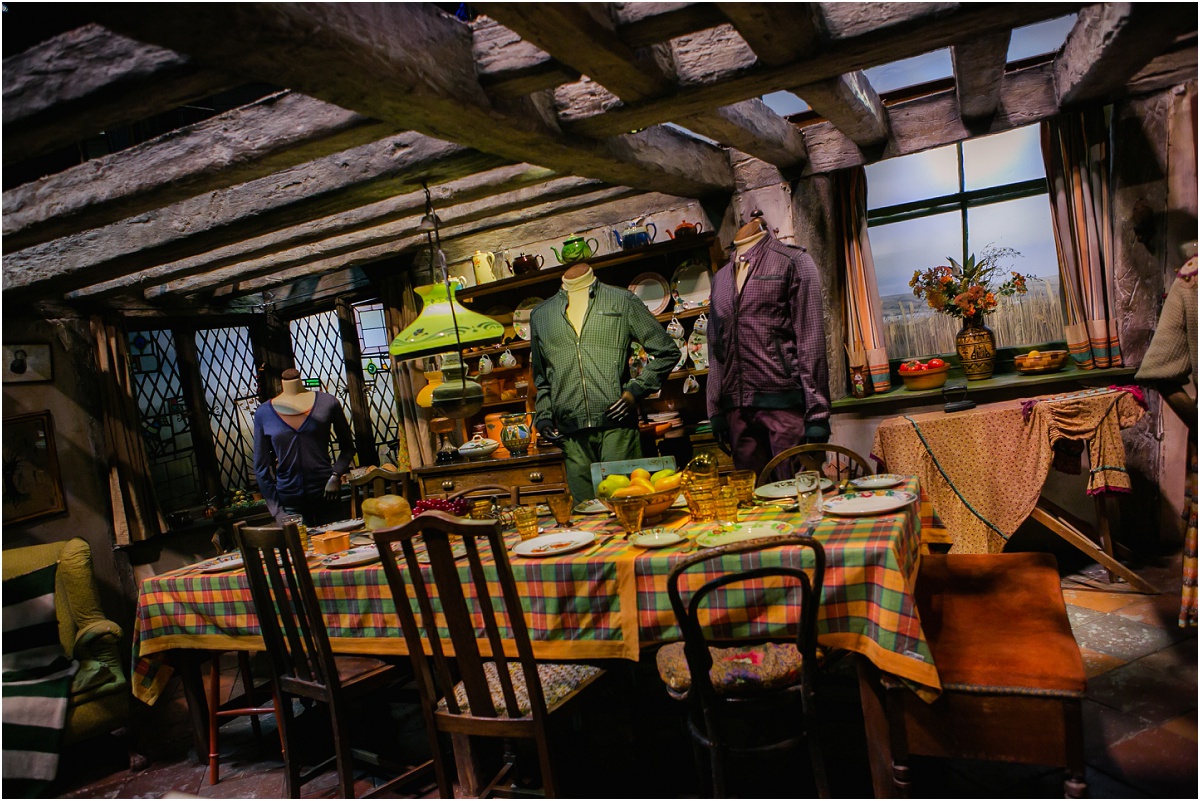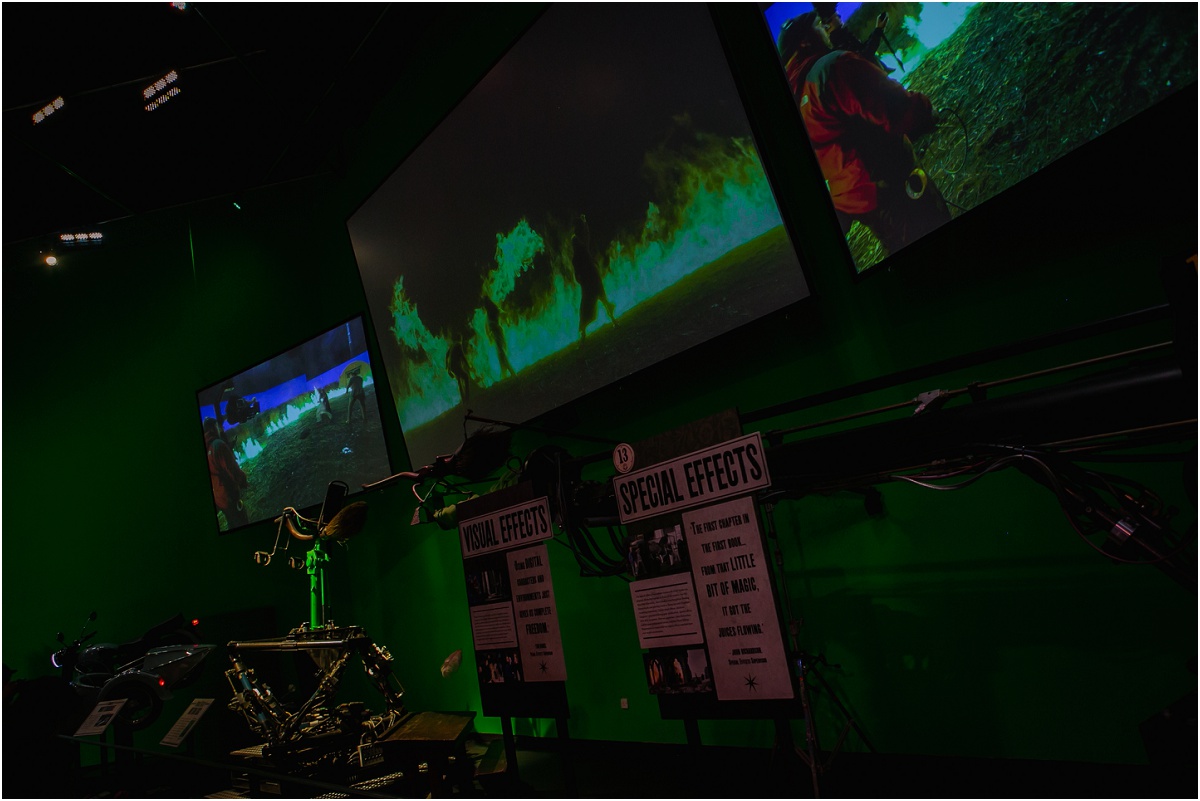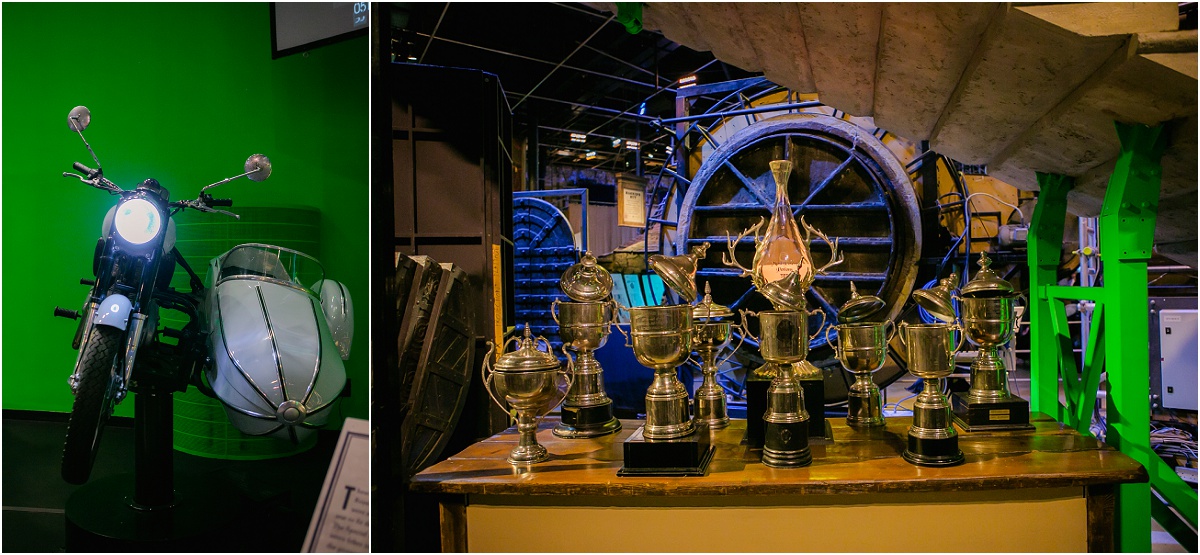 Moody's chest and Lupin's case also had moving parts.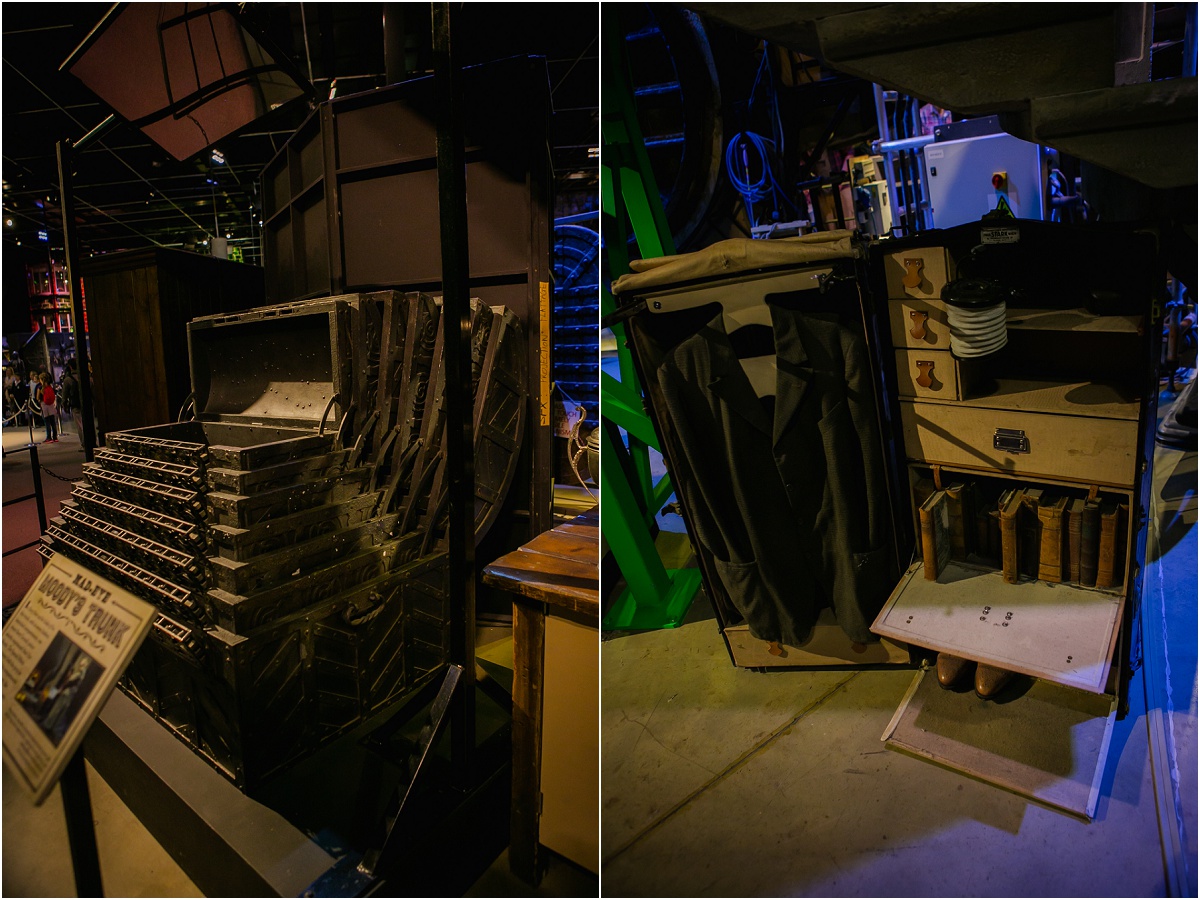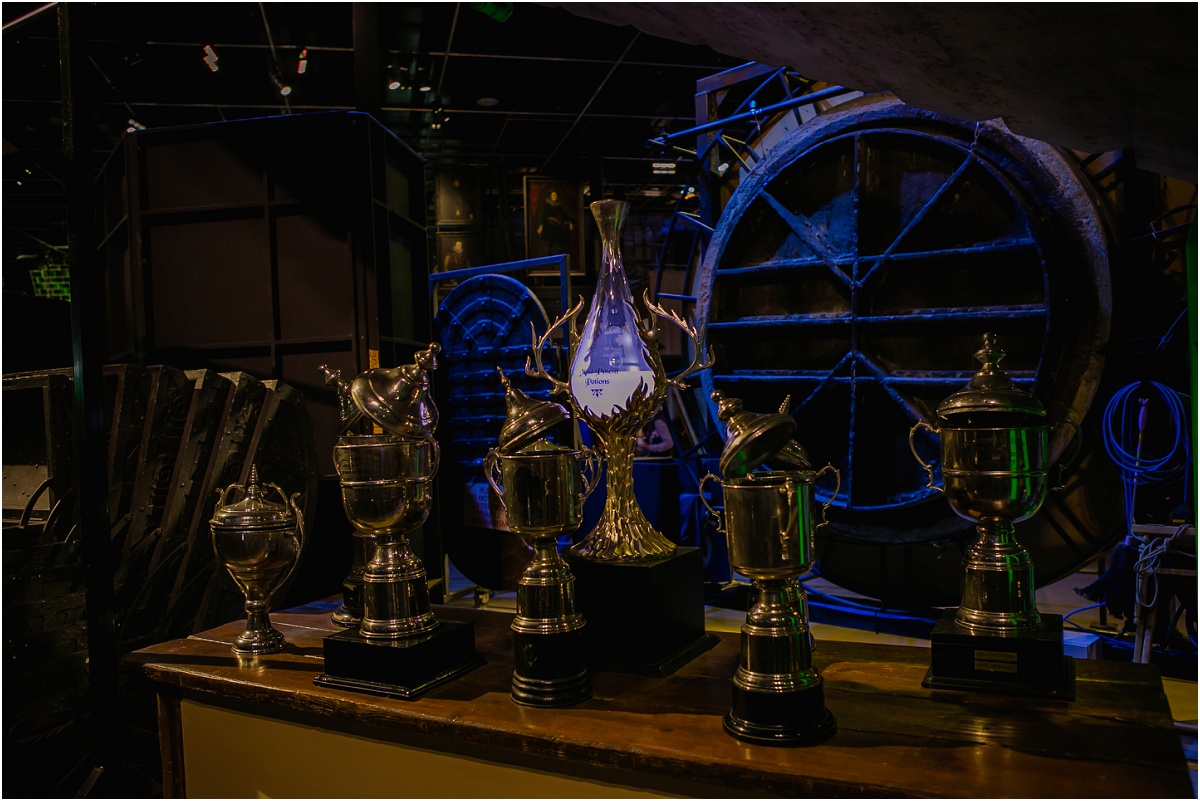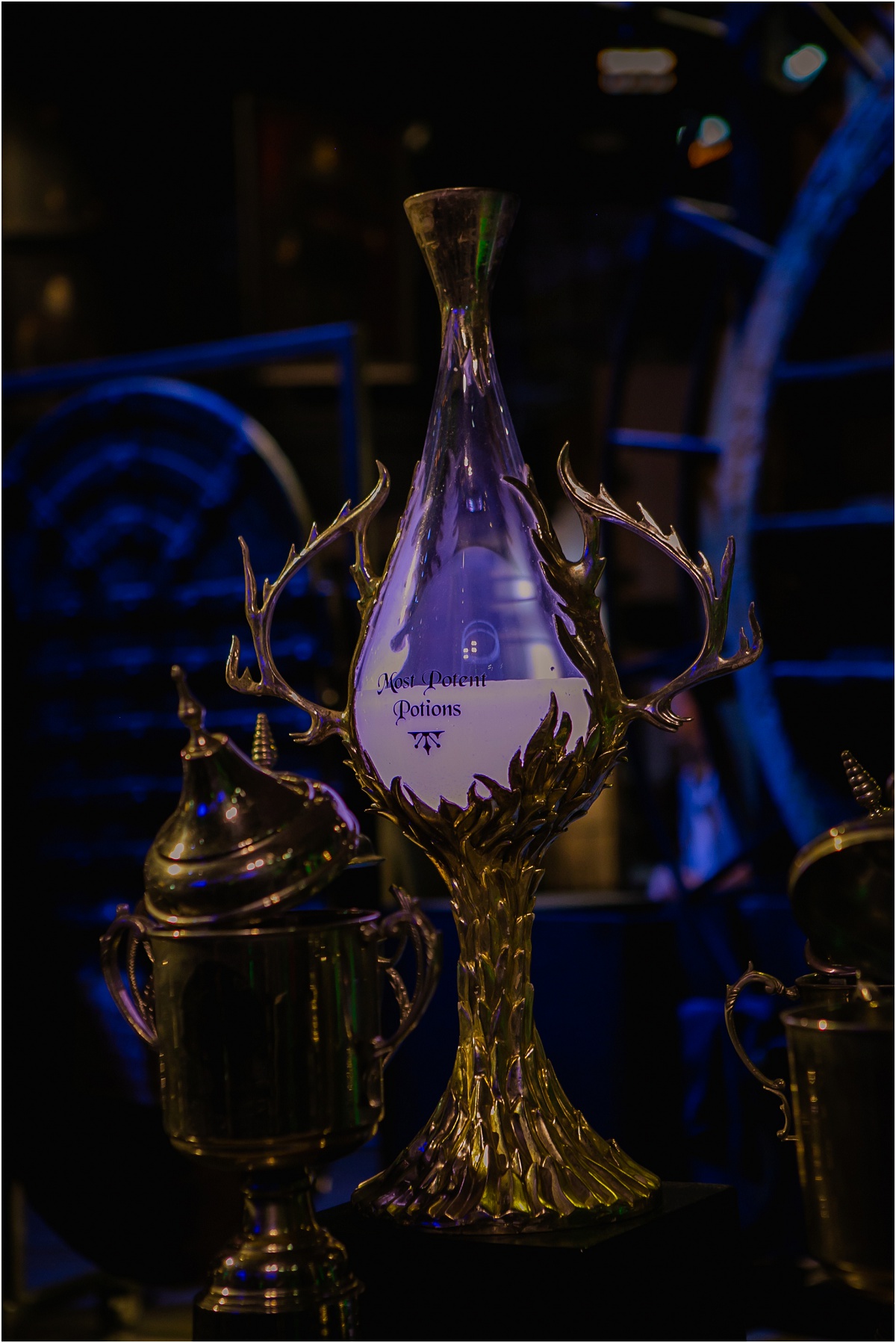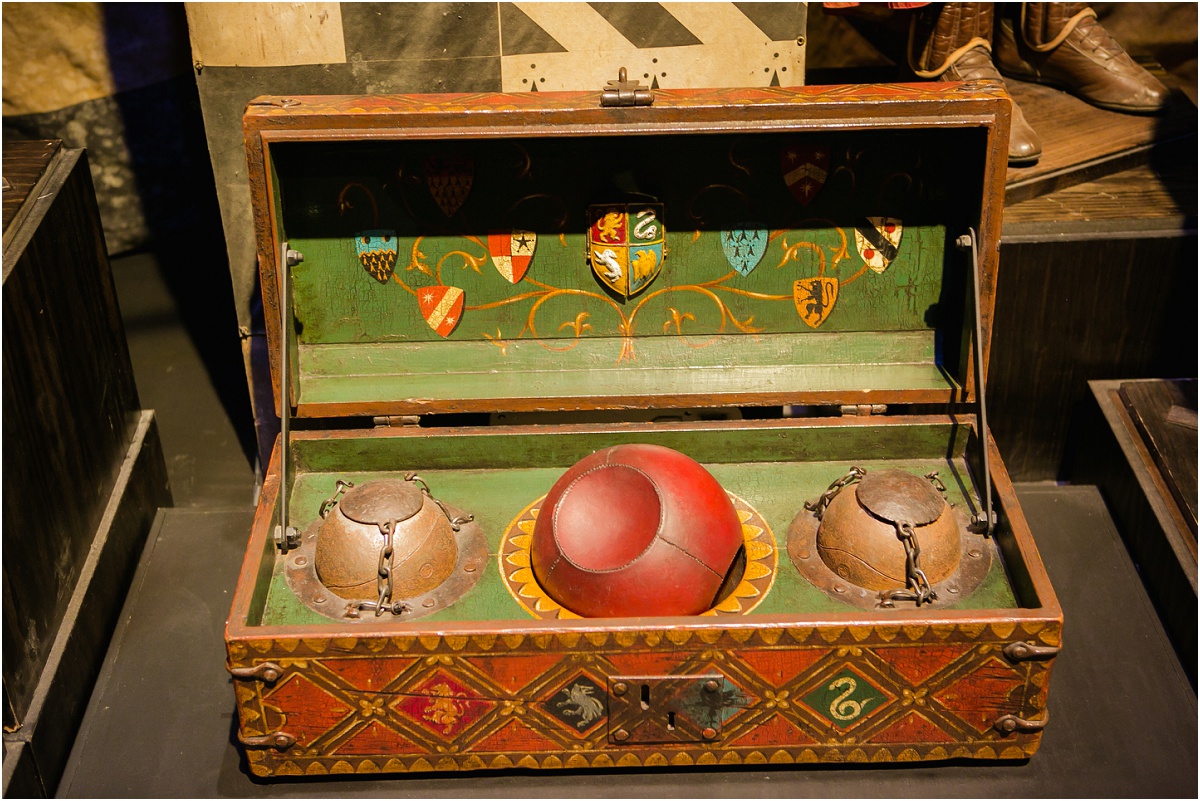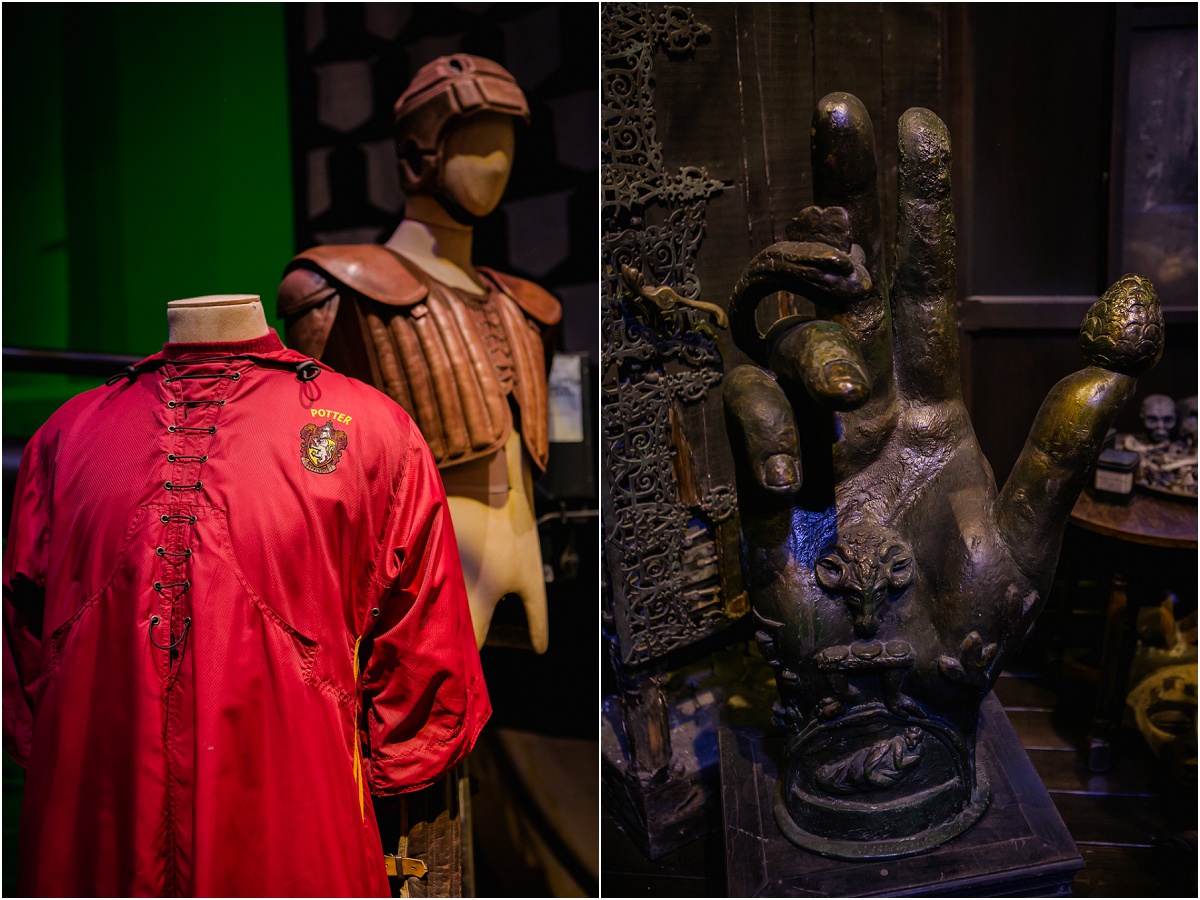 They teach you how to do spells and of course I had to ham it up to embarrass Tara.  I think I did a pretty good job of it haha.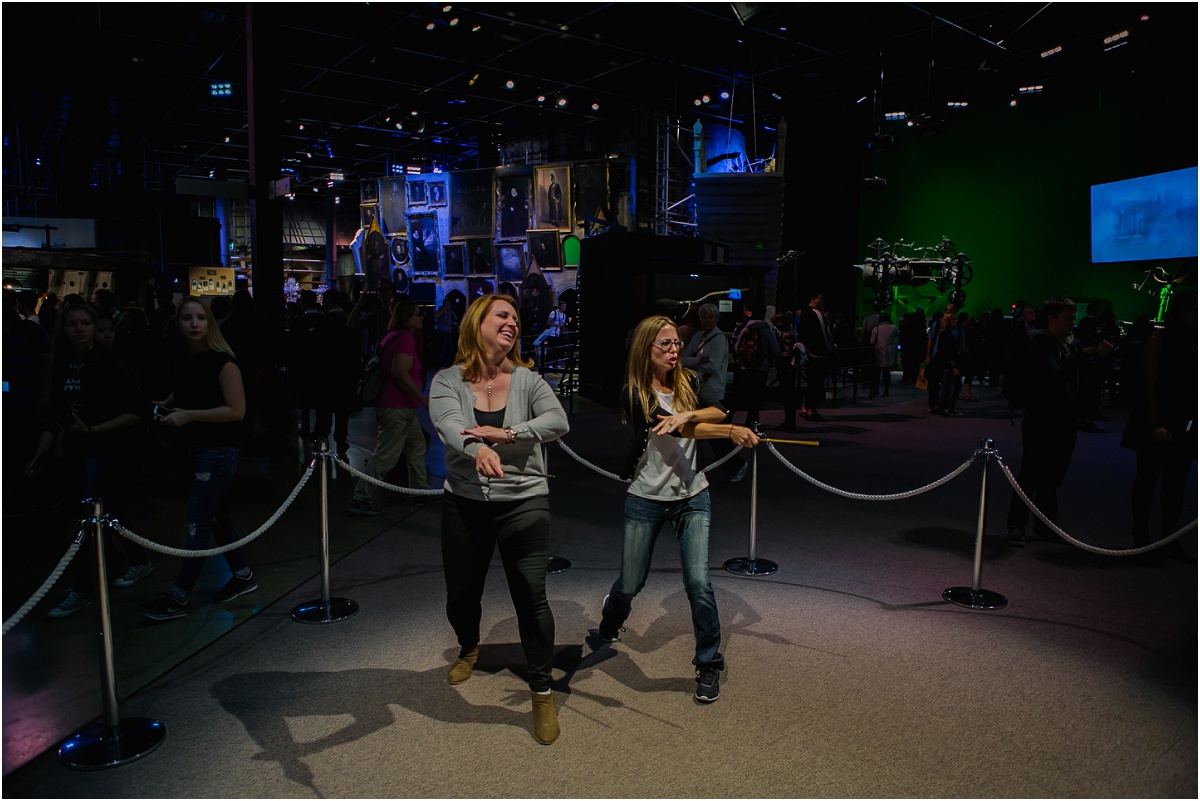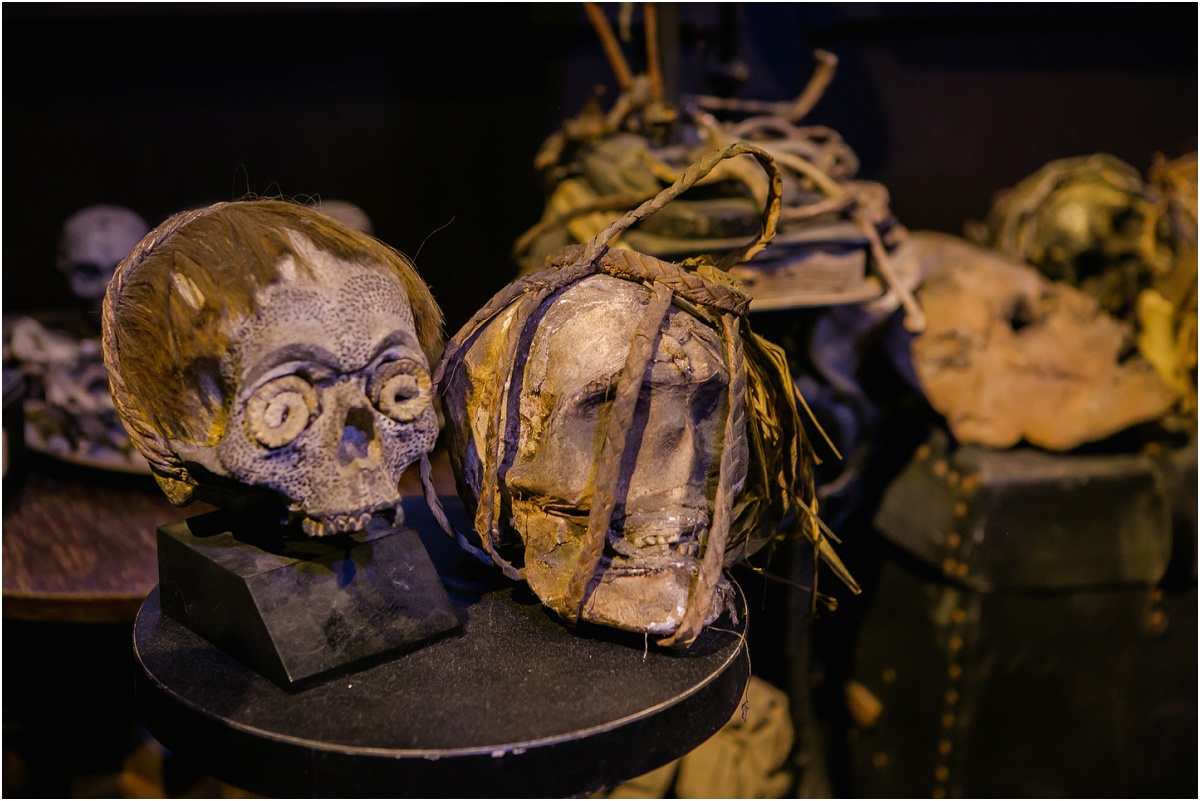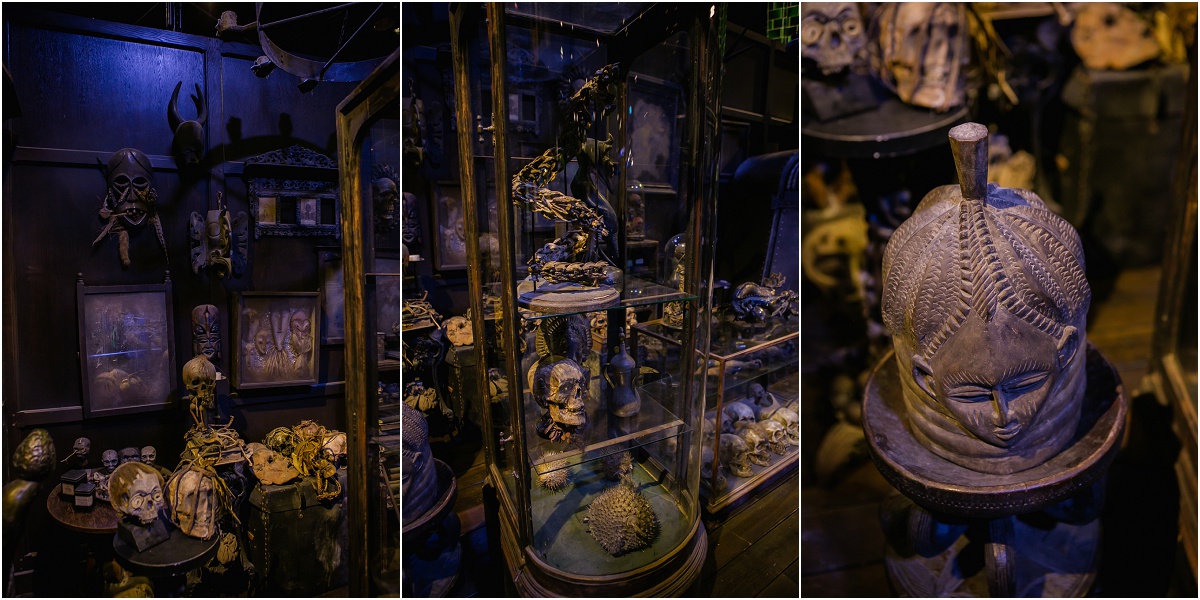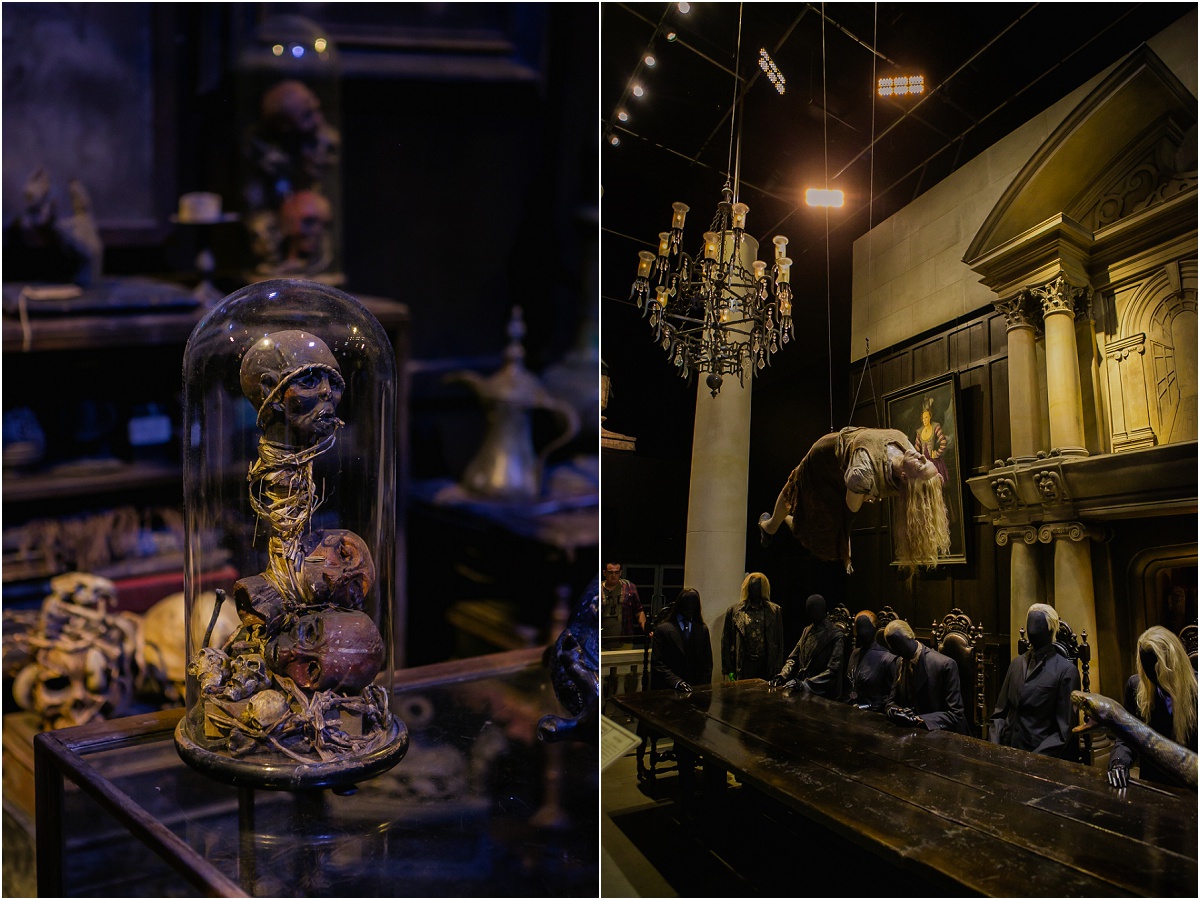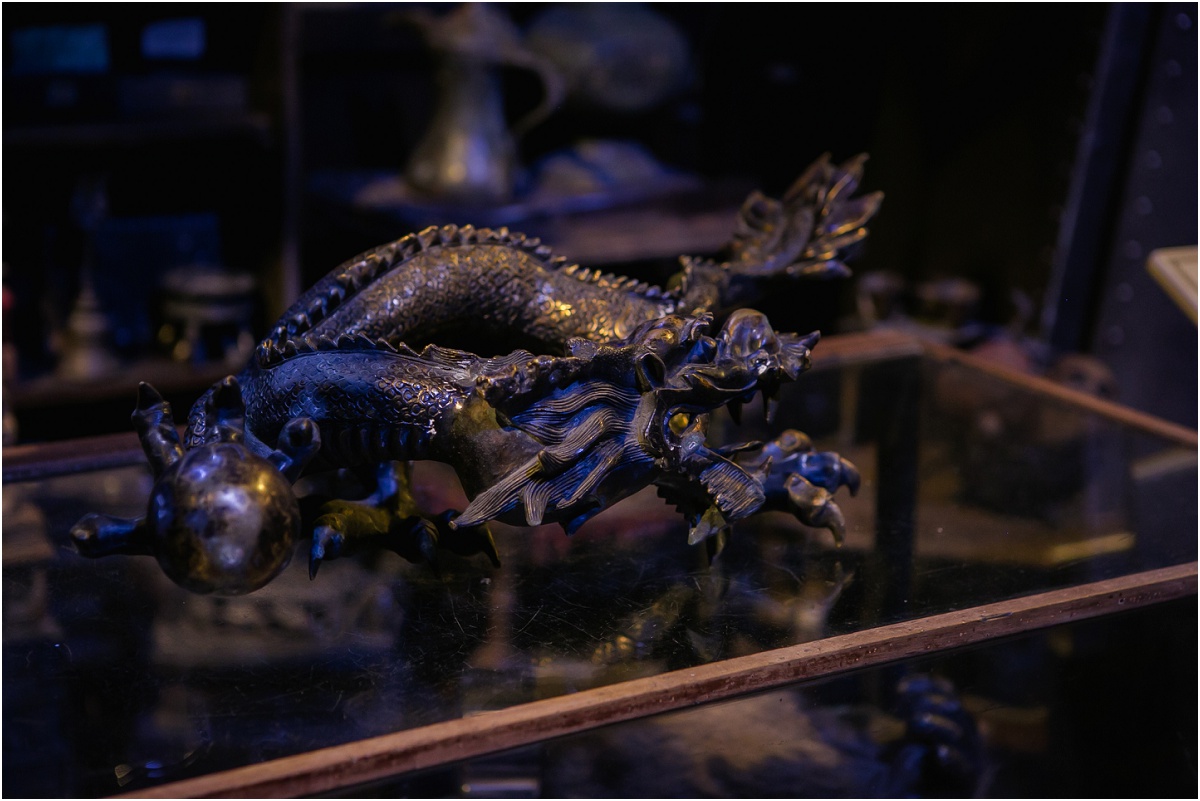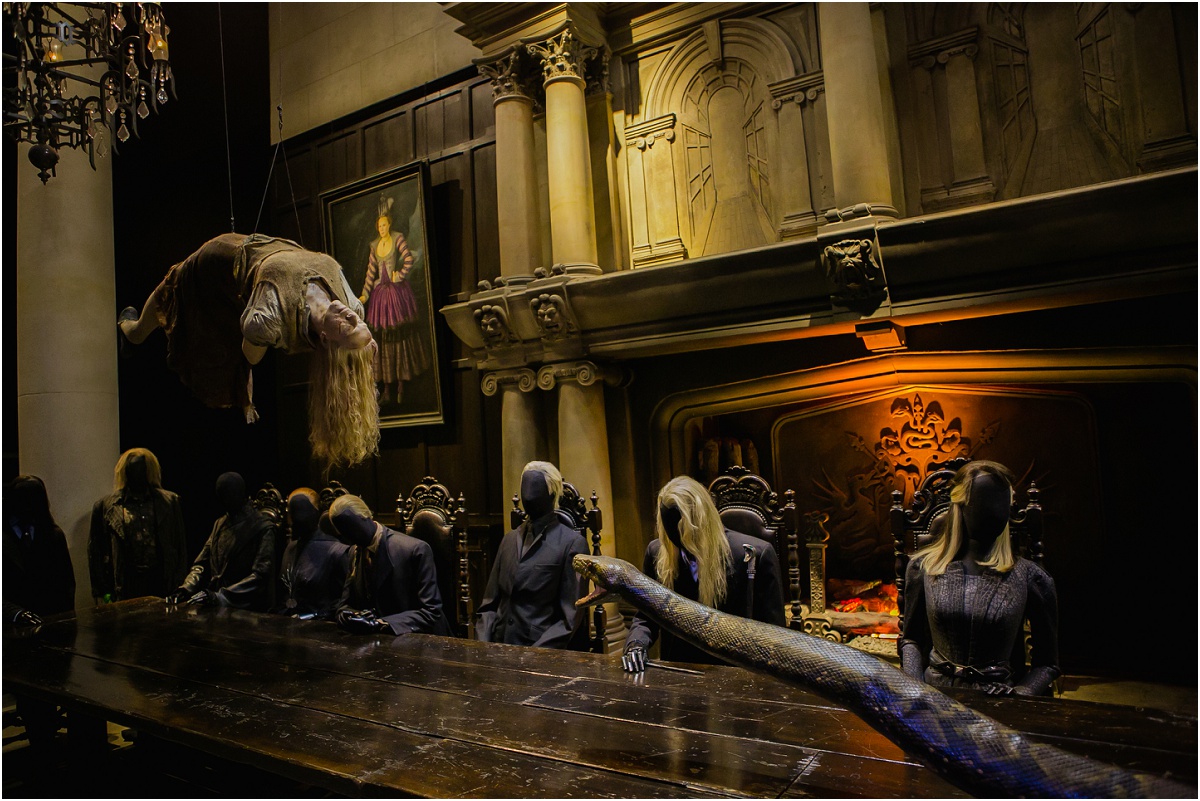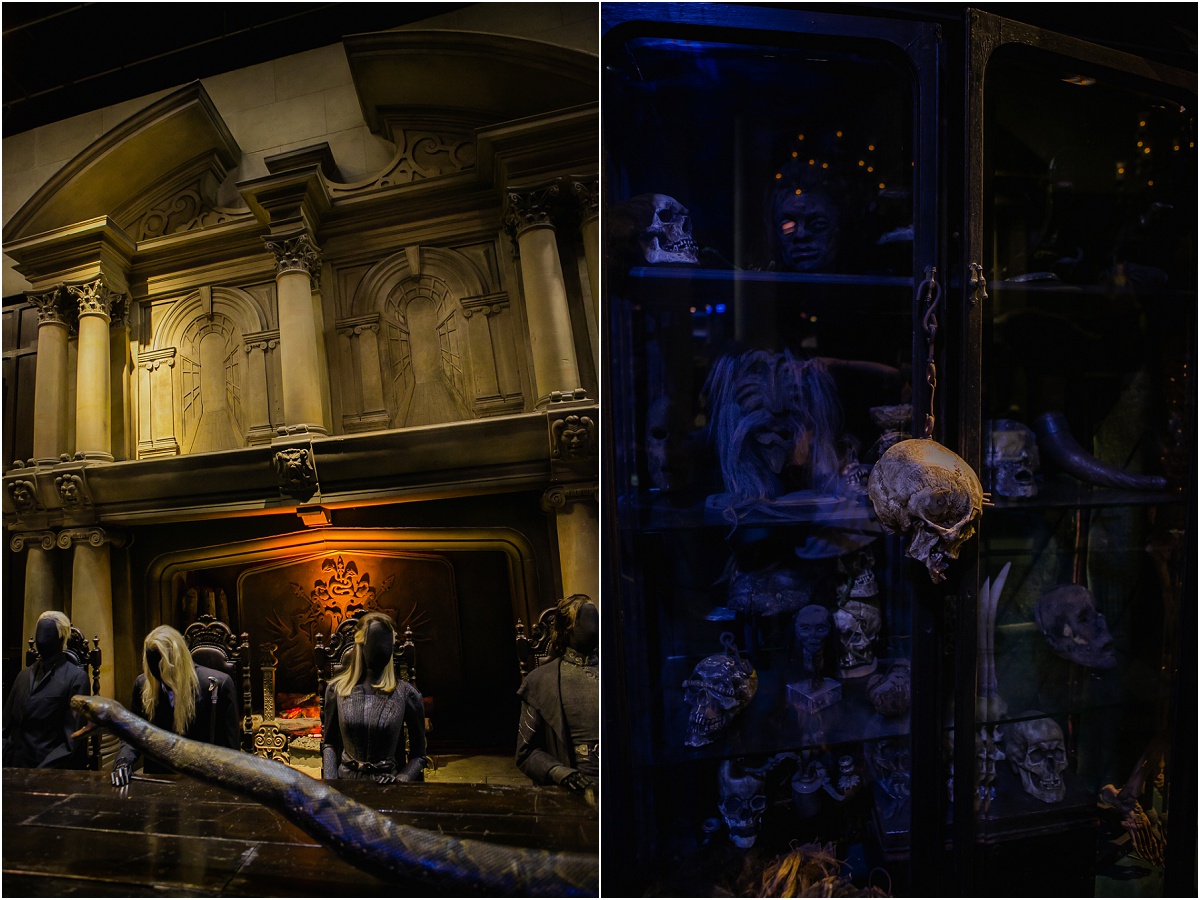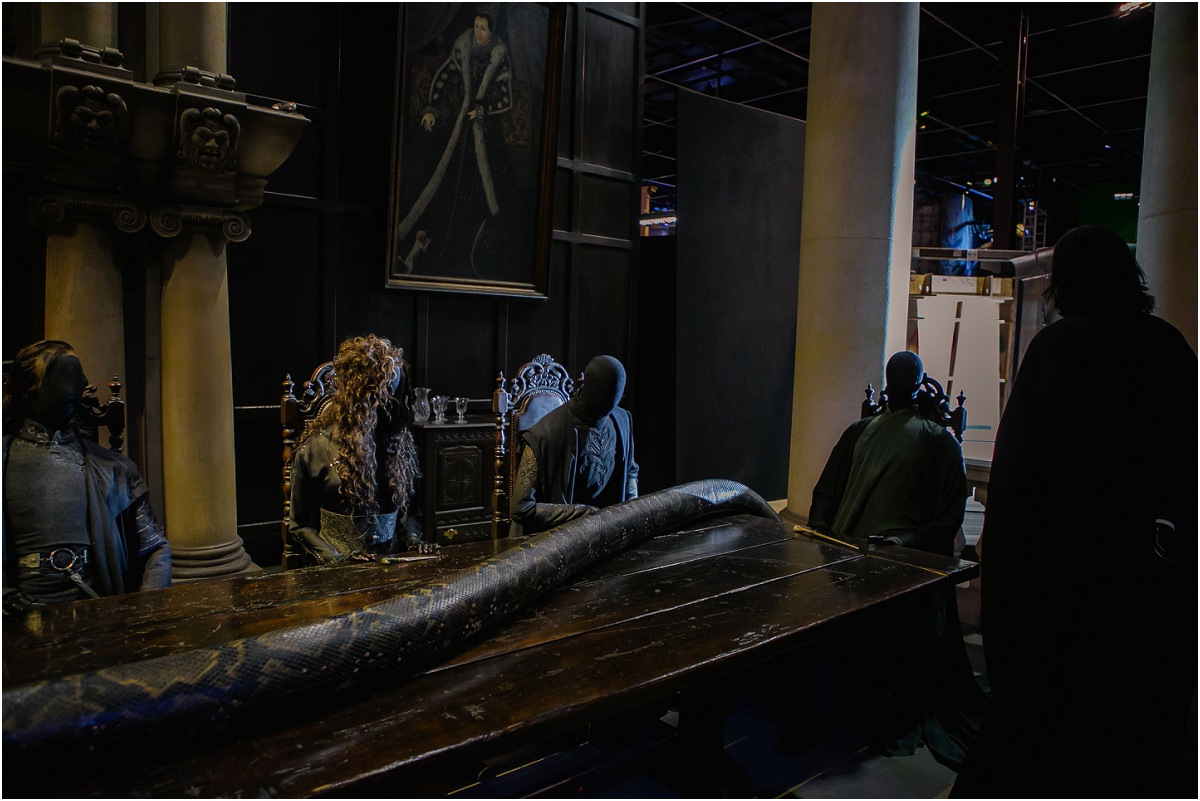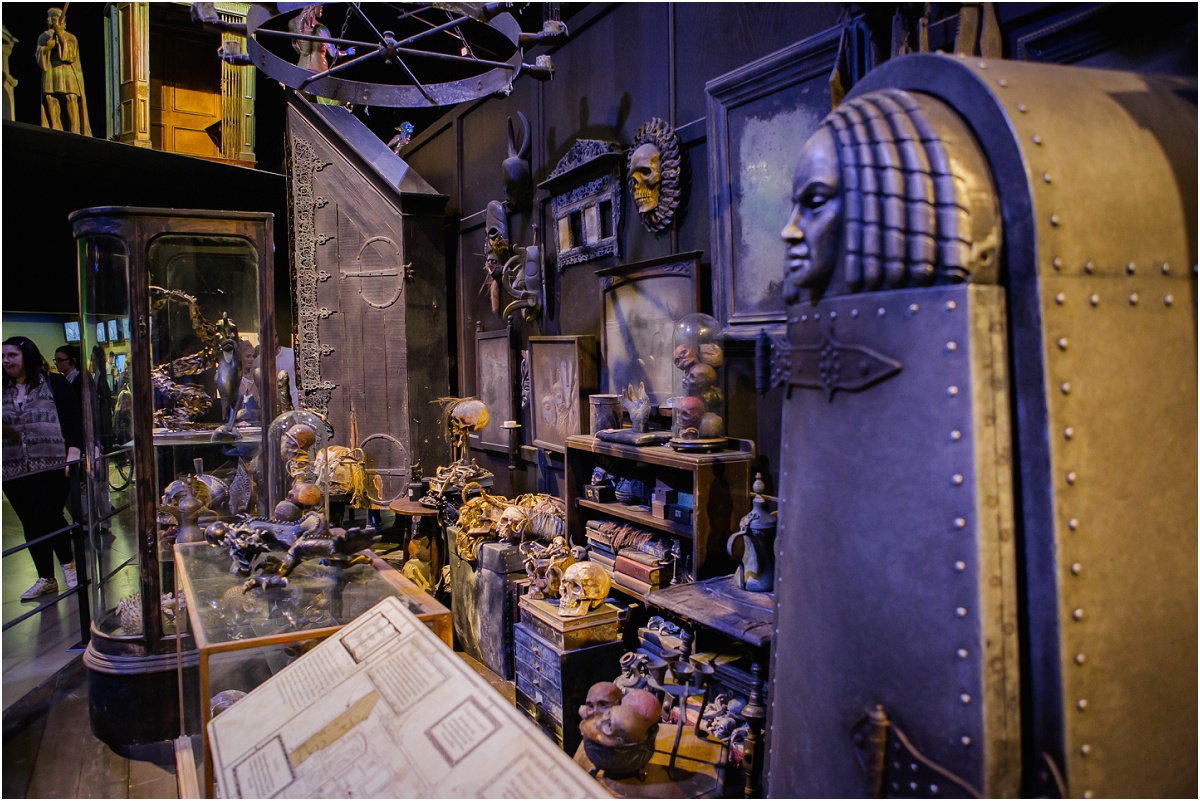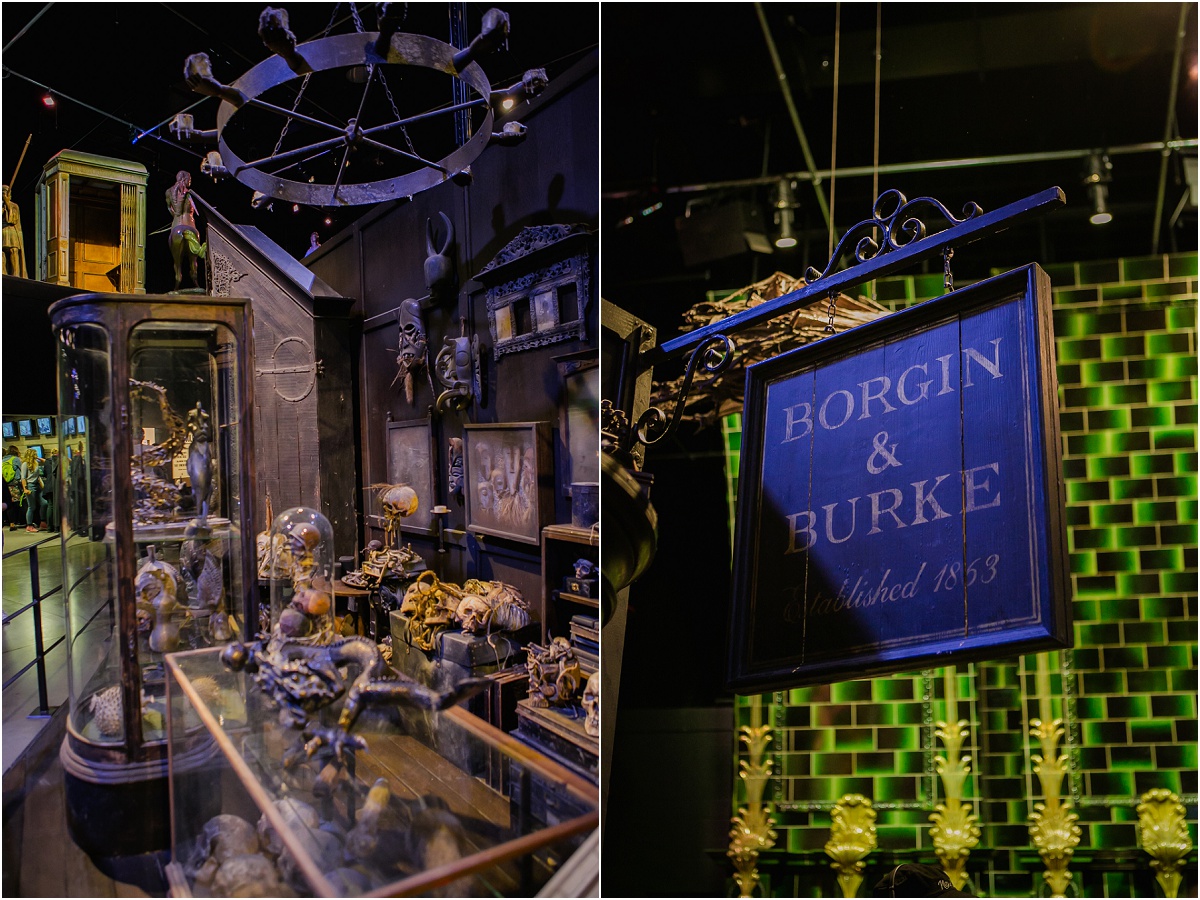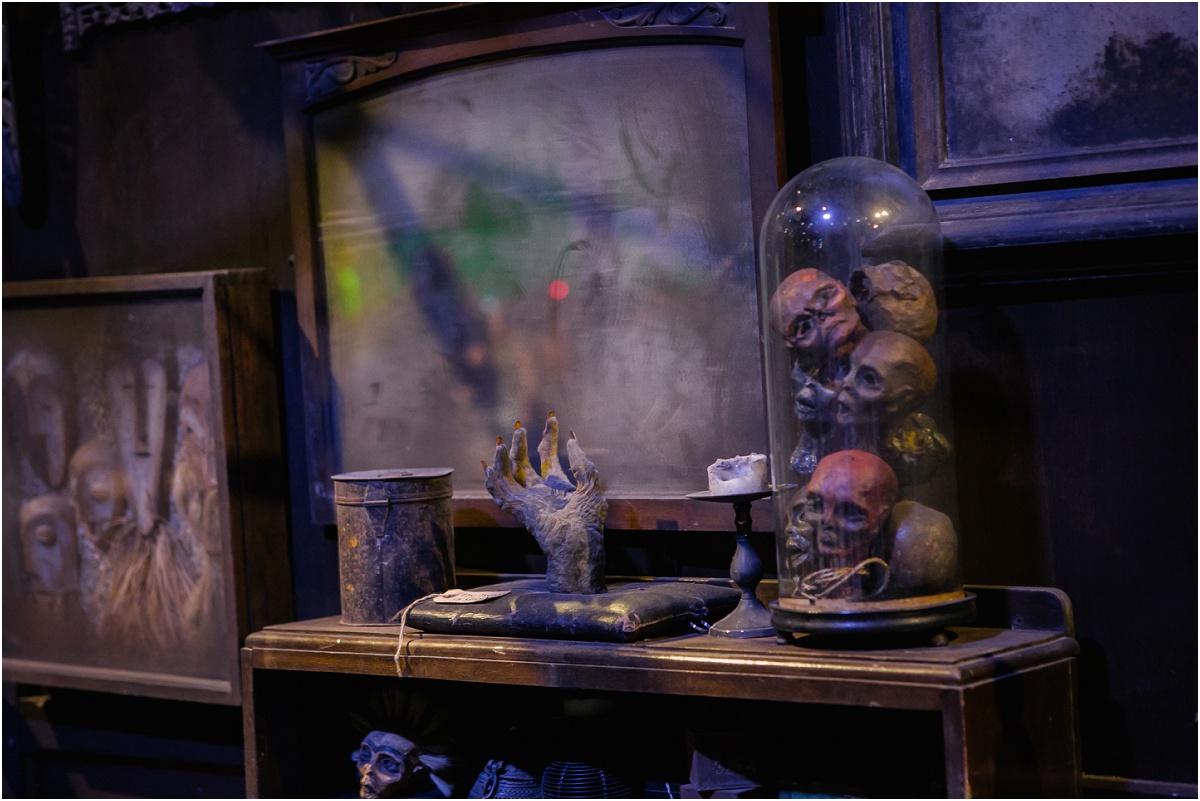 They built 17 of these 30 foot fireplaces.  They aren't tile even though they are painted to look like it.  Rather everything is made of foam and stuff that looks like cardboard to keep the sets as light as possible.  Even the things in the windows like lamps and furniture are all foam and cardboard!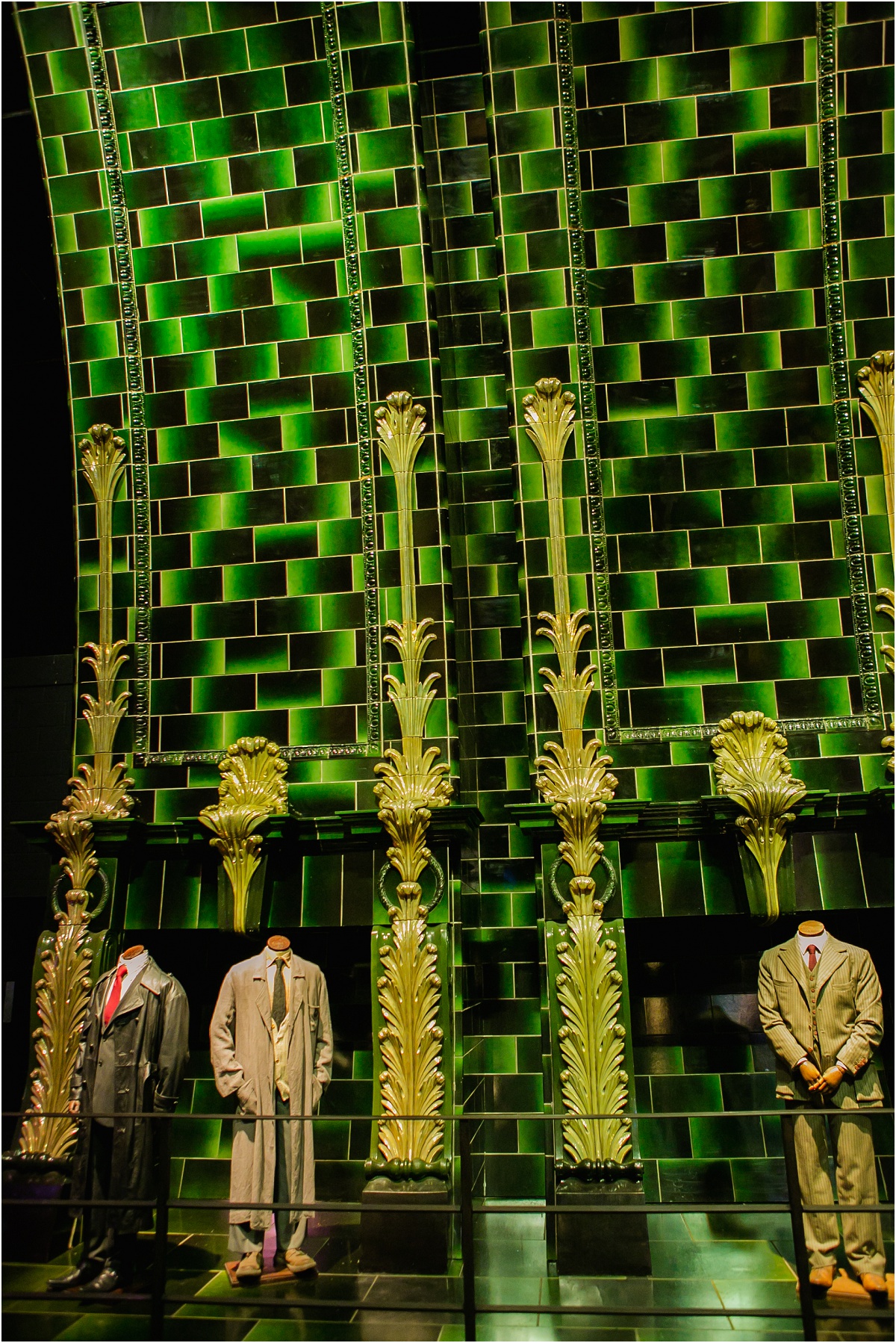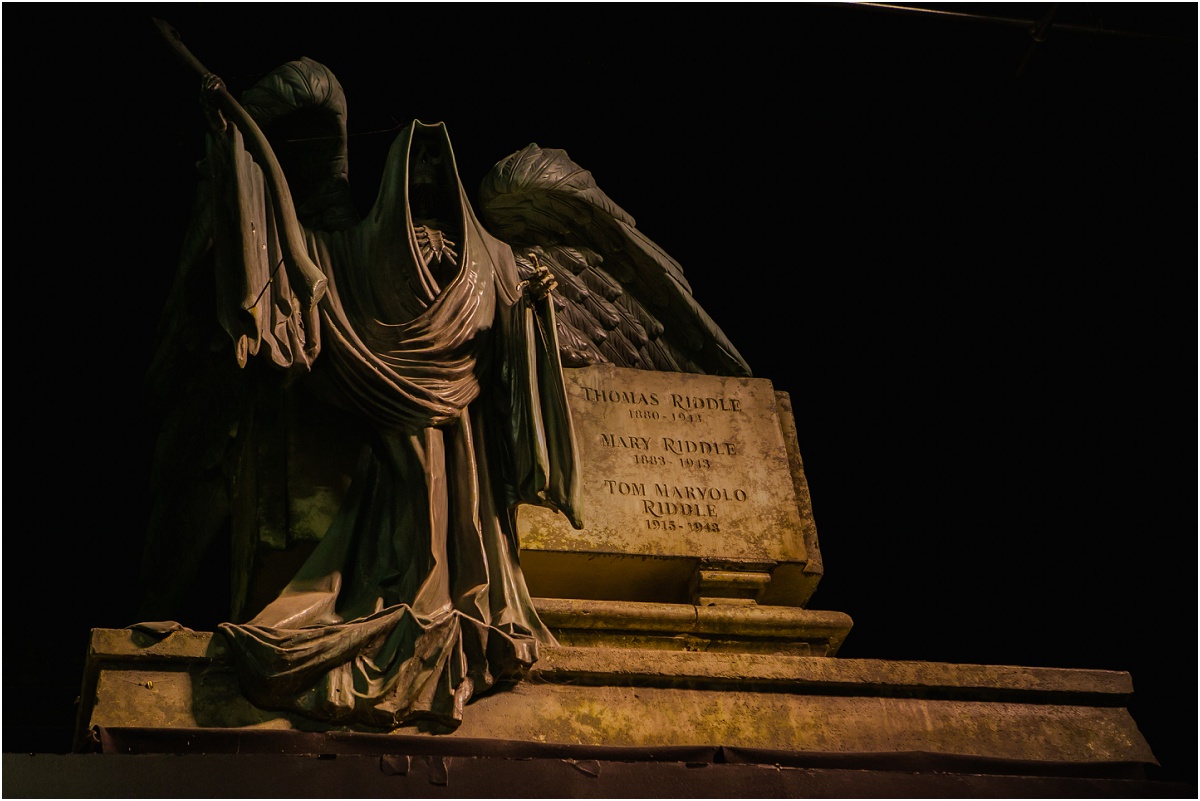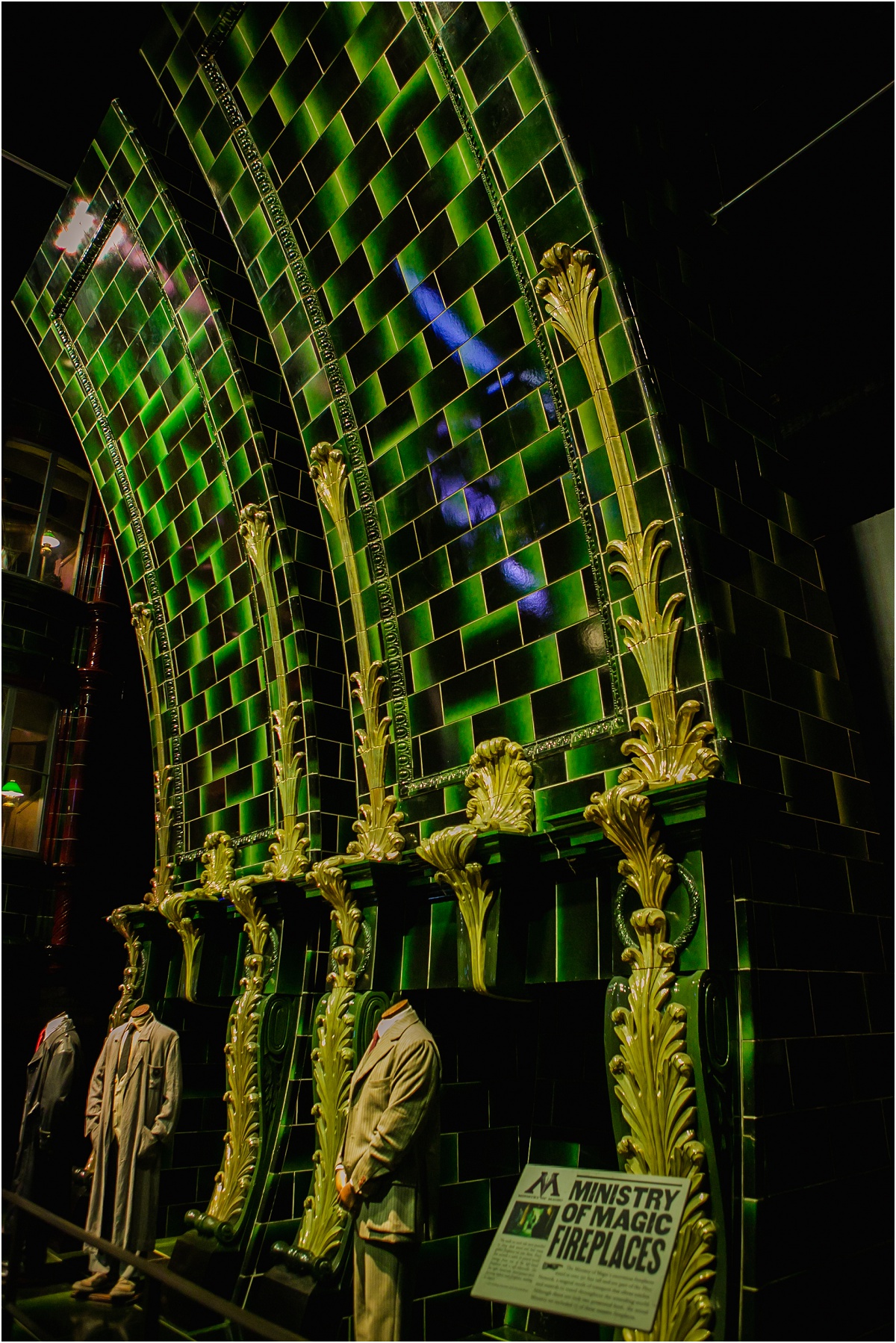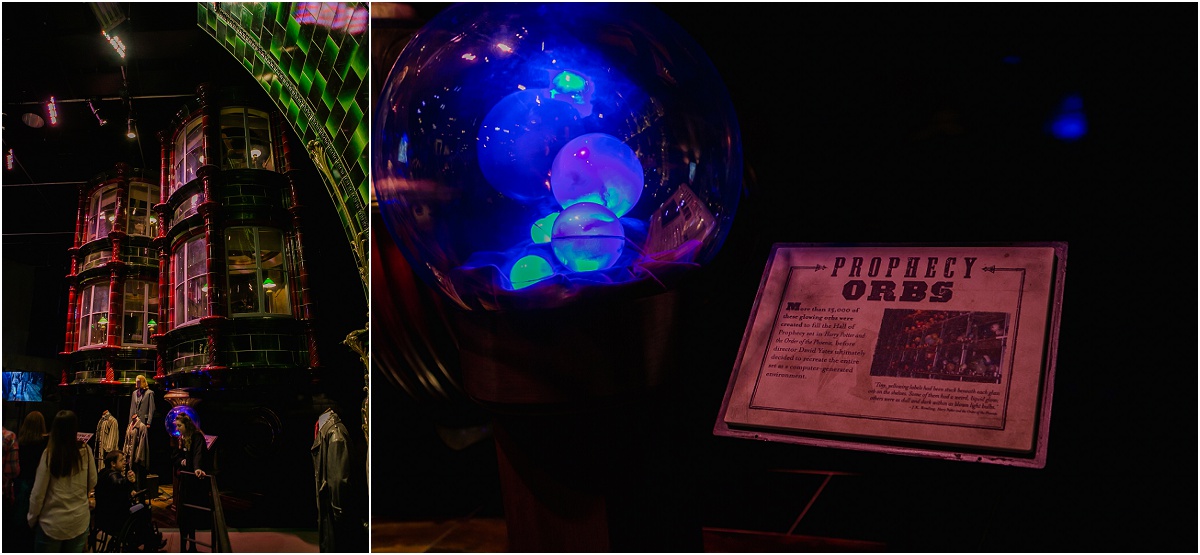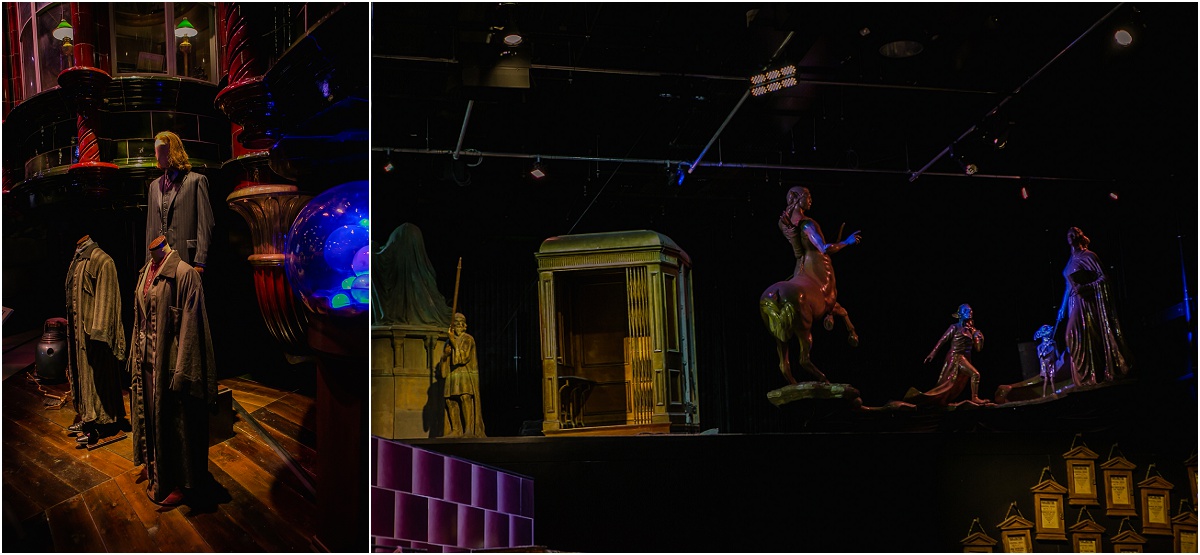 Well this concludes the first half of the tour!  There was so much to see I'll do another post to show off the rest!!!