I was so happy that Marcie asked me to shoot her wedding.  I taught her daughter Kelsey when she was in 6th grade and I have loved watching her grow up into the fun, spunky person she is.  Marcie was always so nice to me as a first year teacher and I had a lot of fun with her and Kelsey.  Kelsey gave me a life size Homer Simpson cut out that stayed in my classroom (and I still have it :D) for the four years that I taught.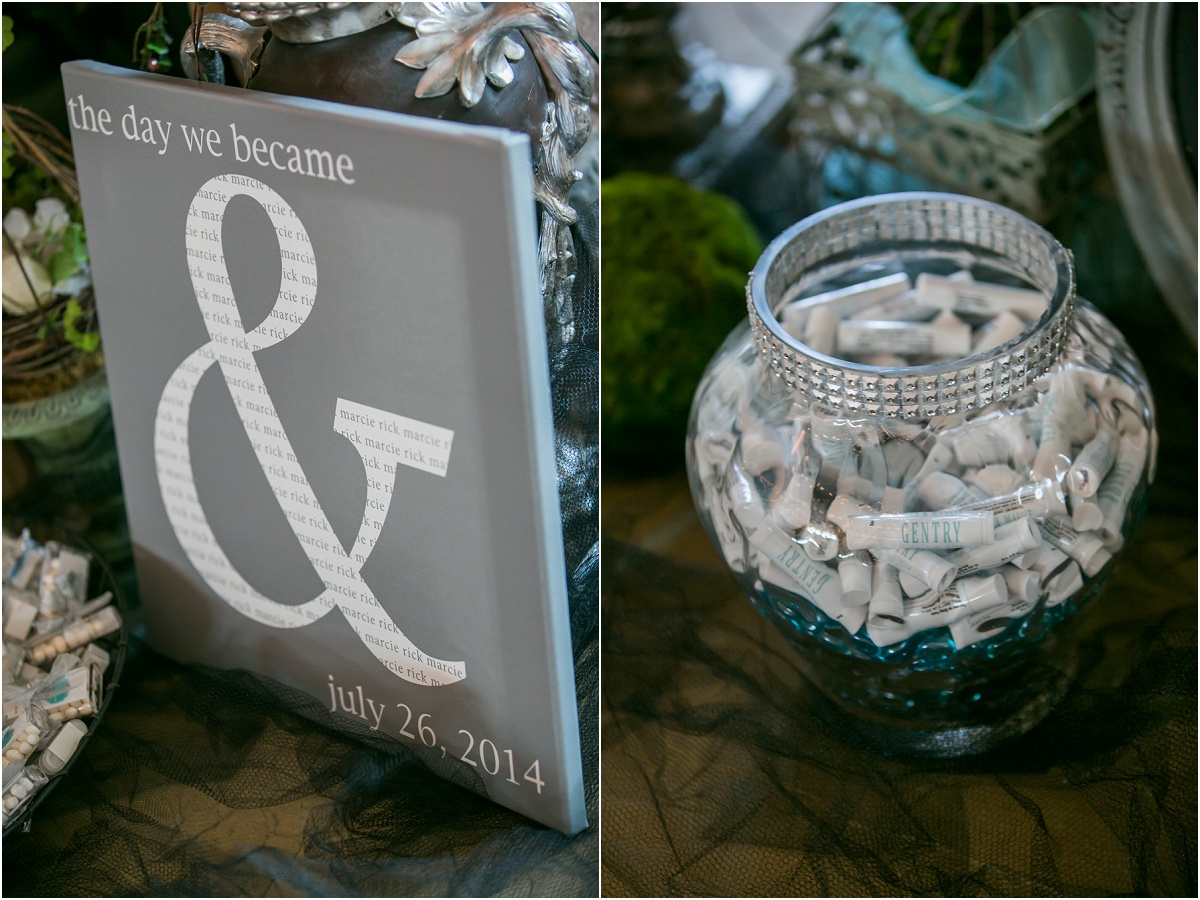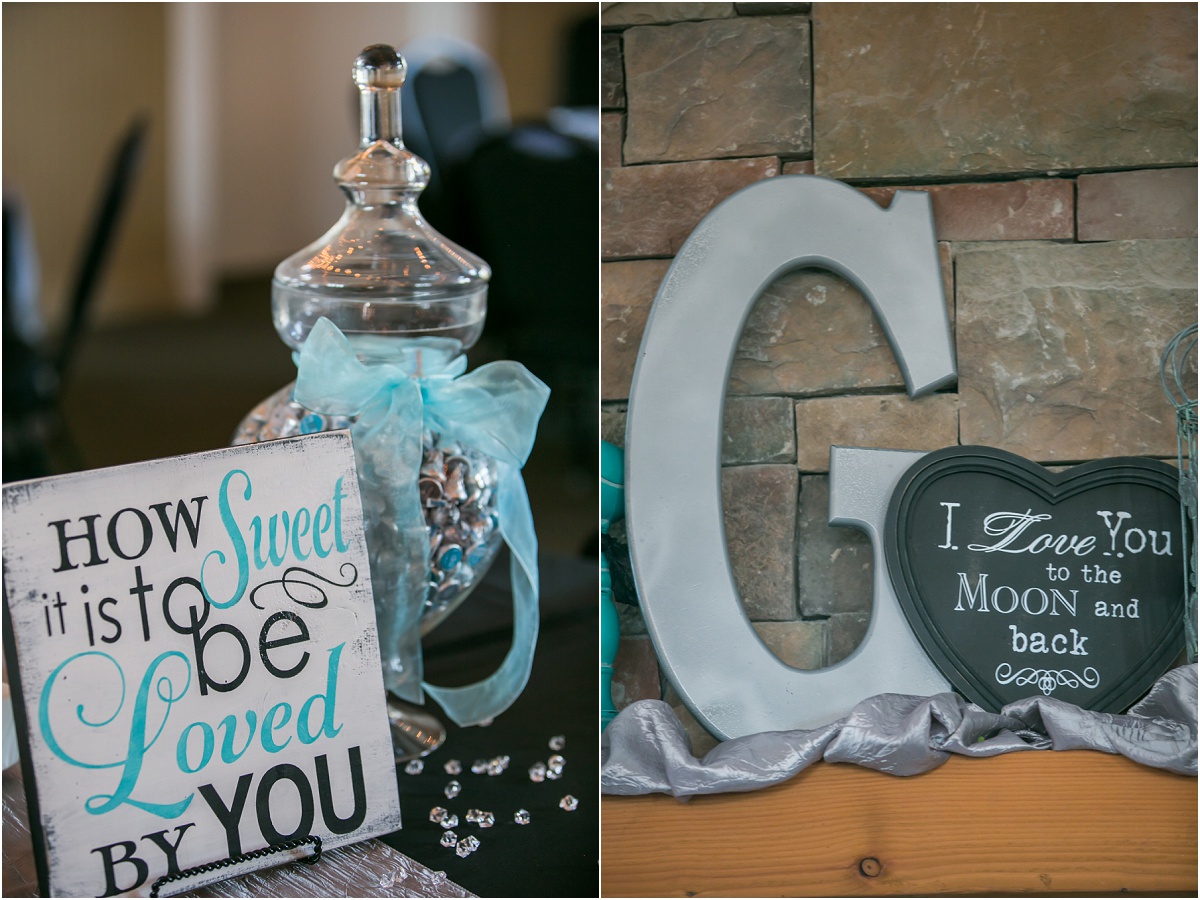 There were cute custom favors that they made, from the chapsticks to the the kisses, there was a lot of love in all the details.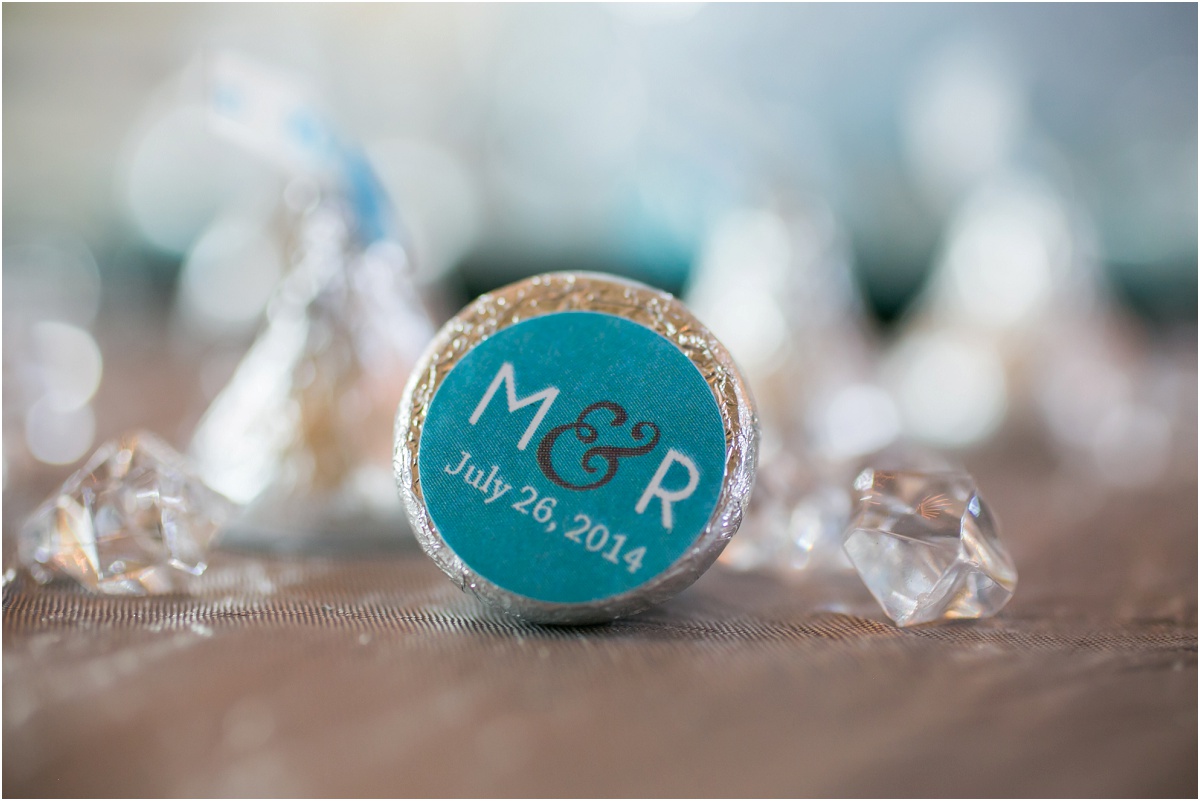 Everywhere you looked there was lots of bling-and what girl doesn't love some bling!??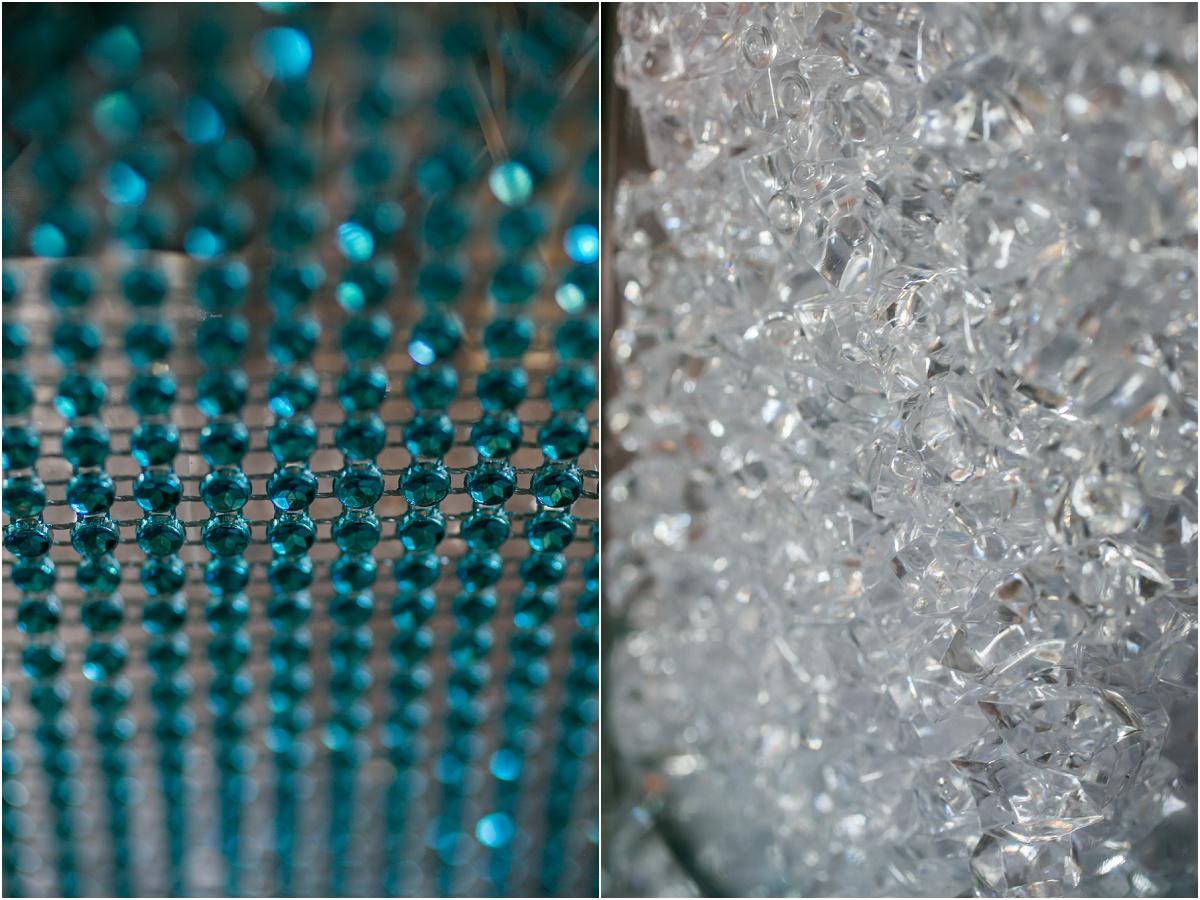 These are Marcie and Rick's gorgeous daughters and now sisters.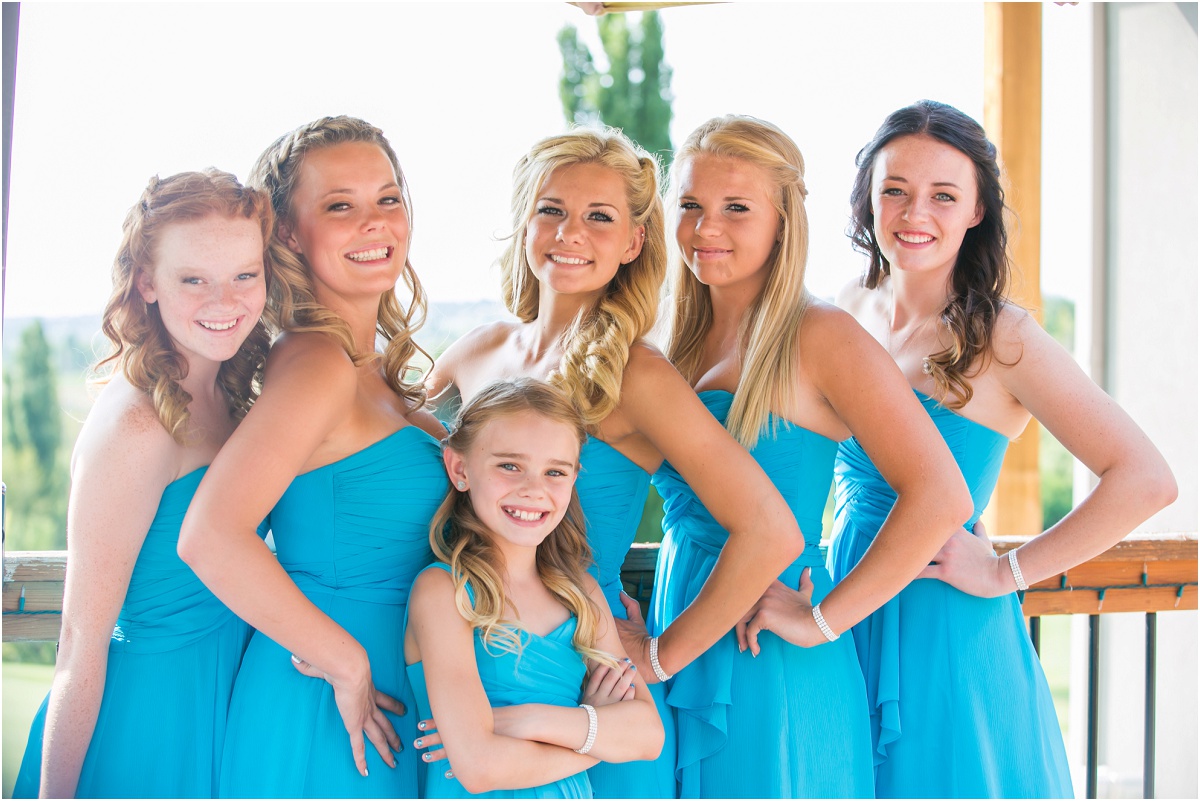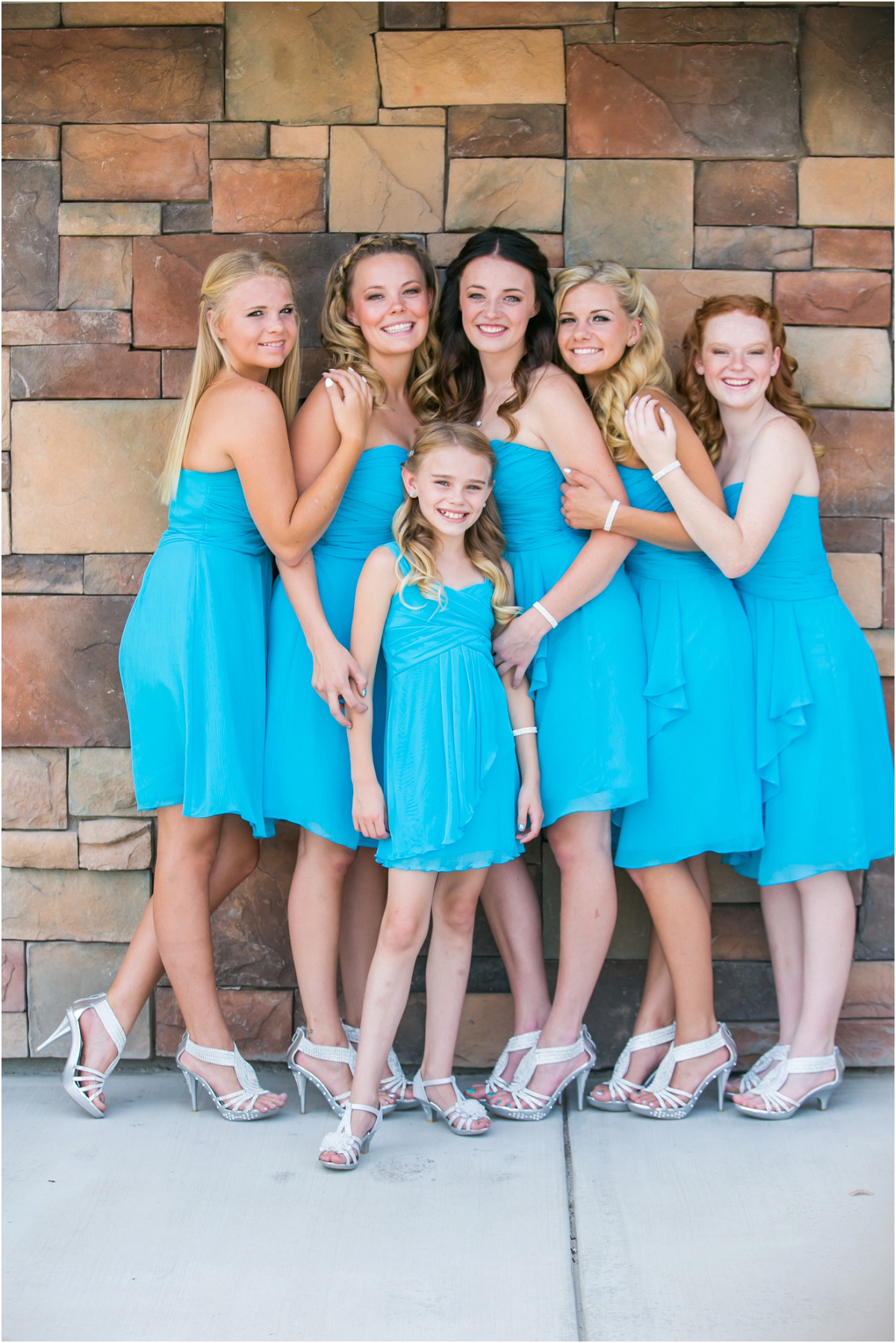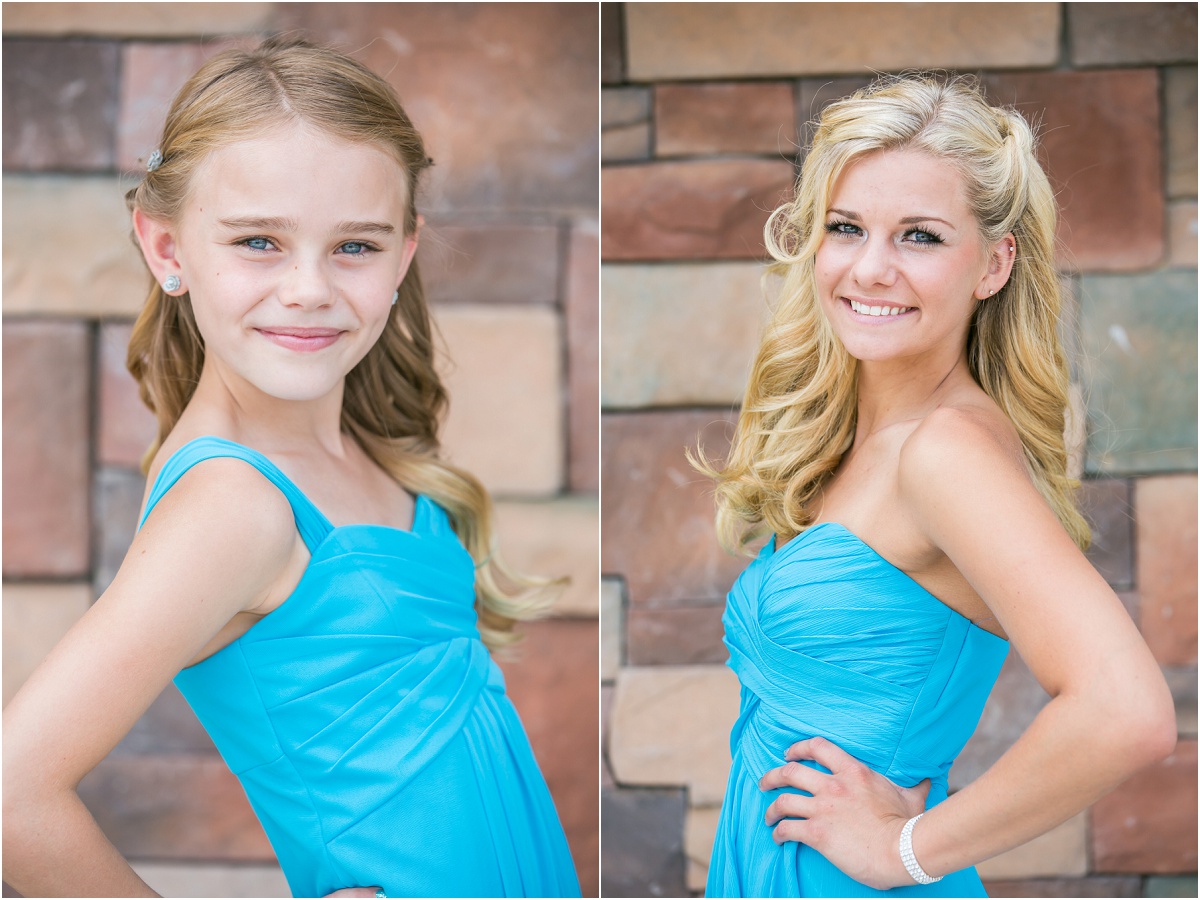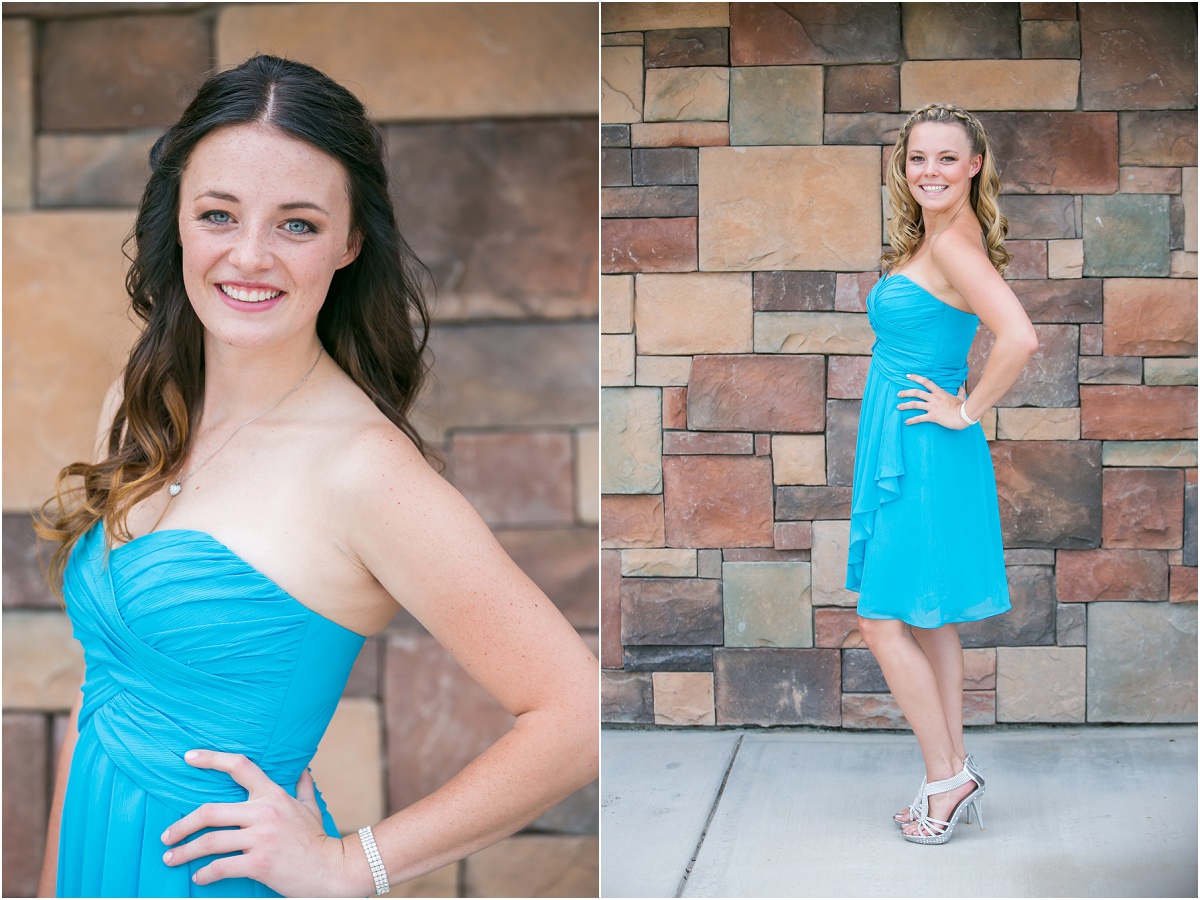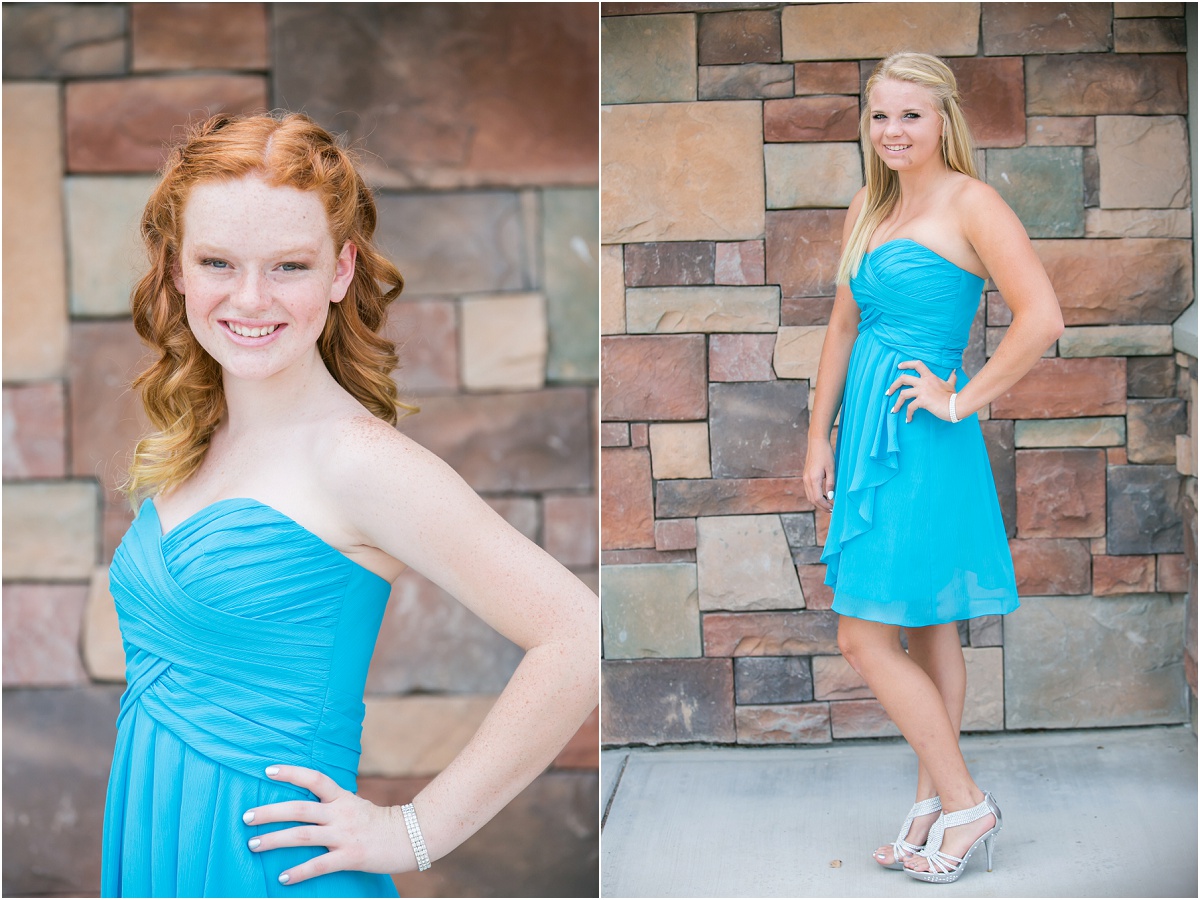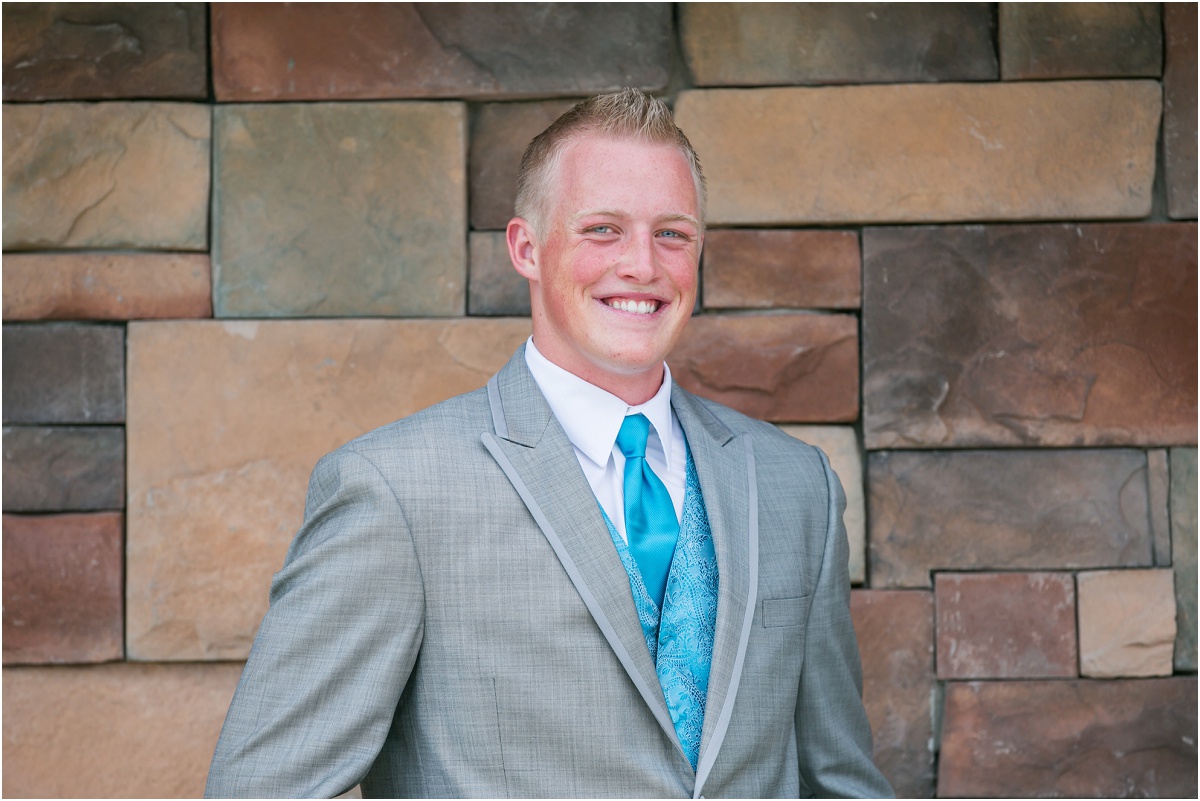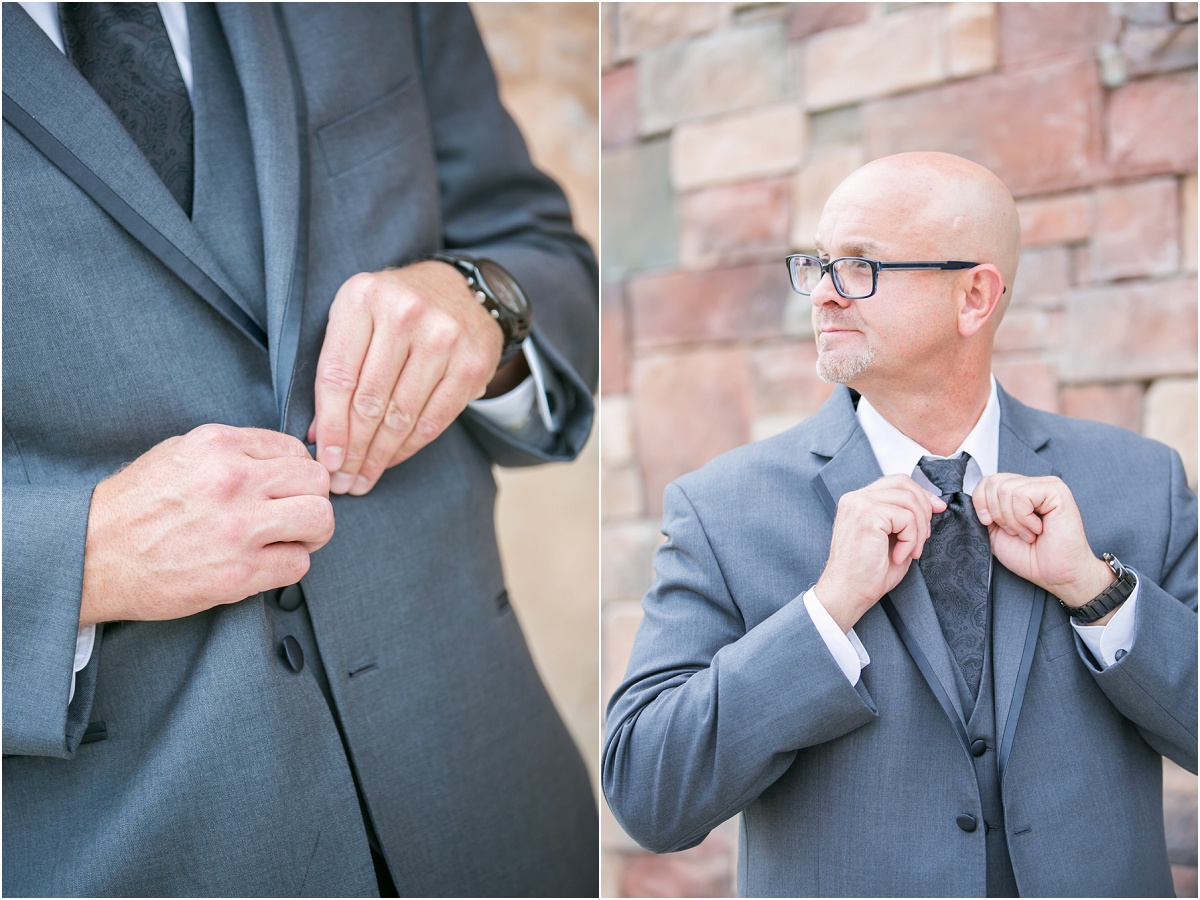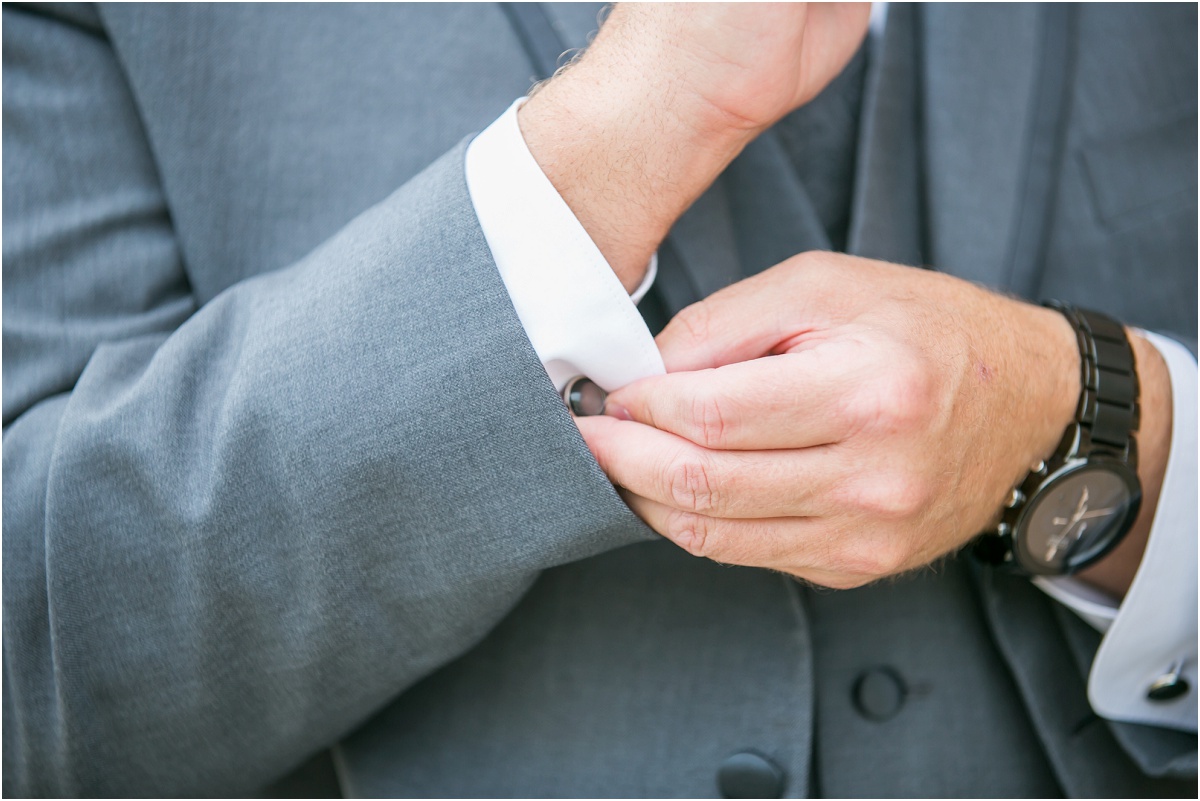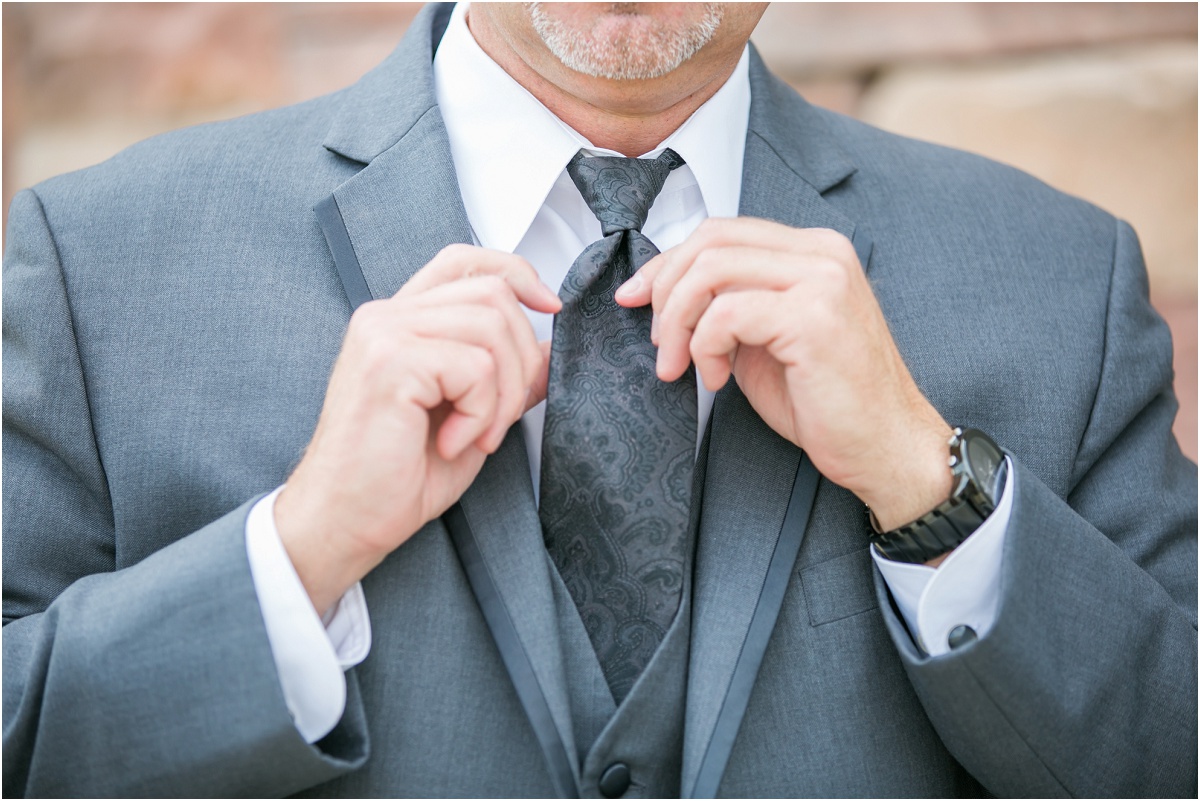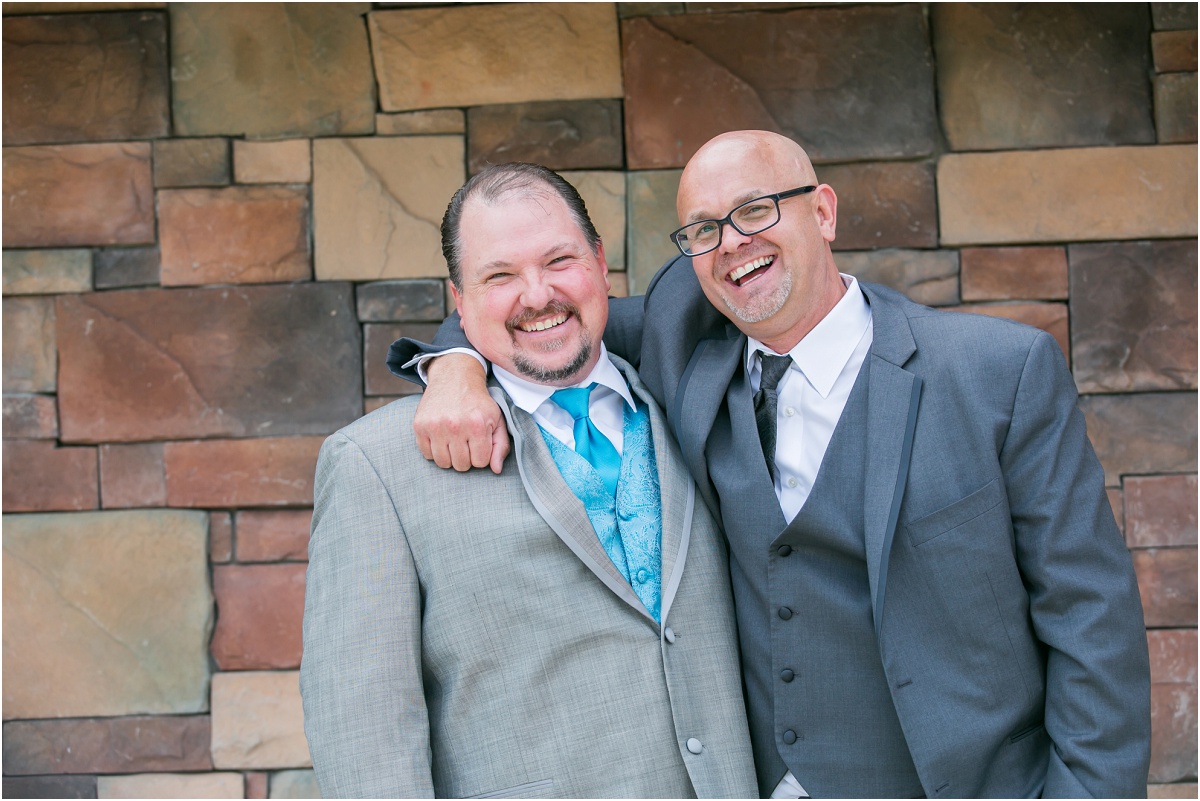 Warning: you will be seeing a lot of their cute dog Pippen.  Seriously I was dying over their dog!!!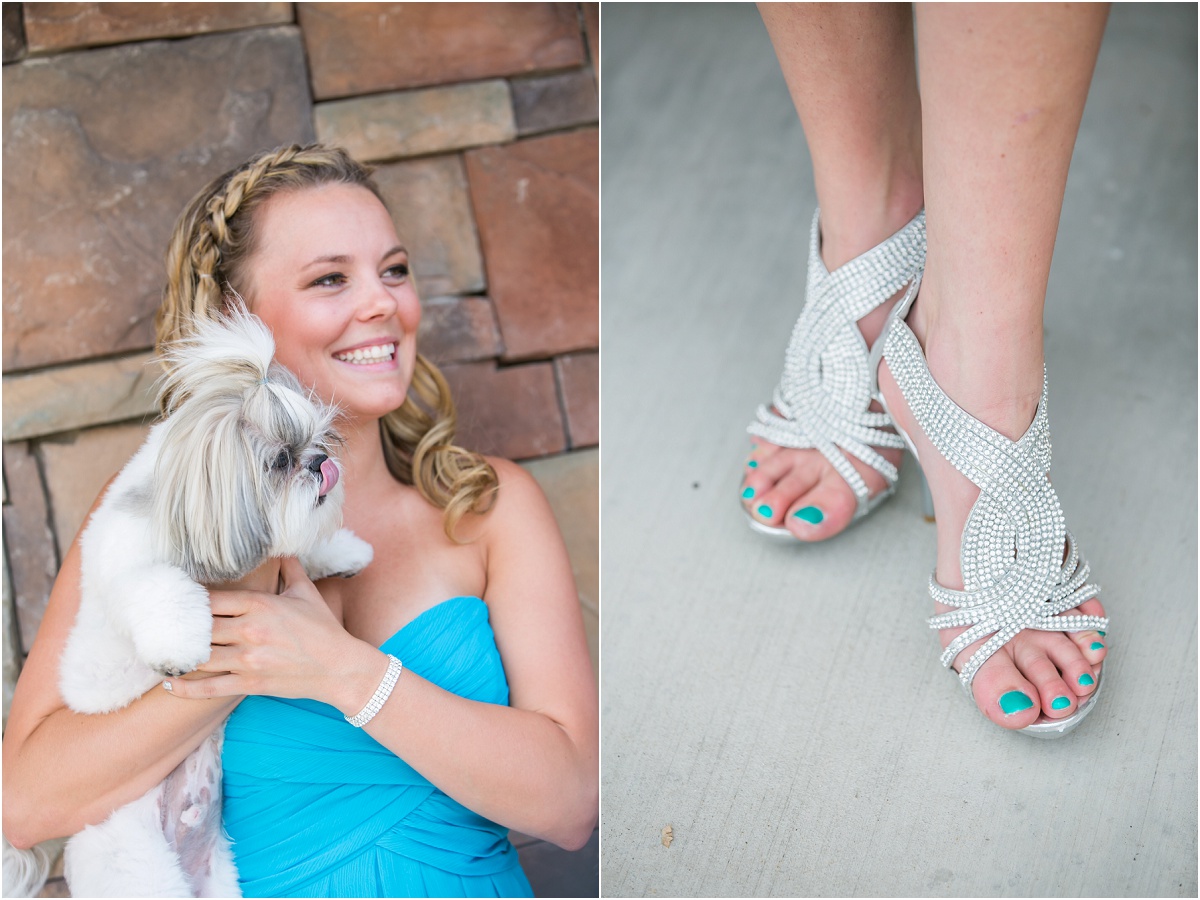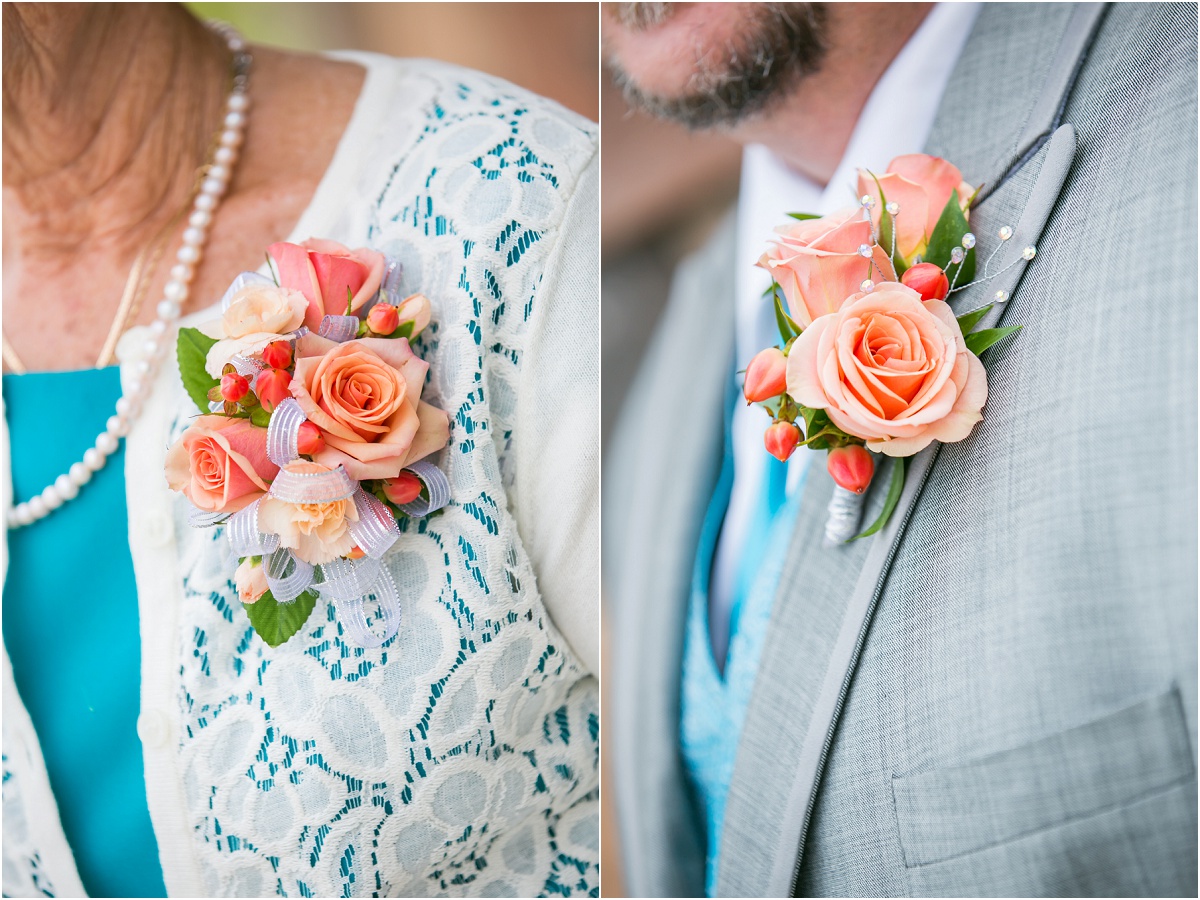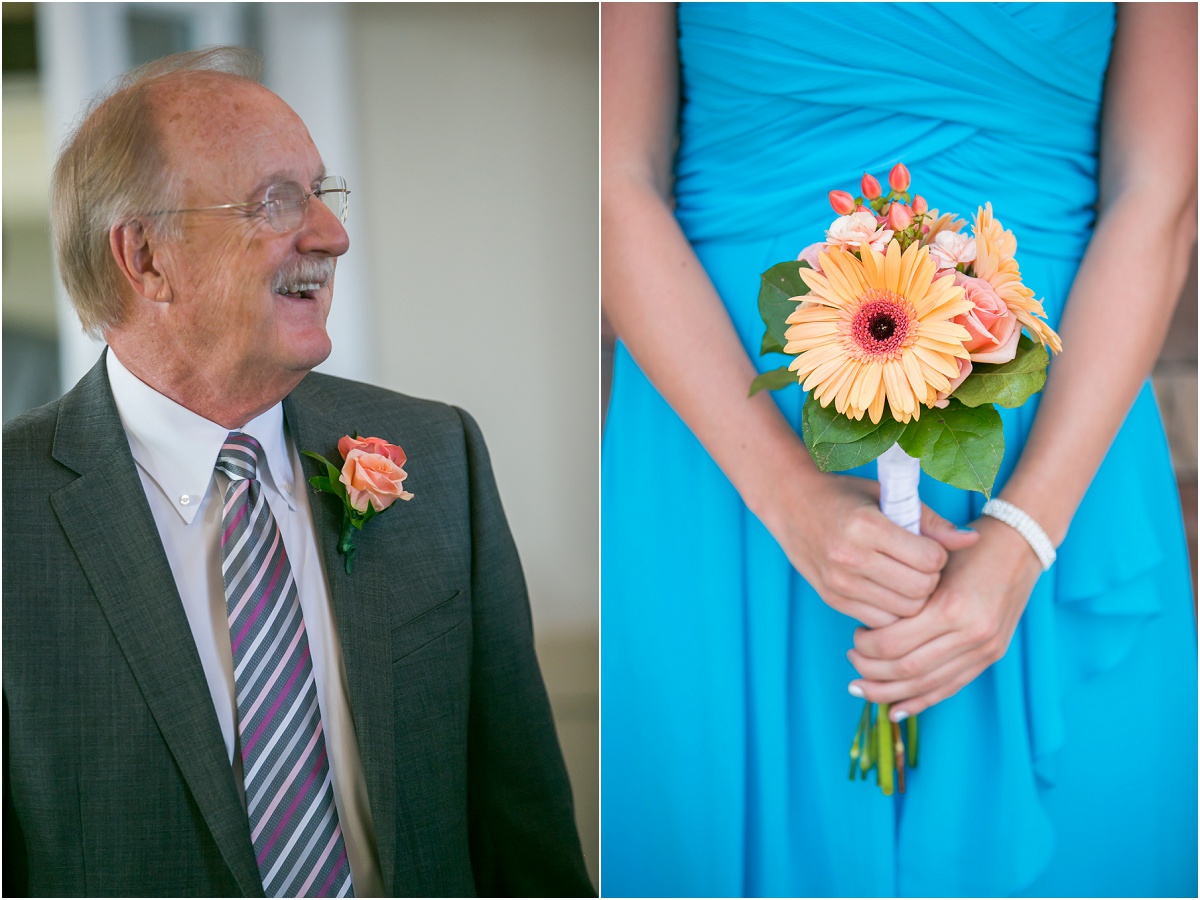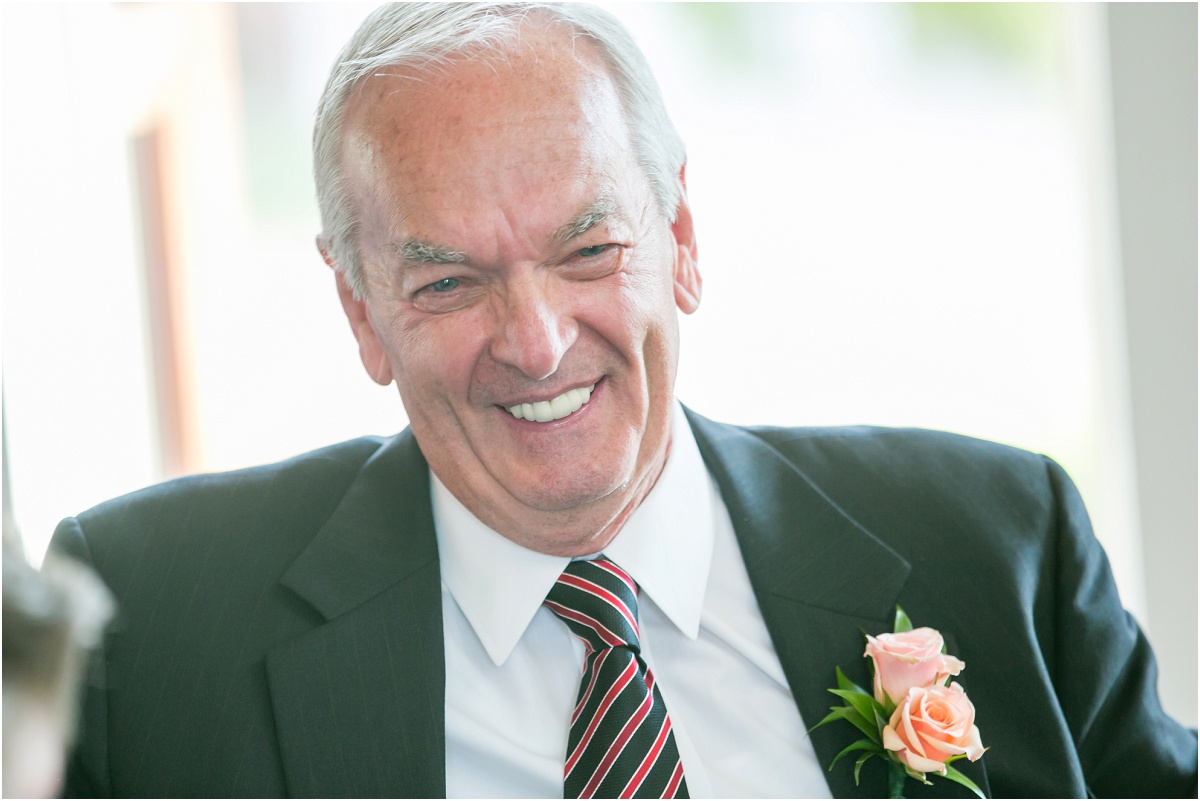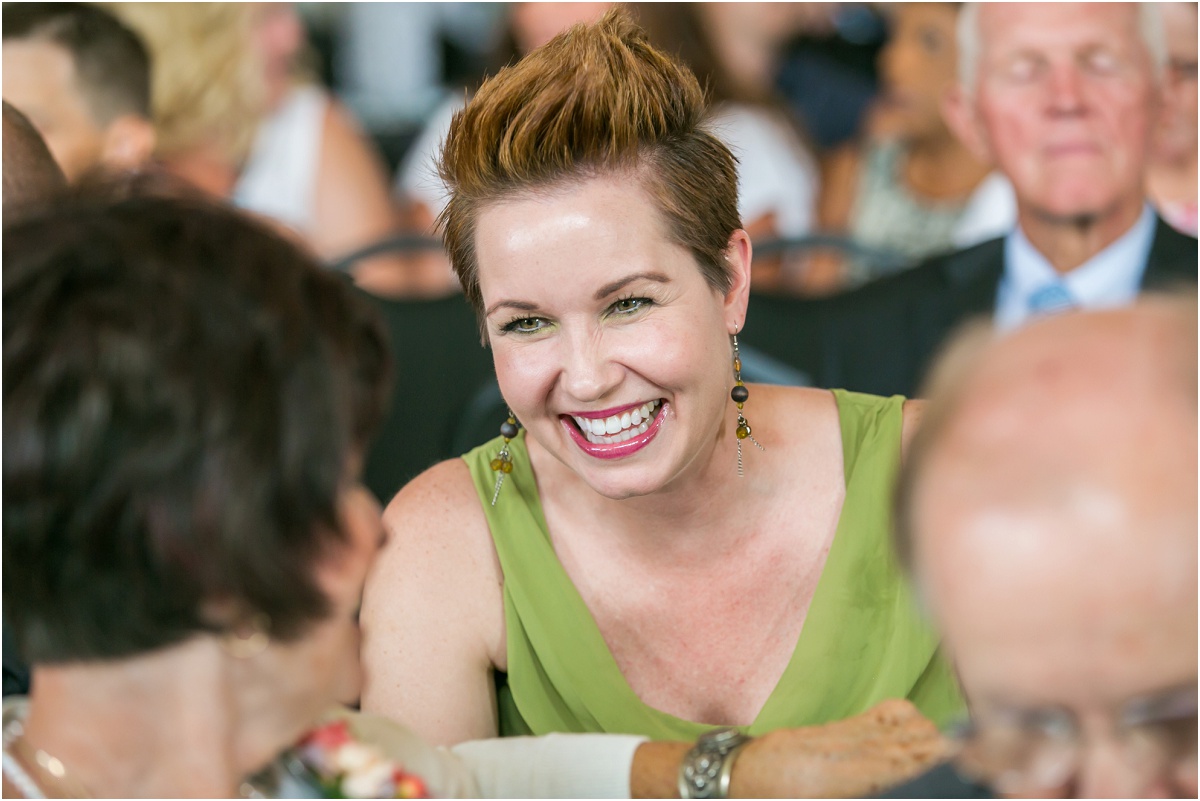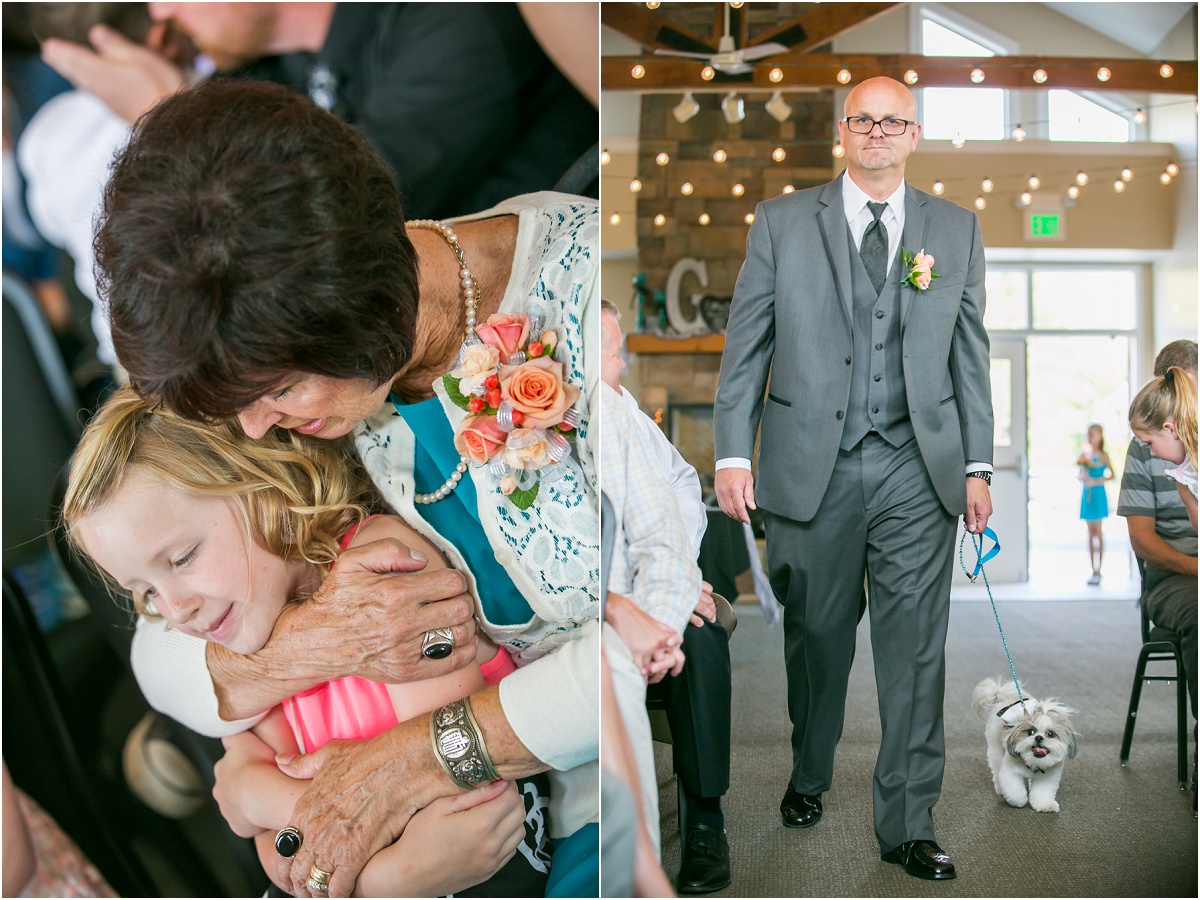 I love that they used their cute dog for the ring bearer and Marcie's son walked her down the aisle.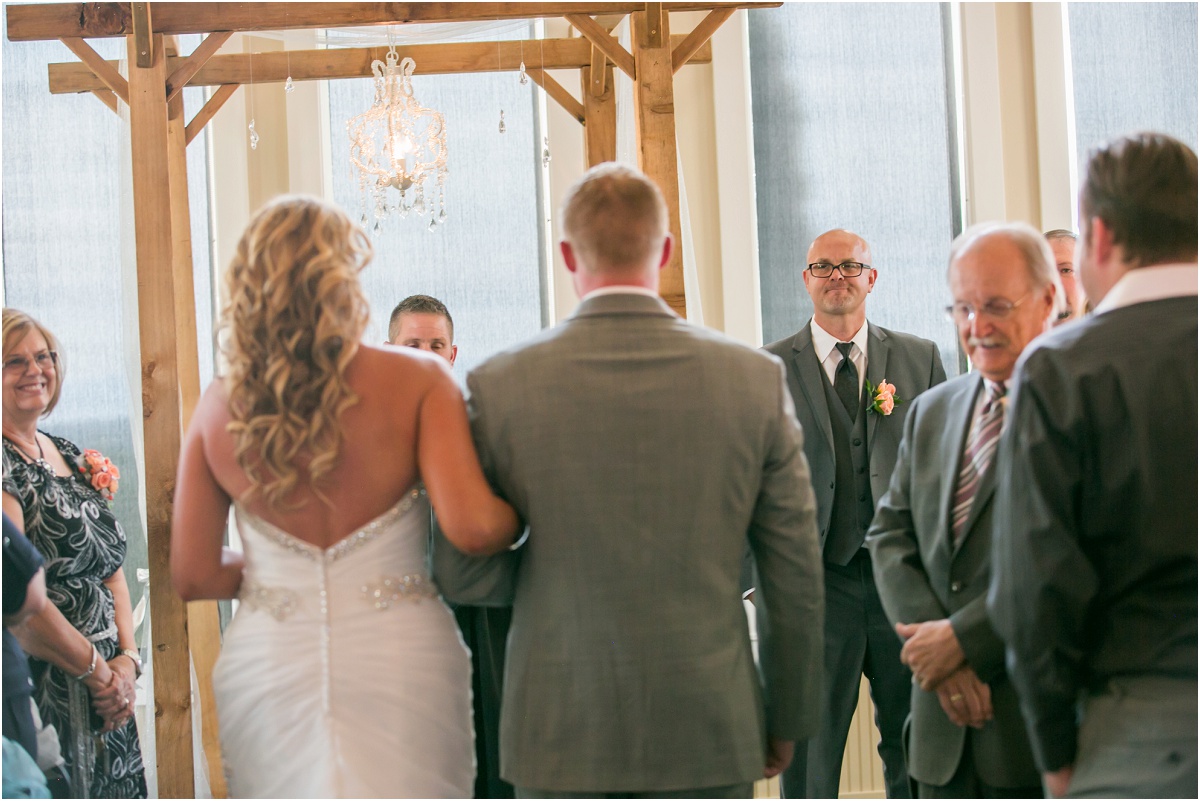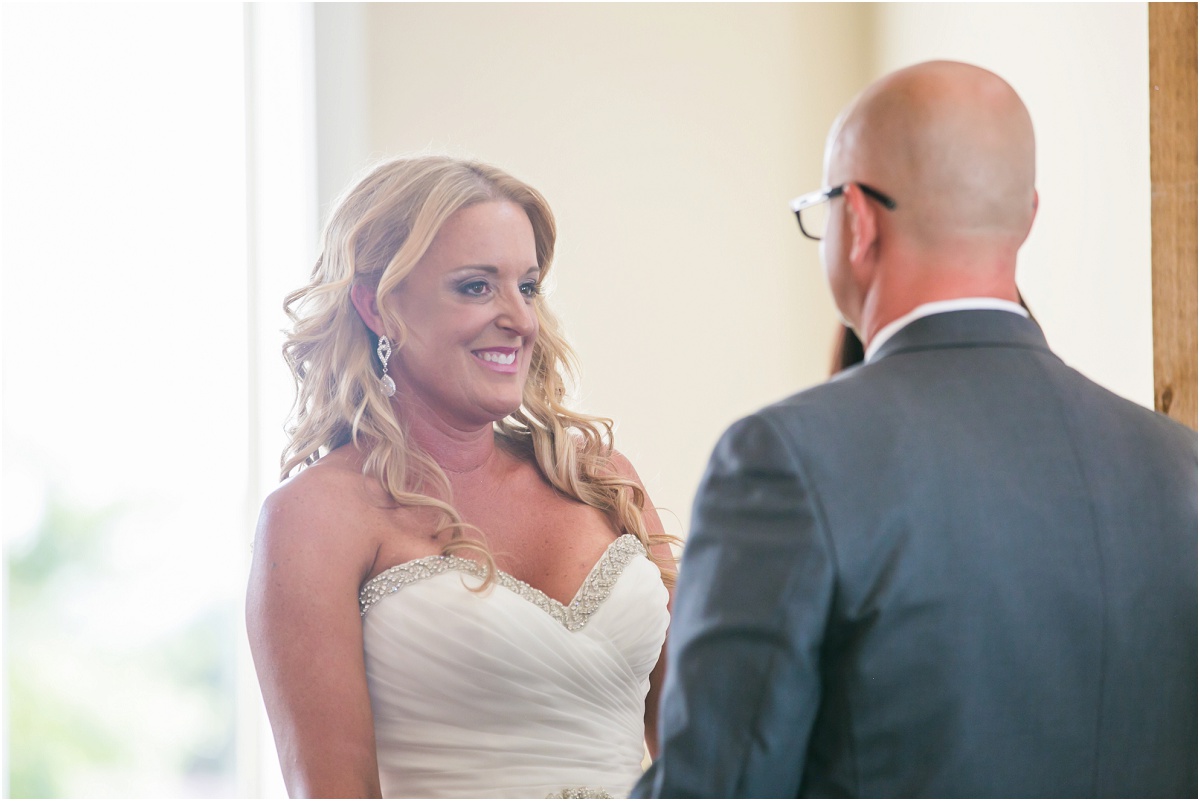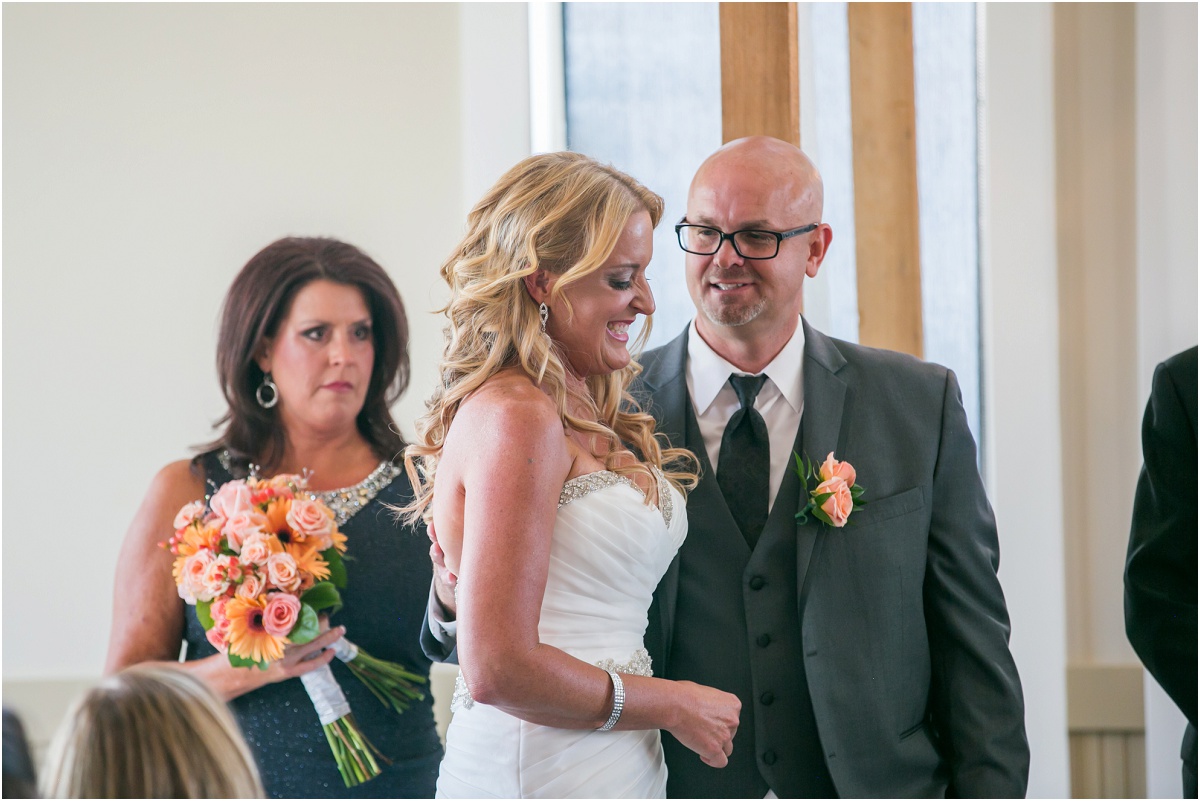 They were laughing at their cute pup watching them get married.  Seriously Pip stole the show.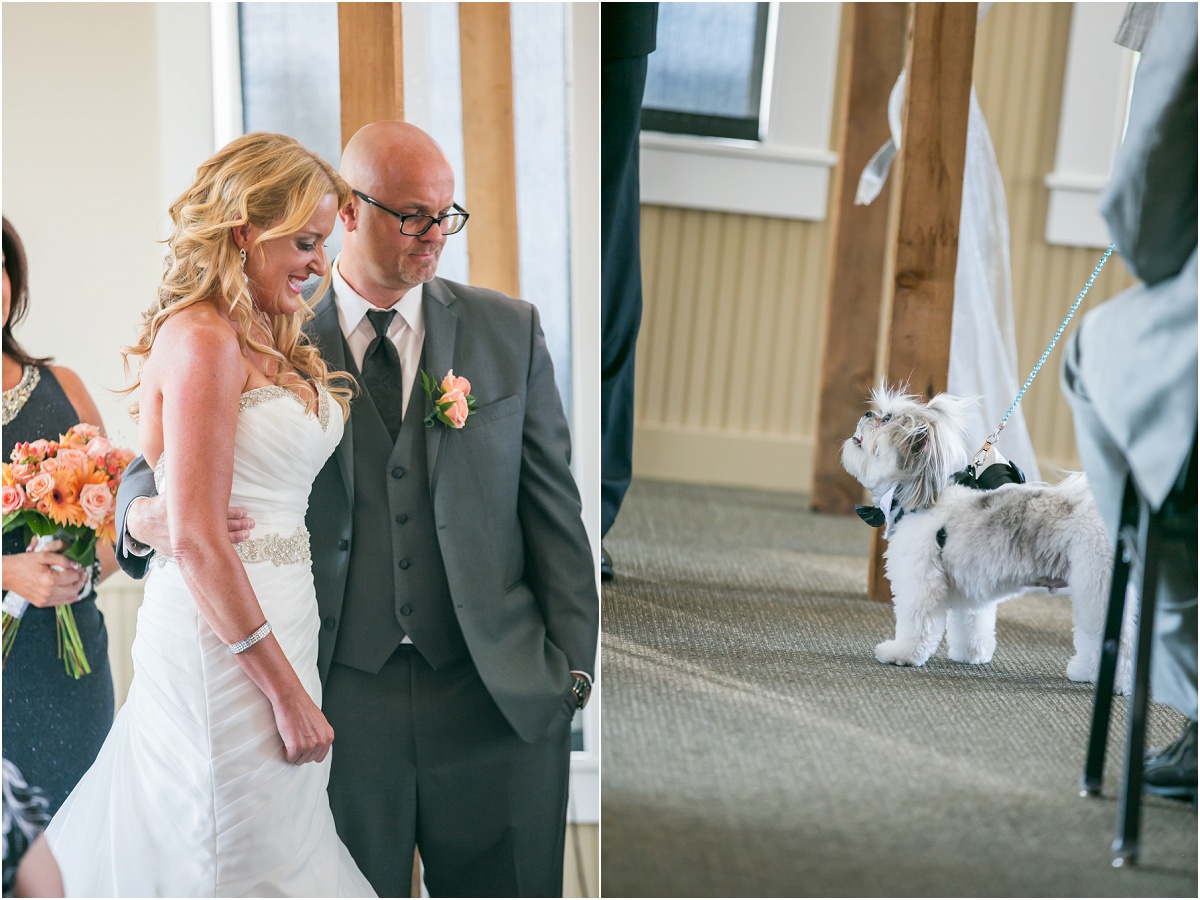 Rick's gorgeous and talented daughters sang them a beautiful song.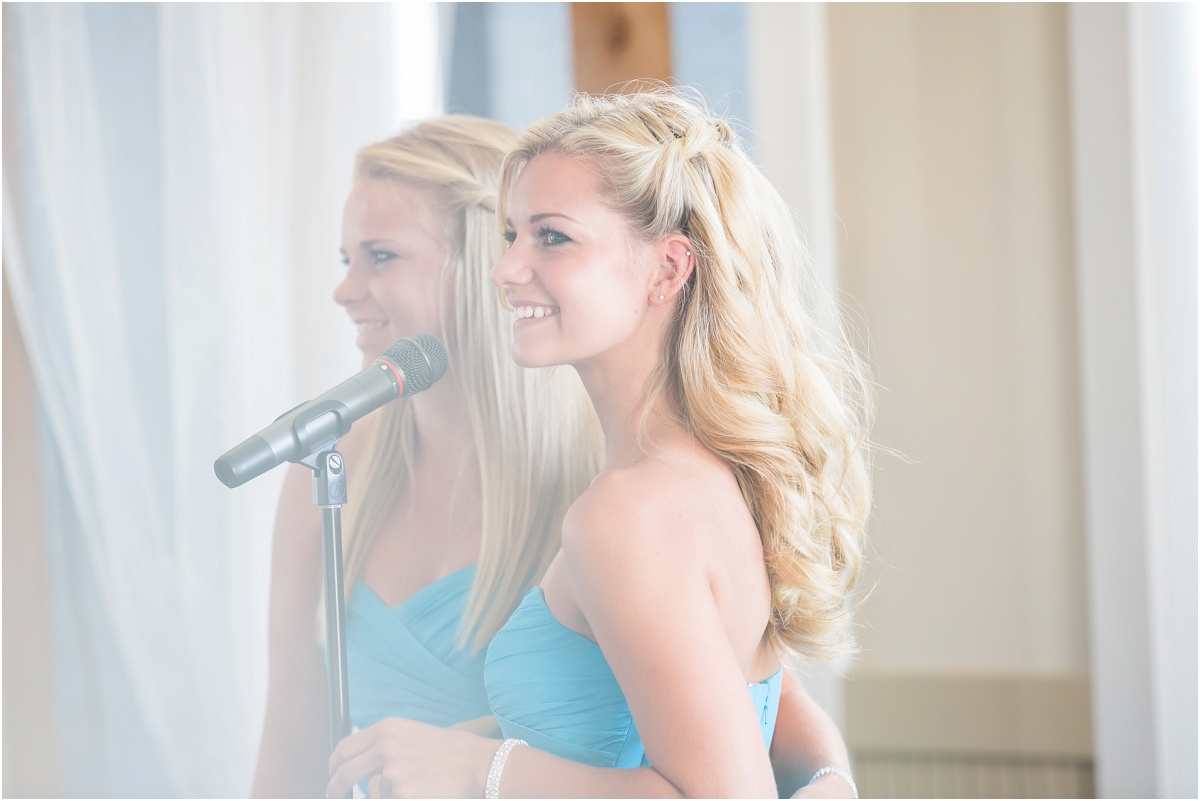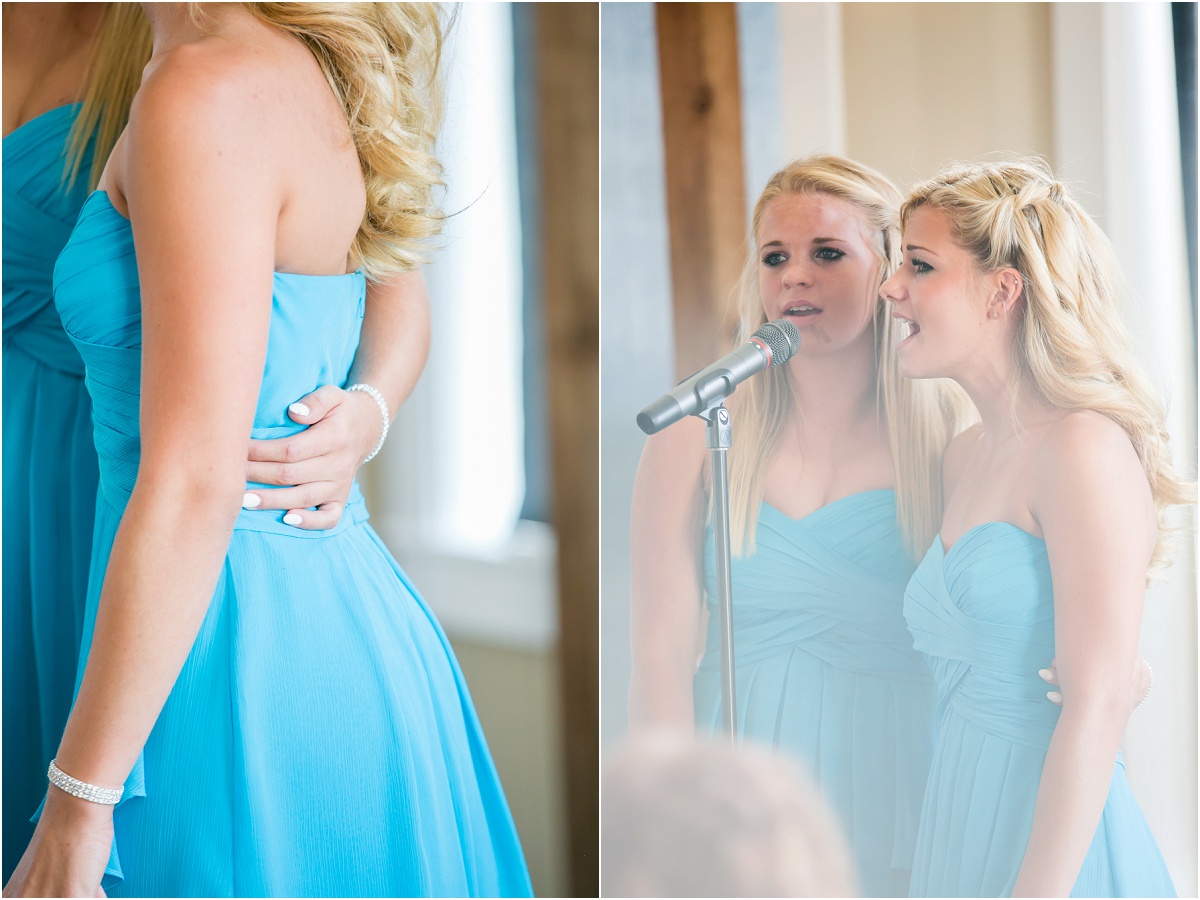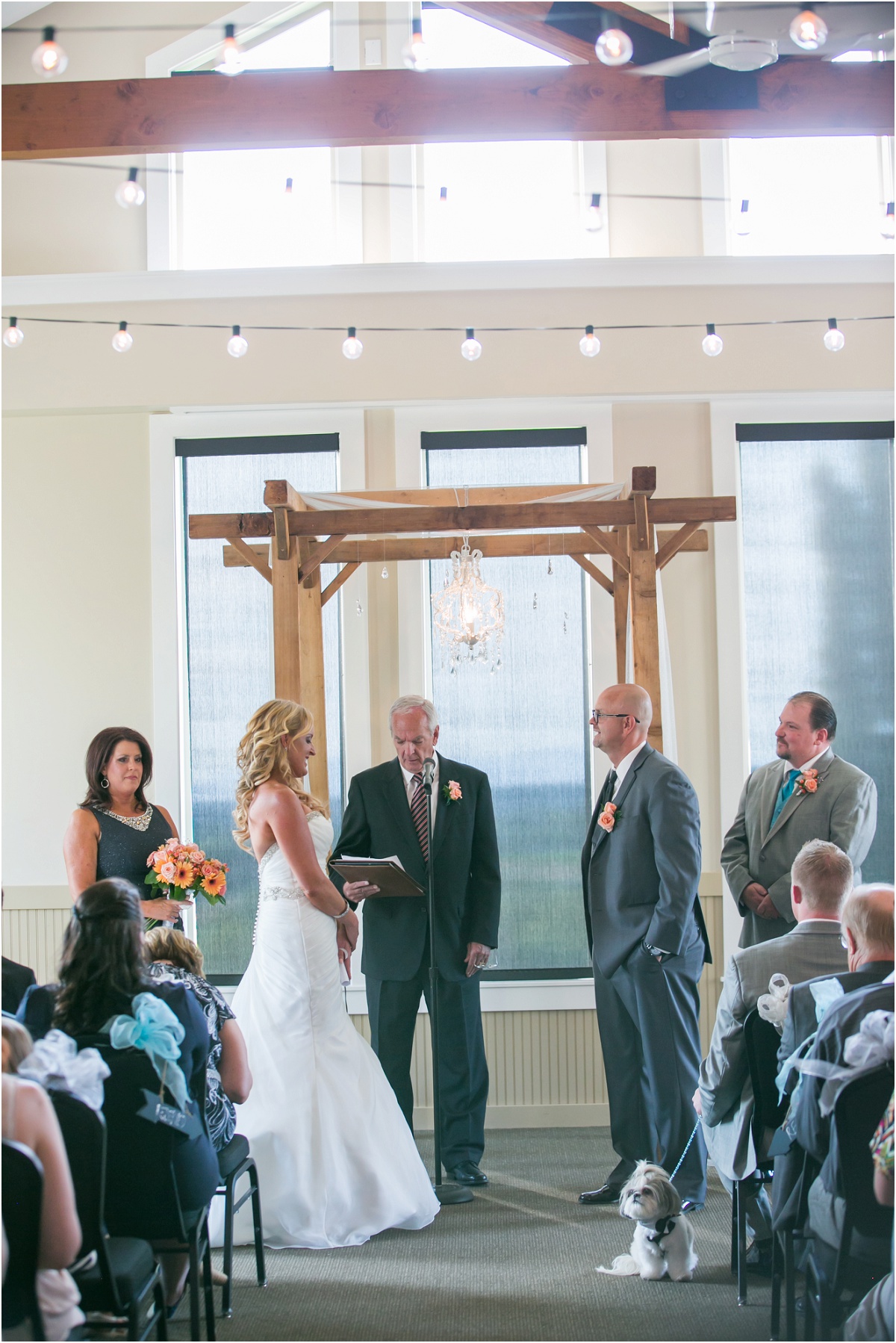 Then Marcie and Rick shared their sentimental and touching vows.  They had everyone in tears.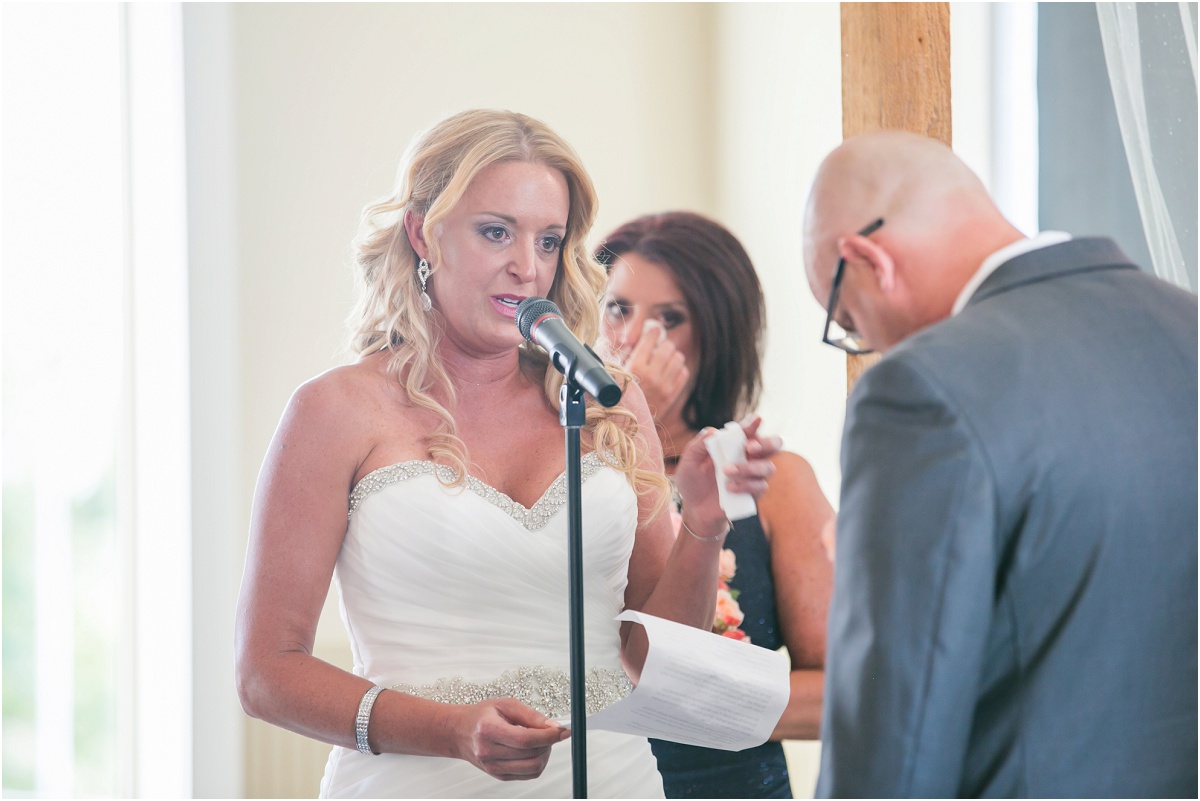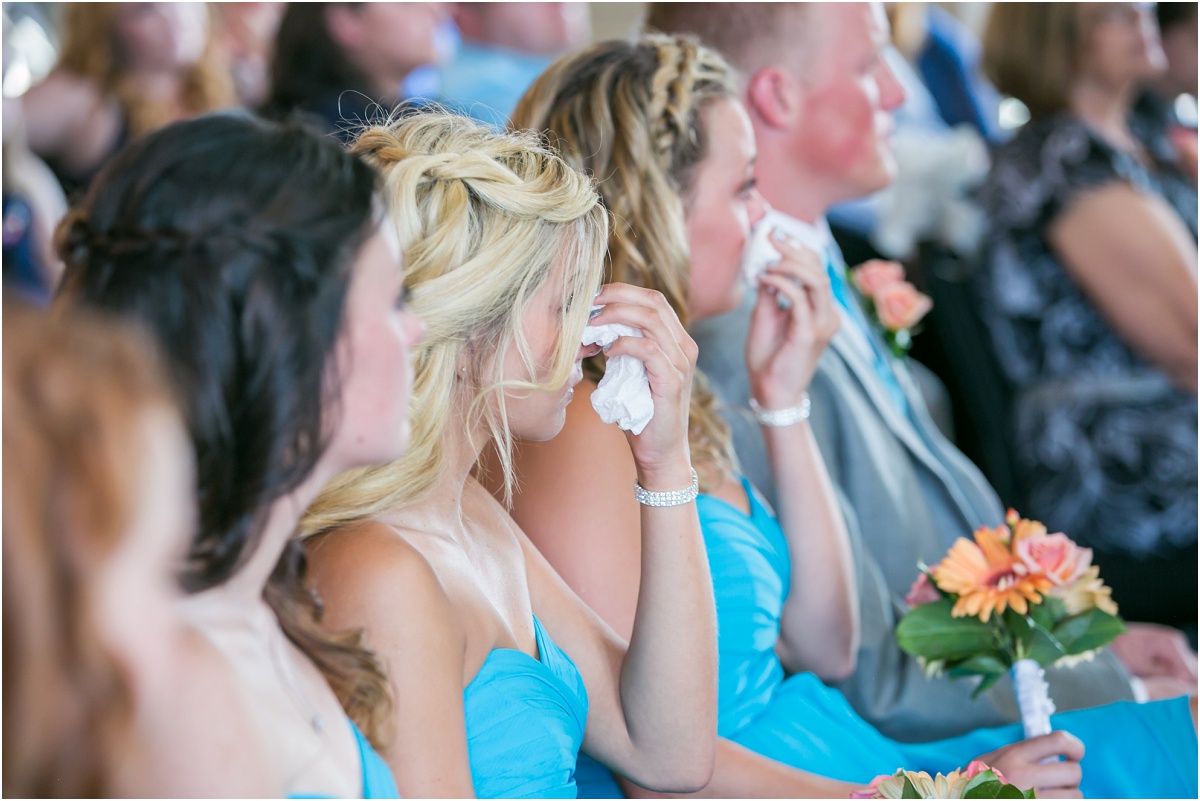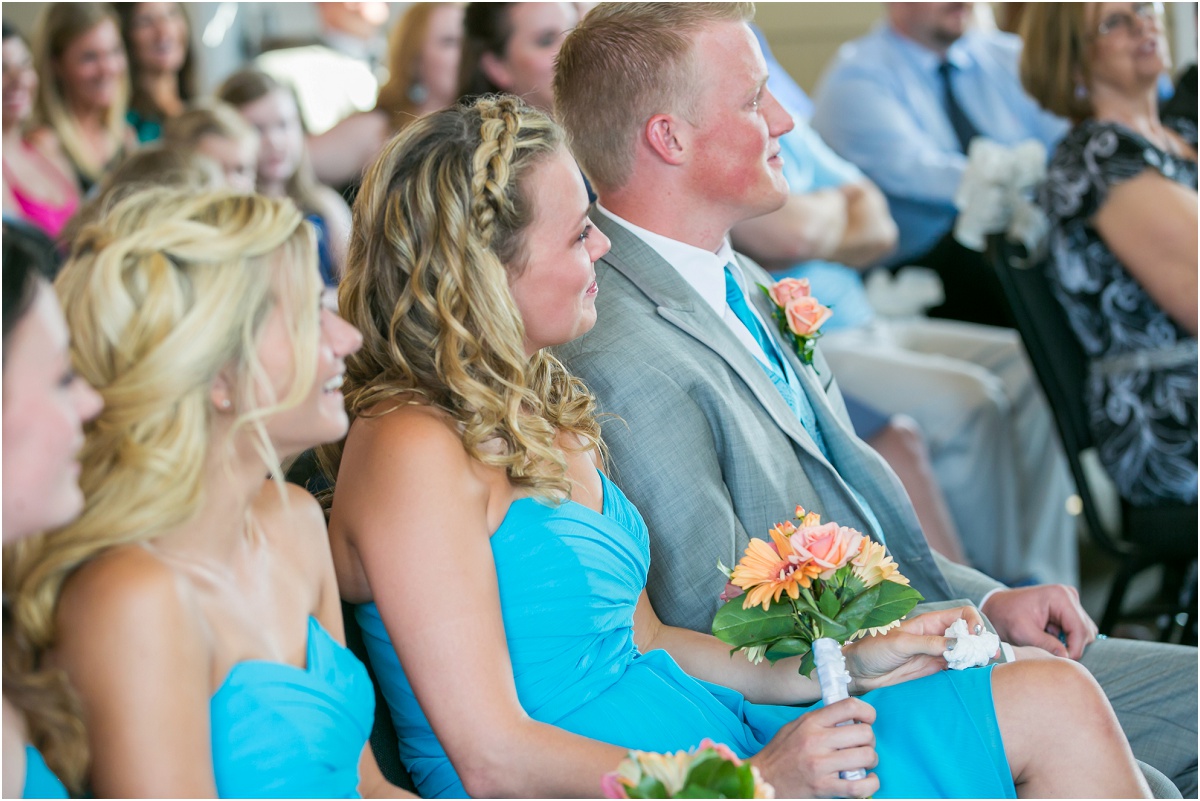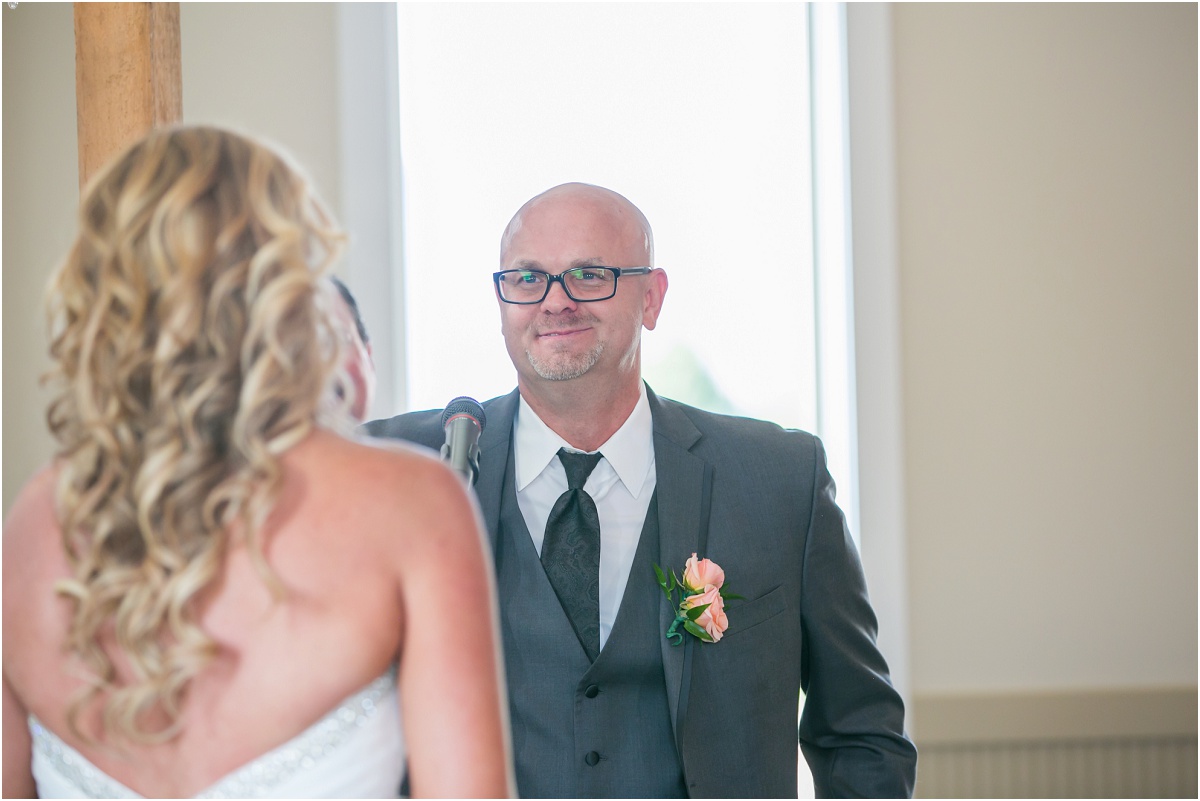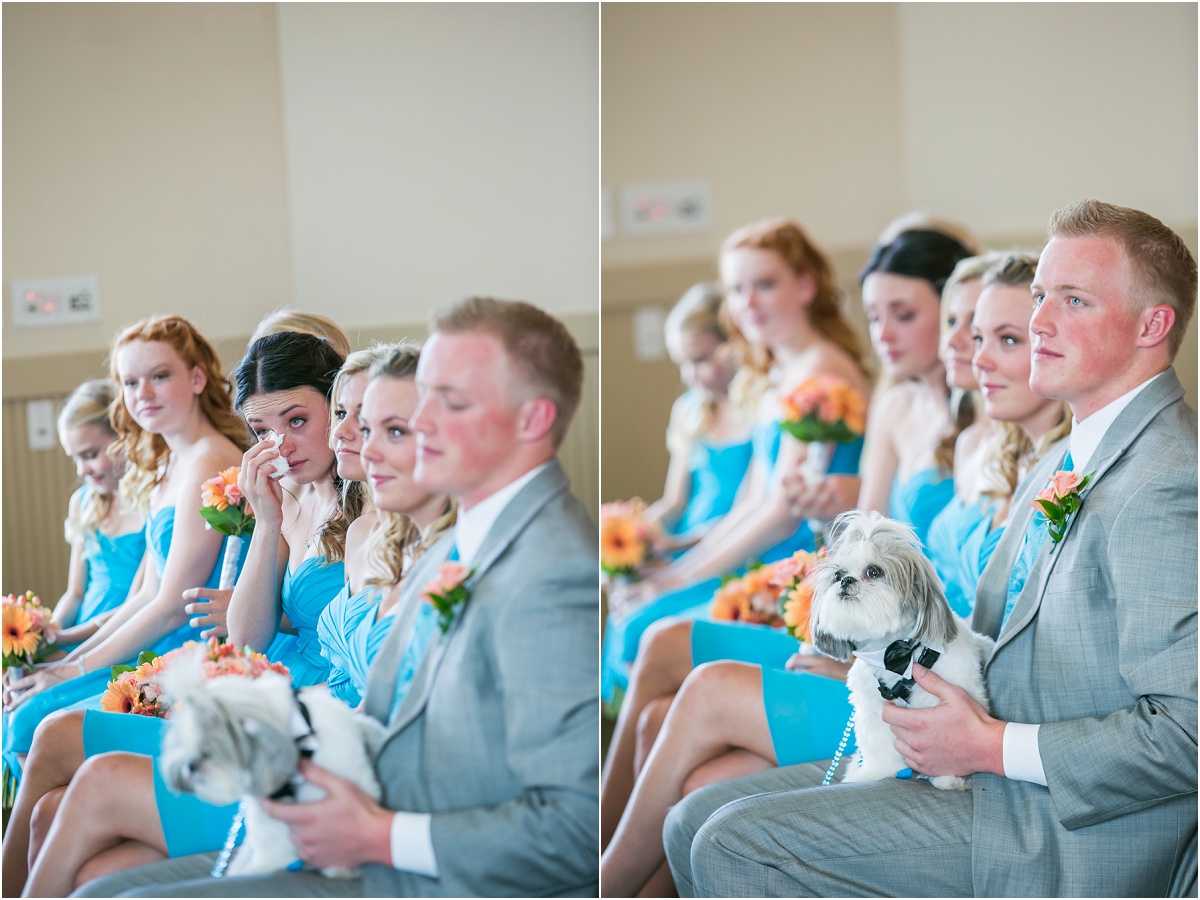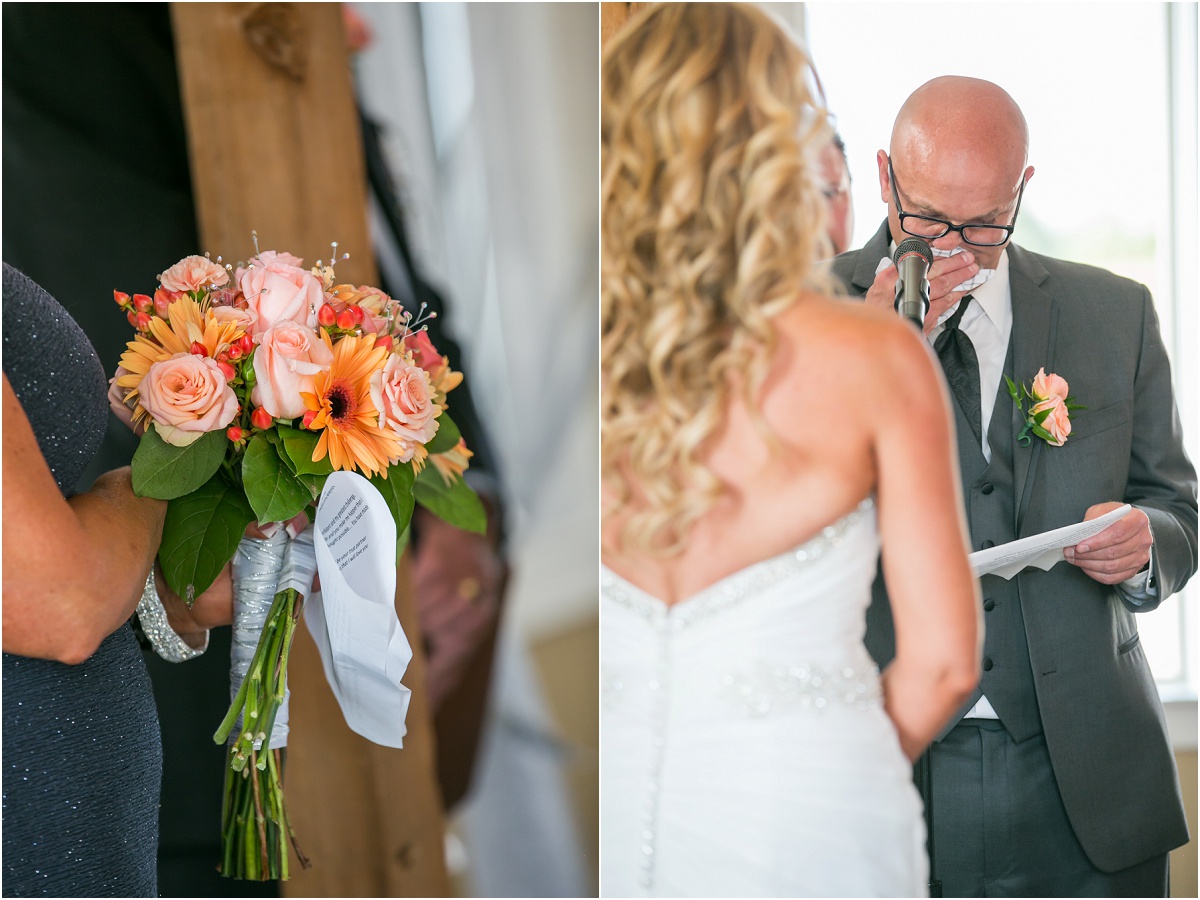 This ceremony was all about family.  Even his dad married them.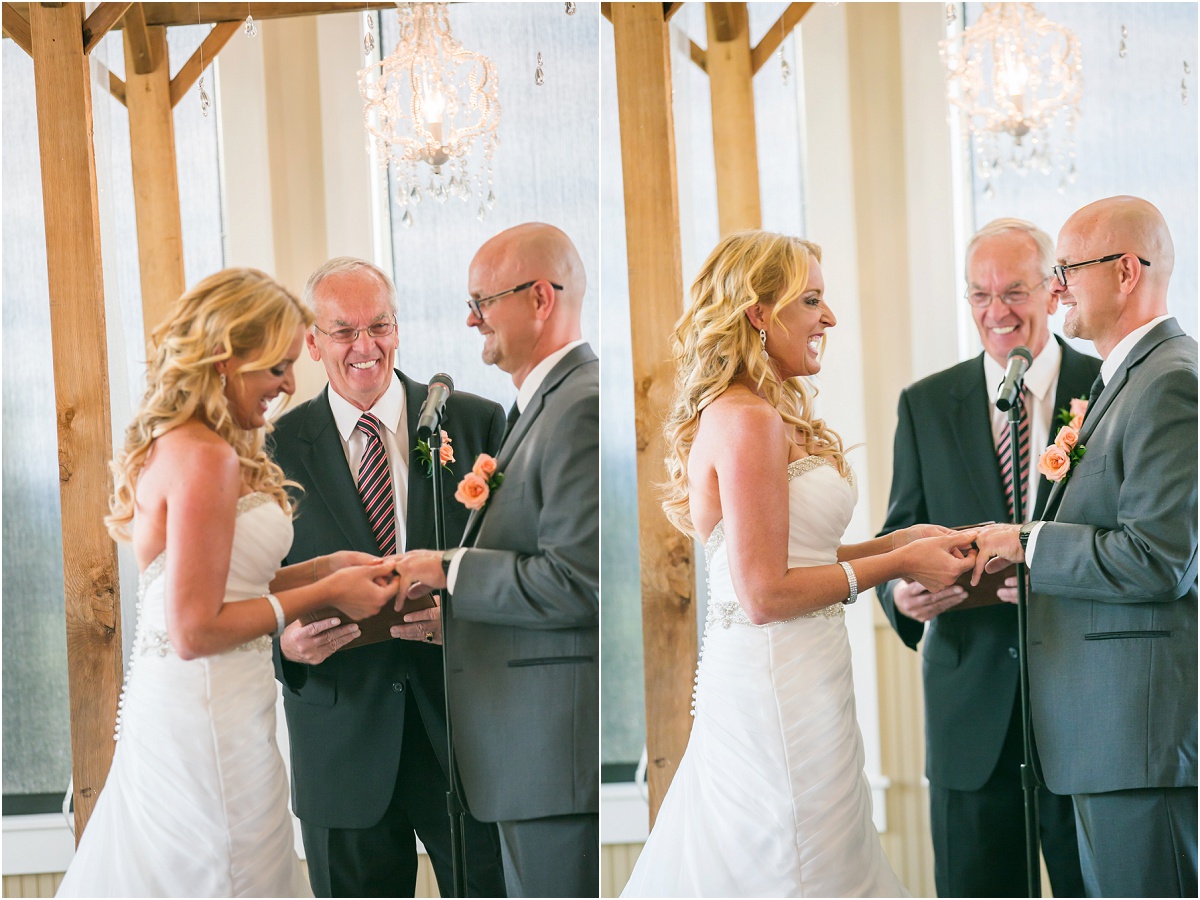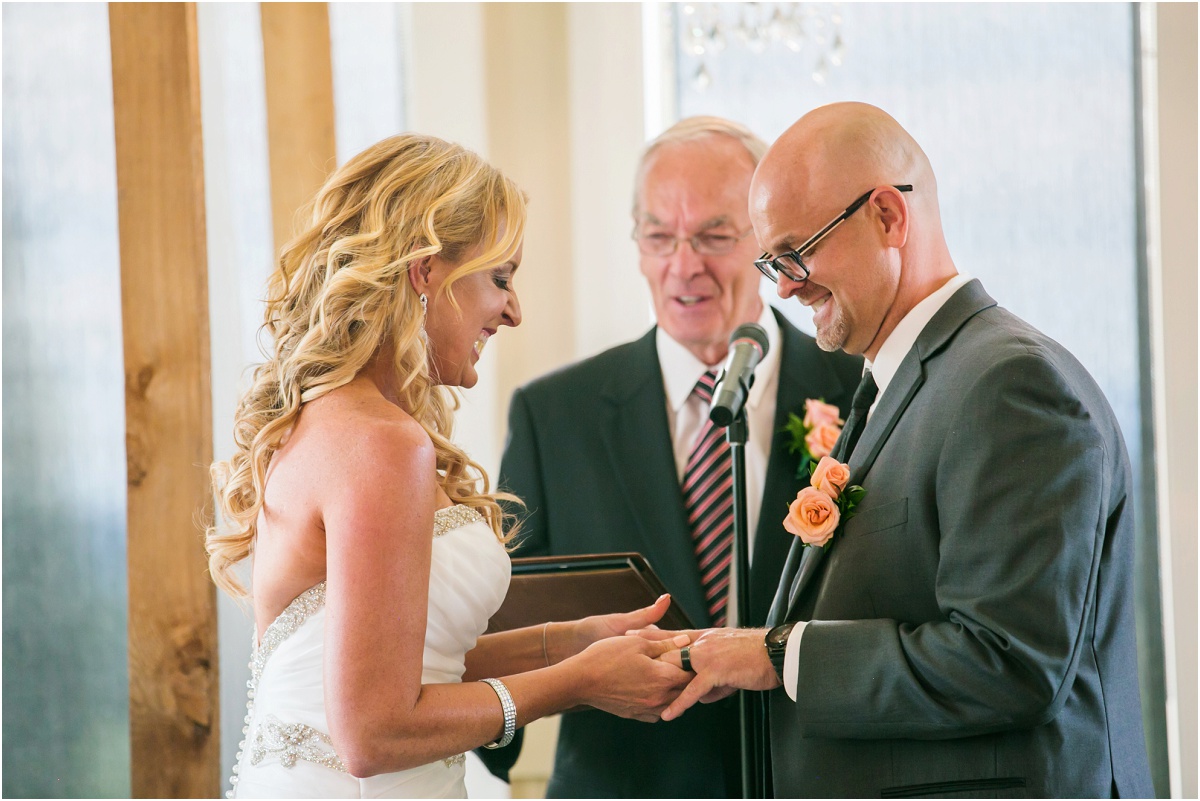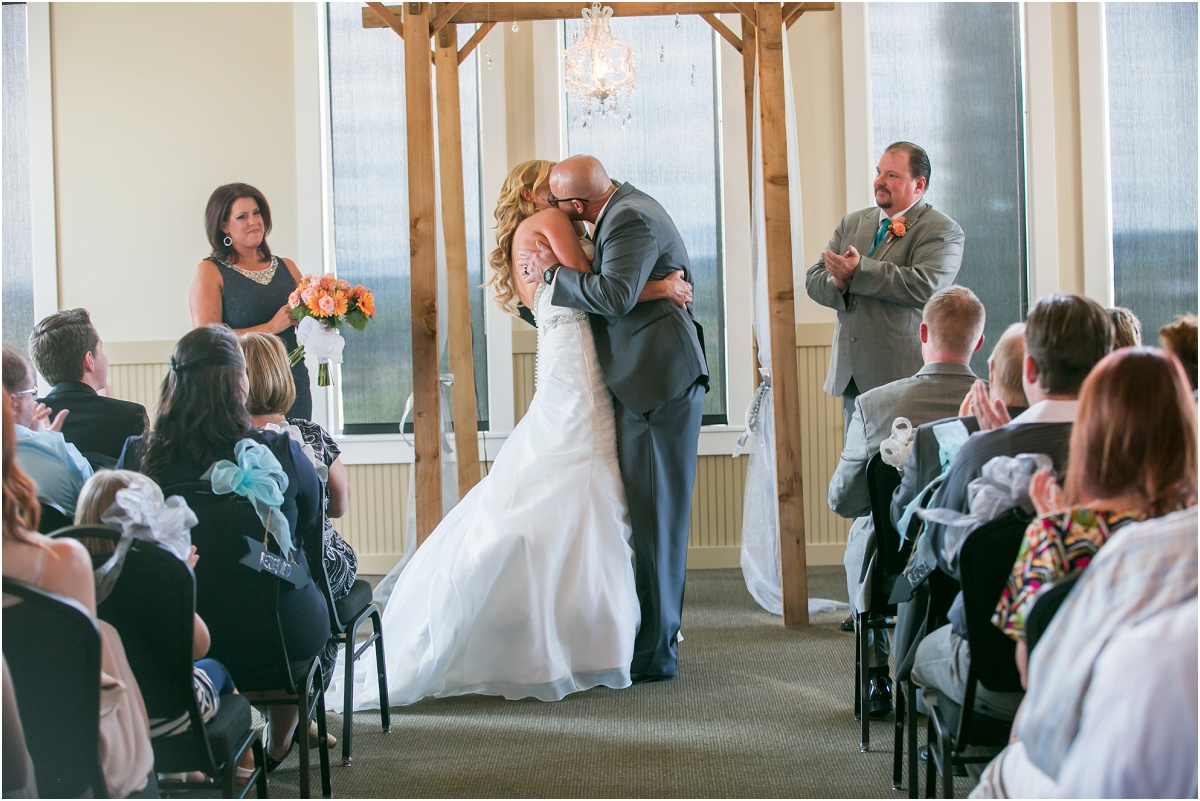 After they were pronounced man and wife, they all danced down the aisle to celebrate!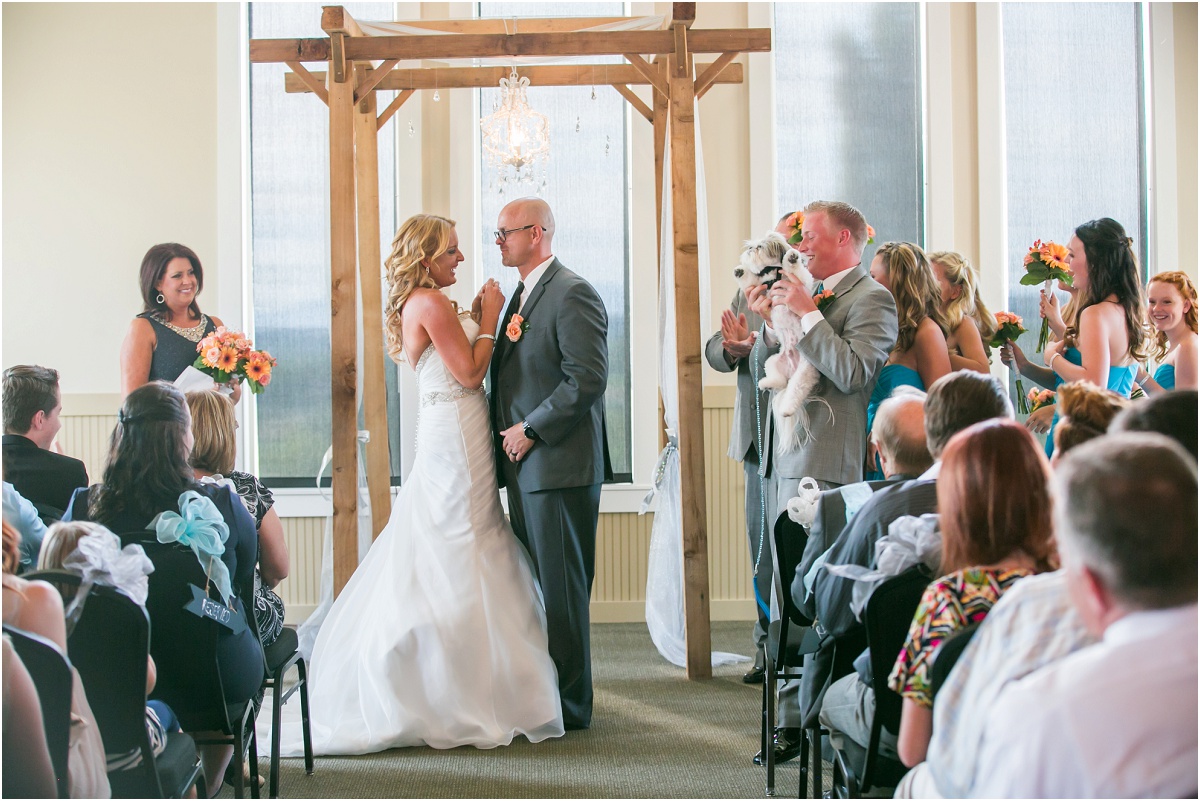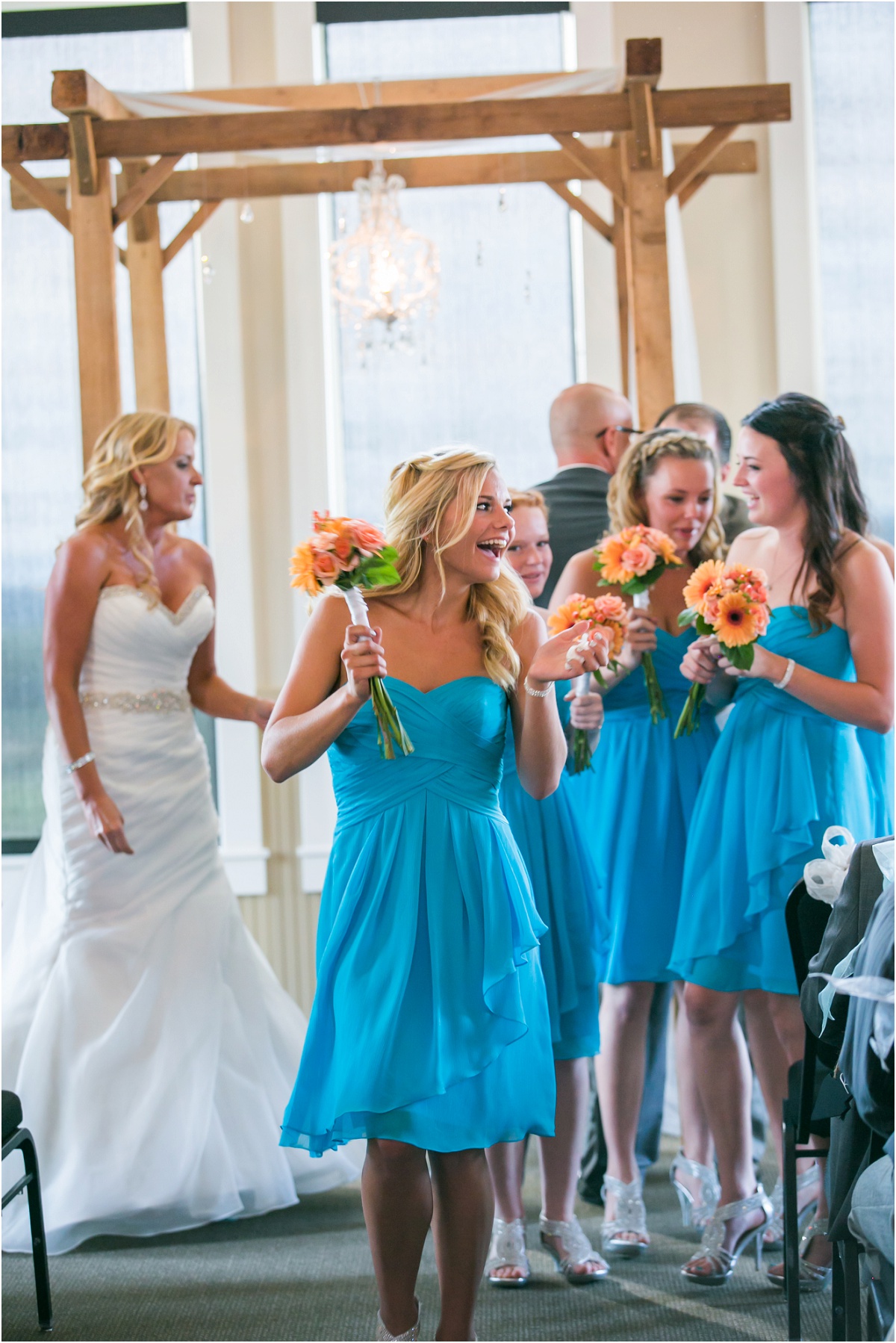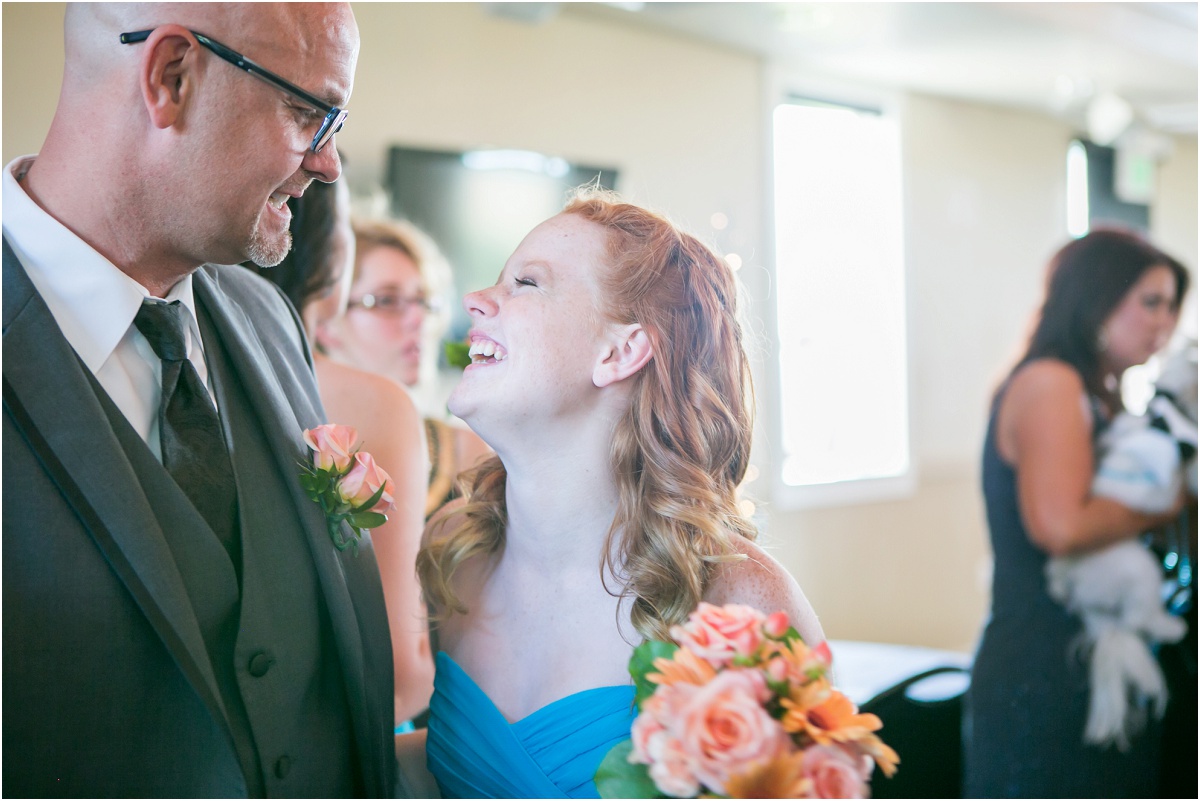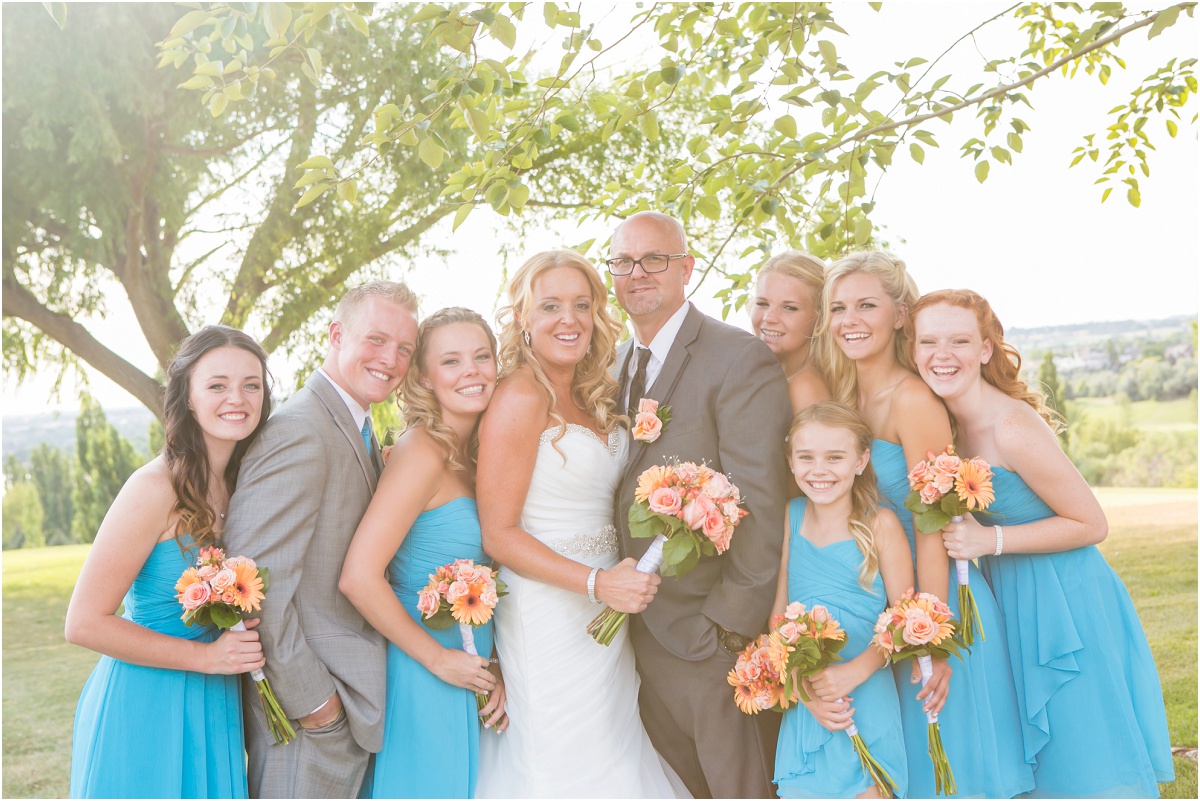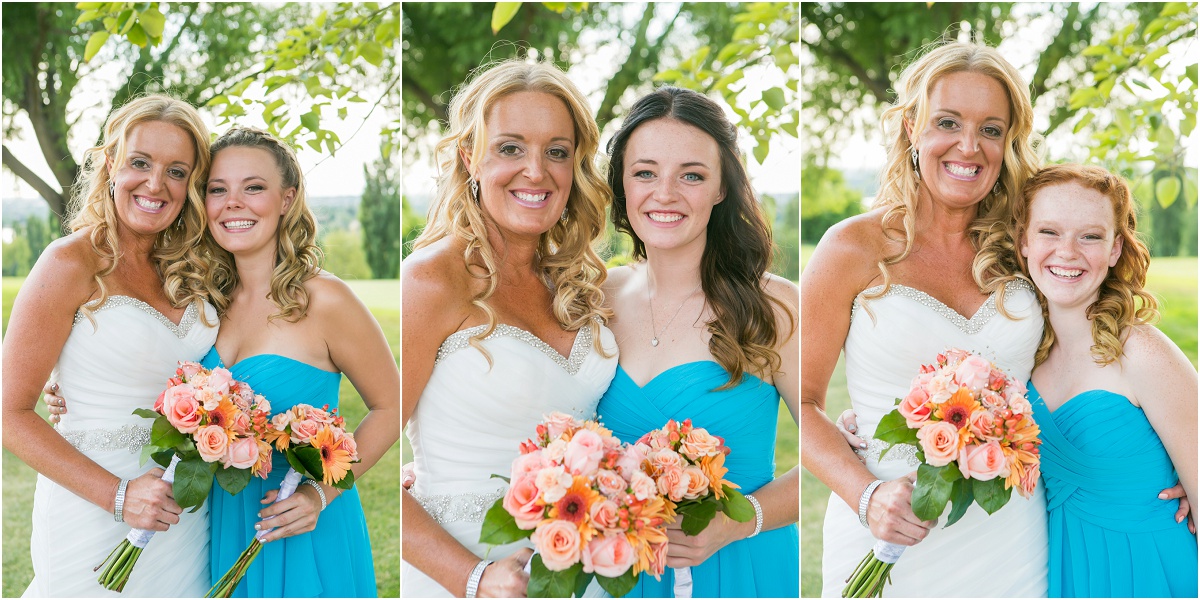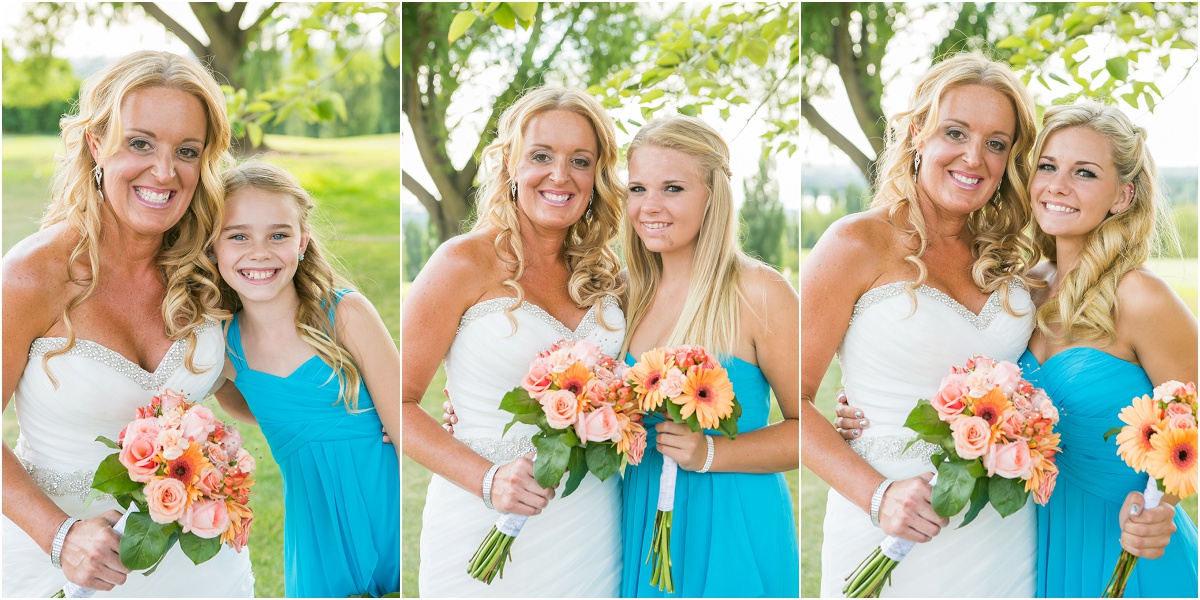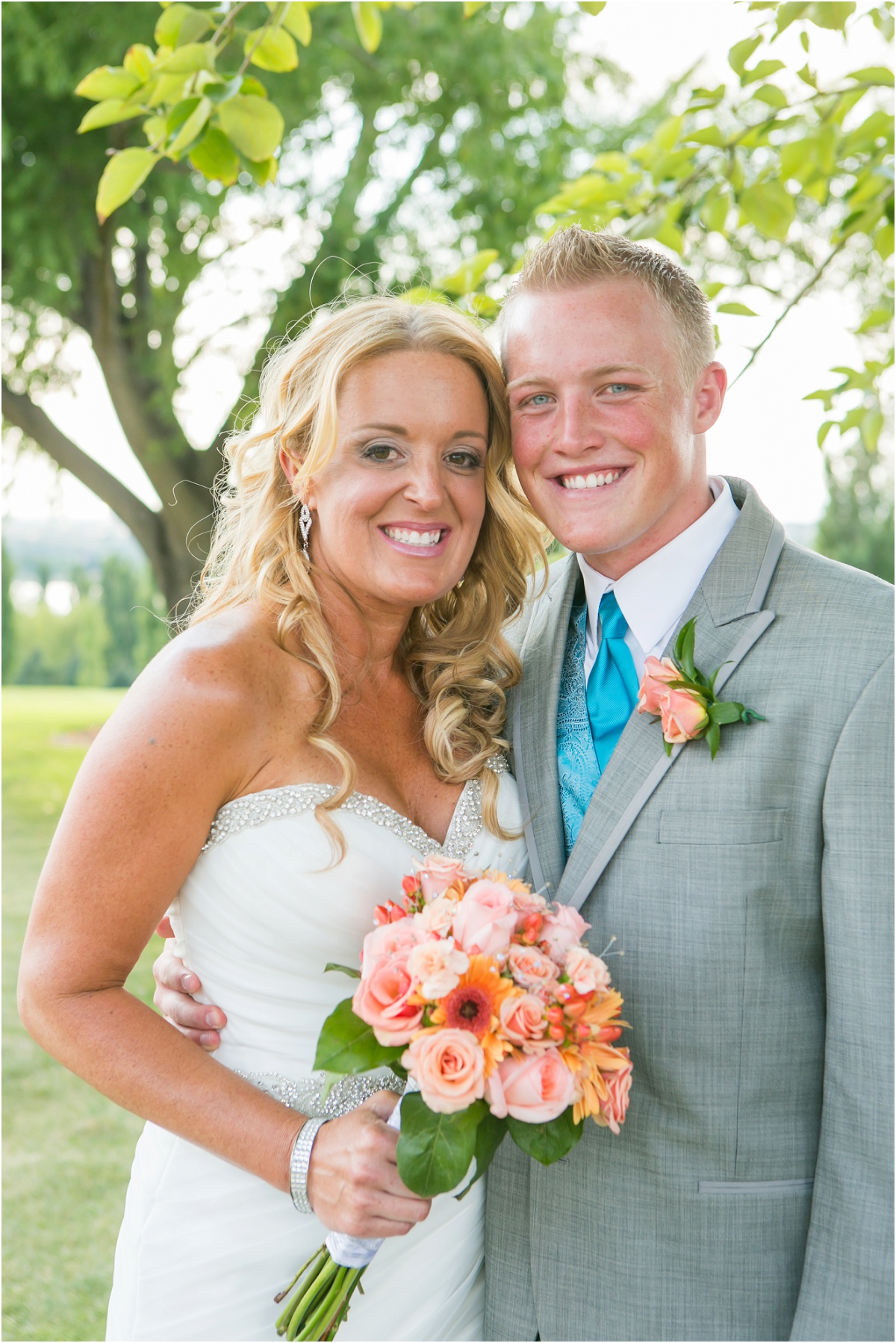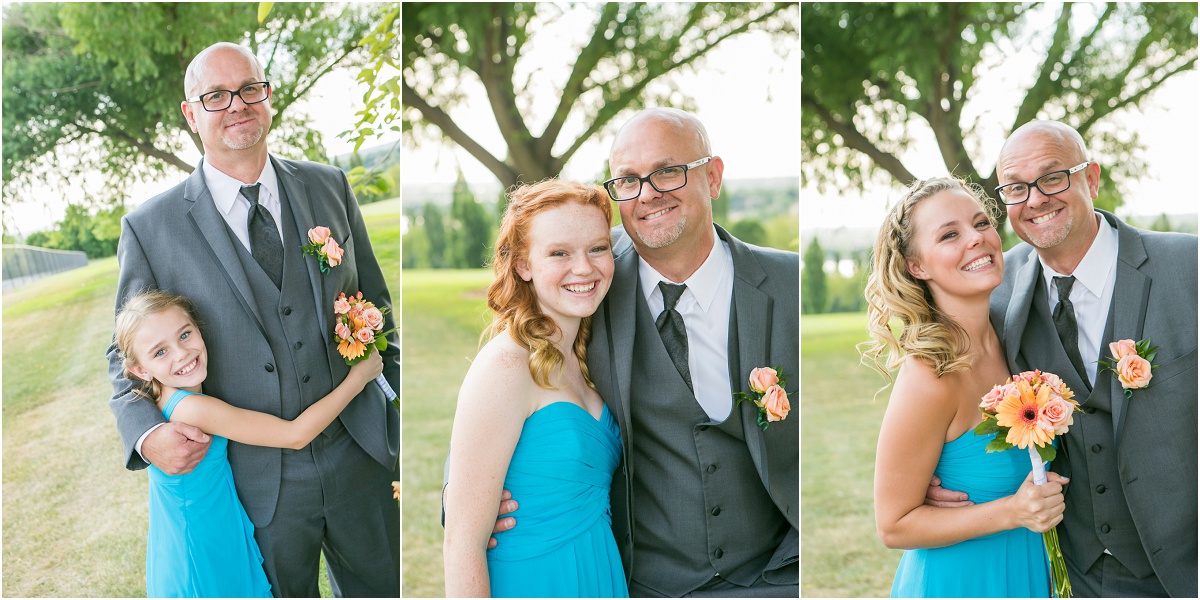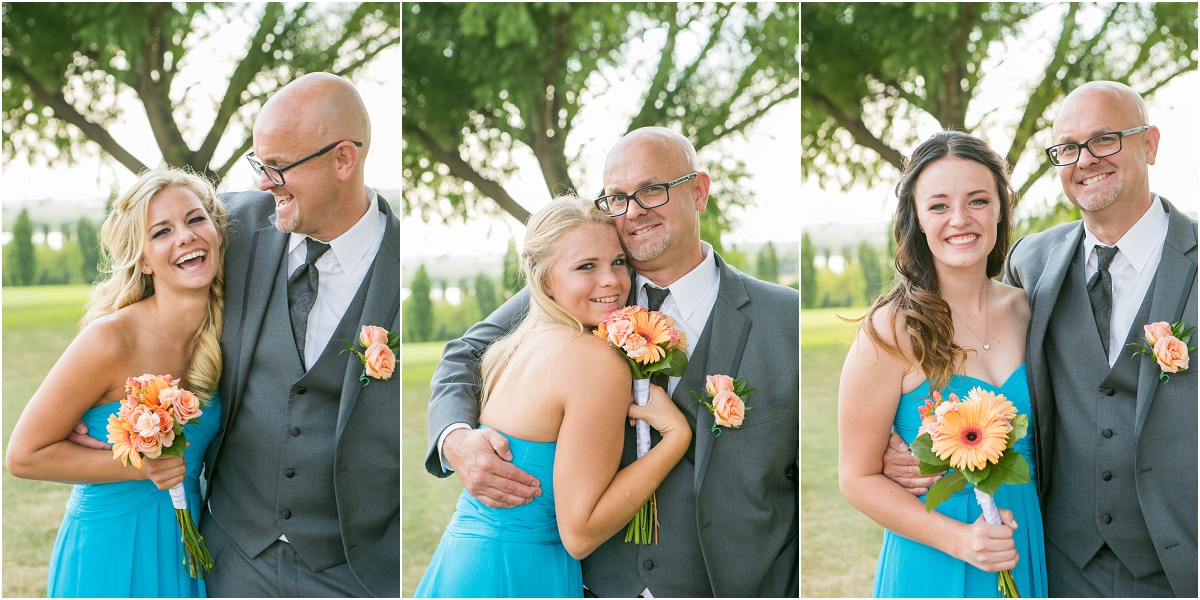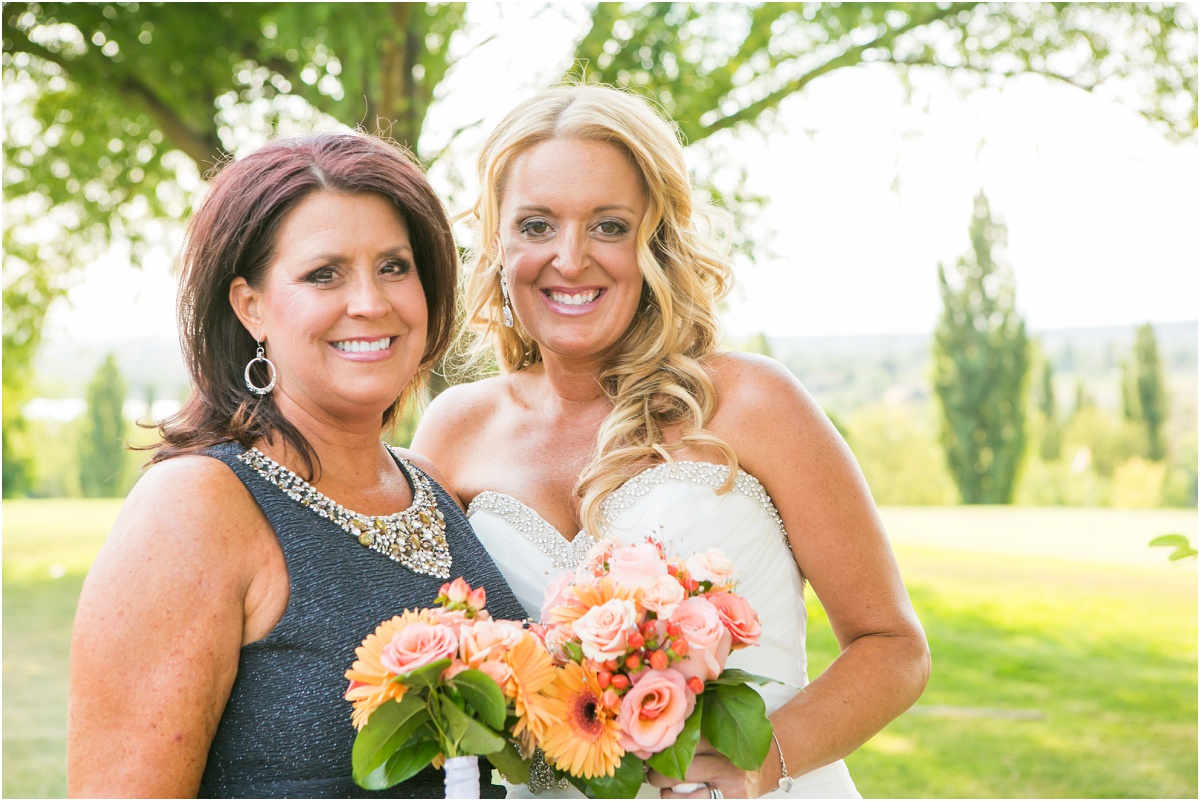 After family pictures I had literally 10 minutes to get pictures of Marcie & Rick.  I think I got just under 90 pictures in that 10 minutes!  I can go really fast when I need to!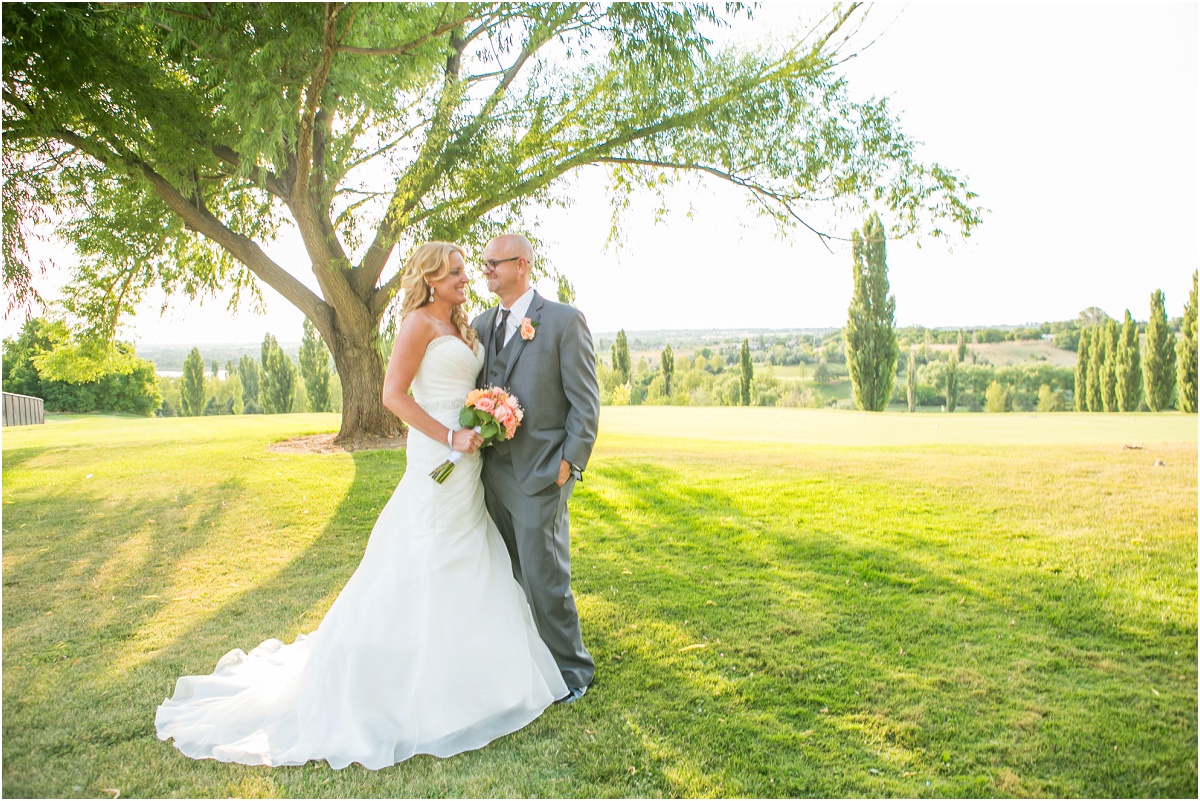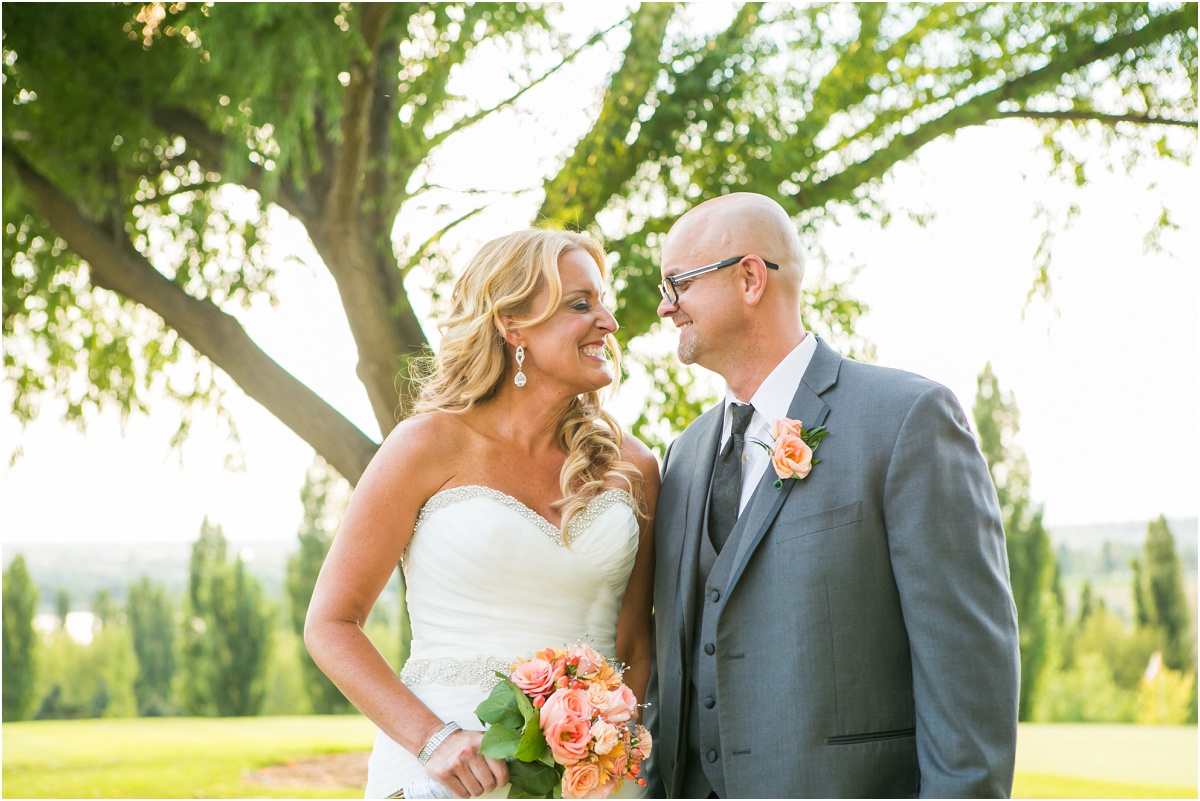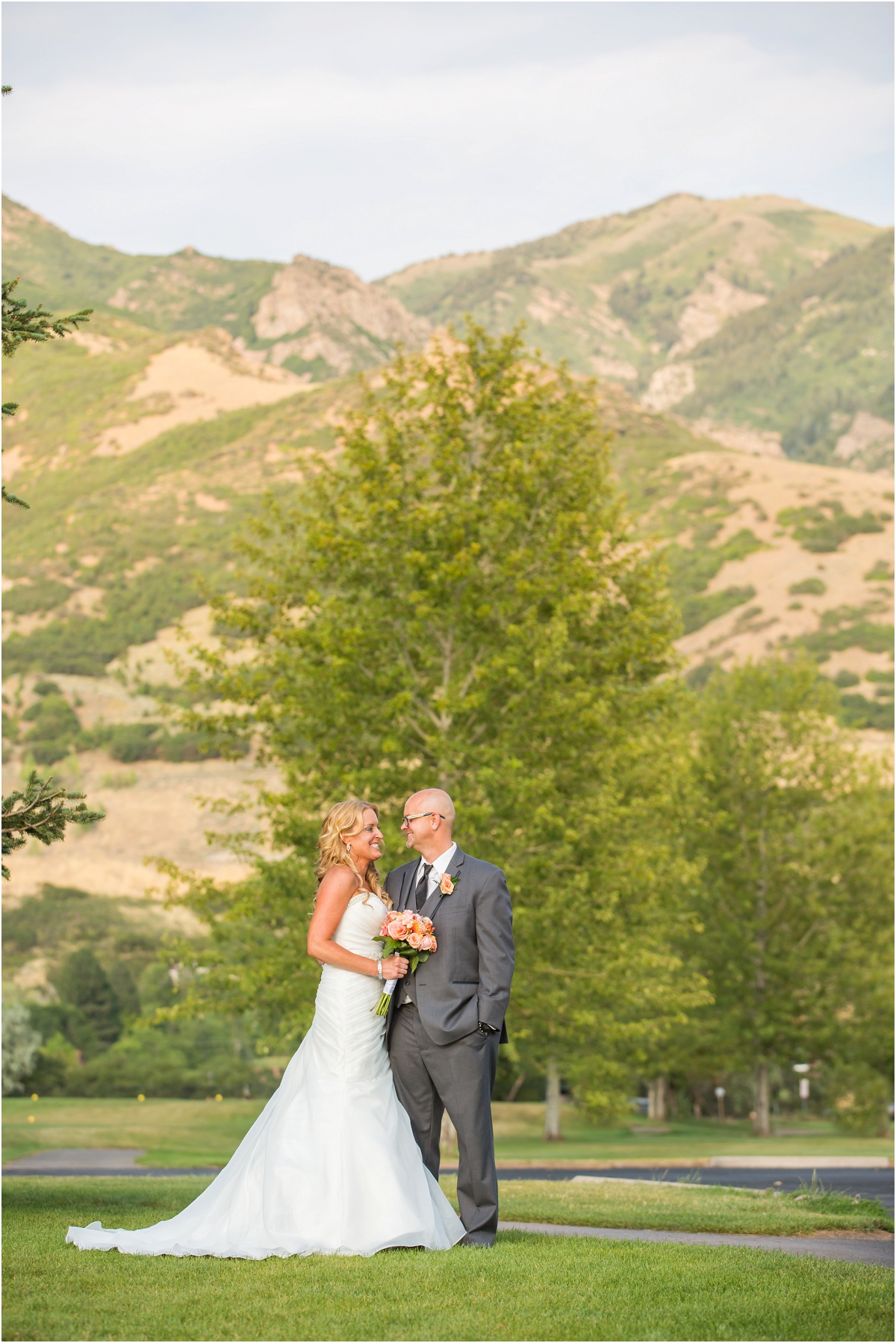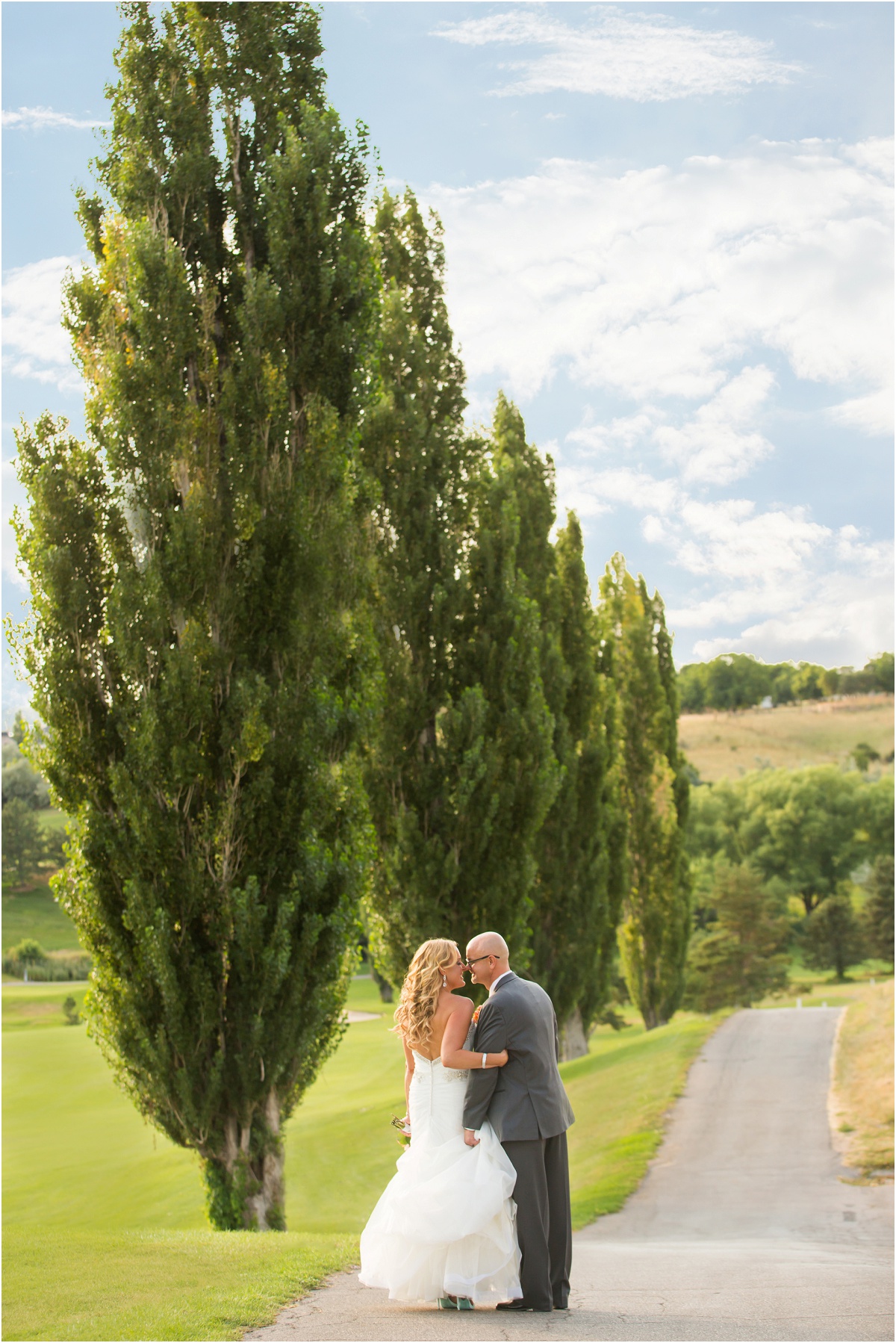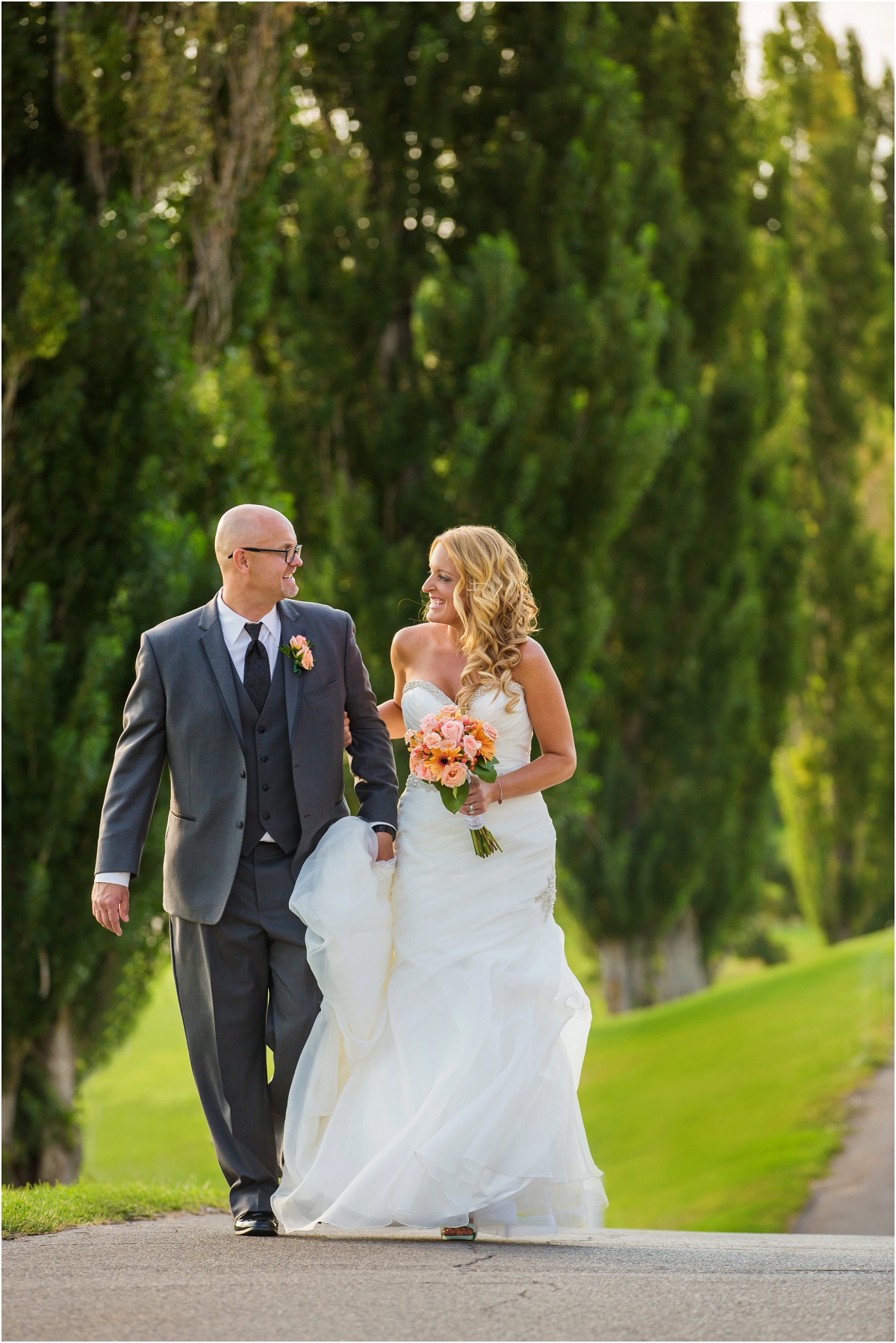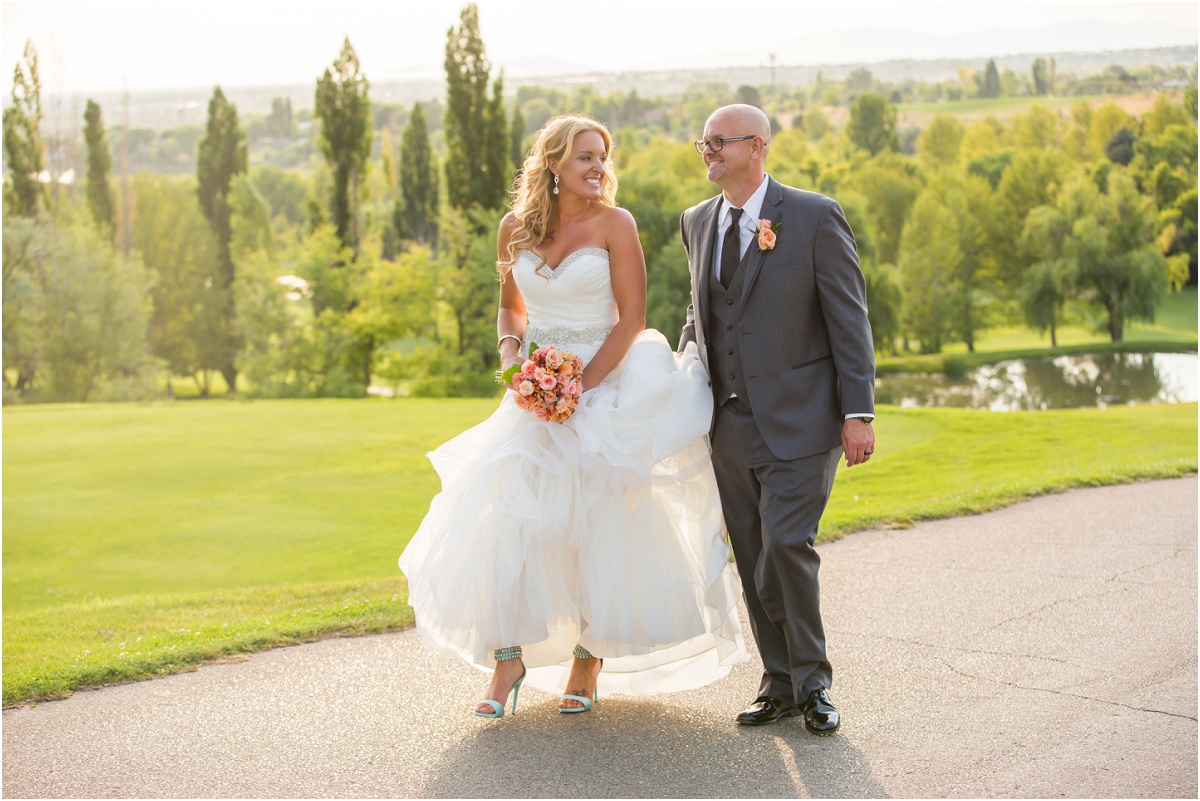 Check out those Tiffany blue blinged out shoes!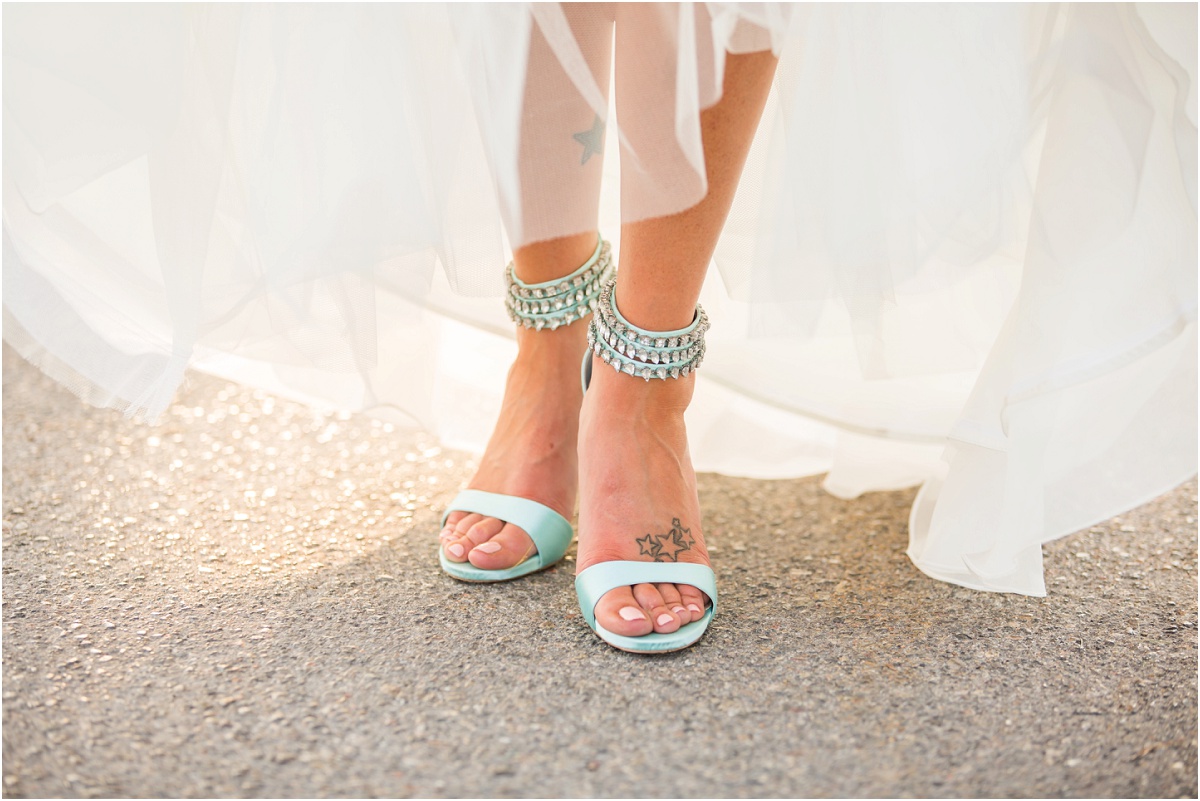 I love the pinks and oranges in this bridal bouquet.  Just delicious.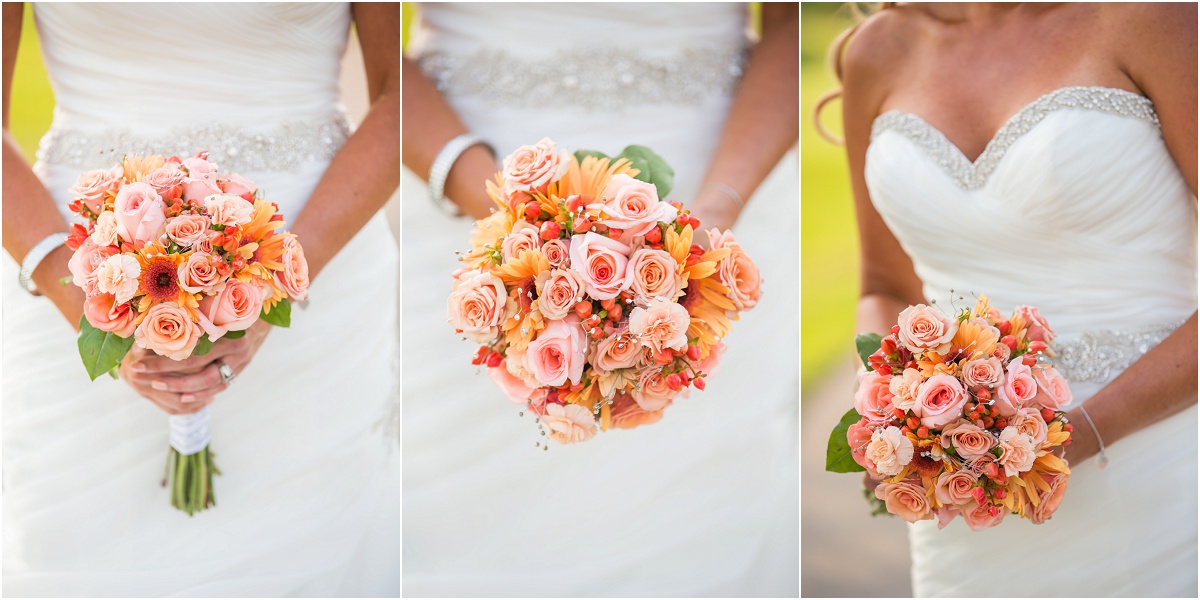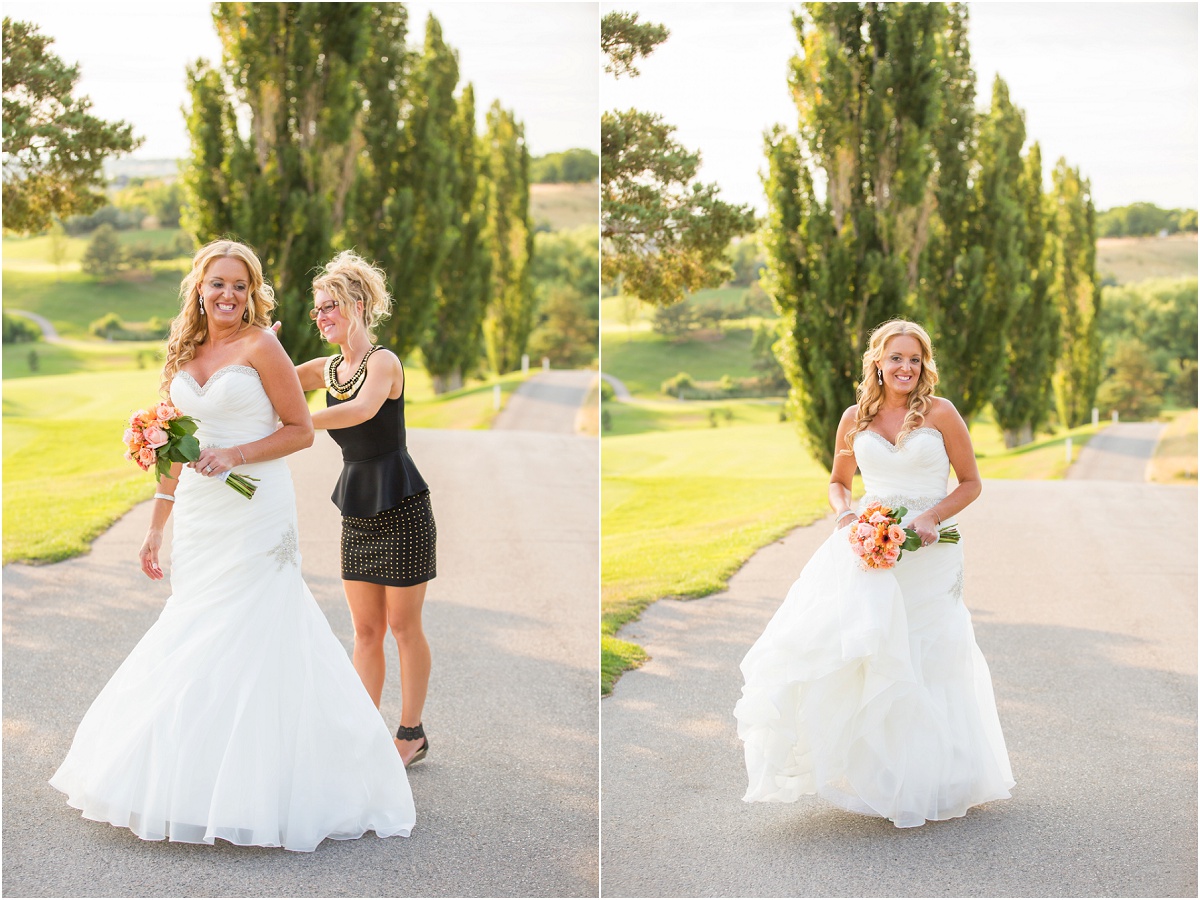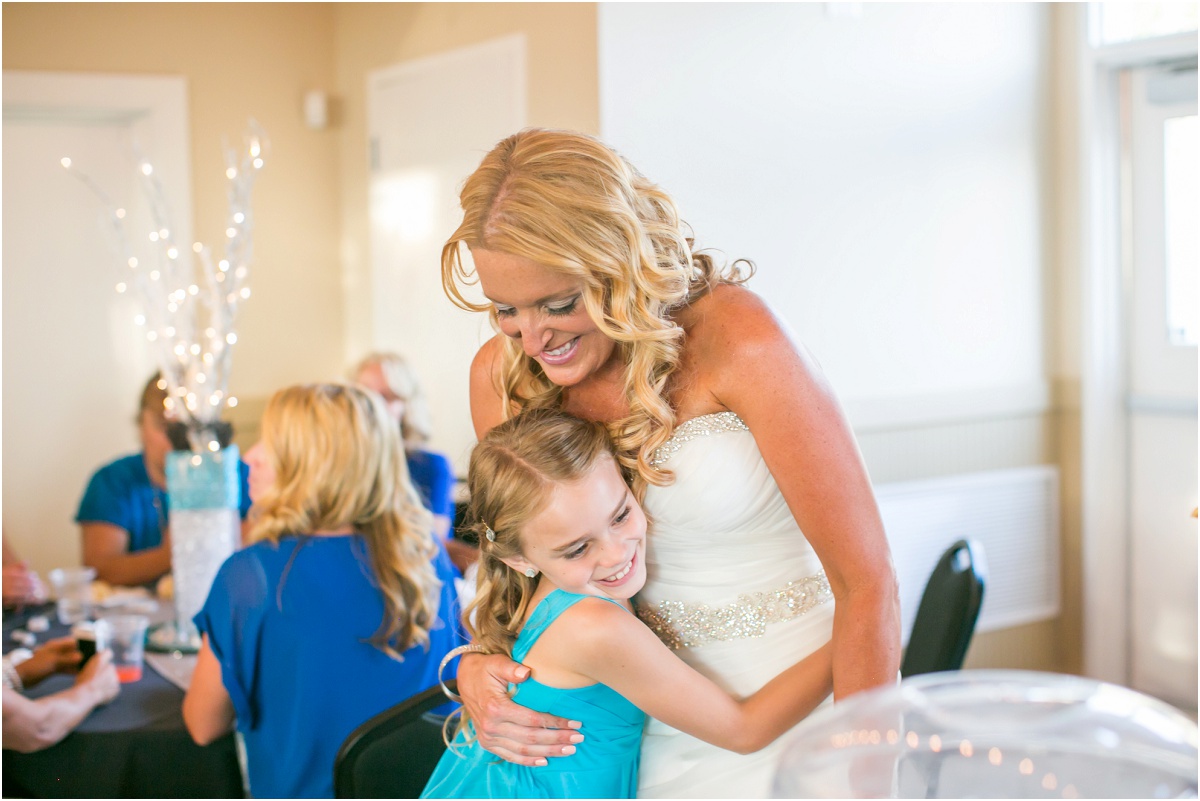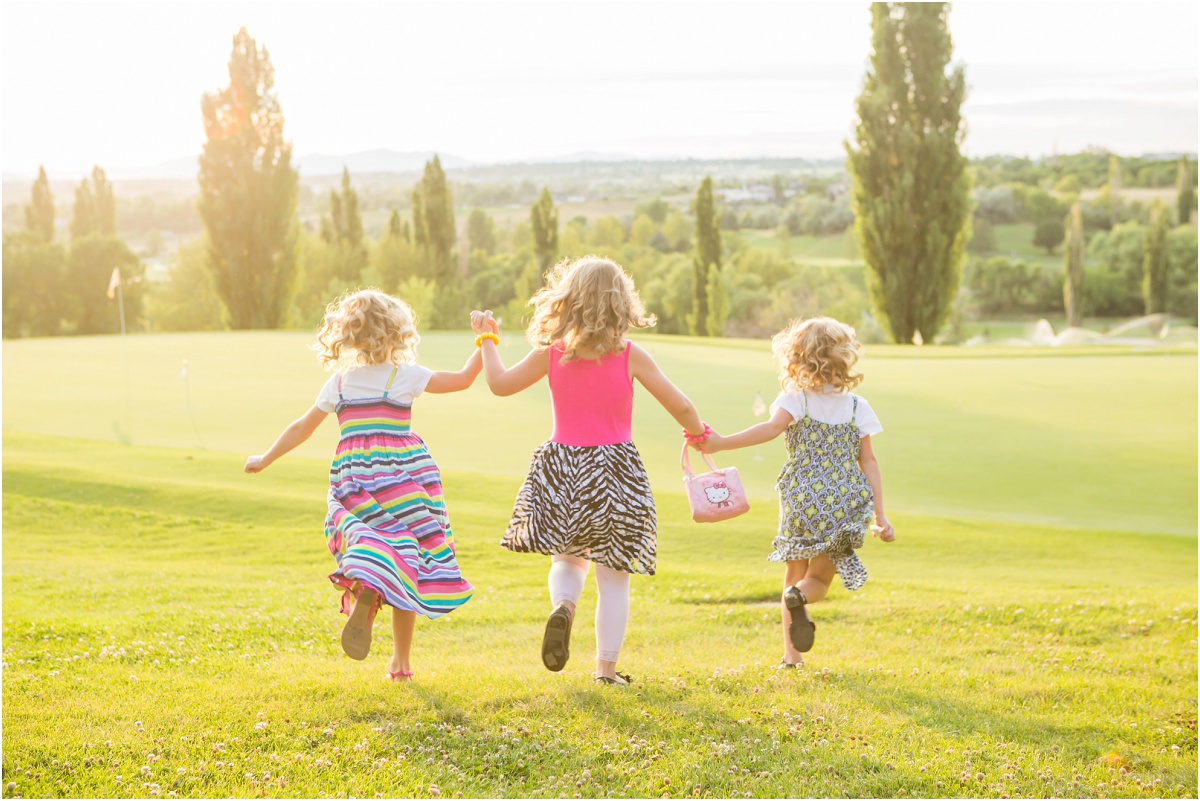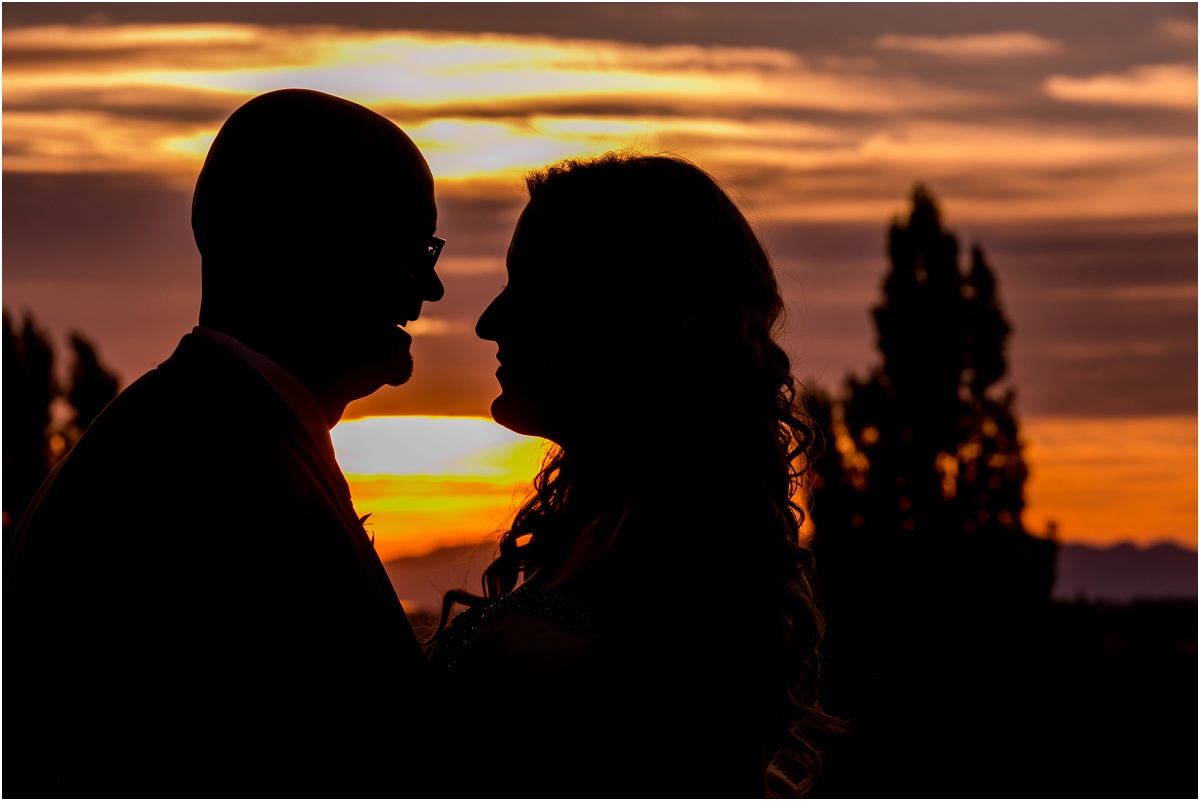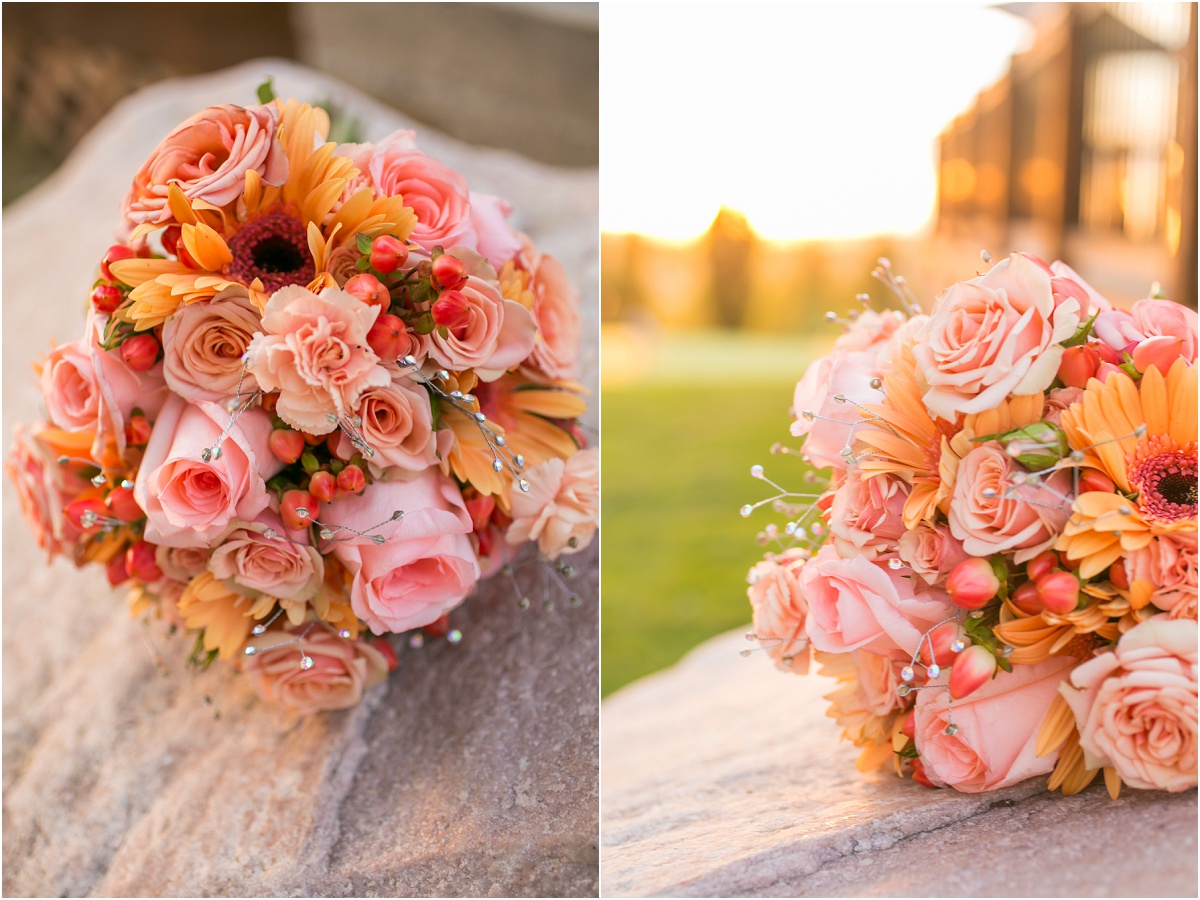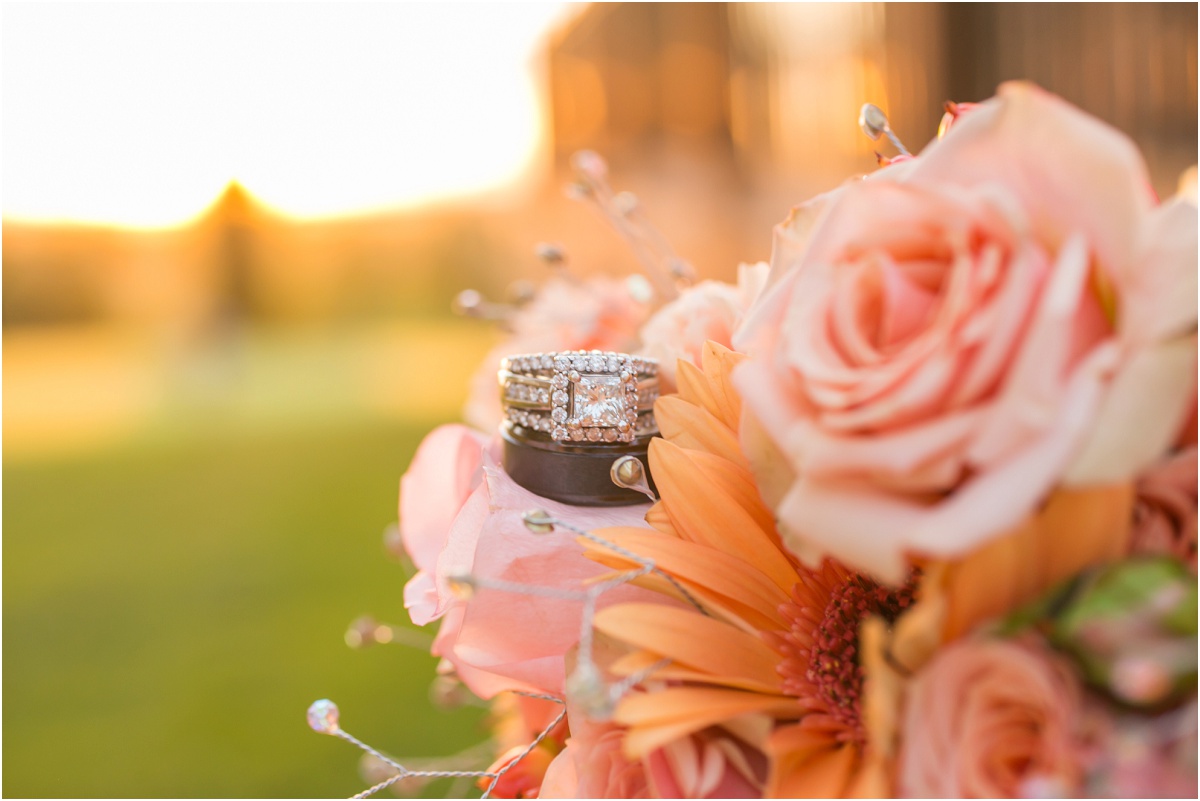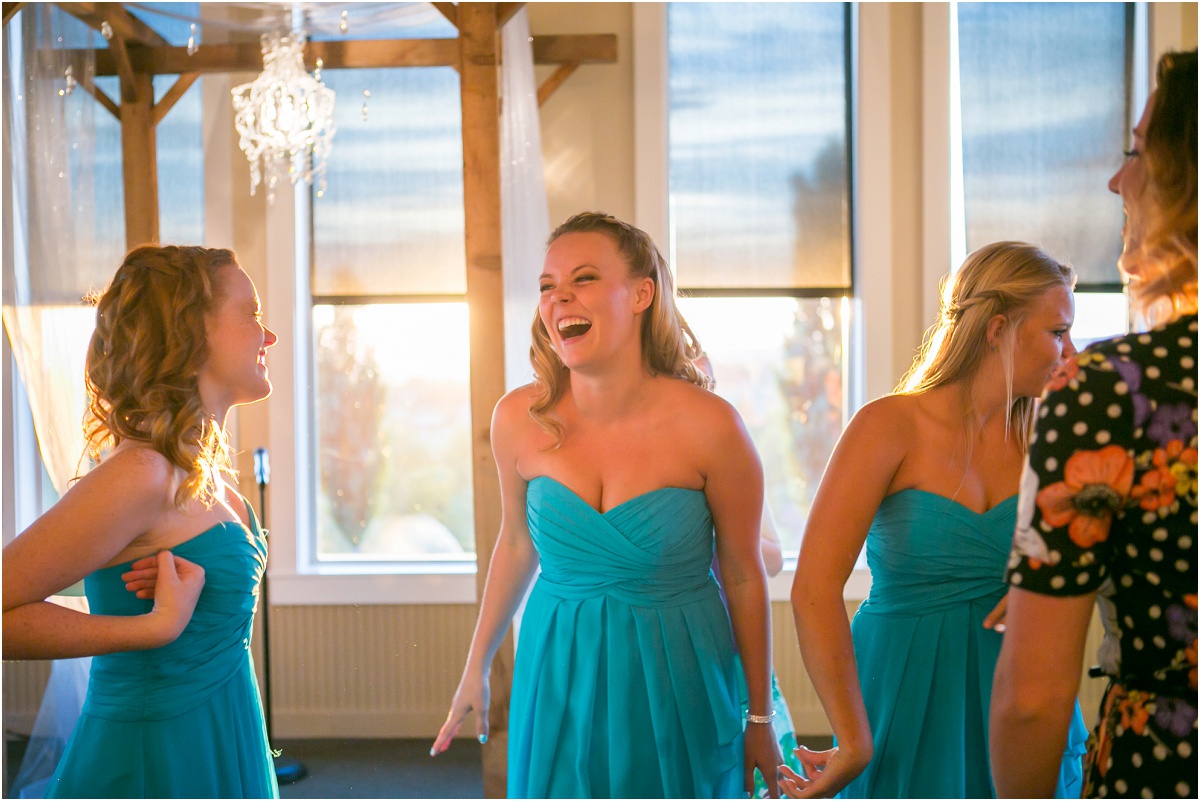 Kelsey was teaching all the little girls (and some big ones too) some Lady Gaga dance moves.




The sunset over the golf course that night ended a perfect day perfectly.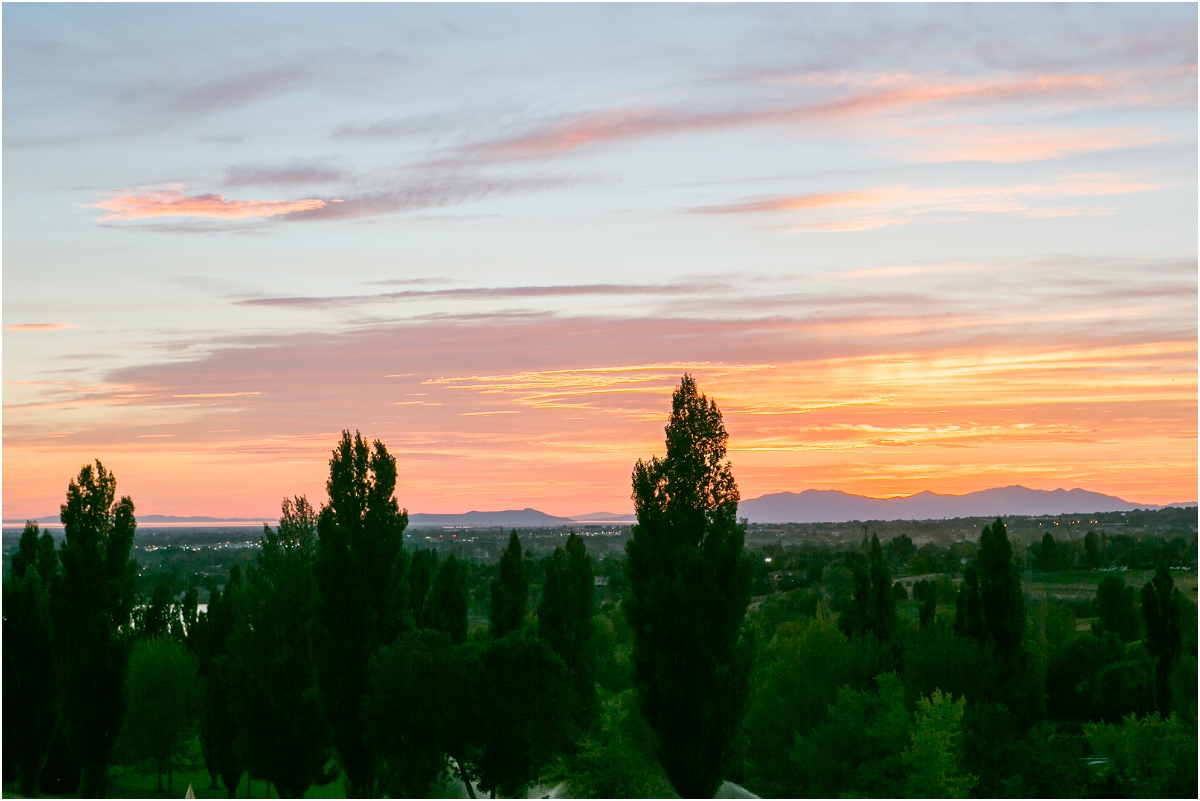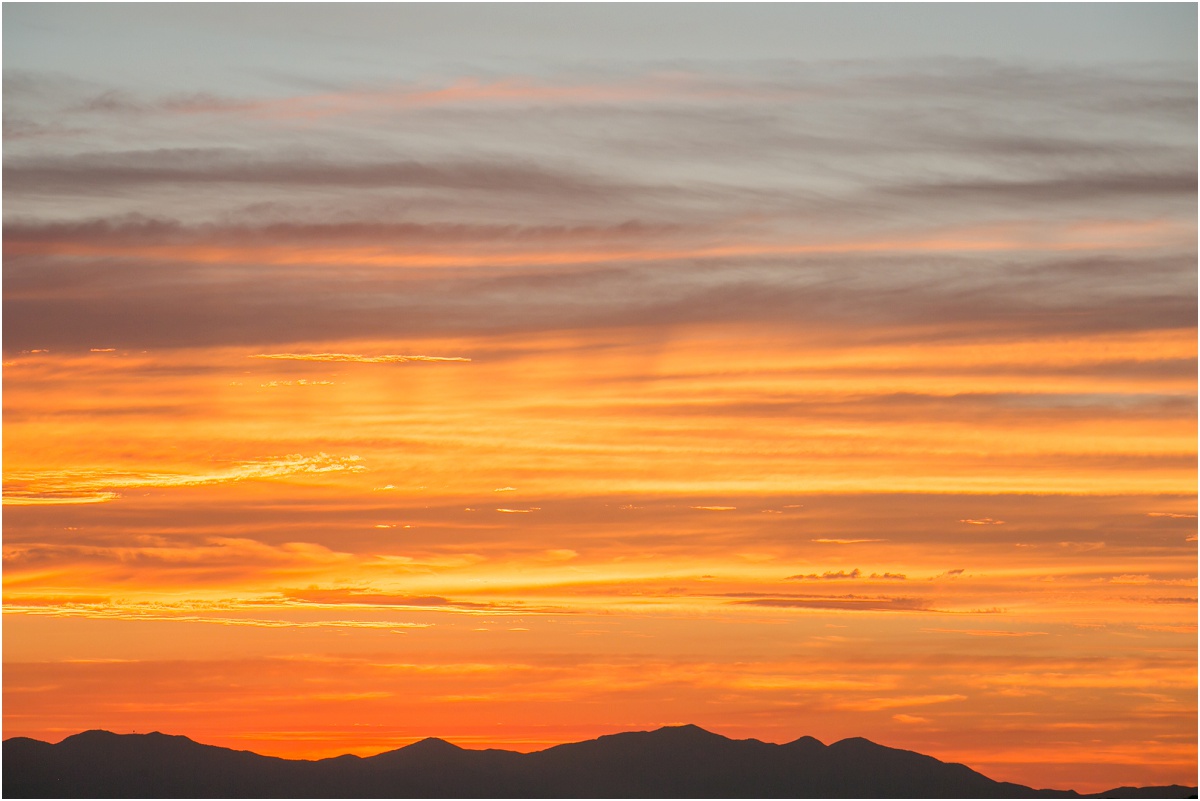 Thanks Marcie and Rick for letting me be part of your amazing day!!!
Vendors:
Venue: Valley View Golf Course
Bride's Dress: Bridal Expressions
Tuxes: Men's Wearhouse
Rings: Morgan's Jewelers
Flowers: Jimmy's House of Flowers
Hair/Make Up: Cassie Dean of Studio 101 at Image Studios
Cupcakes: Sweet Tooth Fairy
Bridesmaid Dresses: David's Bridal