Ben was SO excited to see Anny for their first look.  I love seeing how in love these two are-it's one of the best things about my jobs-seeing young love 😀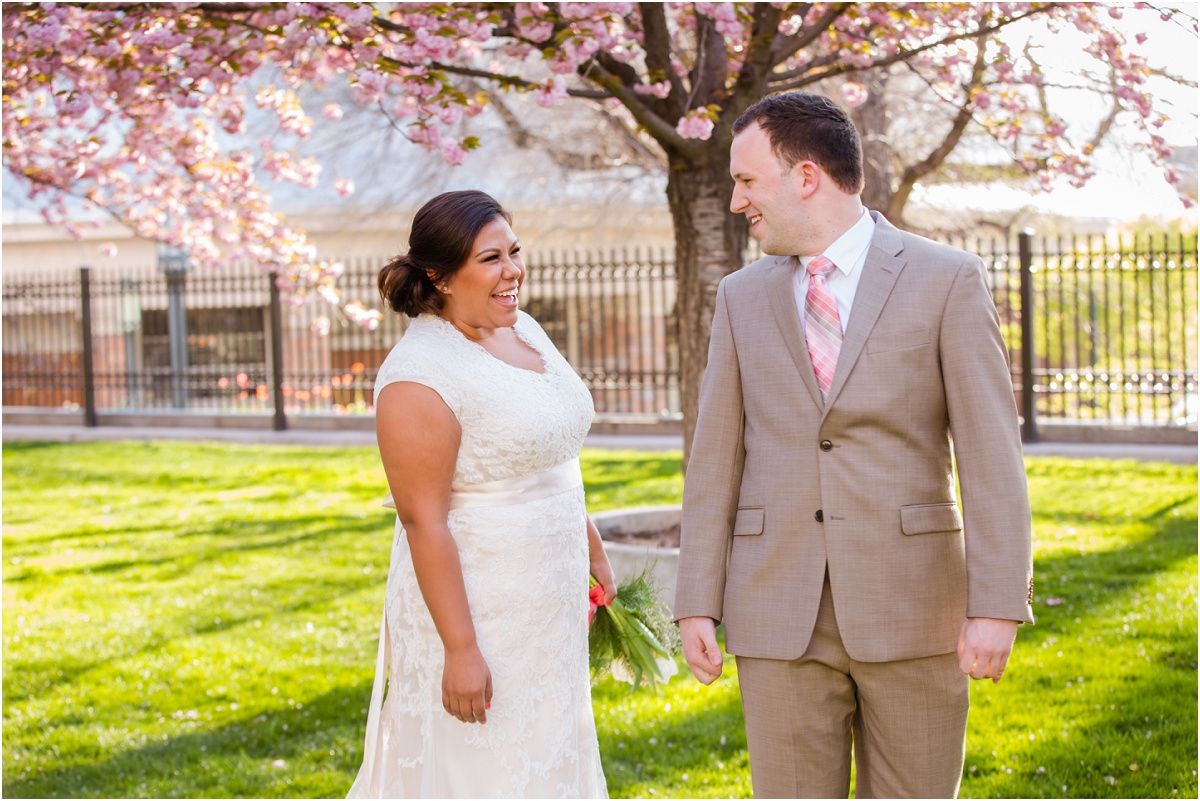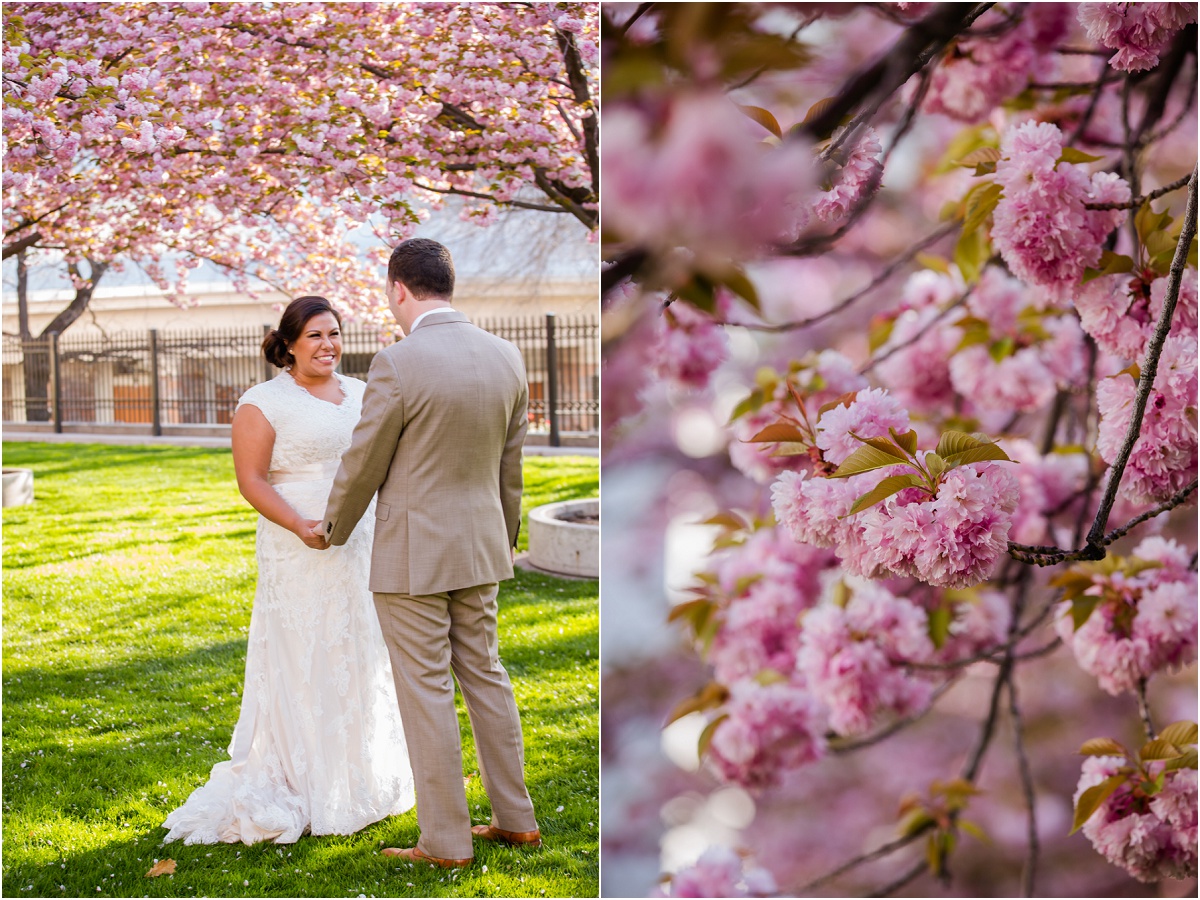 THIS is my FAVORITE time of year to take pictures at the Salt Lake Temple.  The blossoms are AMAZING and we may have spent almost our whole session here-worth it!!!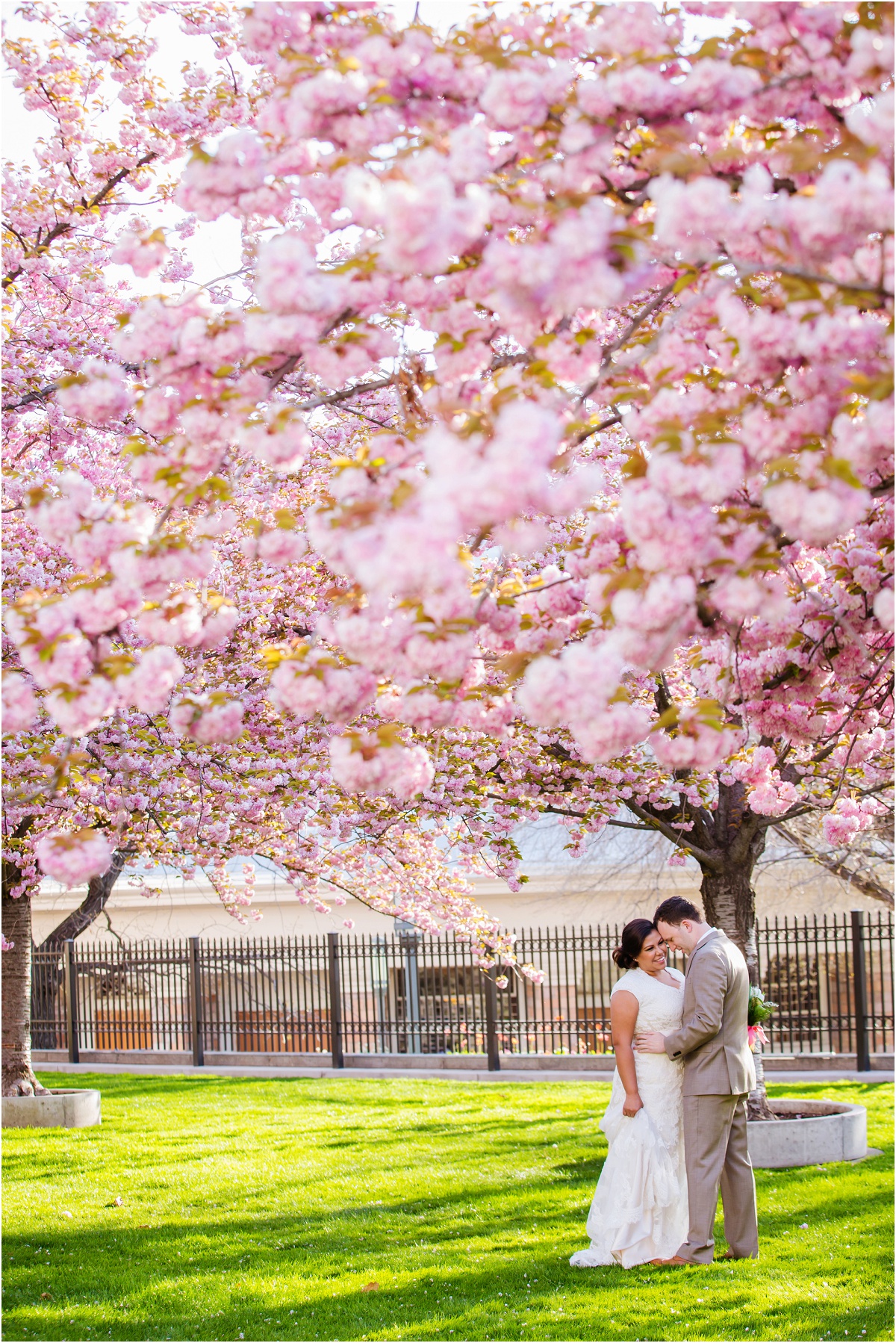 Another awesome thing about my job is getting to work with even more awesome people  That night I got to work alongside my friend David Perry, who is not only one of the best videographers in the world in my opinion, but has one of the kindest hearts of anyone I know 😀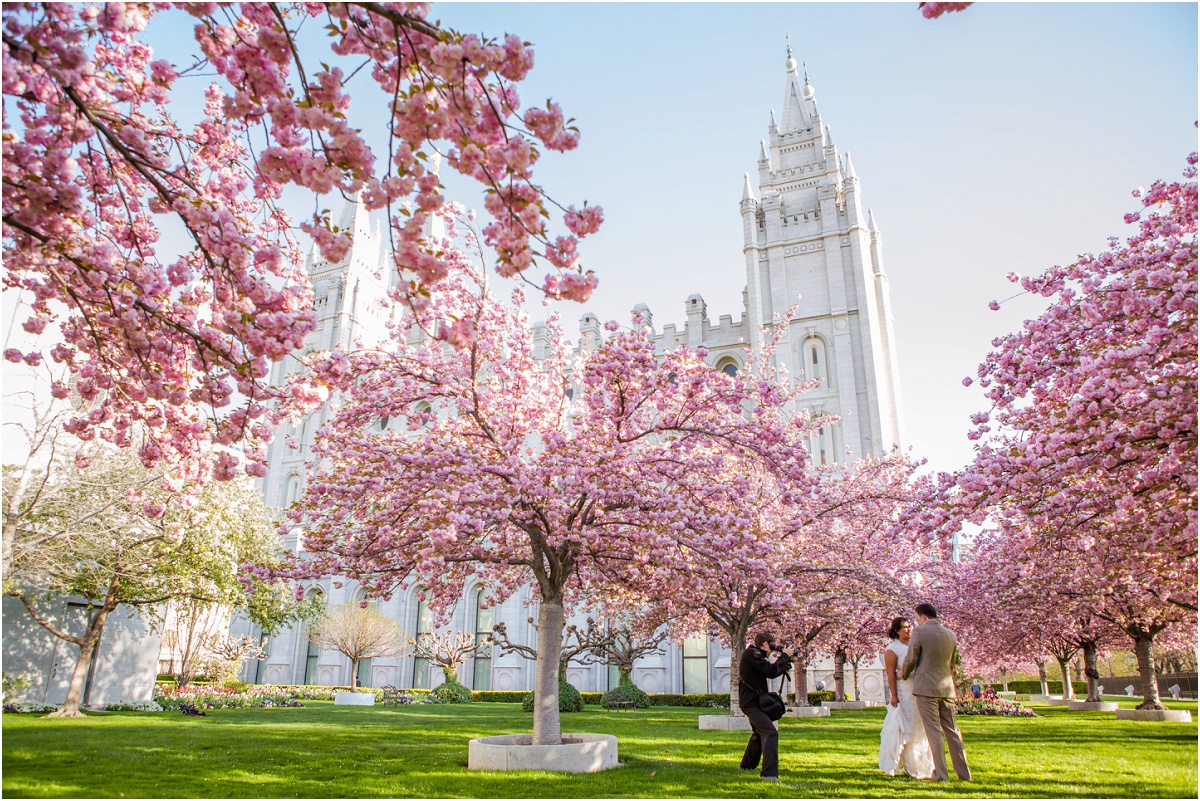 I'm obsessed 😀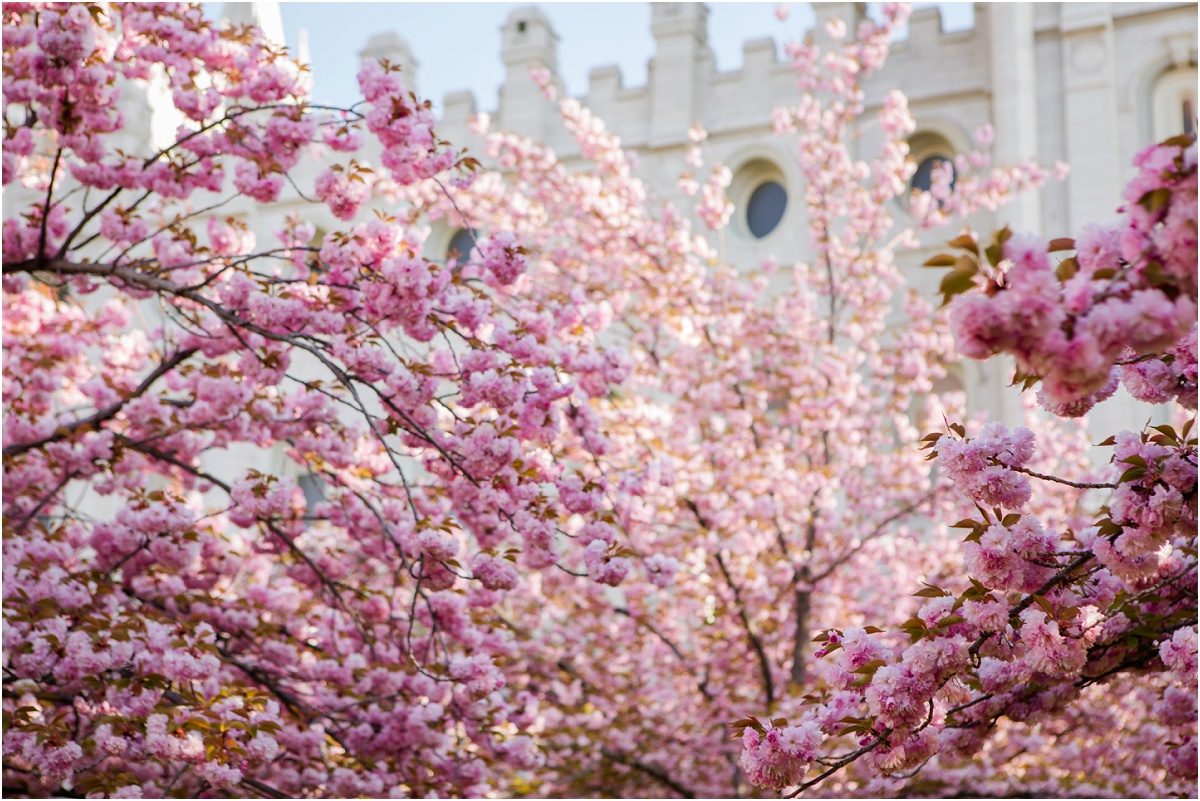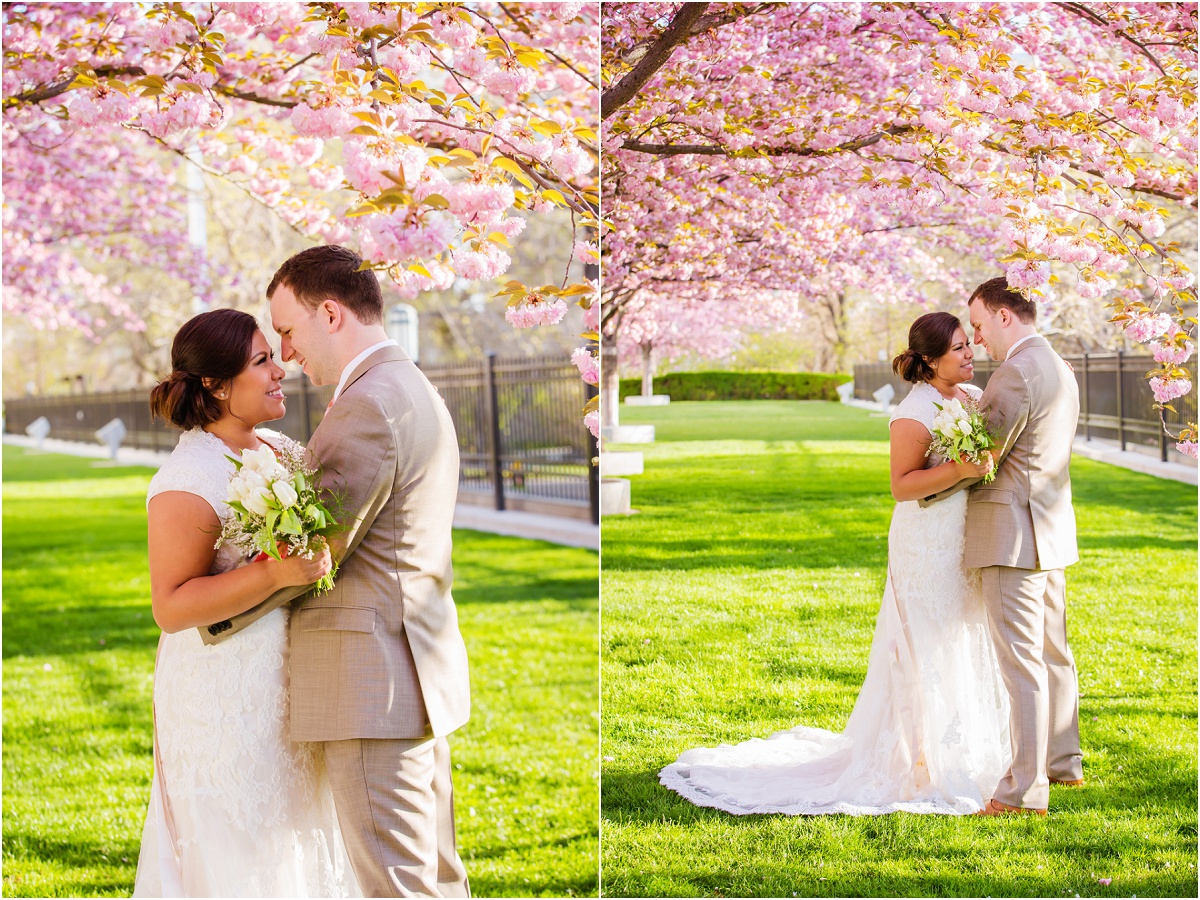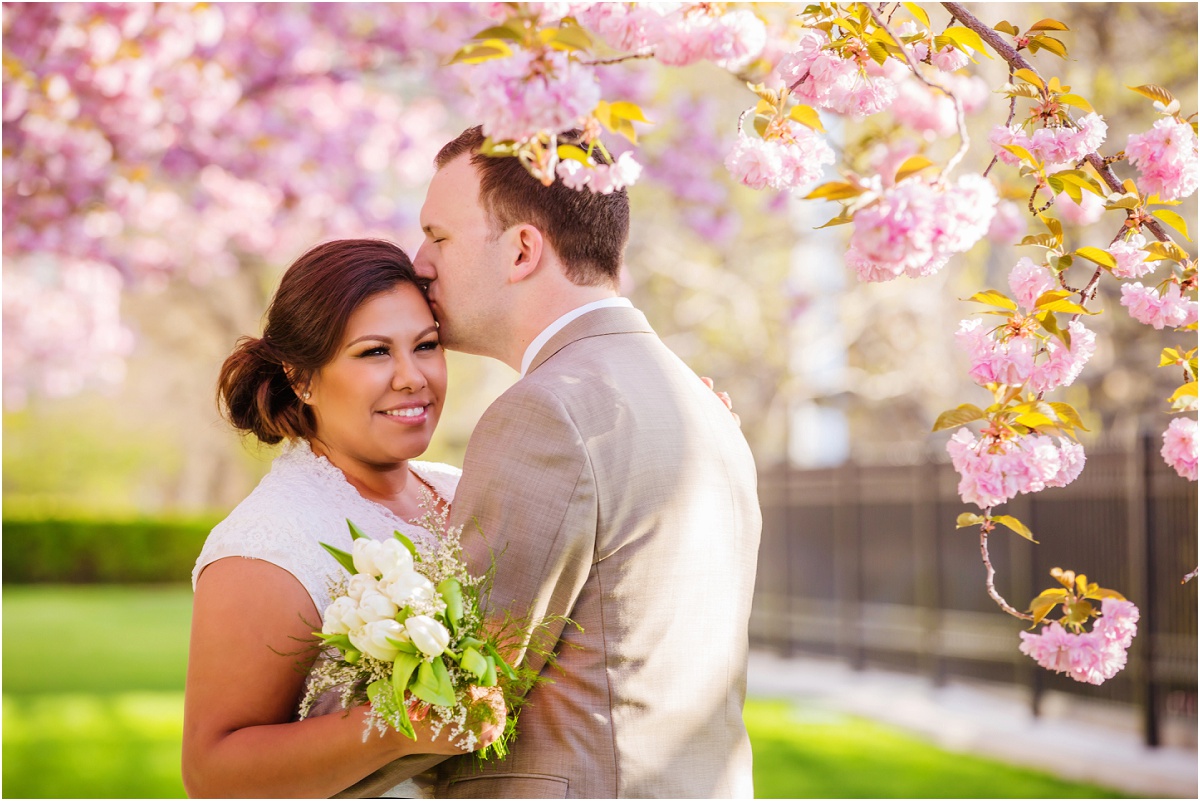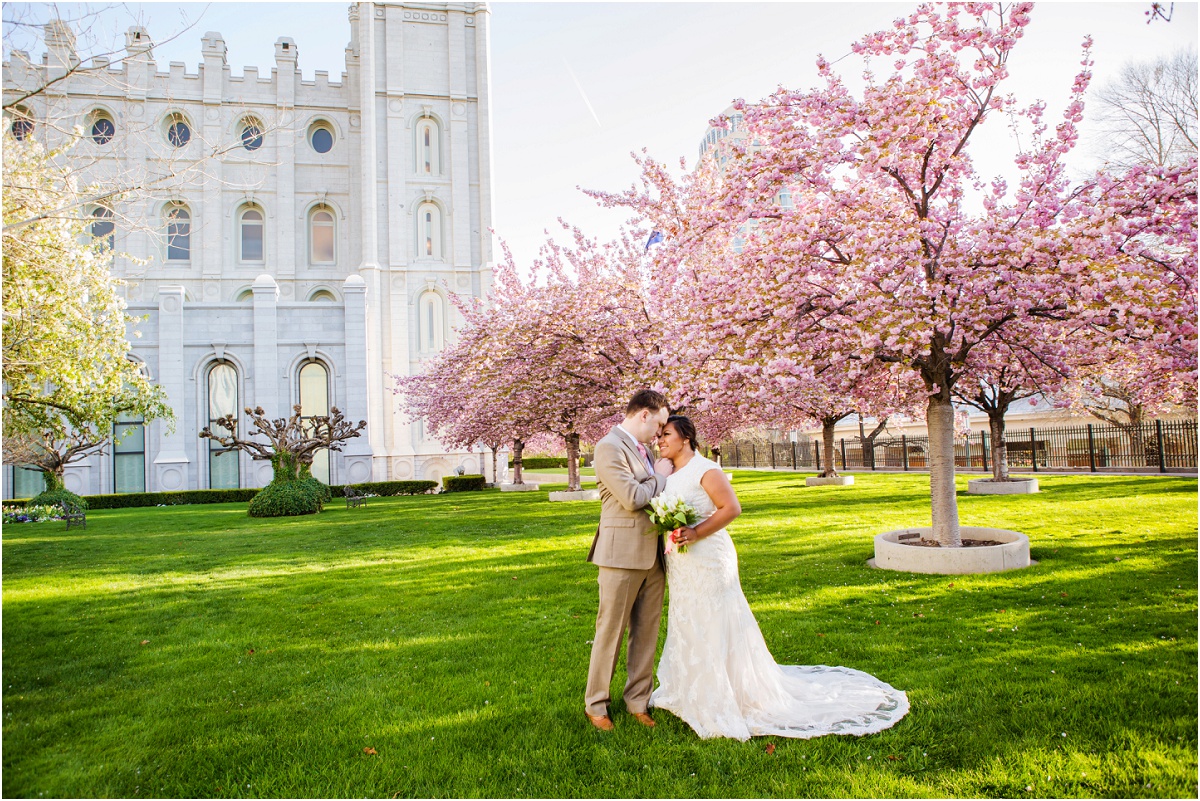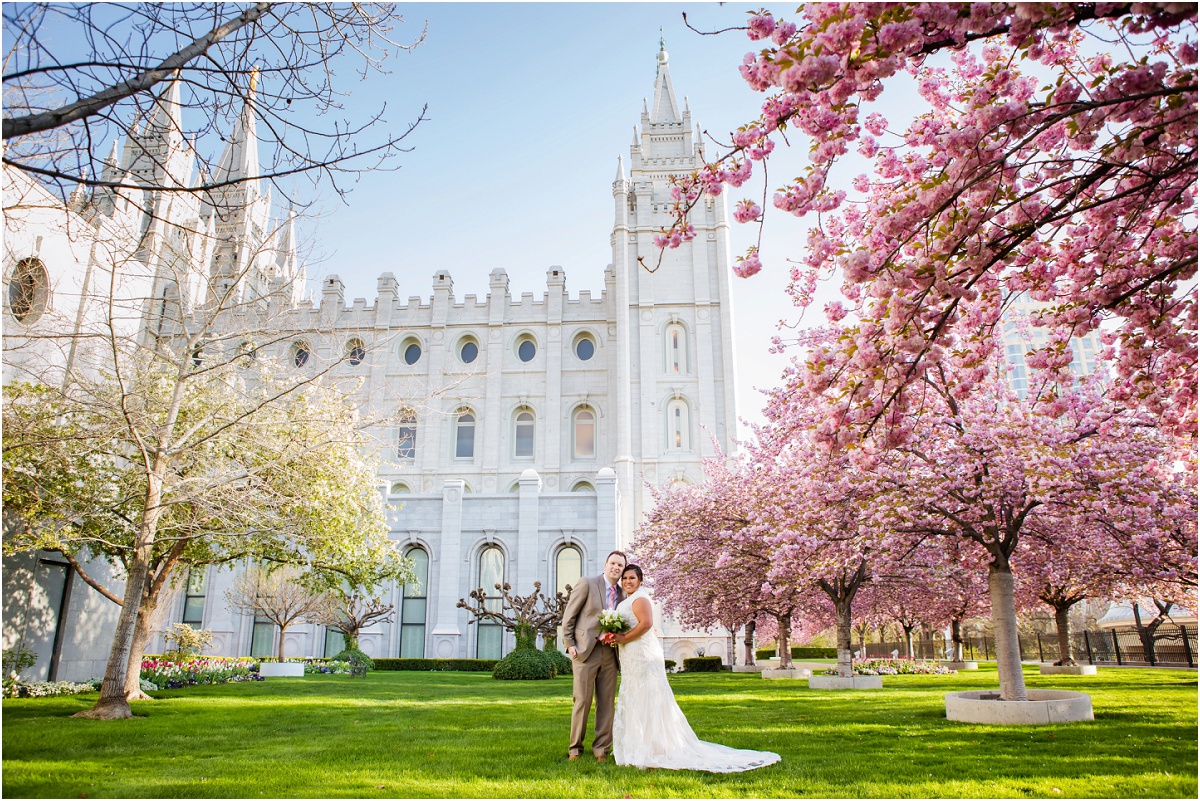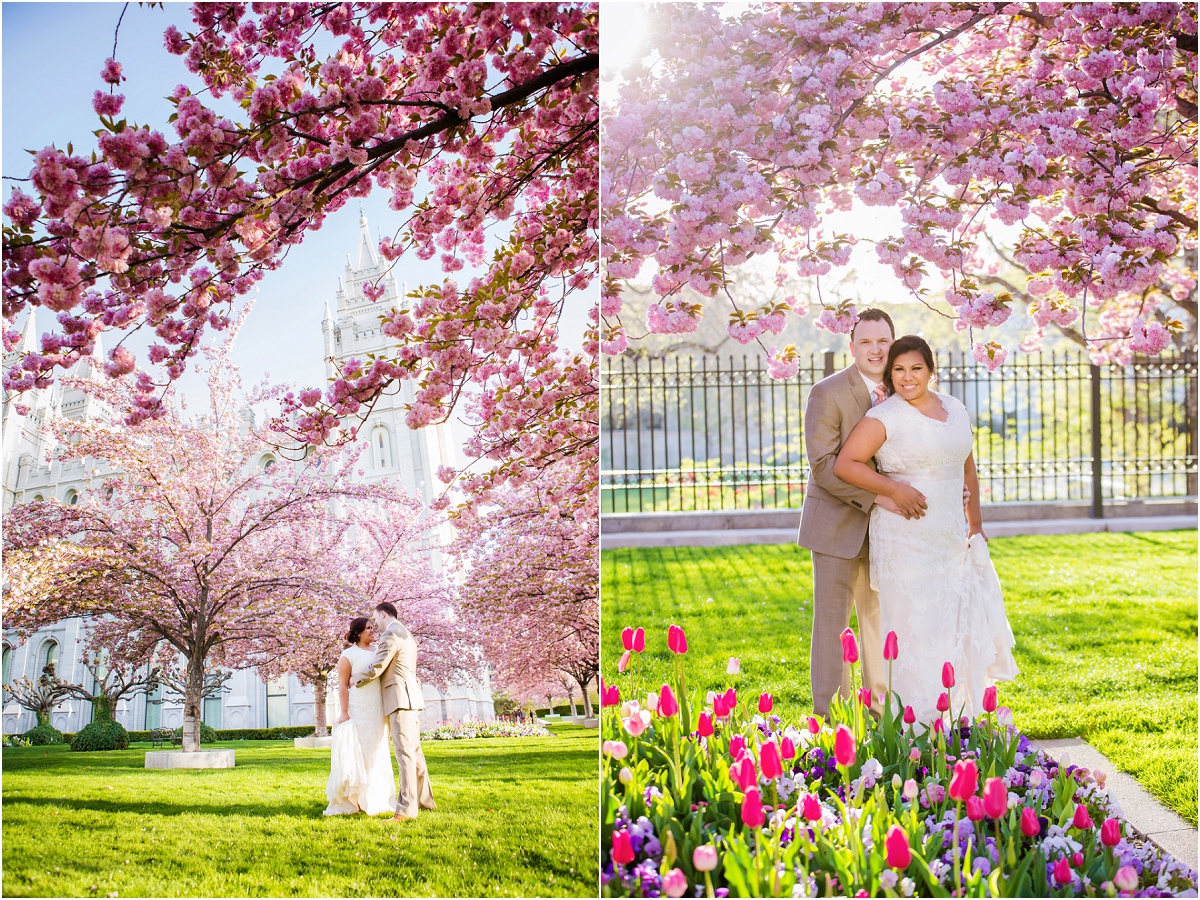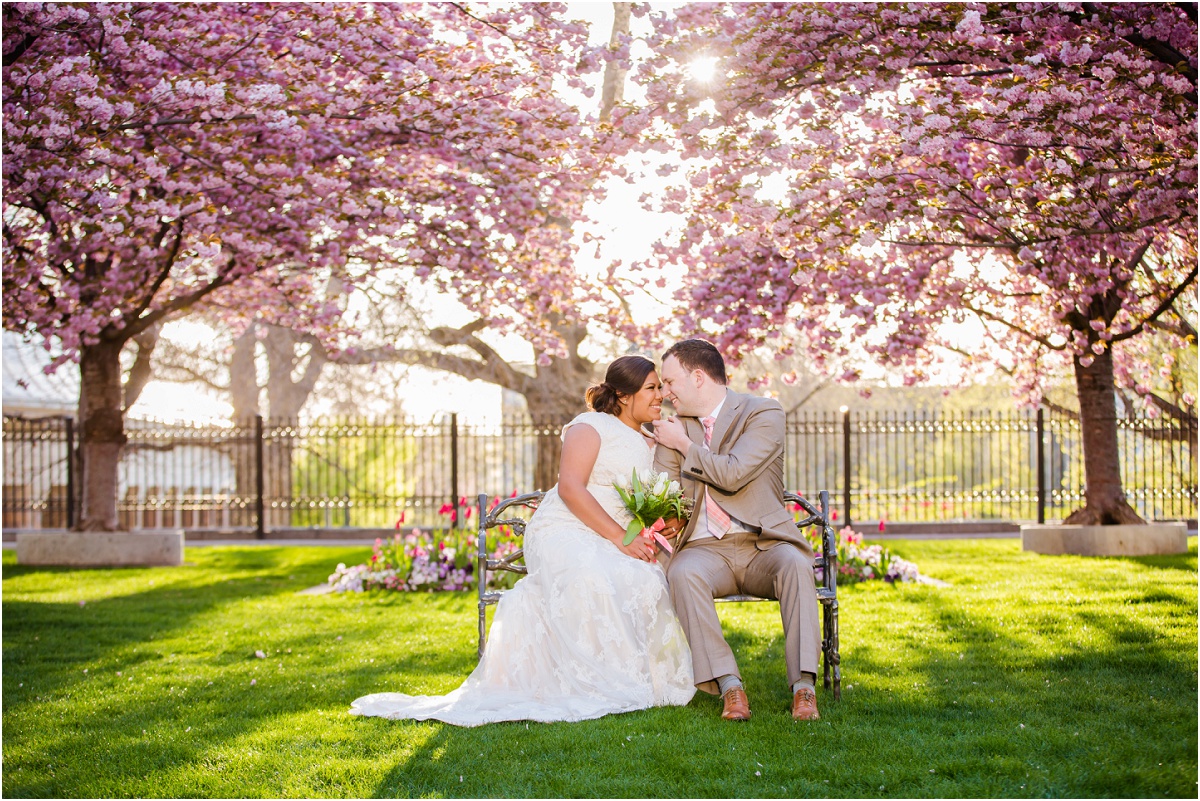 Then the sun was bouncing light off of the building behind me and created this perfection lighting, so we had to stay here for a while too and take advantage of all of this perfection!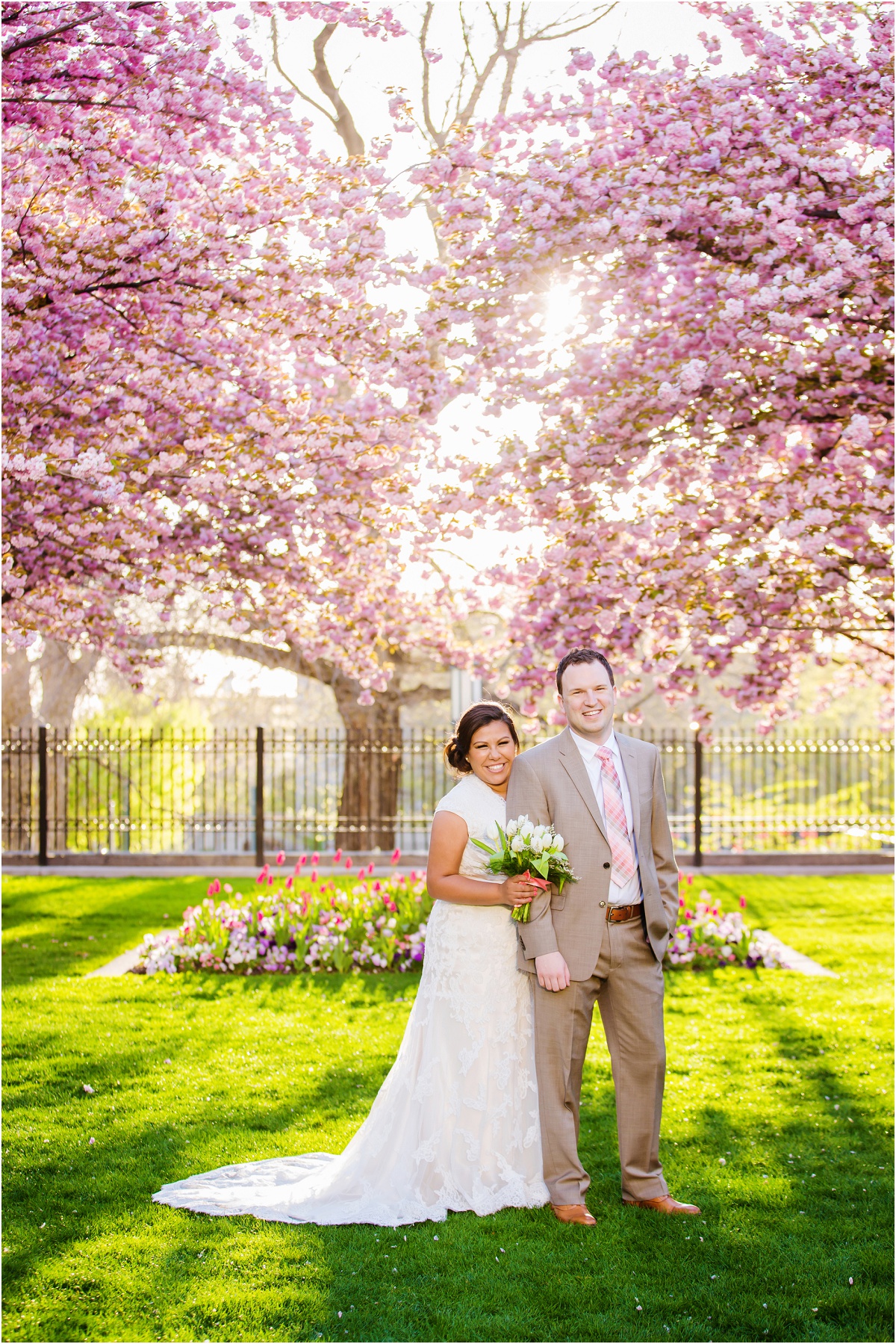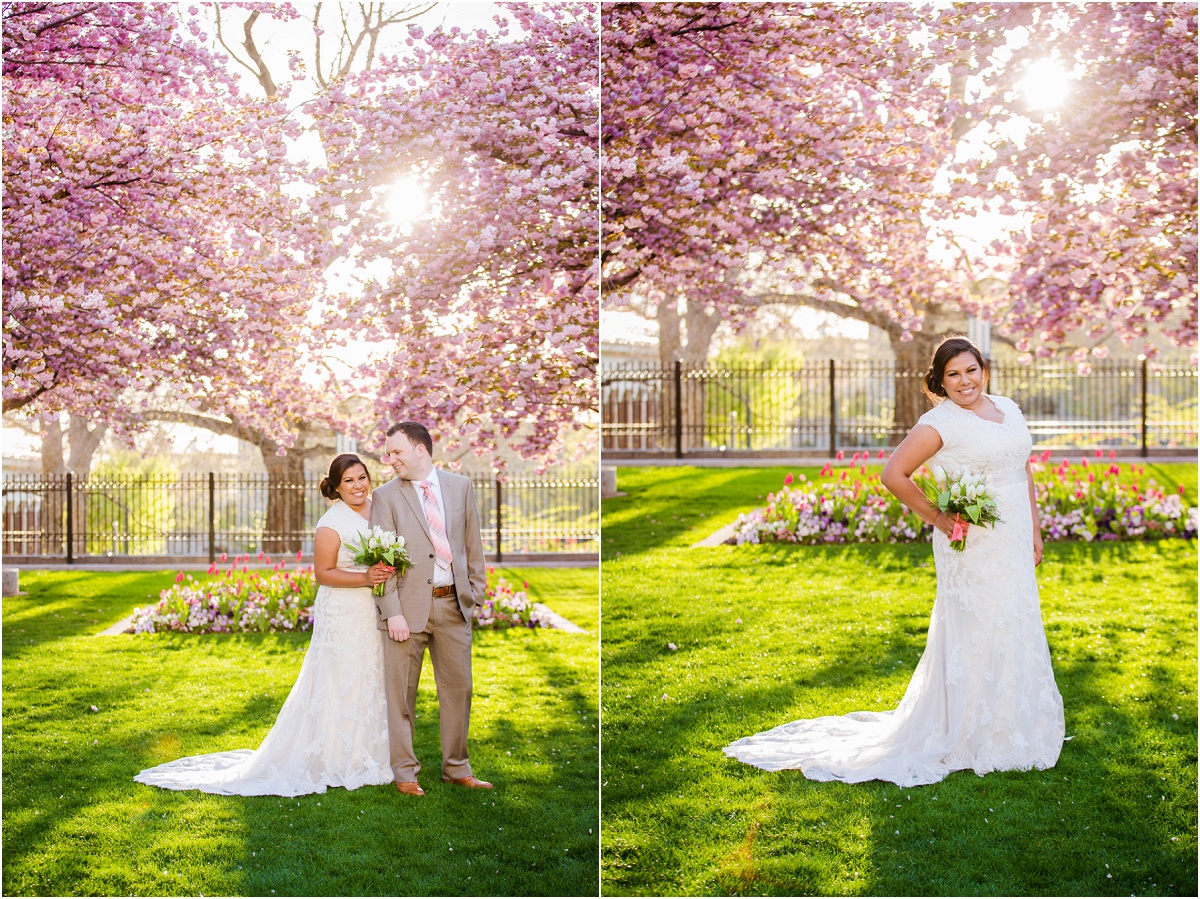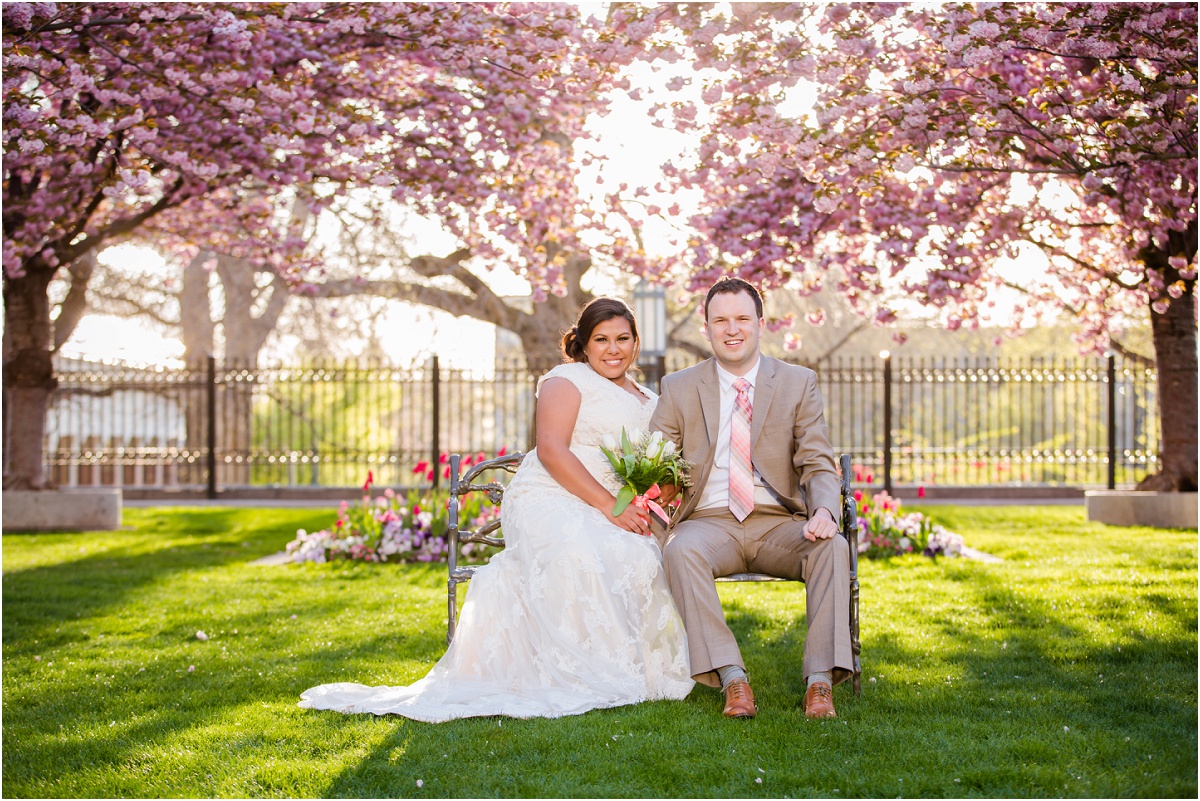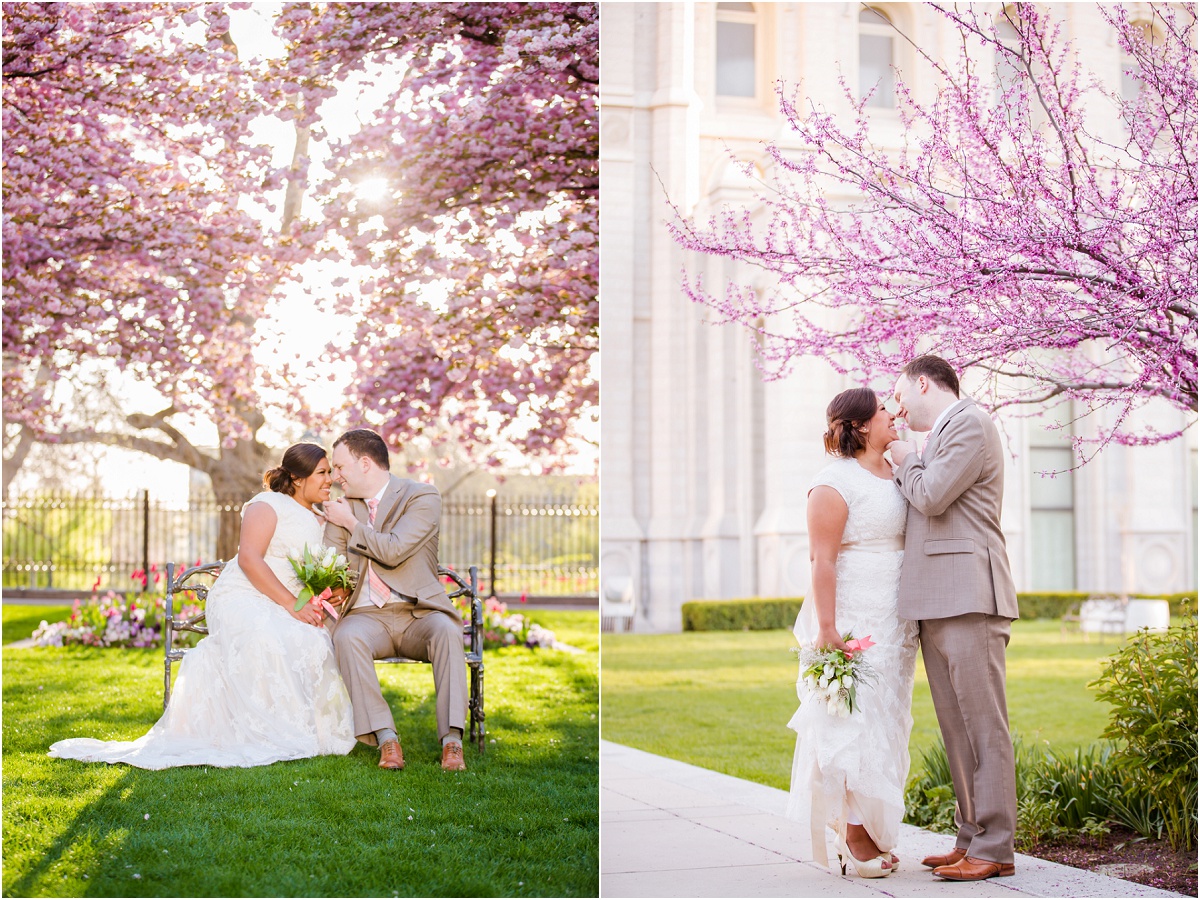 We realized the sun was about to set so we had to hurry and go and get some more traditional shots of the temple.  Nothing wrong with a classic.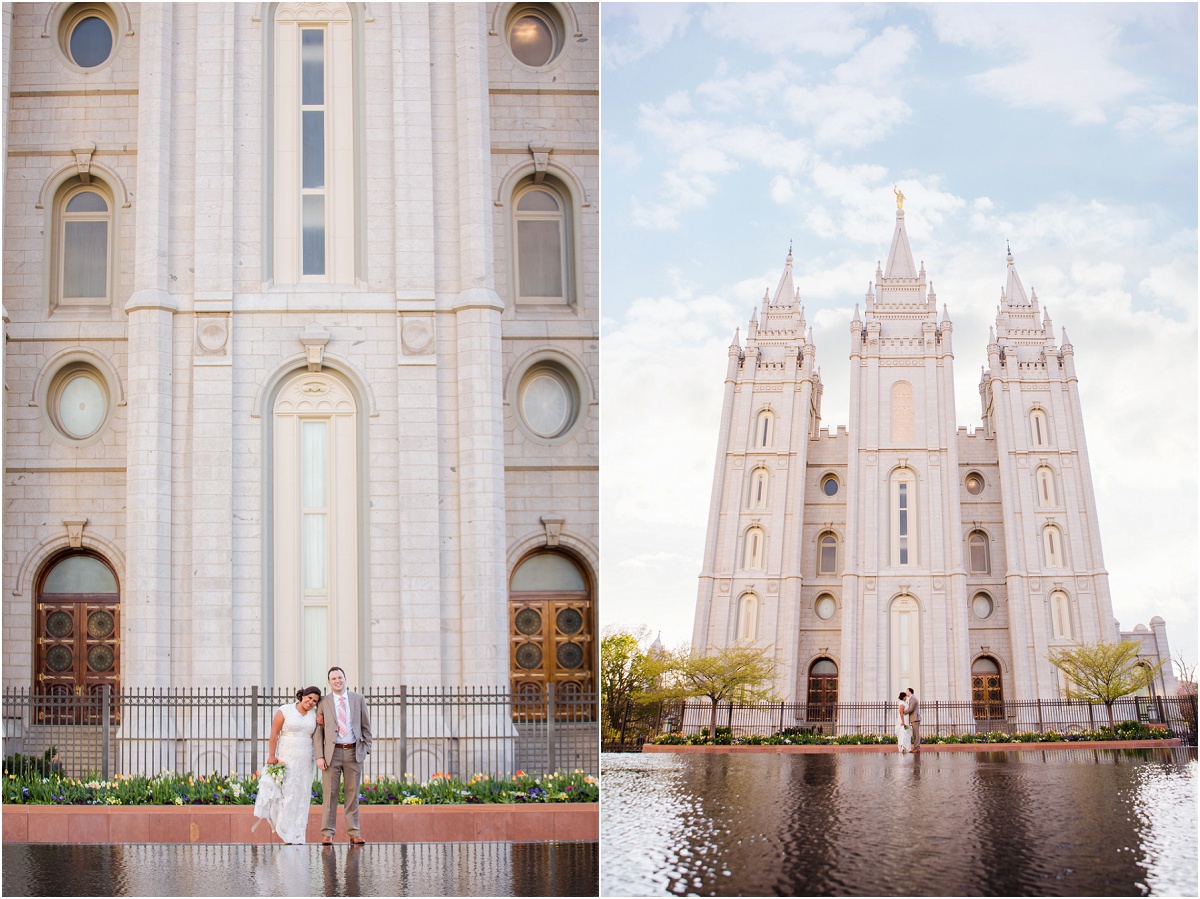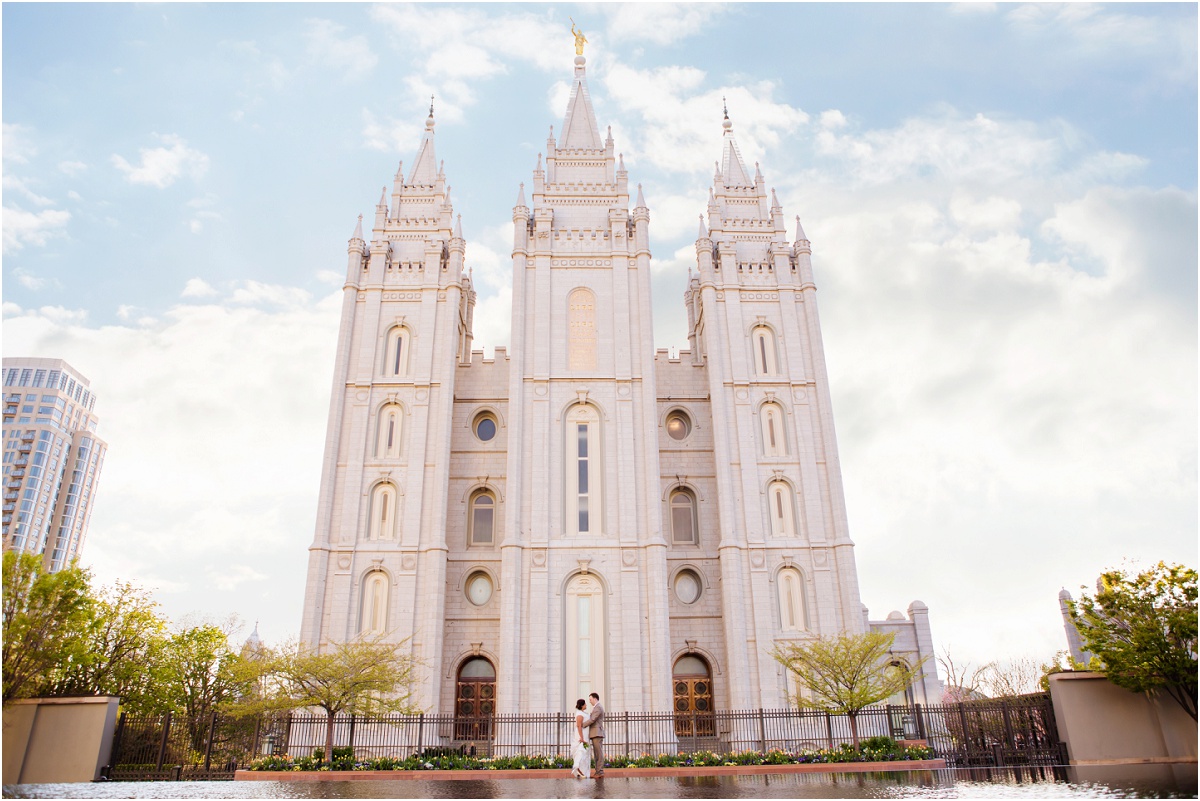 There are two batches of tulips that bloom at the Salt Lake Temple-so if you wait two weeks after the first ones bloom, you will get a totally different color scheme.  Pretty amazing.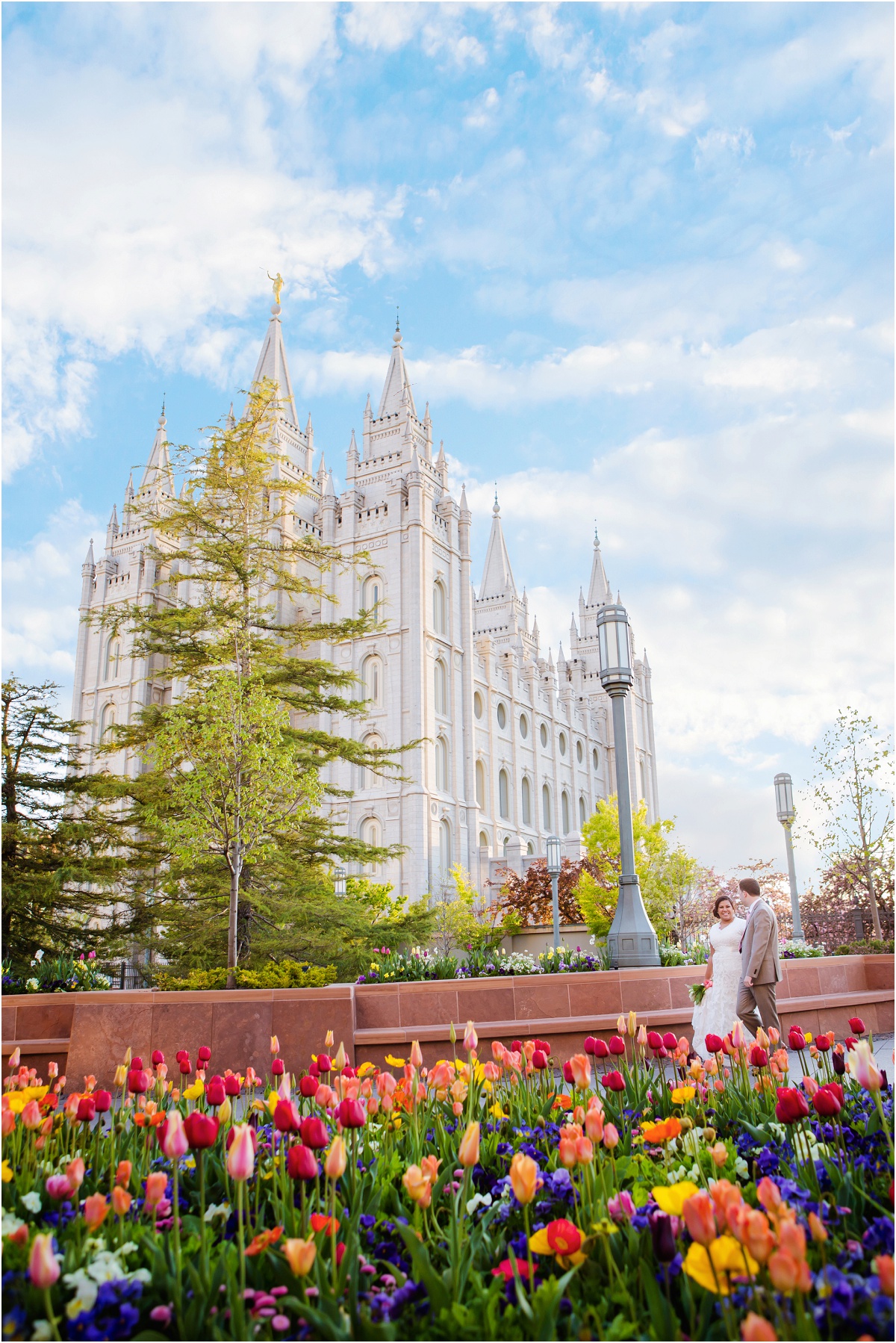 We were all freezing at this point, but I couldn't pass up another blossoming tree.  They are only here for such a short time!!  Worth not feeling my feet!!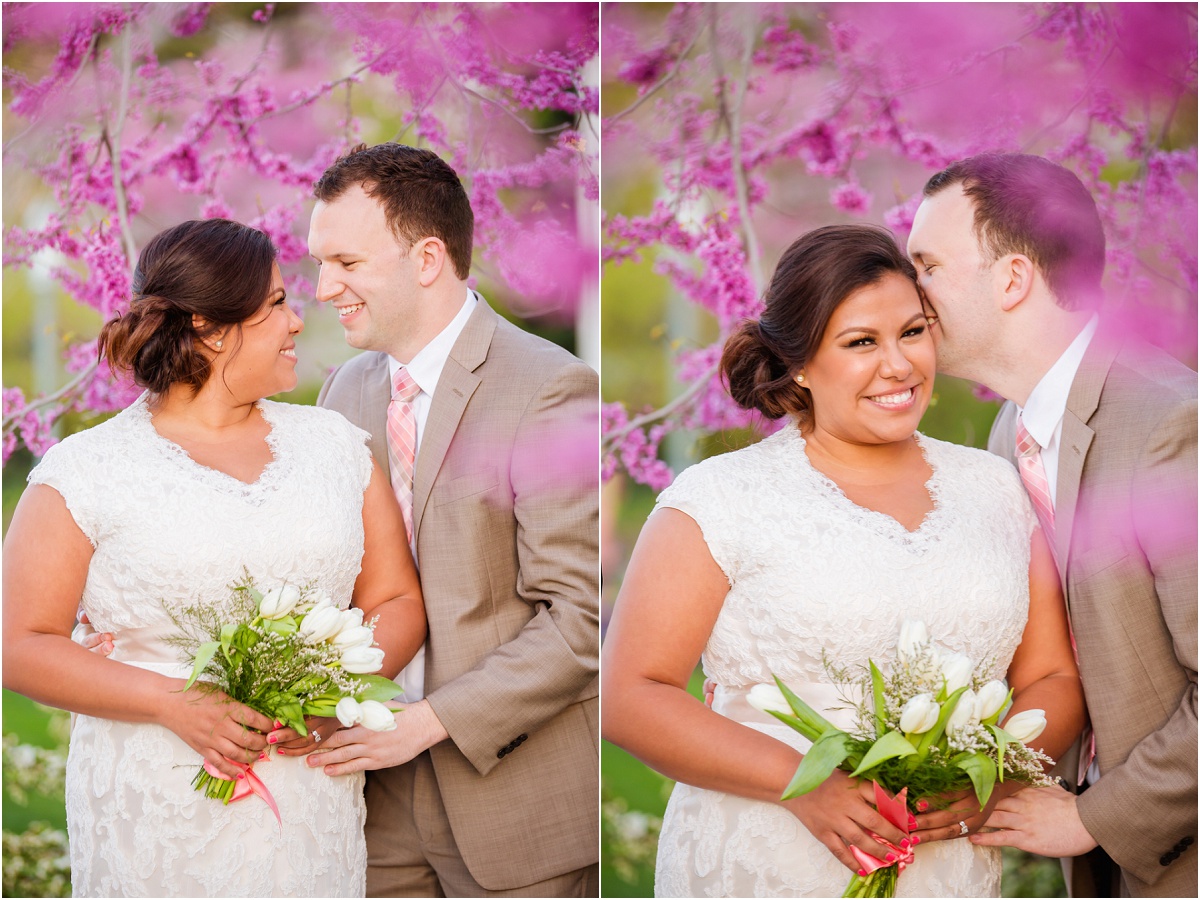 And a spring sunset to finish off such a wonderful night.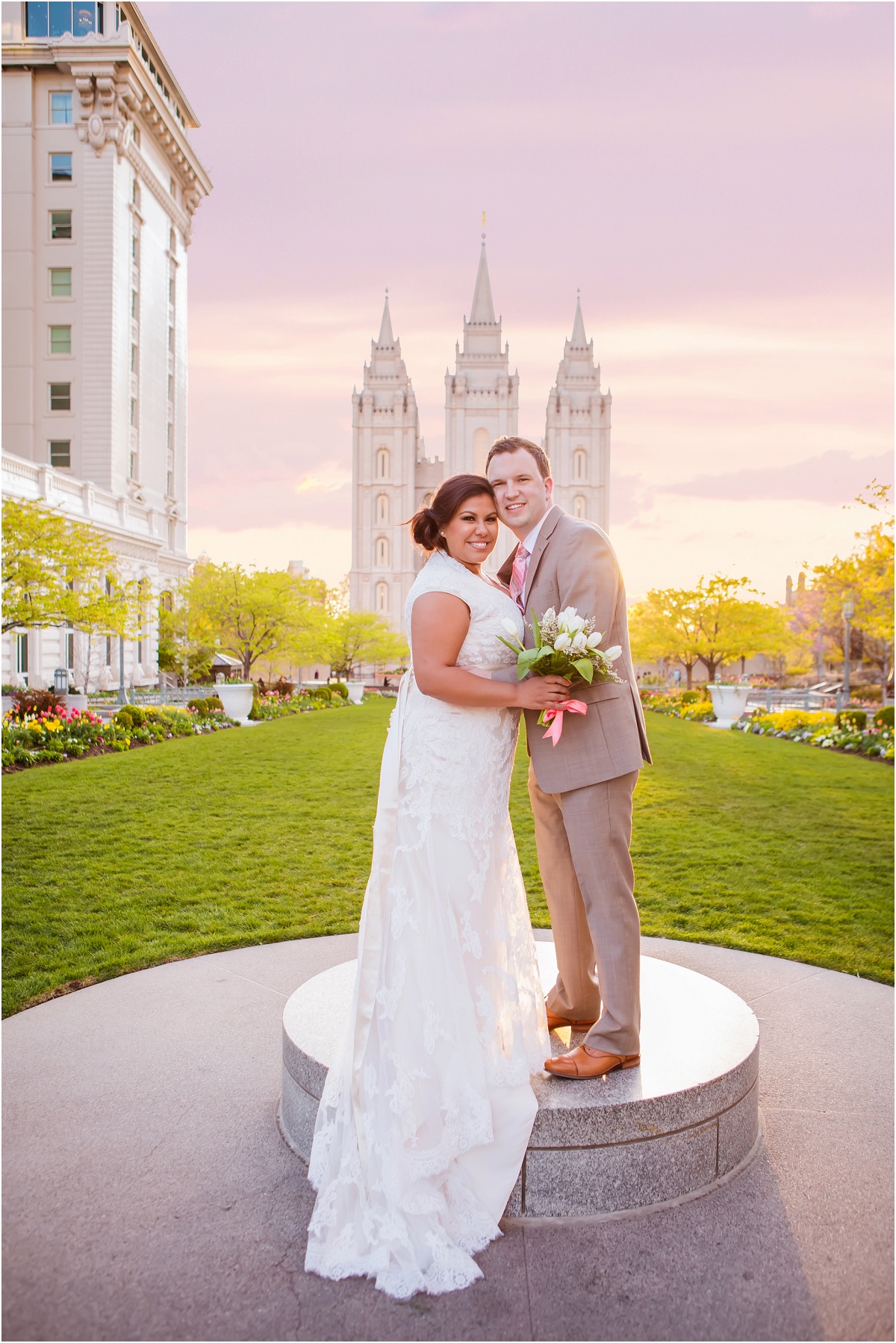 I love Anny's ring!  Her mother in law had the Flower Patch make this gorgeous tulip bouquet because tulips are Anny's favorite flower.  She picked the right time to get married for sure!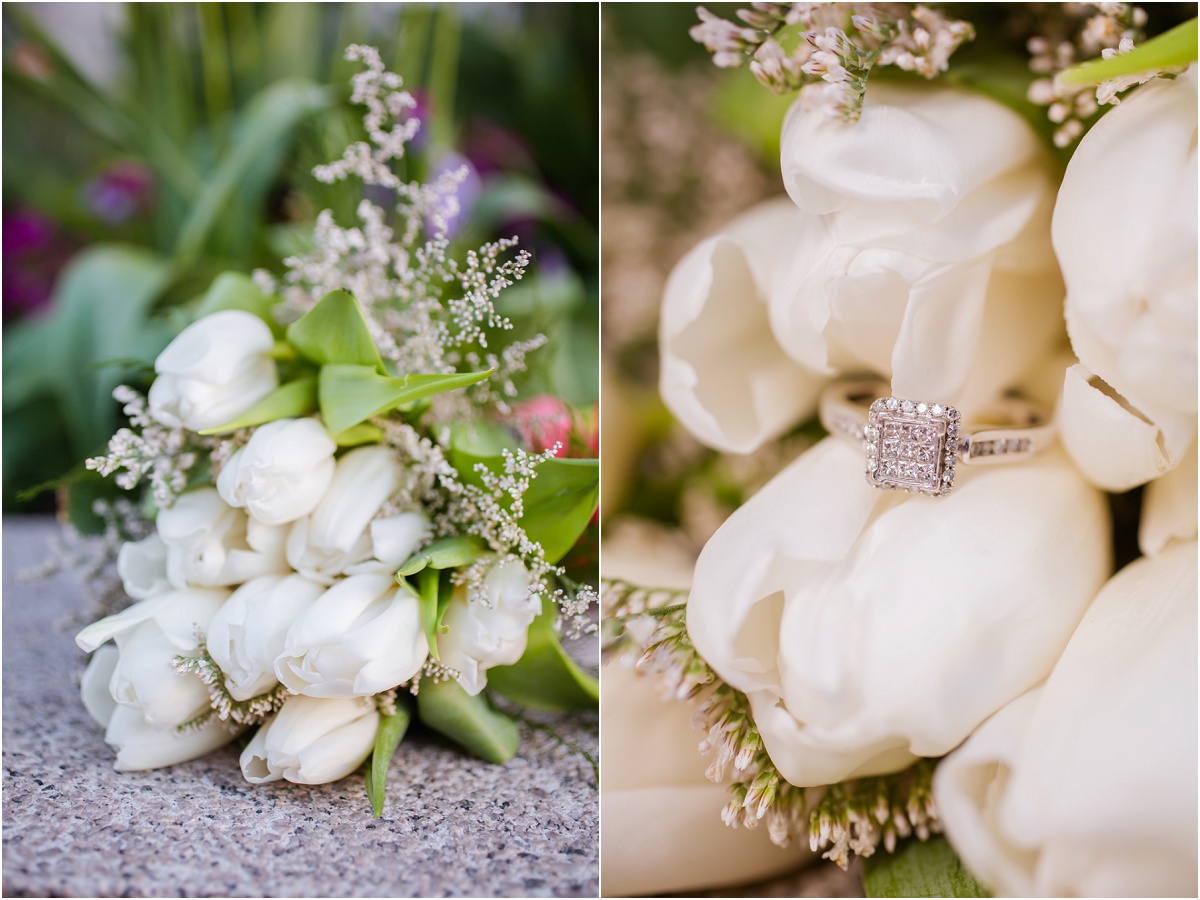 |
Well now I get to go and shoot their reception tonight and can't wait for the party!!!!  You can also see David Perry's amazing pre-shoot film below of Anny & Ben 😀