We started our session finding out that we were locked out of Griffin's family cabin.  So Griffin's friend offered to drive back to Provo to get a key and we decided to have a dance party in the snow.  These two have some moves!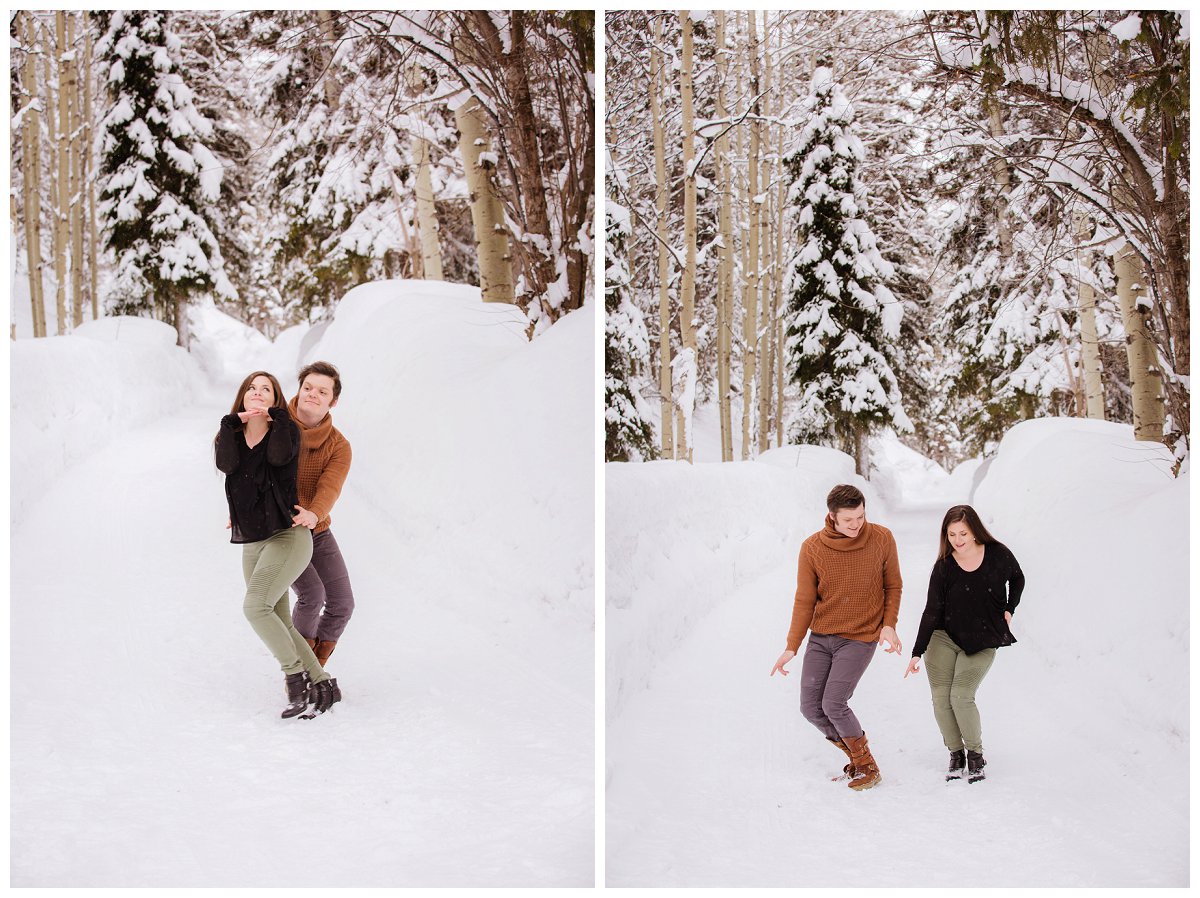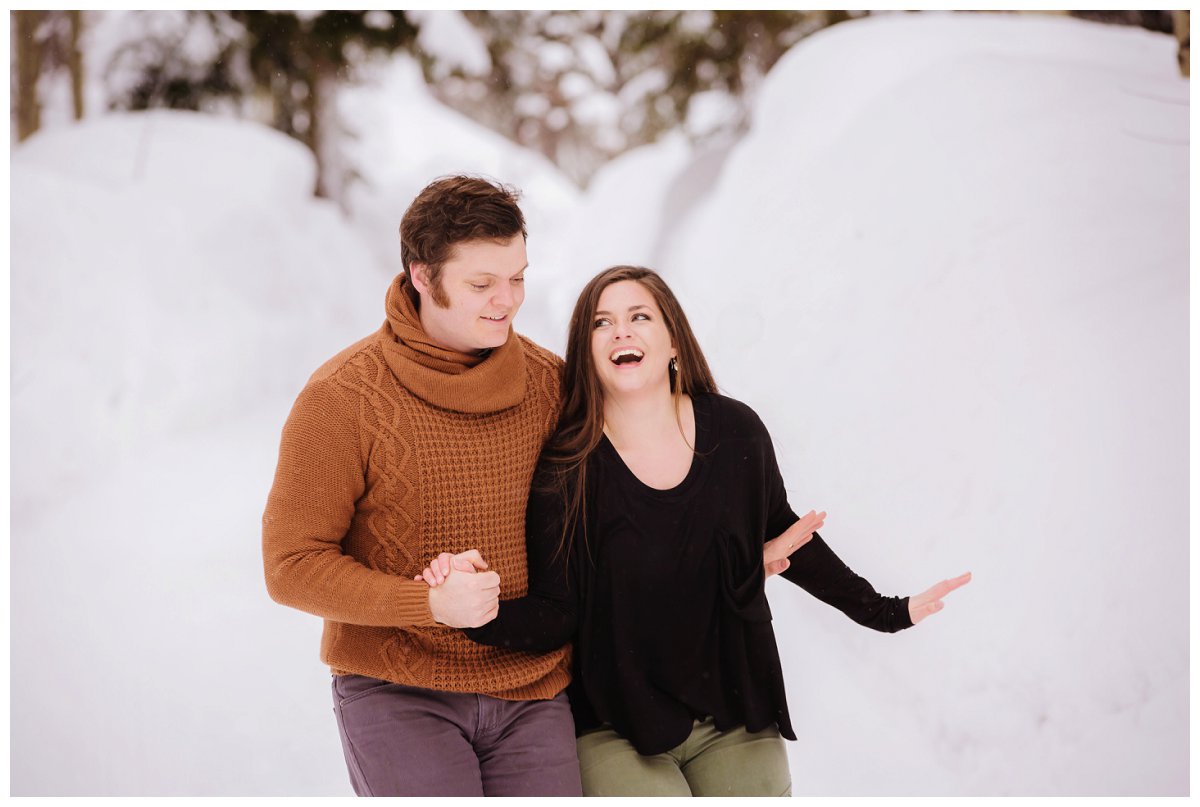 We walked along the roads near the cabins while we waited to take some outdoor pictures and were fine until it started snowing….a lot….on us haha.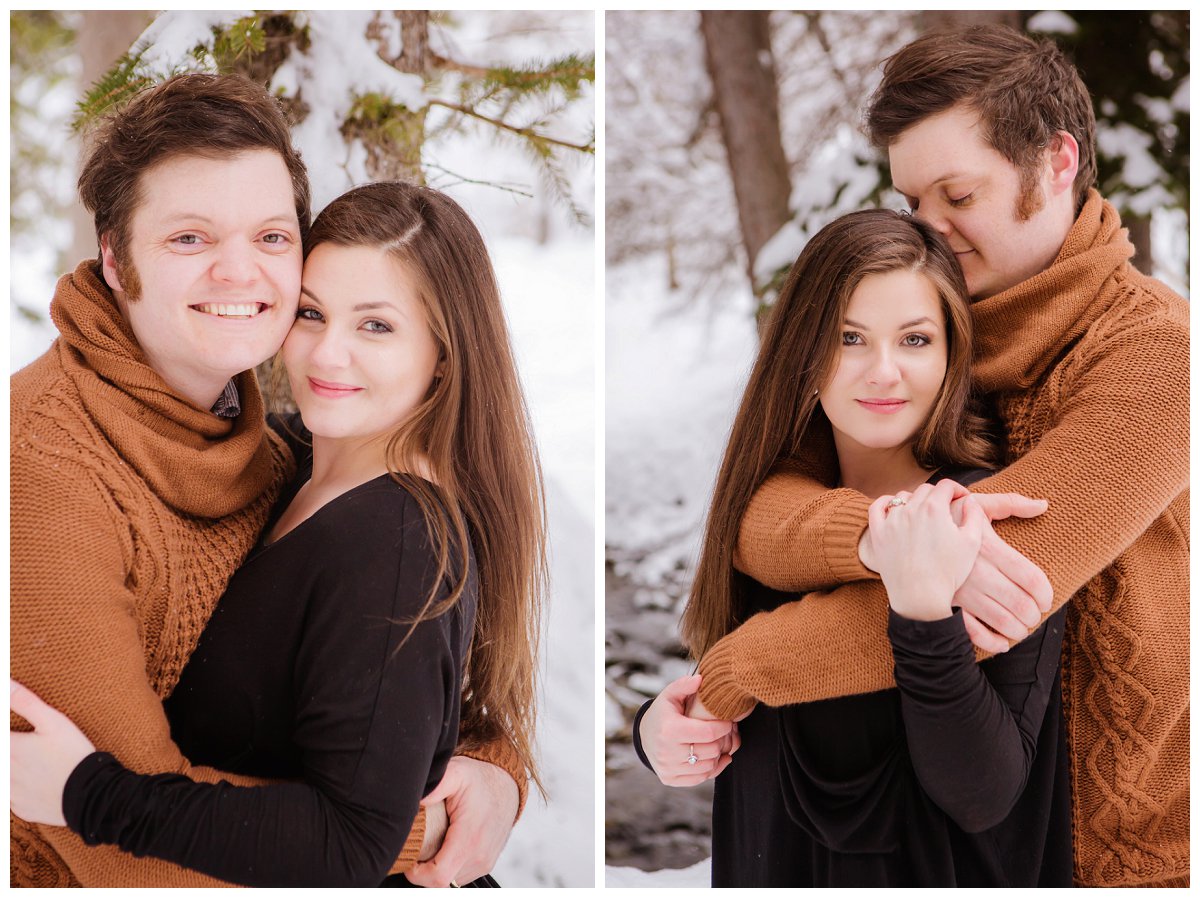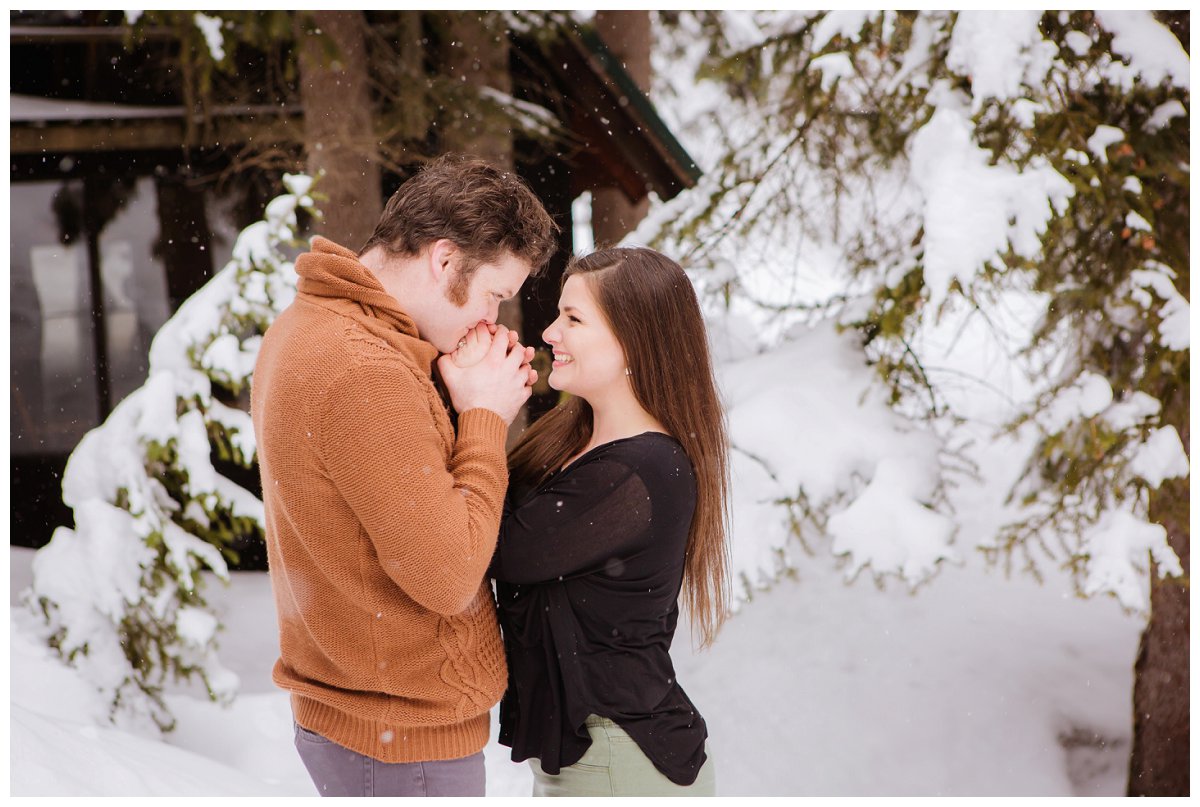 How cute is this cabin that Griffin's great grandfather built?!?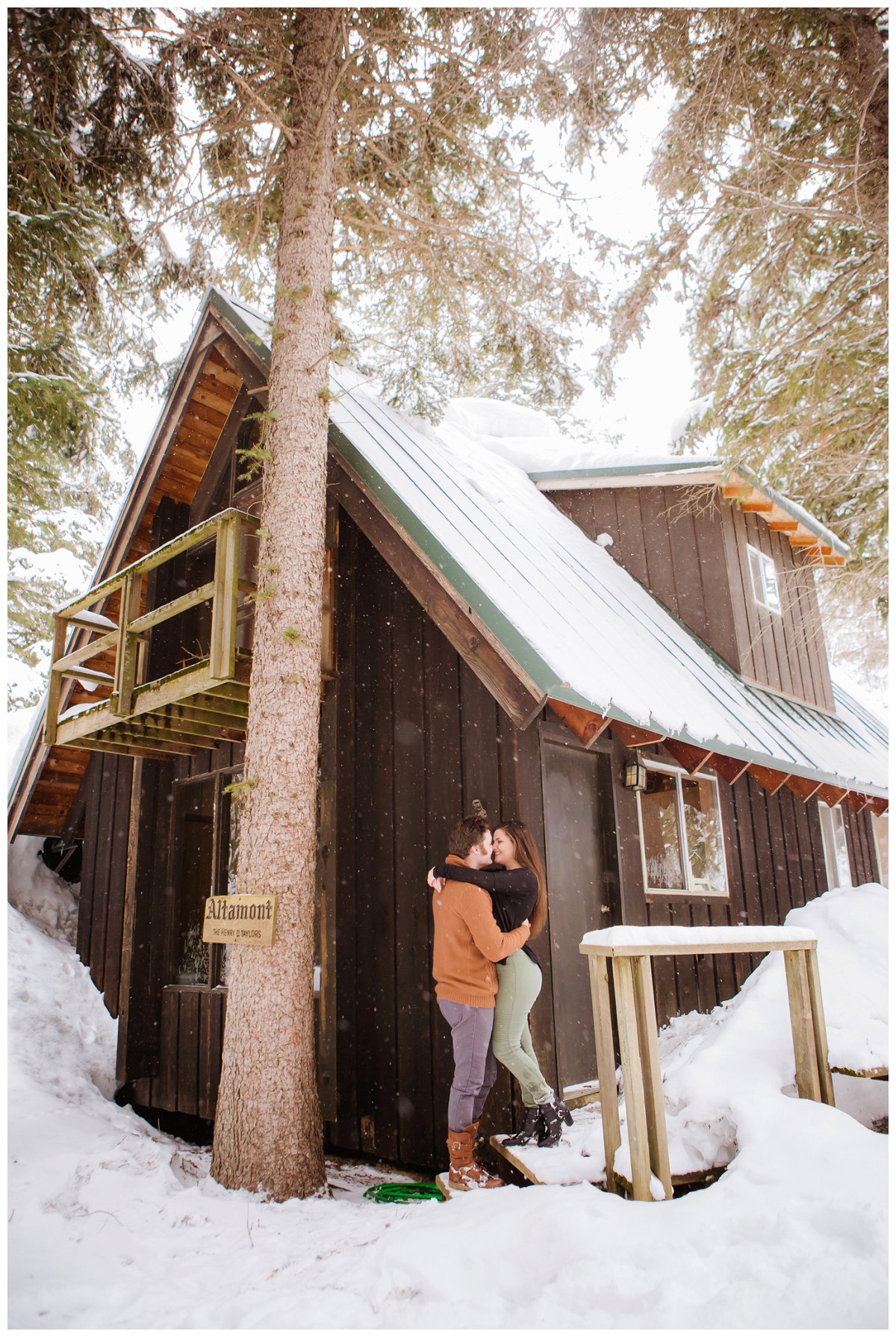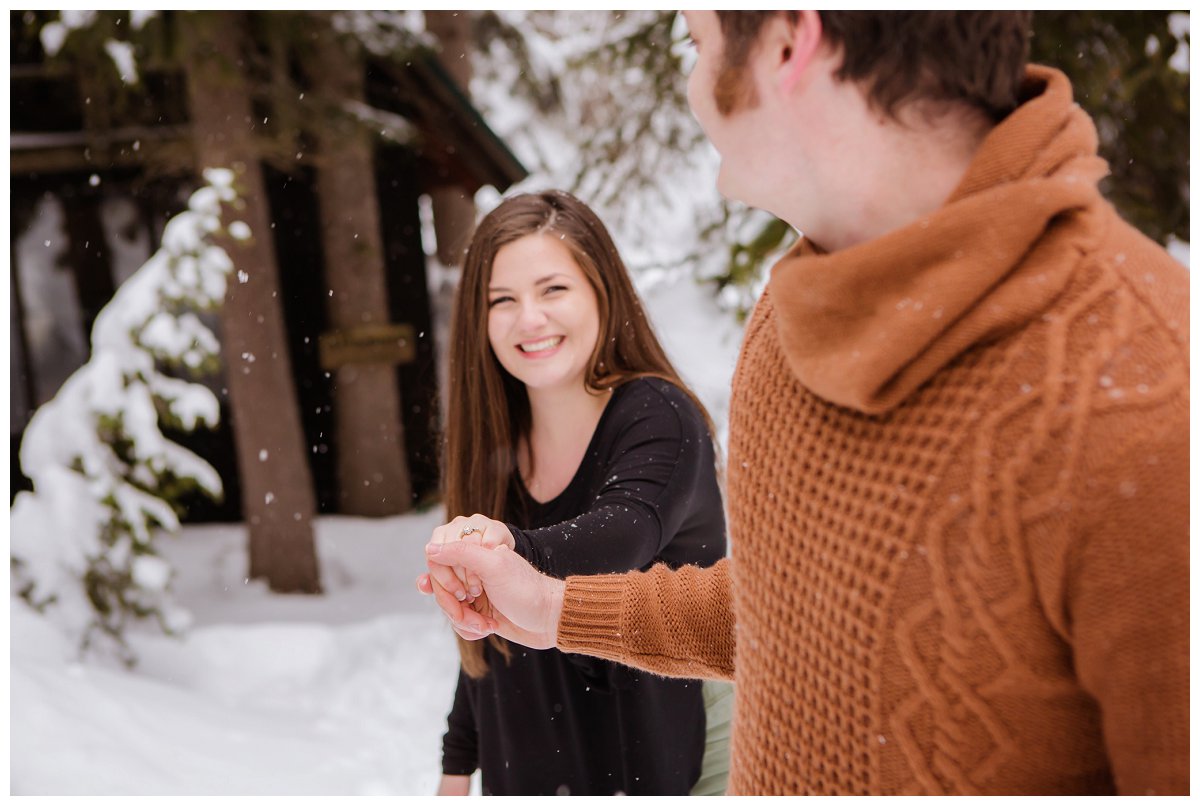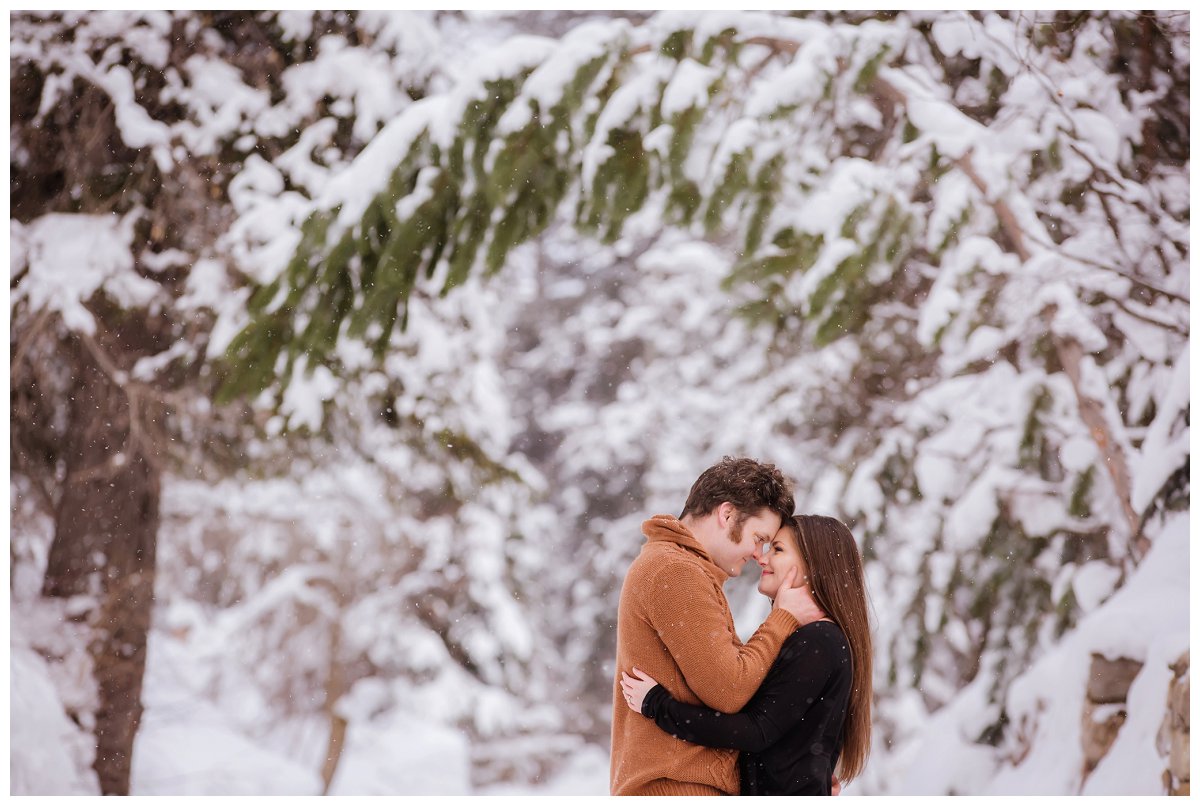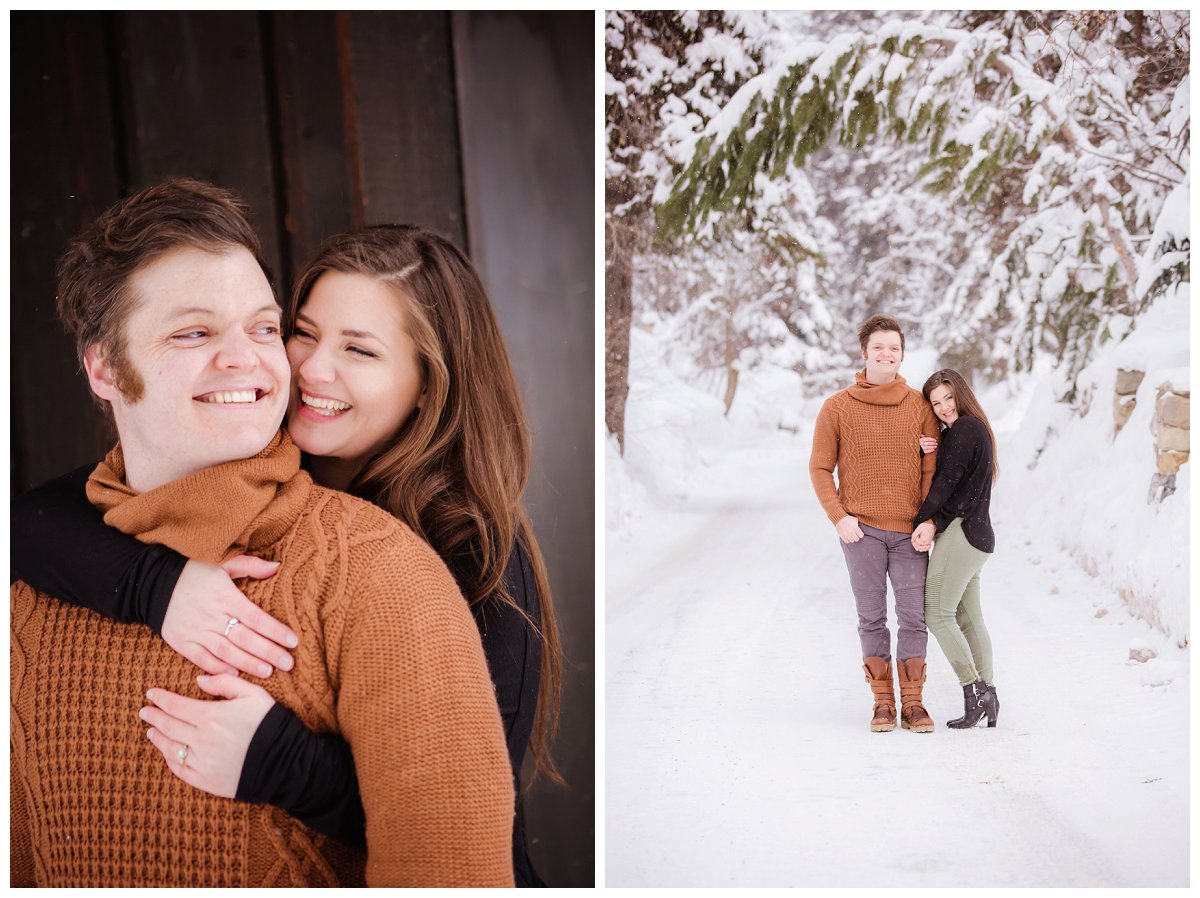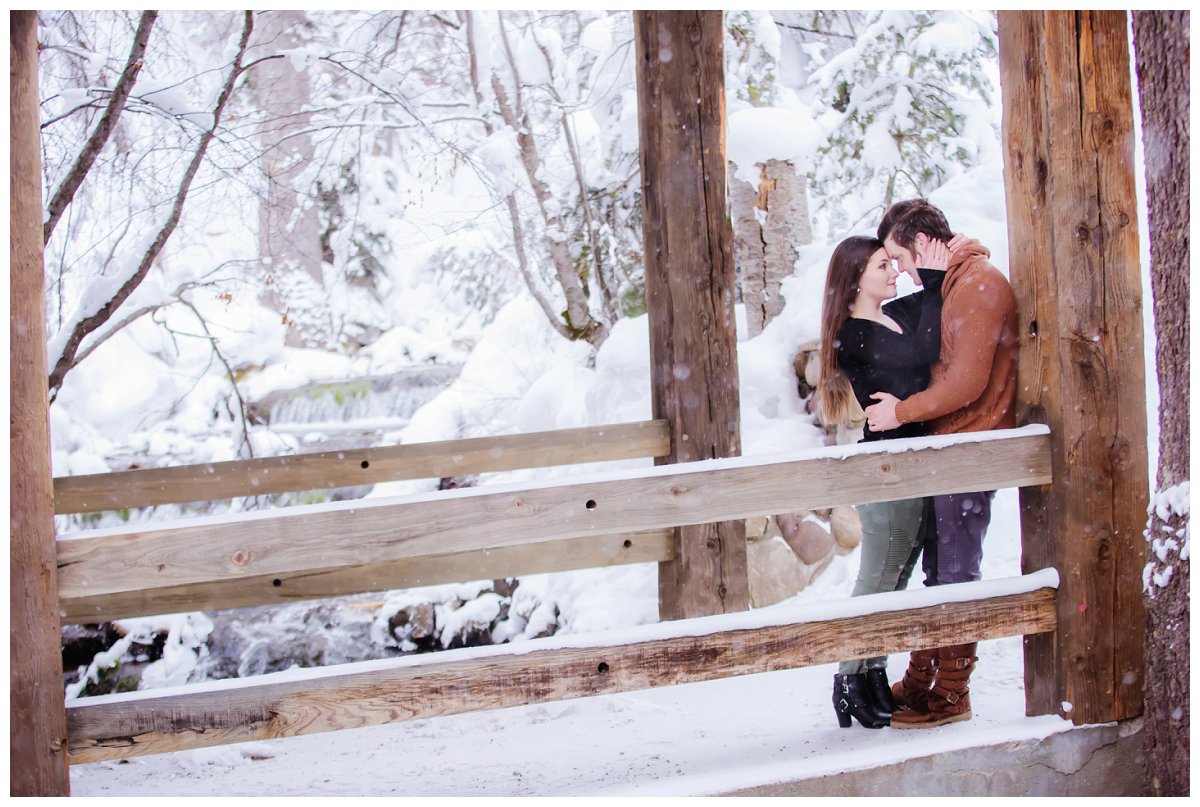 I loved this arch tree over the road!  Don't mind that we were pretty frozen at this point!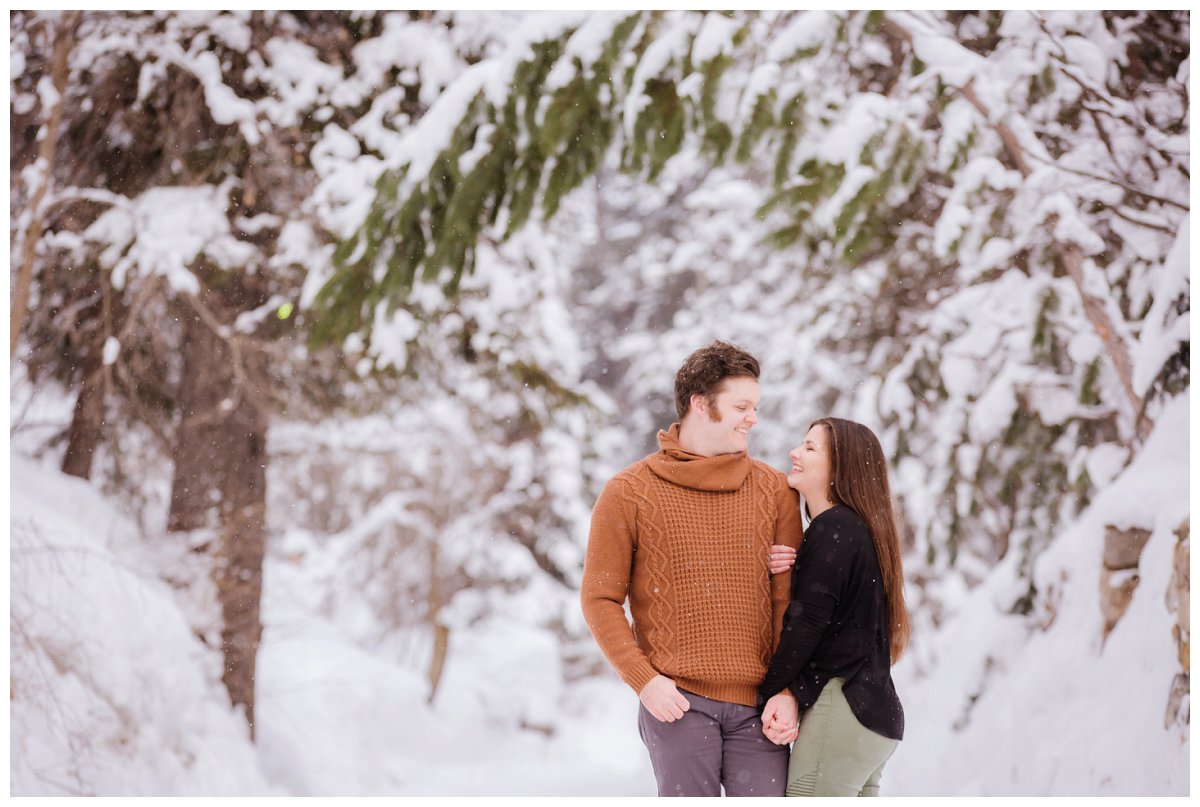 We headed into the cabin and found out that it was actually colder than it was outside!  The fireplace was full of snow and the leather furniture felt like ice, but they still found something to laugh about!