The weather was looking like it would rain on us, so we headed out early to try to beat the storm.  We stopped at this cute tree swing and got a few shots-there is just something adorable about a tree swing!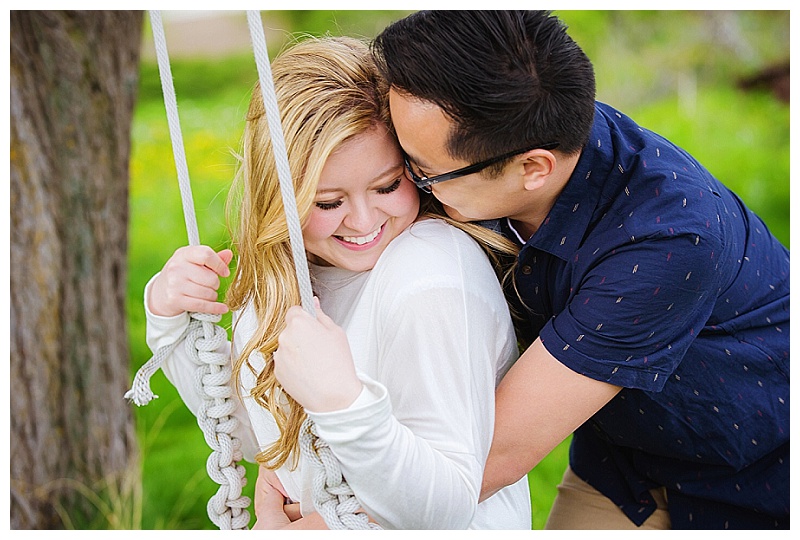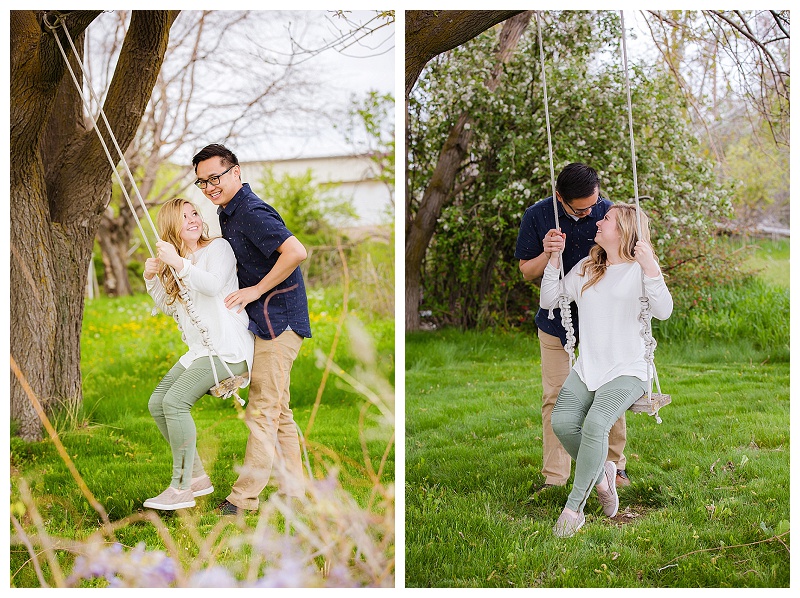 Sad these purple flowers are gone.  They are so gorgeous for pictures!  These two are always laughing and so natural together.  Makes my job so easy!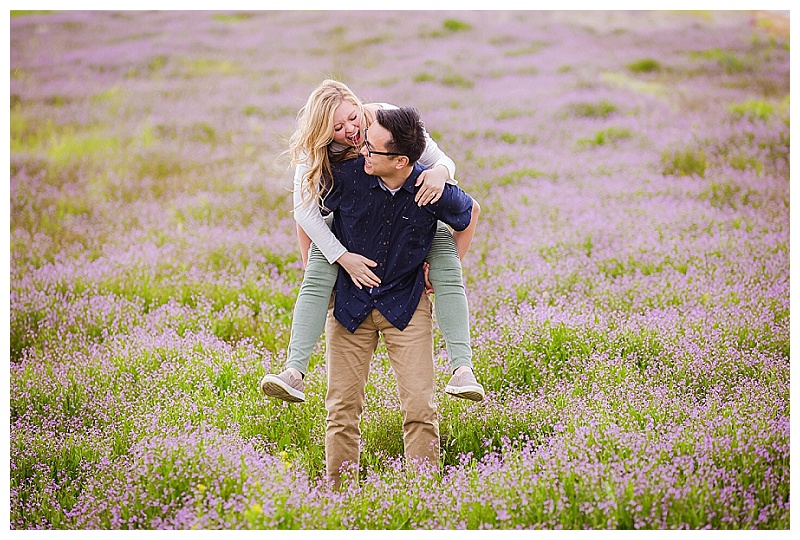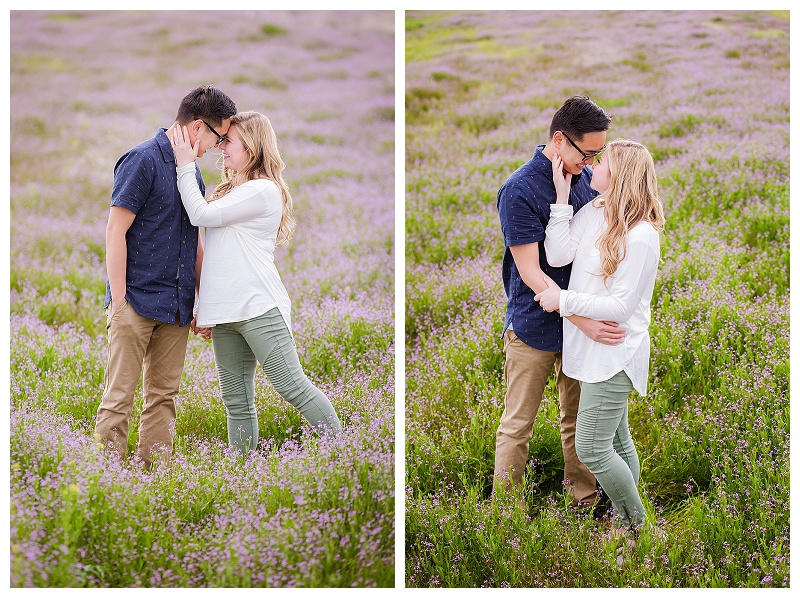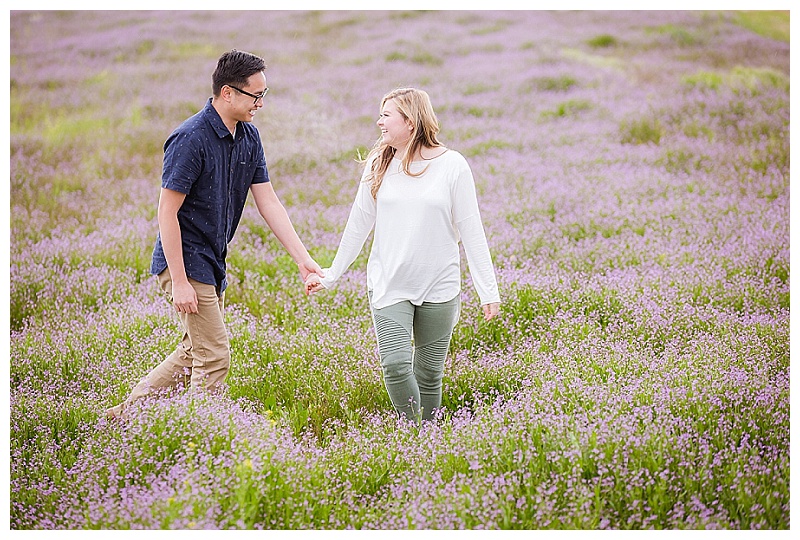 We had to stop at these gorgeous giant lilac bushes before they get torn down for the road to widen 🙁  Aren't they amazing?!?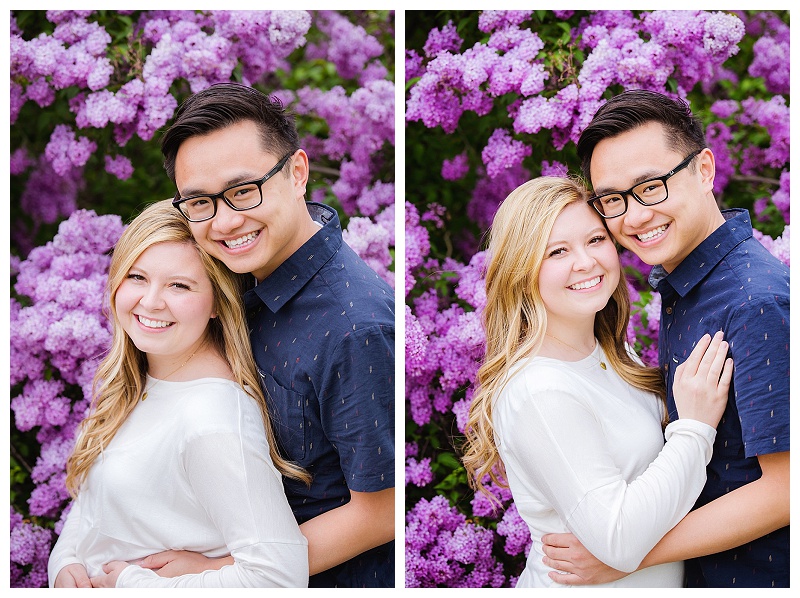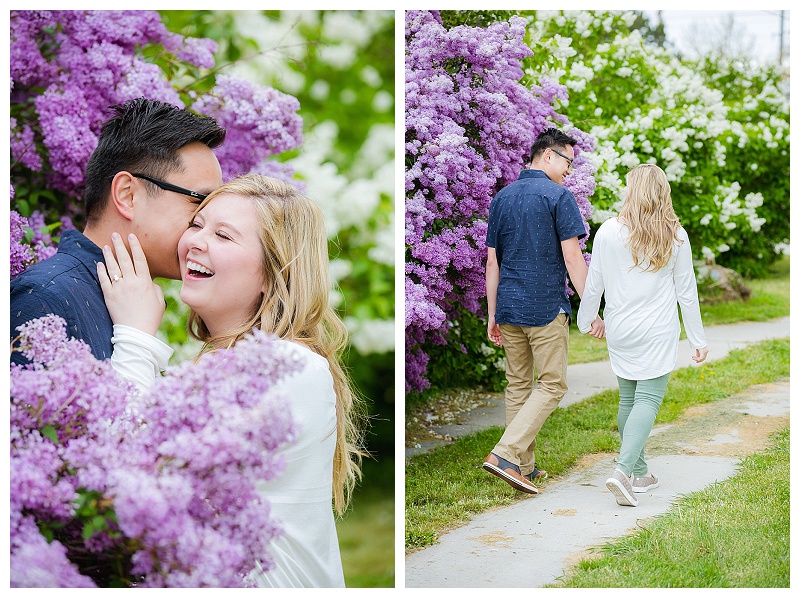 Then we headed up to my favorite mountains and felt like we were in the sound of music.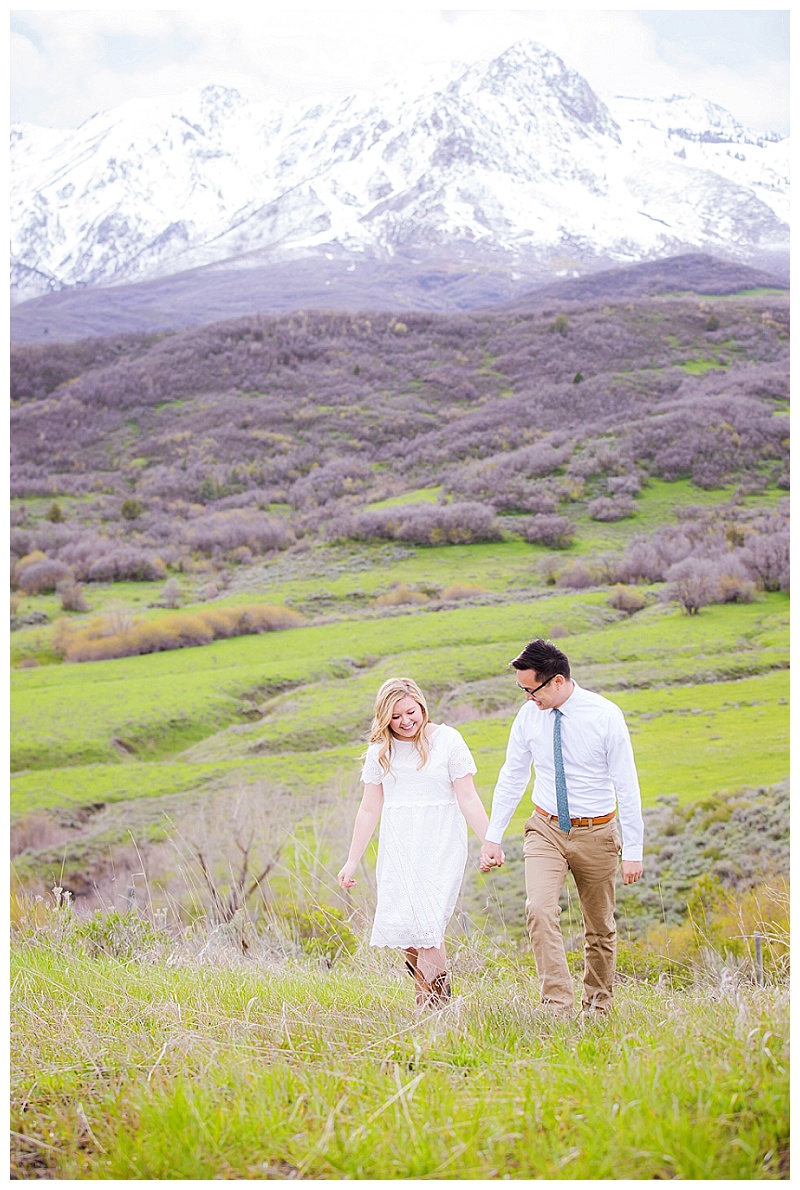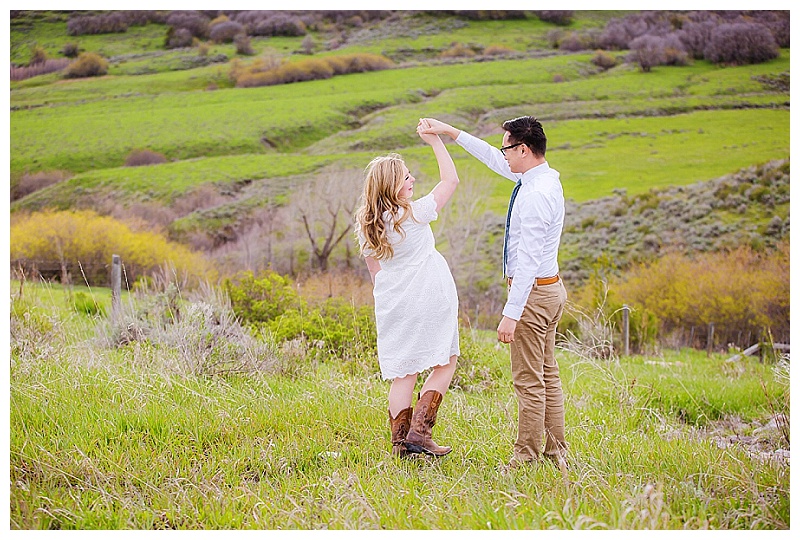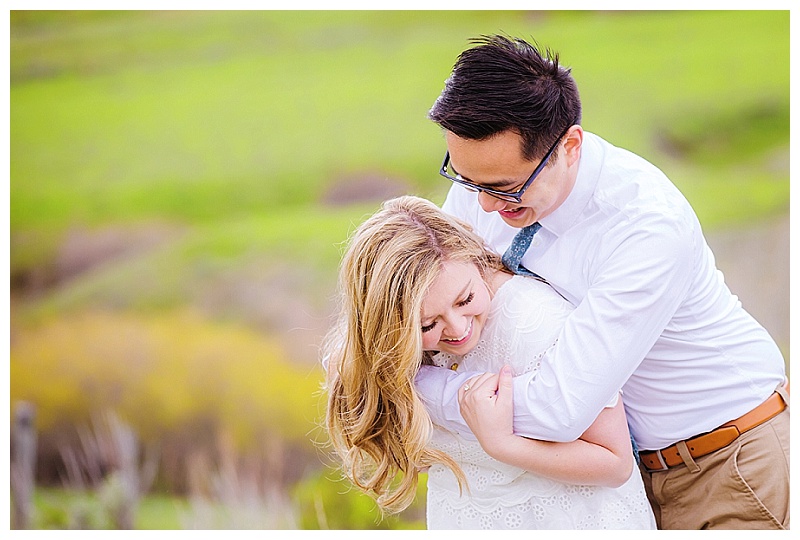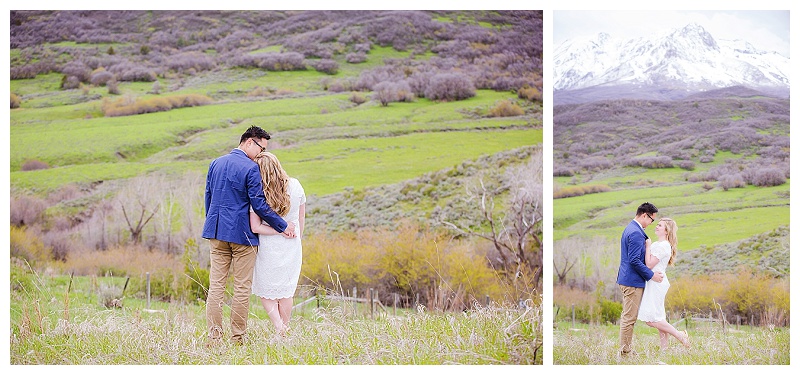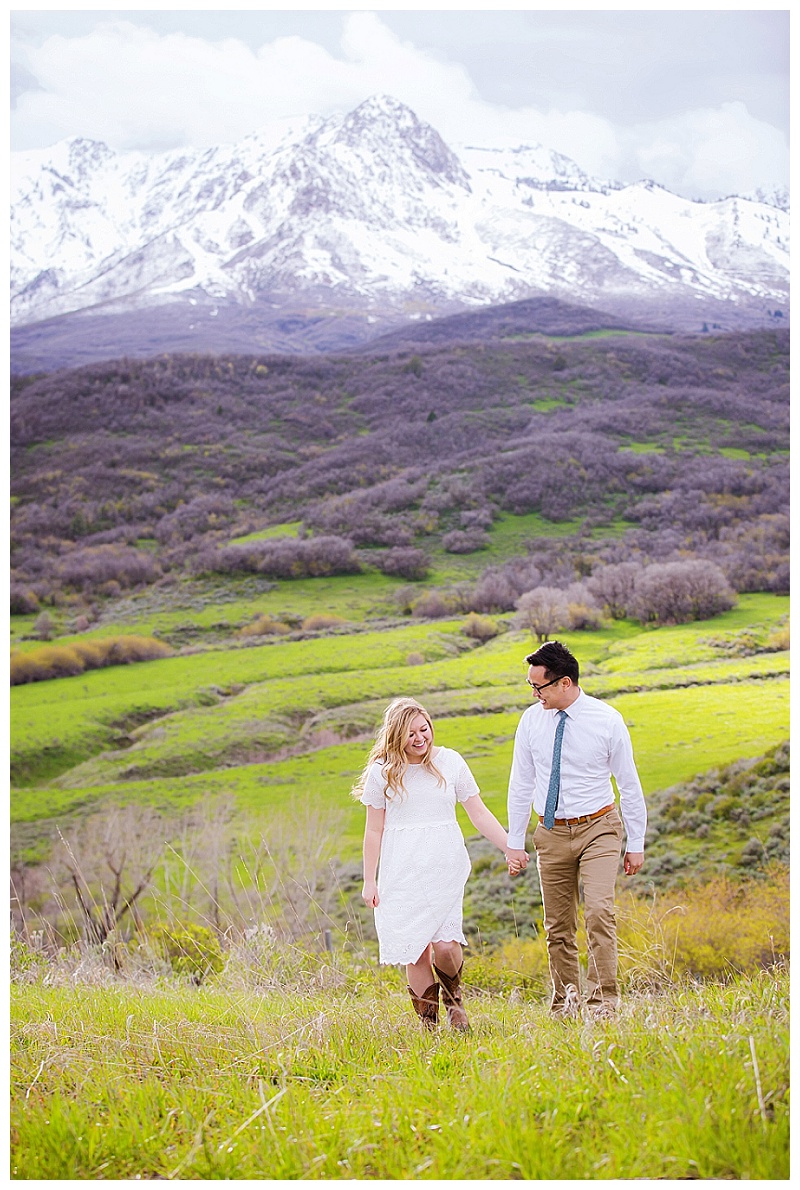 It was FREEZING so I let Emily borrow my coat for a few shots.  She looks so great in yellow!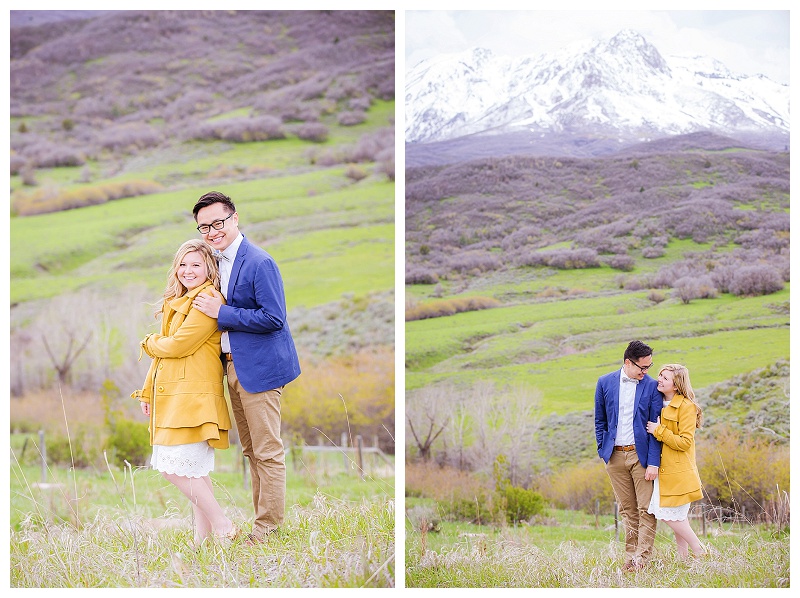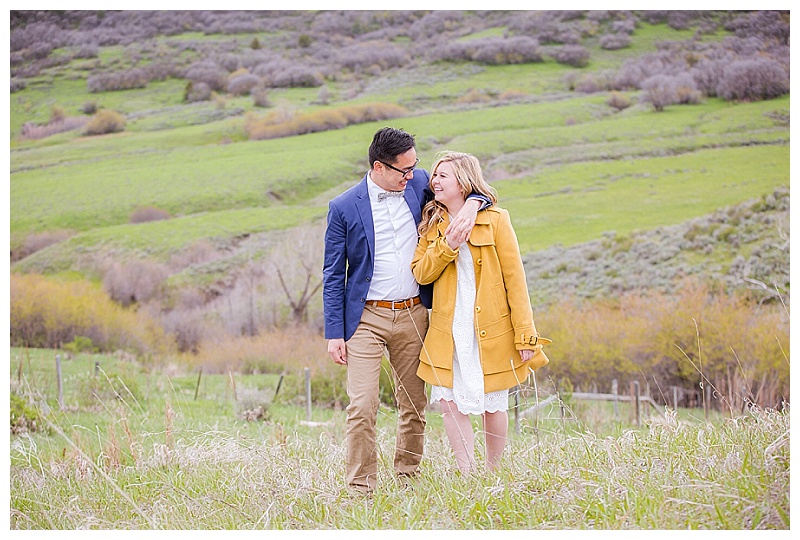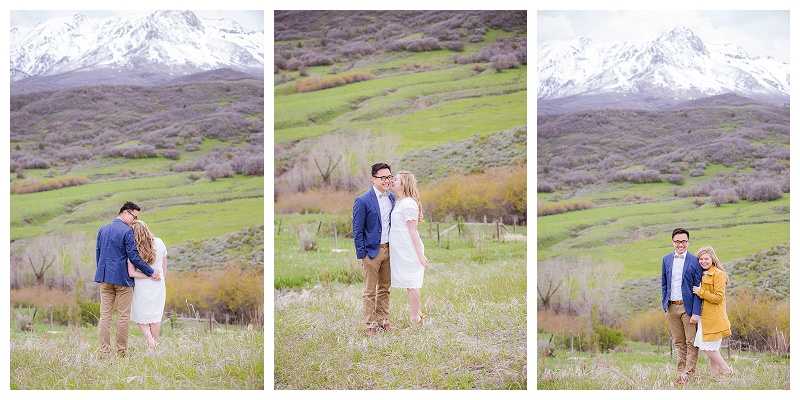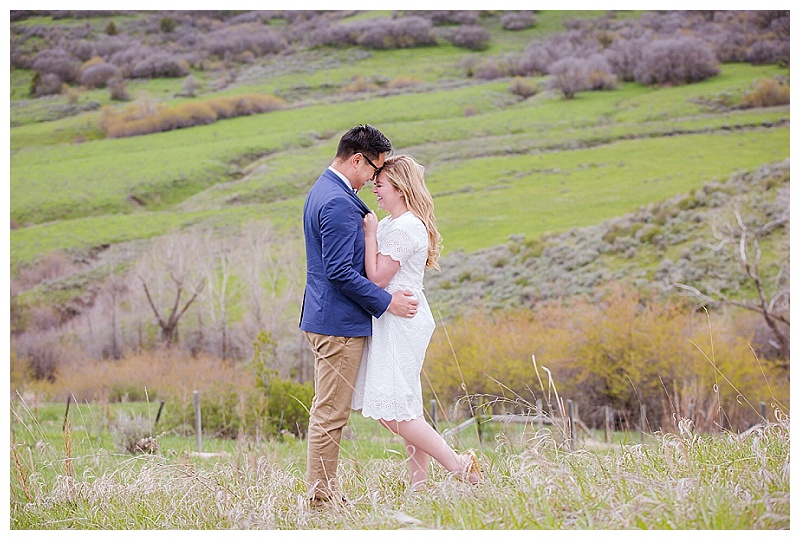 She said she had a Belle dress and she wasn't kidding.  So of course I had to find a spot worthy of the epic Belle scene.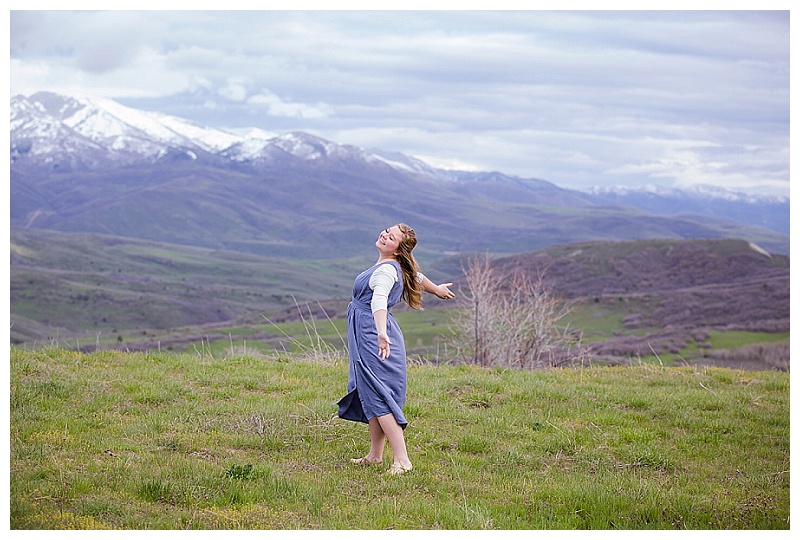 Yep I live here.  Jaw drop.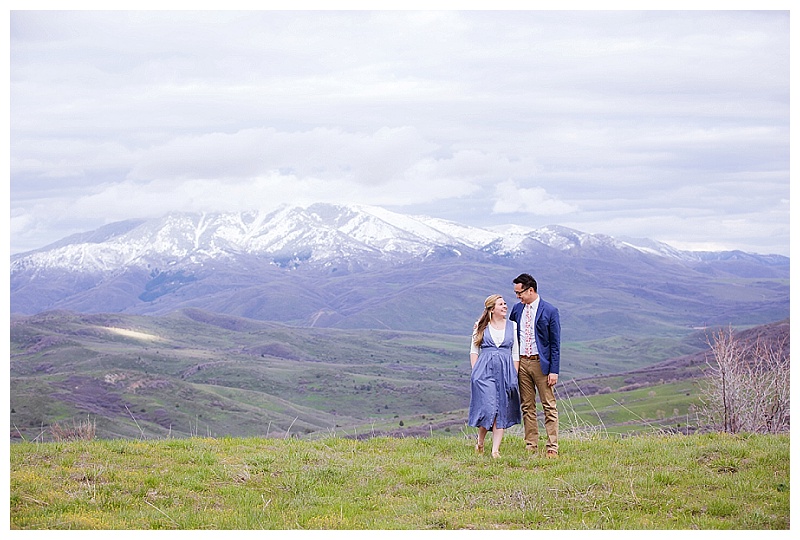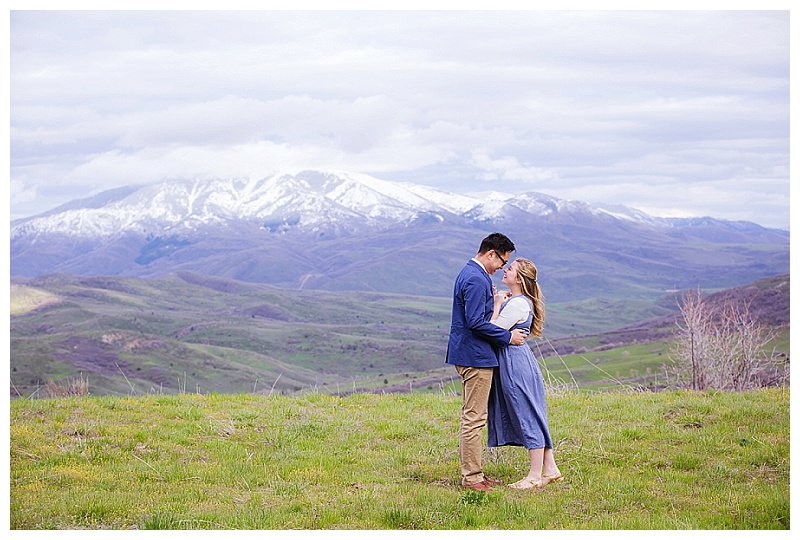 Aspens are my favorite trees-something about the white bark and the sound the leaves make that are magical.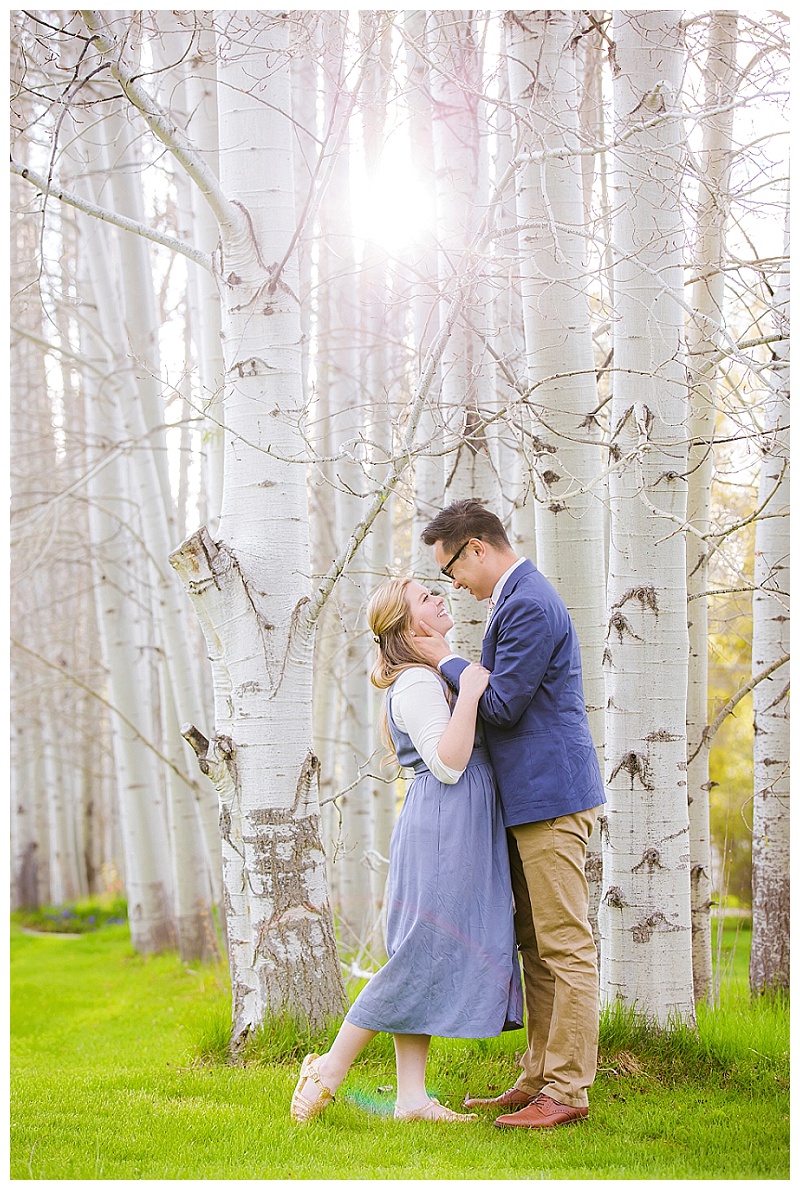 We stopped on the beach for a few sh0ts-reminded Josh of when they used to skip school up here….I mean hang out after school hours haha.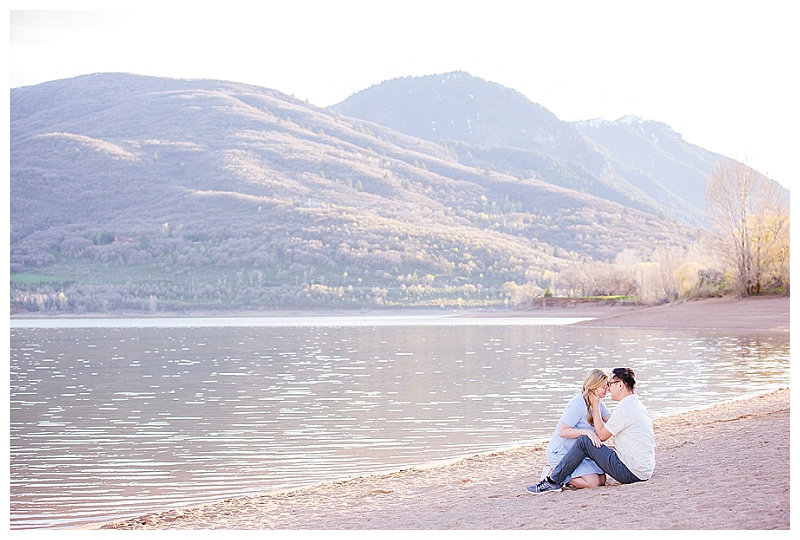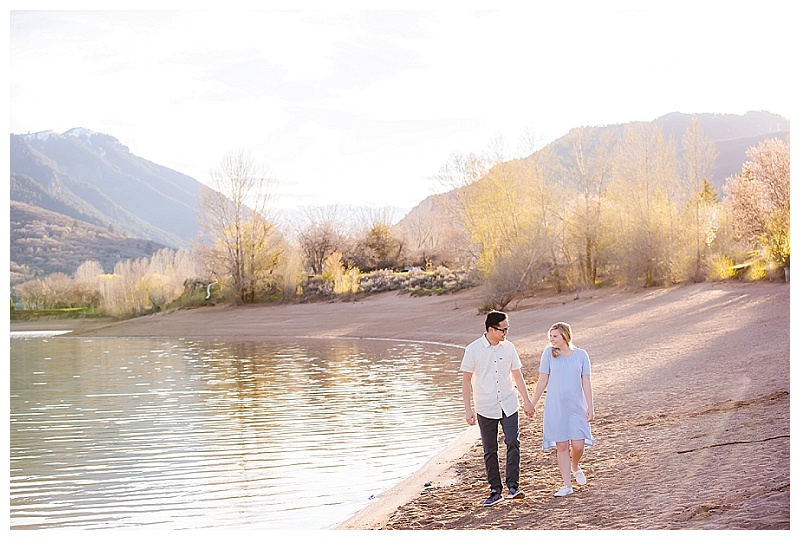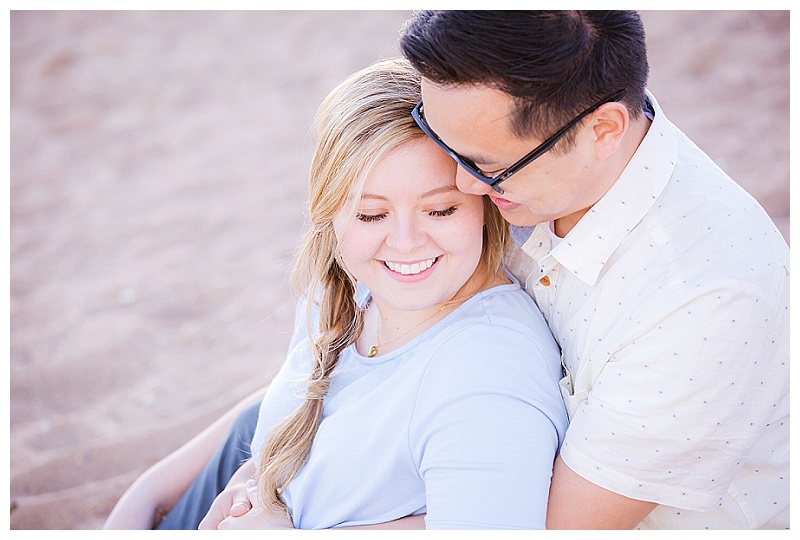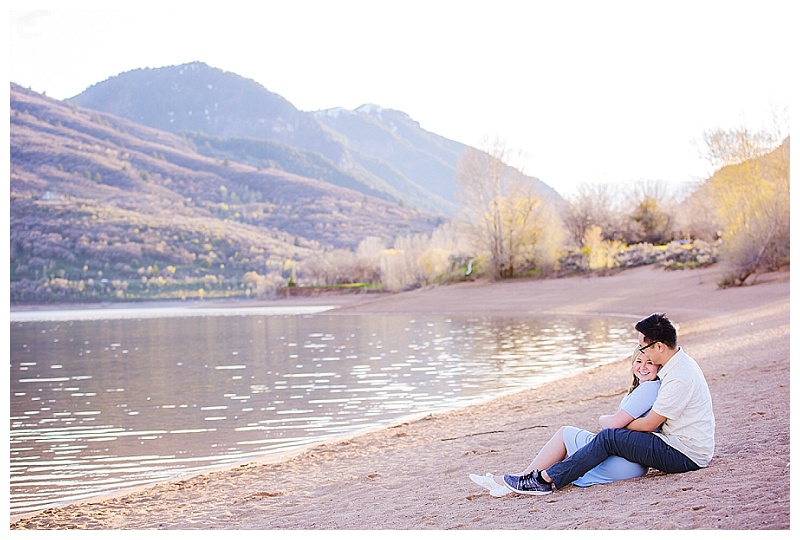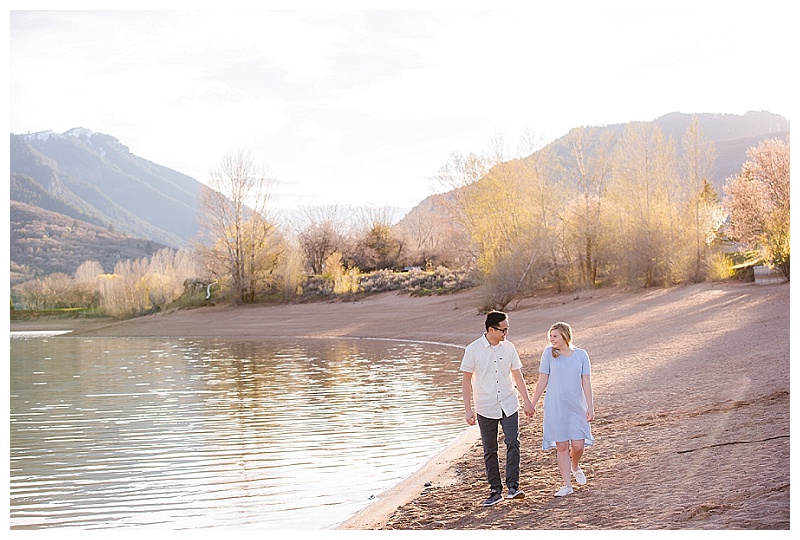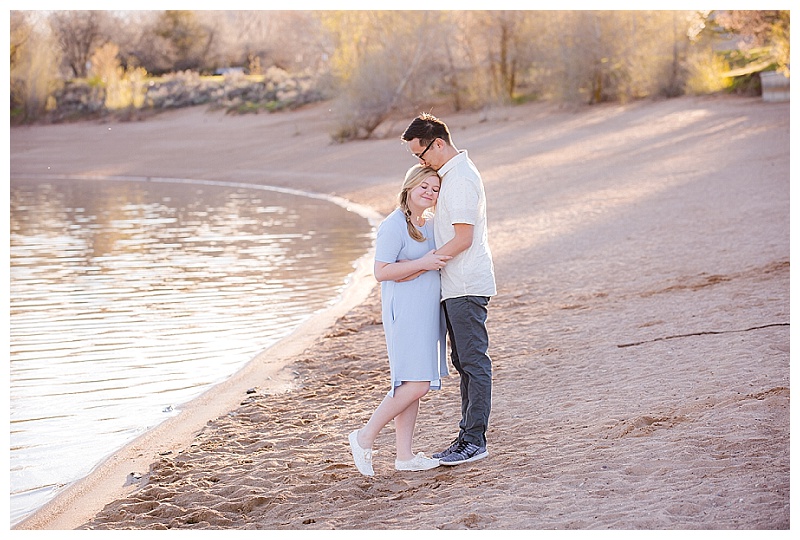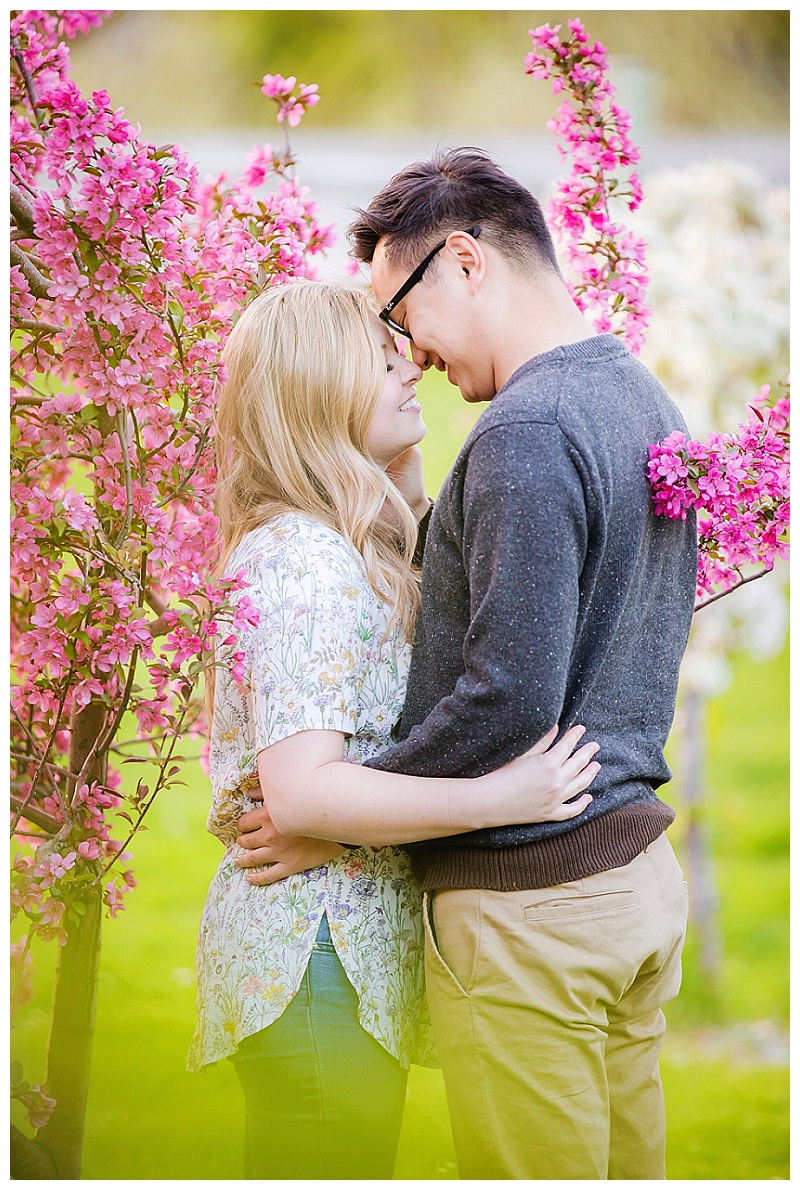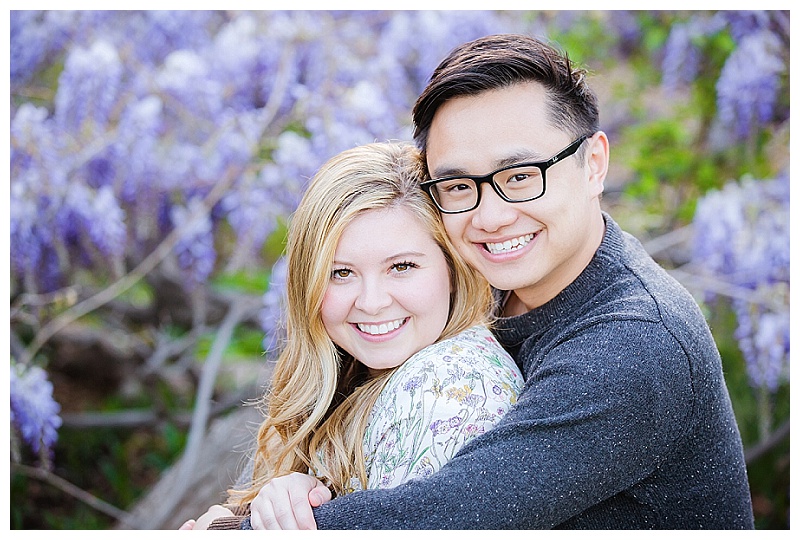 Last stop was the gardens with blossoms and blowing dandelions.  Pretty much the whole night was magical.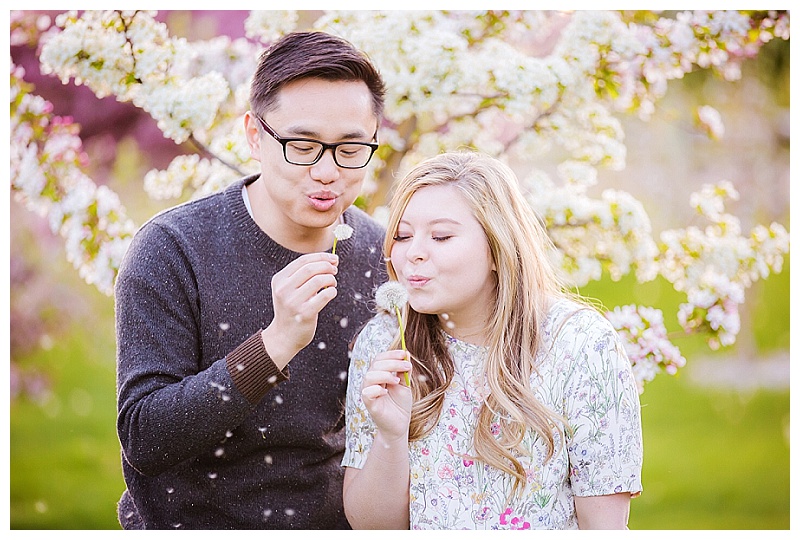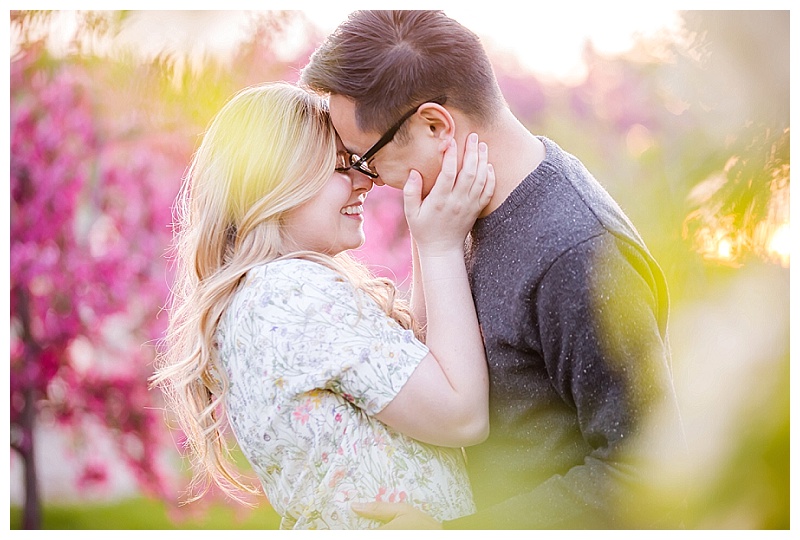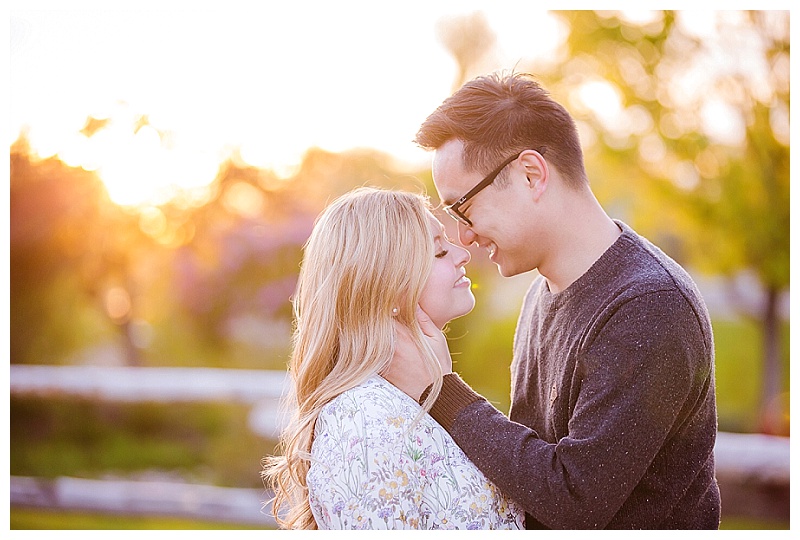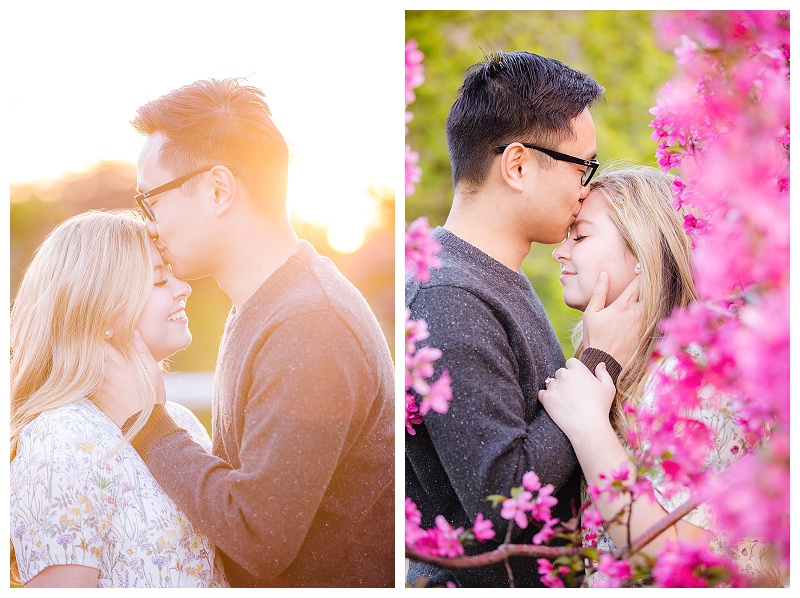 At the end of the night we had to end it by going to get some sushi.  My favorite thing is sharing my love of photography and food with my clients!!
Thanks for stopping by!  Don't forget to leave this couple some love in the comments!