Megan wanted to surprise Alex with a Star Wars themed wedding picture-I had way too much fun doing one, so I did three instead. Alex's favorite Star Wars planet landscape was Hoth, so I did that one for him. It was surprisingly hard to find the things I needed for this one! You would think there would be tons of Star Wars things online!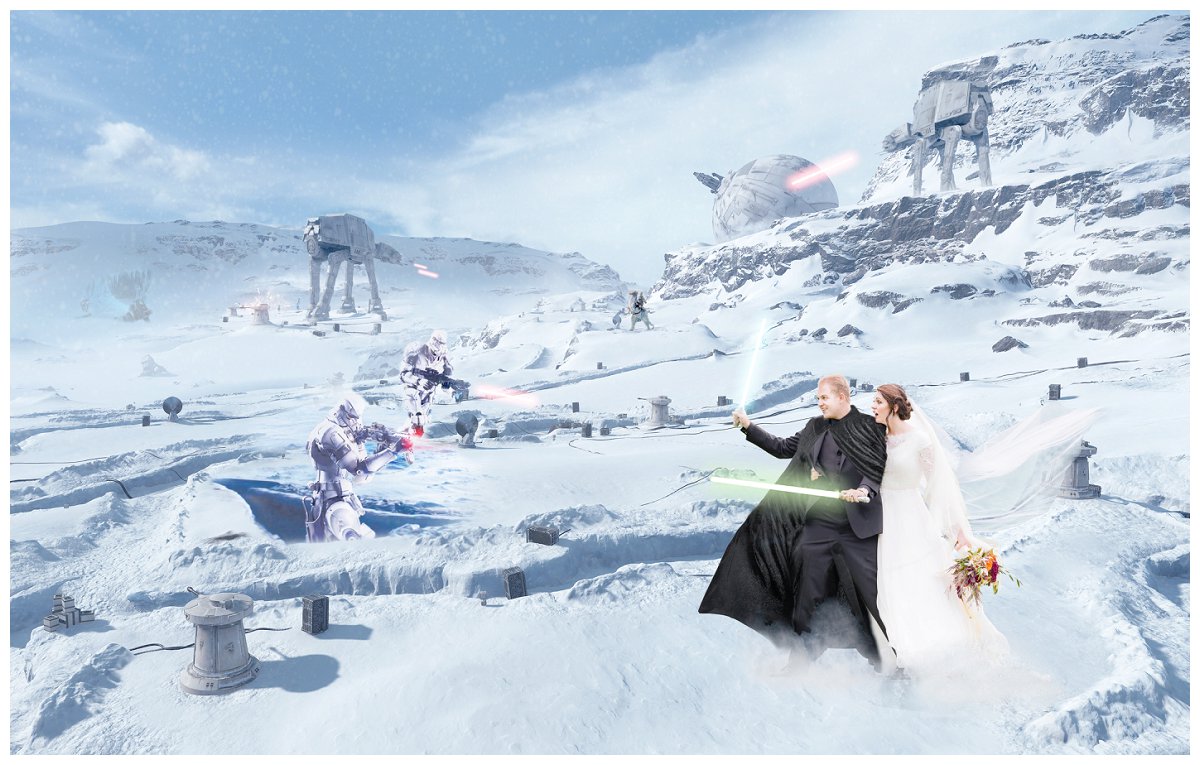 Then I wanted to do a desert landscape, so I researched Jakku and Tatooine and created this one that merges the two worlds. If you look close you can see Rey's speeder, a Star Destroyer, two Jawa's, Jabba's sail barge, and a Sarlacc. Why yes I had to look up most of those names 😀 My boys knew all of the names though and now they think I'm super cool, so win, win.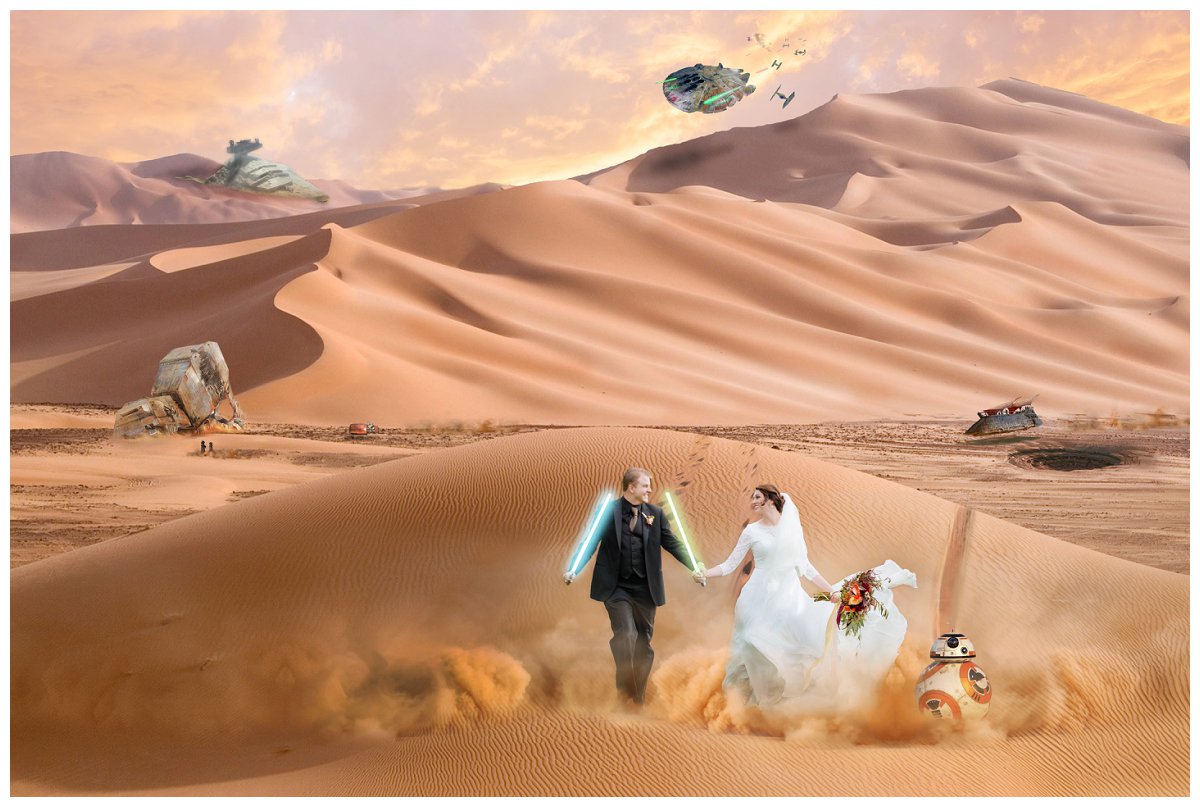 Then I wanted to do a scene that was reminiscent of Anakin and Padmé's wedding on Naboo.  This one turned out to be my favorite.  I found out it was actually filmed in Italy at the Villa Balbianello.  You can actually have your wedding there as well-I found out more info here.  So if anyone is looking to get married at the VIlla Balbianello and needs a photographer, you know who to contact, hint, hint 😀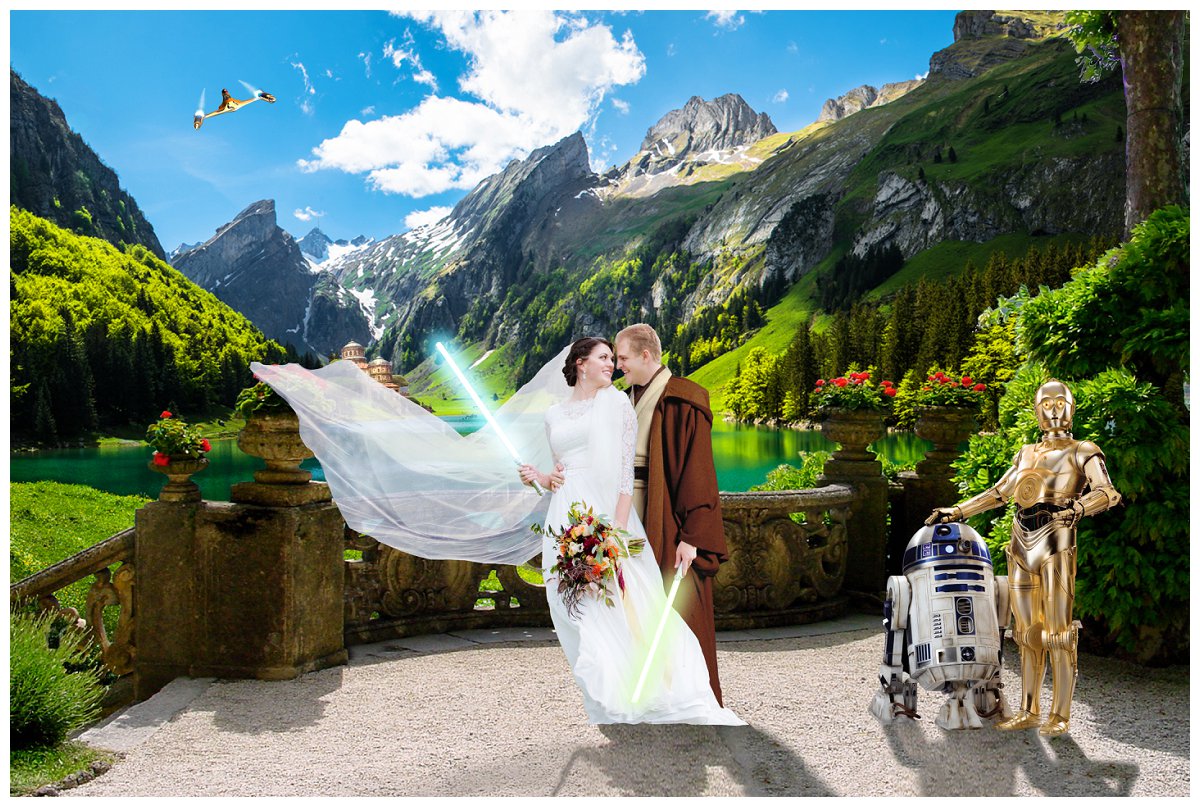 I hope you liked looking at these as much as I had fun making them!  I am not a Photoshop master in anyway, but I love to try out new things.
May the Force Be With You!