On our second day in Paris, we headed out to Versailles.  I had been here two times before, but have never been able to spend the whole day here.  I could hardly walk by the end of the day after we had walked a thousand miles or so, haha, but it was so worth it!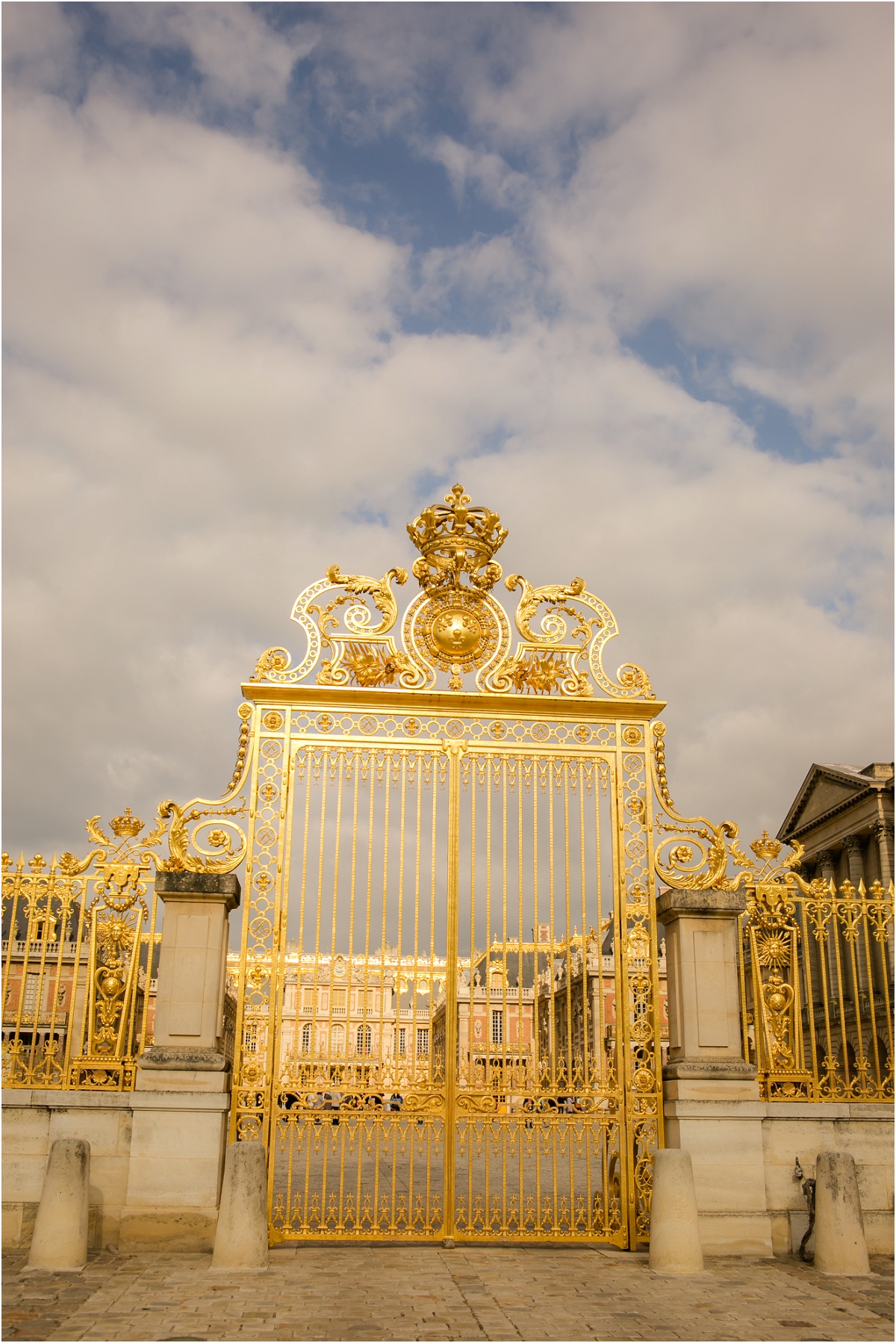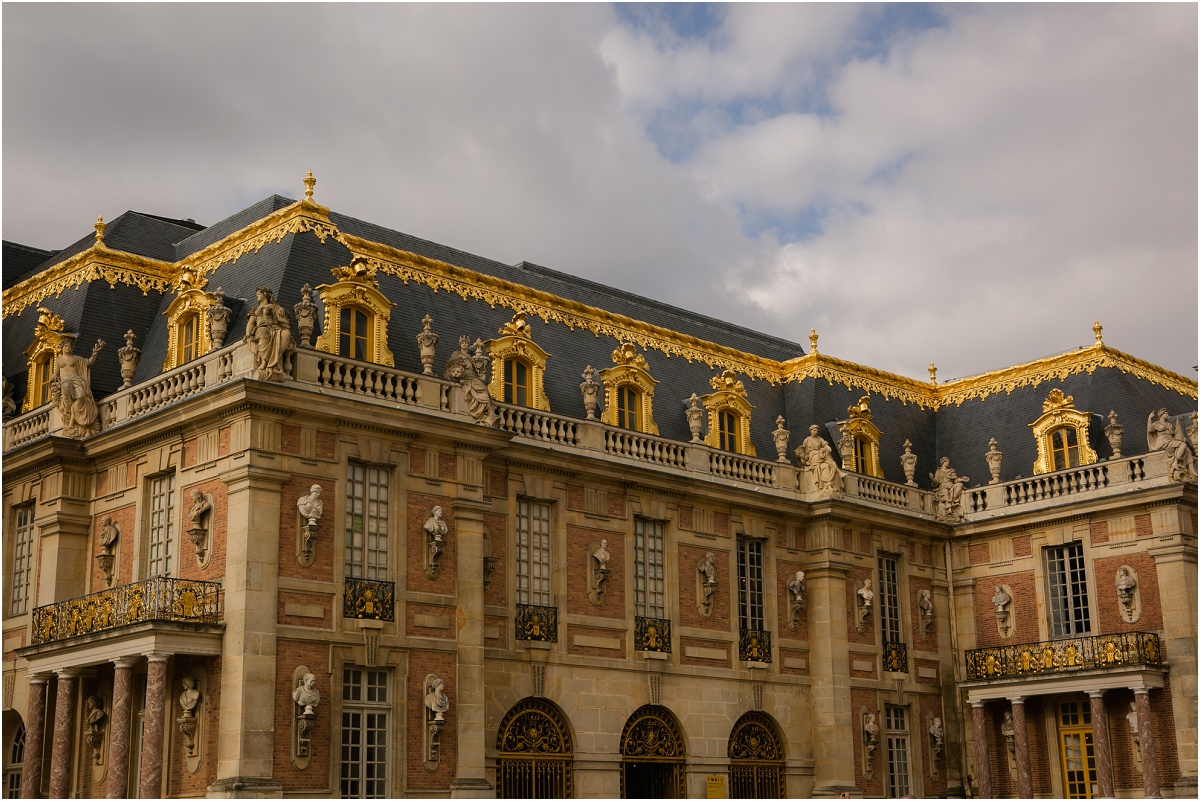 I'm totally obsessed with this floor.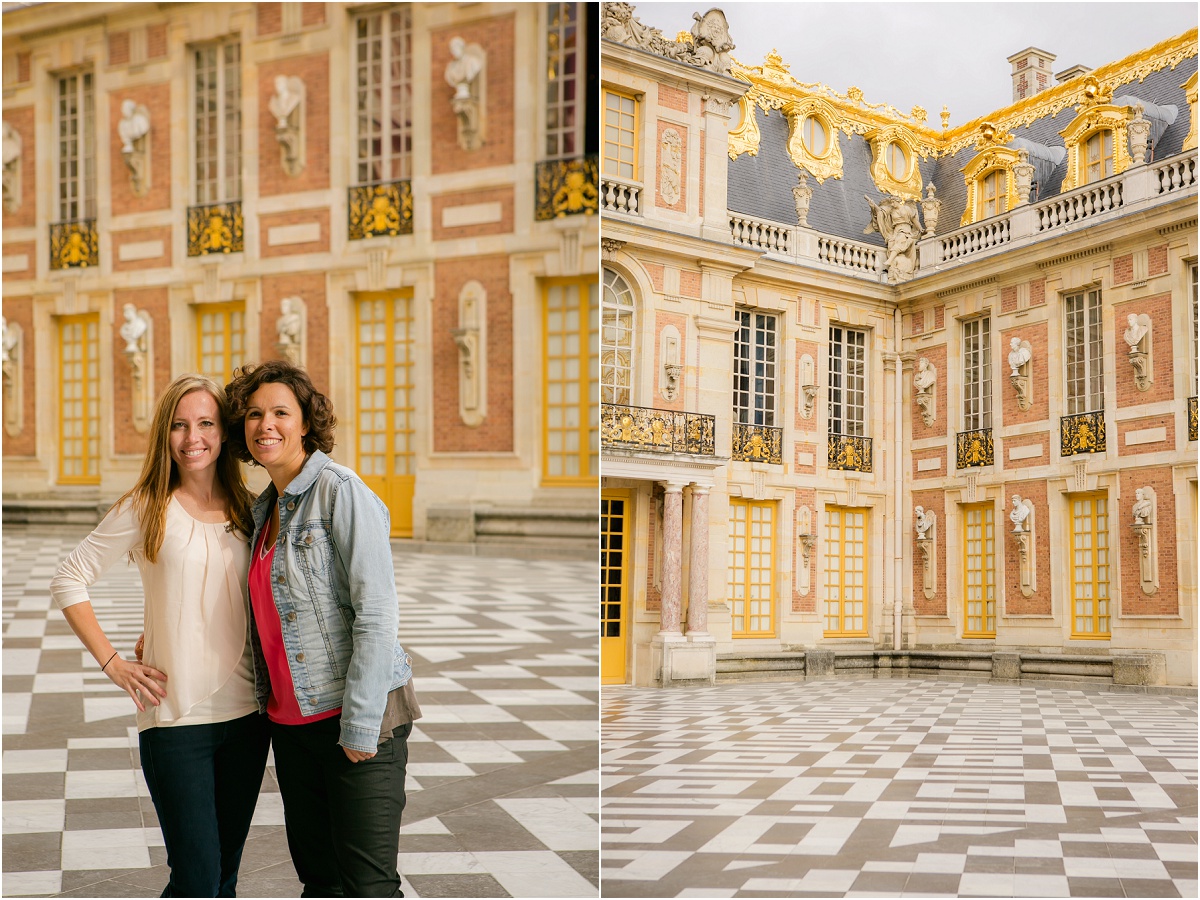 My gorgeous friends.  I met them both in the same year and they both have changed my life.  So grateful for them.  It's been almost twenty years-where did the time go?!?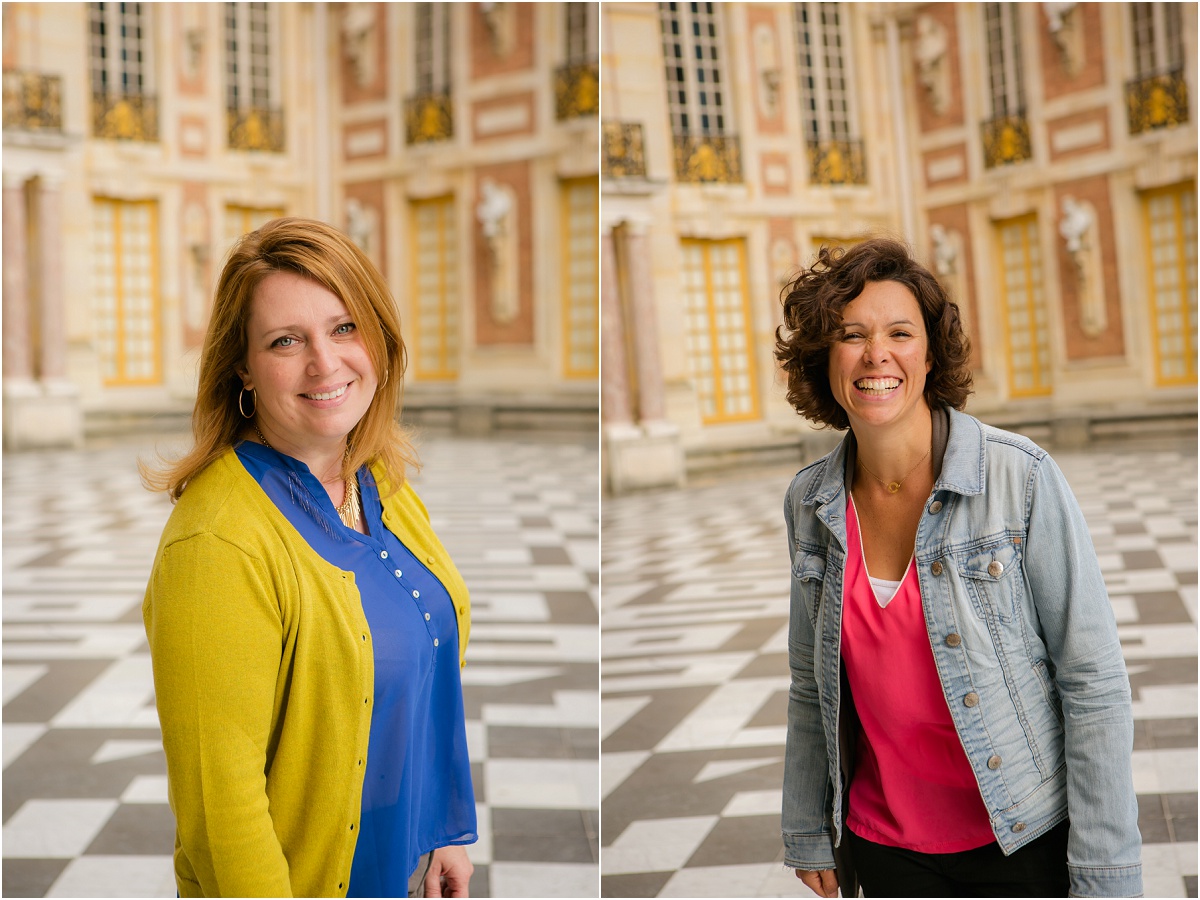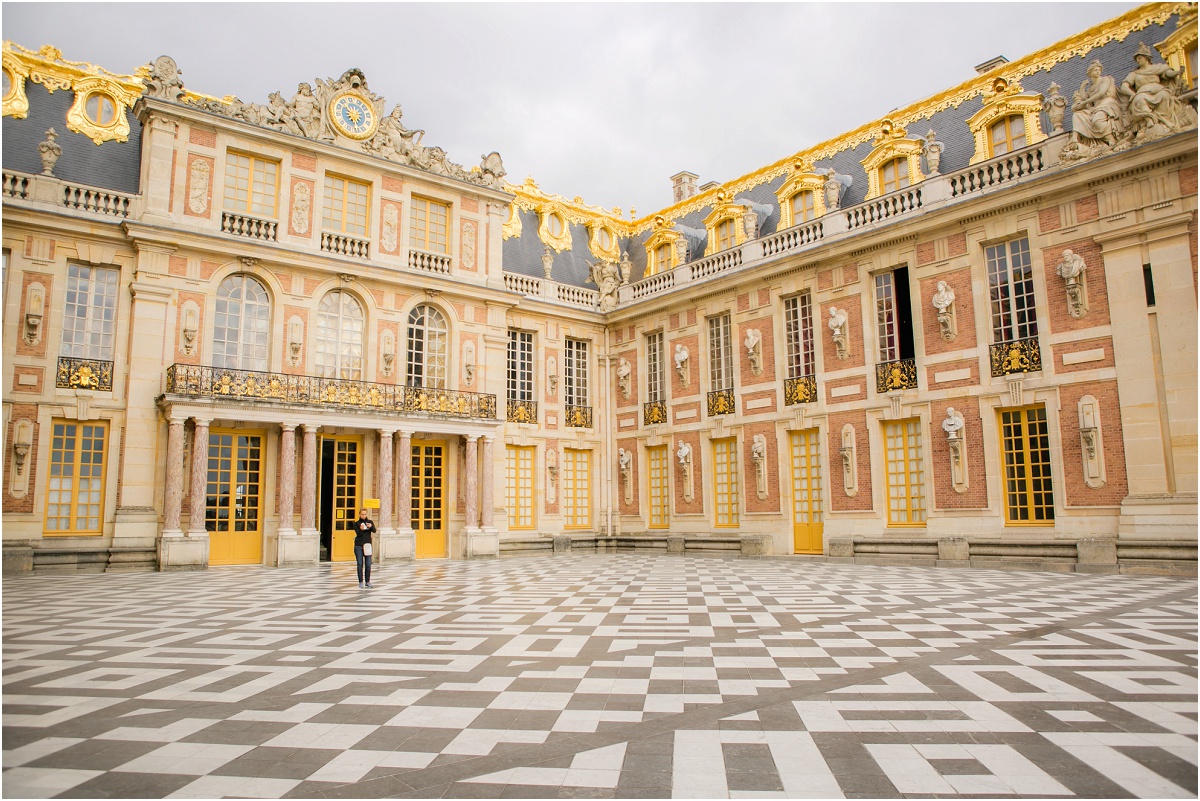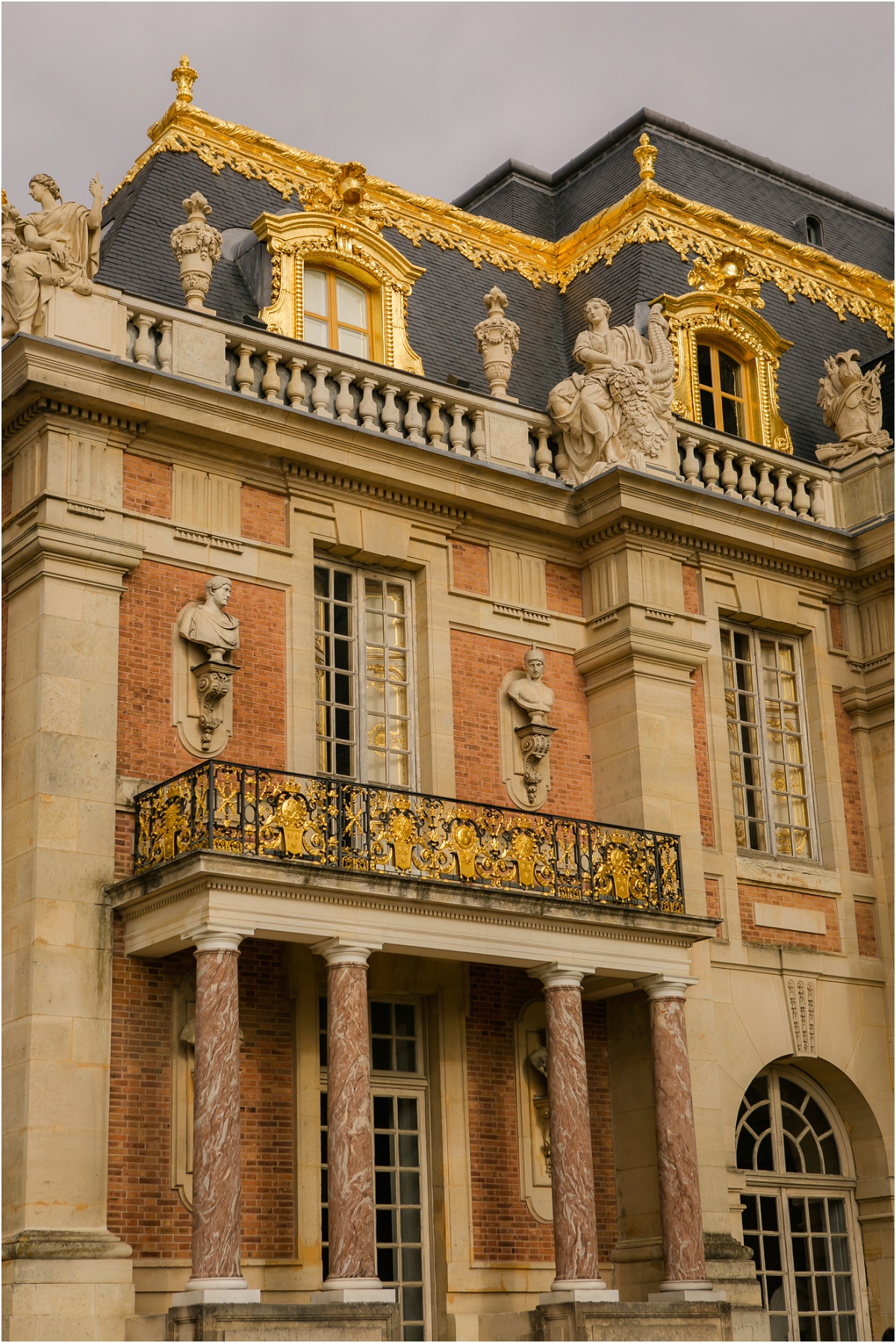 This hallway.  Obsessed.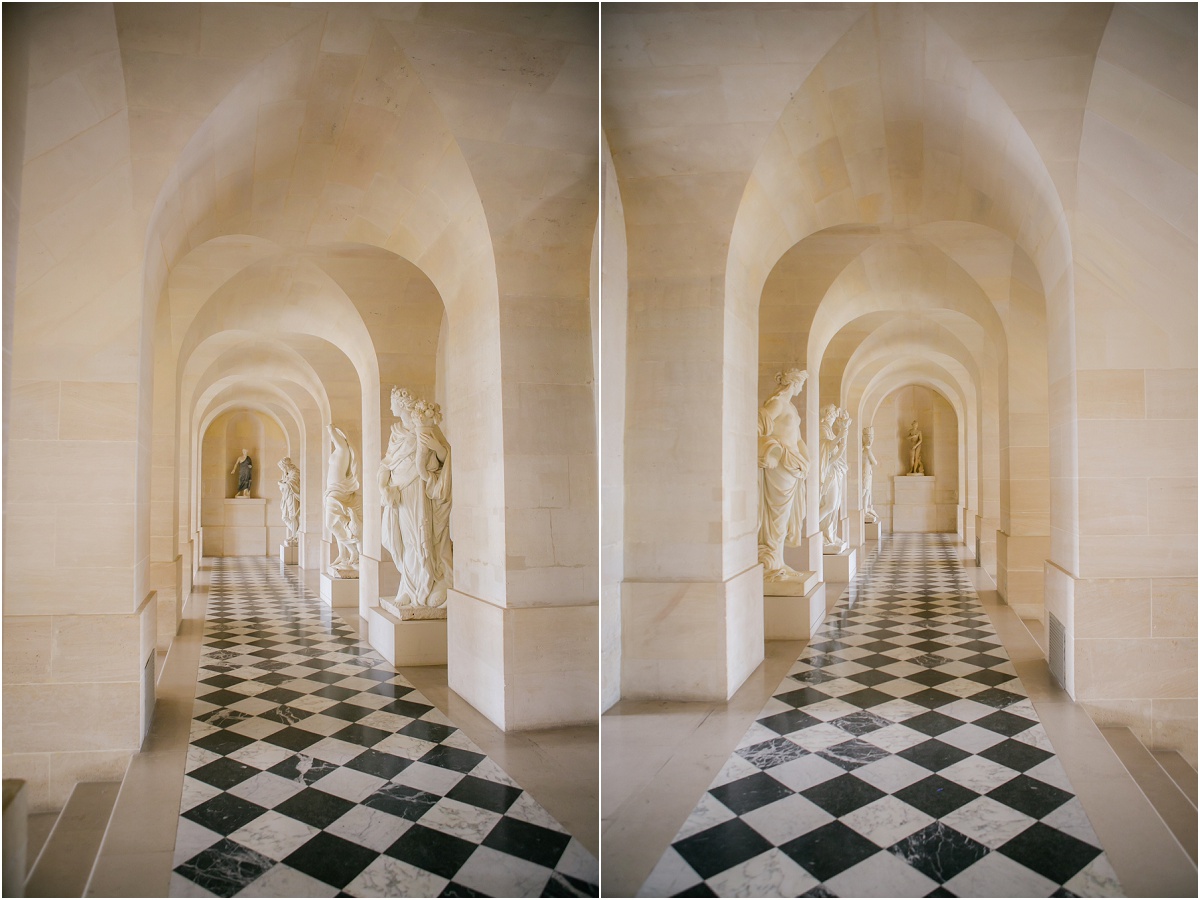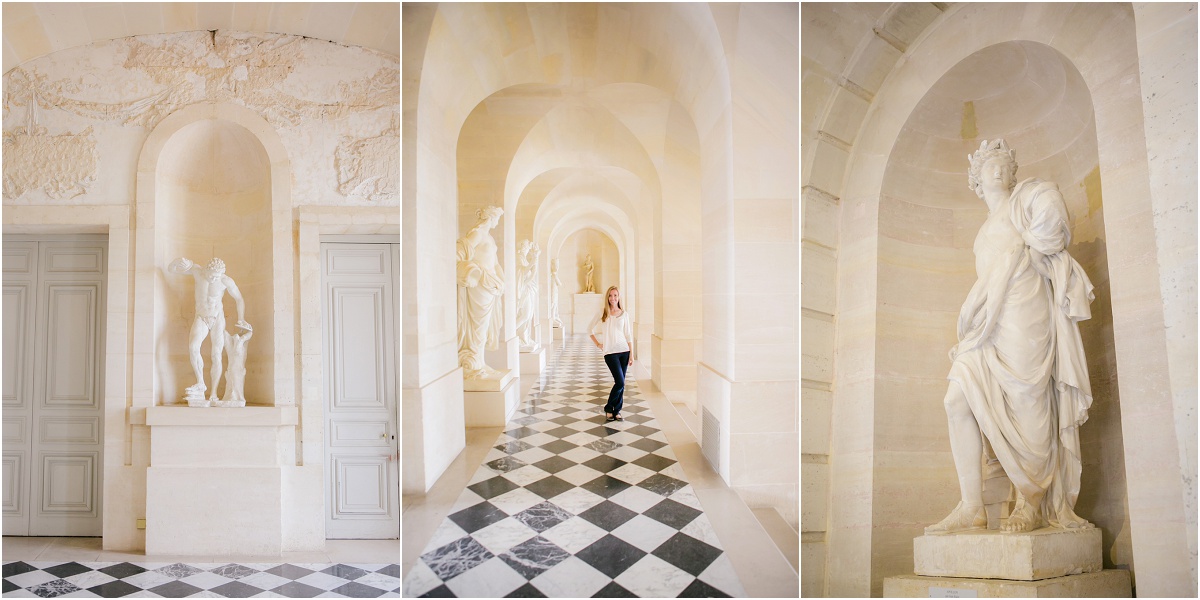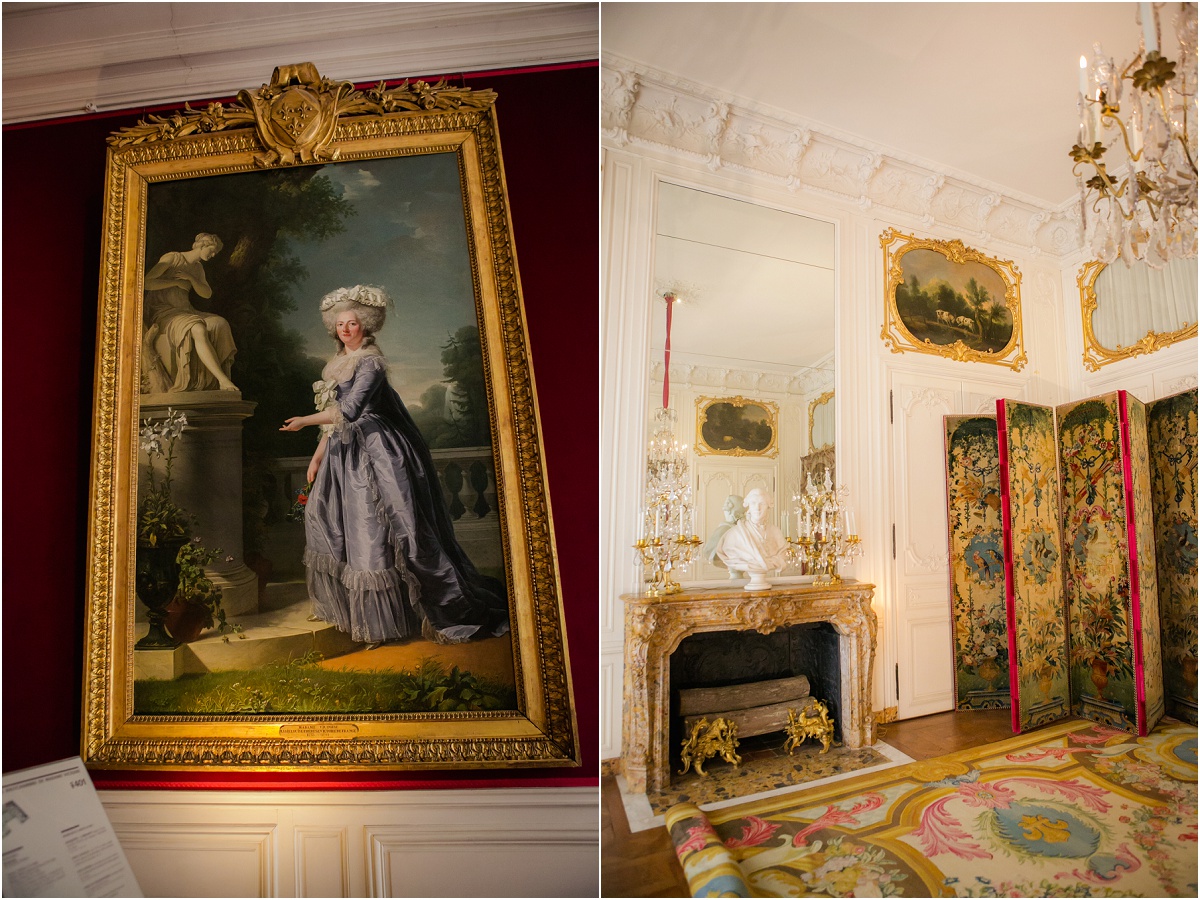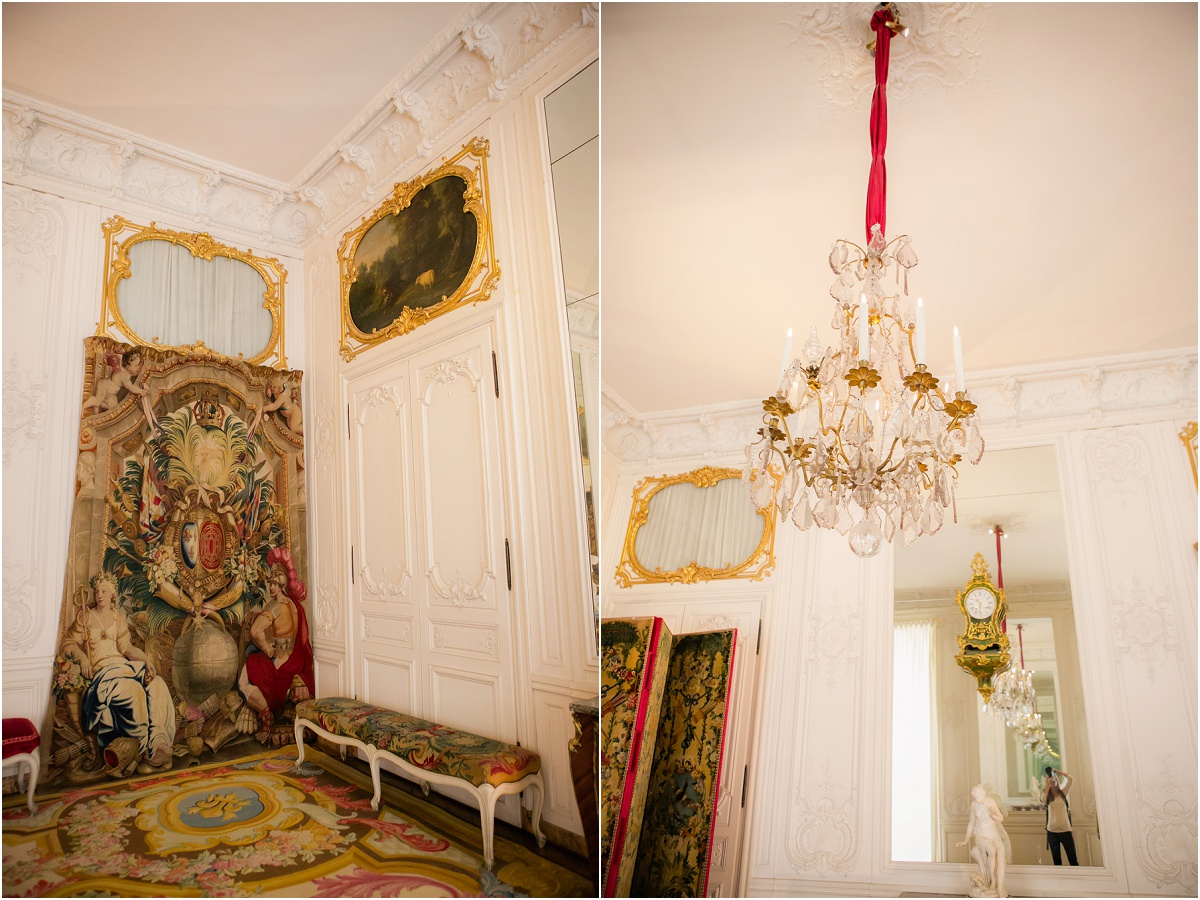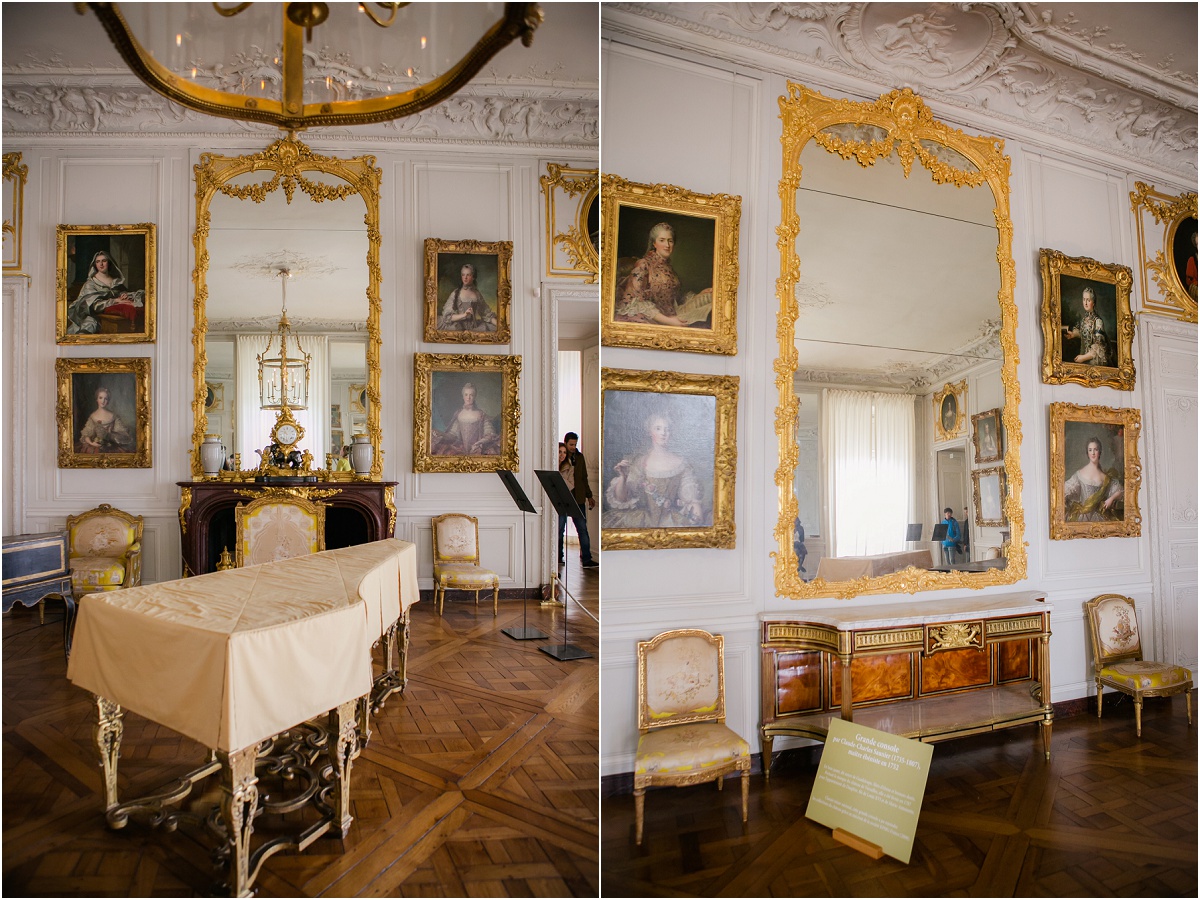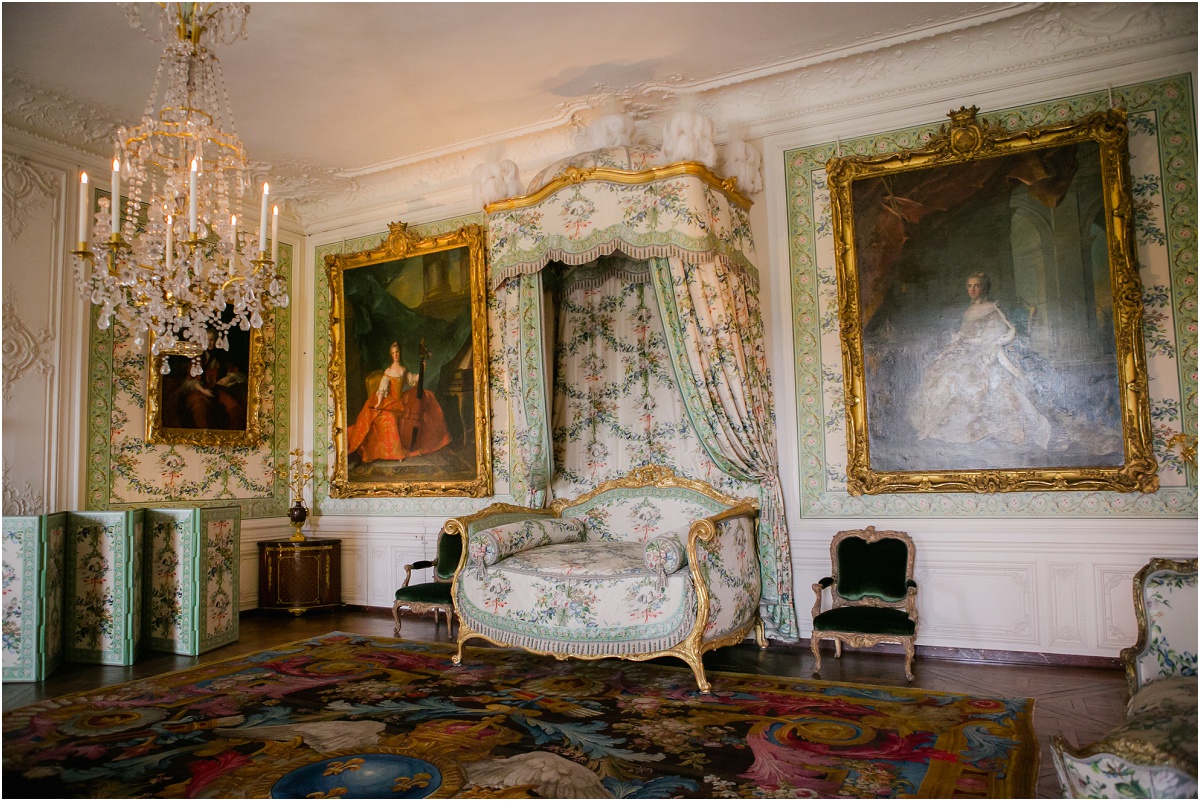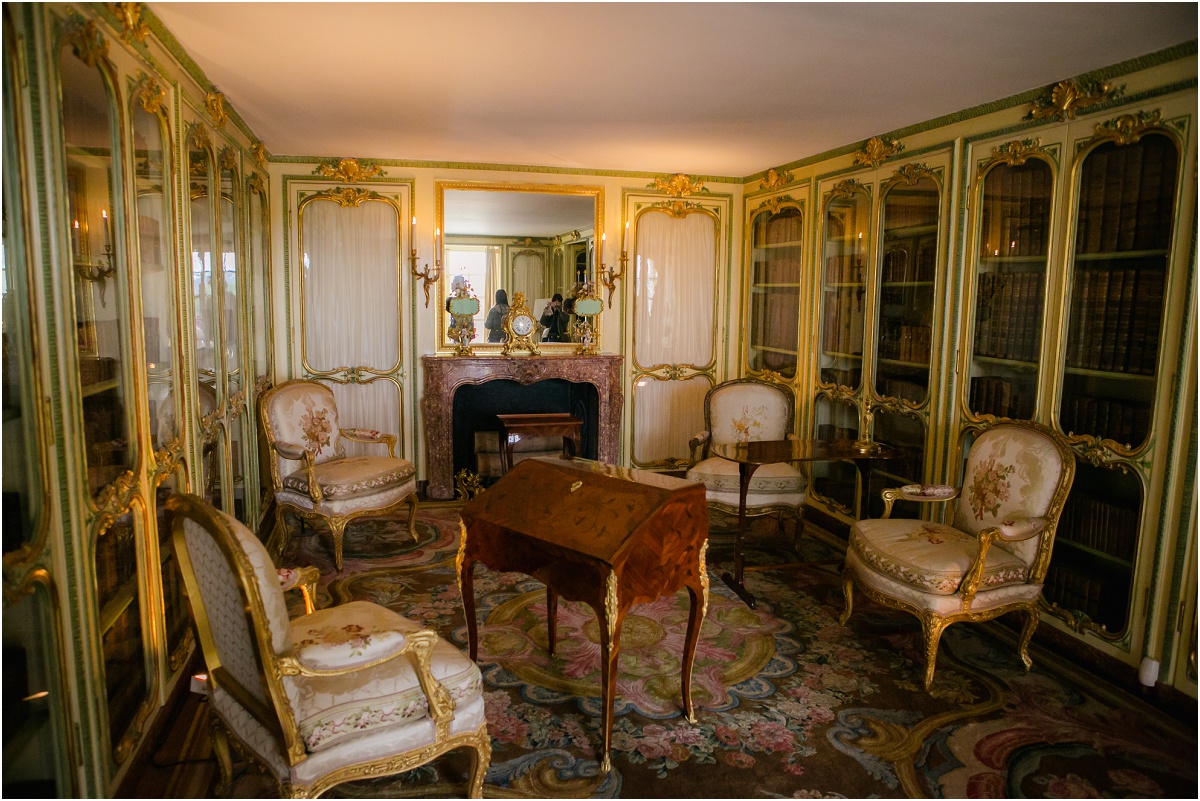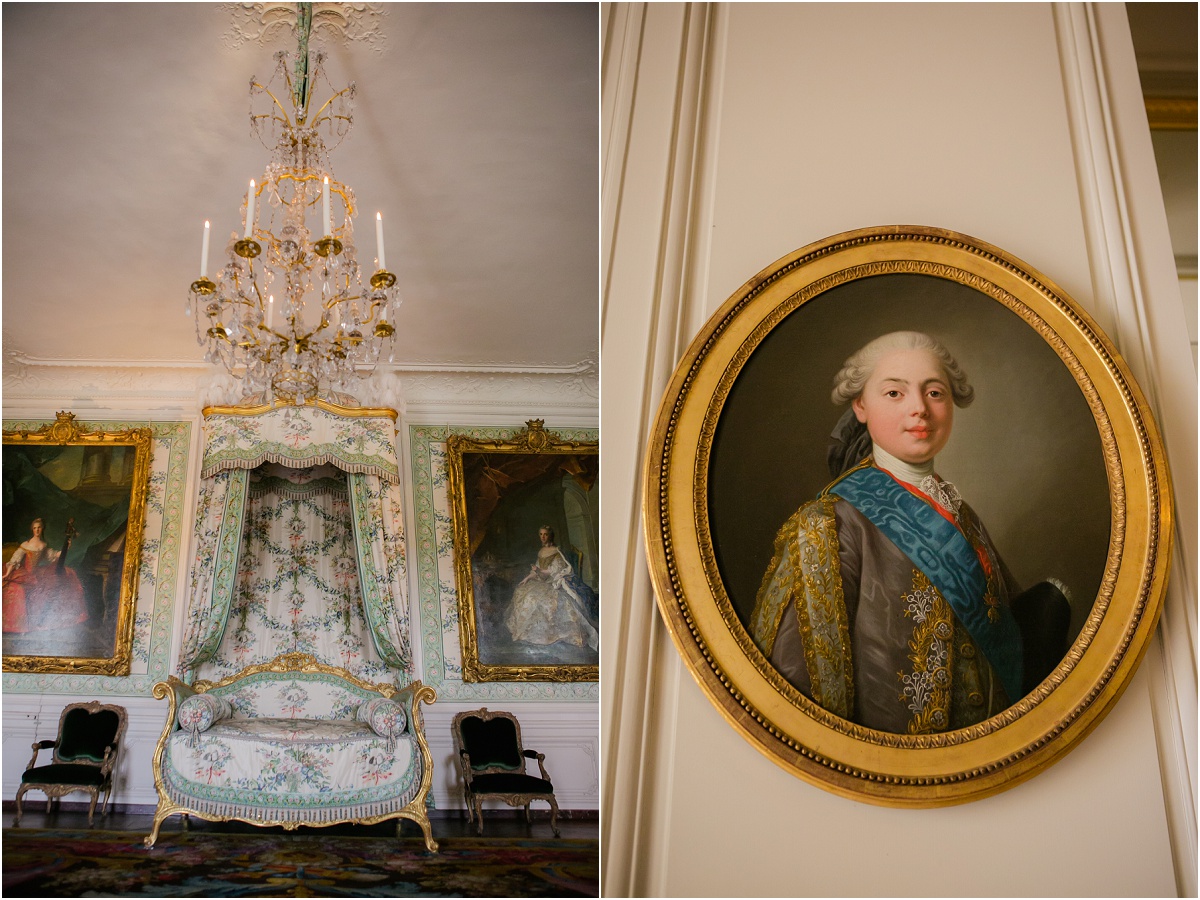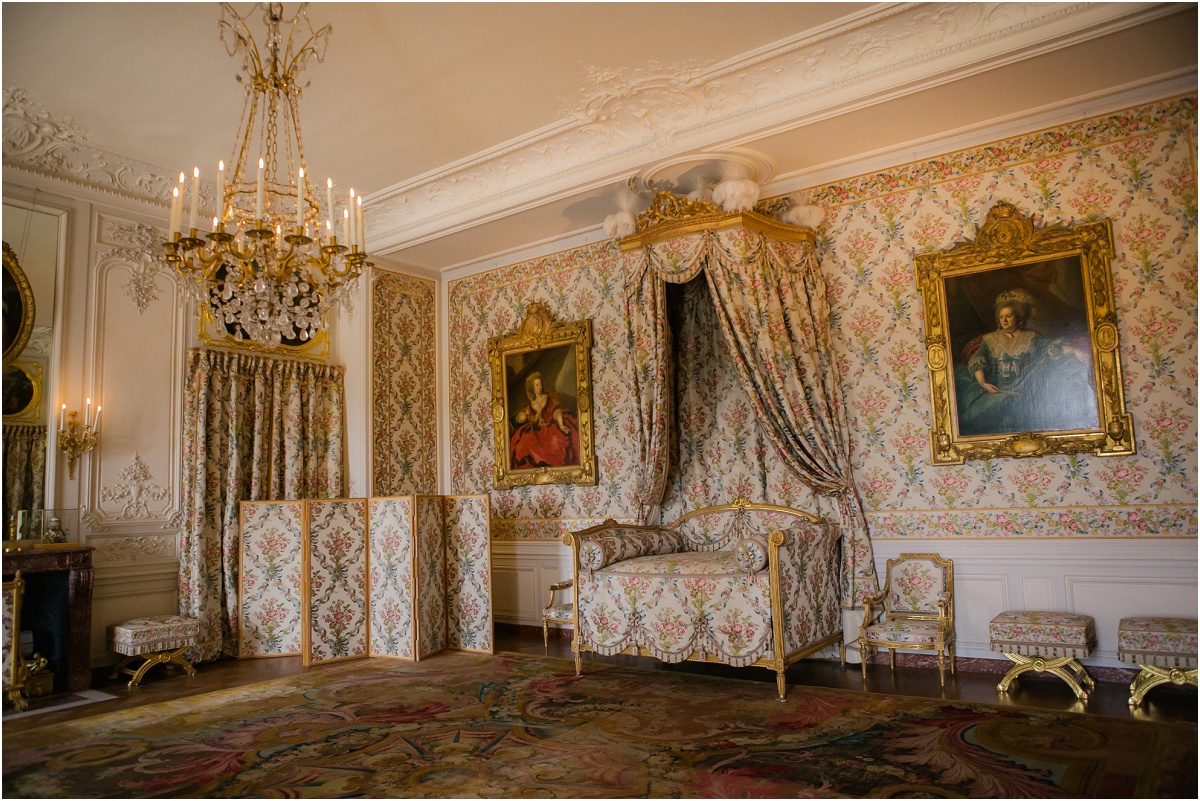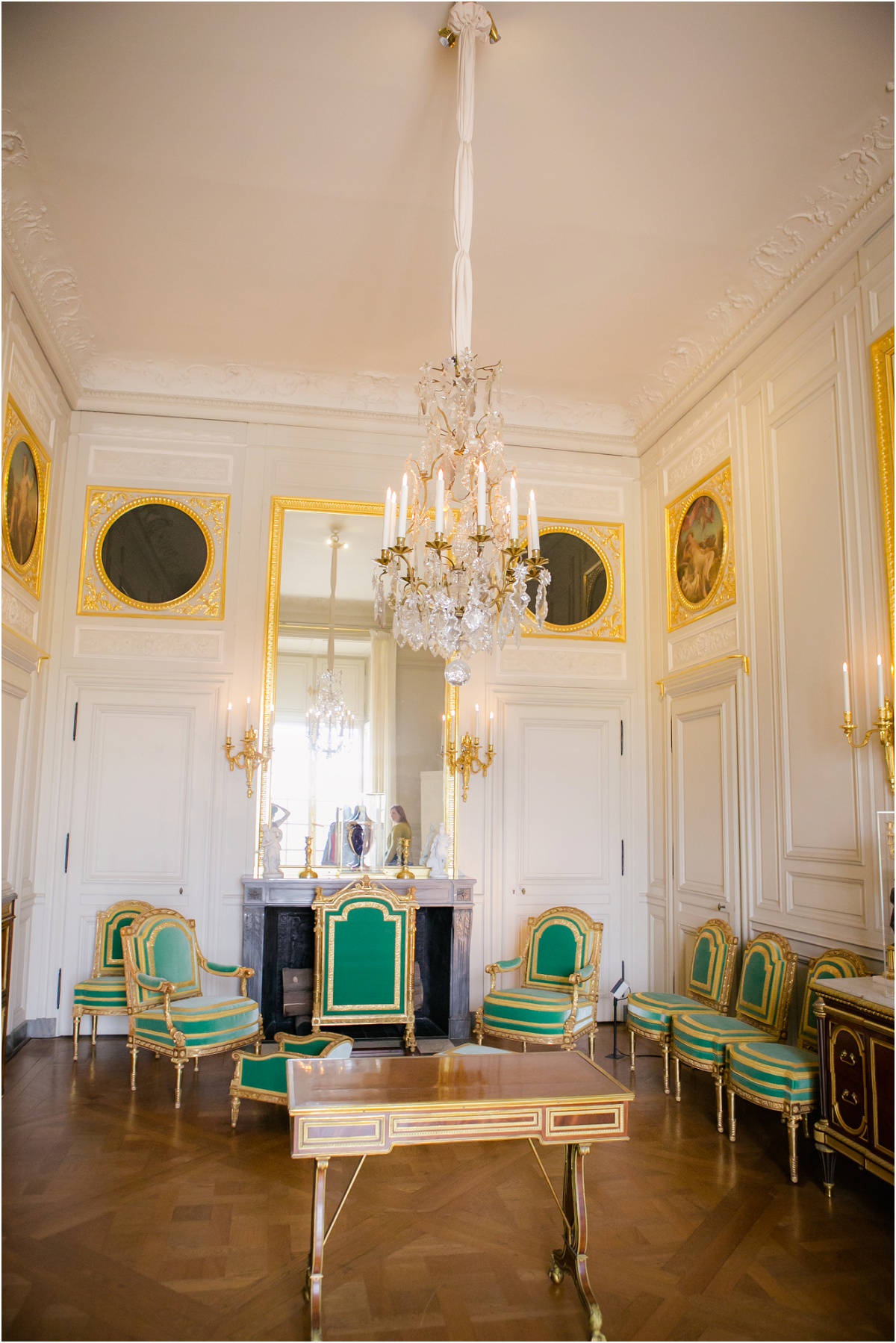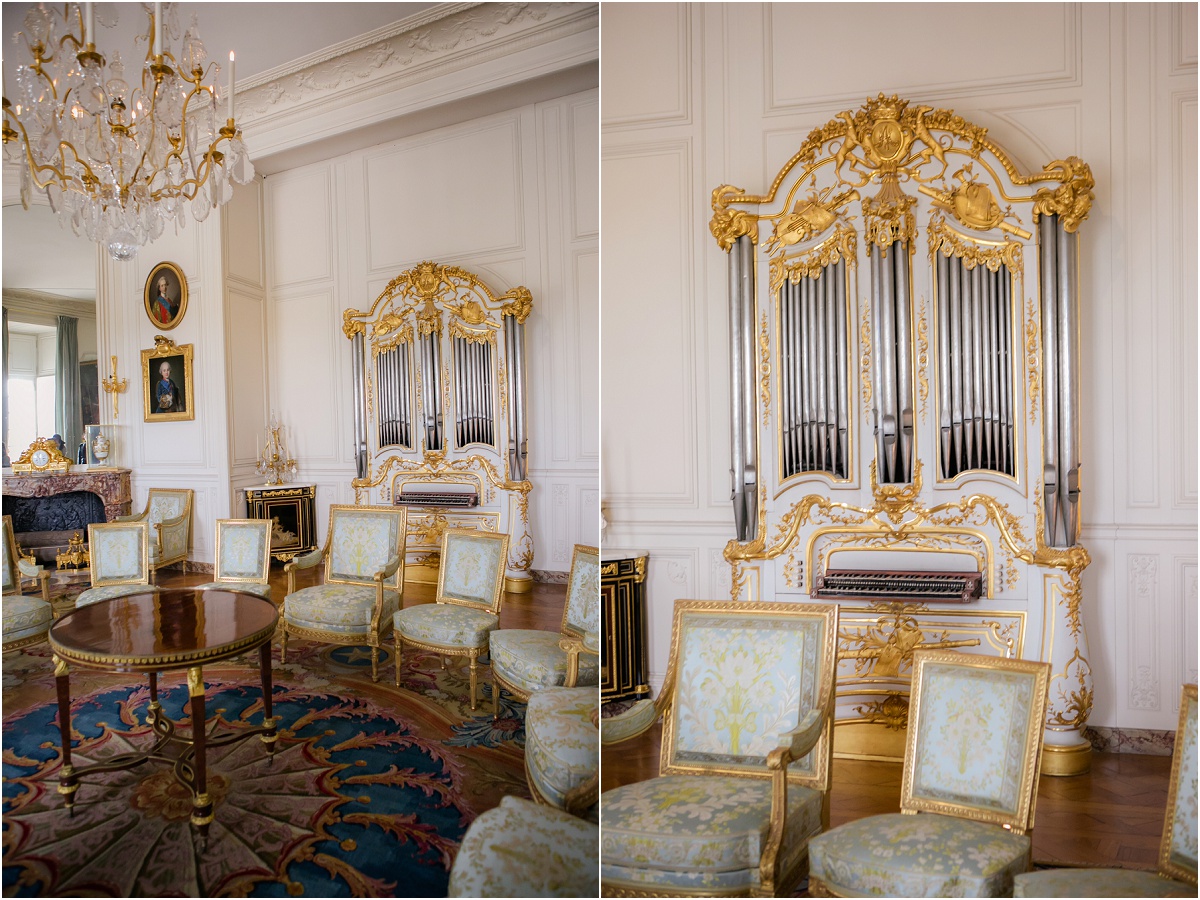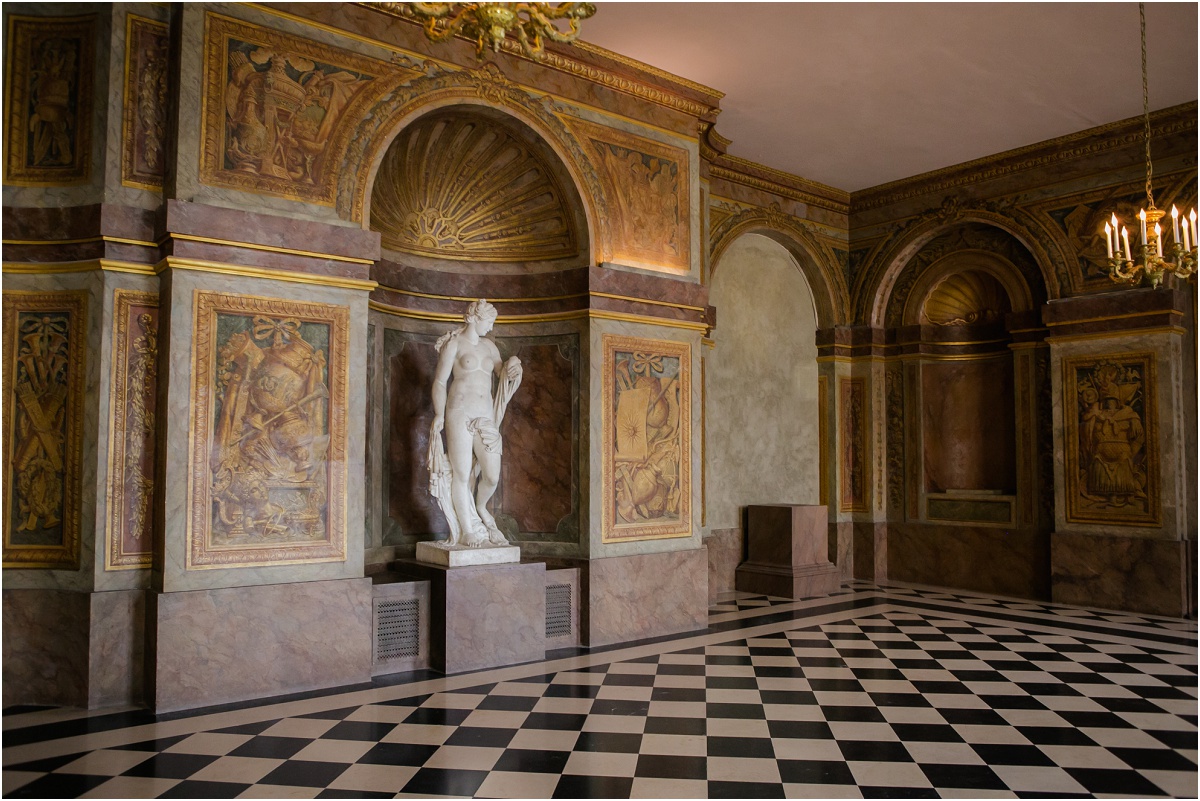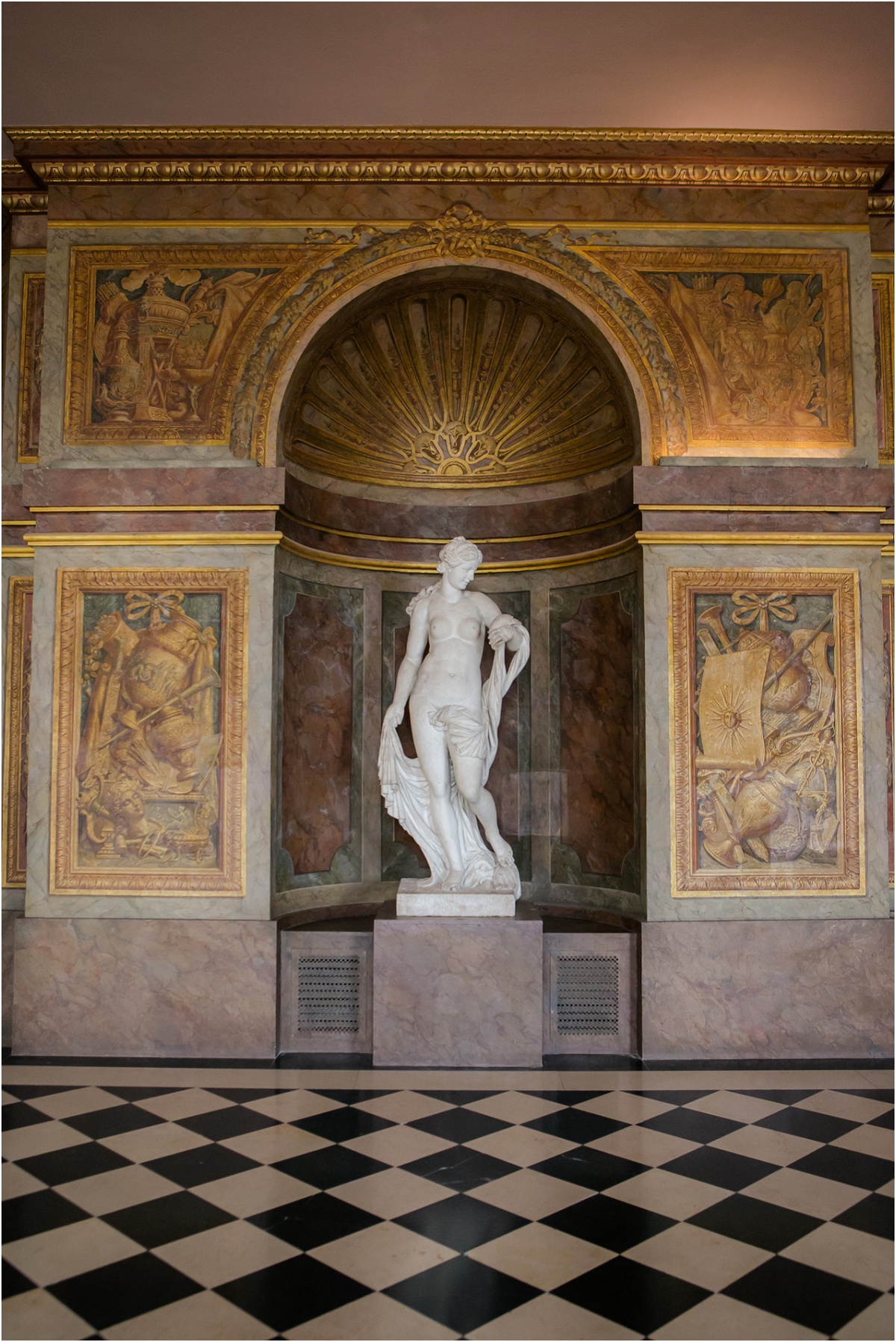 The chapel is amazing.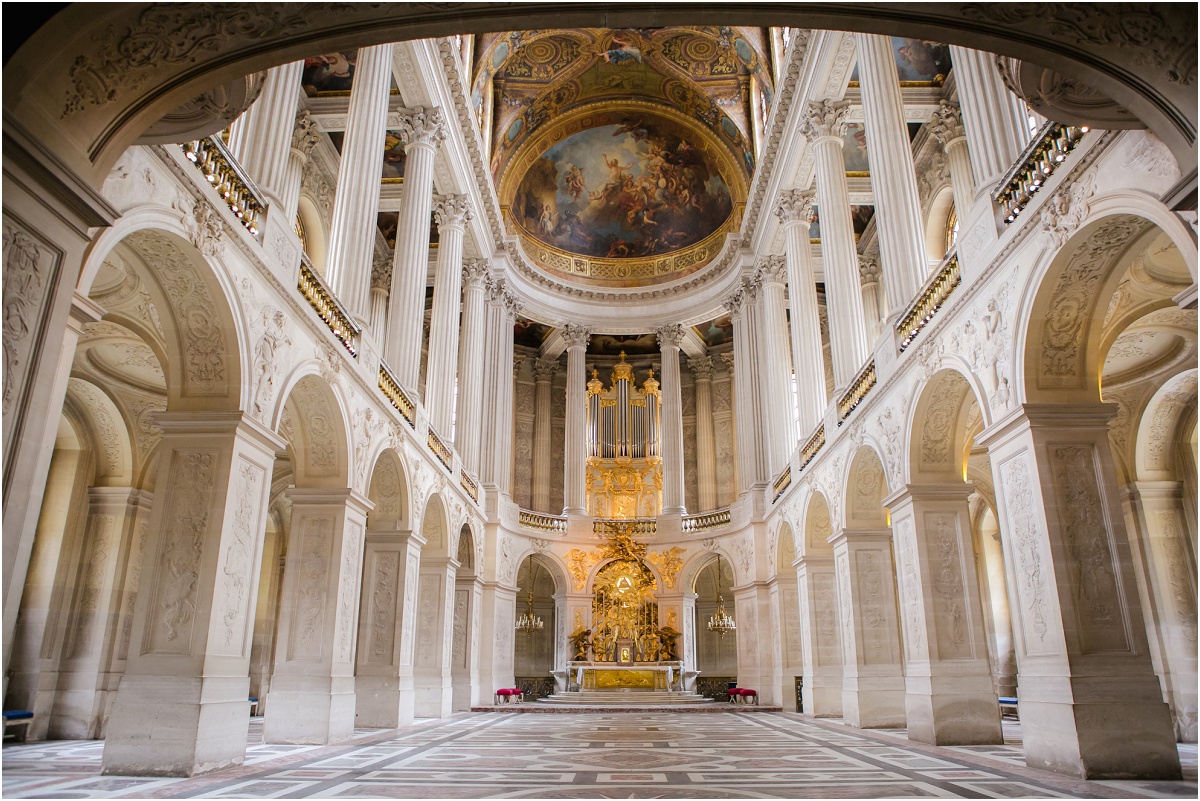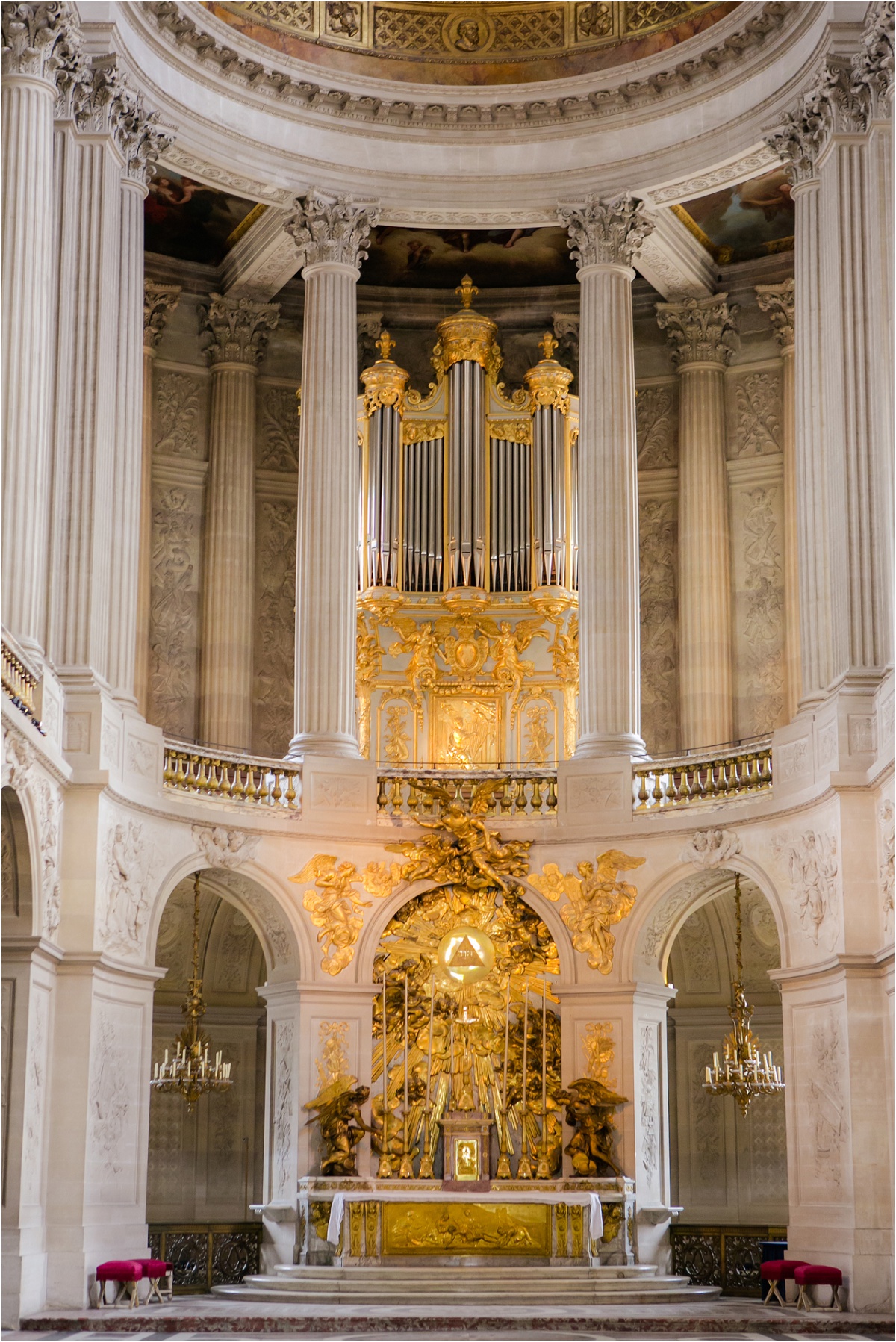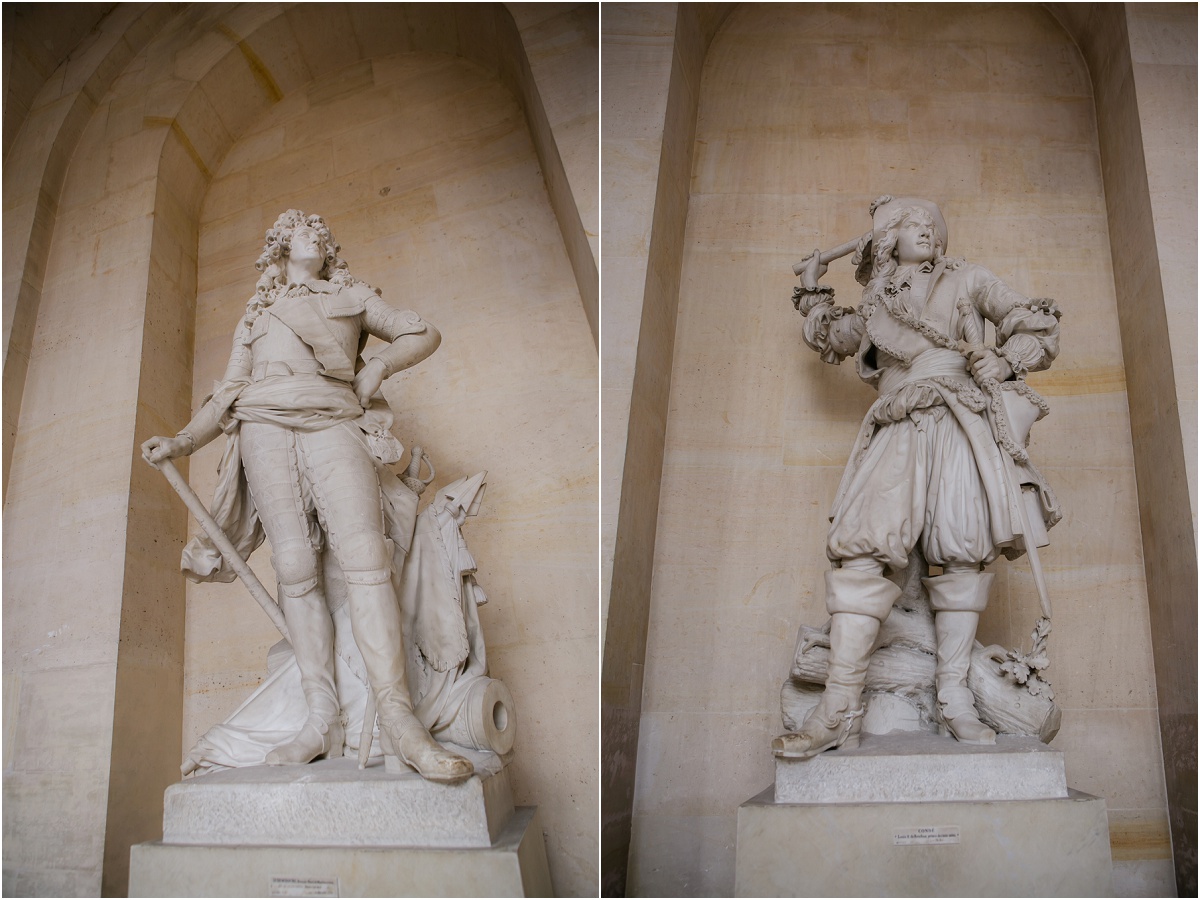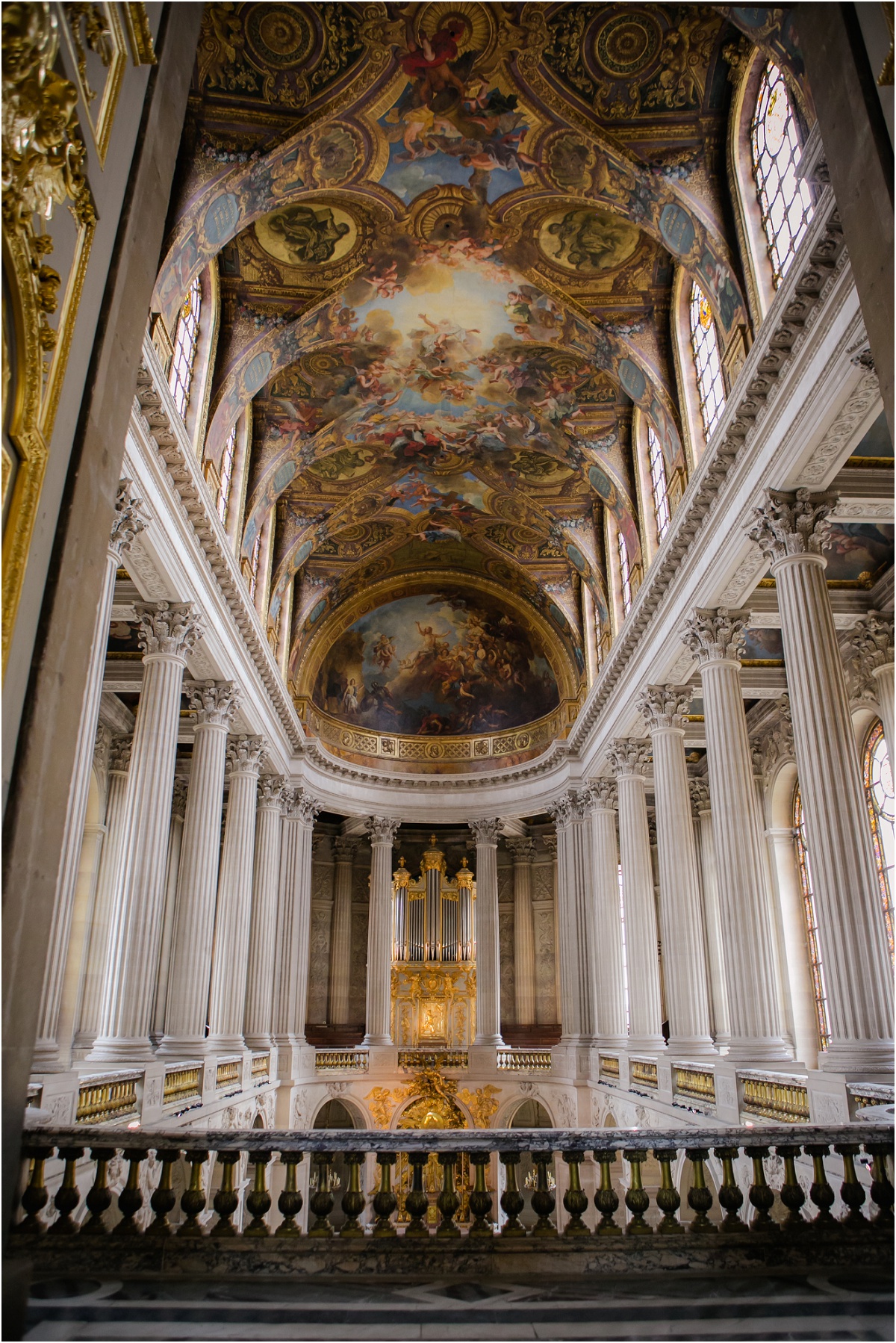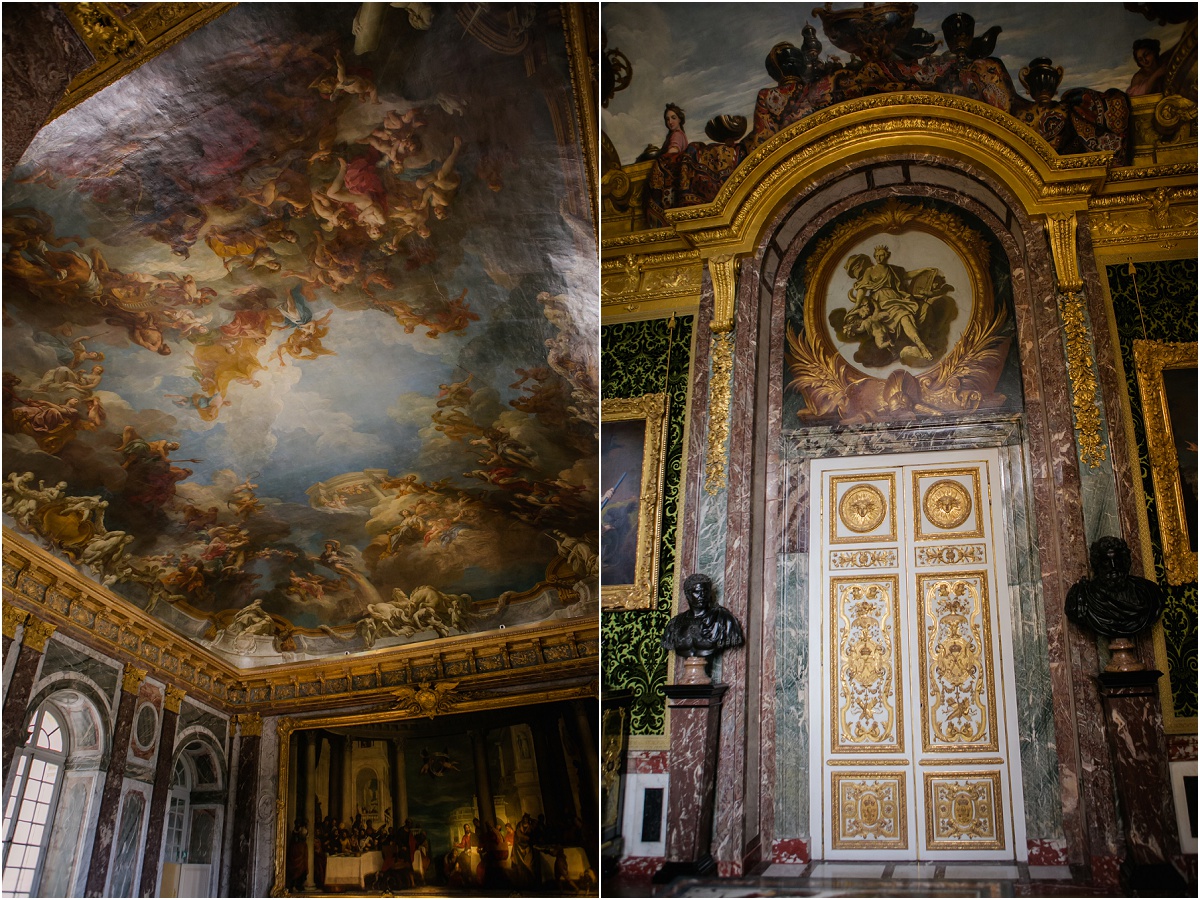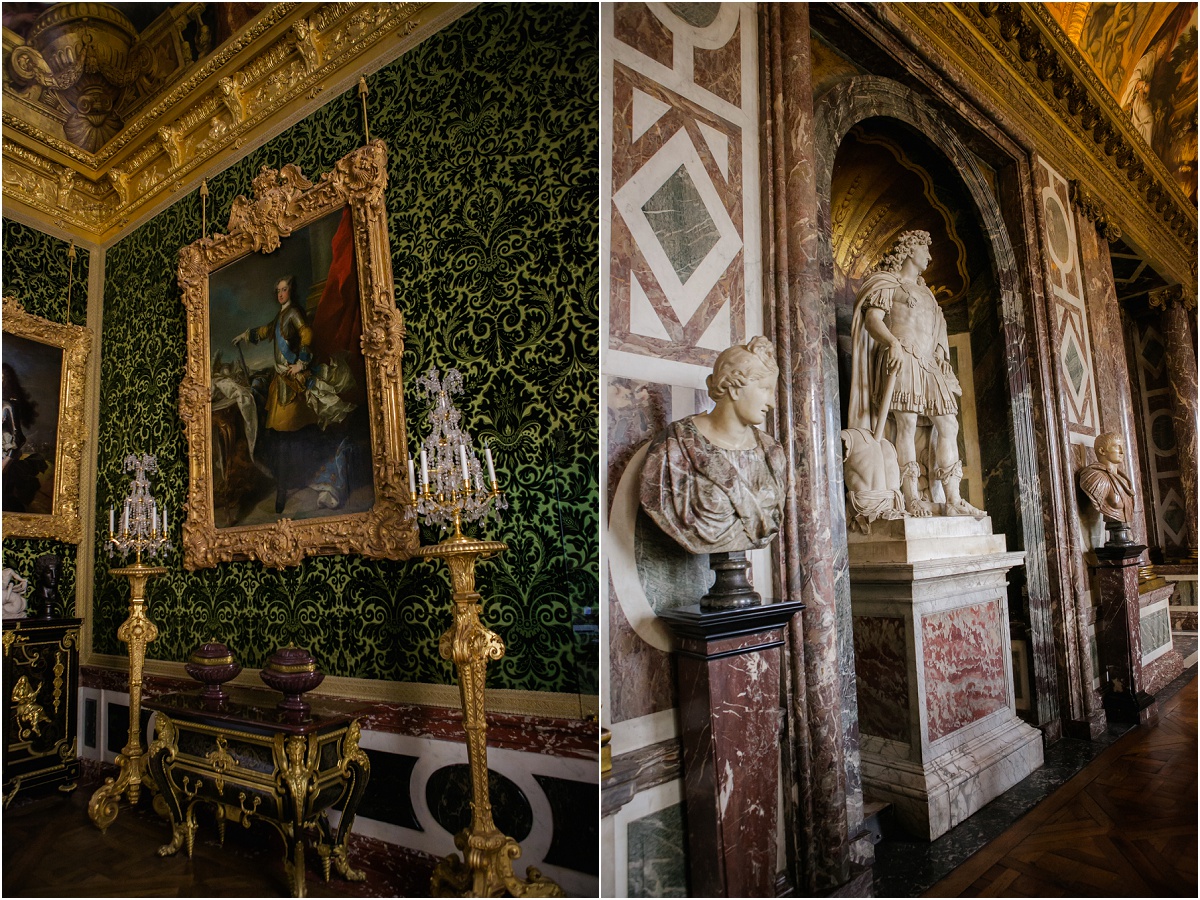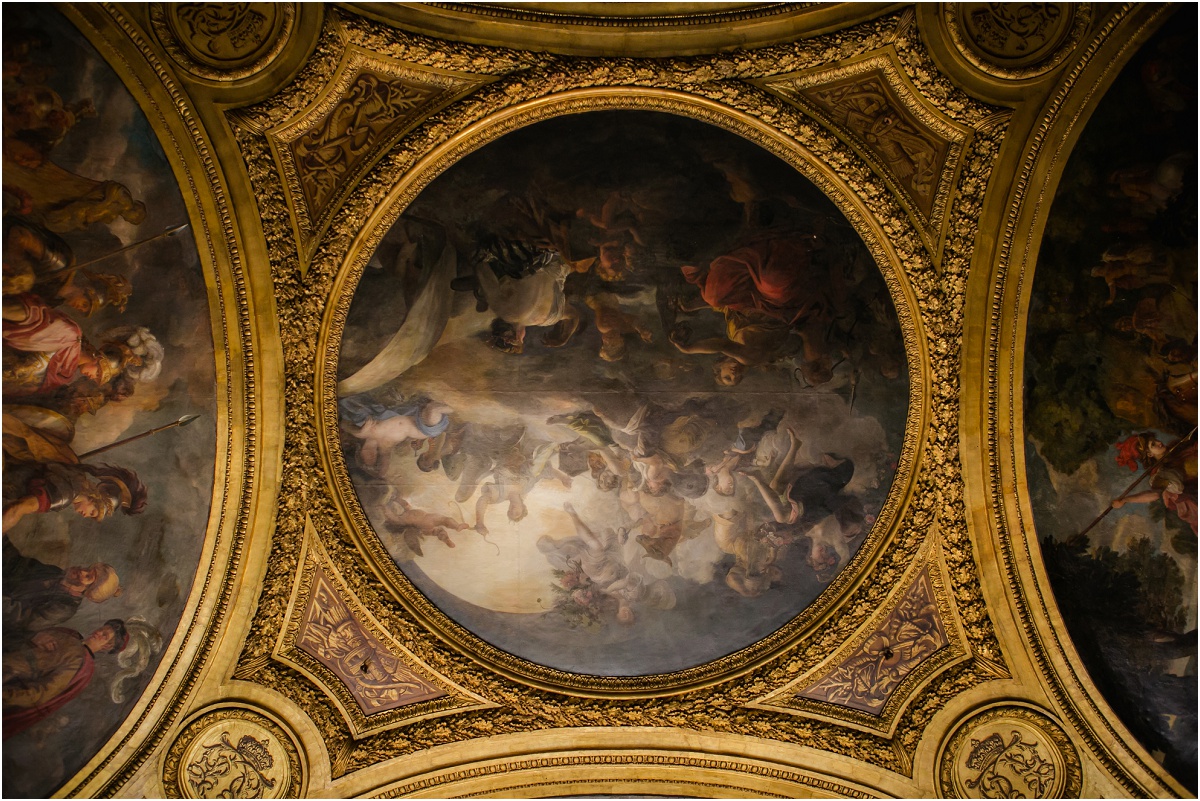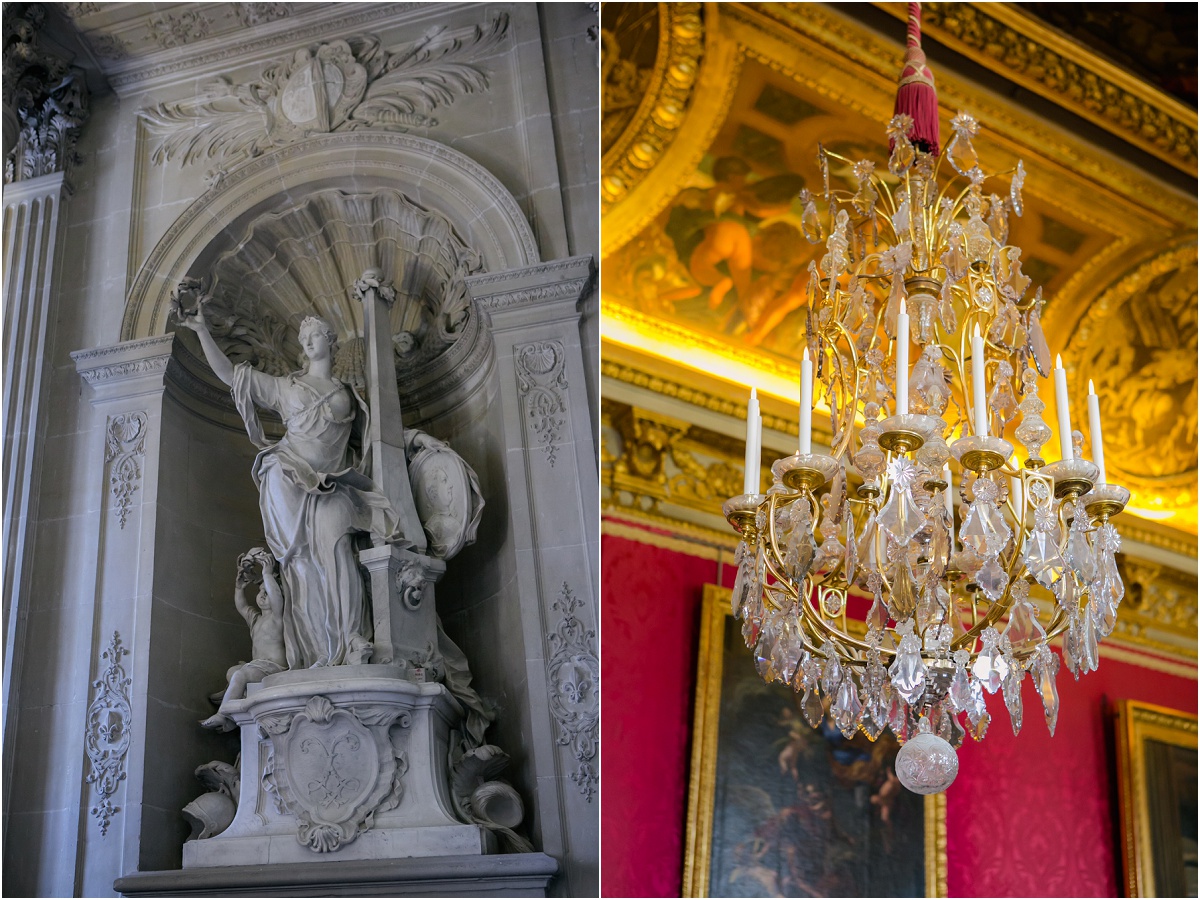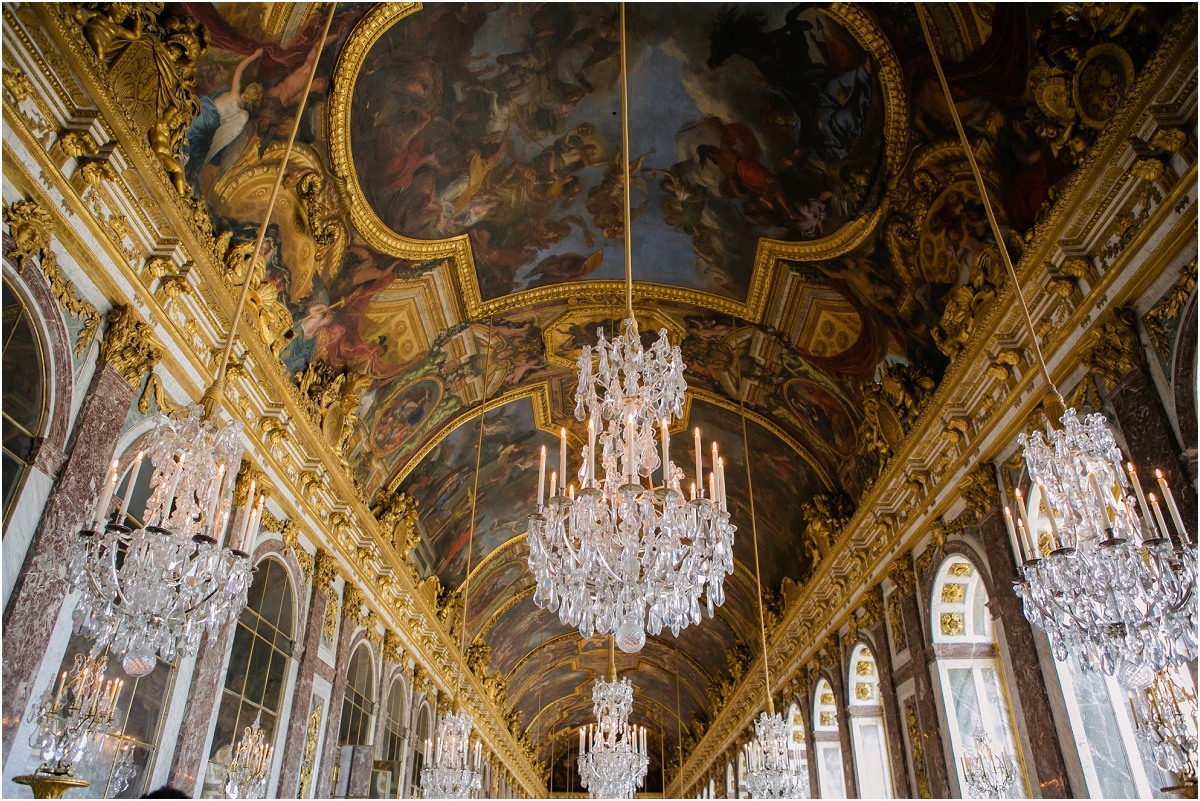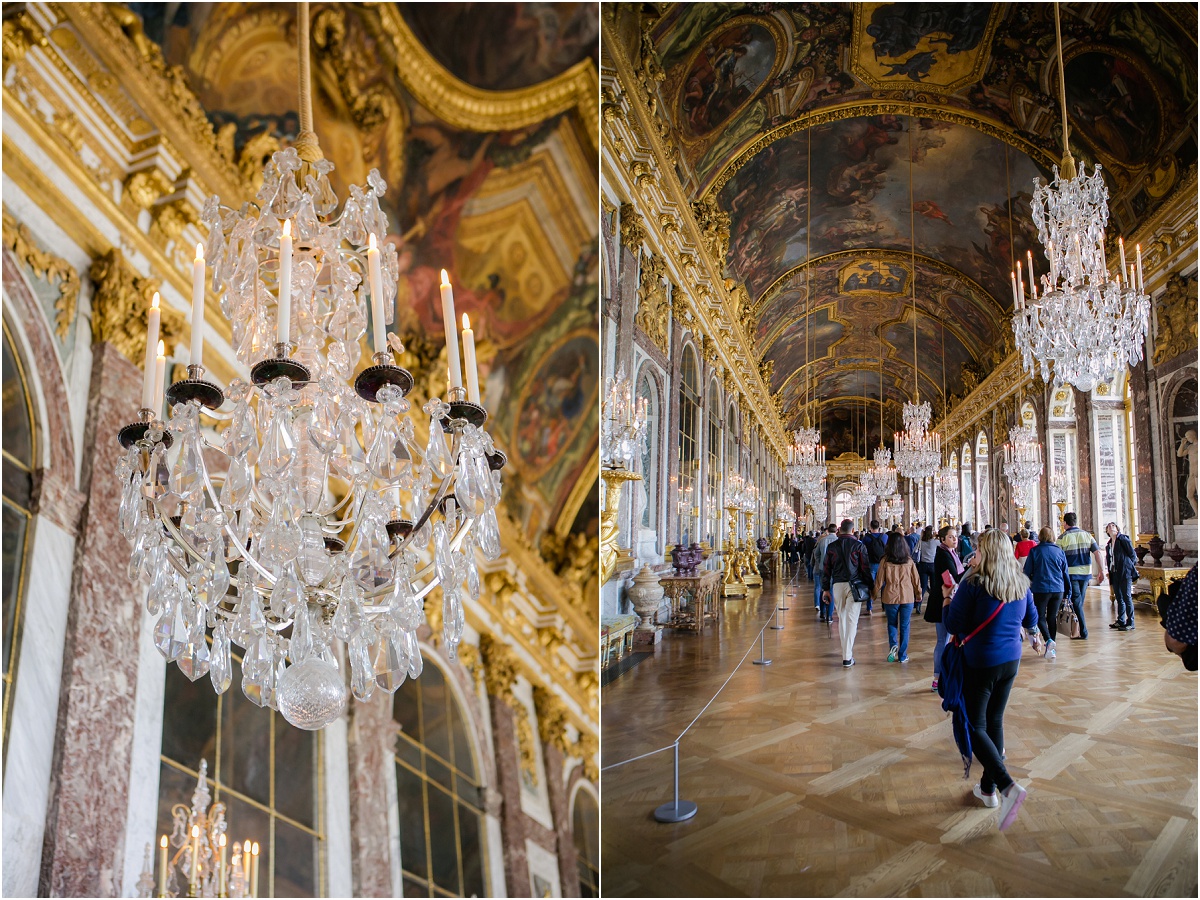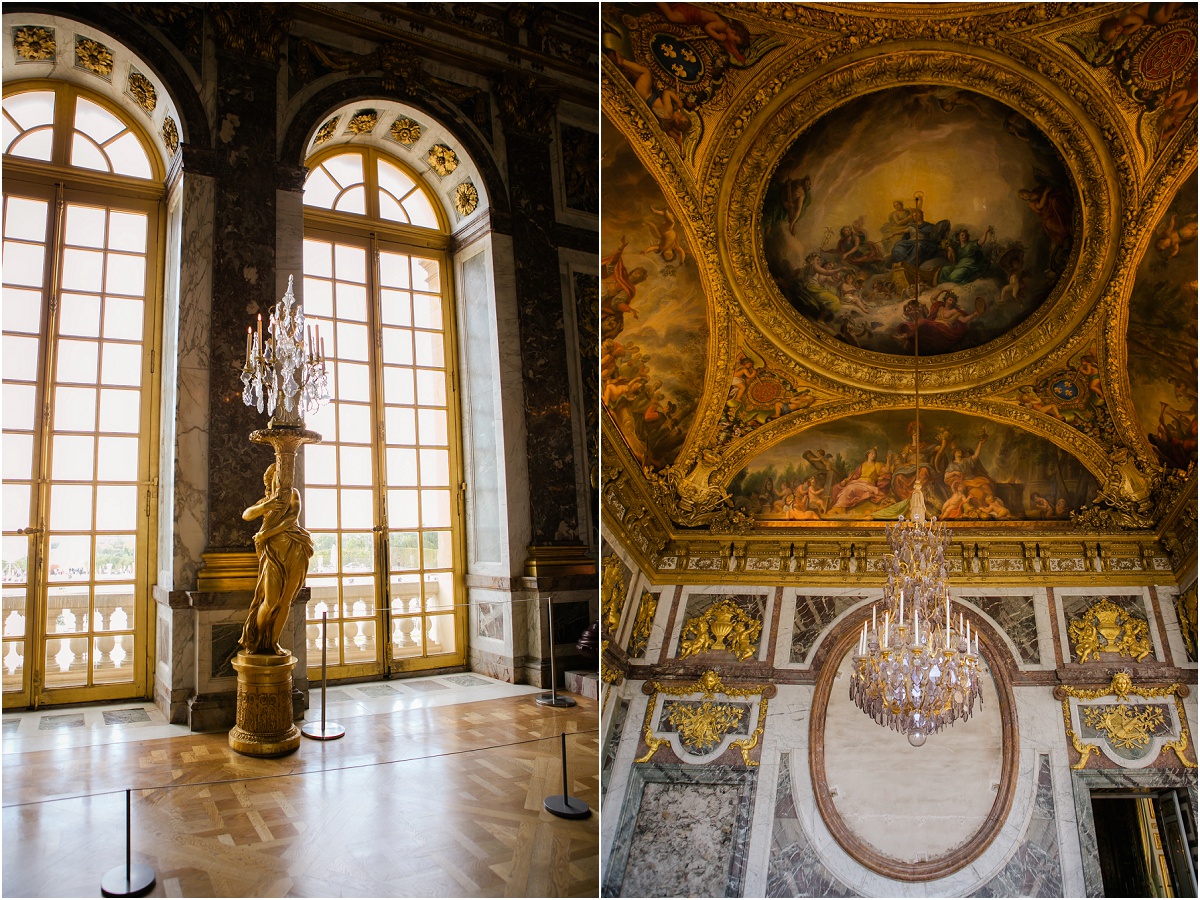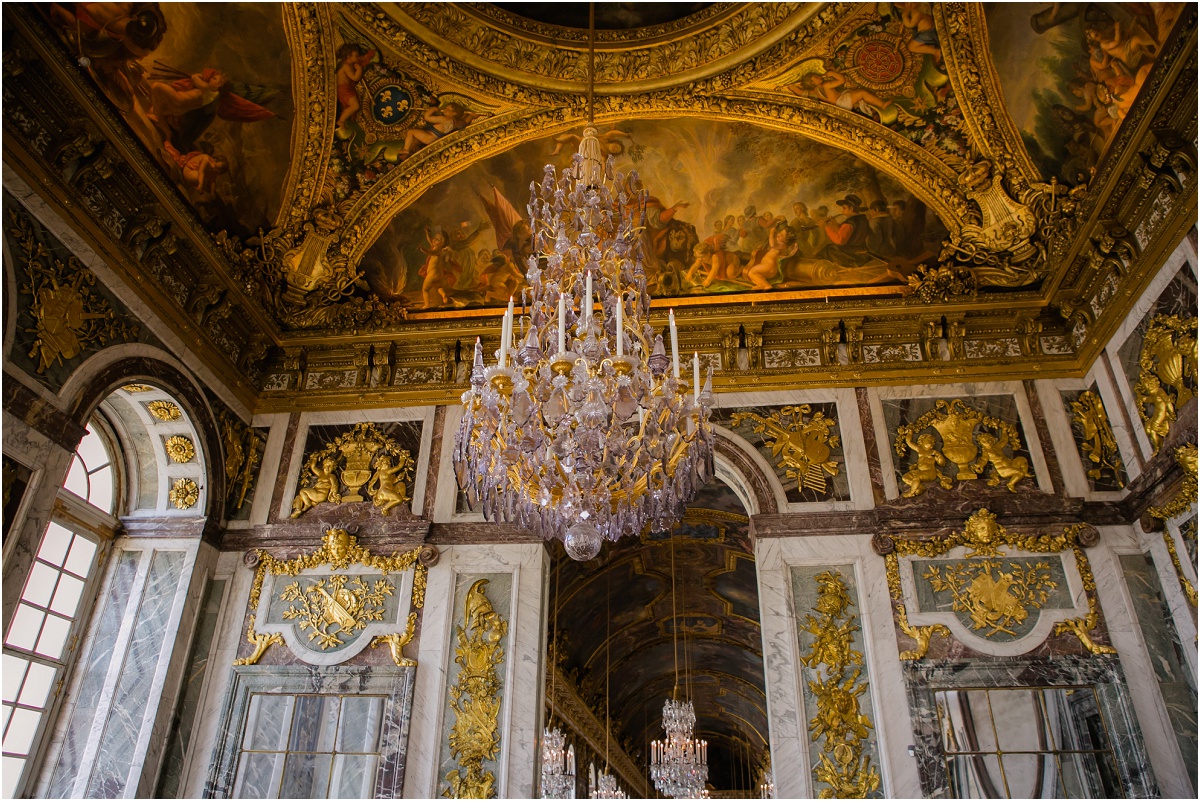 I am thinking nails and paper isn't the best way to fix a ceiling….but that's just me ;D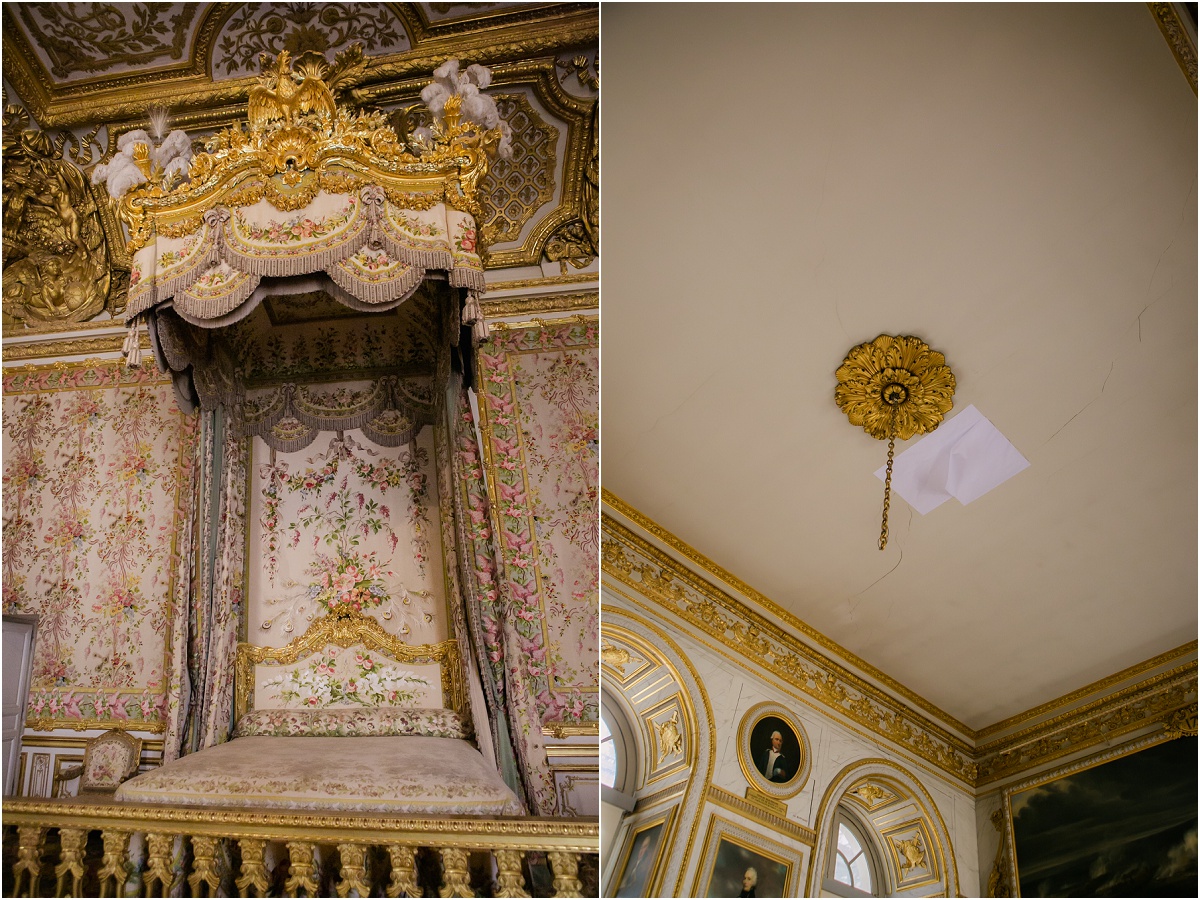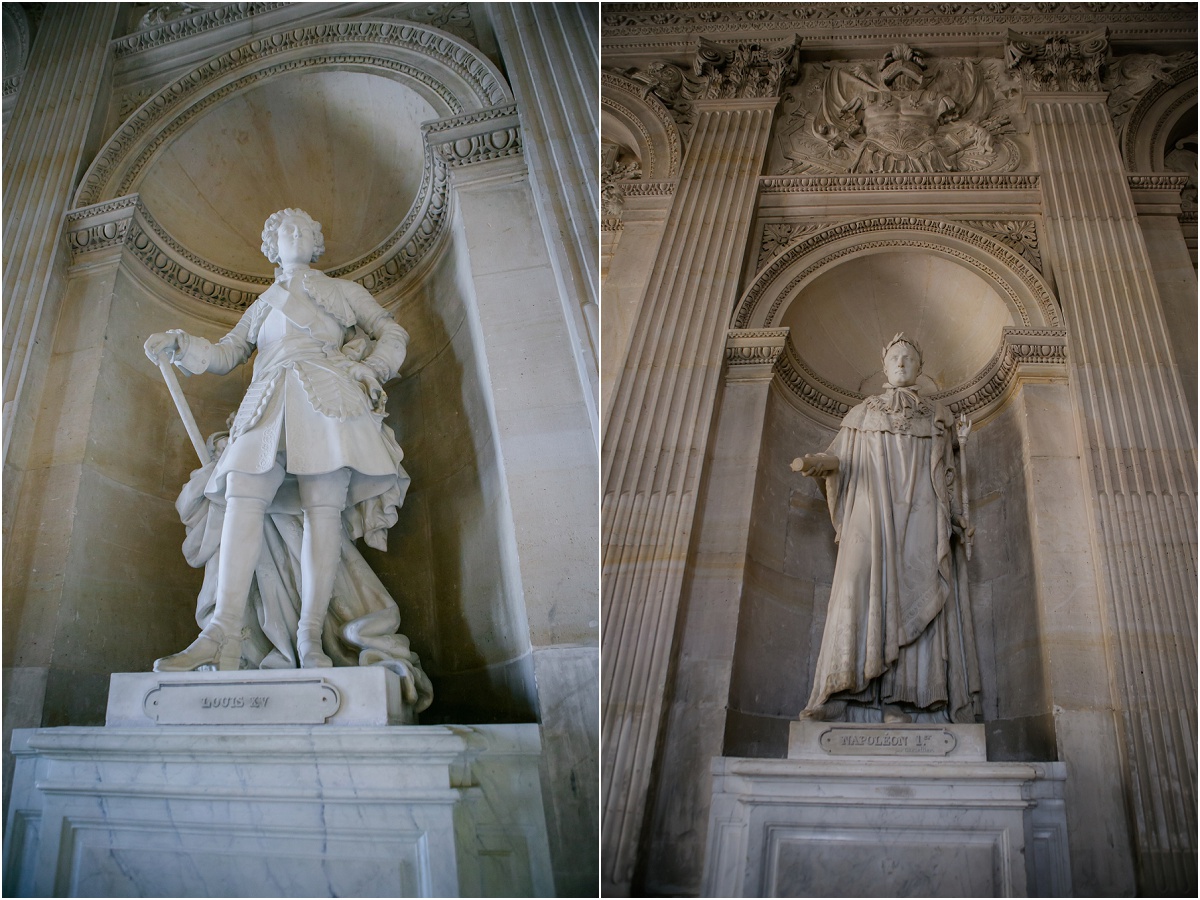 Seriously-this floor!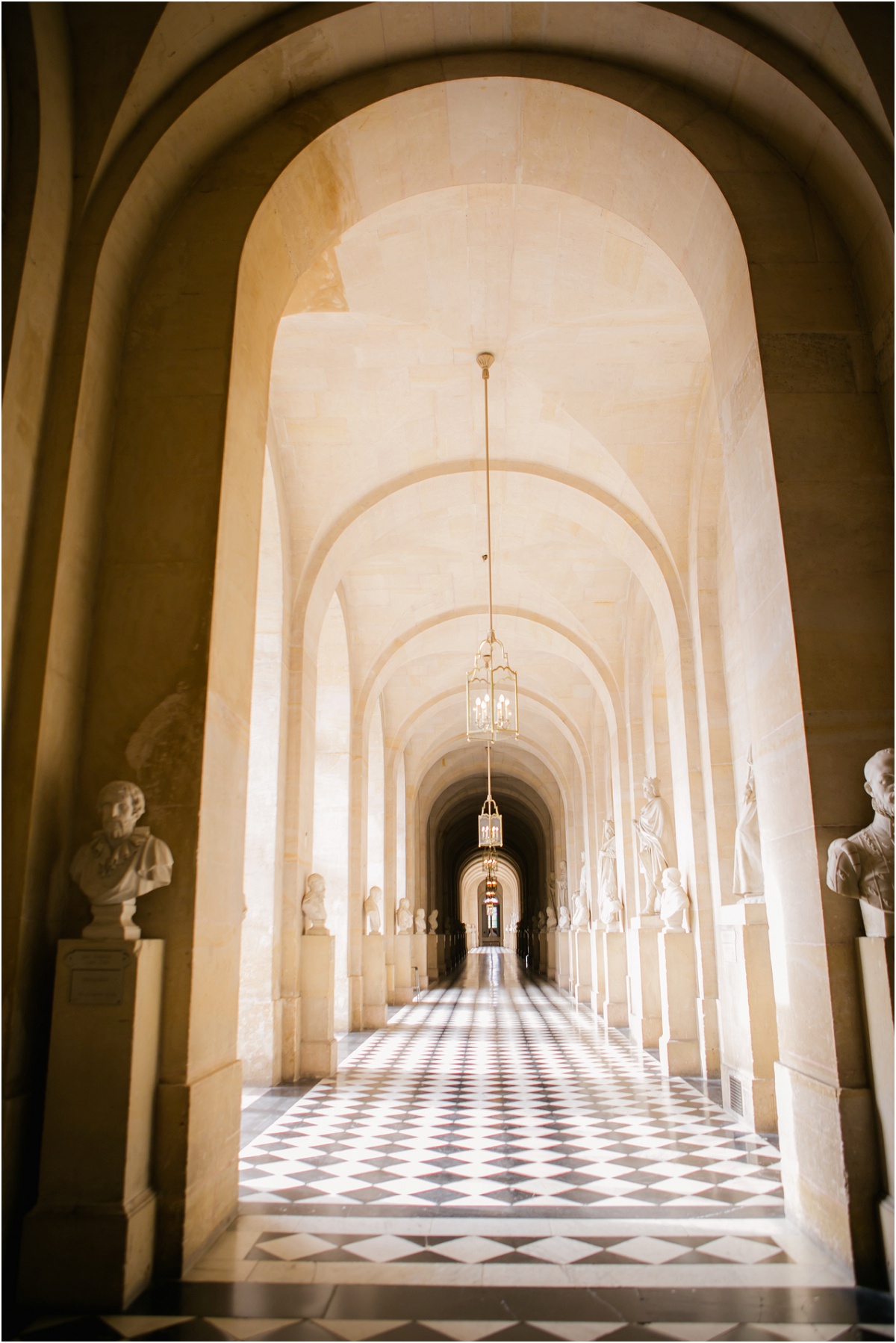 We headed out to the gardens for a few hours and I could have been there longer if they didn't kick us out for closing!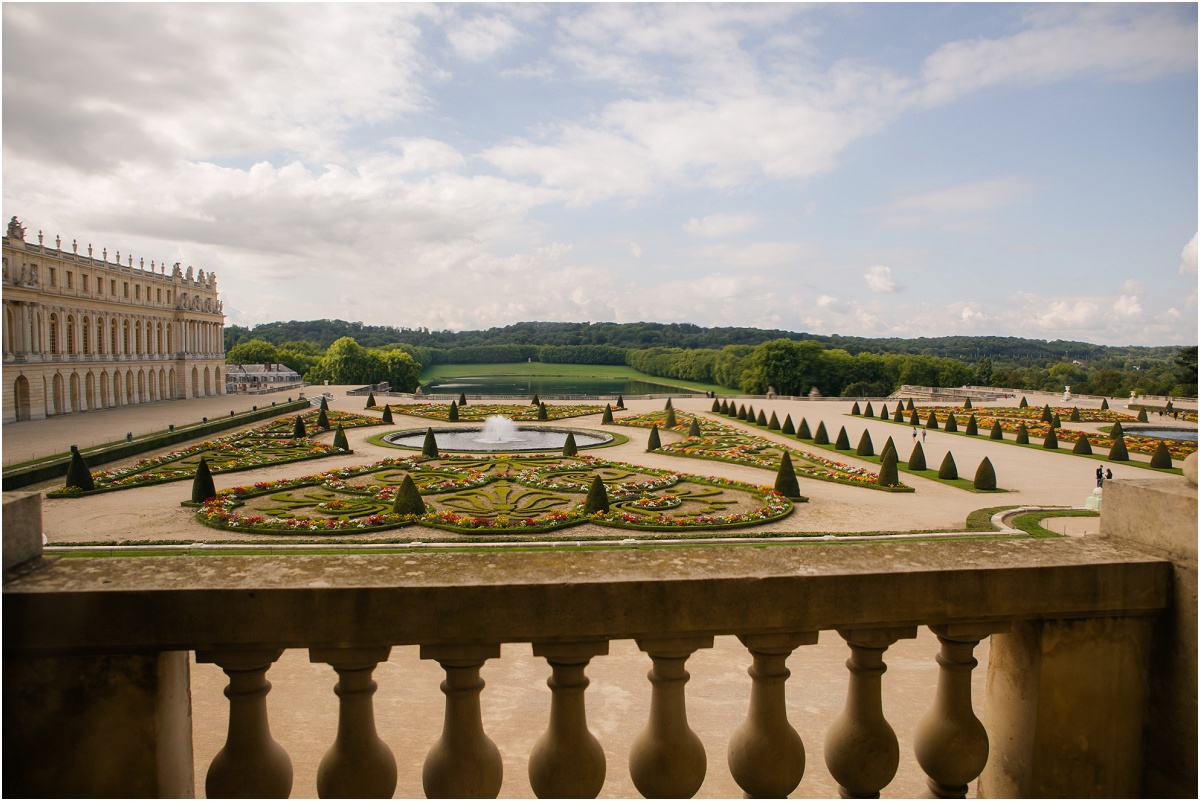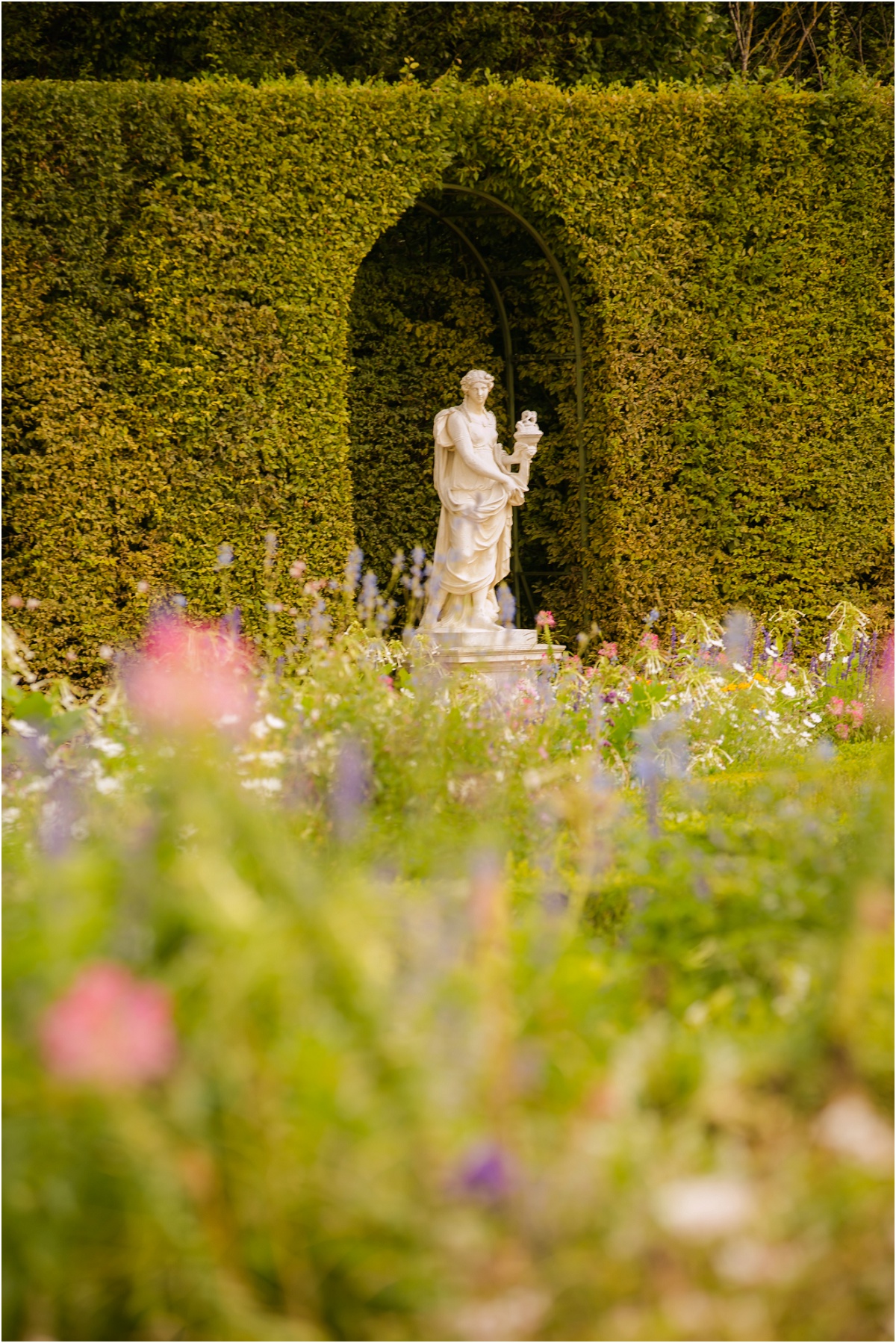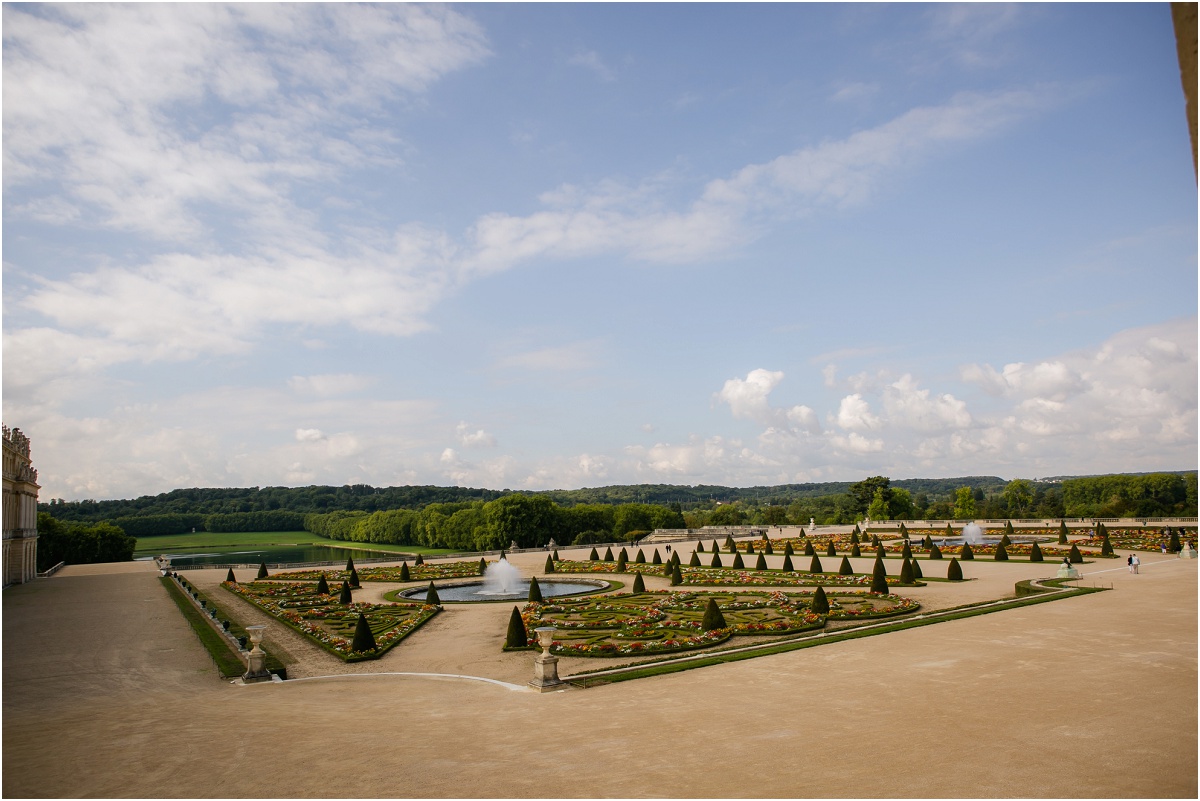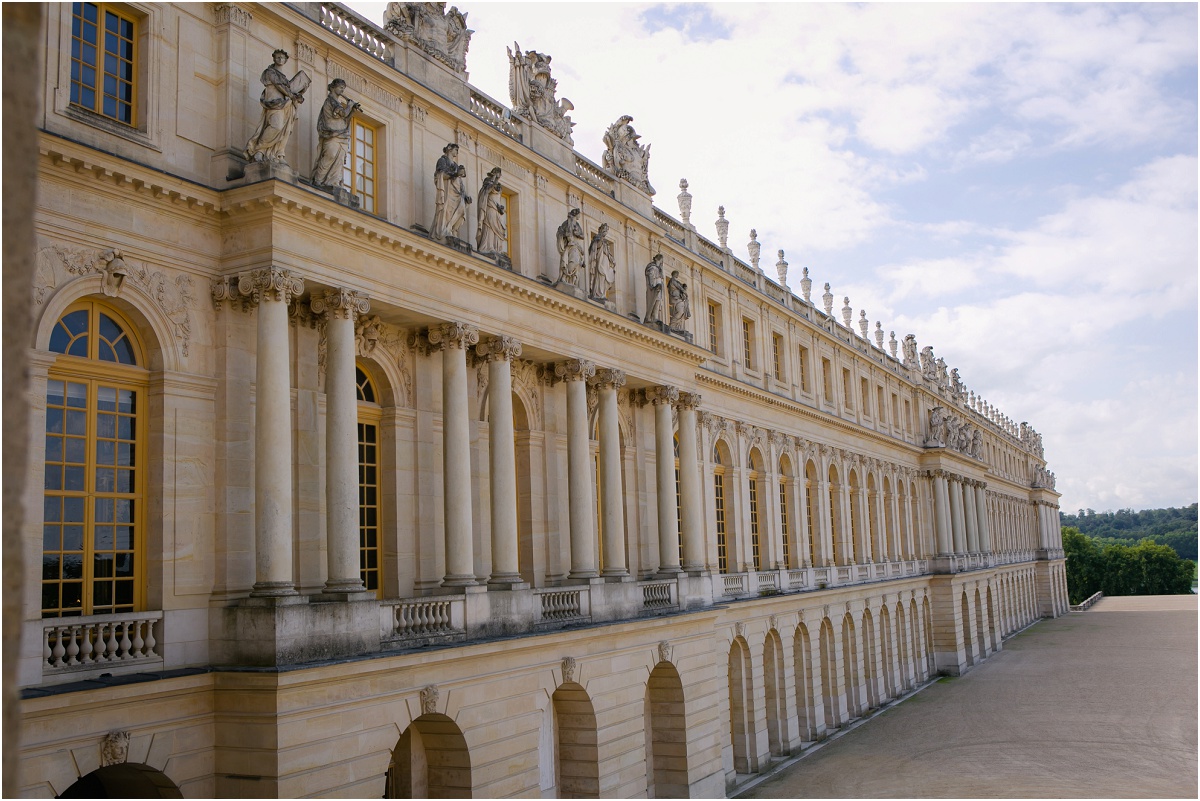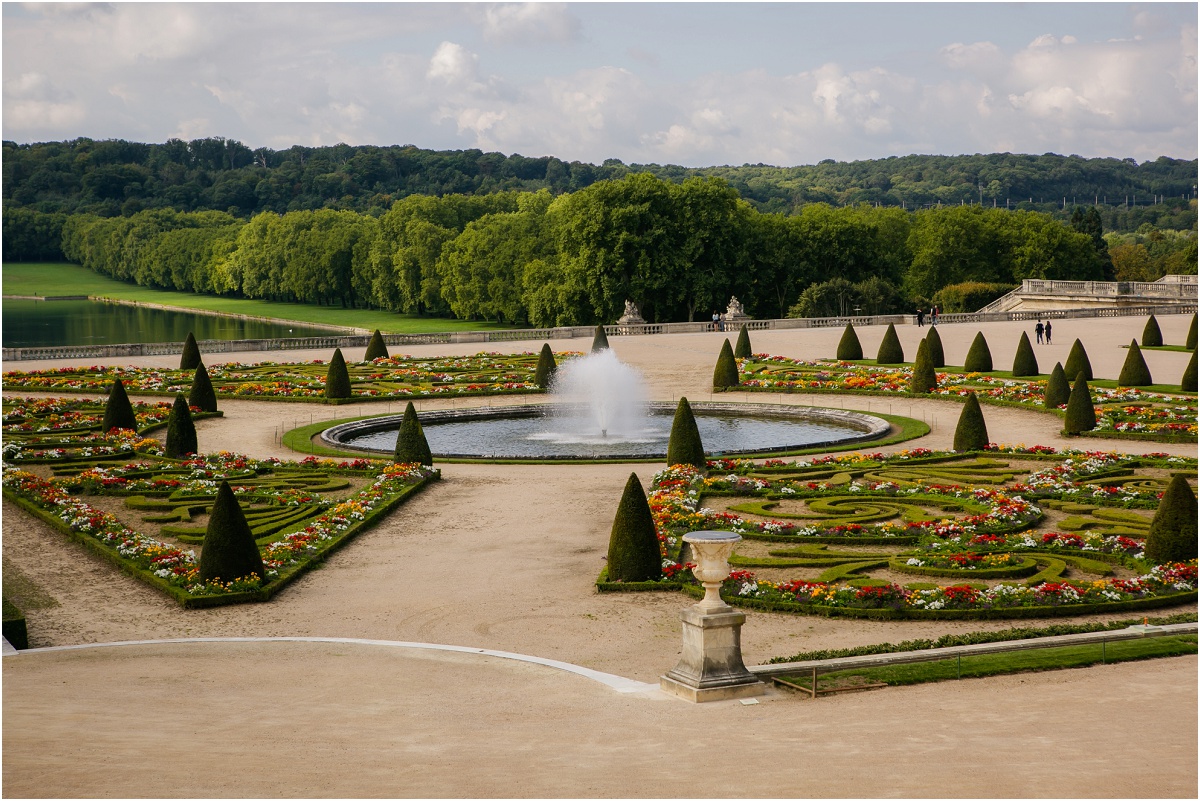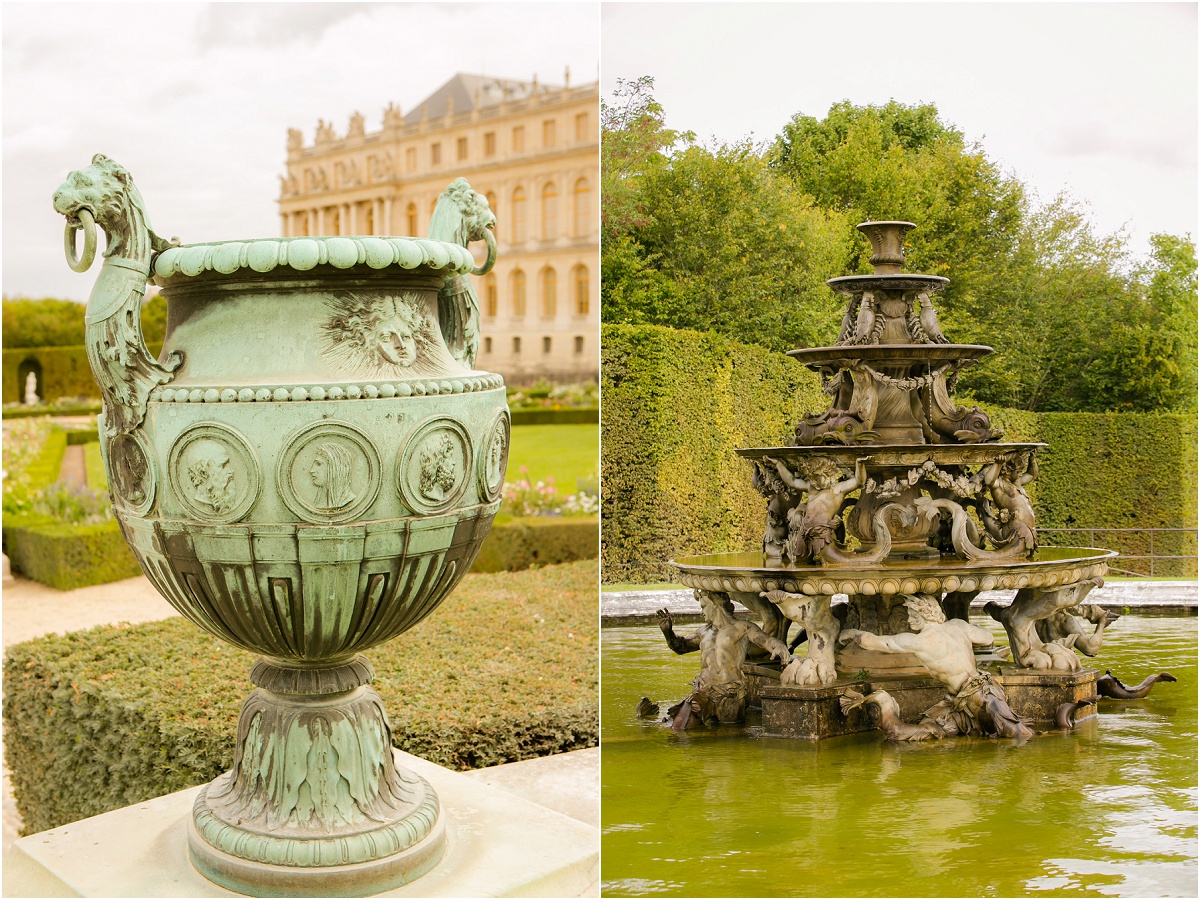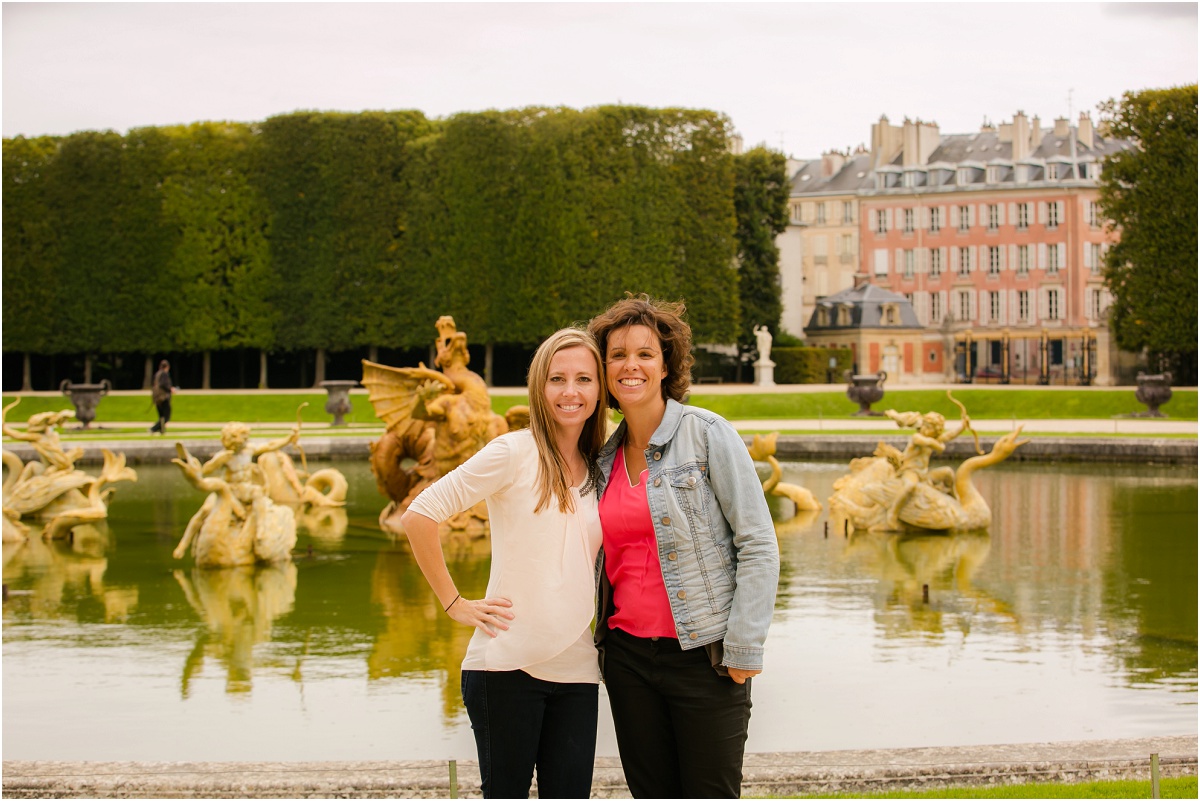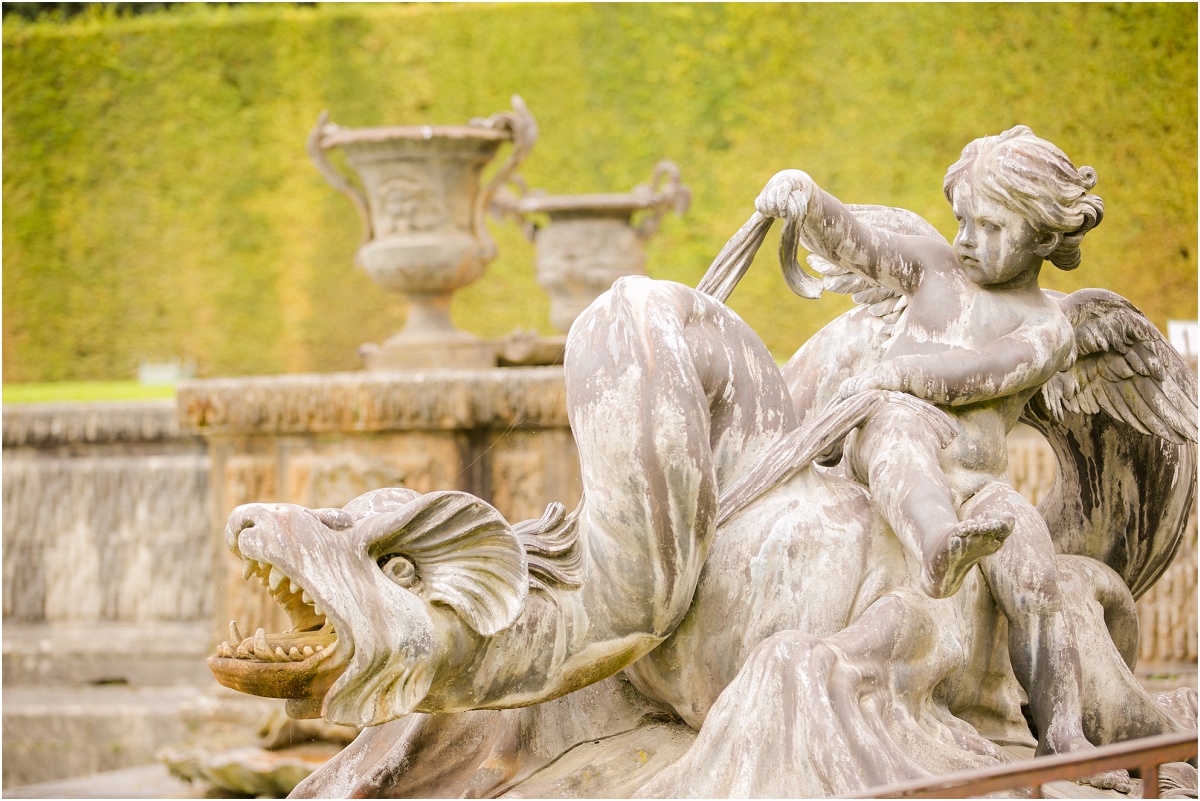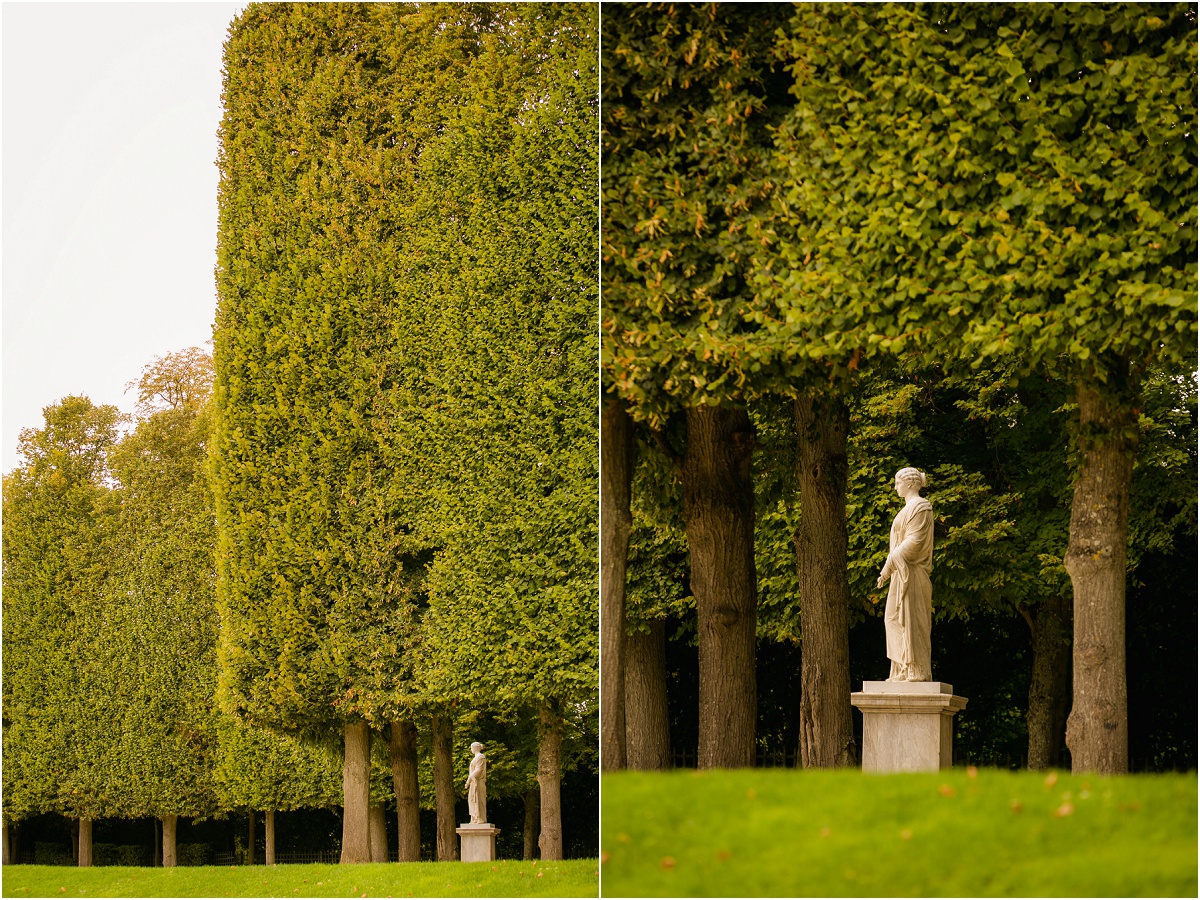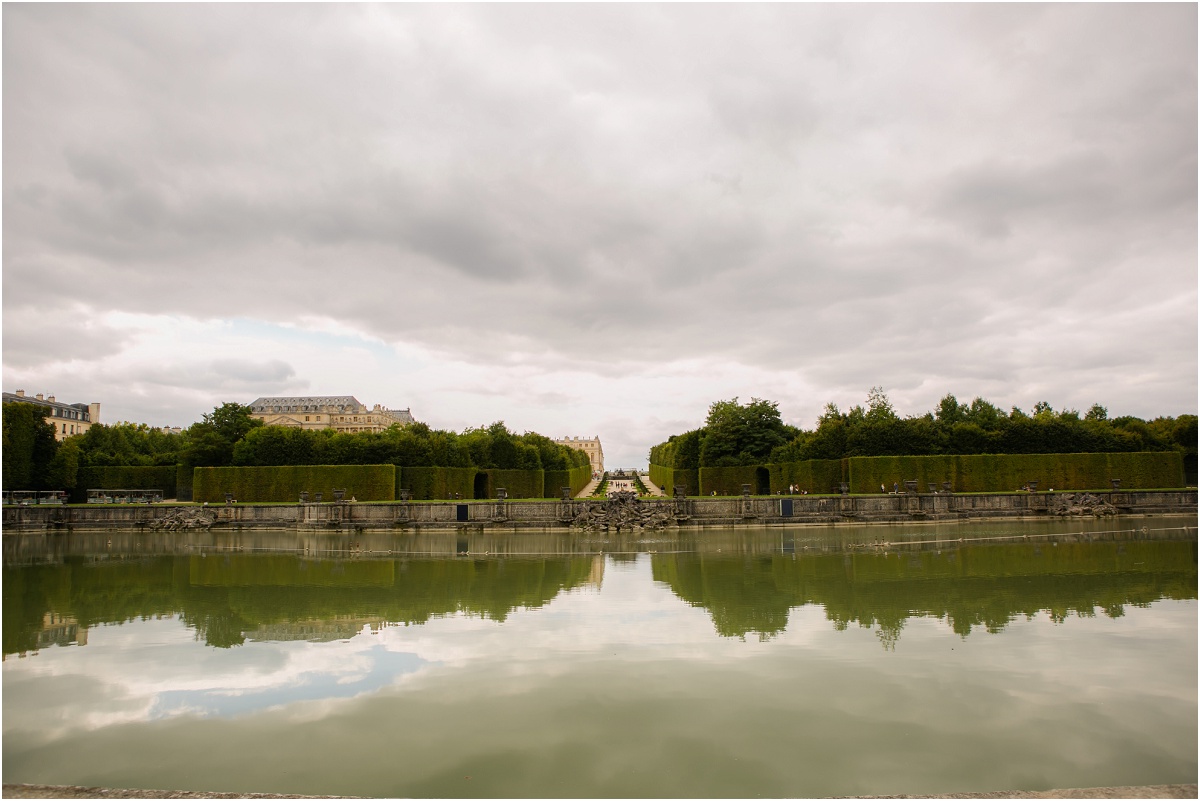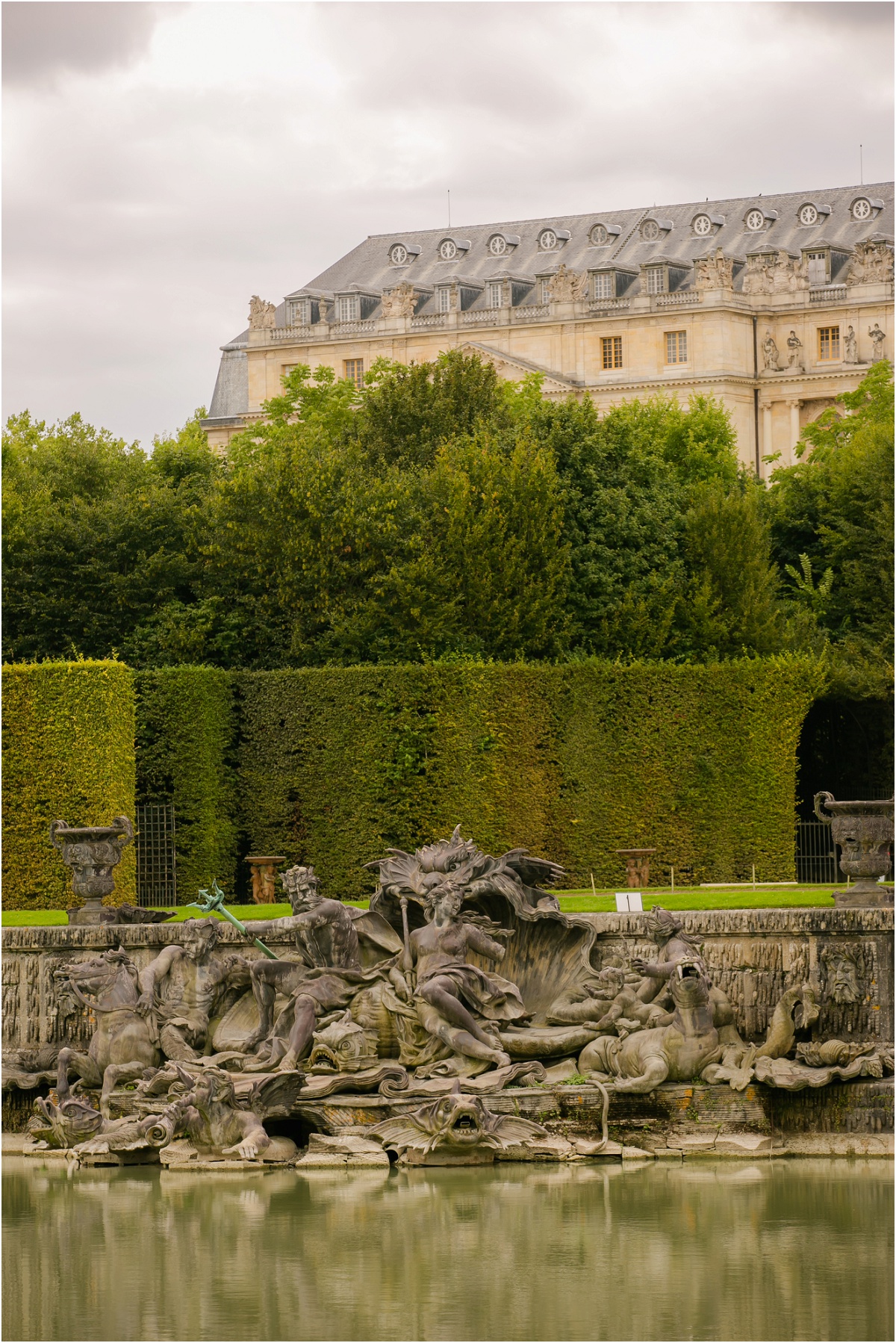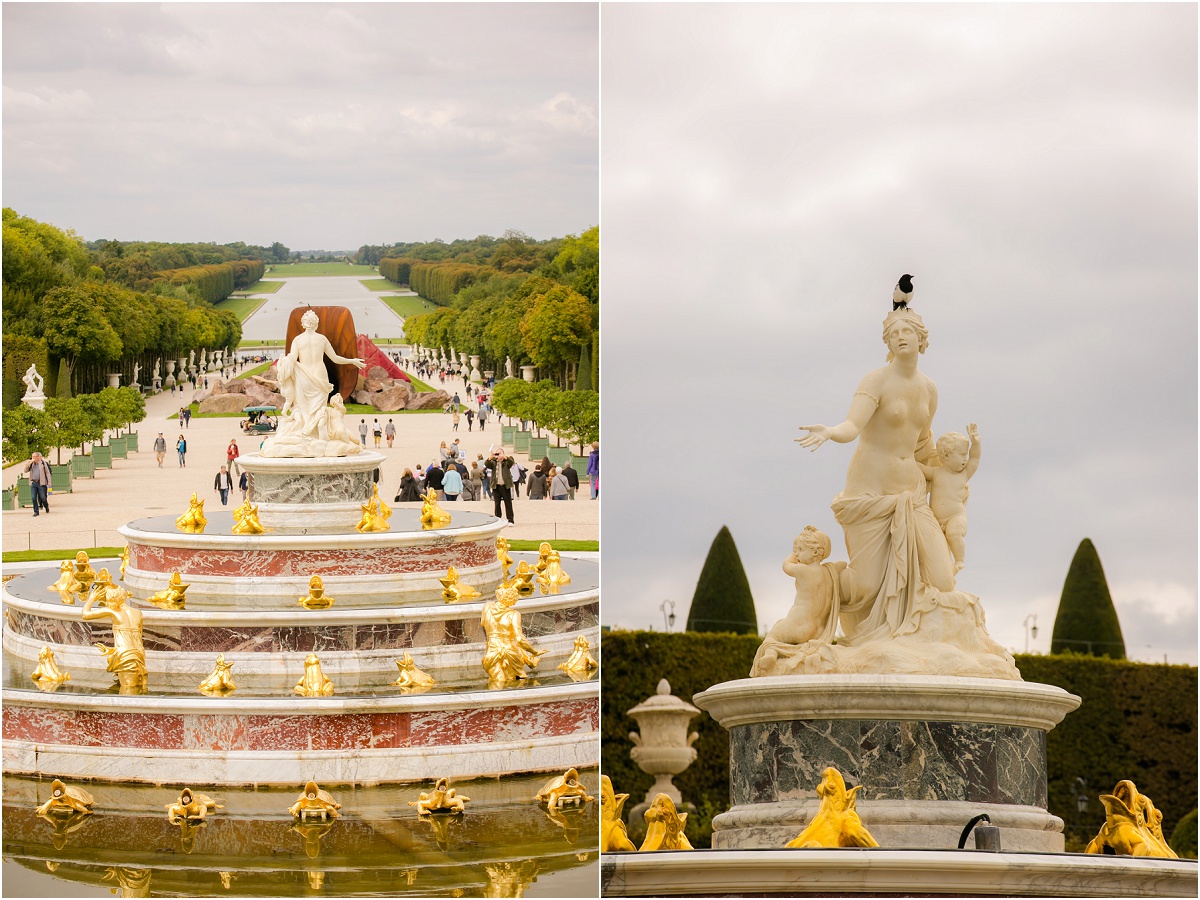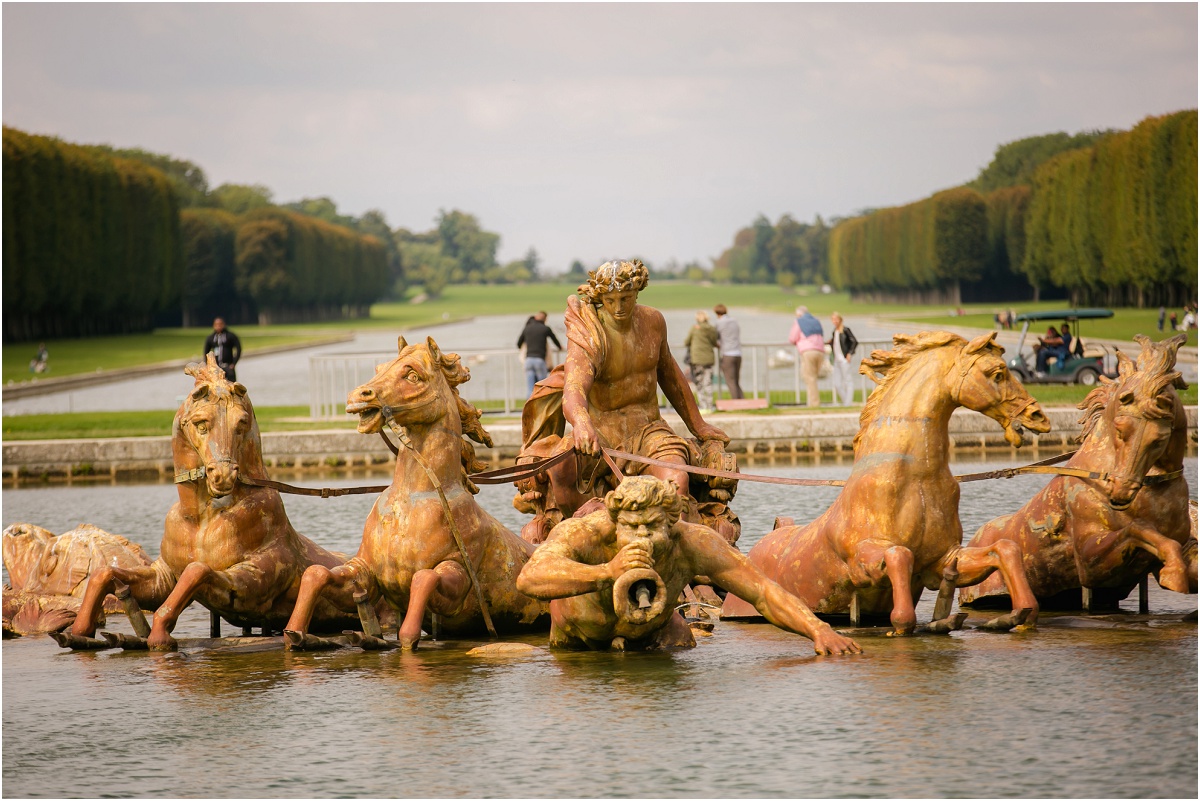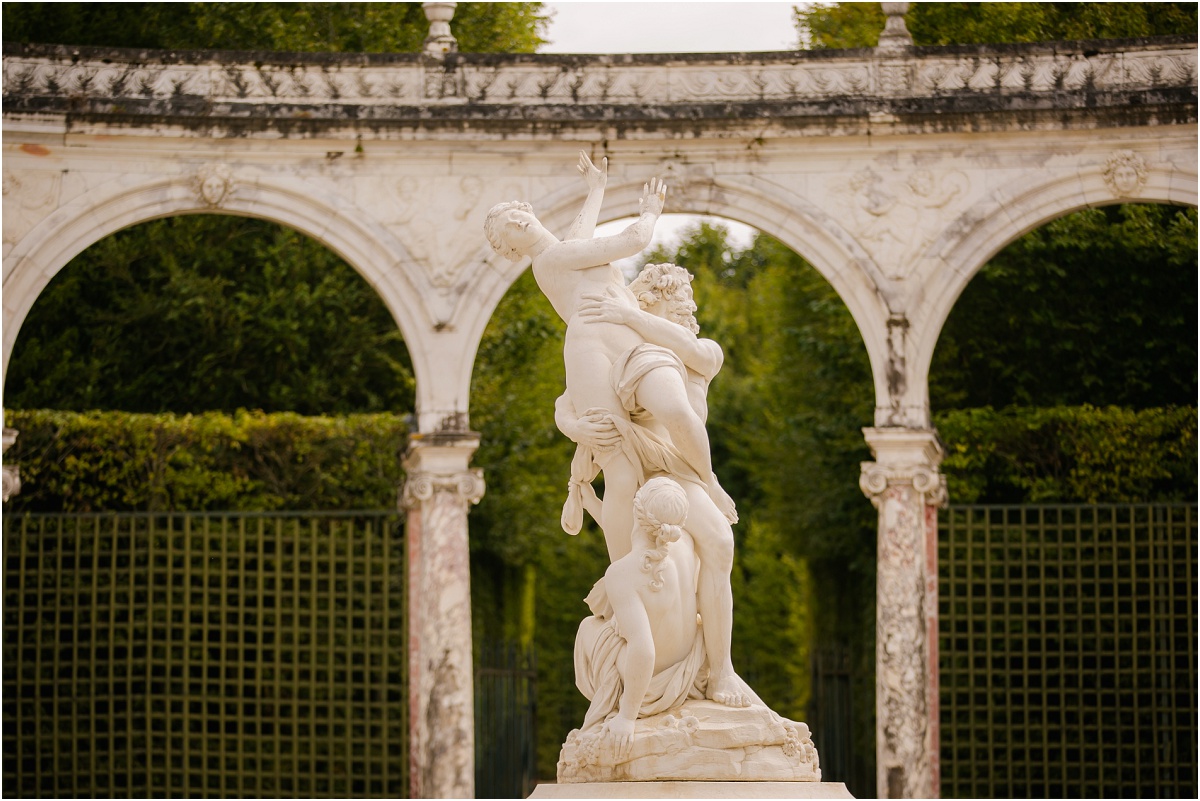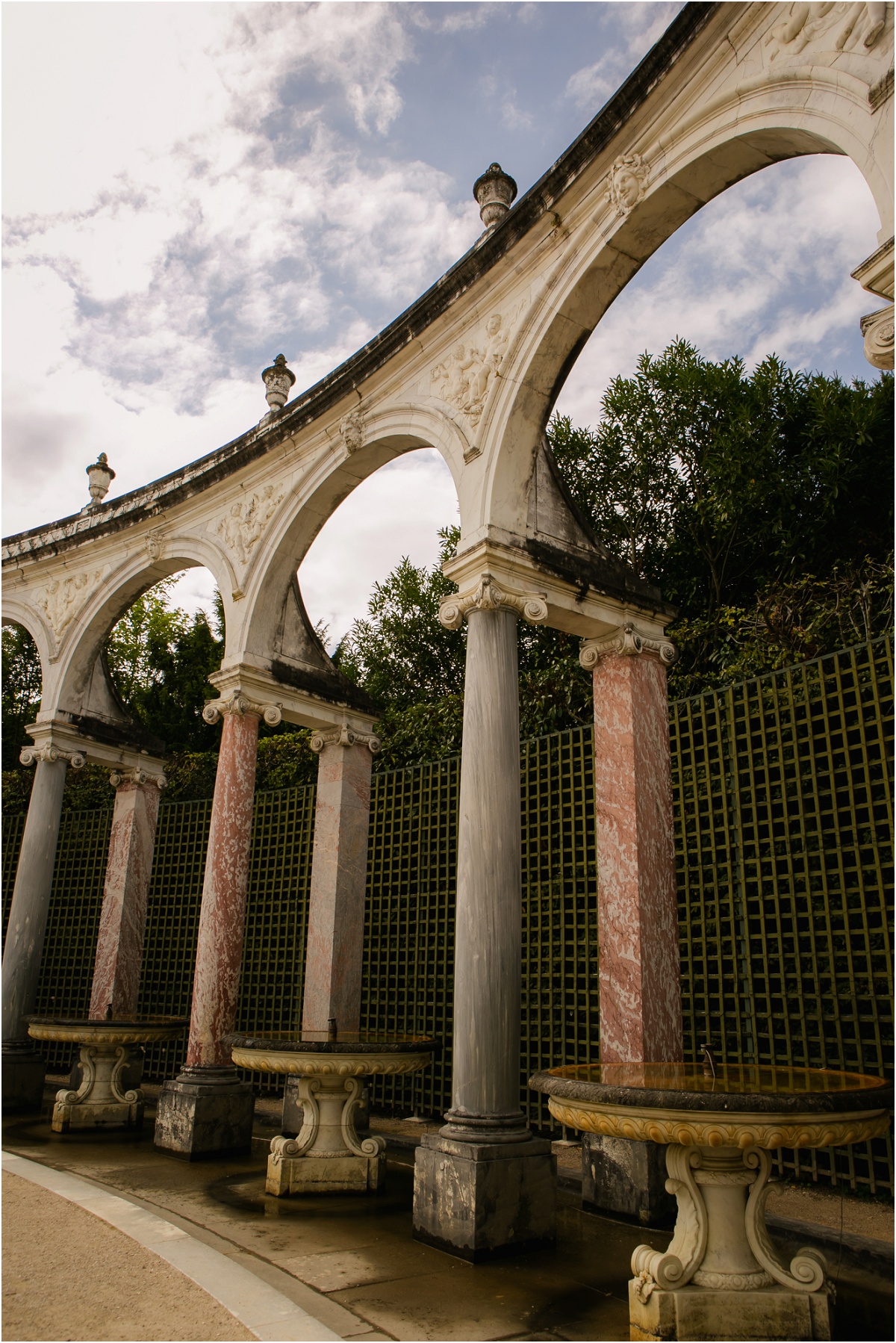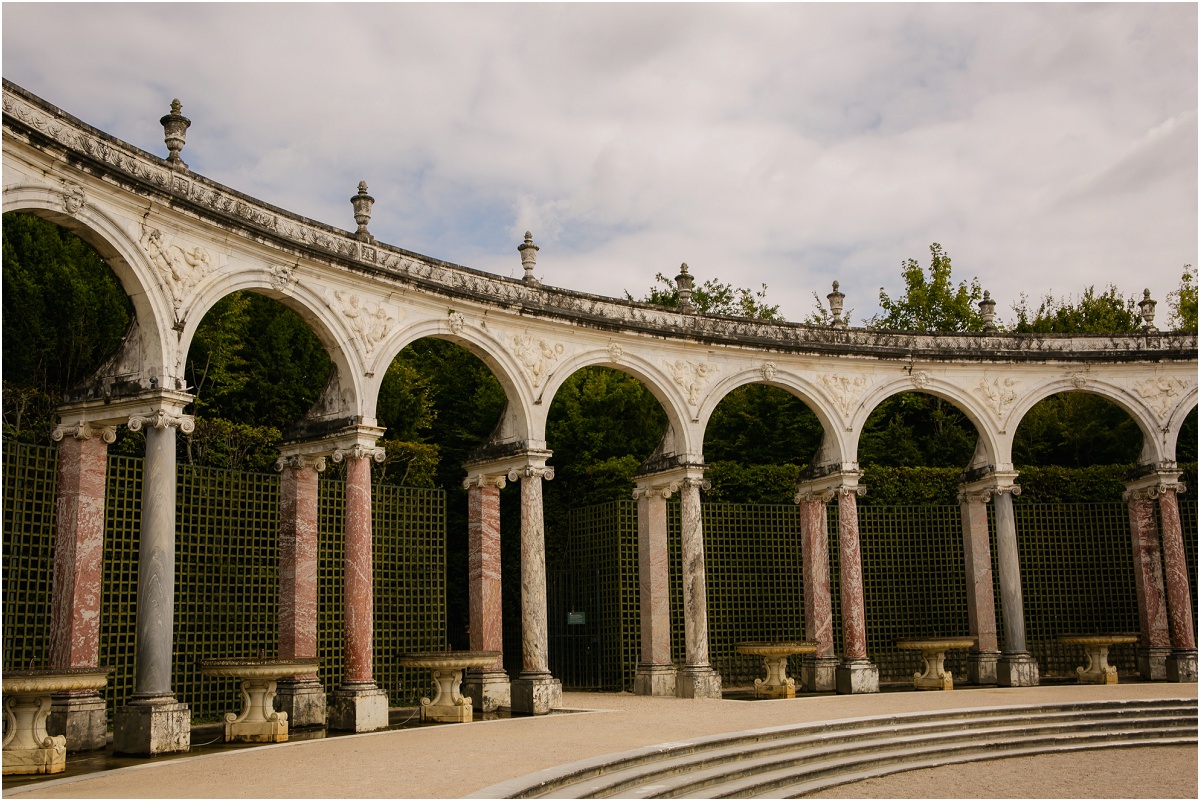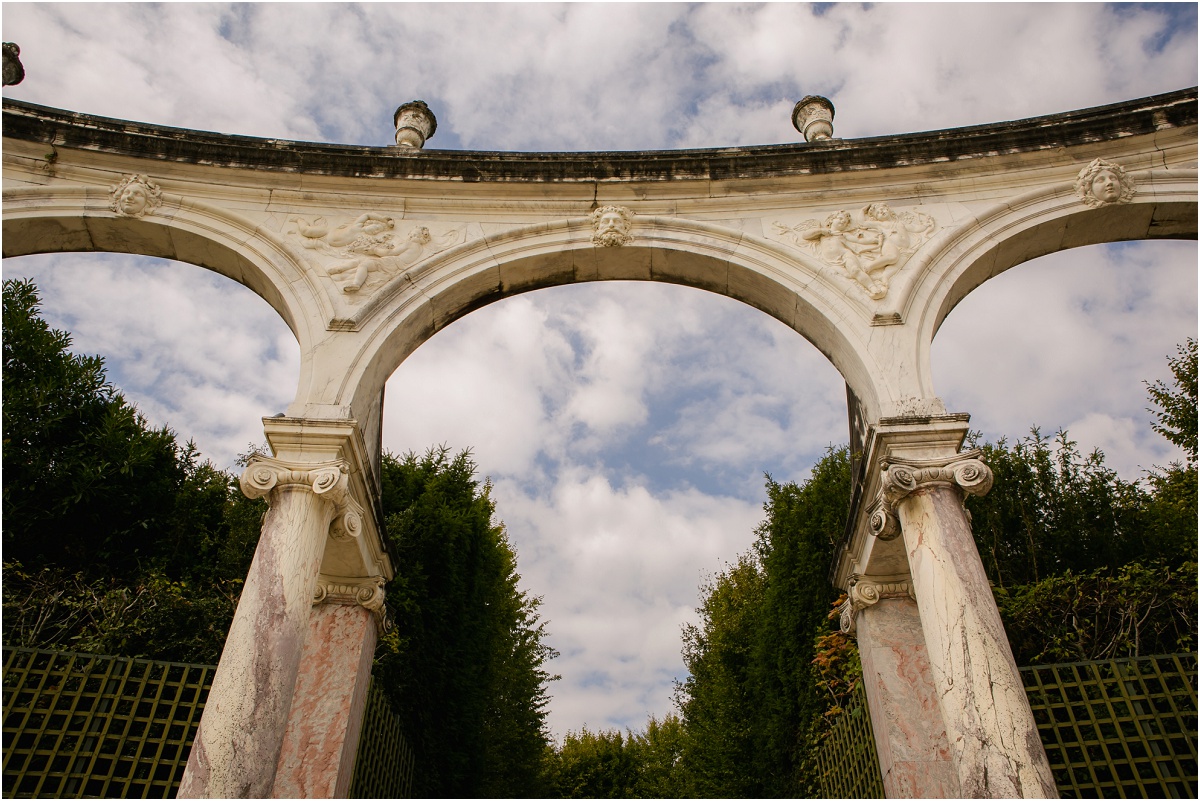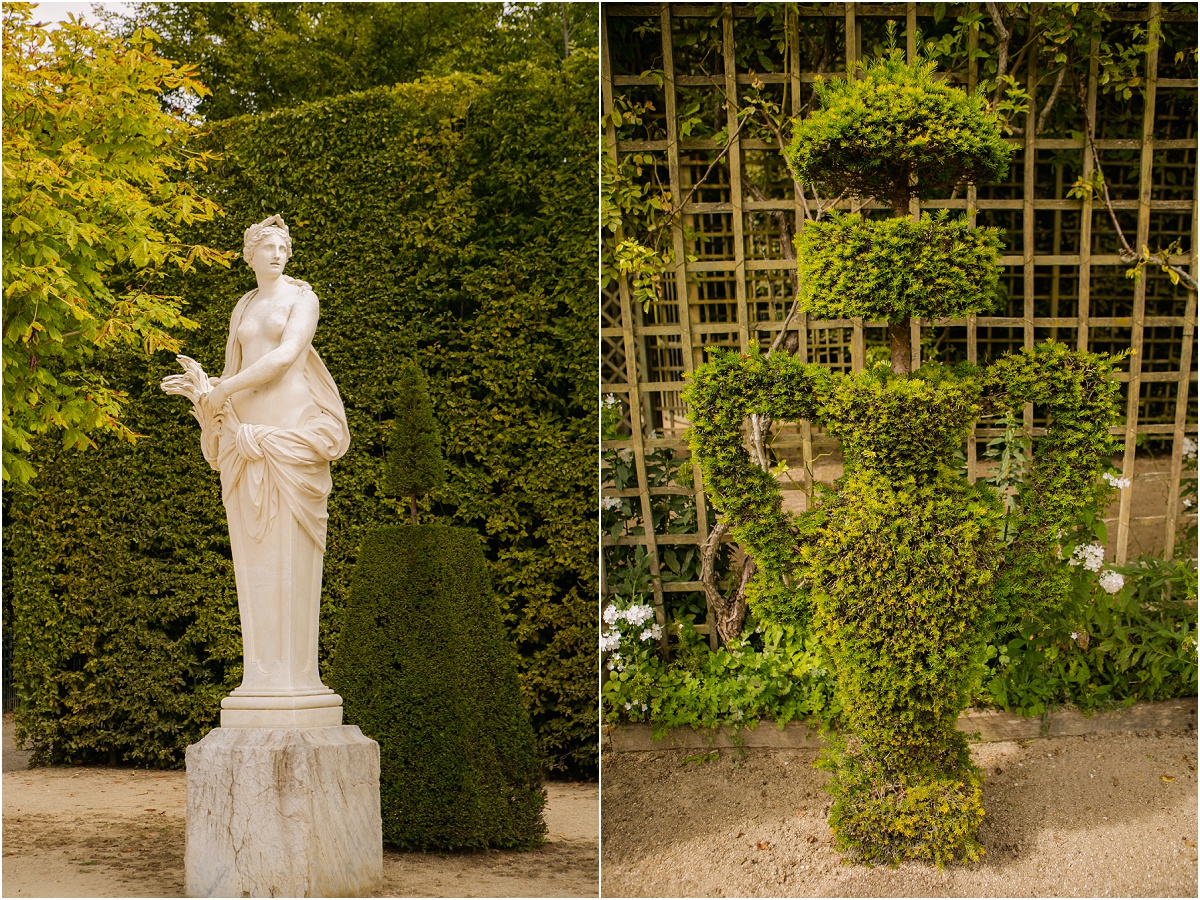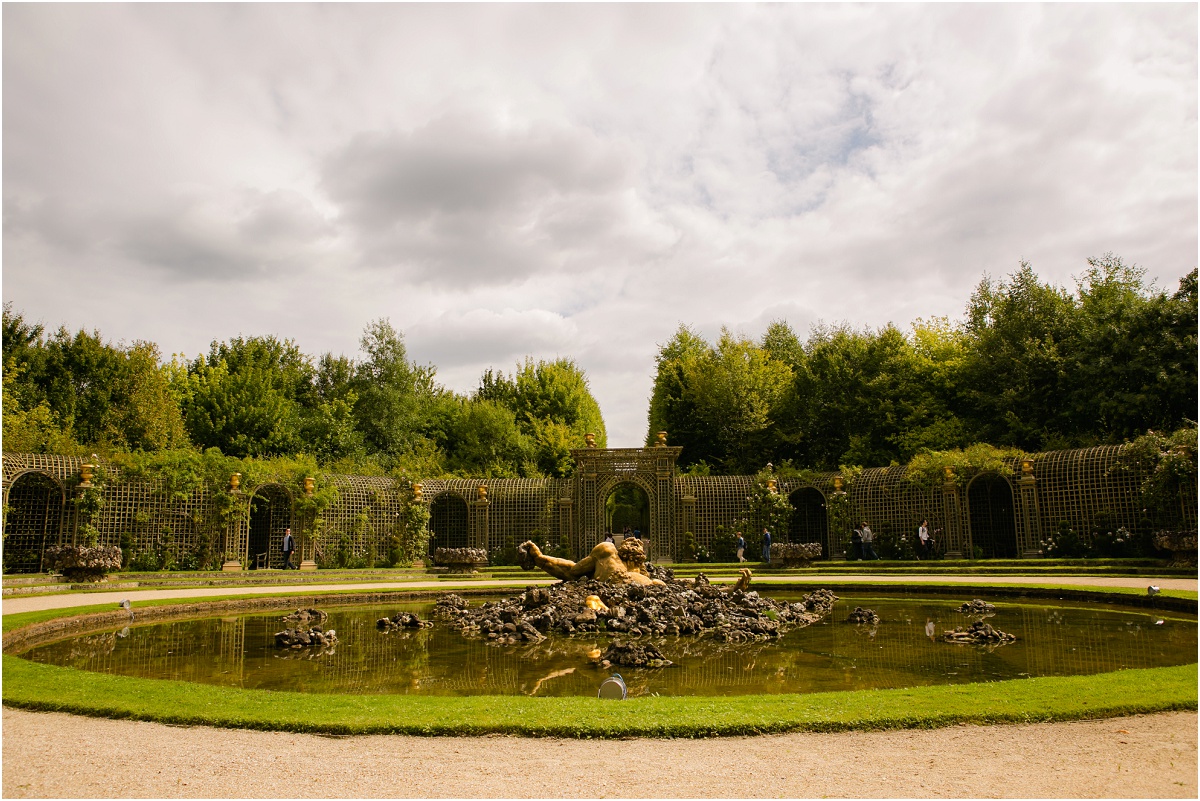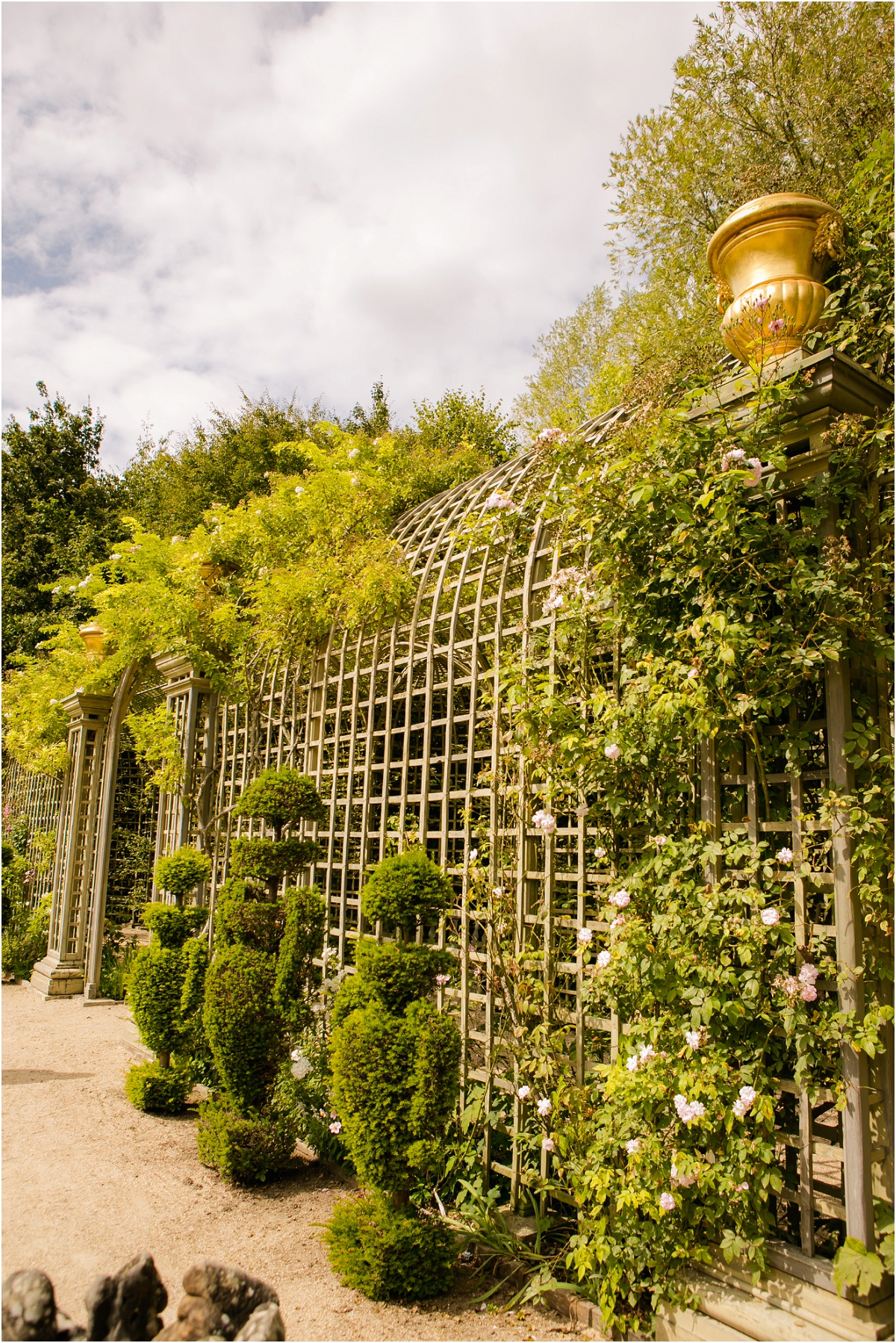 I really loved this part of the garden.  I just imagined the ladies of the court spending a lot of time here and enjoying the shade and the flowers.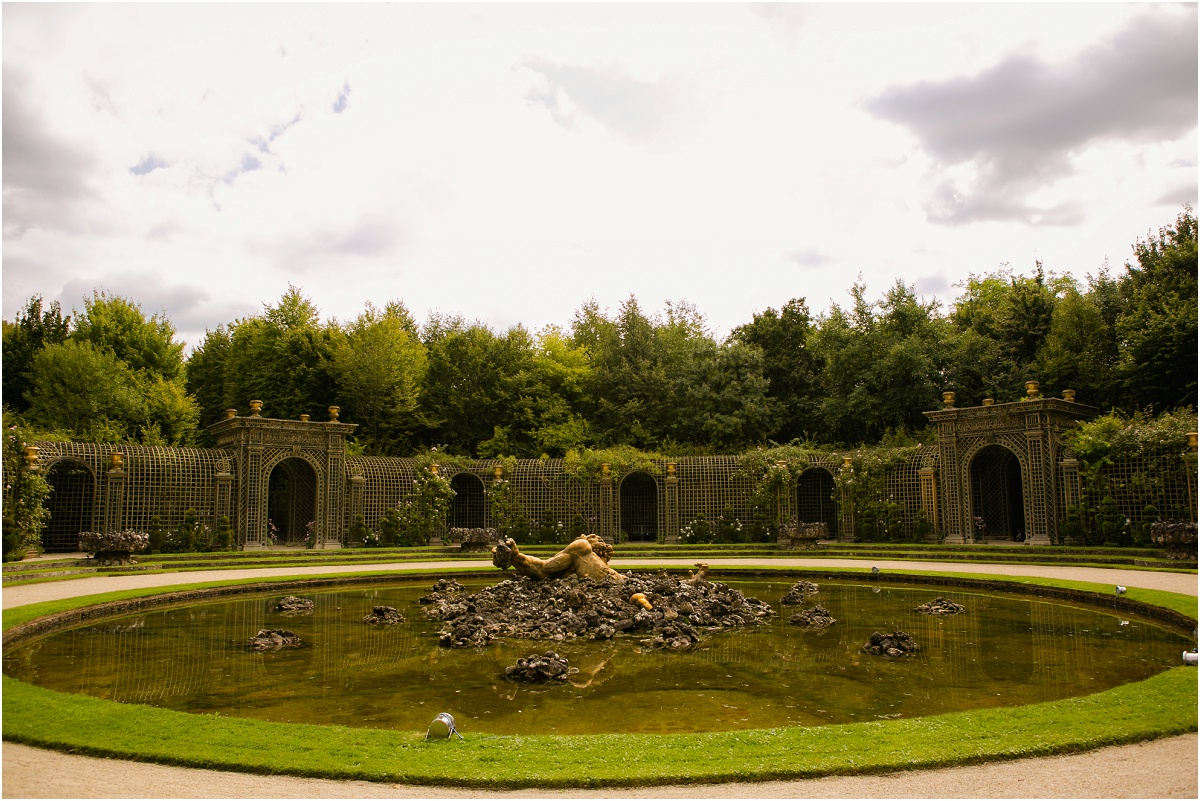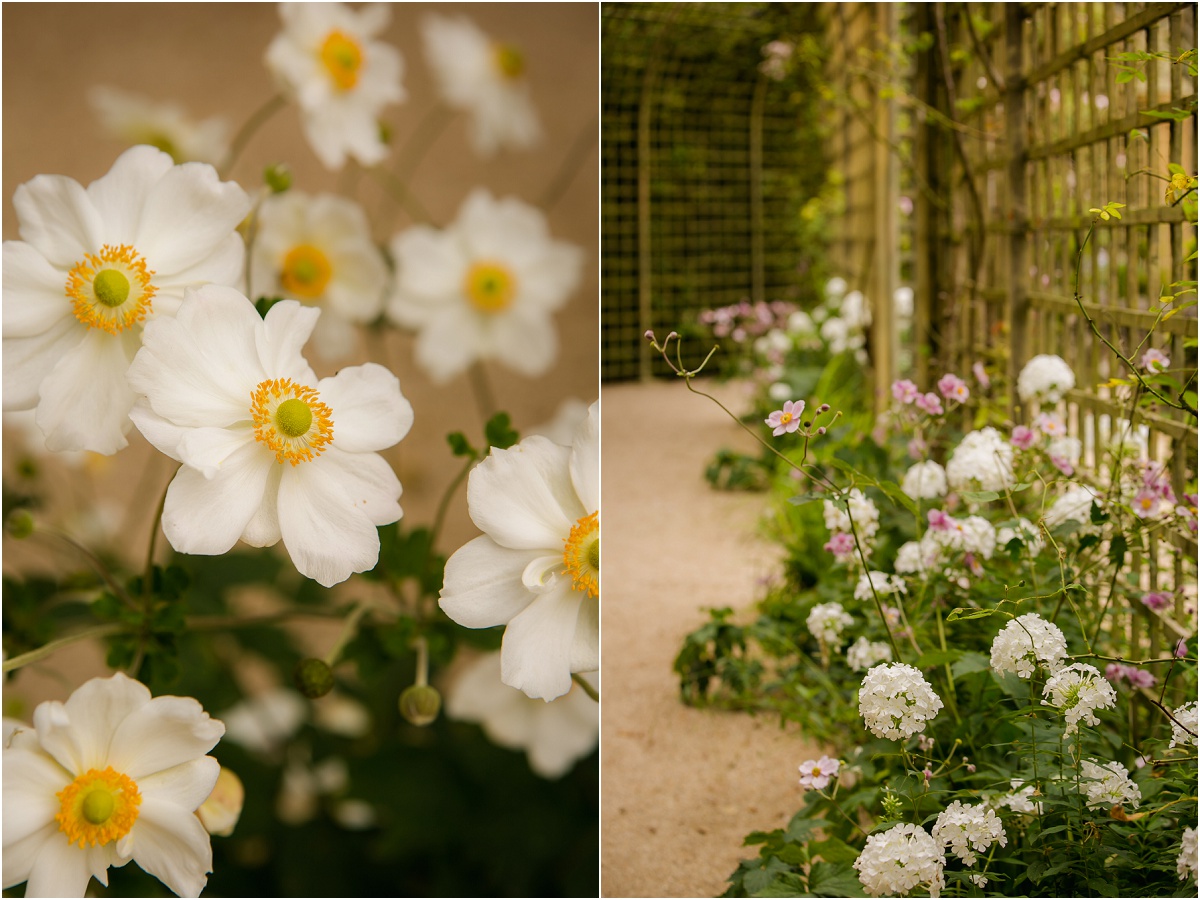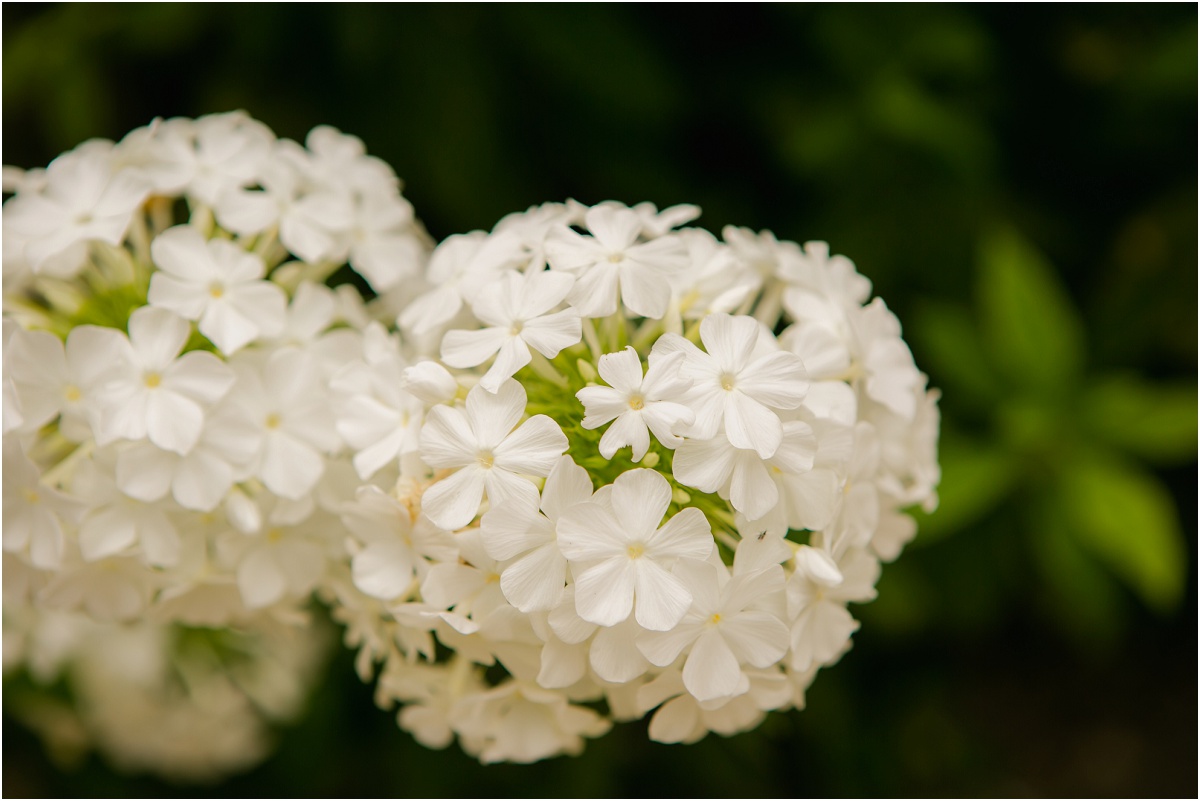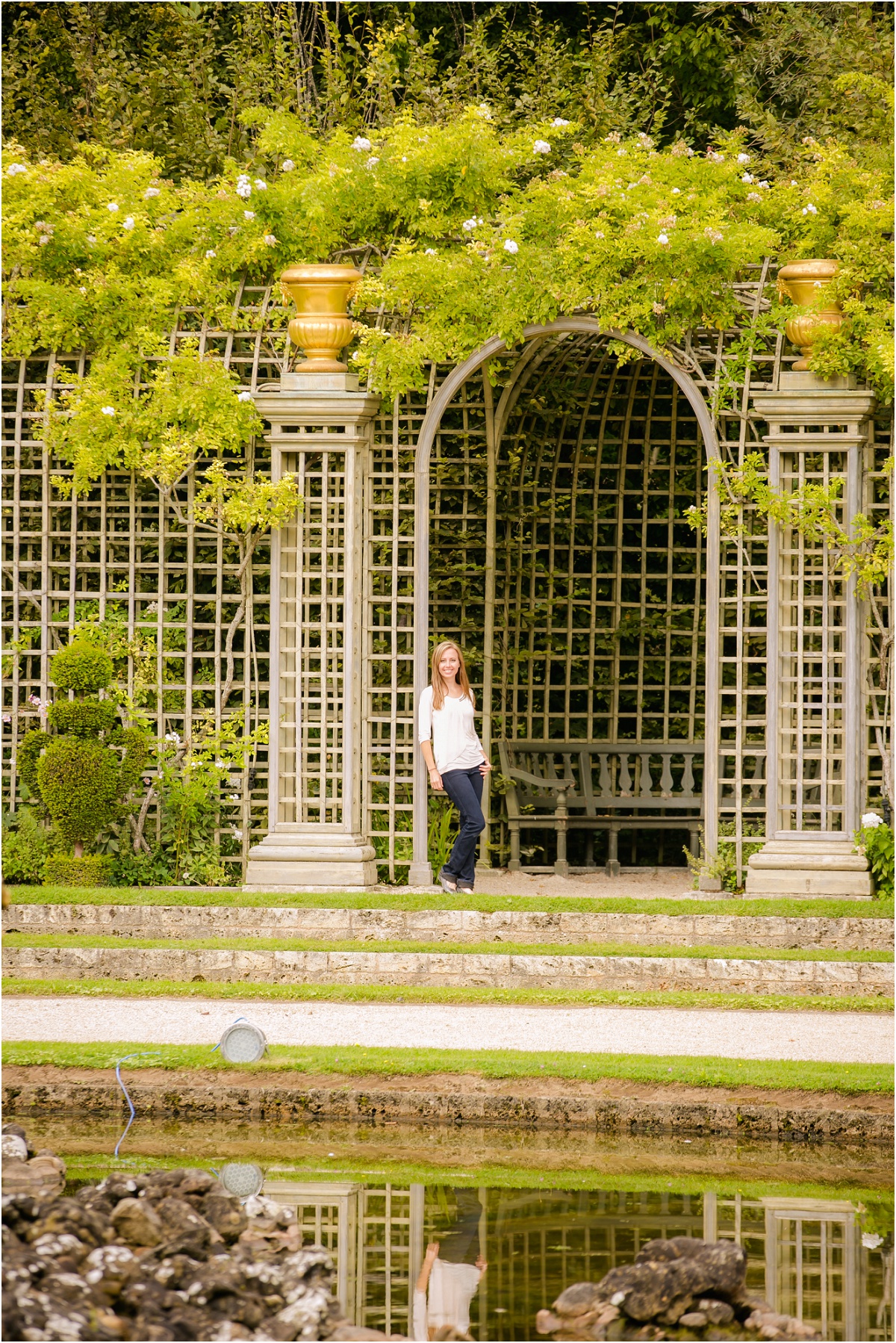 You could really get lost in here.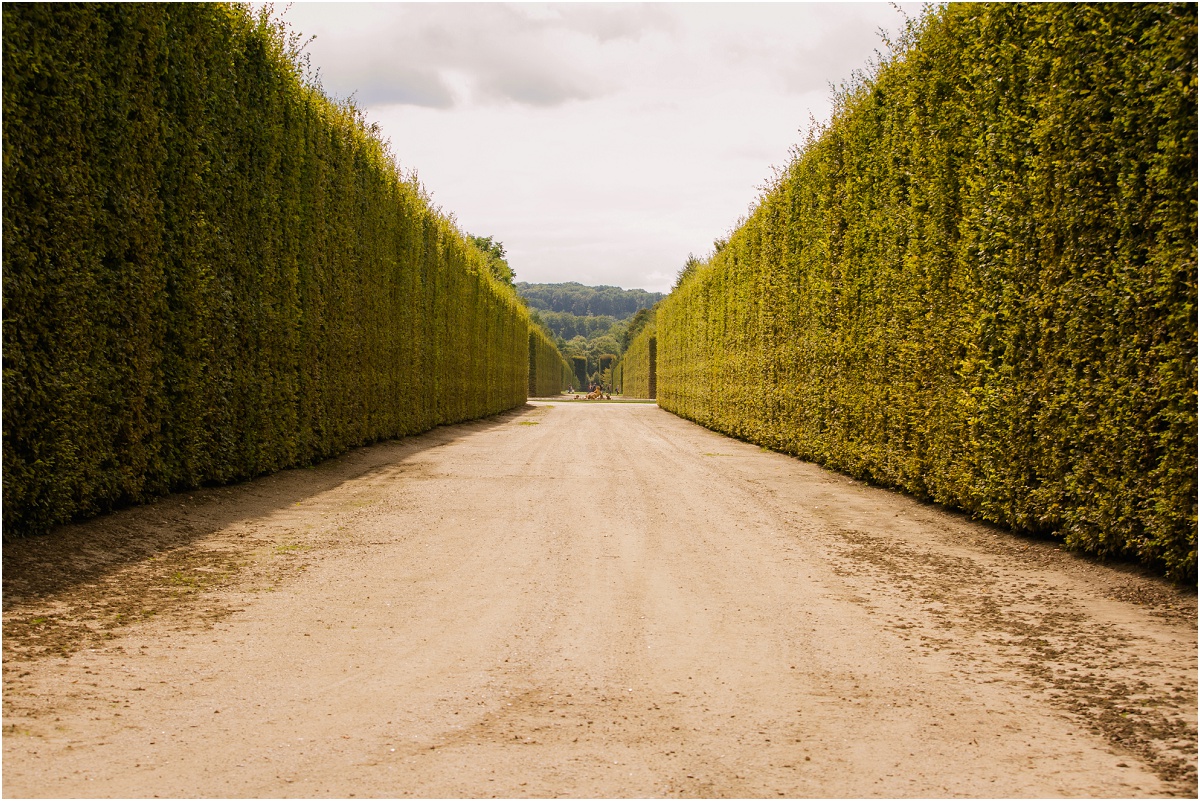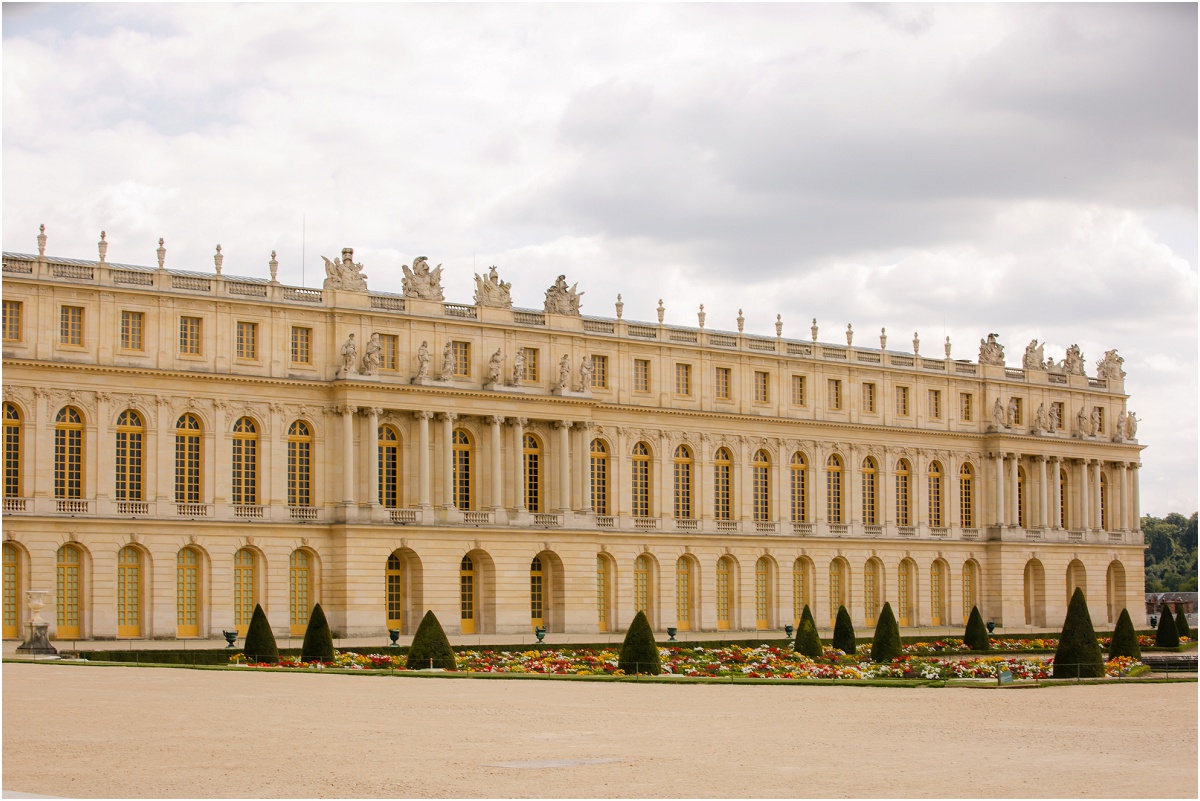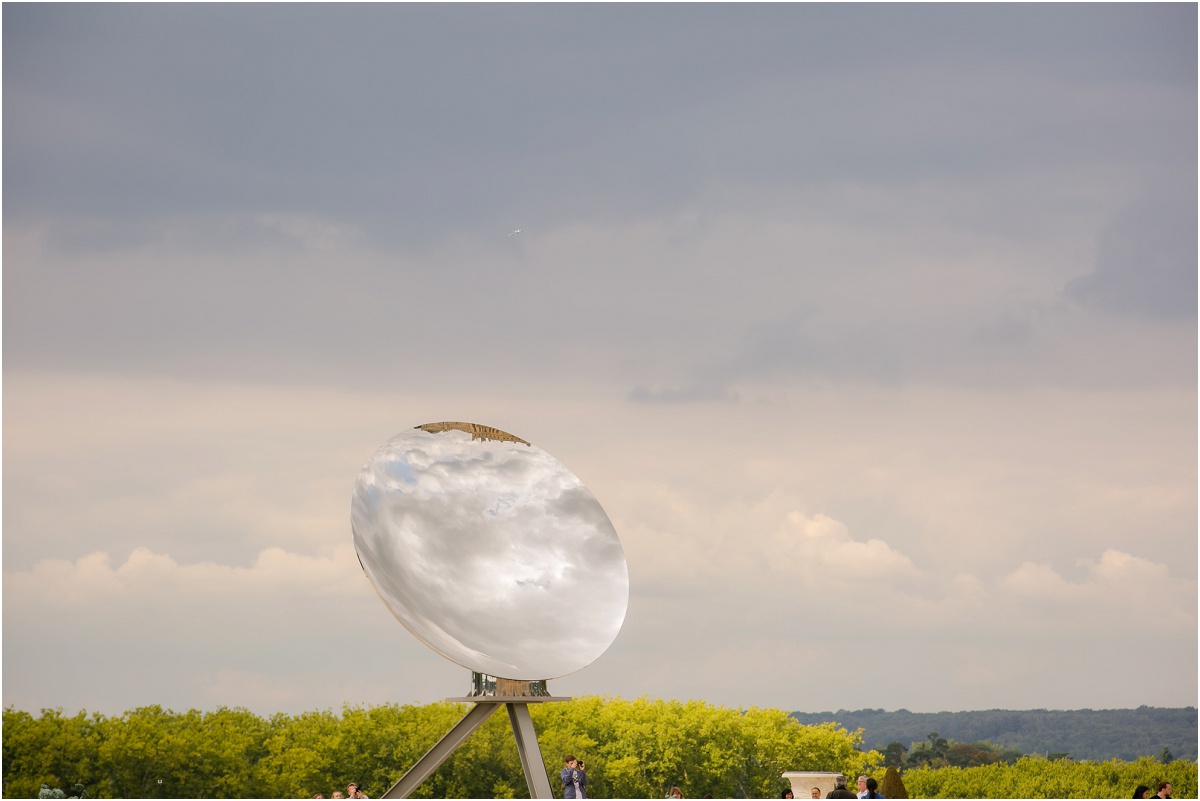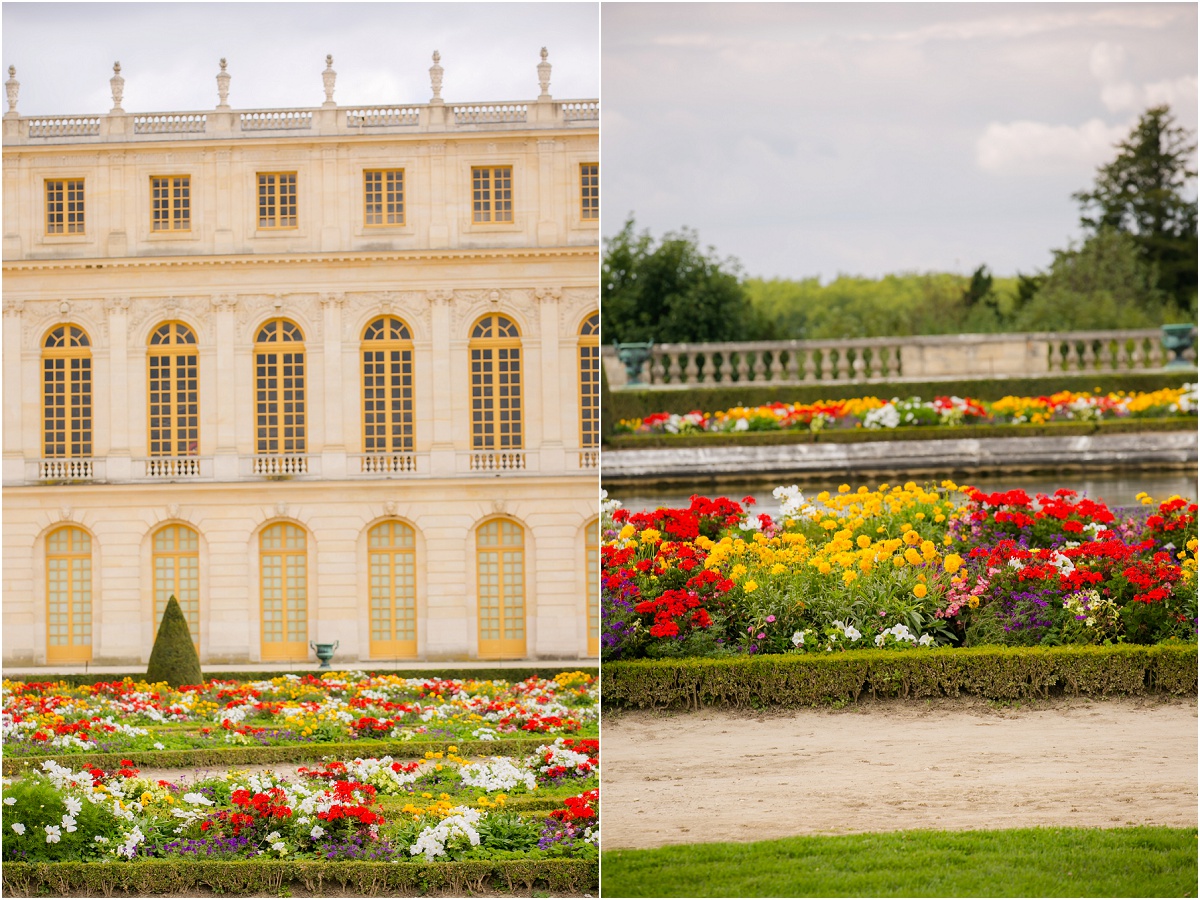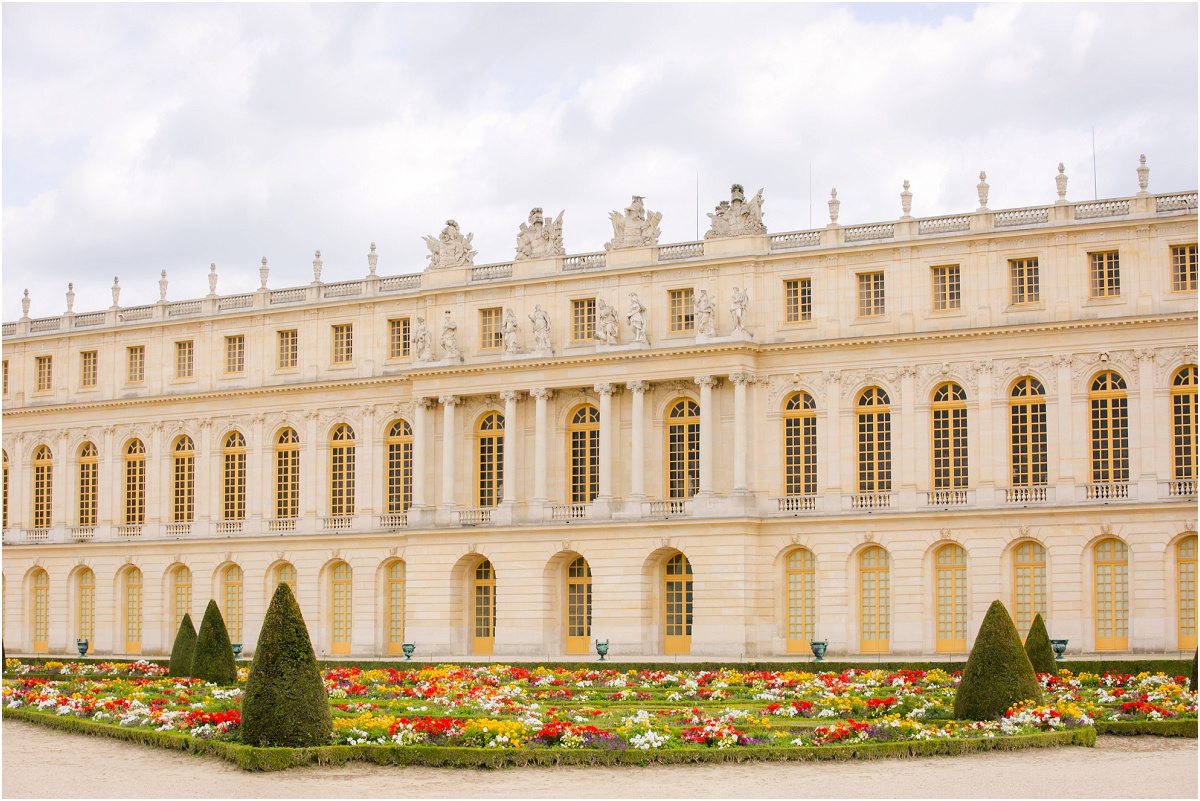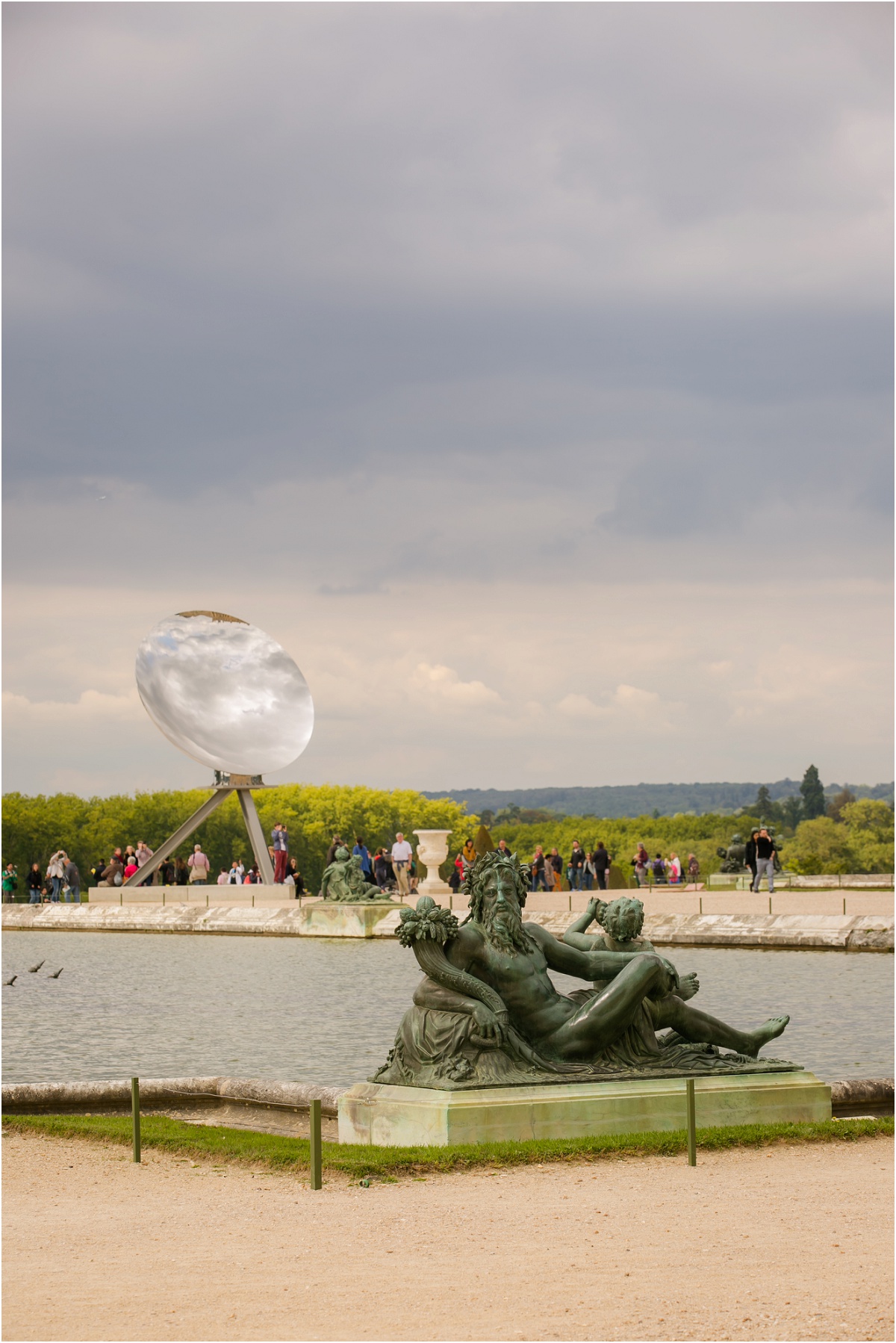 This was one of my favorite large gardens.  I love it even more that no tourists were in my pictures!!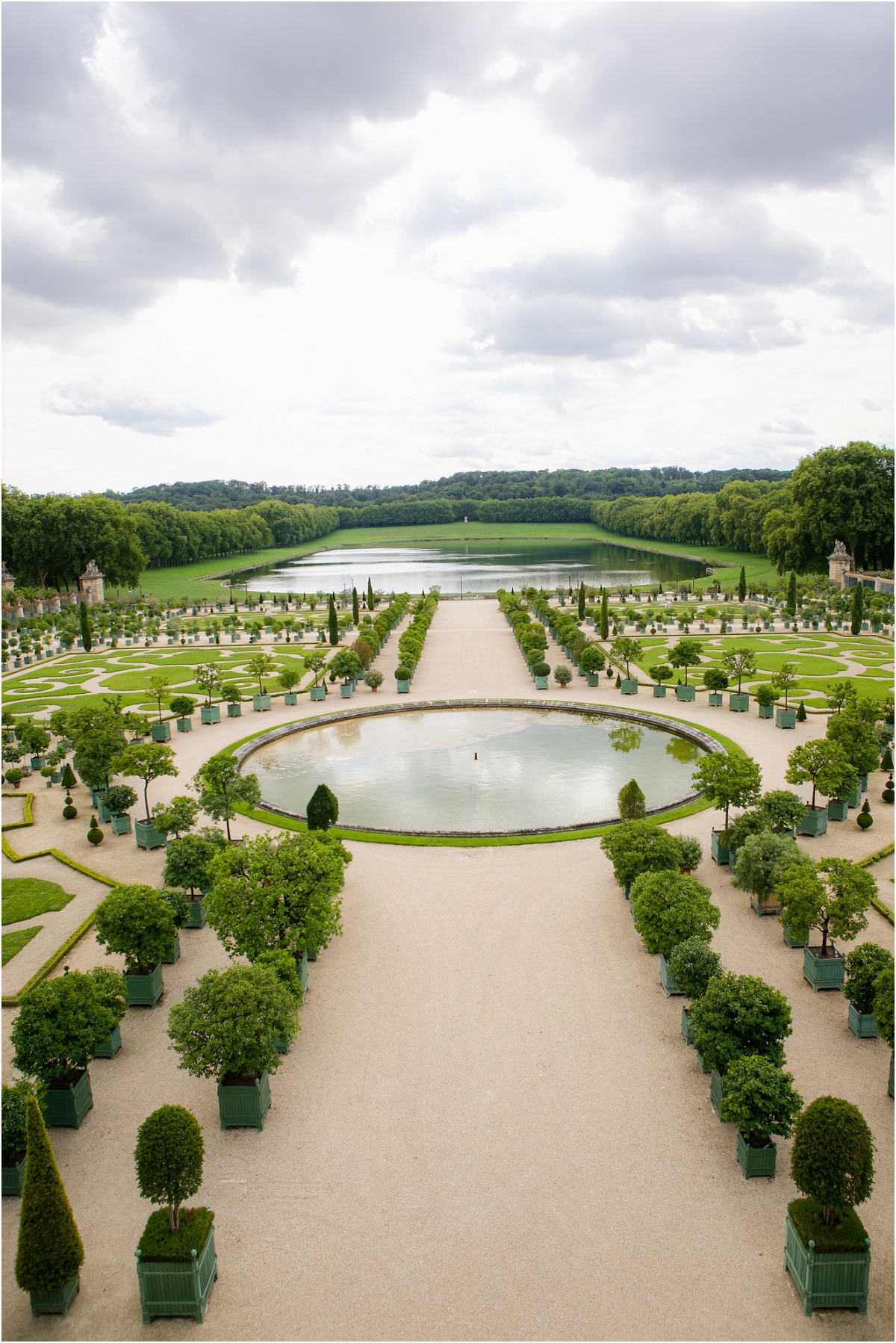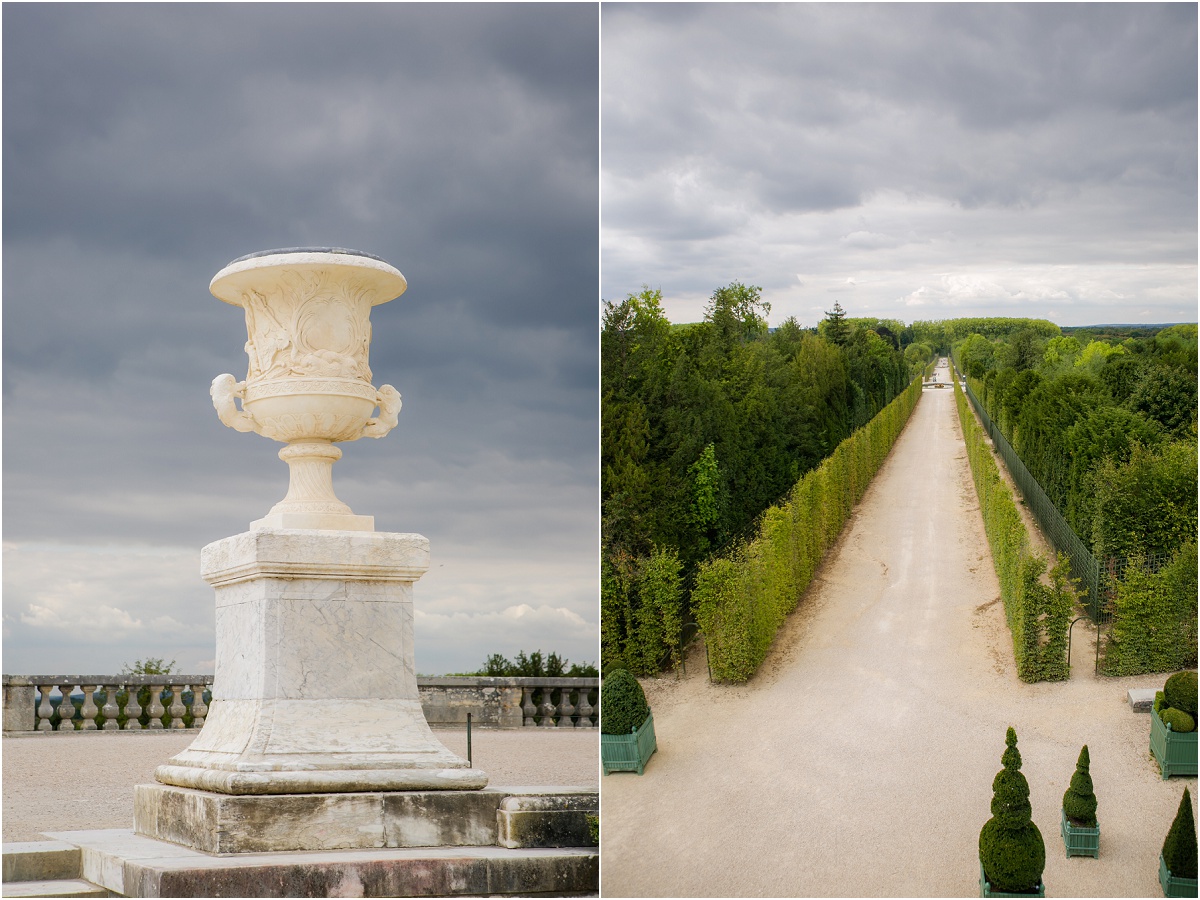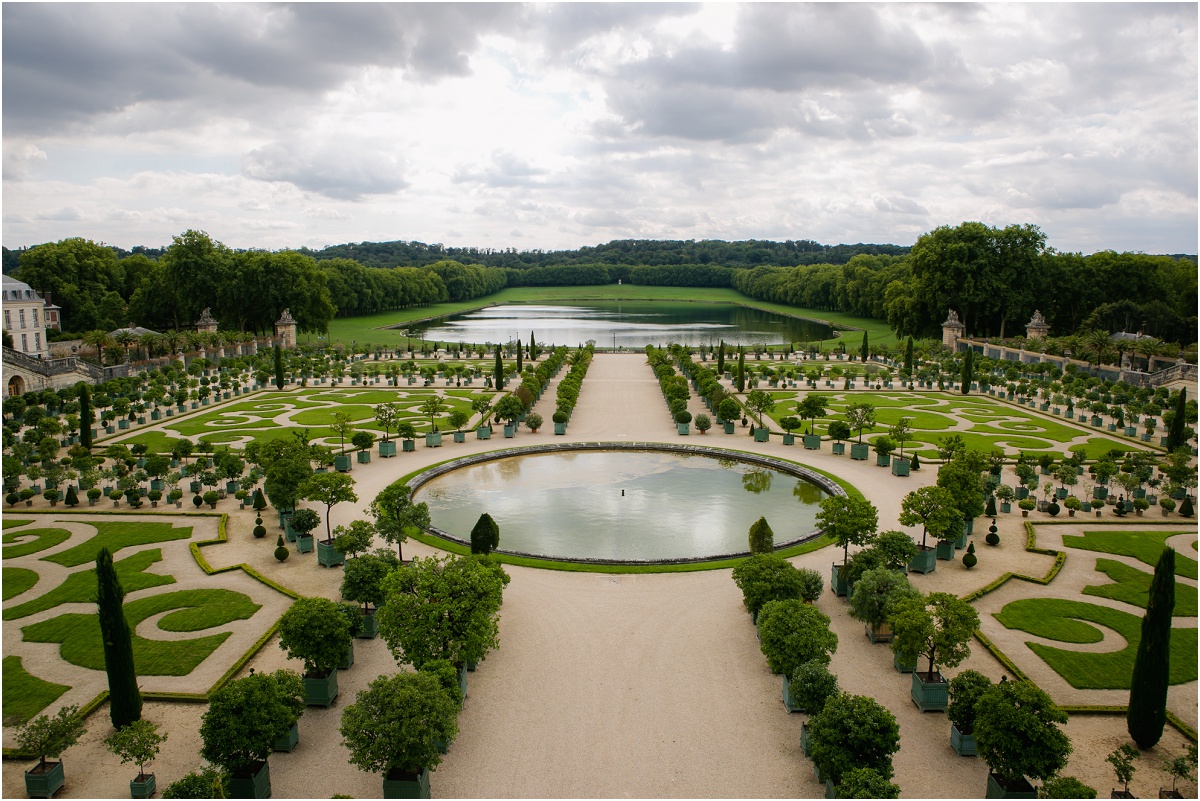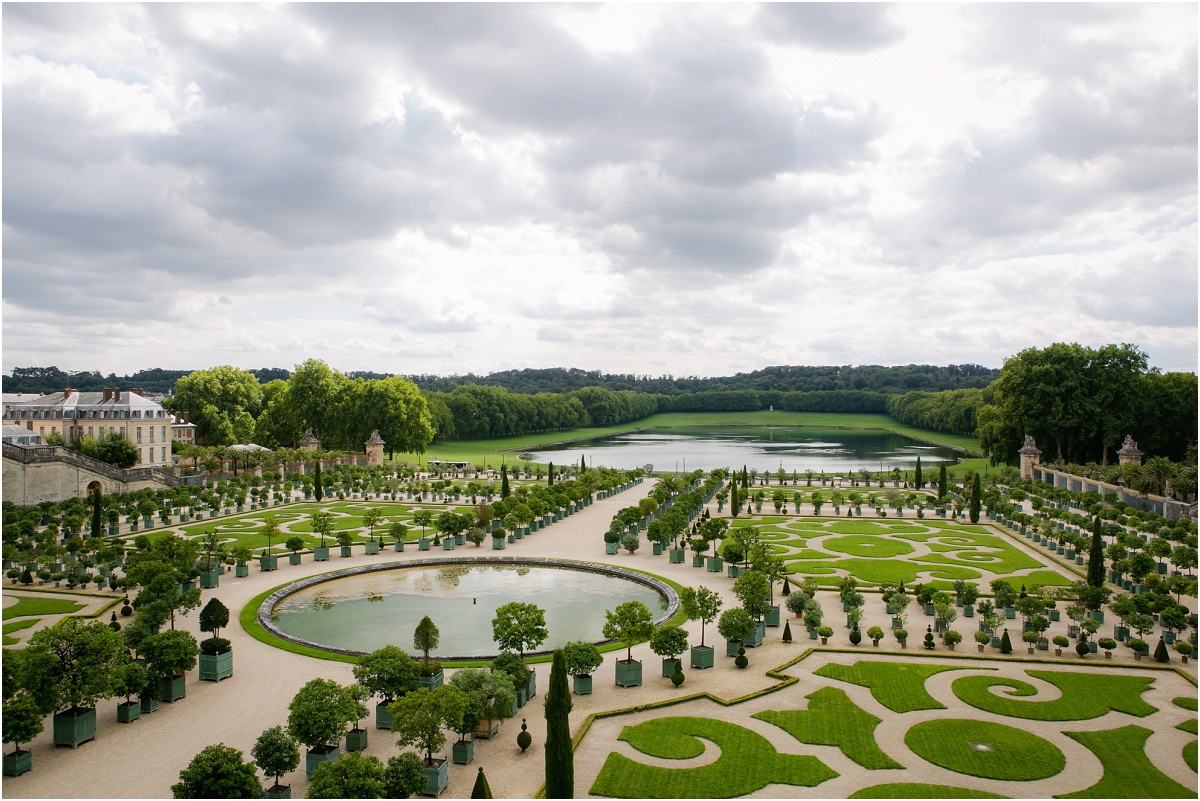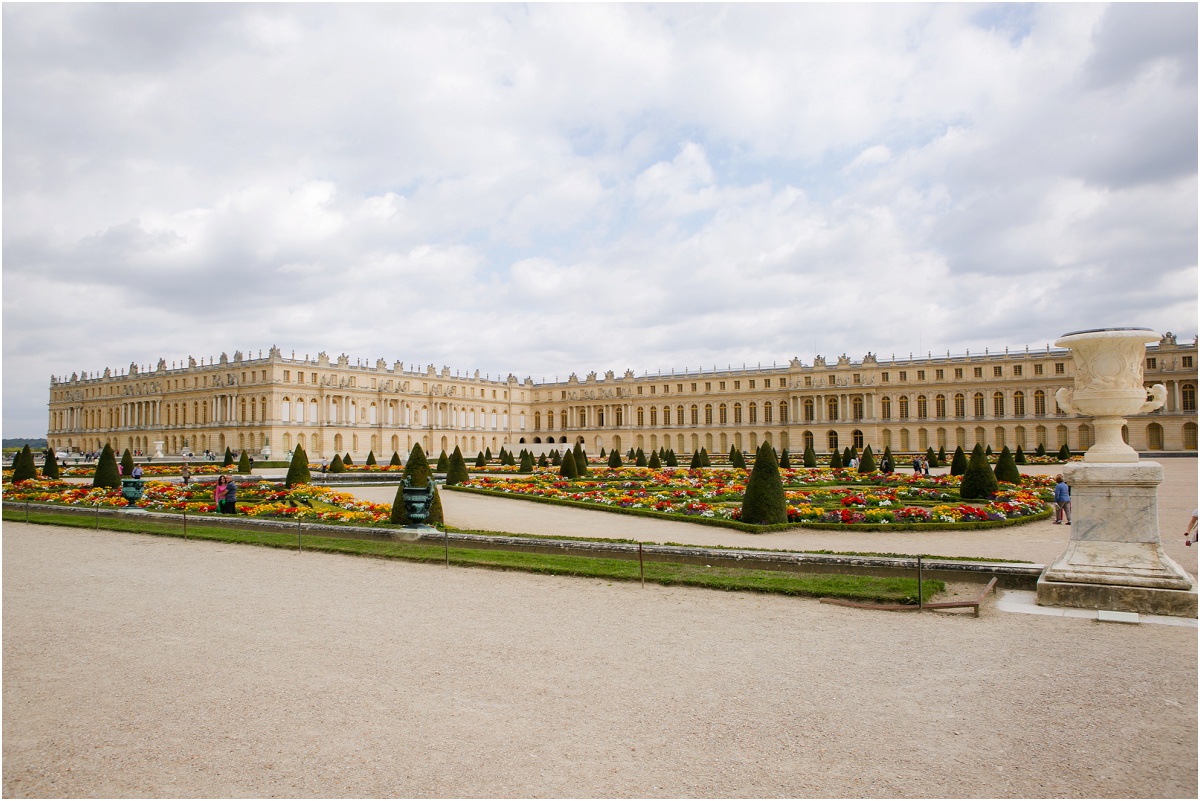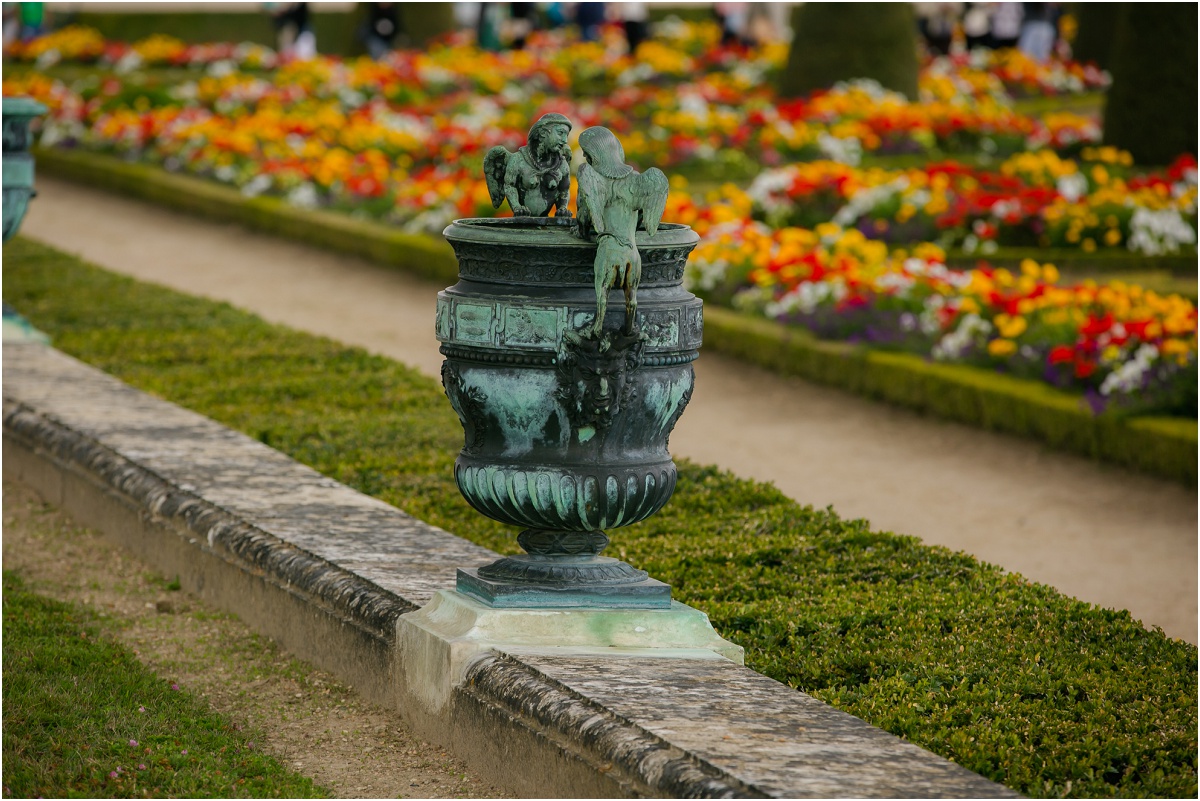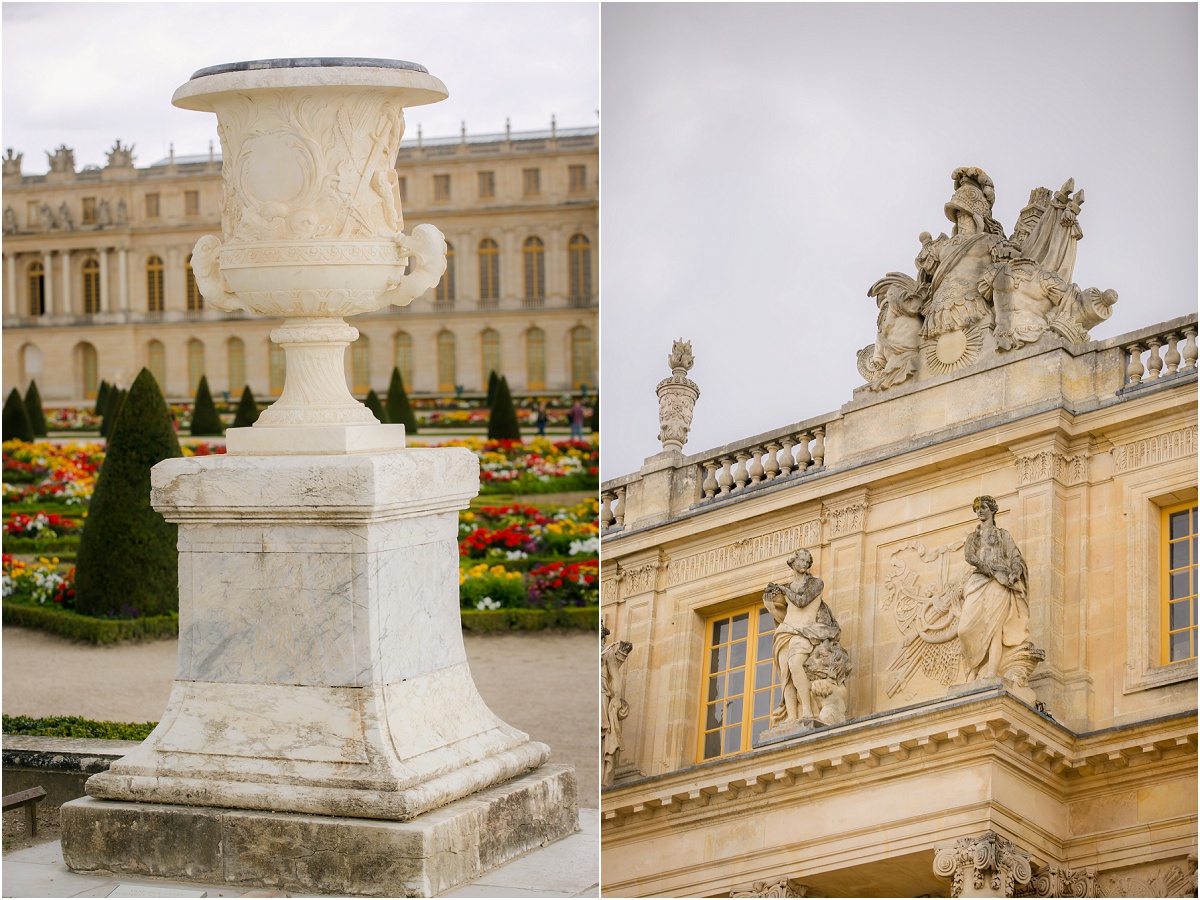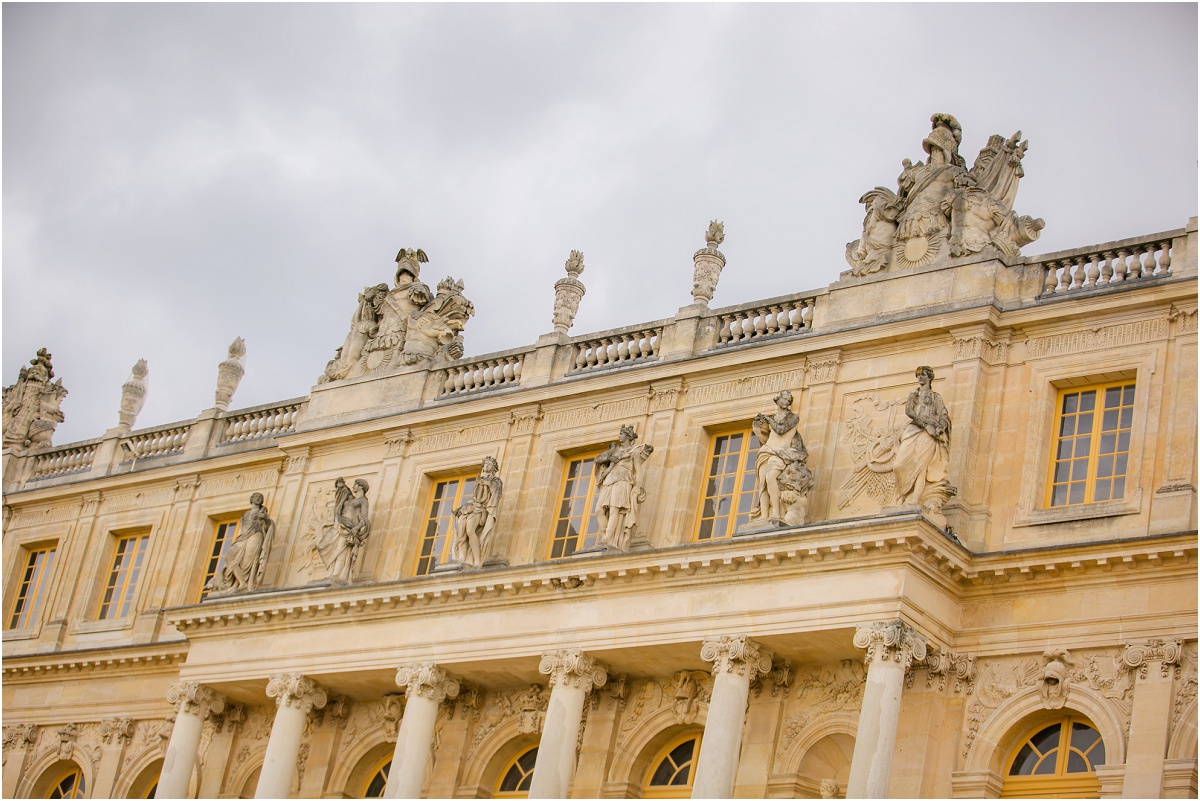 Playing around with shutter speed ;D  I wish I had my tripod at this point….but glad I didn't have to carry it!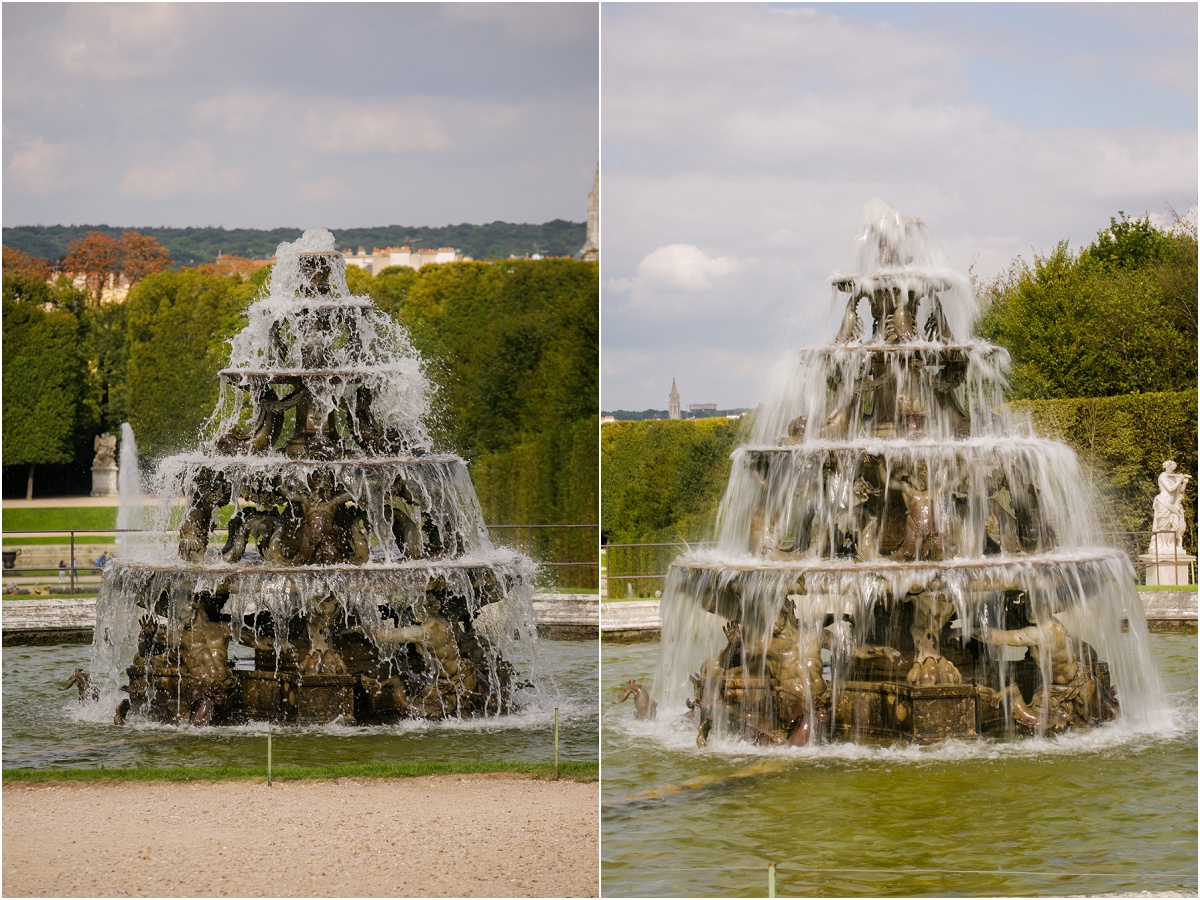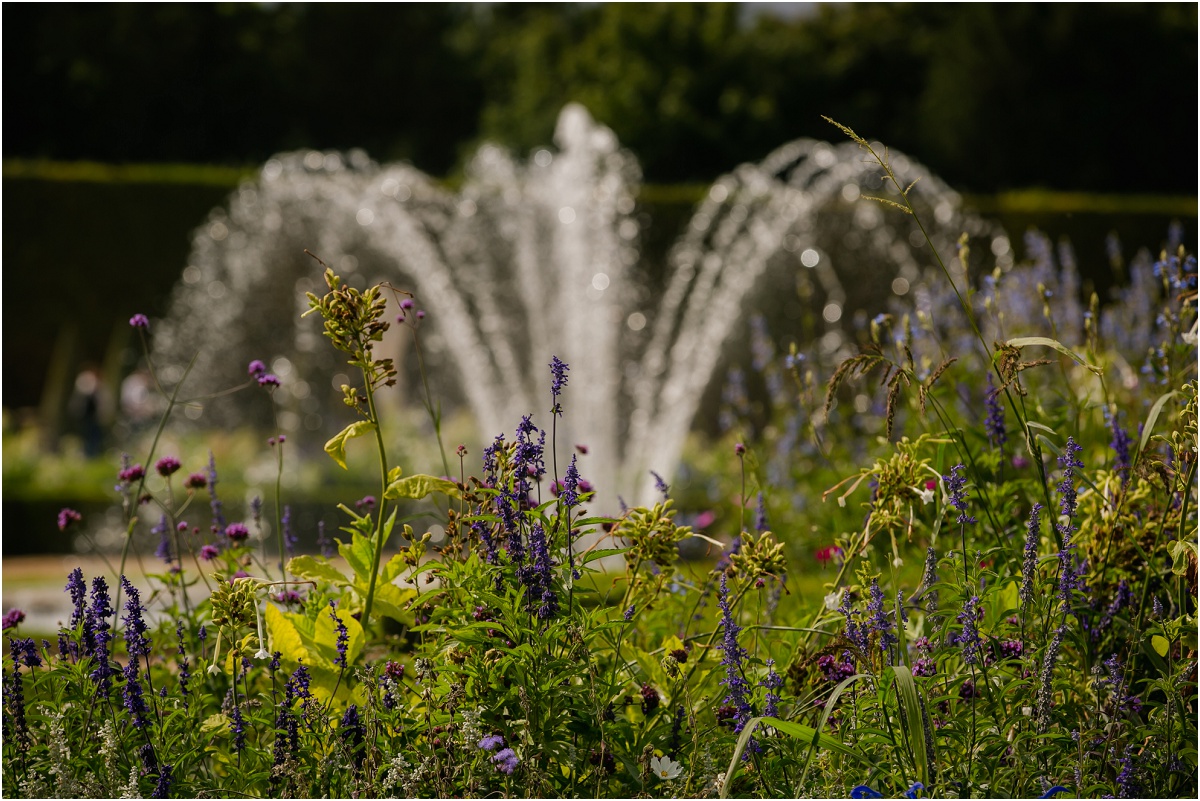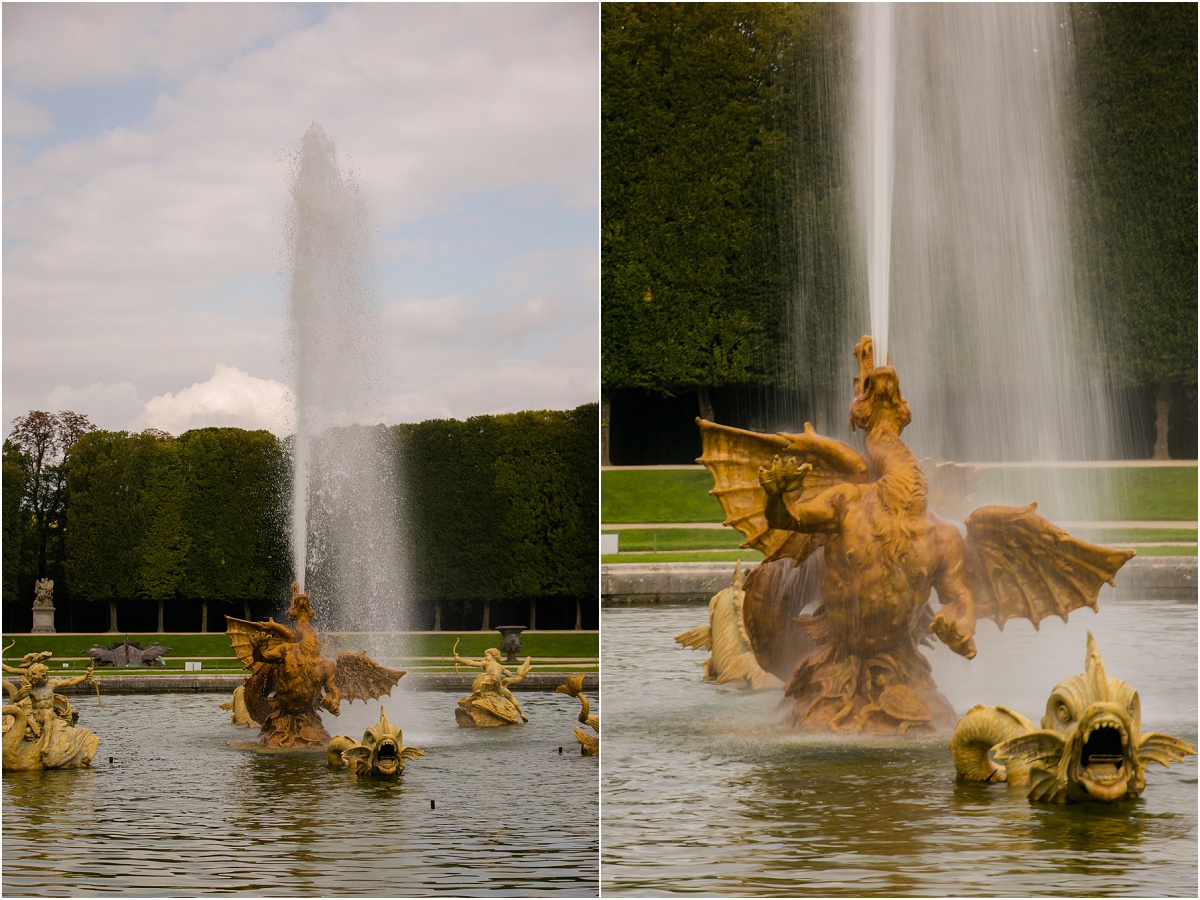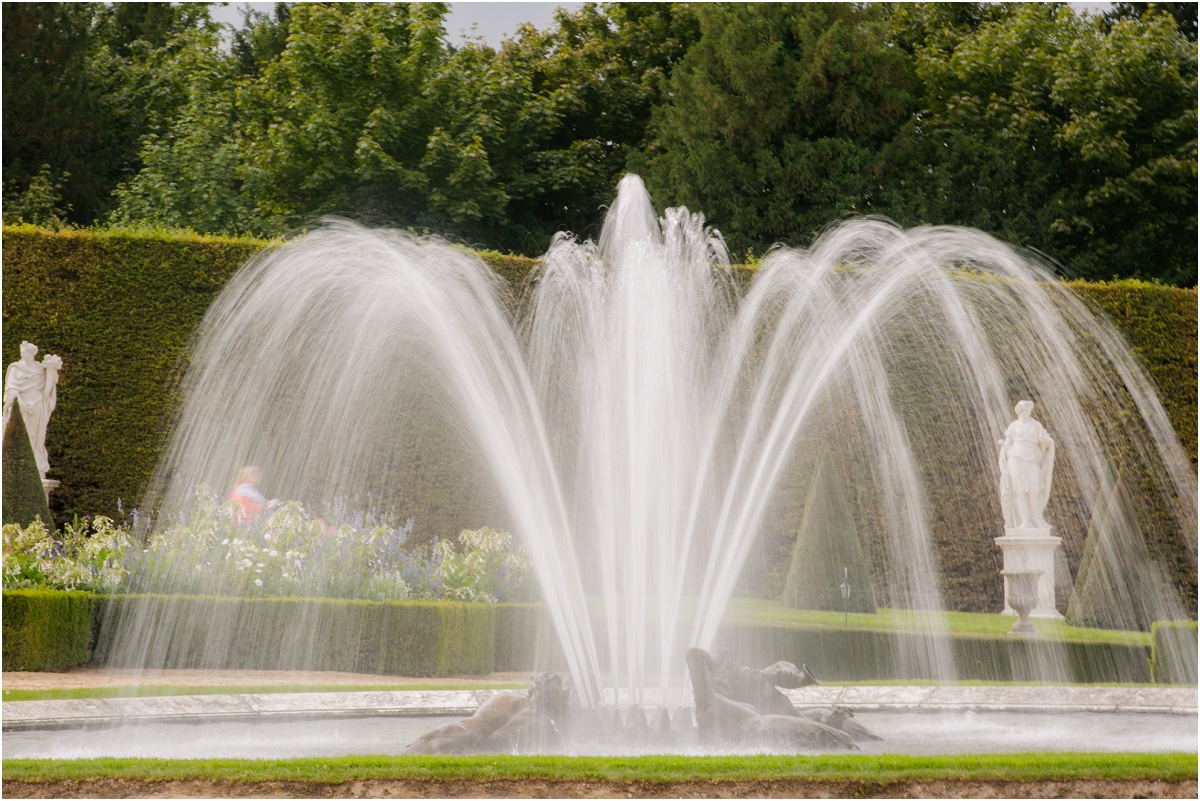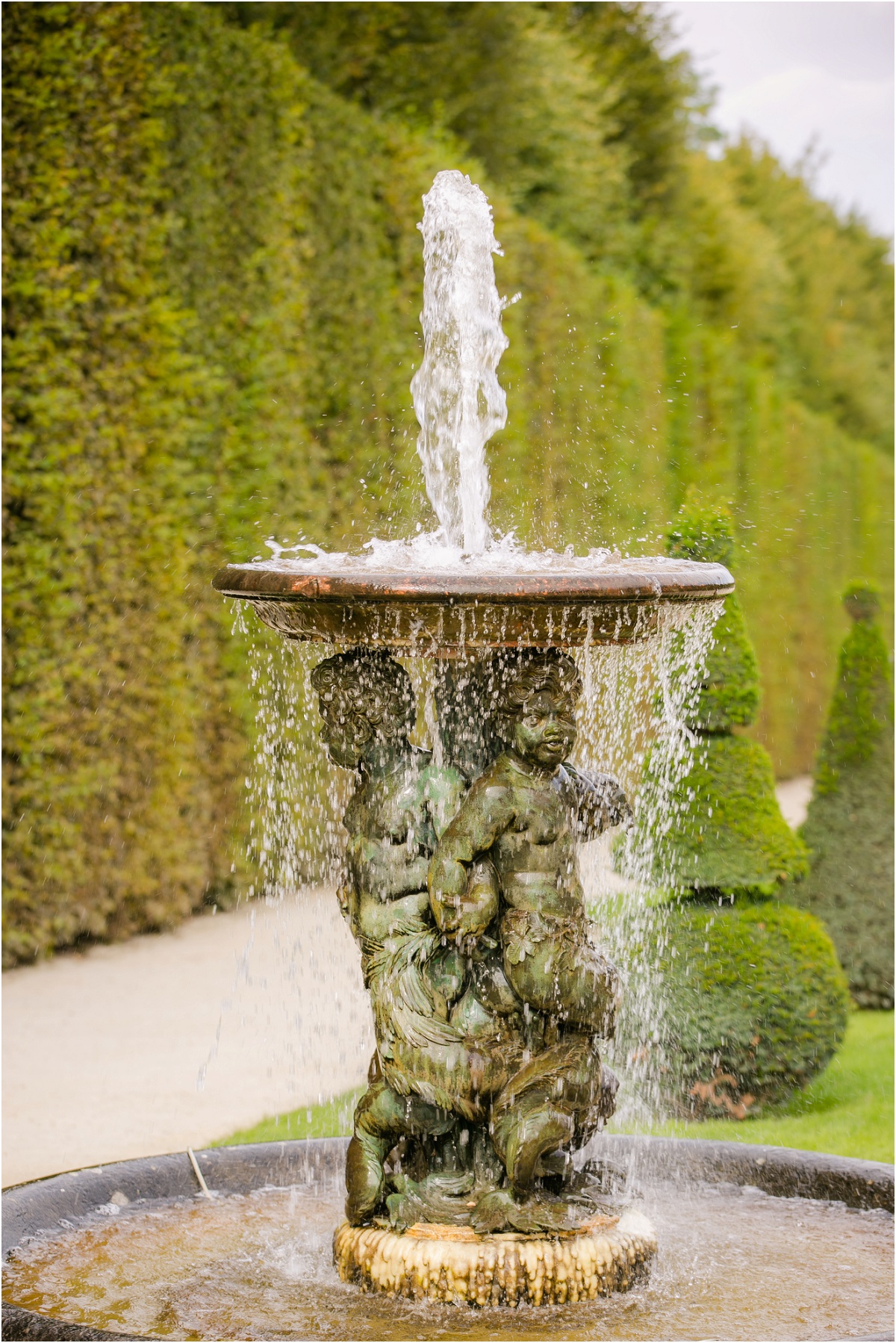 We headed off to Marie Antoinette's house, the Petit Trianon….which was pretty far away from the Versailles palace.  I guess the palace wasn't big enough for them and they had to be even farther away from each other ;D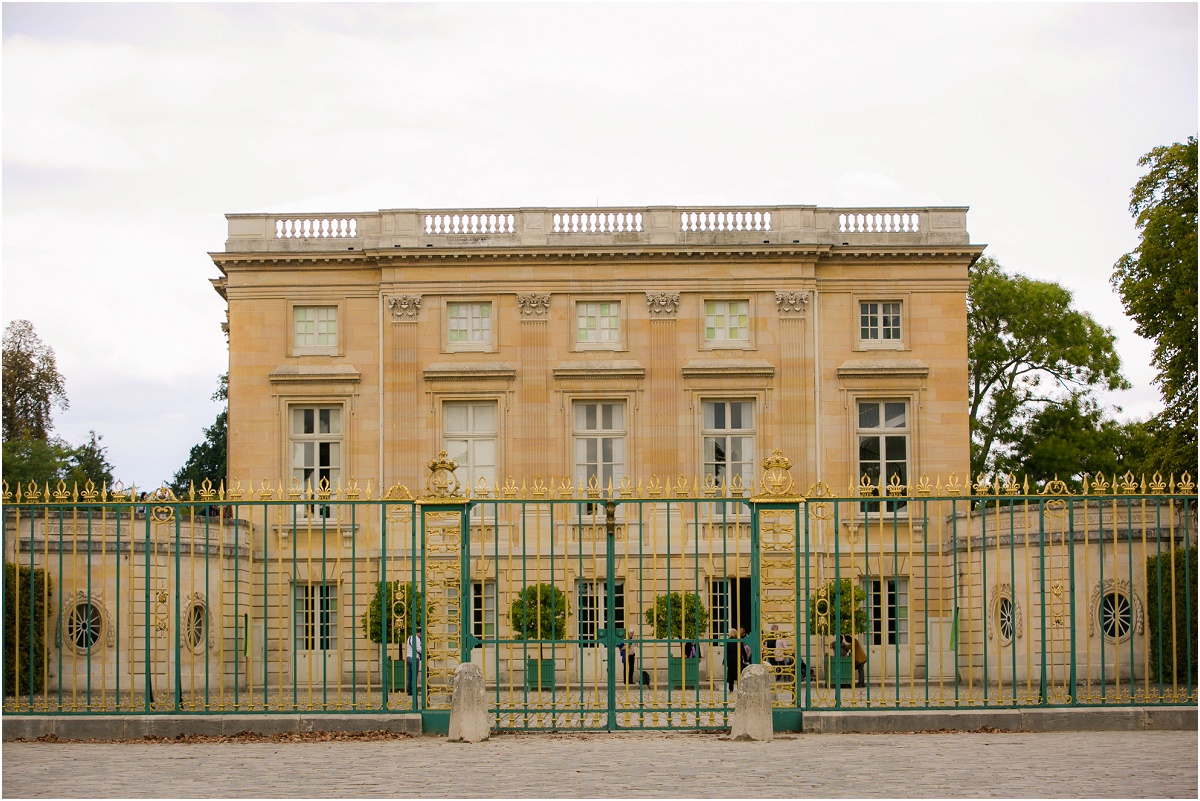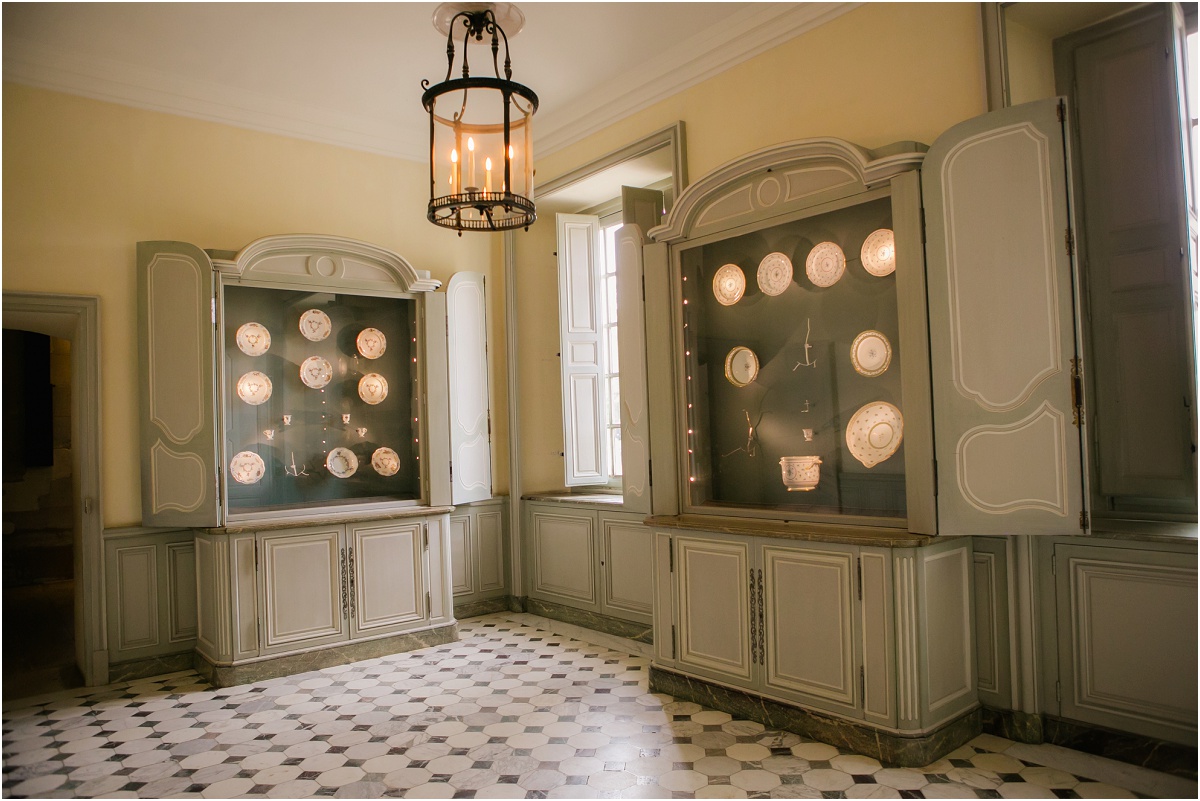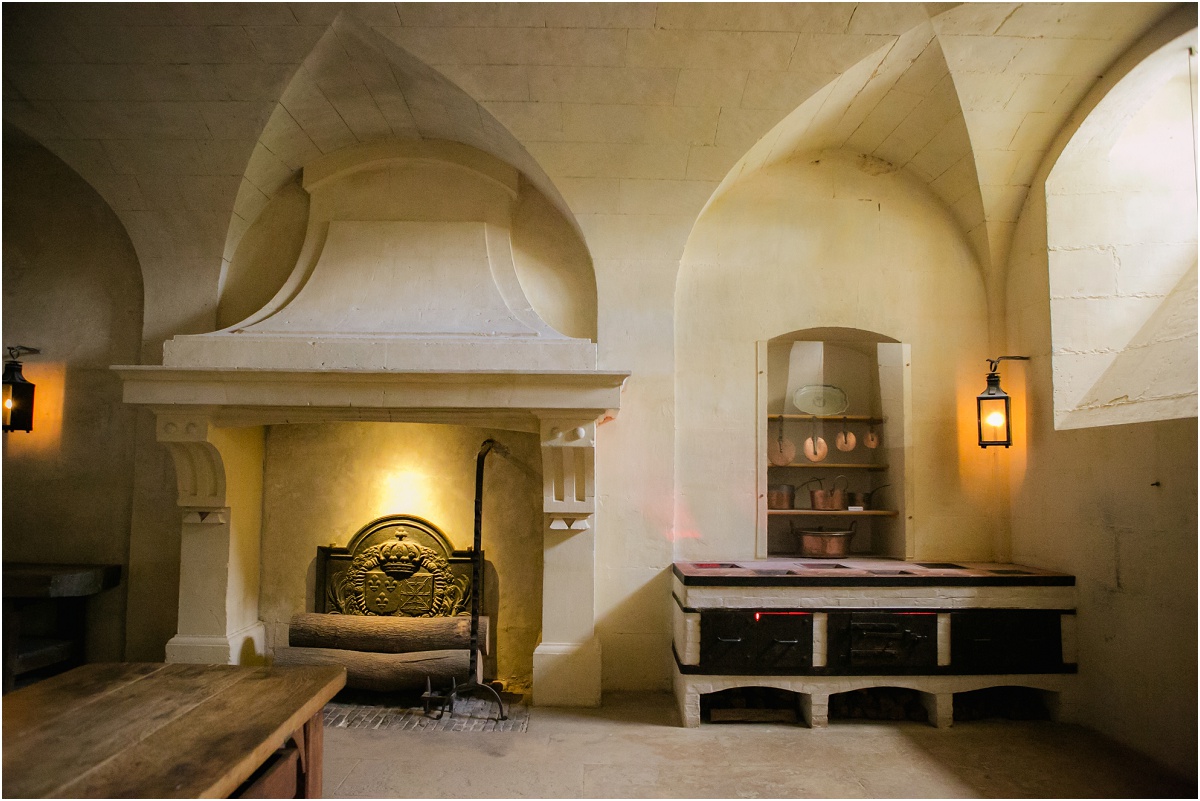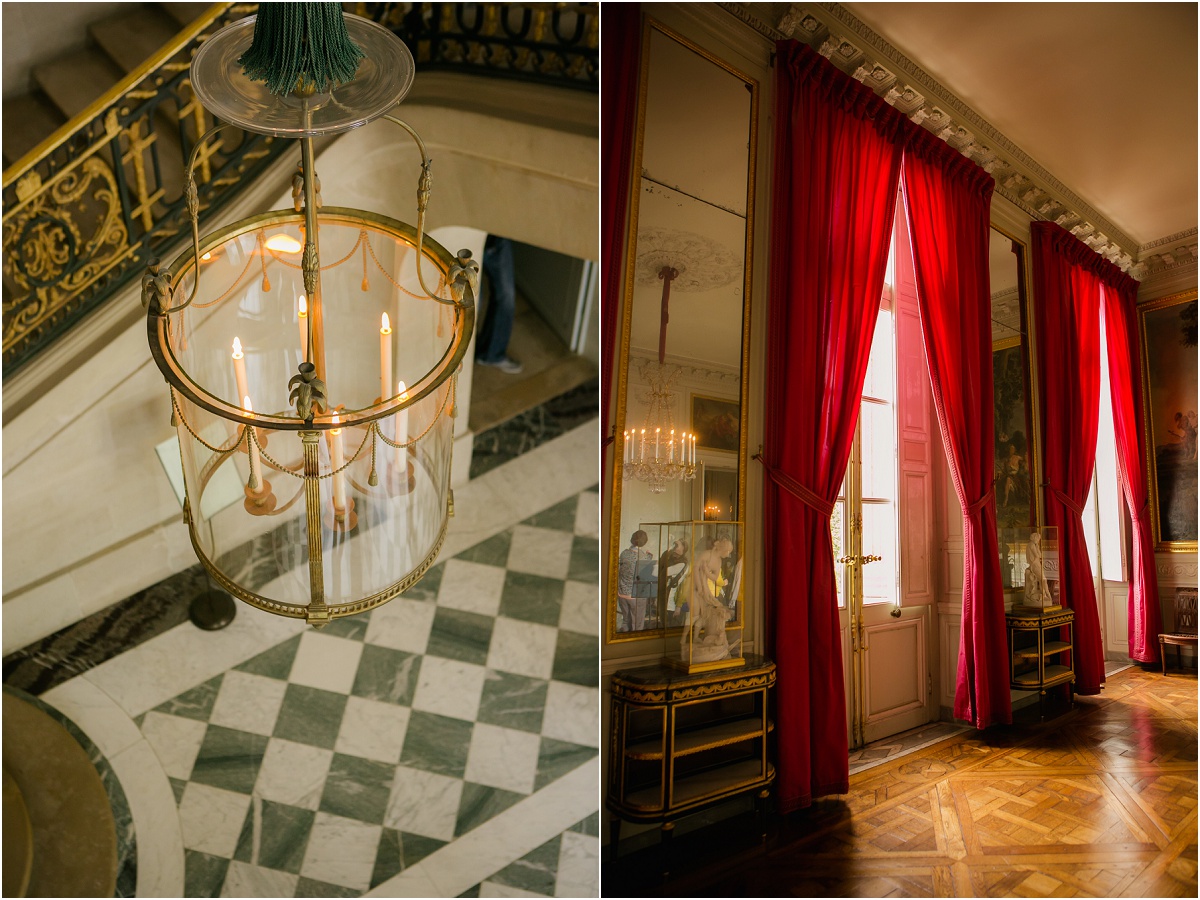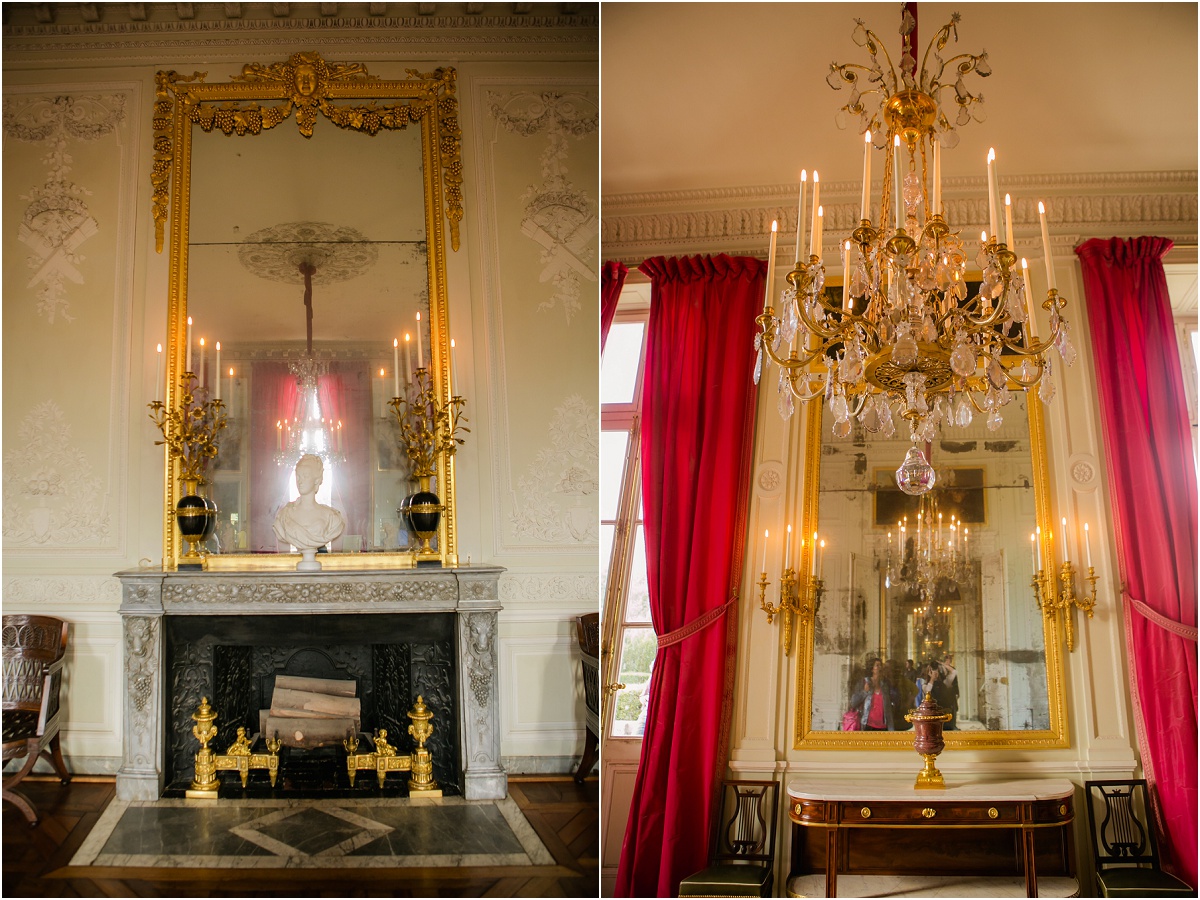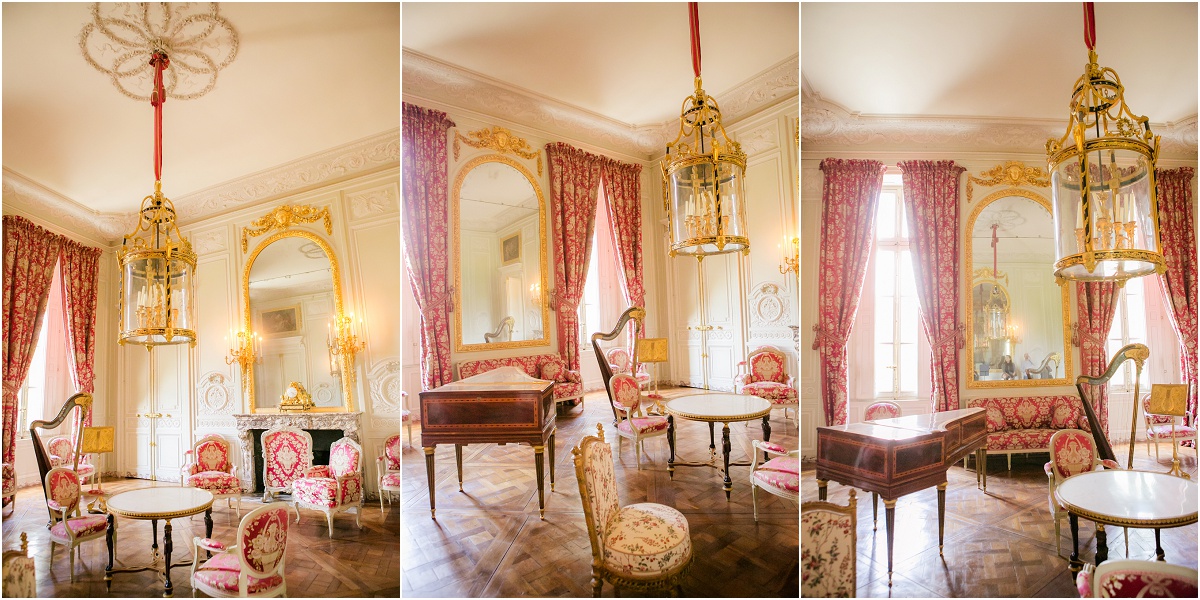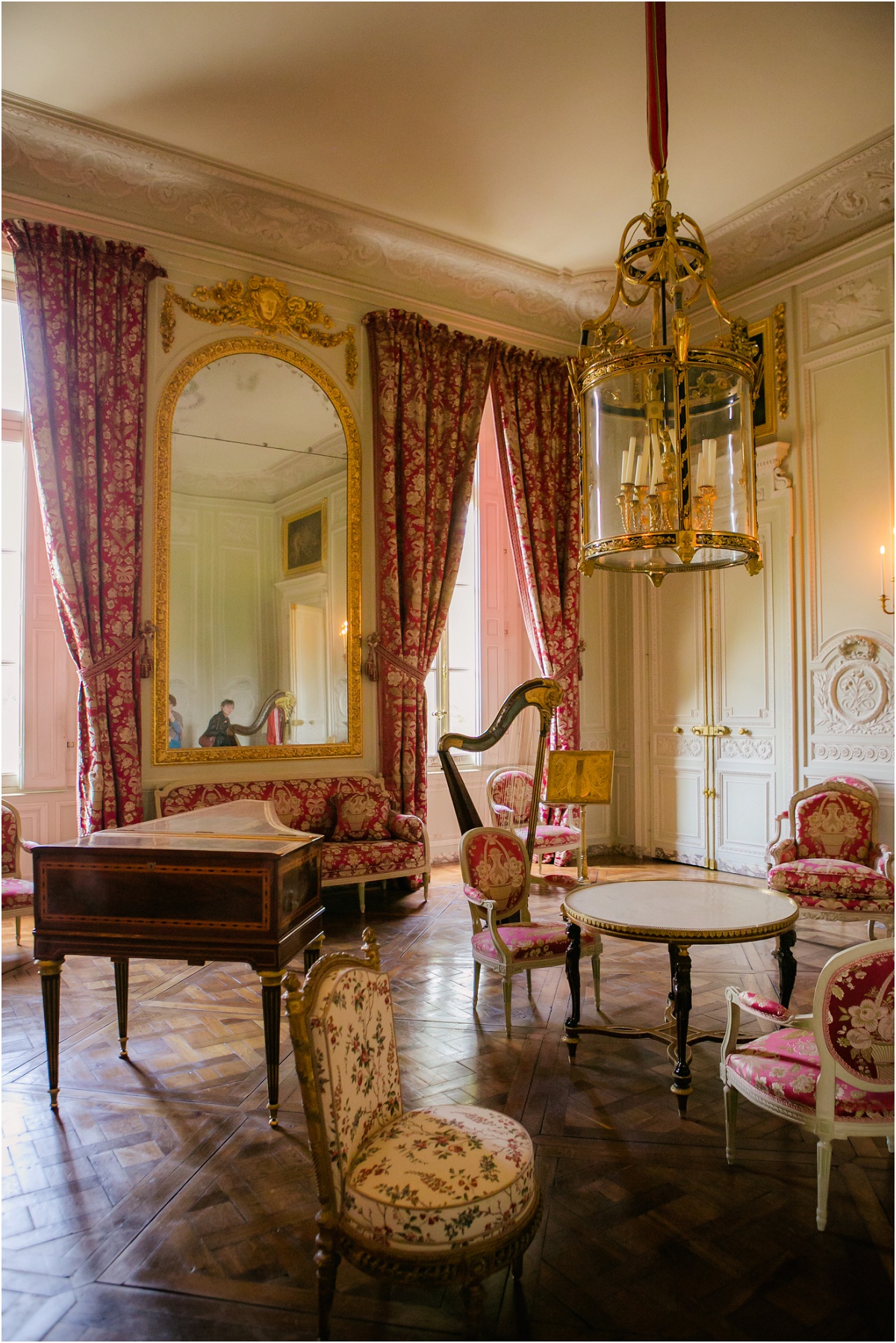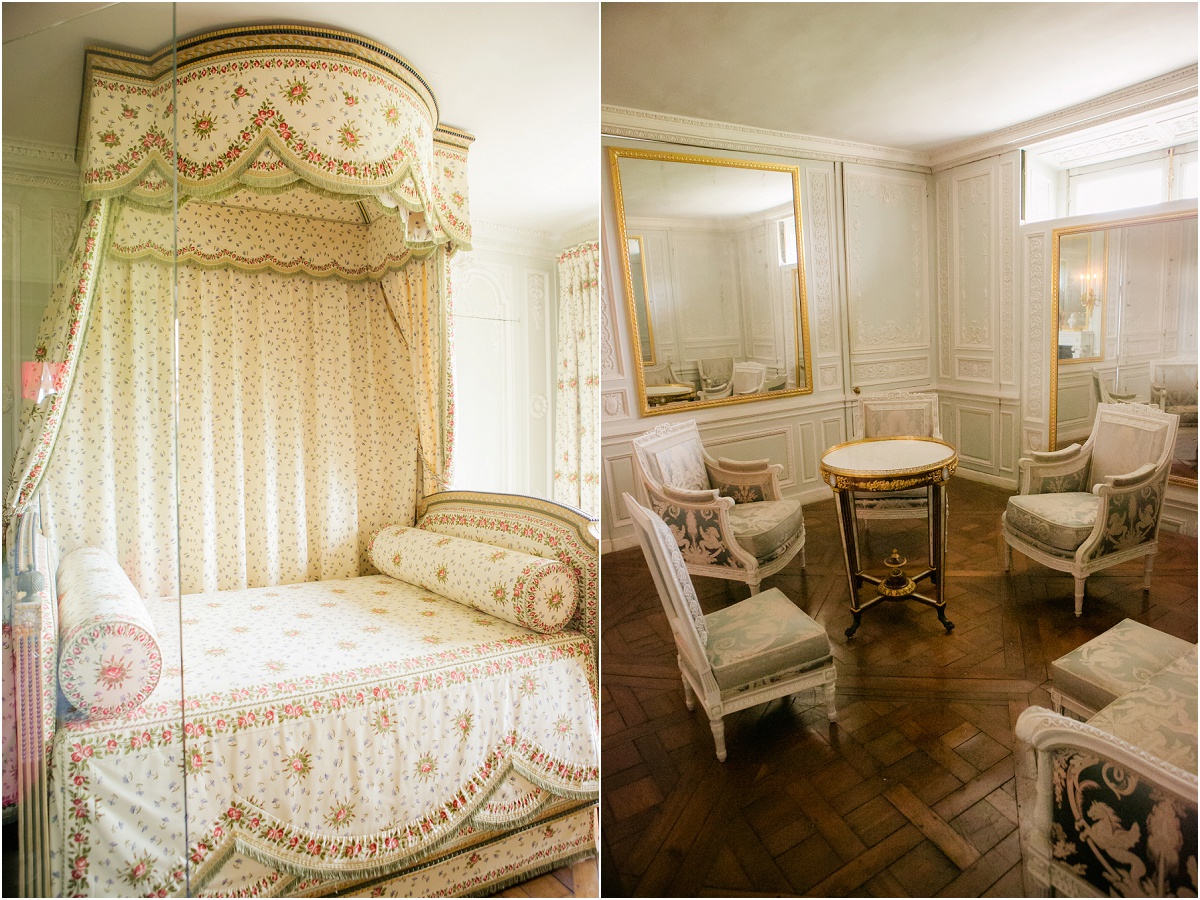 This billiard table was HUGE!!!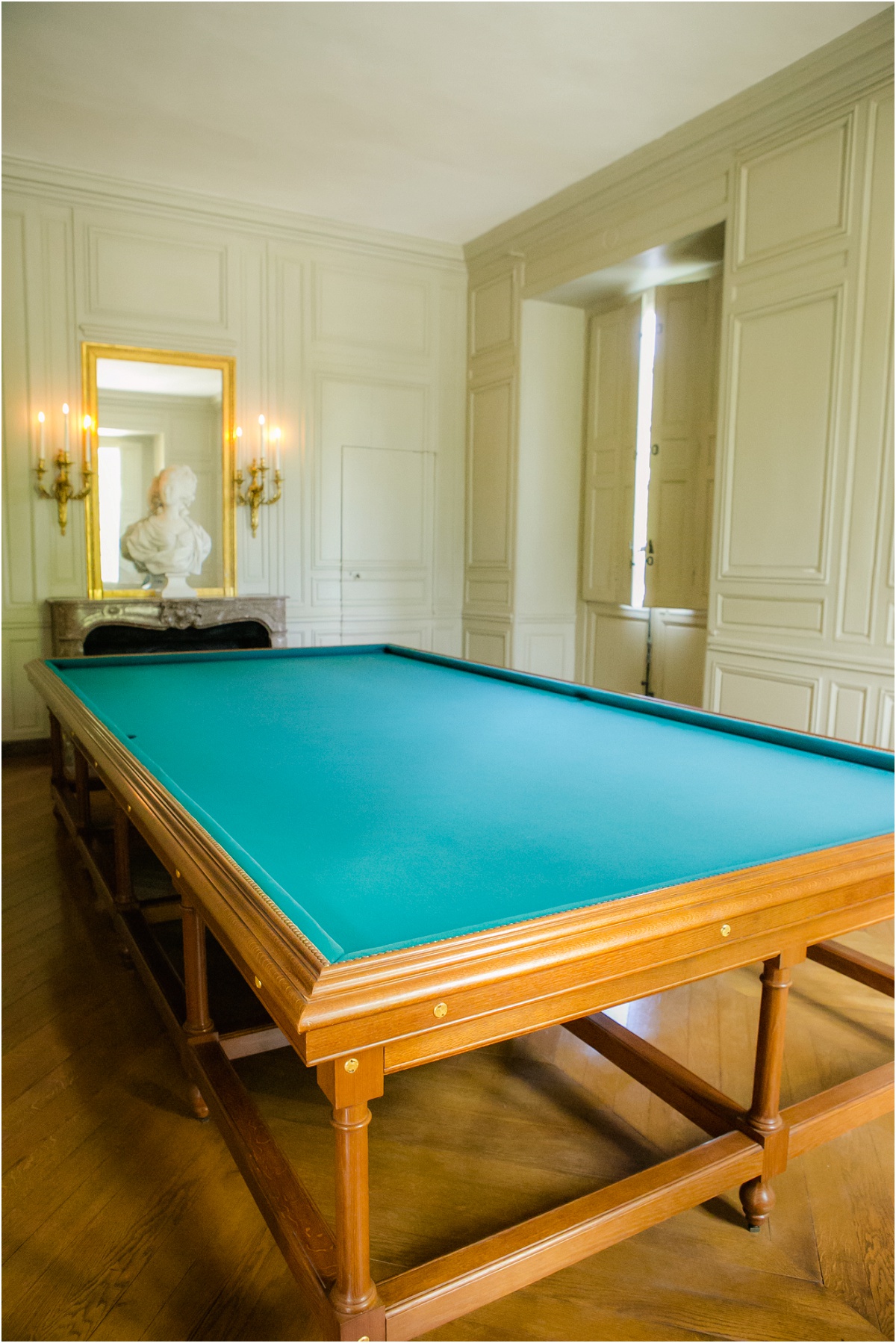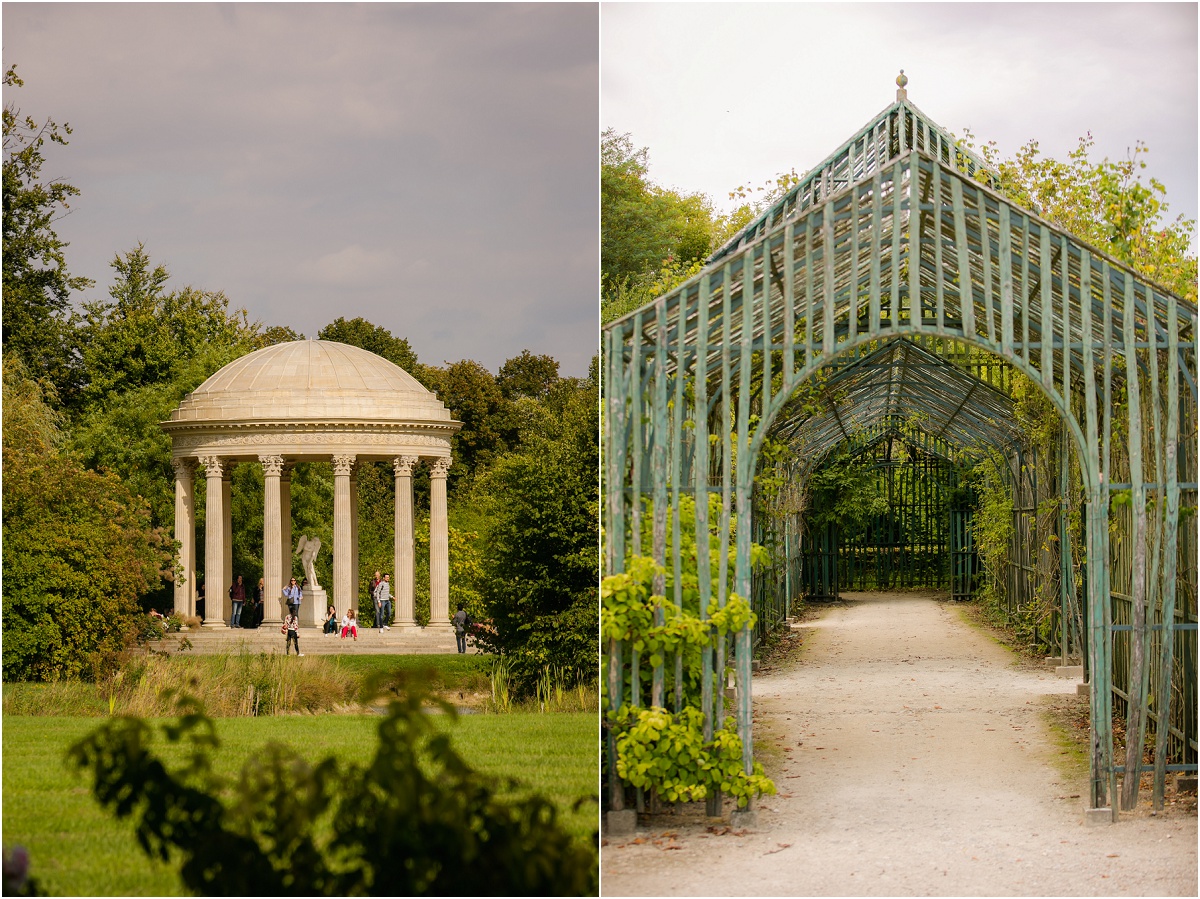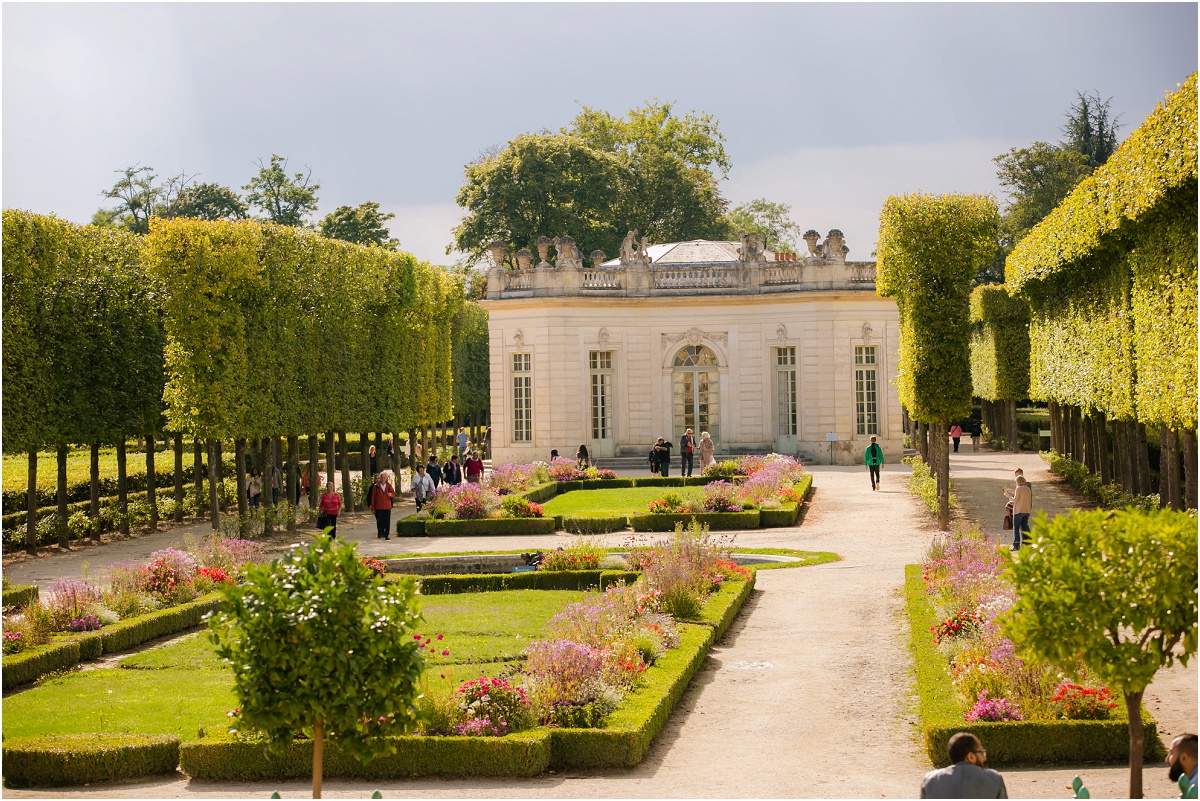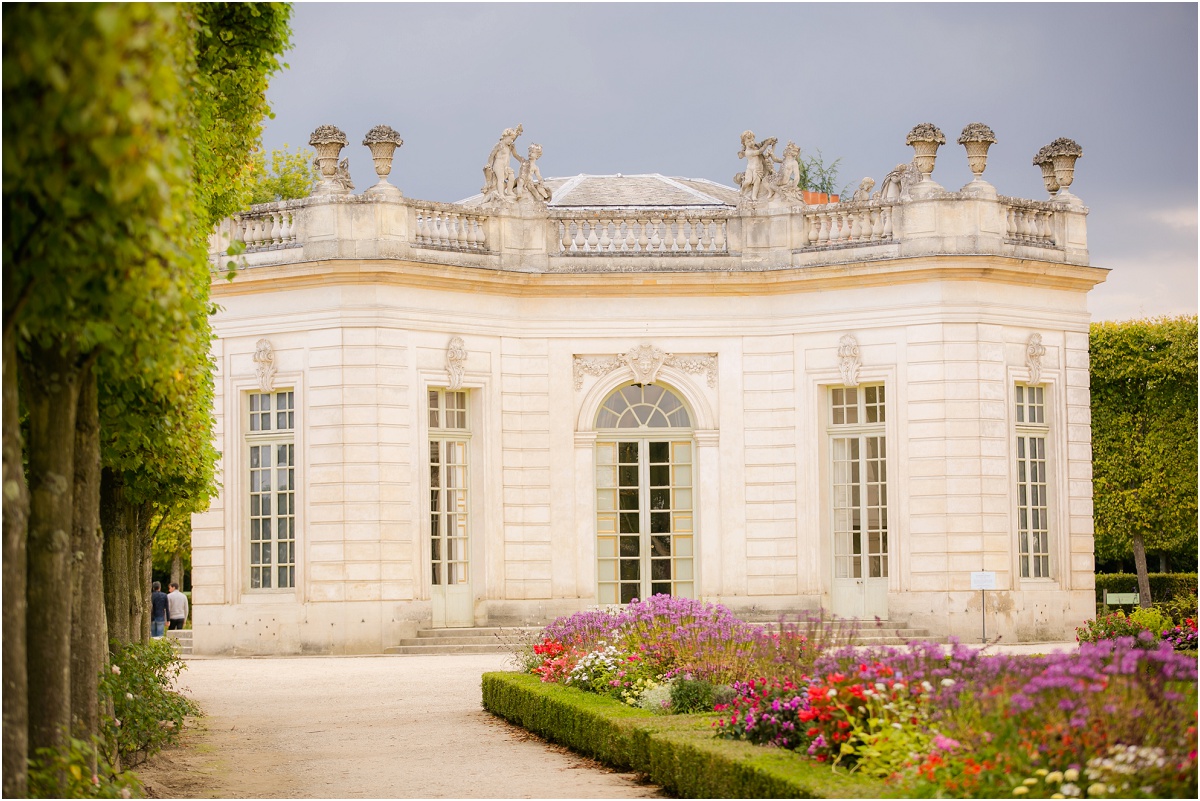 Loved the T shaped trees.  It was for me of course ;D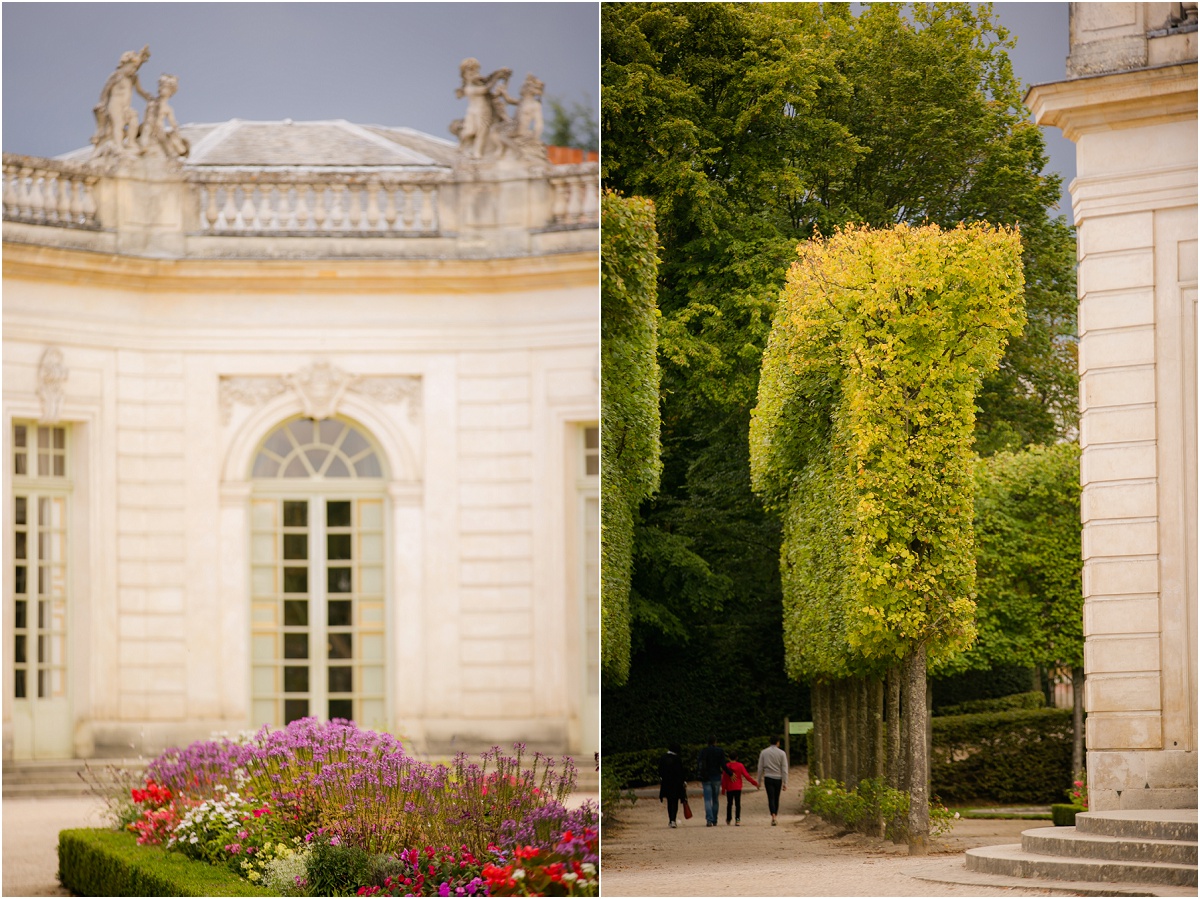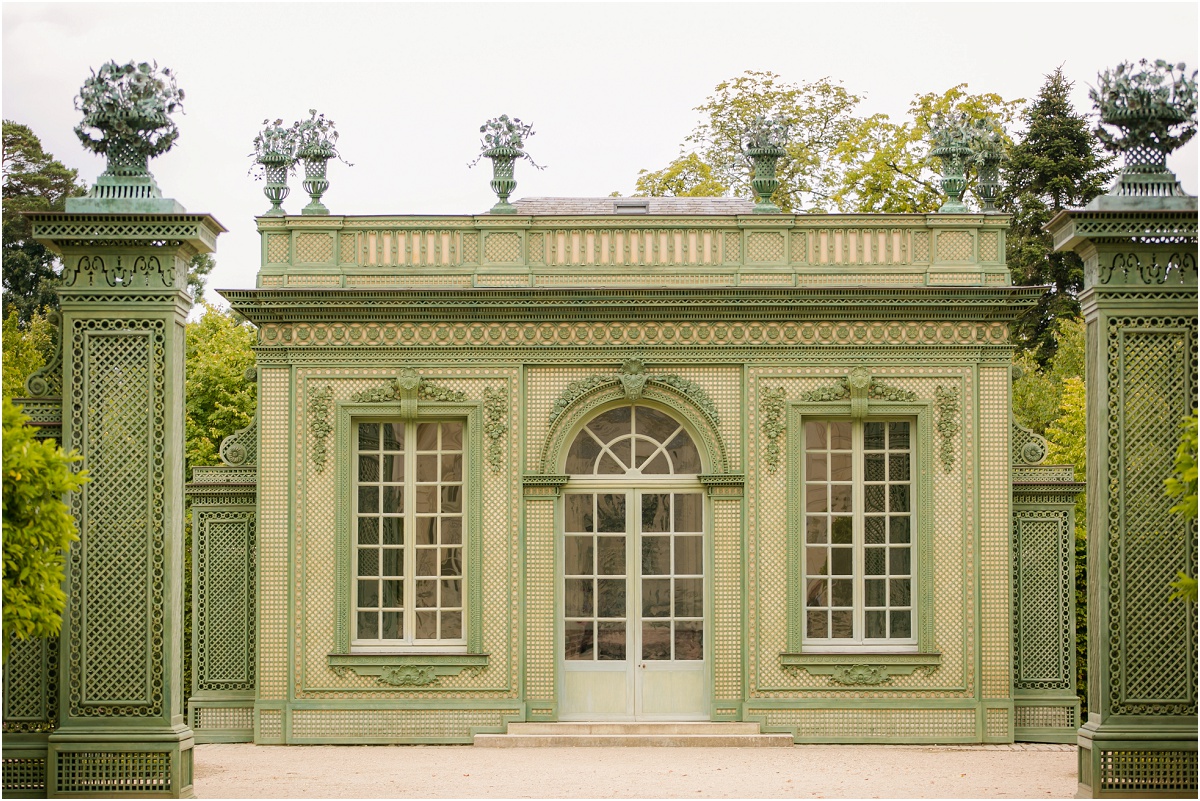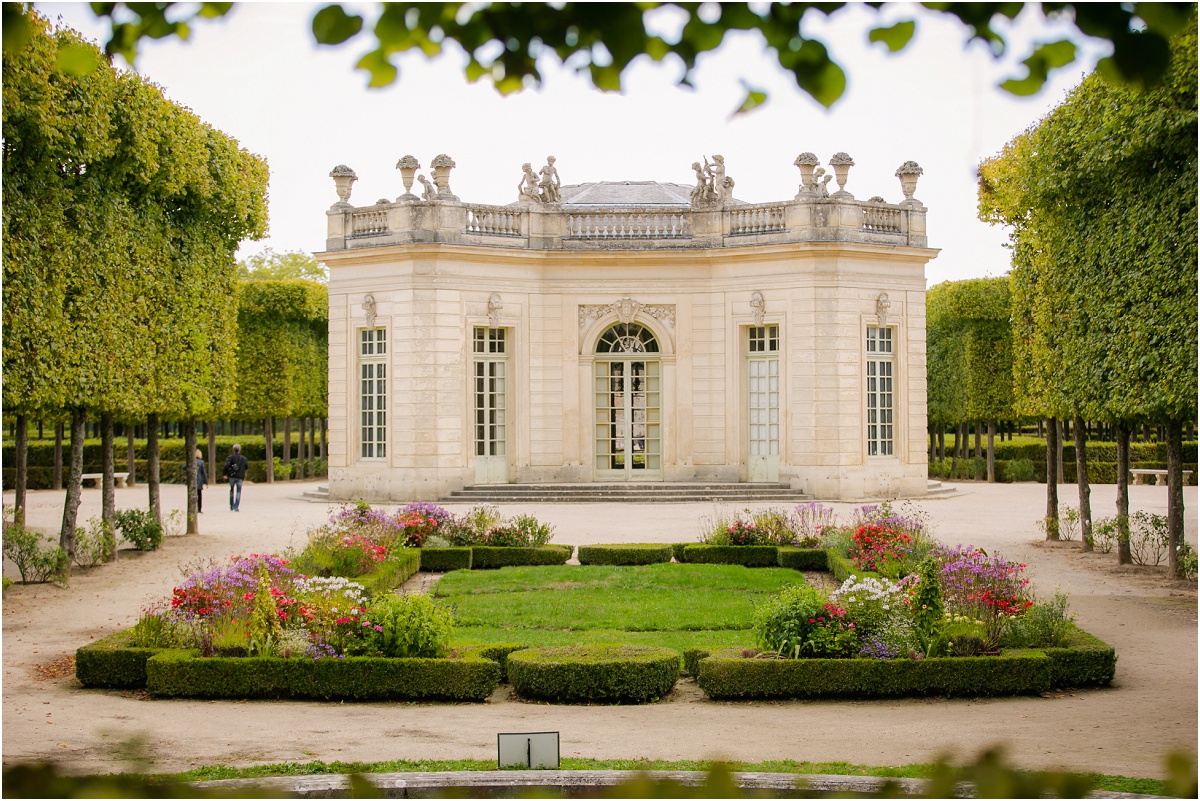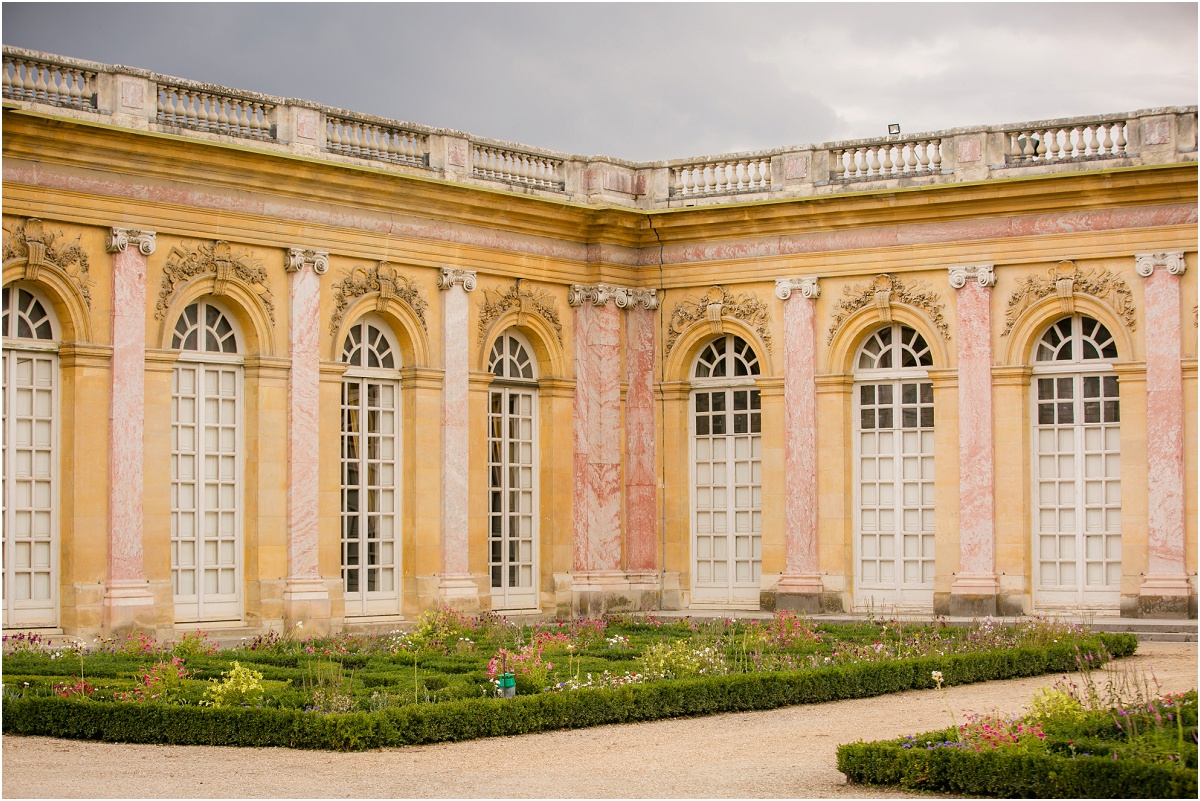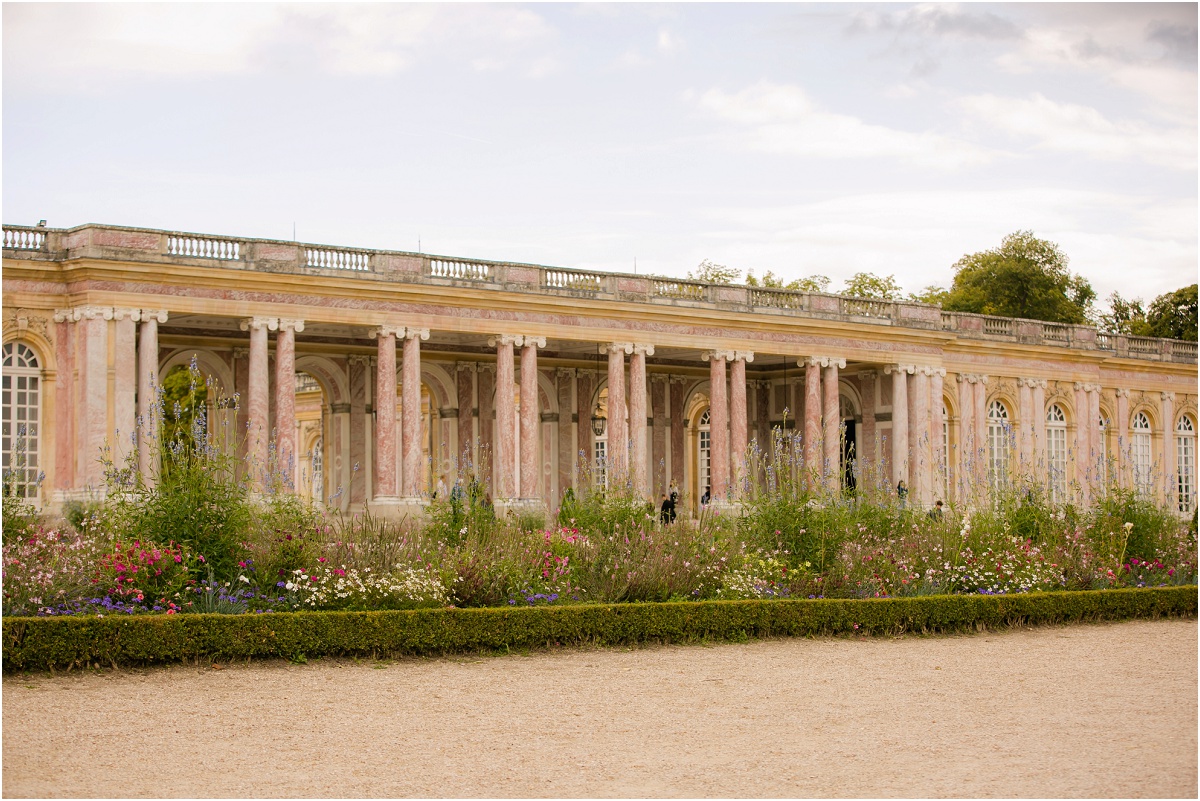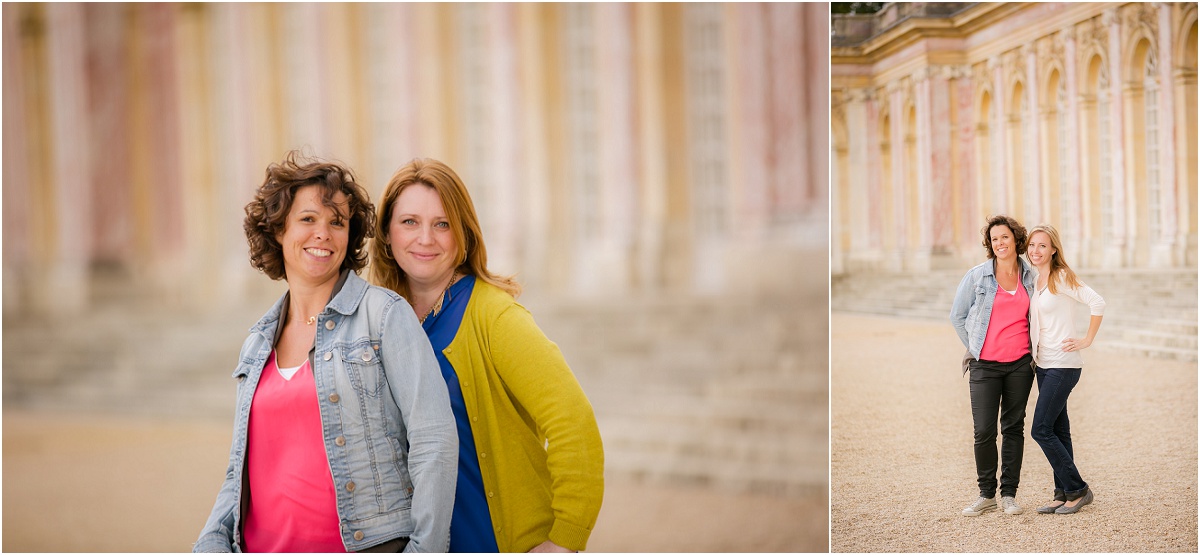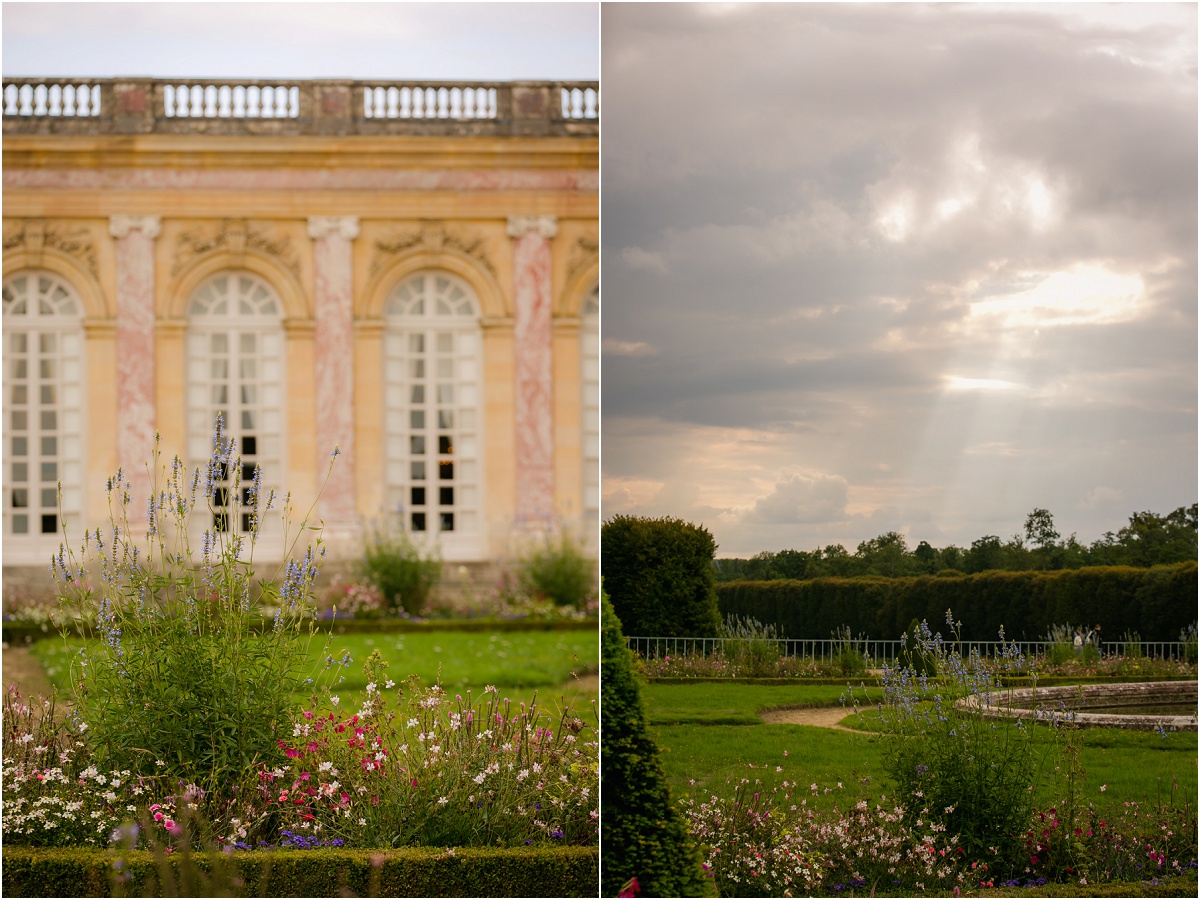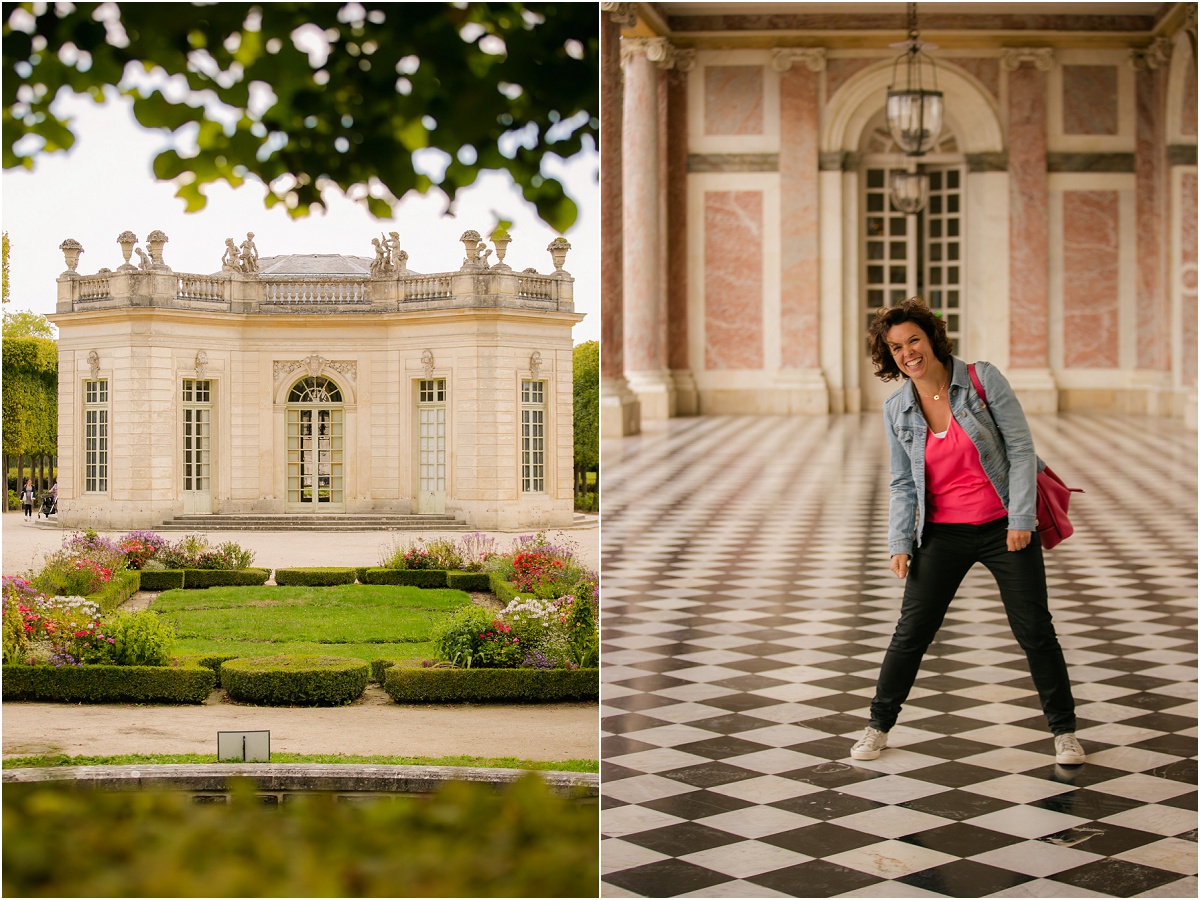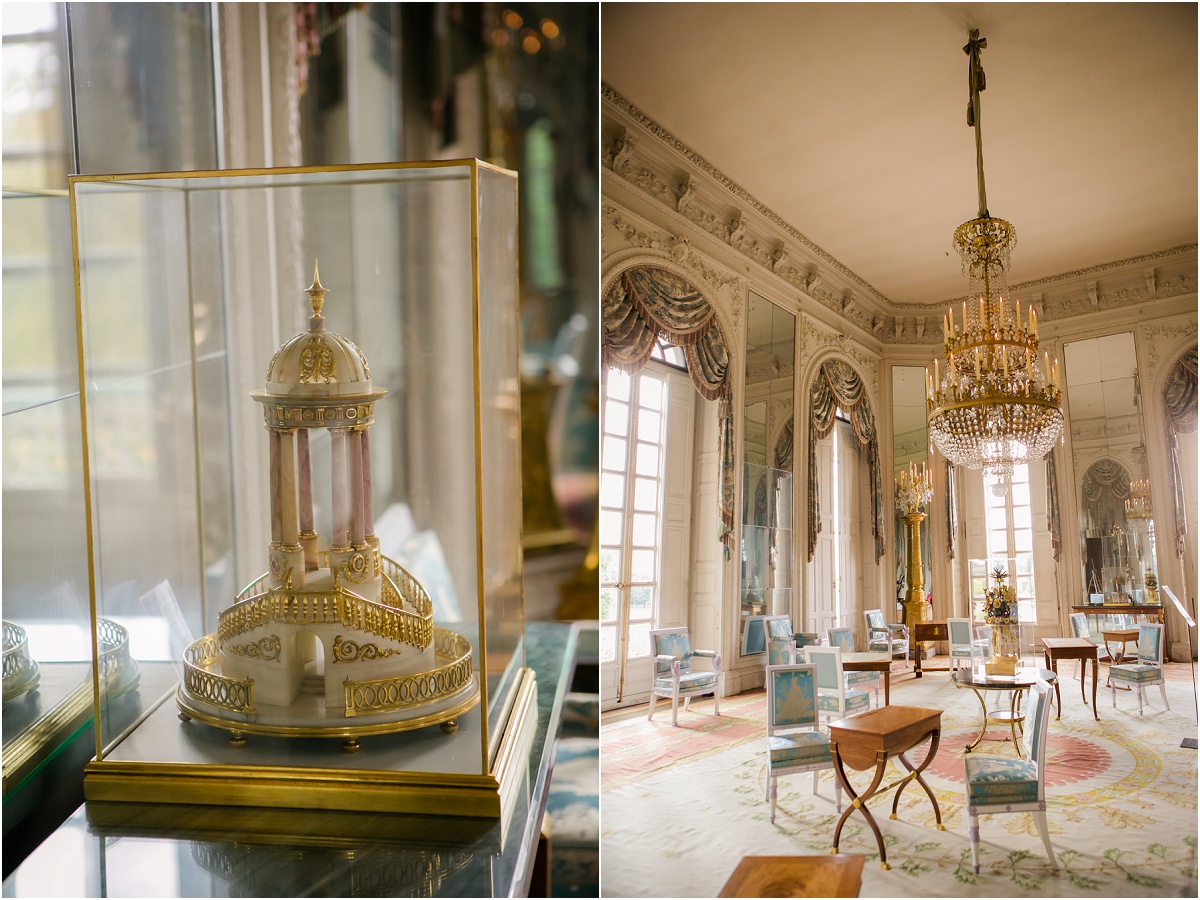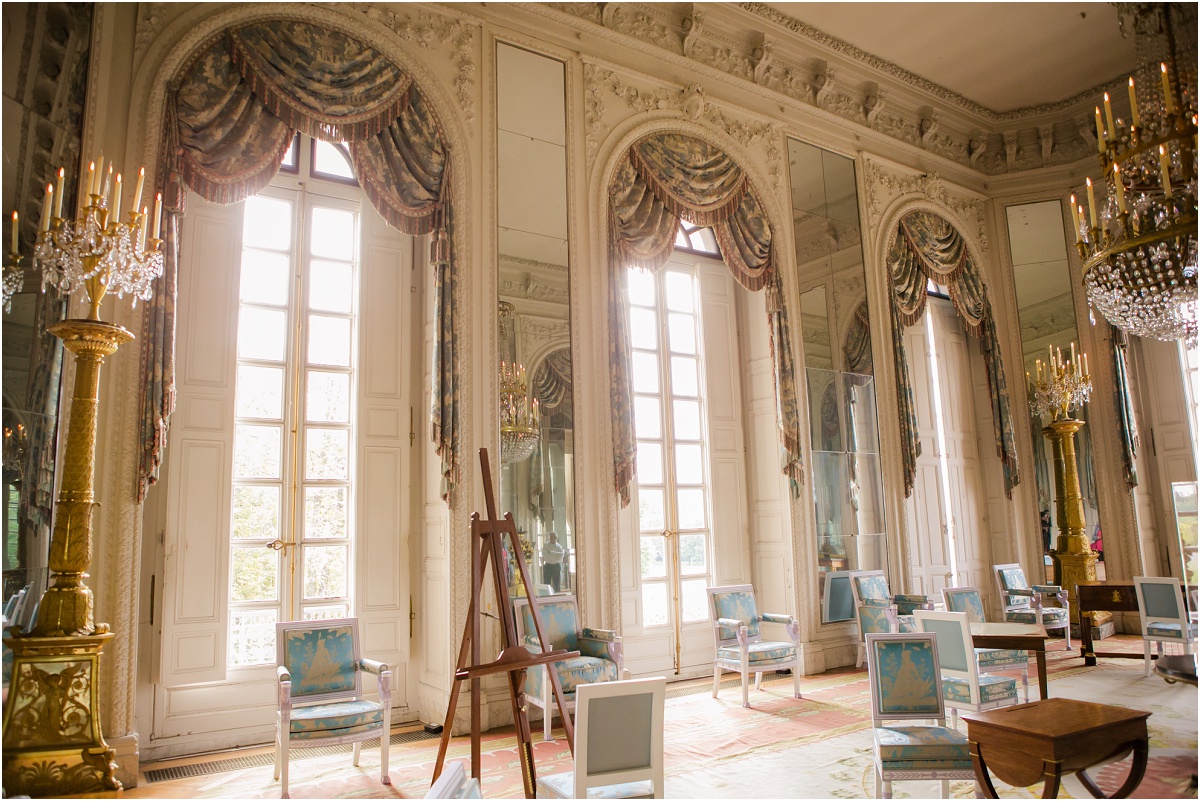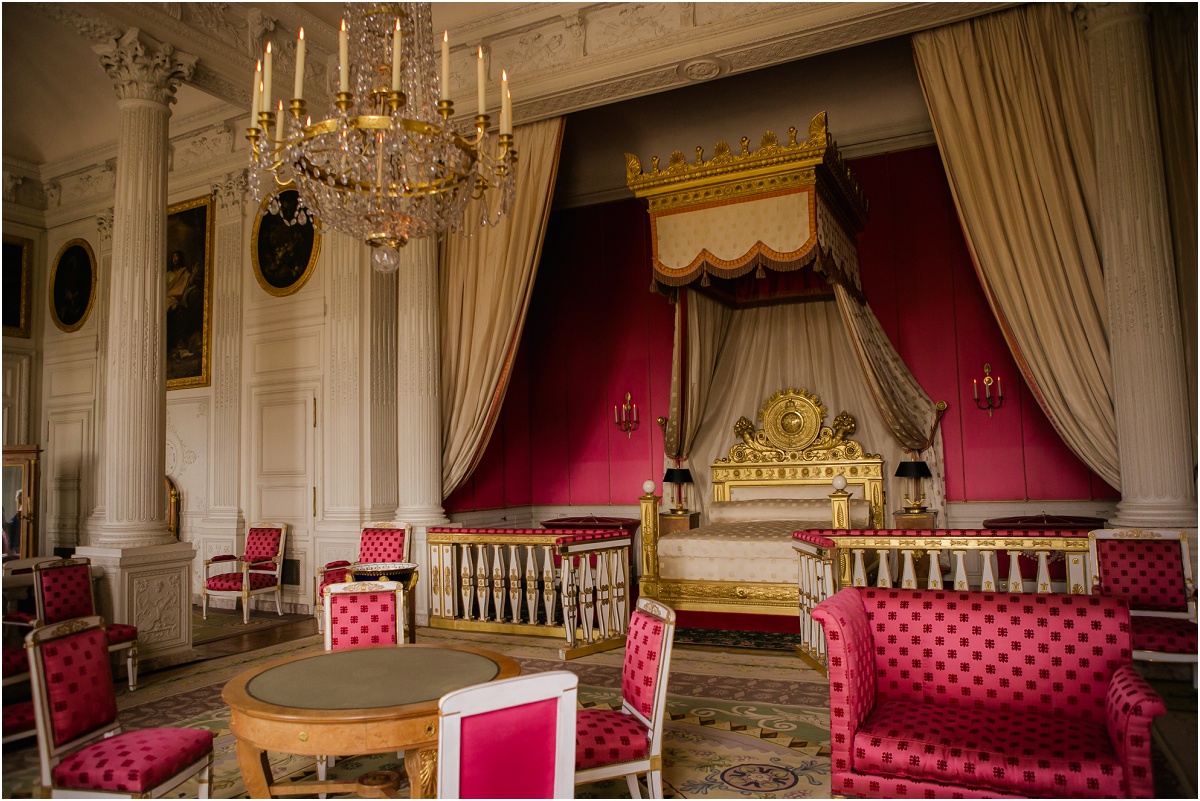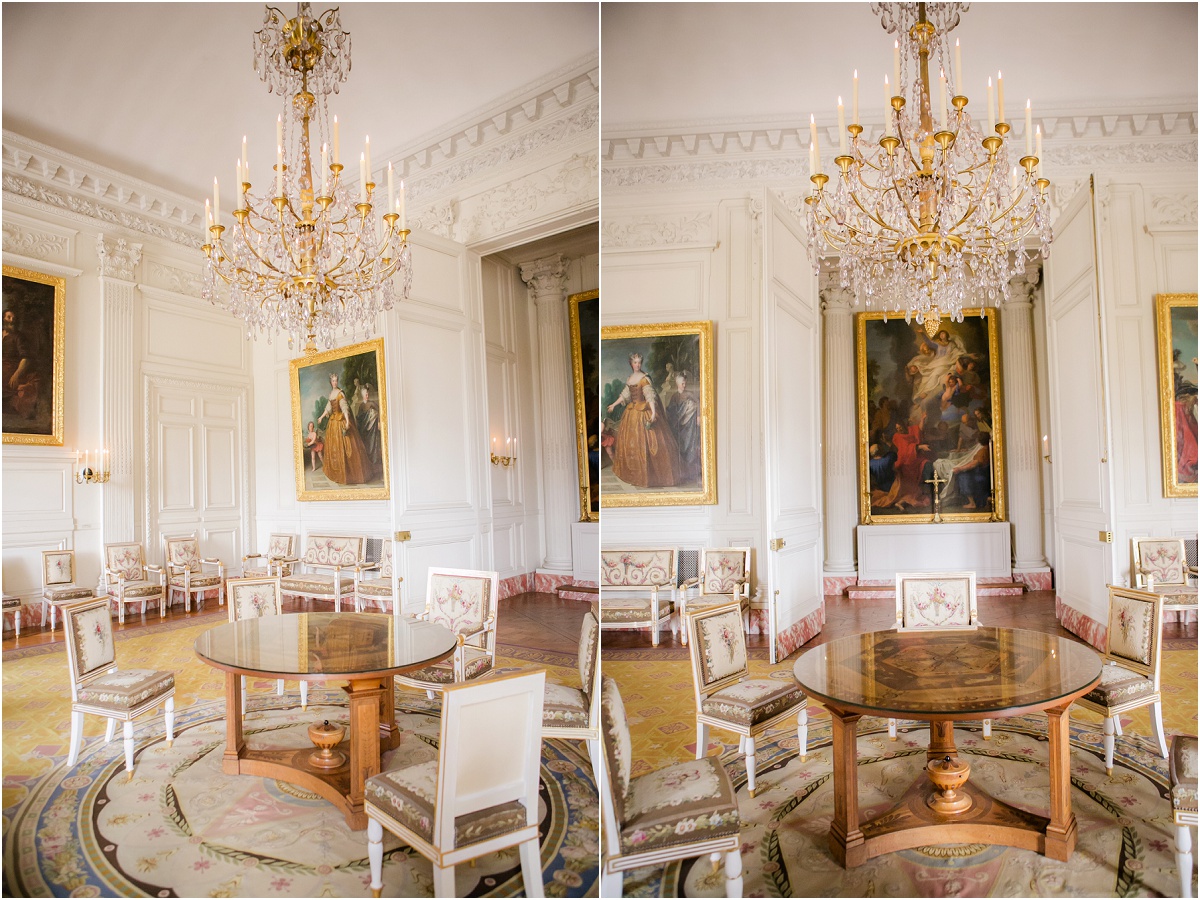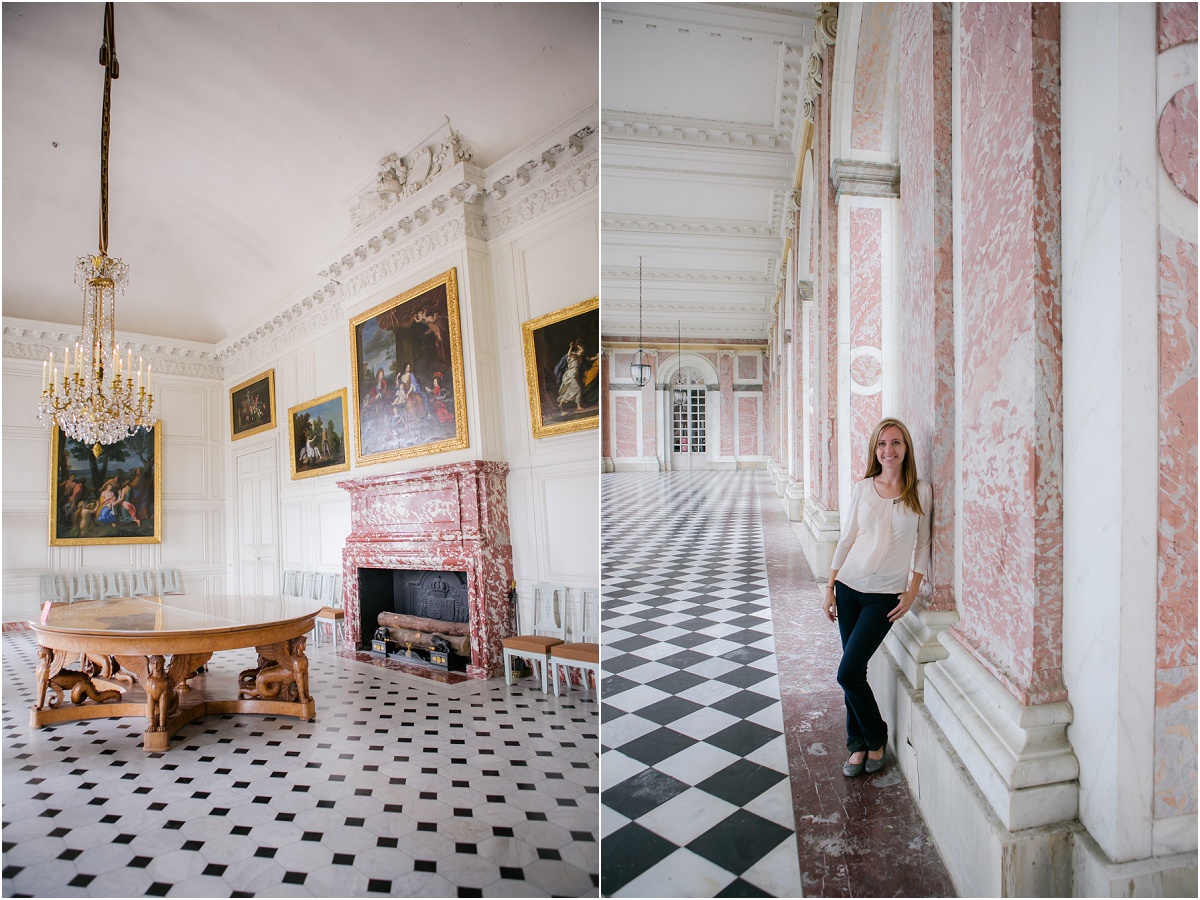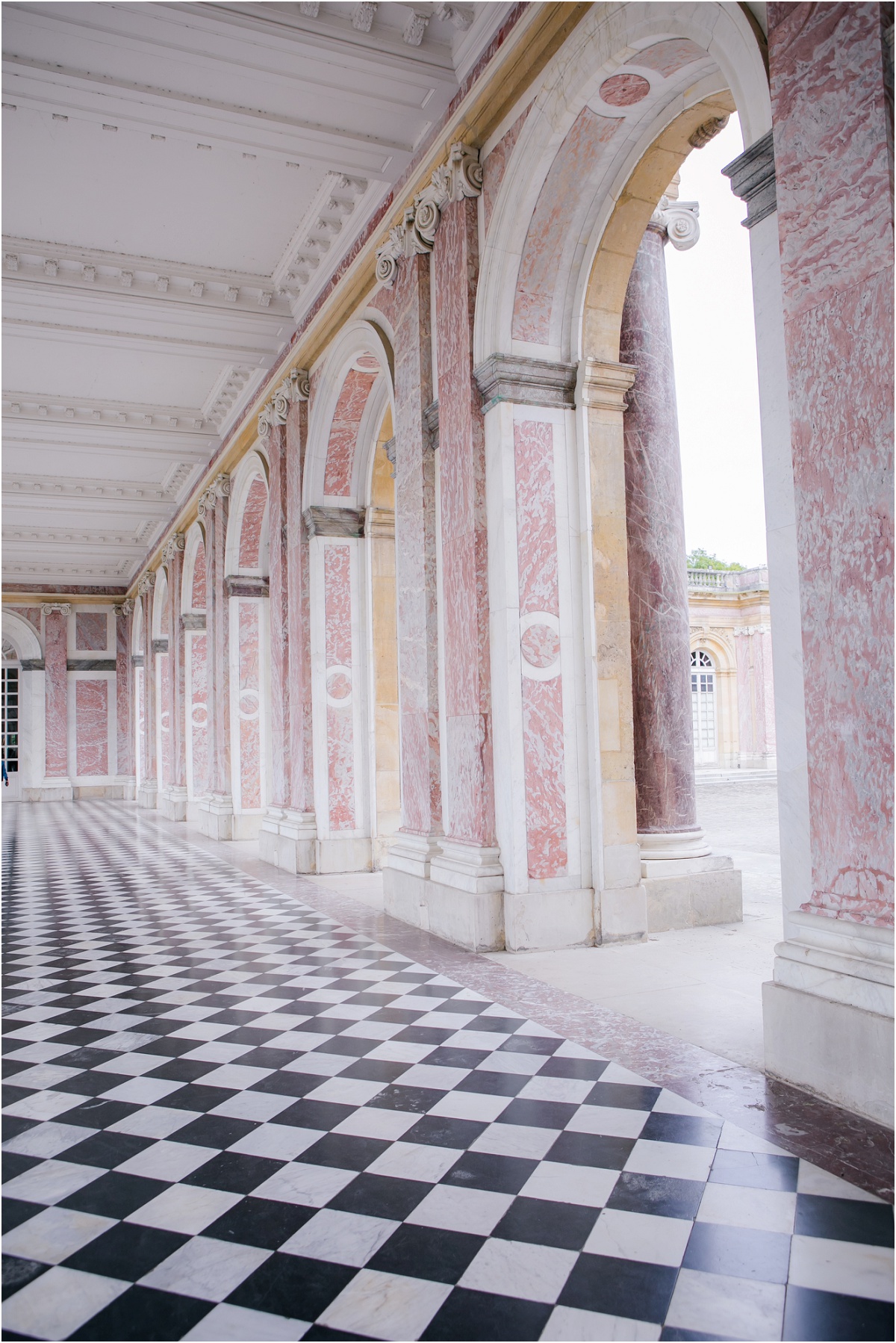 Ok we have to stop looking at all of these beautiful works of art to look at the atrocity that they put in the gardens.  I have never been angry at art before, but seeing this really upset me haha.  It was the ugliest, most out of place pile of garbage I have ever seen….I know, I know, I'll tell you what I really think….but really.  It was awful.  The name of it is, "The Dirty Corner".  Yeah.  Sums it up pretty good.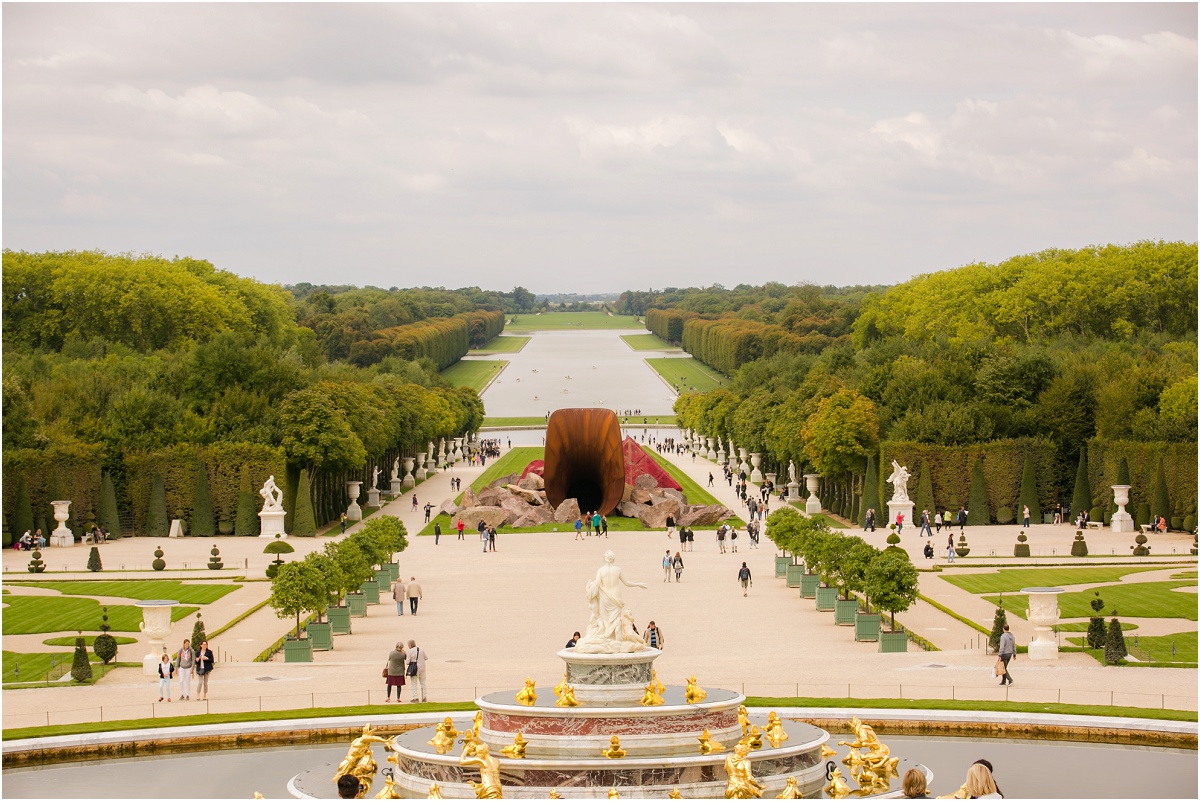 What the?!?!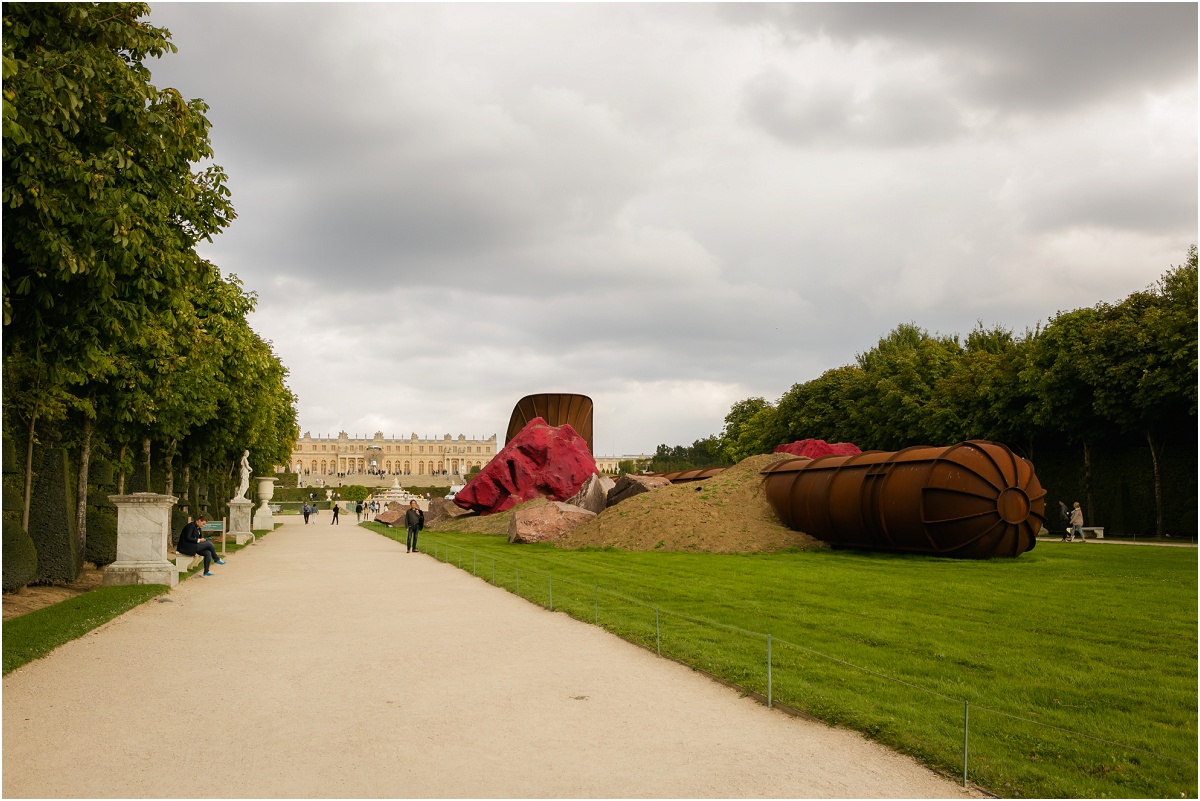 Pile of crap it is.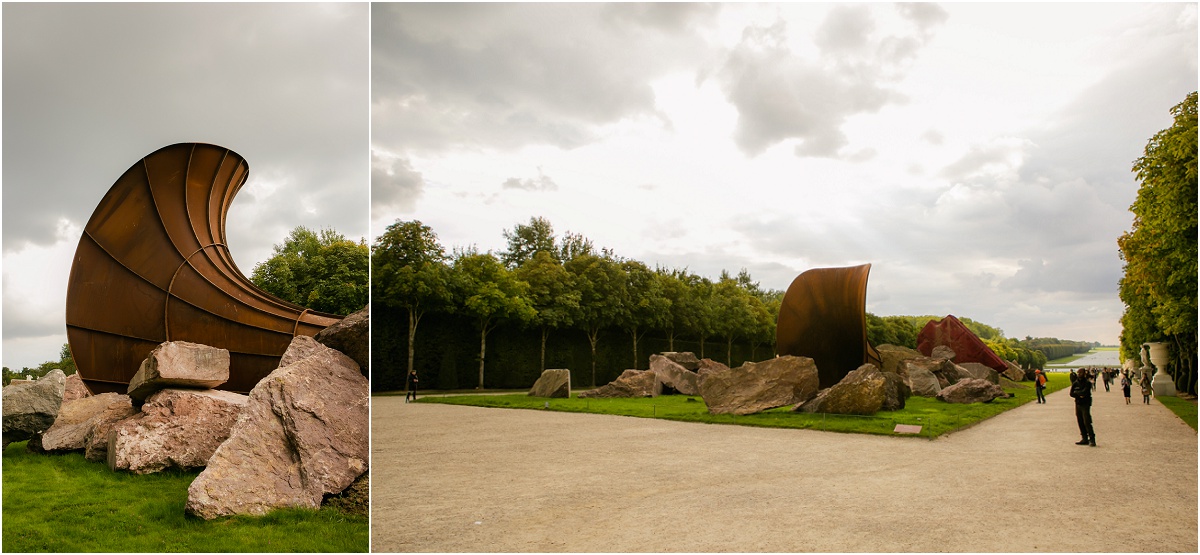 Ok let's end on a good note!  Beautiful sculptures that even the birds can appreciate 😀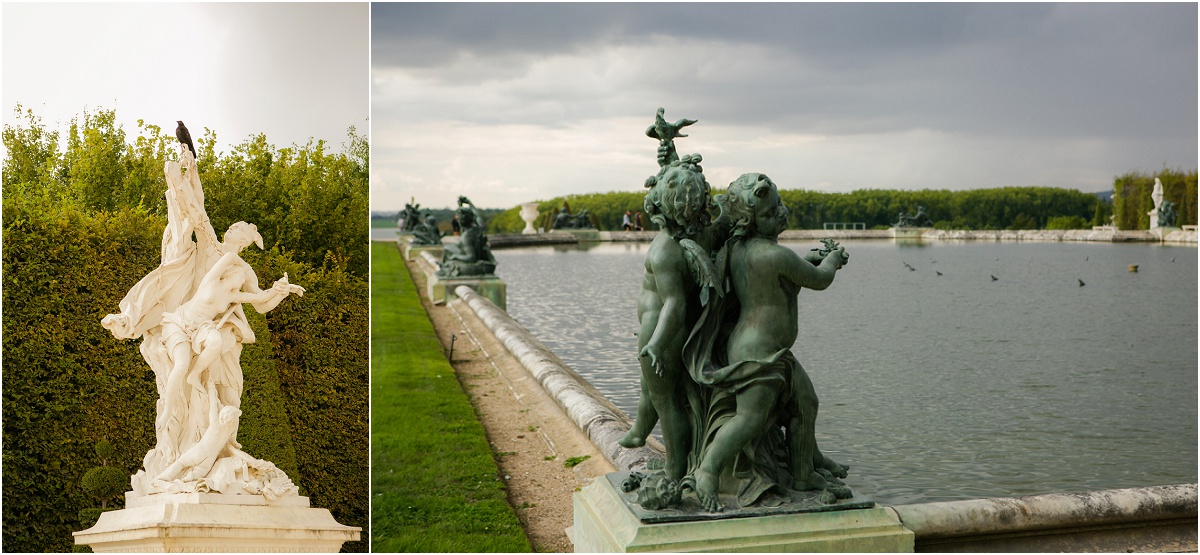 And a storm came in just as we were leaving and it made for this amazing picture.