We headed to the Ogden Temple to do Marisa and James' preshoot and it was seriously a PERFECT day.  I mean look at those clouds!!!  It had rained earlier in the day, but cleared up just in time.  EVERY shoot that I did with Marisa, including her wedding day, had rain.  They say if it rains on your wedding day it is good luck, so she must be the luckiest person in the world!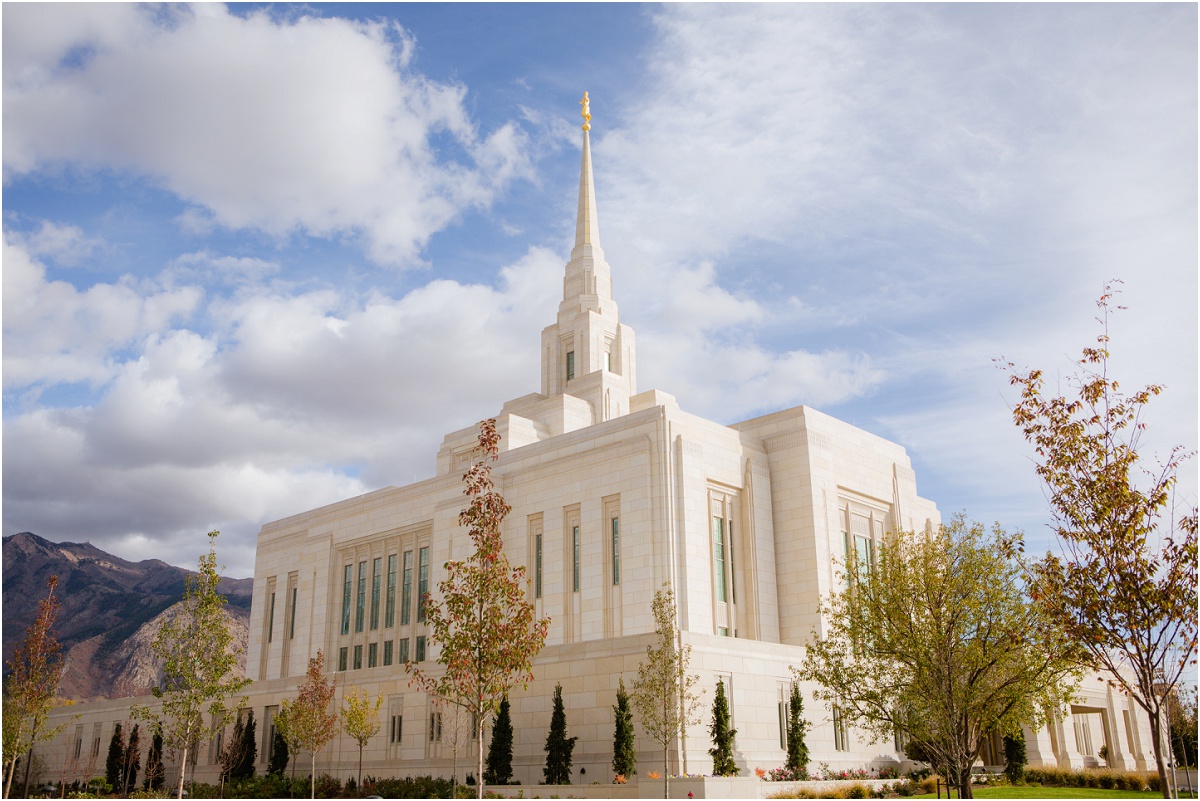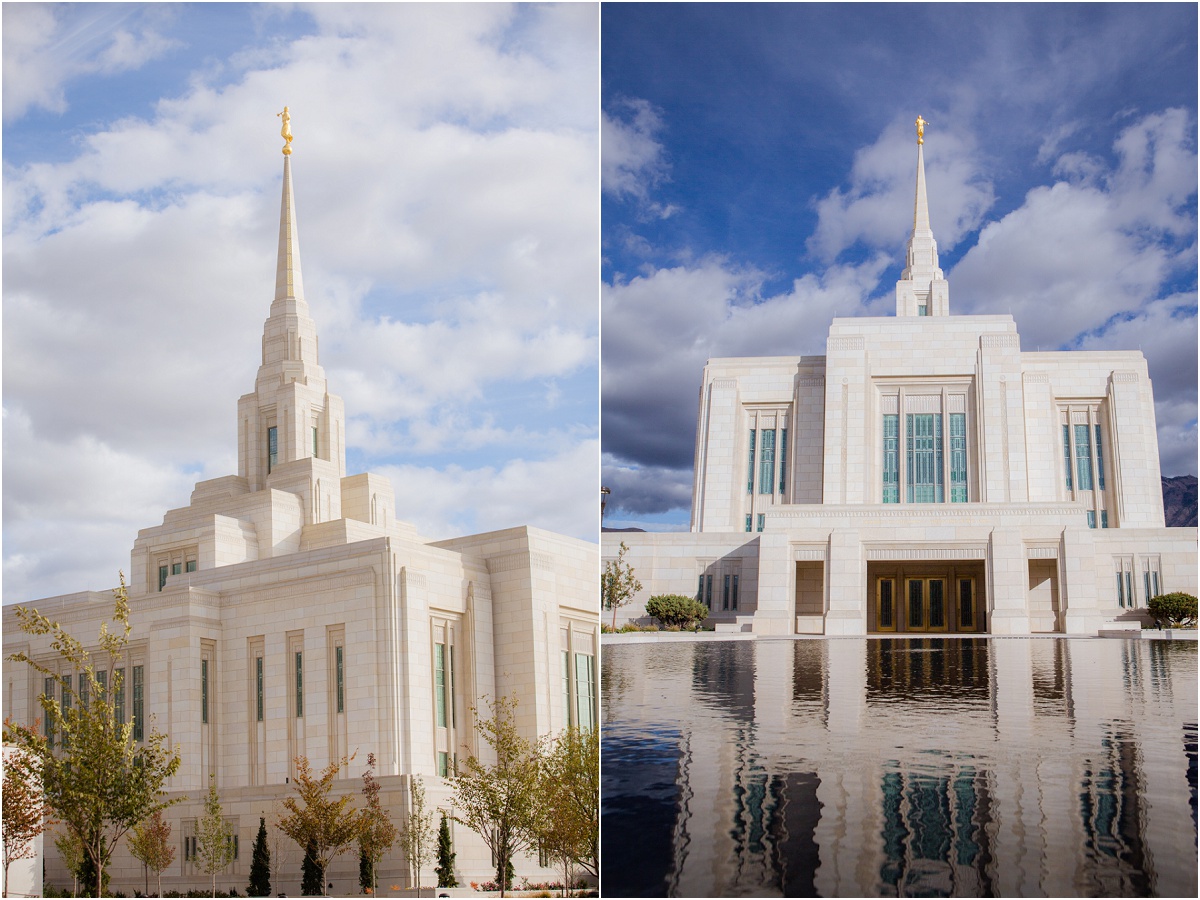 I love first looks with just the bride and groom.  No pressure-no one watching (ok besides maybe me and a videographer and a few family members haha), but it is a lot less stressful than during a ceremony, for everyone involved.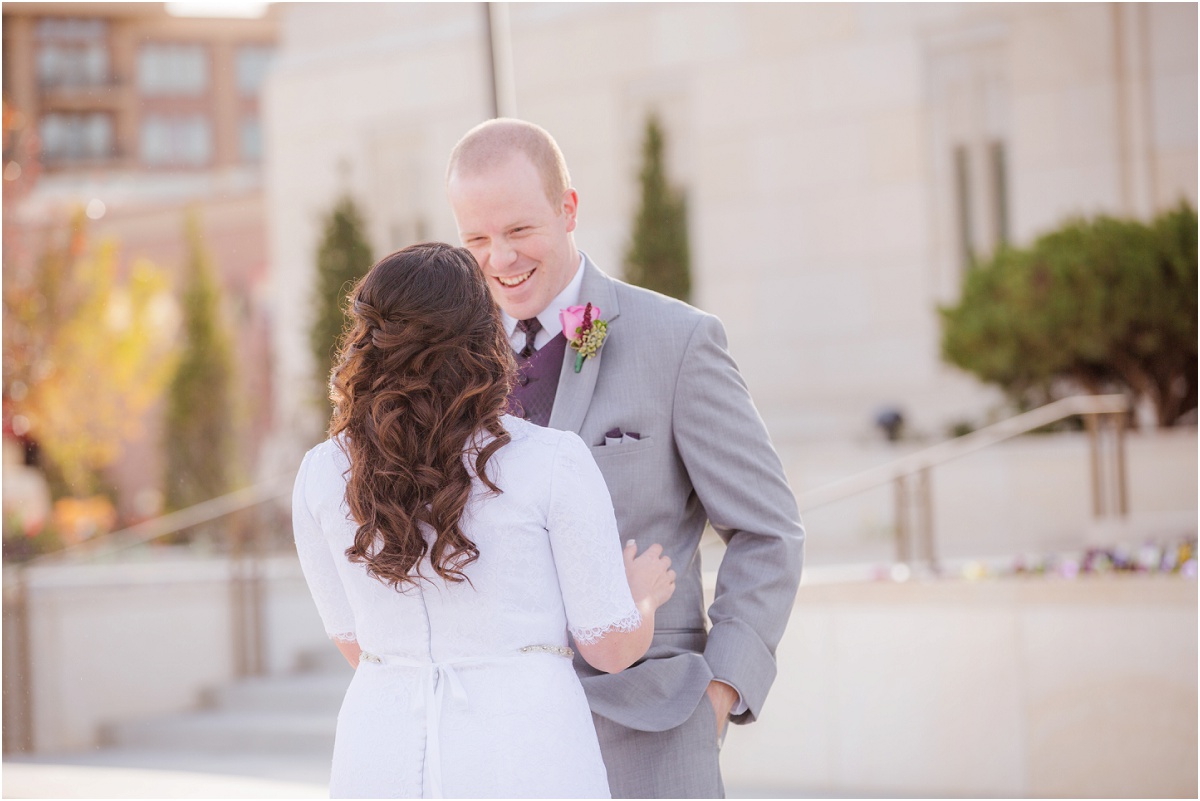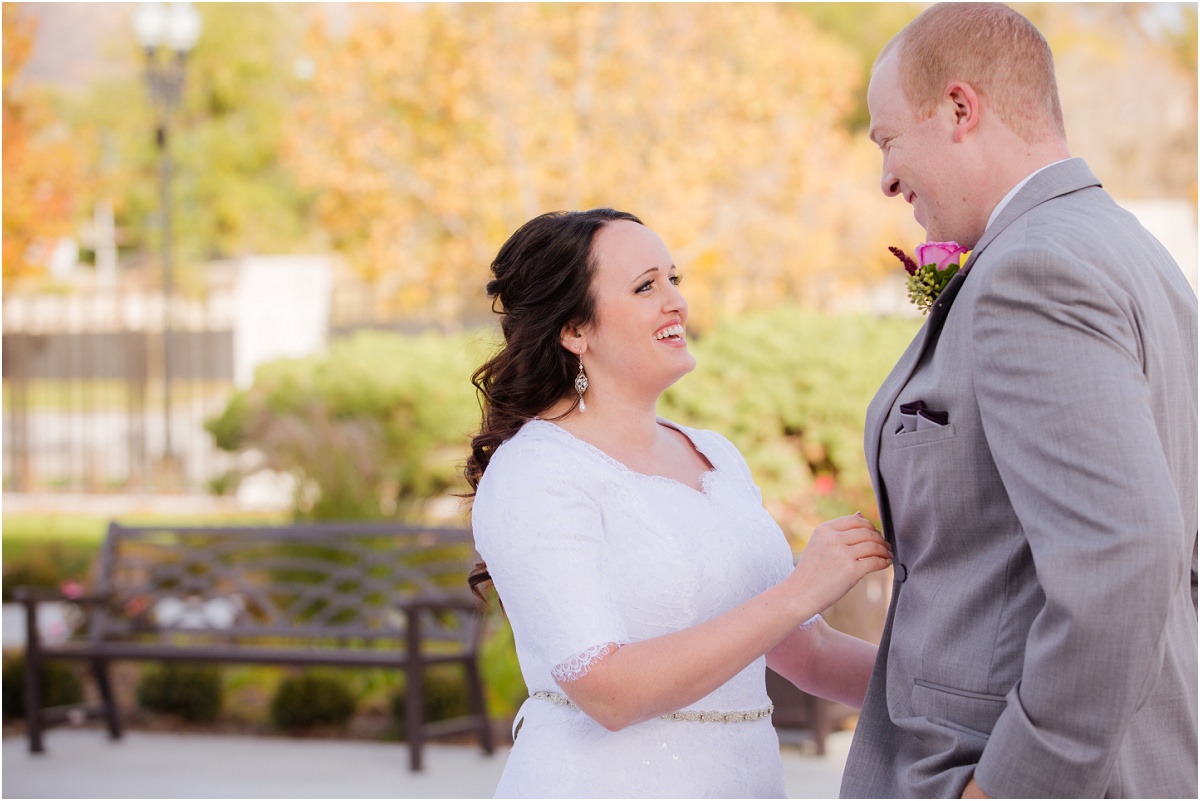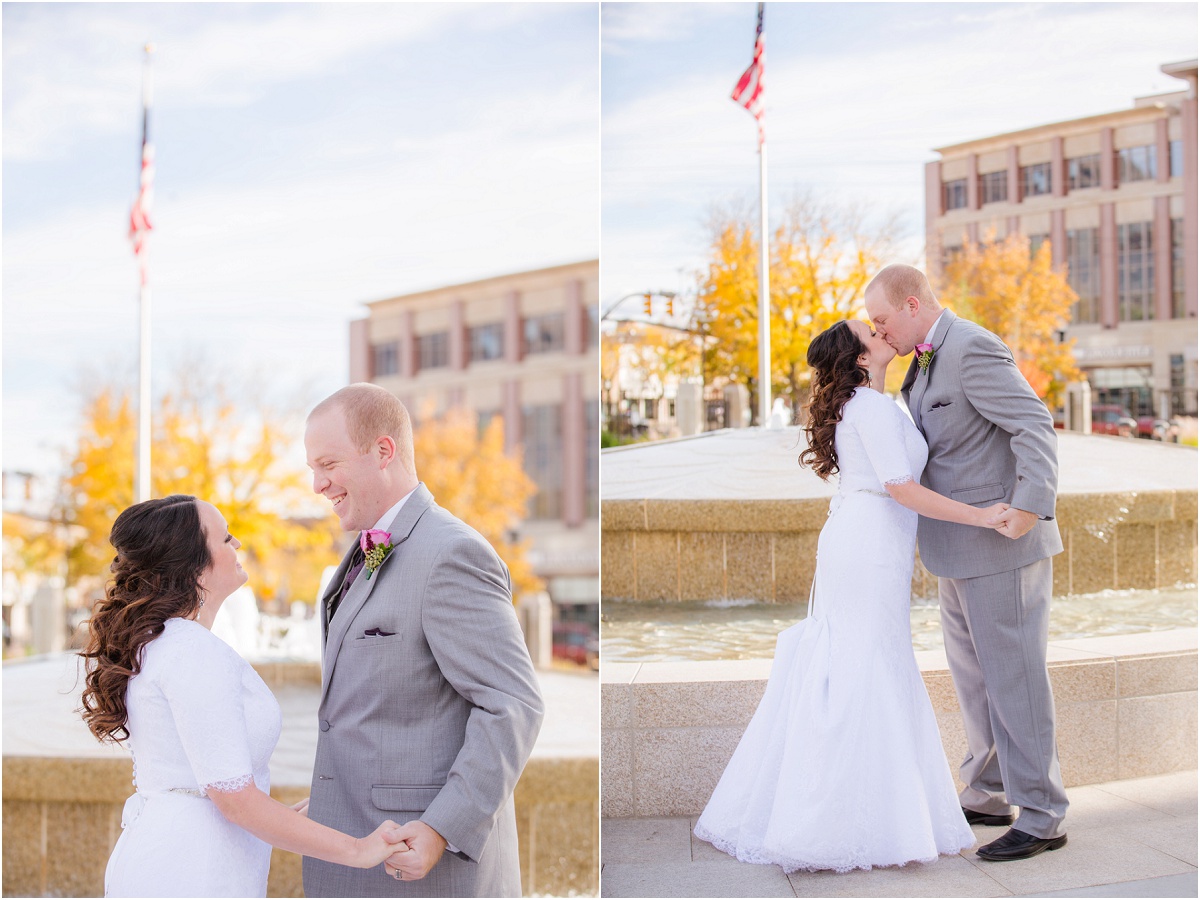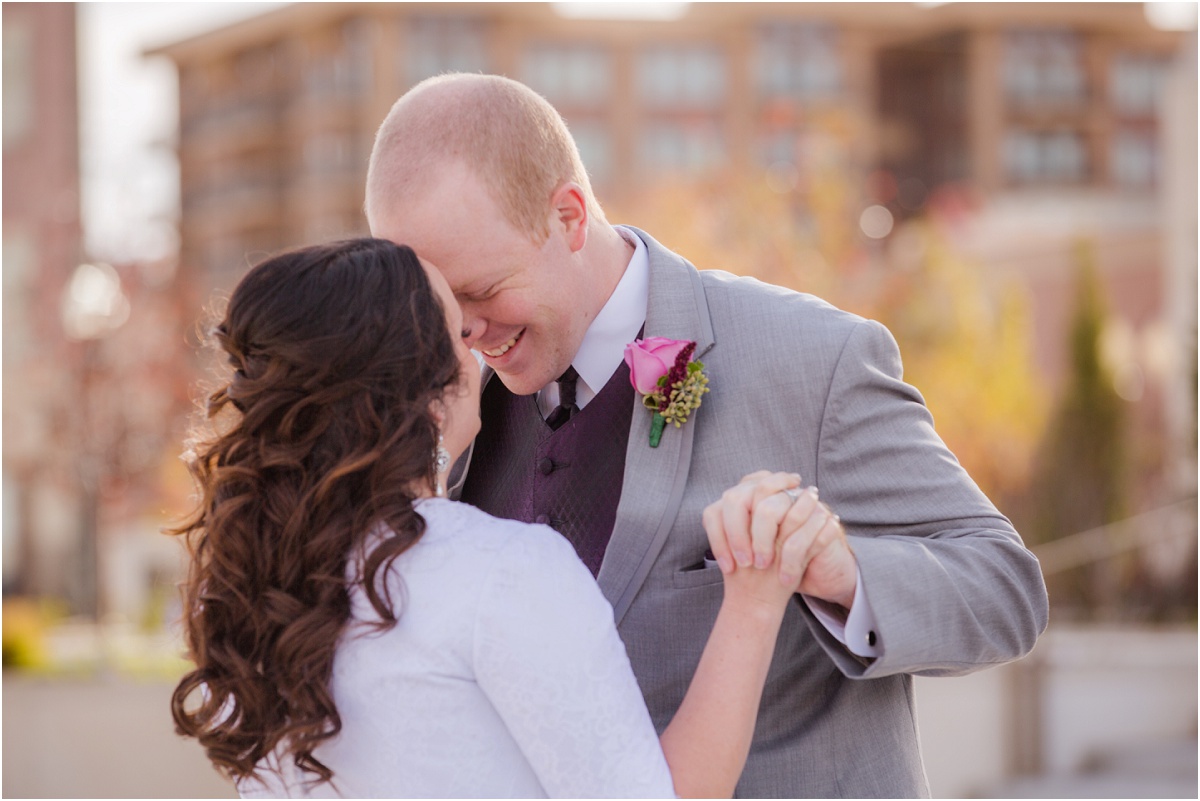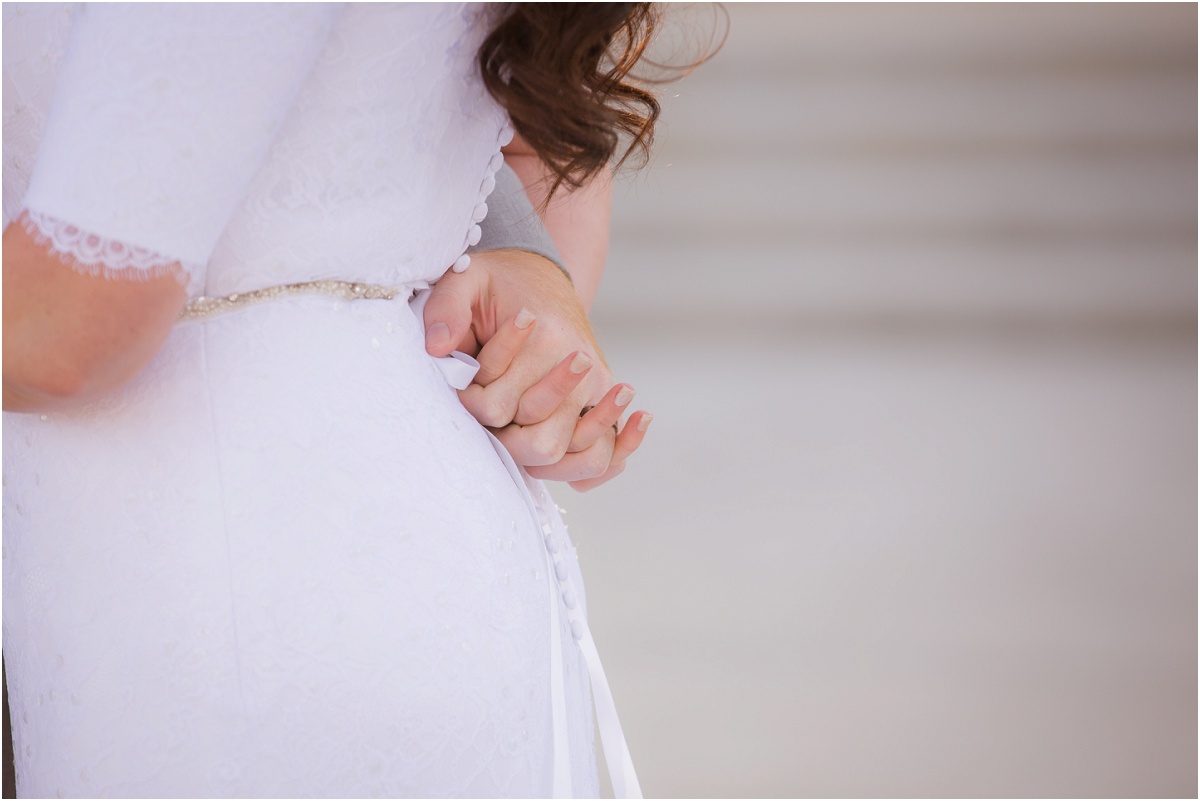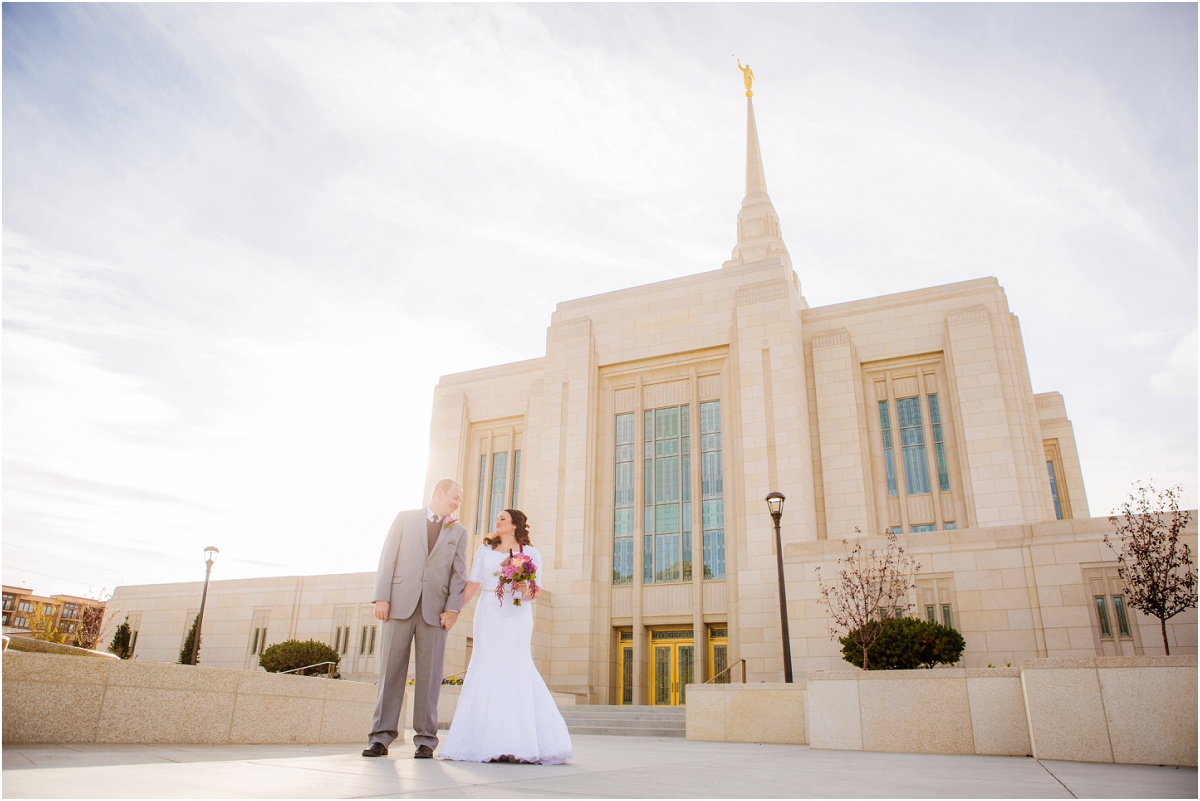 Marisa's hair and make up was done by the fabulous Hannah Goodrich.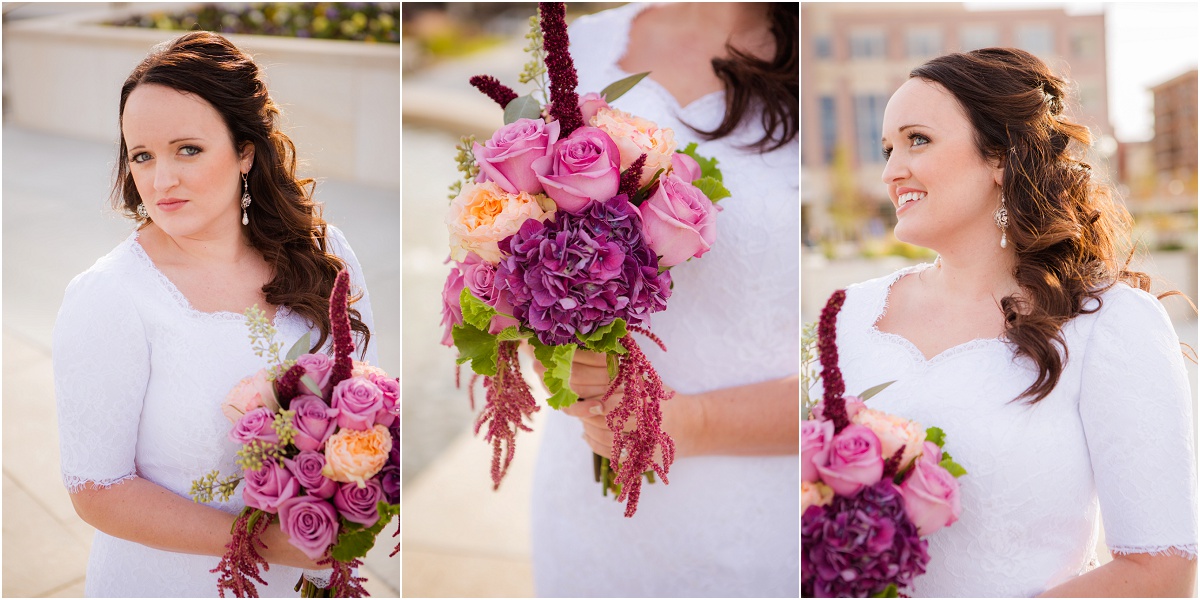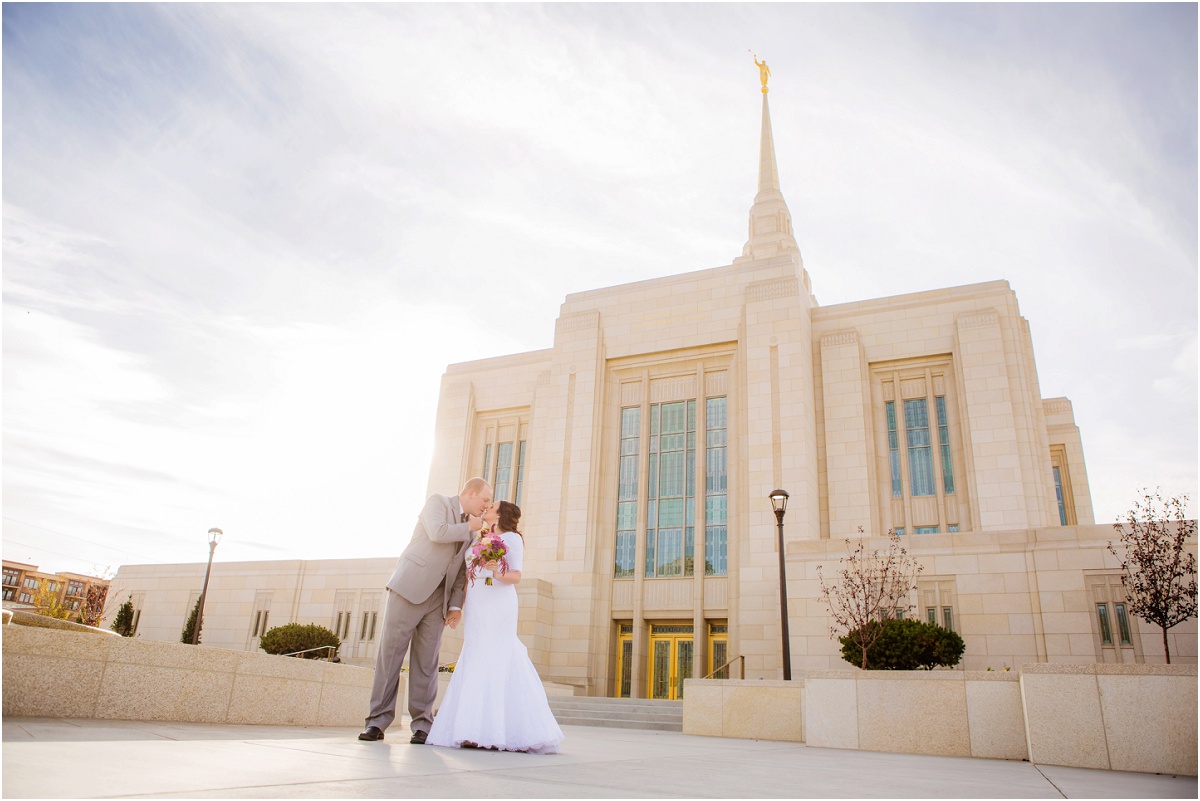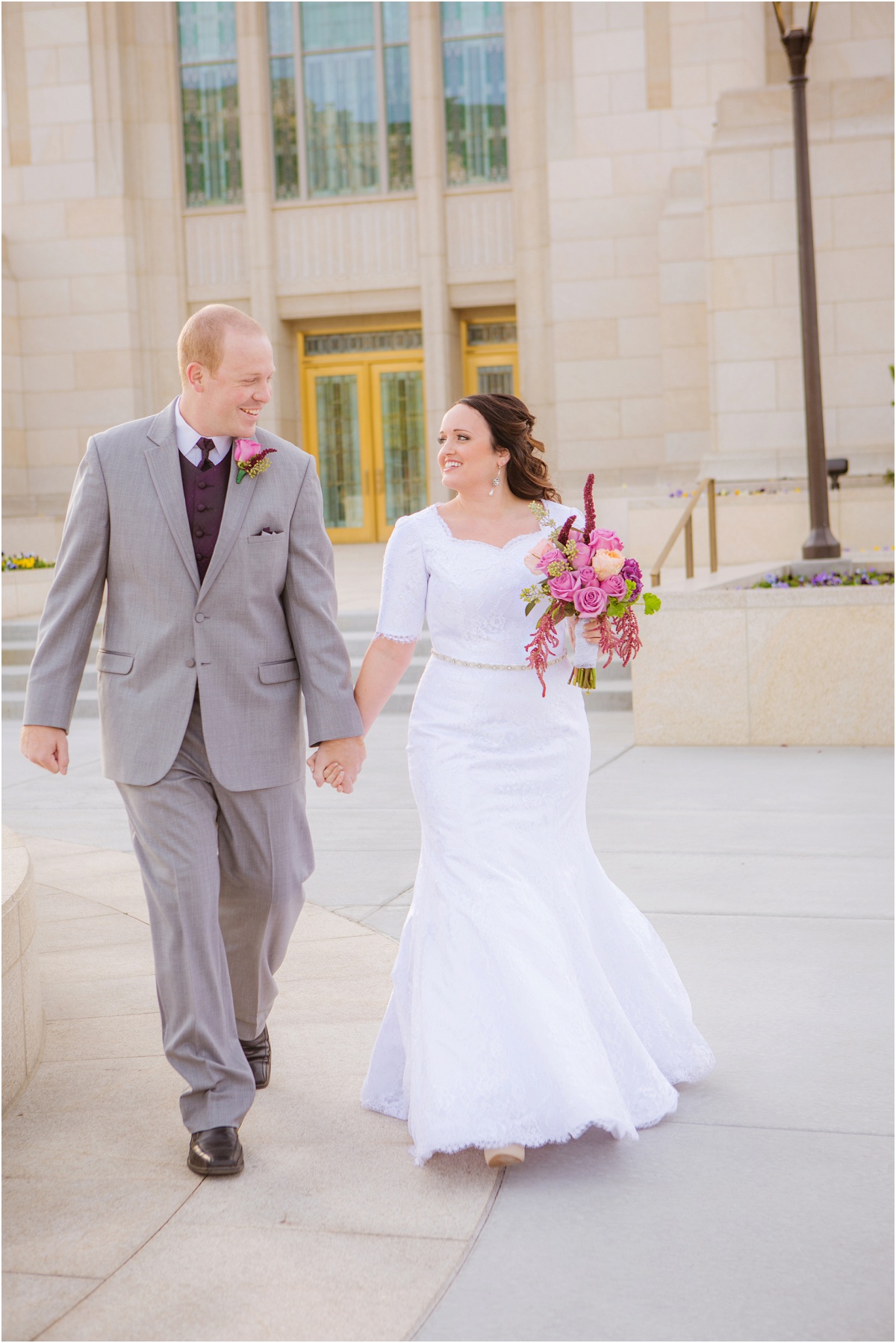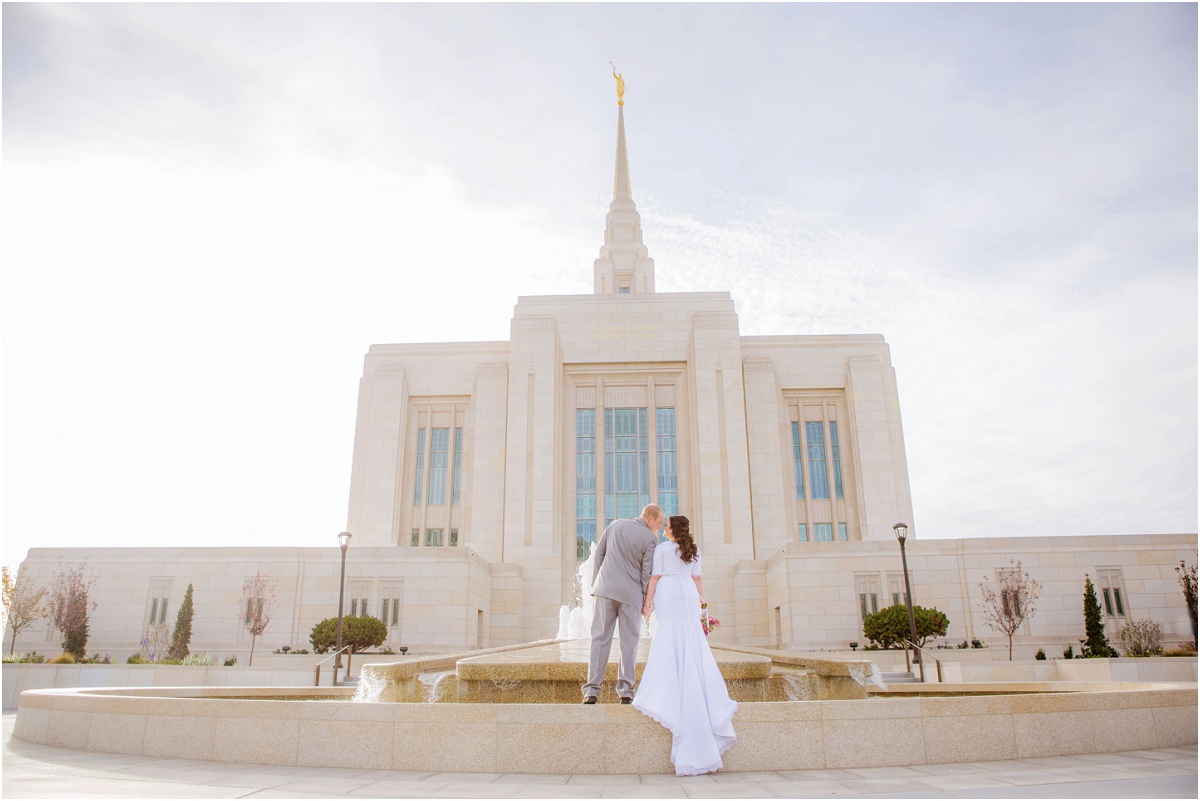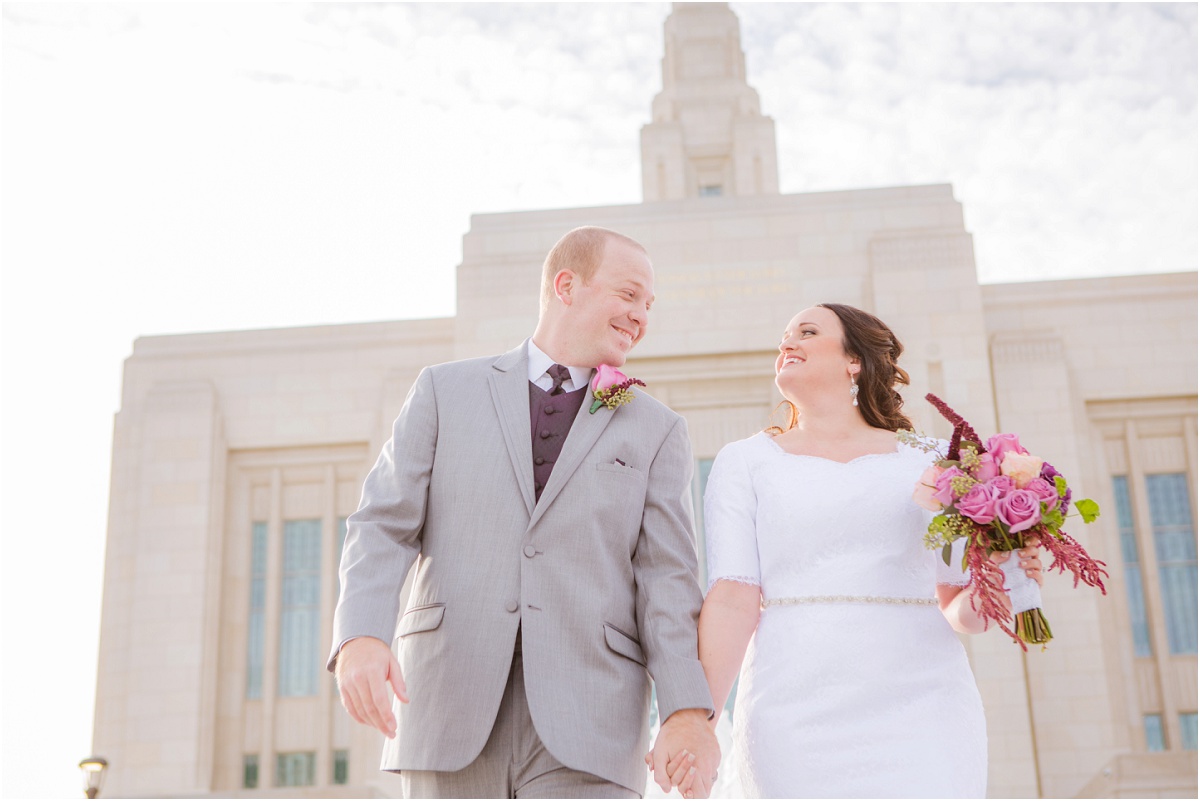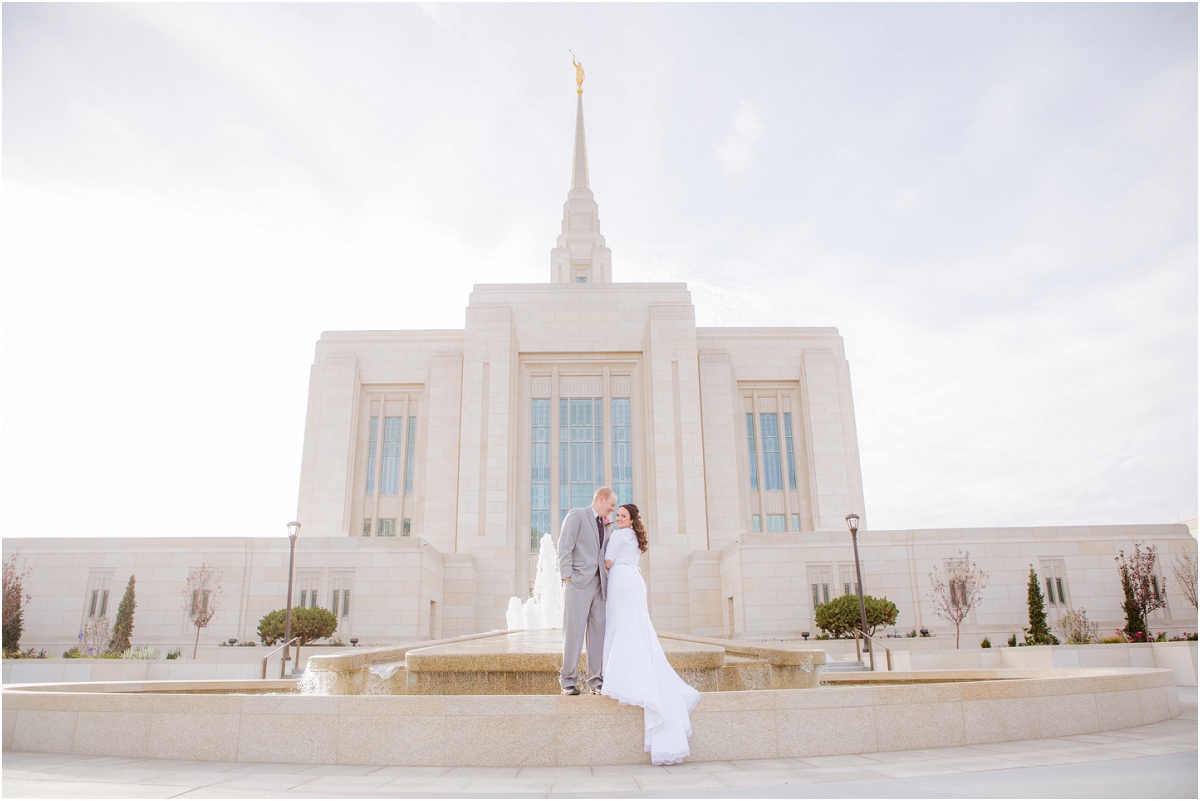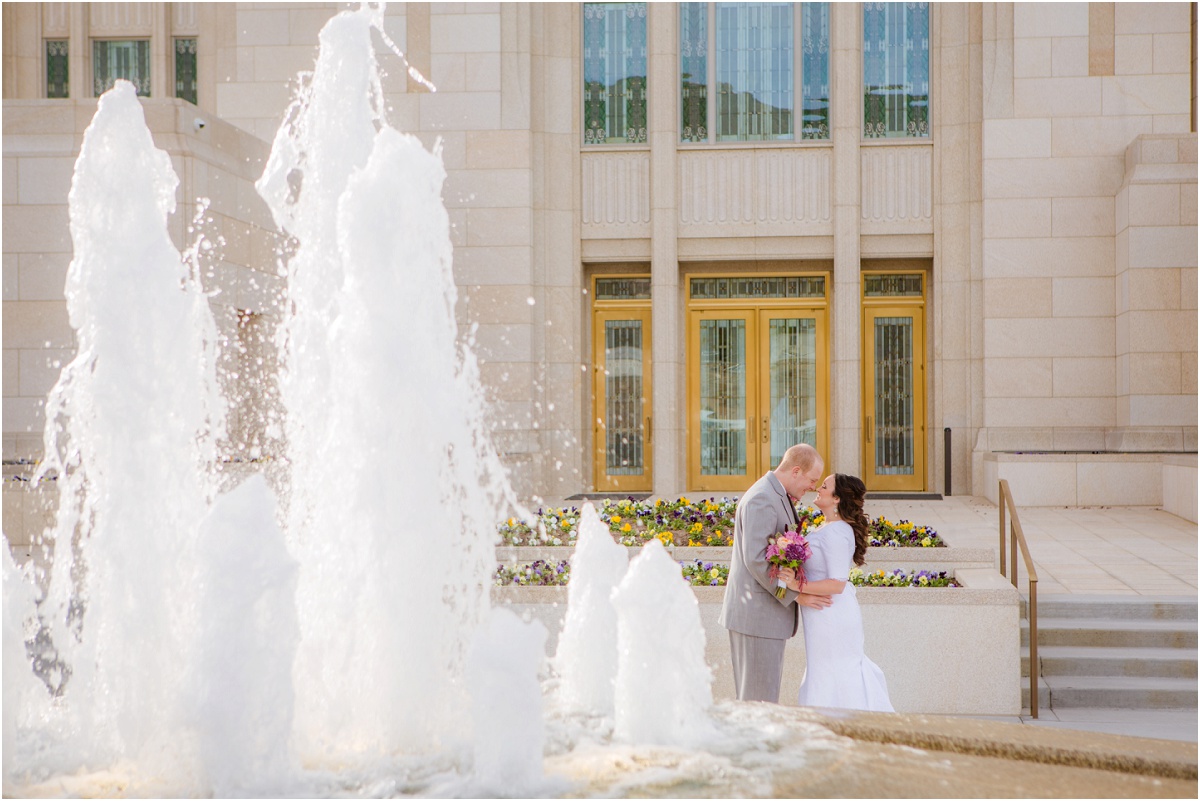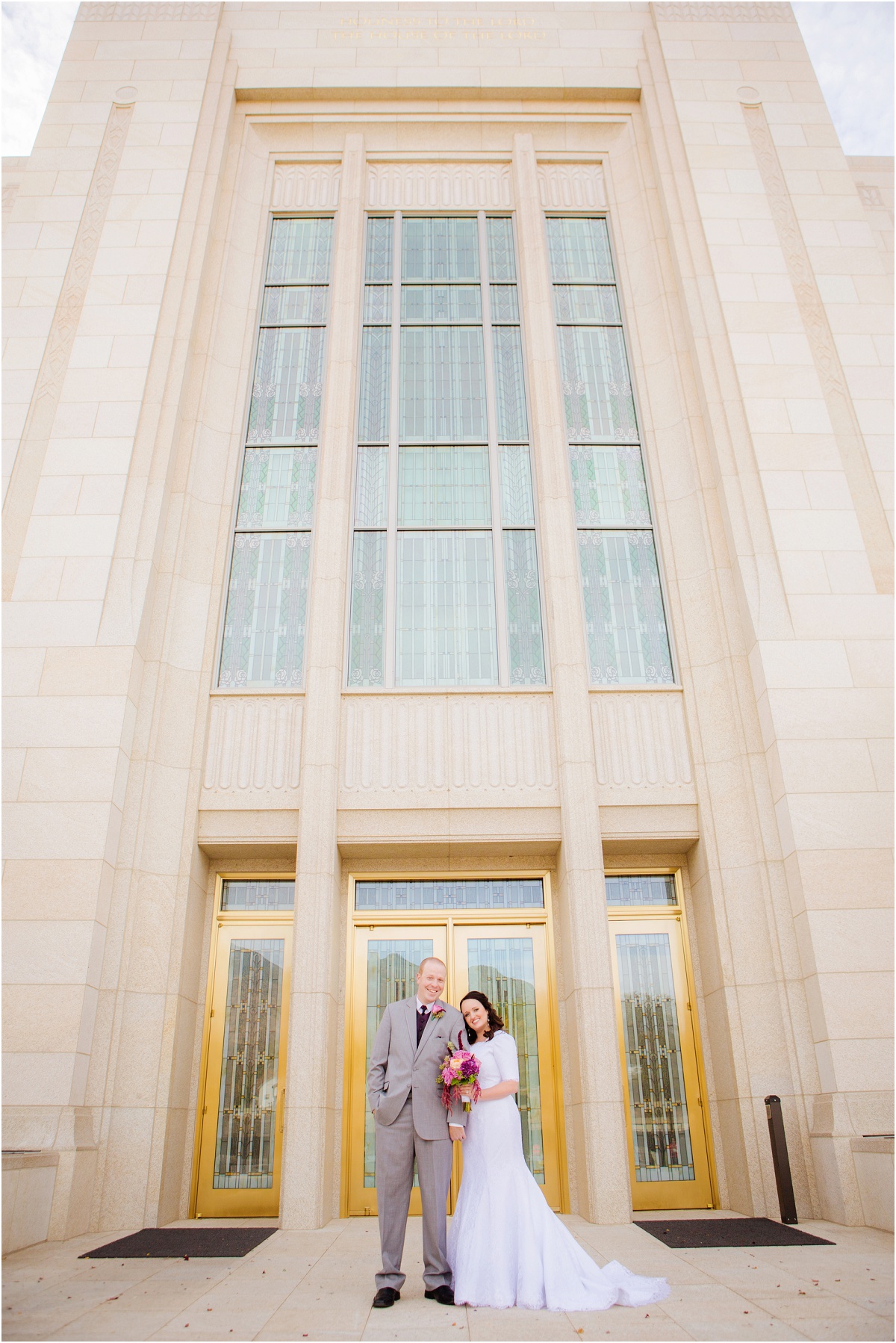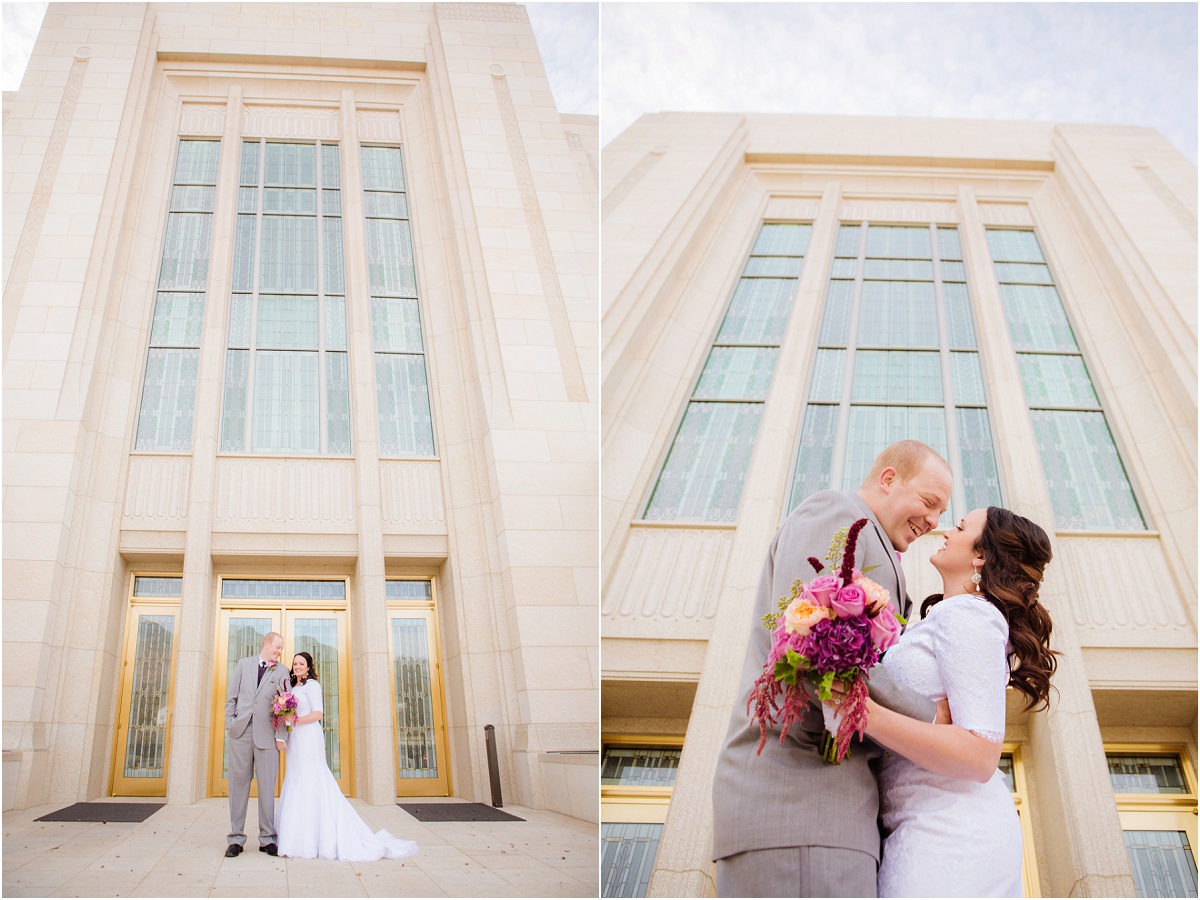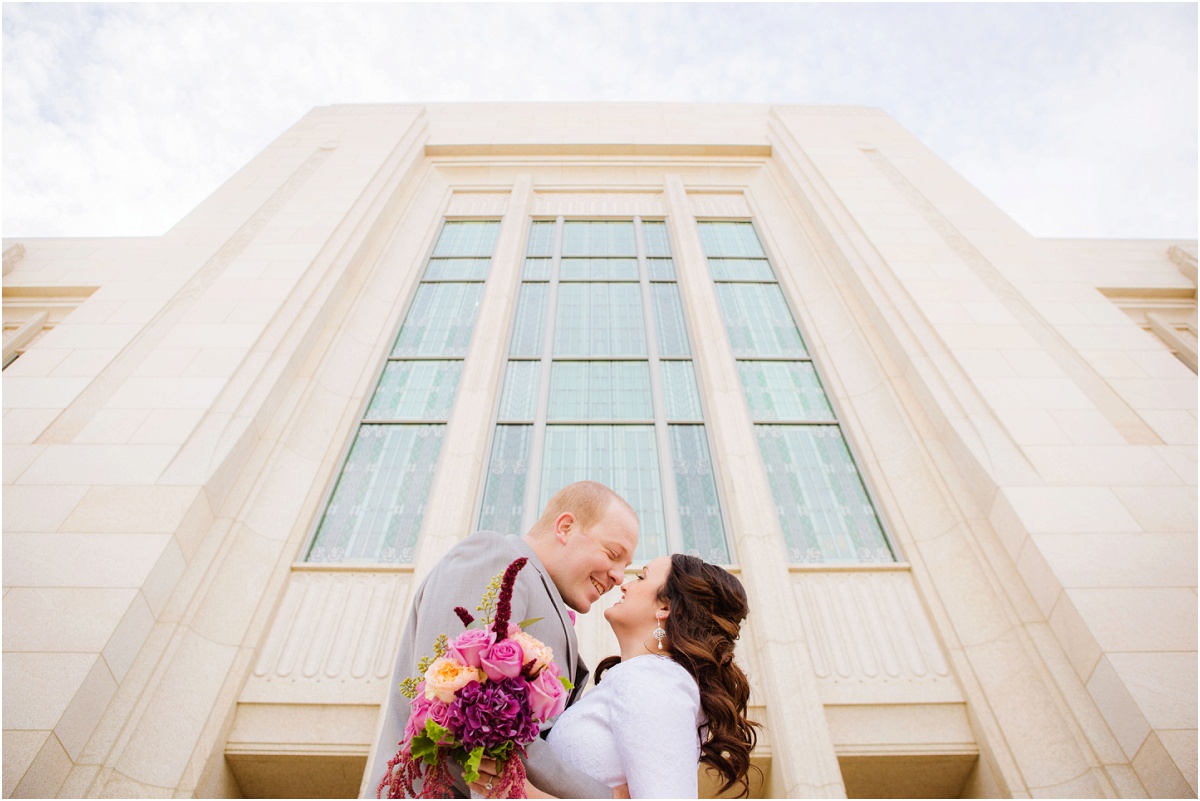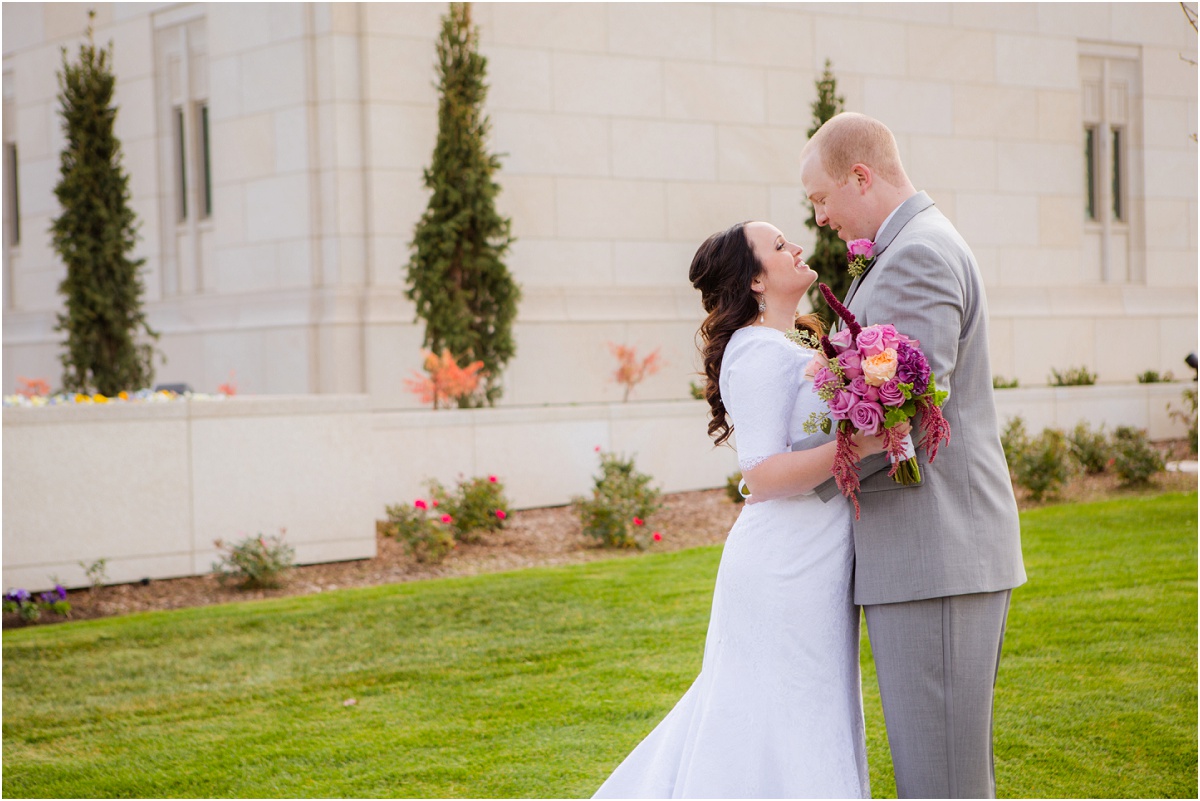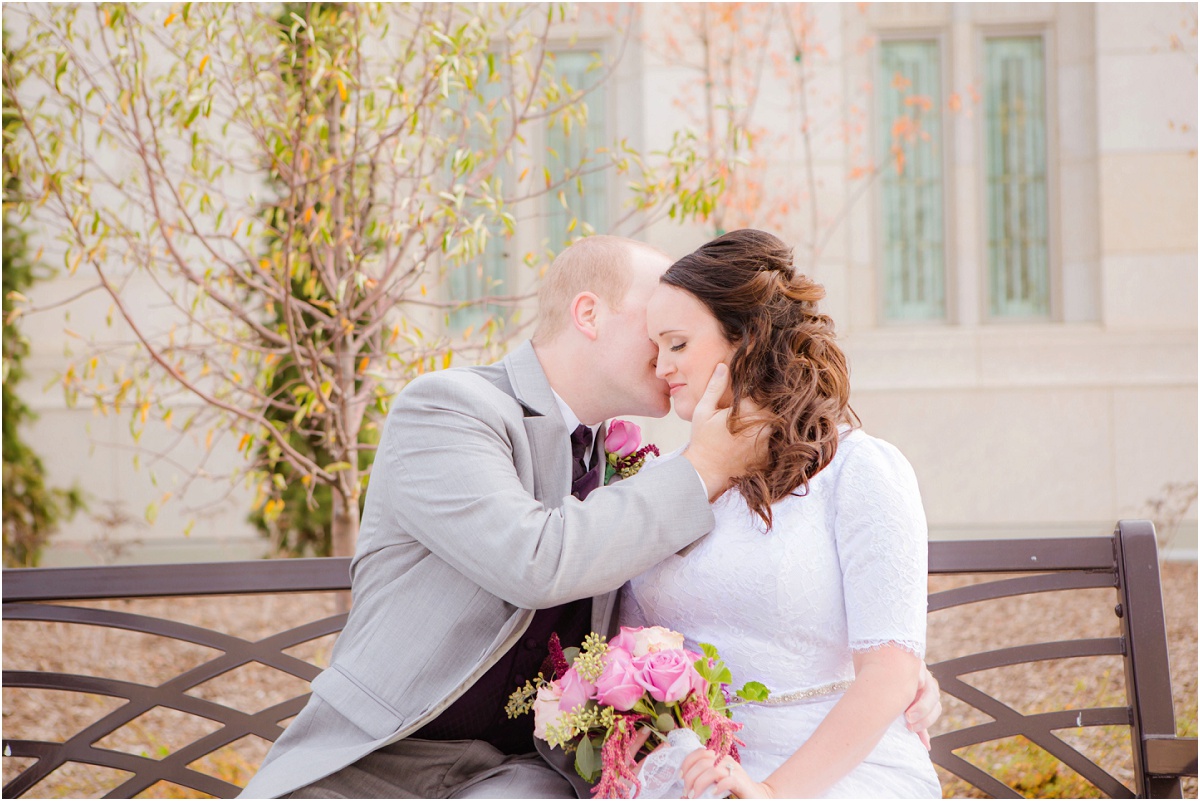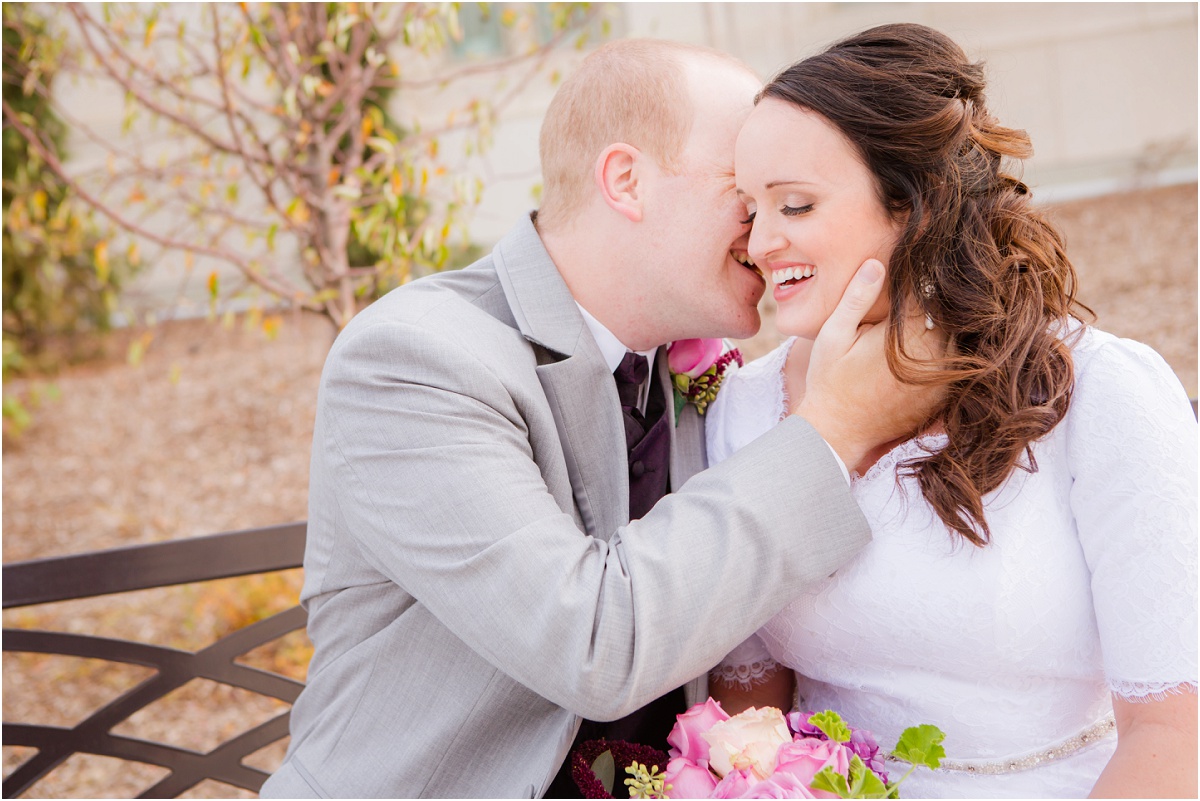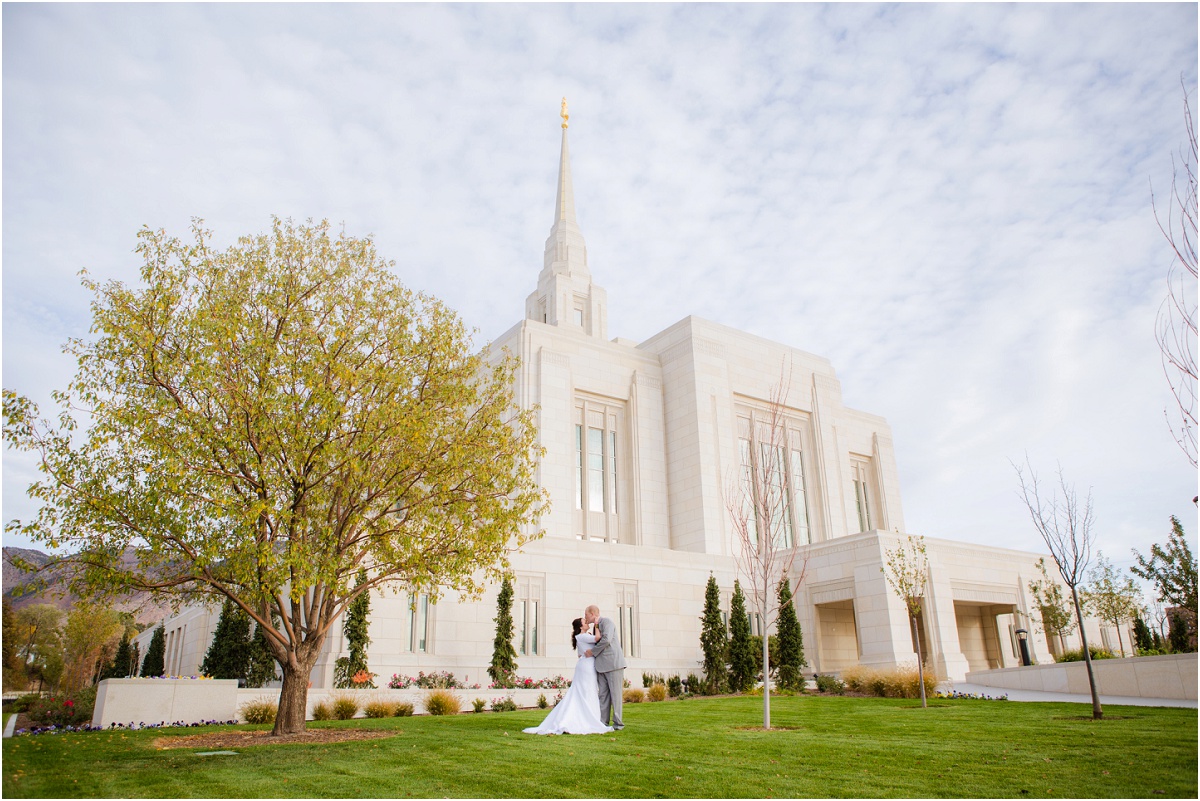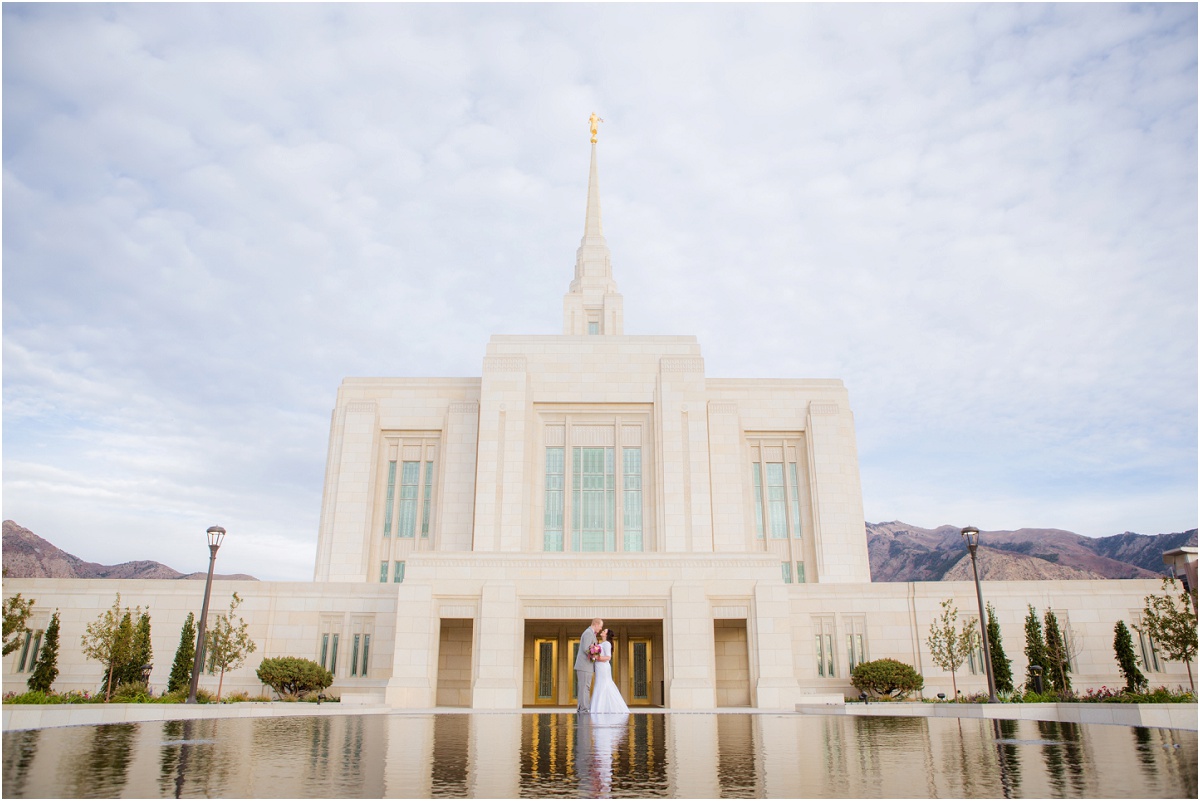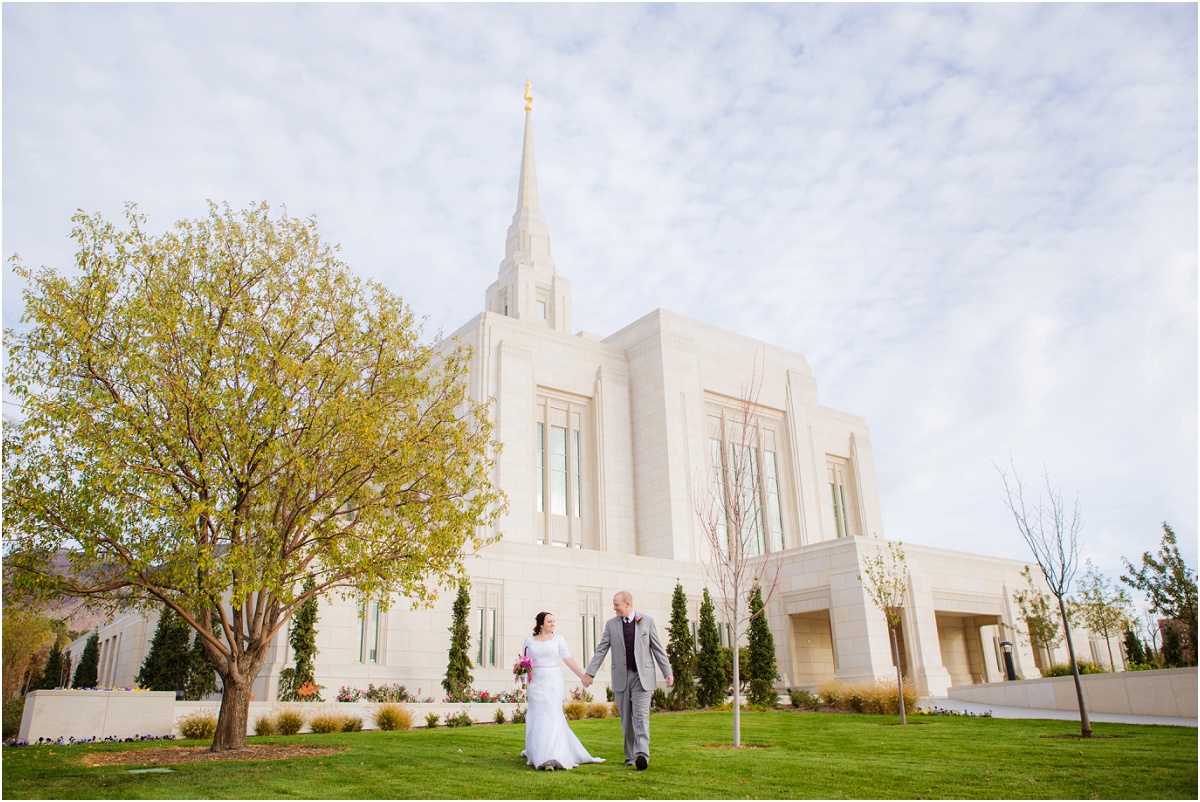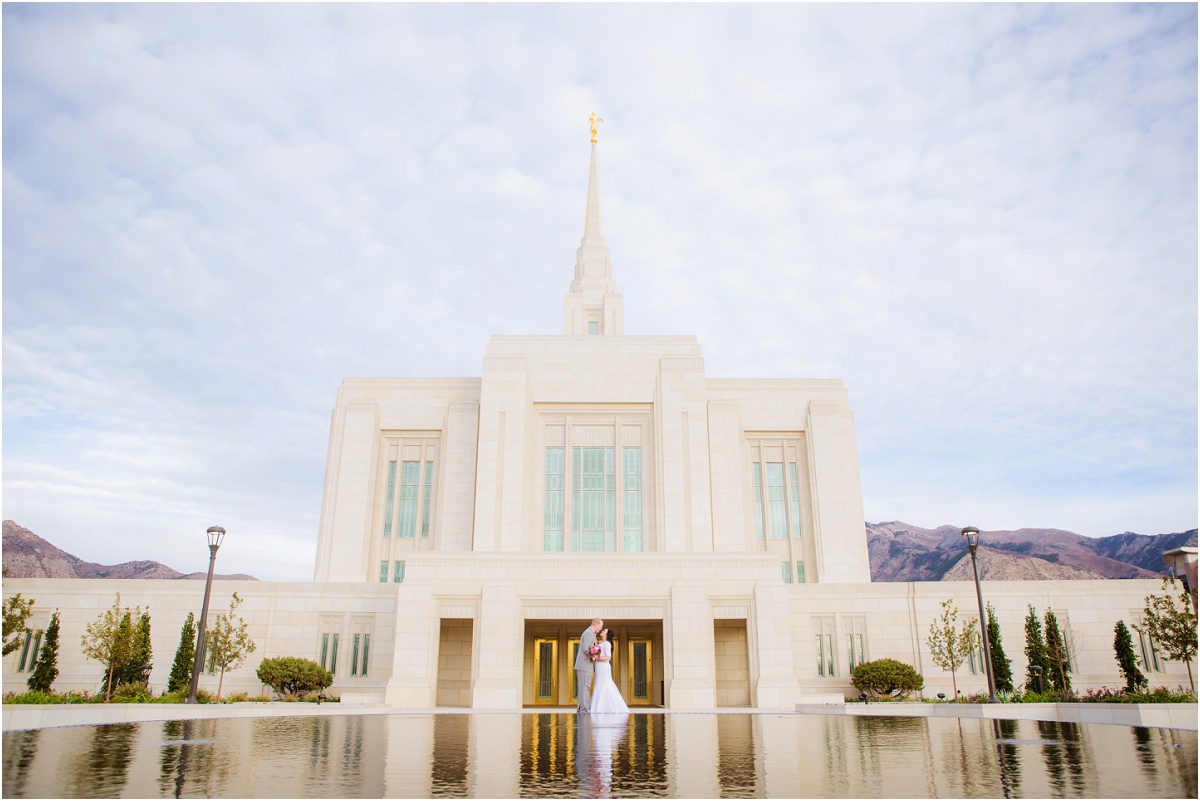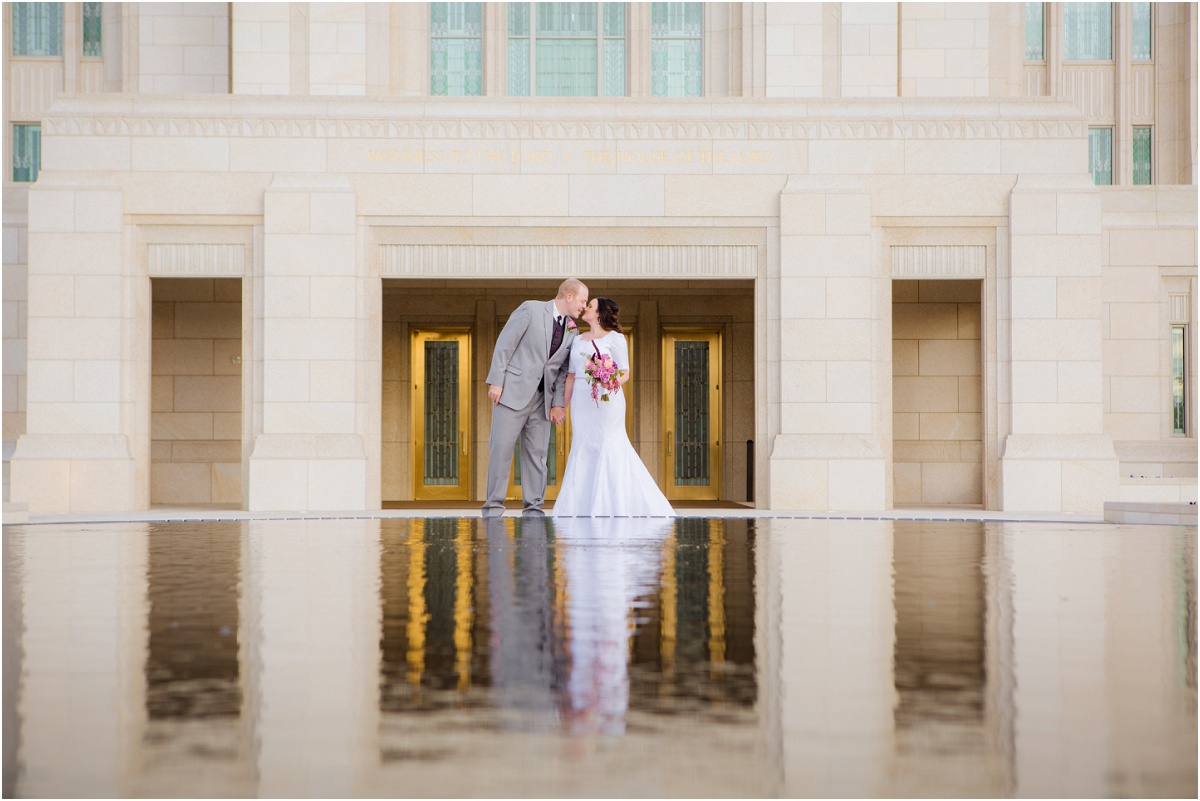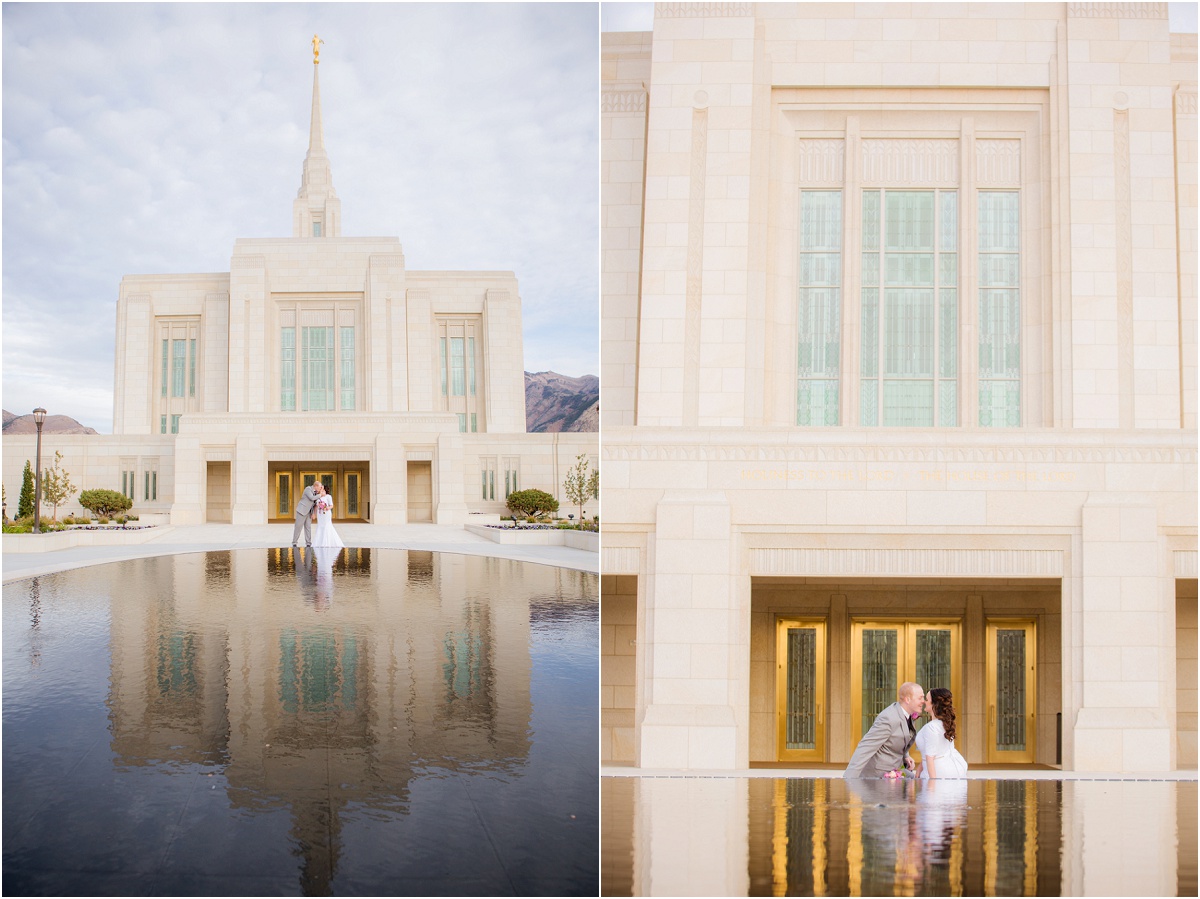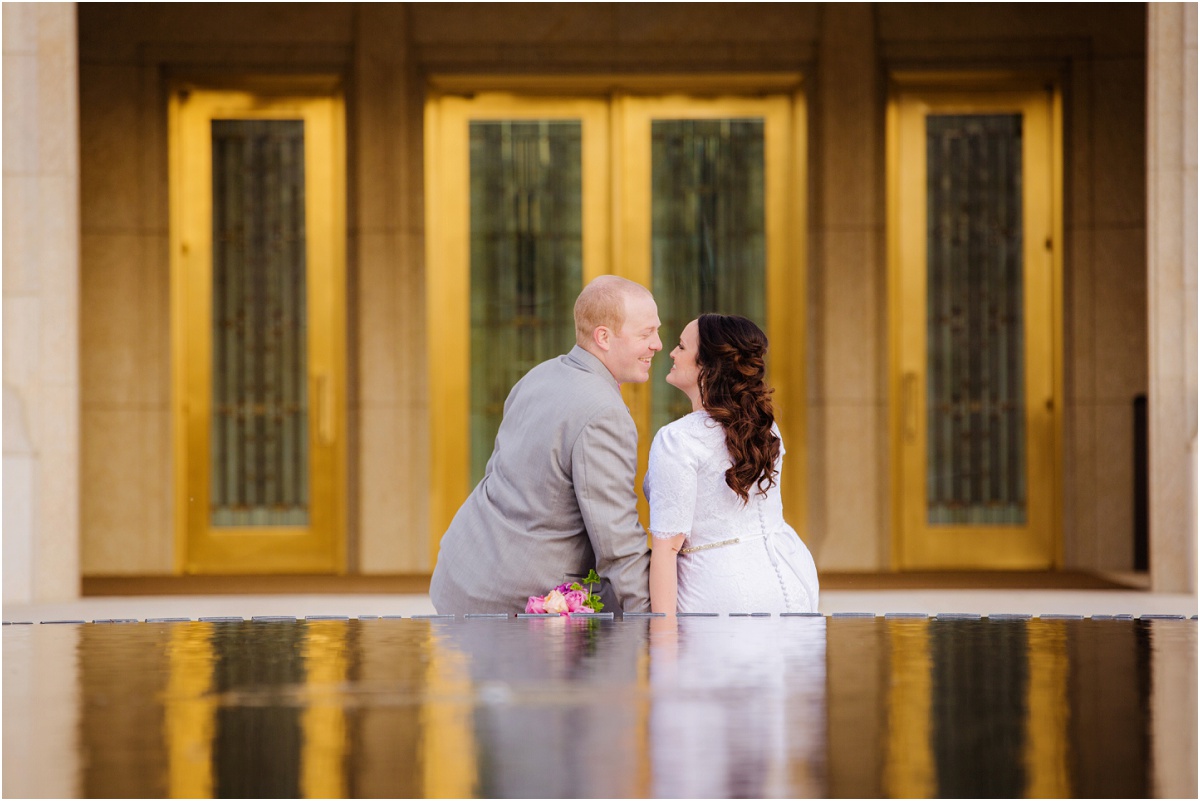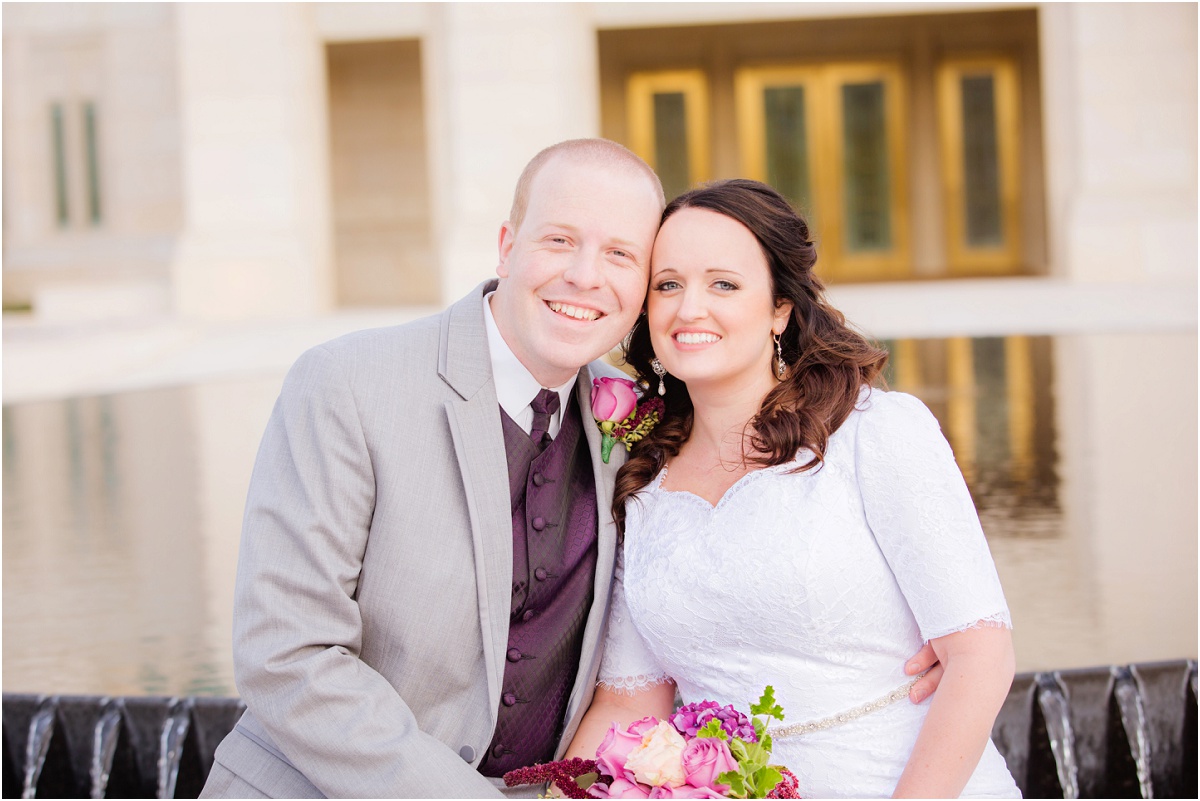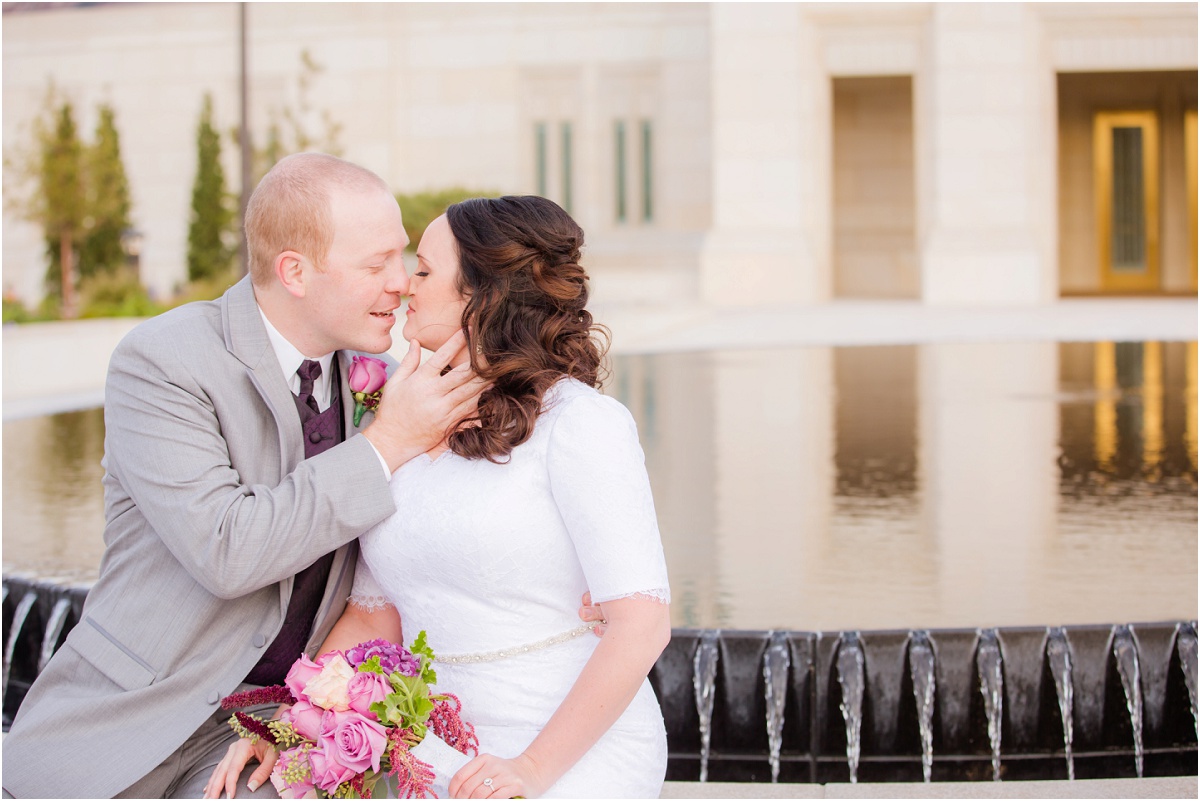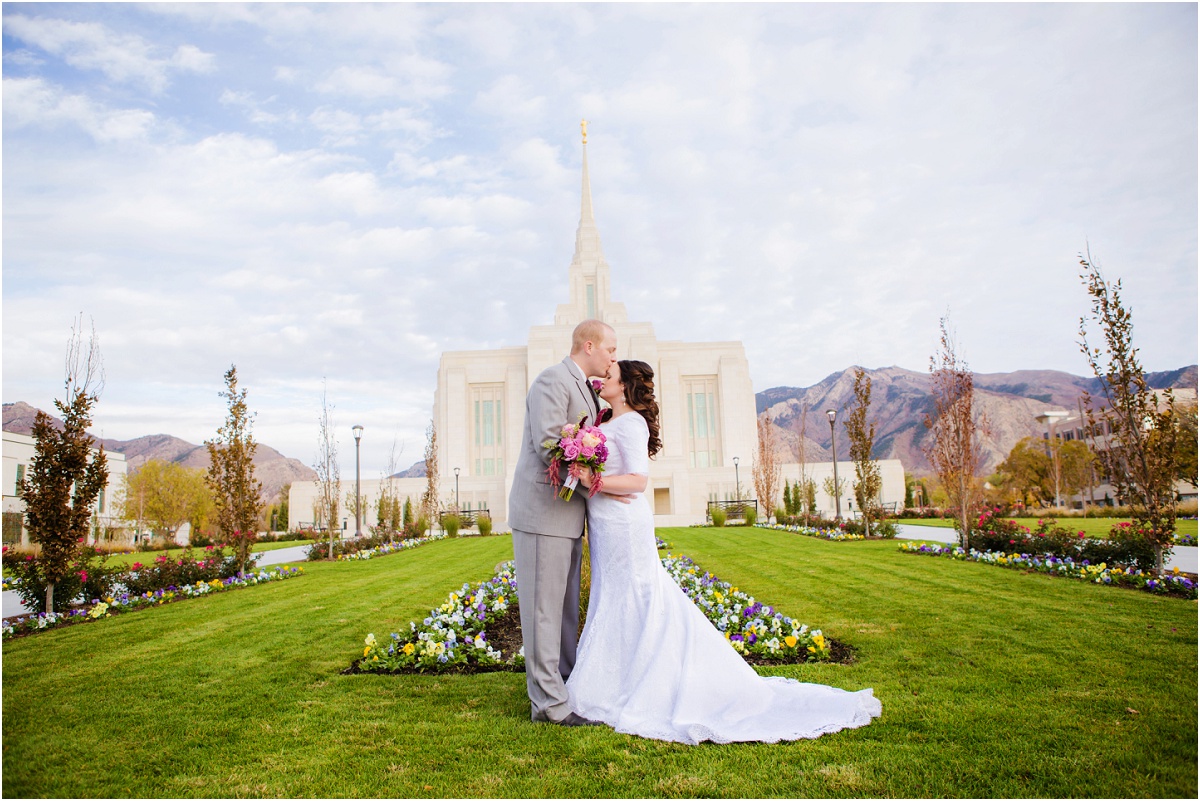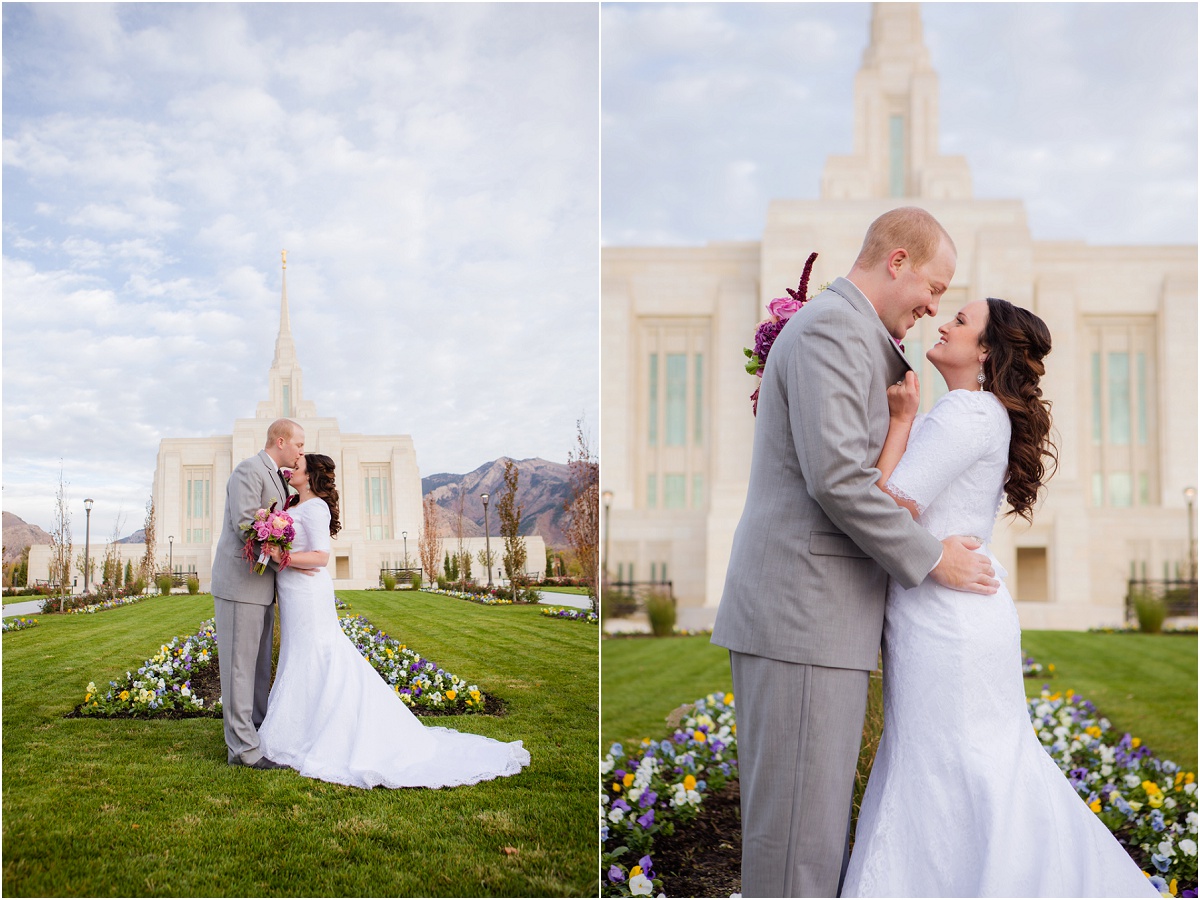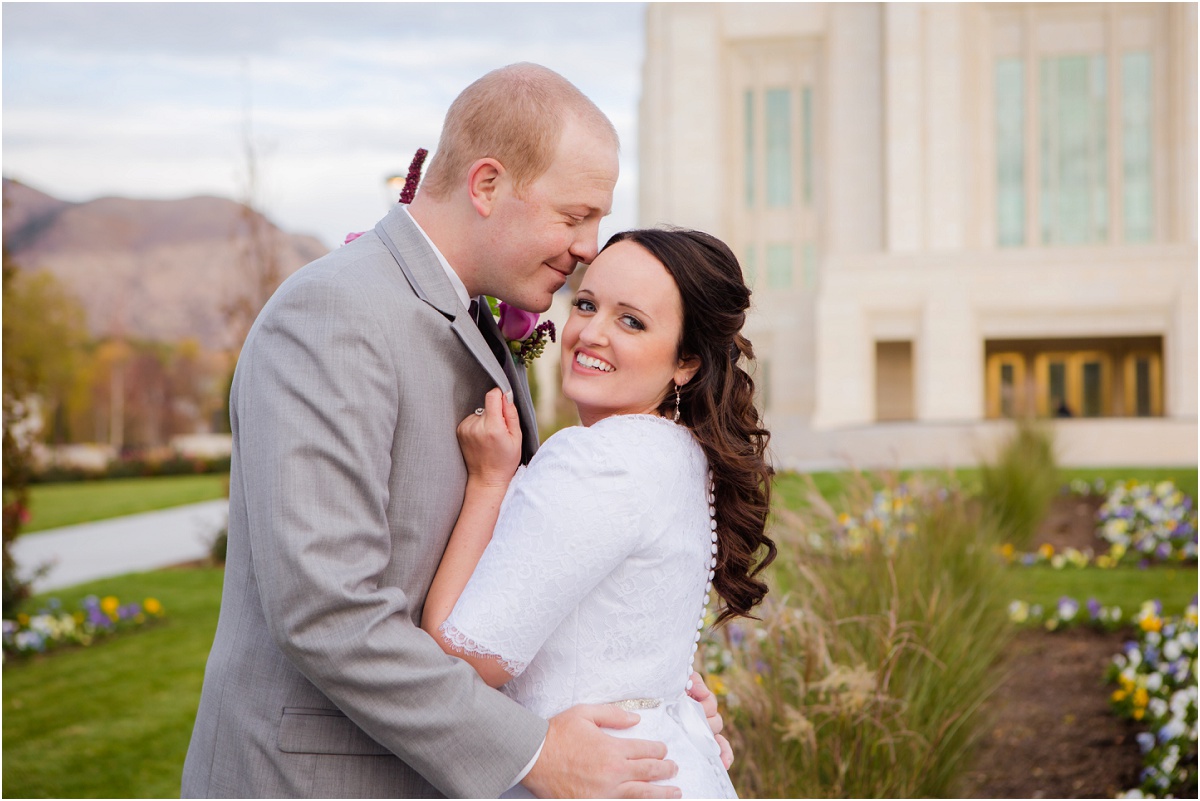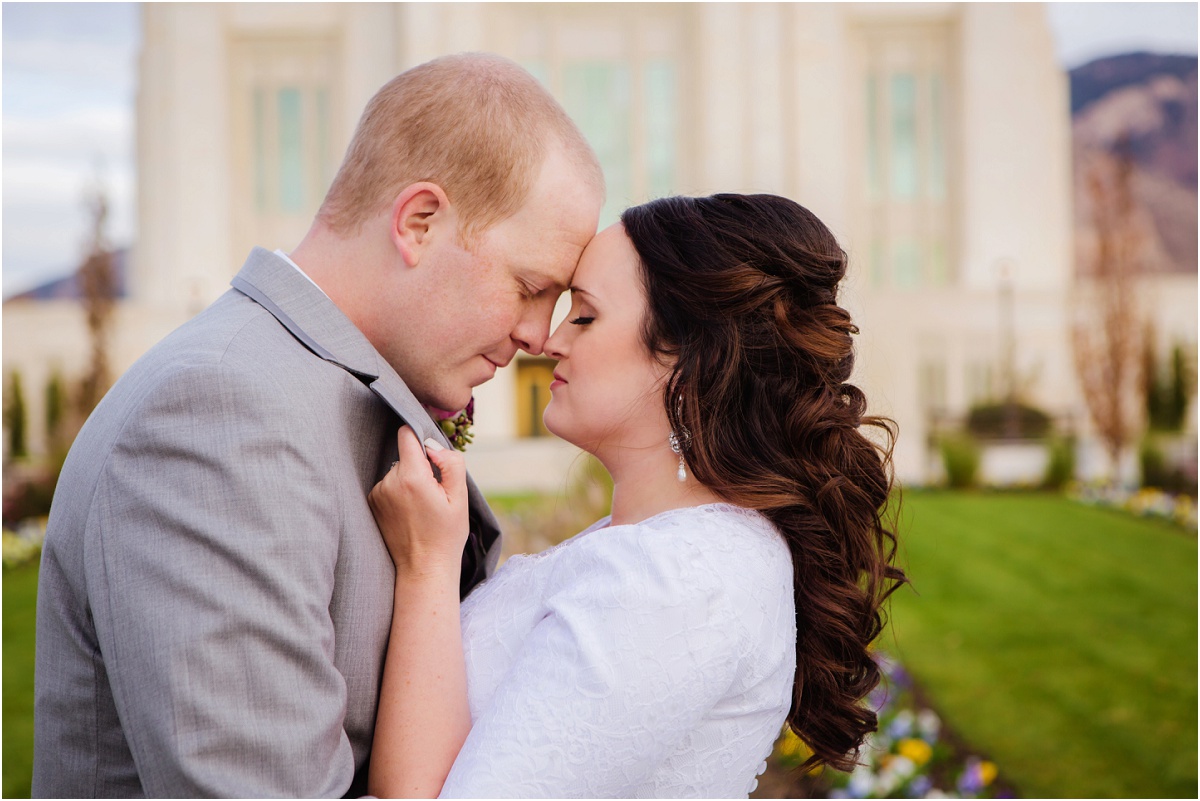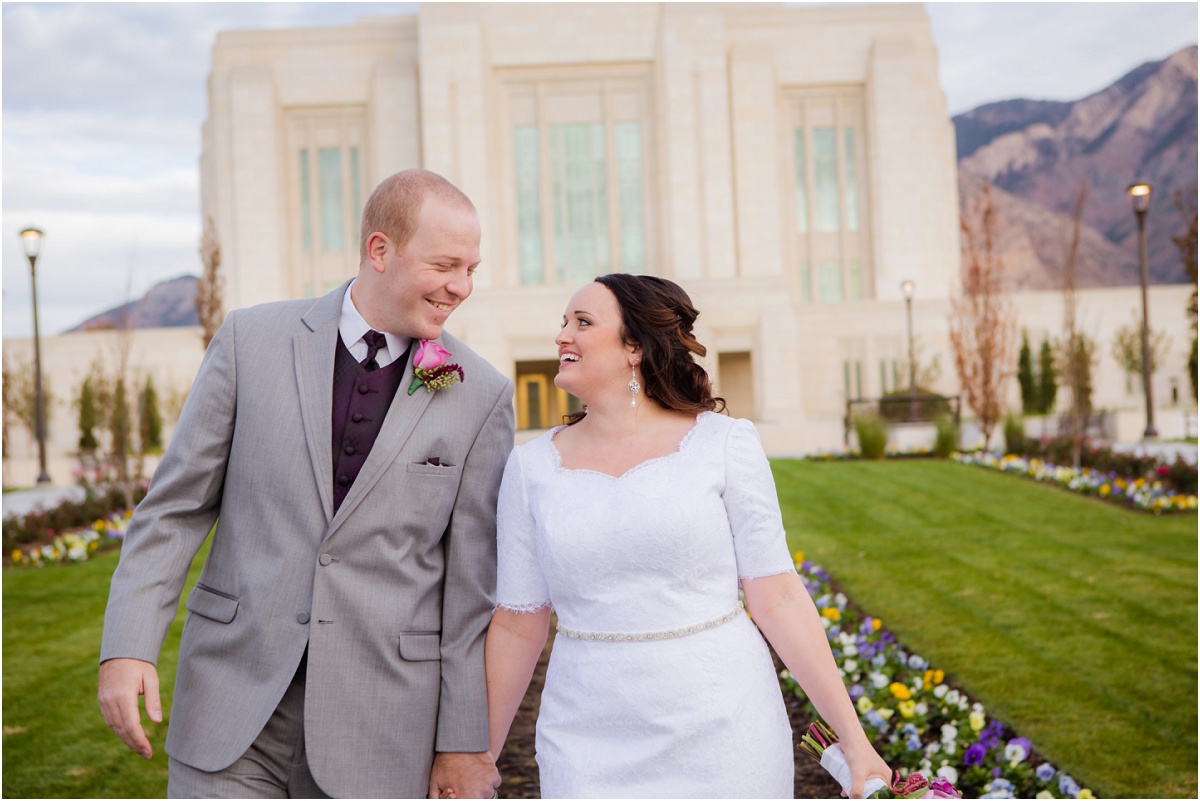 Marisa's gorgeous flowers were done by Adore Floral by Angela Beckham.  I love all the textures in it and that it is still fall looking, but with feminine colors.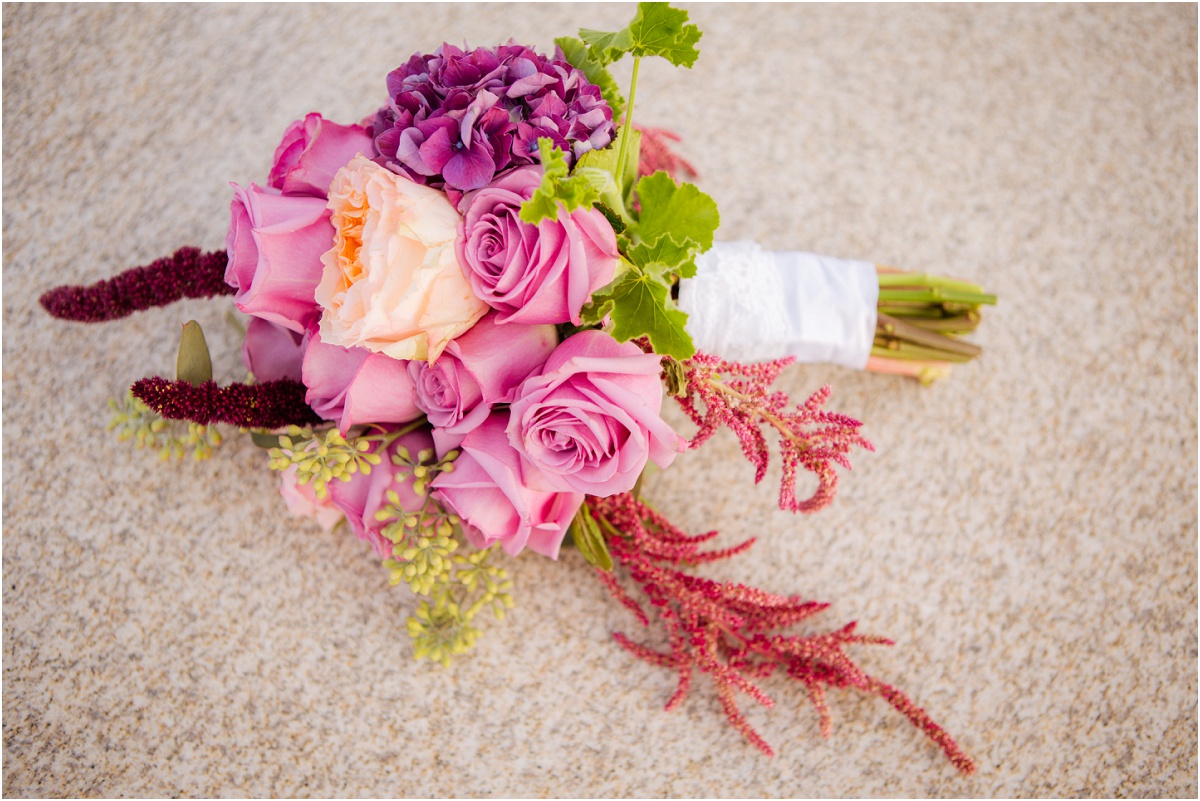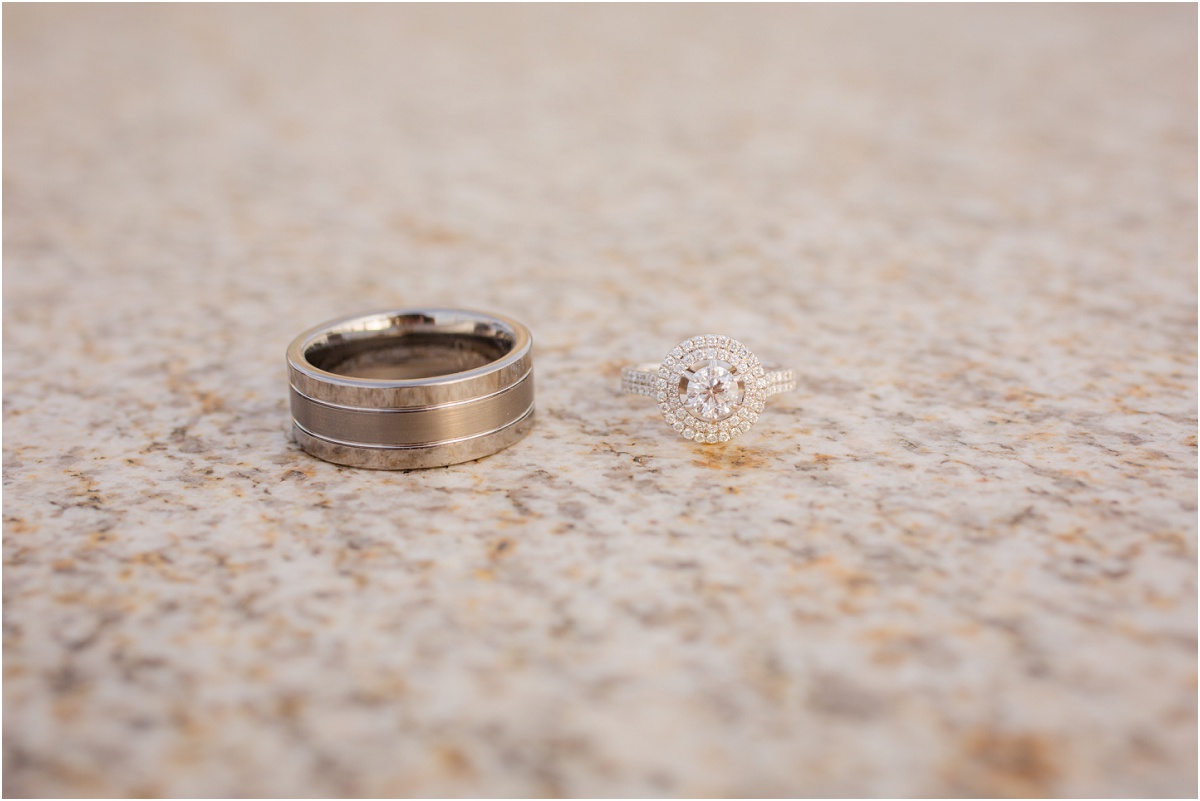 I love Marisa's ring so much!  She got it at the Shane Company, where she now works.  So if you need an awesome ring, stop by and say hello to her 😀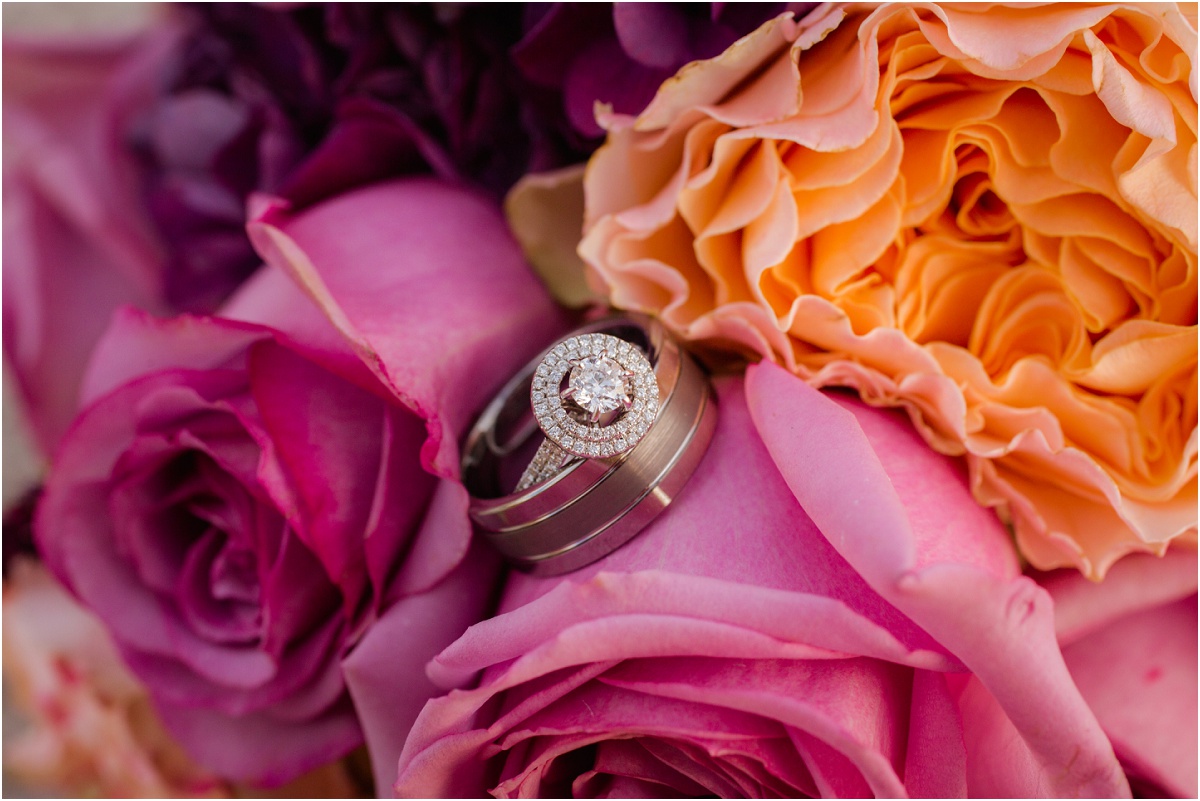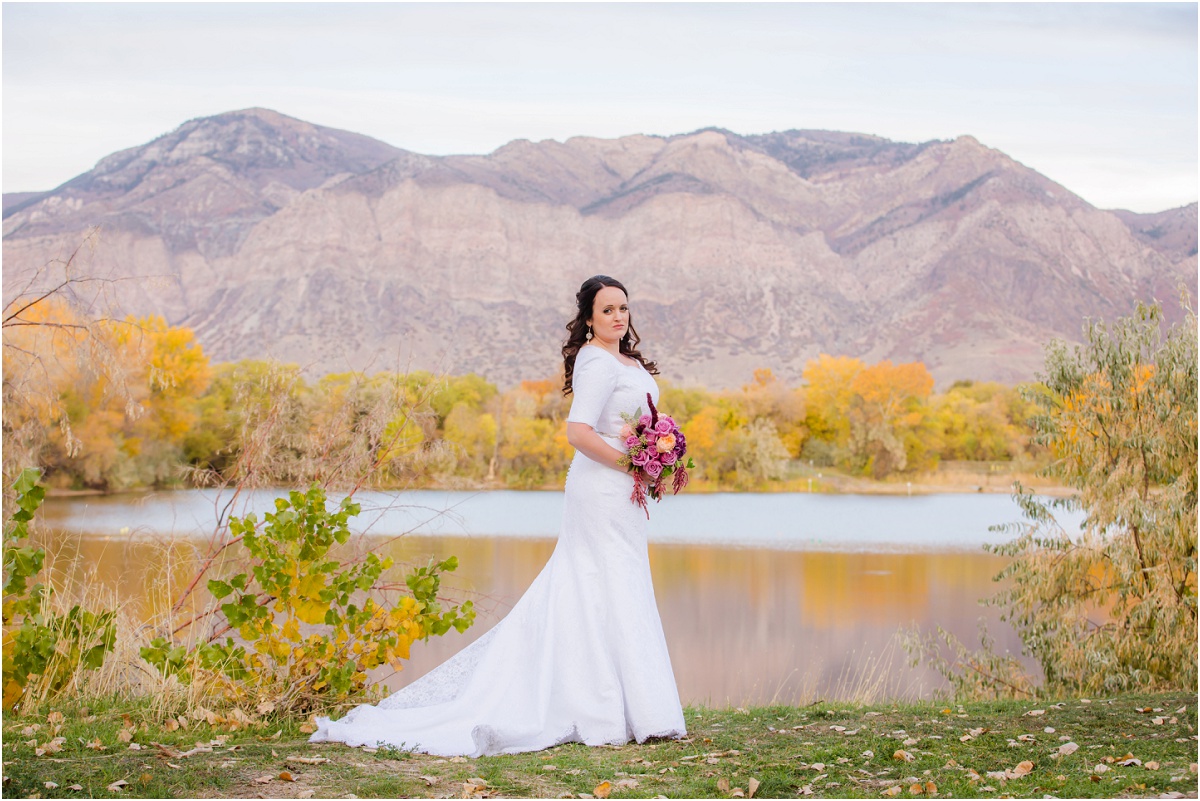 Marisa got her gorgeous wedding dress from Alta Moda Bridal.  I love 3/4 length sleeves on a bridal gown!!!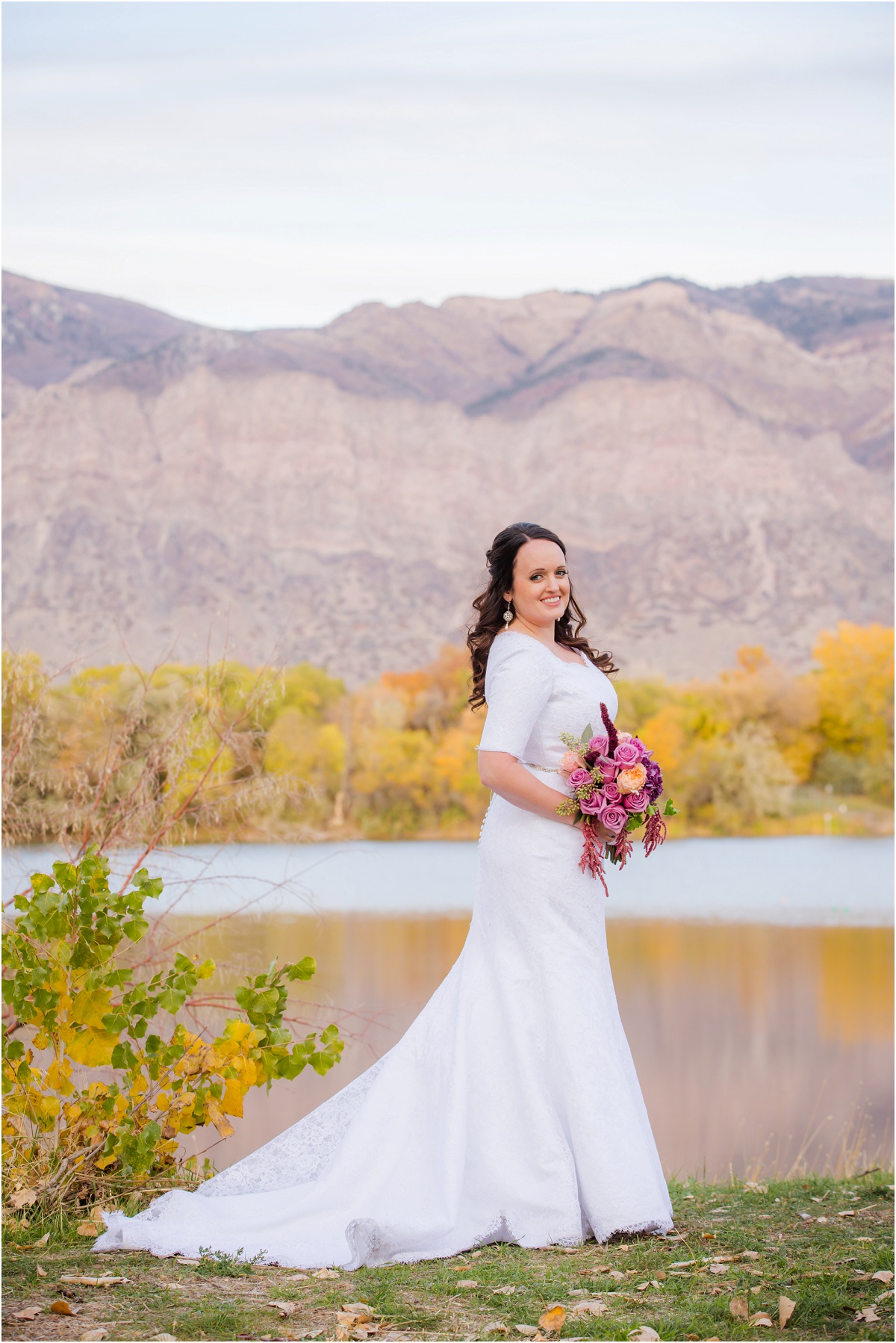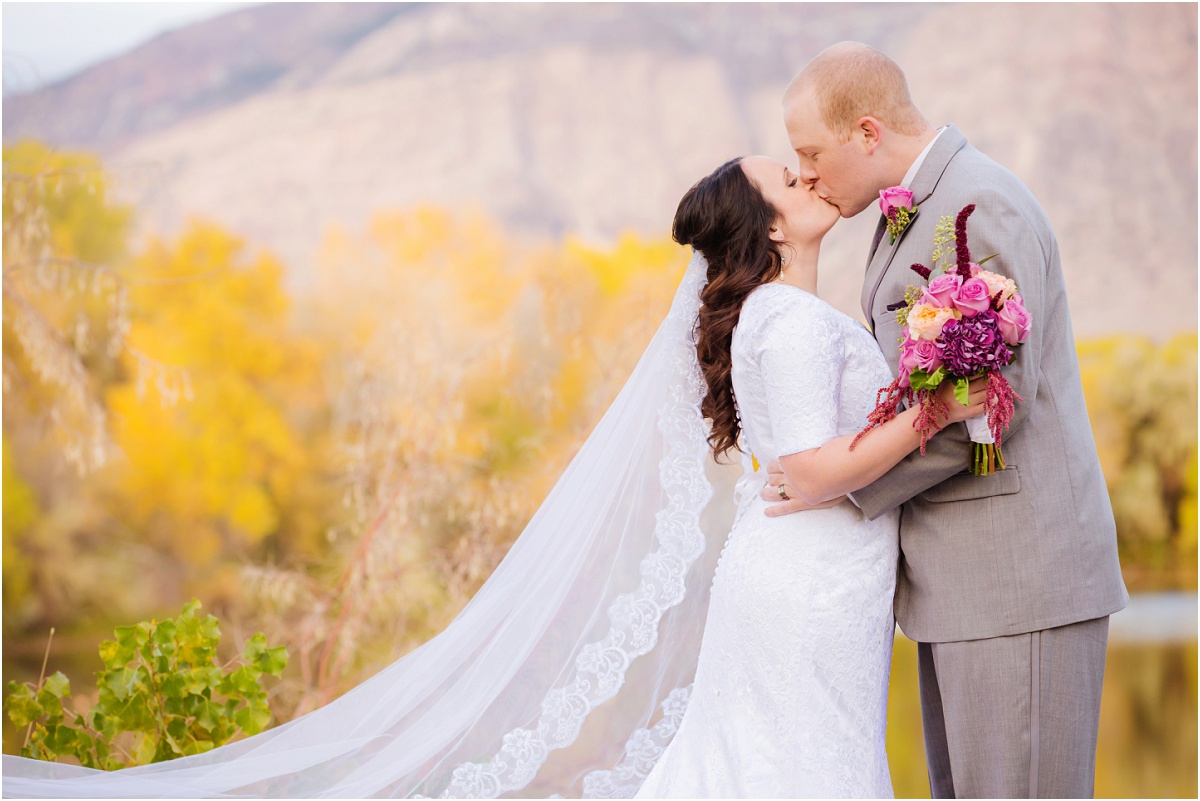 We put on a cathedral length lace veil for a few pictures just for fun.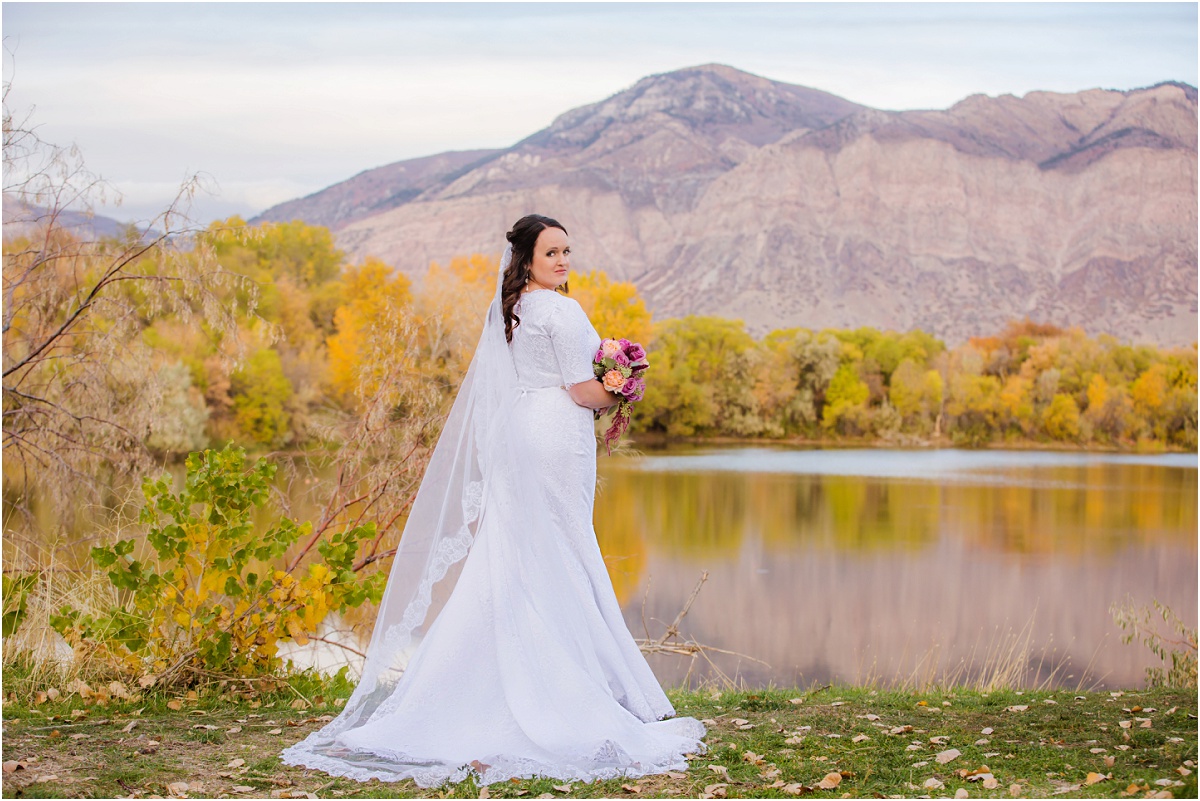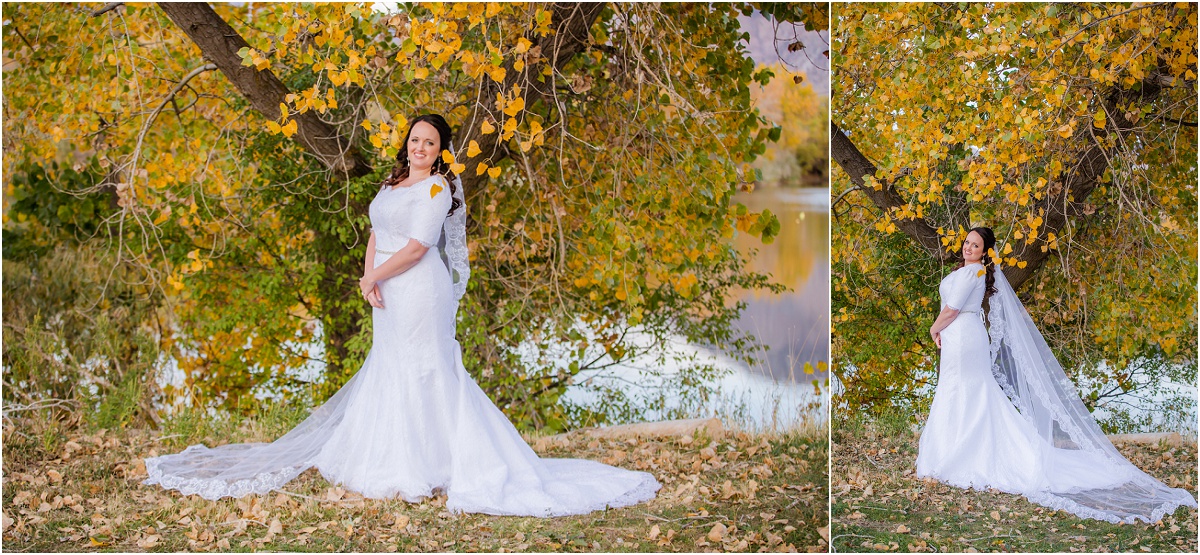 These pictures make me miss fall….but I'm ok because winter comes after fall and I really, really love warm weather!!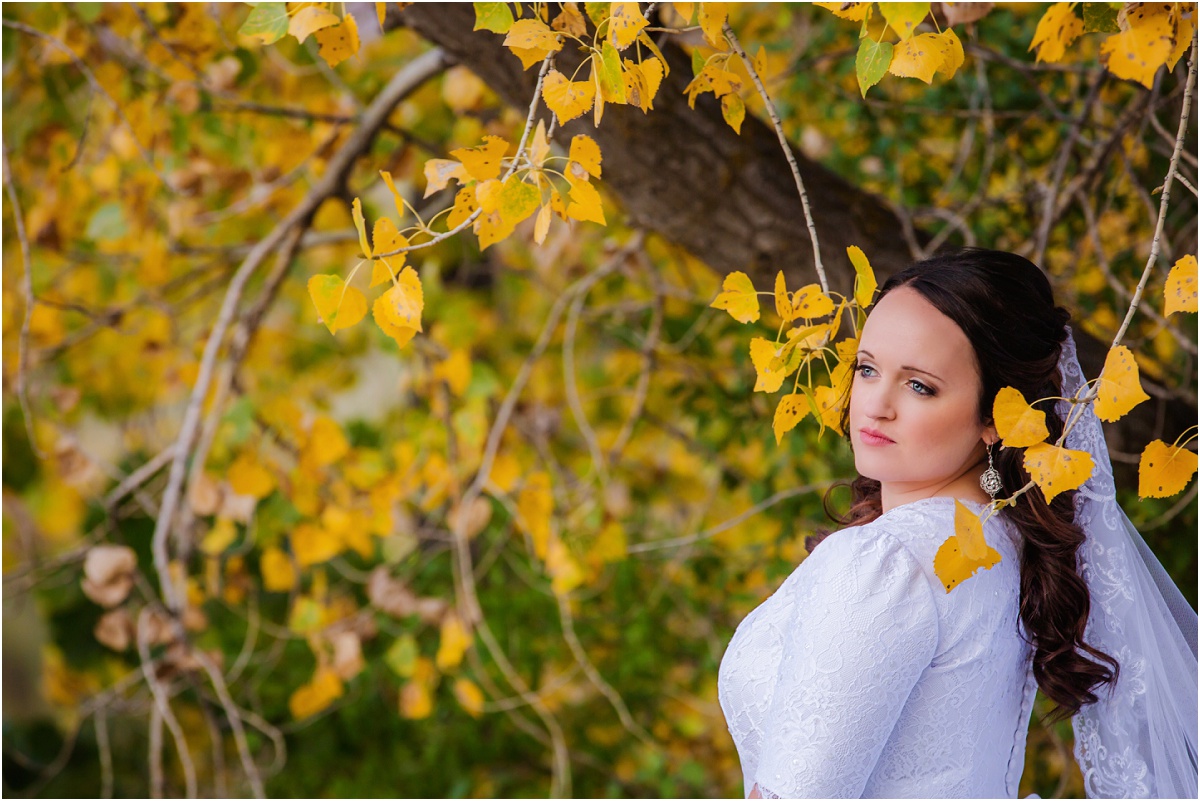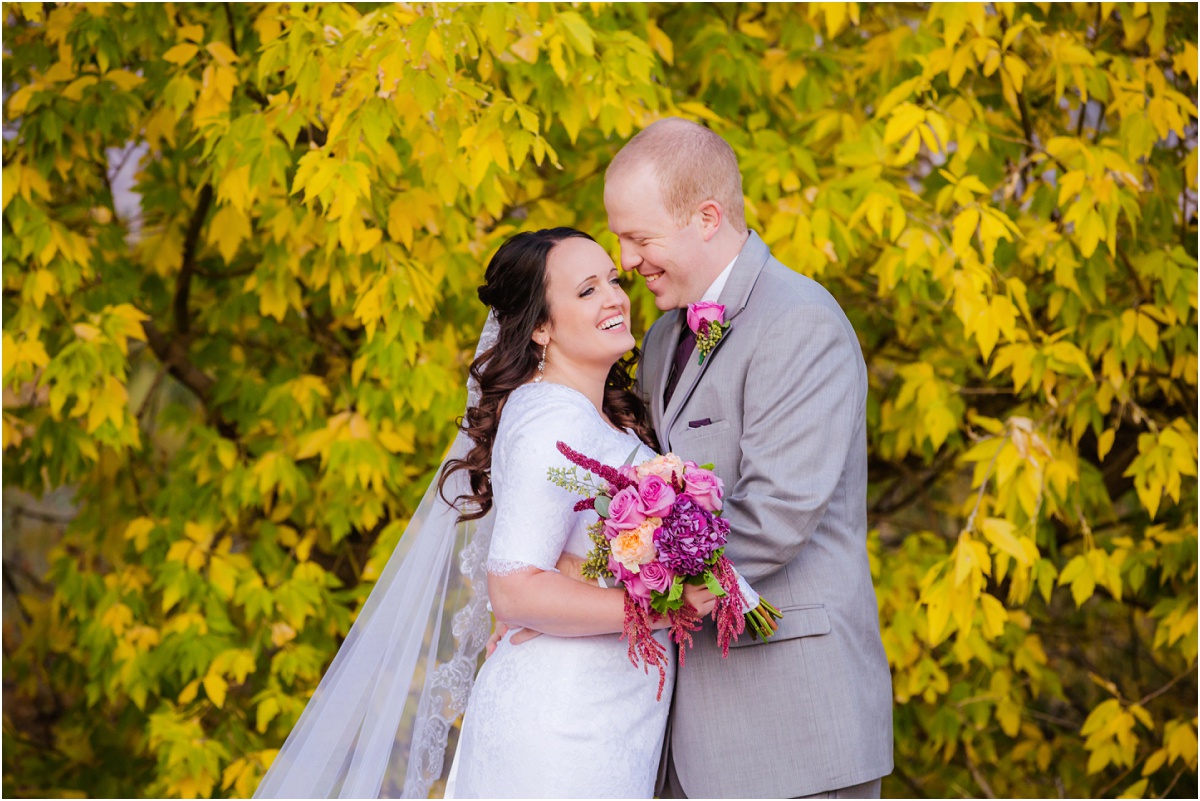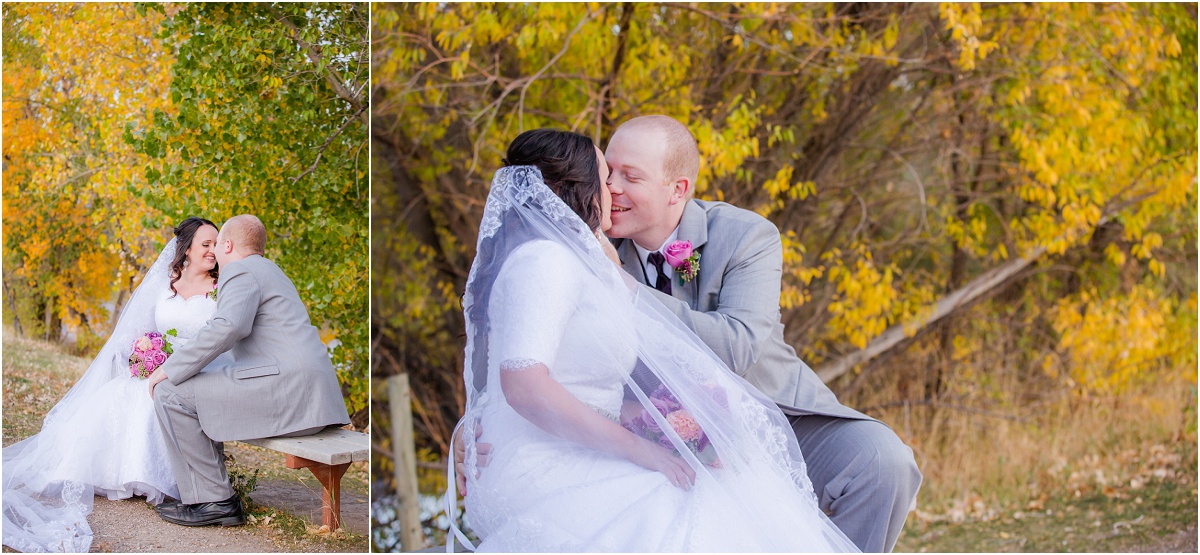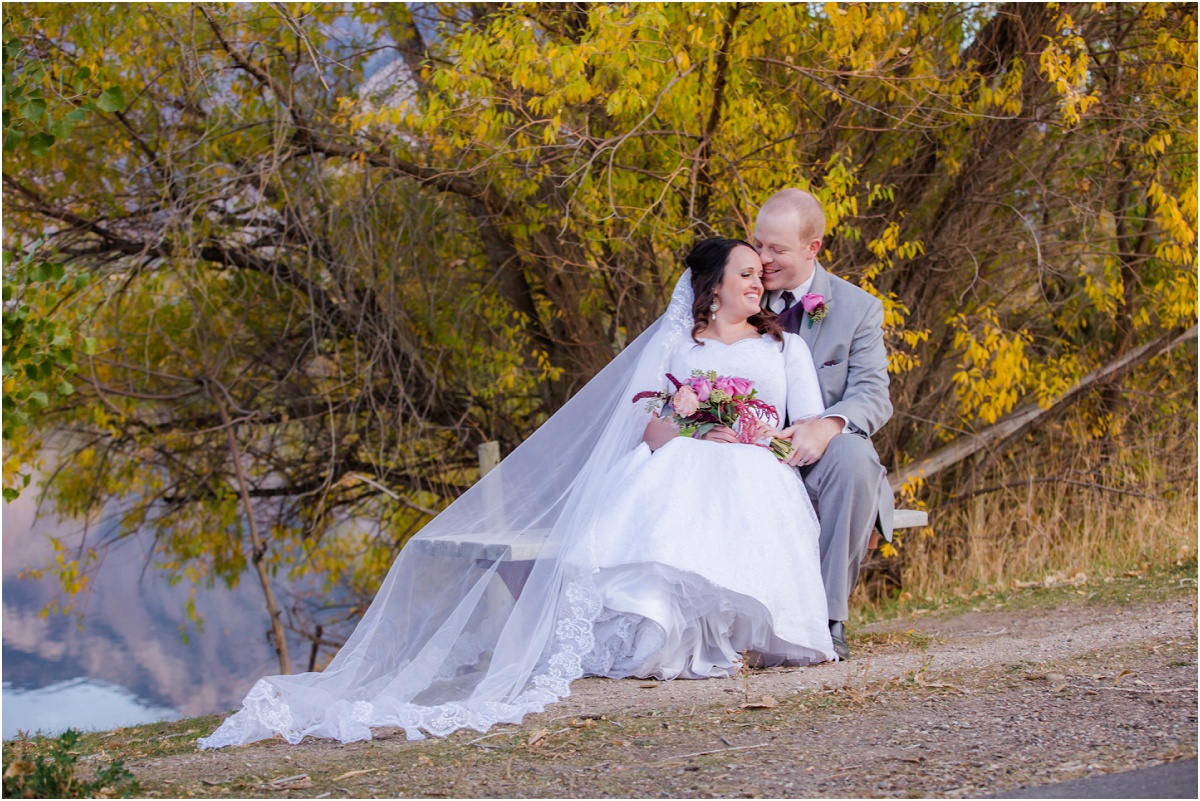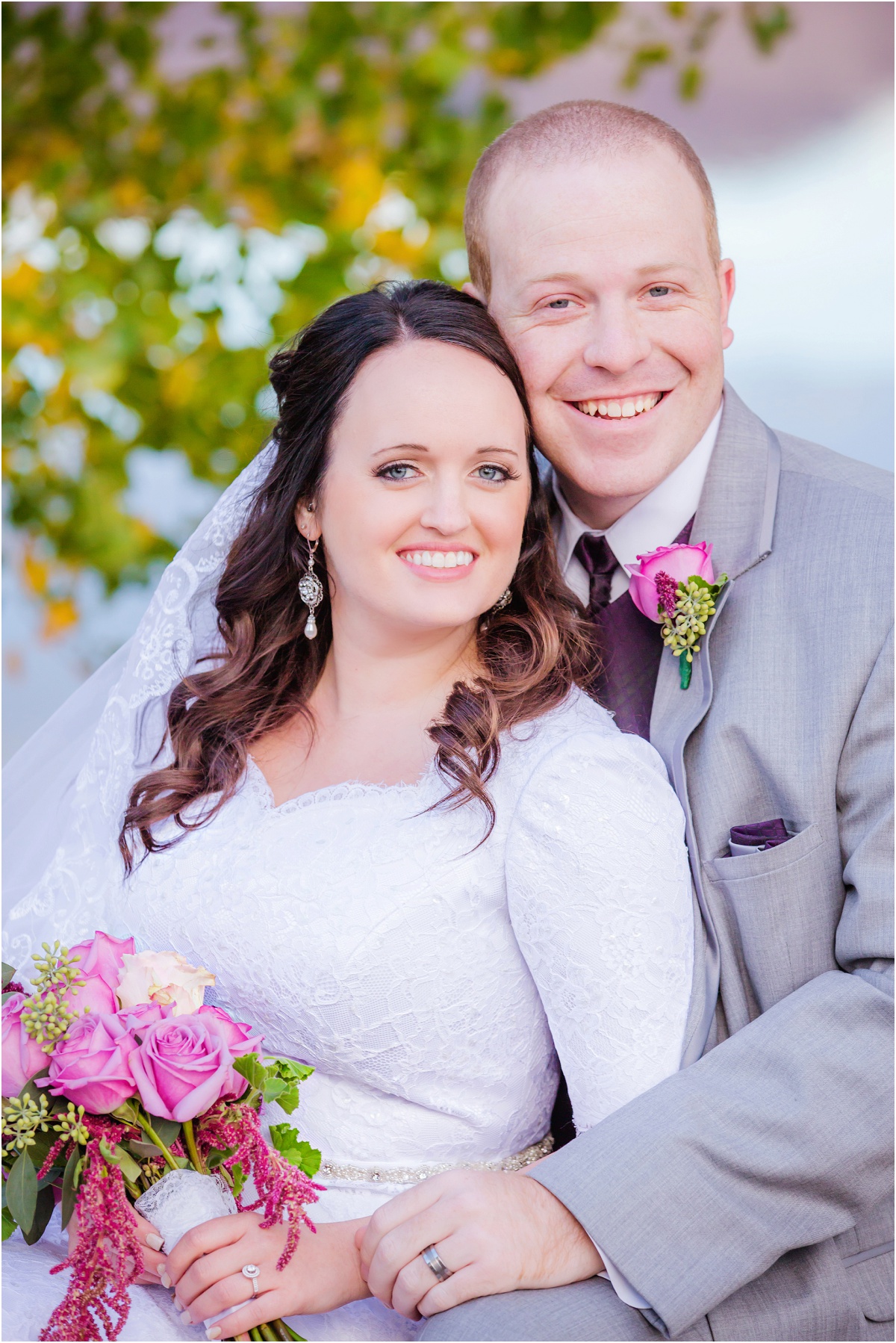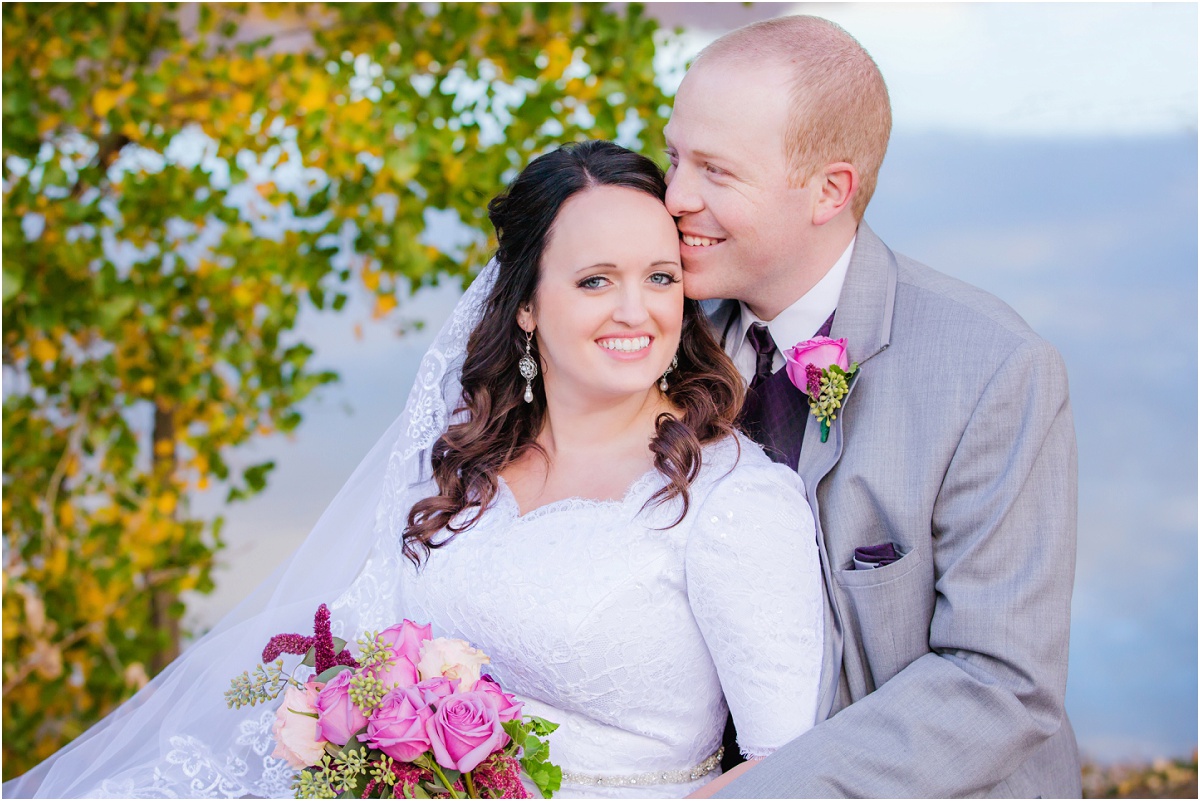 We ended the night with a gorgeous sunset.  Not a bad night at all!!!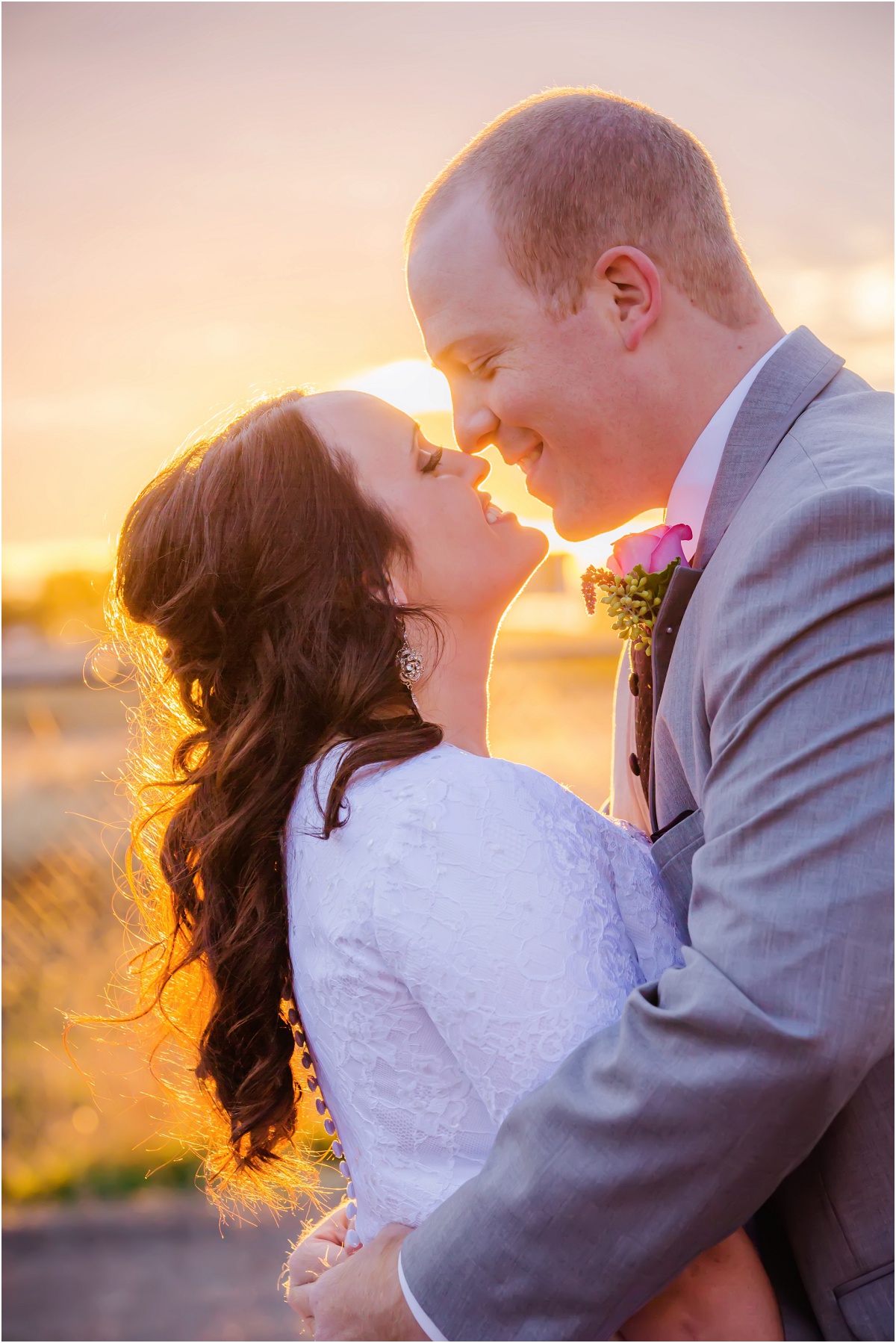 My good friend Davey from Pointe Digital also came along for the fun!  You can see his video below: