There was so much joy as Amanda and Todd exited the new Provo City Center Temple in the early morning.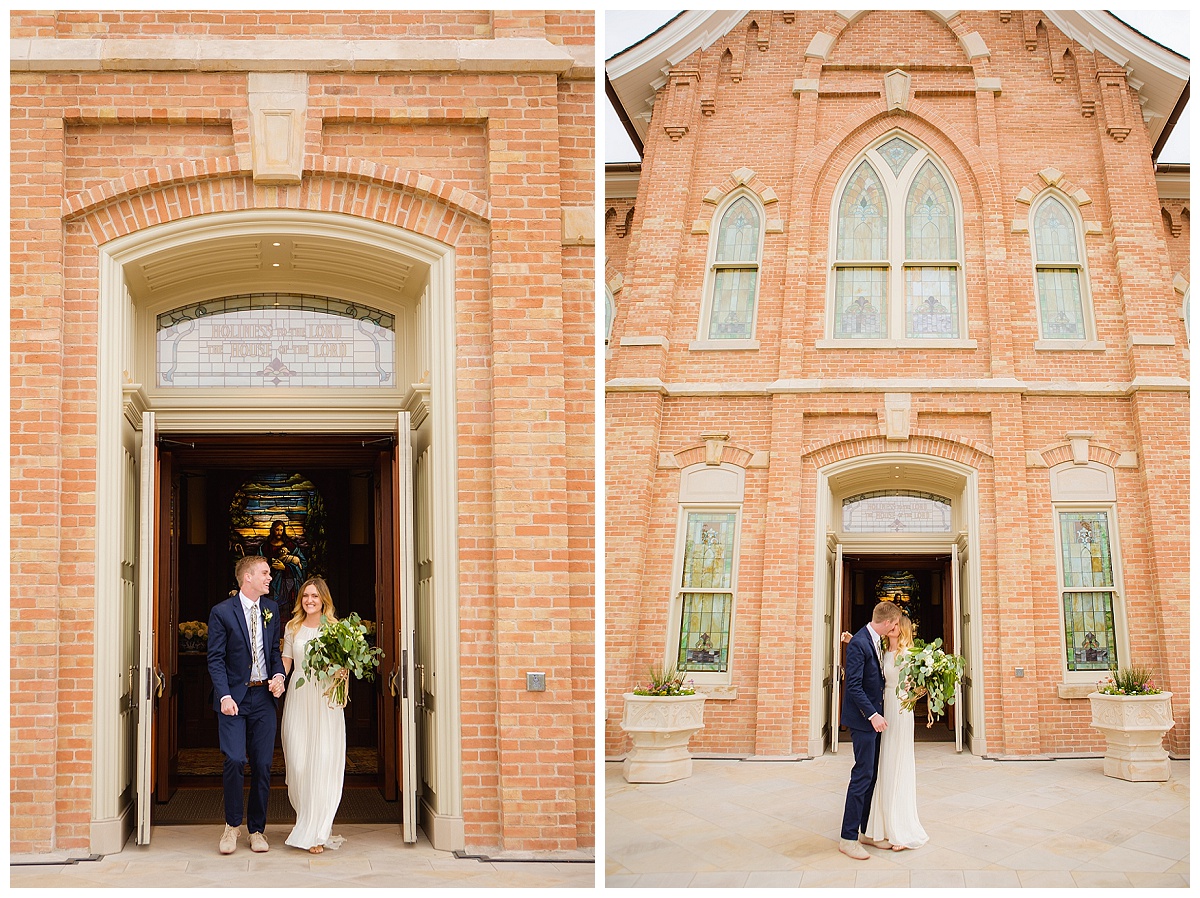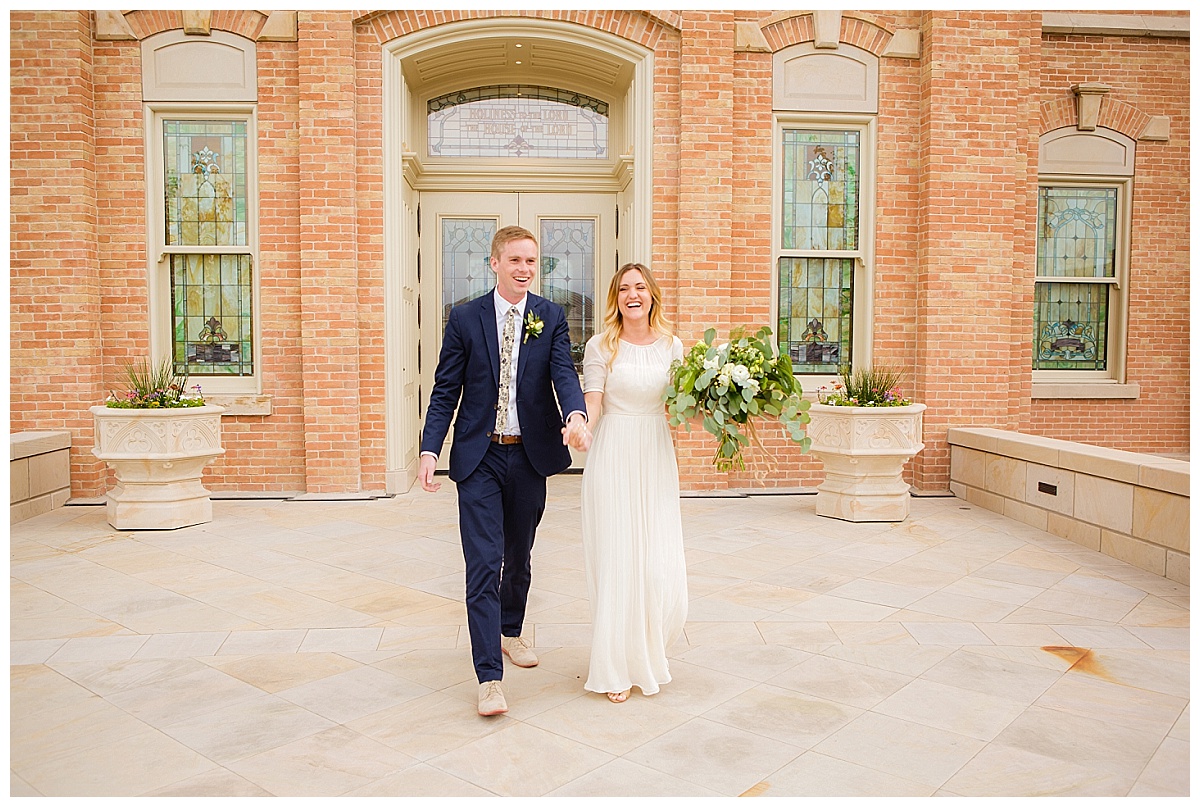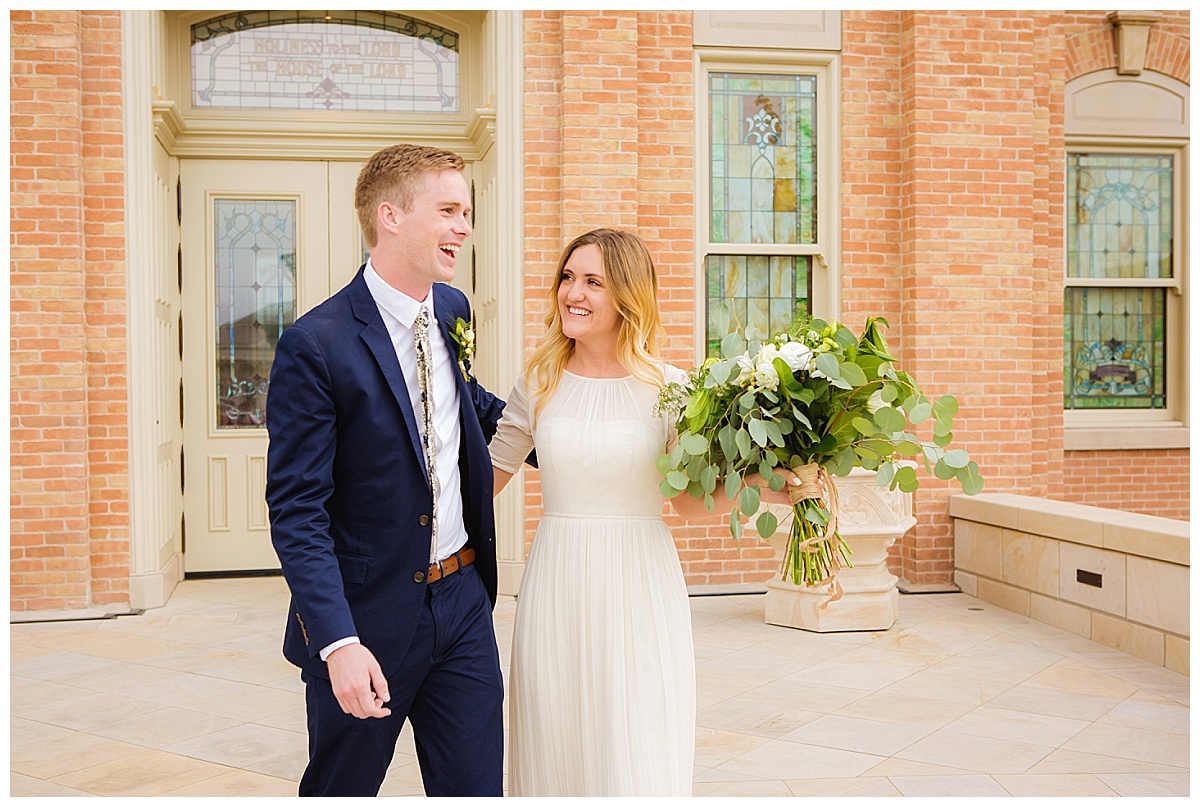 They were congratulated by their family and friends.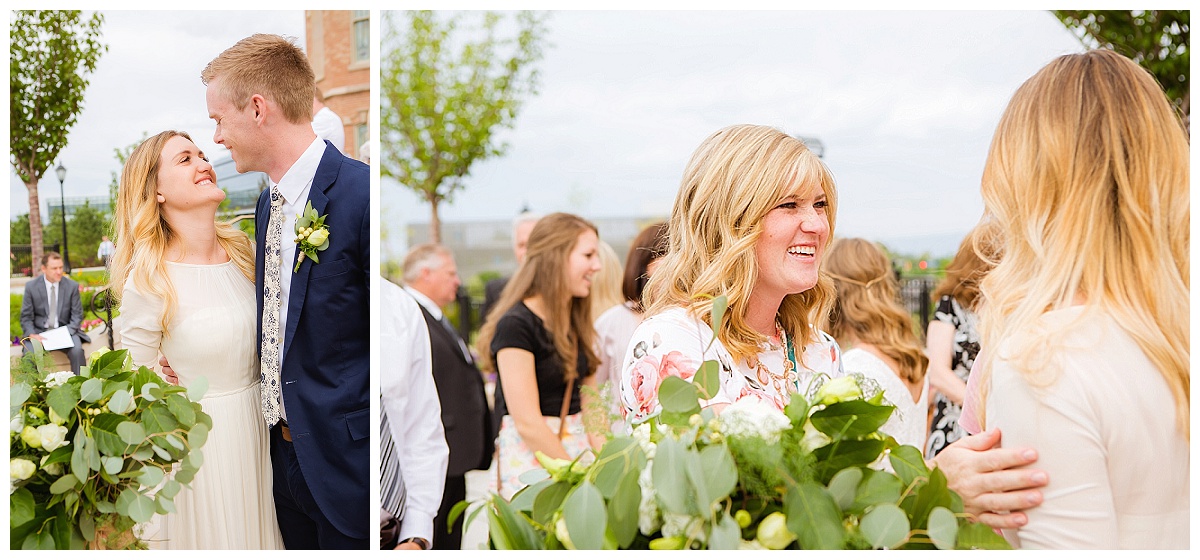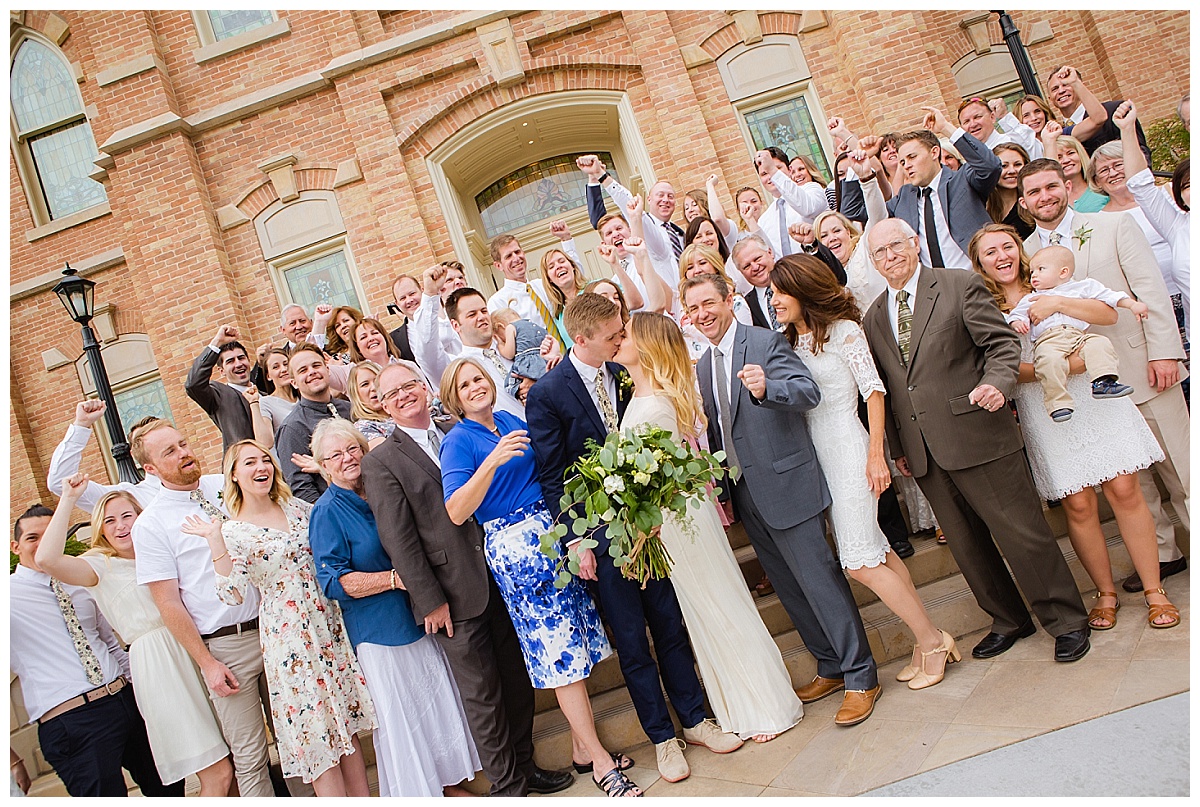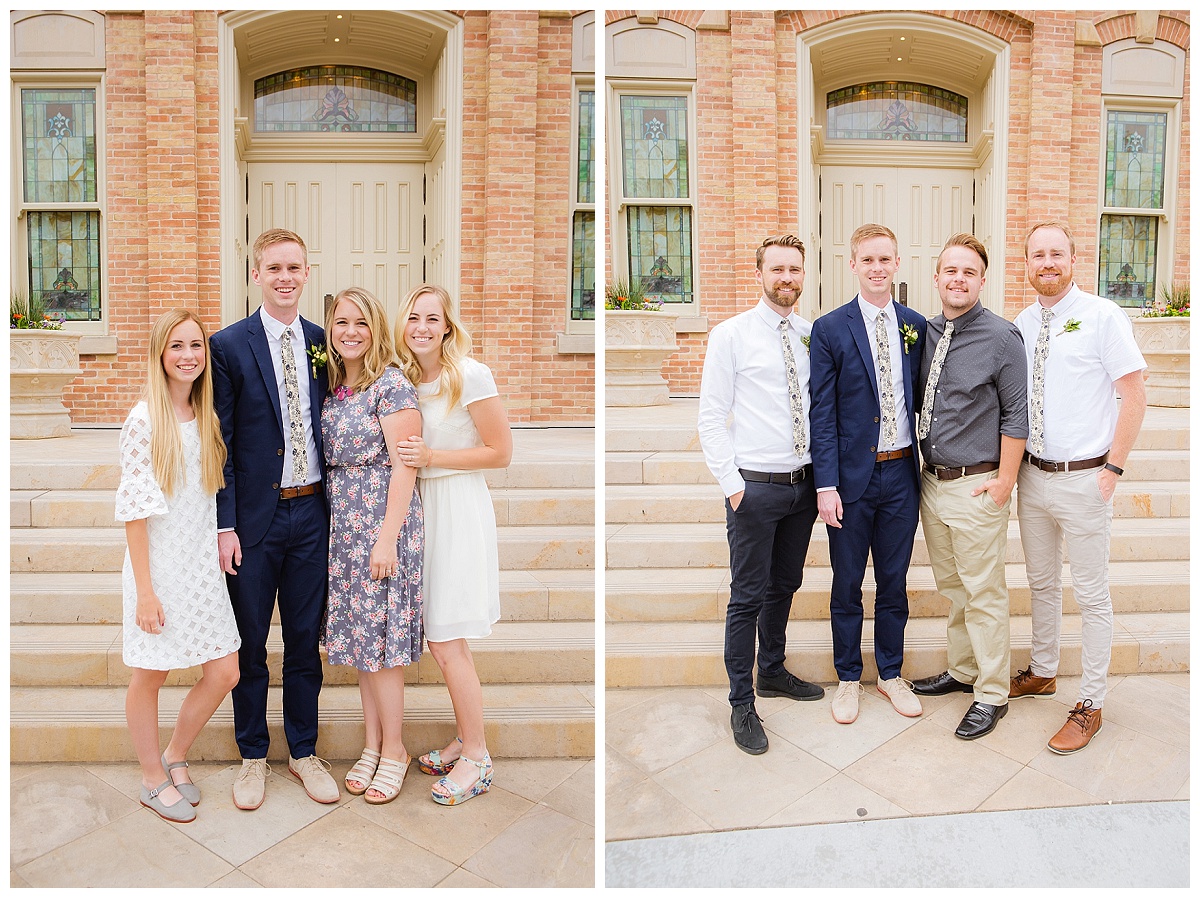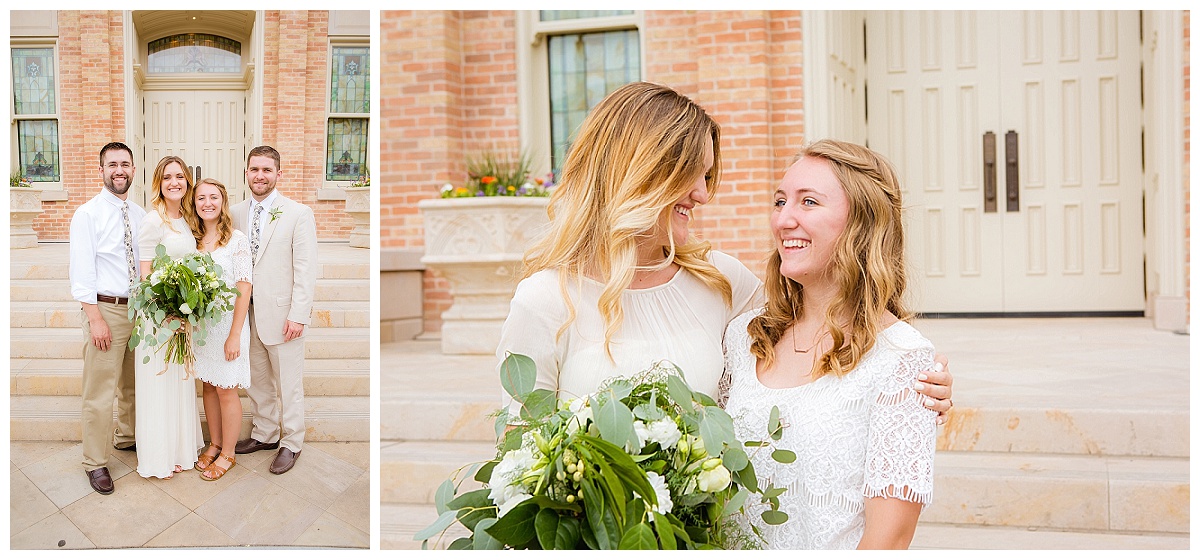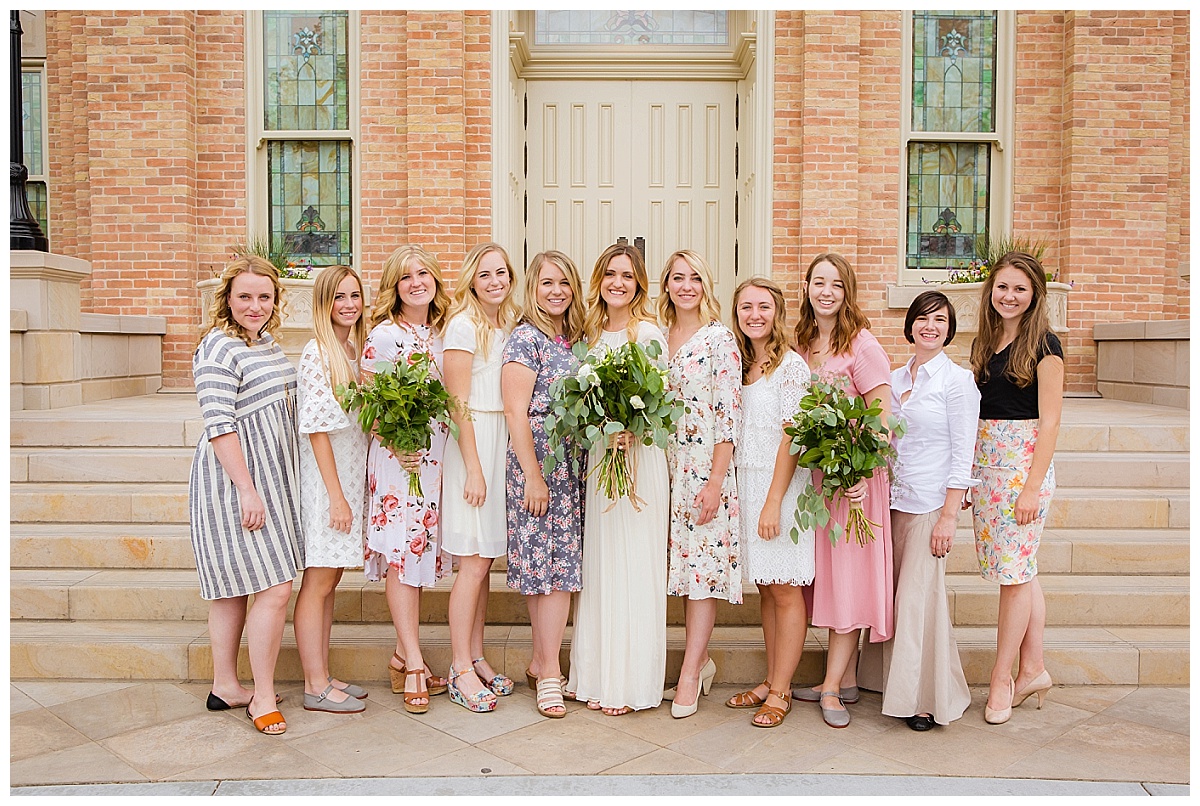 How gorgeous are these girls?!?  Love the mismatched and coordinating bridesmaid dresses.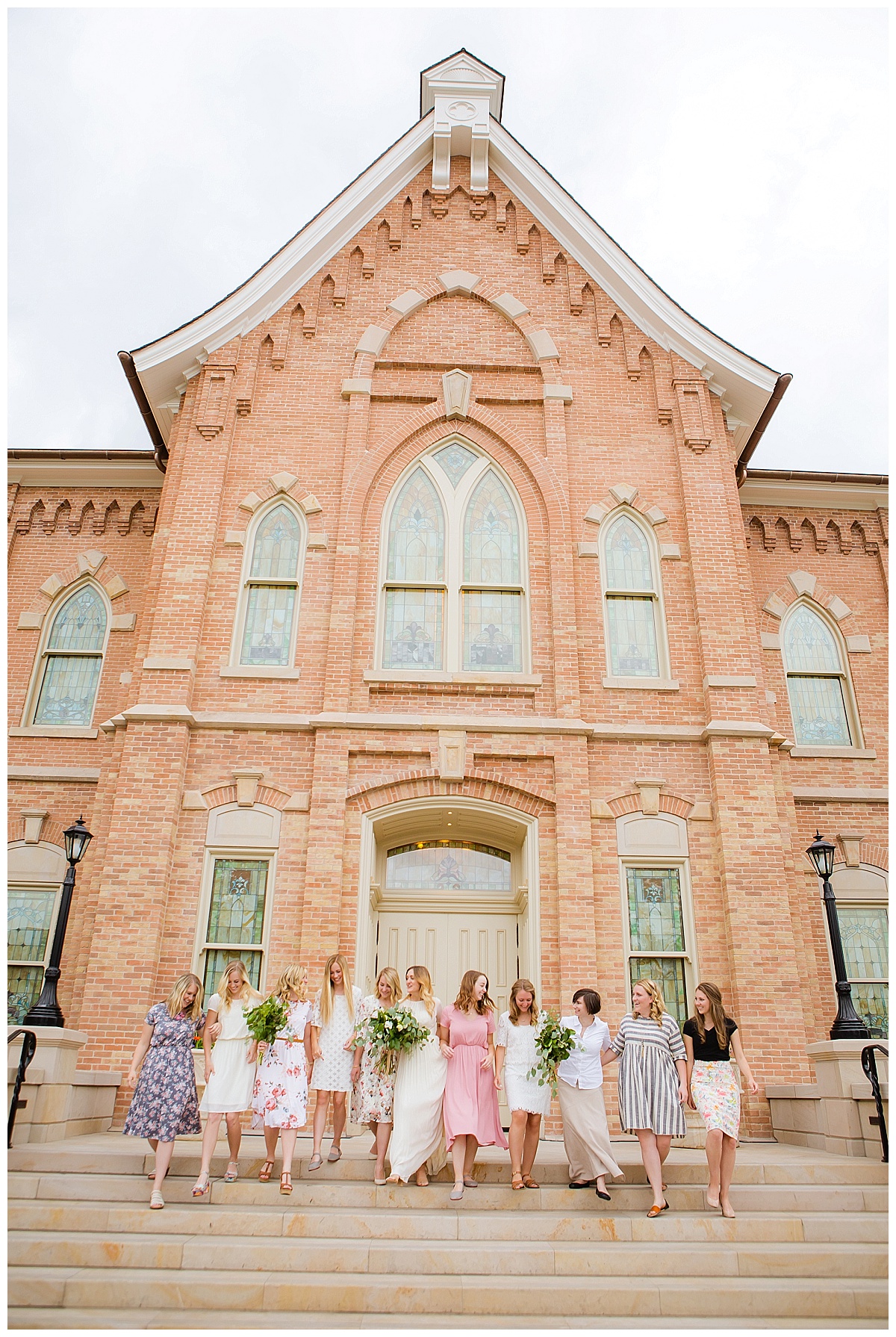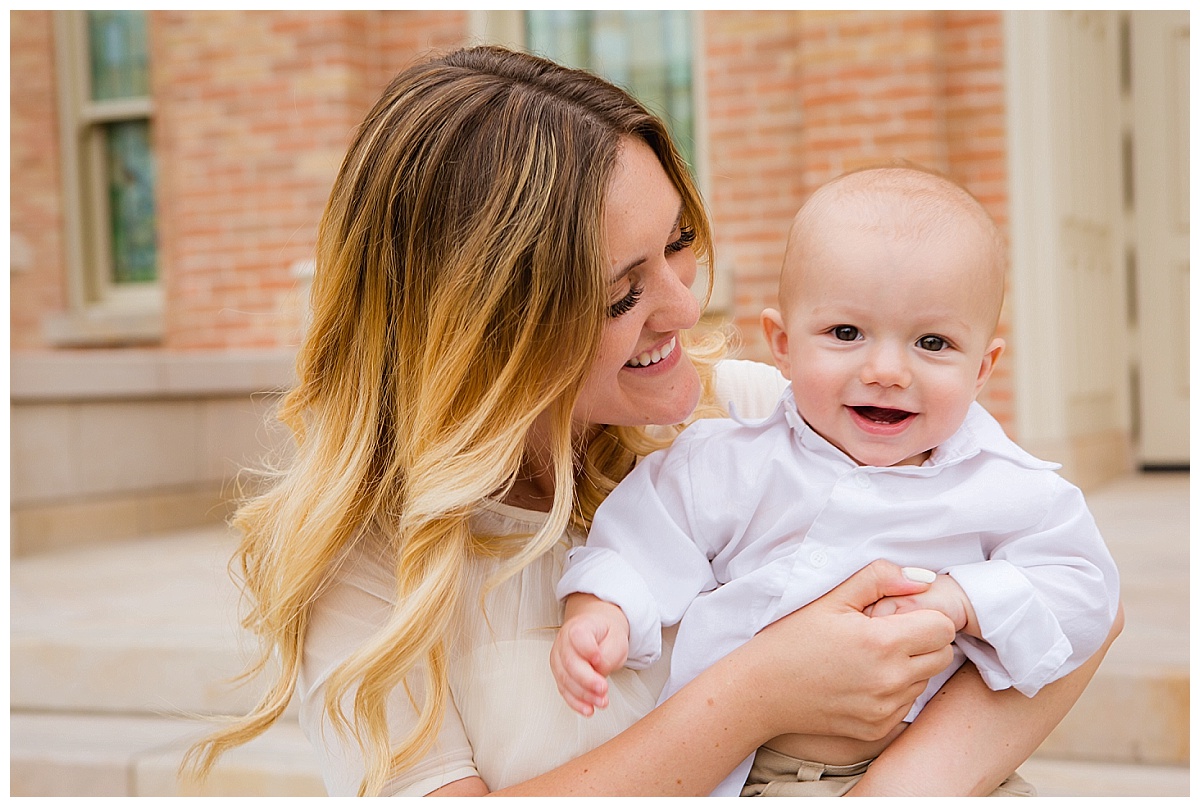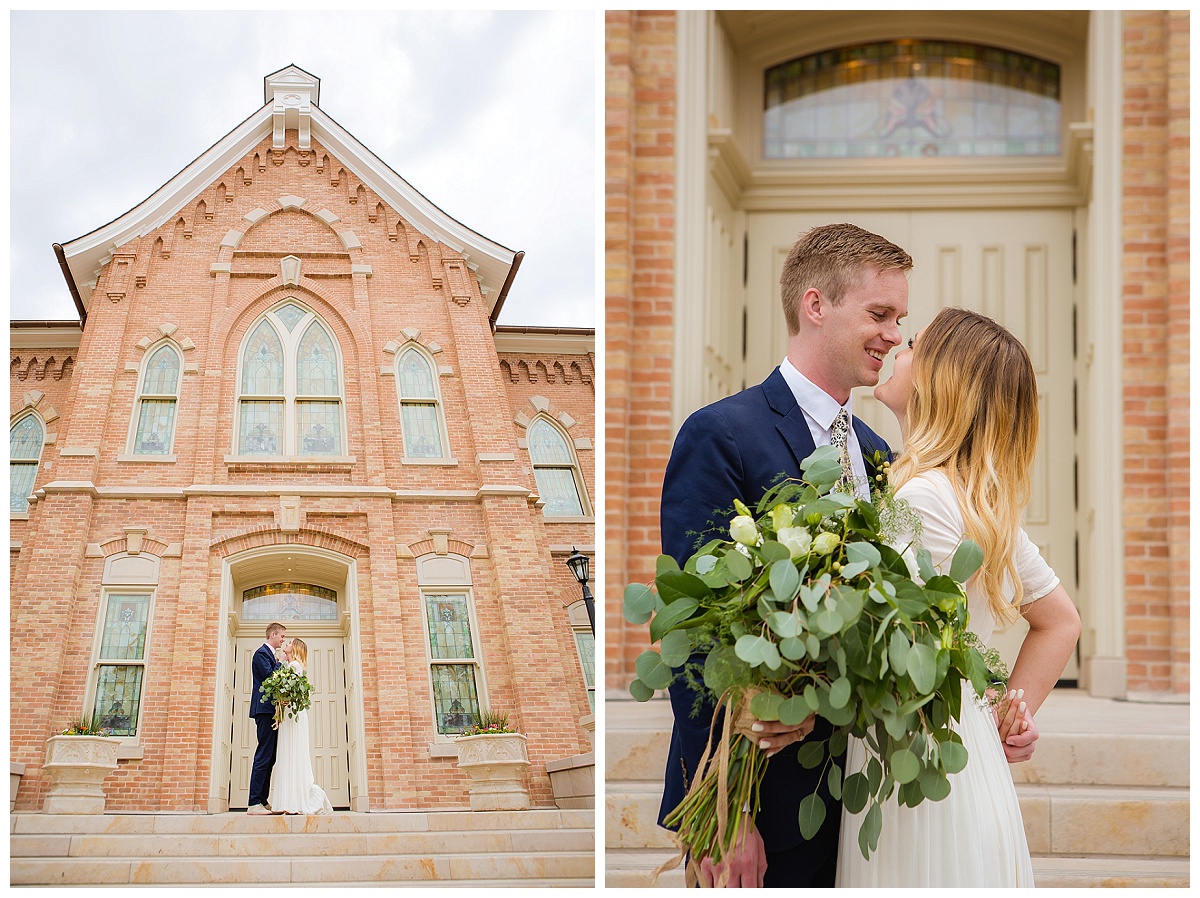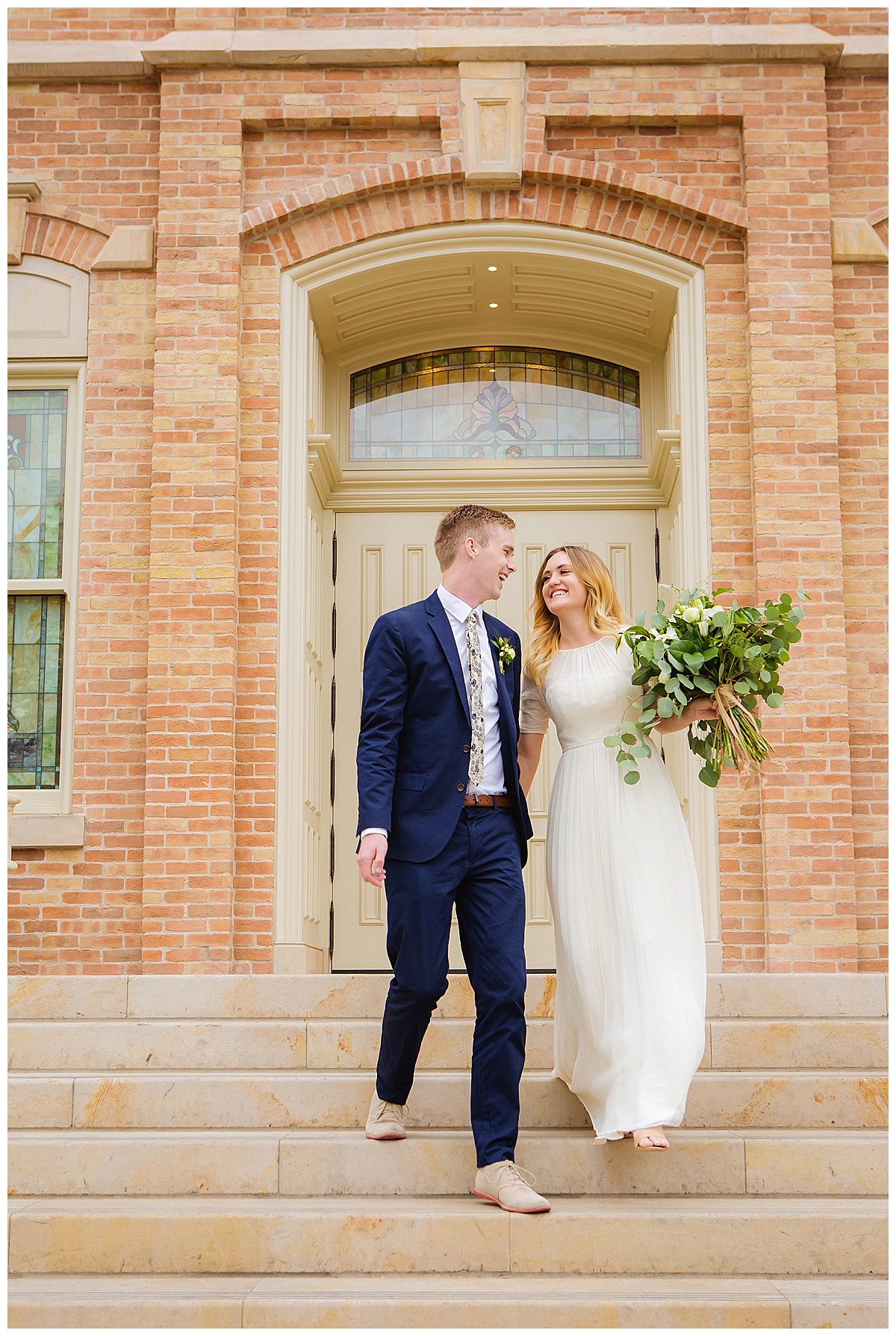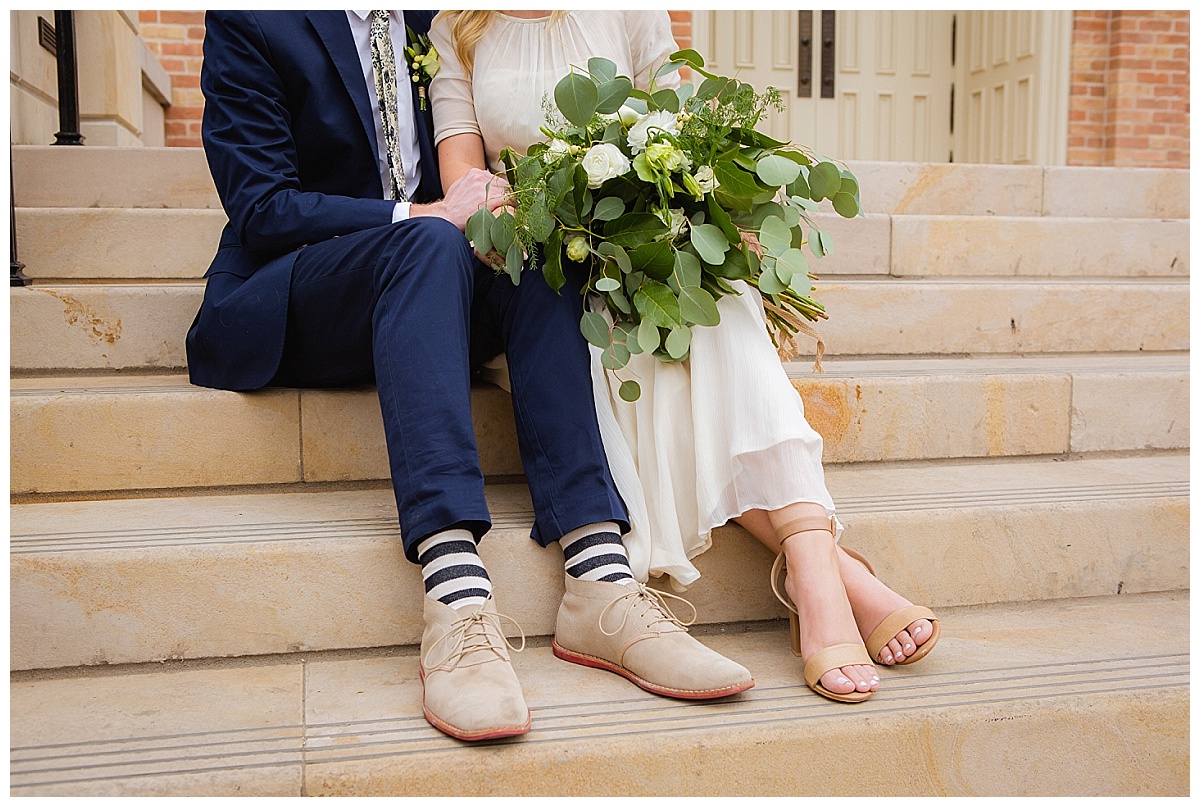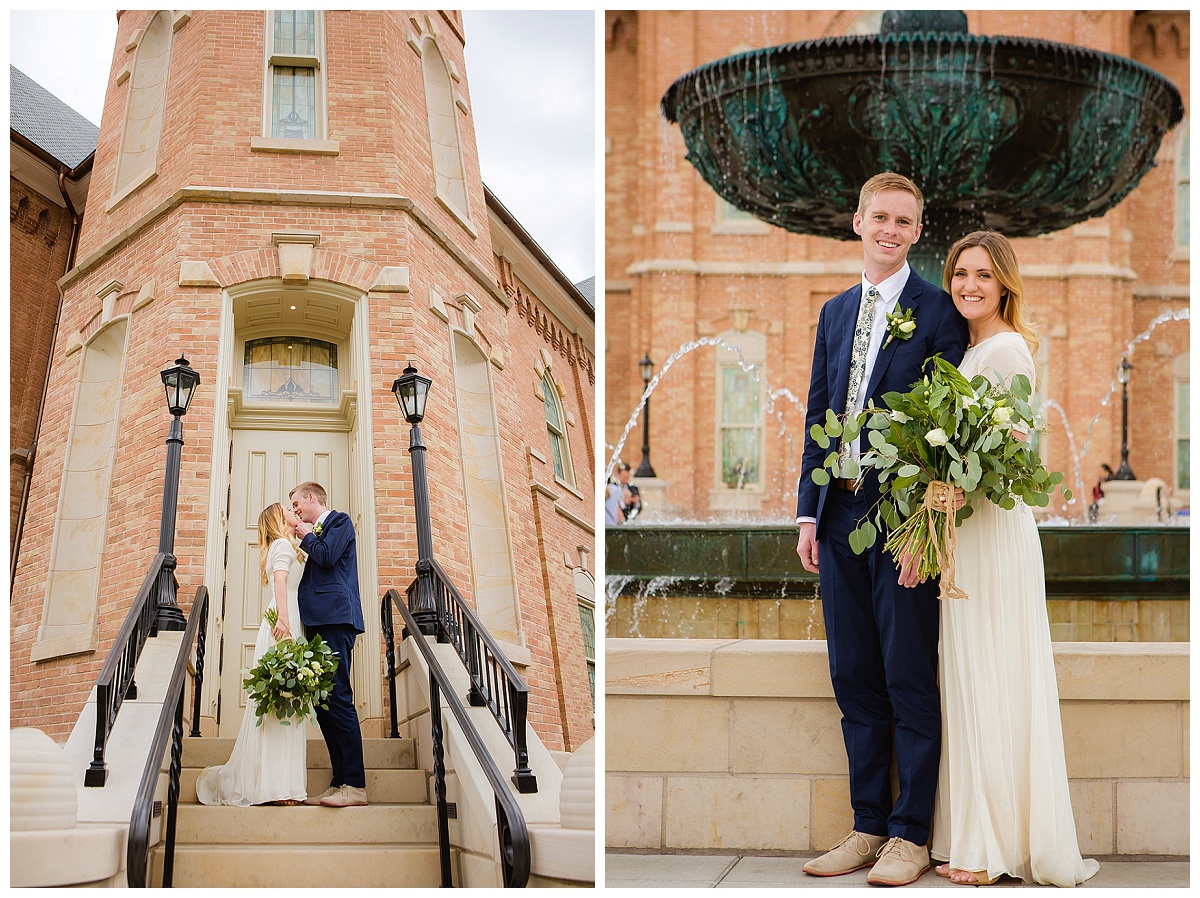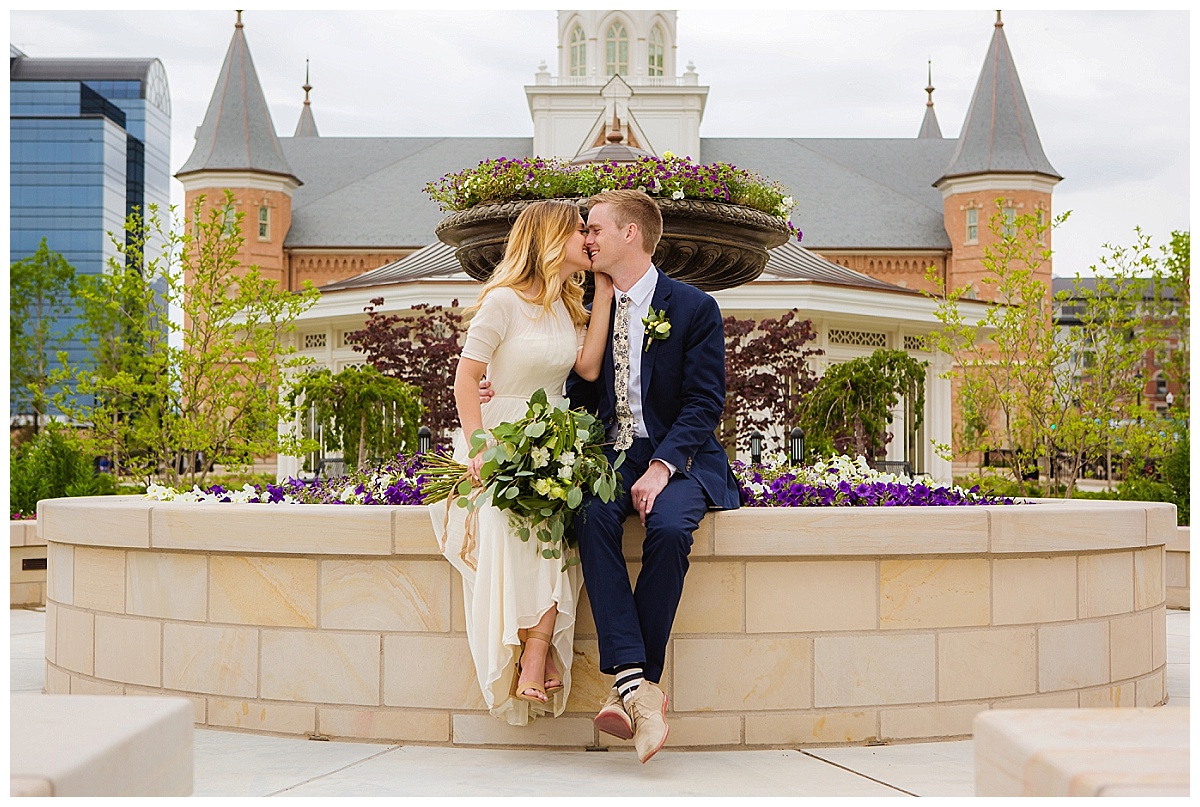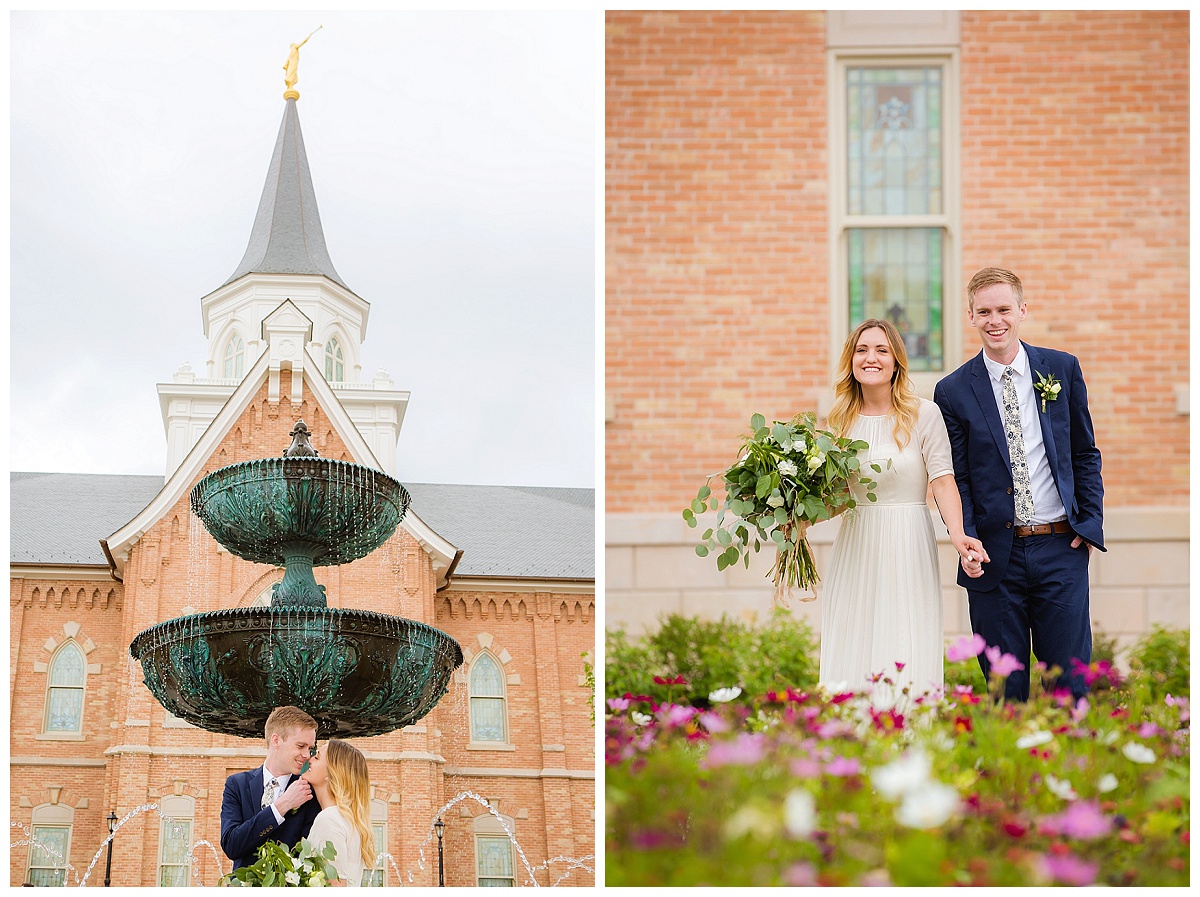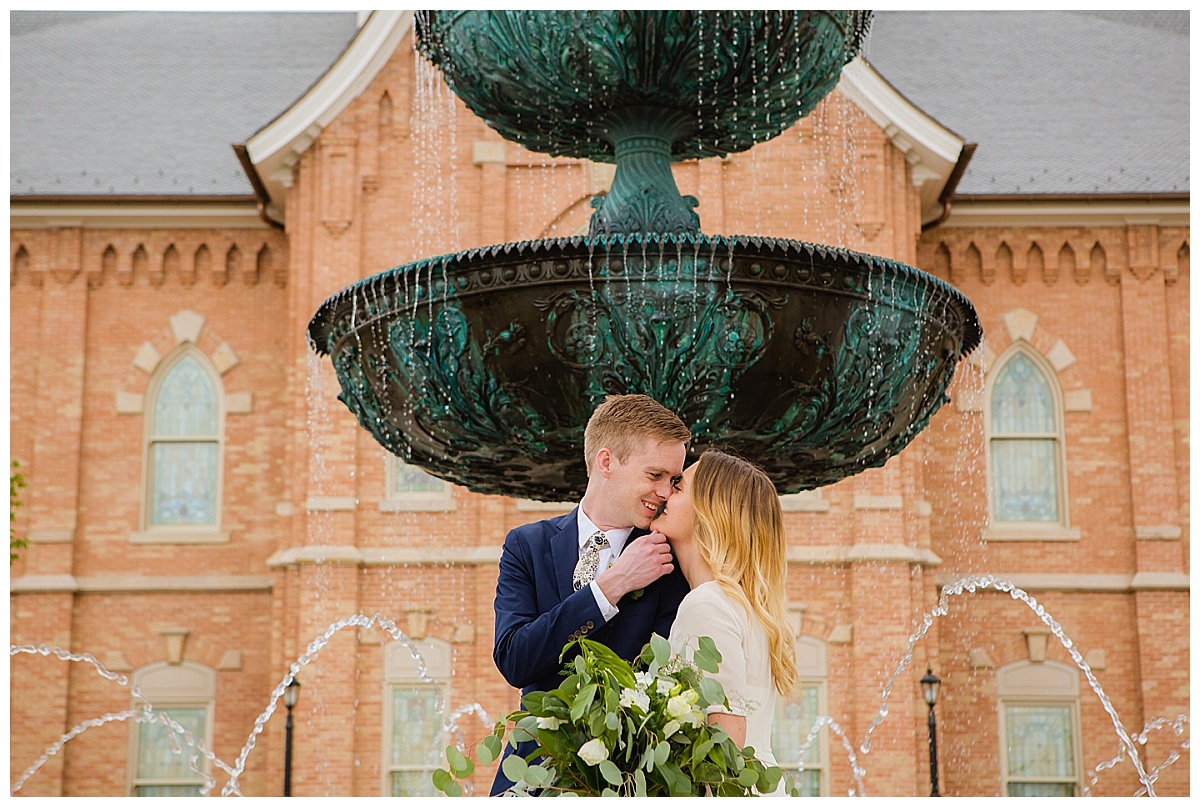 It was supposed to rain all day–but we lucked out and it didn't rain until just as we were leaving…..then it POURED the rest of the day.  SO glad they did their reception the night before!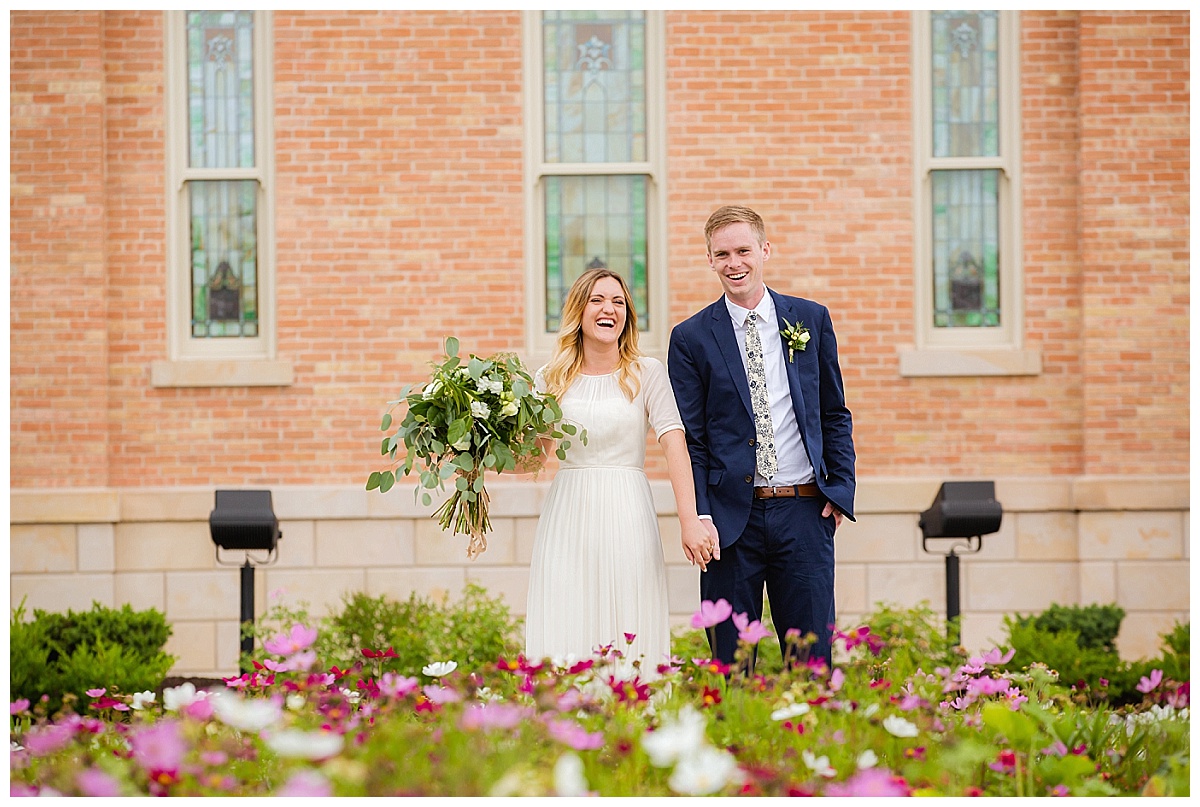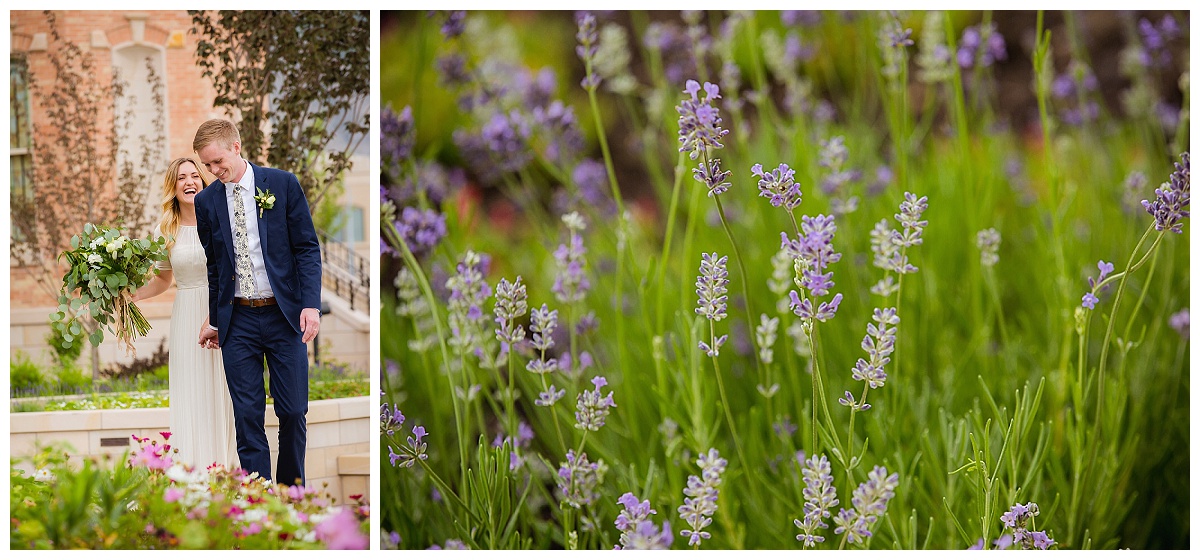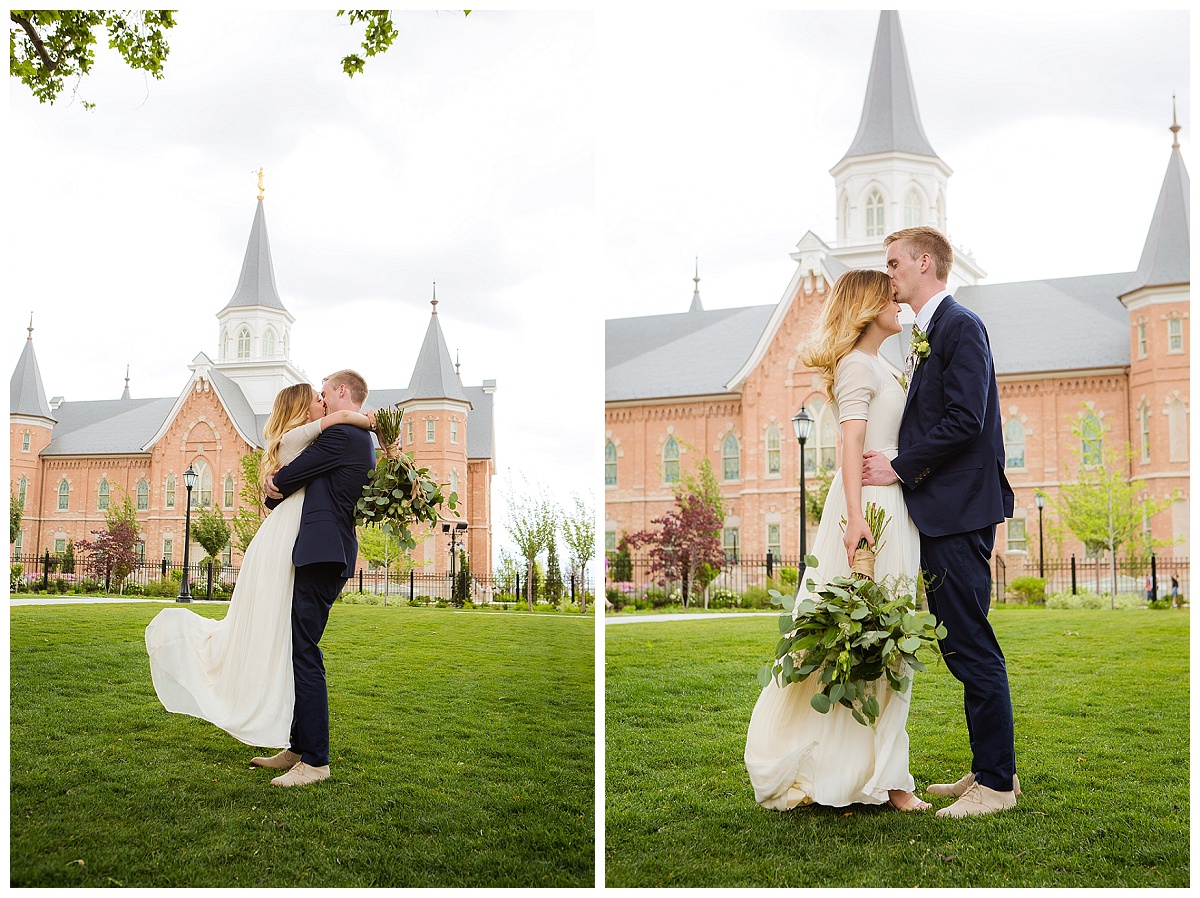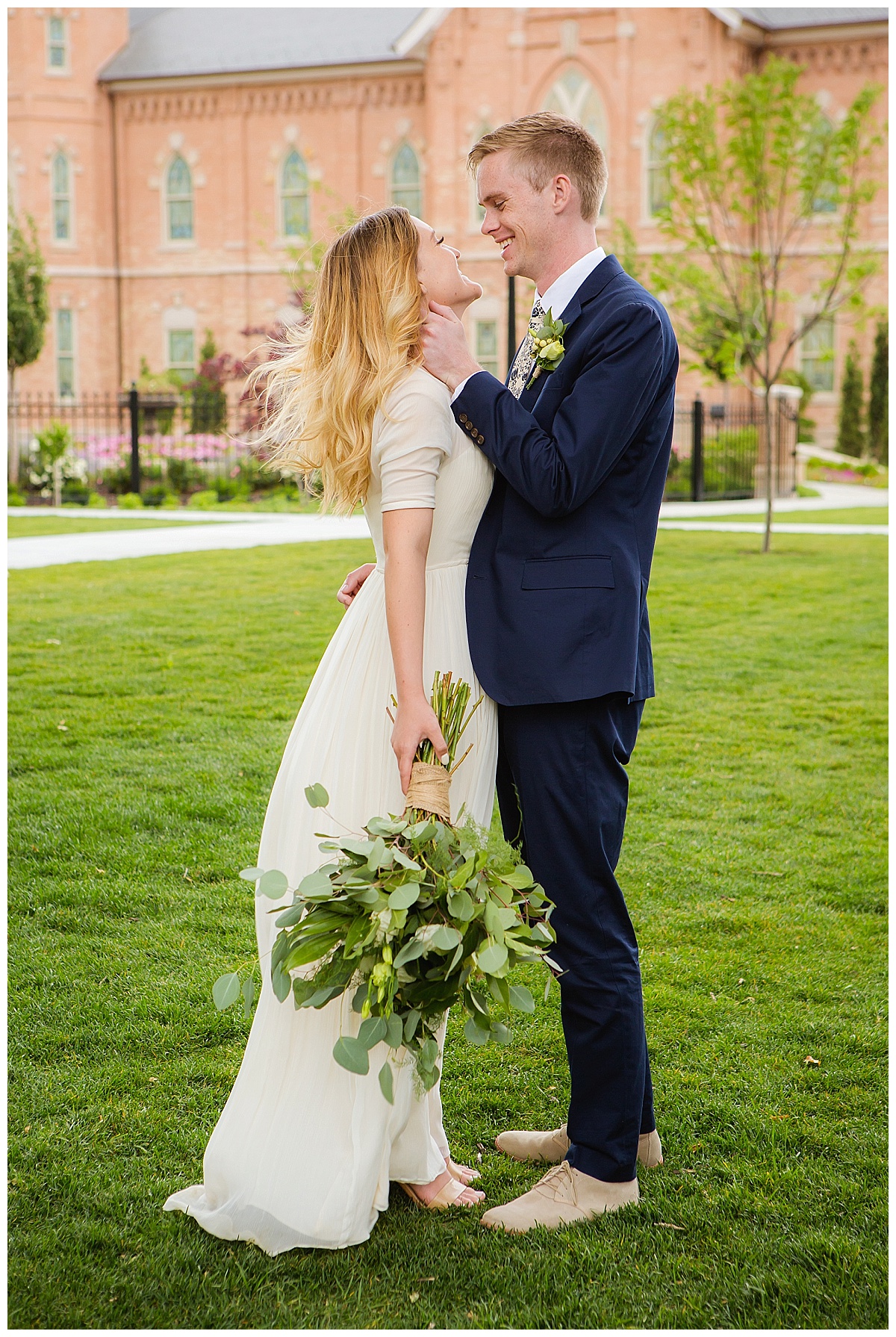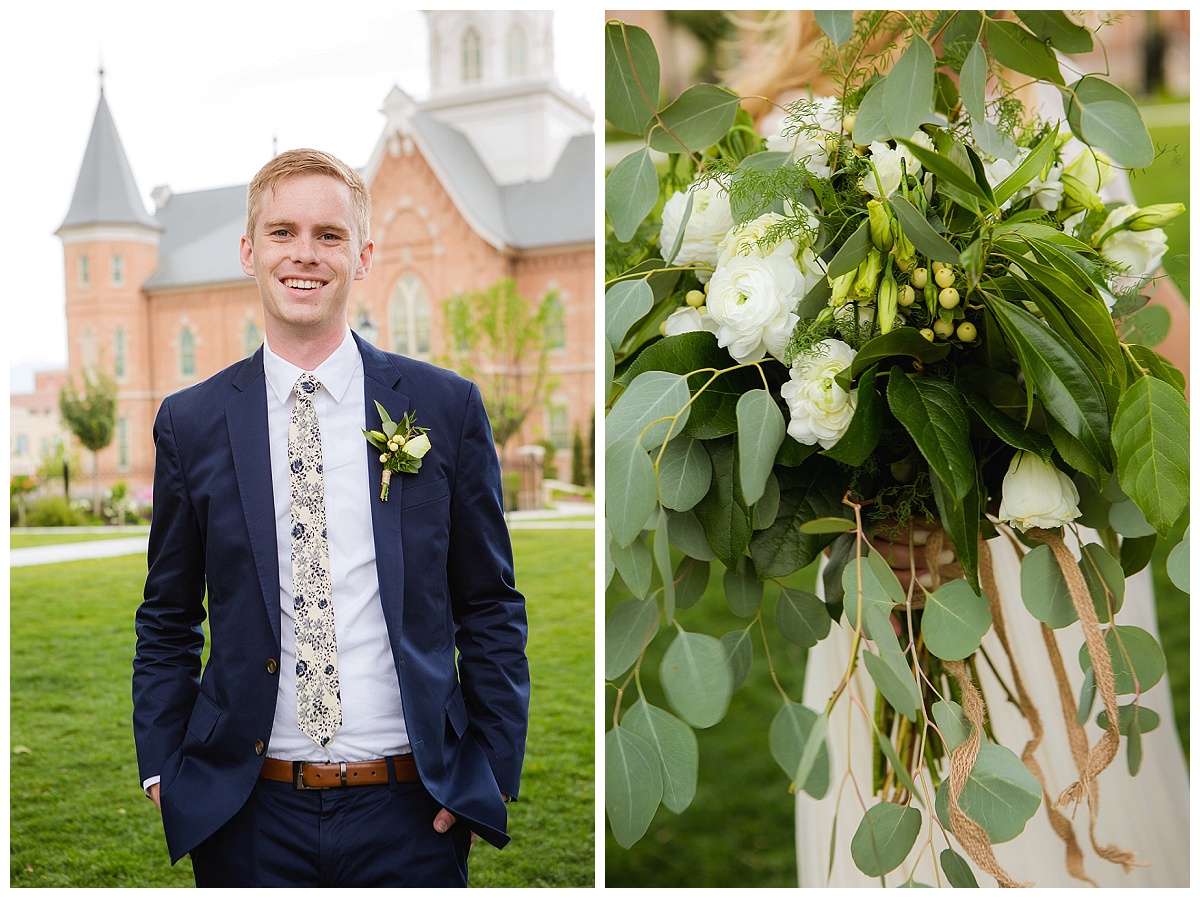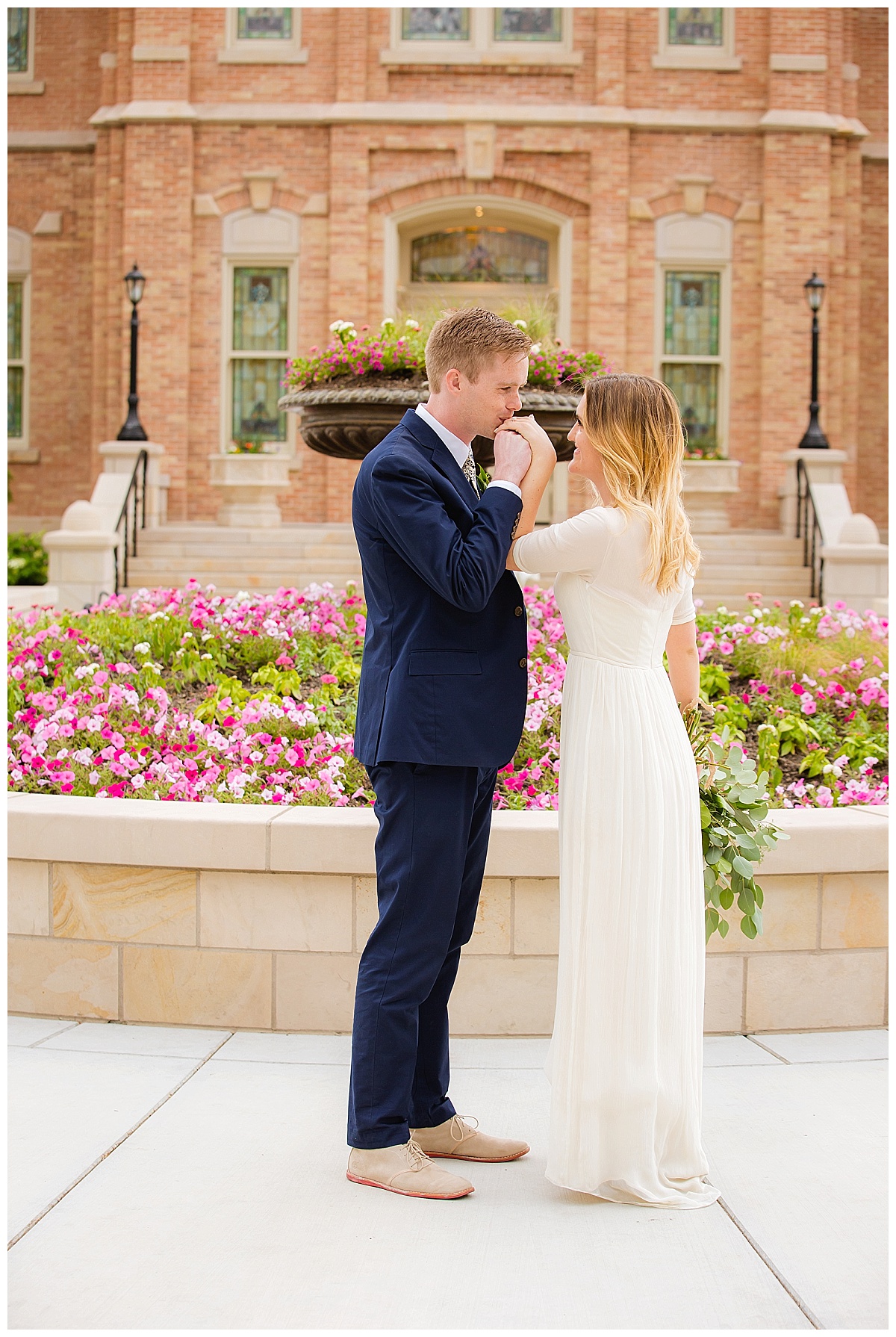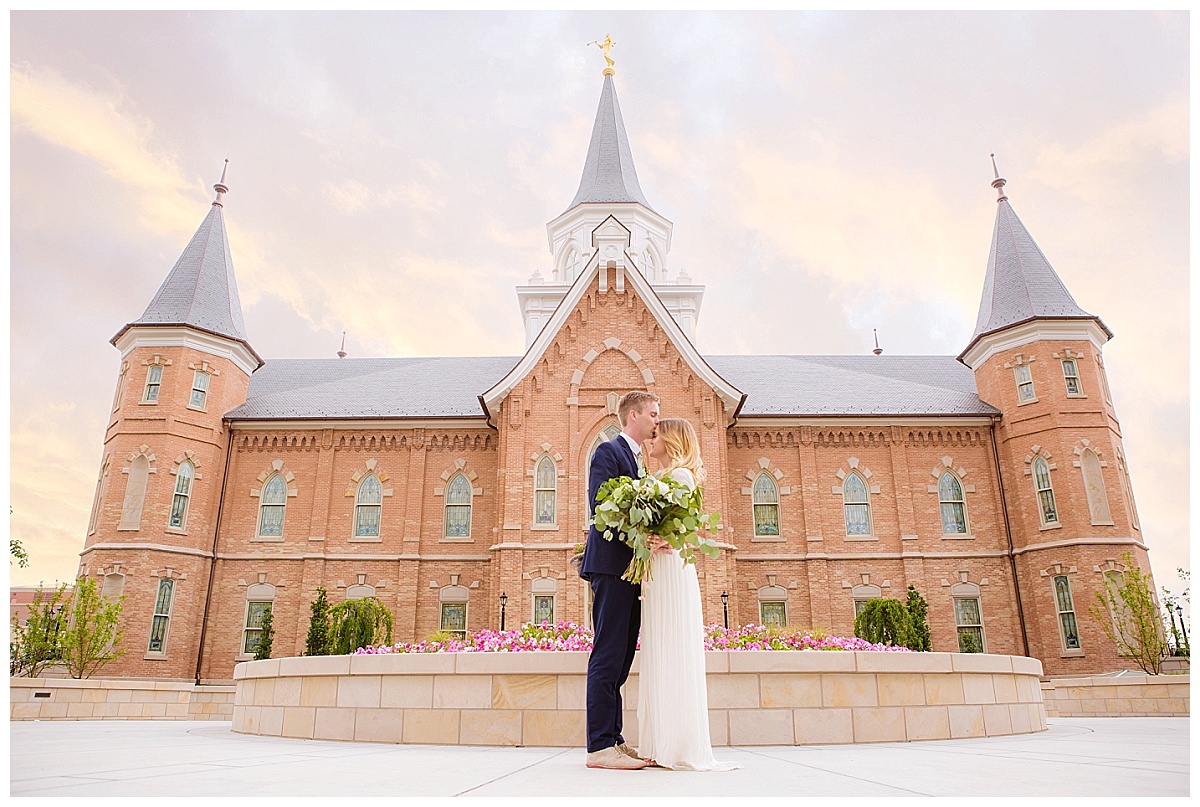 It was also the morning of the Utah Valley Marathon so of course we had to get a few shots of them near the finish line.  Marriage is a marathon, not a sprint for sure!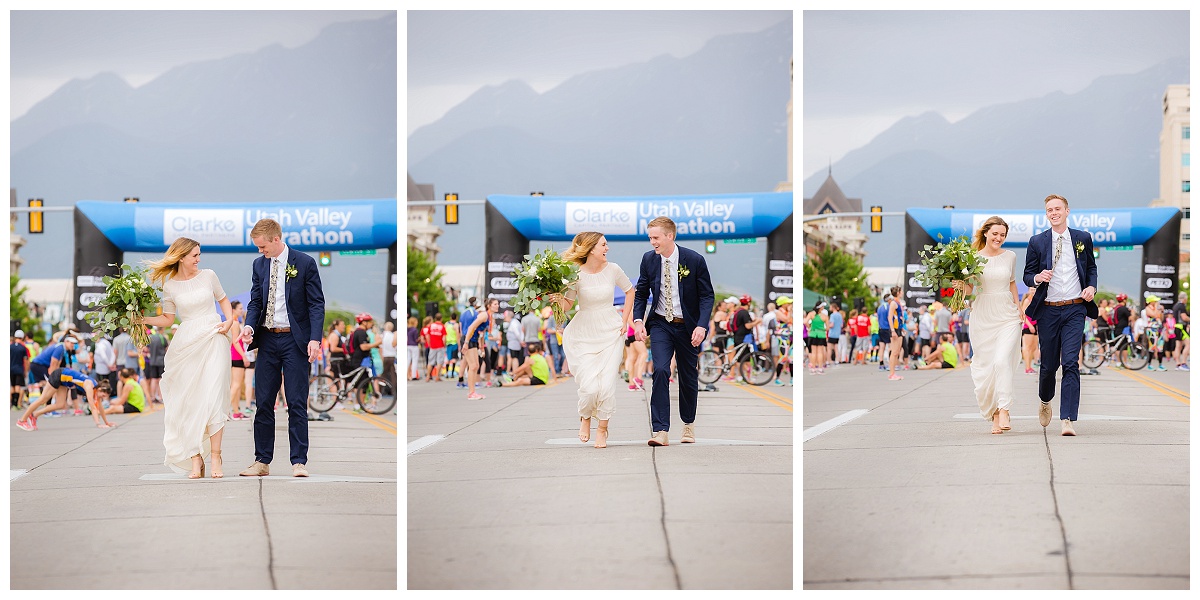 The night before they had a gorgeous outdoor reception at Todd's parents home.  I loved all the details they put together, like these vases that they want to use in their home after.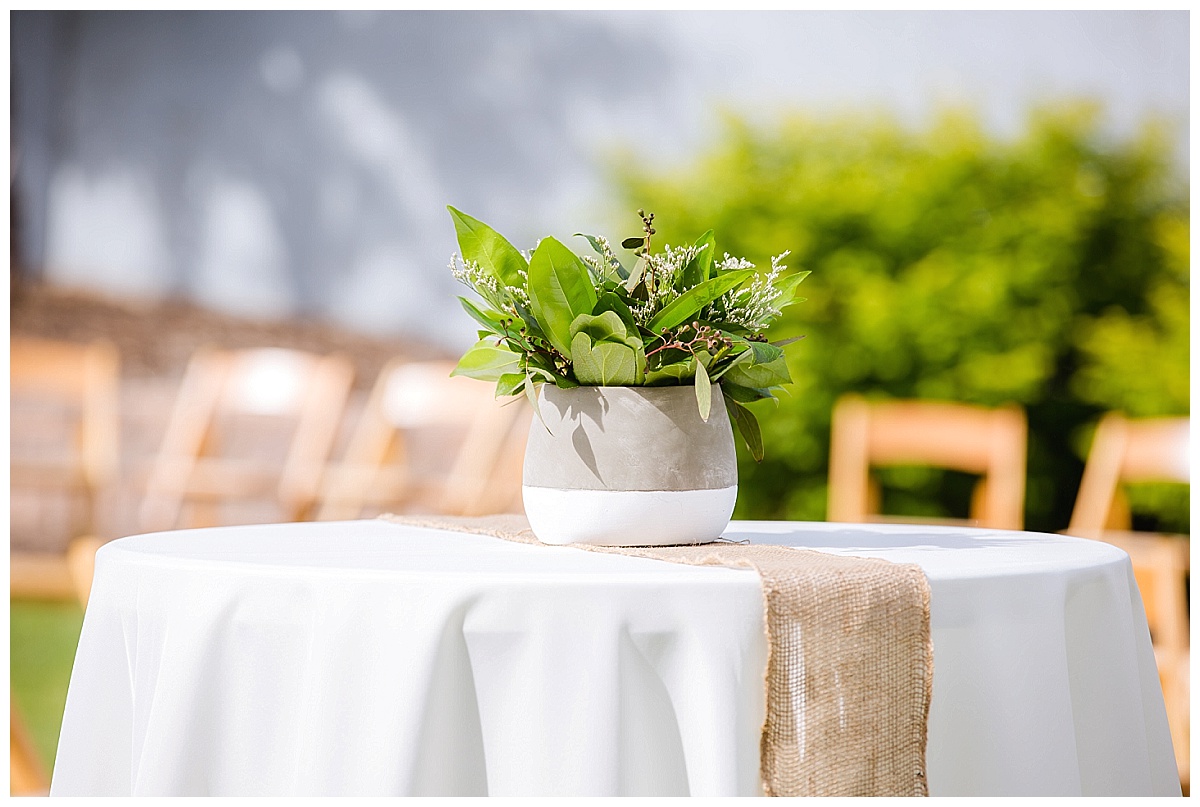 Amanda is quite the artist and created these chalkboard signs.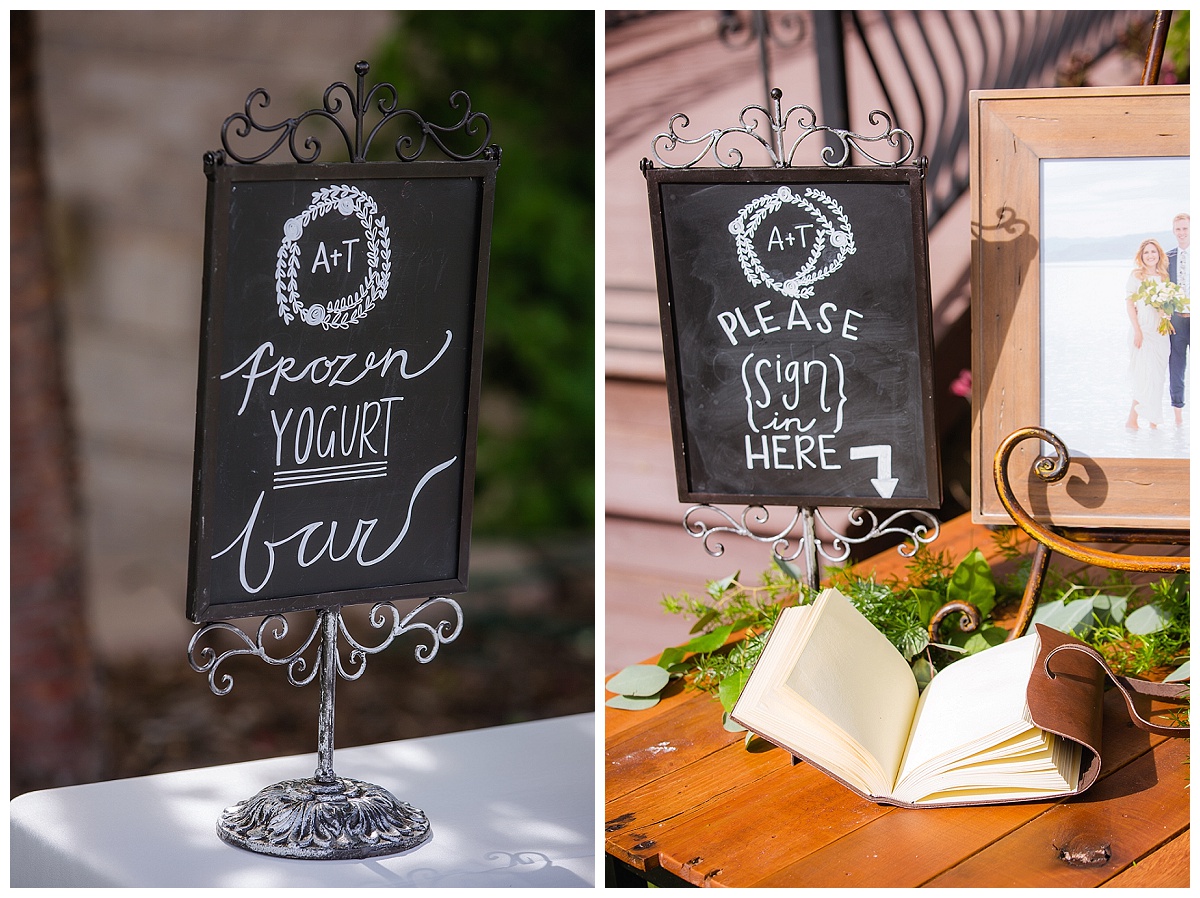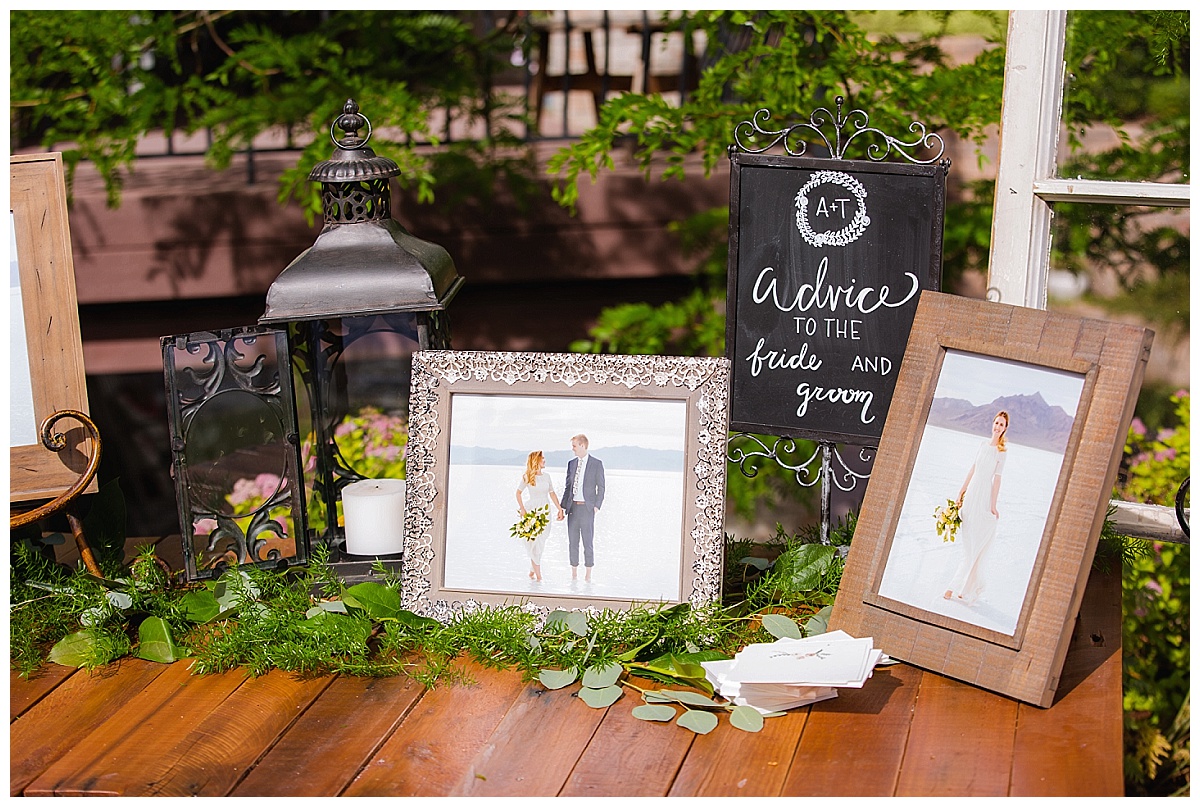 She also painted these cards for their guests to give them marriage advice.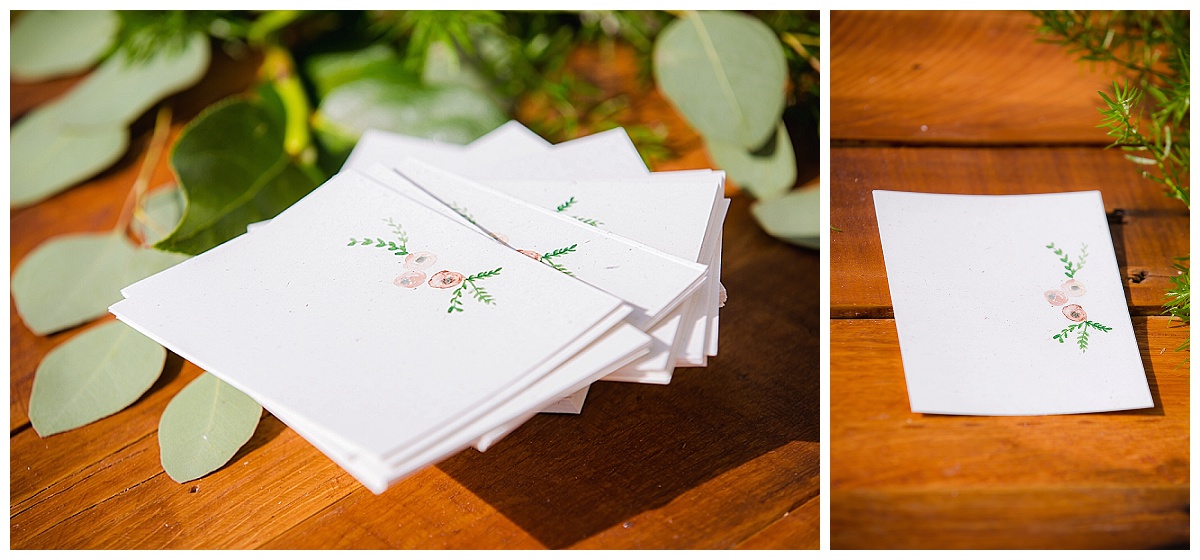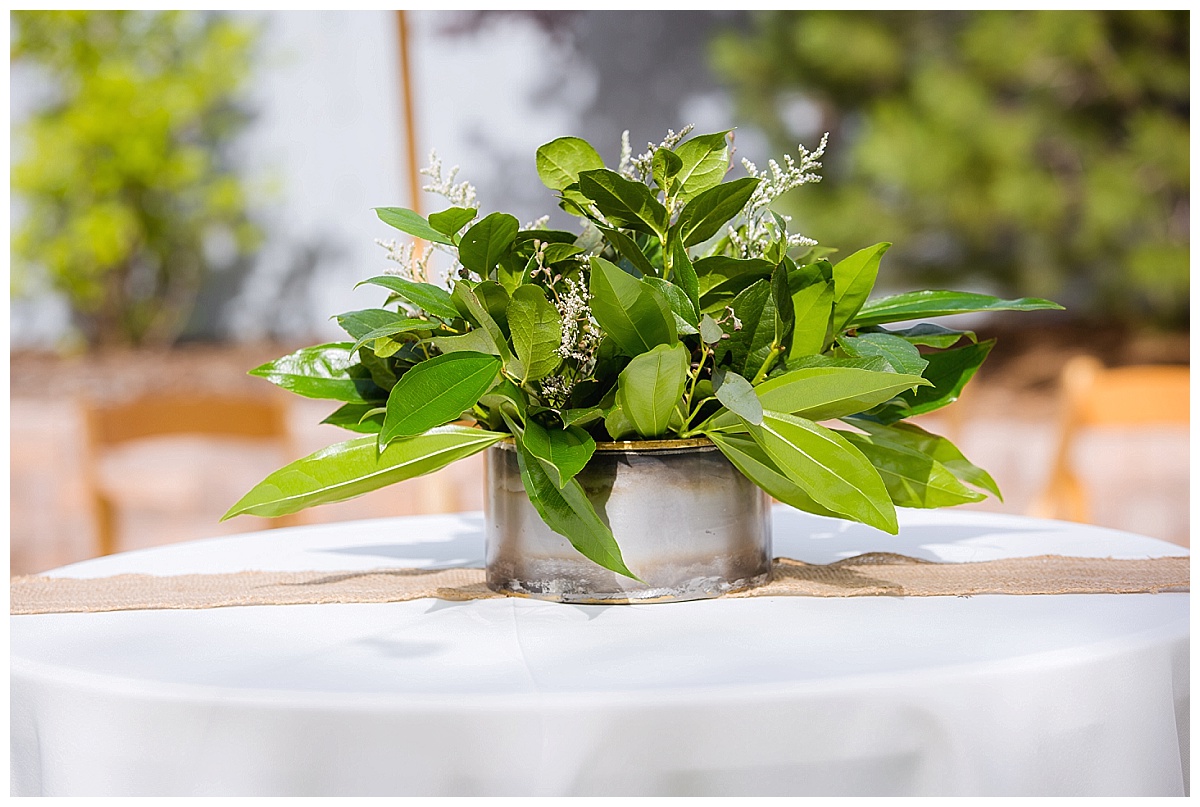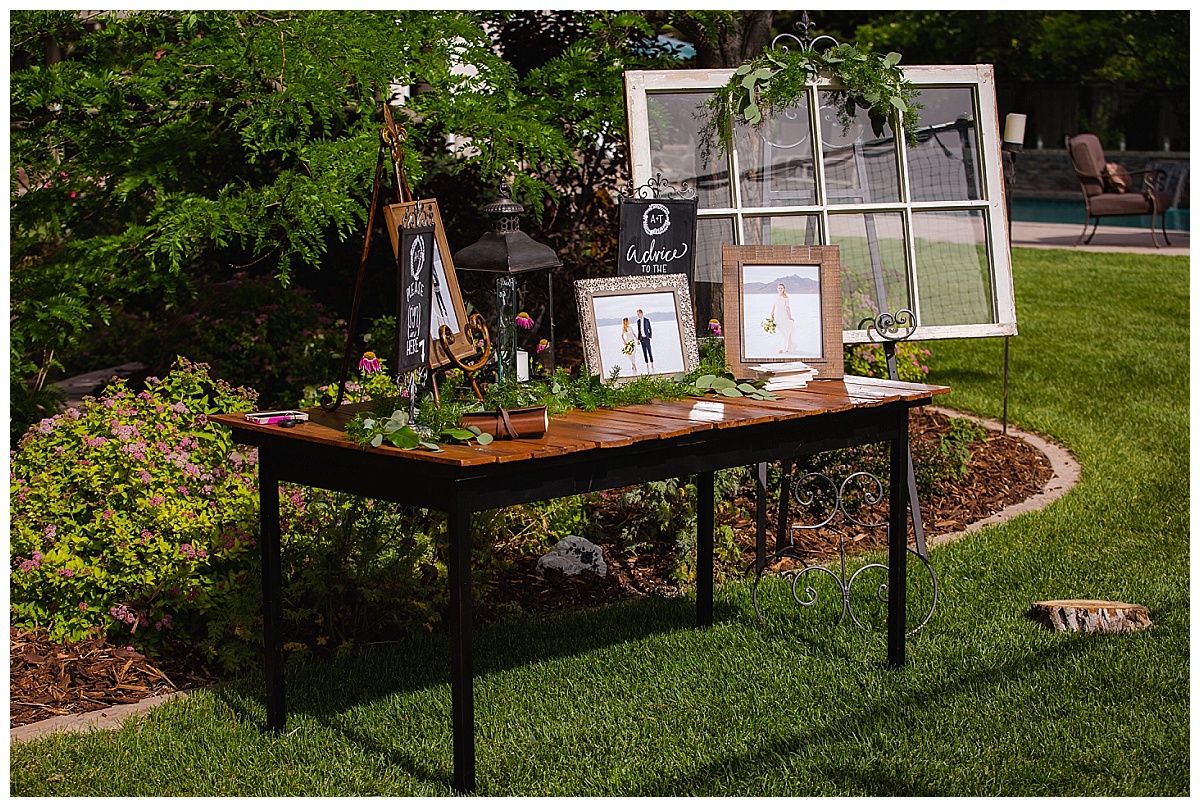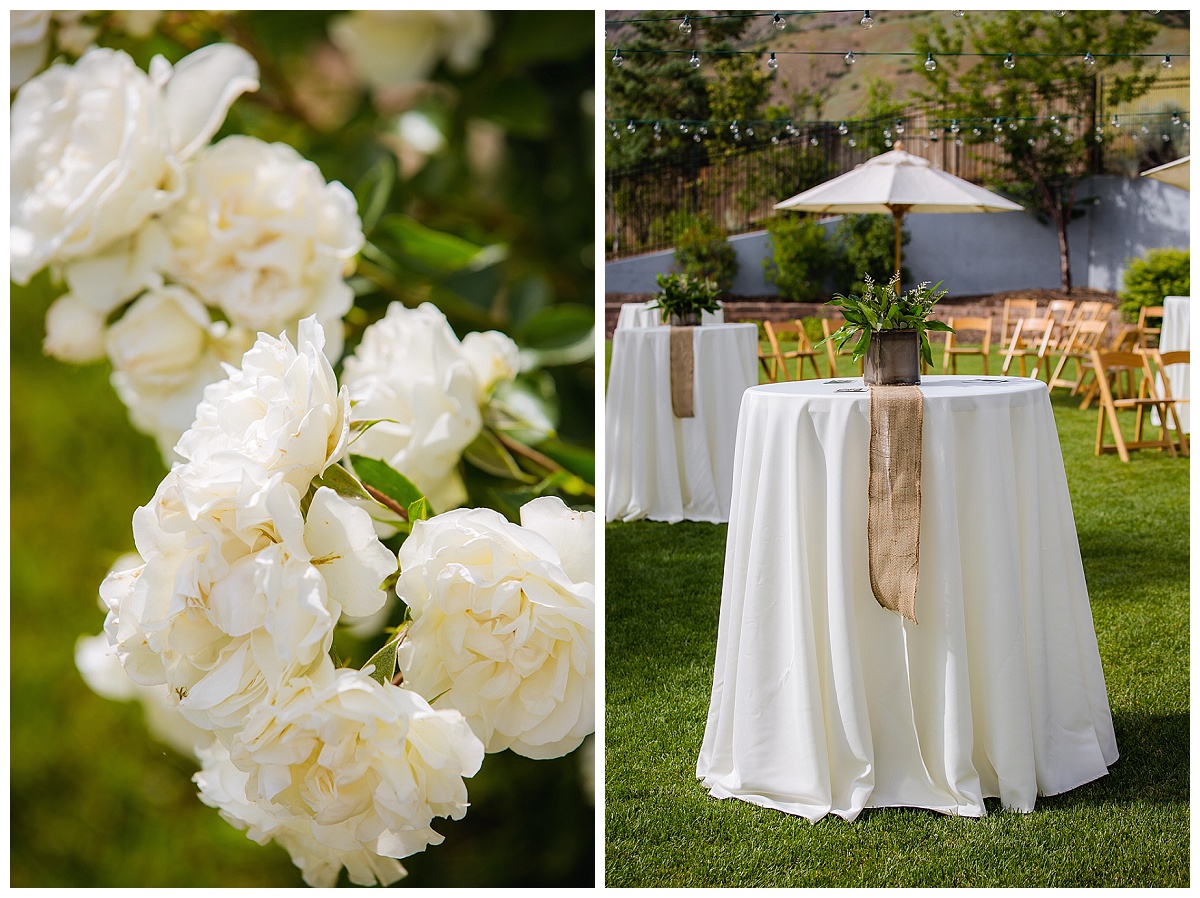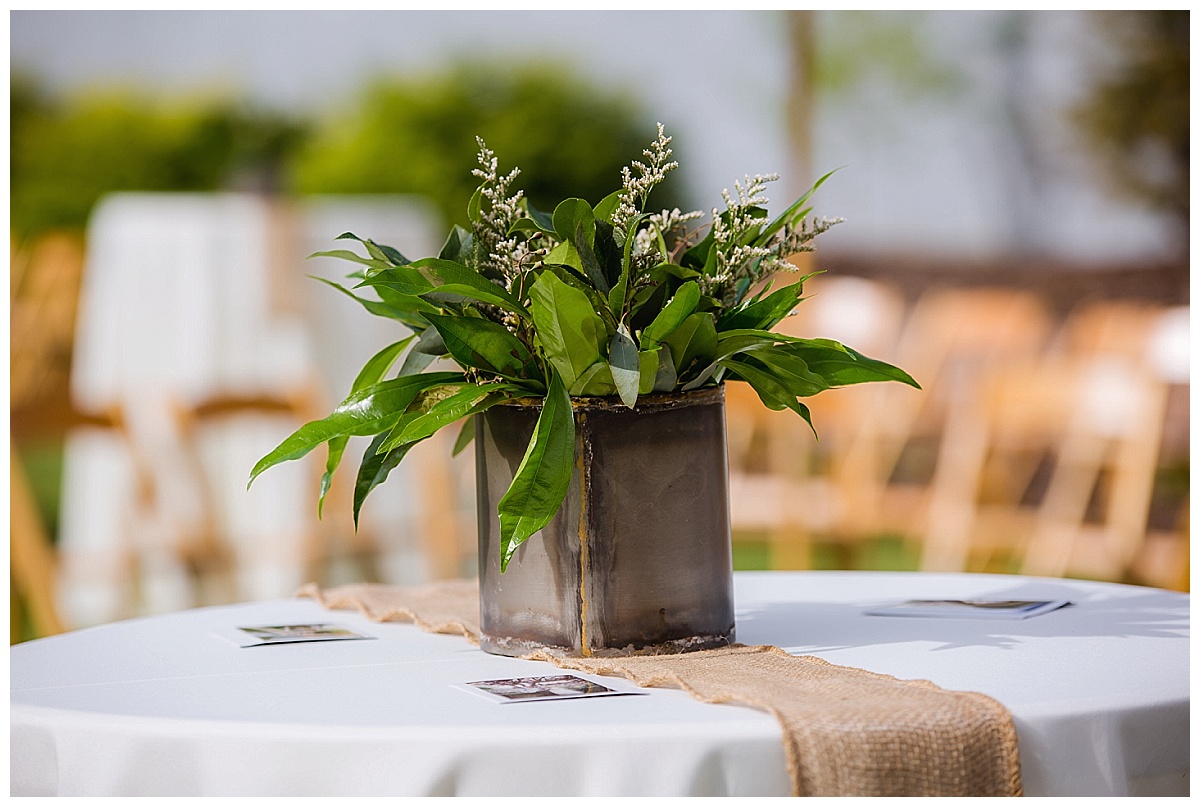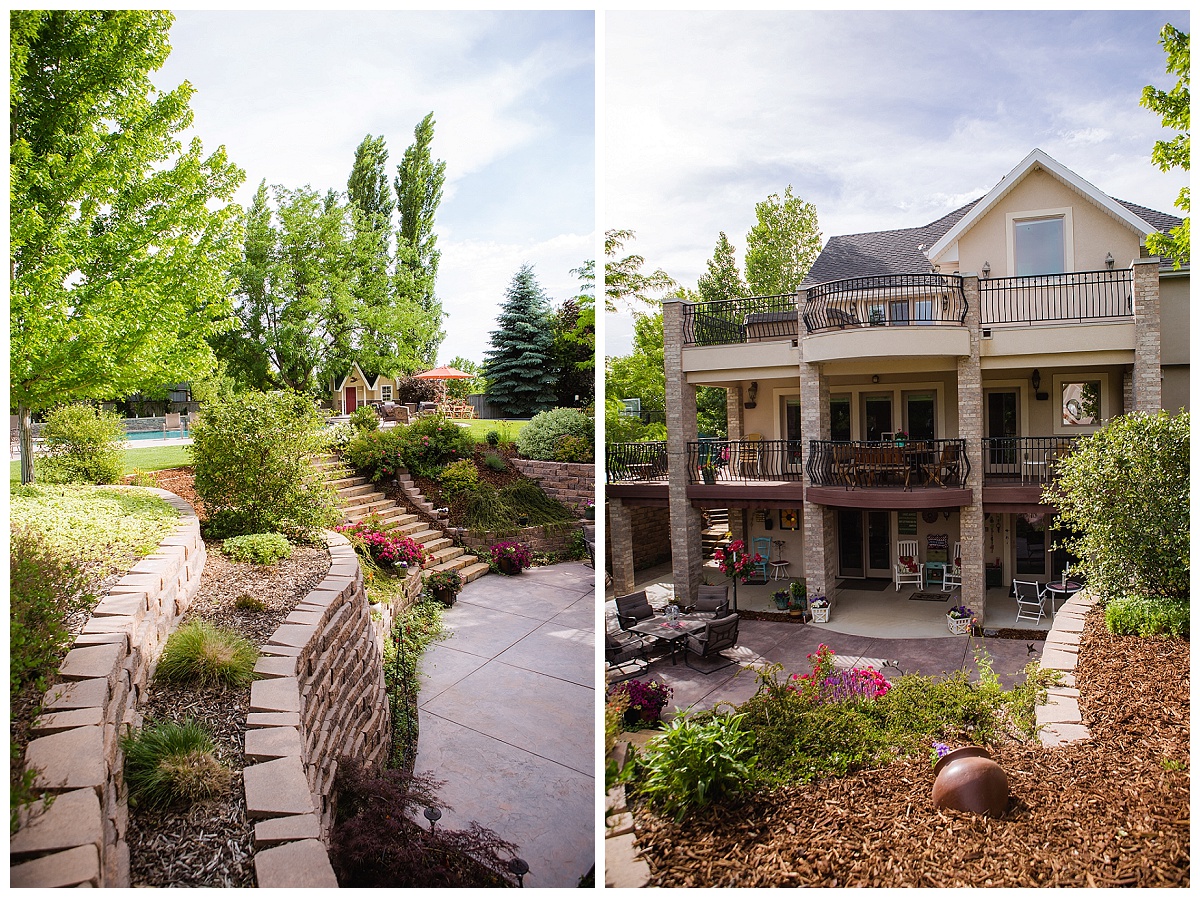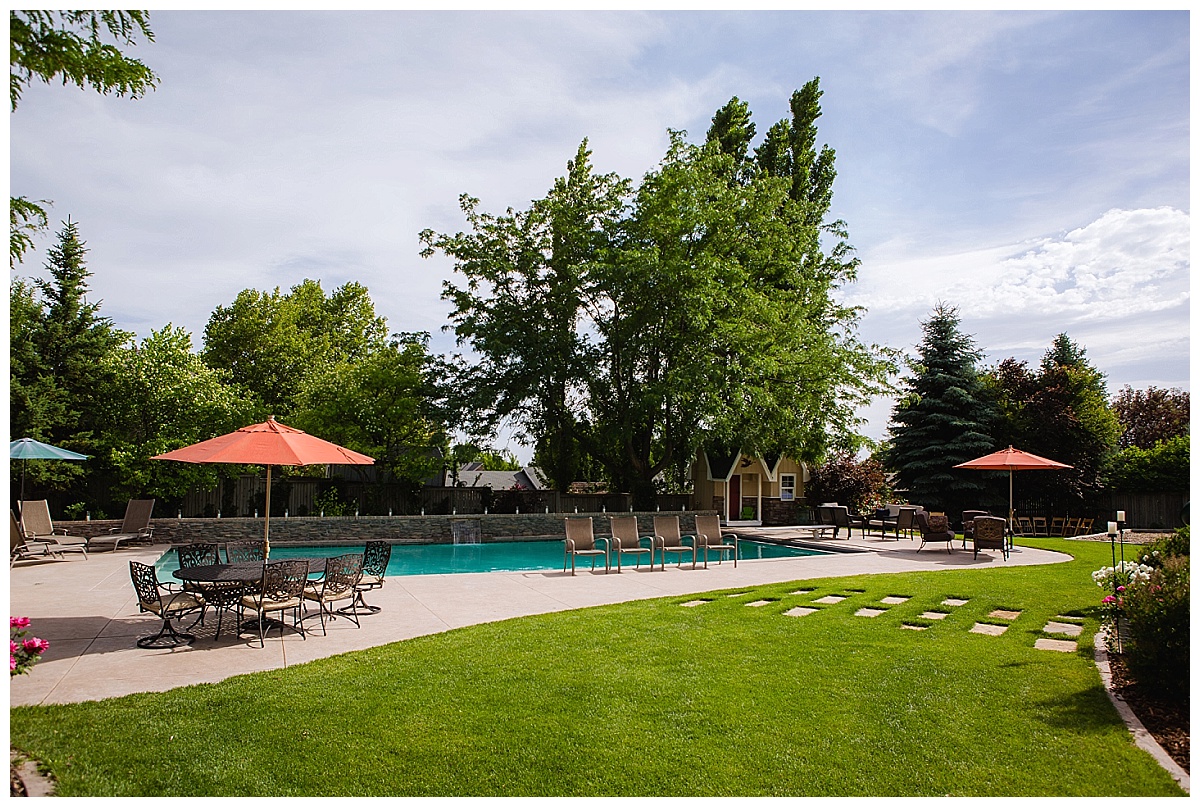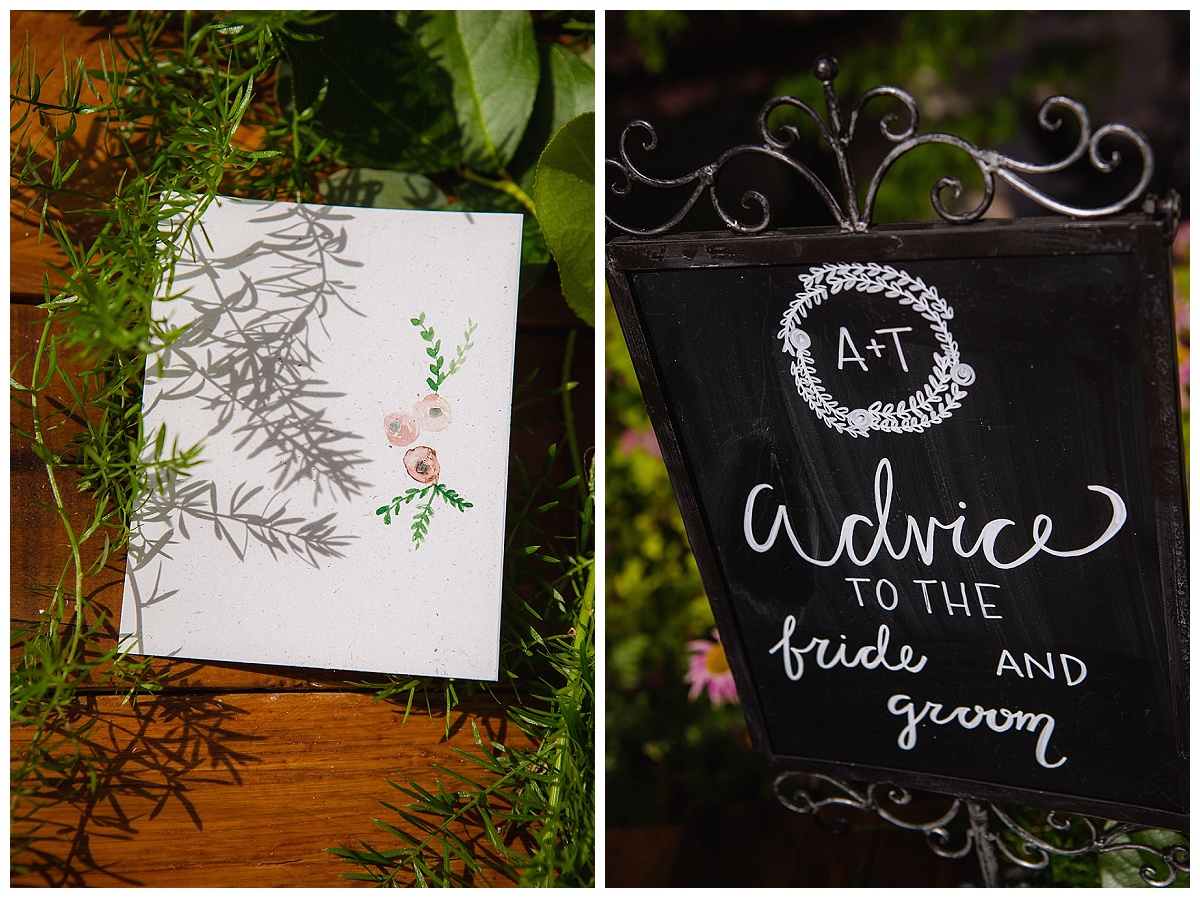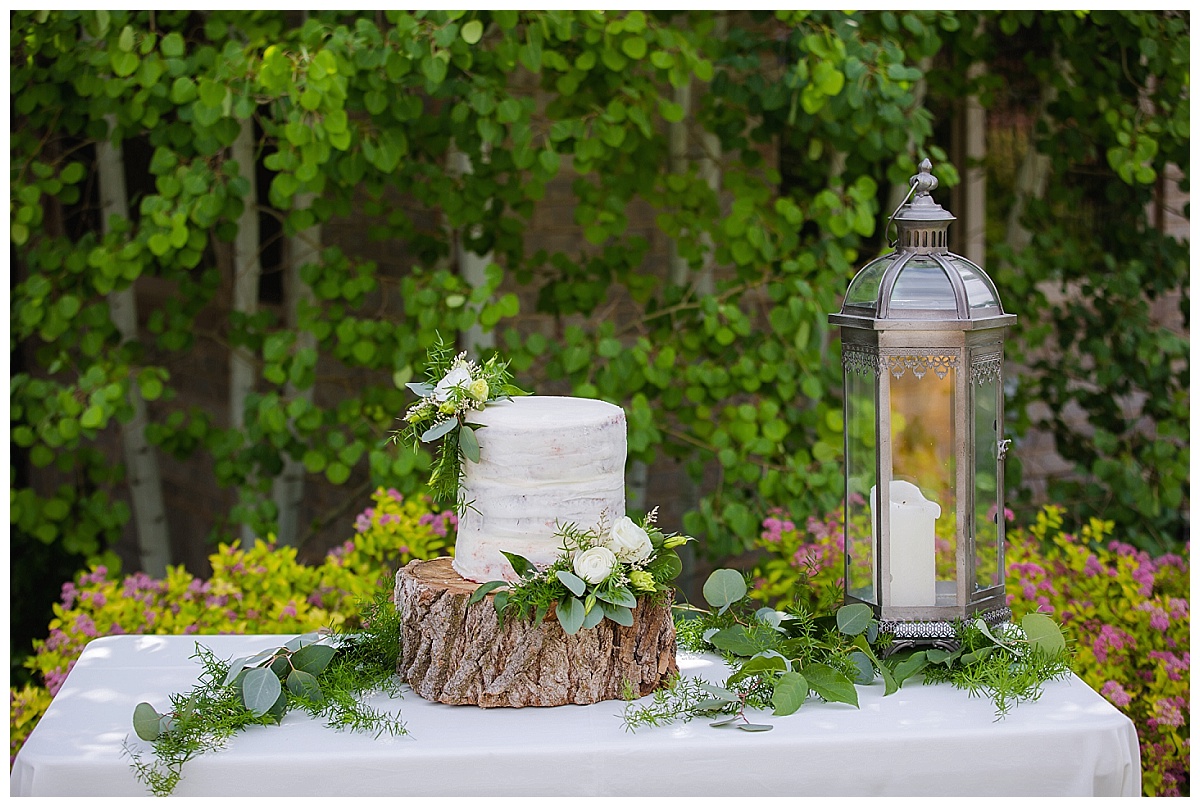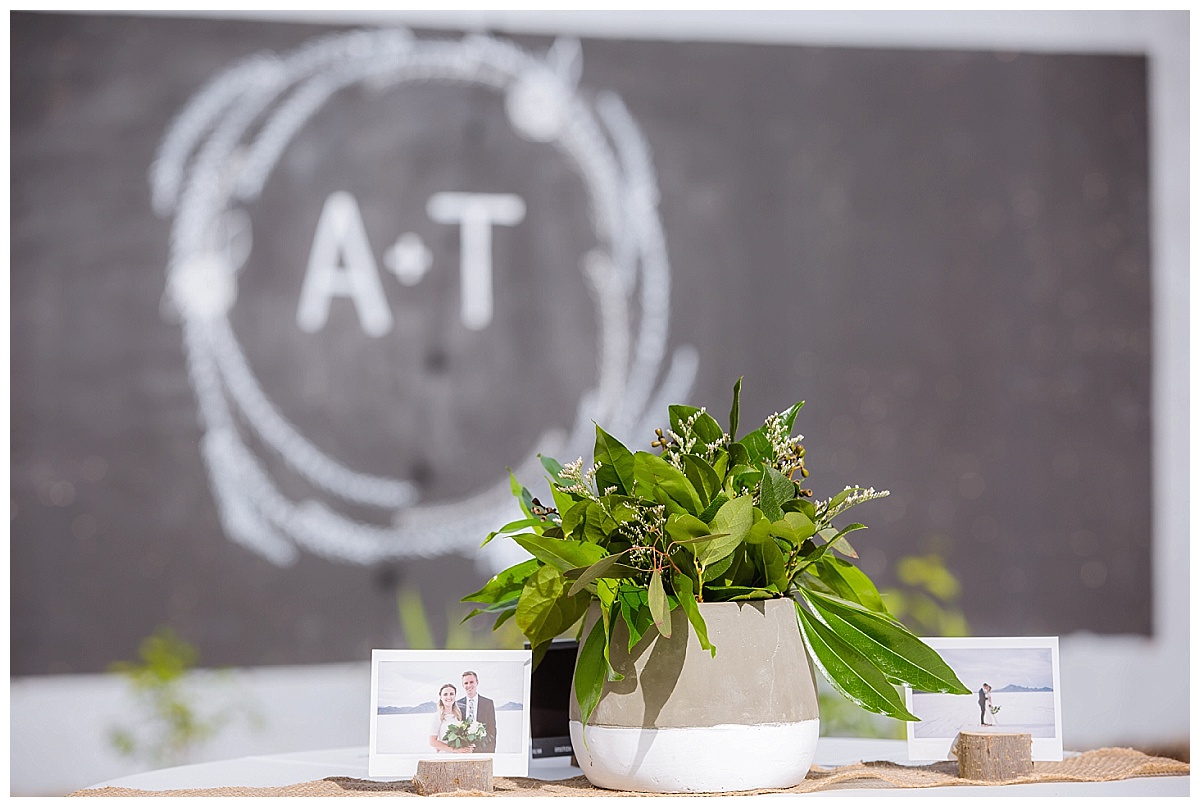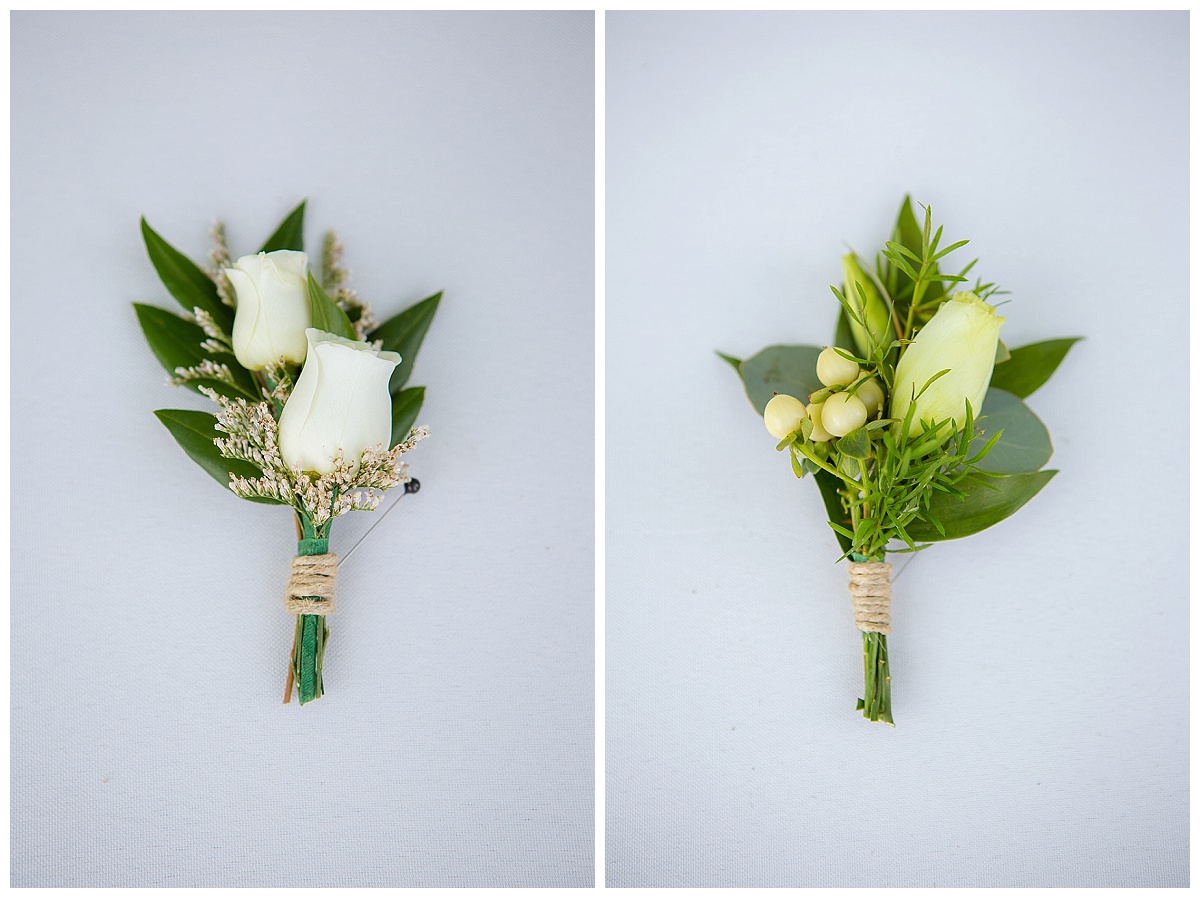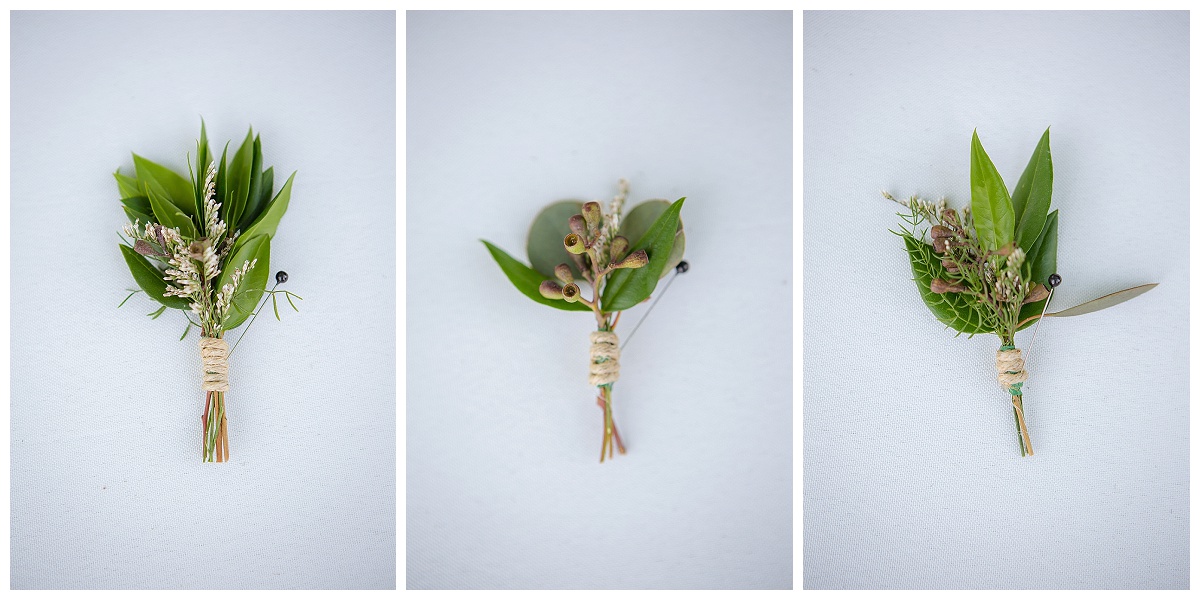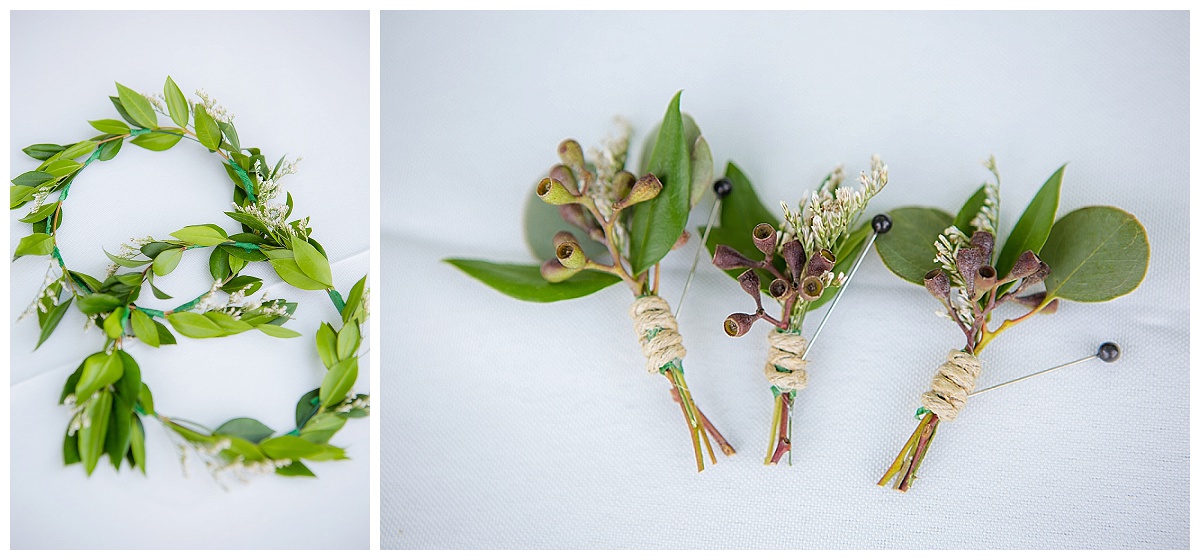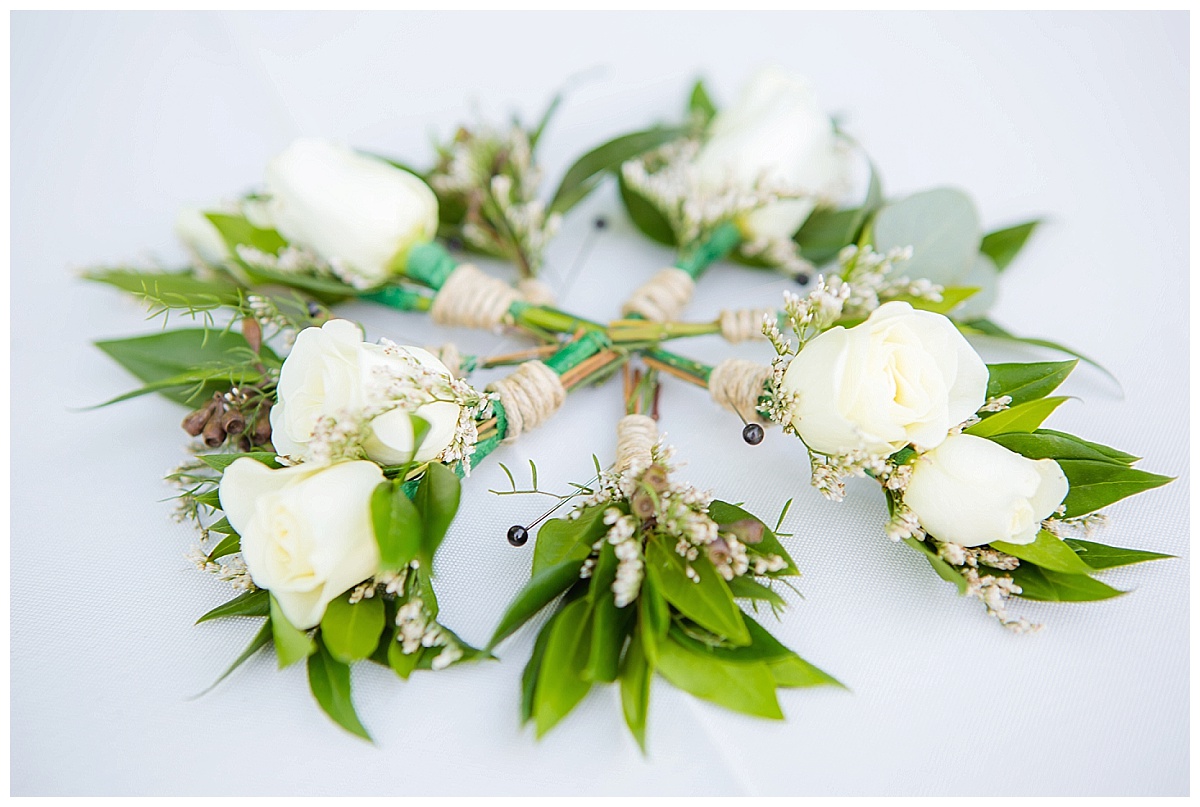 Amanda also painted their wedding invitations.  The watercolor flowers and temple are just perfect!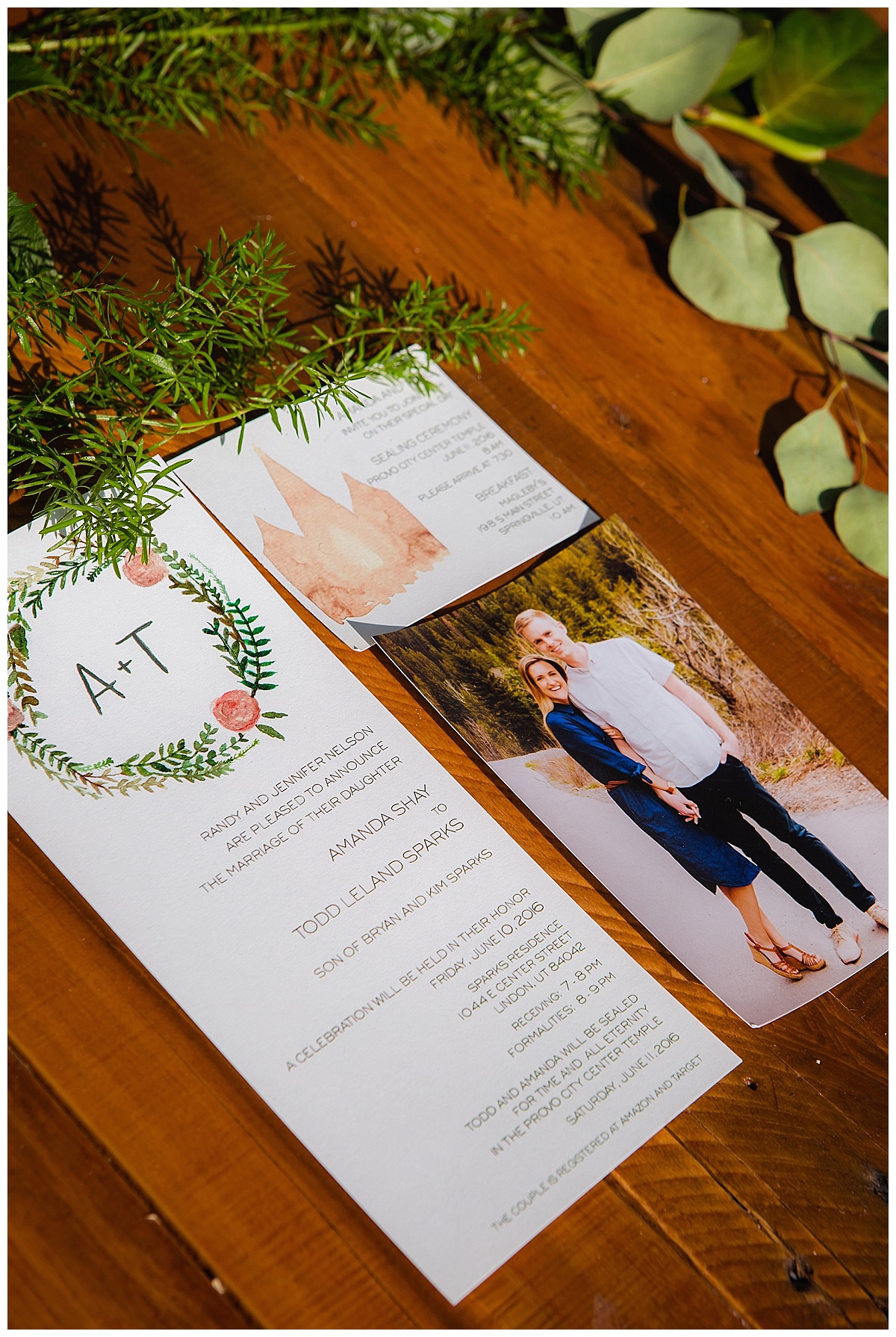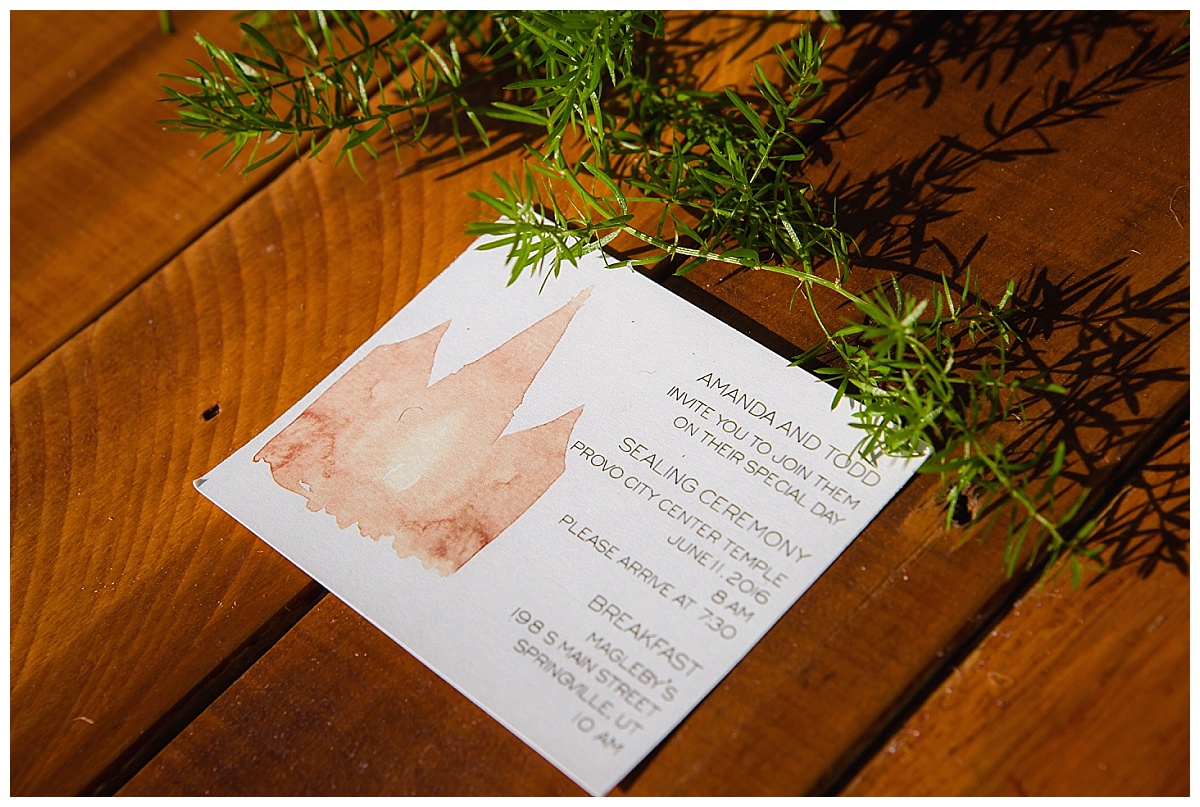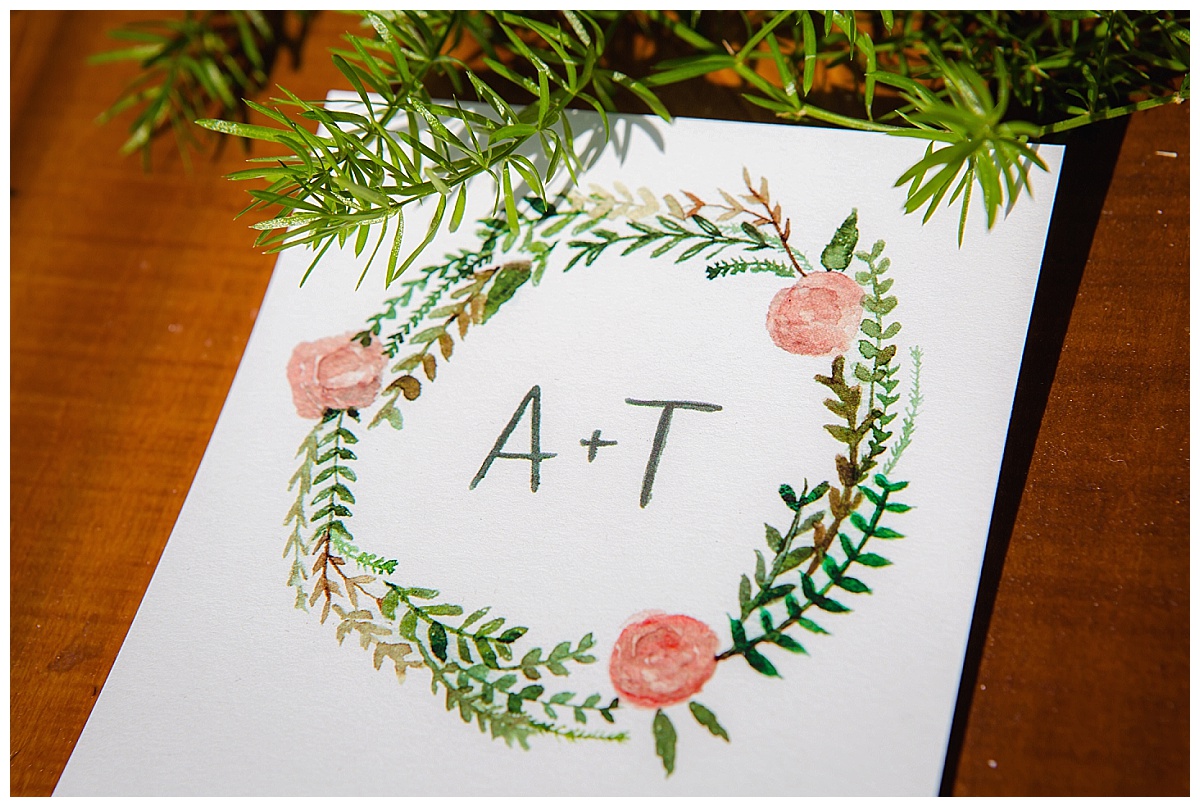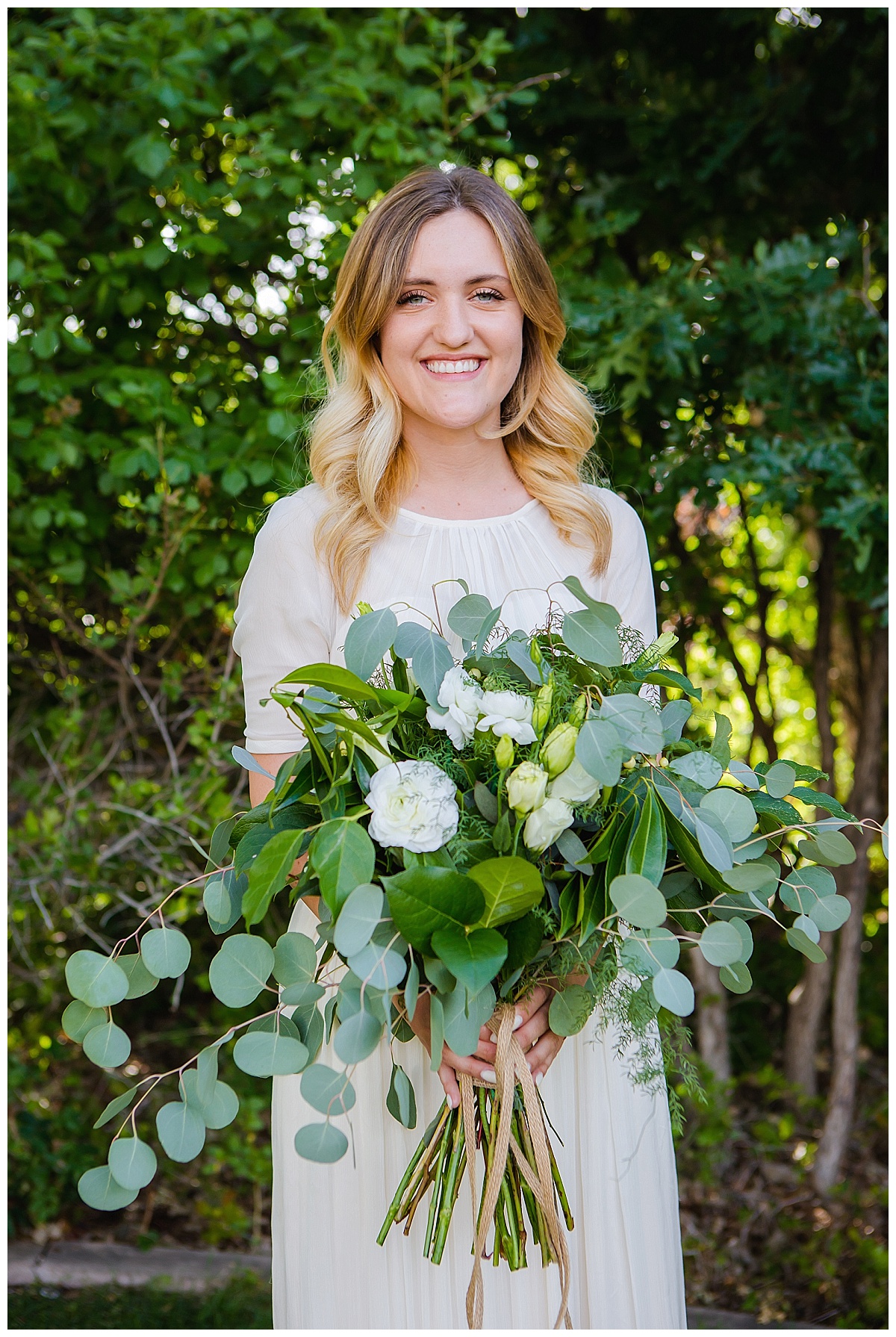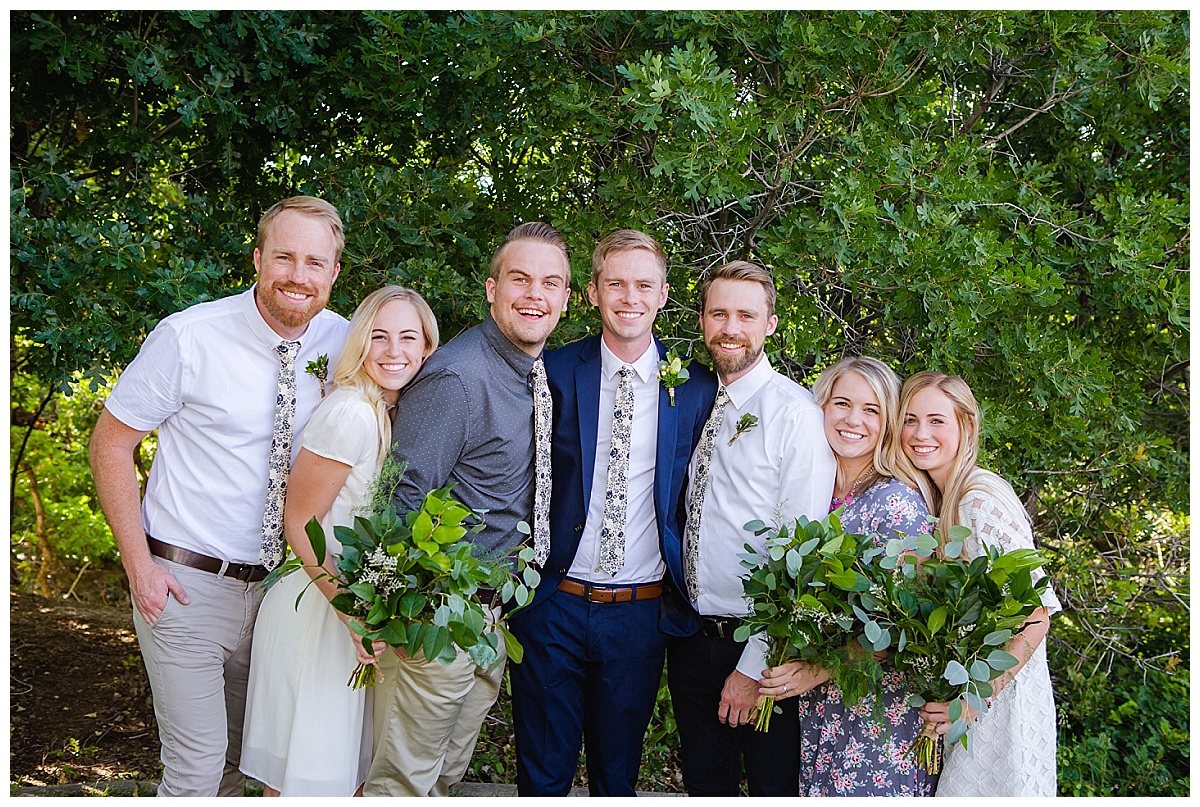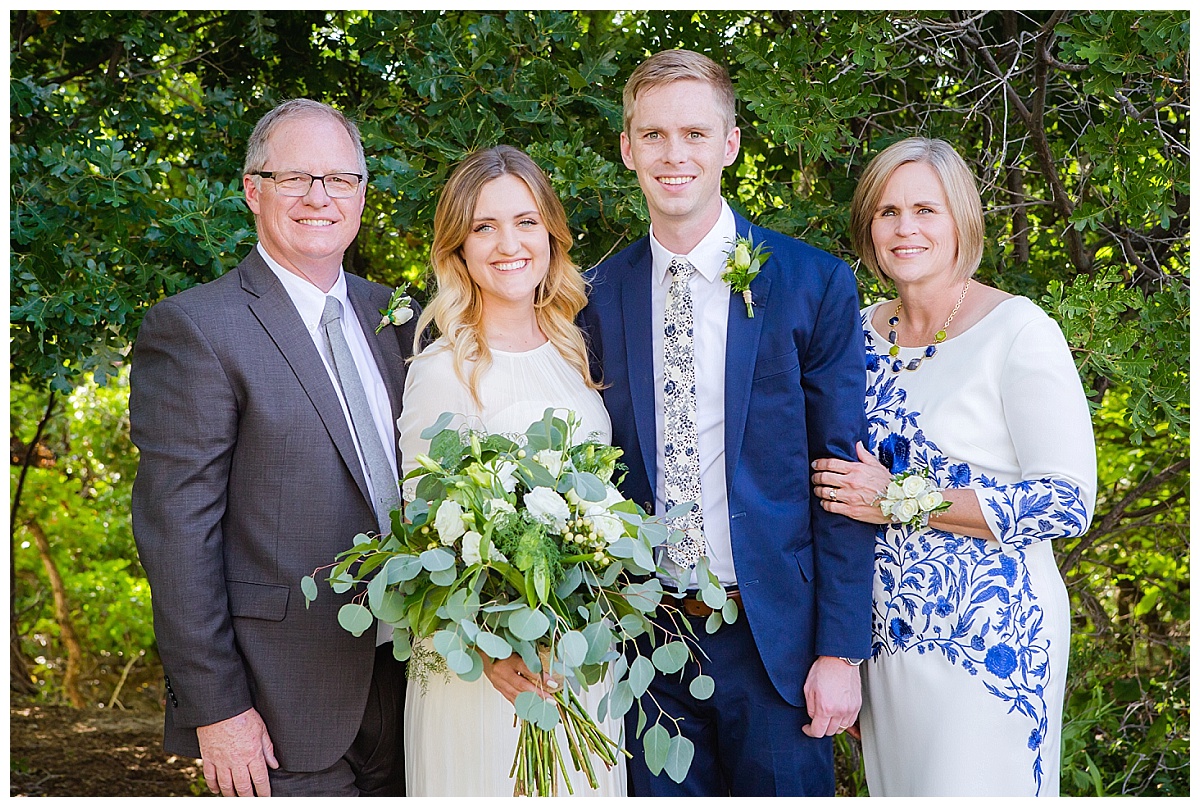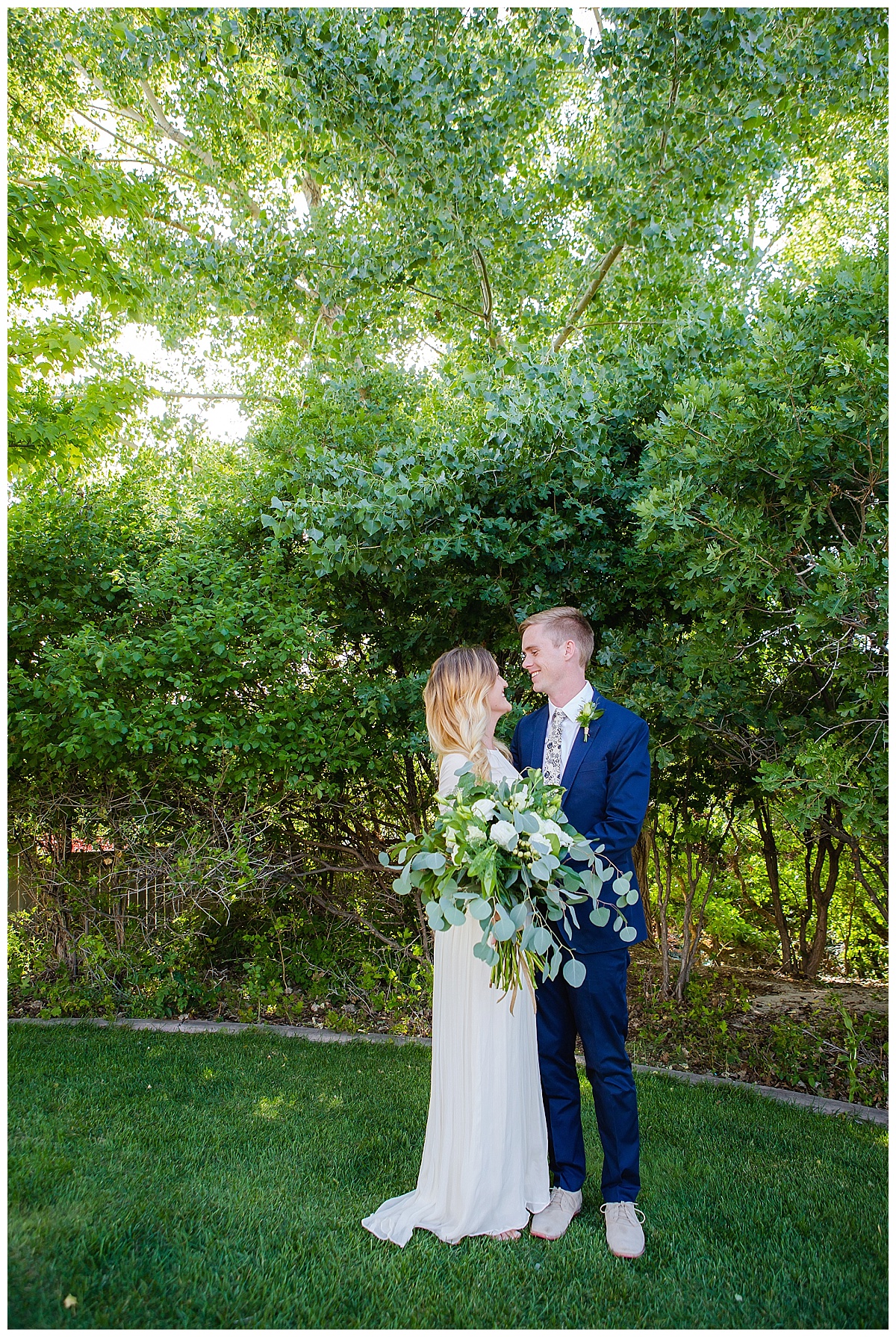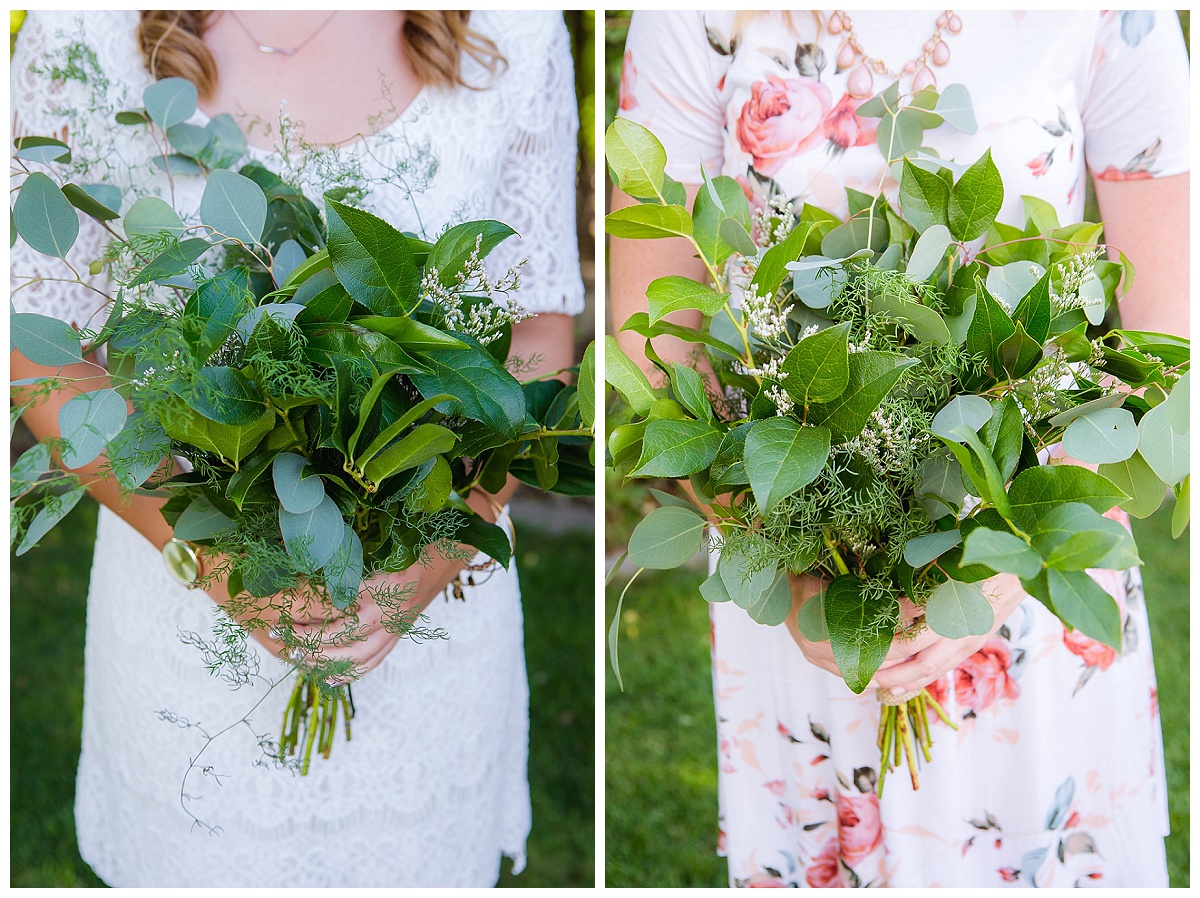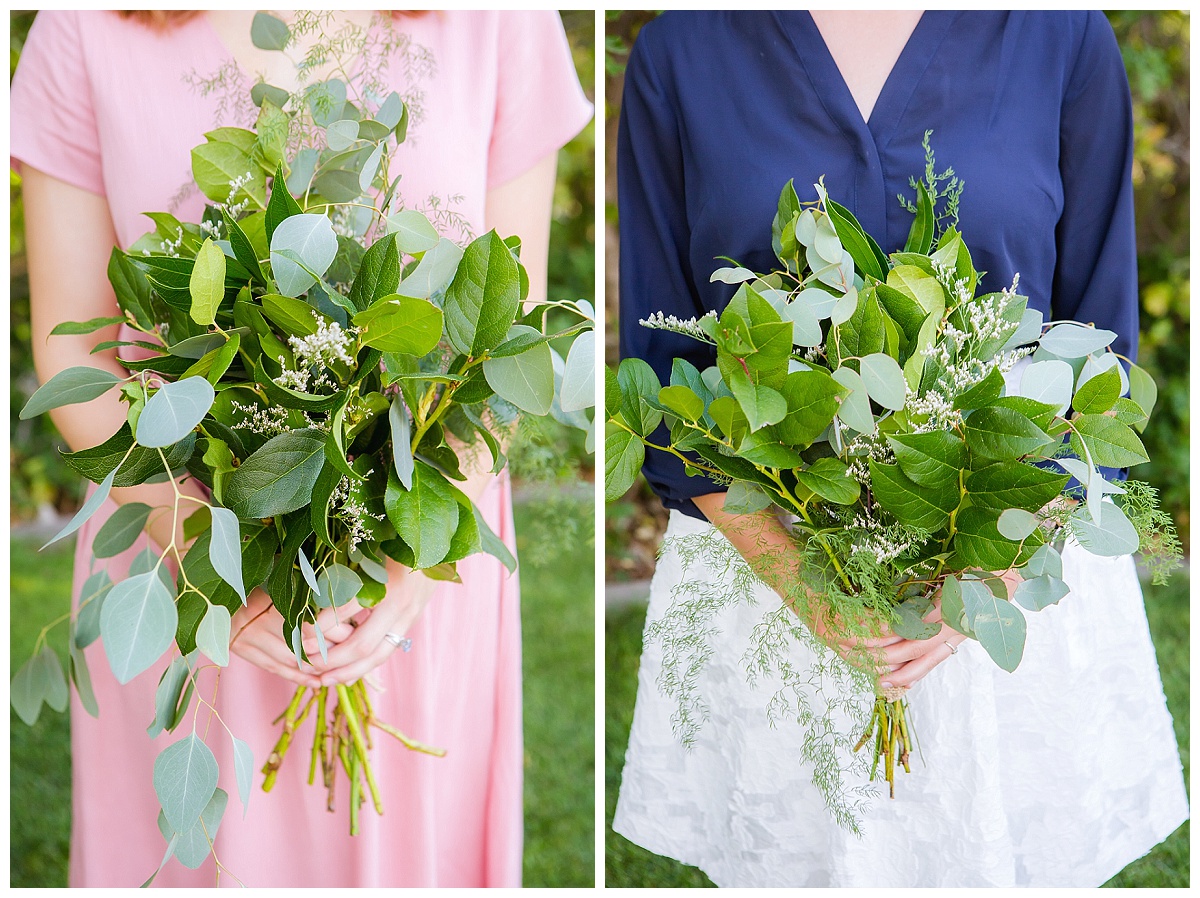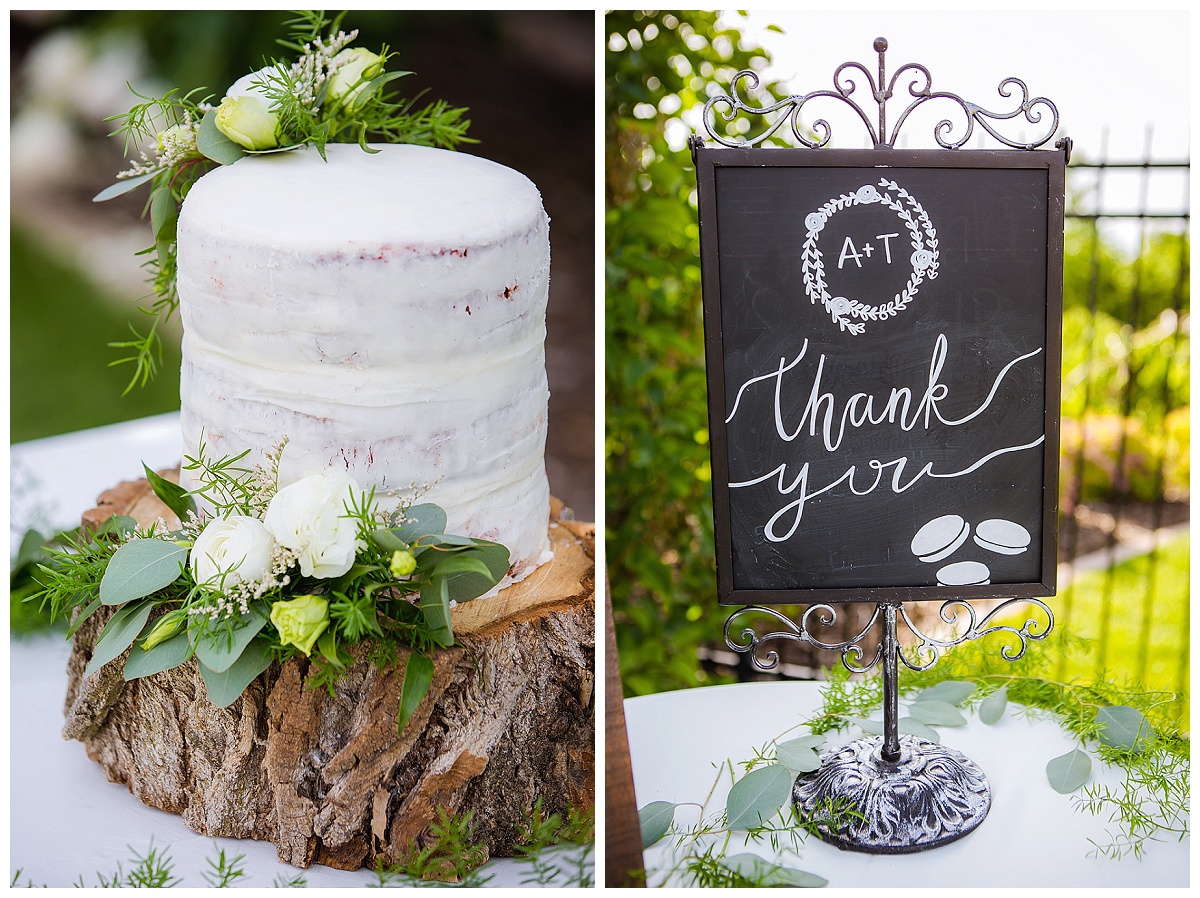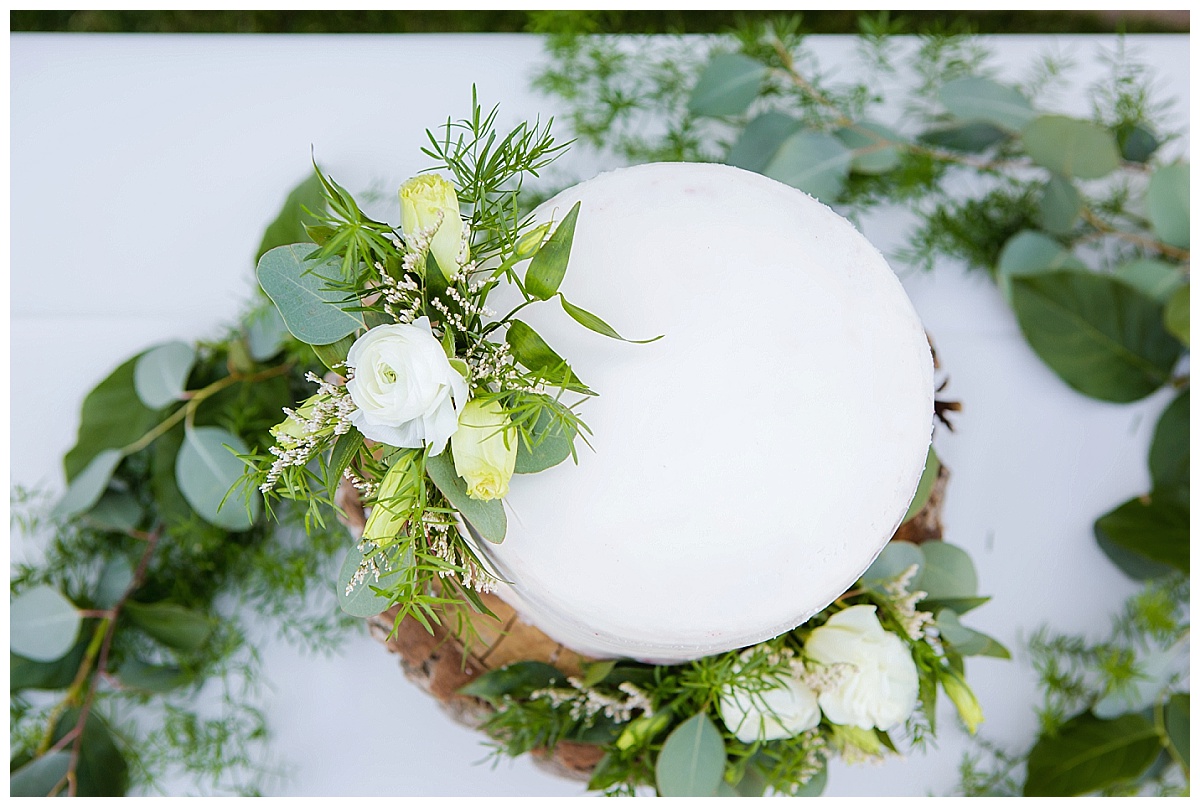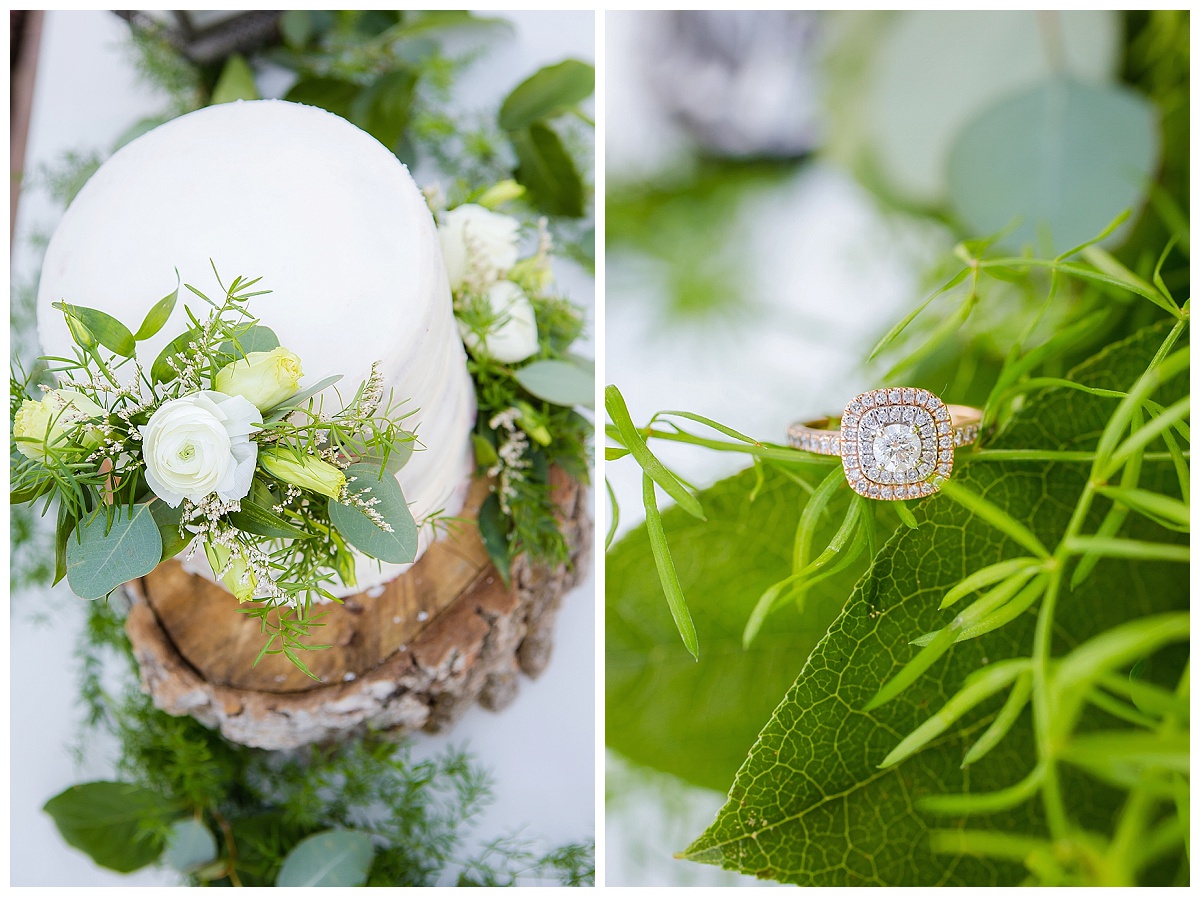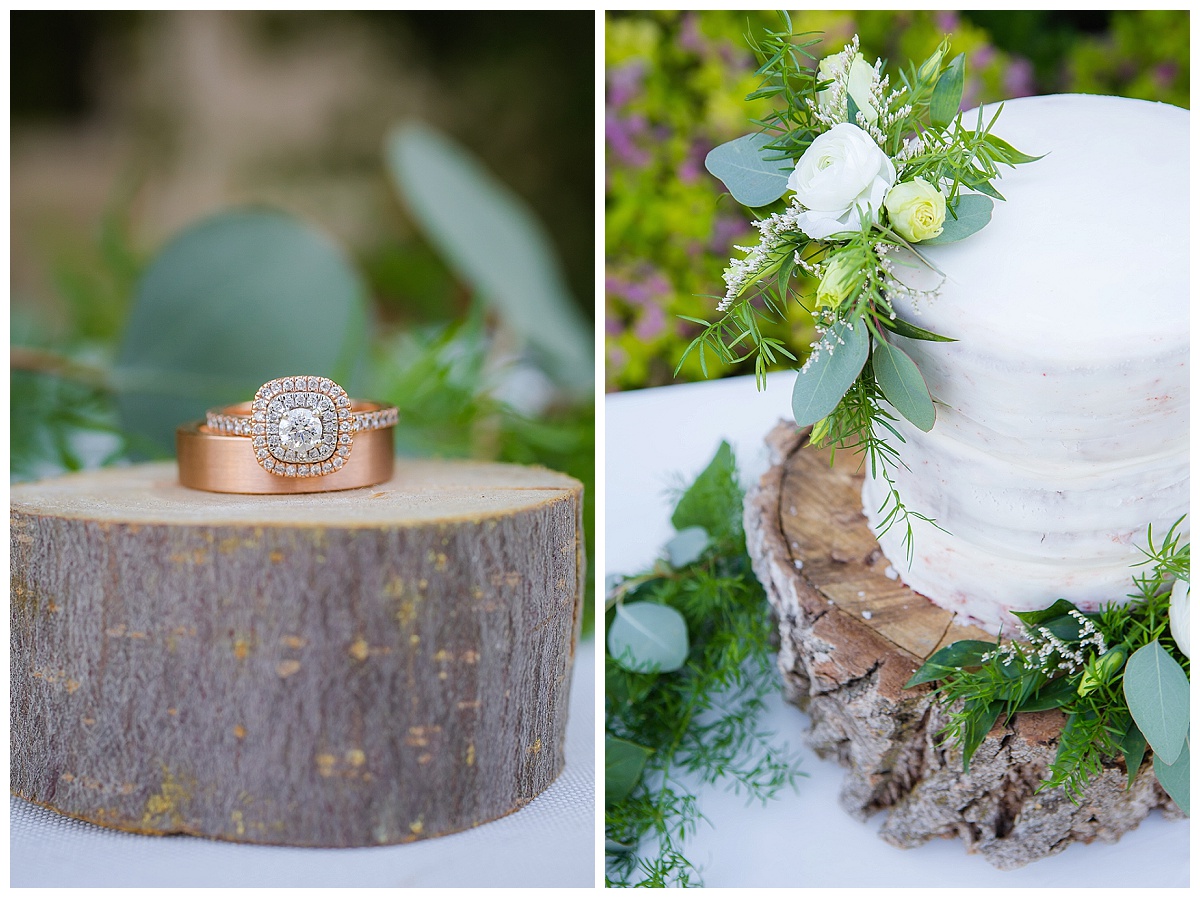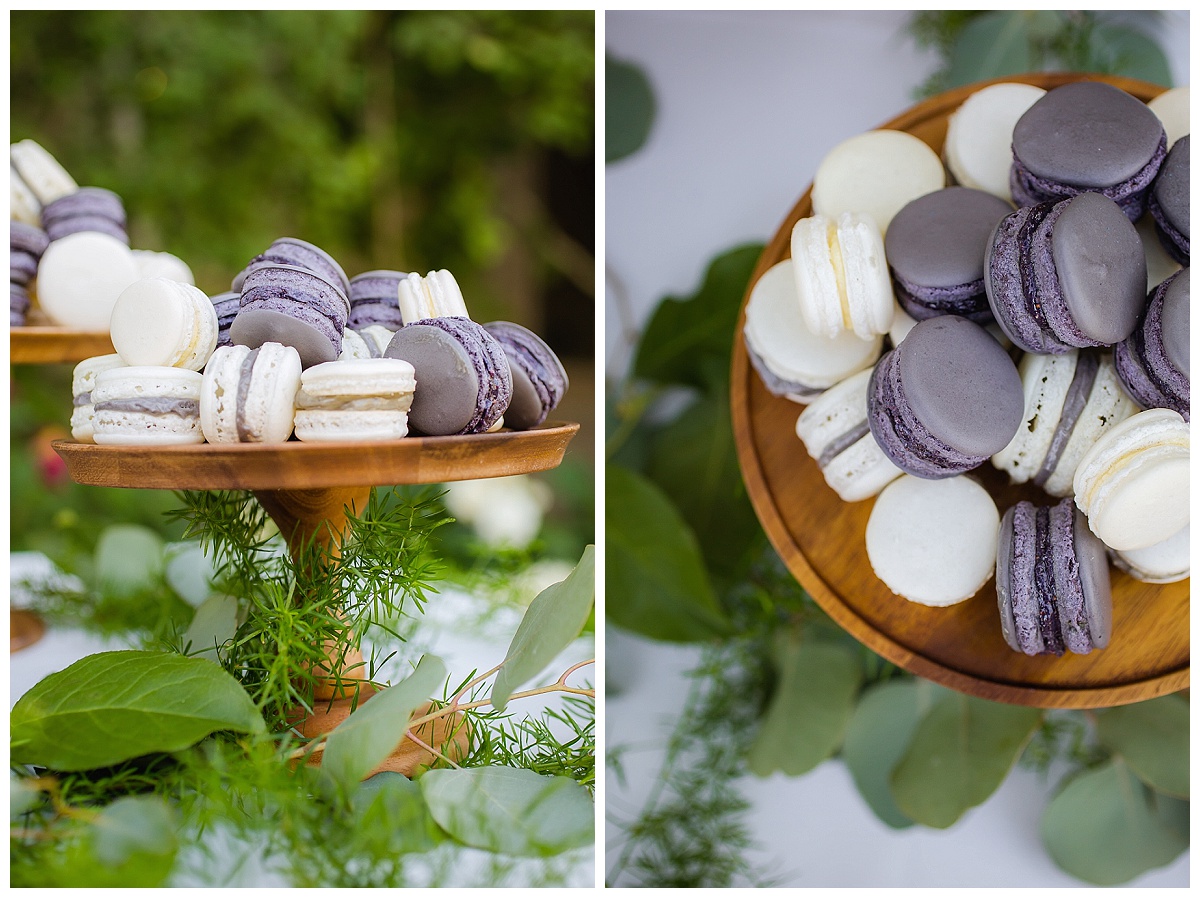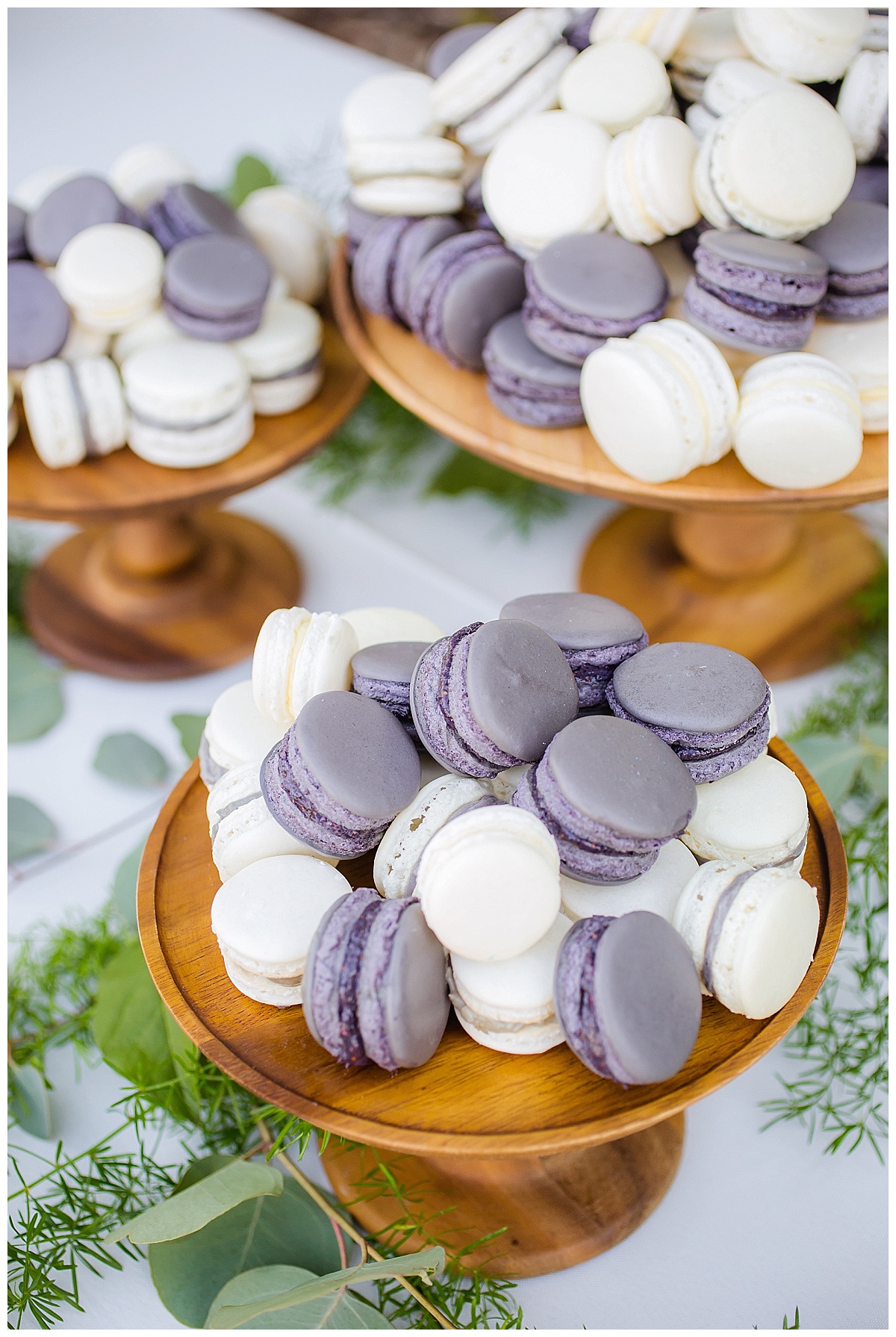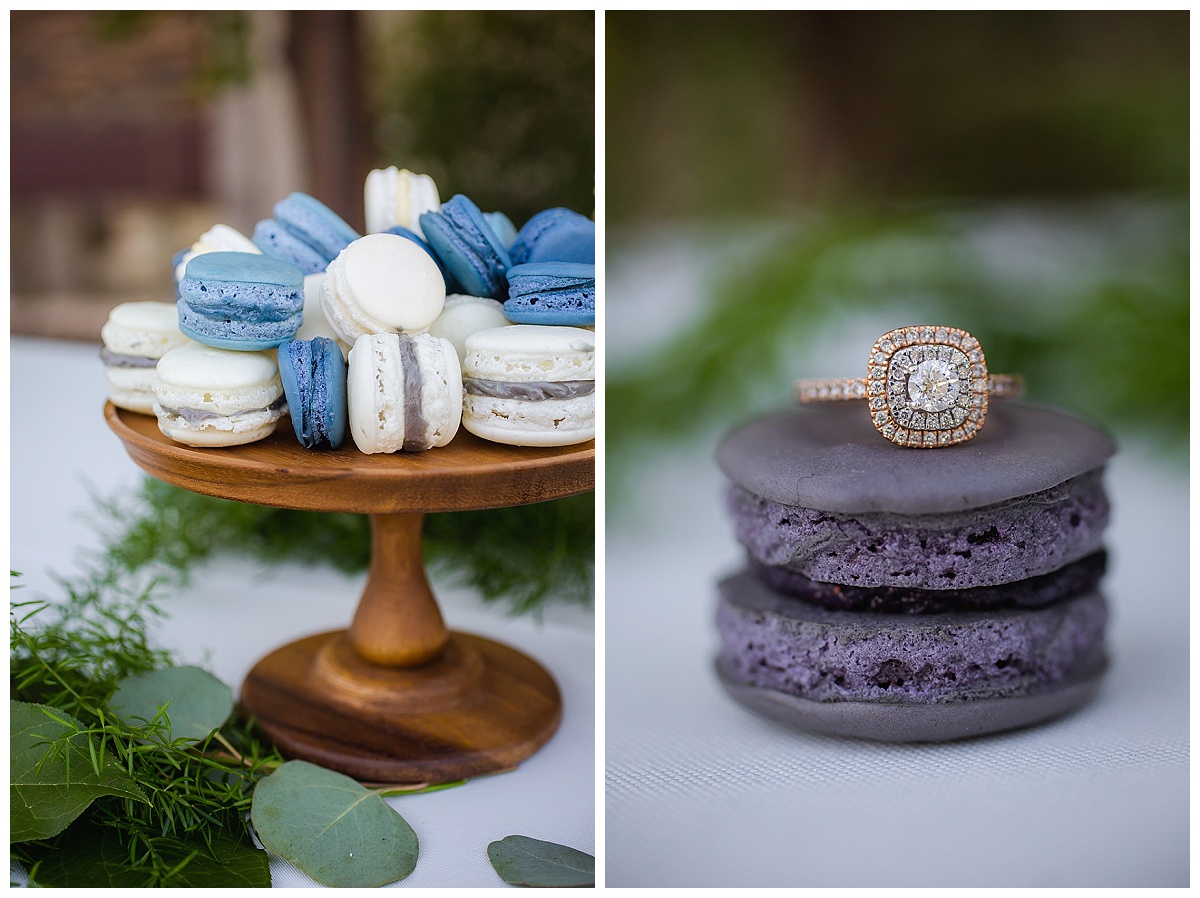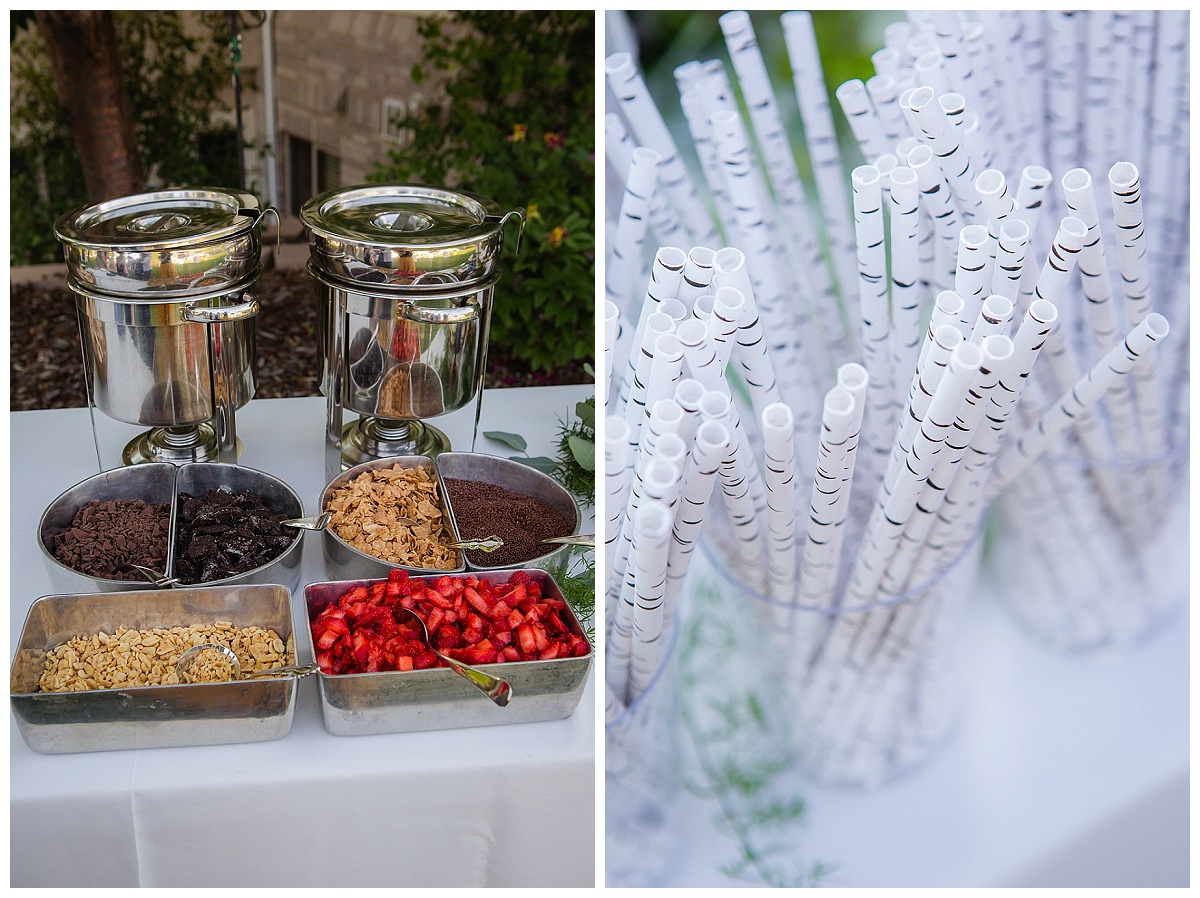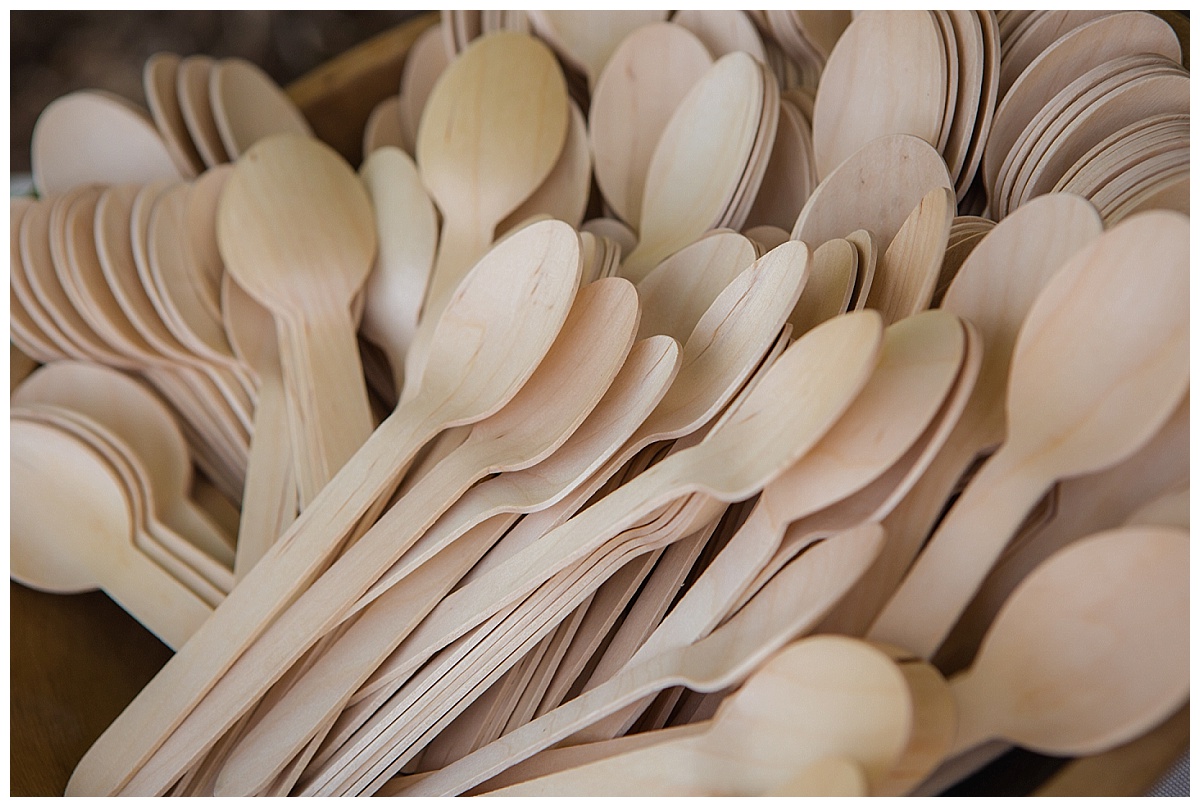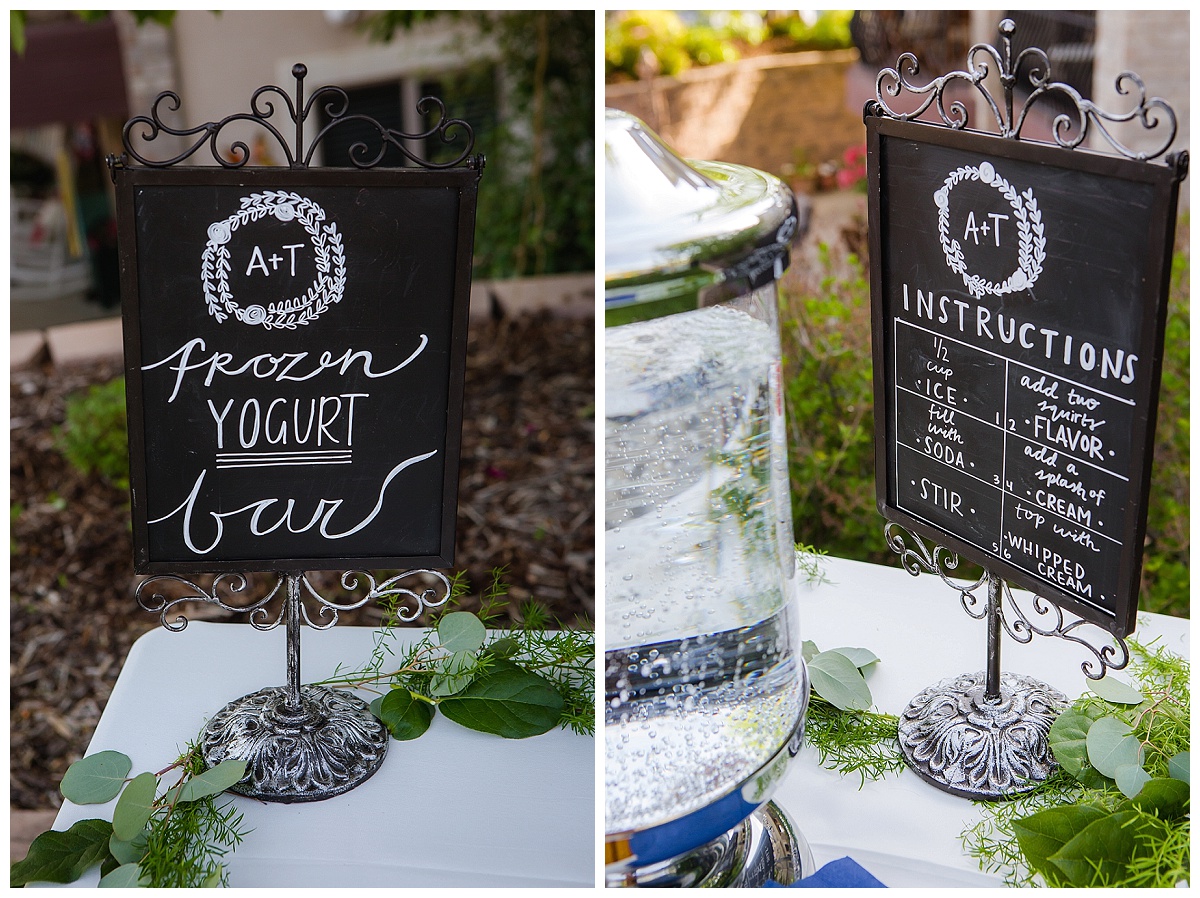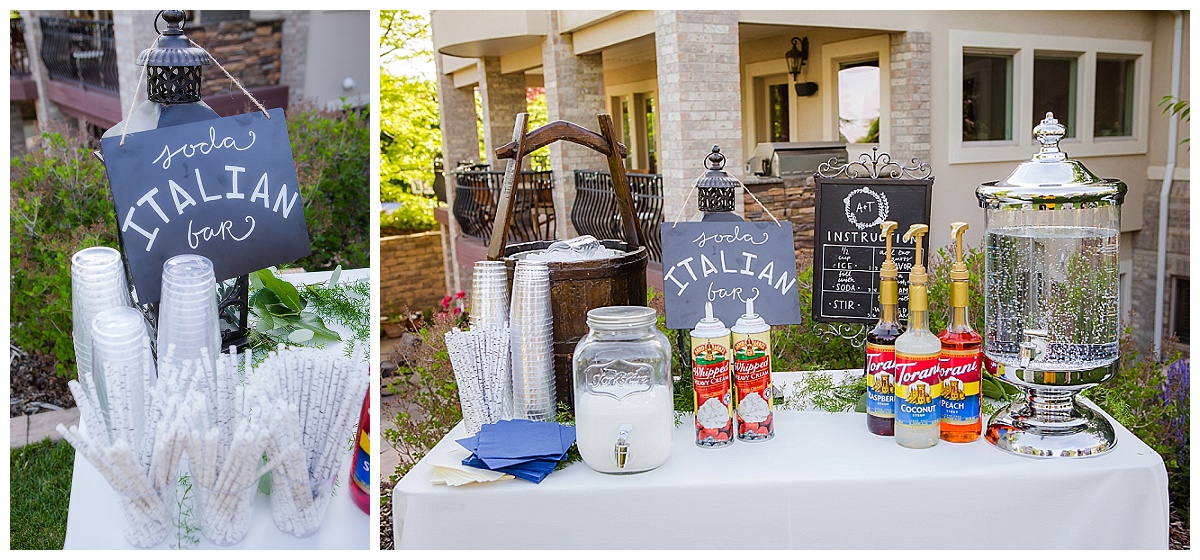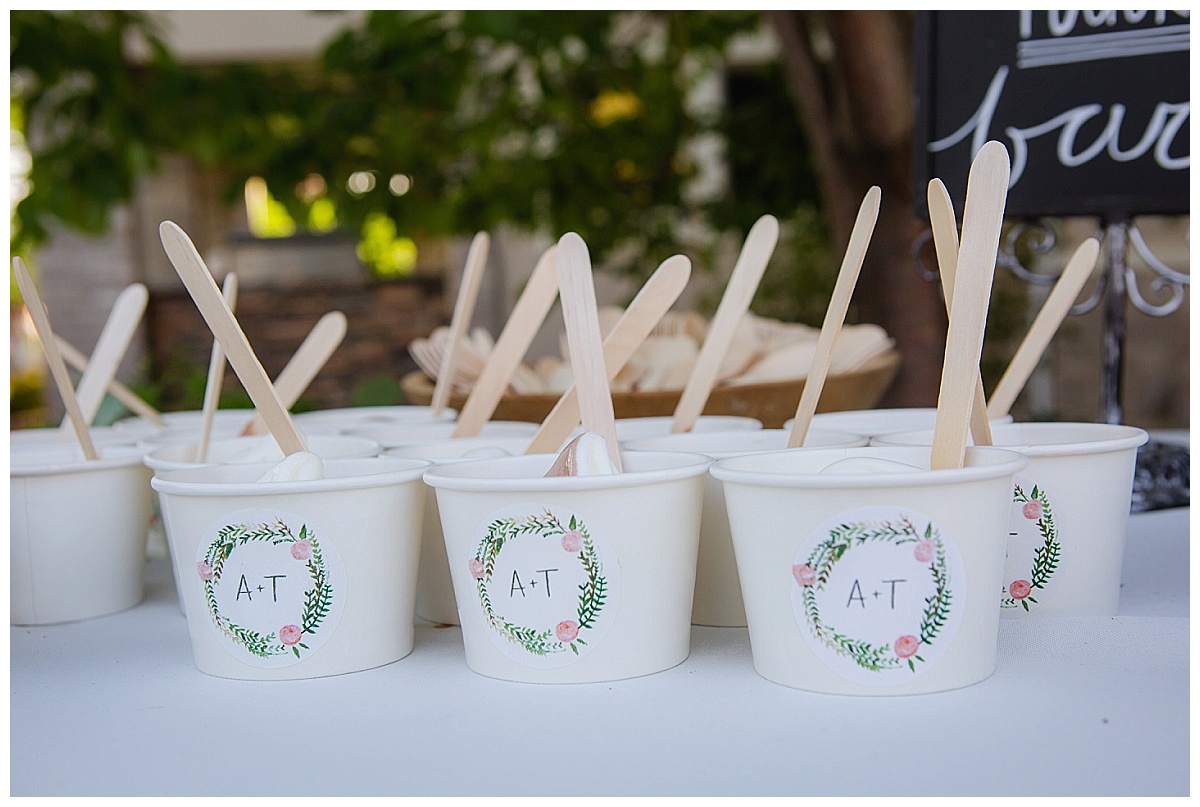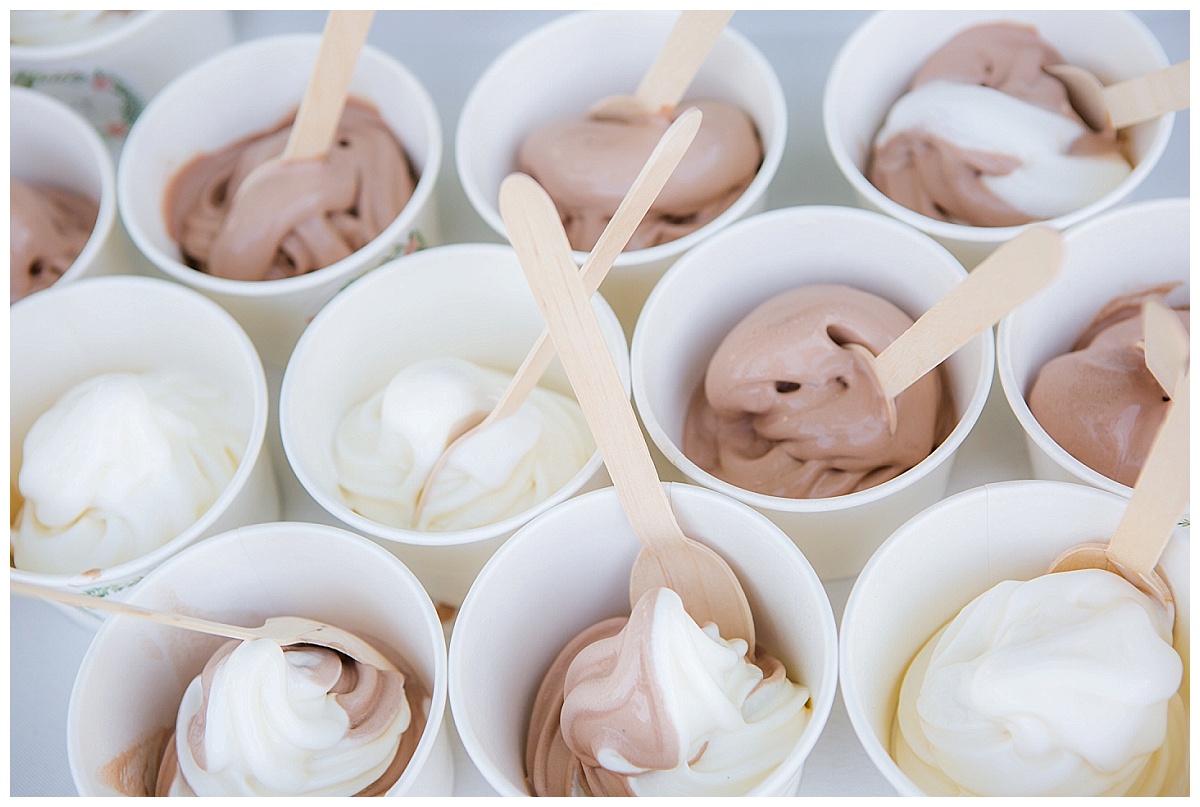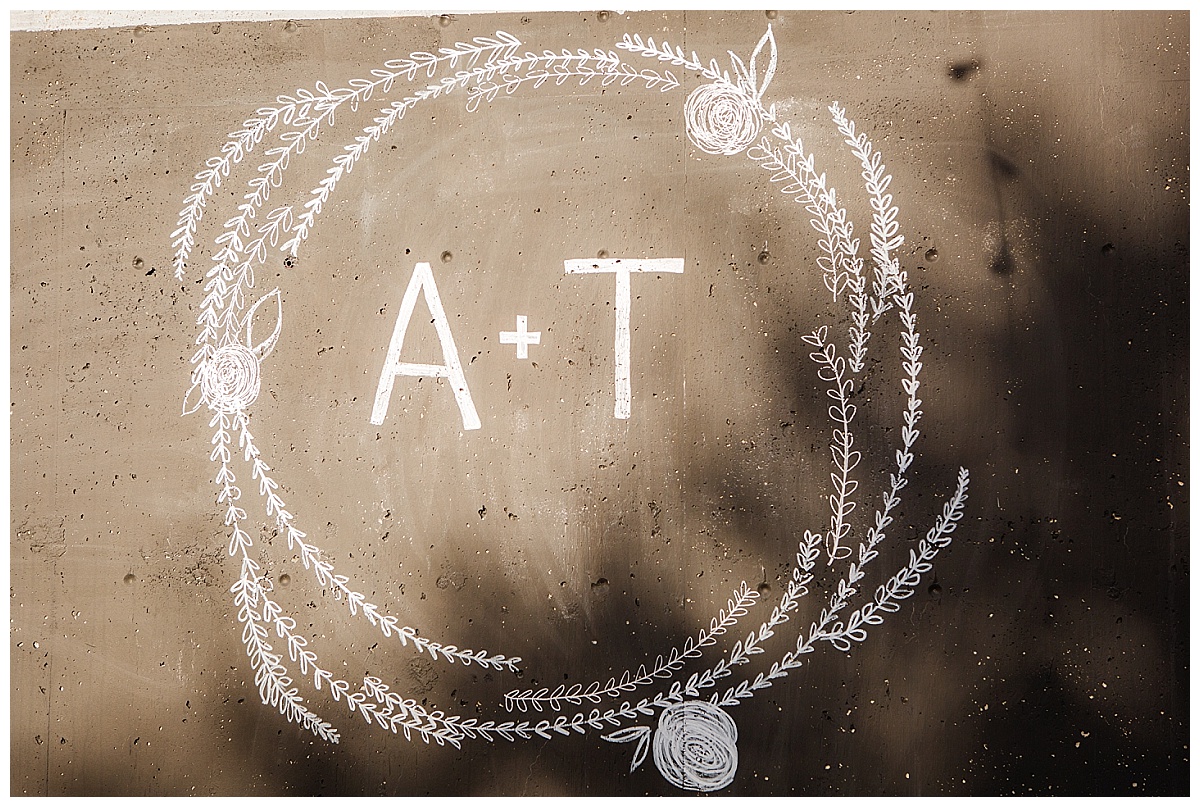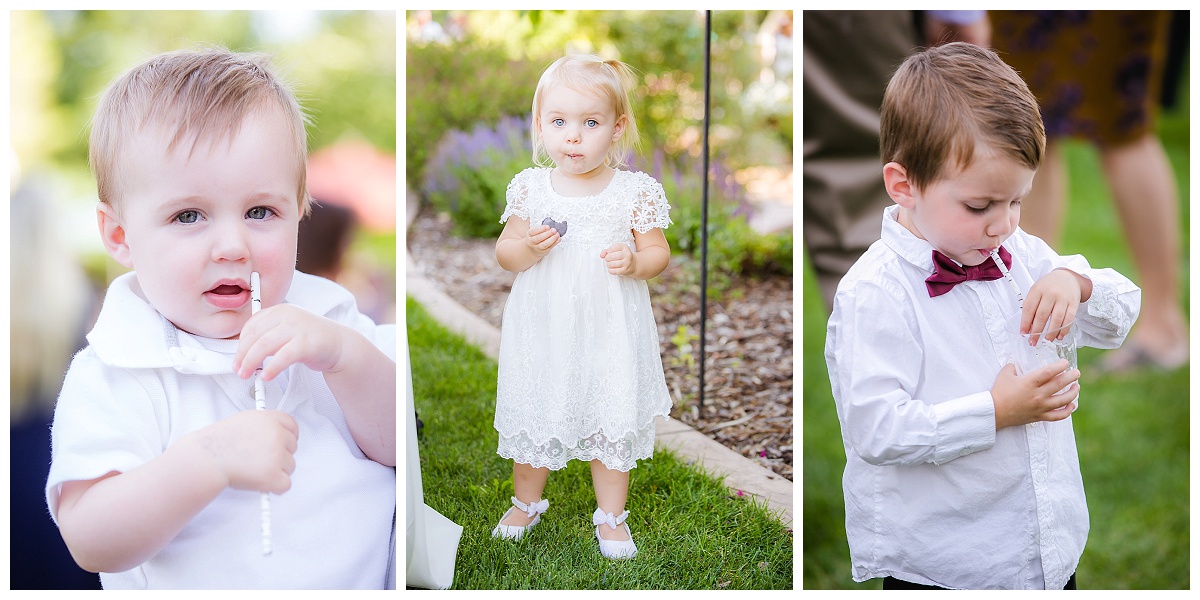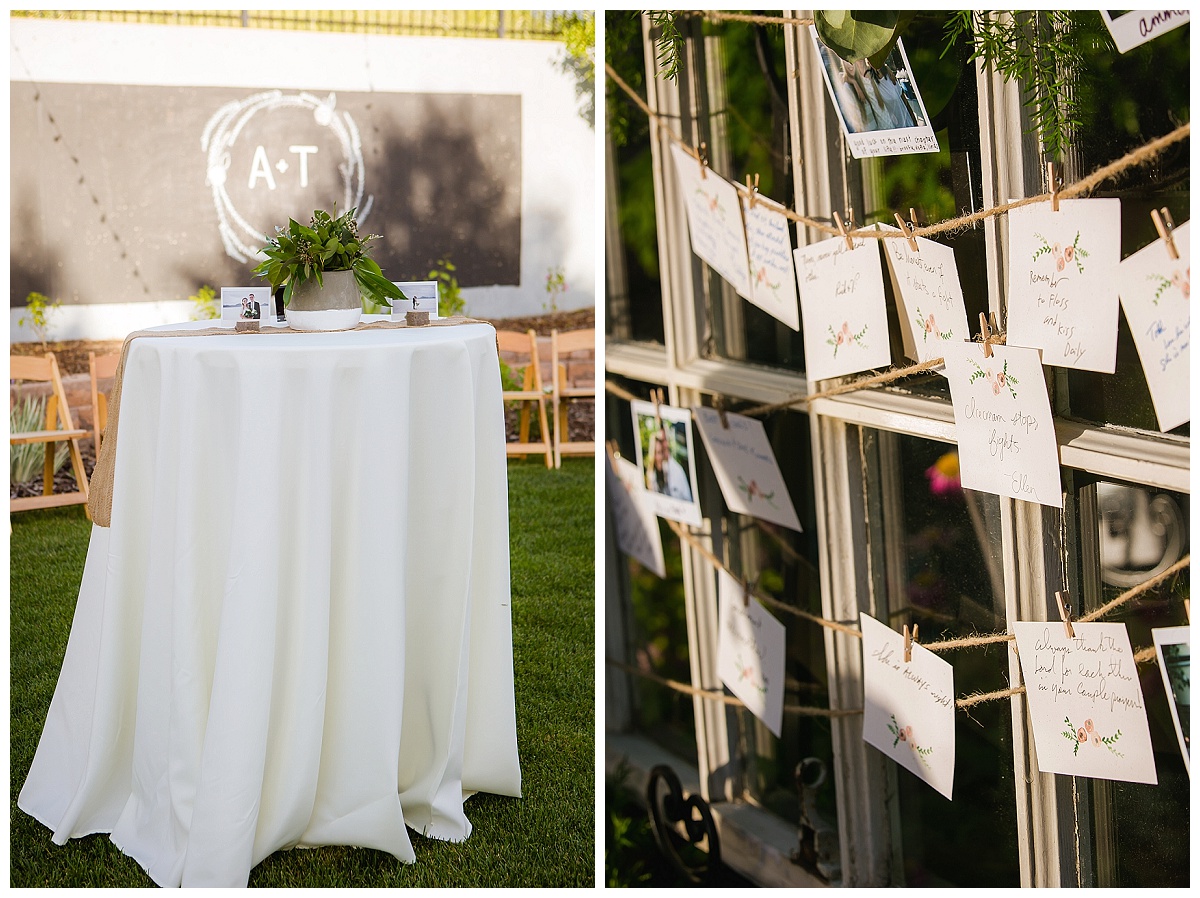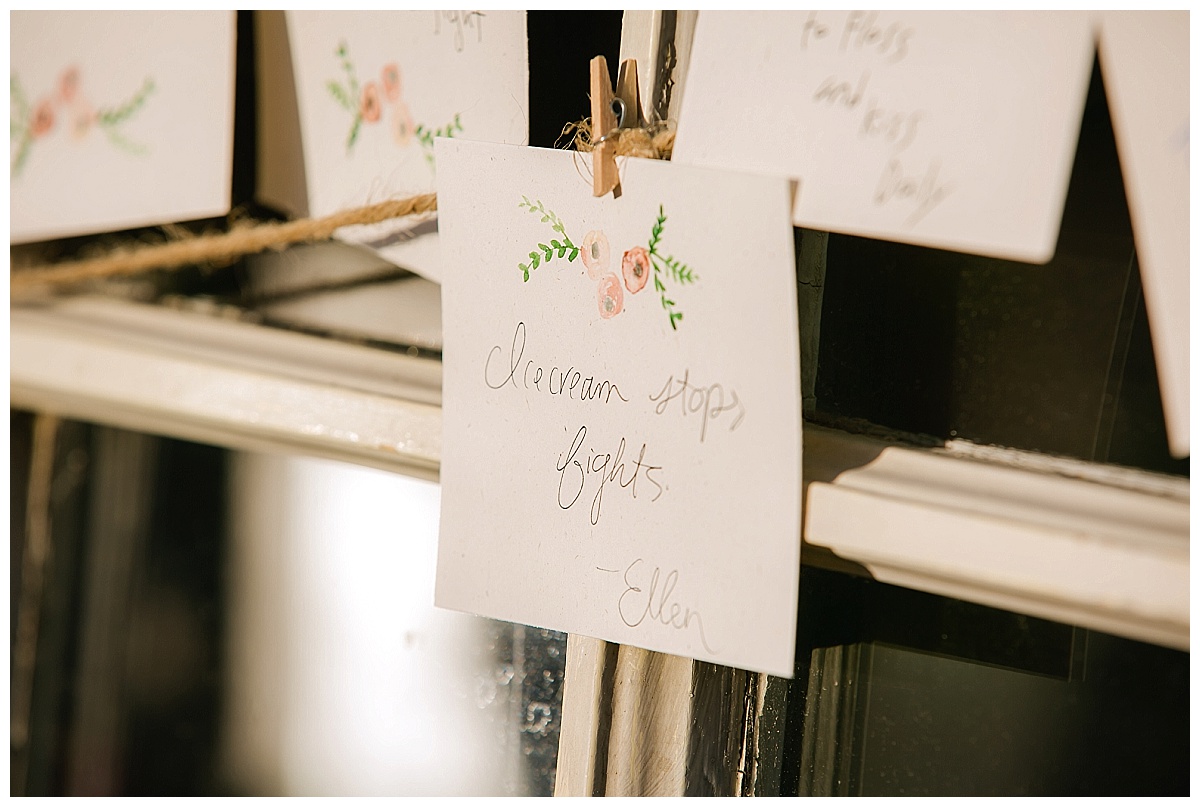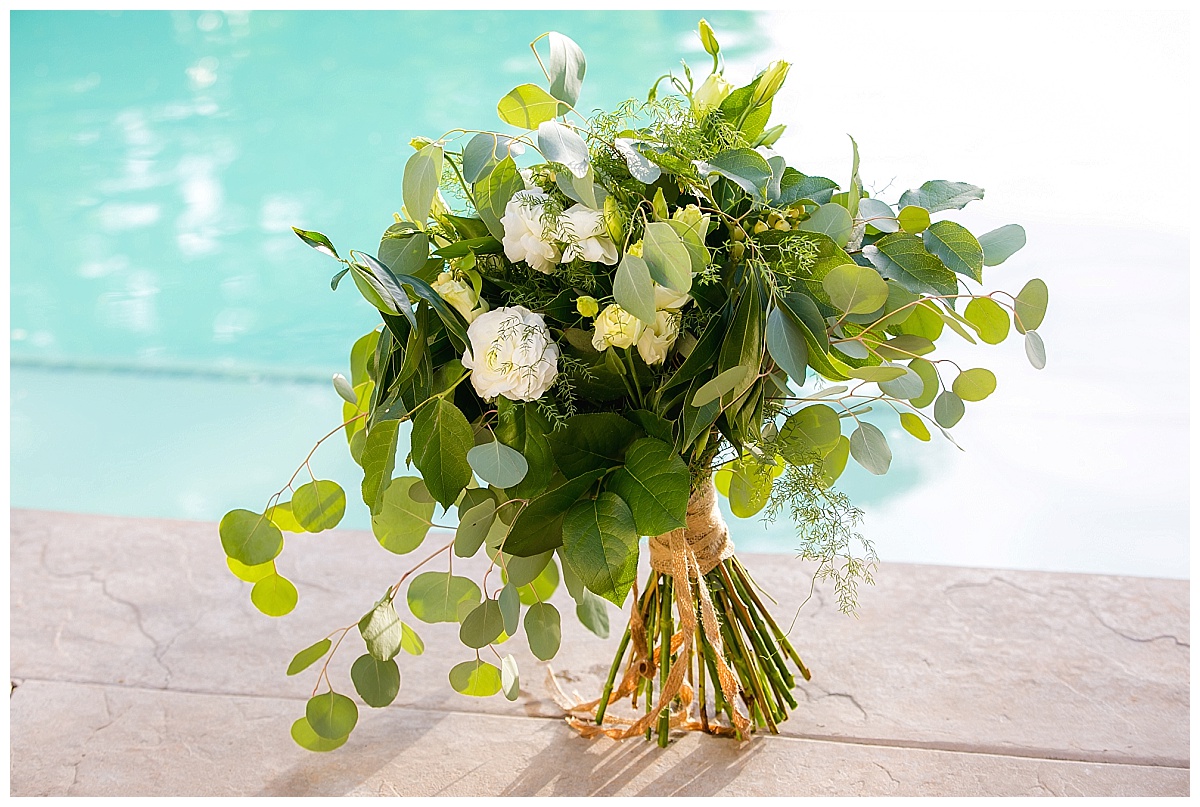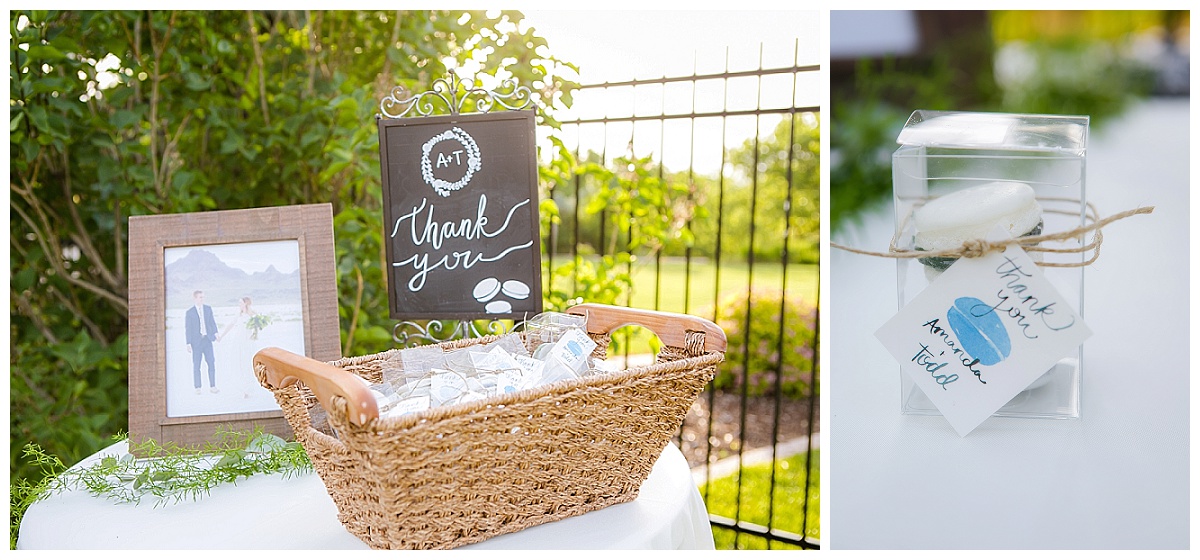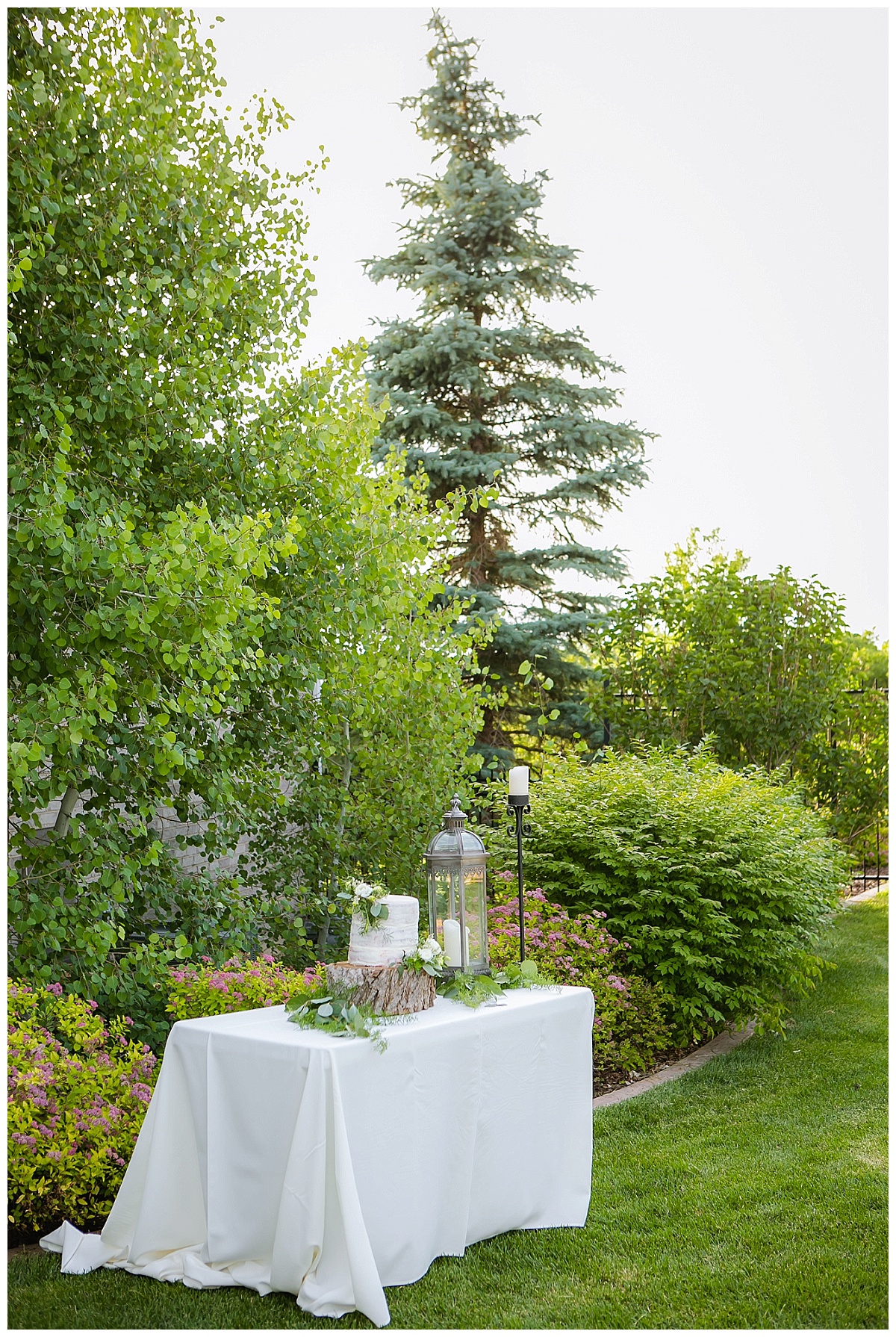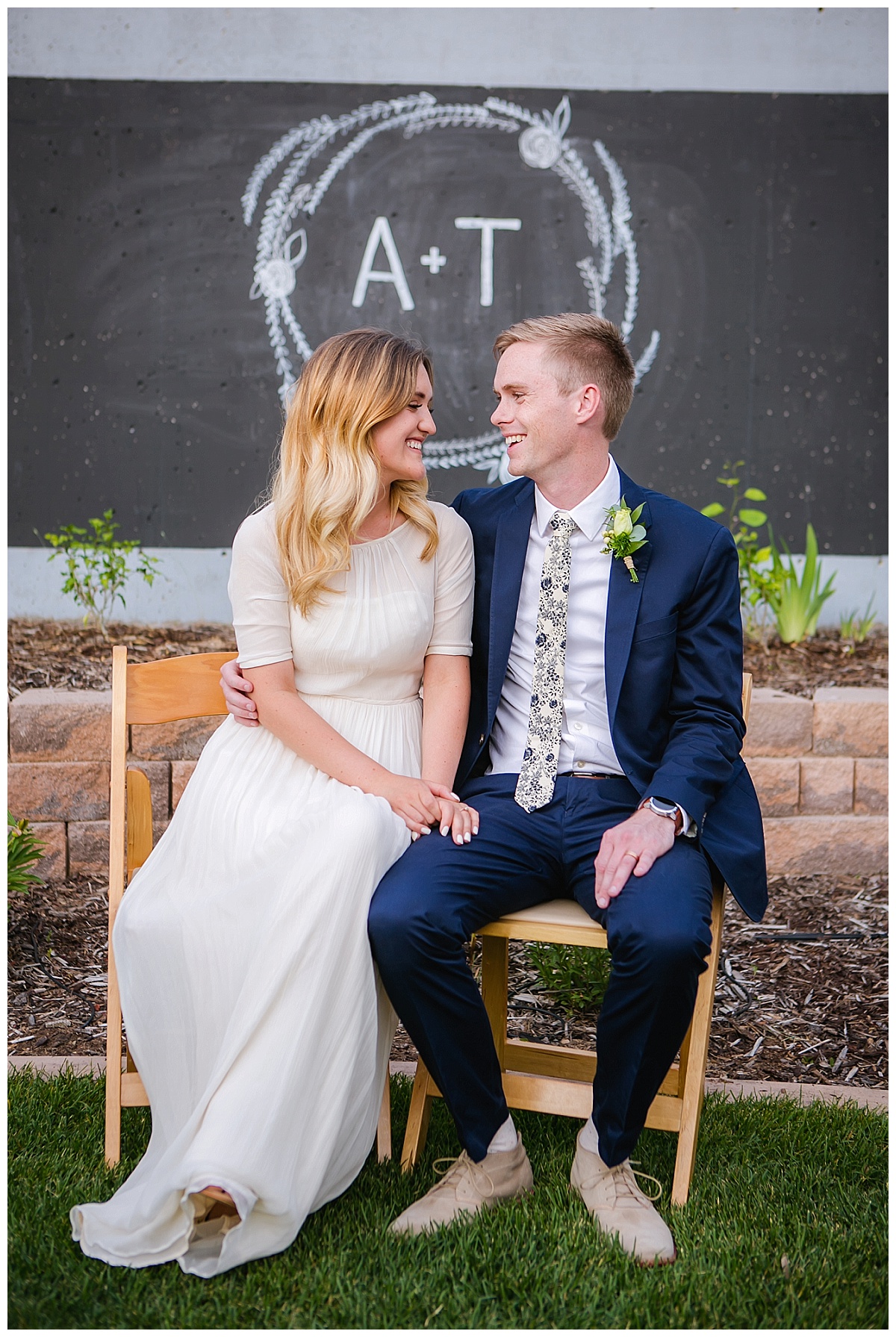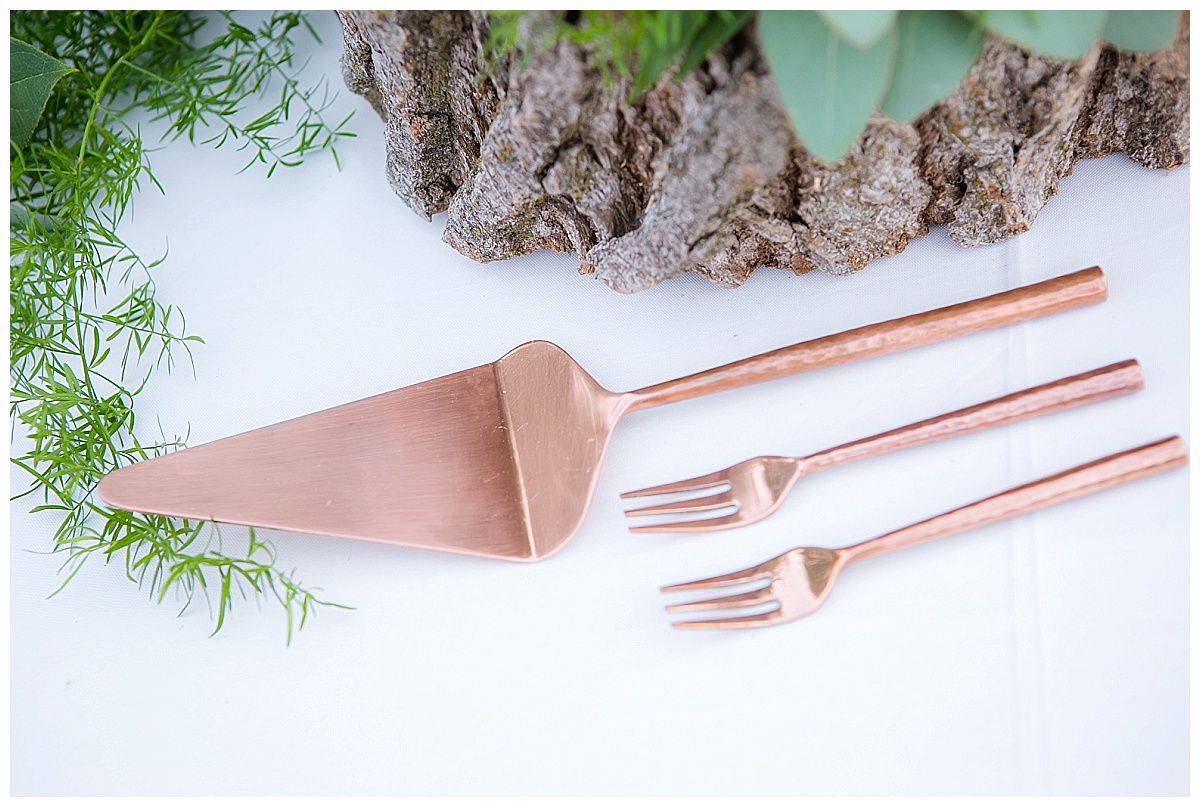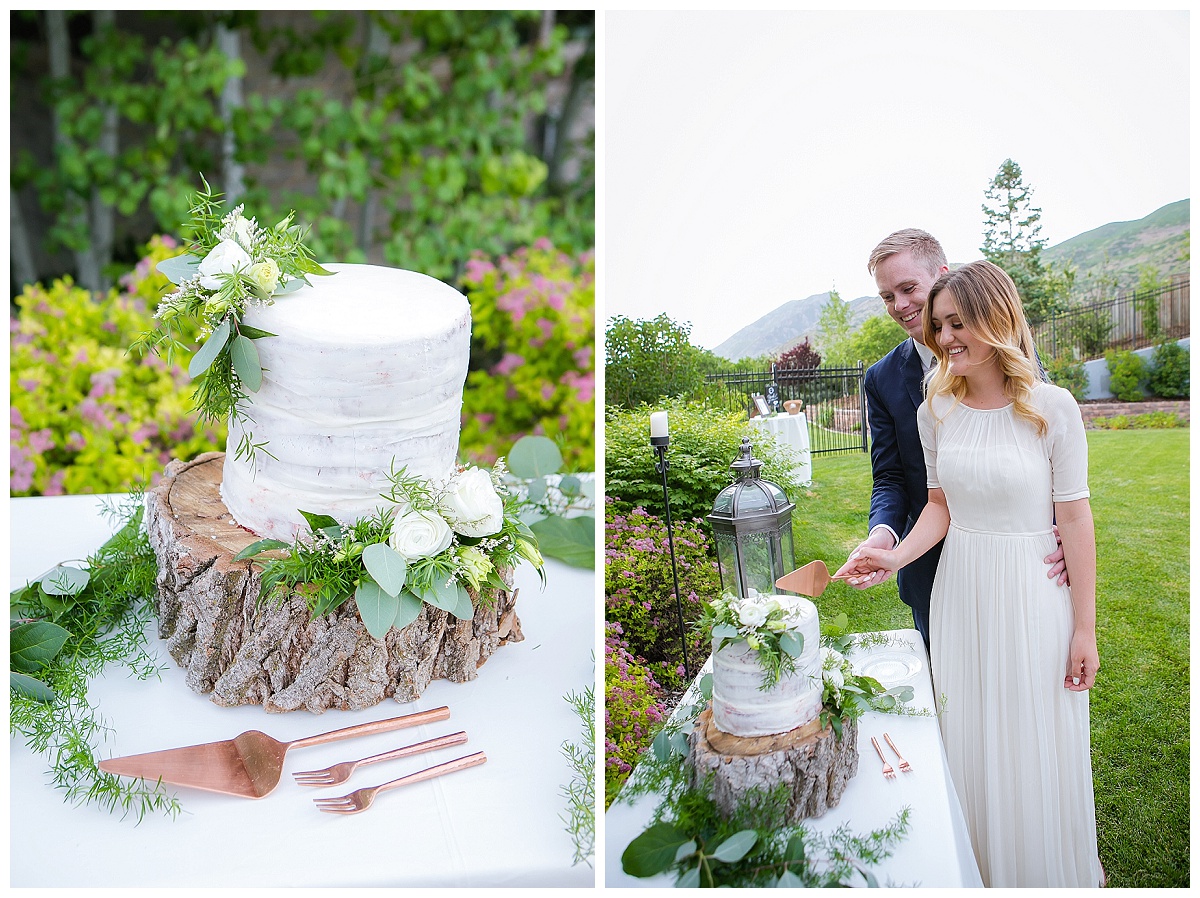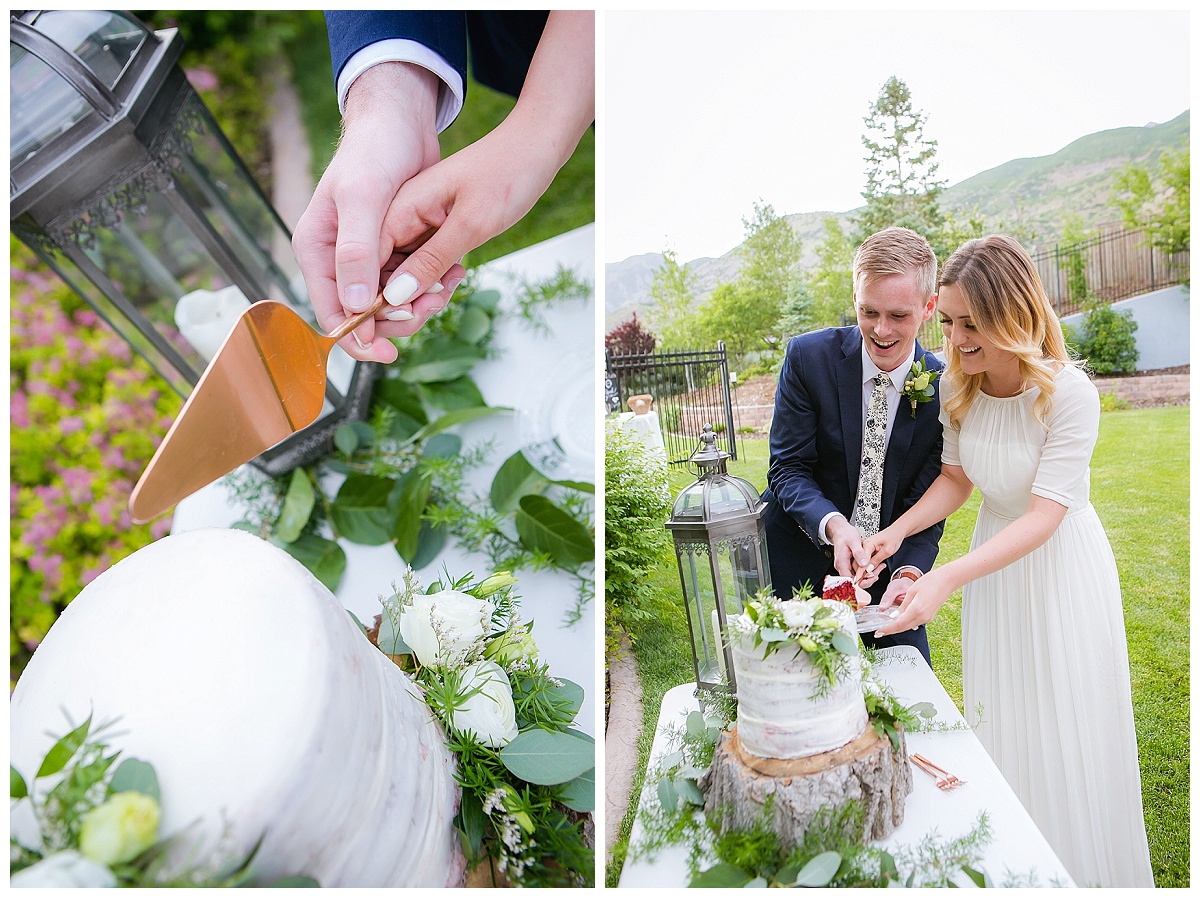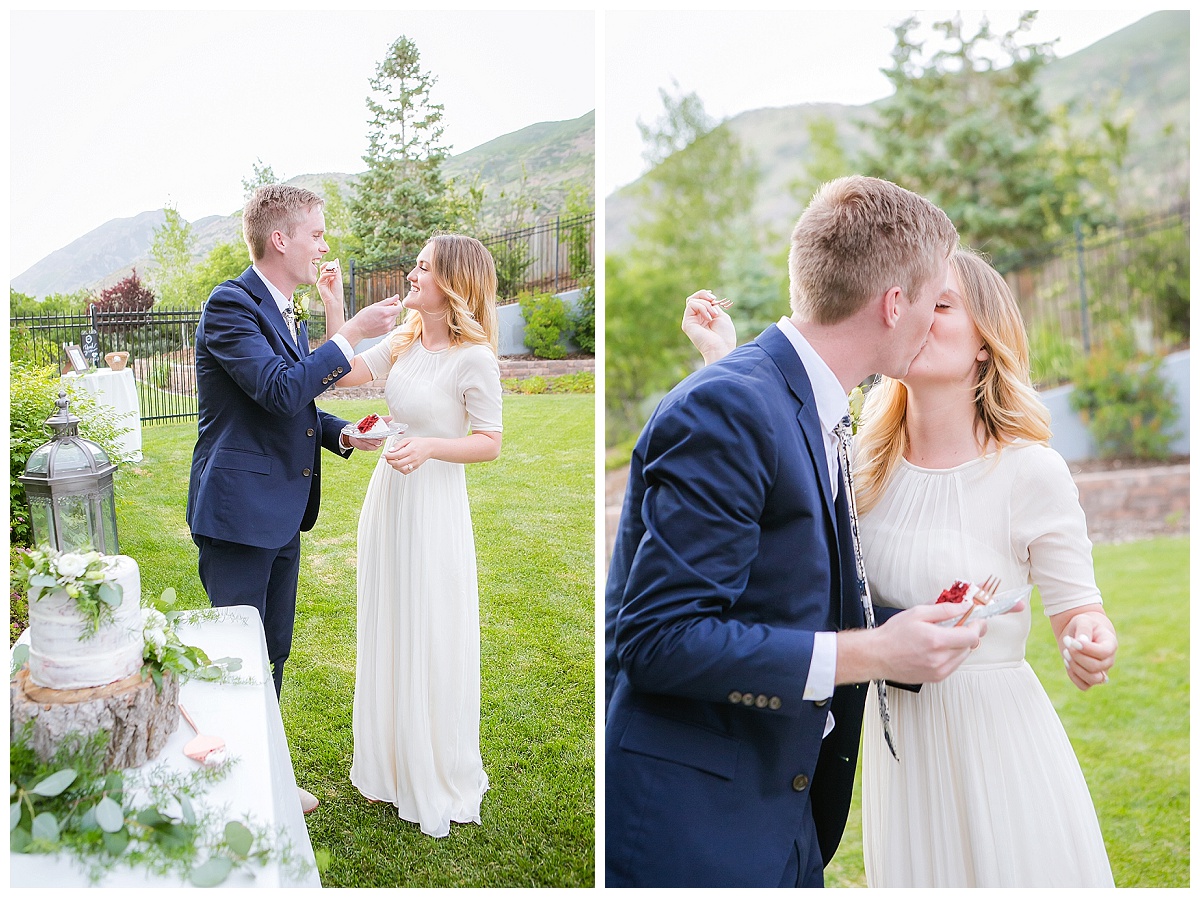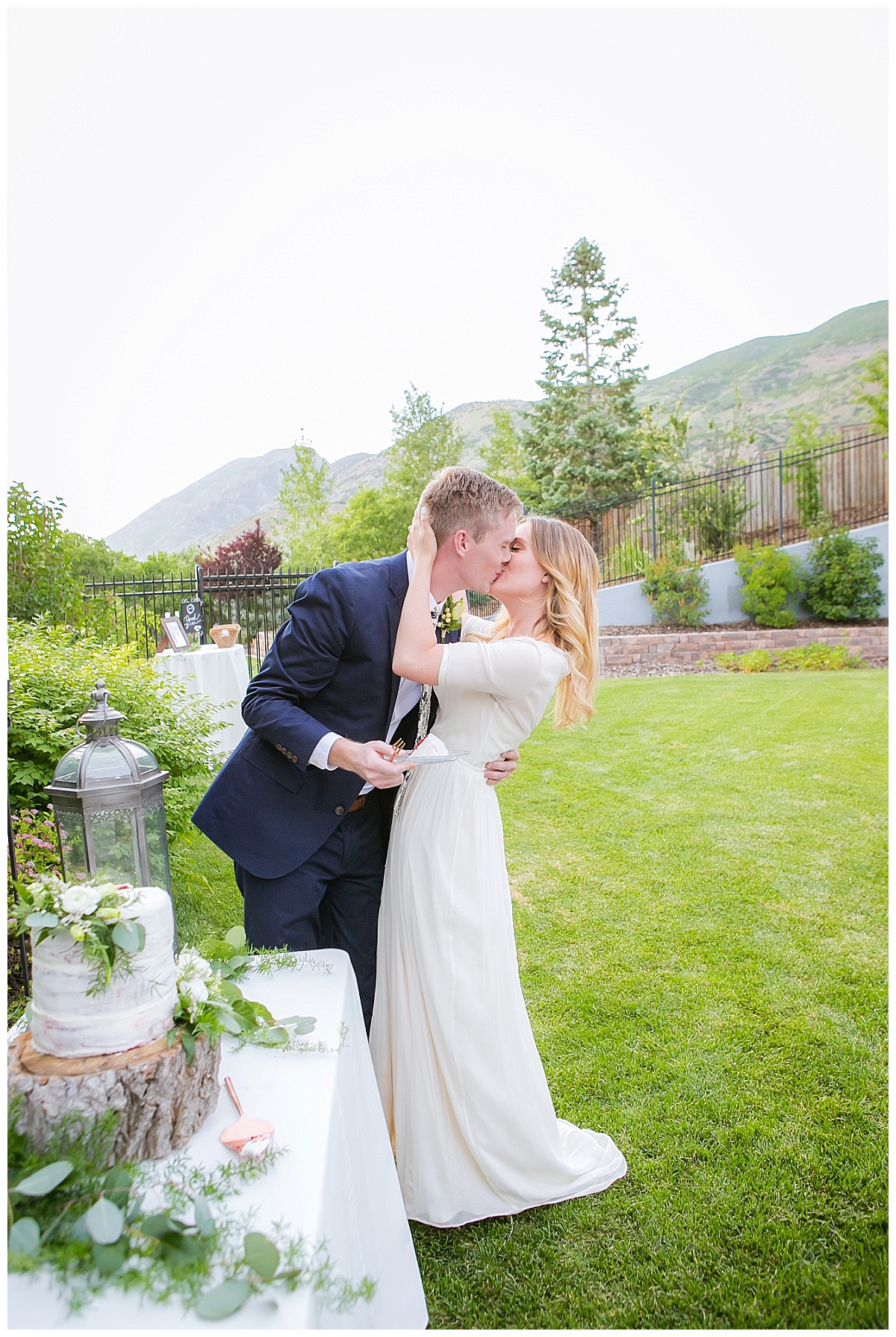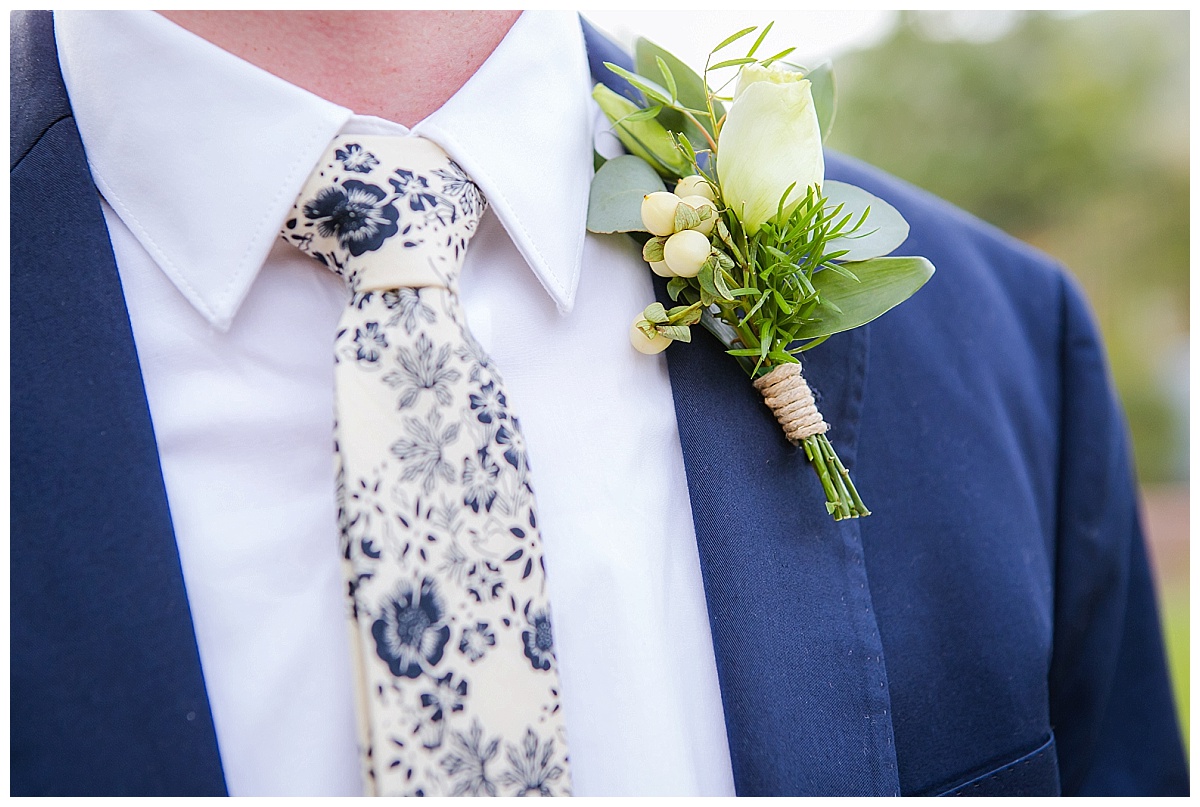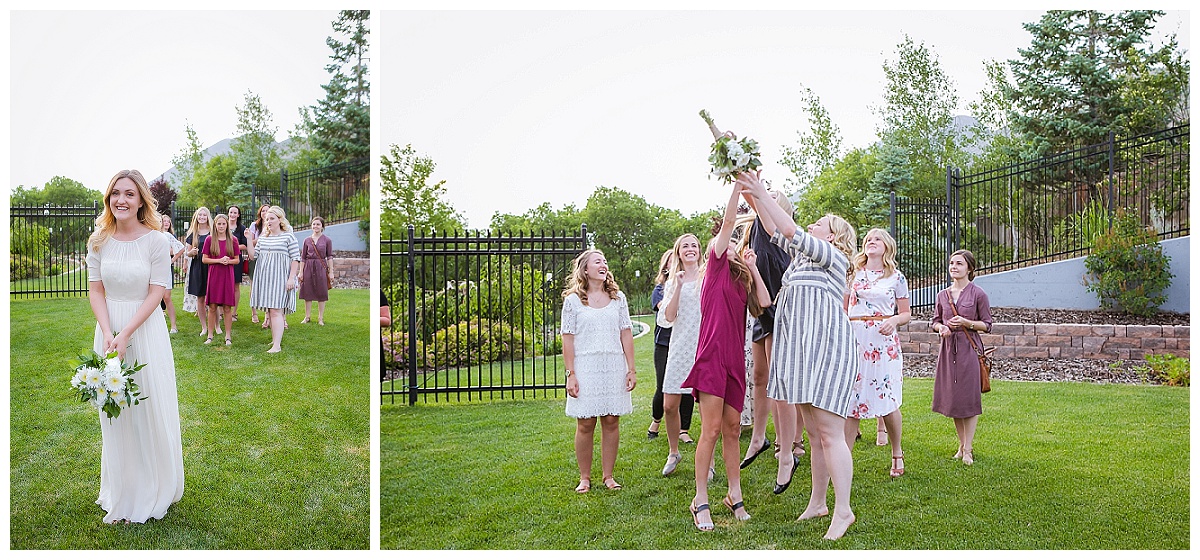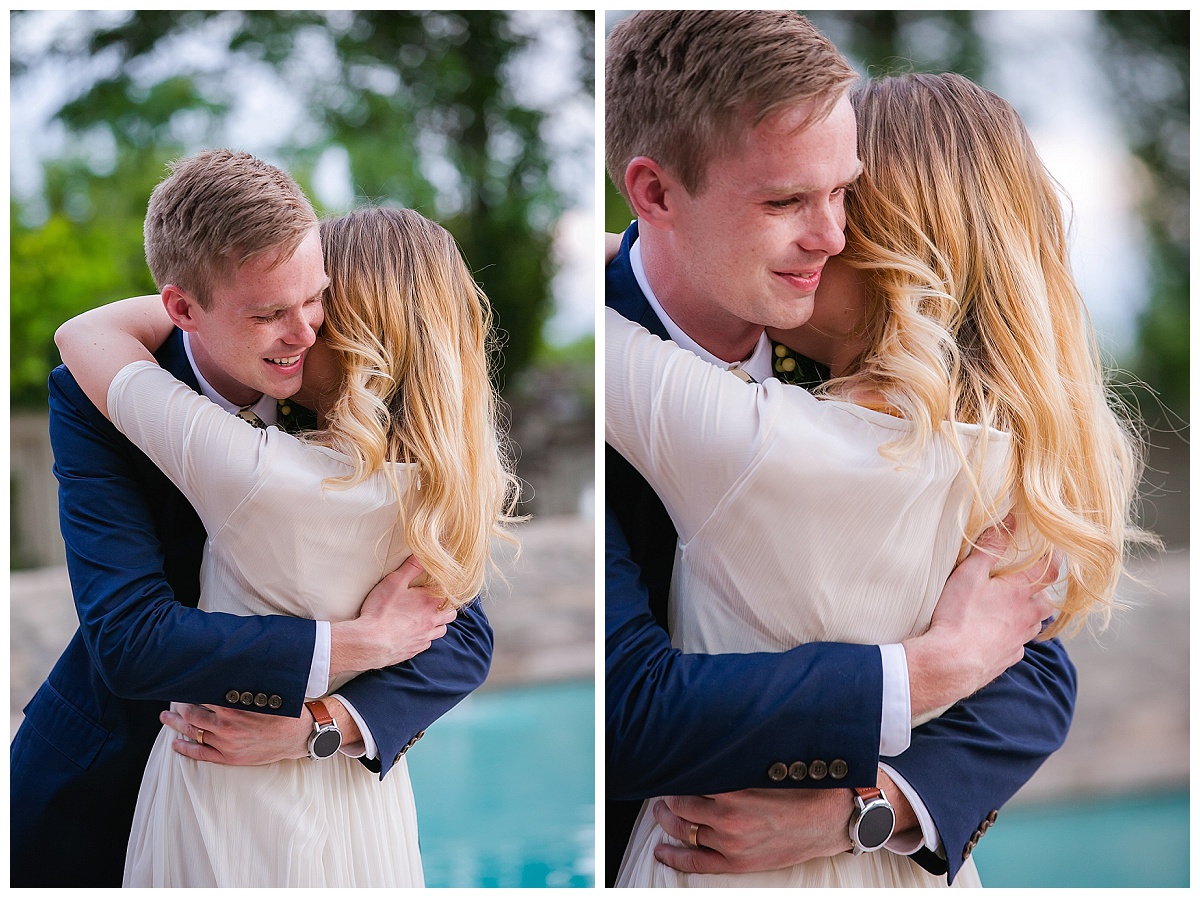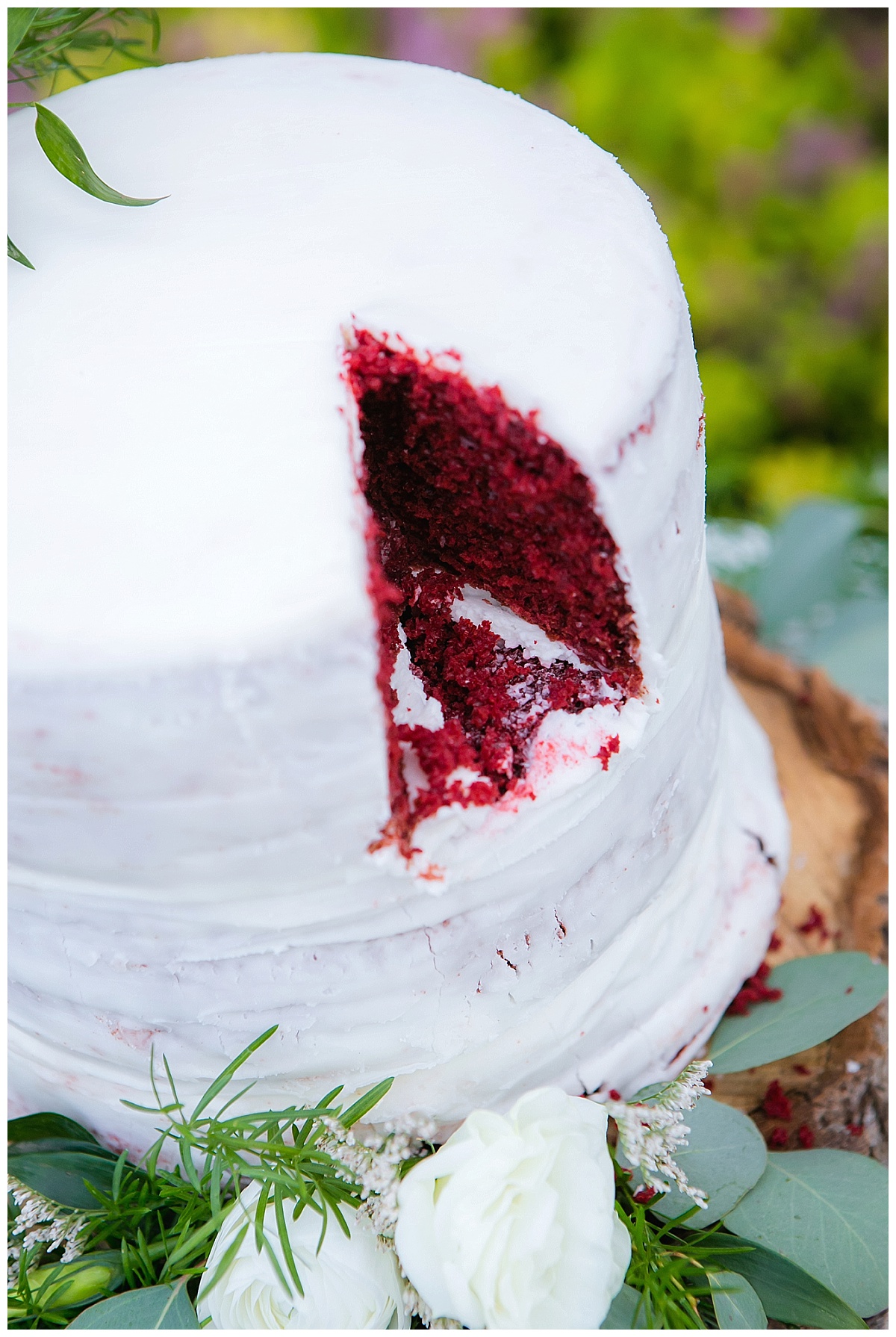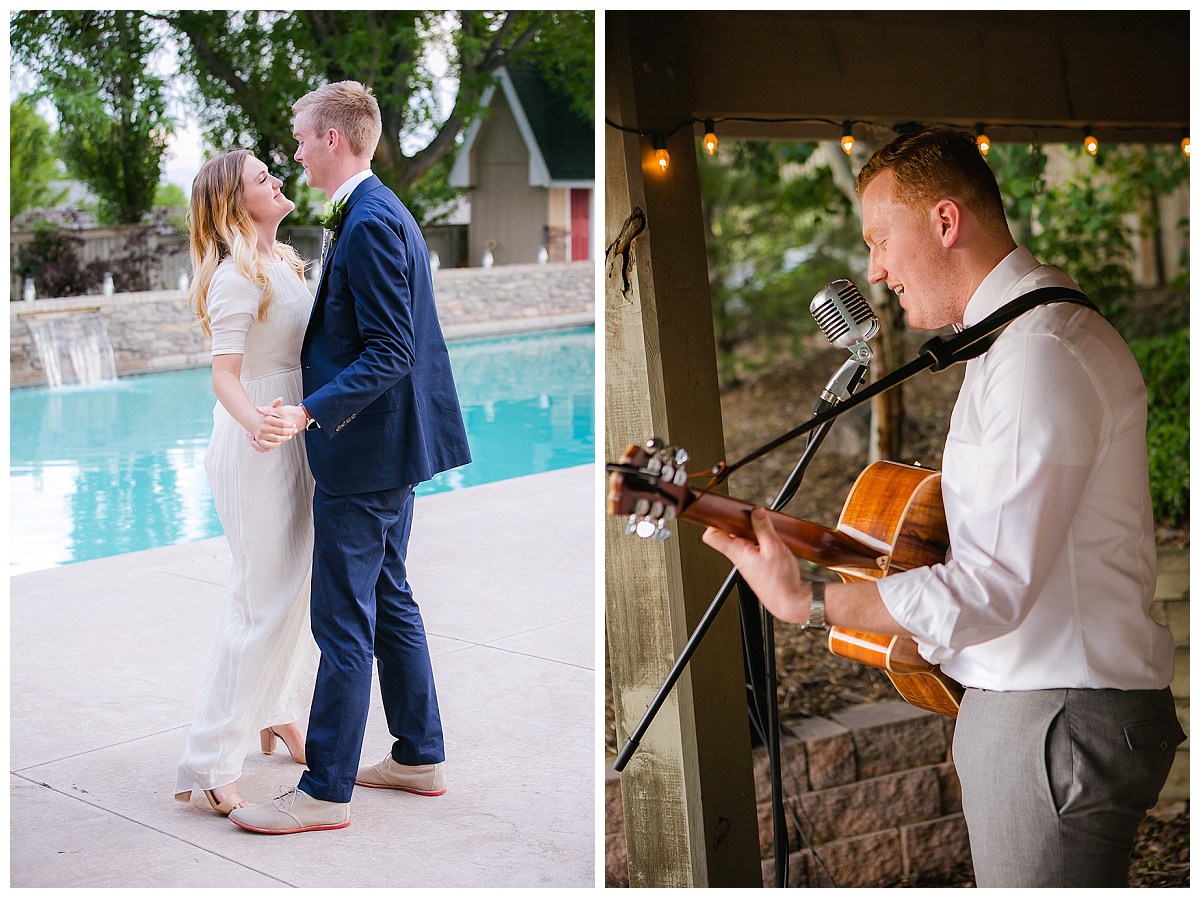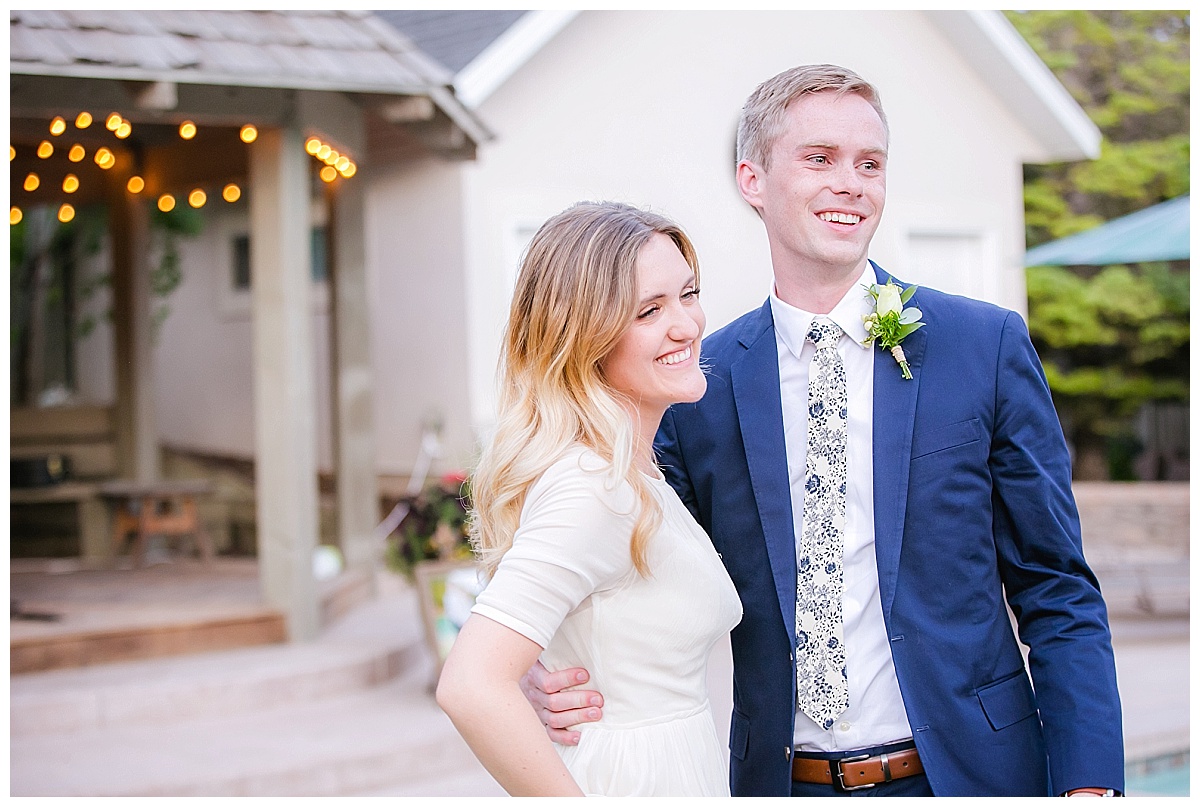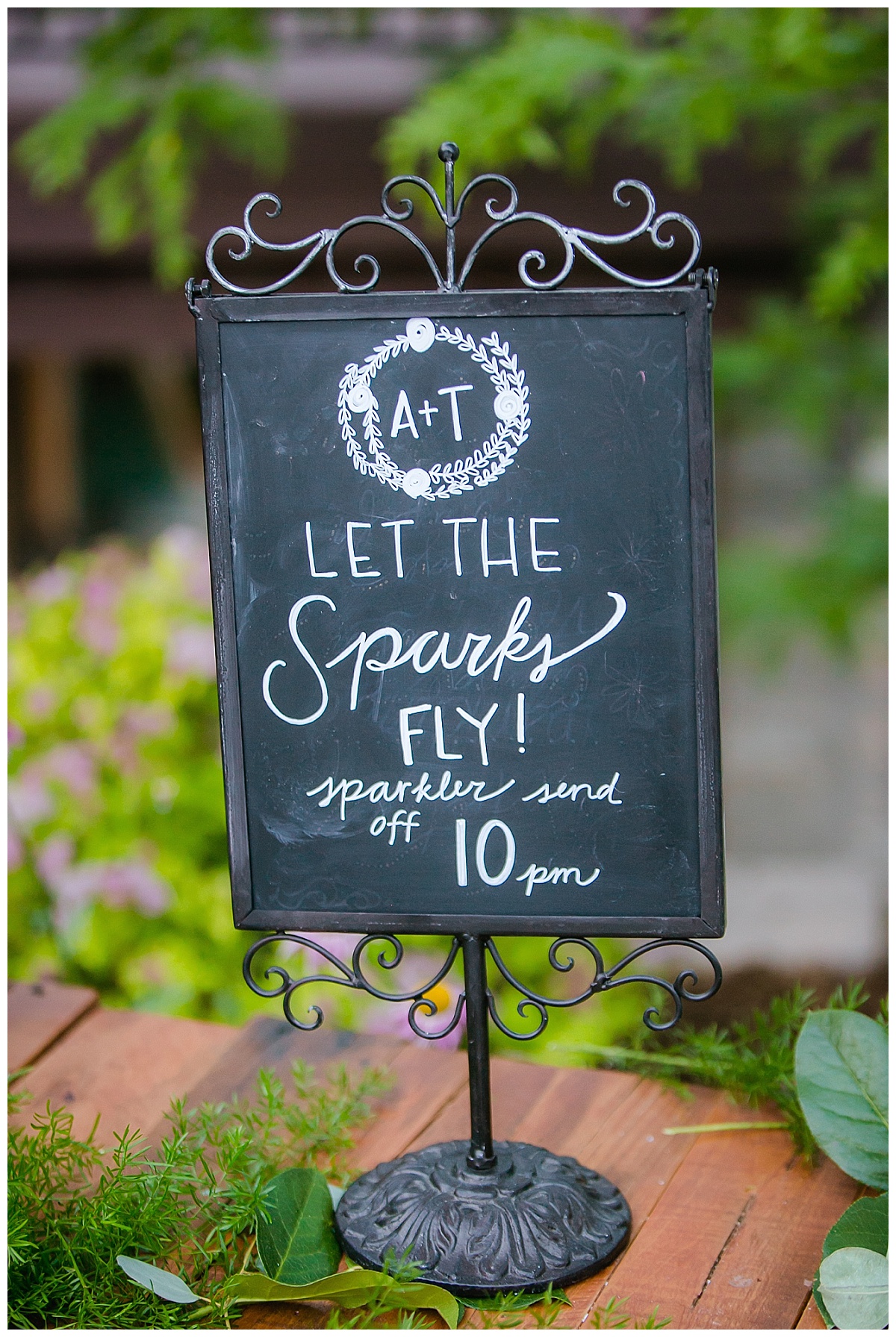 Videographer: Tristen Persons
Florist: Debbie Norton
Custom Bridal Gown: Jenn Dishman
Wedding Rings: Zales
Venue: Private Residence
Decor/Rentals: Excel Event Rentals
Catering: Bride's Family
Cake: Karen Smith
Custom Invitations: Amanda and Randy Nelson
Wedding Singers: Skylar Hansen & Taylor