We set up for the first look on the Salt Lake Temple stairs and it was so fun to watch Parker turn around and see his gorgeous bride.  These two are super laid back-which was good since we got caught in some major rush hour traffic trying to get up to the ranch for more pictures.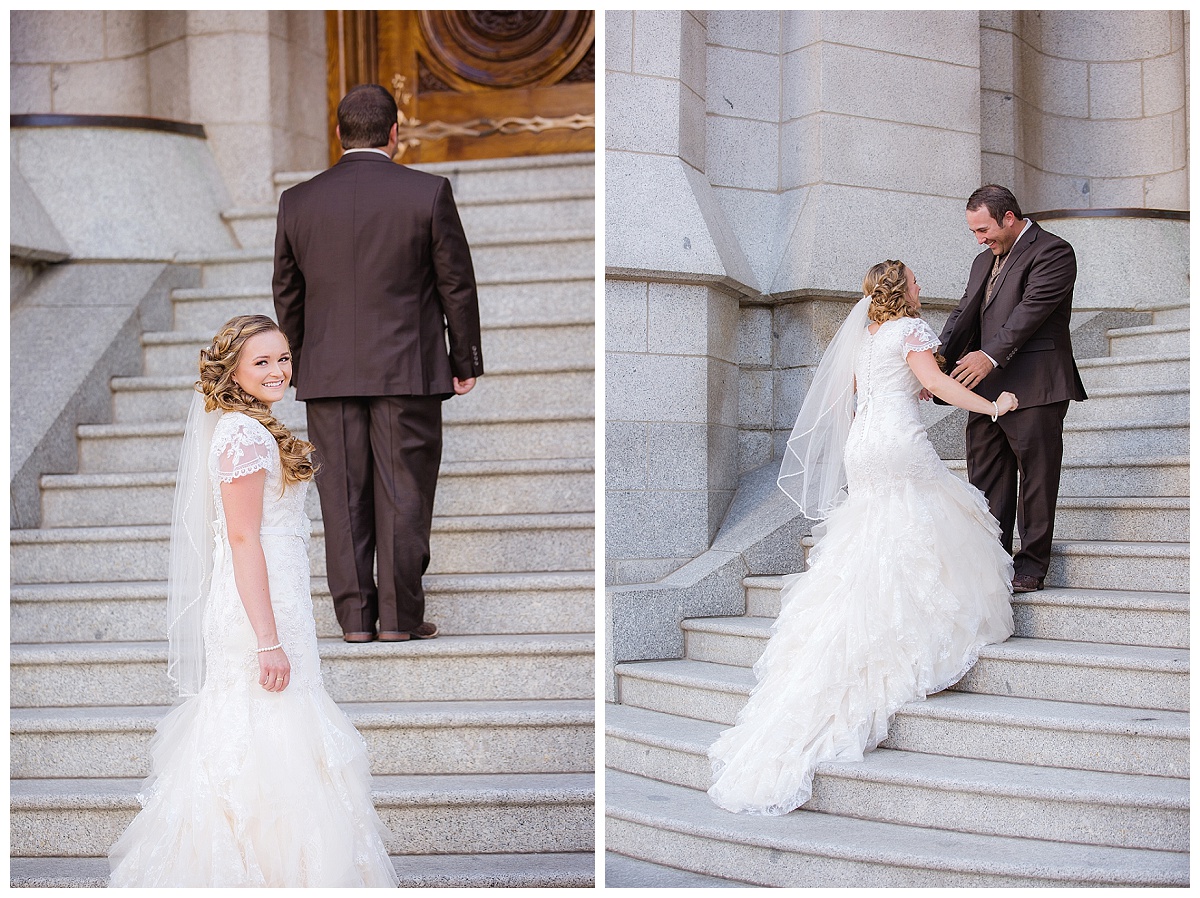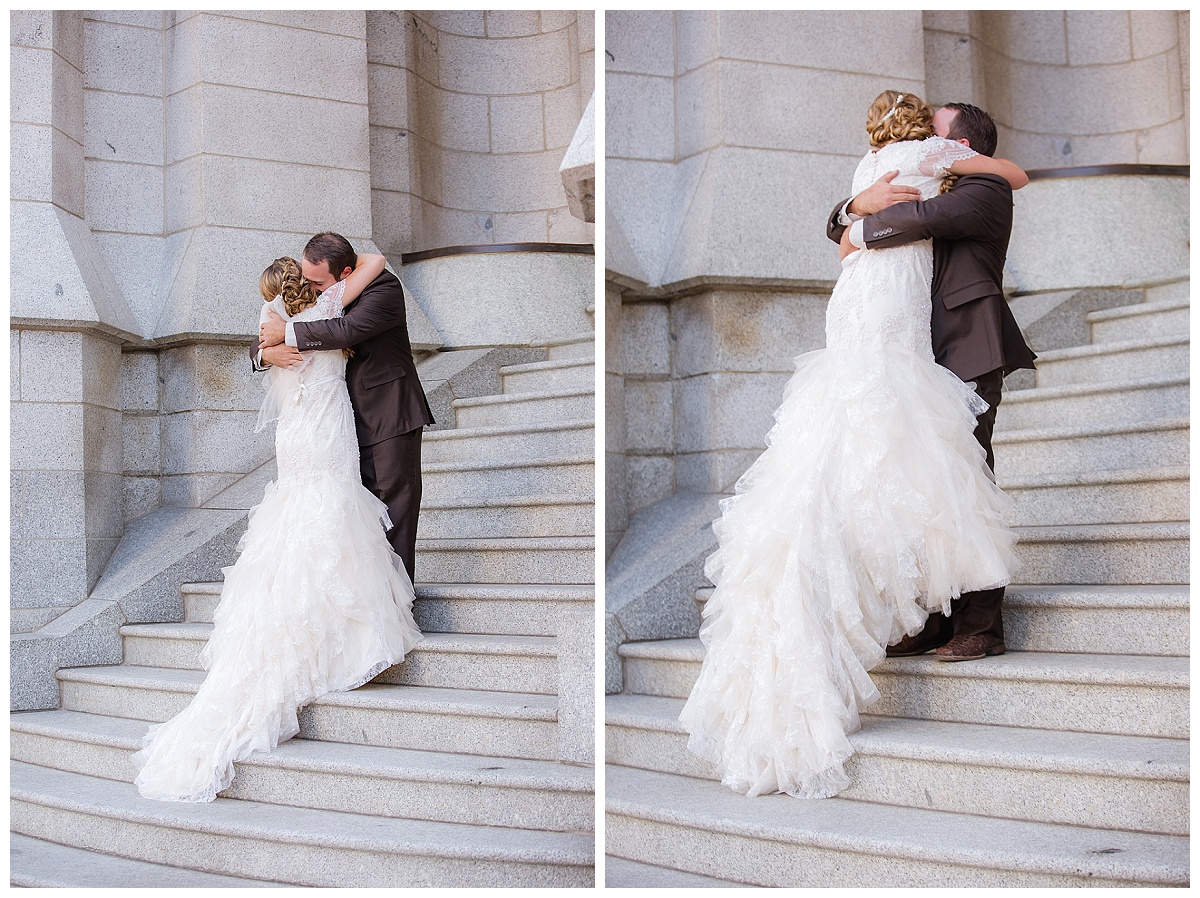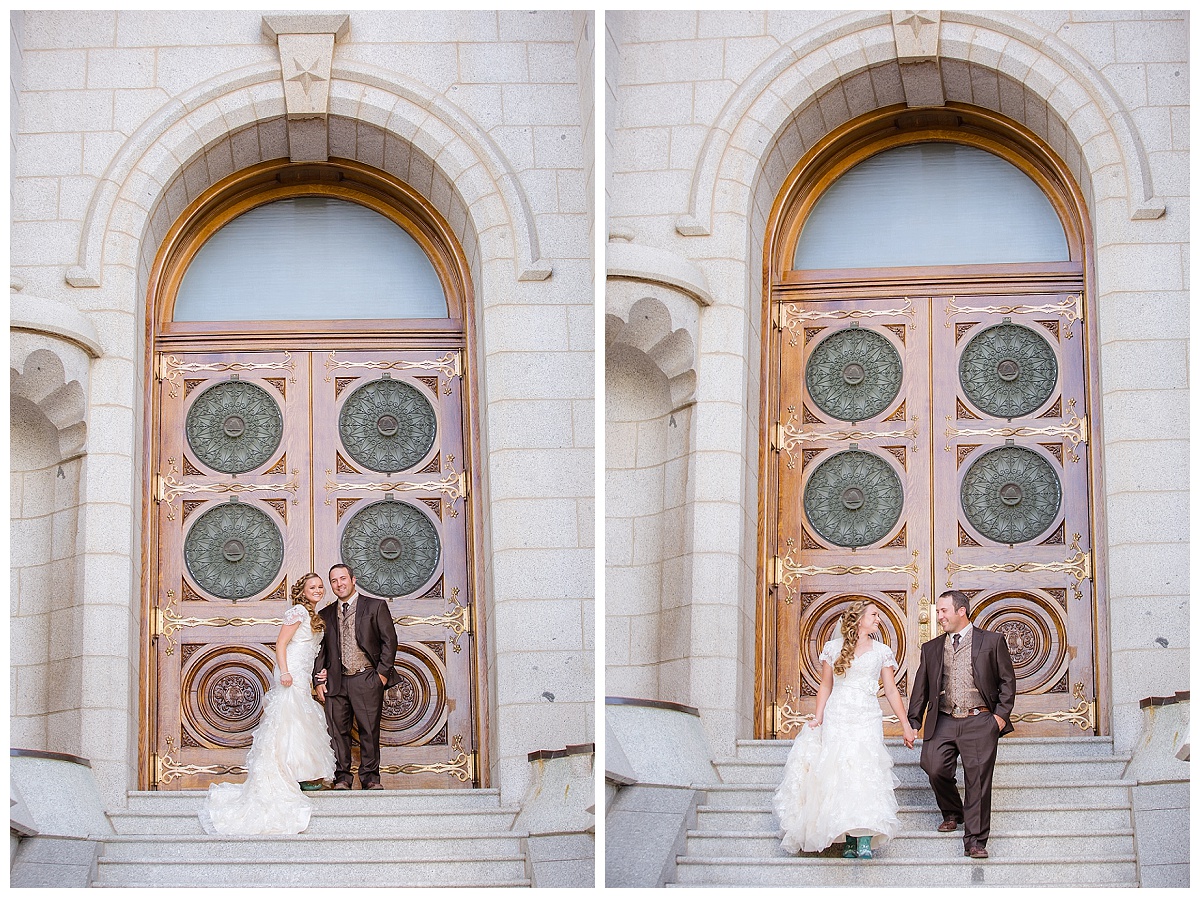 The amazing Carrie Purser did her hair.  Um guys.  Can I get a amen!??!  That is ALL her hair.  No extentions.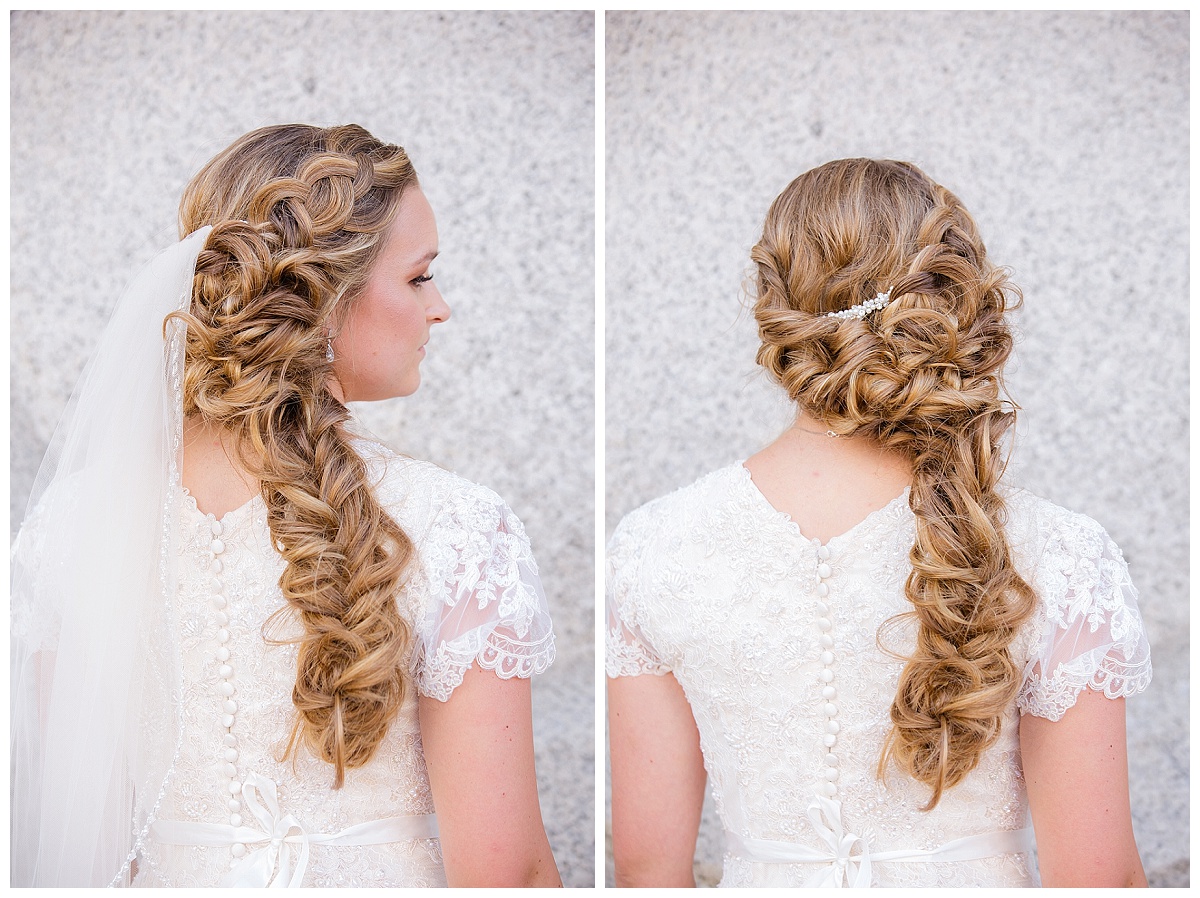 Can't go wrong with custom blue cowboy boots that are blinged out!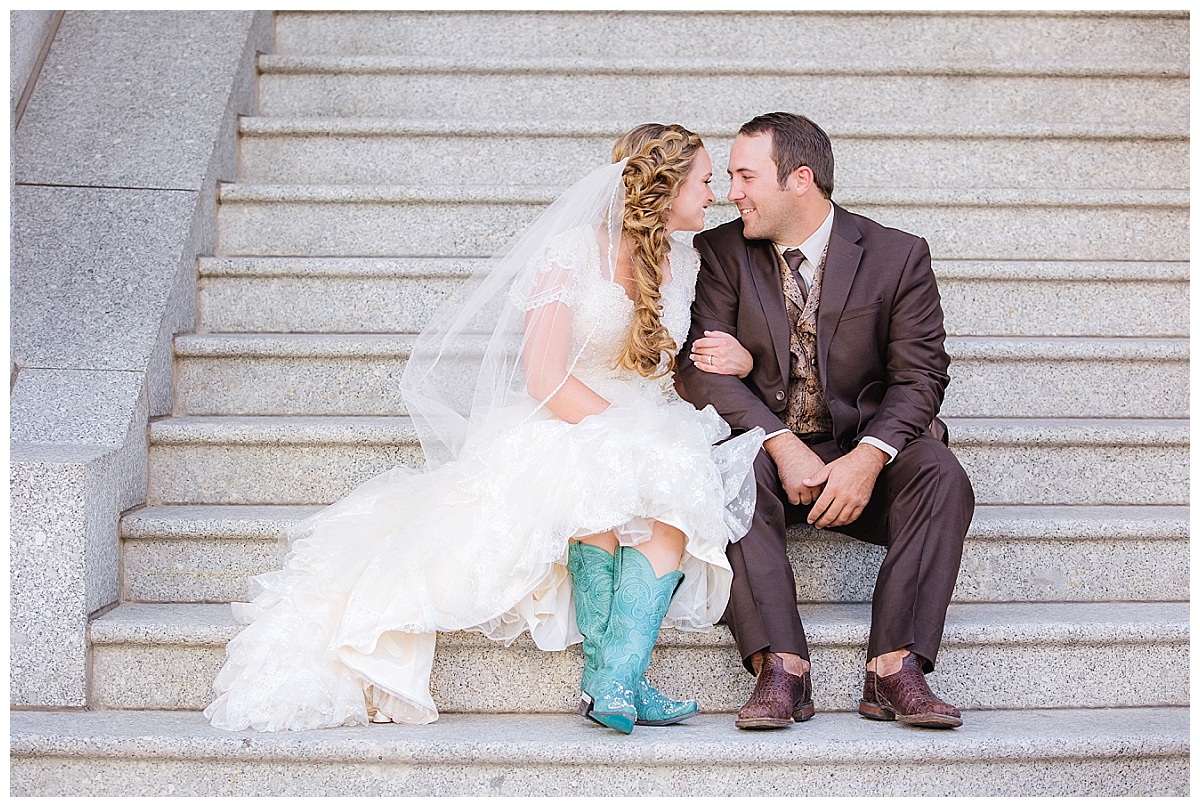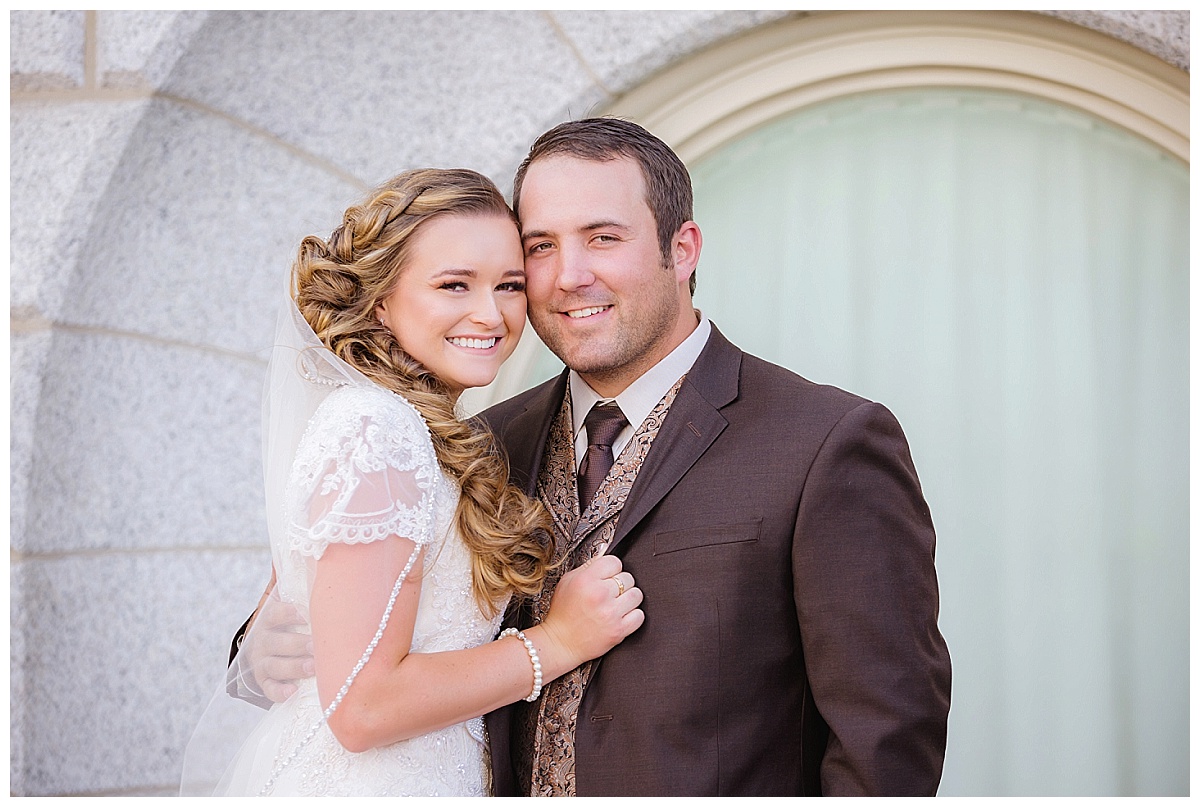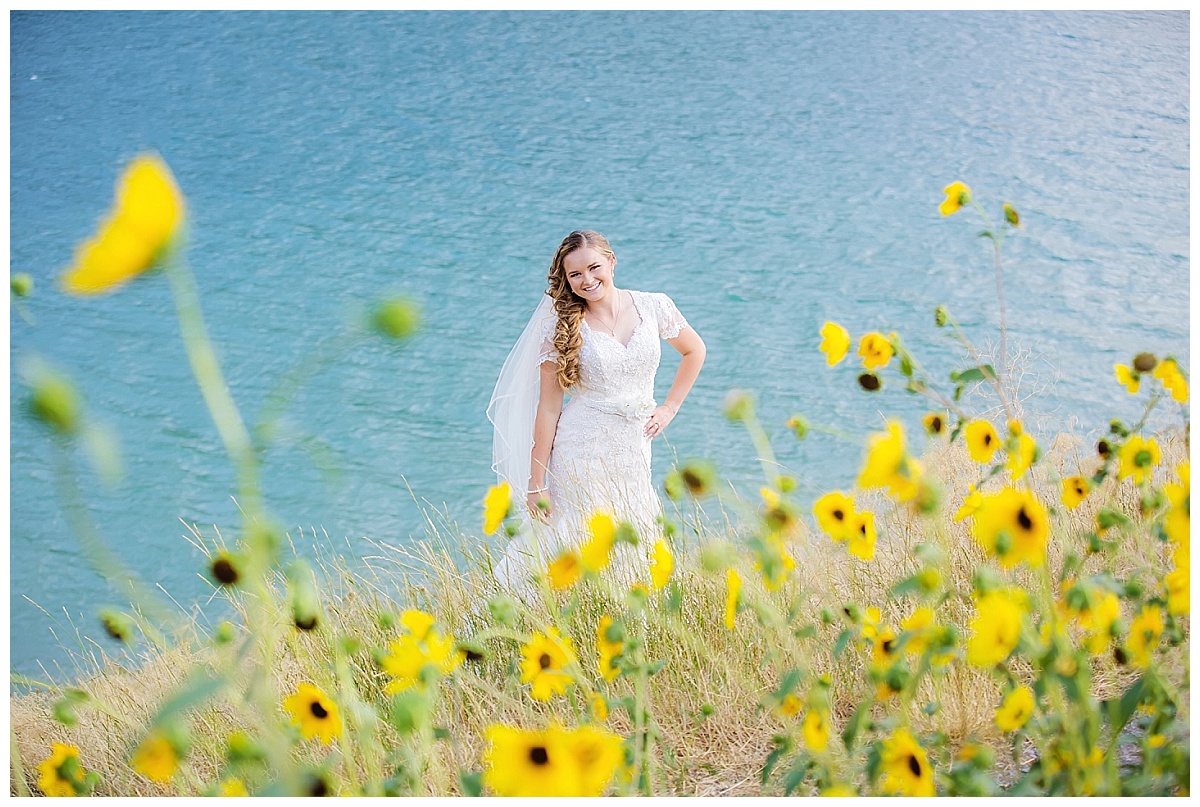 We stopped at the lake for like 5 minutes to take a few shots—really it was because Sage and I were car sick and if we didn't stop, one of us would have puked haha.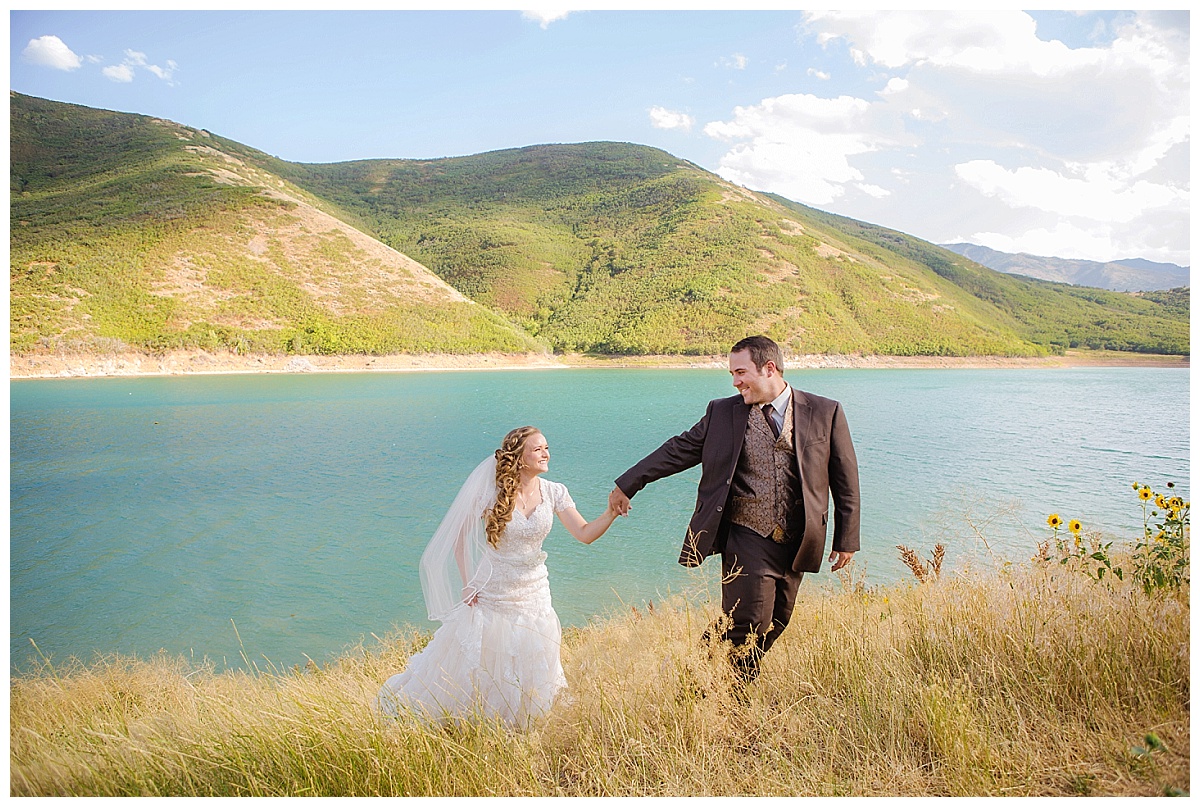 We got to the ranch and it was gorgeous as usual!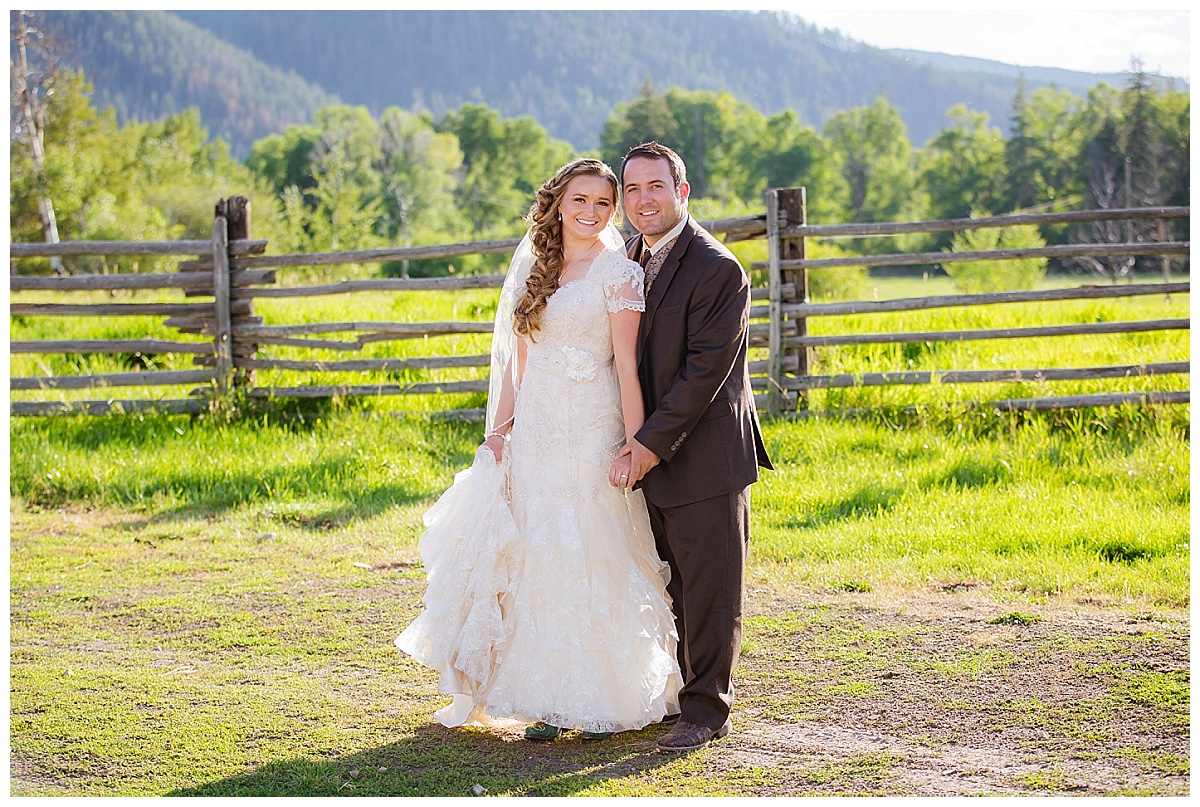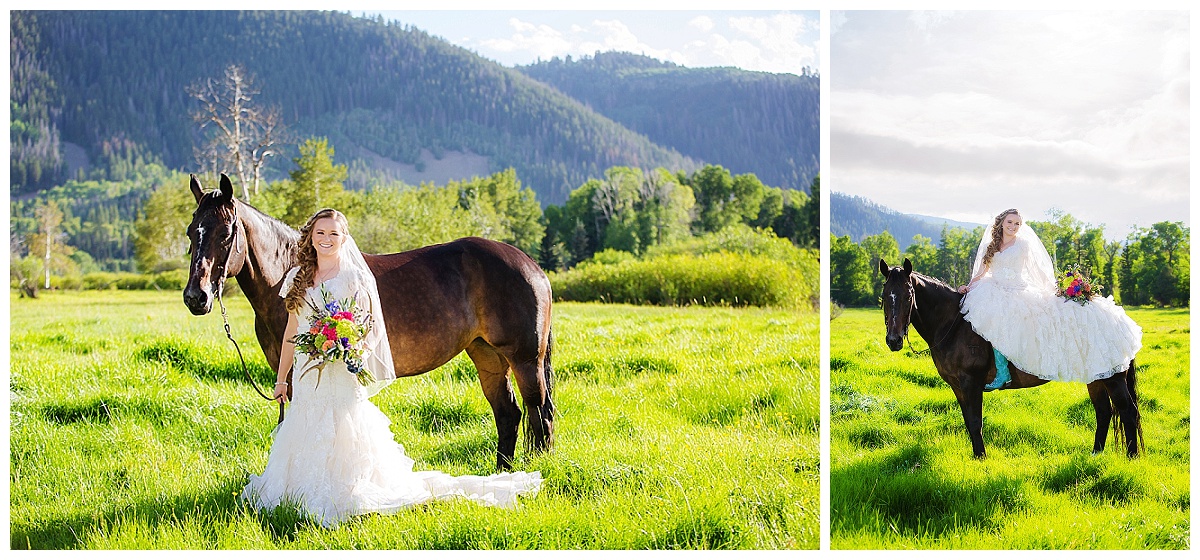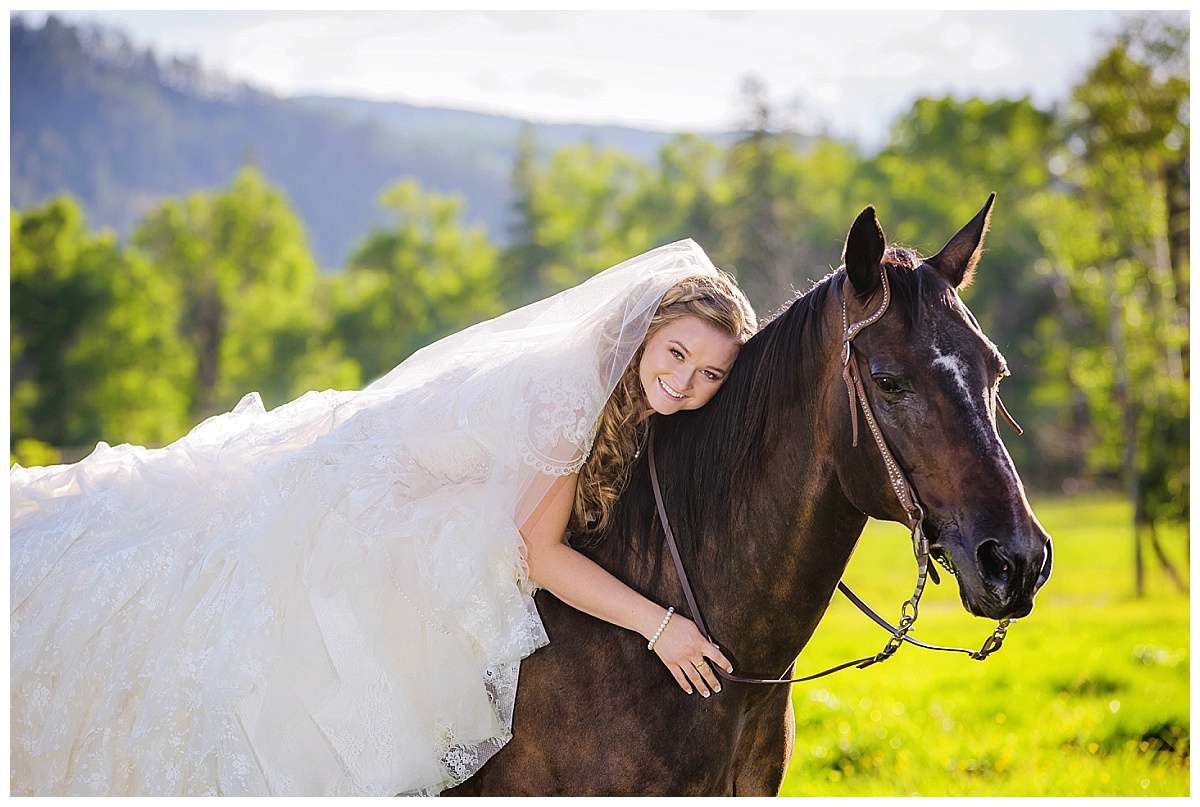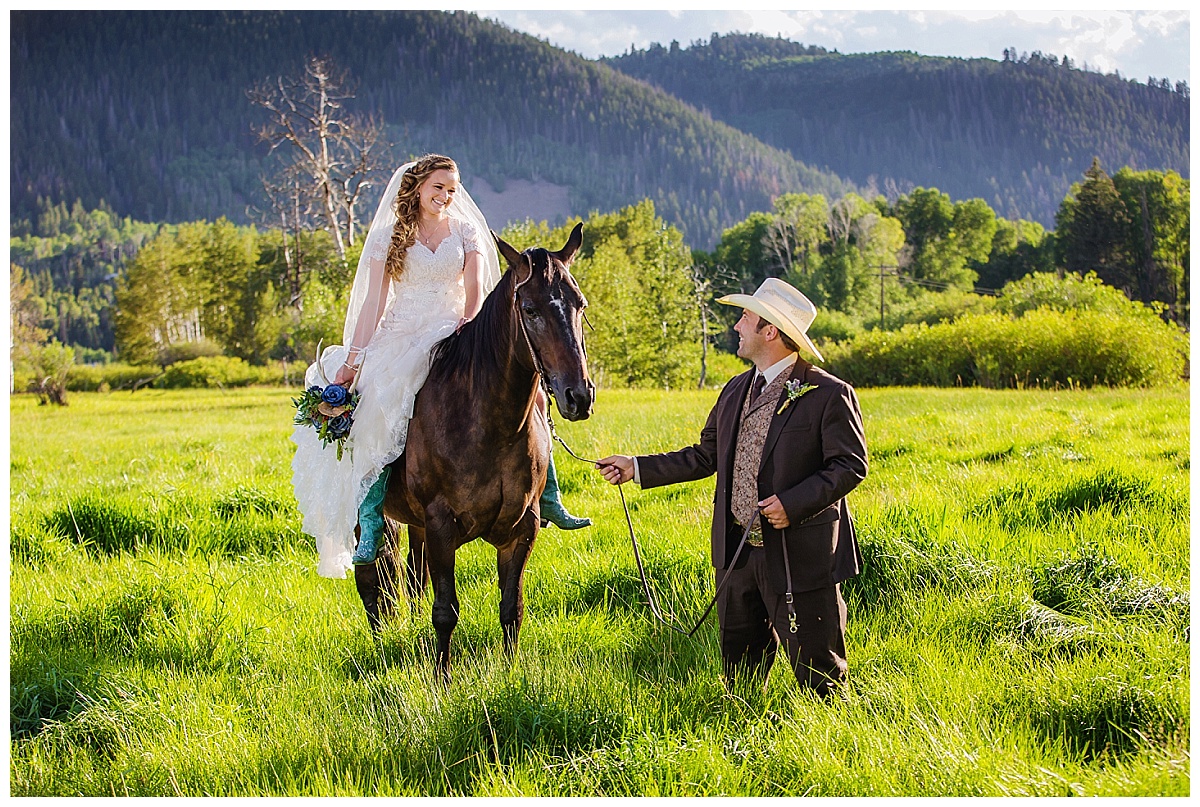 Mindy from Willow Specialty Florists made her two bouquets-one with denim flowers (one of Sage's colors) and the other with fresh flowers and they were both rustic perfection!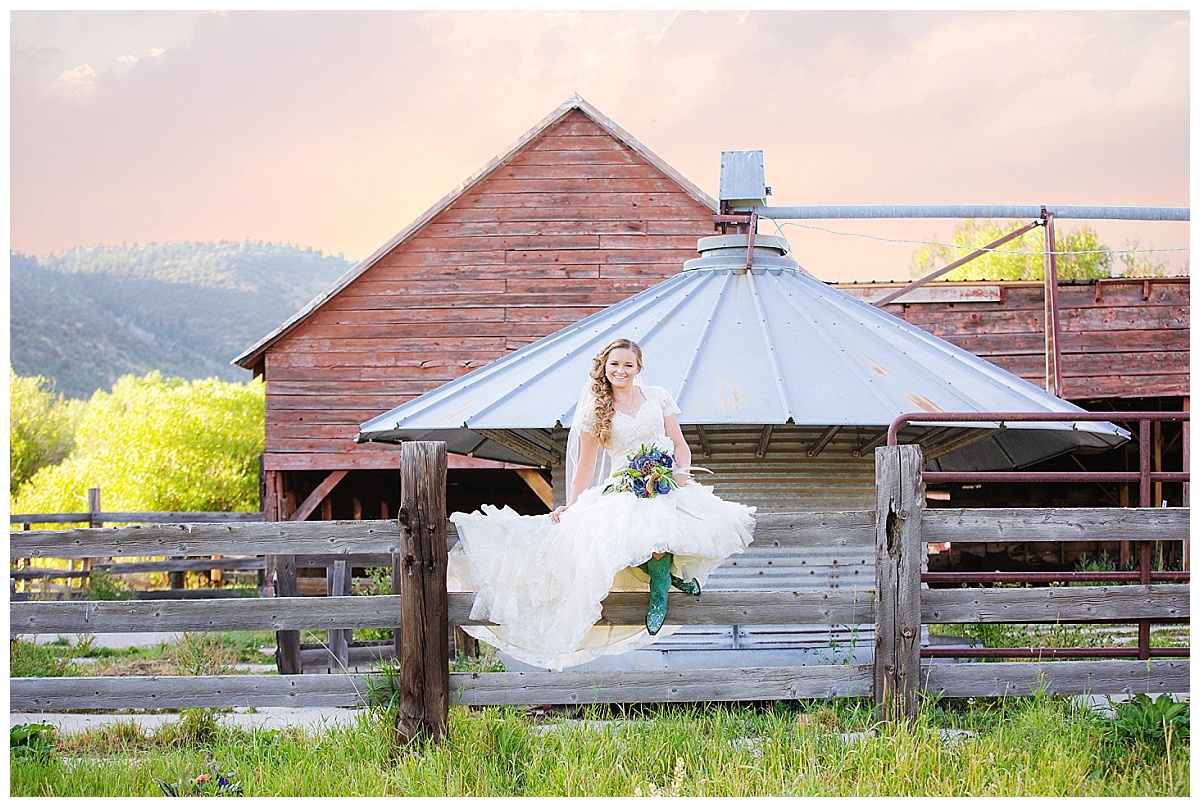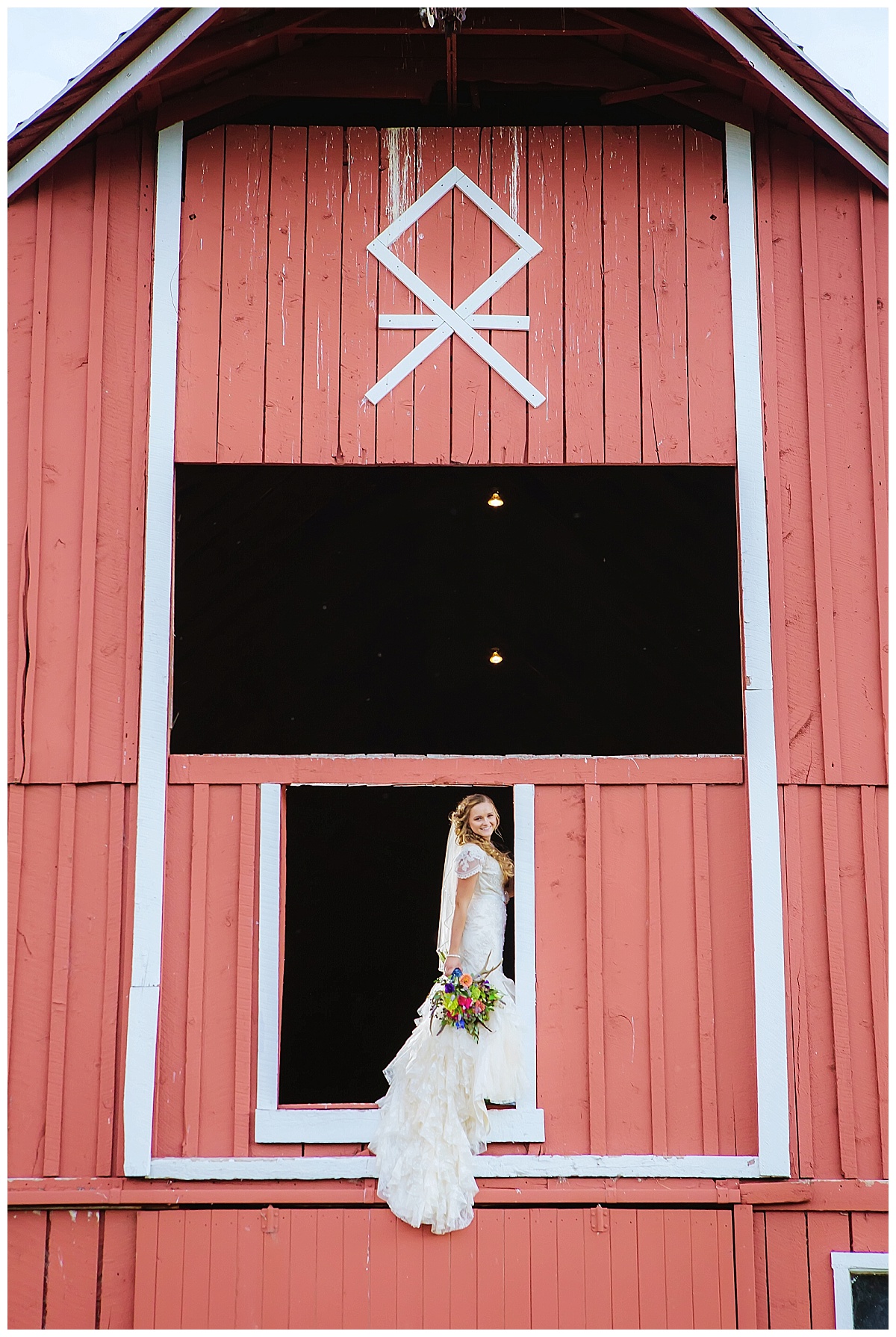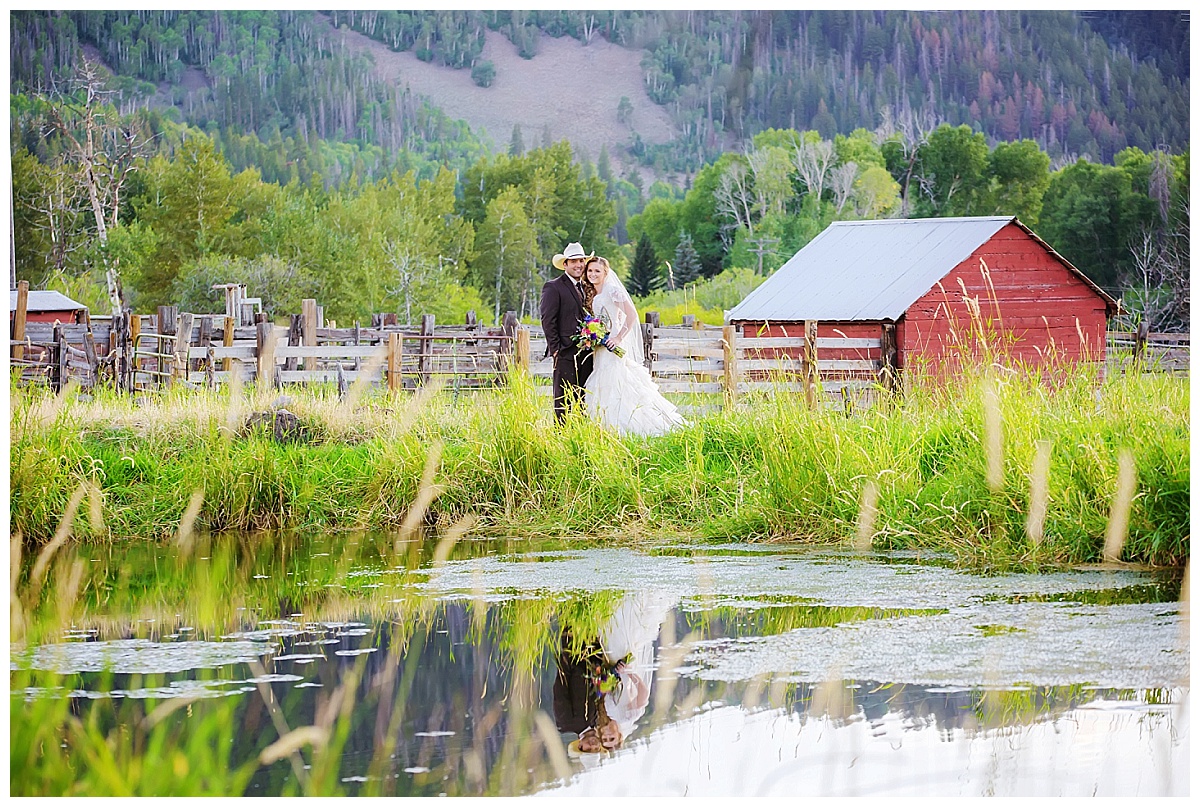 The horses had to come and see what all the commotion was about!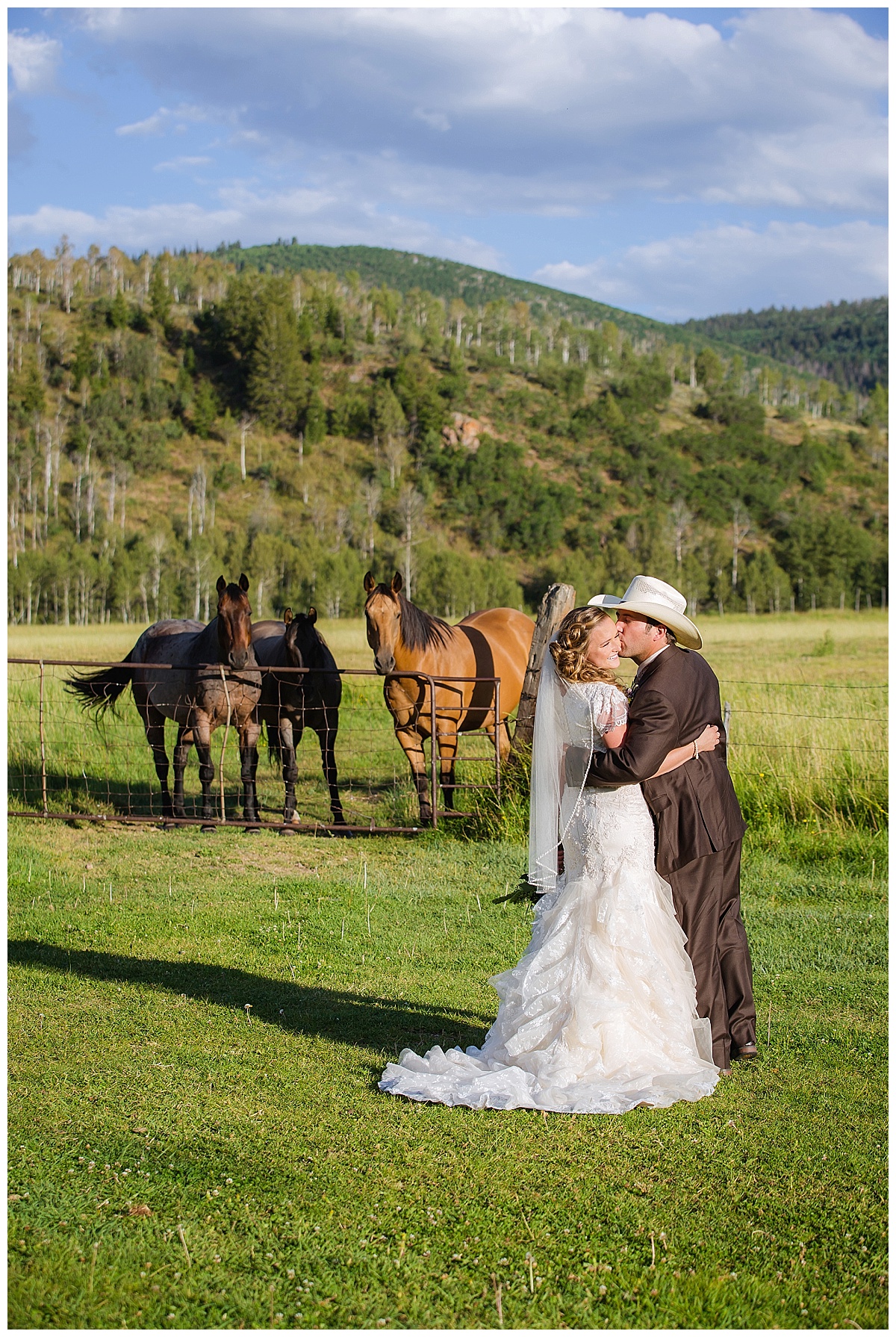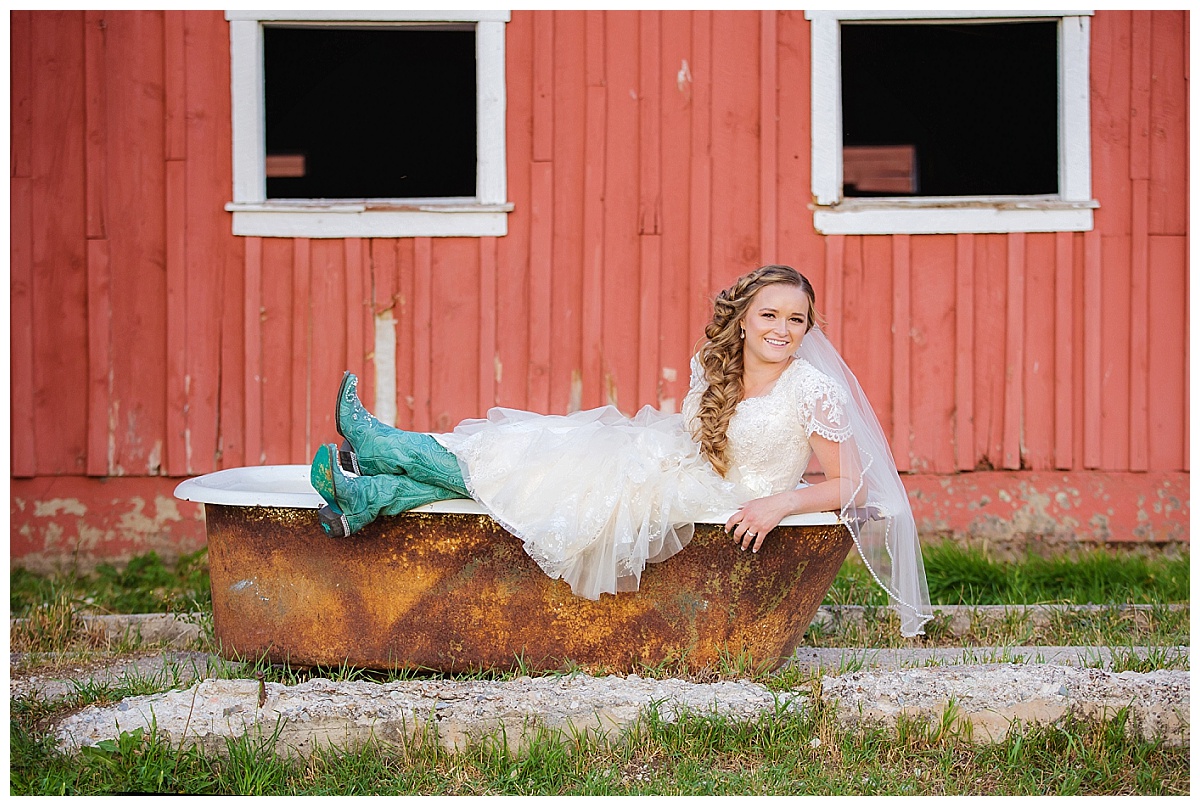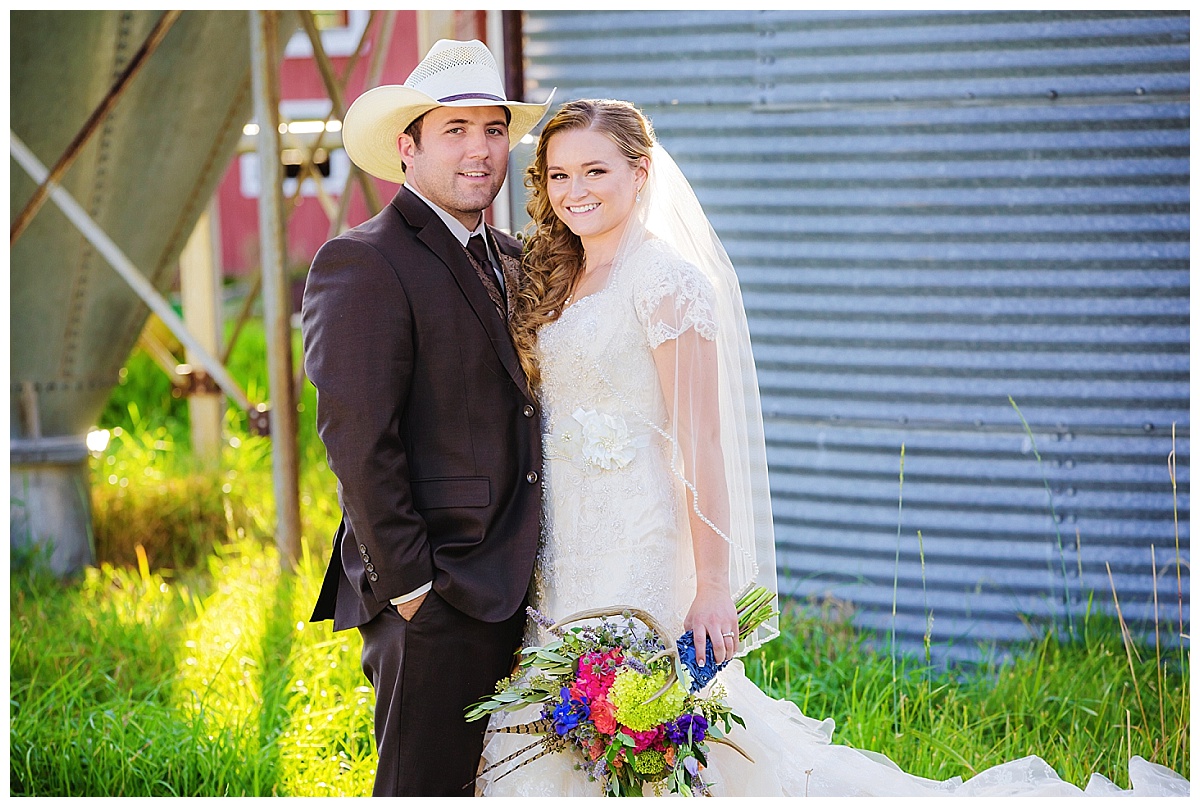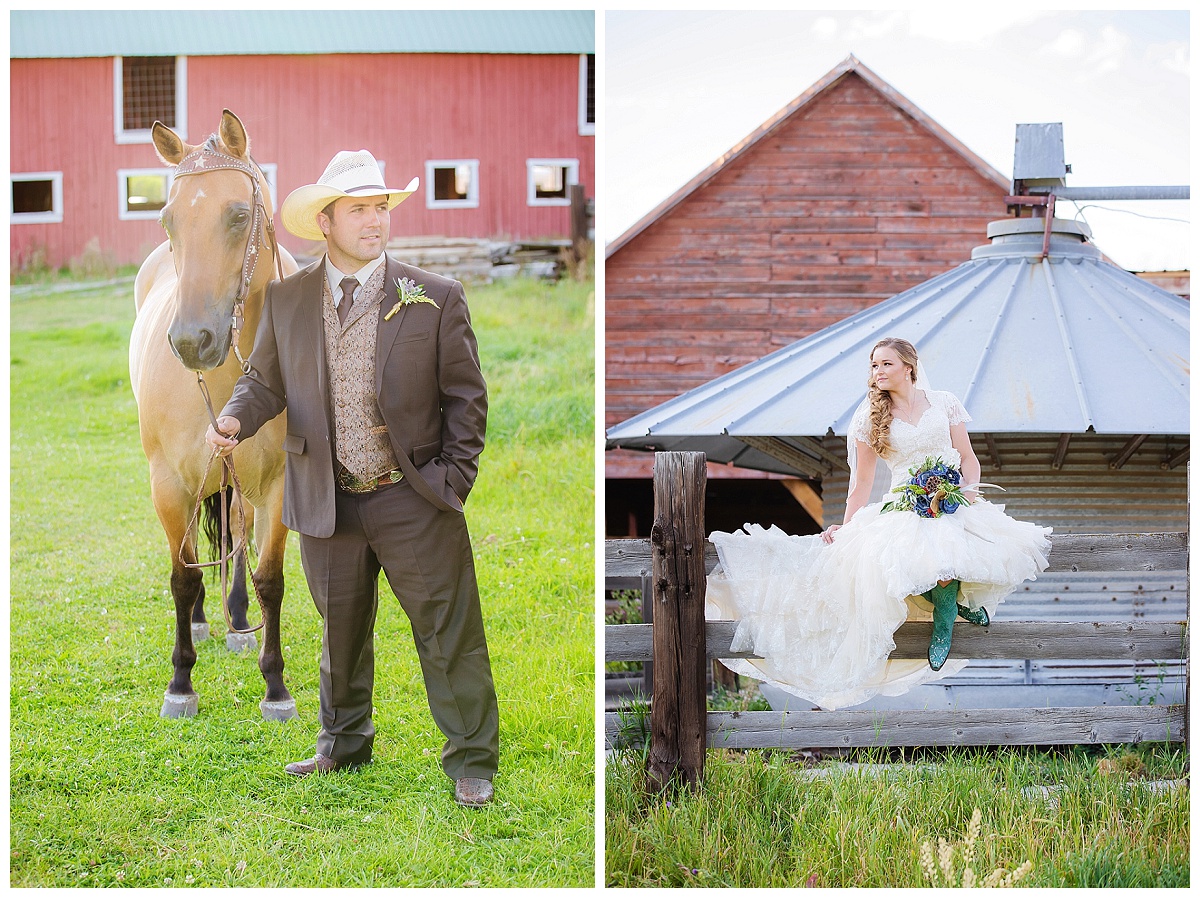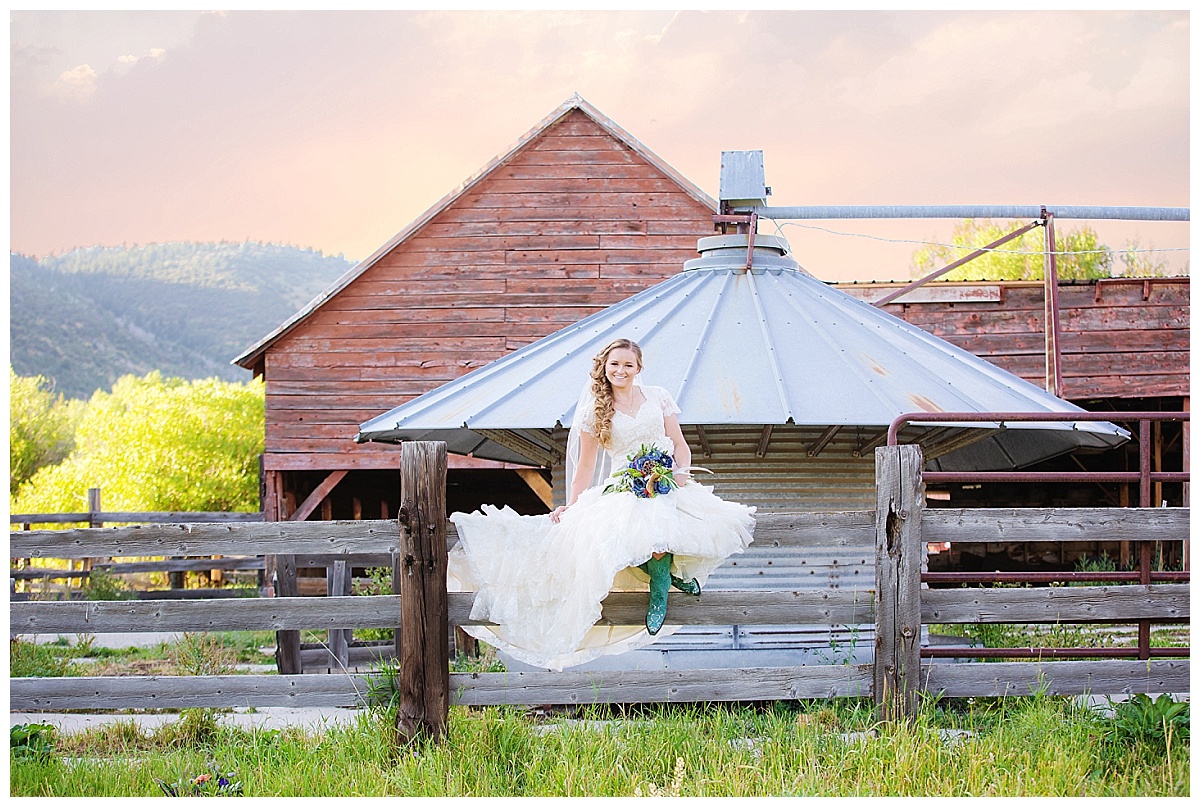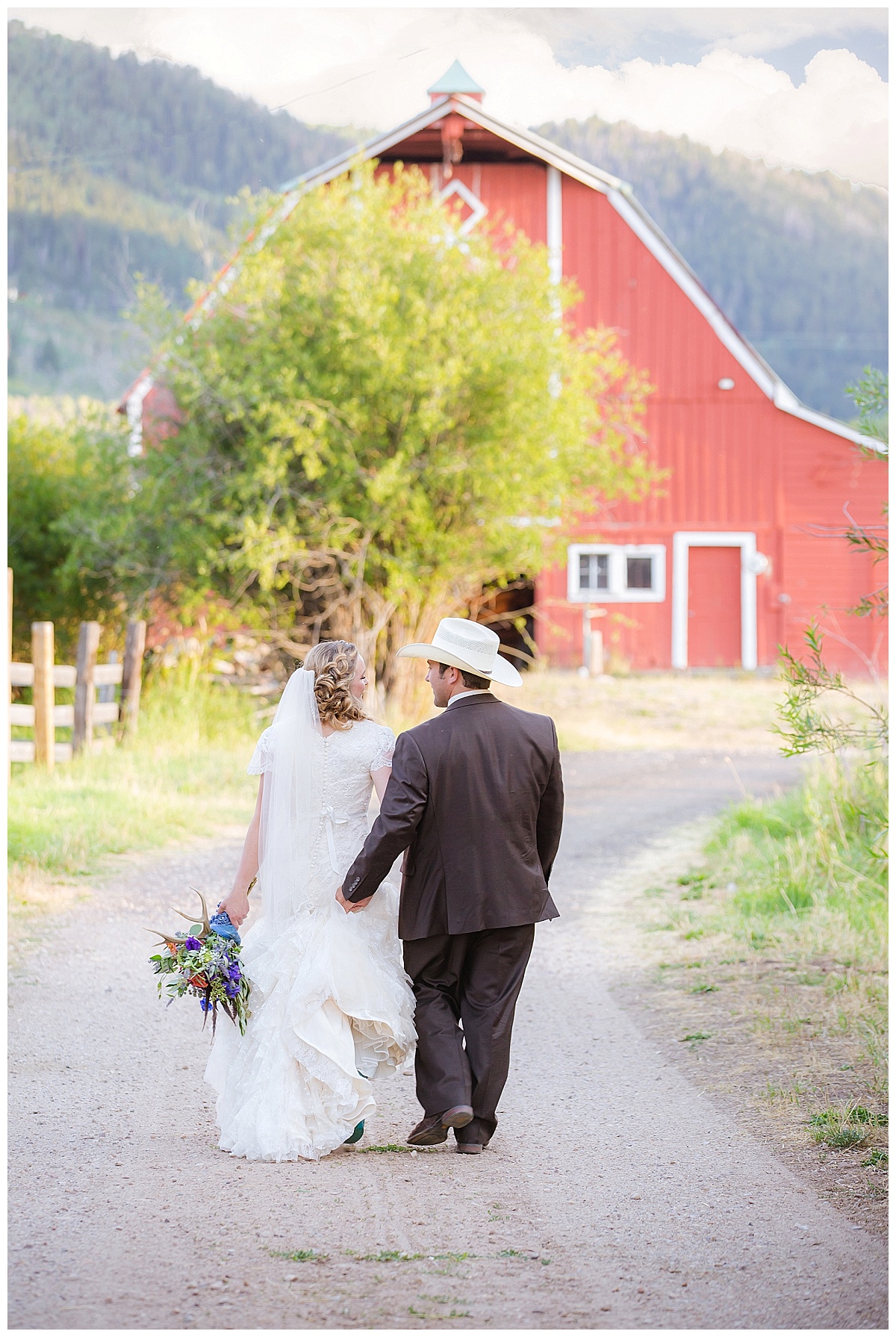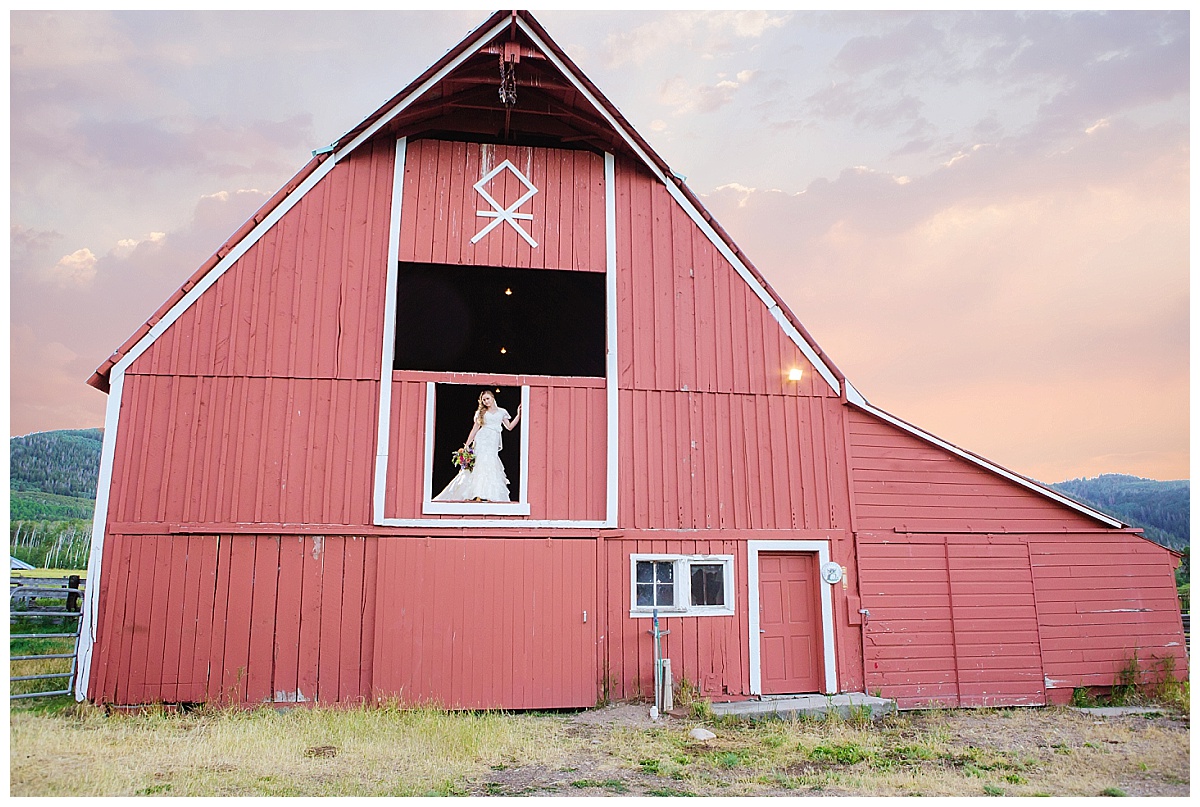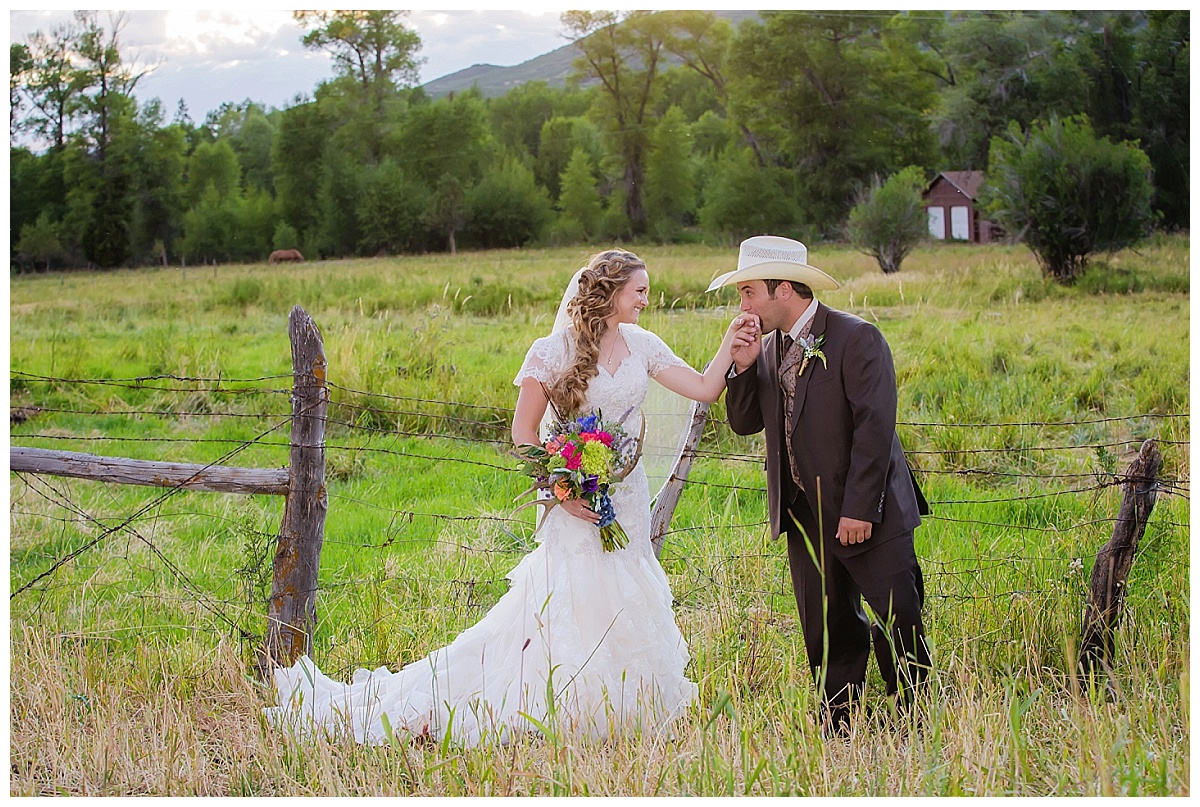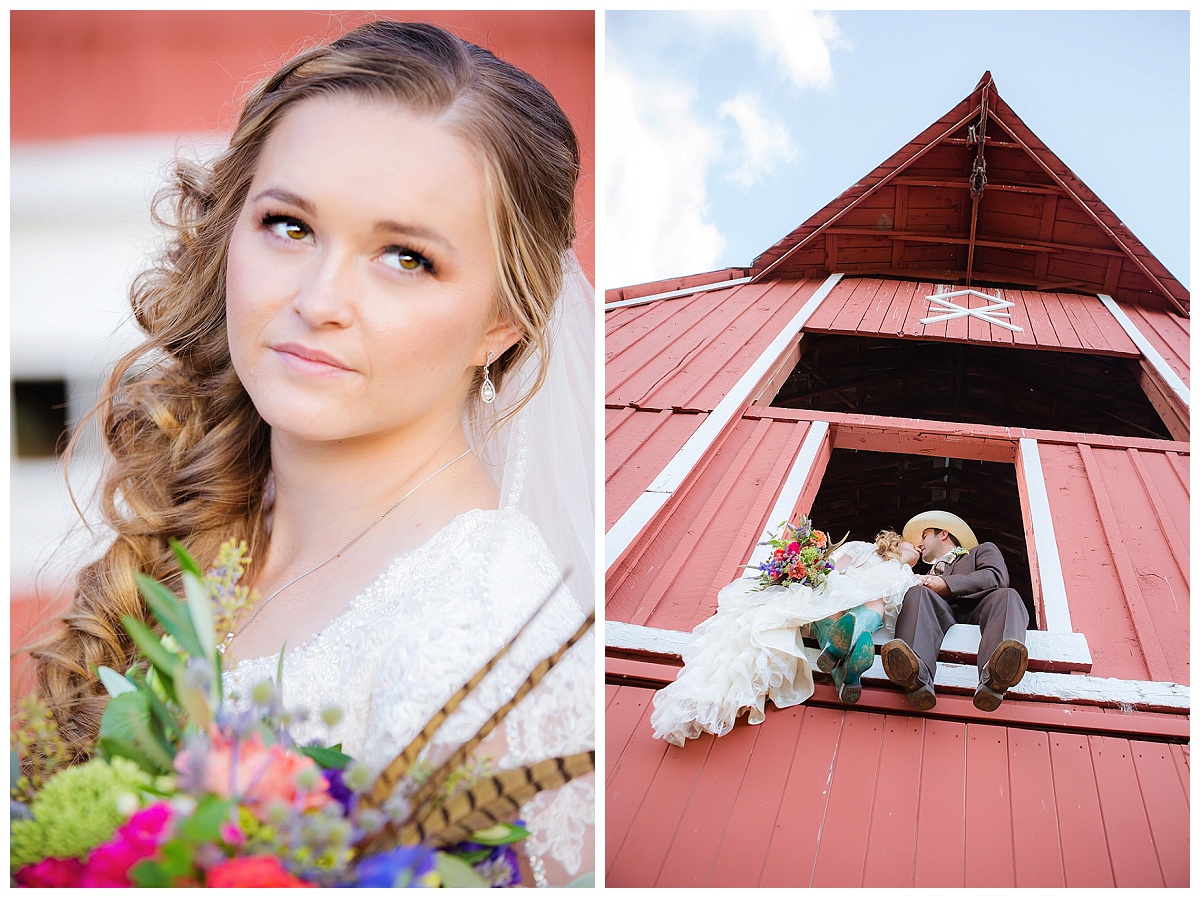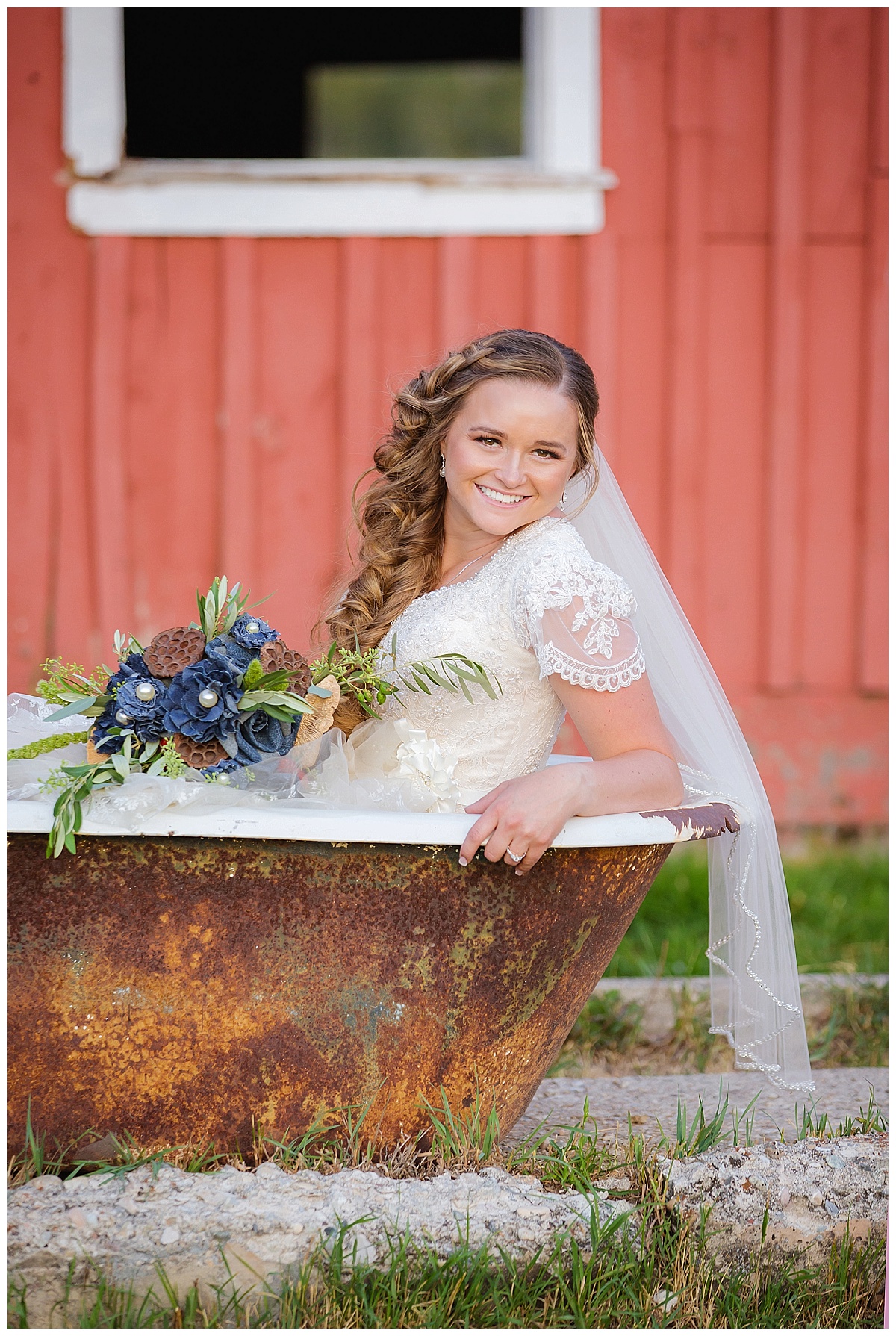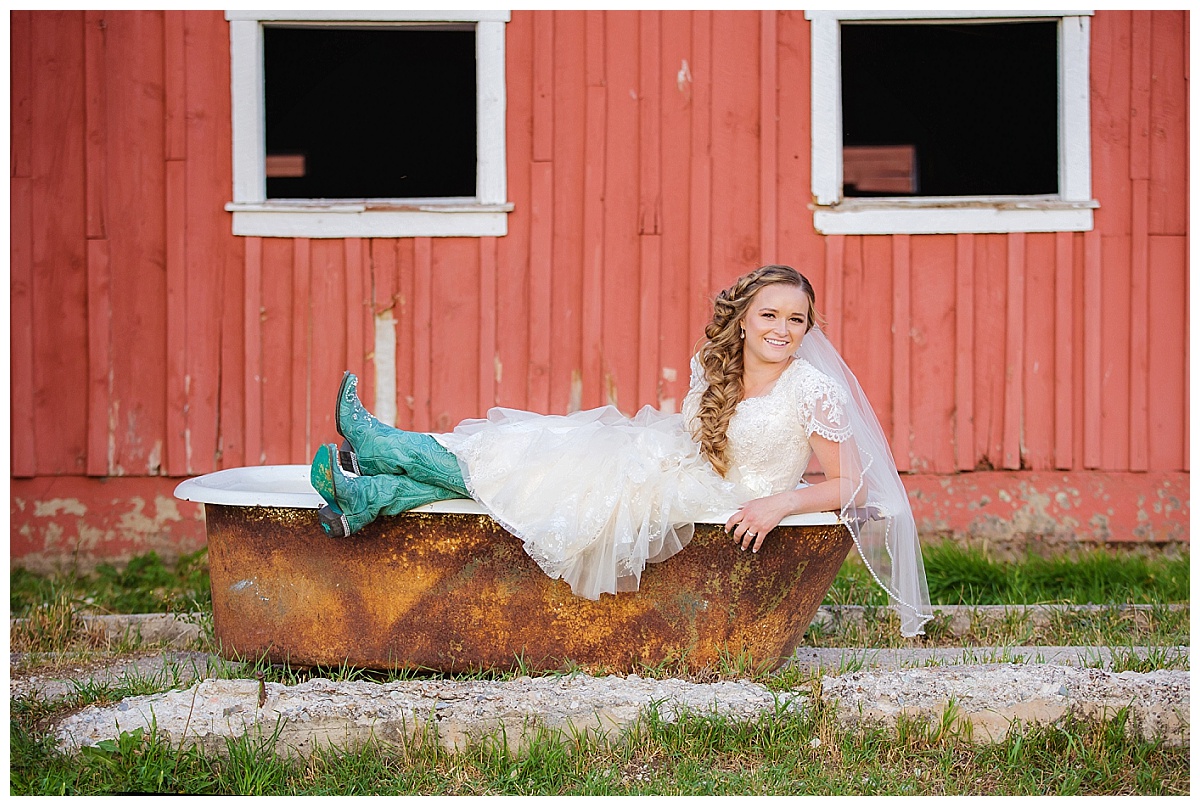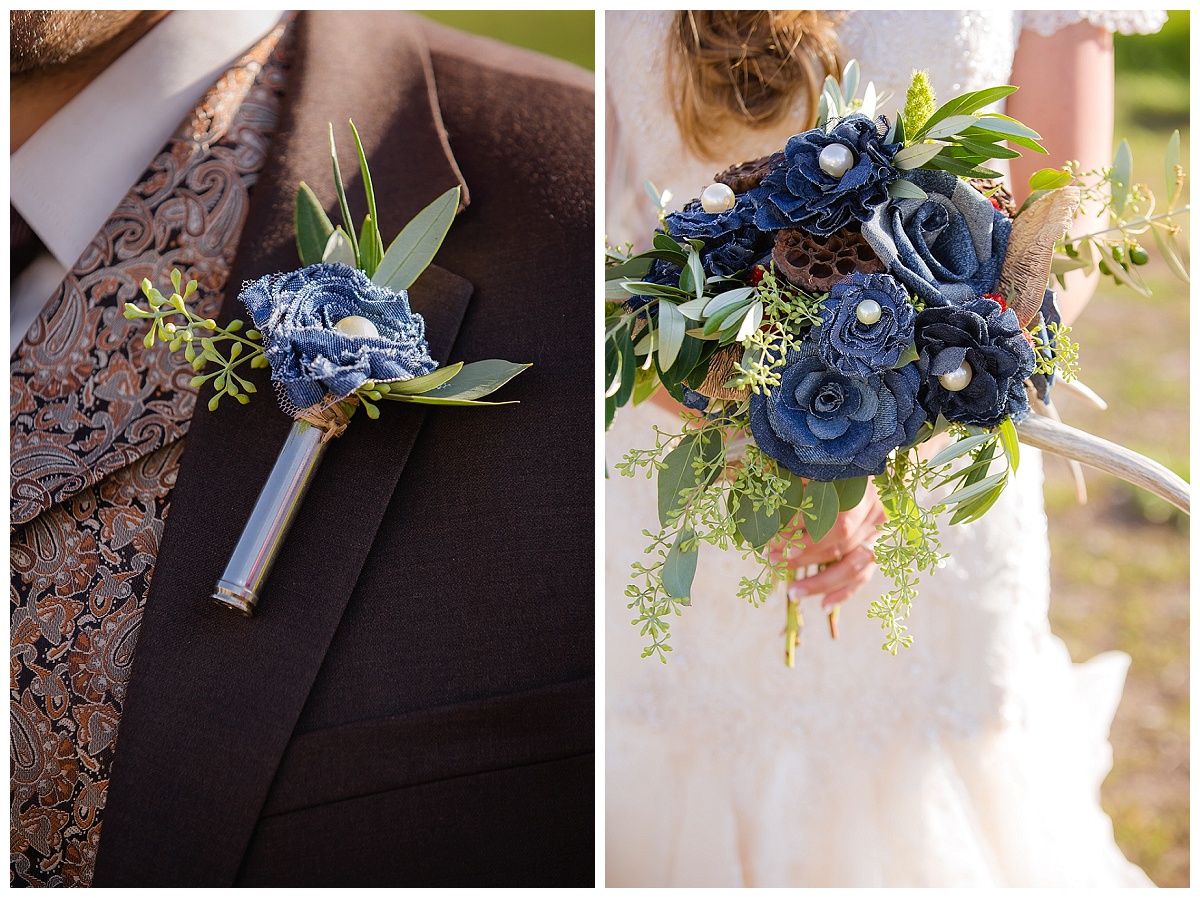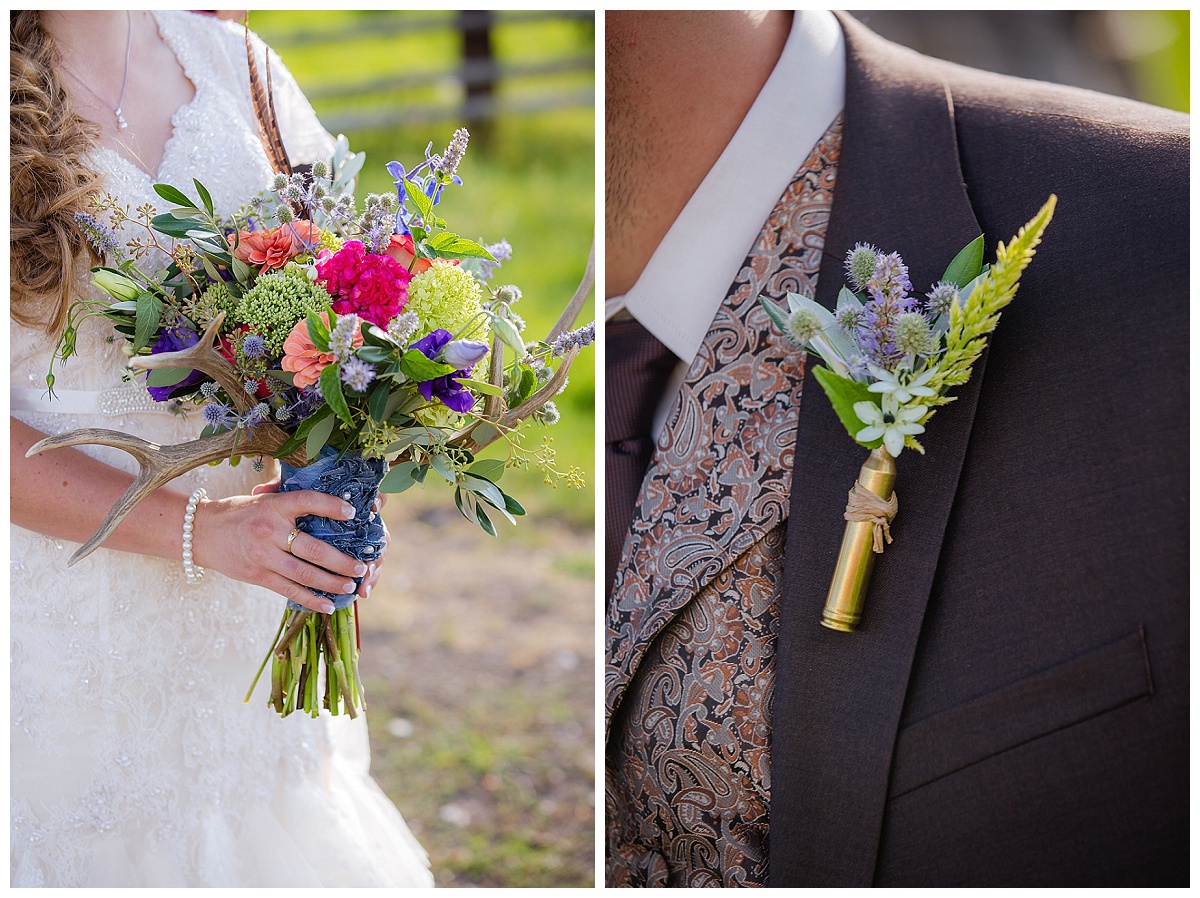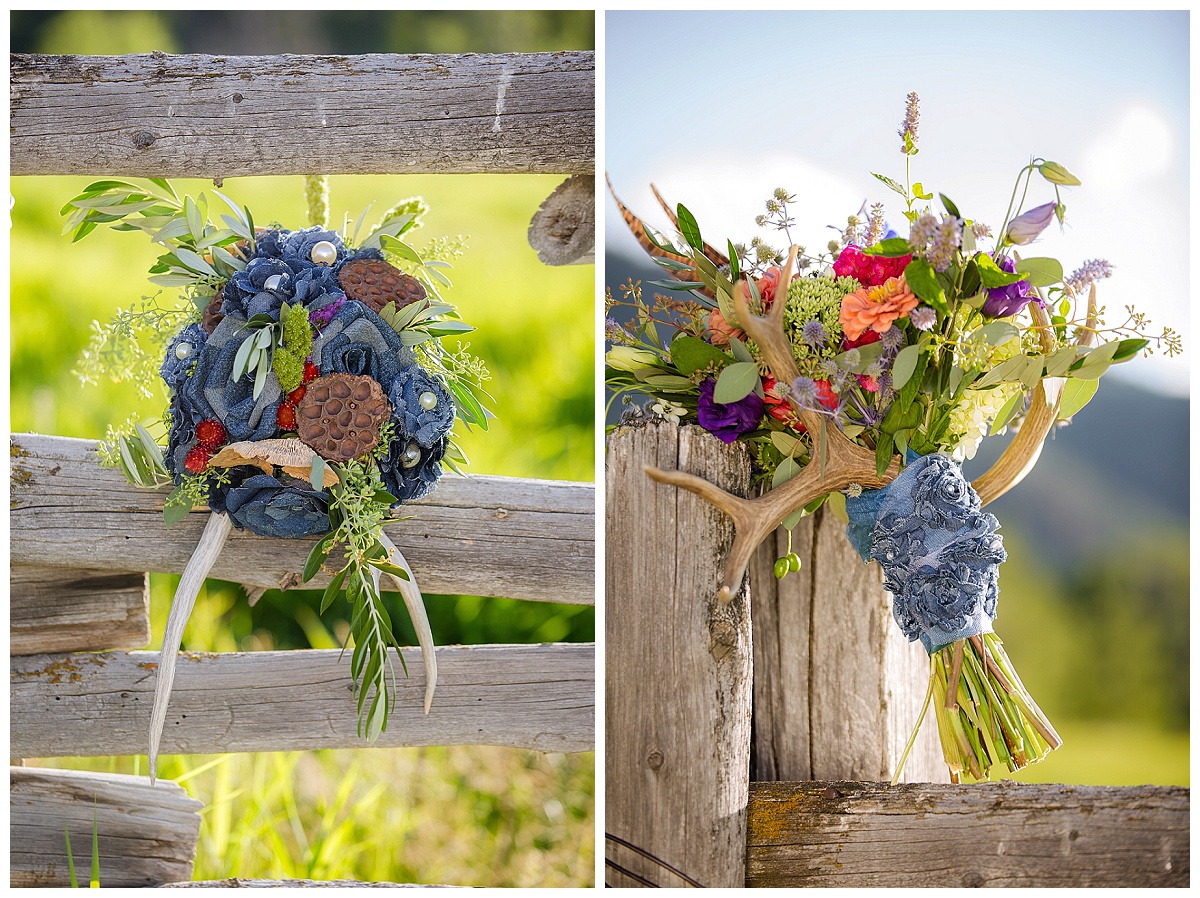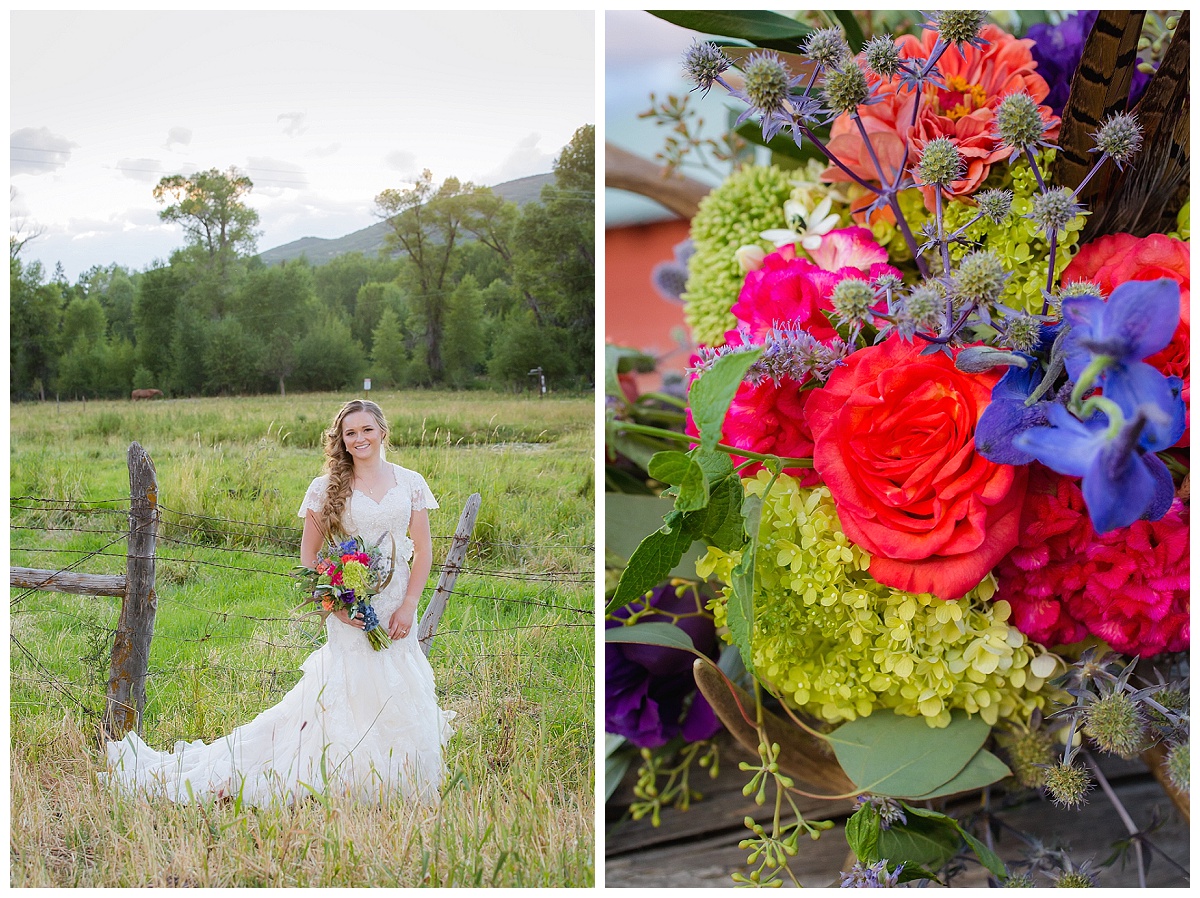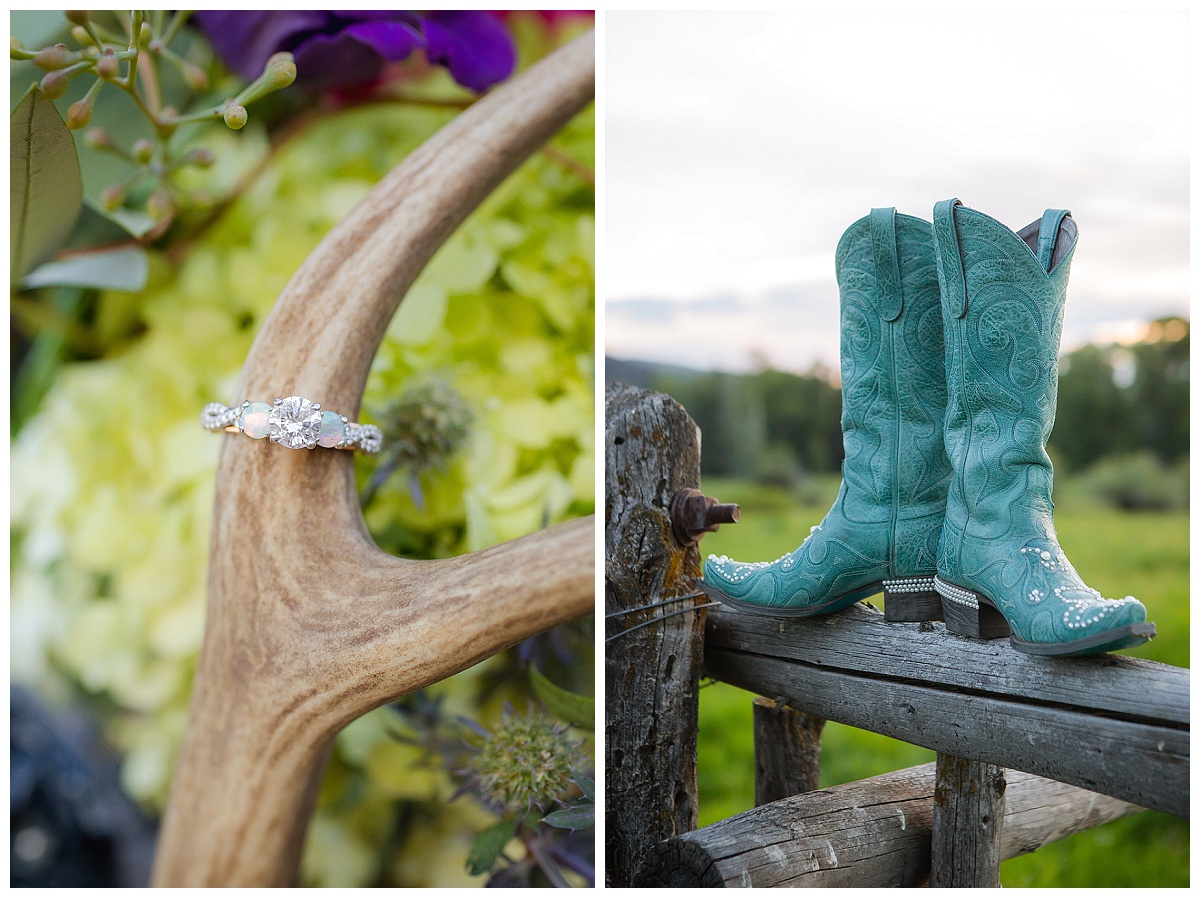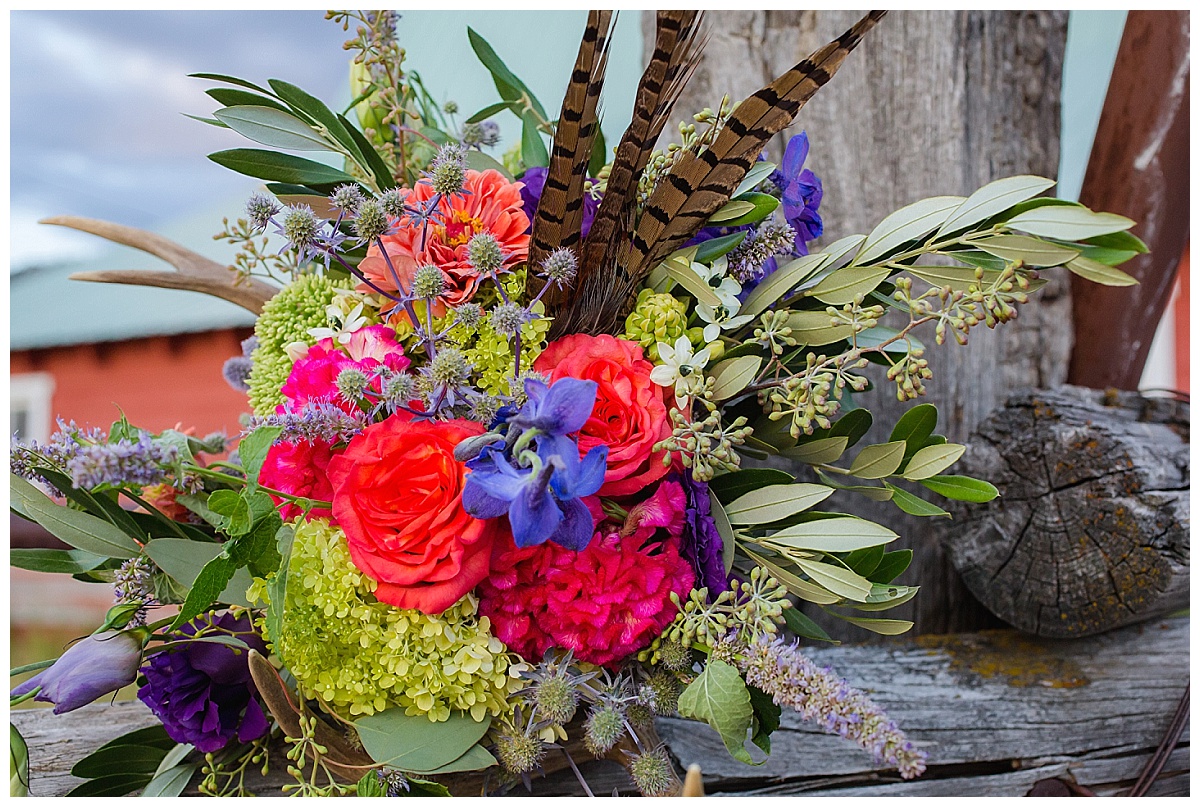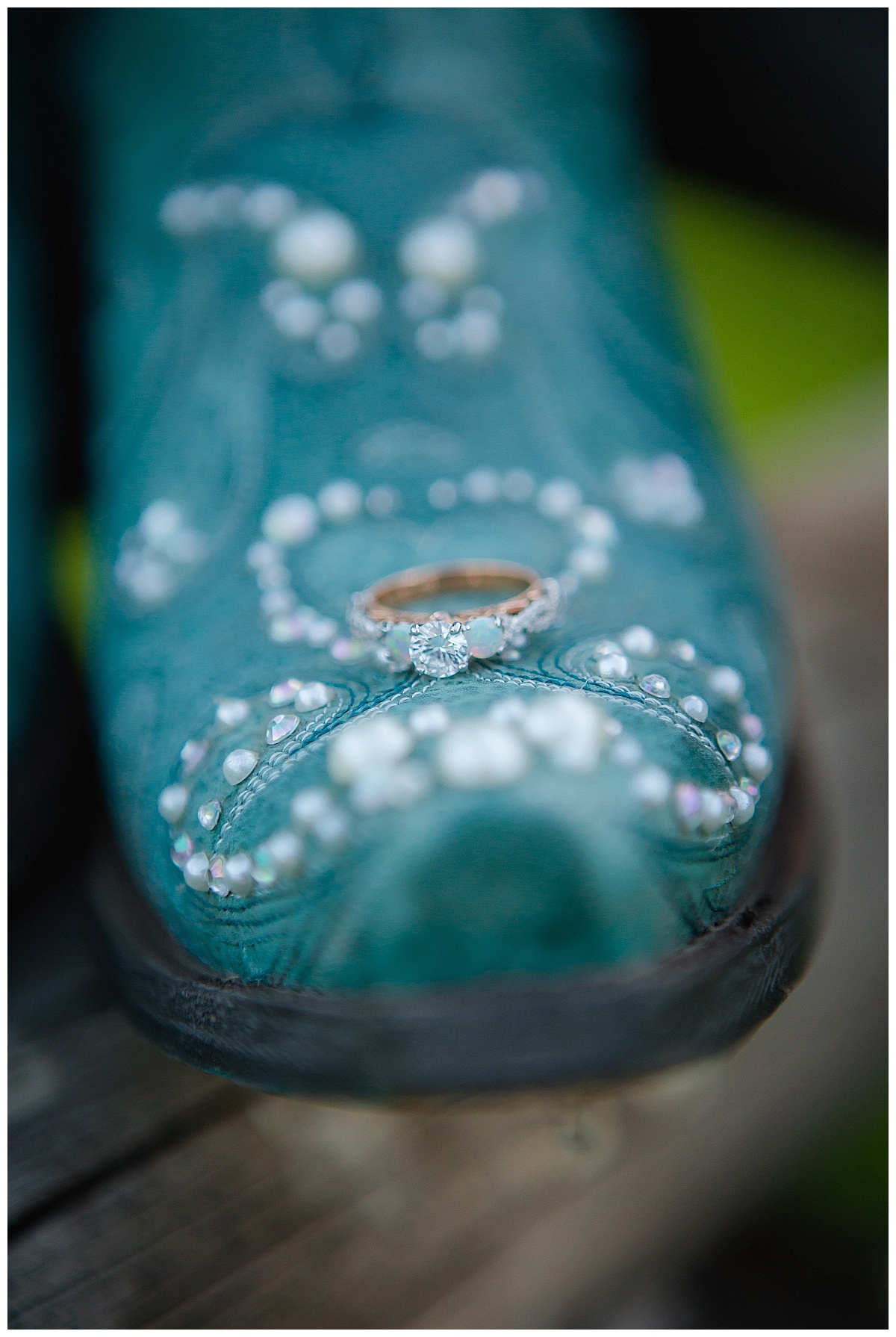 If you are dying over this shoot…..just WAIT until you see the wedding!!!!!
Vendors:
Videographer: John Orgil
Florist: Willow Speciality Florists
Bridal Gown: Bridal Expressions
Wedding Rings: Lashbrook
Hair/MUA: Carrie Purser