I was so happy that Leslie and Spencer chose Thanksgiving Point for their engagement session because I LOVE shooting there….ok well maybe I did until we found out we chose to do it on a Monday during the tulip festival with everyone else in Utah County ;D  Oh well it was still gorgeous!!!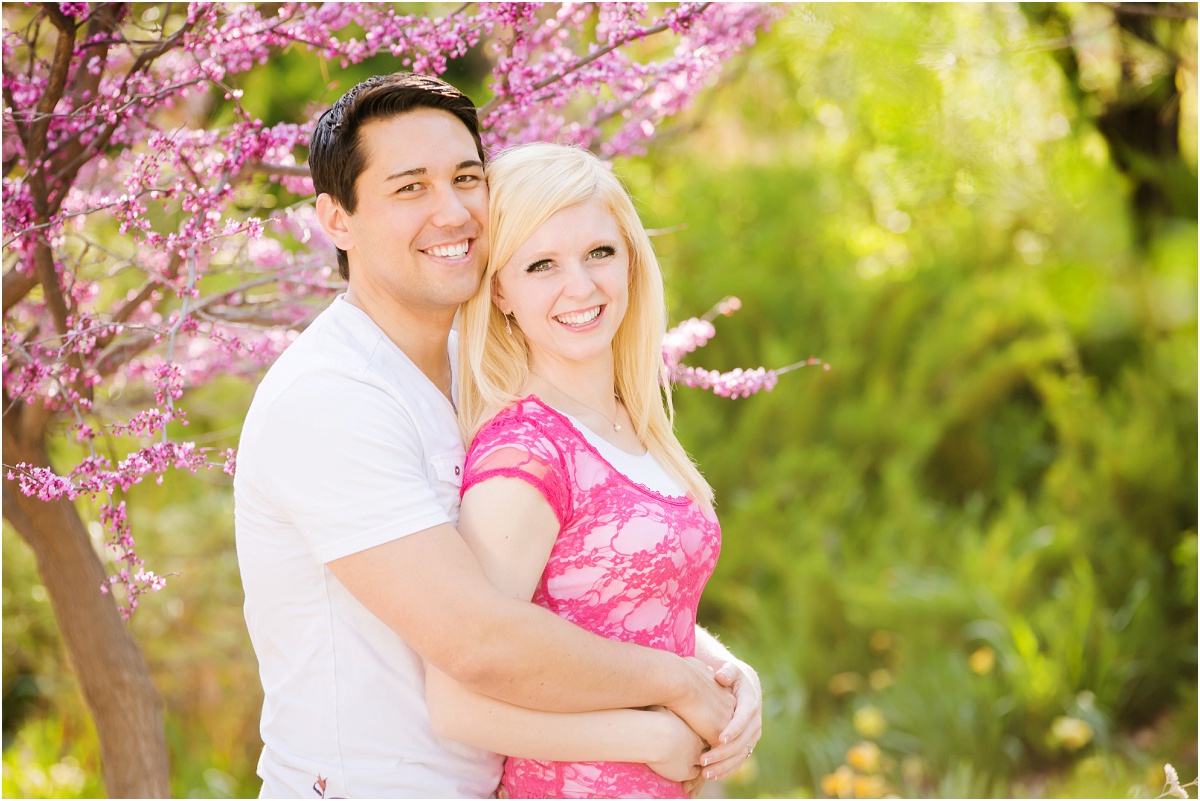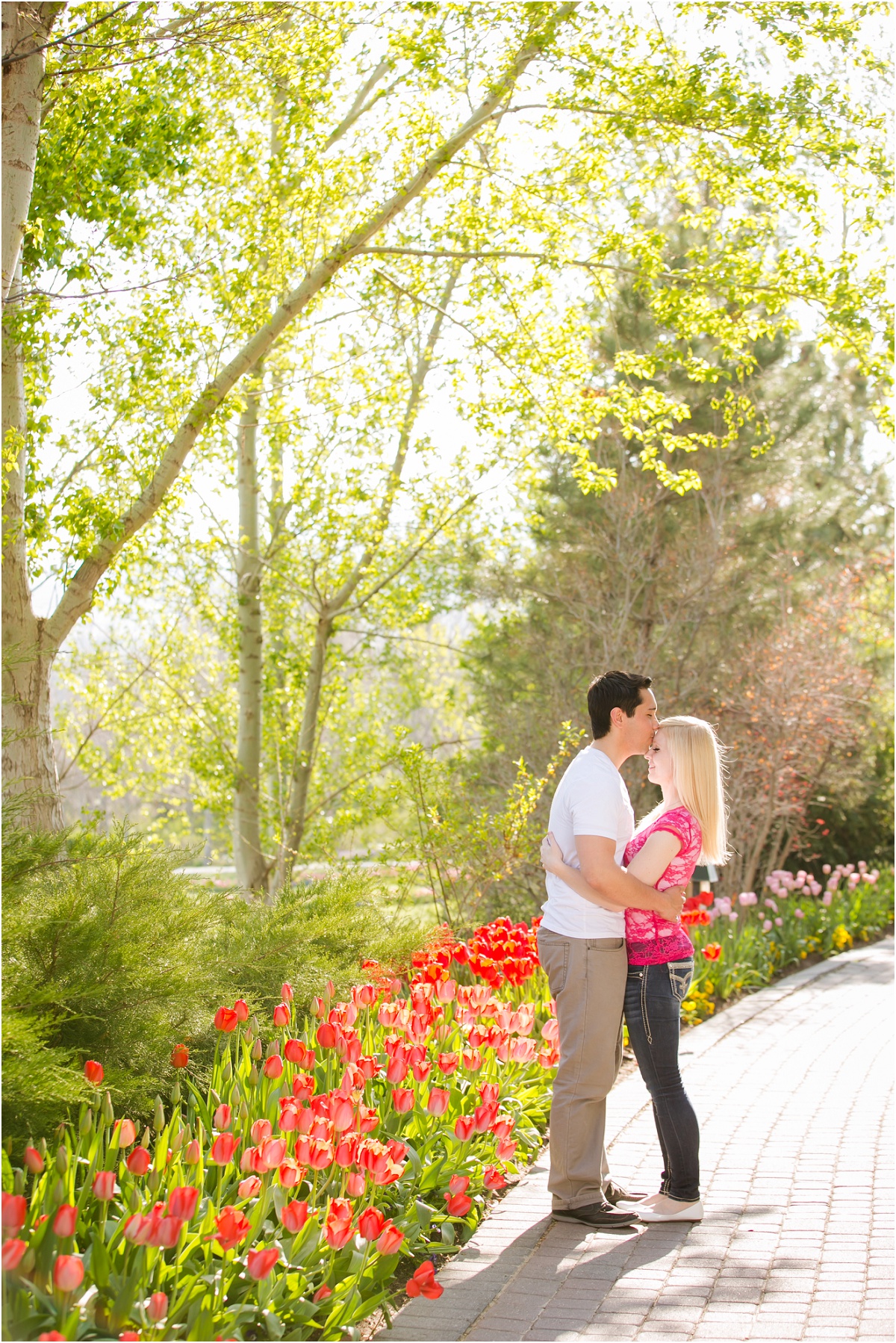 The gardens were so gorgeous and these two made them look even better!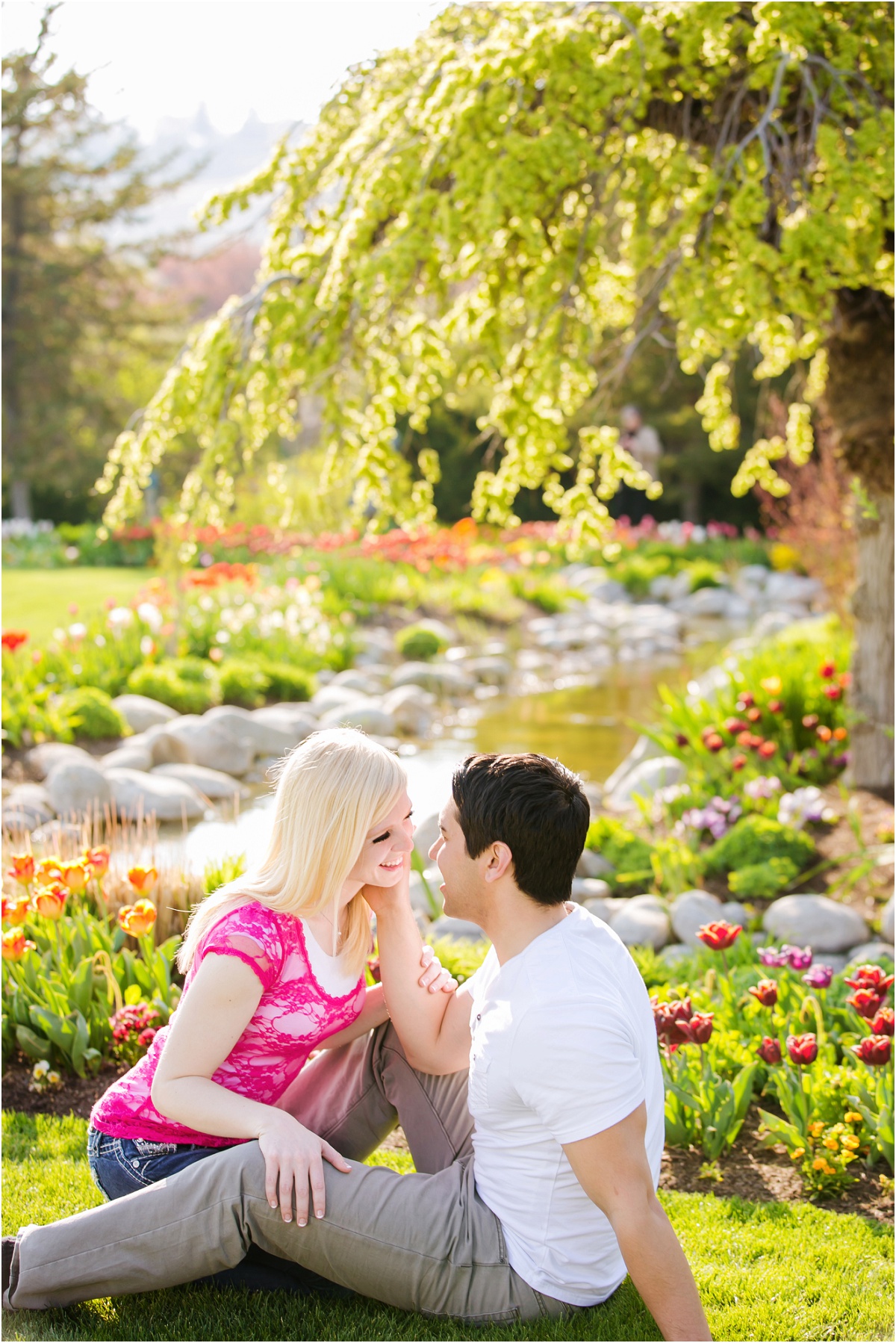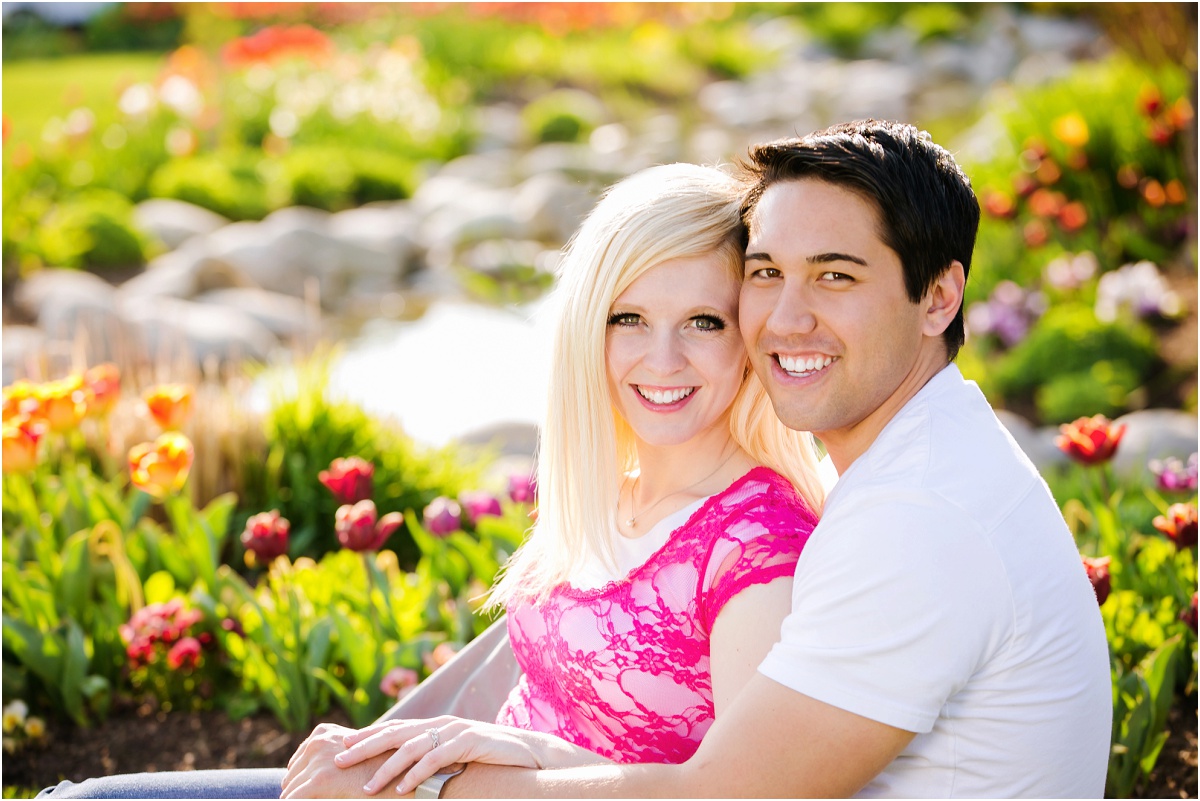 Spencer is a huge BYU fan and so they got a few shots in their fan wear 😀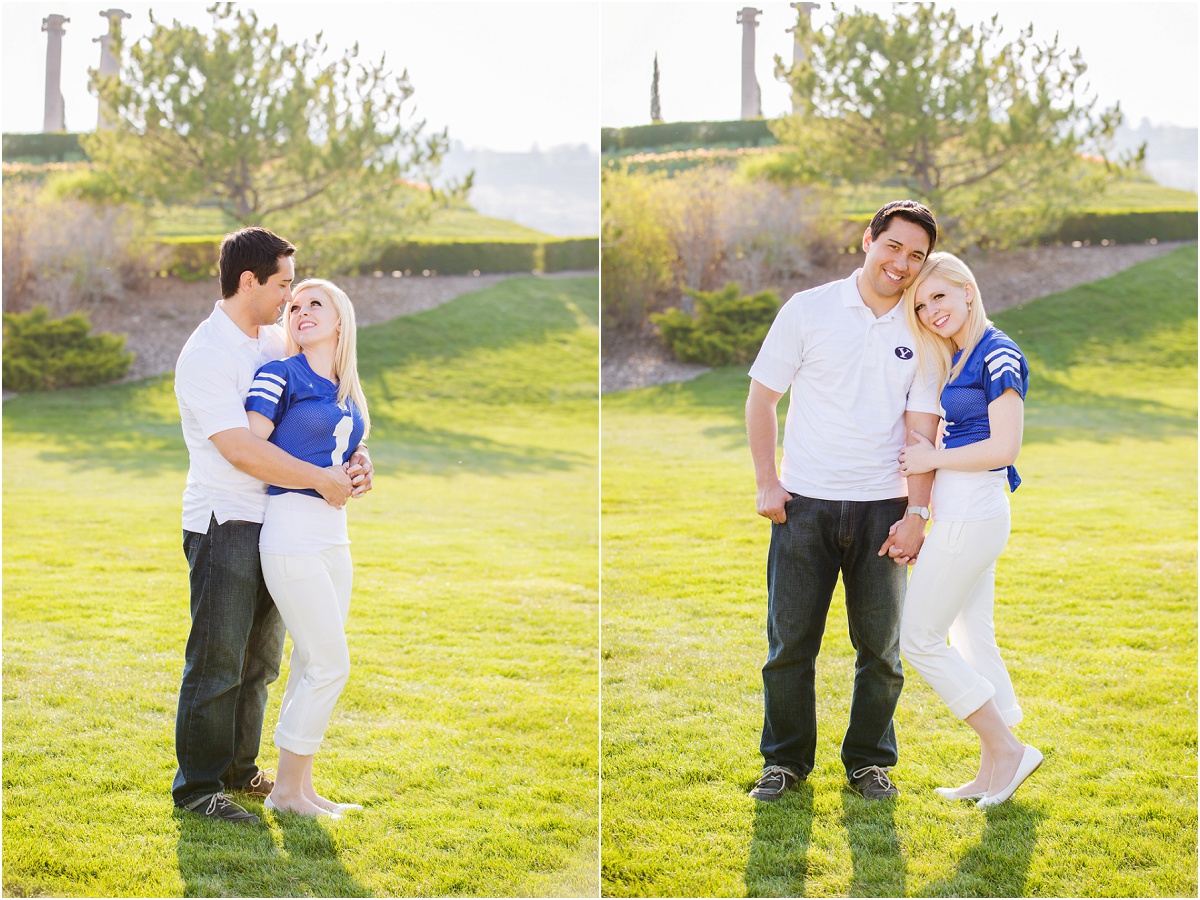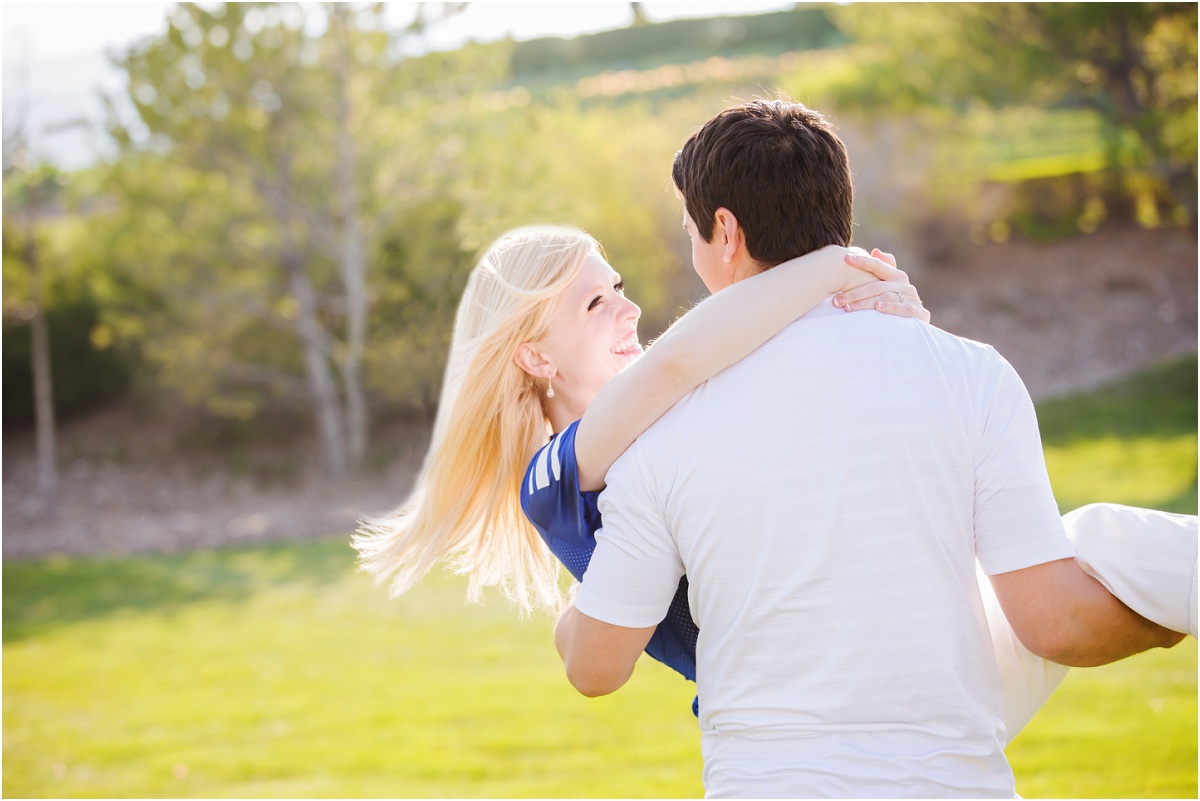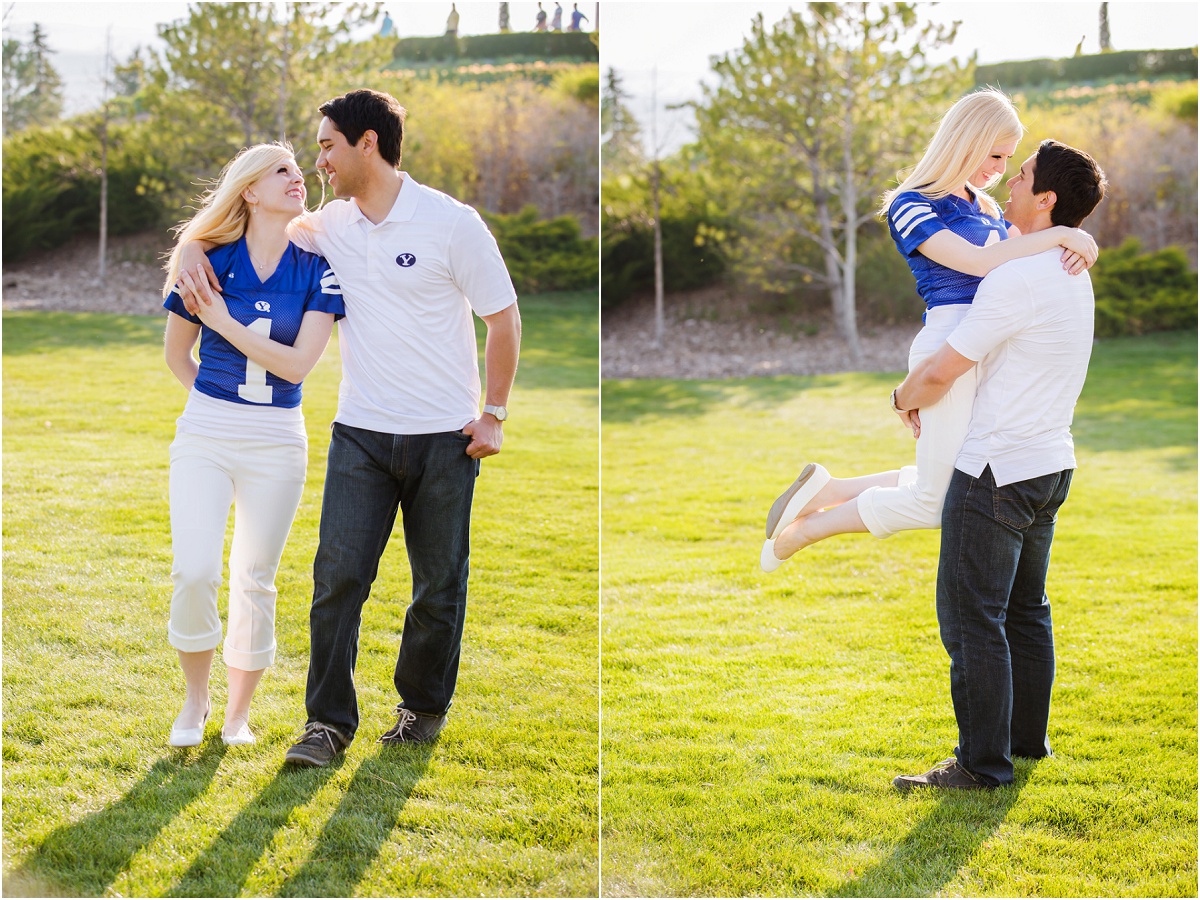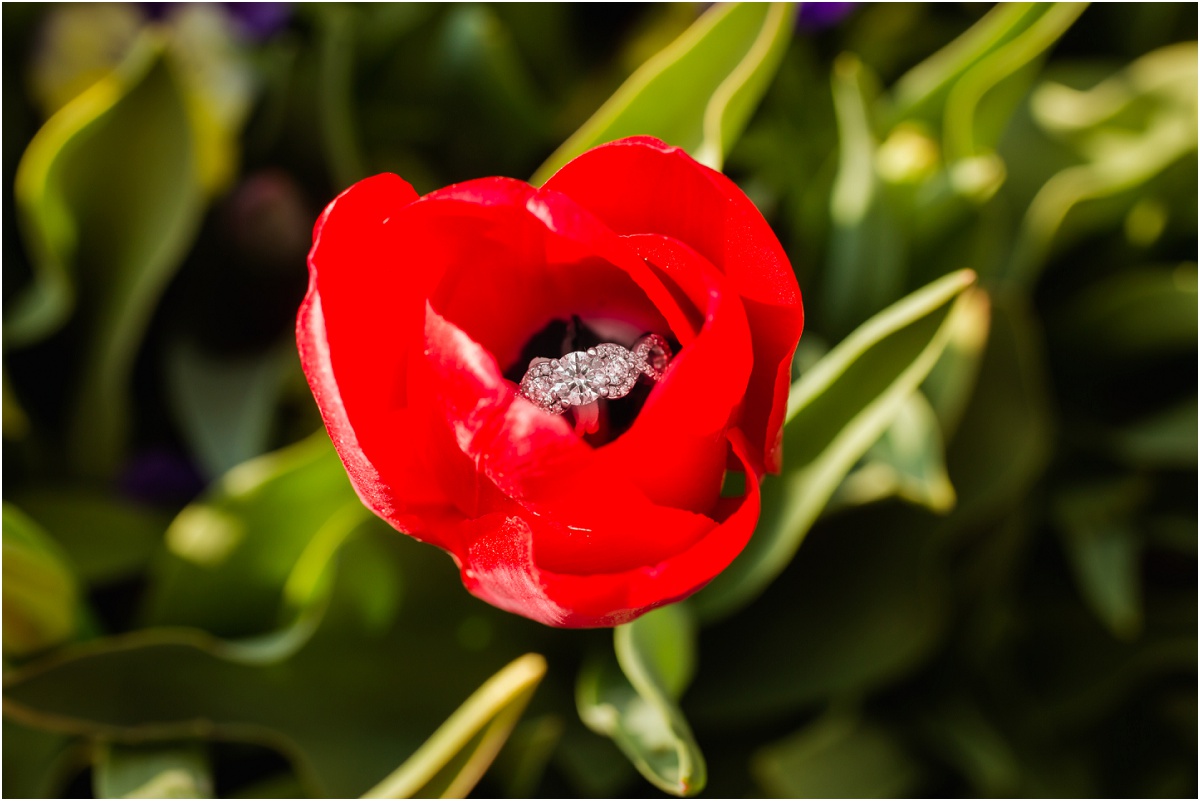 So her custom engagement ring is beyond gorgeous, don't you think?!?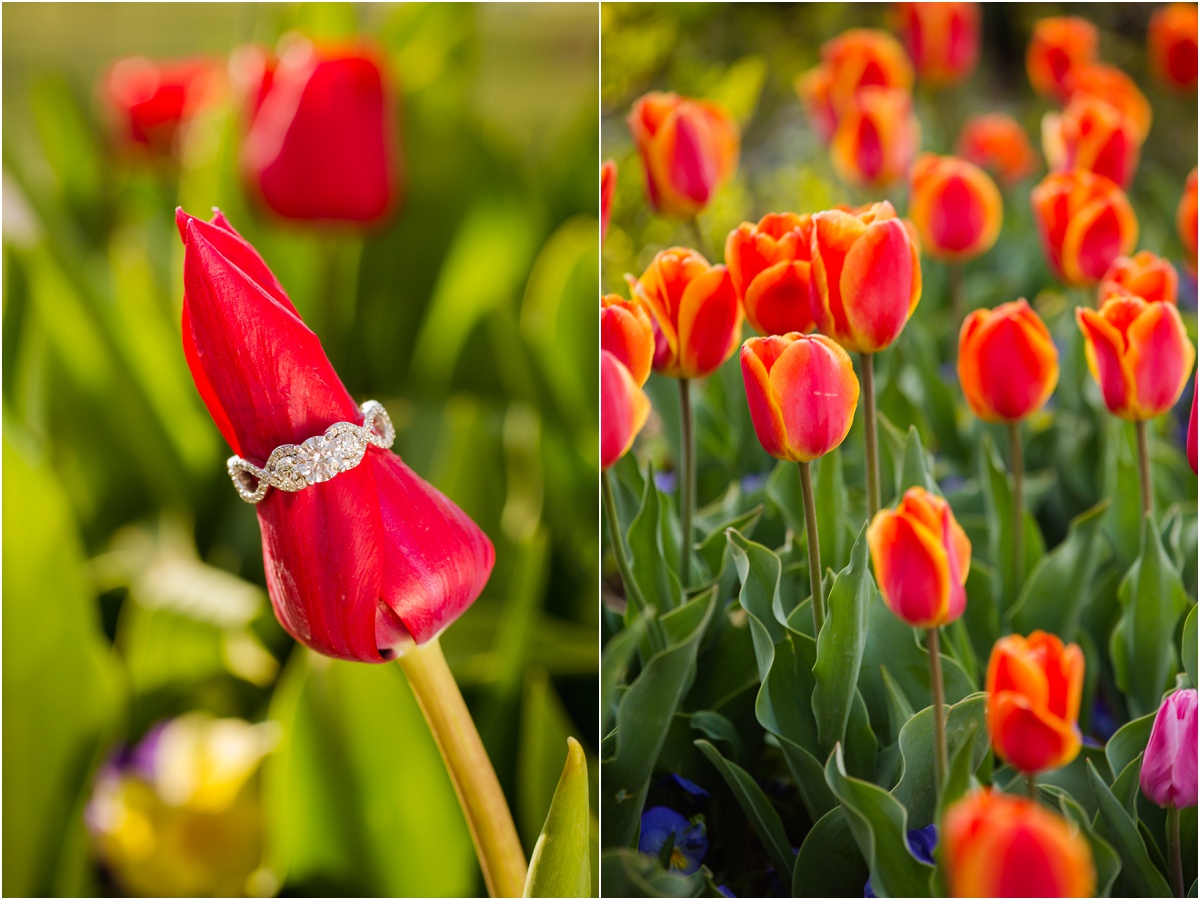 If you would have been there that night, you would appreciate that there is no one in the background of this shot!  Seriously there were people every 10-20 feet I swear ;D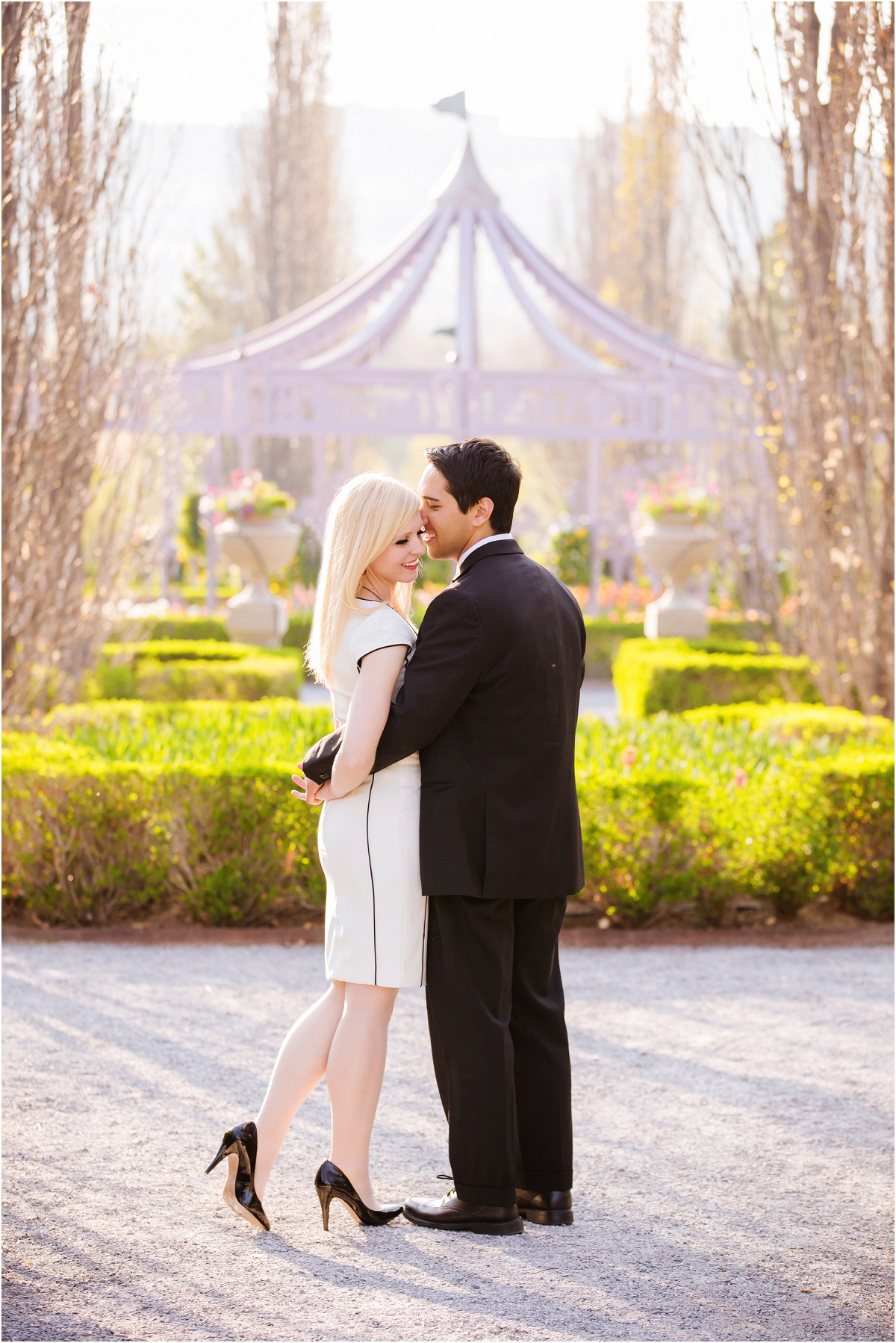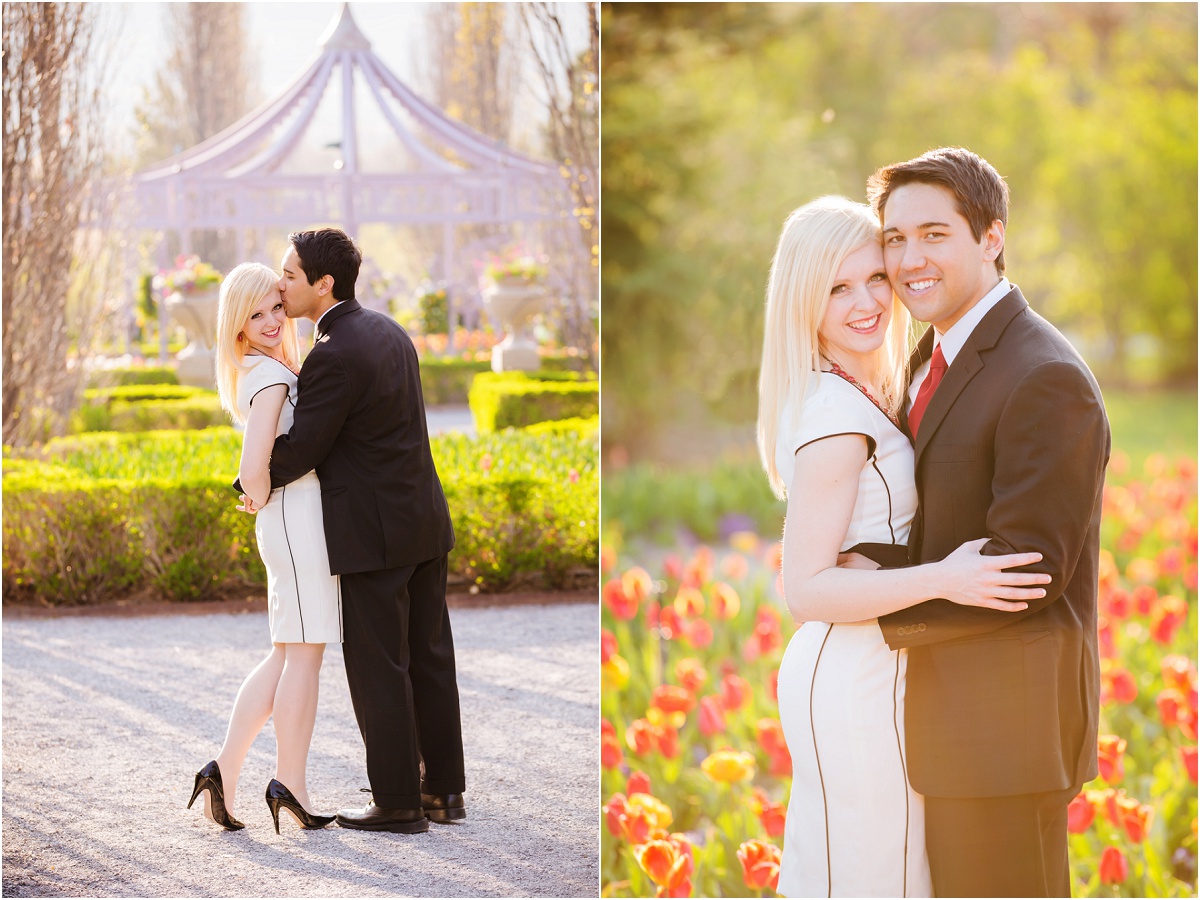 Spencer is a true romantic at heart.  Leslie always wanted to fall in love through letters, so he made her wish come true and wrote her love letters complete with a custom wax seal on the envelopes.  Yep-he's a keeper.  We have some plans for their dream bridal shoot that are going to be pretty amazing ;D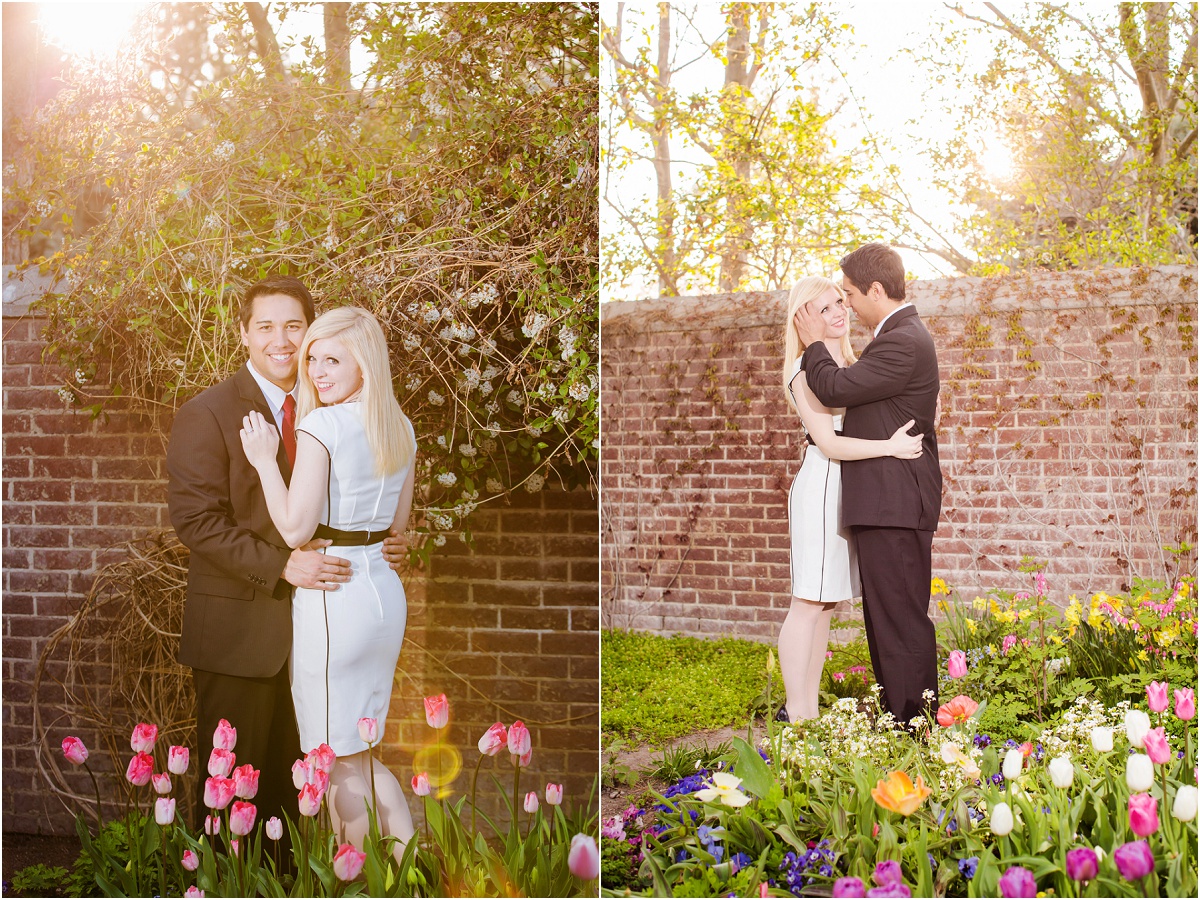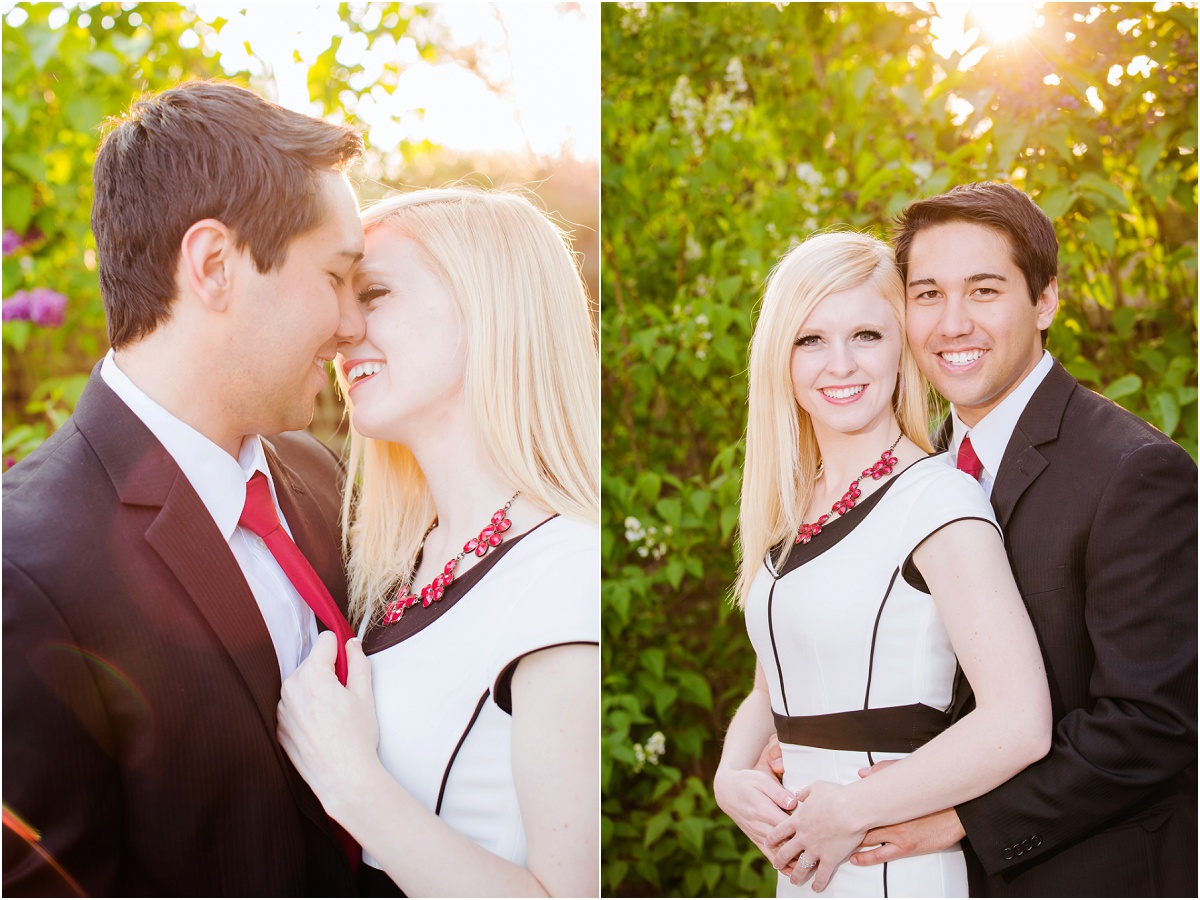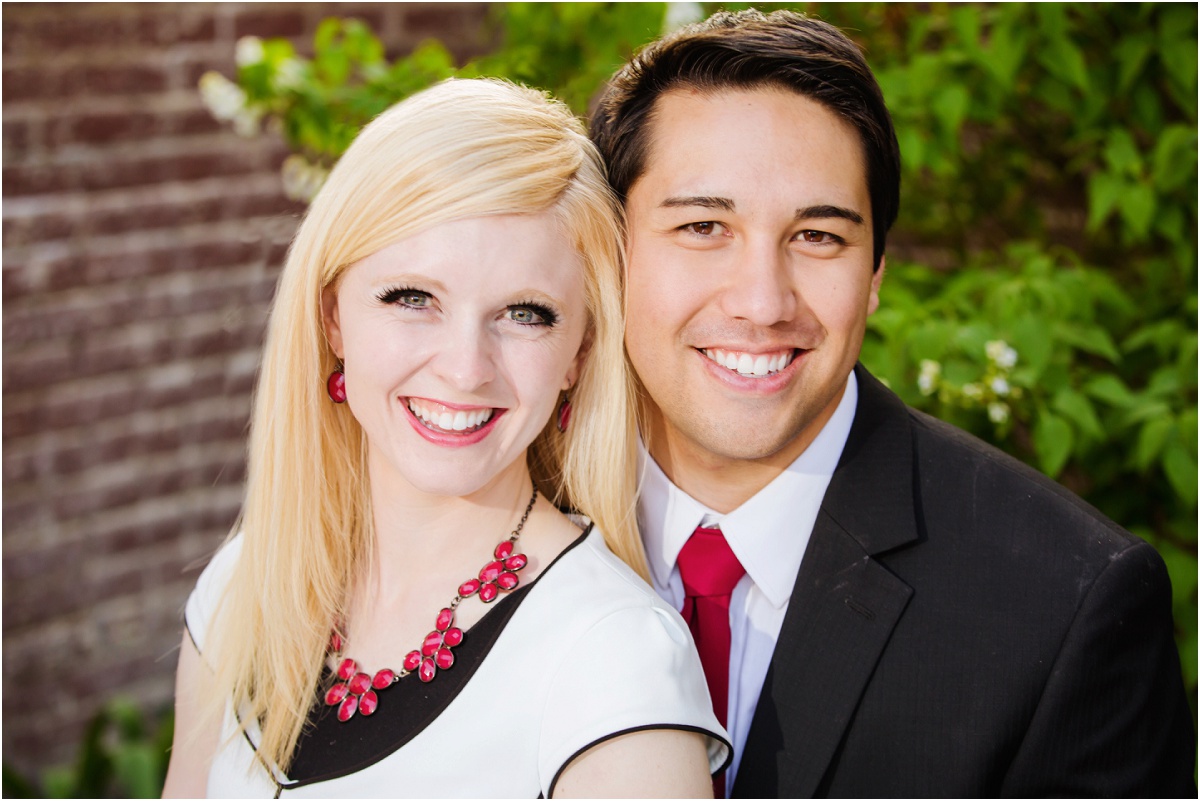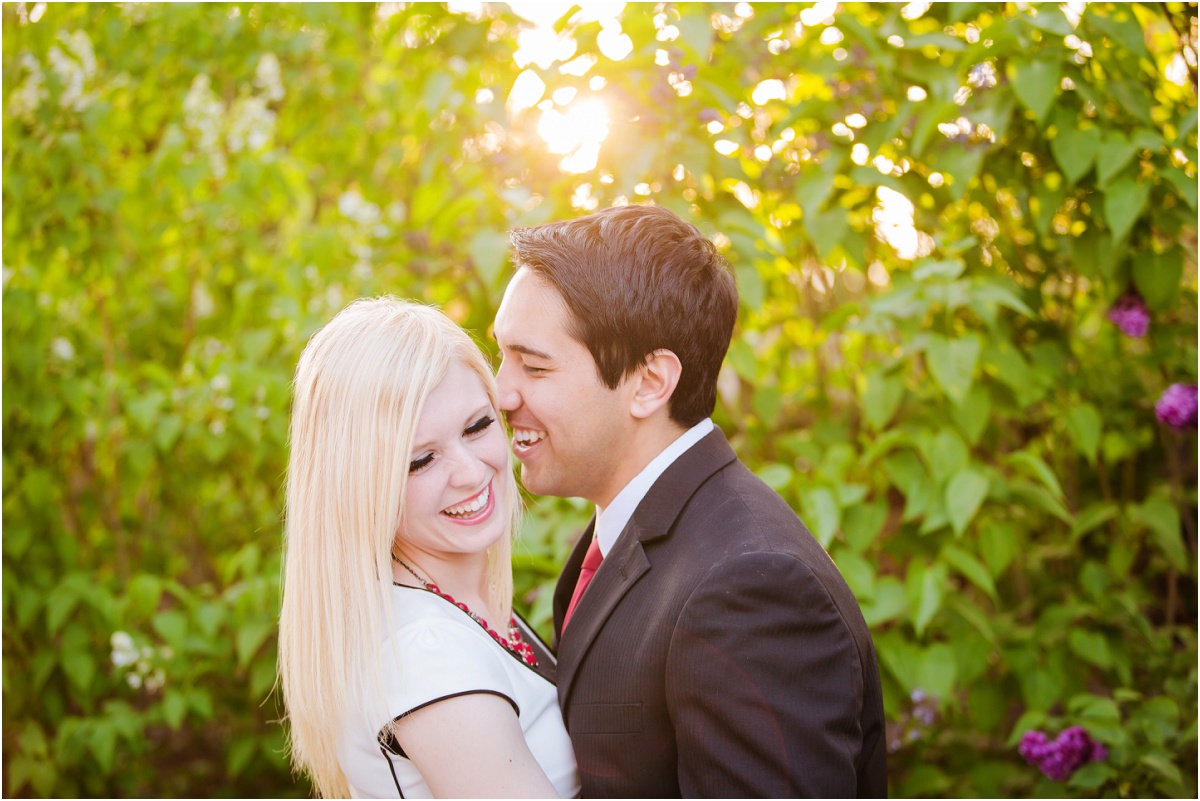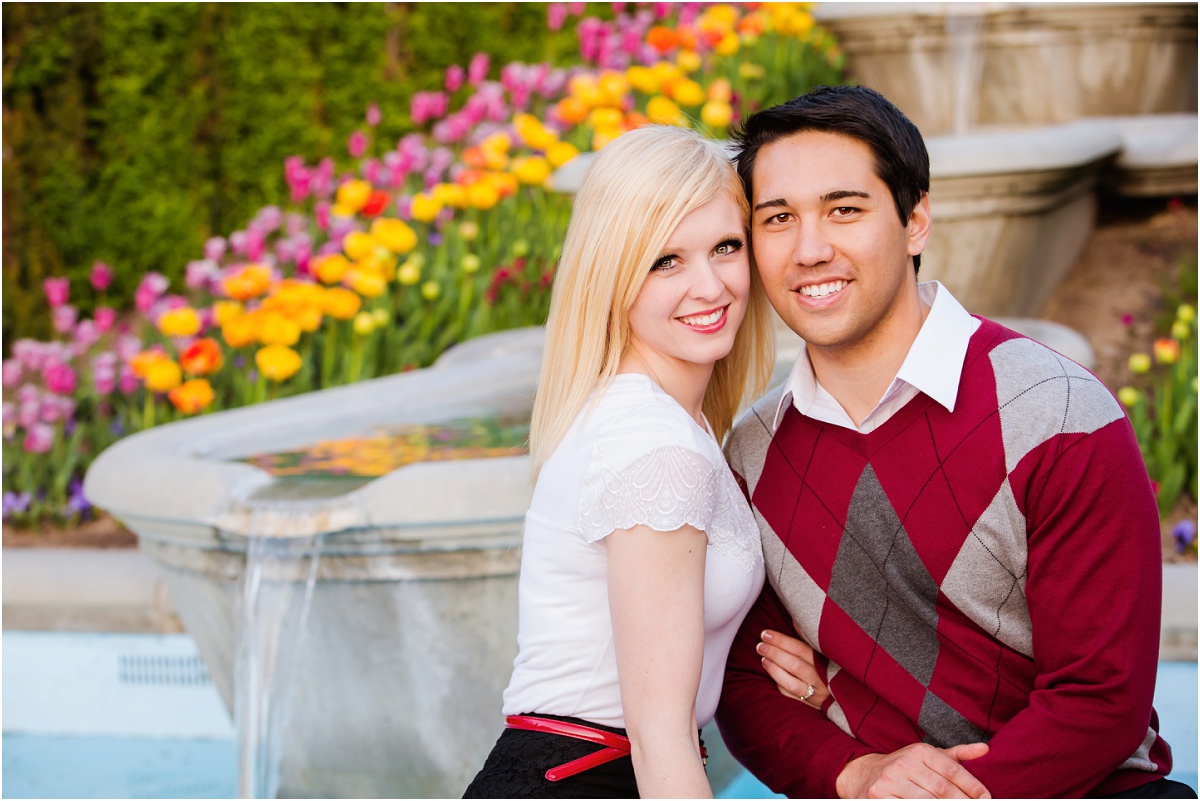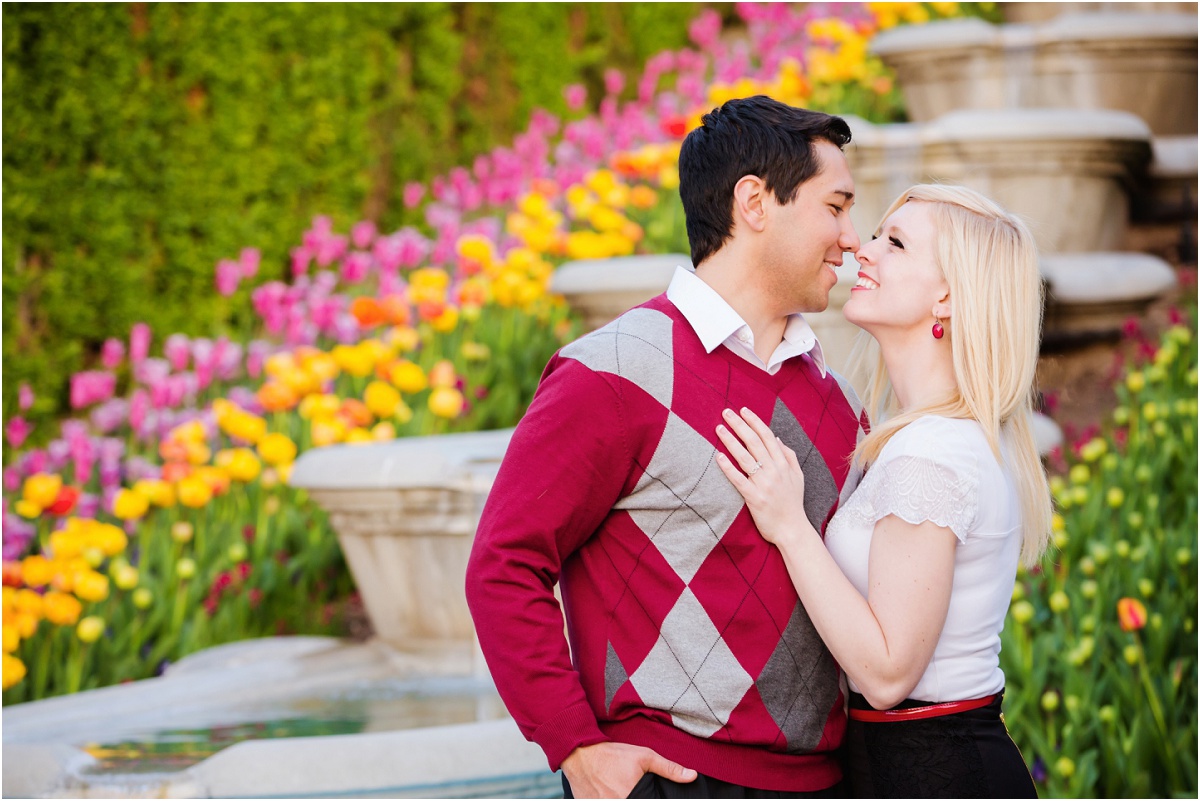 I love when couples are so natural together and just can laugh together because I get shots like this 😀