I have been seriously dreaming of this booth for months now! I wanted a fresh fruit stand feel, with lots of girly touches. I had a lot of help and used great vendors.   See their info below: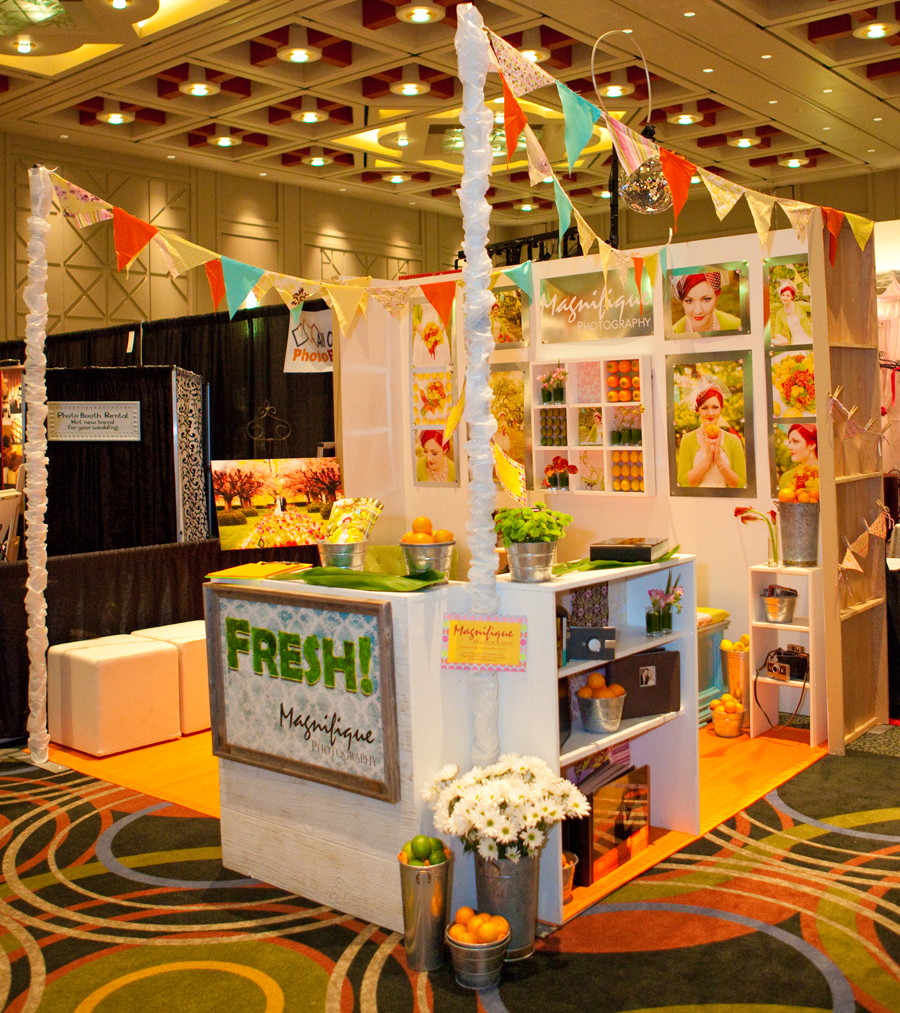 Also, my sweet friend and former bride, Hannah Goodrich, did my make-up, hair and eyelash extensions all week.  Call her if you need some.  She is amazing.  She also does hair extentions!
Flowers, pendant flags, white ottomans & back wall: Element Design Decor; Thanks Cindy!
Fabric for pendants, back of shadow box, seat cushions: Basic Grey. Thanks Rachel!
Pipes for flag/pendants: Design Elite; Thanks Grant, Lorna & Michelle!
"Fruit Stand" shelves & shadow box-my sweet husband Josh.
Blue Chest-thanks DI ;D
Green Chair-thanks Heather Cluff!
Sheet Metal-Rentmeisters Heating & Air-thanks Ryan!
White vinyl for logo: Willow Creek Signs-thanks Amie!
Magnets-my friend Tiffany & I-thanks Tiffy ;D
I made the seat covers (haven't sewed in years, so I am pretty proud of that straight stitching ;D), stole the white shelves at the back from my kids toyroom and got my easel and frame for the front sign at Frameworks in Layton.
I was so happy to finally get this to life!