These two bring so much joy to my life!  They are one of those rare people you meet and just want to be around them to glean all of their joy they excude.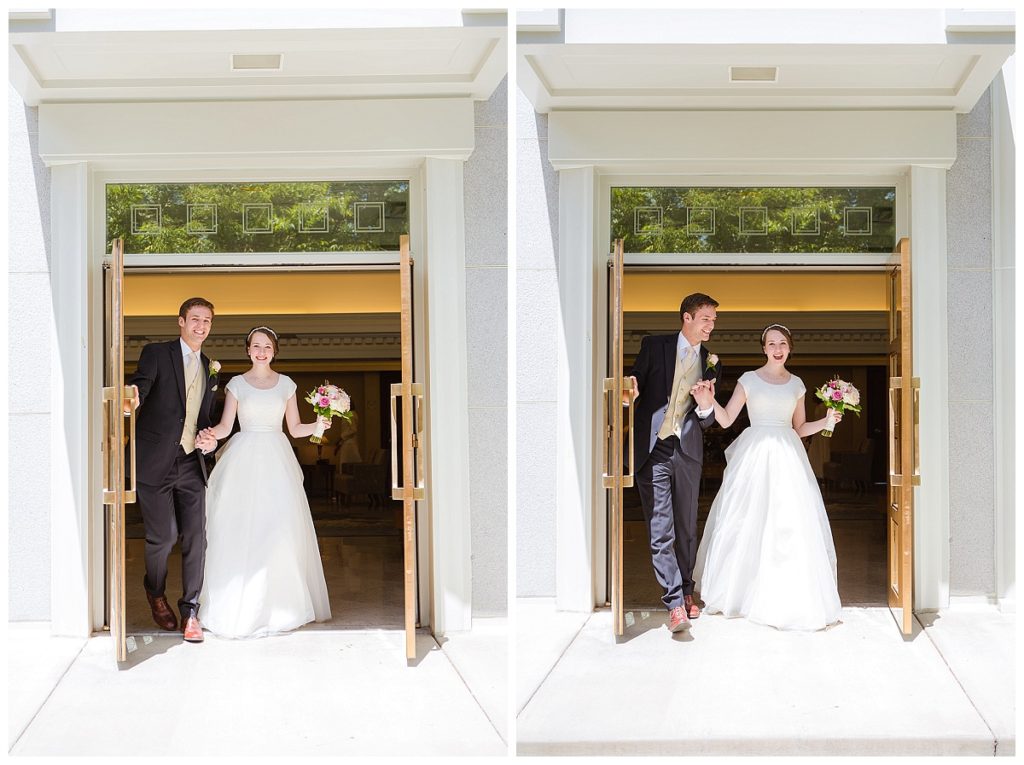 .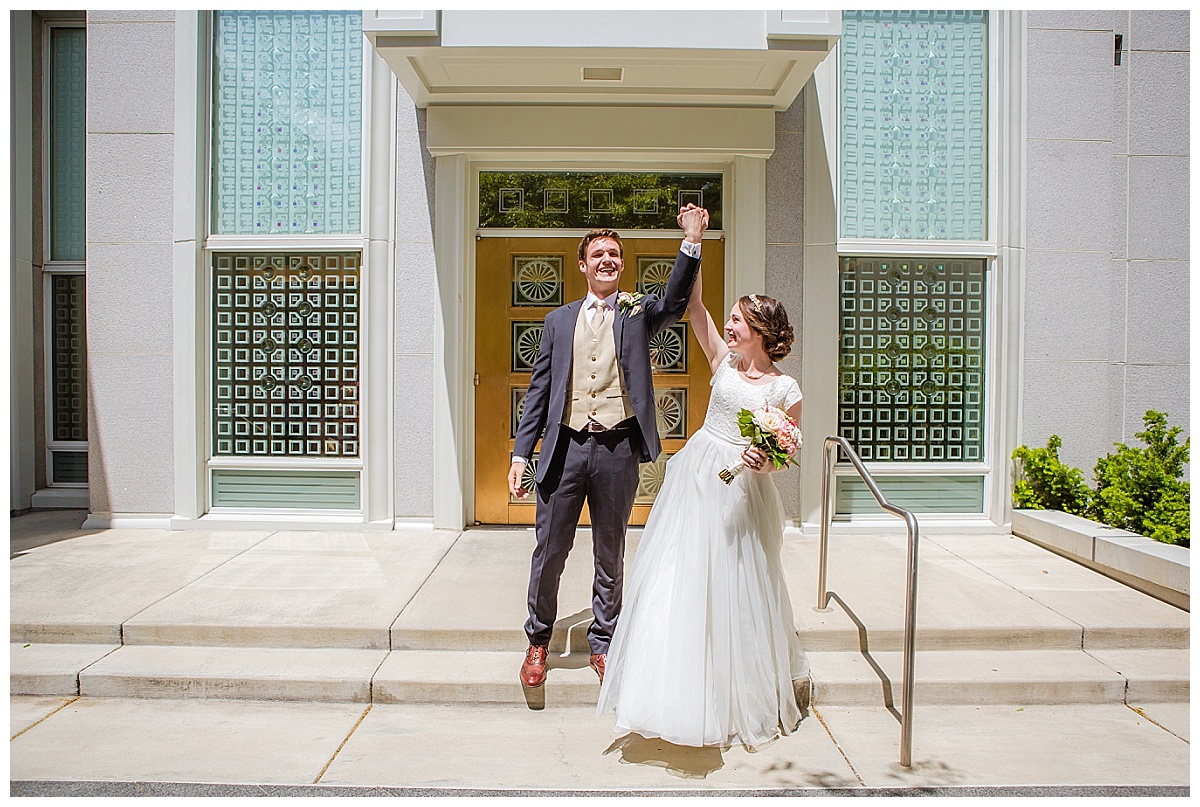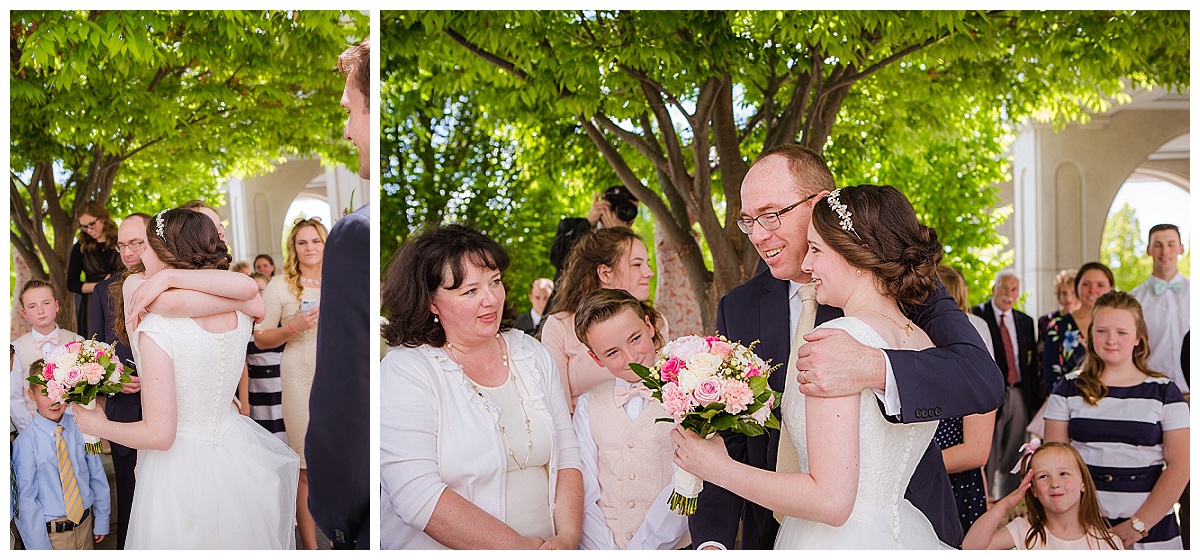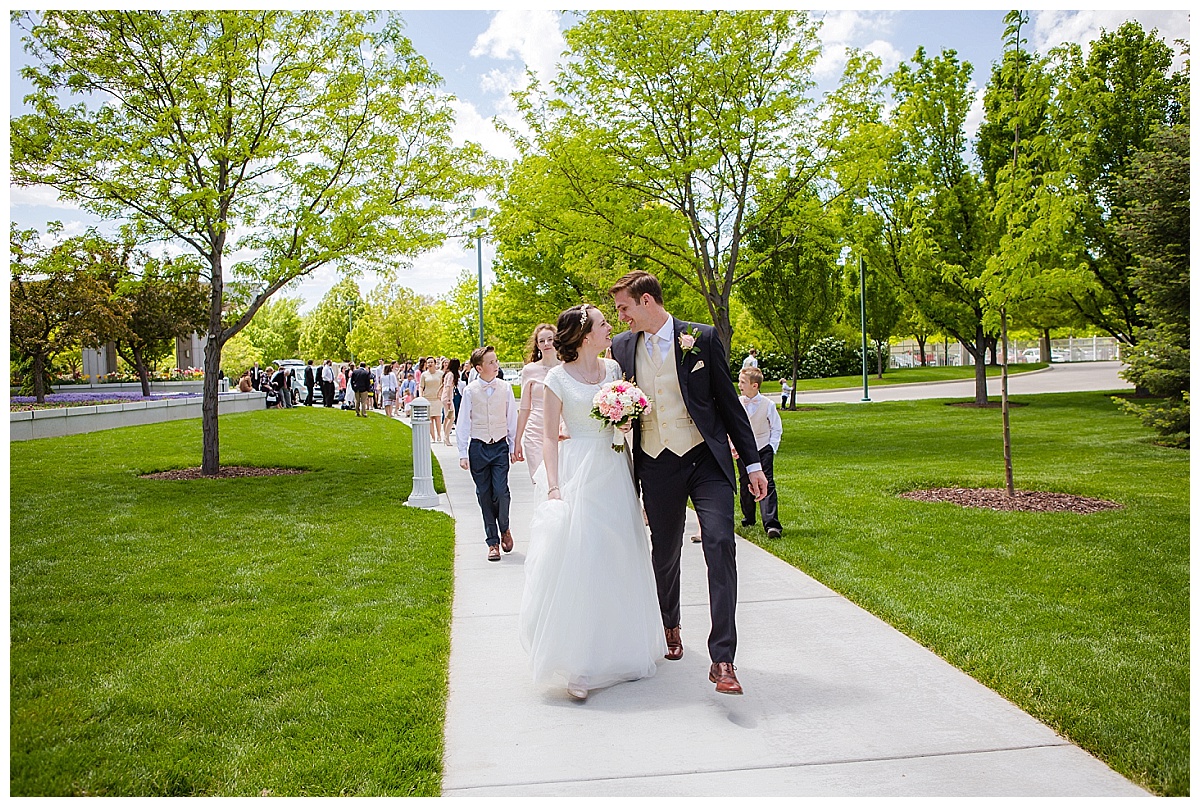 It was a super hot and windy day and there wasn't really any shade to be found all around the temple.  We tried to hide out under the little trees in the back.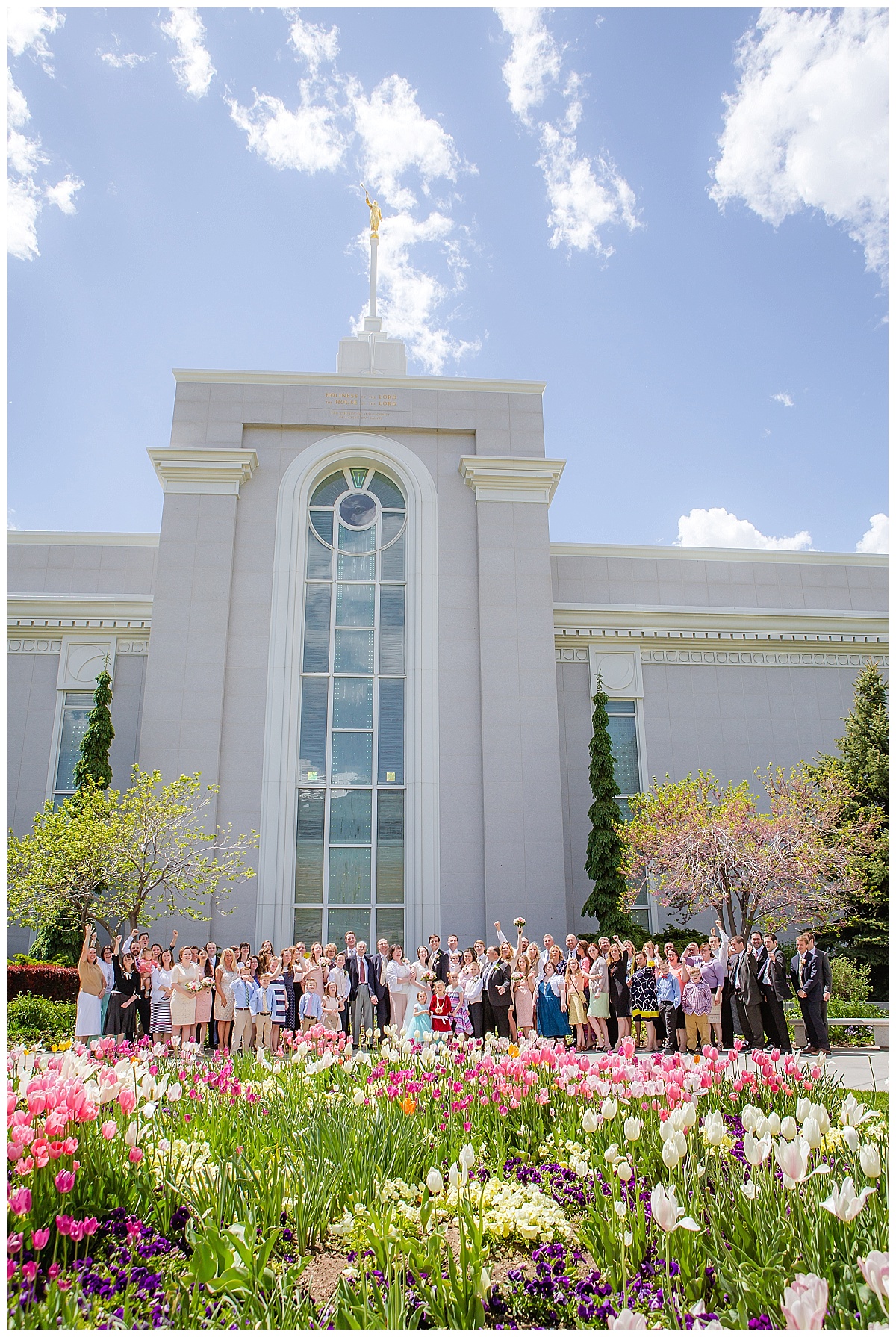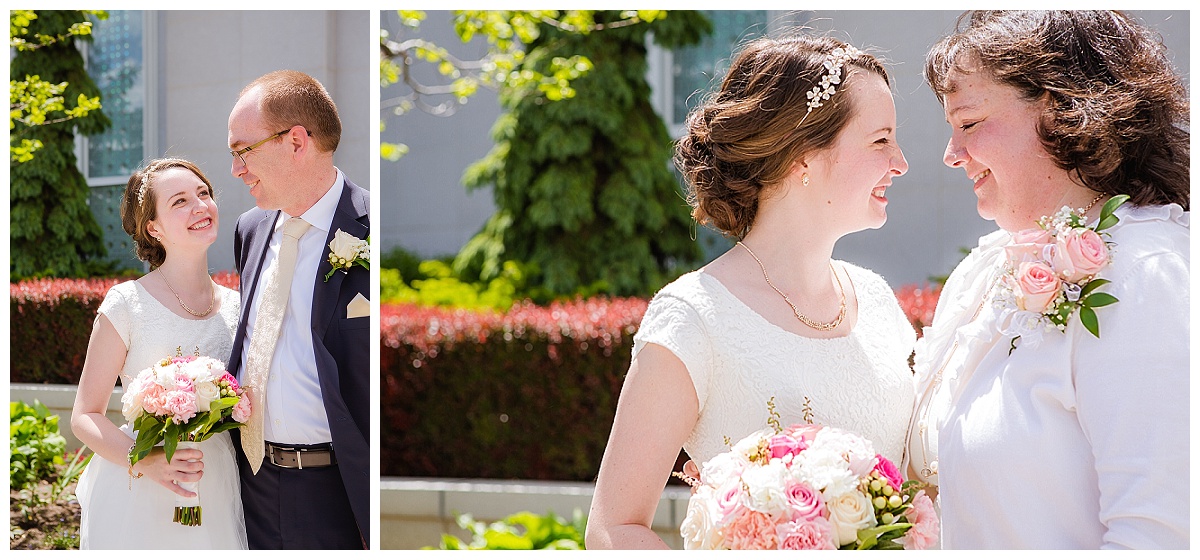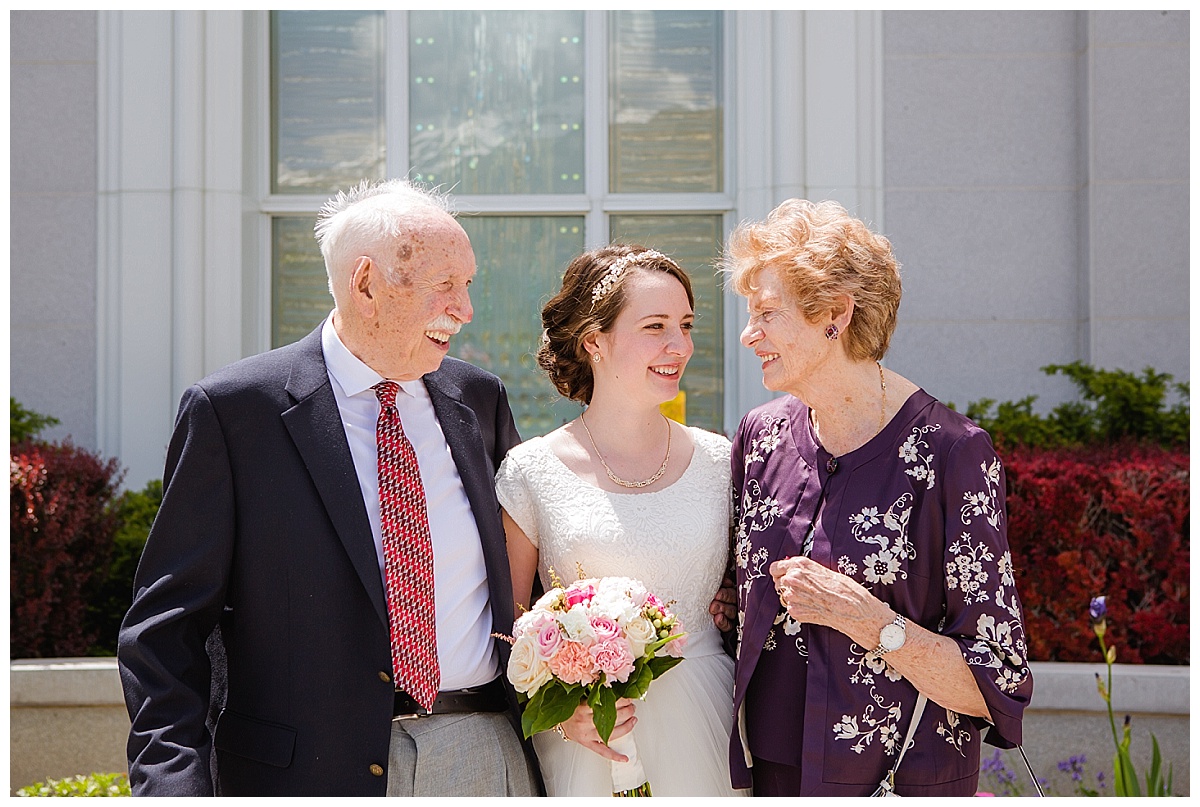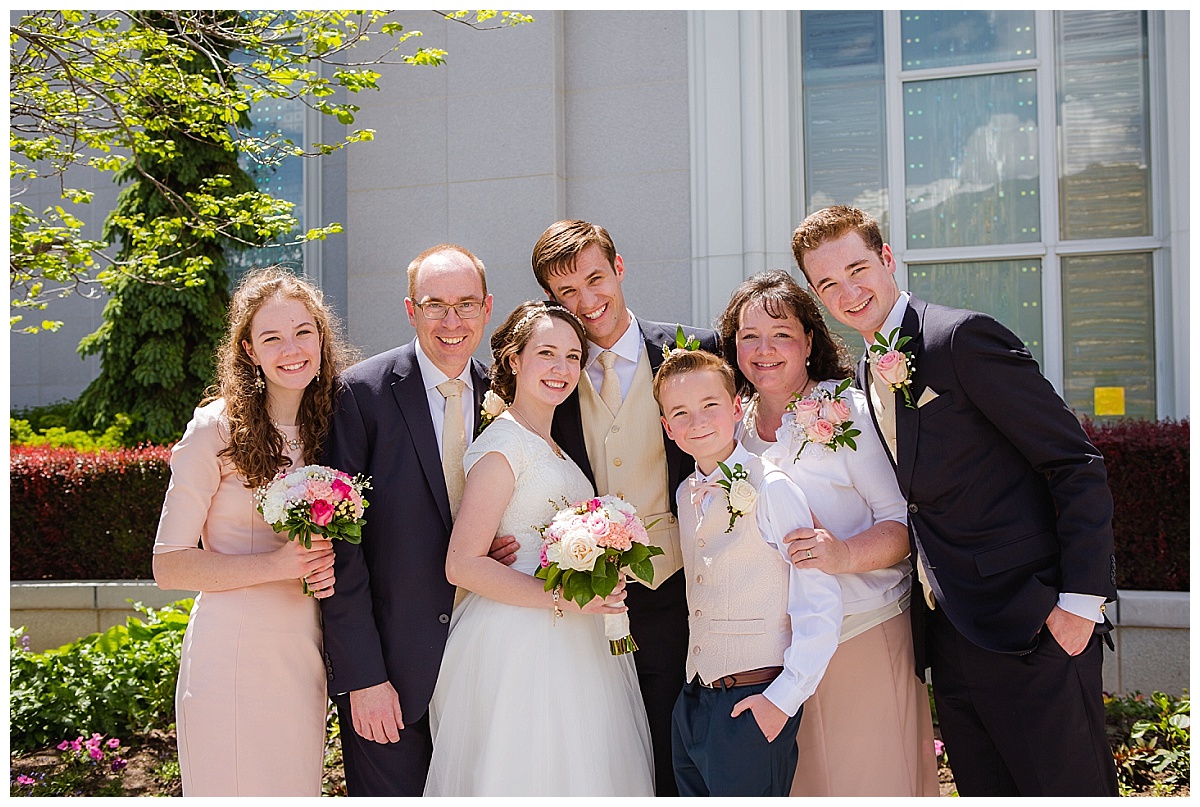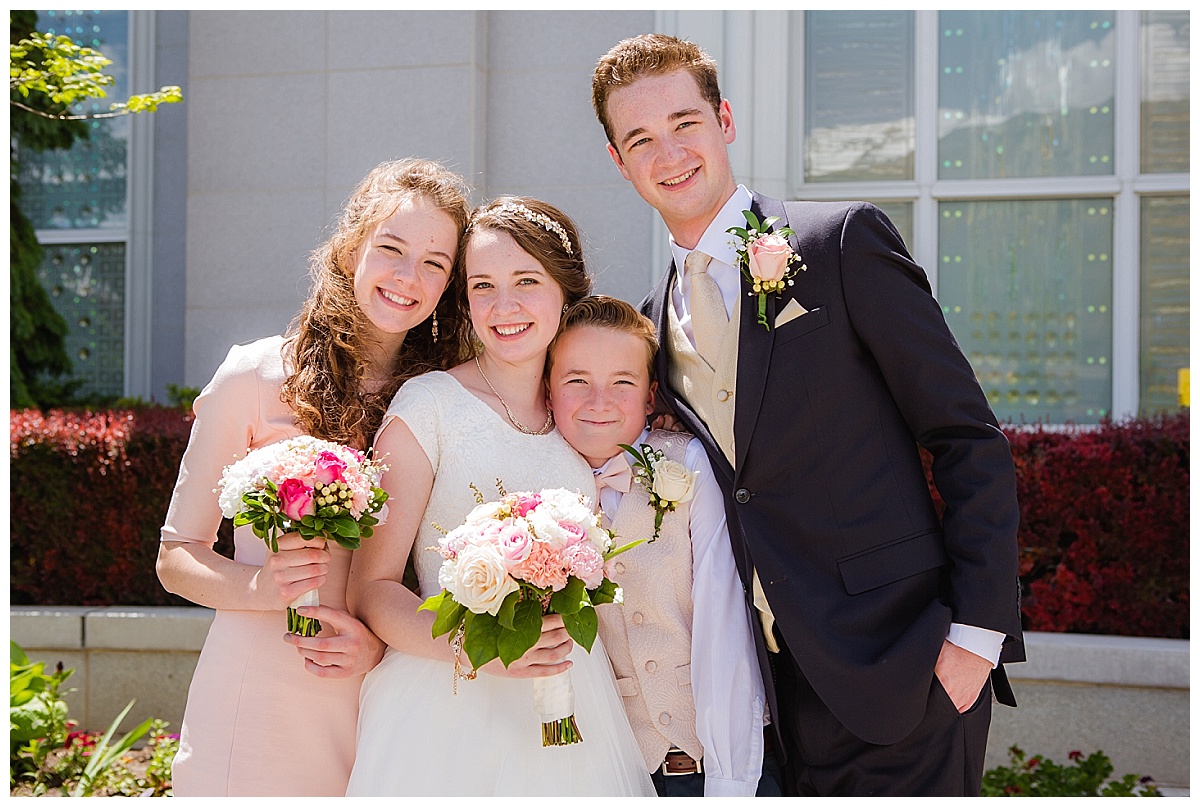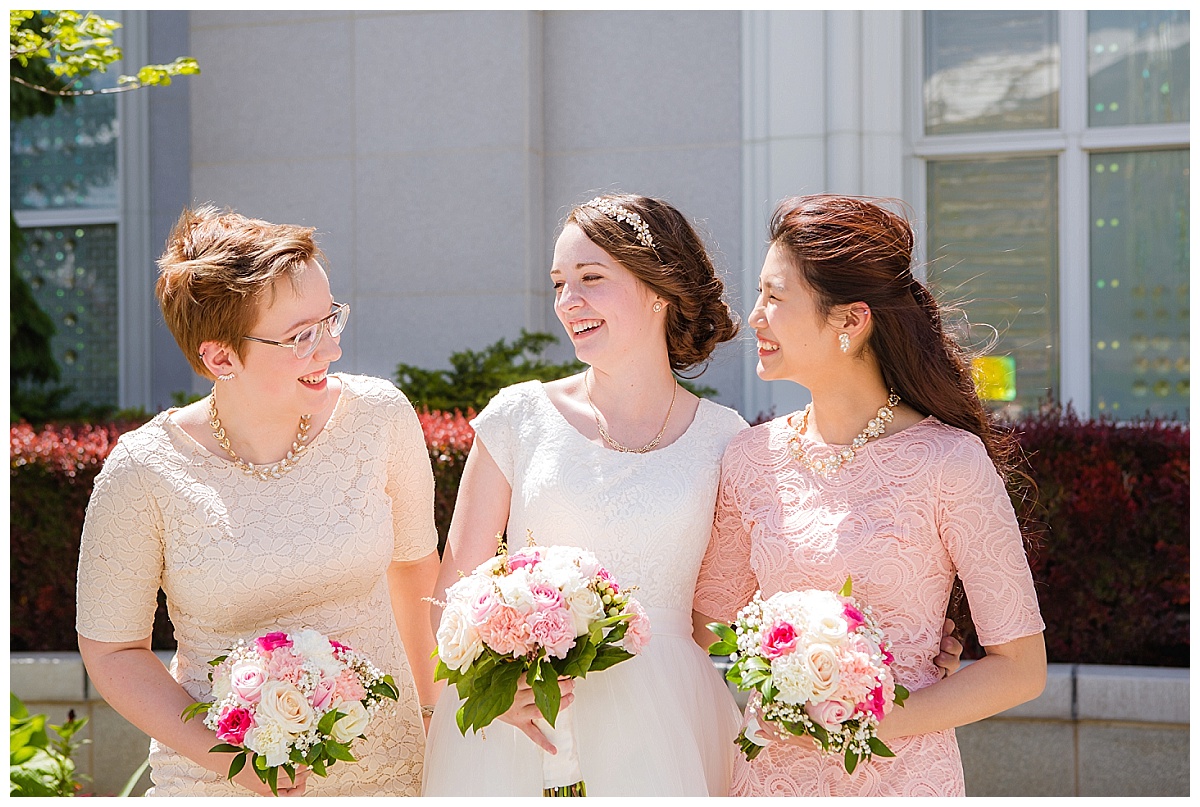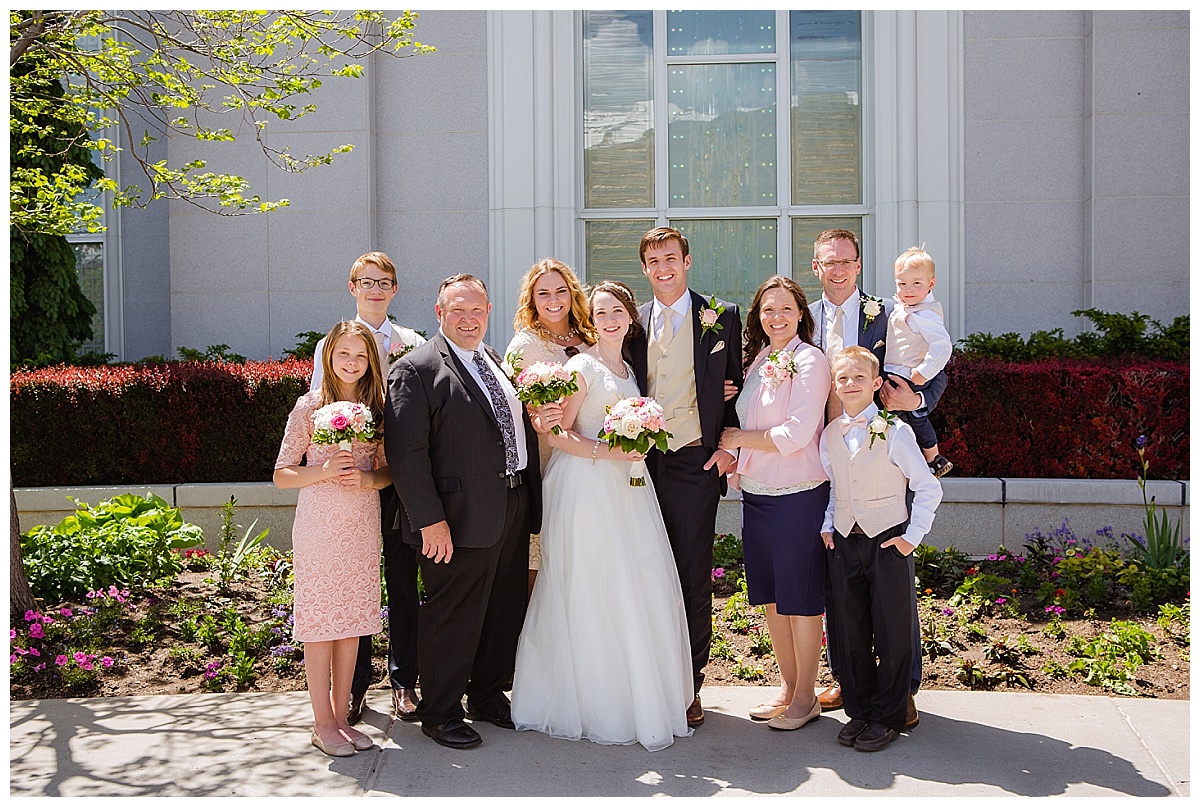 I mean look at that wind-amazing haha.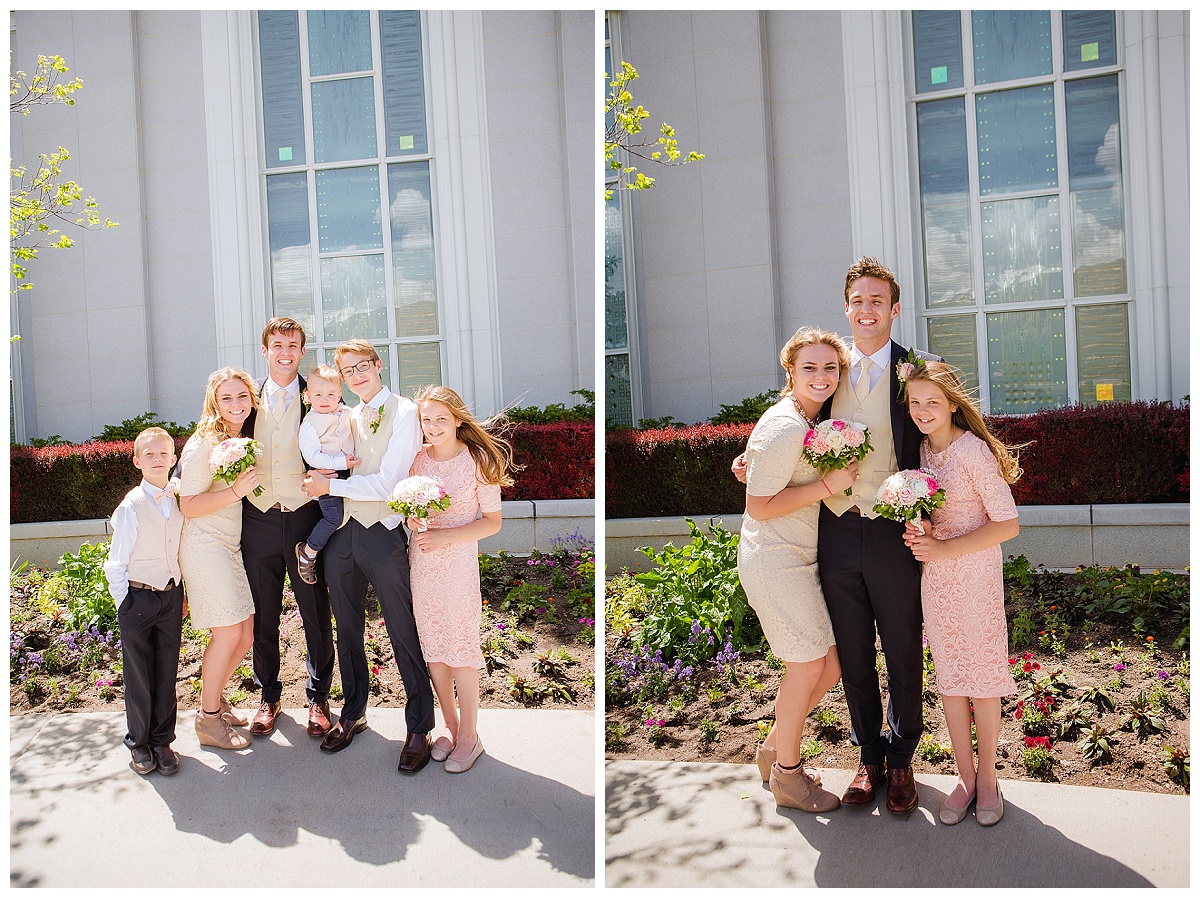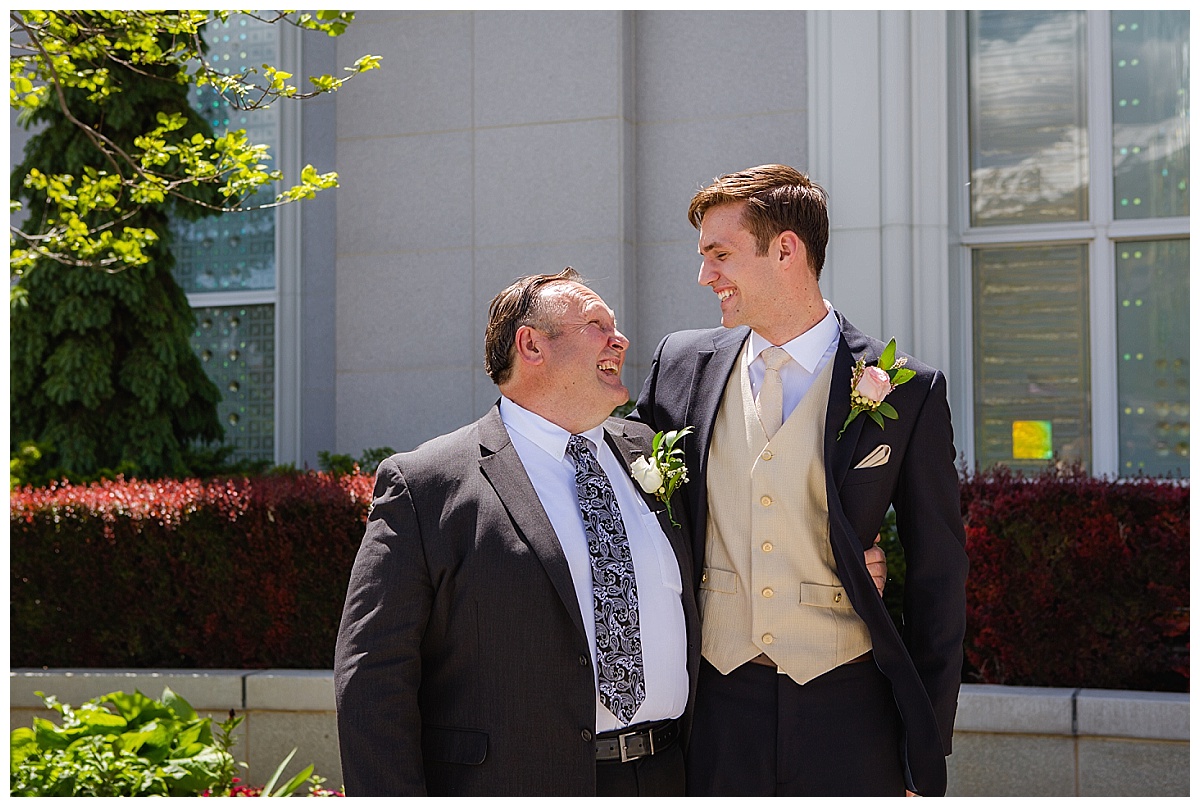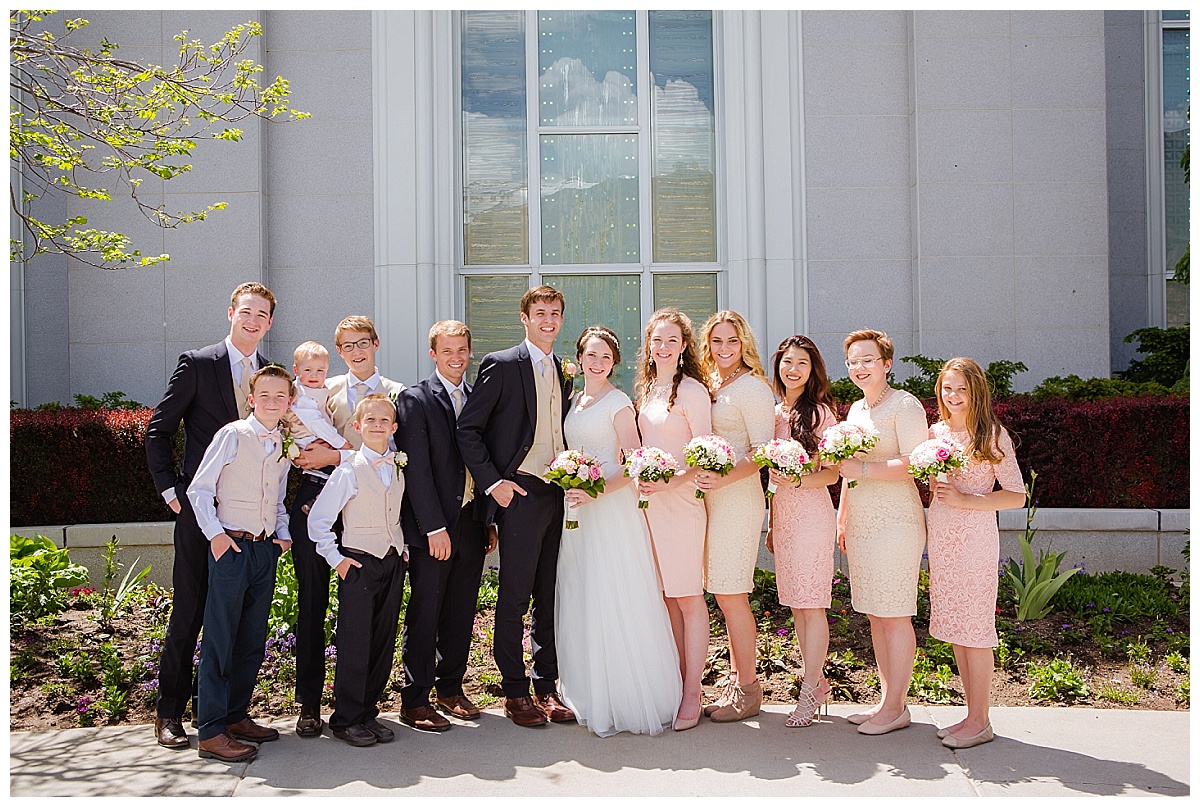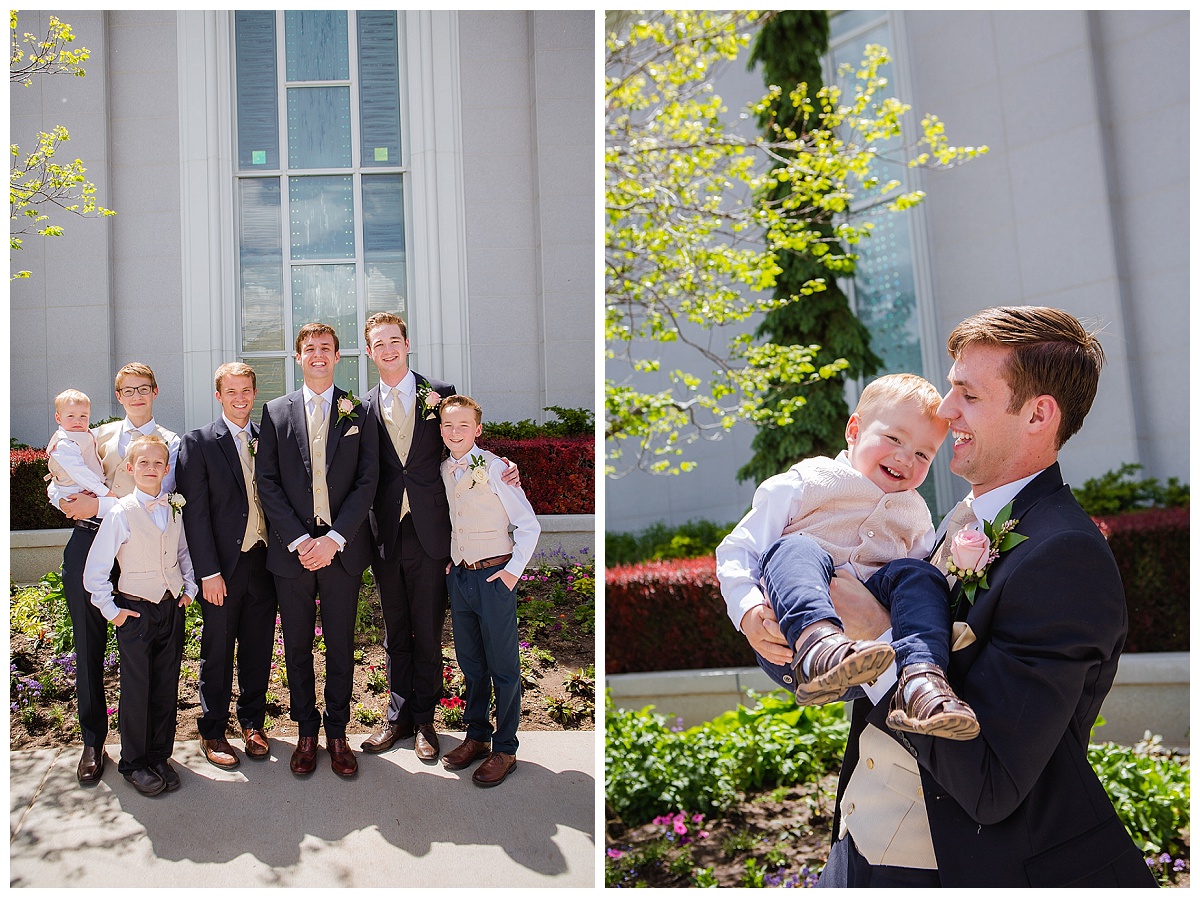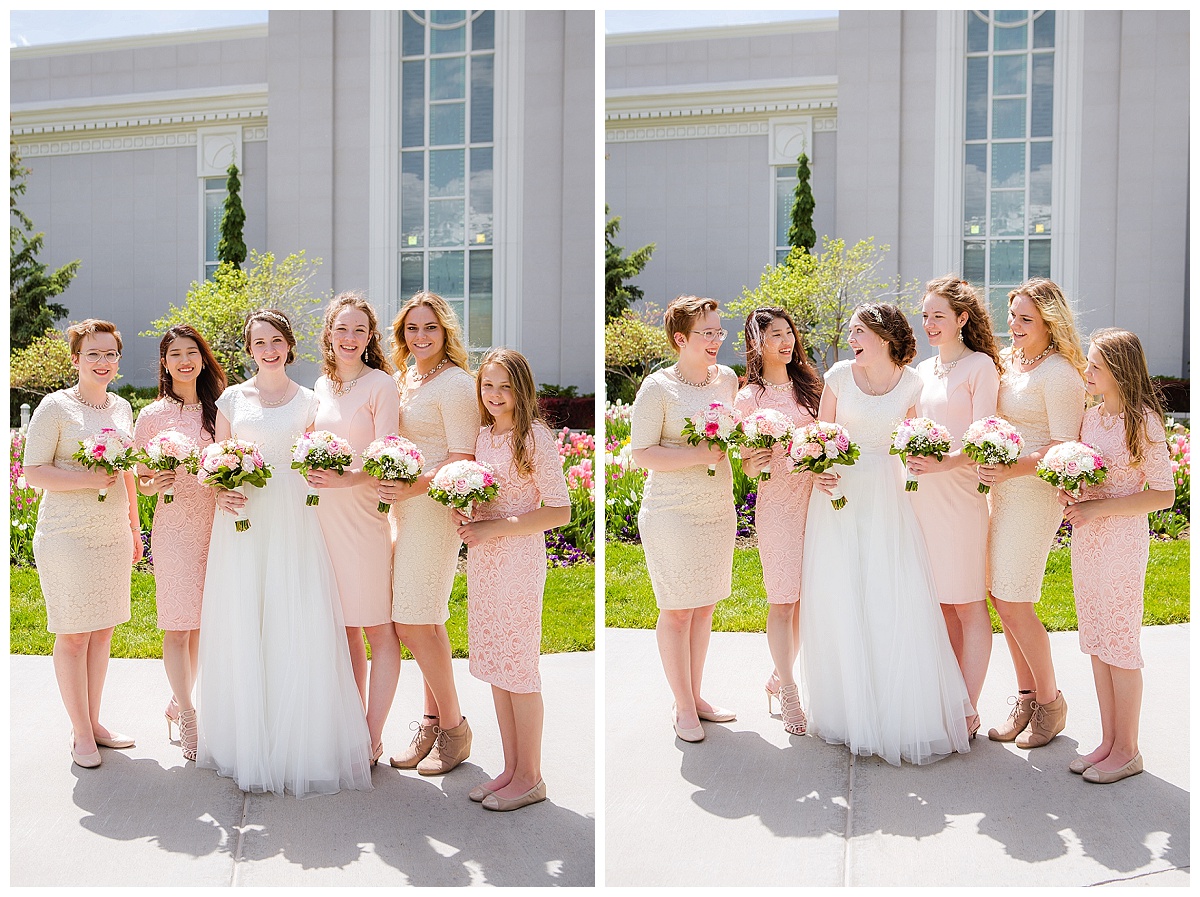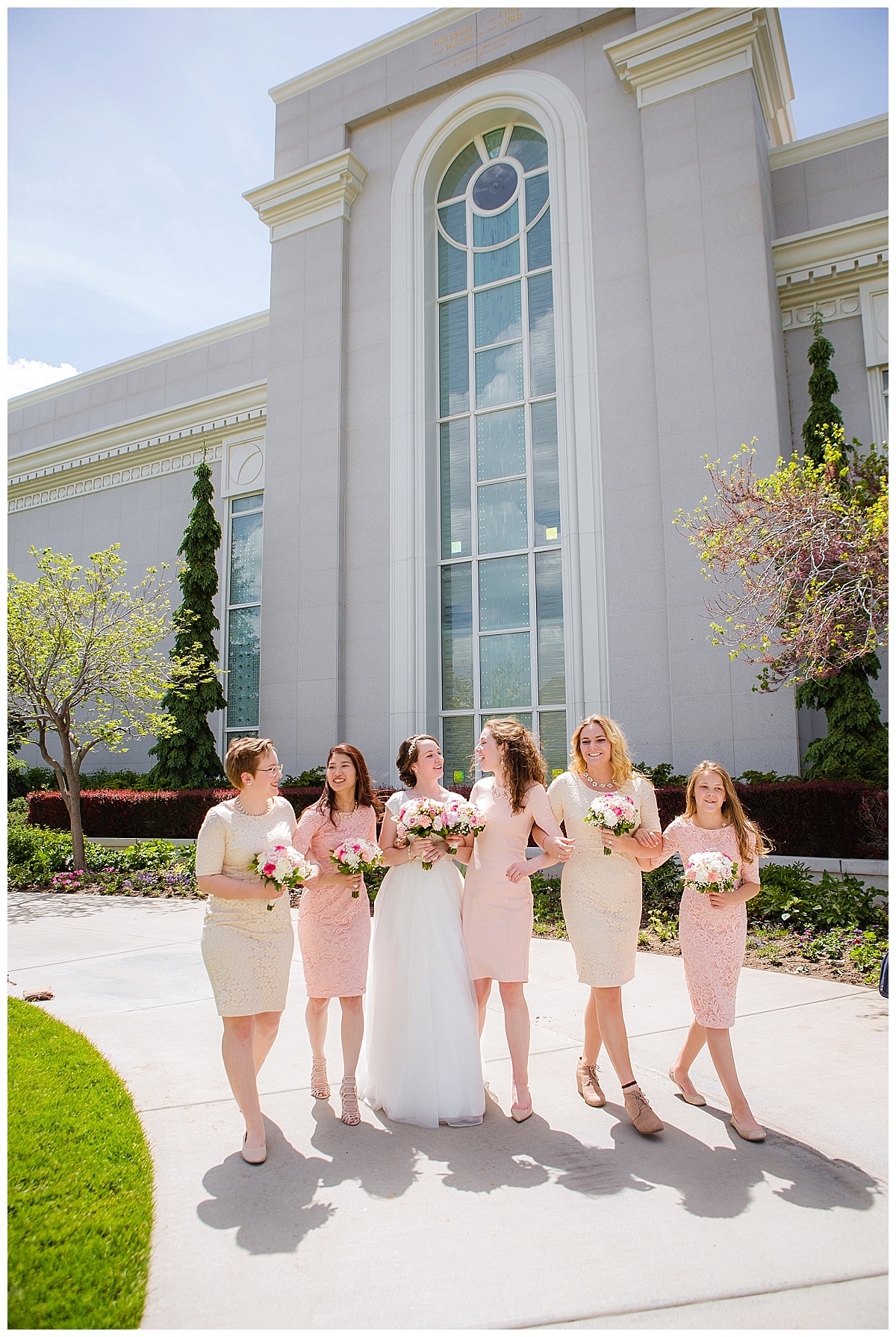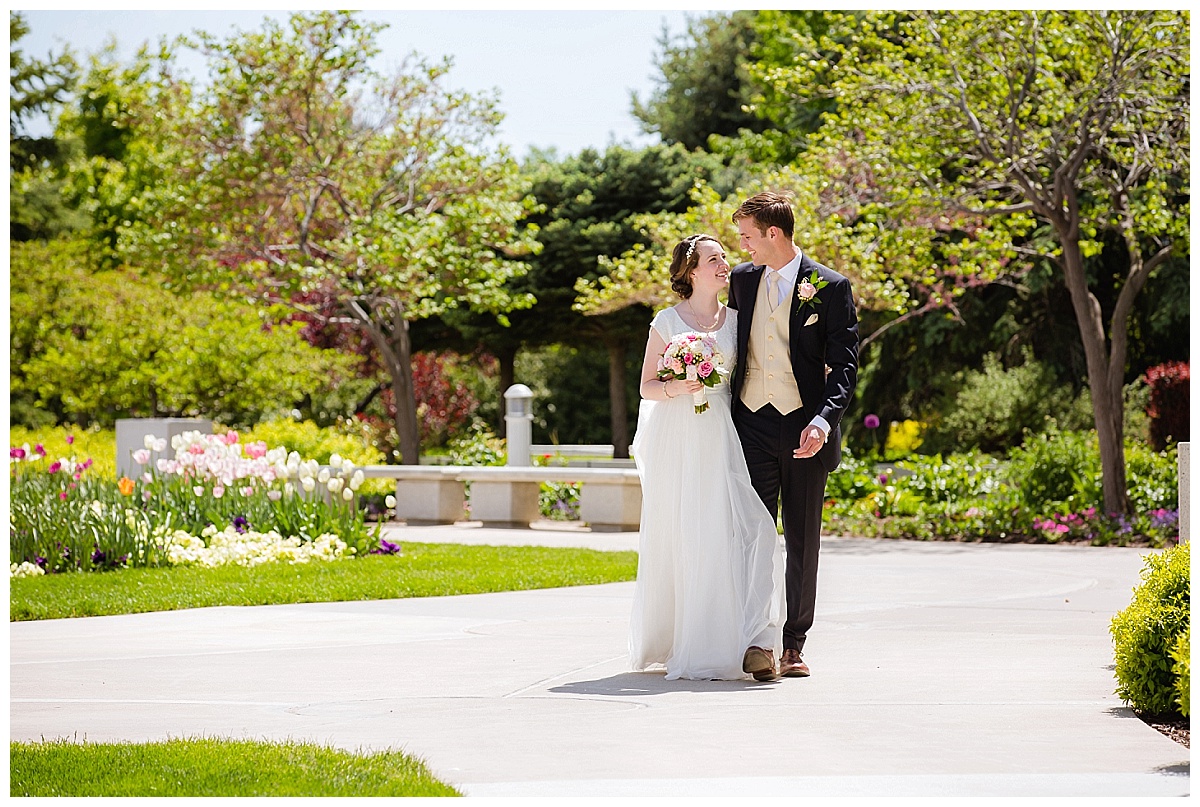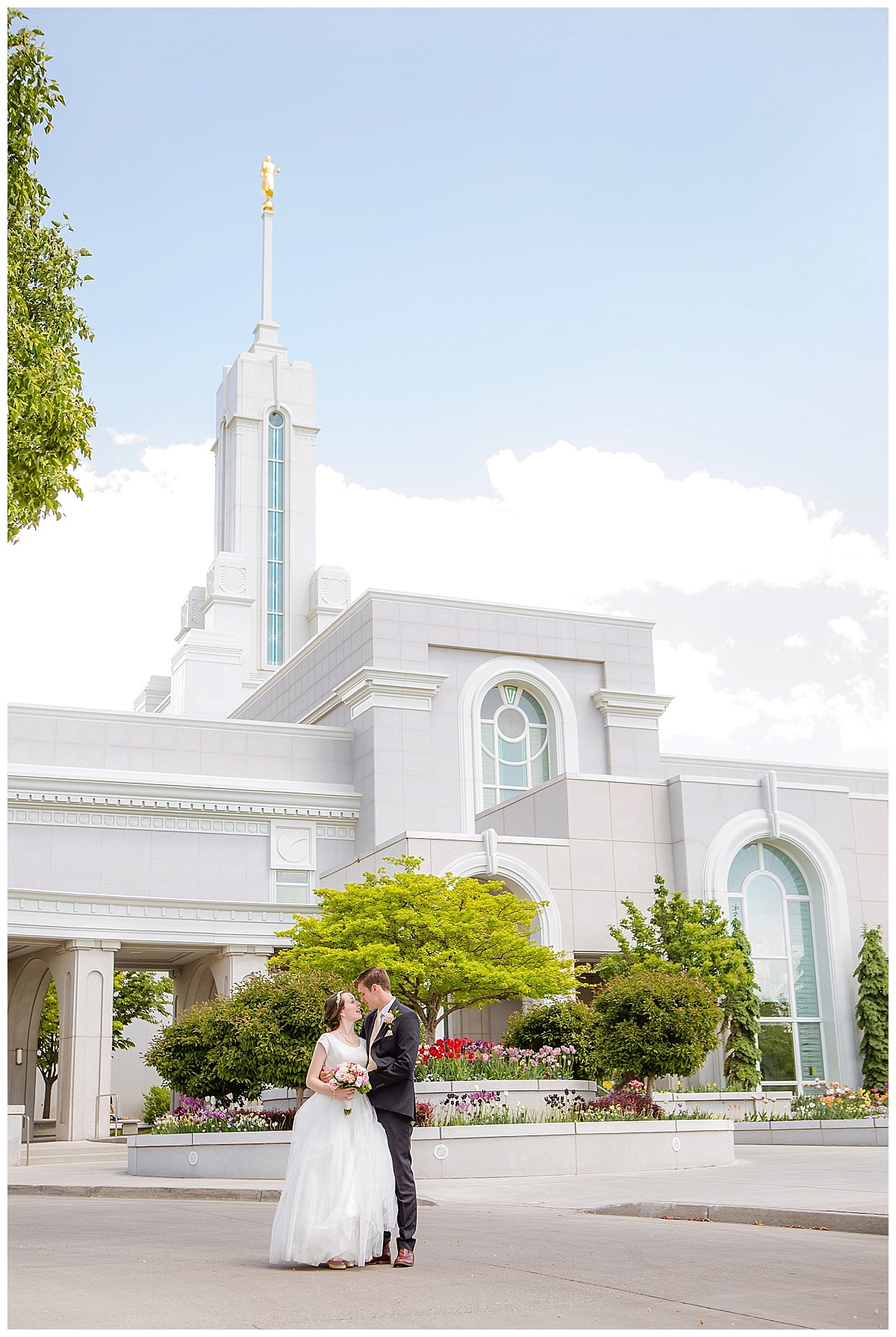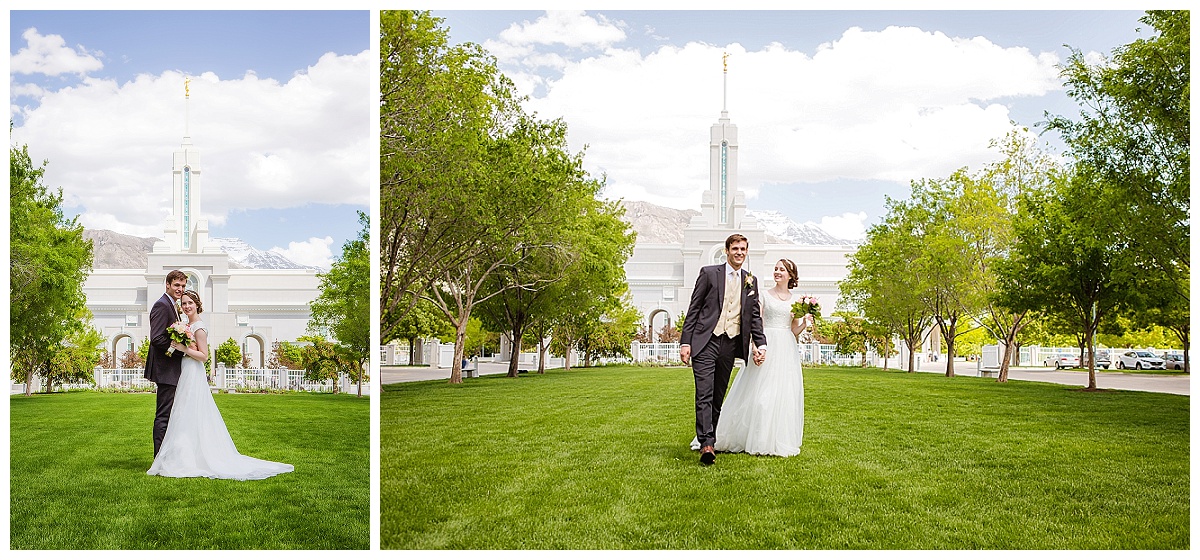 We had already done a preshoot at the temple thankfully, but decided to do a few shots across the road and I'm sure glad we did.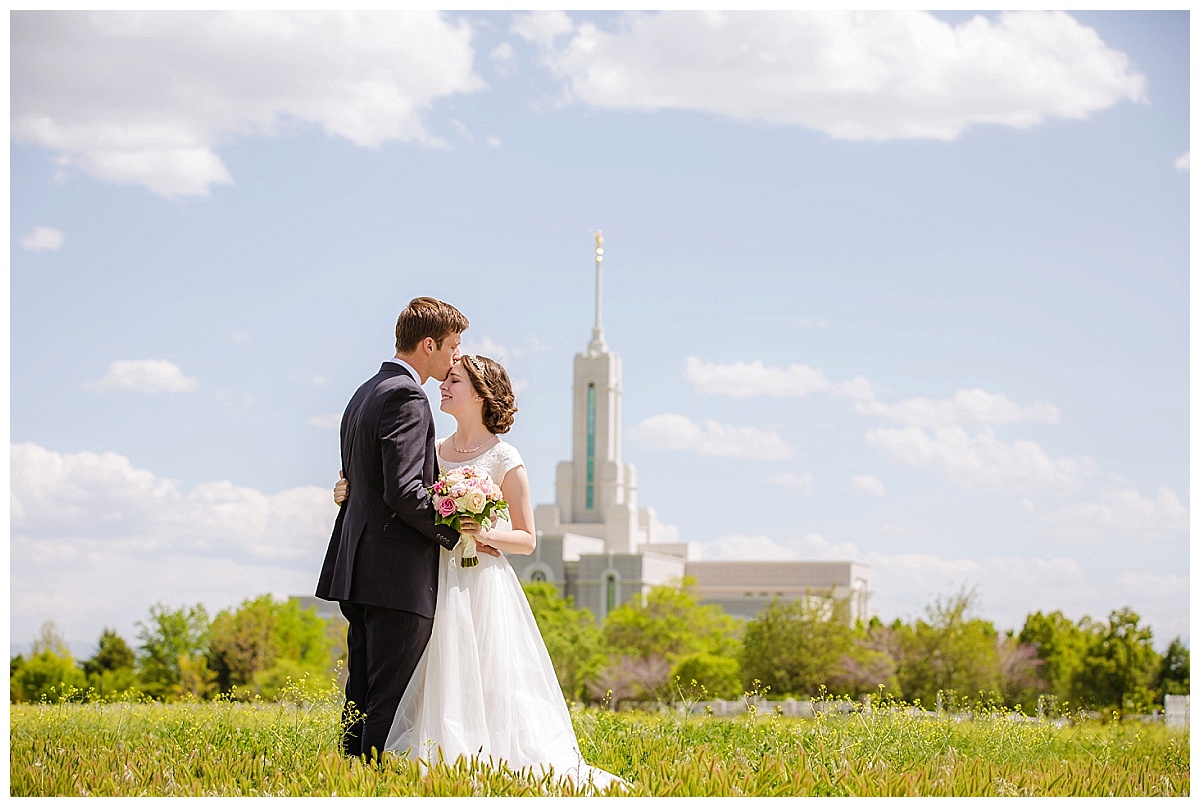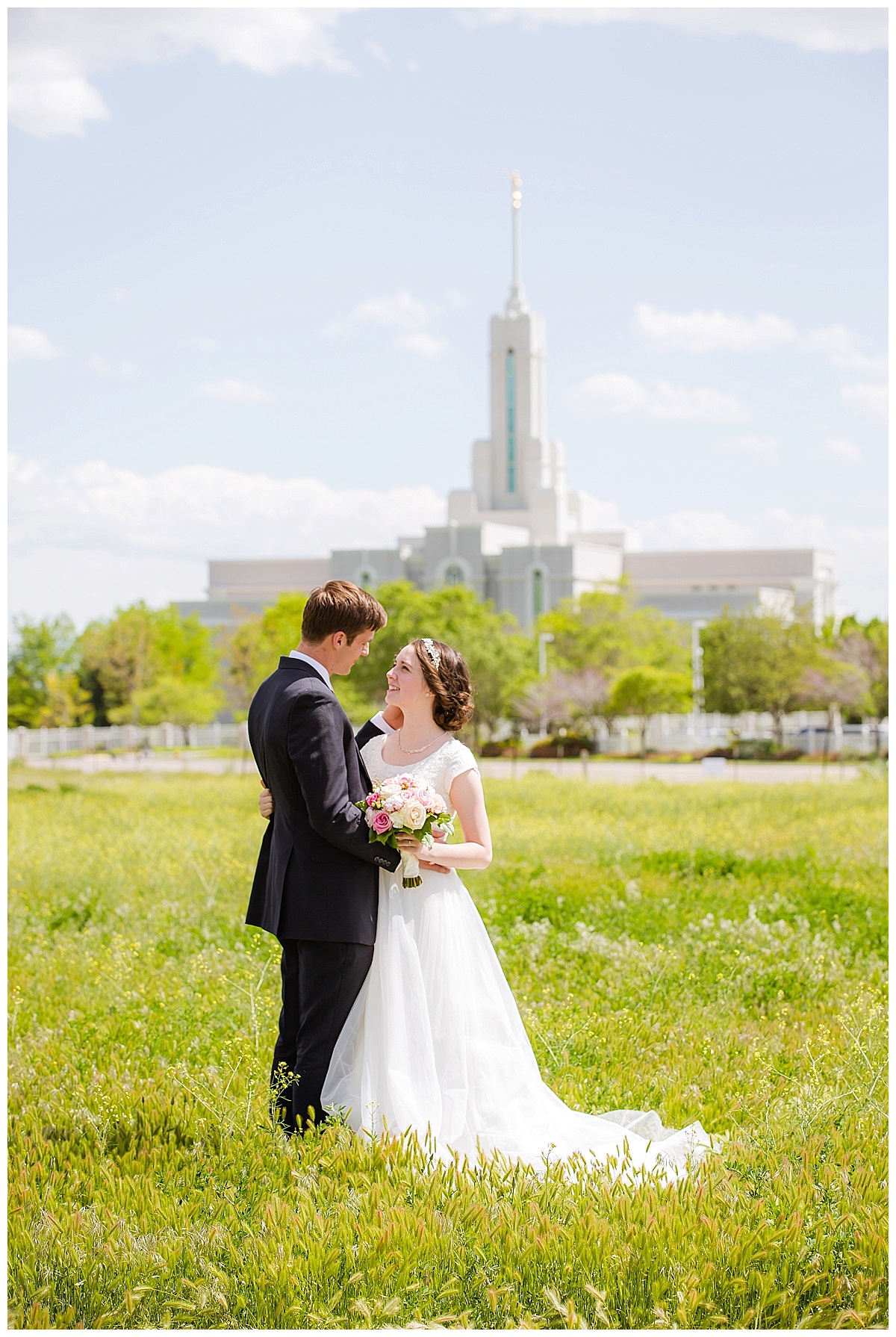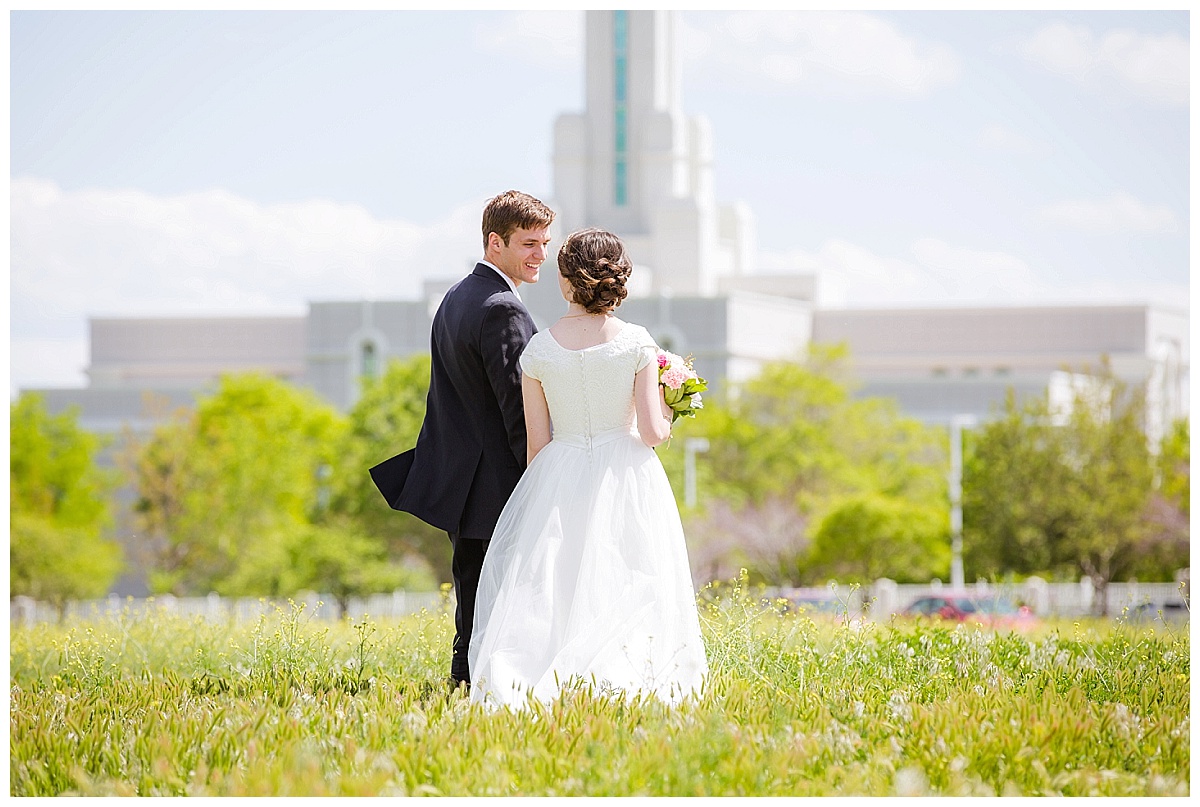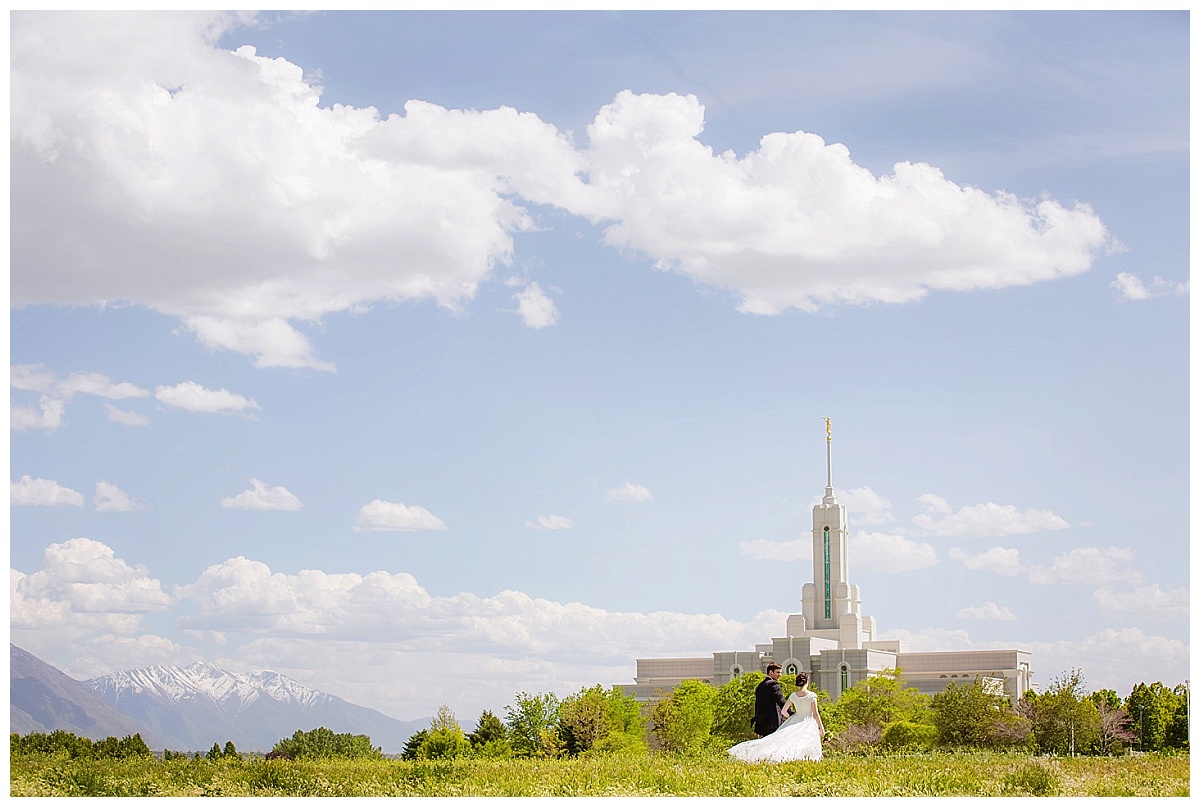 After we headed over to The Manor at Riverwoods for a dinner and reception for their close family and friends.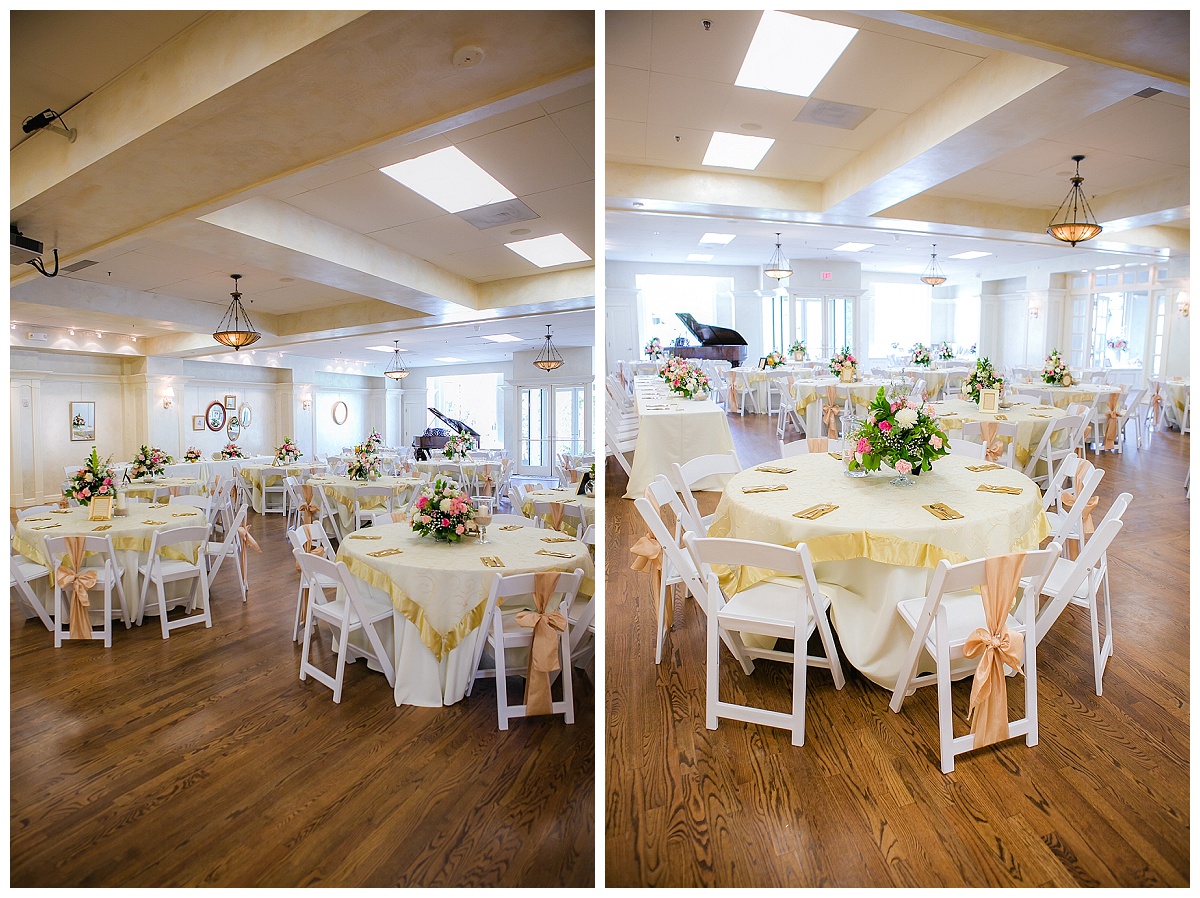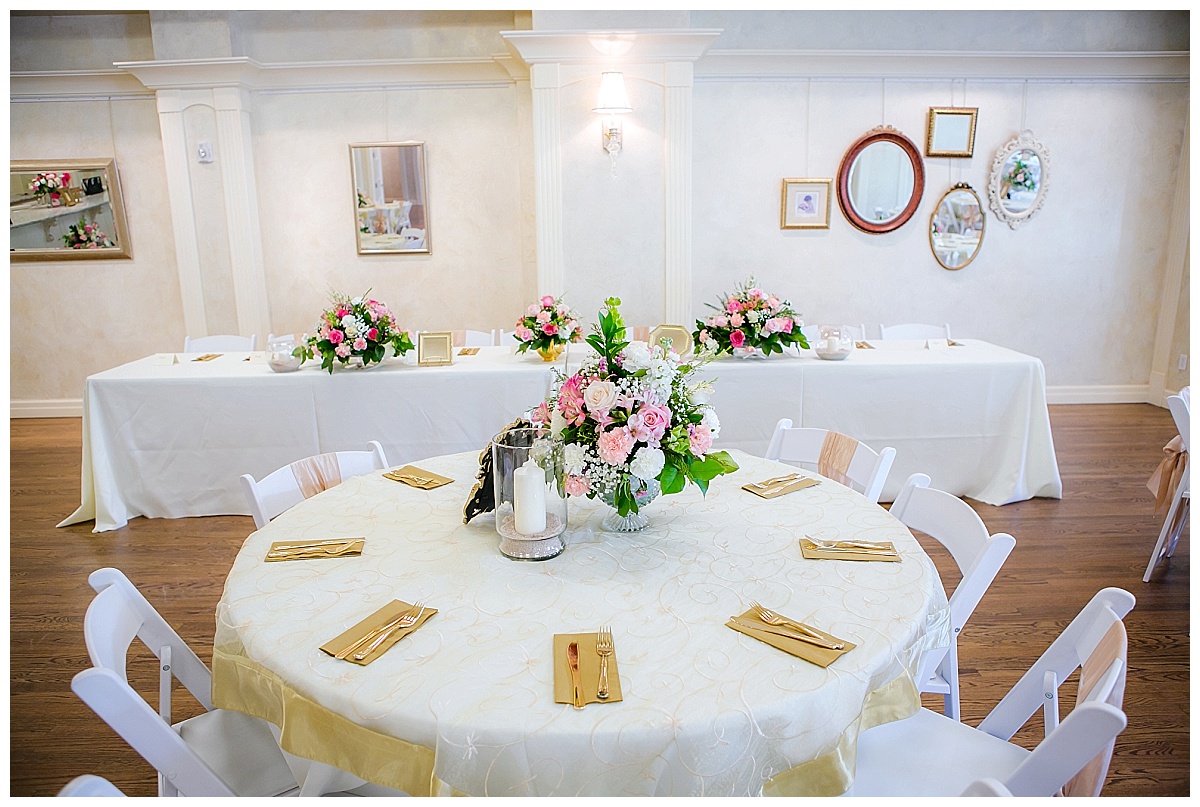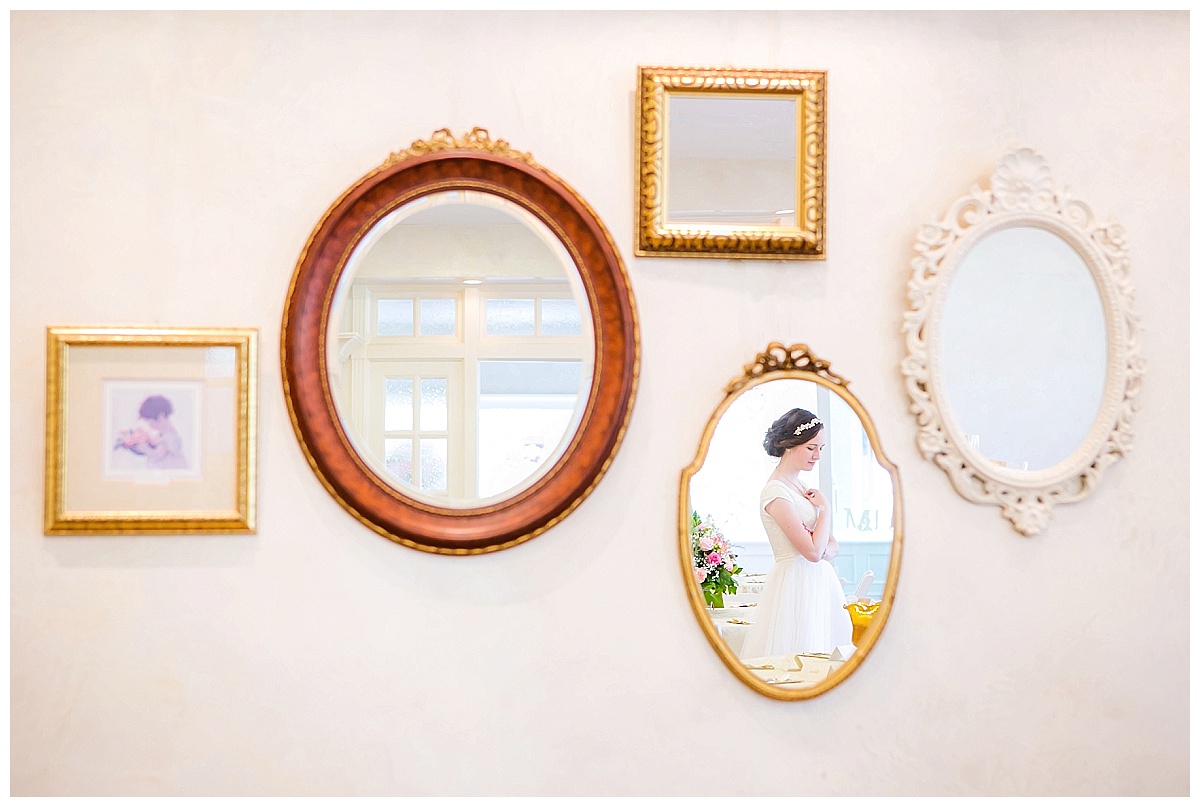 Meredith's aunt is quite the talented florist for a hobby-I mean look at these flowers!!!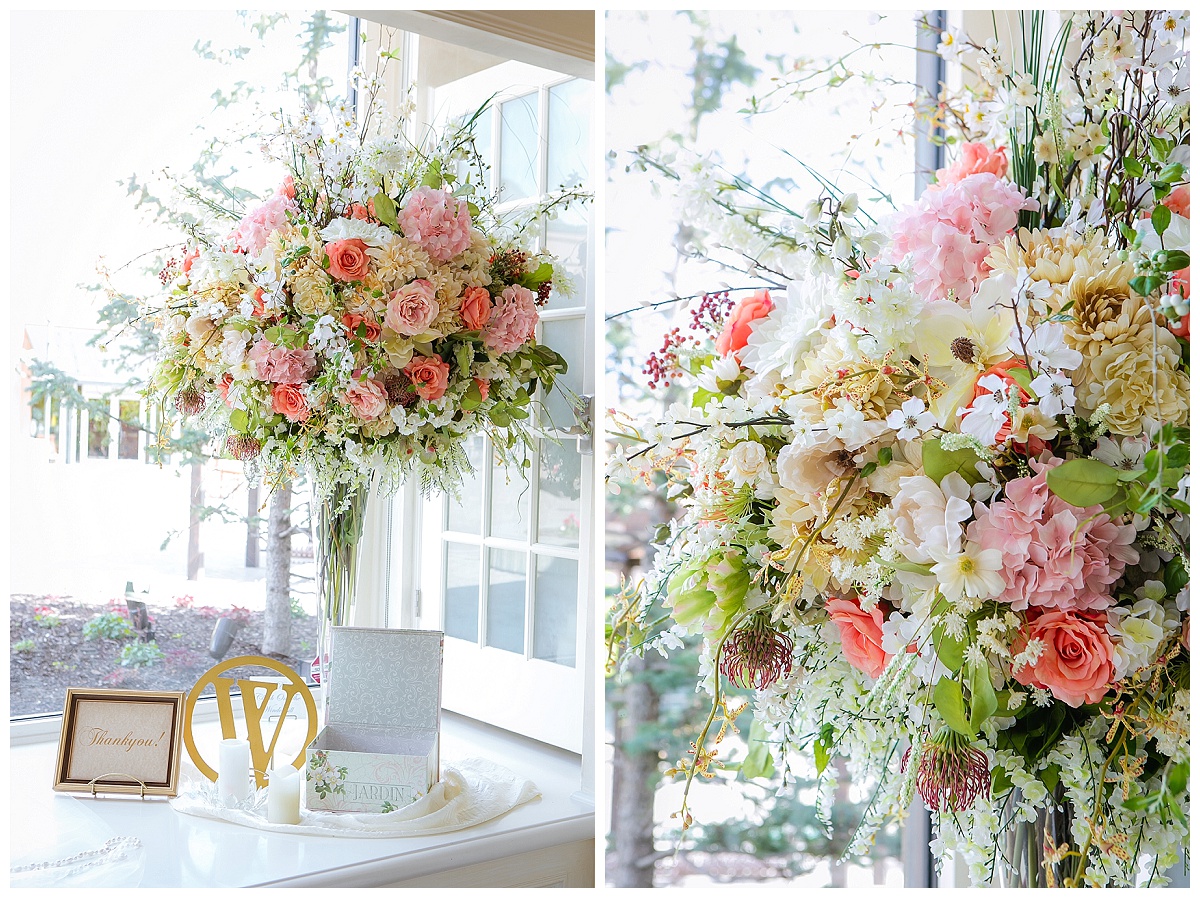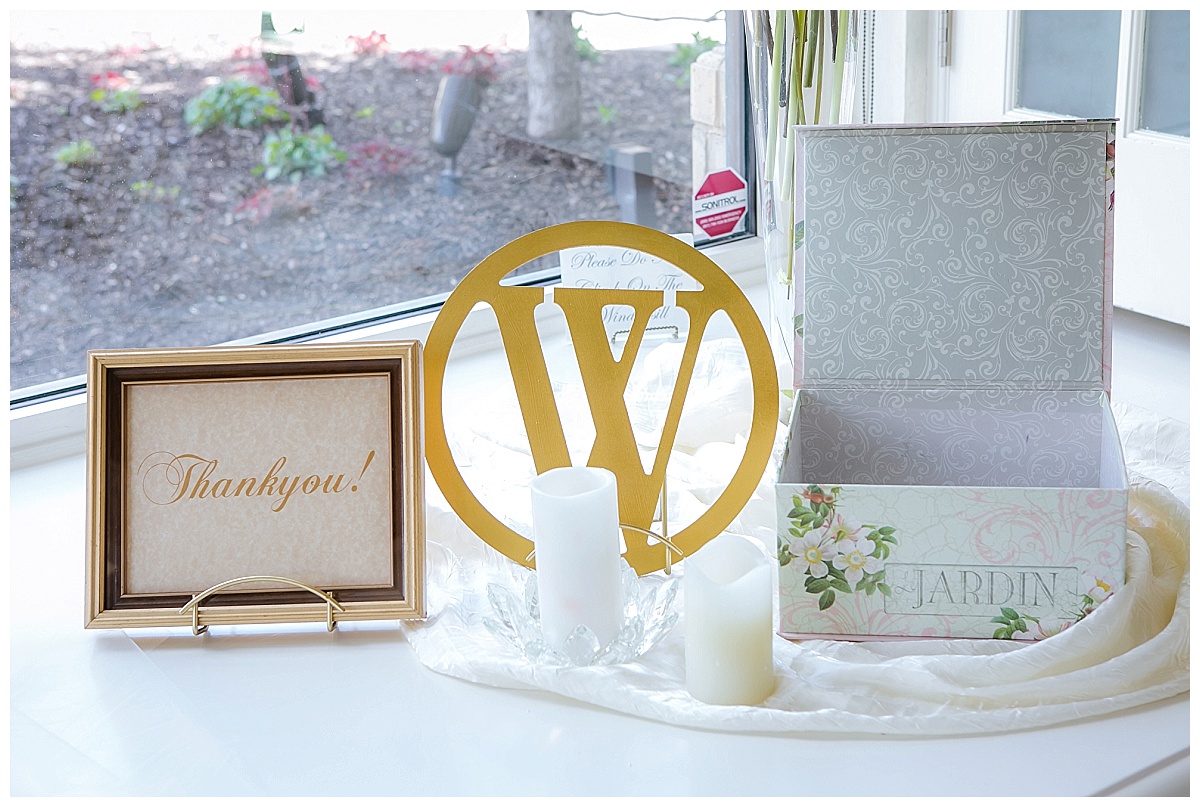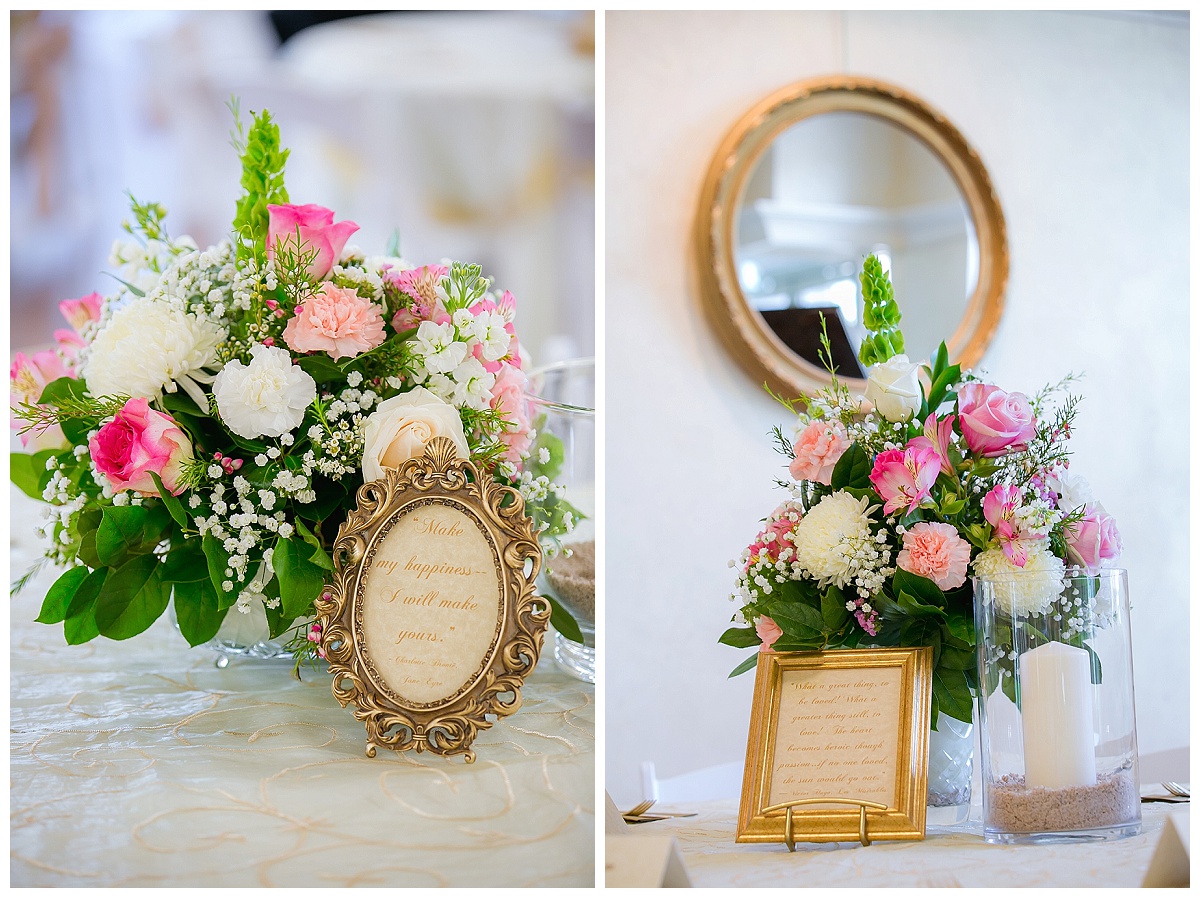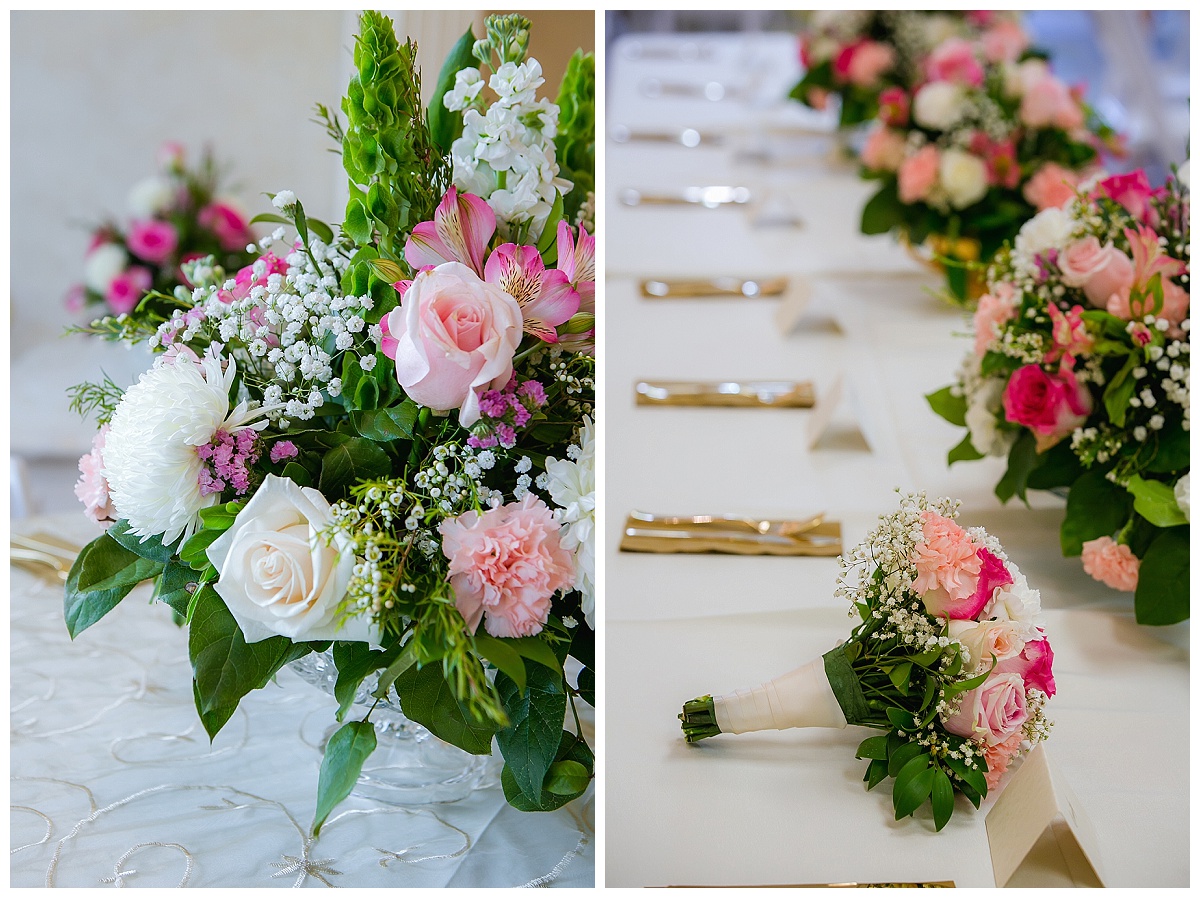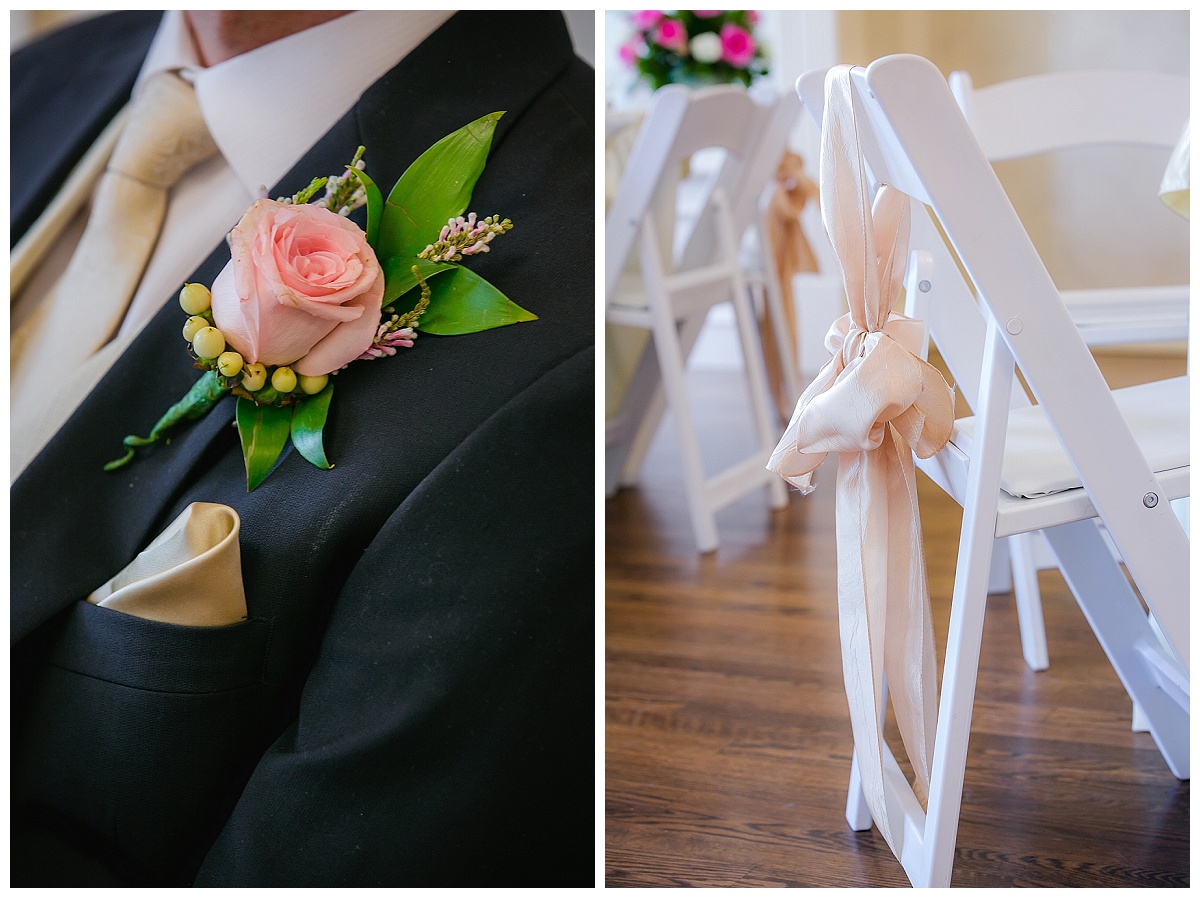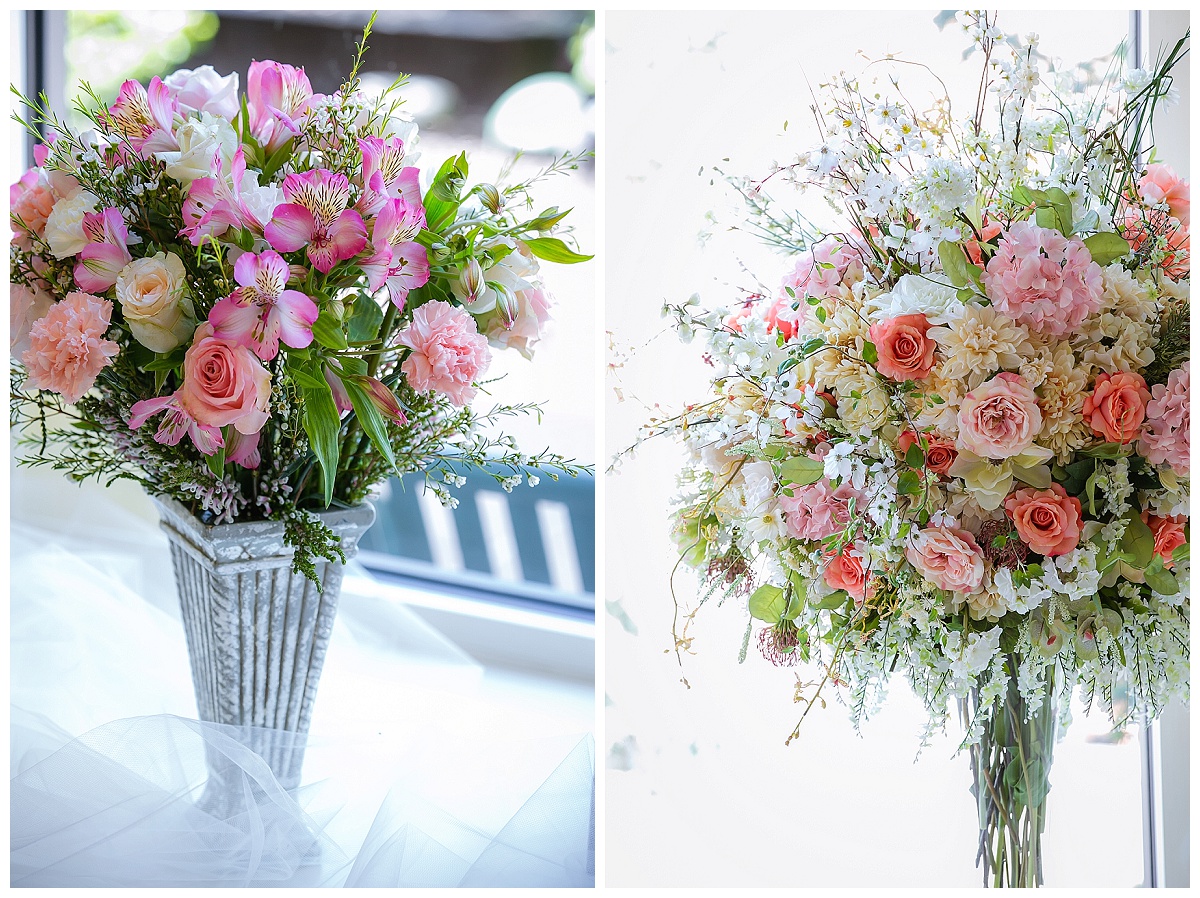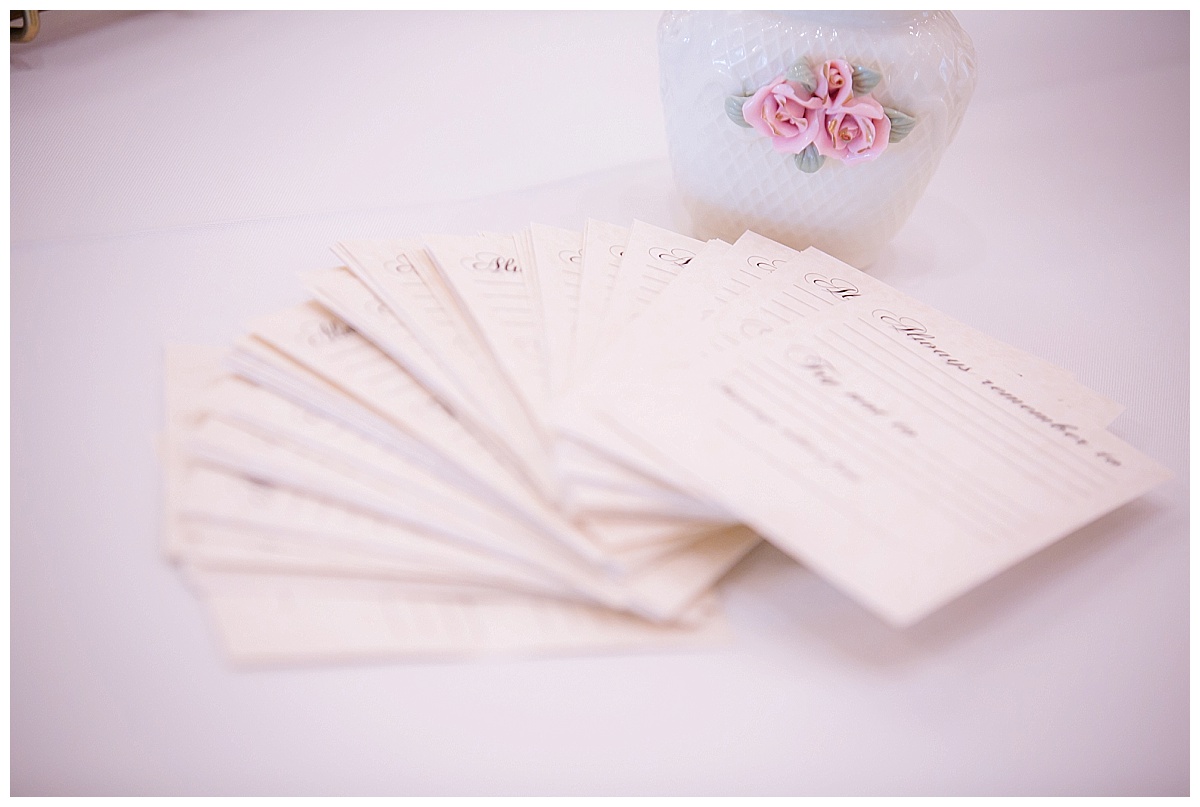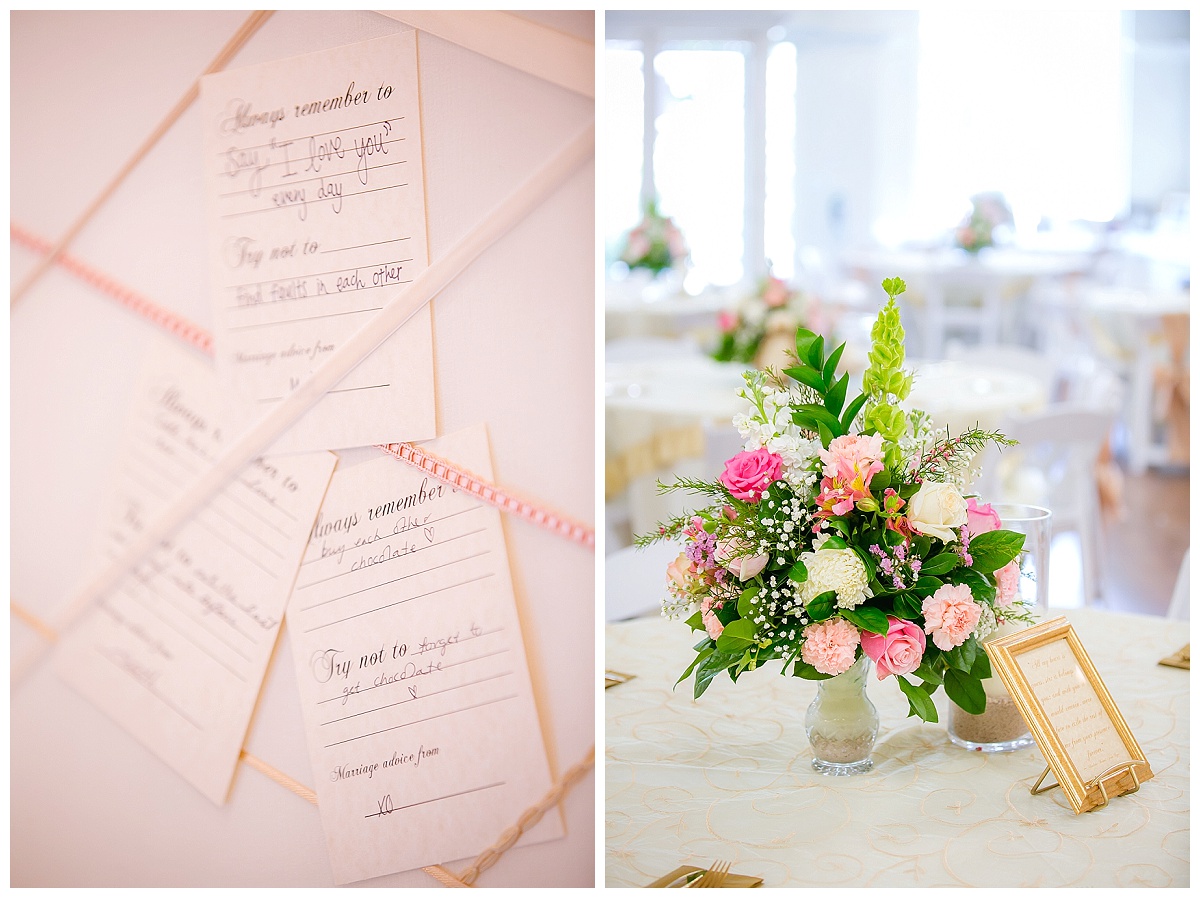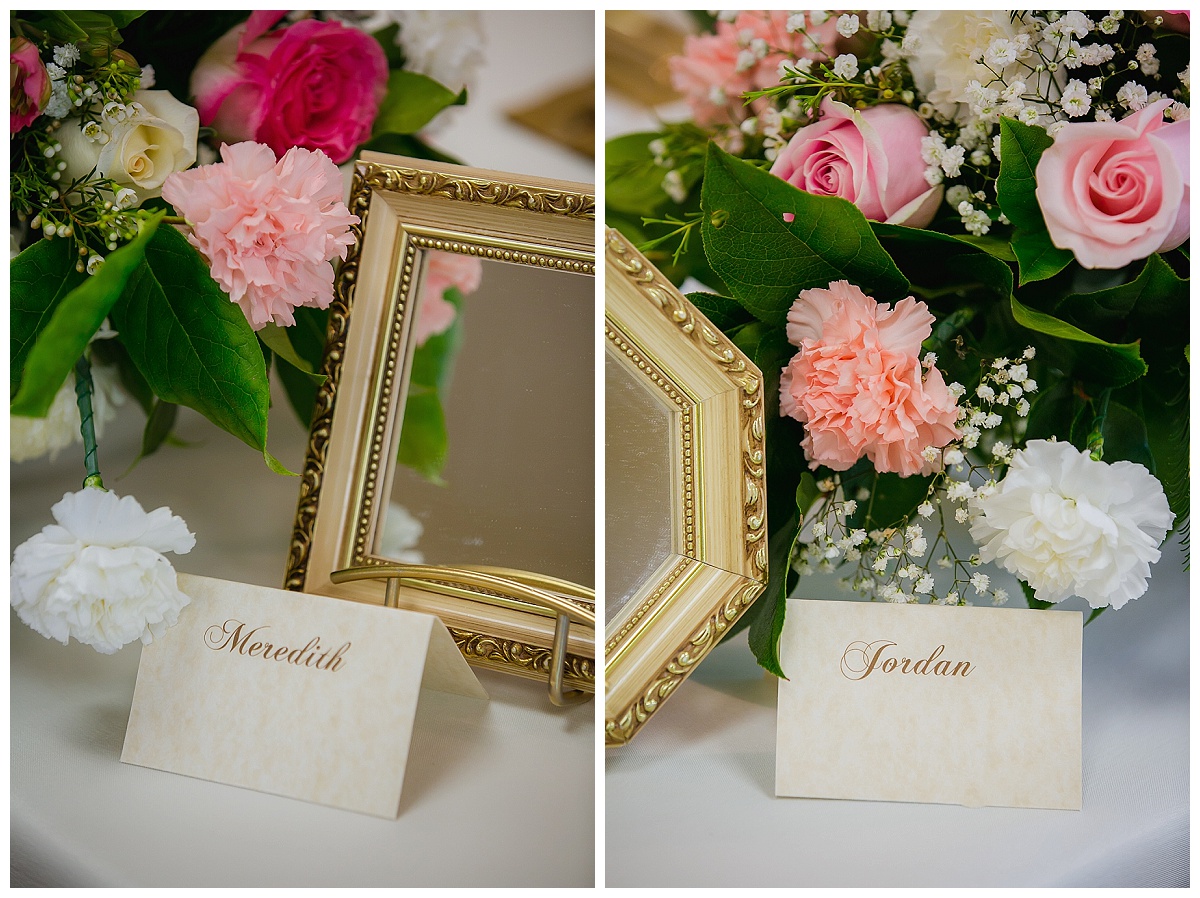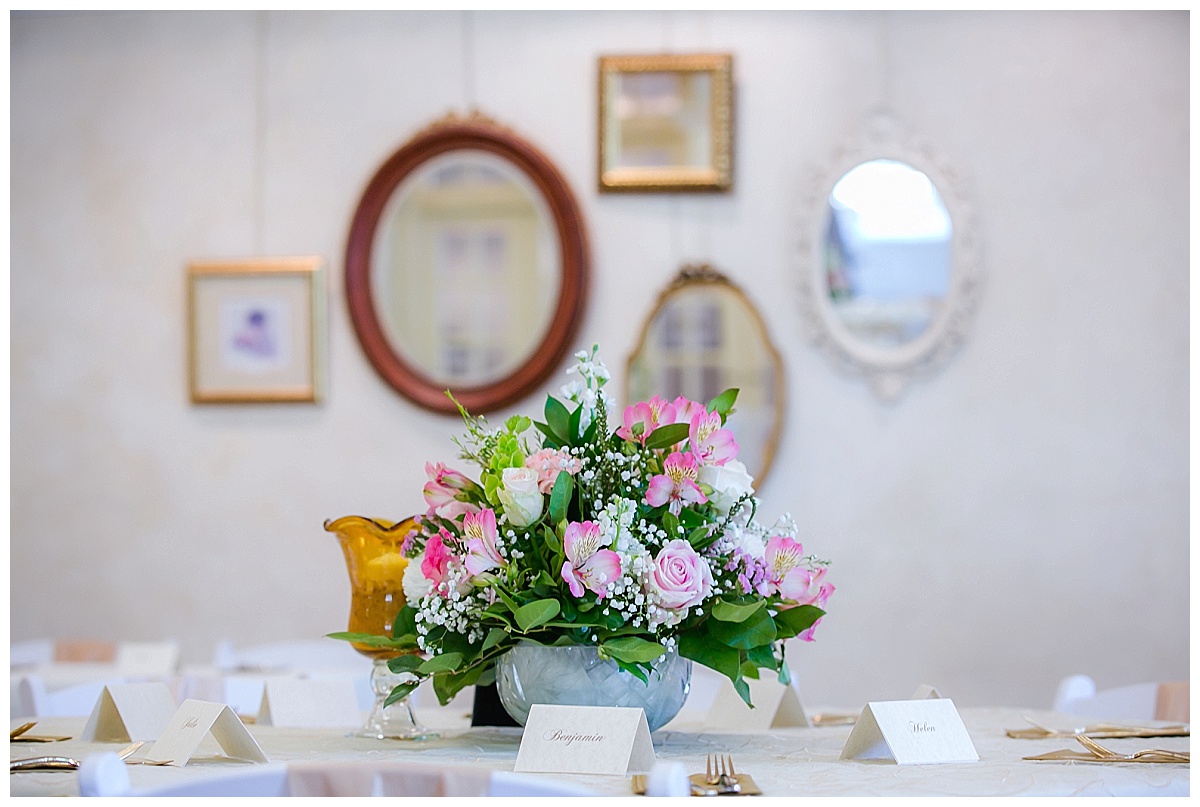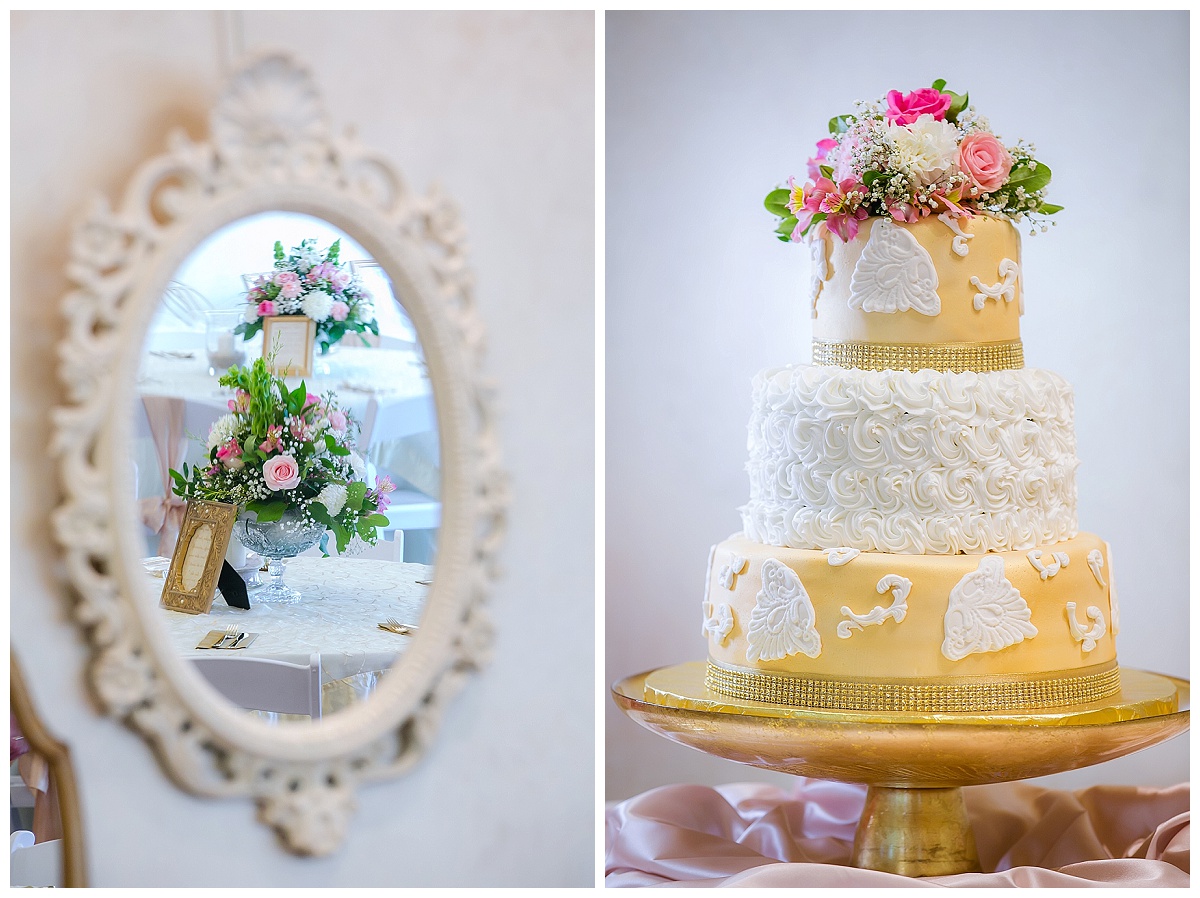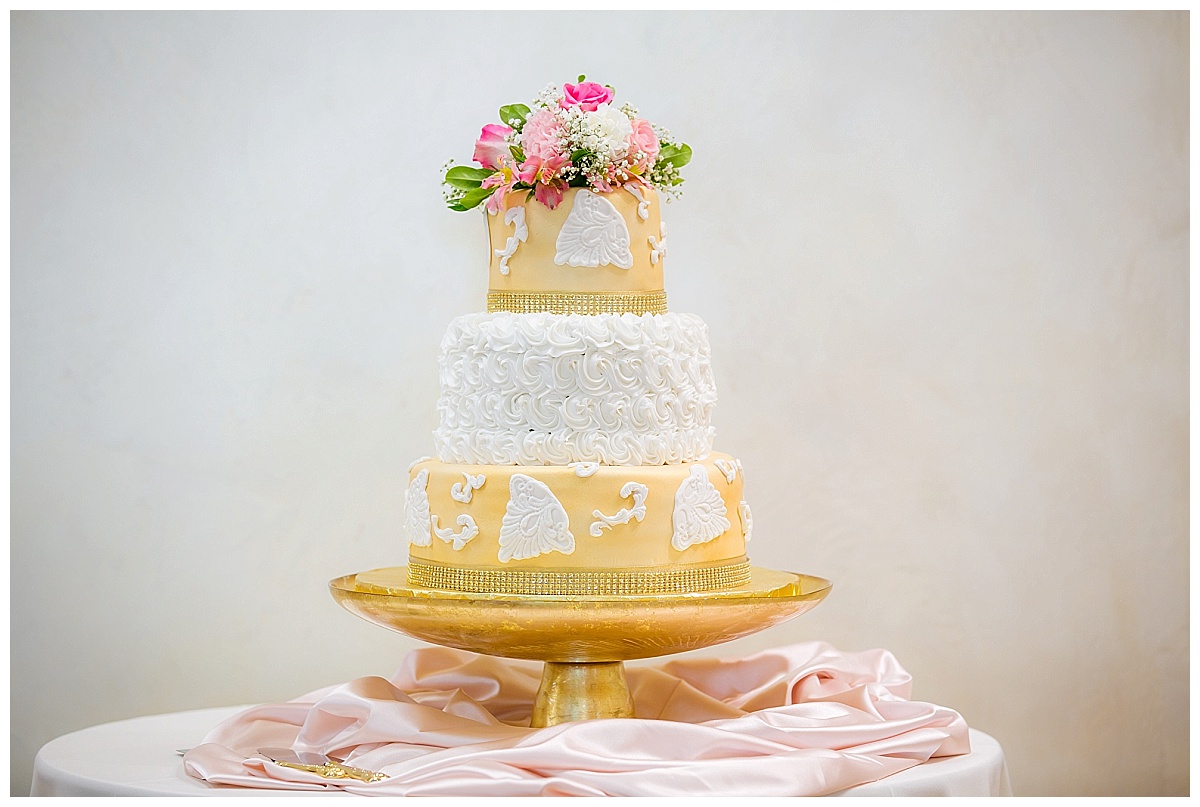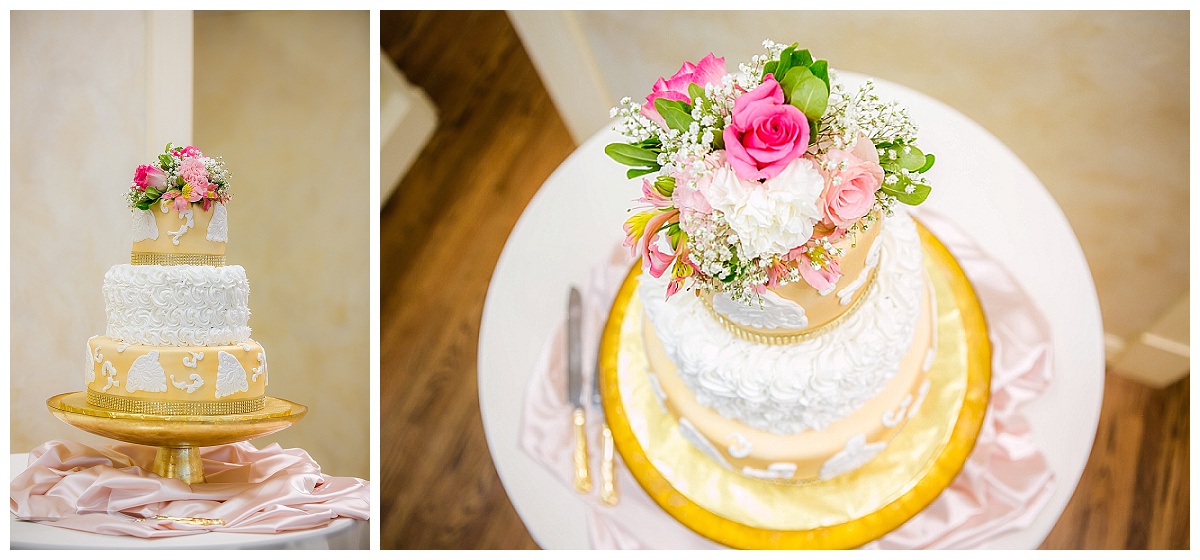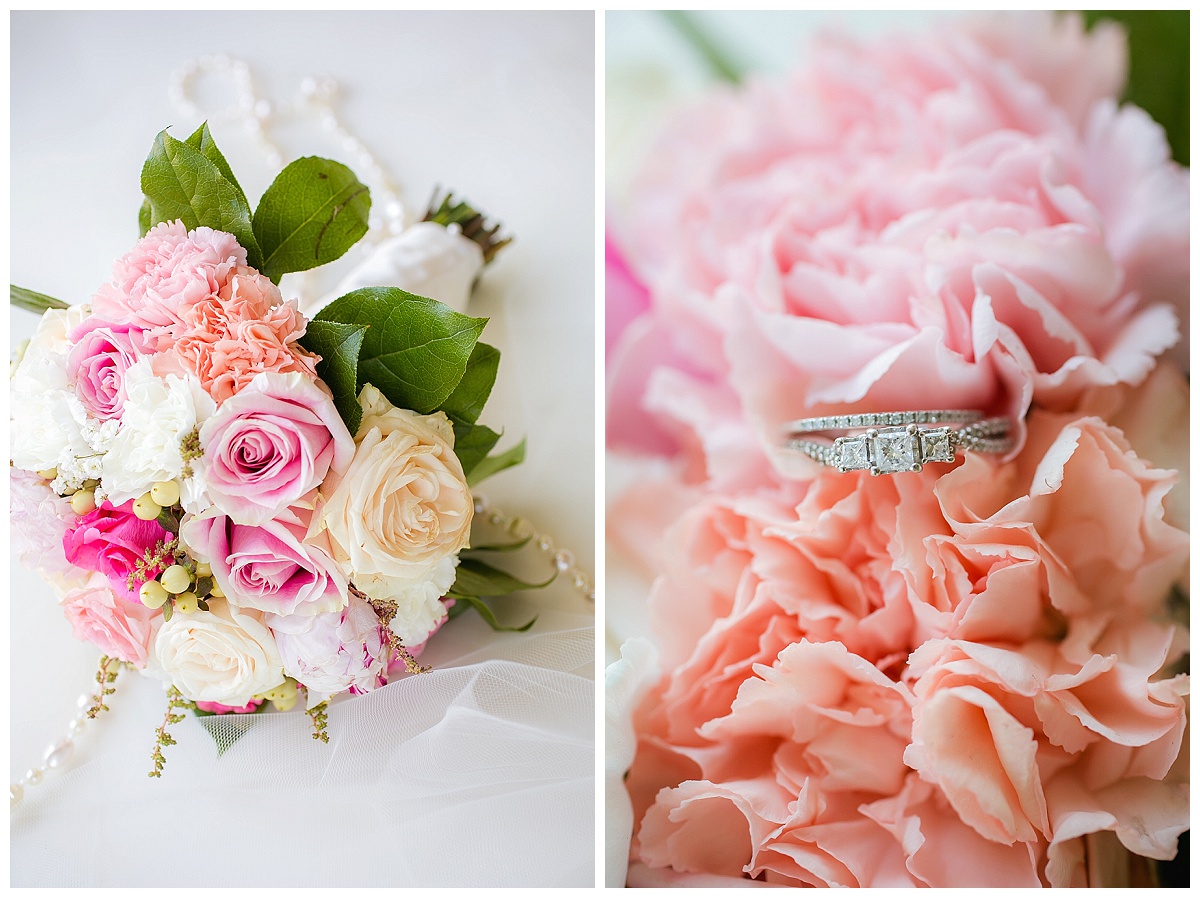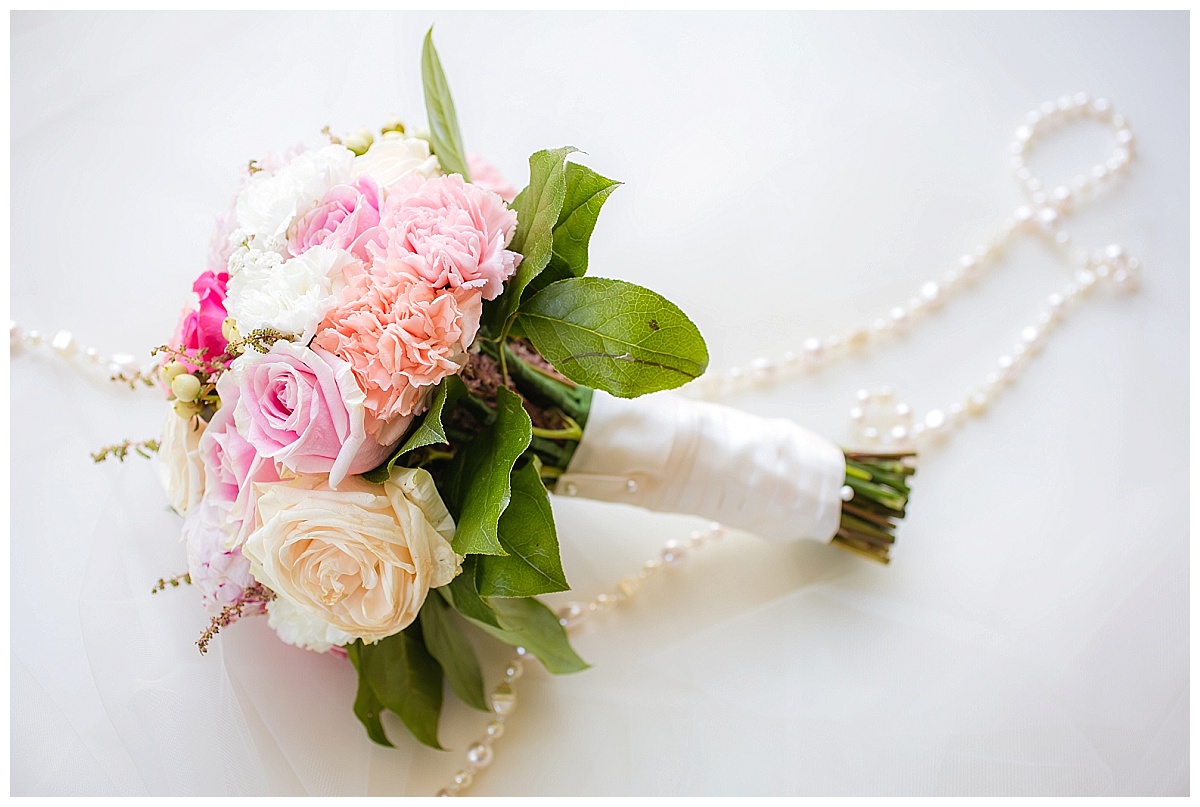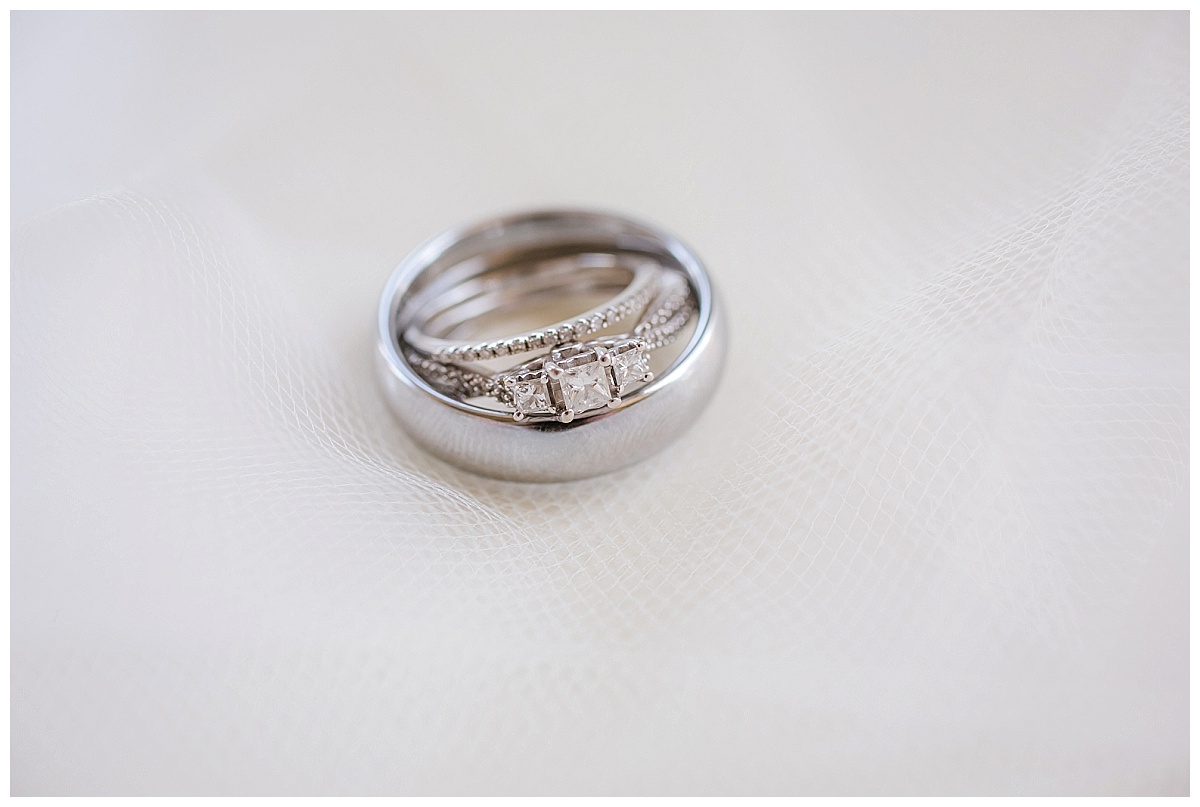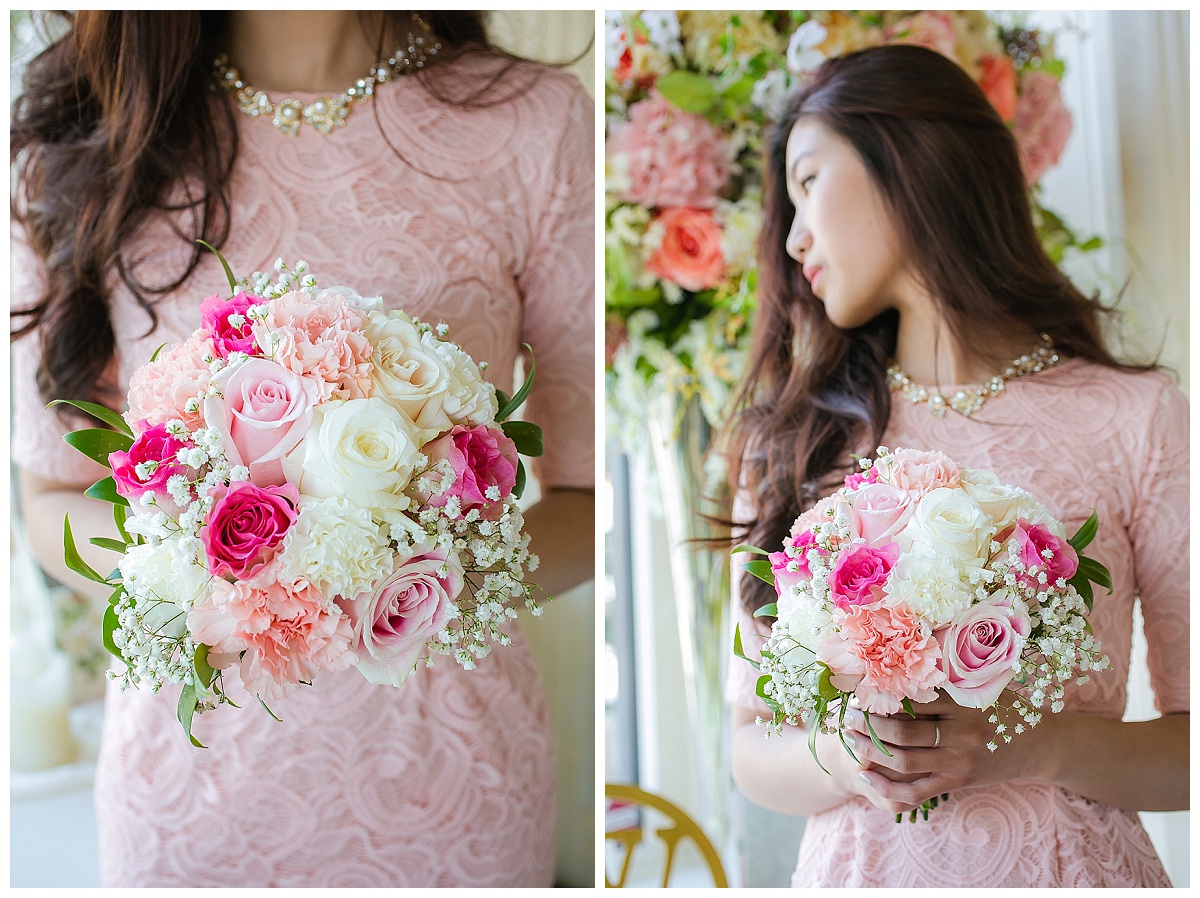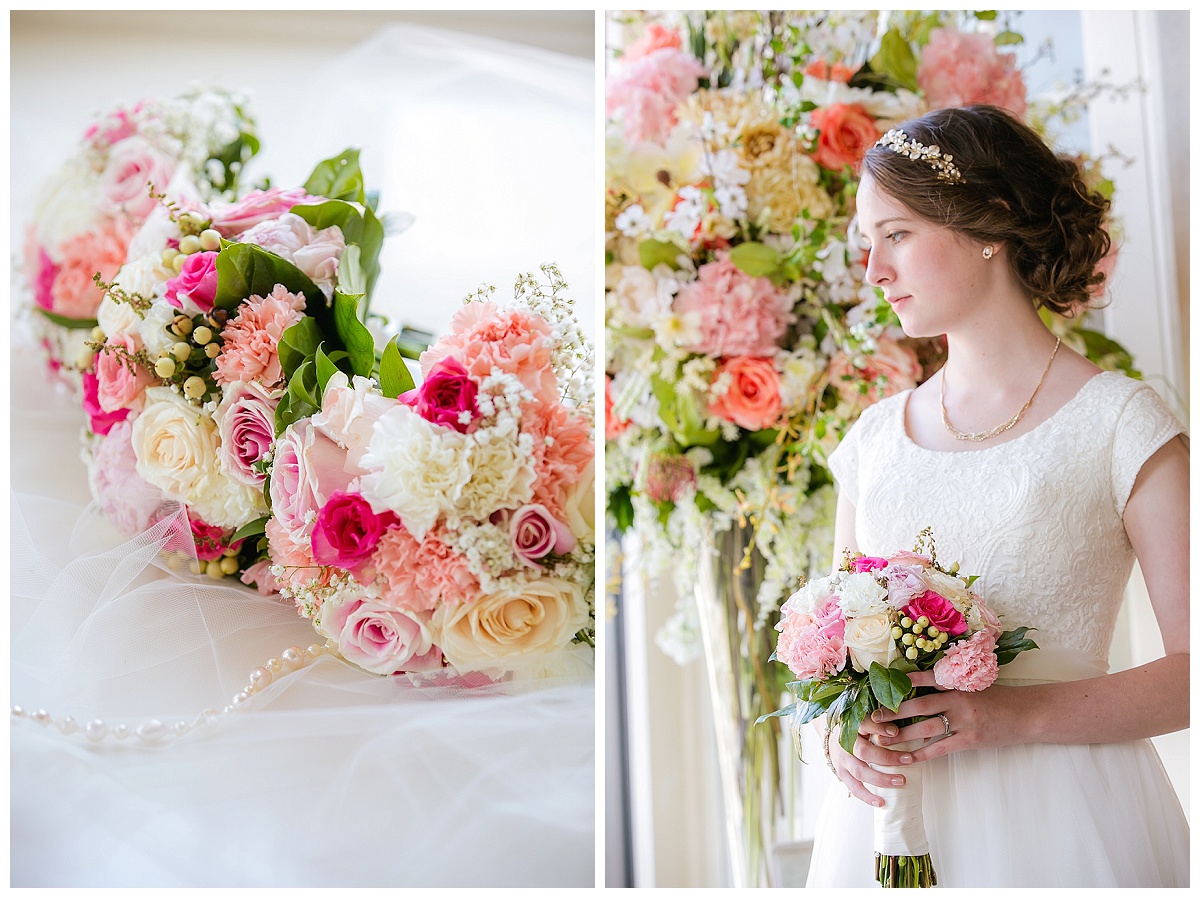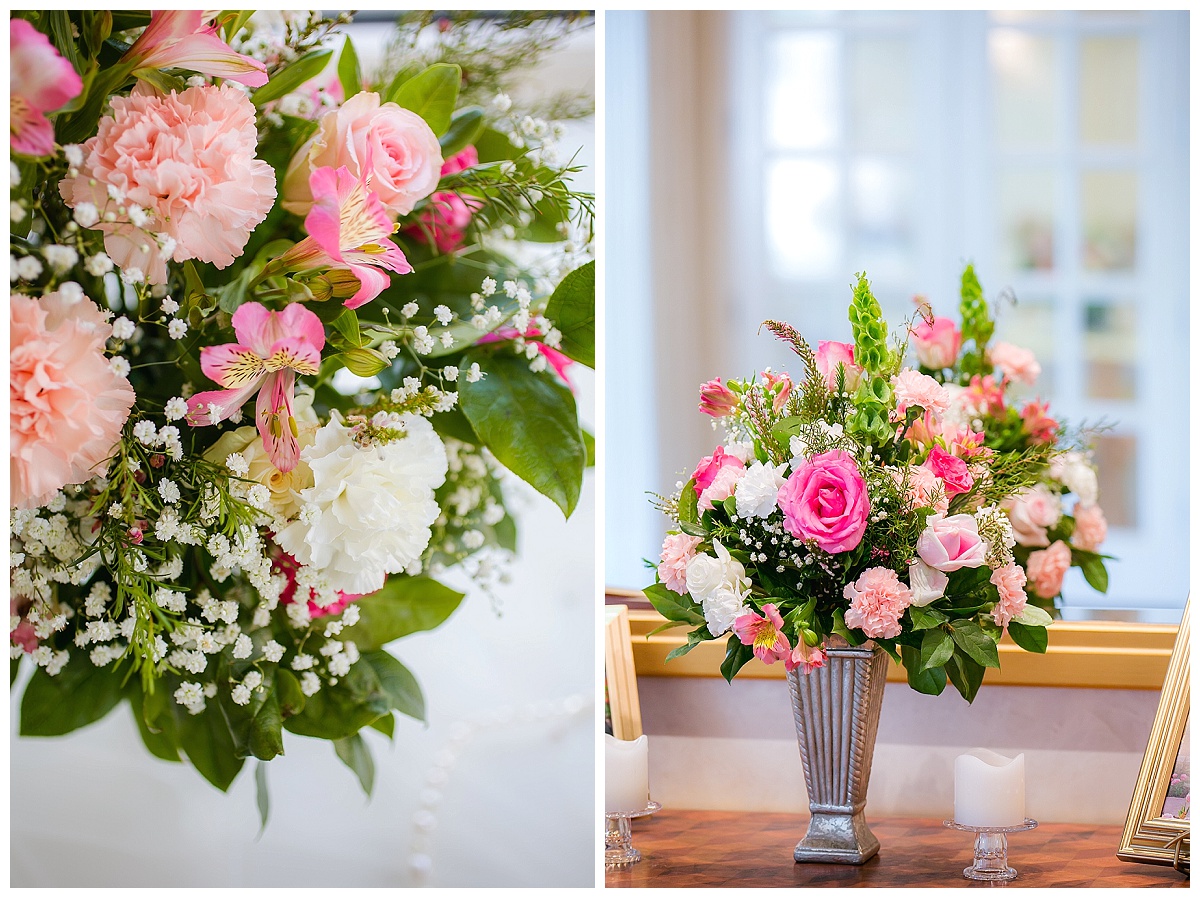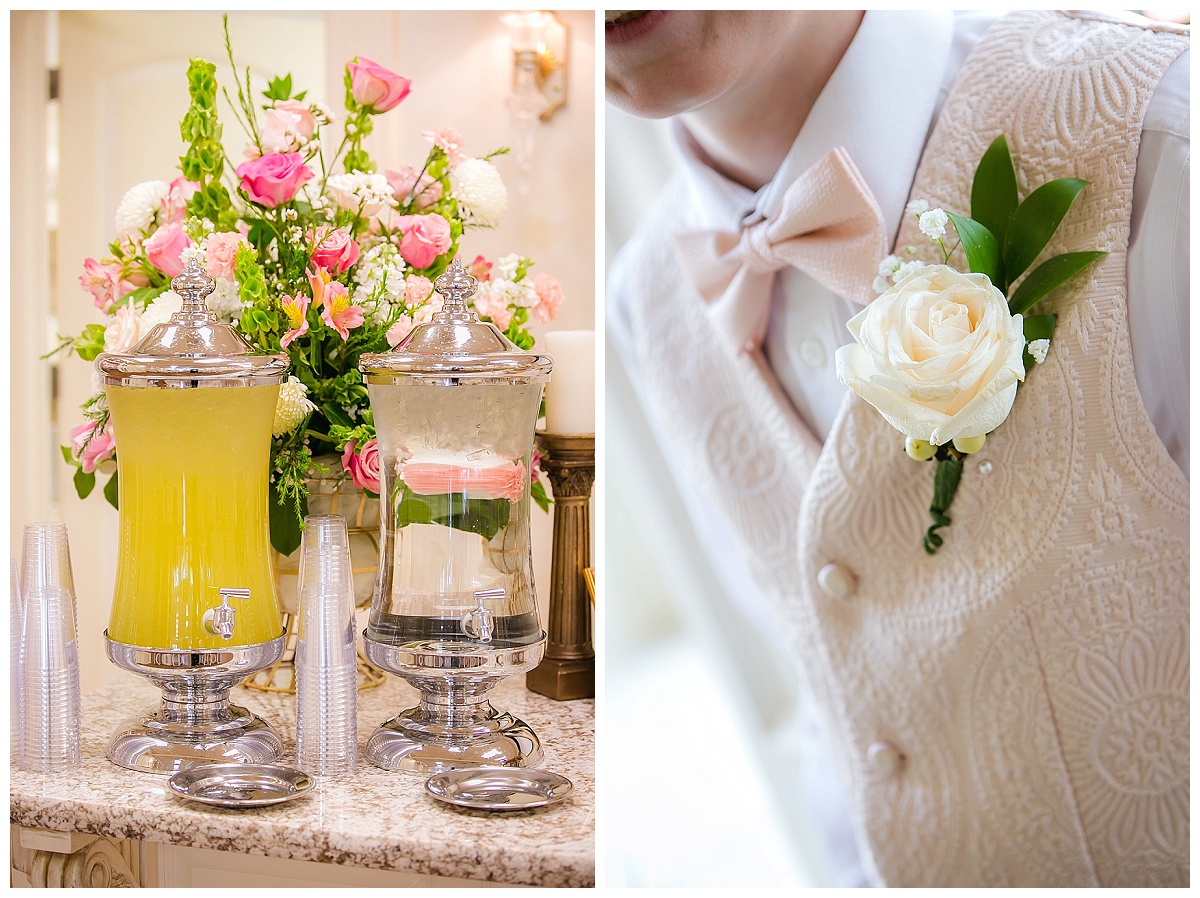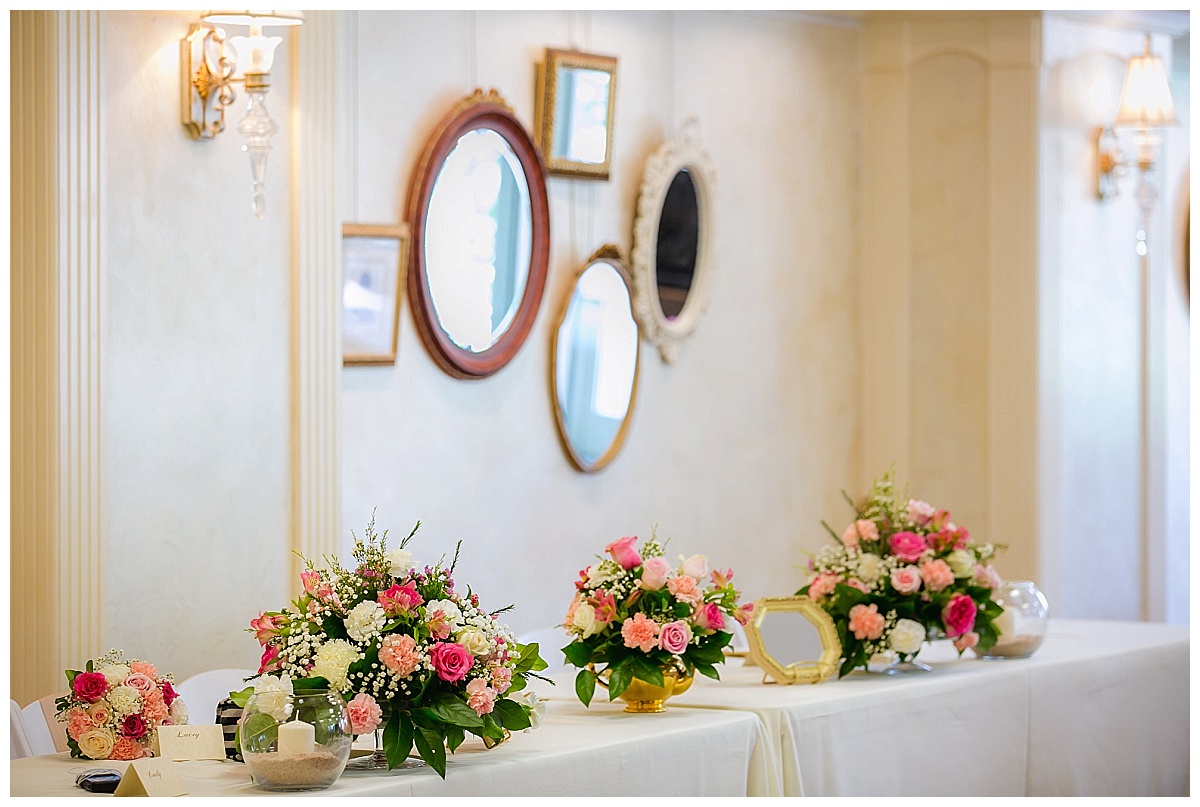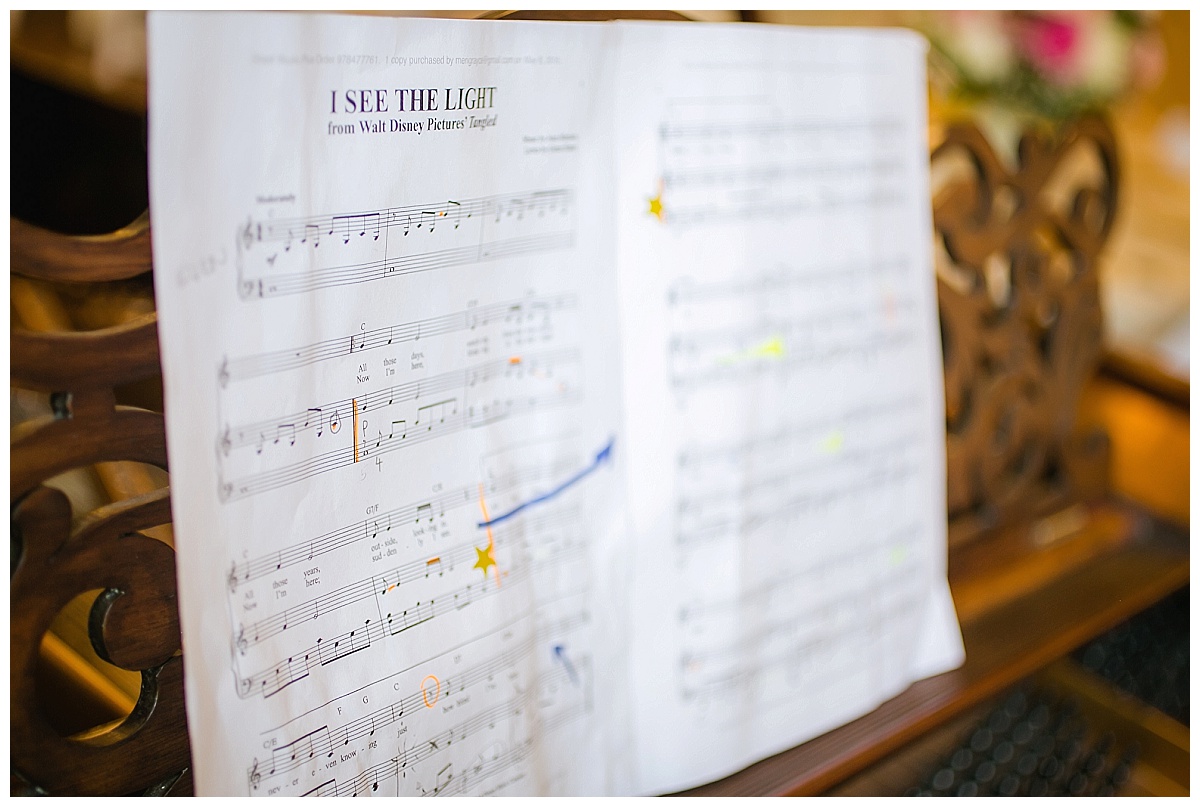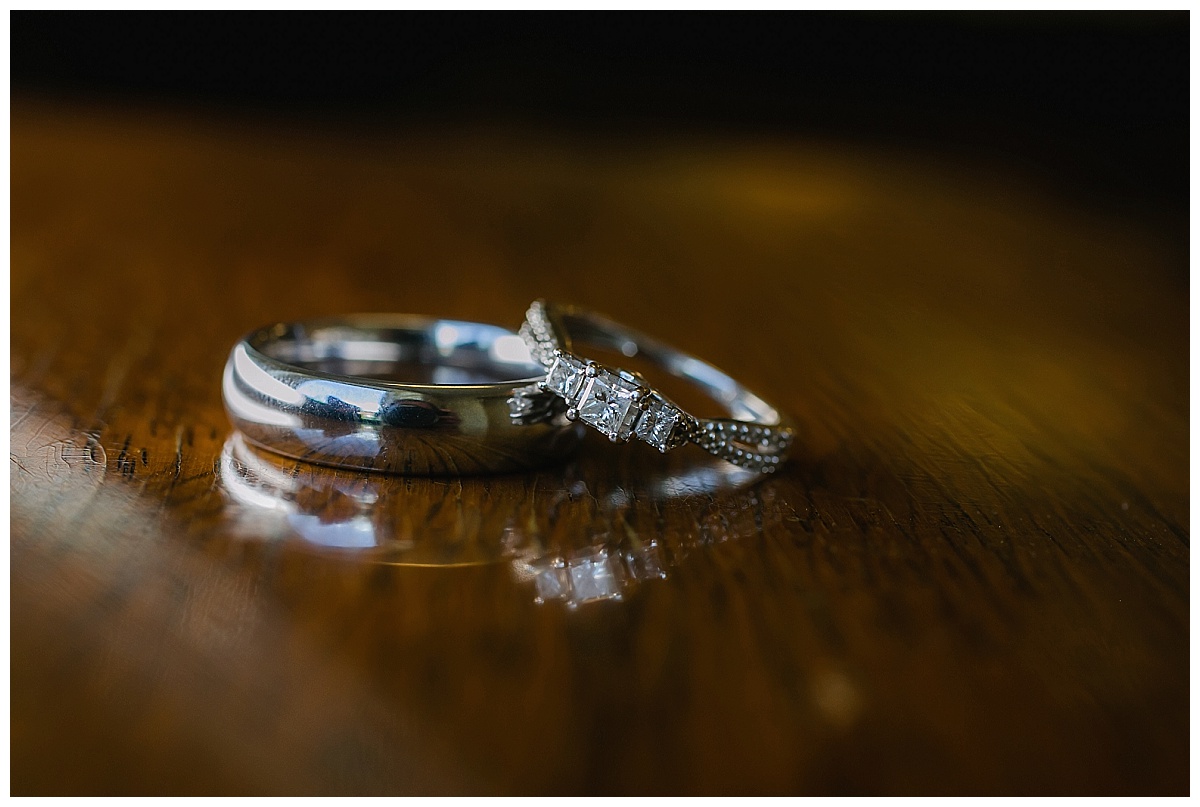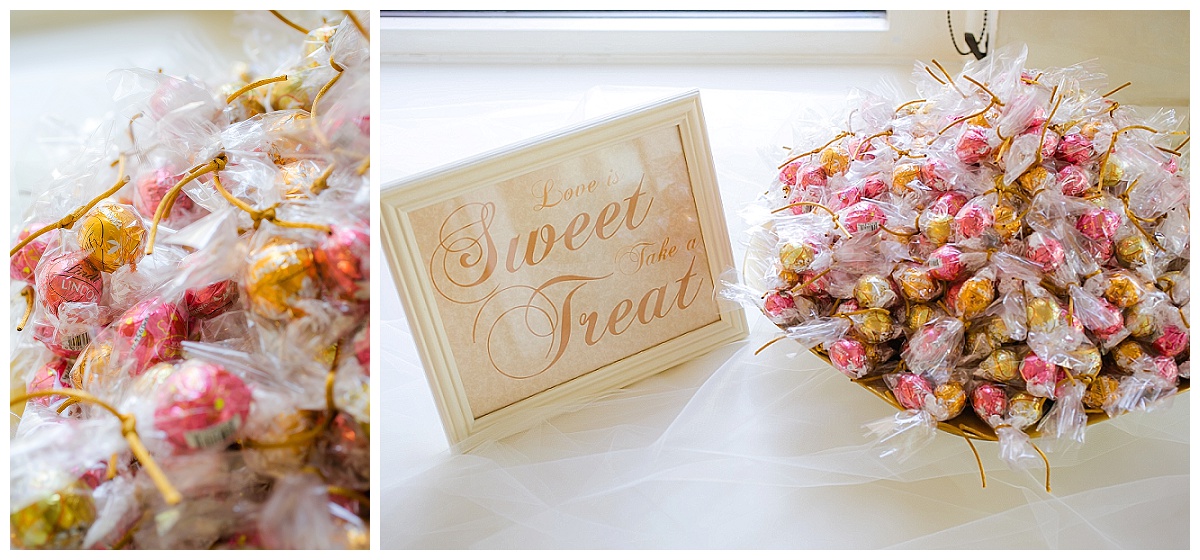 Meredith put quotes around the room from classic literature like Jane Austen and Victor Hugo.  This is one of the reasons I just love this girl!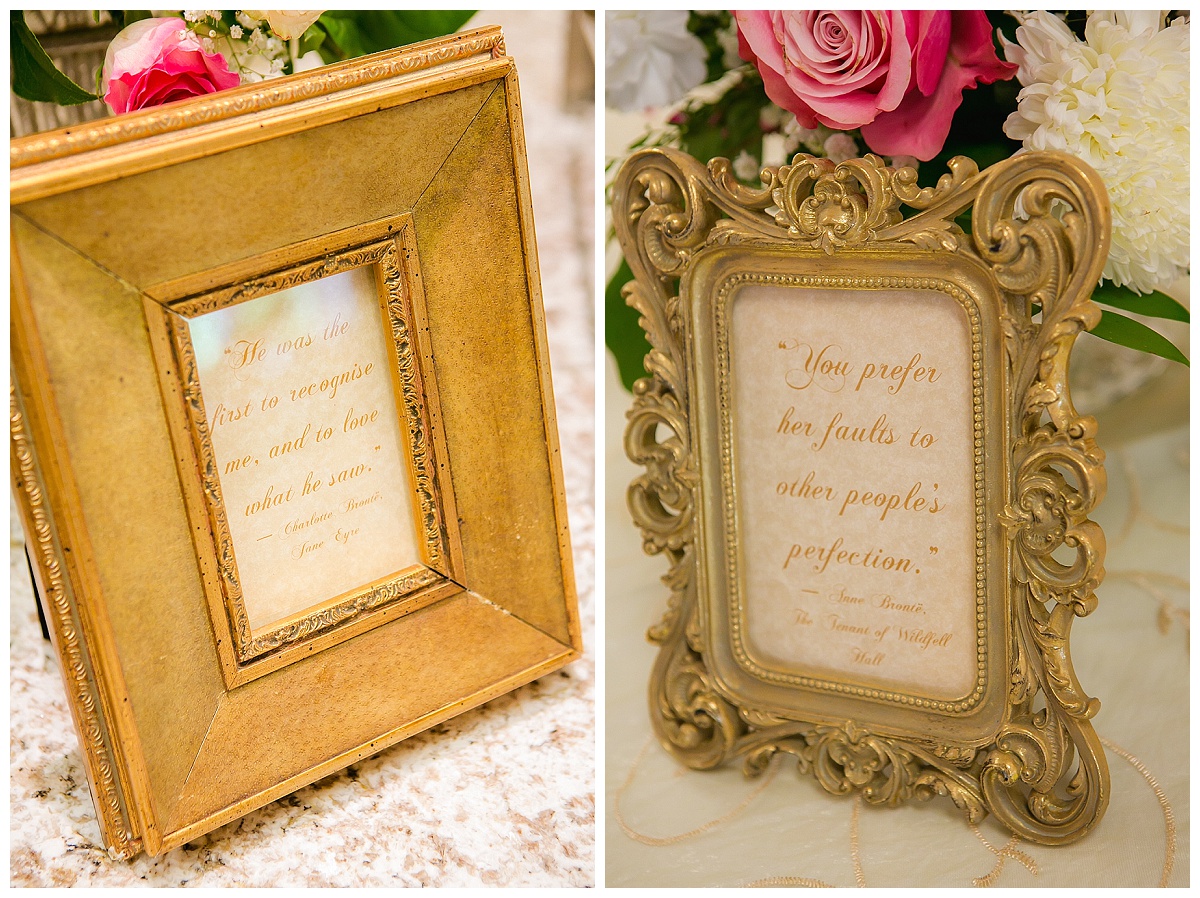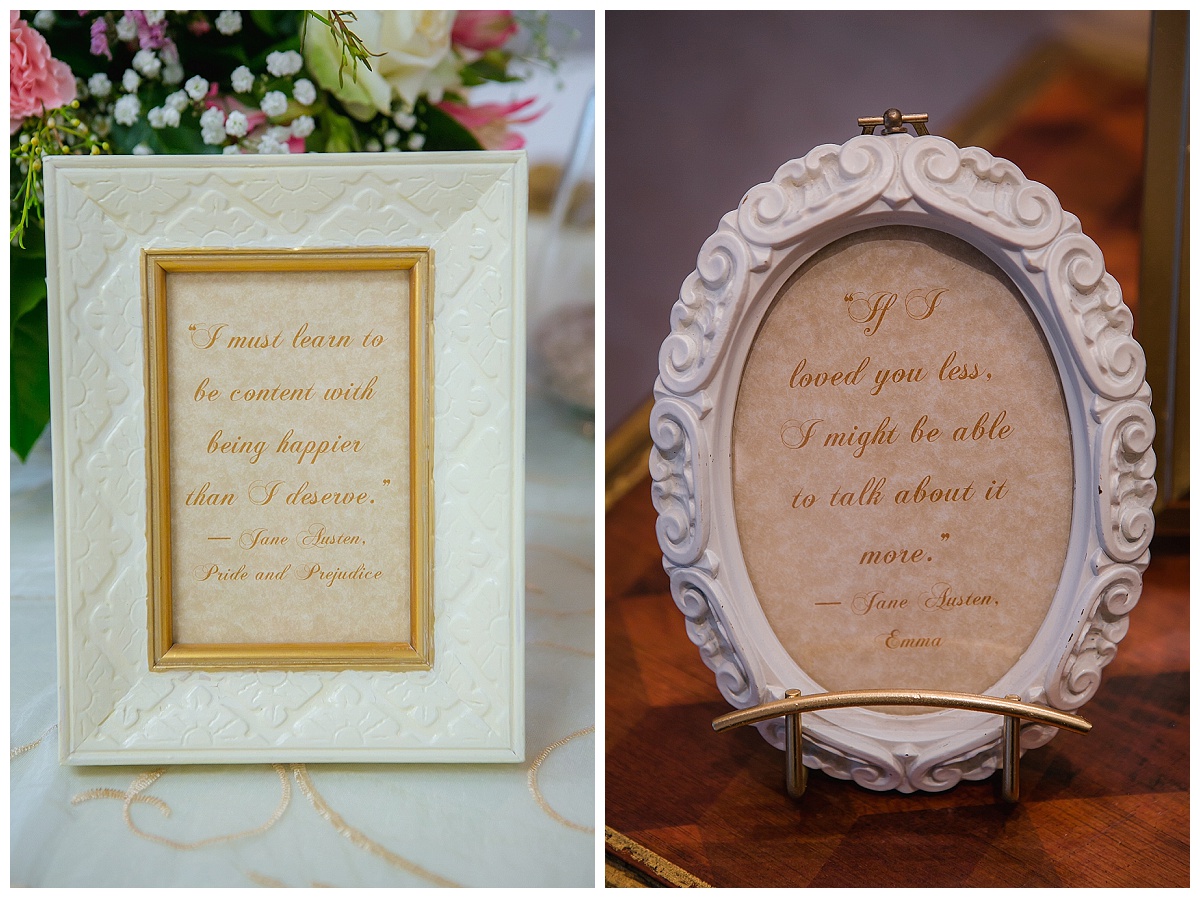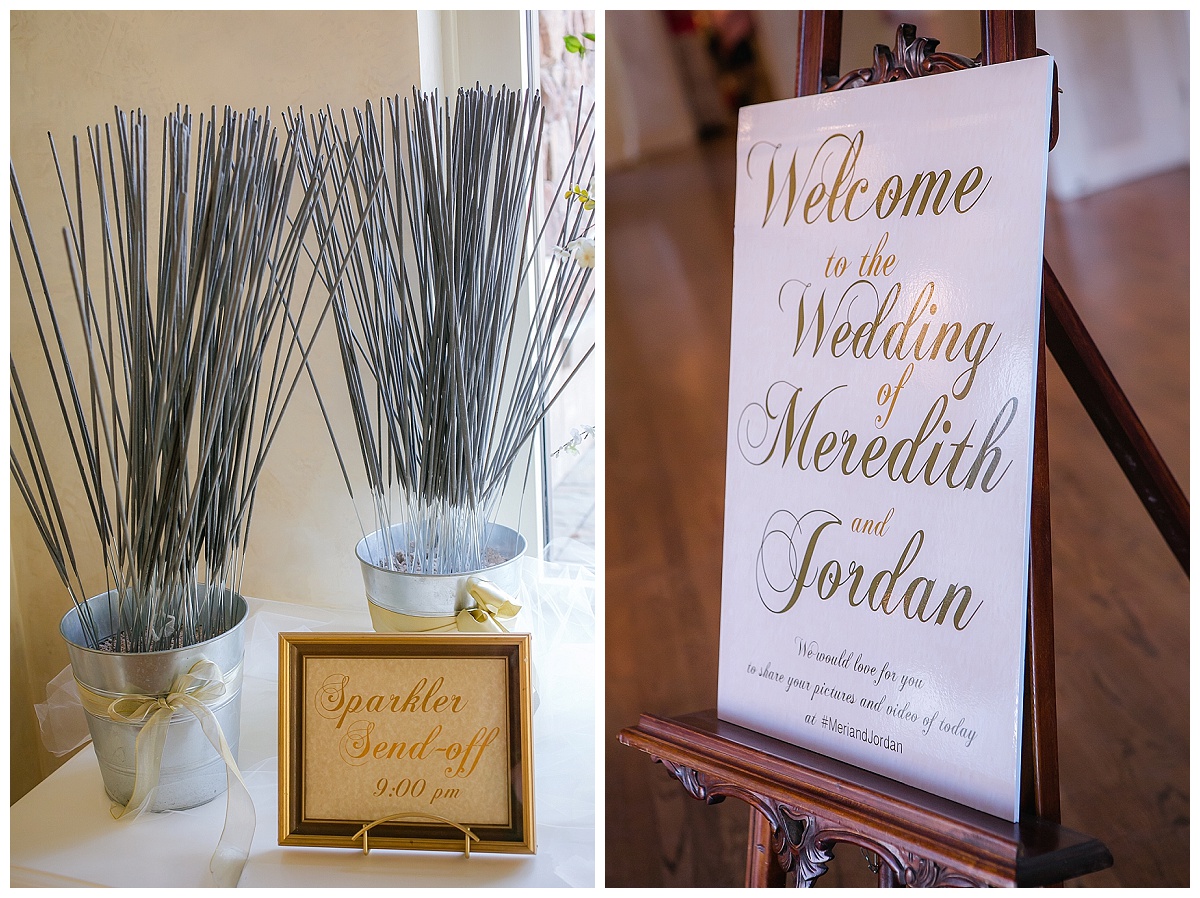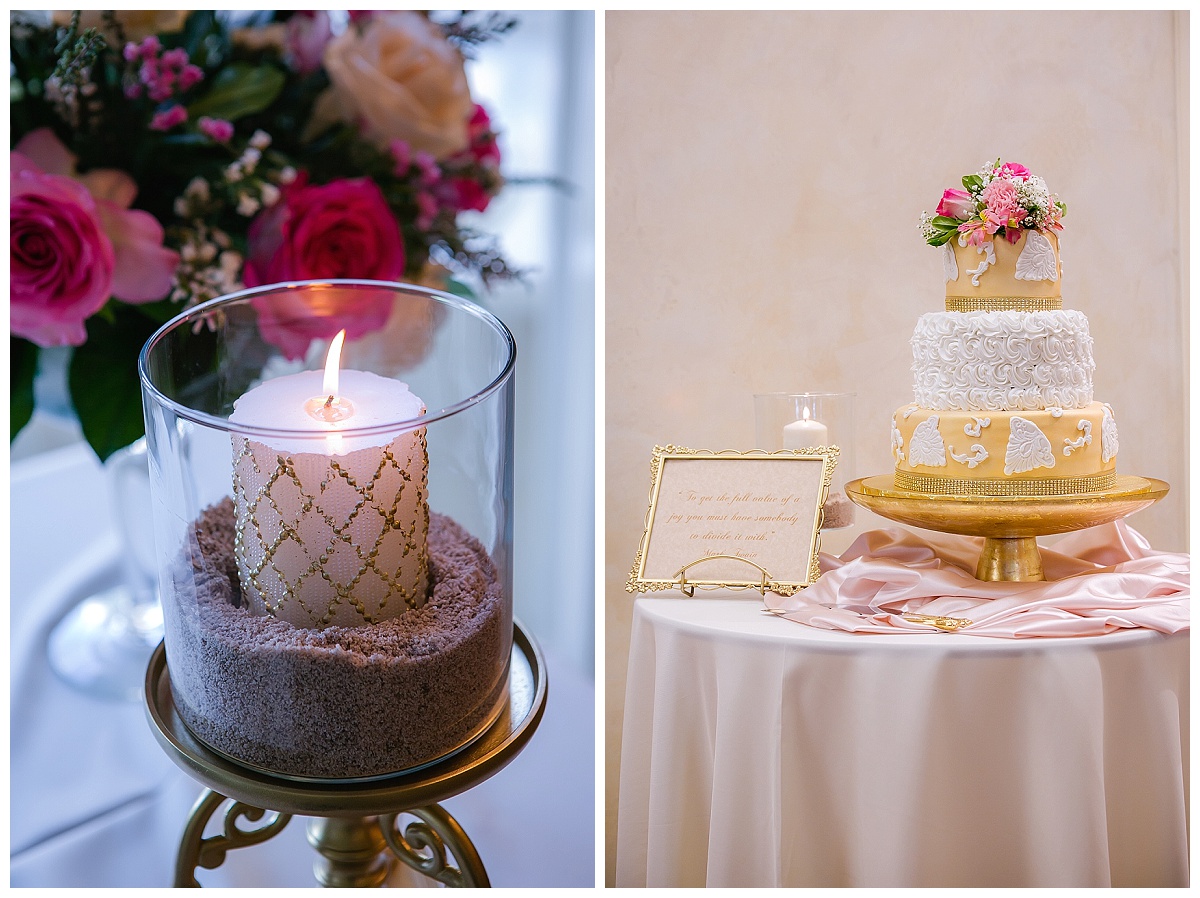 The speeches were honestly the best I'd ever heard.  Not sure how they all did it-but they had us all in tears-both from laughing and emotion!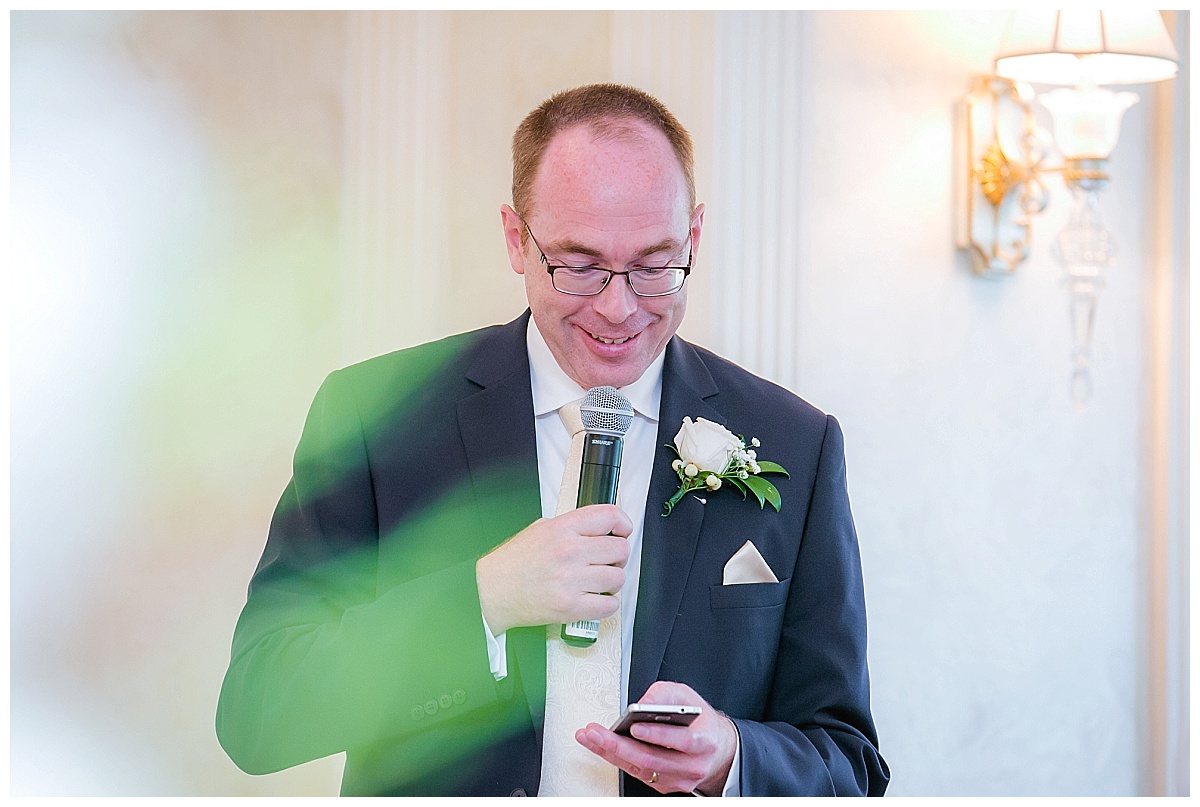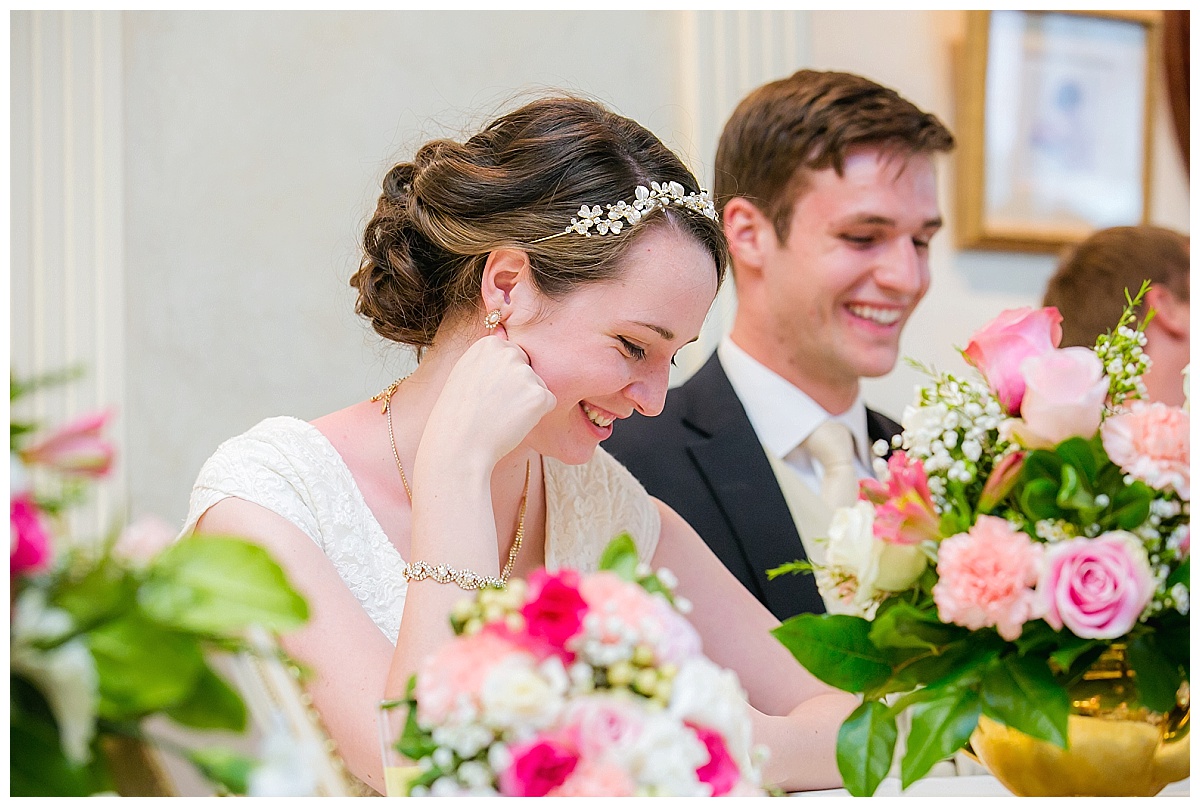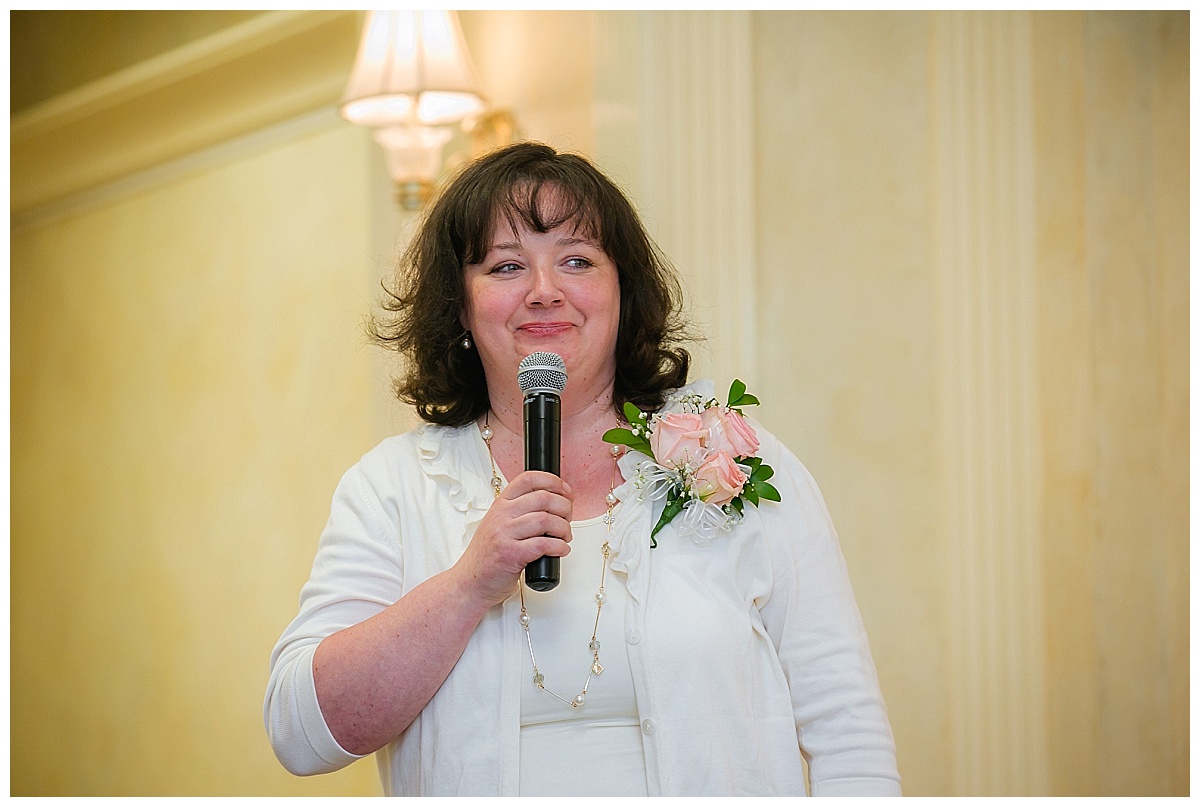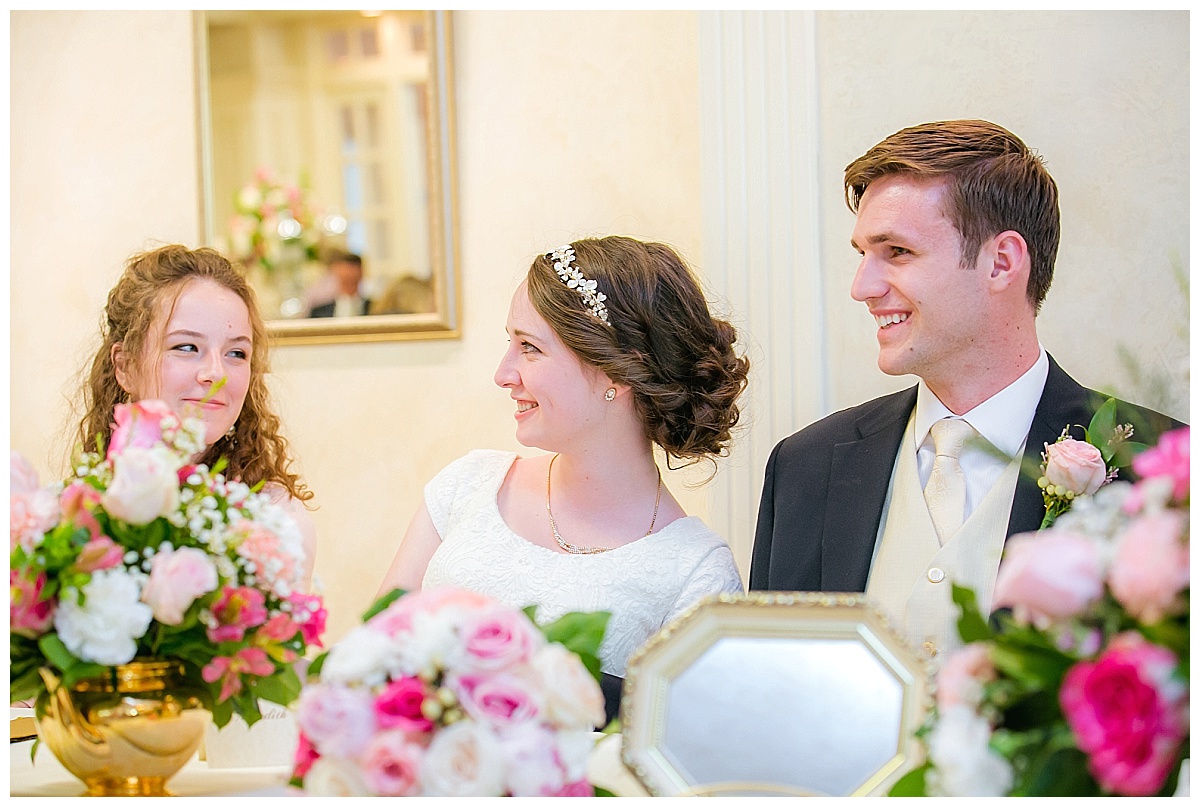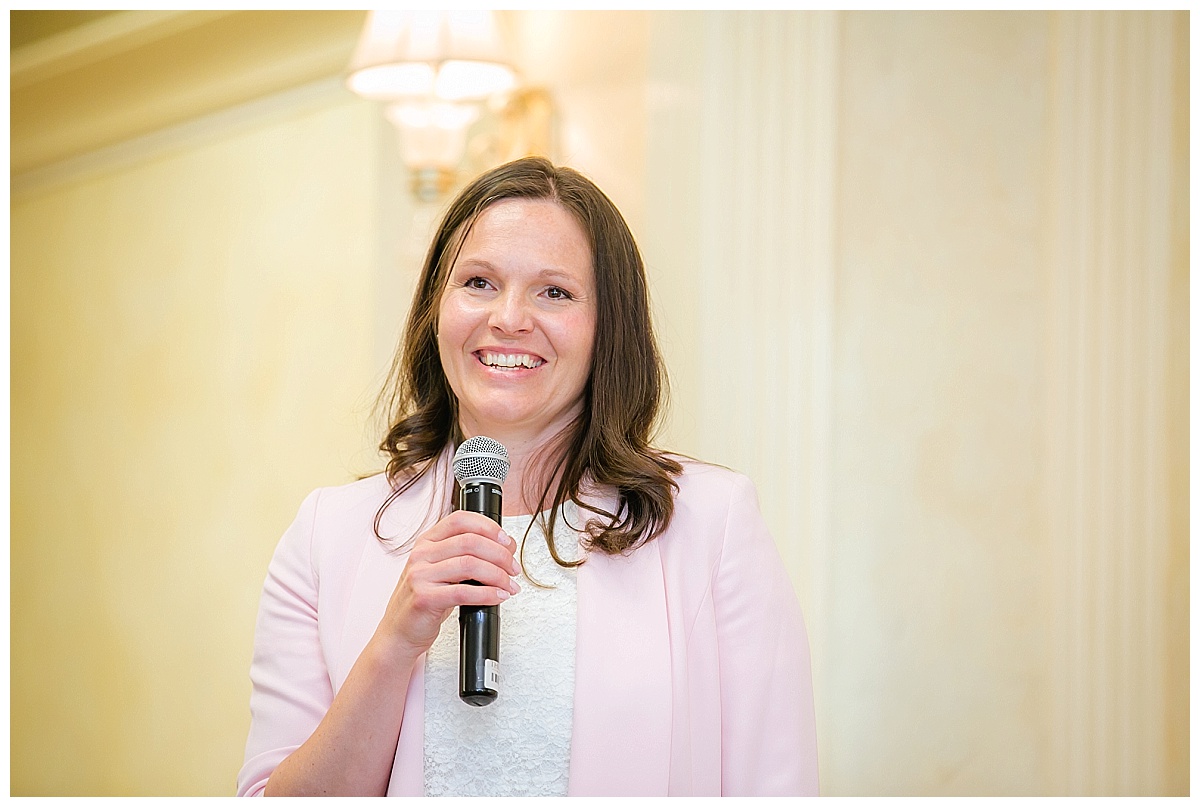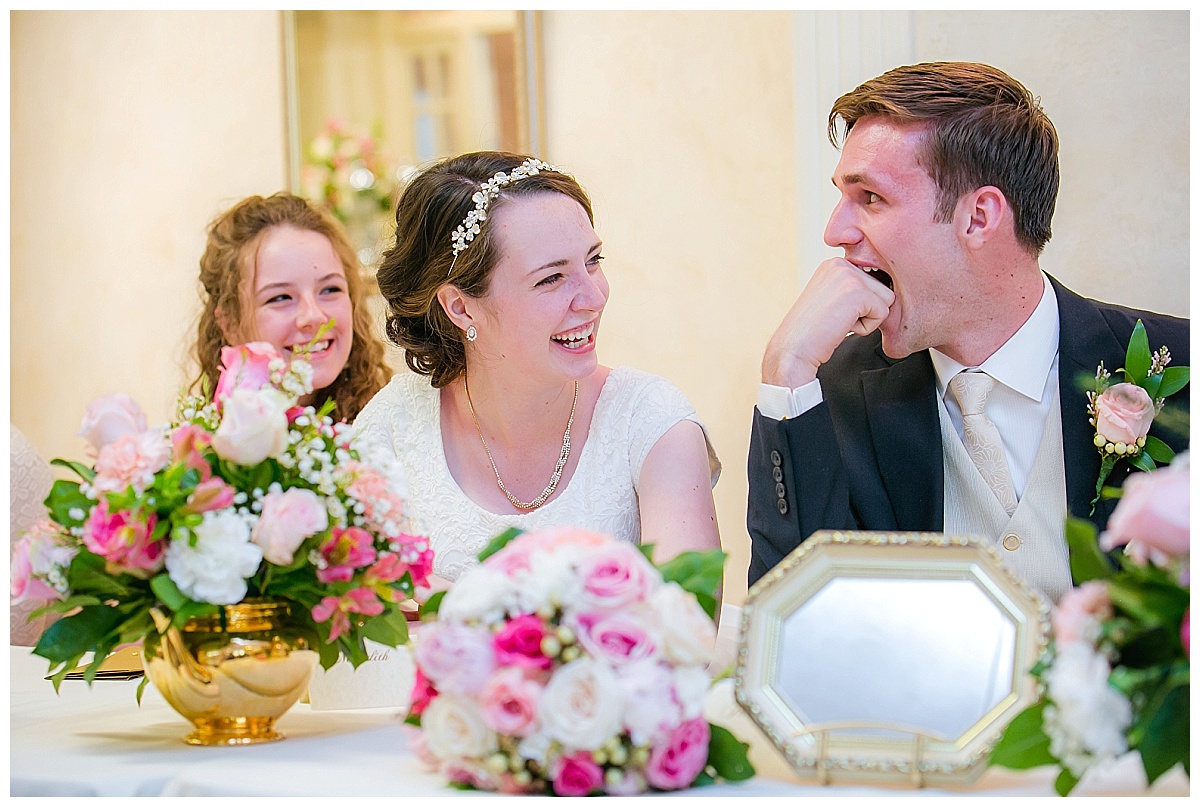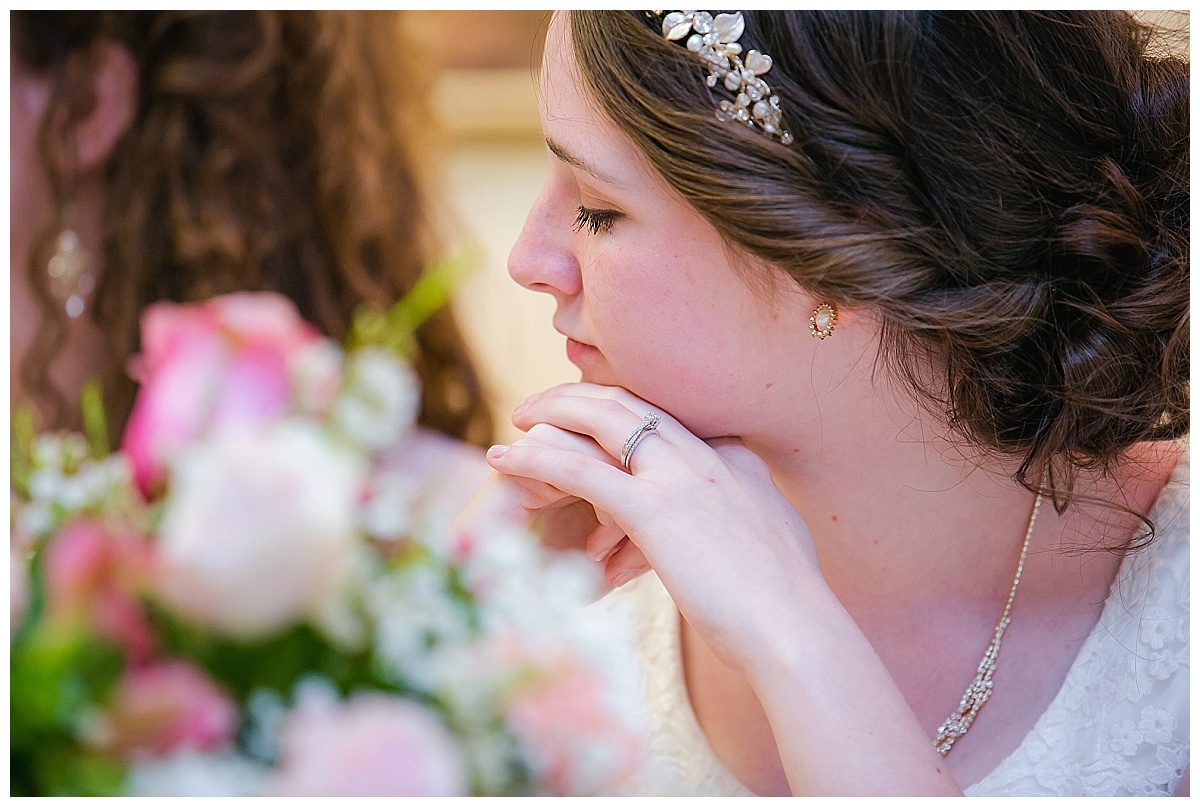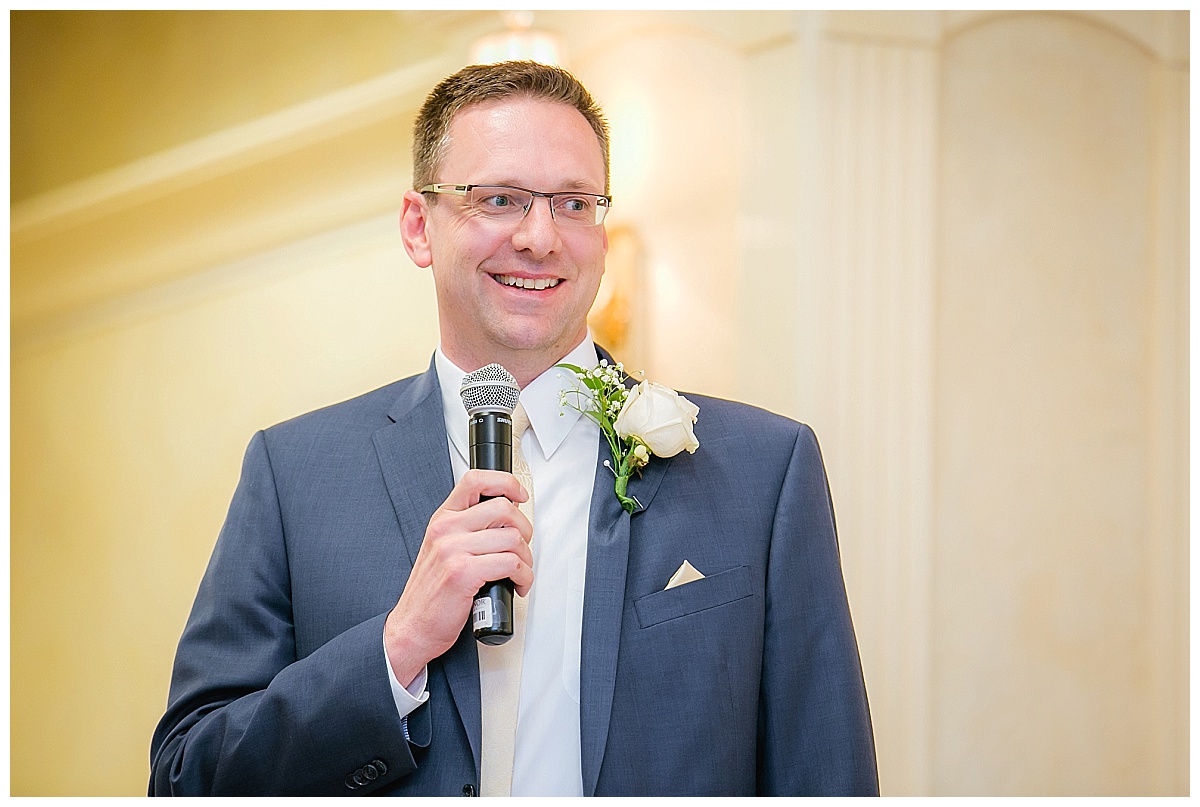 While the speeches were going on-these two were holding hands like this.  So sweet.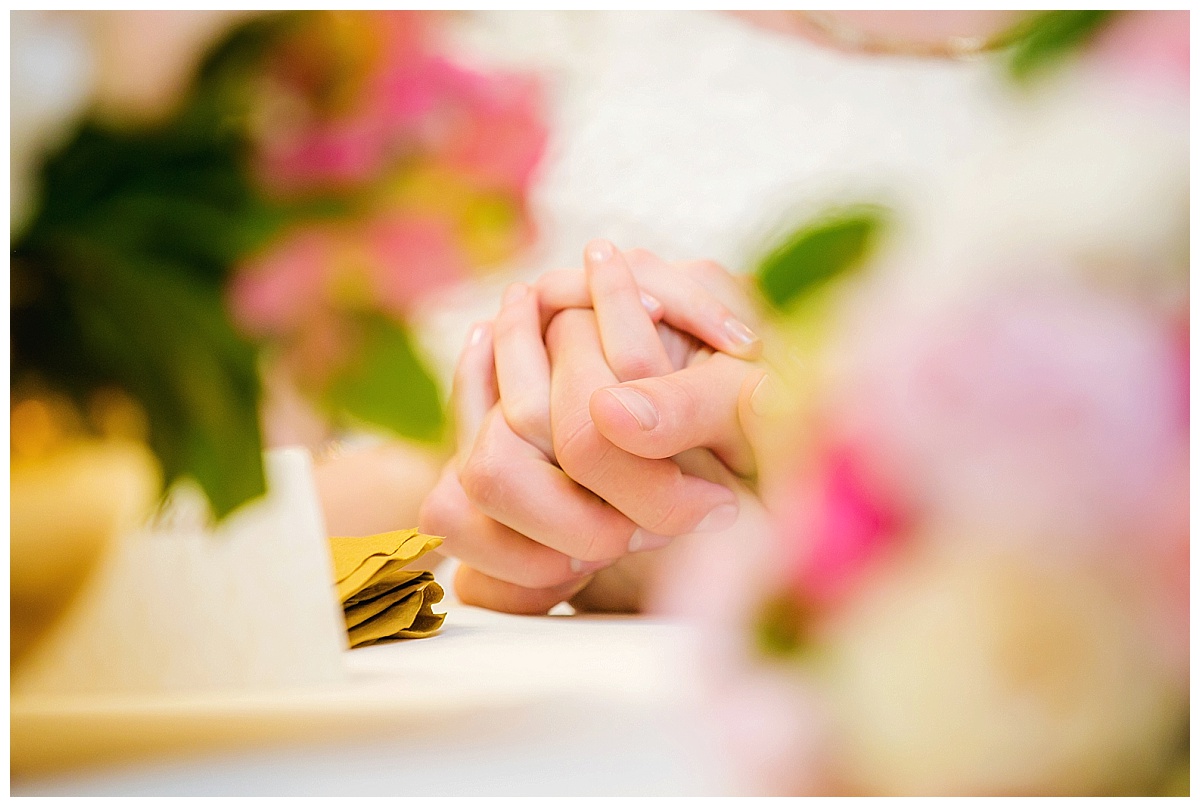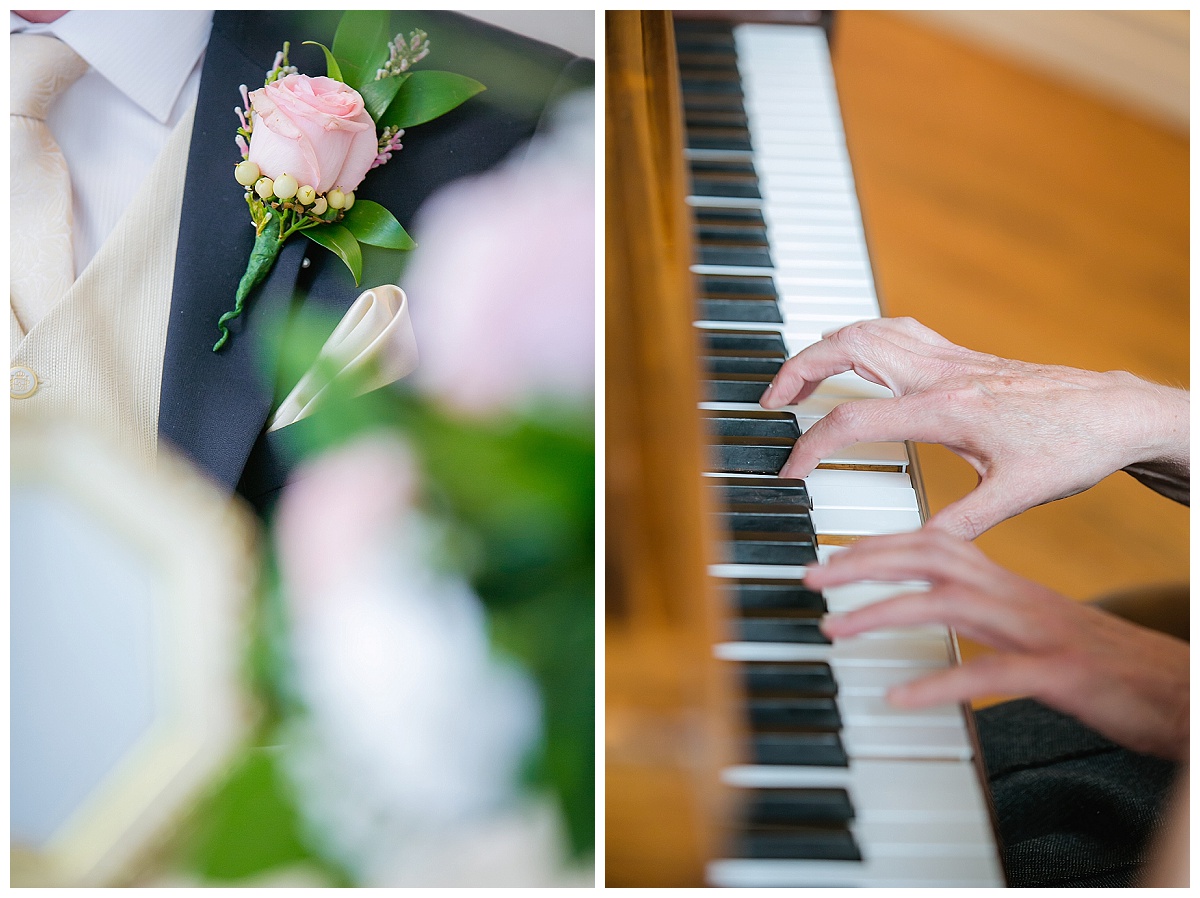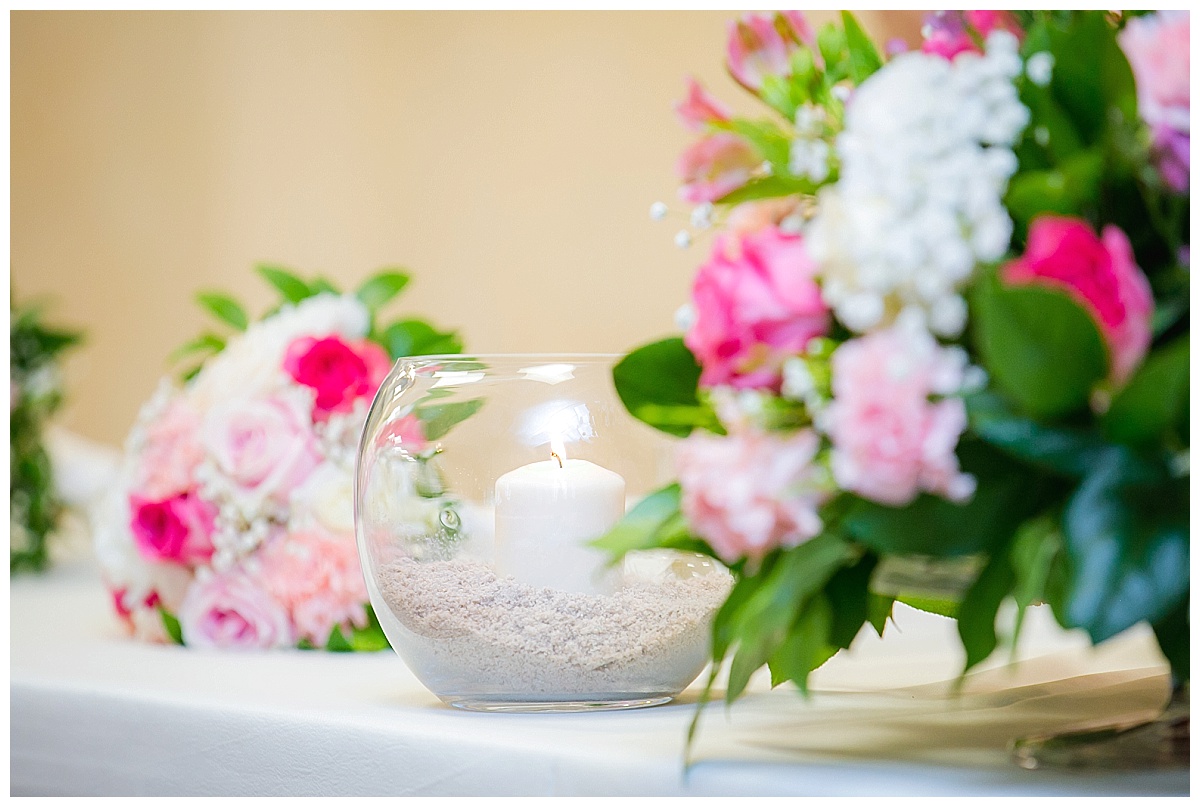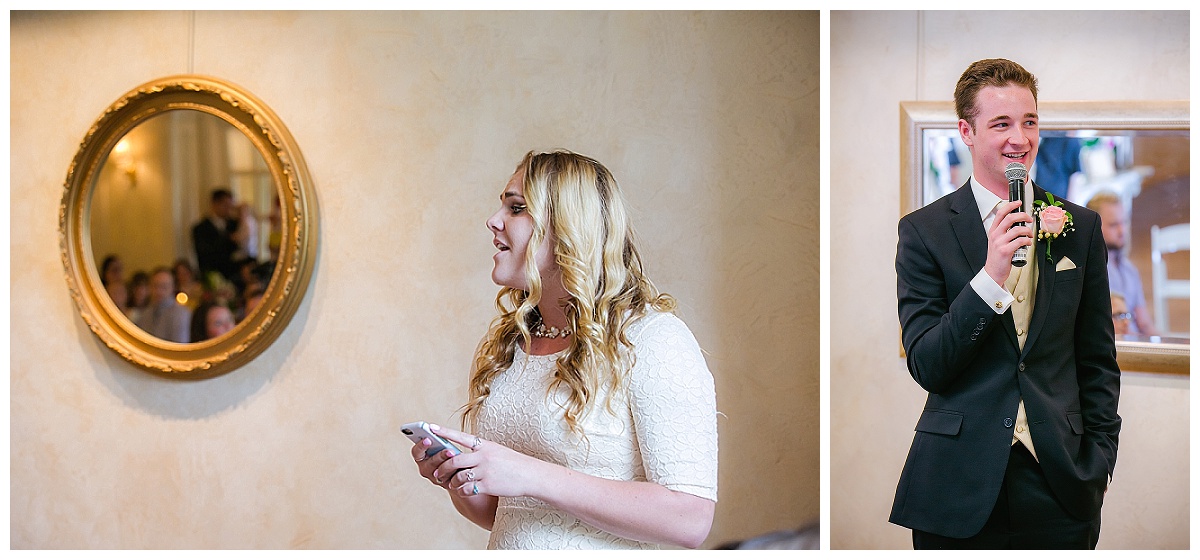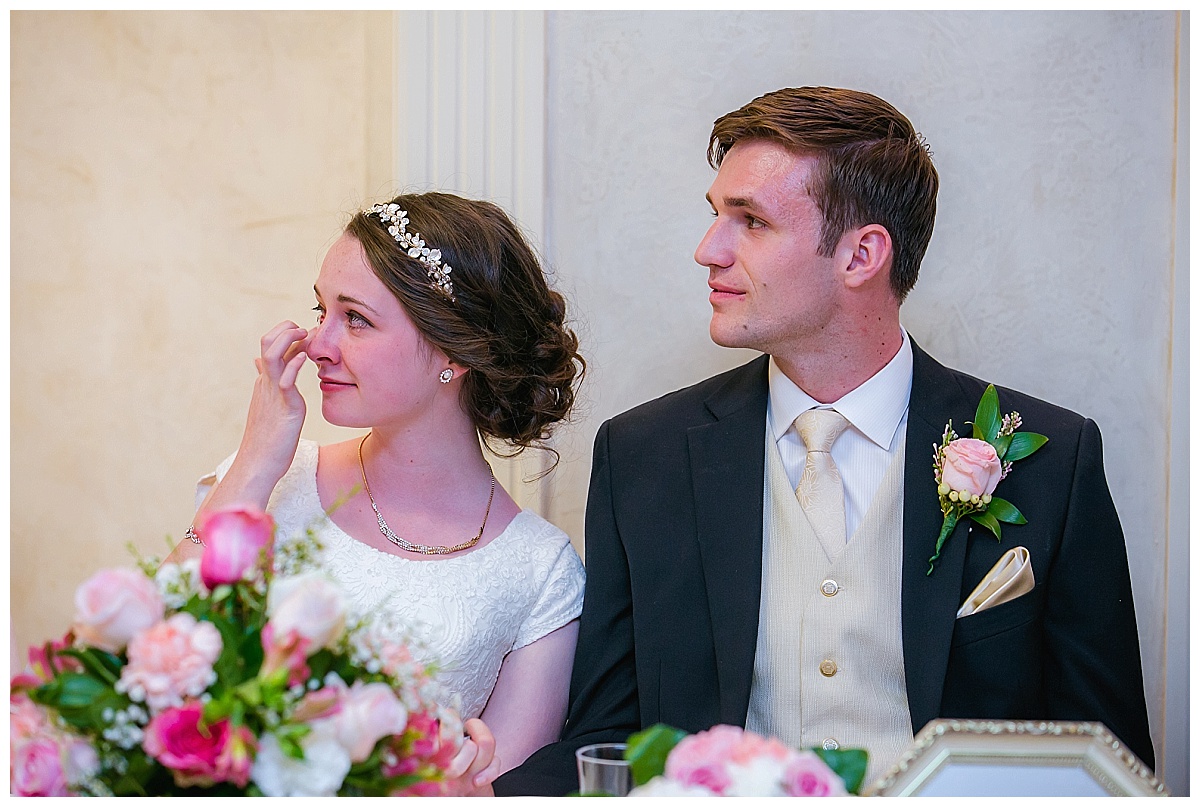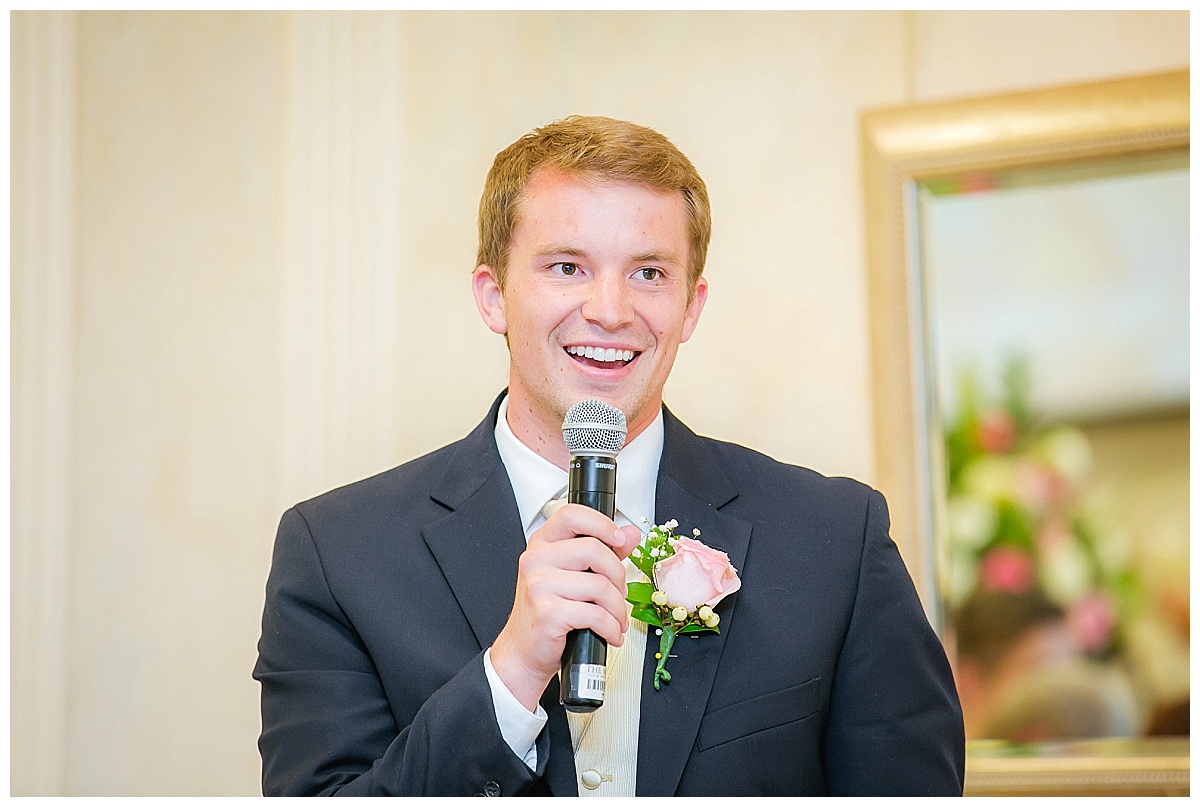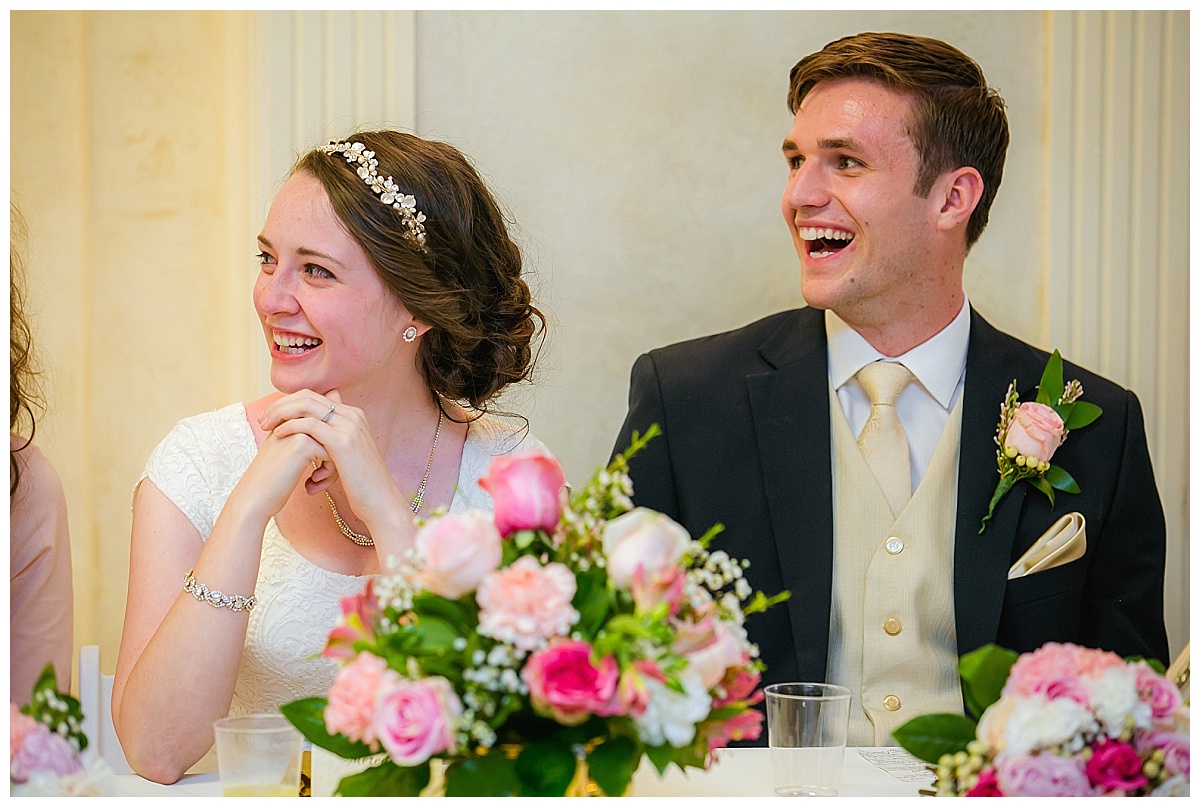 These desserts were as good as they looked!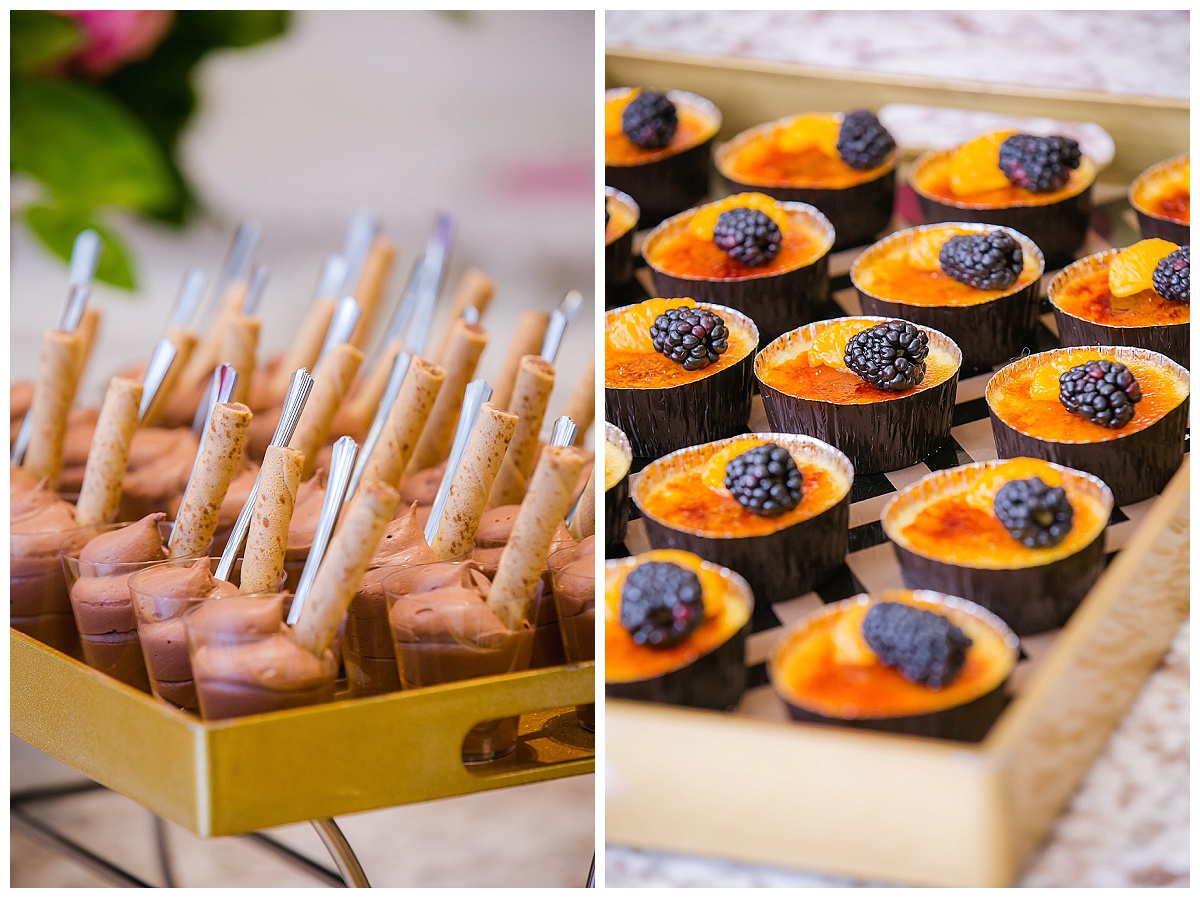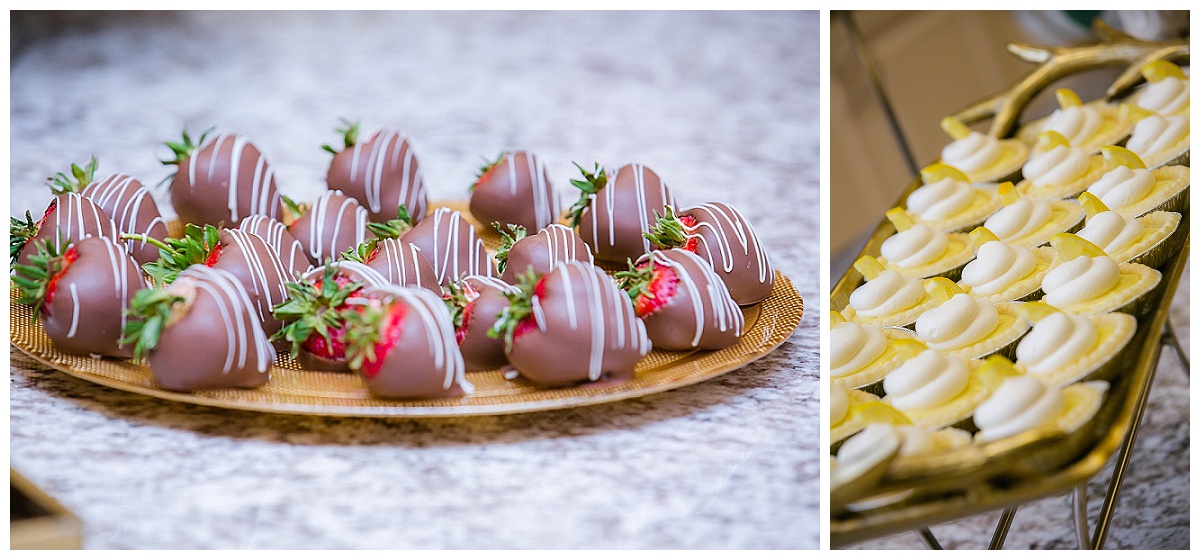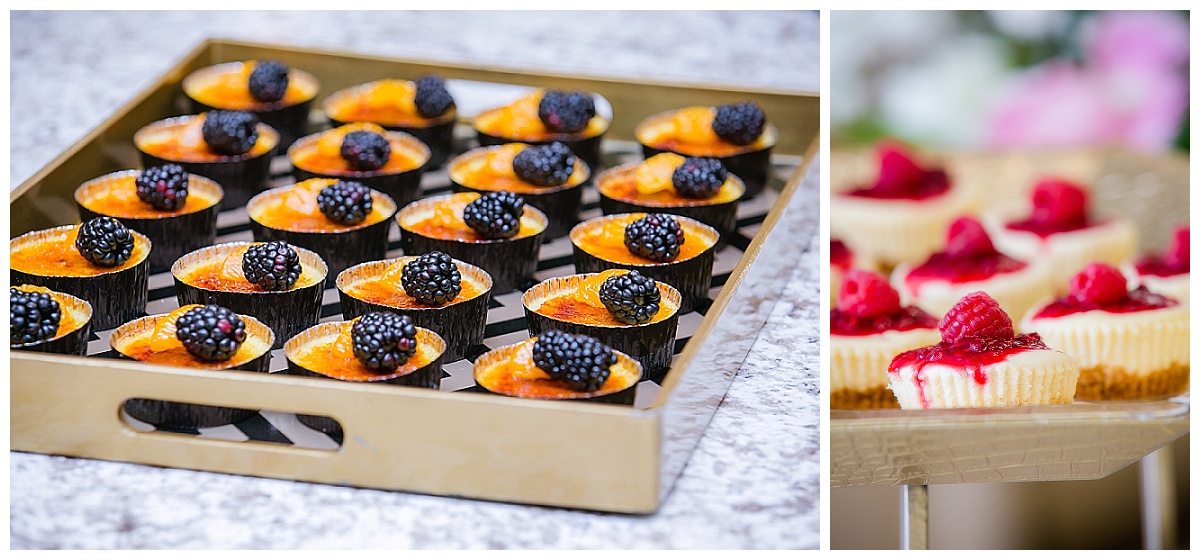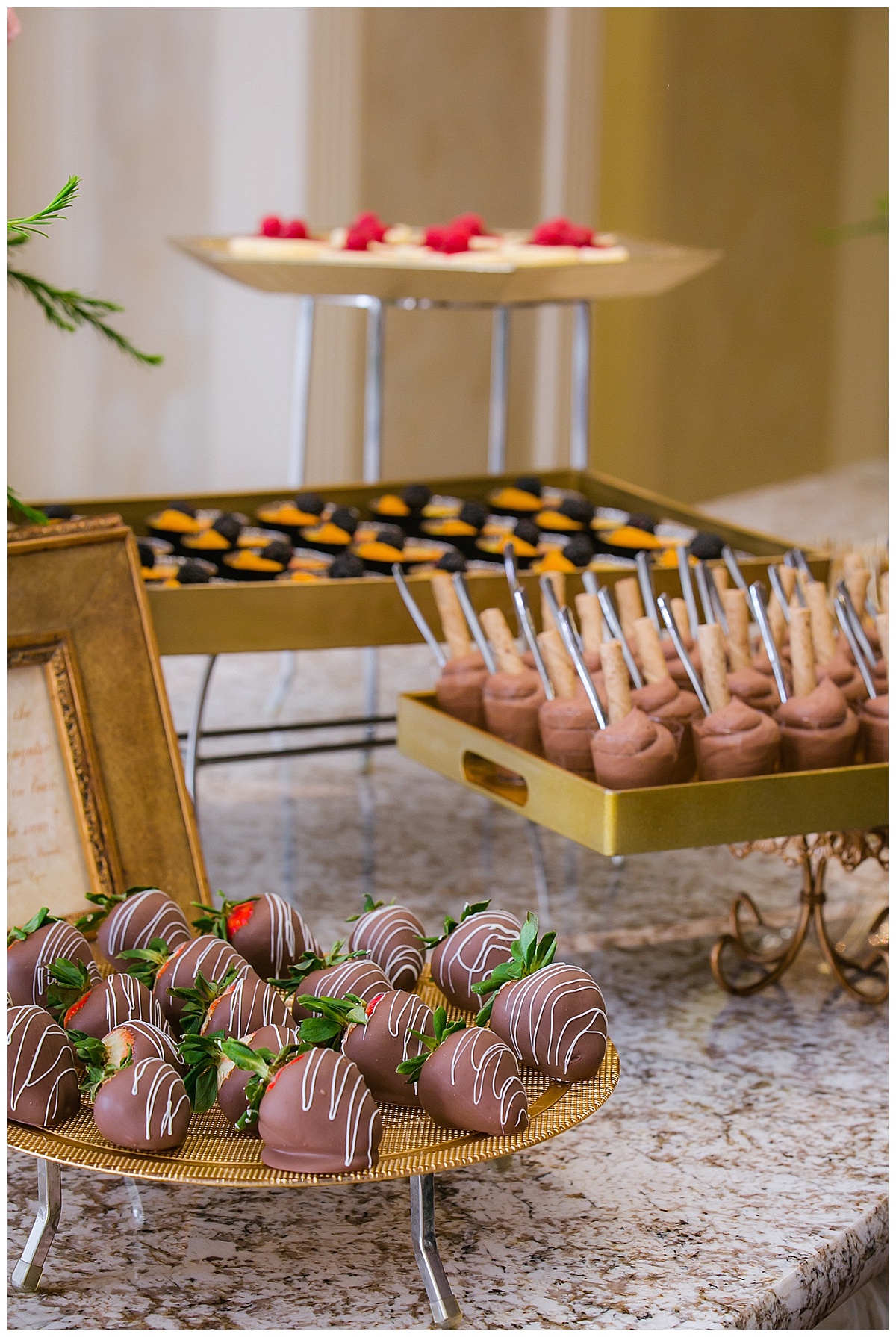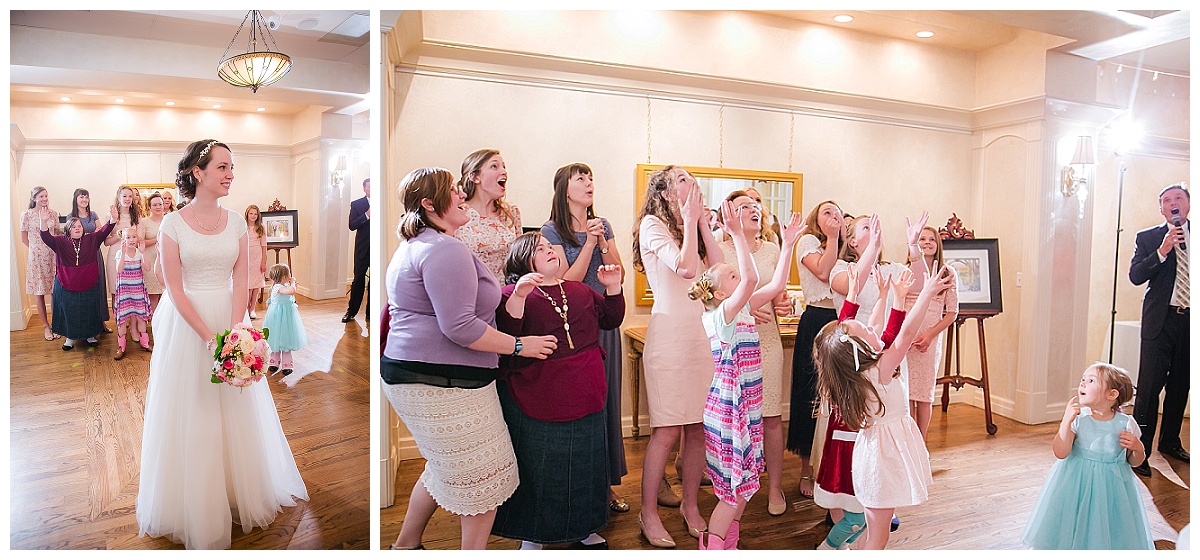 What happens when a bride is nervous that she will throw the bouquet into the light…..she throws it into the light haha.  Poor Meredith said right before she was afraid it would happen and it did.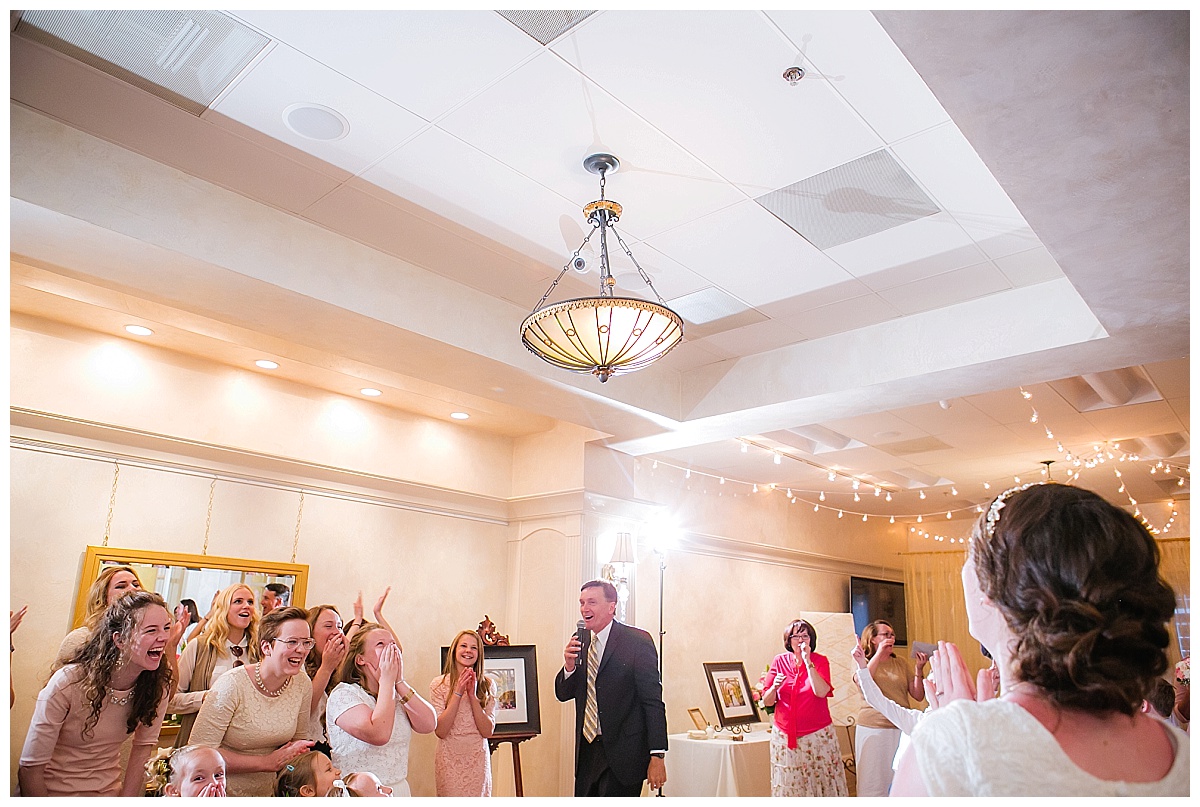 Good thing her husband is tall enough to give some cute little girls a lift!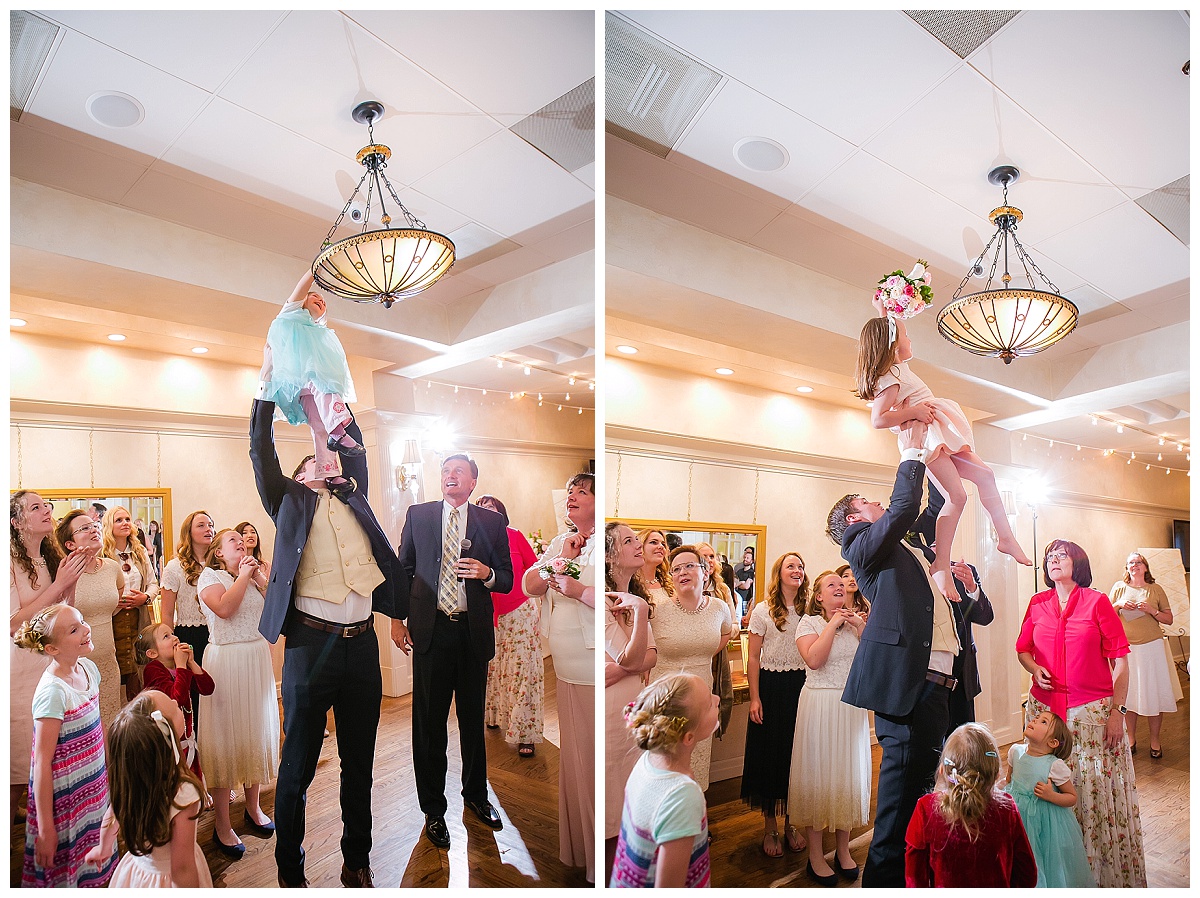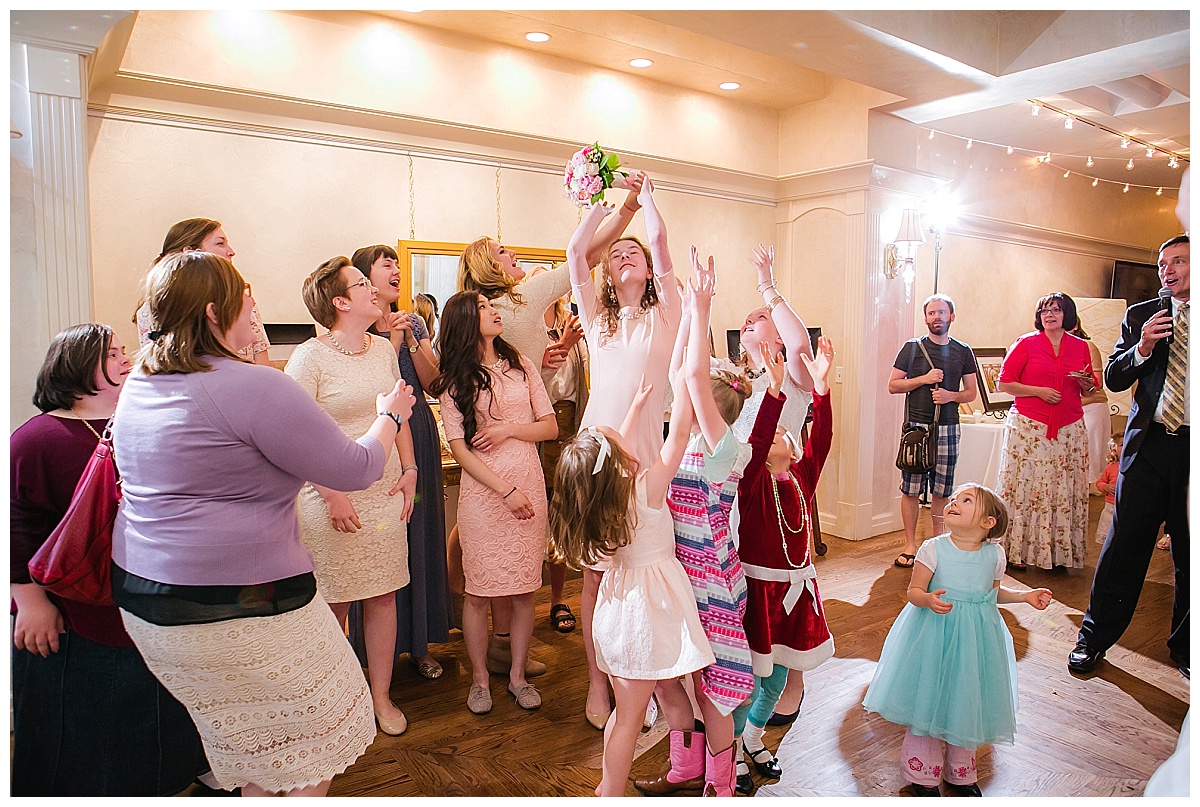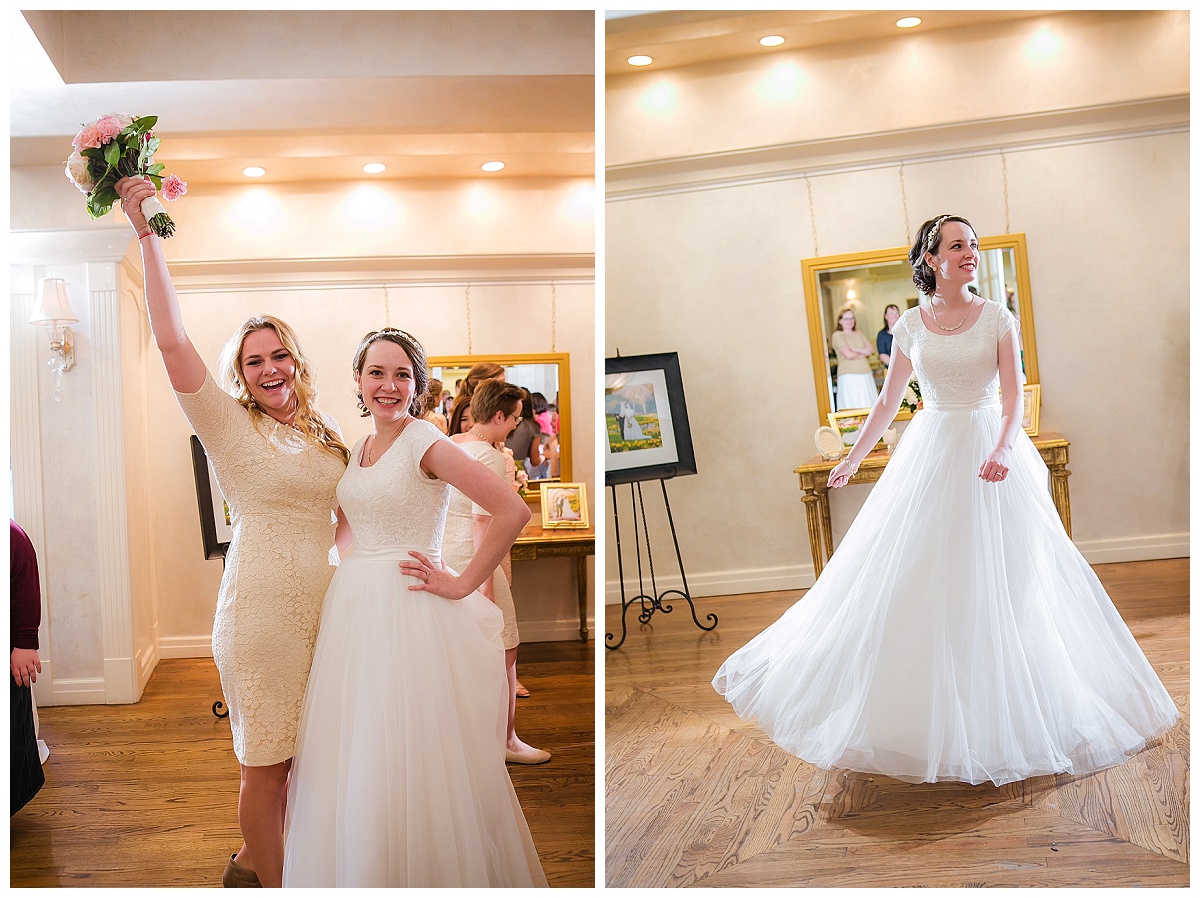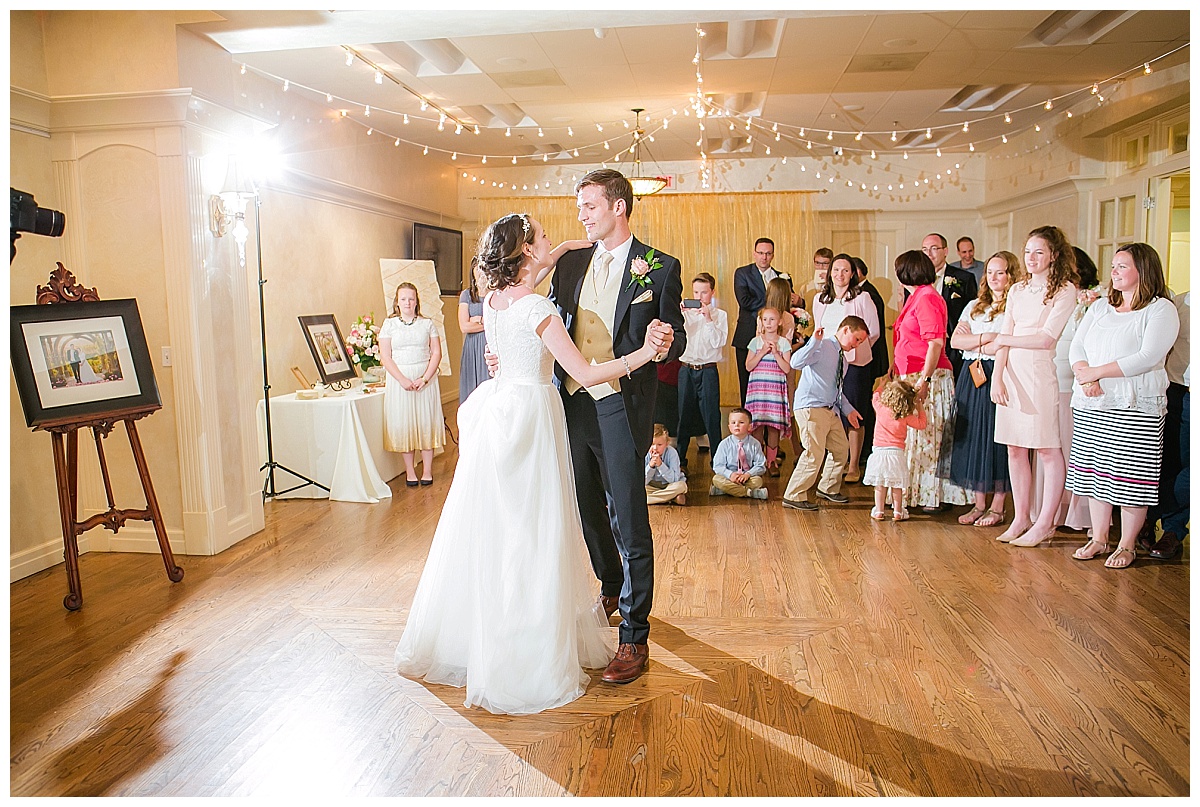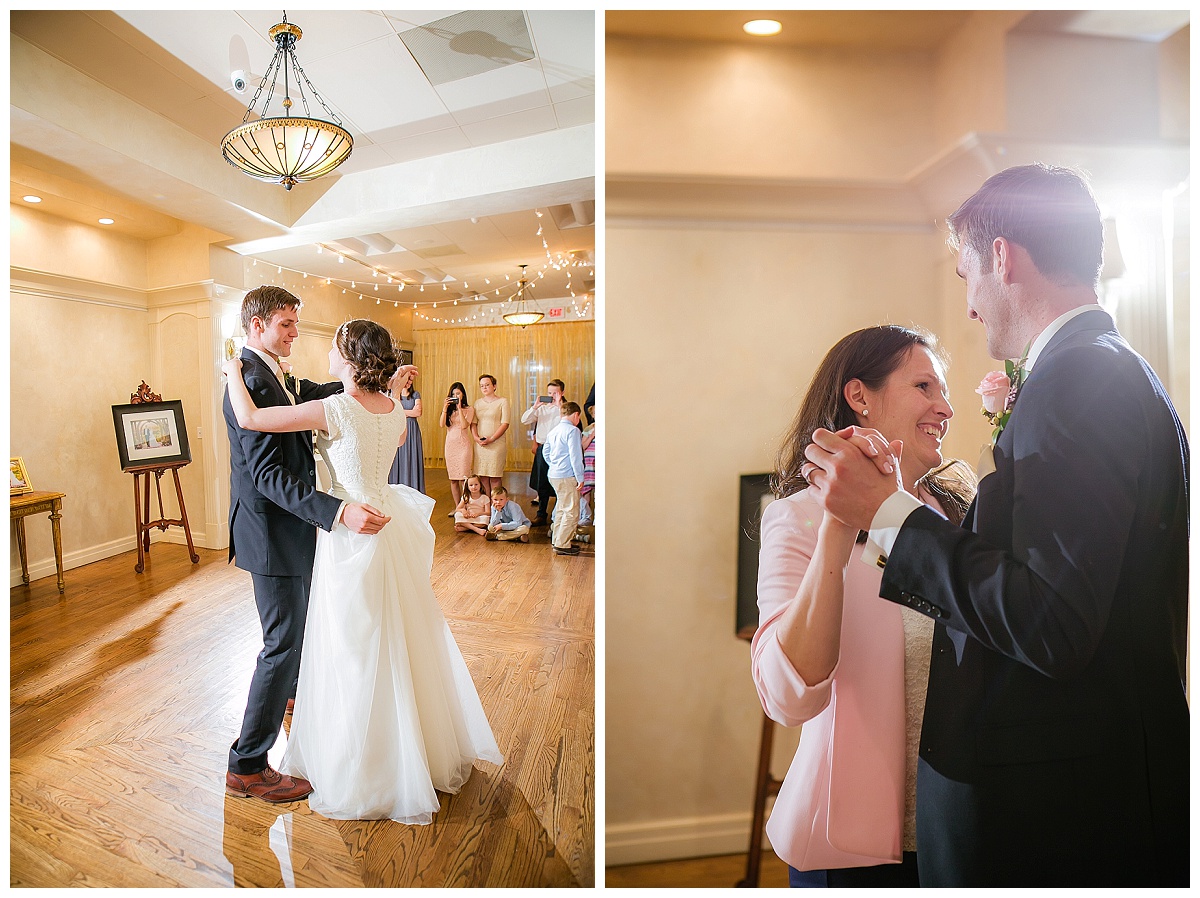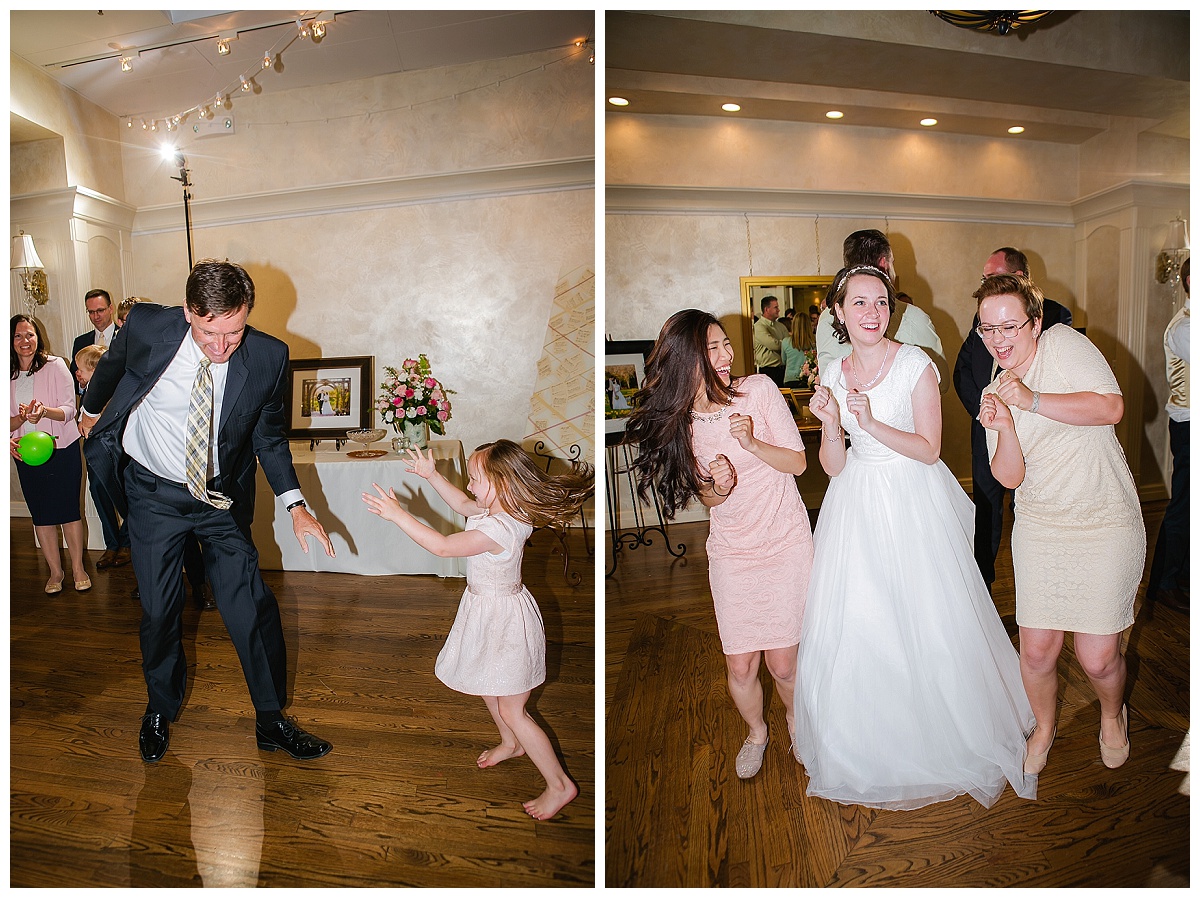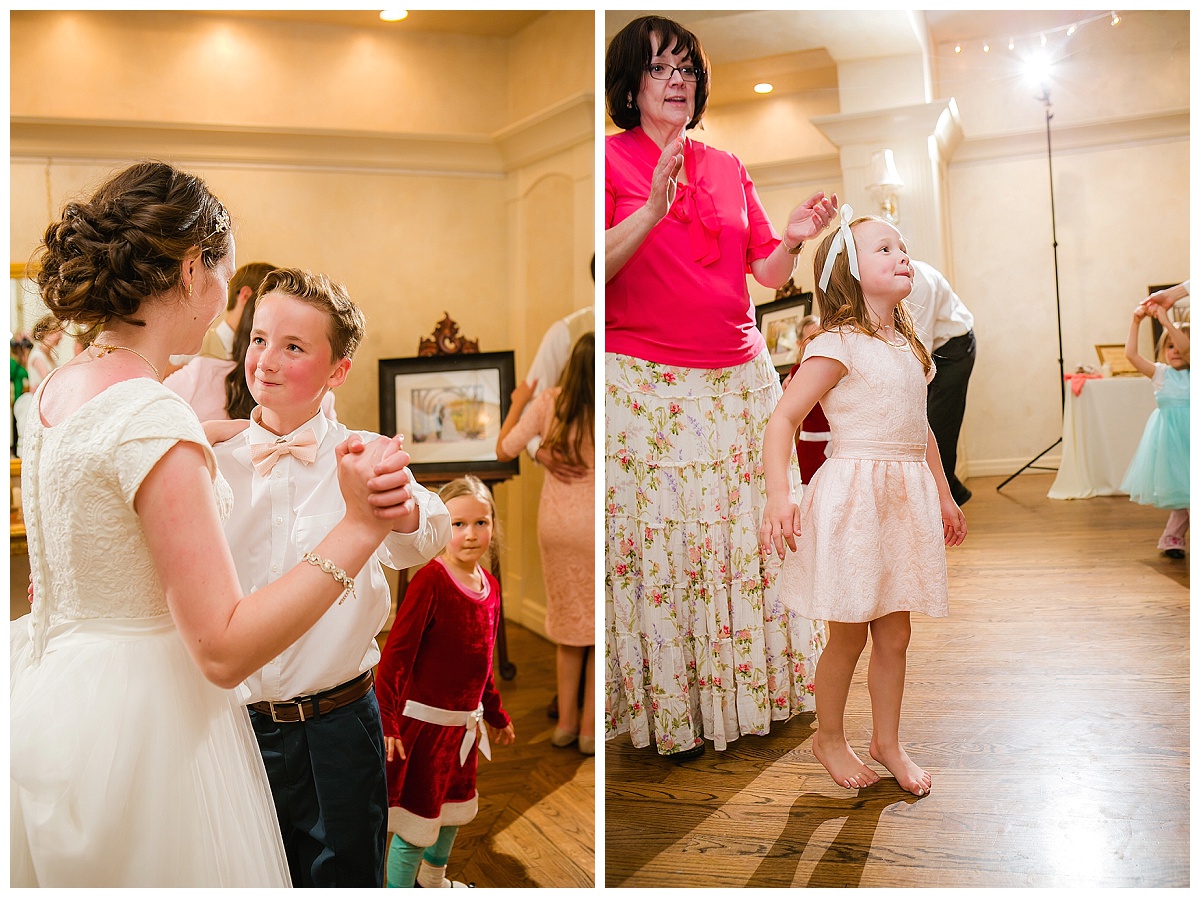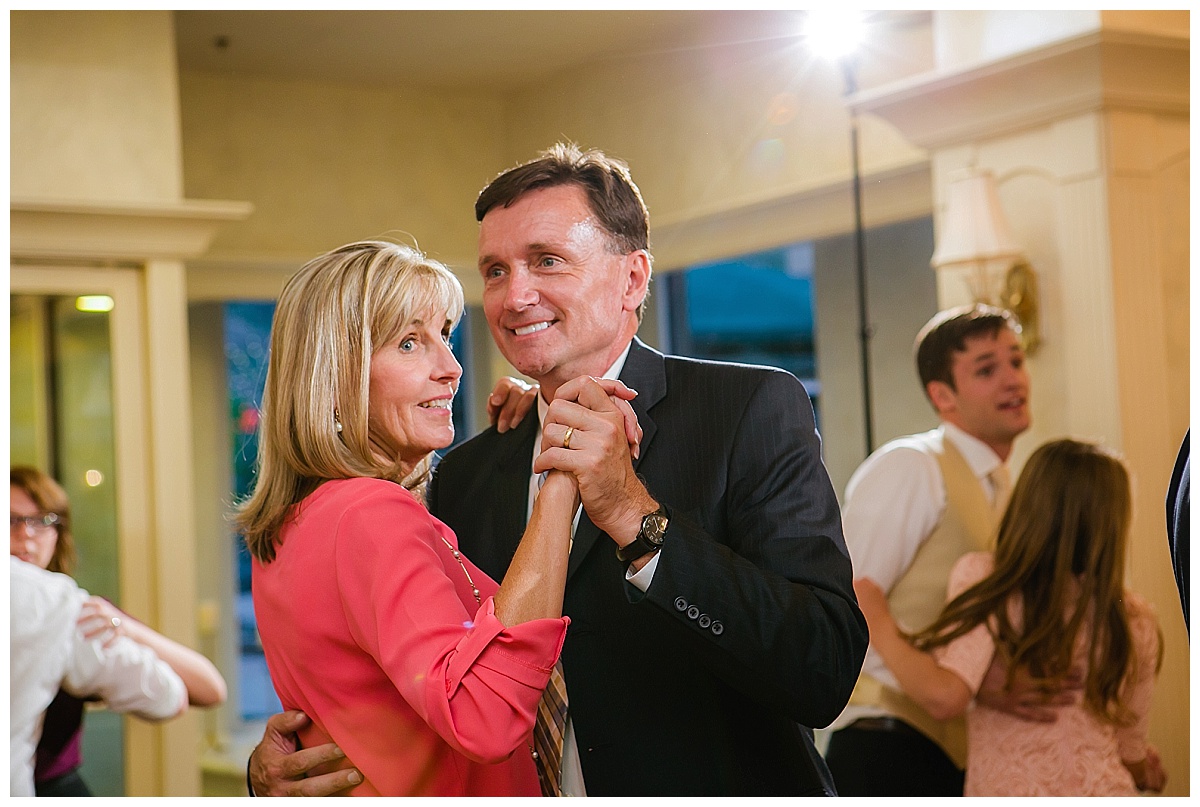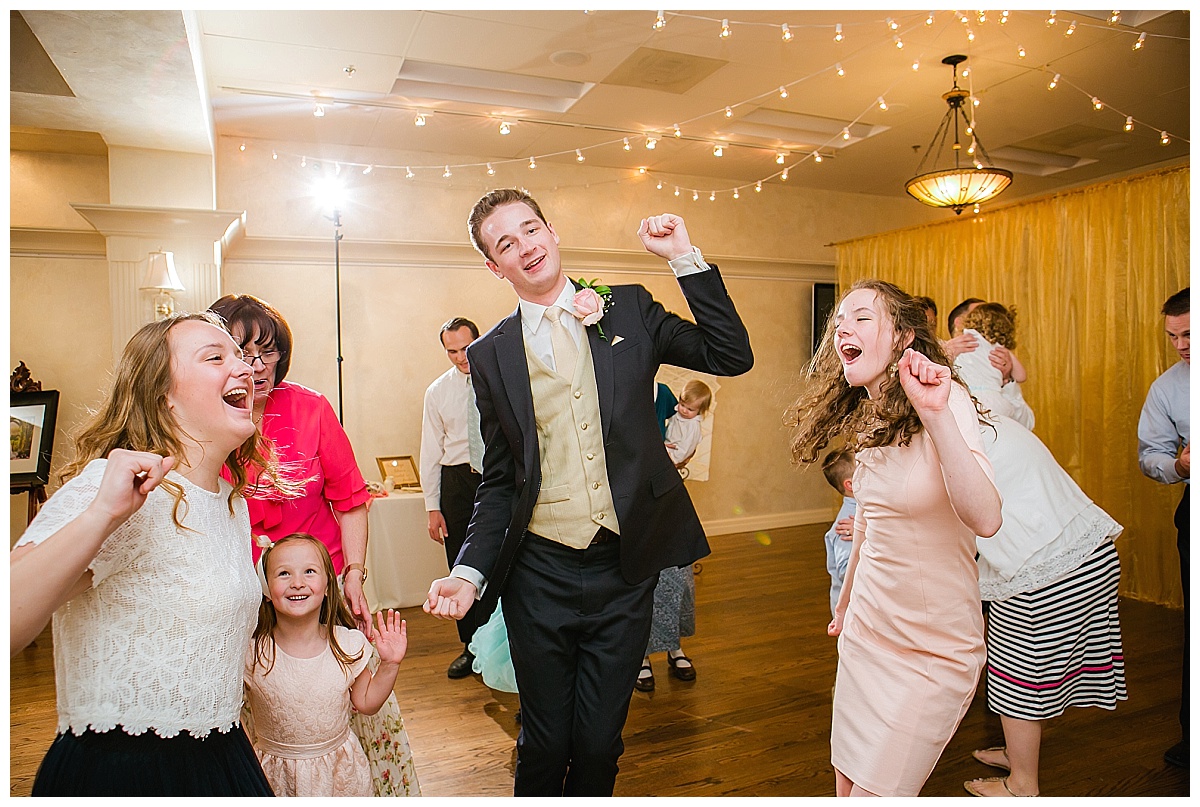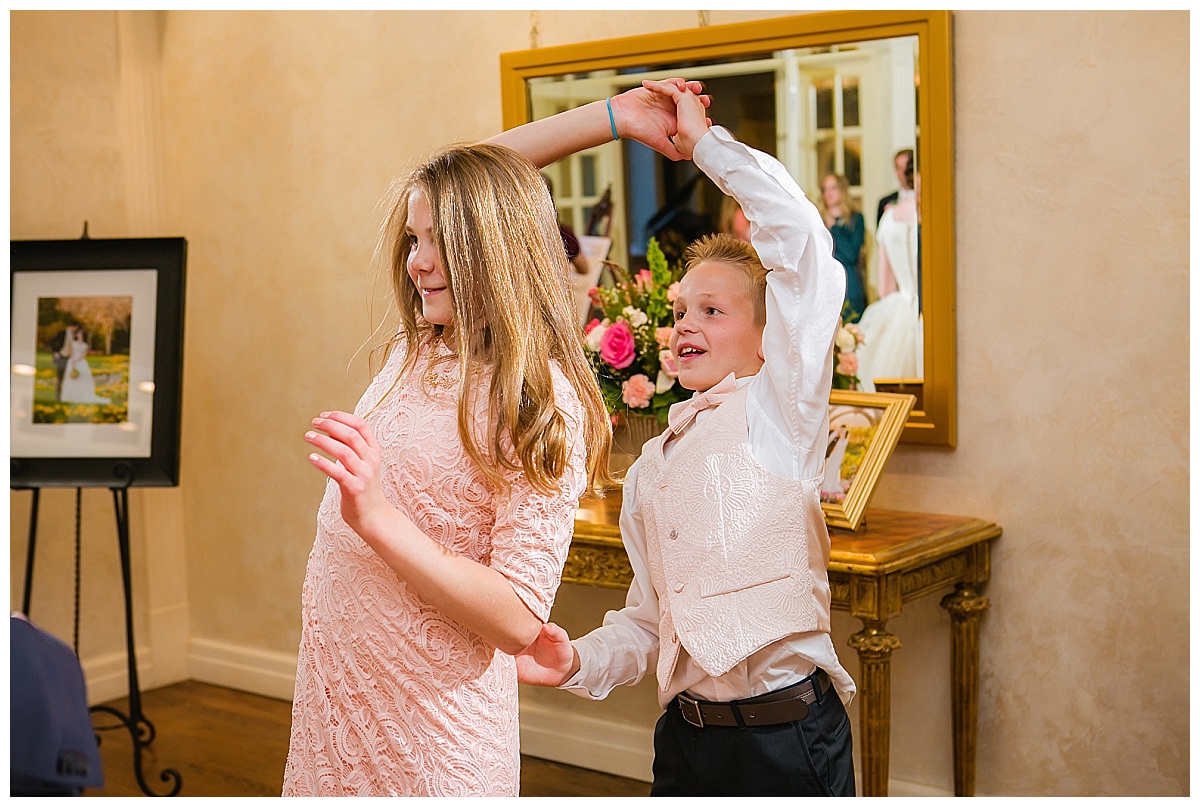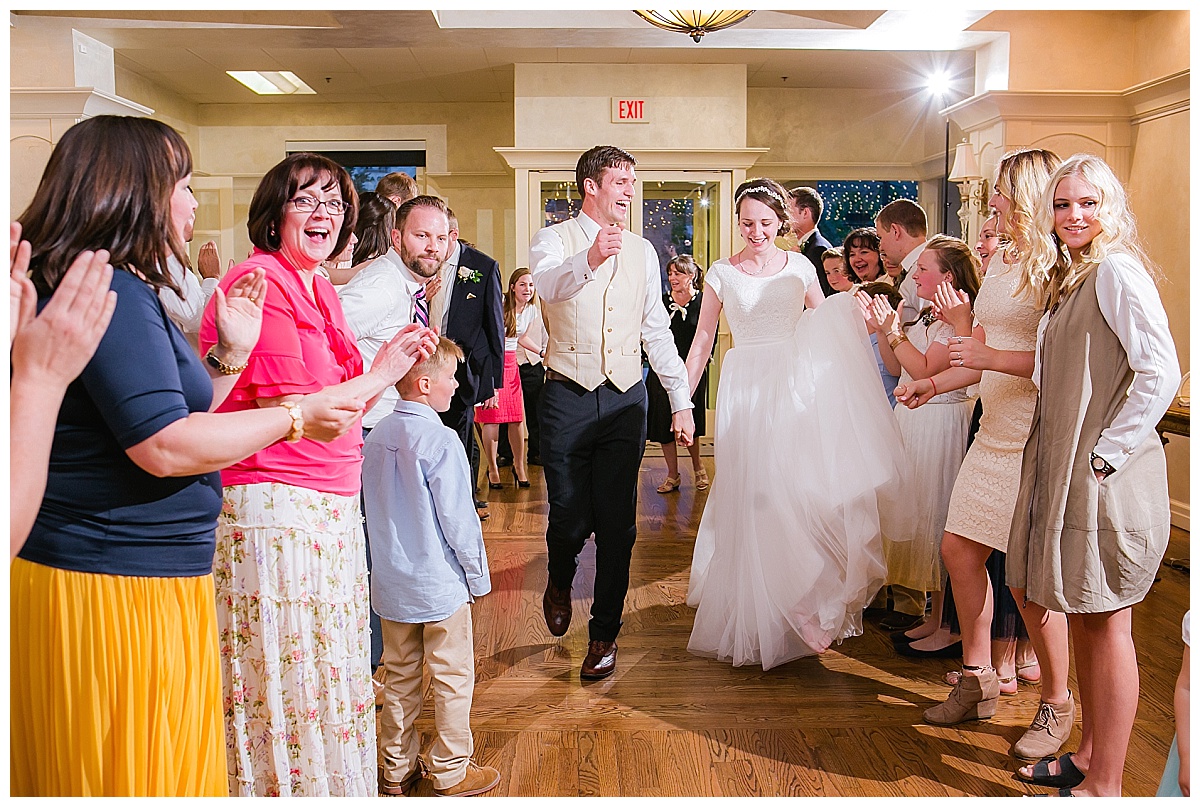 So glad I got to spend such an amazing day with these two and their family and friends!
VENDORS:
Florist: Lisa Leavitt
Bridal Gown: Latter Day Bride
Tuxes: Men's Warehouse
Bridesmaid Dresses: Mikarose
Wedding Rings: Fred Meyers Jewelers
Venue:  The Manor at Riverwoods
Catering: Marvelous Catering Company
Cake: Jenkins Cakes
Invitations: Terra Cooper