It was a super hot and sunny night at the Bountiful Temple so we tried to stay in the shade for as long as we could.  Luckily there was plenty of shade on the east side to do the first look and have Mark see his gorgeous bride for the first time.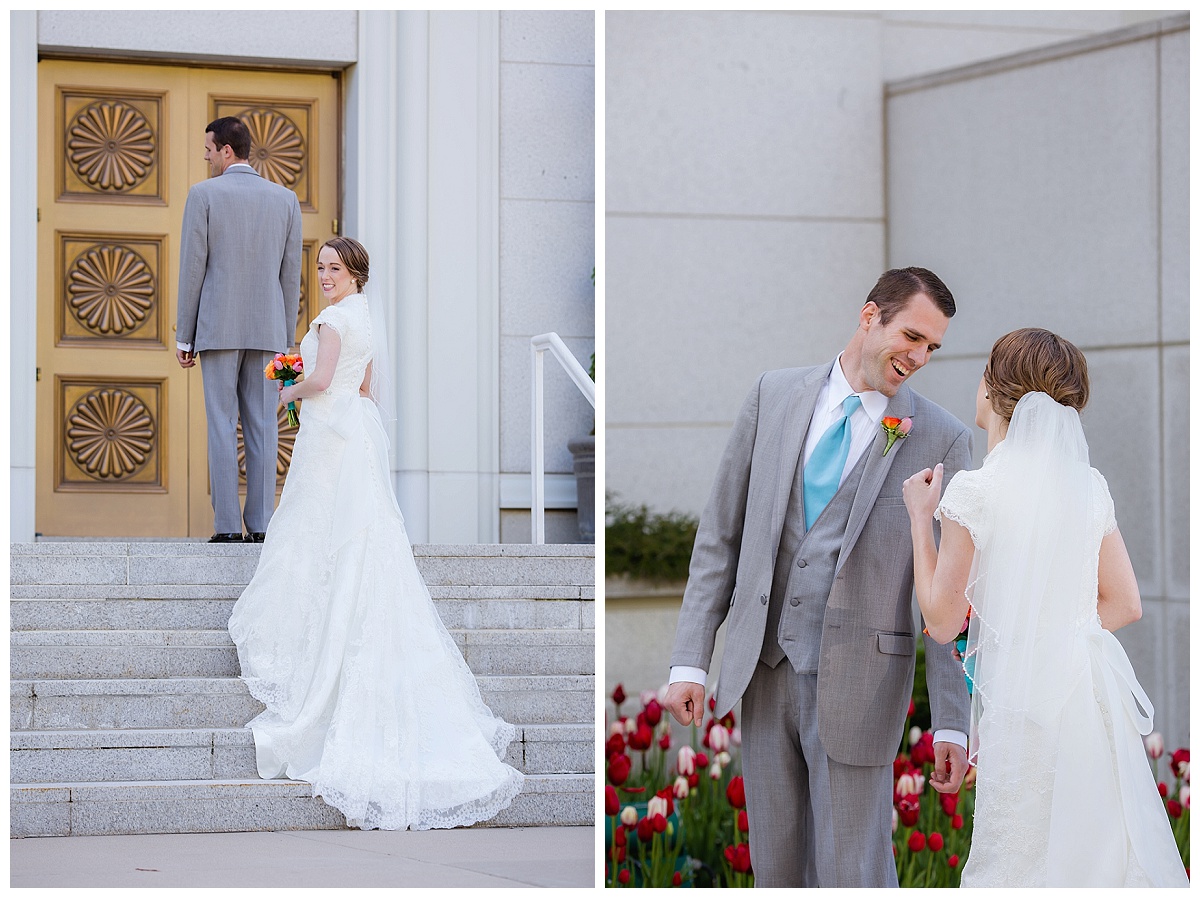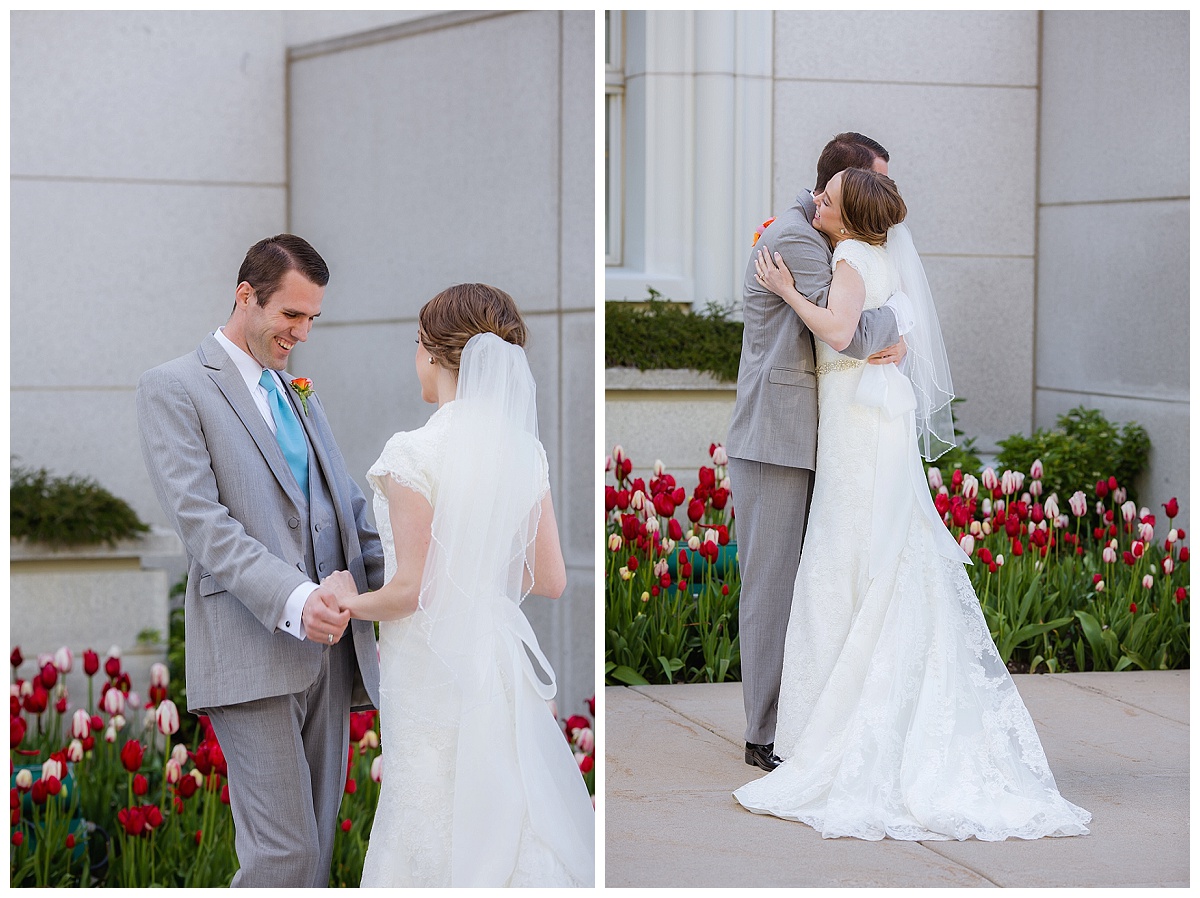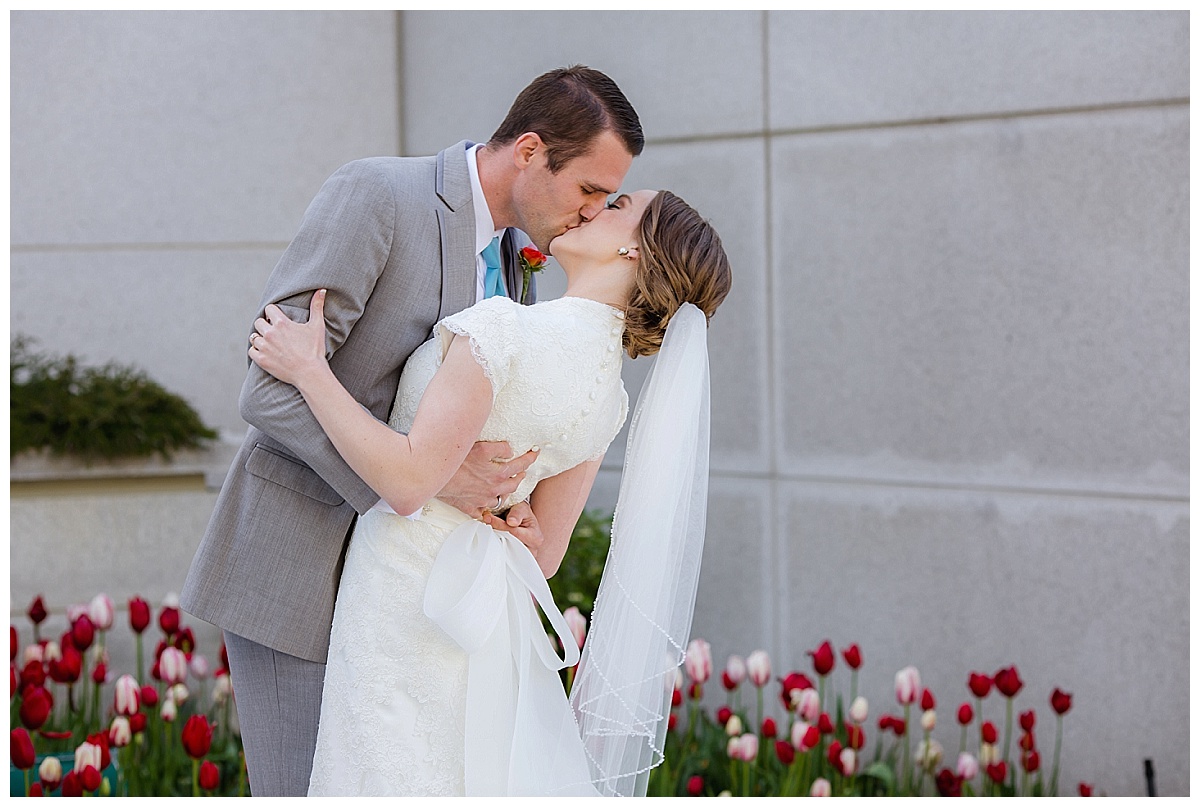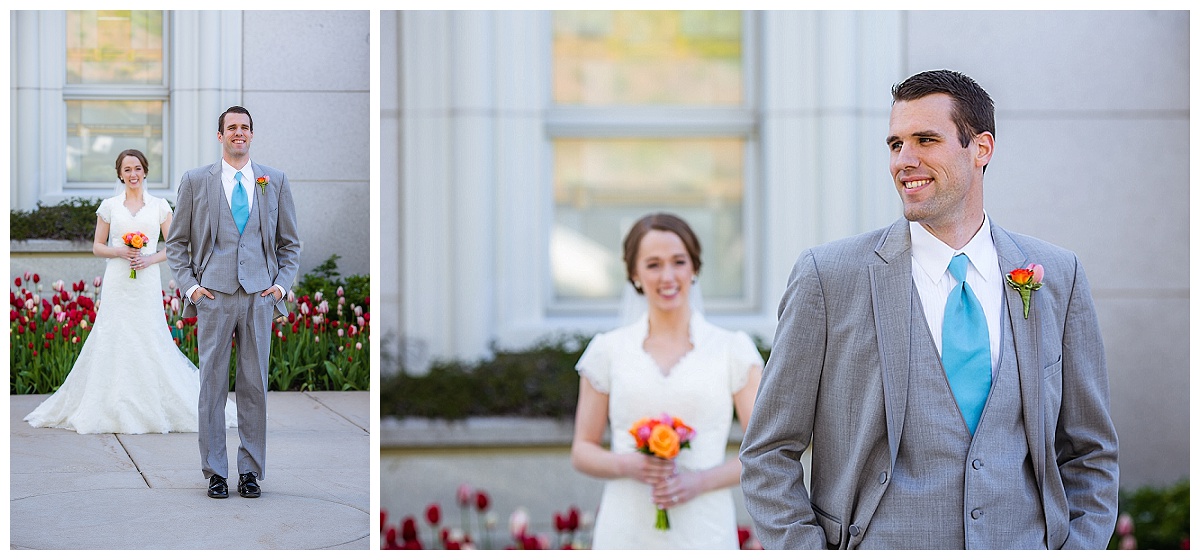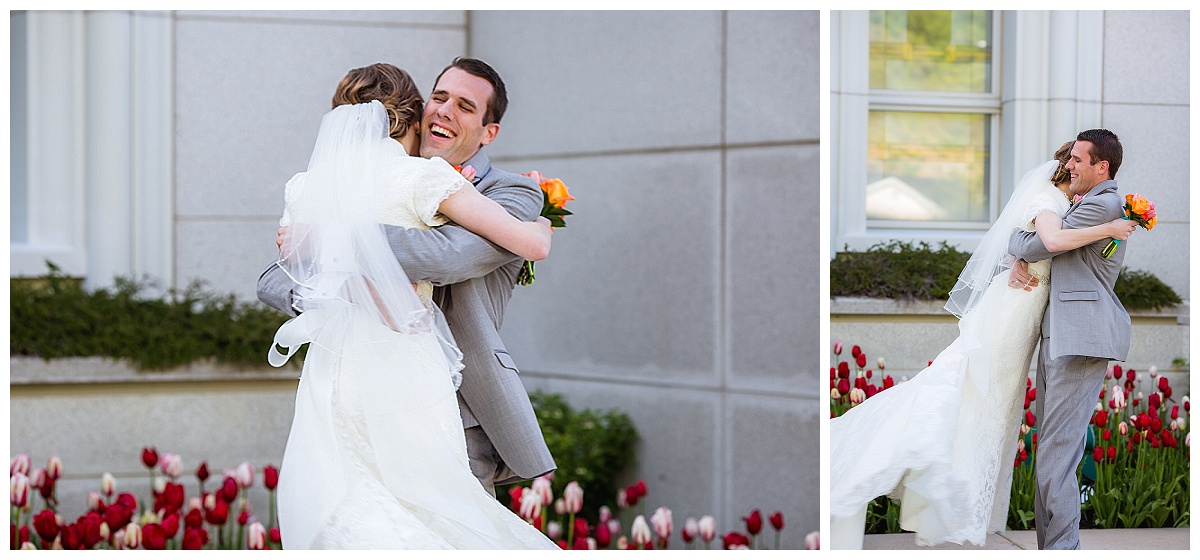 I love tulips-especially the fluffy ones.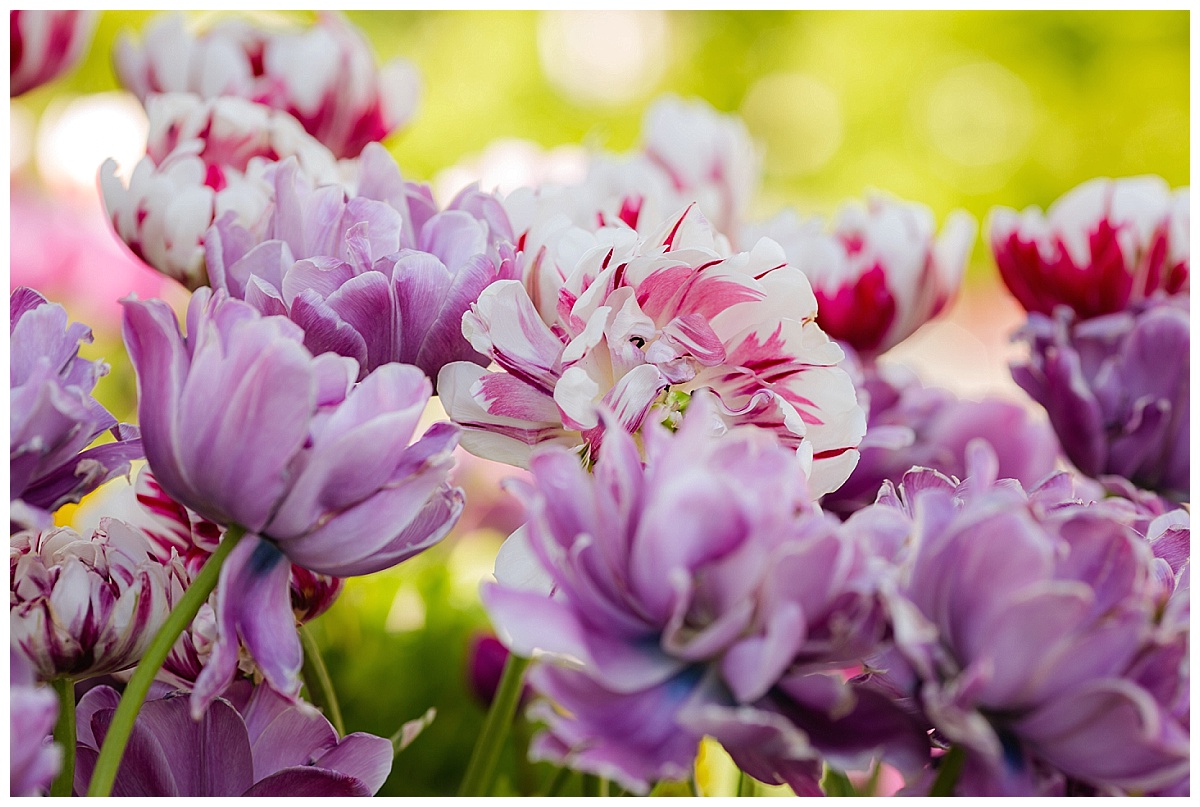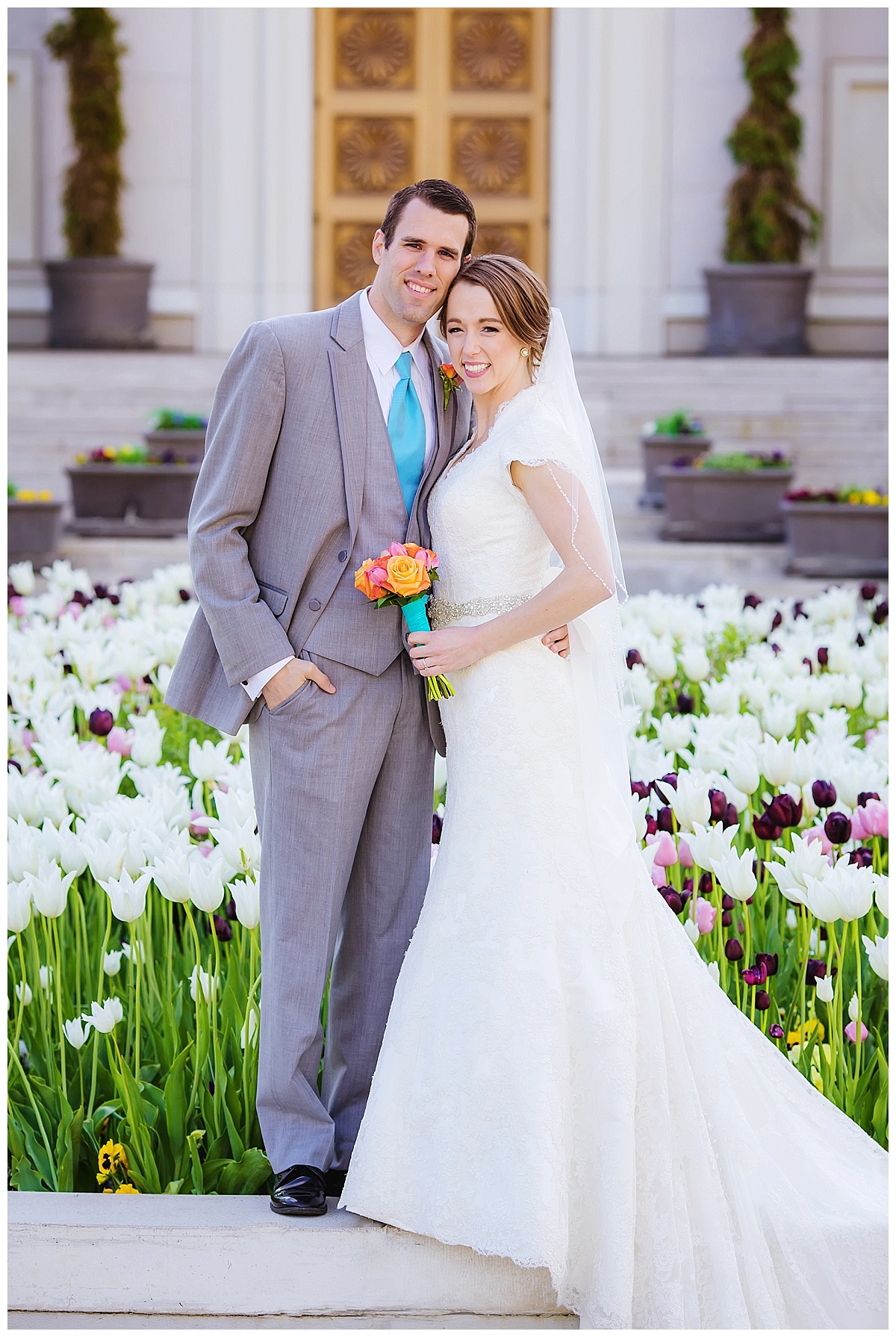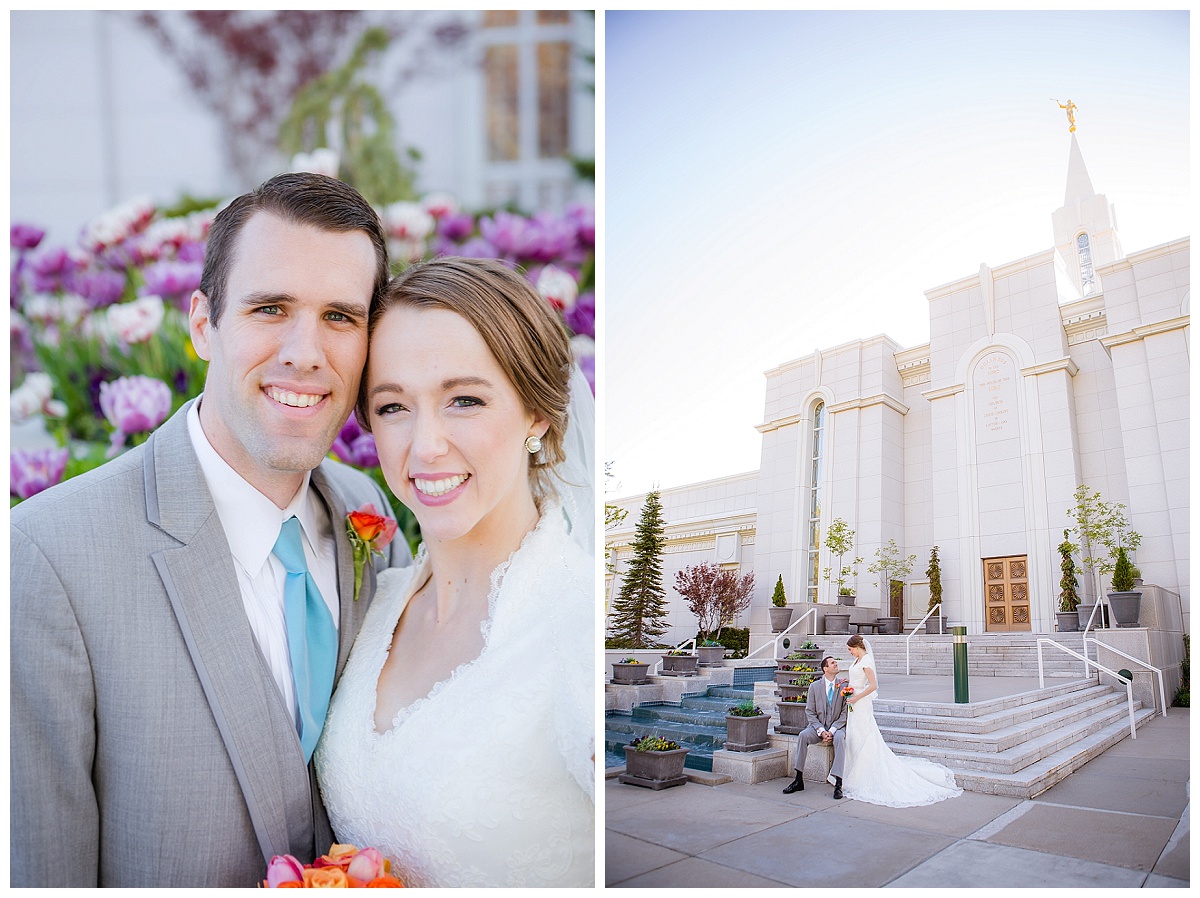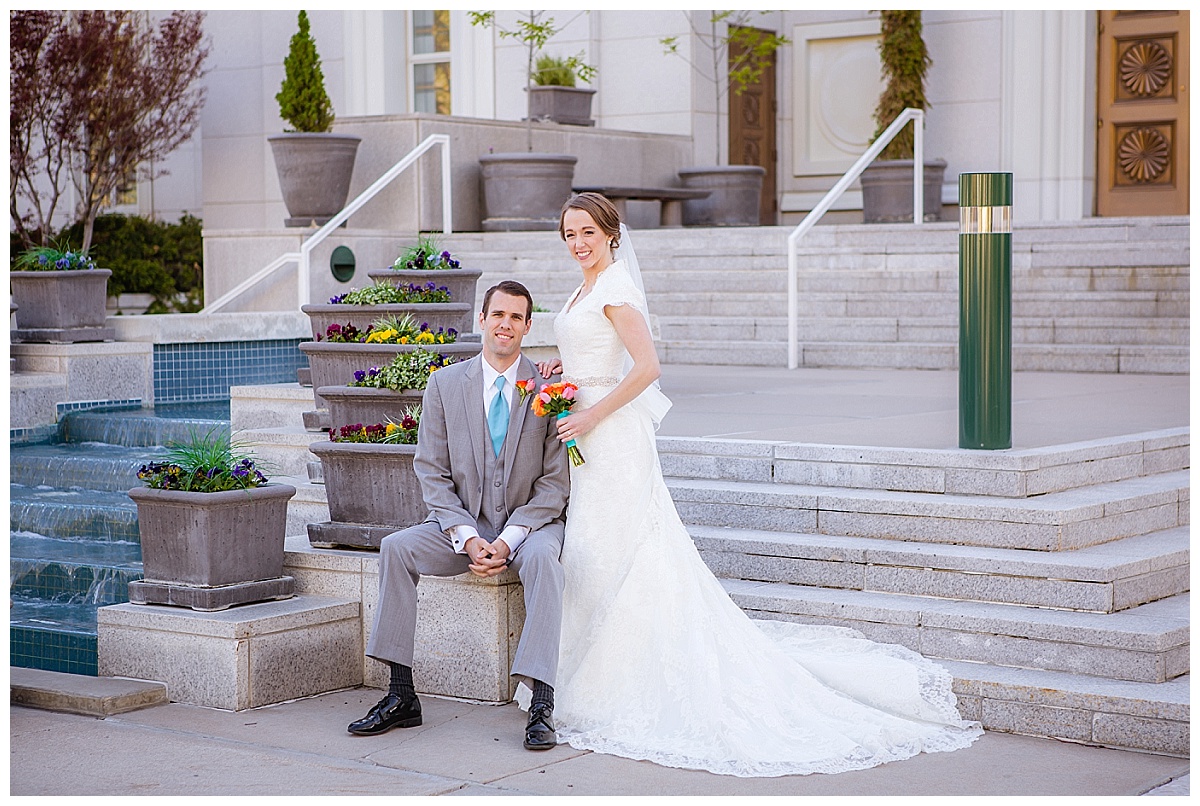 I mean seriously-how gorgeous are these flowers and this couple!??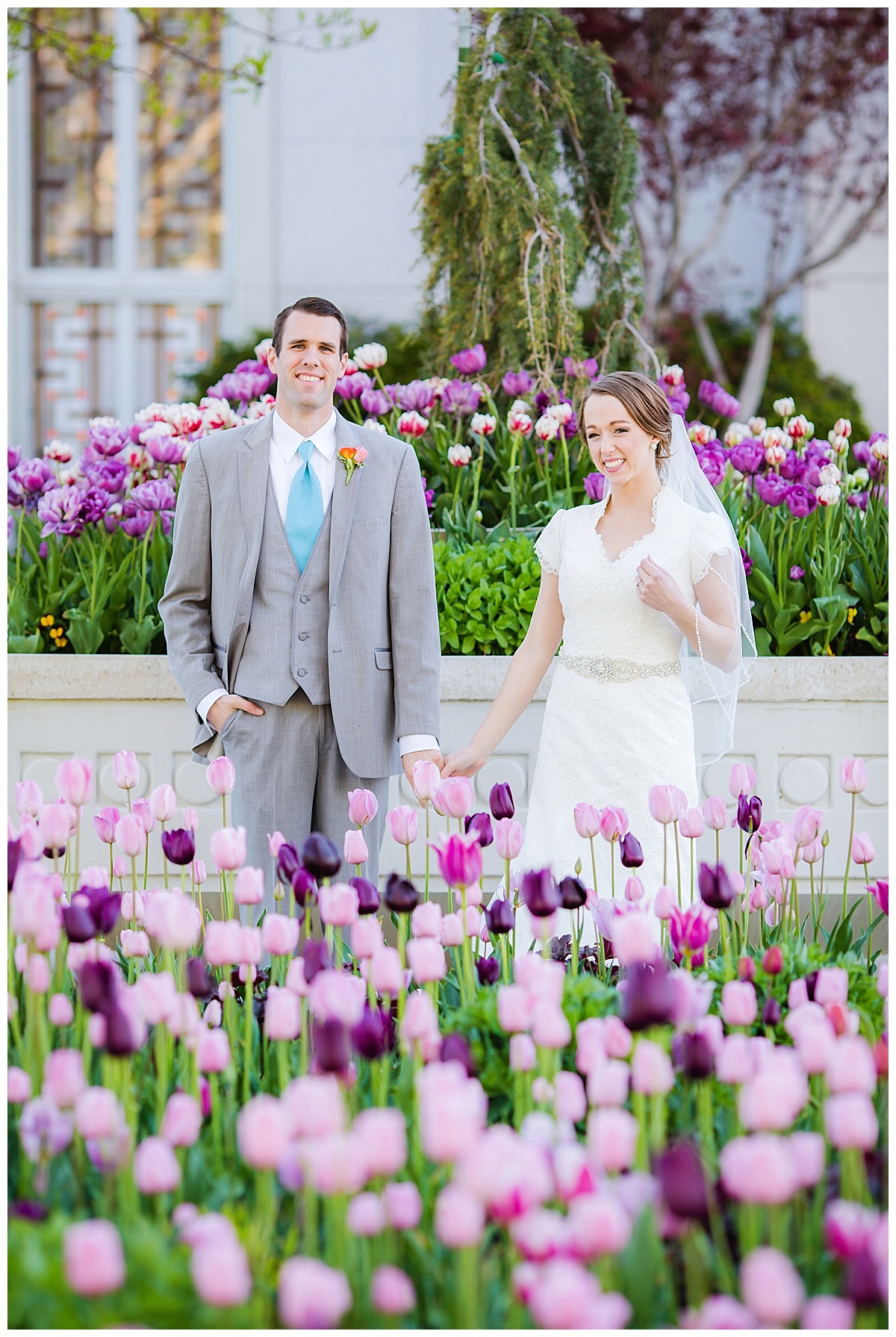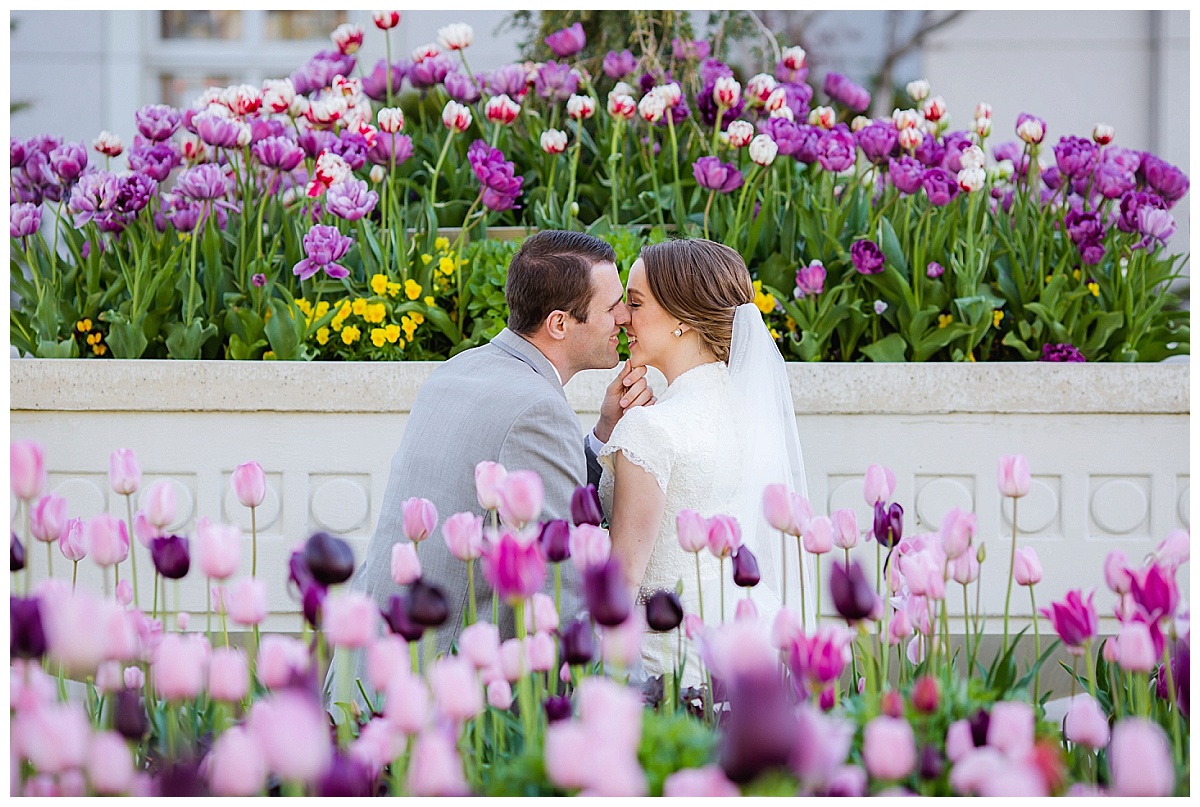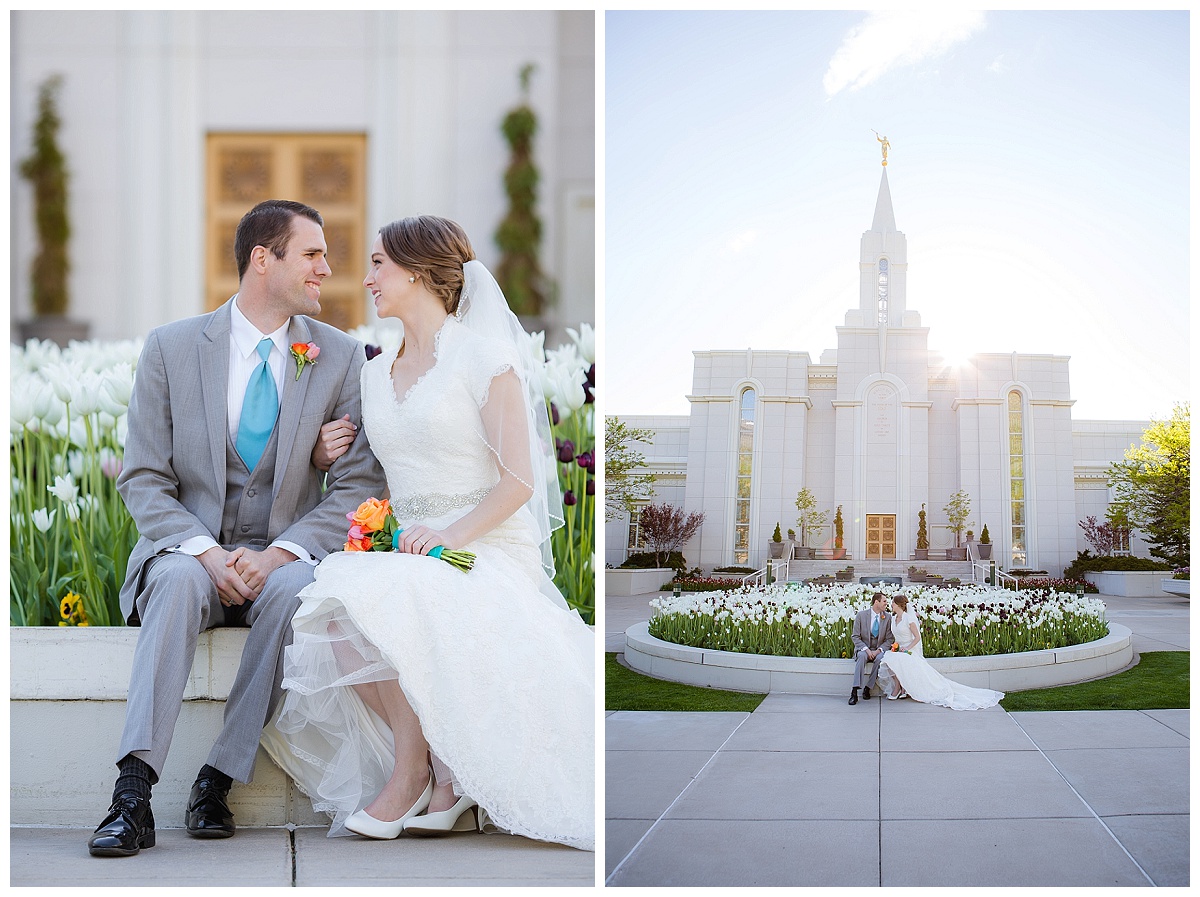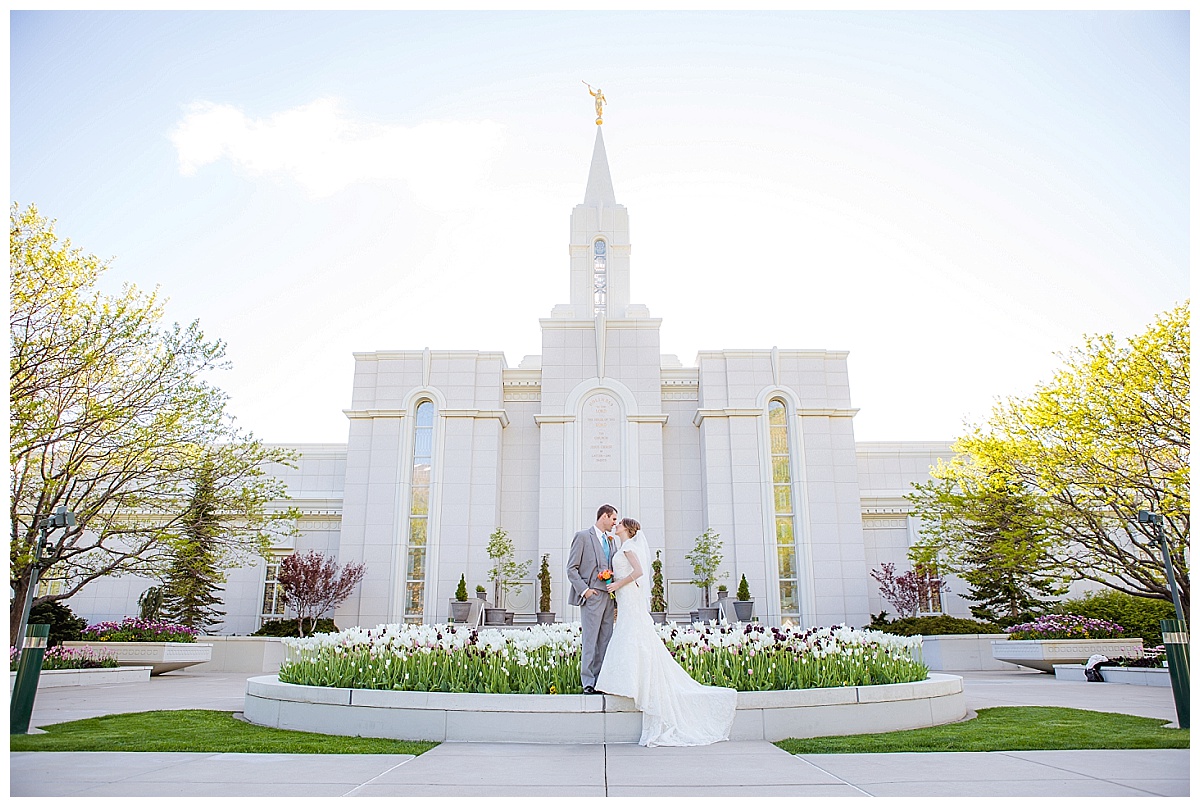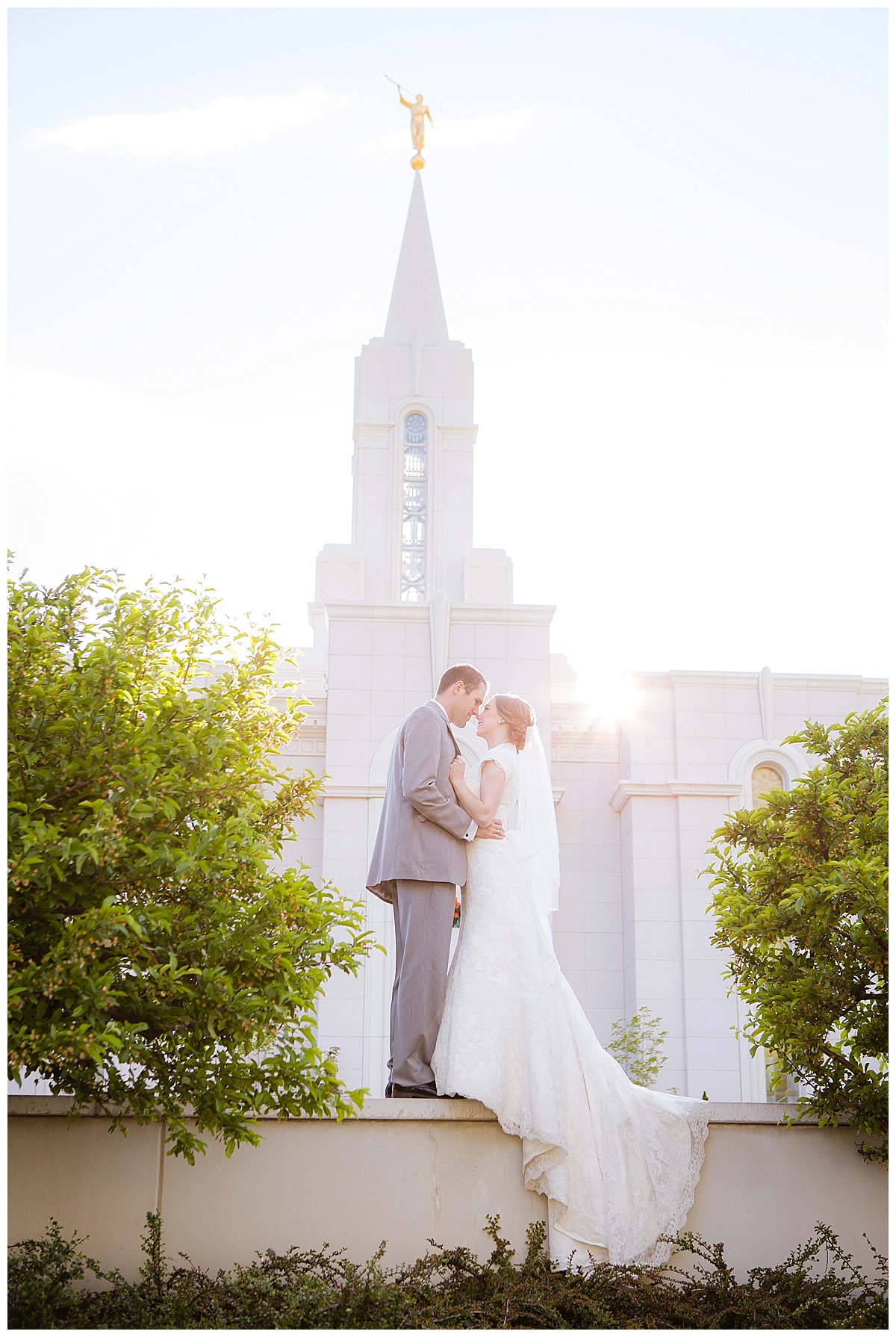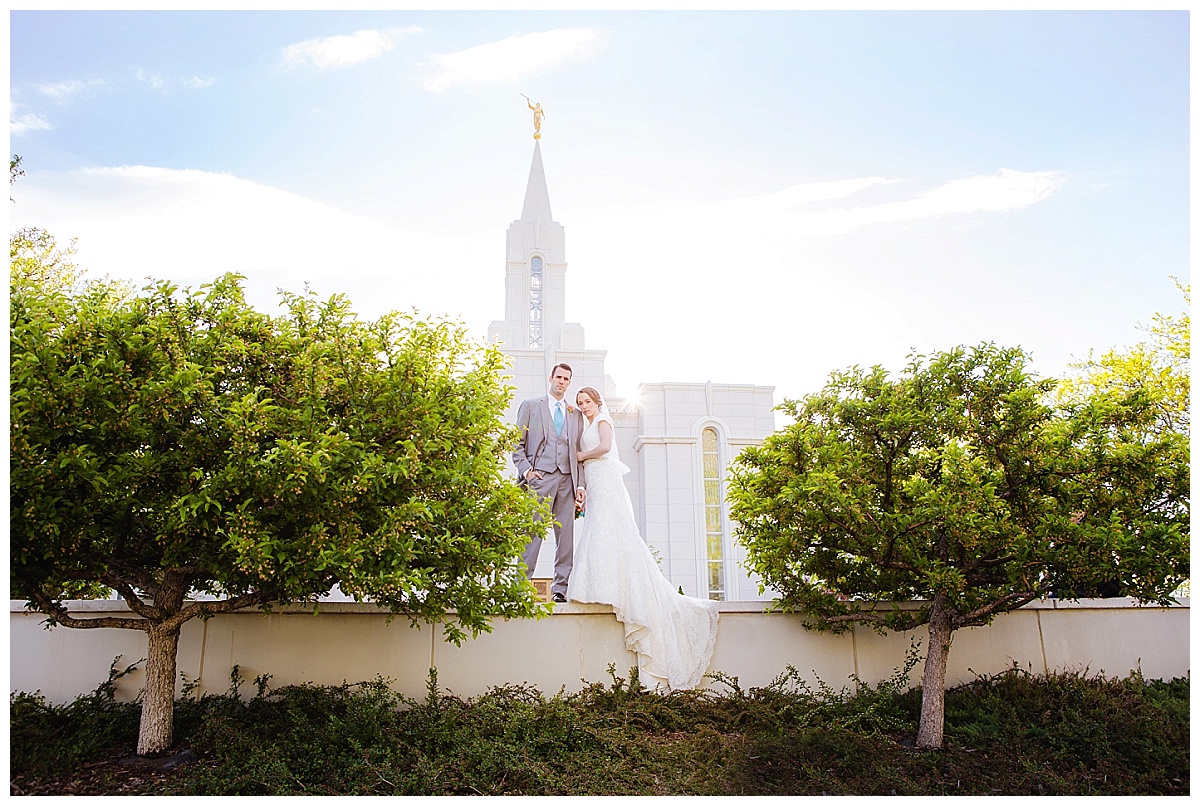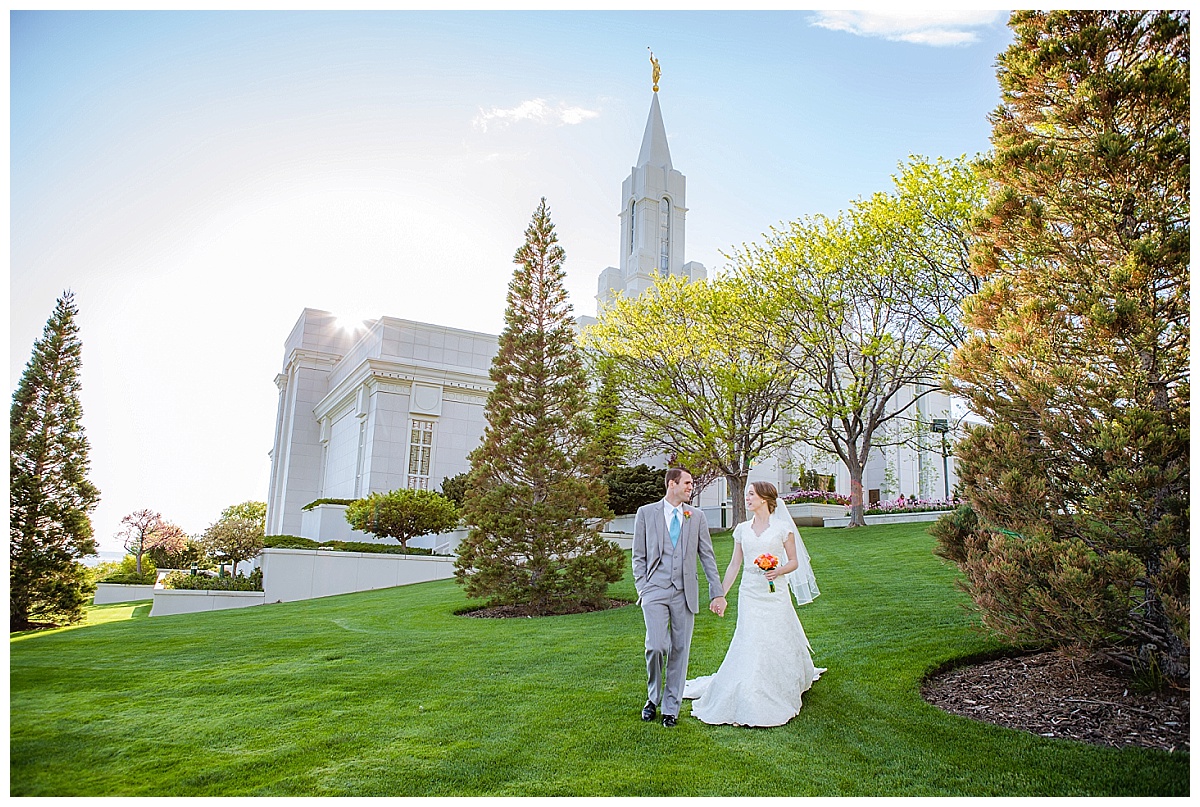 Looking back at these makes me miss spring!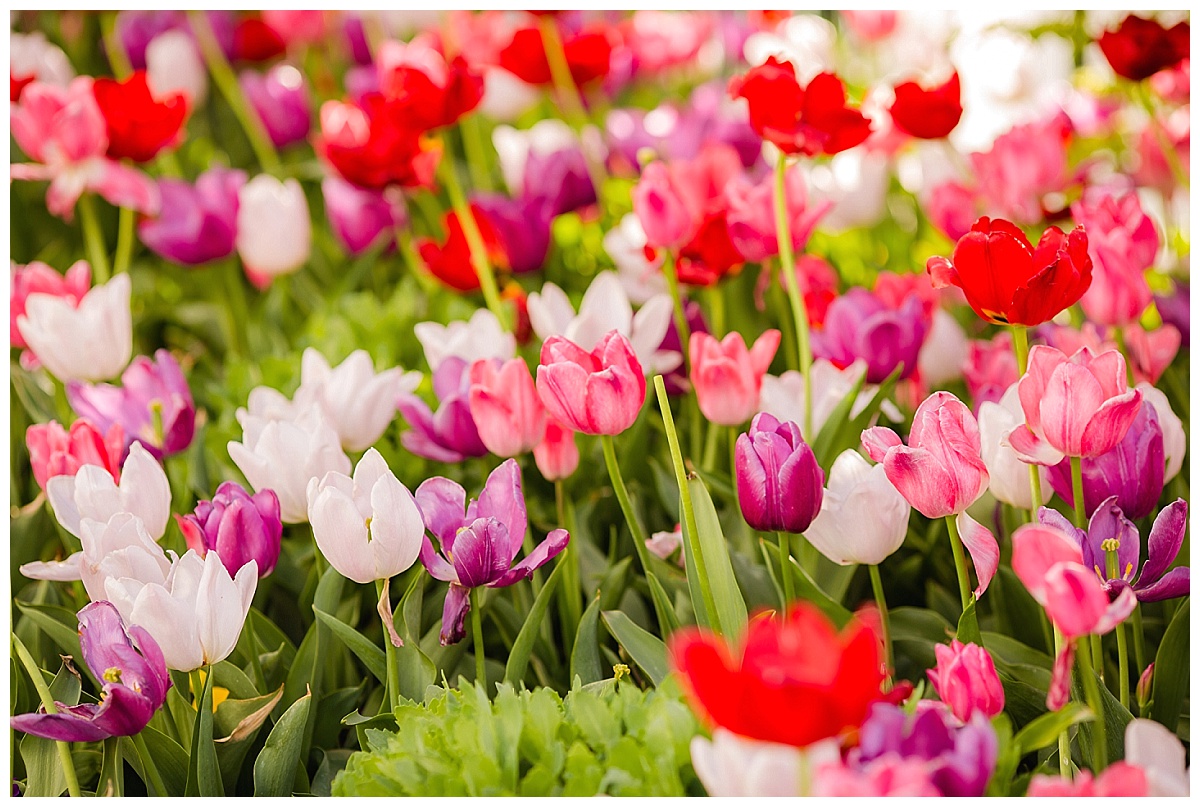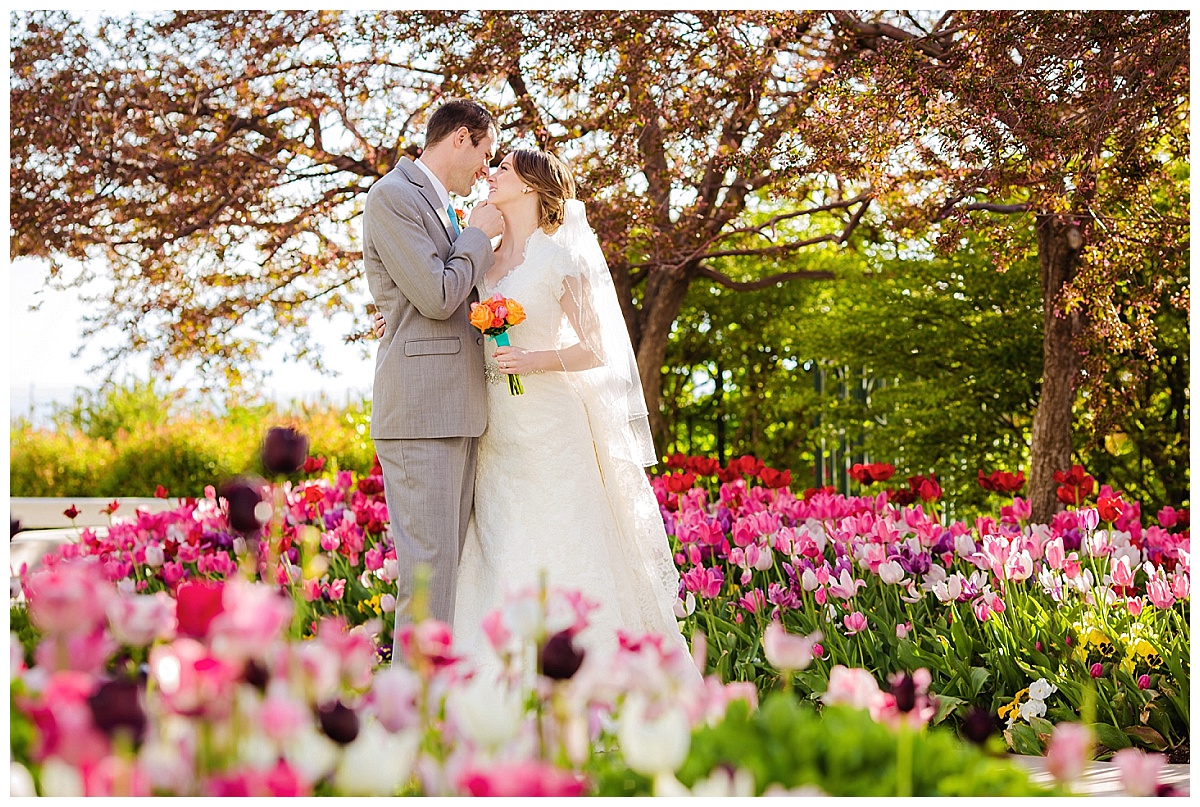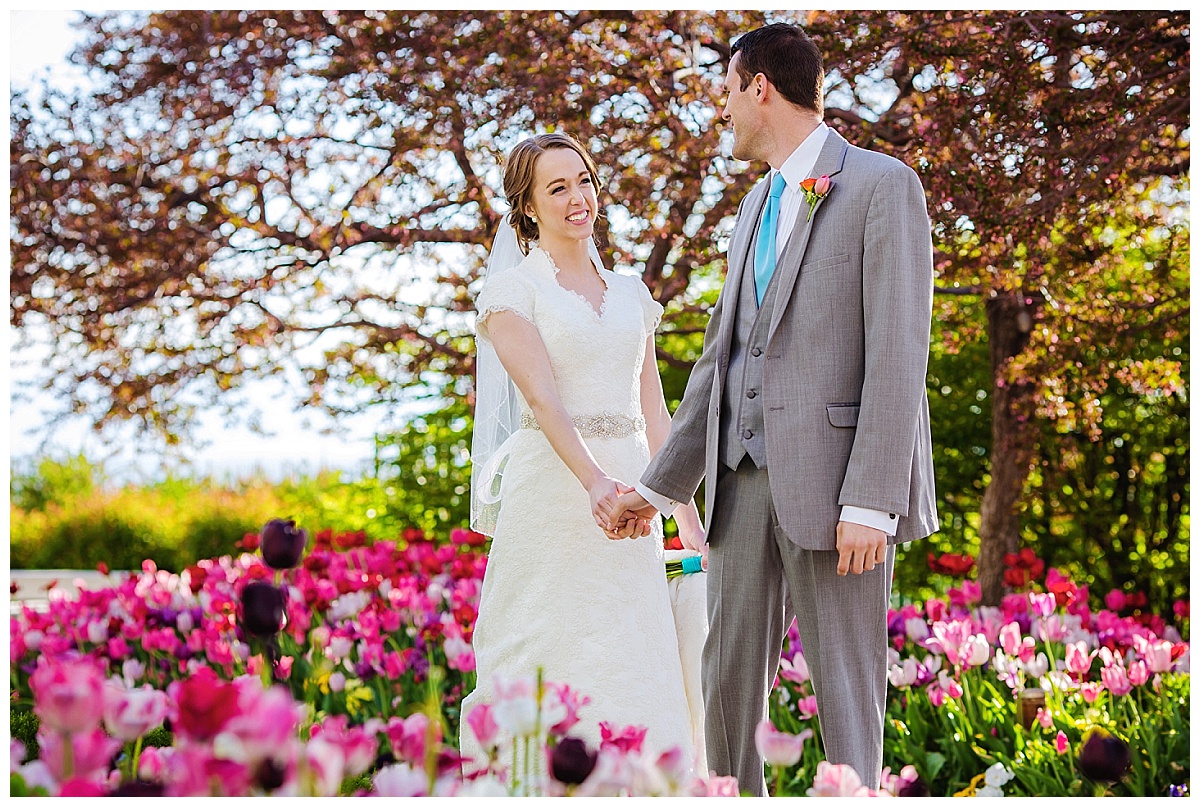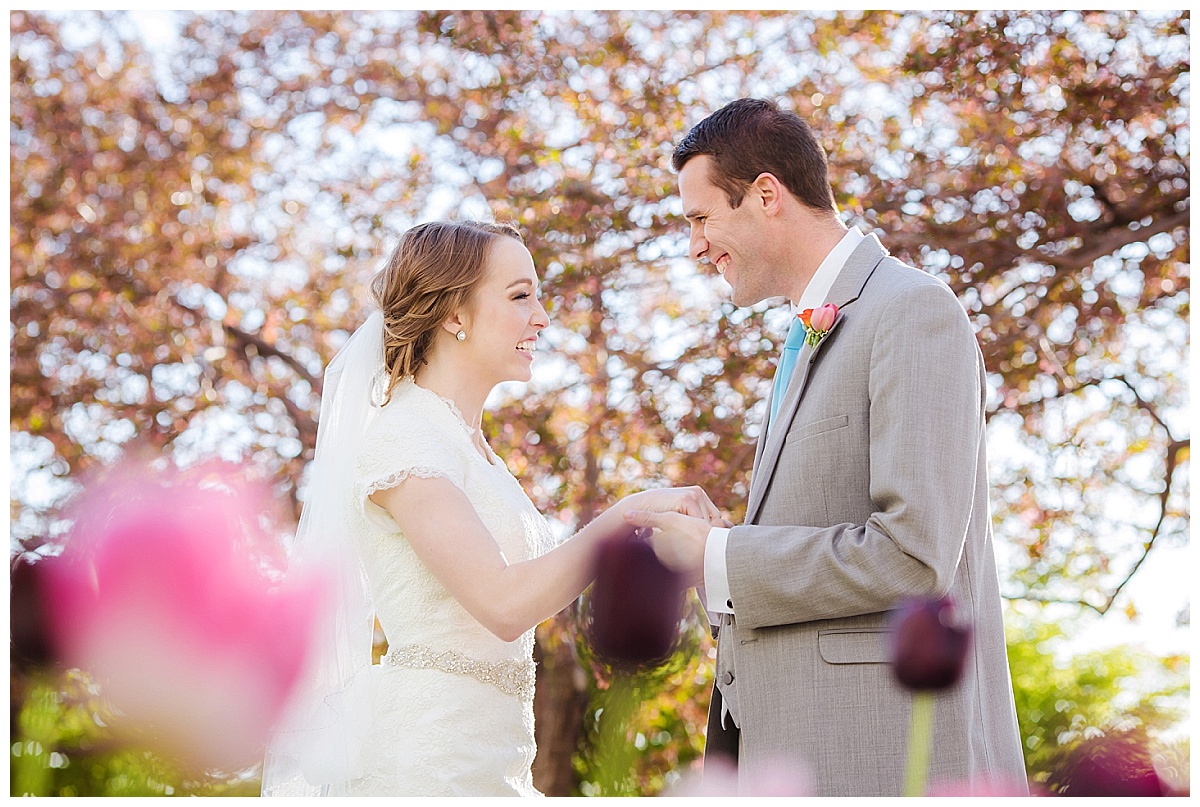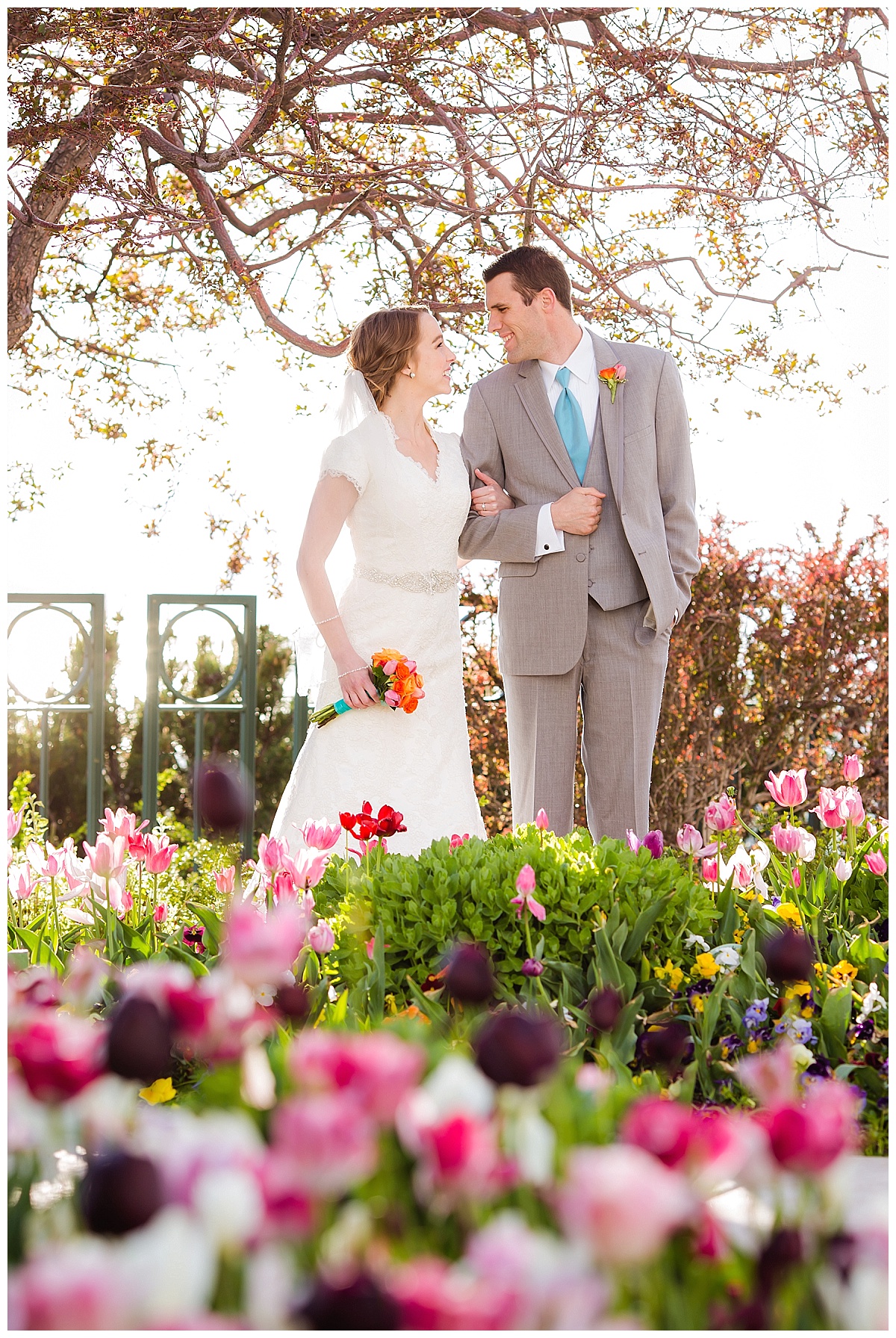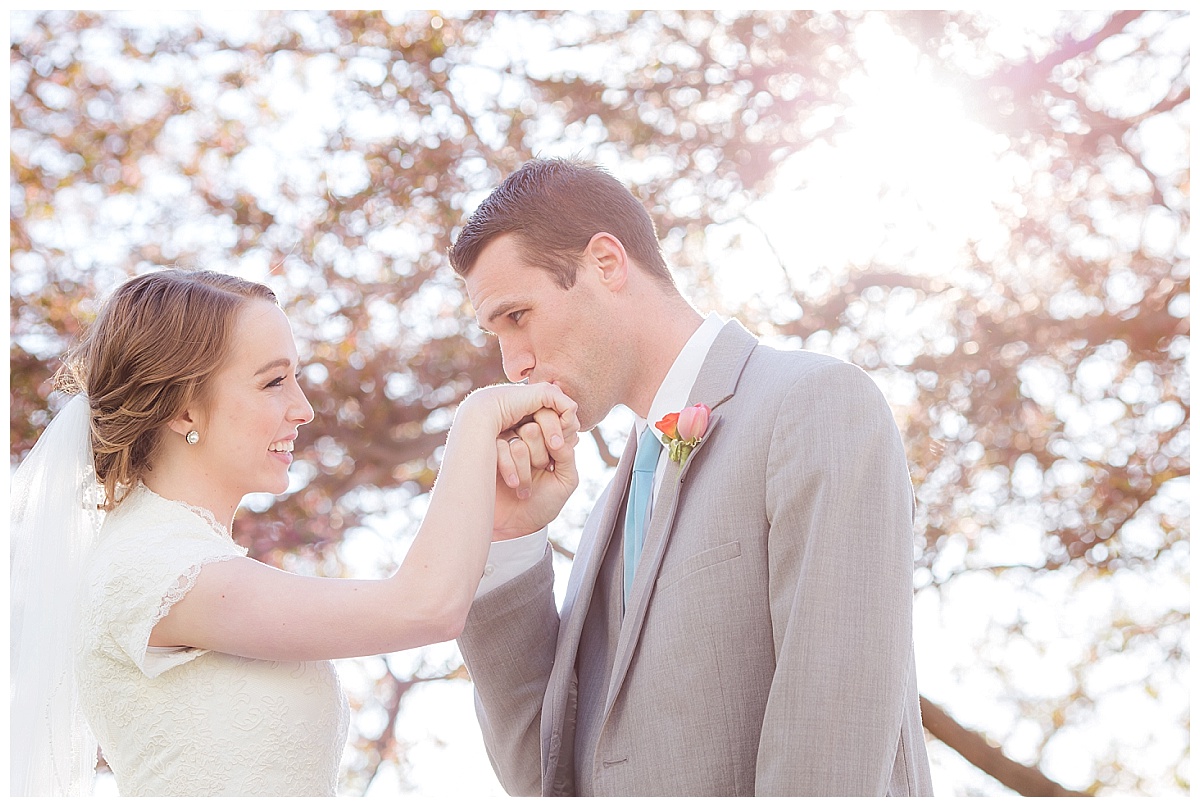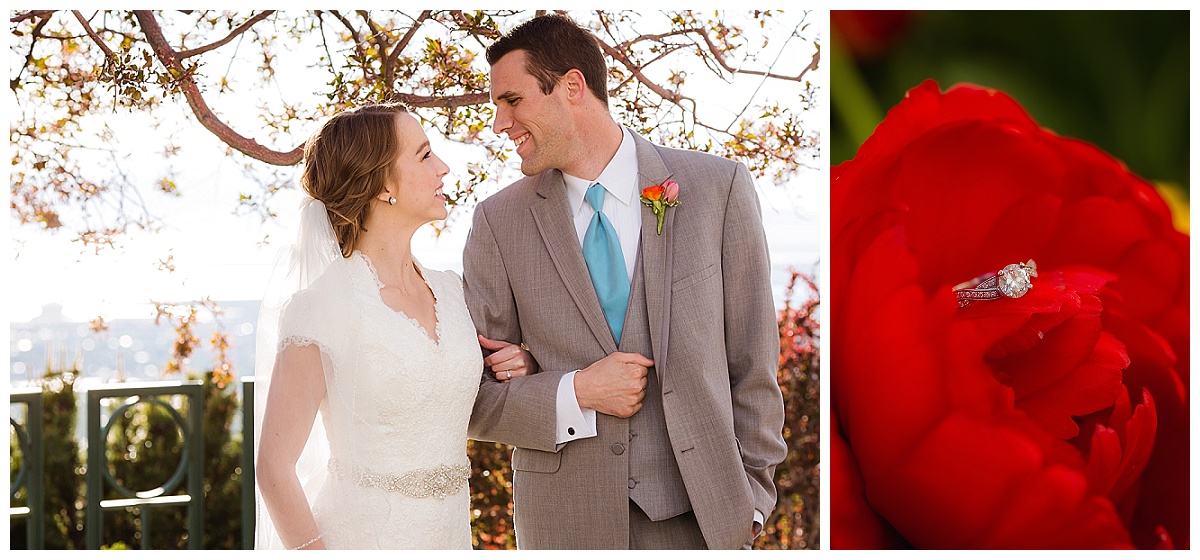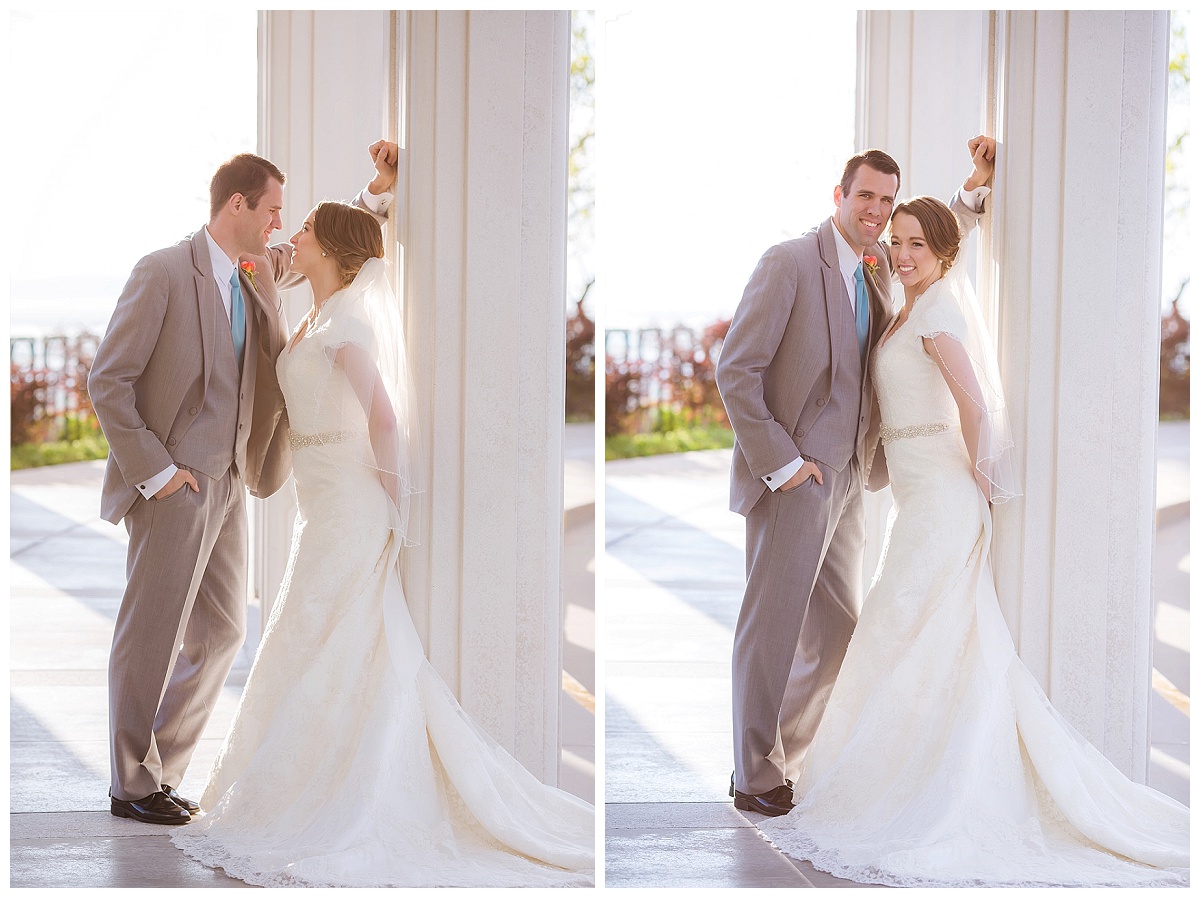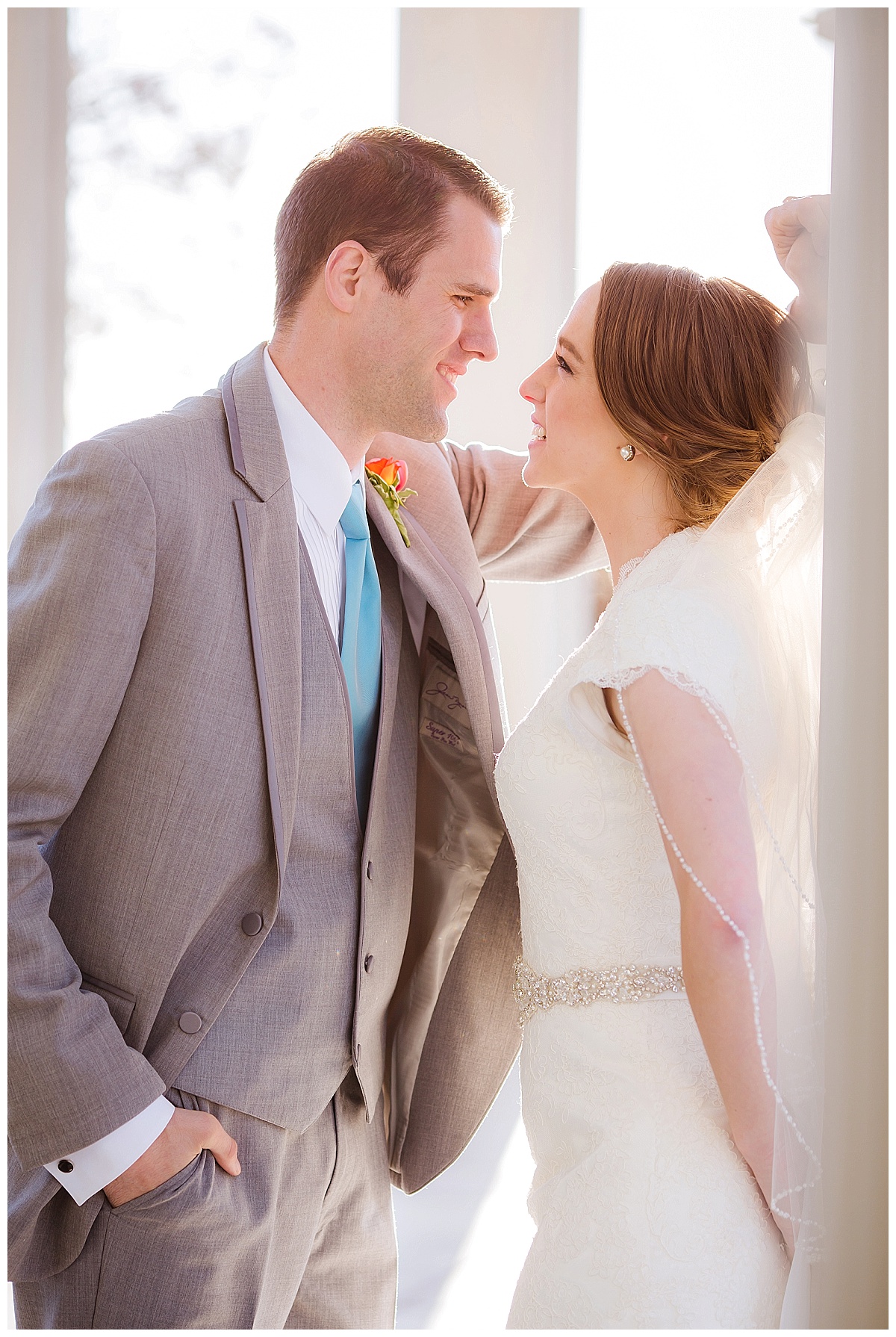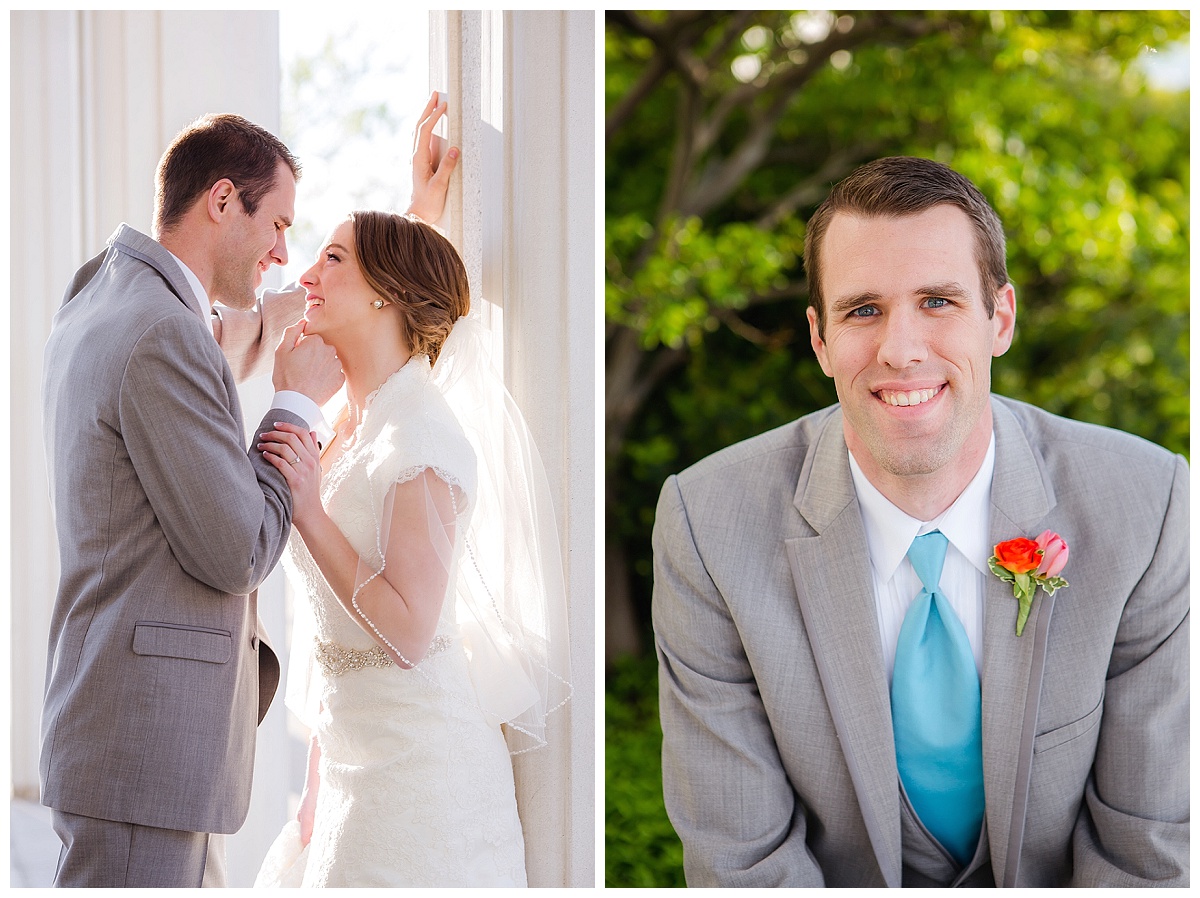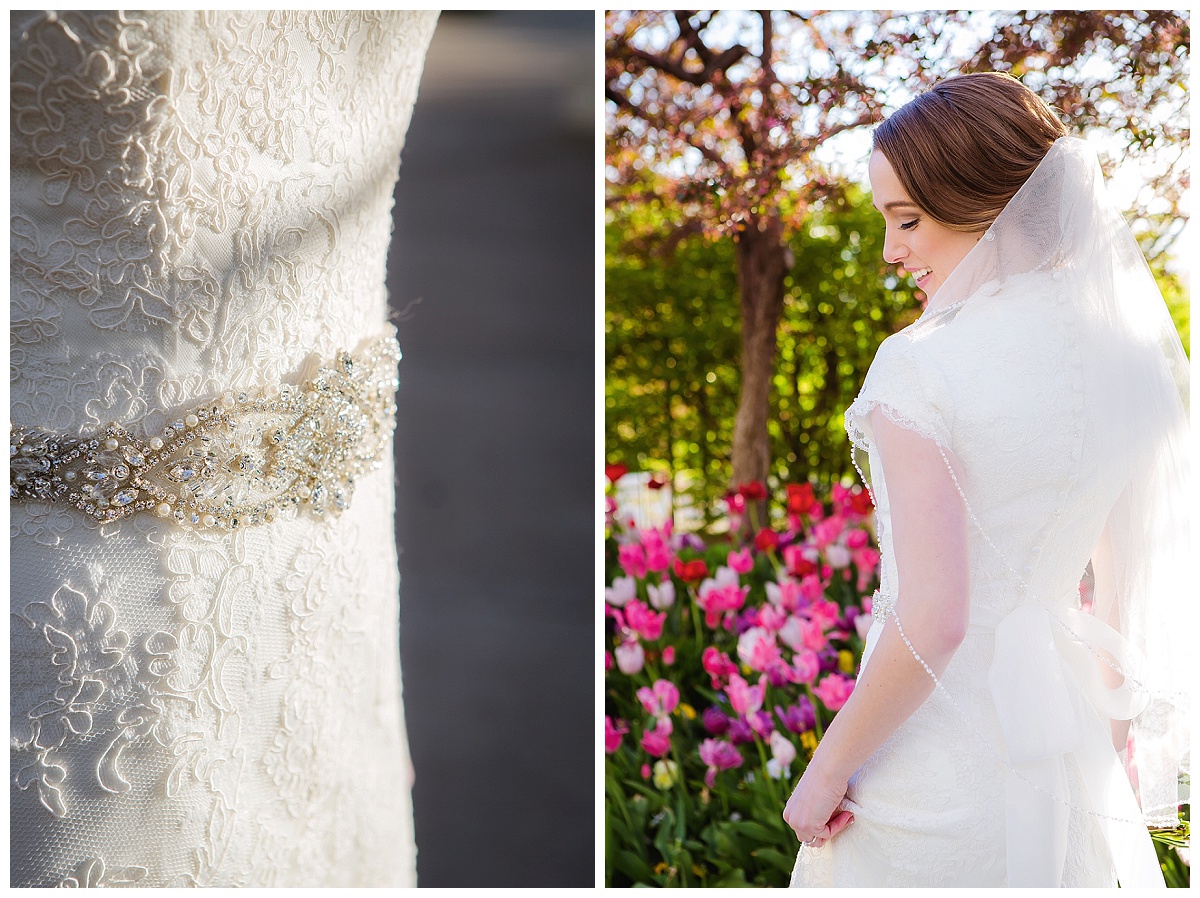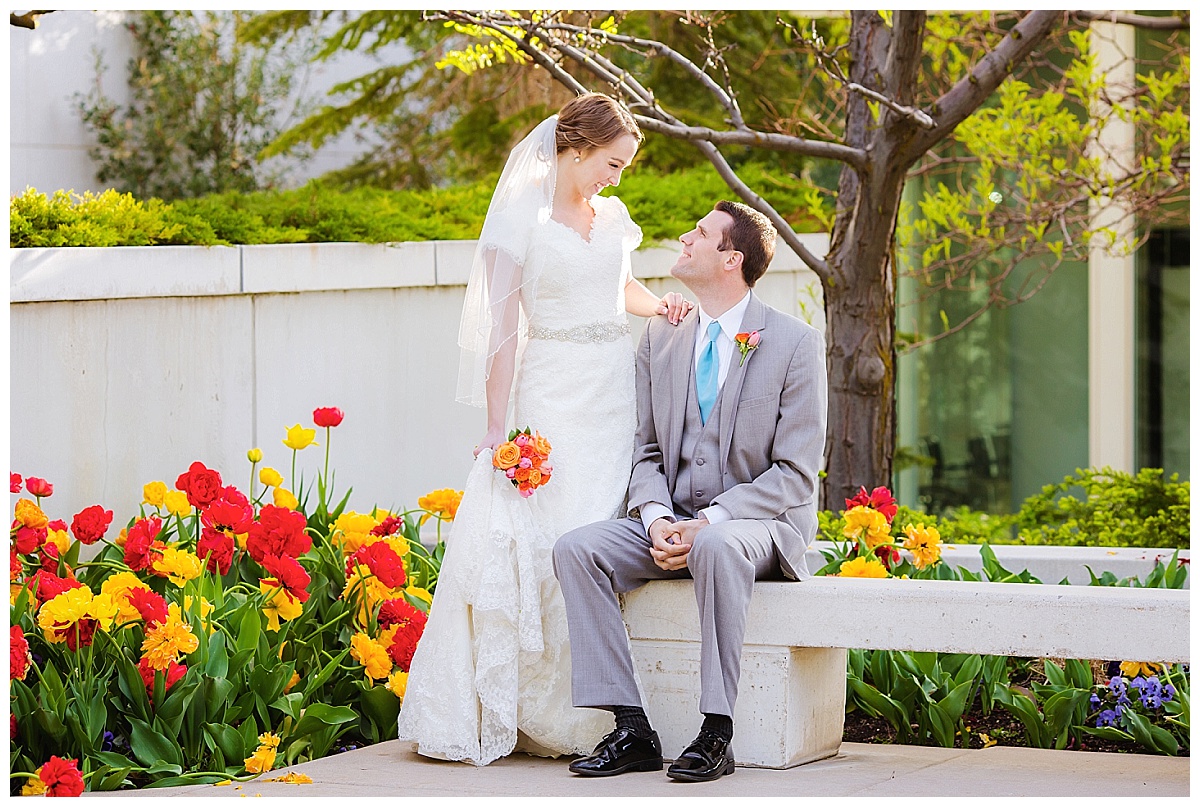 I'm so glad we got these pictures when we did because just a week later the wind ruined them.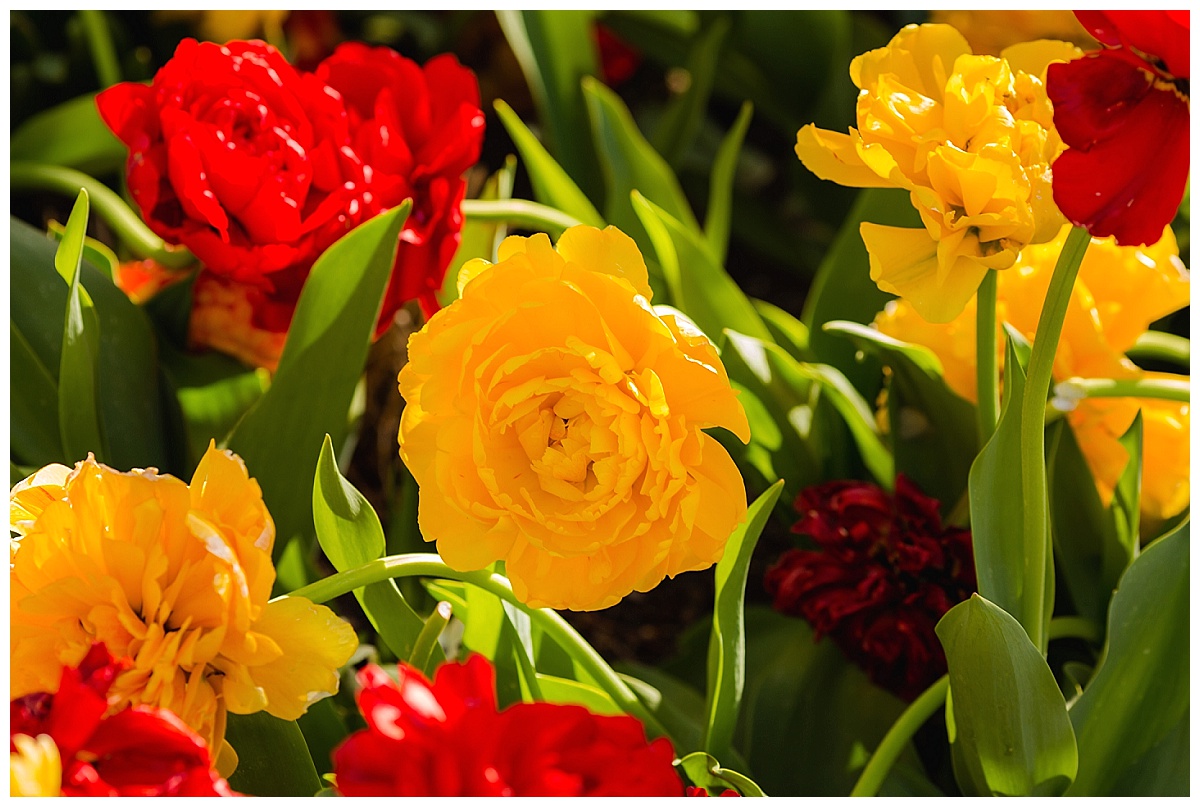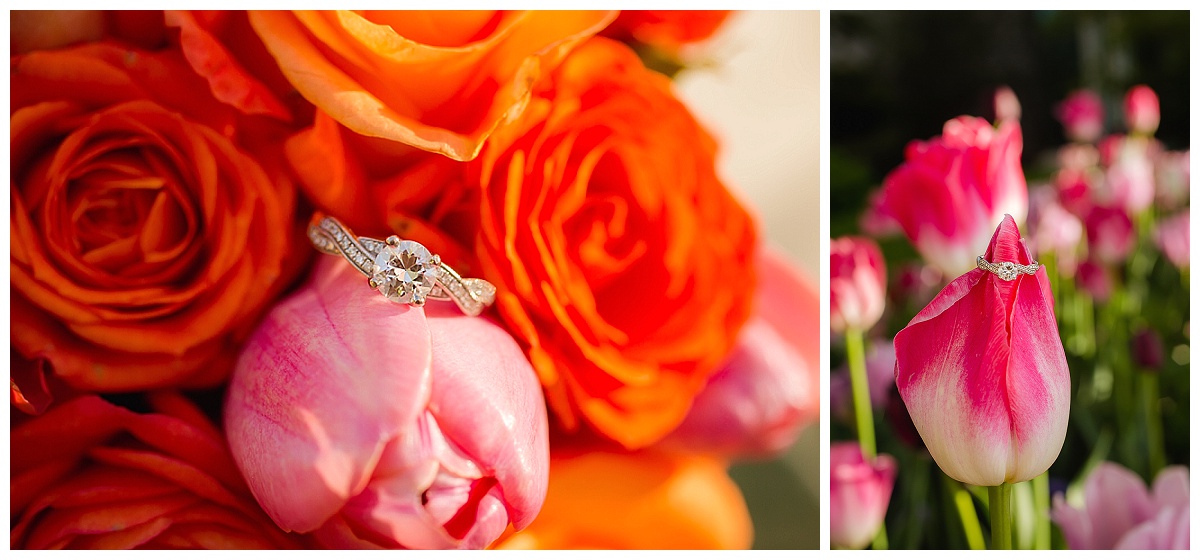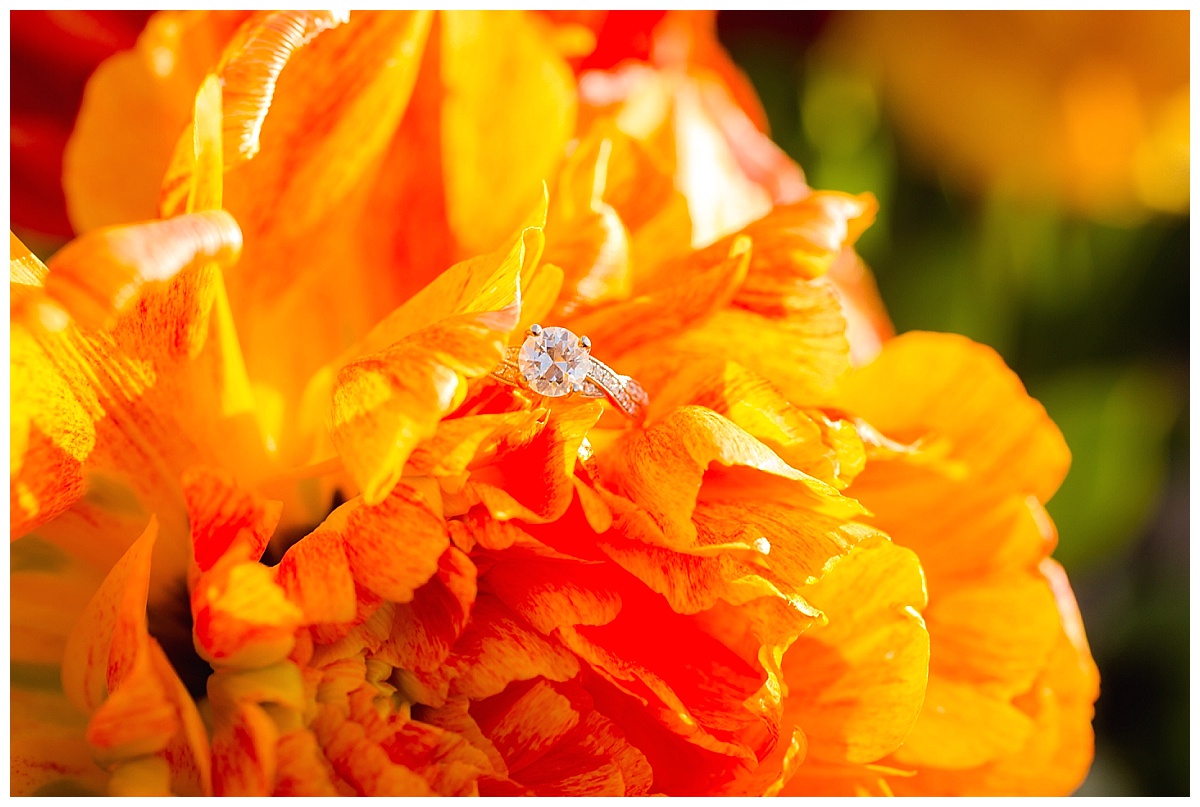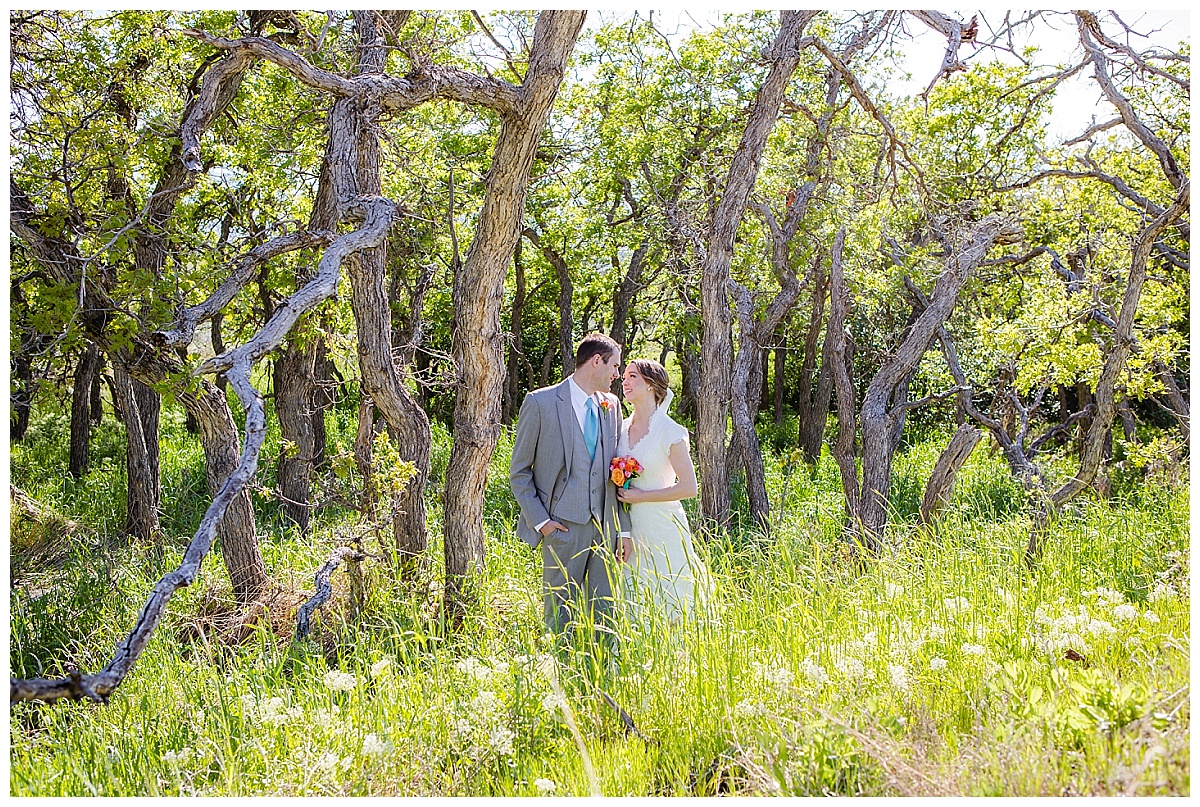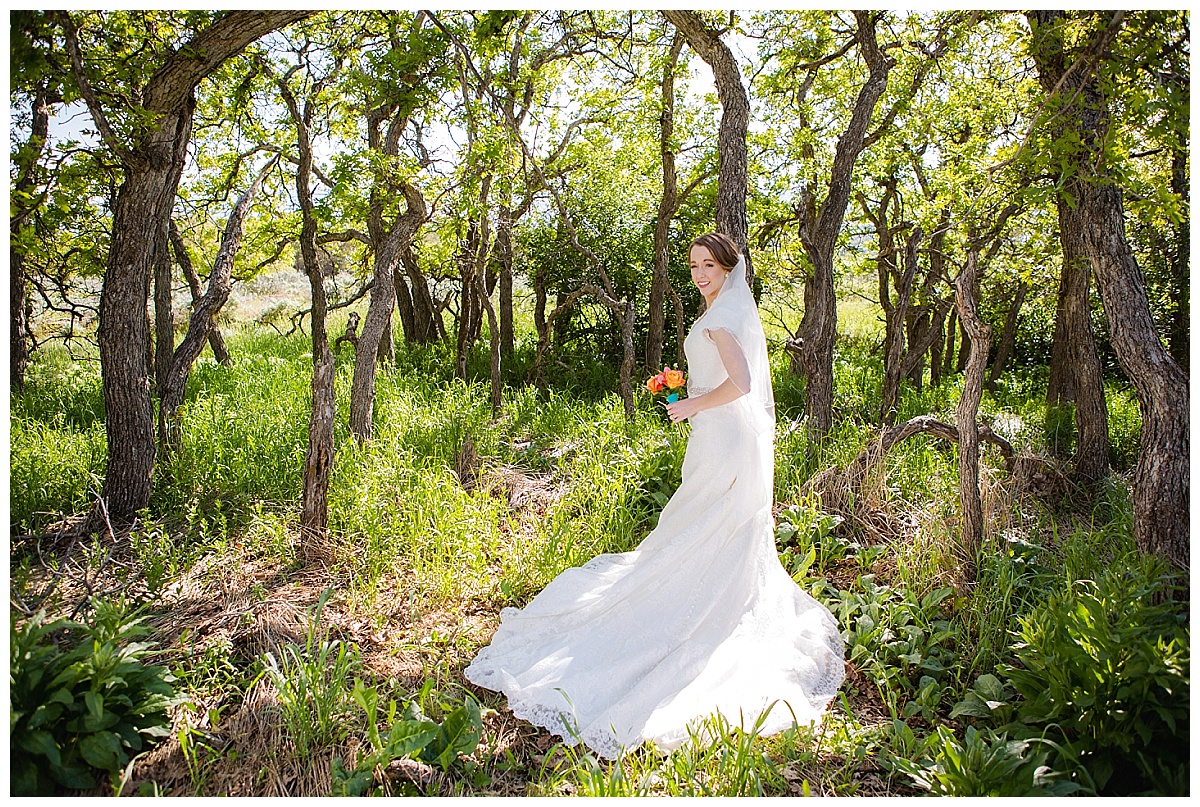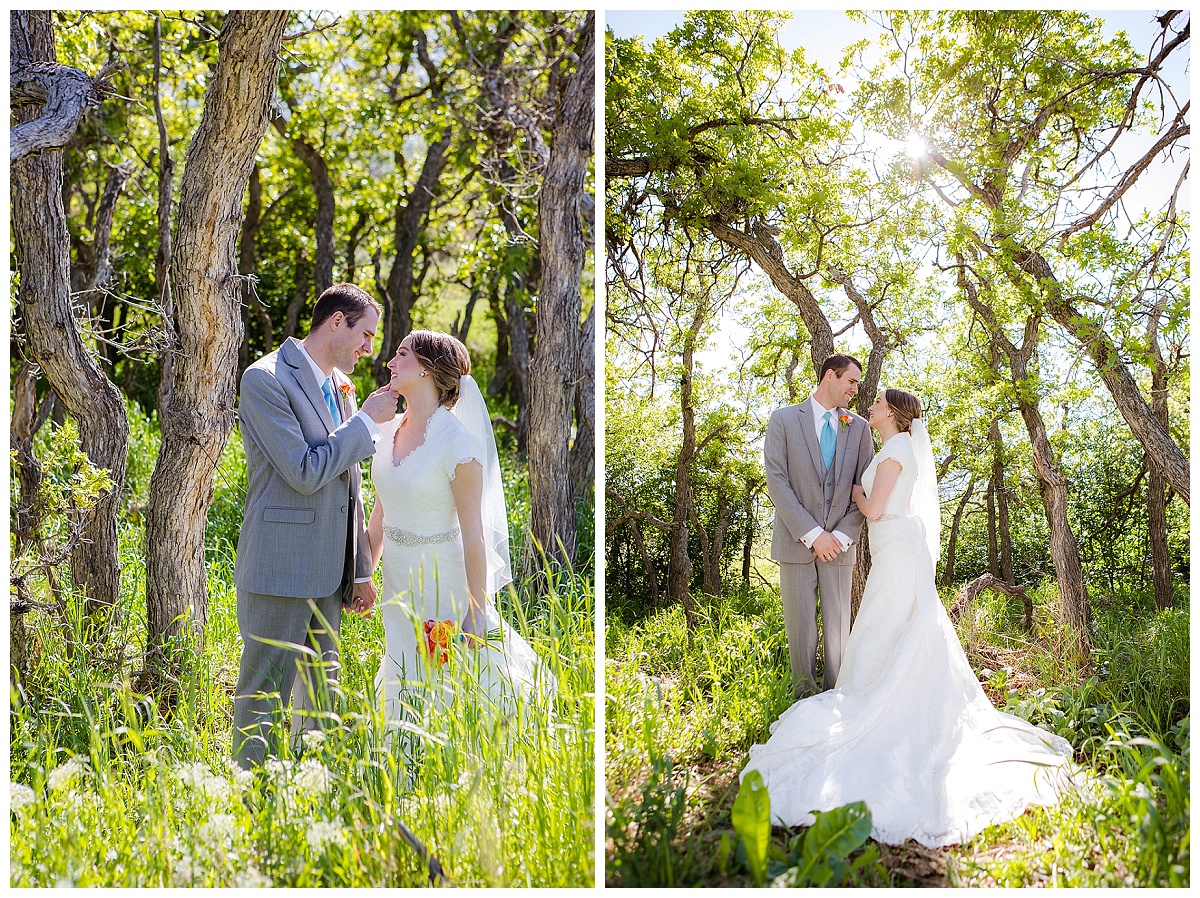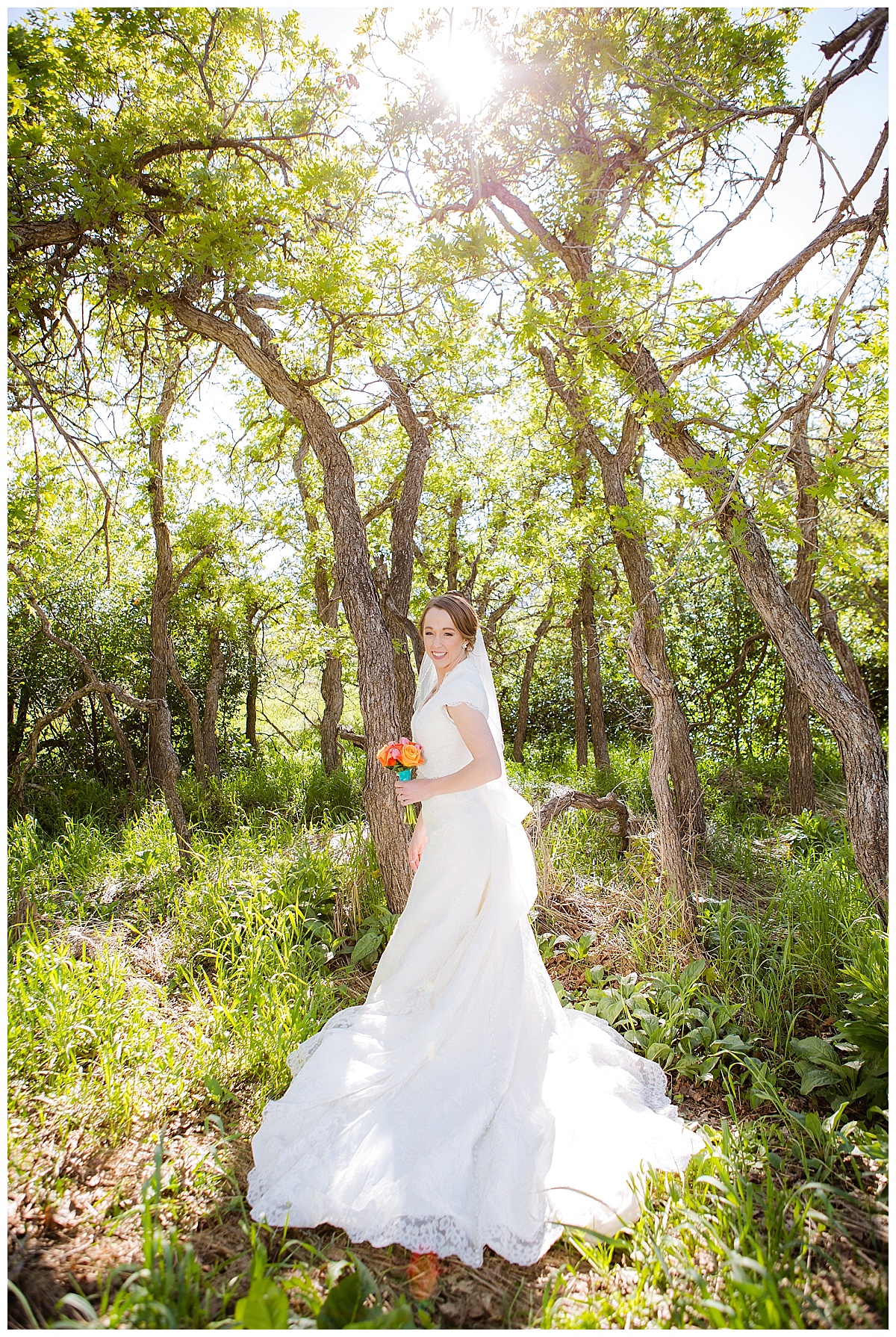 There is something just magical about scrub oak to me.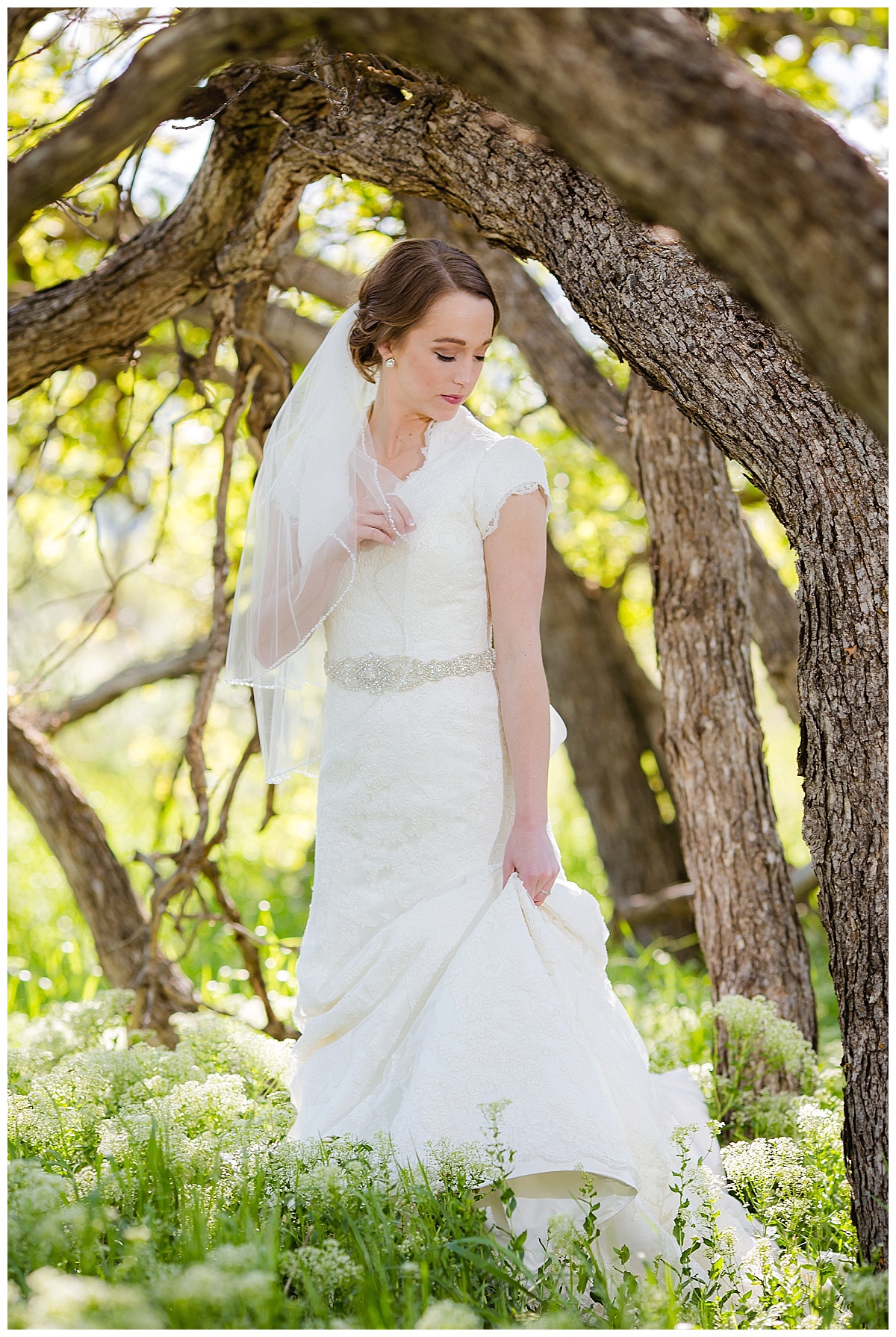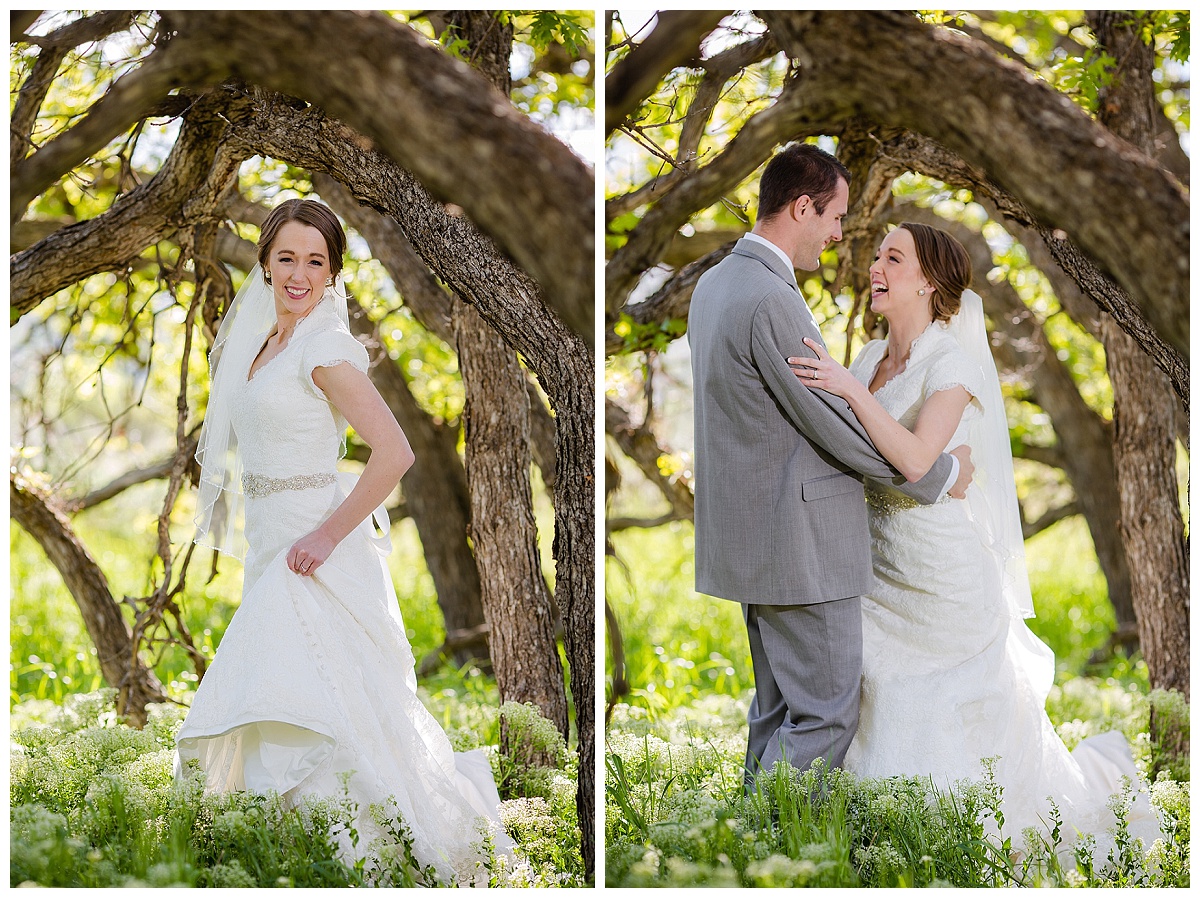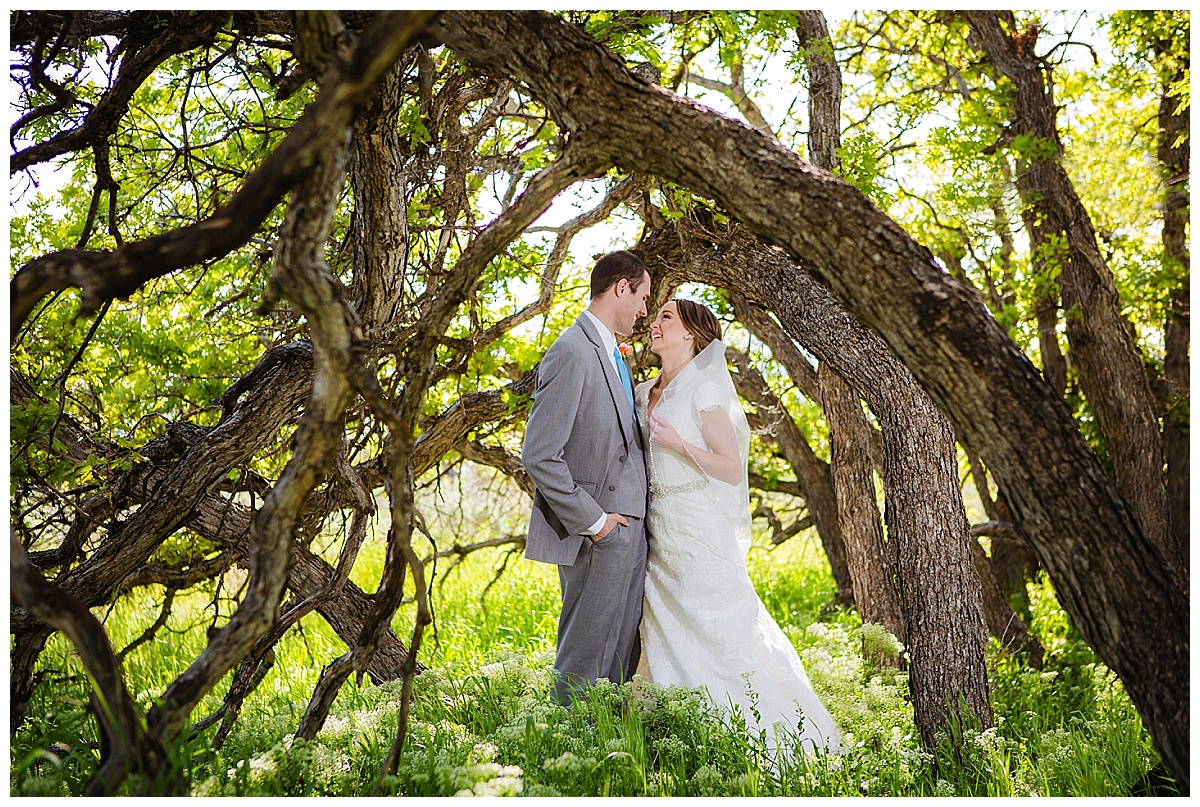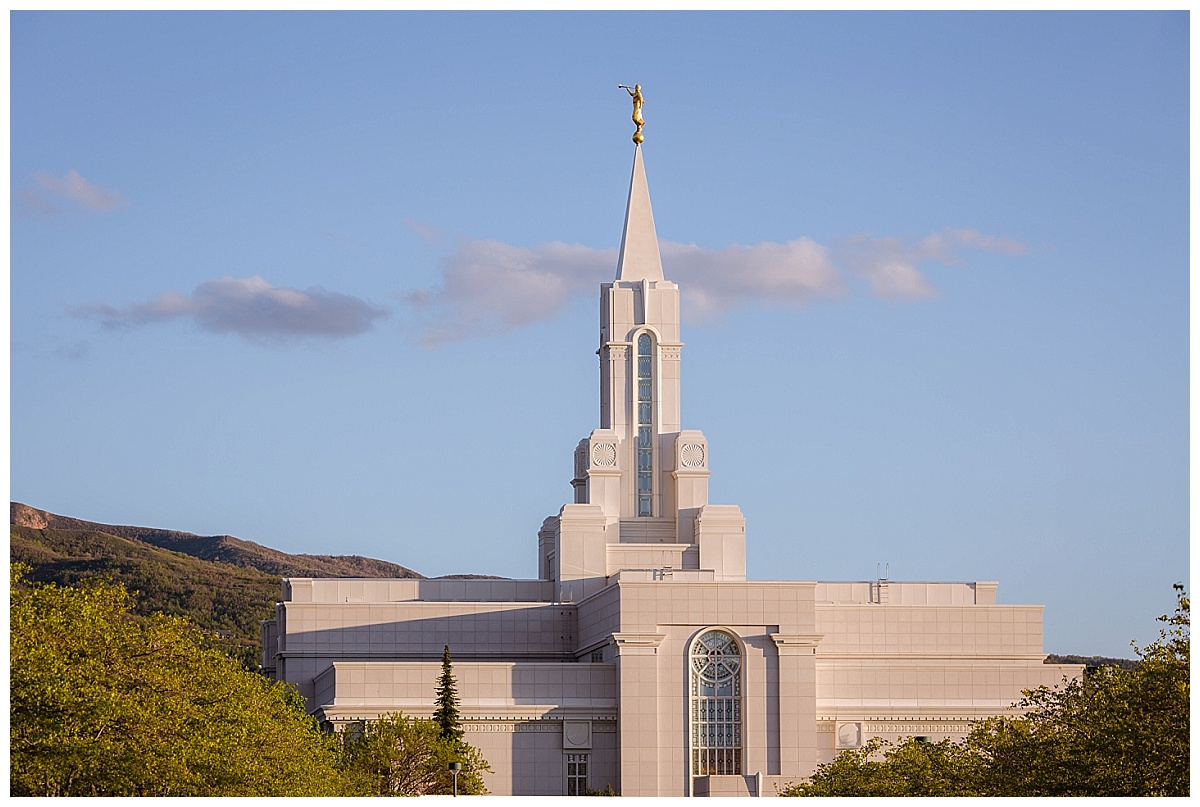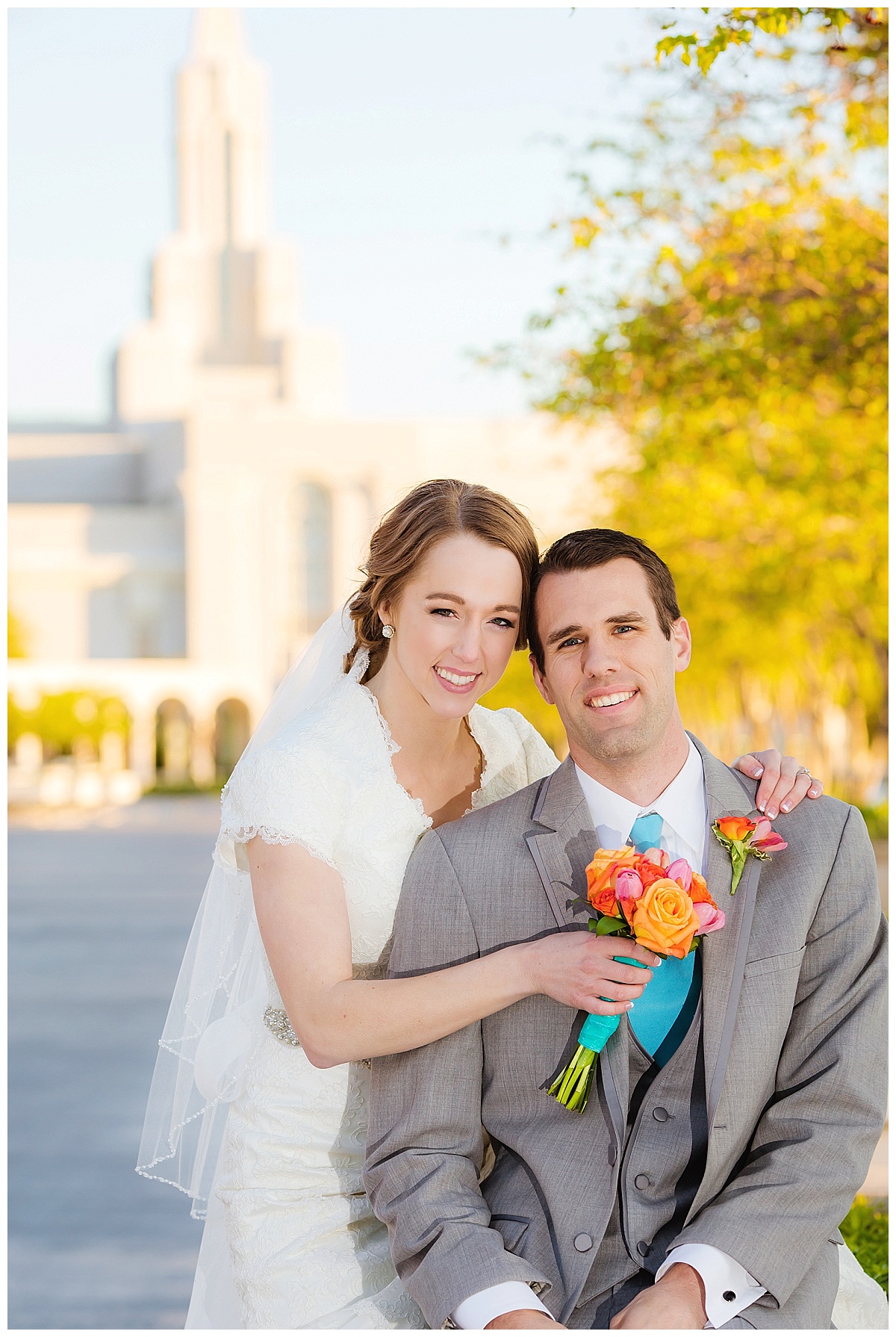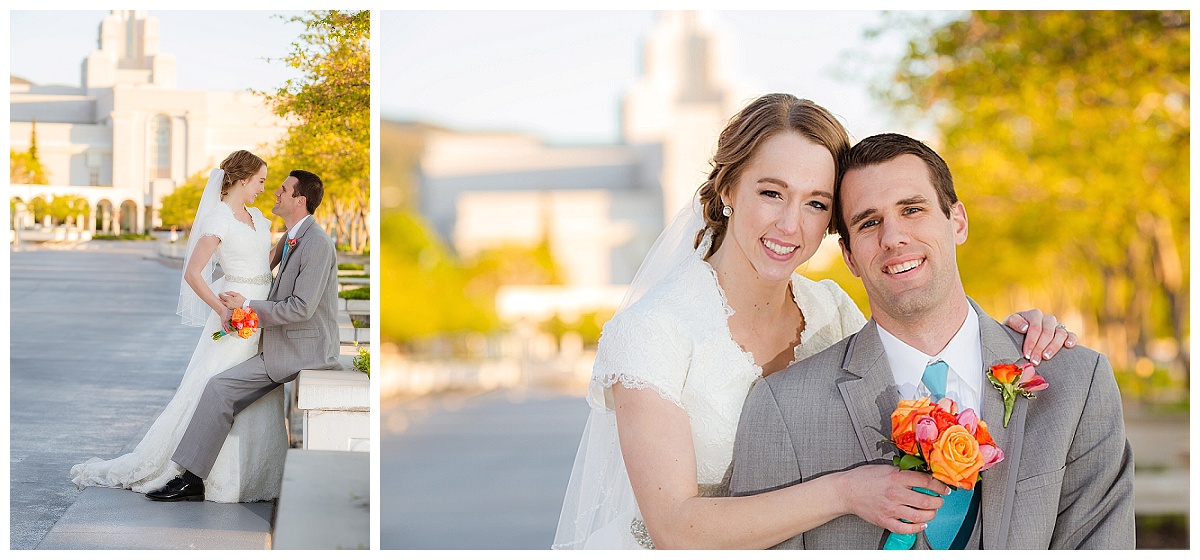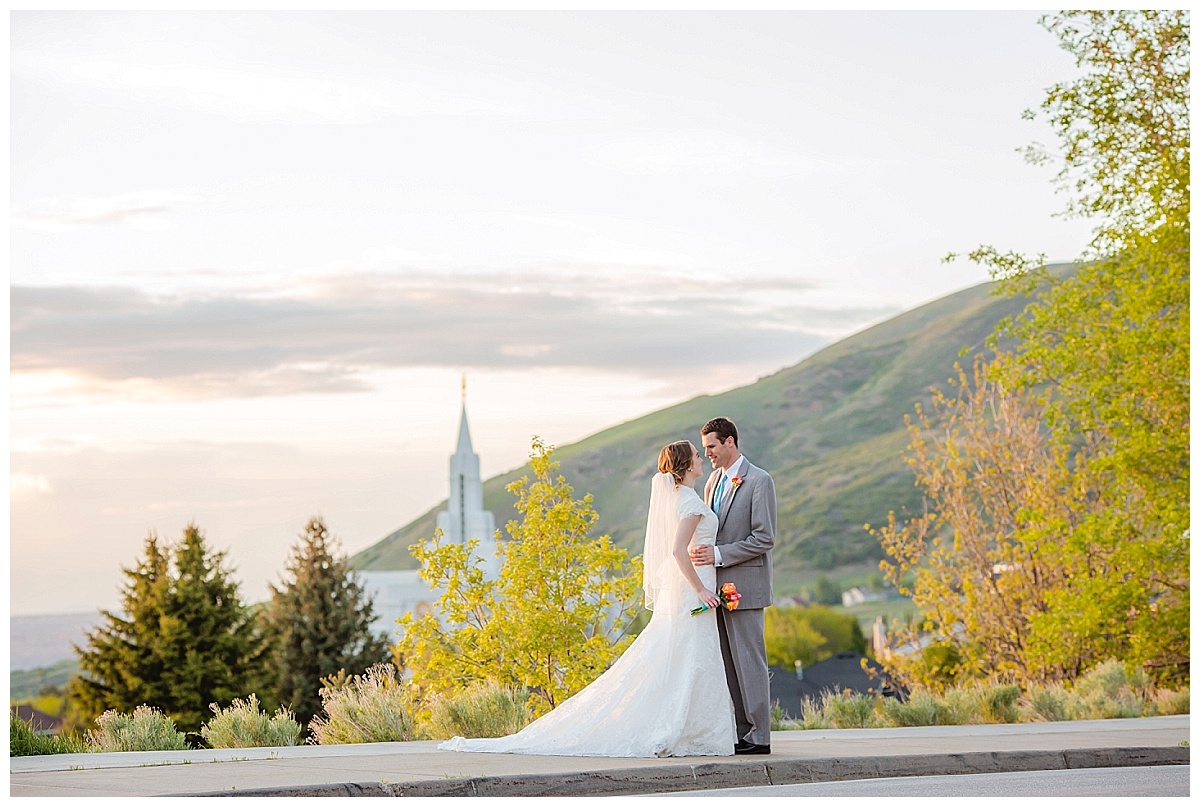 Love a different perspective on the temple-and really on everything in life 😀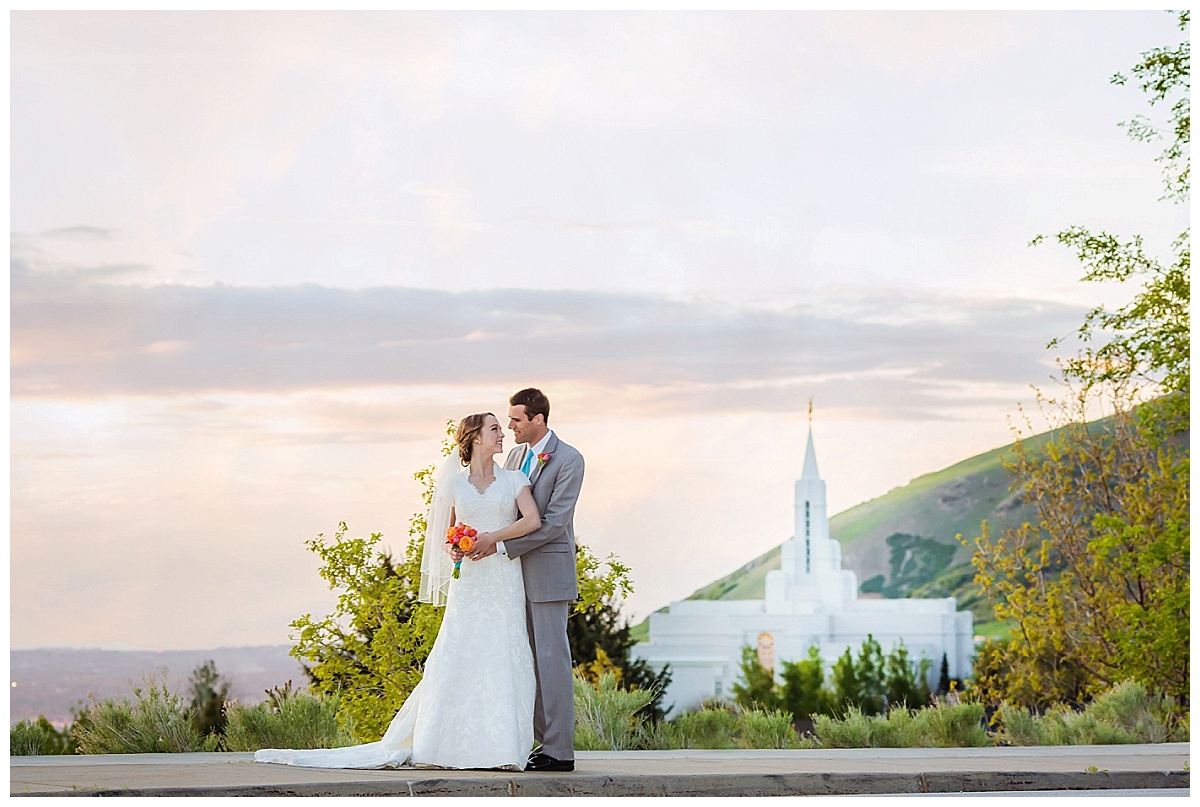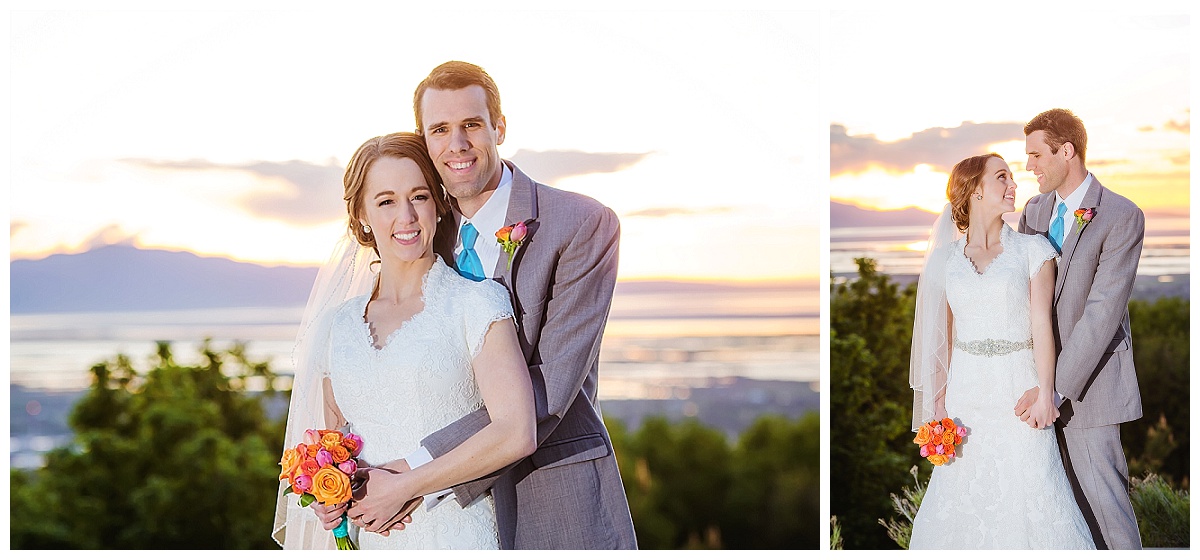 The sunset from up here is always a good view.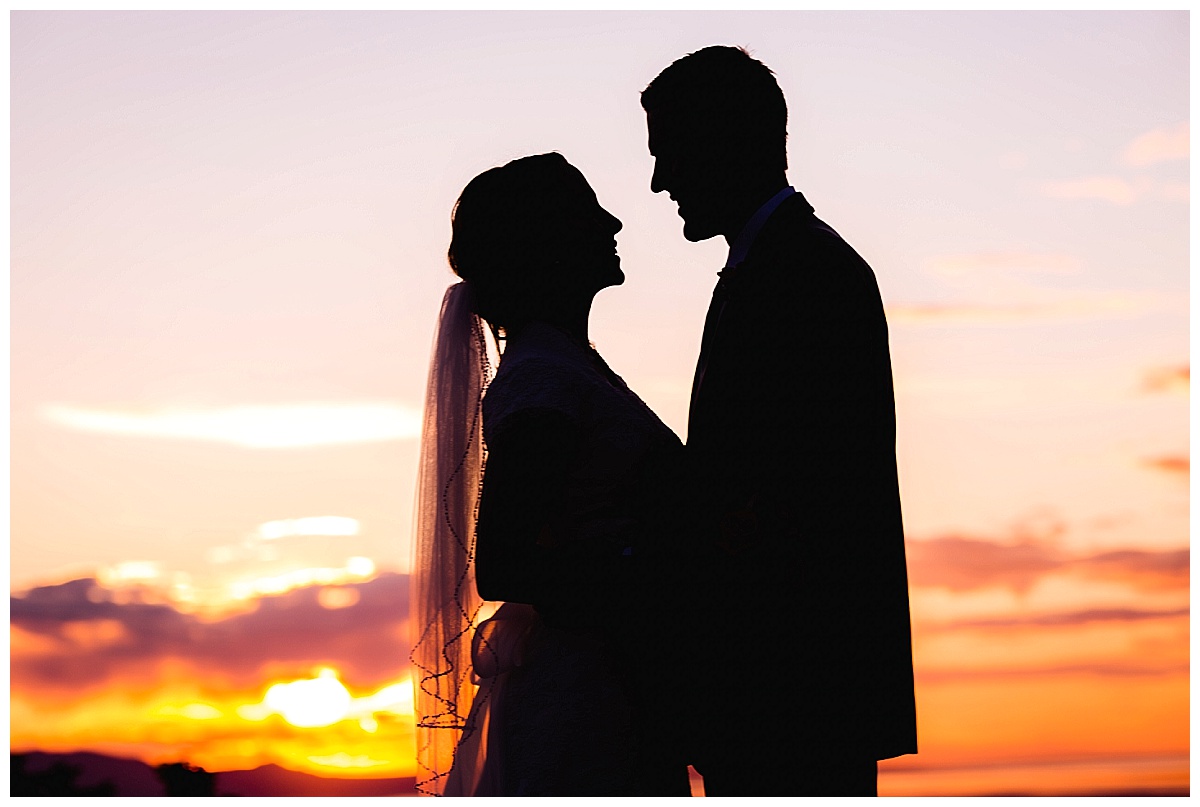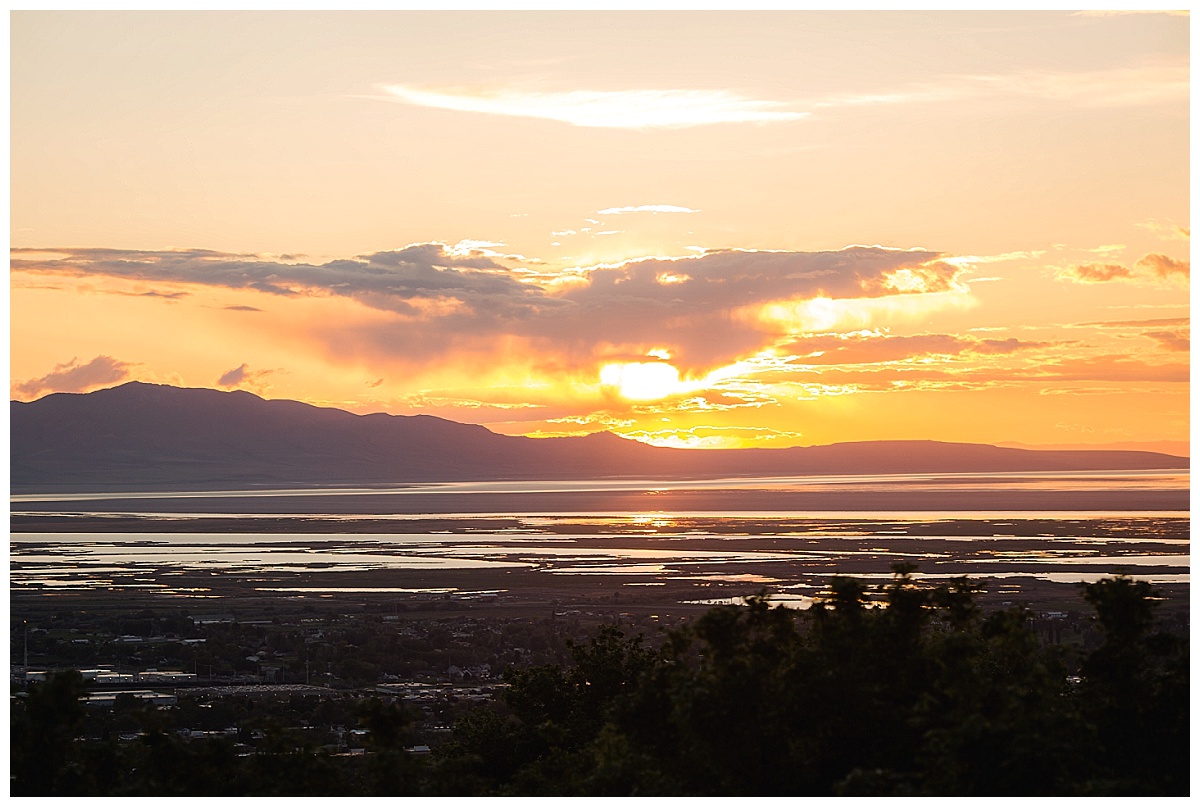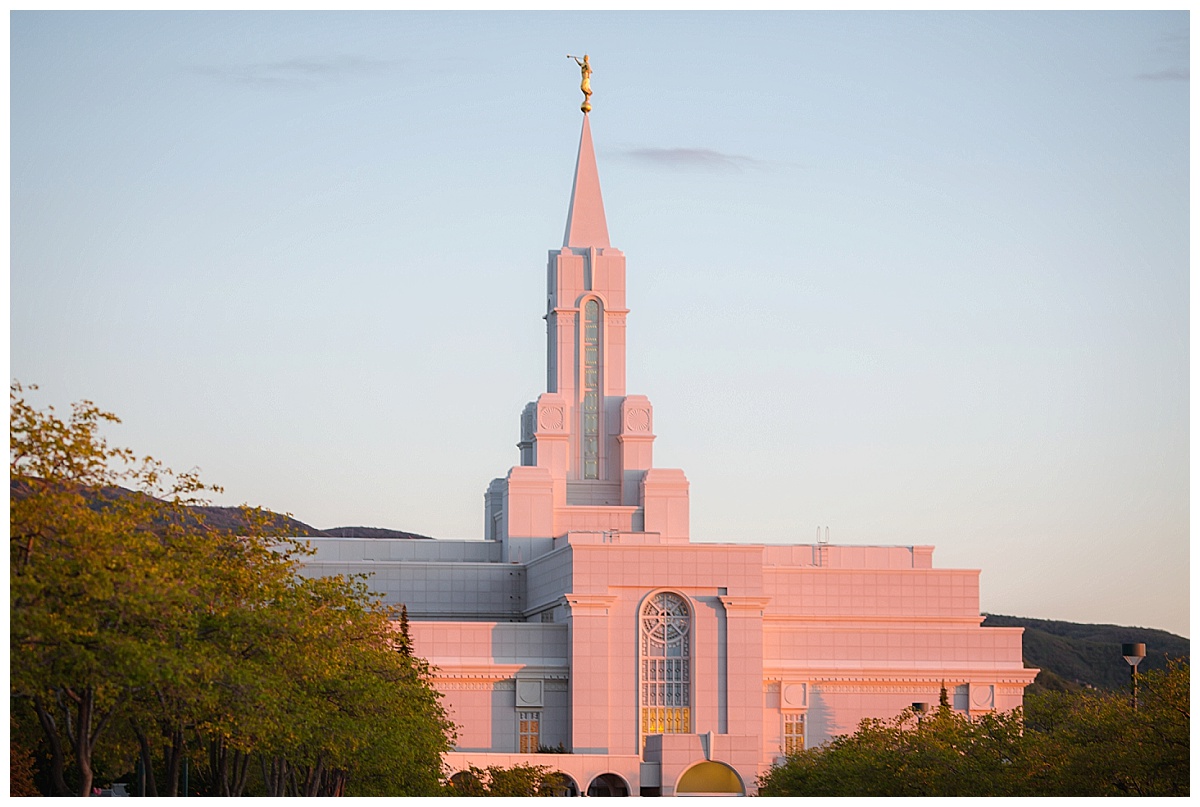 And in the end….we dance.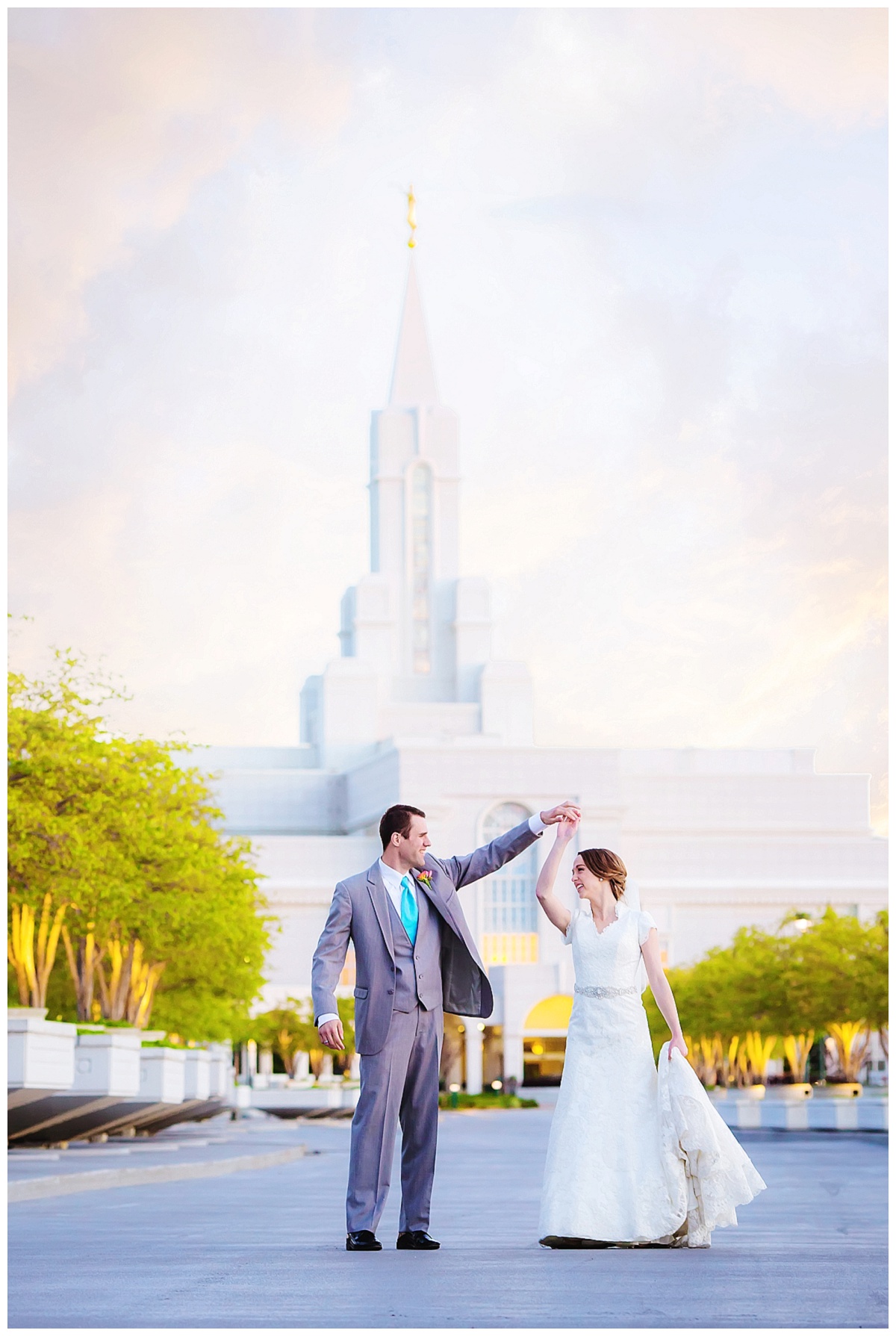 Vendors:
Hair and makeup: Salon Revive
Bride's Dress: Bridal Image
Tux: The Ritz Tuxedos
Flowers: Willow & Wildflowers