The wedding started out very cold, but a beautiful sunny day.  Kaily and Spencer came out glowing from the temple and were surrounded by family and friends that were there to celebrate with them.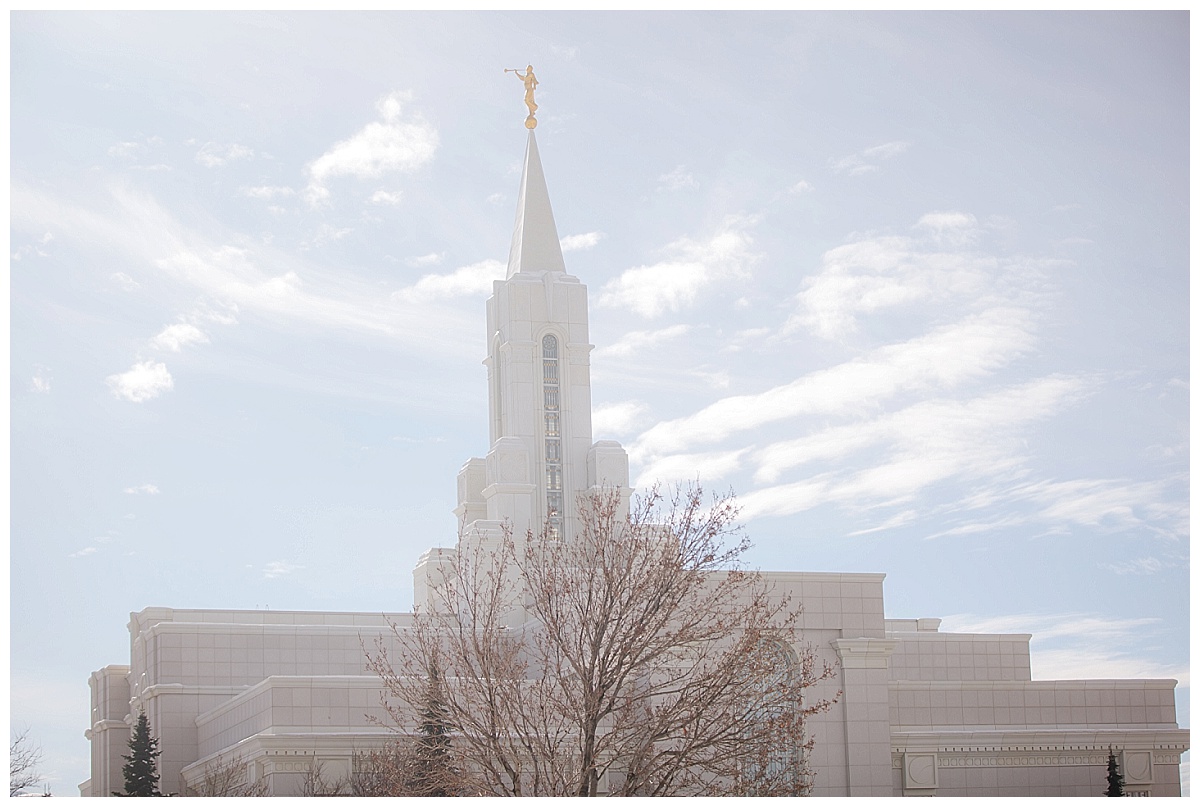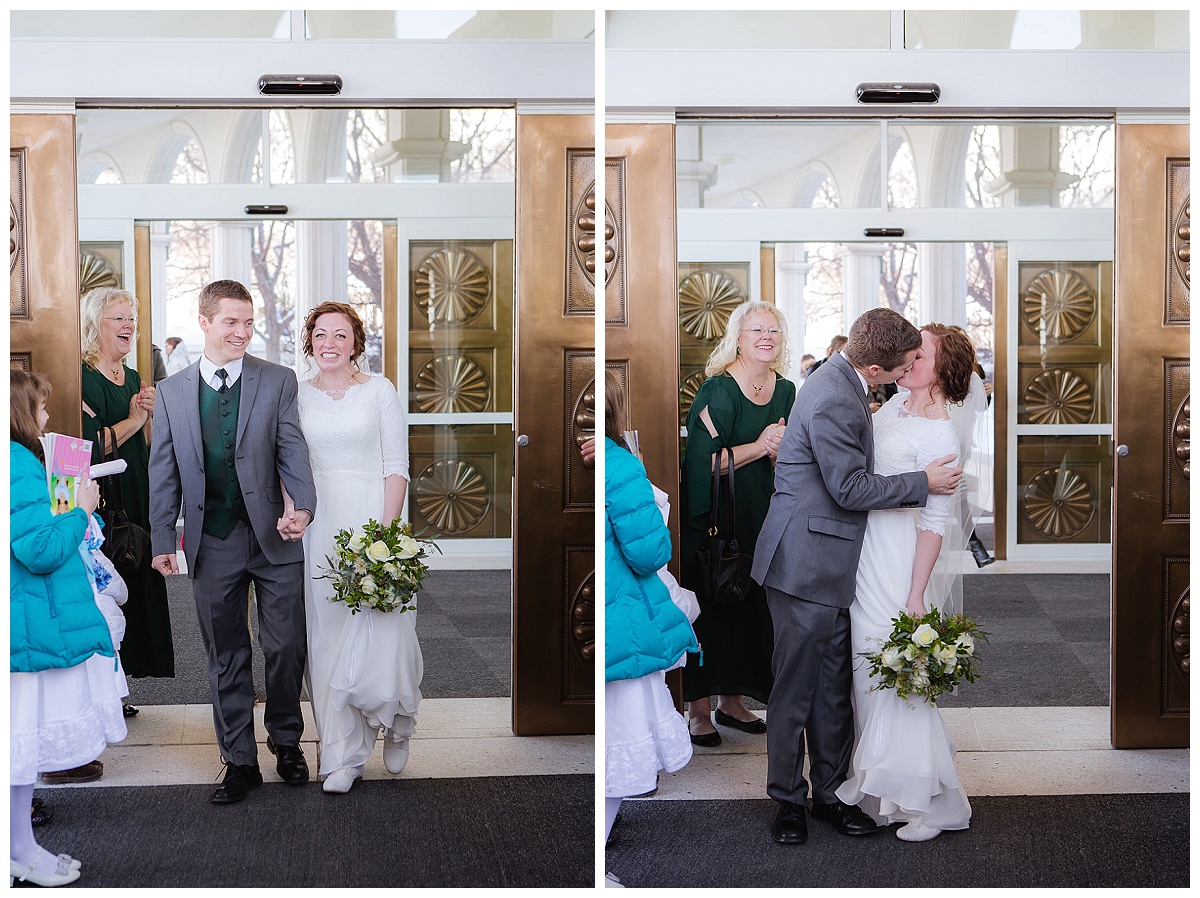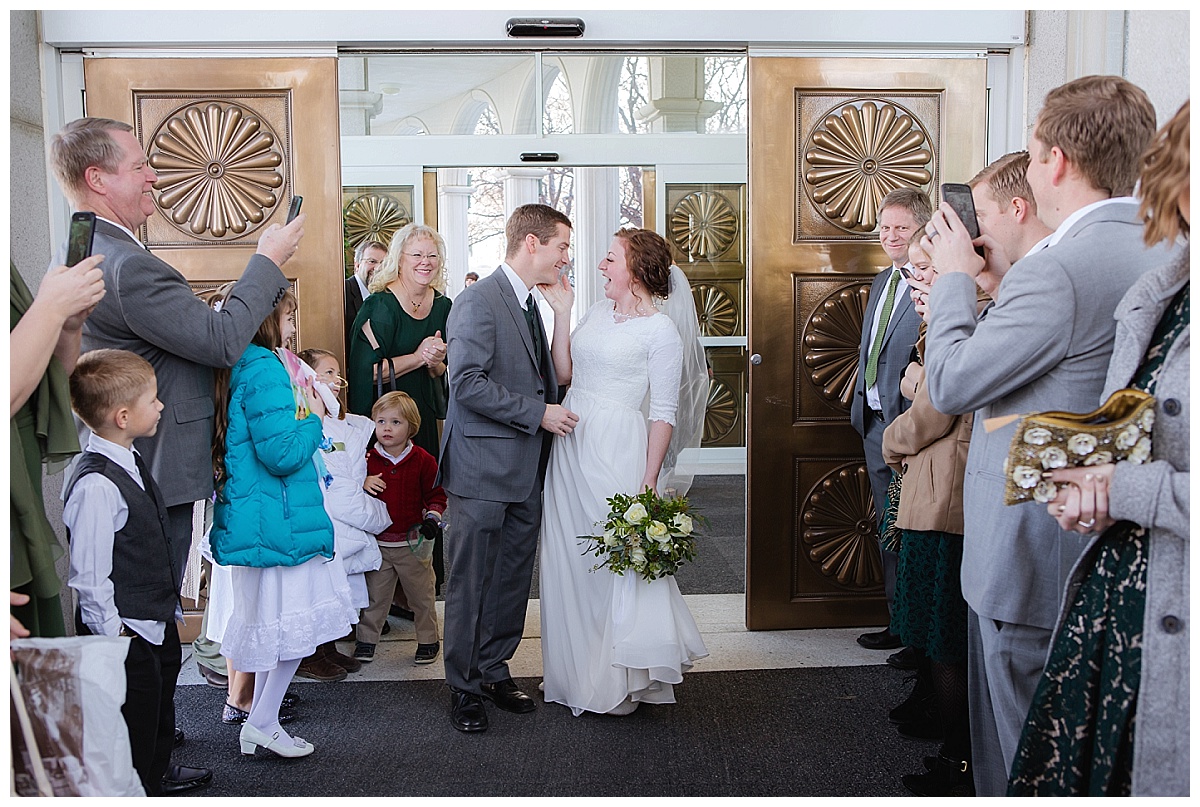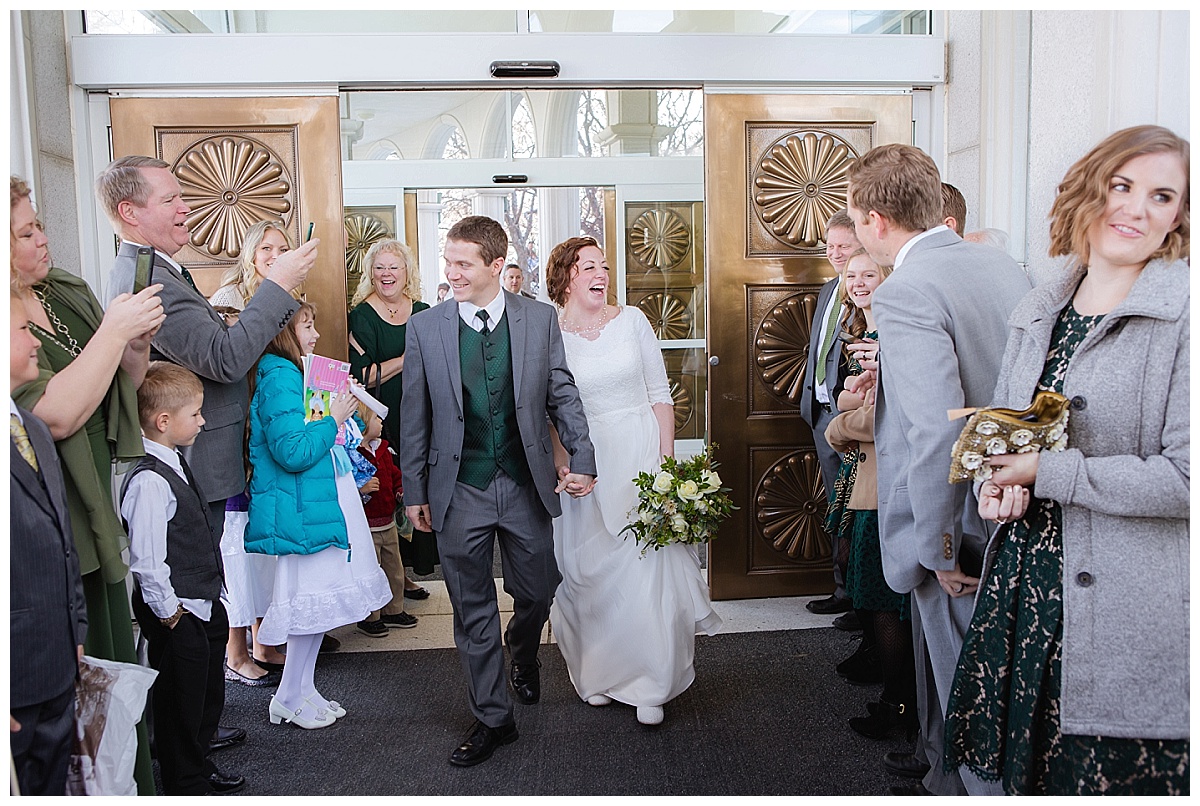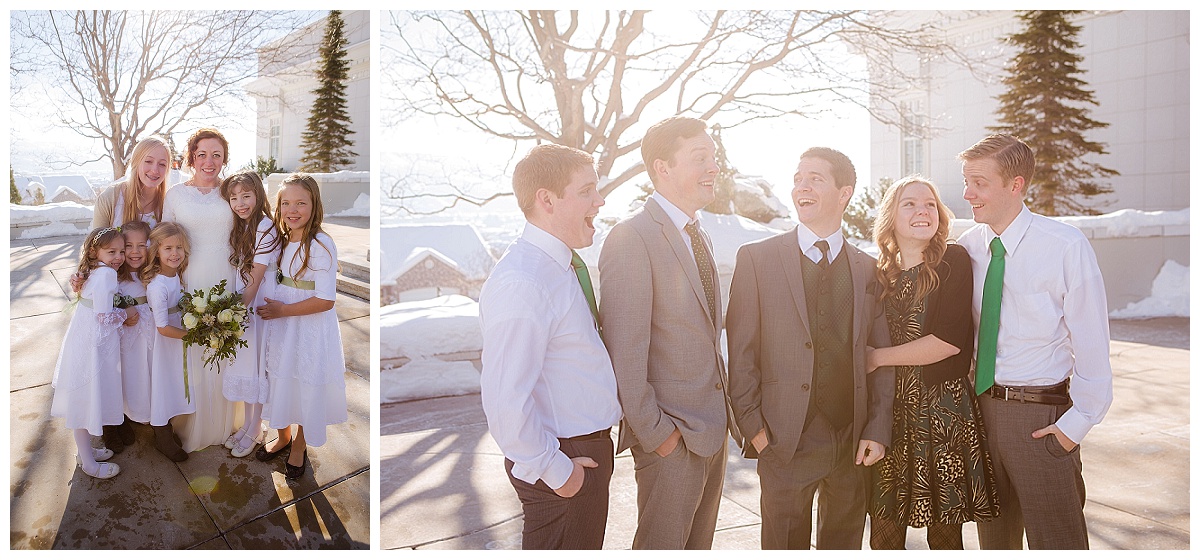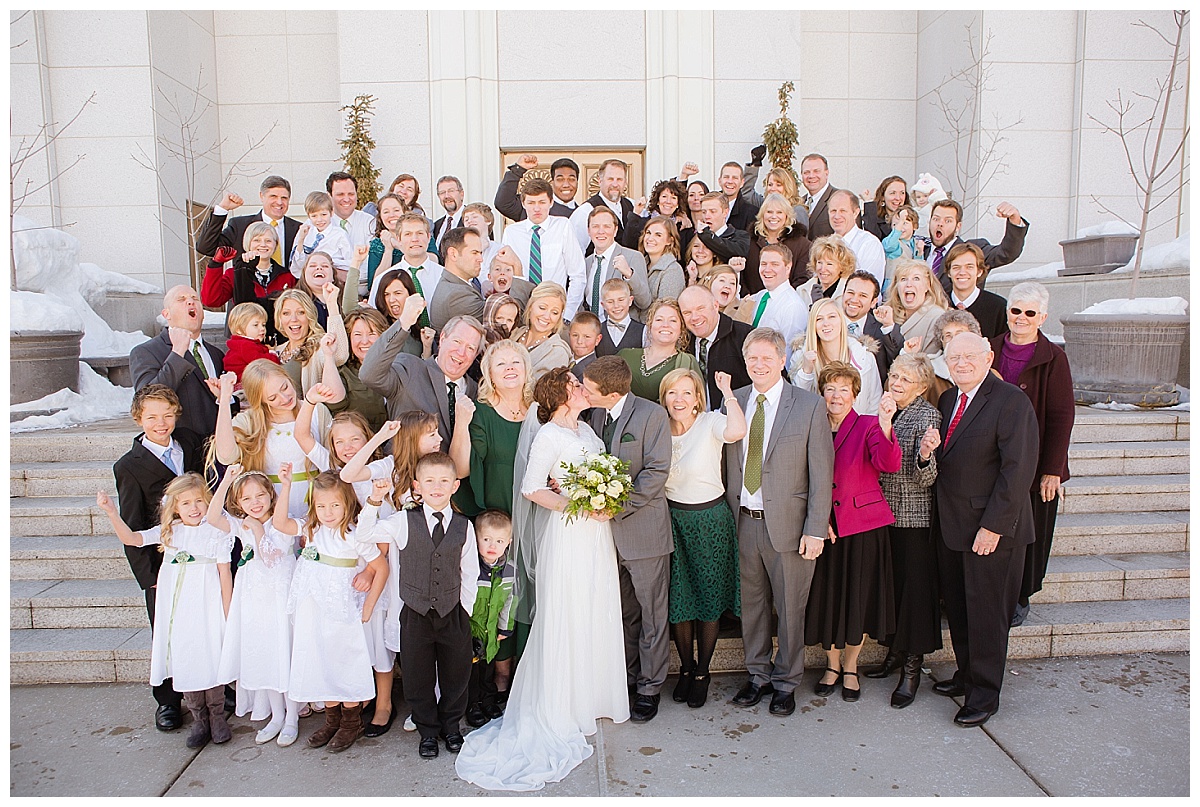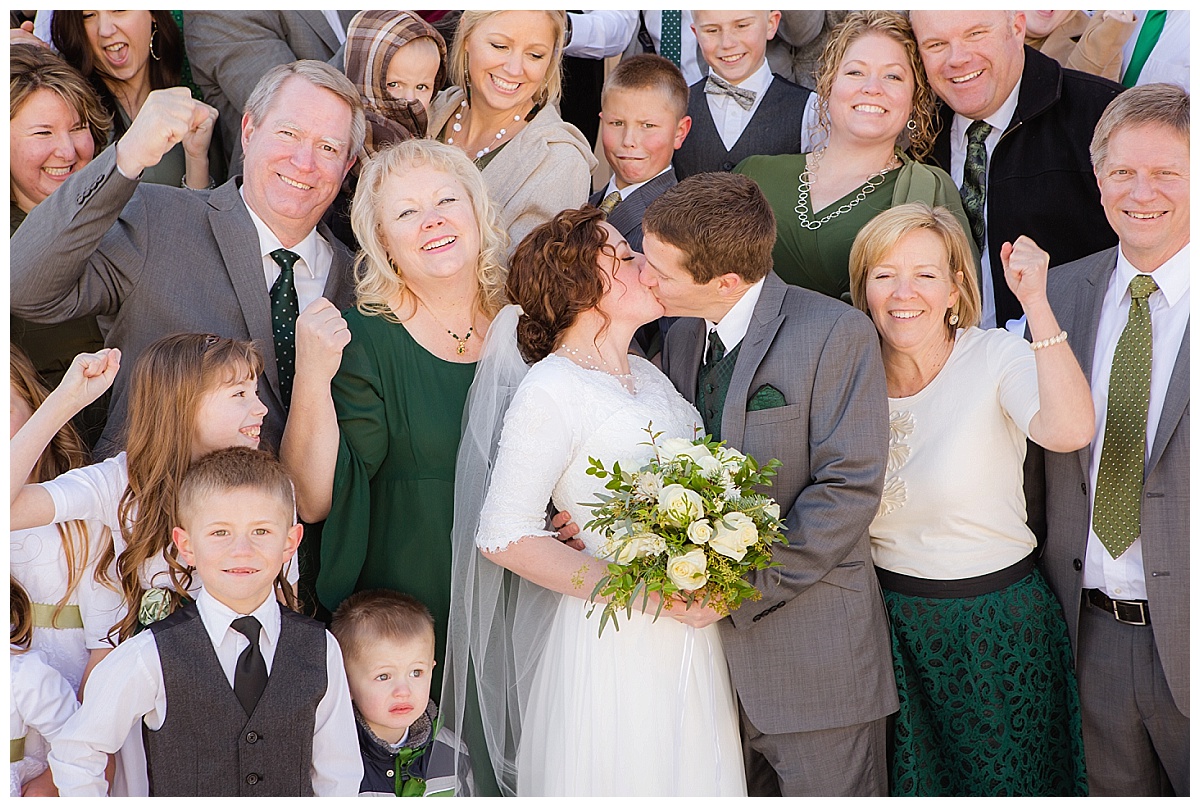 As soon as I took this last picture I asked Kaily if she wanted to go inside and warm up a bit before doing pictures of them both.  She said she wasn't feeling good so that was a good idea.  We made it about ten feet and she started to throw up n the snow.   We took her into the temple bathroom and there she stayed for almost two hours.  Every time she got up, she would puke again.  I went outside and took a few pictures of her flowers, her new husband and the rings.  We were hoping she would be well enough for a few shots, but she never got better and the reception was about to start.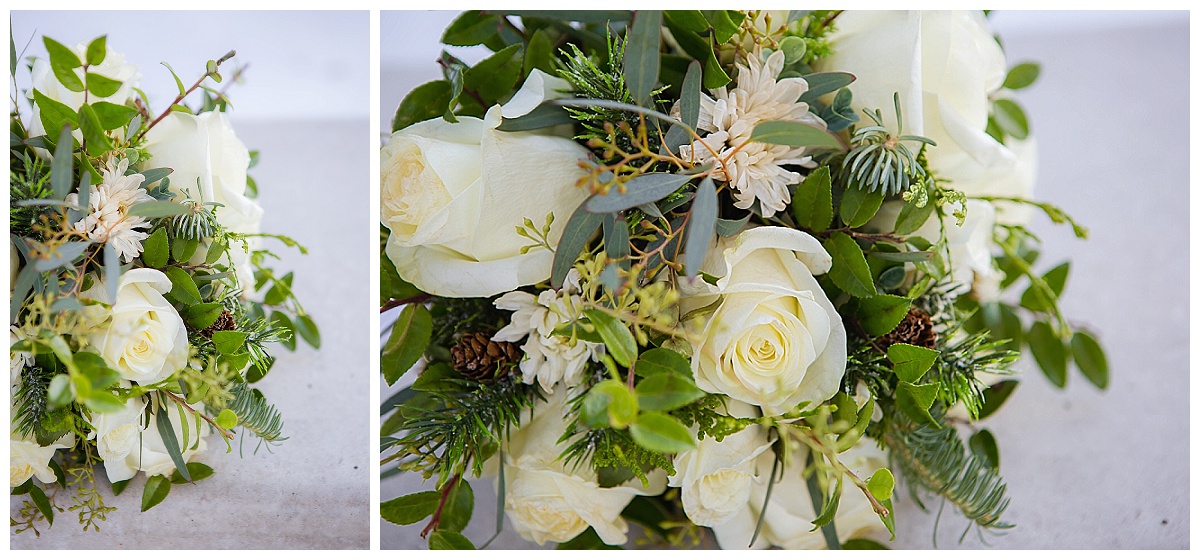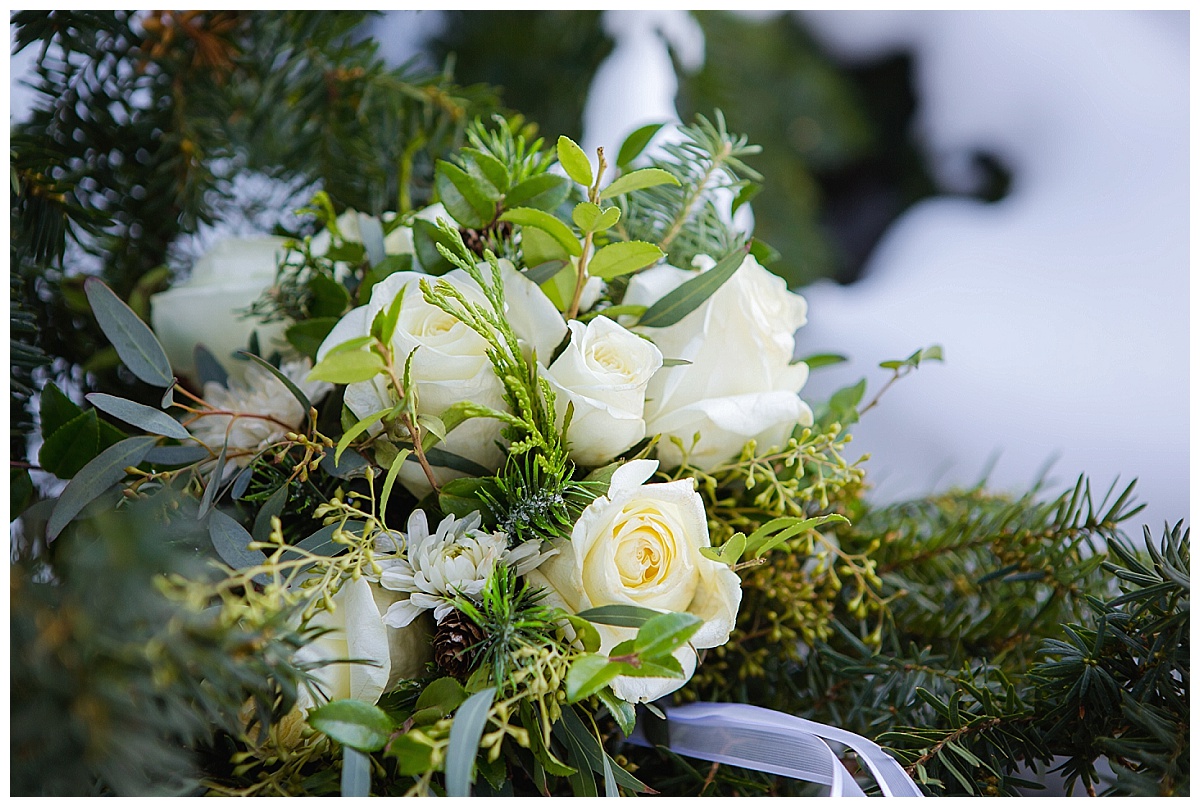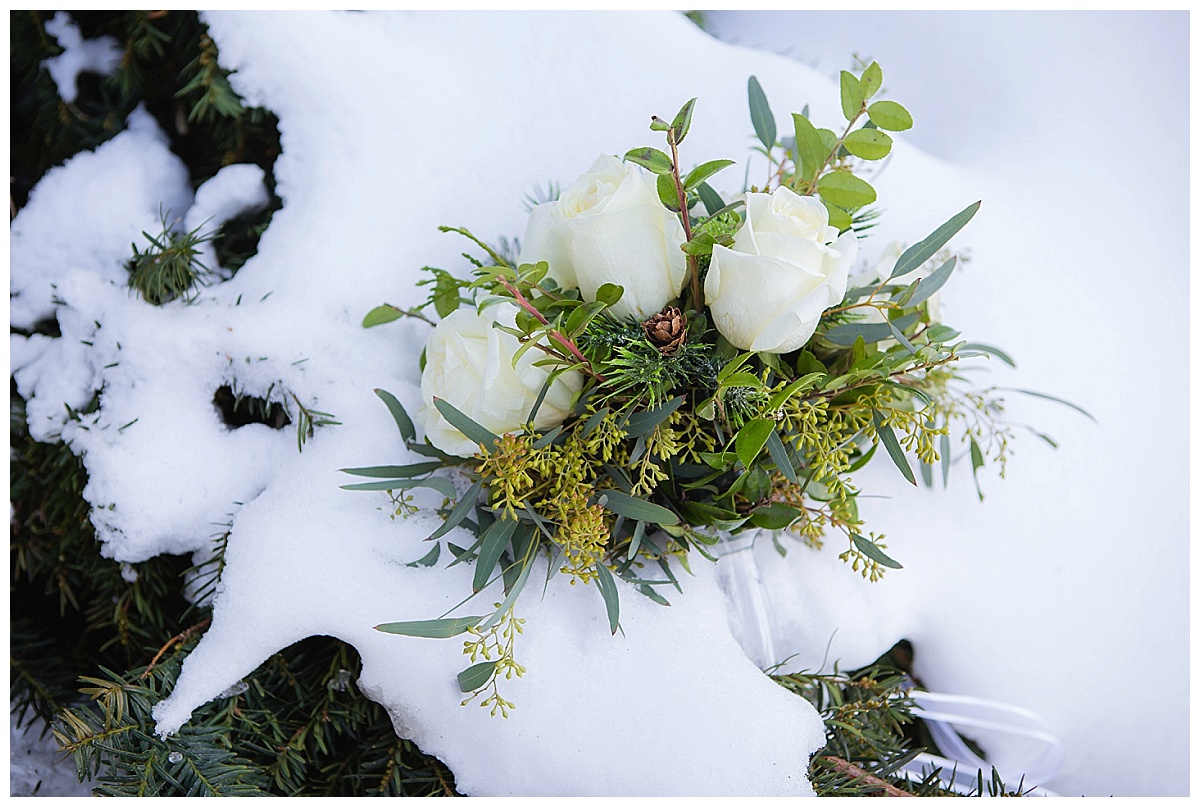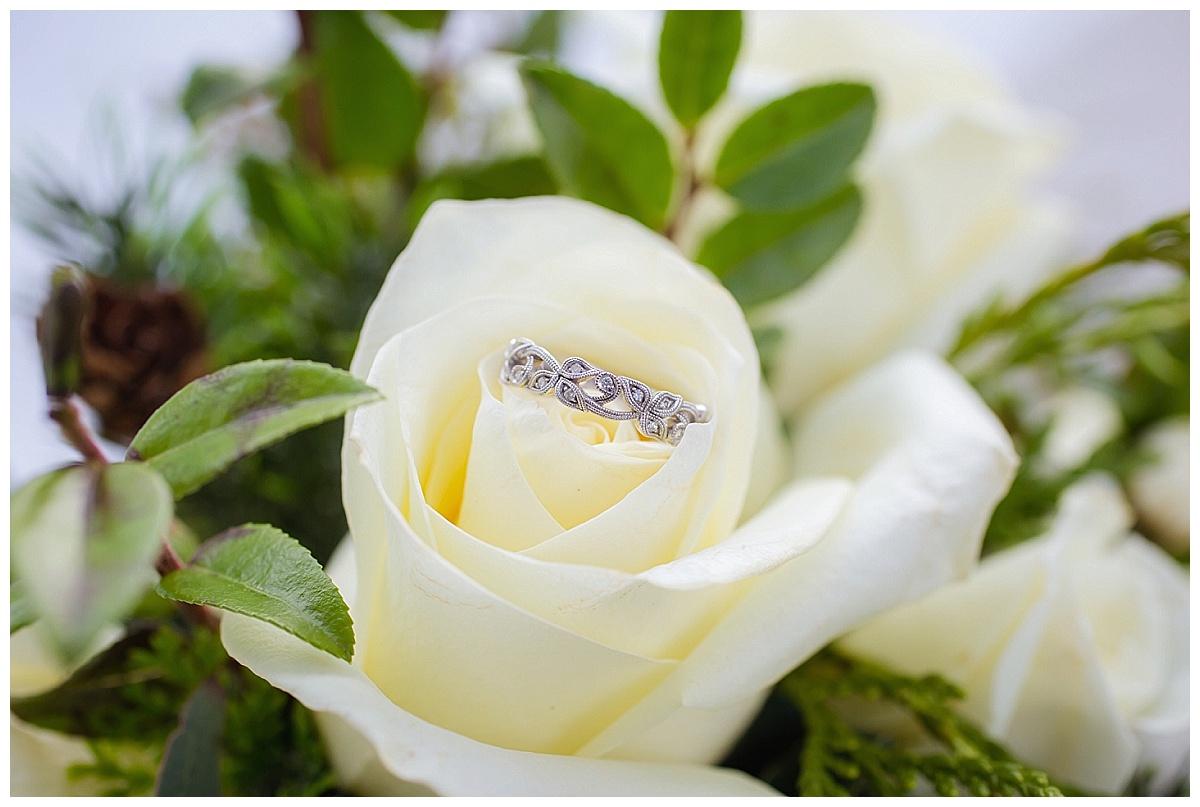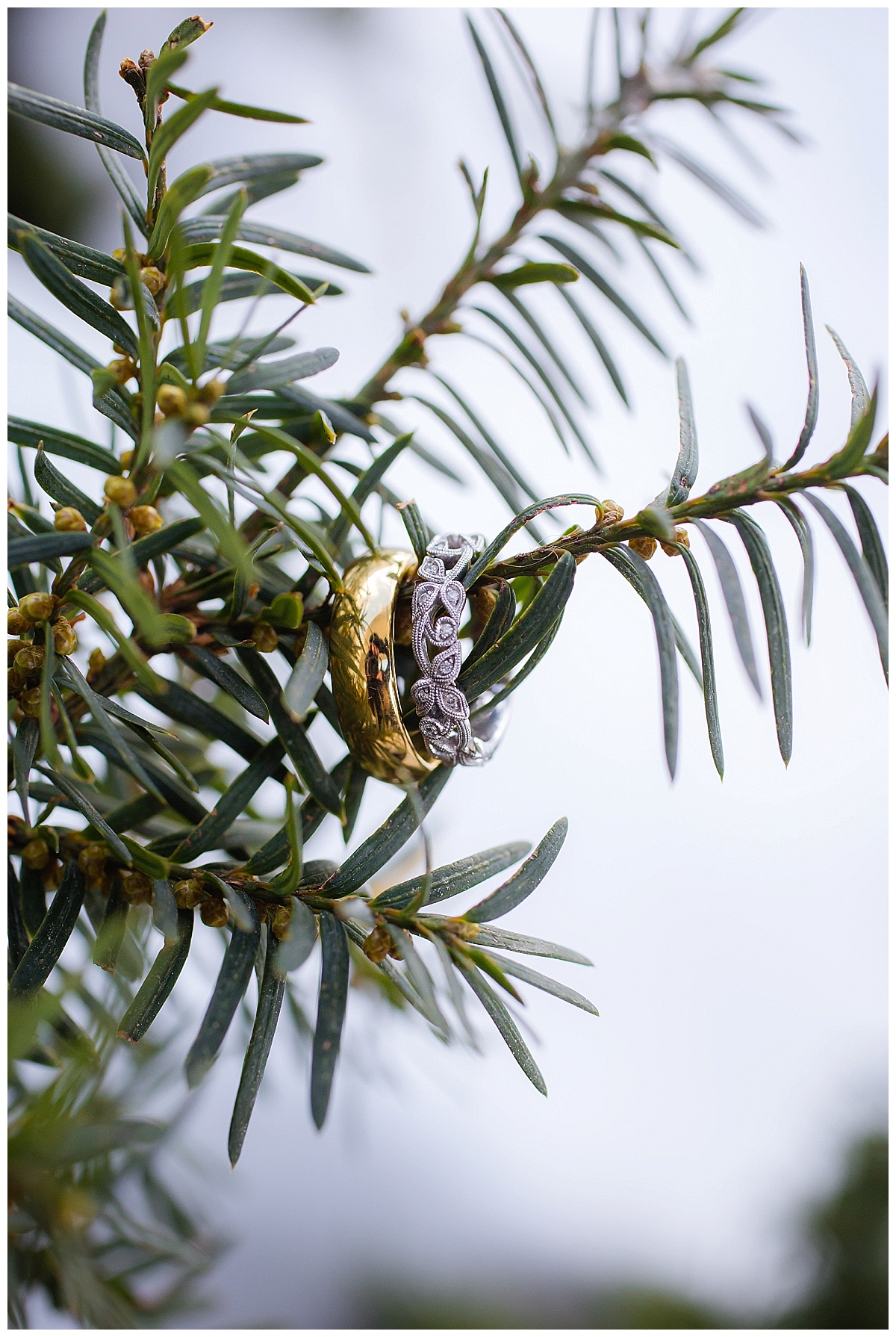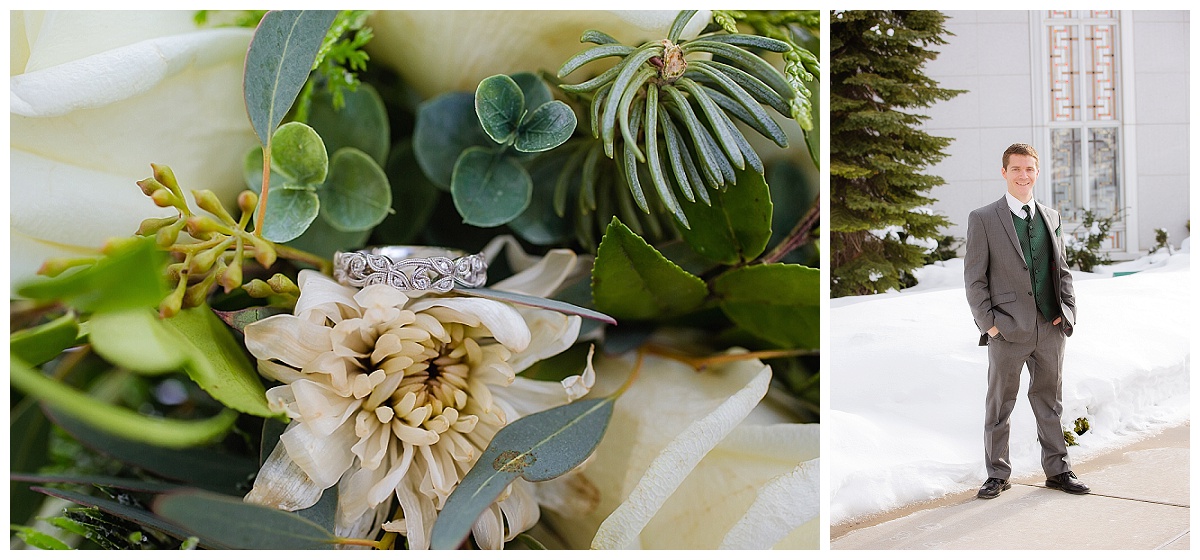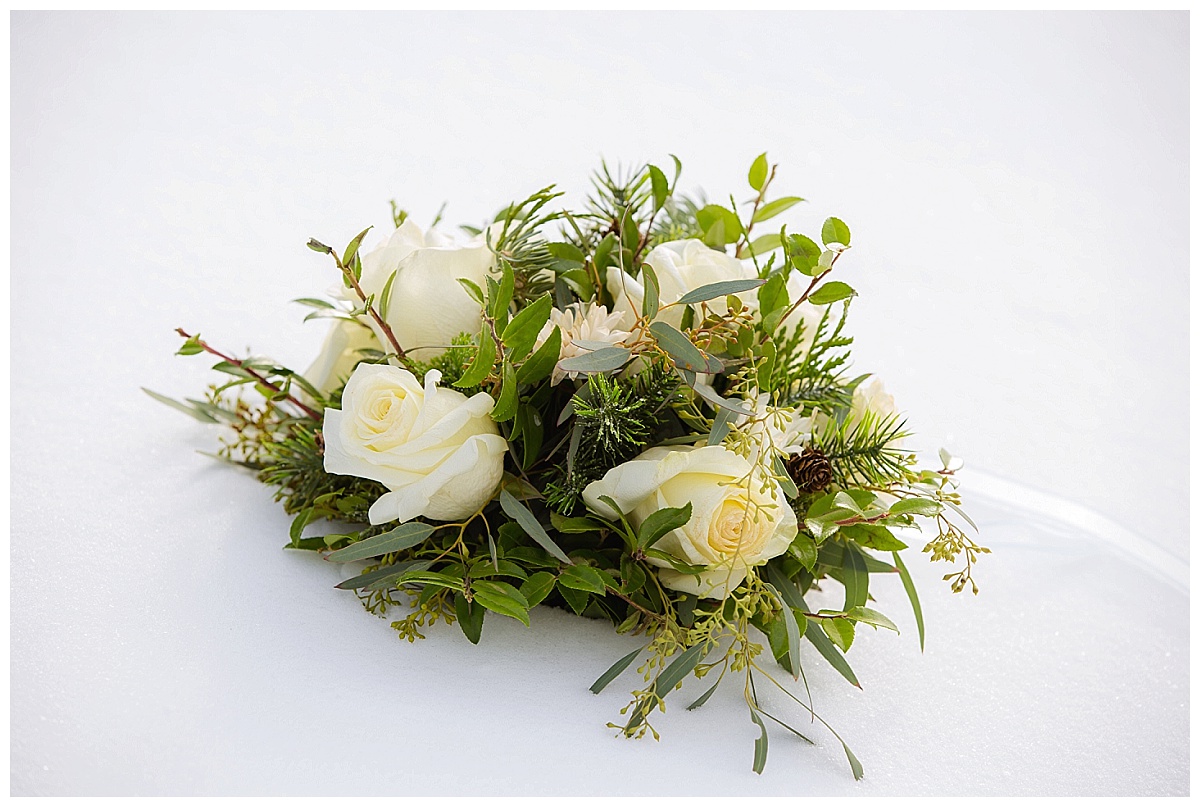 We got a wheelchair for her and got a shot of them leaving the temple in their car and headed to the reception…..where her bad luck would follow….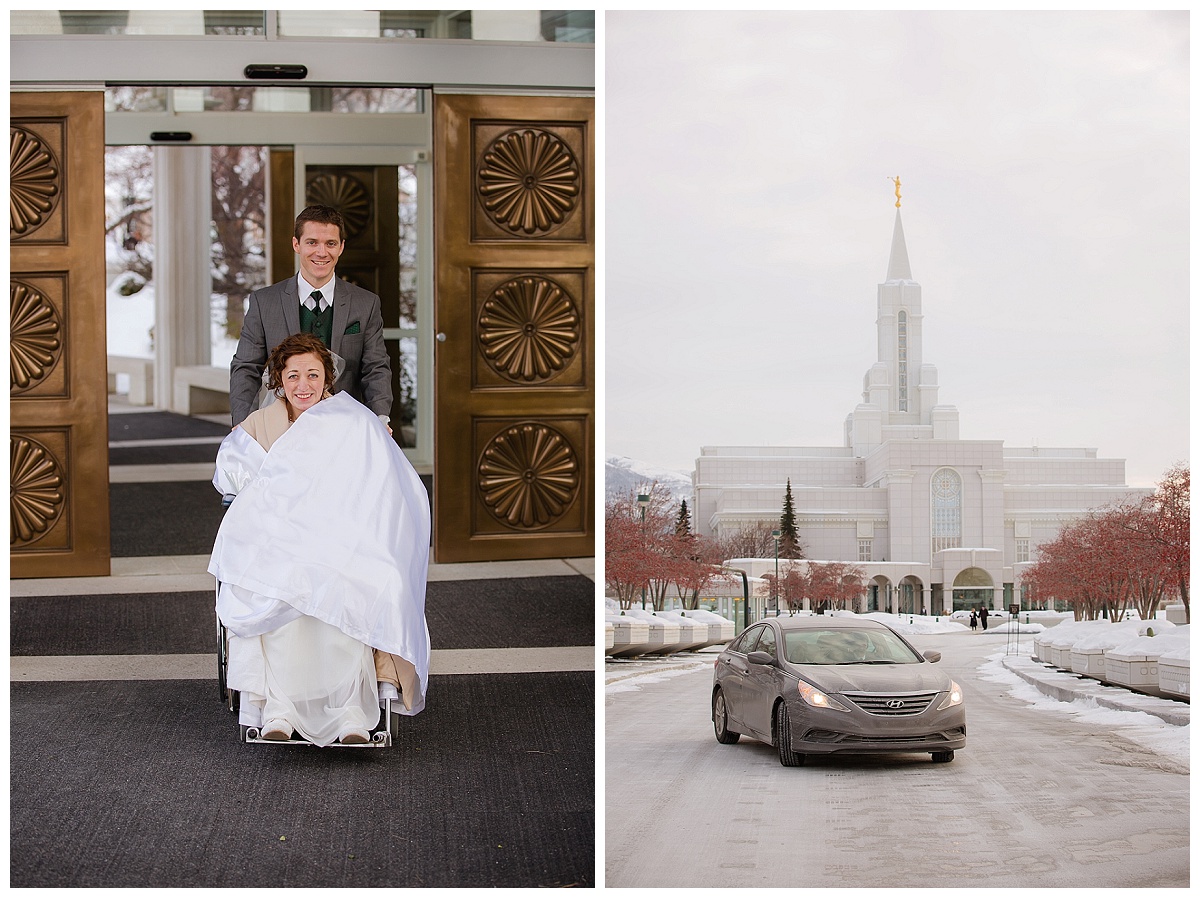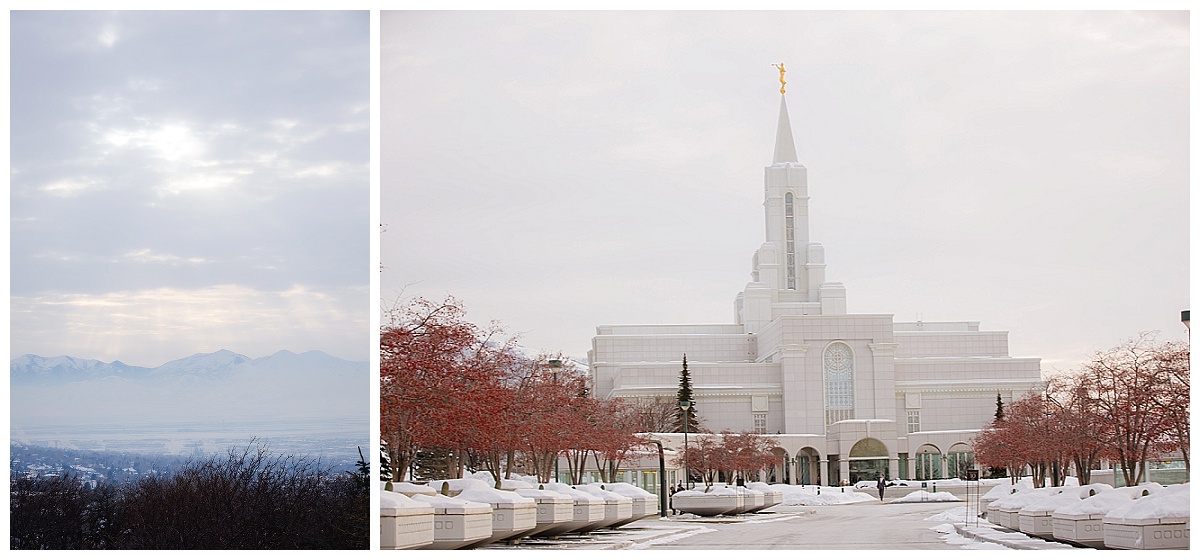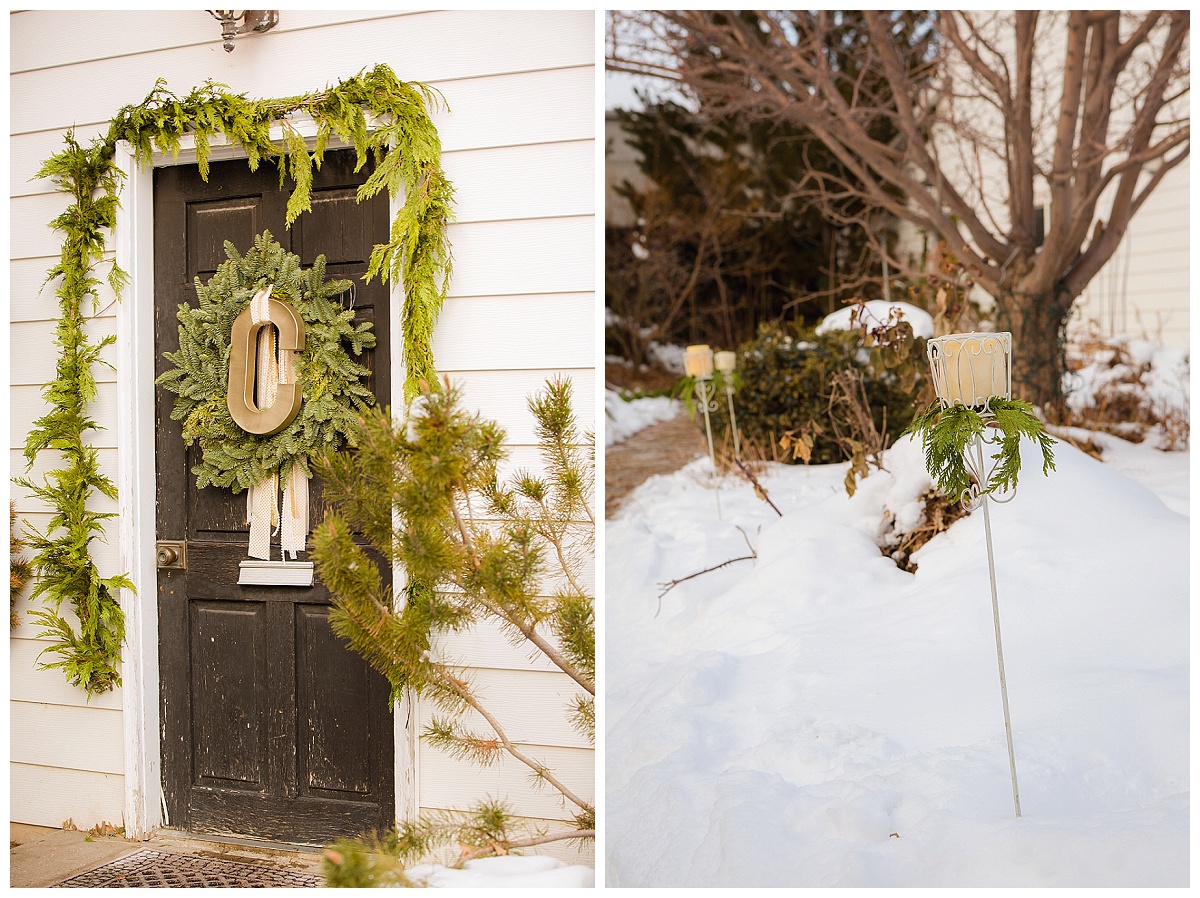 We got to this gorgeous barn and the electricity kept shutting off.  Luckily I had my Ice Light for pictures of the decor….but unluckily they were serving waffles….which kind of needed electricity to cook.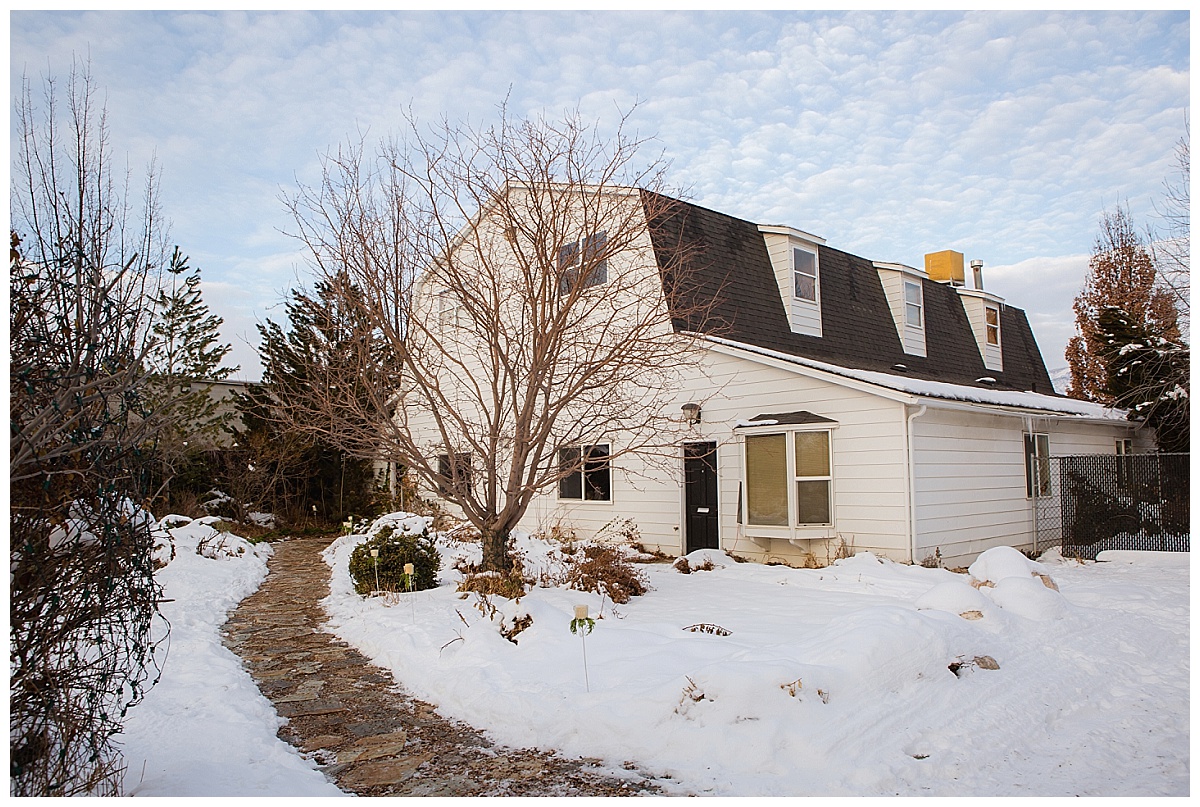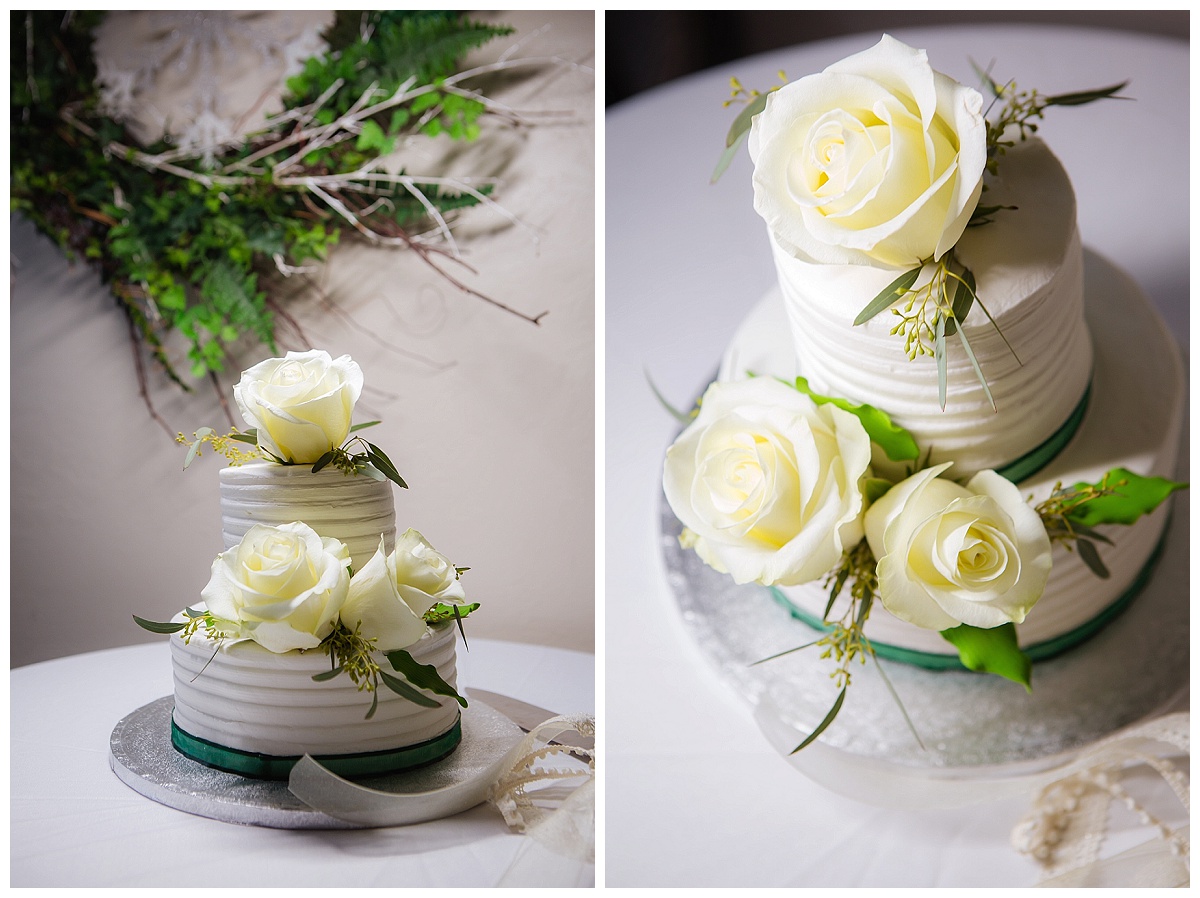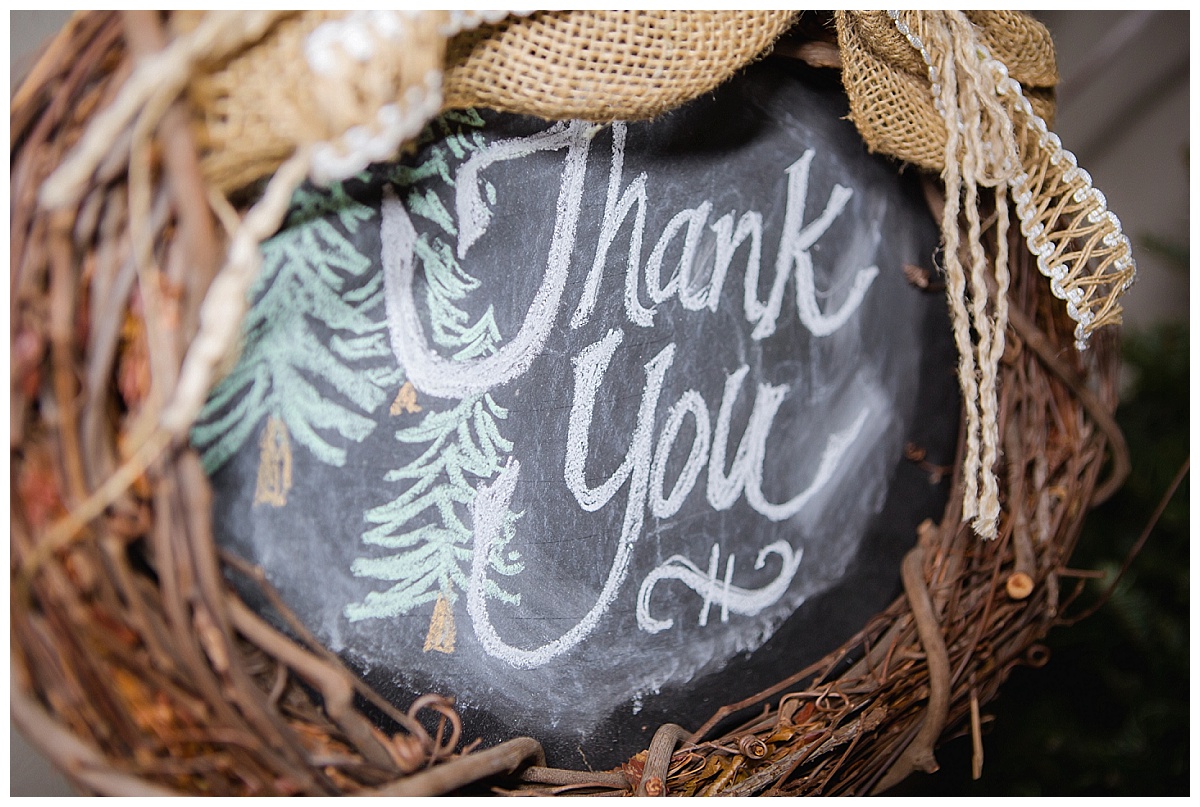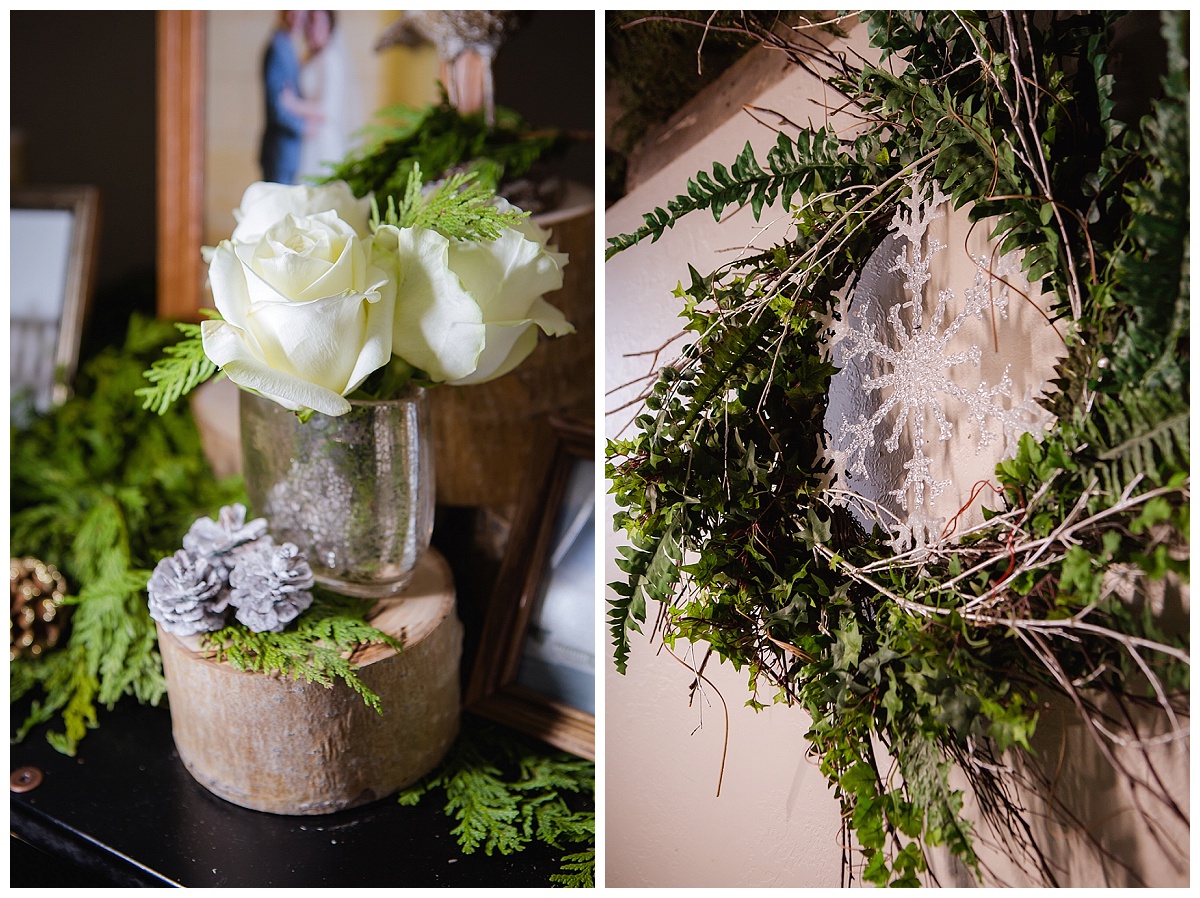 In between the spurts of electricity, they would make as many waffles as they could before it went out again.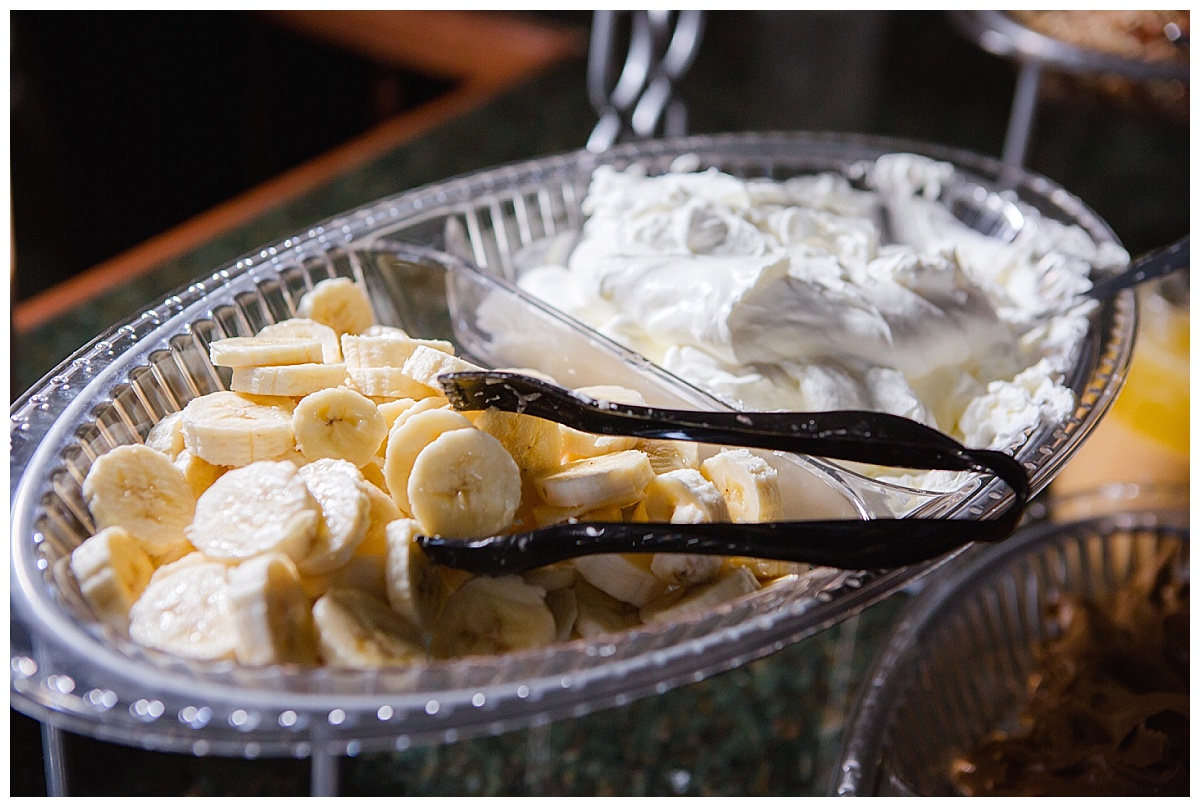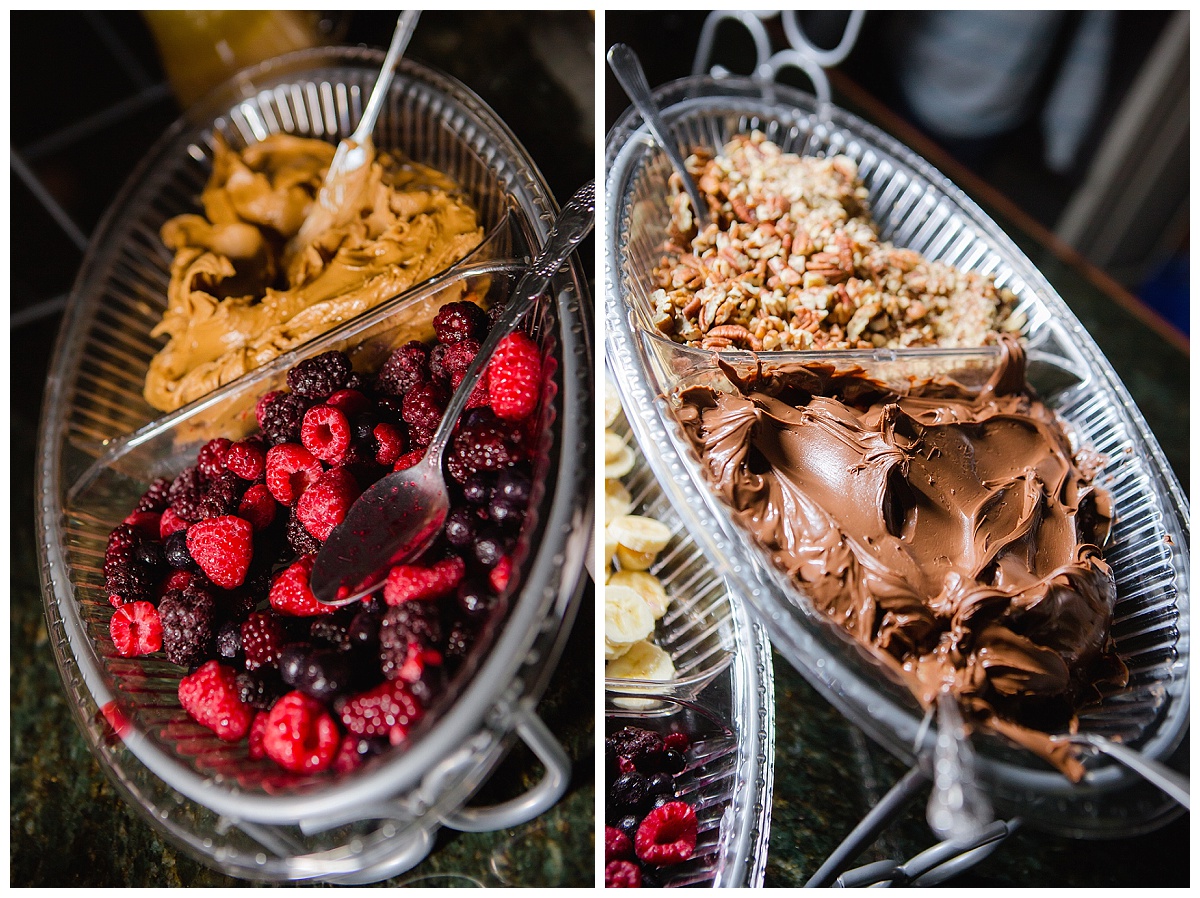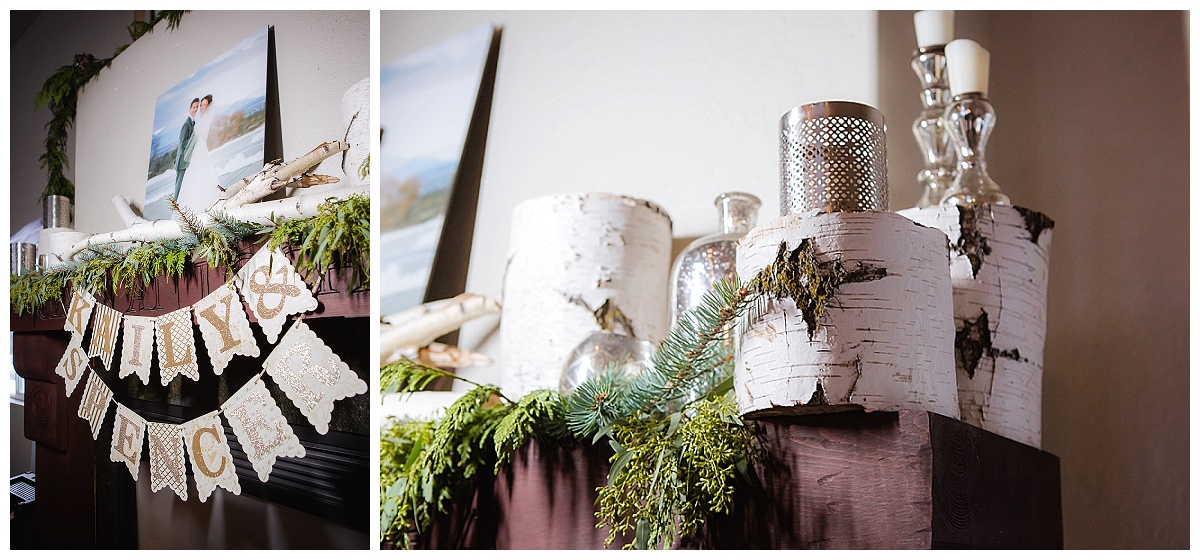 Her family found a soft chair with wheels she could sit in and everyone was just so kind to her.  One of her guests was a doctor and got her some anti-nausea medication.  That really helped and she was able to stand by the end of the reception!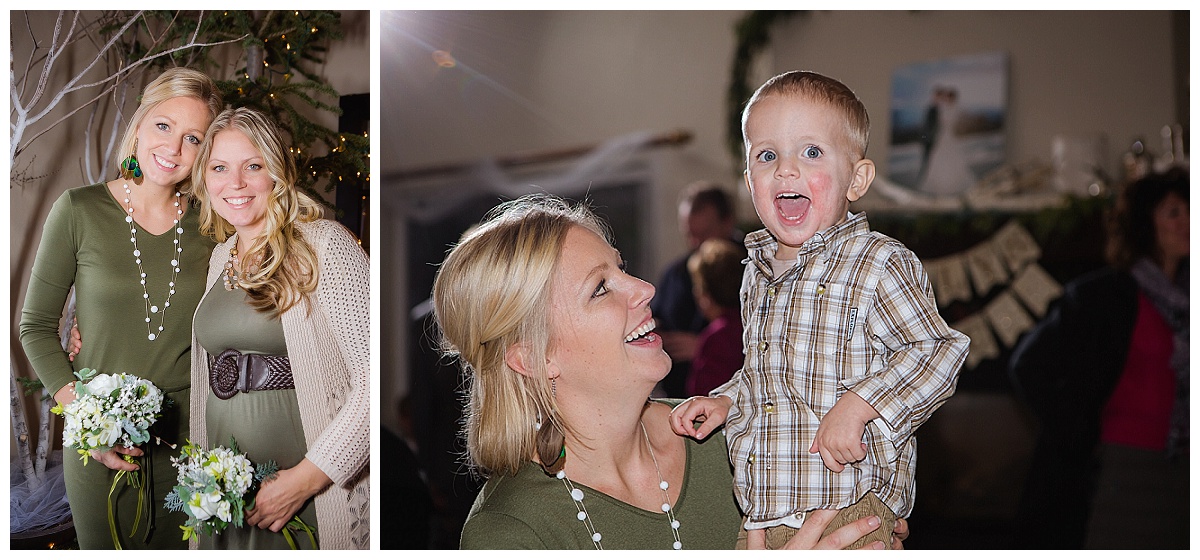 Doesn't this break your heart?  Just know that she had the best attitude about all that was going wrong.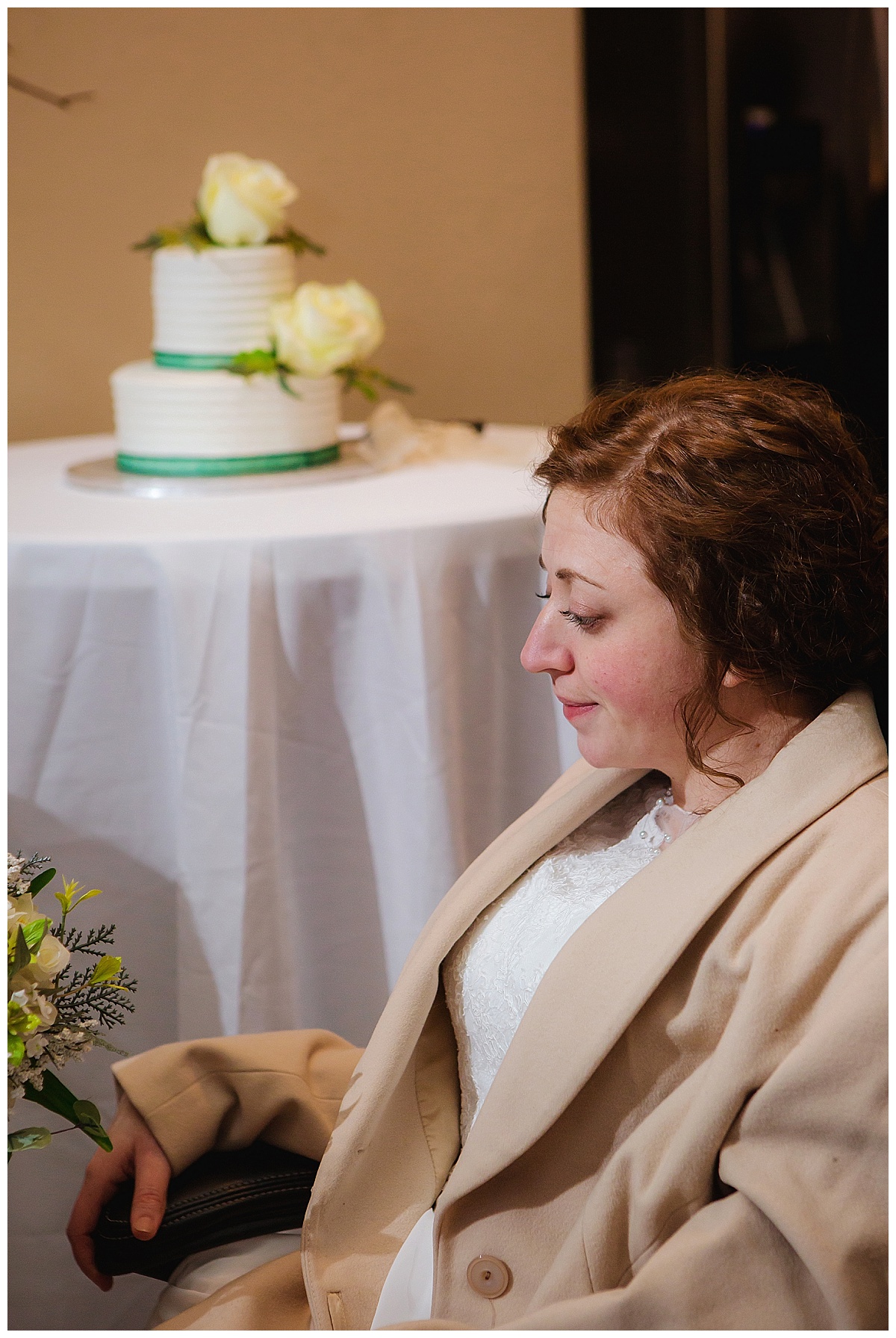 Her family sang her and Spencer a song and they all welcomed him to their family.  I love how he was looking at his wife.  Through sickness and health came a lot faster than anyone could have imagined!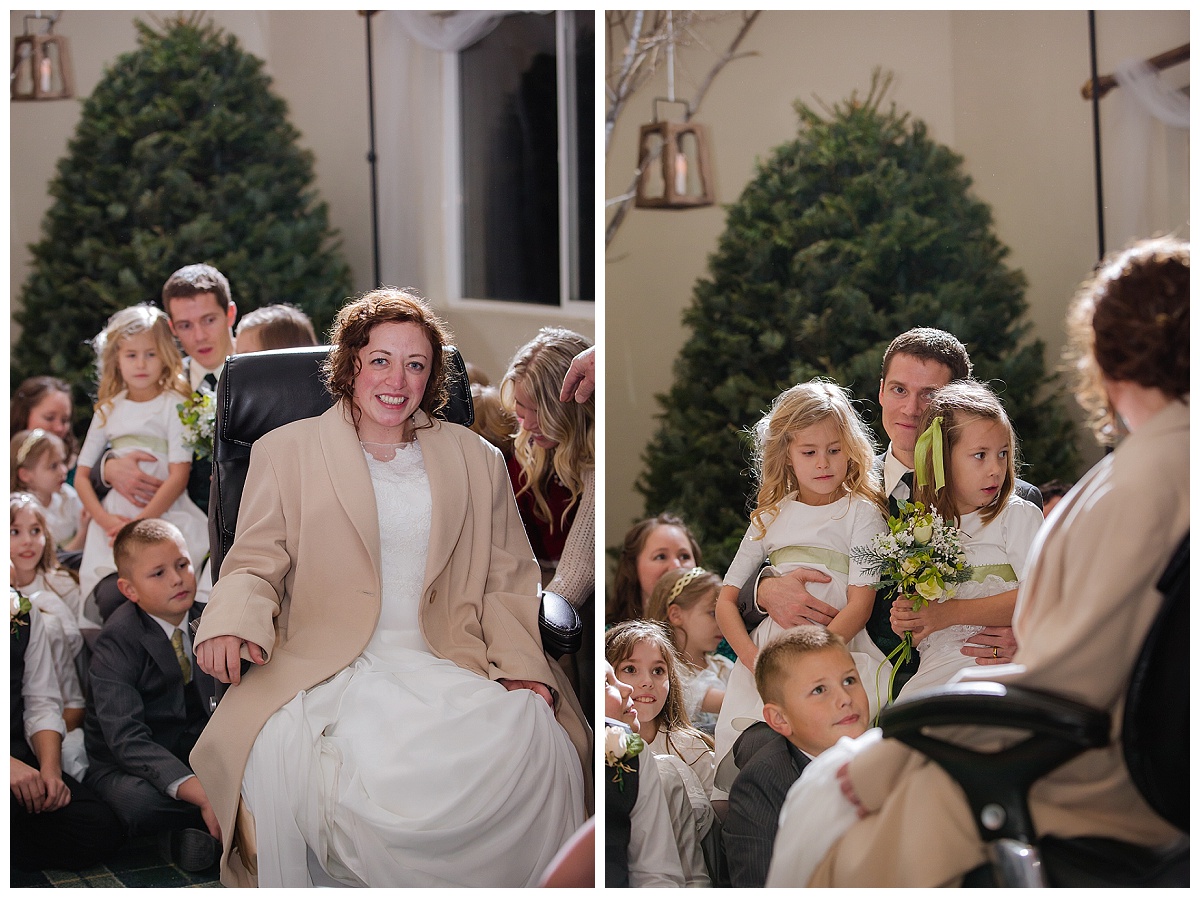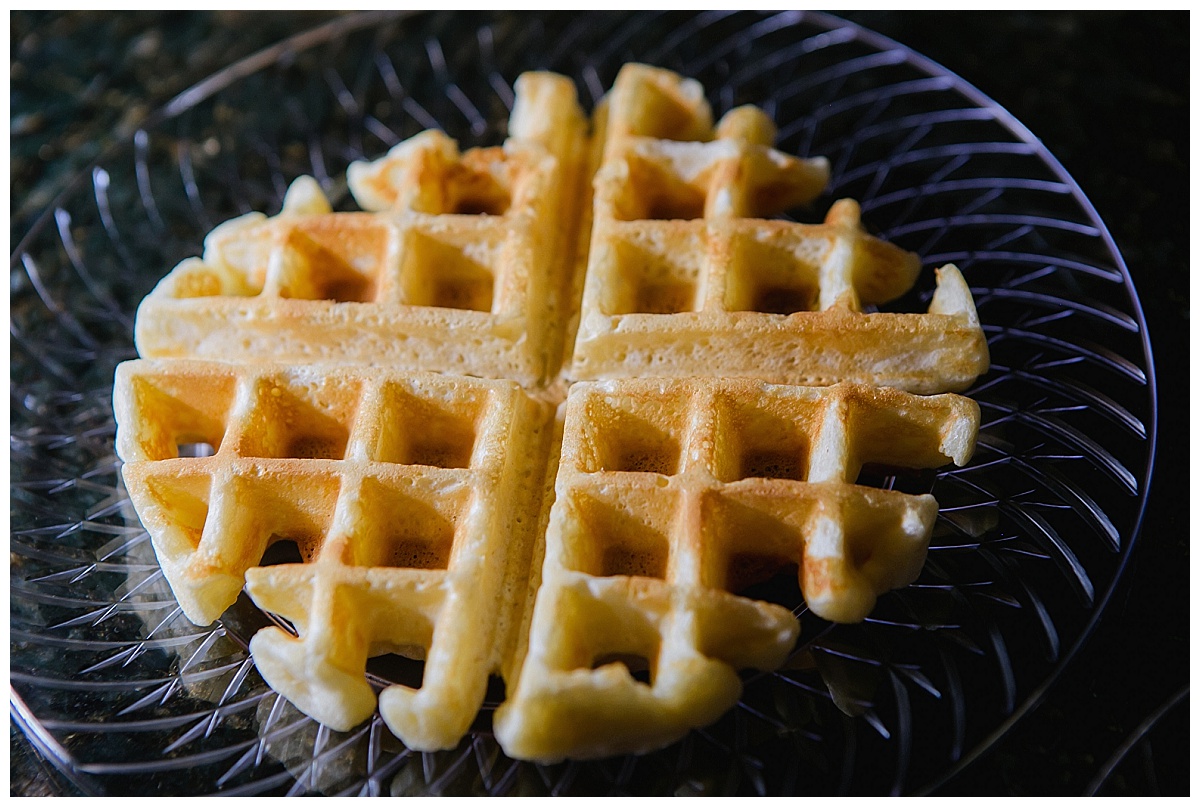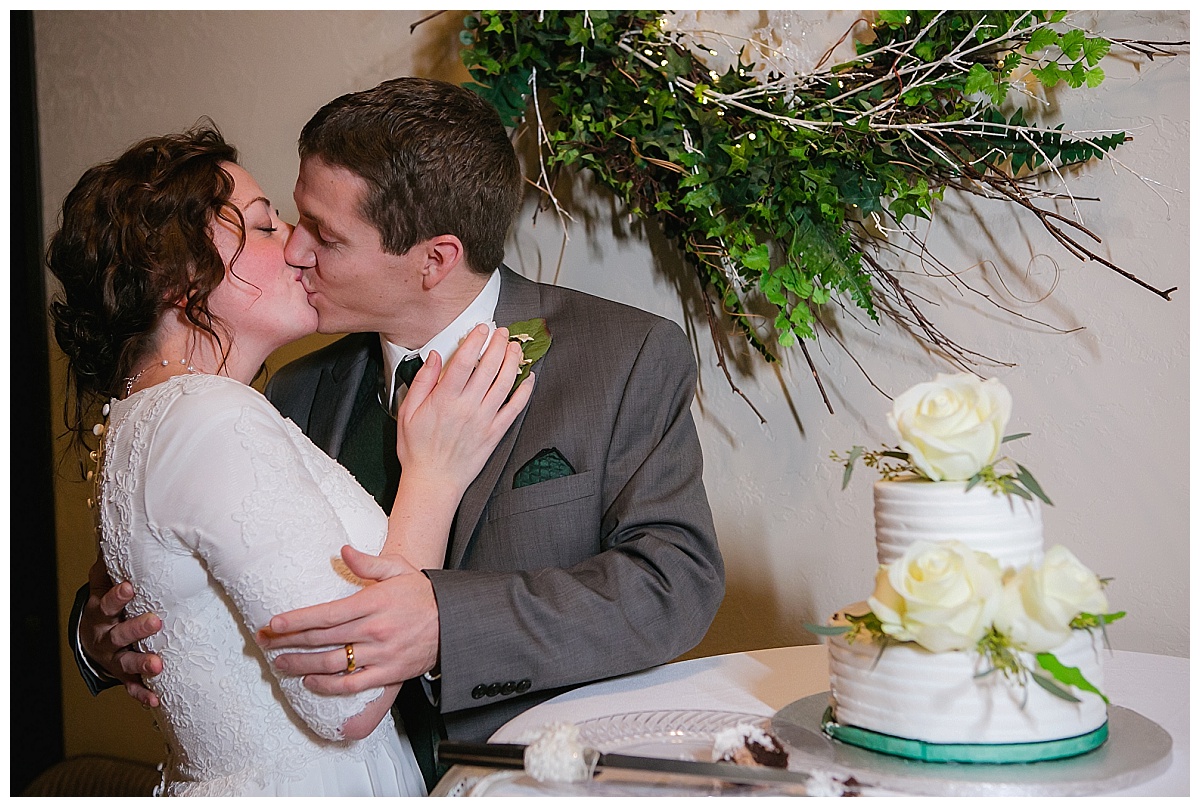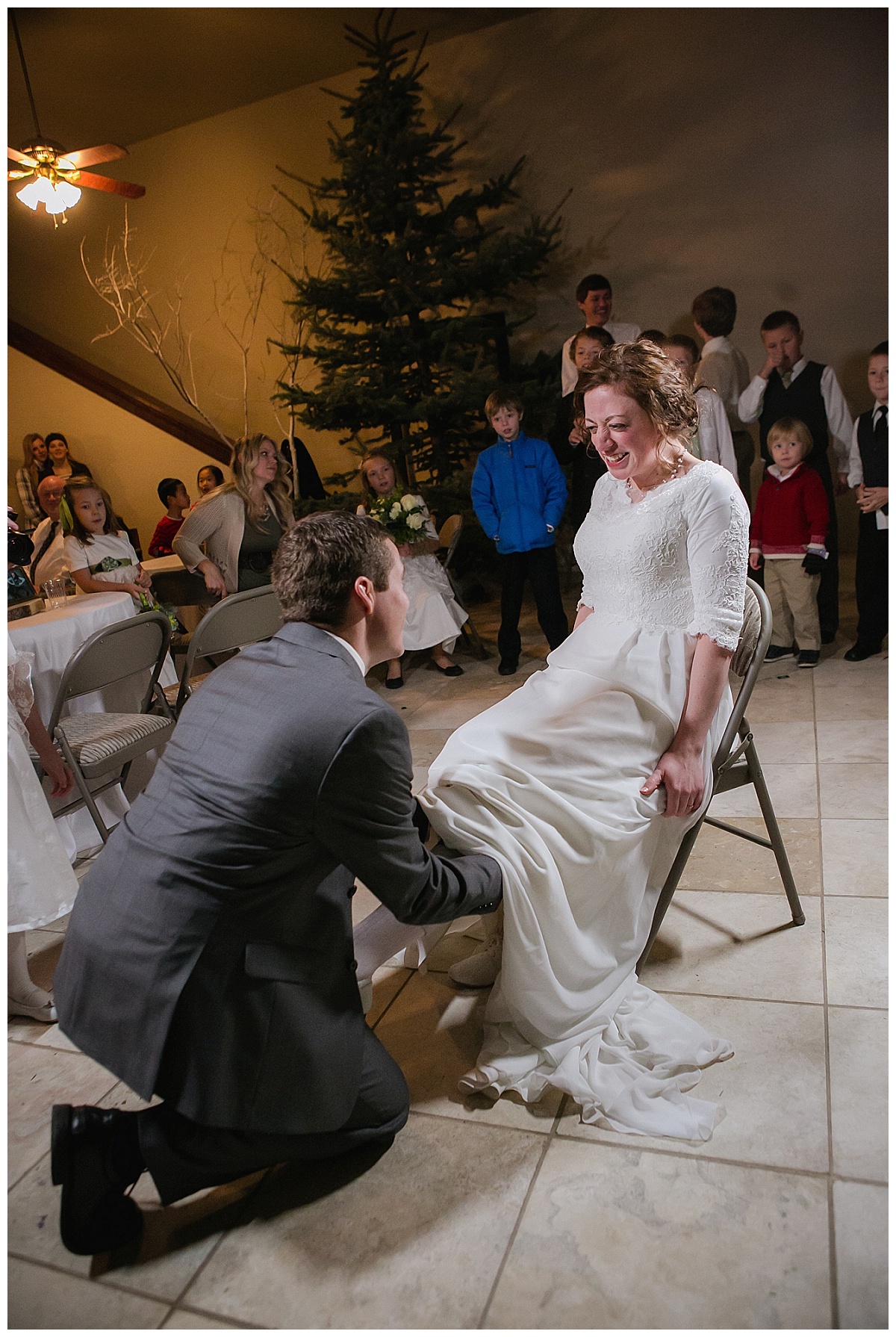 The medication really worked and she was doing so well towards the end of the reception.  Pretty sure she had food poisoning poor thing!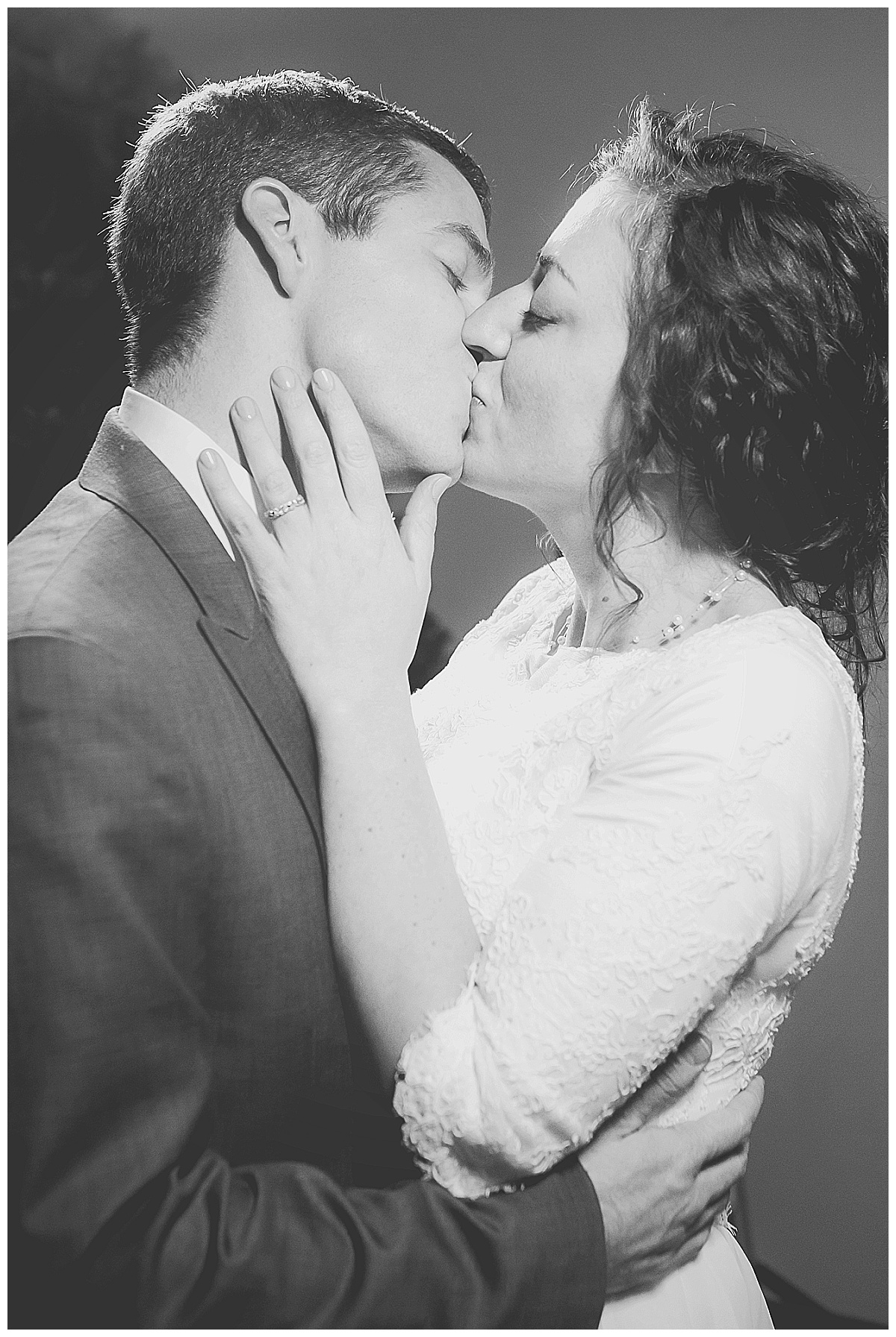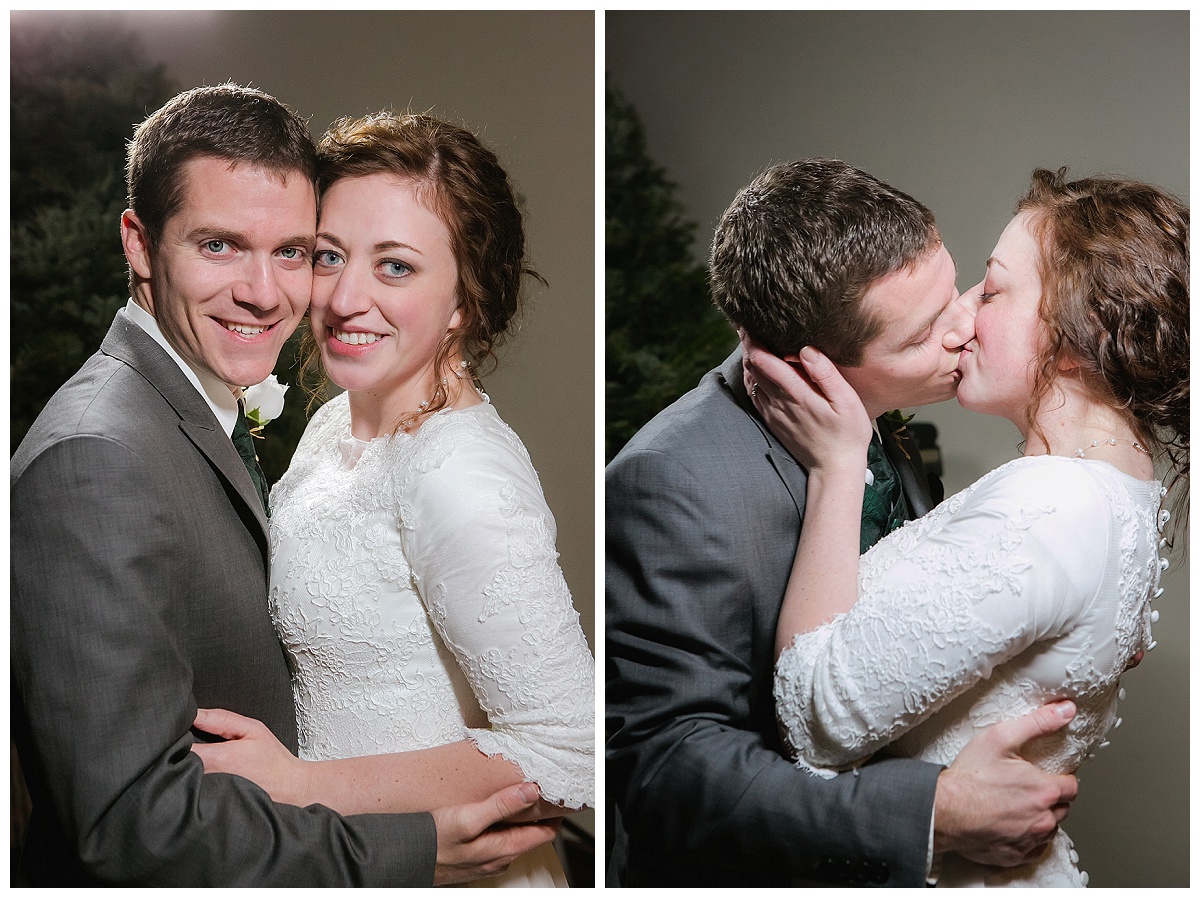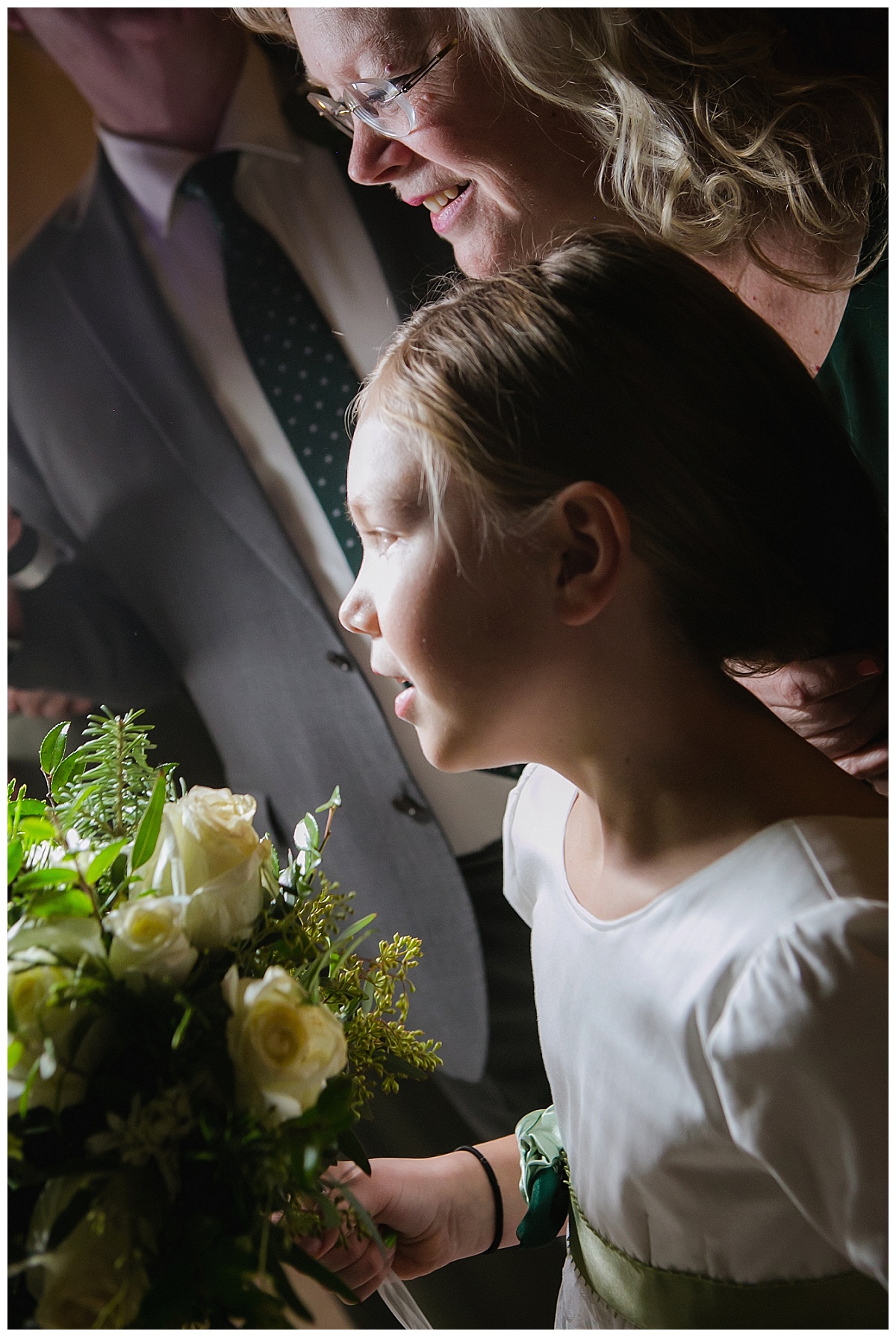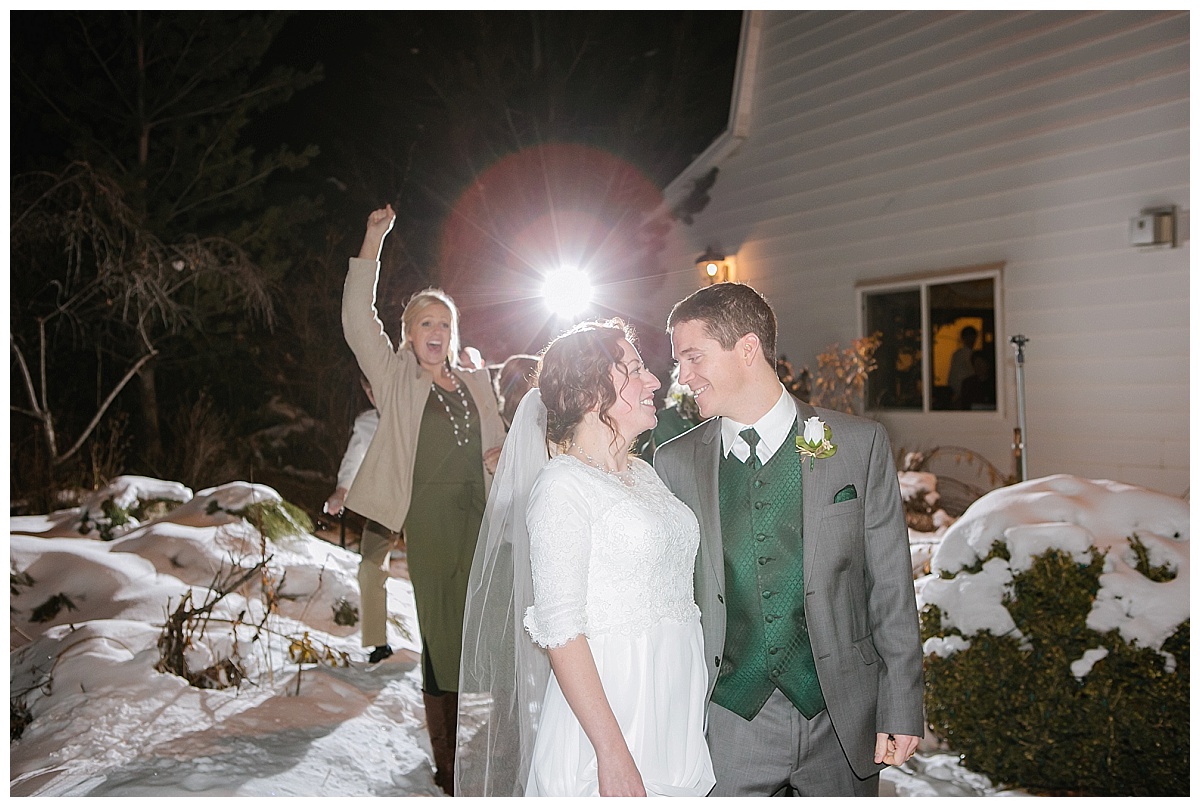 When they got back from their honeymoon, we headed to the temple for a "take 2" of their special day.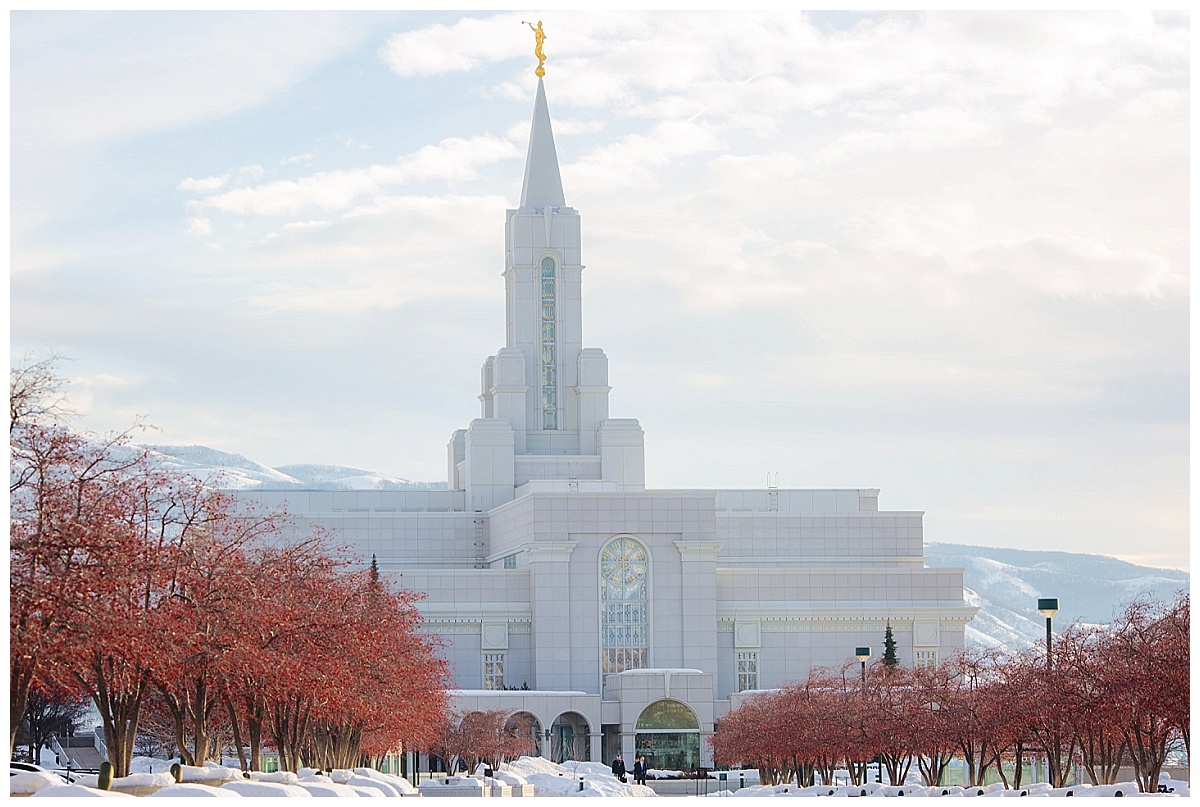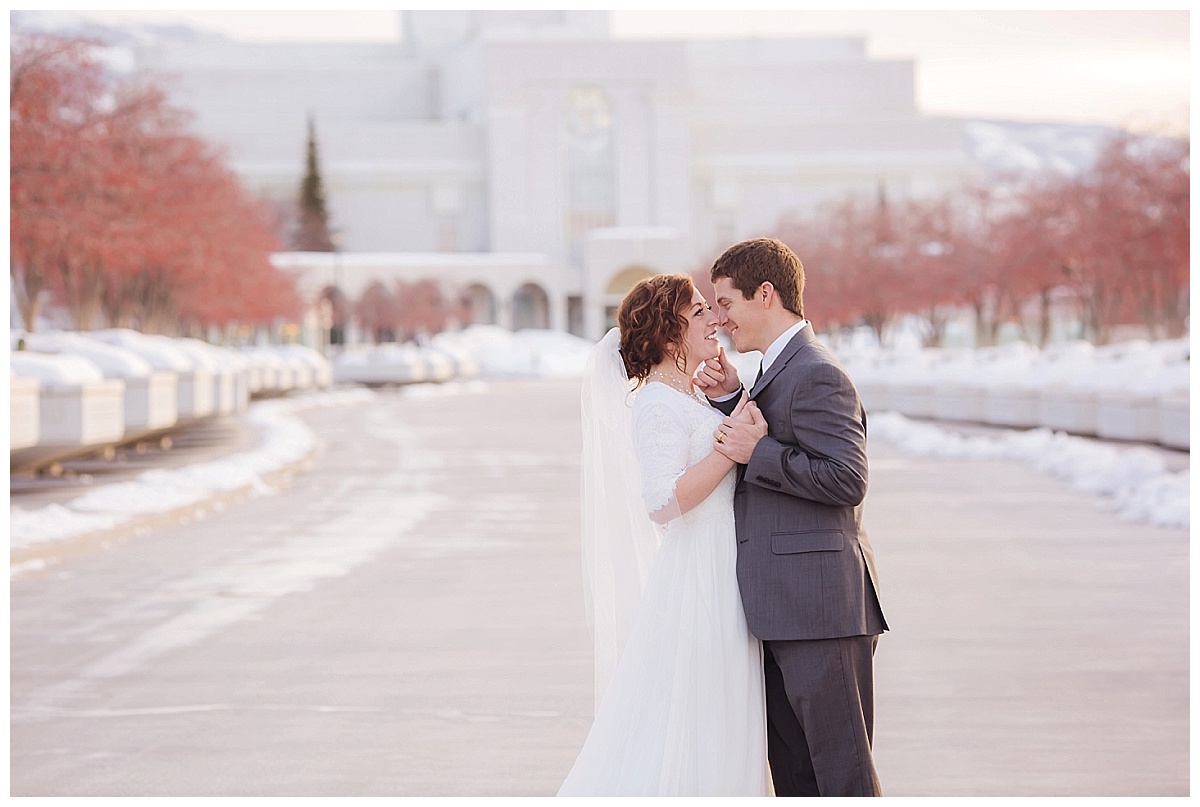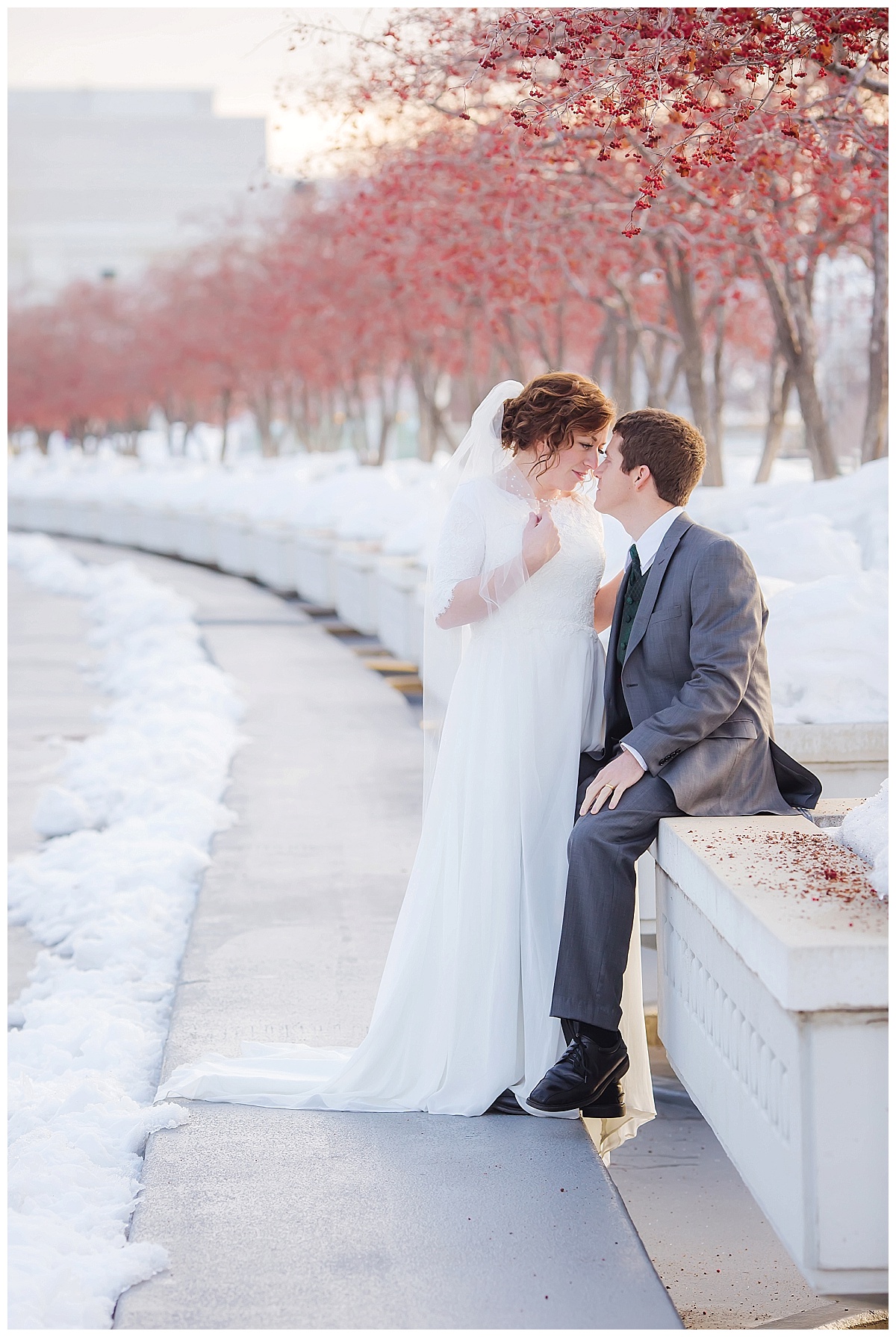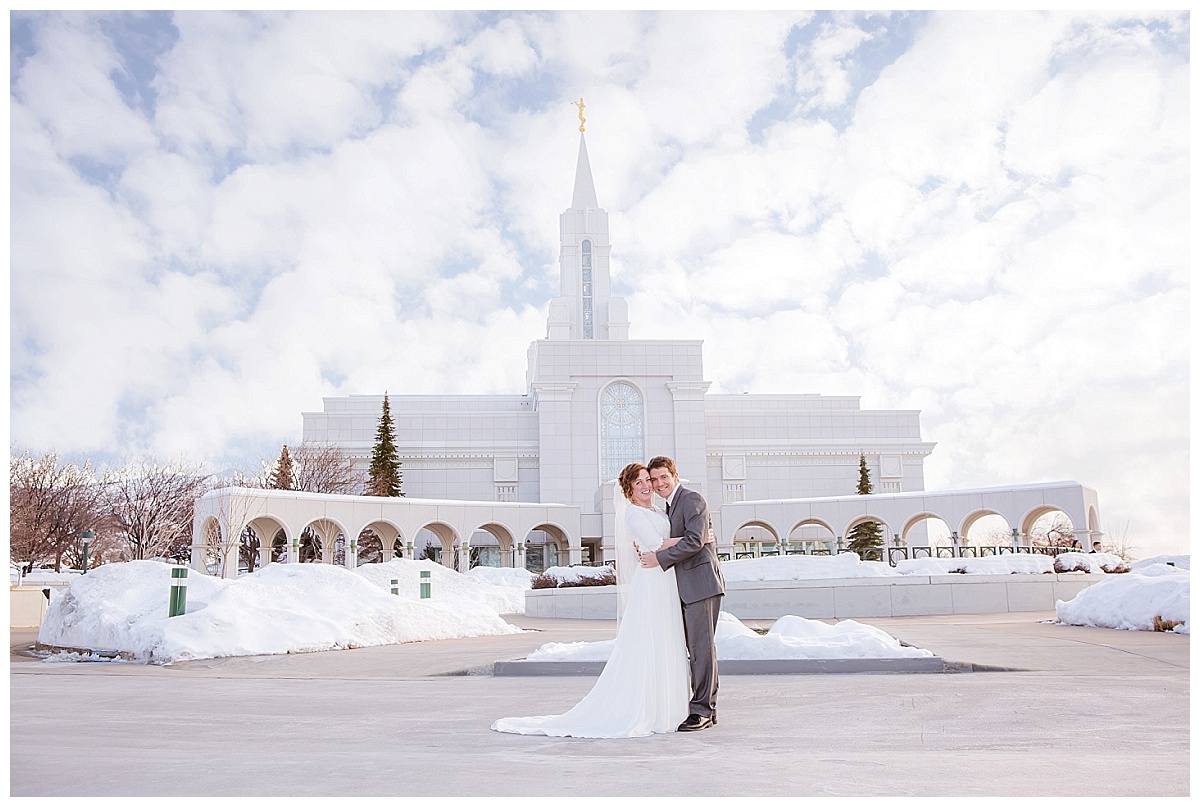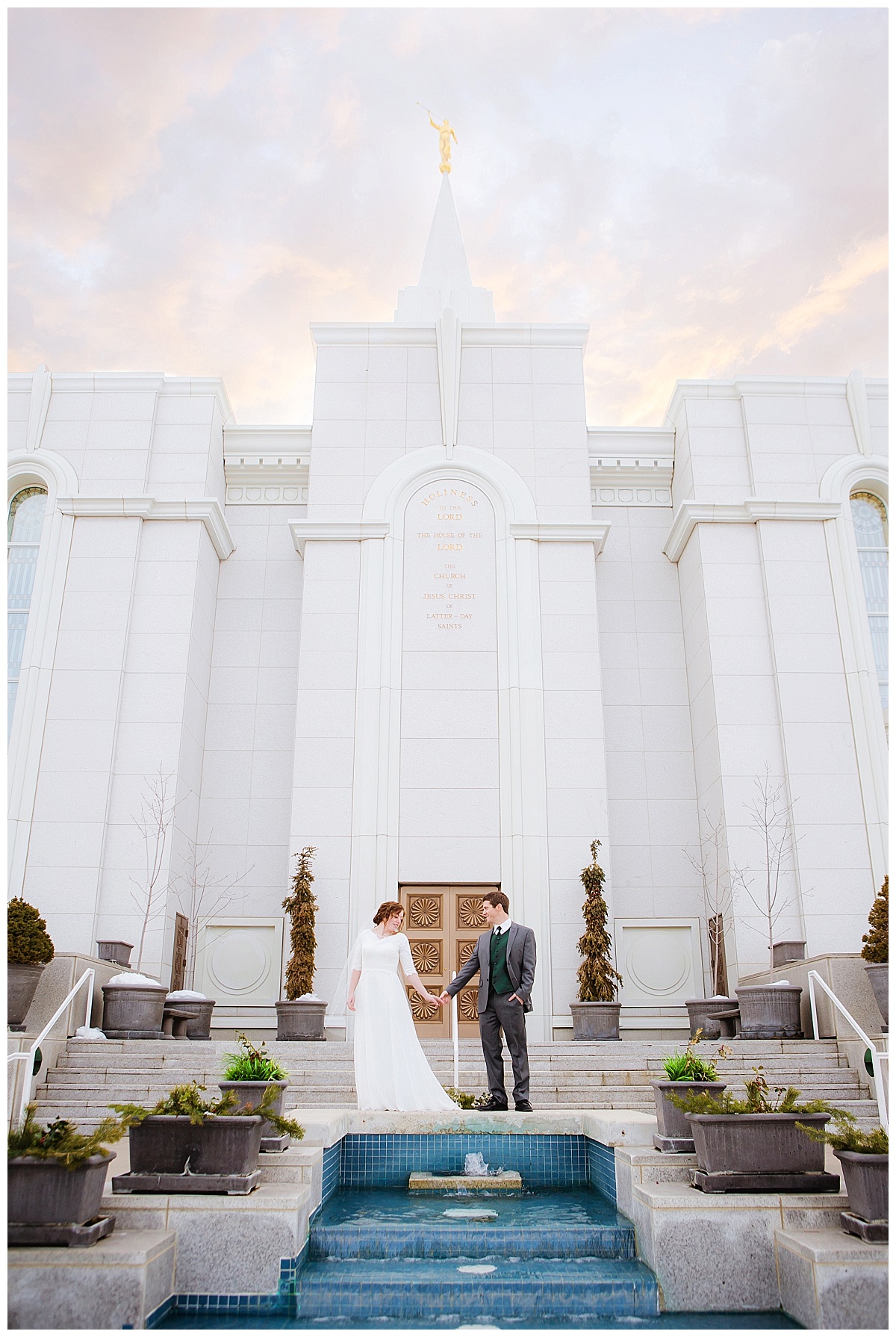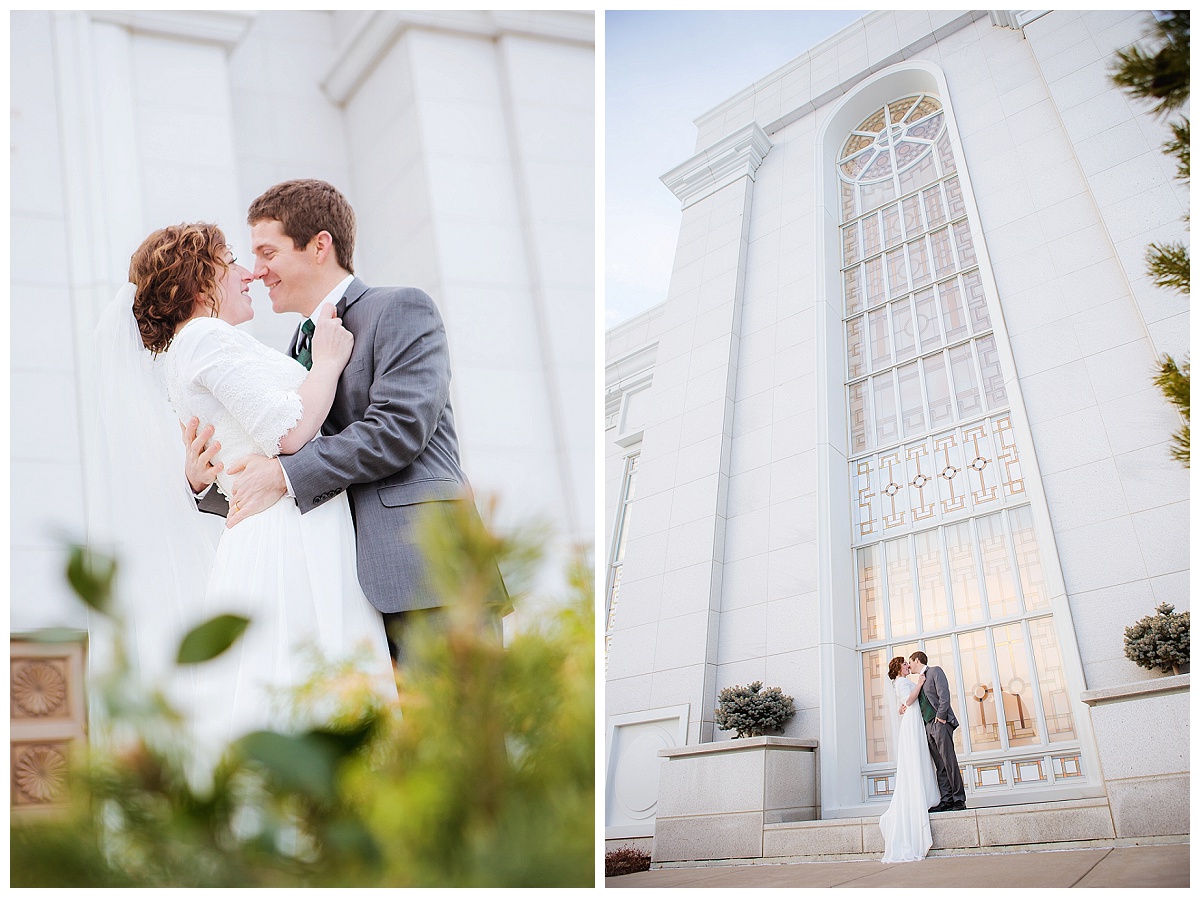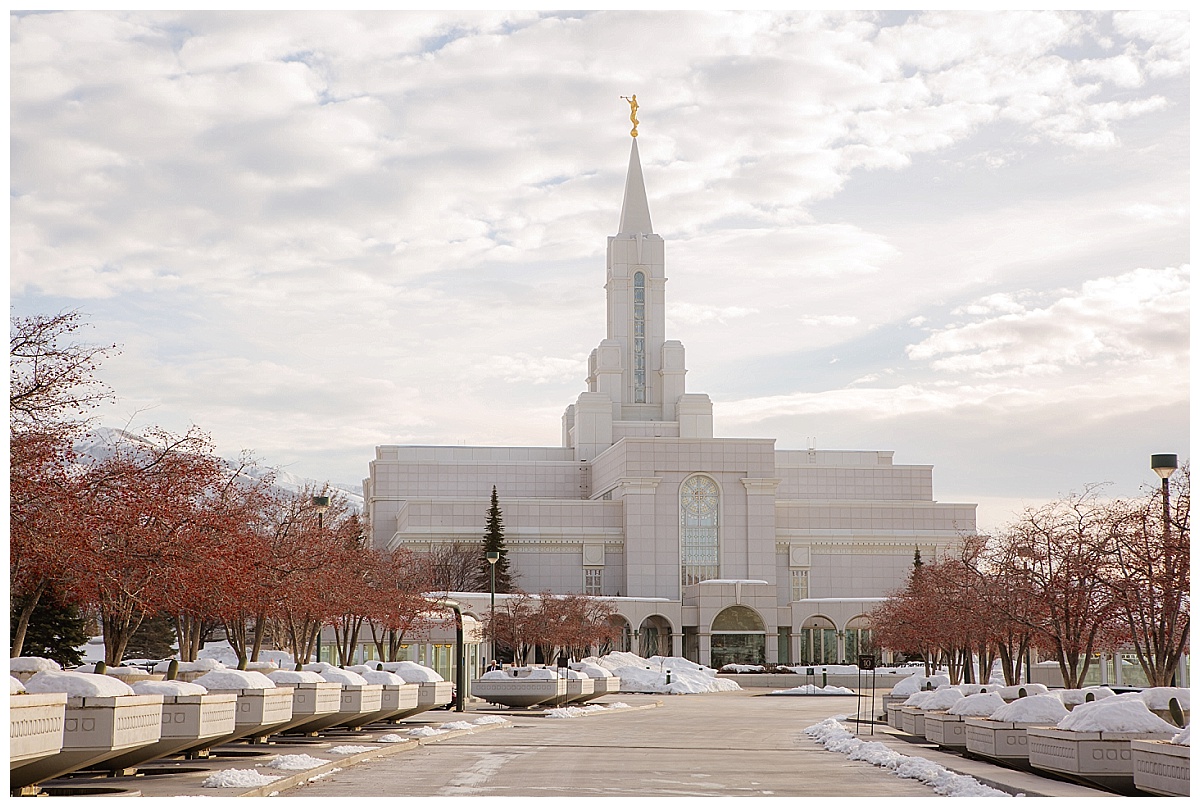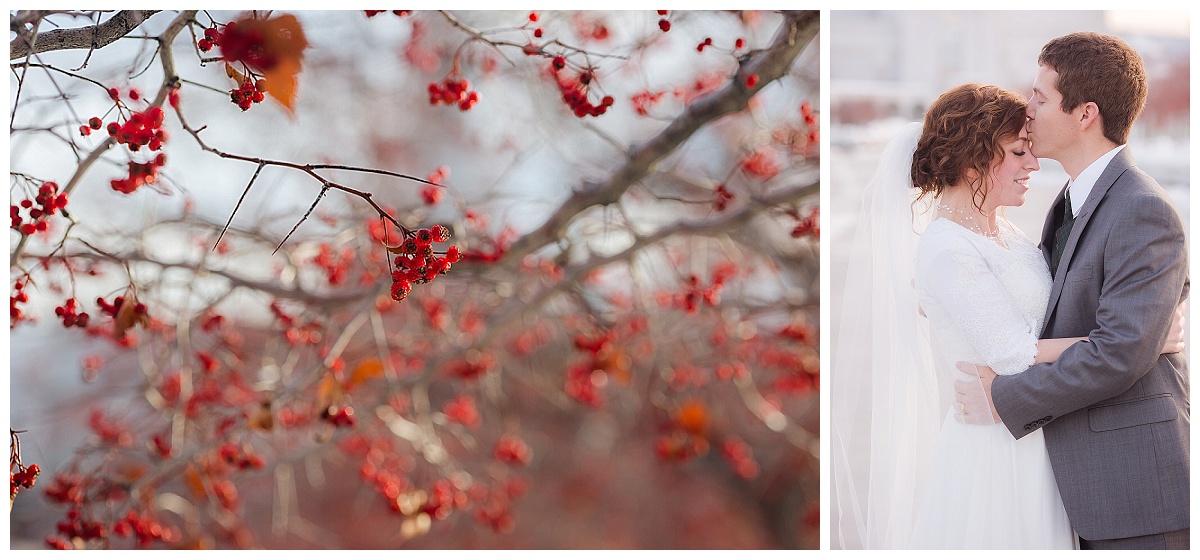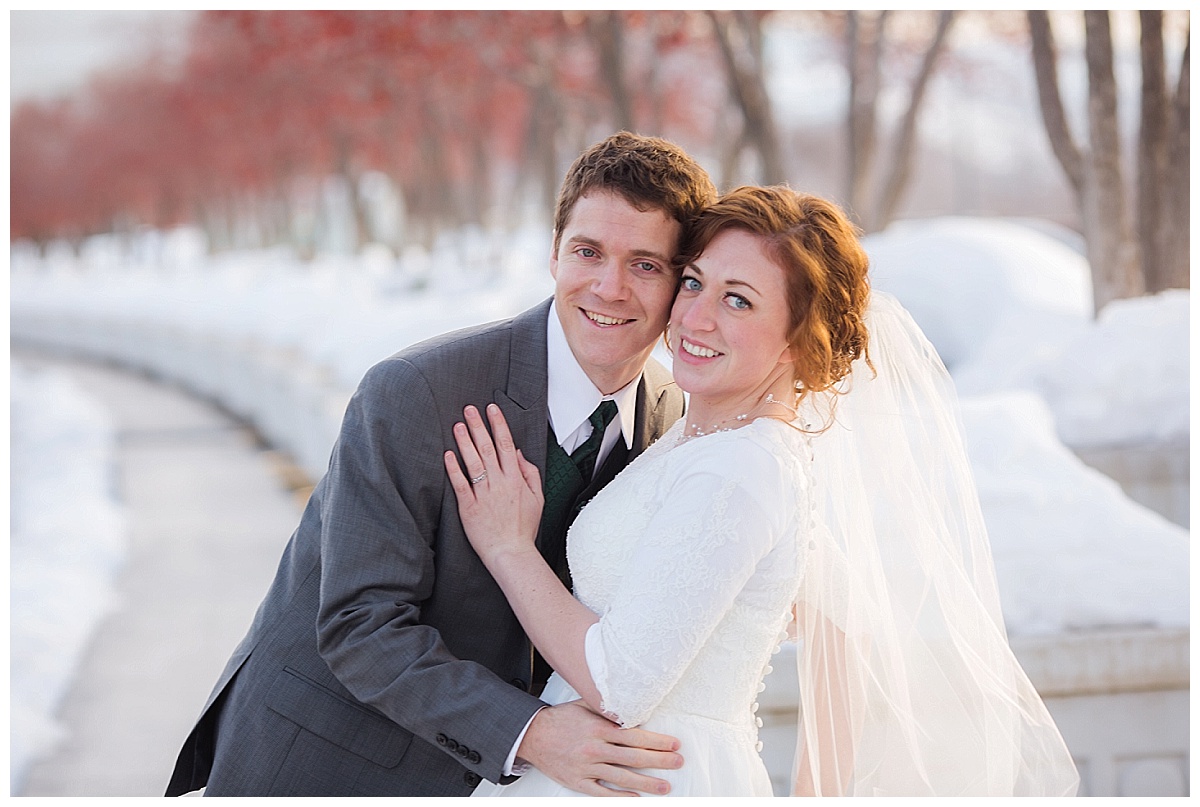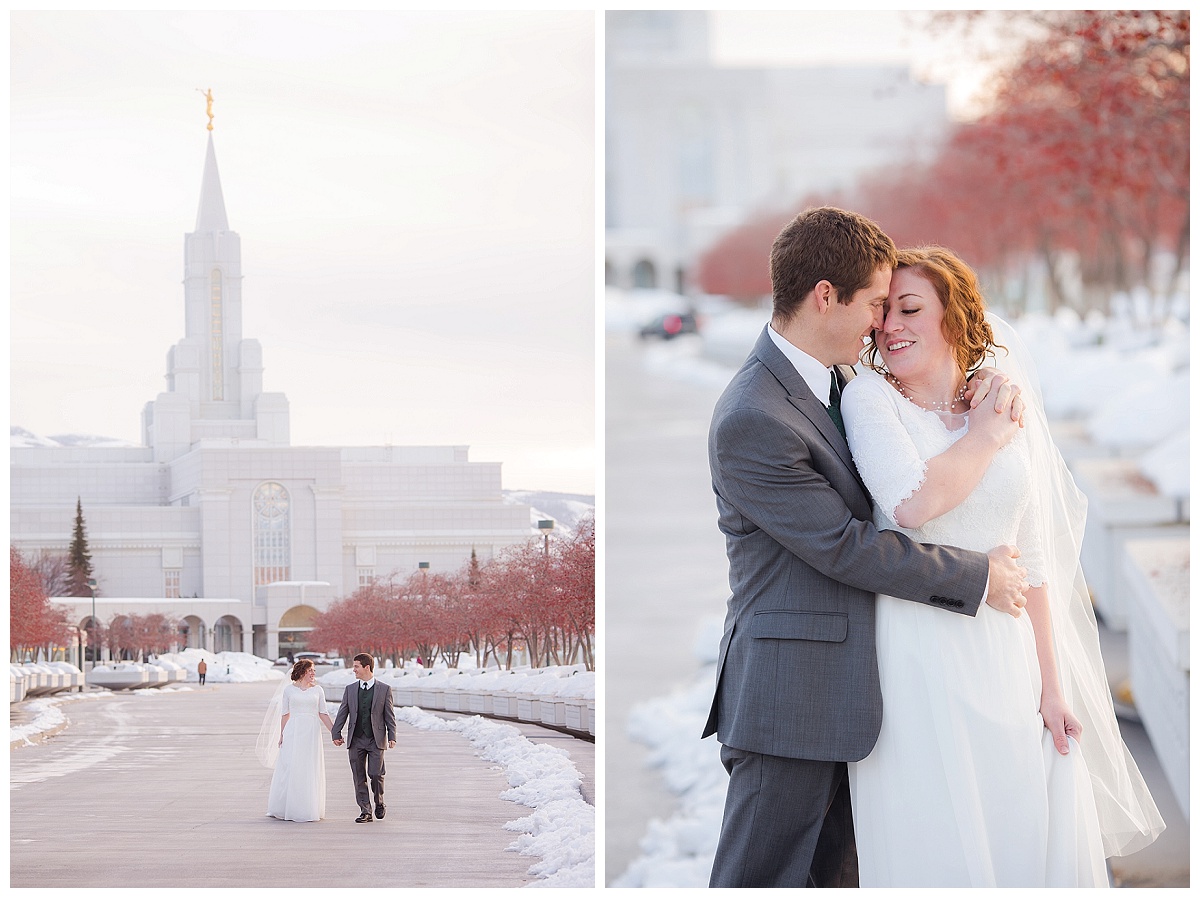 The evening was perfect and we were able to have a relaxing evening together and get some gorgeous shots of the two of them.  Pretty sure if you have so much go wrong at your wedding it means your first year of marriage will be perfect….right?!?