We have been having some amazing fog lately, so I called one of my gorgeous brides Katelyn, who happens to also run Terry's Bridal and is amazing at make up and hair! She is quite talented. Unfortunately there was no fog in the valley, so we drove up to the mountains and got snowed on the whole time. We hiked through knee to waist high snow to get to some spots and may have had to crawl up a hill to get out at one point. Such good times though!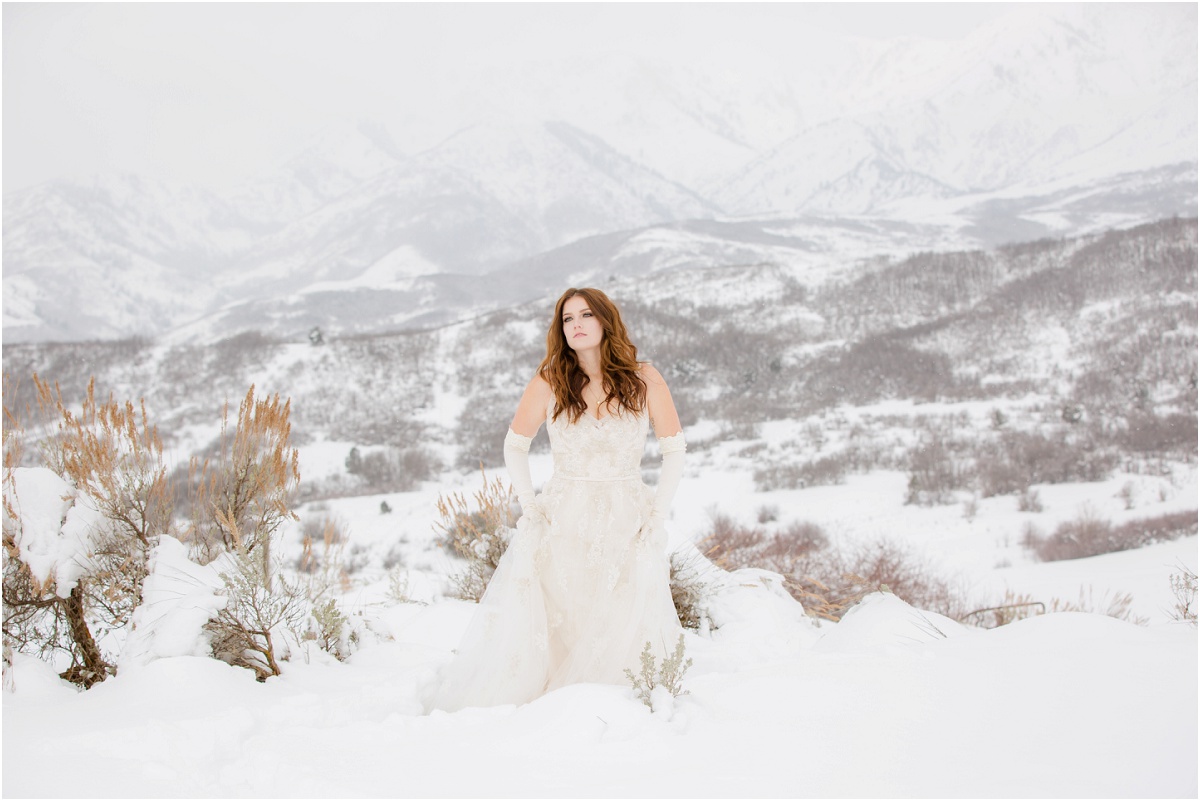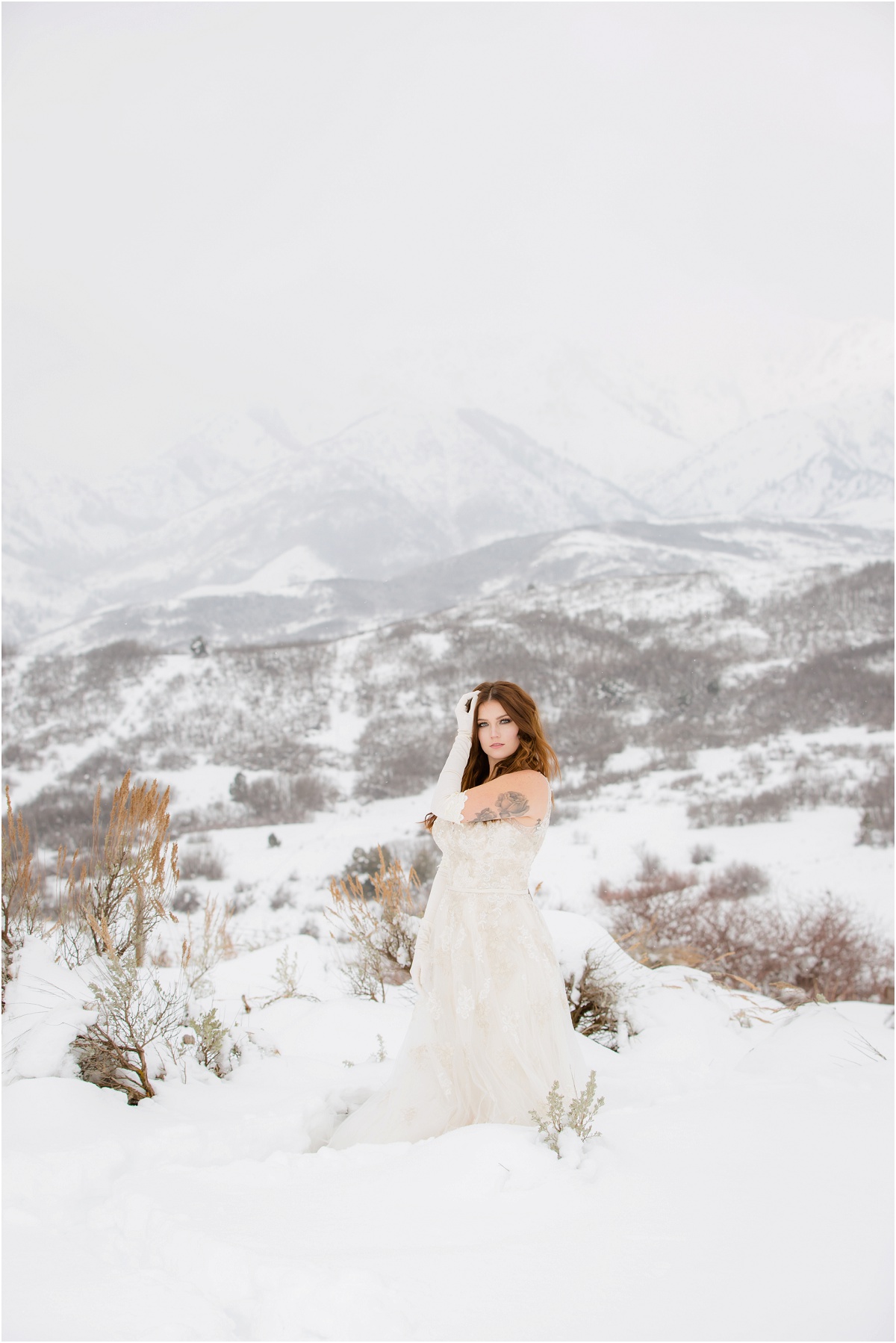 This first gown is a Maggie Sottero and can be found at Terry's Bridal.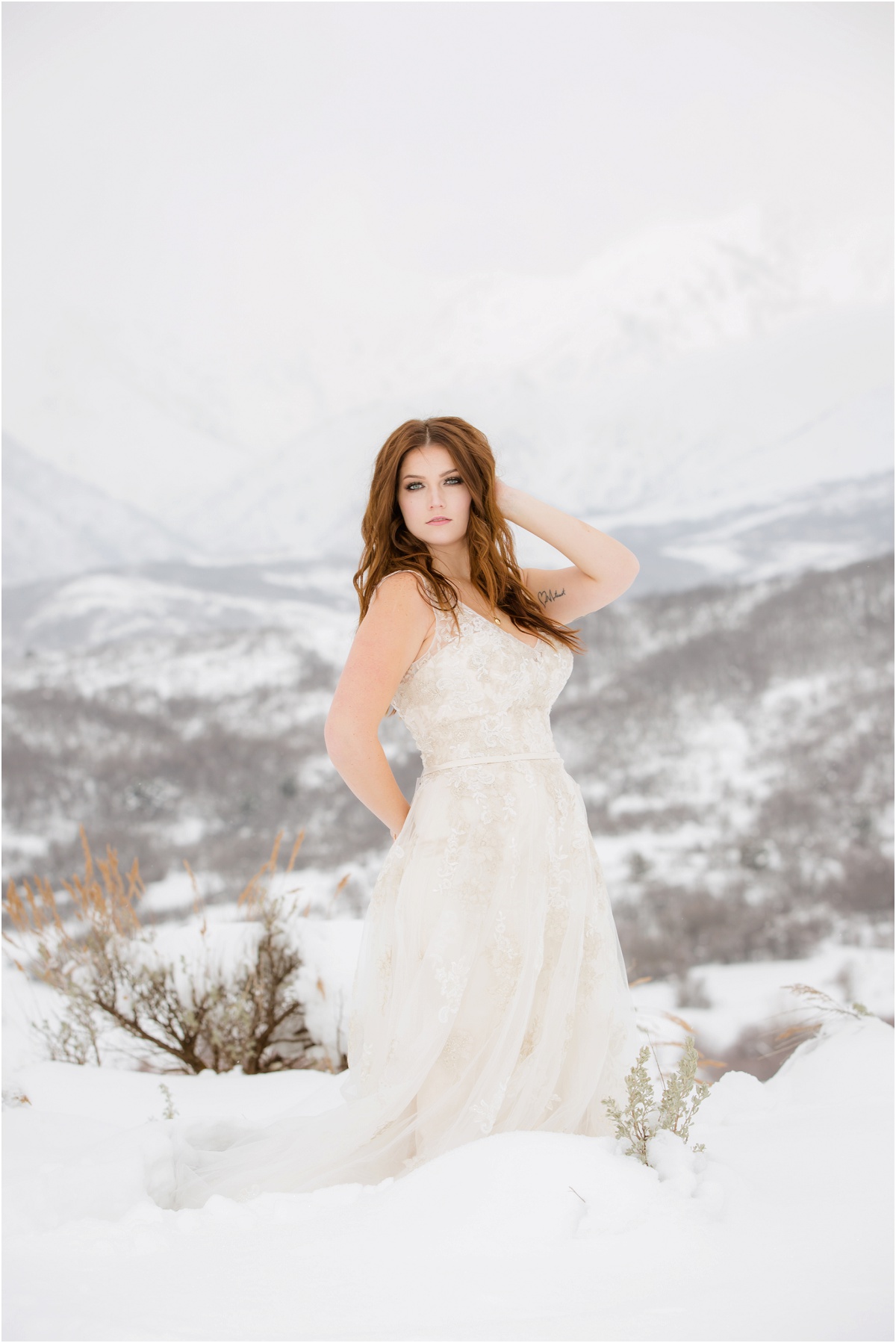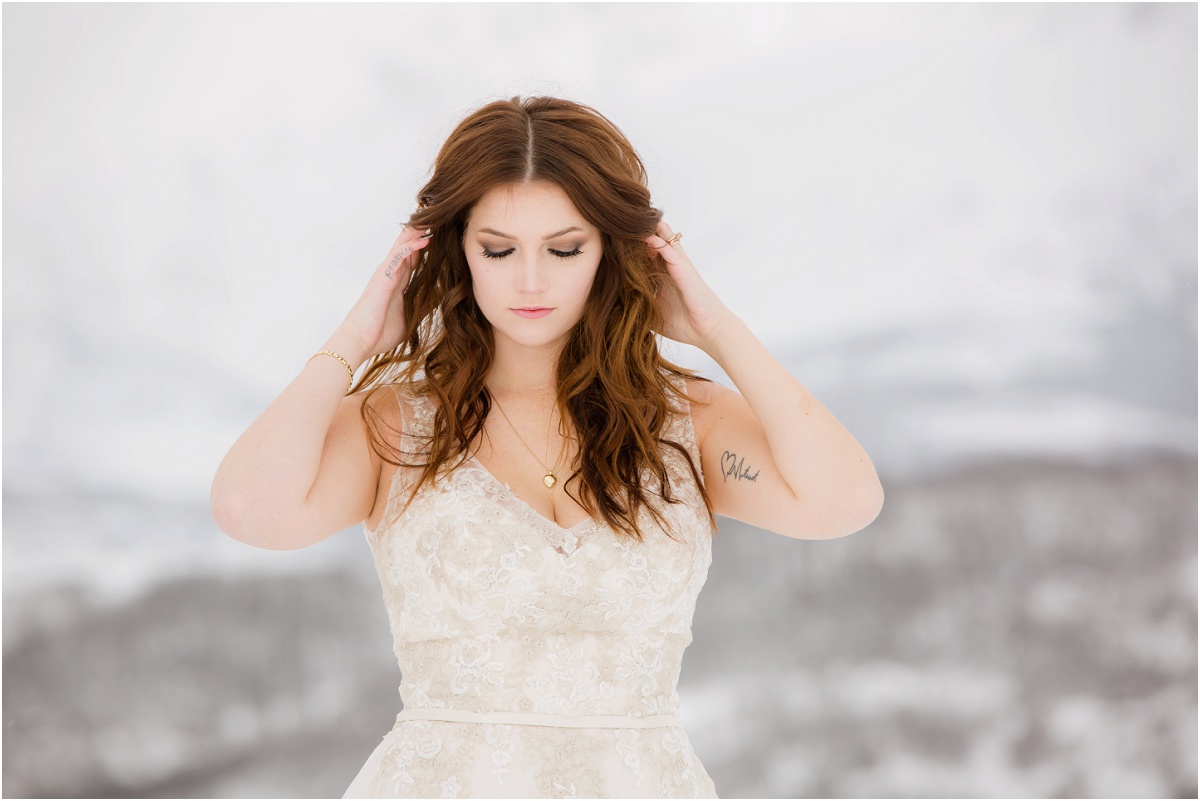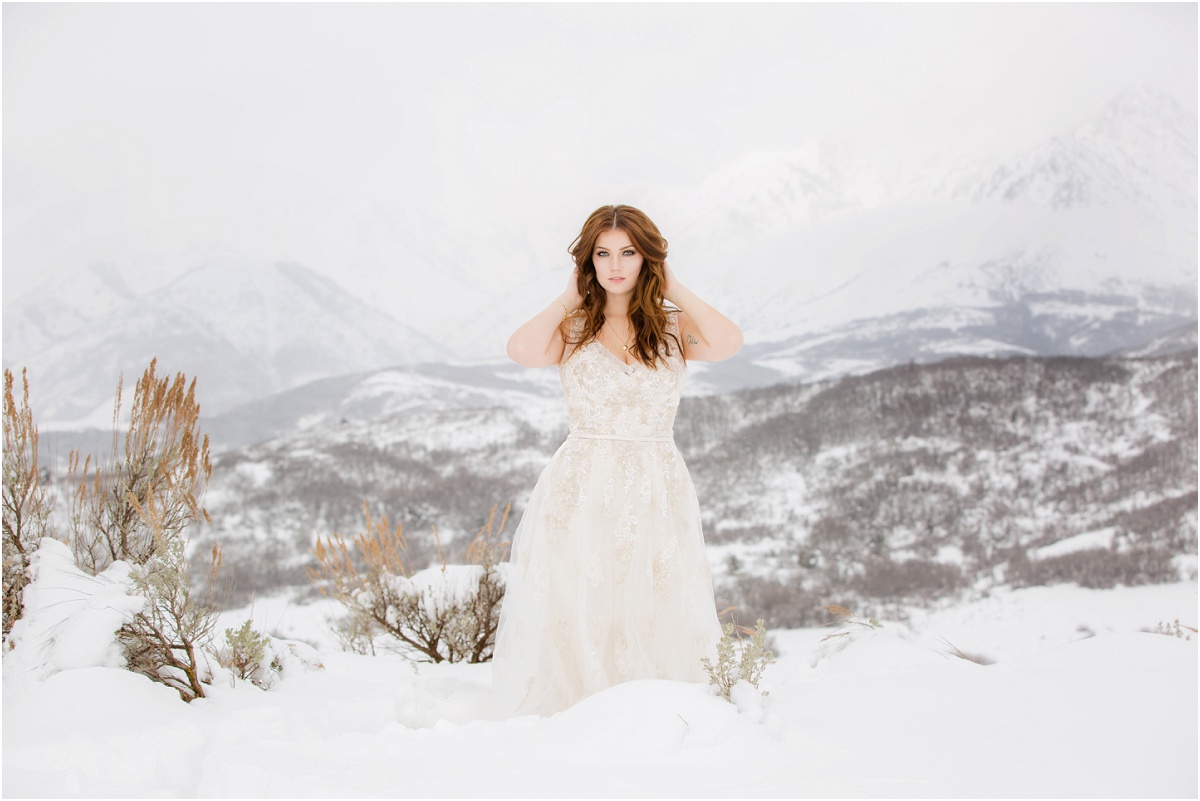 We added these red gloves and I love that it makes her look like a Snow White princess bride.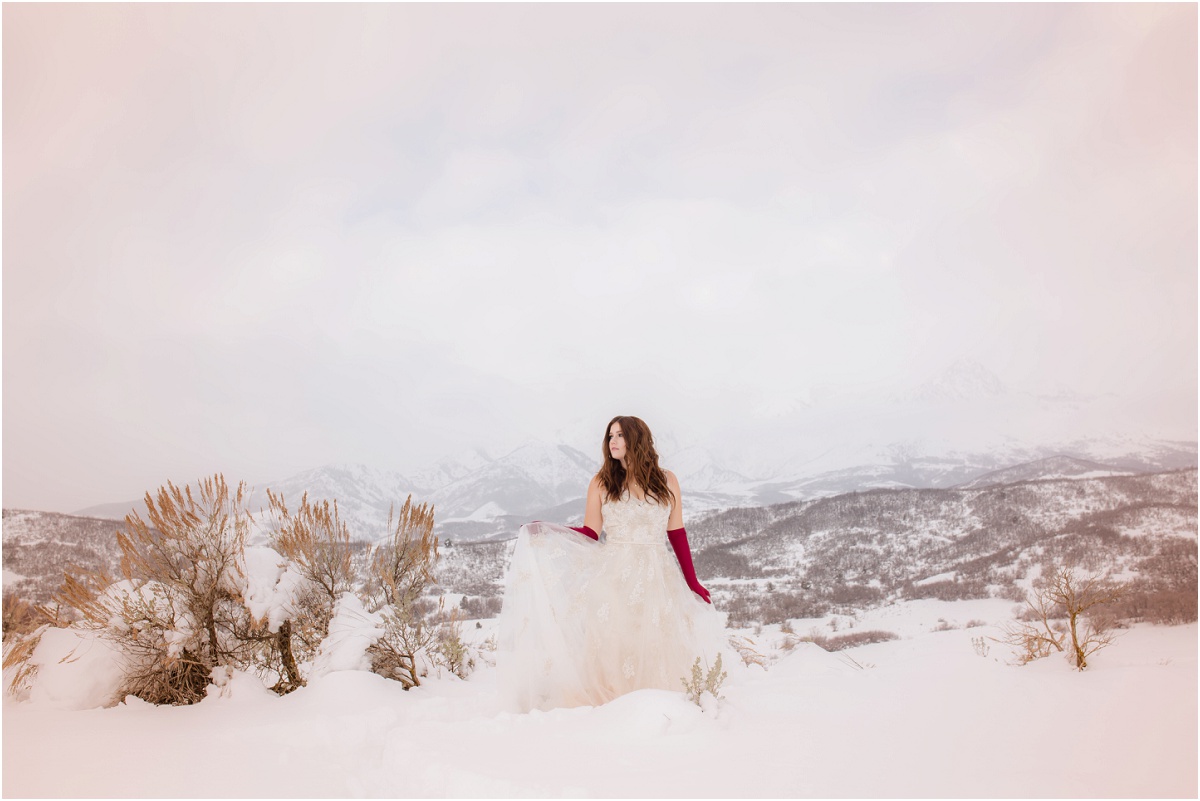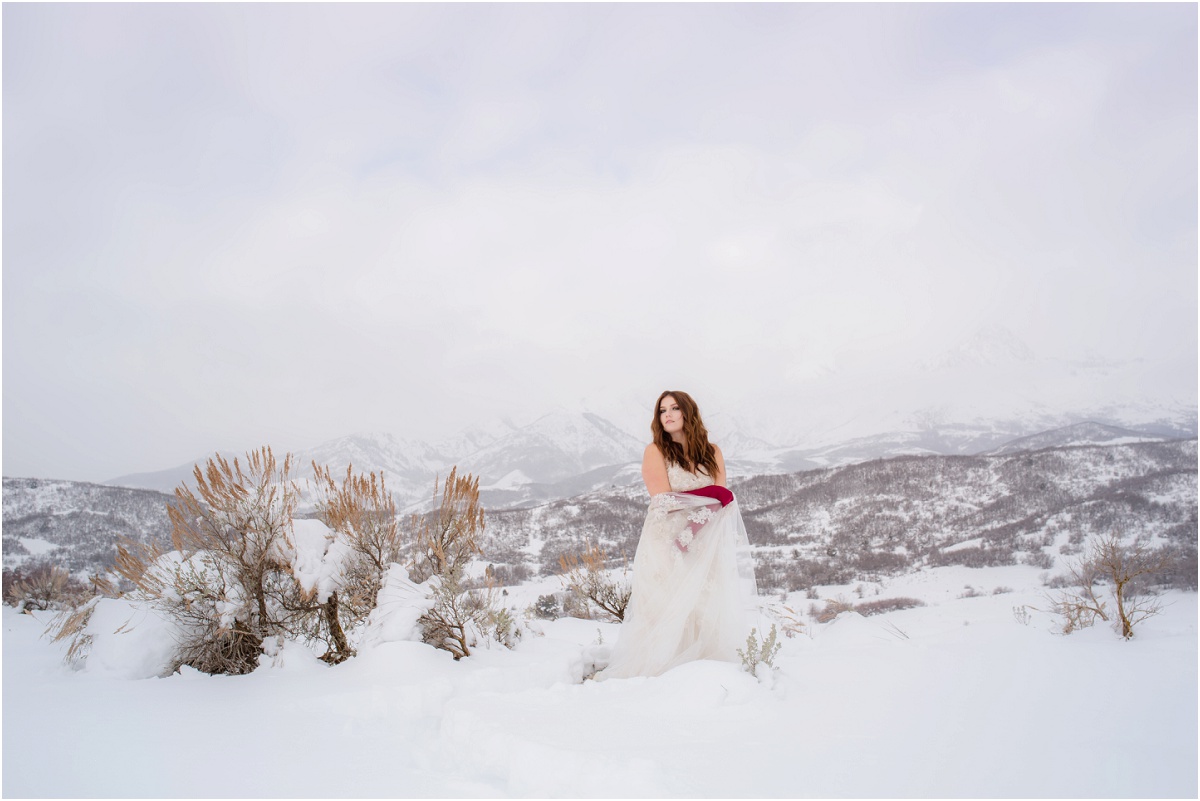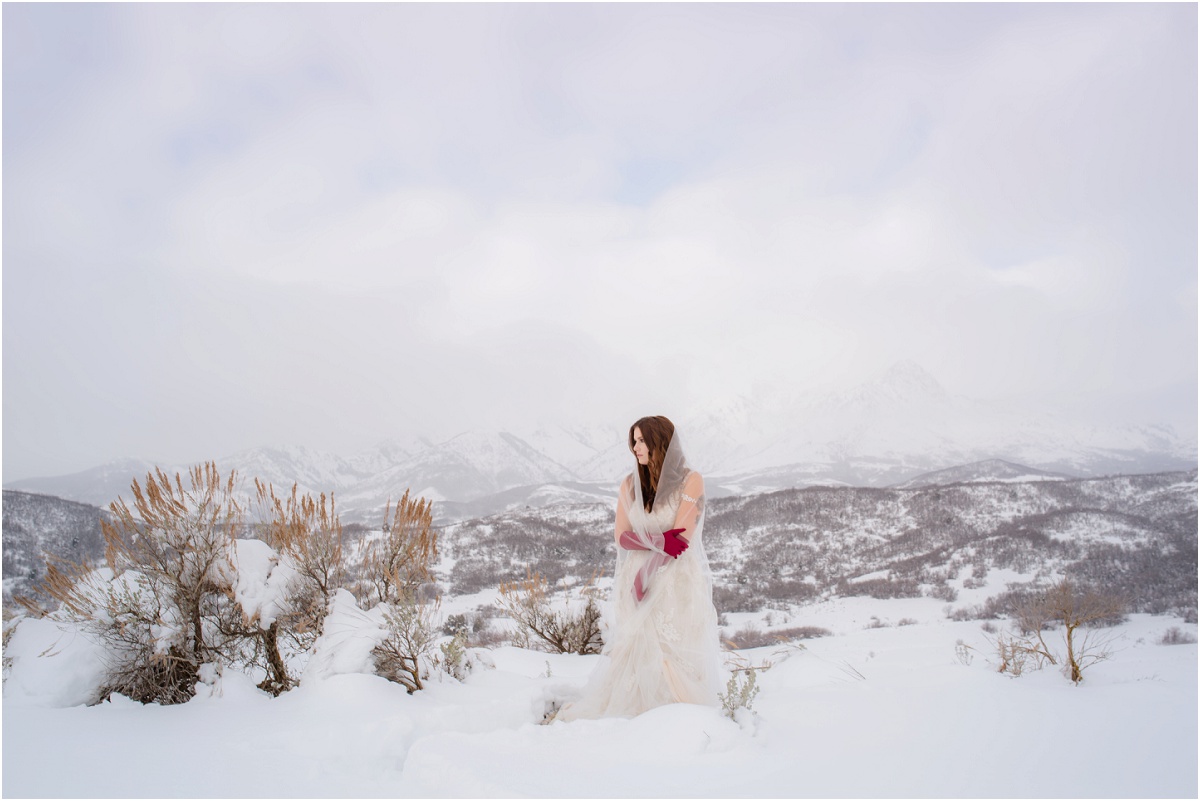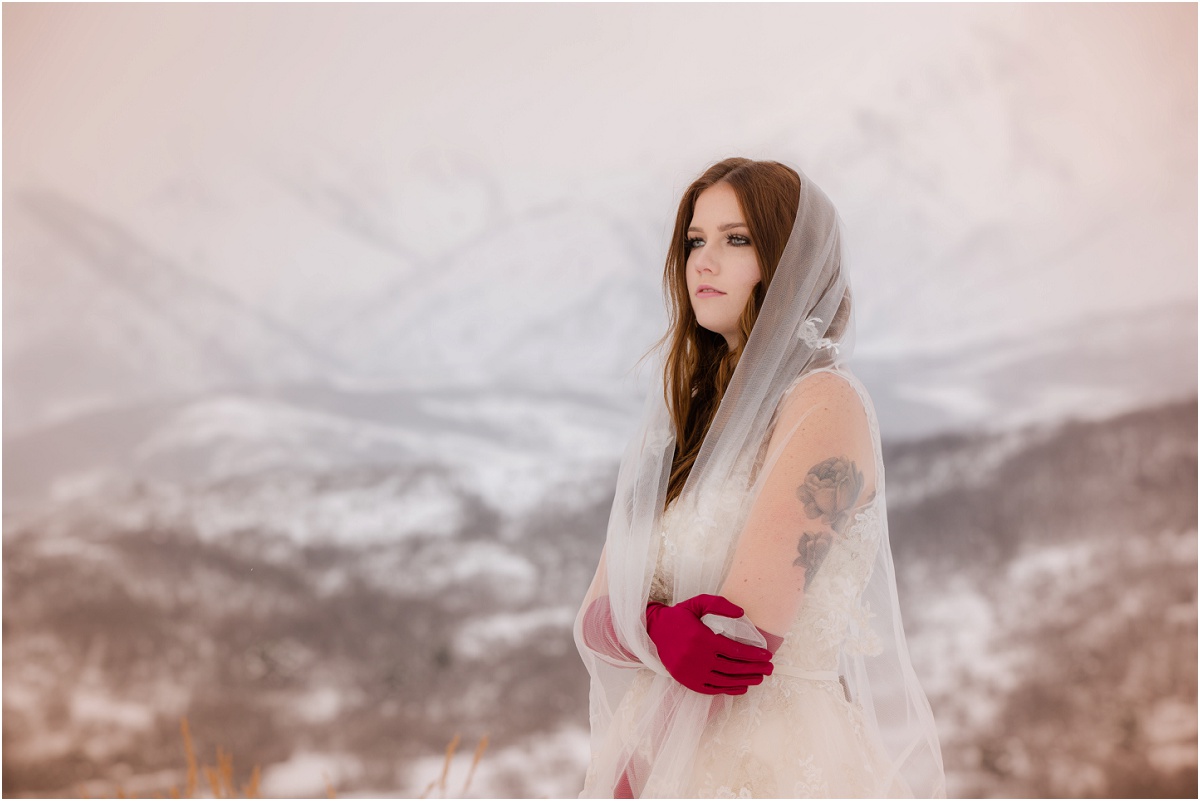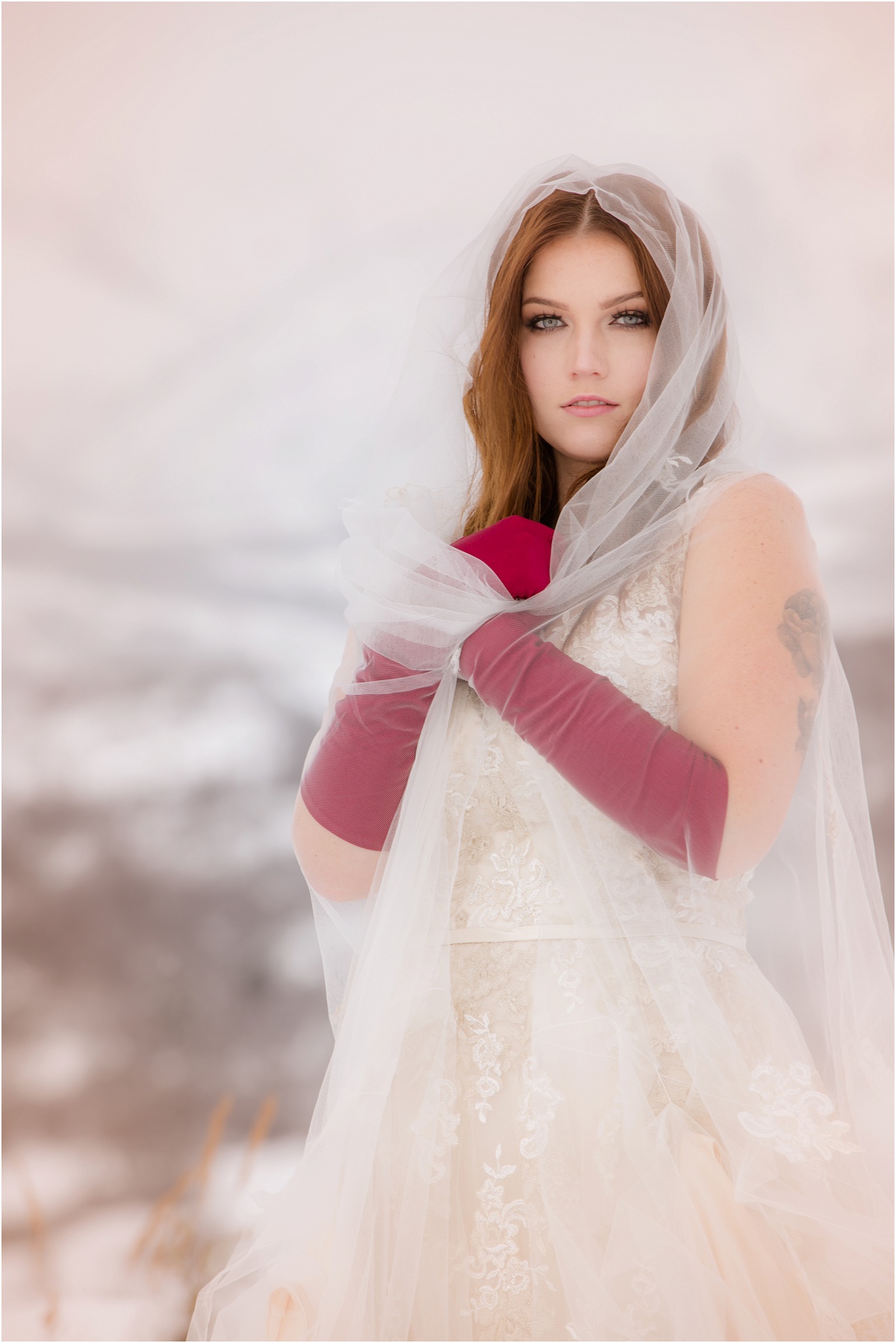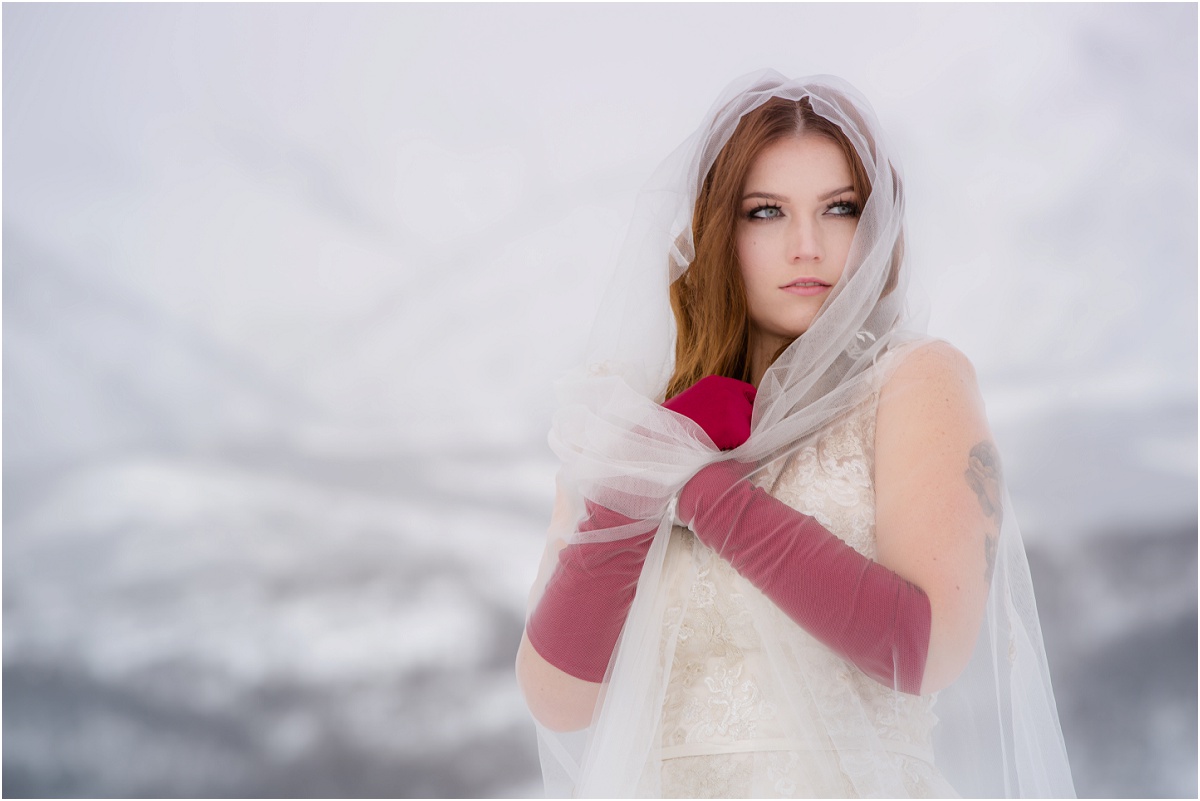 The next dress she wore is actually her wedding dress.  It is also a Maggie Sottero and is so gorgeous in blush.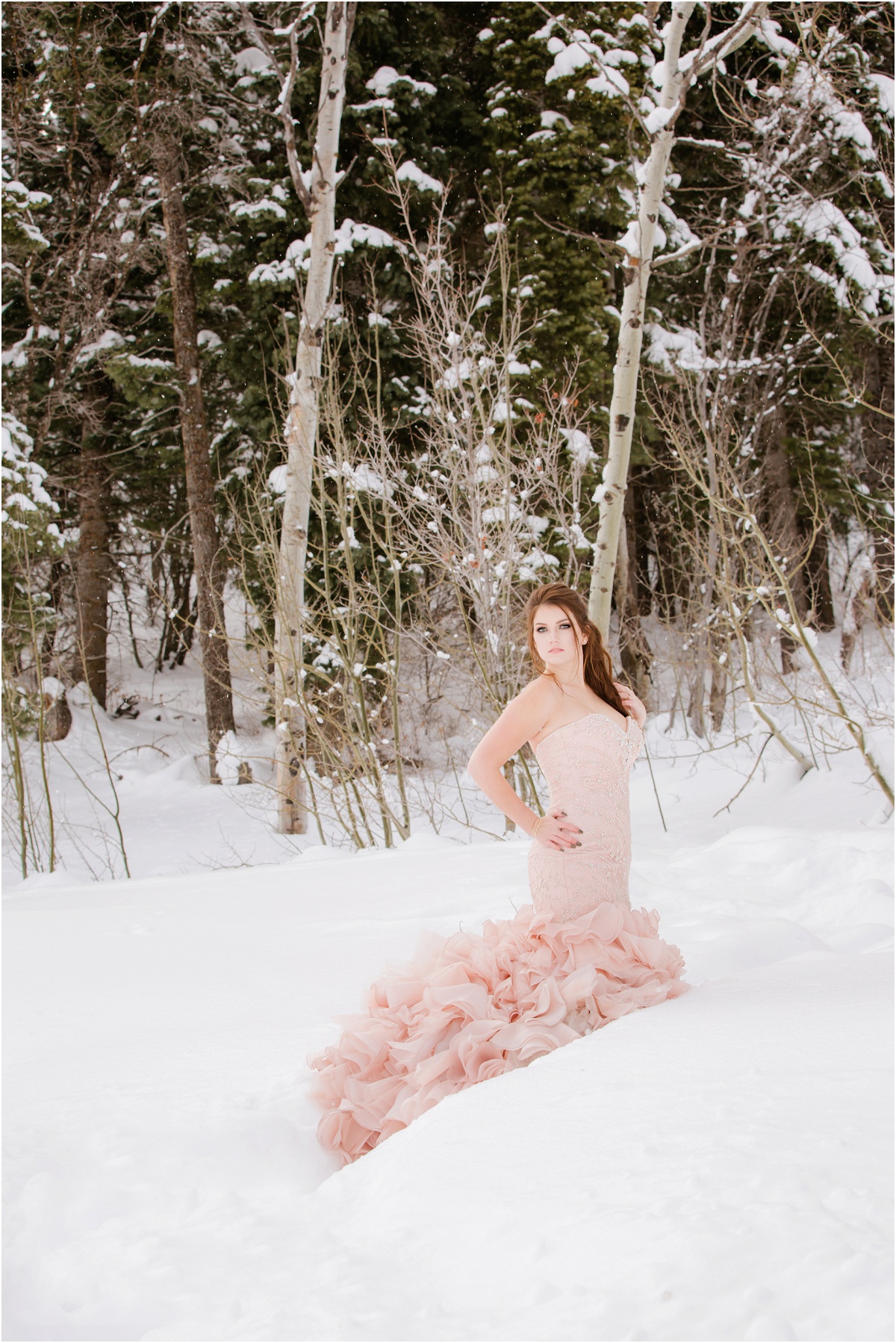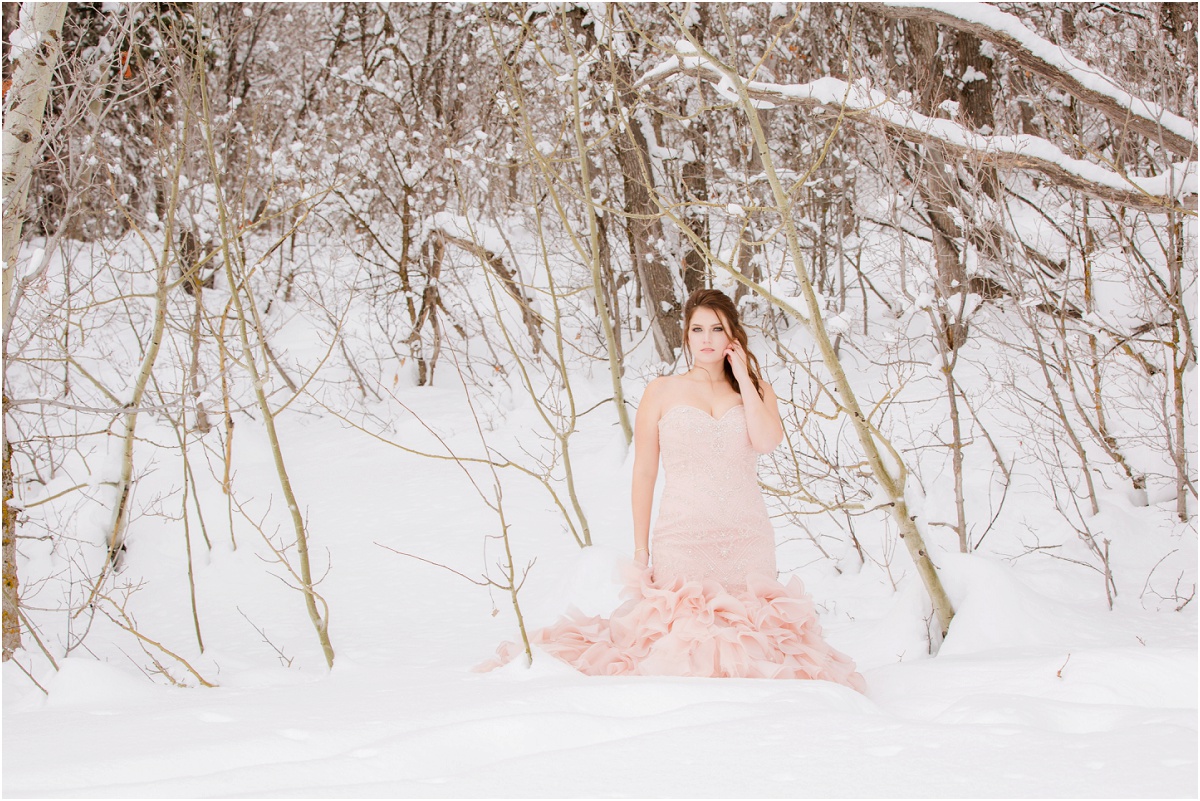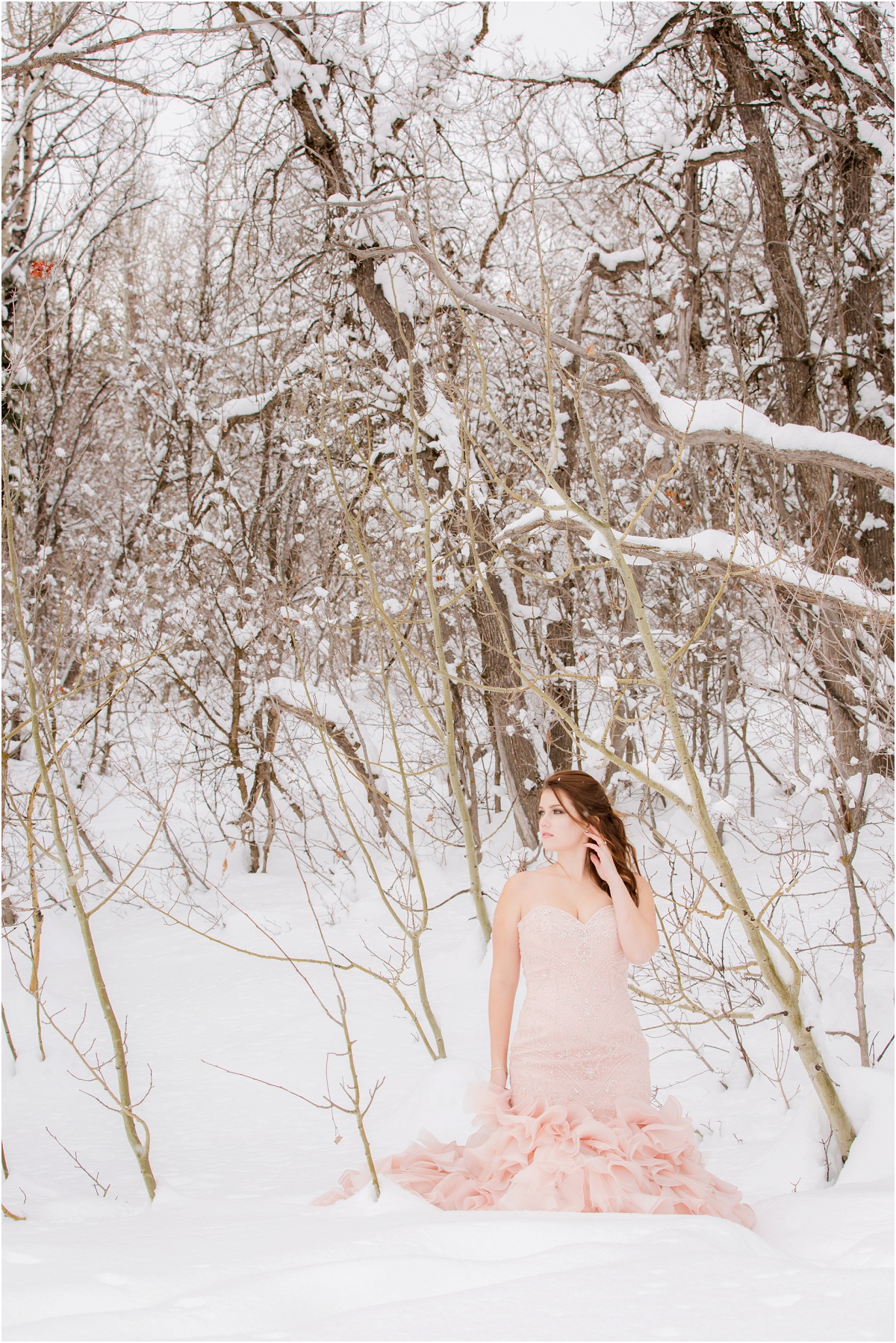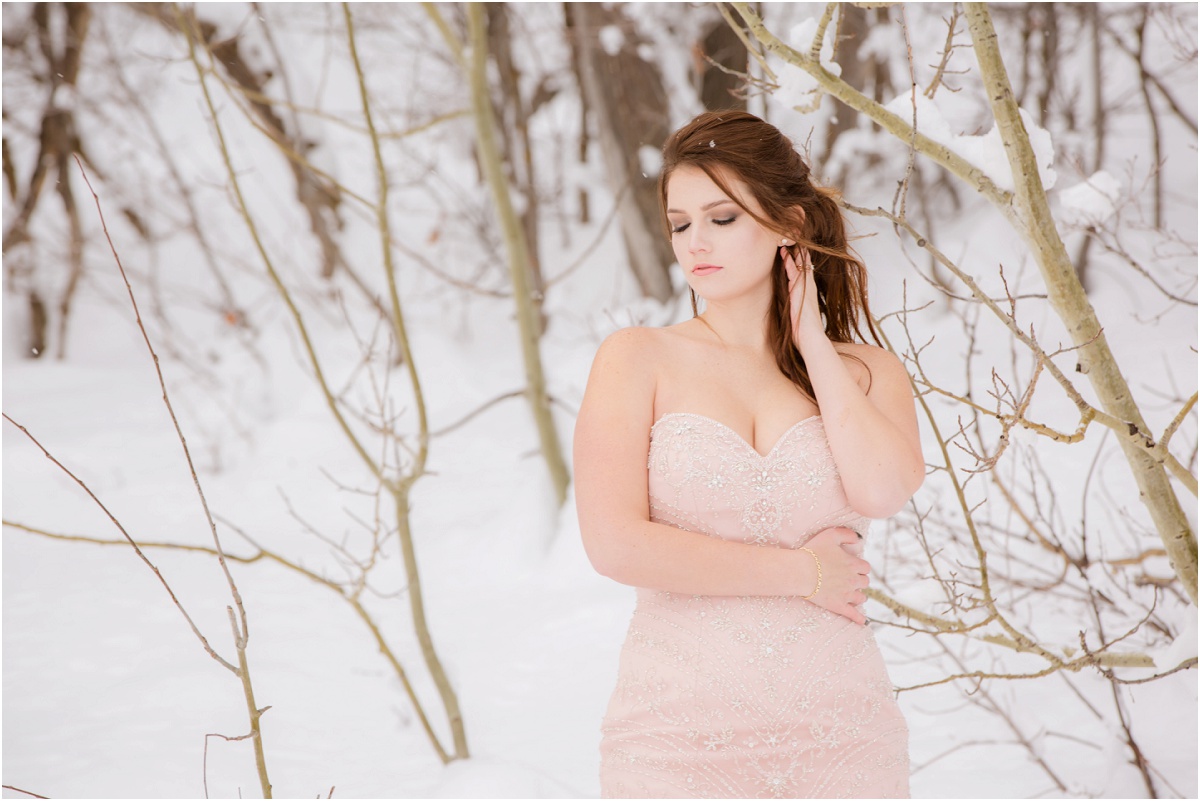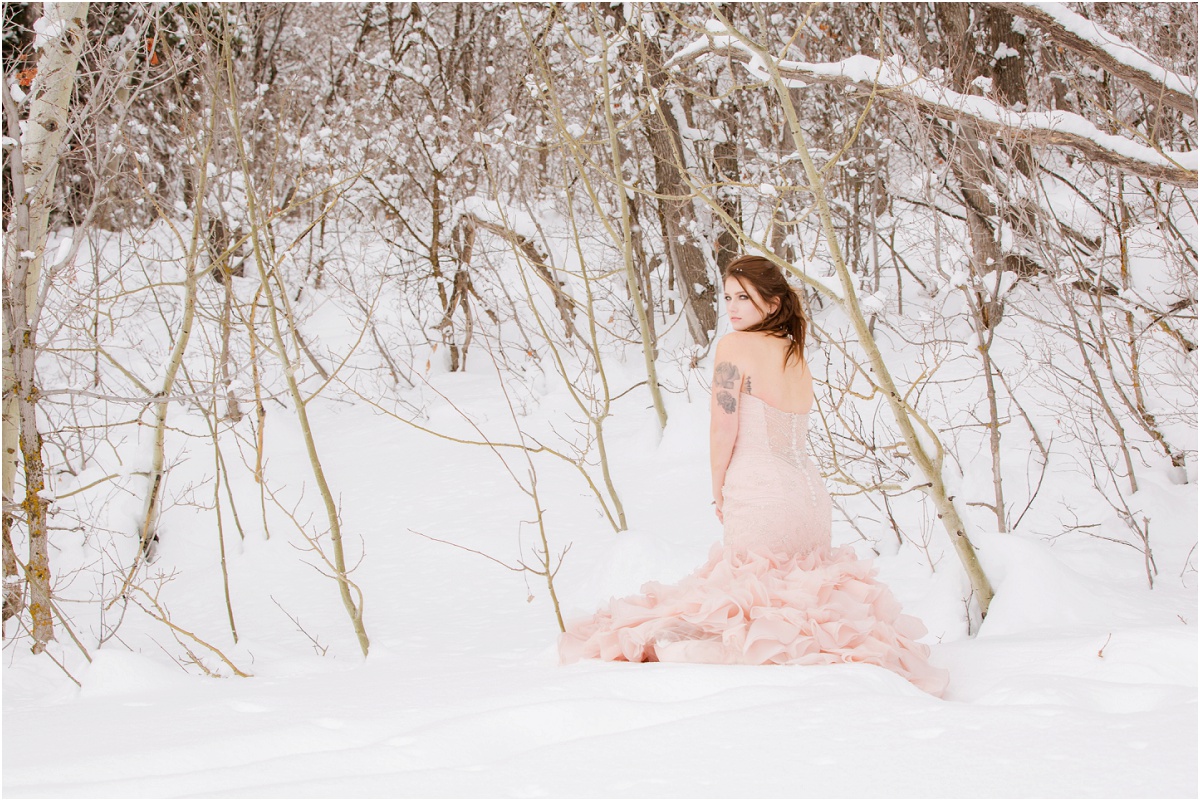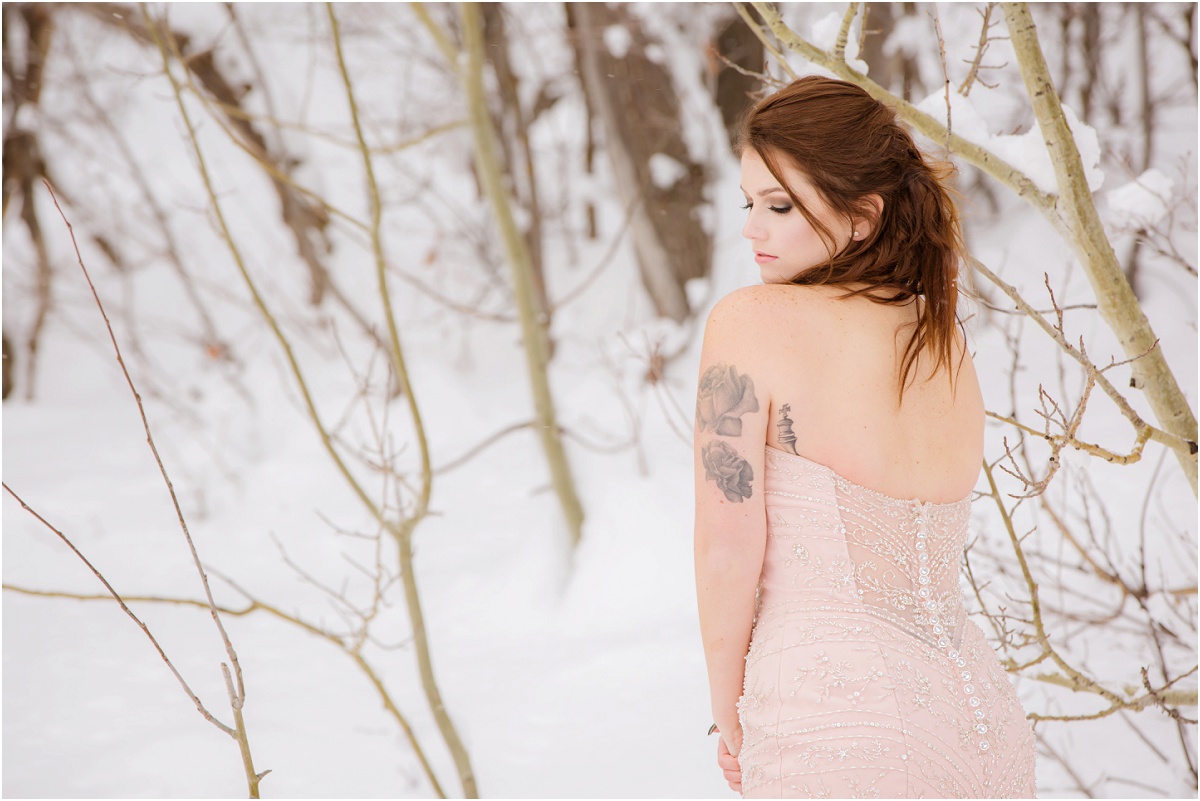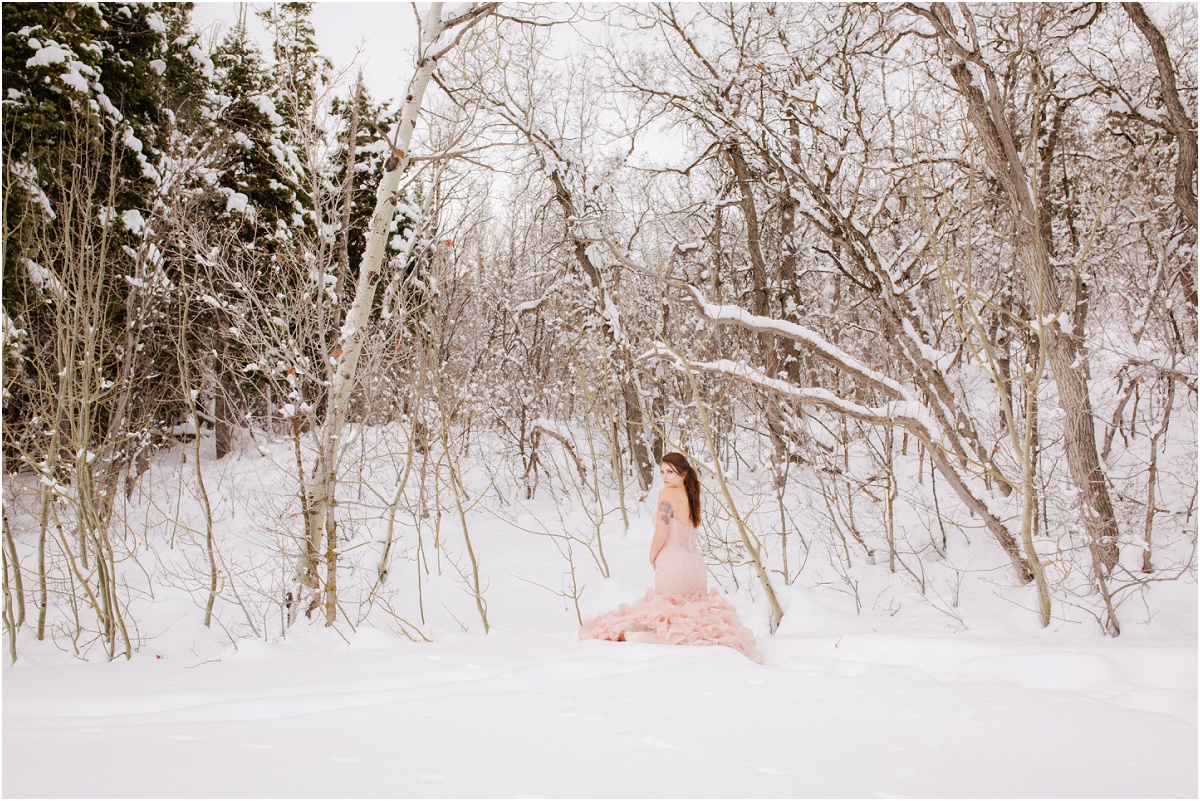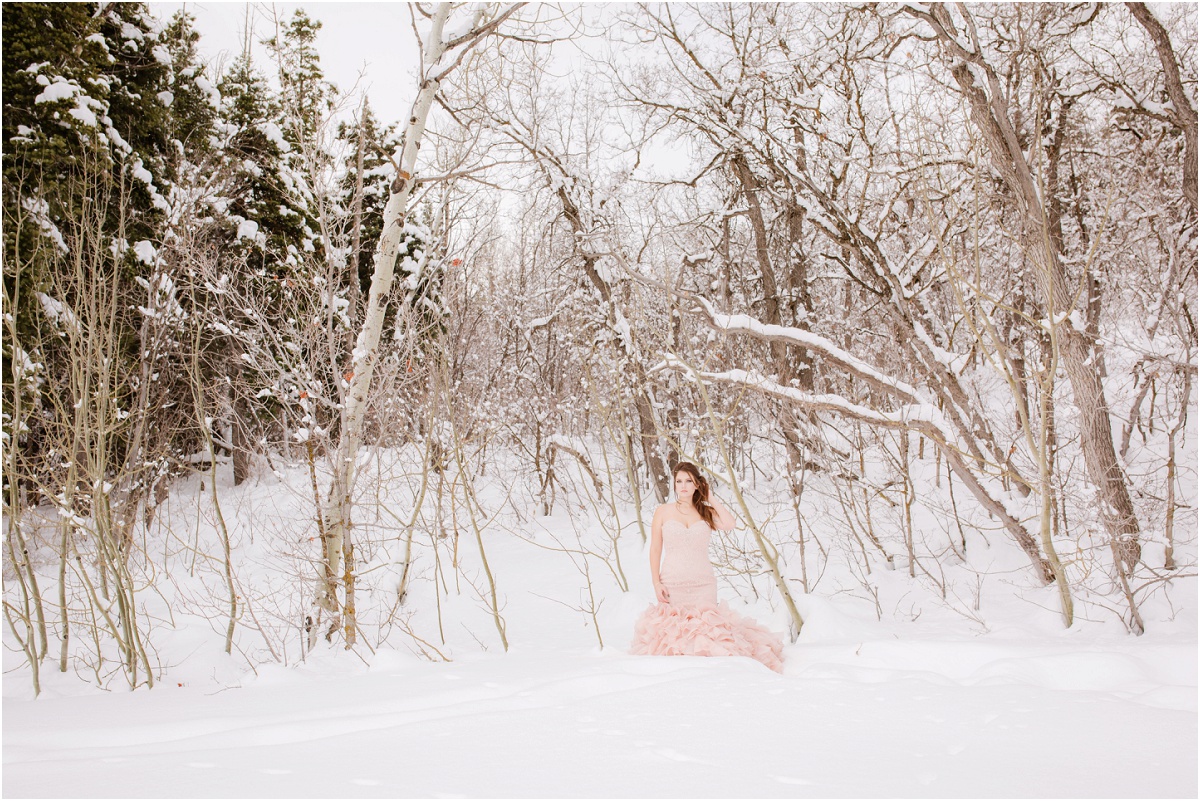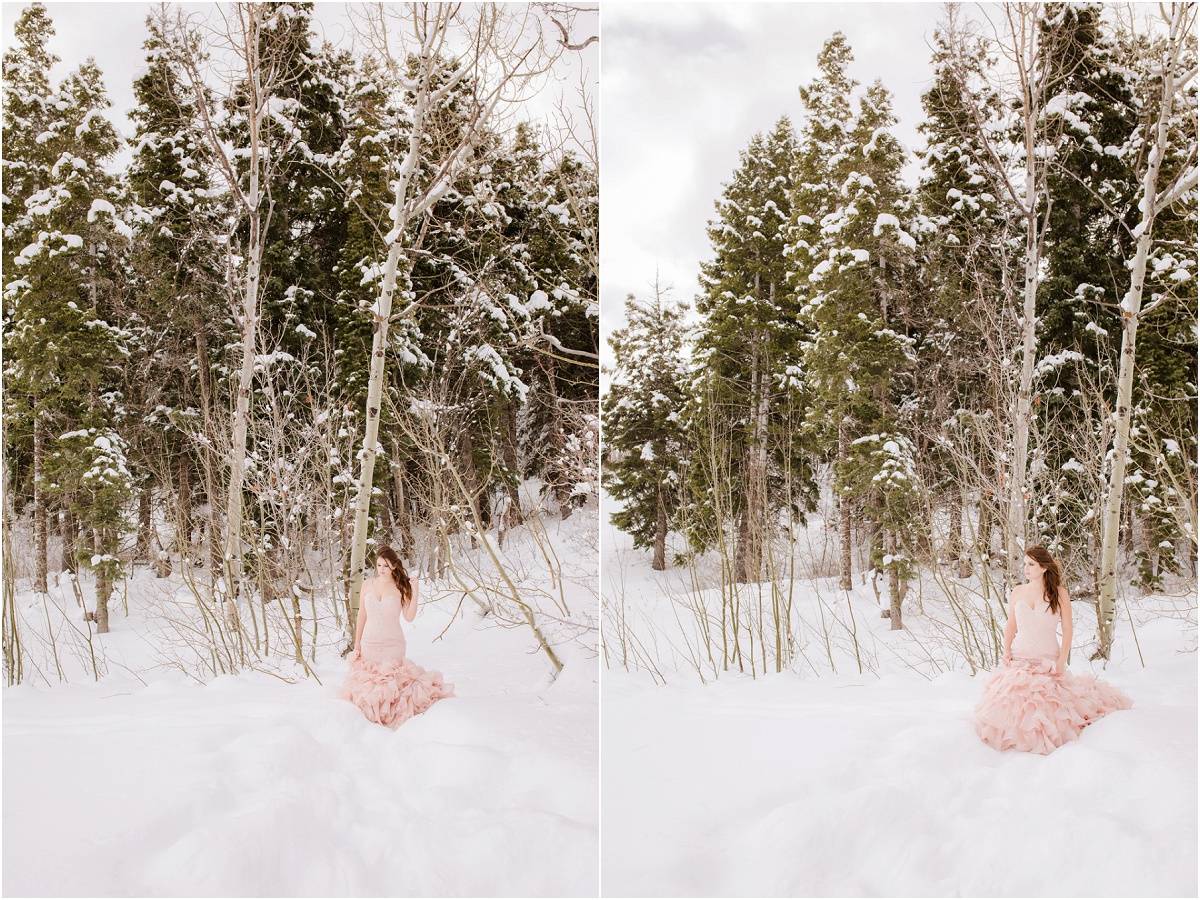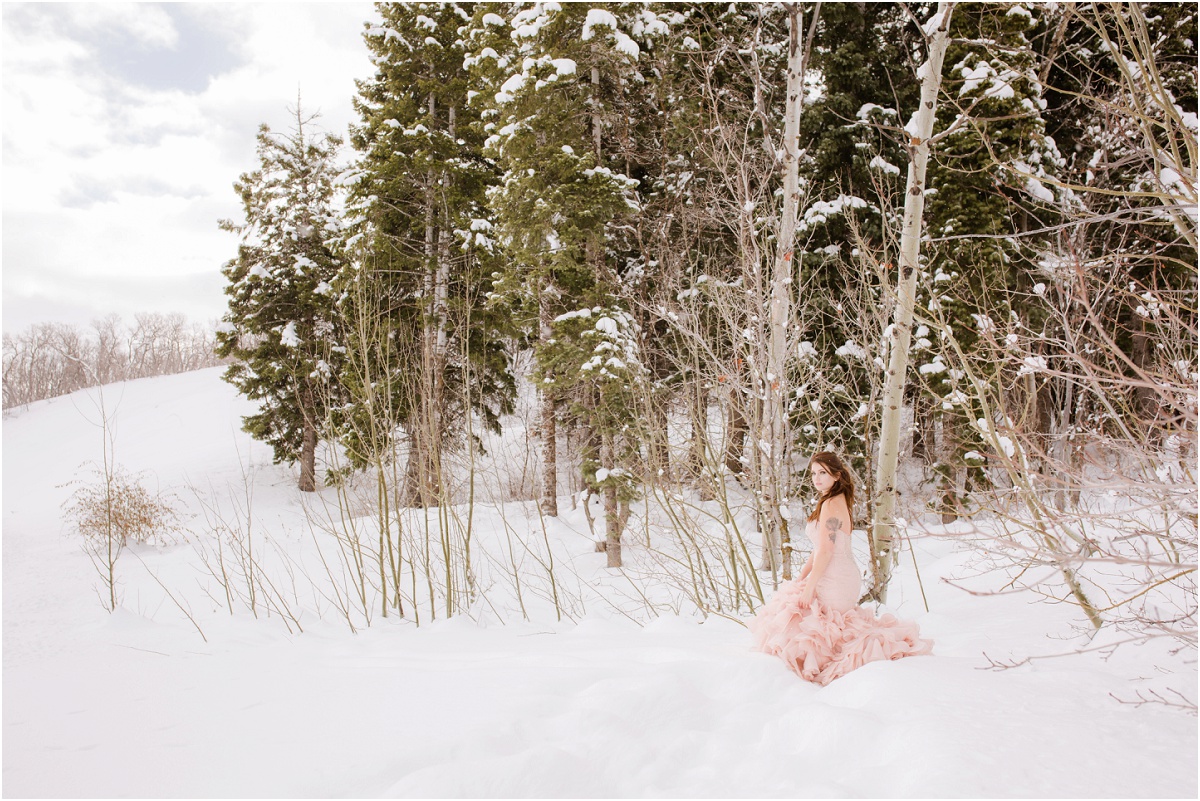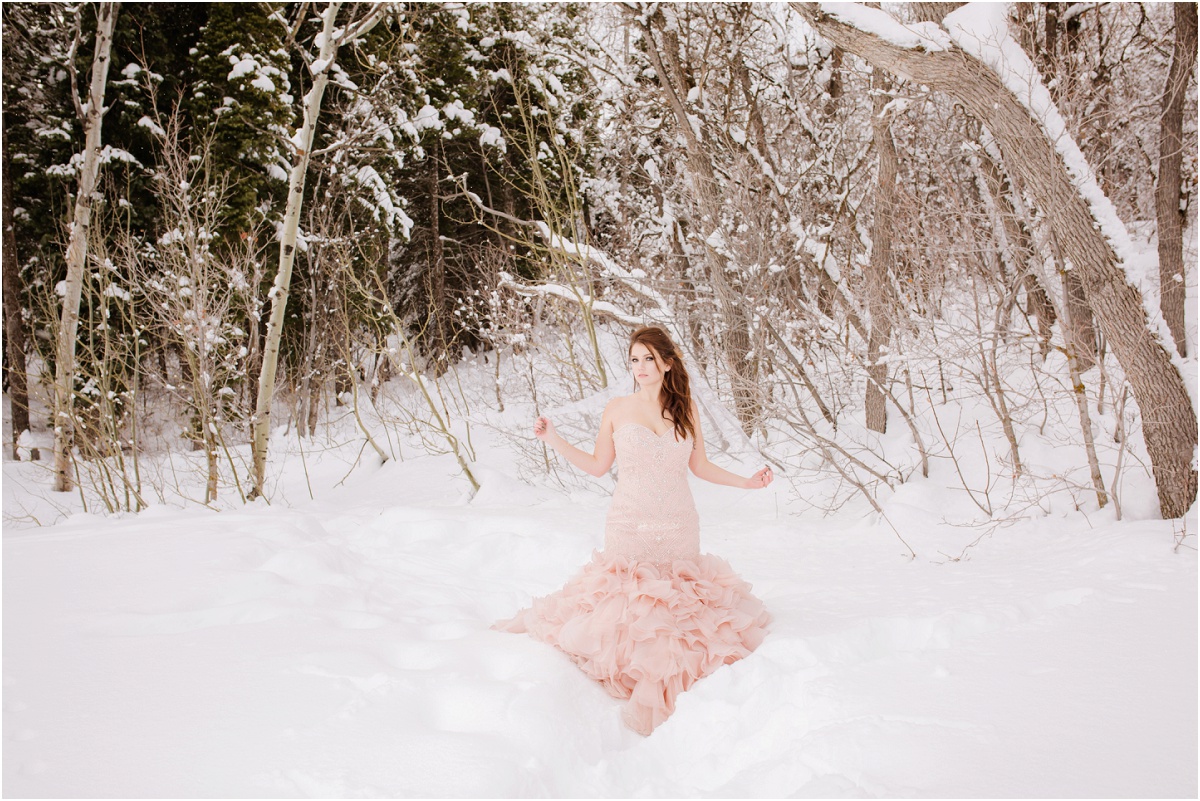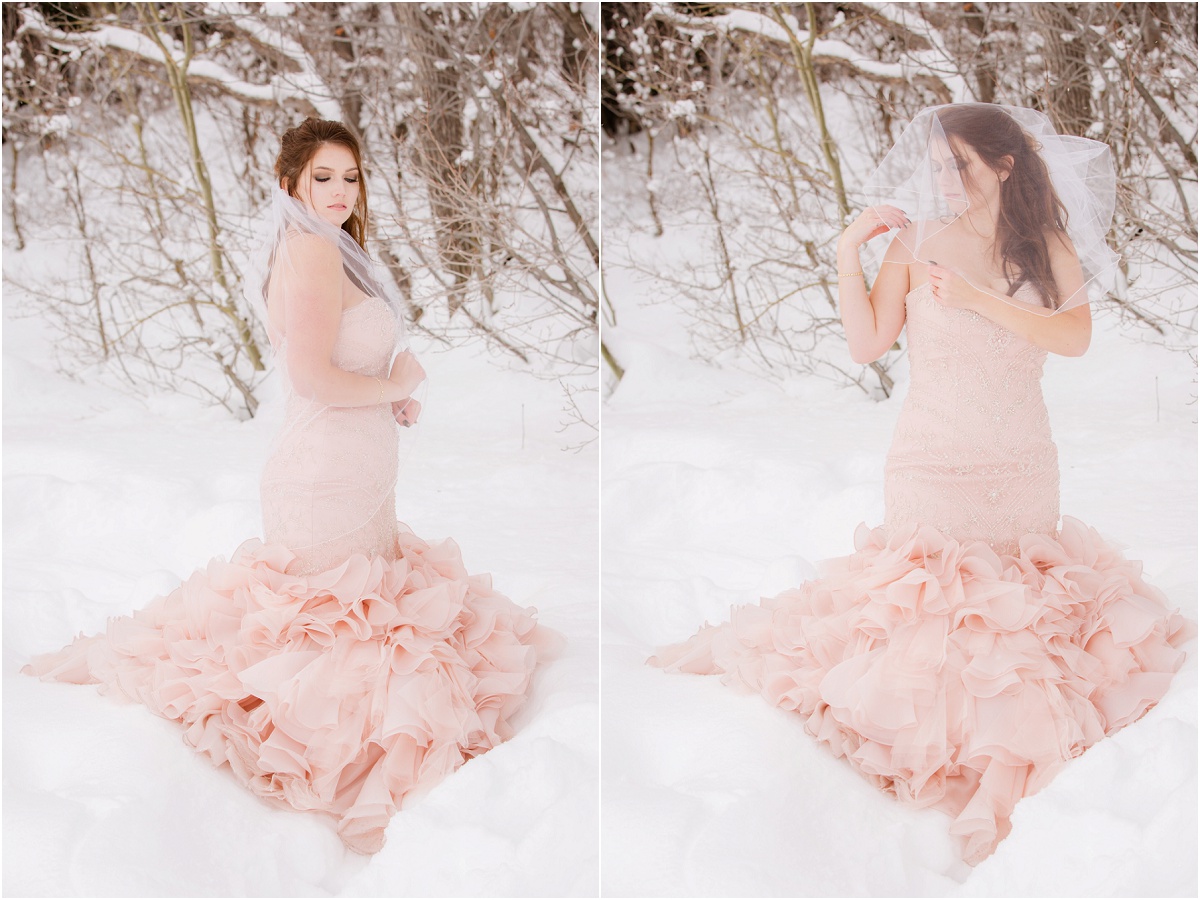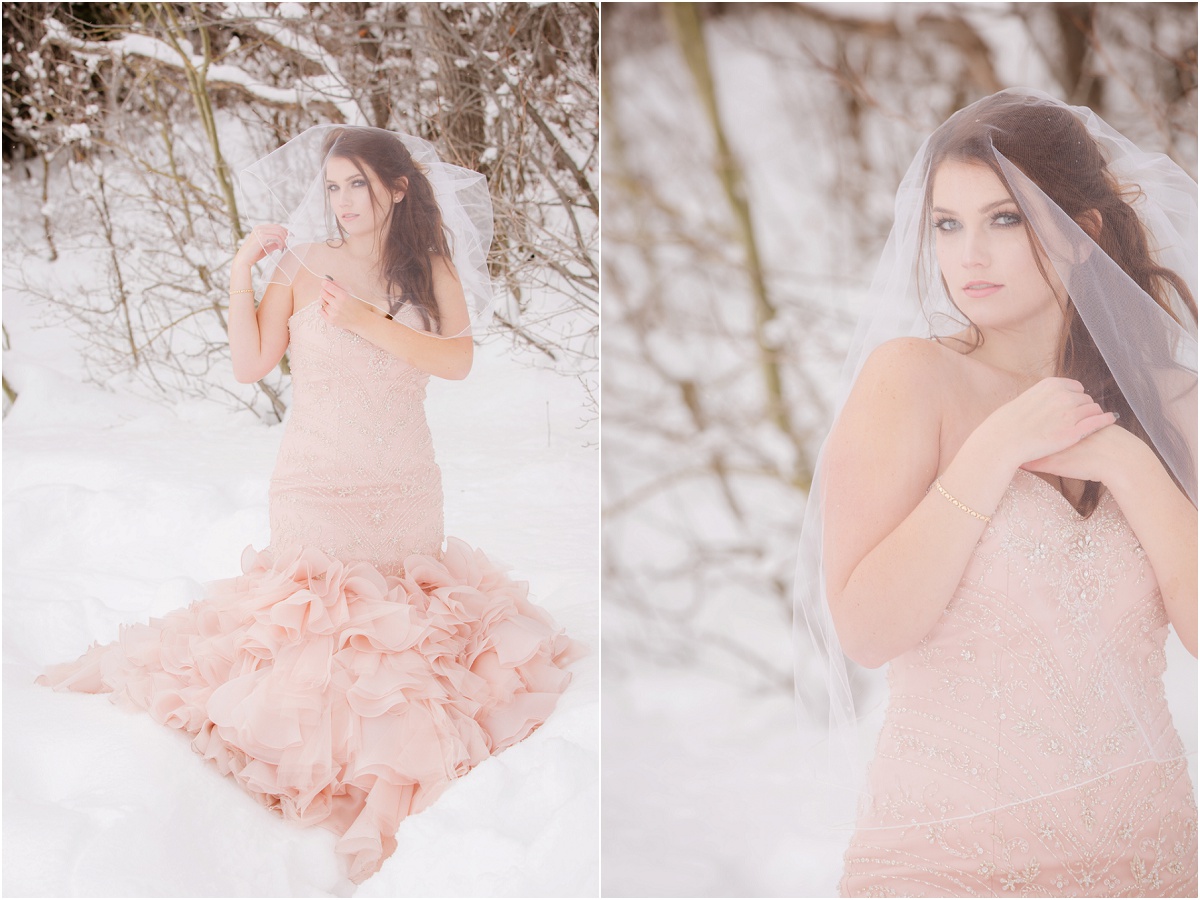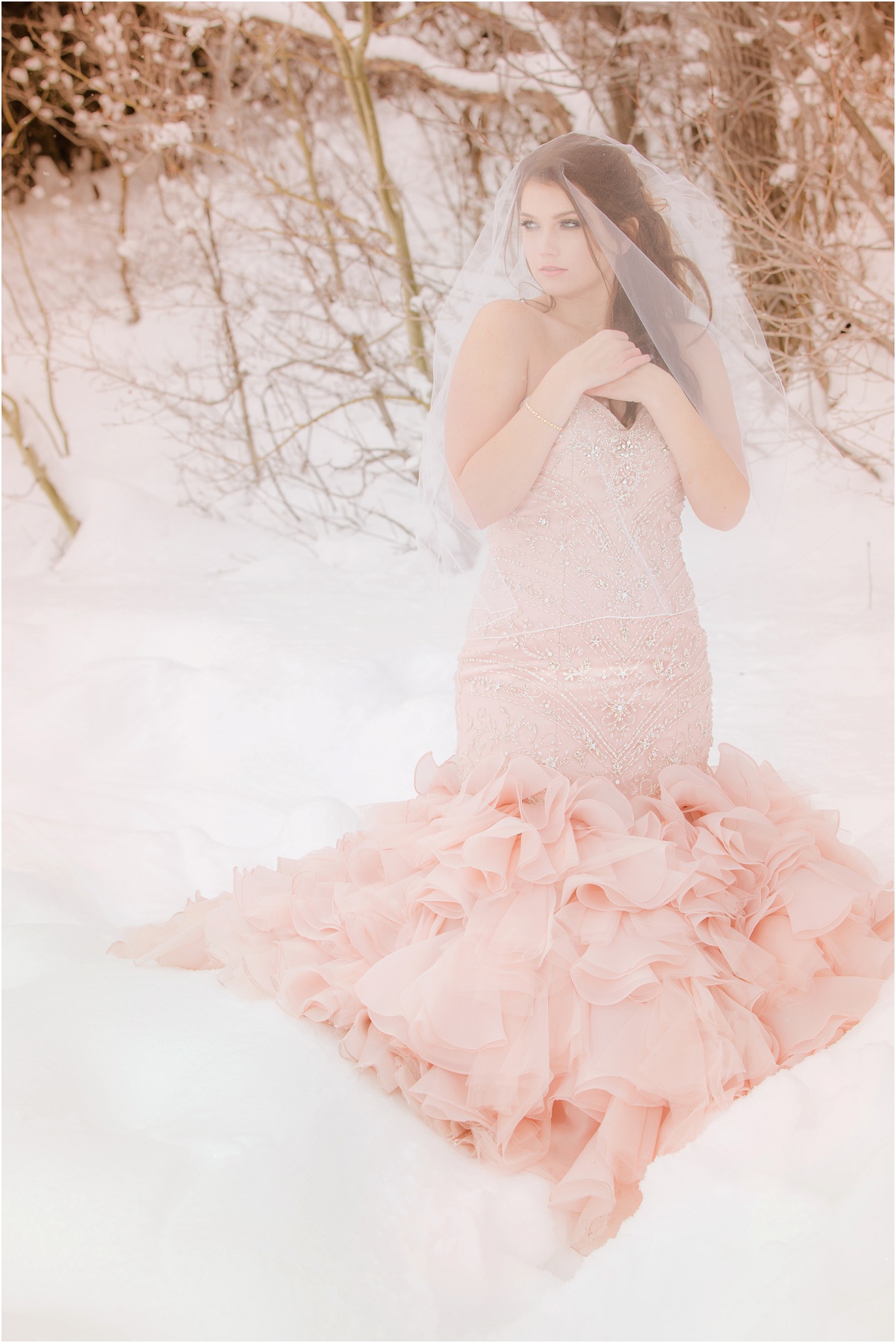 The last dress is by Bonny Bridal and can also be found at Terry's Bridal.  I love the lace neckline.  It is perfect for winter weddings!